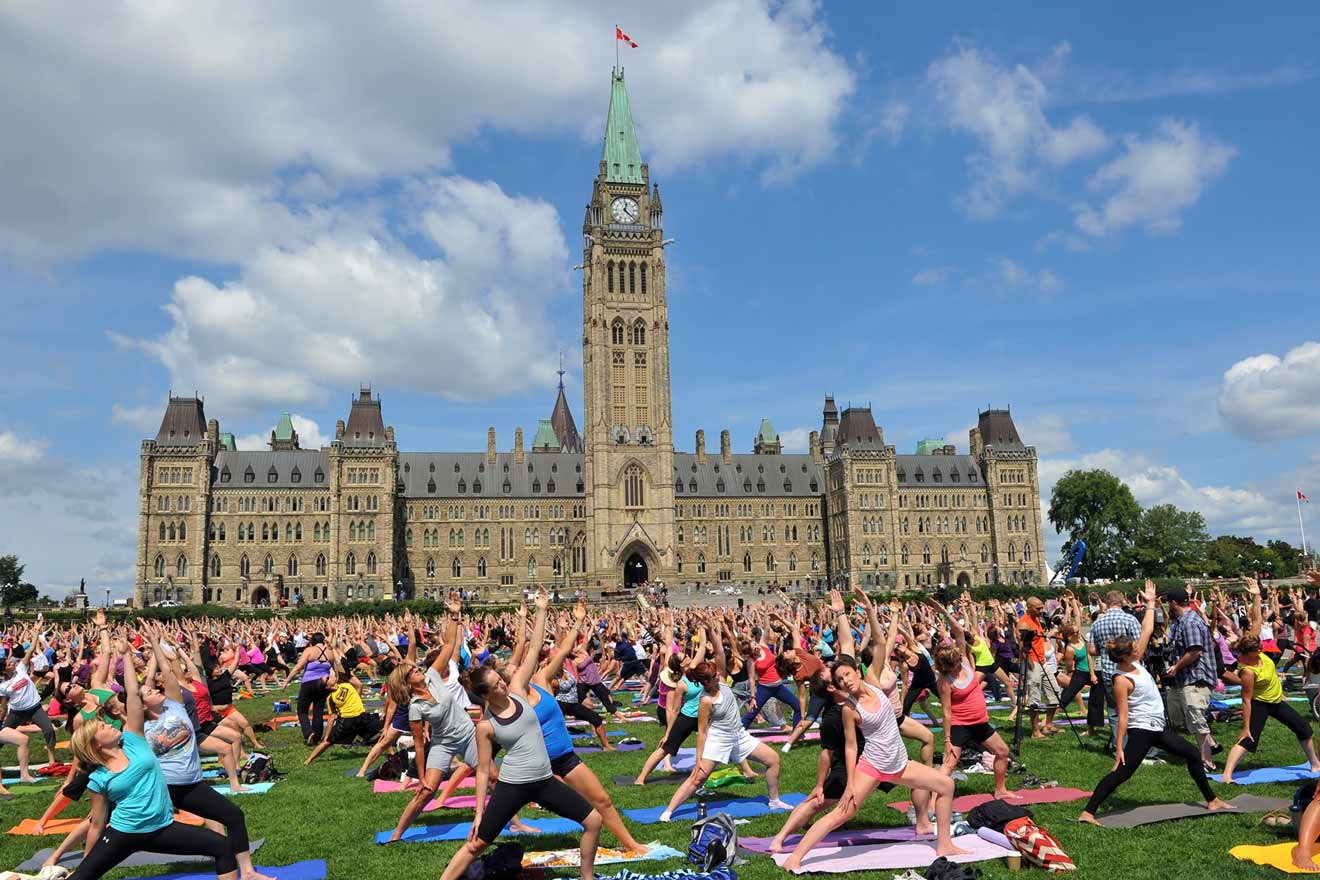 There's something about going somewhere outside of the city noise and dedicating your time to practicing yoga, meditation and taking care of your mind, body and soul as a group!
If you want to find the perfect yoga retreat in Ontario for you, then scroll down! You'll find a carefully curated list of the best retreats in the area. As a big fan and practitioner of yoga and meditation myself, I picked the retreats that offer people a well-rounded experience and a bit of everything!
One thing that I should mention (and that you probably know) is that usually the spots in these retreats fill up pretty fast, especially those that have small group sizes, so I highly recommend booking as early as you can!
Now let's play some binaural beats and start!
If you are in a hurry
Here just for a quick summary? Then check out the list below! It has the best yoga retreats in Ontario
You'll definitely need a map to help you localize all the retreats, so check out the one below:
1. Quest for Balance SUP & Yoga Retreat – for outdoorsy people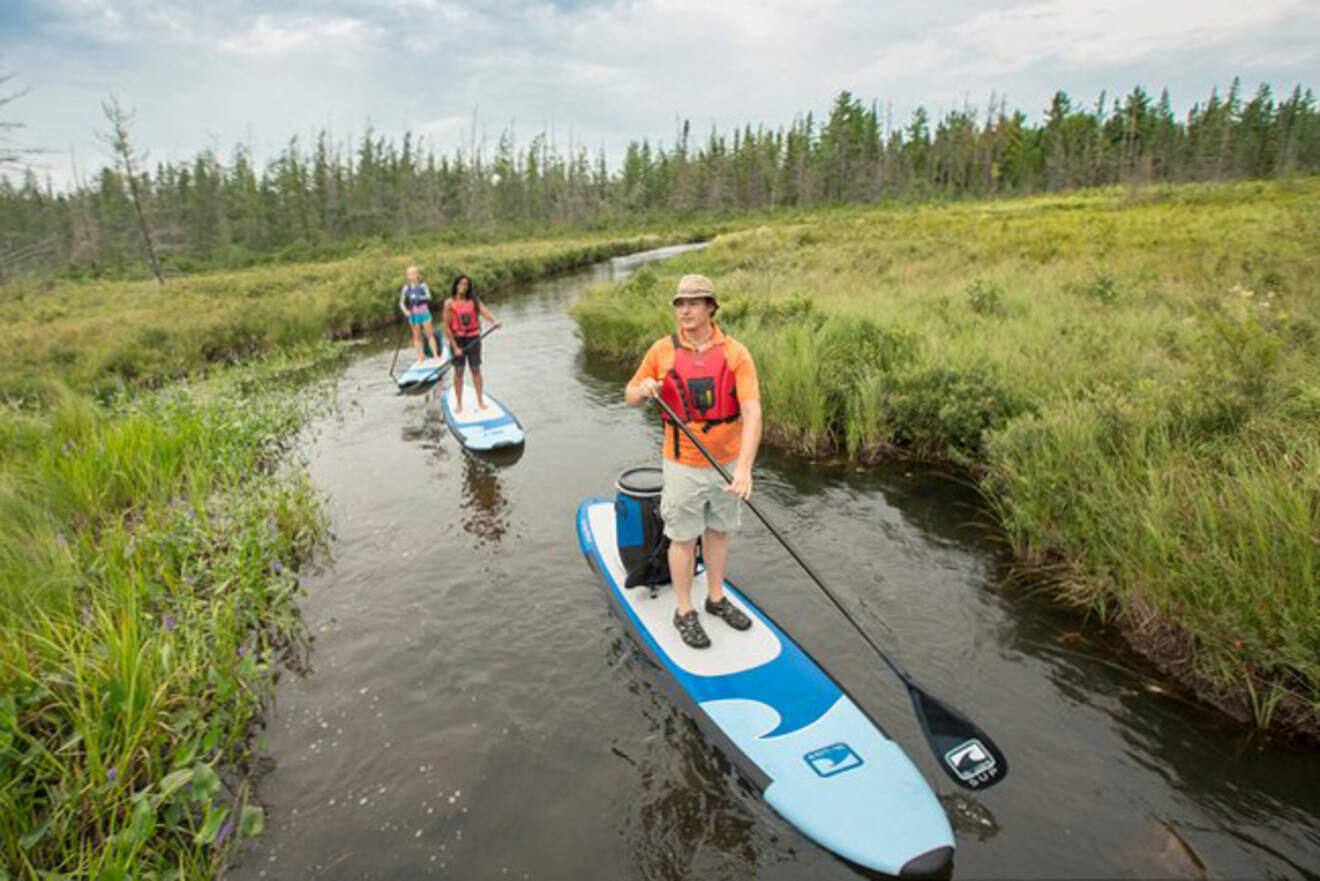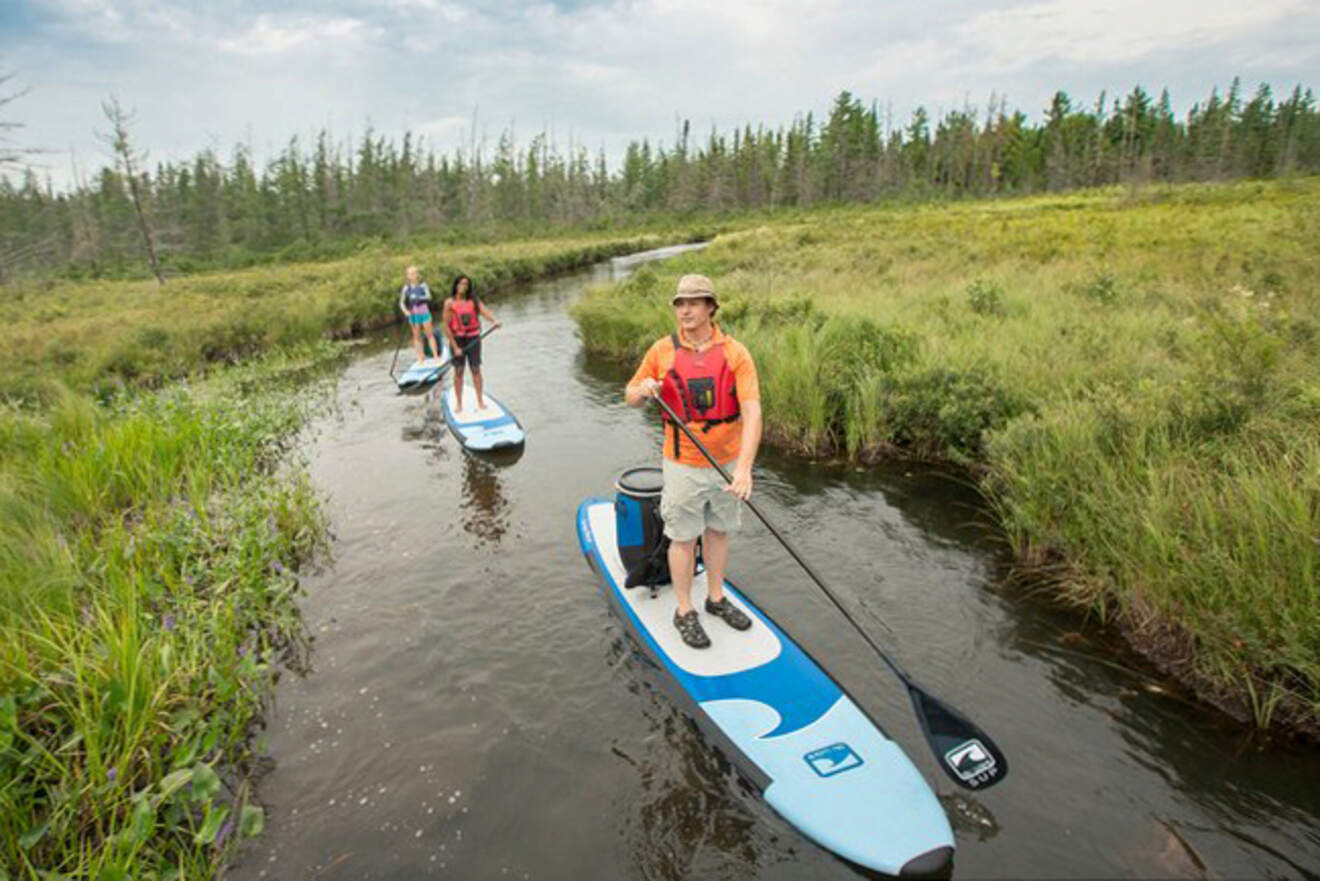 Ever thought of combining SUP classes with your yoga practice? Not literally, but how about going on a retreat where you can enjoy your yoga sessions and also learn stand-up paddling or improve your skills if you've already on that path!
This amazing yoga retreat located in Ontario's Algonquin Park will give you the space and time to reconnect with yourself through the yoga classes and work on your SUP skills on Kawawaymog Lake, all while spending time in nature and doing some mindfulness meditation in the meditation garden! Sounds pretty good right? With a long list of amenities that include a sauna, cozy accommodation, yummy meals and a fireplace this retreat is surely a must-try!
Length: 4 days
Styles: Hatha yoga, Vinyasa yoga, Yin yoga, Restorative yoga
Price: from €850
Location: Algonquin Park (3h away from Toronto)
2. Yoga Retreat in Muskoka Lakes – for beginners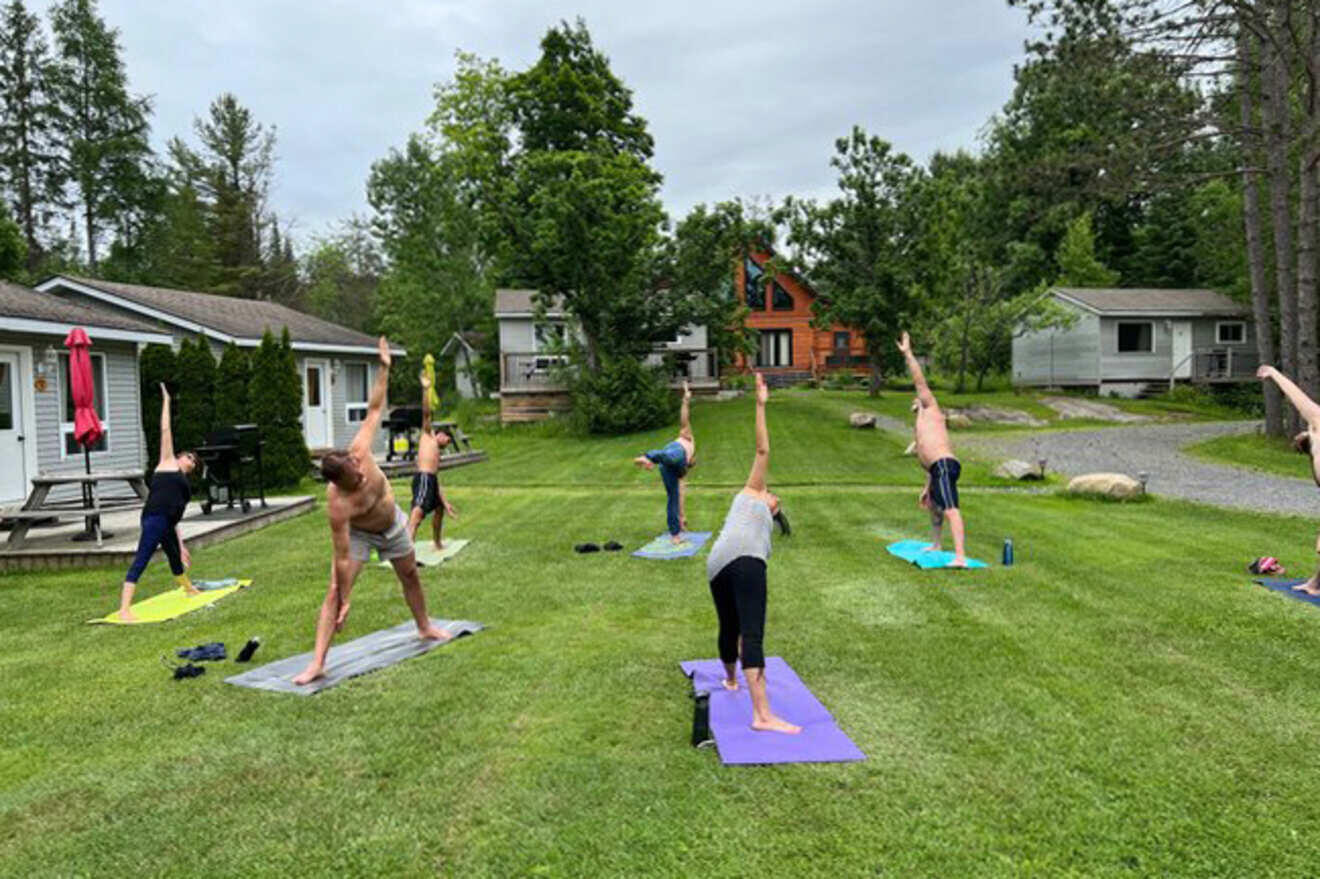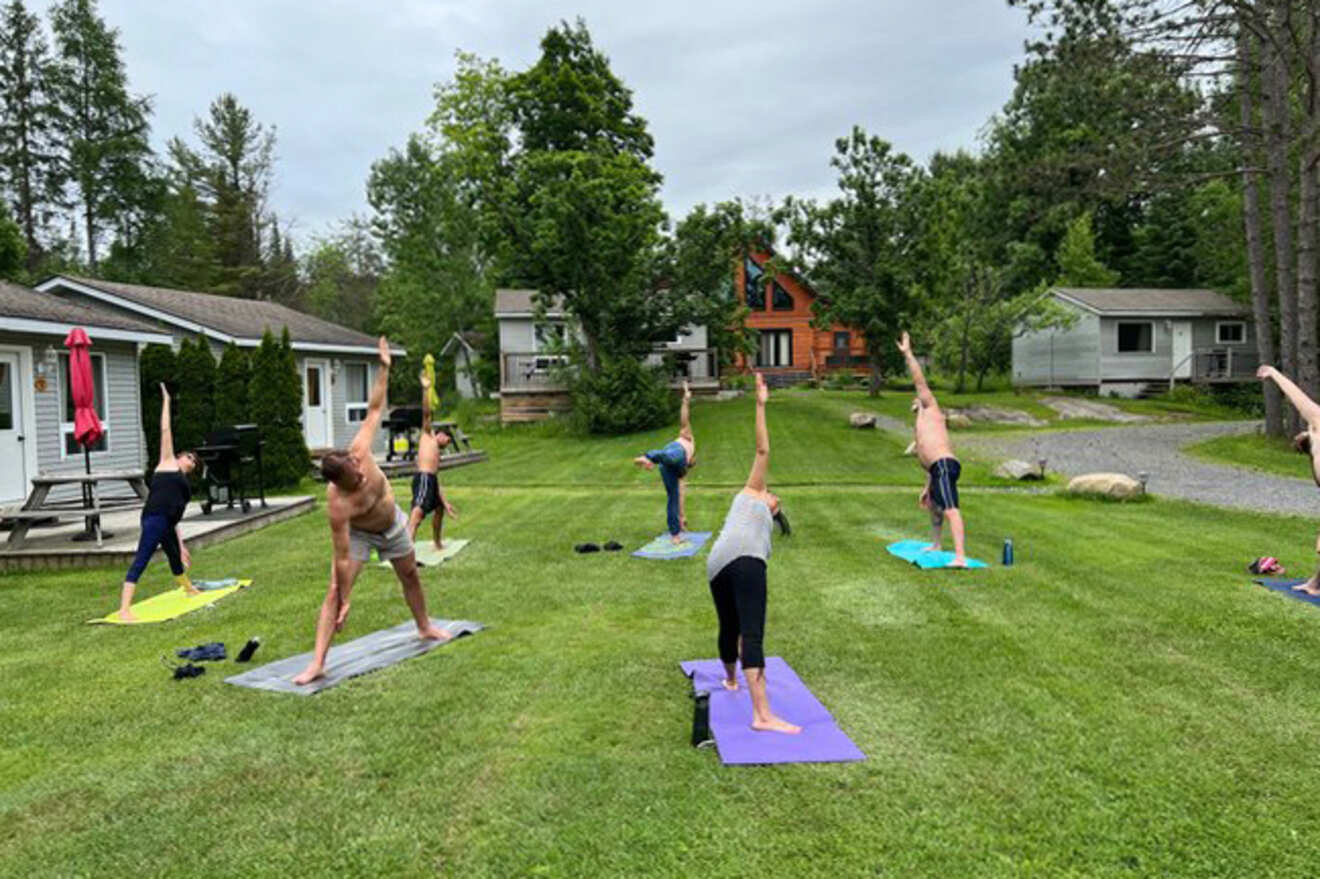 Learn how to practice self-meditation during this yoga retreat that offers different workshops and self-care practices. Start your day with a hatha yoga class in nature (perfect for intermediate and beginner levels), which will help you ground and focus your mind. Then you'll be ready to attend some meditation classes (around 2 per day).
Of course you'll also get some detox meals throughout the day, and time to try some special activities like hiking in the forest, swimming in the lake and visiting the city. This combination of activities will help you go inwards and spend some time reconnecting with yourself, talking to your soul while also connecting with the elements and mother nature!
Length: 7 days
Styles: Hatha yoga
Price: from €1,250
Location: Muskoka Lakes (3h away from Toronto)
3. Heal-Thy-Self Yoga Retreat – for a soul healing experience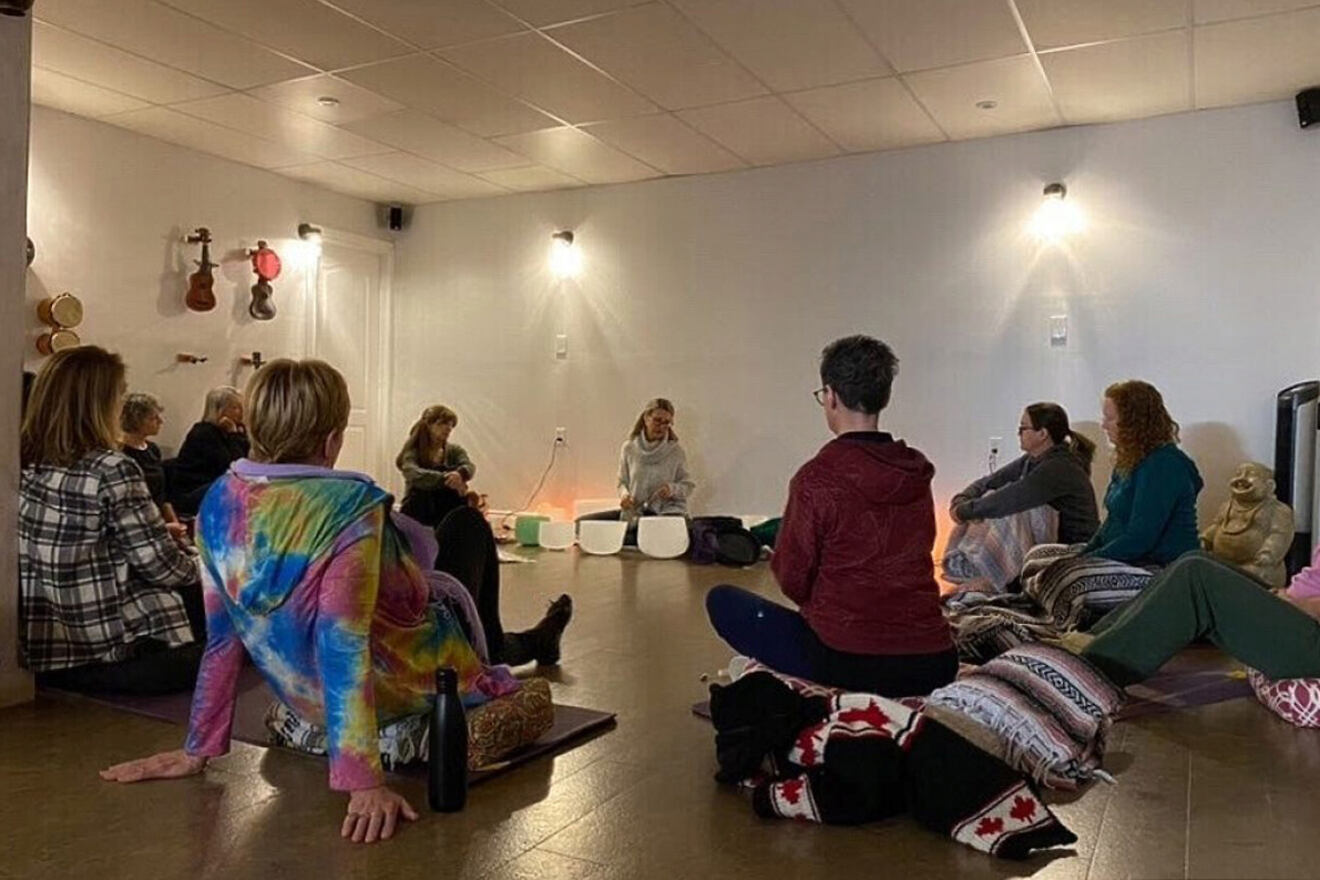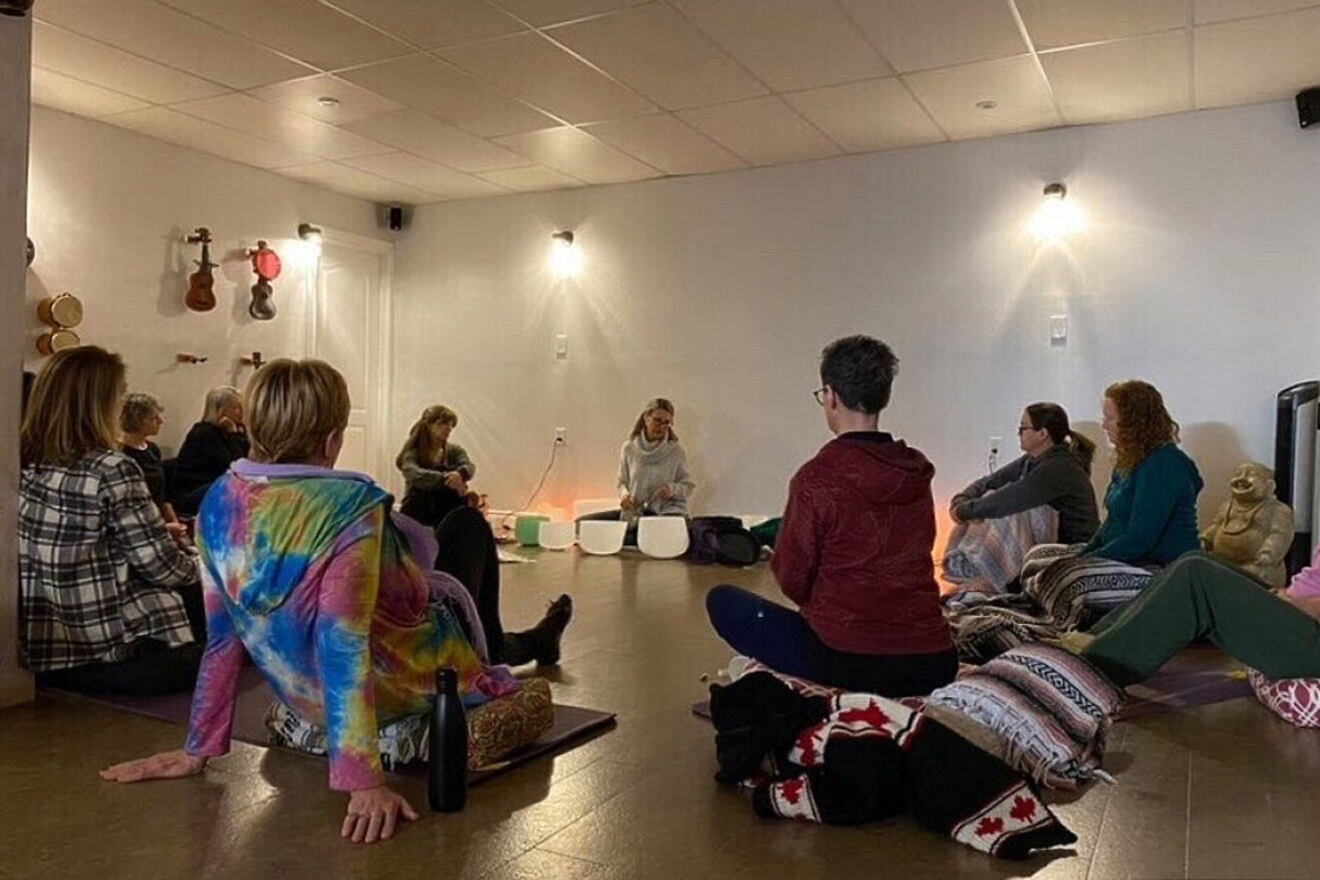 Whether you've just started your spiritual journey or you've been on this road for a while now, a retreat will definitely help you strengthen your daily practice and give you a space where you can dive deeply into these things without interruptions.
This retreat is focused on healing your soul and putting you in a good spirit through different classes from movement, sound healing sessions, forest therapy where you can connect with nature, and meditation. Available with or without accommodations depending on your preferences, this wellness retreat will provide you with all the tools you need to deeply relax your body and be at peace!
Length: 2 days
Styles: Hatha yoga
Price: from €230
Location: Uxbridge (1h away from Toronto)
4. Inner Power Meditation Retreat – for meditation lovers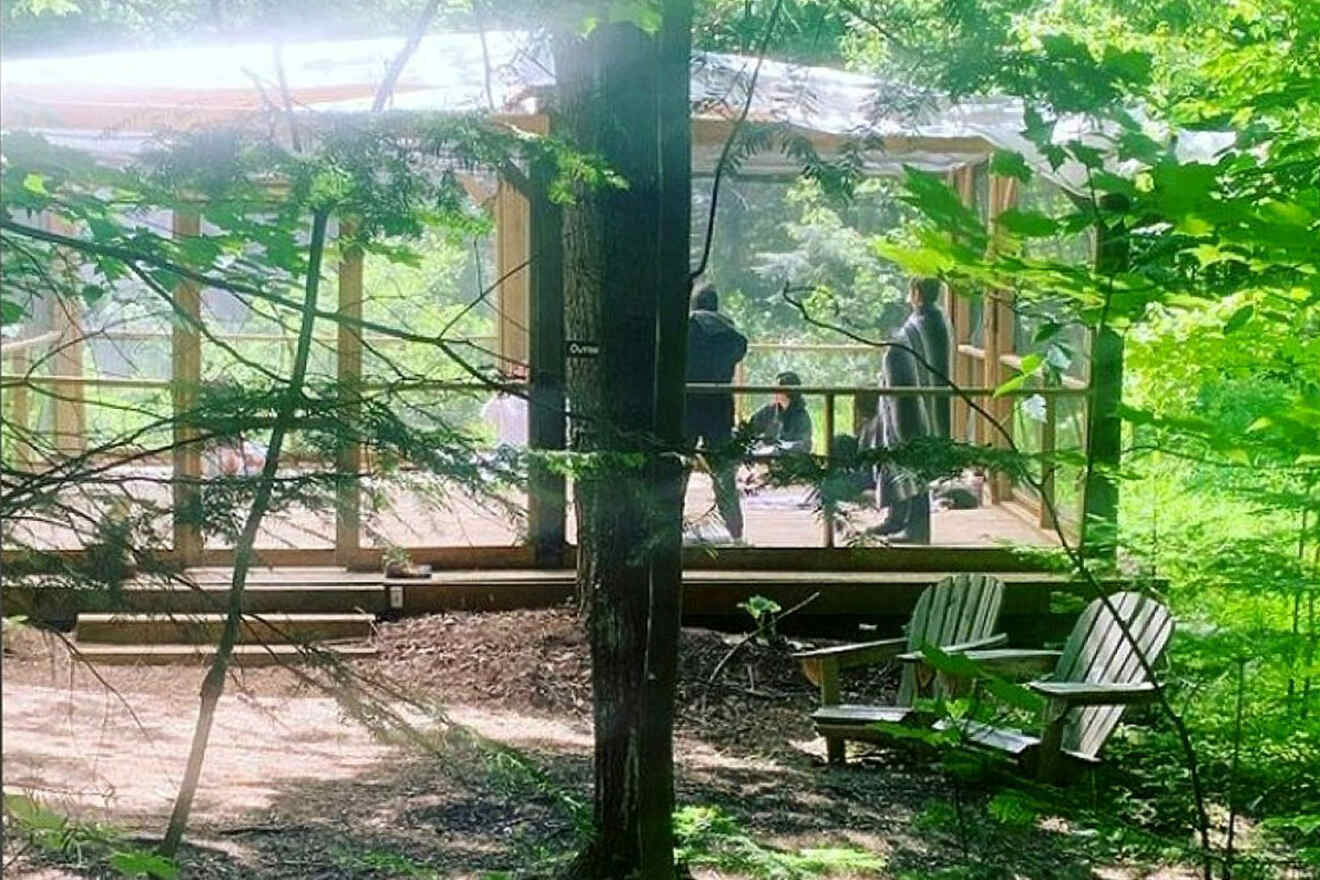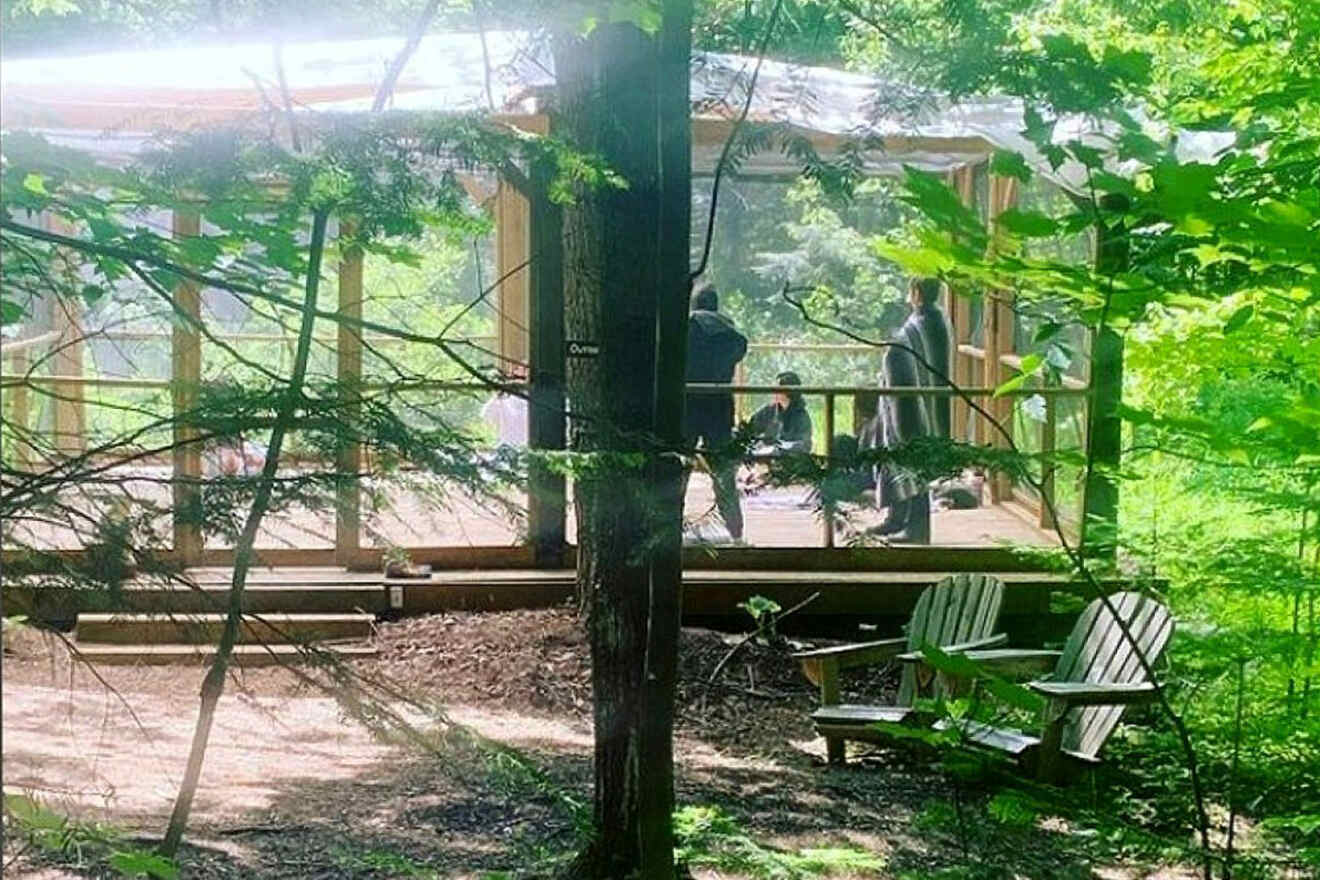 Finding our inner strength or power is definitely something that we try to do while on the spiritual path. Everyday is a new opportunity to do that and life presents us with numerous events and chances to do so, like this amazing retreat located in Muskoka, Ontario!
During those 3 days you'll get to move your body, try unique things like forest bathing, practice meditation and heal with some amazing sound healing sessions. Of course, relaxation is so important during these retreats and you'll also get the time and space to just be at peace, explore around and sit in front of the fire, which can be such a strong practice by itself!
Length: 3 days
Styles: Mixed
Price: from €480
Location: Muskoka
5. Northumberland Heights Wellness Retreat – with a full-service spa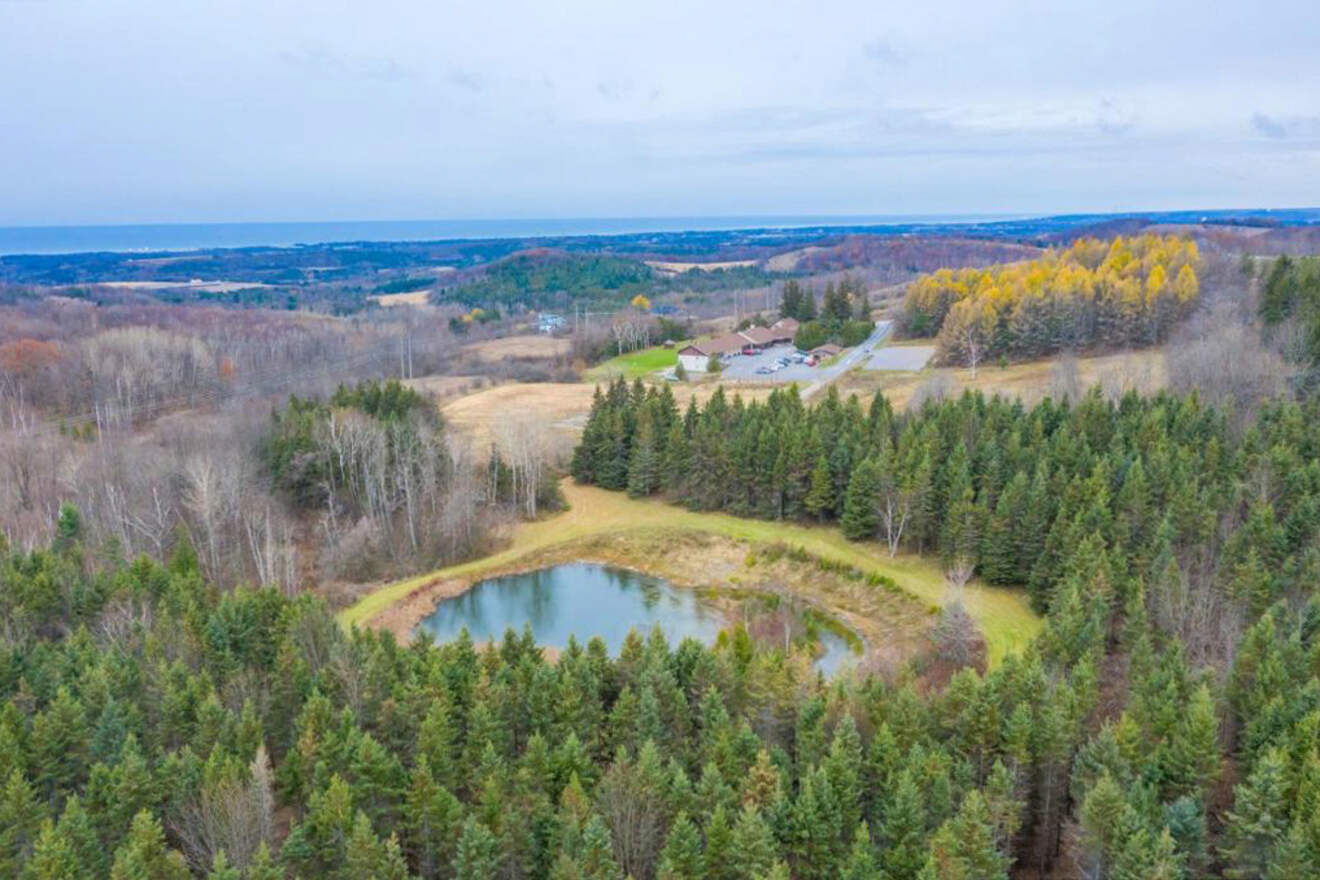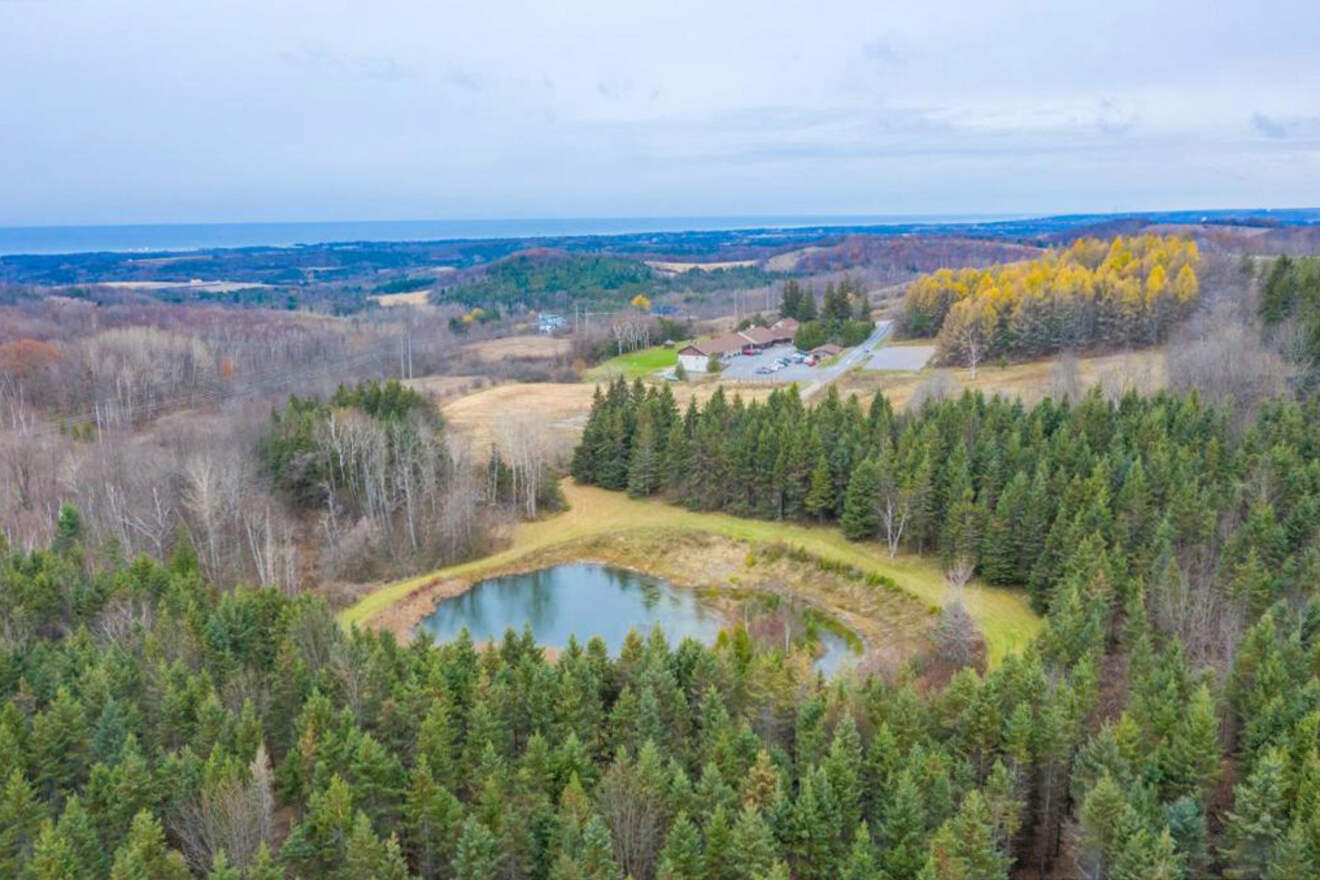 Immerse yourself in the beauty of Coburg during a retreat that will recharge your mind, body and spirit! Rather than being a fixed retreat, this one is more like a wellness hotel where you can stay for however long (or short) you want and reap the benefits of everything it has to offer. If you haven't tried some healing Ayurvedic treatments up until now, then book your spot here quickly! Trust me, you'll feel like a whole different person after a traditional massage, some body wraps and sitting in the hot tub!
But first you also need to practice some yoga and meditation so you can get more into your body, snooze the mind and relax! Of course, besides the yoga classes you can also try other activities like hiking the nature trails in the forest (the fresh air will feel amazing), chilling in the hot tub, and of course you'll need to eat nourishing food!
Length: Flexible
Styles: Hatha yoga
Price: from €480 per night
Location: Coburg (1h away from Toronto)
6. The Grail Springs Retreat – for a relaxing yoga trip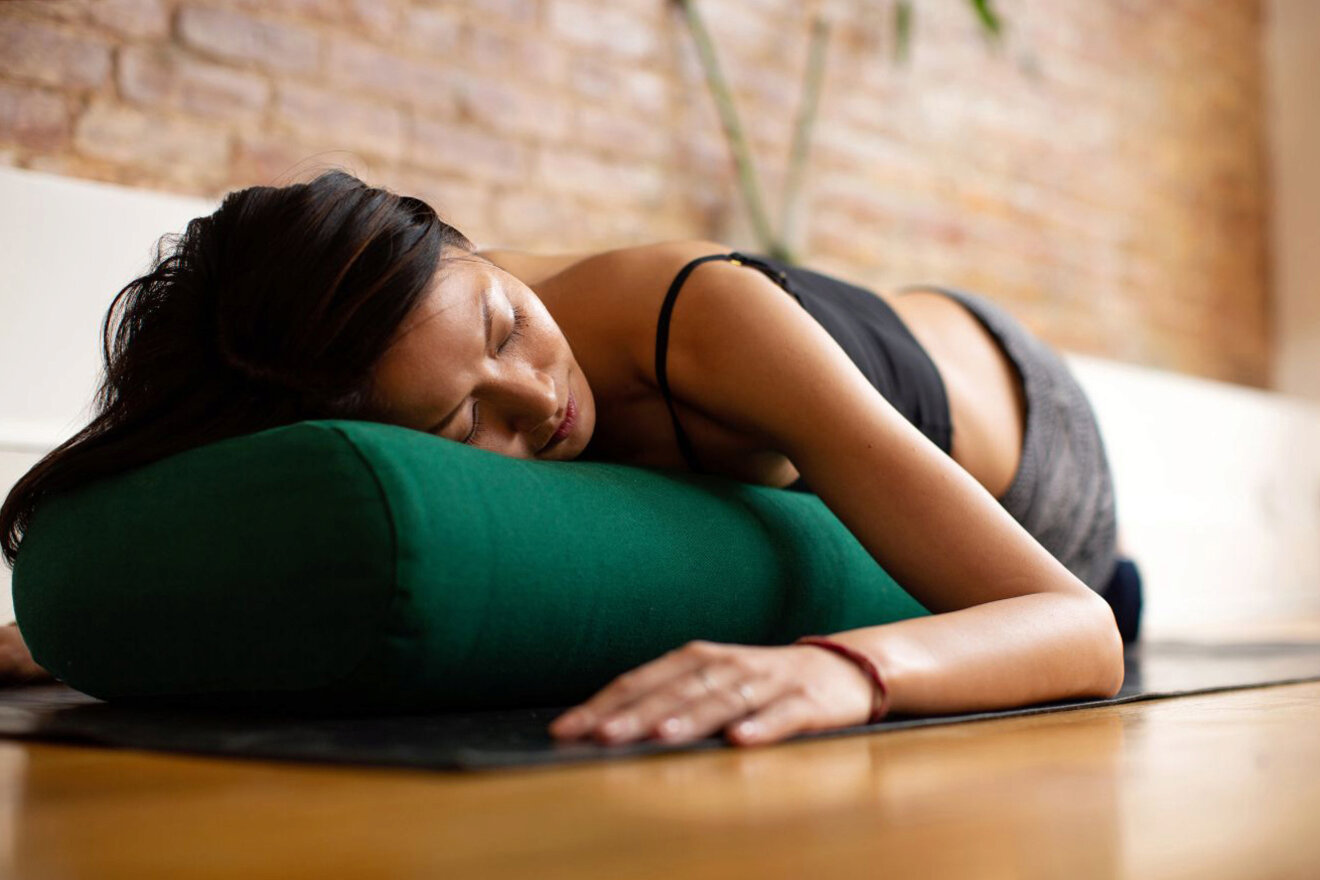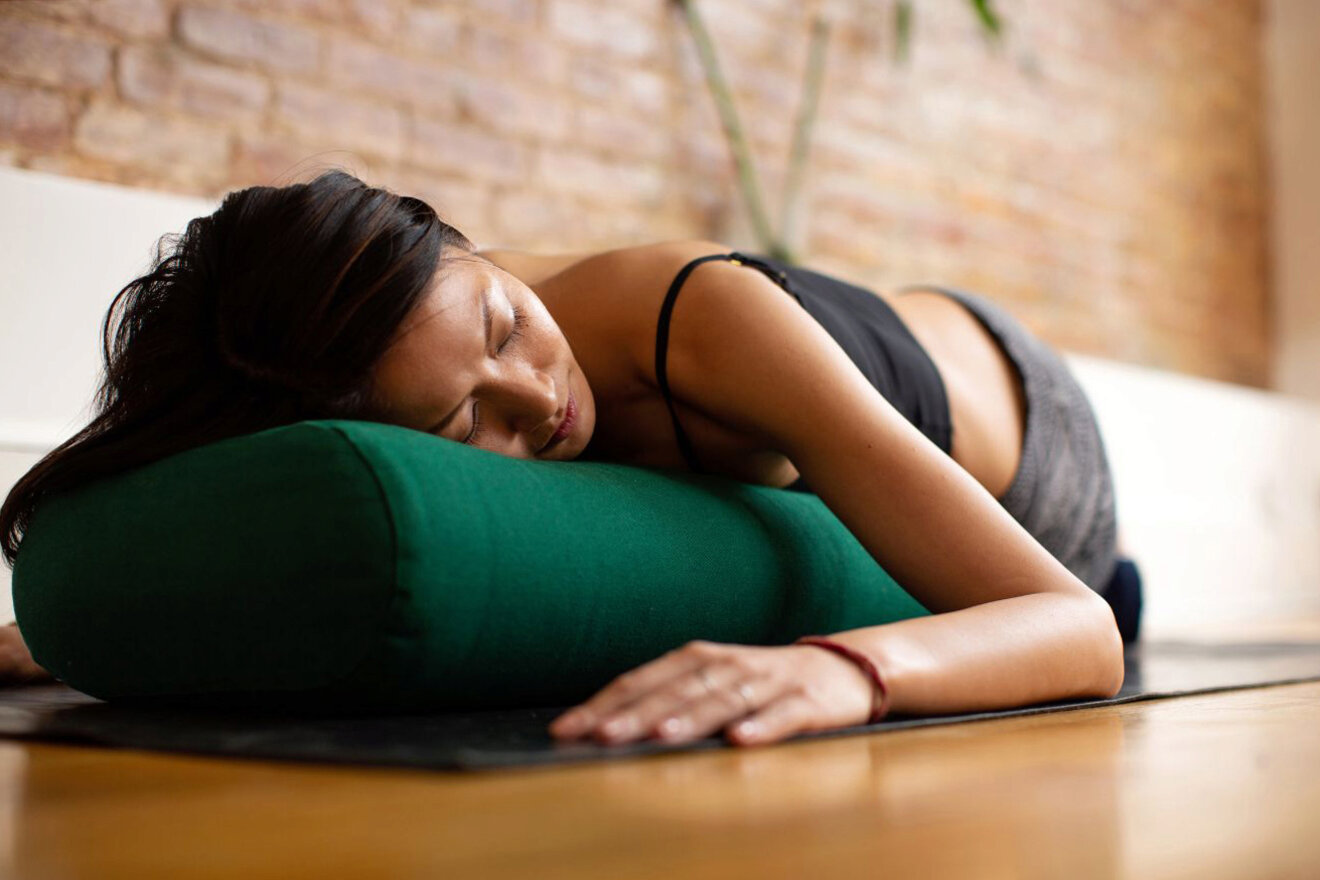 Located just 3h away from Ontario in Bancroft, the mineral capital of Canada, this luxurious wellness retreat center, will offer you an unforgettable experience filled with spa treatments, yoga classes and fabulous accommodation!
You'll get a well-rounded experience if you book your spot here, they will make sure of that! Relaxation will be your top priority here, that and of course trying all their plant-based meals that will make you ask them for the recipe! But let's not forget the main aim: yoga and meditation! The Grail Springs Retreat also offers some unique sites like a crystal meditation area and a prayer tree!
Length: varies
Styles: Hatha yoga
Price: from €180 per night per person
Location: Bancroft
7. Sugar Ridge Retreat Centre – for a transforming weekend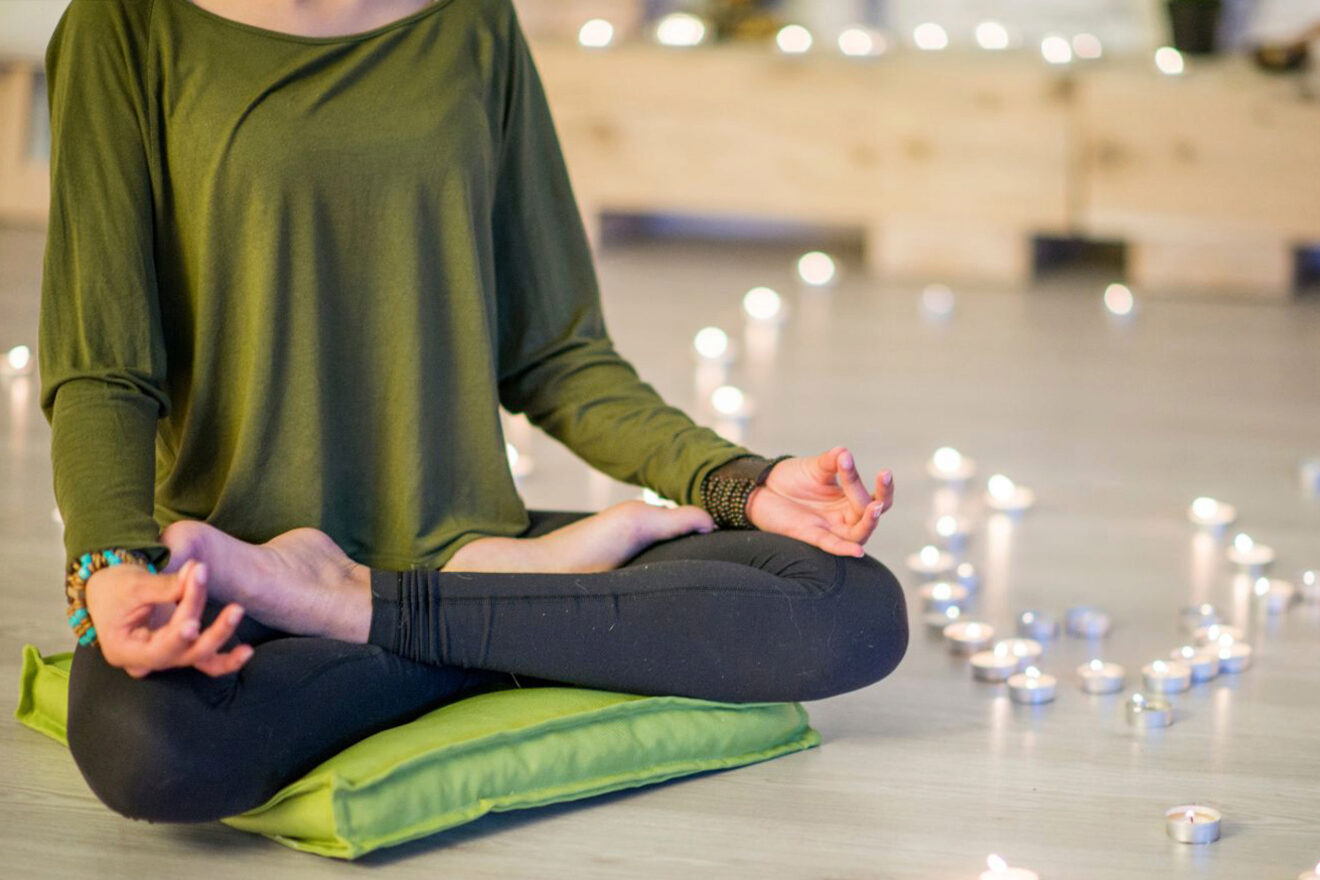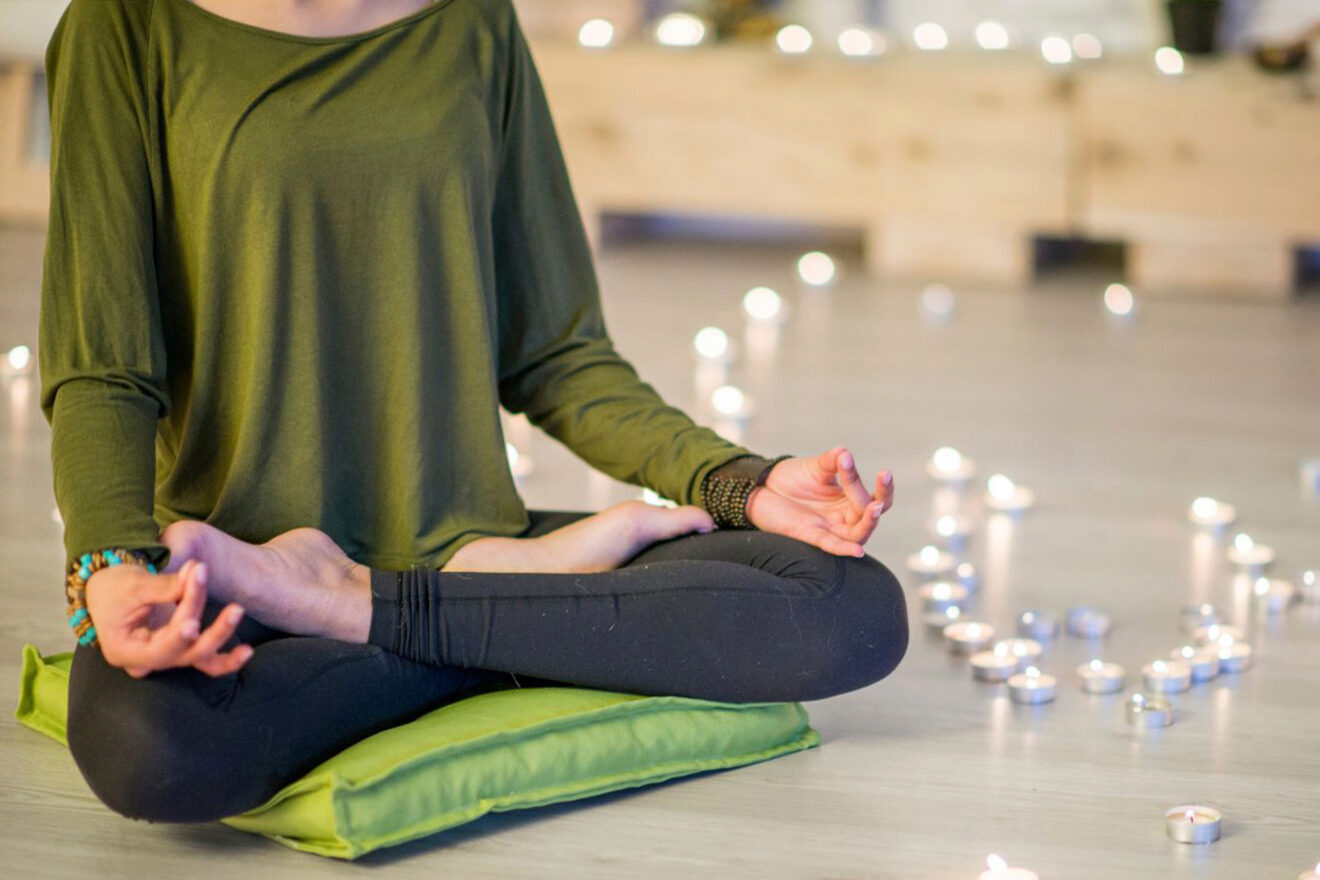 Deepen your yoga practice during a weekend getaway where you can focus on yourself, your body and soul! The retreat offers different types of yoga classes from hatha, vinyasa and also restorative for those days when you just want to stretch your body without using any strength.
Once you get settled in your accommodation which has all the amenities you need, you'll head to the studio to meet everyone and start the workshops. Although your schedule is pretty much arranged by the staff at Sugar Ridge Retreat Centre, you'll get some free time to wander around and enjoy the fresh air and maybe get a Thai massage from one of your teachers!
Length: 3 days
Styles: Hatha yoga
Price: from €530
Location: Wyebridge
8. Northern Edge Algonquin Retreat Centre – for outdoor activities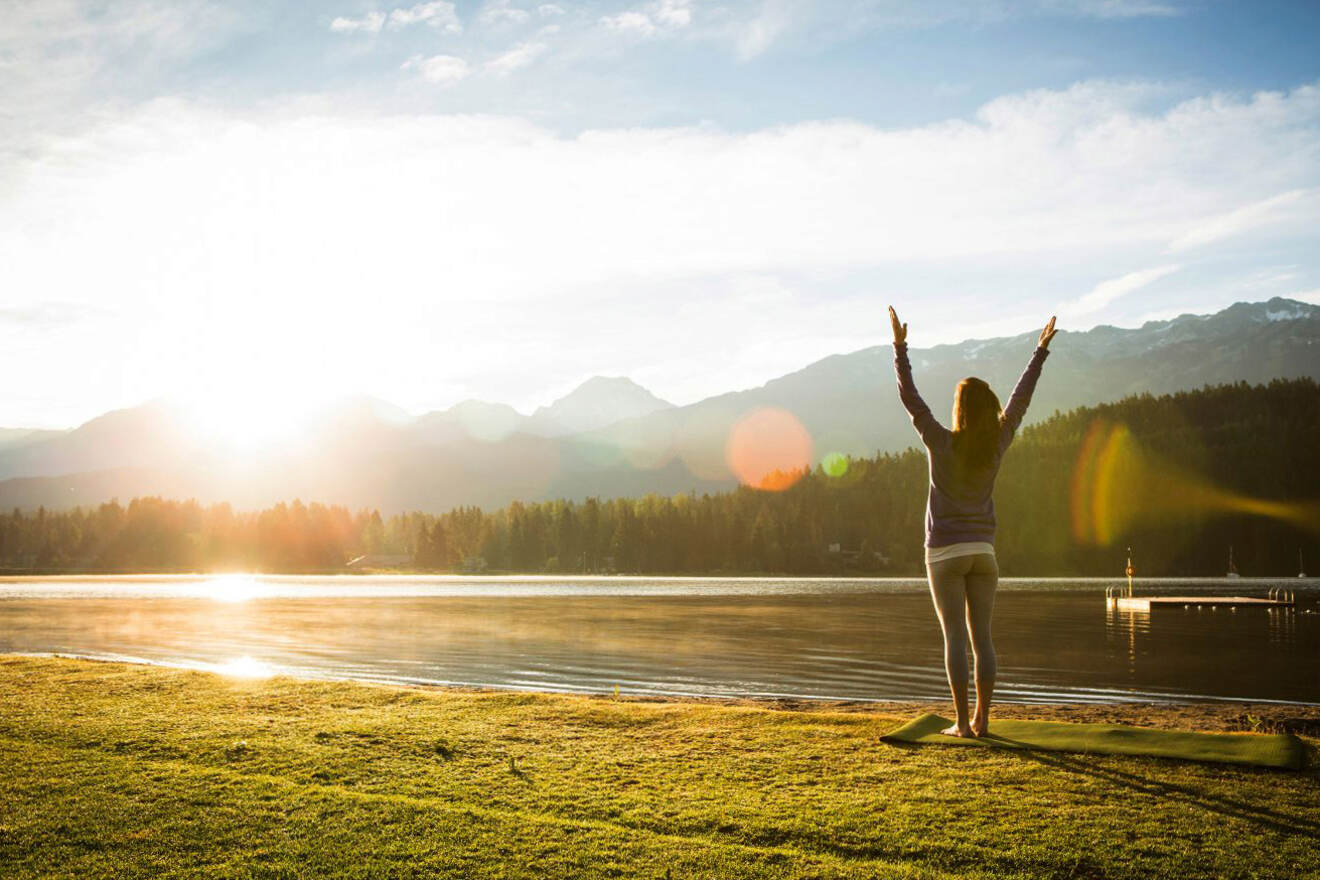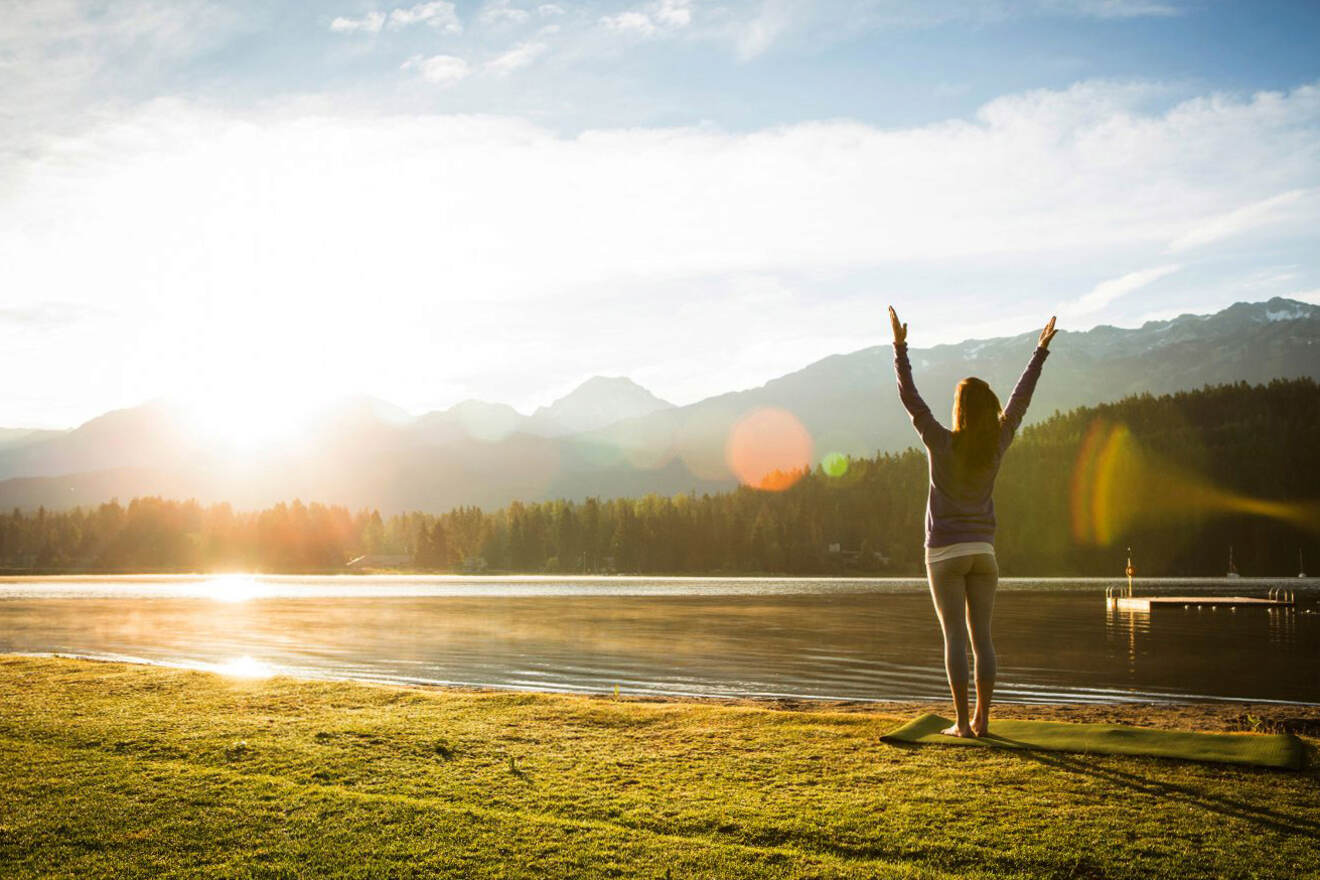 If you're in need of a break from the city and your daily habits in a place where you can reconnect with nature and do some soul-healing practices like yoga and meditation, then this retreat is definitely for you!
With the help of the other guests and your teachers, you'll get the chance to really analyze some aspects that don't serve you anymore and find ways to let go of those things so that you can welcome new opportunities into your life! Accompanied by great healthy food, and lots of outdoor activities like exploring the walking trails and cycling, this retreat is surely unmissable!
9. Whispering Springs – for wine & yoga lovers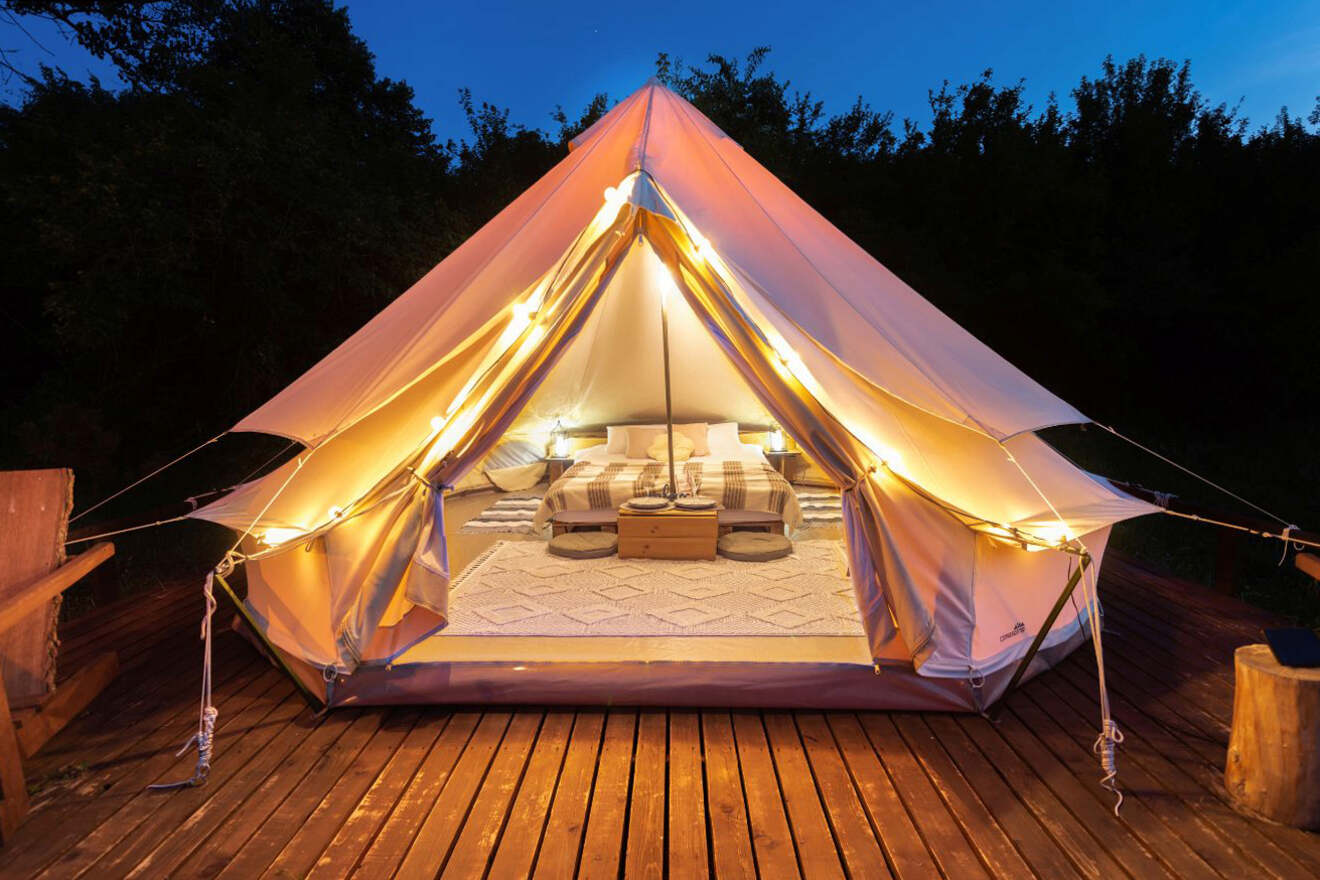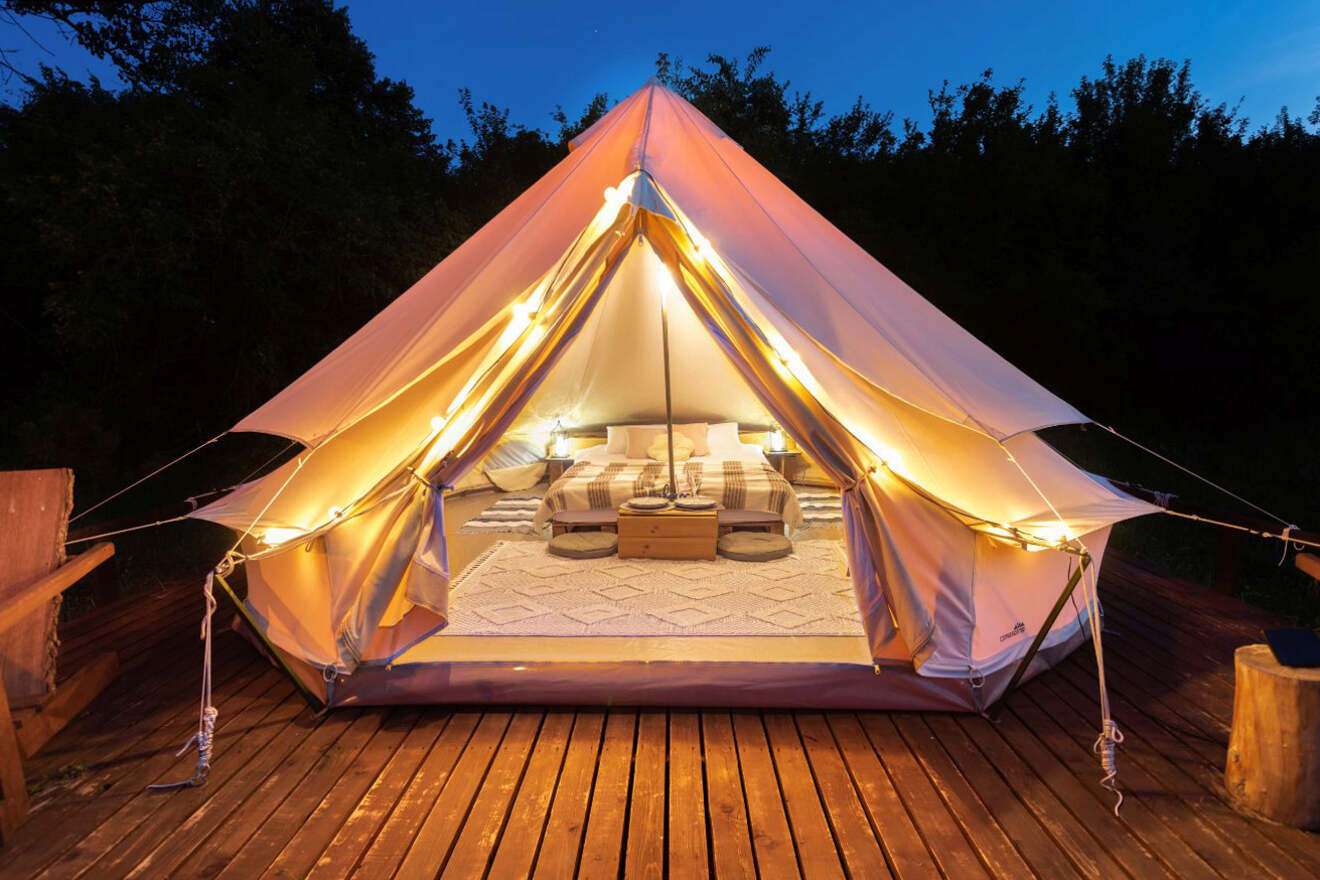 Just a 90 minutes drive east of Toronto, you'll find paradise! Whispering Springs offers some of the best yoga retreats in Ontario! Everything starting from their glamping accommodations, to the wellness and yoga practices they offer are top-notch. And let's just say you won't leave this place without trying a yummy glass of Prince Edward County Wine!
Guests will also get to listen and play live music while sitting by the campfire and enjoying some s'mores! Of course you'll get to practice yoga every day in a beautiful class setting on one of their lodge-inspired outdoor guest pavilions, but you'll also get some free time for forest walking and exploring.
Length: 3 days
Styles: Hatha yoga
Price: from €950
Location: Grafton
FAQs about yoga retreats in Ontario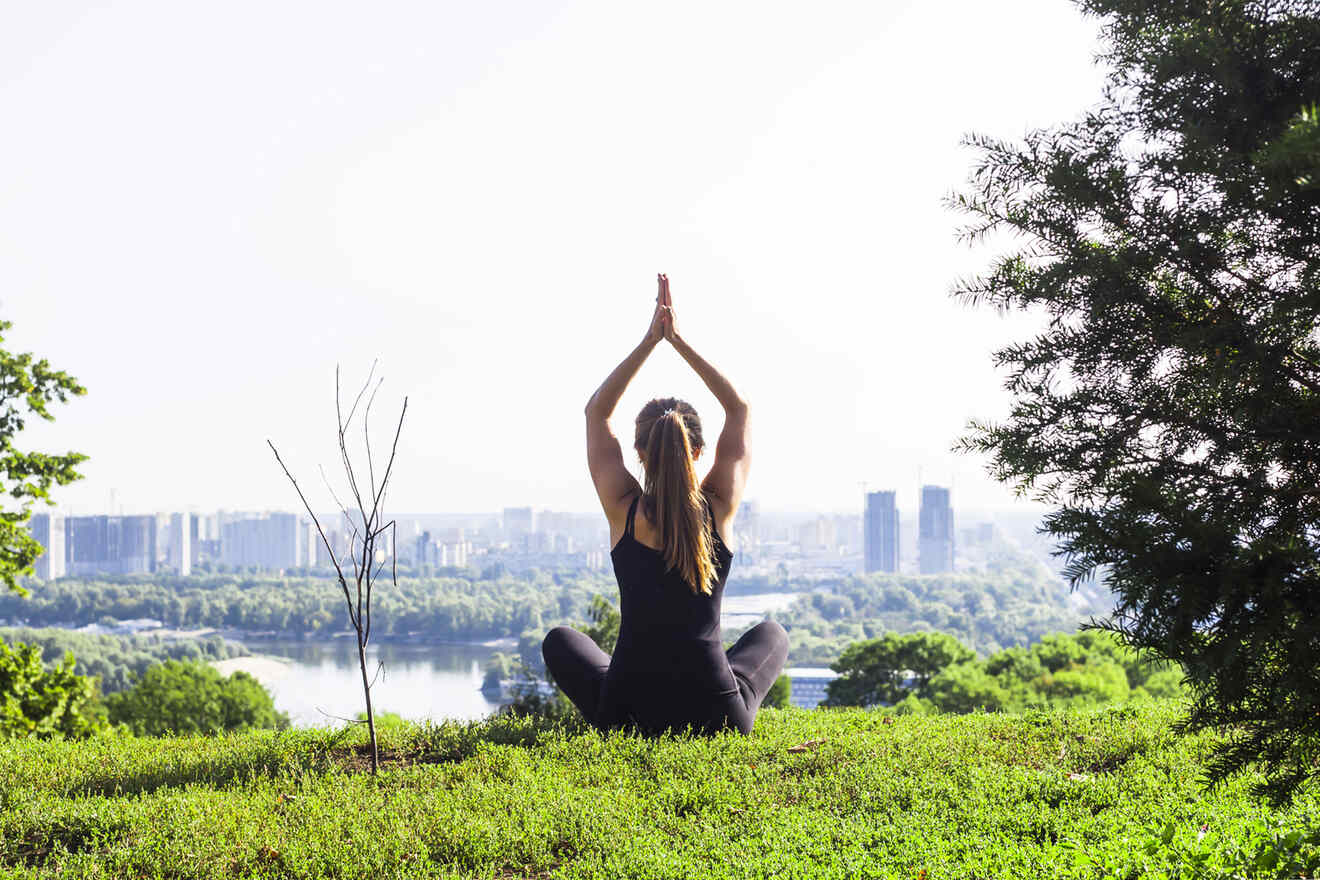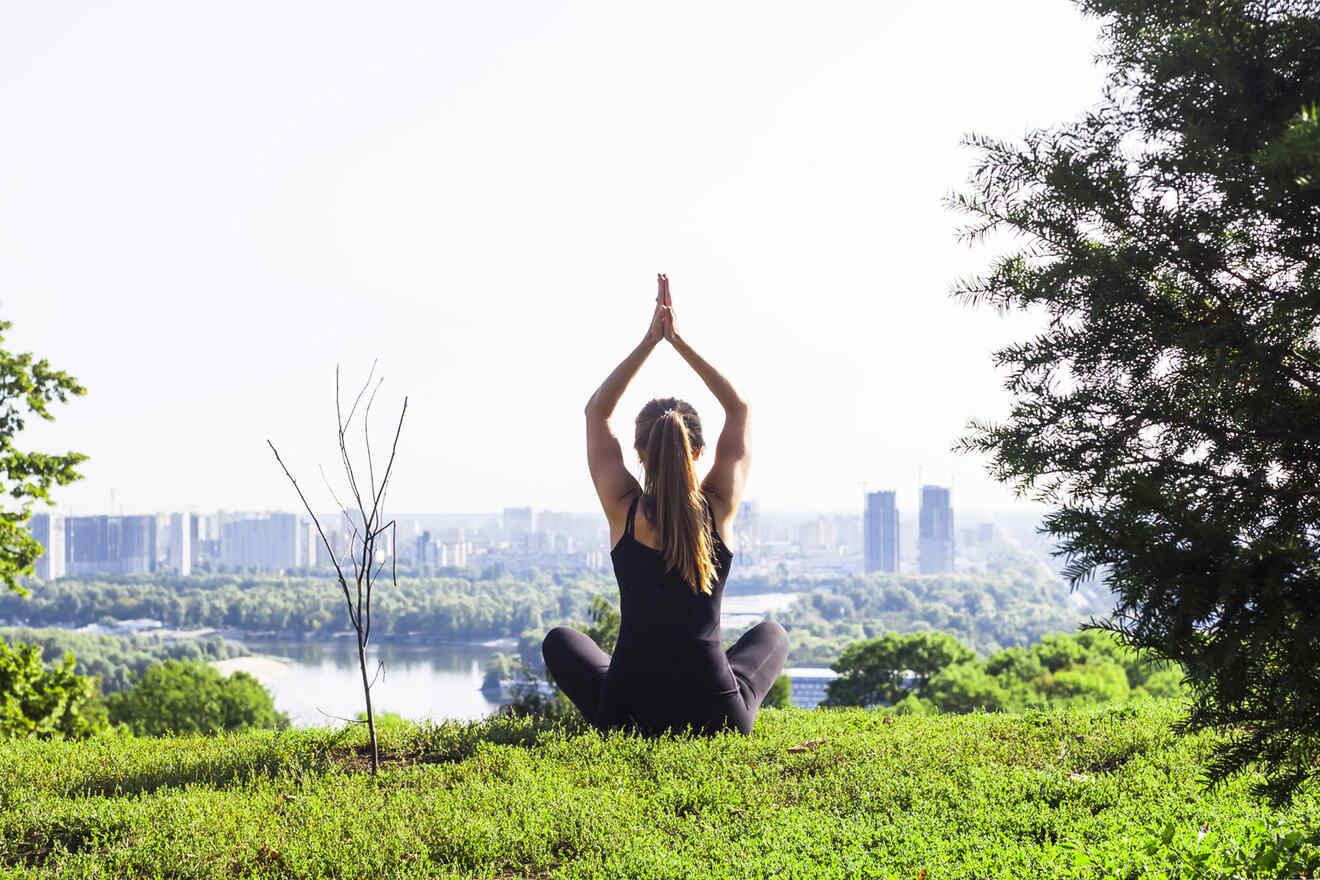 🤔 What do you do at a yoga retreat?
All yoga retreats are different but usually, you practice different styles of yoga, breathwork exercises, meditation, and some offer spa services as well plus free time to do some introspection.
💻 How do I choose a yoga retreat?
First, you need to check if they accept all ability-level practitioners, what type of yoga they teach, the location, plus see what other activities they offer during the yoga retreats.
📅 How far in advance should you plan a retreat?
I would recommend planning your yoga retreats 3 to 4 months in advance. That way you can even get the early bird price, and you don't risk missing out as the spots fill out super fast.
🧘 Which are the best yoga retreats in Ontario, Canada?
Conclusion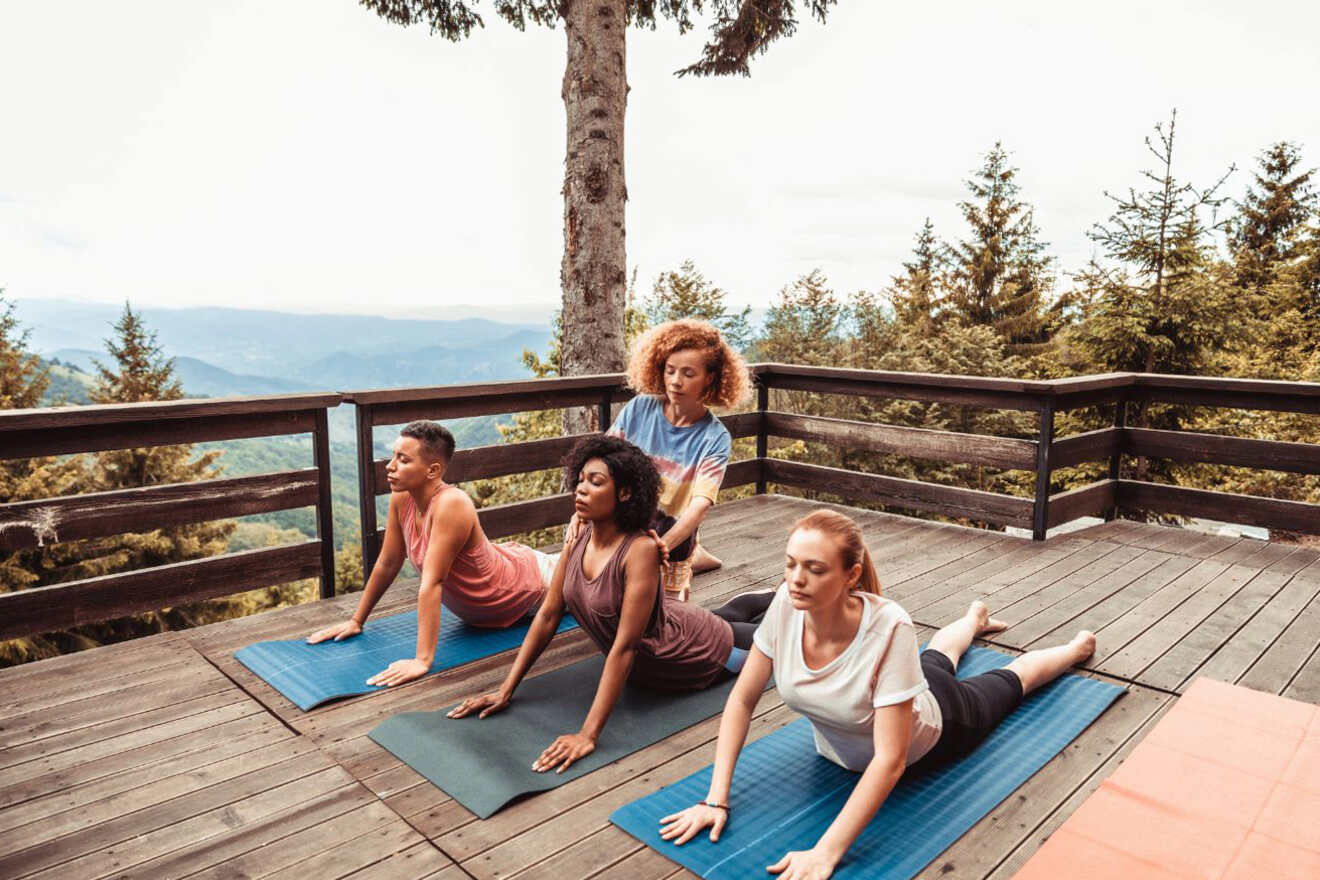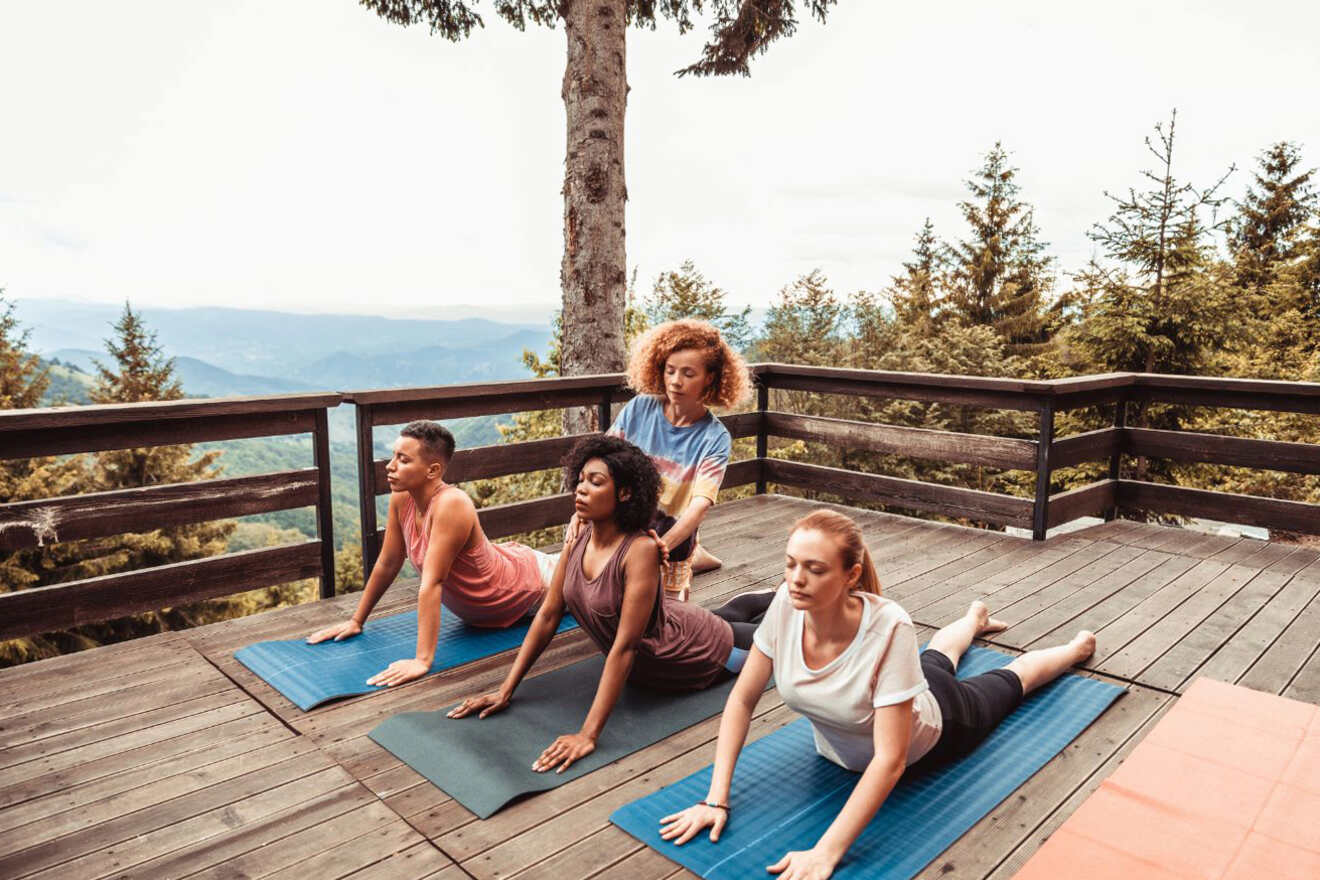 What a list! I'm sure everyone is pretty excited now to go on a yoga retreat in Ontario! And you should be, as it's such a life-changing experience!
Since we're wrapping up, I think we should also do a short recap! This post has a list of the best yoga retreats in Ontario. I've added all the details you need including pricing and location.
But I know that even with all the details in the world, it's still pretty difficult to make a decision, so if you need some extra guidance, check out my 2 favorite options below:
Don't forget what I said! Book early if you found your favorite, otherwise, you may miss your spot! And don't forget I'm always here to help you in case you've got any questions! Just pop a comment below and I'll answer ASAP!
Enjoy your yoga trip,
Victoria
---
Pin it for later!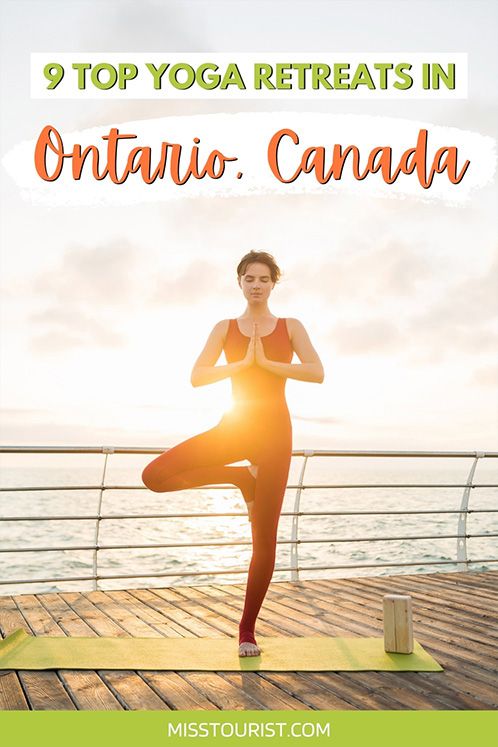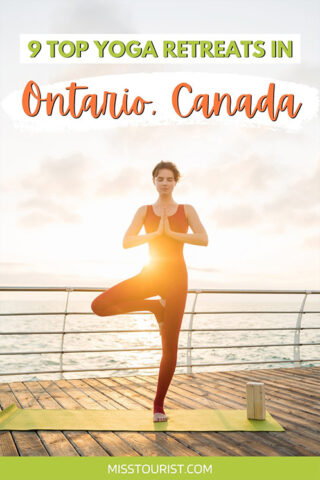 Pin it for later!