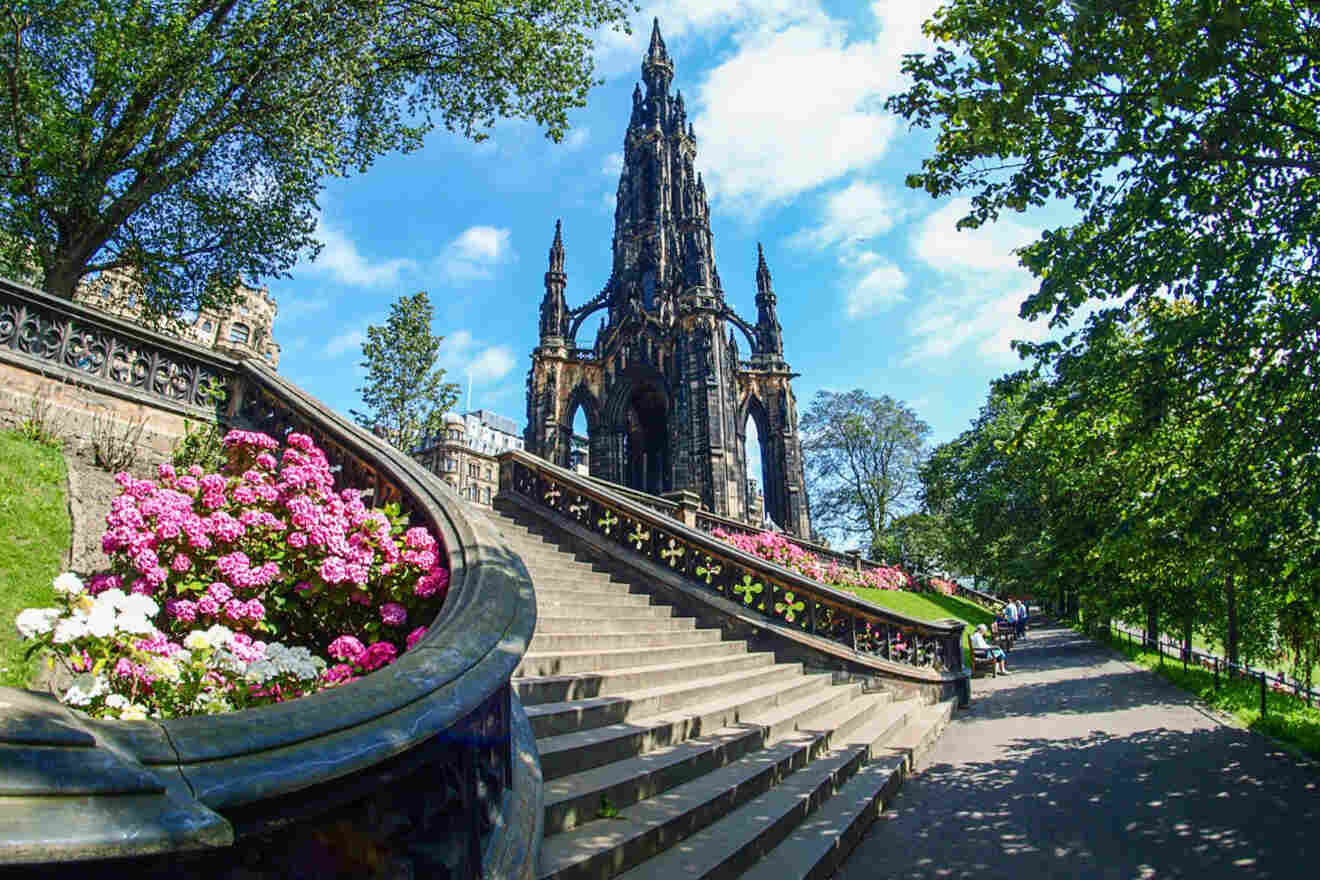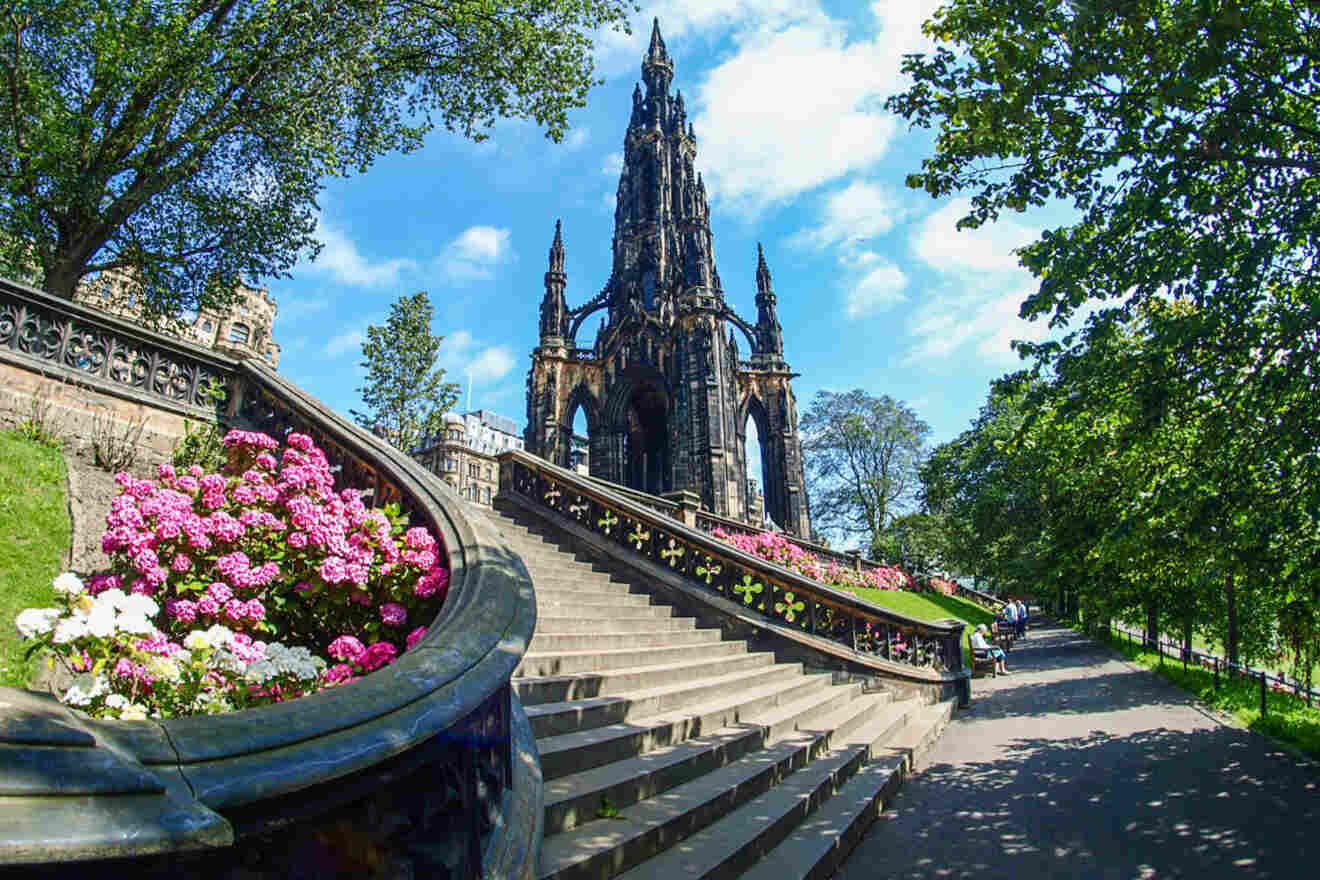 Hey there, my fellow spooky lovers! The ghost tours Edinburgh has to offer are knocking at your door, and you don't want to miss out on its ghostly adventures!
There are a lot of daily tours dedicated to the city's dark history that can help you unveil its spooky vibes and learn about the most famous people. So, you might find yourself confused and not knowing which one to opt for. That's where I come in! As your trusty guide, I took it upon myself to investigate the best-reviewed and most popular tour options and compile a list of the top-tier ghostly experiences.
There are walking tours, graveyard expeditions, witch hunts, and even self-guided games, so all my dear spooky lovers, be sure your appetite for gruesome things will be satisfied.
Now there is one thing to keep in mind: you're not the only one craving these fantastic tours Edinburgh has to offer, so make sure to book in advance so you don't miss a spot!
Let's start our ghost hunt!
If you are in a hurry
Here are the best ghost tours to take when in Edinburgh (and book in advance!):
1. Join an Underground Vaults ghost tour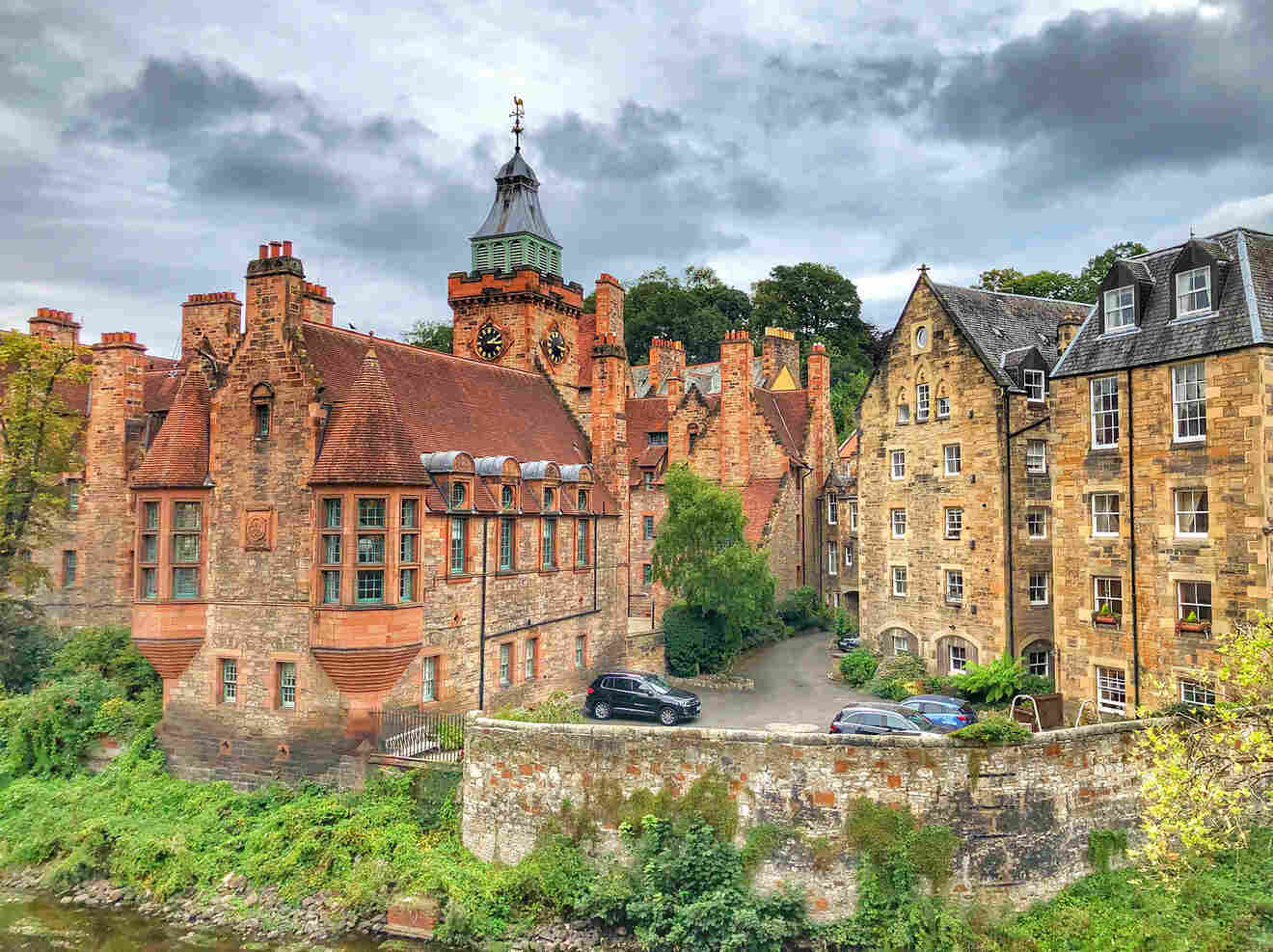 Duration: 1 hour
Price: from £20
Why you should take it: the most popular ghost tour in Edinburgh
This is one of the most popular Edinburgh tours that will embark you on a thrilling experience beneath the streets of Edinburgh's Old Town! Delve into a dimly lit space, many dare to consider sinister, haunting even – South Bridge Vaults.
You and your tour group will have a chance to go through the shadowy, candle-lit underground warrens, and your tour guide will spill to you all the secrets about the dark history of murder and magic.
The tour covers the fearful Burke and Hare murders, plus how superstitious townsfolk back then held witch trials. You'll take a tour through Edinburgh's spooky streets and discover the spooky stories connected to the vaults.
You'll lose yourself in the terror of the haunted vaults and torture exhibition as you uncover how and why these gruesome items were used.
2. Hear tales about Edinburgh's dark past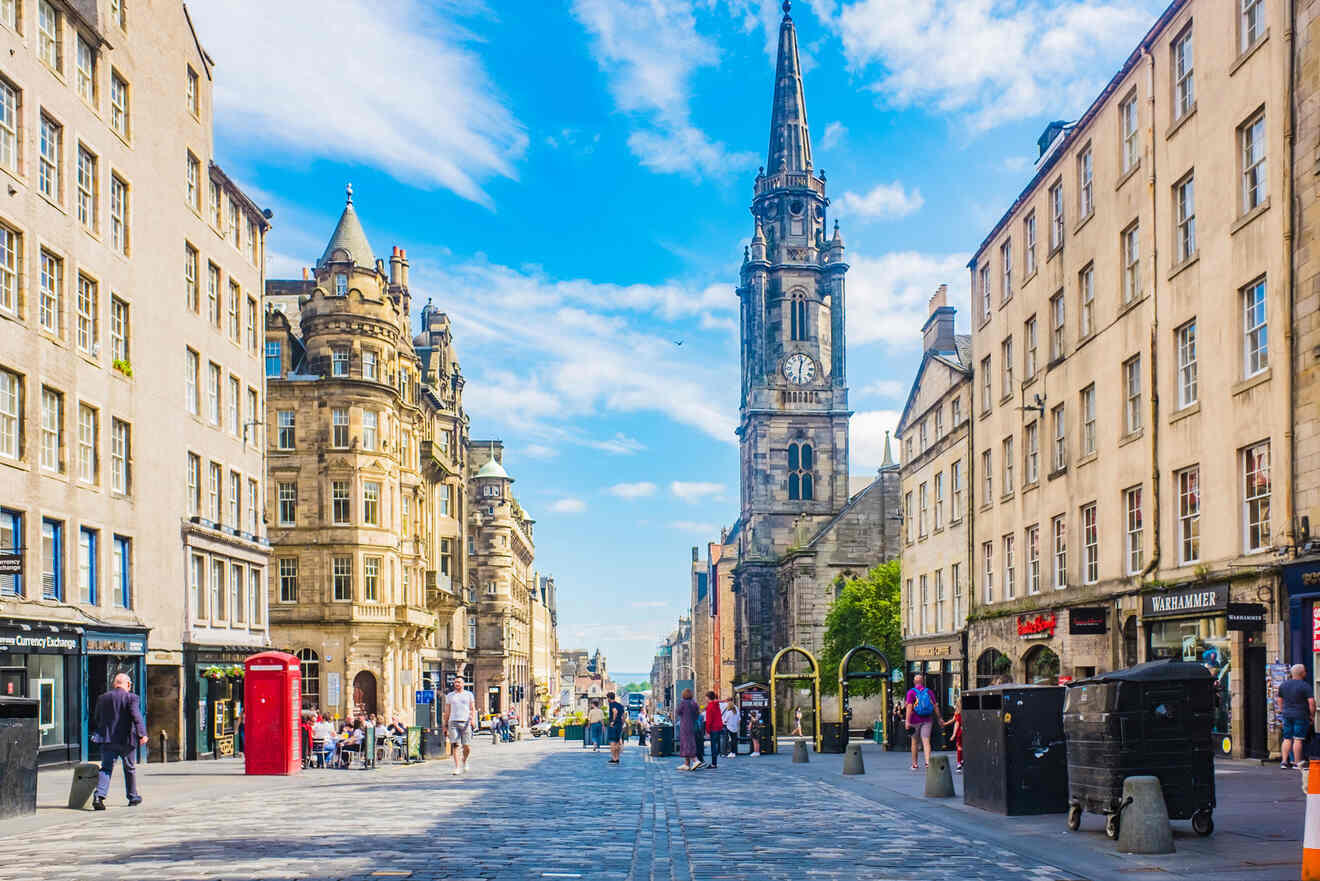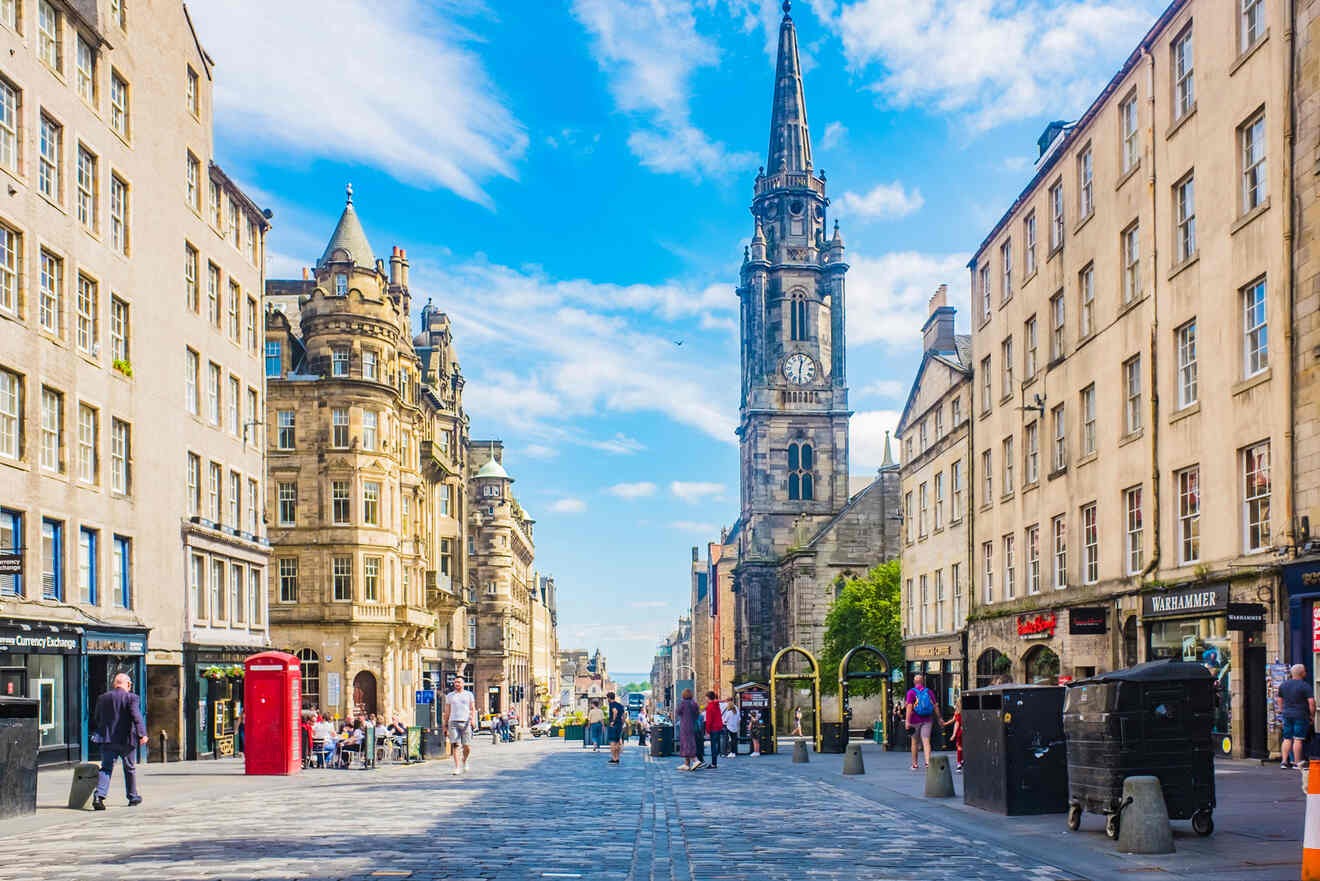 Duration: 2 hours
Price: from £22
Why you should take it: tour takes you through Edinburgh's historic haunted spots
Here is one of the walking tours you definitely shouldn't miss! You'll begin your spooky adventure in the night. Meet your tour guides on Edinburgh's Royal Mile in Old Town and follow them through the shadowy alleys and cobbled streets as they weave gruesome tales of murder, cannibals, body snatching, and other local oddities. Stop at North Bridge for a breathtaking view of the city below. You'll also visit a haunted graveyard and hear ghost stories about that place as well.
And if you're looking to save money and are interested in a free ghost tour, I have a perfect tour for you. The meeting point is also Royal Mile, and it will lead you through Edinburgh's history and ghostly tales about Maggie Dickson, Damnation Alley, the Old Calton Burial Ground, etc. Free tours are something every traveler should take advantage of (just don't forget to tip your tour guide)!
3. Embark on a comedy & horror ghost bus tour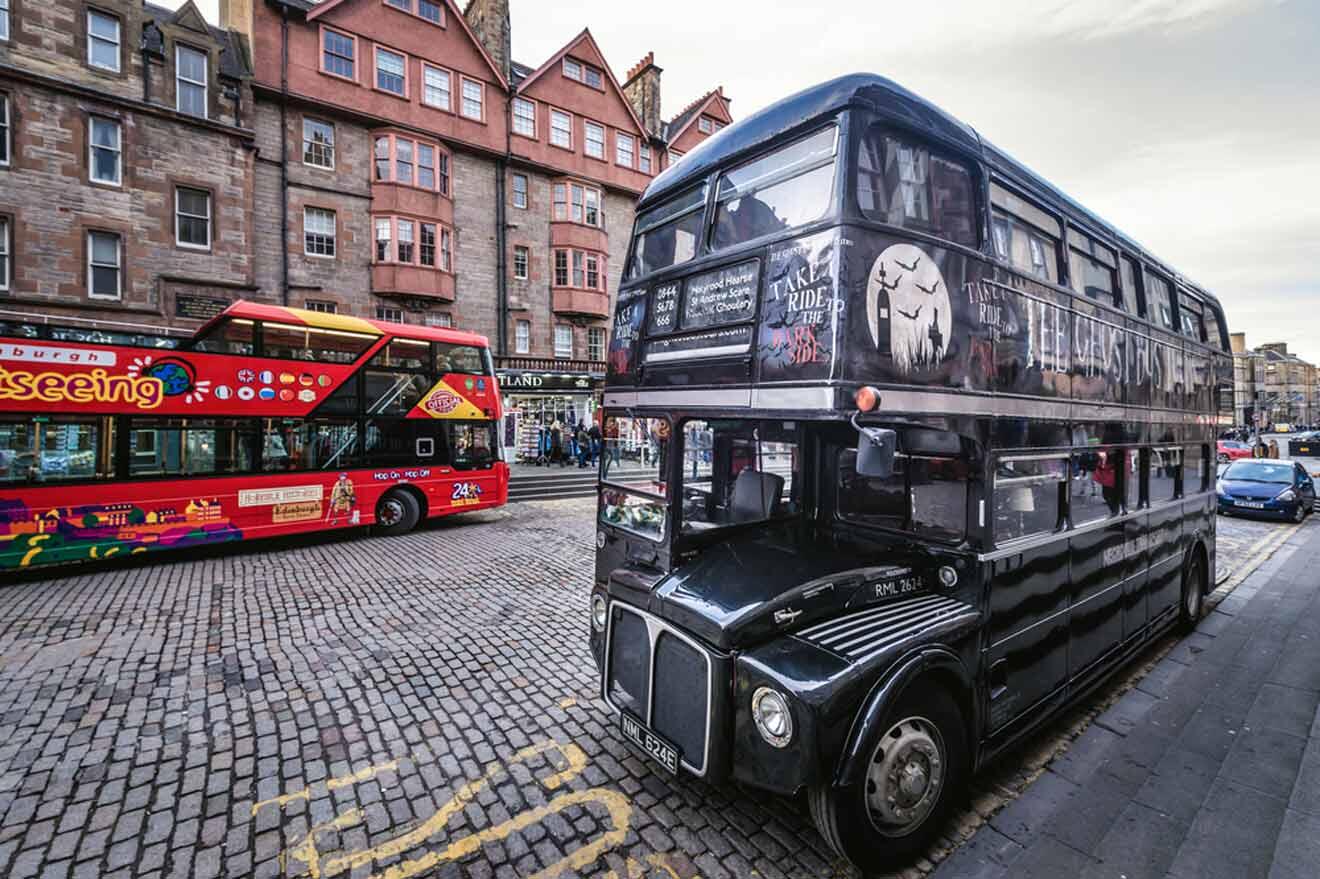 Duration: 2 hours
Price: from £21
Why you should take it: great tour with a mix of laughs and spooky vibes
There is definitely an abundance of things to do in this city, but given its reputation, ghost bus tours should be the first thing on the list. Edinburgh is known as one of the most haunted cities. However, you can still spice up your trip with an interesting mix of comedy and dark histories.
It's a bus tour in a vintage double-decker that has been gorgeously refurbished and decked in classic midnight black. This place has been deemed the city of the dead, and with so many scary things you'll hear about, it will not be such a surprise as to why that's the case. Discover its city's infamous monuments, from Edinburgh Castle to Grassmarket, Greyfriars Kirk, Holyrood Palace, and even the Royal Mile.
You'll get to learn about Westport murderers, as well as the multitude of women who were unfairly subjected to drowning or burning at the stake.
4. Uncover the secrets of Edinburgh's witches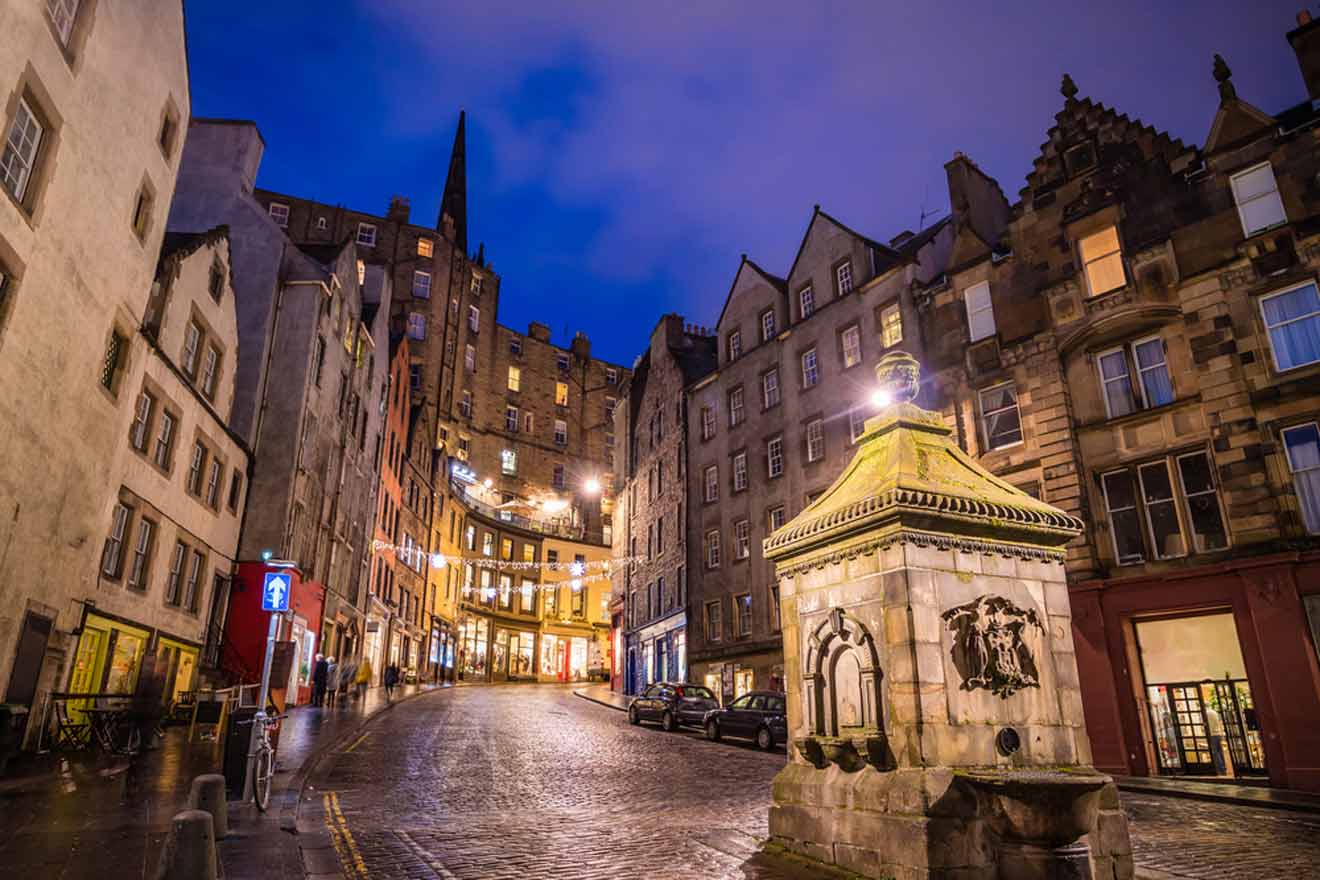 Duration: 1 hour
Price: from £12
Why you should take it: witches-themed tour
While there are a lot of places that have a history of executing witches, none of them have quite interesting stories like Edinburgh, and you'll have a chance to discover them all with this specialized City of the Dead tour.

You'll set off on a spellbinding adventure with the witch-costumed tour guide! She'll lead you through Old Town on an educational journey. Your first stop is Lady Stairs Close, followed by the Writers Museum.
Wander around the museum celebrating Scotland's greatest authors like Robert Burns, Walter Scott, and Robert Louis Stevenson! There is also a stop by the gothic St. Giles Cathedral nearby and Parliament Square. Don't forget to pop by Victoria Street's lively shopping district and make sure to pick up some souvenirs for your friends and family.
5. See famous tombs in Edinburgh's graveyard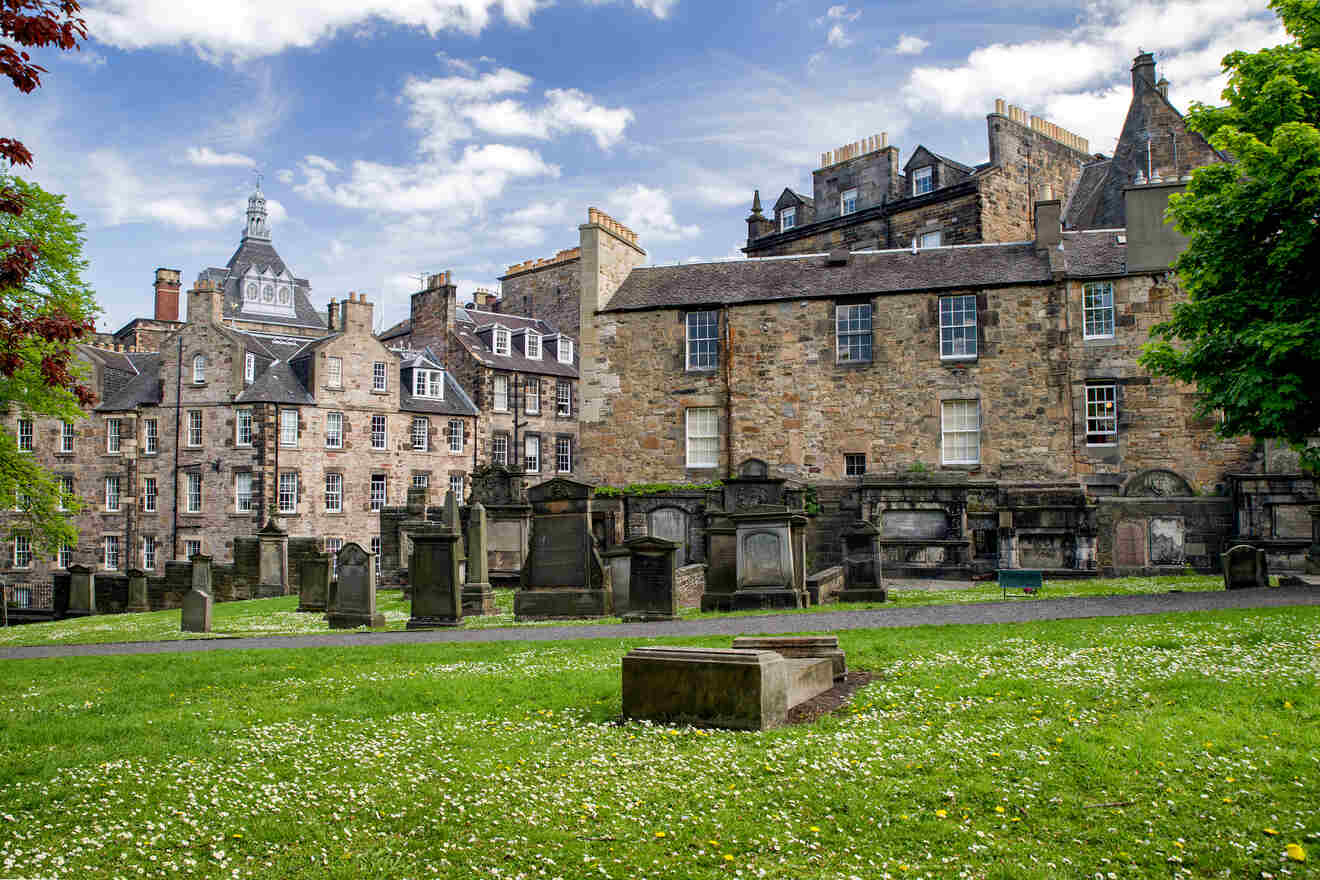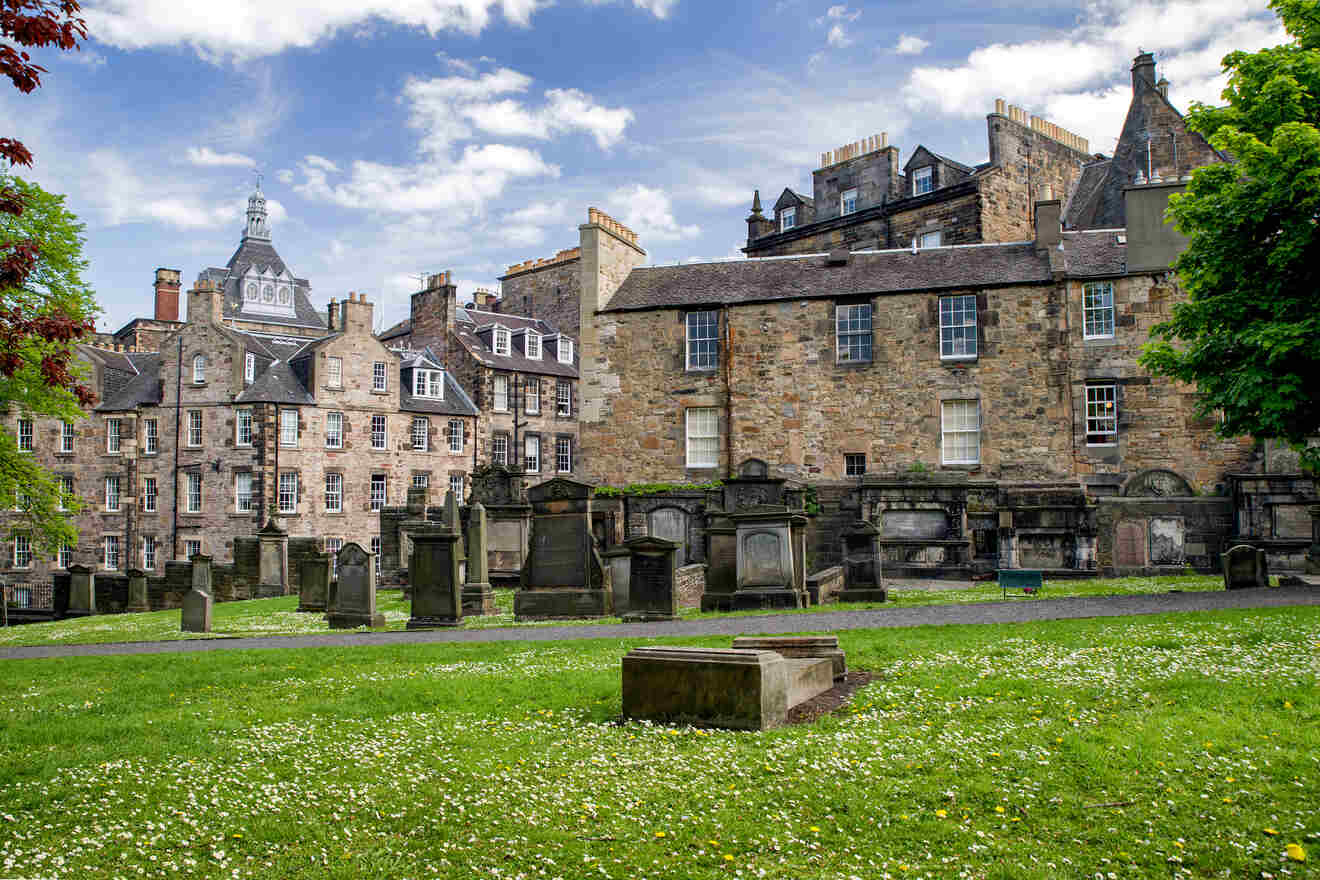 Duration: 2 hours
Price: from £16
Why you should take it: graveyard-focused tour
Ready to discover an eerie part of Edinburgh's history? Take a tour to Greyfriars Kirkyard, or what locals call Covenanter's Prison, for a ghoulish experience. Rumor has it the graveyard is haunted by the Mackenzie Poltergeist! It's an evening tour, so that atmosphere will only add up to the already scary situation, so if you're an adrenaline seeker who is passionate about eerie tales, you'll have a blast!
Mercat Tours is one of the great tour companies you'll find in Edinburgh, and I definitely recommend checking out their offerings. One of the best choices is their graveyard adult-only tour option. You'll be guided by professional guides who will take you on a remarkably scary journey.
6. Enjoy ghostly tales with the whole family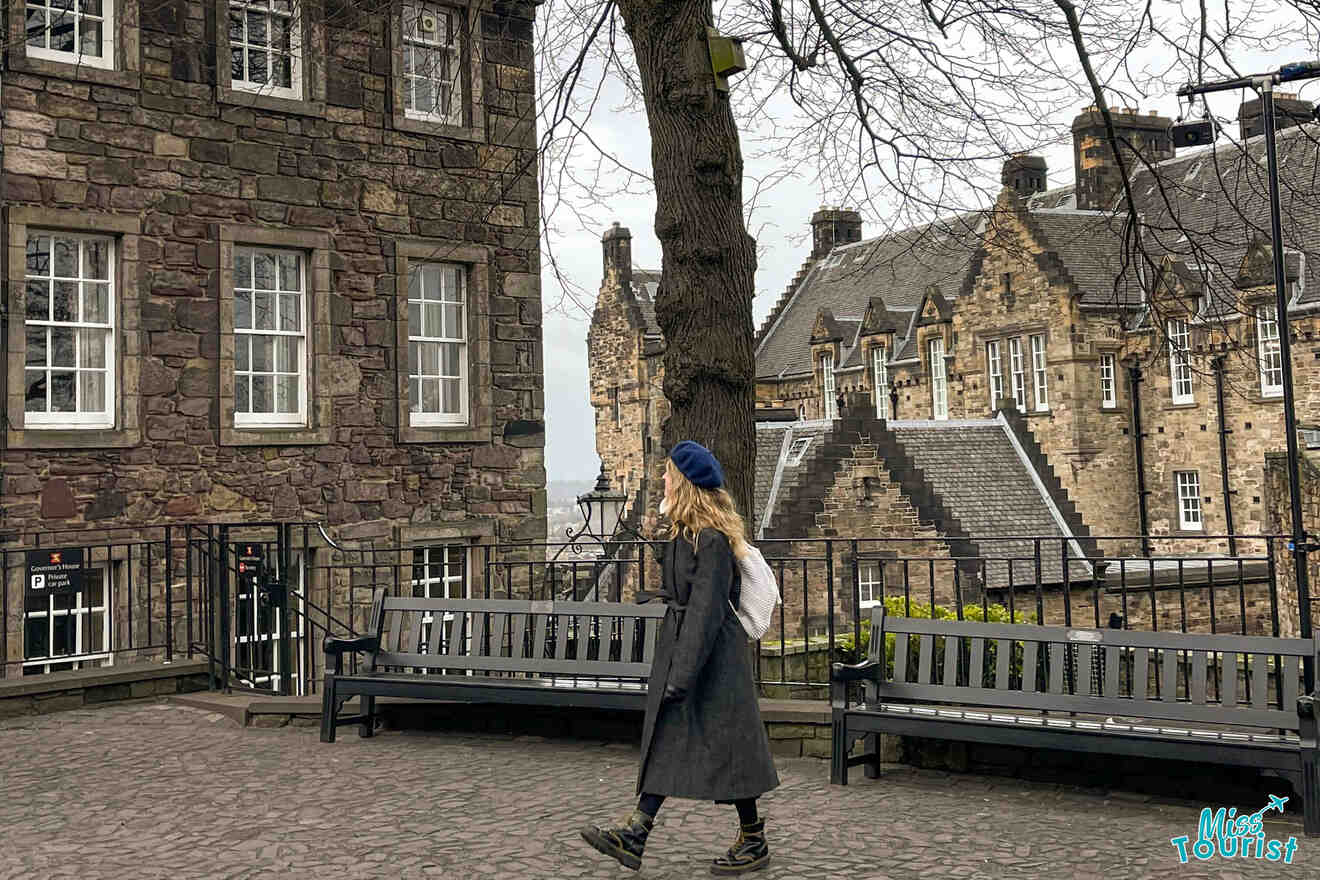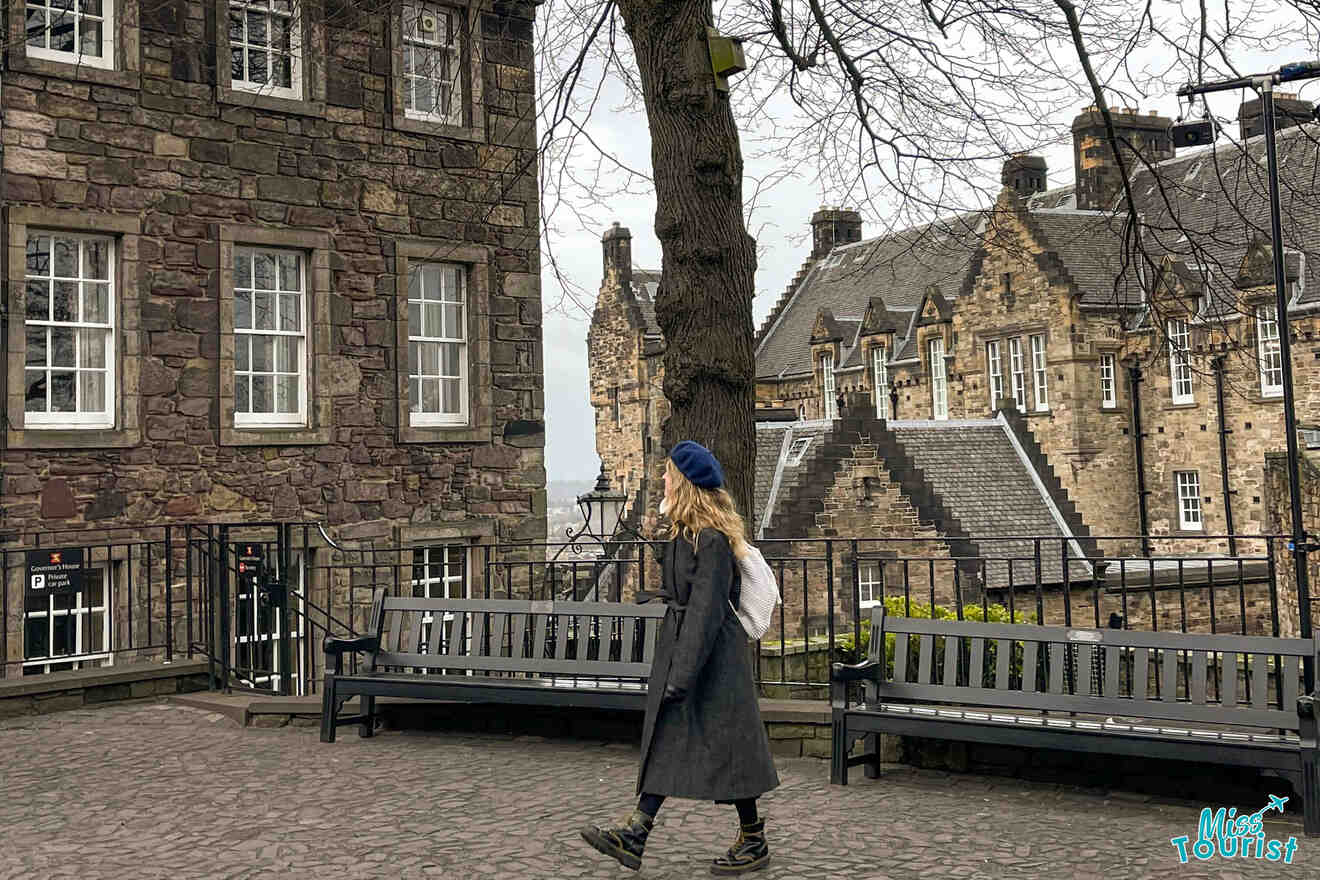 Duration: 1.5 hours
Price: from £13
Why you should take it: family-friendly tour
If you happen to visit Edinburgh with your little ones and still want to learn all the scary secrets this city has to offer, then embarking on a family-friendly tour is the way to go!
This tour offers a scary voyage to the bygone days of Old Town Edinburgh, where a tour guide will spill all the secrets about wicked witchcraft and invading forces as you pass through its sunless alleyways and courtyards.
As you journey with Mr. Clapperton, you'll learn about the most well-known characters from Edinburgh's past. Your tour includes a copy of "Witchery Tales" book – terrific for curling up with at night, it's an ideal way to delve deeper into Edinburgh's chilling history!
7. Take a private ghost tour in Edinburgh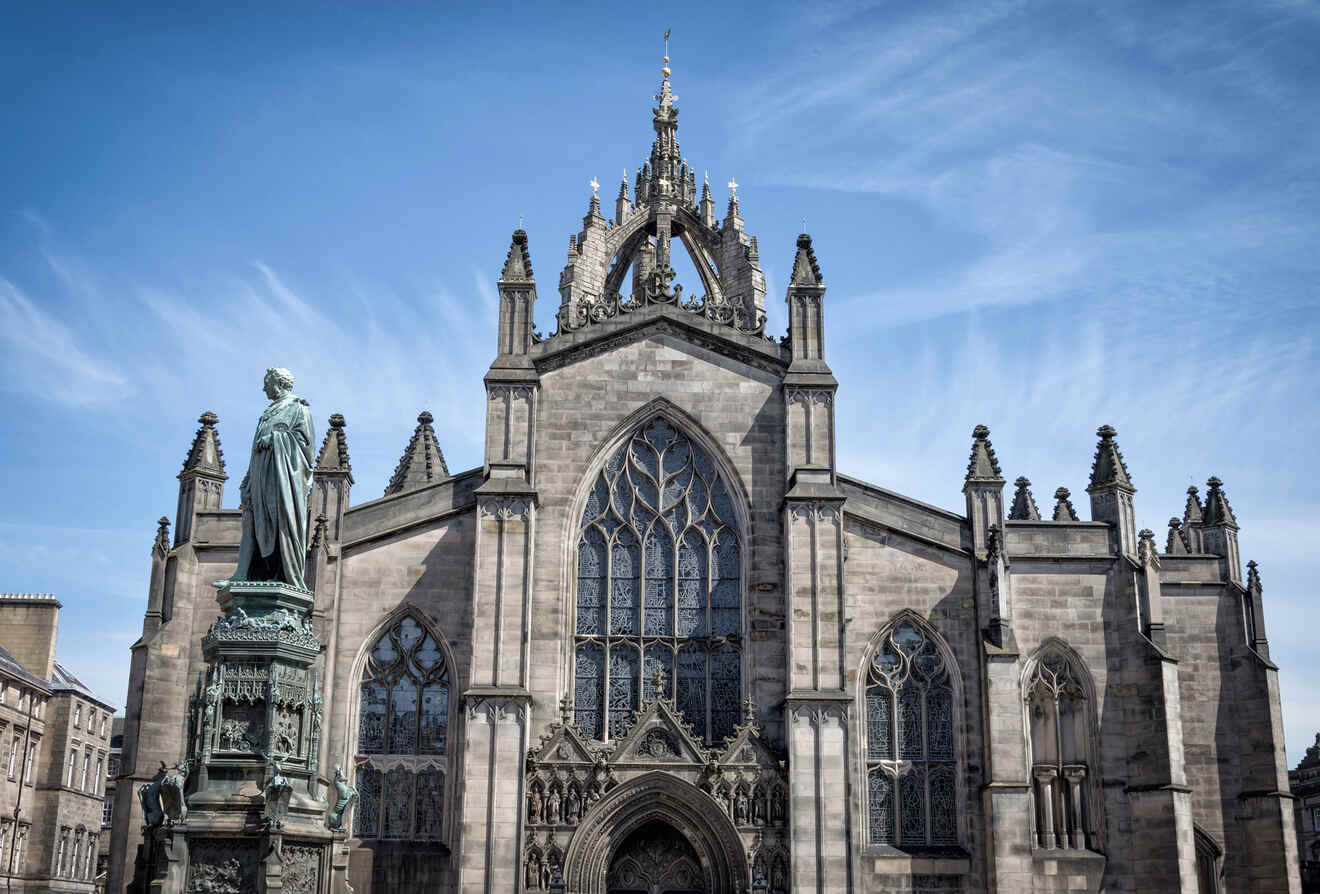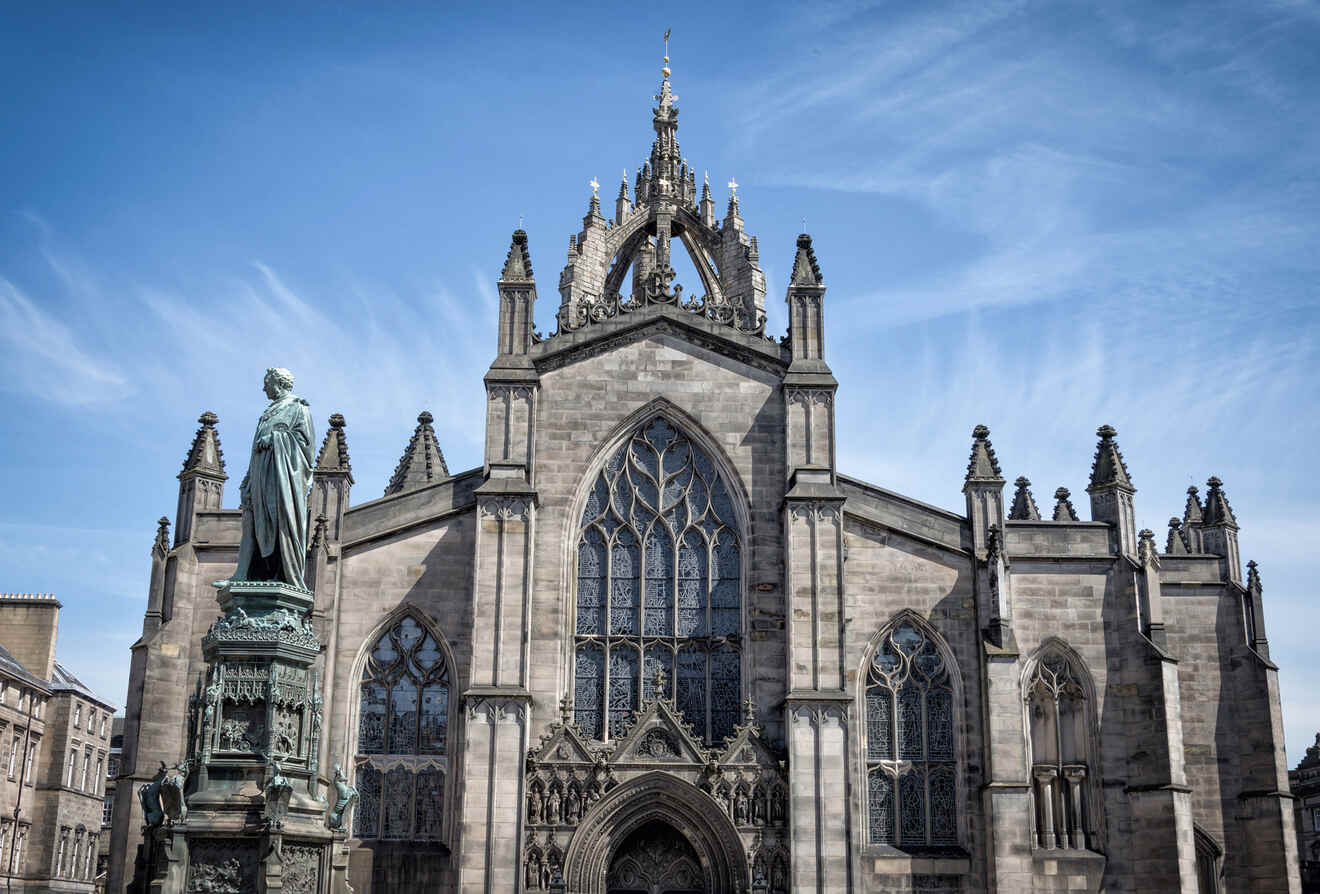 Duration: 1.5 hours
Price: from £70
Why you should take it: personalized and immersive experience
This intriguing nighttime encounter divulges the cemetery's dark secrets. With an interactive projector journey, watching Edinburgh's heritage explode into life is seamless. From covenanters and bodysnatchers to murderers and victims, Greyfriars Kirkyard has something for everyone who desires a deeper unfoldment of Scotland's history.
Auld Reekie tours are very popular among travelers, and I have a private tour from this company to offer you as well! You'll begin the journey at the old gallows by St. Giles, then you'll snake your way down the Royal Mile, revealing stories of cruelty and misery.
And if you're interested in an immersive and small-group experience in Edinburgh that ends with a rewarding drink in Megget's Cellar, then look no further than this tour!
8. Challenge yourself with a ghostly exploration game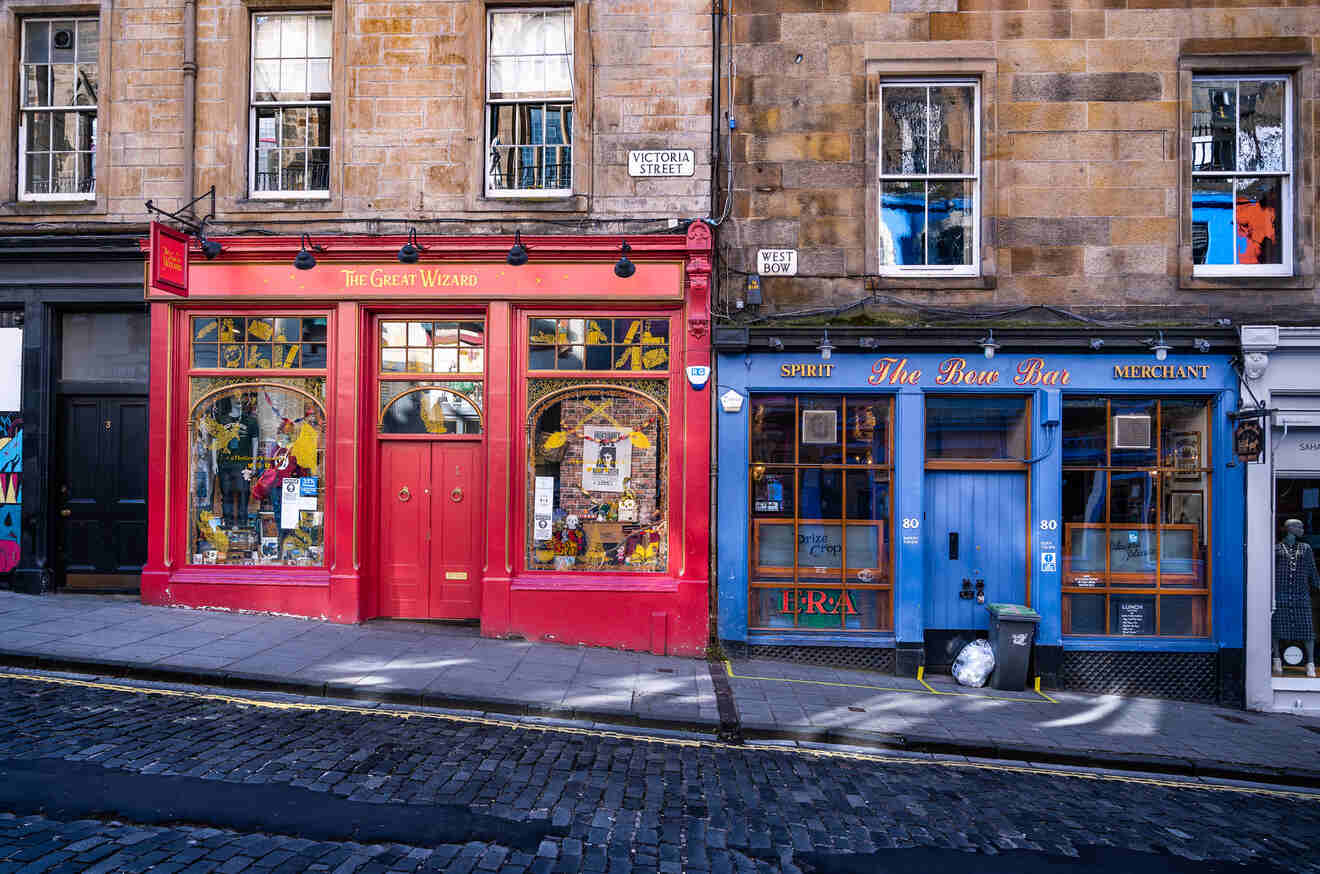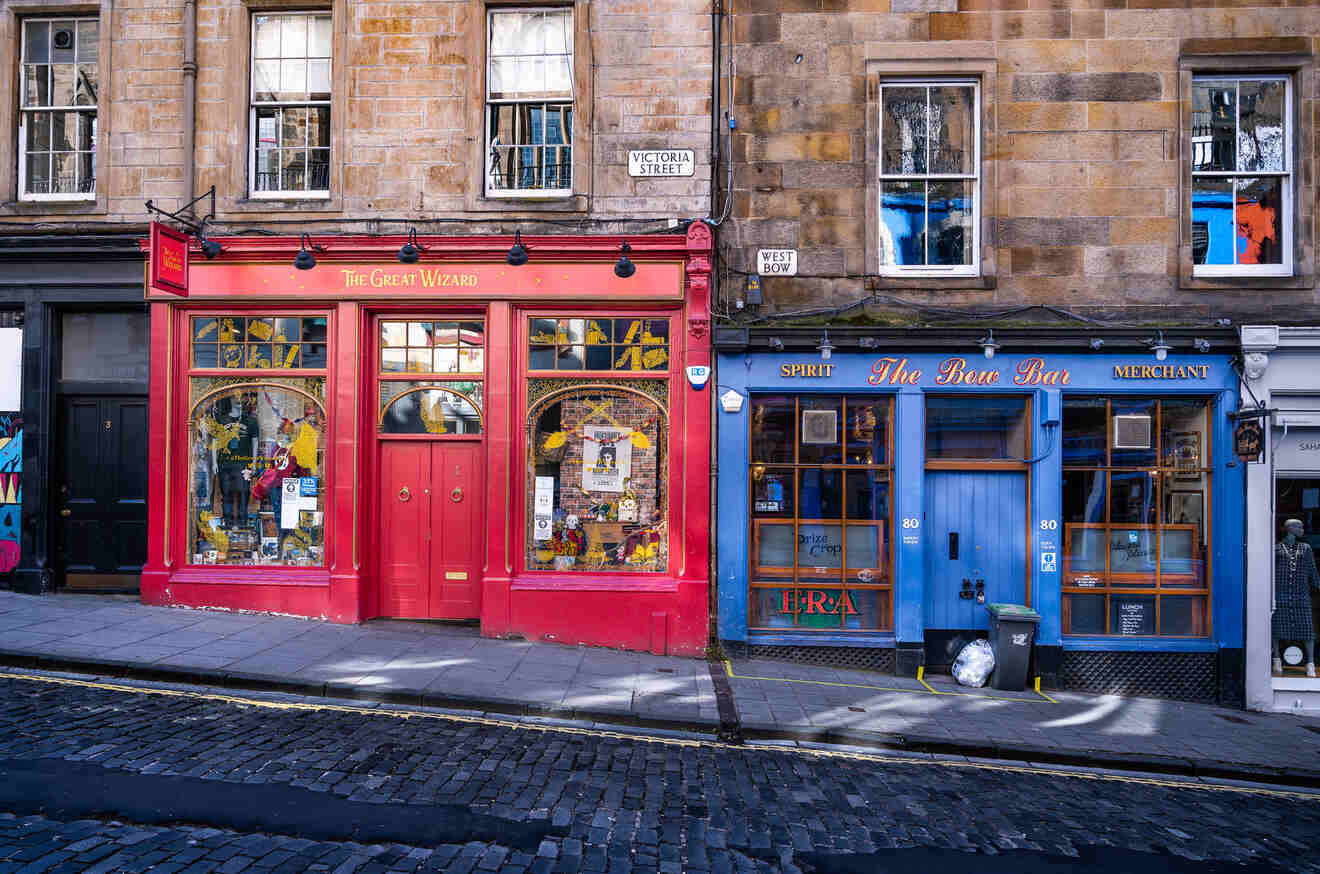 Duration: 1.5 hours
Price: from £10
Why you should take it: fun ghost hunters game
Get the app, head to the designated starting point, and embark upon your spooky journey! Follow hints that will lead you to supernatural areas like Greyfriars Kirkyard, the legendary Nor' Loch, and West Bow.
Discover the hidden stories of the places you explore whilst solving intriguing puzzles and riddles. Uncover all there is to know about Scottish Witch Hunts and Burke and Hare murders, then step into the hall of mysteries that houses a book crafted out of William Burke's skin!
Use the clues as your GPS – each one providing you with precise directions, so there's no need for maps, guides, or an external navigator. You should be able to complete the tour in around 1 and a half hours, though by all means, take it at your own pace, no time restrictions here!
FAQs about ghost tours in Edinburgh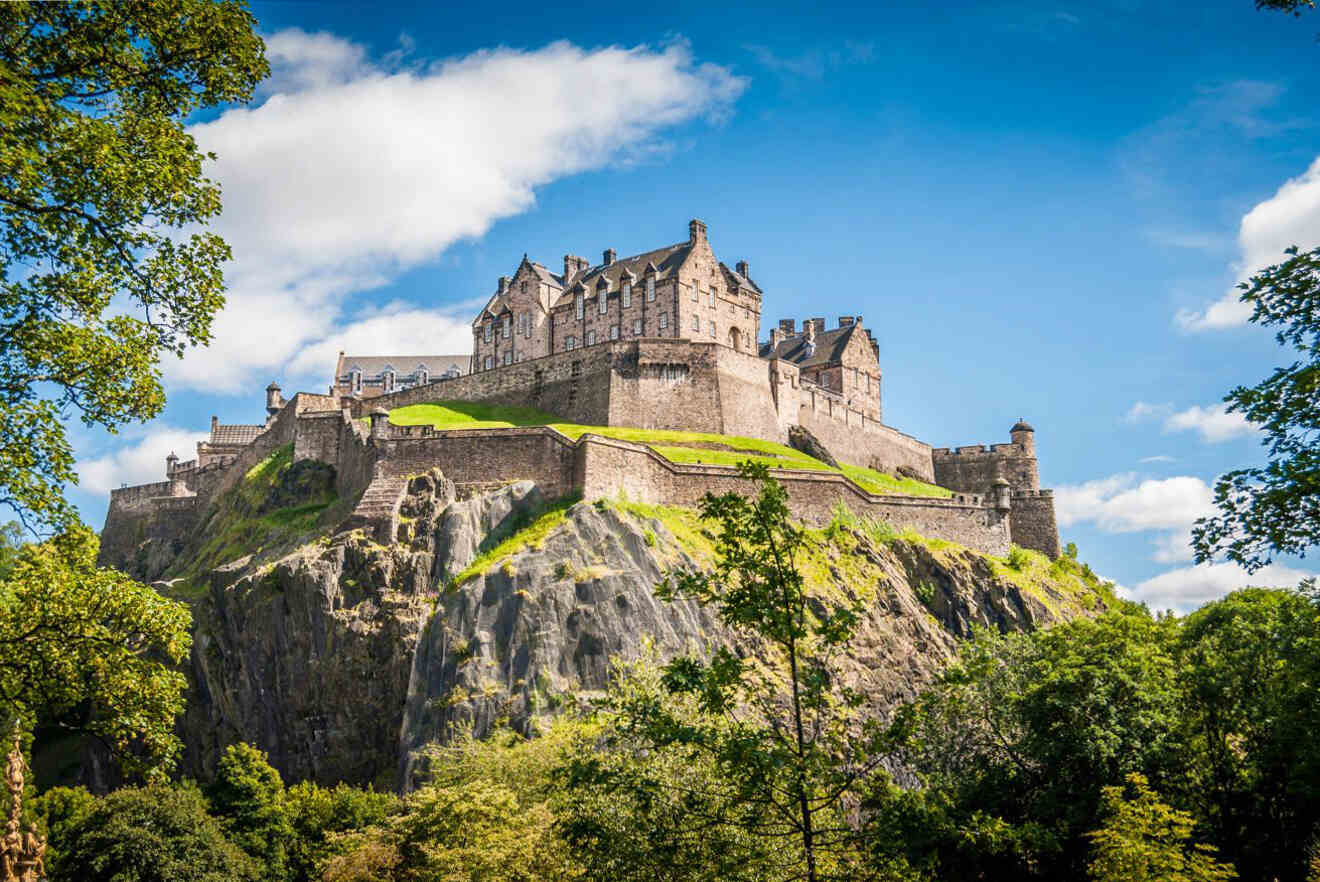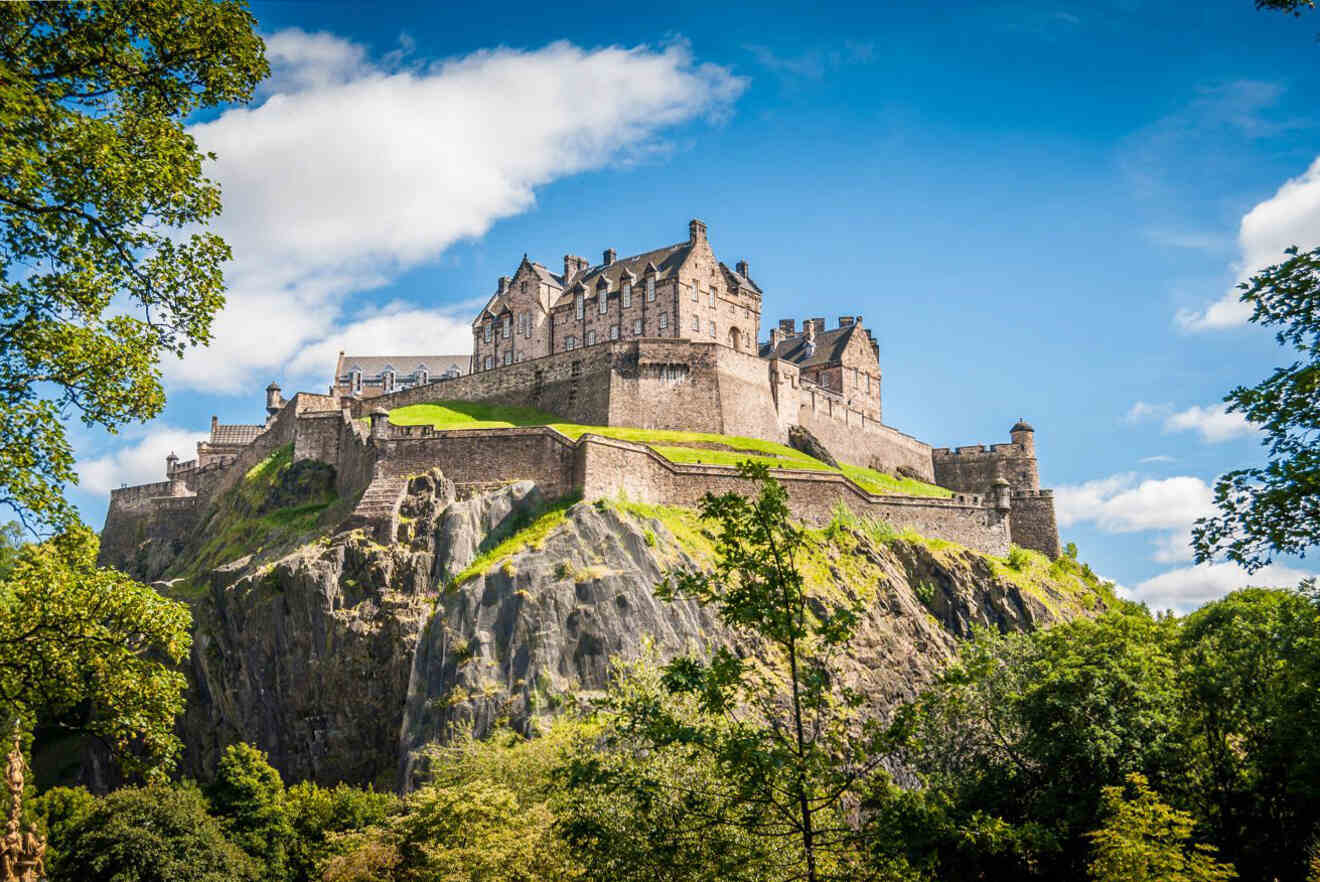 Conclusion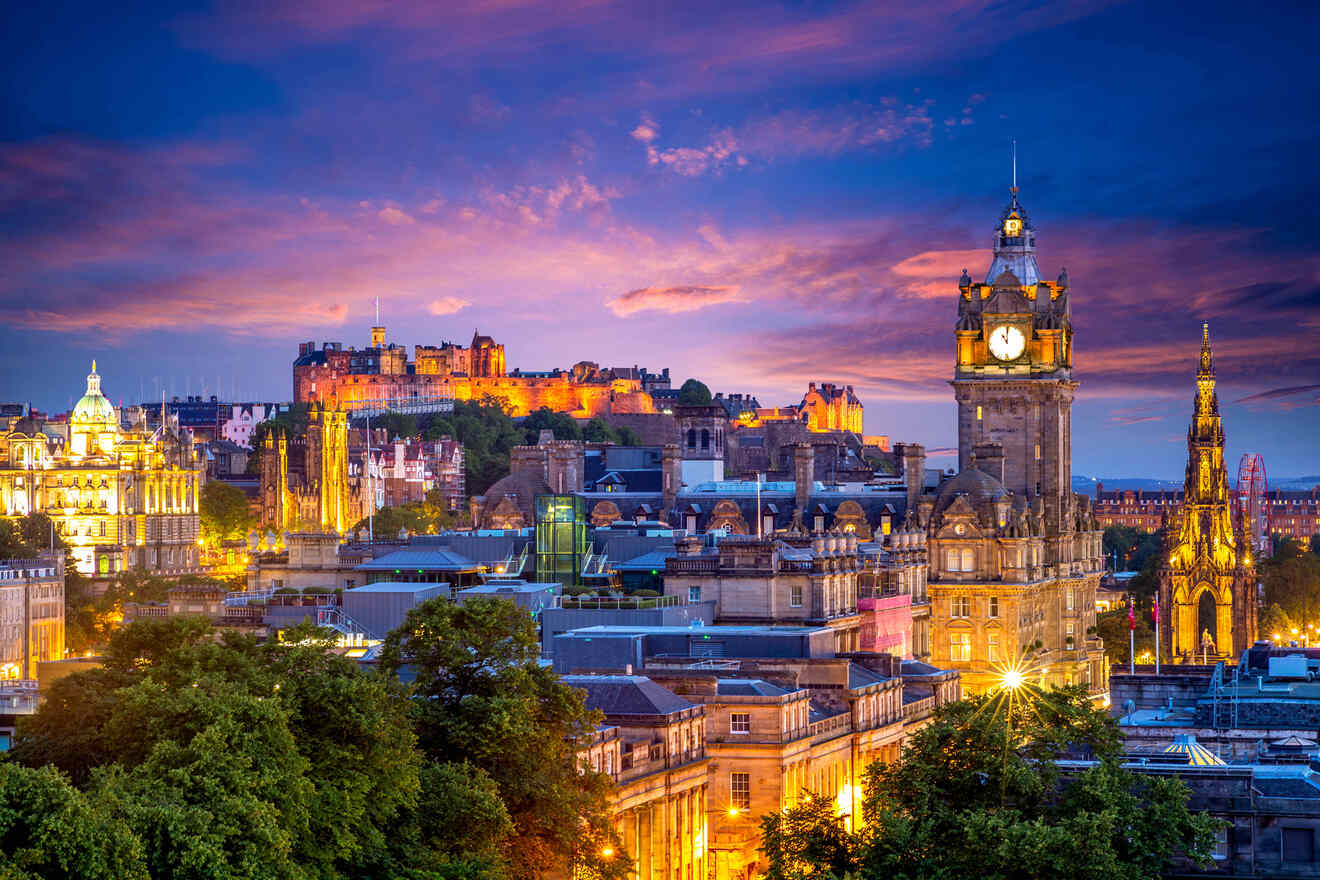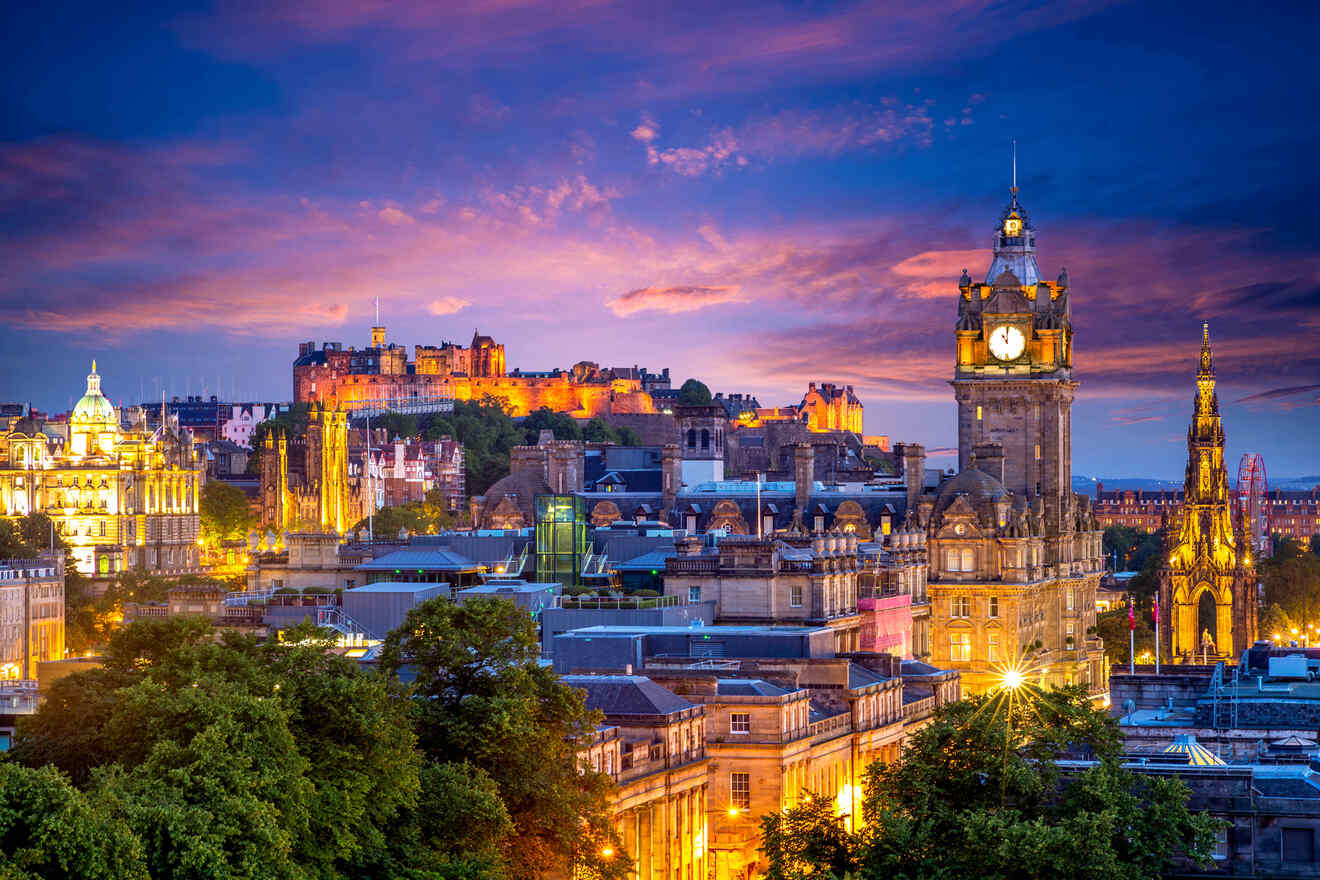 You've come to the end of the list! Now that you have ghost tours Edinburgh has to offer up your sleeve, there is no excuse to miss out on this experience!
You can investigate the Mackenzie Poltergeist and South Bridge entity, have spooky fun with your family, see scary graveyards or learn ghastly tales – there is something for everyone!
It's always a smart choice to plan well and book your ghost tours in advance! You don't want to miss out on these popular ghostly tales.
And if you already went on some of these tours, or if you have anything to add or ask- don't be shy and drop me a comment below!
Happy ghost hunts,
Angelina
---
Pin it for later!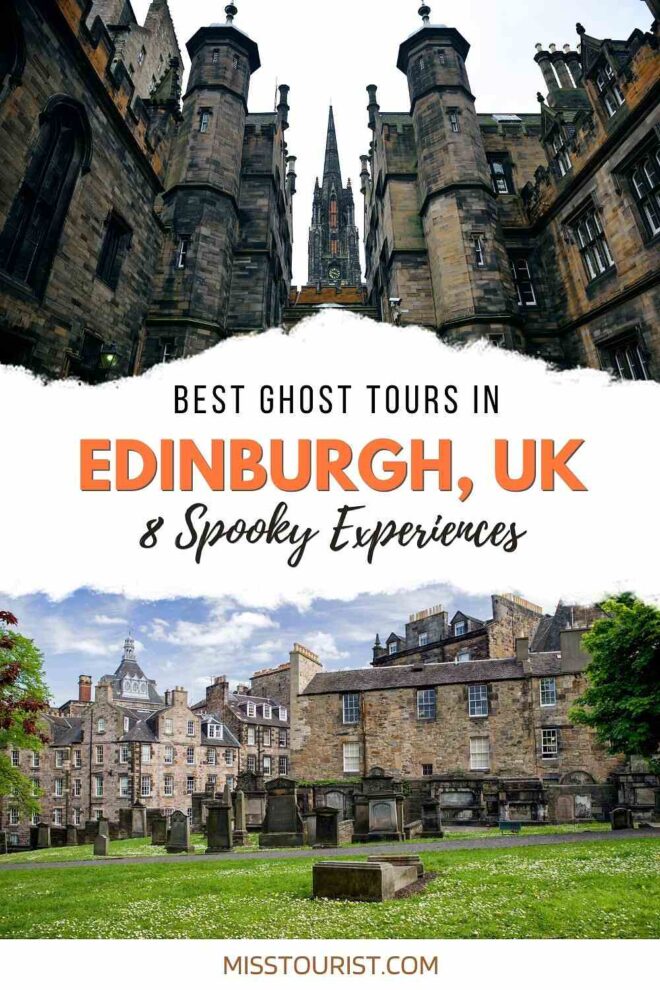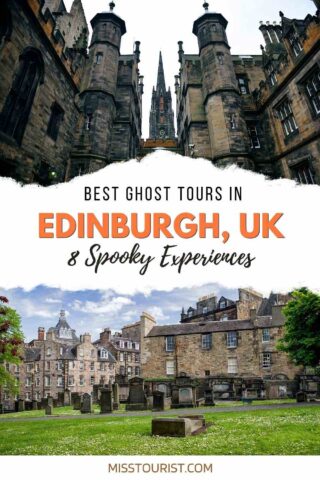 Pin it for later!