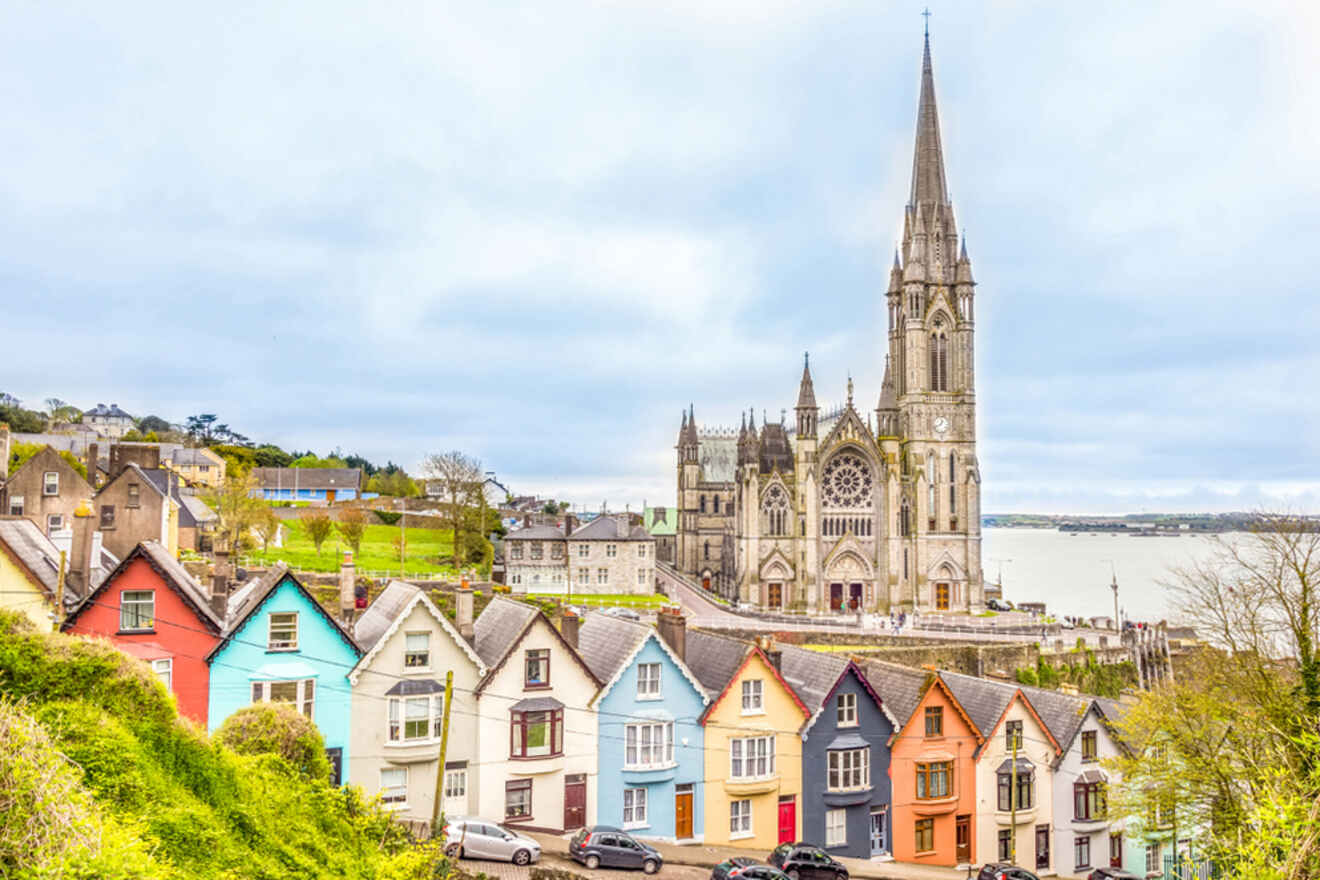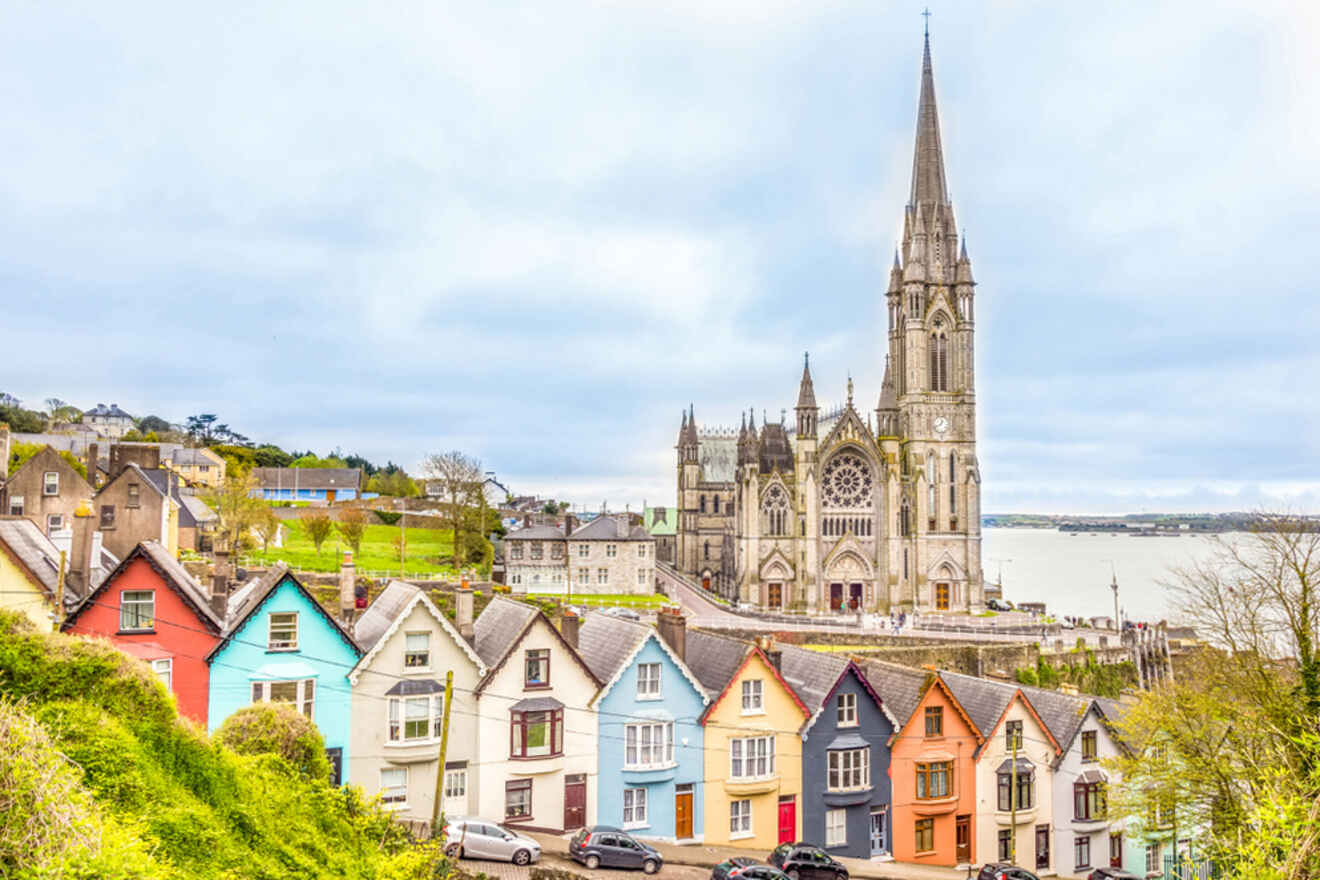 If you're planning a visit to the iconic Emerald Island, then you must pick the very best tours in Ireland!
I've always been a fan of Ireland and its rich culture, so I decided to investigate deeper into its offerings and bring you the list of the best Ireland tours you can find!
No matter if you want to explore County Cork, witness the Cliffs of Moher plunge dramatically into the Atlantic Ocean, or stick to the good old Dublin and everything that it has to offer – I'm sure you'll find what you're looking for here.
There is also a wide variety of tour types, from cruises and walks to museums and hikes, so no matter what fitness level you're at, you'll have some trip that fits your needs.
Ireland isn't only famous for good booze and rich folklore. There are many sights to see there, and many travelers are aware of that. That's why it's important to be strategic and not miss the opportunity to experience The Emerald Islad's charms.
Make sure to book your tours in advance!
Let's start!
If you are in a hurry
If you don't have time to read the whole post, this is a sneak peek into the best Ireland tours that you don't want to miss out on.
Here are the main tours to book in advance:
1. Join a Cliffs of Moher tour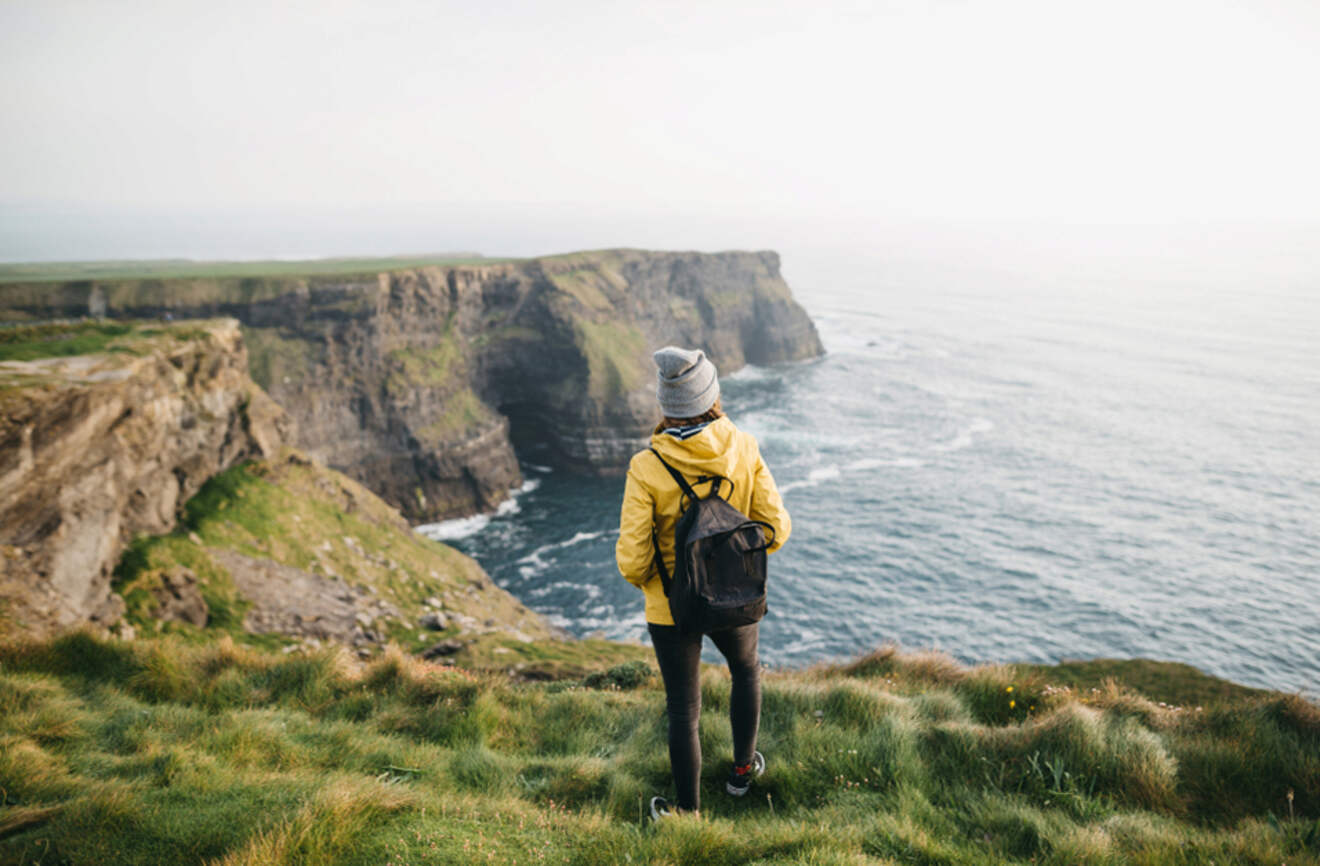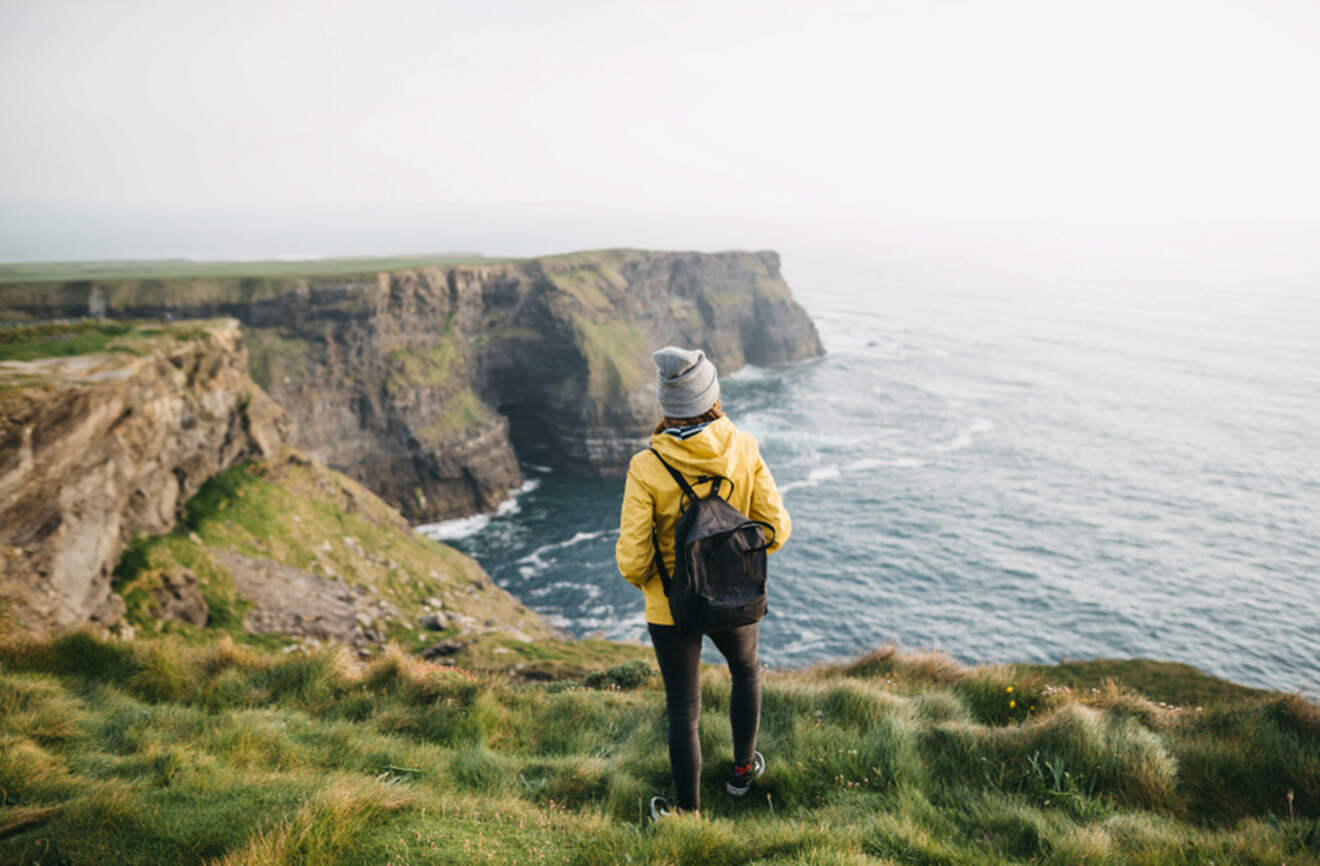 Hop aboard in comfort on a luxury coach for a scenic drive and an adventure-packed journey of sense-awakening ordeals. This tour visits the wild Atlantic Way and Aran islands and has a long stop in the Cliffs of Moher. It's a full-day excursion that can take you to see impressive castles and stunning natural sights like no other tours could offer you.
Plus, you'll also have a walking tour in Galway Bay as well as free time to explore at your own pace. Tour operators also made sure that you have free internet access as well as an admission ticket to all attractions. The only things that aren't included are food and beverages.
The group size is large and has up to 55 passengers, and there is hotel pickup offered as well.
2. Visit Jameson Distillery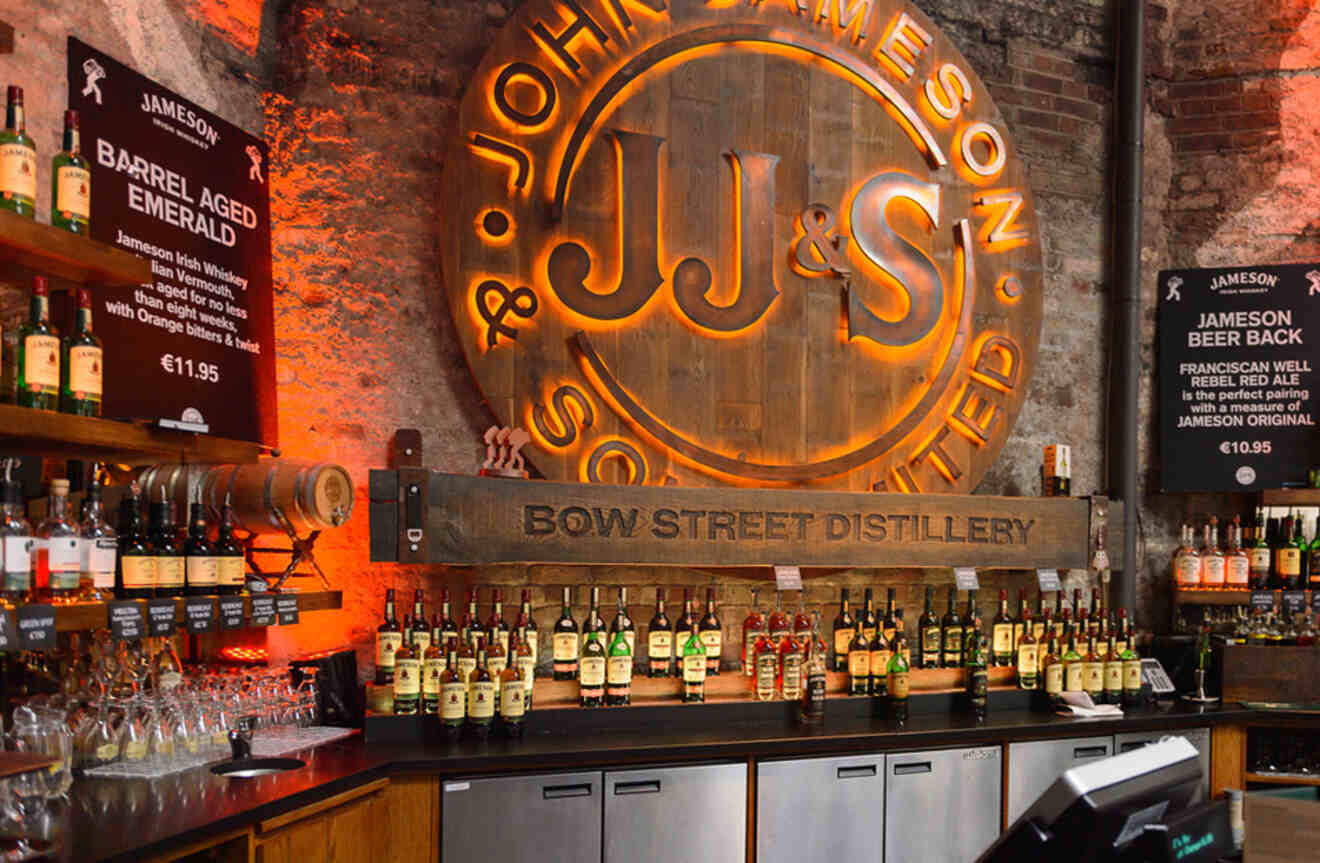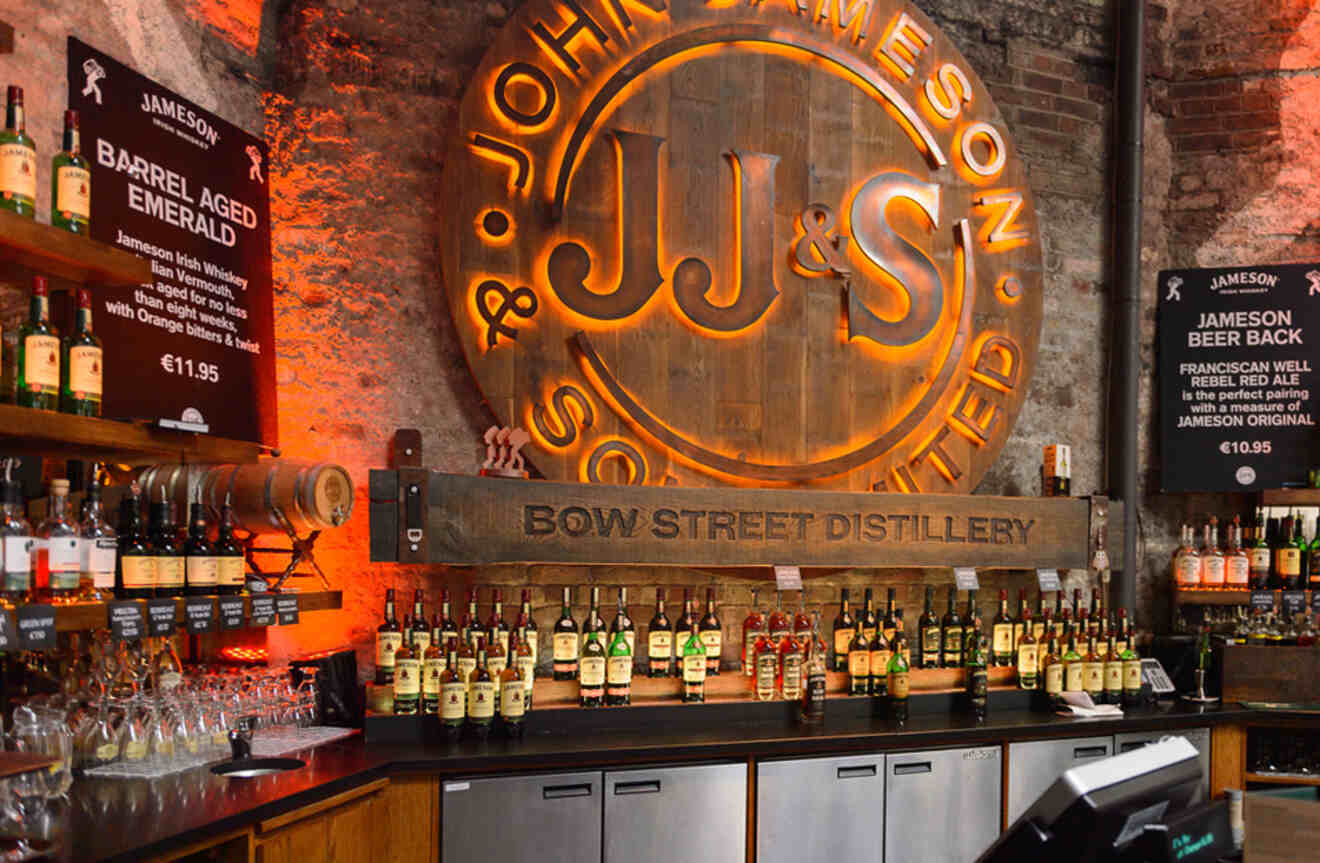 This short 45-min tour will take you to taste Ireland's signature alcoholic drinks. You'll get an immersive experience and uncover extraordinary stories on a guided tour of the iconic Jameson Distillery Bow St. in Dublin.
You'll discover all the secrets of the legacy of this iconic Irish label as you roam around the distillery with your tour guide, who will be there every step of the way, offering their knowledge. Together, you can explore Jameson's recent breakthroughs and marvel at how their intricate combinations of flavorsome whiskey are crafted at each step. Plus, the informative tasting session makes this journey especially memorable!
It's one of the best walking tours Dublin City can offer, and you're sure to make your way back to the hotel with a tipsy smile on your face.
3. Explore Northern Ireland & Giant's Causeway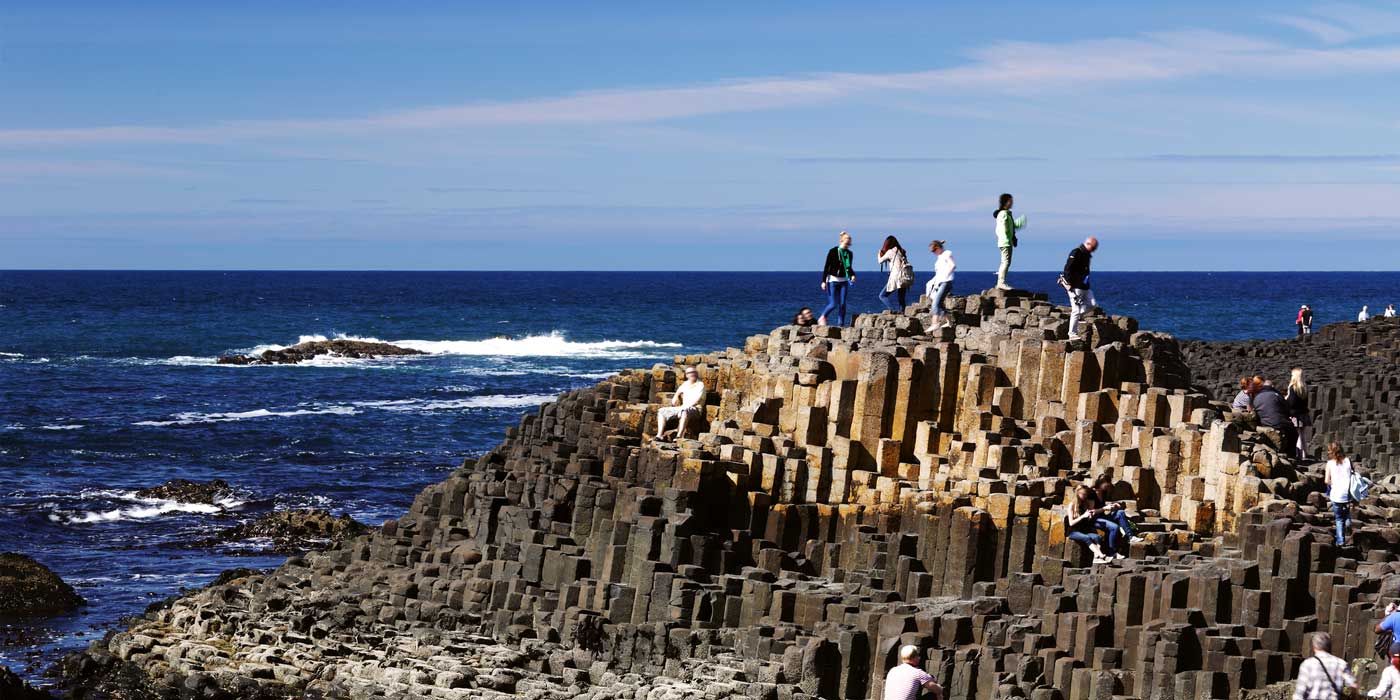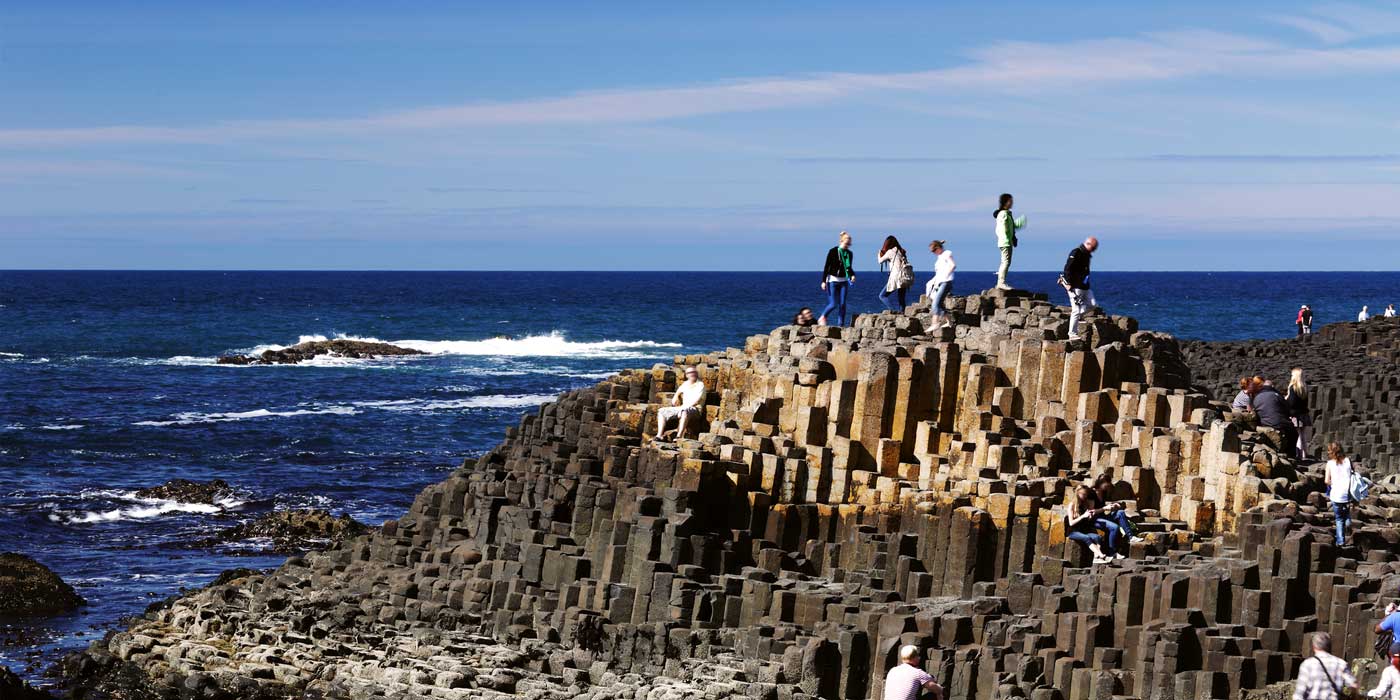 This remarkable tour compresses a visit to Belfast and the Giant's Causeway in a mere 1 day.
You'll jump into a traditional black cab for an immersive journey filled with notorious sites from Belfast's conflict days. Wander through mural-strewn streets of beloved Falls and Shankill neighborhoods, then cruise up the Antrim Coast with its dramatic headlands that once featured in Game of Thrones! You'll also get to admire the iconic UNESCO-listed Giant's Causeway.
You can also opt for the Titanic Experience and get an exclusive VIP peek at the historic Titanic Dry Dock & Pump House – definitely worth considering!
And if you're looking for more adventure day tours, this trip will take you to see southeast Ireland's popular attractions, including the Wicklow Mountains and nearby mountains and Kilkenny Castle.
4. Embark on a Waterford Crystal Factory tour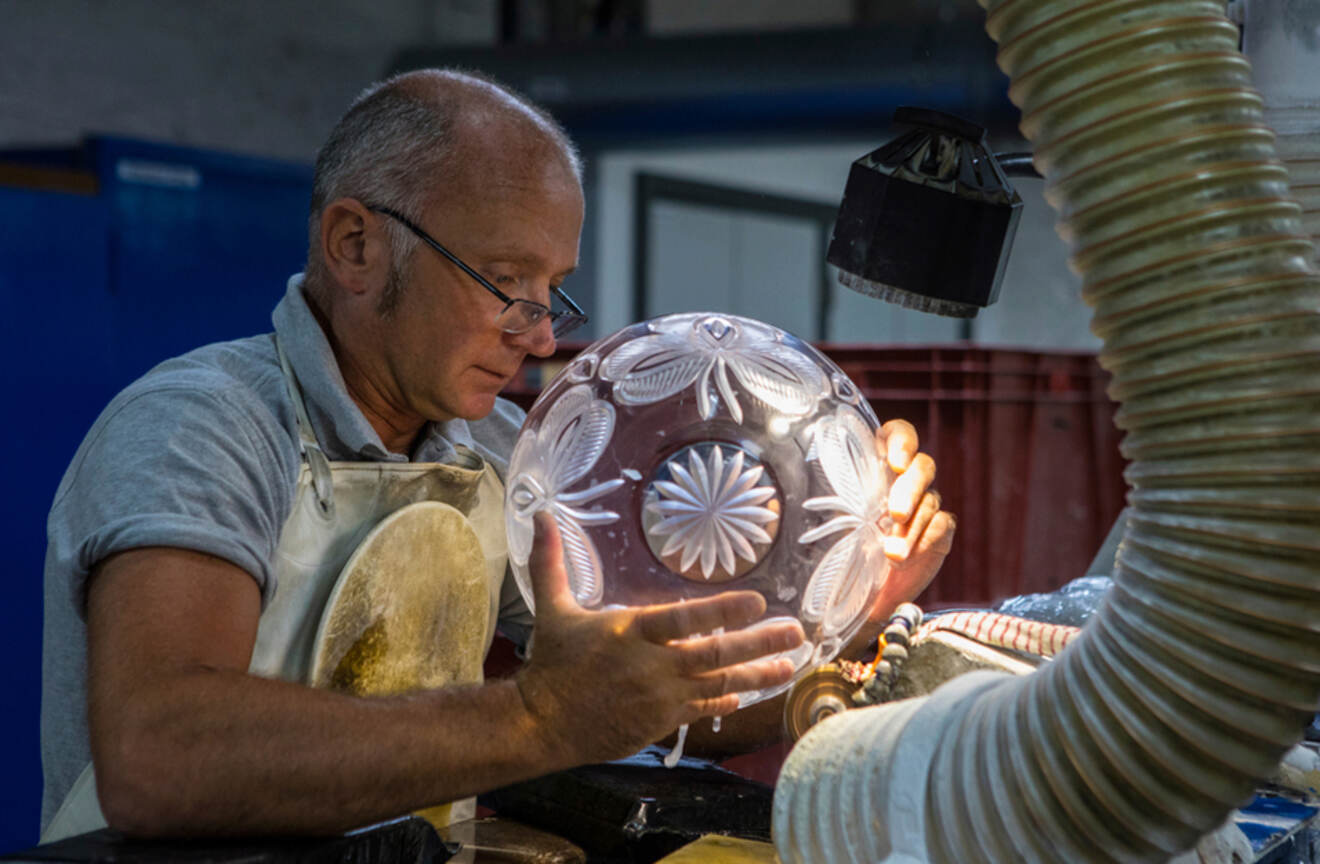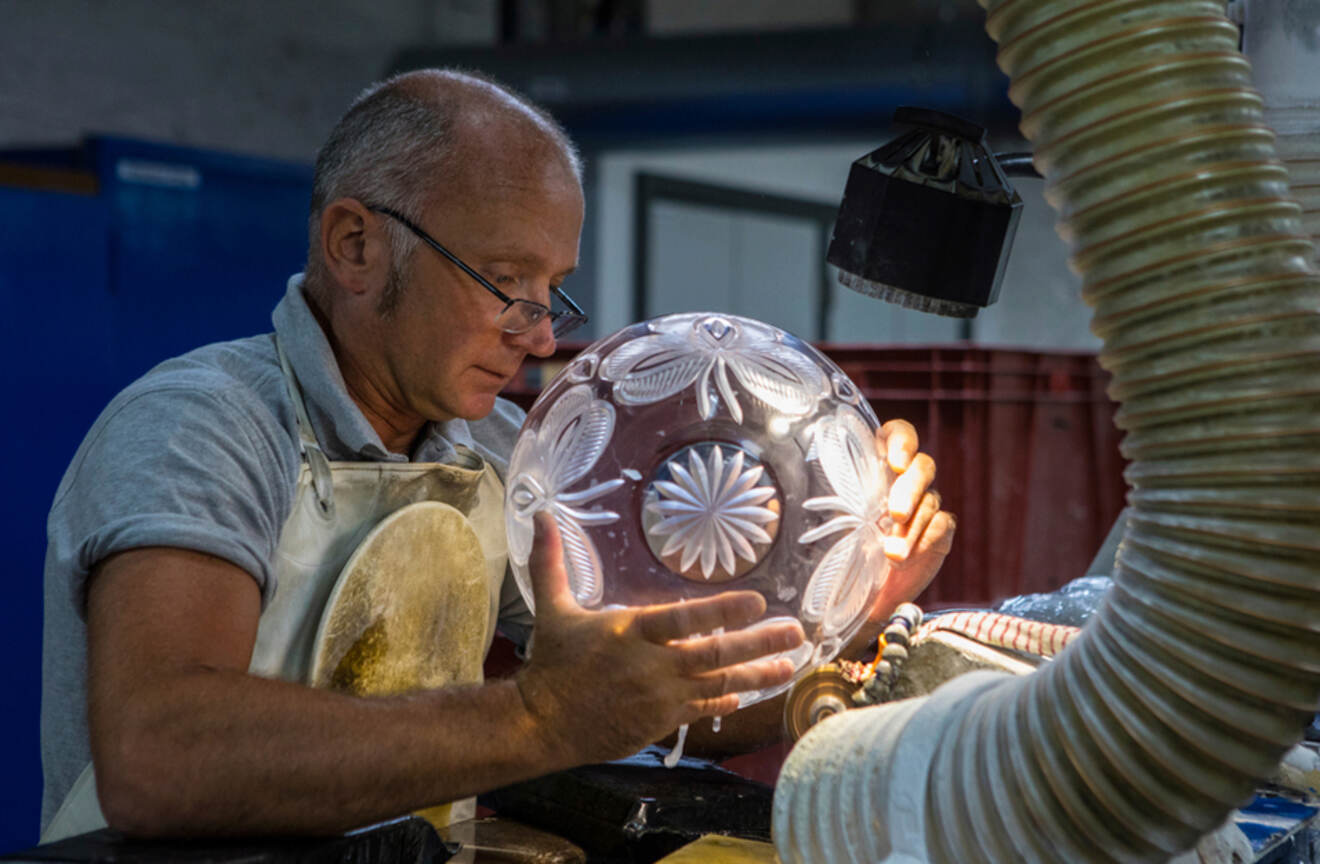 Journey behind the scenes of Waterford Crystal making and get a closer look at all the hard work, dedication, and time that goes into crafting their signature pieces. Your guide will provide you with an intimate tour explaining each step in crystal production and give you a peek inside where different techniques are used in its manufacture.
You'll also meet some of the master craftsmen creating these treasures and can even take them home by visiting one of the world's largest displays of Waterford Crystals located in their retail store.
The whole experience will take about 1 hour of your time, and the group size is limited to 10, so it's a nice, short educational tour.
5. Get an Irish rock 'n' roll experience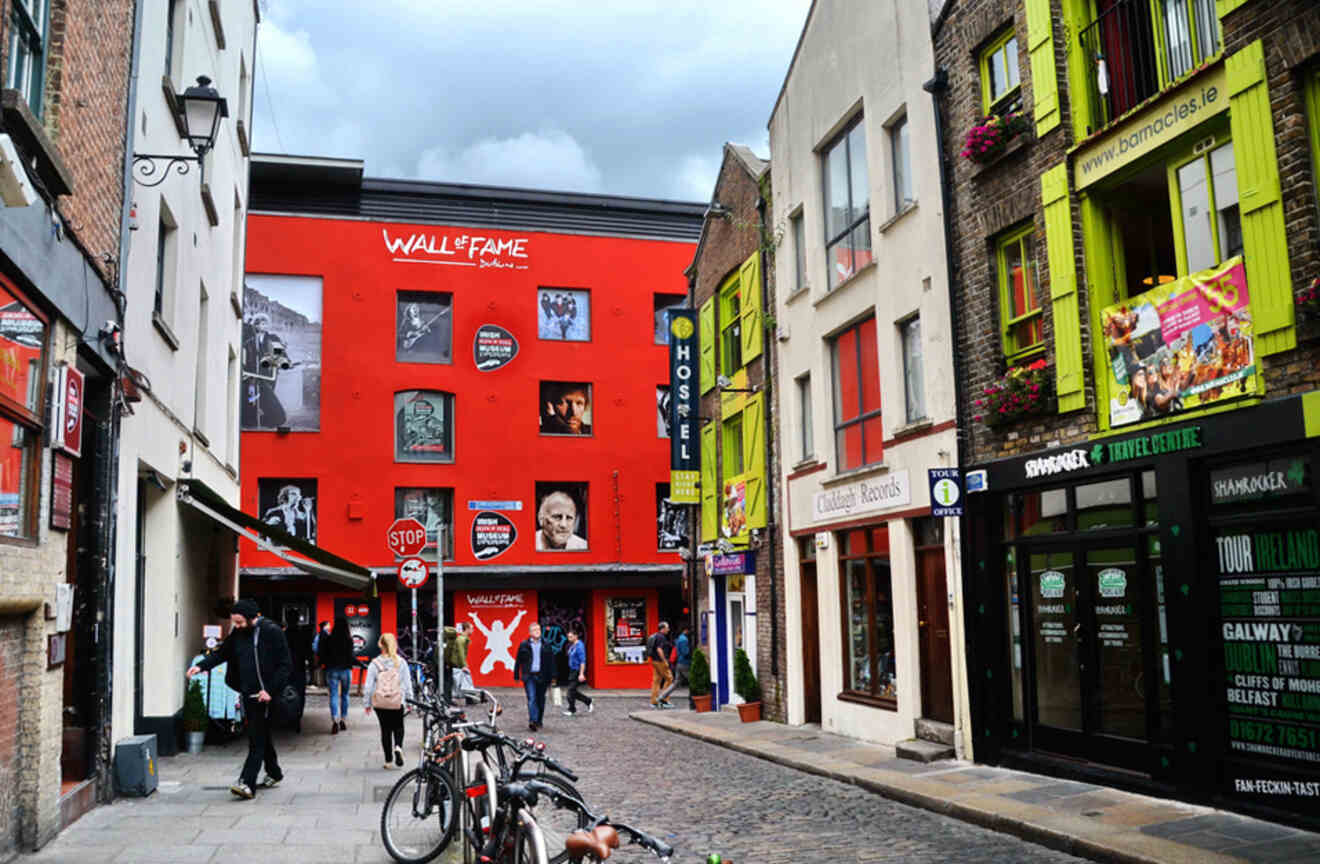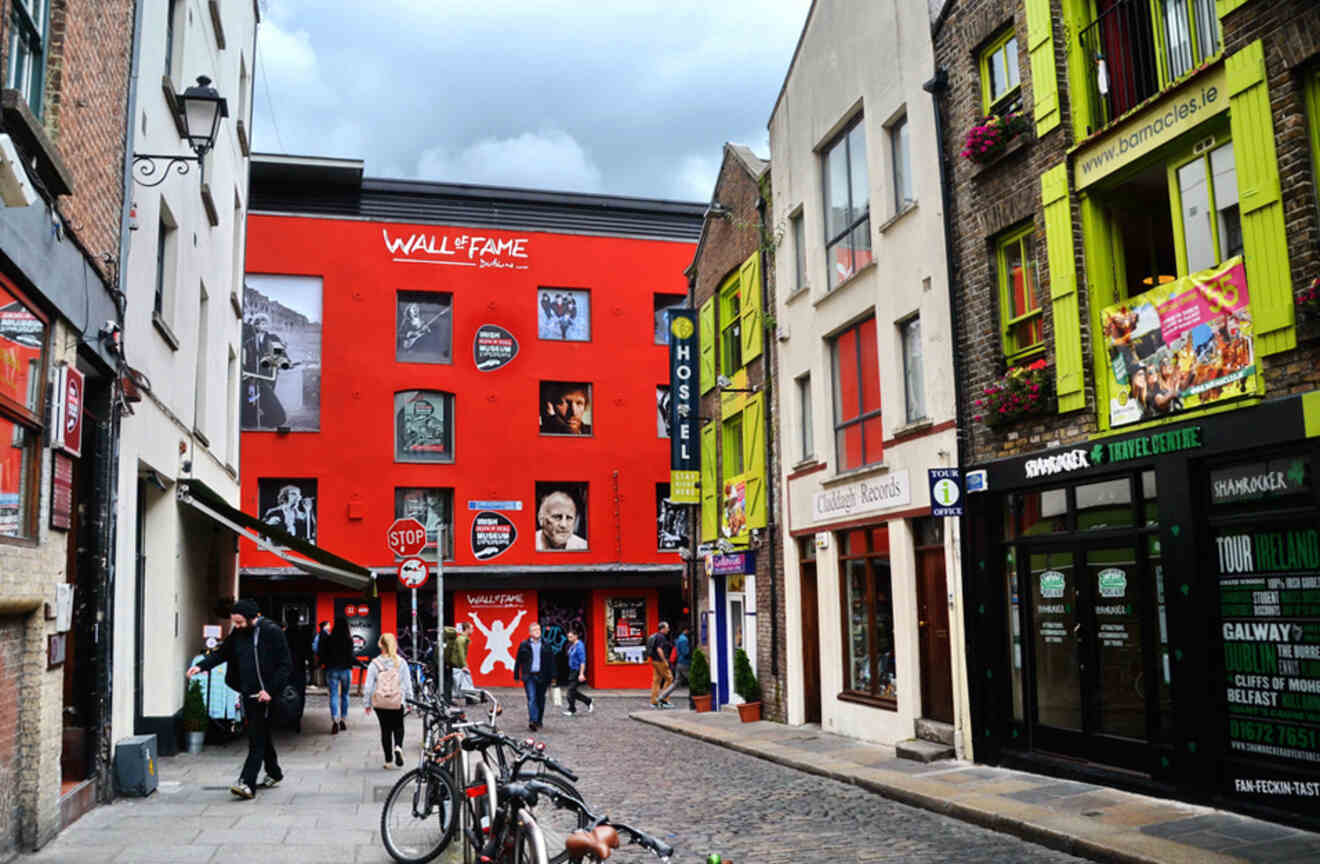 Get ready to rock your world and take a private journey through the Irish Rock 'N' Roll Museum in Dublin! Accompanied by an expert guide, you'll explore unbelievable memorabilia belonging to music superstars such as Michael Jackson and U2.
Not only will you get unique insights into Ireland's amazing musical culture, but you'll also be able to marvel at some truly awesome photo exhibitions featuring acts like The Script and Sinead O'Connor.
There's an extra treat visit – Thin Lizzy Exhibition, popular with guitarists since the 70s, for a more iconic experience! This tour is exclusive: it's limited to 4 people, so expect personalized attention from the tour guide throughout.
The whole tour will take about 1.5 hours.
6. Enjoy a tea bus ride in Dublin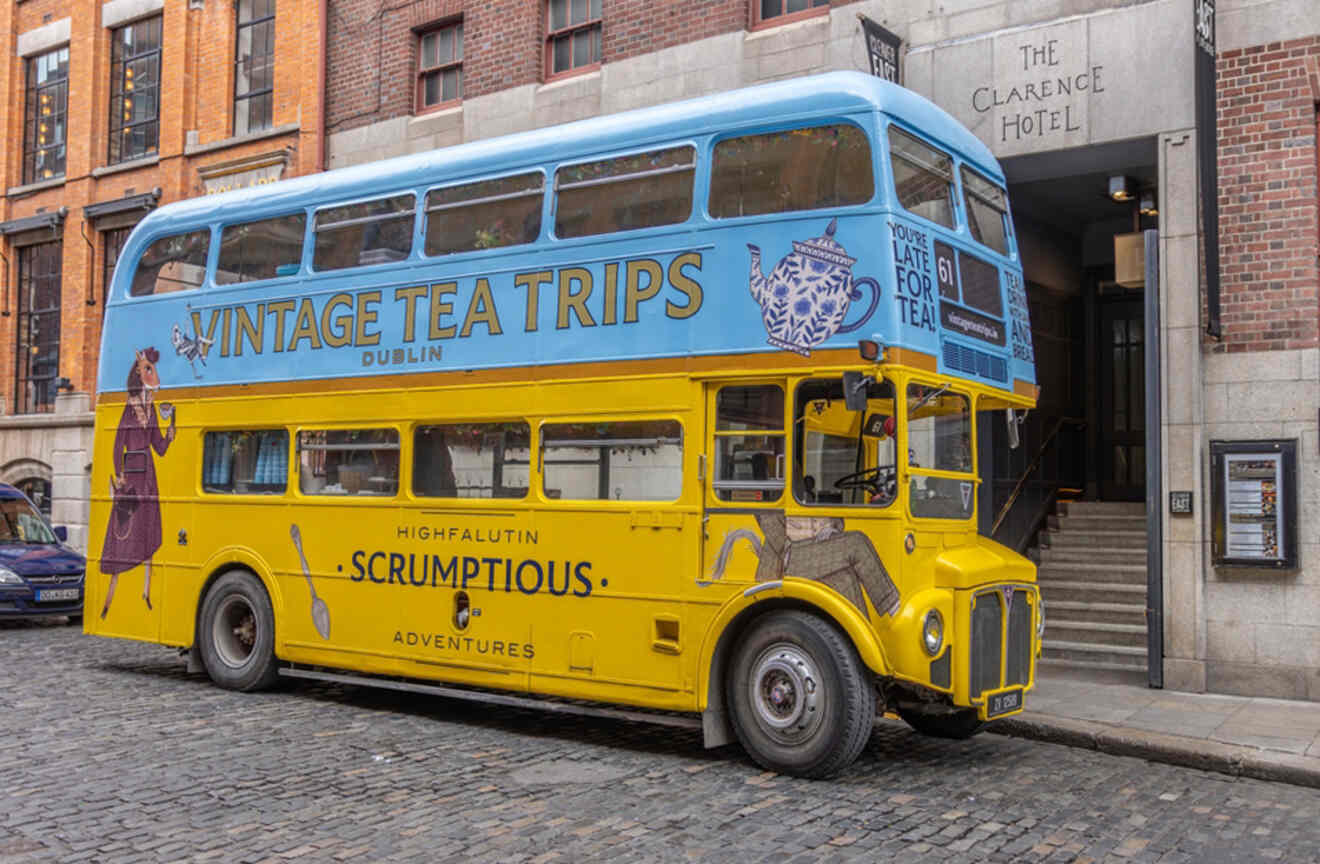 Prepare to experience Dublin like it's never been seen before with an afternoon sightseeing tour over its famous landmarks aboard an antique double-decker bus! It's a perfect tour to relax and taste some local treats. You'll get to see iconic places such as the Guinness Brewery, St. Patrick's Cathedral, and Trinity College – the list is endless!
This tour offers 3 departure times throughout the day, so it's a convenient option that lets you choose one that fits your schedule.
And if you're a free bird that prefers to wander at its own pace, then I recommend the hop-on/hop-off bus tour option. It will take you through the city center and famous landmarks such as Dublin Castle, Guinness Storehouse, and Temple Bar. You can choose between 1 or 2-day tickets.
7. Take a Blarney Castle day trip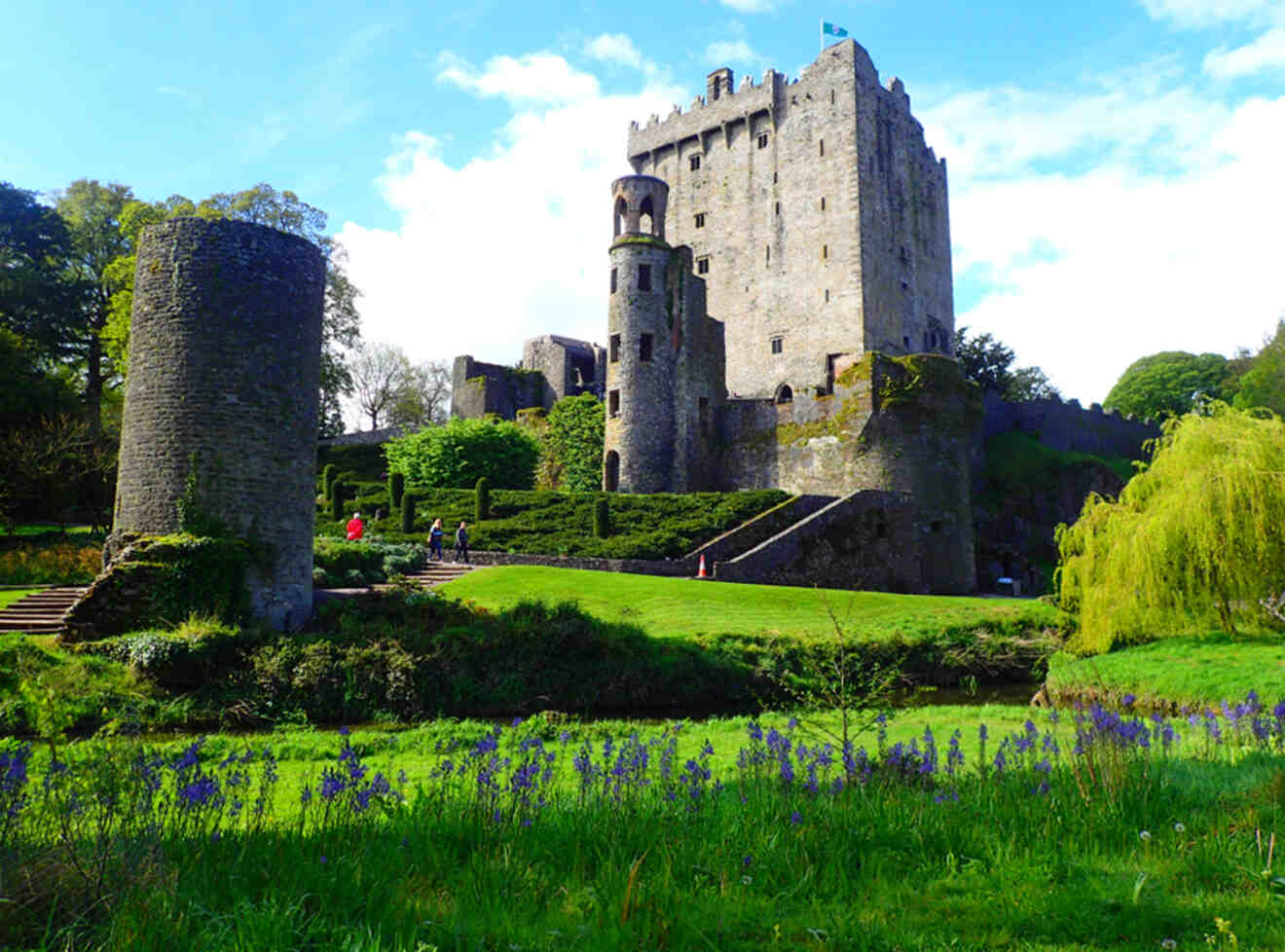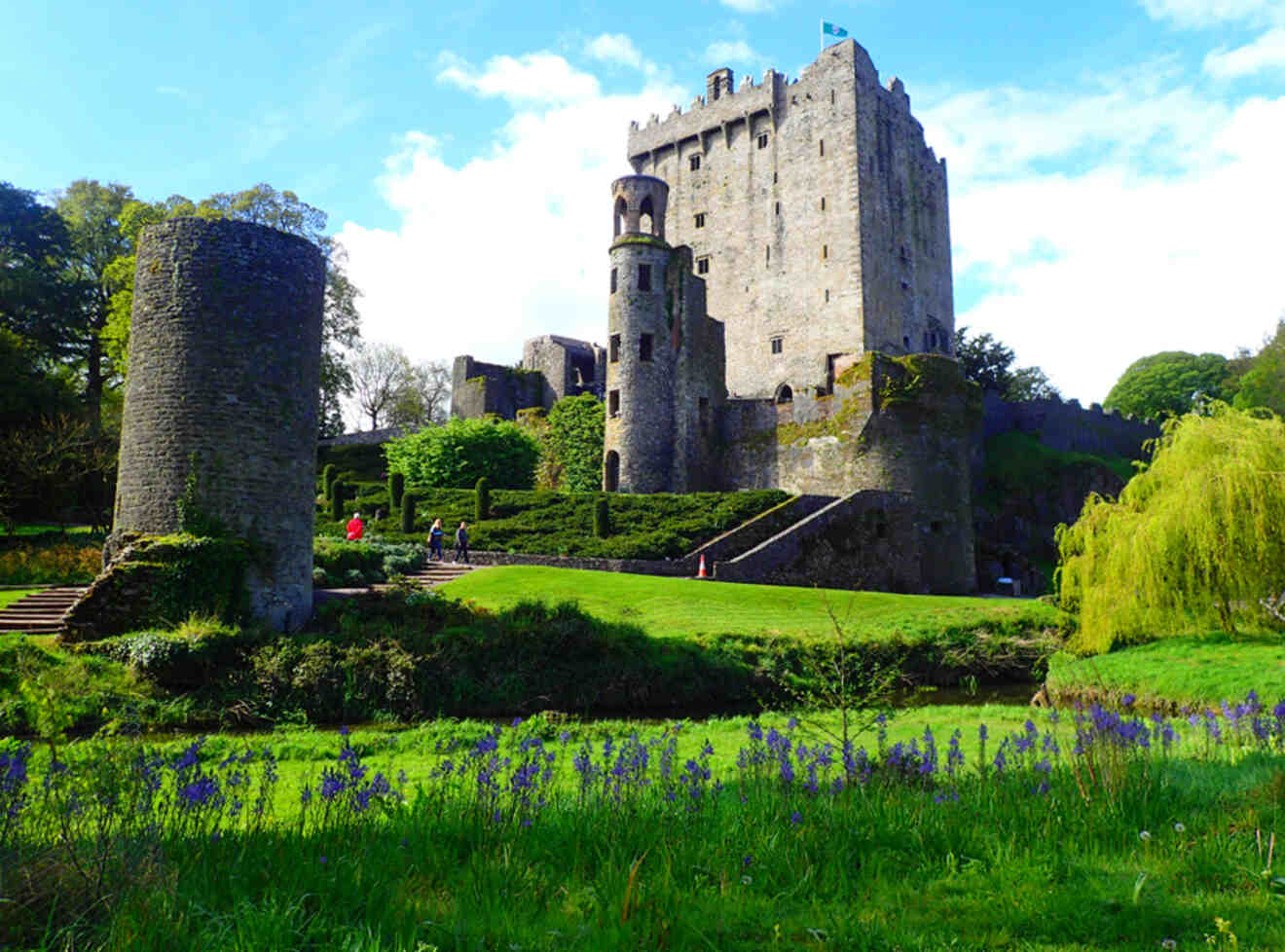 Treat yourself to an incredible day trip in the Irish countryside, taking in 3 of its best attractions.
Settle into a comfy coach and journey around – your guide will bring you through Blarney Castle, renowned for the supernatural Blarney Stone, with its legendary power to confer loquaciousness on those who kiss it. Plus, there is a visit to Cahir Castle and Rock of Cashel Cathedral, both beacons of a centuries-old tradition that promises fascinating insight!
The tour is an awesome deal for practical travelers as it lets you see 3 iconic spots in Ireland all in 1 day. You'll also ride in an air-conditioned coach, which gives a touch of luxury to the whole experience.
8. Dare to join a tour of Dublin's dark past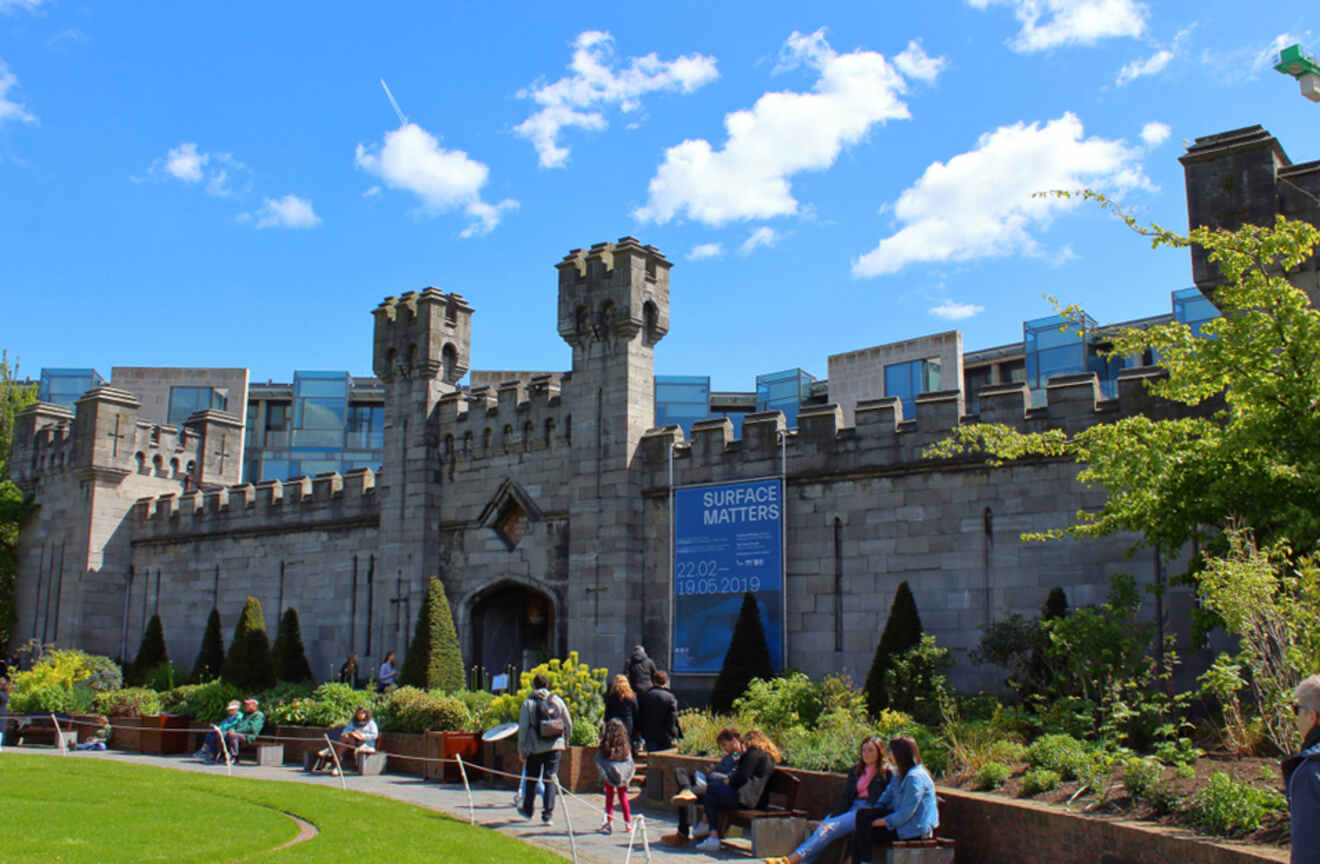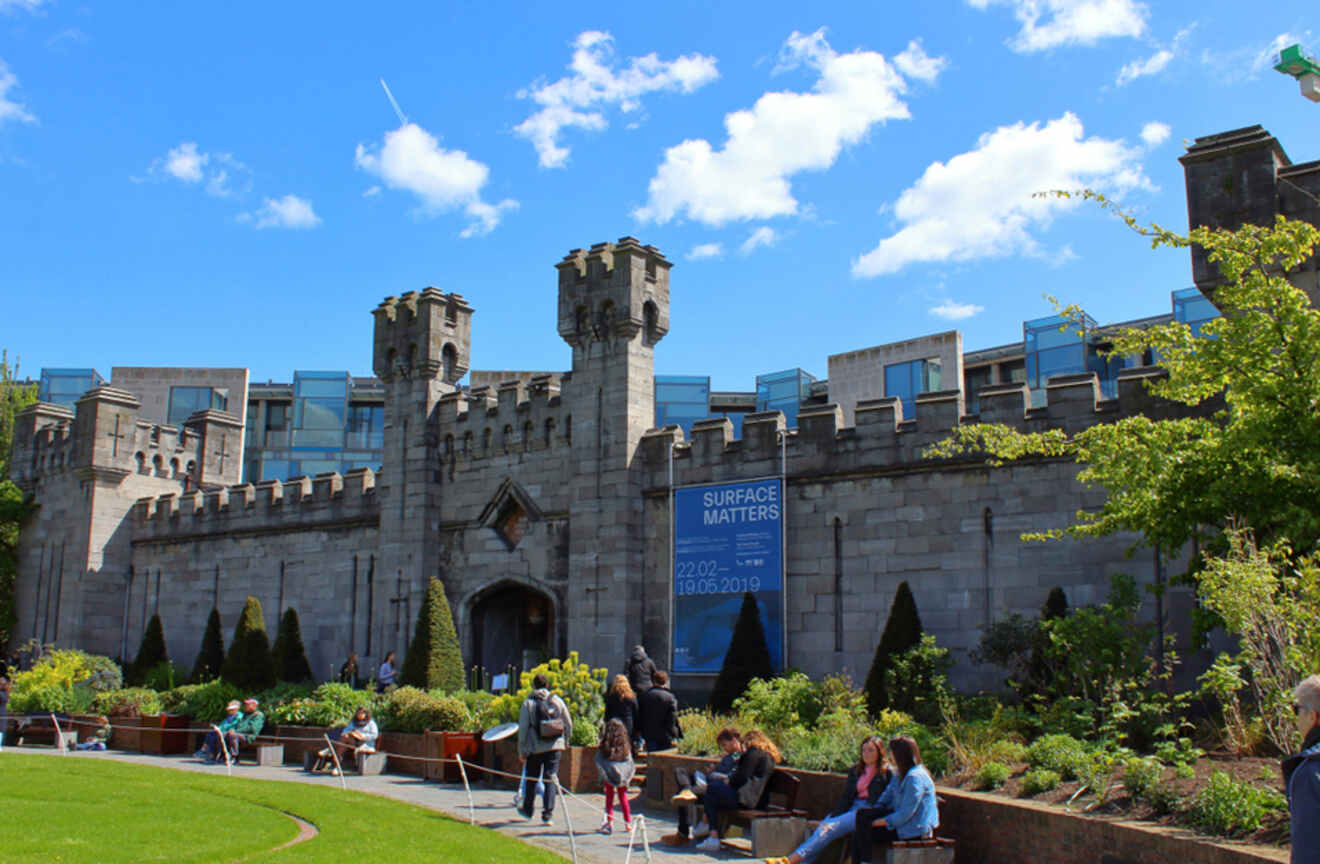 If you're a spooky lover, then this 2-hour walking tour is the perfect choice for your Ireland trip. It will help you uncover the gruesome stories of Dublin. There is everything from murders, tortures, and grave robbing!
You'll start off your journey at Dublin Castle, where you can take a peek into the main hotspot of ancient torture. While venturing even deeper into exploring Dublin's dark past, you'll head over to an area once known as "Hell." Here you can hear talk of glorious brothels as well as get some insight into what happens inside The Hellfire Club. Your tour guide will provide you with information about spine-chilling-grave robbing as well!
And if you want to creep your way through the shadowy side of Dublin on the bus, this 2-hour tour will take you to the city's spookiest spots. Wind around those winding streets with an entertaining guide.
9. Climb Ireland's highest mountain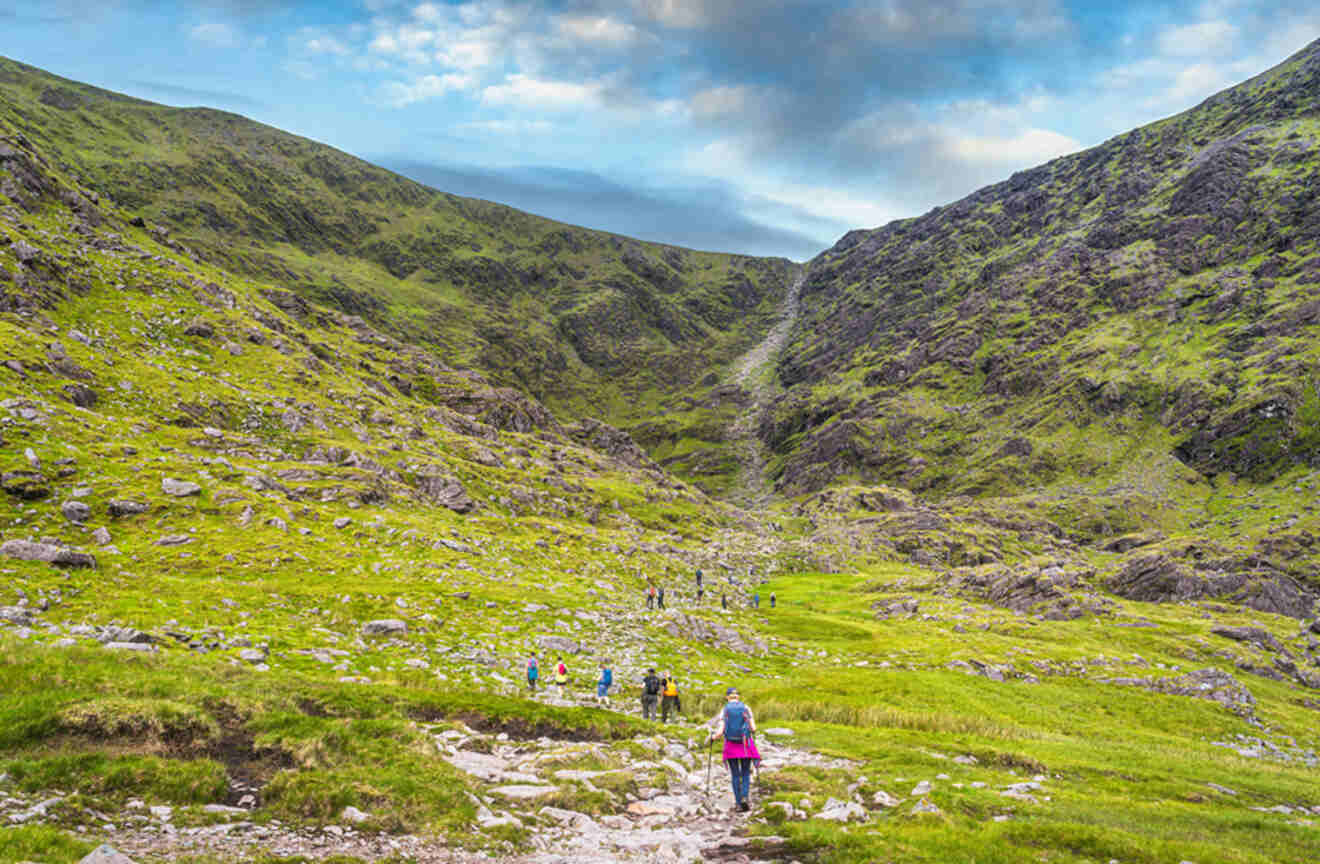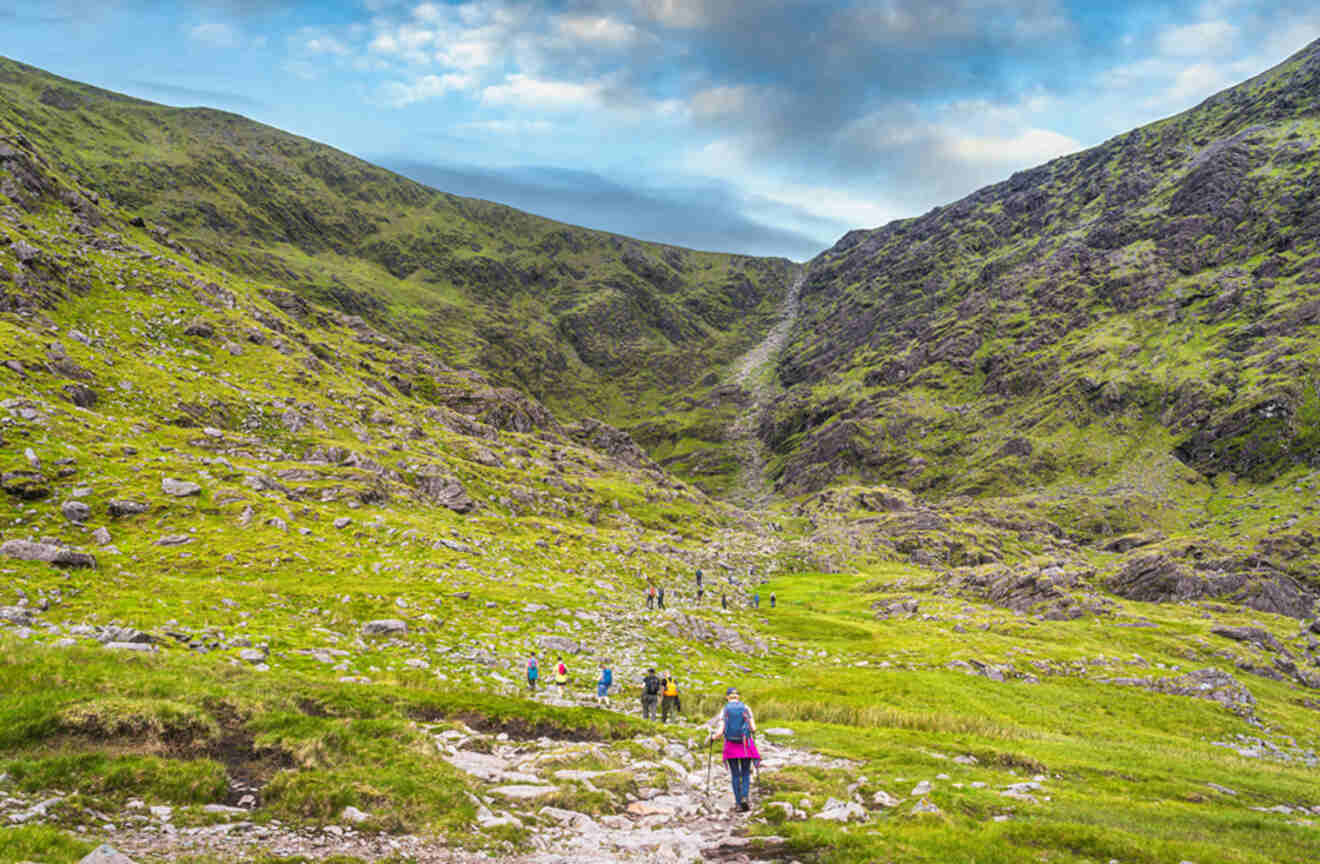 Time to buckle up your hiking boots for an amazing mountain-climbing adventure! You'll round out the day by conquering Ireland's highest peak, breathtaking Carrauntoohil.
This full-day trip makes a lasting impression with its one-of-a-kind scenery and tons of fascinating Irish folklore tales shared by your experienced guide. Make sure to come equipped with the appropriate gear for this kind of endeavor! It won't be just a walk in the park, so be prepared.
And for my readers who want to challenge themselves even further, I prepared a great self-guided tour of Connemara National Park! You can take your pick from a range of different nature hikes. There is a lunch included in the package as well.
10. See Ring of Kerry & Killarney National Park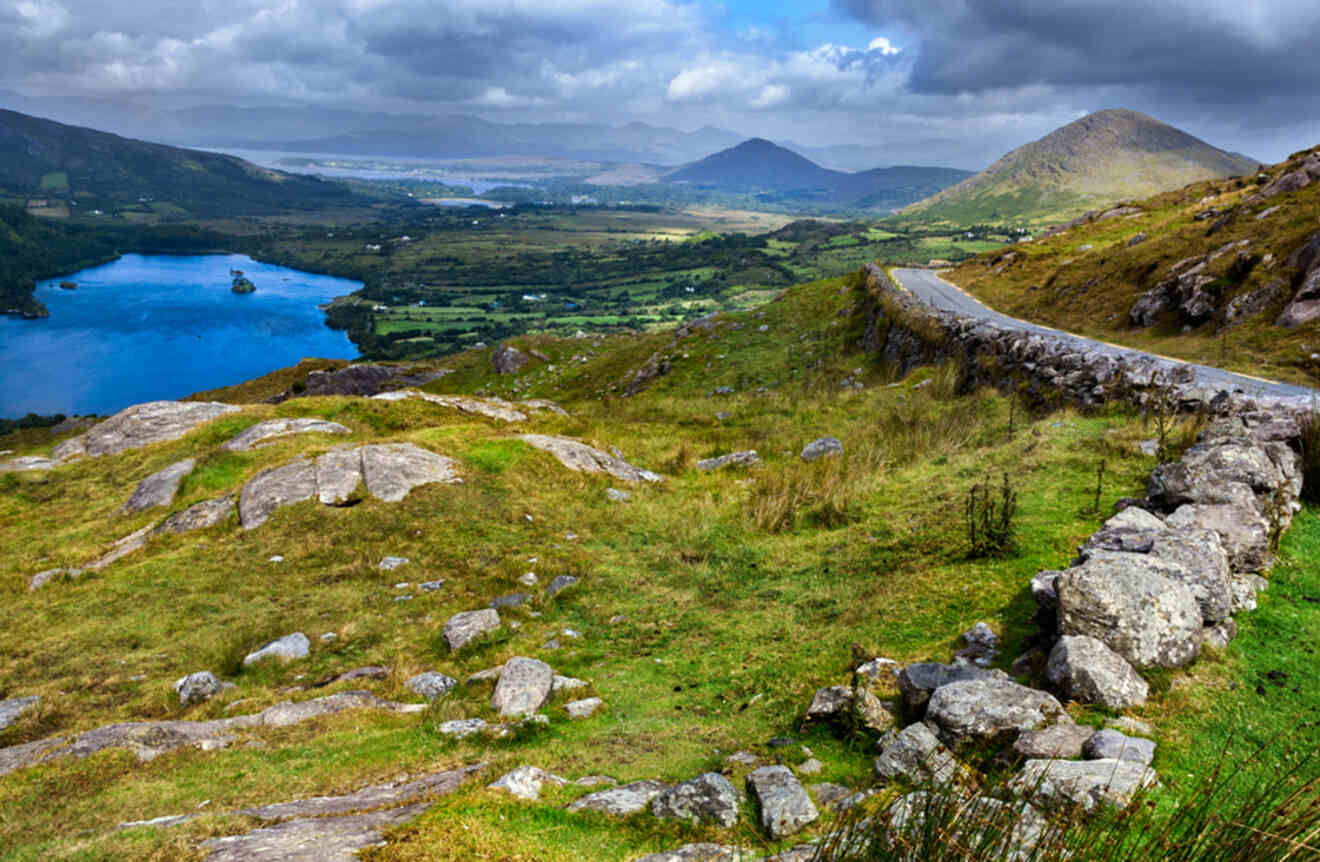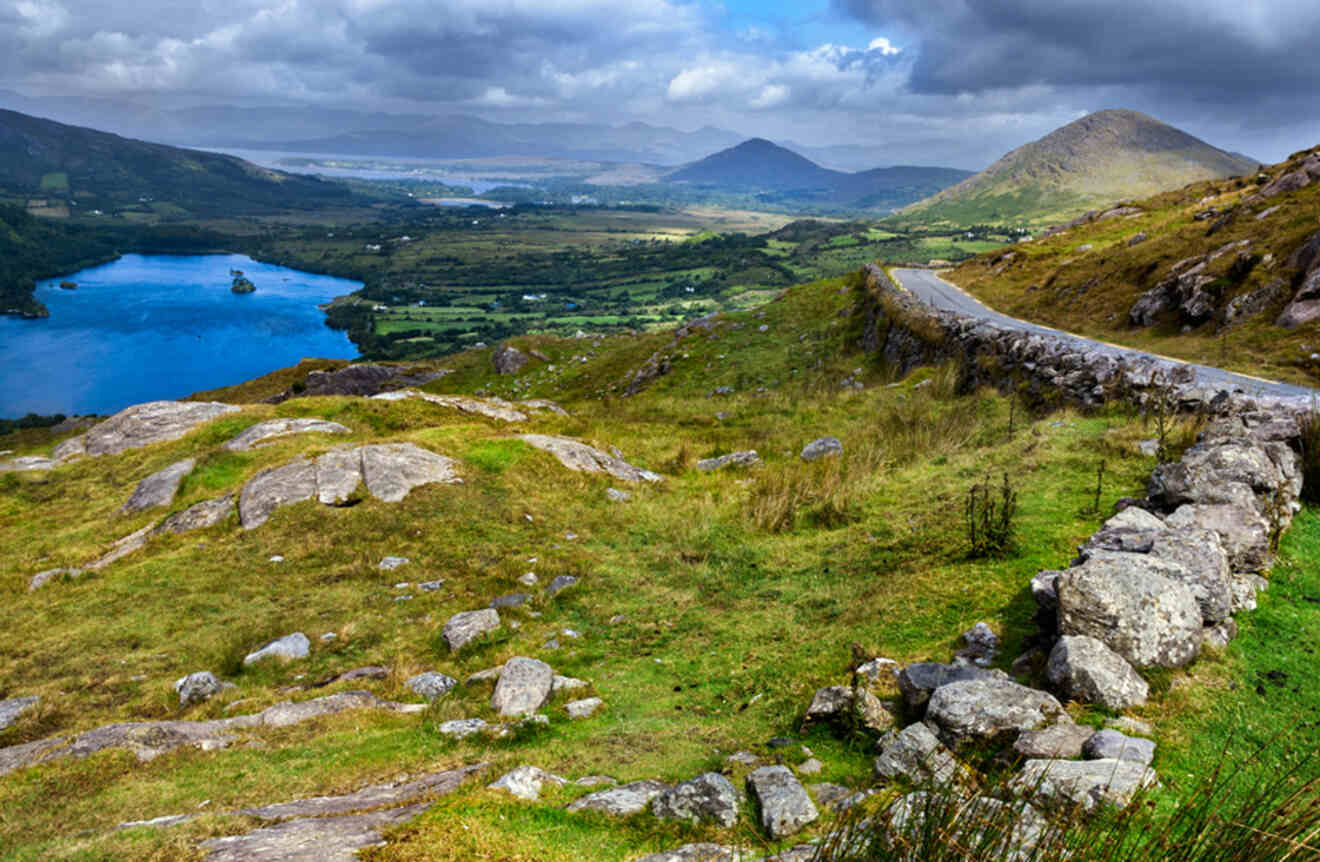 In case you find yourself in Killarney, I have a great tour you could embark on!
Hop on a 6-hour Ring of Kerry tour and let your eyes feast on one jaw-dropping view after another! From the picture-perfect Bog fishing village through Killarney Lakes all the way up to Macgillycuddy's Reeks – you'll be amazed by everything that Iveragh Peninsula offers.
From Killarney, you can easily explore coastal villages like Cahersiveen, Derrynane, and Glenbeigh in just 1 day! But don't worry about setting out alone – you'll have your trusty guide at your side.
This reliable transport whisks you away to 19th-century Connemara while giving you plenty of chances to take in the beautiful scenery inside Killarney National Park, a panoramic view that's worth every penny!
11. Get a Game of Thrones experience in Belfast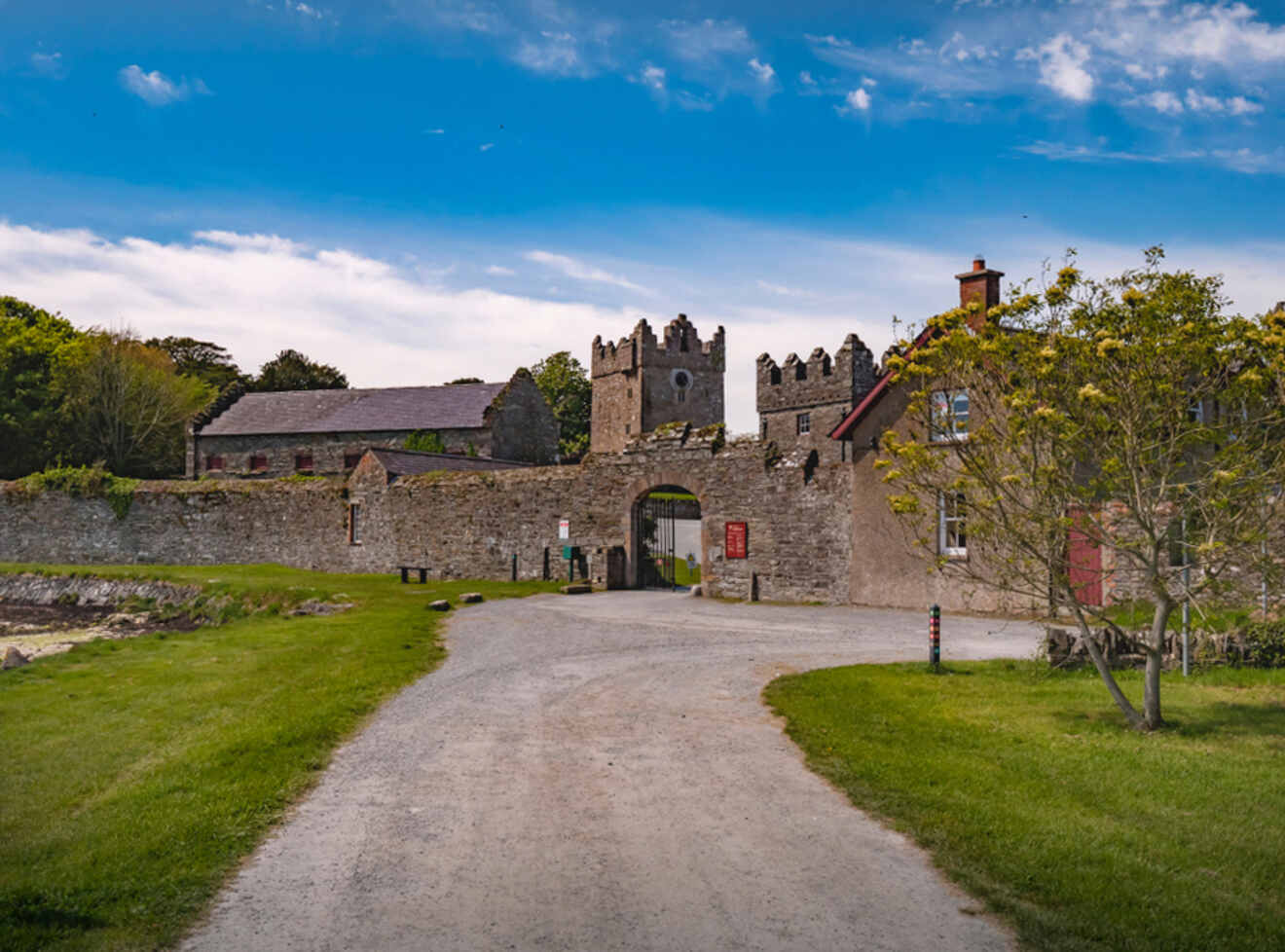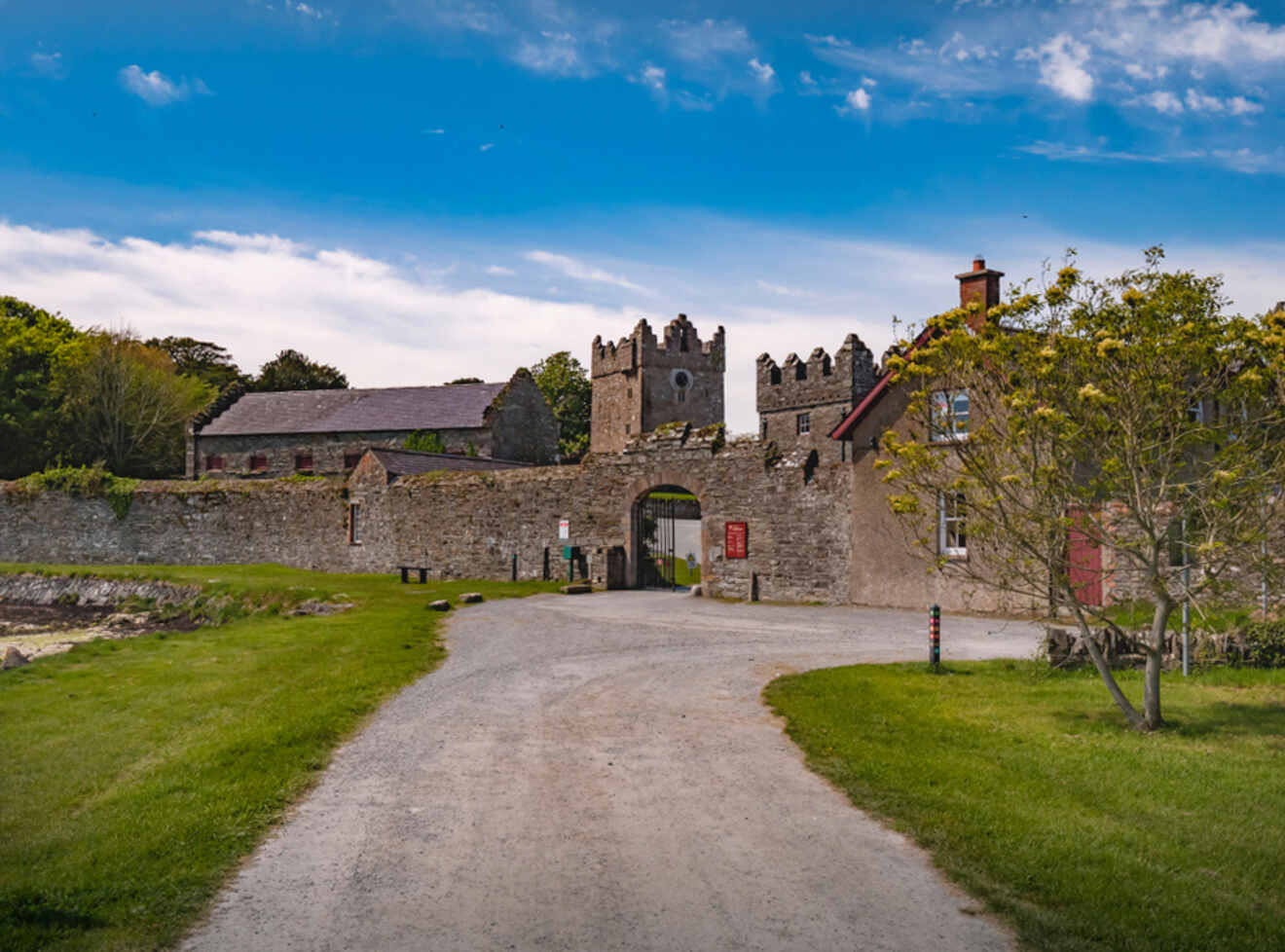 Make your Westeros dreams come true and join the House of Stark for an incredible journey through Winterfell. With this comprehensive full-day tour, you'll get to explore several filming locations south of Belfast with a local guide who knows all about how the show was made.
You can stroll through old forests and crumbling 12th-century ruins like Castle Ward (a location featured during season one) while wearing a winter cloak, waiving the Stark banner, and wielding a prop sword – all provided by tour operators.
If you happen to stay in Belfast and want a totally awesome and immersive experience of Game of Thrones, this tour is led by people who appeared in the show as extras and will provide you with unique costumes.
12. Taste your buds on a food tour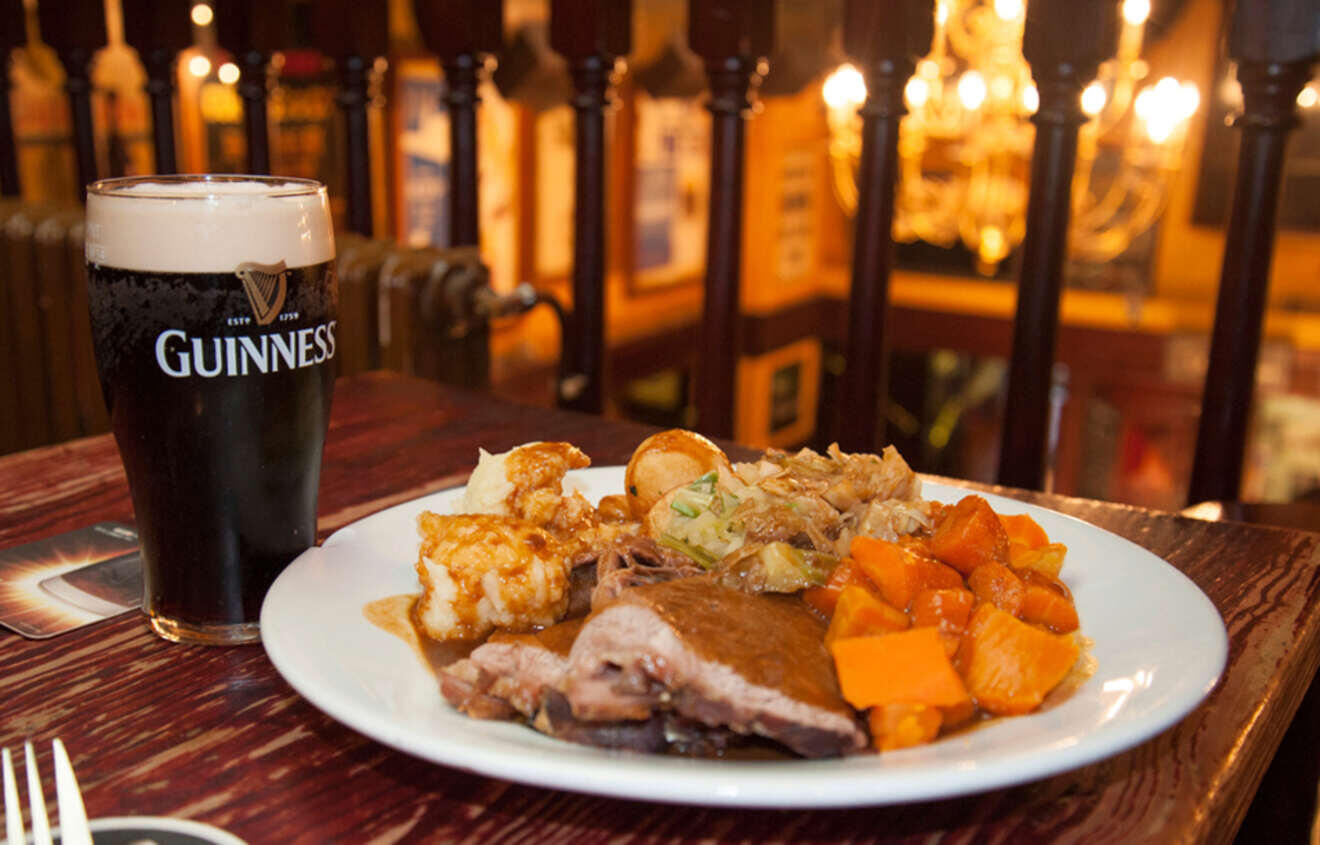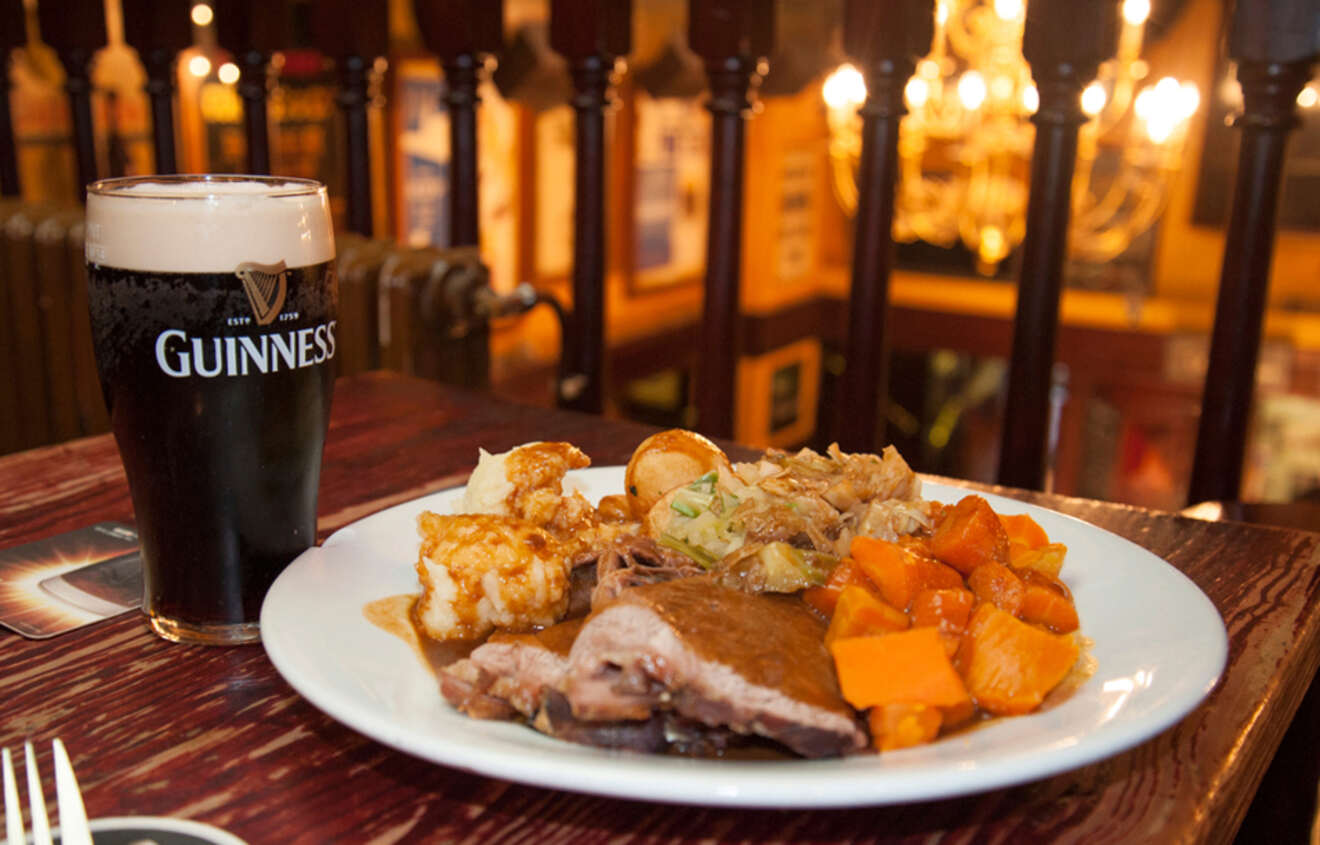 Indulge in the essence of Dublin life on this intimate small-group food tour. Accompanied by an experienced guide, you will be set forth to find authentic pubs, cafés, and markets to sample some genuine Irish delicacies such as traditional breakfast dishes, robust cheese platters, and delicious ice creams.
As your taste buds are tantalized with local flavors, the tour offers glimpses of hidden gems whilst learning about culinary culture during your exploratory feasting tour! The tour is limited to 12 people max for optimum attentive service.
And for history buffs out there, I have a great history walking tour to offer you. Stroll through famous places where all those iconic events happened and witness their vivid stories in person! Delve deeper into The War of Independence plus the Irish Civil War with an experienced guide who offers a thorough education without the need for prior knowledge.
13. Cruise through River Liffey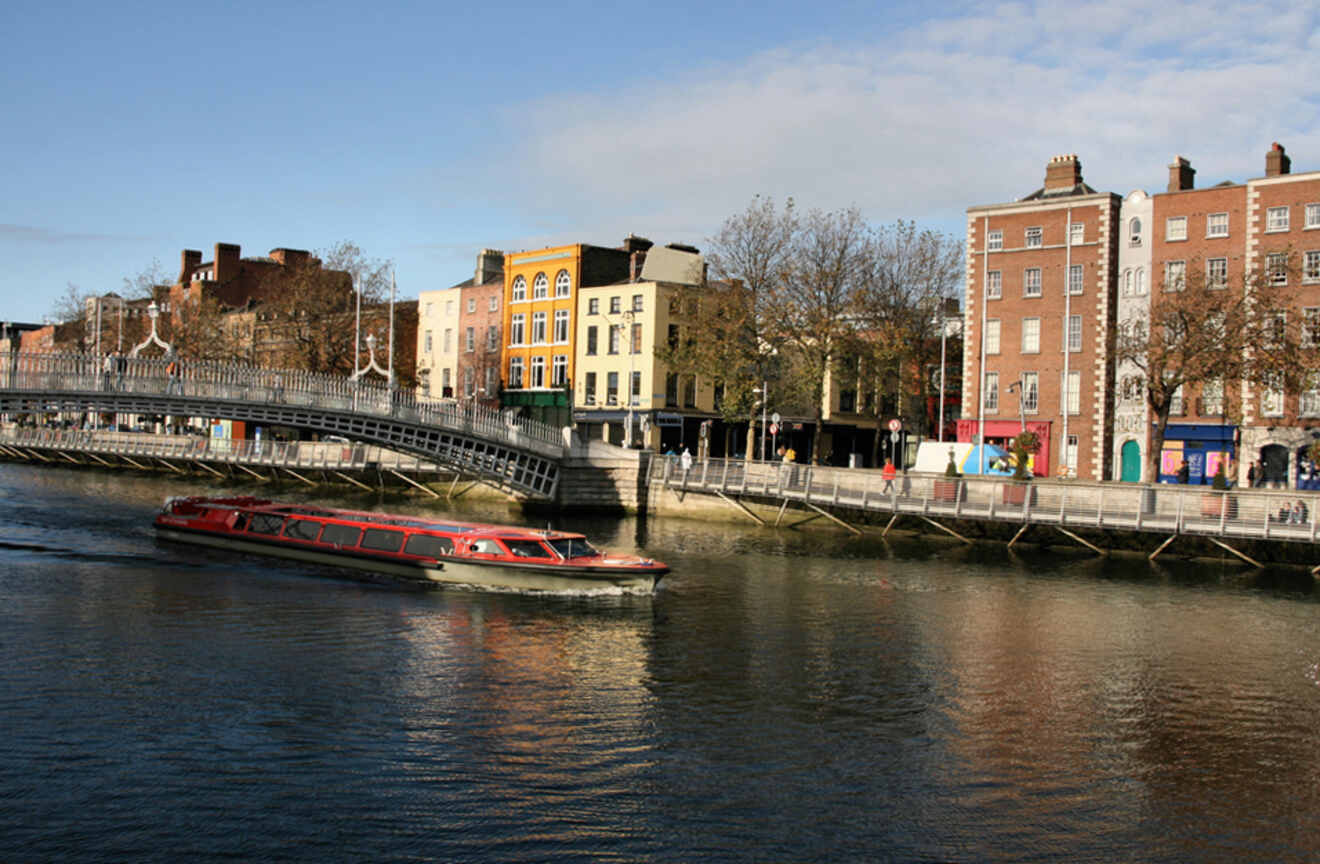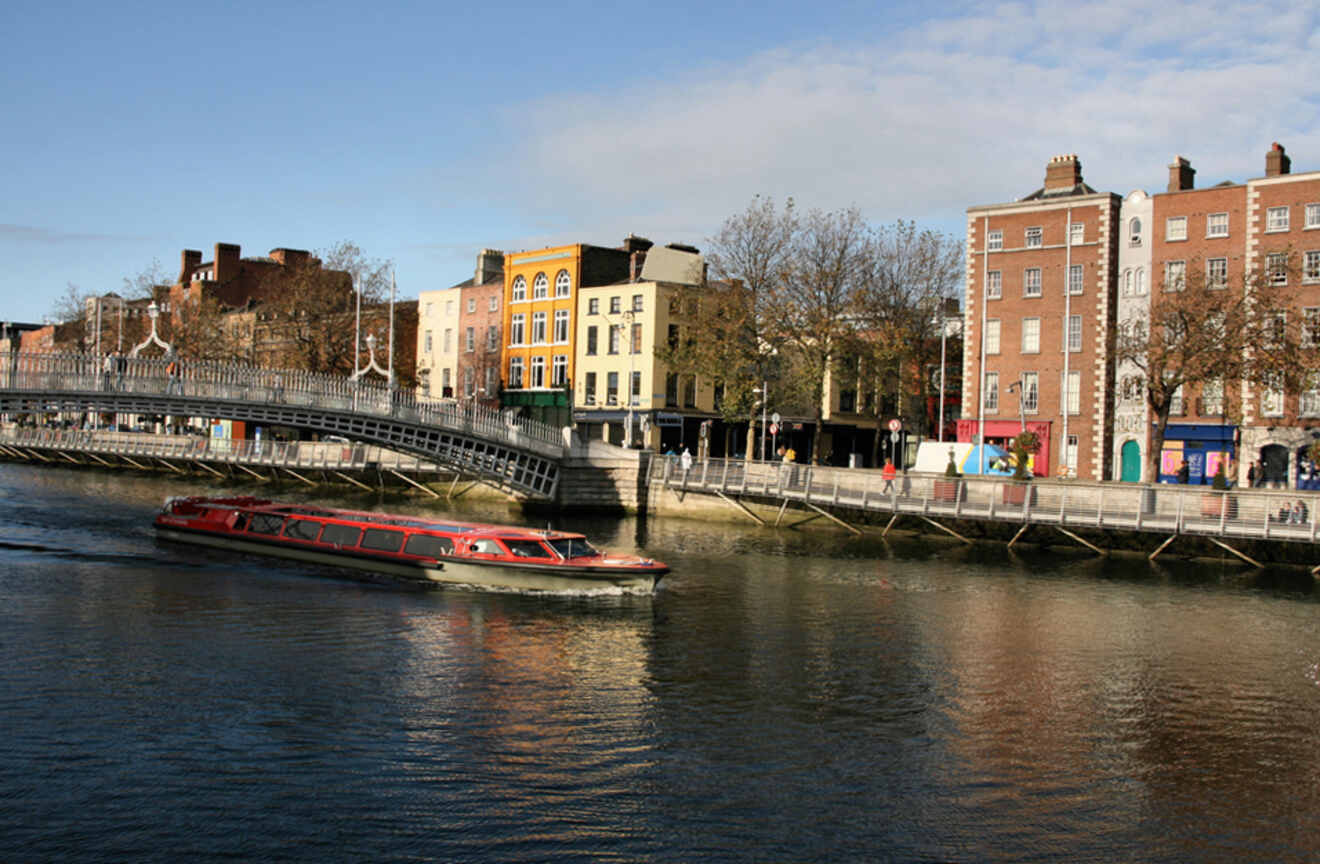 This is one of the best city tours for my romantics, who like to see epic landmarks from the comfort of a boat! It's a short but sweet 45-min cruise.
Meander along the picturesque River Liffey in Dublin's historic city center for a beautiful sightseeing cruise. Enjoy learning about the Emerald Isle's incredible past with an indigenous tour guide, from Viking tales to recent political affairs.
Have a newfound appreciation of classic iconic spots like Ha'penny Bridge and Custom House from a unique angle, plus get an eyeful of the newfangled reconstruction works of Dublin's Docklands district.
Get up close and personal with Dublin by boat while listening to fascinating stories about its culture and architecture. You'll also have plenty of opportunities to float underneath bridges on this dreamy drift down the river!
14. Paddle your way through Howth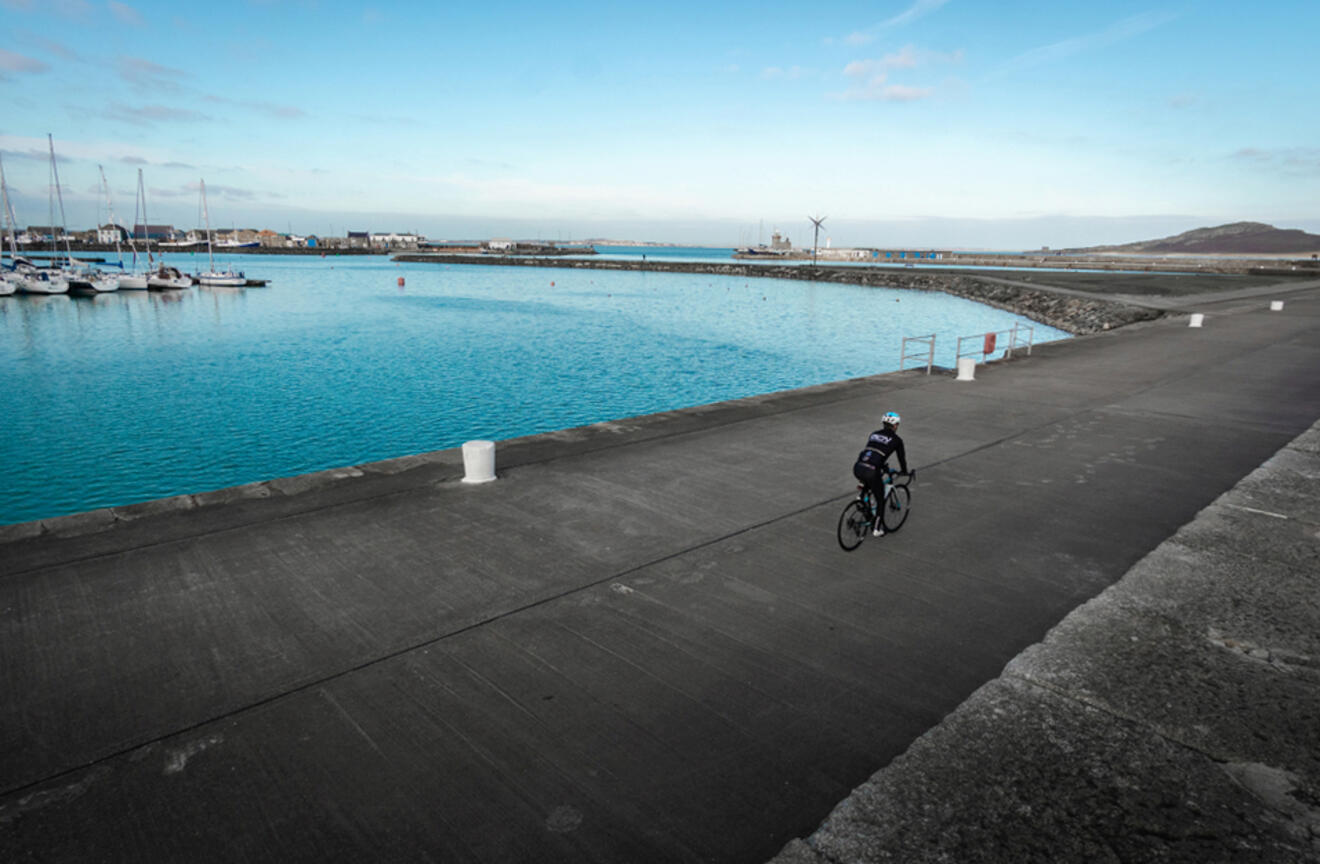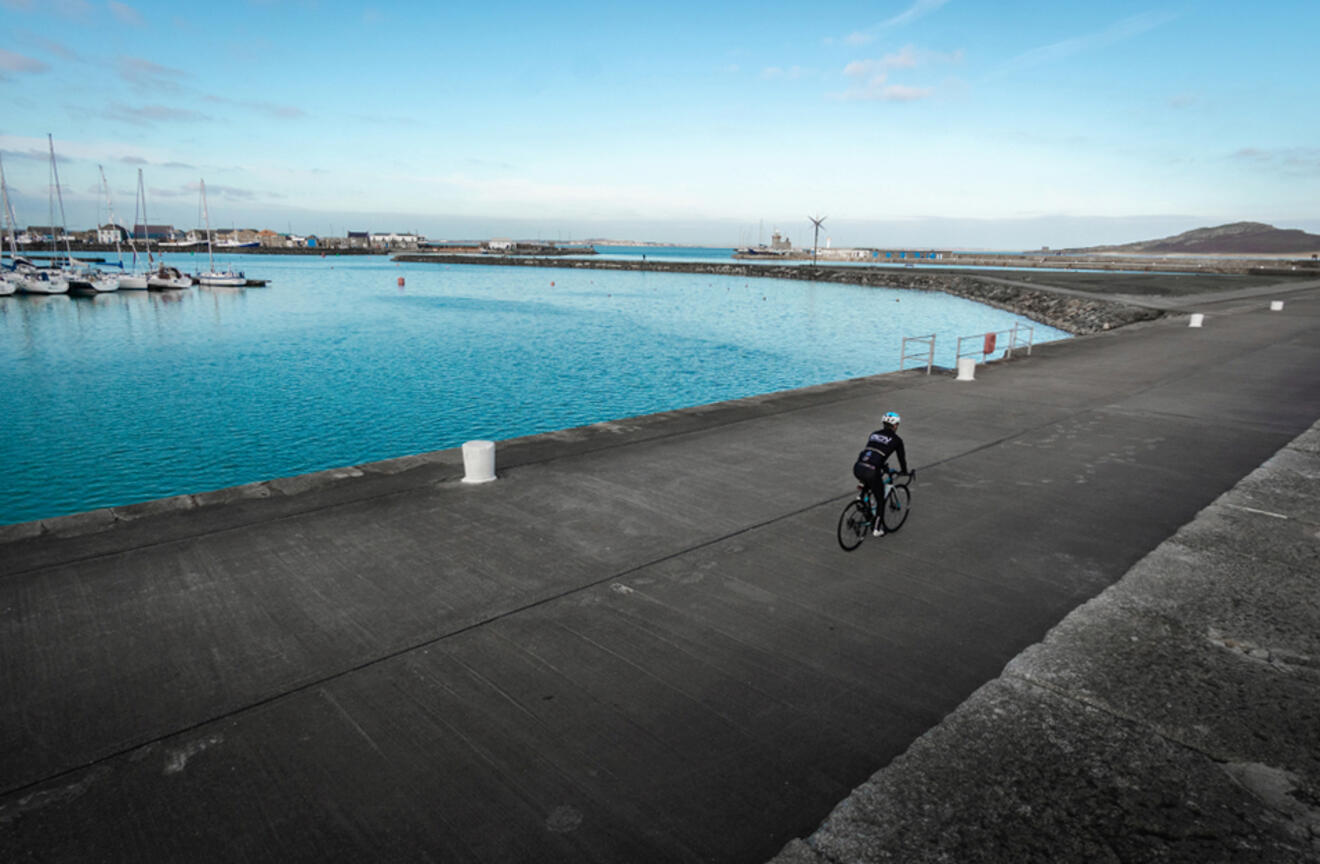 Experience a comprehensive tour of Howth without breaking a sweat on an electric bike. Keep your spirit of adventure high and the wind in your hair while you cruise past top highlights with your friendly guide. It's a tour that takes about 3 hours.
Snap photos, ask questions, and soak up the scenery around famous landmarks like The Summit, Howth Cliffs, Baily Lighthouse, or Martello Towers! With just 8 in the group, it's an intimate atmosphere, and who can say no to avoiding exhaustion?
Come see what Howth has to offer and learn about this stunning area as you go! Electric bikes and helmets are provided for ultimate pleasure cruising.
15. Go on a kayak ride & see seals in Dublin Bay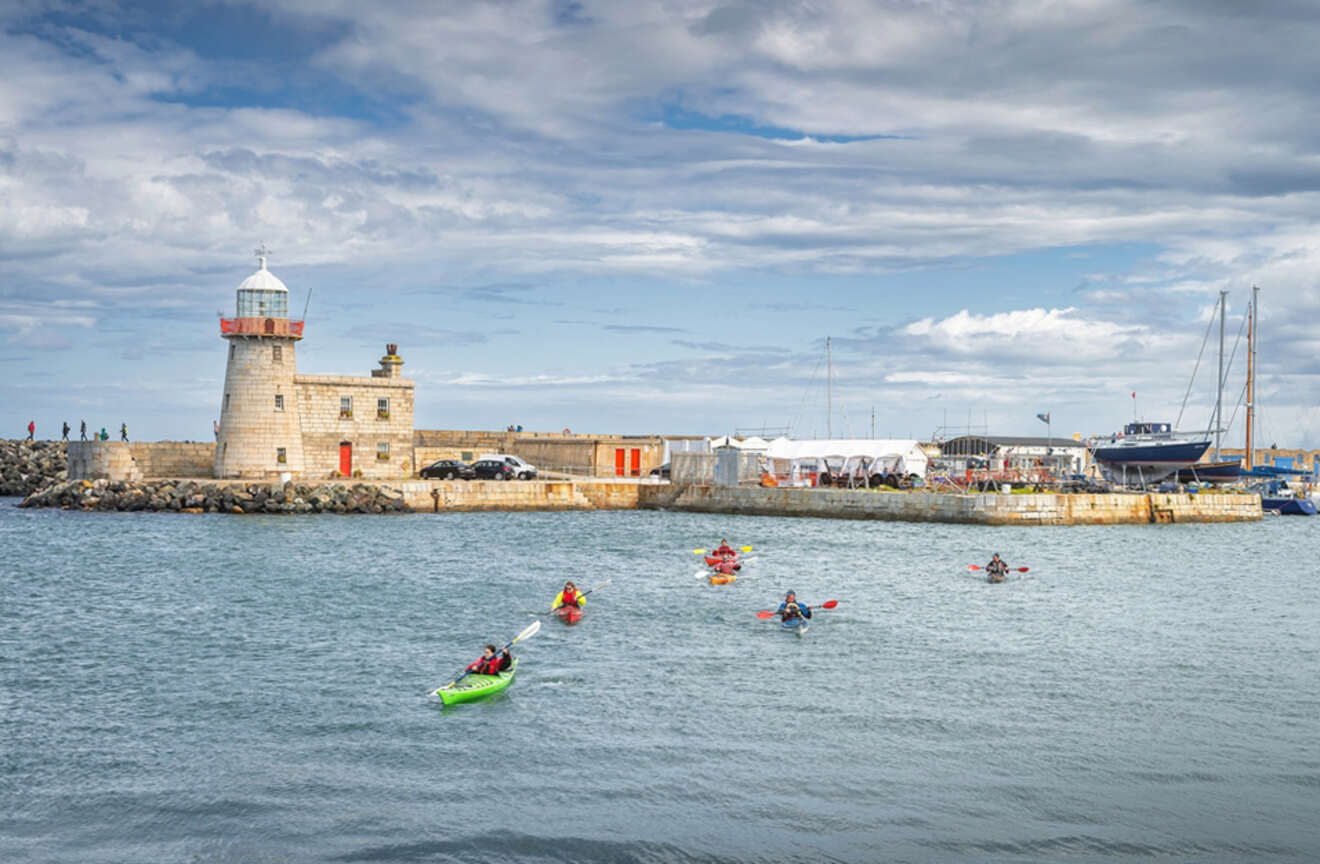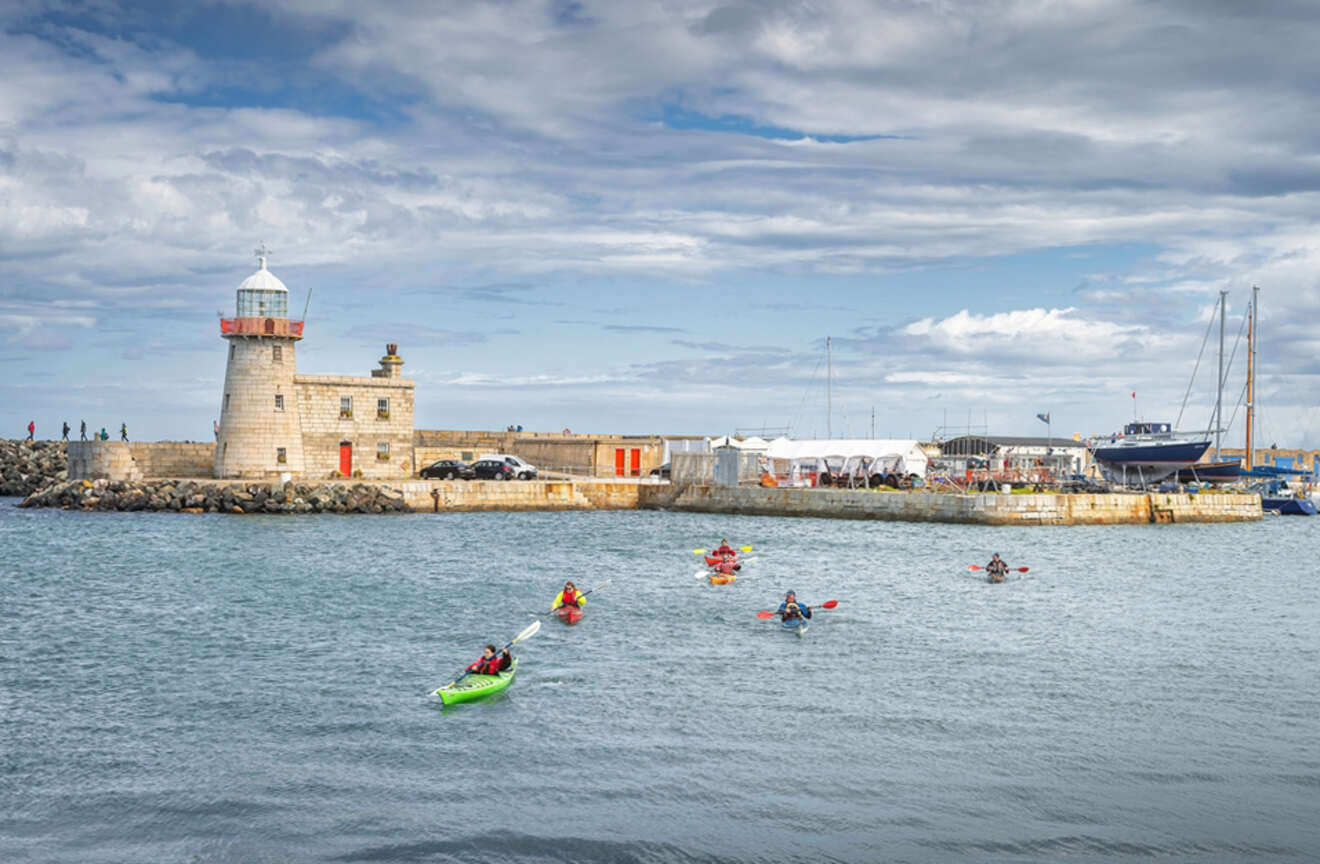 This kayaking adventure is perfect for any adrenaline junkie that wants to witness first-hand the magnificent wild seals of Dublin Bay.
This place is a stunning UNESCO-biosphere reserve full of sand dunes and white sandy beaches! You won't have to worry about kayaking gear as it's provided for you for free. All you have to do is hop onto your boat and paddle away at Bullock Harbor, where you'll be able to catch sight of various species from Dalkey Island.
Make sure to keep your eyes peeled for rare birds which might cross your path. Later in the day, you can take a stroll amongst nature on beautiful Dalkey Island itself. Tour operators offer 2 tours per day (morning or after lunch), depending on what's best for your needs!
16. Take a boat tour of Dingle Peninsula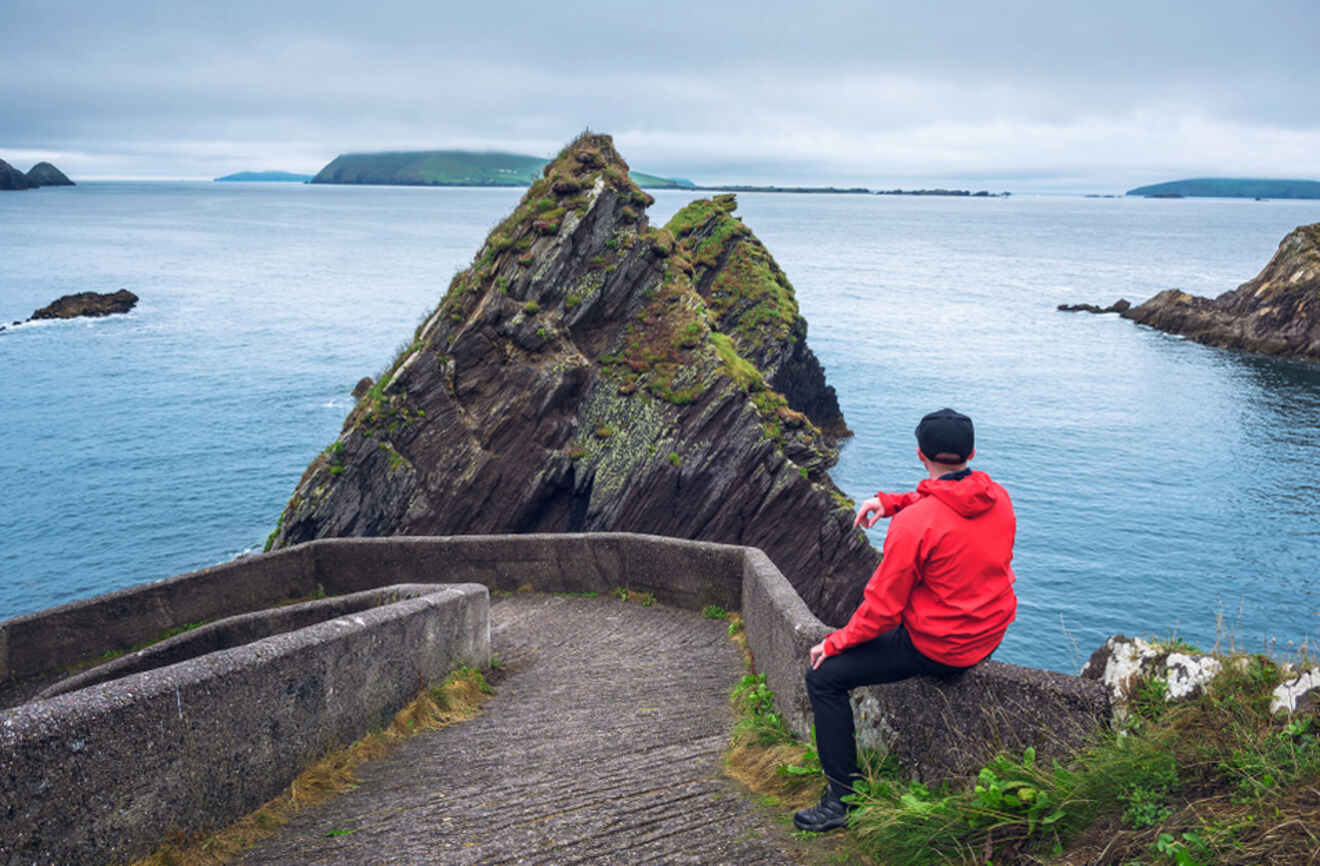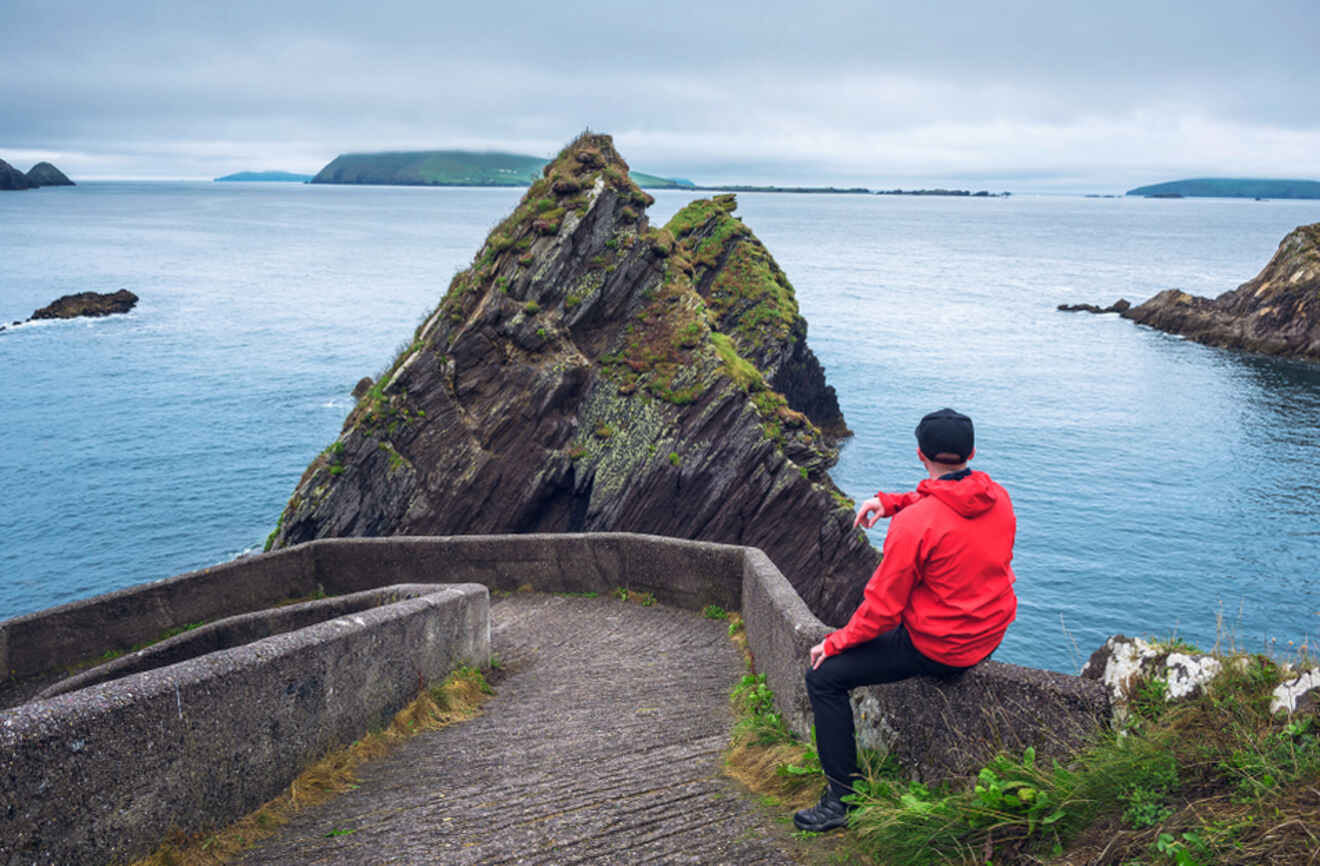 Soar over treasured cliffs, paddle across sandy coves, and explore the unique mountains of Dingle Peninsula along Ireland's Wild Atlantic Way.
On this enlightening afternoon, boat ride with Dingle's longest-running tour provider, you'll glide out to the lofty Blasket Islands while hearing about their natural beauty from your knowledgeable guide — and make sure to keep an eye out for extraordinary wildlife like seals, puffins, and even whales! I'm sure every nature and animal lover would be delighted to take a cruise like this.
It's an intimate excursion that hosts a maximum of 12 passionate travelers, so you'll feel like a part of the special chosen group. The whole experience will take about 3 hours.
17. Witness Irish dance party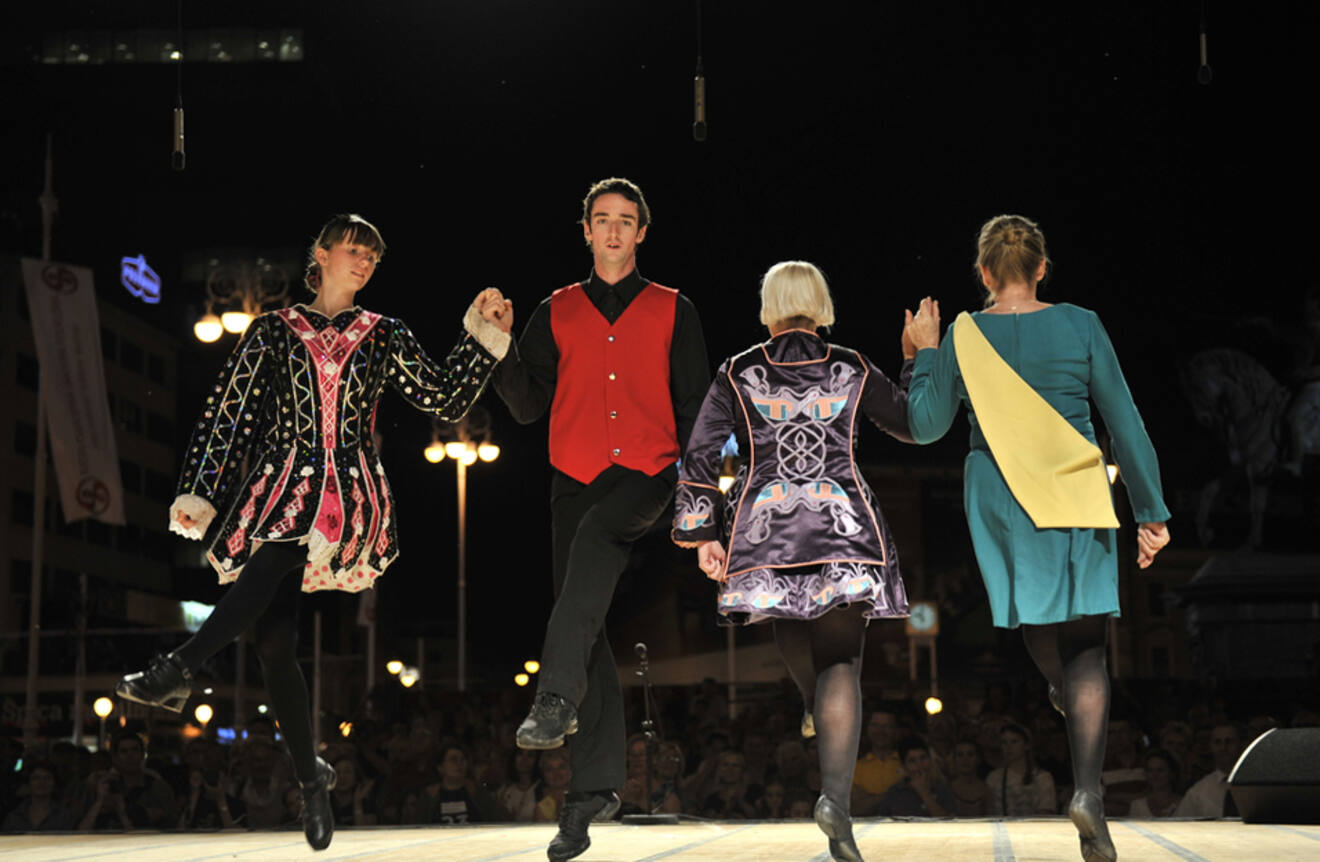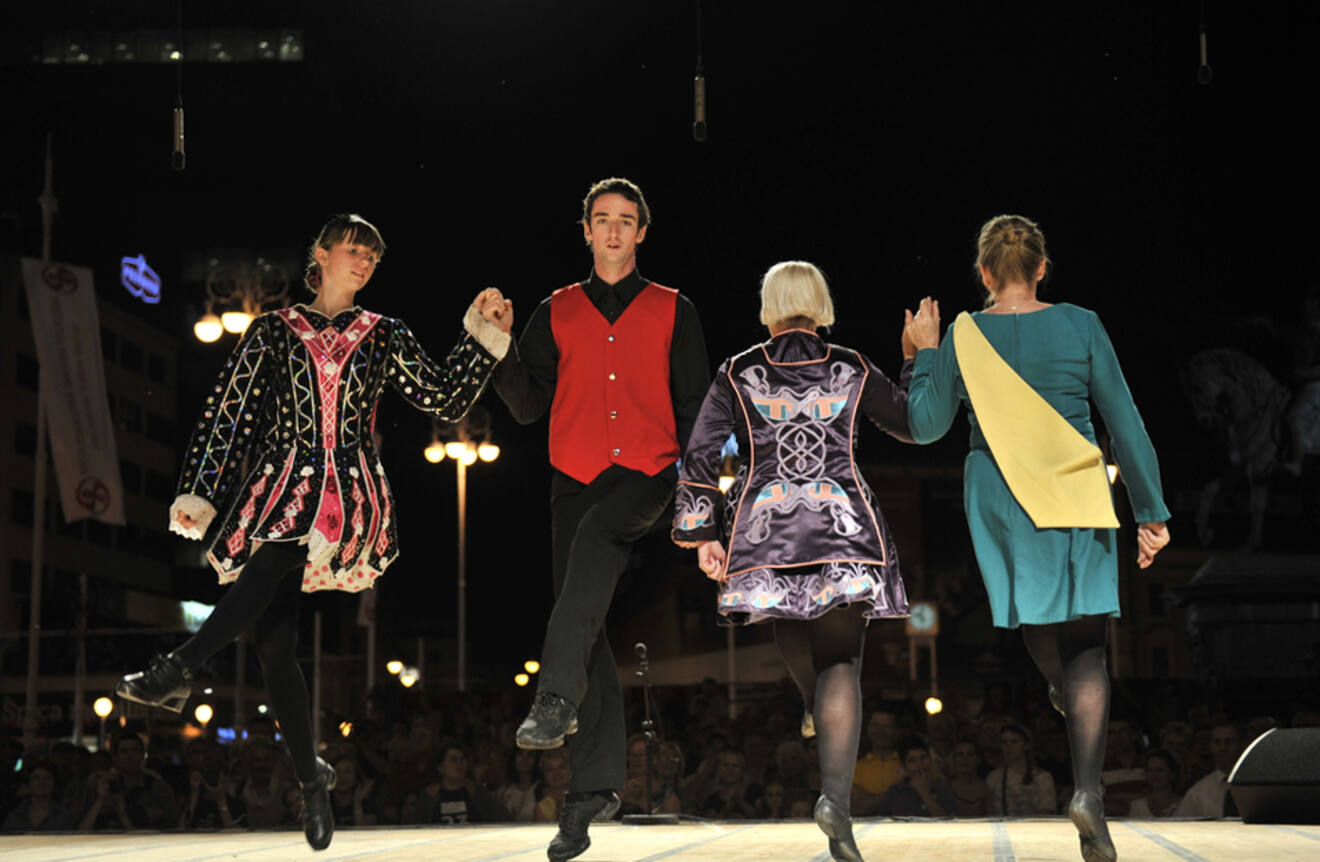 Need an affordable way to experience the thrumming pulse of Irish culture in Dublin? Join this lively dance party, and you're sure to have a blast! Professional dancers take the stage for choreographed performances, plus you can learn on your own from an award-winning dancer.
A traditional singer will light up the room with tales of Irish music, dance, and culture – no boring lecture hall vibes here, only party spirit! And for some real added flare, reserve a table at Merchants Arch Bar – it's like your own private cabana where you can socialize and meet new people on vacation.
One thing is certain: once you've had such an unforgettable experience, it's hard not to leave Ireland without a bit of its buzzy beat still humming in your head.
18. Learn about the Irish Famine on Jeanie Johnston Tall Ship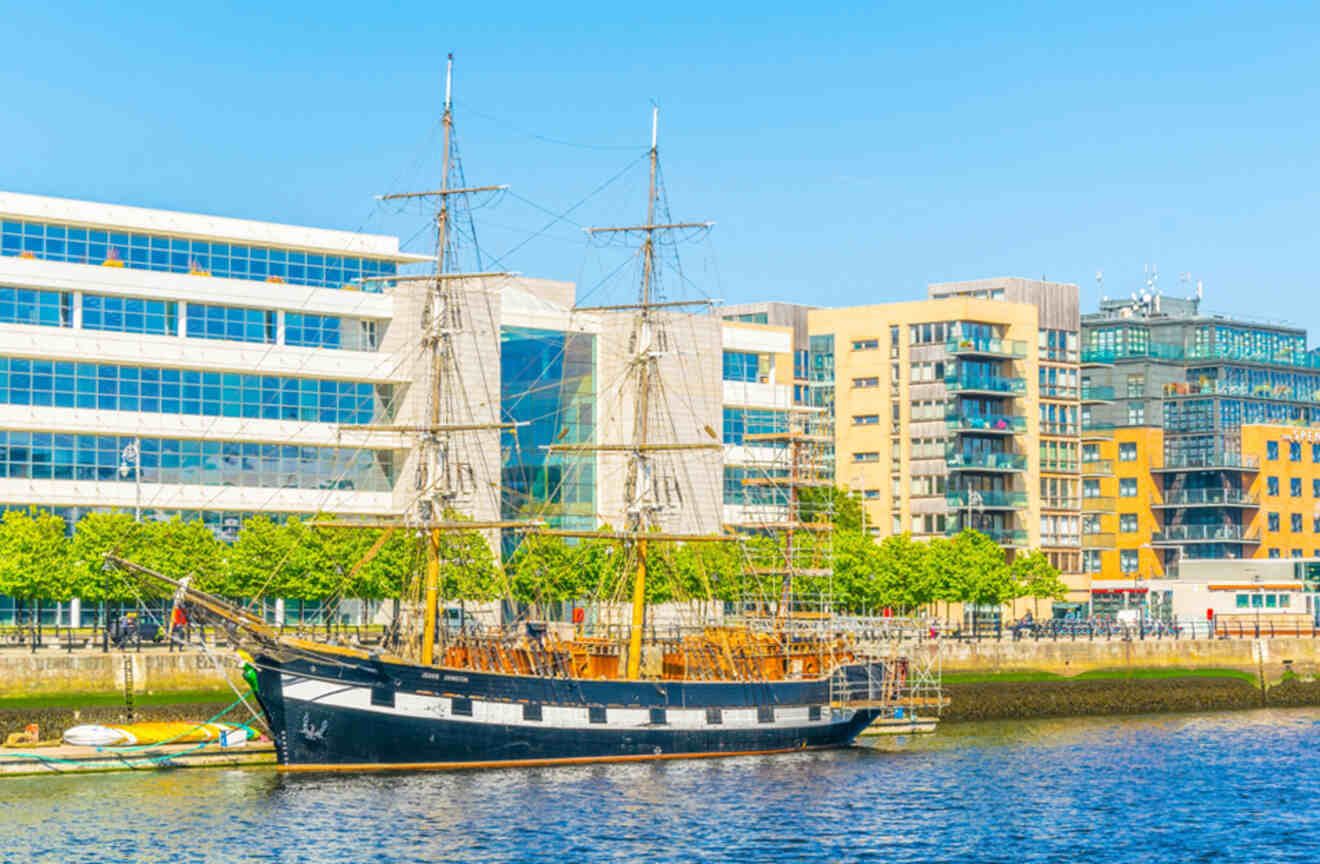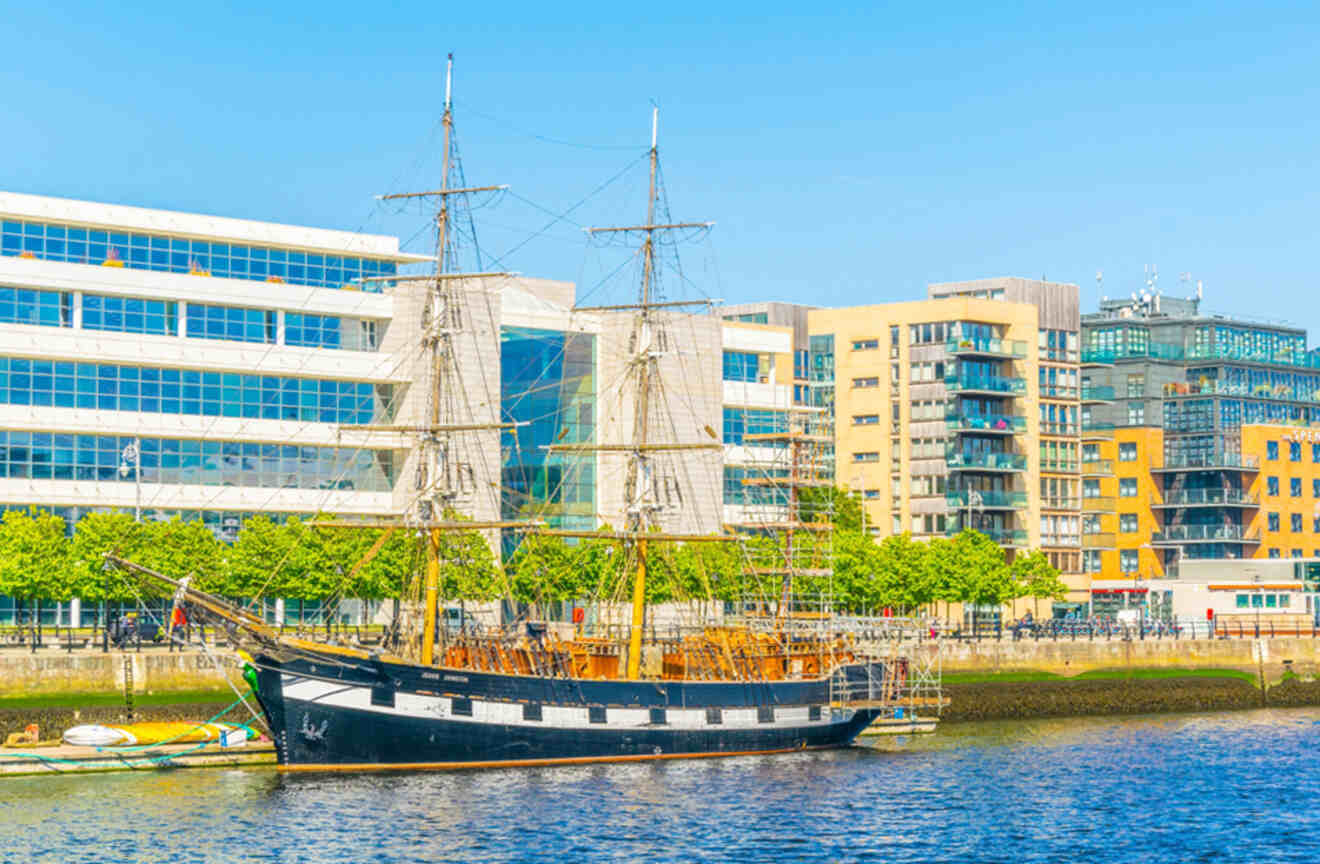 Climb aboard the Jeanie Johnston and experience a journey to the past, learning about the millions of Irish people looking for refuge during the Famine. 2,500 brave ones hopped on that monstrous boat, willing to take on a grueling voyage overseas in hopes of improving their situation. And you'll get to walk on that very boat.
You'll get to walk both above and below-decker with your guide, who will walk you through all the important details. Make sure to capture the moment on camera, as it's one of the most Insta-worthy sights!
It's a short (50 min) but very interesting tour everyone visiting Ireland should embark on.
19. Spend 6 days in Ireland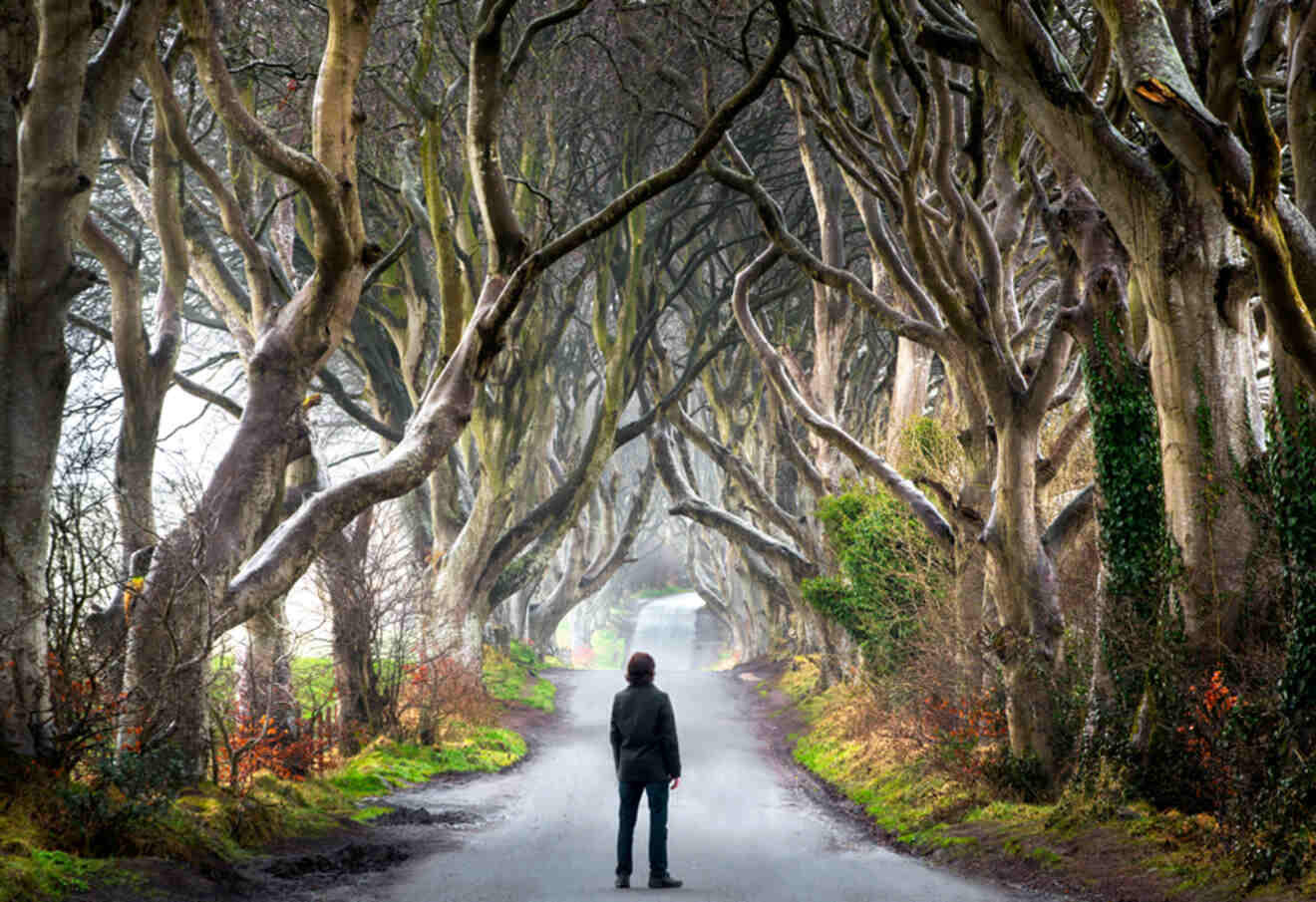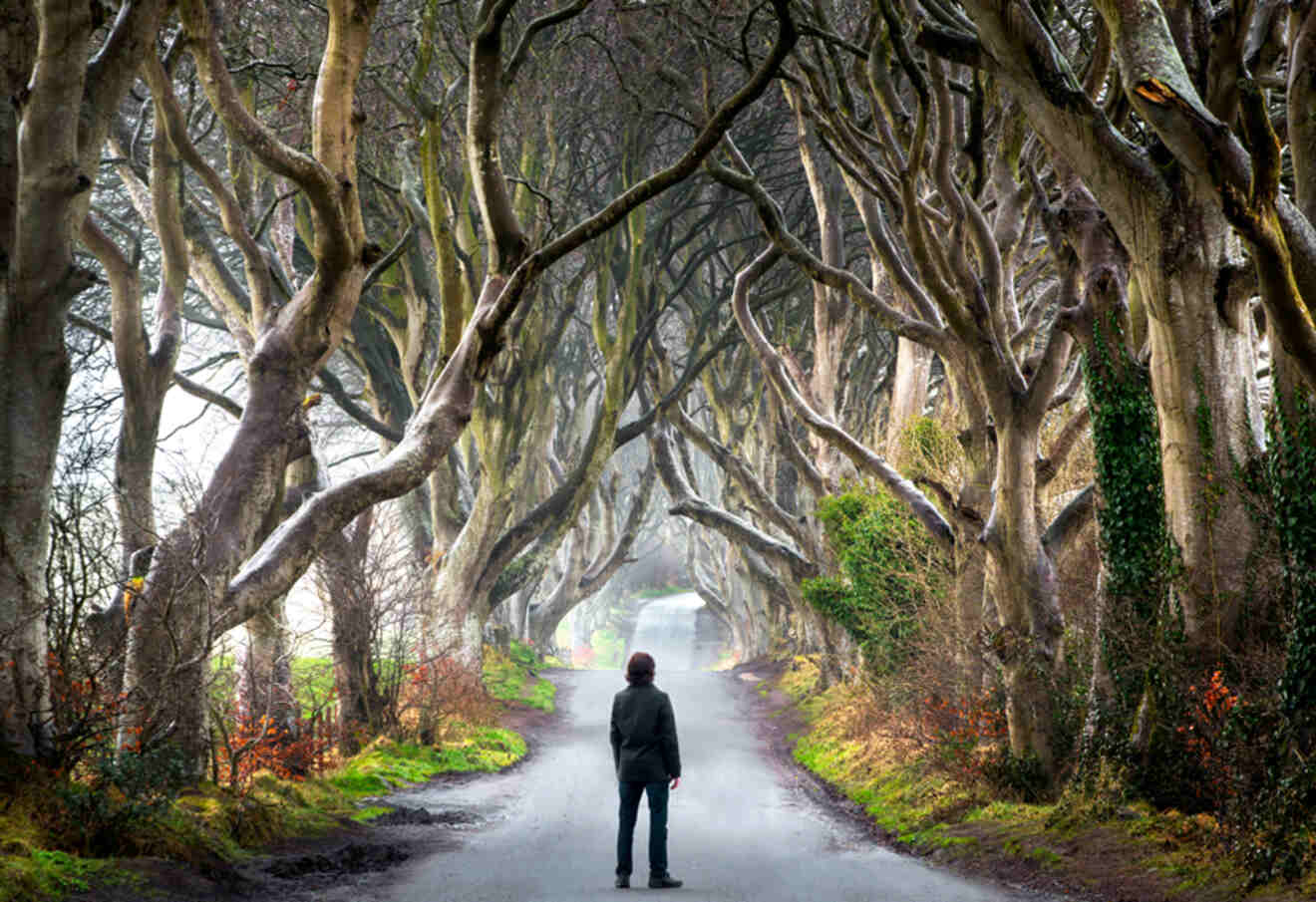 Embark on this epic journey all around Ireland! You'll spend 6 days uncovering every corner, from north to south, east to west. This is your chance to capture the Emerald Isle all at once.
Get ready for 6 days packed full of all the incredible sites and sounds in beautiful Ireland! From the bustling city life of Dublin to the iconic Ring of Kerry, everything you could want to see on your Irish adventure awaits. Not only that but all 5 nights' accommodation and transport are included, along with 3 different lodging options.
As you travel through Ireland, grab the chance to pay your respects at the Peace Wall in Belfast, stand before Giant's Causeway' awesome structures, and pucker up to kiss the lucky Blarney Stone! Not to mention stopping by places like the Ring of Kerry, Cliffs of Moher, and Game Of Thrones' popular Dark Hedges.
FAQs about best tours in Ireland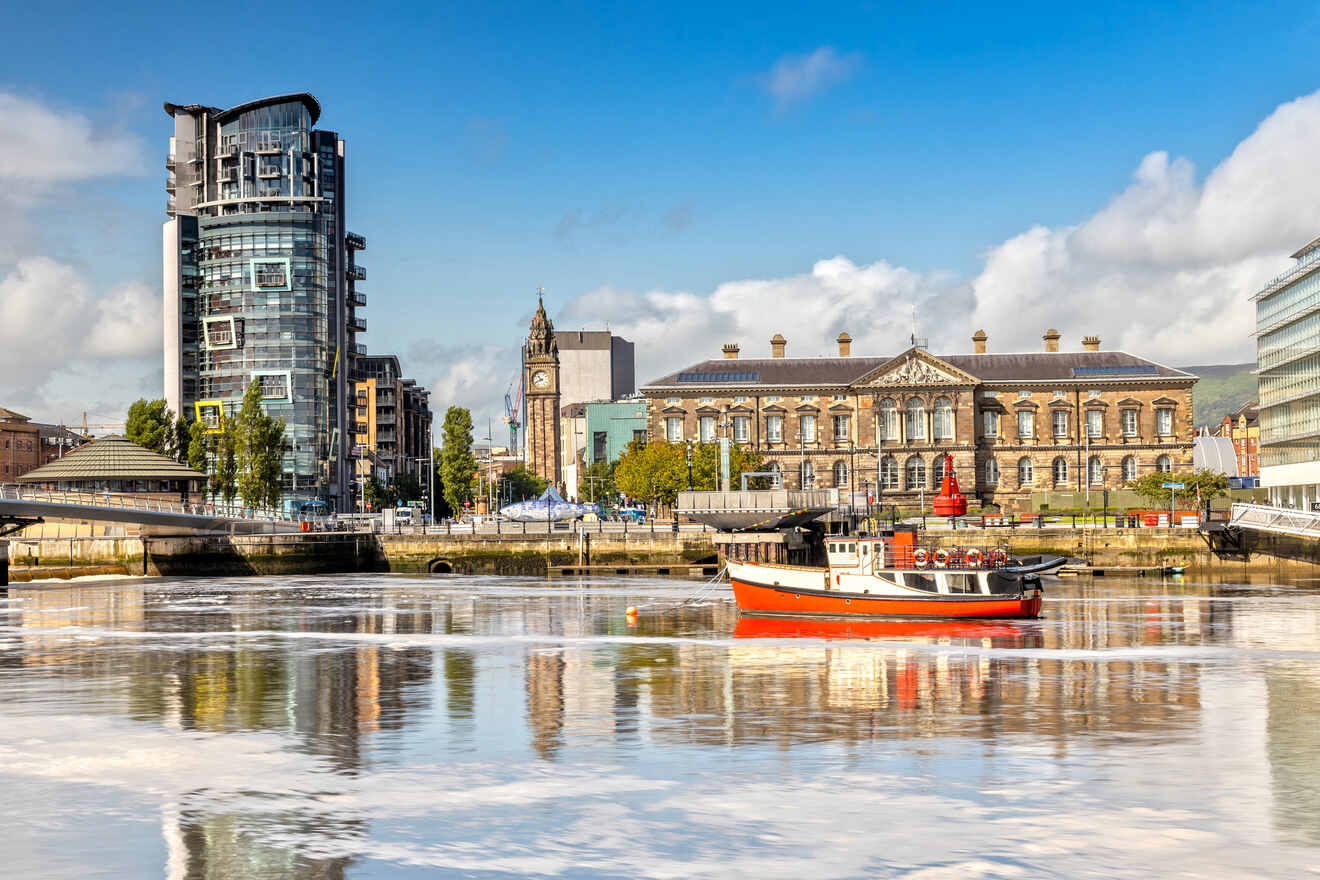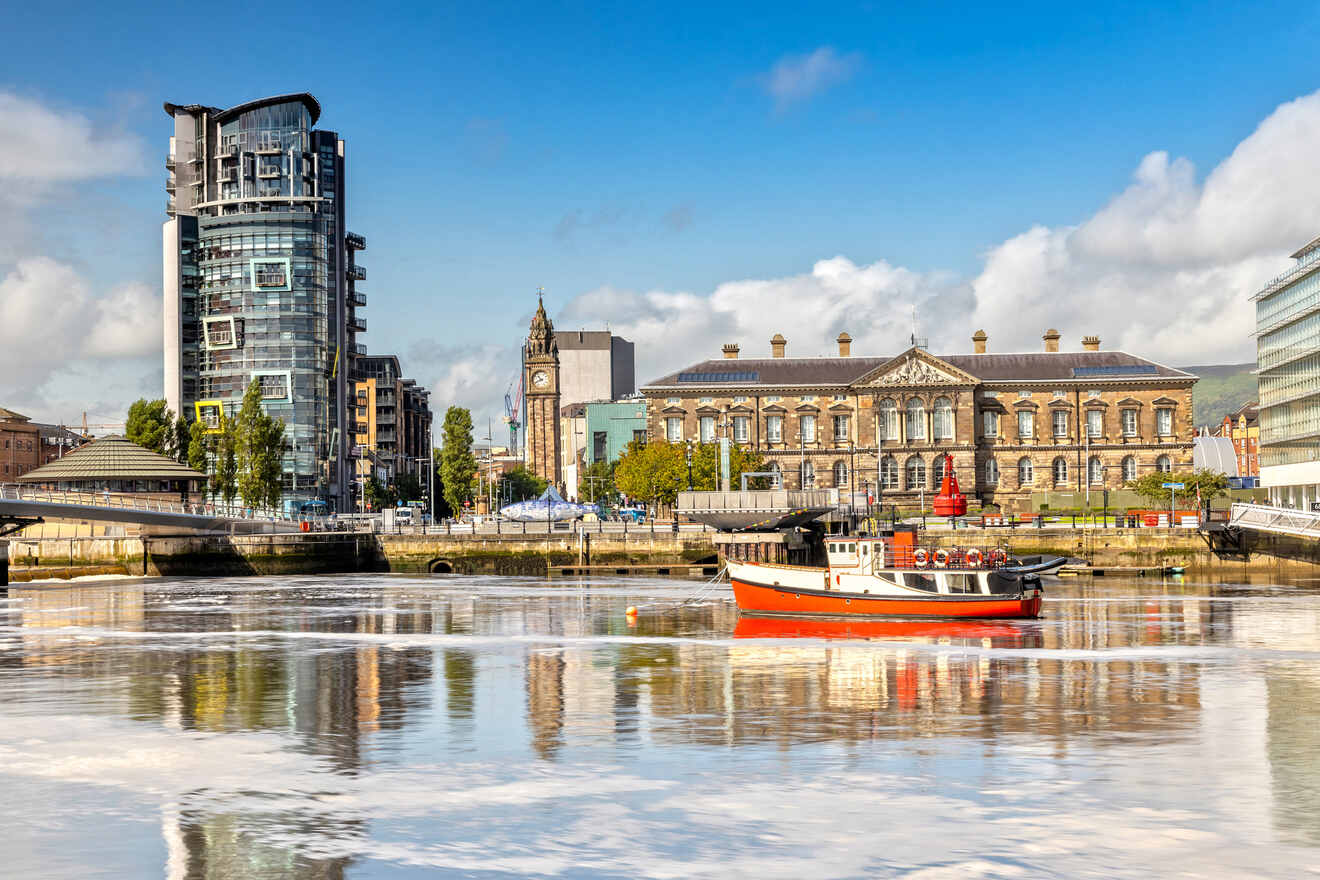 📍 Are Ireland tours worth it?
Absolutely. Ireland is a unique wonder, and many tourists go to witness it each year. If you're interested in the most popular experience, you can embark on a Cliffs of Moher tour.
🔝 What is the best way to tour Ireland?
Depends. Many tourists choose Dublin as a starting point, and there are a lot of tours offering day trips to different parts of Ireland from there. I recommend checking out the Northern Ireland tour. 
📅 What is the best month to go to Ireland?
Depends on you and your personal tastes. Generally speaking, June, July, or August will provide a more pleasant experience, with milder weather and extended daylight hours which is why they attract so many travelers!
⌛ How to see Ireland in 6 days?
Depends on your trip plan. You can stay in one place and then embark on different day trips each day. However, I recommend opting for this 6-day tour package. It covers Ireland in its entirety, and you'll see all the important landmarks.
Conclusion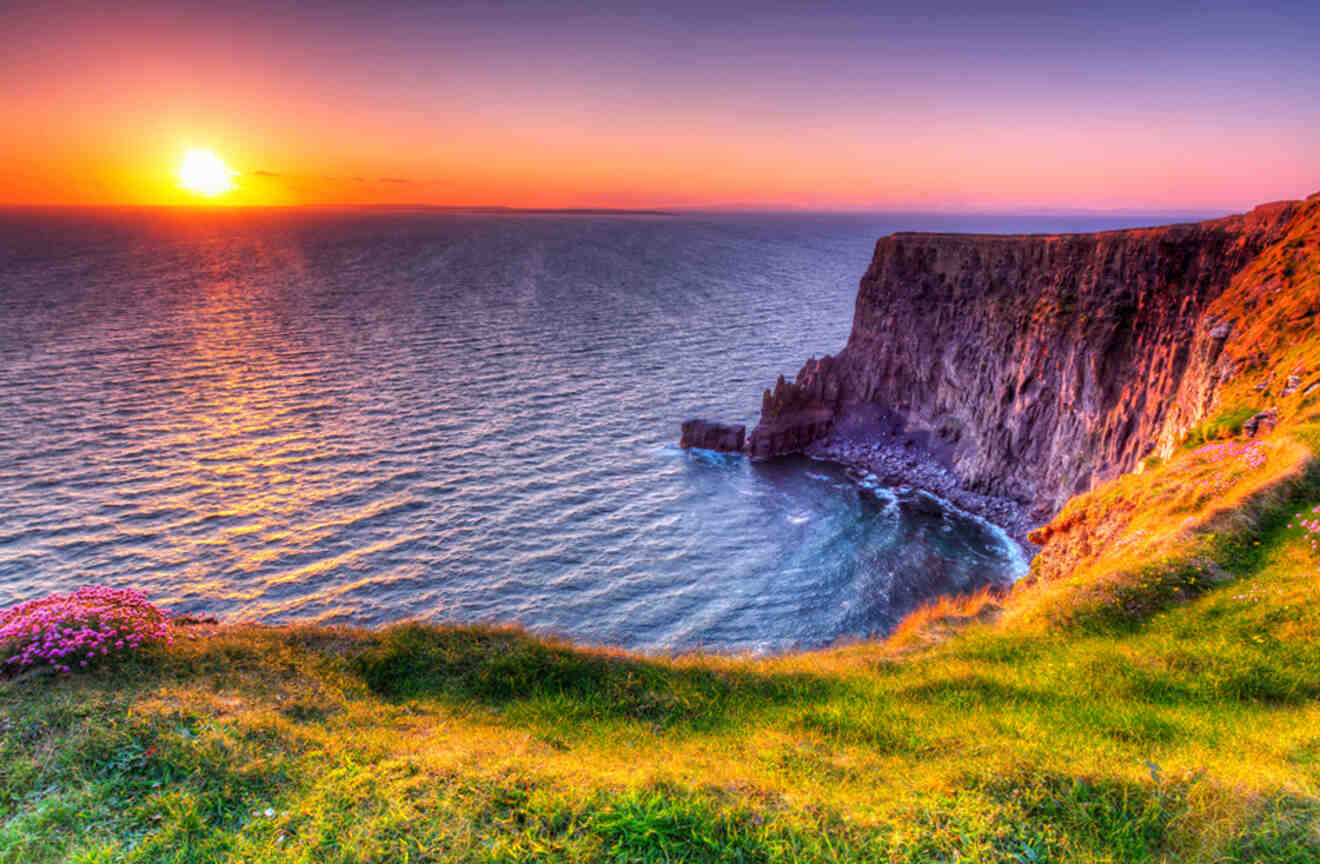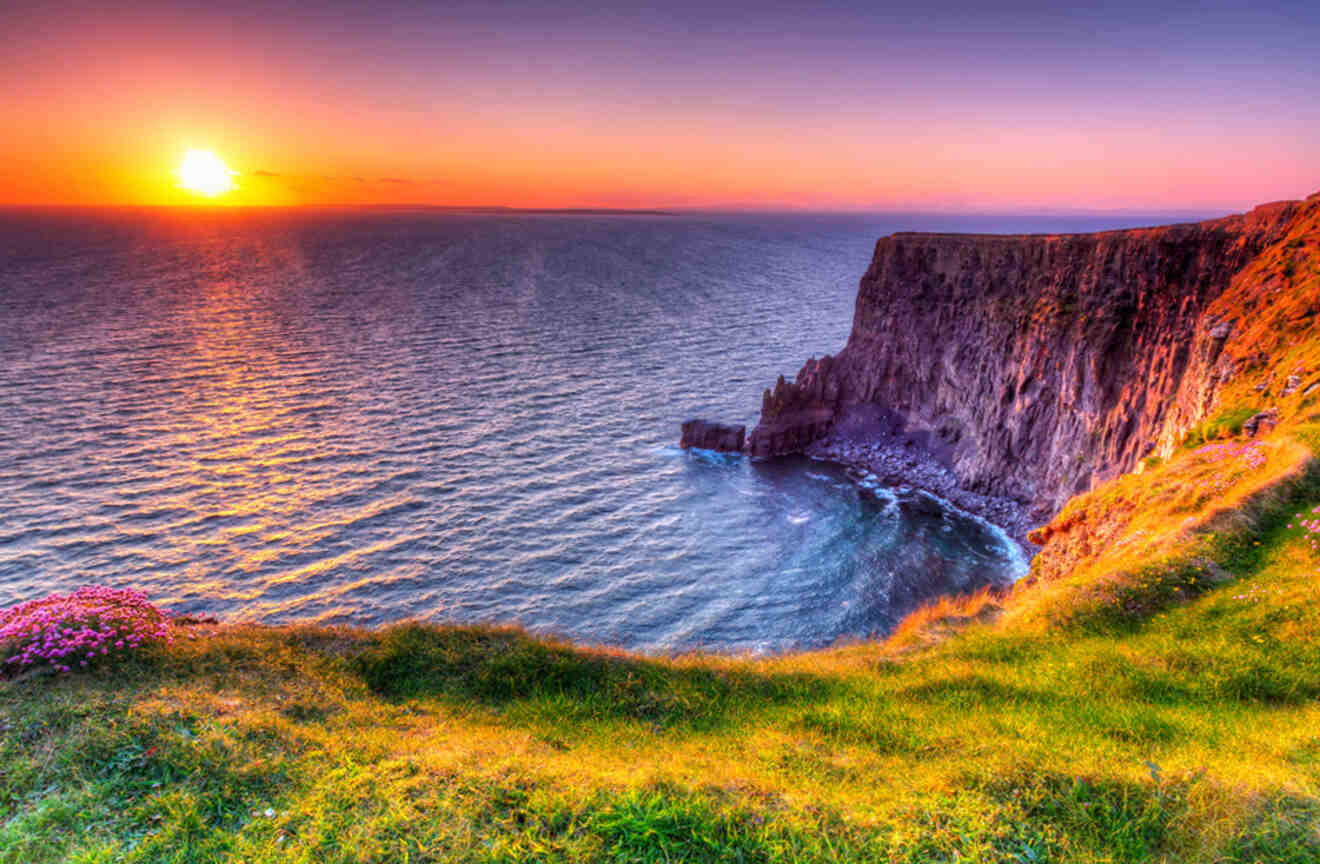 Well, it seems that you managed to unveil all the best tours in Ireland! I'm sure hearing about all these great experiences inspired you to start your trip planning!
What I like especially about the Ireland tours is the flexibility and array of different options you can choose from. There is something for booze lovers, there are nature escapades, and you can also embark on historical tours or even get spooky on the ghost tours! It truly checks all the boxes.
I'm sure you and I aren't the only people marveling at the beauty of Ireland and that a lot of travelers are planning their next escapade on Emerald Island at this very moment. That's why I advise you to play it safe and book all your tours well in advance!
Have you already had the chance to visit Ireland and its top sights? What did you like about it the most?
Also, if you have anything to ask or add to the list, don't be shy and drop me a comment below!
Happy sightseeing,
Angelina
---
Pin it for later!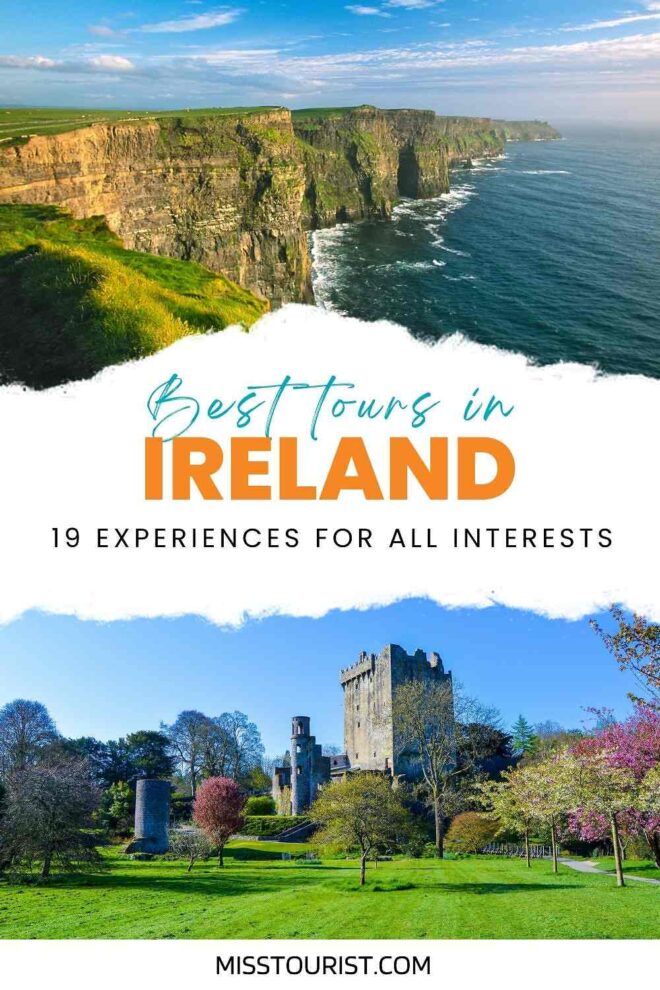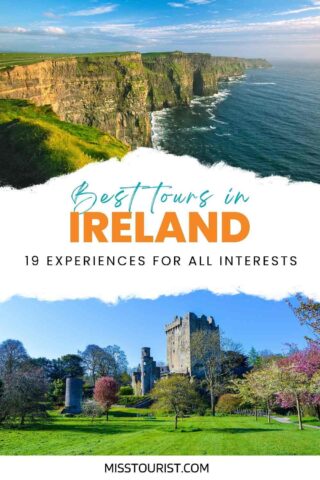 Pin it for later!