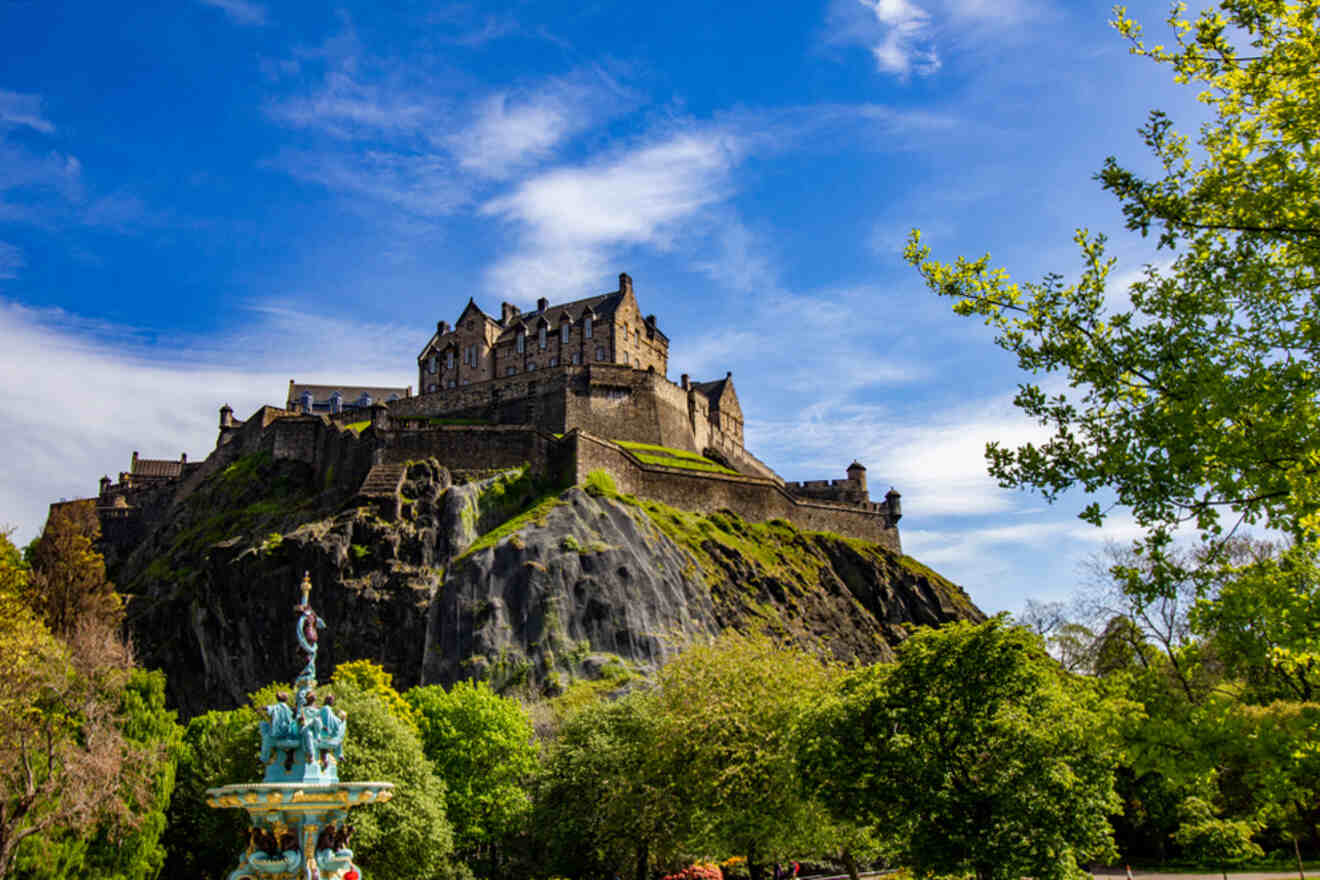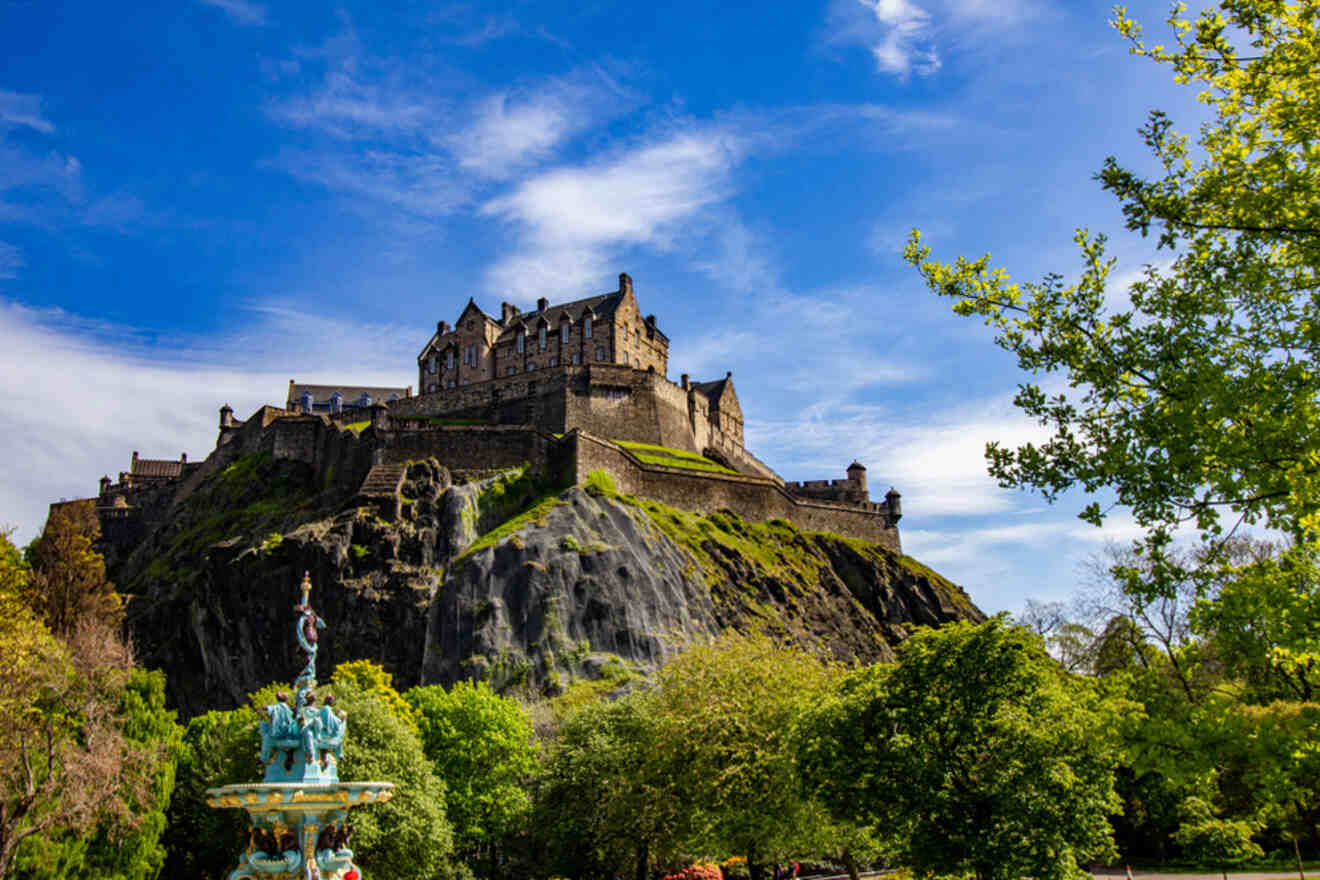 Scotland is an absolute gem! With its ancient sites, mysterious highlands, and its glorious capital city that you'll fall in love with! If you're prepping your trip there and want to head to the hundreds-year-old castle, then follow me!
In this post, you'll find all the ways in which you can book Edinburgh Castle tickets! After an unforgettable visit to Edinburgh and some hours spent looking for the best deals online, I made this carefully curated guide with information on booking different types of tickets, guided tours, and combo packages, plus a few tips on opening hours, facilities, and more.
Before we get started, you should know that buying your tickets online for this attraction will be very wise. As one of the most popular attractions in the city and country, this site gets many visitors, especially during peak season (June, July, and August).
So book your Edinburgh tickets early, and you'll know for sure you have secured your spot!
Who's eager to see some Harry Potter sites and explore Scotland?
Let's hit the road!
If you are in a hurry
If you are here just to get your tickets, here are the best links to do so:
| | | | | | | |
| --- | --- | --- | --- | --- | --- | --- |
| | Adult entrance | Kids entrance | Family pass | Guided tour | Cancelation policy | |
| Official website | £19.50 | £11.40 | £38.50 | | No refund | Book tickets |
| GetYourGuide | | | | £34 | >24 hours free cancellation | Book tickets |
| Tiqets | | | | £34 | >24 hours free cancellation | Book tickets |
Why buy in advance?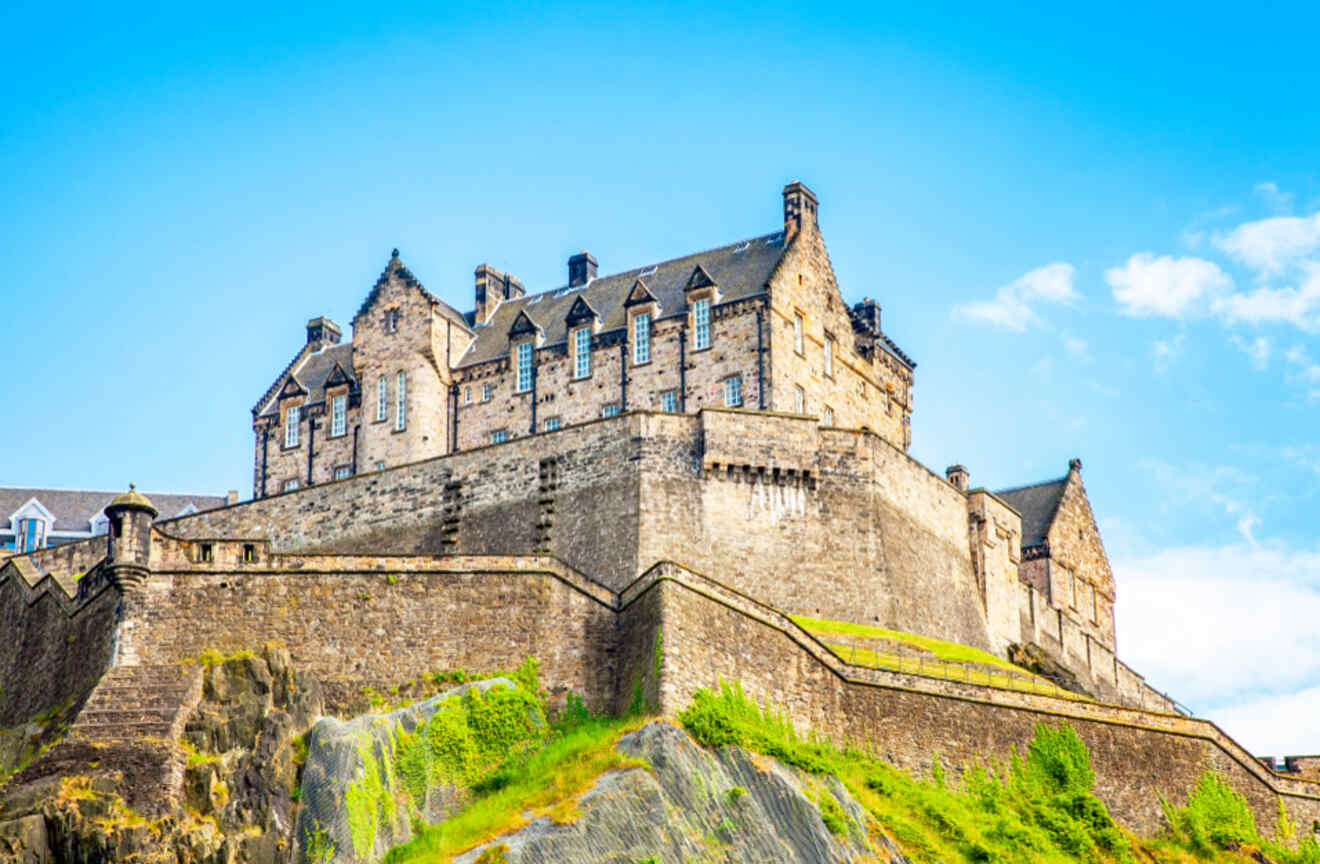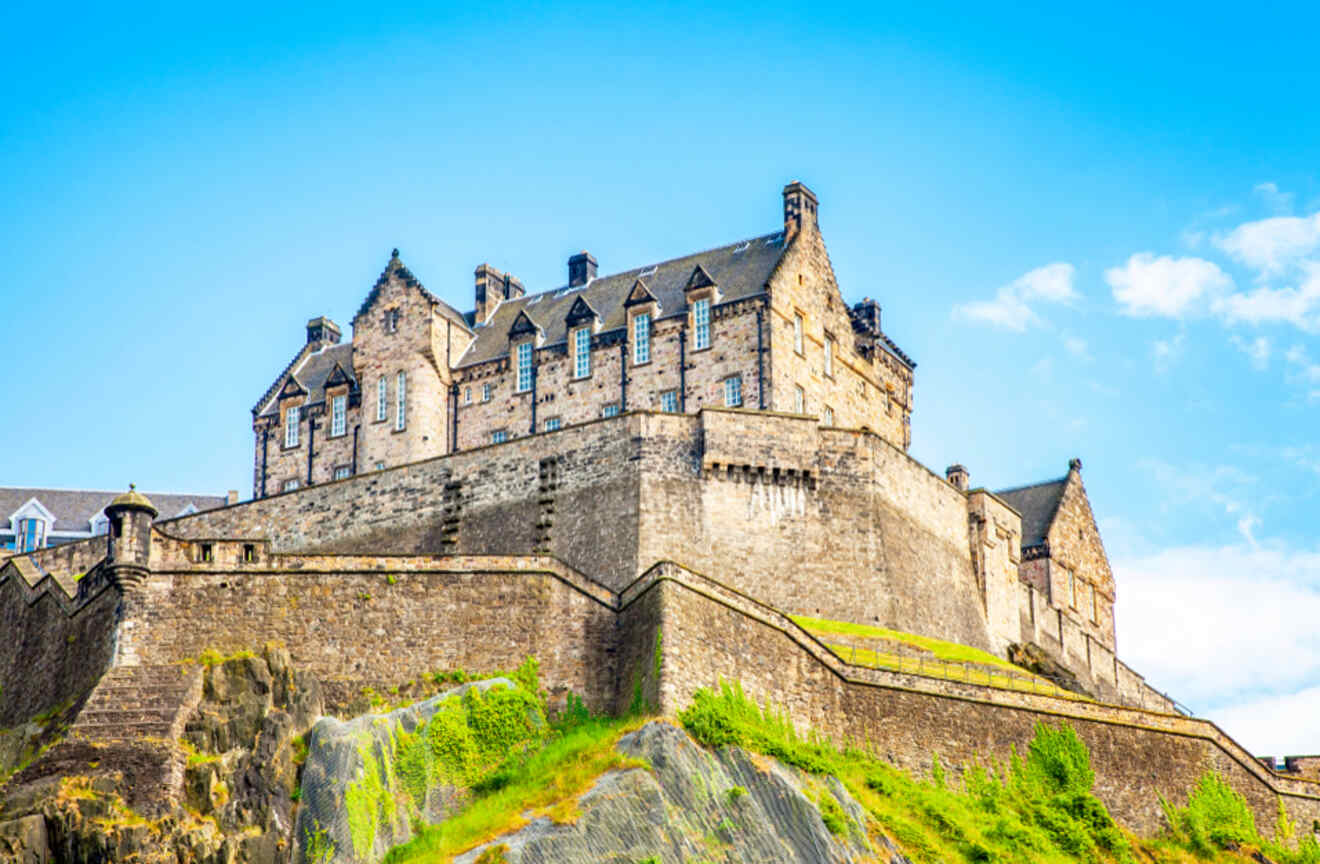 Visiting Edinburgh Castle while you're in Scotland is a must! Perched above a hill, this glorious monument stood through all time's trials and has become one of the best attractions in the capital! This means that it gets many, many visitors, especially during the peak season (June, July, and August).
That's why I highly recommend booking your tickets in advance! You don't want to waste your precious time in the city by standing in line. And trust me, you'll want to savor every minute of your holiday!
1. Different types of tickets
Let's check out all the different types of tickets that you can buy when you visit the castle and see which ones have the best price for you!
General entry tickets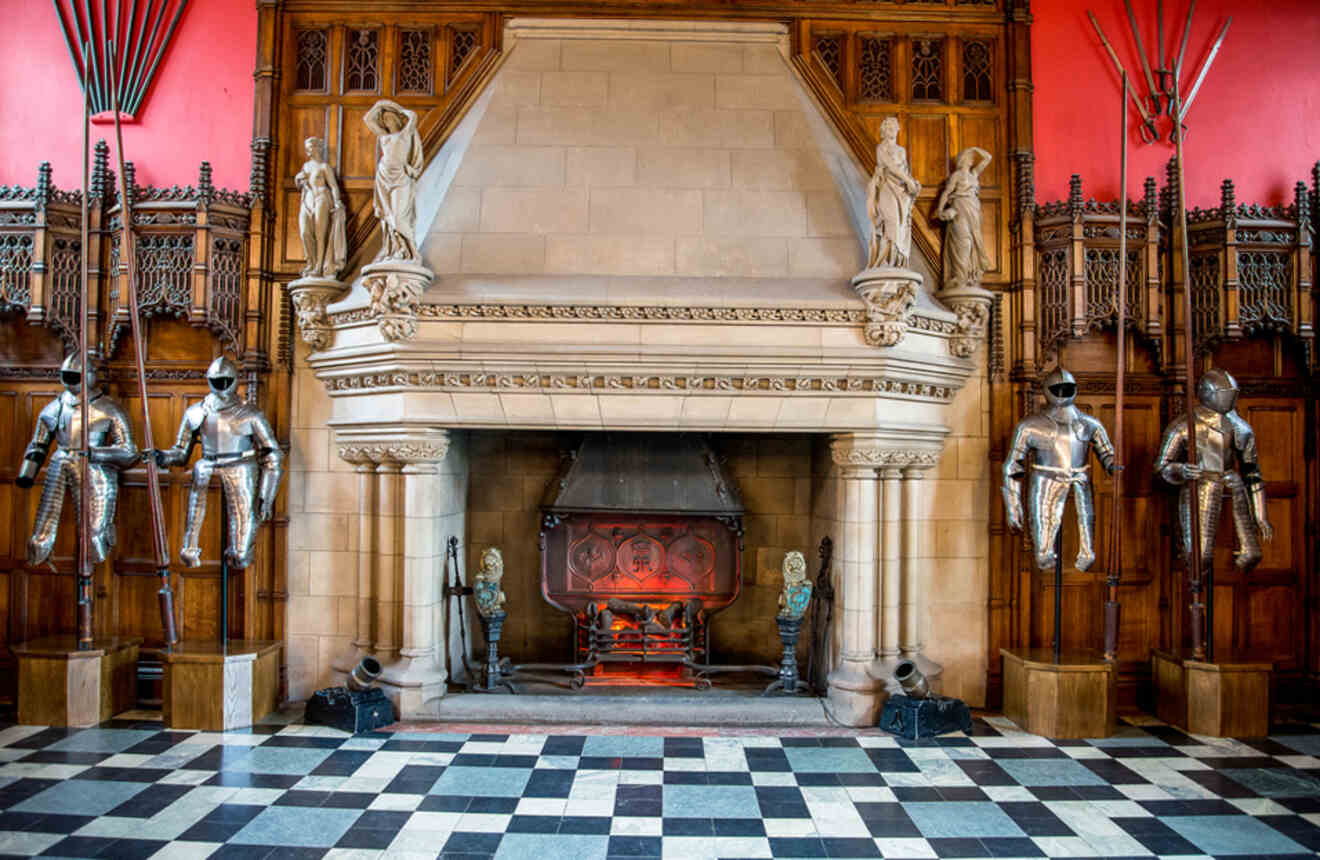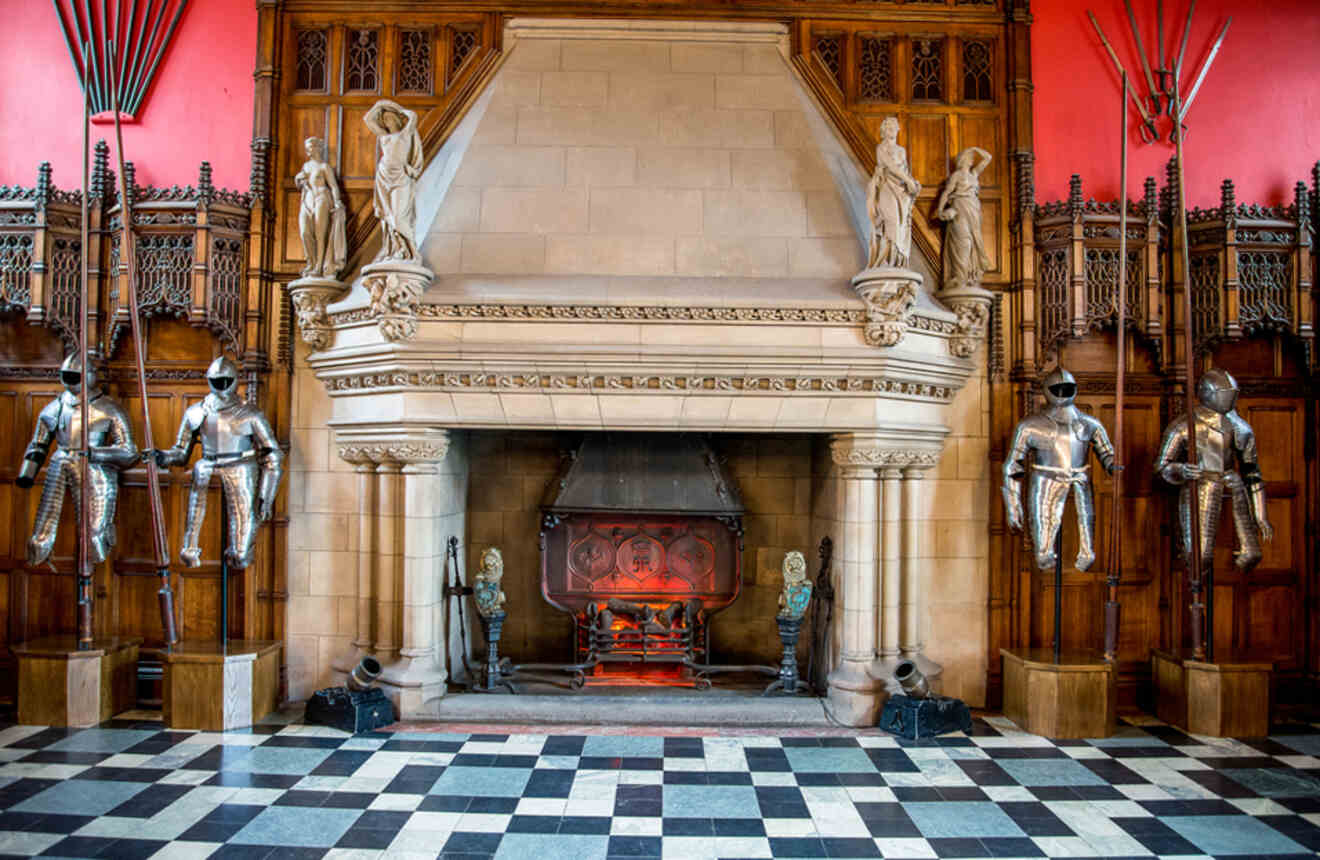 If you want to visit the castle at your own pace and browse through all its collections, then you can get the general entry tickets which are skip-the-line tickets.
These will grant you access to the castle grounds and inside all the areas which are open to the public, such as:
St. Margaret's Chapel
The Great Hall
National War Museum
Scottish National War Memorial
Regimental Museums
Prisons of War room
Crown Room
The only place you can buy the general entry ticket is the official website, so make sure you book it fast, as you won't find these types of tickets anywhere else. The Edinburgh Castle tickets cost £19.50 (US$25) for adults and £11.40 (US$15) for kids.
Please note that these tickets are non-refundable, which means that you won't get your money back if you cancel or can't make it on the day.
NOTE: With all tickets bought from the official website, you can add 2 different add-ons. The Edinburgh Castle Mobile Audio Guide for £3.50 (US$5) and the Edinburgh Castle Guidebook for £6 (US$7).
Price: £19.50
Family tickets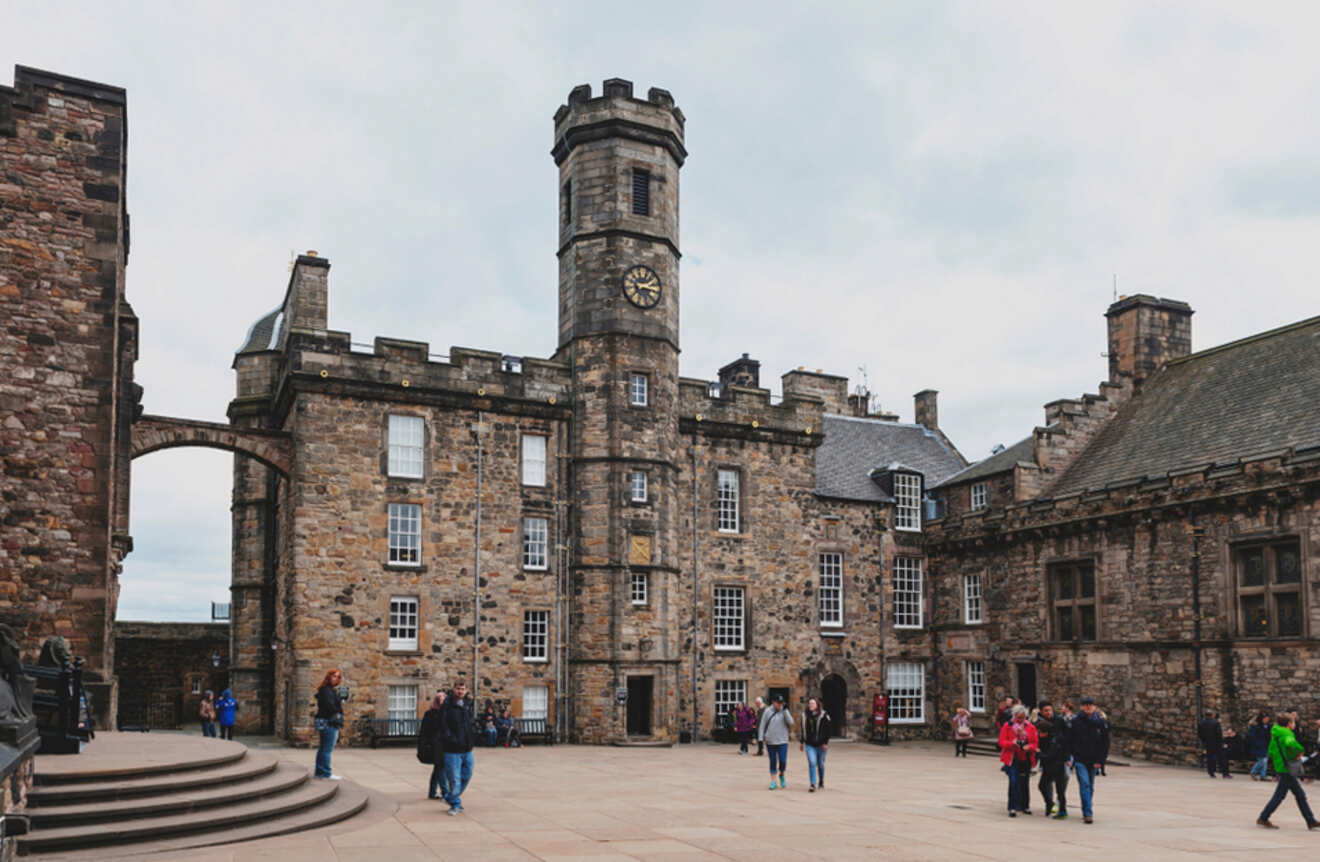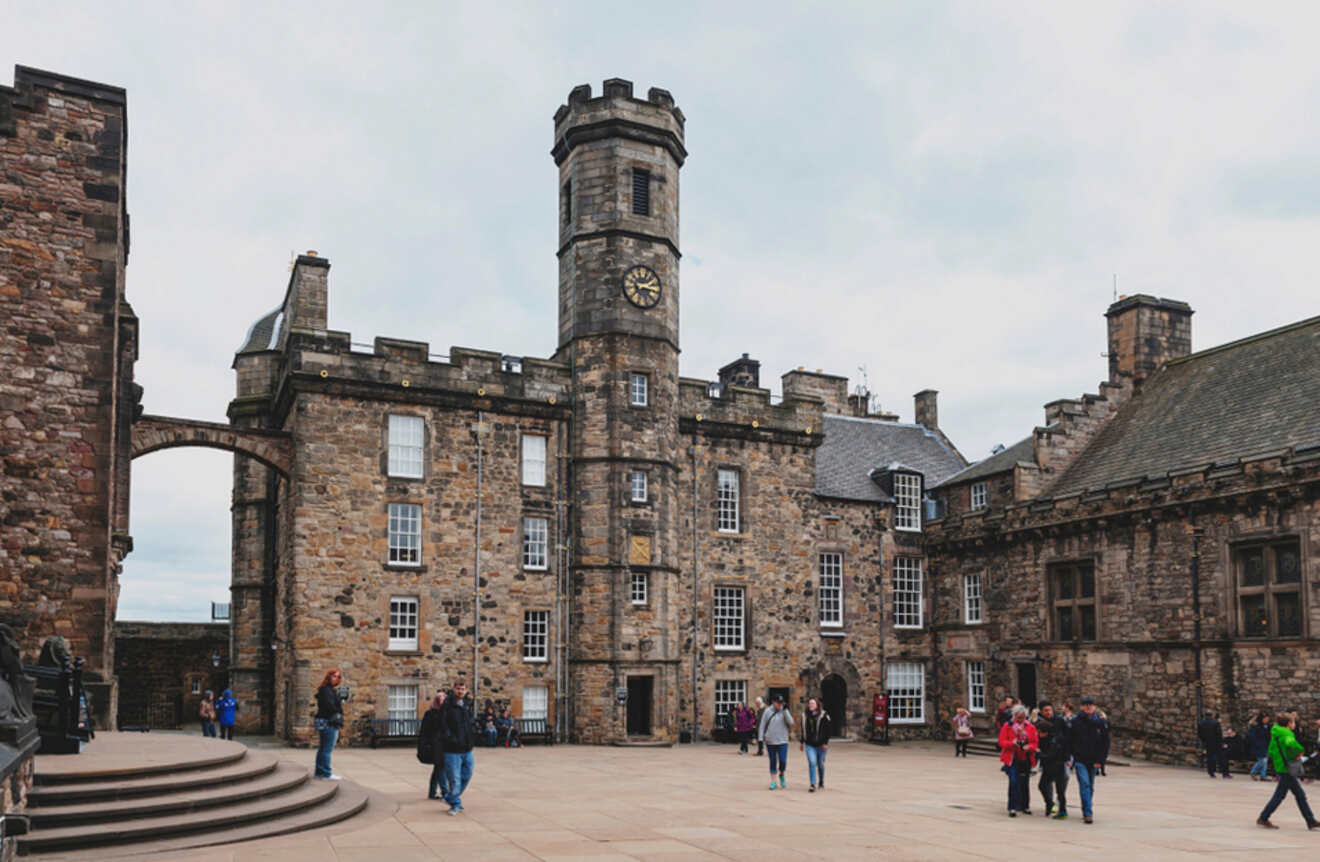 Planning a family visit to Scotland's capital city? I'm sure the kids will have a blast visiting all the attractions in Edinburgh! And if you're looking for some great deals for your little crew, then definitely check out all the options below.
You can find these types of entry tickets only on the official website. Below I'll add each option and how much you can save when you buy it:
1 Adult + 2 Children: £38.50 (US$49) – you'll save £5 (US$6)
2 Adults + 2 Children £56 (US$71) – you'll save £8 (US$10)
2 Adults + 3 Children £66.50 (US$85) – you'll save £9.5 (US$12)
Price: from £38.50
Guided tours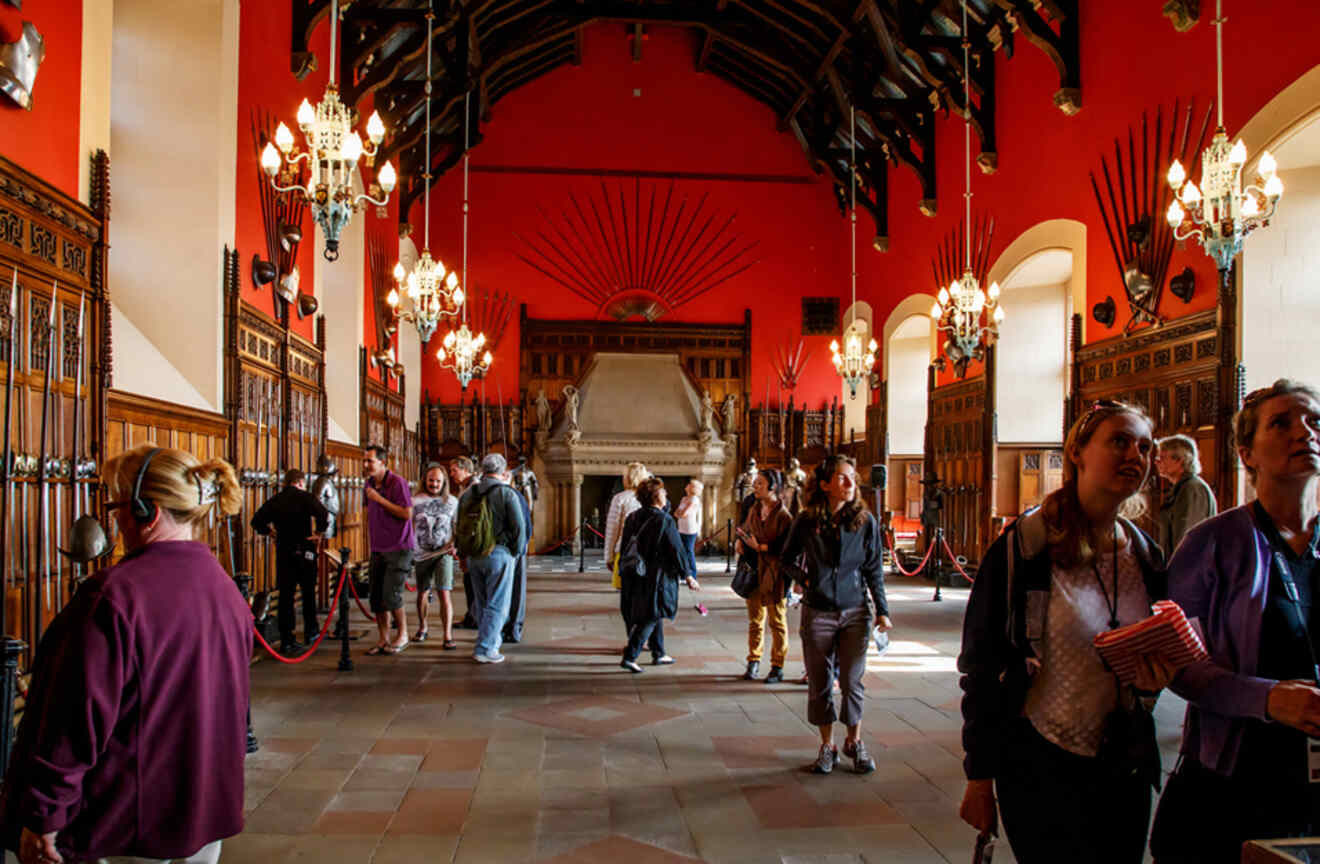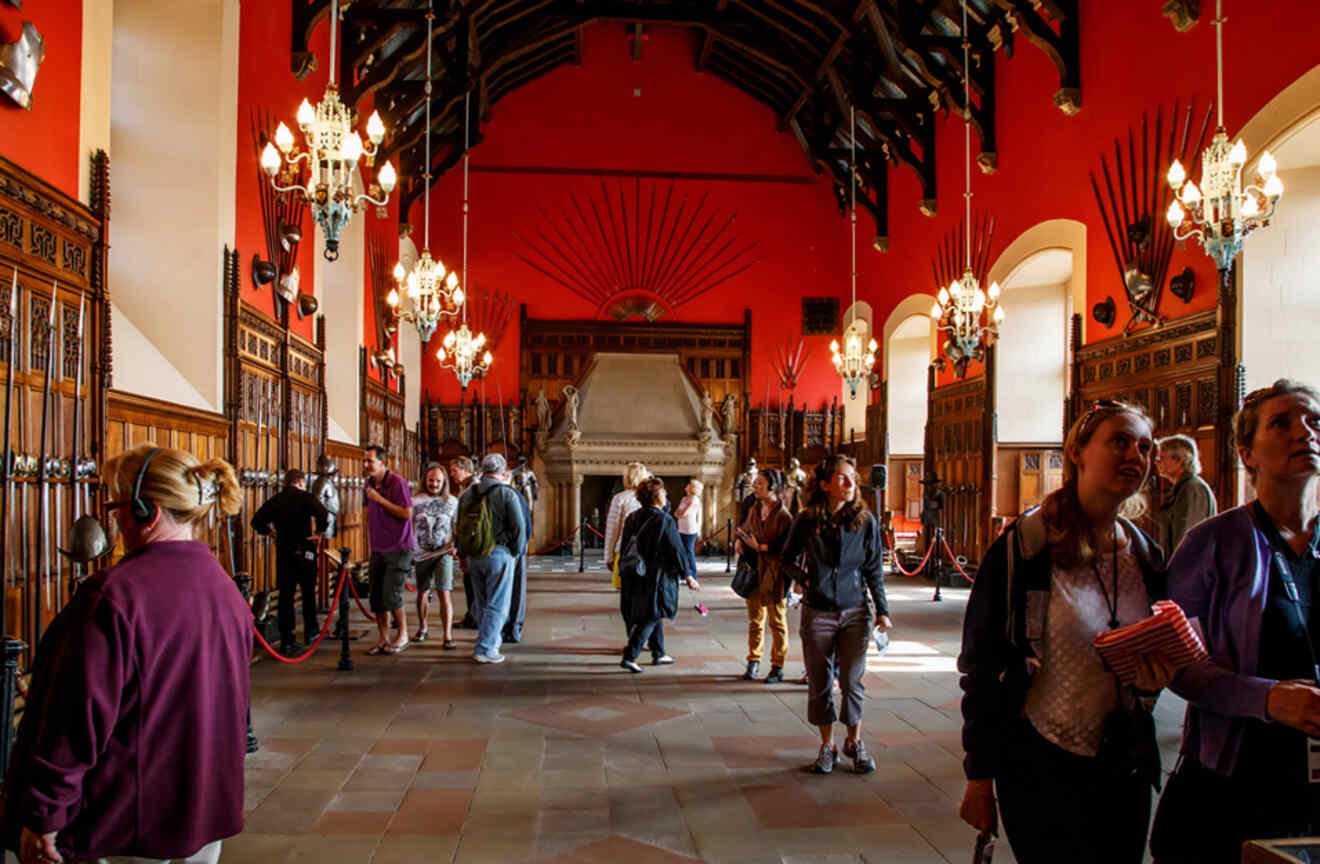 If you'd prefer to explore Edinburgh Castle accompanied by a professional tour guide and learn all about the Great Hall and all the other unique sites inside the castle from someone super informed, then this section is for you!
I found 2 great guided tours that offer almost the same things:
This guided tour from GetYourGuide costs £34 (US$43) for adults and £25 (US$31) for kids, and it lasts around 1h and 30 min. After meeting with your guide in front of the entrance to Advocates Close and then head to the Castle where you'll hear all about Mary Queen of Scots, James IV, and other important characters in Scottish history.
Then you'll enter the castle and get to explore the Great Hall, St. Margaret Chapel, and all the other areas and museums. After the tour ends, you can spend more time roaming around the ground.
The other guided tour I found is on Tiqets, this one is pretty much the same, but it also offers a guided tour of Edinburgh's Old Town beside the tour of the Castle. The ticket costs £34 (US$43) for adults and £25 (US$31) for kids, and it lasts 1h and 30 min. After meeting your guide at 351 High Street and starting with a tour of the Old Town, then you'll make your way to Edinburgh Castle and visit the iconic Margaret's Chapel, the Great Hall, and all the other museums.
Both these tours offer a 24h cancellation policy. Meaning that you'll get your money back if you cancel at least 1 day before your visit takes place!
P.S. If these tickets are sold out you can also check out Viator.
Price: £34 for adults
2. Combo tickets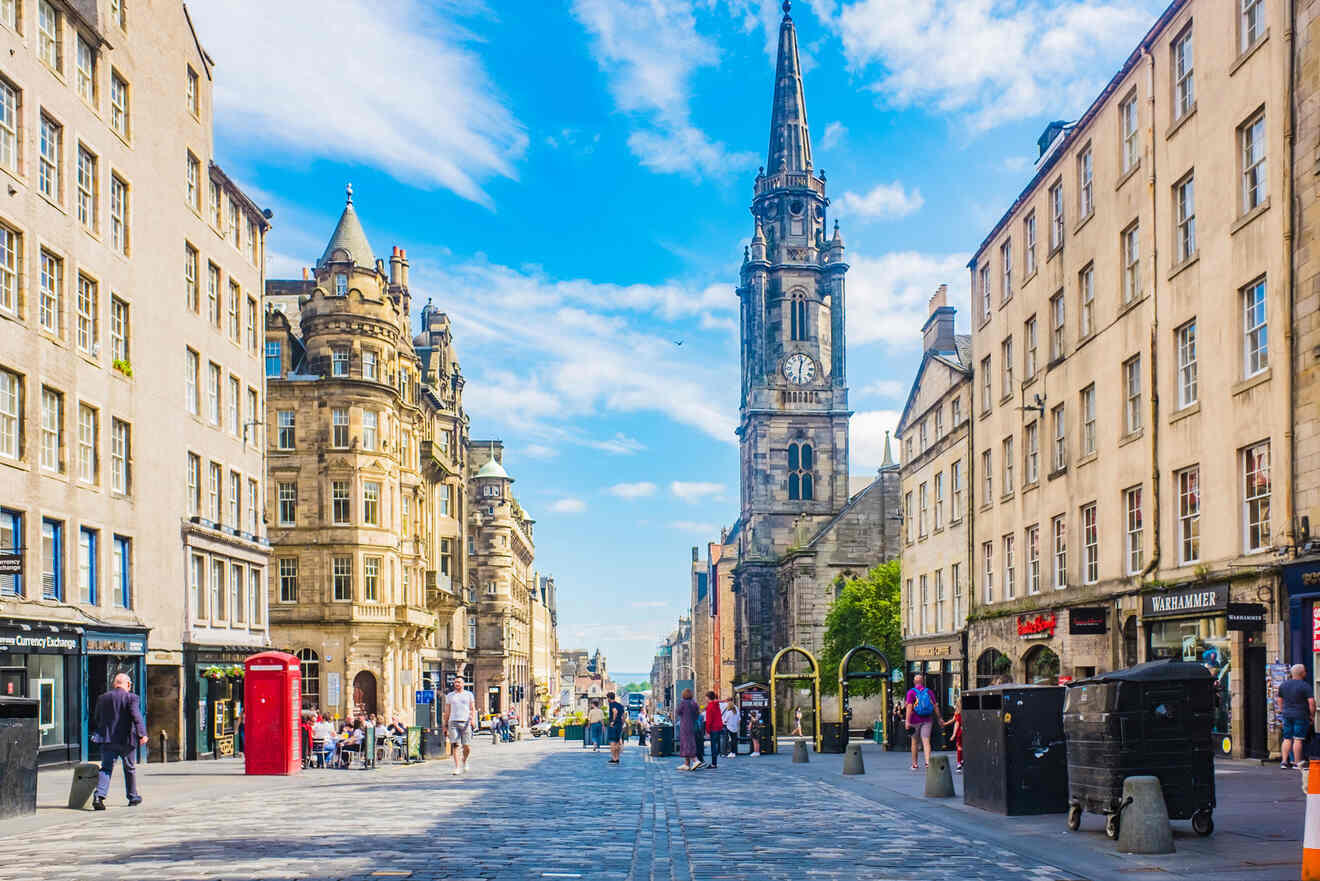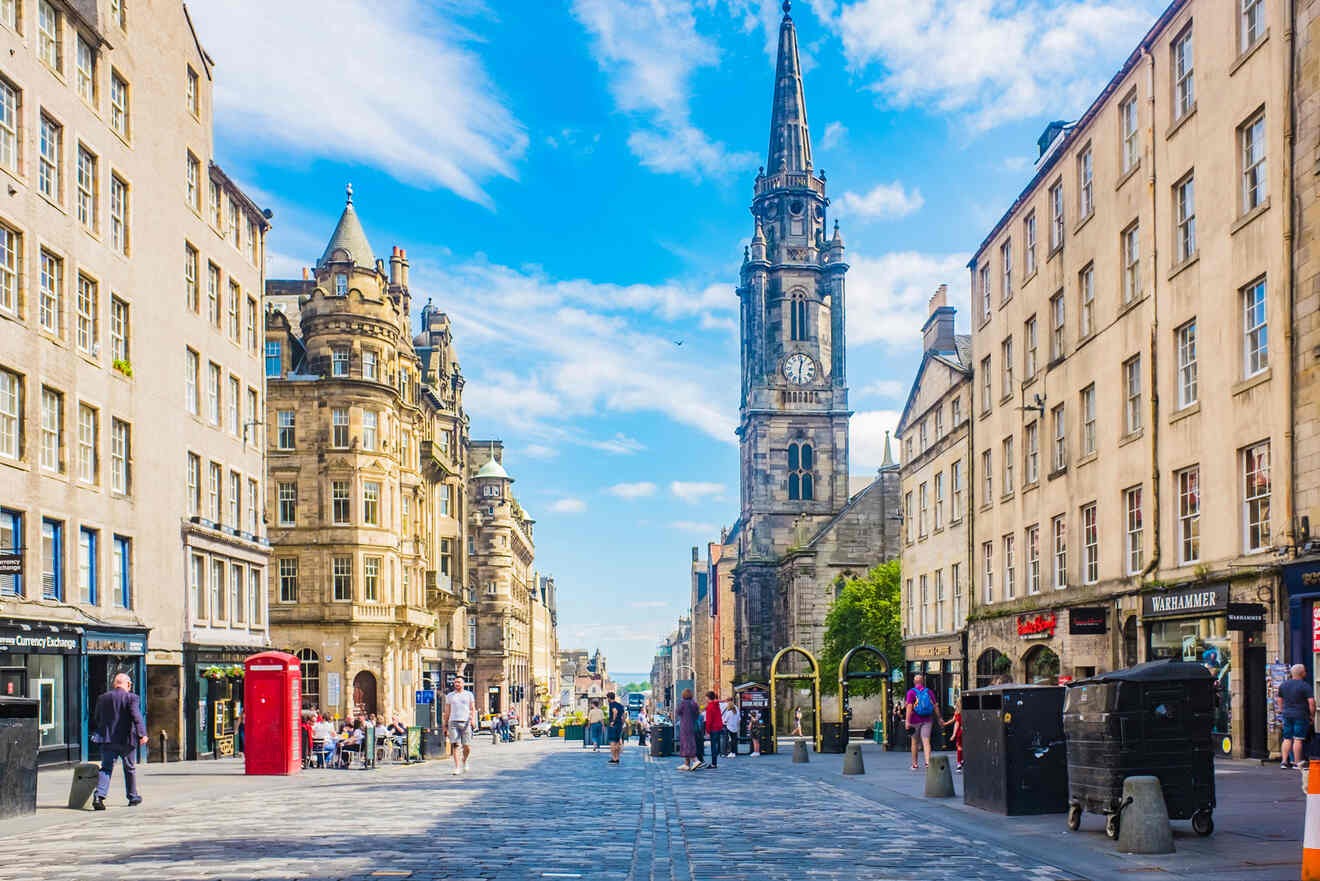 There are so many fun things to do in the city (I should know, I tried most of them while I was here) and if you want to combine your visit to Edinburgh Castle with some other activity then you should check these 2 combo tickets I found below!
Both include a visit to the Castle and something else, so let's check them out:
Secrets of the Royal Mile & Edinburgh Castle – Curious to learn all about the Royal Mile, Edinburgh's most famous street? Then book this activity which includes a tour of Edinburgh Castle and the Royal Mile, and learn all about the city's famous residents, from writers to royalty! The tour costs £40 (US$50), and it lasts 1h and 30 min.
Harry Potter Tour with Entry to Edinburgh Castle – Edinburgh is packed with Harry Potter sites (J.K. Rowling actually wrote some of the books at Elephant House, a café there), and there are lots of other sites which inspired her, like Victoria Street and Greyfriars Kirkyard. So if you want someone to point you to the top spots and tell you the story behind then check out this tour which includes an entry to Edinburgh Castle. The tour costs £70 (US$86), and it lasts 3h.
3. Buying tickets at the entrance (not recommended)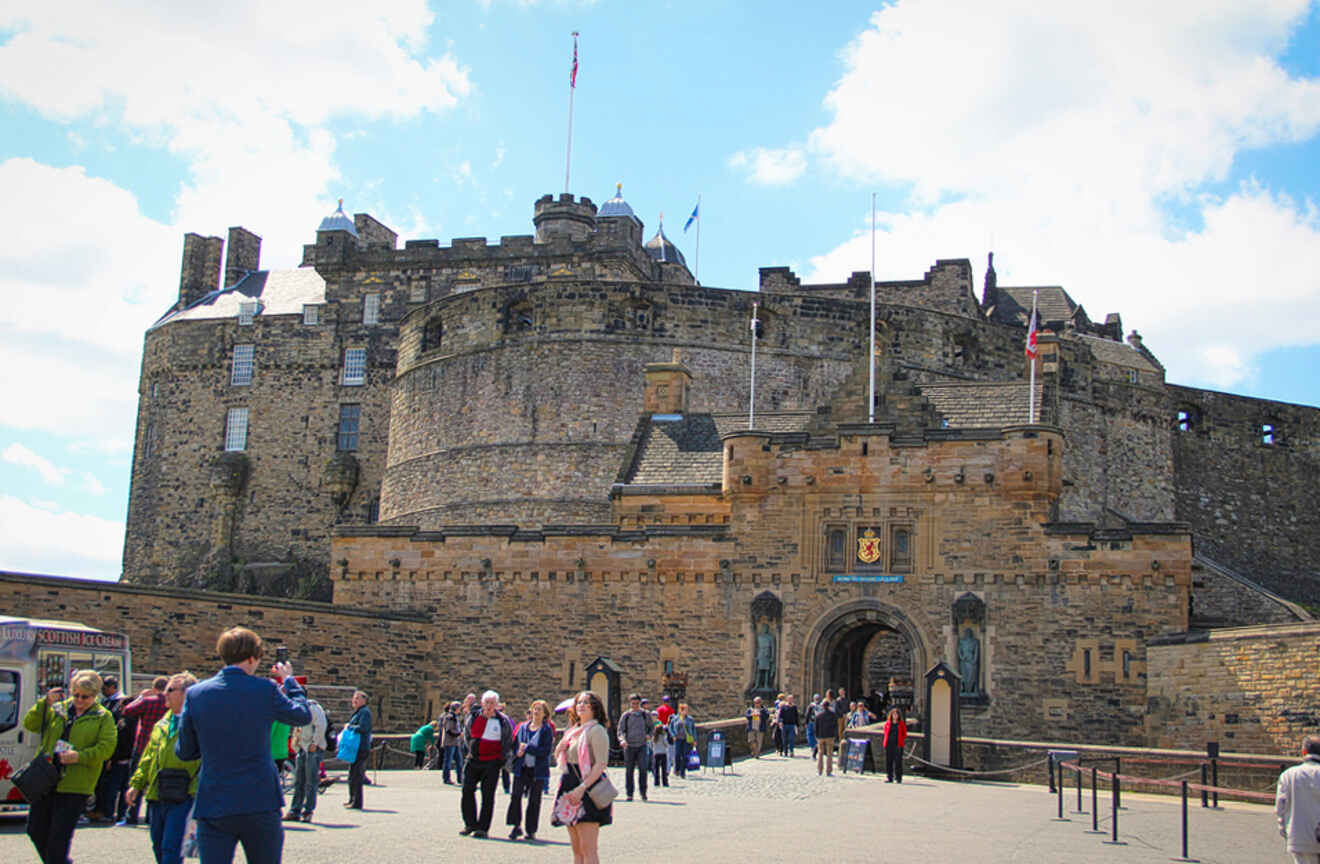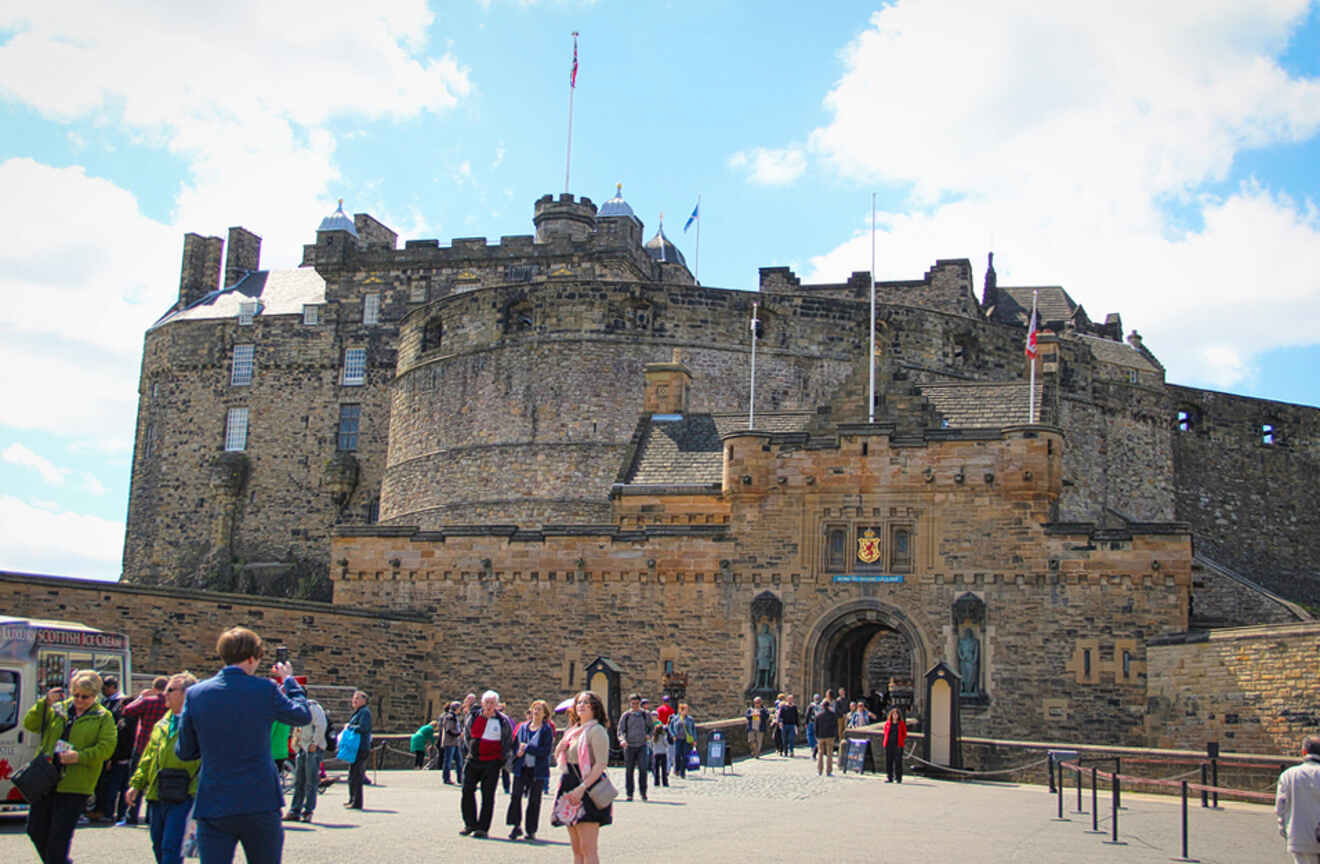 The quickest way to say this: book your tickets online in advance, and you won't regret it!
There are 2 main reasons why I recommend doing this! First, you'll pay less. If you head to the castle and buy tickets from the ticket office, you'll pay a few pounds more. Secondly, you won't waste time standing in the line!
This is one of the biggest attractions in the city, which means that it's usually pretty busy. I was lucky to visit Edinburgh in November, so I didn't have to wait, but there was still a big crowd outside. If you're coming during the peak season (June, July, and August), you'll definitely have to wait.
PRO TIP: If this is a super spontaneous trip and you didn't have the time to book any of the attractions in advance, you can head to the Castle and get your tickets from the machines that are set right before the entrance. You'll pay the same price as it's on the website (at least that's how it worked when I went) and probably won't have to wait for too long.
Important things you should know about Edinburgh Castle
We all love to be informed before traveling somewhere, although I still think we should always leave some room for spontaneity and surprises, not when it comes to paperwork and other important details.
So check out the list below and see all the main things to keep in mind before visiting Edinburgh Castle:
Opening hours & best time to visit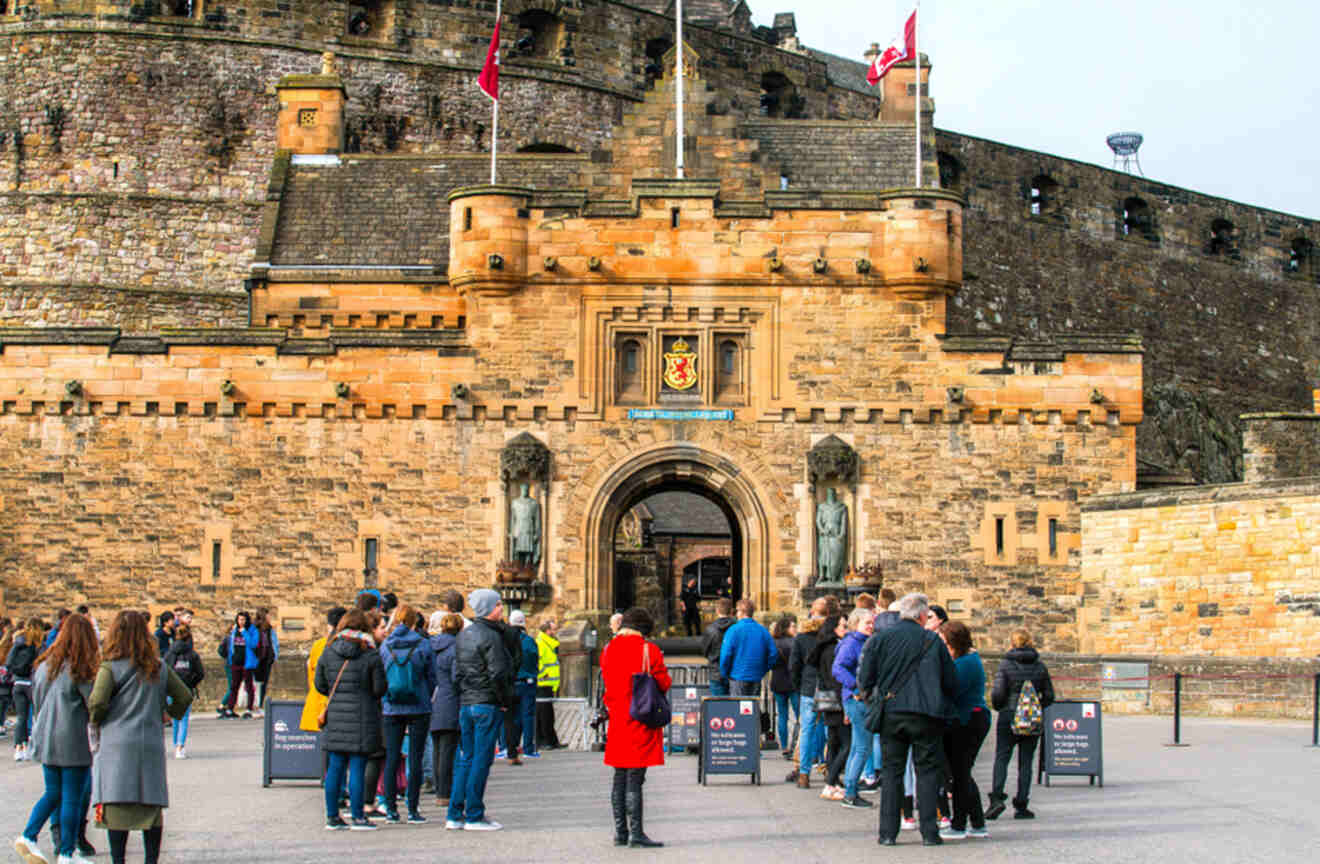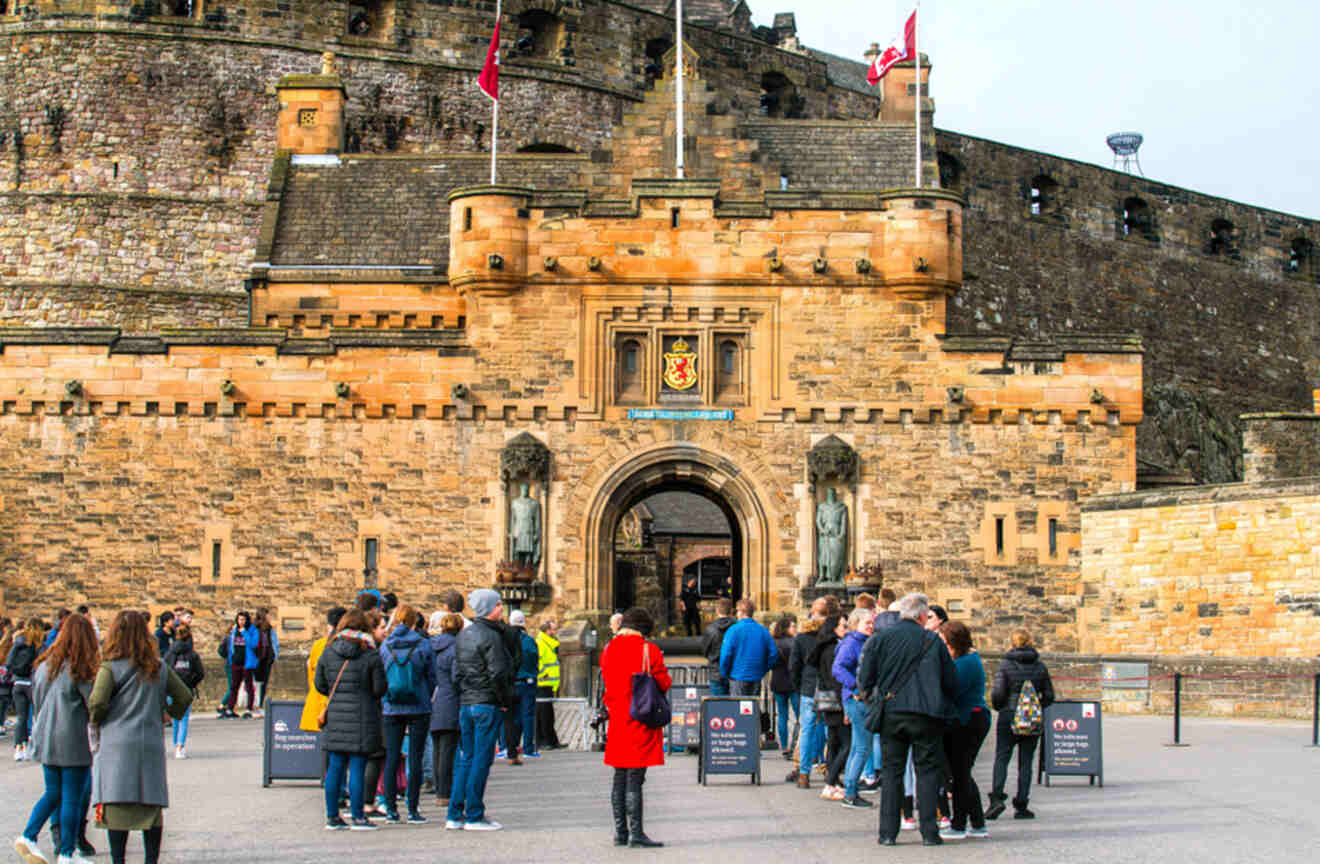 Here are the Edinburgh Castle hours:
1 April to 30 September: daily from 9:30 AM to 6 PM (last entry 5 PM)
1 October to 31 March: daily from 9:30 AM to 5 PM (last entry 4 PM)
Close on 25 and 26 December
The best time to visit Edinburgh Castle is when it opens, so around 9:30 to 10 AM as not a lot of people go so early. I went at noon, and it was already a bit crowded, even though it was November.
How to get to Edinburgh Castle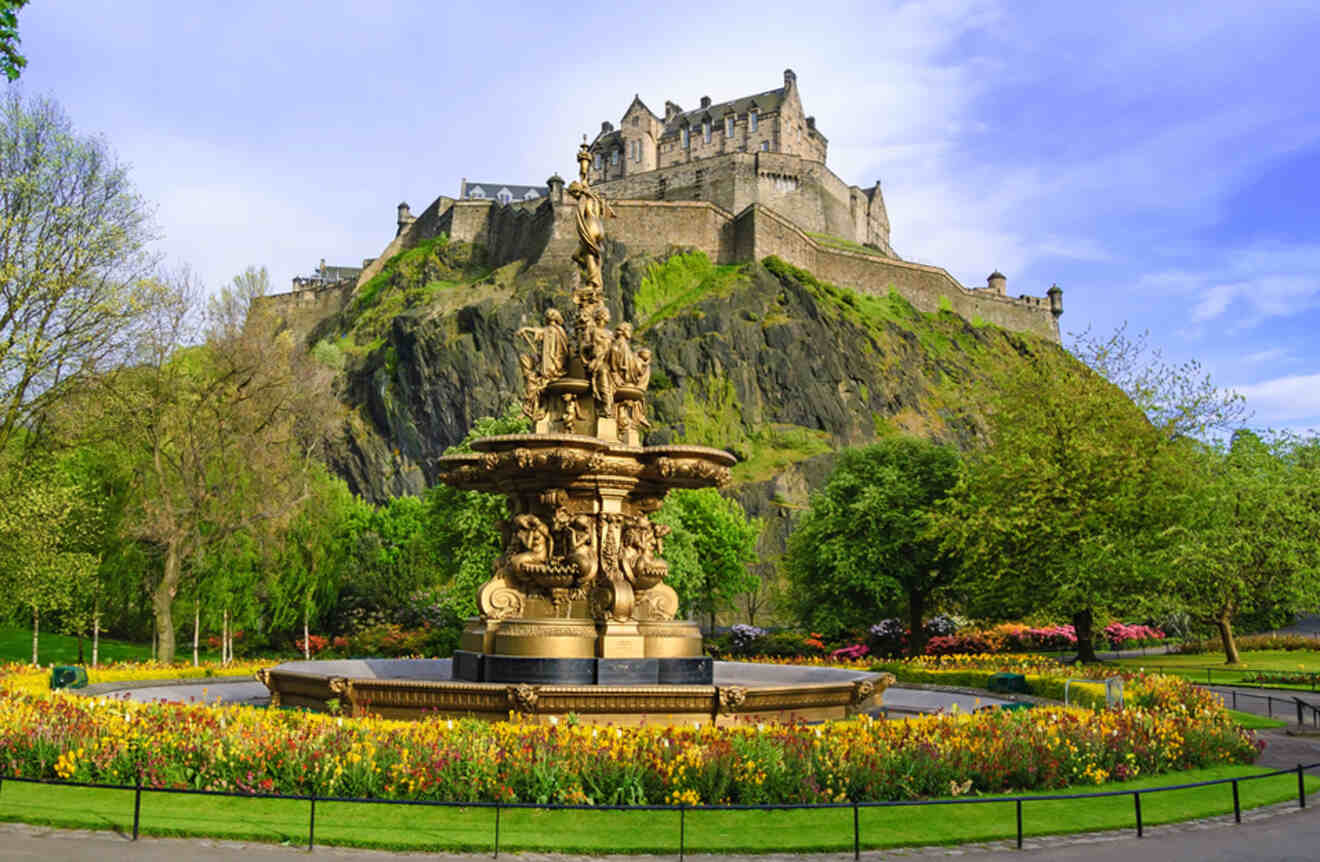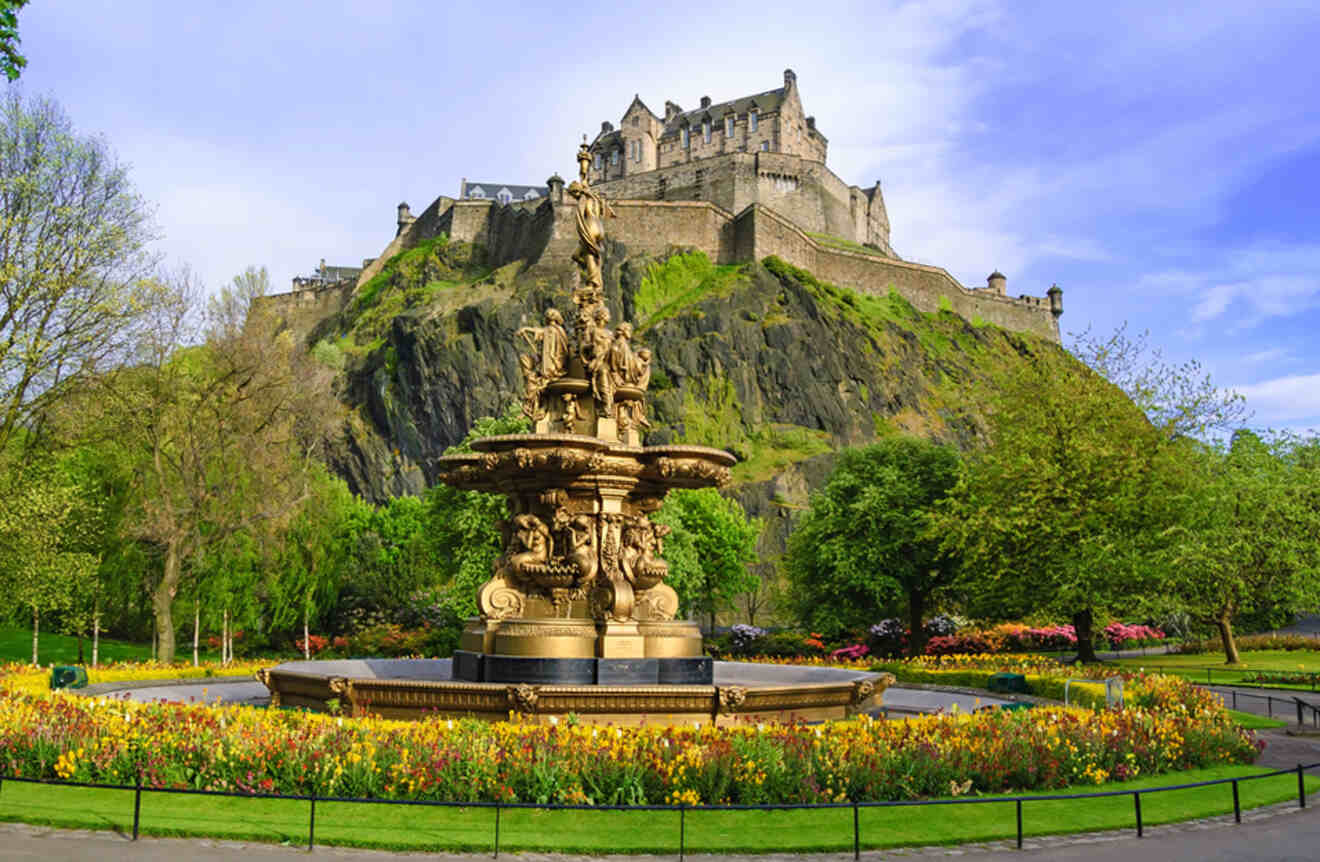 Edinburgh Castle is set in the Old Town. You can get there by walking as the city is pedestrian-friendly and you can basically get anywhere without using public transport.
There are no bus stops in the Old Town, but if you're staying somewhere outside of the city, the closest stop to the Castle would be Foot Of The Mound, which is only a 5 min walk away from the attraction.
What to bring to Edinburgh Castle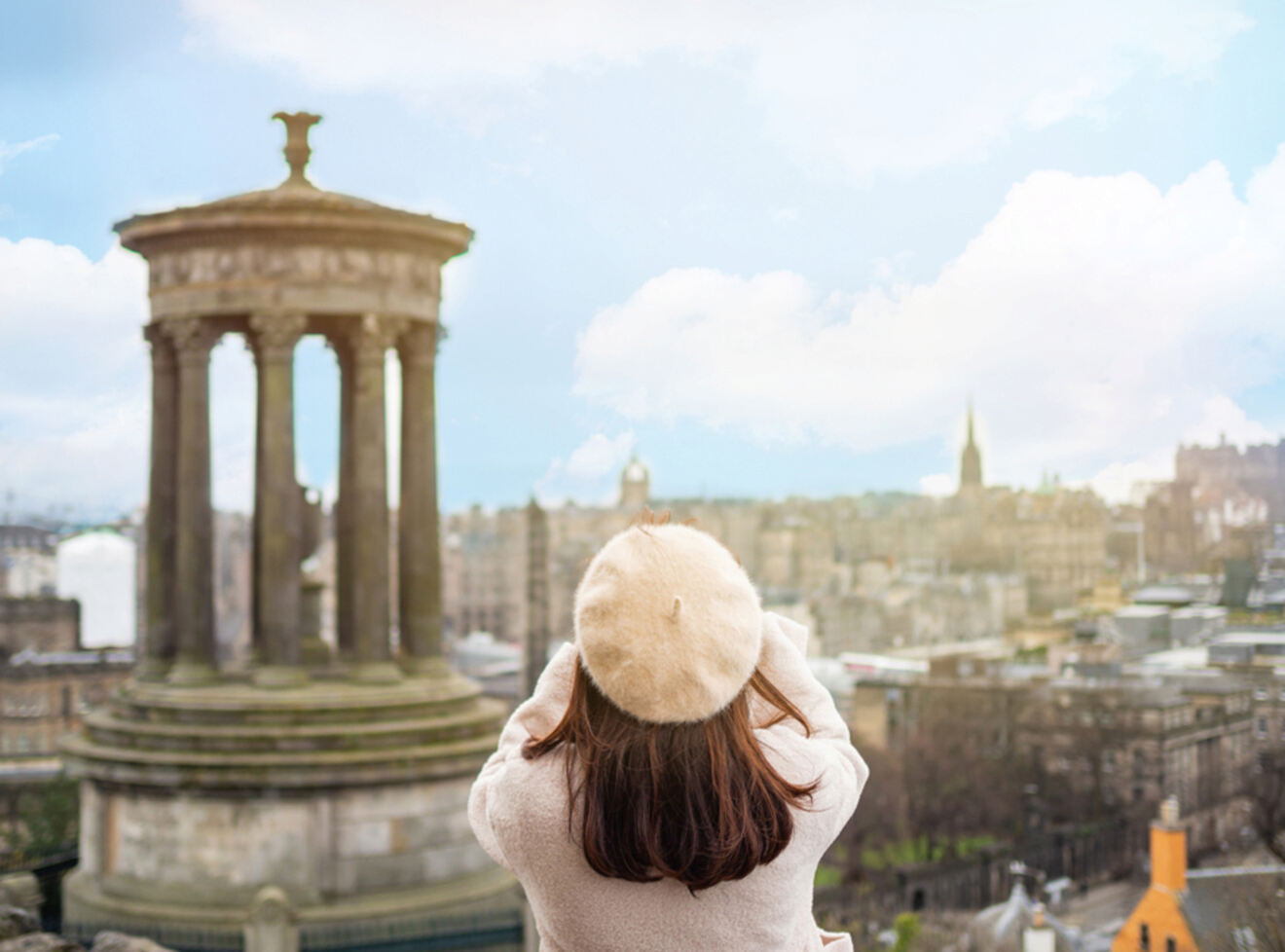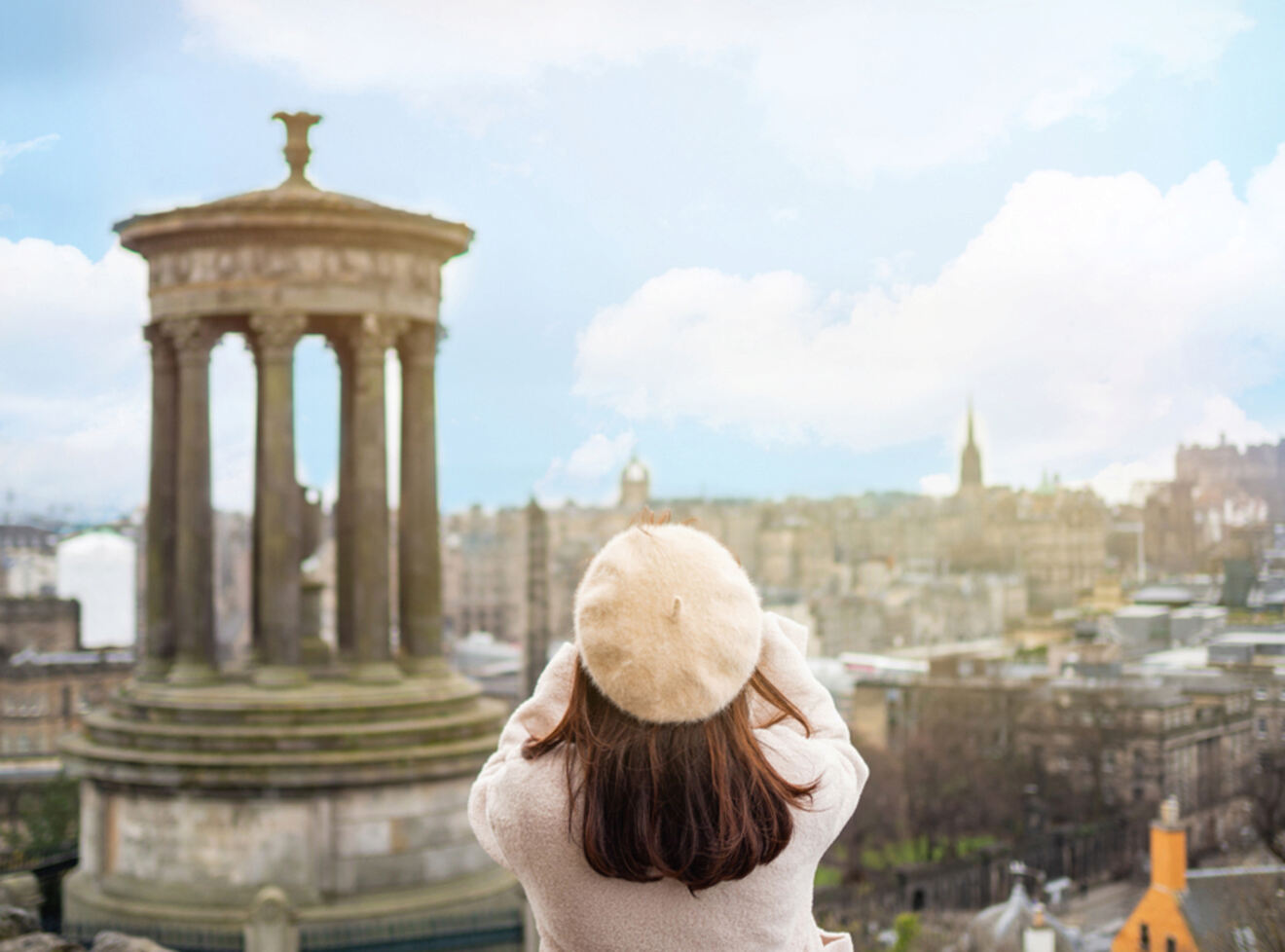 ✅ Tickets: you'll need to show your confirmation email so that you can pick up your tickets
✅ ID: bring any form of official identification
✅ Camera: you can take pictures or videos inside the Castle except in the Crown Room
❌ Drinks & Food: only allowed in designated areas
Facilities inside Edinburgh Castle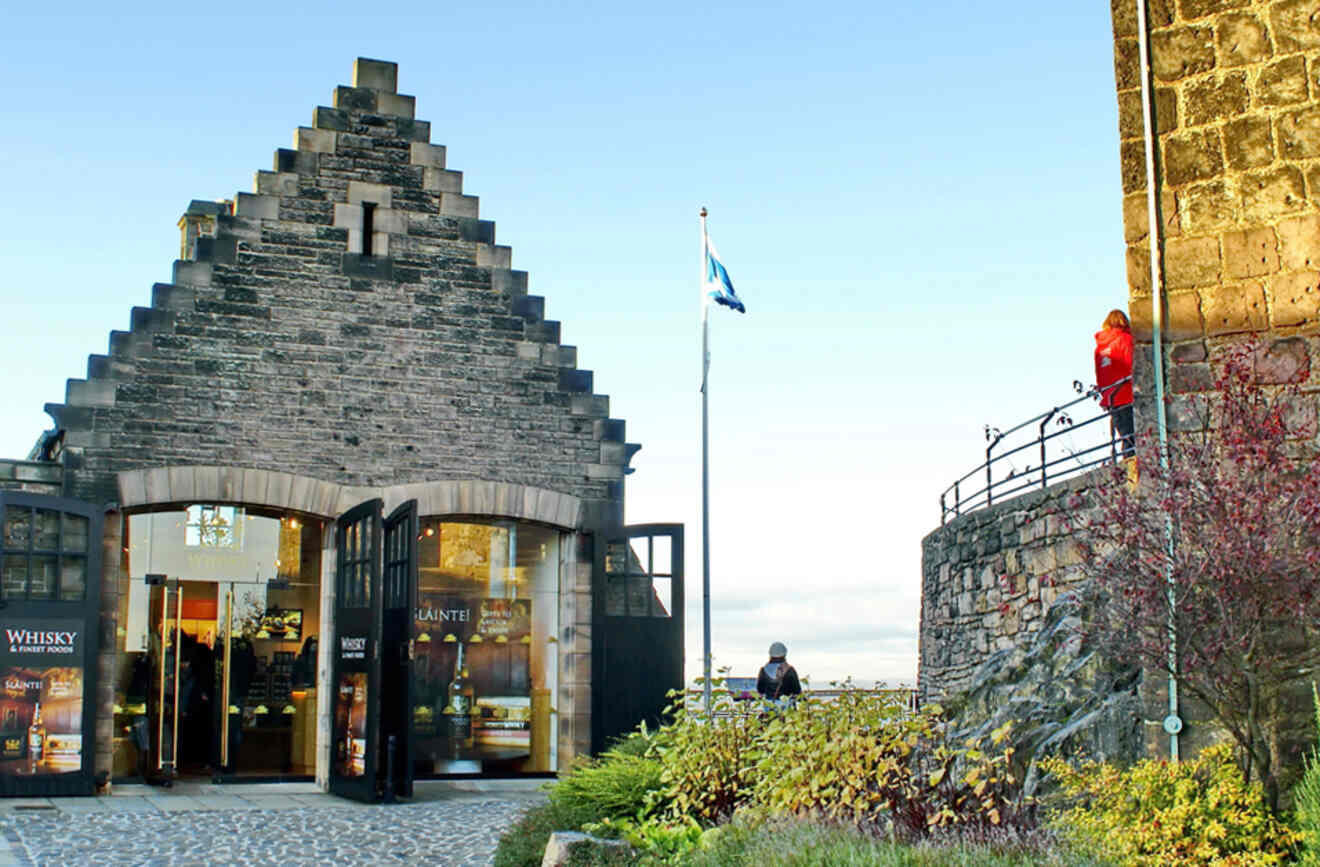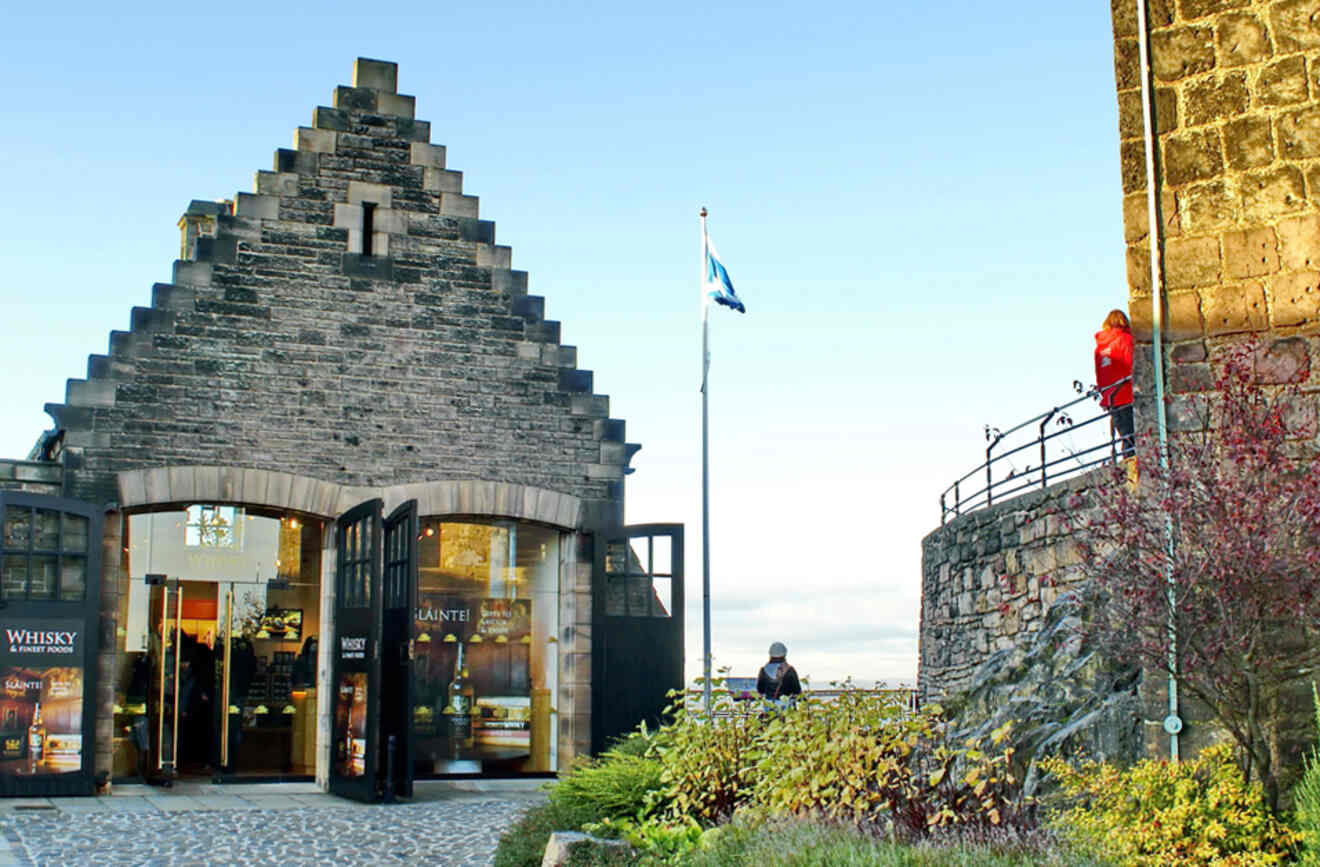 Toilets – You'll find toilets in the ticketing area and in David's Tower
Accessibility – There is a mobility vehicle which will take visitors with disabilities/mobility difficulties from the esplanade right to the top of the castle
Lockers – There are no lockers inside the Castle and suitcases and large rucksacks are not allowed inside nor can they be stored
Cafés – Red Coat Cafe which you'll find near the One O'Clock Gun and The Tea Rooms which is near the Royal Palace
Gift Shop – Scots DG Shop which you'll find near the Museum of The Royal Regiment for Scotland
FAQs about Edinburgh Castle Tickets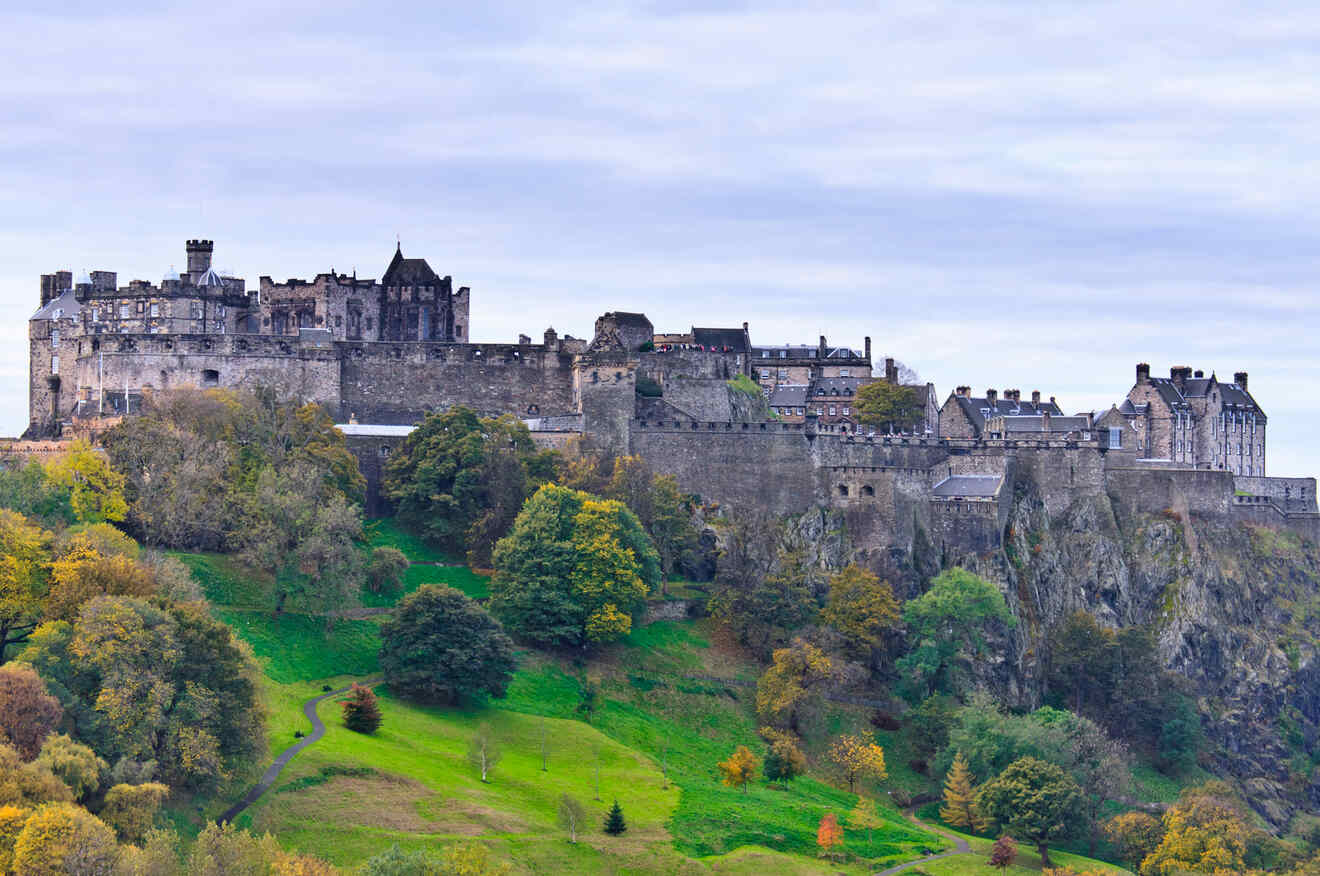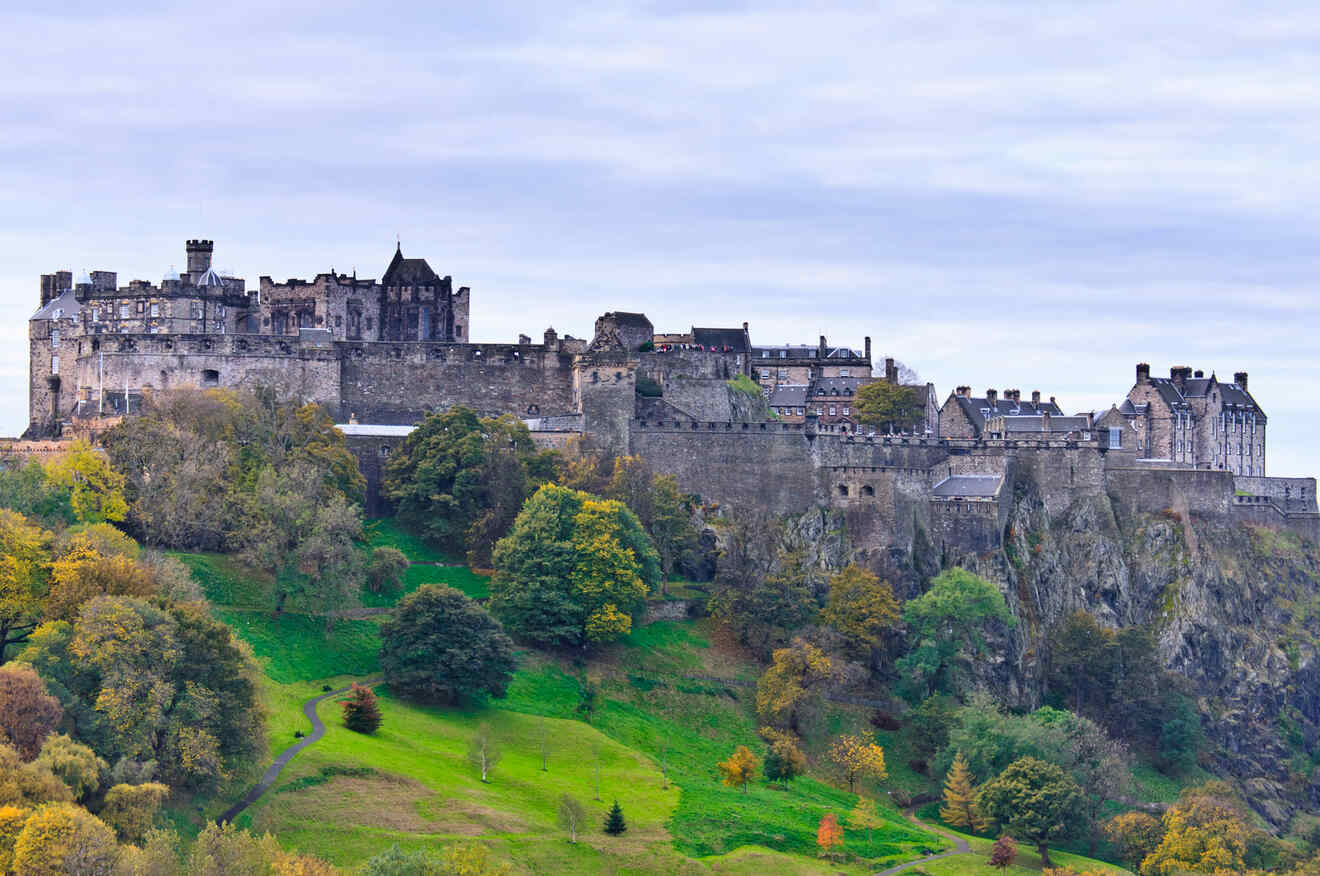 🏰 Can you visit the Edinburgh Castle grounds for free?
No, there's no free entry to Edinburgh Castle, but you can walk up to the entrance and admire it from there.
⏰ How long do you need at Edinburgh Castle?
I would recommend spending 2h if you want to see all the rooms, museums and especially the Crown Jewels, that room always has the longest line.
🤔 Is it worth going inside Edinburgh Castle?
Yes! Although now it mostly hosts museums, it's a real thrill to explore the site or go on guided tours.
📸 Why is Edinburgh Castle so famous?
Besides the fact that it looks otherworldly, perched on Castle Hill, this attraction is one of the oldest fortified places in Europe that was used as a fortress, royal residence, prison, and many other things!
Conclusion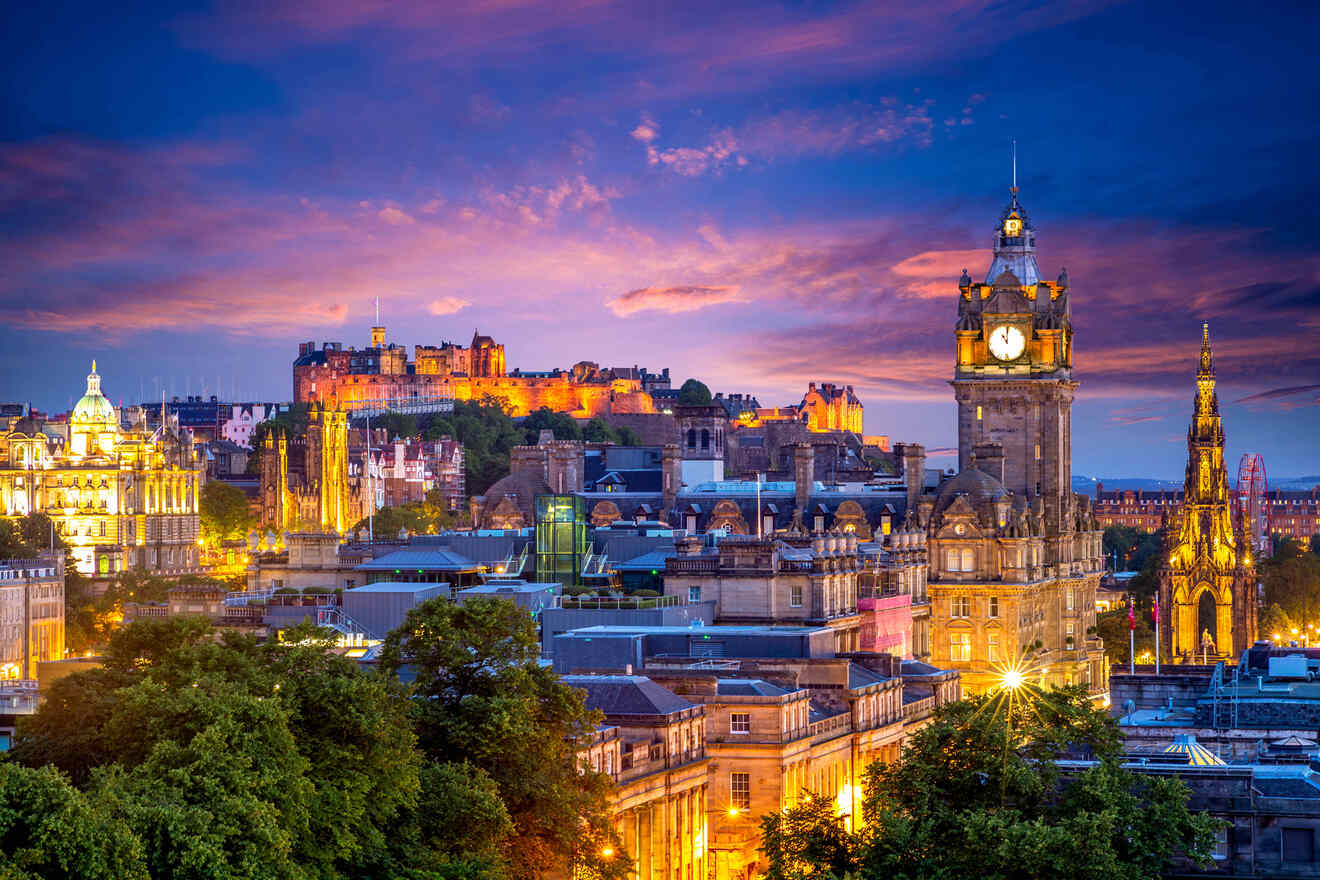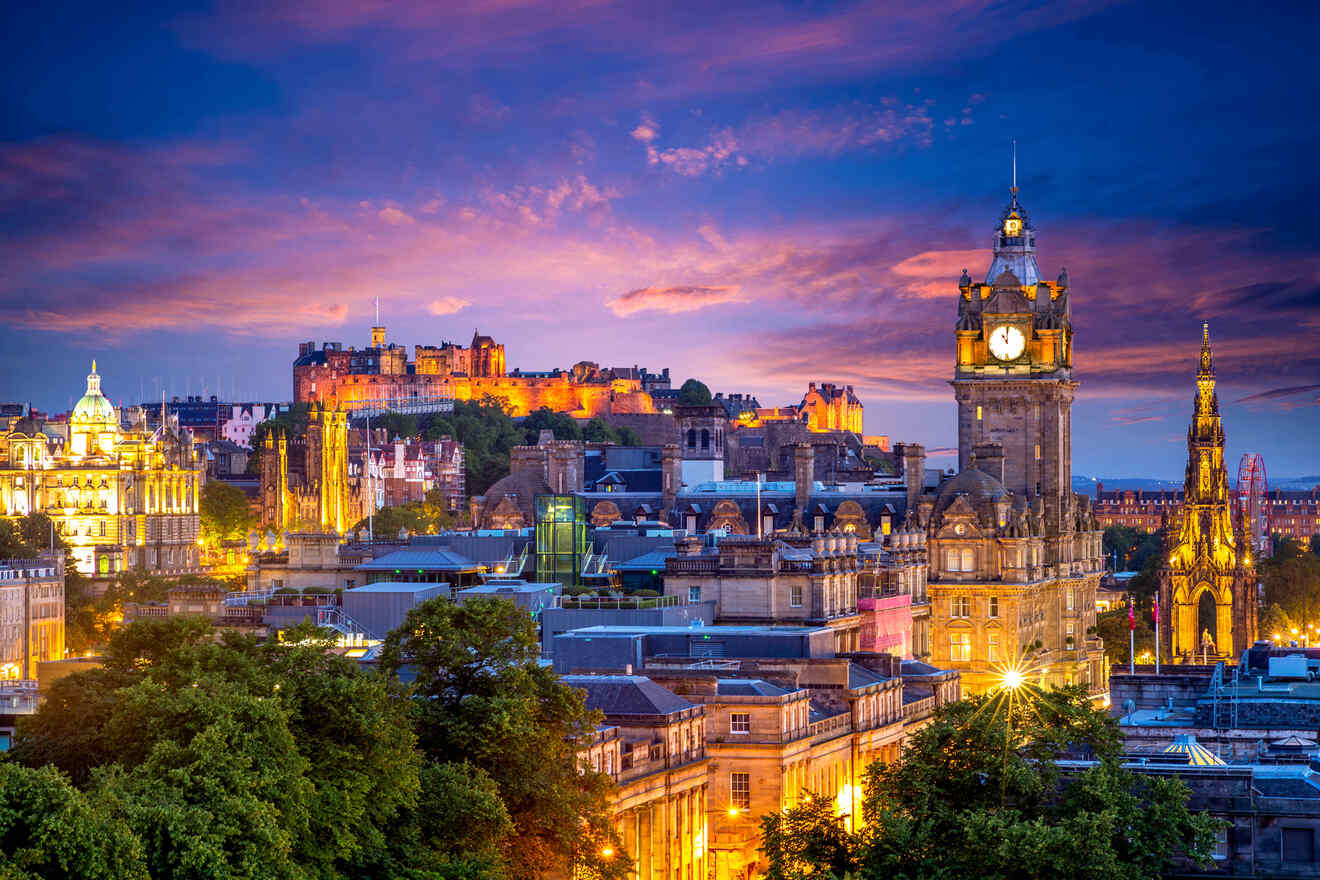 I know that was a lot of information on how to buy your Edinburgh Castle tickets but trust me, you'll be happy you've gone there super prepared!
Just to recap, today we've seen which types of Edinburgh tickets you can get, guided tours, combo packages, facilities, and other things that I recommend having a look over before your visit.
No matter if you've decided to book the general Edinburgh Castle tickets from the Official website, the guided tour from GetYourGuide and Tiqets, I recommend buying your favorite option in advance.
As I mentioned earlier, everyone wants to visit Edinburgh Castle when they come to the capital, and this means that all types of tickets will sell out super early.
On that note, I wish everyone a wicked trip in Scotland. Don't forget to look for the fairies, gnomes, and witches while you're there, and if you spot any, definitely drop us a comment below, I'd leave to hear about it!
Alohomora,
Victoria
---
Pin it for later!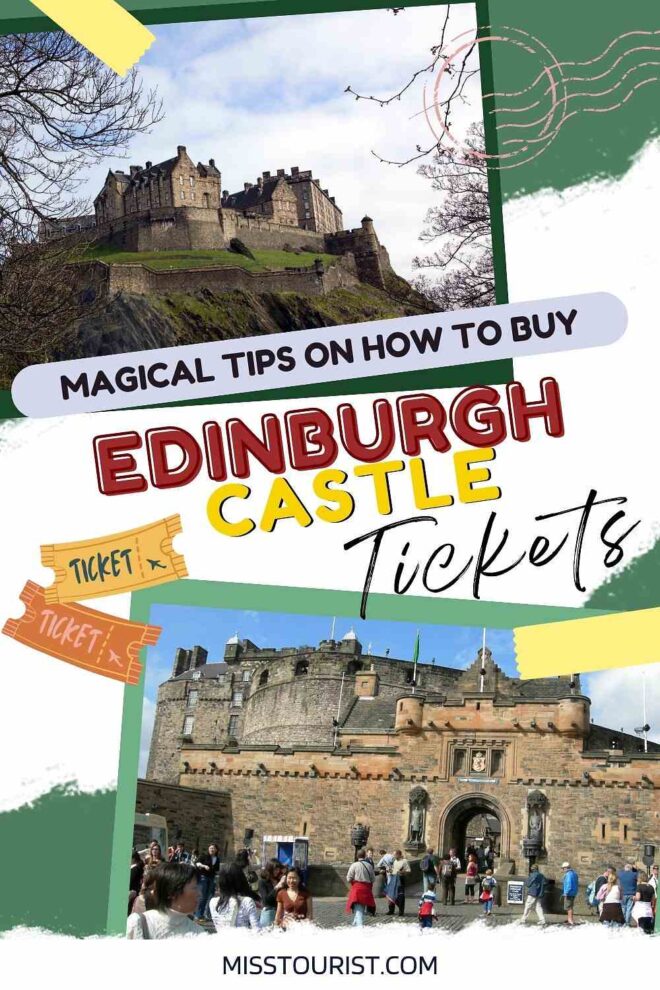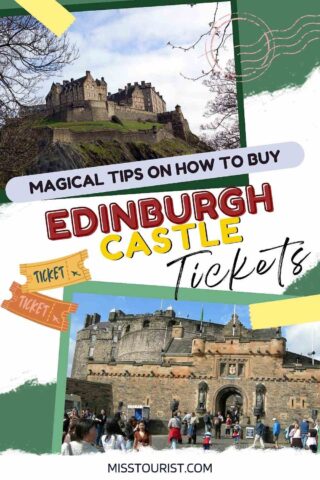 Pin it for later!