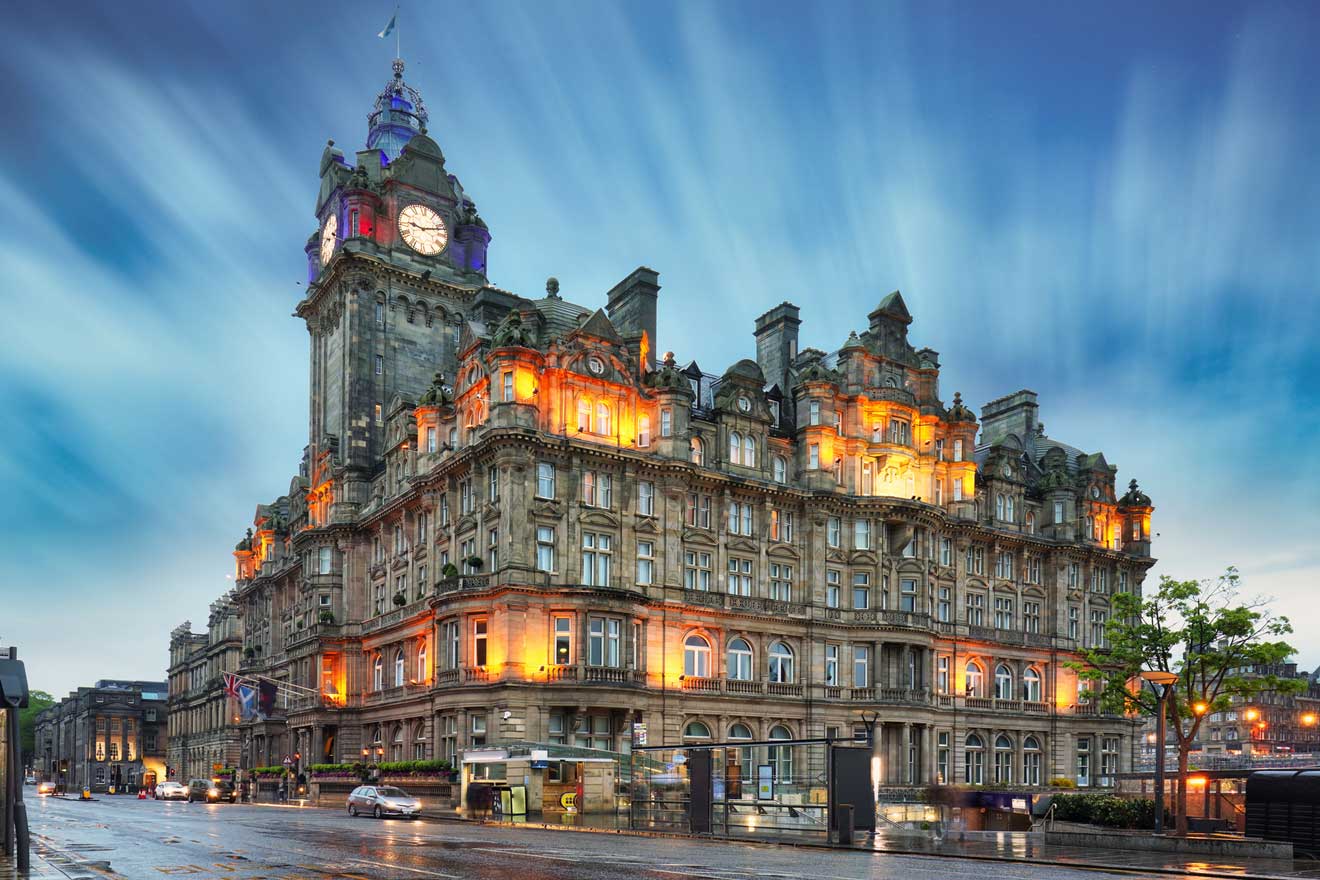 Oh Scotland! Your cities and highlands already won our hearts, but it's also your hotels that make us come back! If you're planning your first trip (or yet another one) to charming Edinburgh, the capital city, and looking for a unique place to stay, follow me!
I'm about to dive into a list of the best boutique hotels in Edinburgh! I've carefully curated this list and added each place from most to least expensive so you can choose wisely.
But once you're done with the main section, don't run off just yet, especially if you're traveling with your partner. I've also added a bonus with the top 3 romantic hotels in Edinburgh for couples!
See, I came prepared for every taste and preference. All you have to do now is remember to book your accommodation early. Oh yes, this capital city is super popular, and many tourists start their Scottish adventures here so places sell out fast.
Now it's time to go because we've got many places to see!
If you are in a hurry
I know not everyone has the time or patience to go through the whole post, so if you want to quickly see the best of the best boutique hotels in Edinburgh, check out the list below:
Location is always a big factor when booking a hotel. To help you visualize all the hotels that I'll talk about in the post I've made this map, so have a look below:
Luxury (£300 and up)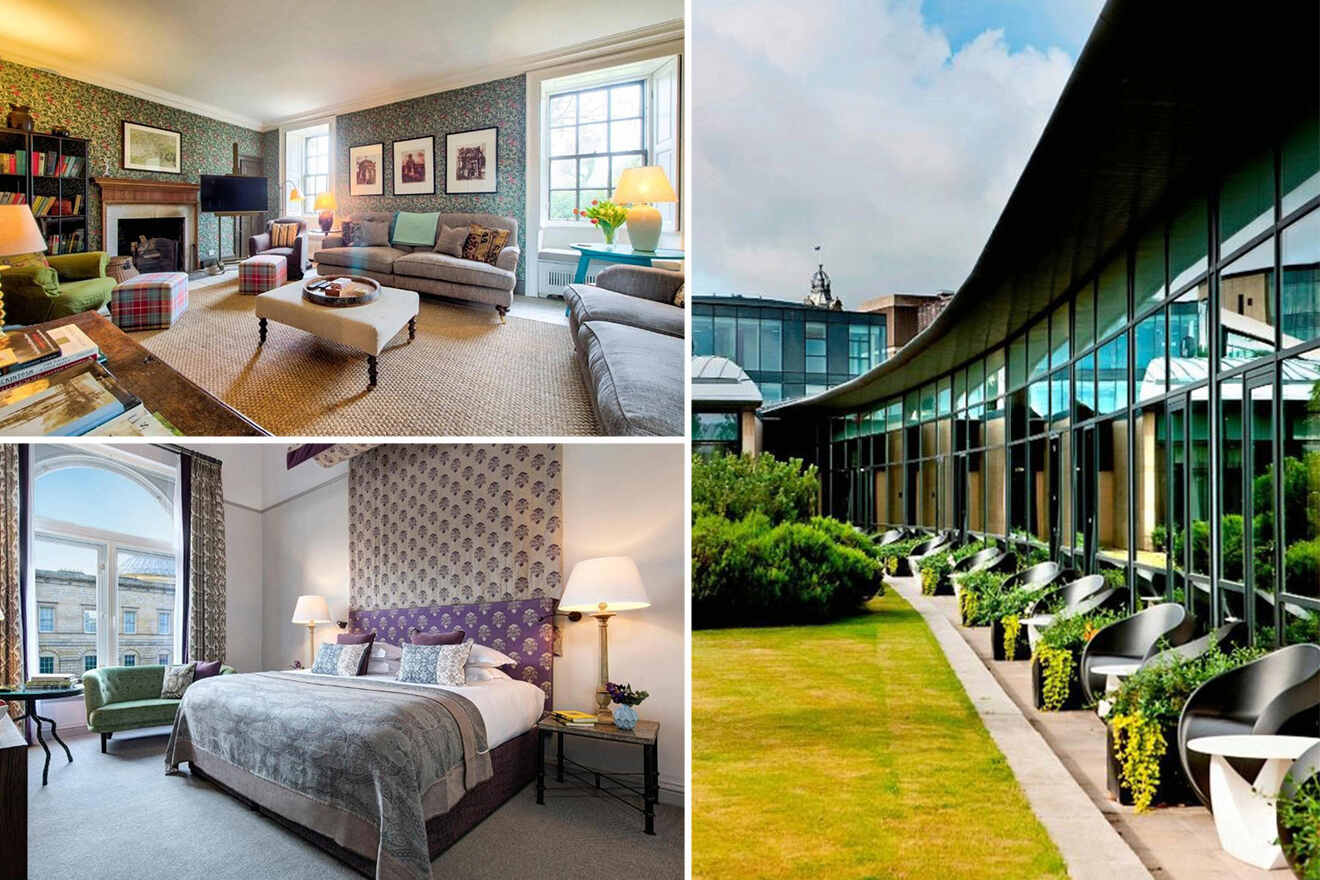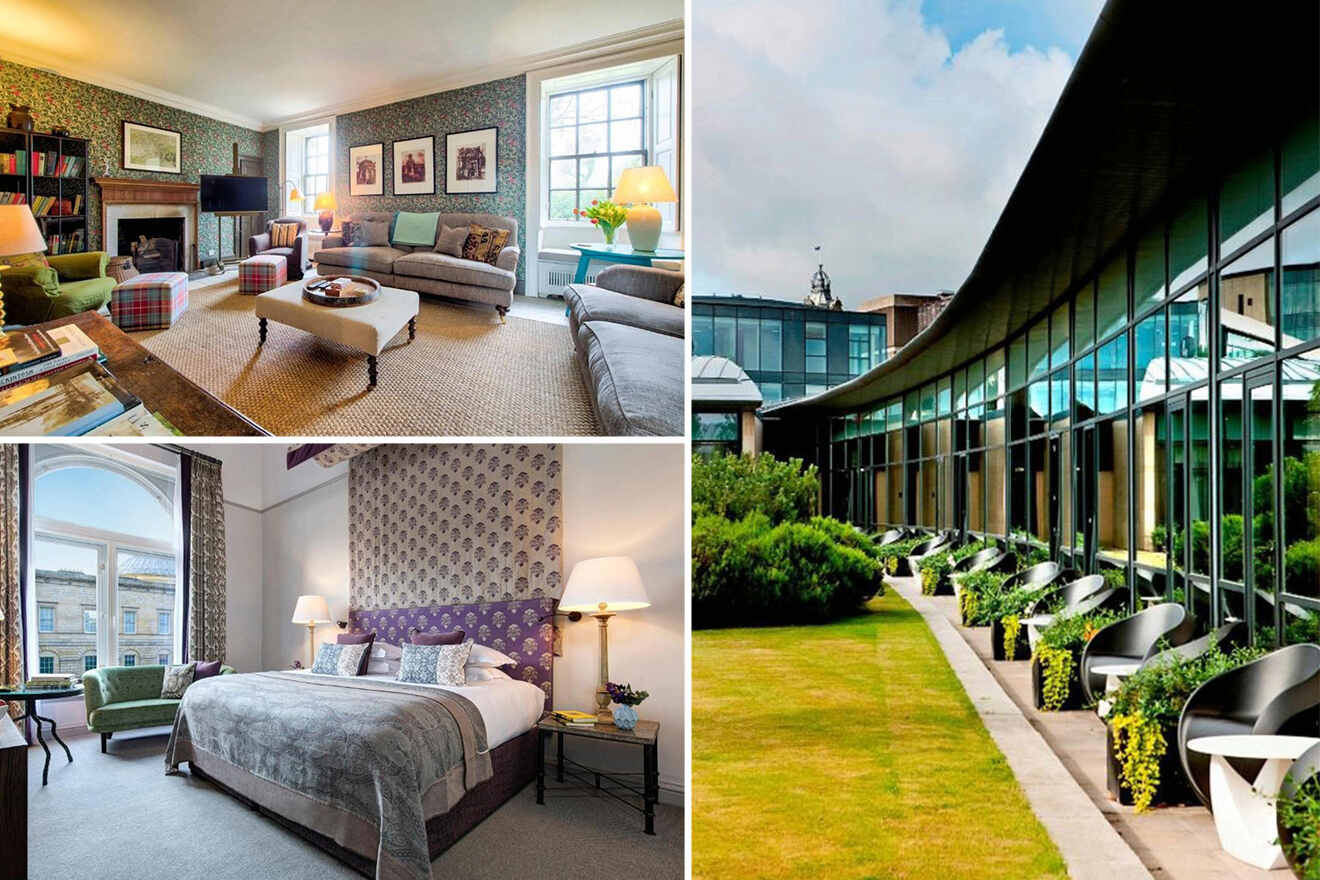 Mid Range (£150 – £250)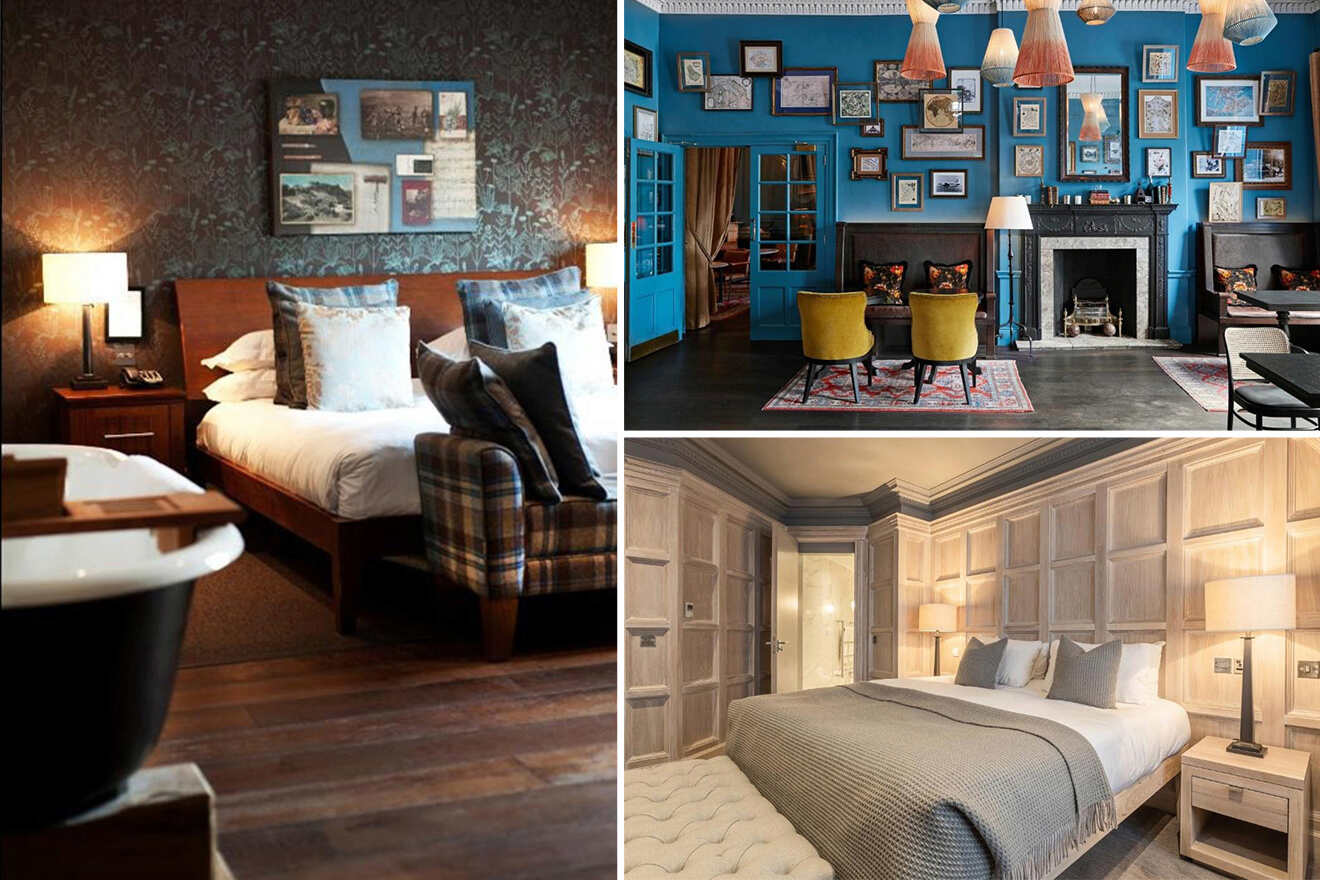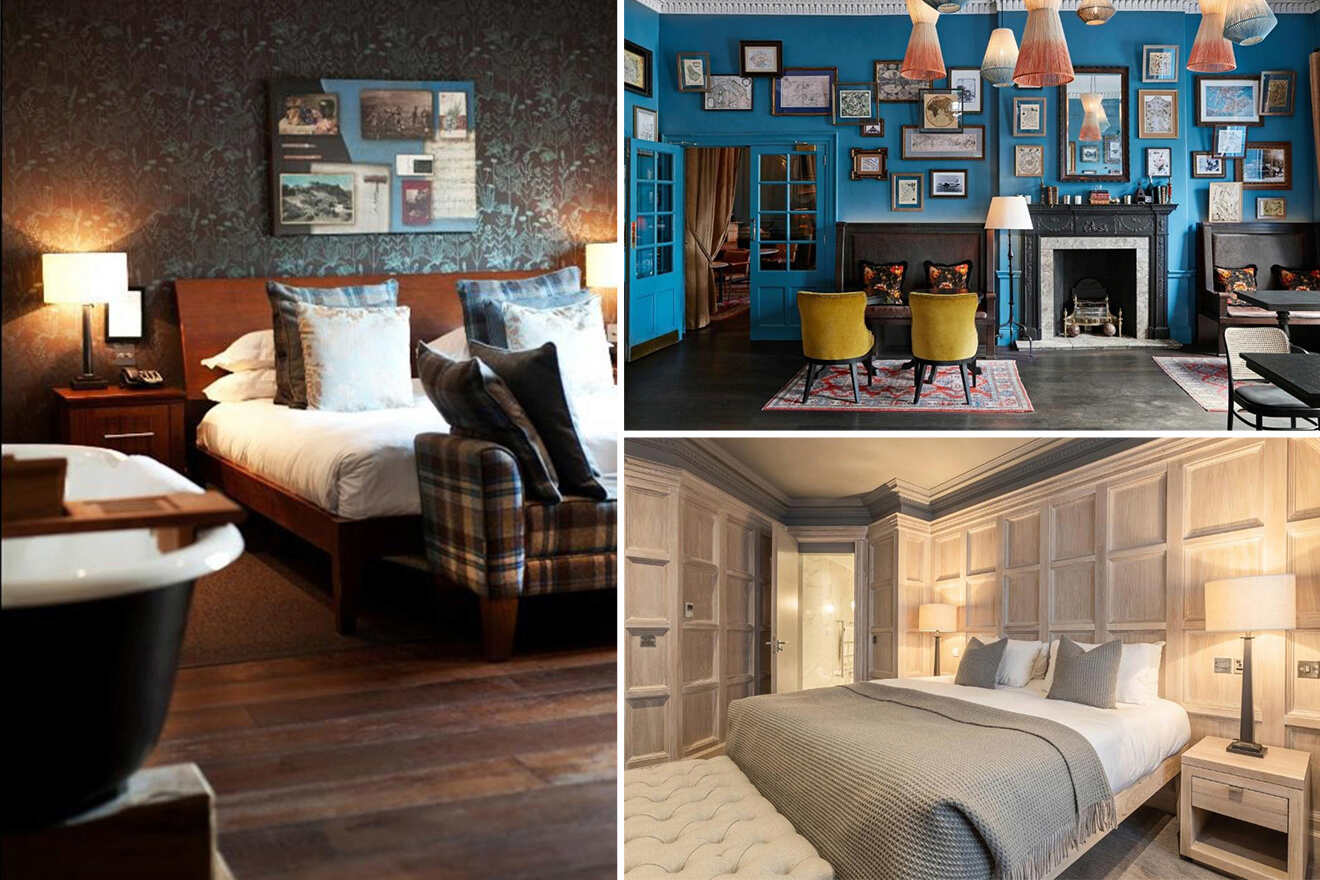 Budget (up to £130)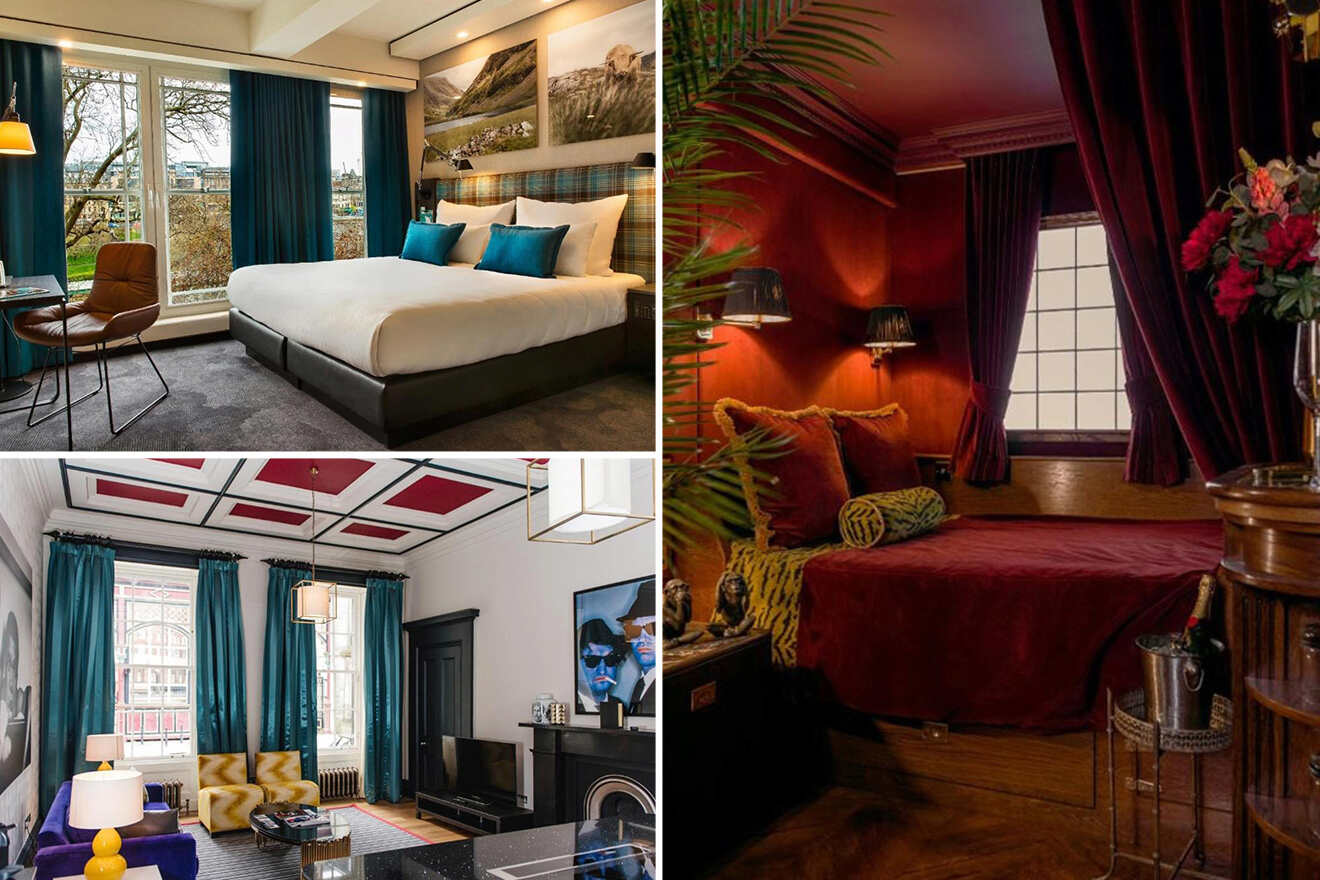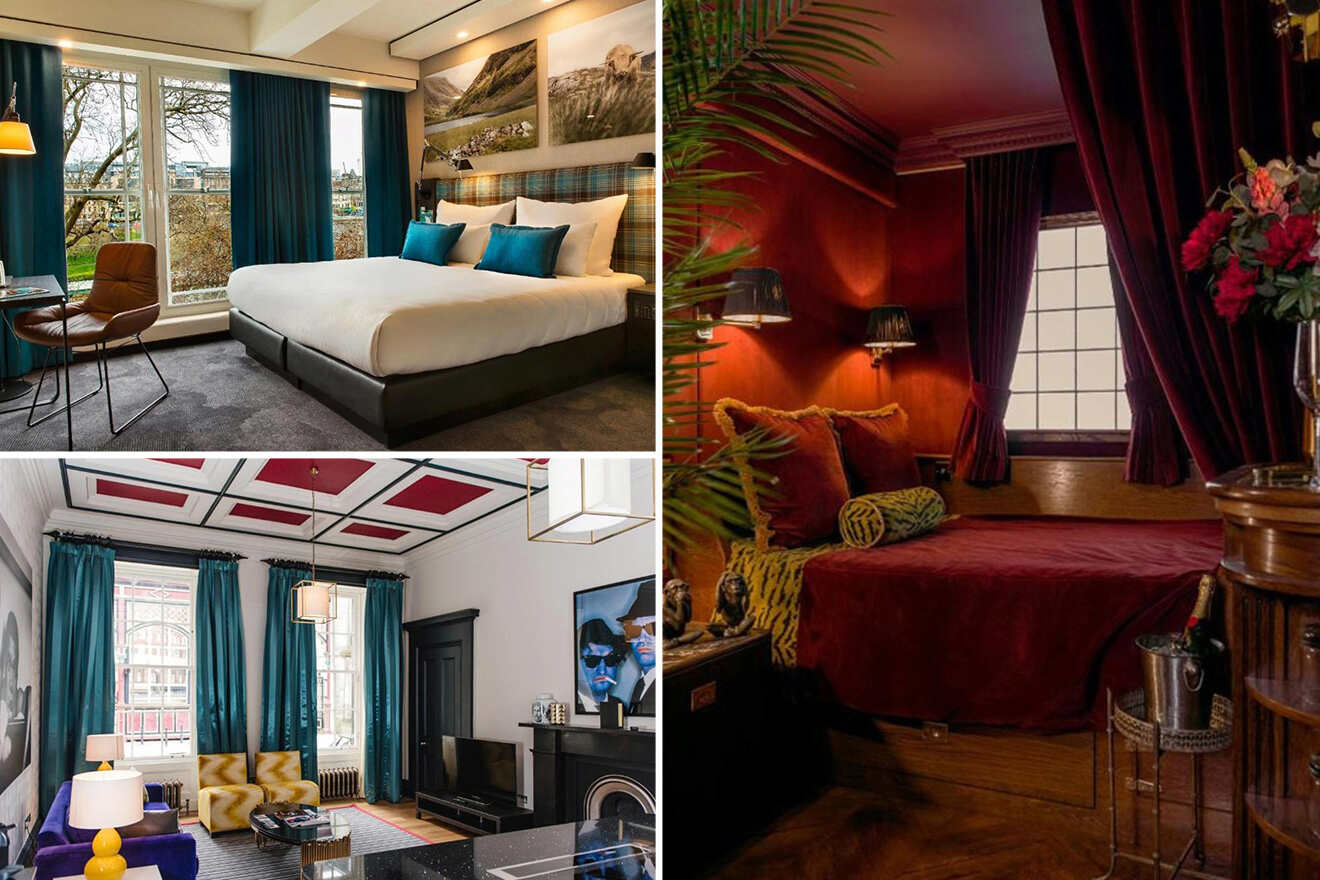 BONUS: 3 romantic hotels for couples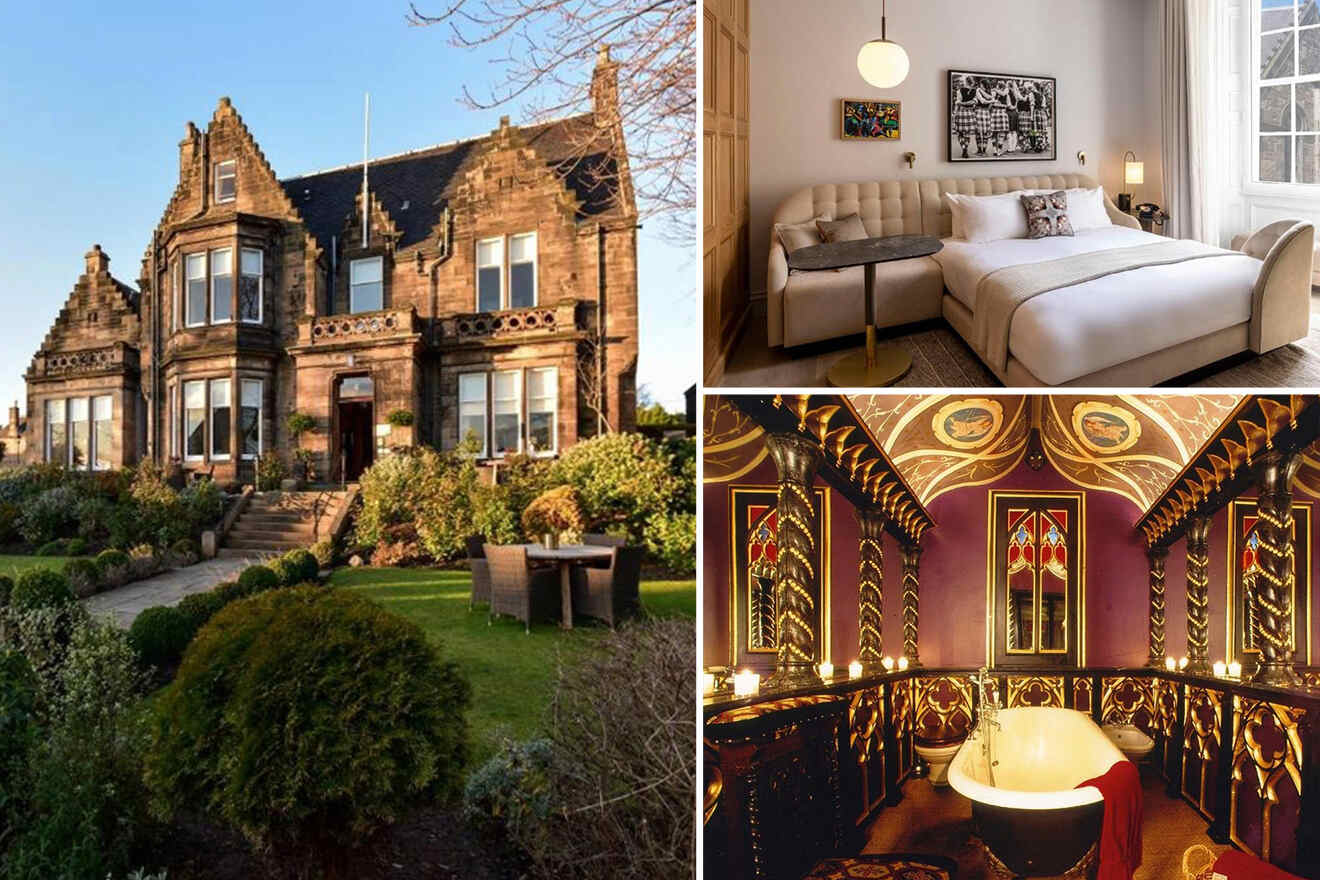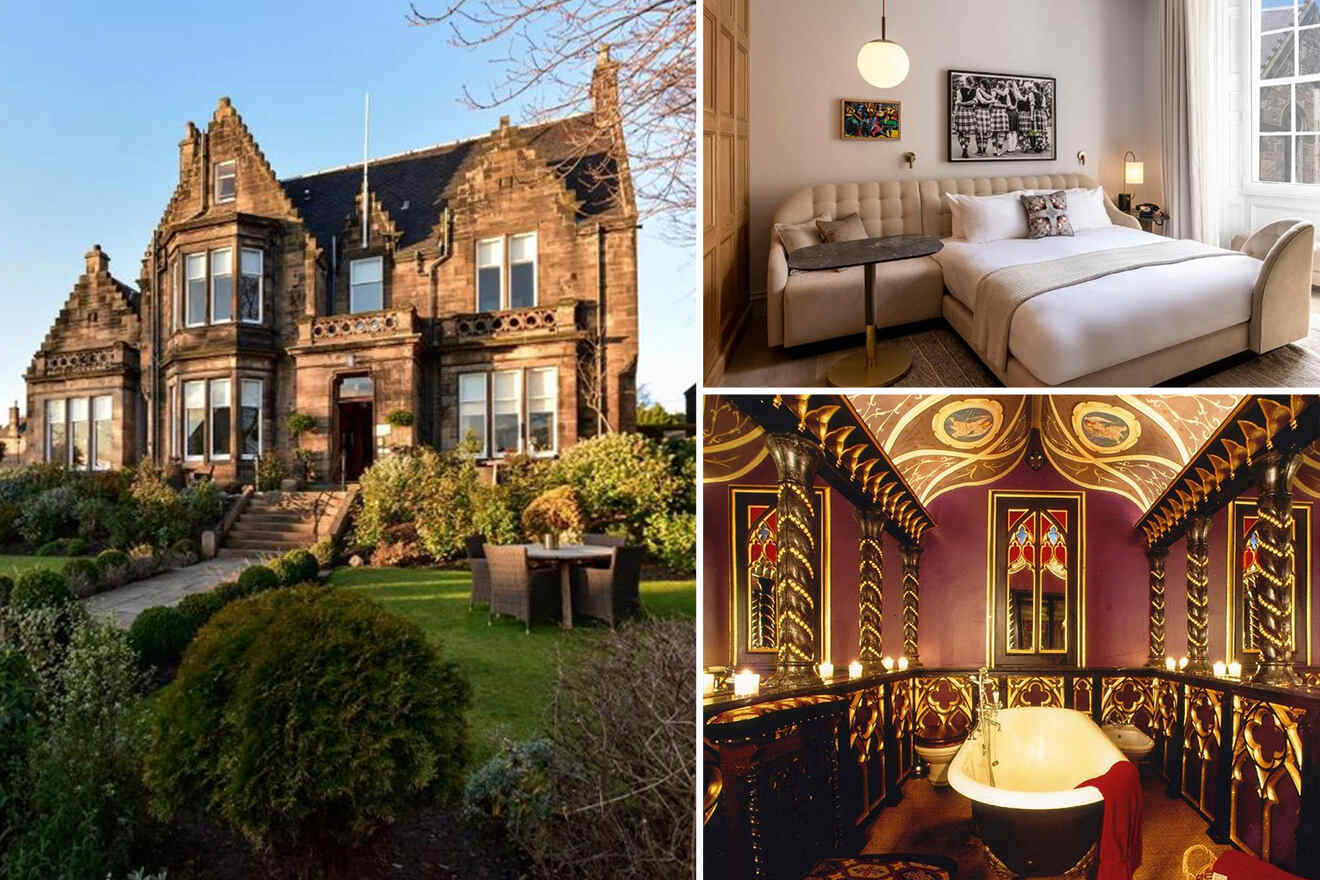 Planning a romantic getaway to beautiful Scotland? Well, if you've watched Outlander, the show must have convinced you to come here (if you haven't, then give it a go, you might really like it)!
Although most hotels in Edinburgh feature that romantic, old-style decor, I thought I'd pick the 3 best options for couples that are ever more romantic. They are listed from most to least expensive with prices from £150.
FAQs about boutique hotels in Edinburgh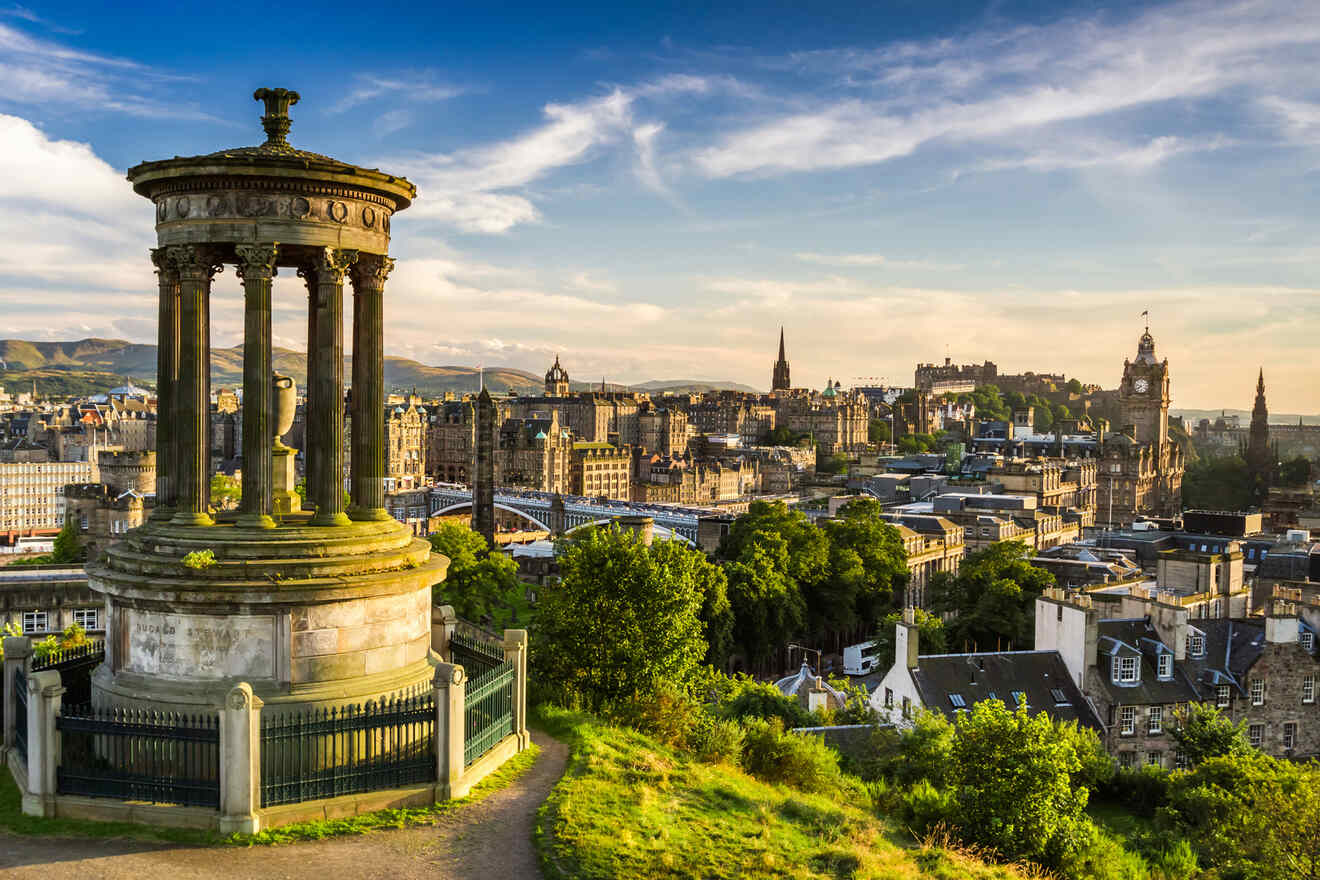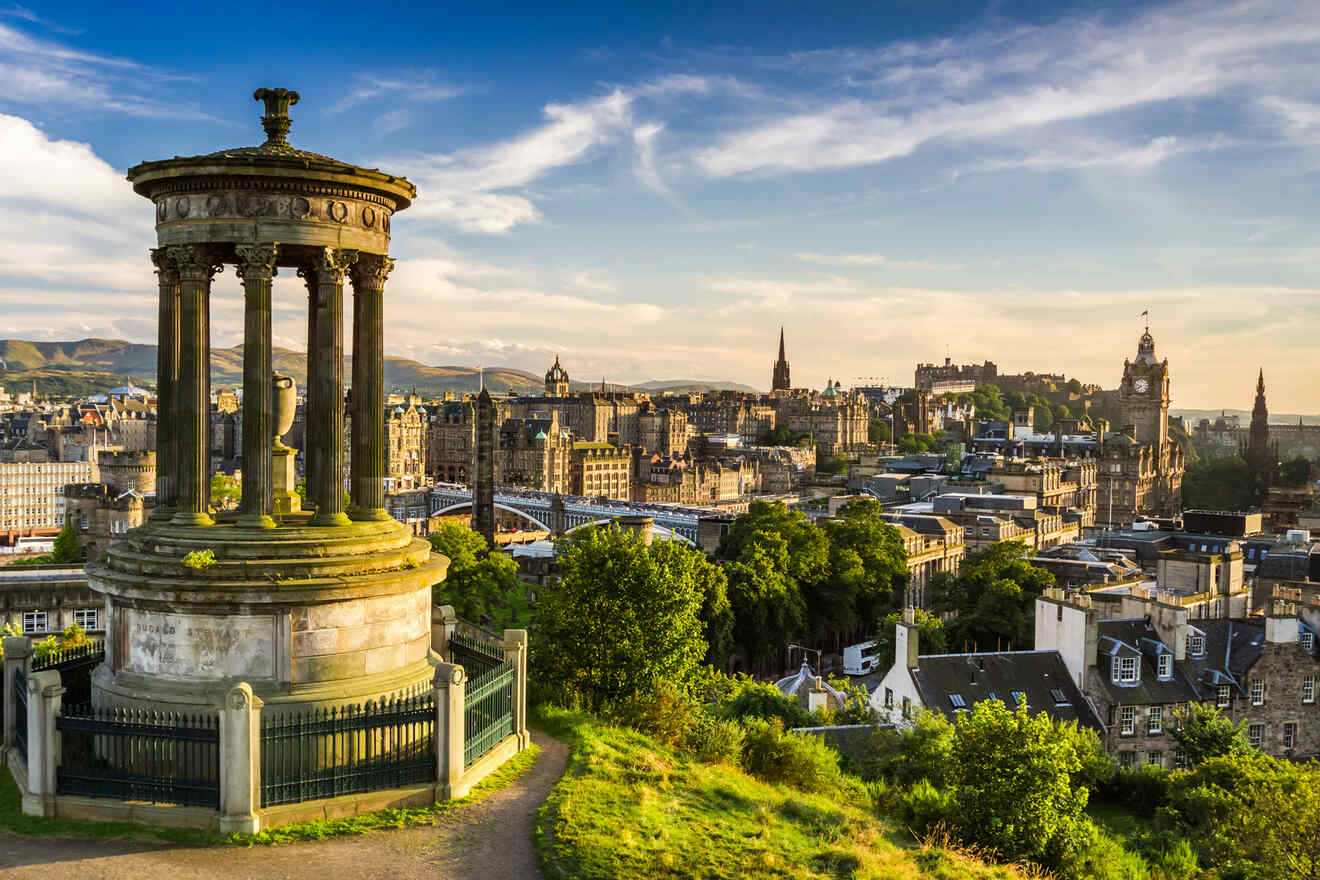 Conclusion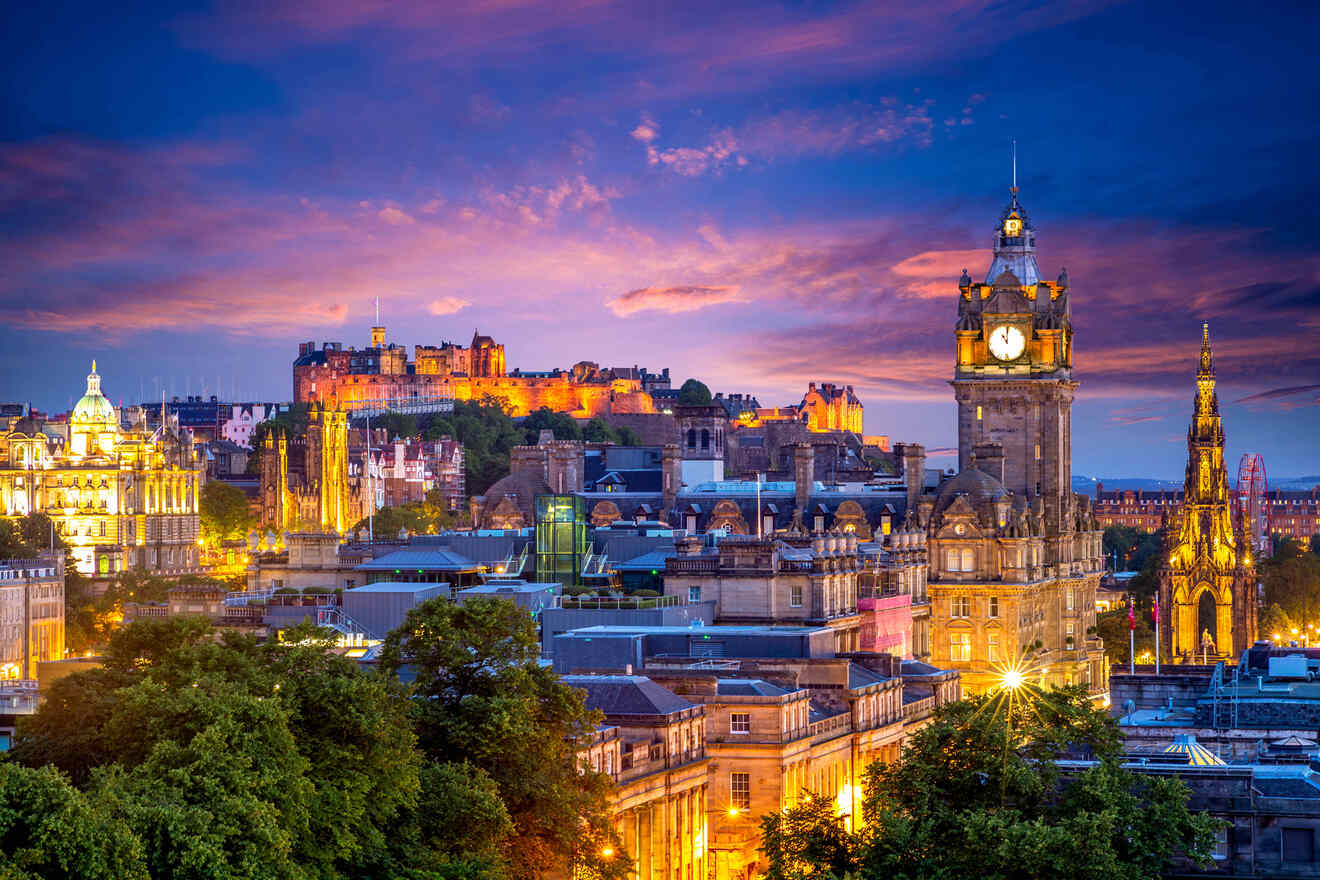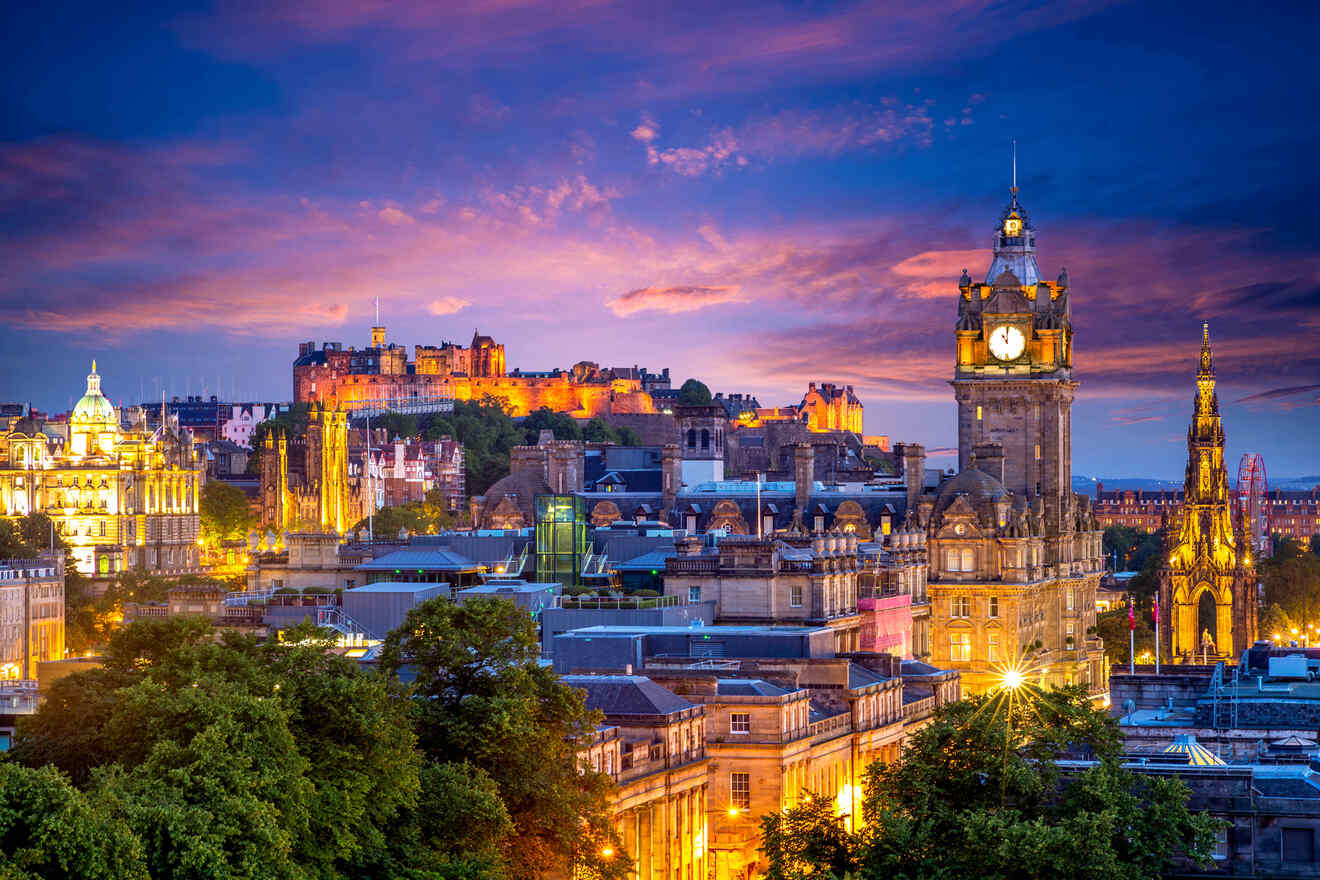 Are these the most stylish boutique hotels you've seen or what? I think they are, but I want to hear your opinion as well, so just pop a comment below if you want to share with us.
Now we've been through the best boutique hotels in Edinburgh listed from most to least expensive, plus a bonus section with 3 awesome hotels for couples.
You probably know how things work, but if you don't I want to remind you that the earlier you book your hotels the less you'll pay! Plus you'll have a wider range of option, so make sure to grab your spot ASAP.
Speaking of many options. I might have overdone it and added too many boutique hotels for some of you. So if you're feeling a bit overwhelmed by all this, just check out my 2 favorite places below:
Feeling a bit better now? I know these 2 last options always give a bit more clarity. Still if you have any questions about hotels in Edinburgh, just leave me a comment below and I'll gladly help you!
Enjoy your trip in this historic city, it'll be a memorable one!
Safe travels,
Victoria
---
Pin it for later!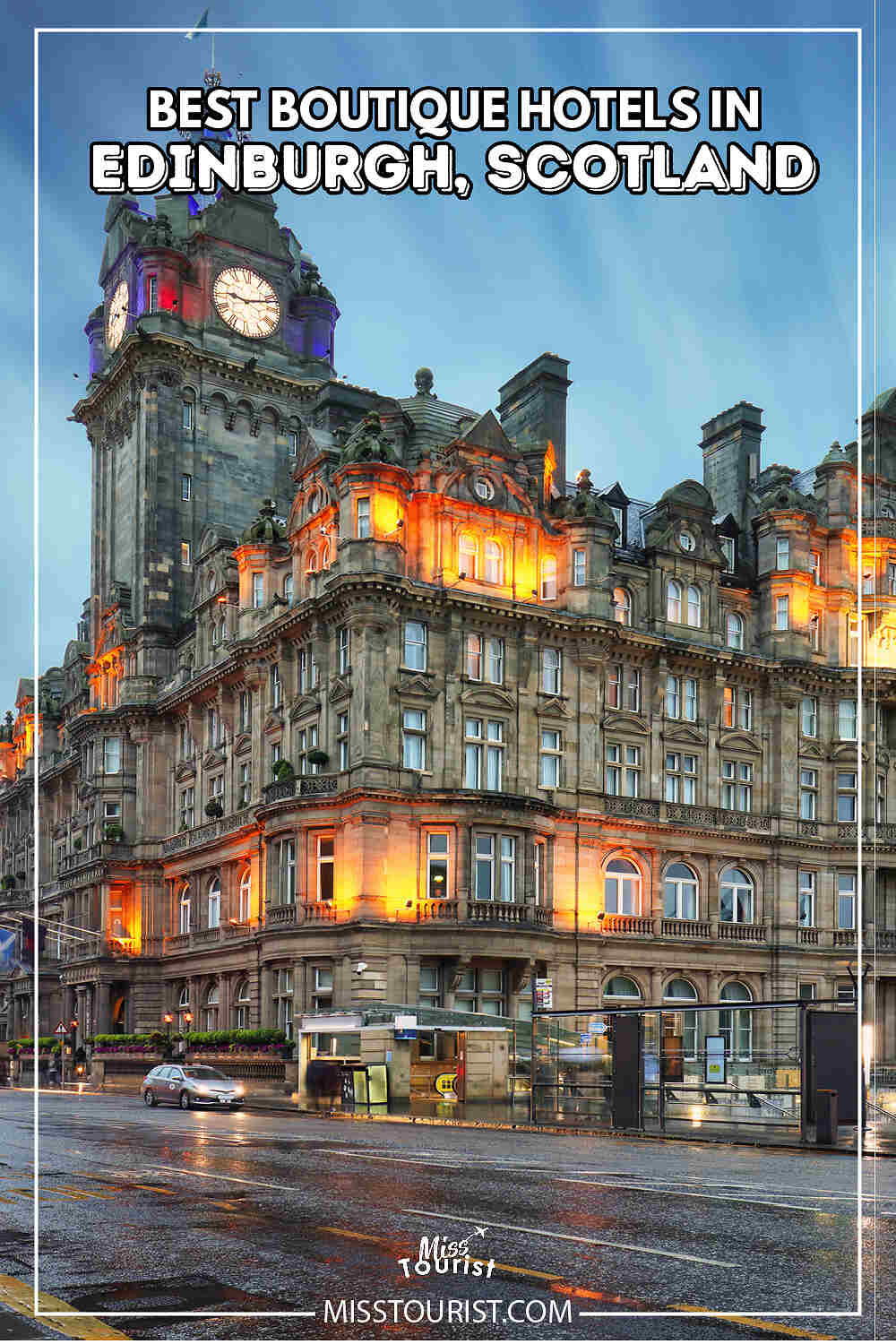 Pin it for later!