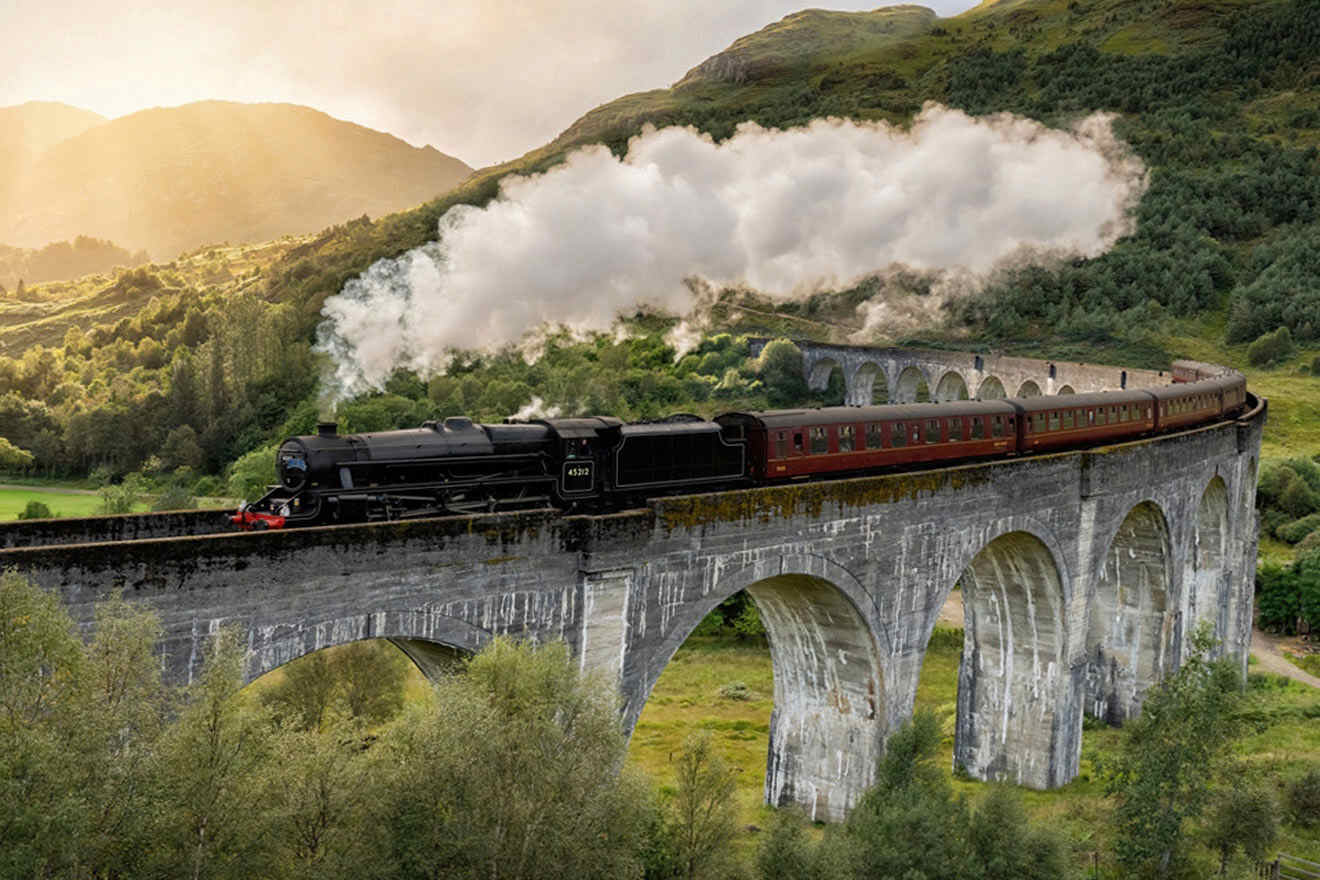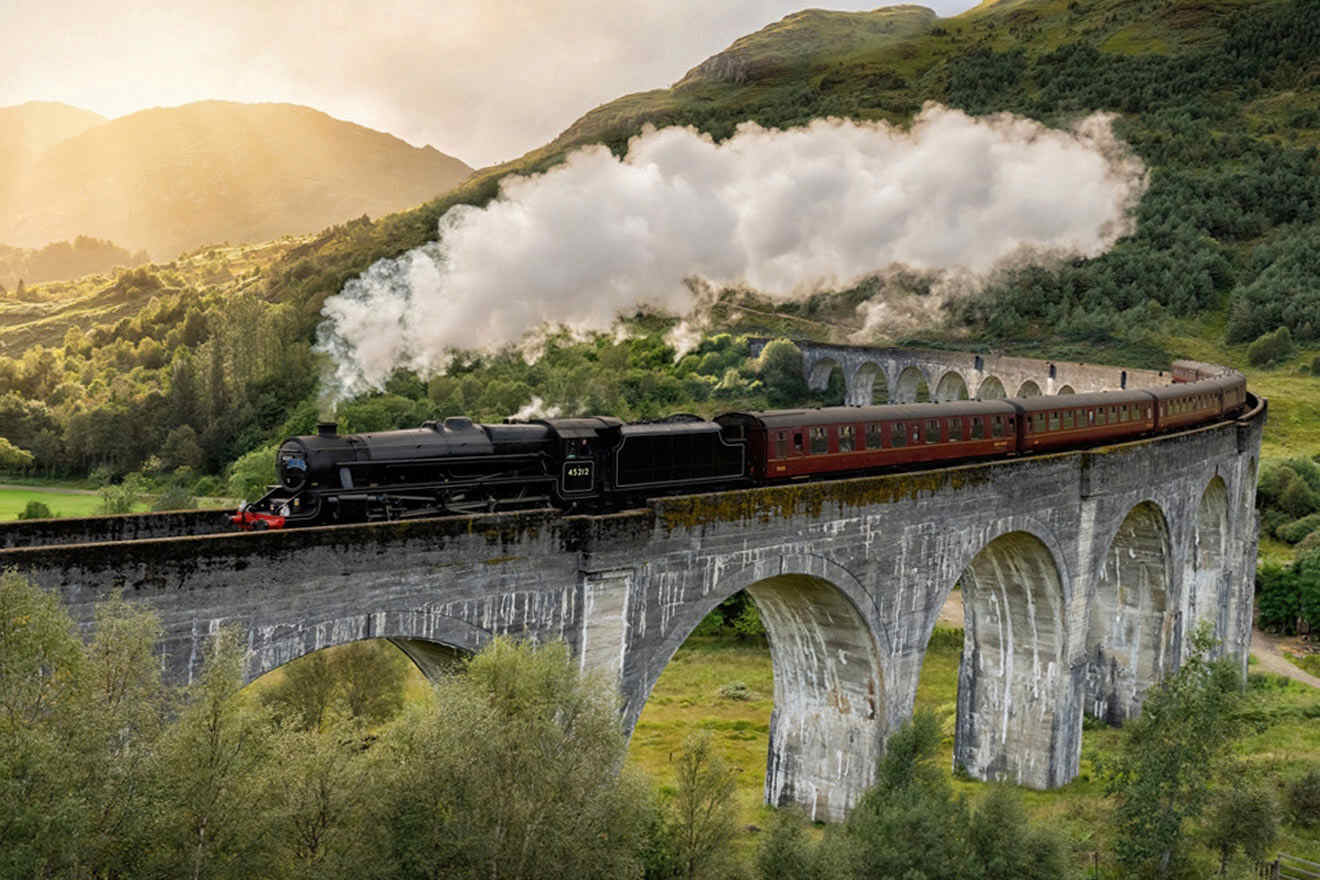 If you are a true fantasy fan, then you must have wondered at least once about the best Harry Potter tour Scotland has to offer its visitors. Fear not, I'm here to help you with that.
This remarkable franchise marked so many people's childhoods, and it's one of the most beloved in the world. So it's no wonder I decided to put my attention to it and find you the best Harry Potter tours you could take while in Scotland.
You'll find different types of tours as well as different starting points around Scotland. There are walking tours, day trips, and multi-day adventurers. Overall, a pretty high-quality list of top-tier options.
Now, it seems really unnecessary to remind you how popular the Harry Potter franchise is. Millions of fans around the world of all ages would give a fortune for a chance to visit some of its landmarks in real life. So don't risk losing your spot, and book in advance!
Let's start!
If you are in a hurry
Here are the best Harry Potter tours in Scotland that I highly recommend booking in advance to save your spot:
1. Take a Harry Potter-themed walking tour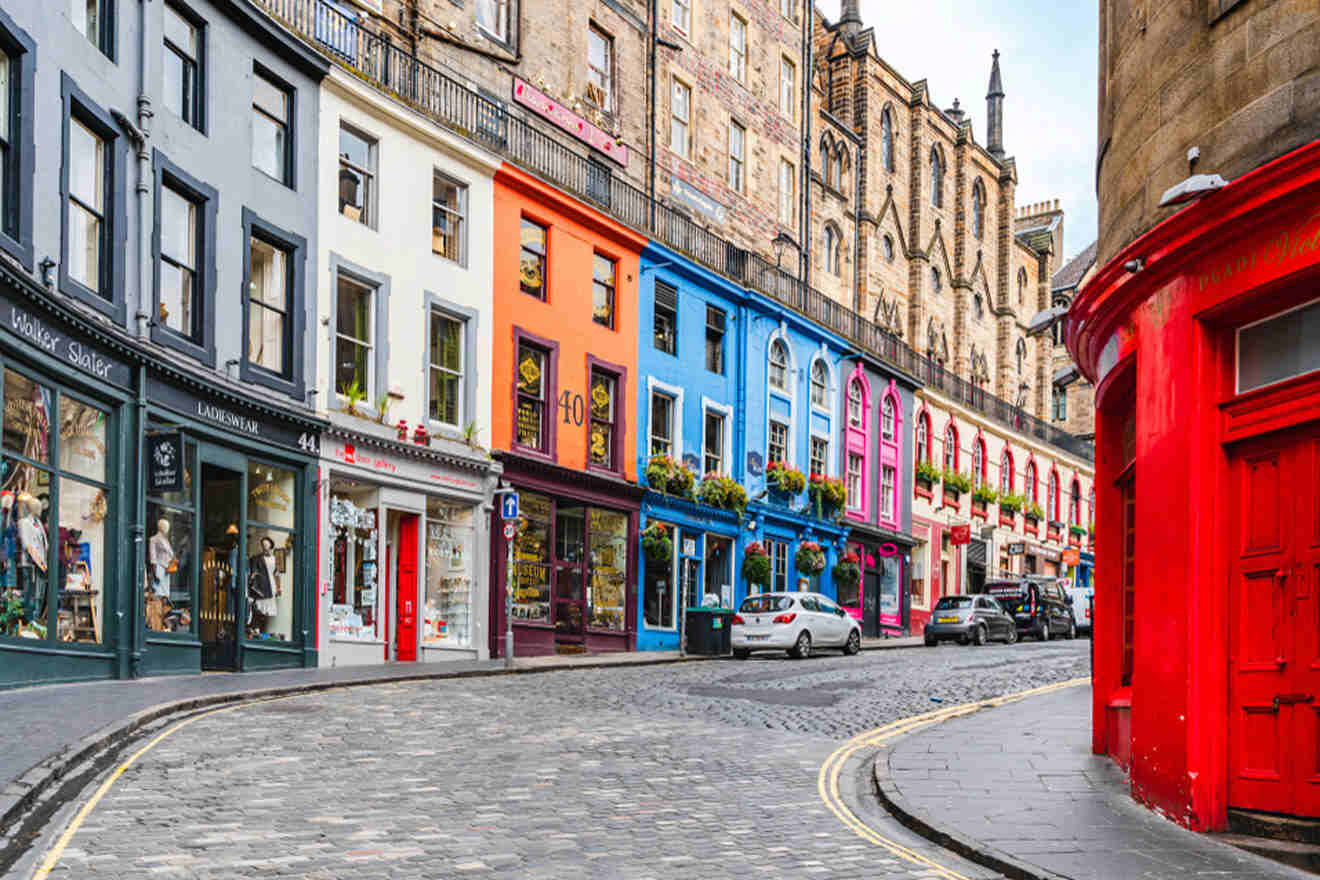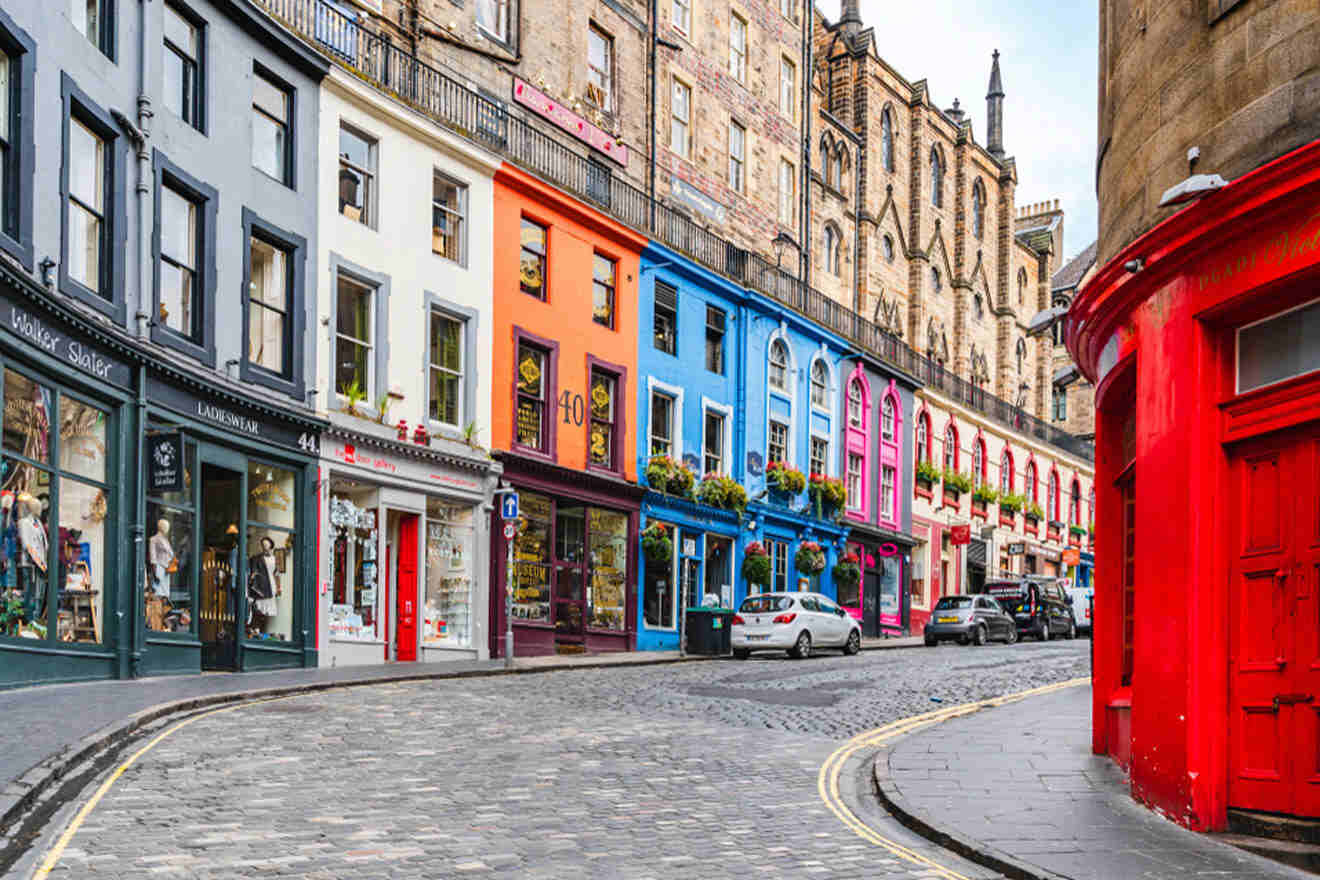 Duration: 2 hours
Price: from £16
Why you should take it: the most popular Harry Potter tour
Harry Potter fans, this short walk dedicated to your favorite franchise is a must-do while in Edinburgh. Soak up the mystical atmosphere of the Old Town and uncover places that inspired J.K. Rowling to write the Harry Potter books.
One of the tour highlights is a visit to Tom Riddle's grave in Greyfriars Kirkyard, but don't be confused as the gravestone has slightly different spellings and names, William McGonagall and Thomas Riddell on it.
You'll also pass by Victoria Street and end your tour on Royal Mile. This expedition is one of the most popular Edinburgh Harry Potter tours, and it will also offer you a short quiz on Harry Potter trivia.
And if you're a Harry Potter fan that prefers to investigate on your own with a tour guide, consider embarking on this private walking tour in Edinburgh.
2. Witness Alnwick Castle & Scottish Borders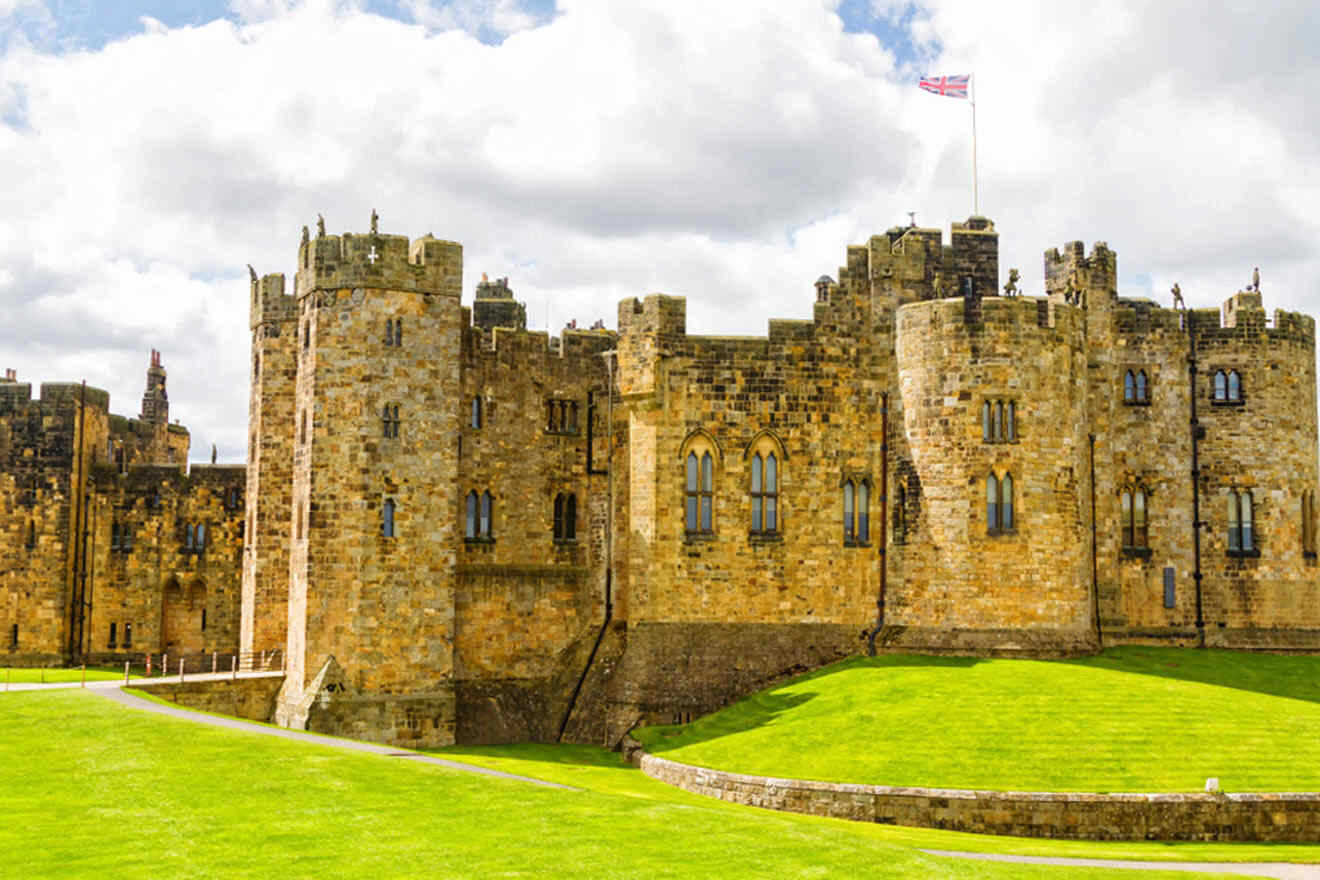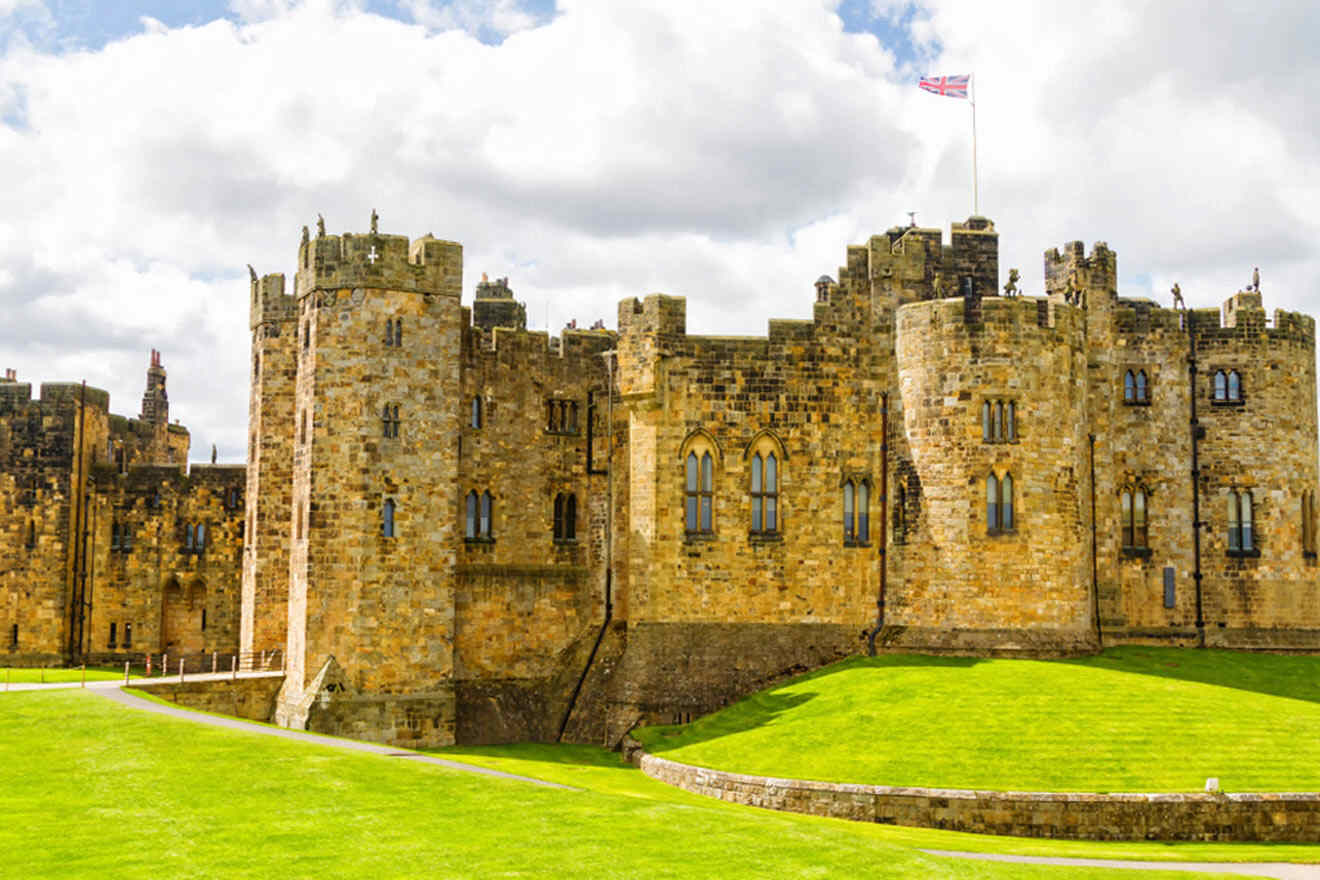 Duration: 9.5 hours
Price: from £53
Why you should take it: visit the specific castle where HP was filmed
If you want to investigate every detail of the Harry Potter franchise, then this castle-specific tour could be a good choice for you.
You'll explore the magic and mystery of Harry Potter's world while also getting an educational experience of the Scottish Borders – all on one exciting day trip from Edinburgh. This tour is perfect for fans of everyone's favorite wizard, as it will take you to Alnwick Castle, a filming location featured in both Harry Potter films and Downton Abbey. You'll also get to see Bamburgh Castle with its centuries-old beauty.
And if you're in the mood for more specific castle visits, then I have one more tour option for you. The tour takes you to Edinburgh Castle and teaches you some fun facts about the wizarding world.
3. Embark on a self-guided audio tour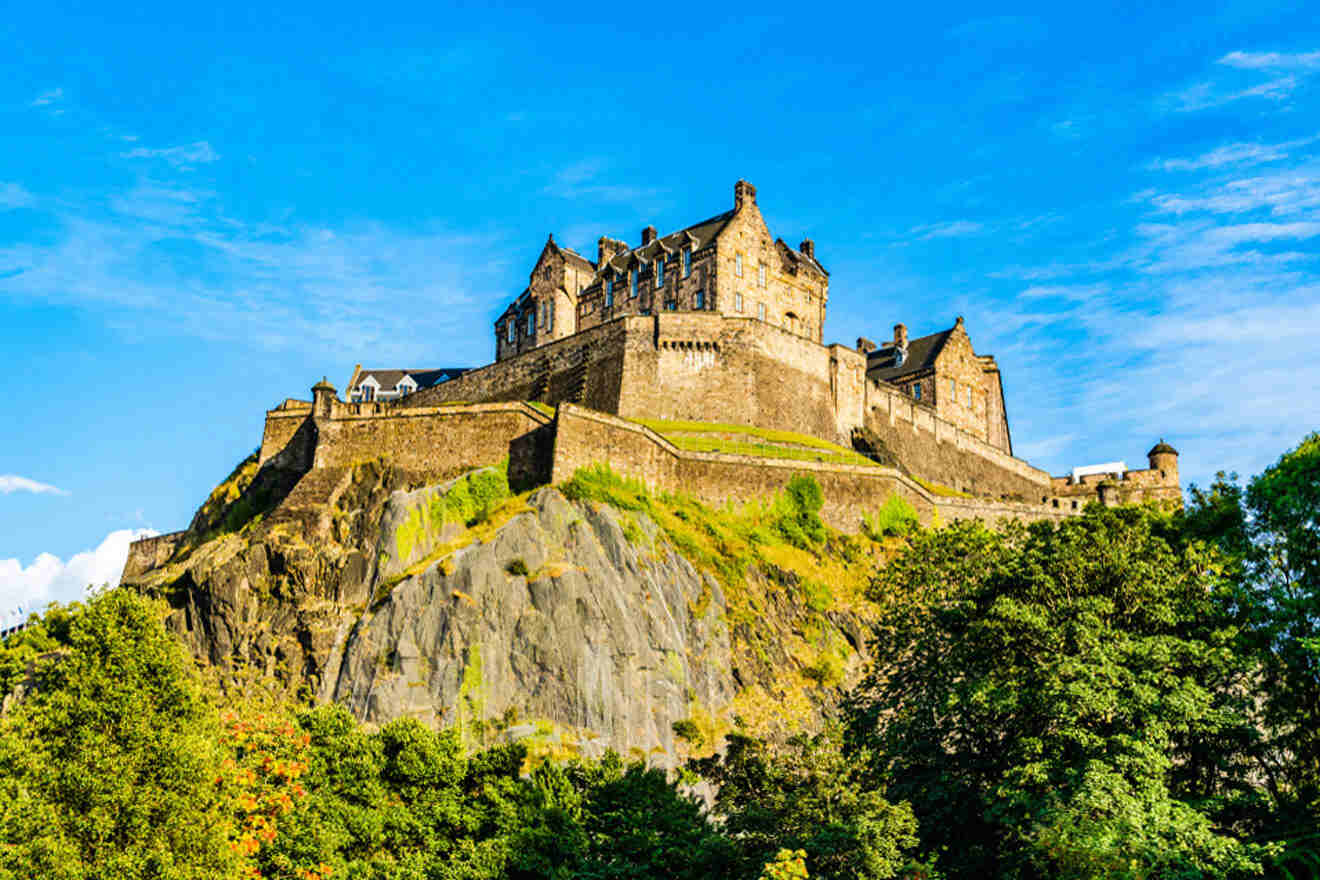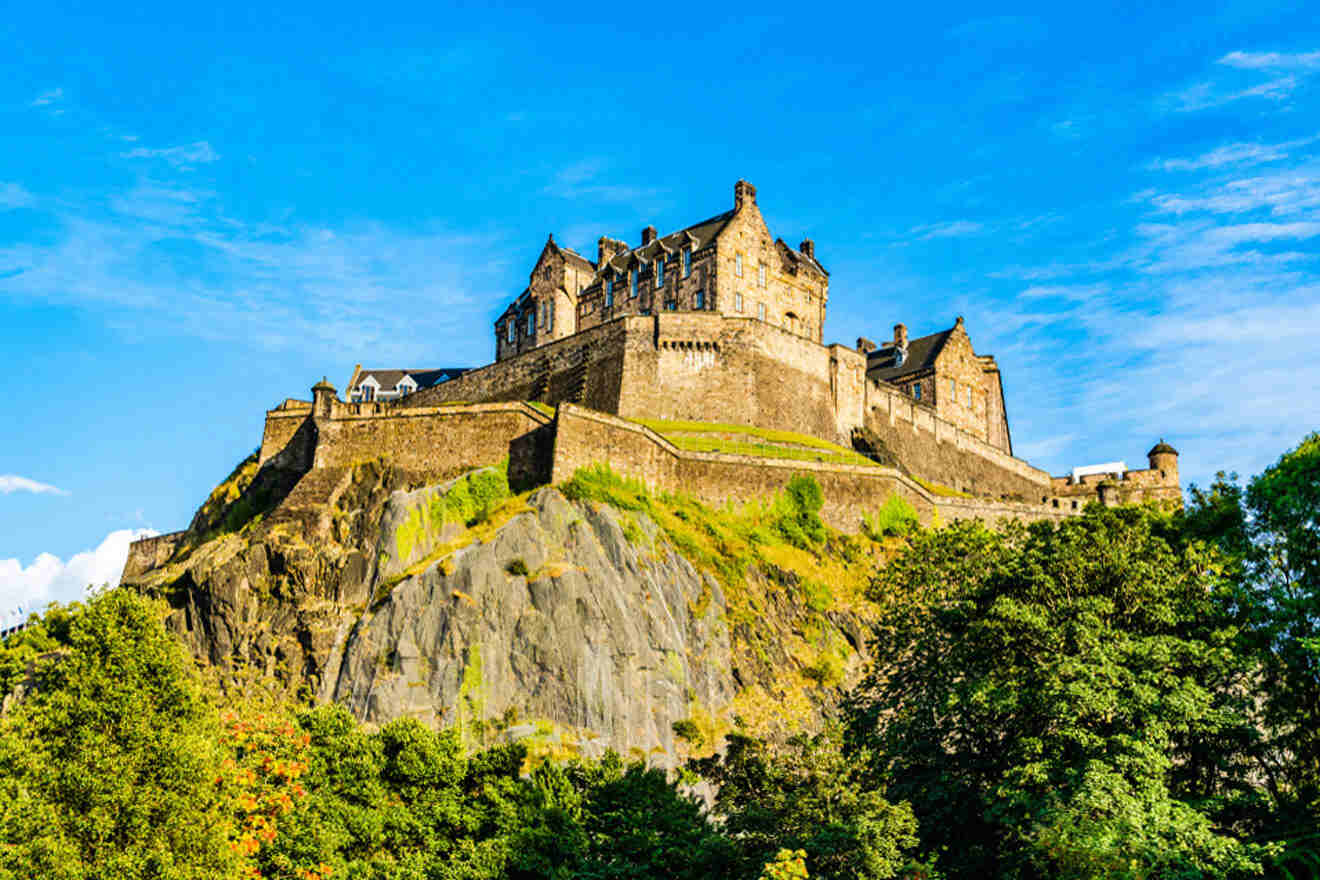 Duration: 1 hour
Price: from £7
Why you should take it: for independent travelers
Edinburgh had a reputation for being the inspiration for Diagon Alley, and you're here to discover why that is on this self-guided adventure.
With just one click, you can download the app directly onto your phone for easy access – anytime! Get up close to iconic landmarks like Edinburgh Castle (just follow the hands-free narration!), or explore Greyfriars Kirkyard and many other spellbinding sights. Perfect for independent people who don't like to share experiences with other travelers and want to do their own thing while saving money in the process – it's an experience that won't disappoint!
I also recommend checking out Balmoral Hotel on Princes Street, where Rowling stayed when she wrote The Deathly Hallows, the final book. It would also be great if you could sip some drinks in the Elephant House Cafe and Nicolson's Cafe, favorite places to take a break when Rowling wrote the books.
4. Explore the Scottish Highlands & Hogwarts Express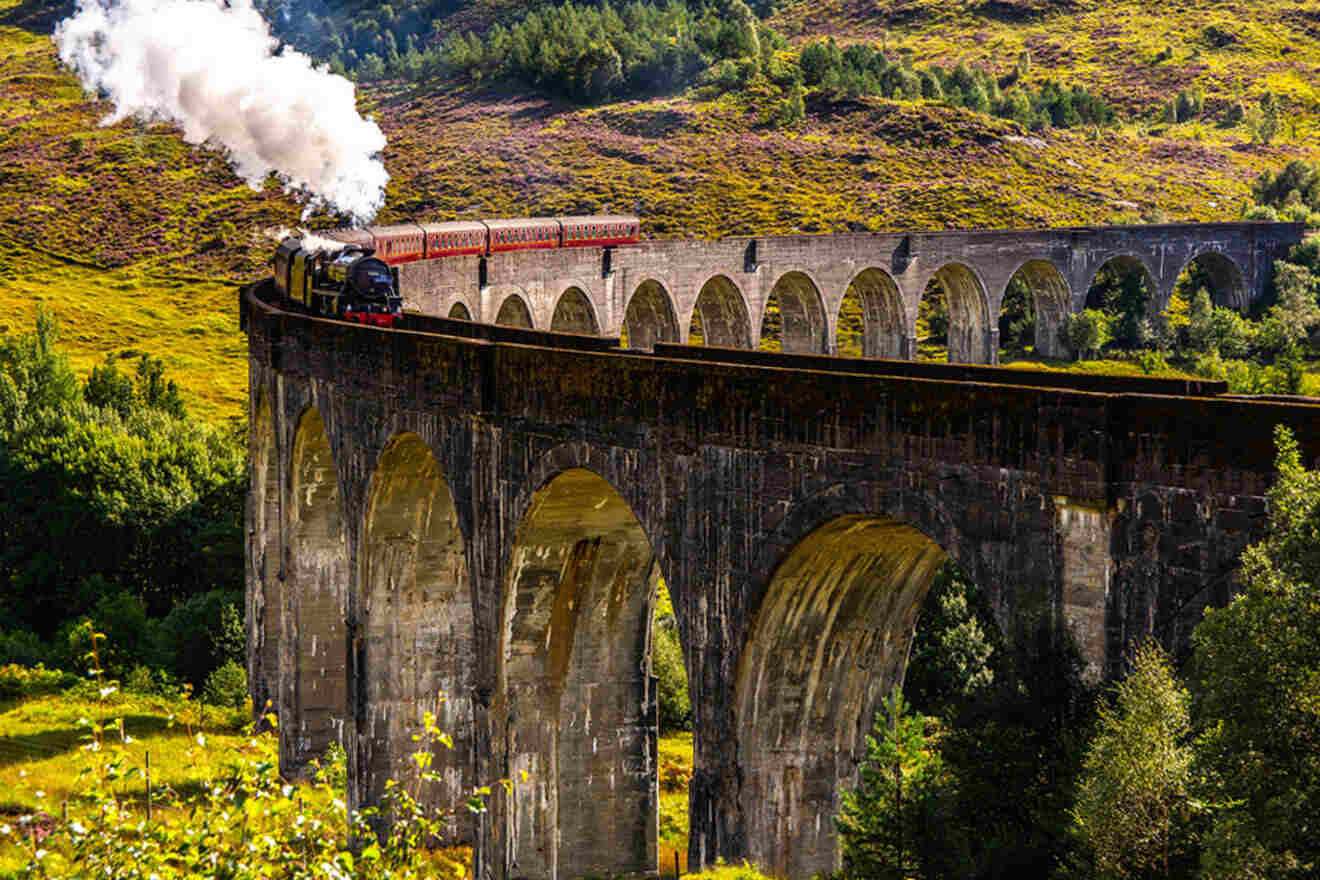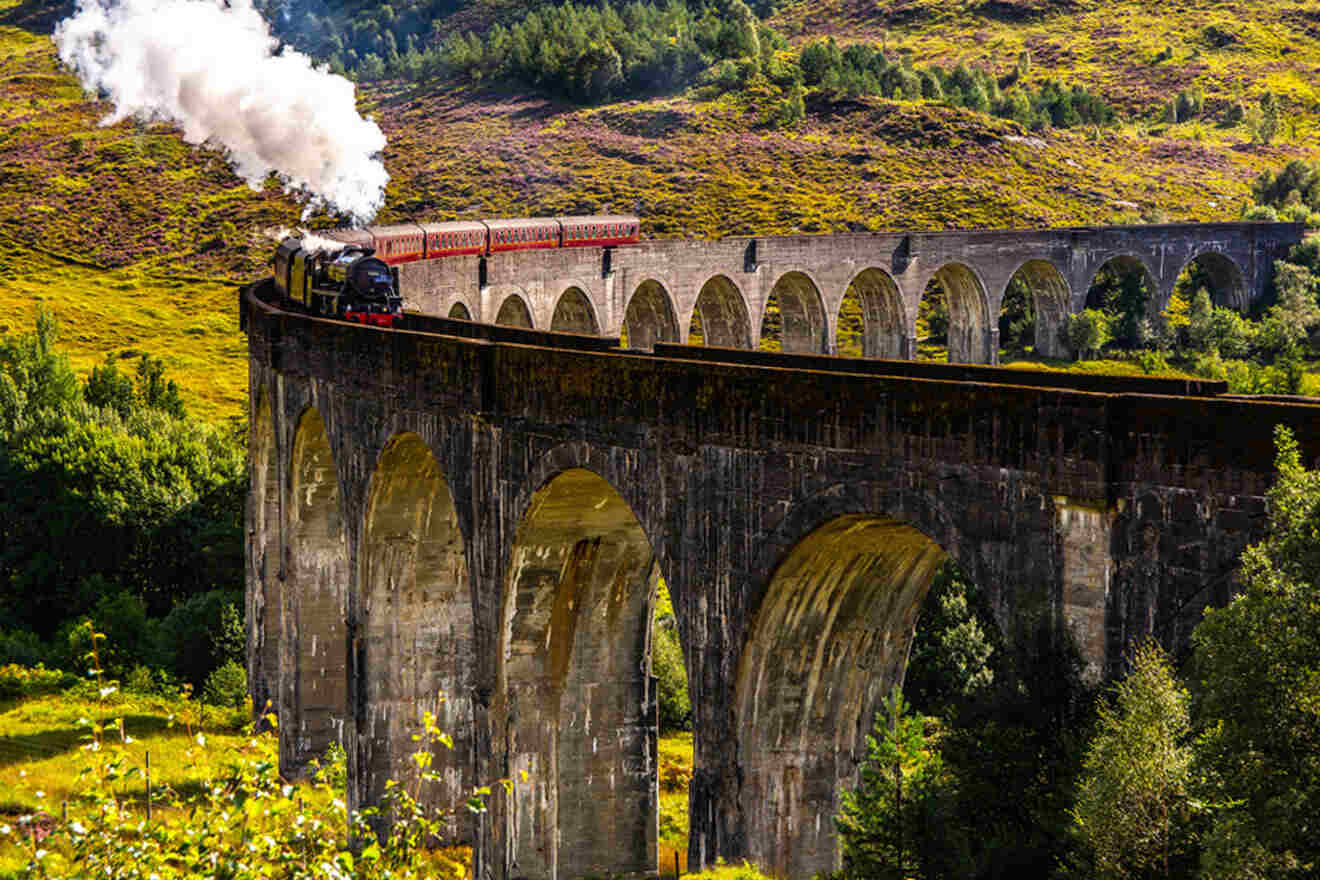 Duration: 12 hours
Price: from £57
Why you should take it: see Harry Potter filming locations
If you prefer Harry Potter movies over books, this might be the perfect tour for you. You'll get to explore the Scottish Highlands on a day trip from Edinburgh while also witnessing filming locations of the Harry Potter series.
From Glen Coe's haunting valley to Pitlochry village's charismatic aura, you'll get a flavor of Scotland, even if it has to be within a short time frame. Plus, Harry Potter fans will feel their hearts swell as they see the mysterious Glenfinnan Viaduct and see the famous Jacobite steam train on the West Highland Line.
You won't just be sightseeing but also have fun learning about Scottish history from your guide with top-notch photo ops of this breathtaking steam train crossing along the way.
You'll also ride in an air-conditioned vehicle for the ultimate comfort.
5. Visit the Isle of Skye & Harry Potter sites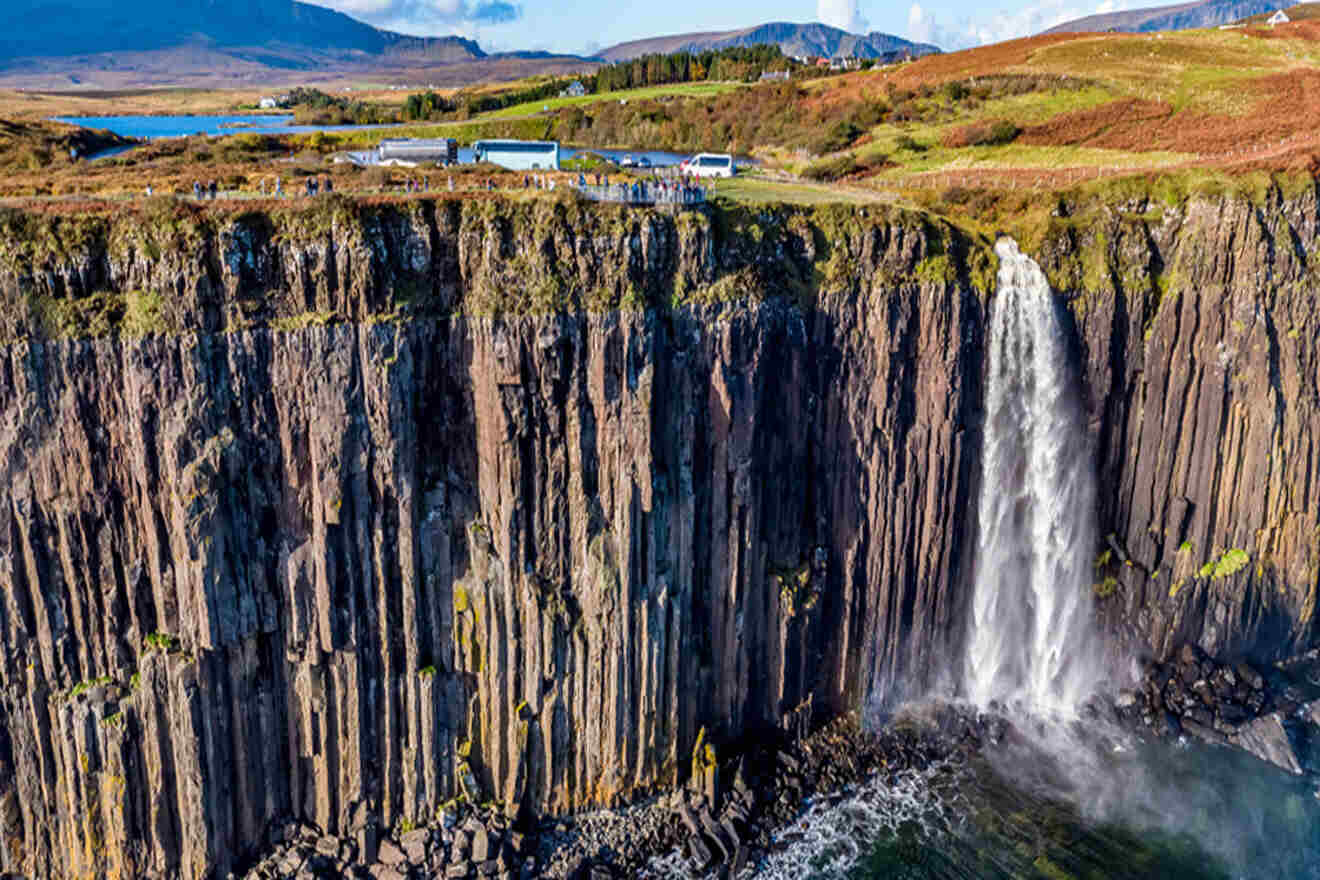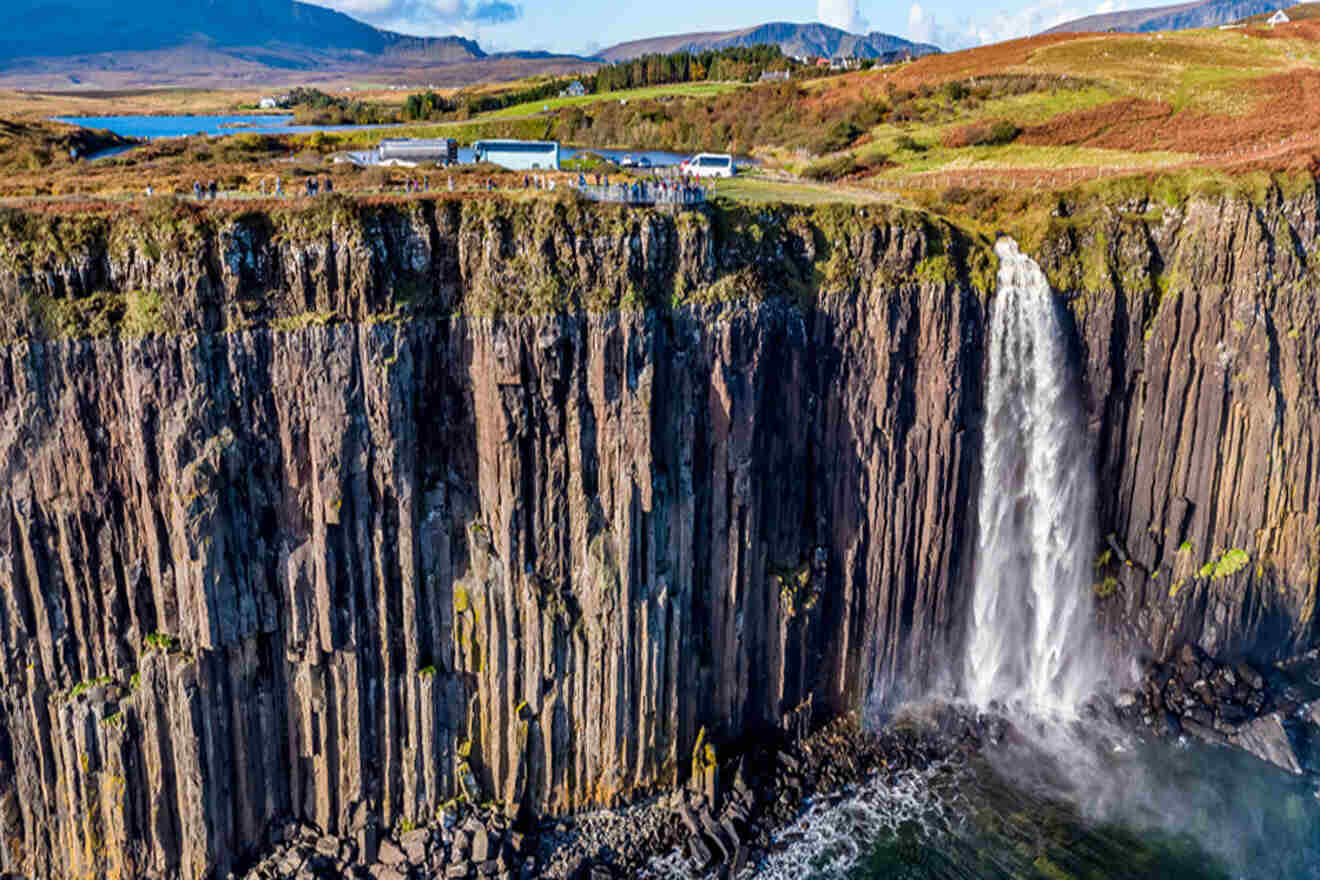 Duration: 3 days
Price: from £620
Why you should take it: multi-day tour and ride in Harry Potter train
This fantastic Scottish highlands tour allows you to see both Harry Potter films gems and visit the Isle of Skye. The real highlight of this option, however, is the opportunity for a train ride on the Hogwarts Express.
Embark on this 3-day guided excursion from Edinburgh to uncover regional wonders like Old Man of Storr or the majestic Cuillin Mountains; get aboard The Jacobite of West Highland Railway Line known as Hogwarts Express, which made its way to fame through the Harry Potter series. Eilean Donan Castle won't fail to amaze you, nor will a ferry ride to Mallaig and mystical Loch Ness!
The tour covers the train ticket as well as accommodation. You can use the opportunity to compare your trip stays with your boutique hotel back in Edinburgh.
6. Go on a Harry Potter tour from Inverness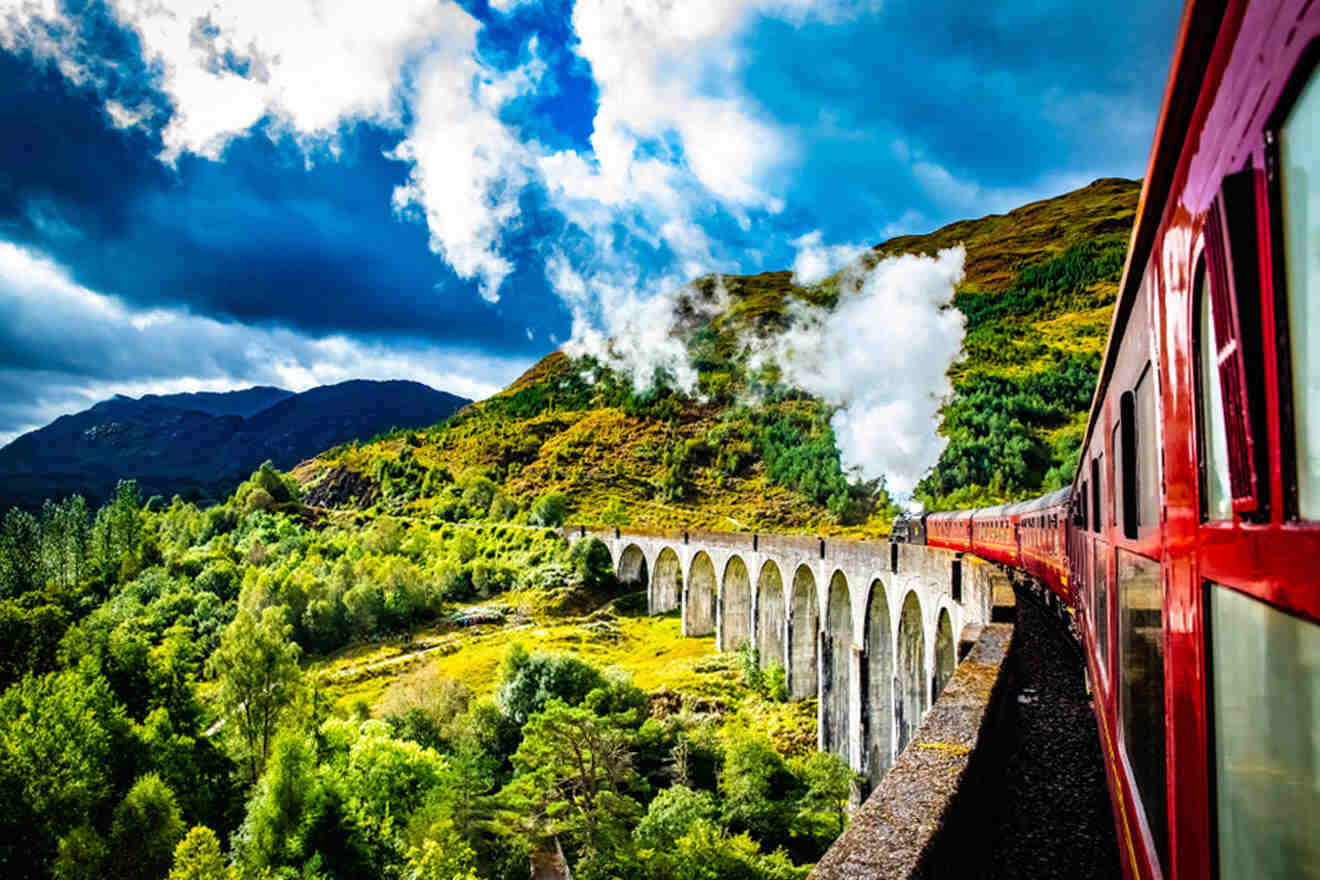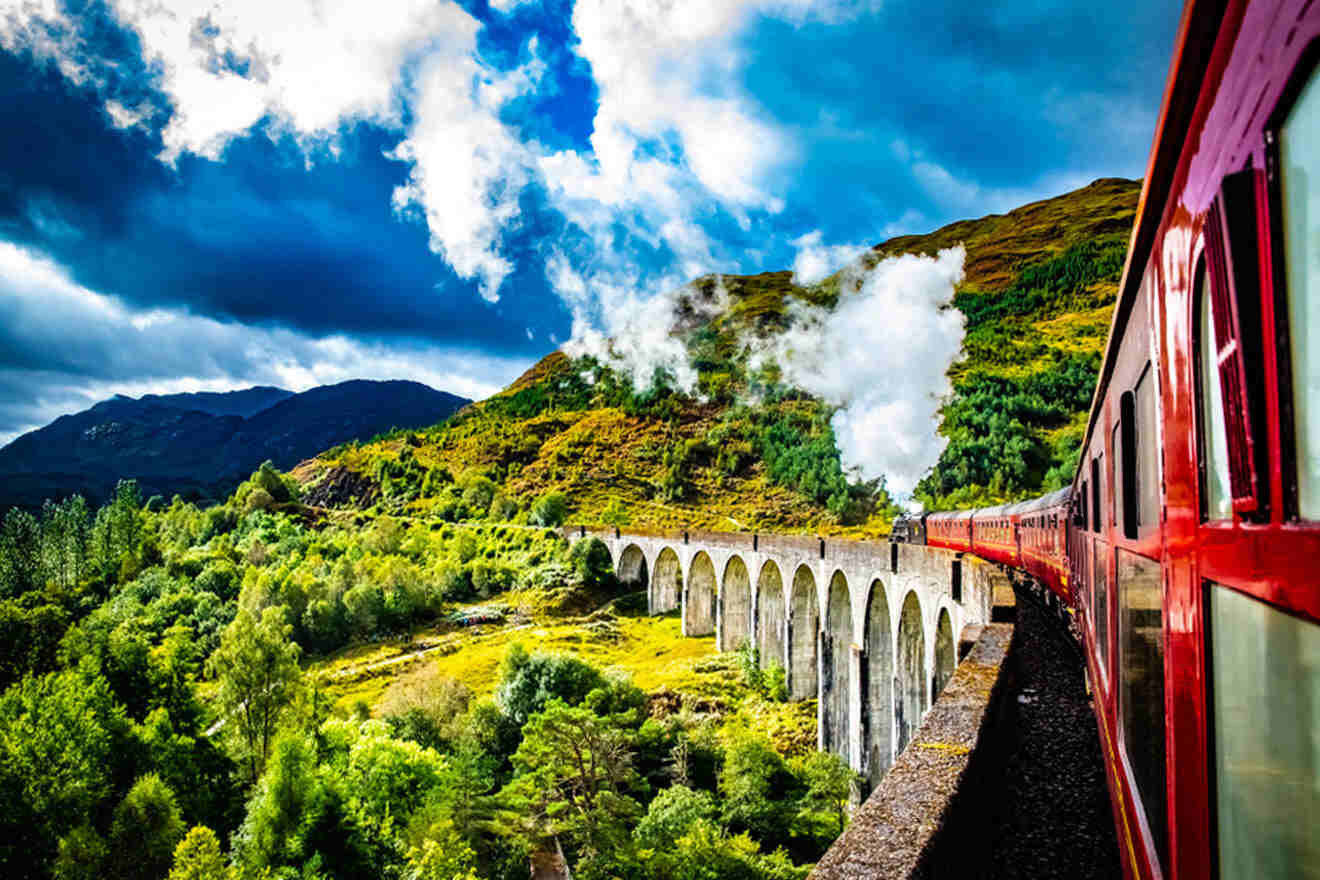 Duration: 12 hours
Price: from £154
Why you should take it: combo tour that embarks from Inverness
If you happen to stay in another part of Scotland, there is still a chance to immerse yourself in the magical place of Scotland's Highlands and jump aboard the Jacobite Steam Train. This day trip takes off from Inverness.
You'll get to see the stunning scenery as you traverse the renowned Glenfinnan Viaduct and Loch Ness! One more awesome addition to the trip is a visit to Mallaig, a charming fishermen's town that boasts some of Britain's most beautiful views.
Of course, you'll also hop on board the Jacobite Steam Train in Fort William and set off to explore Harry Potter vibes. The tour includes a train ticket, and there is a local guide by your side at all times.
I recommend you try the local seafood in the Mallaig village as it's very famous and travelers find it very tasty.
7. Cruise through Harry Potter's landmarks
Duration: 2 hours
Price: from £30
Why you should take it: a great boat tour
Jump on board to explore Scotland's past and present! Loch Shiel can take you right through historic landmarks like the Glenfinnan Monument, plus some of your fan faves from Harry Potter.
Keep your eyes peeled if you're a Potterhead – you'll recognize the famous Glenfinnan Viaduct in no time. But that's not all this cruise presents. Keep watching the skies above for sighting bald eagles meandering over mountains or red deer perched on hillsides. The loch even throws in extra treats, such as flocks of black-throated divers frolicking around its depths.
The group size for this tour is a bit larger, up to 40 travelers, so you're sure to have company. There is also a restroom on board for convenience.
8. Enjoy a Harry Potter tour from Glasgow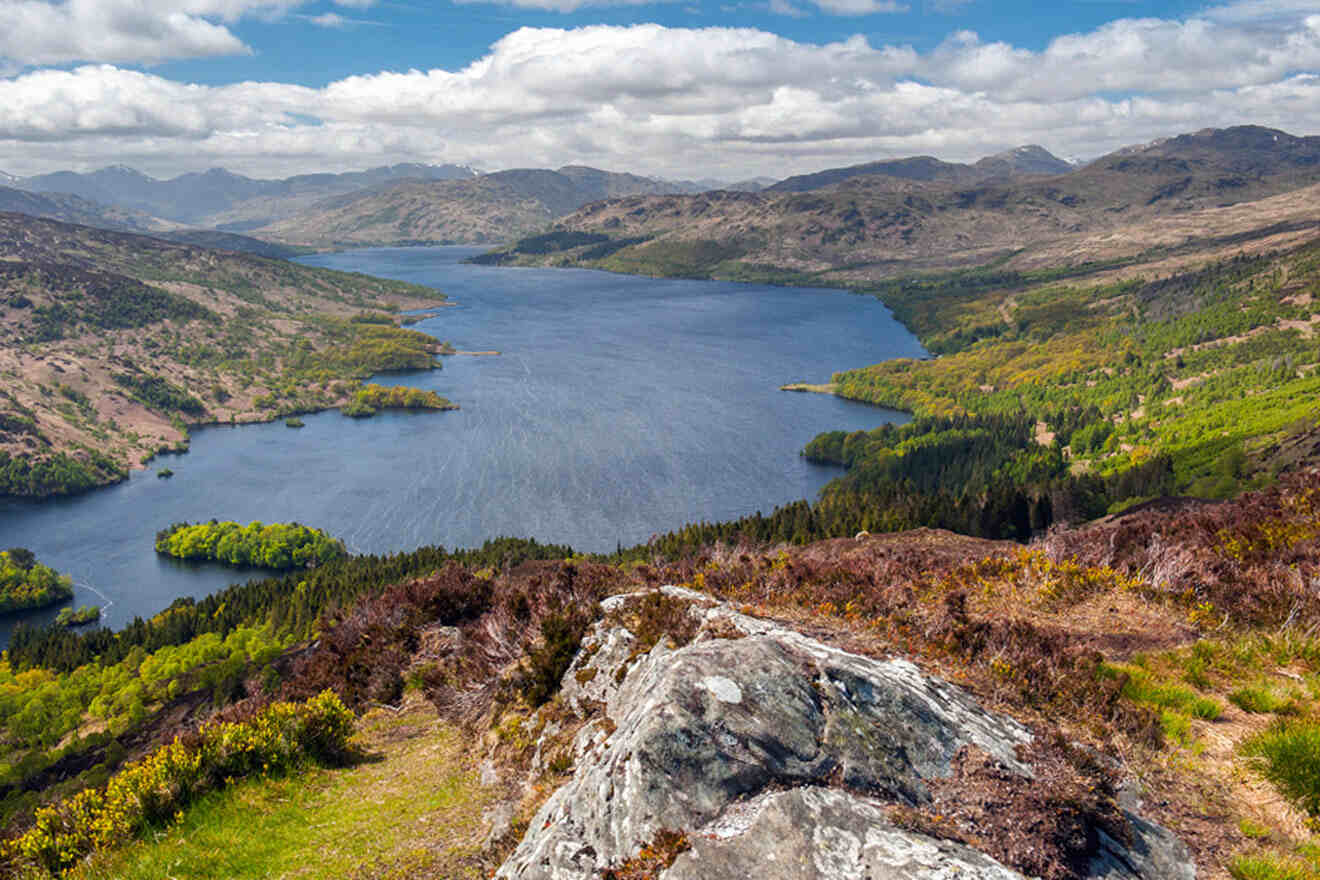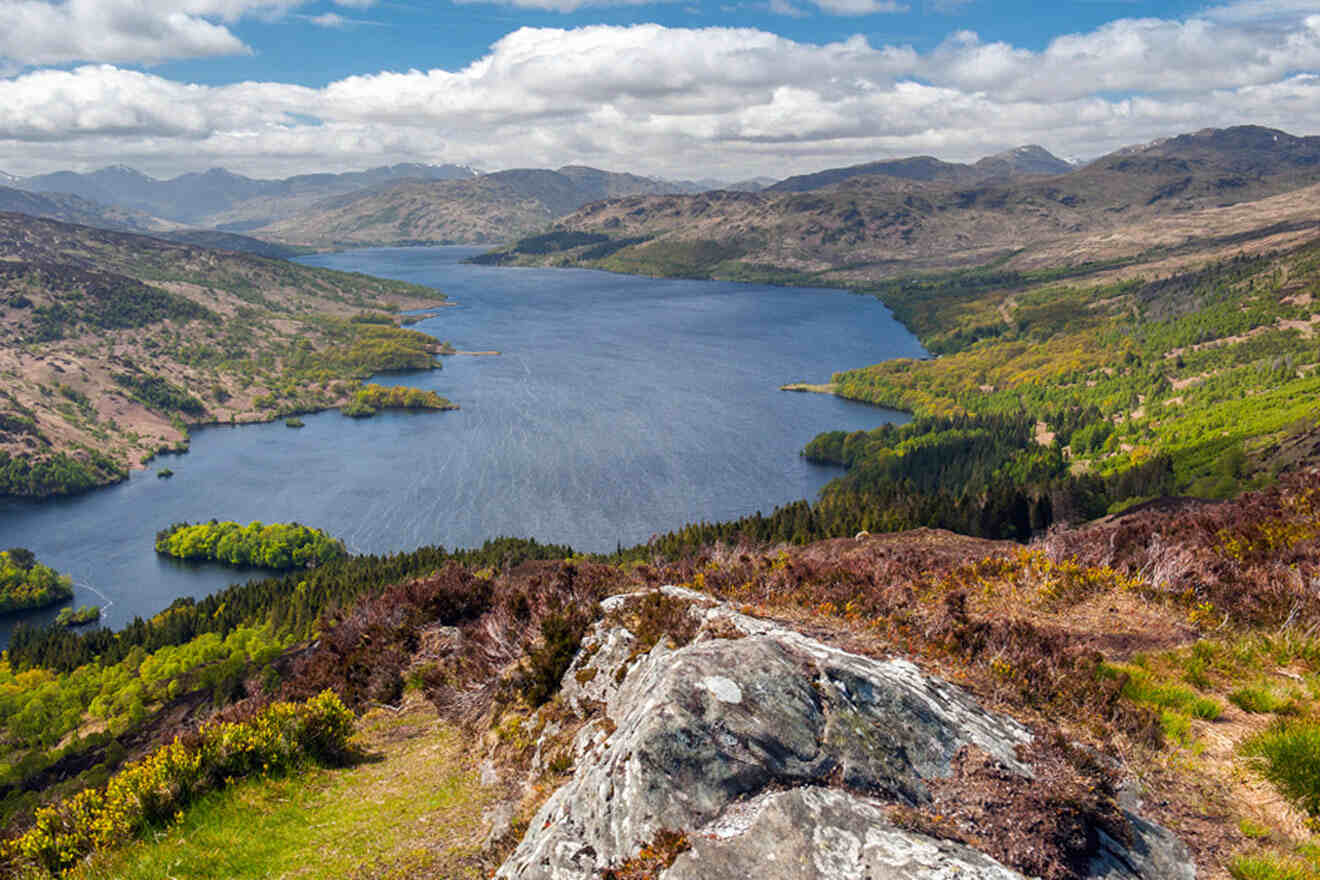 Duration: 11 hours
Price: from £55
Why you should take it: a great experience that takes off from Glasgow
Step aboard the bus and get ready to explore all the famous film scenes of Glasgow, especially those from the beloved Harry Potter franchise! Kick back in your cozy seat as you pass by city limits and wind up at Trossachs National Park, otherwise known as the Highlands' mini version.
Once in Tyndrum, watch out for Glencoe, a real-life spectacle that made its way onto the big screen with James Bond's Skyfall plus Outlander and, of course, our mythical fave – Harry Potter films.
Get your camera ready for some epic shots; the next stop on this adventure is none other than Glenfinnan Viaduct, also called "The Harry Potter Bridge," where Hogwarts Express whizzes past, with Loch Shiel providing an amazing backdrop.
This tour doesn't include a train ticket in its price.
9. Join a Harry Potter adventure tour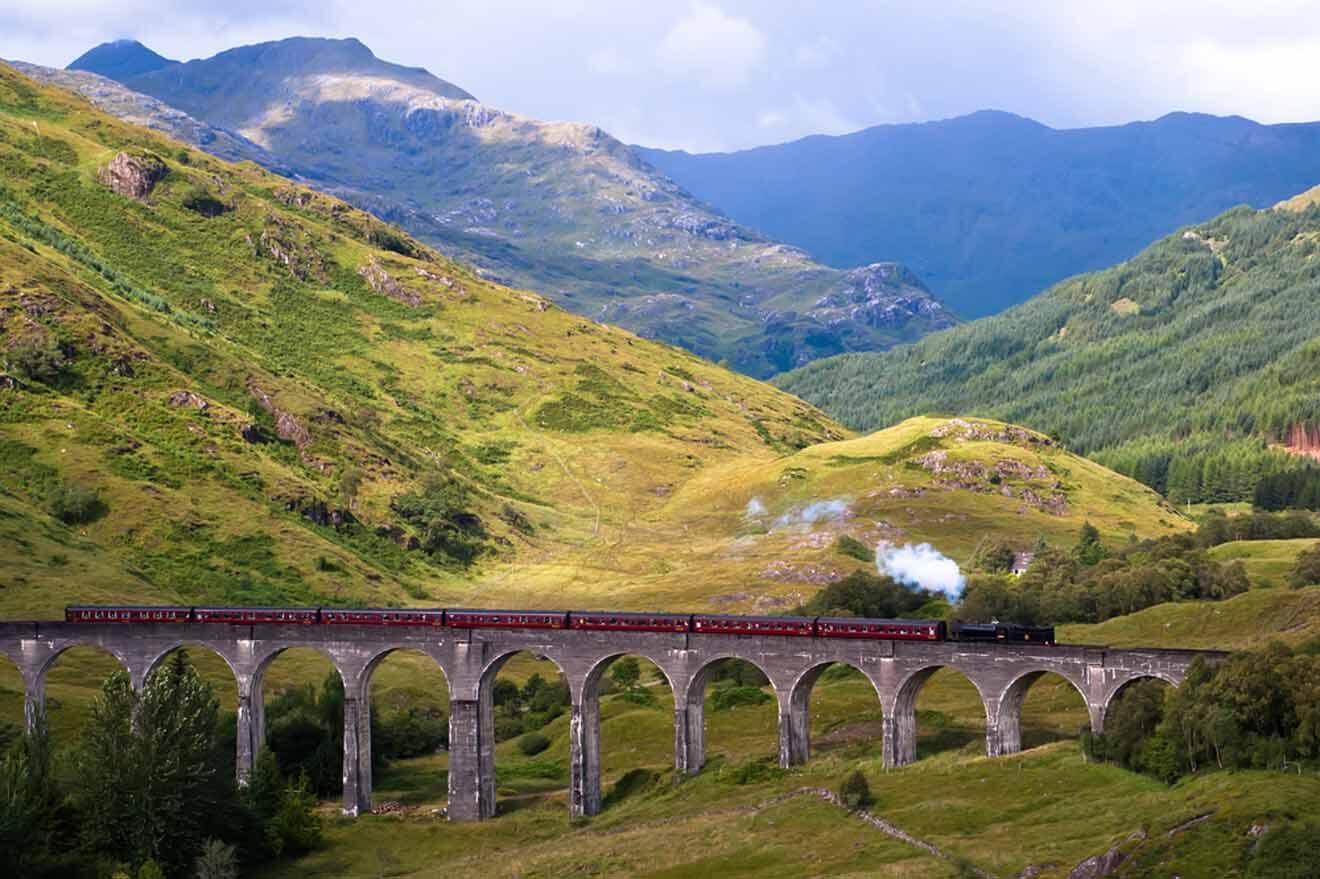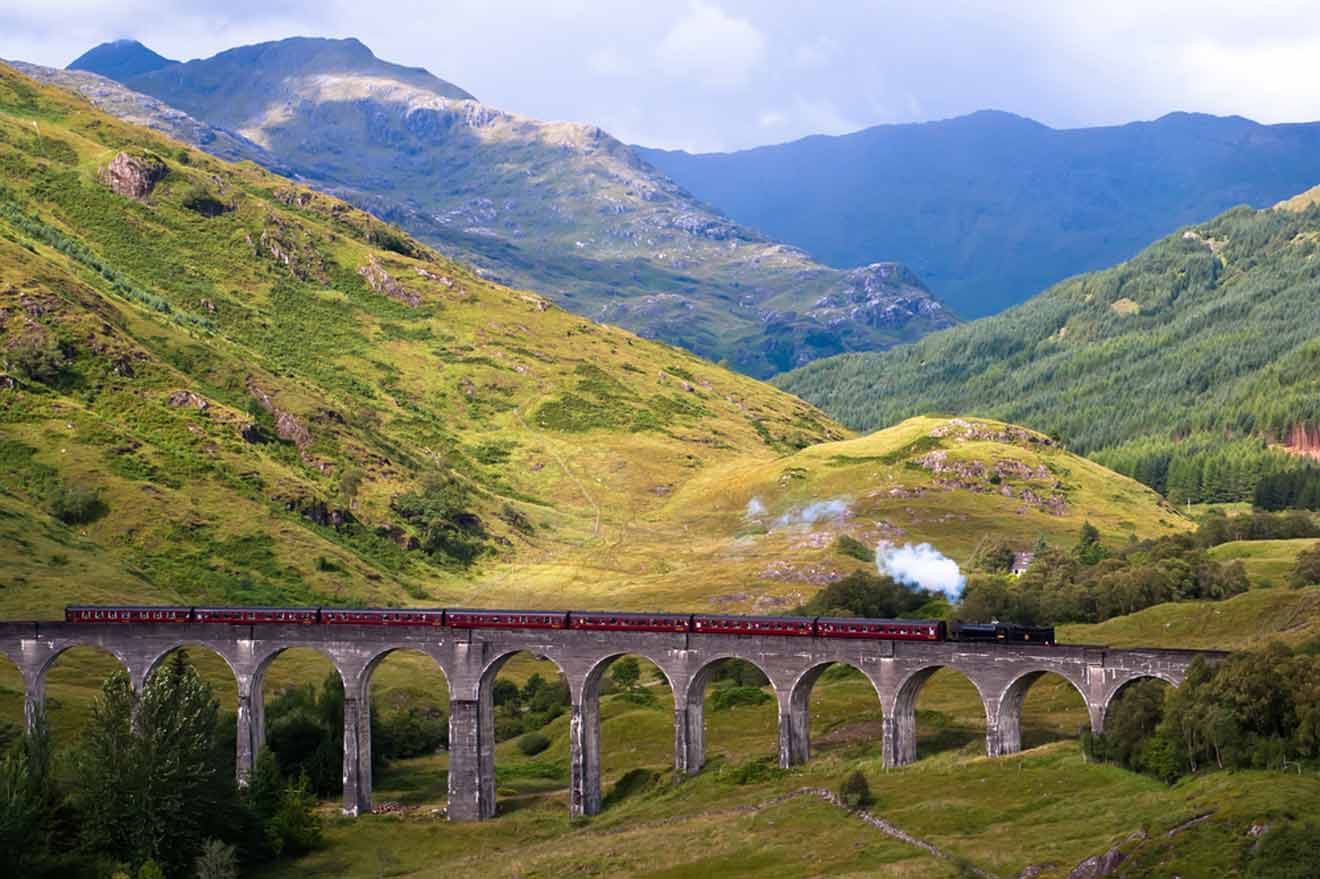 Duration: 4 days
Price: contact the tour operator
Why you should take it: extensive Harry Potter itinerary
This is by far one of the most encompassing Harry Potter trips you could embark on. It's a trip that lasts for 4 days, and it gives you an extravaganza of breathtaking Highland scenery, brilliant historical experiences, and amazing film locations.
You'll get to visit some of the most iconic Harry Potter sites, such as Glen Coe, George Heriot's School, Loch Eilt, and Steall Falls. All entrance fees, transportation, and accommodation are covered.
What's also great is that the tour company gives you an opportunity to curate your itinerary so you can expand your Harry Potter expeditions to the whole of England, not just Scotland.
FAQs about your Harry Potter tour in Scotland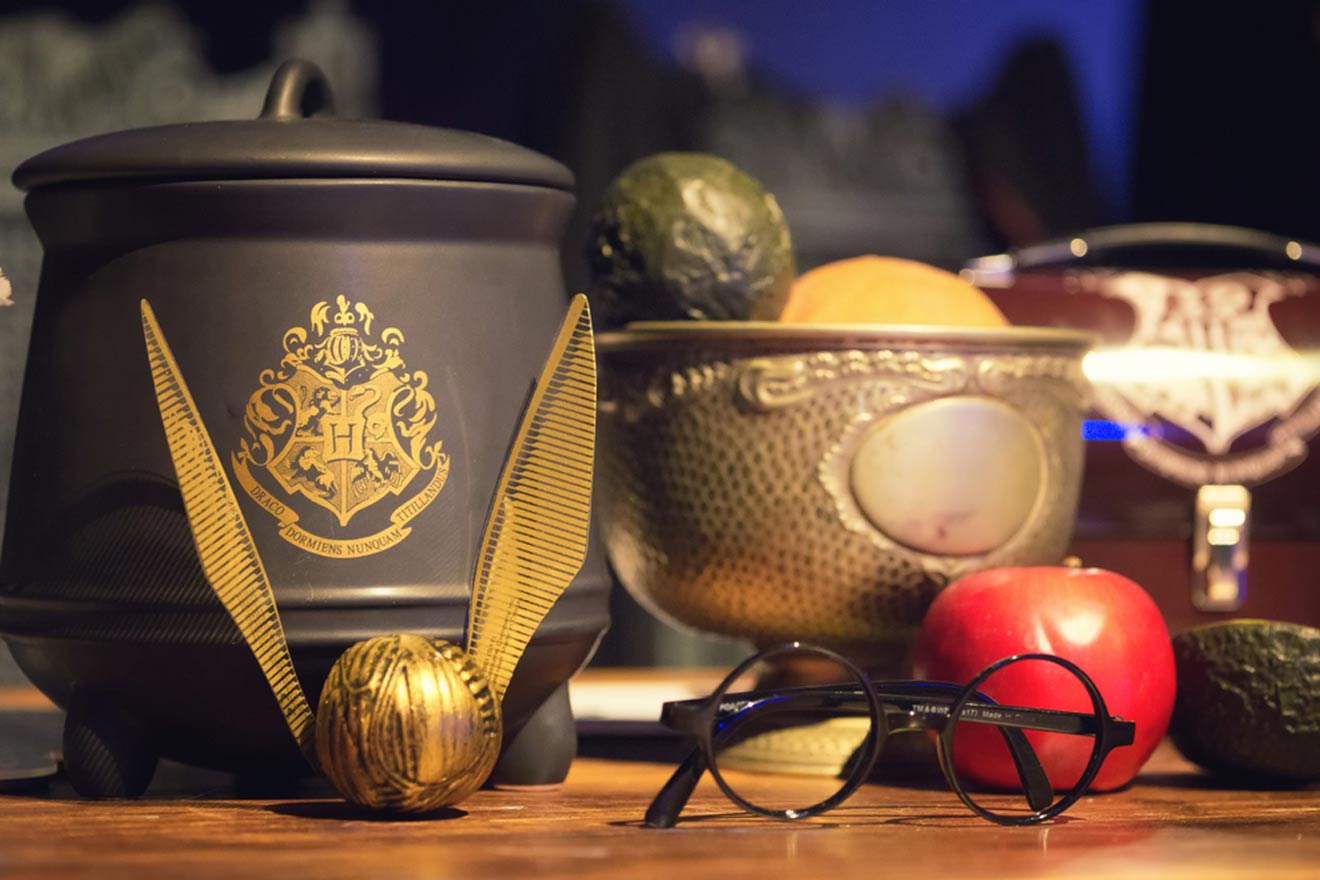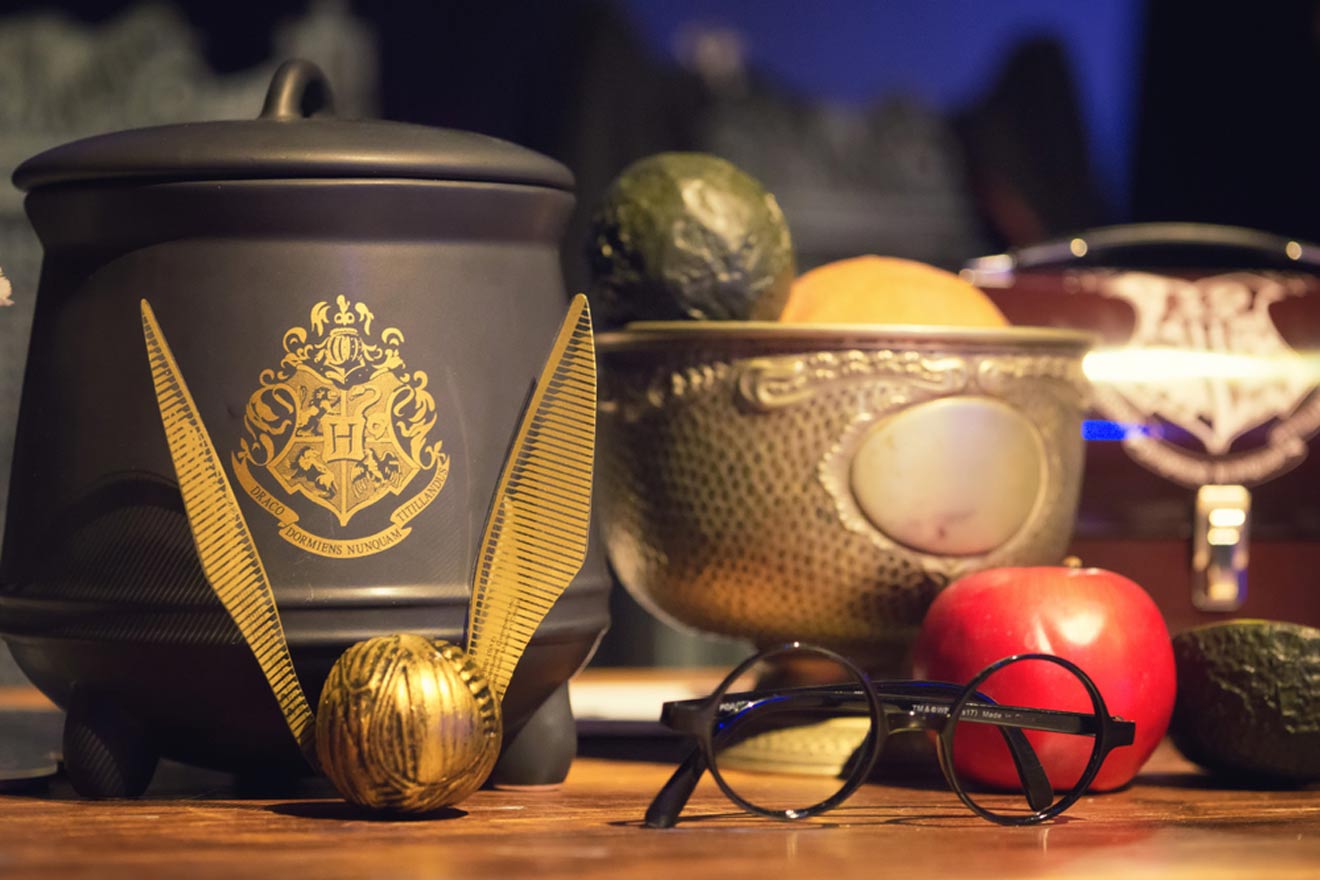 📍 Is there a Harry Potter tour in Scotland?
🏰 Can you visit Hogwarts Castle in Scotland?
Yes, you can visit Alnwick Castle, which served as Hogwarts Castle filming location. I recommend taking this Alnwick Castle & Scottish Borders combo tour for the ultimate experience!
🔝 What is the best Harry Potter tour in Edinburgh?
The travelers' absolute favorite and the expedition with the best reviews is this Harry Potter walking tour in Edinburgh! Make sure not to miss it!
🧙‍♂️ Is a Harry Potter guided tour worth it?
Absolutely. Many travelers all across the world go to Scotland only so they can join some of the Harry Potter tours out there. It's generally considered one of Scotland's highlights.
Conclusion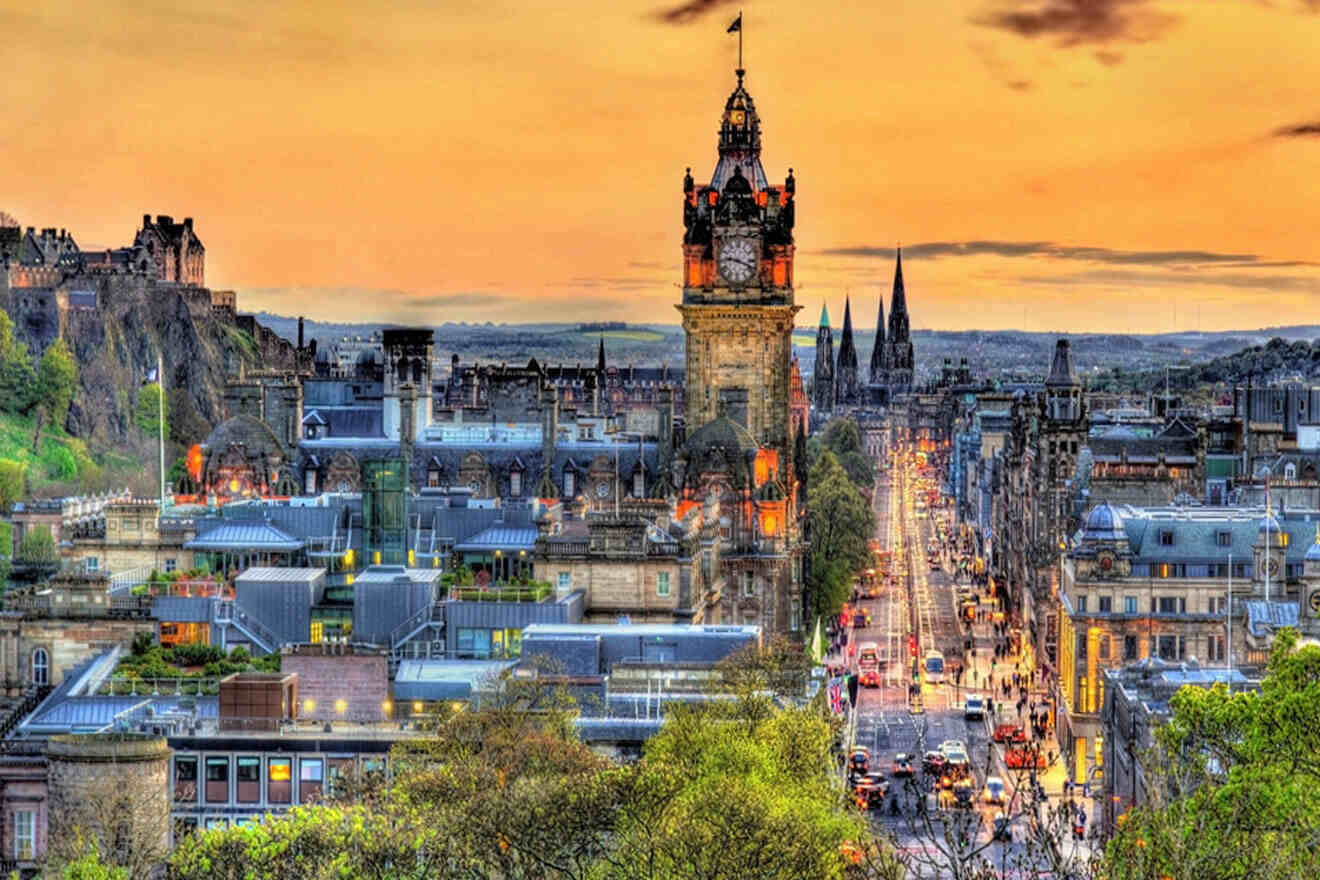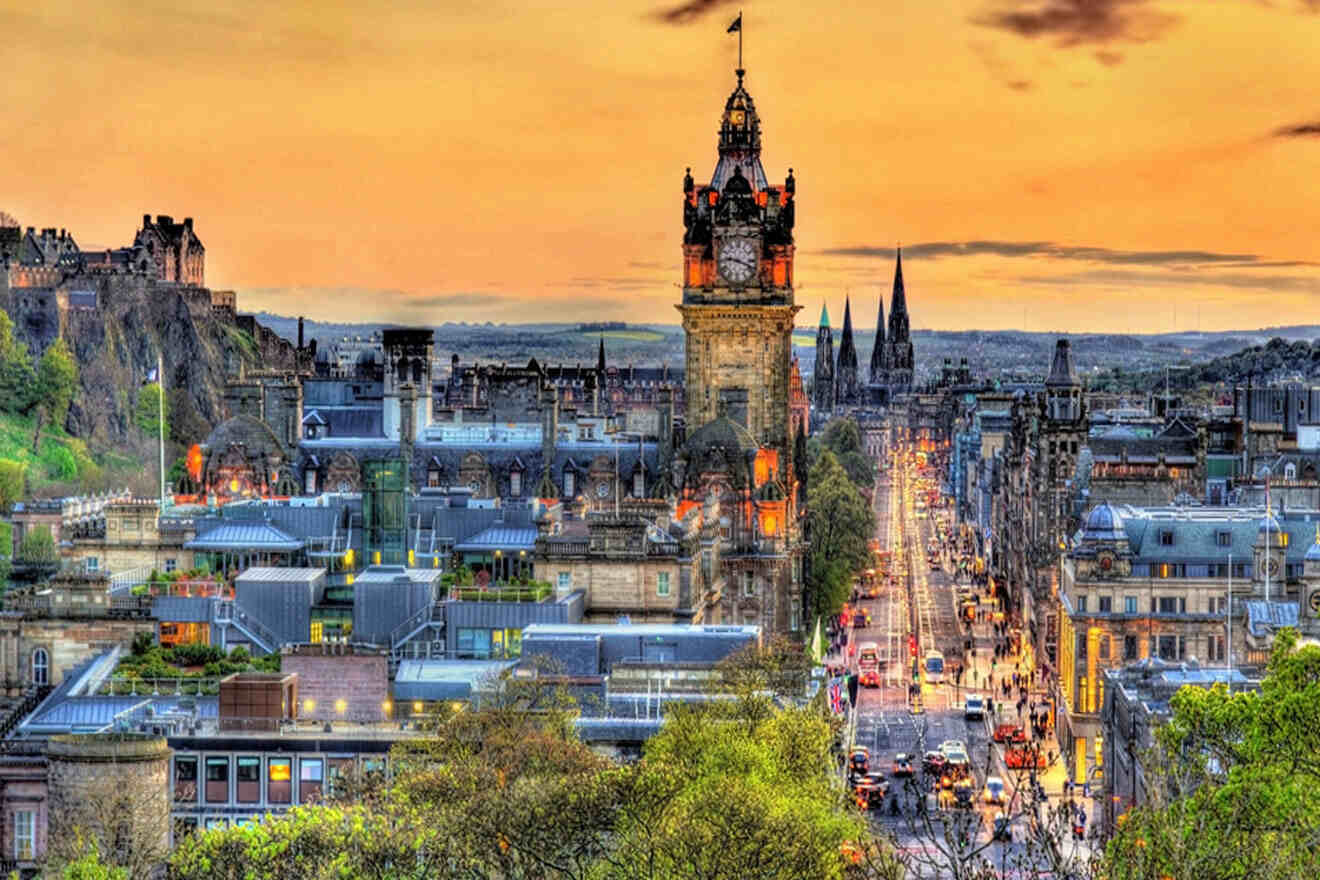 Now you have everything you need to choose the very best Harry Potter tour Scotland has to offer!
You can opt for a classic walking tour with a knowledgeable guide or perhaps embark on an adventurous day trip and ride in trains. Or perhaps you're an all-in type who likes to spend multiple days researching filming locations. Whatever the case might be, there is a tour for you!
Just remember that you're very much not the only one dying to embark on this experience; the competition is fierce! So make sure to book your tours in advance!
And if you have anything to add or share tales about your Harry Potter tour experience, make sure to leave a comment below! I'm looking forward to reading them!
Happy wizard exploration,
Angelina
---
Pin it for later!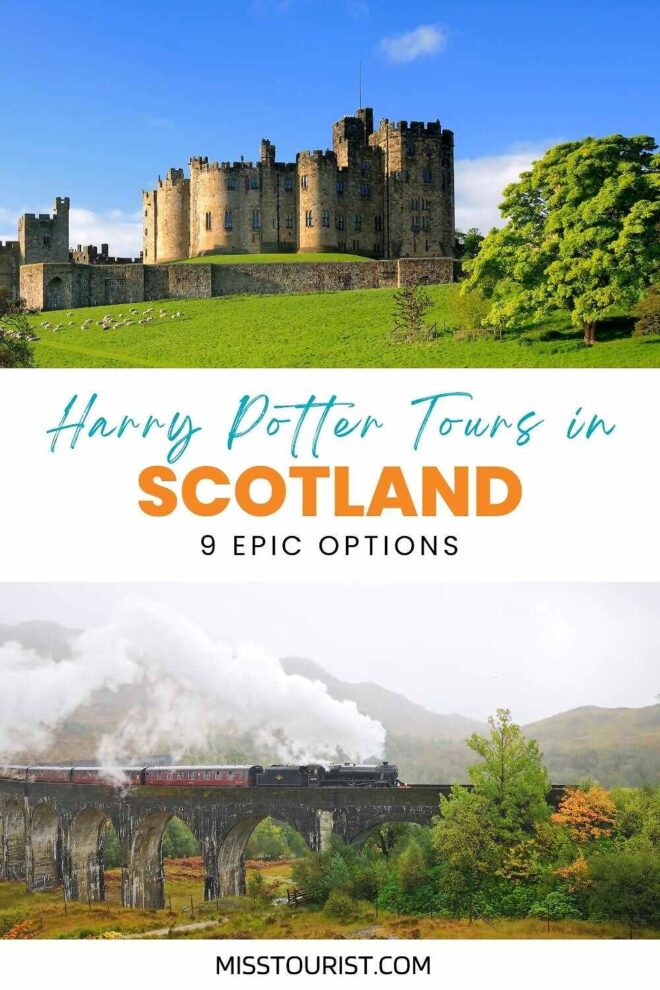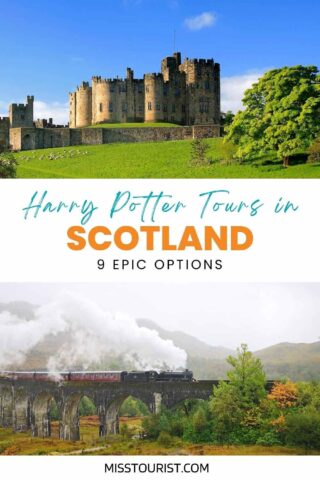 Pin it for later!