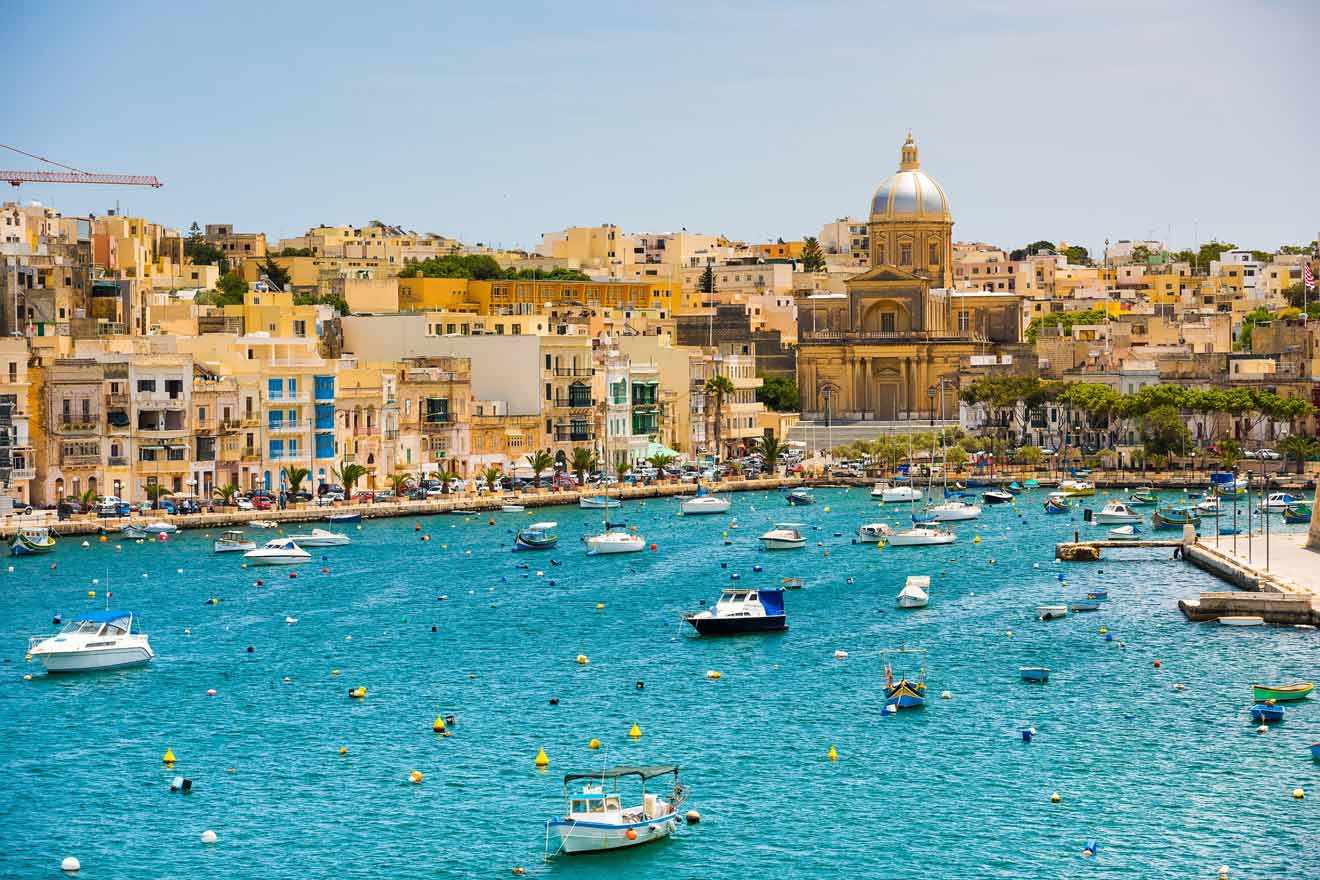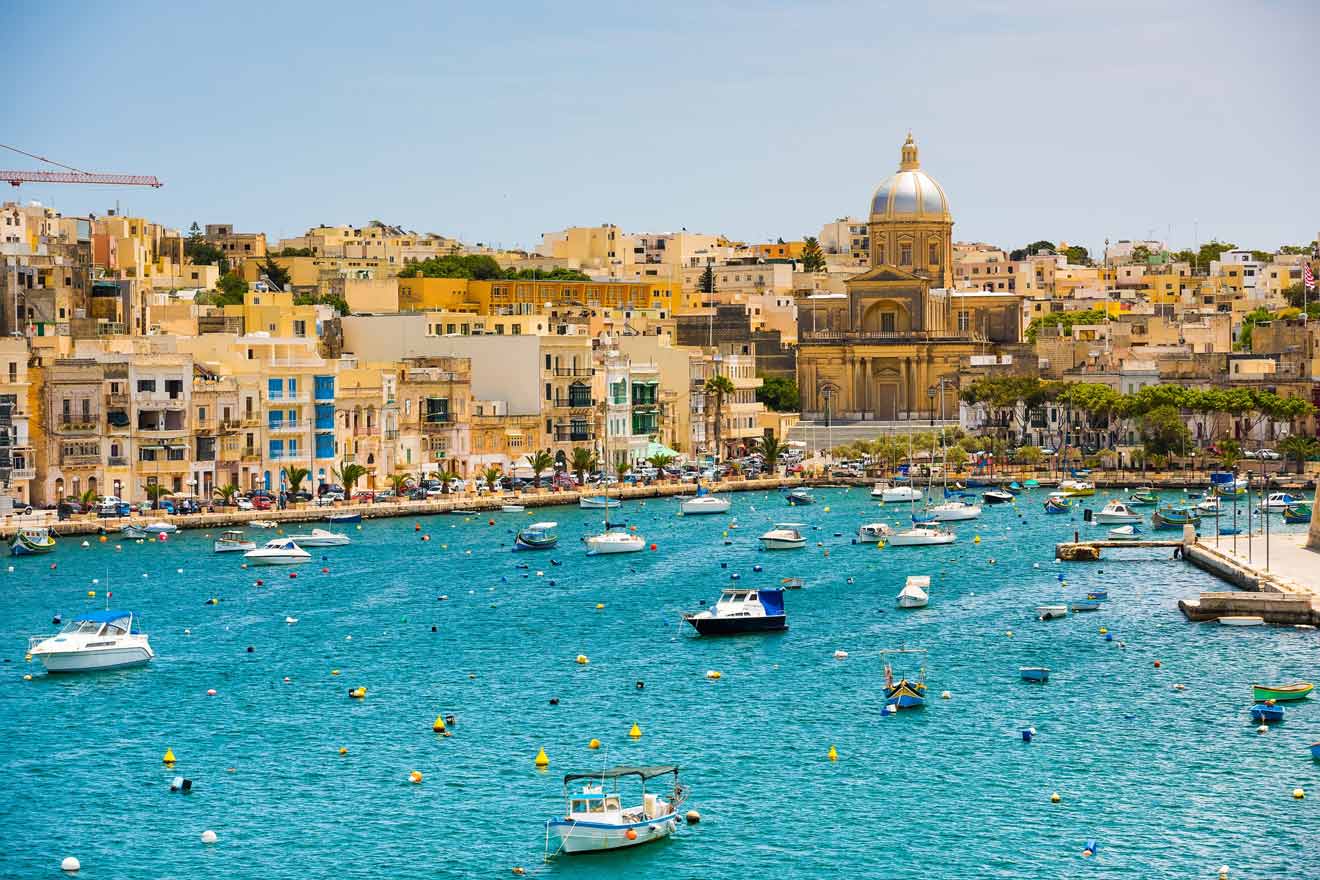 When it comes to picking out the best places to stay in Malta, it's quite challenging for me, since the island is not clearly broken down into defined cities. But I'll do my best to guide you throughout Malta based on my personal experience.
In this article, I decided to include some helpful information and suggestions on the most popular resorts in Malta for different types of travelers and your unique travel needs. I've also included some of the most important things to do in each area and shared my thoughts on what it felt like to be in each different area in Malta.
Malta is quite a small country, however its size can deceive you just like it deceived me! I thought that I could get from one area to another in less than 15 minutes, only to realize I've already been an hour on the bus. Odd, isn't it?
Knowing where to stay in Malta can help you plan your holiday beforehand and avoid all the hassle that can break your long-awaited escape. So, let me tell you my story about my trip to Malta as well as explain all accommodation options in detail so you can decide on where to stay in Malta.
If you are in a hurry
Here are some accommodation options right in the center of Valletta. I chose this destination as it's the perfect example of Maltese history and cultural local feel.
Here are the best areas to stay in Malta on one convenient map. Read on to find out more about them and the best accomodation options in each one.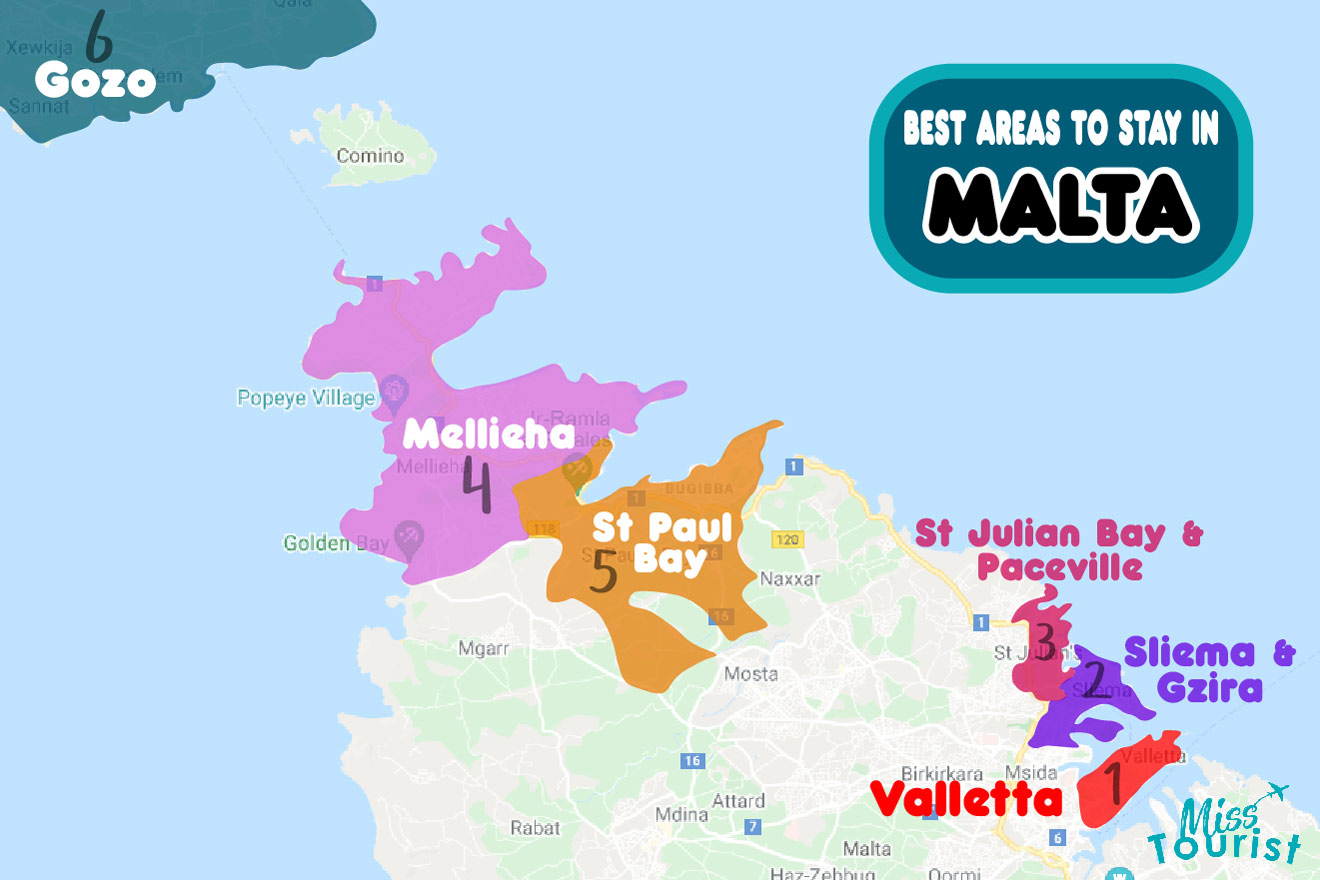 1. Valletta – for curious, history explorers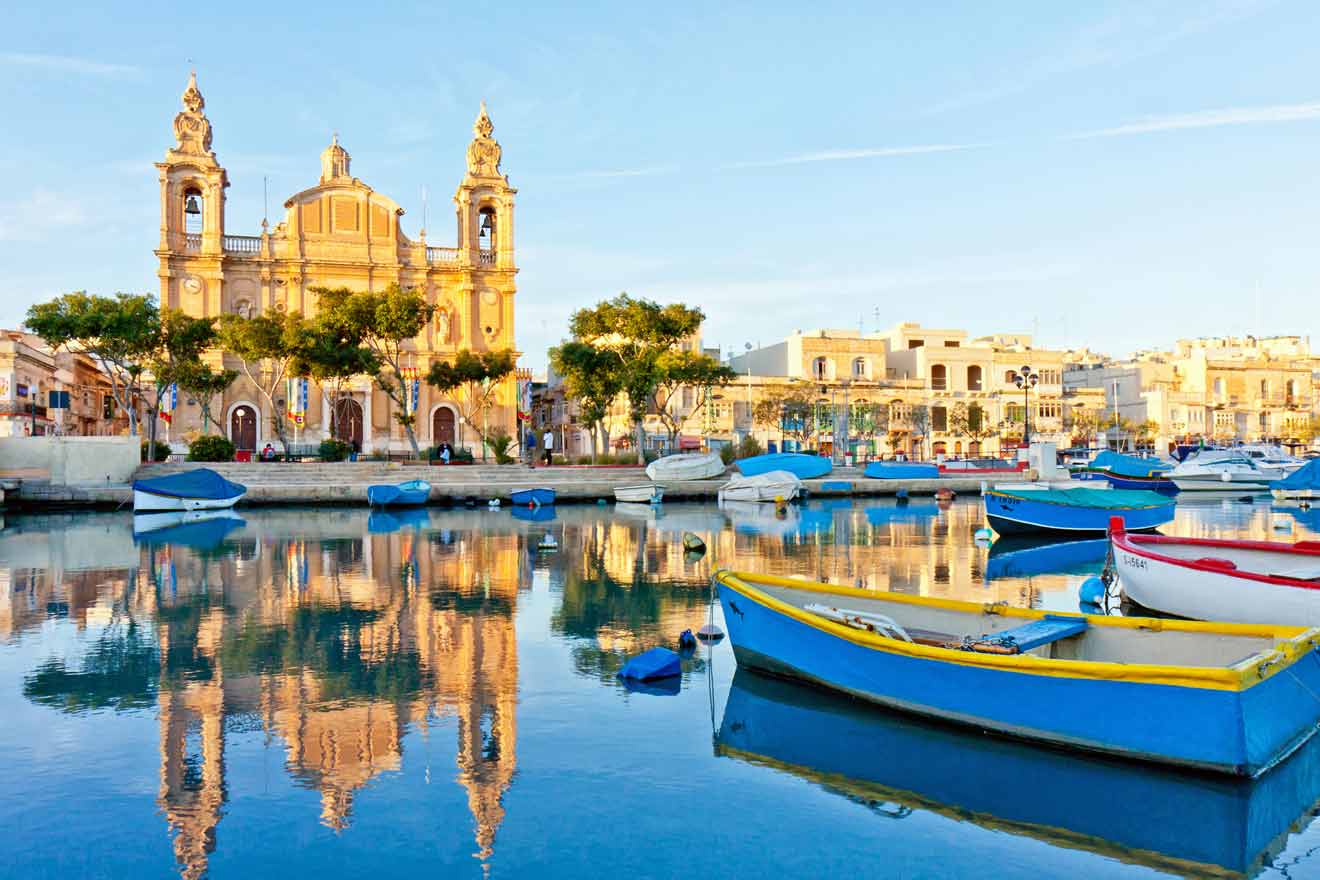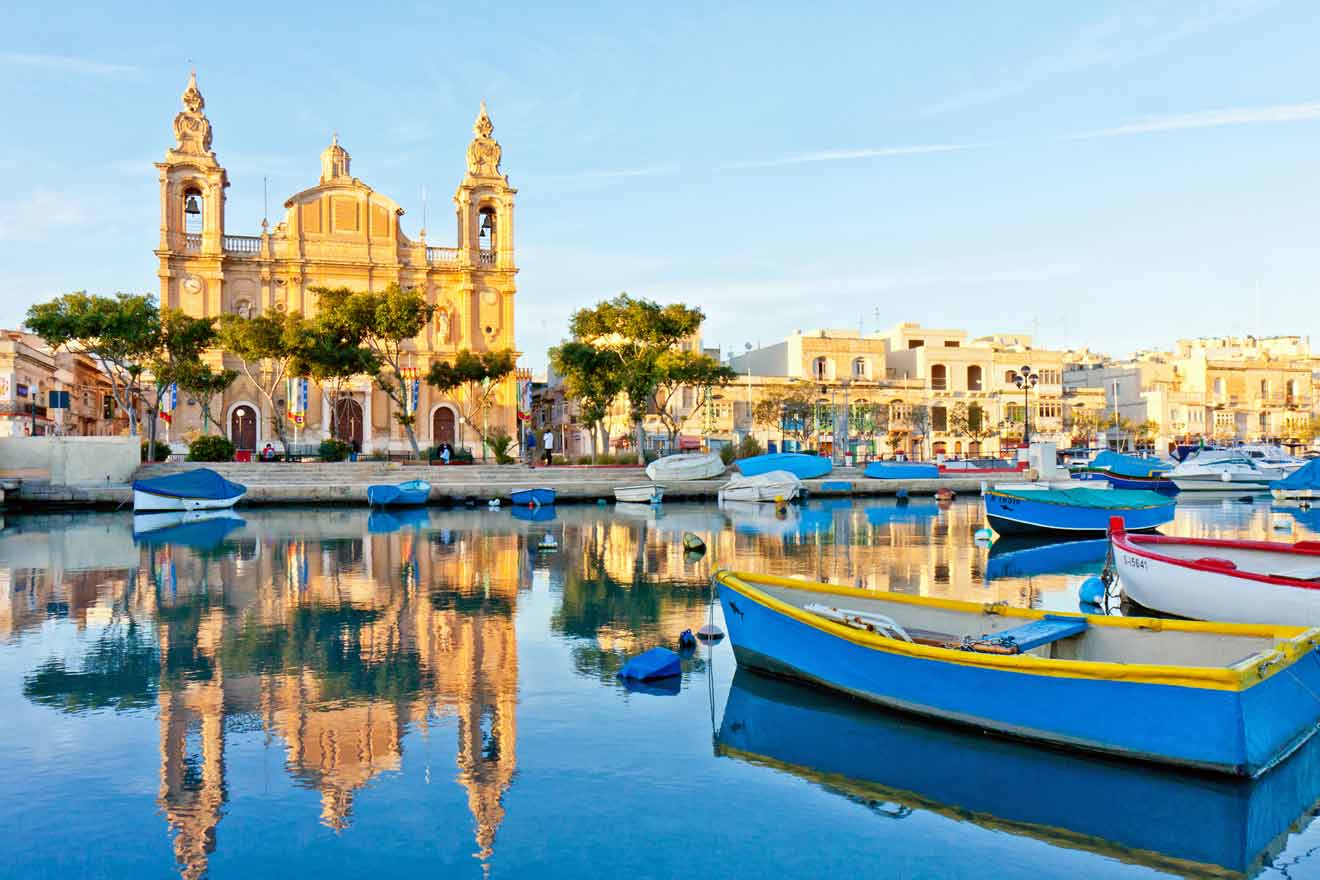 It can be challenging to find a place to stay in Valletta, since the capital city is quite light on accommodation choices, mostly because it has tried to preserve the historic area from urban development.
But if you really like to stay in the capital, facing the Grand Harbour and the Three Cities, make sure to save some more money in advance, because I have already found the perfect place where you will want to stay and lay down all your money! All of the accommodations are close to the historical palaces and best restaurants in Valletta.
By the way, can you believe that Valletta is the smallest capital in Europe with a population of only 6 000 people?
Yeah, you've heard that right! Moreover, Valletta has been declared a UNESCO World Heritage site, thanks to its historical character, dating back to the 16th century.
There has never been a better time to explore this historic city with charming narrow lanes, wander around the Upper Barrakka Gardens, or stroll along the Merchant's Street.
Luxury hotel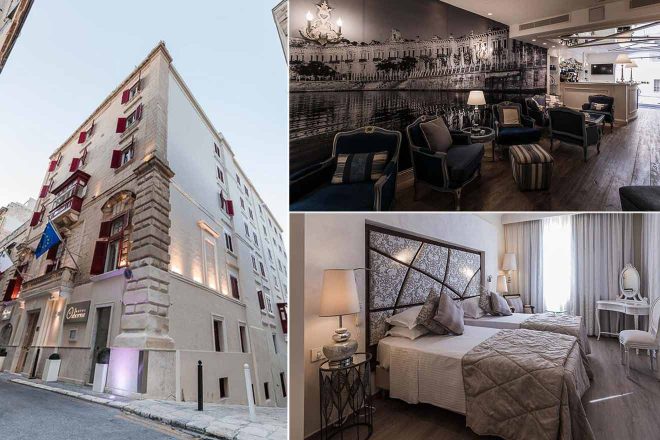 A very stylish hotel in an ideal location, right at the heart of Valletta Old Town. Thanks to its rooftop swimming pool, you will be able to experience some incredible views of the whole city. Just a short walking distance to all major attractions, you will get that luxury feel unlike any other hotel in Valletta. 
Other accommodation options in Valletta:
Airbnb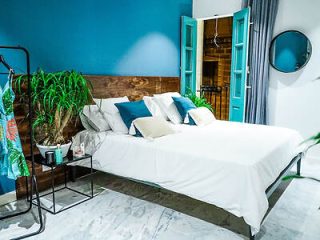 A lovely place right in the middle of historical Valletta, yet on a very quiet street
mid-range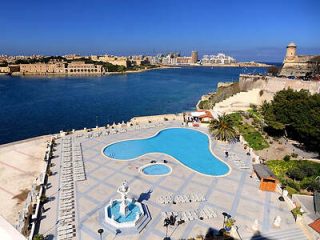 A wonderful place to stay with nice pool offering amazing ocean views
budget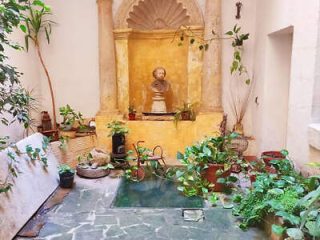 A 16th century spacious palace near Valletta Grand Harbour and main city centre
2. Sliema and Gzira – best for couples and seniors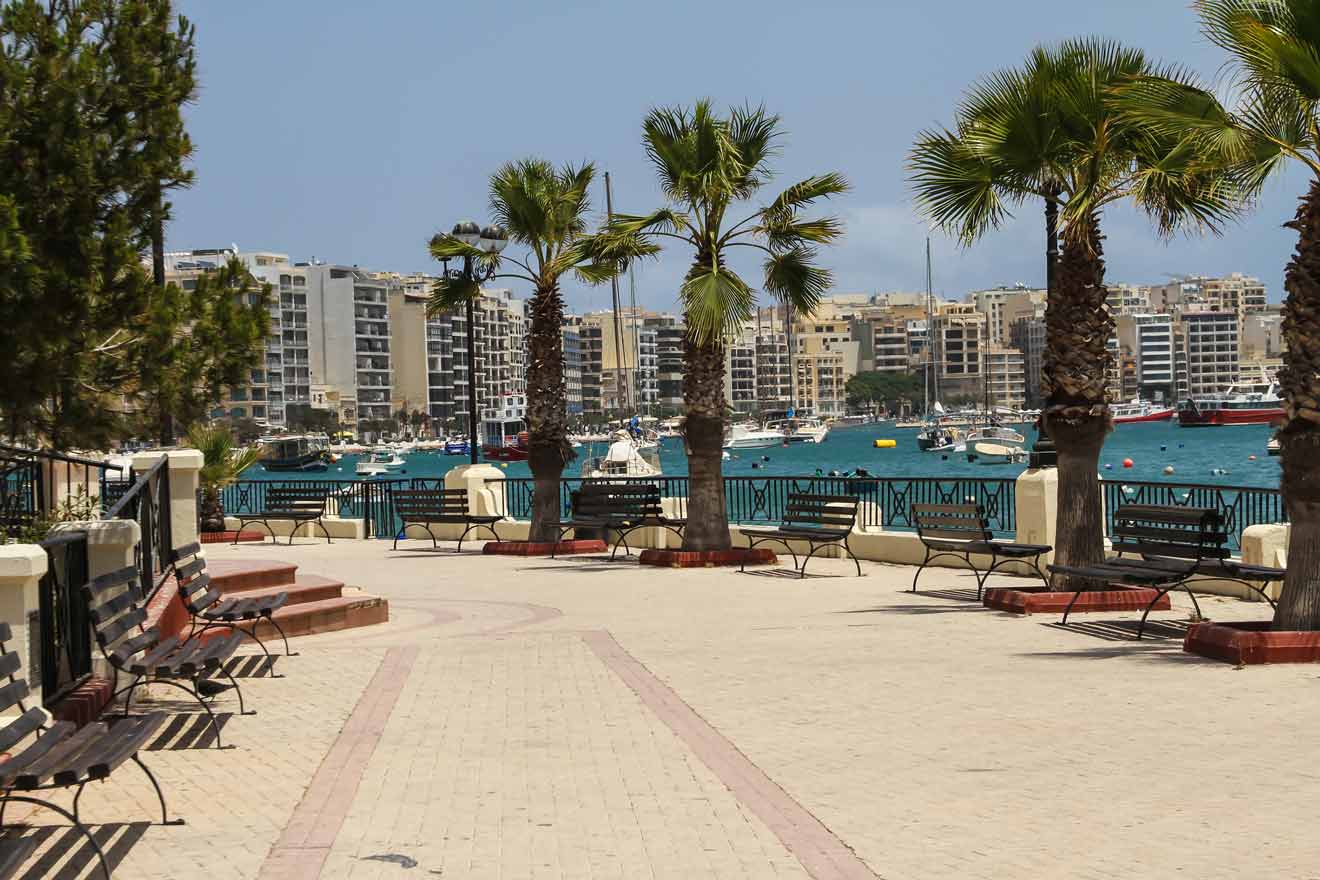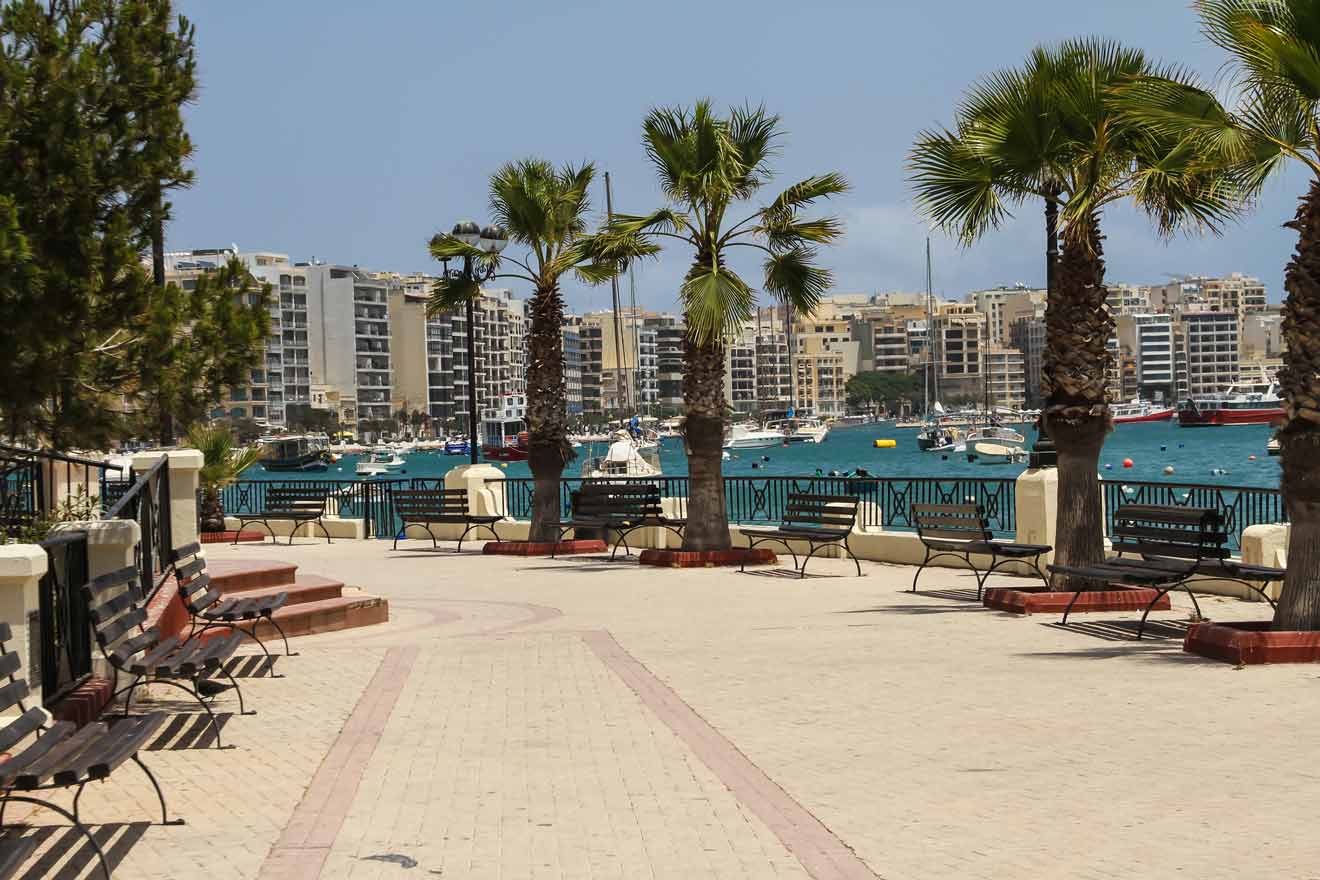 Located close to Valletta, Slima is another popular resort town, especially for couples of all ages and seniors. It's also suitable for families, but I suggest seeking out other options as Sliema has only rocky beach areas.
When it comes to accommodation, Sliema is rich in budget rooms at a really good value. I decided to stay here exactly for this reason, to explore Malta on a budget, while being within easy access to all major points of interest. But Sliema also happens to have a variety of other accommodation options, meeting the needs of all types of travellers. During my time here, I stayed at the Corner Hostel and had everything I needed, including free WiFi.
There were plenty of frequent bus routes that would get me to Valletta, Mellieħa, Popeye Village, to name just a few…so public transport wasn't really an issue. I suggest not renting a car, as traffic was often congested and it was really hard to find public parking. Thanks to The Point Shopping Mall, Sliema is the best plan for shopping lovers to find stores with global brands, casual cafes and restaurants, and a supermarket.
Just like Sliema, Gzira is light on attractions, though they both have a nice stretch of pleasant waterfront parks. Plus, it's a few minutes walk from Sliema so why not explore this unusual, far quieter part of Malta with the fascinating Manoel Island nearby?
Luxury hotel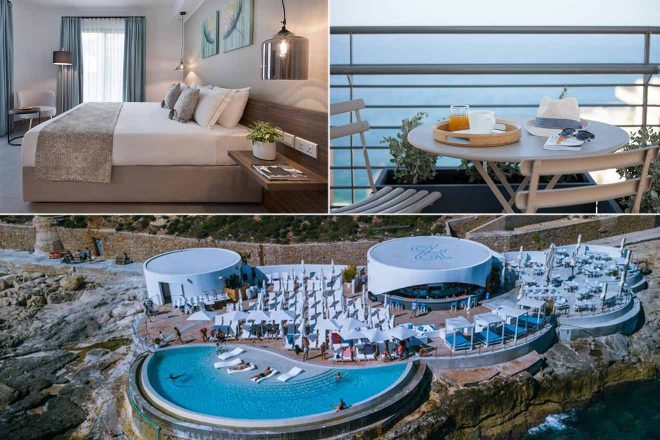 Start your trip to Malta at one of the most beautiful hotels with the best facilities to enjoy the evenings. 1926 is a spotlessly clean hotel with a lovely spa, a beach club with infinity pool, and a gym ideally located in Sliema that will provide a wonderful experience right from the moment you get in. 
Other accommodation options in Sliema & Gzira:
Airbnb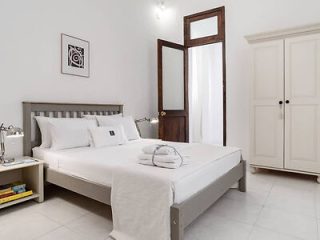 Stylish residence for up to 5 guests with a sun-soaked terrace
mid-range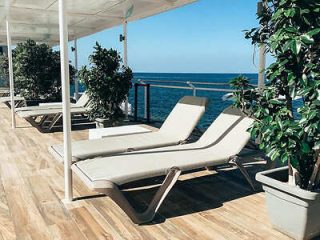 A great hotel at a great price, right in the middle of everything important
budget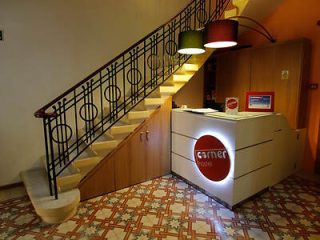 The ideal place to stay in Malta and rest after a day of exploring or partying all night
3. St Julians Bay and Paceville – for nightlife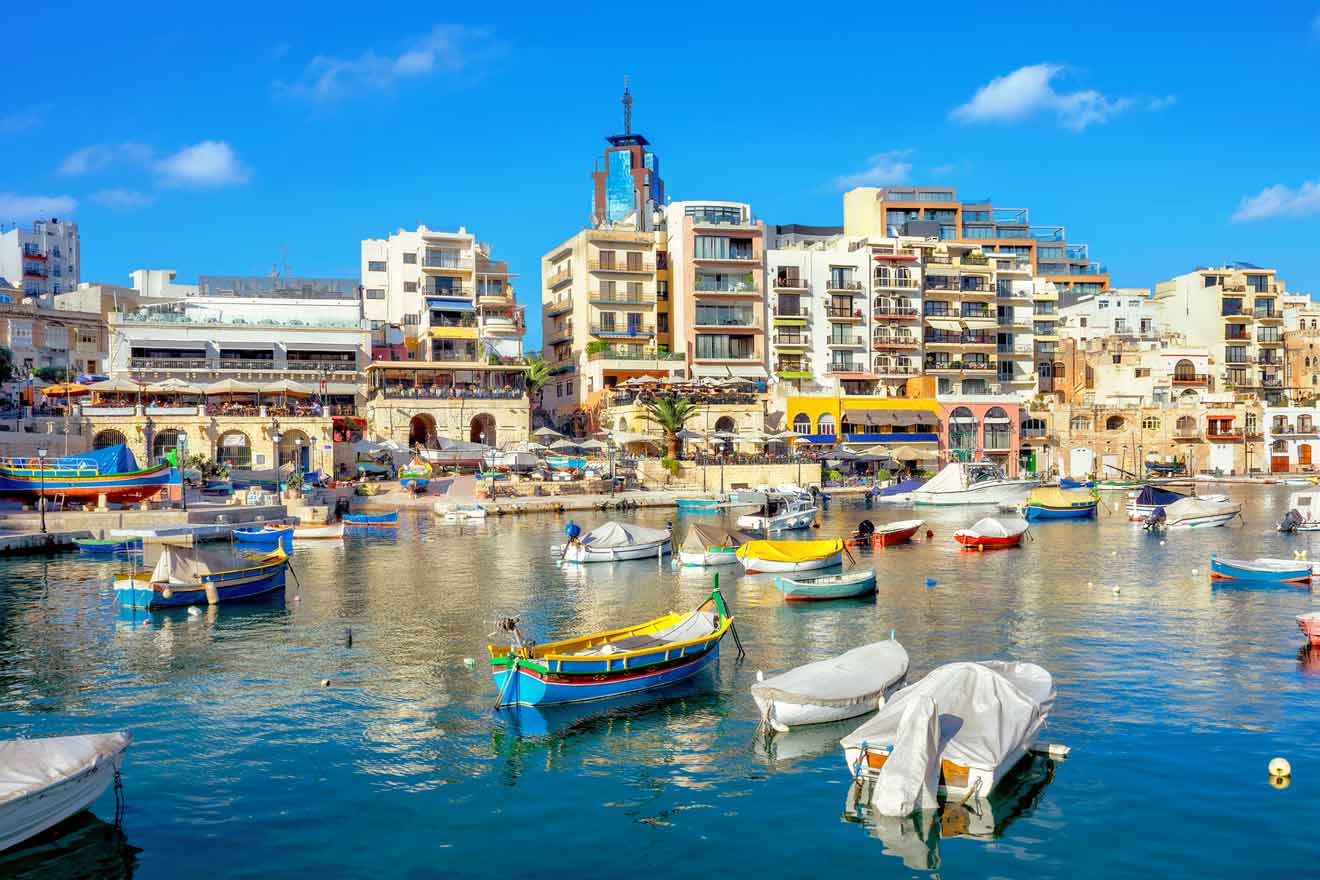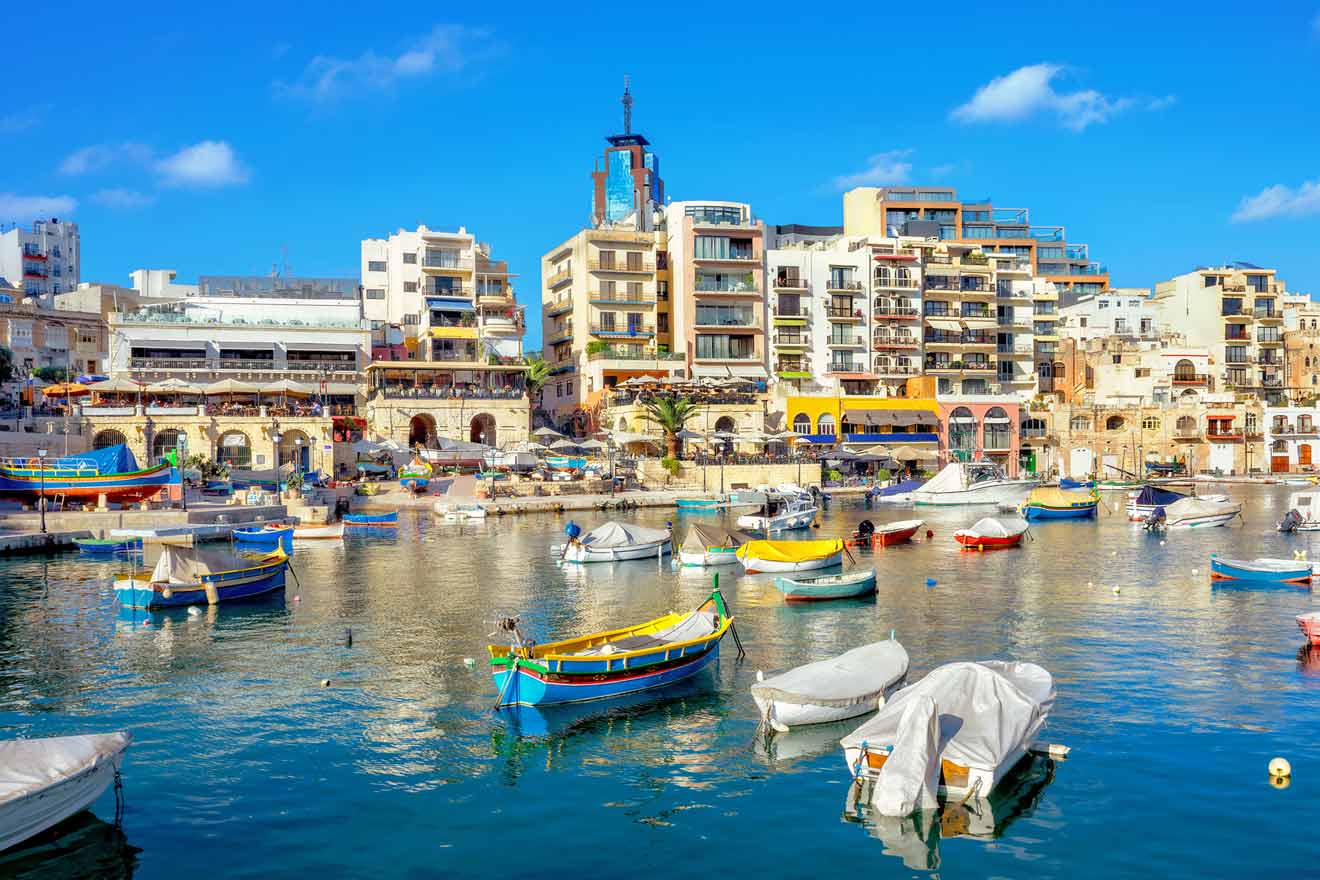 If you are looking for where to stay in Malta to party and dance the night away, the lovely St Julian Bay might be the right choice for you. Join the young crowd as they drink in the boisterous pubs and bars. But that's not all!
St. Julian also offers some very stylish boutiques and shops with designer clothes. Apart from that, take a stroll down St. Julian's backstreets and enjoy the serene tranquillity. You can easily reach the neighbouring party town Paceville, with one of the corresponding buses.
This area is one of the busiest and more developed, so it's no wonder that is quite popular among singles and couples of the younger generation, looking for nightlife, clubbing and dining out. When it comes to beaches, St. Julian's is rather poor, with one artificial and not so clean, rocky beach.
Also, I would like to warn seniors not to book somewhere near Paceville, as the area is quite noisy. If you like to rent a car, make sure that you are a confident driver – as I said before, this is one the busiest parts in Malta.
Luxury hotel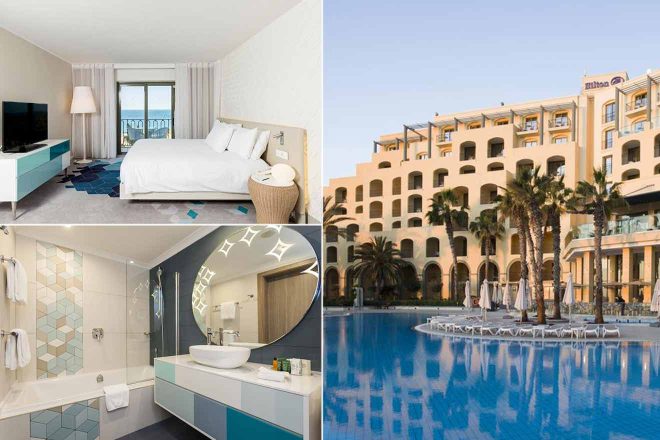 Hilton Hotel is a place to remember –  you will enjoy every minute of it! Located on St Julians Bay, it promises an amazing peaceful weekend, yet at a very central location. Because it's so close to the most popular pubs, nightclubs and bars, you will never be far from a good time.
Other accommodation options in St Julians Bay & Paceville:
Airbnb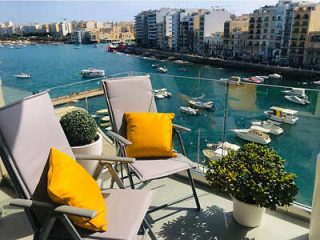 This apartment has a fantastic balcony/terrace facing the bay!
budget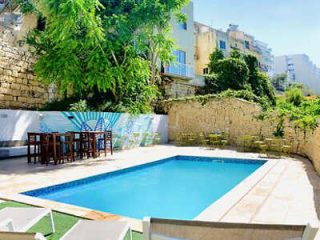 You will not find a better place to stay in Malta on a budget
4. Mellieħa – for beach lovers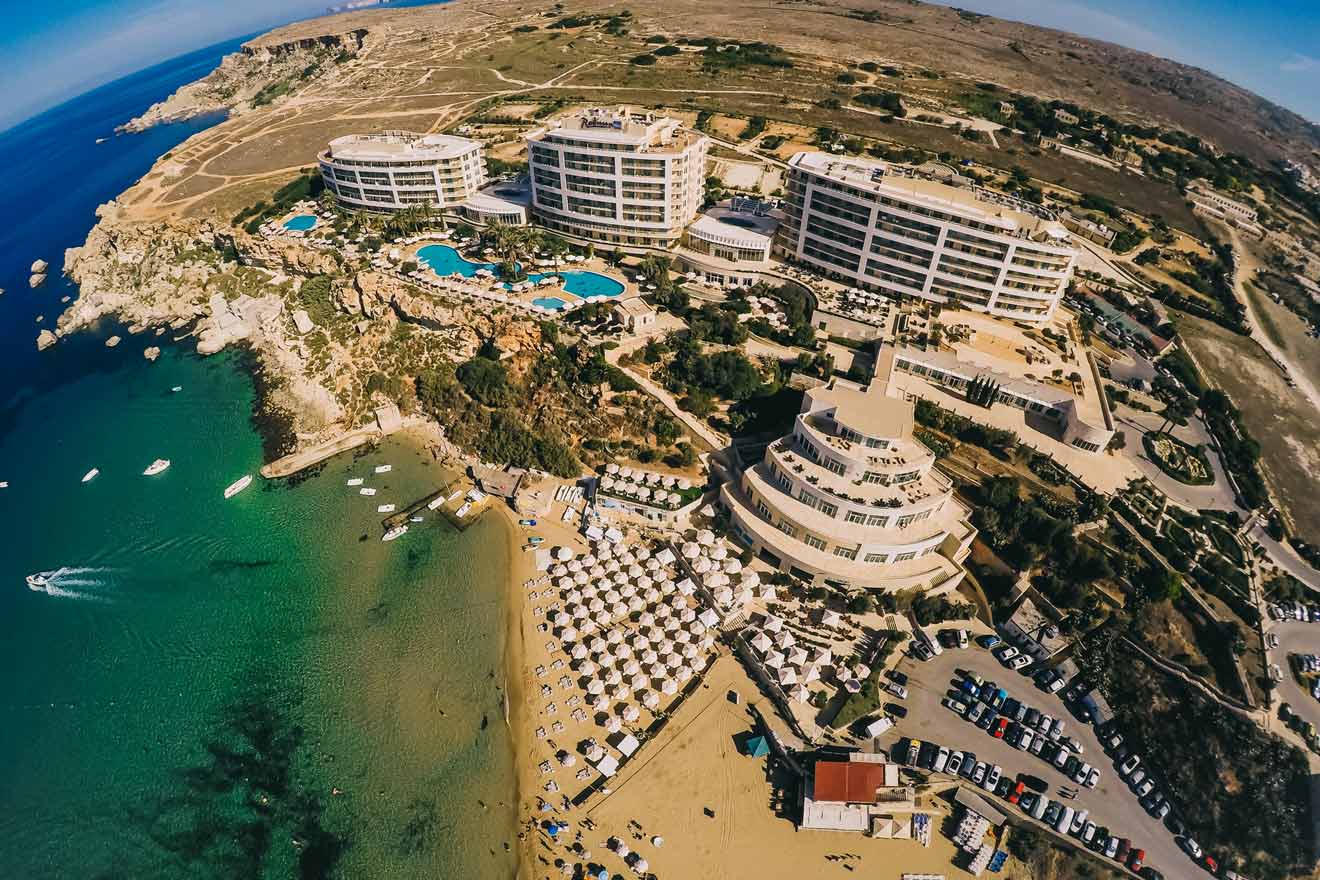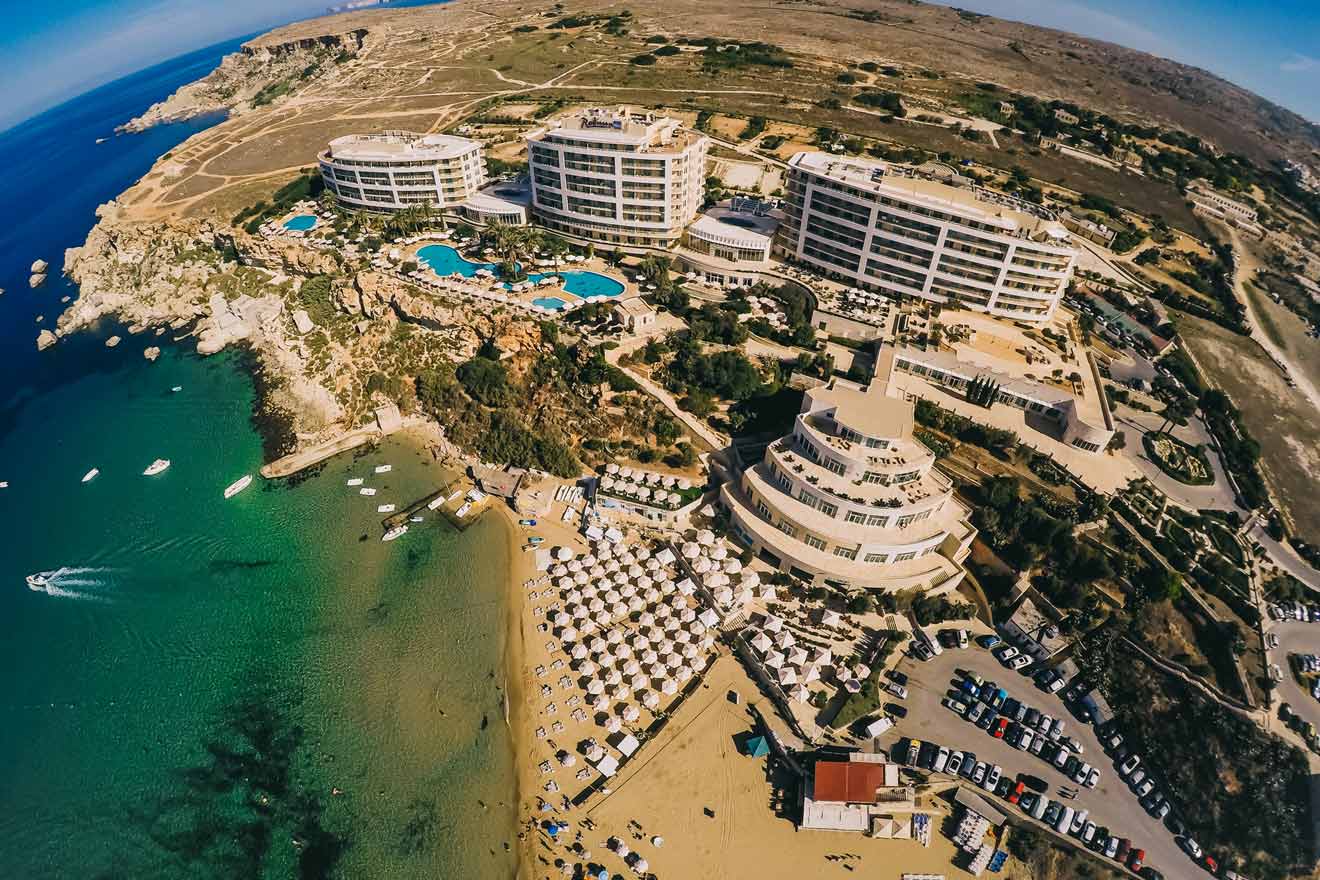 Well, you were probably convinced that Malta is poor on beach options, but that's not the case with Mellieħa. Located in the North, Mellieħa is best known for one of the largest sandy beaches in Malta. The village can get quite busy during summer as this is the favourite spot for beach lovers looking to stay near Mellieha.
Despite the famous Mellieħa Bay, you can easily reach other beach resorts such as Għajn Tuffieħa and Golden Bay. Again, I would say that this place is excellent for lazy beach days, but if you are curious to explore beyond beaches, you might want to rent a car or get public transport.
During my trip to Malta, I visited Mellieħa Bay on my way to Popeye's Village, and I remember the streets were quite steep since the area is situated on a hilltop. Compared to the other places in the country, it was much quieter and less affected by mass tourism, unlike St Paul s Bay.
I would recommend Mellieħa to anyone who is seeking an easy-going experience, with no nightlife – just beaches. You will be spoilt for choice by the variety of beaches in this part of Malta.
Luxury hotel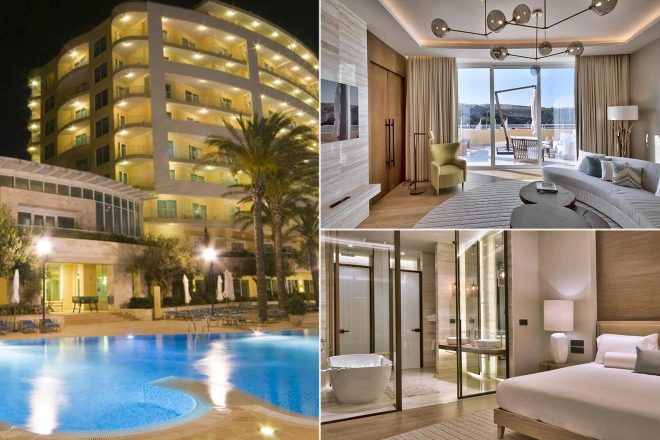 Oh wow! – That would be your first reaction when you enter Radisson Blu Resort & Spa, Malta. The spacious, luxurious and quiet suites are everything you could ask for, right at the coast with a wonderful beach. A memorable experience for your stay in Malta is guaranteed.
Other accommodation options in Mellieha:
Airbnb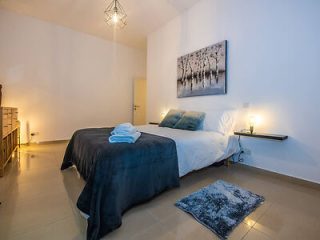 An apart for up to 4 guests central, but in a very quiet and area overlooking magnificent views.
mid-range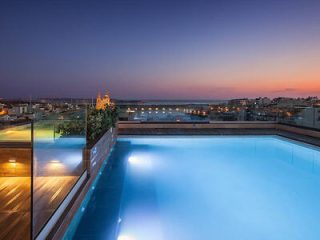 A super comfortable hotel at an excellent price and quality for your stay in Malta
budget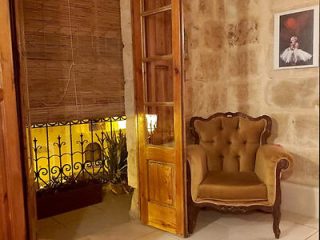 Treat yourself with a getaway to one of the most unique places to stay in Malta
5. St Paul's Bay (Bugibba and Qawra) – great for families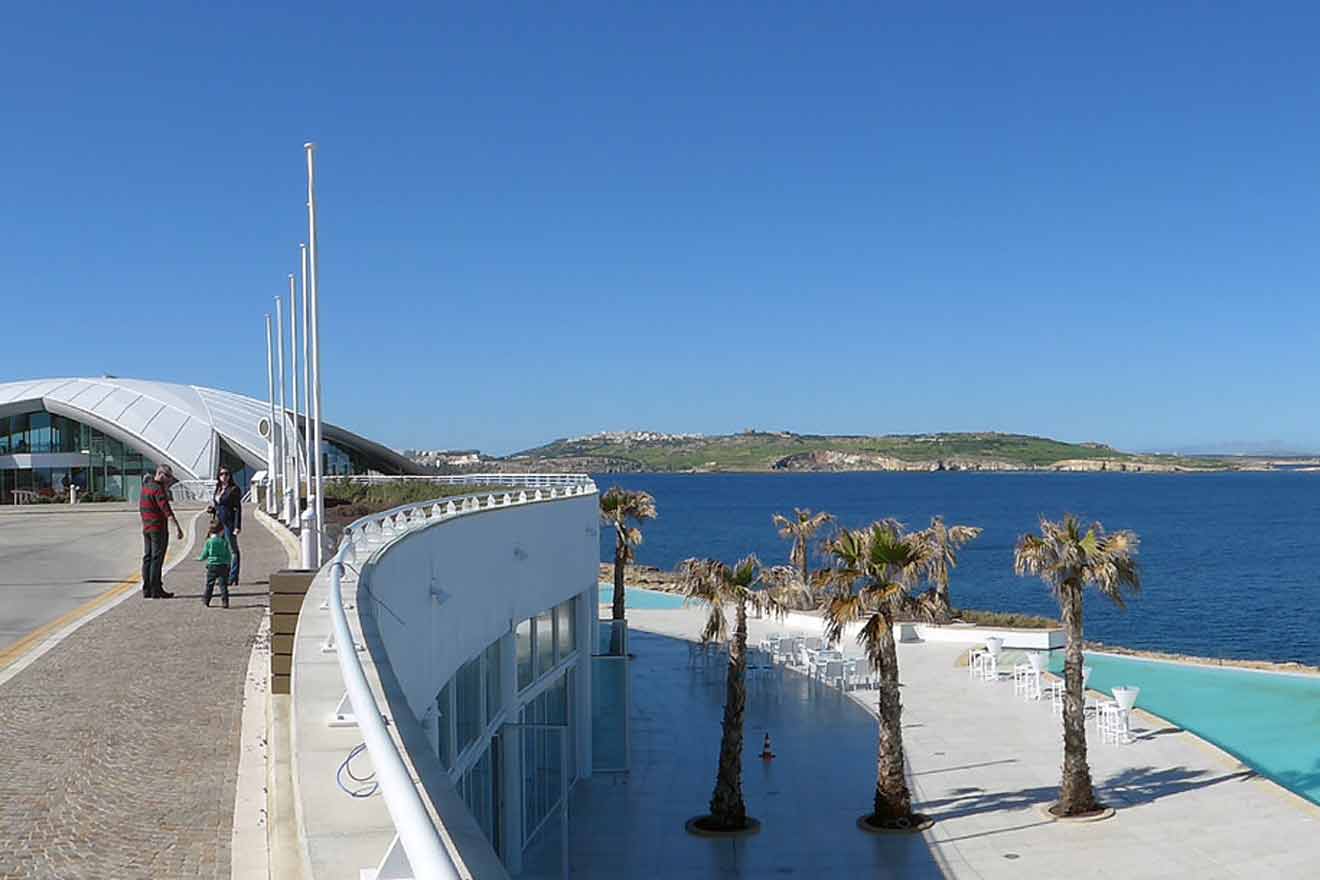 Further up the northeast coast of Malta you will find St Paul's Bay which is divided into touristy neighborhoods such as Bugibba and Qawra. And although it's nearly 15 km (9 mi) away from Valletta, it would take you at least an hour by bus. Yeah, I know…it felt like it was ages away! So, if you like to explore outside of this area or tour the island, then I recommend renting a car to make sure you have a great day out.
This area is home to spacious resorts with large swimming pools and a service dedicated particularly for kids, so it would be a great choice for families who aren't looking to explore cultural and historical value, but rest.
You will be well-located between sandy beaches – there is an artificial sandy beach at Bugibba, and several other rocky spots in Qawra, so make sure to take some sandals as you enter the water. Even though you will be isolated from Maltese cultural attractions, public transport is frequent and can take you pretty much anywhere.
Saint Paul's Bay is the ideal area to stay if you are travelling with a family and looking for an organised resort with all the necessary facilities for kids. Being far away from the nightlife and historical attractions, it offers an opportunity to explore Malta on single day trips, including the Three Cities.
Luxury hotel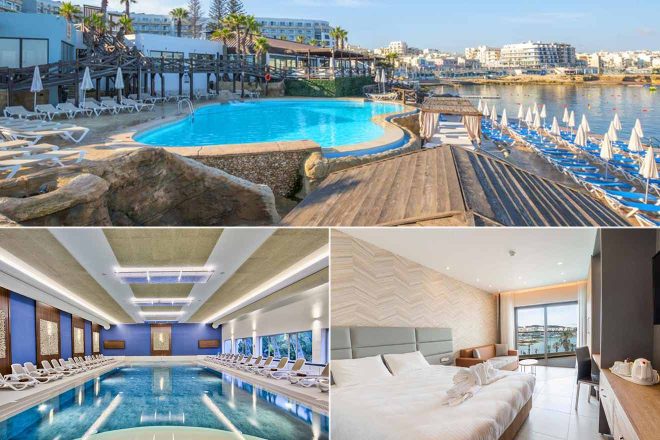 Located within walking distance to everything, Dolmen Hotel Malta is the best holiday spot on St Paul s Bay. It makes the perfect place to escape with your family as there are lovely amenities and a variety of watersports to use. You will have the opportunity to dip in the sea or chill by the pools, the choice is yours!
Other accommodation options in St Paul's Bay:
Airbnb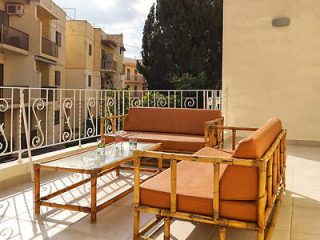 An Airbnb for up to 4 guests right in front of Café del Mar
mid-range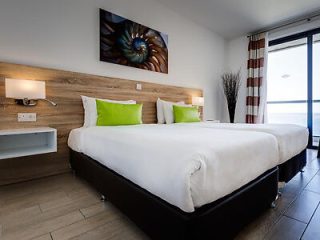 A good value for money accommodation, well-connected to all the important places to visit in Malta
budget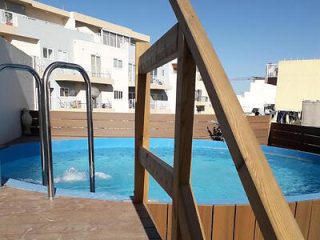 A nice play to stay in Malta if you are looking for delicious breakfast desserts
6. Gozo – for a laid-back holiday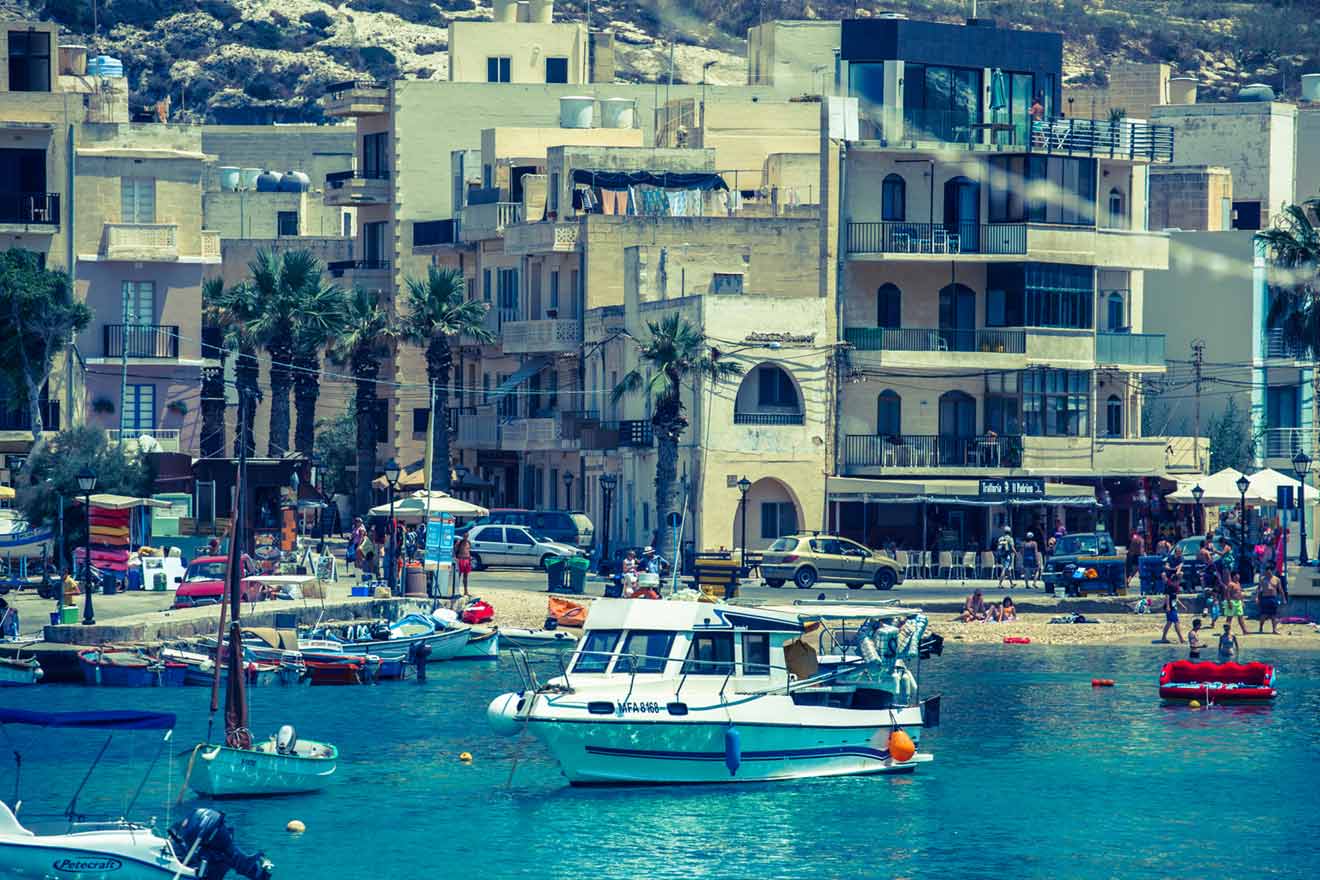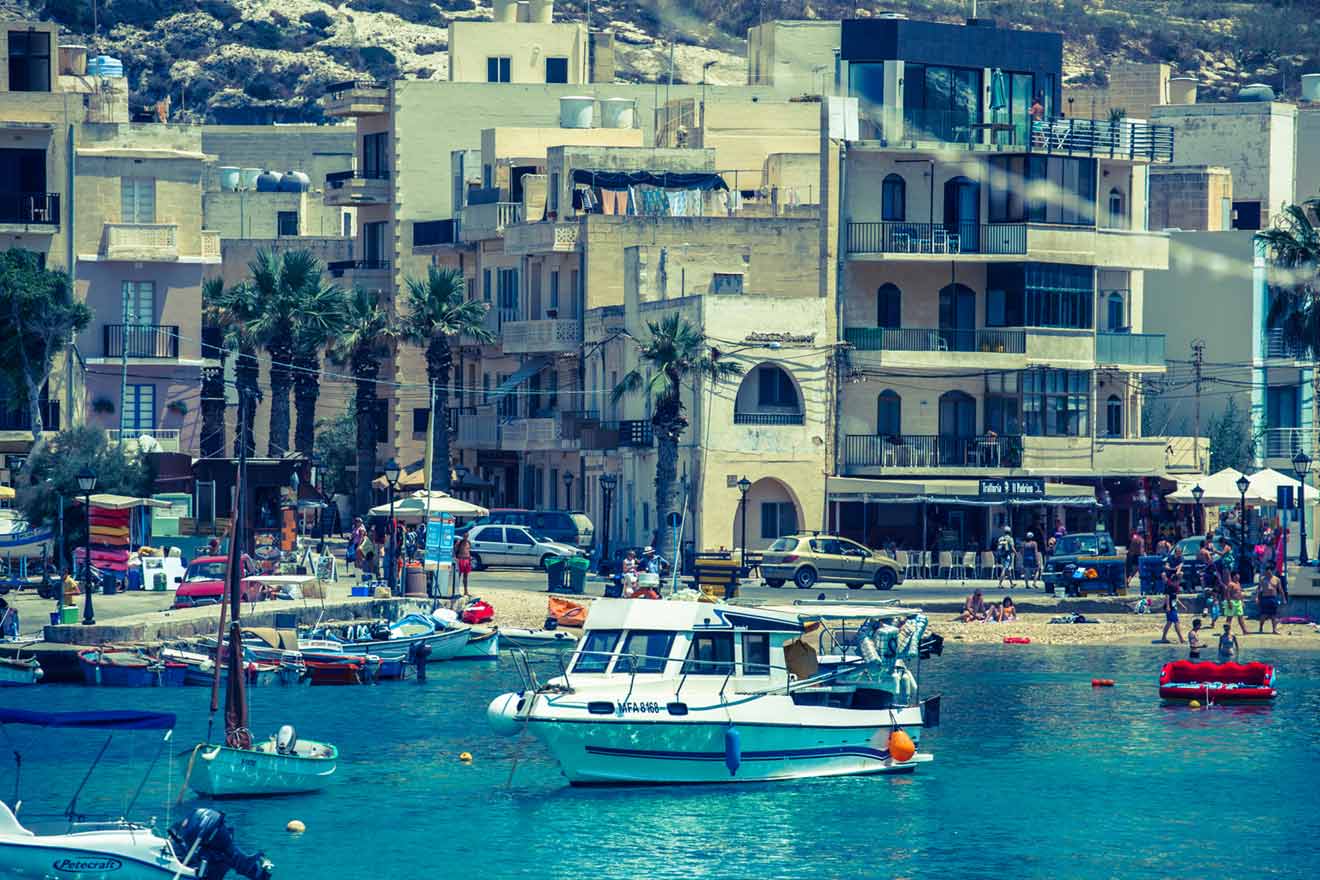 The main reason to stay in Gozo (the second largest of Malta's three islands) is, I would say, its remote position and traditional rustic feel, unlike other resorts. I was actually surprised how quiet and unspoiled a place can be! I came here on a day trip from Sliema to escape the crowds and experience the old charm of Victoria, the capital of Gozo. I also had the chance to stop by the incredible Xlendi Bay, and snap some really good photos.
Gozo is the best choice if you like to explore the island's natural attractions and churches. Life moves at a slower pace here so if you want to get away from it all, this is the place to be. Moreover, if you like being active, try out some outdoor activities such as hiking, kayaking, rock climbing, or biking.
It's important to know that you can easily navigate around, even if this is your first time visiting Gozo. If you want to stay right in the heart of Gozo, I suggest you check out the capital Victoria, but if you want to be near hiking trails, then Xlendi Bay might be a better option.
In the list below you can check the top areas for where to stay in Gozo based on different styles and budget.
Luxury hotel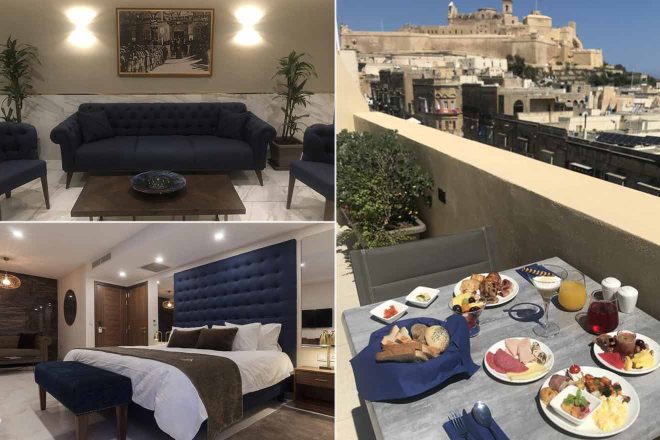 Conveniently placed in Gozo's capital city of Victoria, this hotel offers a wonderful stay in Malta if you are looking for a laid-back holiday in a peaceful atmosphere. The hotel is ideal for exploring the nearby sandy beaches and admiring the stunning views over the Citadella fortress.
Other accommodation options in Gozo:
Airbnb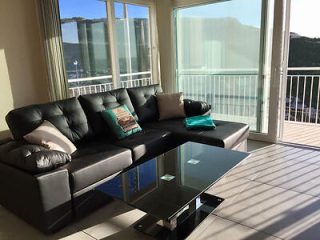 A cozy apartment situated just 5 min. from the beach and just 1 min away from the bus stop
mid-range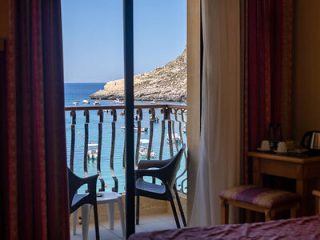 The best choice in Xlendi Bay, Gozo for those looking to stay close to the restaurants and shops
budget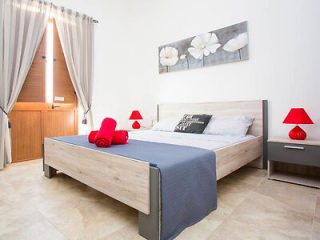 If you want to stay somewhere peaceful and rest in nature, this is the place to be
BONUS 1: A Day Trip to Comino and Blue Lagoon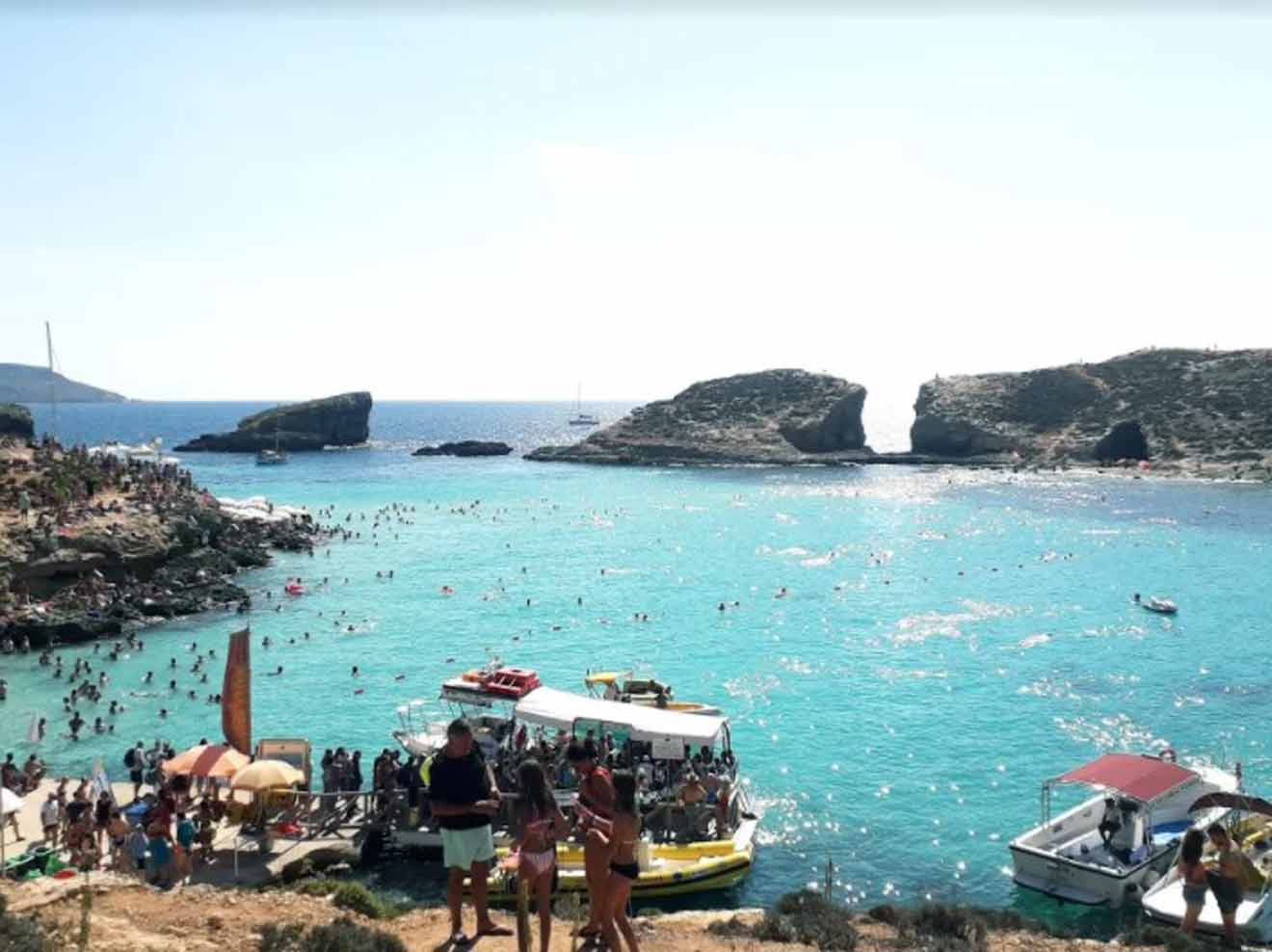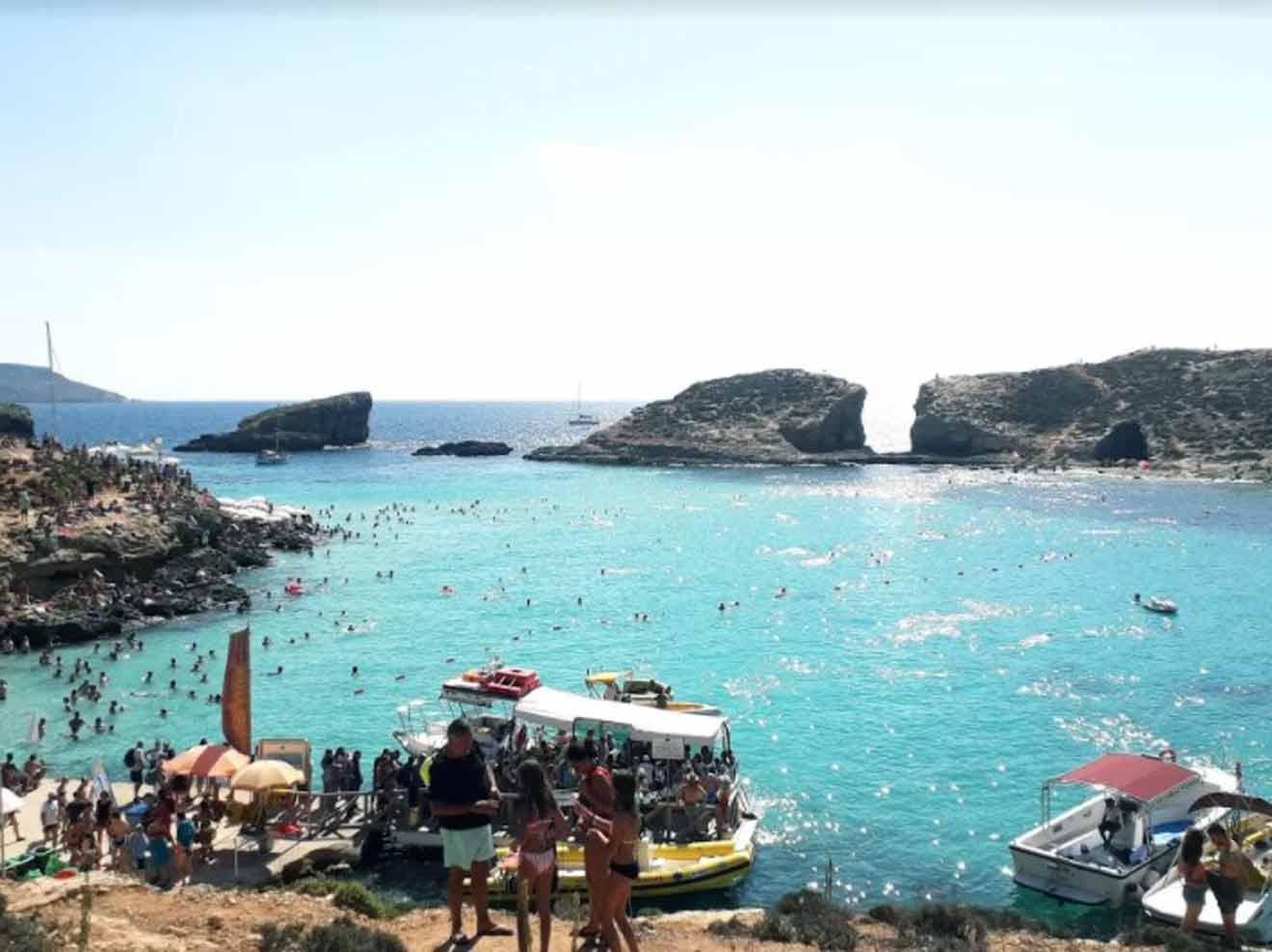 Just half an hour by boat from Malta, you can get to Comino and Blue Lagoon, a tiny island with absolutely breathtaking turquoise waters. It can be quite busy, especially during summer, so make sure to take off early and have it all to yourself. Don't make the same mistake I did – when I arrived it was overcrowded that I struggled to snap photos of the shallow waters of the Blue Lagoon.
Boats leave from Malta every 45 minutes, so you can find a boat tour from Valletta, Sliema or St Paul's Bay for a day trip to Comino. Once you arrive in Comino, you will be wondering how to get to the Blue Lagoon, but don't worry – it's just a few steps away! See schedule and pricing here and here.
Make sure to bring some water shoes as there are no sandy beaches here, just a flatter area with rocks to sit on. It can be a bit slippery, but once you enter the water you will be fine, the lagoon itself is sandy. And yeah, there is no real beach to lay down comfortably all day long, just a few rocks to sit on, as I said.
For lunch, you can stop by the food trucks with cold drinks, burgers and hot dogs. But if you want something healthy, you can either bring it yourself or buy some fresh fruit and drinks in pineapples.
BONUS 2: Visit Popeye's Village – an abandoned movie set in Malta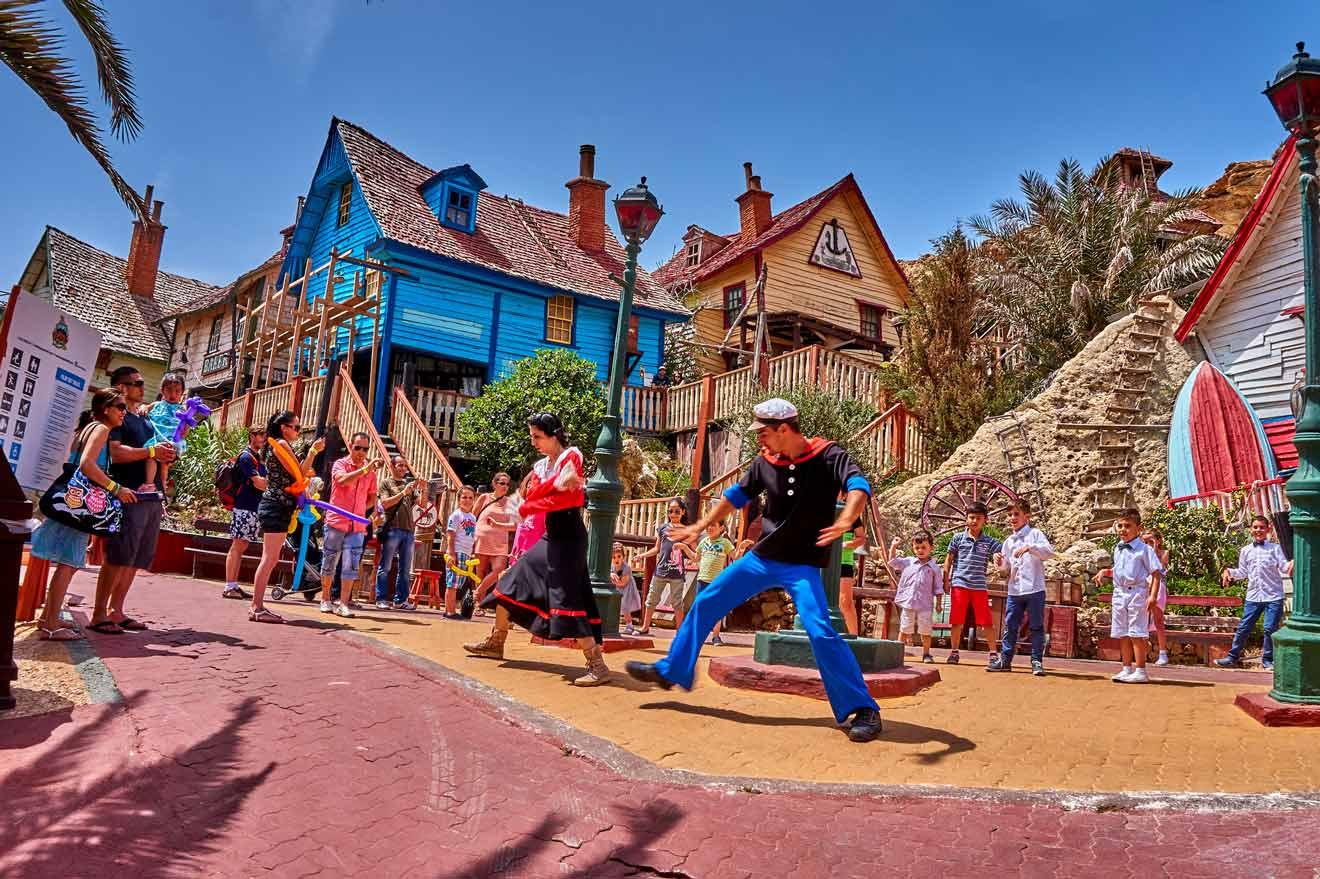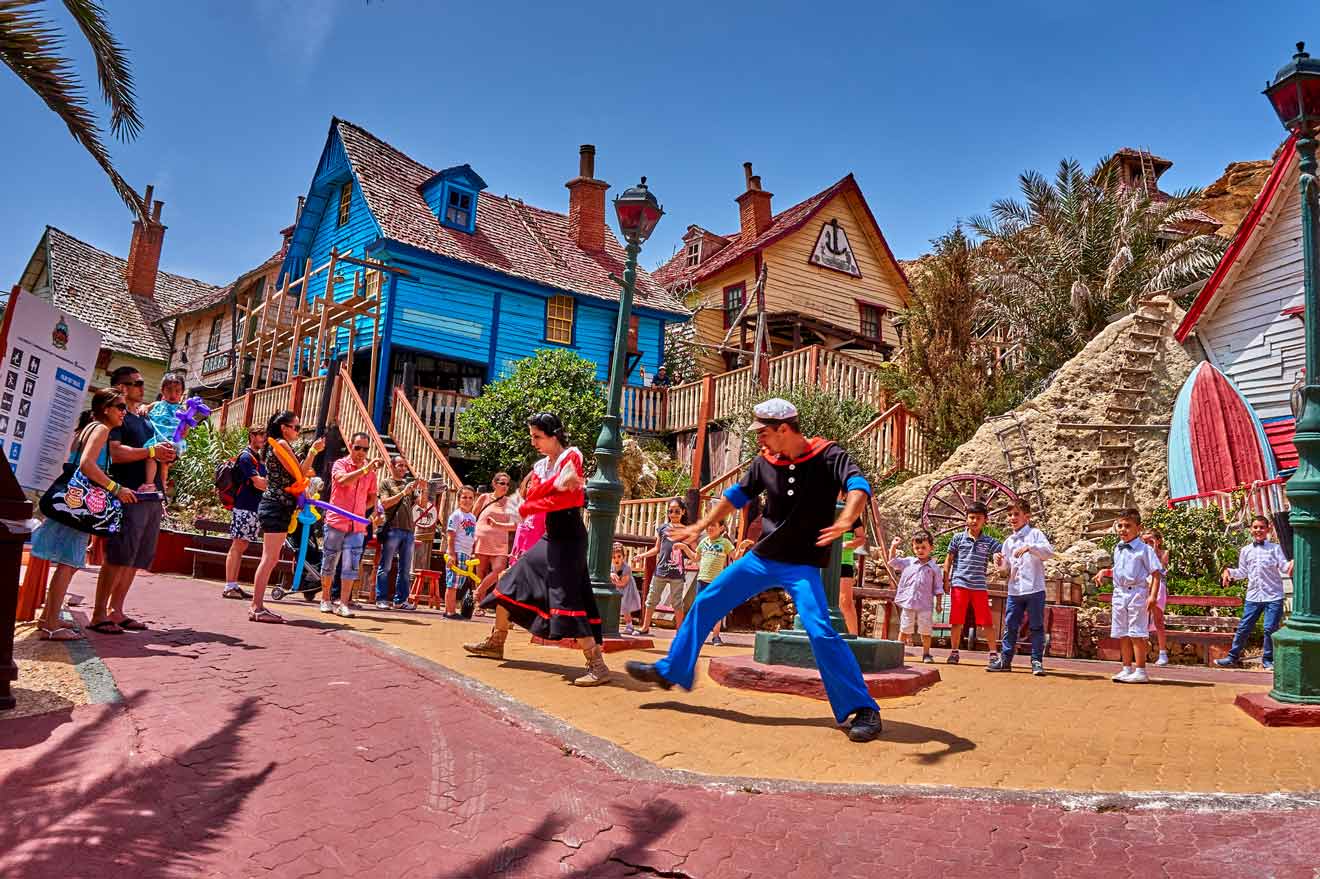 If you've ever dreamed of stepping into a real-life movie set, dream no further. Popeye Village (or Sweethaven) will give you the opportunity to feel like an actor even for a day and enter a world where fantasy meets reality. Located at Anchor Bay, only 3 km (2mi) from Mellieha, the 1980's Popeye musical film set is the perfect place to be with family, especially if you are obsessed with mini golf. You will find the best local course for free!
Look further down for places that play Popeye's movie. Watching the movie filmed in the place you are visiting – can it get any cooler? Furthermore, you will find people dressed as Popeye, Olive and Bluto walking around. There is also a variety of other activities, such as games, puppet shows, short animation performances, giant water trampolines that are especially enjoyable for children.
Popeye's Village offers spectacular views over Anchor Bay, allowing for some Insta-worthy photos. Make sure to brighten up your Instagram with the colored houses of Sweethaven. I suggest either going down by the golf course at the foot of the cliffs or outside the village up on the road as you leave. That's how I pictured the most iconic views over Sweethaven!
A free speedboat ride around Anchor bay is also worth taking for sure, as this will give you a taste of Poppeye's day sailing in the sea. Popeye's village was right at the top of my list of things to do in Malta for years, and I was elated when my wish finally came true!
NOTE: An average summer ticket for adults is €15 and €12 for children, whereas winter ticket prices are €11 for adults and €9 for children.
Conclusion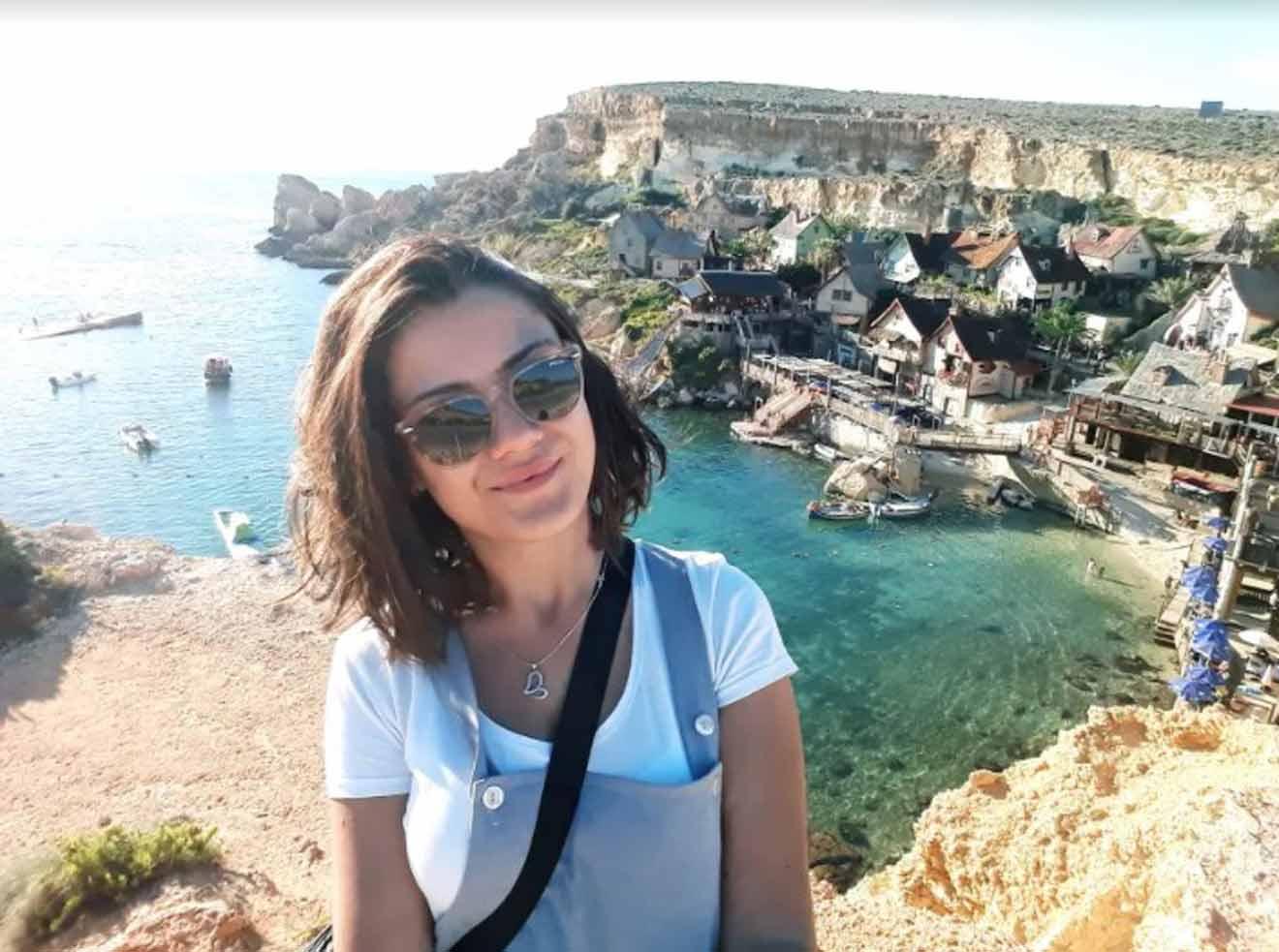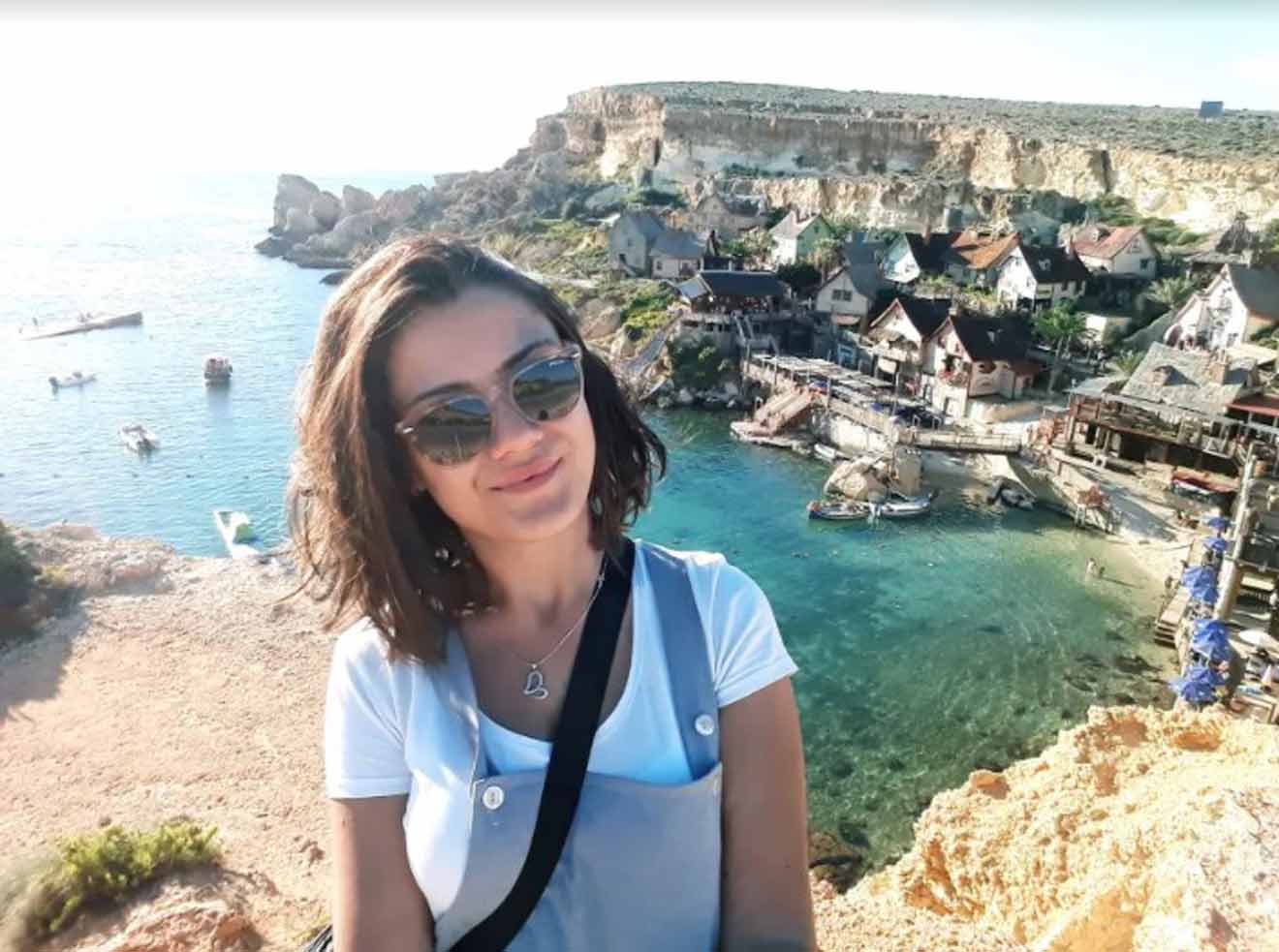 Have you decided on where to stay in Malta? If not, make sure to check my recommendations above in order to book your flights early and find cheaper deals. From boutique hotels to luxury retreats and budget home comforts, I covered all the available accommodation types to help you find your base.
For the most accommodating stay, I recommend The Waterfront Hotel in Sliema because the rooms are spacious and facilities are very convenient. Moreover, the hotel is close to everything, but far away from the noise of the bars. For families, I suggest booking at Dolmen Hotel Malta because it offers a great spa center, a kids pool and a private, infinity pool to enjoy sunset views.
Get ready for a terrific holiday on the Maltese islands, the best destination for beaches, outdoor activities, relaxation, culture and history. With plenty of opportunities to experience the island's lifestyle, it would be a pity not heading to Malta this year for some fun.
If you've been here before, please share your recommendations and thoughts in the comments below. If not, would you tell us which area seems to suit your travel needs?
Wishing you a safe journey and a relaxing stay!
Aleksandra