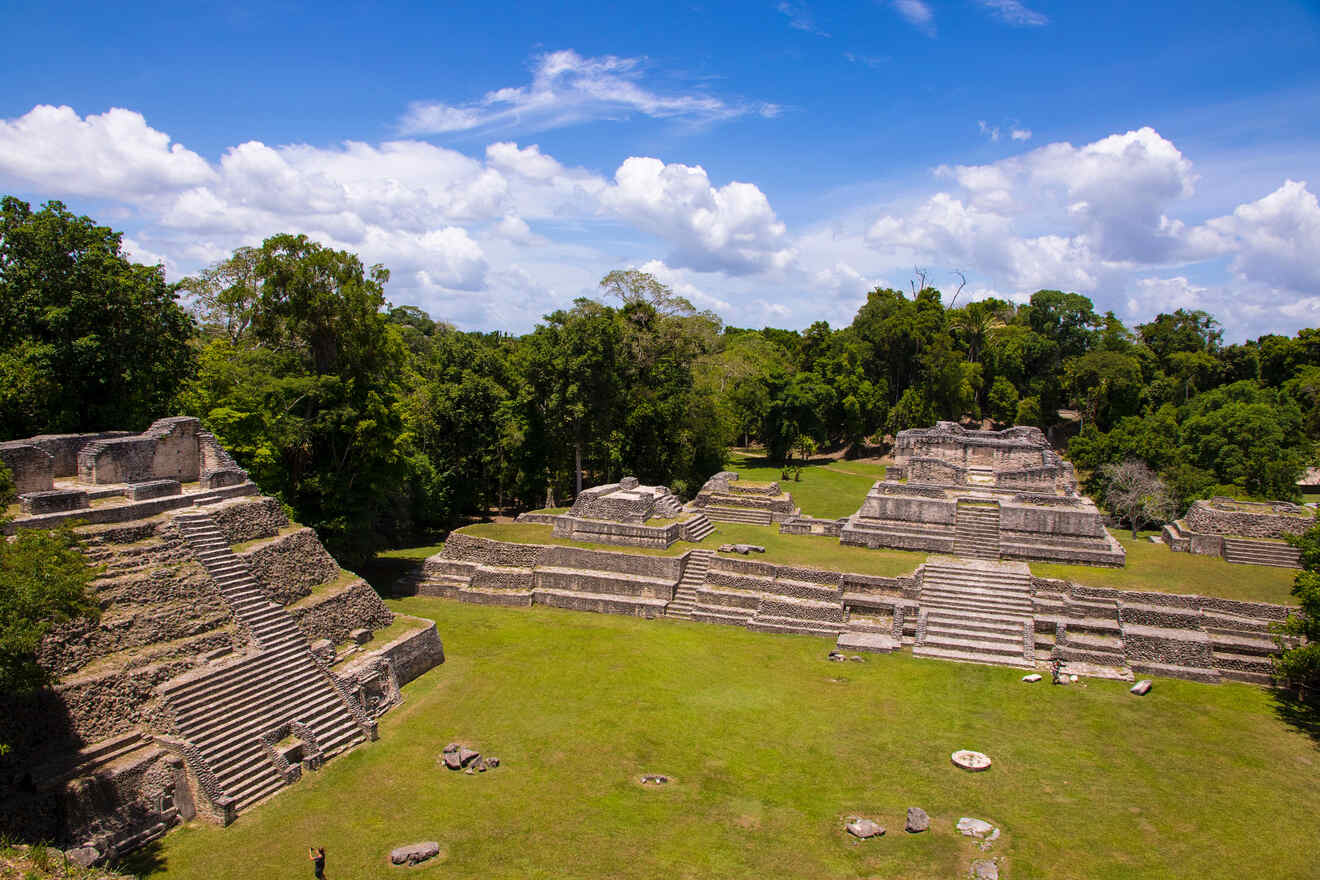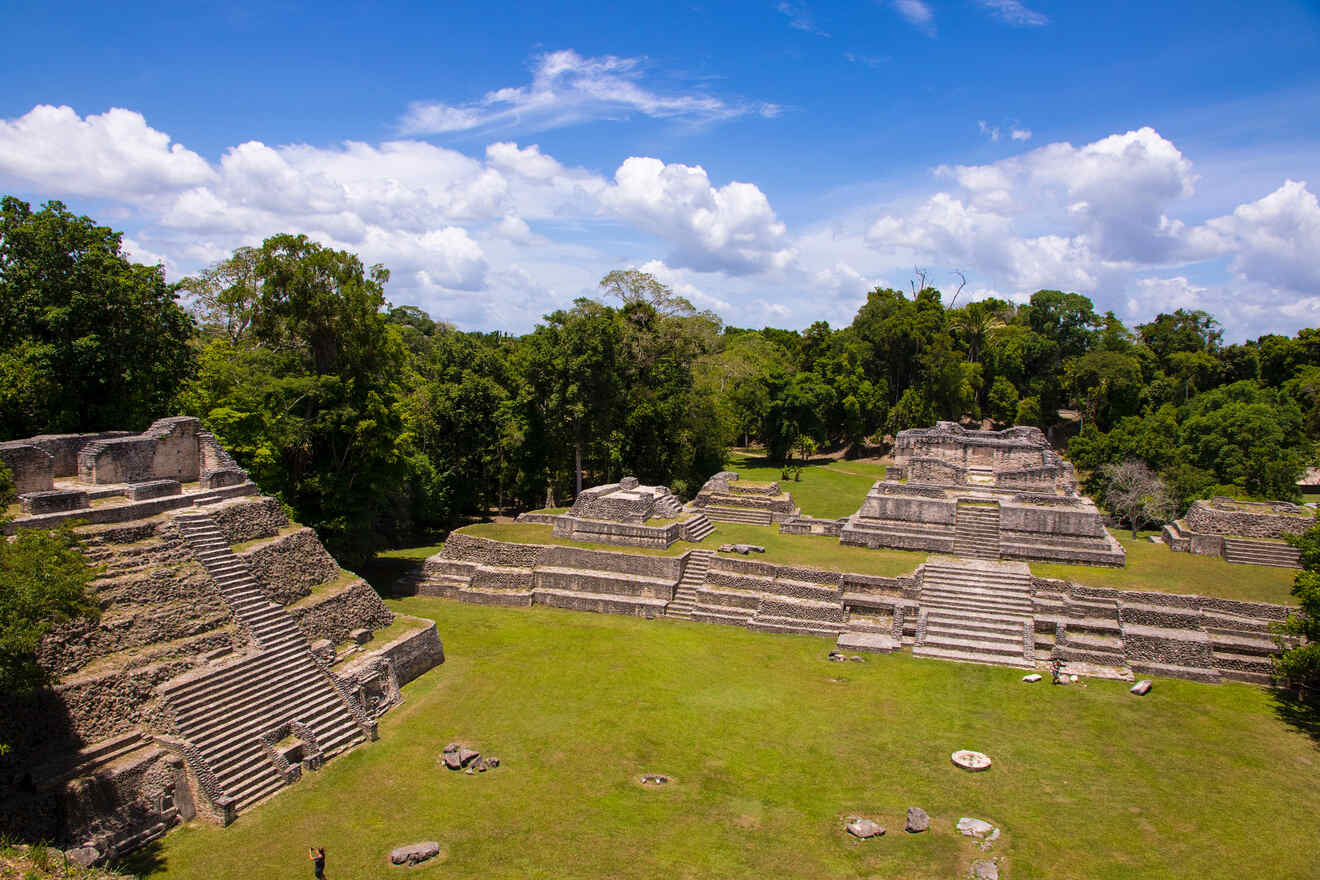 Welcome to the unique Central American Destination of Belize! This country is known for its mind-blowing white sand beaches, the largest barrier reef in the northern hemisphere, and being home to some cool Mayan Ruins! Are you ready for adventure dear travelers?
This country has so many things to attract all tastes. If you like to travel to places where you can do a bit of everything, Belize will not disappoint you. Imagine a country where you can go on a diving adventure to swim with sharks one day and the net, explore the mysterious Mayan culture!
Thanks to its beautiful eco-friendly accommodations, Belize is also a famous destination for eco-tourism. Don't worry travelers, I've done the hard work for you and looked through all the areas in the country to pick the absolute best hotels for you!
In this blog post on where to stay in Belize, I will talk about the 6 best areas to stay in the country and give you the top hotels for all budgets. Before we start, I just want to remind you that in order to get better deals on hotels and secure your place, do not forget to make a reservation in advance. Many of the hotels in Belize have a free cancelation, so don't worry if you change your mind!
Let's start to discover this paradise of the Caribbean coast!
If you are in a hurry
Here are the best places to stay in Belize with hotels from luxury to budget. They all have good reviews and great locations!
Here is a map about where to stay in Belize, Central America, with the 6 best areas I will be talking about in this travel guide so you can easily visualize them:
1. Belize City – where to stay in Belize for the first time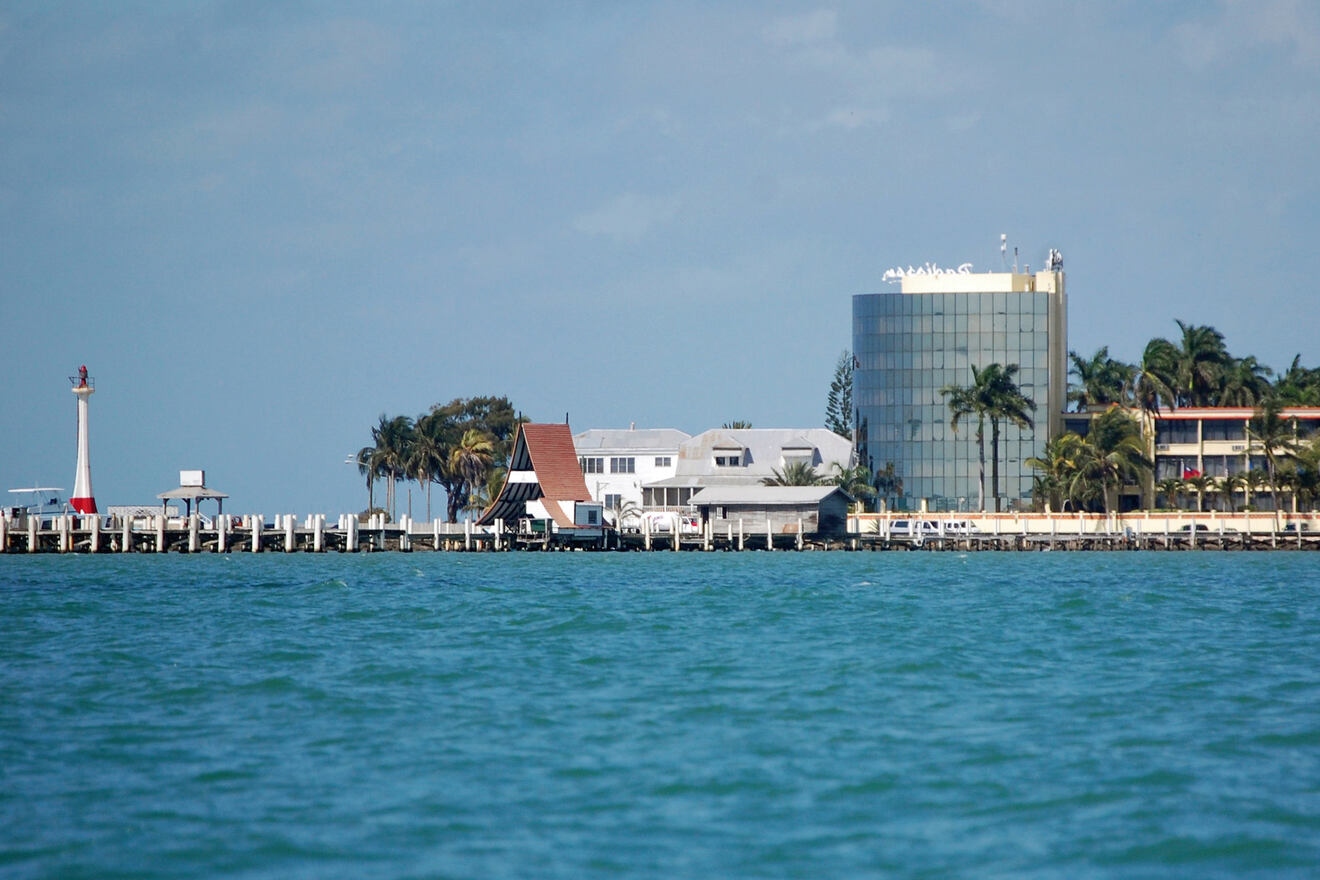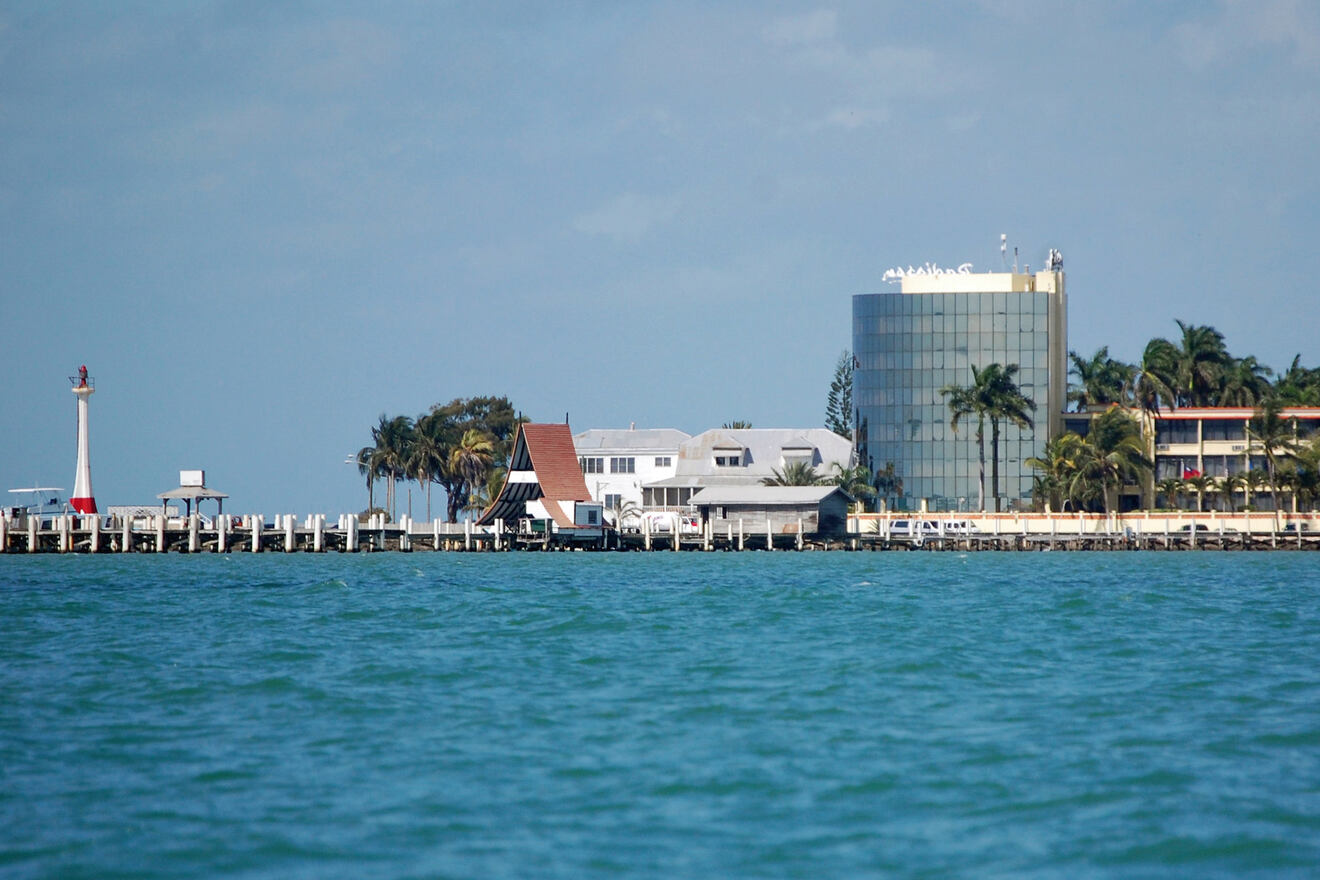 Belize City is the largest city in the country and where you will find the most major cultural and historical landmarks, nice shops, and Belizean restaurants. In order to get to know the Caribbean culture and take day trips to incredible beaches and attractions, there is no better place to stay than Belize City!
Start your day with a stroll through beautiful streets full of colonial architecture. After taking a lot of photos of the colorful buildings, visit the Museum of Belize and St John Anglican Cathedral. During the sunset, head to the seaside and pick one of many nice restaurants to have delicious food with a view of the Caribbean Sea. Sounds like an entertaining city, right?
Another must-do thing in Belize City is to go scuba diving in the epic barrier reef and the Great Blue Hole. It's one of the most unique experiences in the country and a great way to discover amazing marine life. You can reach the barrier reef with just a 40 minutes boat ride on a tour!
In Belize City, you have many nice hotels for all budgets and I've already picked the top 4 for you. In order not to miss them, make sure to make your reservation in advance.
Other accommodation options in Belize City
Things to do in Belize City
Visit the Museum of Belize to learn some cultural facts
Take a water taxi to go island hopping from Belize City
Join a diving tour ​​to see the incredible barrier reef and the Great Blue Hole
Take a day trip to the Belize Zoo and Tropical Education Center
Go to the Altun Ha Archaeological Site and learn about Mayan culture
Check out the beautiful view at Baron Bliss Lighthouse
Go to the Image Factory Shop and Gallery
Take a trip to the Belize Nature Reserve
2. Caye Caulker – the best place to stay in Belize on a budget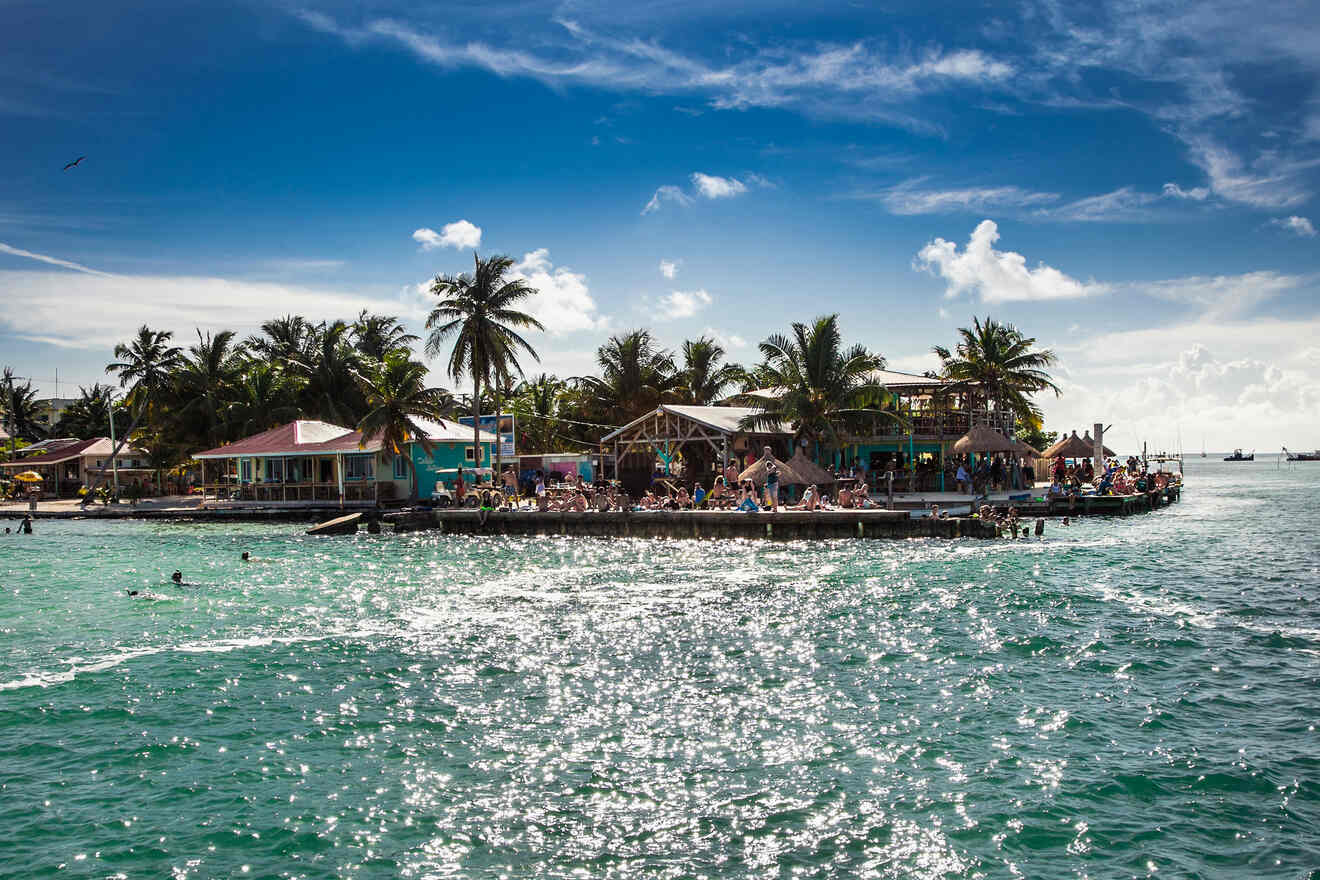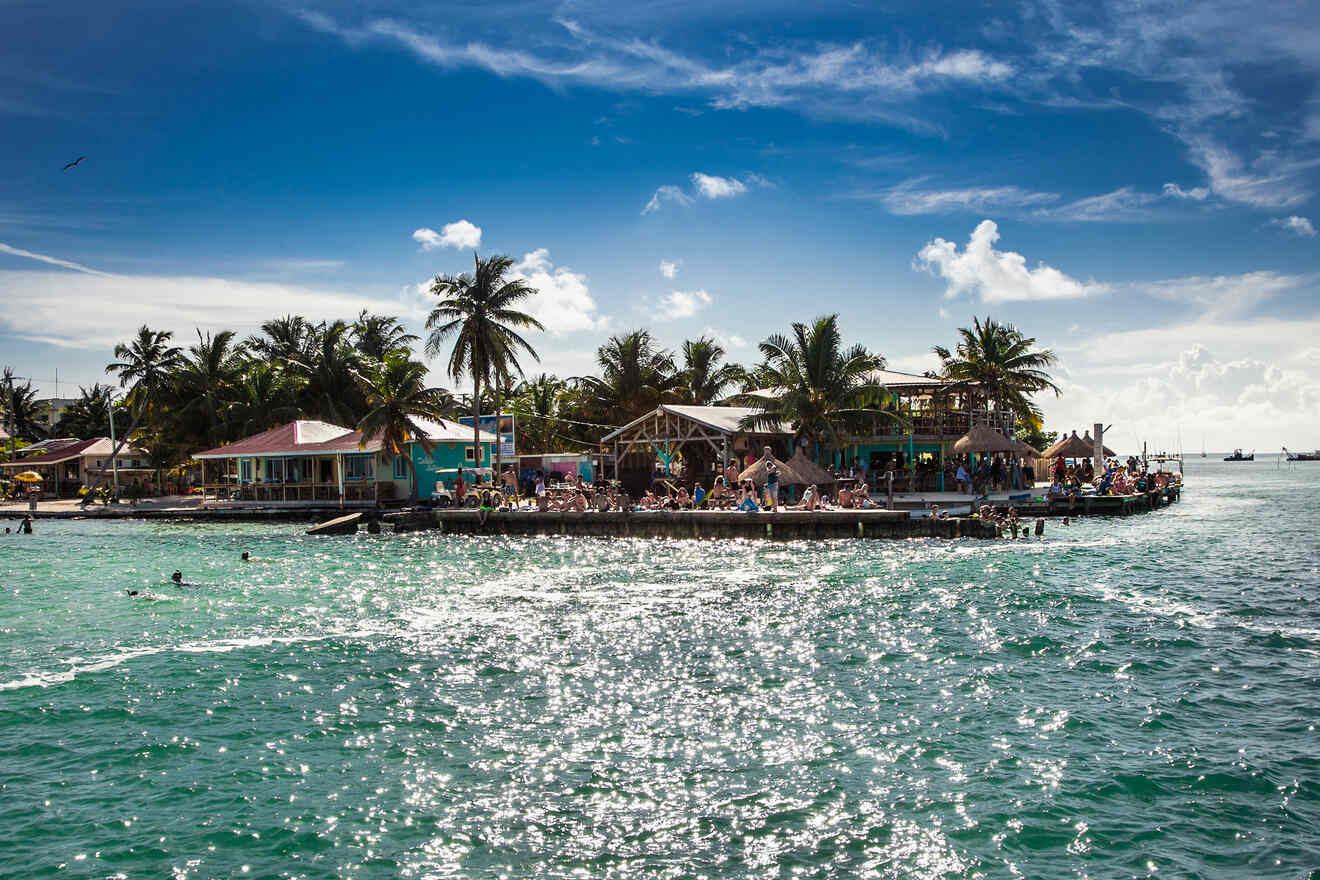 Caye Caulker is an island located on the east coast of Belize that can be reached from Belize city with a 40-minute boat ride by water taxi or 1.5 hour ferry ride. This paradise island offers one of the best diving and snorkeling spots full of amazing marine life and a stunning reef!
The good news is you do not have to pay a lot for accommodation to enjoy the stunning beaches as Caye Caulker is the best place to stay in Belize if you are traveling on a budget!
Caye Caulker is the world's 2nd-largest barrier reef and a paradise island to discover marine life!
Here you will also find many nice beaches, local seafood restaurants, and cute bars.
This laid-back town has many nice affordable accommodations but before moving to them I would like to remind you, do not forget to make your reservation in advance if you want to get better deals on hotels (who doesn't?).
Now let's have a look at the best places to stay in Caulker Caye:
Other accommodation options in Caye Caulker
Things to do in Caye Caulker
Go scuba diving and snorkeling to discover the amazing marine life of the Caye Caulker barrier reef
Visit the Aria Kat Art Gallery
Have a delicious meal at Pasta Per Caso Anna & Armando
Discover white-sand beaches at the Split
Have mouth-watering local foods at Chef Kareem's UnBelizeable Lunch
Have a lobster in one of many Belizean restaurants
Go to the Seahorse Reserve Caye Caulker
3. San Pedro, Ambergris Caye – the best town for water sports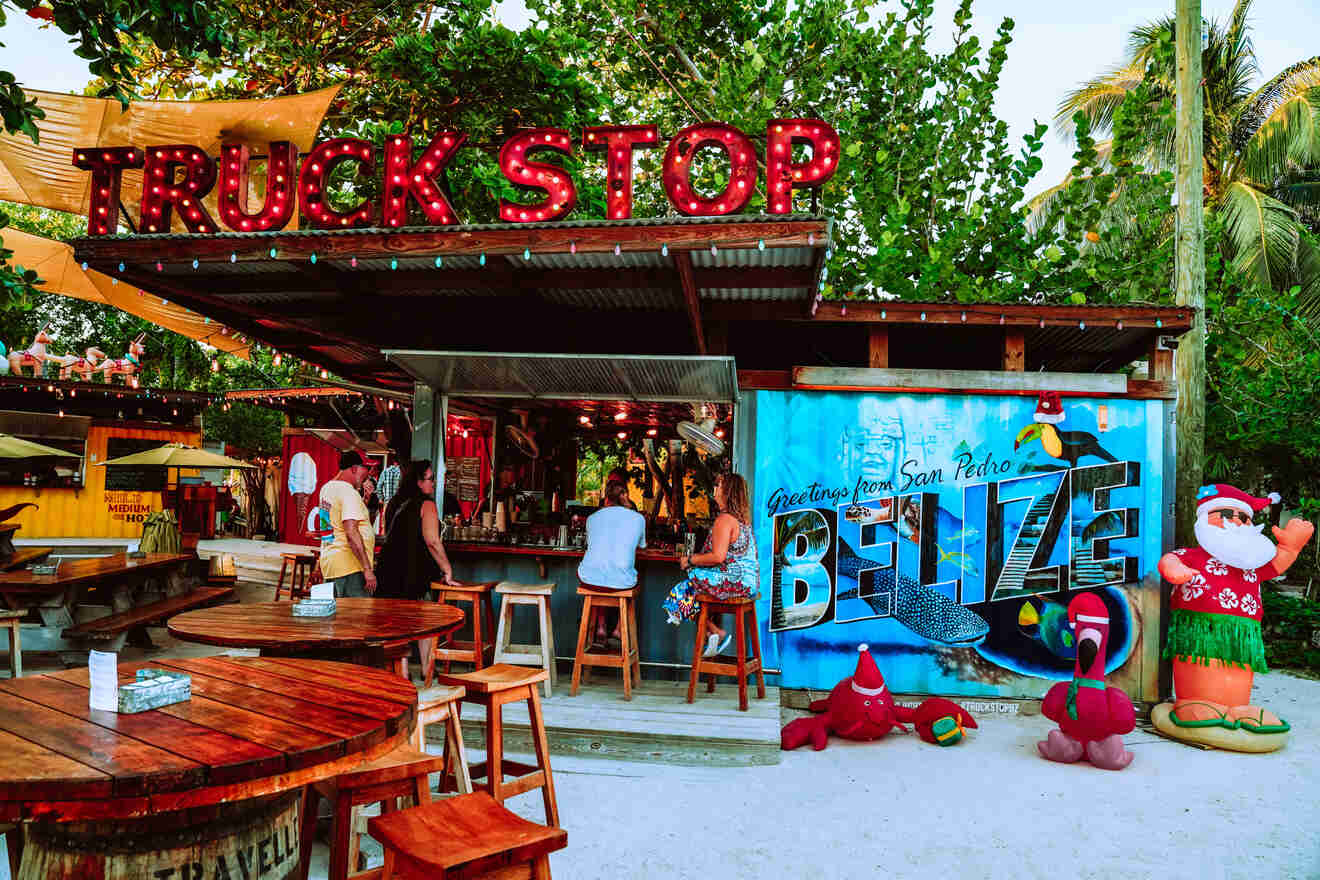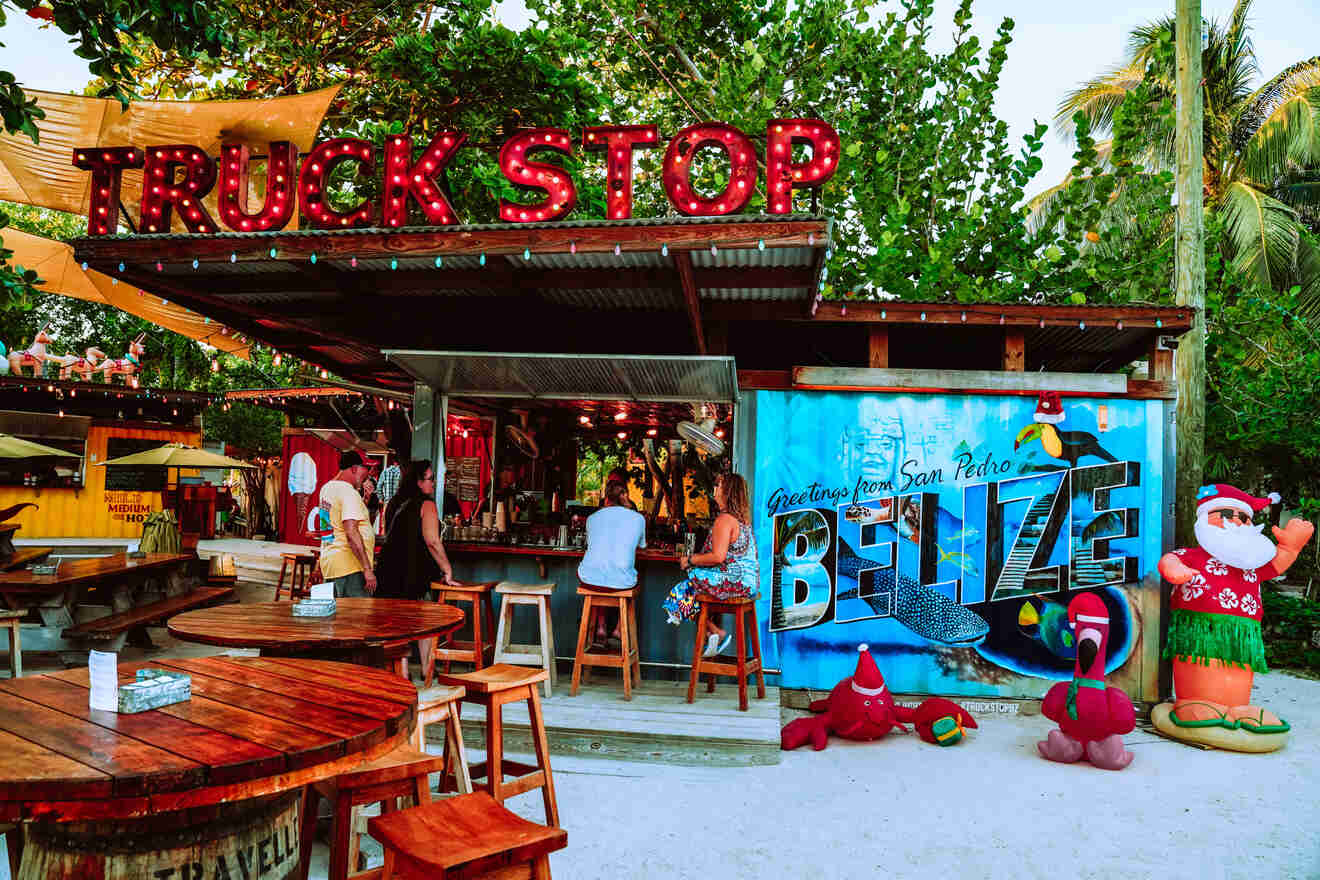 Ambergris Caye is the biggest island in Belize, and San Pedro is the main city in this paradise. San Pedro is located on the east coast and an hour's ferry ride from Caye Caulker. If you are into watersports you will have the chance to do many activities here such as diving, fishing, snorkeling, sailing, and kayaking. So get ready for amazing sea adventures!
In San Pedro, you will be discovering incredible caves, beautiful beaches, and museums where you can learn about the culture of the town. Another highlight of San Pedro is that it has some of the best nightlife in Belize!
You will be able to find numerous seafood restaurants, beach clubs, and lively bars. Also, if you are a luxury traveler San Pedro also has one of the best upscale hotels by the stunning beaches.
Here are the best of the best hotels for every budget that I carefully picked for you.
Other accommodation options in San Pedro
Things to do in San Pedro
Explore underground caves of San Pedro with a kayaking tour
Join a sailing tour to try fishing and discover the best snorkeling spots with amazing marine life and the reef in Ambergris Caye
Visit the Belizean Melody Art Gallery
Buy some delicious chocolates from the Belize Chocolate Company
Join a tour to see reefs at ​​Hol Chan Marine Reserve and swim with sharks
4. San Ignacio – where to stay in Belize to learn about Mayan Culture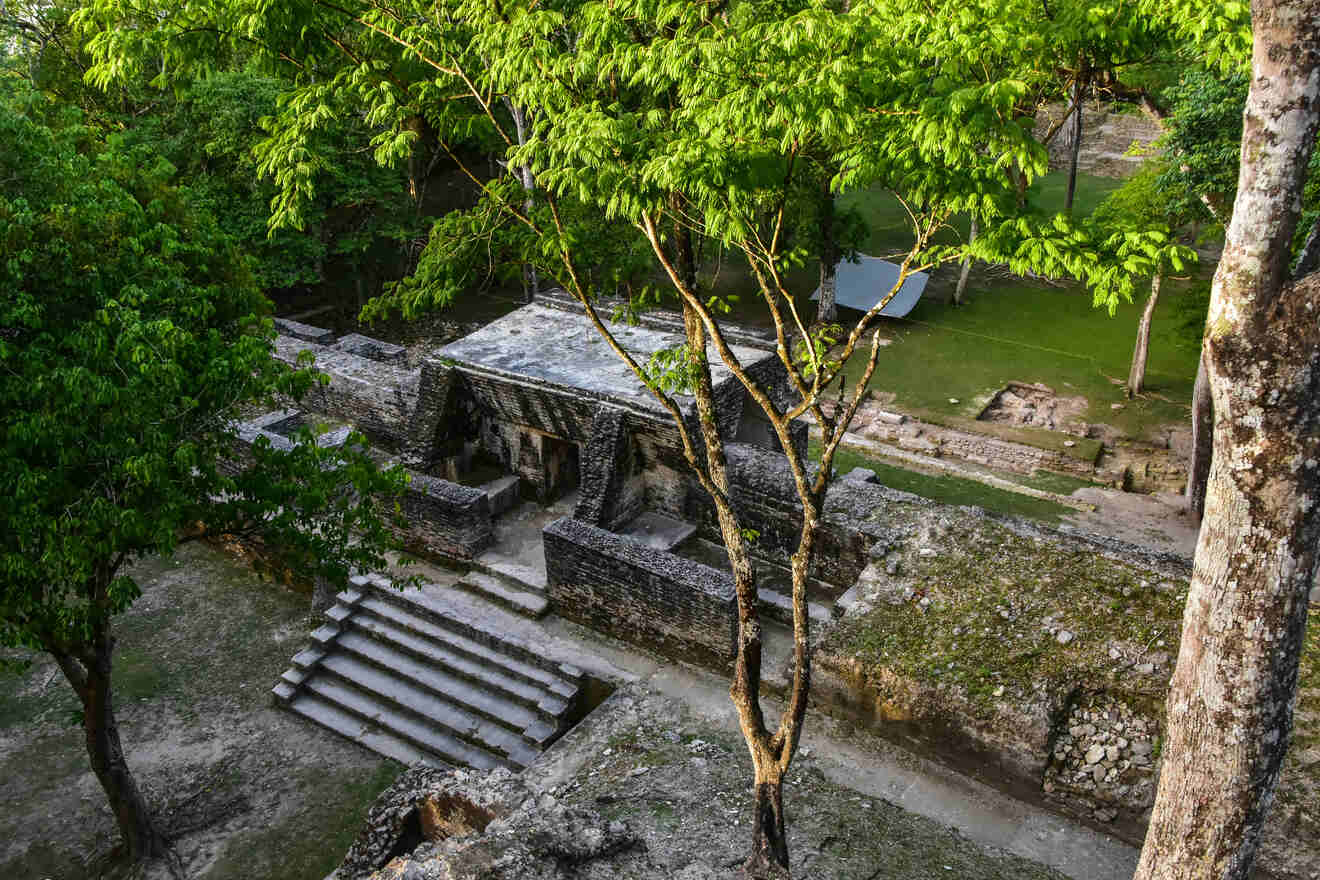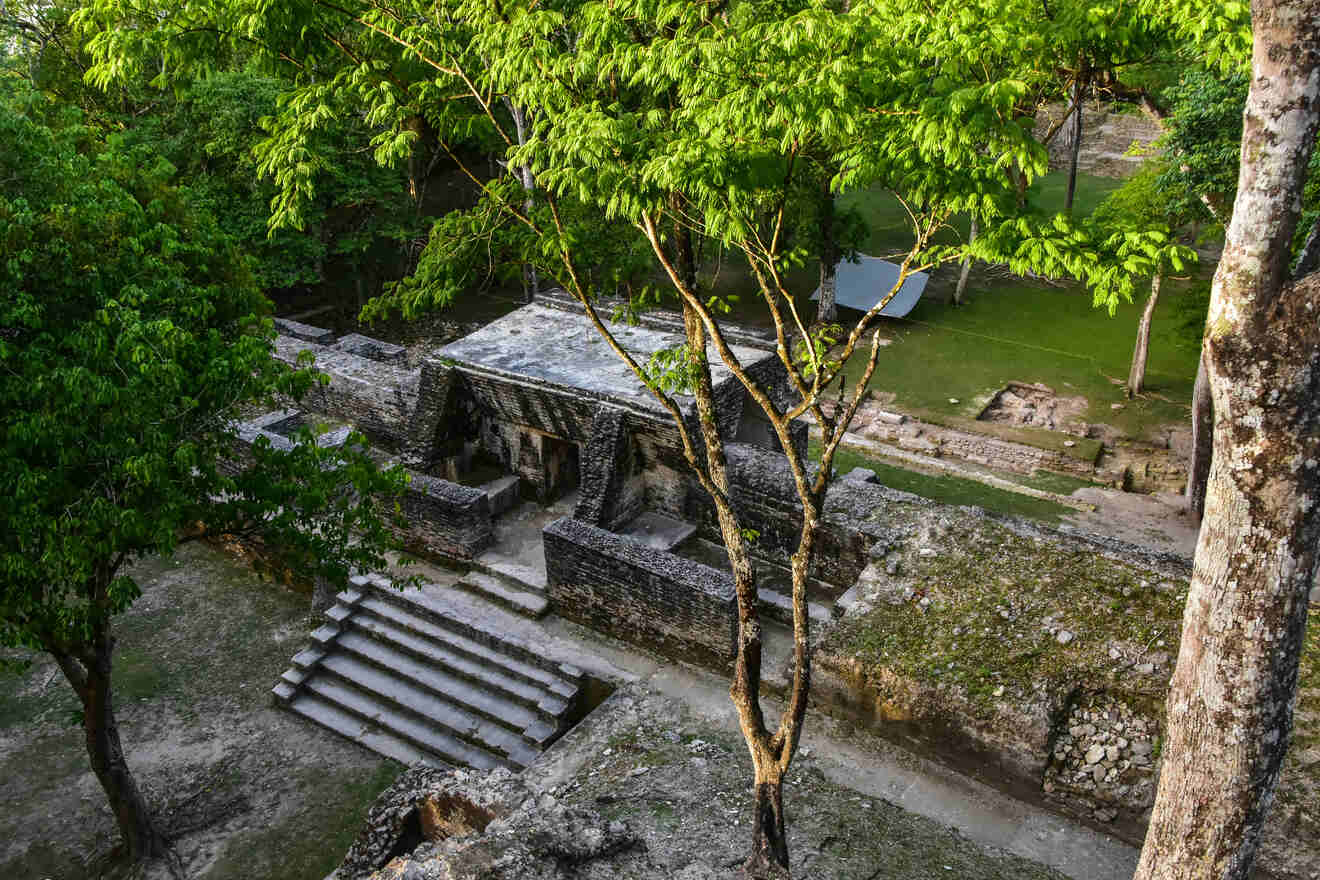 Located in Belize's Cayo District and 70 miles (100 km) west of Belize City, San Ignacio is the best town to stay for sightseeing if you want to discover Mayan culture and historical sites. I guarantee that history lovers and culture buffs will go crazy here!
Belize country is known for being home to the Mayans and in San Ignacio, you will be able to see the impressive Mayan ruins at Cahal Pech Archaeological Reserve and Xunantunich. Apart from amazing historical sites, San Ignacio also offers spectacular landscapes perfect for hiking. You can go to Mountain Pine Ridge Forest Reserve and discover impressive caves at the archeological site of Actun Tunichil Muknal.
In Belize's Cayo District Ignacio, I found the most beautiful accommodation options in nature with easy access to Mayan ruins and archaeological sites. Let's have a look at them.
Other accommodation options in San Ignacio
Things to do in San Ignacio
5. Placencia – a beautiful town to stay in Belize for families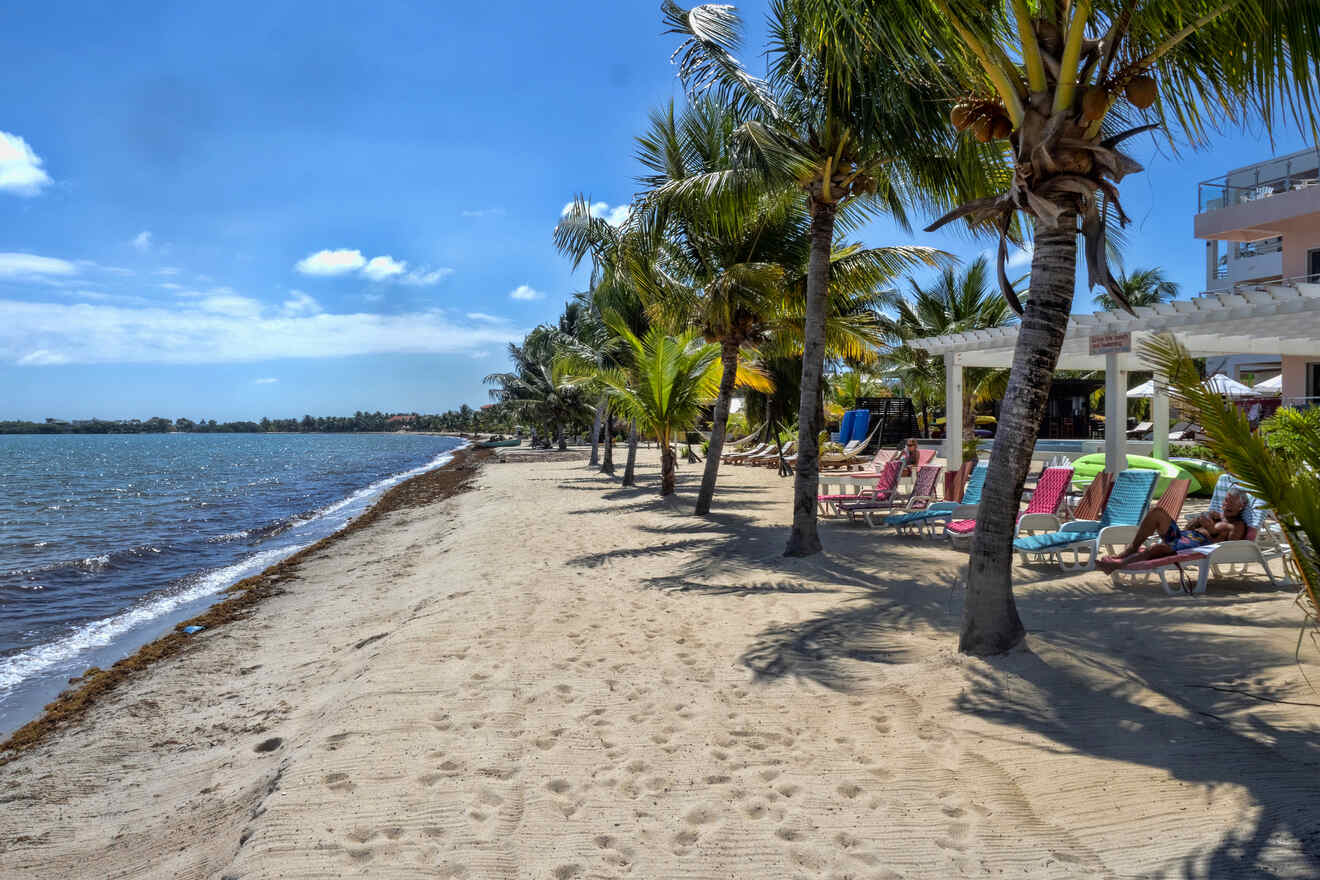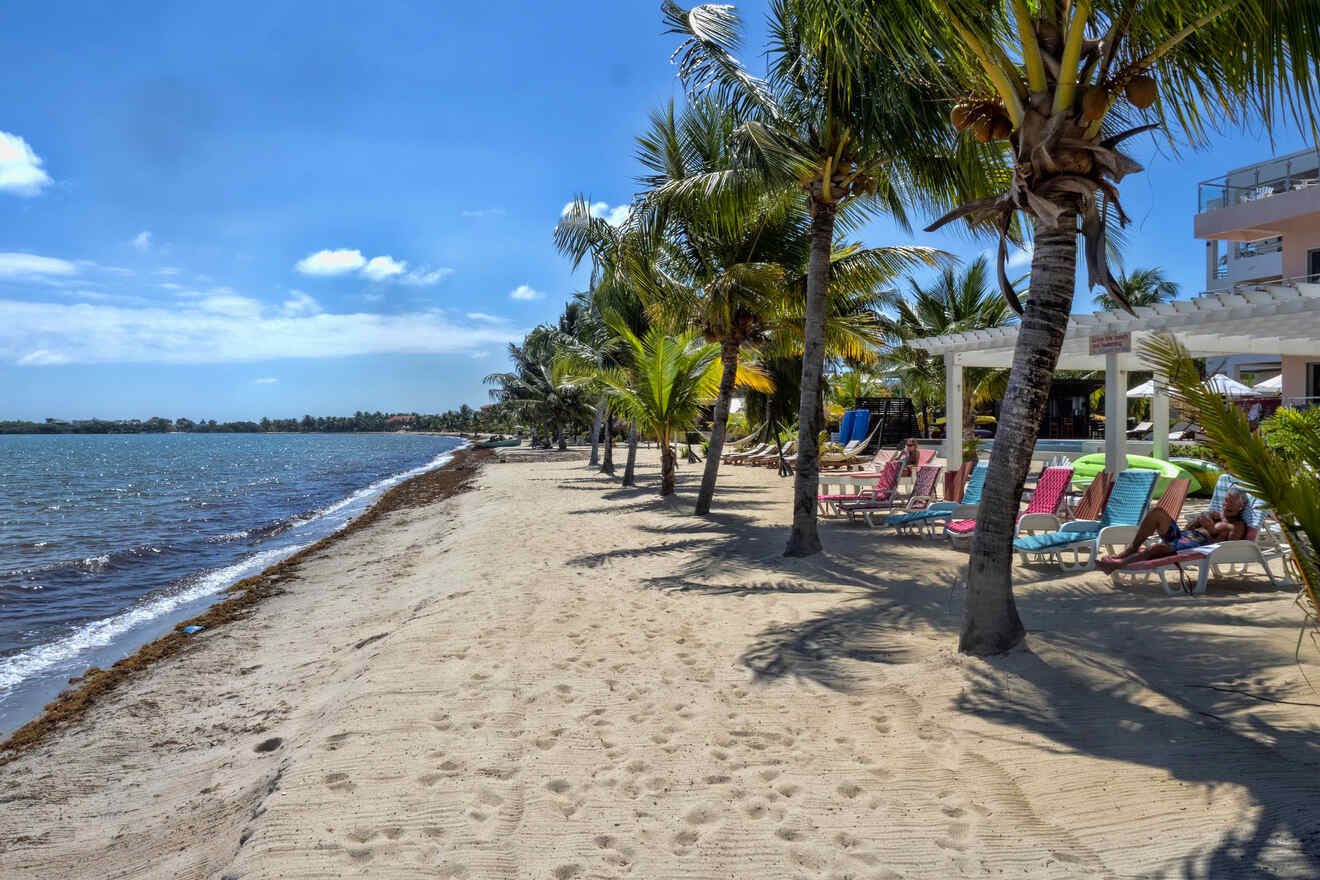 Palencia is a peninsula located off the east coast, 100 miles (180 km) south of Belize City, and one of the safest places to stay in Belize. Palancia has a paradise coastline with white sand beaches surrounded by palm trees and crystal clear water. Yeah, you will have the perfect postcard kinda photos here!
Palencia is a laid-back fishing town where you can enjoy beautiful beaches without crowds as well as go fishing, snorkeling, and diving in amazing spots with your families. Some of the white sand beaches you must not miss here are Silk Caye National Parks and Harvest Caye. Once you are there you won't believe the color of the water!
In Palancia you will be able to find nice local seafood restaurants, cafes as well as family-friendly hotels for all budgets. These hotels I picked in Palanica have spacious rooms, kids facilities, and are near to the beaches with shallow water so, they are perfect for families with kids.
Here are the best places to stay in this lovely town.
Other accommodation options in Placencia
Things to do in Placencia
Swim in the crystal clear water and enjoy powdery sand at Silk Caye National Parks
Go for a stroll at Placencia Municipal Pier & Plaza
Visit the Art n Soul Gallery
Get a suntan at the beautiful beach, Harvest Caye
Go for a fishing adventure on a guided boat trip
Swim and snorkel in turquoise waters at Laughing Bird Caye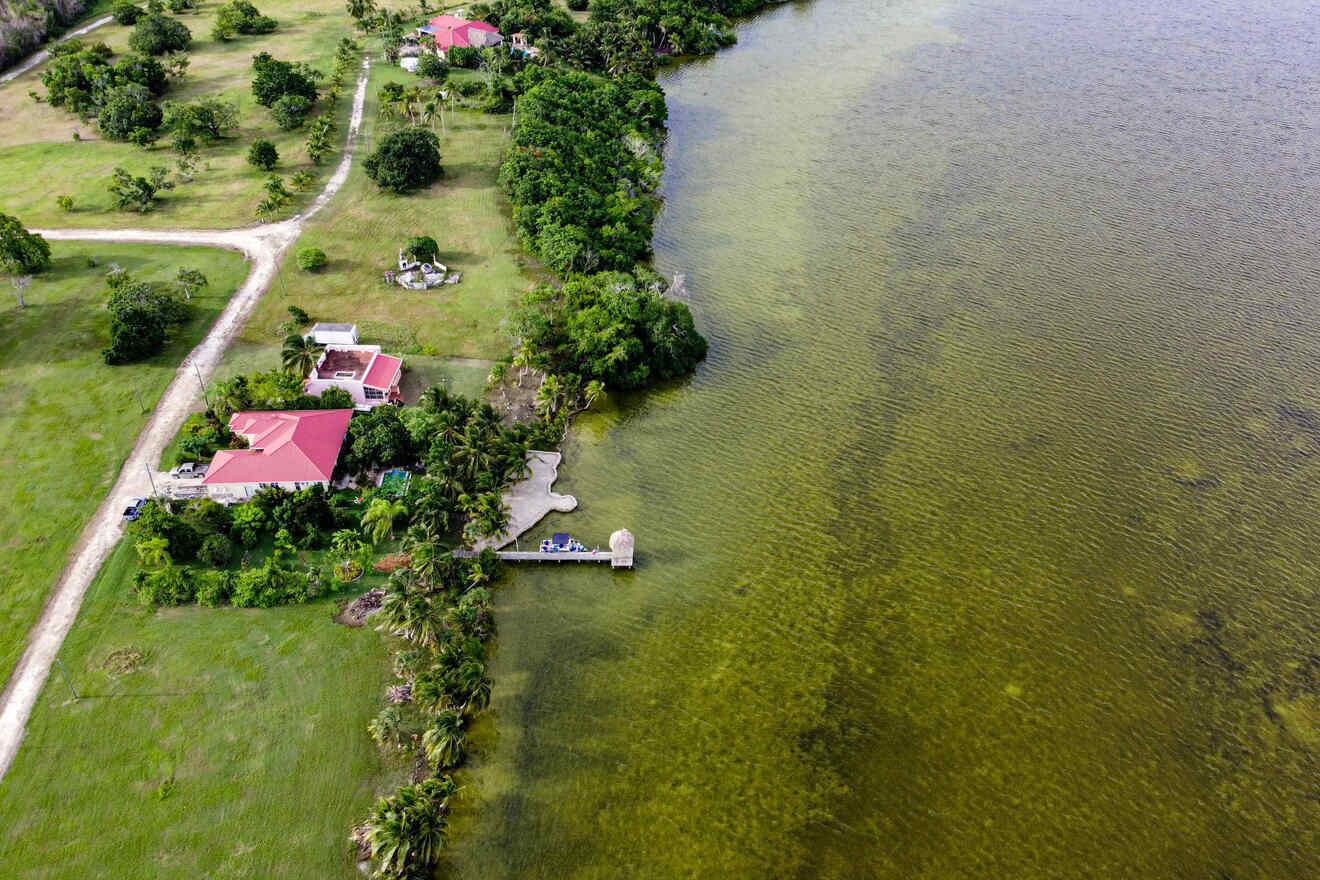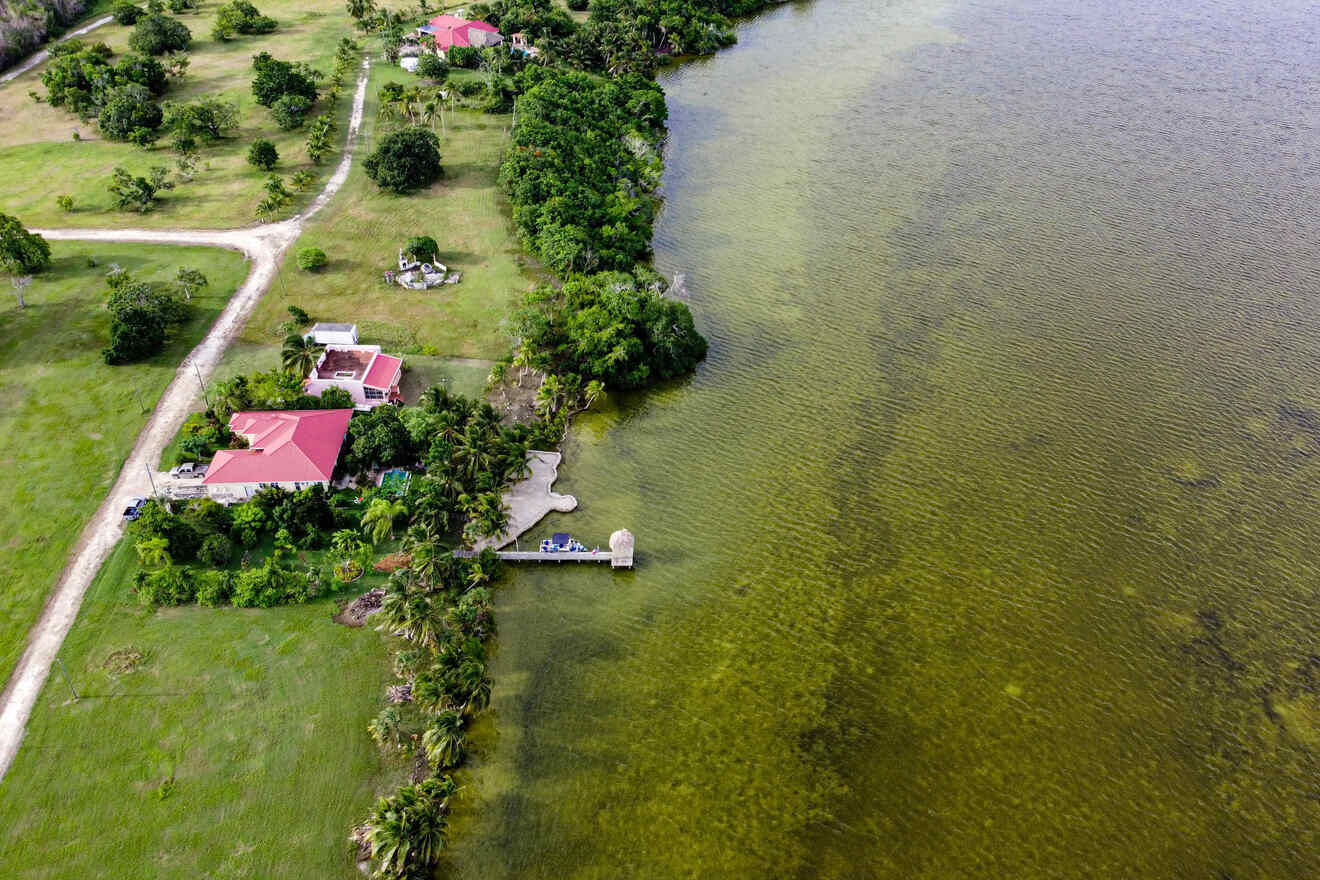 Corozal is located in the northernmost part of Belize and is 90 miles (130km) from Belize City. This cool city still hasn't been discovered by many travelers yet so you have the chance to explore it before it gets so popular!
In Corozal, you will be able to see many cultural and historical sites such as Santa Rita Archaeological Site, the Cerros Mayan Ruins, and the Corozal House Of Culture. After sightseeing, you can head to Corozal Bay to chill on the beach and swim in the crystal clear water.
Here you will be able to find nice Belizean restaurants, shops as well as great accommodation options. If you want to stay in a less touristy area and experience the local atmosphere here are the best hotels to stay in Corozal.
Other accommodation options in Corozal
Things to do in Corozal
Frequently asked questions about Belize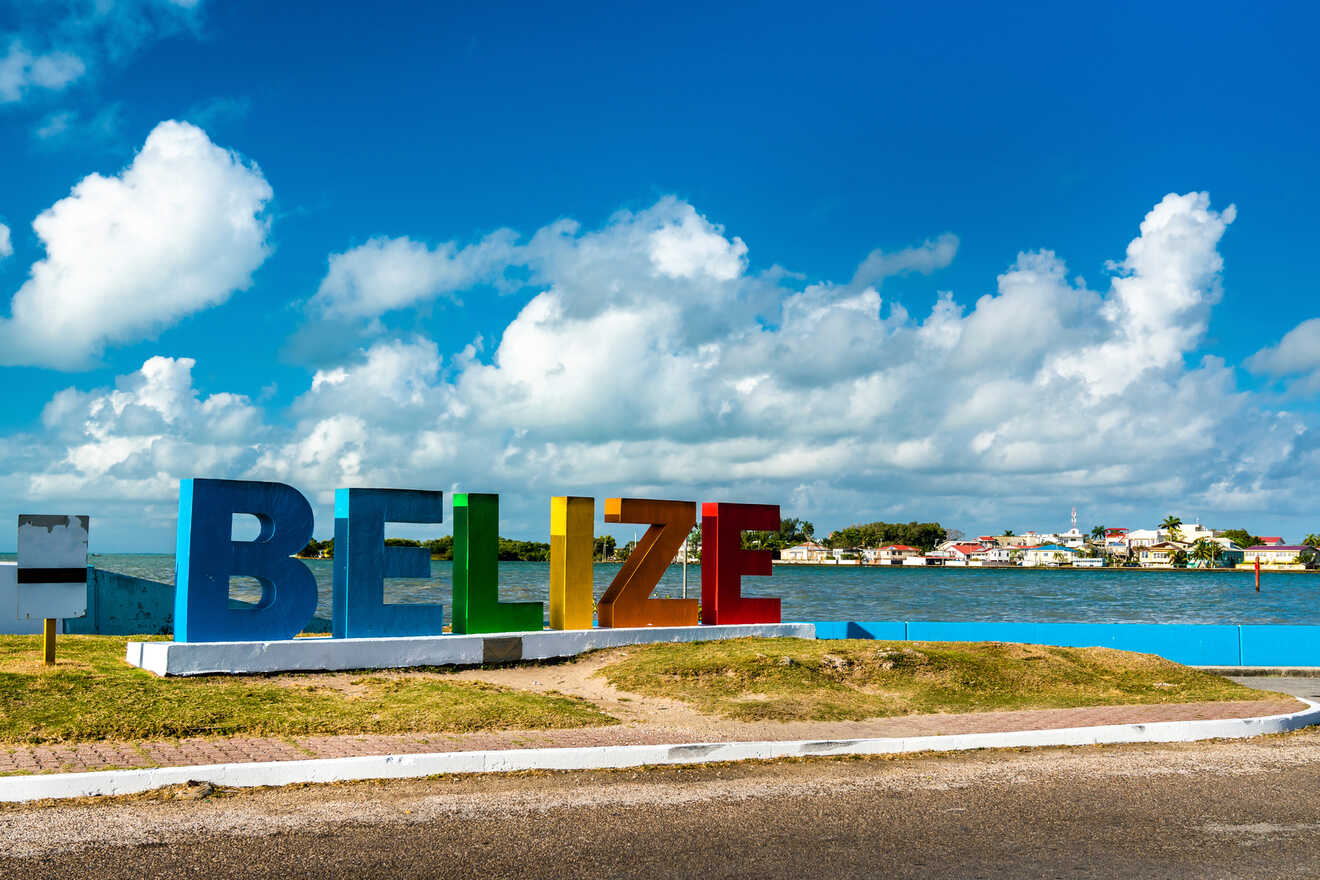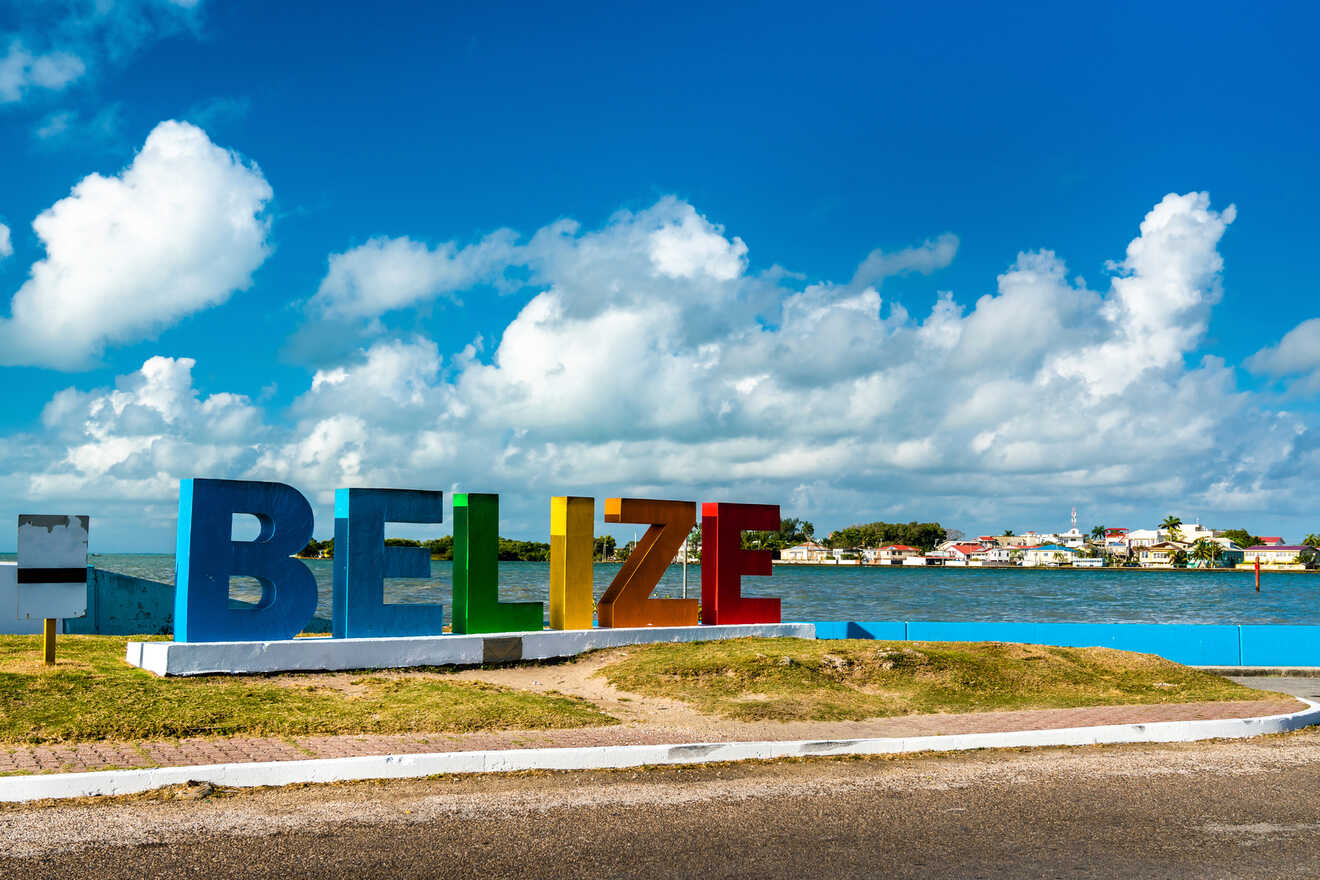 Conclusion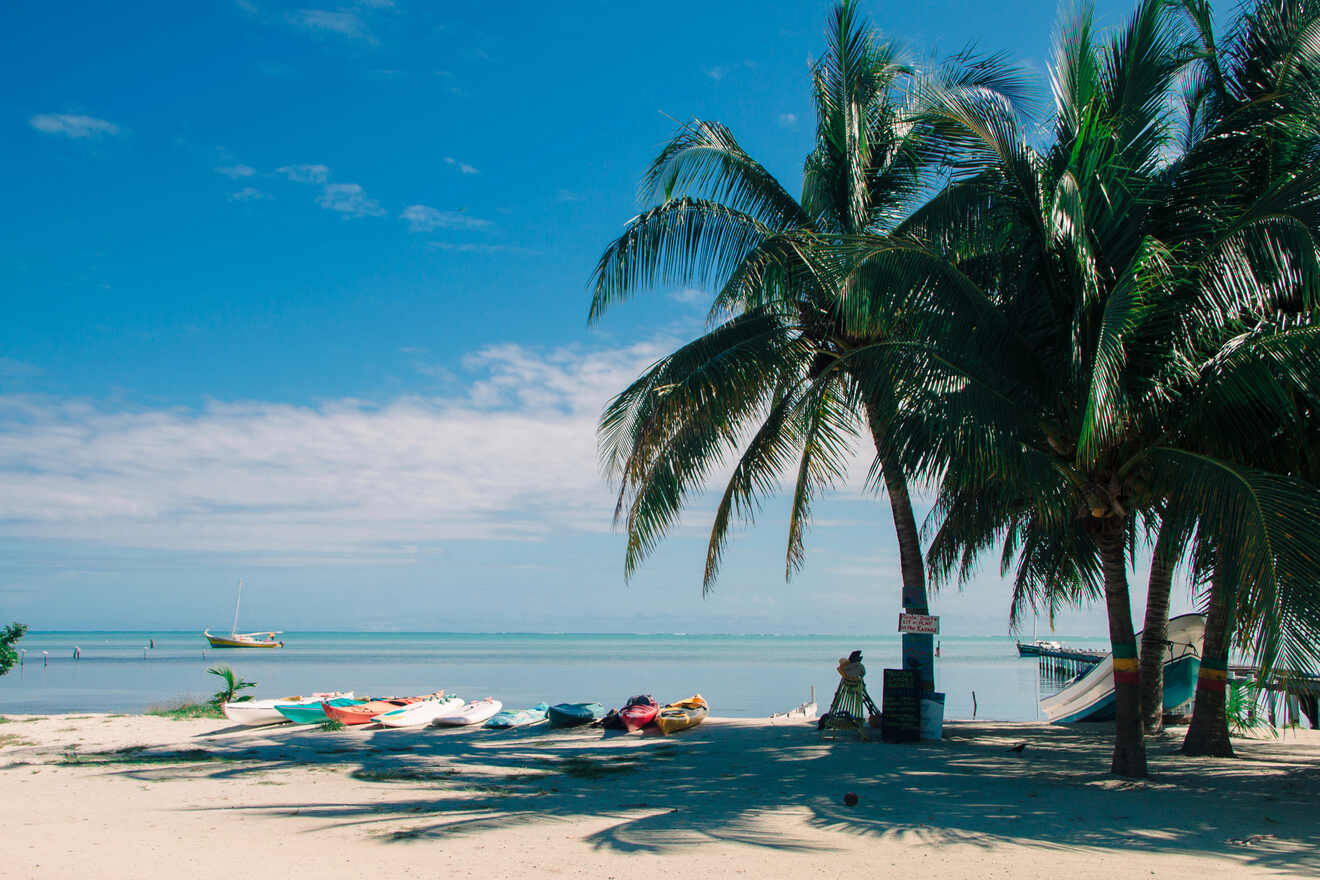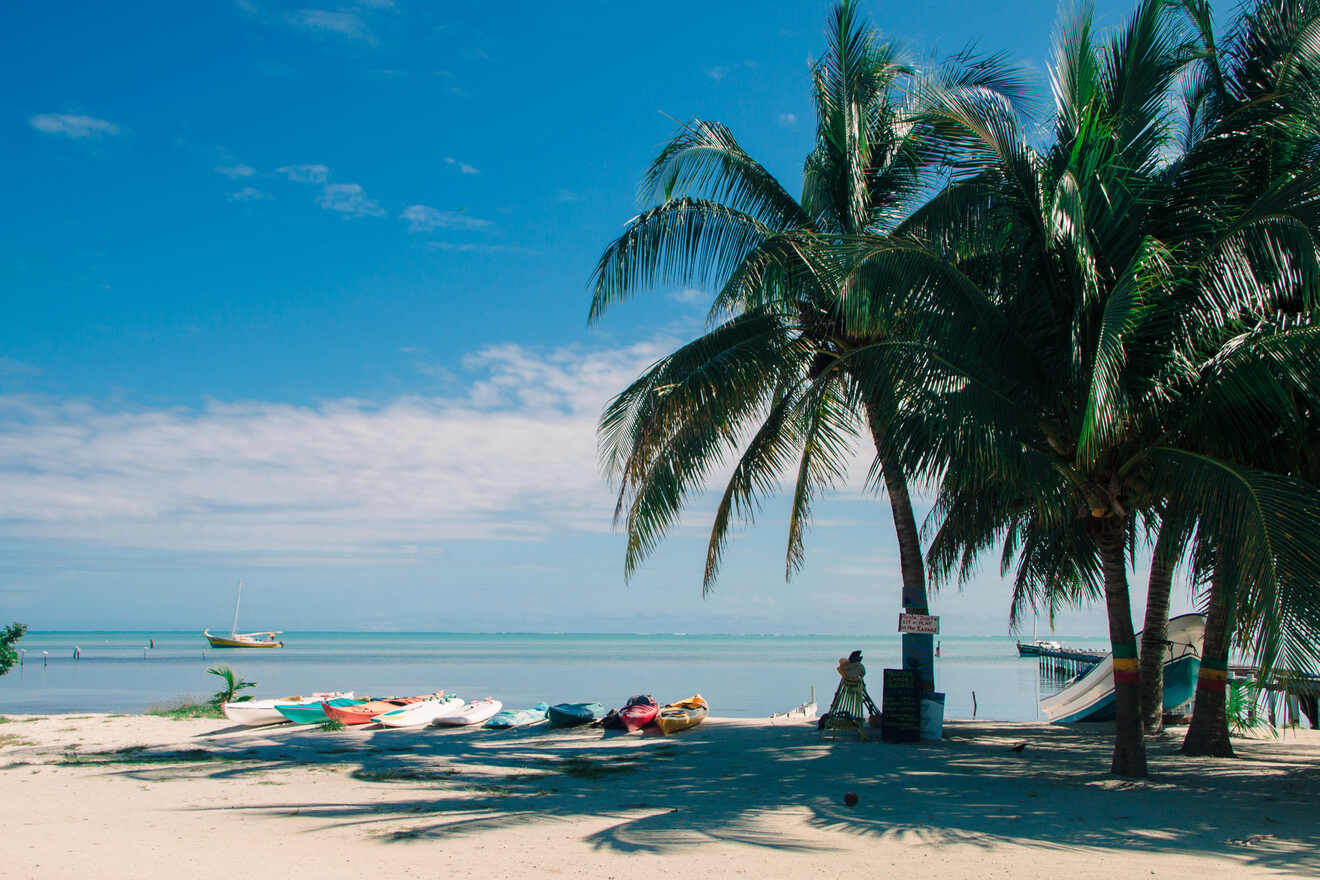 It is time for me to say goodbye, dear travelers. In this blog post on where to stay in Belize, I talked about the best places to stay from luxury to budget as well as Airbnbs in each area. I also gave you some information about the things you can do there so you could pick the perfect one for you!
As I've already said, being close to famous attractions, having a good connection with other cities, and being able to take tours to the barrier reef makes Belize City the best place to stay for first-timers. However, each town has a different vibe so I let you decide on the area based on your priority whether it is history, white-sand beaches, or diving!
I would like to remind you again that in order not to miss your favorite place to stay in Belize and get better deals on hotels, do not forget to make a reservation in advance!
For those who are having difficulty picking among the Belize vacation packages, let me sum up. Here are the best 2 hotels in Belize that have convenient locations as well as good reviews. I definitely recommend you to stay in one of these if you can't decide between the awesome options in this list!
Umaya Resort Adventures – Located in Placencia this resort is one of the best places to stay in Belize
White Sands Cove – a great place to stay with amazing nature and great facilities in San Ignacio
If you have any other suggestions or questions about Belize and Central America, please do not hesitate to leave a comment below. I'll be glad to leave a reply to them!
Enjoy your trip to Belize,
Eylul
---