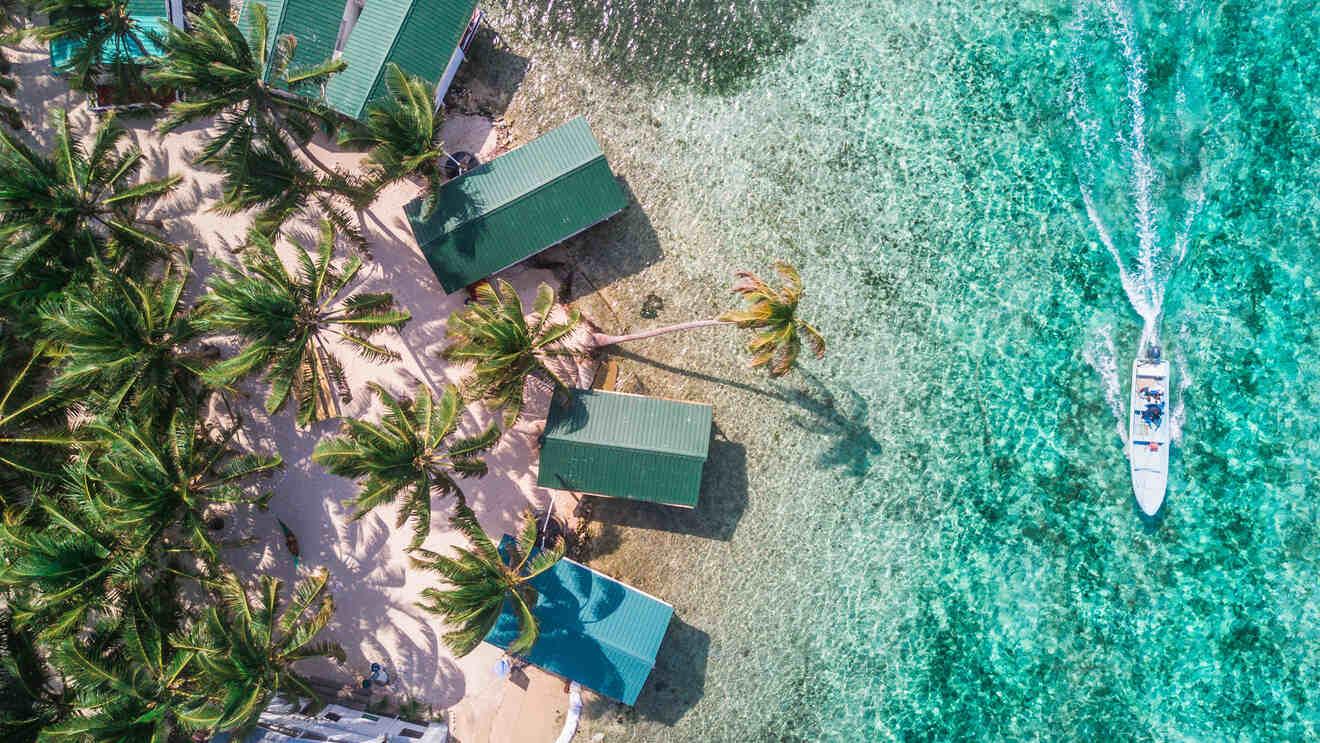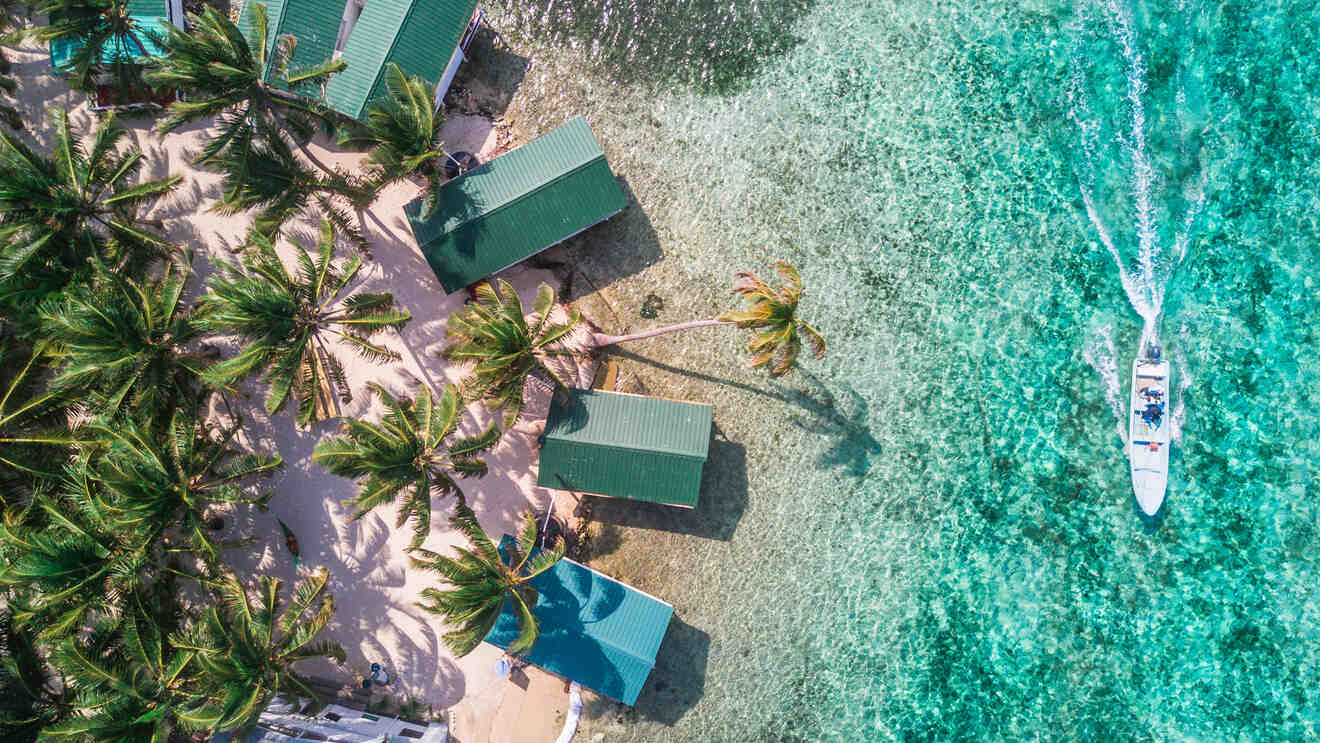 Finding the perfect water bungalows in a place like Belize is a hard task considering there are so many fabulous resorts here! Luckily for you, I've gone through many bungalows and done the work for you, finding the best ones and compiling them in one convenient list!
Here you will find a detailed guide to the best Belize overwater bungalows, listed in order from the most to the least expensive, so you don't need to waste your precious time on details like these!
Each villa and water bungalow in this guide is pretty unique, and you know what that means? That they will sell out pretty fast! So I highly recommend making your reservations in advance because these island cabanas will disappear so quickly!
I think it's time to drink a rum punch and swim in the Caribbean Sea, so let's go!
If you are in a hurry
Eager to book your overwater bungalows in Belize? Then have a look at this short list of the best resorts in the area:
Here's a map that will help you visualize all the overwater Bungalows in Belize that I will be talking about in this post:
1. Casa Ventanas – resort with award-winning chefs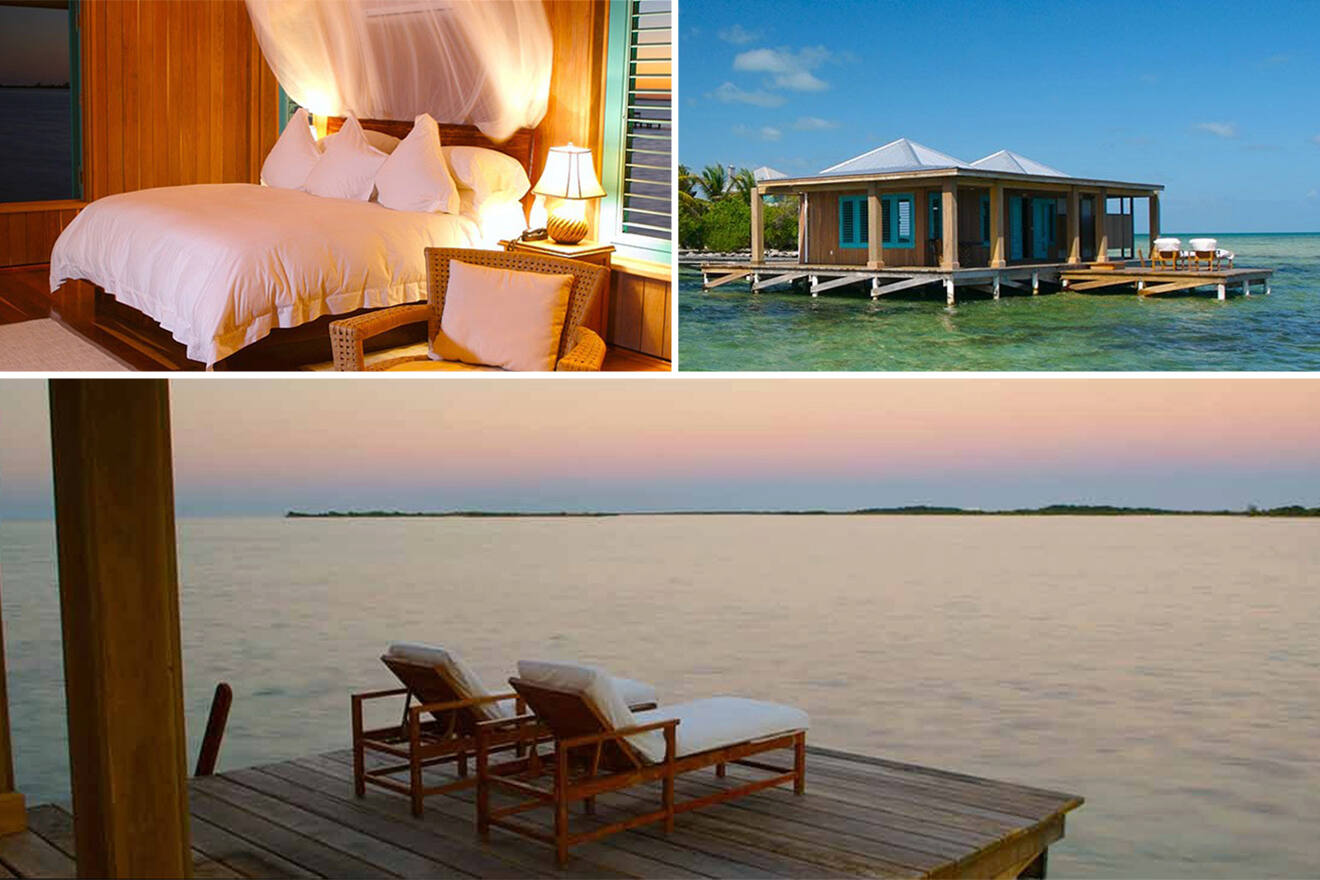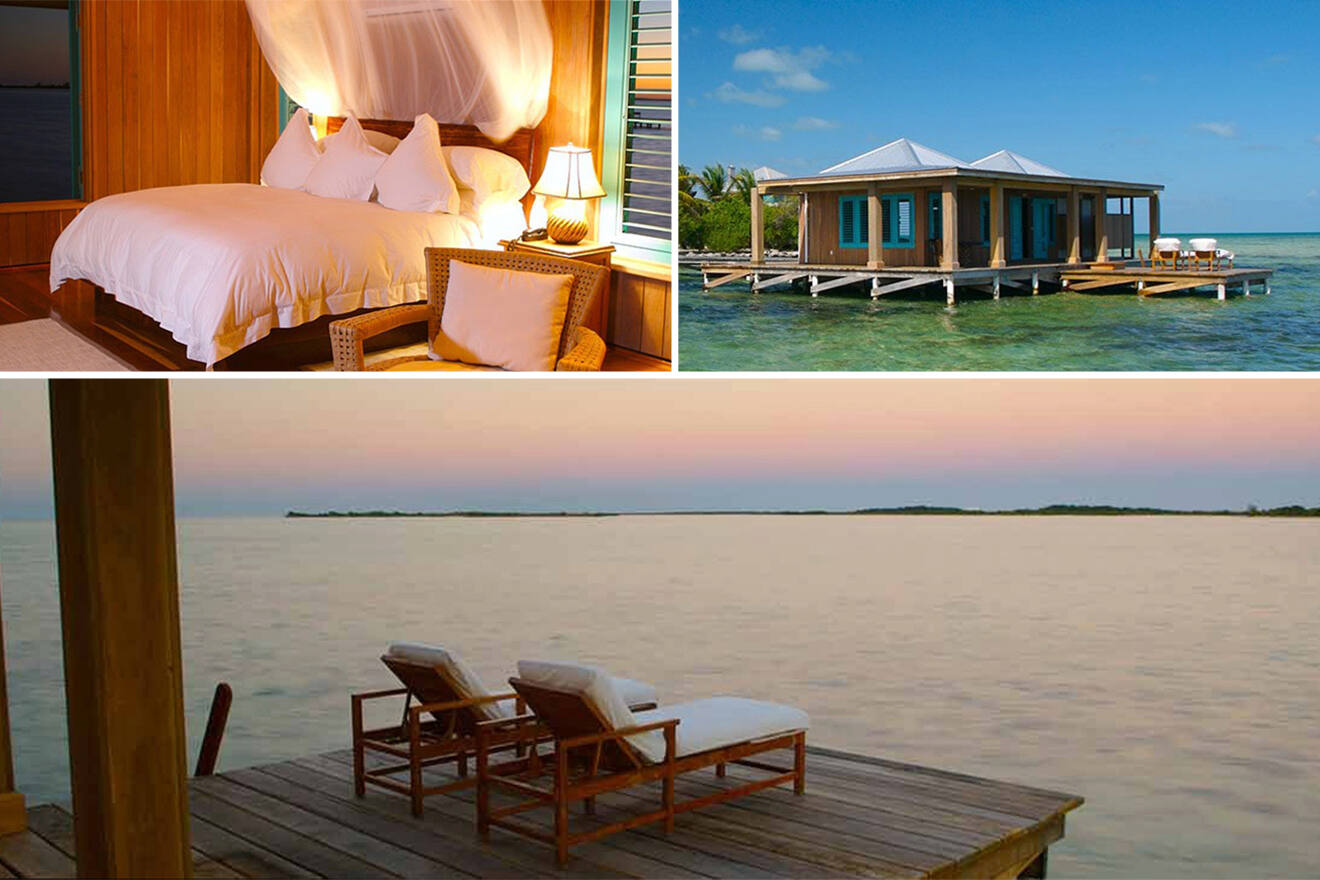 You've just landed in paradise! Surrounded by the vast ocean, this private island is located off the coast of Belize and Ambergris Caye. Cayo Espanto is truly a special spot where you can forget everything and dive into the tropical beauty of the island! I guess I speak for all travelers when I say that you've got to come to a place like this one at least once!
Featuring luxurious 5-star overwater villas, each one is beautifully decorated and comes with a plunge pool at the water's edge, a private butler, and a living room area. Indulge in all the delicious food cooked by award-winning chefs, release your inner Tarzan during some fun jungle tours in Cayo Espanto, and of course, enjoy some time at the spa!
2. Little Peter Oasis – a whole private island to yourself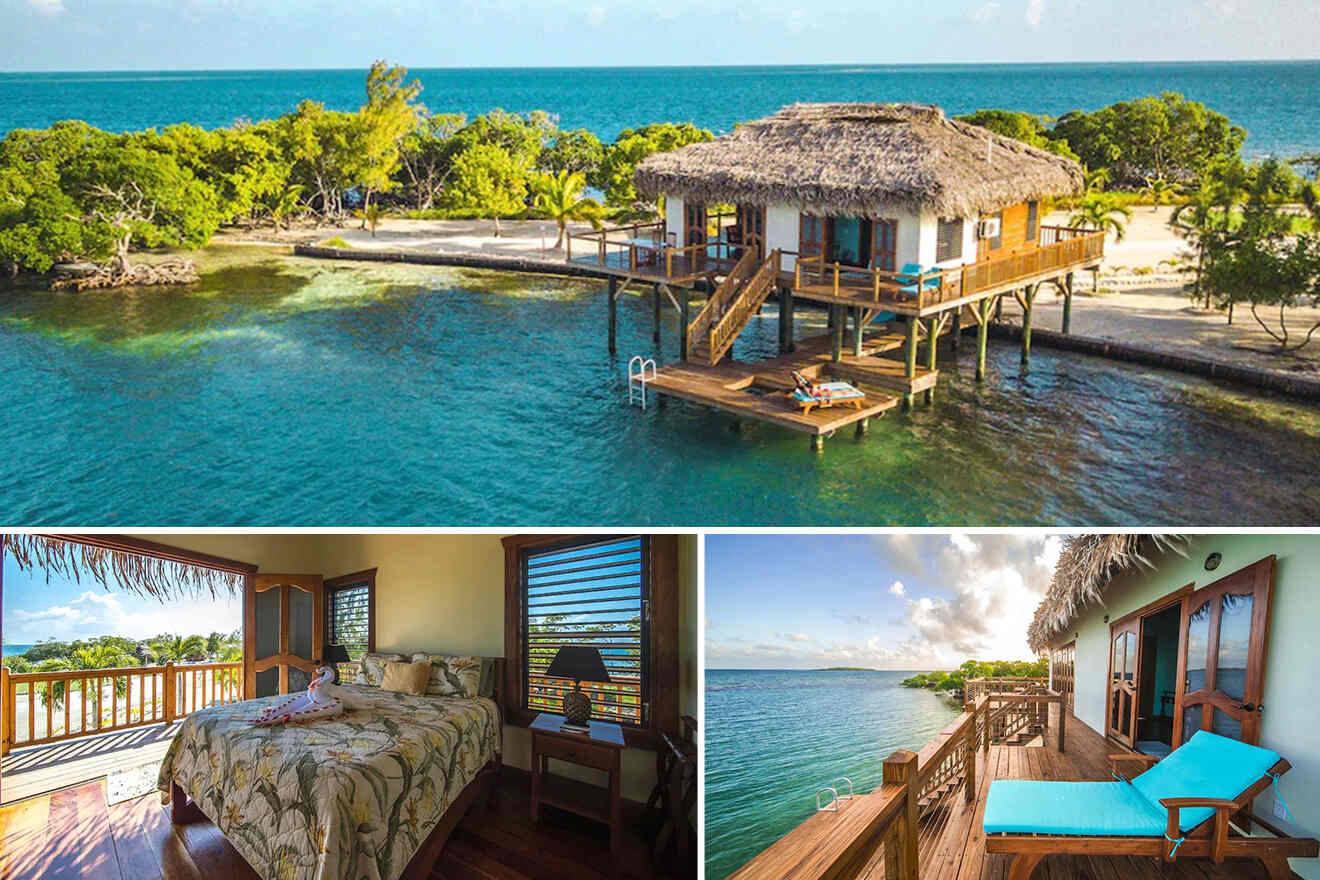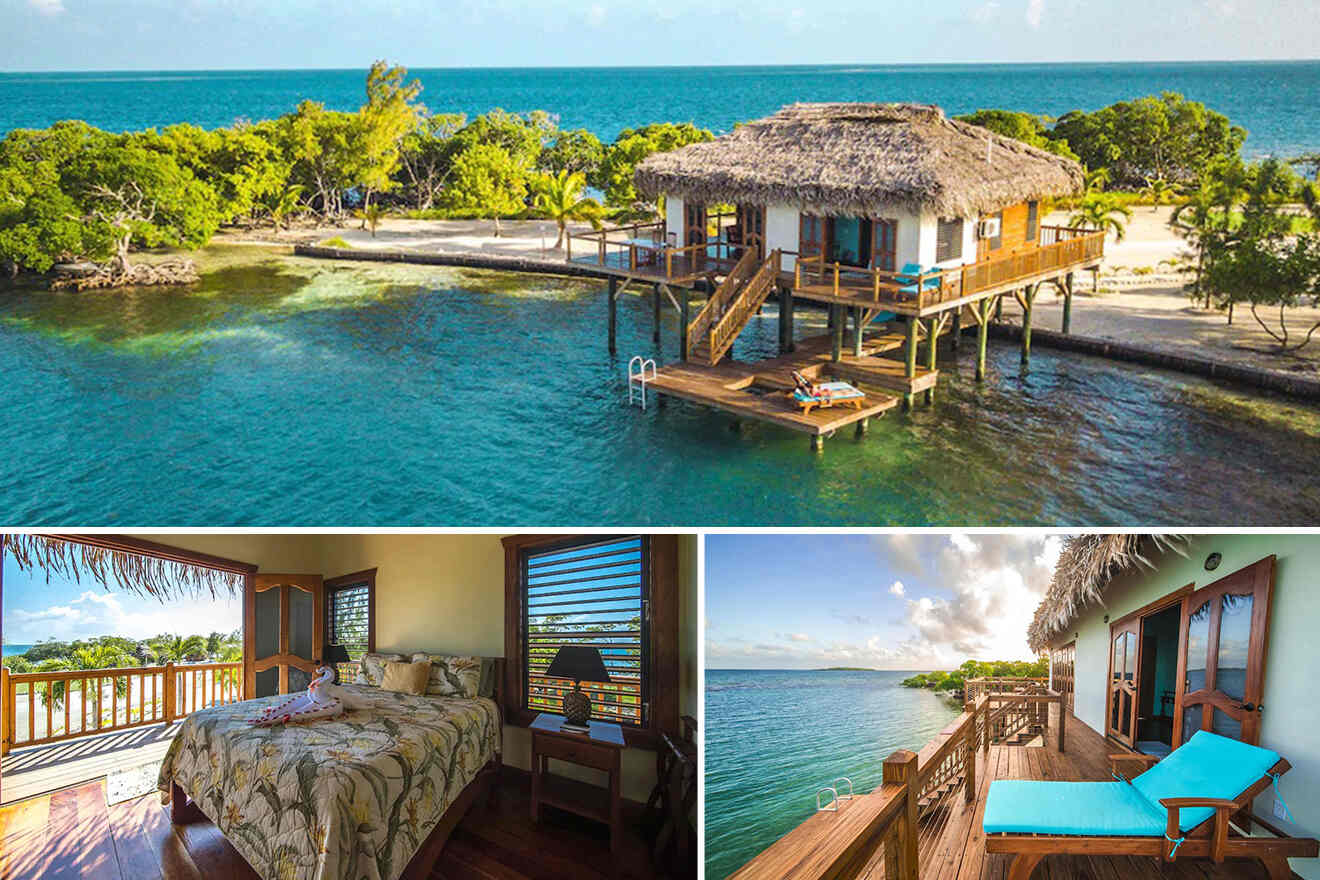 Fancy having your own private island? Well, for a few days or weeks, you can! This fabulous overwater bungalow is located off the coast of Belize City, and it offers an incredible opportunity to immerse yourself in the beautiful nature without any fellow travelers and guests!
You will have a personal chef who'll cook some yummy dishes for you and your family or group of friends. The overwater bungalow is super spacious, and it has a lounge area, 2 rooms, and 2 bathrooms as well, plus a sunbathing deck where you can chill and admire the Caribbean sea! But don't forget to book your accommodations in Belize super early! There are only a handful of amazing overwater bungalows, and trust me, they sell out fast!
3. Bird Island – with a unique overwater bar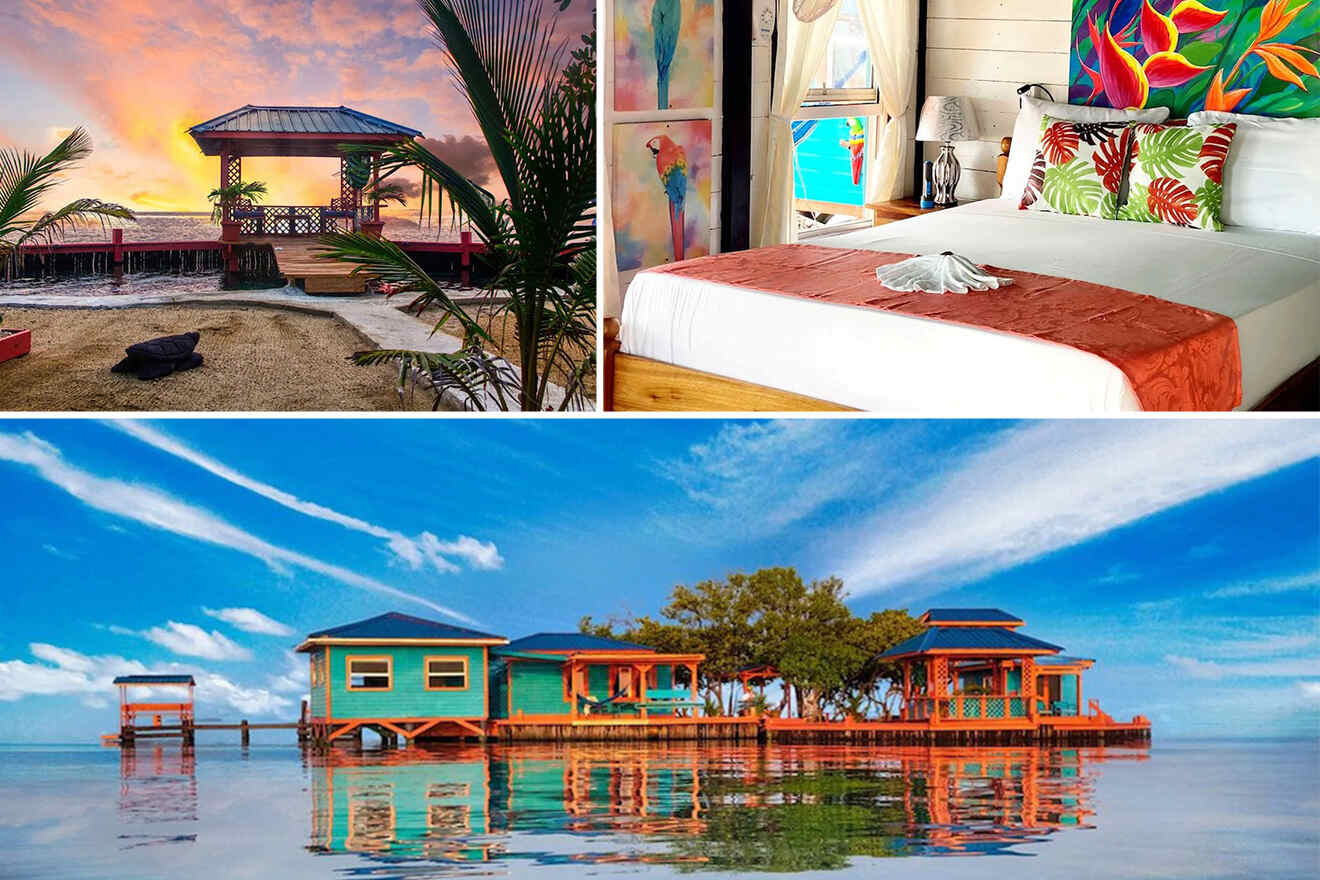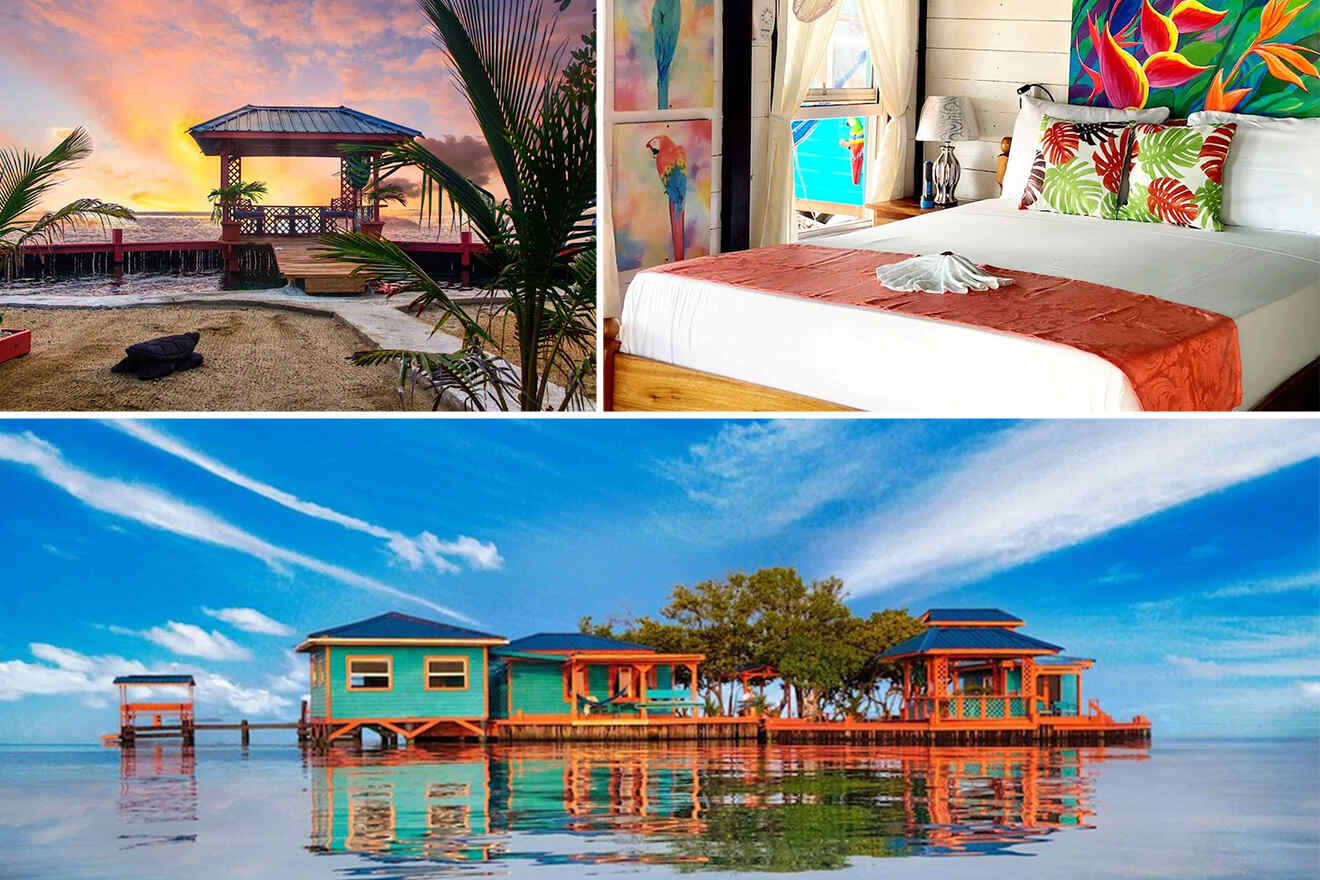 Another awesome place where you can have the whole island for yourself! Isn't Belize amazing? This beautiful overwater bungalow has everything you need for your stay plus a couple of fabulous facilities that will put you in vacay mood ASAP!
My favorite part of this one is the overwater bar! What else do you need to do during your holiday than drink cocktails and chill on the beach? You can also tell them if you want a personal cook or not, this is optional, but I would throw in a few extra bucks so you don't have to cook all day! You'll find snorkeling and fishing equipment while staying here, so you can enjoy the island life to the fullest!
4. Coco Plum Island Resort – for a romantic getaway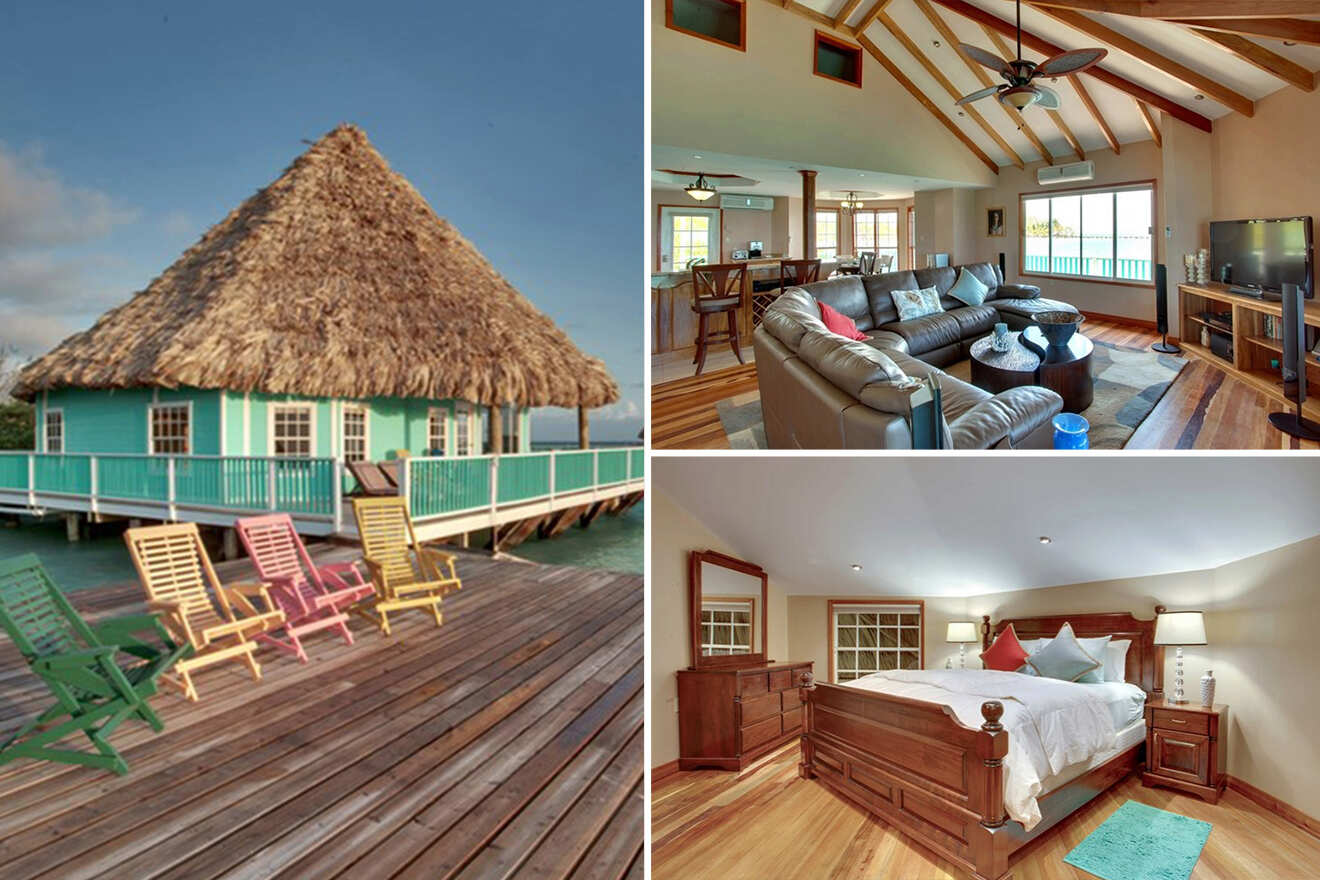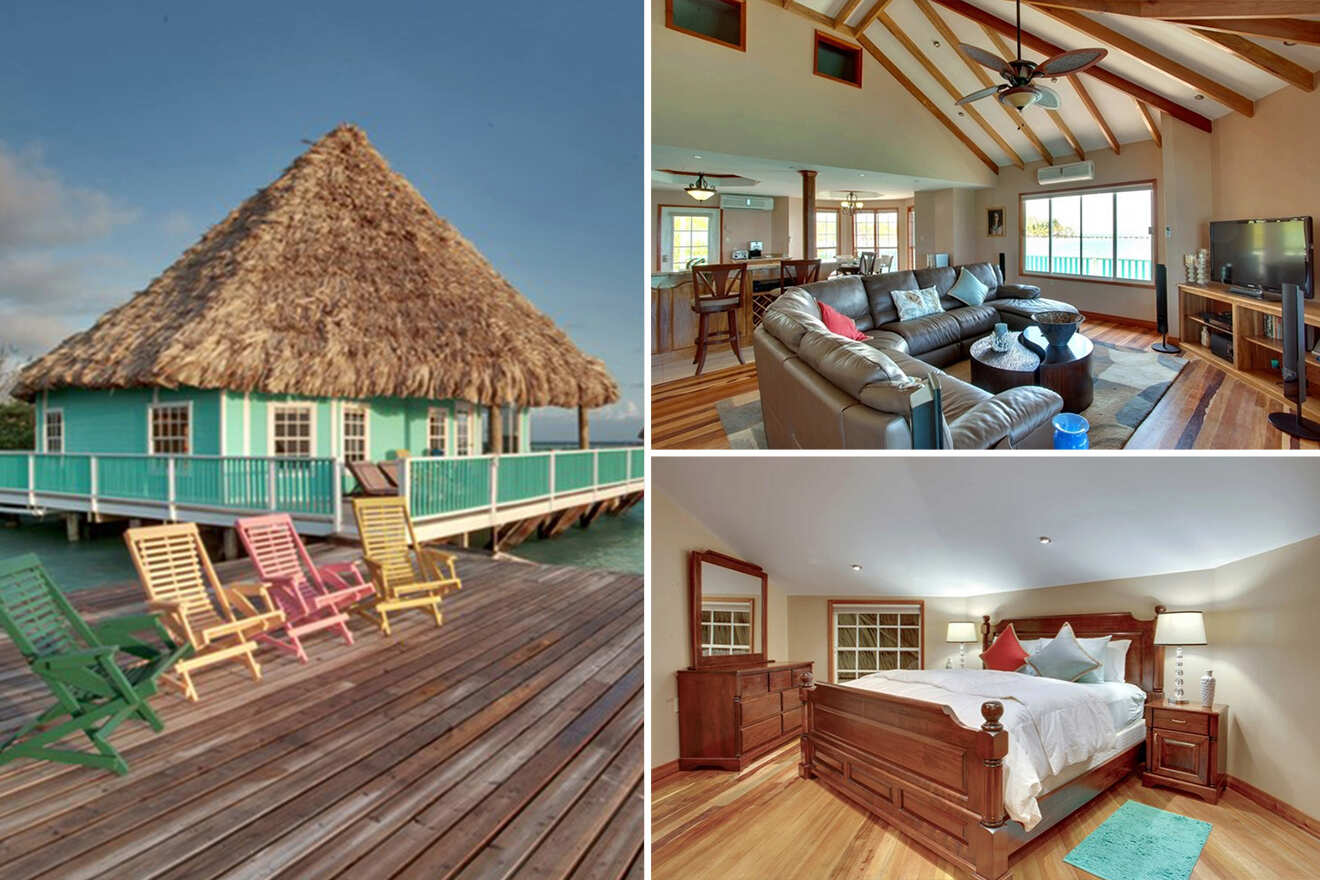 Belize is definitely the ultimate place for a couple's holiday or honeymoon! Here, no one or nothing can disturb you and your partner! What can be better than that? This resort offers different accommodations, from oceanfront cabanas to luxurious Belize overwater villas.
Wake up in the morning to those spectacular views and jump from the bed straight into the Caribbean Sea! Each overwater villa features top-of-the-line amenities, tropical furnishings, and an extended sunbathing deck surrounded by crystal-clear water! Start your days with a delicious romantic breakfast in bed, and then head out for a full day of relaxing at the spa!
5. Thatch Caye Resort – a private island resort with a spa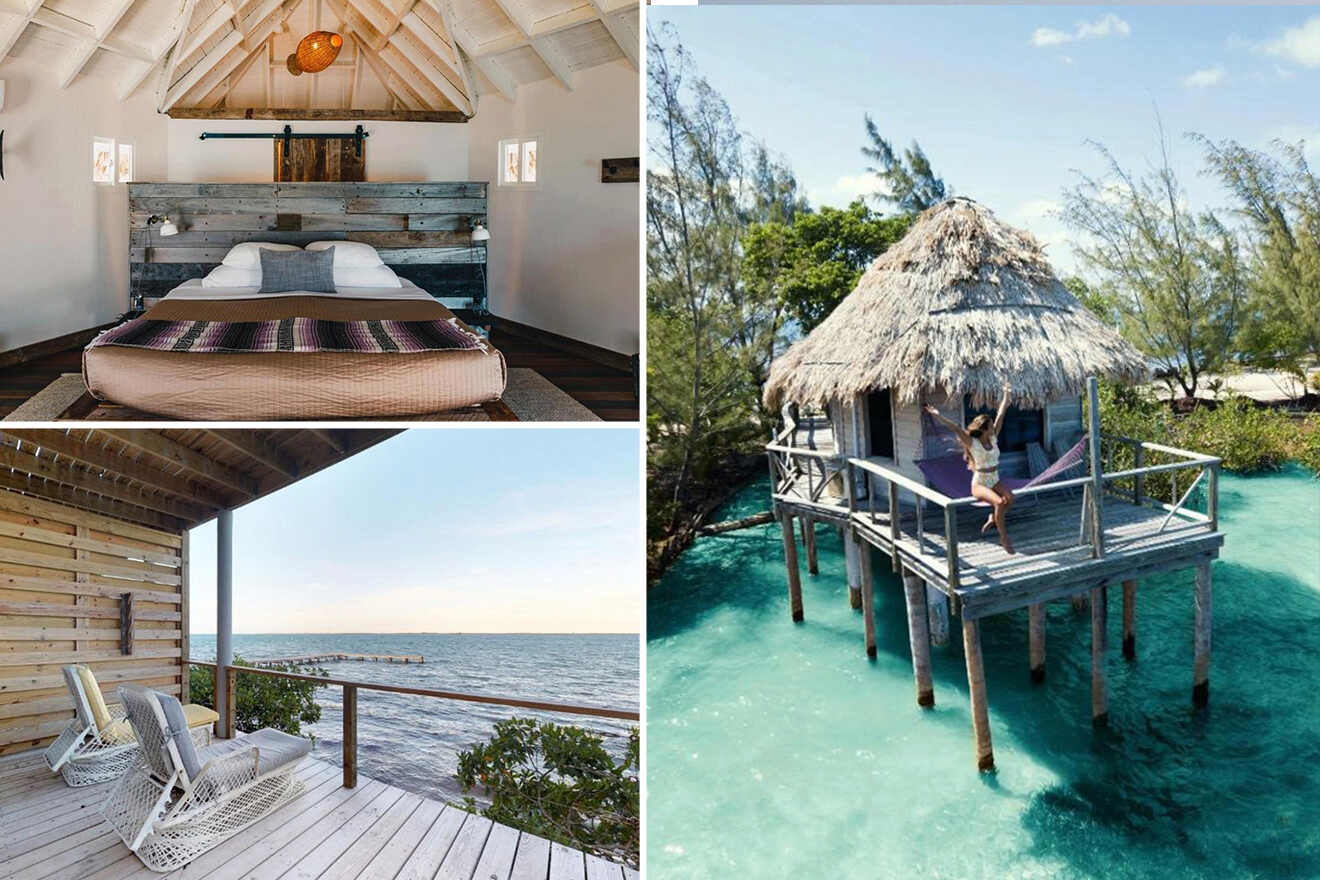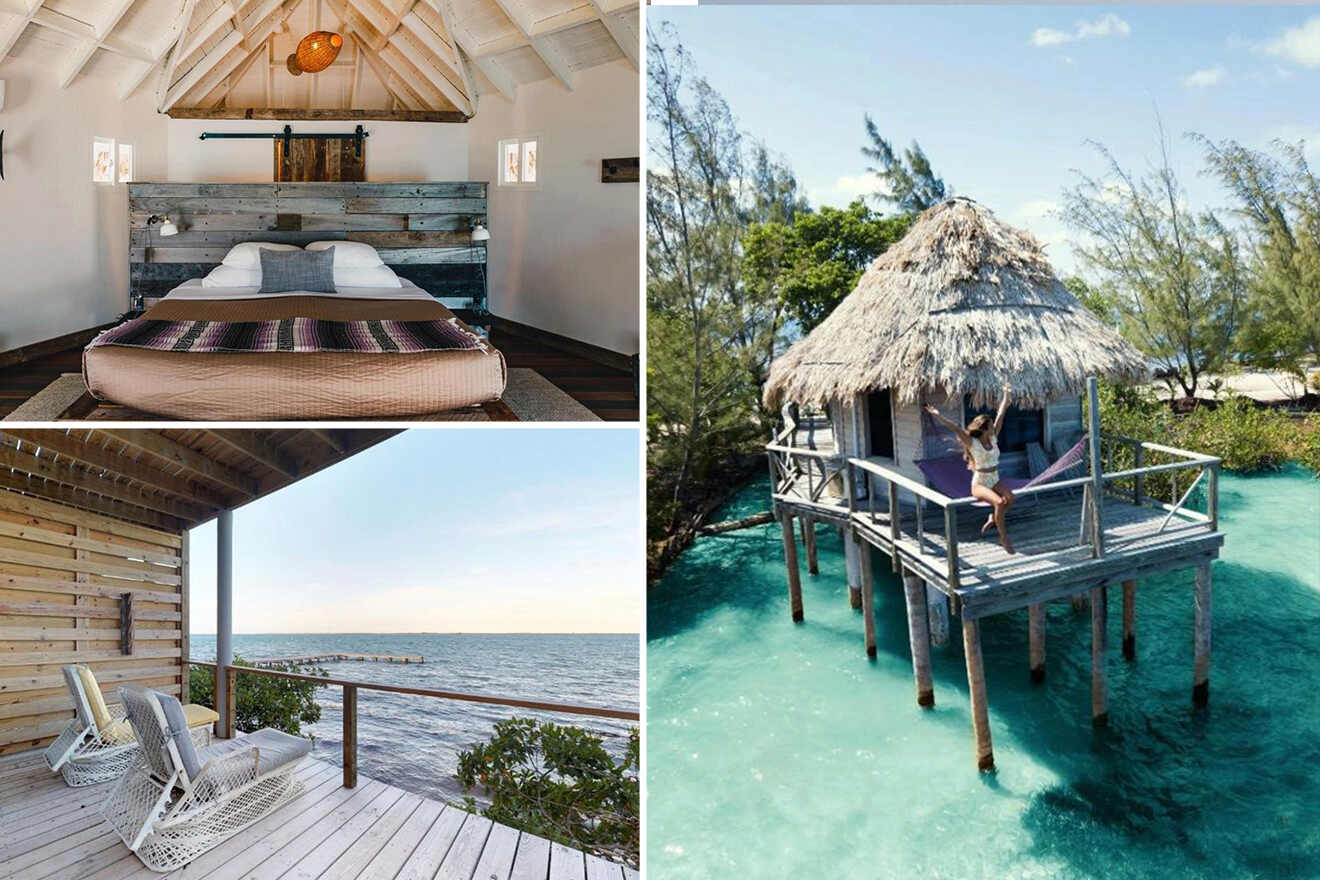 Ola amigos! Are you planning the perfect getaway to Belize? This private island resort is probably the closest thing to a Maldives-style bungalow anywhere in the Western Hemisphere. It offers a natural saltwater pool and overwater bungalows with breathtaking views! Each place has exotic furnishings, a private bathroom, and a rooftop deck!
Climb down from the private veranda of your overwater bungalow straight into that blue water and enjoy a morning swim like no other! After, you can enjoy your coffee at the restaurant plus a delicious meal to get you ready for the day! Among the many activities that you can try here, you'll find snorkeling, fishing, and diving!
6. Ray Caye Island Resort – a unique dive resort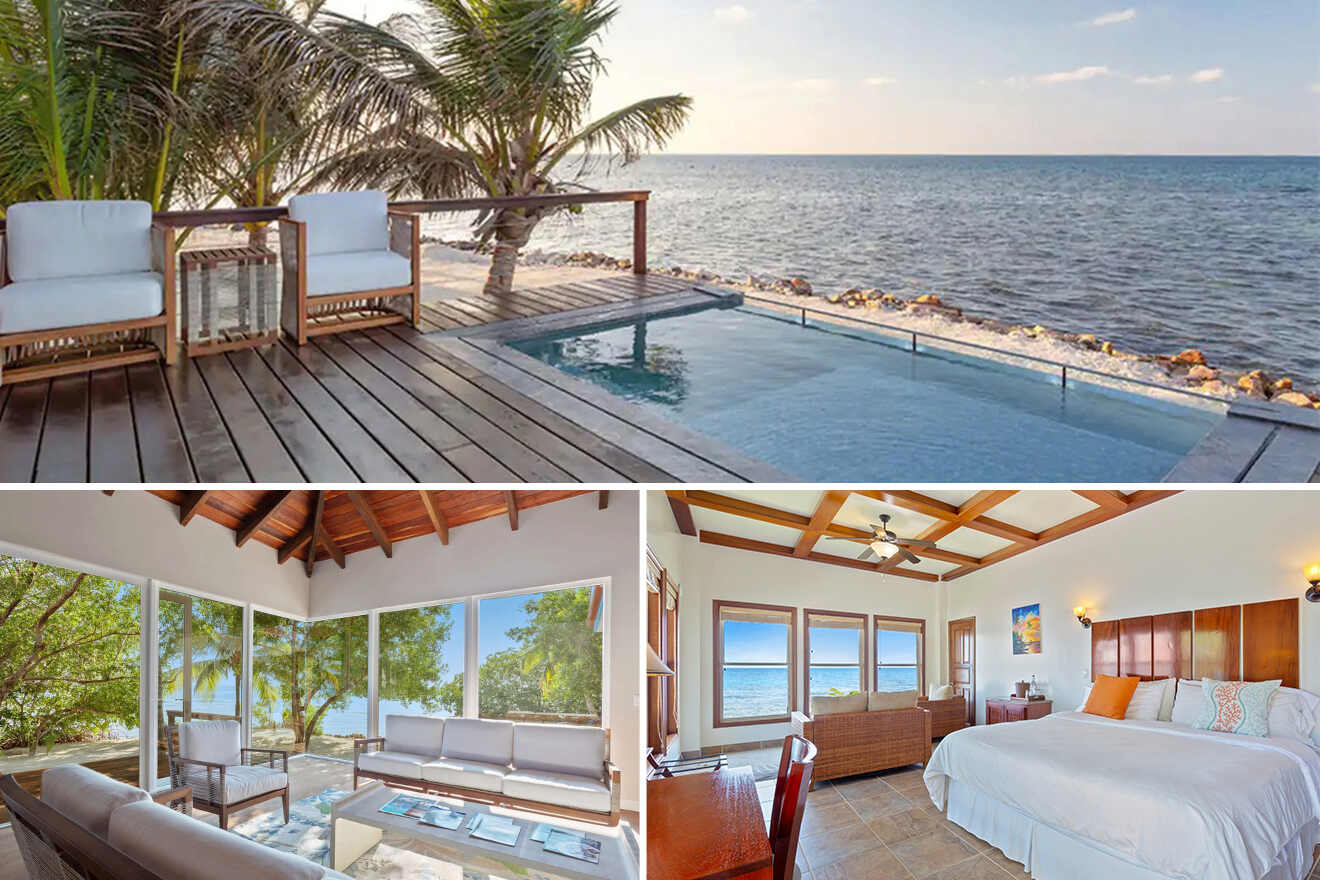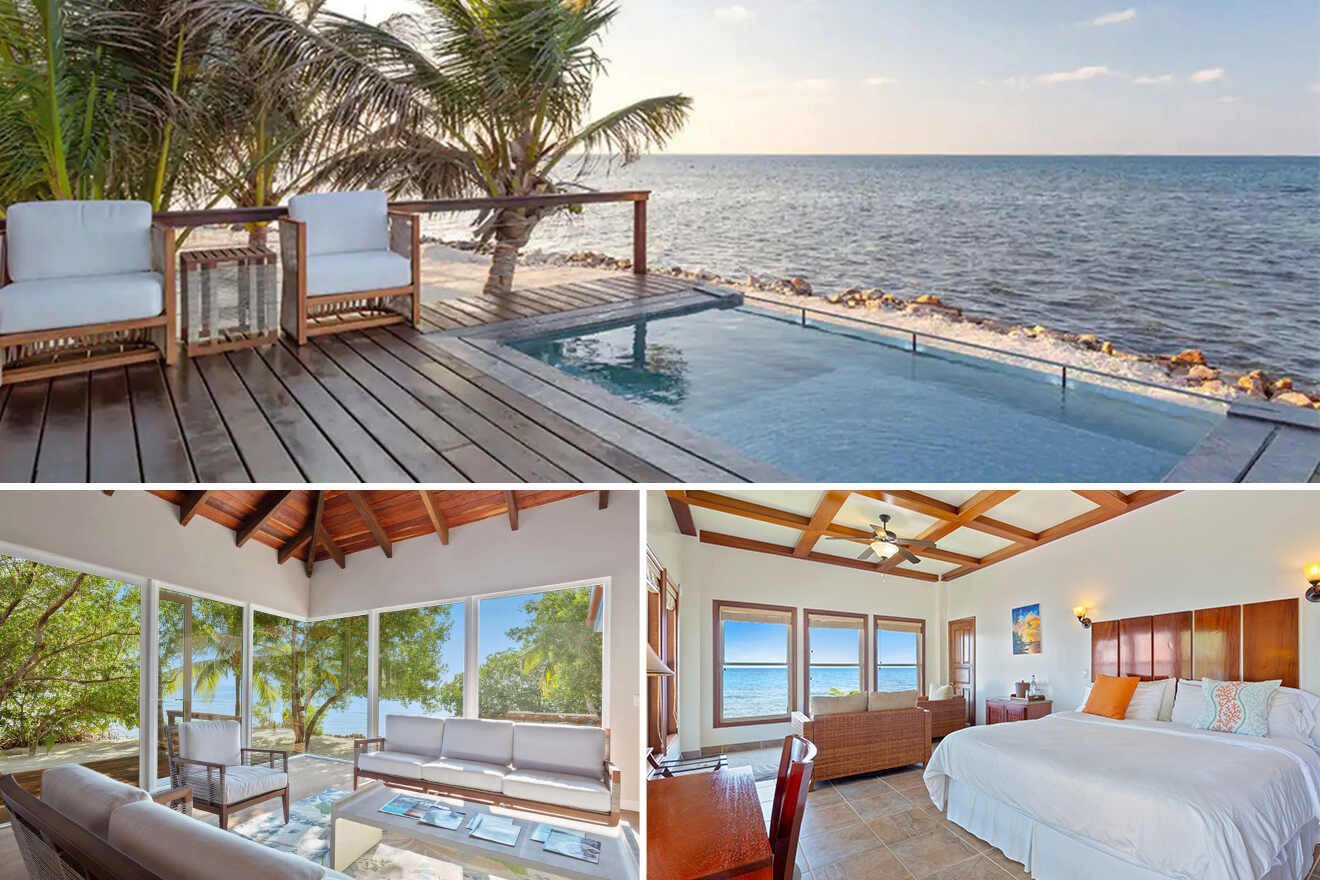 Who's ready for dreamy sunsets, lazy mornings on the beach, and trying lots of water sports?
This private island luxury resort offers different types of accommodations, from oceanfront villas to cabanas. Each one offers spectacular views, a private deck, and a pool just for you!
Relax in your own hammock all day long, watching the tides, feeling that island breeze, and eating delicious food! The resort offers world-class service, and the staff will help you find some fun activities to try while you're here! They offer different dive packages (plus a dive shop), and if all the conditions line up, you can even go whale shark diving!
7. St. George's Caye Resort – an exotic island resort with a spa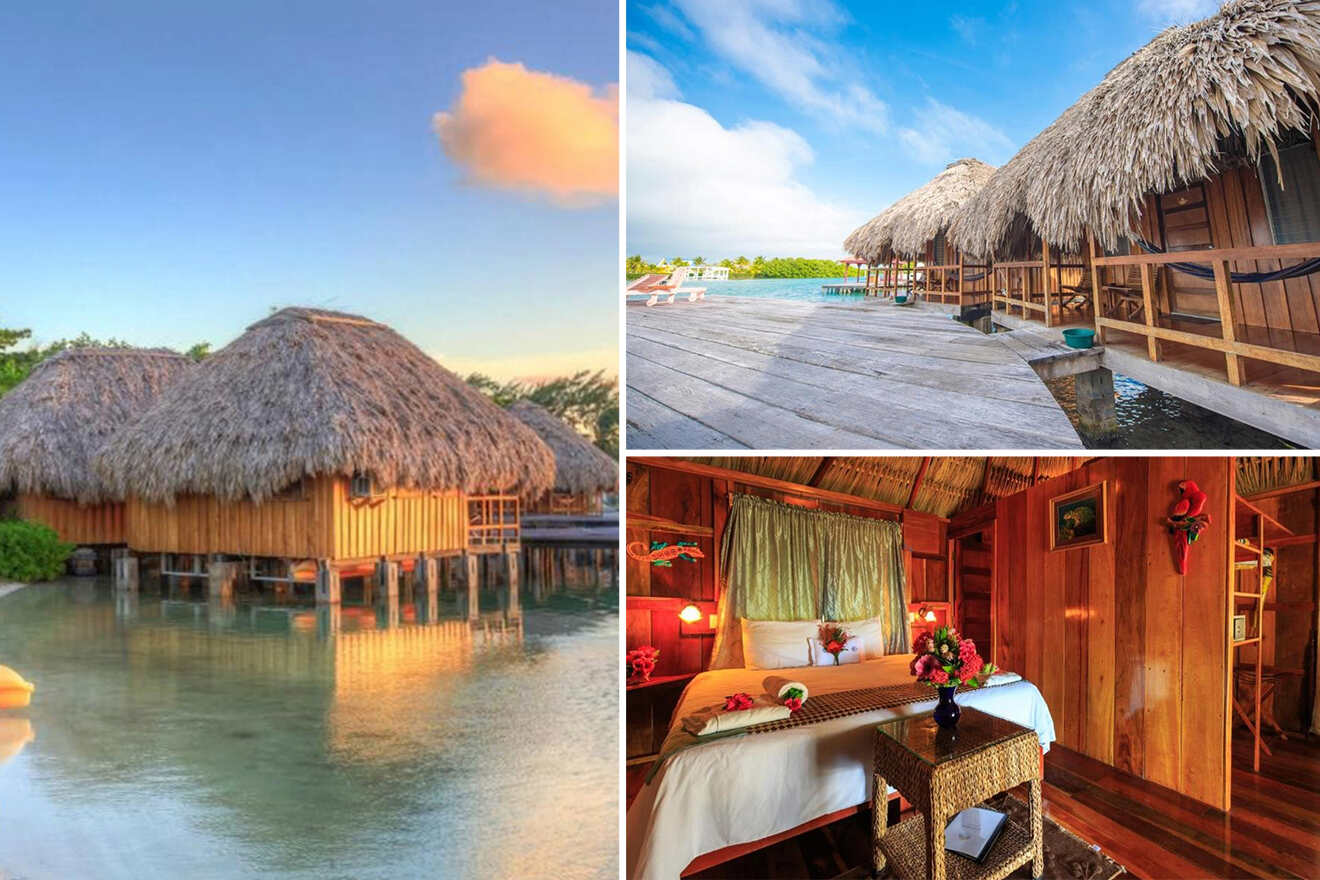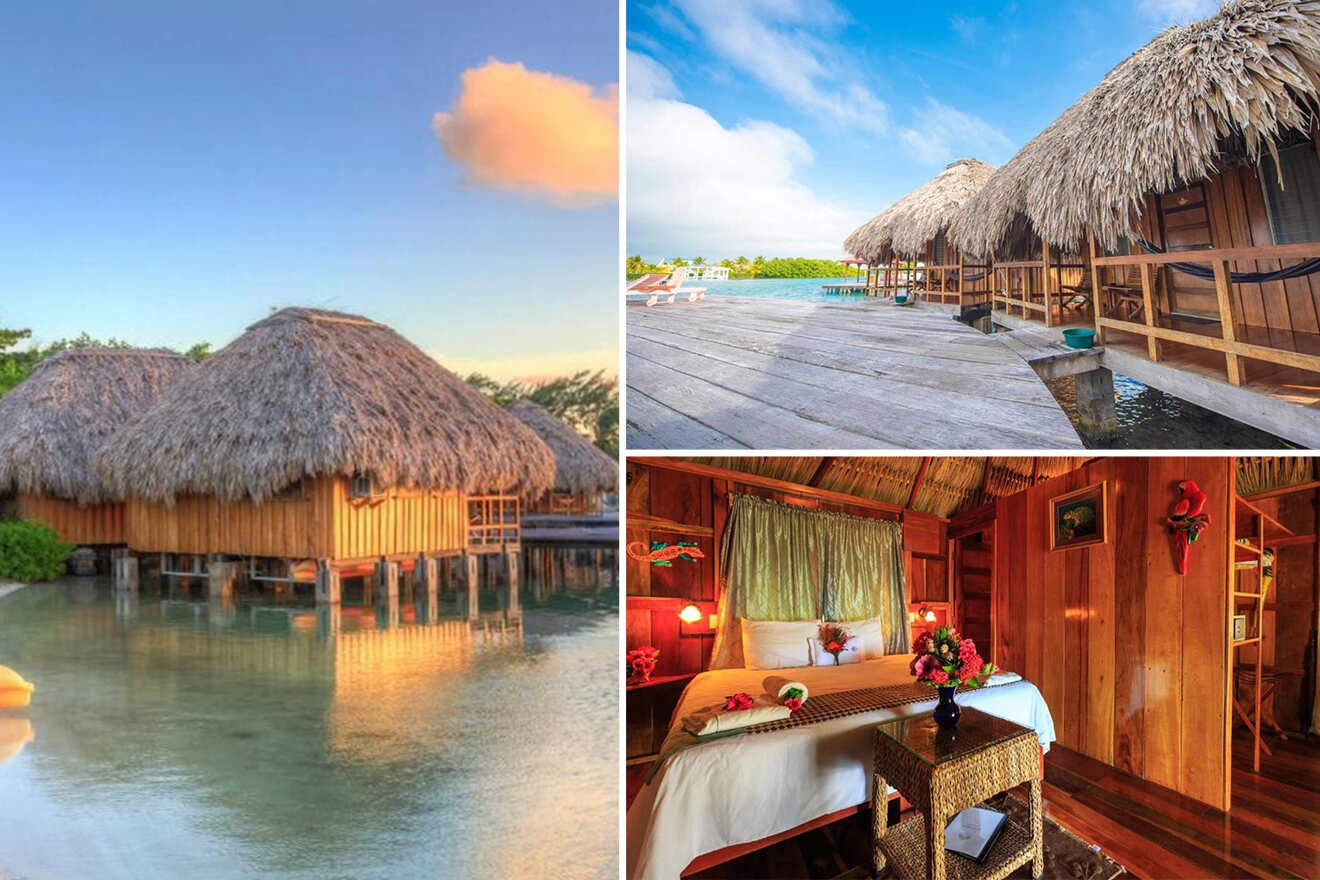 Located off the coast of Belize City, this charming island resort will make you want to move here for at least a month! Get ready for some pampered relaxation in the spa, and of course, to admire the panoramic views!
Nothing beats the island atmosphere, especially at resorts that offer overwater bungalows and villas. I'm sure you'll love that community feeling and the fact that you'll have an entire island to explore! Each overwater bungalow has air conditioning and a private bathroom. And during the day, guests can swim in the pool or try an intro scuba dive to discover marine life!
8. Tobacco Caye – eco-resort with colorful cabanas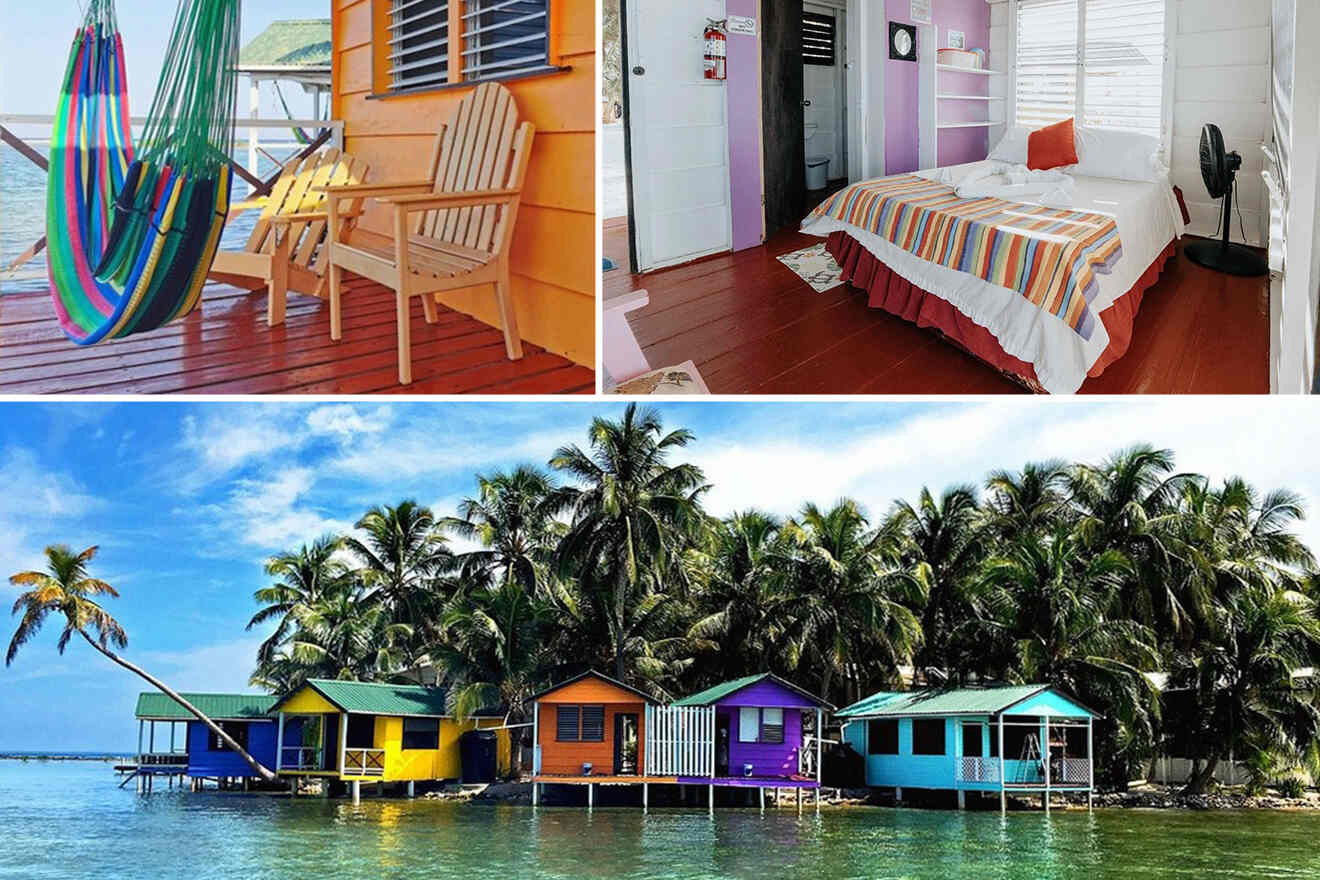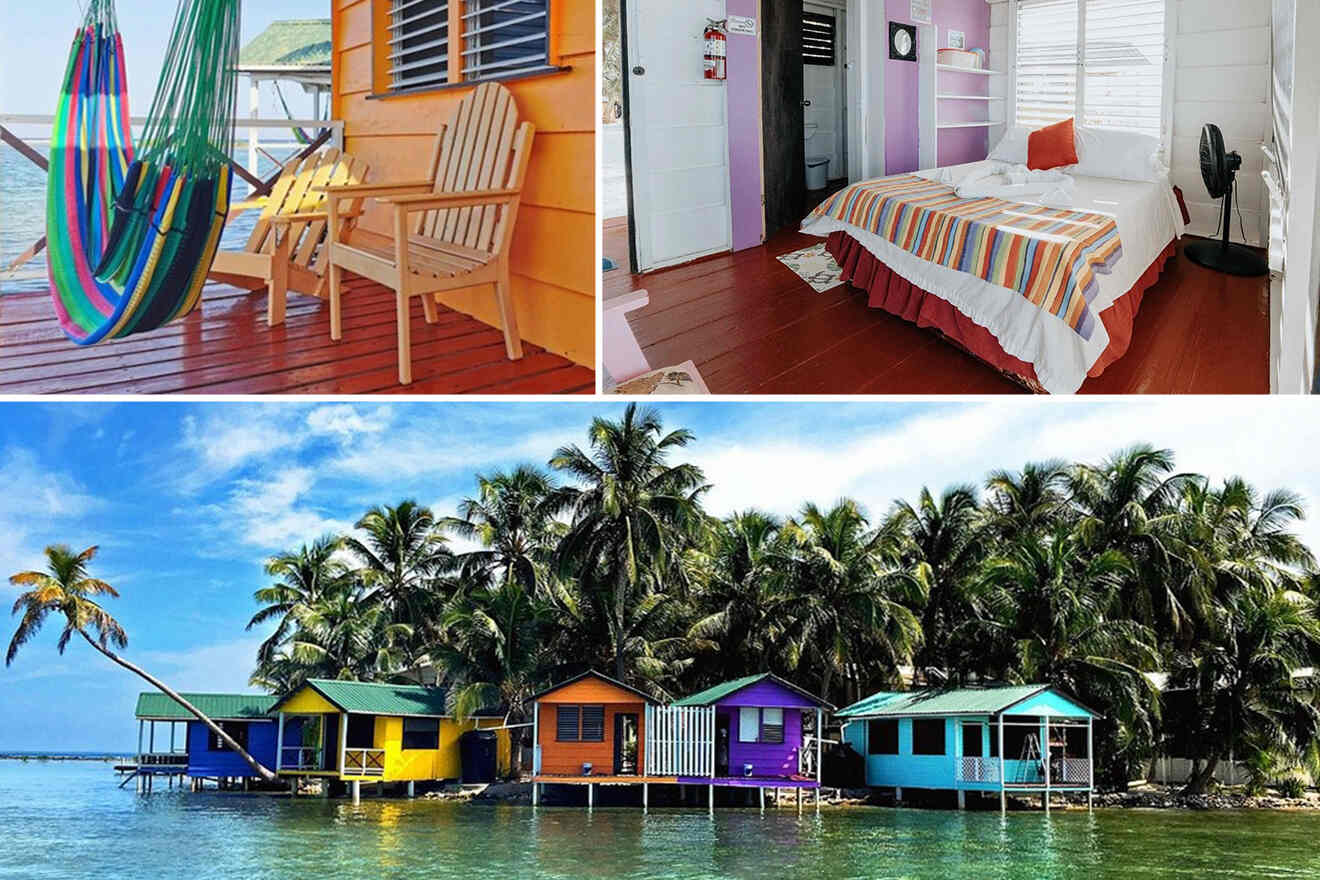 You'll love the charming rustic design of the overwater cabanas at Tobacco Caye resort! Each place is so colorful, and it has a small private dock from where you can admire the views of the Belize Barrier Reef from your comfortable hammock!
The overwater bungalows are all different sizes fitting anyone from couples to a small family (at a higher room rate, of course). This eco-friendly resort tries as much as possible to limit the pollution or use of plastic which I find to be amazing! But they sure don't hold back when it comes to activities! Here guests can try snorkeling and discover marine life, kayaking, plus many other things!
9. Lina Point Belize Overwater – with an incredible infinity pool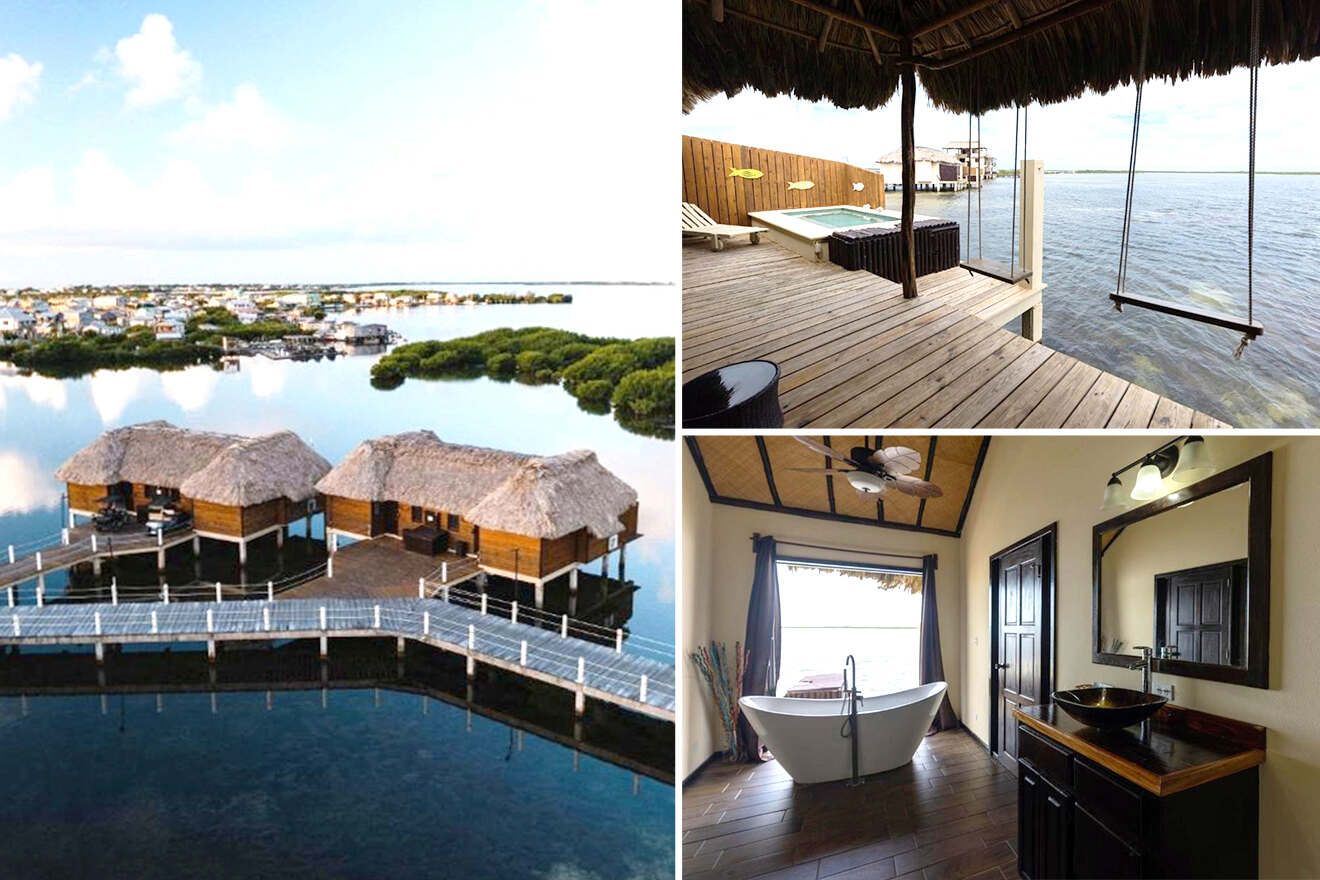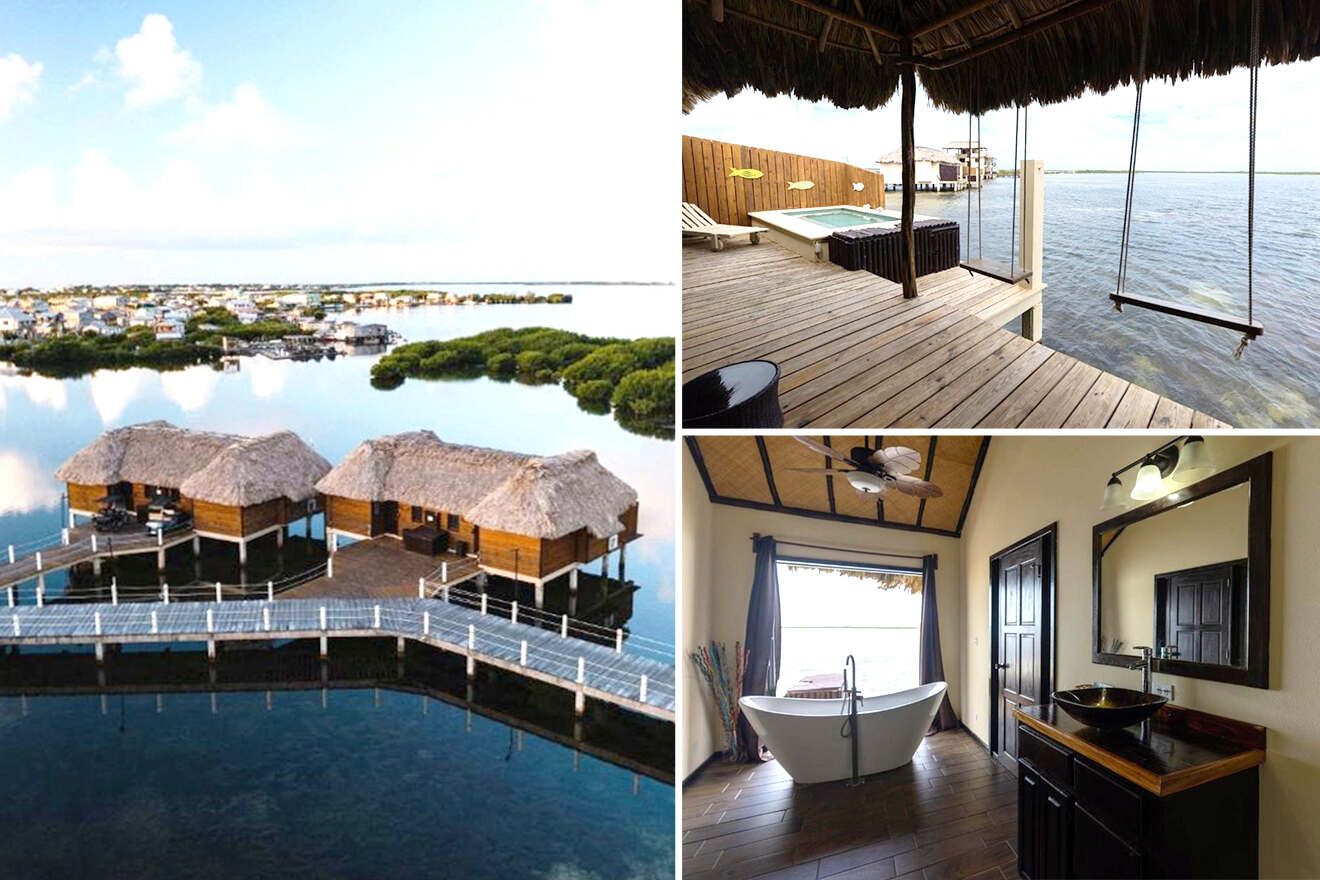 In the town of San Pedro, you will find this unique overwater resort. While here you may not get your own private overwater bungalows, but instead, the whole place (which is pretty big) is overwater! The rooms have a rustic design, and some of them even come with portions of glass floors and balconies.
It's located near Ambergris Caye off the coast of Cayo Espanto, and guests are welcome to chill by the infinity pool or on the terrace and, of course, indulge in all the delicious dishes at the restaurant! I know it's tempting to chill on the beach all day long but make sure you go on some of the local tours that the resort offers and definitely attend their themed dinner nights!
10. Glovers Atoll – a secluded resort near a marine reserve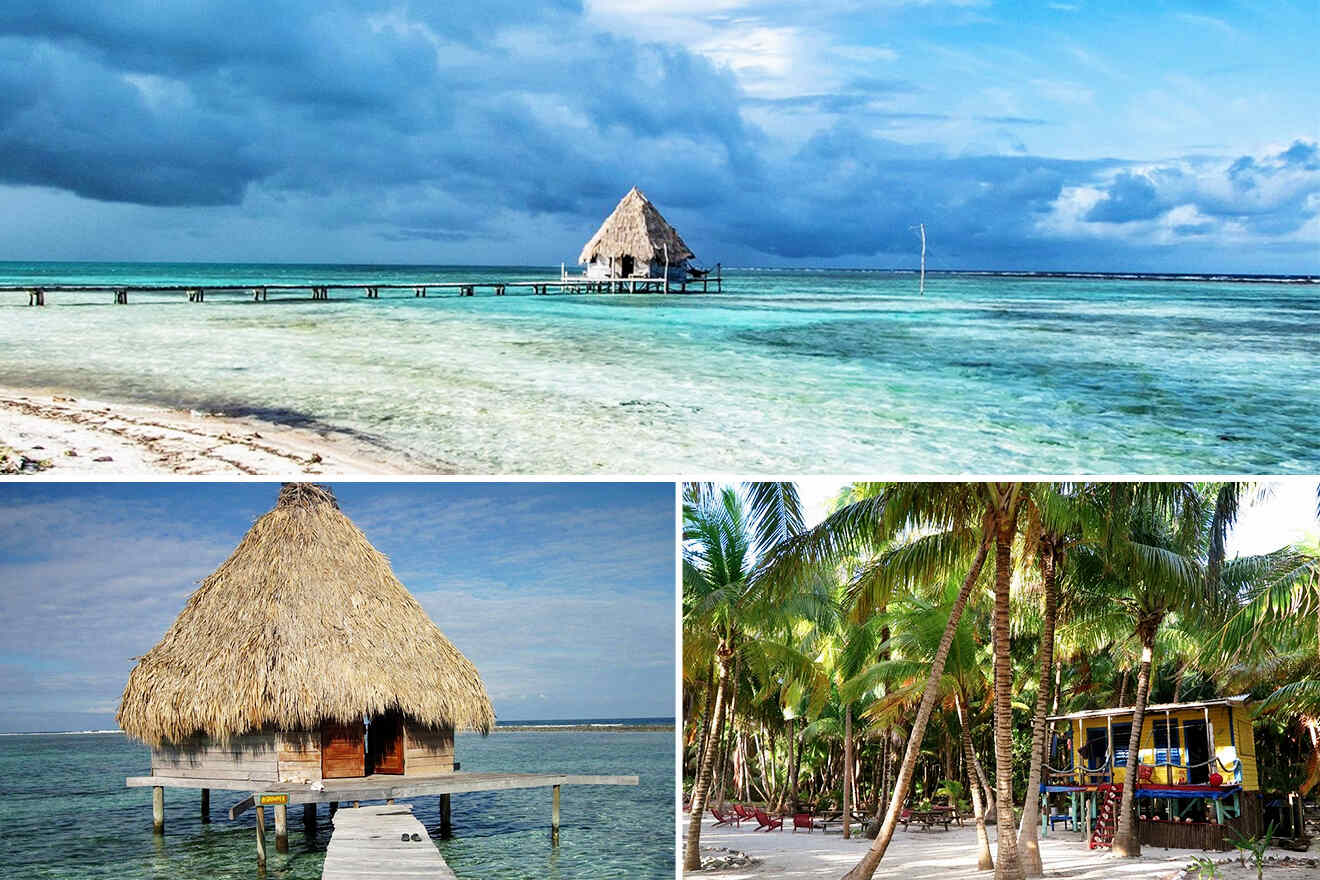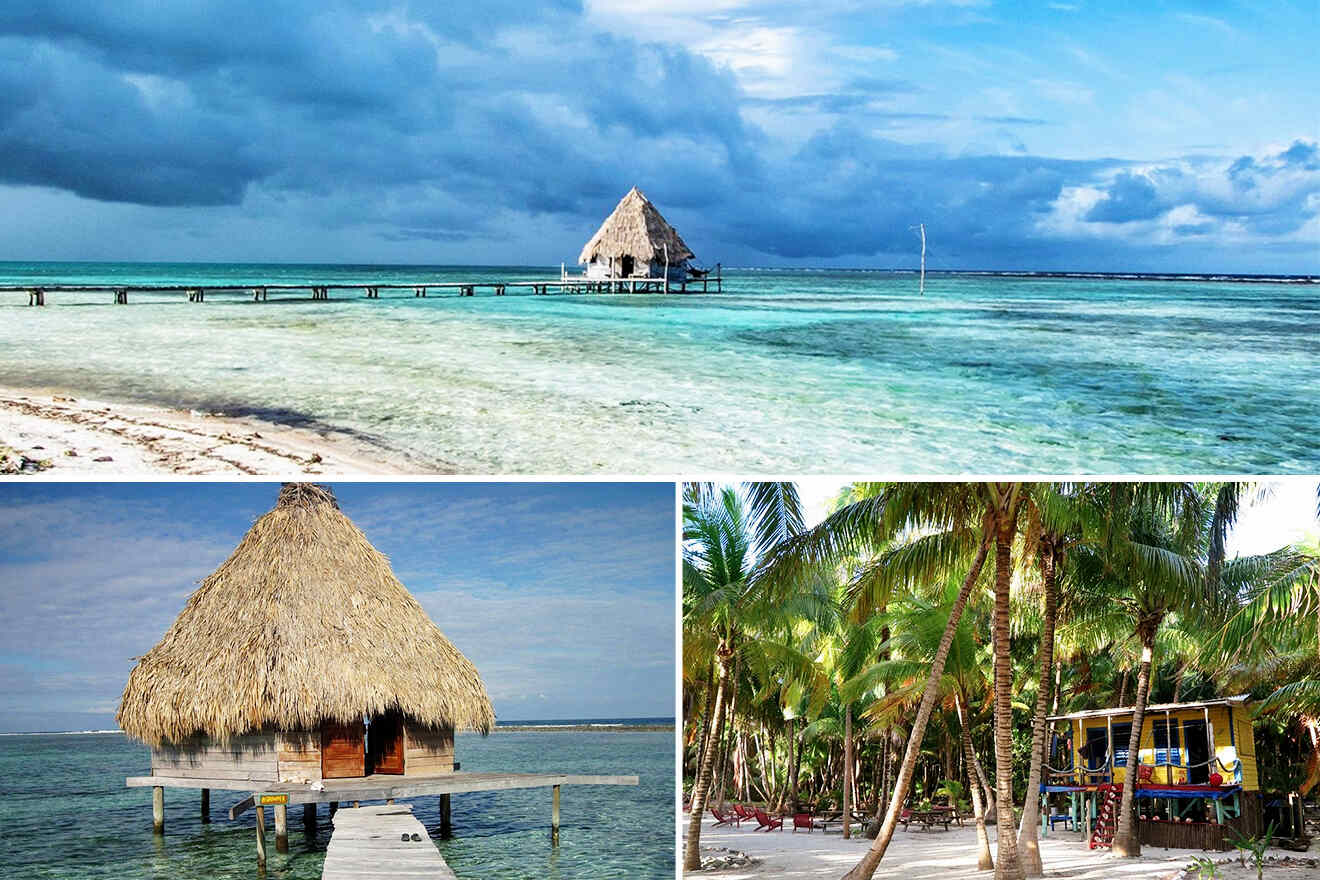 Located on private land on Glover's Reef which is a World Heritage Site and Marine Reserve, this resort is the place to go if you really want to enjoy the island life to the fullest! Offering overwater cabins and inland ones as well, this resort is all about getting back to our roots and living a simple life!
Each cabin has beds, hammocks, pots, and pans! There are shared composting toilets that travelers can use and shower stalls as well. Guests will have access to the restaurant on-site, but you can also cook for yourself. During the day, you can explore the island and go off the beaten path to see some of its hidden sites! There are also plenty of water activities like fishing and scuba diving!
| | |
| --- | --- |
| 📅 How many days: | 7-10 days |
| 🏛️ Top overwater bungalows: | Thatch Caye Resort |
| 🏝️ Best private island resort: | Casa Ventas |
| 👪 Luxury family resort: | The Lodge at ChaaCreek |
| 🤩 Unique attraction: | Blue Hole |
| 💵 Avg luxury hotel price: | $400 |
| 🍽️ Dinner for 2 with wine: | $50 |
| 🌞 Best time to visit: | January – May |
FAQs about Belize overwater bungalows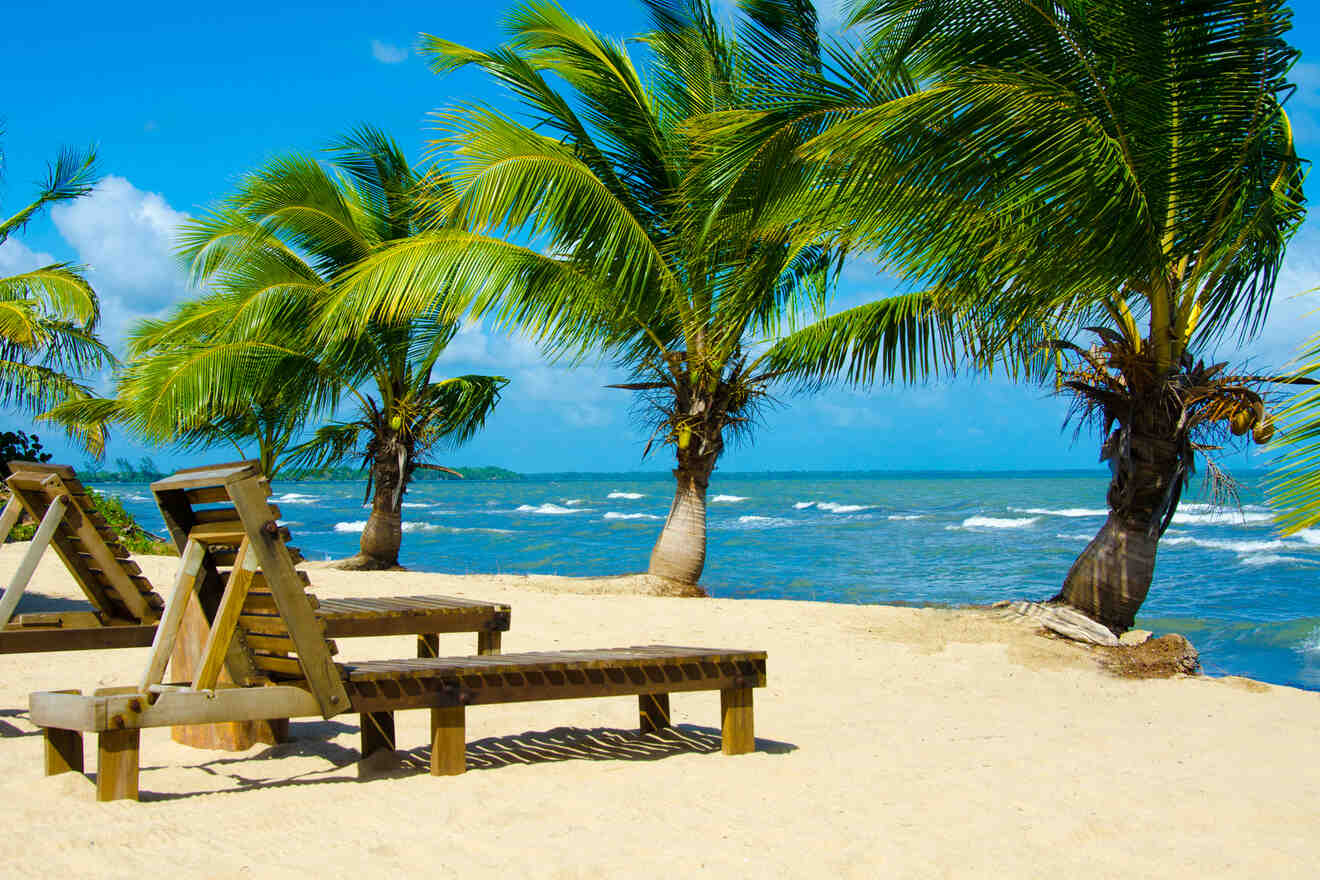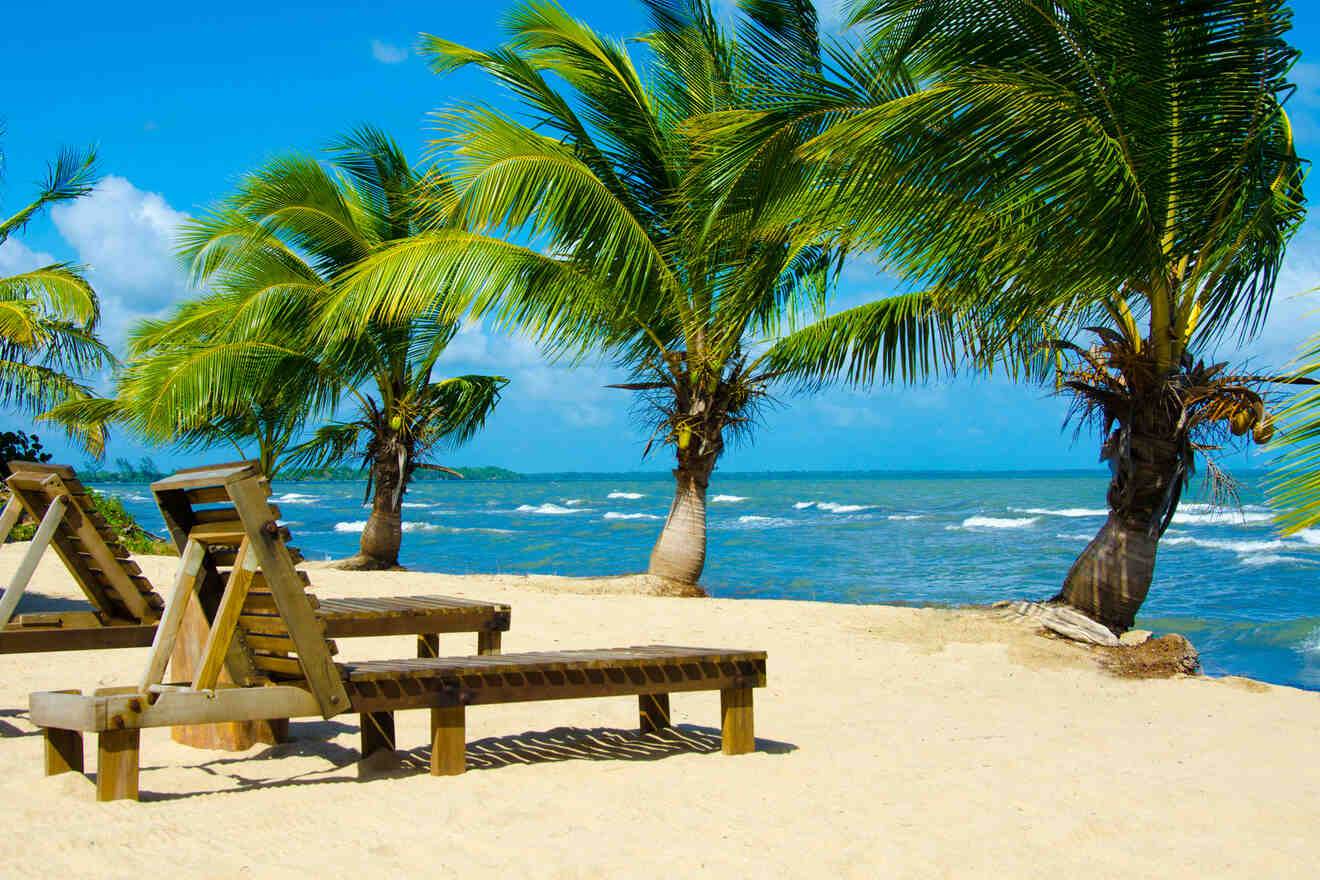 🌊 Which are the best overwater bungalows in Belize?
🌞 What's the best time to visit Belize?
The best time to visit Belize is between January – May. That's when the weather is at its best! 
🏝️ What part of Belize is best to stay?
👪 Which are the best family resorts in Belize?
Conclusion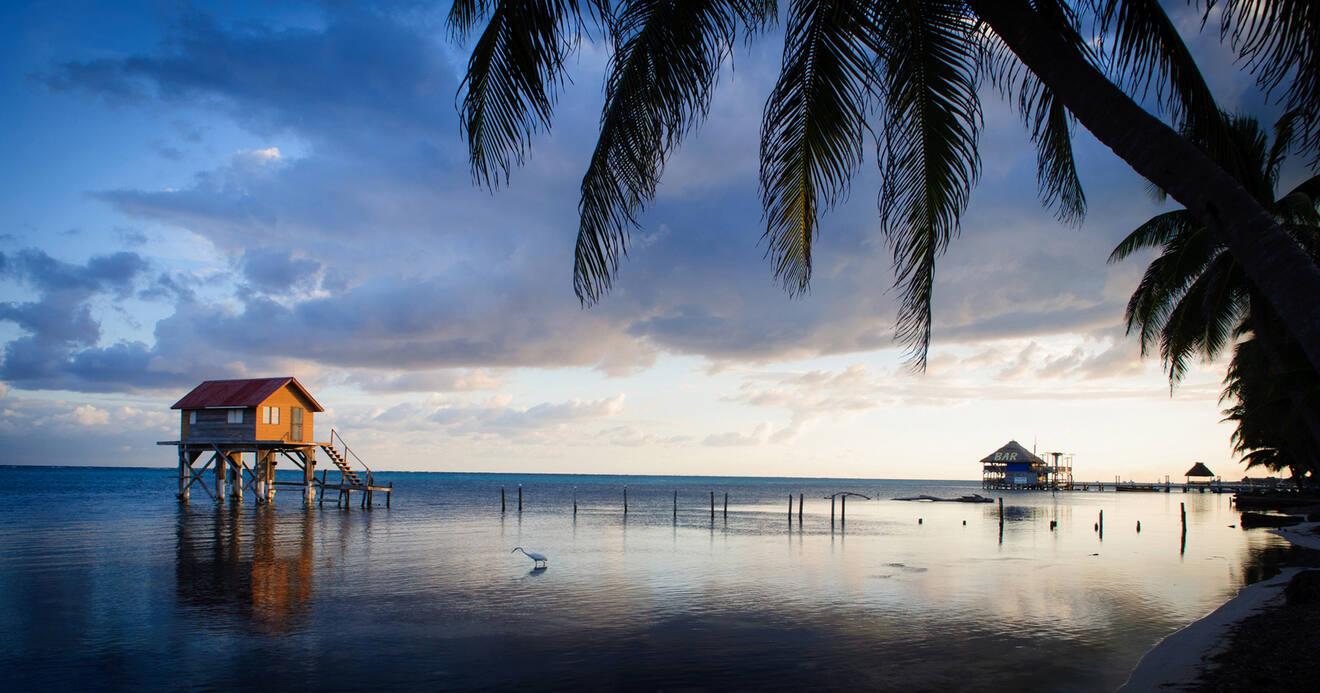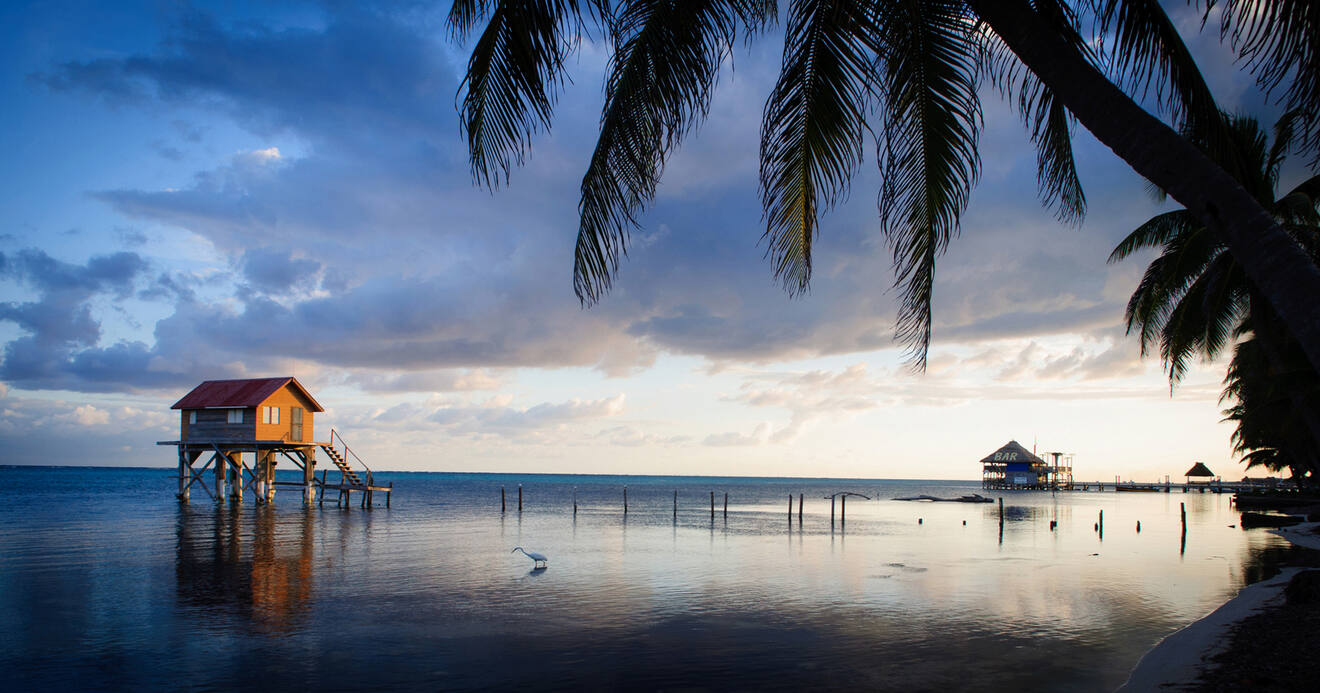 I've done it again! I just offered the most irresistible water bungalows in an even more irresistible location like Belize!
Now we've gone through all the best Belize overwater bungalows, listed from most to least expensive (because with a location like this one, you don't want to waste any more time)! That is why I also recommend booking your overwater cabins in advance, as Belize is such a famous destination!
I guess I'm not the only one who finds it super hard to pick the perfect cabana when all of them look so incredible! If you need a little more help deciding, check out my top 2 favorite water bungalows in Belize:
Thatch Caye Resort – A charming resort in Belize offering overwater bungalows with incredible views of the Caribbean Sea
St. George's Caye Resort – Enjoy your holiday in beautiful Belize while staying at this resort that has authentic bungalows, a private beach area, and a pool
Don't forget that these are the best overwater bungalows in Belize, so you need to book your favorite one in advance before all of them are sold out (trust me, it can happen)!
For now, I am pretty confident I offered all the important details, but if you've got a question, pop a comment below and I'll answer ASAP!
Safe Travels,
Victoria
---
Pin it for later!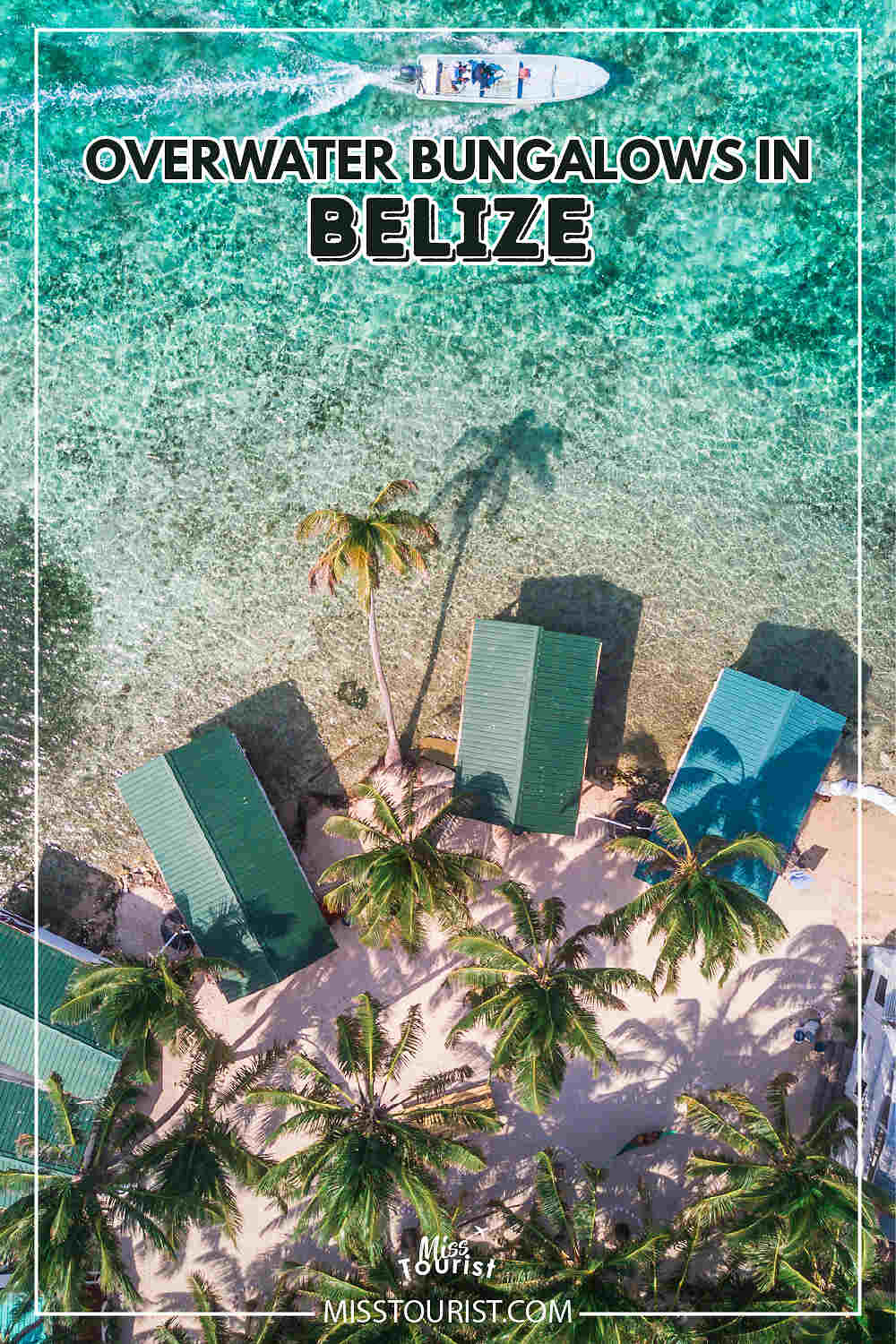 Pin it for later!