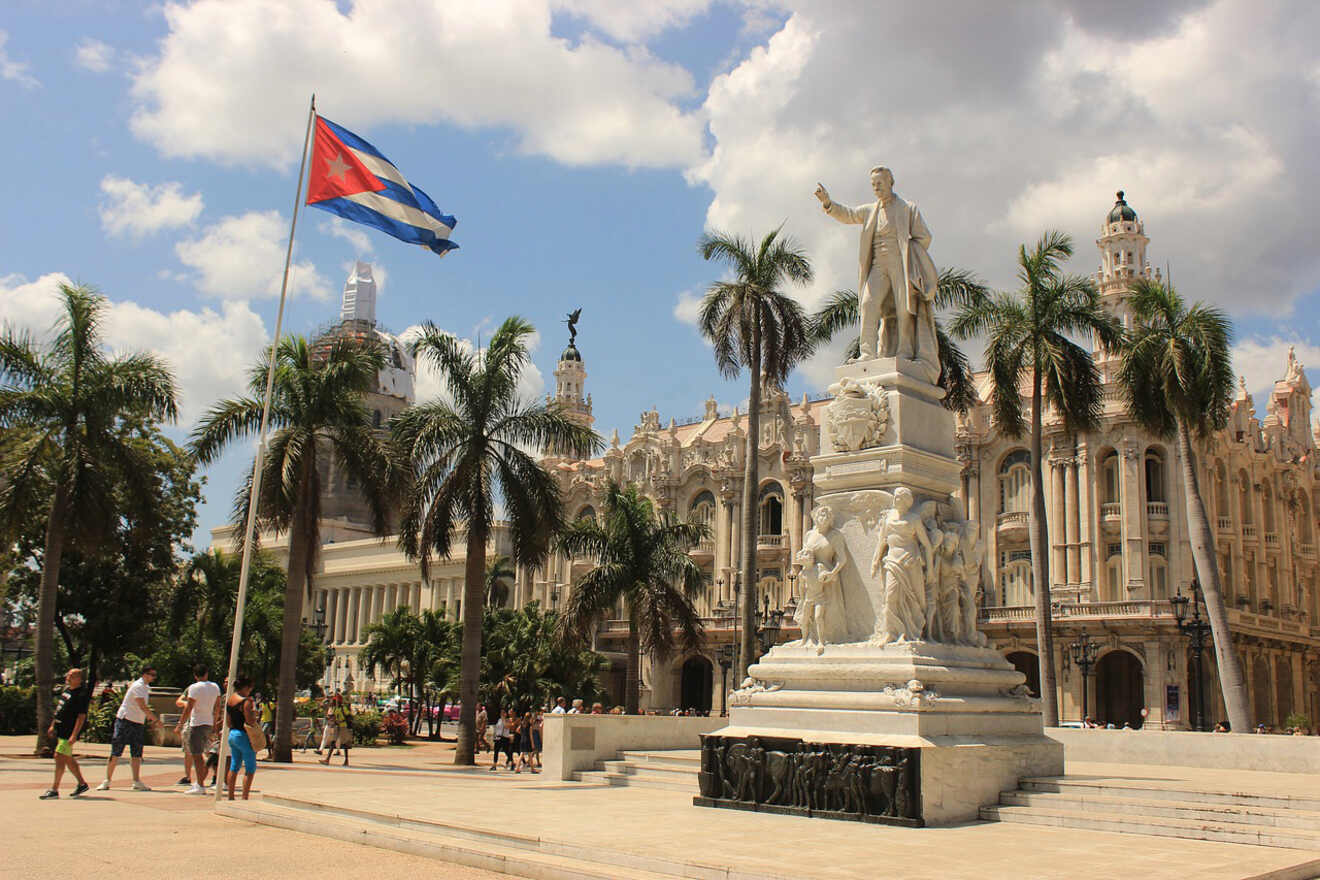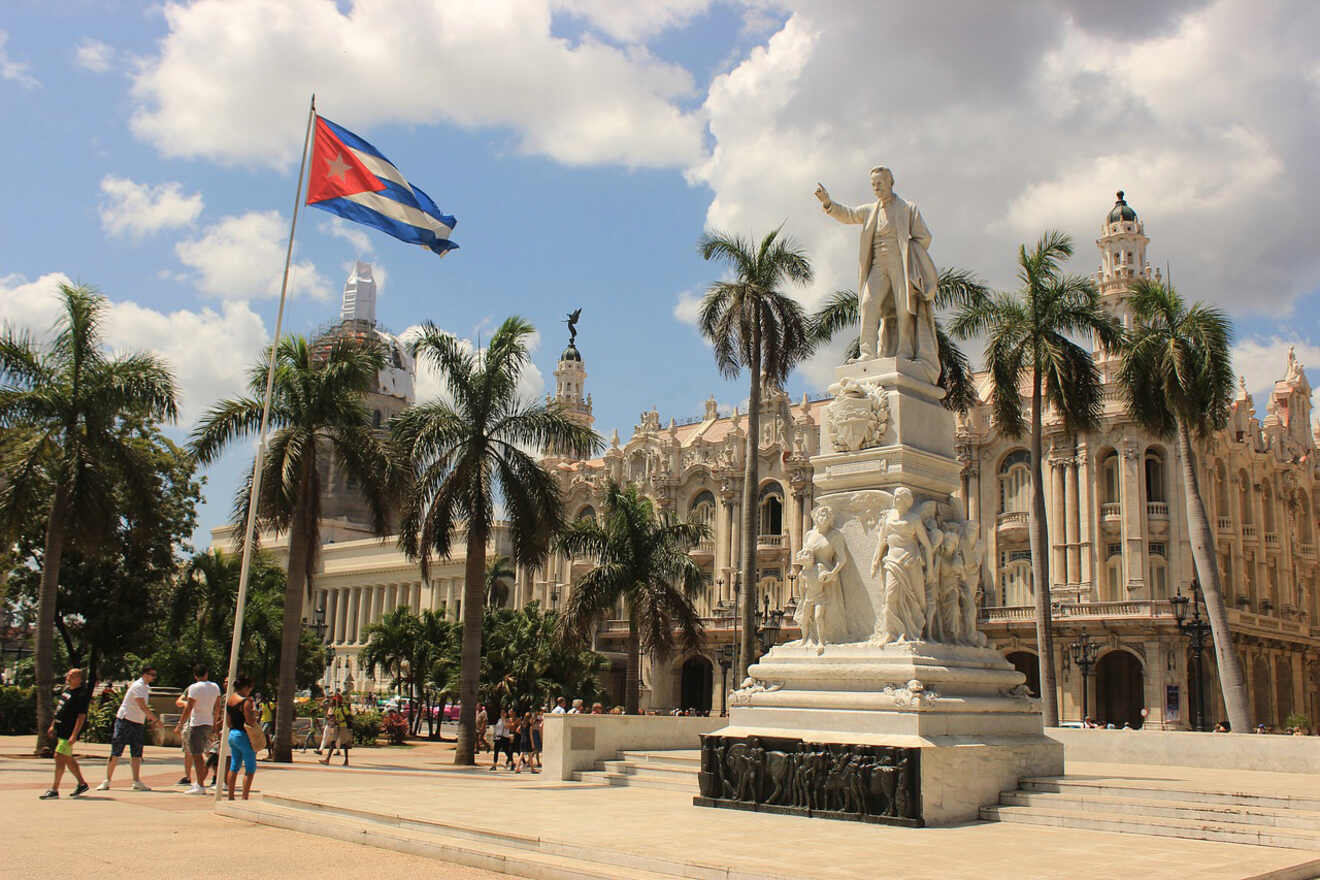 You are about to step into one of the most desired travel destinations in the world. Get ready to travel back in time by wandering around colorful streets, having amazing mojitos, smoking a cigar in a friendly atmosphere whilst Cuban music plays in the background. You are traveling to Havana, Cuba!
Havana is the capital of Cuba and the main tourist destination in the country visited by travelers throughout the year. It is a very unique travel destination with colonial buildings, old vintage cars, stunning beaches, plus informative museums and nice art galleries telling the story of this unique country.
I have searched the entire internet to find out exactly where to stay in Havana for you. Being a very popular tourist destination with limited hotel options, I want to let you know that hotels might have very high demand in Havana. That's why make sure to book your hotel or casa in advance!
NOTE: Since Cuba has not undergone a significant amount of development for tourism, the quality of hotels in Havana may not be up to the same standards as other holiday destinations you are accustomed to. As long as you know what to expect, this just adds to the authentic charm which is one of the best reasons to visit the country.
If you are in a hurry
If you need to book something asap, here are the best hotels in Havana for every budget sorted by price with a great location:
Here is a map showing where to stay in Havana with all the 4 neighborhoods I will be talking about in this post, so you can easily visualize them: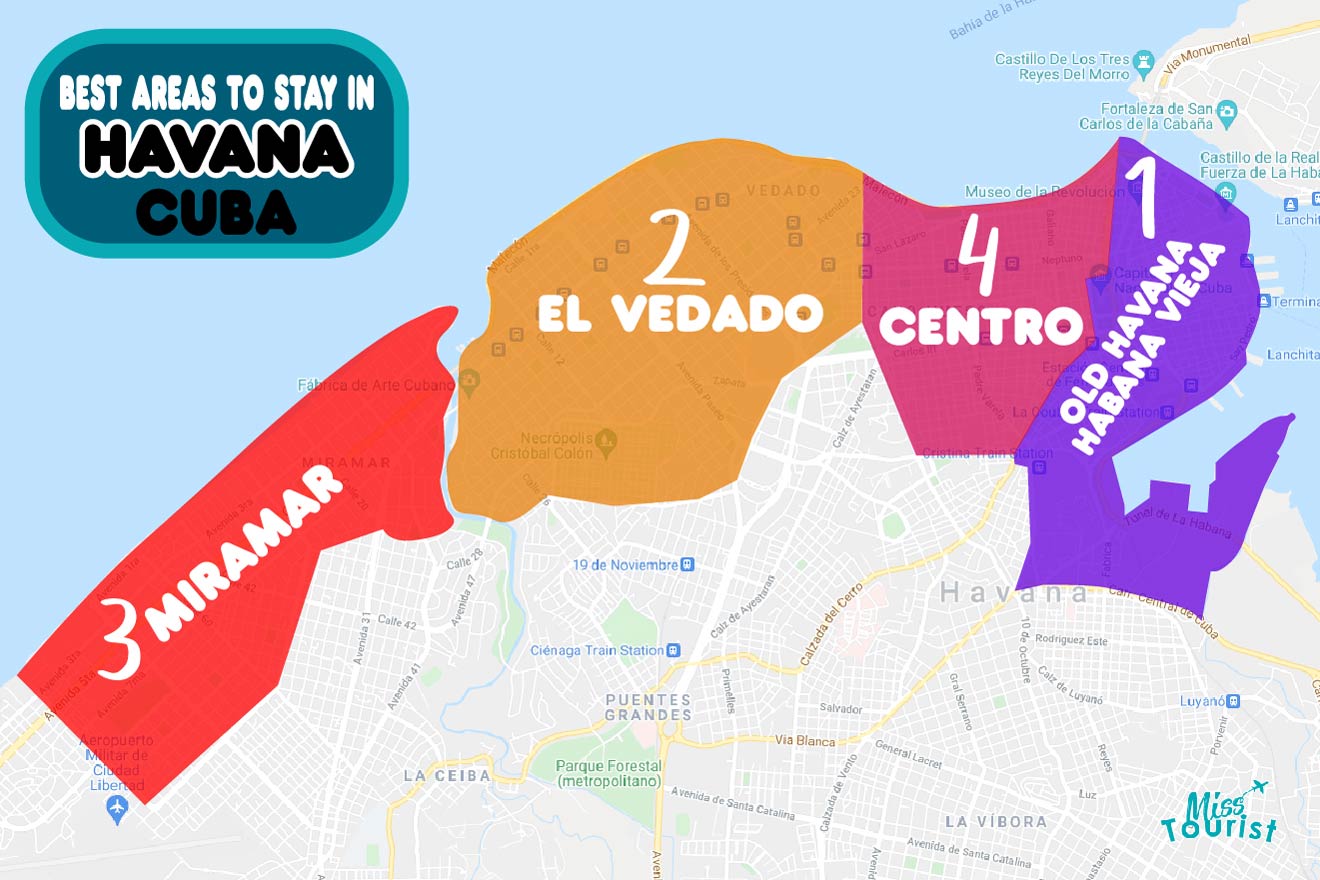 1. Old Havana / La Habana Vieja – where to stay for the first time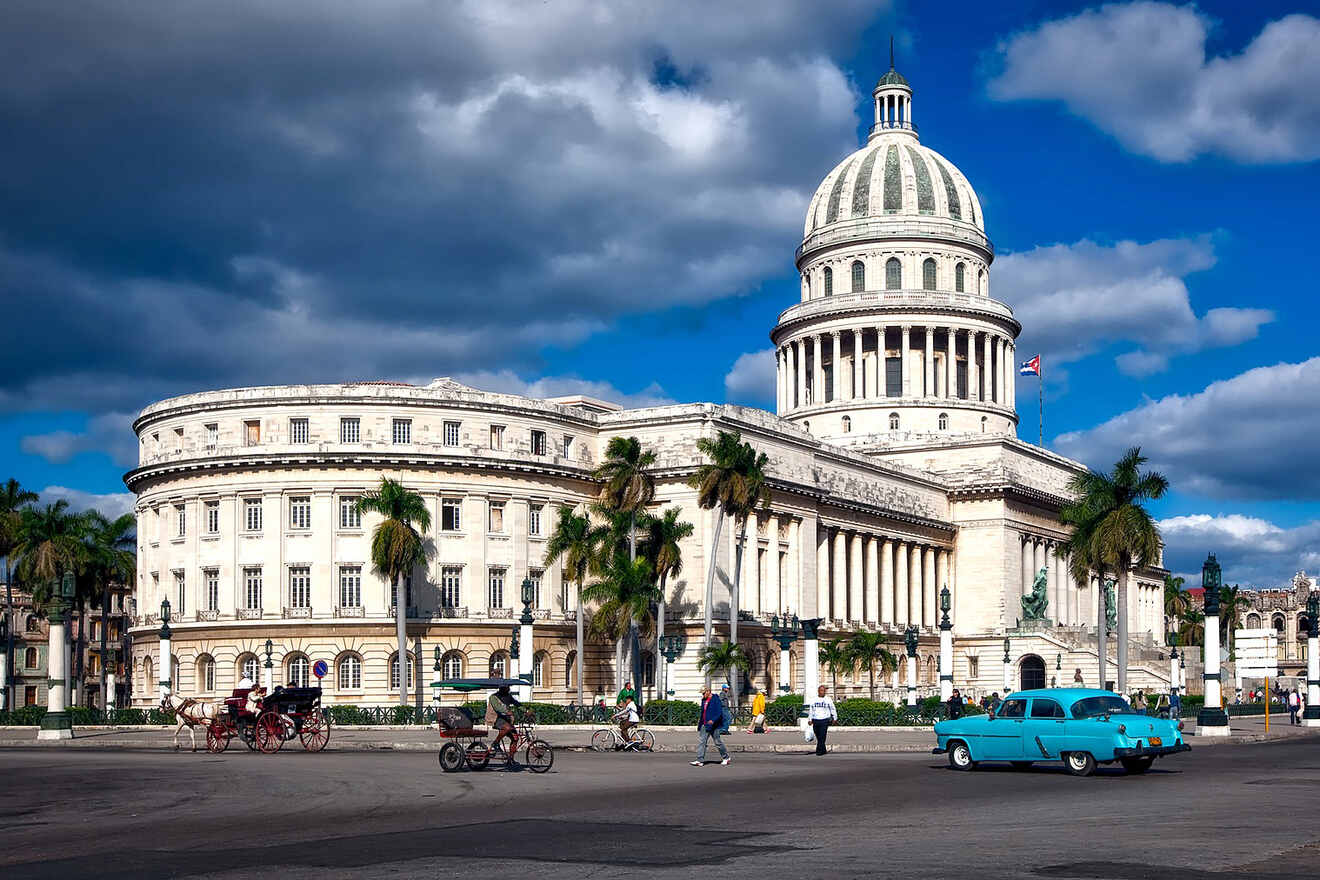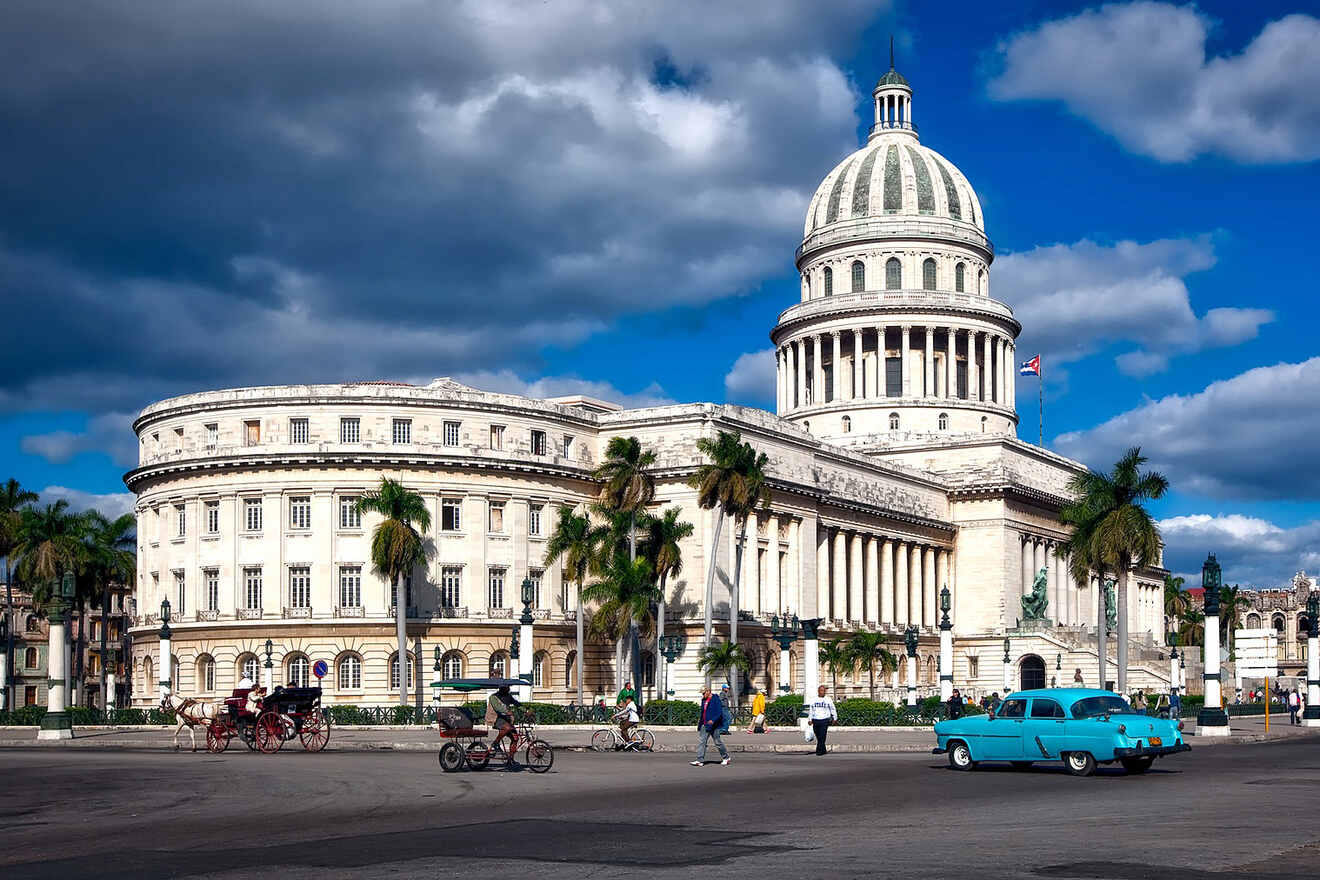 Old Havana / La Habana Vieja is the heart of the historic area and where you should stay in Havana if you are visiting the country for the first time. Here you will find amazing historical buildings, colorful colonial streets, museums, and historical landmarks. The whole neighborhood has been designated a UNESCO World Heritage Site since 1982 so you know it will be unique!
The best way to enjoy Old Havana is simply to have a walk along the beautiful streets and you will instantly feel like you are traveling back in time! If you've ever been to Nassau you will love Havana Old town. Enjoy discovering nice big squares filled with Spanish-style mansions, take a lot of pictures in front of the photogenic buildings in the famous Plaza Vieja, explore colonial streets, historical churches, shops, restaurants, and museums. When you are tired enough, enjoy a good mojito in any of the cute bars of Old Havana.
In Havana, you will find many homestays called "Casas particulares" or "private homes". Apart from that, there are also hotels, hostels, and Airbnbs. As Old Havana is the most popular tourist destination preferred by many travelers, don't forget to make your booking in advance!
Let's have a look at the best places to stay in Old Havana:
Luxury hotel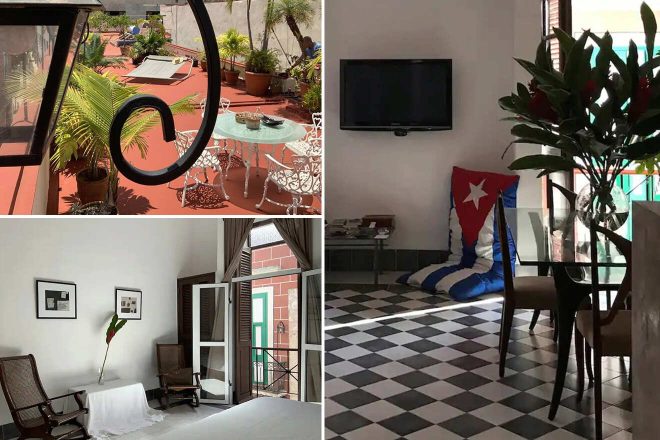 This beautiful boutique hotel has a very central location in Old Havana. This Havana hotel offers a private bathroom with a rain shower, a super beautiful, modern kitchen where you can whip up delicious foods, and free wifi. Within walking distance to the main attractions of the city, Suite Havana is a lovely place to stay in Old Havana.
Other accommodation in Old Havana / Habana Vieja
mid-range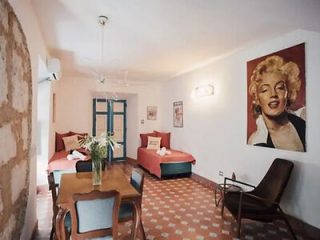 A nice place to stay in Old Havana. The hotel has a restaurant and air conditioned rooms
budget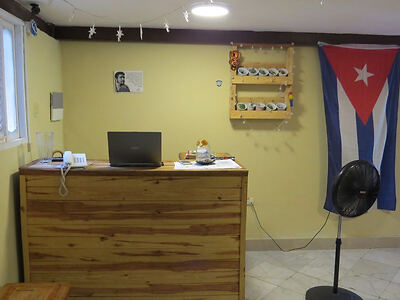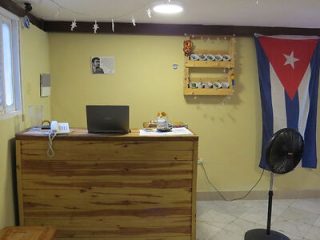 The hostel is offering free breakfast and wifi. It is also located in one of the best areas in the city
airbnb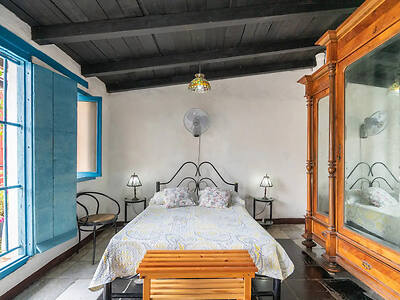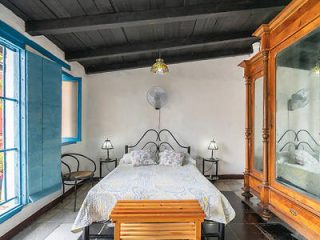 The centrally located nice apartment offers an authentic terrace, wifi, and great amenities. A place to stay in Old Town
Things to do in Old Havana / Habana Vieja
2. El Vedado – the coolest neighborhood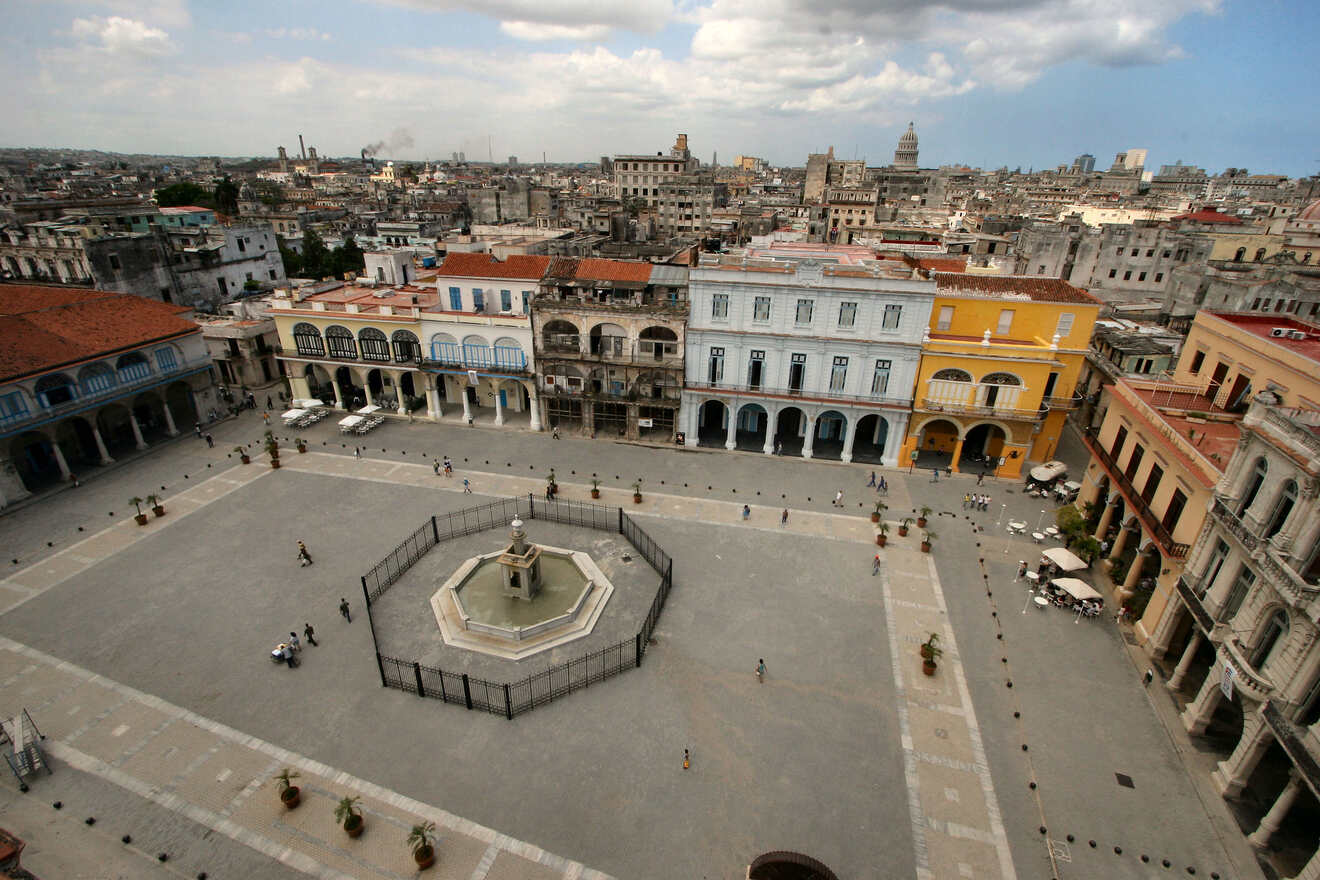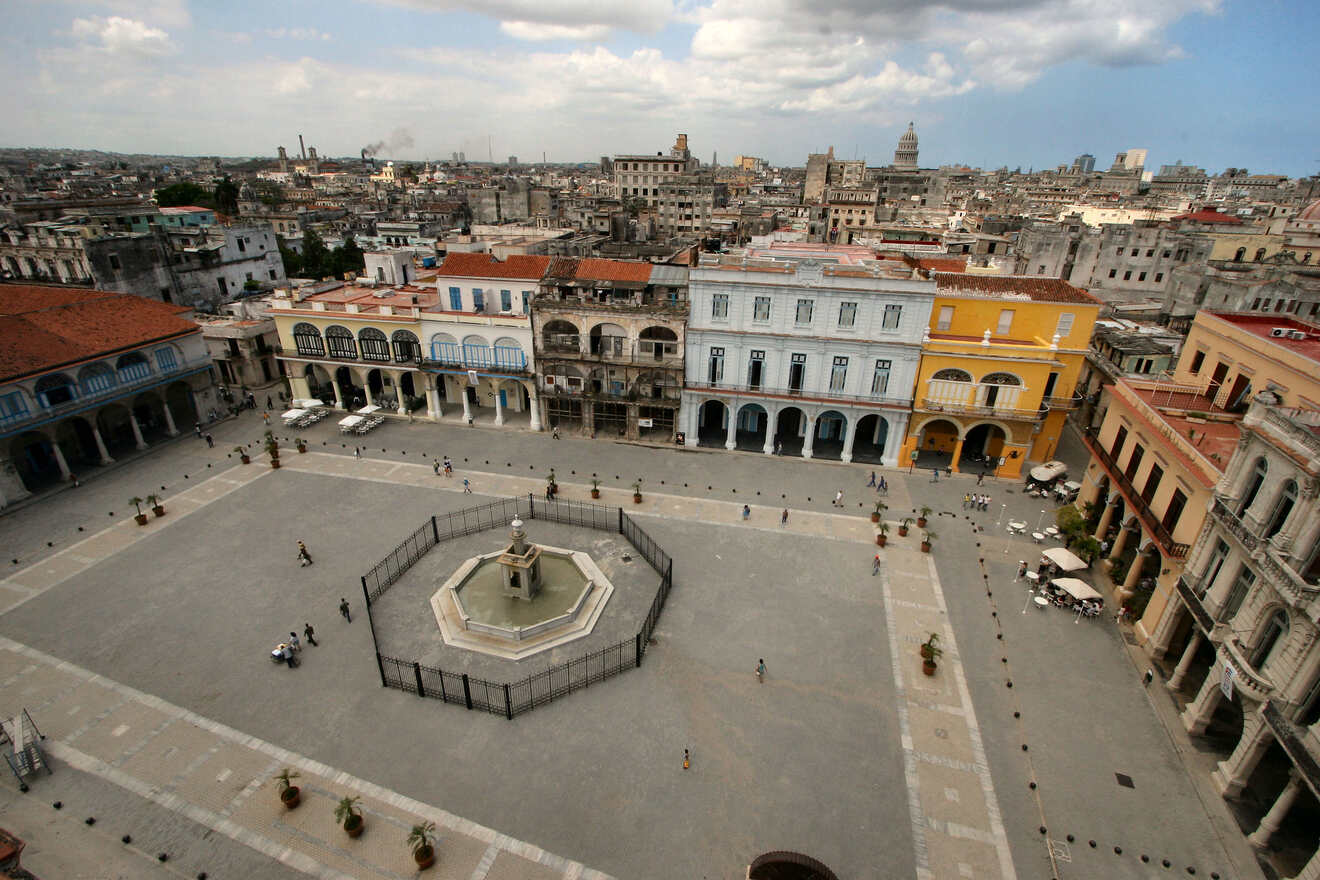 El Vedado is a nice residential area located 3 km (2 miles) south of Old Havana. It is a trendy area known for its modern style, vibrant nightlife. In El Vedado, you will find old buildings that are transformed into cool bars, funky clubs, restaurants, and also charming coffee shops.
El Vedado is still within walking distance of major landmarks of Havana, so you can start your day discovering the Havana streets then having a good Cuban dinner in one of the nice restaurants in the area before hitting the bars and clubs. If you are looking for a more modern area you should definitely stay in El Vedado.
There are many great casas particulares and hotels in this neighborhood. Before talking about them I would like to remind you to make your booking as early as possible to not miss your ideal place. Here are the best places to stay in El Vedado, Havana.
Luxury hotel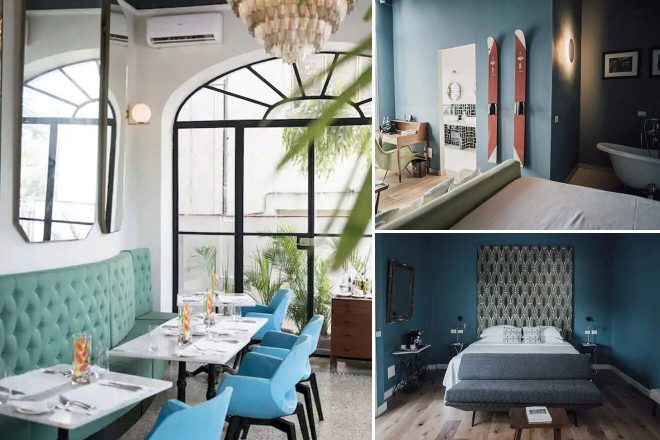 The nice boutique hotel is located at the center of El Vedado. At Passo 206 Hotel guests can enjoy a private pool, free wifi, and a beautiful terrace. In this luxury hotel, you can enjoy the city view on your private spacious terrace and relax. One of the best luxury hotels in El Vedado.
Other accommodation options in El Vedado
mid-range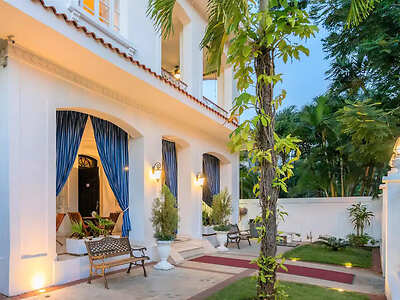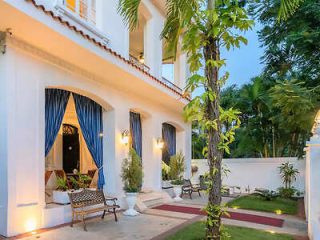 Located in Vedado, the hotel offers a rooftop terrace, spa services, and free wifi 
budget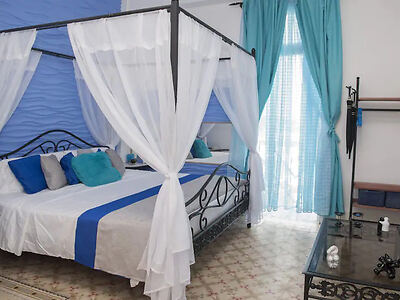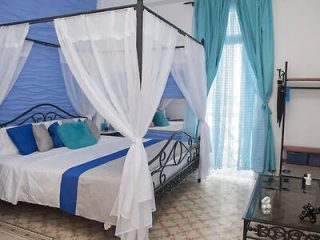 Centrally located hotel in Vedado offers private parking and air-conditioned rooms
airbnb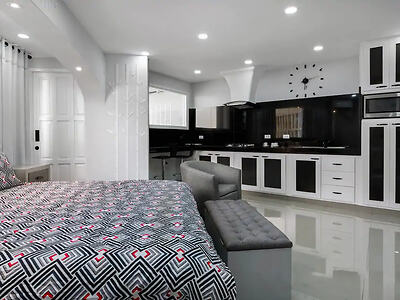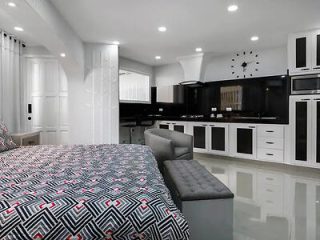 A beautiful room in Vedado offers a private terrace with an amazing sea view
Things to do in El Vedado
3. Miramar – a great place to stay with families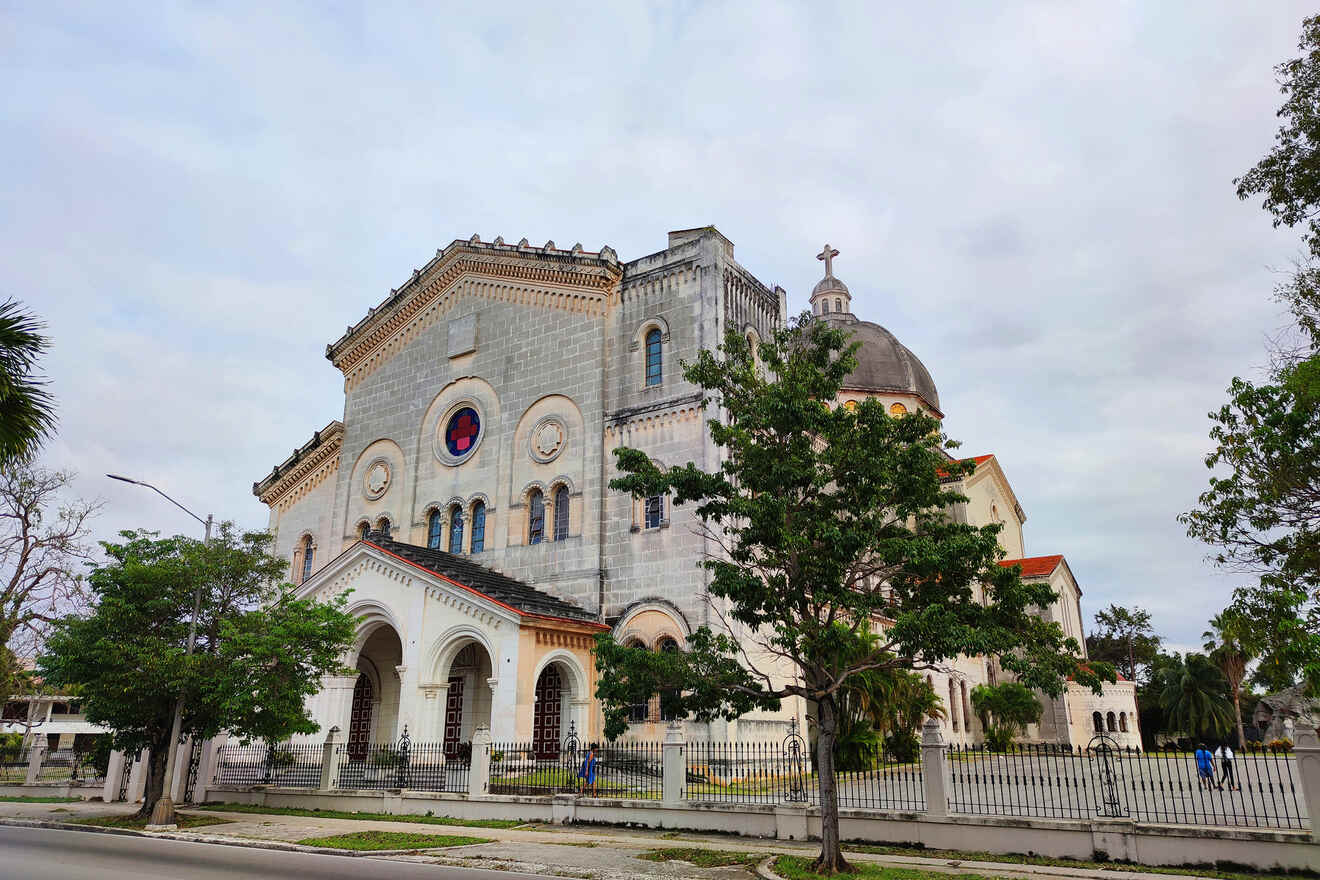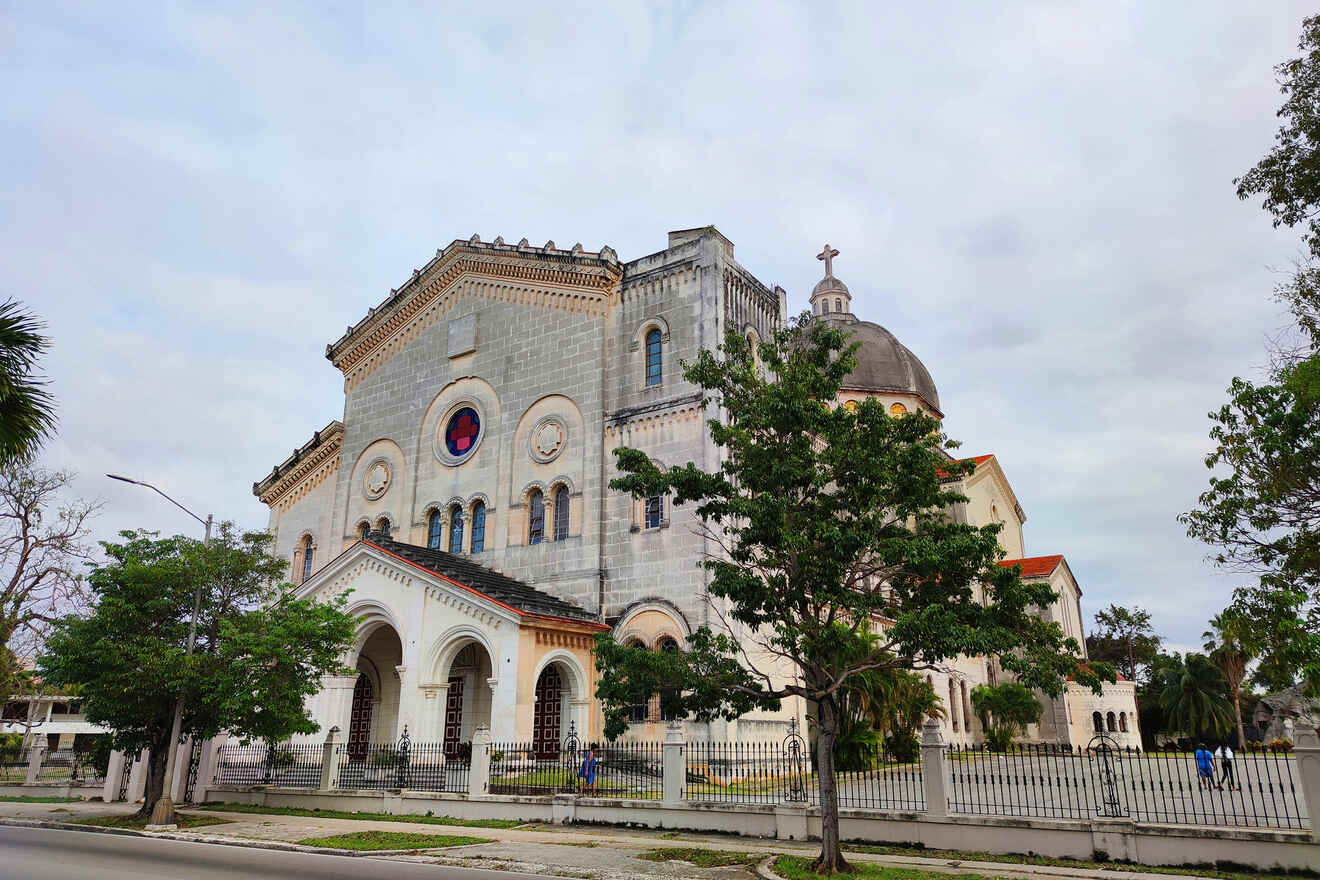 Miramar is a nice neighborhood and my answer to where to stay in Havana for families. Miramar is located in the west of the city center and being home to embassies and diplomatic meeting halls, it is also a very affluent area. Miramar is my recommendation for families because it is a very safe area and here you will be able to find many family friendly activities such as parks, beaches, theme parks, and an aquarium! In Miramar, you will also find many museums, art galleries, landmarks, shops, and good restaurants.
Nearby Miramar you will find some nice beaches but if you really want to indulge your family at an incredibly beautiful spot, I highly recommend taking a taxi 30 min east to Playas del Este. The sand is so white and the water so blue here that you might even think you are in The Bahamas!
Being an upscale area in Miramar, accommodations prices are a bit higher compared to other areas of Havana but don't worry, here are my recommendations for all budgets.
Luxury hotel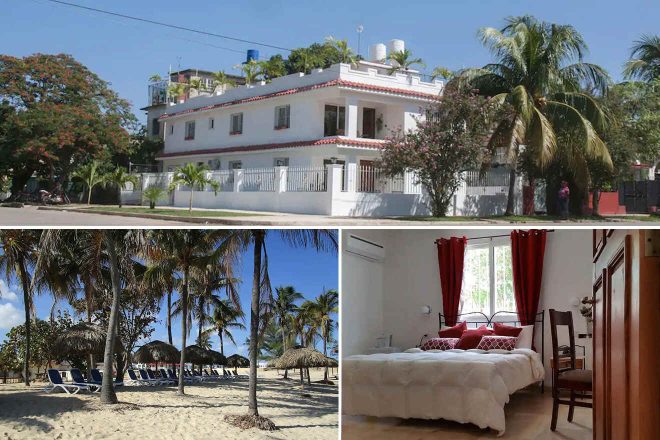 Located in the residential area a little outside of Miramar, the luxury seafront hotel offers private parking, a swimming pool, a nice breakfast, and a room with a beautiful view. Guests can enjoy the hotel's amazing beach. The city center is a few minutes taxi ride. Alahabana Hotel is a great place to stay with family.
Other accommodation options in Miramar
mid-range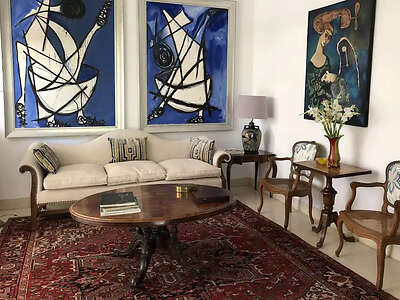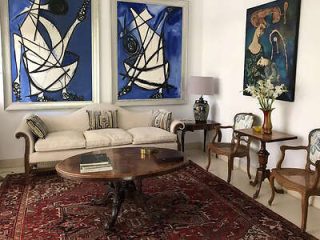 A nice apartment with free wifi and parking. Spacious rooms have a beautiful terrace
budget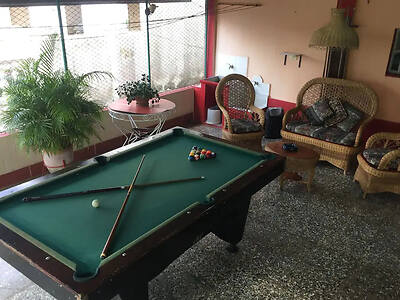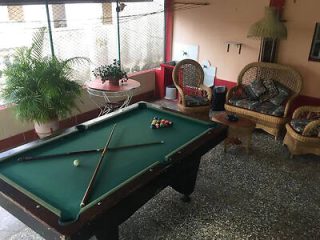 The centrally located hotel offers wifi in the lobby and a shared kitchen
airbnb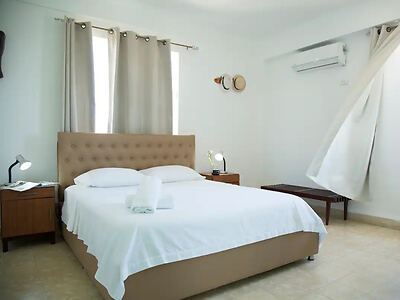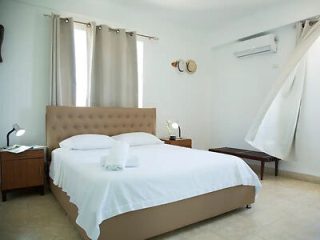 Beautiful family friendly apartment located in Miramar features a room with a sea view
Things to do in Miramar
4. Centro Habana – where to stay for those on a budget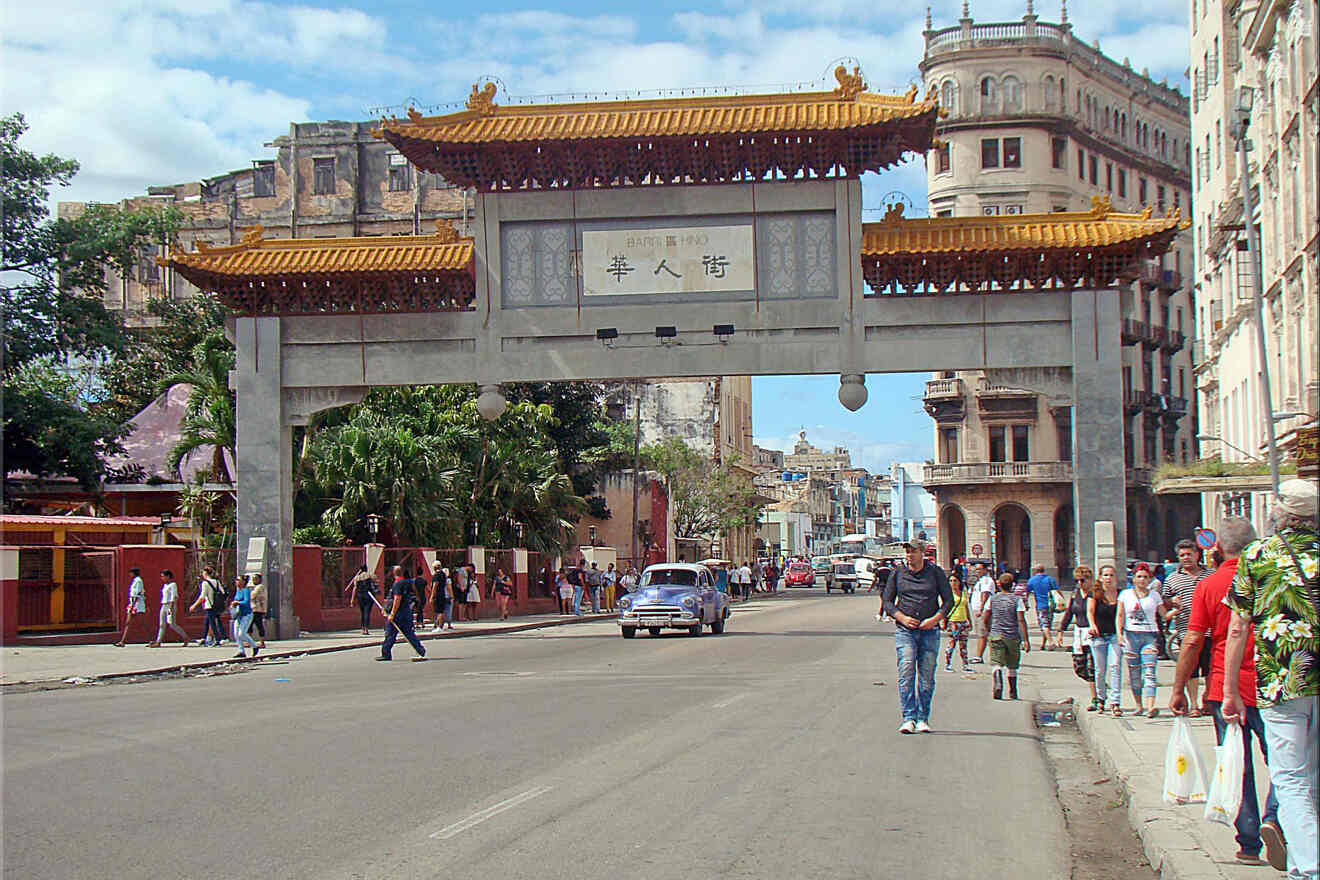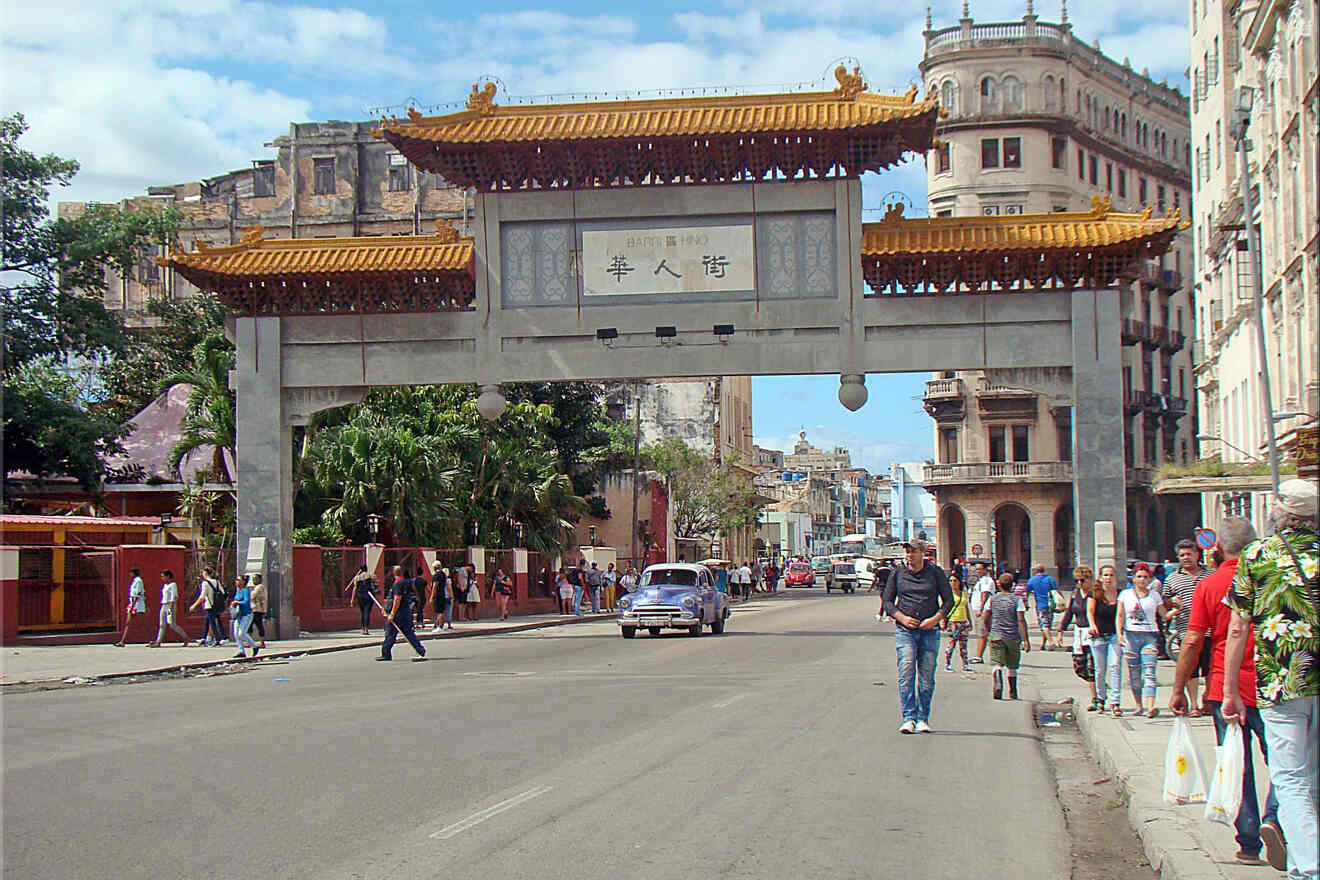 Centro Habana is a big residential neighborhood and the city center of Havana. It is also a great location to see how locals live, work, and dine. The major landmark of Cento Habana is the sea wall named Malecon. It is a nice place to have a walk by the sea and also a gathering place for locals.
In Centro Habana, you will be able to find many museums, popular attractions like cigar factories as well as nice local restaurants and bars. You can also check out the vibrant nightlife. As it is a bigger neighborhood you will find more accommodations options here from mid range hotels to budget hostels. That's why if you are traveling on a budget and looking for something like a hotel with a good value of money, you will more likely find a great place in Centro Habana.
Unfortunately there are no good luxury hotels in Centro Habana so if you are looking for a fancy place to stay, I suggest checking out the hotels in Old Havana. For any other price range, here are your best options:
Other accommodation options in Centro Habana
mid-range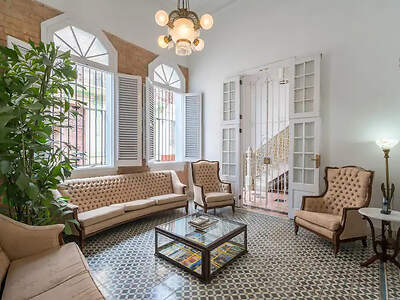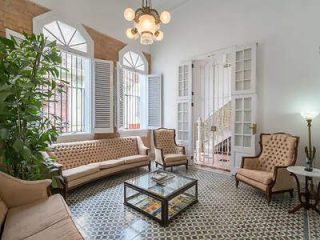 One of the best hotels in the area offering nicely decorated rooms and breakfast
budget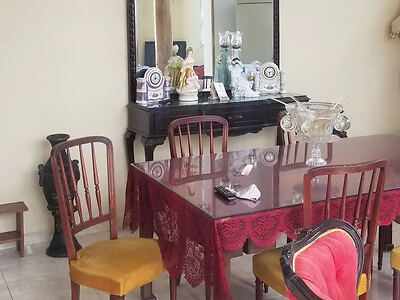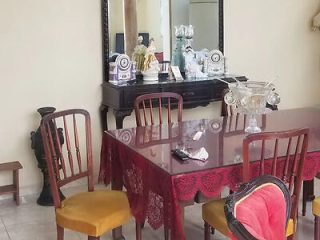 Located in city center hotel rooms have city view and air conditioner
airbnb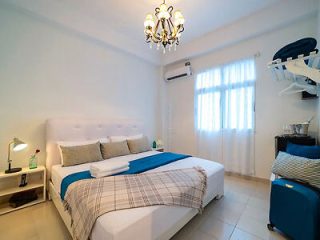 One of the best Airbnbs at the city center offers spacious rooms with a great city view
Things to do in Centro Habana
| | |
| --- | --- |
| 👑 Luxury price: | $150 |
| 💵 Mid-range hotel: | $100 |
| 🛏️ Budget: | $50 |
| 🏠 Airbnb: | $40 |
| 💰 Accommodation prices: | Medium |
| 📍 Best Area: | Old Havana |
| 🛎️ Best luxury hotel: | Suite Havana |
| 👛 Best budget hotel: | Cuba 58 Hostel |
BONUS: 4 Important things to know before visiting Cuba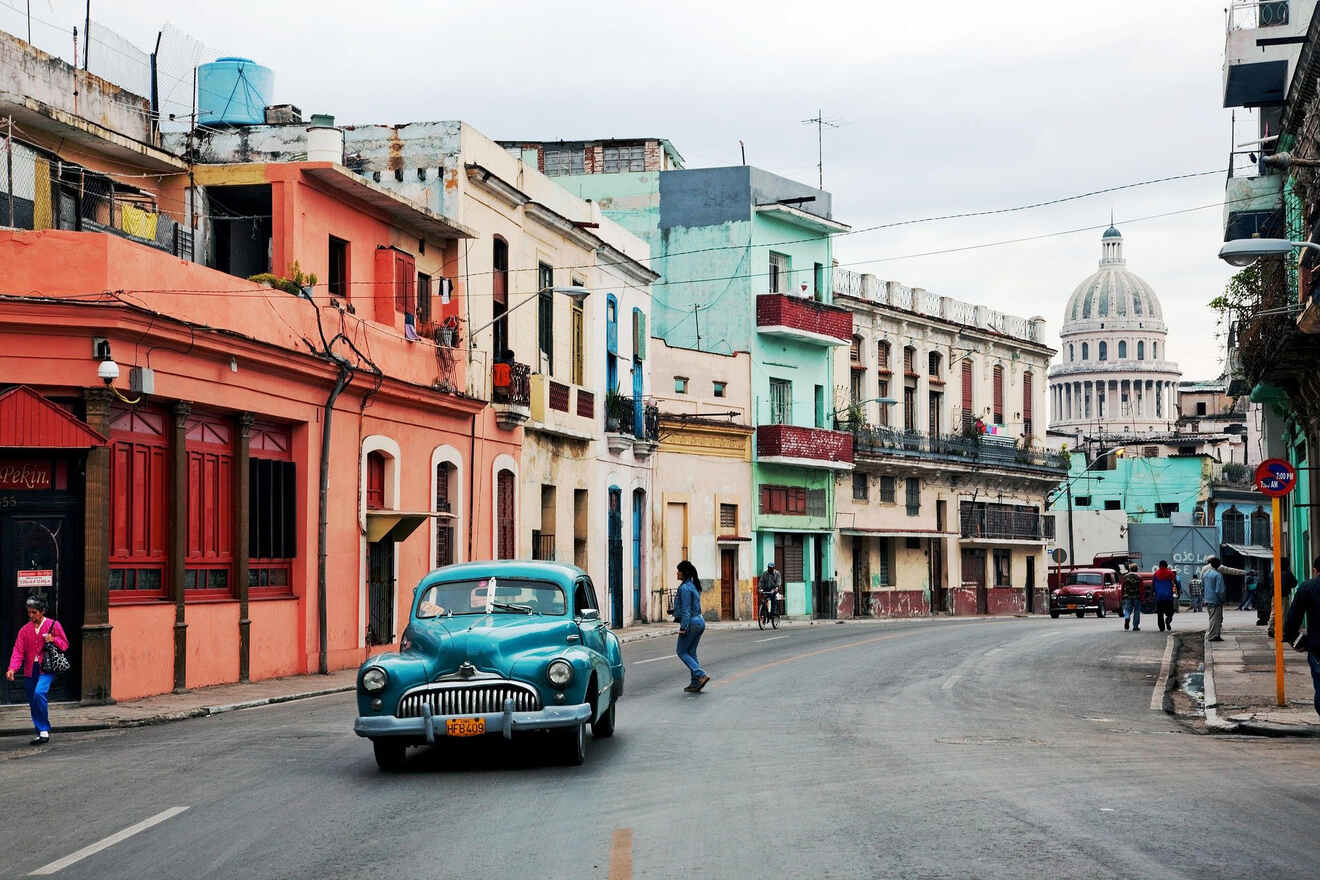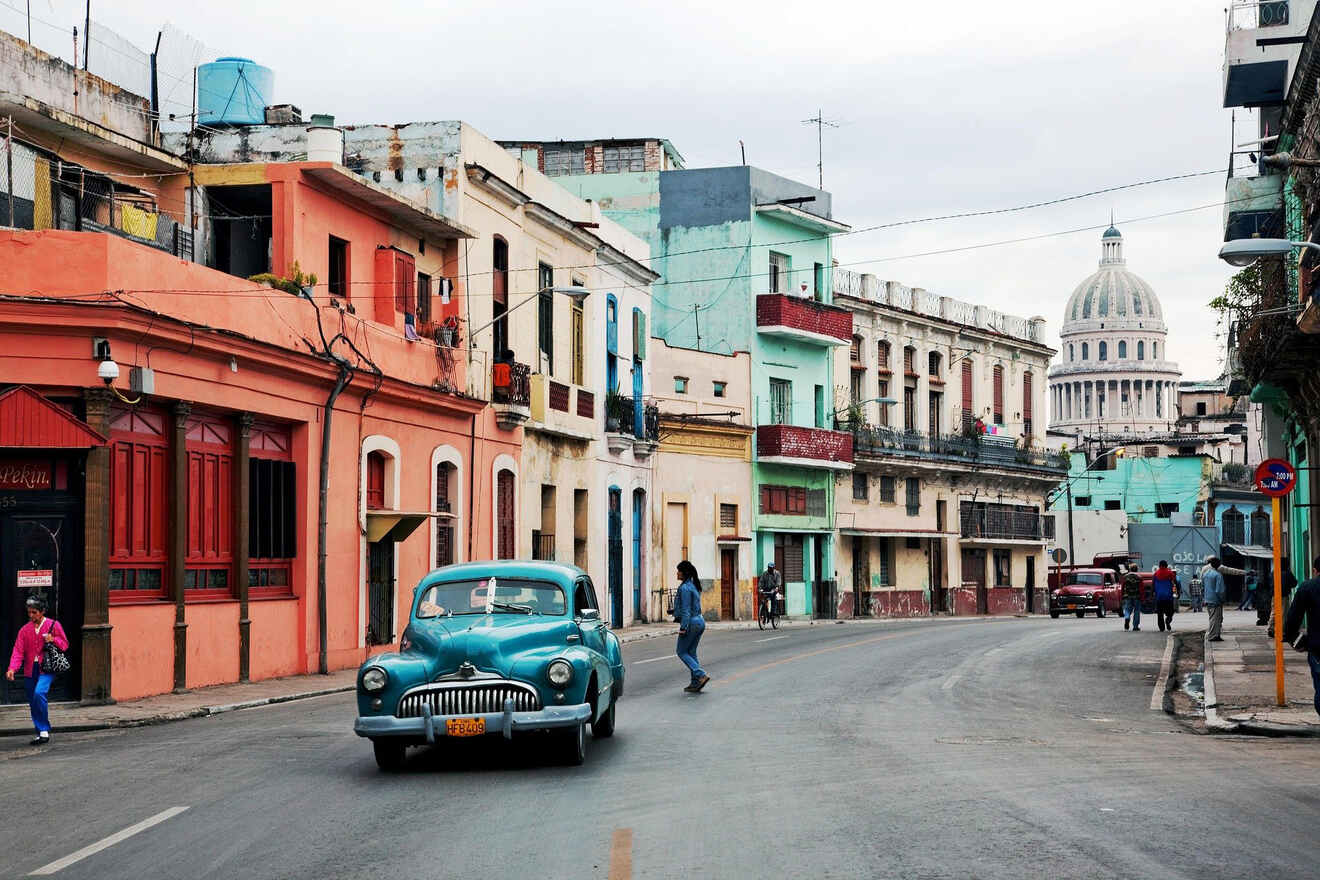 Now that you have chosen where to stay in Cuba, it's time to learn about some quirky aspects of the country which are essential to know before visiting. Cuba has some different rules and regulations to other nearby destinations and that's why I would like to give some information that will be helpful for you to know before your trip.
1. Be prepared to be offline for a while
In Cuba, you won't be able to find free Wifi in cafes. In some hotels, they offer free wifi but make sure to check with the hotel in advance if this is a necessity as a lot of accommodations do not have internet access.
Currently, there is also internet access in some of the major areas of Havana where you can use the internet for a certain price. Here is a map that shows all WiFi spots in Havana that you can check when you need internet access during your trip.
2. Credit cards are not accepted in Cuba
In Cuba, US credit cards are not accepted and while cards from other countries can legally be accepted, they rarely work in the machines. This means you will need to have cash money.
To make matters even more confusing, until 2021, Cuba had two currencies. One for local people (CUP) and the other for travelers (CUC). Thankfully now there is one unified currency which is the Cuban Peso (CUP). You can exchange CUP at the airport to make sure you have some cash when you arrive.
You can also use banks and exchange offices in the city to exchange money as well. As you cannot exchange Cuban Peso outside the country, make sure to convert everything left over back to your home currency before leaving Cuba (unless you want to keep some notes as souvenirs).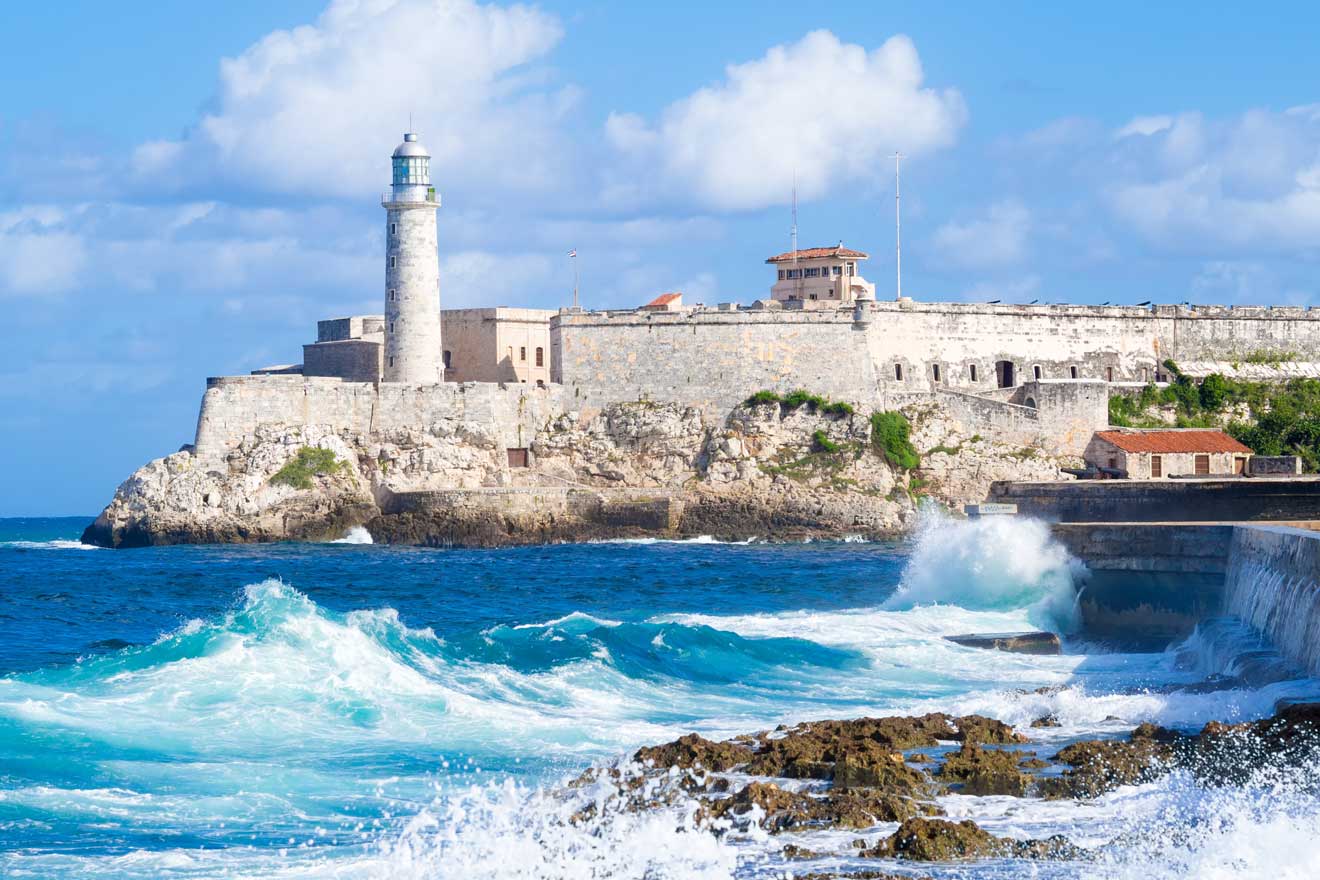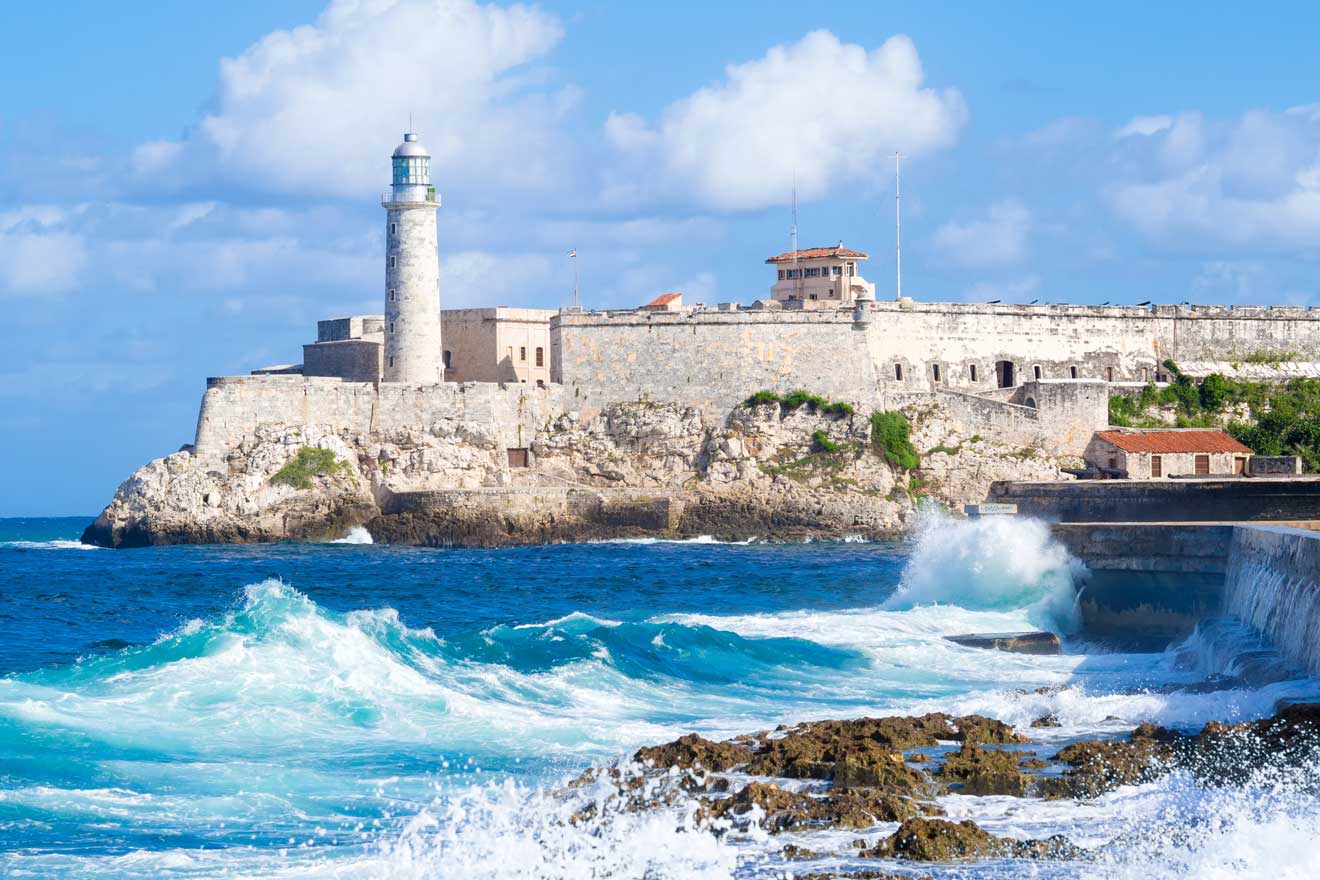 3. Knowing a few Spanish words can ease your life
Of course in hotels, you will be able to communicate in English but if you want to interact with local people it would be nice to know some basic Spanish words. In Cuba they actually have their own version of Spanish so even if you have traveled to Spain before, it's best to try some of the local dialect. Don't worry, Cuban people are friendly and talking to them will help you to understand their culture better and will also make your holiday more memorable.
4. Cuba has a unique accommodation type called Casa Particular
When you are searching for hotels you will realize that there are few reviews due to lack of internet and the American embargo. However, there is another accommodation option in Cuba called "casa particular".
Casa particular means a private house and it is a great option for where to stay in Havana to have a local experience. You can easily find a casa wandering around tourist areas of Havana or book it in advance online. Casas are also often cheaper accommodation options compared to hotels too.
If you are planning to go to other cities in Cuba you might not be able to find a hotel at all so staying in Casa Particular would be your only choice. When traveling between towns, ask your current casa to help you book the next one, alternatively, when you arrive at a train or bus station, you will often be swarmed by offers from locals. So why not try this unique stay experience!
Frequently asked questions about Havana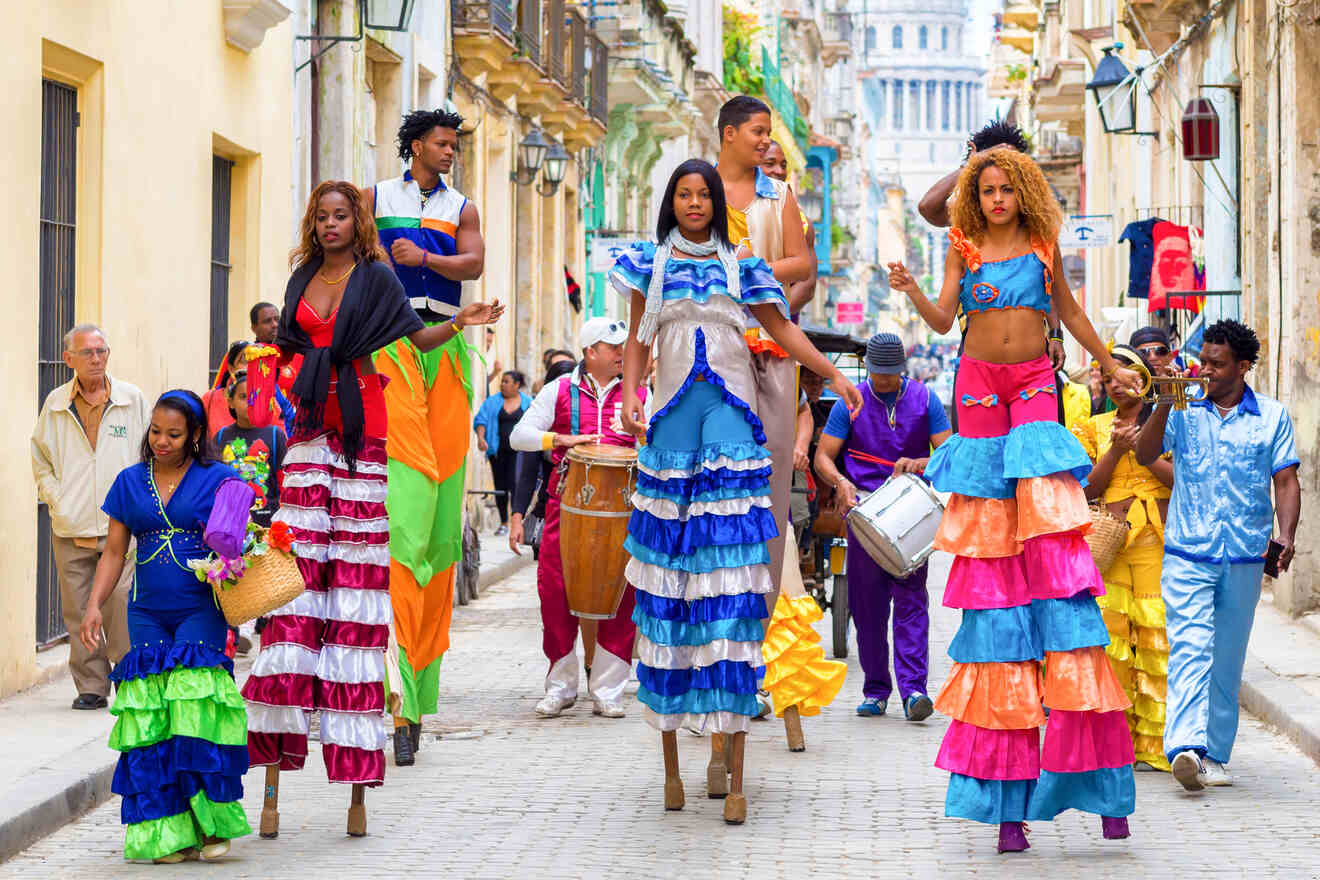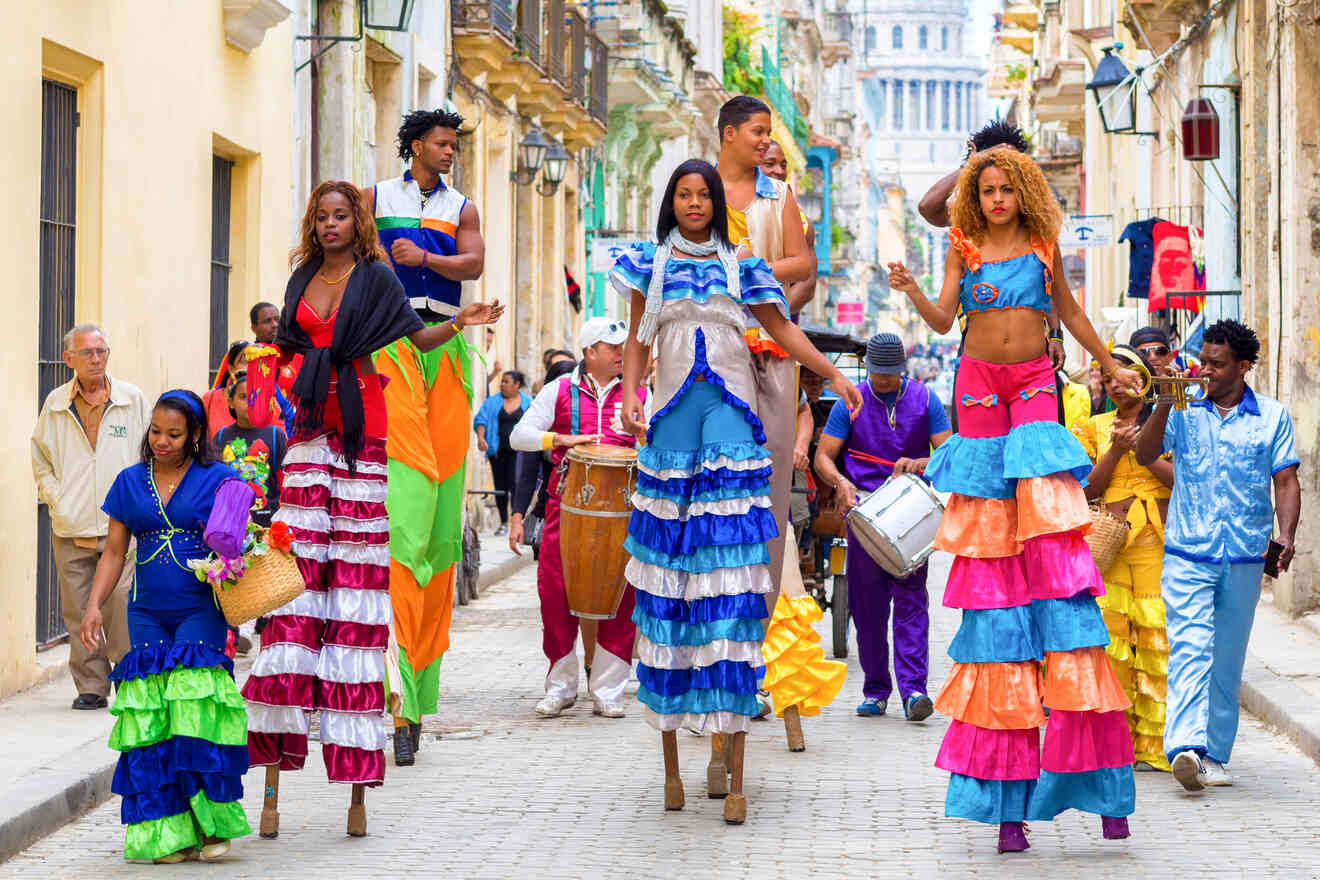 🗺️ What is the best area to stay in Havana, Cuba?
If you are visiting Havana for the first time you should stay in Old Havana to experience the history and culture of Cuba. Centro Habana and El Vedado are also the city center of Havana and a nice area to stay in. 
🏠 Where should I stay in Old Havana?
You can stay in a casa particular or a hotel in Havana. As it is a touristy area there are many accommodation options.
🤔 Where is the best location to stay in Cuba?
Havana is the capital of Cuba and where the main attractions are.
👒 What is the most popular neighborhood for foreigners in Havana?
The most popular neighborhood among travelers is Old Havana.
⏱️ How many days do you need in Havana?
3 days would be enough to see the main attractions and do cultural activities in Havana.
💰 Is it expensive in Havana?
Havana is the most expensive city in Cuba. As it is a very touristy city, prices are higher compared to other parts of Cuba. However, in general, Cuba is not a very expensive tourist destination. You can also get better deals in less touristy areas.
Conclusion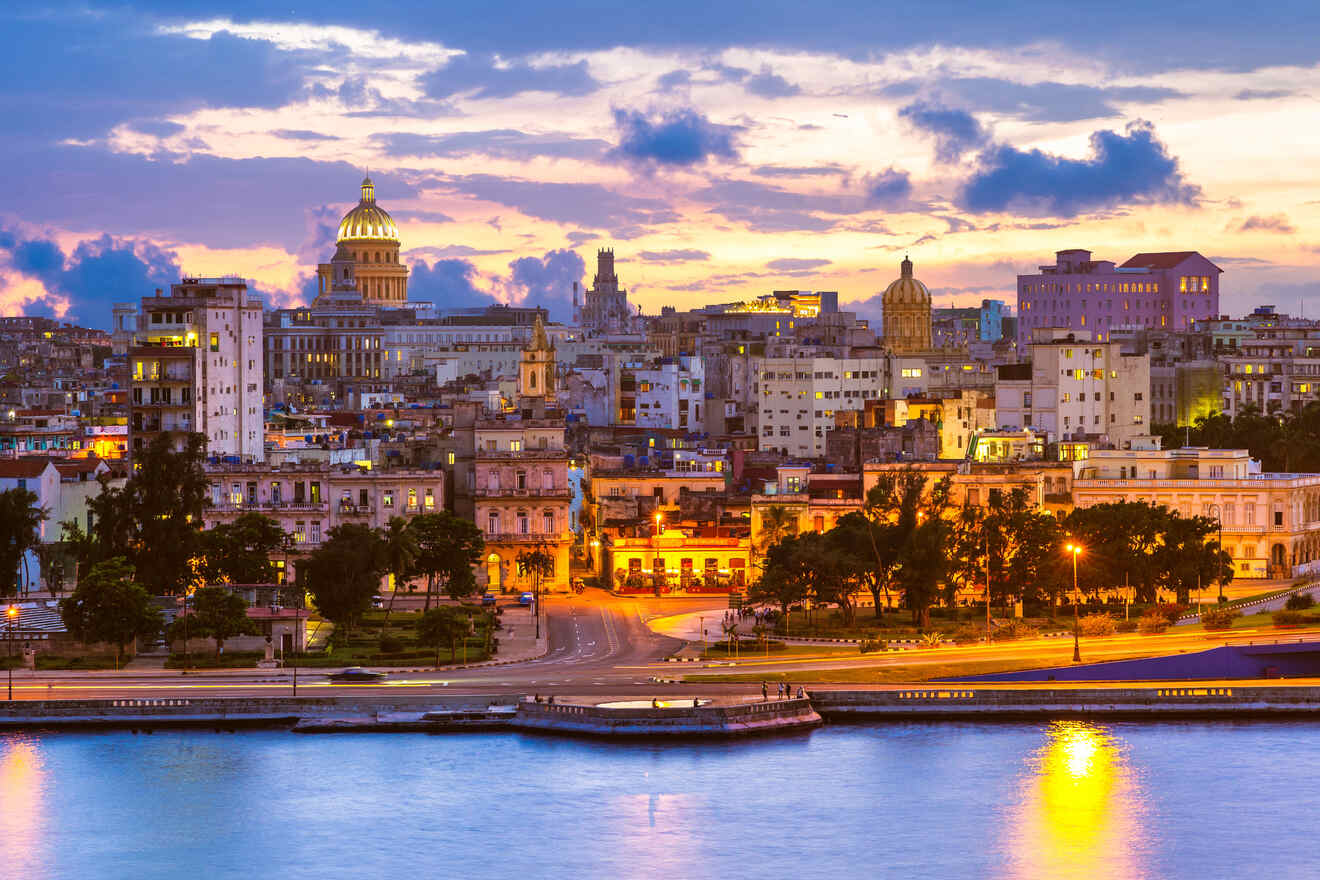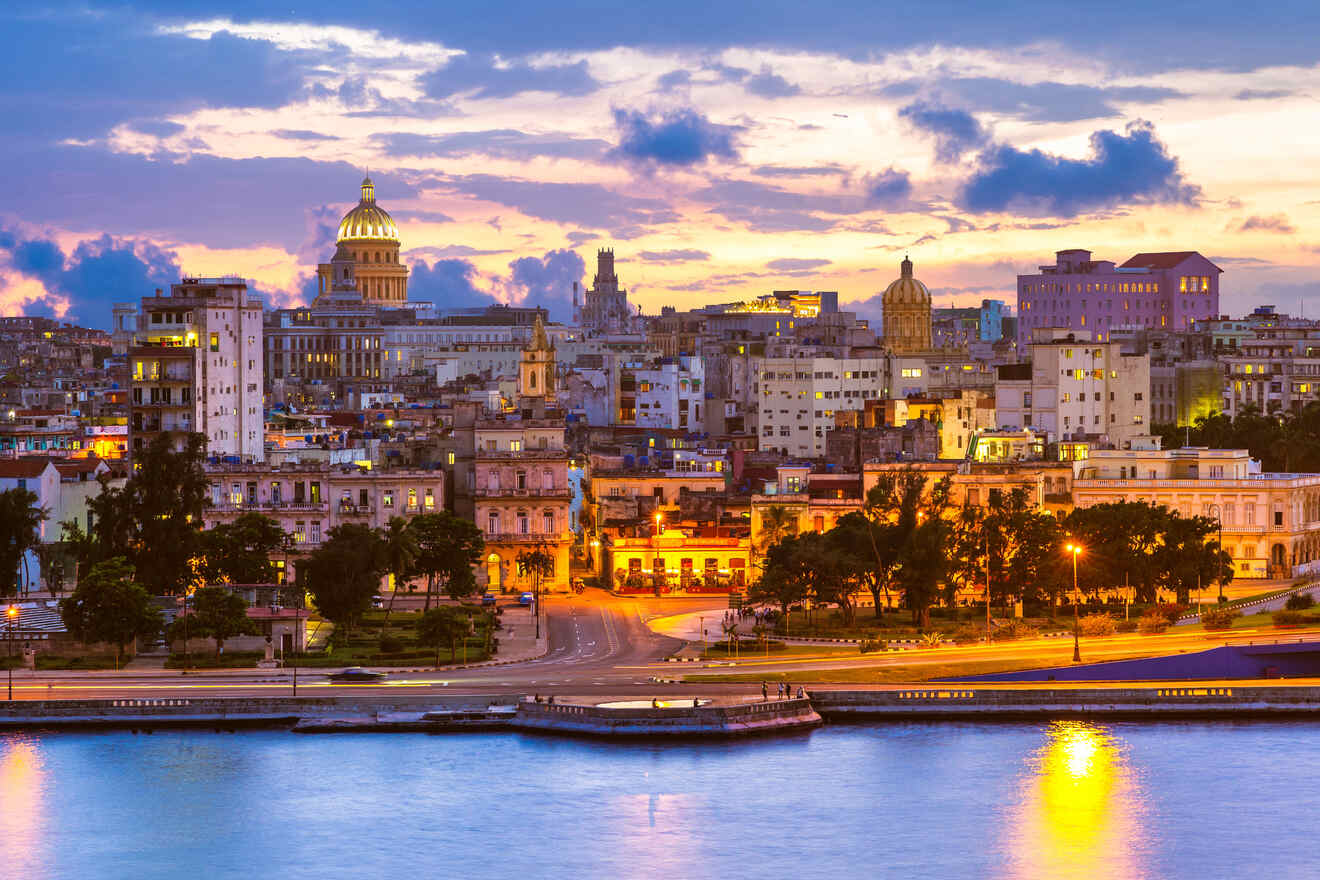 Now that you have an idea about the best places to stay in Havana, I hope you already found an answer to where to stay in Havana. I am pretty confident that you will have an unforgettable time in Havana so enjoy every minute of your holiday!
In this travel guide, I covered the 5 best neighborhoods around Havana and mentioned the best hotels and Airbnbs in each area from luxury to budget. Havana, Cuba is visited by travelers all year round so, I highly recommend you to make a booking now if your travel time is approaching.
To sum up, here are the 2 best Havana hotels to stay in the nice neighborhoods where I would definitely recommend you to stay. They both have good locations for travel around the city!
I will be happy to hear your experiences about your stay in Havana so, don't forget to leave a comment below if you have any other suggestions or questions about Havana or Cuba! I'll be happy to answer them!
Enjoy your time in Havana, Cuba!
Eylul
---
Pin it for later!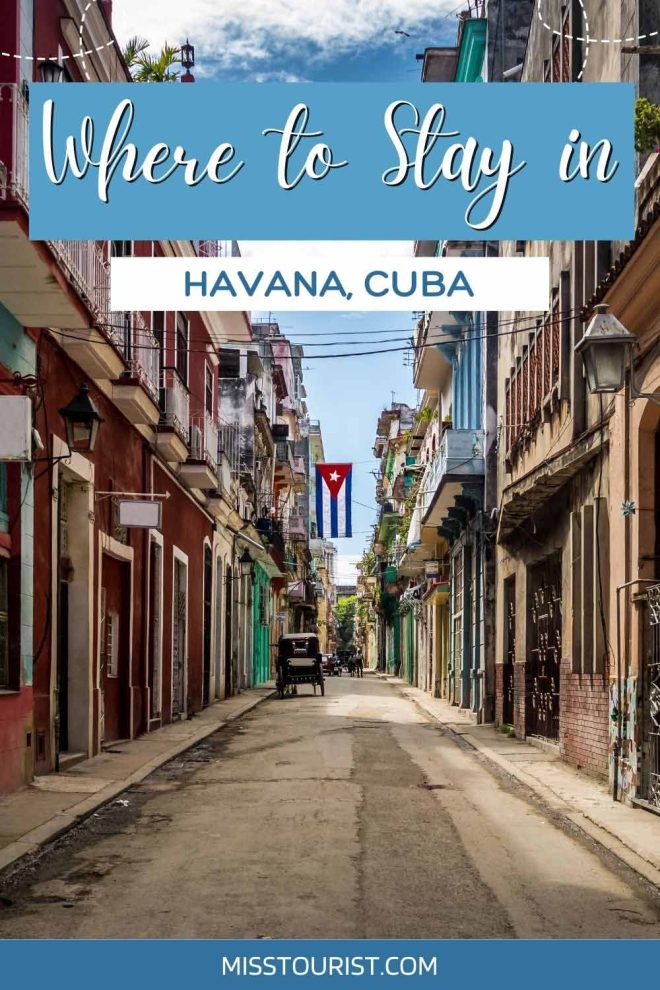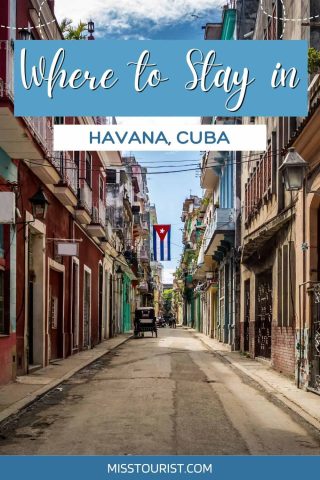 Pin it for later!