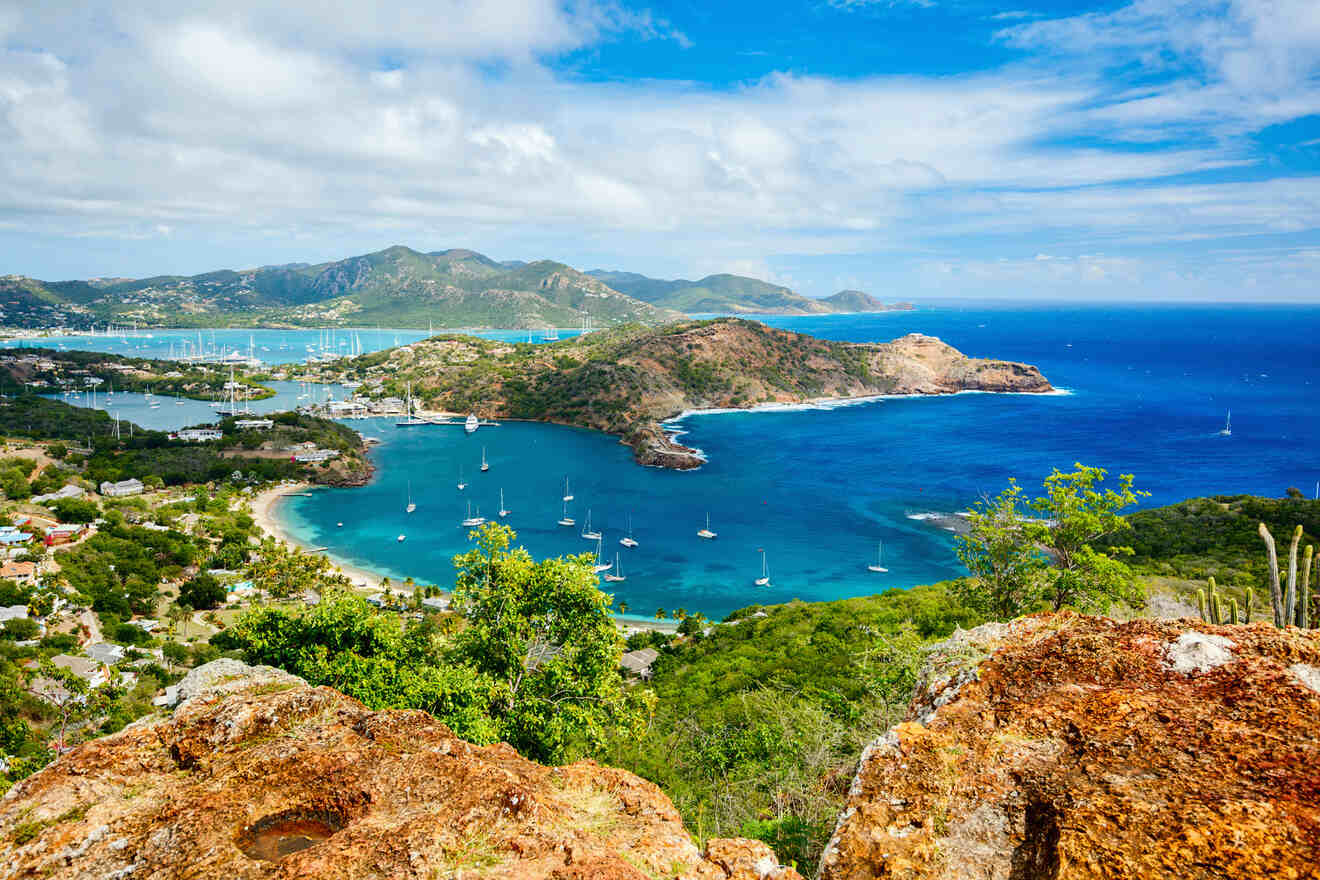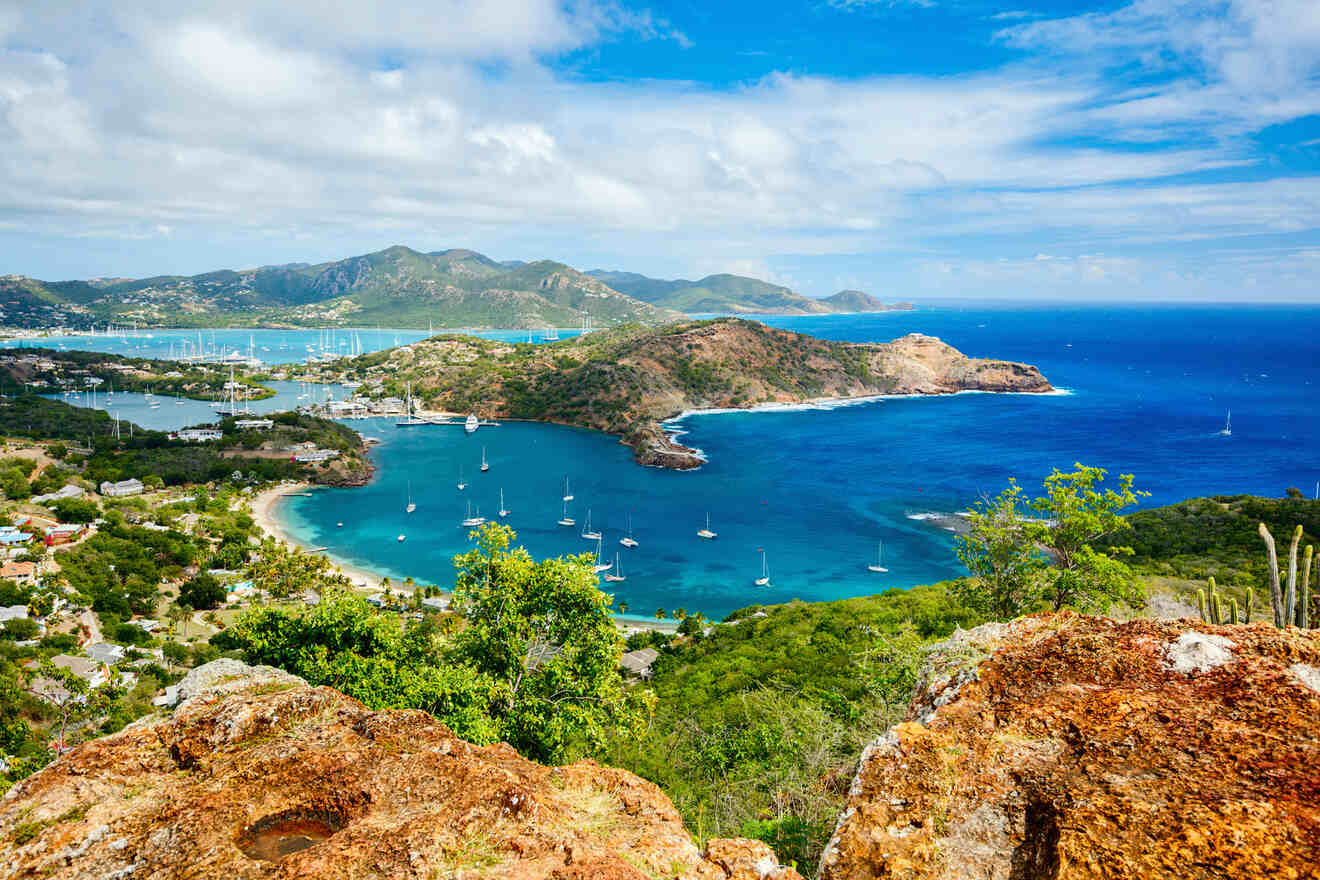 If you're looking for a dreamy and relaxing getaway, the Caribbean island of Antigua (part of the Antigua and Barbuda nation) with its chill vibe, breathtaking landscapes, calm waters, and sandy beaches is for you!
Even if it's just 14 miles long and 11 miles wide, Antigua has many different areas offering unique attractions and vibes, so choosing which one to stay in can really make the difference in your holiday. For this reason, I decided to write this travel guide with the best areas where to stay in Antigua, including accommodation options for any budget and a bonus with the best all-inclusive hotels on the island, for those who want to go all-in!
The best place to stay in Antigua is the capital, Saint John's, as it is the main hub of the island. Alternatively, if you're looking for something a bit different, Dickenson Bay hosts the best beaches on the island, English Harbour Town is where to go if you're looking for great nightlife, and Jolly Harbour is perfect for a holiday with the family.
I know you are ready to start exploring them one by one with me, but first I need to warn you… Remember to book your favorite hotel in Antigua far in advance, otherwise, you might lose your spot in this beautiful paradise!
Let's jump right in!
If you are in a hurry
If you need to book fast, check out this quick list of the best hotels in Antigua, with great location and value for the price:
Here's a map showing the best areas so you can easily visualize where all the best hotels in Antigua are located: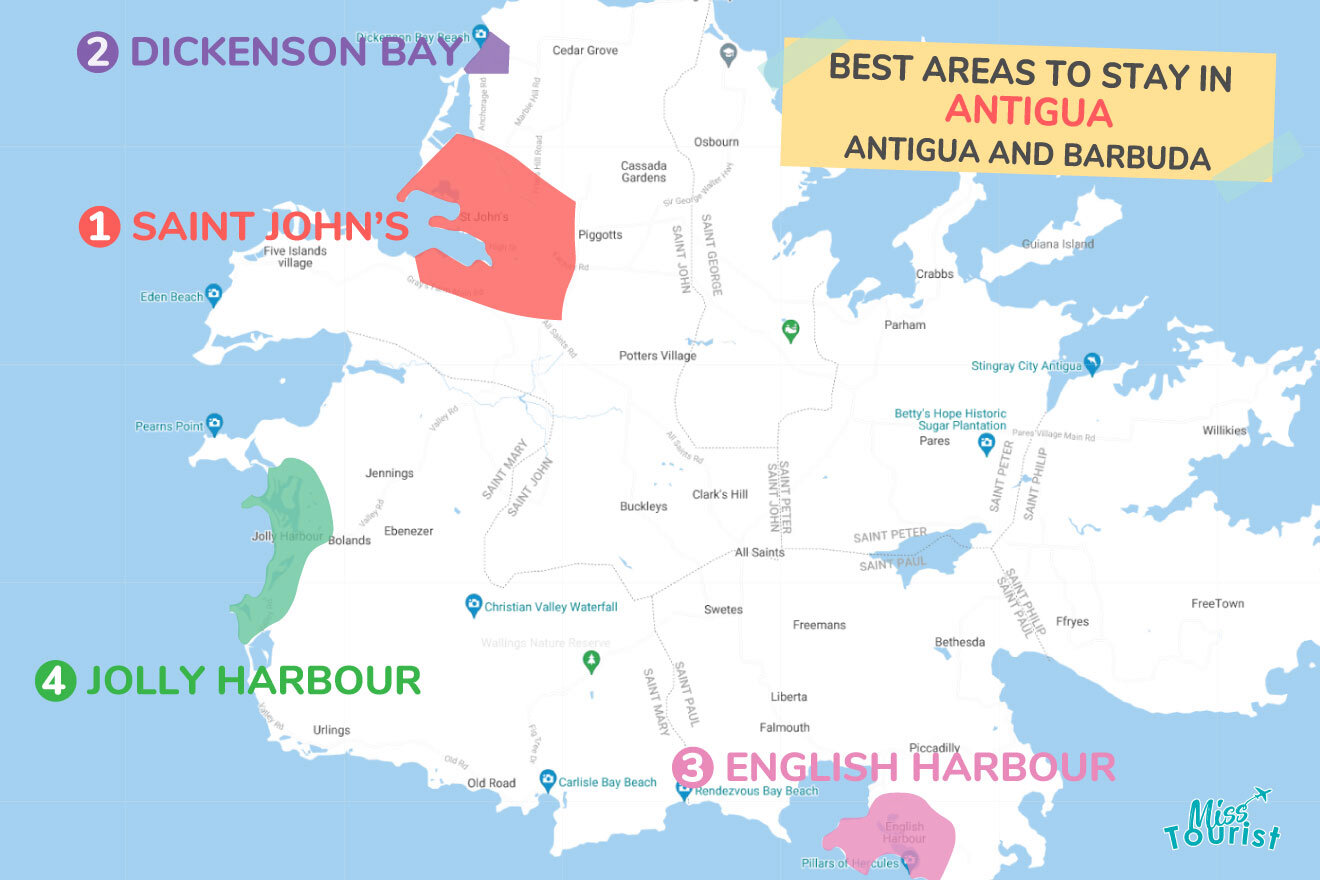 ---
Watch my video, it will give you a visual explanation of all the areas:
---
1. Saint John's – where to stay in Antigua for the first time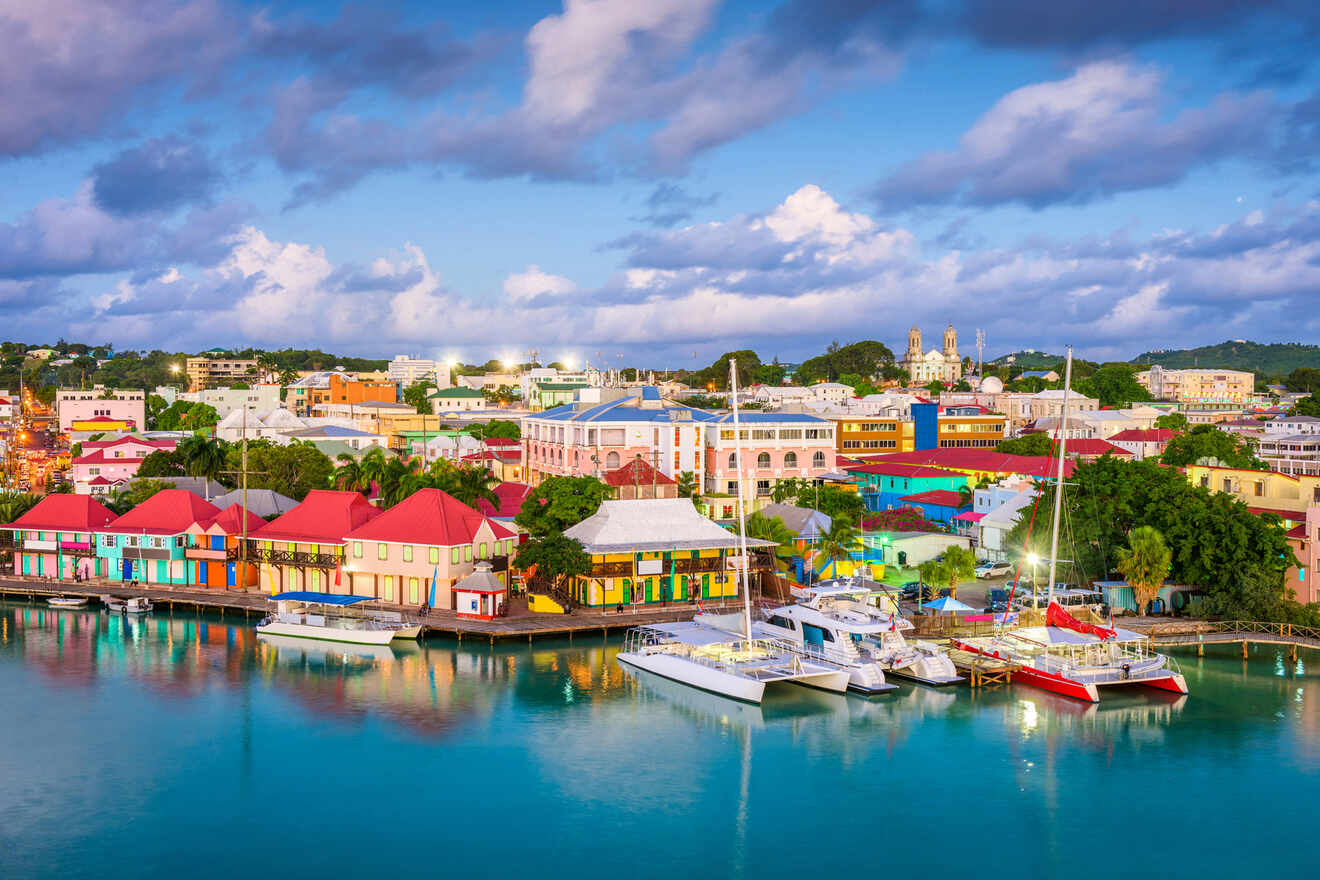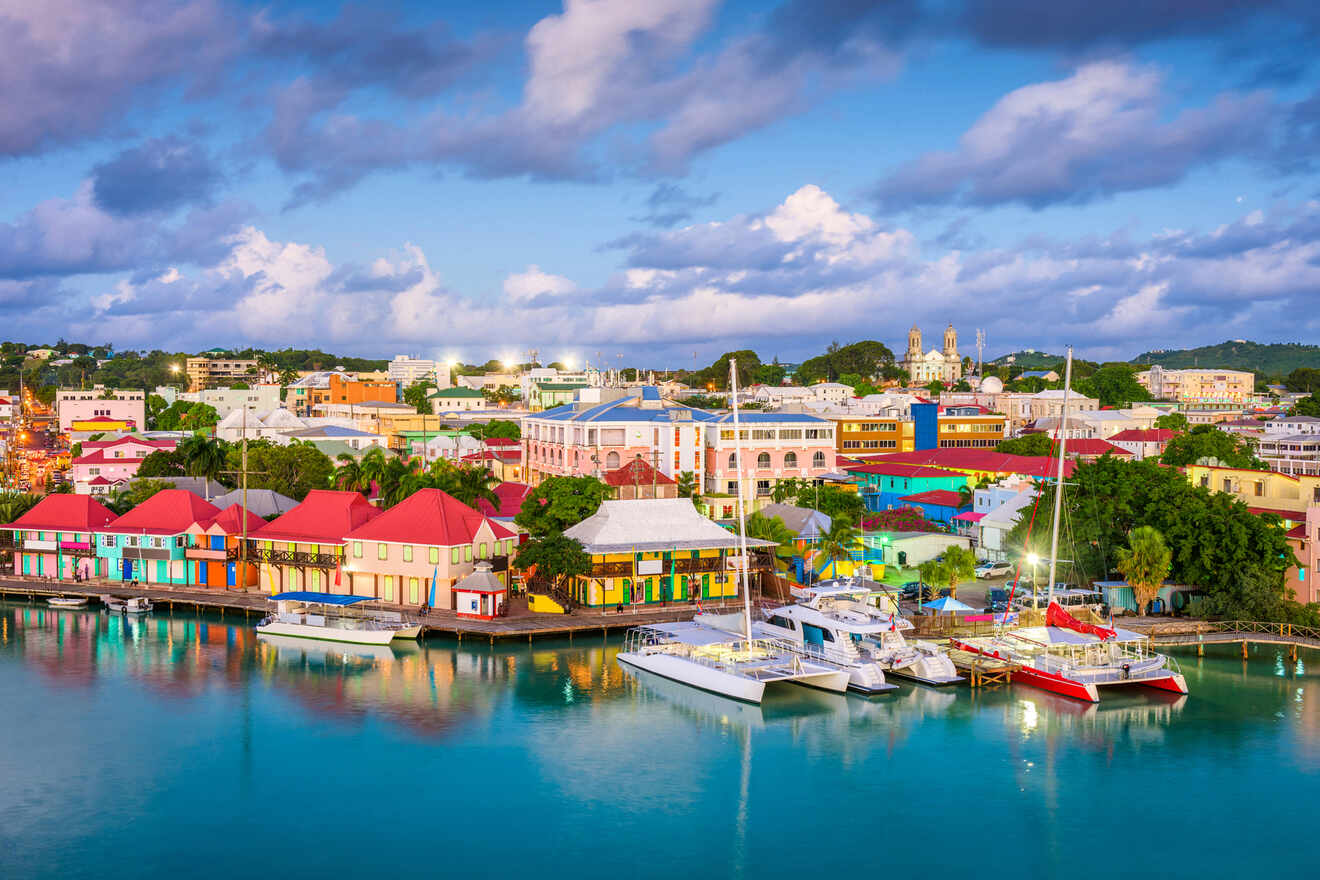 On the northwest coast of the island you will find the capital and bustling heart of Antigua; Saint John's, the perfect place to stay in Antigua if it's your first time here!
In fact, this charming town brims with colorful buildings, historic attractions, big shopping malls, and interesting museums, so you'll get a real feel of the culture here!
If you're a history enthusiast, some must-see things during your holiday are the ancient Fort James, St. John's Cathedral, and the Museum of Antigua and Barbuda, where you'll learn a lot about the island's past and present.
I know what you're thinking… What about the beaches? No worries, here you'll also have easy access to some of the best beaches of Antigua like the secluded Hawksbill Bay and Runaway Beach.
Last but not least, Saint John's lively town is just 15 minutes from the island's airport (VC Bird International Airport), so you won't have to worry about missing your flight or long transfers… What else could you ask for?
Well, some good accommodation! Check out the amazing hotel options and Airbnbs right below, and make sure you book them as soon as you can if you don't wanna lose the spot:
Luxury hotel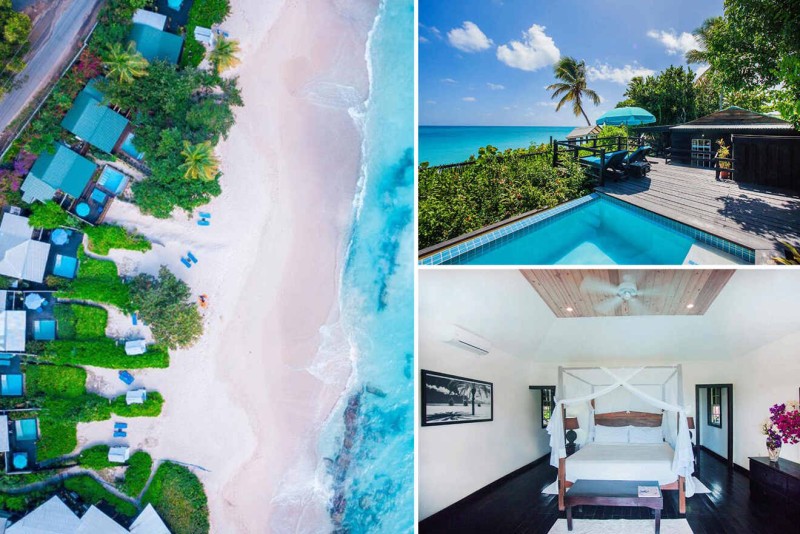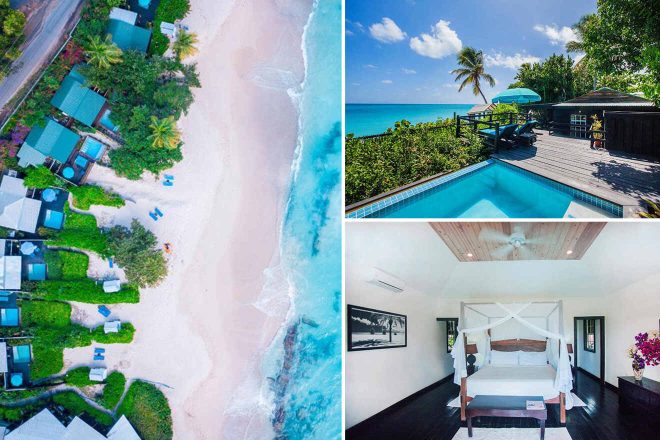 Located right on the beachfront of Turners Beach, this boutique hotel offers panoramic views of the Caribbean Sea and Montserrat Island, plus an all-inclusive package! Here you can spend your days relaxing at the outdoor swimming pool, eat delicious meals at the on-site restaurant, and try a wide selection of Caribbean rums at the bar. And wait until you see the hotel rooms, all offering modern amenities, and private verandas. Note that this hotel is for couples only and does not allow children… the perfect choice for a romantic getaway!
Other accommodation options in Saint John's
Mid-Range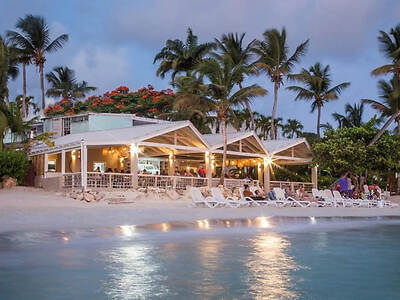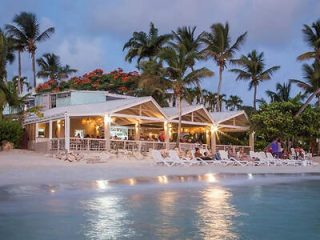 A beautiful hotel set right on the beach with onsite dining, tropical gardens, and suites that include kitchenettes
Budget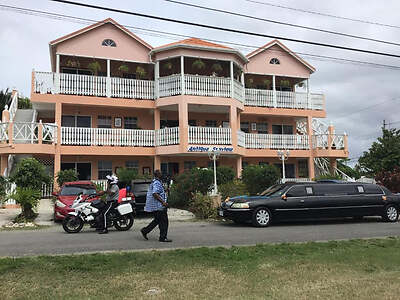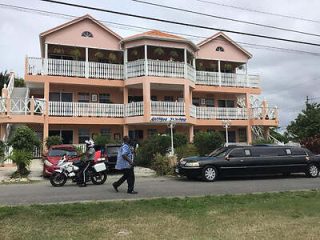 Check out one of the best places to stay in Antigua on a budget, with free wifi and private parking
Airbnb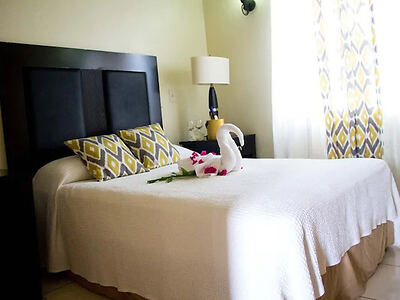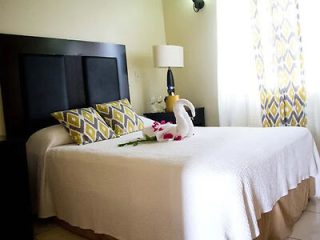 These fully furnished holiday apartments are only 15 mins from the Airport and 10 mins from white sand beaches!
Things to do in Saint John's
2. Dickenson Bay – the best area in Antigua for beach lovers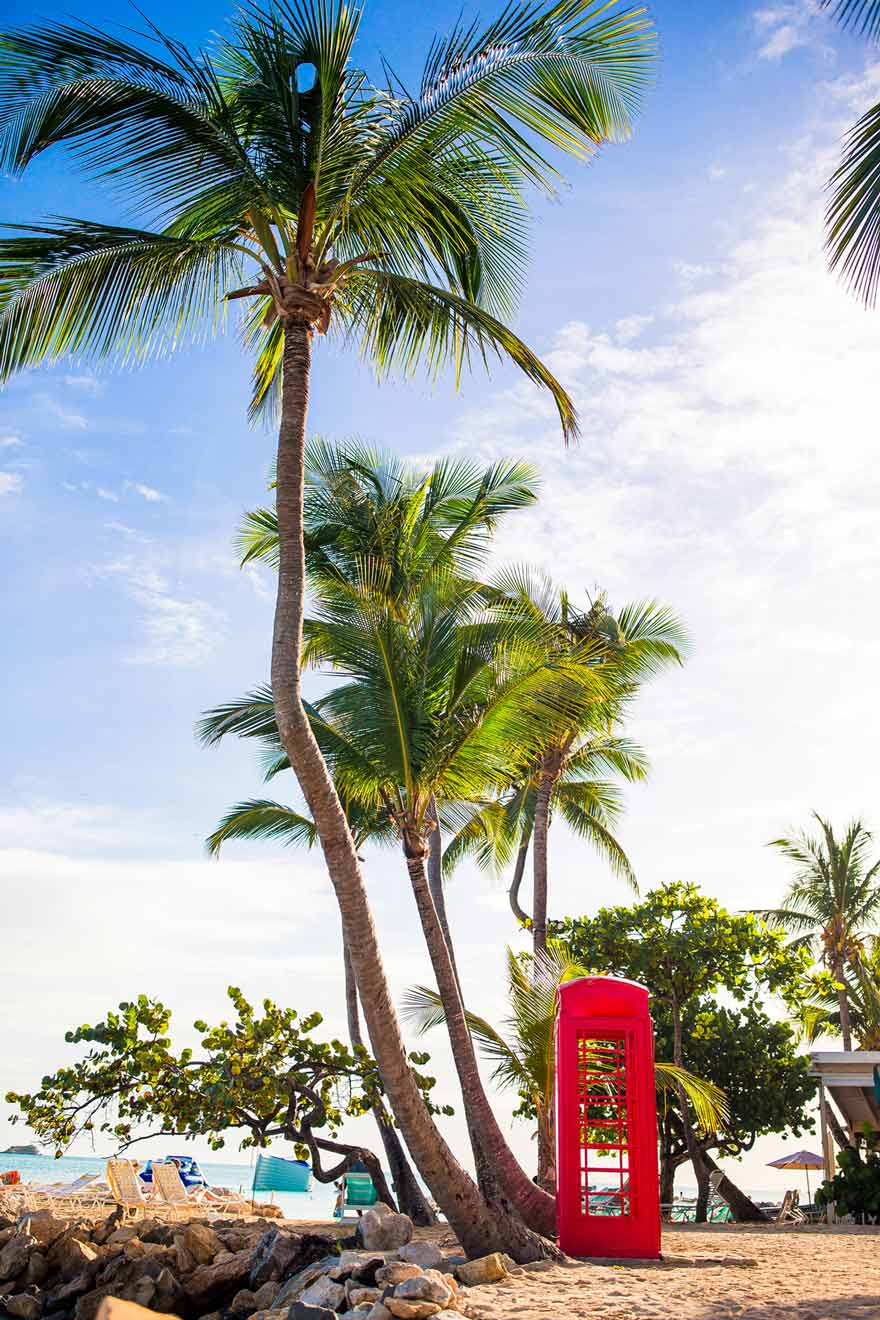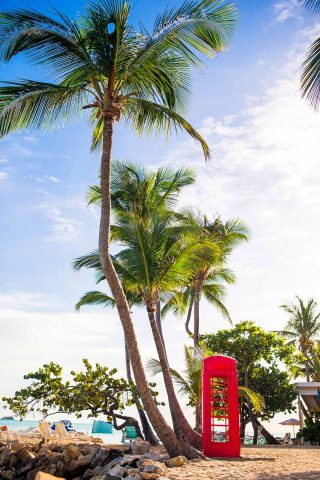 Located a 10-minute drive north of Saint John, you will find Dickenson Bay, one of the most stunning and popular beaches on the island featuring clean and pristine beaches, aquamarine waters, and tropical palms!

The beach is quieter and less crowded than many other places on the island so you can easily relax, but at the same time, there are many engaging activities like water sports and excursions (there's a coral reef just nearby) on offer for the more active ones.

Another benefit of staying at Dickenson Bay beach is its great infrastructure, from the beachfront hotels and fine dining restaurants where you can eat fresh seafood, to sunbeds, umbrellas, and restroom facilities, so you really don't have to worry about anything while you're here!

What's more, in Dickenson Bay you can find hotels for all tastes and budgets so let's take a look at them together:
Luxury hotel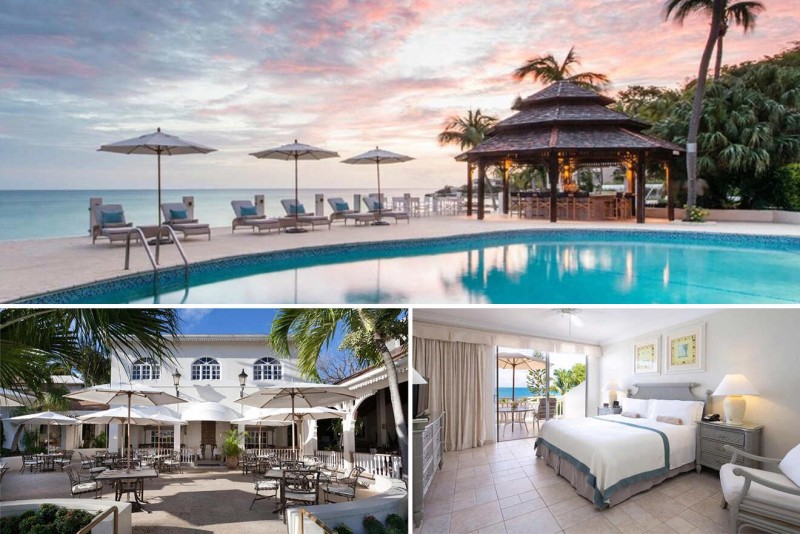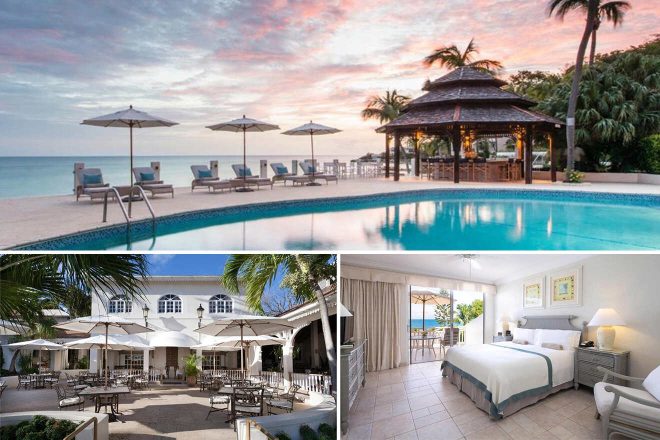 Blue Waters Resort and Spa will bring your stay in Antigua to another level! This luxury hotel is situated on 17 acres of tropical gardens, literally a 1-minute walk from the beach, and it features private infinity pools, 2 beaches, 3 a la carte restaurants, and 4 bars! But that's not all, here you'll have access to a full-service spa, cool water sports like scuba diving, a fitness center to keep yourself in shape, and outdoor tennis courts to challenge your family and friends!
Other accommodation options in Dickenson Bay
Mid-Range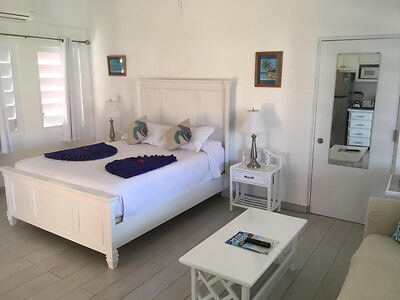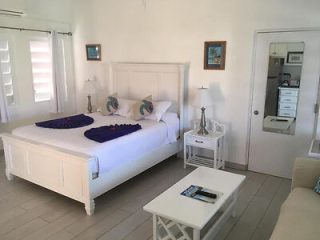 This cool hotel offers fully equipped apartments with access to a garden and an outdoor swimming pool.
Budget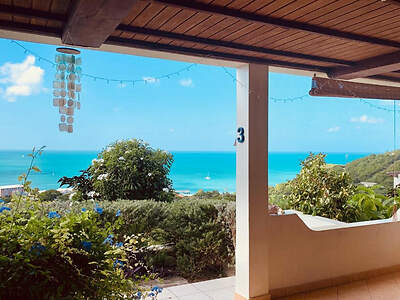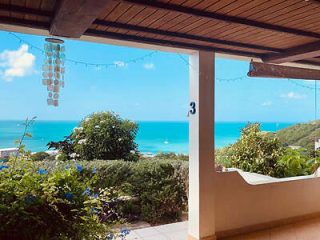 Located a 10-minute walk from the beach, this hotel offers a garden and a year-round outdoor pool
Airbnb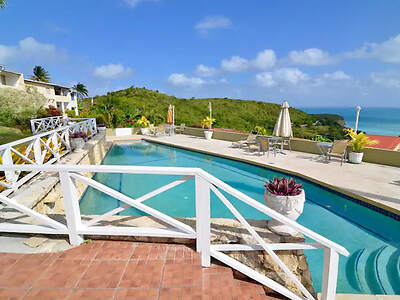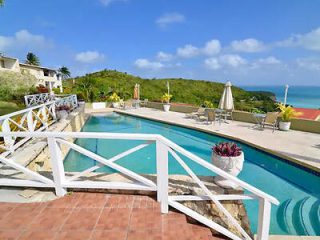 Enjoy the best sunset views from these private villas: the best starting point to explore Dickenson Bay and beyond
Things to do in Dickenson Bay
3. English Harbour – where to stay in Antigua for nightlife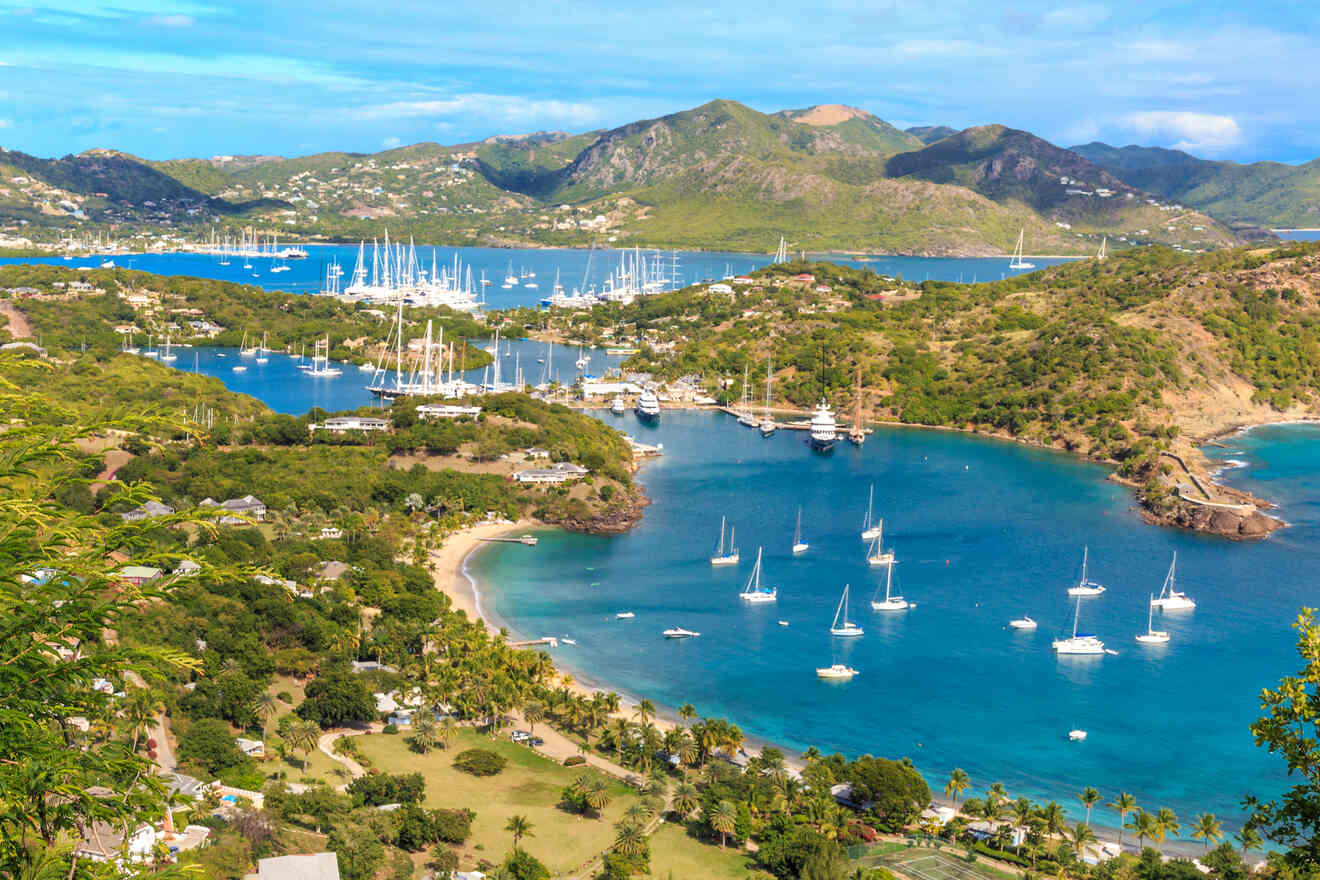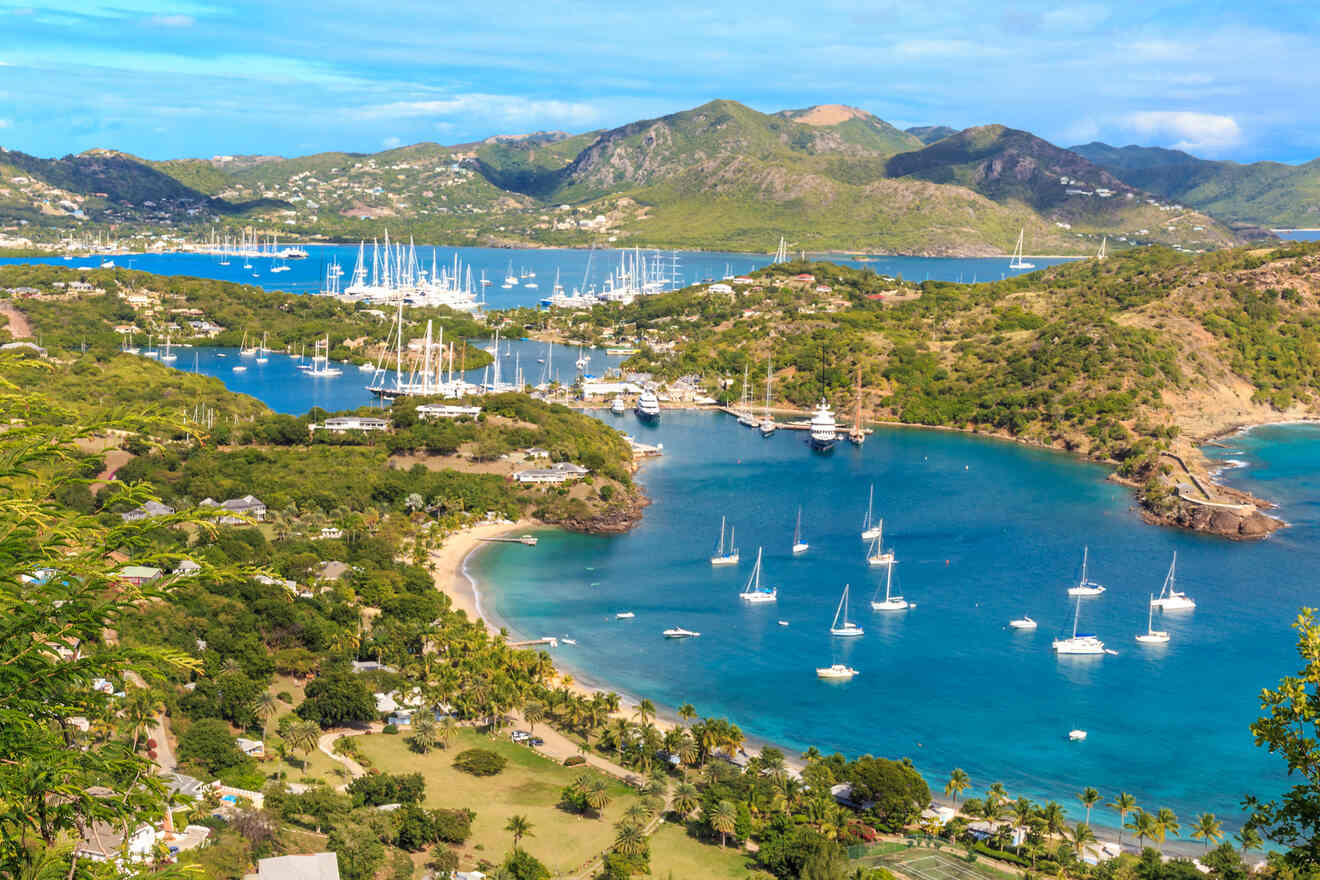 English Harbour town lies on the southern shores of Antigua just a 40-minute drive from Saint John's and is home to the best nightlife on the island. Its countless waterfront bars, live reggae music, and DJ sets are hard to beat!
This is the perfect place to spend leisure time sipping tropical cocktails or enjoying delicious Caribbean cuisine and gazing at breathtaking water views, but this doesn't mean that's all this lively town has to offer!
In fact, here you can enjoy the most varied activities like hiking, sailing, and diving, or explore its natural & historic sites such as Nelson's Dockyard National Park, the natural formation of Pillars of Hercules, and Shirley Heights – an observatory from the colonial era offering panoramic views!
And you'll be happy to know that the area also hosts some of the island's best beaches, like Galleon Beach to snorkel or work on your tan, or Rendezvous Bay and Carlisle Bay for a tranquil getaway with your family or couple… so the area actually fits everyone's needs!
Luxury hotel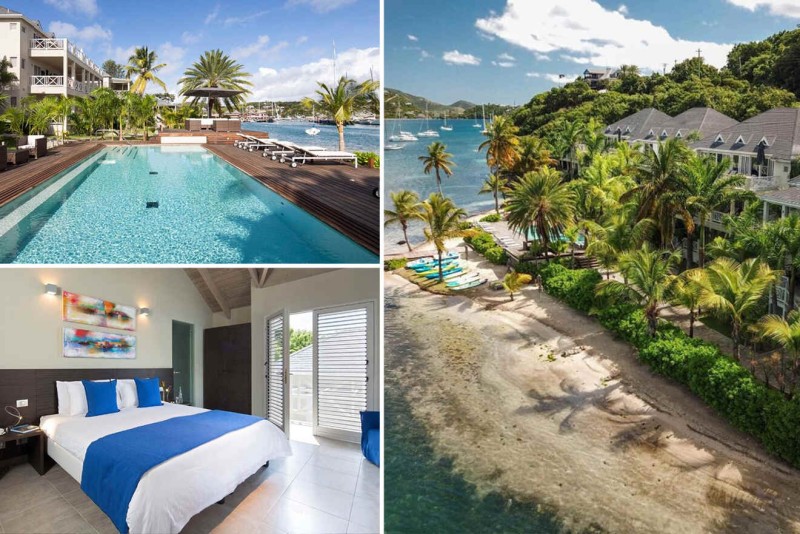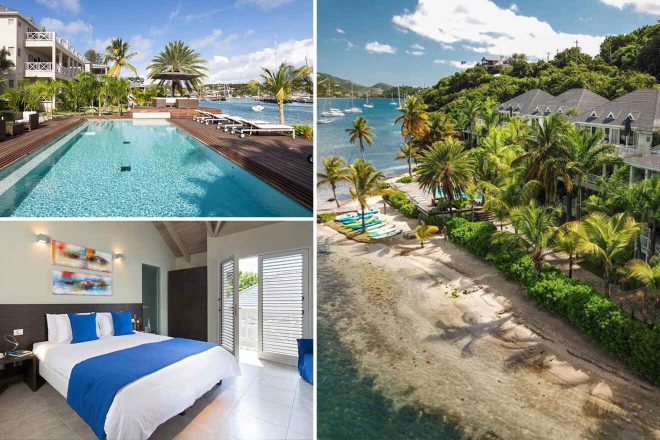 South Point Antigua is definitely one of the best places to stay in Antigua if you want to get spoiled! Located only a 6-minute walk from the beach, this amazing luxury hotel features an outdoor swimming pool and a private beach area, so you can enjoy full relaxation during your holiday. The property offers many other cool facilities like grocery deliveries, an ironing service, and a laundry… you really won't have to worry about anything here!
Other accommodation options in English Harbour
Mid-Range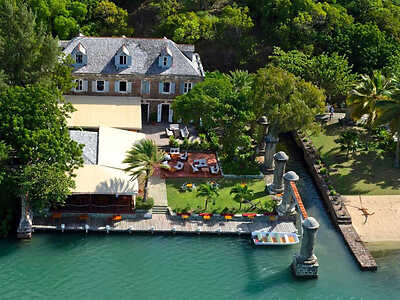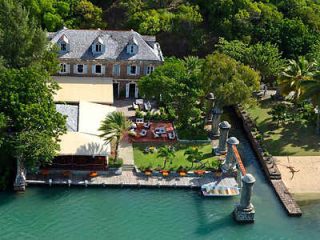 This amazing hotel in the English Harbour offers a private beach, tennis courts, and an outdoor pool
Budget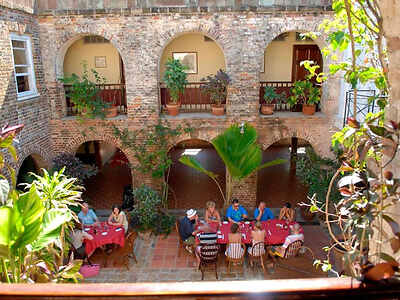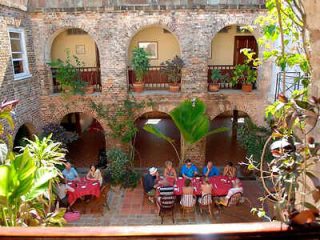 Stay on a budget in English Harbour in this affordable hotel with 2 restaurants and a bar on site
Airbnb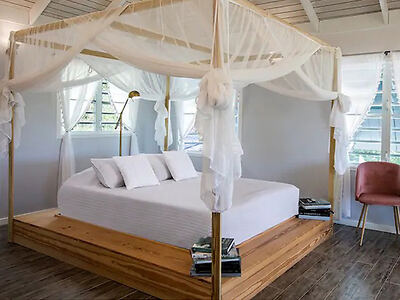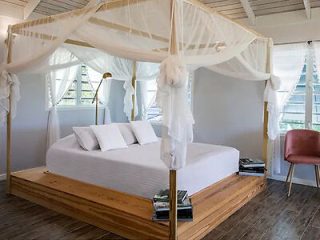 Check out this stylish studio at the English Harbour where you can enjoy the fresh sea breeze from your veranda
Things to do in English Harbour
4. Jolly Harbour – where to stay in Antigua for families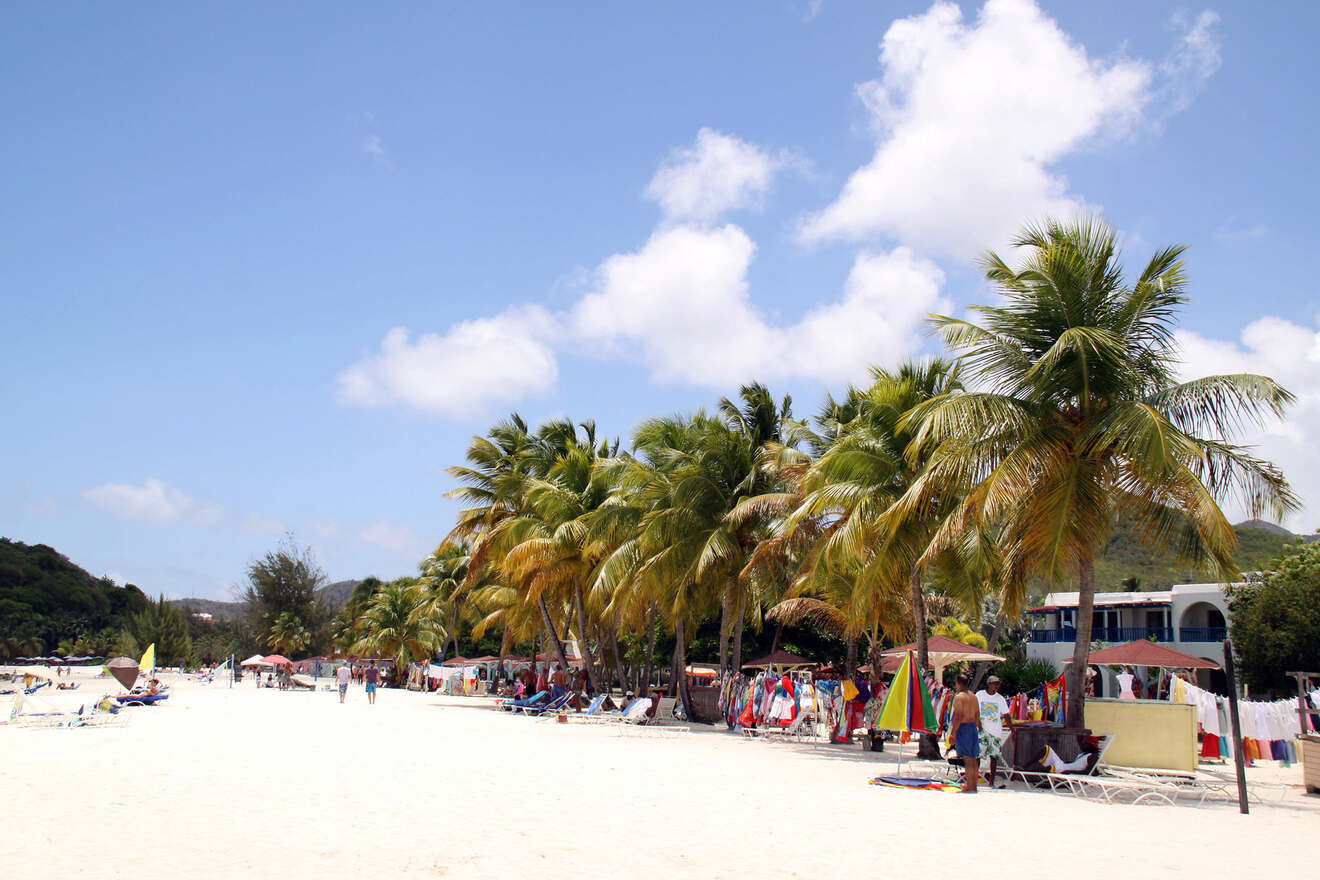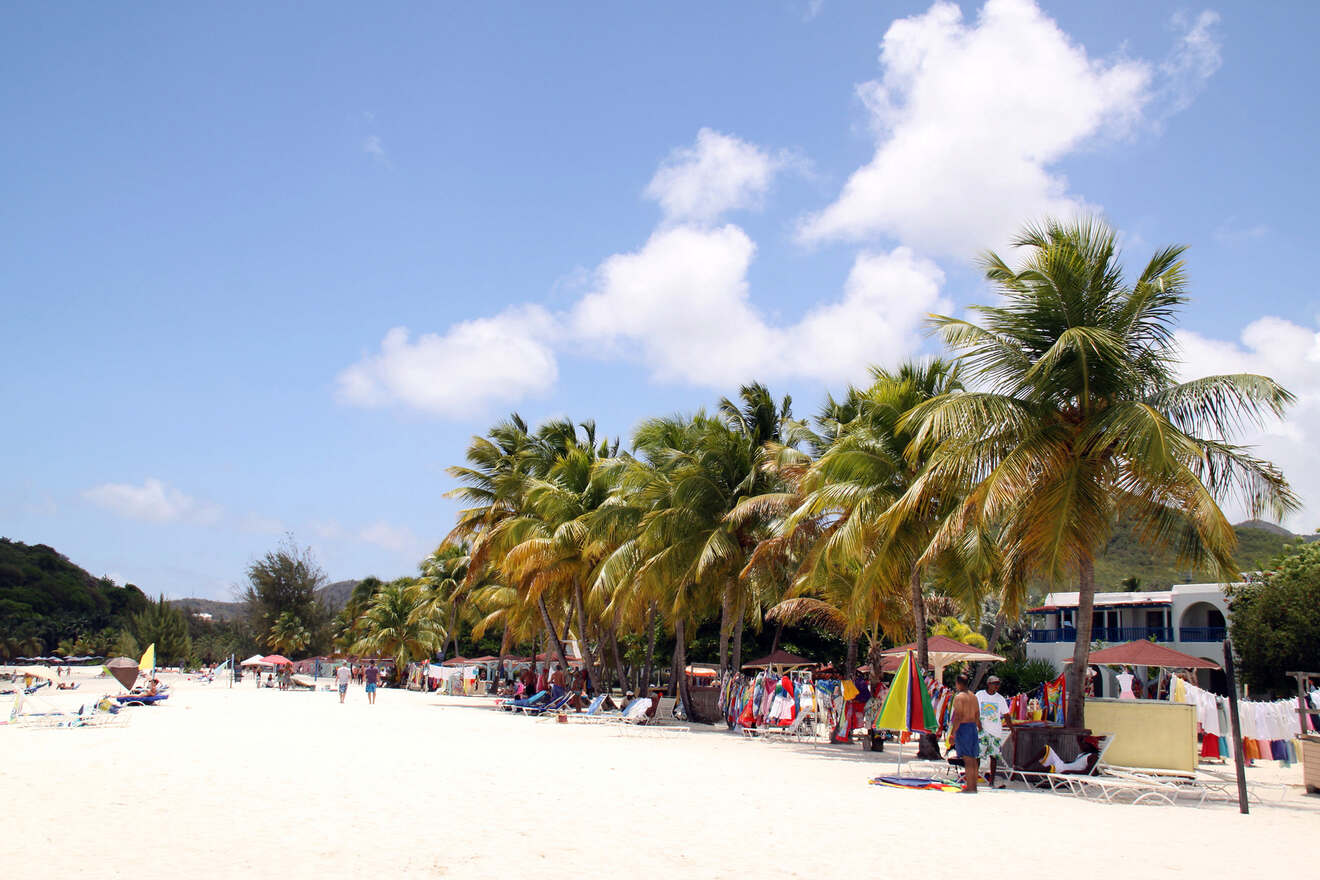 Nestled on the west coast of the island around half an hour's drive from Antigua Saint John's, you will find Jolly Harbour, a beautiful resort town with palm-fringed white sand beaches surrounded by green landscapes.
This is the perfect place to stay for families because it has activities and attractions for any age and tastes like water sports activities, boat tours, shopping options, bars, fine dining restaurants for lazy evenings, and even an 18-hole championship golf course on your doorstep!
And if you go a little more inland, you can bring the family to hike in the picturesque trails of Greencastle Hill National Park, where you'll see volcanic rock formations and take in sweeping island views! Sounds perfect, right?
If you think so, check out Jolly Harbour's best accommodations below, from budget to 5-star luxury accommodations and cozy vacation rentals:
Luxury hotel
Cocos Hotel Antigua – All Inclusive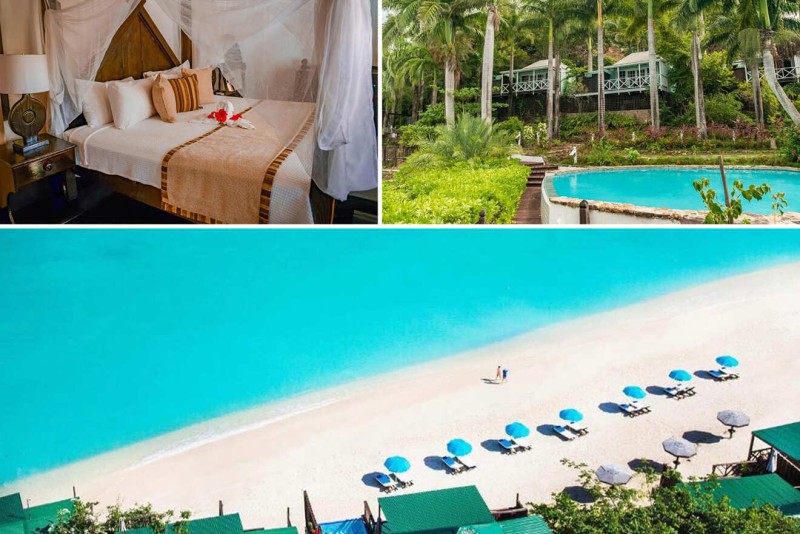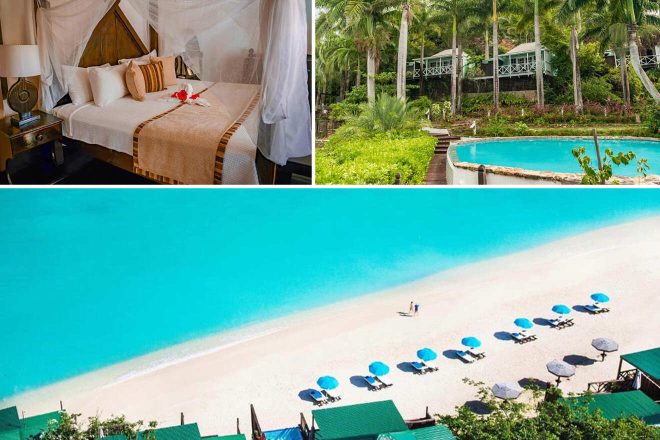 Cocos Hotel Antigua is located just a few steps from Valley Church Beach, overlooking the beautiful Caribbean Sea. This luxury property offers an on-site spa and massage services to relax, and Caribbean-style cottages with some of the best ocean views on the whole island! But one of the highlights of this all-inclusive resort is the delicious on-site beachfront restaurant serving a mix of international cuisine with local influence, and offering full beach service!
Other accommodation options in Jolly Harbour
Mid-Range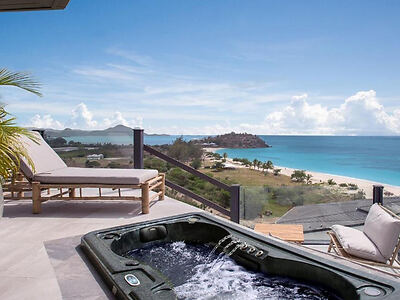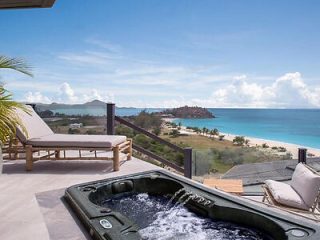 Check out these amazing private villas located within walking distance from Ffryes Beach and Darkwood Beach
Budget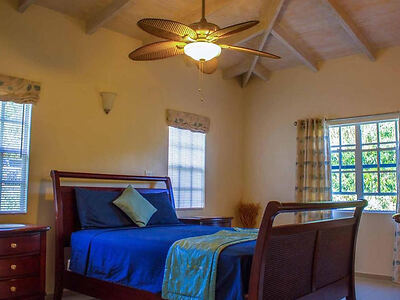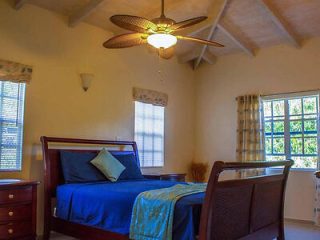 Find the best value for the price in this affordable property offering a patio with garden views and a terrace
Airbnb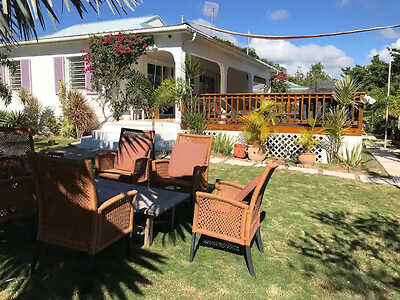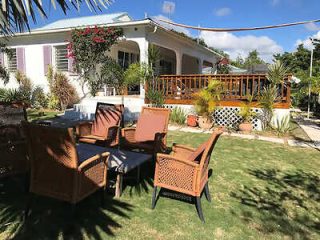 Have a perfect hassle-free vacation in this fully equipped house: THE ultimate Caribbean getaway to relax
Things to do in Jolly Harbour
BONUS: Best all-inclusive hotels in Antigua
If there's something better than a tropical beach holiday, it is a beach holiday in an all-inclusive resort, where the only thing you have to worry about is your relaxation and enjoyment!
Good news! There are many hotels and resorts to stay in Antigua which offer an all-inclusive package including access to private beaches, modern facilities, kids clubs, live entertainment, on-site restaurants, and much more.
I gathered here the TOP all-inclusive resorts on the whole island and listed them in descending order from the most expensive ones to the least. Since they include everything in the price, they are a bit more expensive than regular hotels in Antigua but oh so worth it. And if you want to have even more options, check out our post about the best all-inclusive resorts in Antigua!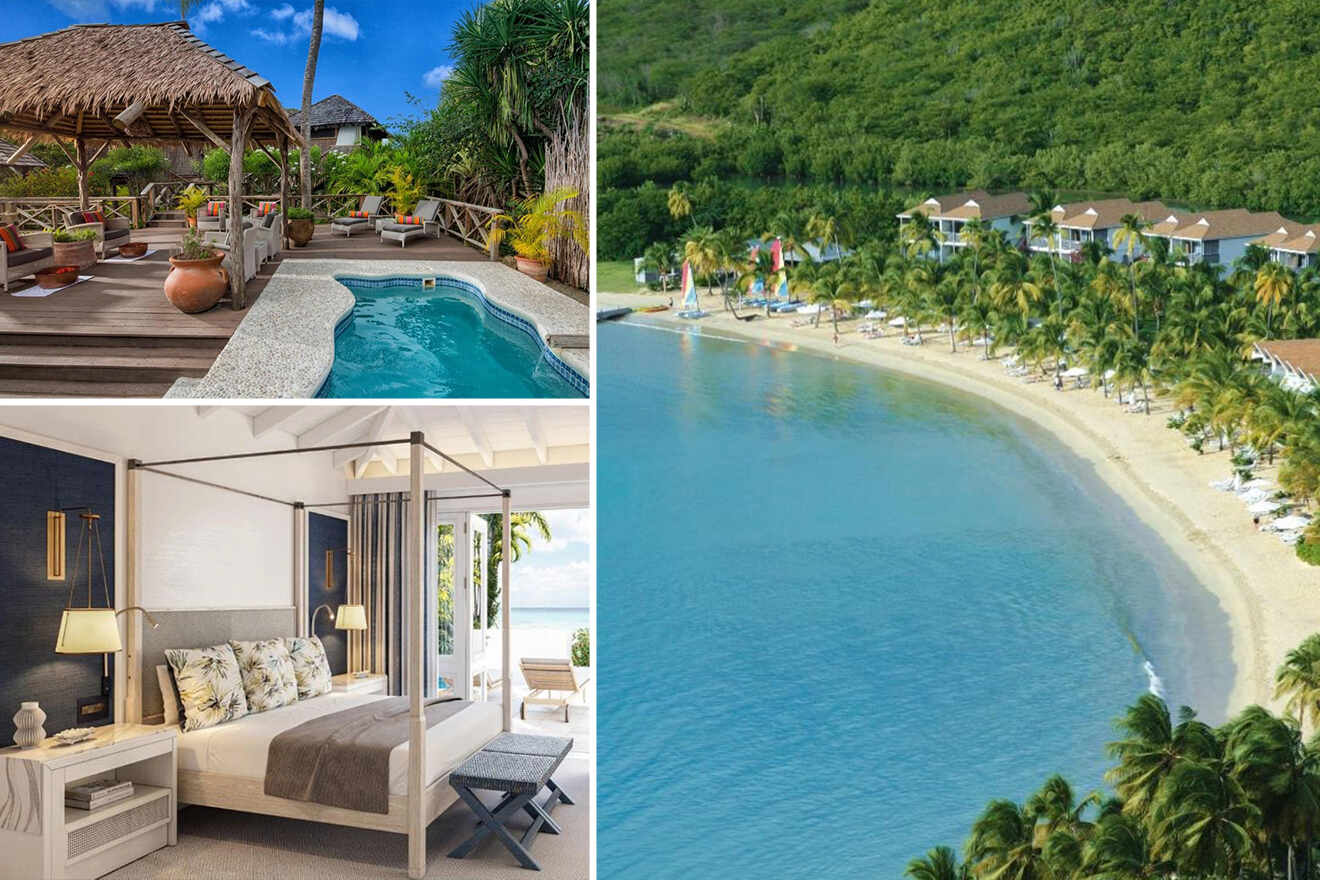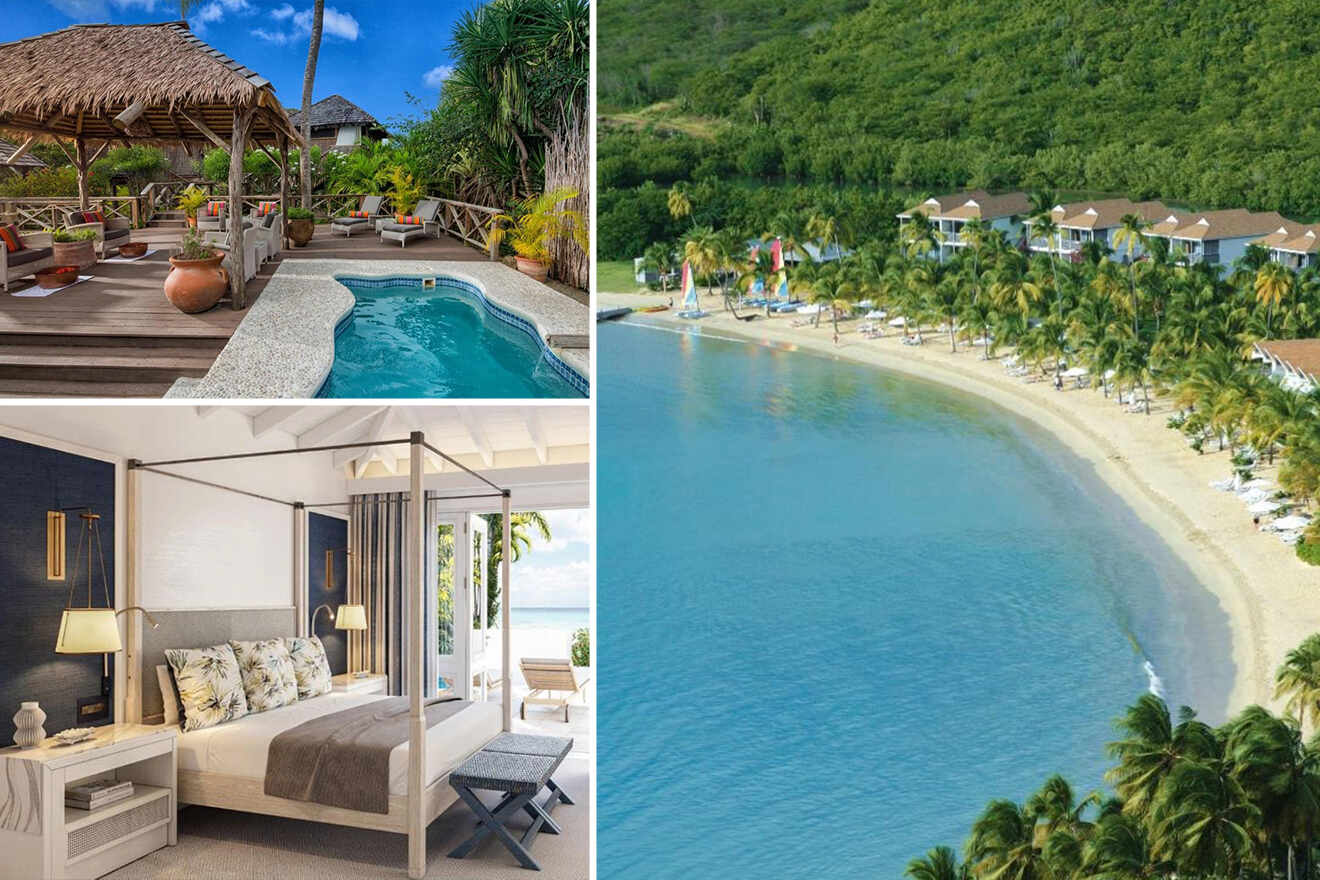 Frequently asked questions about hotels in Antigua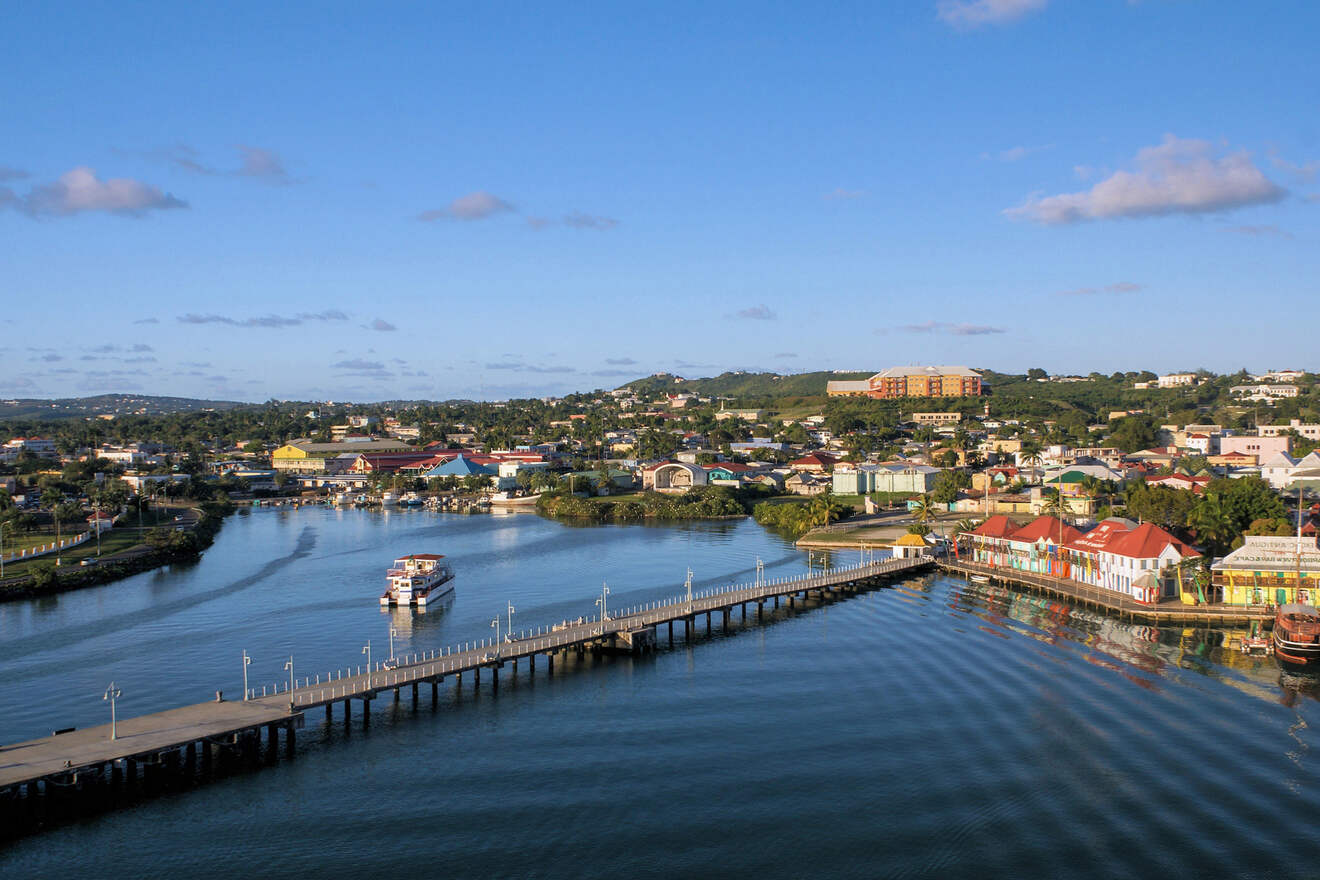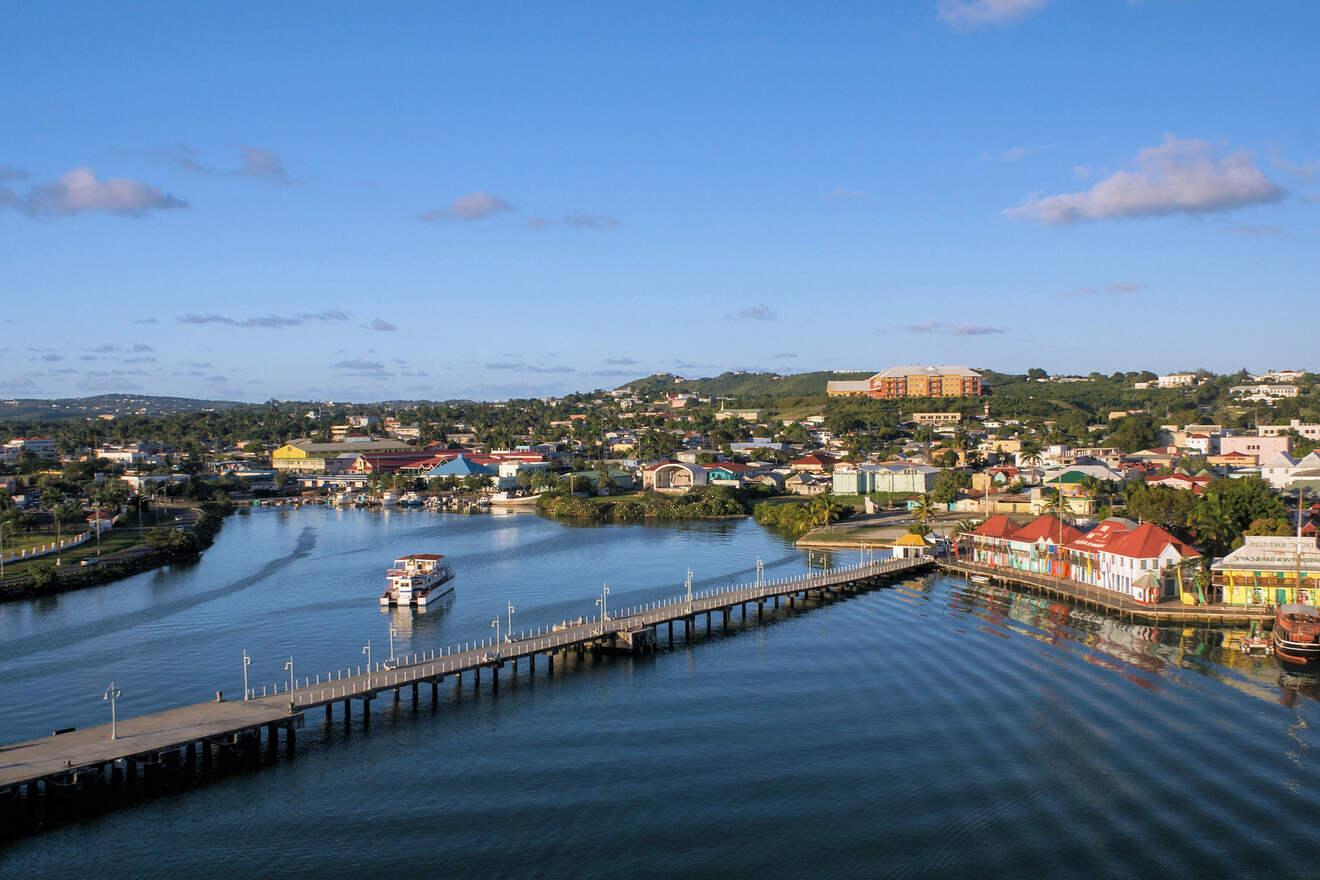 🏠 Which is the best place to stay in Antigua?
The best place where to stay in Antigua is St. John's, the capital of the island, where you can find some great accommodation options like the luxury Keyonna Beach Resort Antigua or Antigua Seaview if you want to stay on a budget.
🏖️ What is the nicest beach in Antigua?
The best beach in Antigua is Carlisle Beach, located on the south coast of Antigua, close to the English Harbour. This expansive beach offers the clearest waters on the island, fine sand, and excellent snorkeling!
📍Which is the best coast to stay in Antigua?
The best coast to stay in Antigua is the west coast, starting from St. John's all the way along via Jolly beach to the English Harbour. This is because the Caribbean sea is calmer and it's very easy to access the water.
👀 What are the best things to do in Antigua?
The best things to do in Antigua are definitely checking out its incredible sandy beaches like Runaway Beach, Half Moon Bay, Galleon Beach, and exploring the capital St. John's.
👪 Which side of Antigua is best for a family vacation?
The best side of Antigua to stay for families is the west coast, offering calm waters, beautiful beaches, and a wide range of family-friendly activities and accommodations.
❌ What are some places to avoid in Antigua?
It's advisable to steer clear of isolated beaches after dark and exercise caution in remote areas to ensure a safe visit to Antigua.
🌀 What is the worst time to go to Antigua?
The worst time to visit Antigua is during the hurricane season, typically from June to November when the risk of severe storms is highest.
Conclusion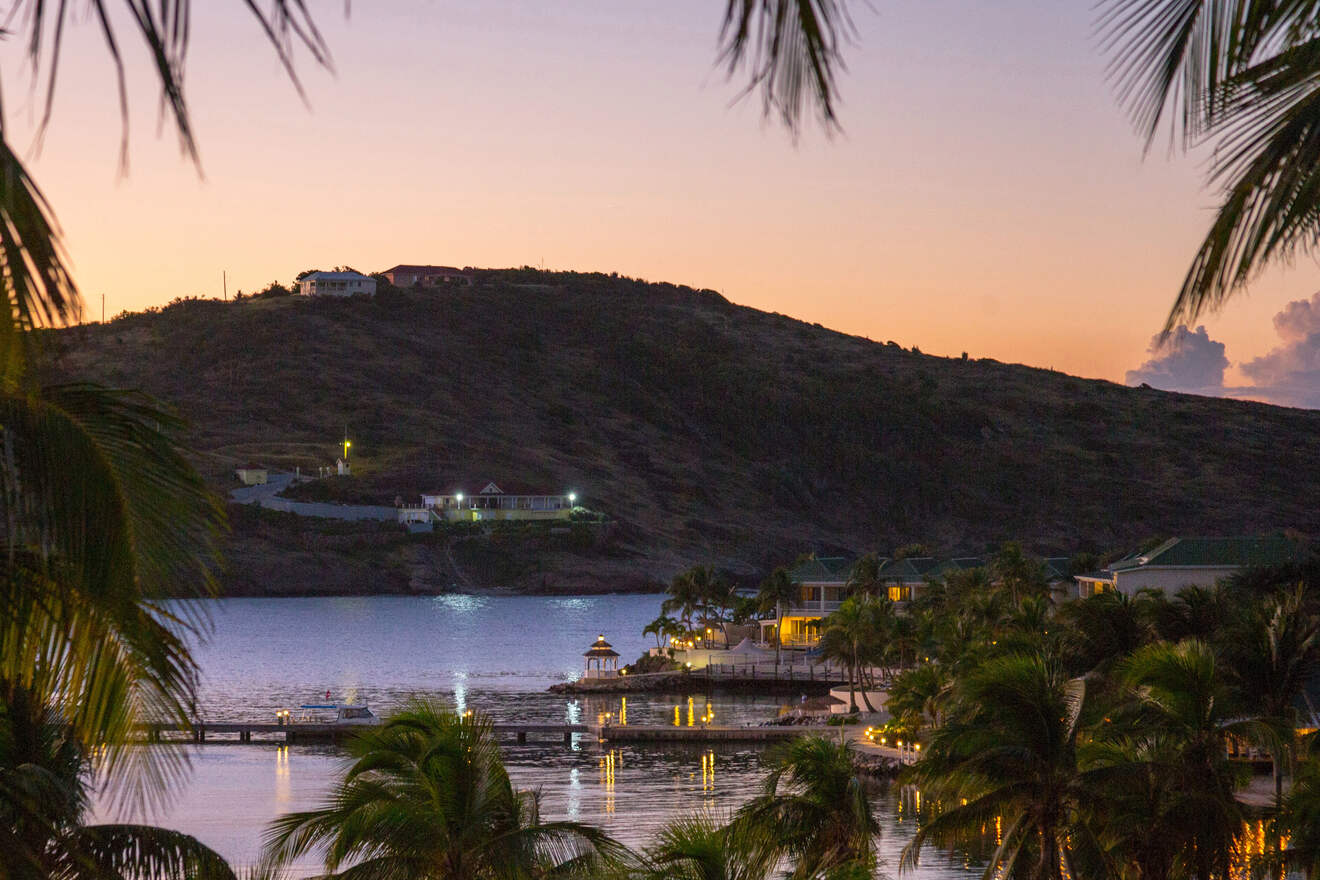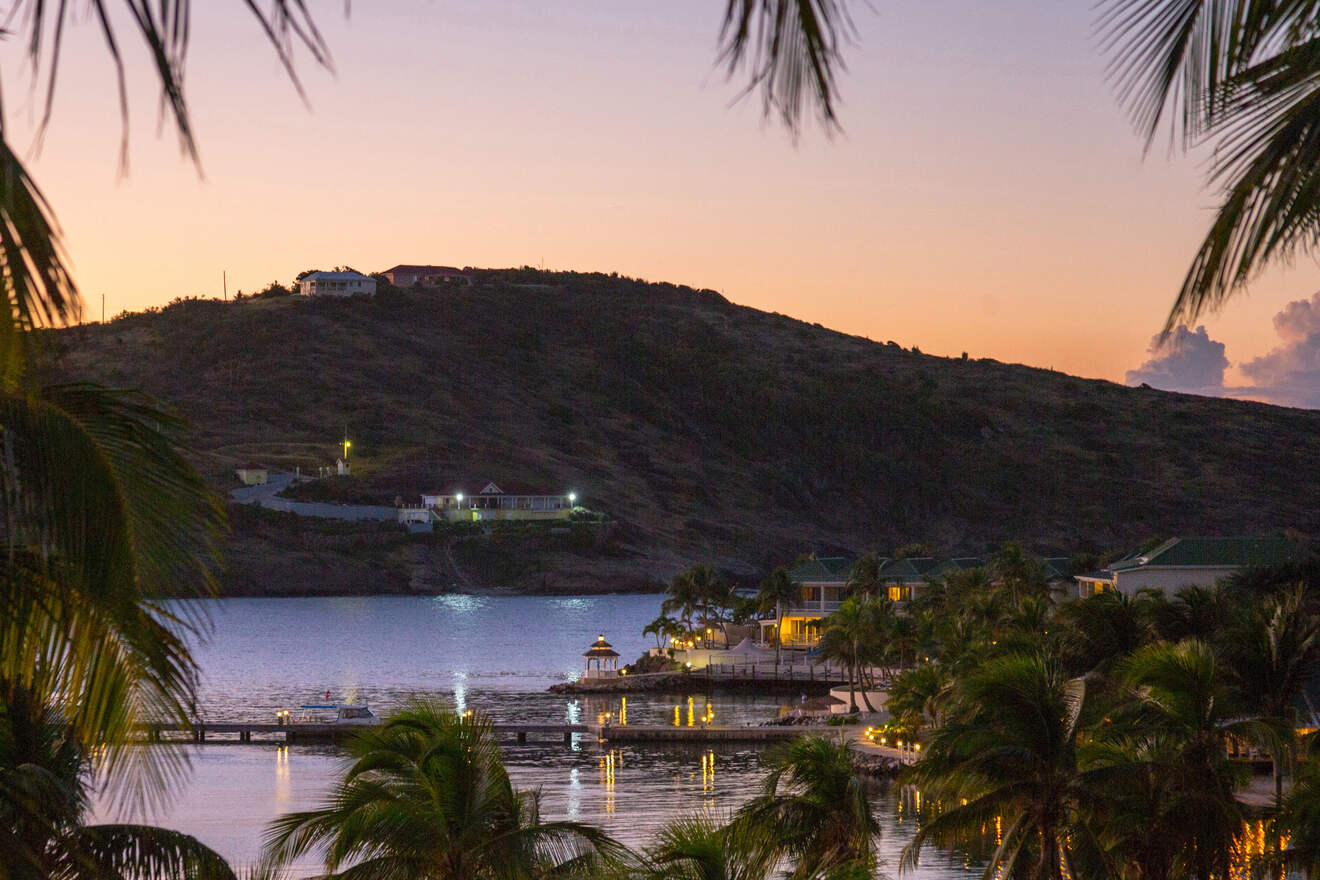 Here we are at the end of this helpful travel guide about the best places where to stay in Antigua, a Caribbean island with pristine beaches and calm waters.
We saw accommodation options for any budget and taste including luxury hotels, vacation rentals, budget properties, and even some amazing all-inclusive resorts for a vacation full of comforts!
By now you should have found the perfect hotel for your holiday in Antigua, but if you are still undecided, let me give you extra help with my 2 absolute favorite Antigua hotels:
Remember if you like something, make sure you book it immediately or at least some months in advance, so you don't risk losing the spot!
I hope you enjoyed reading my guide as much as I had writing it for you and doing all the research, if you still have any questions or comments for me, please share them in the comments below and I will answer you as soon as possible!
Have the best holiday!
Elena
---
Pin it for later!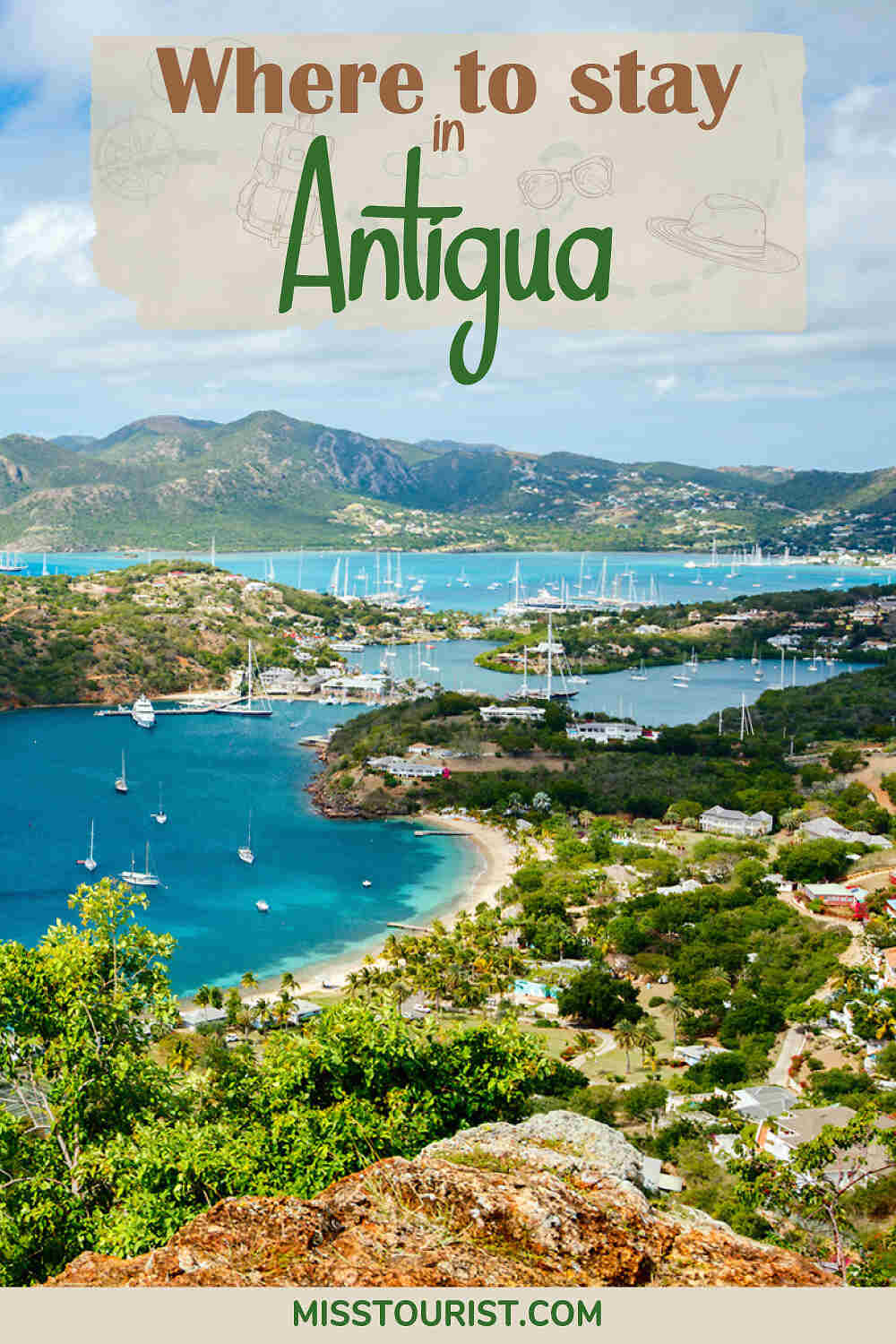 Pin it for later!