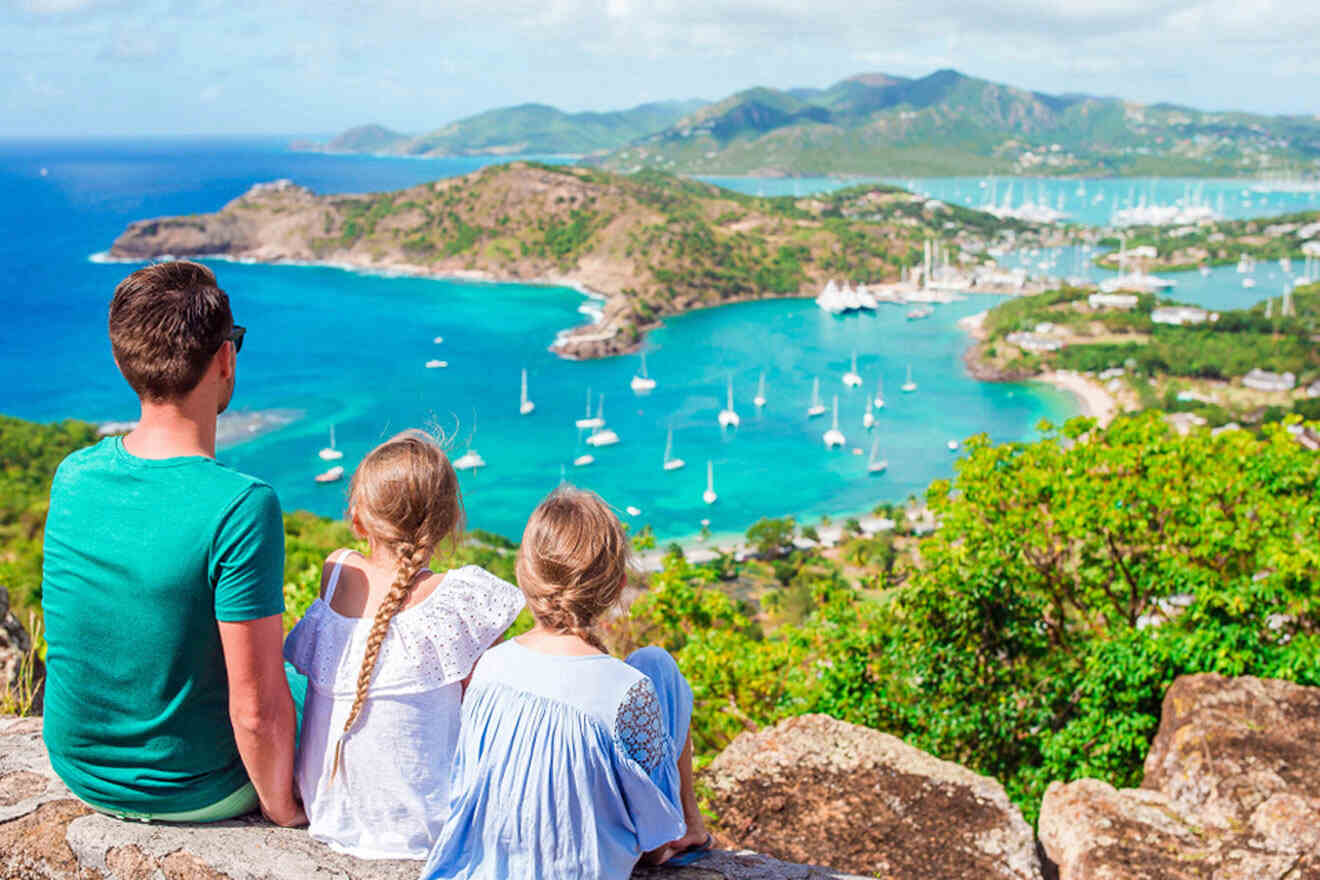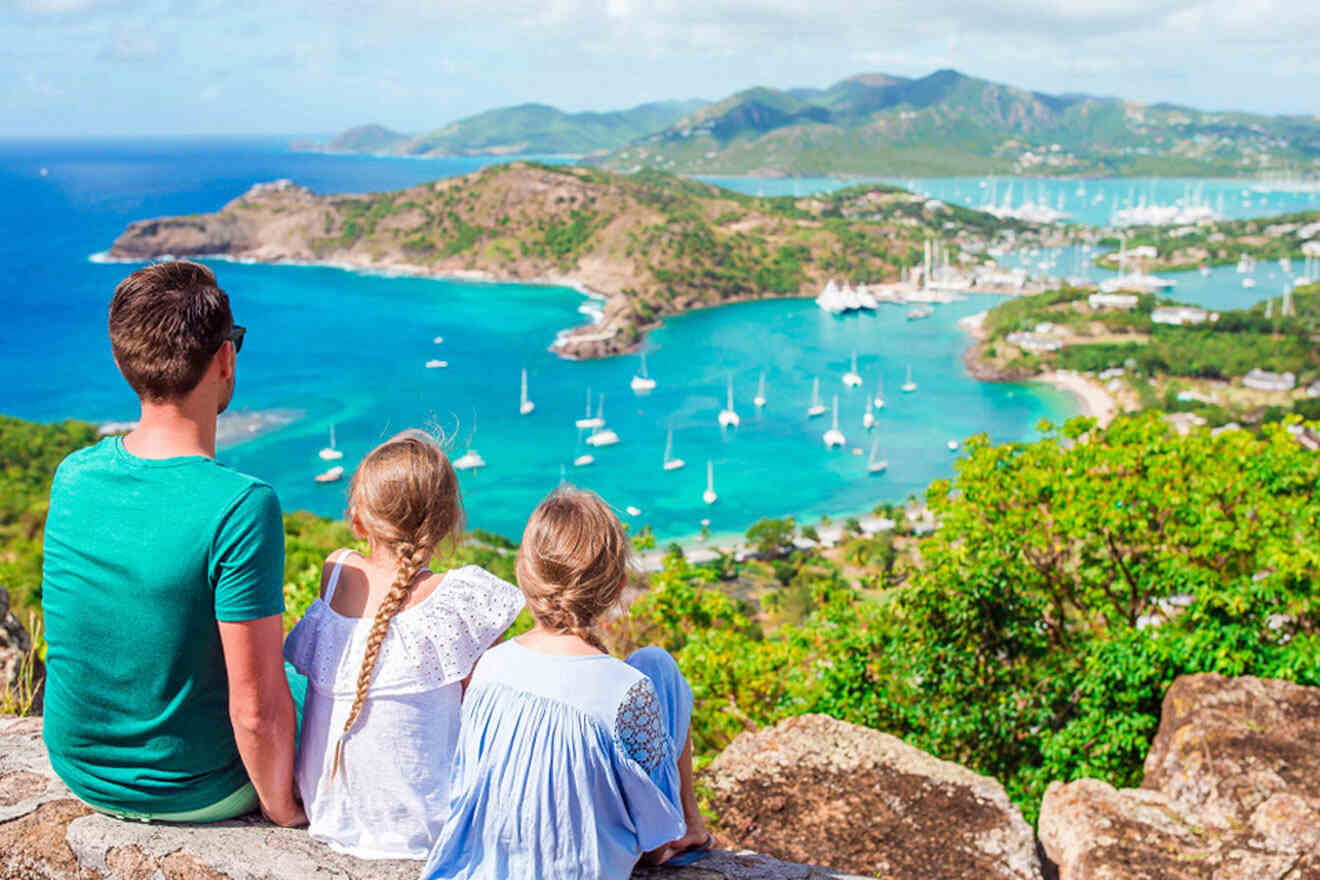 Are you planning a family getaway to Antigua? We all know resorts on this Caribbean Island are just a delight! That is why I have been researching and looking for the best family resorts and top hotels in Antigua for the last few hours, so you and your family can have a well-deserved, relaxing, and fun vacation on white sand beaches.
This list has family resorts and all-inclusive family resorts, and I organized them starting with the most luxurious ones first. But to be honest, all the hotels featured here are just dreamy!
Antigua is one of the most popular destinations for travelers around the world, so you want to make sure you book your hotel room in advance so you secure your room before someone else books it!
Are you ready to see the best family resorts in Antigua?
Let's dive in!
If you are in a hurry
If you need to book your resort quickly and don't have a lot of time to read the whole article, here you have the top 3 options for family resorts in Antigua.
Since we're talking about the whole island of Antigua, here's a map to show you where each family resort is located:
1. Jumby Bay Resort – elegant and luxurious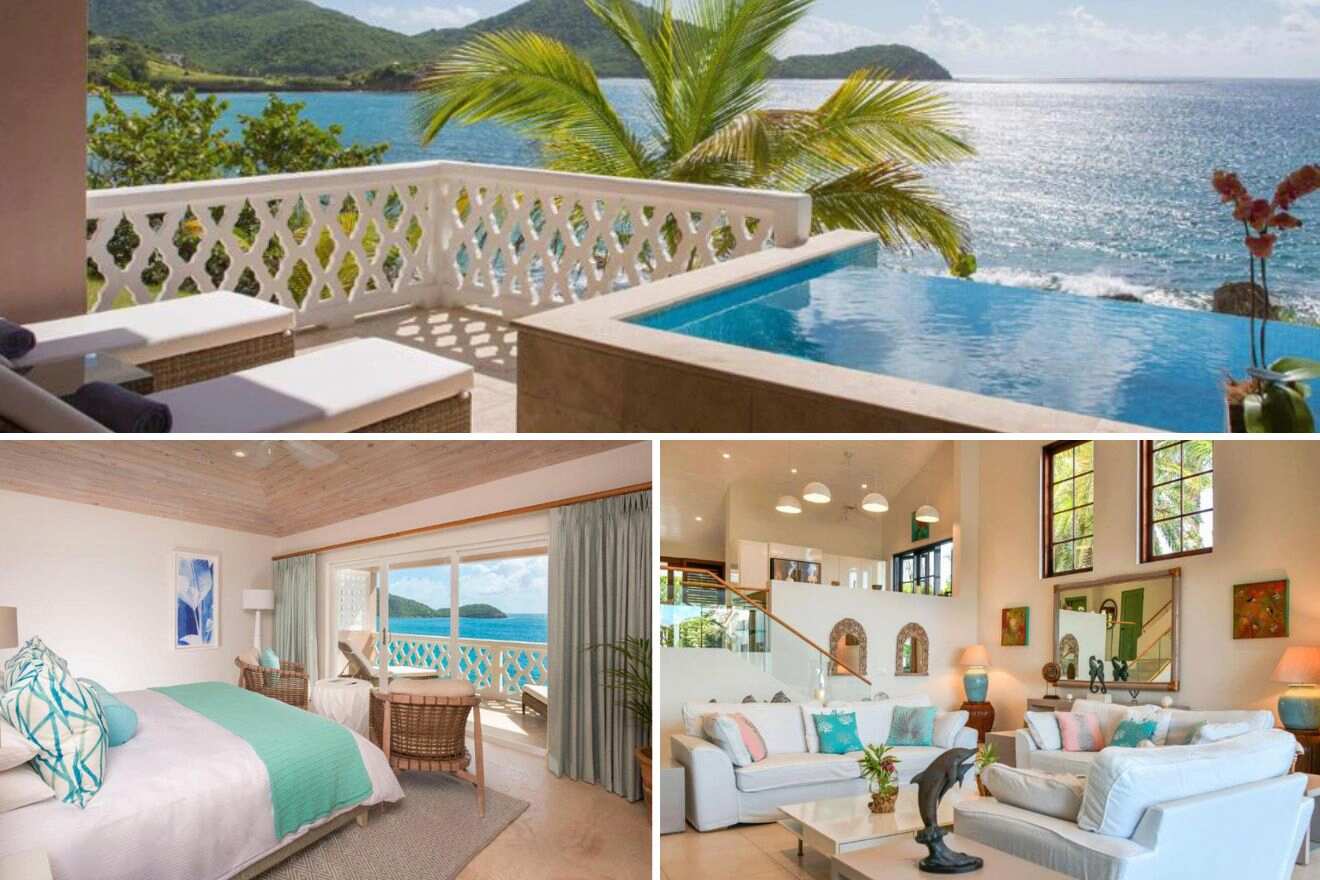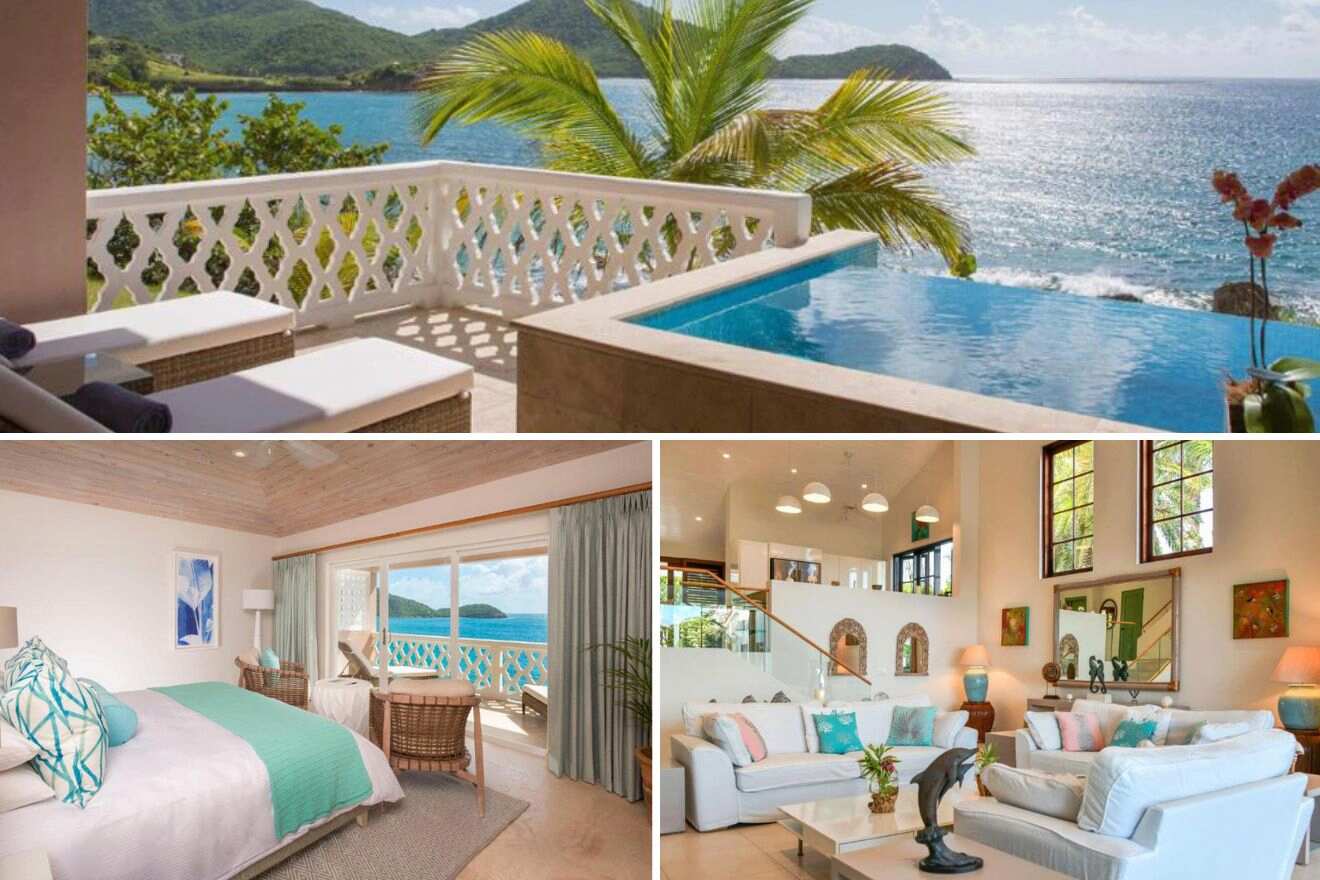 This amazing resort, located in Saint John's, Antigua, is an oceanfront property with beach access to its own private beach. It features a cool kids club where they can play fun activities, cooking classes for the entire family, water sports like water skiing, and a movie theater! You can also enjoy a top-class dinner at any of the 4 onsite restaurants with the whole family.
Start the day in this beautiful tropical paradise with a fantastic free breakfast, and then continue your day by jumping into any of the hotel's swimming pools. Some of the rooms even have their own private pool. For example, Alaire Villa comes with a terrace with a private pool and beach furniture. This property can host families of 6.
2. Curtain Bluff – by the beach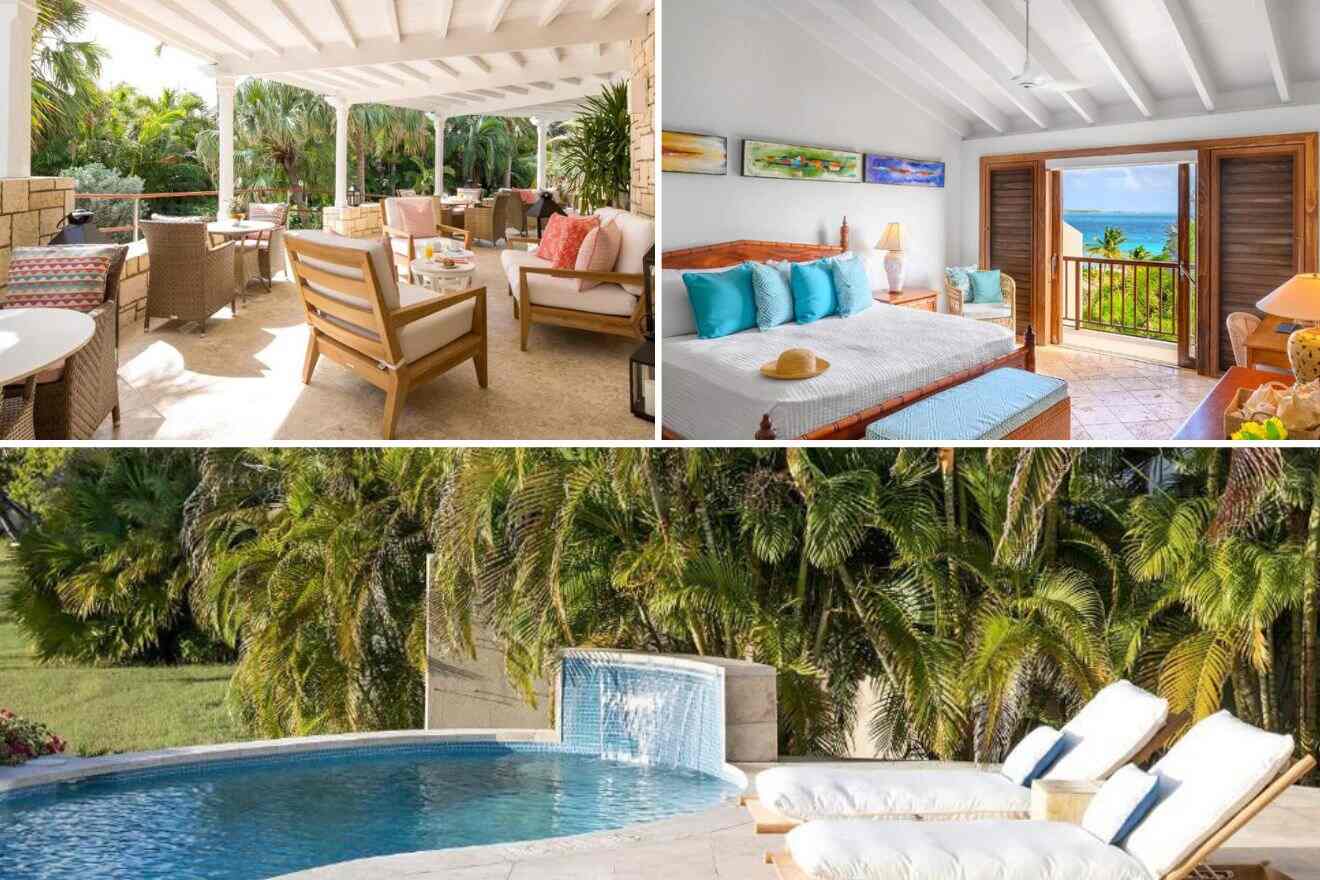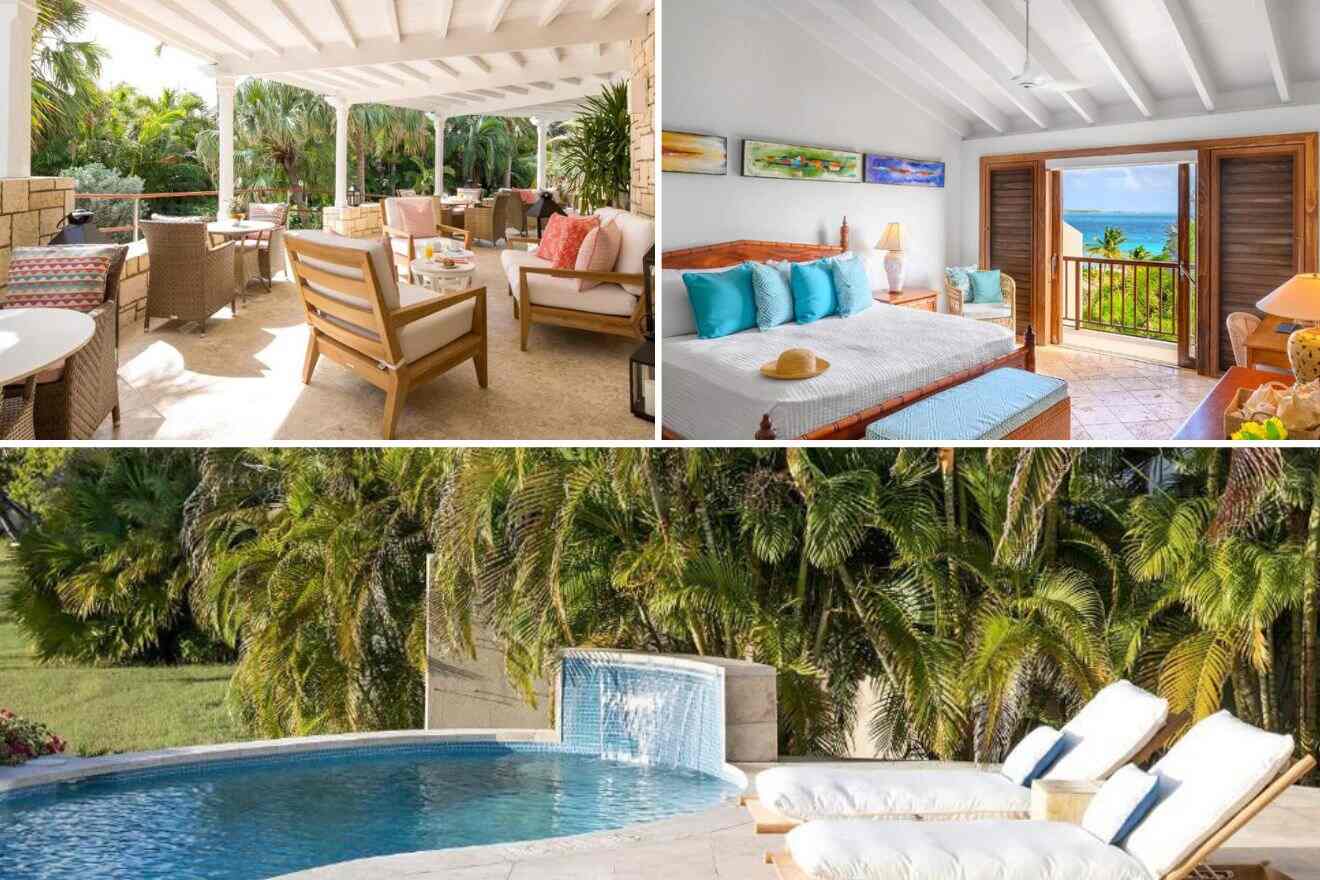 Wow! Such a cool resort located in Old Road, this incredible resort by the beachfront is packed with amazing kid-friendly amenities for a fantastic family vacation. This hotel comes with kids' clubs, one of them being a teen club for kids ages 13 to 17 and the other one for young kids. The accommodation comes with bike rentals, a game room with table tennis and board games, a fitness center, several pools, and a spa for adults!
If you and your partner feel like having a romantic dinner at any of their 5 restaurants, you can hire the babysitting services the accommodation offers! They offer 3 types of rooms, all of them with amazing ocean views and a private bathroom with a soaking tub or bathtub!
3. St. James's Club Antigua – with 6 pools!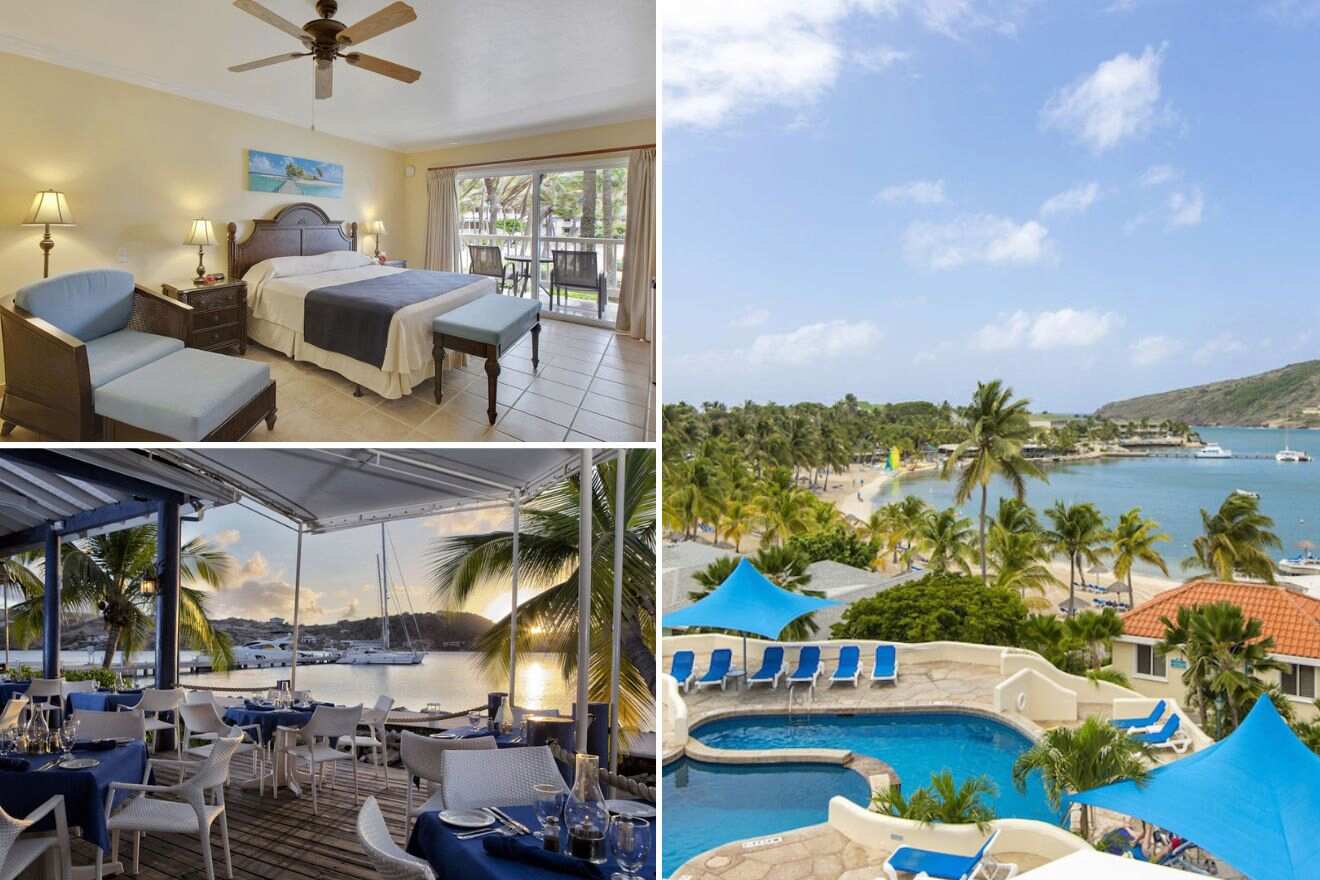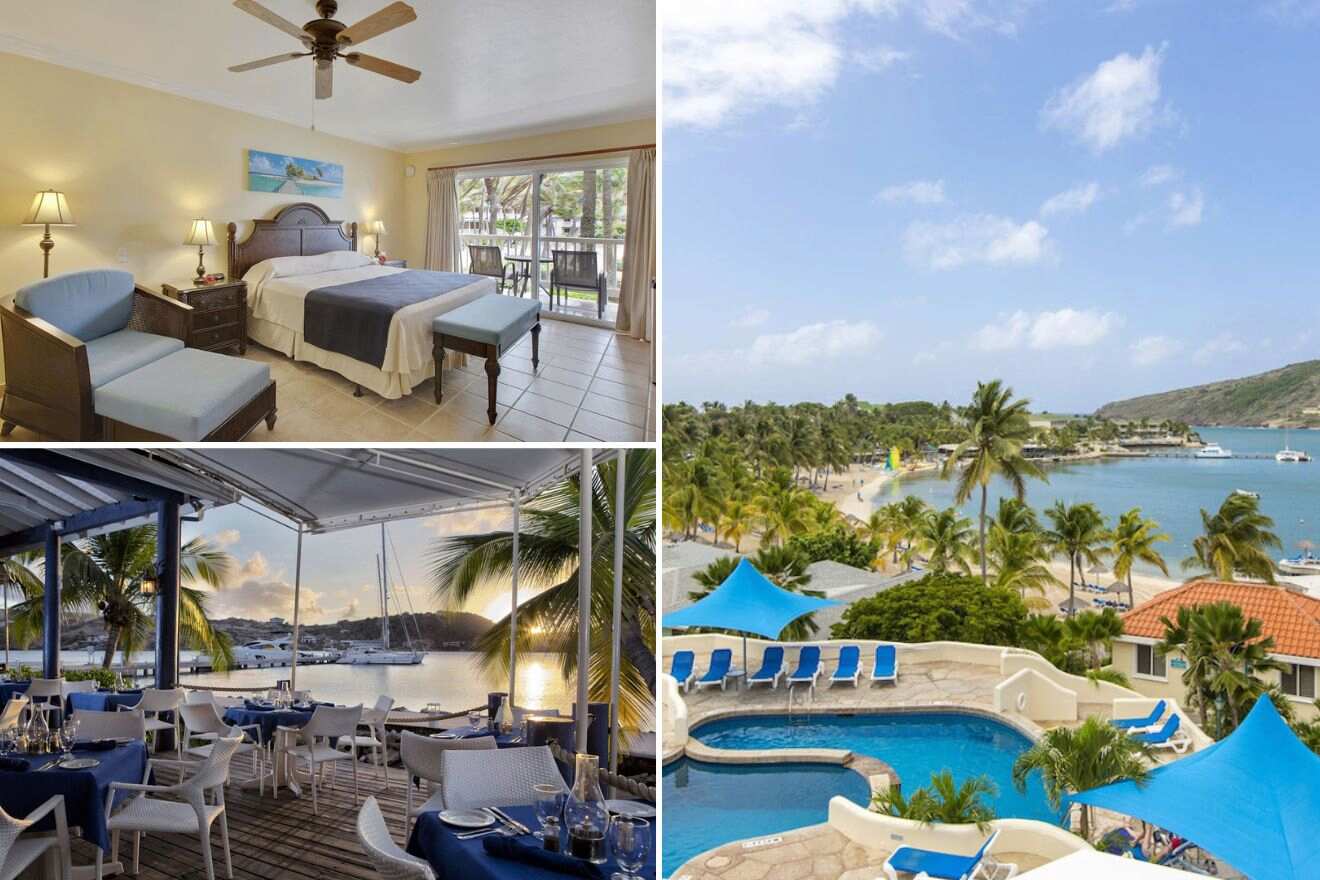 The St. James Club is located in Mamora Bay, and this incredible all-inclusive resort features family-friendly amenities for a memorable vacation! This resort comes with a teen lounge for older children with table tennis and billiard tables. There's also an impressive kids club with several kid-friendly activities, 6 swimming pools where you can try aqua aerobics, live entertainment, and a wide range of practicing water sports on-site!
I recommend the 2-bedroom and 3-bedroom villas; these properties have an amazing view of the Caribbean Sea, a private balcony, and a fully equipped kitchen. These villas can host families of 4 or 6 members. Some suites have connecting rooms.
4. Carlisle Bay Antigua – for white-sand beaches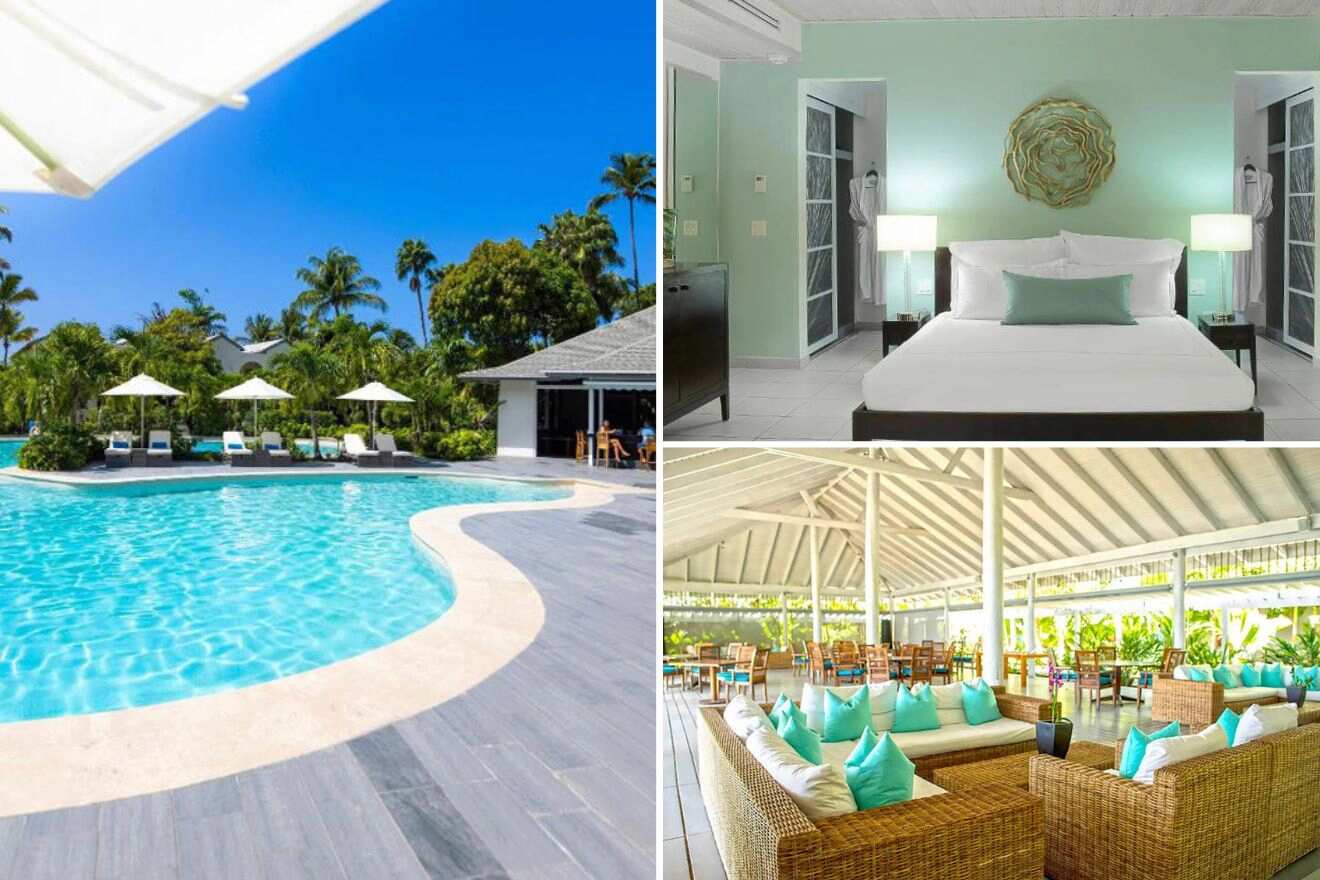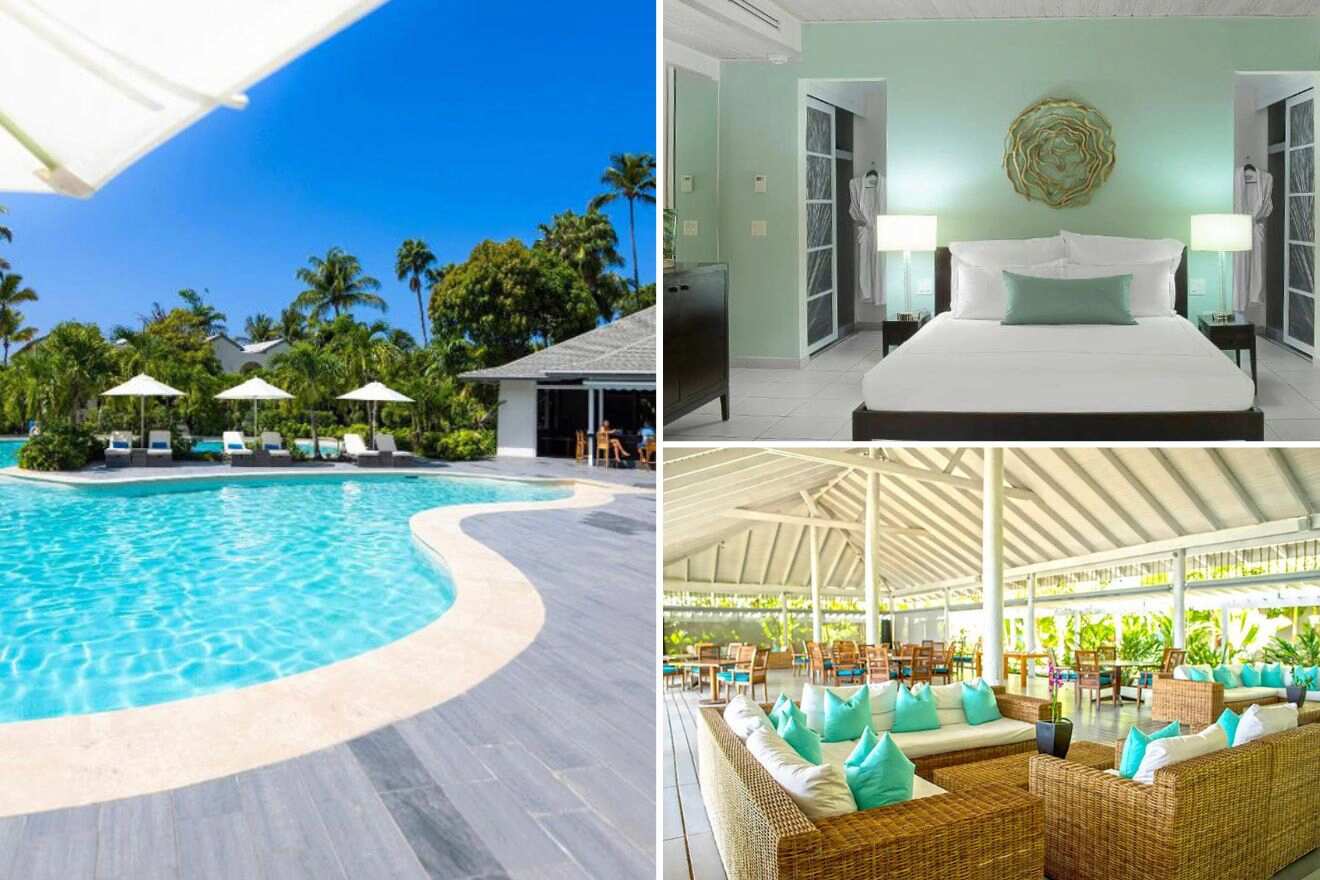 Carlisle Bay Antigua by the beachfront offers amazing amenities for families of all sizes and ages! It features 2 private beaches where you can simply relax in the sand, play beach volleyball with your family, or practice water sports. This hotel has the Hawksbill Turtle Program, which is designed to help the Hawksbill turtle; staying here, you will contribute to saving the turtles and their ecosystem!
Apart from all these family-friendly facilities, the resort comes with 4 onsite restaurants, this hotel comes with evening entertainment, a top-class spa, and a swimming pool! I recommend staying at any of their 2 bedroom suites, these can host families of 4 members, and both come with either a terrace or balcony with ocean views!
5. Copper and Lumber Store Hotel – for a stylish vacation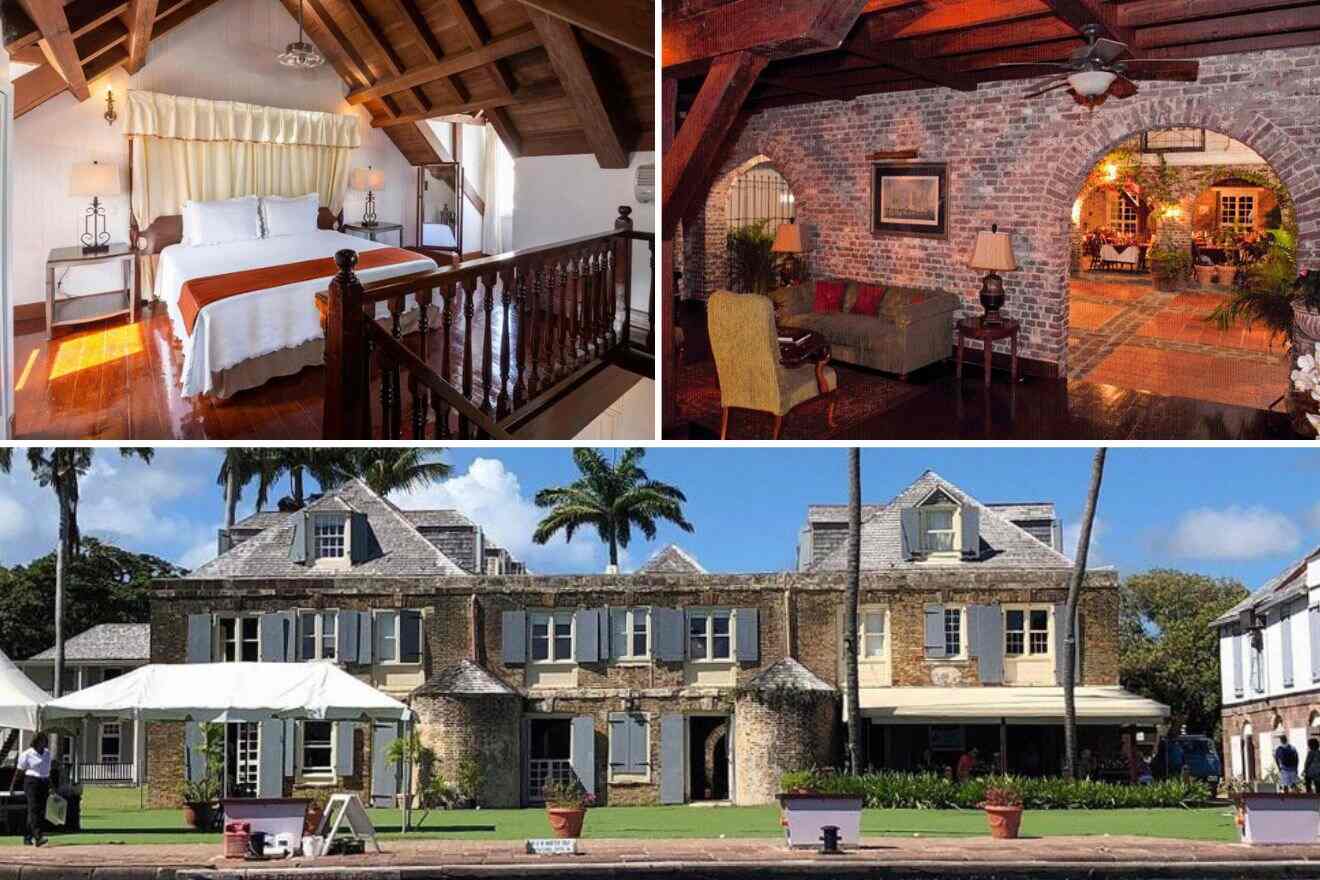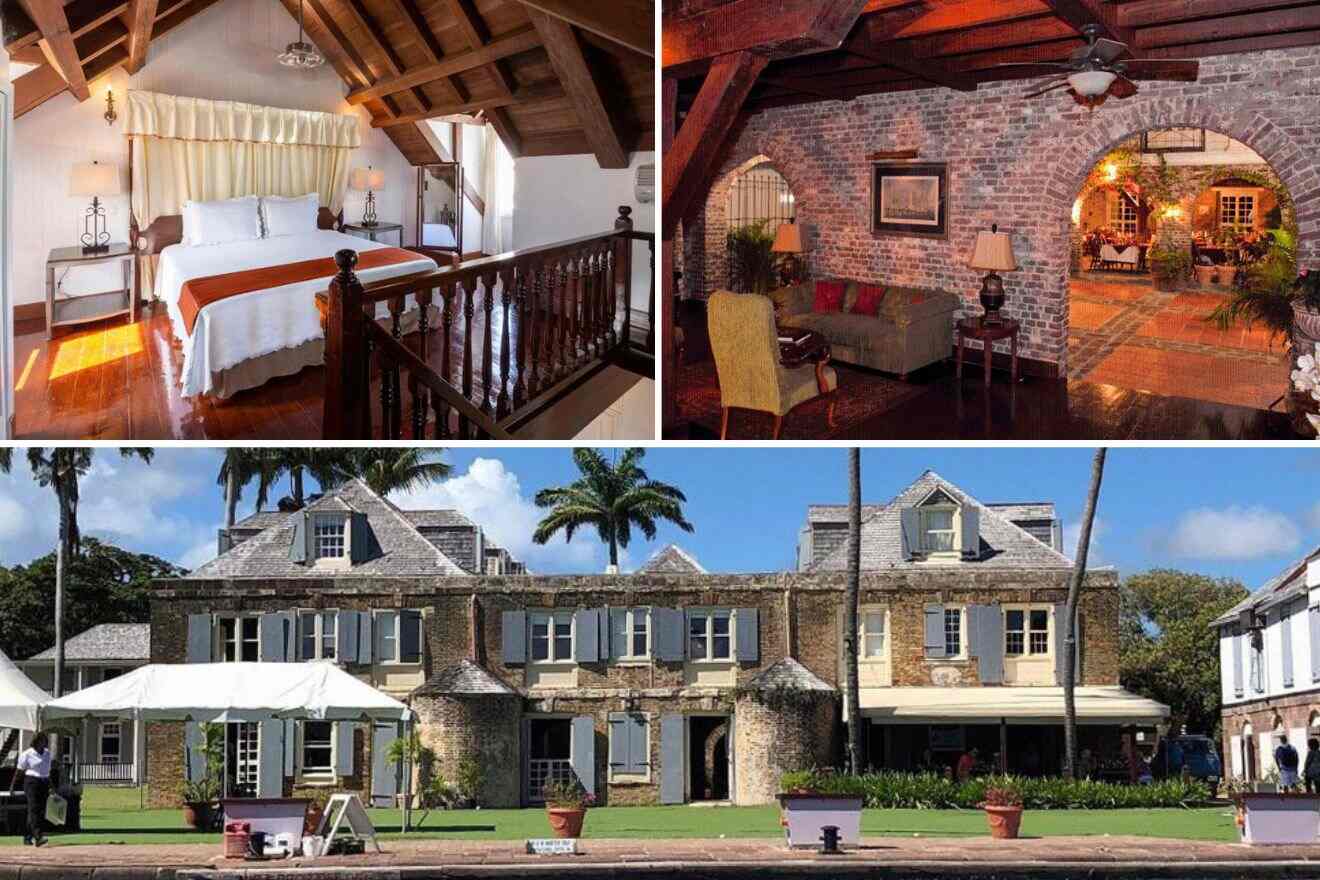 OMG! What an amazing style this accommodation has; this hotel Antigua offers amazing and luxurious amenities in this old villa-style property. The hotel is located by the beachfront and, with a private beach area, offers families the possibility to spend days relaxing and playing by the ocean, participating in the hotel's outdoor excursions, or having an amazing culinary experience at the onsite restaurant.
All the rooms at this hotel have a fantastic style, wooden floors, up-scale vintage furniture, air conditioning, a flat-screen TV, free Wi-Fi, and a stylish bathroom with deluxe toiletries! I suggest staying in their Georgian Suite; this one hosts 4 guests and has a private kitchenette.
6. South Point Antigua – for ocean views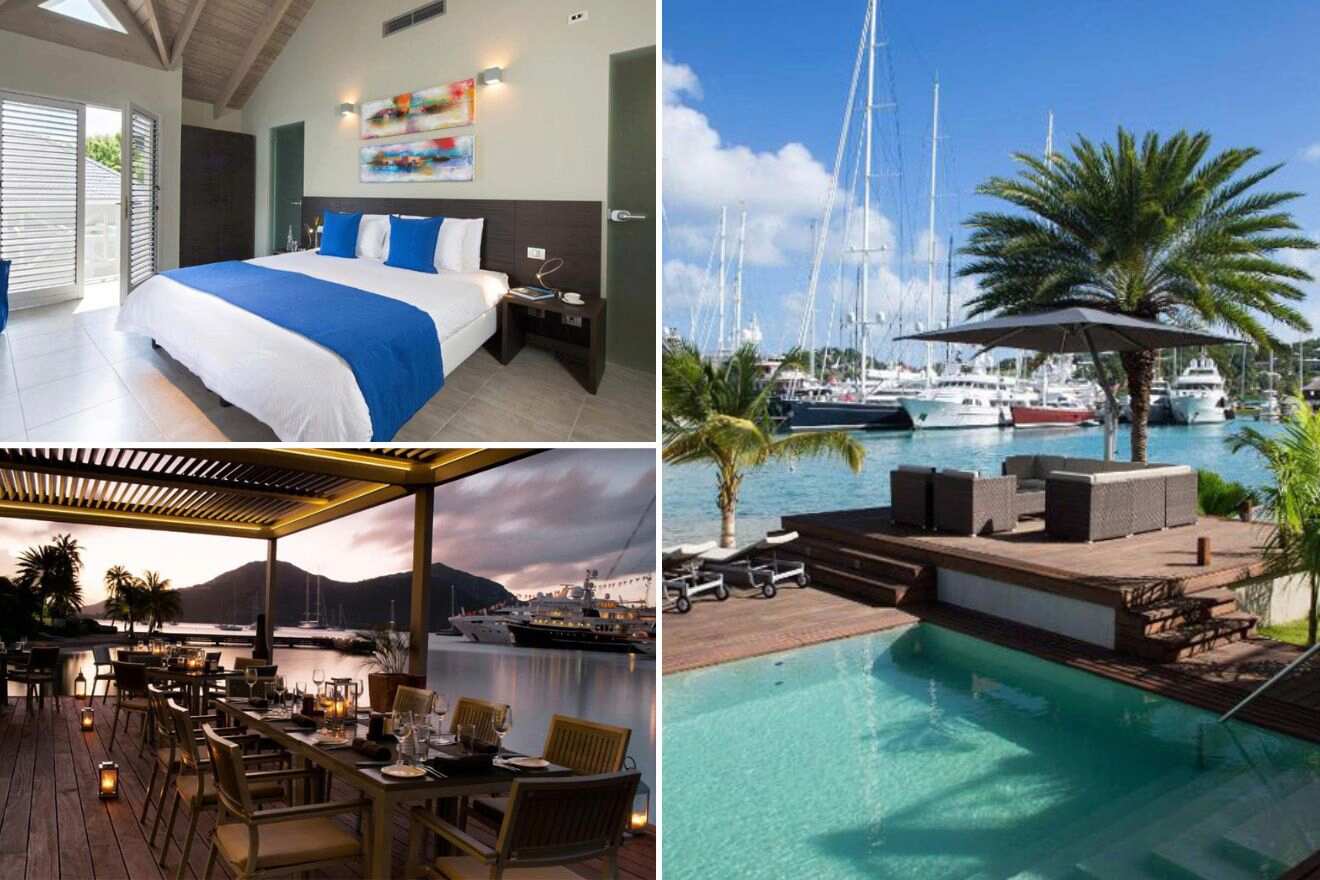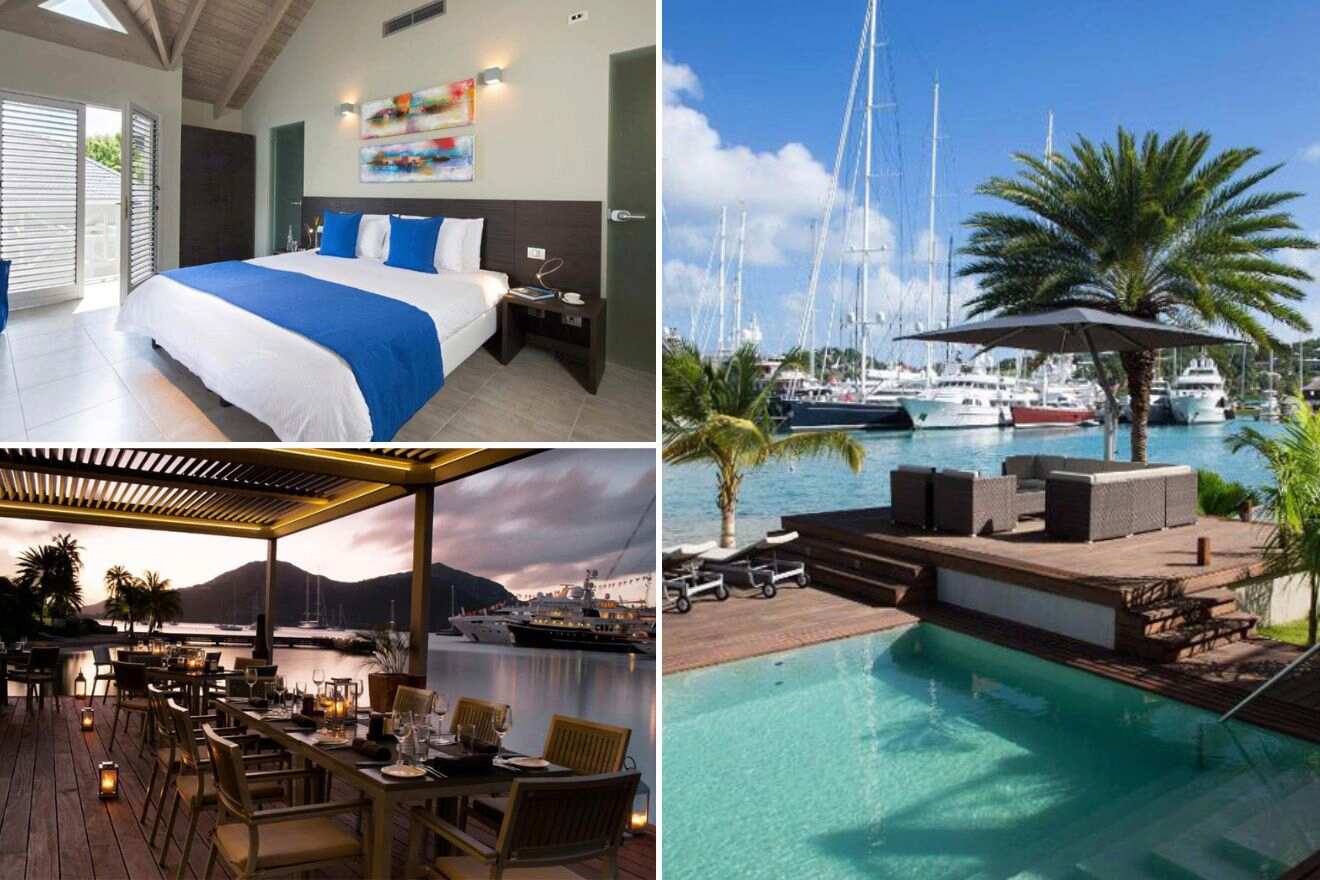 I am in awe! What a good-looking hotel to spend your family vacation! First, this hotel is located by the beachfront and has its own private beach area. This hotel's staff will make you and your family feel like stars! It comes with a swimming pool overlooking the ocean, and many beach chairs to relax under the sun. There is also an onsite restaurant serving dishes from local and international cuisine!
They have 2 types of room, one can host 2 guests, and the penthouse can host a total of 4 guests; this room comes with 2 bedrooms, a spacious living room with a flat-screen TV, a dining room, a private kitchen, a bathroom with a gorgeous rainfall shower, and a private balcony with furniture.
7. Gunpowder House & Suites – for fun amenities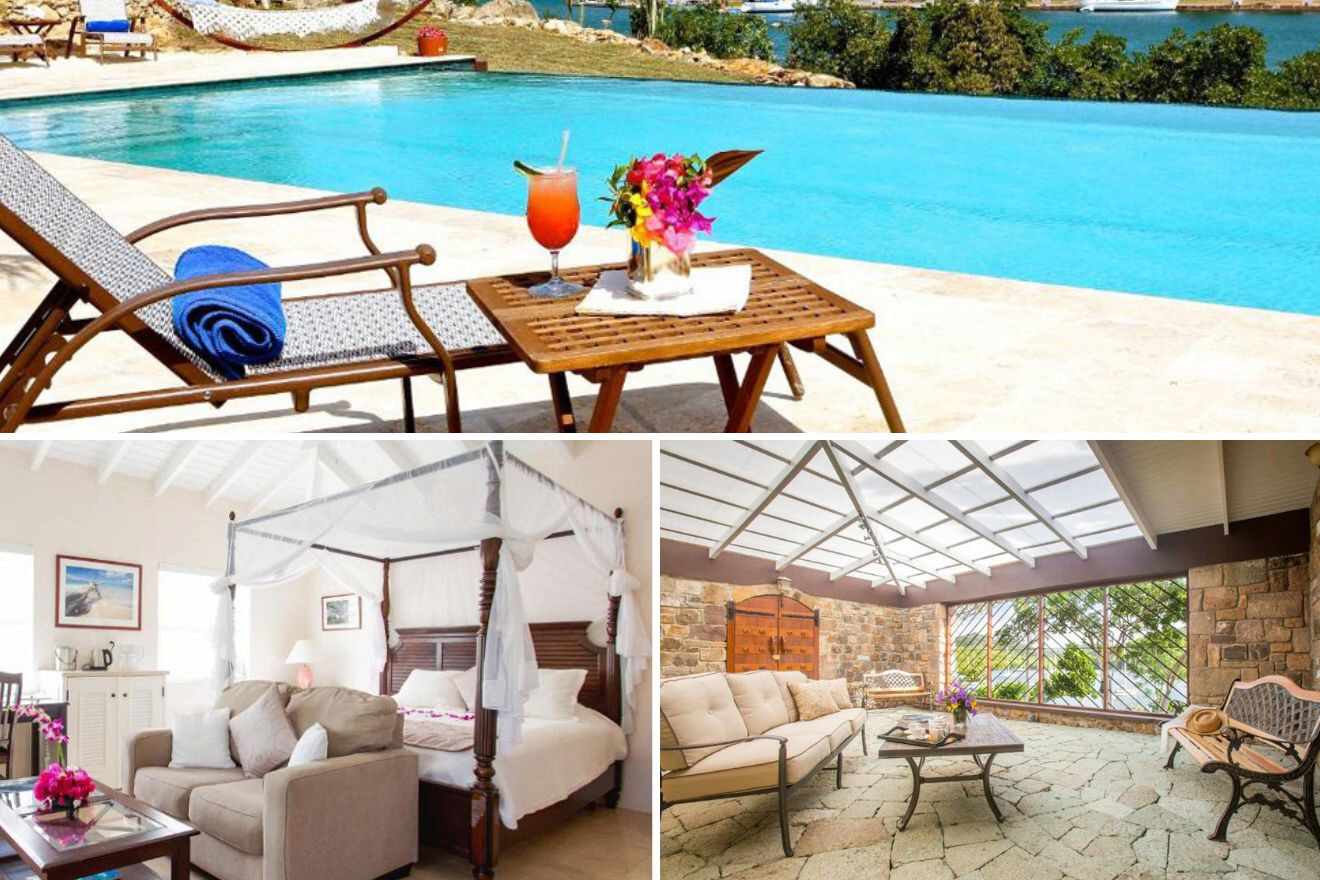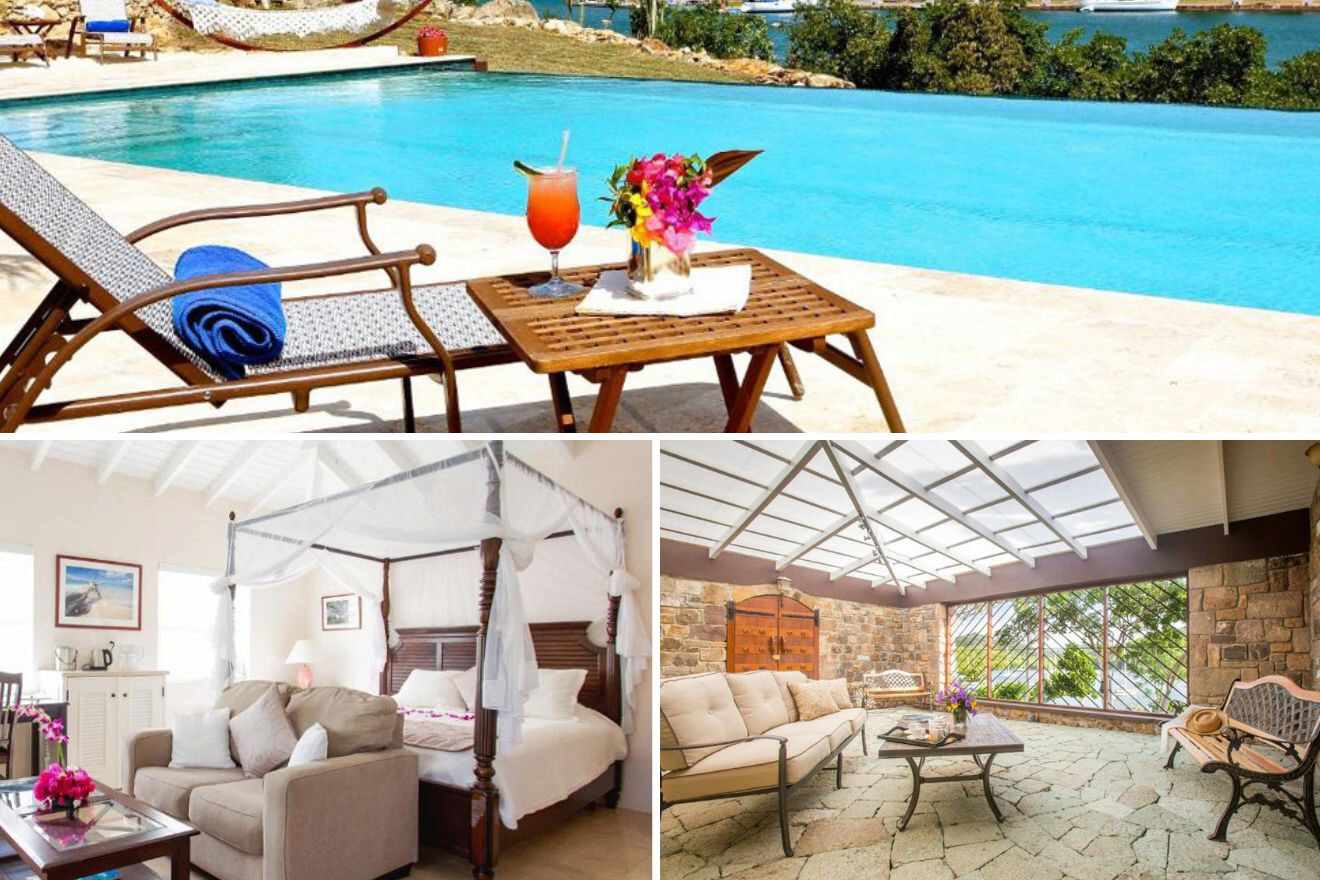 This elegant hotel will make you and your family feel blissful! This accommodation has an incredible decor, it really feels like you are in a little castle! It is located by the oceanfront, and there is a private beach area available for guests. You can practice many water sports with your family on-site or rent bicycles and explore the area. There are even themed dinners available at the hotel for an extra fee!
There is only 1 type of room at this hotel. It comes with a double bed, but something to keep in mind is that upon request and for an extra fee, they can add kids' beds to your room; the fee changes according to your kid's age.
8. Admiral's Inn and Gunpowder Suites – for an infinity pool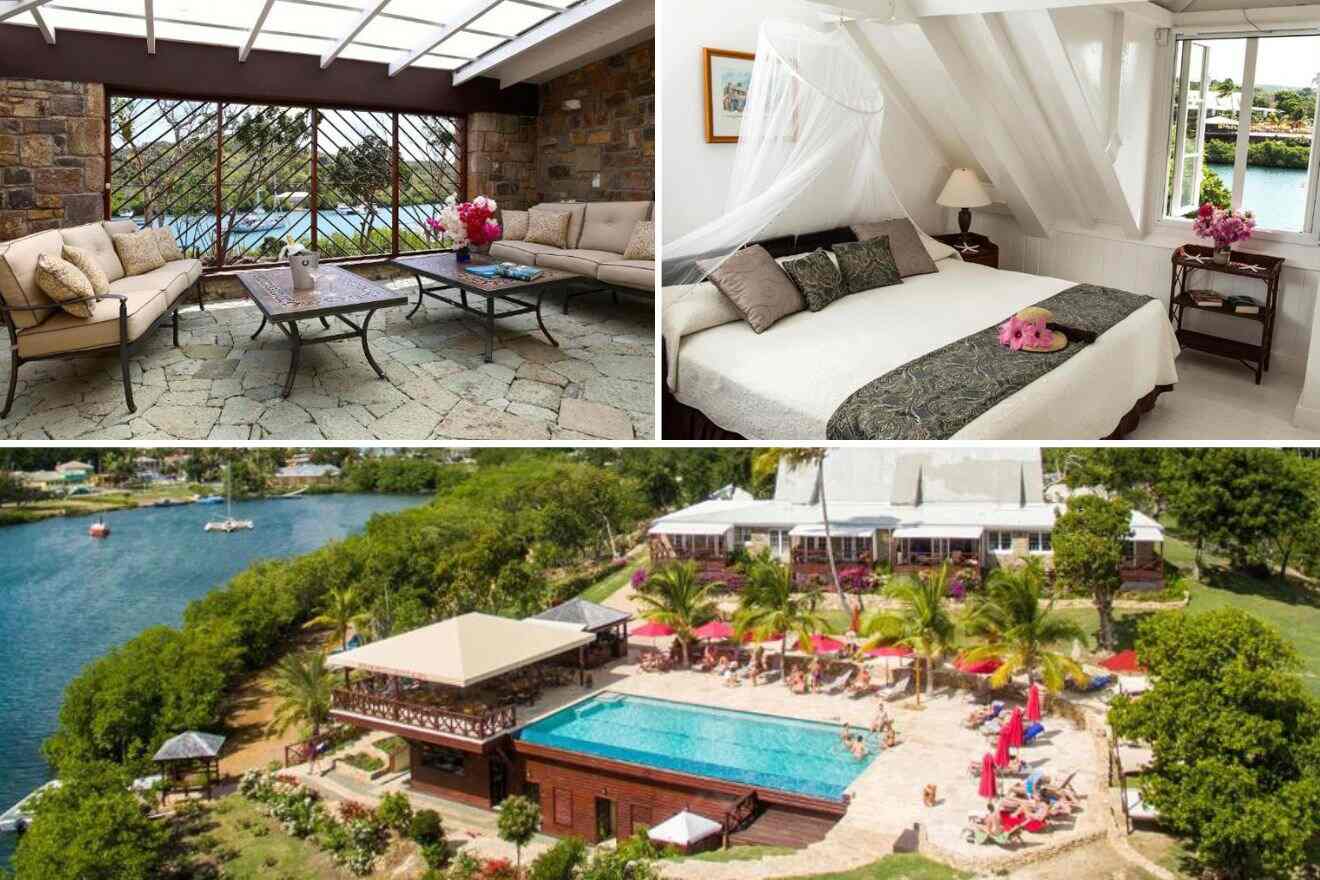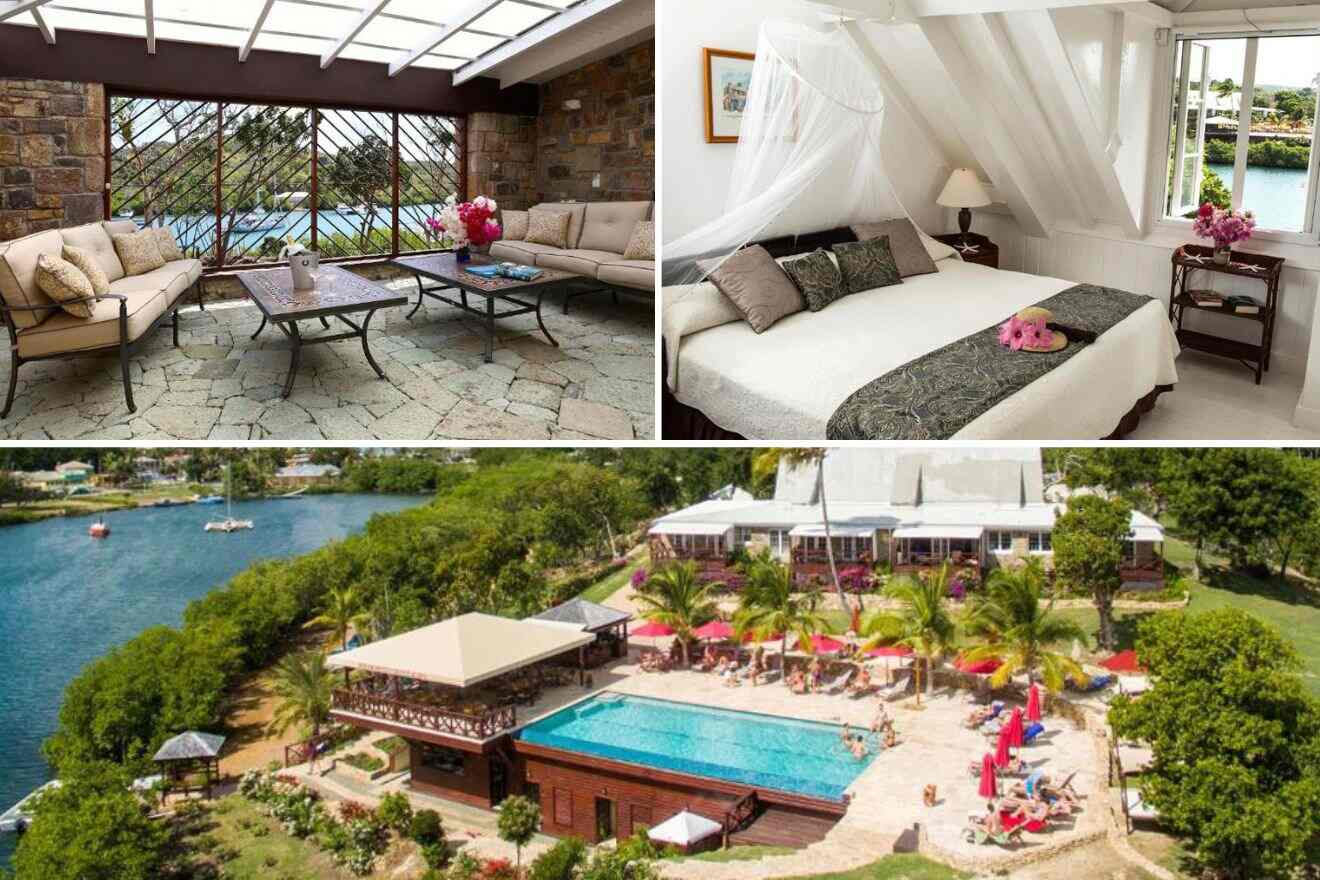 I feel like this hotel is literally part of a movie set! Amazing architecture and decor resembling the 18th century, completely astonishing! This hotel comes with an infinity pool overlooking the Caribbean ocean, a private beach area, and 2 restaurants located outdoors, so you can enjoy a magnificent sunset with the family with a delicious meal.
All the rooms will provide you and your family with all the privacy you need to feel completely relaxed! I recommend their deluxe junior suite to all families! It comes with a very big terrace, perfect for enjoying breakfast and feeling the Caribbean sun on your face! This room hosts 3 guests.
9. Buccaneer Beach Club – for a homey stay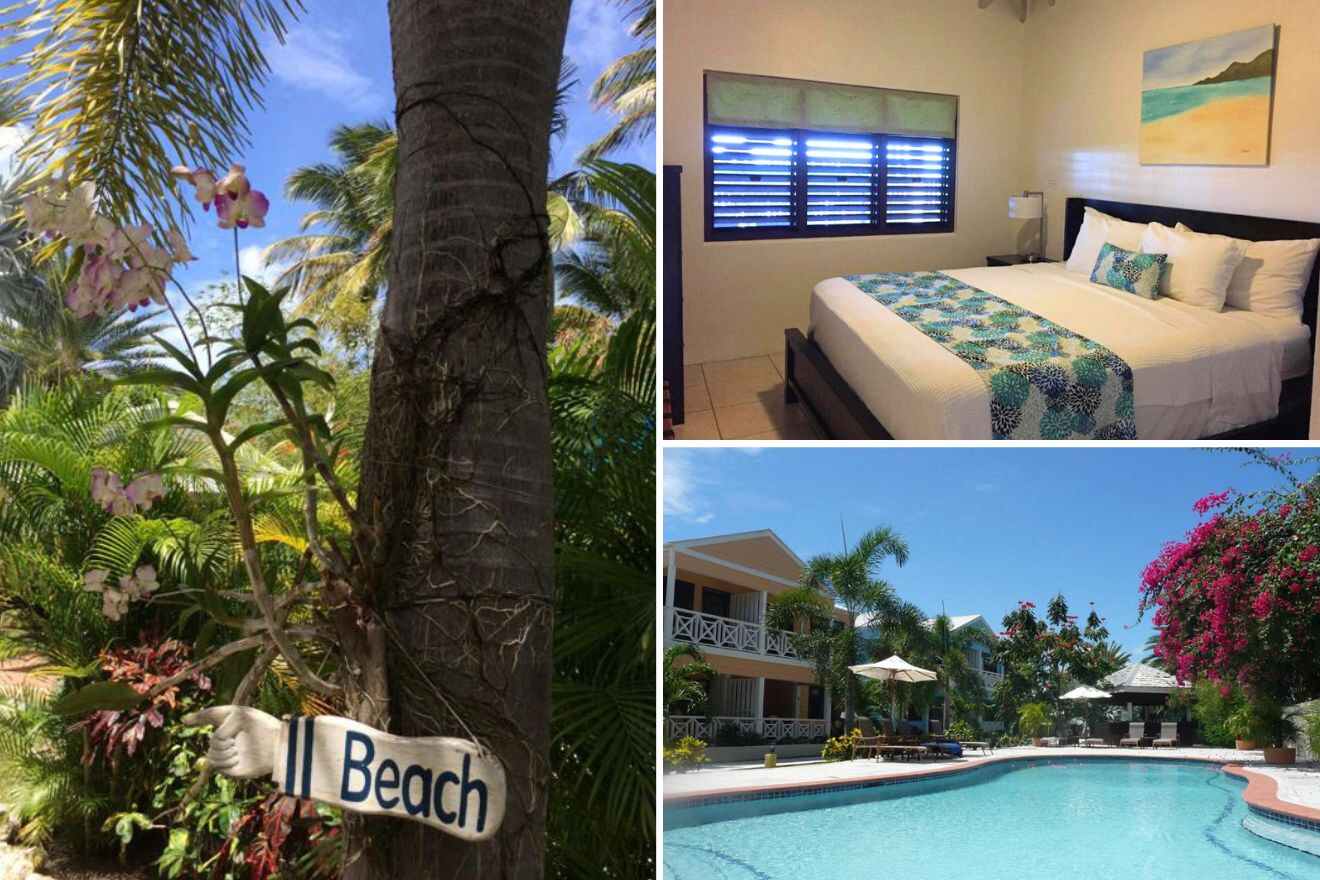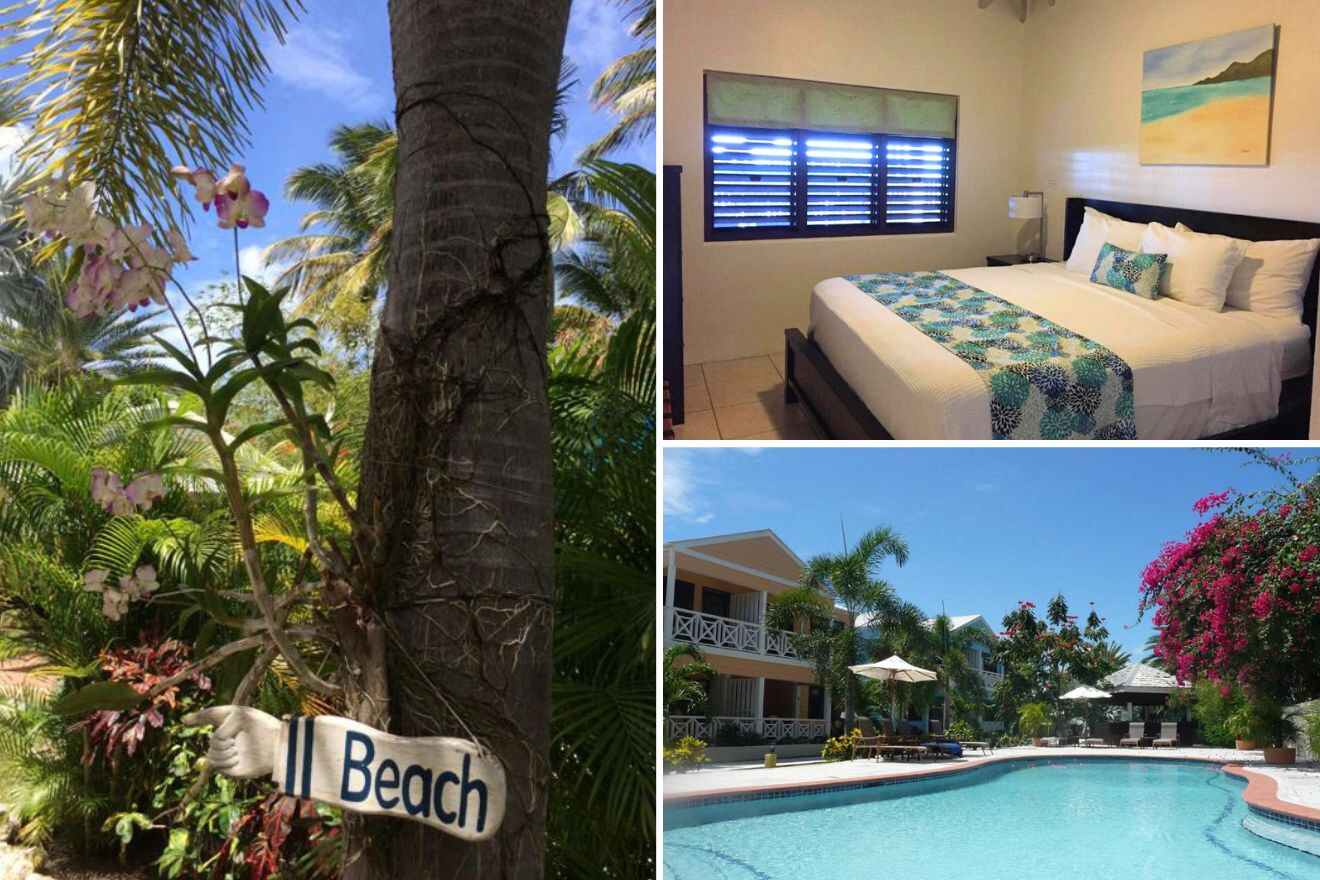 The best thing about this hotel is that it comes with many amazing amenities but still has that sweet homey vibe! Apart from being located at the beachfront, it has a private beach area. You and your family are welcome to use the outdoor pool and relax by the lounge area! There is also a golf course 2 miles (3 km) away, which you can use for an extra fee.
The 2 bedroom apartment is perfect for families, it comes with 2 bedrooms and a separate living room, there is a terrace with furniture with views of the garden, a private kitchen with fridge, oven, and stove, and the bathroom comes with a walk-in shower. This apartment can fit families of 4 members.
10. Siboney Beach Club – for a relaxing vacation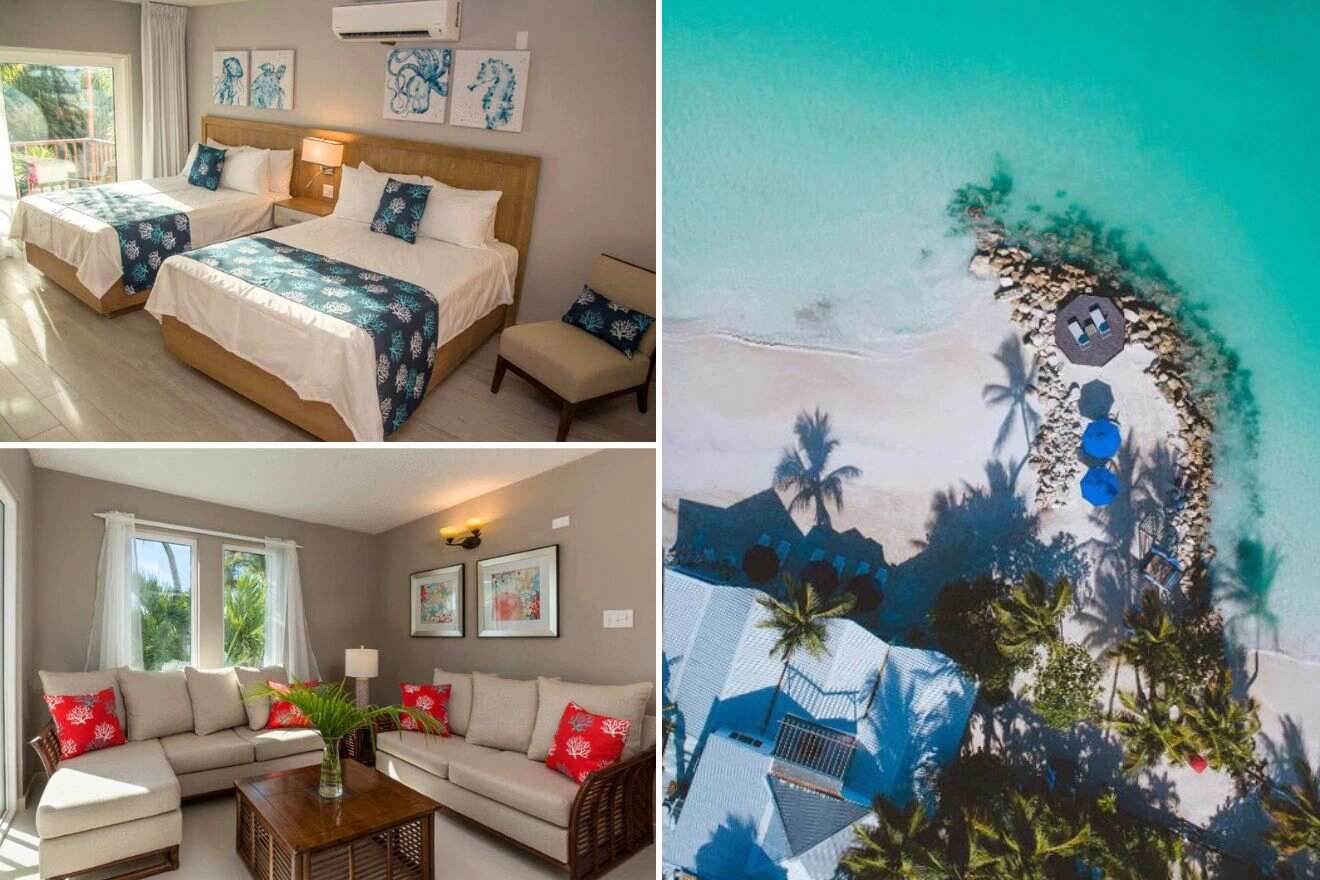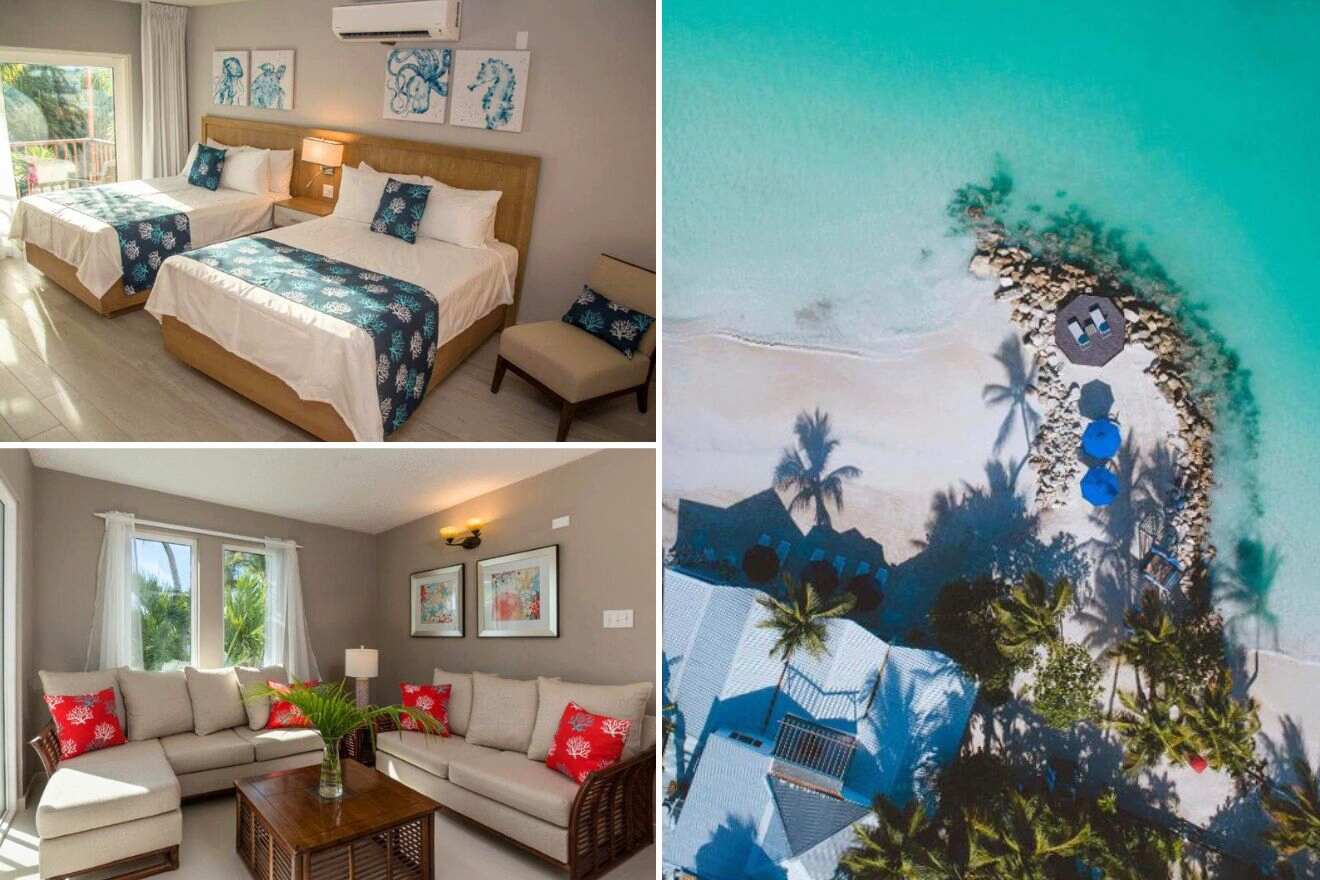 There is something about this hotel that feels so private, and it is the perfect destination to relax and disconnect from the world, with the beach just steps away and tropical gardens around you! Spend the day playing at the beach with your family and build the biggest sand castles, go for a walk at the beach, swim, or just relax on the sand! They also have a mini golf course!
The hotel has a swimming pool, a restaurant, and a bar, and all their guests can have room service. The biggest room is the 2 bedroom suite, this room is super modern, has a nice balcony with views, and a private kitchen to enjoy a nice family meal!
FAQs about family resorts in Antigua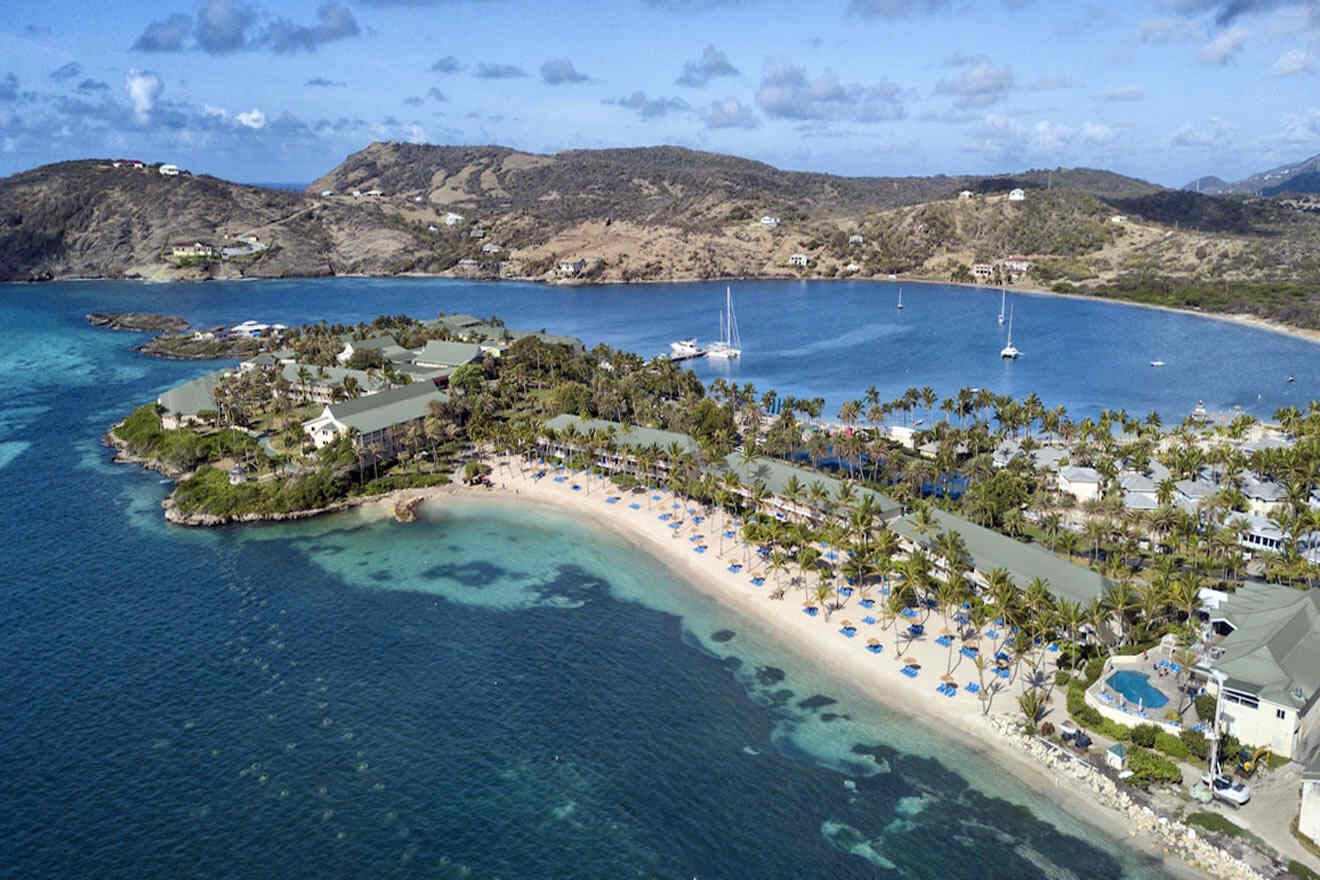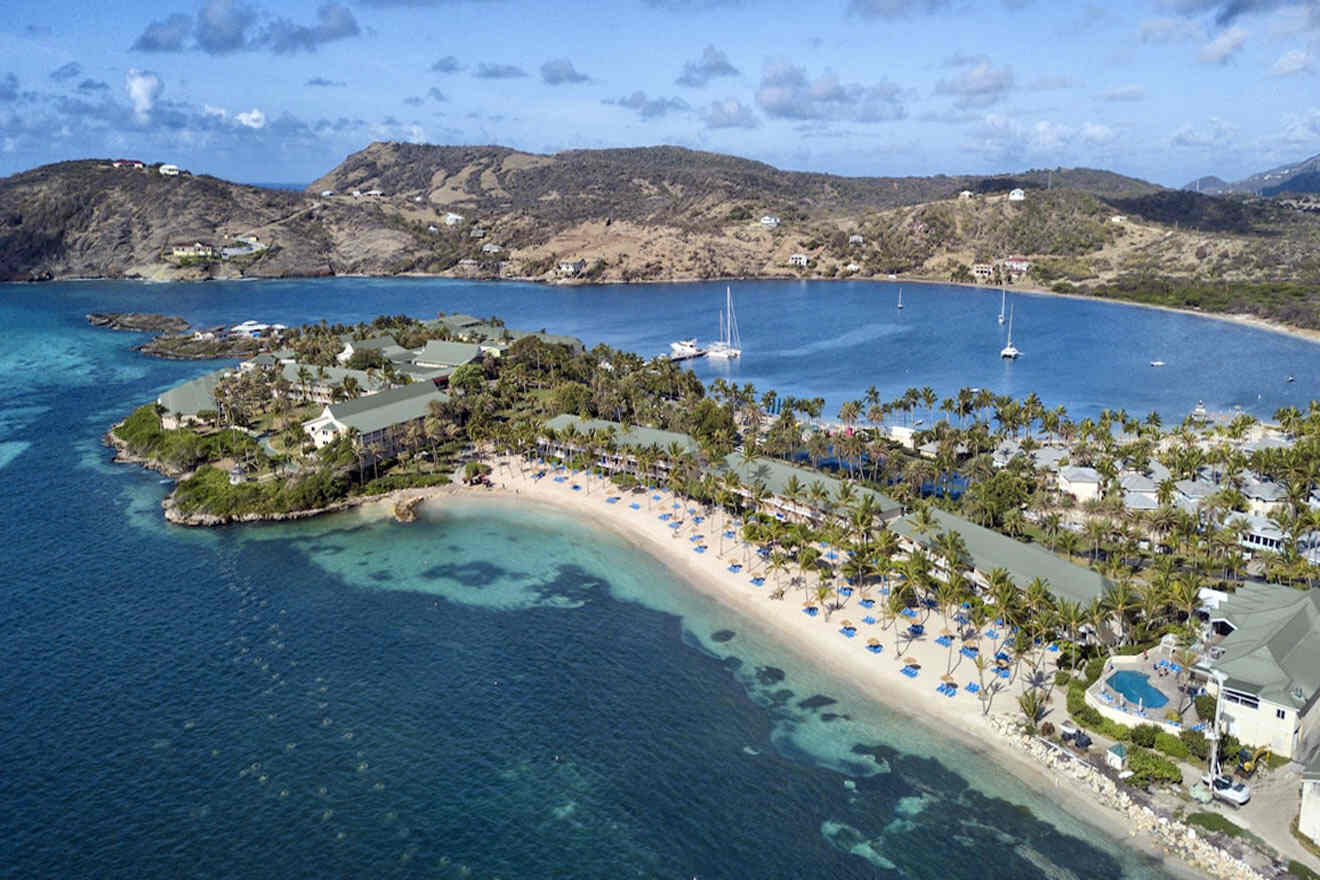 Conclusion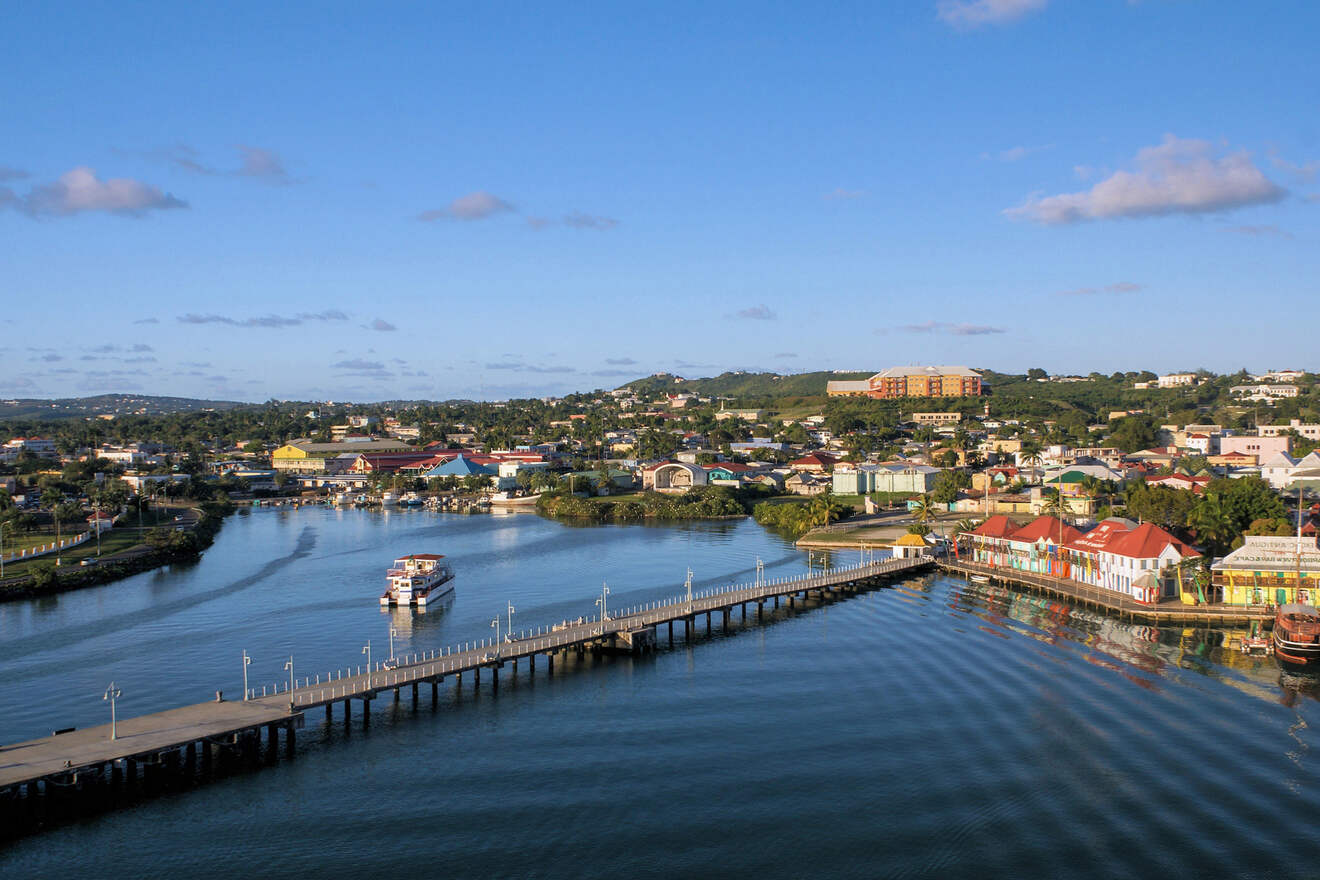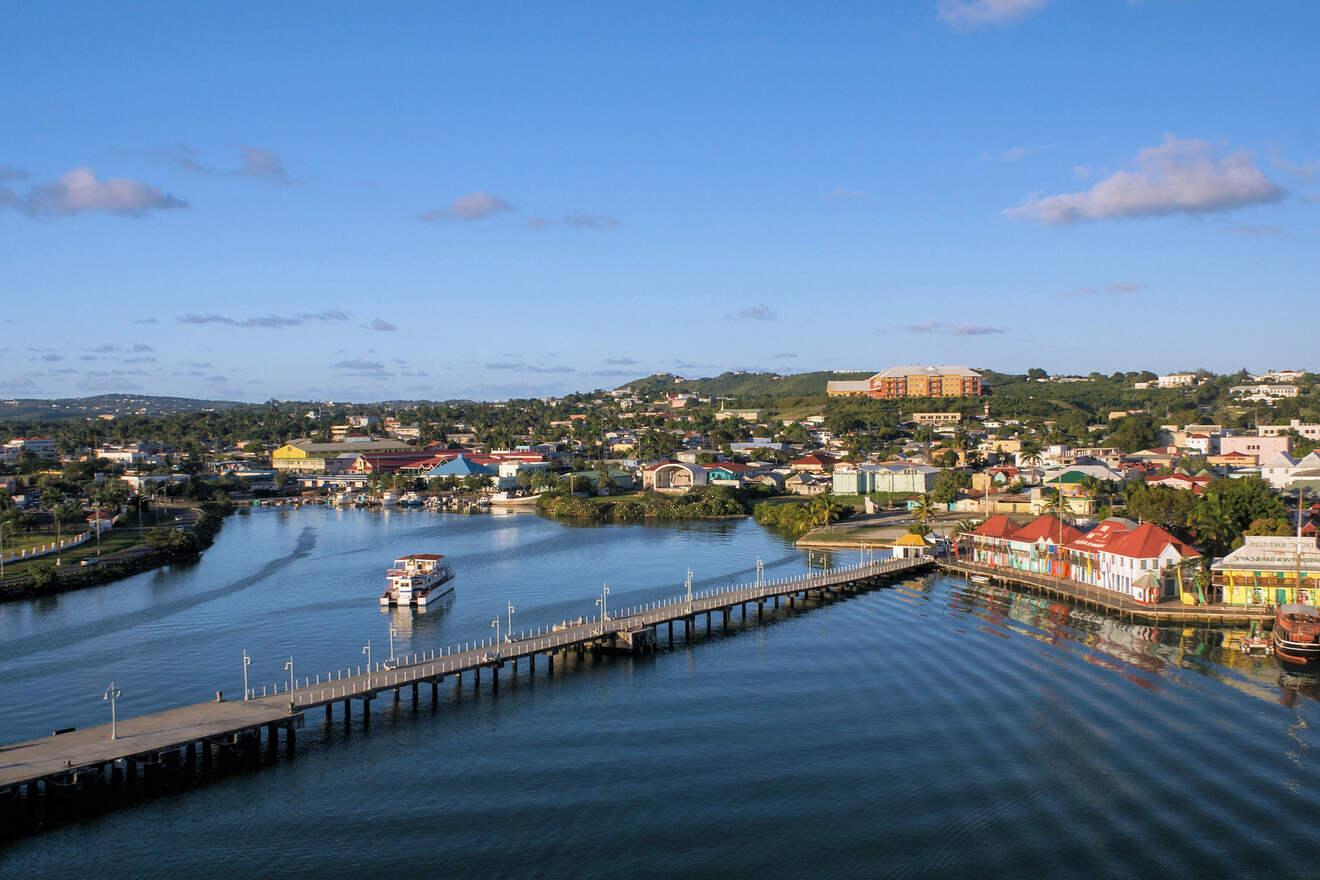 That is a wrap for today's post, my sweet angels! Those were the best family resorts with powder-soft beaches! I have included many all-inclusive properties as well, so you can choose from the best family resorts!
If I had to pick one hotel, I wouldn't know which one to choose! I have mentioned all the amazing options, so I would be more than happy to stay in any of these, but if I had to pick my 2 favorites ones, I would go with:
Carlisle Bay – Amazing views and stunning private beach! And as you may know, I love a luxury option!
St. James's Club Antigua – This hotel has amazing water sports activities onsite and tennis courts, perfect for a fun and active vacation!
Which of these family resorts in Antigua was your favorite? Let me know in the comments, and book your hotel room right after! These resorts get booked super fast, and you don't want to end up without the hotel room of your dreams.
Have a lovely trip,
Daniela
---
Pin it for later!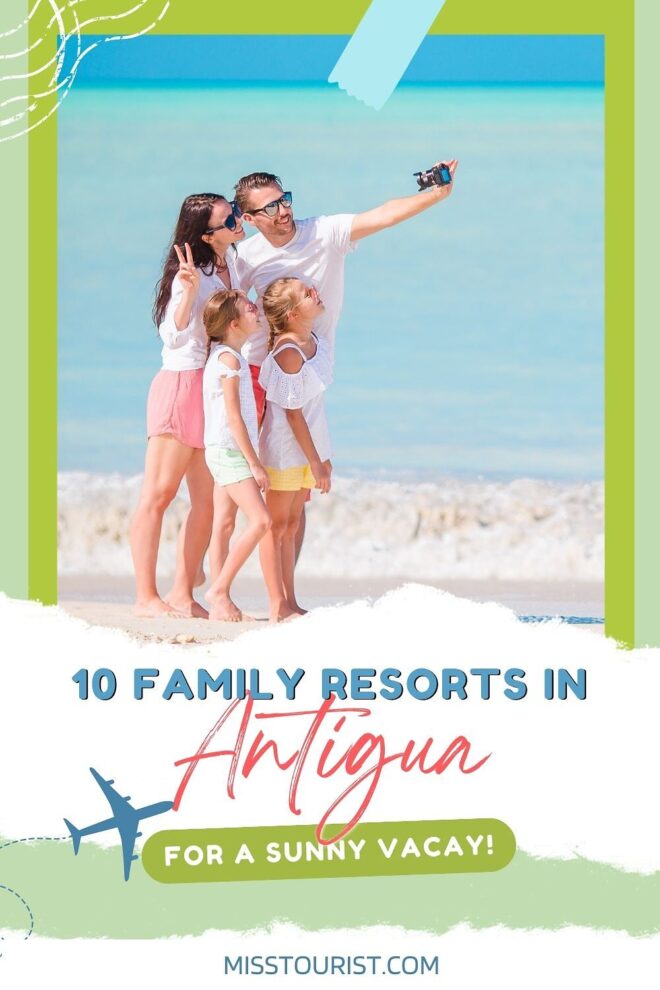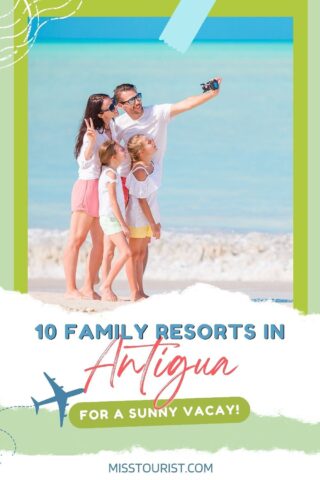 Pin it for later!