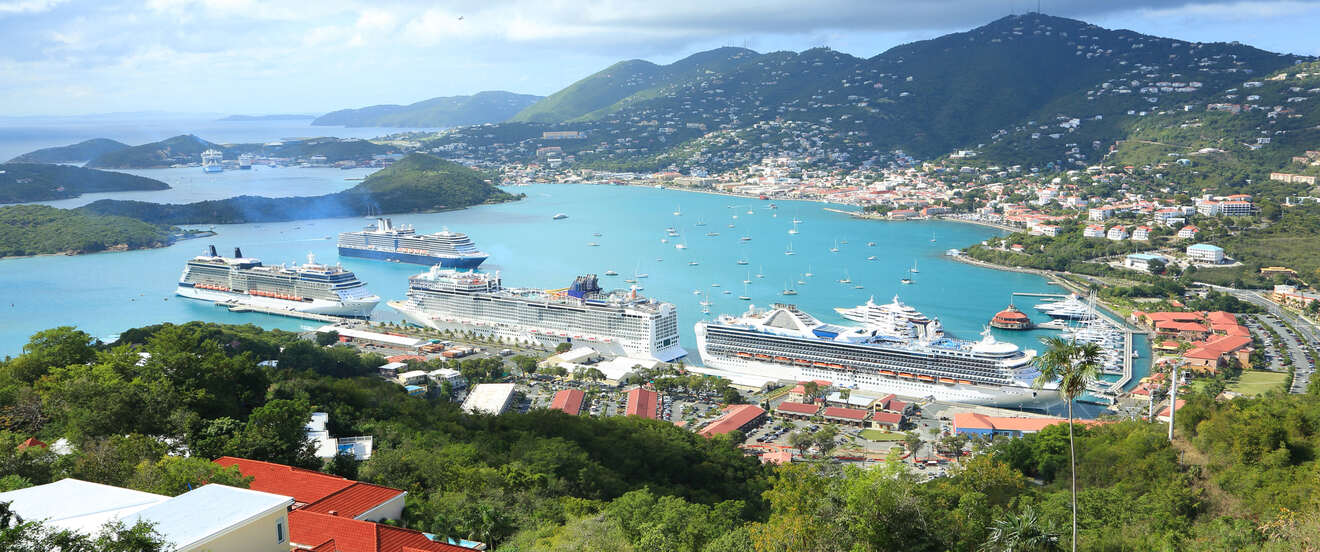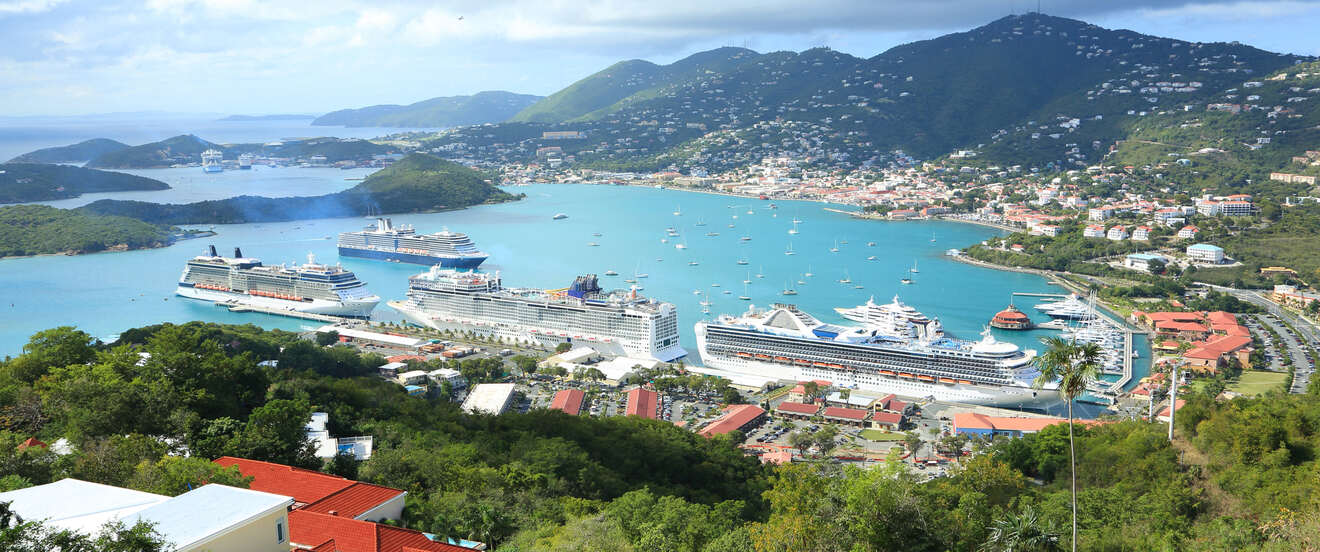 If for your next vacation all you want is recharging your batteries lying on white sand and diving in Caraibic warm waters, why not go to St. Thomas?
This is the biggest and most populated island of the US Virgin Islands (made of 3 main other islands and 50 smaller ones) and is officially part of the United States territory, so you don't even need a passport to go there if you're American!
In this dreamy island you will engage in unique water sports like snorkeling and scuba diving in the sparkling transparent Caribbean sea, taking sailing lessons or exploring the coral gardens, but St. Thomas has some touristic attractions to keep you entertained also when you're not in your swimsuit!
For this reason, St. Thomas is home to many excellent resorts and hotels, scuttered around its capital Charlotte Amalie as well as other parts of the island. From luxury and budget travelers to families and couples, there are accommodation options suitable for anyone here!
To help you choose the right area where to stay in St. Thomas for your interests and budget, I decided to write this neighborhood guide including hotels of different price ranges, that I found researching all the best booking sites!
Get ready to explore the different neighborhoods with me and to book your accommodation choice right after: I am sure you don't want to miss the spot in this Caribbean paradise!
Let's dive in!
If you are in a hurry
If you want to book now, then waste no more time, check out this quick list with the best hotels in the heart of St. Thomas, from luxury to budget:
Here's the map with the 4 best areas to stay in St. Thomas that I will be talking about in this post, so you can visualize them: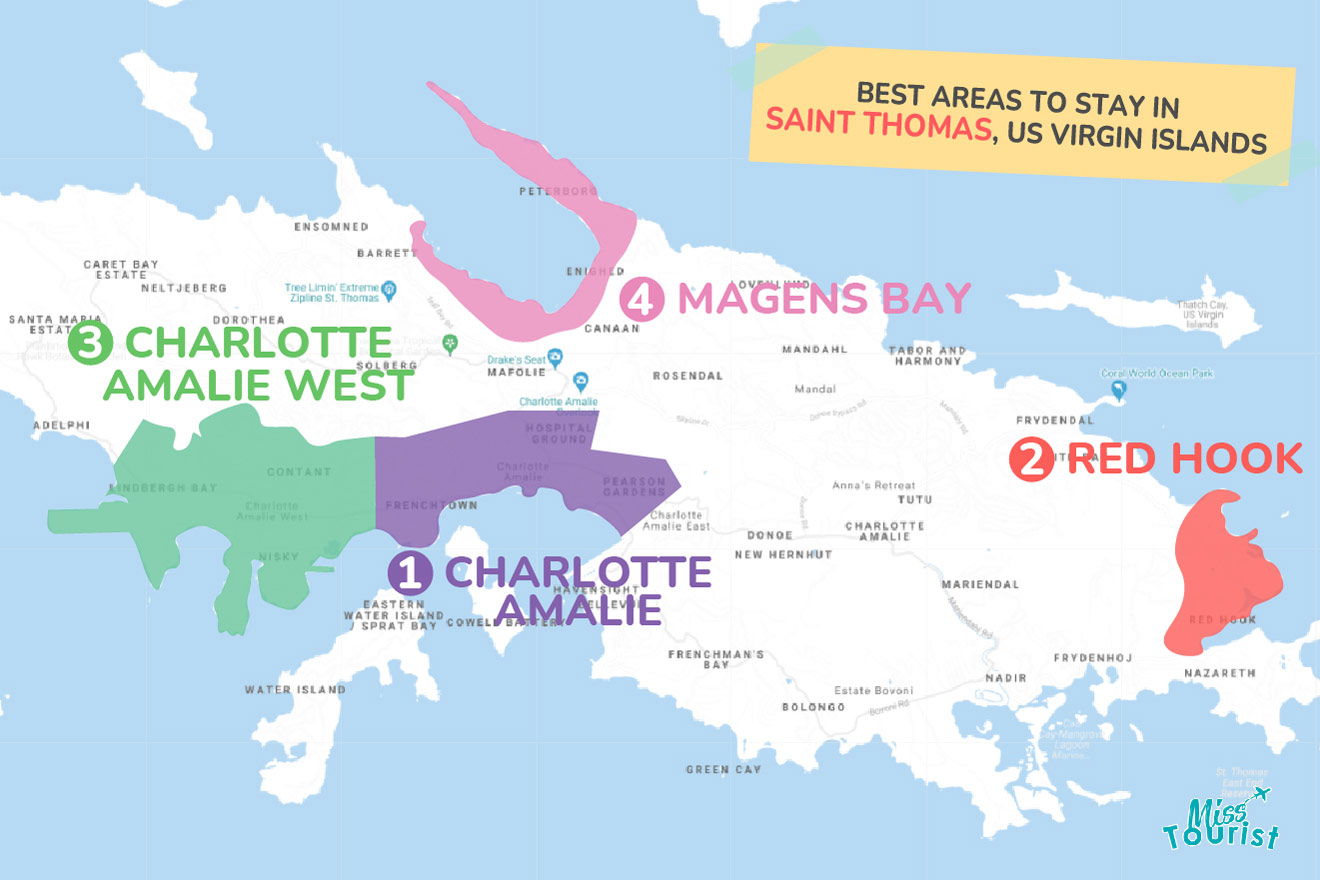 1. Charlotte Amalie – where to stay in St. Thomas for the first time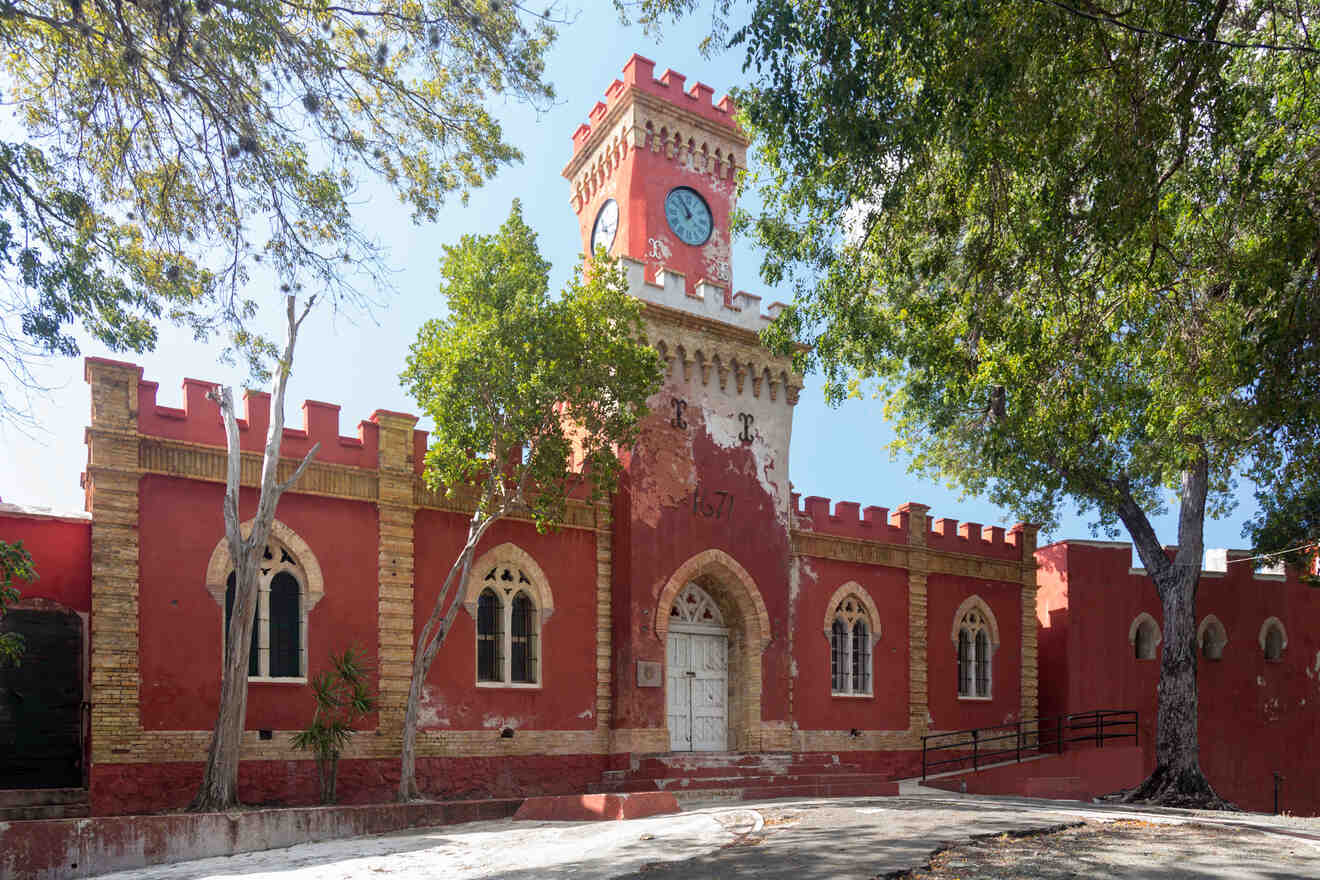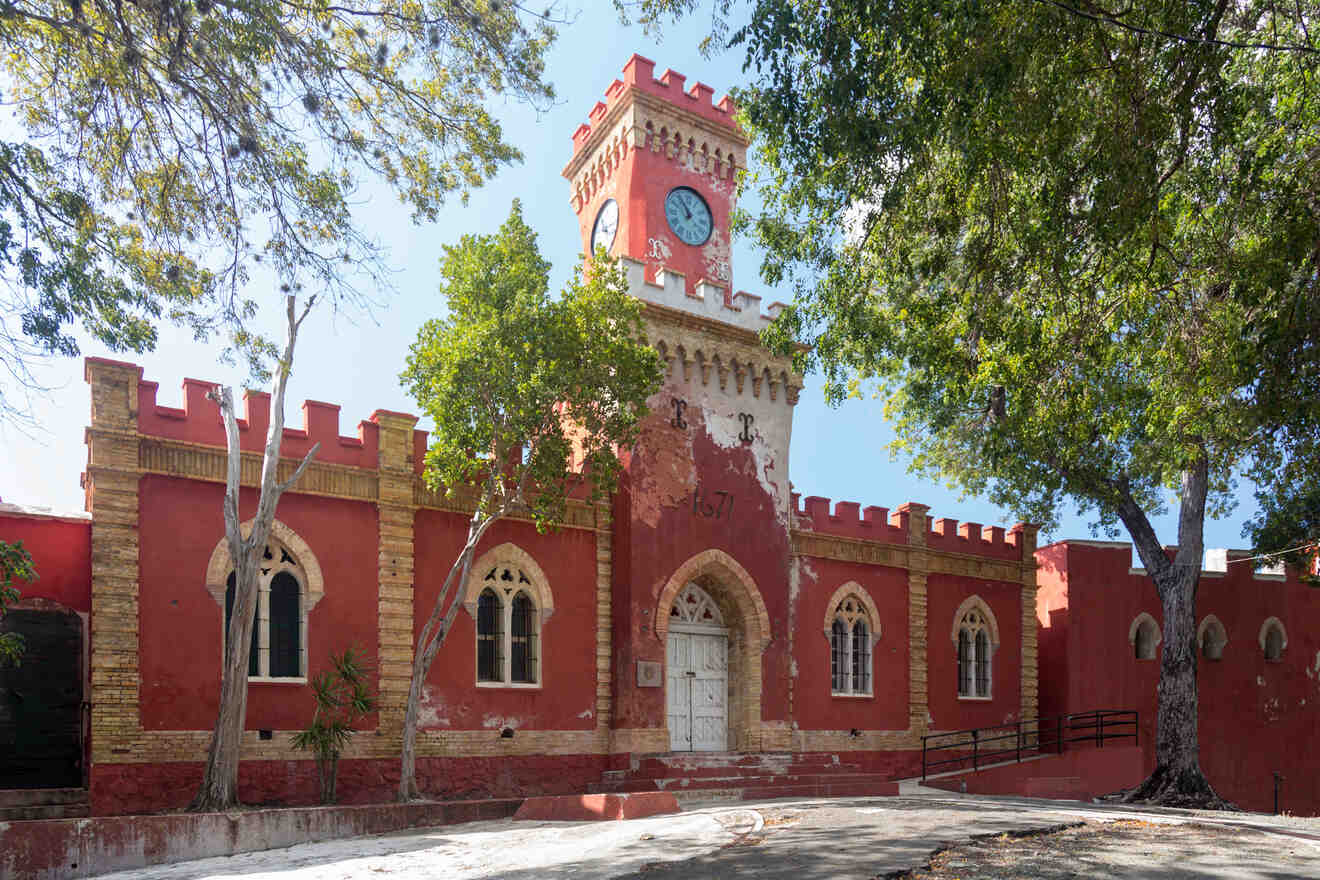 Charlotte Amalie is the capital of the Virgin Islands, the heart of Saint Thomas life, as well as the arrival point for all cruise ships (in the famous Charlotte Amalie Harbor) and home to St. Thomas airport!
Located right in the center of the island, this area brims with boutique shops, jewelry stores, and gourmet restaurants that sit alongside many historical colonial buildings from the 17th-century.
Charlotte Amalie is an area to be explored by foot, wandering around its cobblestone roads, and climbing the picturesque streets of steps, like the famous 99 steps that, after dropping some sweat, will bring you to the best panoramic views!
Being well connected to basically any other area on St. Thomas, the territory's capital is also the perfect place to start discovering the rest of the island, either through the countless boat tours, walking, or taking a super cheap taxi!
Luxury hotel
Pirate's Pension at Bluebeard's Castle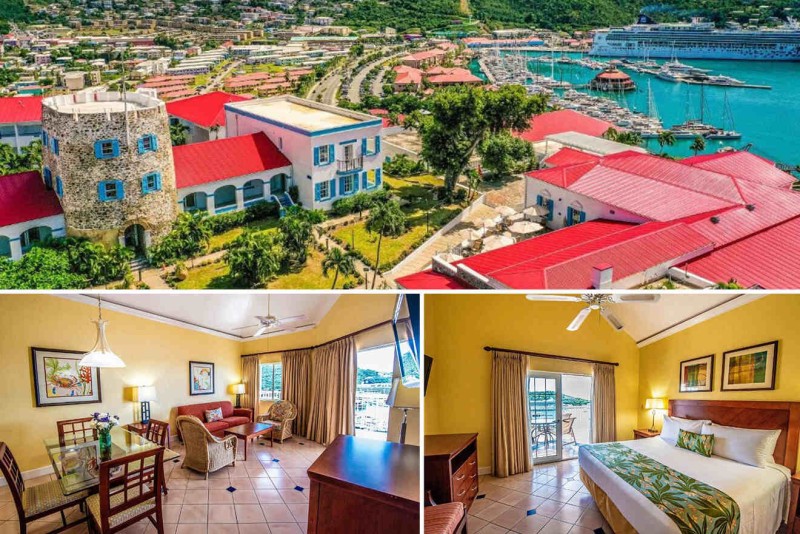 Set in Downtown Charlotte Amalie, this luxurious hotel is the right choice if you want to enjoy full relaxation and comfort. Here you'll have access to an outdoor pool, a hot tub, a bar, and a terrace. Pirate's Pension is great both for business travelers (featuring a business center) and for families, with a children's playground! What do you need more?
Other accommodation options in Charlotte Amalie
Mid-Range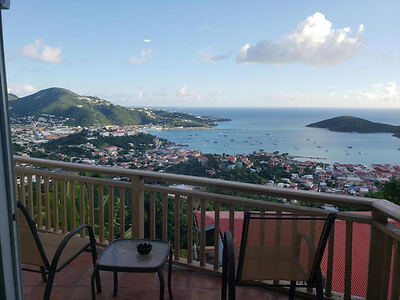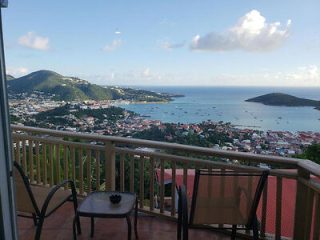 3 stars hotel with a great location walking distance from downtown, free wi-fi and rooms with private patio.
Budget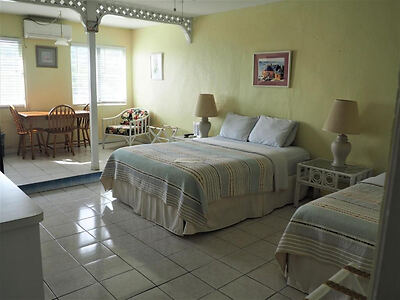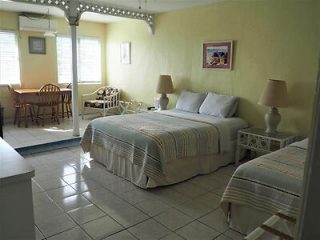 Have access to an outdoor swimming pool, free private parking, and barbecue facilities for a great price!
Airbnb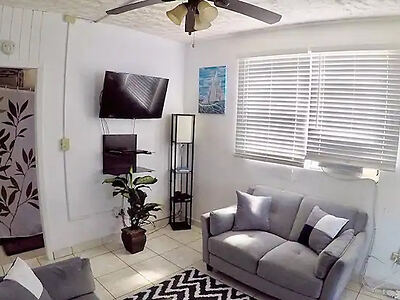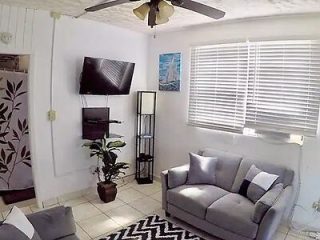 Centrally located Airbnb, 10 minutes walking distance from downtown, on one of St. Thomas beautiful hills
Things to do in Charlotte Amalie
Climb up the 99 Steps for the best views of St. Thomas from Blackbeard's Castle!
Spend some money in the many shops of downtown Charlotte Amalie
Combine sightseeing with Caribbean food on this guided food tour of St. Thomas
Take a break from the sun at St. Thomas Historical Trust Museum
Try delicious Caribbean Cuisine at the Greenhouse Restaurant and Bar!
Go exploring Charlotte Amalie on this off-road adventure with a local Virgin Islander!
2. Red Hook – best area in St. Thomas for nightlife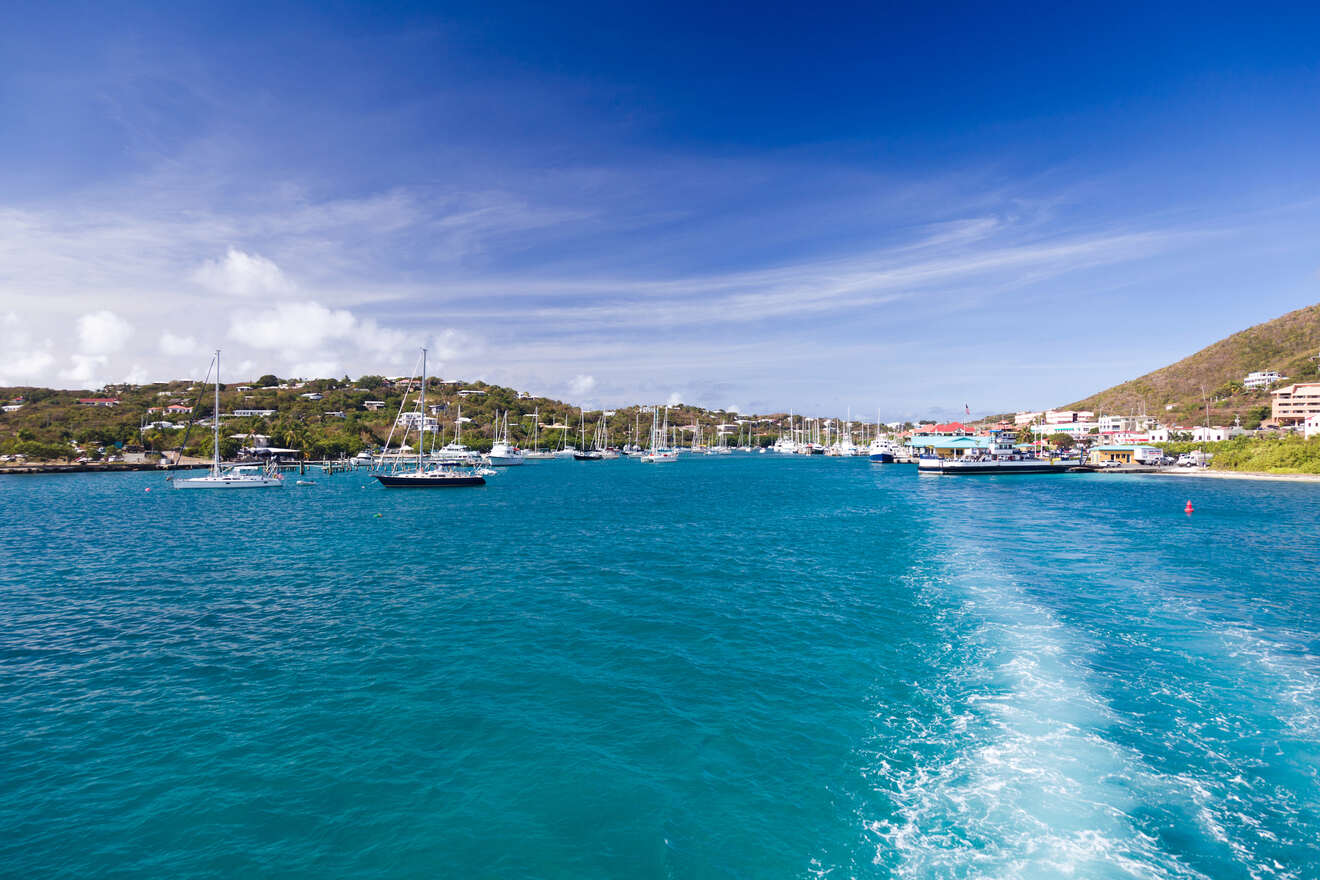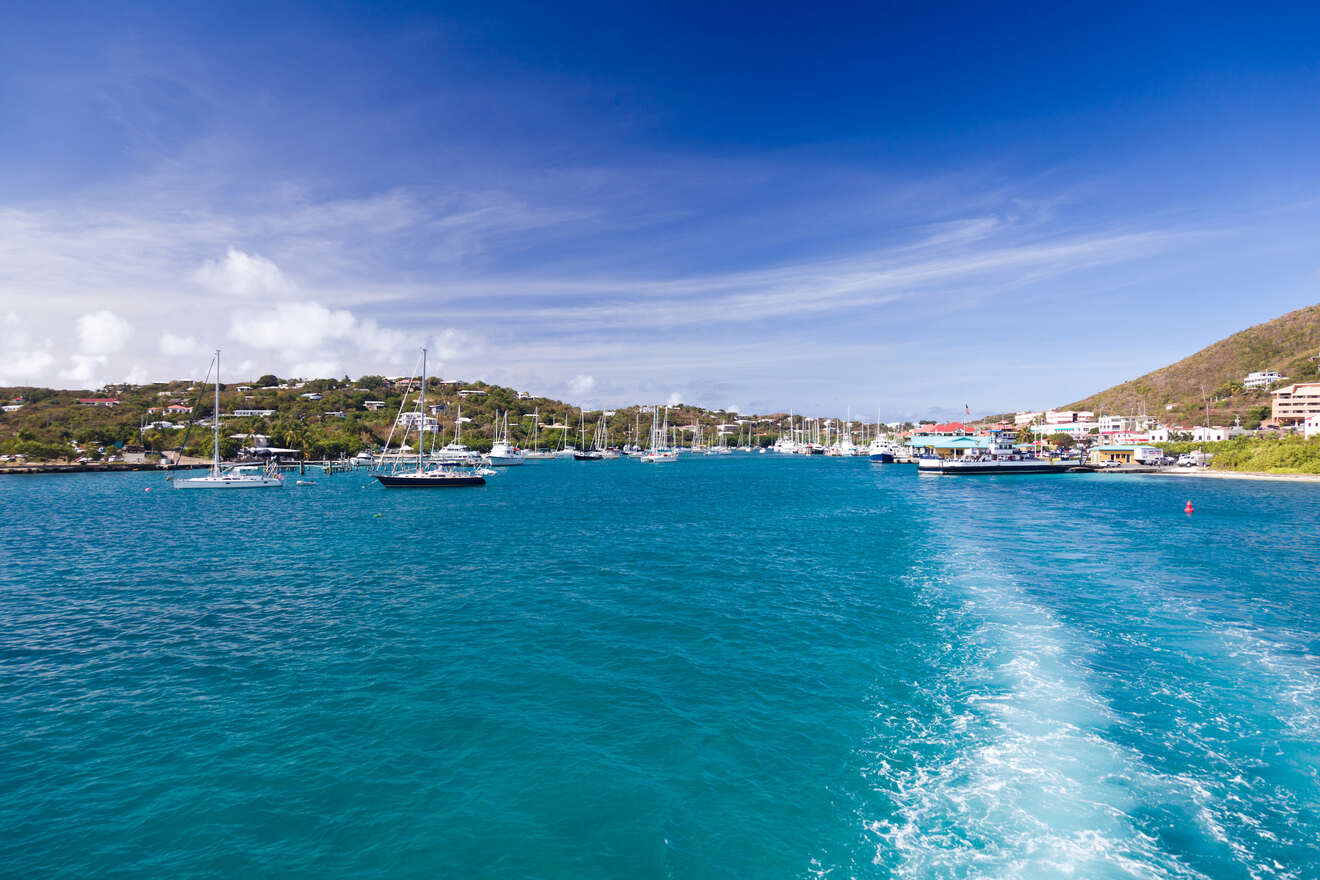 Also known as the East End, Red Hook is located in the Eastern corner of the island, and is the perfect place if your ideal vacation is relaxing on the beach during the day and having some crazy fun at night! In fact, this is the heart of the island's nightlife, hosting the best bars, clubs, and restaurants… its vibe reminds me somehow of the one you can find in the neighboring island Puerto Rico.
During the day, Red Hook's quiet beaches are the ideal place to sunbathe away from the hangover but also a great starting point to reach all of the best snorkeling on the island, just in the close surroundings!
The area is well connected through public transport from and to Charlotte Amalie, but be aware that the service stops around 9 p.m, so if I were you I would book the hotel in this area, so you can fully enjoy the nightlife and easily walk back whenever you're tired of partying!
If this sounds like everything you are looking for, check out the hotels below and make sure you book them at least 5 months in advance if you want to secure yourself a spot!
Luxury hotel
Luxury Beachfront Duplex Villa on Sapphire Beach V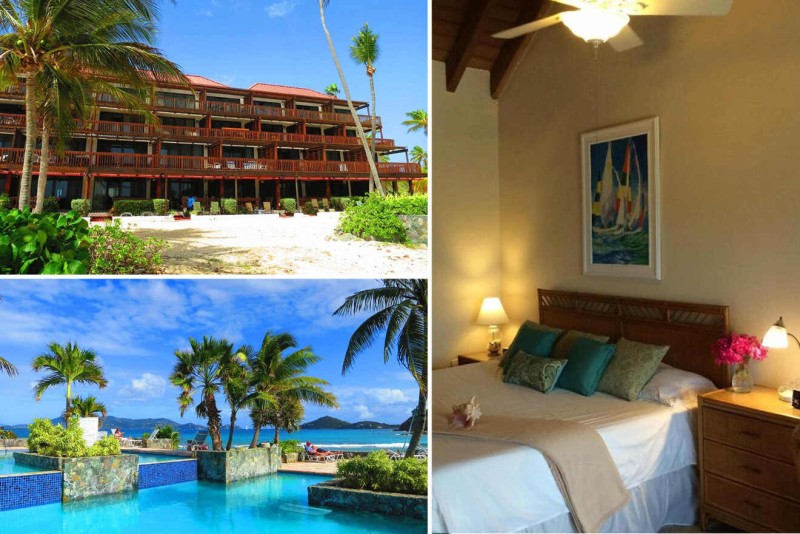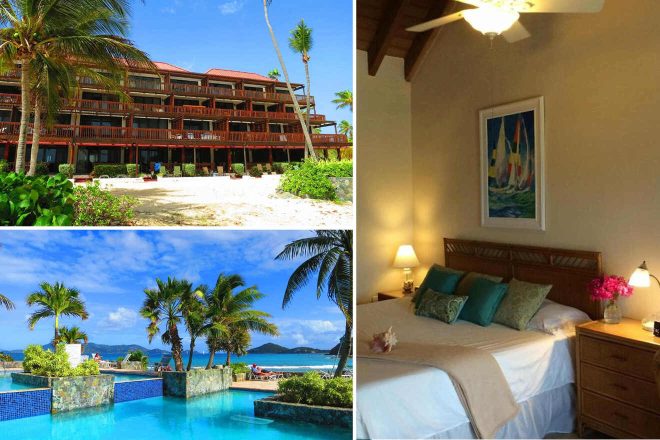 Incredible luxury hotel located in Sapphire Beach Resort in St Thomas, US Virgin Islands, close to the Coral World Ocean Park! This beautiful condo features free Wi-Fi access, a two-level kid-friendly swimming pool, and a private beach area overlooking St. John and the British Virgin Islands. Meet new people at the beach bar or get some adrenaline horse riding, kayaking, fishing, windsurfing, snorkeling, or diving!
Other accommodation options in Red Hook
Mid-Range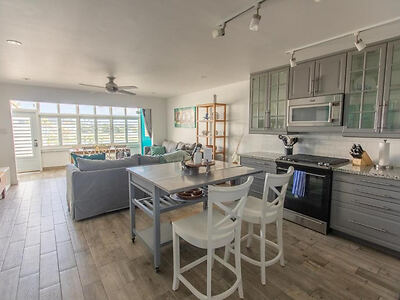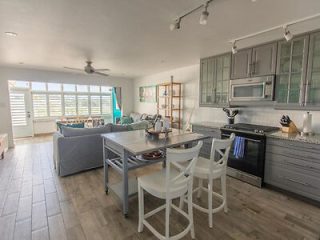 Great hotel a short walk from the beach, decorated in Caribbean style, offering hotel rooms with a spa bath!
Budget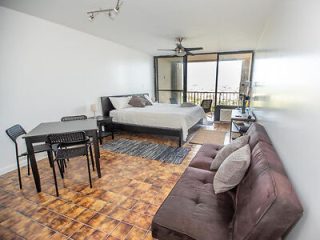 Quiet East End aparthotel with views of the Sapphire Bay, a swimming pool, and an amazing on-site restaurant
Airbnb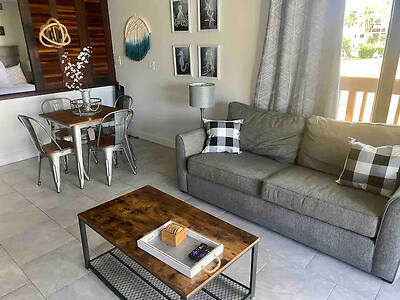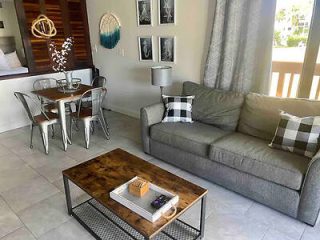 Totally renovated Studio Condo with cozy rooms and access to an extra-large private balcony!
Things to do in Red Hook
Check out the cool marine life exhibits and more at Coral World Ocean Park!
Just lay on the sand and relax in the quiet Sapphire Beach
Take a sailing lesson or go on snorkeling tours from Sapphire Beach!
Explore St. Thomas and St. John (including Cruz Bay) on this 2-days tour!
Go snorkeling on the beautiful Coki Beach
Check out Lindquist Beach, one of the most pristine beaches in Saint Thomas
3. Charlotte Amalie West – where to stay on a budget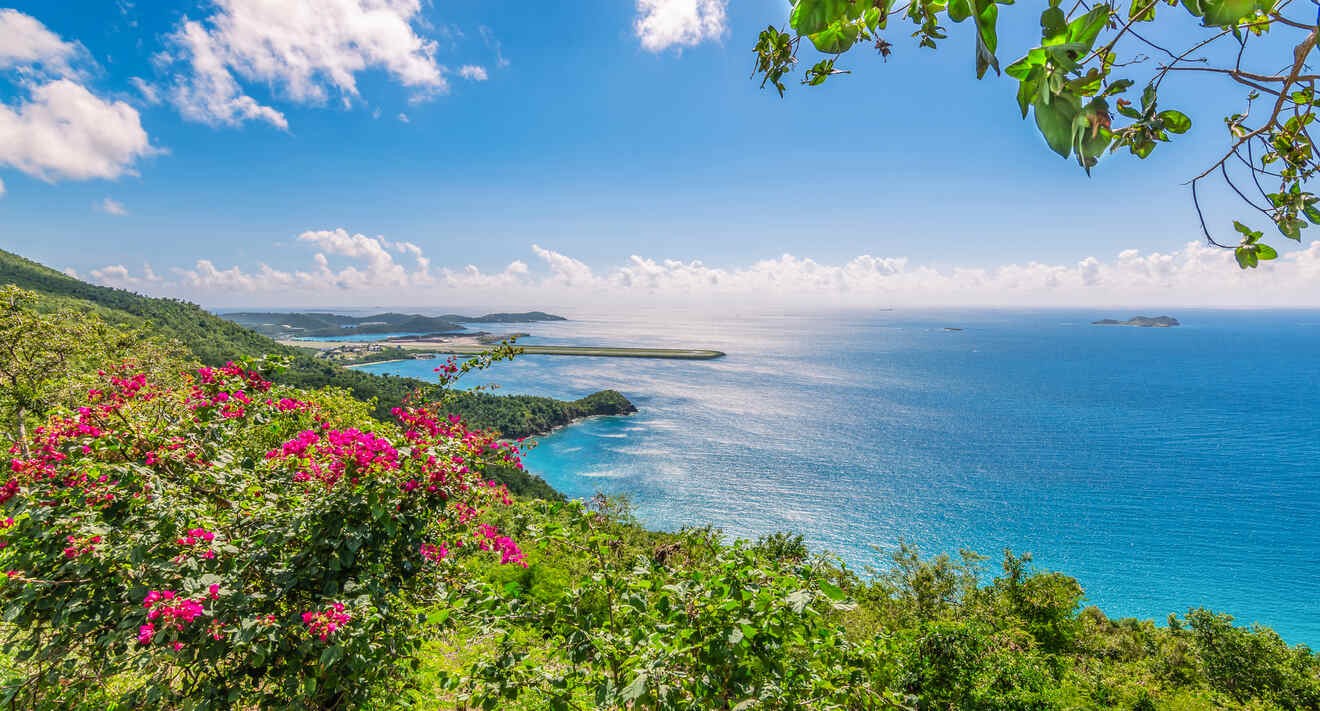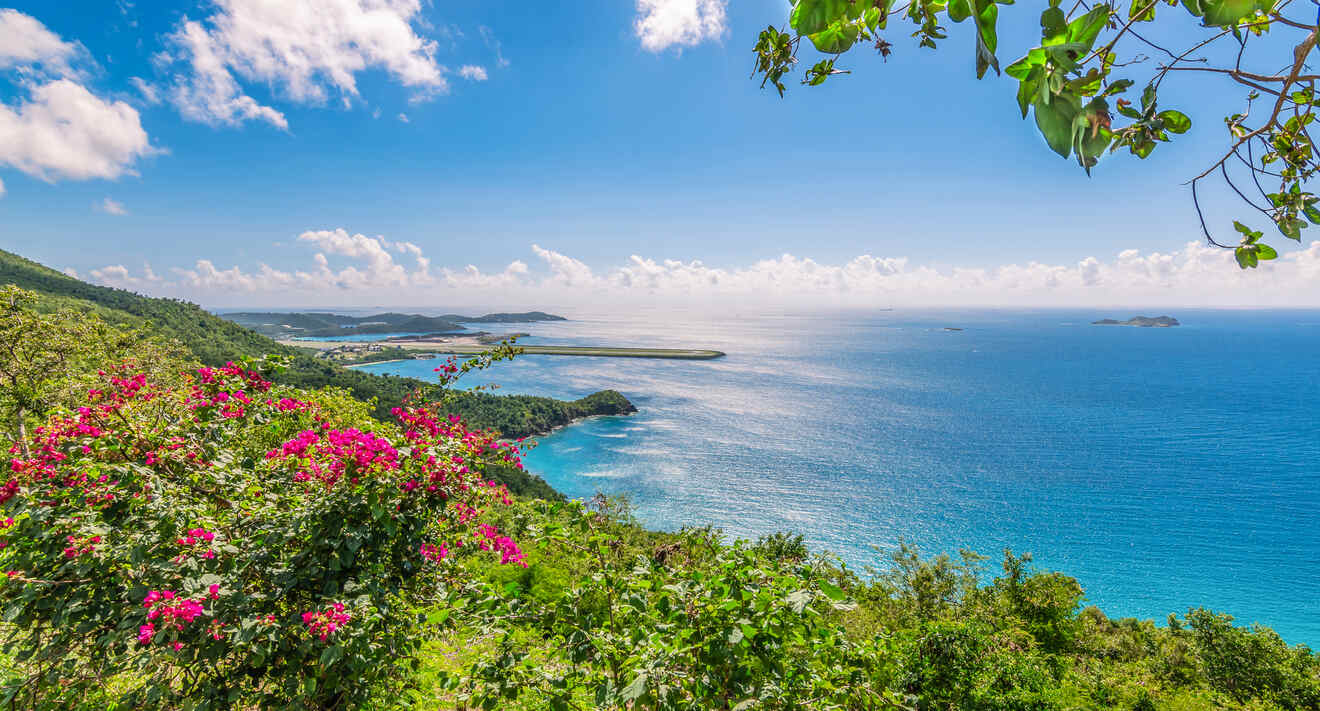 The Charlotte Amalie West area is located, as you might have already guessed, West of the capital. This neighborhood has a strategic location close to the airport but also to some stunning and more quiet beaches (like the beautiful Lindbergh Bay), less crowded compared to the ones that you can find in other parts of the island.
But one of the best advantages of the area is its extremely affordable prices, due also to its proximity to the university: here you'll find budget-friendly restaurants, bars, hotels, and villas, which is not that in St. Thomas!
In a nutshell, Charlotte Amalie West is a perfect choice either if you want to be close to the airport, if you're traveling on a budget or if you enjoy a more laid-back vibe, especially if you're lying on a piece of paradise!
Unfortunately, I couldn't find any good option to stay in a luxury hotel in Charlotte Amalie West – I wasn't joking when I told you that prices here are very cheap… and this reflects also on the type of accommodation (mostly Airbnbs). If you are really looking for a luxury hotel, I suggest you check out the ones in Charlotte Amalie downtown, the two areas are very close to each other!
Other accommodation in Charlotte Amalie West
Mid-Range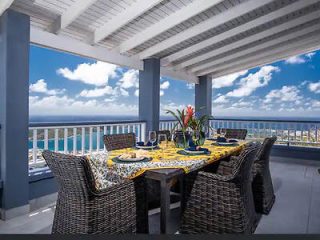 Feel at home in this spacious home with stunning views and fresh breeze entering from the window!
Budget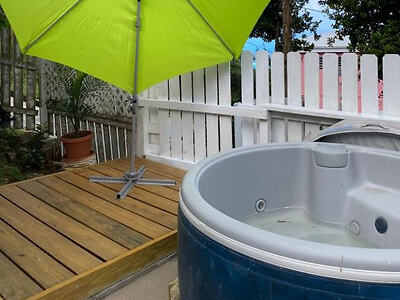 Big and fully equipped house, 12 minutes from the airport, where you'll get the best value for hostel prices!
Airbnb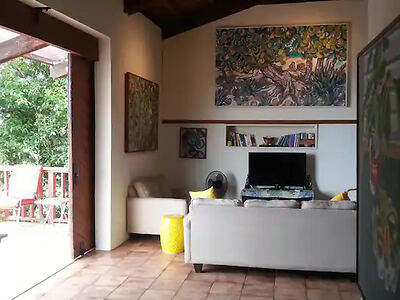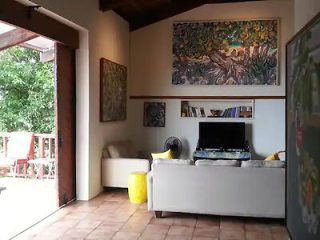 Stay in a creative workspace located in close proximity to St. Thomas tropical north side, perfect for couples!
Things to do in Charlotte Amalie West
Relax in Lindbergh Bay
Play golf at Herman E Moore Golf Course, with views on the airport and the sea!
Try the cheapest beers in St. Thomas at Tickles Dockside Pub
Go snorkeling with turtles and manta rays at Brewers Bay Beach!
4. Magens Bay – best neighborhood for families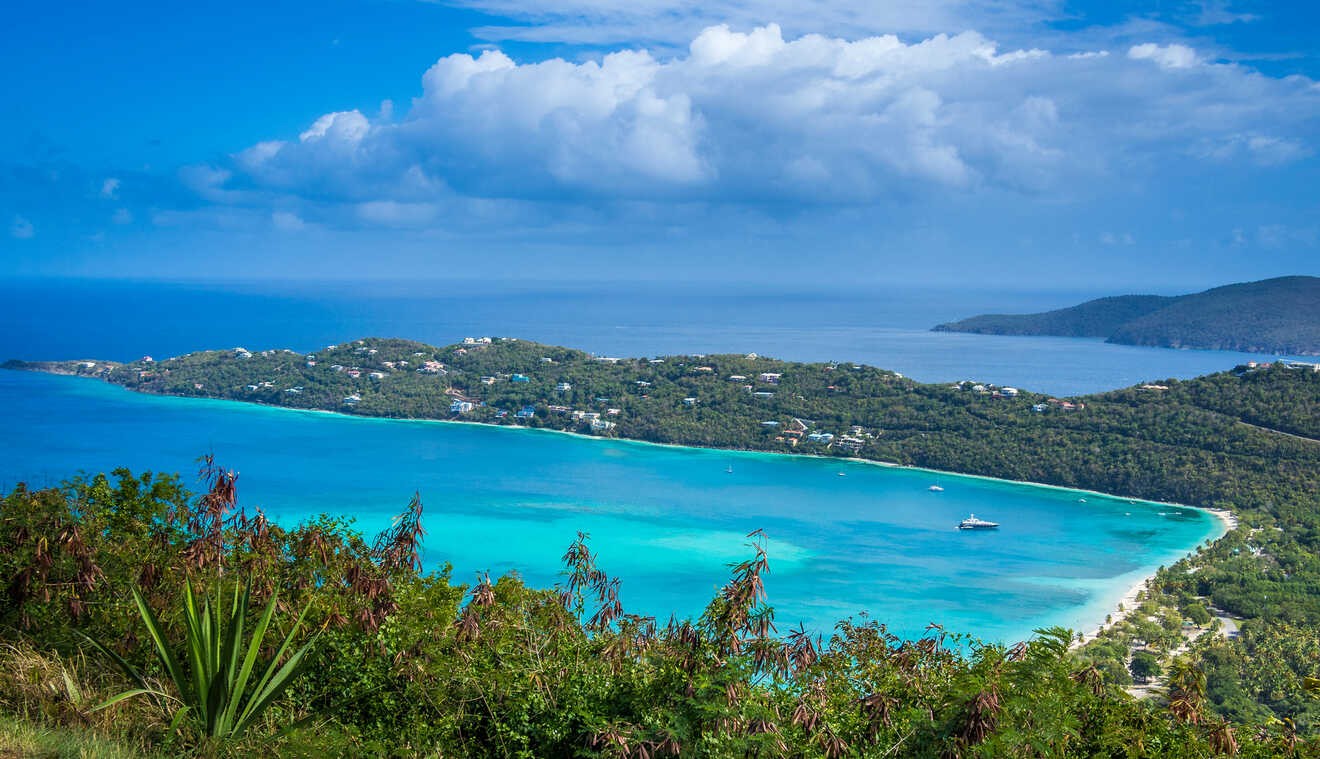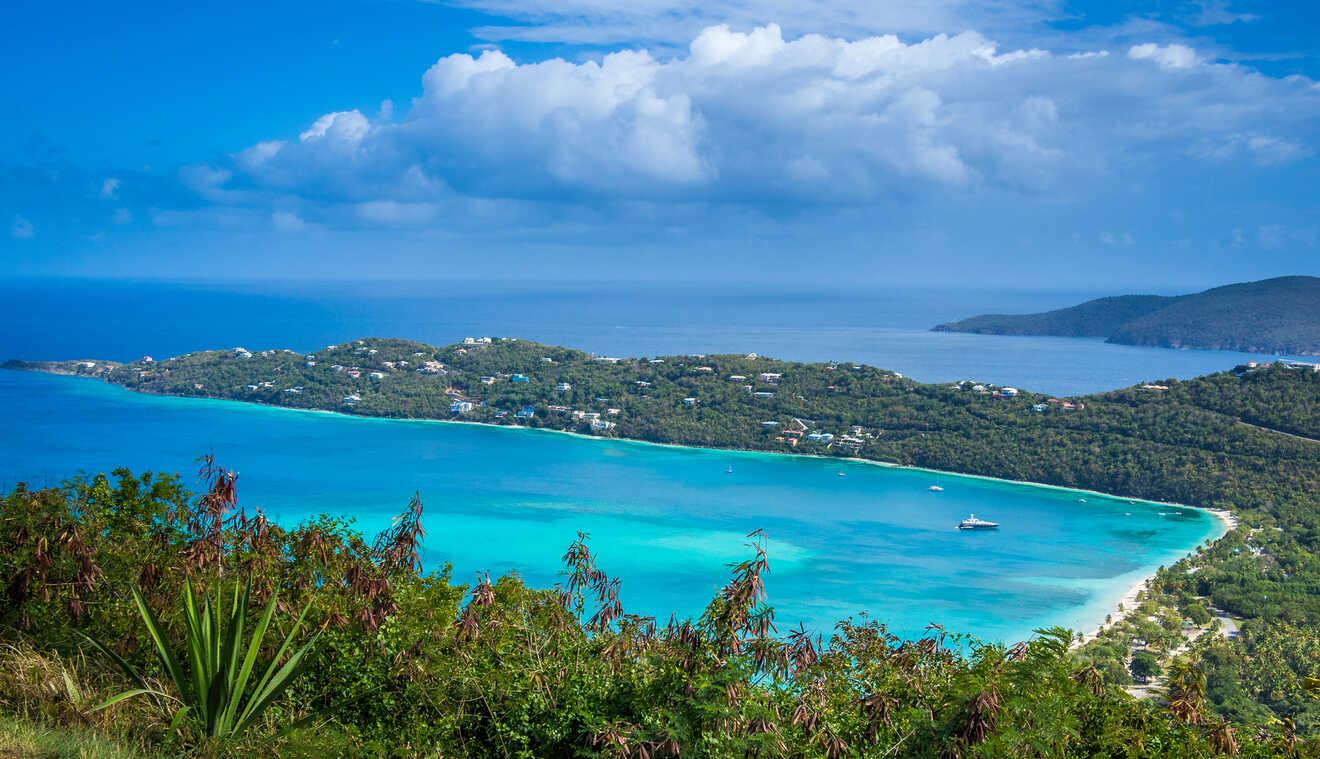 Set on the north side of the island, Magens Bay is St. Thomas most popular and beautiful beach, stretched in a one-mile bay!
Thanks to its laid-back atmosphere and calm waters with no waves or currents, this is the perfect place to go with the family, where you can relax on the sand and let your kids swim (lifeguards are always present!).
No wonder why this is a favorite destination for residents… You will notice many mothers walking, kids playing and men and women jogging, especially on weekends.
But Magens Bay Beach is not all about enjoying some laziness: here you can choose from a wide range of fun water sports like a paddleboard, kayaking, sunfish, and snorkel, or you can even go hiking in the nearby area if one day you want to take a break from the sea (I doubt it!).
The area also hosts many lovely restaurants by the sea, always preserving a calmer and more peaceful atmosphere than the ones in the capital!
Luxury hotel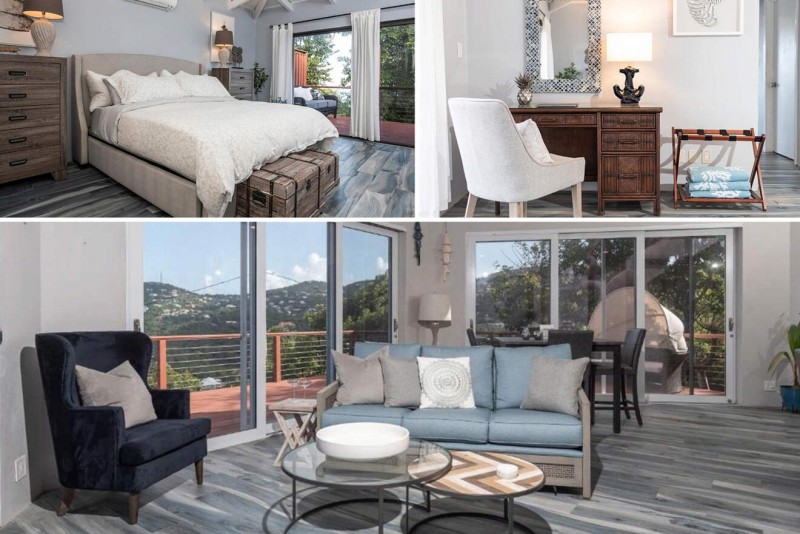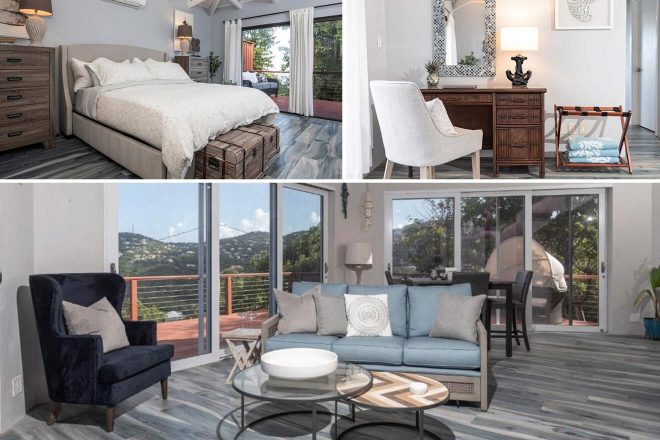 Beautiful and fully equipped home with stunning sea views from the deck, fresh breeze waking you up every morning, and all comforts. Featuring a spacious living, a well-equipped kitchen with a dining area, and a relaxing hot tub, it will be hard for you to find a reason to leave this accommodation… you're lucky that it has a perfect position to explore St. Thomas Island!
Other accommodation options in Magens Bay
Mid-Range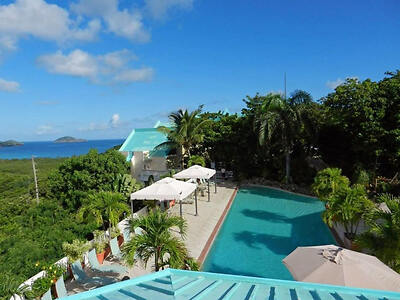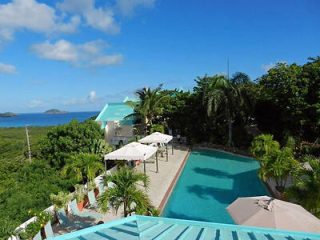 Flamboyan on the Bay Resort offers swimming pools, tennis courts, and games room, the perfect option for families!
Budget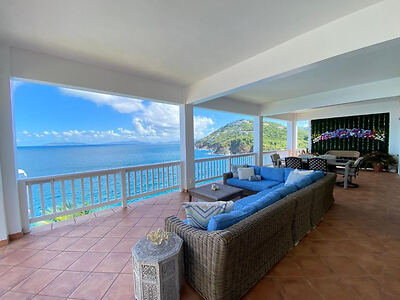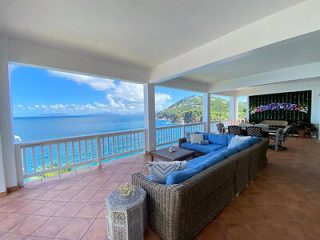 You will fall in love with this boutique villa in St. Thomas, offering family rooms and a swimming pool!
Airbnb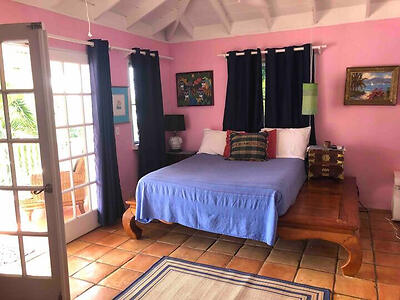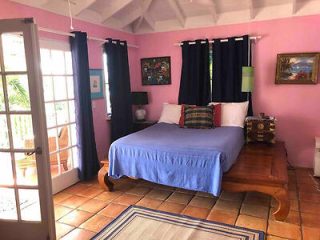 Relaxed simple Caribbean style home overlooking the Beautiful Magens Bay with a large wonderful porch.
Things to do in Magens Bay
Swim, take some sun and repeat at Magens Bay Beach
Go for amazing hikes in the Peterborg peninsula
Bring your kids to Tree Limin' Extreme Zipline adventure park!
Refresh yourself with some delicious ice cream at Udder Delite!
BONUS: Where to stay in St. Thomas with kids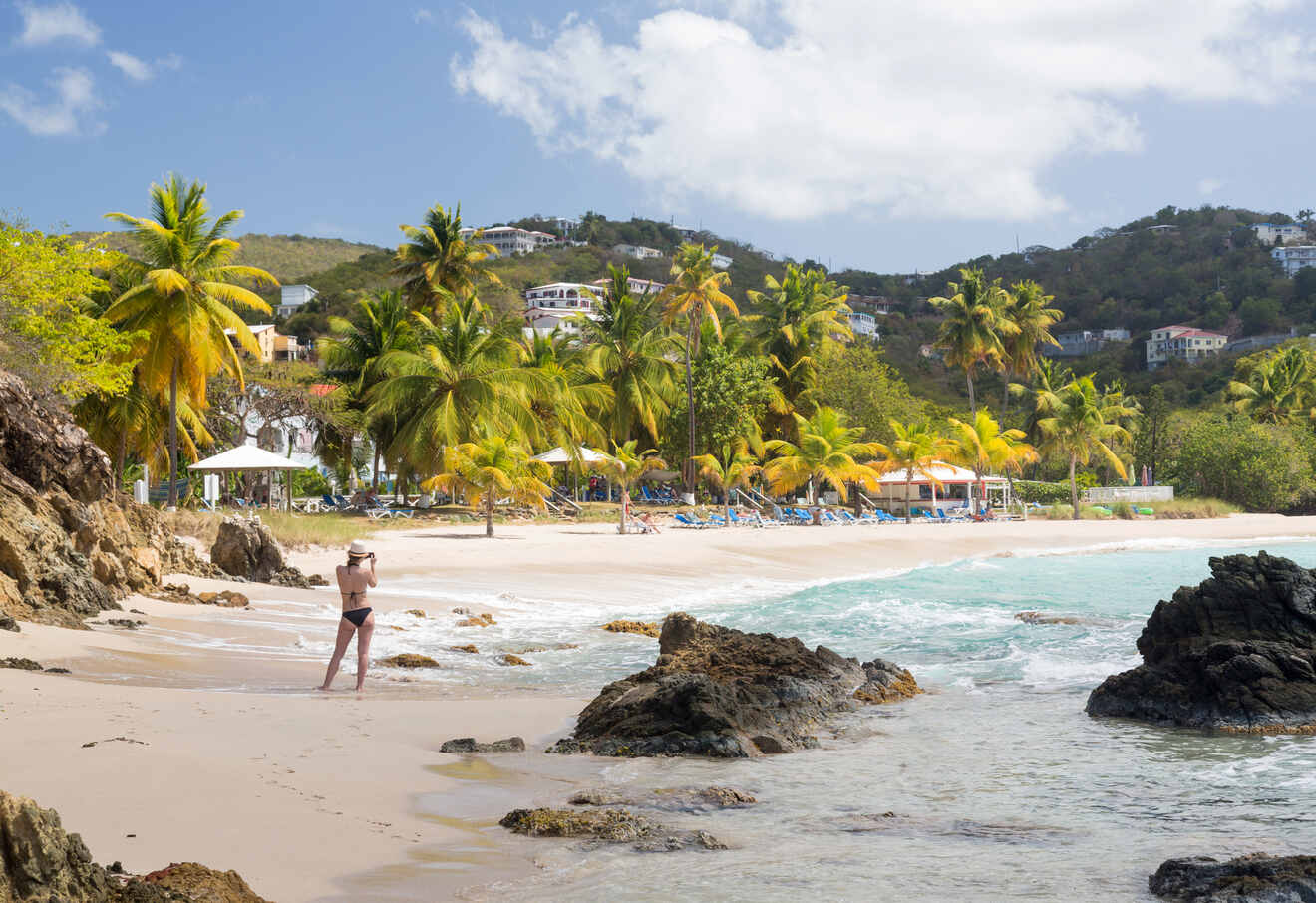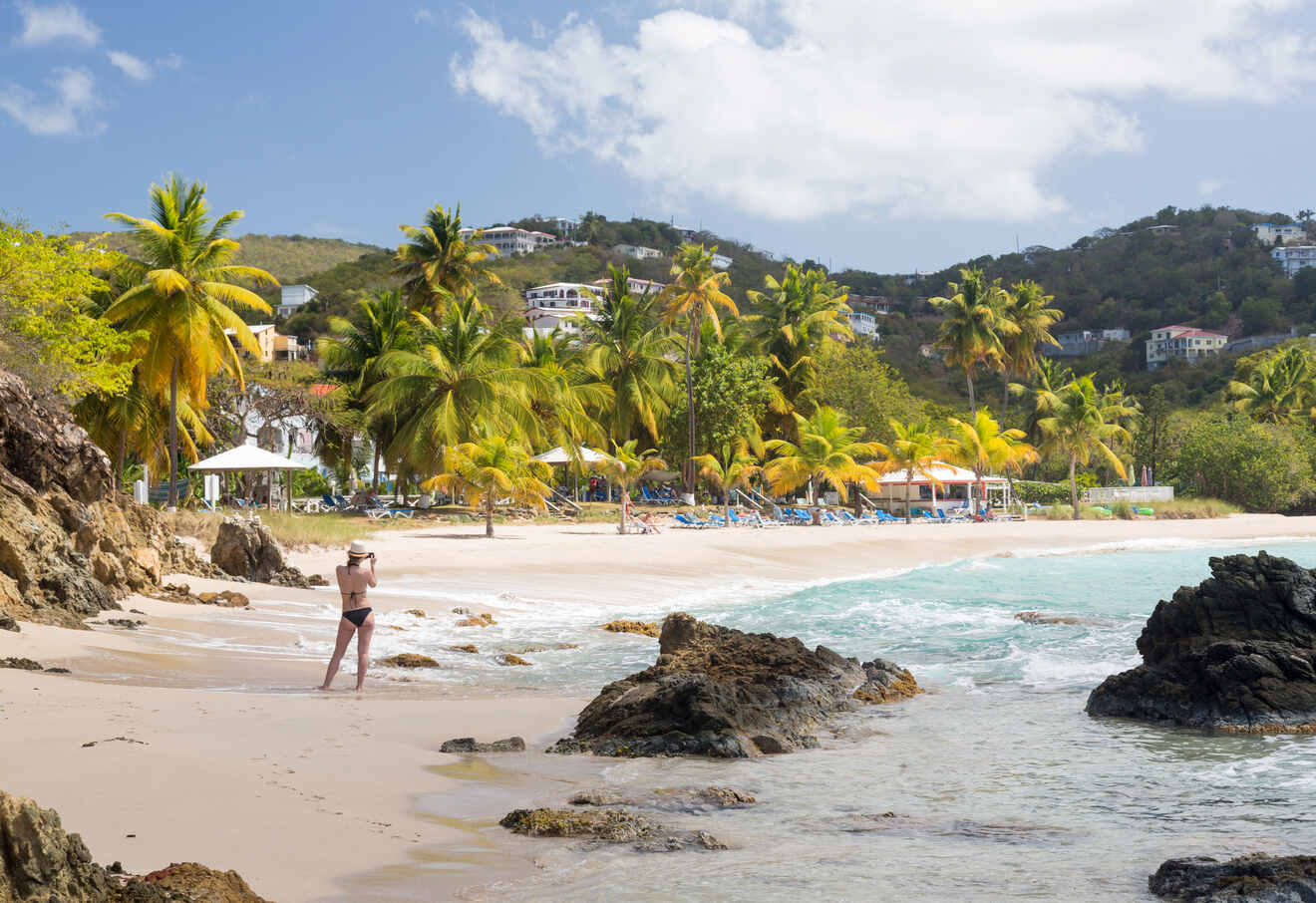 If you're going to Saint Thomas for a family vacation, the best thing for you is to find some good kid-friendly accommodation, not only with big and spacious family rooms but also offering good amenities, entertaining activities (in St. Thomas water sports are a must), and why not, a private beach where parents can just relax in the meantime?
To avoid you going through countless options in the many booking sites, I've already done the job for you and gathered here the best hotels where to stay in St.Thomas with kids, giving you more comfort and fewer things to stress about at the same time! The hotels are in descending order from the most expensive one, all between a range from $1000 to $500.
The Ritz-Carlton St. Thomas – An incredible 5 stars resort offering over 150 rooms to choose from! With four gourmet restaurants, a large spa and fitness center, many tennis courts, a swimming pool, private yachts and a private beach, The Ritz Carlton will meet the needs of every member in the family!
Marriott's Frenchman's Cove – Marriott's Frenchman's Cove is the perfect option for large families, offering 2 or 3-bedroom villas fully furnished with a full kitchen, living room and dining room, just like at home. The only difference? Here you'll have access to incredible ocean and harbor views, 2 outdoor pools, a water slide (your kids will love it) and hot tub!
Point Pleasant Resort – This 4 stars resort, set in tropical gardens, is at only 1-minute walk from its private sugar beach, where you can go swimming, playing or just relaxing with the family. You will fall in love with its spacious villas, with great views of the Caribbean Sea, the Atlantic Ocean, or the lush gardens, all fully equipped!
Limetree Beach Resort by Club Wyndham – Are you in St. Thomas to enjoy the paradisiac beach? Then this resort is what you're looking for! Set on 24-acres of quiet, pristine private beach, it offers spacious Studio Suites surrounded by swaying palm trees and gorgeous views of the Caribbean Sea tropical waters… the perfect setting for a quiet and relaxing family vacation!
Frequently asked questions about St. Thomas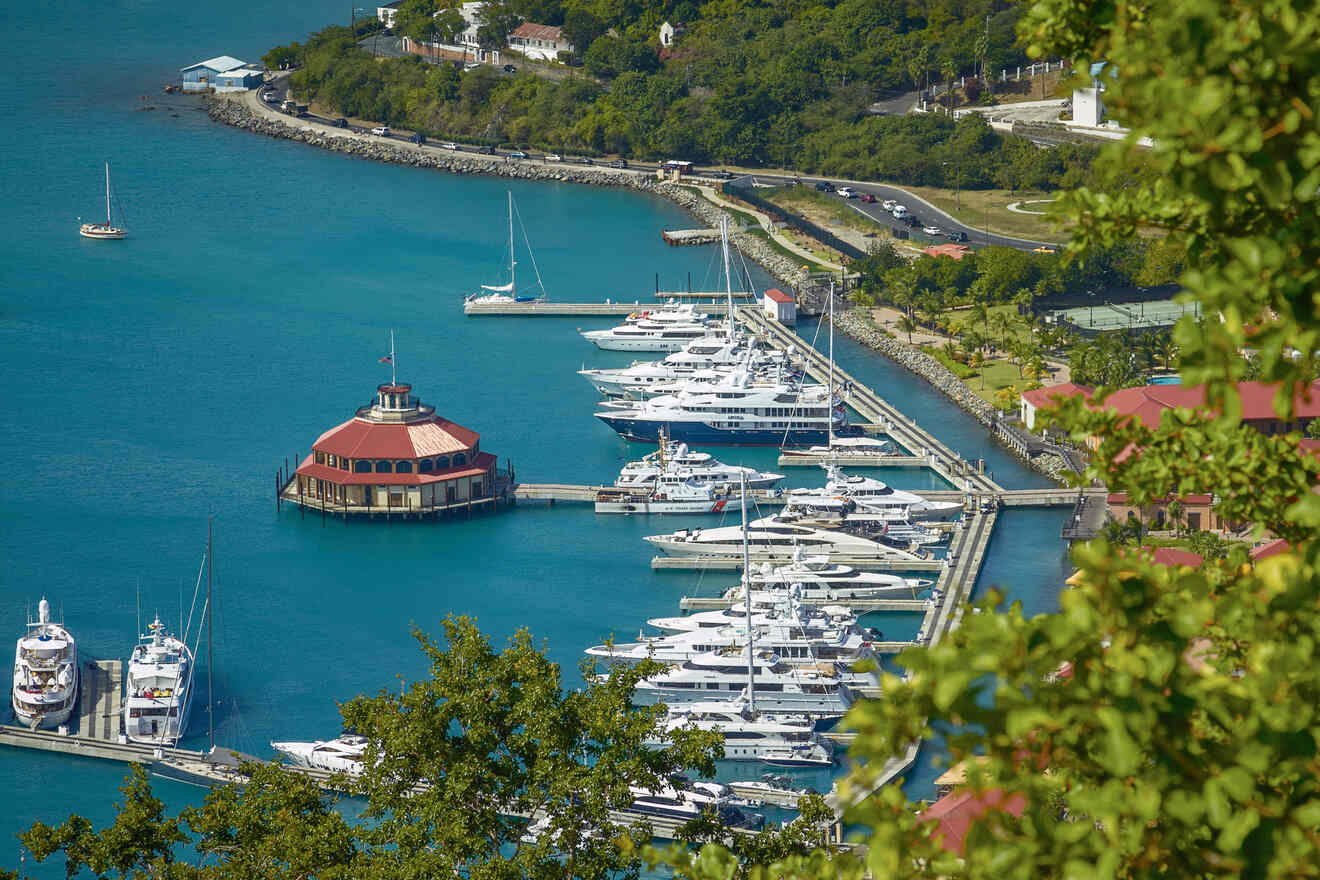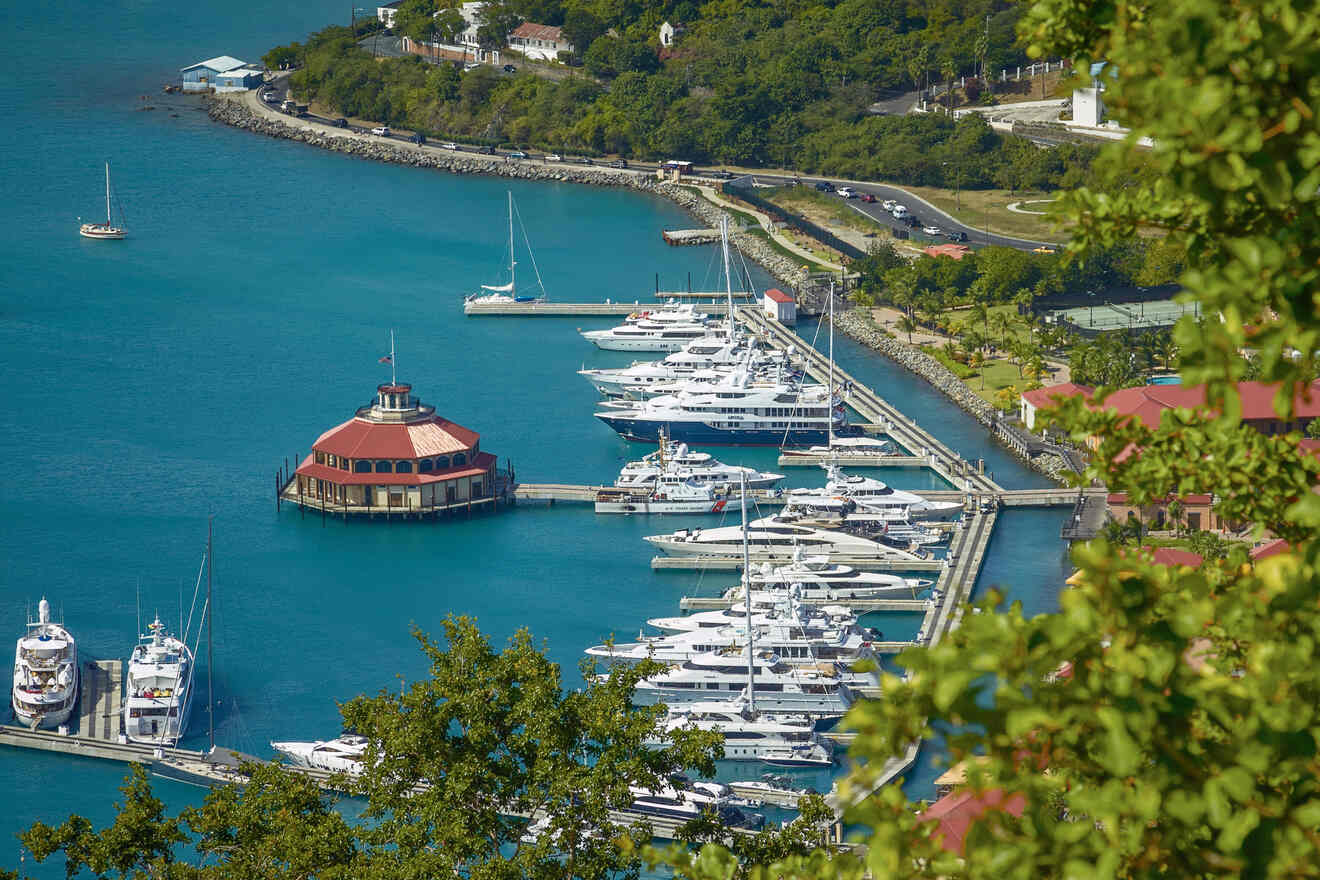 📍Which is the best area to stay in St. Thomas?
The best area to stay in St. Thomas is Charlotte Amalie, the capital of the Virgin Islands and the heart of St. Thomas life. Choose the Pirate's Pension for luxury and Little Indigo Apartments for great value for the price!
💰 Is it expensive to stay in St. Thomas?
Yes, Saint Thomas is quite an expensive holiday destination: a one-week vacation for one person usually costs around $1,400, with rooms ranging from $150 to $400 per night.
👪 Where to stay in St. Thomas with the family?
🟢 Is it safe to stay in St. Thomas?
Yes, St. Thomas is a very safe island. Being a territory of the United States, the same North American laws and rules are obeyed, but of course, you always have to follow common sense.
🗺️ What is the approximate size of St. Thomas?
St. Thomas covers an area of about 31 square miles (80 square km), making it the second-largest of the US Virgin Islands.
Conclusion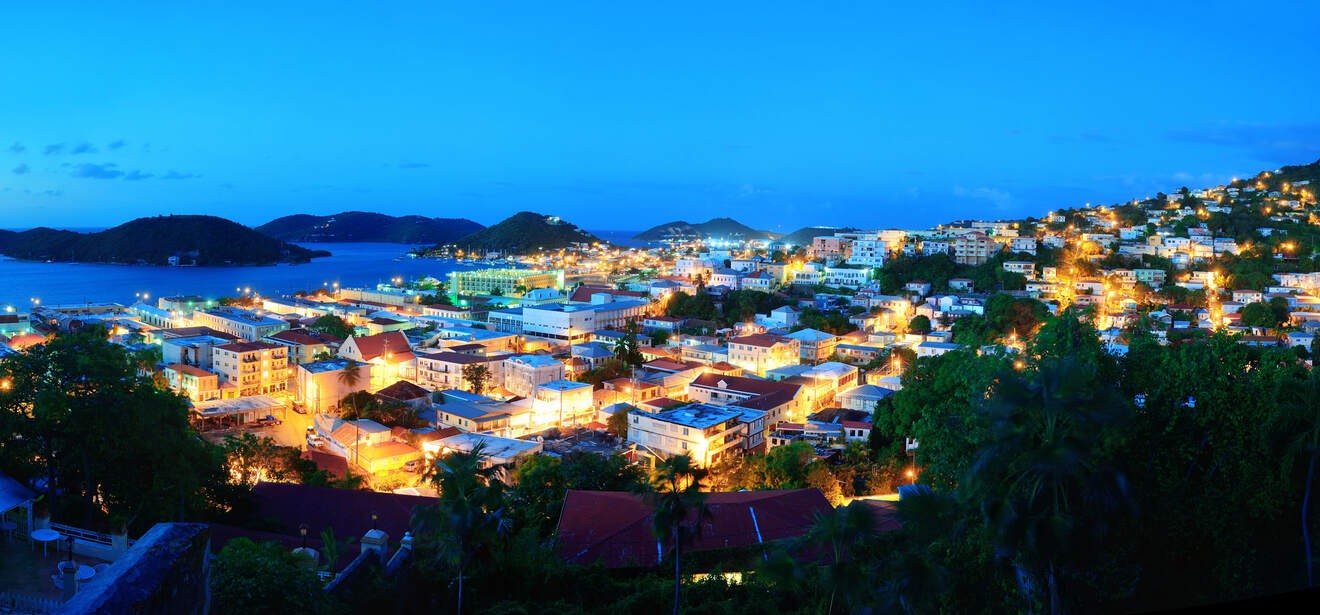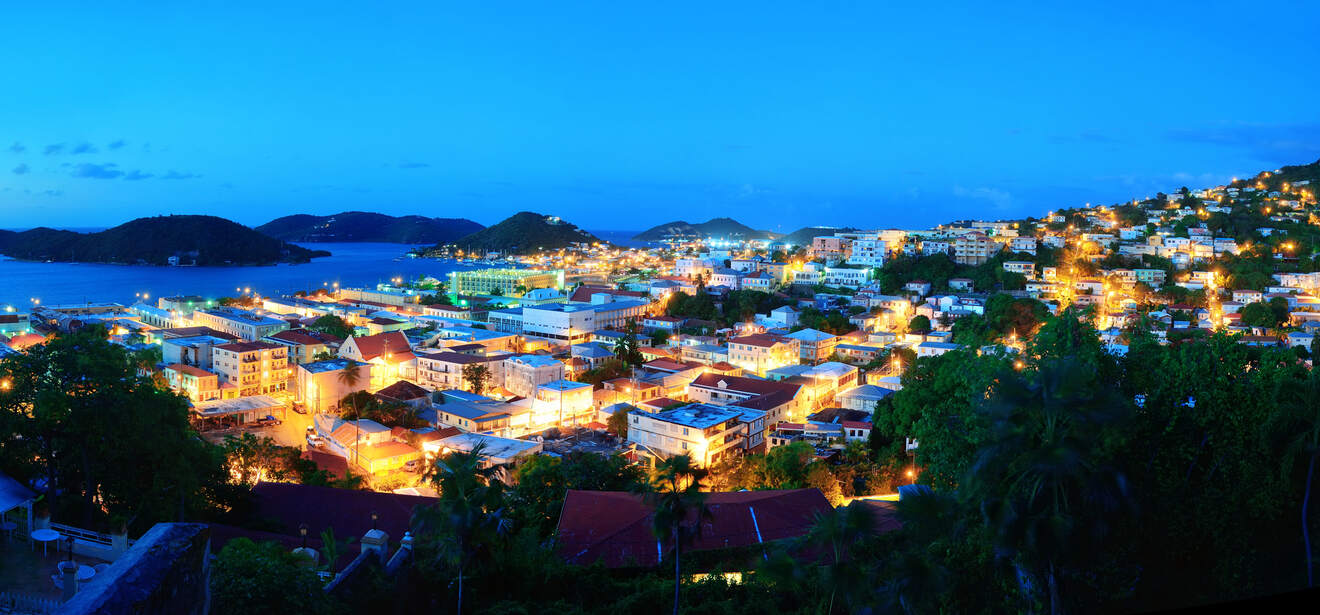 We finally reached the end of this extensive guide on St. Thomas best areas and hotels. I hope this was useful and helped you decide where to stay in St. Thomas and which dreamy beach to hit first!
We went through so many great hotel options in this post so I know it can be hard to make a decision… for this reason, I want to give 2 favorite ones, both located in Charlotte Amalie downtown:
Pirate's Pension – the best luxurious hotel if you want to enjoy full relaxation and comfort in St. Thomas!
Little Indigo Apartments – 3 stars hotel with great location walking distance from downtown, and great value for price!
Remember that St. Thomas is one of the Caribbean's most loved destinations and thousands of tourists come here every year, so I highly recommend booking your hotel at least 6 months in advance!
If you have been to any of the accommodations or areas mentioned here and you want to share your personal experience, or you simply just have some questions for me, please leave them in the comments… I'll be very happy to answer you!
Have a safe trip!
Elena
---
Pin it for later!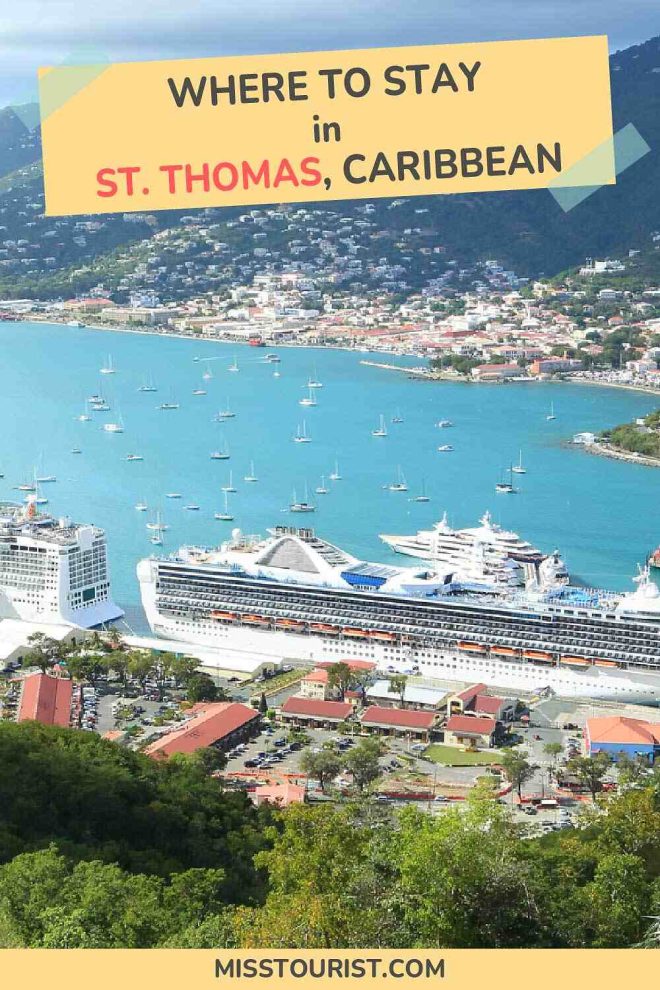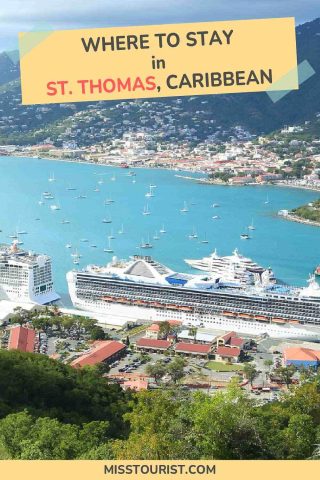 Pin it for later!