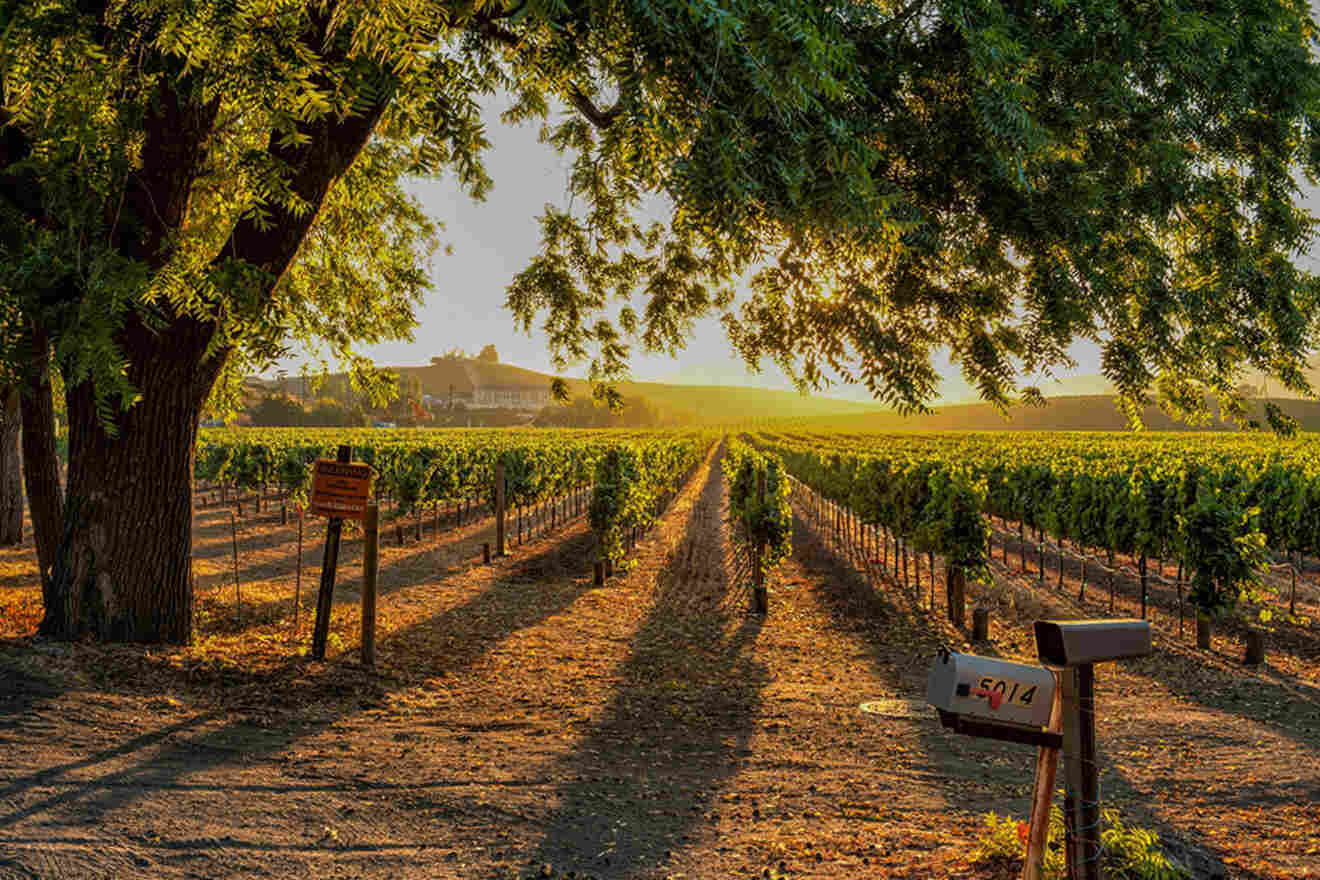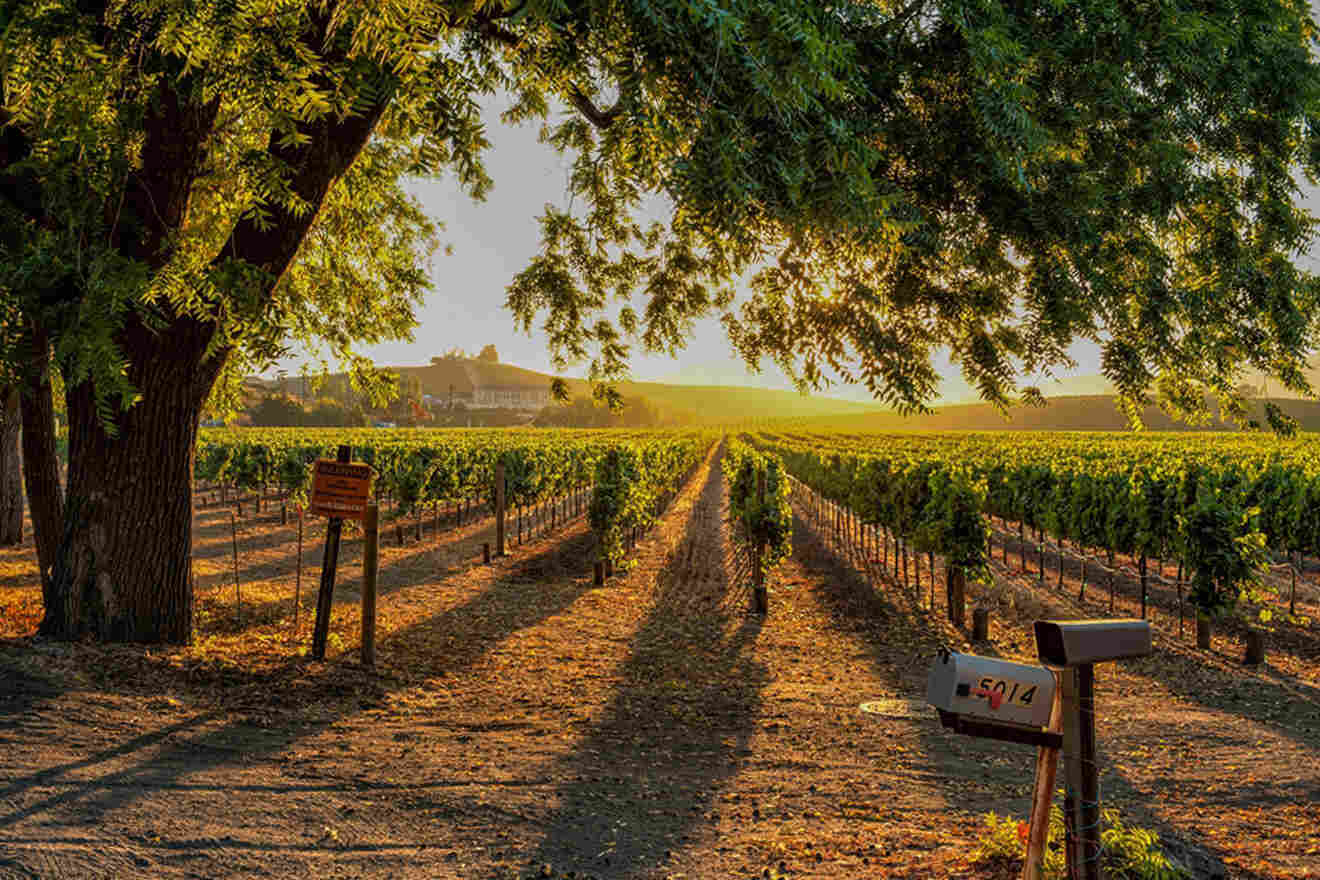 Have you ever had good wine? Like really, really good wine? Sonoma County, much like its neighbor Napa Valley, is filled with lush landscapes, endless rows of grapes, sunshine for days, and the most exquisite wines ever to hit your pallet.
Often an add-on to your San Francisco adventure, this Northern Californian oasis is known the world over for its award-winning wines, and you'll quickly learn why.
When it comes to the world of wine, Sonoma holds a special place in the hearts of enthusiasts. Most popular for its Pinot Noir and exceptional Chardonnay, Sonoma is celebrated for the diversity of its grape production.
But more than wine, Sonoma offers the chance to transport yourself to the rolling green hills of Tuscany, dotted with ornate, palatial-looking estates and vineyards as far as the eyes can see. So, let's head out into wine country and explore the most beautiful wineries in Sonoma County!
Super quickly before we start, make sure to book your tours and hotels in advance! You don't want to miss the chance to save $ and splurge on more wine!
Let's hit the dirt road! 🚗
If you are in a hurry
If you're busy and want to know what there is to do among the beautiful wineries in Sonoma, see below for my top 3 recommendations on must-dos, and make sure to book in advance!
And here are the best hotels: Cottage Inn & Spa (luxury), Seven Branches Venue & Inn (mid-range), Stahlecker House Inn (budget)
1. Ferrari-Carano Vineyards & Winery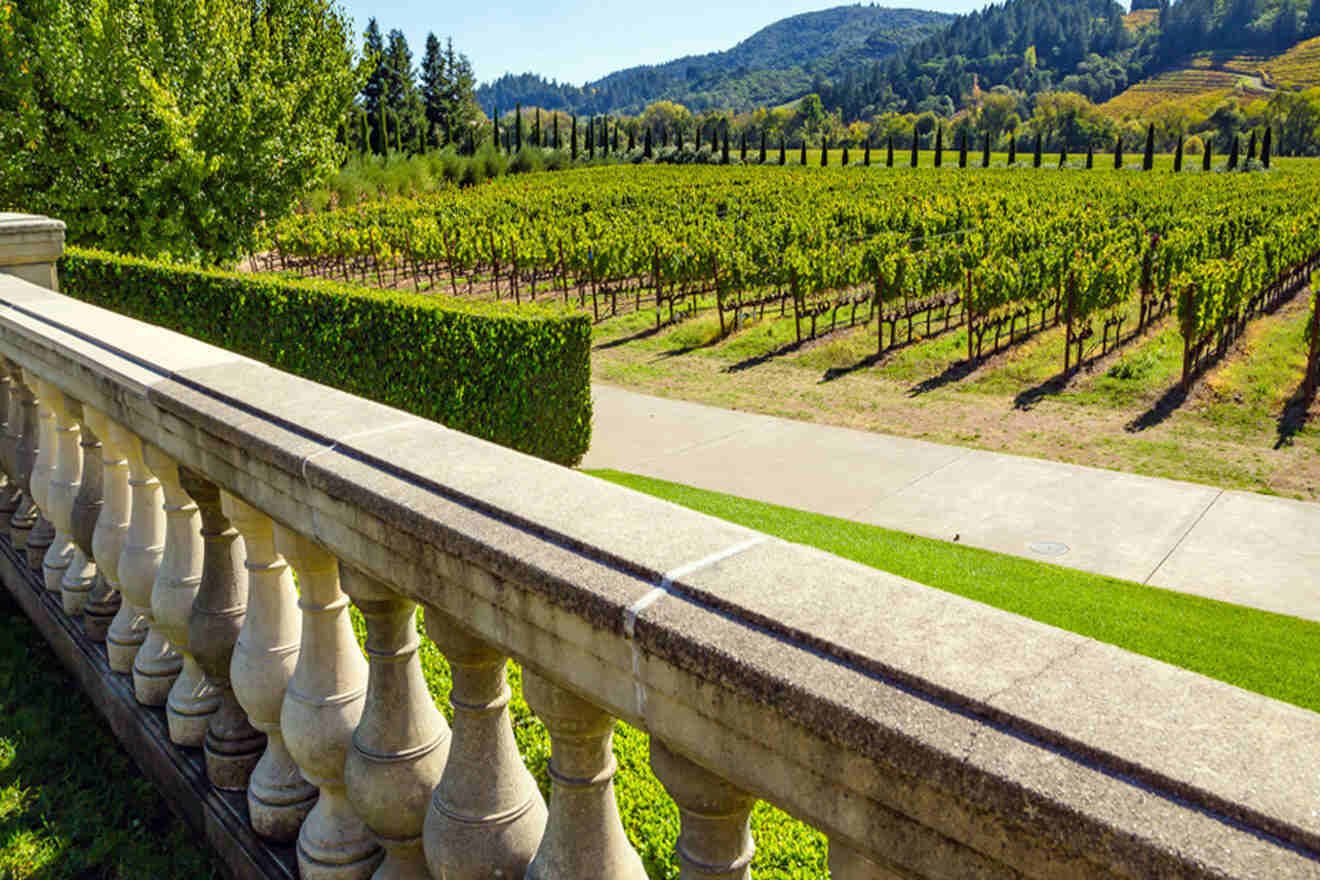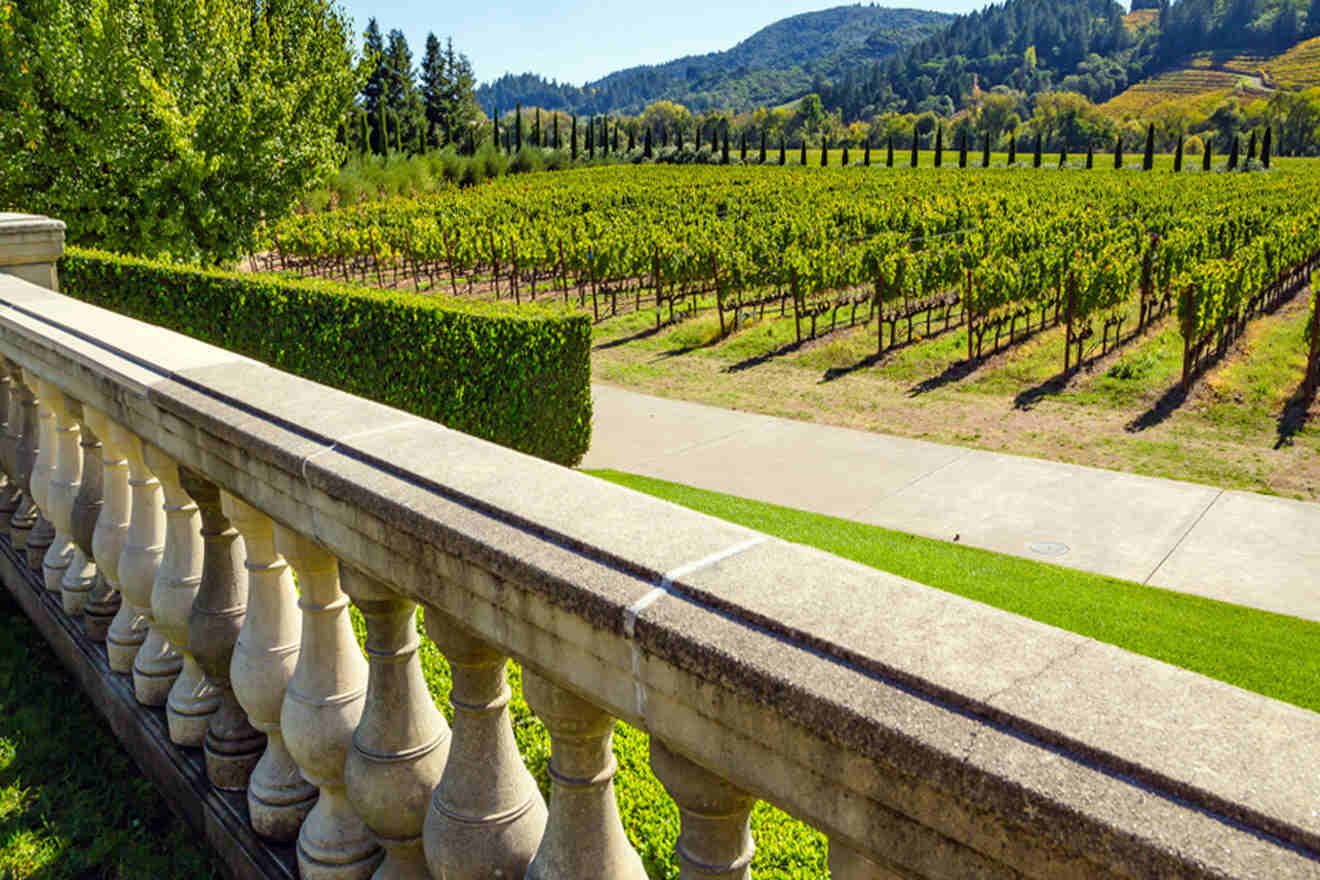 Nestled in the captivating Dry Creek Valley of Sonoma is this charming and idyllic winery that is owned by a close-knit family, offering an array of exquisite wines sourced from sustainable vineyards.
Renowned for its signature Fumé Blanc, the winery also showcases a superb selection of timeless classics such as Chardonnay, Pinot Noir, and Cabernet Sauvignon. Honoring their Italian heritage, the family takes pride in crafting both vibrant reds and refreshing rosé wines from the finest Sangiovese grapes.
Oh my, the view! This winery offers an incredible outdoor terrace known as Il Terrazzo, where you can sip and savor delightful wines. Try the underground cellar for the Enoteca Reserve tasting, heightened by its stunning architecture and a deep sense of history.
2. Ledson Winery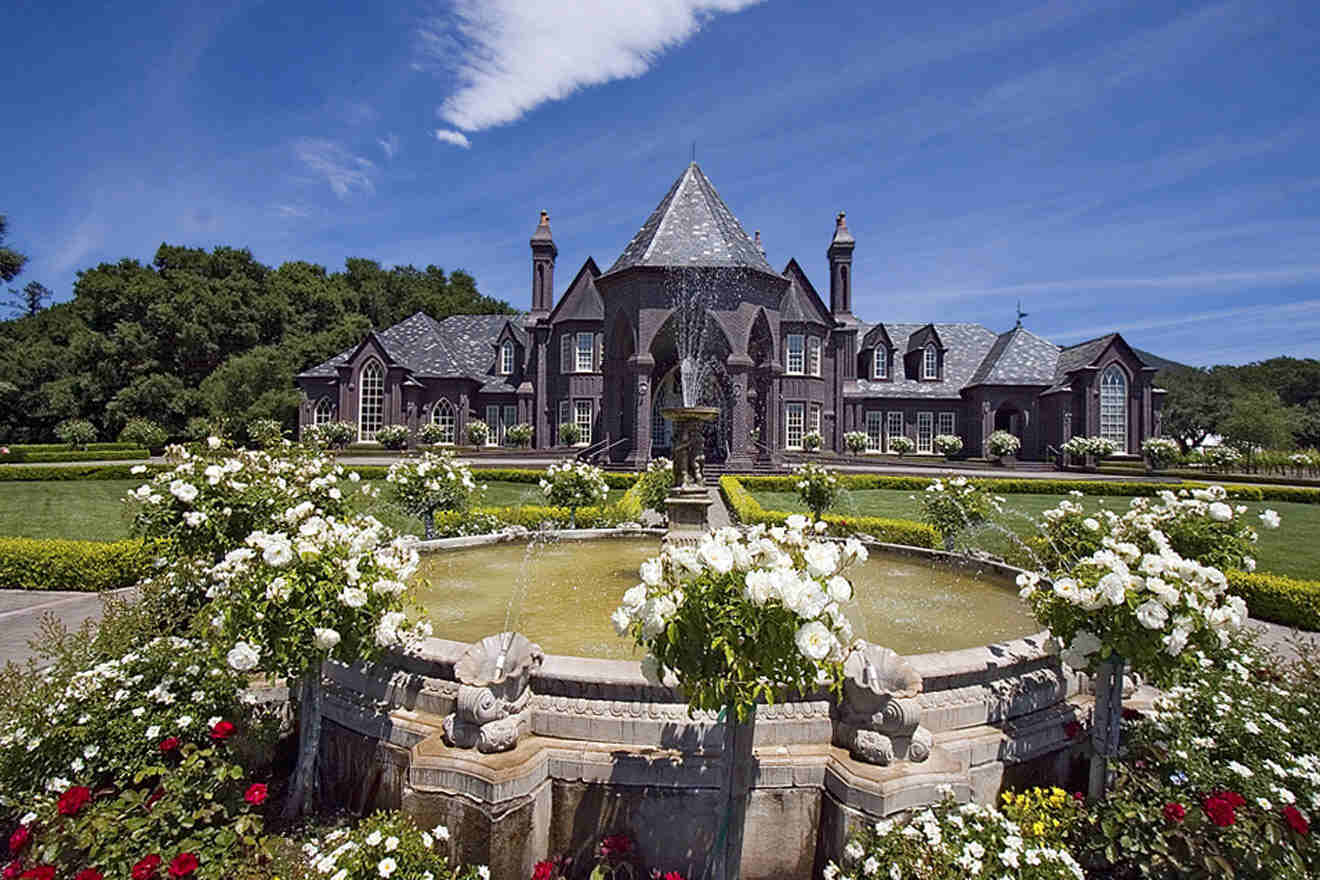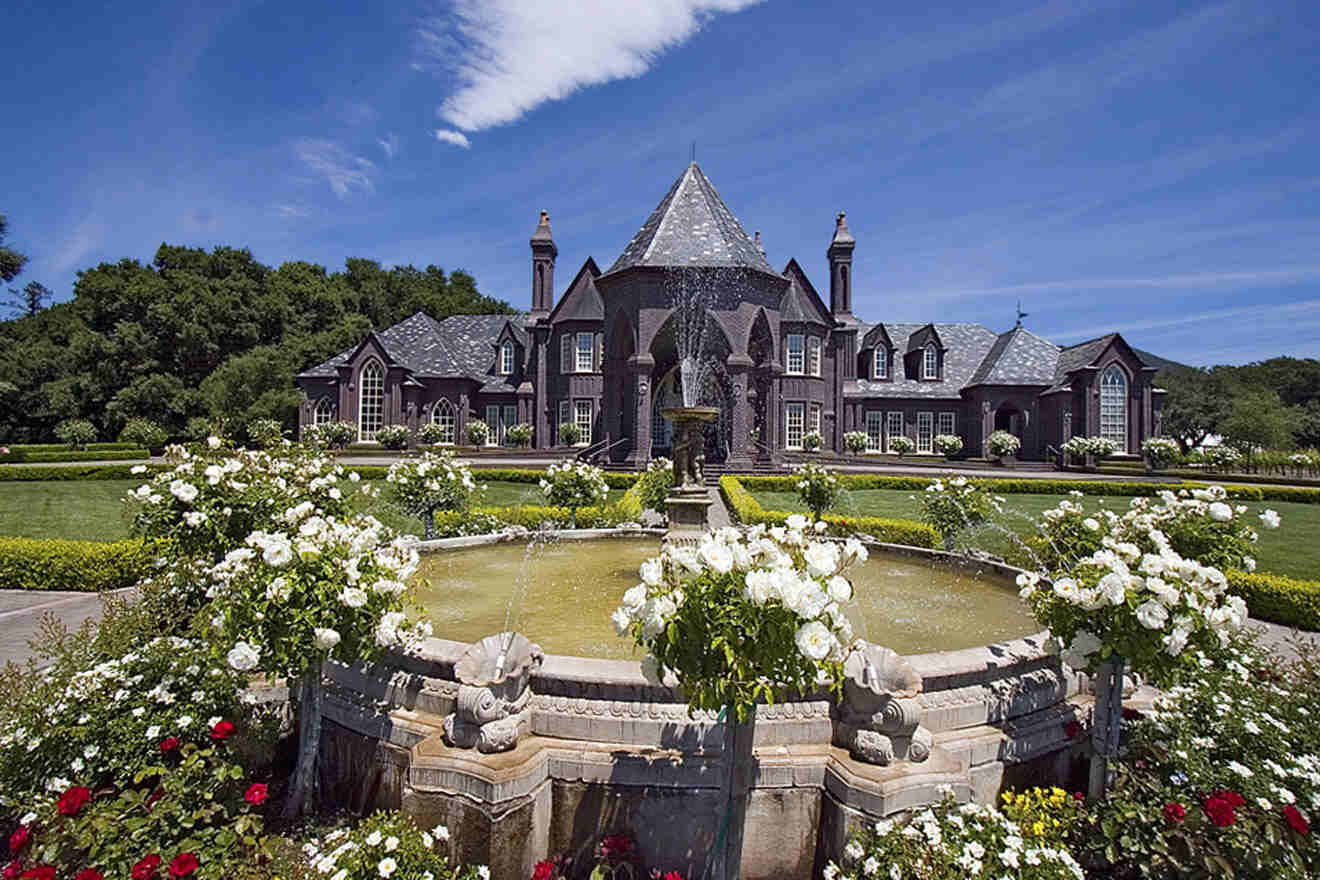 Who doesn't want to do a wine tasting in a castle, am I right? Ledson Winery houses a gothic castle that beckons with imagery of horse-drawn carriages and royal crowns.
With an impressive 16,000 ft² (1,486 m²) French-Normandy castle, step inside for a selection of tasting bars, each offering stunning vineyard views of the castle grounds and vineyards.
Go full VIP and book a private tasting in one of the many regal suites within the castle for an unforgettable experience.
TIP: When in Somona, do not miss hopping on the cable car replica wine trolley that will take you to 4 Sonoma wineries, where you can sip & enjoy different wines. It is a unique experience you shouldn't miss.
WINE TROLLEY PRICE: from US$125 per person
3. Imagery Estate Winery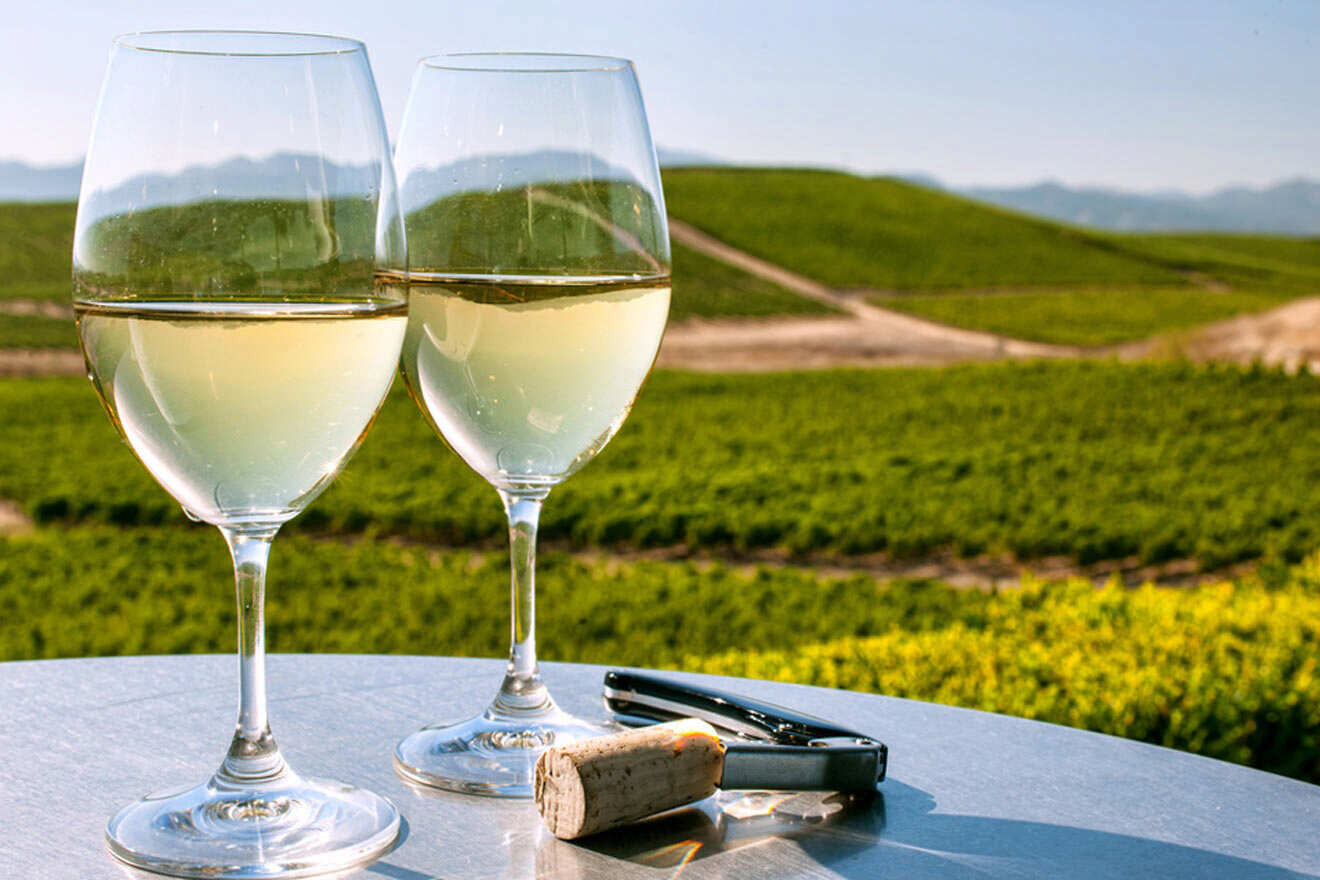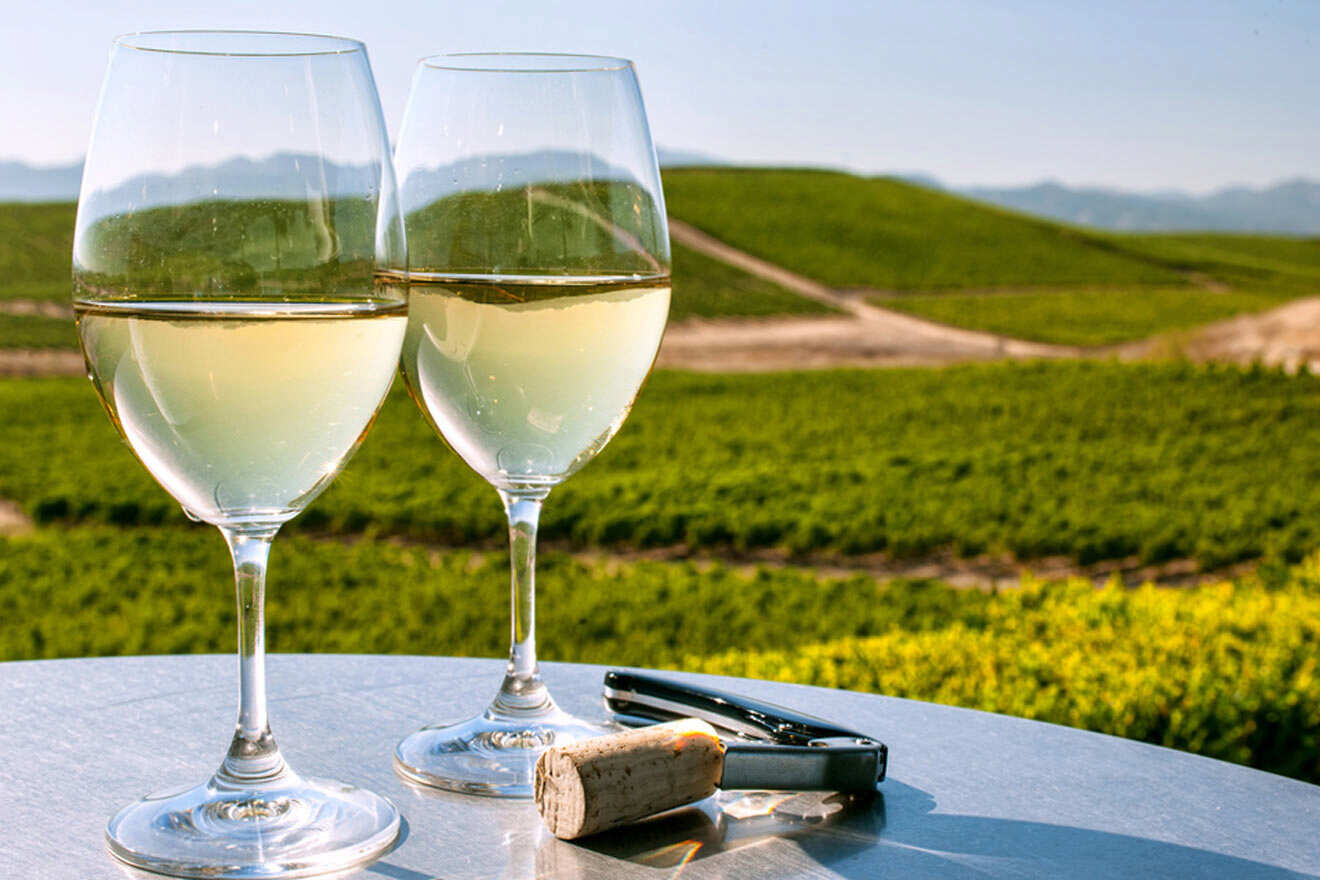 Imagery Estate Winery in Sonoma is as beautiful and tasty as its surrounding vineyards. Experience the artistry of their rich and velvety Cabernet Sauvignon and their alluring and captivating Pinot Noir.
The inviting tasting room, covered with gorgeous artwork, sets the stage for an unforgettable wine-tasting experience. Explore the breathtaking vineyards and learn about the winemaking process from their knowledgeable staff.
I love that they have unique experiences here beyond just wine tastings. Try their art-inspired events like wine blending sessions and art exhibitions.
4. Jordan Winery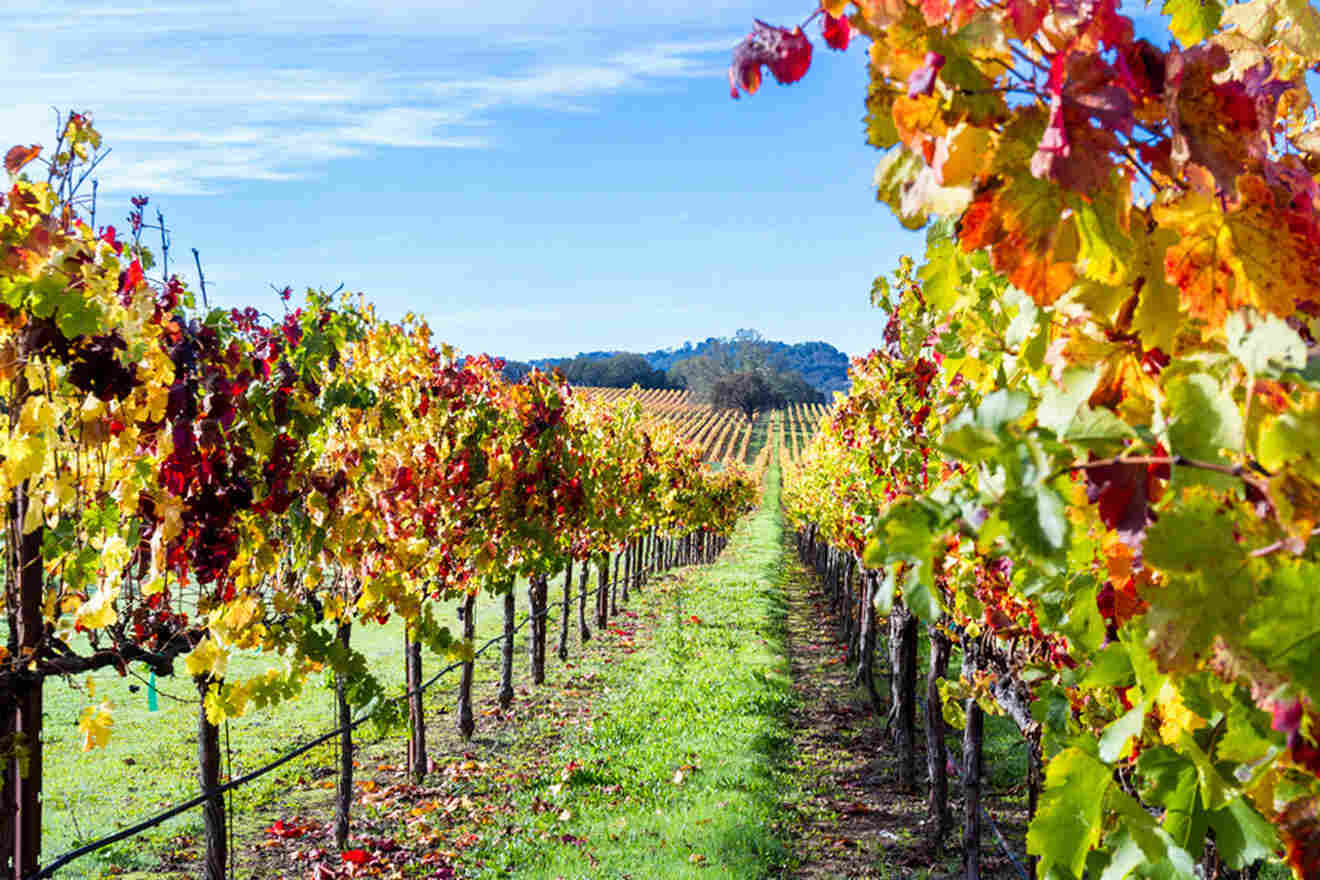 Jordan Winery, in the picturesque town of Healdsburg, is tucked away in the rolling hills of the Alexander Valley. Known best for their Chardonnay, Cabernet Sauvignon, and unparalleled hospitality.
The chateau here is just stunning, with moss-covered walls, beautiful yellow stucco with pink window shutters shining in the California sun, and the perfect Instagrammable photo opportunities.
The food is delicious, the wine expertise is knowledgeable, and the ambiance is magical, overlooking the Alexander Valley. Enjoy French bistro-style lunch served on the terrace of the hilltop chateau, with ingredients sourced from the estate's own gardens.
Jordan Winery has many tour options available, whether to do an estate tour or my personal favorite, the 1.5-hour walking & tasting tour, providing the perfect amount of time to wander and sip.
5. Hamel Family Wines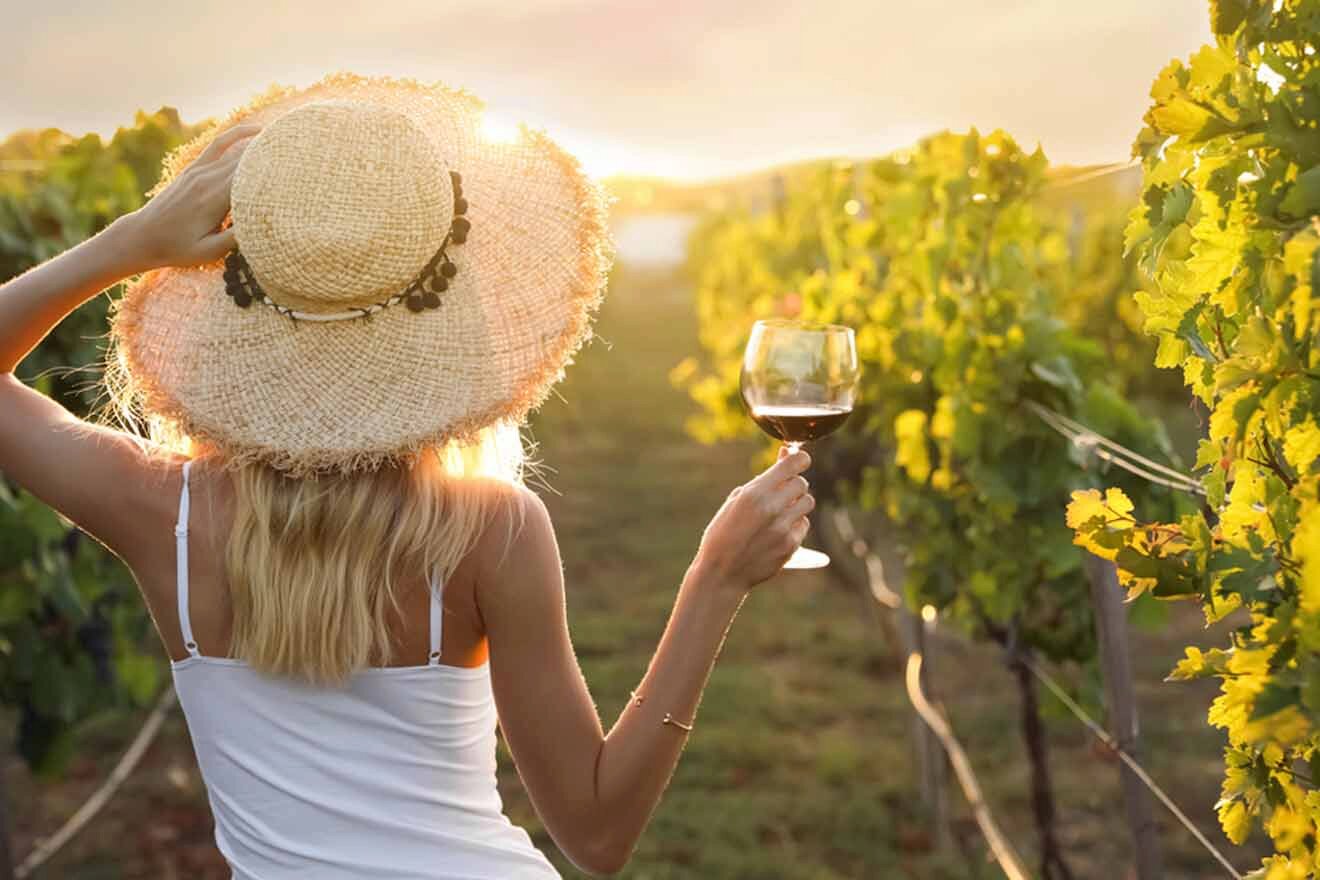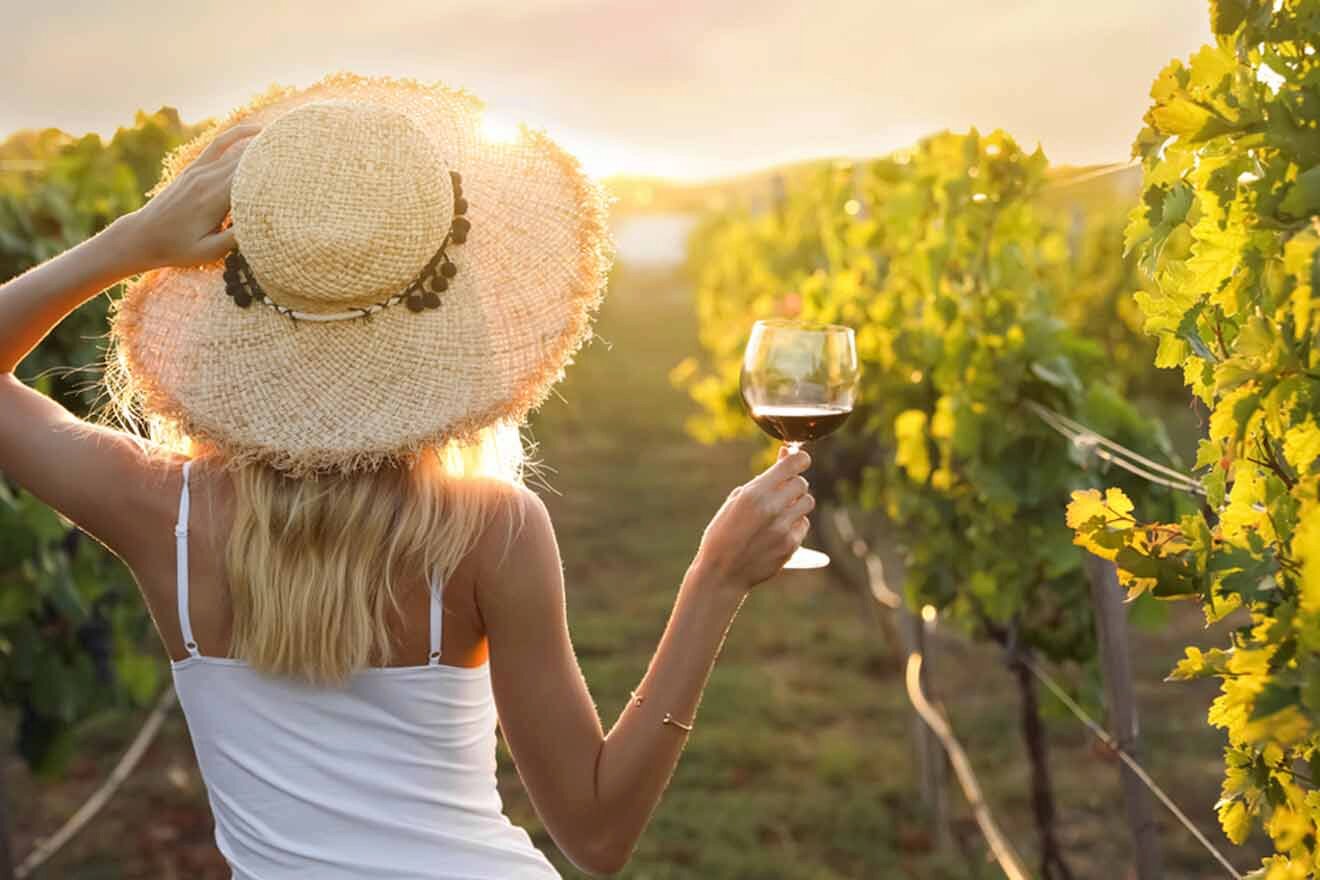 This family-owned and operated winery creates wines expressive of the distinctive characteristics of each vineyard site, emphasizing biodynamic farming practices and minimal-intervention winemaking techniques.
Visitors rave about the amazing customer experience here from beginning to end, highlighting the family's commitment to both the wine-making process, and also, home-style hospitality.
It's also really special that Hamel Family Wines produces high-quality grapes, but at very limited quantities, making every bottle that much more unique and rare.
6. Buena Vista Winery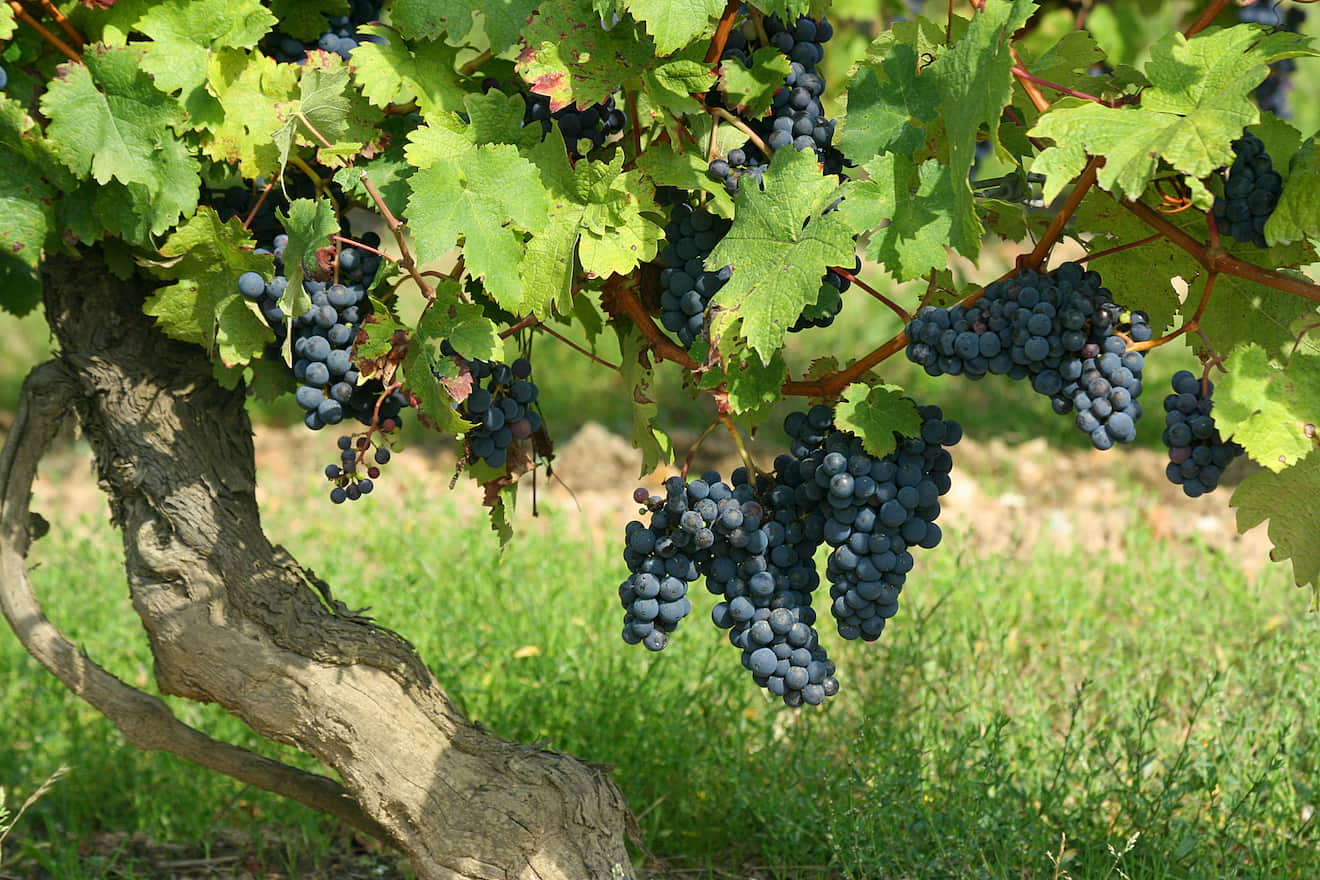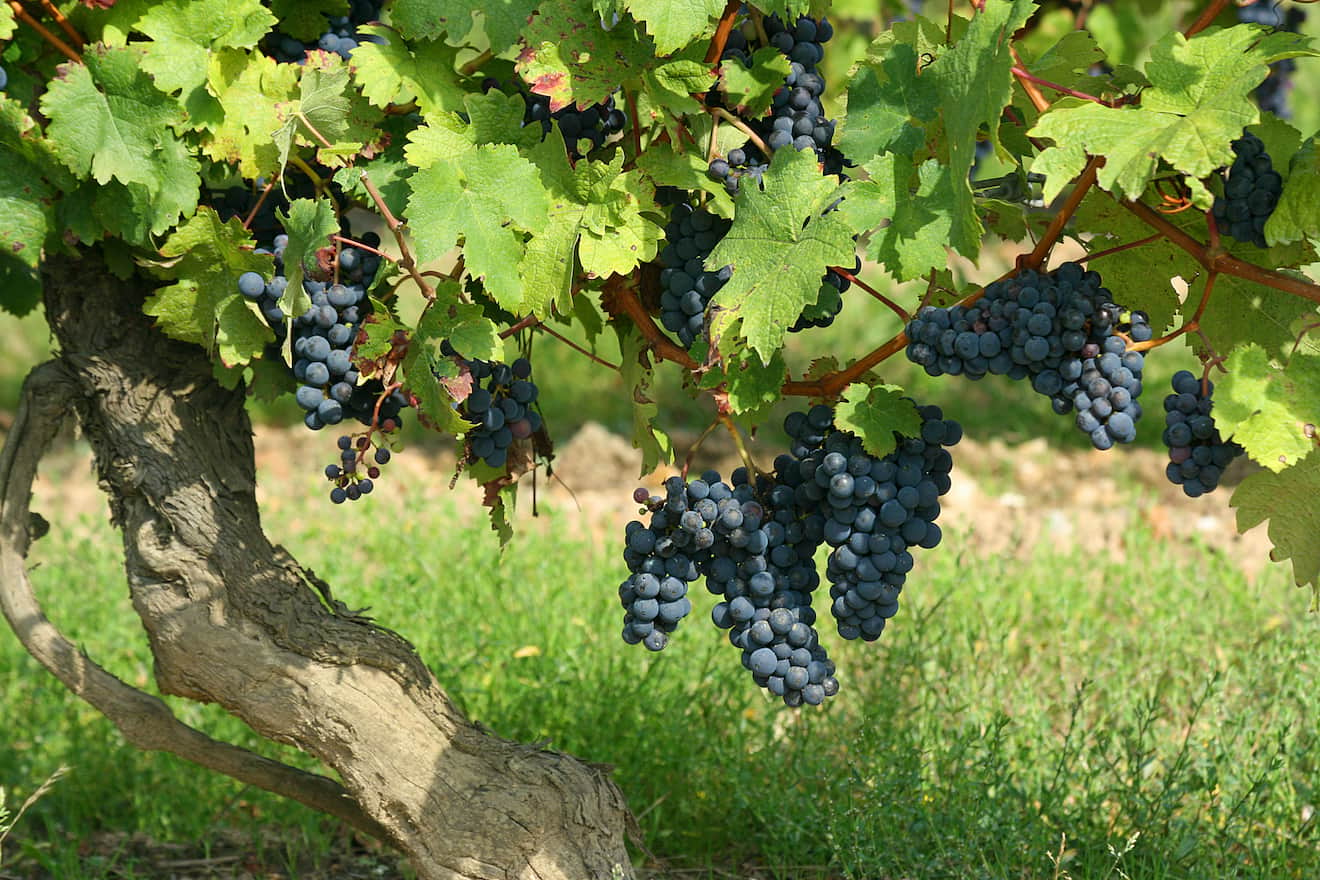 A history buff's dream, this 19th-century vineyard is the oldest commercial winery in California and a must-stop if you're staying in Sonoma. Established by Agoston Haraszthy de Mokesa, a Hungarian immigrant who came to California in search of gold and instead became a wine innovator.
Later sold to a couple who didn't want to continue to produce wine. They understood the historical significance of their home, preserved the operation, and opened it to the public.
In 2011, Buena Vista Winery became a part of the Boisset Family Estates. They restored the Champagne Cellar to its prime. I love that this winery has clever info all around the grounds on cute signboards. It adds to the enchantment of these serene, historic grounds.
Visit the historic Press House and head down into the depths of the caves for a truly captivating tasting room experience.
Want to know how wine and chocolate are the best? Try this wine and chocolate tasting tour combining Cabernet and fine chocolates!
NOTE: Closed Tuesdays.
7. Benziger Family Winery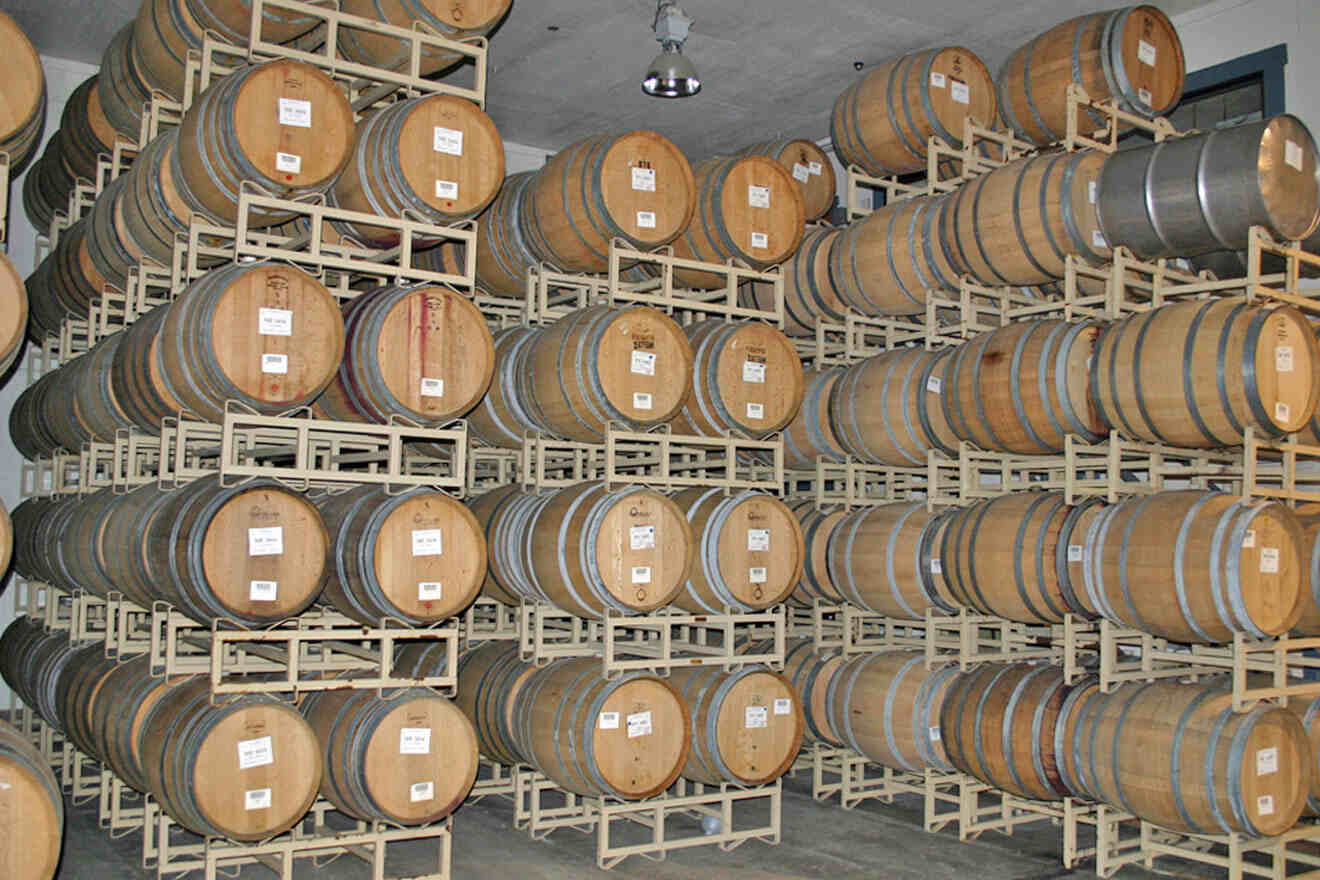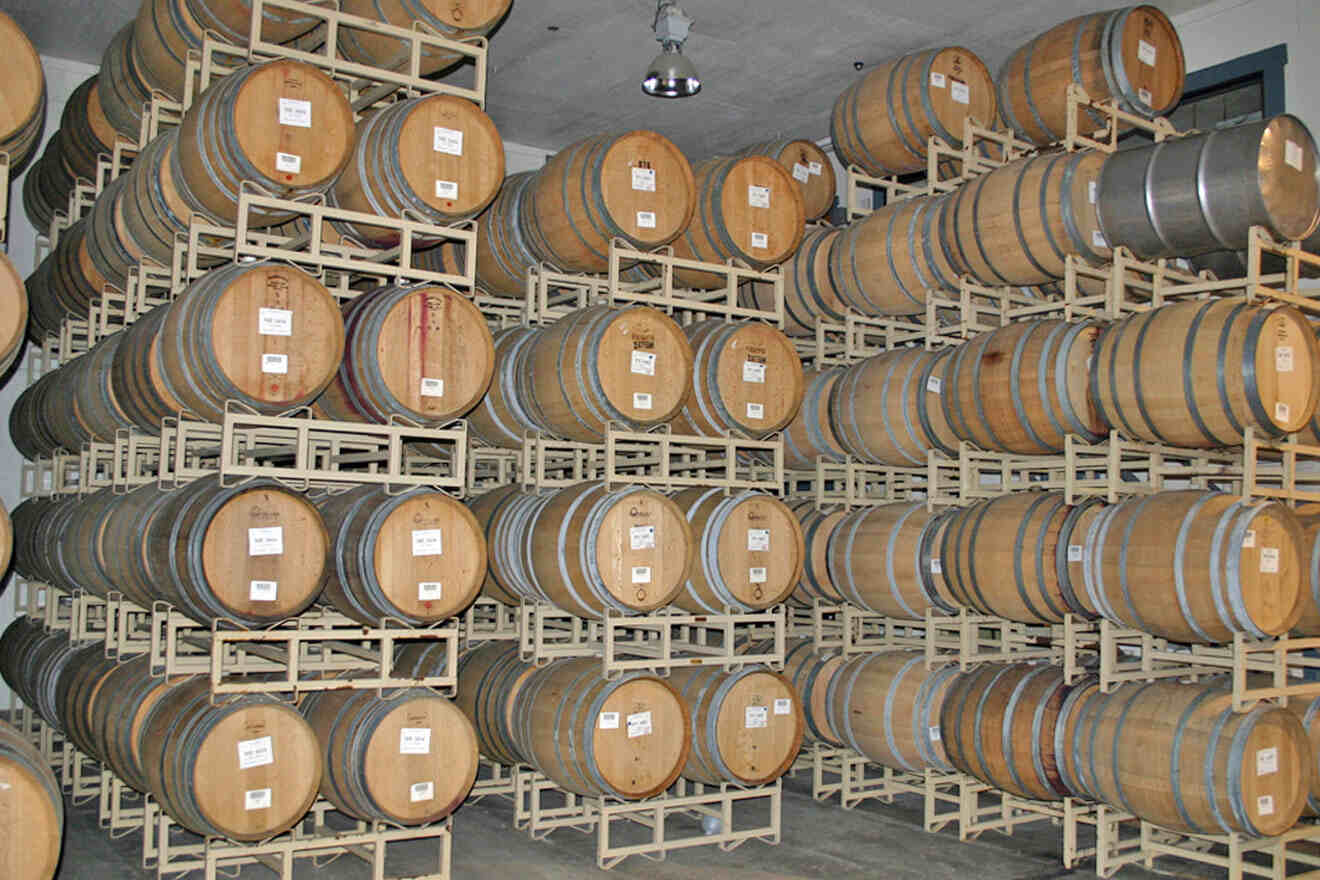 One of the most beautiful wineries in Sonoma, Benziger Family Winery is a must-visit.
From the second you arrive, you can tell the family's commitment to certified biodynamic farming practices and organic and sustainable farming methods. As you gaze in awe over their c. 90-acre (c. 40-hectare) property, you experience the true beauty of Sonoma Valley.
Don't miss their open-air biodynamic tractor tram tour, where you'll discover cover crops, encounter bat and owl boxes nestled among the vineyards, and witness sheep and Scottish Highlander cattle grazing and contributing to the land's care.
The tour ends in this whimsical manner, seated al fresco instead of a stuffy tasting room, and featuring a selection of their exquisite wines.
8. Scribe Winery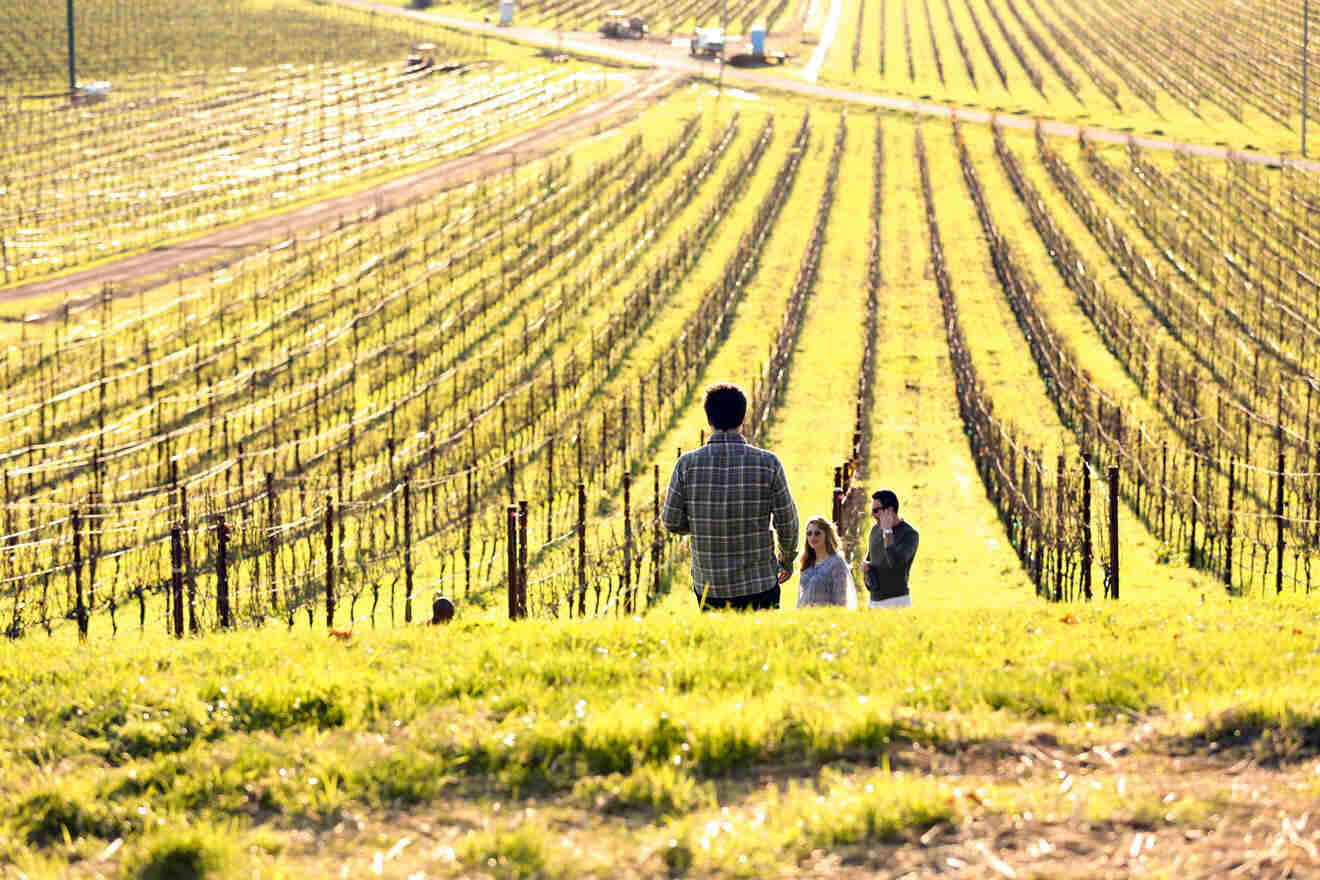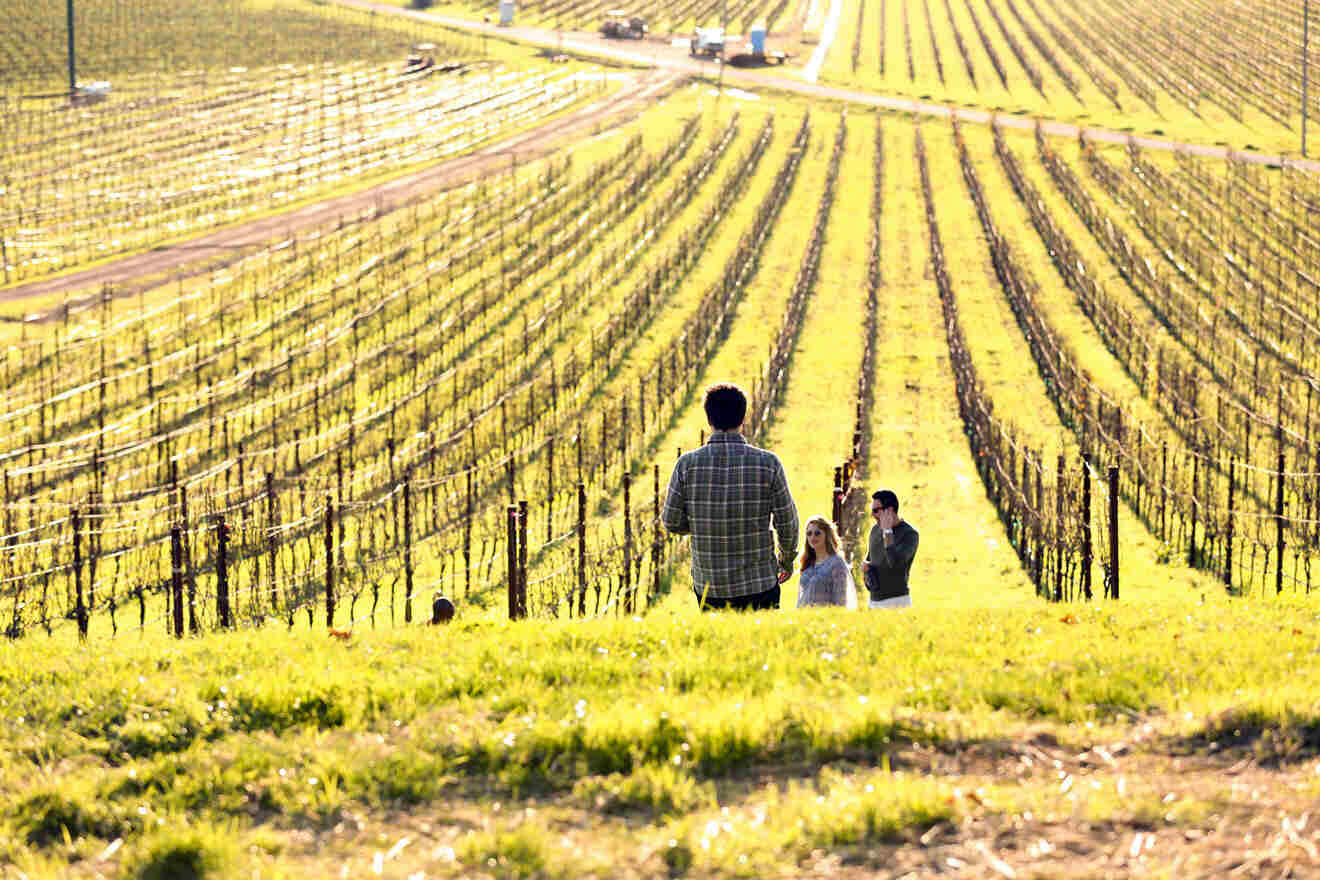 Located super close to the Sonoma Plaza in Southern Sonoma County, Scribe Winery is unique in its vibe and offerings. Way more casual than some of its neighboring wineries, here you'll find yourself doing tastings on blankets in the grass or on one of the well-placed picnic tables.
You'll love the 1920s-style hacienda nestled amidst the row of grapes and palm trees.
Renowned for their Pinot Noir and Chardonnay, Scribe offers food and snacks to elevate your experience.
TIP: Spice up your Sonoma trip and hop on a hot air balloon that will take you on a flight over Sonoma and Napa Valley. After the flight is over, you'll toast to this unforgettable experience with a glass of champagne.
FLIGHT PRICE: from US$320 per person
Book Your Hot-Air Balloon Flight
9. Francis Ford Coppola Winery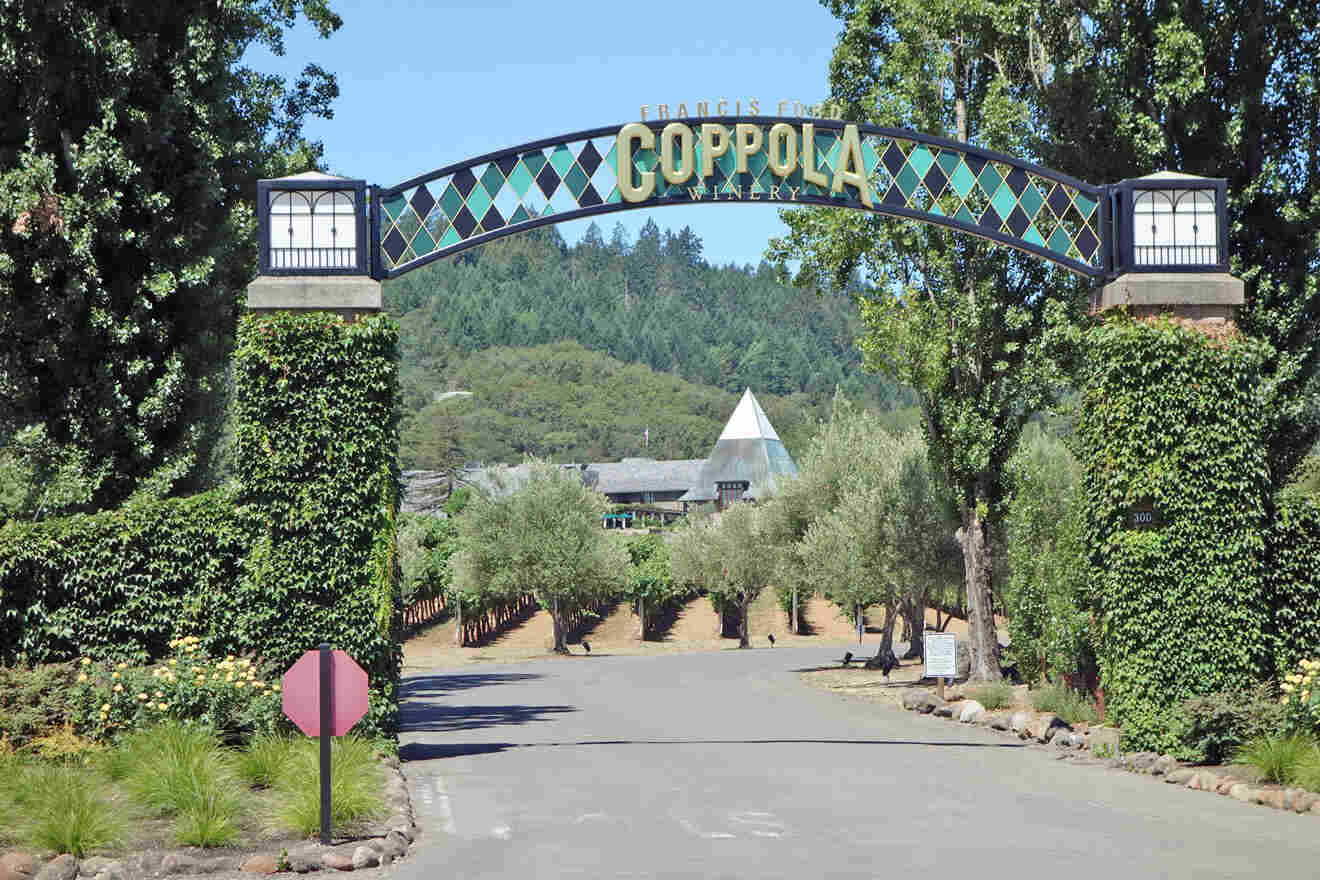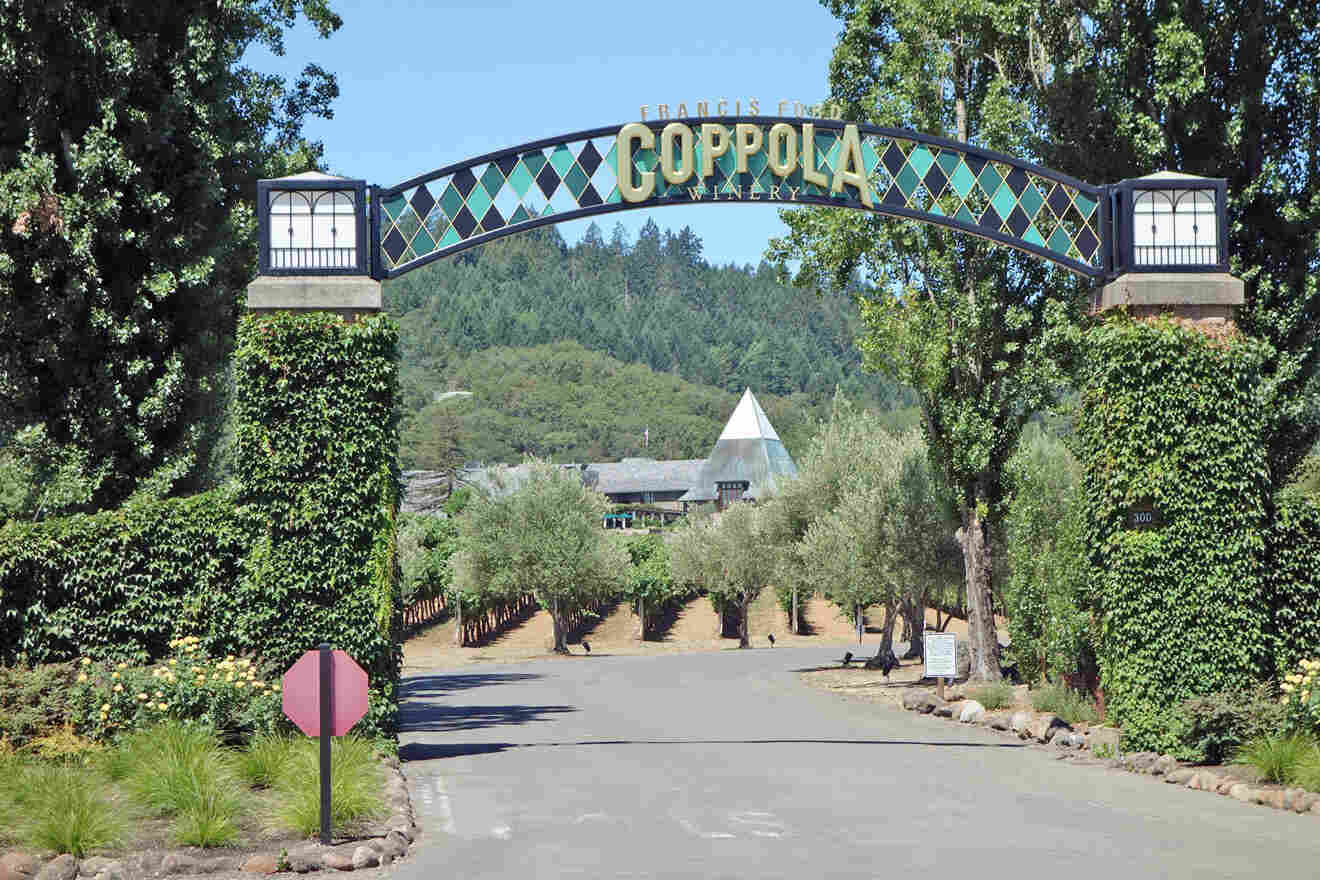 So much more than a winery, Francis Ford Coppola Winery is a resort-like experience that happens to be on a vineyard. With stunning swimming pools, breathtaking vistas, activities like bocce ball, and a movie theater, this winery blew my mind!
The property was designed after Tivoli Gardens in Copenhagen, so it's literally a theme park, with 2 world-class dining options on-site and farm-to-table cooking right from the grounds.
One of the most amazing, unique aspects of this winery is the sheer amount of movie memorabilia from its famous owner, like Don Corleone's desk from The Godfather. How cool is that?
Try the Seated Tasting on the Terrace, a premiere tour with exquisite views of Sonoma, but keep in mind you need to call and book ahead.
NOTE: Closed Tuesdays.
10. Saint Francis Winery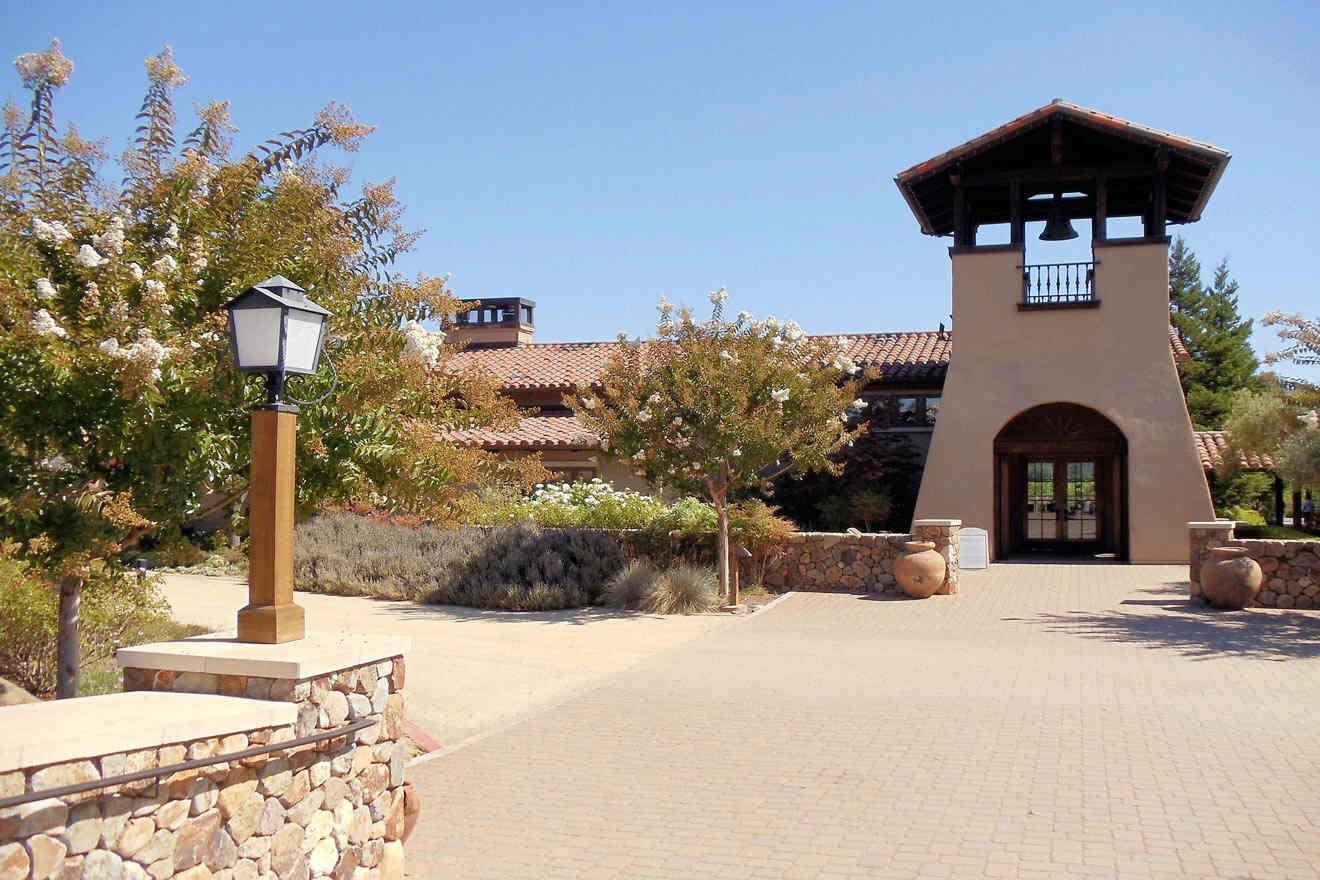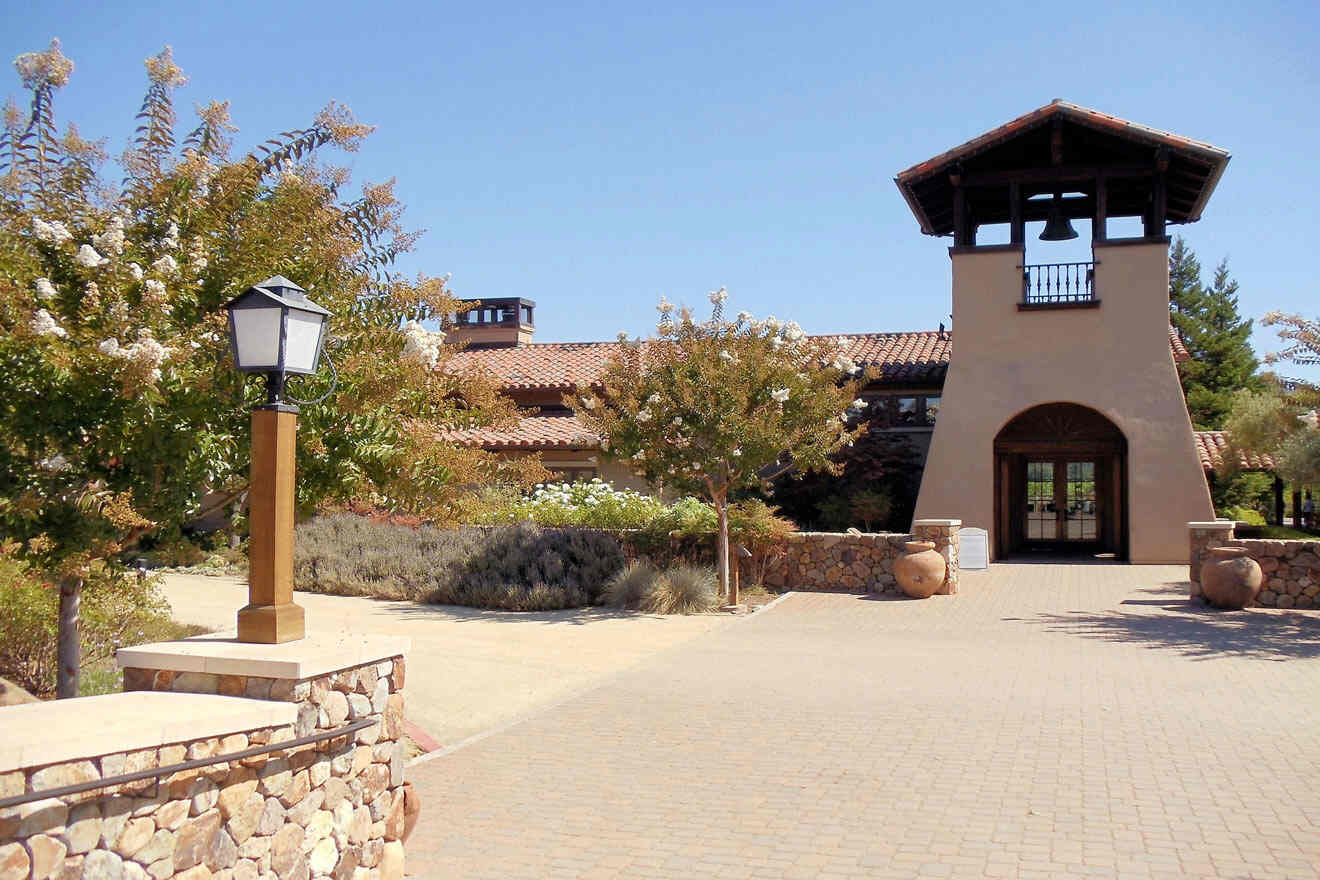 St. Francis Winery in Santa Rosa is definitely one of the most beautiful wineries in Sonoma County. With Santa Rosa as the backdrop, Saint Francis has a stunning bell tower, a charming garden showcasing a statue of the saint himself, and a chateau hallway that gives way to the back valley of this stunning vineyard.
Saint Francis Winery & Vineyards presents a plethora of experiences to indulge in, from veranda tastings to captivating trolley tours. Enjoy the rich flavors with their seasonal wine and food pairing menu, with local cheeses on a beautiful charcuterie plate hosted indoors.
The Cabernet Sauvignon is very popular here, with enthusiasts raving about its fruit-forward body and under hints of chocolate. Yum!
NOTE: Reservations required.
11. Donum Estate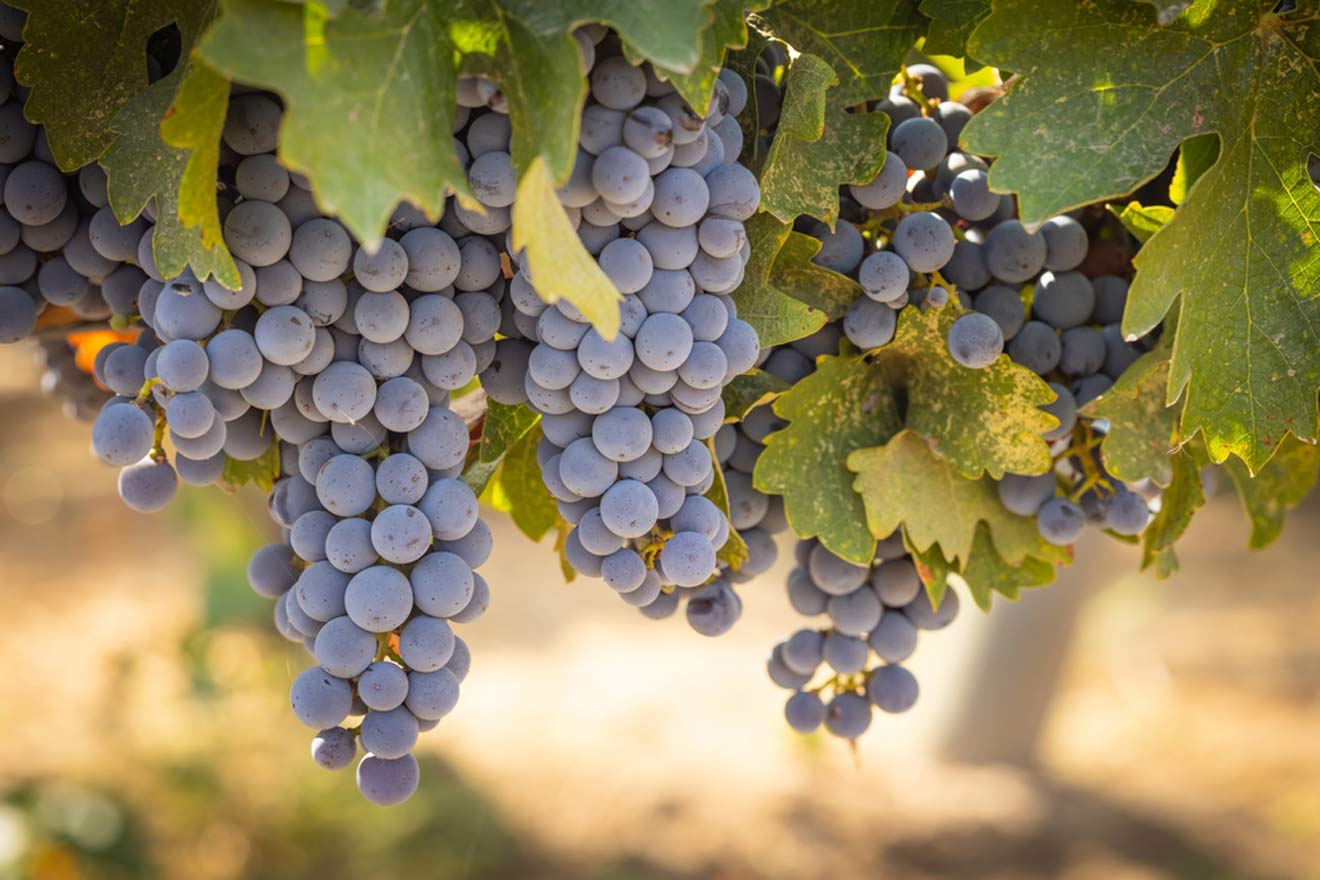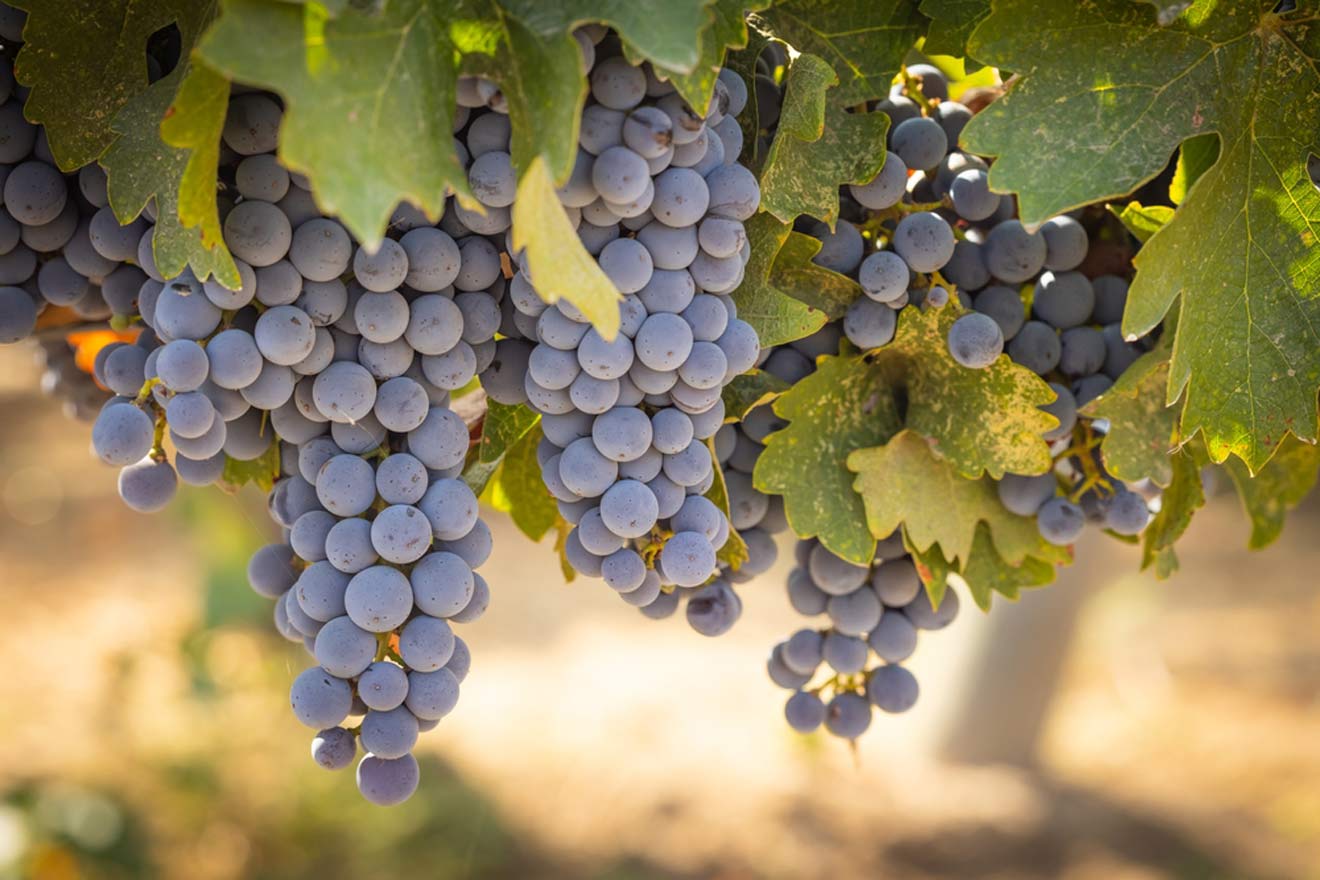 One of the most beautiful wineries in Sonoma and definitely one of the most interesting, Donum Estate combines rows of grapes, artistic sculptures, lavender fields, and a recently-refurbished tasting room for the most wonderful wine-tasting experiences.
As a single-vineyard Pinot Noir winery, this expansive 200-acre (c. 80-hectare) estate combines art and nature and is a must-see for art enthusiasts and wine connoisseurs alike.
Stare in awe at their 150-year-old olive grove lined with olive trees and breathe it all in a thriving, sustainable farm, fields of fragrant terraced lavender gardens, and rolling hills – you'll fall in love with this place. The modern sculptures throughout the vineyard created by renowned artists are an extra special addition to already breathtaking surroundings.
I love that Donum Estate offers unique experiences outside typical tastings, like their Sensory Experience, combining sight, sound, and flavor and a personal experience with the Chef. The food and wine pairings were phenomenal.
12. Matanzas Winery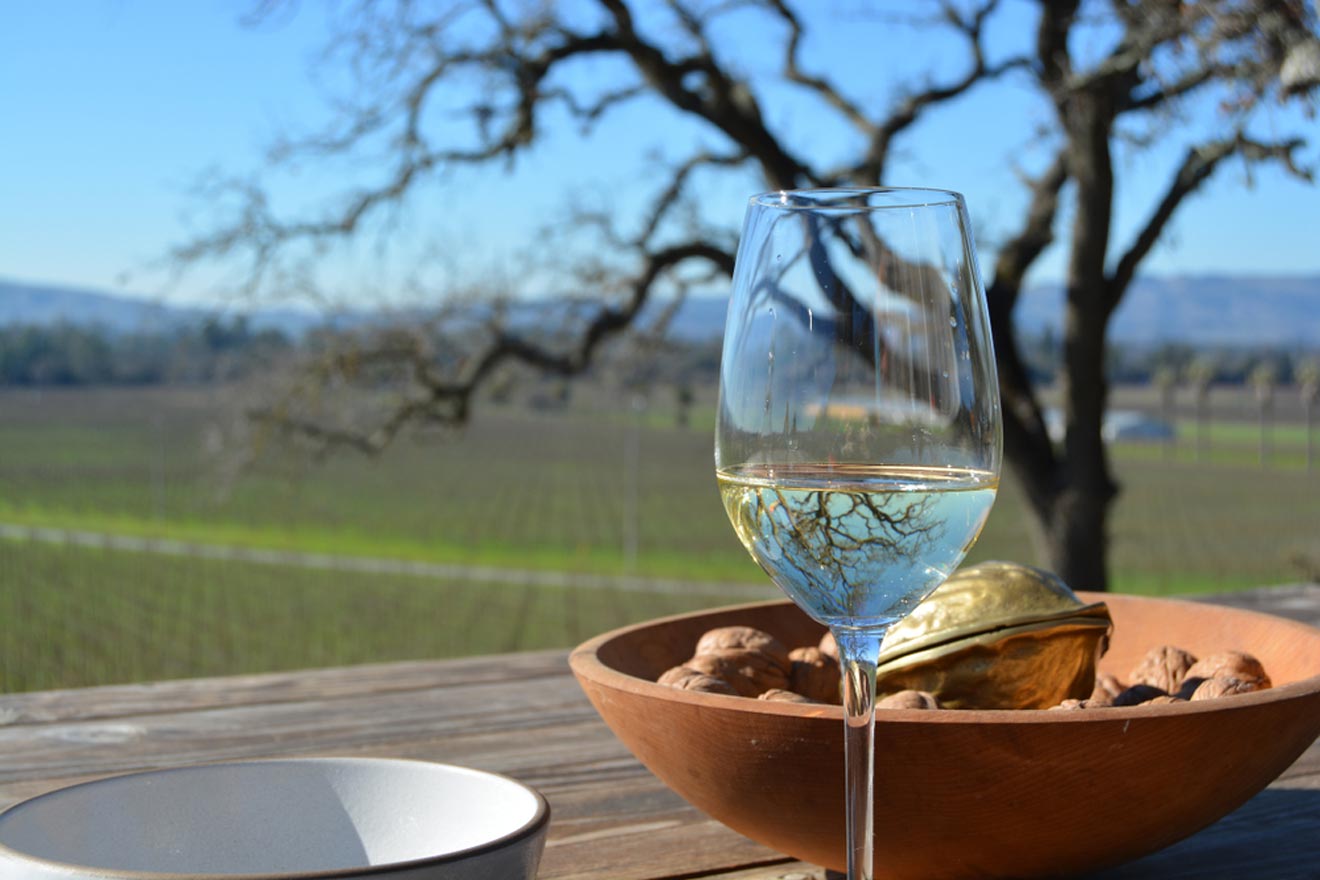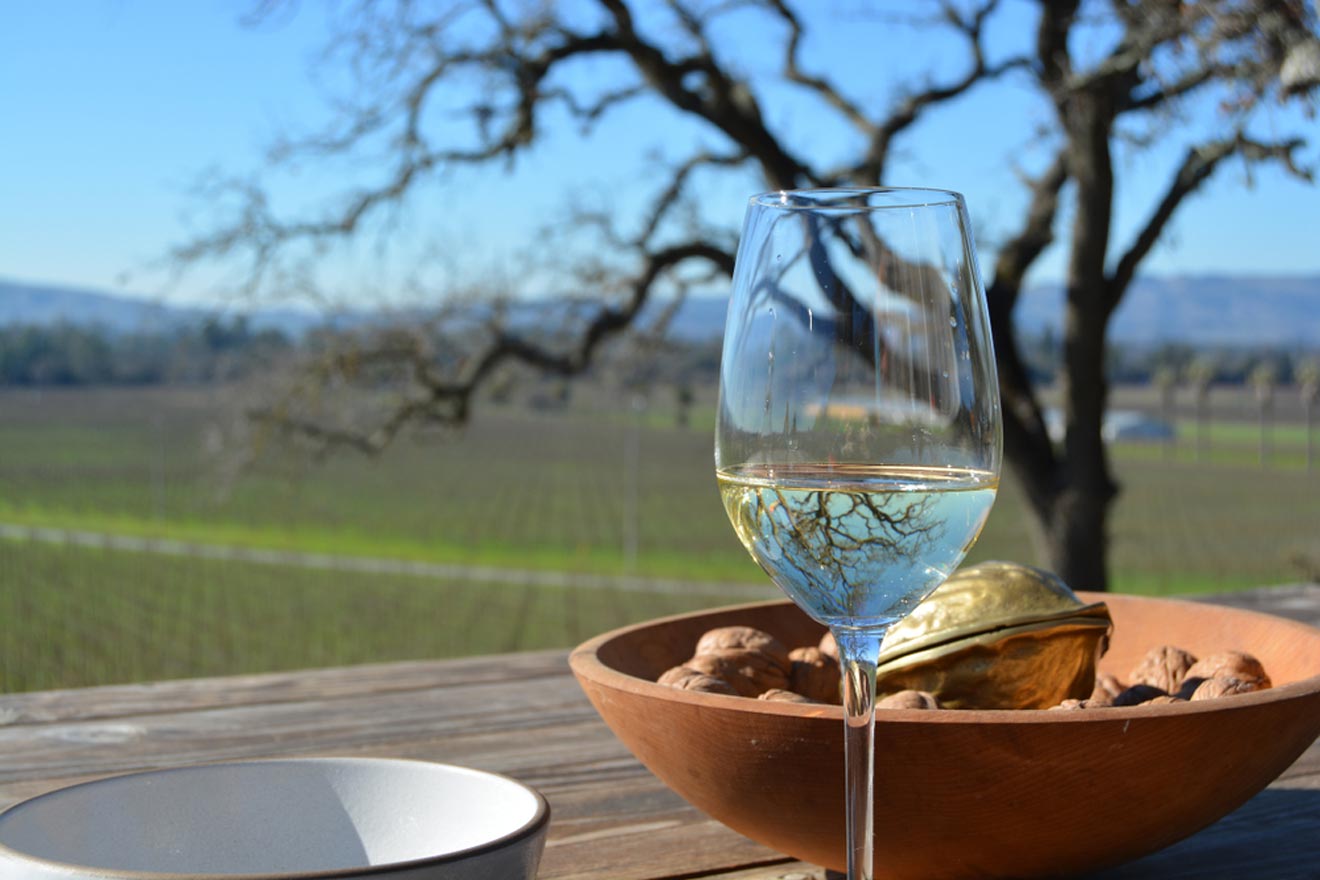 Matanzas Creek Winery is a hidden gem in Santa Rosa that deserves a spot on the list of beautiful Sonoma County wineries. Known for its Sauvignon Blanc and Merlot wine, Matanzas offers stunning landscapes, enchanting grounds, tasting rooms, and wines.
If you have the opportunity, visit in June when their lavender fields are in full bloom. The smell of lavender permeates the lush gardens and adds another magical level to this winery experience.
Pop by the gift shop for a lavender keepsake or a delicious bottle of Sauvignon Blanc to take home.
13. Truett Hurst Winery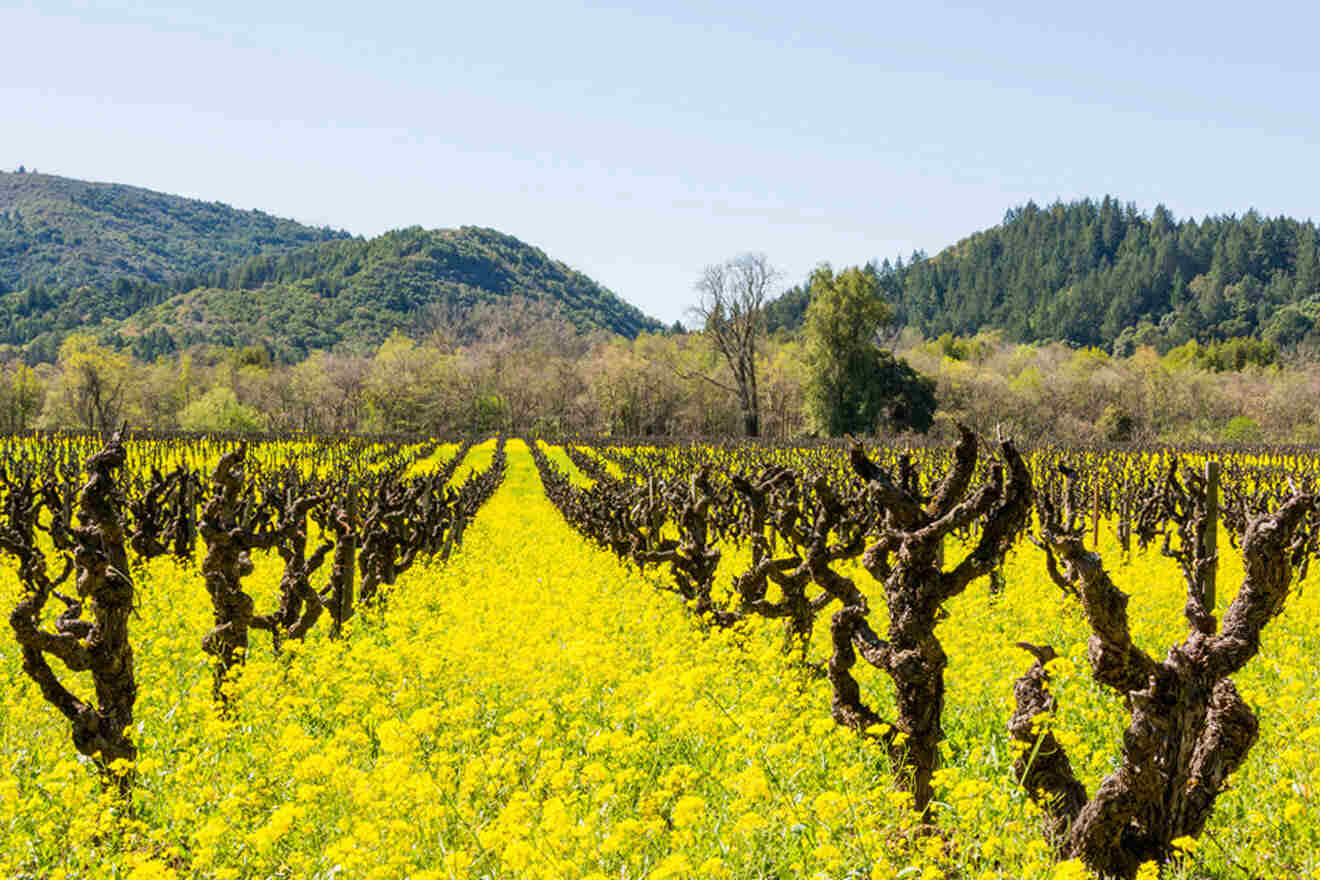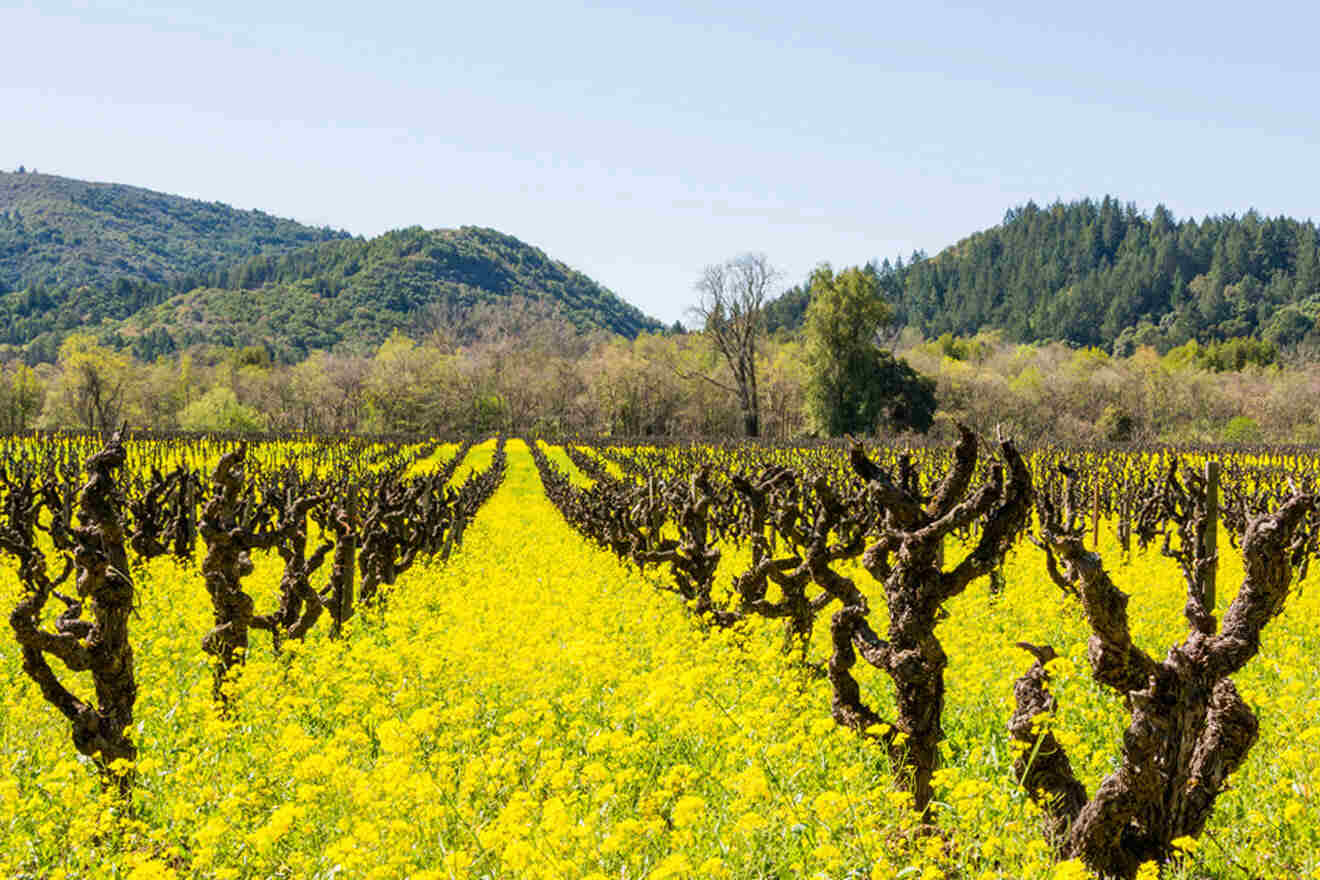 Located in Dry Creek Valley, Truett Hurst is one of the most beautiful wineries in Sonoma County. A hidden gem, especially for garden enthusiasts, stroll through the 5 acres (2 hectares) of formal gardens filled with flowers, herbs, fruits, and vegetables.
For those seeking tranquility, pop down to Dry Creek and take a stroll along the riverbed. I thought the farm animals on the property, goats, chickens, and sheep, added to the enchantment of this lovely vineyard.
As a Zinfandel drinker, I can attest to the fact that their zin is phenomenal! Highly recommend it on your tasting tour.
14. Cline Family Cellars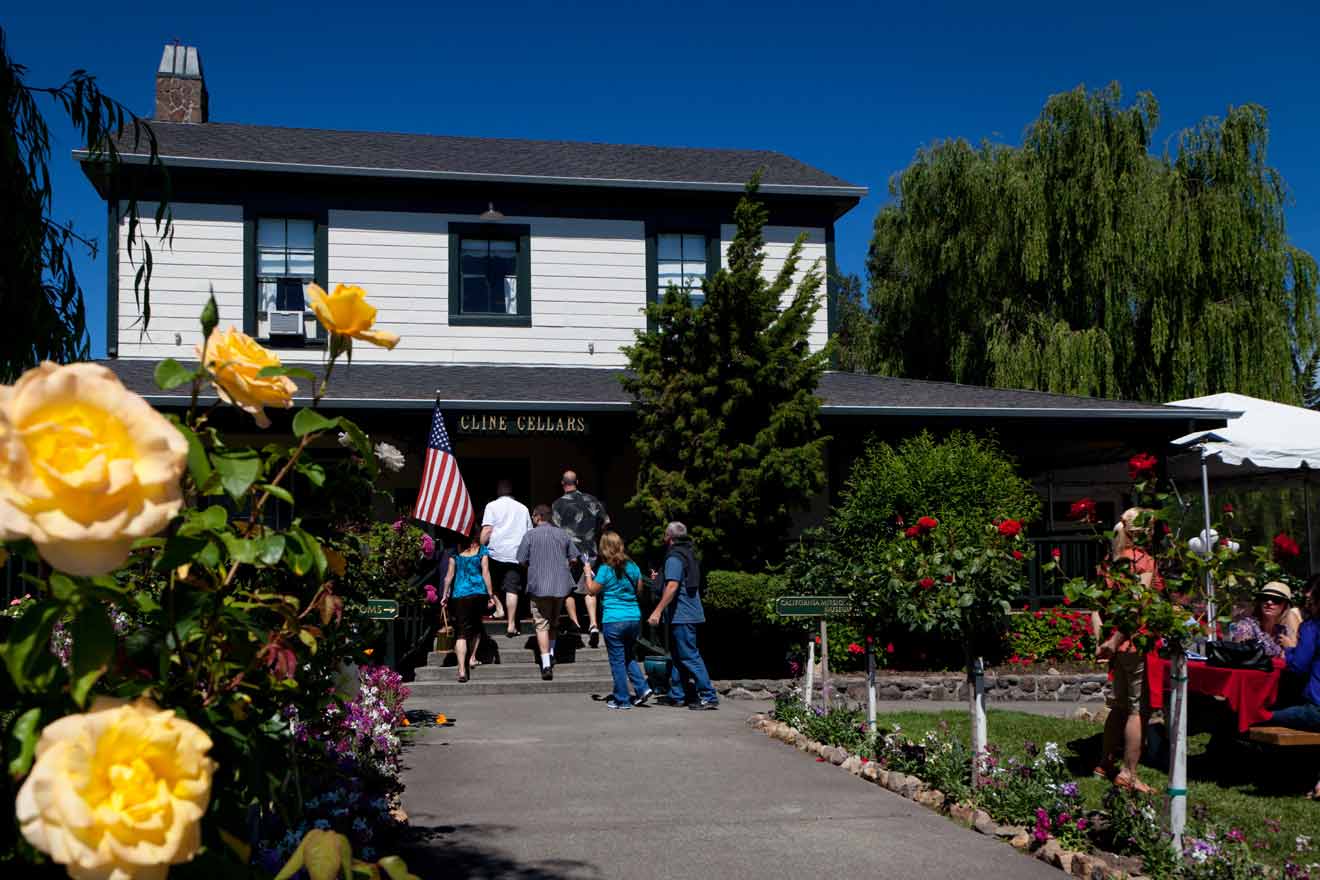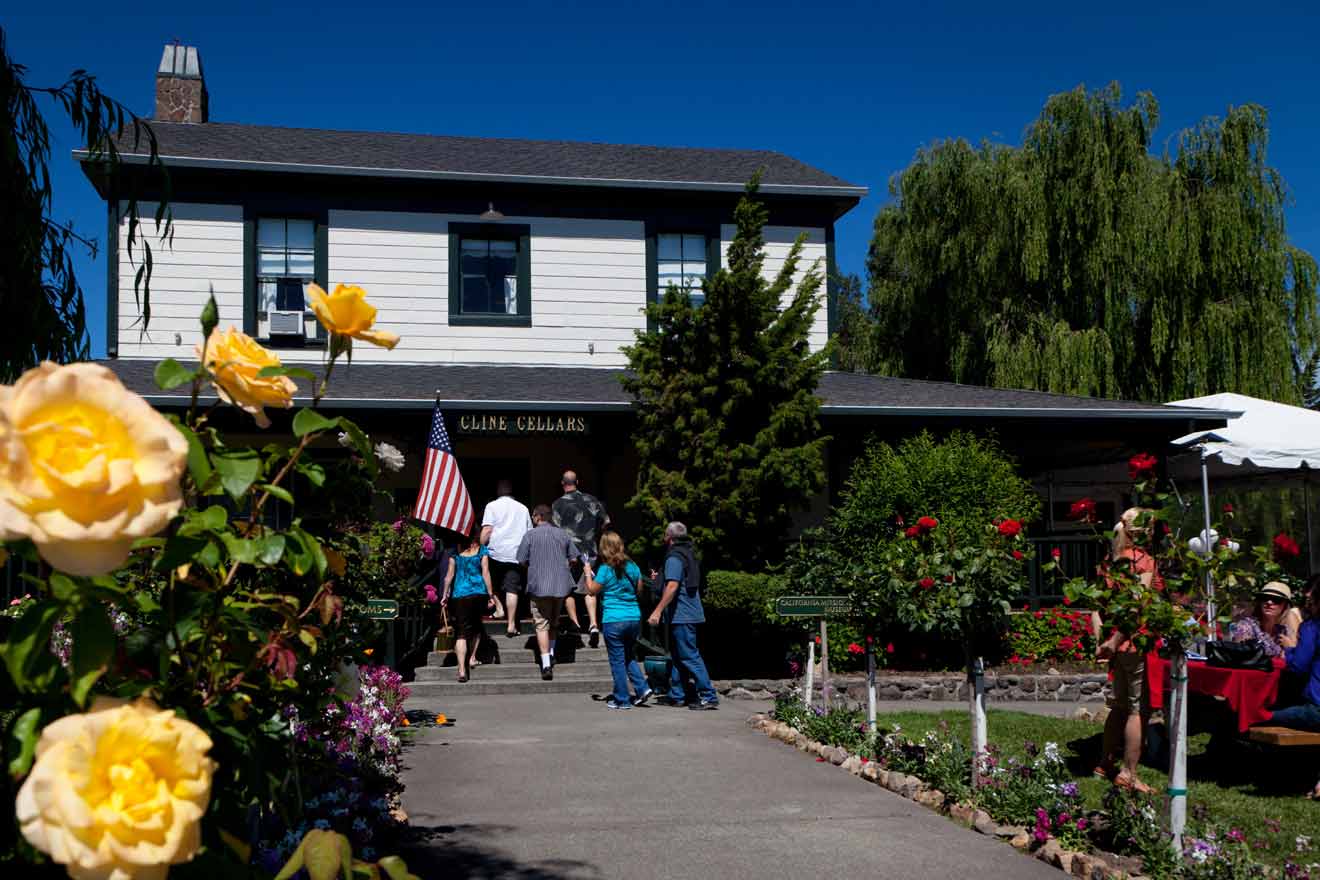 Keeping with the theme of sustainability, this gorgeous vineyard located in Sonoma is a family-owned and operated winery committed to sustainable farming practices and producing delicious wines.
Focusing mostly on Rhône varietals such as Syrah, Mourvèdre, and Viognier, Cline Family Winery showcases the unique terroir of the region through their tasting options.
The grounds here are photo-worthy, the wine is unforgettable, and the feeling of inclusivity and hospitality is comforting. I loved the communal feeling of this choice and its focus on the environment.
15. Fort Ross Vineyards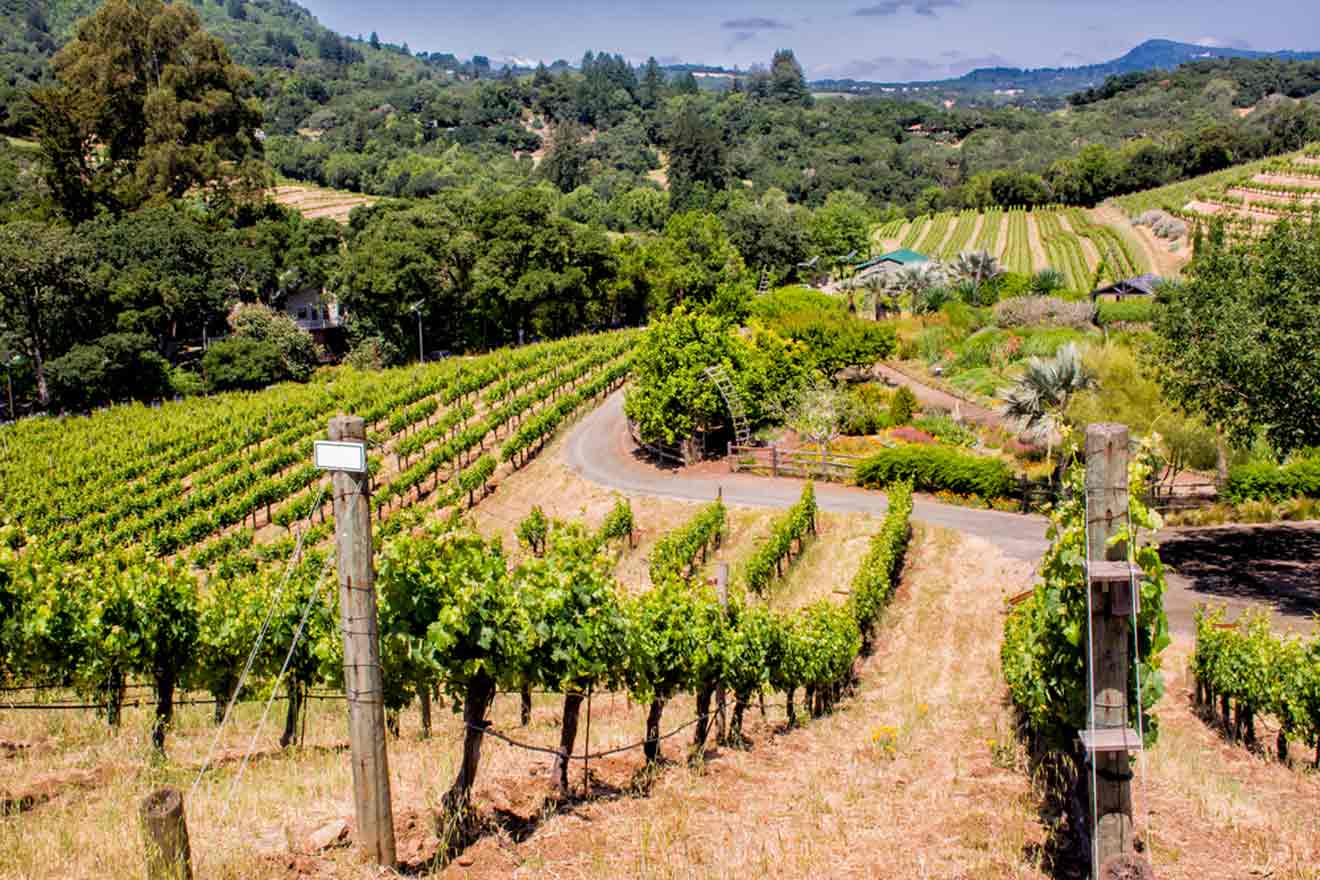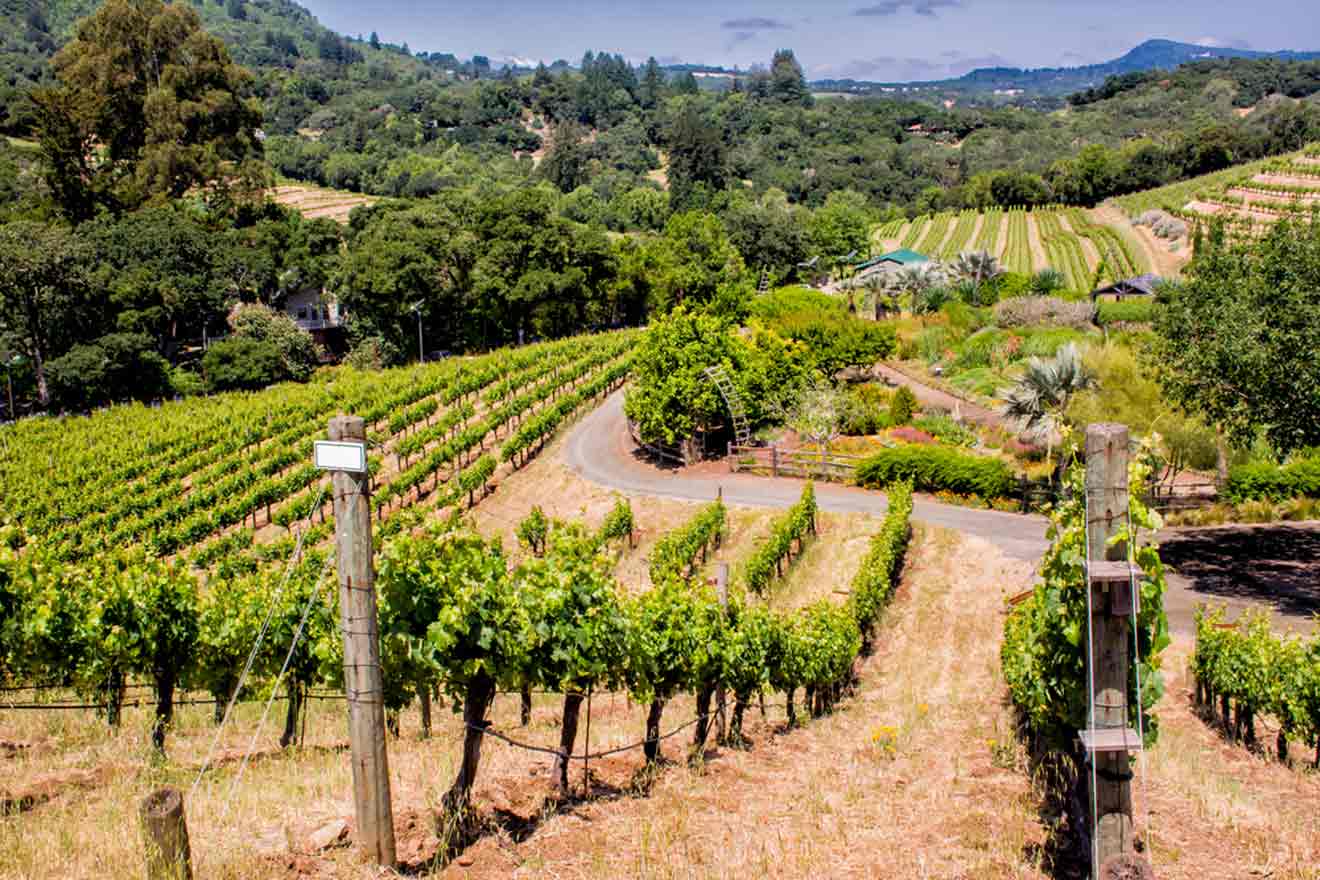 If you're in search of exceptional wines, Fort Ross Vineyard & Winery is the place, with grape growing inspired by the wild beauty of the Sonoma Coast, it offers incredible cool weather wines.
Since 2000, this single vineyard planted Pinot Noir, Chardonnay, and Pinotage is one of the best Sonoma wineries.
From their tasting room, enjoy breathtaking views of the ocean, framed by majestic redwood forests and golden meadows.
Where to stay in Sonoma County
Sonoma County is a wine enthusiast's dream destination, with some of the most unique and picturesque accommodations. See below for some of my top hotel picks for every budget.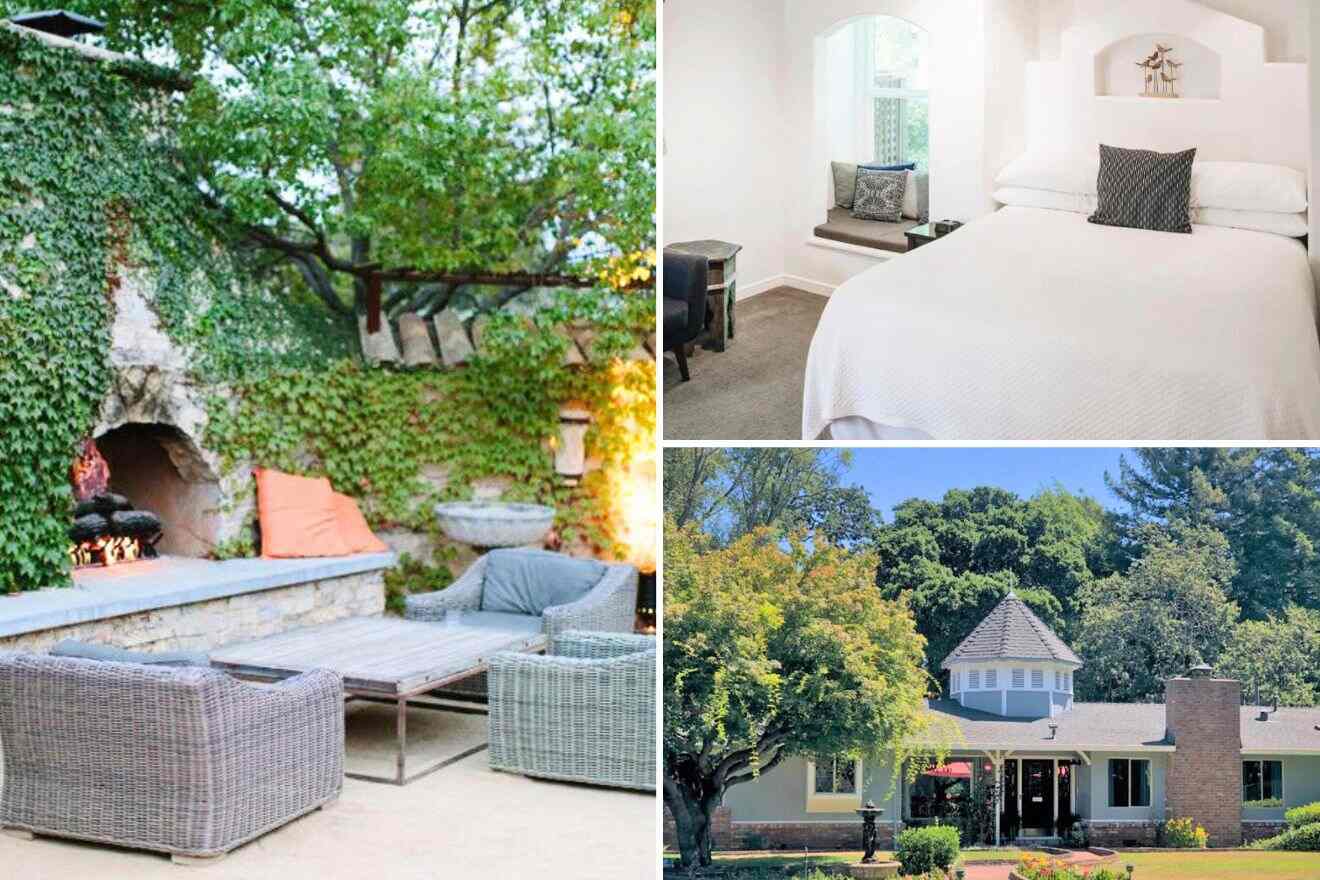 Luxury (US$350 and up)
Cottage Inn & Spa – Elegant, sophisticated, and perfectly situated in Sonoma Valley, enjoy this stunning hotel with impeccable service.
Beltane Ranch – I love this ranch-style hotel tucked into the Sonoma Valley, with its 5-star service and notable garden terrace overlooking the vineyards below.
Mid-Range (US$200 – US$350)
Seven Branches Venue & Inn – Beautiful vistas, clean & inviting rooms, and enchanting grounds make this Sonoma Valley hotel a great choice.
Glenn Ellen Inn Secret Cottages – I love the magical cottage feel of this hotel. Tucked into Glenn Ellen in Sonoma, it's the perfect jumping-off point for all your adventures.
Budget (up to US$200)
Stahlecker House Inn – A gorgeous budget option just 20 mins drive from Sonoma, this inn radiates historic charm and gives you a chance to stay in an enchanting Victorian mansion.
Cambria Hotel Napa Valley – The perfect budget option, this hotel is modern and sleek, and located just next door to Sonoma, in Napa Valley.
FAQs about the most beautiful wineries in Sonoma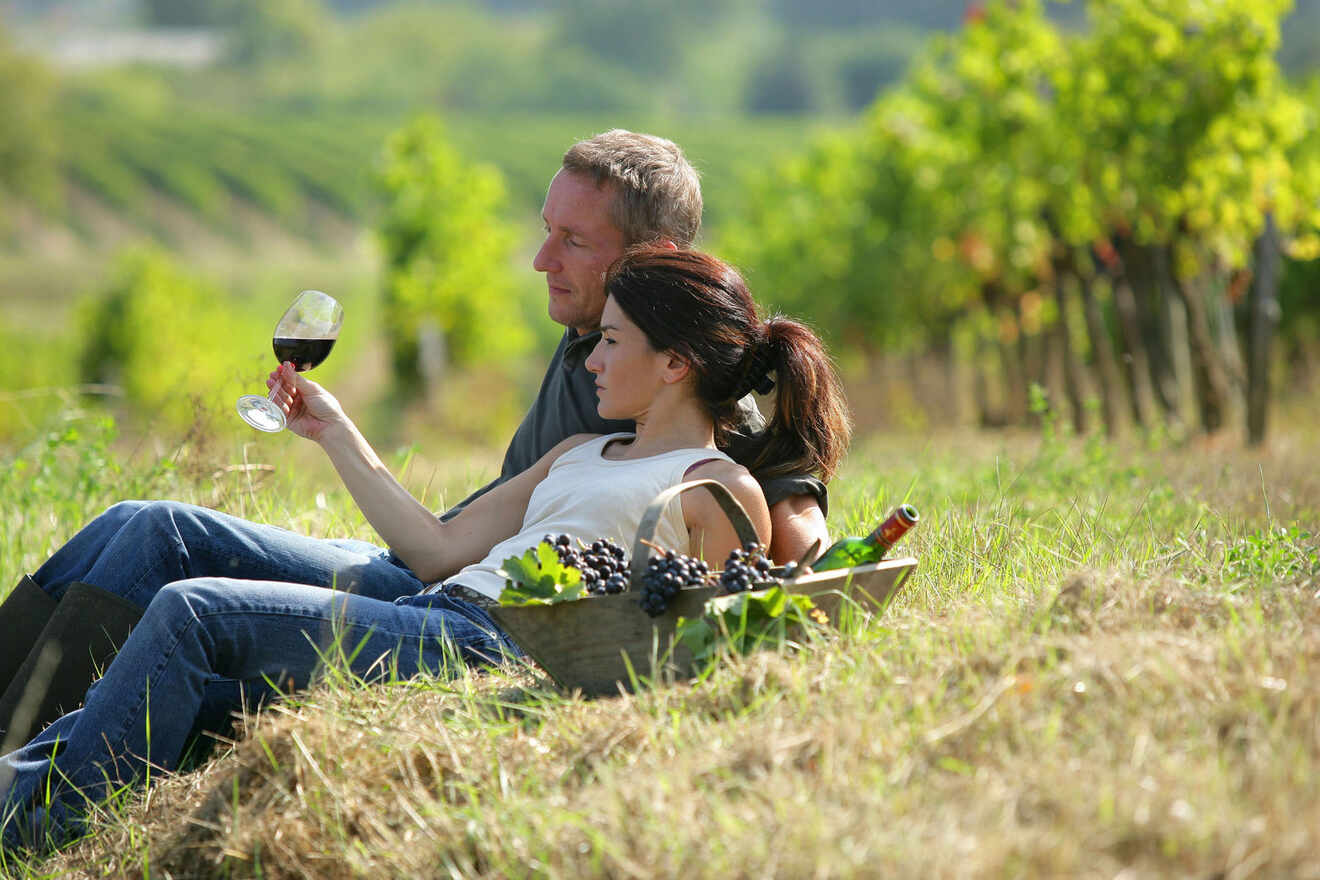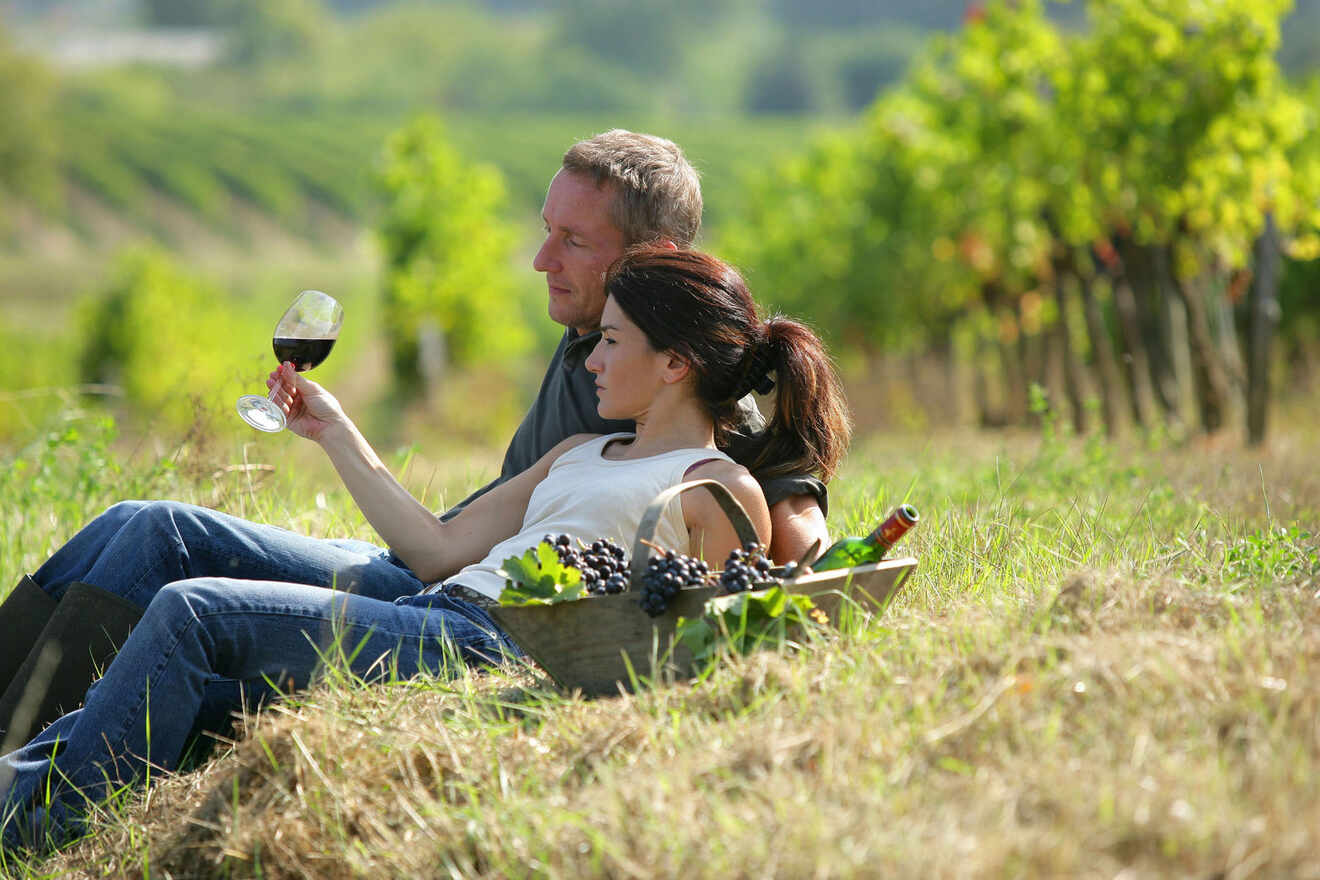 🎉 How many wineries should you visit per day in Sonoma?
If you'd like a relaxed pace, you should visit 3 – 5 wineries per day in Sonoma, a faster approach with vineyards close together, you can visit 6 – 8 per day.
🍷 What is the oldest winery in Sonoma?
💸 Which is more expensive, Sonoma or Napa?
In general, Napa is more expensive than Sonoma.
📸 What are the most Instagrammable wineries in Sonoma?
Conclusion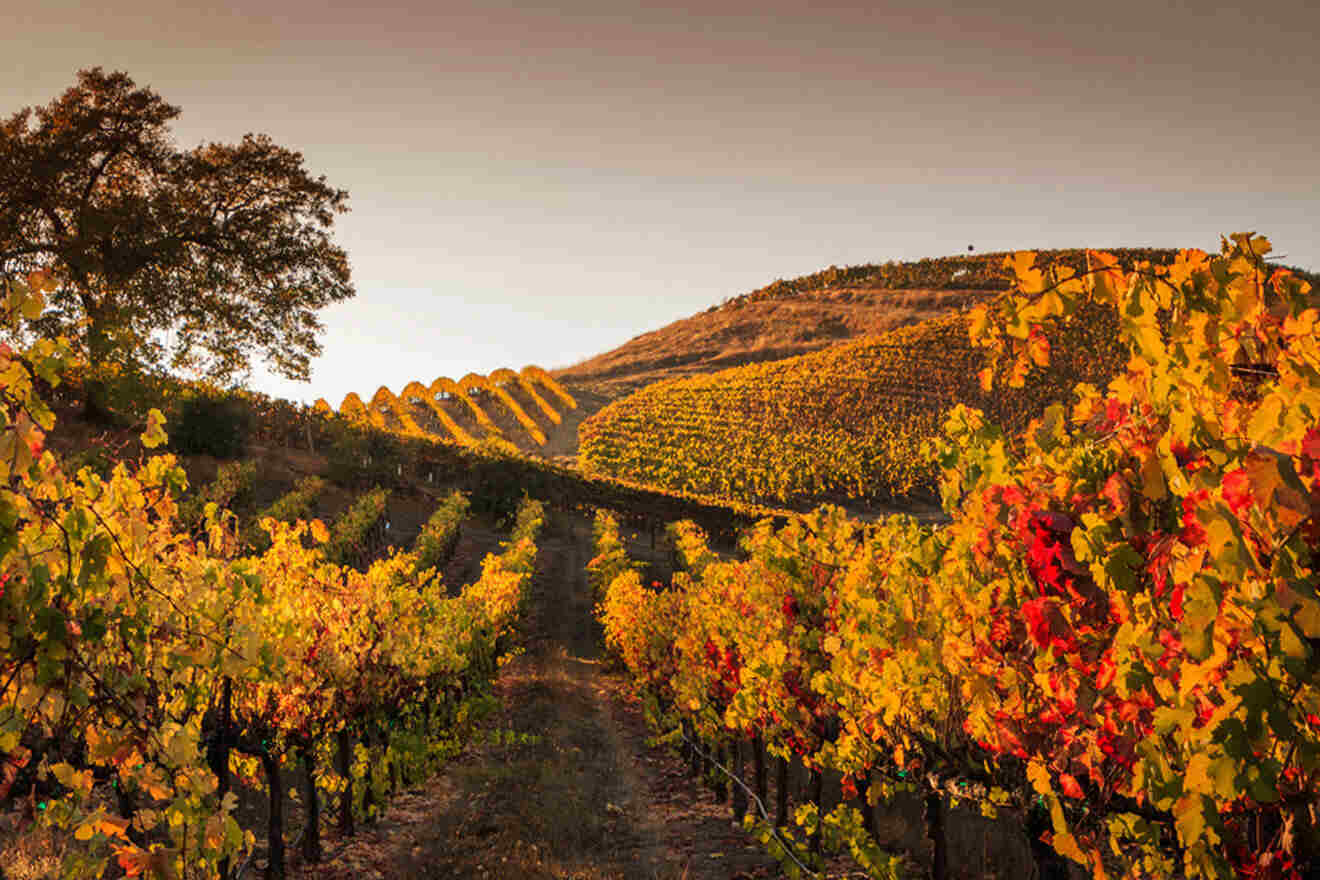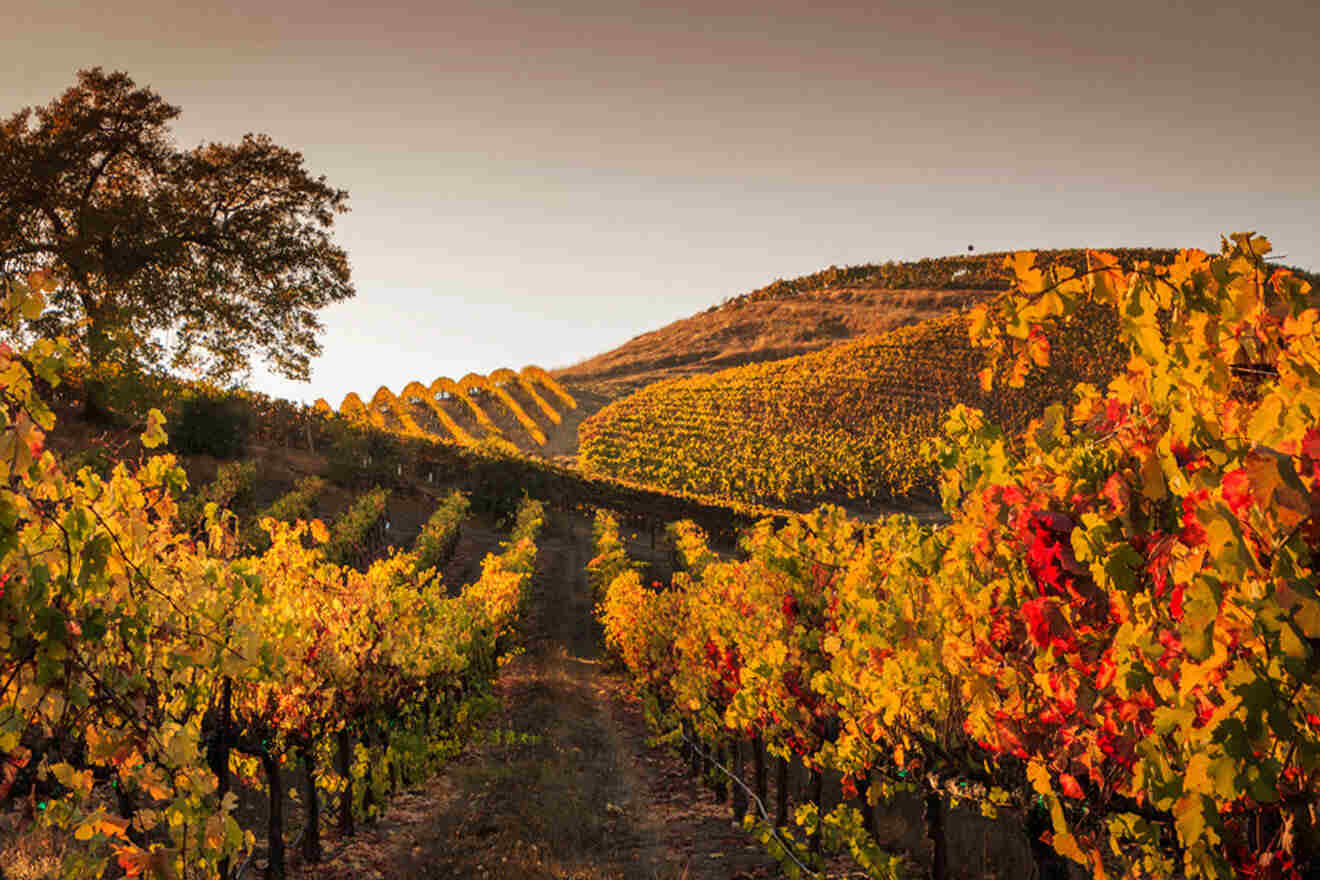 There are so many amazing options when it comes to beautiful wineries in Sonoma, from Pinot Noir to Chardonnay, you'll have a blast sampling the region's finest wines.
I love the rolling vineyards and private tastings that Sonoma has to offer, especially enchanting at a historic Sonoma winery. Remember, if you can't fit it all in on this trip, you can always head back for more!
Since you'll want to fit in as many renowned wineries as possible on your trip to Sonoma, make sure to book your priority tours in advance! Cheers, friends!
Please feel free to leave a comment and let me know your favorites and why!
Aloha & safe travels,
Hayden G.
---
Pin it for later!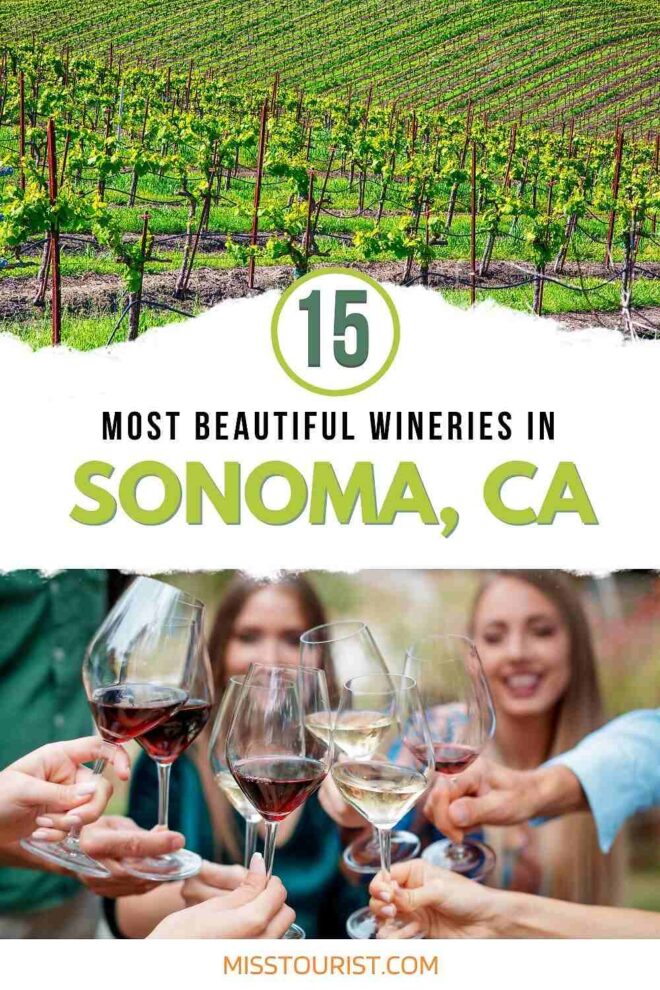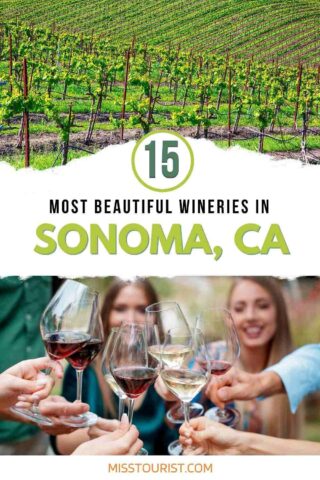 Pin it for later!