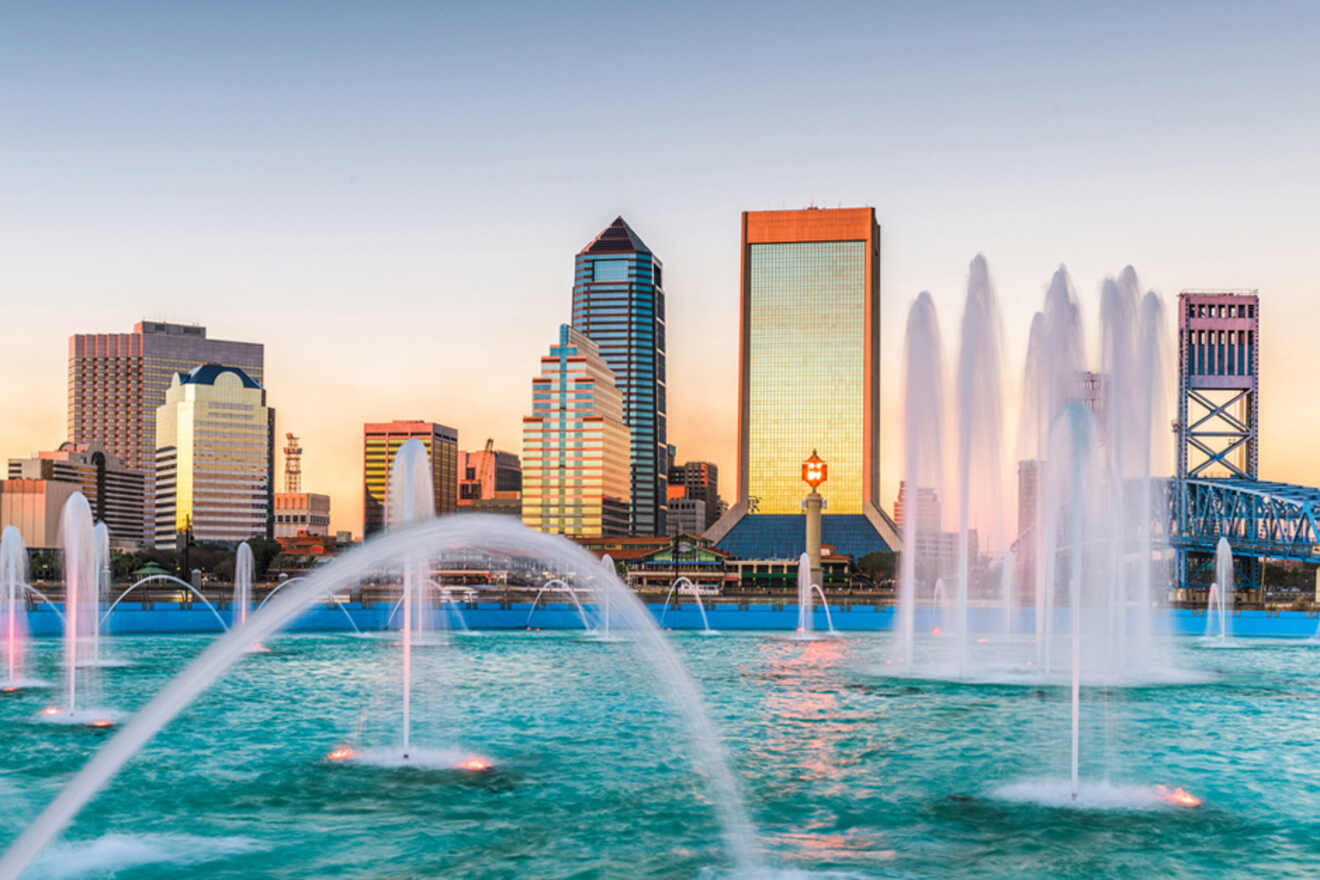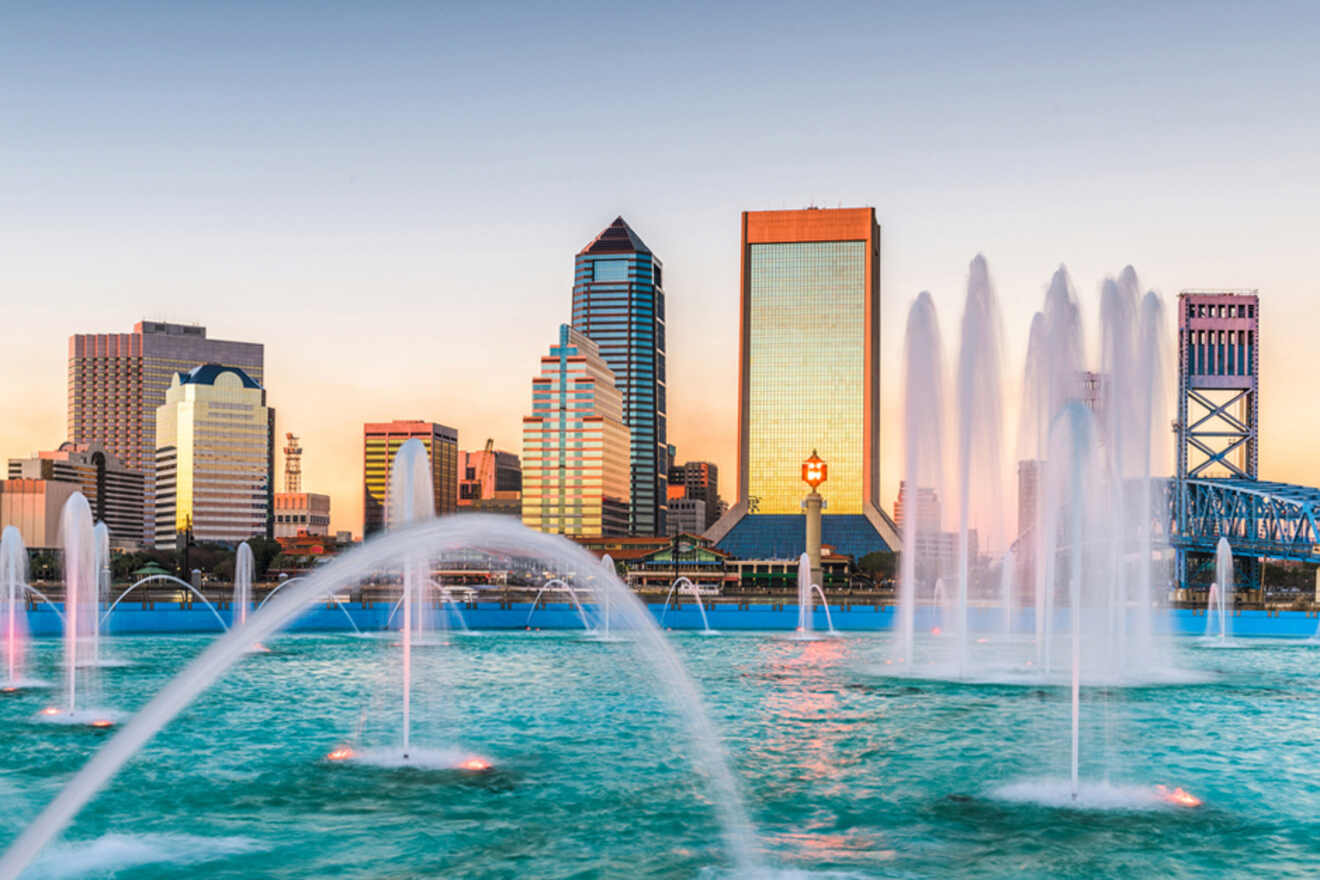 With a nickname like "River City by the Sea," who wouldn't want to visit Jacksonville, FL? This Northeast Florida locale boasts over 20 miles (32 km) of uncrowded, beautiful beaches, breathtaking state parks, and neighborhoods steeped in history.
With a combo of laid-back beach vibes and a thrilling city atmosphere, Jacksonville really is the best of both worlds!
I've lived in Florida for a couple of decades now and visited Jacksonville many times. There are so many fun things to do there, so I've narrowed down the unmissable things to do in Jacksonville to help you plan an amazing trip.
Whether your idea of a good time is adventuring in pristine wilderness or brunching in a charming historic district, there's something on this list for you.
Here we go!
1. Have fun in the sun at Jacksonville Beach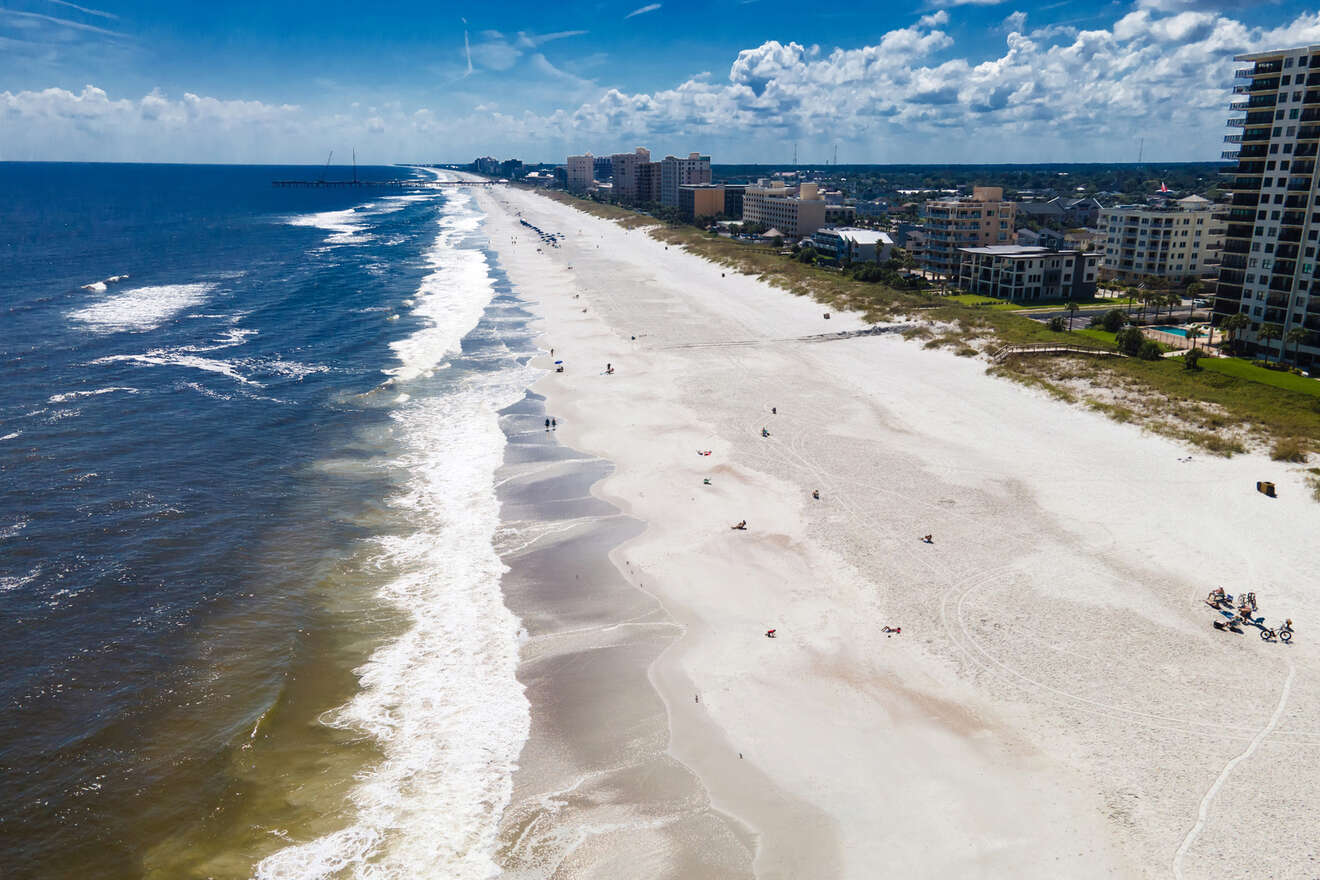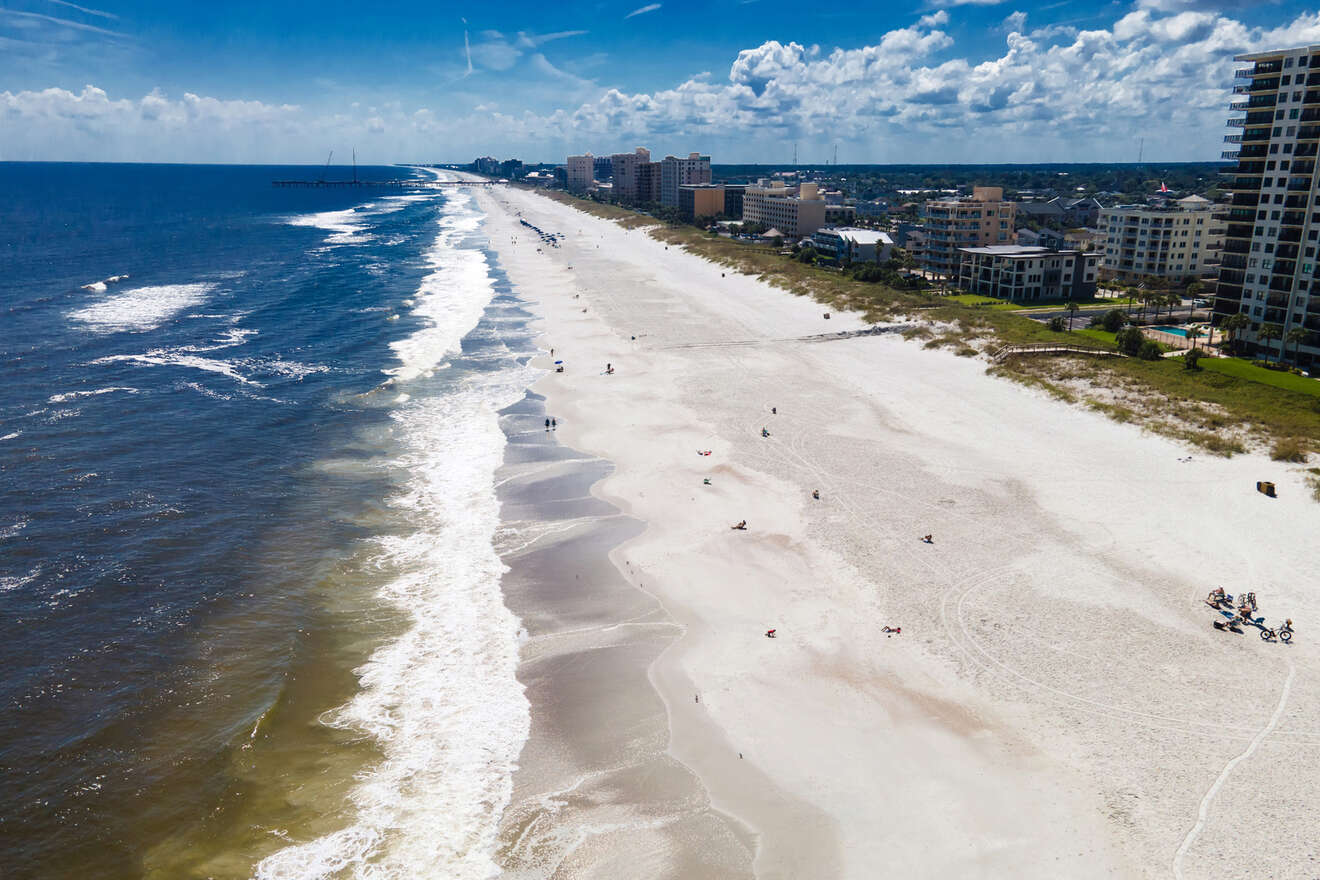 Jacksonville Beach boasts 3.5 miles (6 km) of soft sand and beautiful ocean, as well as the famous 1,300 ft (2,090 m) Jacksonville Beach Pier.
You'll find everything you need for an amazing beach day at Jacksonville Beach. Lifeguards are on duty here all year long, so you can swim safely! There are well-maintained public restrooms and showers along Jacksonville Beach, which is a huge plus for any beachgoer.
The Oceanfront Park on Jacksonville Beach has shady picnic shelters, a sand volleyball court, a playground, and a ramp providing wheelchair access to the beach.
Stick near the Jacksonville Beach Pier if you want to be in the middle of the action – this part of the beach is abuzz with activity and excitement, and plenty of restaurants and bars are just steps away from the shoreline.
When you've worked up an appetite from all that fun in the sun, I highly recommend grabbing a bite at Angie's Subs at Jax Beach – they make some of the best sandwiches I've ever had in my entire life!
Jacksonville Beach is just one of the city's incredible beaches – I actually put together a whole article on the best beaches in Jacksonville for you, so you can find your perfect paradise. 🏖️
2. Spend the day at Jacksonville Zoo & Gardens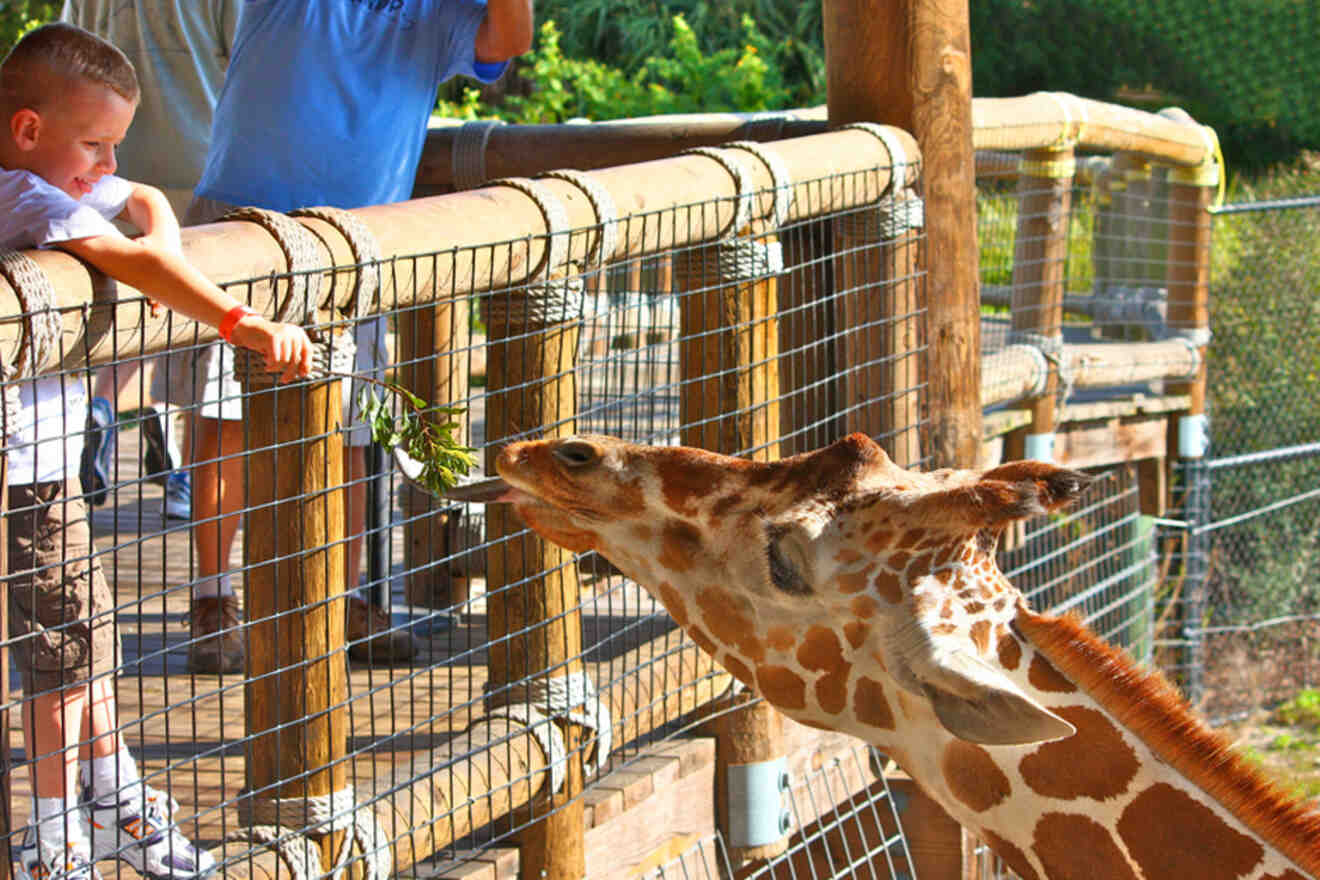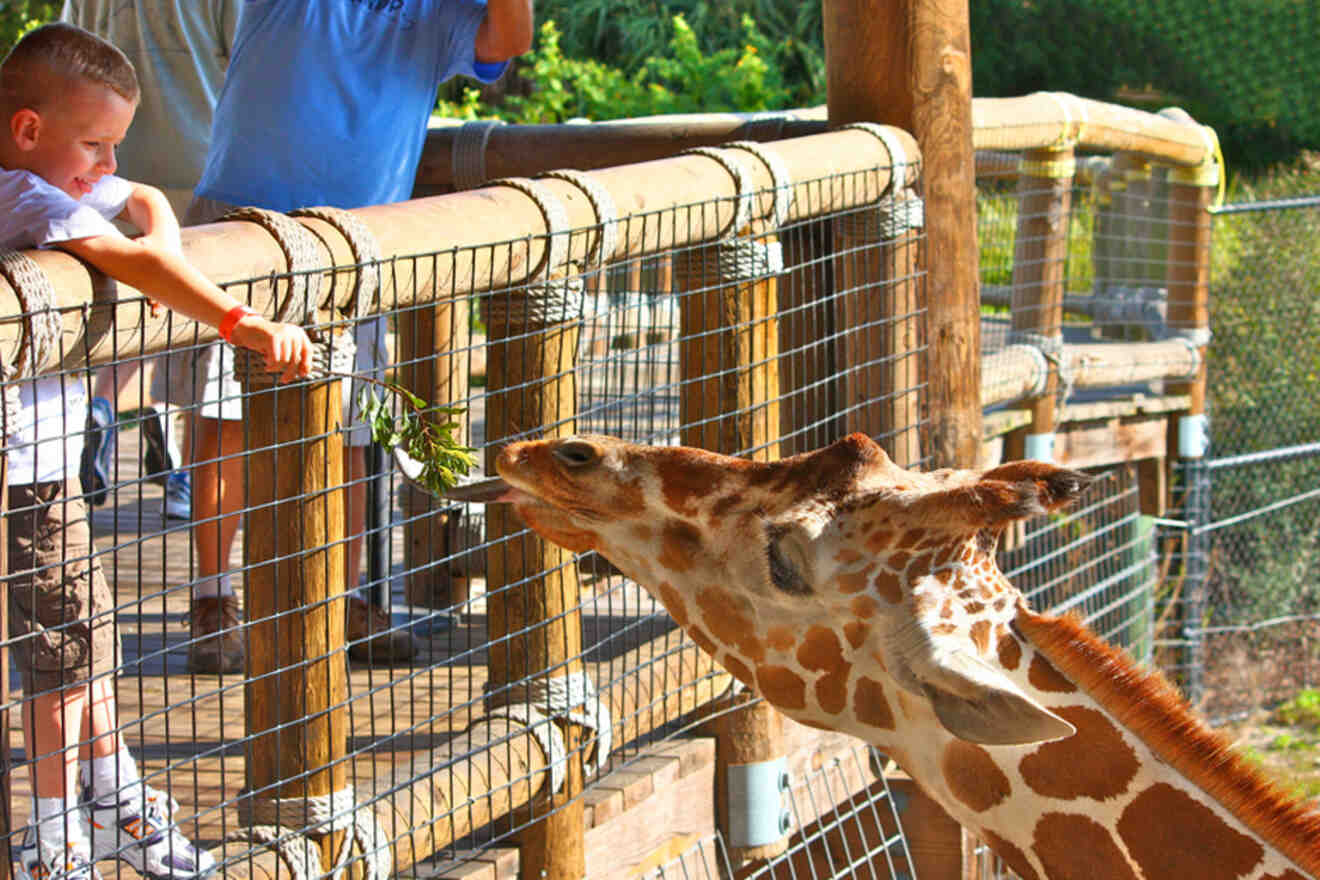 I know nearly every major city has a zoo, but Jacksonville Zoo & Gardens is really something special! Encompassing 122 acres (50 hectares) at the mouth of the Trout River, close to where it flows into the St. Johns River, the Jacksonville Zoo is home to over 2,000+ animals and 1,000+ species of plants.
It's also one of only 7 zoos in the United States with an animal wellness team – caring for and protecting these amazing creatures is at the heart of everything they do. As someone obsessed with manatees, I love that they have the Manatee Critical Care Center on-site, which provides emergency care to manatees in the zoo's own backyard.
Jacksonville Zoo & Gardens is, as the name suggests, known for its lush botanical gardens that are integrated throughout the zoo's animal exhibits – see stunning themed gardens, like the Gardens at Range of the Jaguar, that feature exotic tropical plants from around the globe.
Art is a huge part of the Jacksonville Zoo as well! There are various works of art on display throughout the zoo, and they work closely with talented local artists. Check out the event calendar for upcoming happenings and rotating art exhibits, like Dinosauria: full-sized, scientifically-accurate animatronic dinosaurs on display that move and roar!
If you're visiting Jacksonville with kids, I recommend going for the Ultimate Experience tickets over general admission, as it includes a bunch of fun extras, like animal feedings, unlimited train, and carousel rides, shows at the 4D theater, and much more!
Please note the Jacksonville Zoo & Gardens requires you to purchase your tickets online, even if it's the day of, but you can save US$5 if you purchase in advance!
PRICE: From US$30 for adults, US$25 for children
3. Stroll through Cummer Museum of Art and Gardens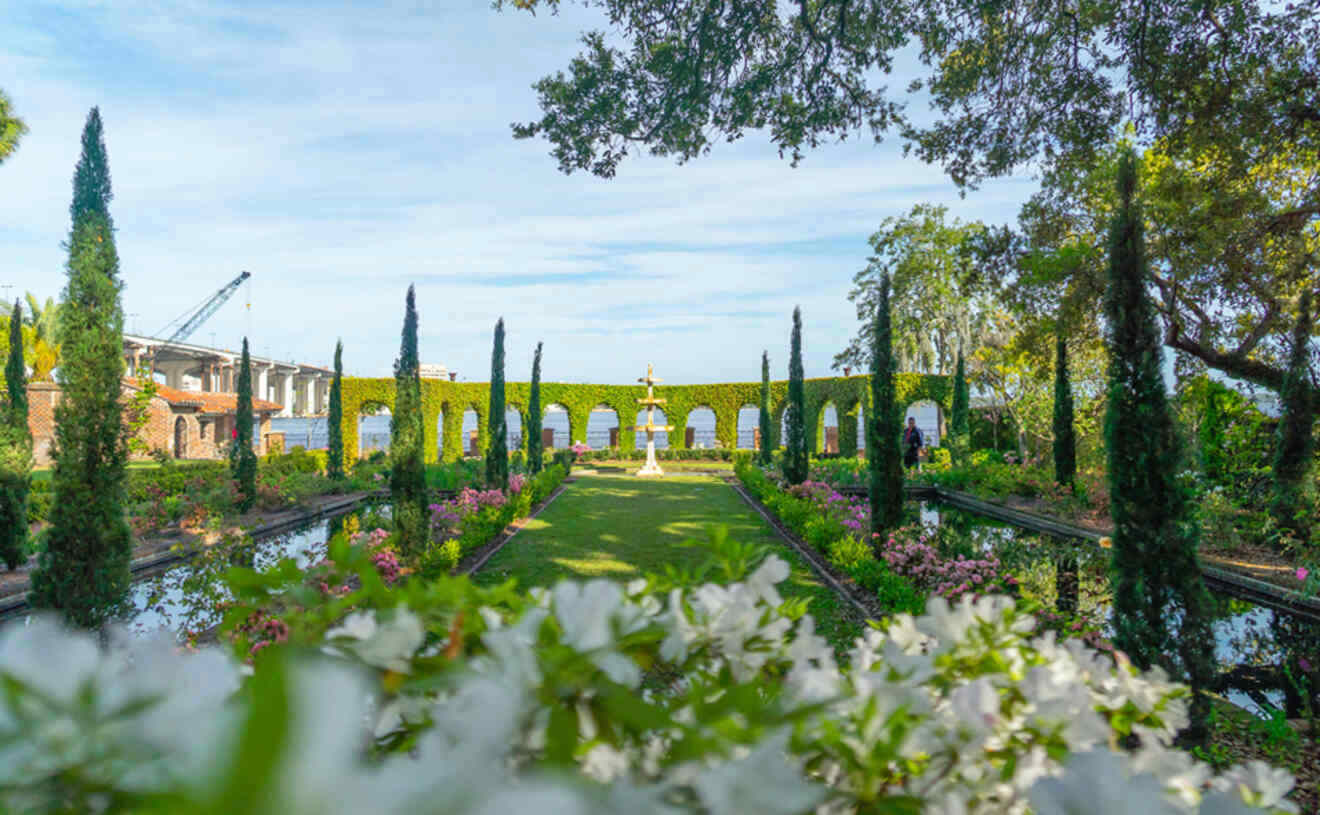 A visit to Cummer Museum of Art & Gardens, located in the upscale Riverside neighborhood, is one of the best things to do in Jacksonville for both art lovers and nature lovers, as it boasts an impressive collection of art and some of the most stunning gardens you'll find.
Art, gardens, and education are blended together for a one-of-a-kind museum experience here, and the museum features over 5,000 works of art ranging from as far back as 2100 BC through the 21st century.
The museum sits on historic gardens along the scenic banks of the St. Johns River – these riverfront gardens are steeped in over 100 years of history and are a combined legacy of several prestigious landscape architects. The gardens are such a delight to explore, and you'll find enchanting little details throughout, like reflecting pools, fountains, and antique ornaments!
There's always something going on at the Cummer Museum of Art and Gardens, from artist workshops to garden tours, so you may want to plan your visit around the museum's event calendar.
PRICE: US$20 for adults, US$15 for children ages 6+
4. Glimpse into Florida's past at Kingsley Plantation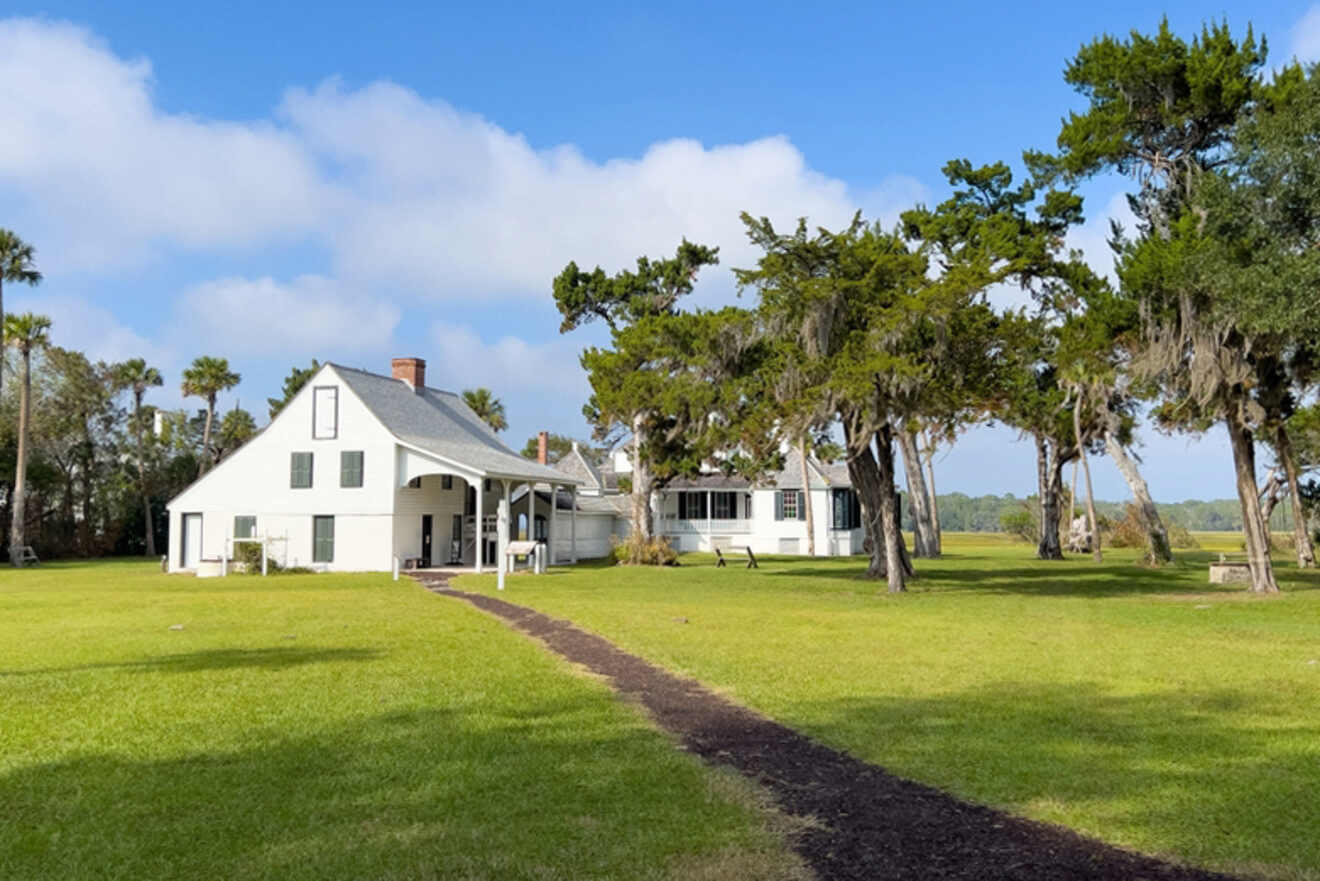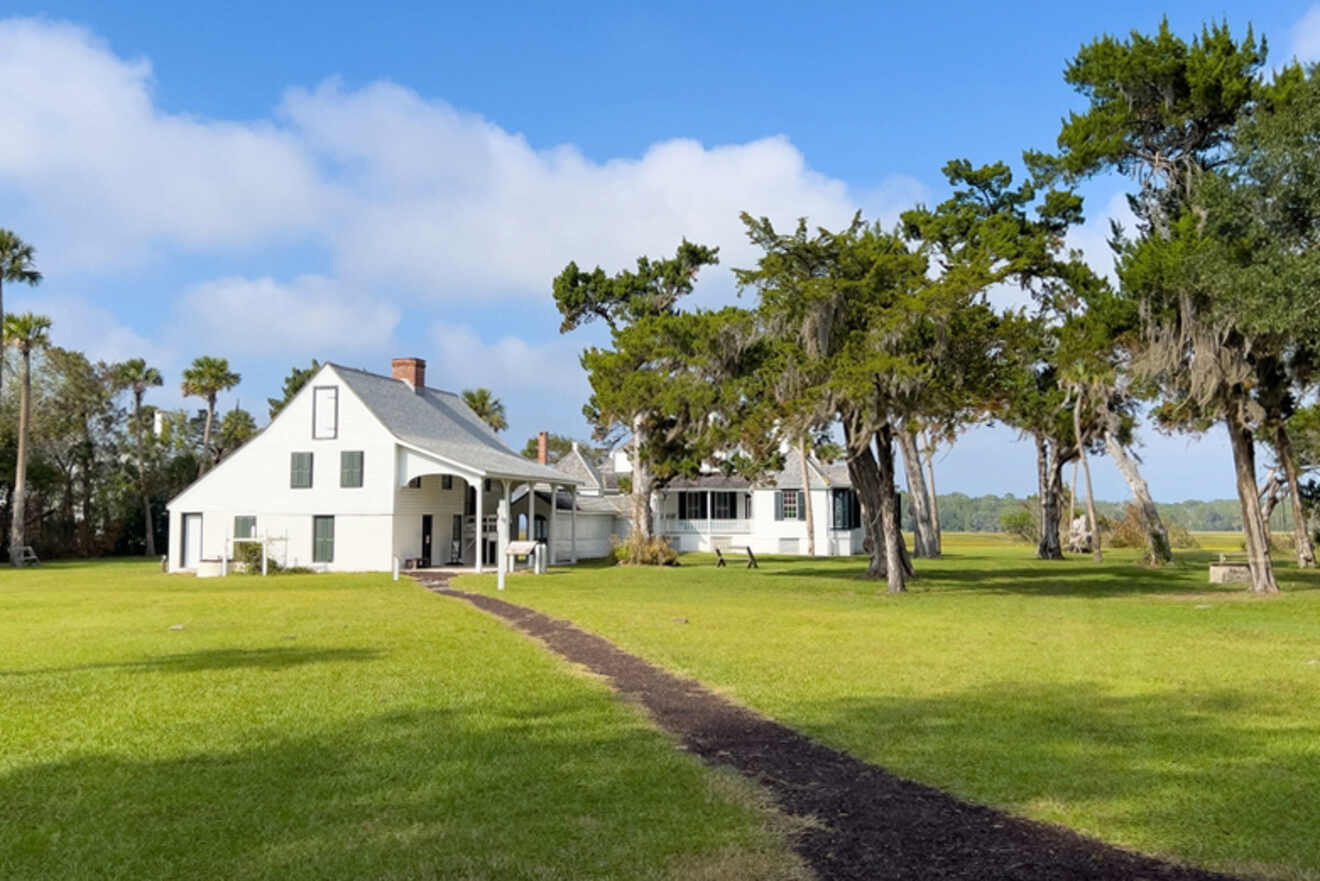 History buffs should definitely check out Kingsley Plantation. This National Park site is part of the Timucuan Ecological and Historic Preserve and offers a glimpse into Florida's past, where many sought riches through establishing plantations, and many more were enslaved to work at those plantations.
Kingsley Plantation on Fort George Island in Jacksonville, FL, is the city's oldest home and the oldest remaining plantation house in Florida. But what fascinates visitors most is its intriguing backstory.
The plantation's longest owner, Zephaniah Kingsley, was married to a woman he originally bought as a slave. He freed her and their children prior to moving to Jacksonville. Since Florida was under Spanish rule at the time, his wife, Anna, was not only able to become her husband's business partner but went on to own her own plantation following his death.
There's a lot more to the story, and a fascinating, 1-hour-long, self-guided audio tour is available for visitors to listen to at no charge. Admission to Kingsley Plantation is free as well. There are multiple historic structures on-site, waterfront grounds to explore, and many opportunities for learning!
5. Shop and dine at Beaches Town Center
Whether you're looking for a fun afternoon out or a night on the town, Beaches Town Center is for you! This pedestrian-only shopping, dining, and entertainment district is located in the heart of Neptune Beach and Atlantic Beach, just a quick drive from downtown Jacksonville.
There are some fantastic shops and boutiques here to check out. Independent bookstores are my favorite, and there's an incredible one called The BookMark that I highly recommend stopping into if you love to read.
There's certainly no shortage of restaurants to choose from as well, and you'll find everything from fine dining, like Azurea at One Ocean Resort & Spa, to more casual bites, like Whit's Frozen Custard and Island Donuts.
If you're around on a Friday or Saturday from 7 PM to 10 PM, you can catch live music in the courtyard – it goes perfectly with the ocean breeze!
6. Learn and play at the Museum of Science & History (MOSH)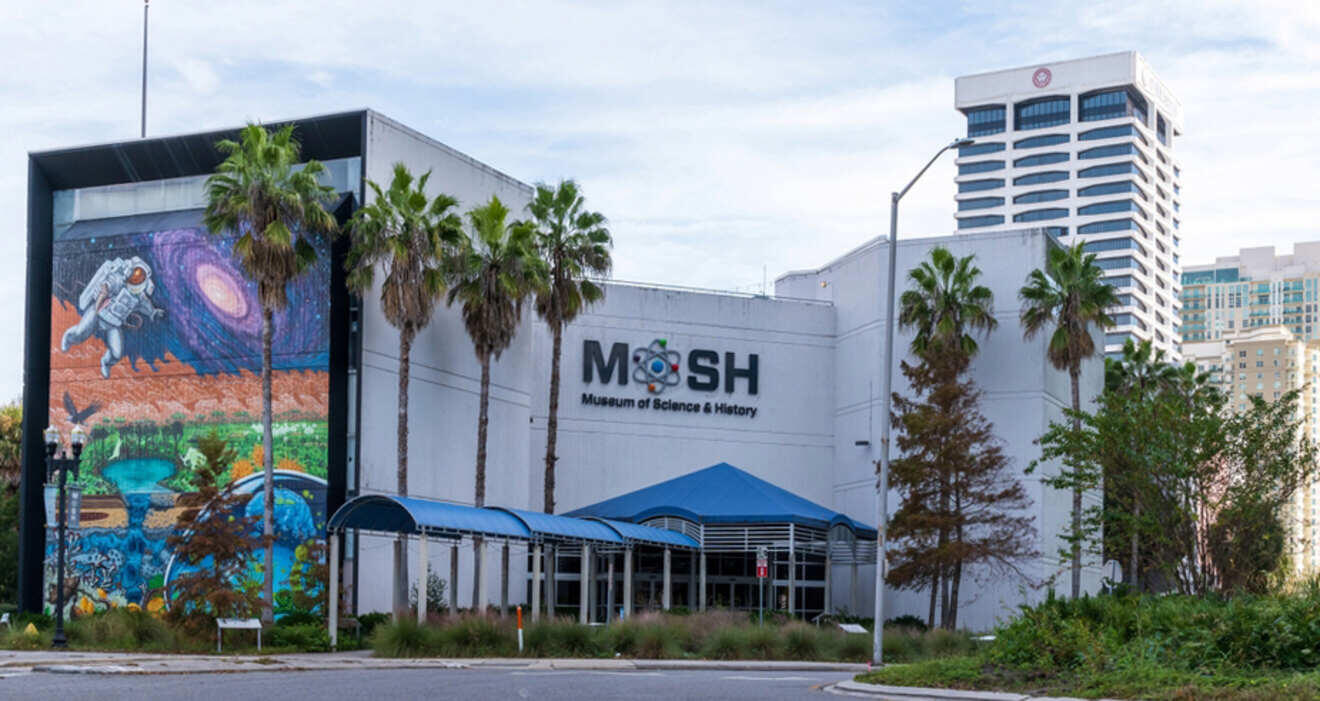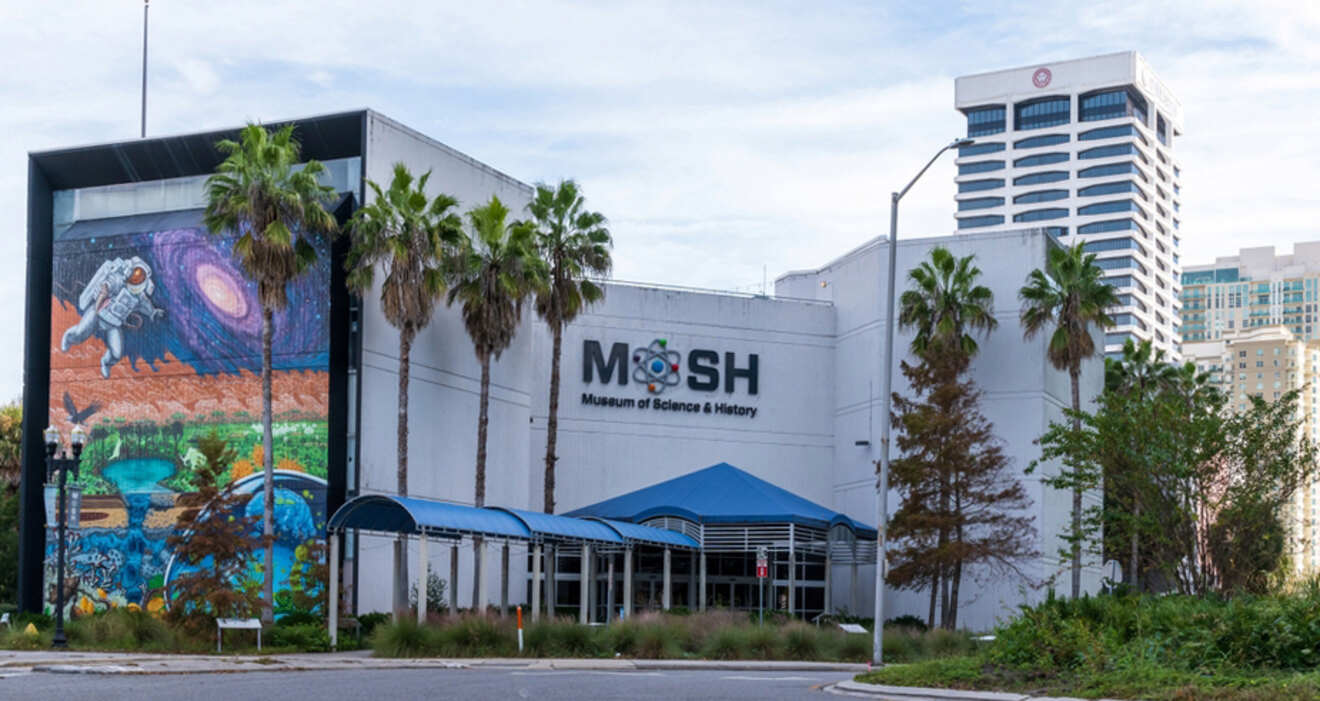 One of the best things to do in Jacksonville with kids is to visit the Museum of Science & History, also known as MOSH! Florida tends to see stormy afternoons in the summer, so this activity is ideal for keeping your little ones entertained on a rainy day.
MOSH is located on the Southbank Riverwalk in downtown Jacksonville, right next to the Friendship Fountain at St. Johns River Park. The museum features larger-than-life, interactive, and immersive exhibits that make learning about science, astronomy, and history a blast for visitors of all ages.
For an intergalactic experience, check out the Bryan-Gooding Planetarium at MOSH, which offers live daily planetarium shows under an impressive 60 ft (18 m) dome, using state-of-the-art technology. Tickets to these shows are an additional US$6 per person, but definitely worth it! From investigating Jacksonville's night sky to embarking on a daring deep space mission, there's a show for everyone.
PRICE: US$20 per person
7. Immerse in history at the Fort Caroline National Memorial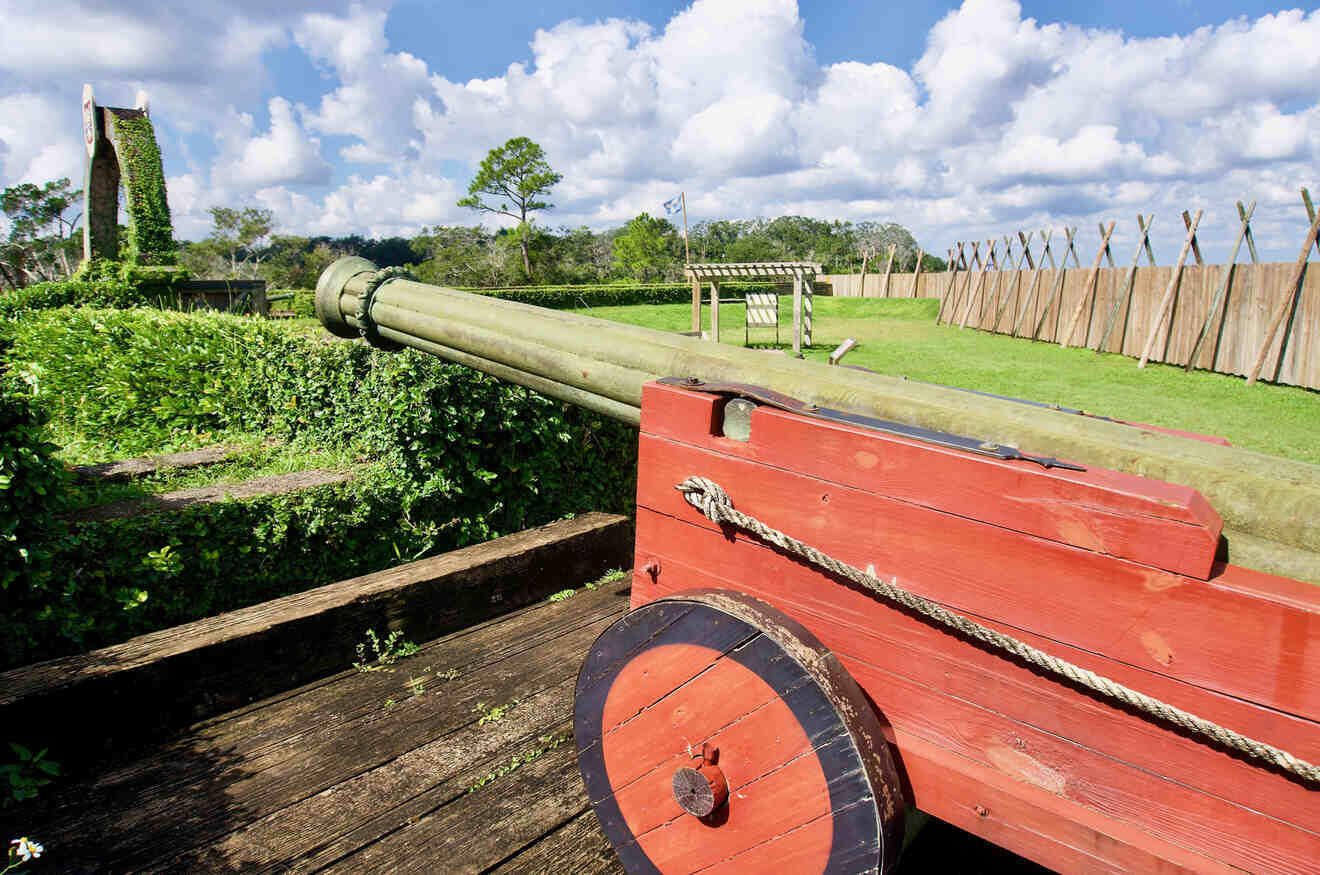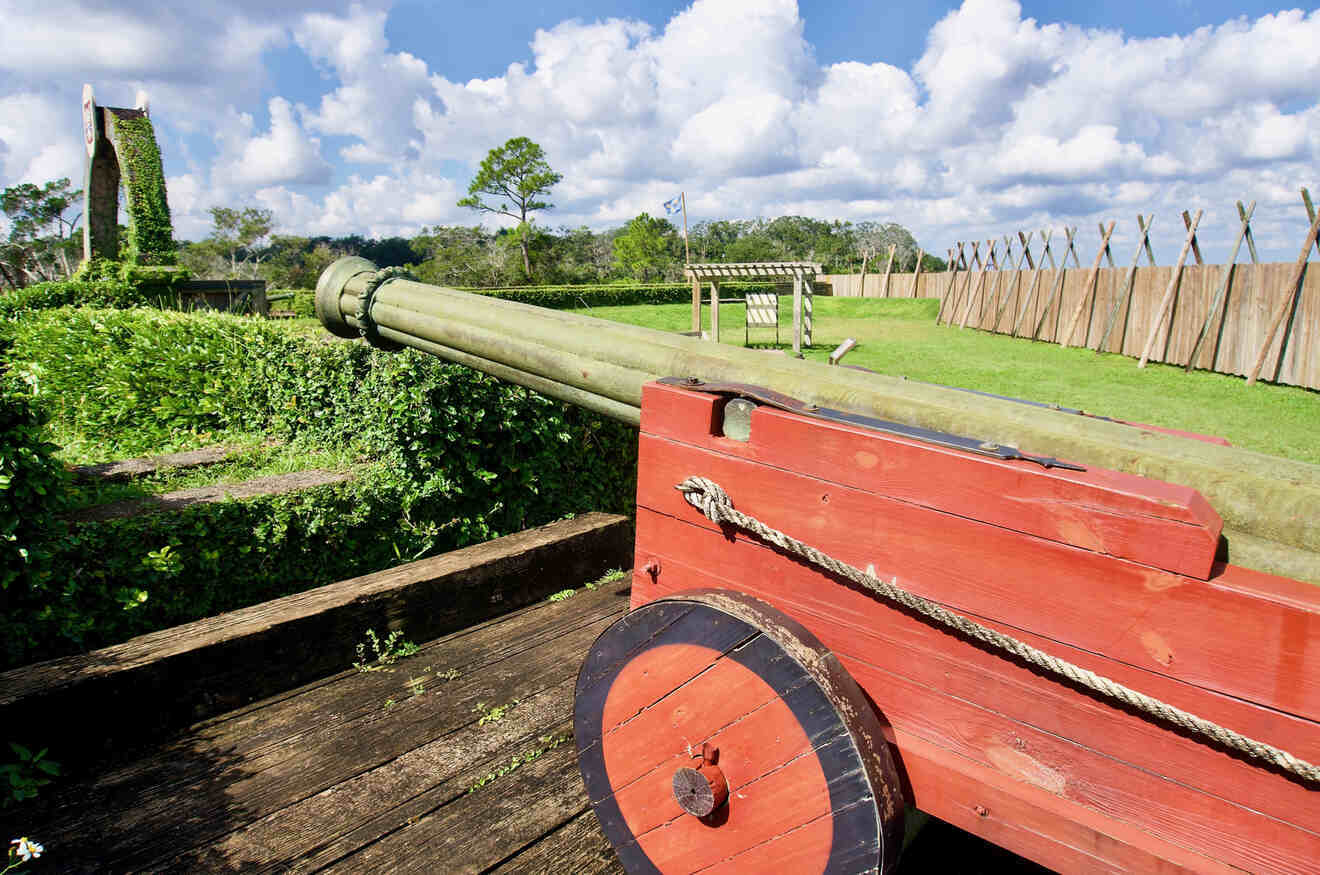 A heaven for hikers and history buffs, Fort Caroline National Memorial in Jacksonville offers beautiful nature trails steeped in over 500 years of history. It memorializes the French explorers who built a settlement here, La Caroline, ultimately struggling to survive the New World.
Tensions between the Timucua-speaking Native Americans, French explorers, and Spanish colonists are woven into the tapestry that is Fort Caroline, and its story is one of exploration, harrowing battles, and the fight for survival.
Fort Caroline actually marks the first-ever battle between European nations over controlling land in the present-day United States. Now that's something I never learned in history class!
Like Kingsley Plantation, Fort Caroline National Memorial is part of the Timucuan Ecological and Historic Preserve. In fact, it's where you'll find the preserve's Visitor Center, which is a great place to start your adventure at historic Fort Caroline. Admission is free!
8. Sit back and relax in Atlantic Beach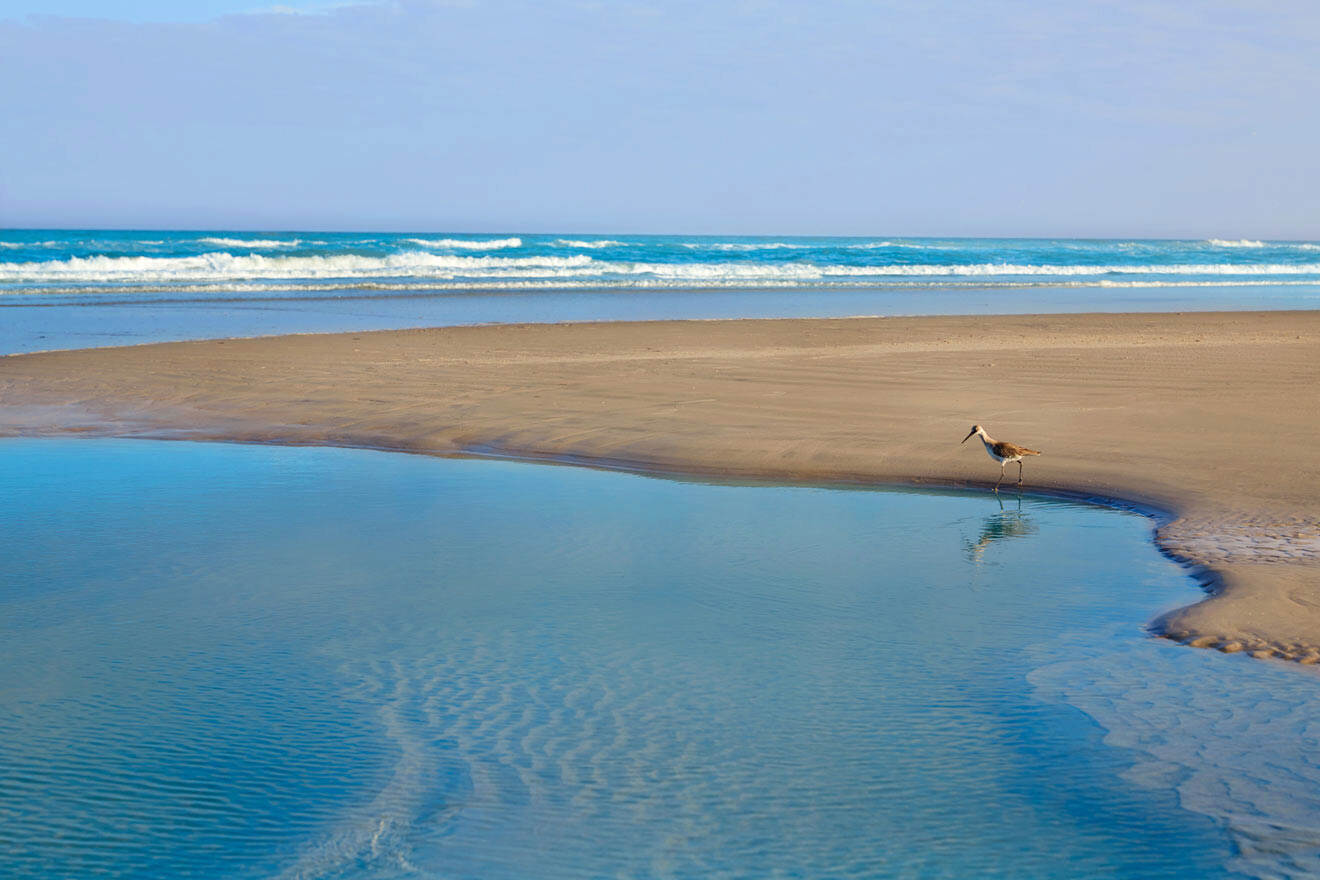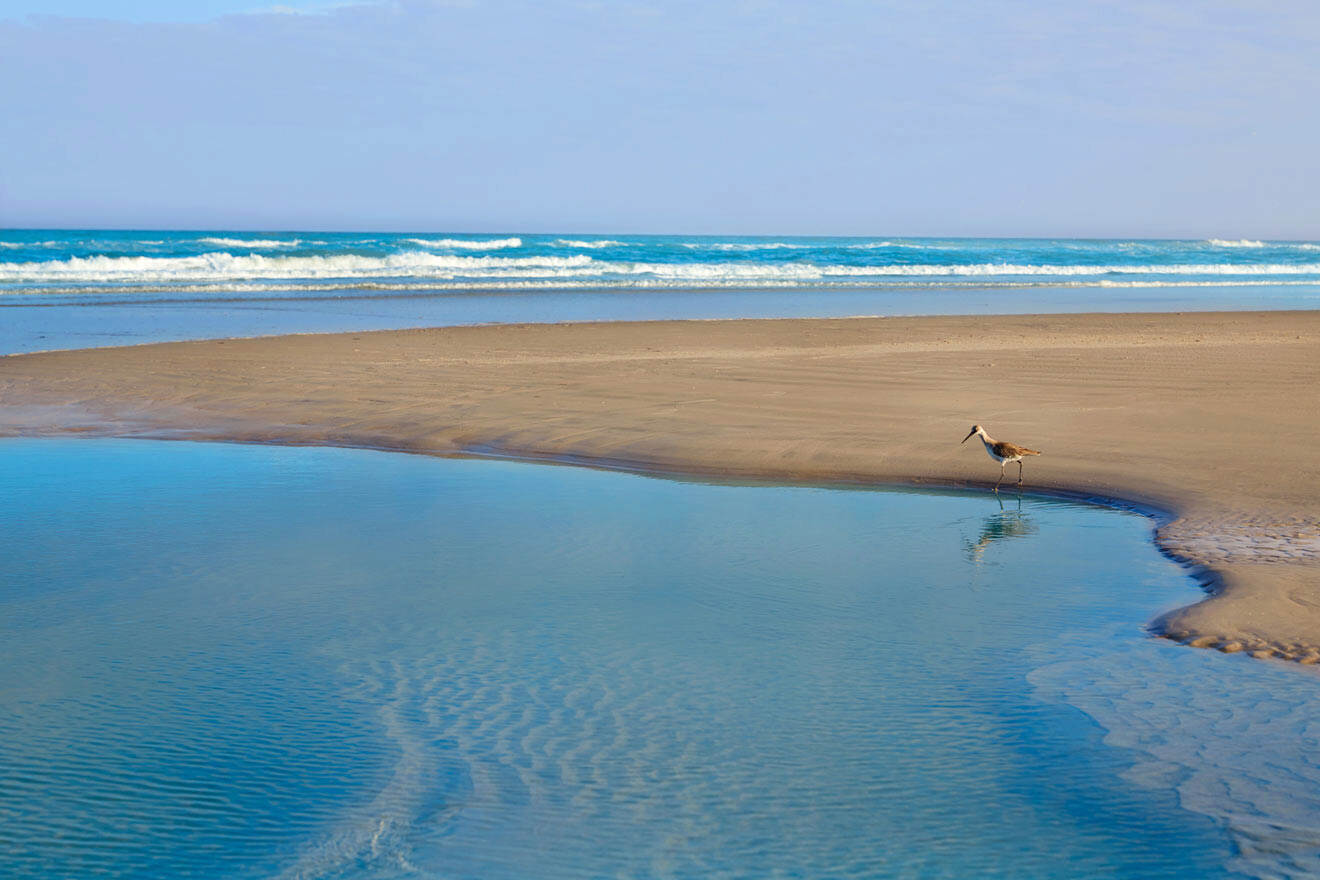 Just over a 10-minute drive north of Jacksonville Beach, you'll find Atlantic Beach, another one of Jacksonville's 3 distinct beach communities. In the early 1900s, Henry Flagler built a hotel here, transforming Atlantic Beach into a booming, upscale resort destination!
Today, Atlantic Beach is an Old Florida beach town and hidden gem, boasting miles of peaceful, postcard-worthy shoreline, fine dining, and breathtaking homes. It's a relaxing escape from the hustle and bustle while not being too far from the excitement of downtown Jacksonville.
Atlantic Beach's history is part of what makes it so cool. In addition to its fame ushered in by Henry Flagler, Atlantic Beach is thought to be the first full-time Native American settlement in North America! Another fact for all you history buffs. 😉
9. Shop local at Riverside Arts Market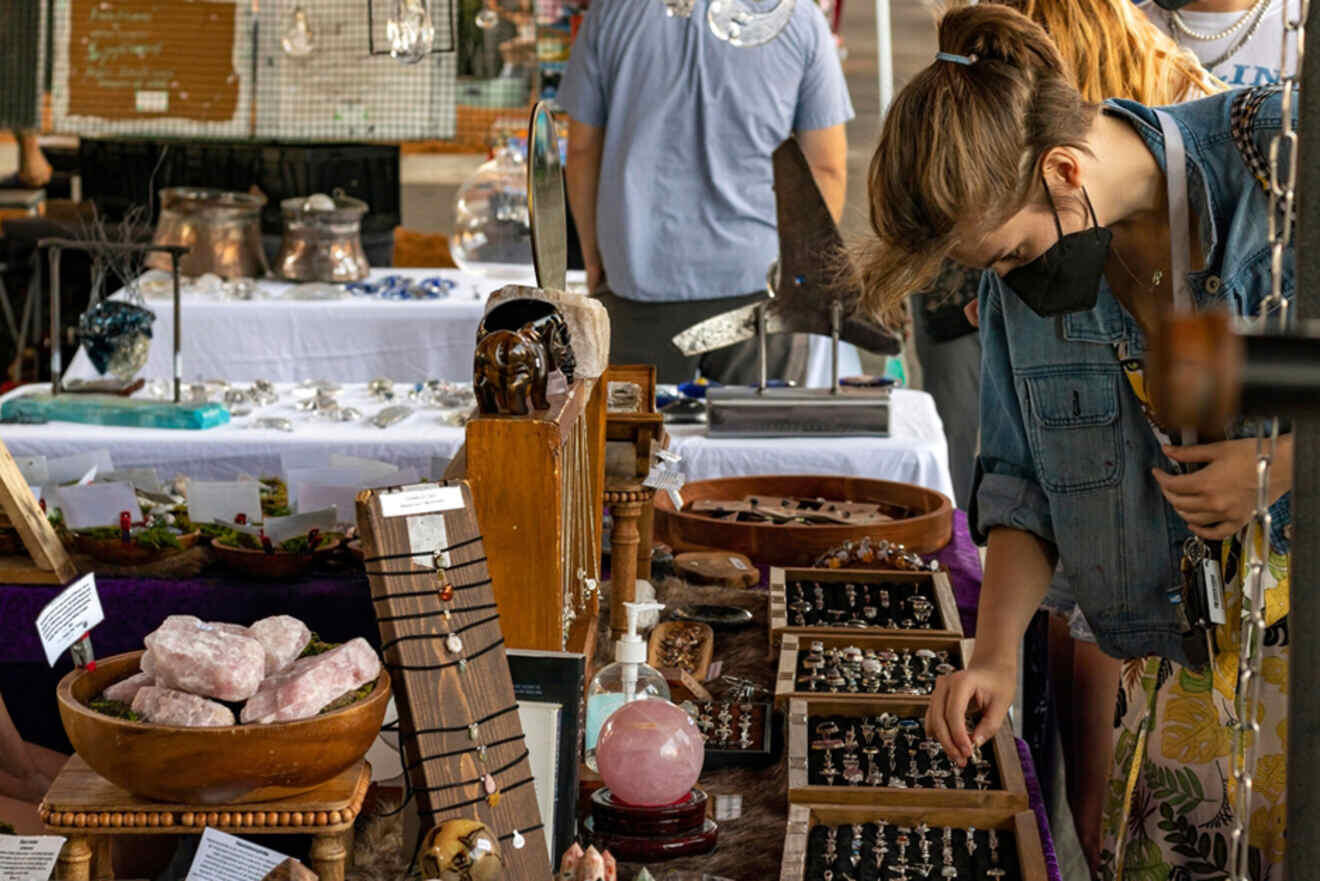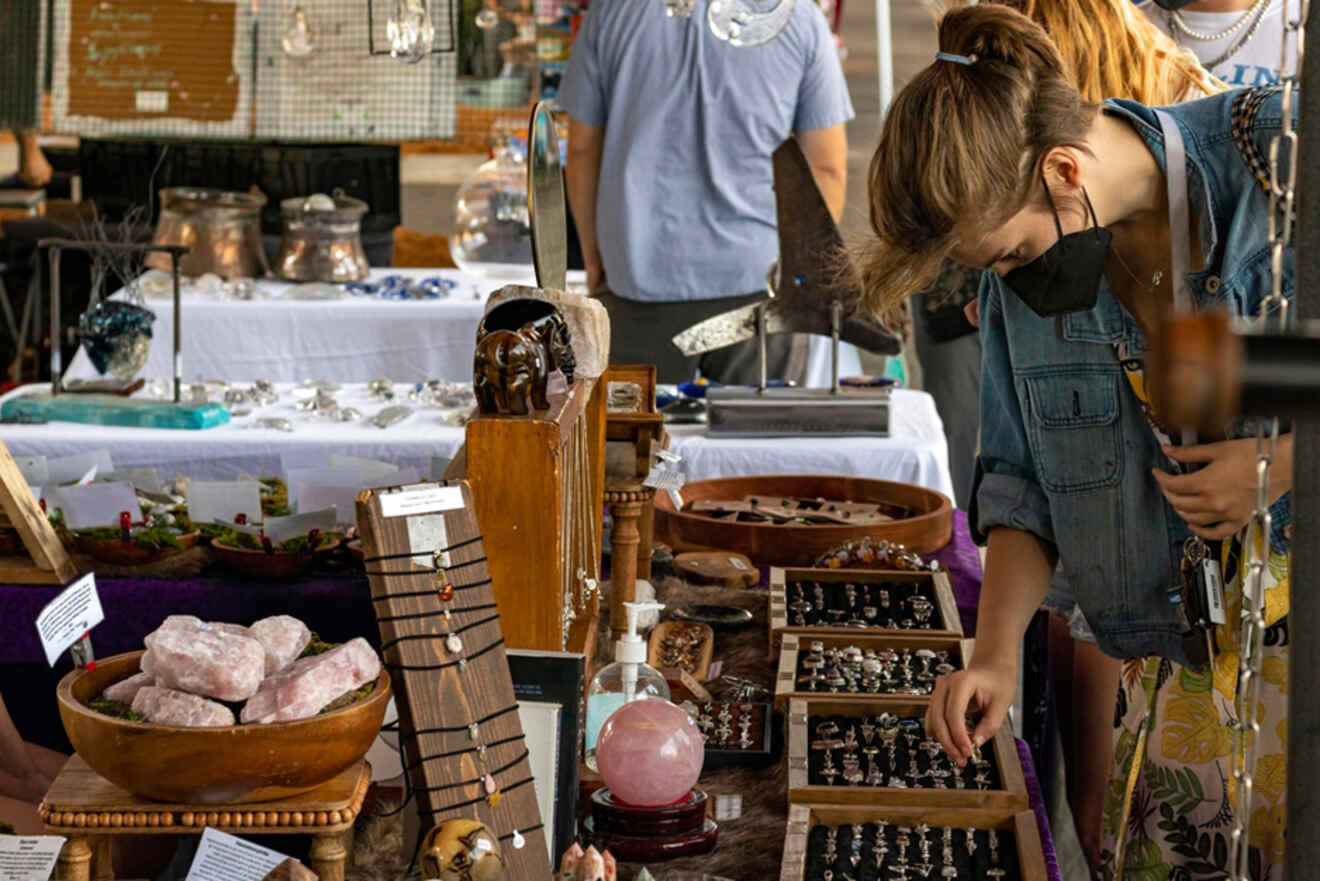 I personally love a good outdoor market, and the Riverside Arts Market in Jacksonville is one of the best!
It takes place in historic Riverside every Saturday, rain or shine, from 10 AM to 3 PM. You'll find rows upon rows of amazing small businesses, artists, makers, bakers, farmers, and food vendors, all local to the area.
This isn't your average farmer's market, that's for sure. It attracts upwards of 3,000 visitors every Saturday, and there are so many cool things to browse here, from handmade bath bombs to fresh boiled peanuts.
My absolute favorite thing about the Riverside Arts Market is that you can check out the market map and product list online! A lot of community markets I frequent don't offer this, so I'm left just wandering around, trying to figure out where to go. It's great that they allow you to plan your browsing and shopping ahead of time, especially for first-timers.
10. Take a history tour of downtown Jacksonville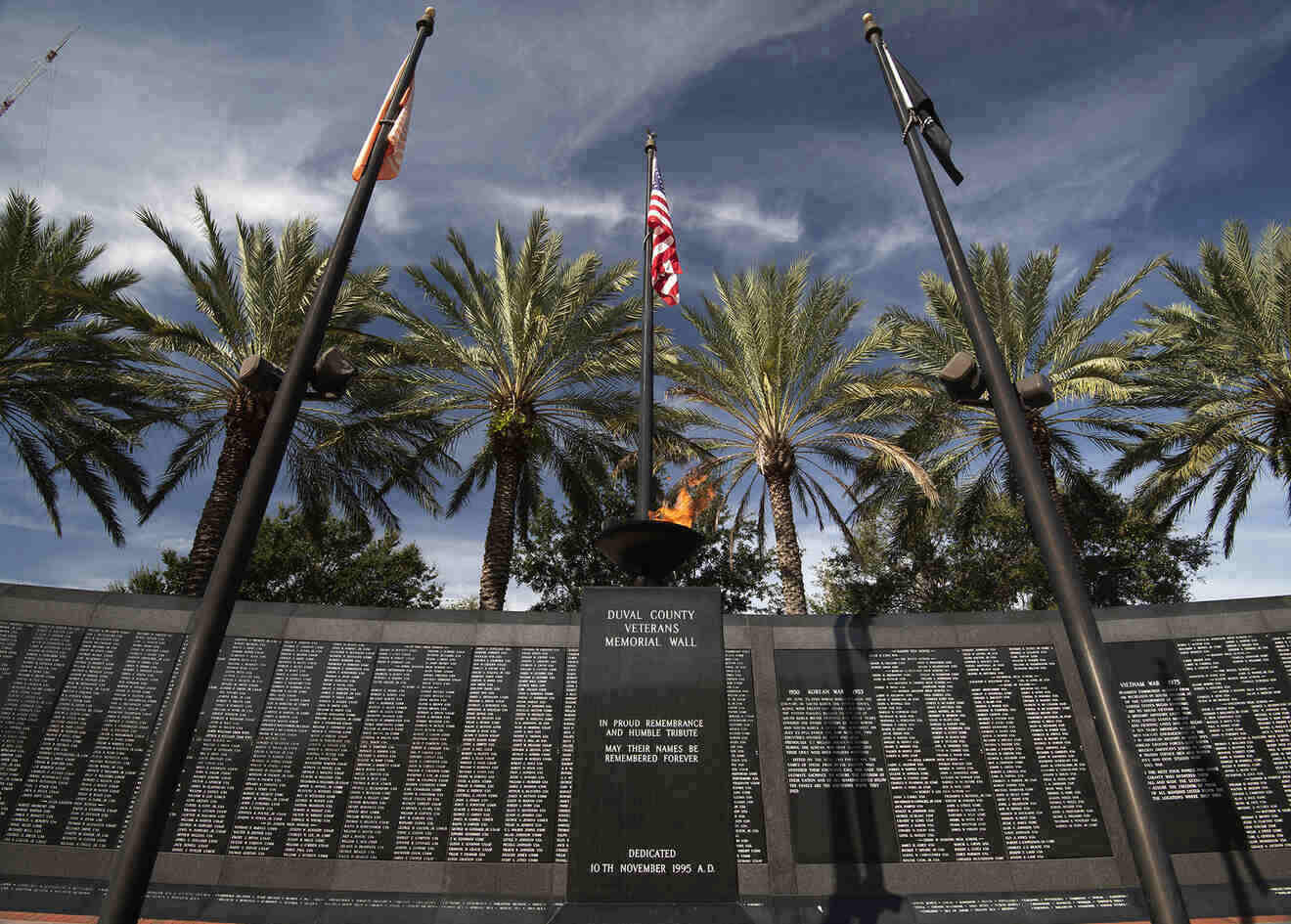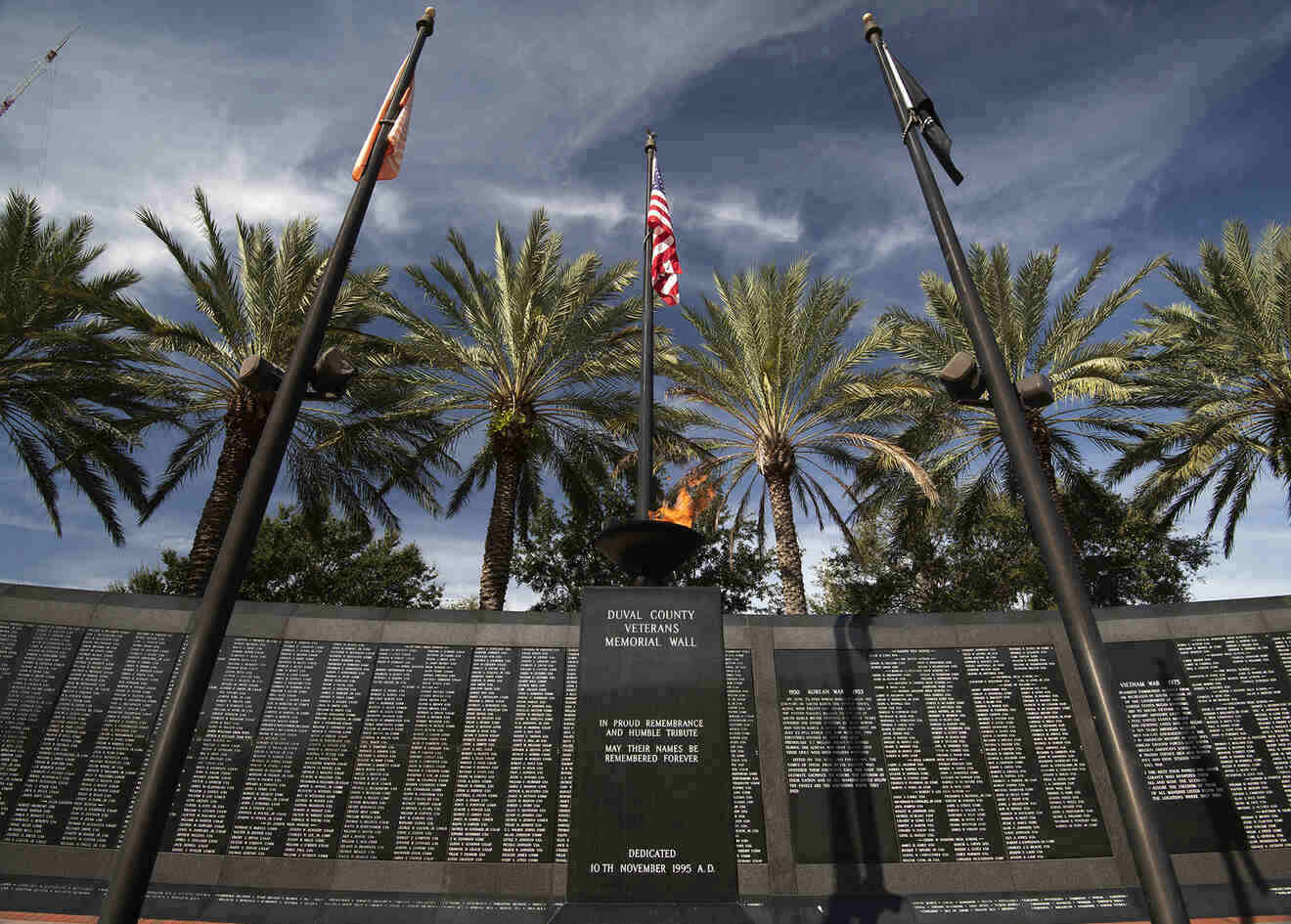 If you've read my other articles for Miss Tourist, you may already know how much I love kicking a trip off with a tour of wherever I'm visiting. So, of course, a city tour is on our list of the best things to do in Jacksonville!
Back in 1901, the Great Fire destroyed downtown Jacksonville. Architects from all over the world came together to help redesign and rebuild. Because of the various talented minds that went to work on this, Jacksonville's architecture is a feast for the eyes, and its downtown is home to many iconic, historic buildings.
The downtown Jacksonville city tour takes you on a half-day adventure through Jacksonville's history and architecture, where your guide will regale you with its storied past. You'll see some major landmarks, like the Veterans Memorial Wall, and discover a few hidden gems along the way.
A nice bonus is that the tour offers free pickup from select Jacksonville hotels!
PRICE: From US$96 per person
11. Make a splash at Little Talbot Island State Park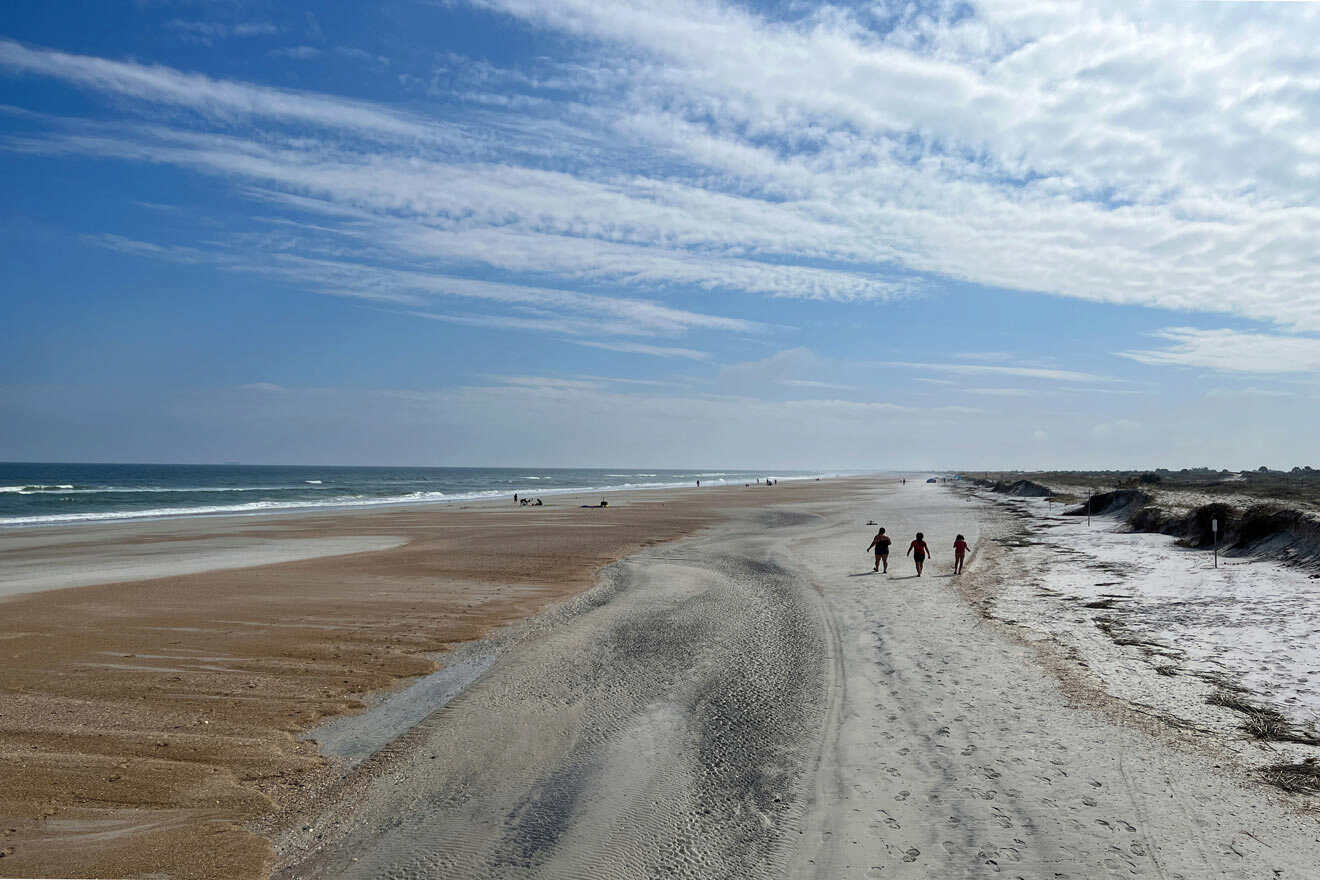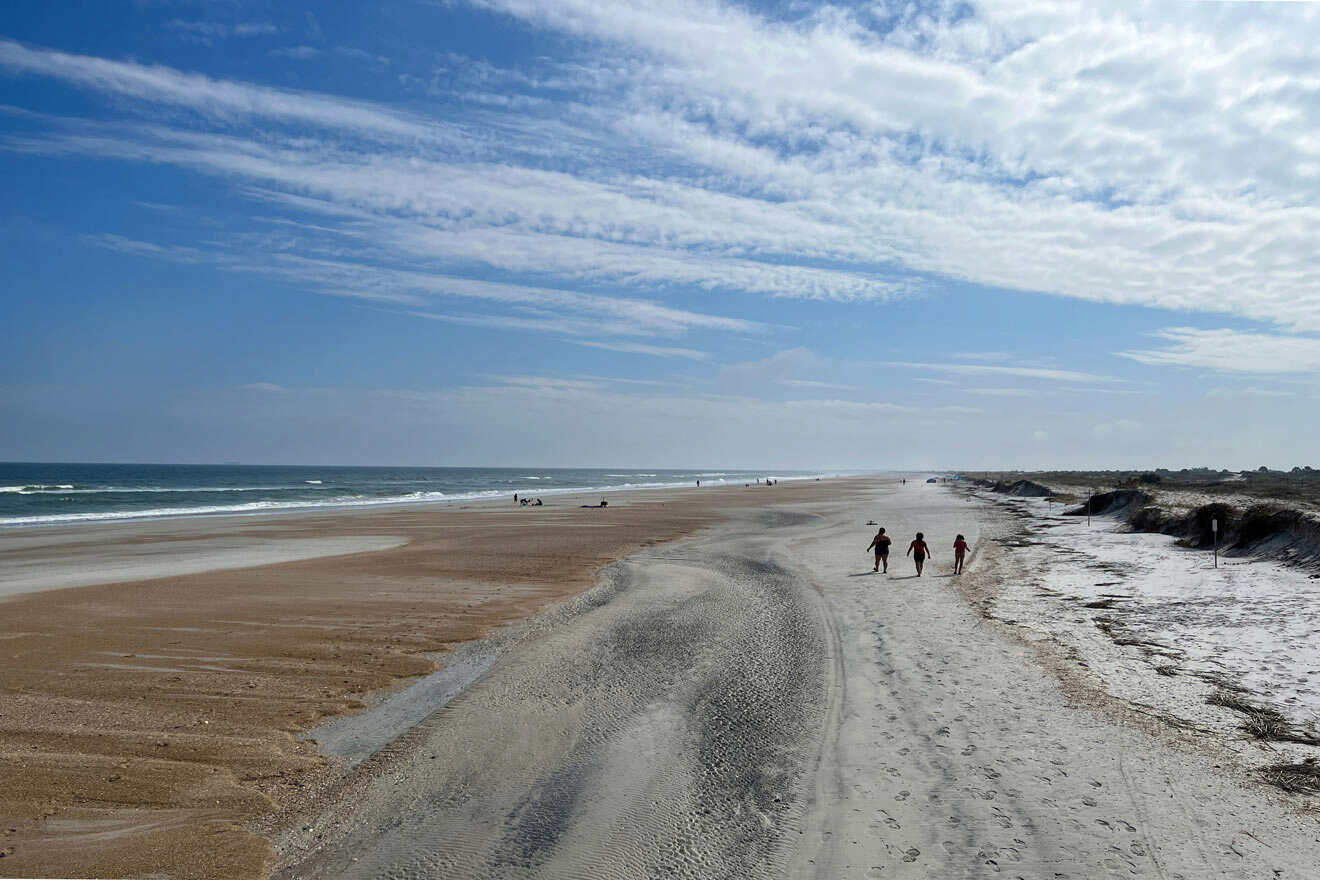 Little Talbot Island State Park is a slice of paradise just a short drive from Jacksonville, but it feels worlds away. As one of the last remaining undeveloped barrier islands in Northeast Florida, it has 5 miles (8 km) of picture-perfect beaches and 3 miles (5 km) of nature trails to explore. It's one of the best things to do in Jacksonville for absolutely everyone!
Stroll along the pristine shore searching for sea shells, or go for a swim in the inviting water. To catch some waves, head to the north beach at Little Talbot Island State Park – it's known as one of the best surfing beaches in all of Northeast Florida.
There's an abundance of flora and fauna here, which you can observe on foot or on the water if you prefer. Paddling is very popular here, and you can rent kayaks from Kayak Amelia, located on A1A between Little Talbot Island State Park and Big Talbot Island State Park, which is up next on our list!
PRICE: US$5 per vehicle
12. Visit a unique beach at Big Talbot Island State Park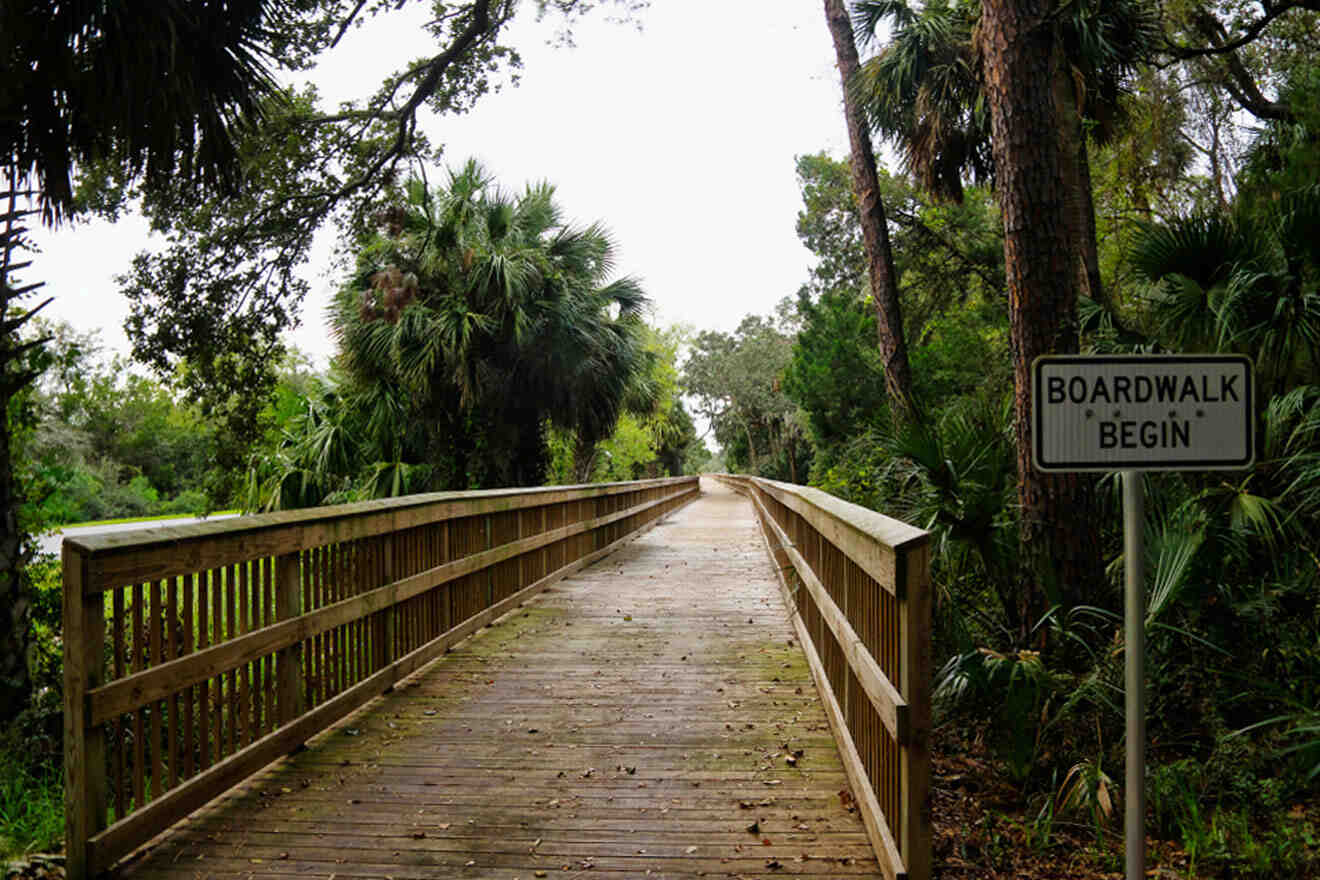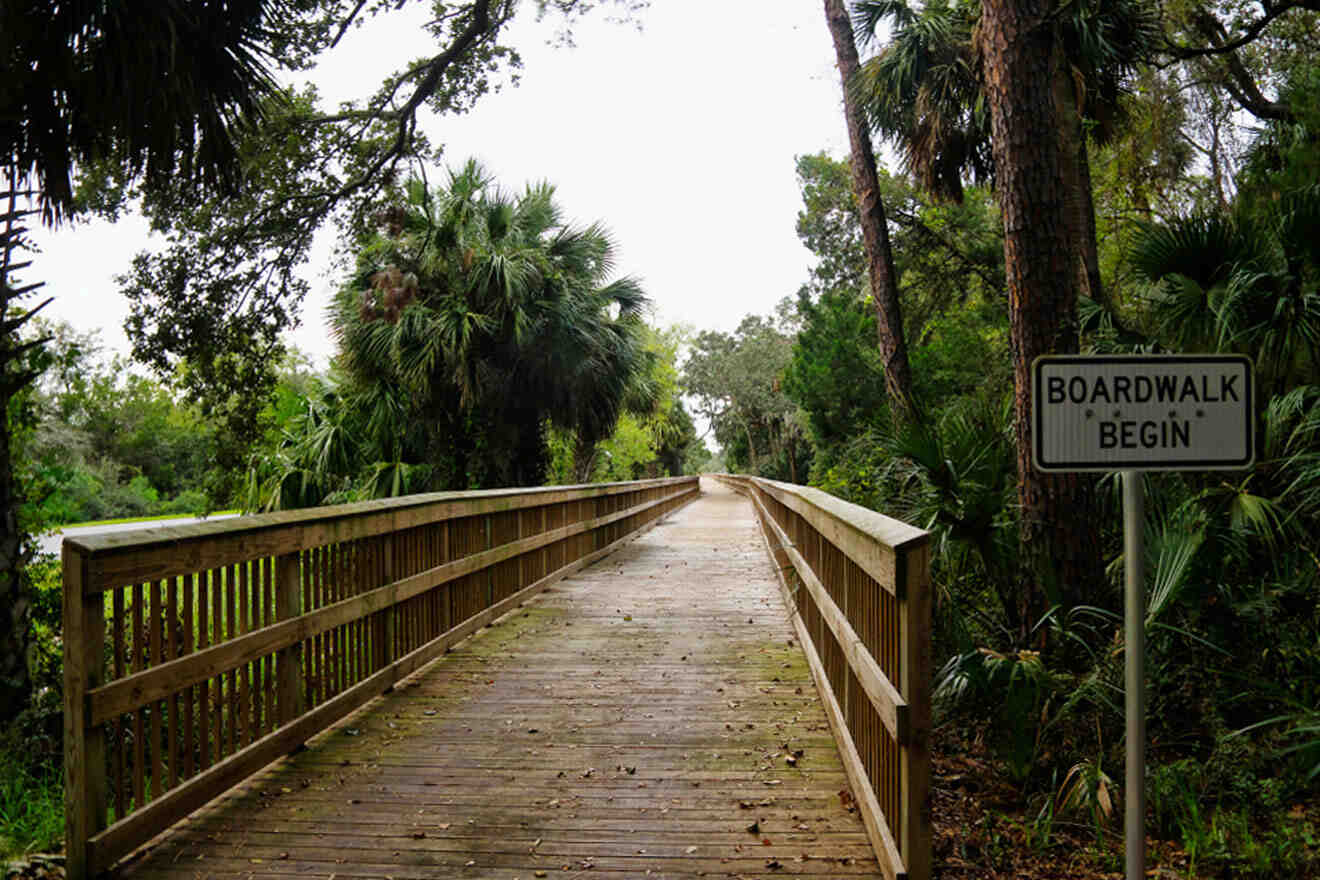 For a beach unlike any other, head to Big Talbot Island State Park, which is in between Little Talbot State Park and Amelia Island.
It's home to the famous Boneyard Beach, which got its name from the massive fallen driftwood trees, bleached by the sun, that resemble giant bones on the shore. You can't miss the black rocks along the shoreline, either!
Big Talbot Island State Park is a prime spot for fishing, paddling, boating, biking, and exploring by foot. There are miles of nature trails here, and since the state park is primarily a nature preserve, the wildlife viewing is unparalleled, especially birding.
The picnic shelters here offer gorgeous views of the Nassau Sound, so I recommend bringing a lunch and dining al fresco.
PRICE: US$3 per vehicle
13. Bring the whole family to Huguenot Memorial Park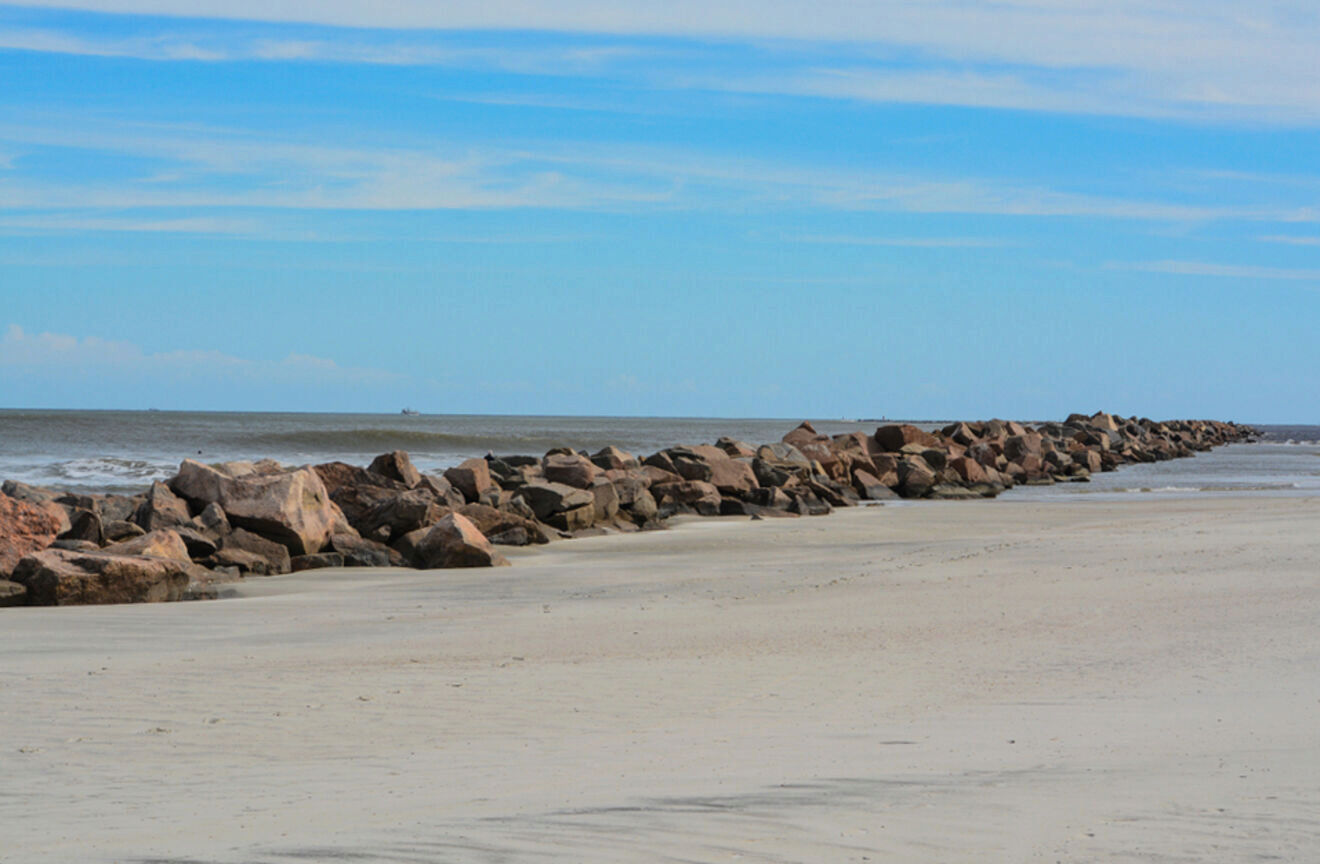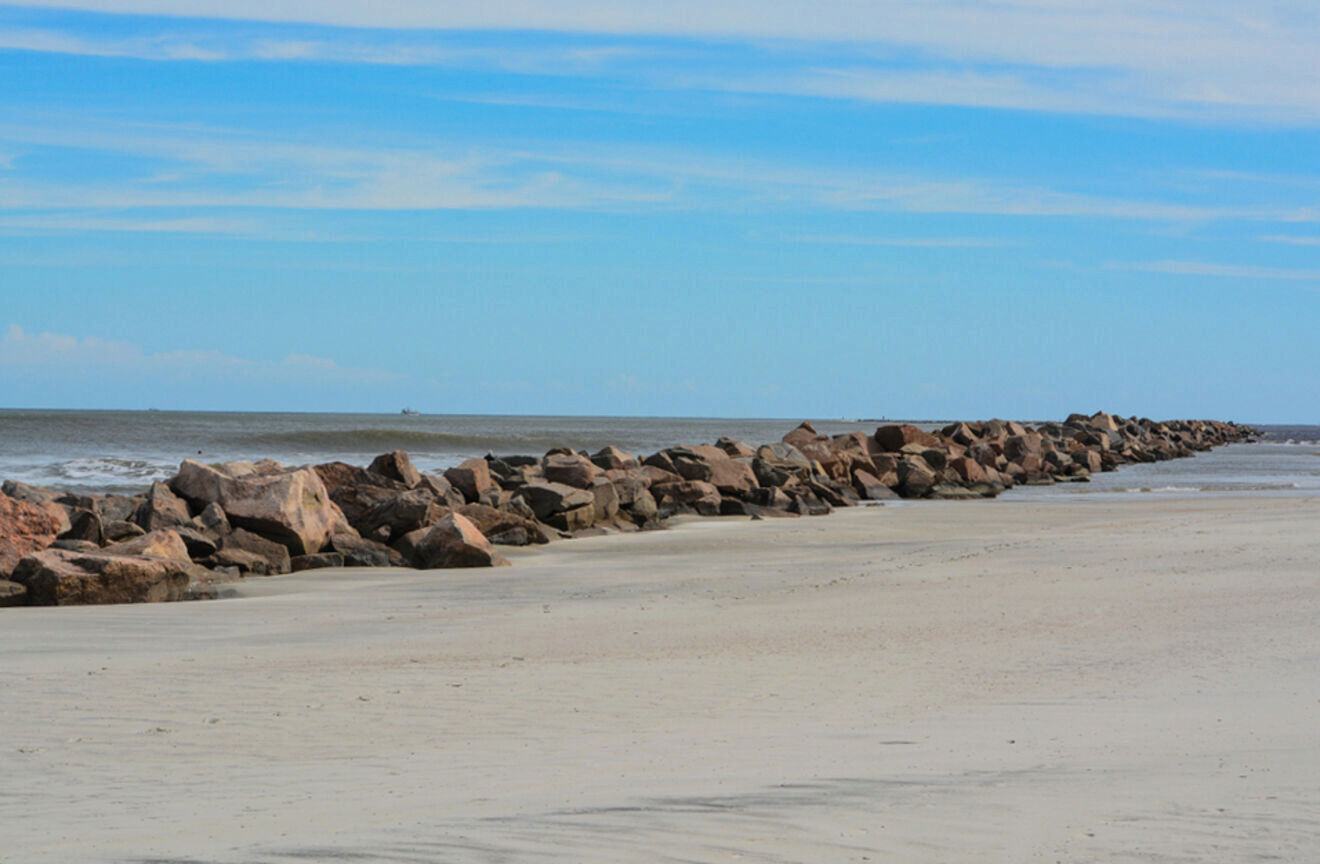 For the perfect family-friendly beach day, look no further than Huguenot Memorial Park. This seaside beach park is just a minute's drive south of Jacksonville Beach. It was named for the French Huguenots who landed there in 1562.
Today, it's one of the best beaches in Jacksonville, FL, especially if you're visiting Jacksonville with kids!
While there is a nominal admission fee (US$5 per vehicle), that fee grants you access to some really awesome amenities in addition to the gorgeous beach: Huguenot Memorial Park has picnic shelters, restrooms, shower facilities, a playground, and palm huts.
It's also part of the Great Florida Birding Trail, and designated portions of Huguenot Memorial Park are critical wildlife areas for nesting birds. Keep your eyes peeled – the opportunities for birding here are endless!
14. Stroll around the Jacksonville Arboretum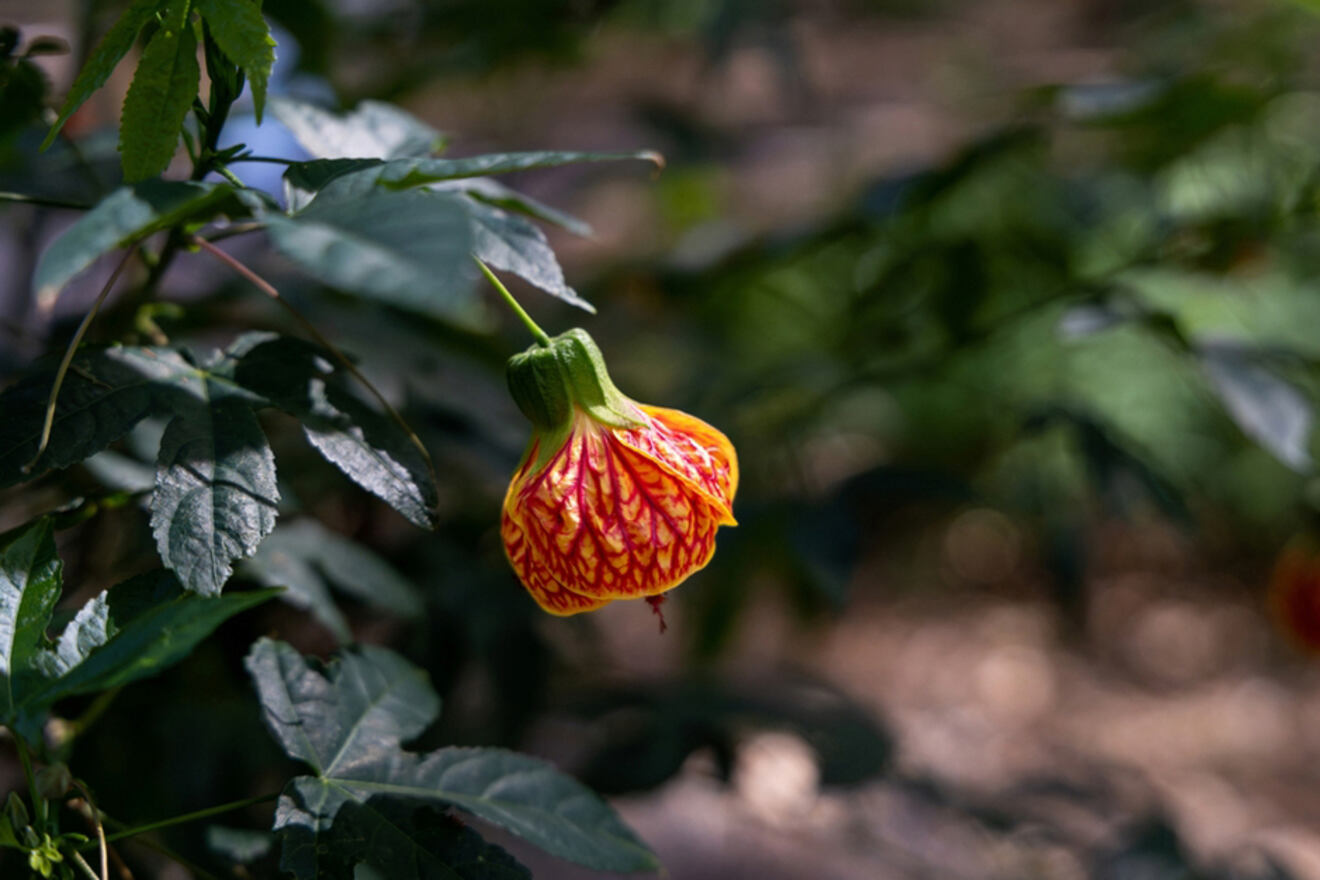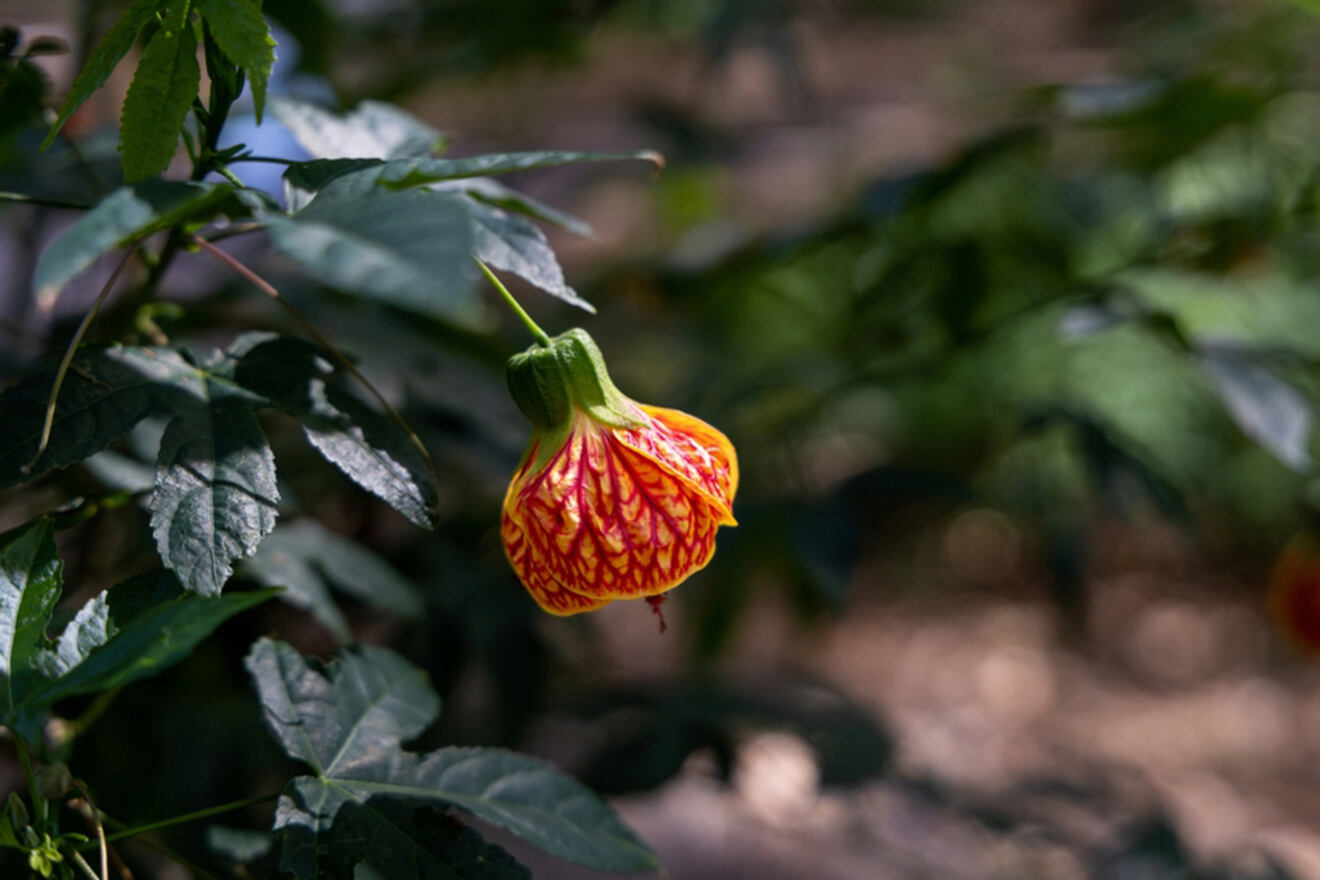 Next up on our list is the breathtaking Jacksonville Arboretum and Botanical Gardens, a must-see Jacksonville attraction that immerses you in the area's natural beauty. At US$3 for admission, it's budget-friendly, too!
This 120-acre (50 hectares) woodland oasis is considered Northeast Florida's "hidden jewel," and that nickname sums it up perfectly.
Here you'll find 7 stunning, award-winning nature trails that take you through 7 unique ecosystems! The trails are graded by difficulty, so visitors will have no problem finding the right ones for their comfort level.
It's dog-friendly too, so if you plan to visit Jacksonville with your furry friend, bring them with you to explore. They host a ton of fantastic events, like guided nature walks, and al fresco brunches, so be sure to check out the Arboretum's upcoming happenings.
PRICE: US$3 per person
15. Catch a show at the historic Florida Theatre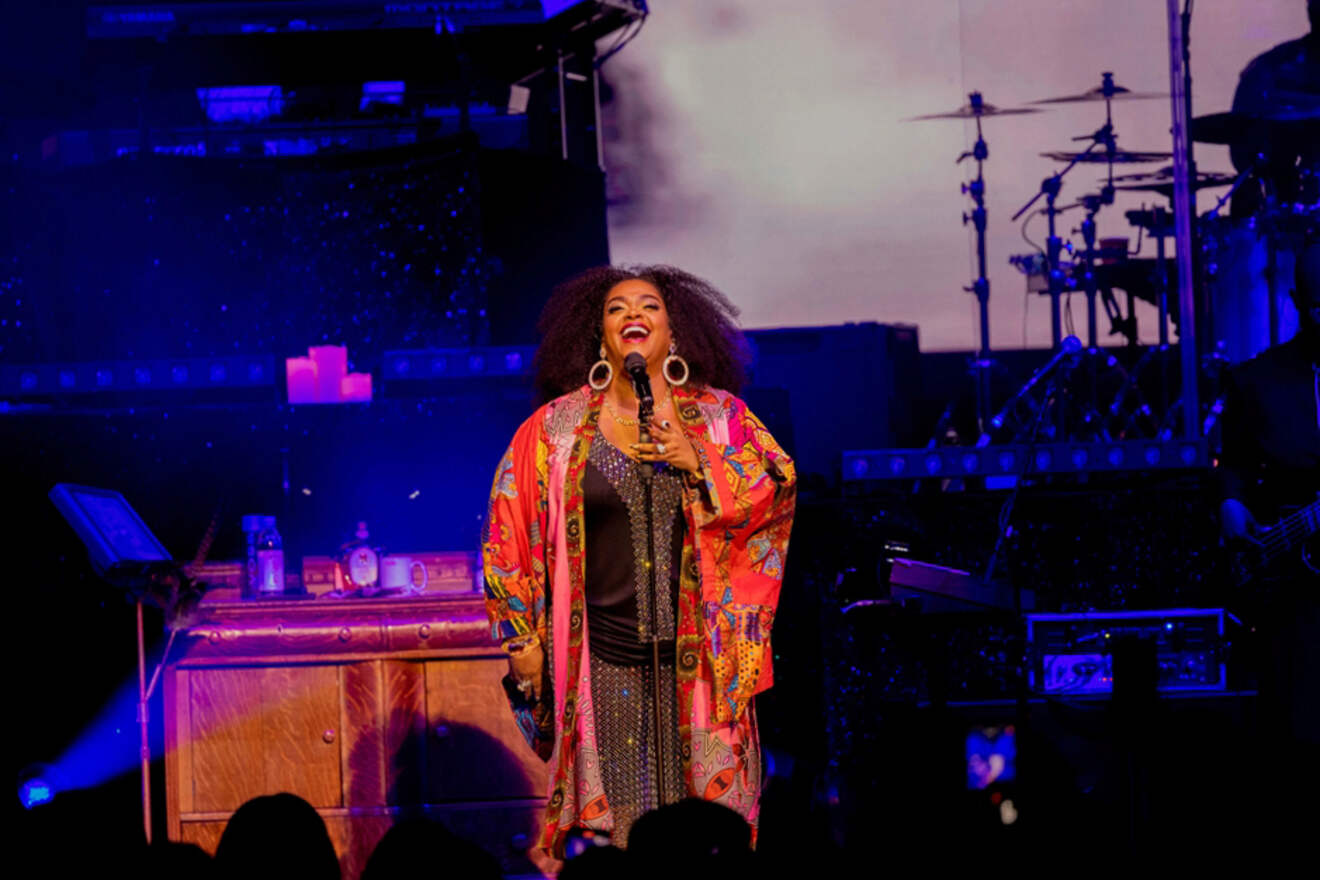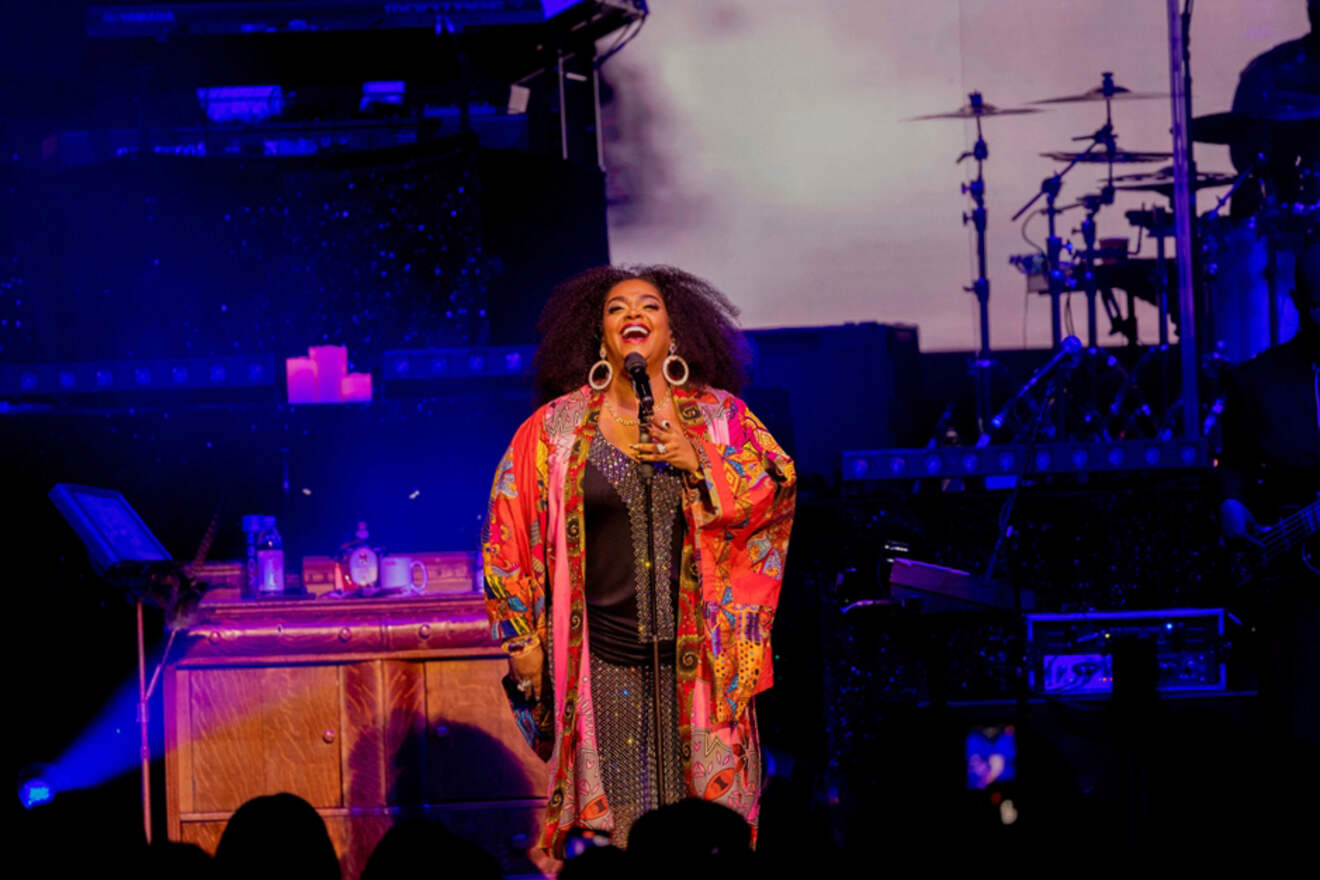 The historic Florida Theatre is the place to go in Jacksonville to catch live performances, concerts, and classic movies. Part of what makes it so special is that the theater dates back to 1927 and is listed on the National Register of Historic Places.
Upon opening, the Florida Theatre was called the "Palace of Dreams," thanks to its awe-inspiring exterior and interior. Known for its distinct Mediterranean Revival style, the Florida Theatre is one of Jacksonville's most architecturally significant buildings.
The most famous performance at the Florida Theatre was by Elvis Presley. He had performed in Jacksonville the previous year when a local judge threatened him with arrest for the reaction his dance moves elicited from fans, namely teenage girls. The judge was present at his show at the Florida Theatre, as was a whole lot of national news!
Unsurprisingly, the Florida Theatre is also known as haunted. Turns out you don't need to go all the way to St. Augustine to meet a ghost or 2, although the city is just over 40 minutes from Jacksonville, so it makes a great day trip.
16. Explore pristine wilderness at Amelia Island State Park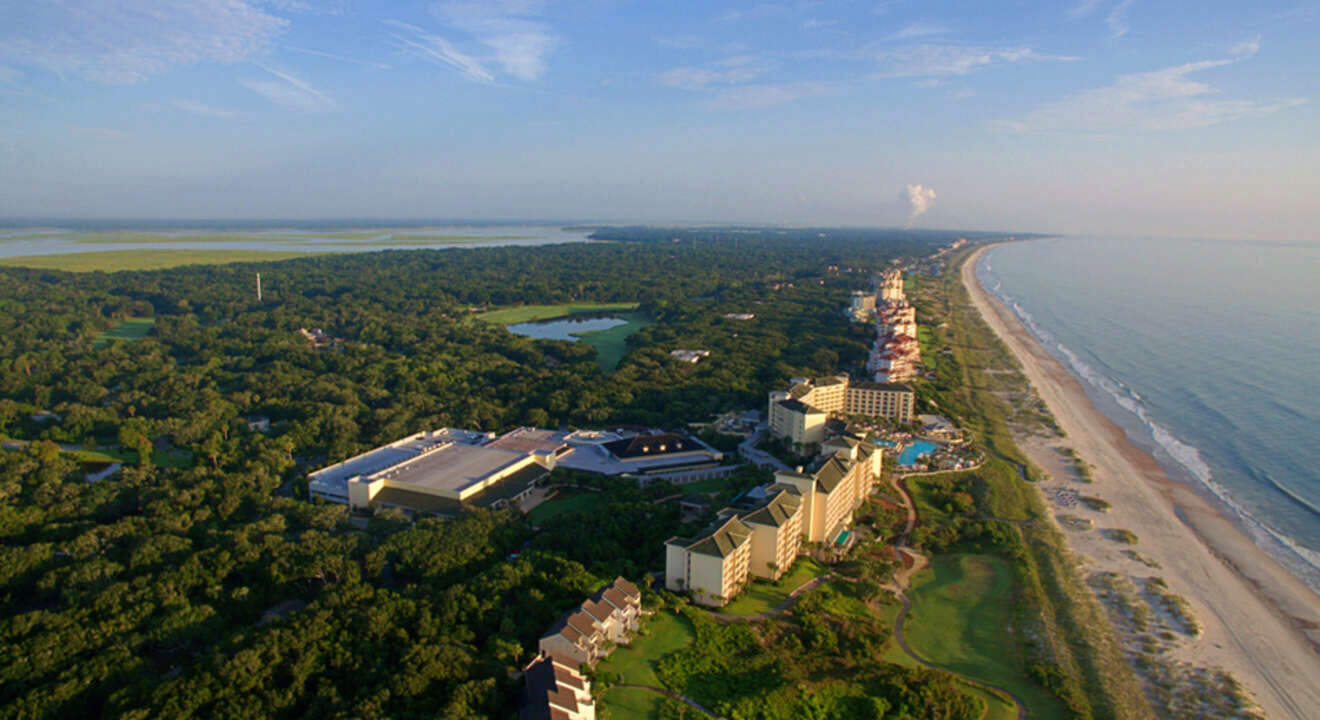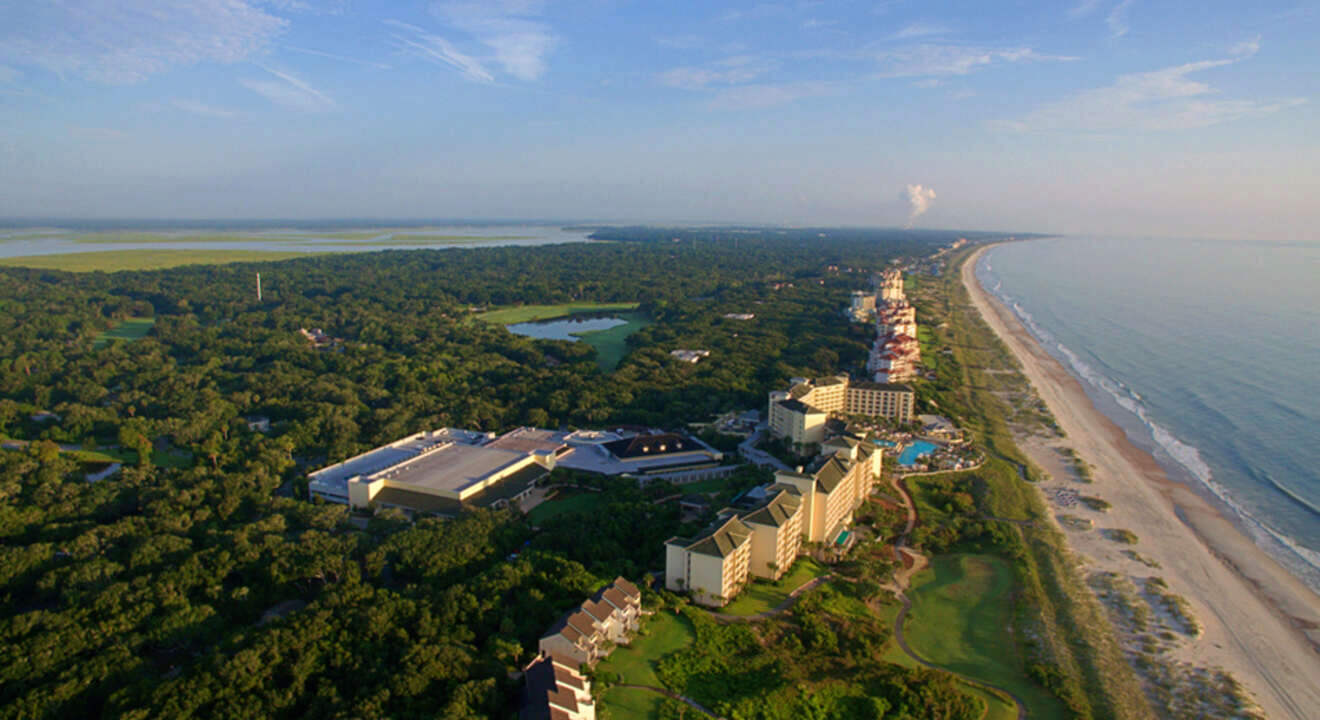 If you love natural beaches, you'll adore Amelia Island State Park! Located on the southern tip of Amelia Island, just over a 30-minute drive from Jacksonville, this Florida state park protects over 200 acres (80 hectares) of undeveloped wilderness and pristine beaches.
It's the perfect place to spend the day swimming, shelling, paddling, or just relaxing on the shore. Fishing is super popular, as Nassau Sound provides some of the very best fishing in Florida – it's where record-breaking flounders have been caught! Want to try your hand at catching dinner? On the Line Bait and Tackle has everything you need.
Amelia Island State Park is part of Talbot Islands State Park, as are #11 and #12 on our list. Kayak Amelia also provides gear rentals here, so you can explore by kayak, canoe, or stand-up paddleboard!
17. Meet big cats at the Catty Shack Ranch Sanctuary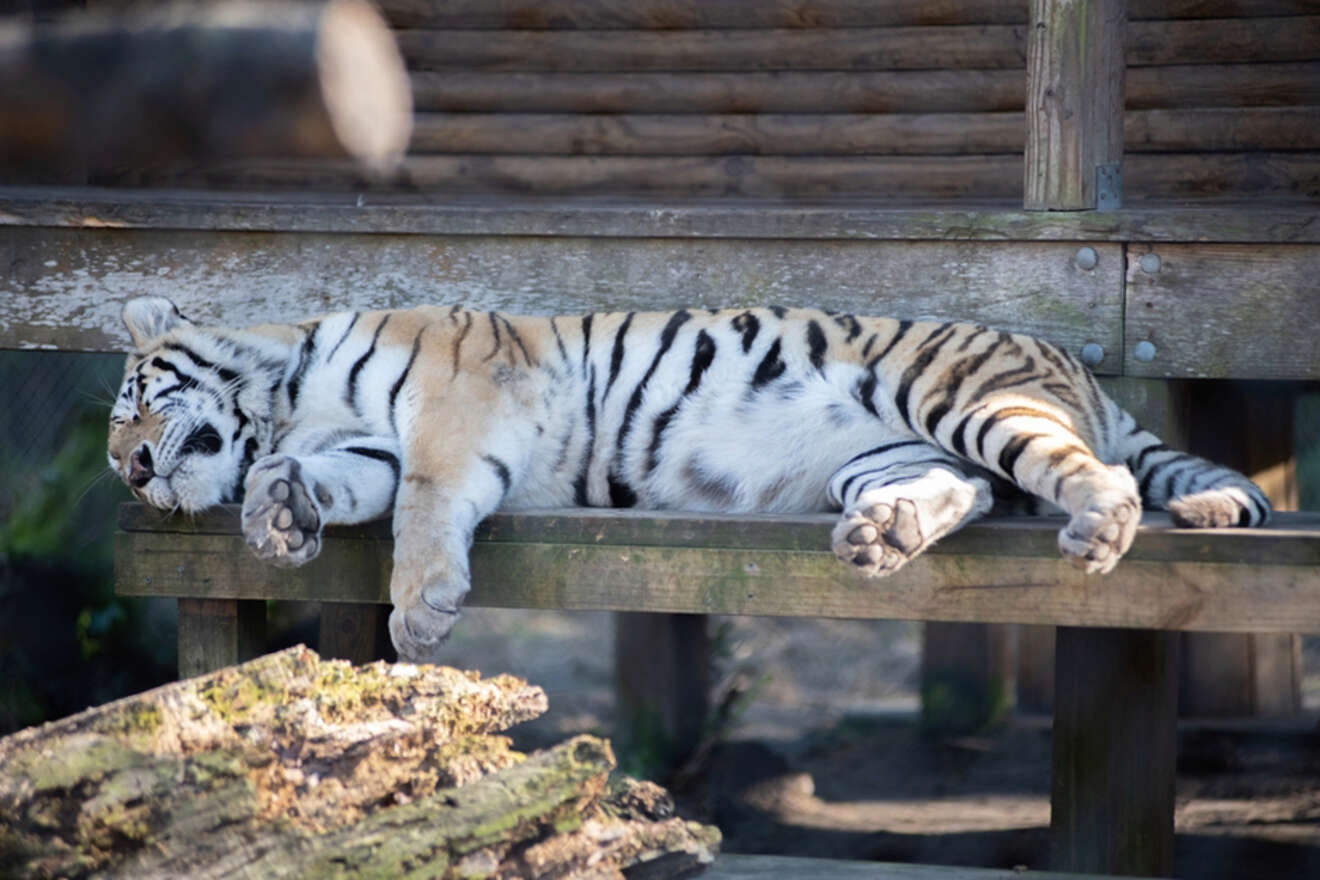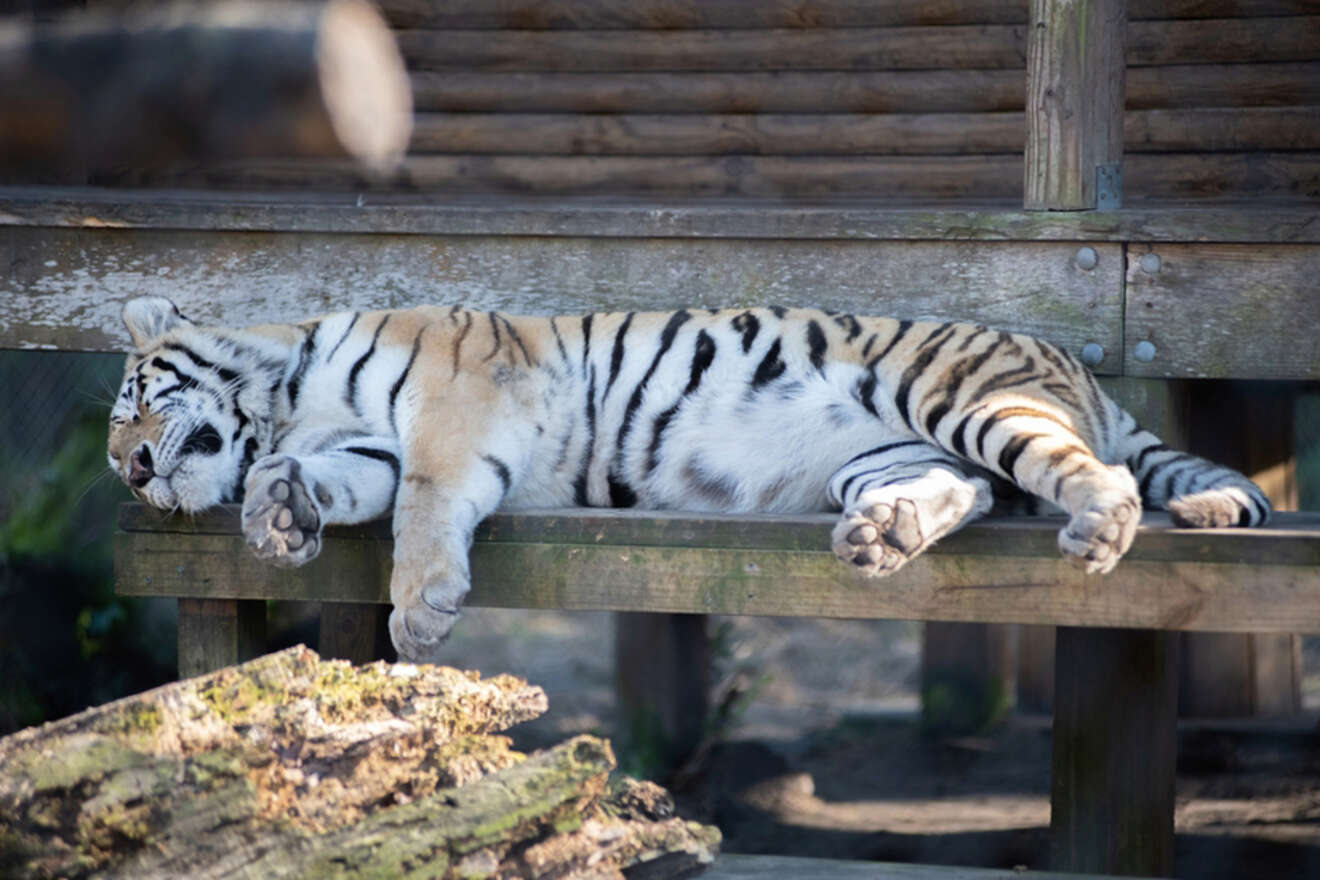 Voted the #1 attraction in Jacksonville, Catty Shack Ranch is a must-do for animal lovers. This wildlife sanctuary is dedicated to the rescue of big cats from dire or life-threatening situations, and here, the cats find a safe and loving forever home. There's even a medical facility on-site to care for these beautiful animals.
The sanctuary is open to the public for tours, and they offer a few different options that take you behind the scenes: day tours, night feedings, and enrichment tours, where you can meet some of the residents.
The creatures who call this sanctuary home include tigers, lions, cougars, leopards, and what Catty Shack calls its "honorary cats," coatimundis, and arctic foxes!
I recommend purchasing your tour tickets online in advance, so you can skip the line upon arrival and save time.
18. Explore charming and historic Riverside Avondale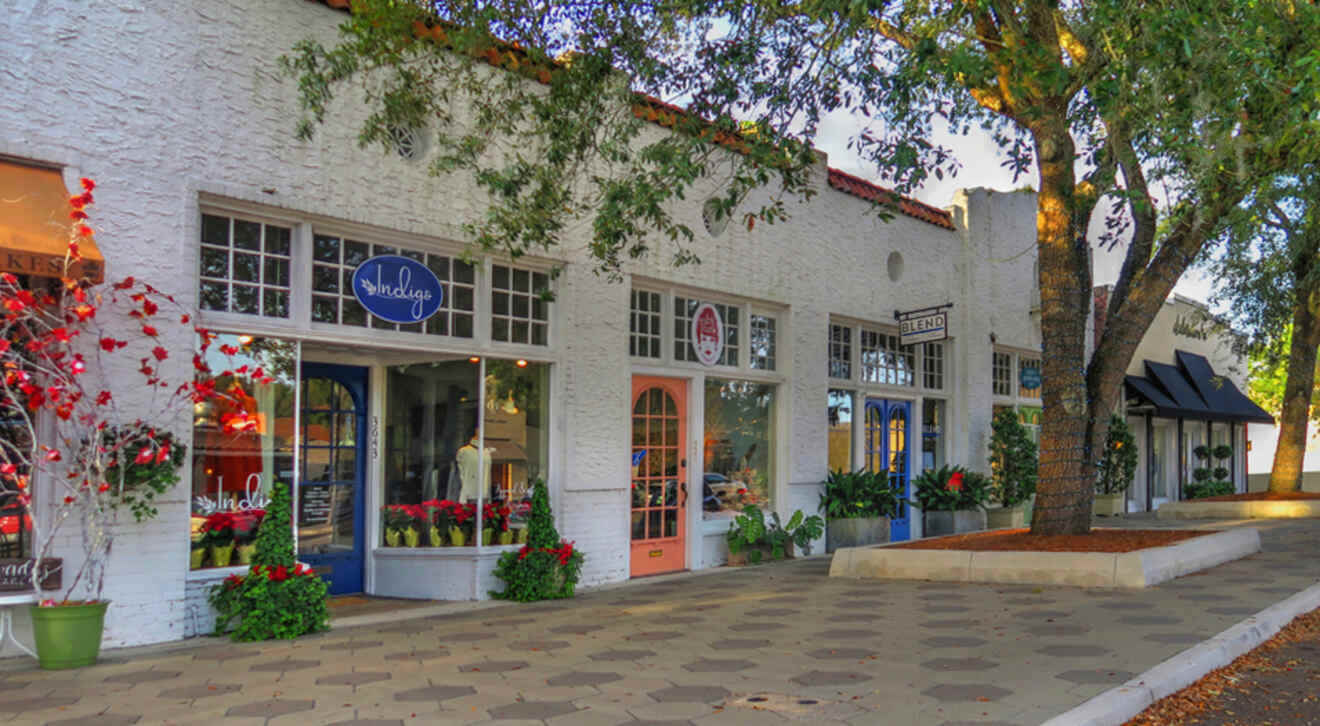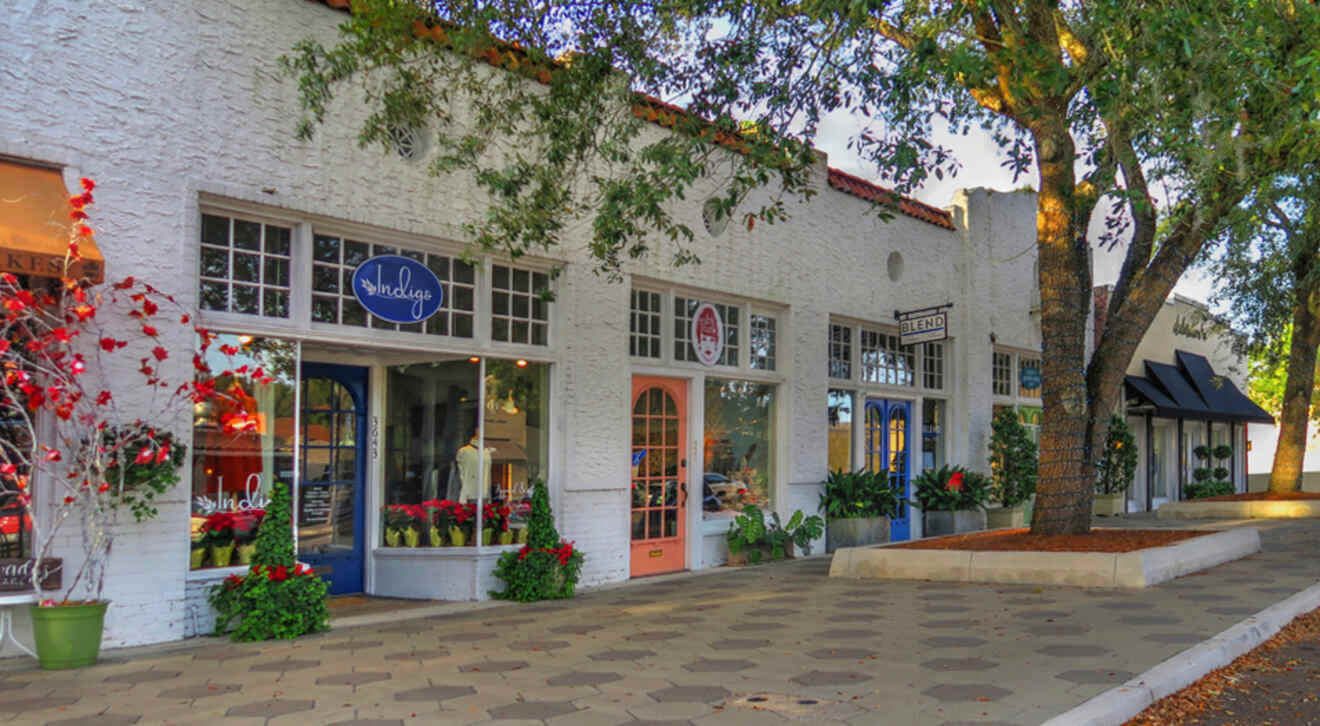 Riverside Avondale in Jacksonville, FL, was named one of the USA's Top 10 Neighborhoods, and for good reason! The adjacent neighborhoods of Riverside and Avondale have become synonymous with each other and are known for their tree-lined streets and charming historic districts.
This highly walkable area boasts a ton of cute boutiques, antique stores, bars, and restaurants, so you can easily spend hours here strolling around, shopping, and trying local eateries. It's also home to the beloved Cummer Museum of Art & Gardens, #3 on our list of the best things to do in Jacksonville!
19. Enjoy quiet luxury in Ponte Vedra Beach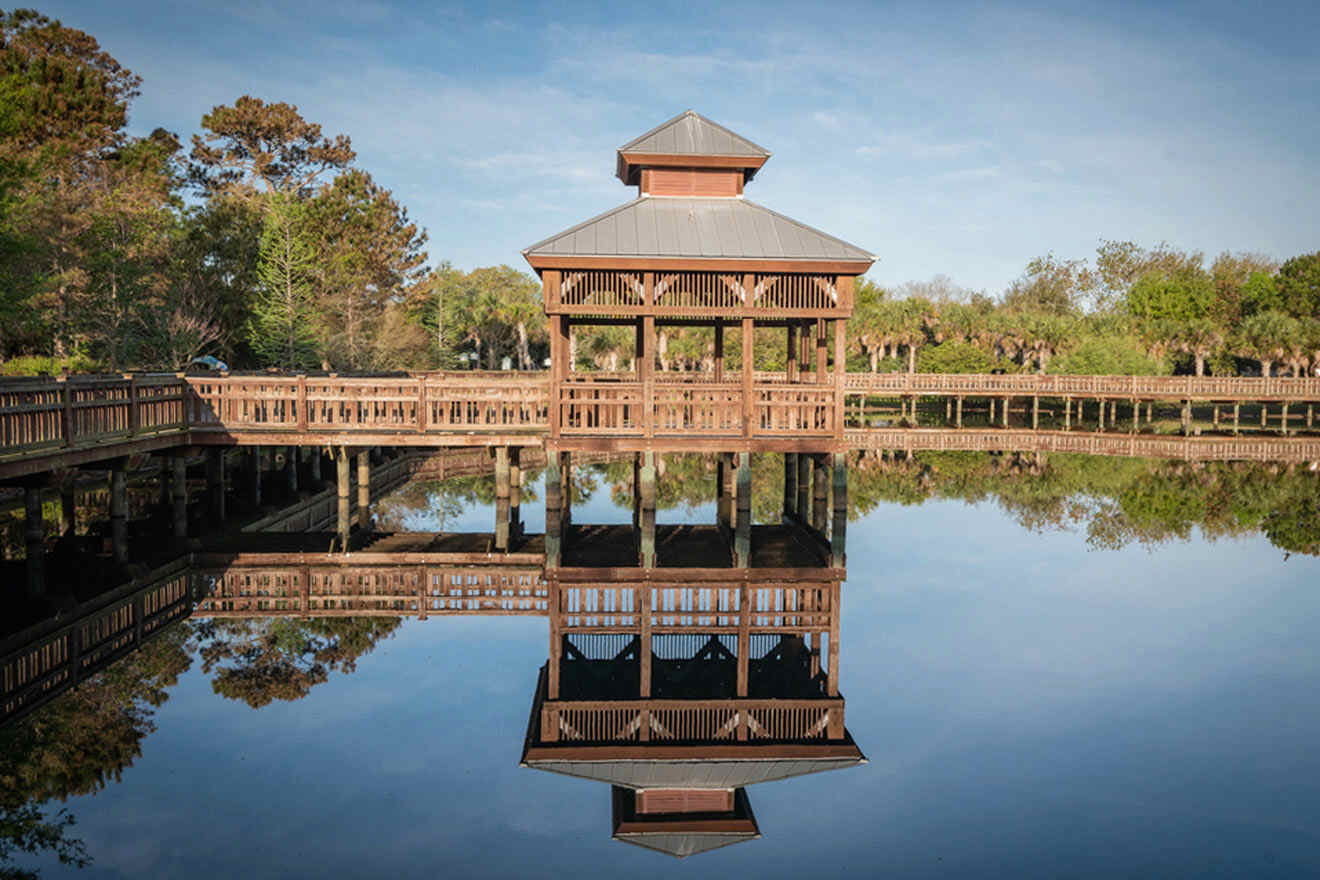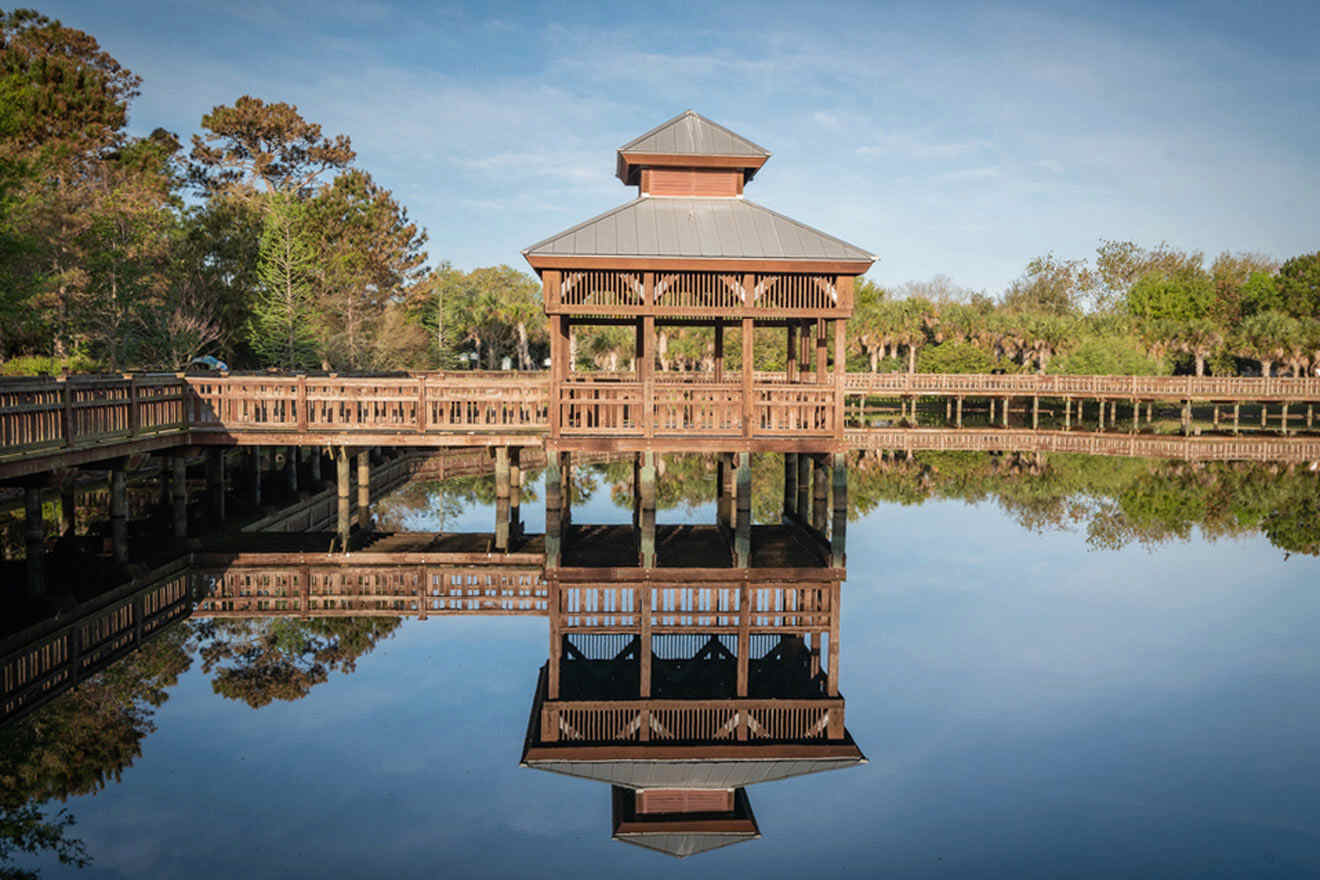 CNN Ranked Ponte Vedra Beach one of the nation's 22 Can't Miss Beaches, so you know it's worth the visit! Just a 10-minute drive south of Jacksonville Beach, Ponte Vedra is an upscale yet laid-back beach community boasting sandy beaches that get their striking white sparkle from being made of Appalachian quartz.
This beach is a golfer's paradise because of its proximity to TPC Sawgrass, but even if you have no interest in hitting the links, you're sure to be charmed by this seaside town.
For a unique day at the beach, head to Mickler's Landing Beachfront Park. This dog-friendly beach is famous for its pink sand, which is made of coquina. A wooden walkway takes you from the parking lot through the sand dunes onto the beautiful shore. Keep your eyes peeled for shark teeth, everyone's favorite souvenir from Ponte Vedra Beach.
Ponte Vedra Beach is home to some of the highest sand dunes in Florida, reaching up to 40 ft (40 m) tall!
20. Check out the Museum of Contemporary Art
We're wrapping up our list of the best things to do in Jacksonville with another must-do for art lovers. The Museum of Contemporary Art (MOCA) is presented by the University of North Florida and is located in downtown Jacksonville.
At the Museum of Contemporary Art Jacksonville, discover incredible rotating exhibits and an ever-evolving permanent collection that celebrates and promotes the appreciation of contemporary and modern art!
When the museum was first founded in 1924 as the Jacksonville Fine Arts Society, it became the city's first organization dedicated to the visual arts. Today, it continues to impress locals and out-of-towners alike.
On the 1st Saturday of every month, admission is free from 11 AM to 5 PM. On the 1st and 3rd Wednesdays, the MOCA hosts Museum Nights, with special programming, a bar, food, and extended hours until 9 PM.
PRICE: US$8 for adults
FAQs about things to do in Jacksonville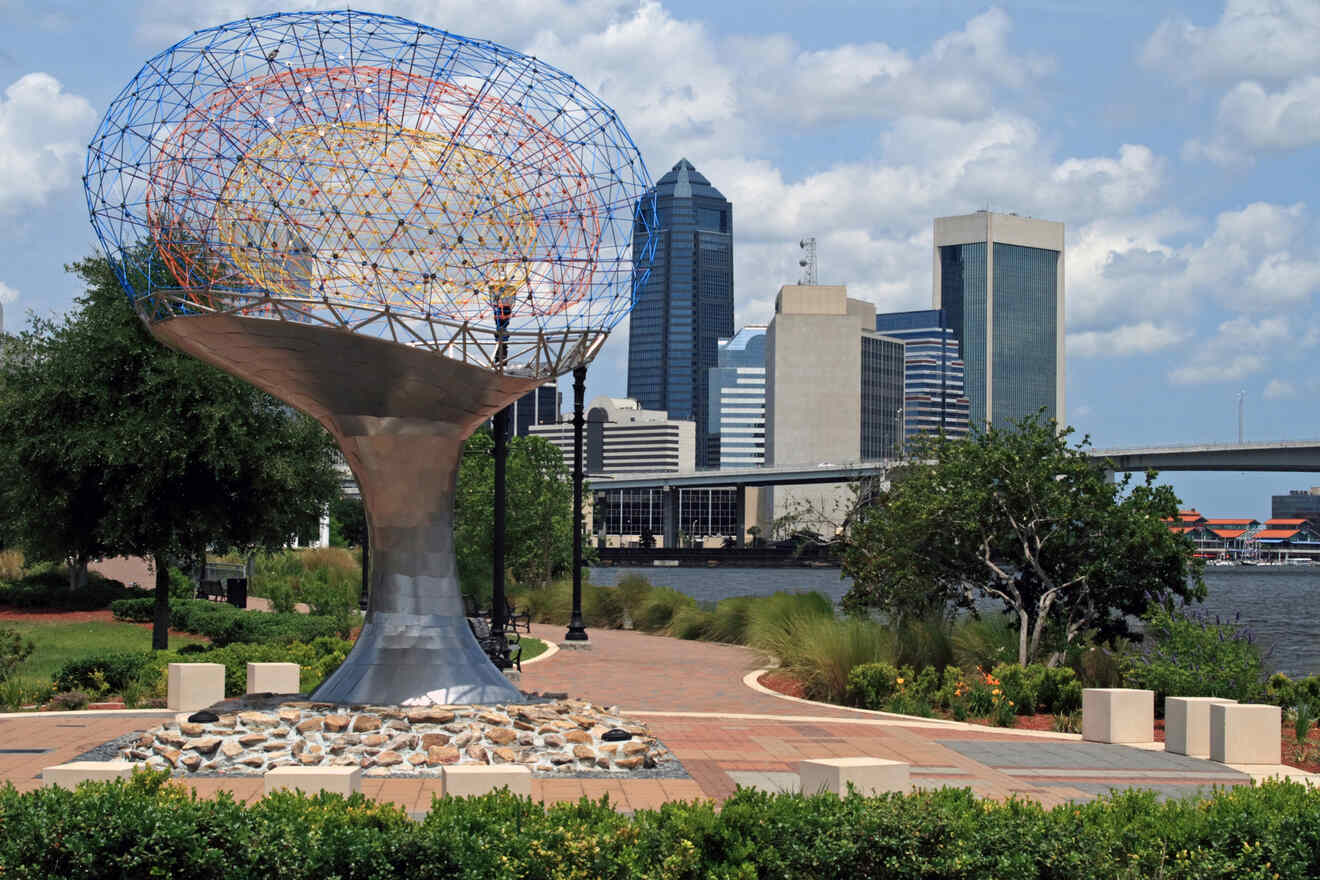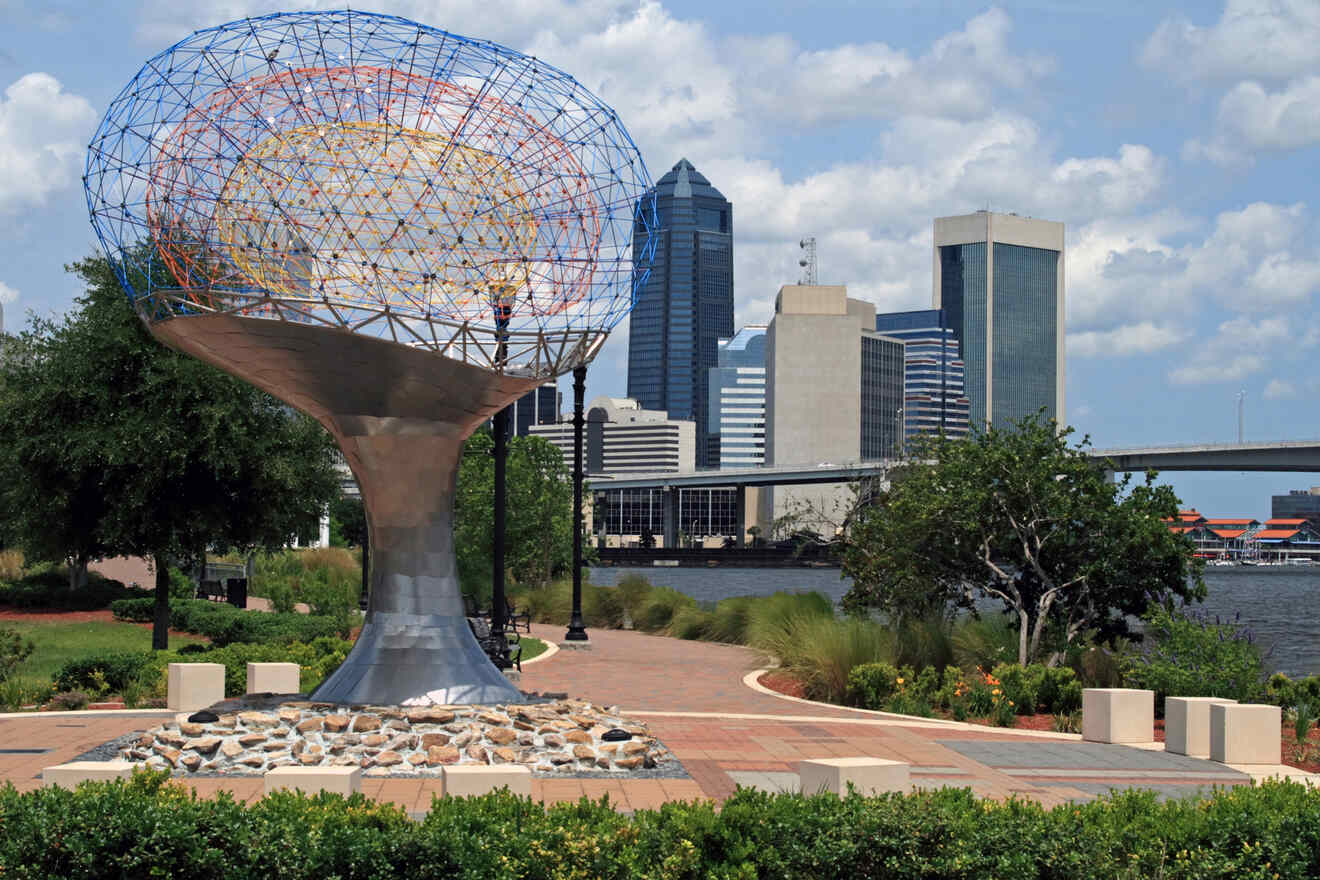 🌞 How do I spend a day in Jacksonville FL?
There are tons of amazing things to do in Jacksonville, from soaking up the sun at one of the area's beautiful beaches to exploring the museums downtown. You can even take an Architecture and History Tour of the city.
🏖️ Is Jacksonville worth visiting?
Yes! Jacksonville, FL, has a little something for everyone, including outdoor adventures, arts and culture, historic sights, inviting beaches, and hotspots for shopping, dining, and entertainment.
🛣️ Does Jacksonville have a boardwalk?
Jacksonville's Southbank Riverwalk is a 1.25-mile (2 km) promenade along the St. Johns River, where you'll find art, benches, and postcard-worthy views.
🏞️ What is Jacksonville most known for?
Jacksonville, FL, is home to the largest urban park system in the United States, boasting over 80,000 acres (32,380 hectares) of parks, including 2 national parks, 7 state parks, and 400 city parks and gardens.
Conclusion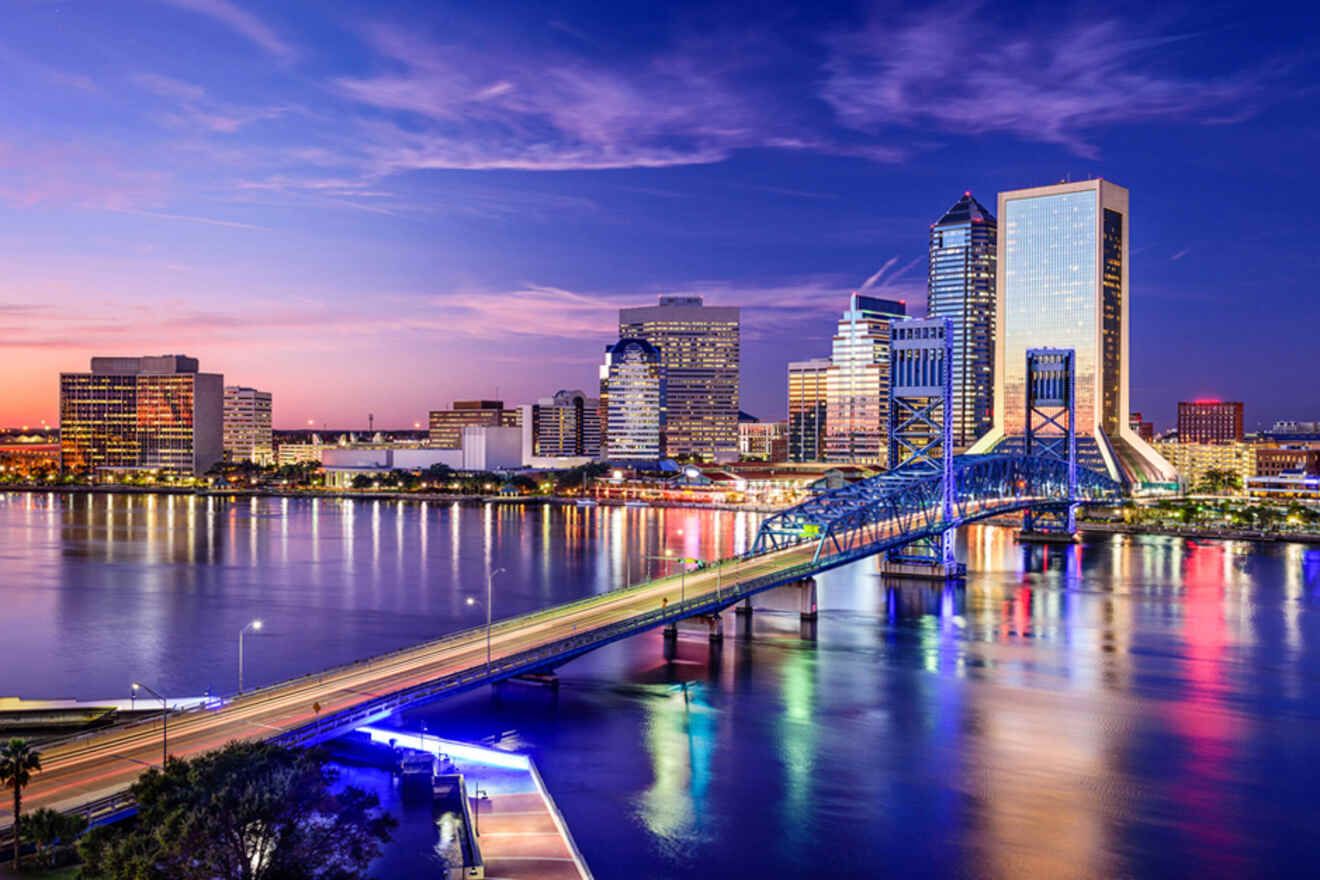 We covered 20 super fun things to do in Jacksonville today – thank you for reading all the way to the end! As you can see, there's always something going on in Jacksonville. From shows at the historic Florida Theatre to fishing at one of the state parks, I know you're going to make some unforgettable memories on your Jacksonville, FL, vacation.
If you have any questions, you know what to do! Leave me a comment below, and I'll help however I can. I hope you had as much fun reading this article as I had writing it for you. 😊
Happy exploring,
Montana
---
Pin it for later!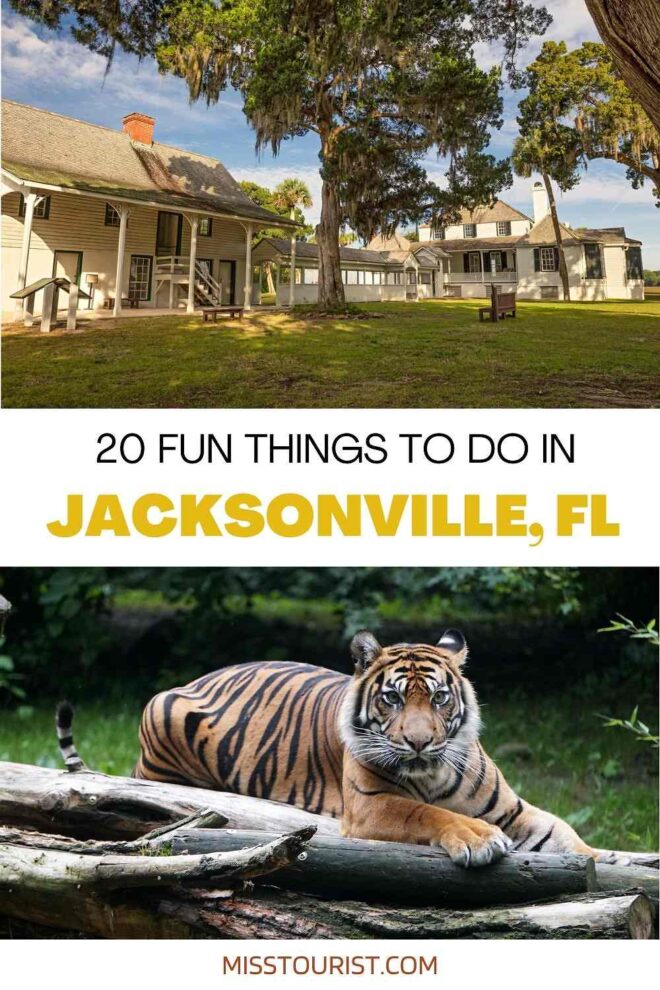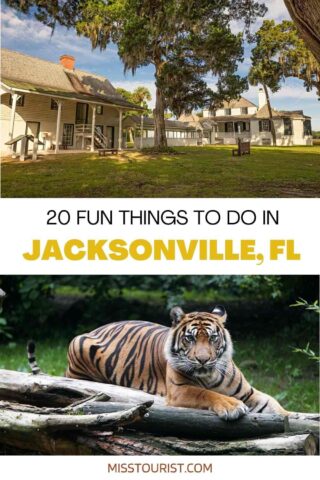 Pin it for later!