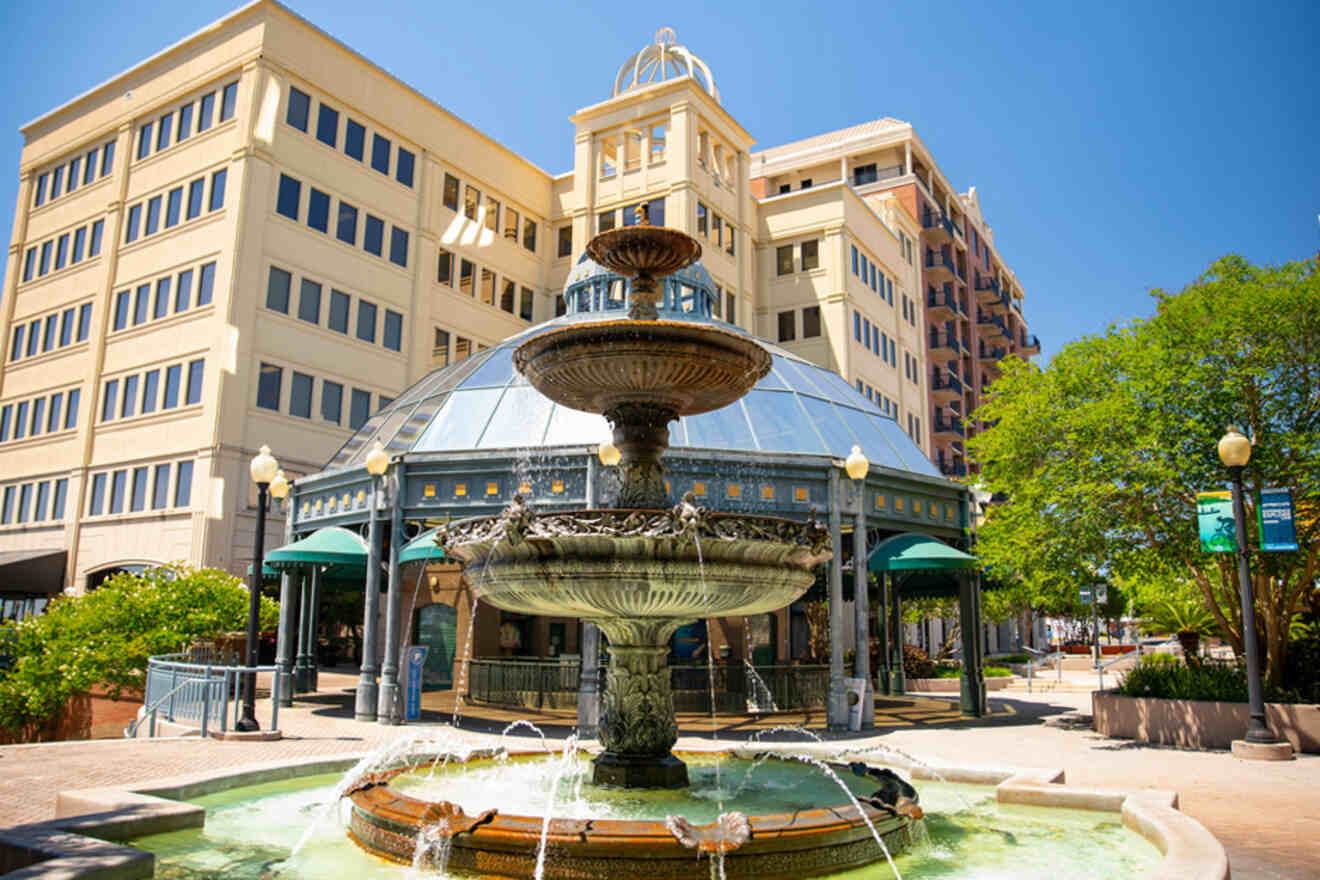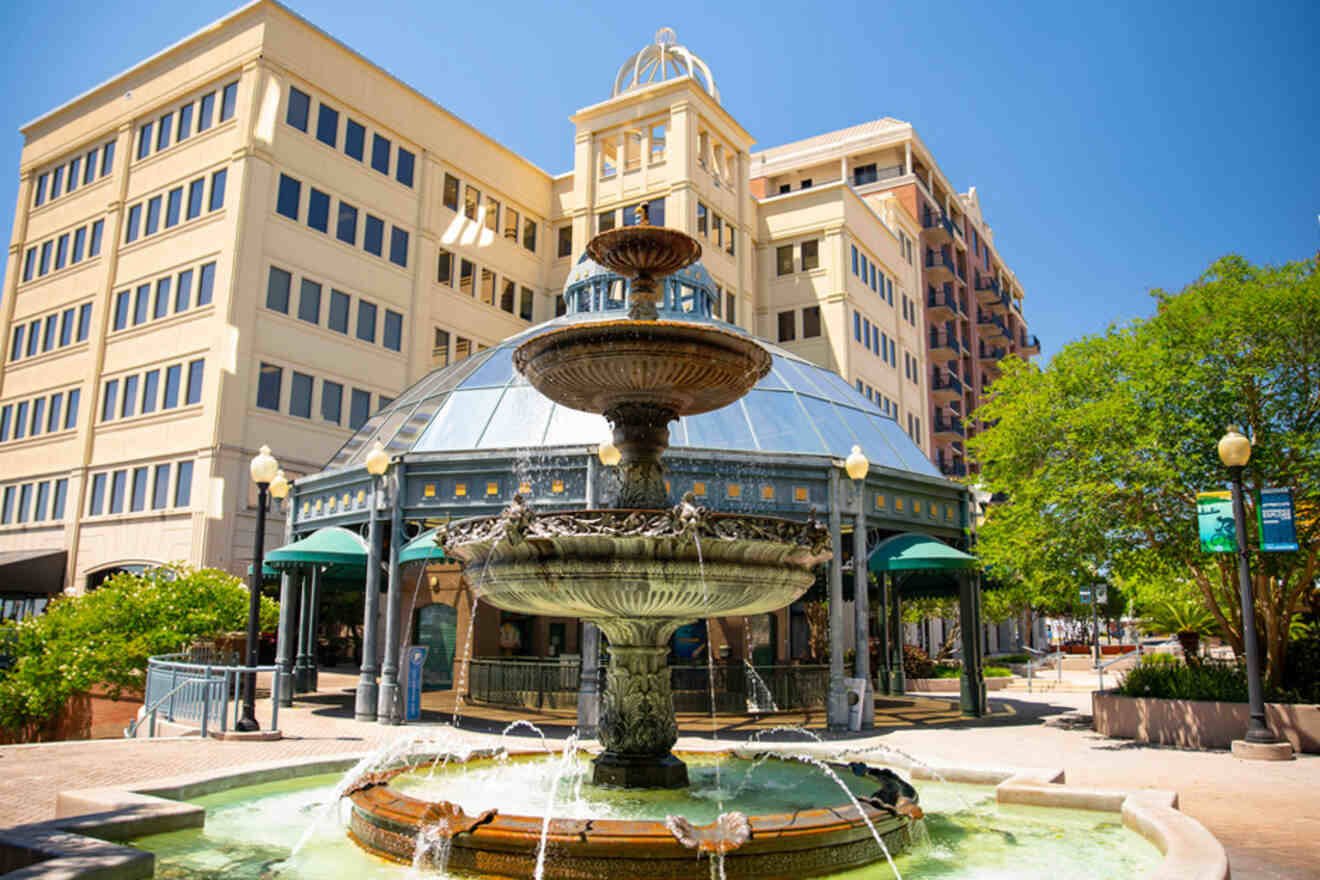 I'm really looking forward to today's article because we're chatting about a city that I called home for 4 years: Tallahassee, Florida! It may not have the glamor and allure of other vacation destinations in the Sunshine State, like Tampa or Miami, but Tallahassee is ripe with historic sights, interesting museums, exquisite nature, and hidden gems waiting to be discovered.
Tallahassee is best known for being Florida's capital city and for its 2 major colleges, Florida State University (FSU) and Florida A&M University (FAMU). I graduated from FSU in 2014, so the city of Tallahassee will always have a special place in my heart. I absolutely loved living there, not just for the parties, game days, and bars synonymous with a college town but because there is so much more here than meets the eye if you're willing to explore off the beaten path.
Without further ado, let's jump into the unmissable things to do in Tallahassee, FL!
1. Tour a walking tour of Florida State University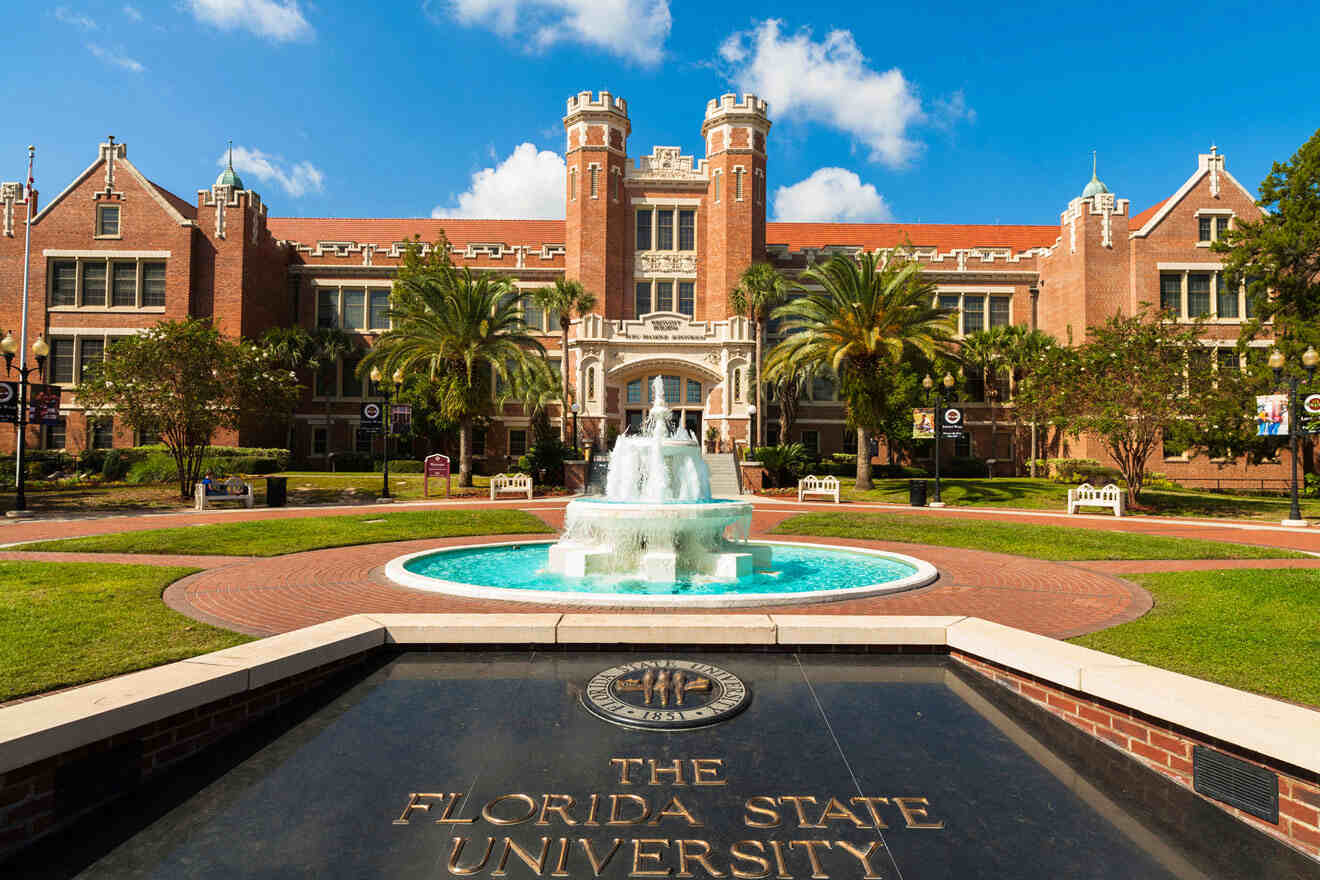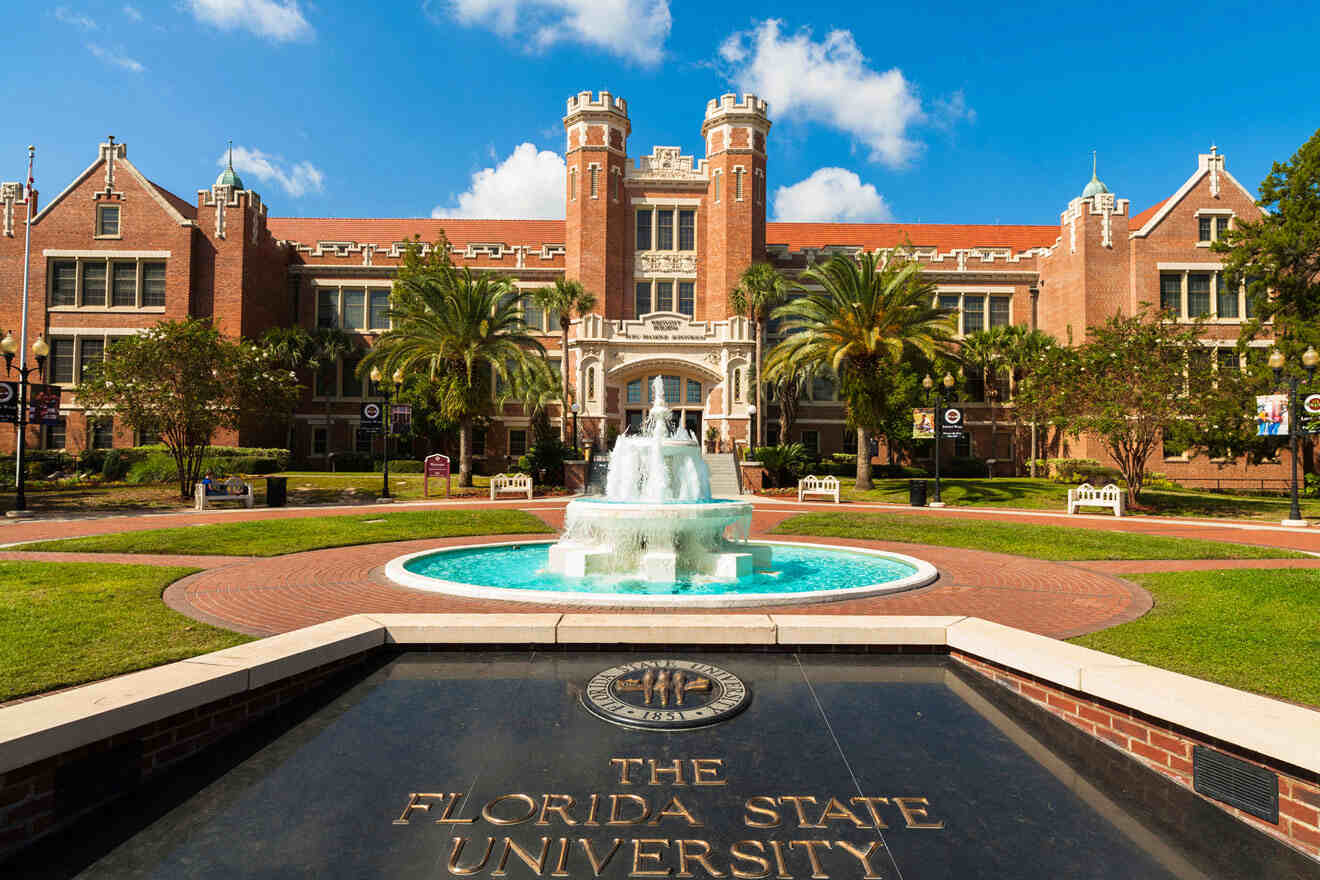 Of course, I'm kicking off our list of best things to do in Tallahassee with a tour of my alma mater, Florida State University! But even if I hadn't personally attended FSU, a campus tour would still easily be #1. The buildings, grounds, and stadium are breathtaking – I still remember being in complete awe on freshman moving day as I took in my beautiful, stately surroundings.
The best way to get to know this stunning college campus is on an official walking tour led by student ambassadors, which covers 3 miles (5 km) over 1.5 hours. You'll pass by some of the most iconic spots on Florida State's campus and learn more about each of them along the way.
The guided walking tour at FSU is geared towards prospective students and their families, but it's still worth it if you don't mind all the talk about college applications and admission.
You can also opt for a self-guided tour if you prefer, which is available through a downloadable app. This gives you a little more flexibility as far as where you go and what you see there, but whichever you choose, make sure to take a photo in front of the legendary Westcott Fountain!
2. Explore Lake Jackson Mounds Archaeological State Park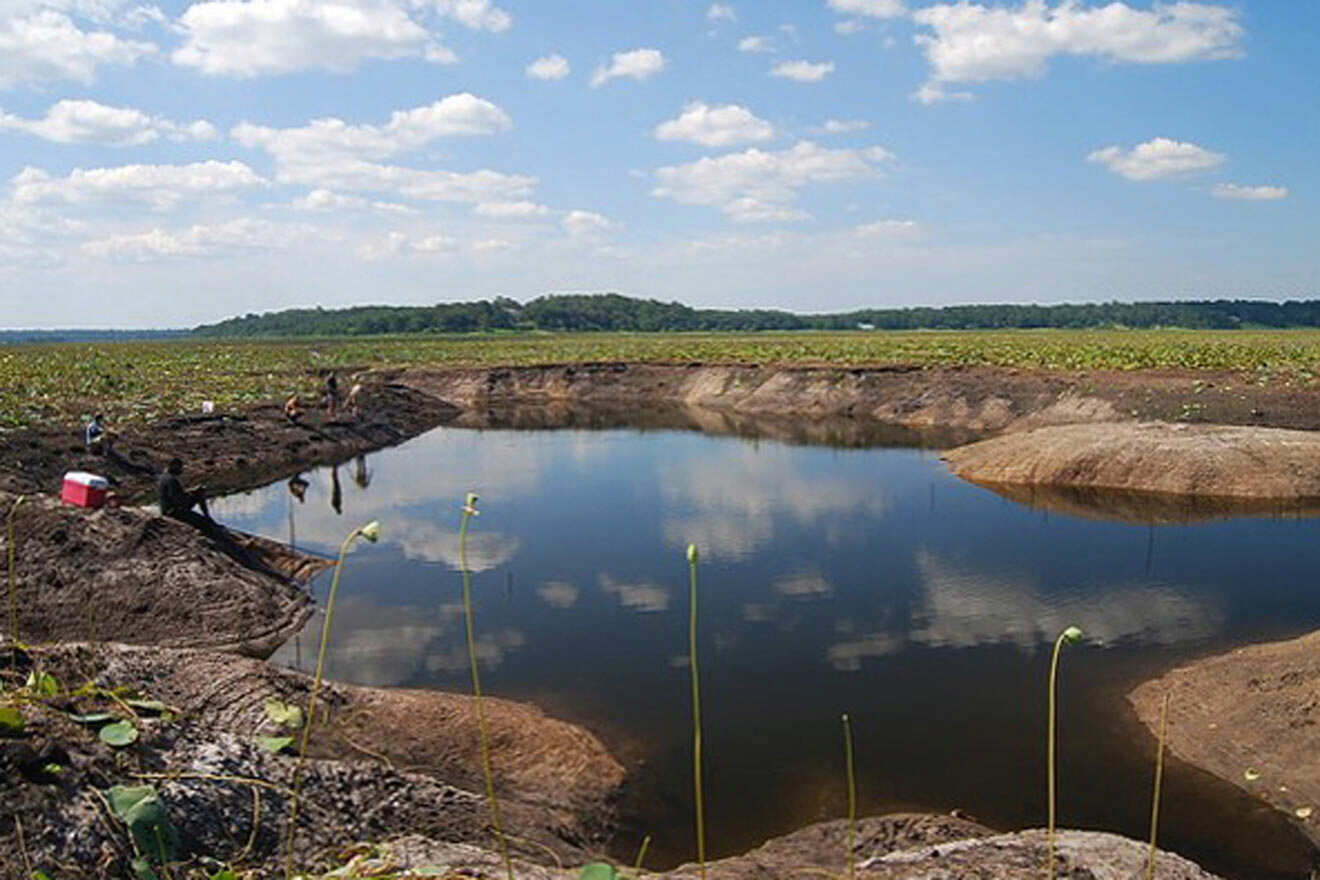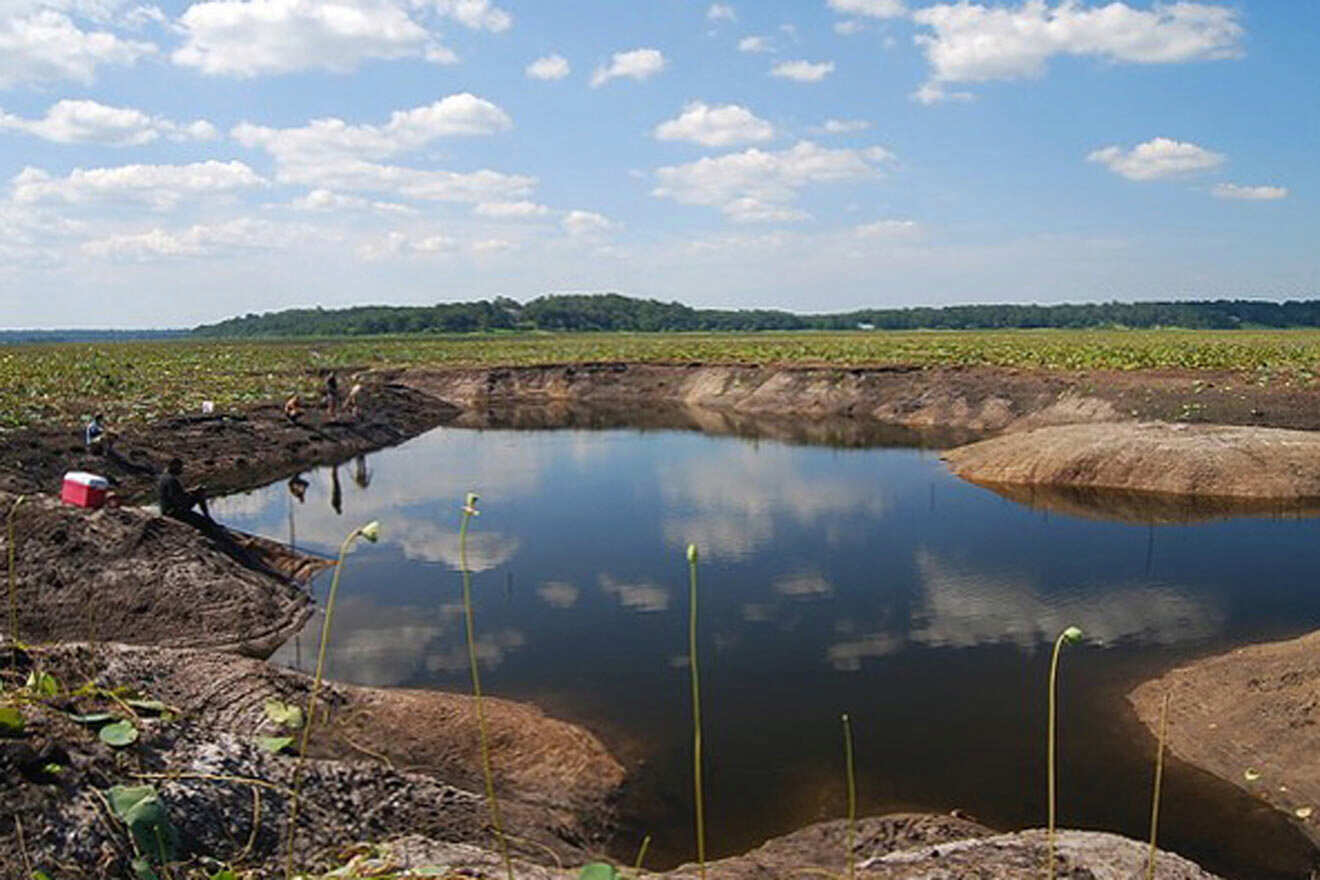 A visit to Lake Jackson Mounds State Park is one of the most unique things to do in Tallahassee, as it's home to 6 of the 7 known ancient earthen temple mounds. In other words, this is something you're unlikely to experience anywhere else!
This area is believed to be the local Native Americans' political and religious center from 1200 A.D. to 1500 A.D.!
At the park, less than 20 minutes north of downtown Tallahassee by car, immerse yourself in Florida's natural beauty and rich history. There are 2 hiking trails to explore here: the somewhat challenging Interpretive Tail, which takes you past the remains of a historic 1800s grist mill at Butler Mill Creek, and the Nature Trail, which takes you through the grasslands for a relaxing hike among the native flora and fauna.
2 of the ancient mounds are available for public viewing, and you can enjoy a scenic picnic right in the middle of them! There are numerous picnic tables and a shady picnic pavilion which is first come, first served unless reserved in advance. To learn more about the fascinating history of this Florida state park, check out the Interpretive Exhibit underneath the pavilion!
PRICE: US$3 per vehicle. Exact change is required.
3. Check out the Florida Historic Capitol Museum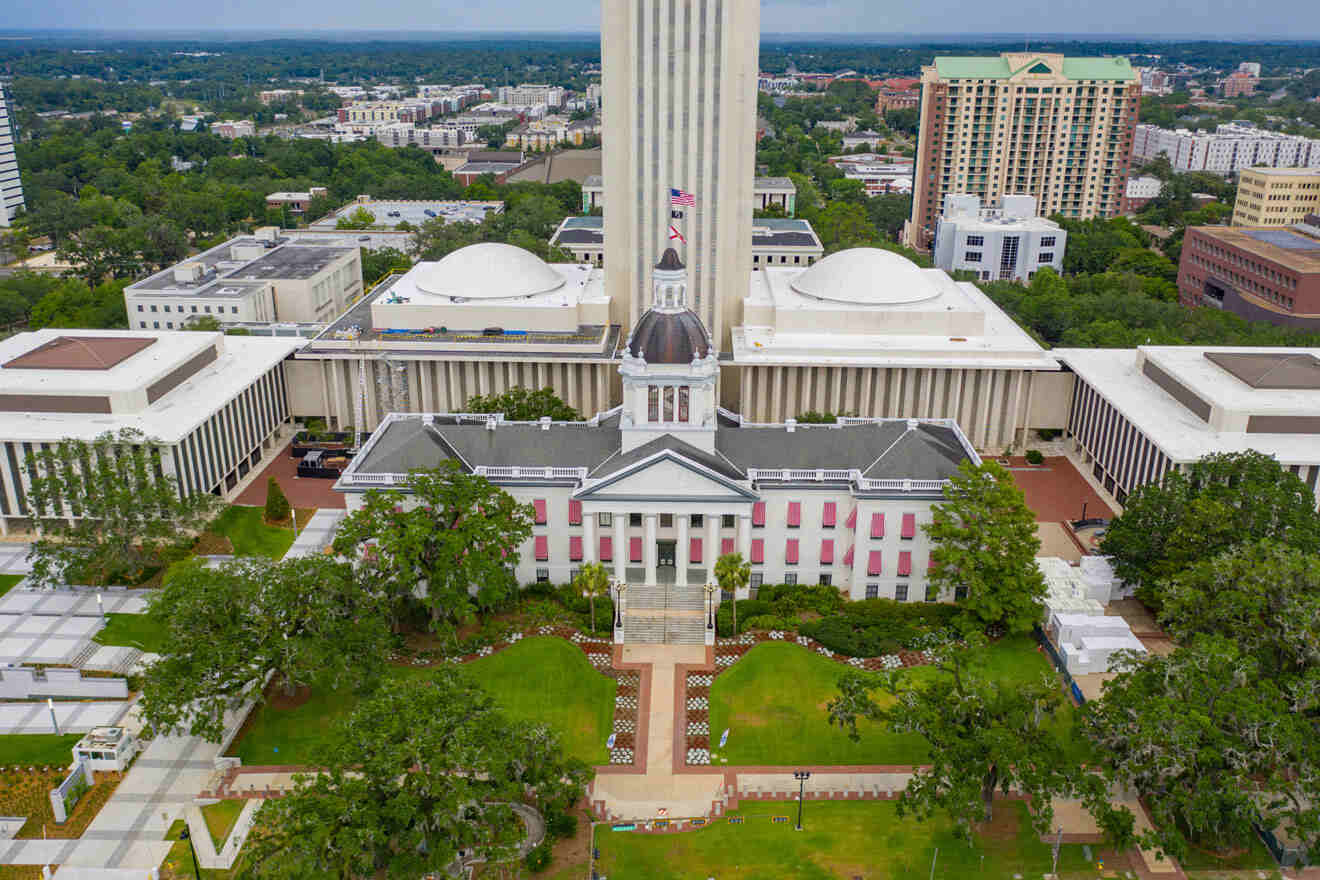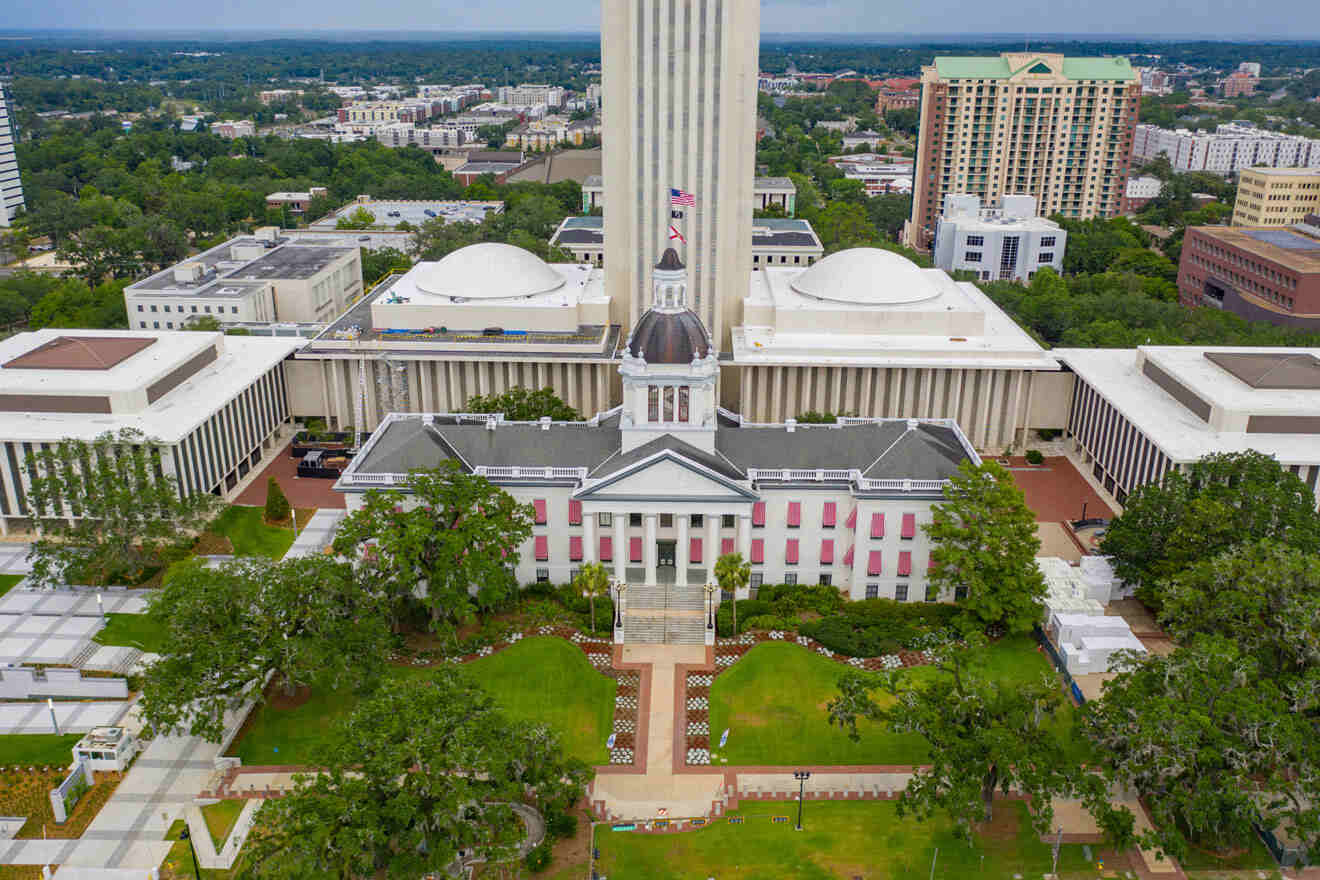 The Florida Historic Capitol Museum is a must-do in Tallahassee, especially for anyone passionate about history, politics, and/or architecture!
Situated within the Florida State Capitol complex right next to the official capitol building in downtown Tallahassee, it now houses the Florida Historic Capitol Museum, one of the best free things to do in Tallahassee.
The museum boasts 2 floors of long-term exhibits and beautifully restored areas, including the Introductory Theater on the 1st floor, where you can watch an award-winning, 8-minute documentary Florida in the Balance.
There are some cool things to view outside the building on the grounds as well. If you look closely at a US$20 bill, you'll see a magnolia tree in the picture of the White House. That particular tree was planted in front of the White House by President Andrew Jackson, and a clipping from that exact tree was used to plant one of the magnolia trees here! In addition to that tree, there's another magnolia tree on the property that's over 120 years old – it's one of the most famous and most photographed trees in the state of Florida!
Be sure to check out the museum's calendar for upcoming events, like speakers and panel discussions, wine and cheese nights, and classic films in the courtyard.
4. Experience history up close at the St. Marks Lighthouse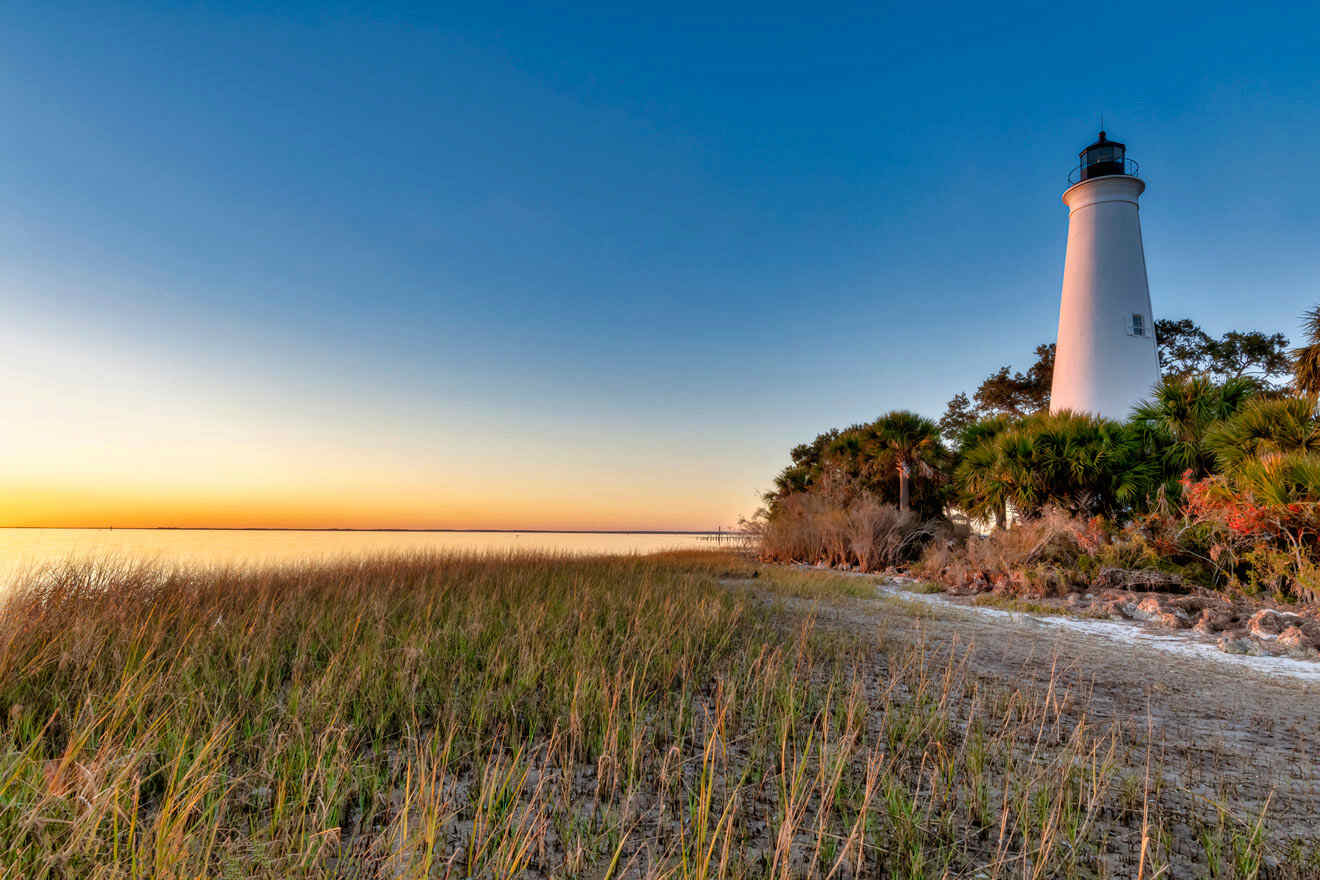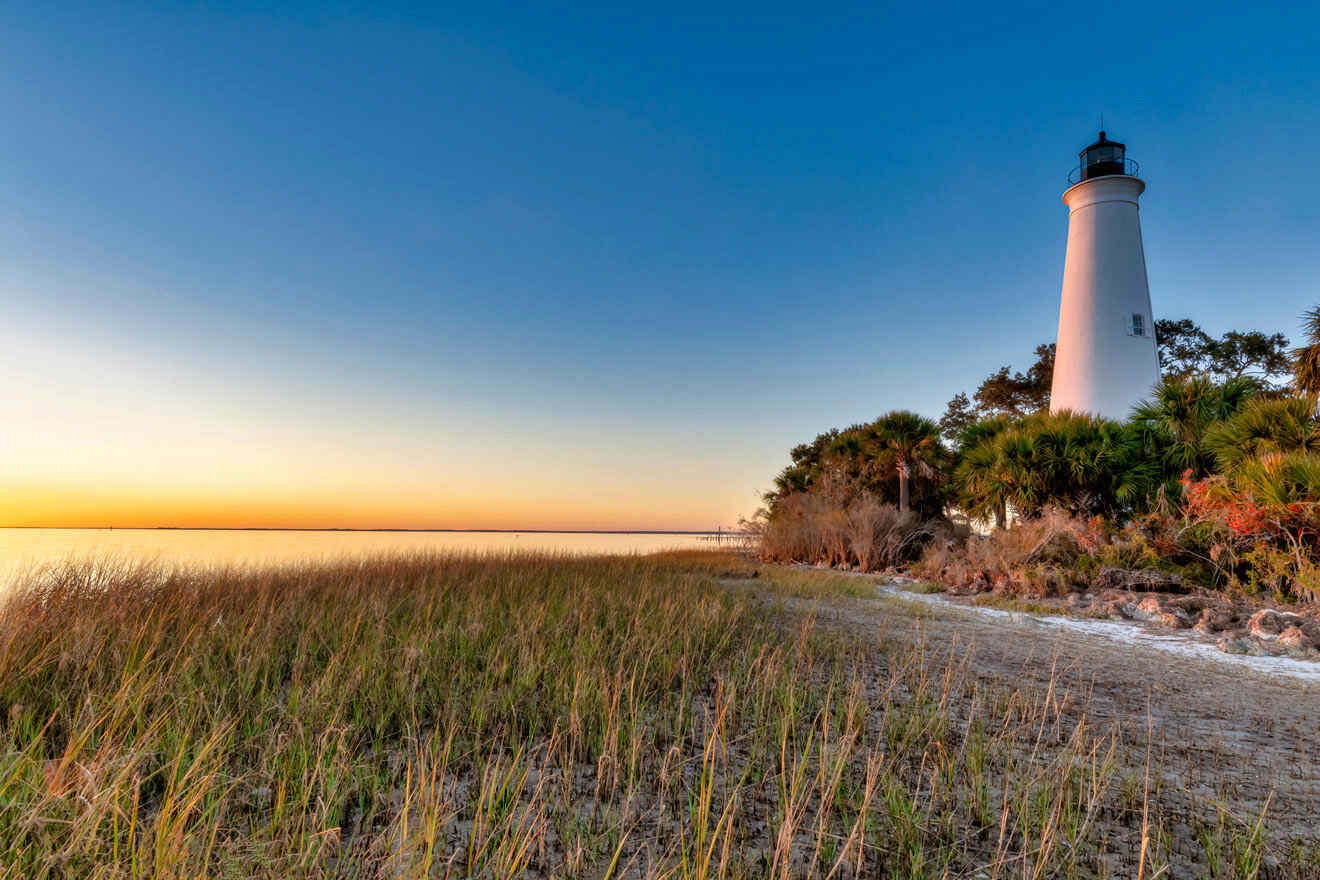 For over a century and a half, the St. Marks Lighthouse has been an integral part of Florida history, and you can step right into that history by visiting the lighthouse in person!
The story of the St. Marks Lighthouse story begins in 1828 when the U.S. House of Representatives passed an act for the construction of a lighthouse in the area. At the time, St. Marks was a bustling port of entry for the surrounding region, but boats kept running aground in the shallow, muddy water. A lighthouse was the clear solution!
Without giving too much away, I'll just say that the St. Marks Lighthouse has seen a lot since its completion in 1831, including rebuilds, renovations, disastrous hurricanes, the Civil War, and so much more. It's the 2nd oldest lighthouse in the entire state of Florida, and it's listed on the National Register of Historic Places.
The lighthouse was re-lit on July 13, 2018, for the first time in nearly 20 years!
You can learn all about the storied past of the St. Marks Lighthouse and its keepers' quarters on a guided tour led by knowledgeable volunteers at St. Marks National Wildlife Refuge, where it's located. Tours of the lighthouse are hosted on select Saturdays from 10 AM to 2 PM, and you can check for upcoming tour dates on the Friends of St. Marks Wildlife Refuge event calendar.
5. See larger-than-life movies at the Challenger Learning Center
Up next is one of the best things to do in Tallahassee with kids, especially if your kiddos are fascinated by nature and science. The Challenger Learning Center in downtown Tallahassee is the Florida A&M University and Florida State University College of Engineering's K-12 outreach facility, so you know this is the kind of place where education and entertainment meet!
The Sunshine State is home to some out-of-this-world science museums, like the Museum of Science and Discovery in Fort Lauderdale and the Museum of Science and Industry in Tampa. The Challenger Learning Center in Tallahassee is a bit different than those, and its unique beginning sets it apart.
It was first founded in Houston, Texas, by family members of the brave men and women who lost their lives in the heartbreaking 1986 Space Shuttle Challenger tragedy.
2 of the center's most spectacular attractions are the IMAX Theatre, which shows both Hollywood blockbusters and amazing documentaries, and the Downtown Digital Dome Theatre & Planetarium, featuring a 50 ft (15 m) HD screen with a state-of-the-art sound system and projectors. The advanced technology fully immerses you in the wonder of our planet and the night skies.
Speaking of skies, you can enjoy a free show at the Dome Theatre and Planetarium every first Saturday of the month at 10 AM called Skies Over Tallahassee, presented by the Tallahassee Astronomical Society.
You can check upcoming showtimes prior to your visit. Tickets to both IMAX and the Digital Dome can be purchased in person at the CLC box office or by calling (850) 645-7796.
IMAX PRICE: starts at US$8 for adults, US$6 for children
DIGITAL DOME PRICE: US$5 for adults, US$4 for children
6. Be enchanted by Lichgate on High Road
Talk about a true hidden gem – even some of my friends who were born and raised in Tallahassee had no idea this magical place existed!
Lichgate on High Road is a fairytale-inspired cottage lovingly built by Dr. Laura Pauline Jepson, a Florida State University English professor who fell in love with the property on High Road that surrounds a majestic Live Oak dating back to Shakespearean times. It was a match made in heaven for Laura, who was known for her literary mind, passion for antiquity, and reverence for the famed playwright.
You can experience Laura's enchanting legacy by visiting Lichgate on High Road. On the grounds, you'll find a butterfly garden, perennial garden, daffodil garden, a meditative labyrinth, the iconic Lichgate Live Oak, and of course, Laura's cottage, which is the only documented example of 16th-century English Tudor architecture in all of Florida.
Some people believe fairies dwell near the old Oak at Lichgate on High Road, and a source who was close to Laura maintains the professor was an avid believer in the Fae.
In an excerpt from one of Laura Jepson's unpublished stories, she writes of these tiny magical beings: "But whether you see them or not, know that they are there, know that they welcome you and know that they love the home they share with you." 🧚
7. Shop 'til you drop at the Railroad Square Art District
Art lovers, this one's for you! The historic Railroad Square Art District in Tallahassee, FL is one of my personal favorite things to do in Tallahassee and a must if you're looking for unique shopping, dining, and entertainment on your next trip.
Once a World War II era industrial warehouse park, Railroad Square Art District is now home to over 70 shops, art galleries, studios, and small businesses where you'll find all sorts of unique items for sale, from new and vintage clothing to handmade artisan goods.
When it's time for a bite or a refreshment, try one of the innovative eateries at the Railroad Square Art District, like shaved ice from Ryder's Water Ice or hot sandwiches from The Crum Box Gastgarden, which is housed in a red caboose.
There are some super fun, family-friendly activities here, such as New World Rides, a virtual reality arcade, and Flippin' Great Pinball, home to over 40 pinball machines to play on!
If you happen to be visiting Tallahassee on the first Friday of the month, I highly recommend heading to the Railroad Square Art District for their First Friday event, with live music, food, and open galleries!
8. Have fun in the sun at Cascades Park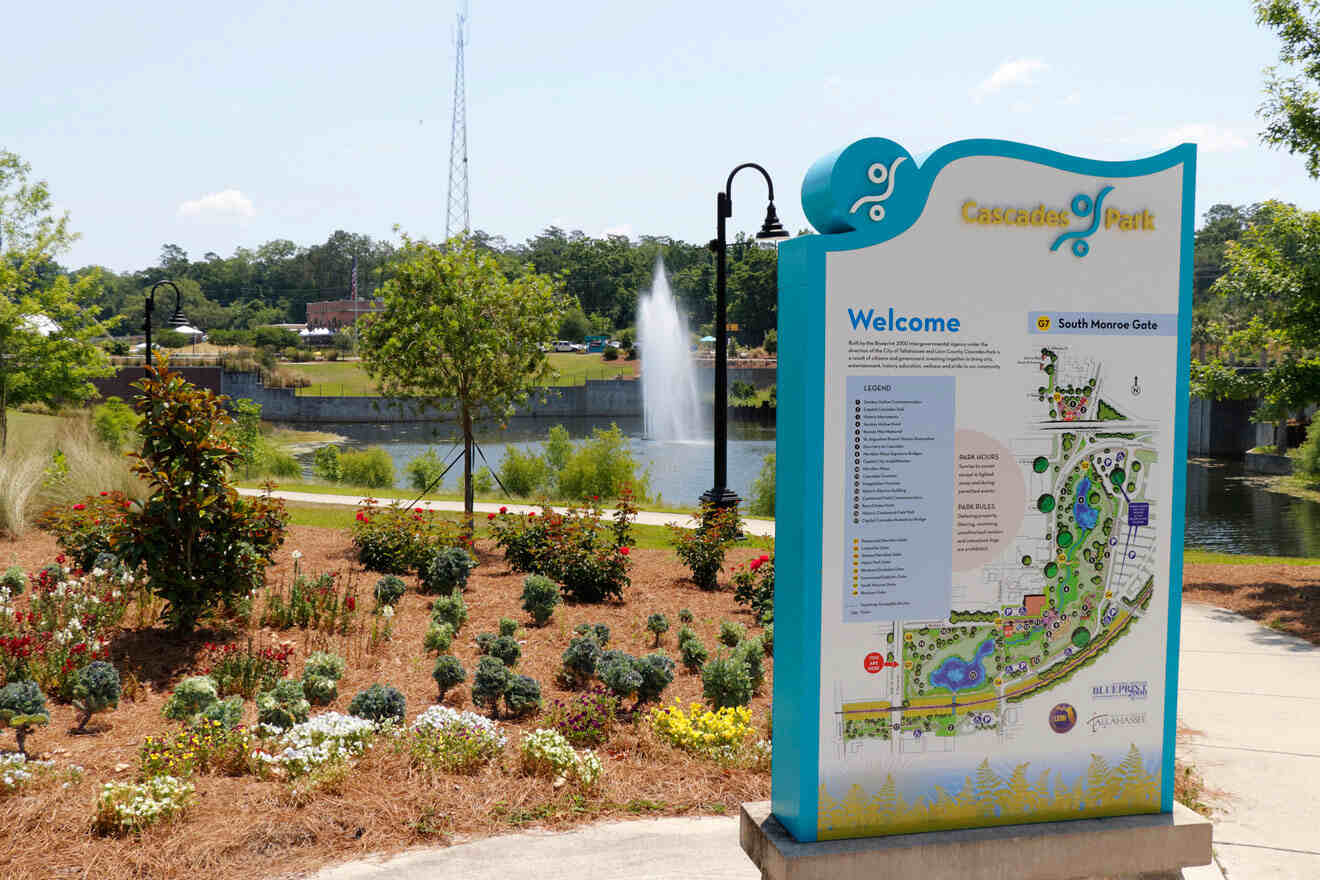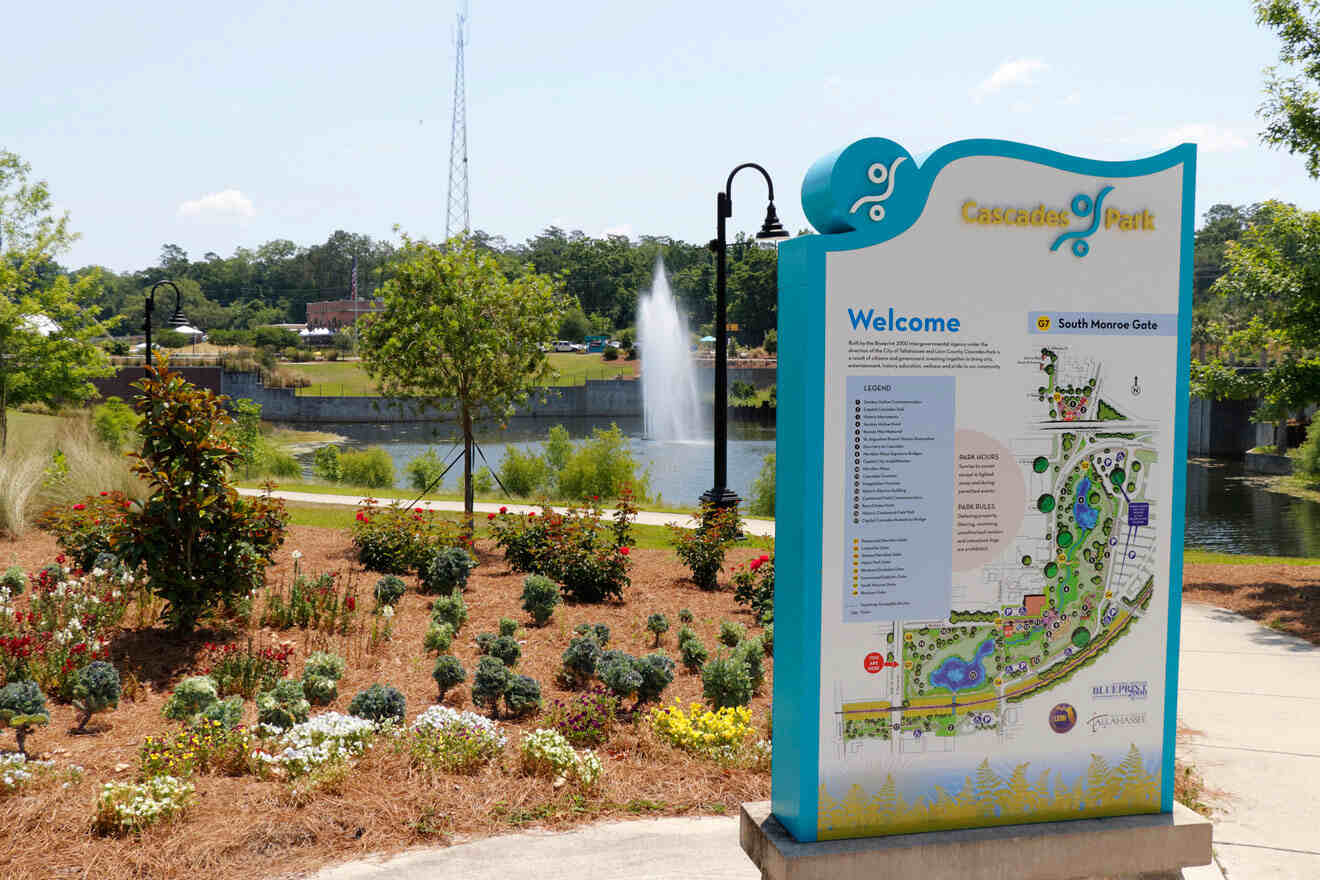 Named for the waterfall that started it all, Cascades Park is a stunning 24-acre (10 hectares) park located just a few blocks away from the Florida Capitol Building in downtown Tallahassee.
Cascades Park features over 2 miles (3 km) of fitness trails where you can explore the local history, an amphitheater, a celebrated fine dining restaurant, a kid-friendly play zone, and so much more!
The park's icon is Imagination Fountain, with its 73 jets that randomly shoot water up into the air, making it the perfect place for little ones to giggle, splash, and have a blast. Kids also love Discovery at Cascades Park, which is a playscape just for them to explore.
Cascades Park is, unsurprisingly, listed on the National Register of Historic Places, and there are plenty of historic sites to check out there, like the Smokey Hollow Commemoration, Prime Meridian Marker, Korean War Memorial, and Community Remembrance Marker.
I highly recommend making reservations to dine at The Edison, the restaurant located within the park housed in a historic electric building. It wasn't open while I was living there, but I have heard nothing but rave reviews from friends who have experienced it!
9. Relax at Lake Ella and Fred Drake Park
Lake Ella has an extremely special place in my heart: when things would get tough or overwhelming at school, I'd retreat here for a few hours of peace and contemplation.
Although I'm obviously a little biased, there's no denying that a visit to beautiful Lake Ella and adjacent Fred Drake Park is one of the best places in Tallahassee – especially if you need to clear your mind and unwind.
Fred Drake Park is an unexpected oasis in the middle of the midtown hustle and bustle. Take in your lovely surroundings with a walk around the lake, or plop down on a blanket and enjoy a picnic in the sunshine. I loved feeding the Lake Ella ducks!
You'll also find quite a few shops and cafés at Lake Ella, like Quarter Moon Imports and Black Dog Cafe, which are housed in adorable, historic stone cottages.
You've gotta try one of my all-time favorite treats in Tallahassee while you're here too, so stop by Big Easy Snowballs at the Cottages of Lake Ella to cool off from the Florida heat!
10. Step back in time at the Goodwood Museum and Gardens
Among the sprawling live oaks and scenic flora sits the Goodwood Museum and Gardens. In its past life, this area was a 1,600-acre (650 hectares) cotton plantation and home to a family of well-to-do Southerners during the 1800s.
The stately main house is truly majestic, with original family furnishings, textiles, glassware, and art. It's so interesting to see all these things that the family left behind! There are also 20 additional historic structures on the grounds, dating from 1835 – 1925, including multiple cottages and cabins.
You can stroll around at your leisure, but I recommend joining one of the guided tours offered on Tuesdays through Saturdays. They're complimentary with admission to the main house, but it costs nothing to explore the gardens.
Goodwood Museum and Gardens hosts some entertaining happenings, like ice cream socials, concerts, and themed wine tastings, so be sure to check out their event calendar prior to your visit.
PRICE: US$12 for adults, US$6 for children, gardens/grounds are free
11. Visit beautiful Alfred Maclay Gardens State Park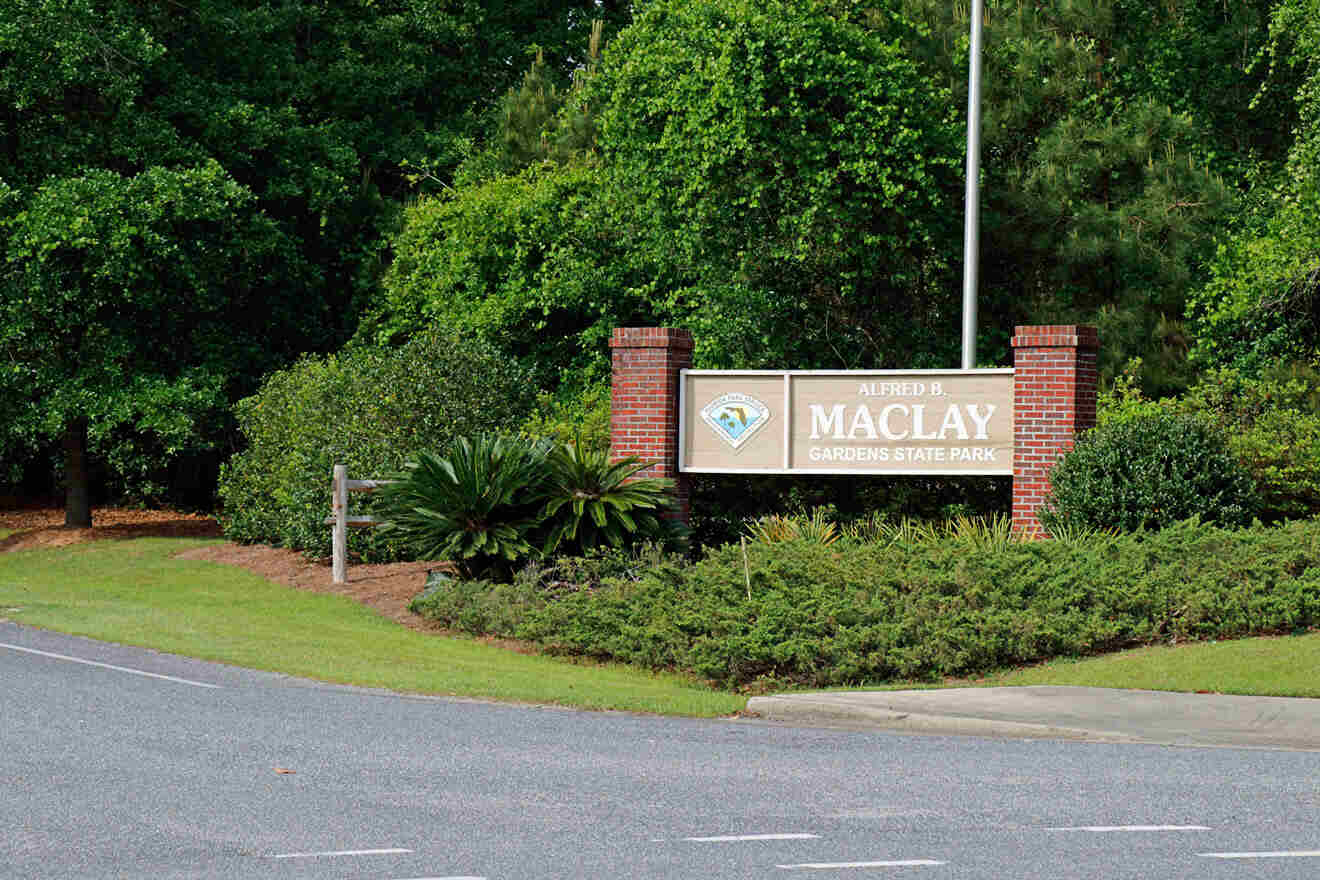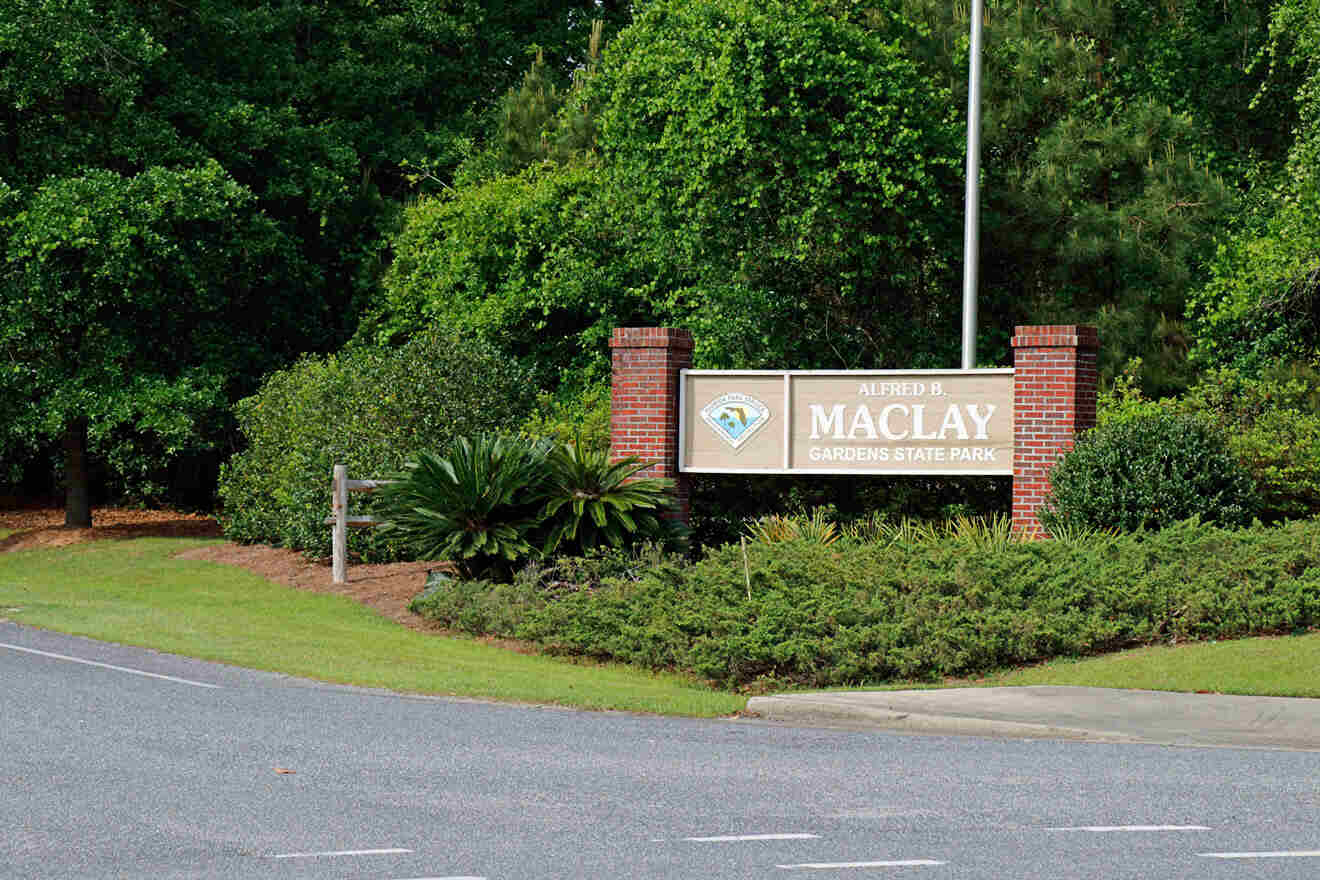 Imagine hundreds of camellias and azaleas among dogwoods, magnolias, and countless other trees, a charming brick pathway, a dreamy reflection pool, and a magical secret garden. Got it? Now that's Alfred Maclay Gardens State Park, one of the absolute best things to do in Tallahassee! If you're obsessed with flowers like I am, you'll want to add this park to the very top of your Florida state parks list.
Embark on a self-guided tour through the gardens, or join one of the guided walking tours offered during peak bloom season.
In addition to the enchanting gardens, there is a lot to see and do at the park. Lake Hall is a hotspot for fishing and paddling, and there are even kayaks available to rent on-site.
The freshwater lake has a sandy beach and a designated swimming area, so you can take a refreshing dip and cool off from the Florida heat. Amenities at this part of Lake Hall include restrooms, changing rooms, pavilions, picnic tables, and a shower to rinse off.
Maclay Gardens State Park boasts miles of nature trails, including 2 hiking and multi-use trails. If you'd like to explore by bicycle but aren't traveling with one, there are bikes available to rent here as well!
Keep your eyes peeled for wildlife at the park – some residents include white-tail deer, bobcats, and alligators!
The best time to visit Maclay Gardens State Park is during peak blooming season, from January 1 to April 30.
PRICE: US$6 per vehicle. Garden admission during peak season (Jan – Apr) is an additional US$6 for adults and US$3 for children.
12. Take a tour of the Knott House Museum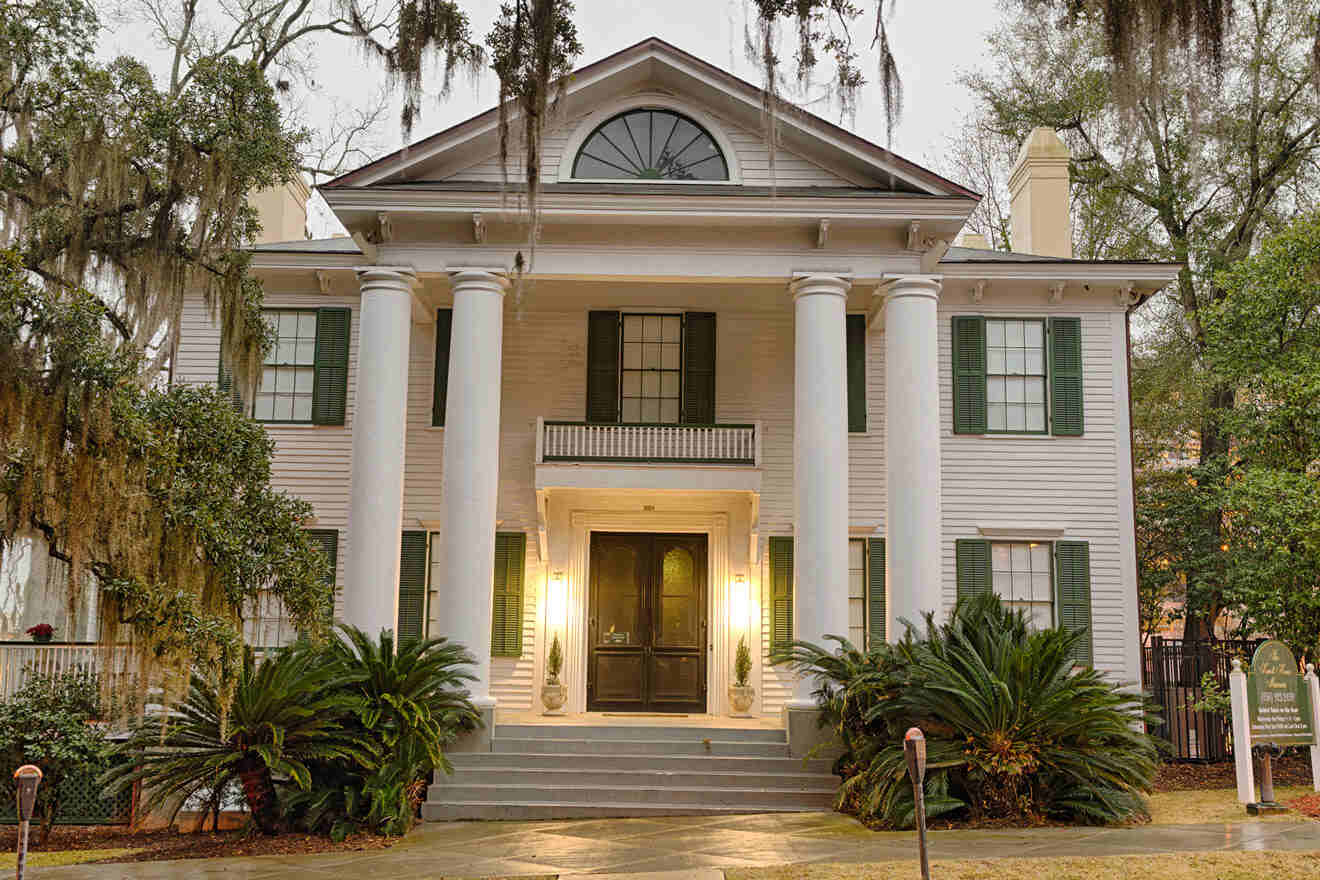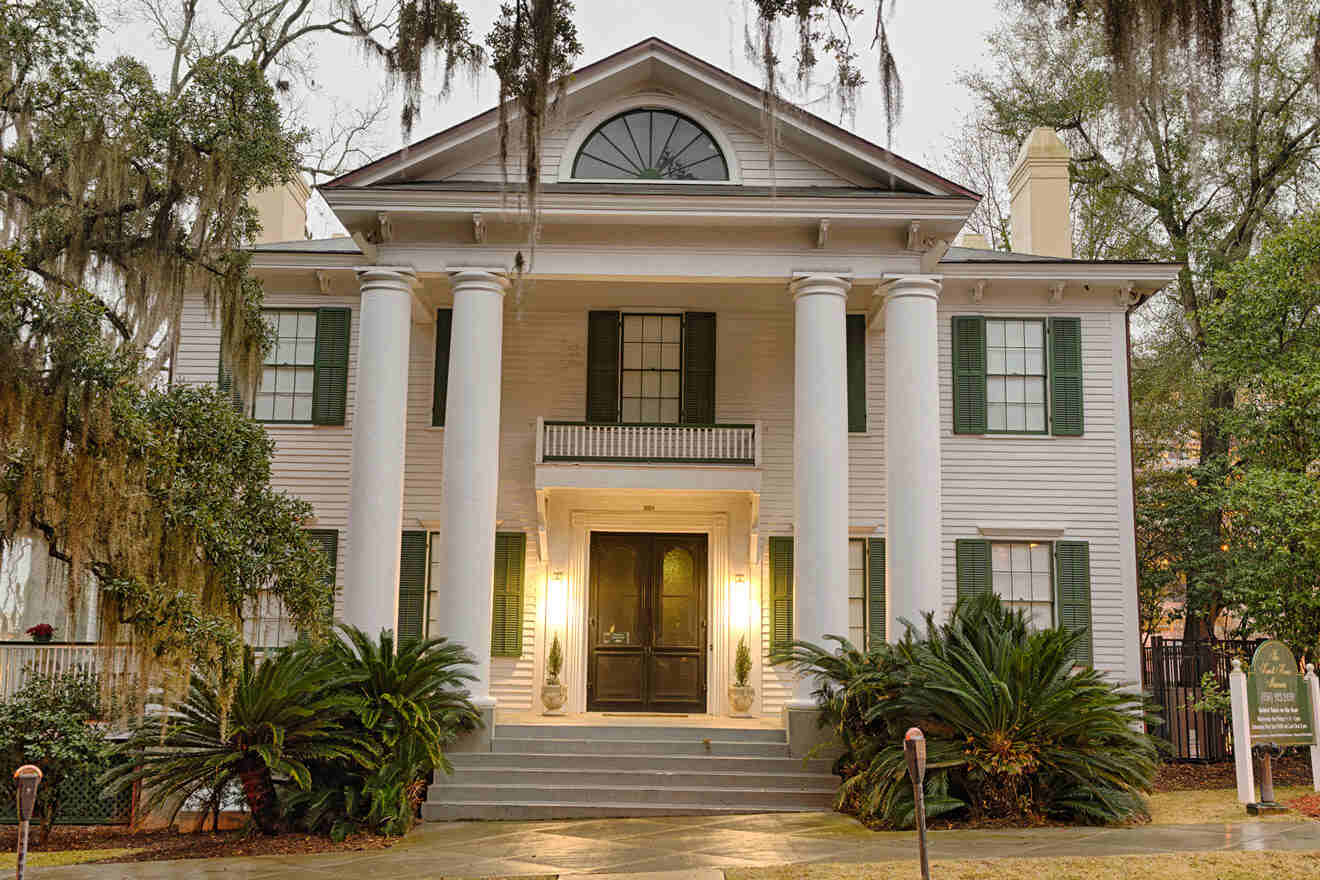 If you love unique home tours, you're going to love the Knott House Museum in Tallahassee. This beautiful historic home dates back to 1843. After the Civil War, it served as a temporary headquarters for the Union while Union Brigadier General Edward M. McCook was occupying Tallahassee. On May 20, 1865, it was where the Emancipation Proclamation was read in Florida for the very first time!
From 1928 to 1941, state official William Knott and his poet wife, Luella, lived in what is today known as the Knott House Museum. Part of what makes this home so unique is how Luella chose to decorate it. Rather than go with the styles that were popular at the time, she preferred Victorian-era decor, which she mixed with her own poems and moral musings throughout the house.
Longing to fit in with the old-money society she found herself in, Luella shopped at estate sales for vintage pieces that looked like family heirlooms. She even added columns to the house later on to boost her husband's image of importance!
When you tour the Knott House Museum, you'll see many of the family's original furnishings, all reflecting the Victorian splendor Luella Knot loved so much. The Knott House Museum offers visitors an intriguing glimpse into what life was like for a well-to-do family in Tallahassee in the 1930s.
The Knott House Museum is currently closed for preservation. While there is no official reopening date yet, you can check the Knott House Museum website for updates.
13. Hike and bike at St. Marks National Wildlife Refuge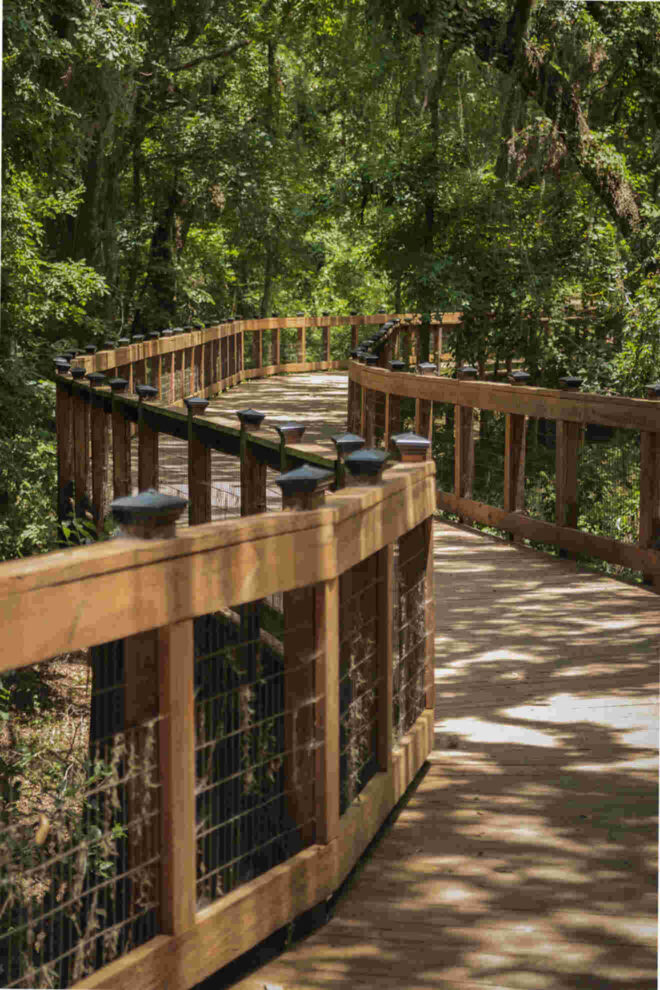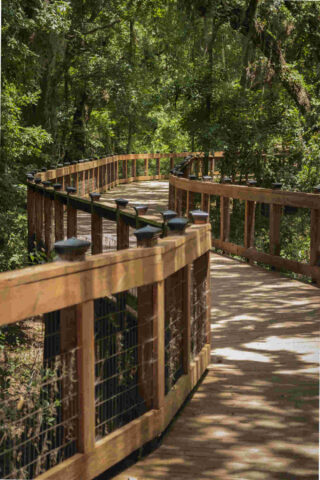 Nature lovers and outdoor enthusiasts, the St. Marks National Wildlife Refuge is a must-do! Established in 1931, it's one of the oldest refuges in the National Wildlife Refuge System, and it covers a whopping 83,000+ acres (33,590+ hectares). The refuge is also home to #4 on our list – the St. Marks Lighthouse.
Hiking, biking, birding, and boating are popular activities at the St. Marks National Wildlife Refuge, as are fishing and hunting in designated areas. 38 species of amphibians, 69 species of reptiles, and 44 species of mammals have been spotted at the refuge, so there are countless opportunities to observe wildlife as well.
With a variety of nature trails, all varying in length and difficulty, St. Marks National Wildlife Refuge is heaven for hikers. There are over 160 miles (260 km) of dirt roads (most closed to motor vehicles!) and off-road walking trails and biking trails throughout the refuge – you can even map out your own unique route around.
You'll want to make the Visitor Center at St. Marks National Wildlife Refuge your first stop! Grab a map, learn more about things to do and see at the refuge, and sign up for tours and activities.
14. Time travel at Mission San Luis de Apalachee
A visit to Mission San Luis de Apalachee is like traveling back in time. From the years 1656 to 1704, more than 1,400 Apalachee Indians and newcomers from Spain lived together in this community, and seeing it in person is one of the coolest things to do in Tallahassee.
Today, it is a National Historic Landmark and living museum devoted to sharing the stories of its past residents. It's also the only reconstructed Spanish mission in Florida! Thanks to archaeological and historical research and discoveries at Mission San Luis de Apalachee, a lot is now known about what life was like here 3 centuries ago.
The exhibits here bring the history of Mission San Luis to life. You'll find incredible Apalachee and Spanish artifacts on display that were discovered over decades of archaeology, as well as Spanish Colonial art, replicated archaeological profiles, and a 3D topographic site map.
There are various events held throughout the year, including the Annual Pet Blessing on the first Saturday of October annually, which I think is just the cutest thing! On the first Wednesday of every month, you can join an Archaeological Site Tour from 11 AM to 12:30 PM.
PRICE: US$5 for adults, US$2 for children
15. Swing into adventure at the Tallahassee Museum
Encompassing 52 acres (21 hectares) of incredible flora and fauna on beautiful Lake Bradford, the Tallahassee Museum is unlike any other museum I've ever been to before!
History, nature, wildlife, and education take center stage here, but unlike traditional museums, they're not limited to 4 walls.
Explore the museum's 14 historic buildings, including the old school house, the Bellevue plantation house, and an 1880s farmstead with pigs, chickens, cows, and more, where you'll be transported back in time to the 19th century.
Stroll along the boardwalks through natural habitats and get a glimpse of the animals who call this area home: Florida panthers, black bears, otters, snacks, wolves, deer, and turtles, just to name a few! Take the Nature Trail loop through the live oak hammock, and pine forest, and along Lake Hiawatha to discover more of the area's unique plants and animals.
The Tallahassee Museum boasts an internationally celebrated exhibit, Jim Gary's Twentieth Century Dinosaurs, which features colorful, larger-than-life dinosaur sculptures created from discarded automobile parts.
One of the most popular activities at the Tallahassee Museum will have you reaching new heights! Tree-to-Tree Adventures challenges you to aerial obstacle courses that will have you ziplining, you guessed it, from tree to tree. There are 3 different courses to choose from, including a kid-friendly option closer to the ground than the others.
PRICE: US$15 for adults, US$10 for children
16. Make a splash at Edward Ball Wakulla Springs State Park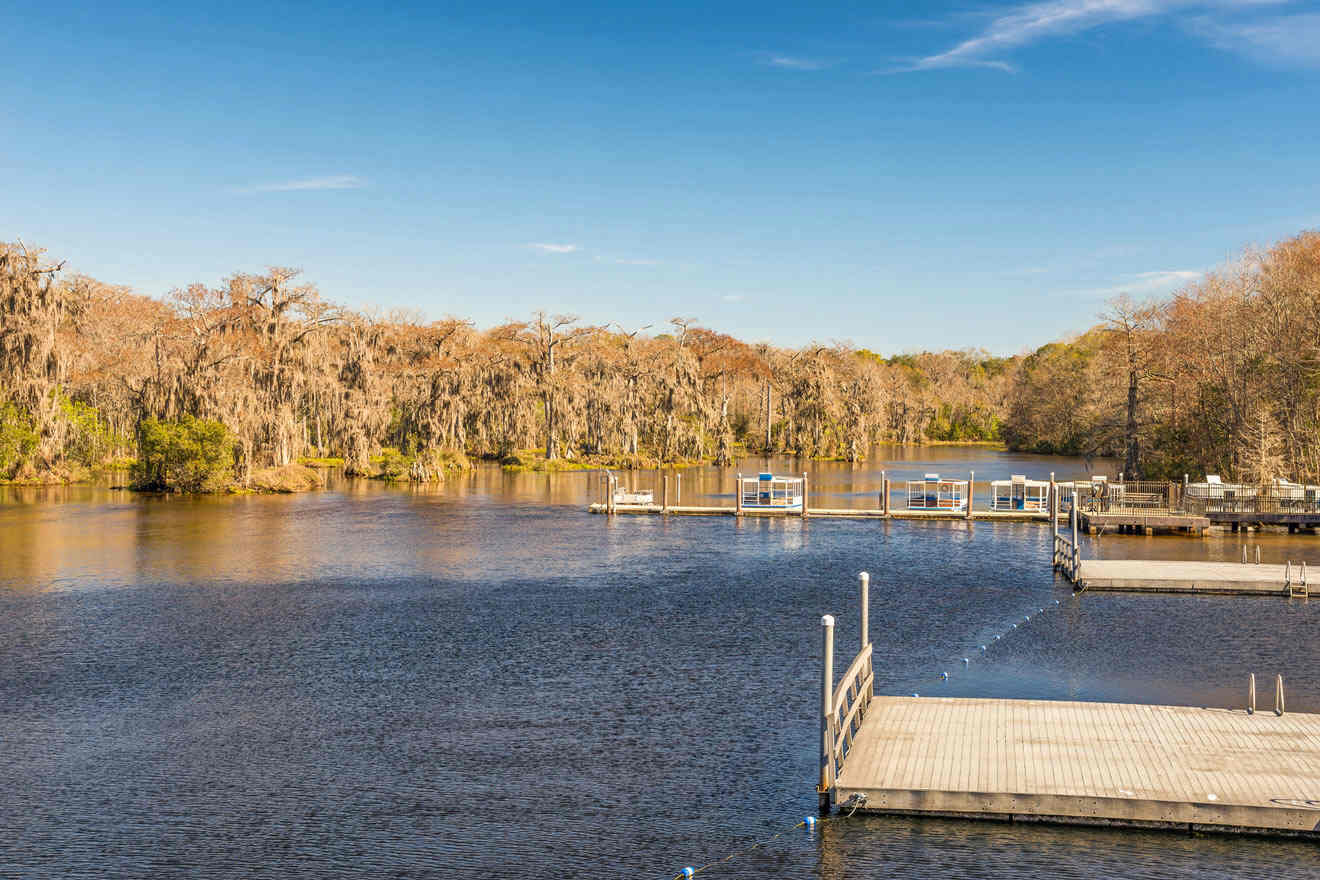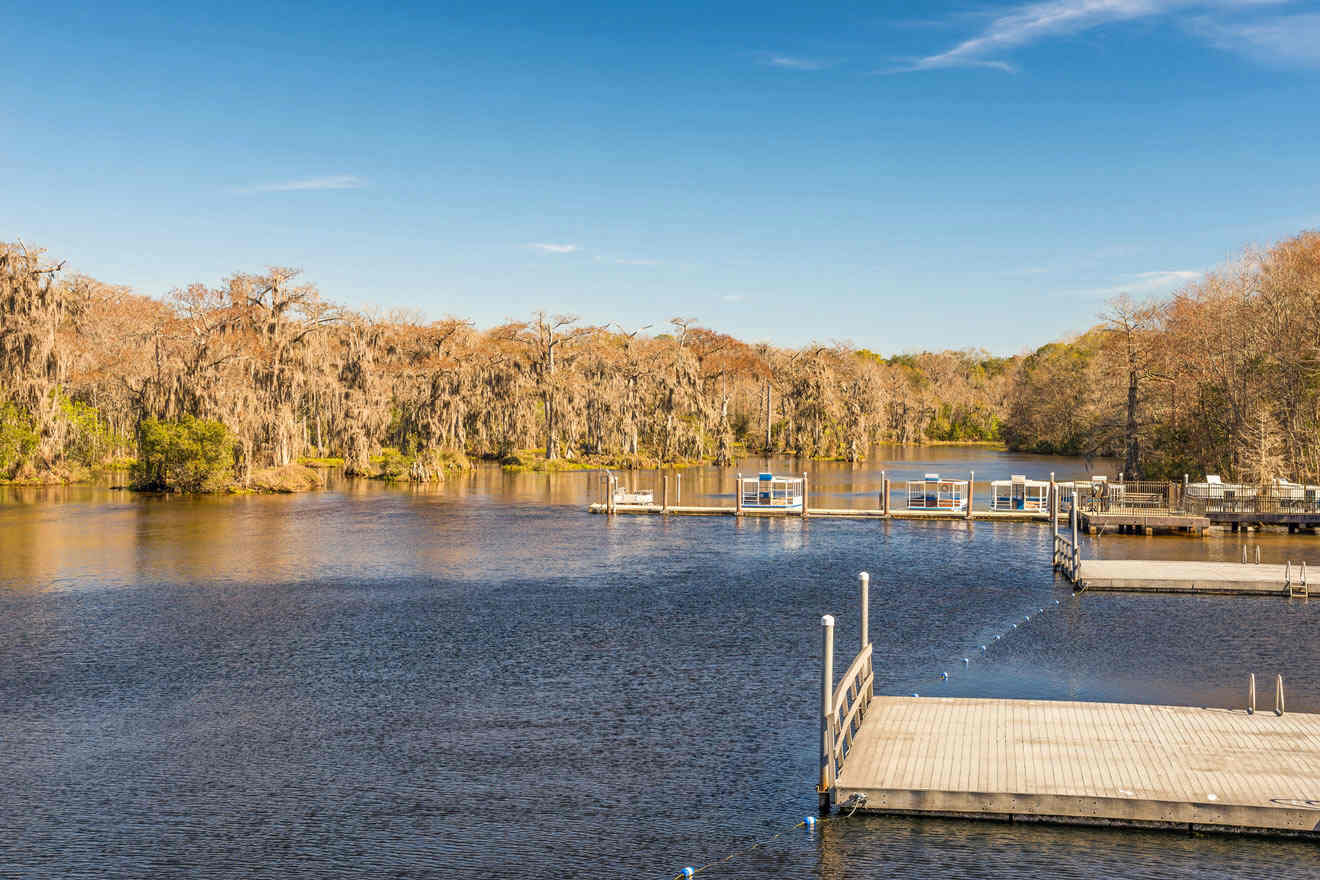 One of the best things to do in Tallahassee on a hot summer day is head to Edward Ball Wakulla Springs State Park, where you'll find one of the world's largest and deepest freshwater springs!
One of the most popular Tallahassee attractions is the historic riverboat tour on the Wakulla River. The 45-55 minute tour, called the Jungle Cruise Tour, focuses on the area's abundant wildlife, and offers incredible opportunities for viewing wading birds, grinning alligators, and even manatees! Space is limited, so you'll want to buy your tickets in advance.
My personal favorite thing to do at Wakulla Springs State Park is swimming! The water is a refreshing 69 degrees all year, and you can even jump from the 22 ft (7 m) tall observation tower!
If you'd rather stay dry, you can explore the park on foot, as it boasts miles of nature trails ranging from easy to moderate in difficulty. It is also a great place for a picnic, and there are plenty of picnic tables and pavilions available. If you're craving a sweet treat, stop by the old-fashioned Soda Fountain at the Lodge.
Want to extend your adventure? You can spend the night at the historic Wakulla Springs Lodge, built in 1937 and features 27 guest rooms decorated with period furniture. Even if you're just visiting for the day, you can make a reservation to dine at the lodge's full-service restaurant, The Edward Ball Dining Room.
17. Treat yourself to ice cream at Lofty Pursuits
Last but certainly not least is Lofty Pursuits – of all the things I miss about living in Tallahassee, I miss this one the most! Lofty Pursuits is an old-fashioned soda fountain serving both sweet and savory treats. I'm talking omelets, pancakes, shrimp and grits, sundaes, and ice cream floats all in the same place.
You can't go wrong with anything you order here, although I do have to suggest my favorite, the Peppered Cow, which is a float made with Dr. Pepper and vanilla ice cream. Just a warning: there are over 12 pages of soda fountain creations for you to choose from! Lofty Pursuits is especially known for the candy they make using a traditional Victorian method. It's so good Warren Buffett even left them a note once complimenting it!
Lofty Pursuit started as a small, skilled toy store, and while they've come a long way since then, they still have an impressive selection of toys and games available, which just adds to the charm of this must-see spot in Tallahassee.
FAQs about things to do in Tallahassee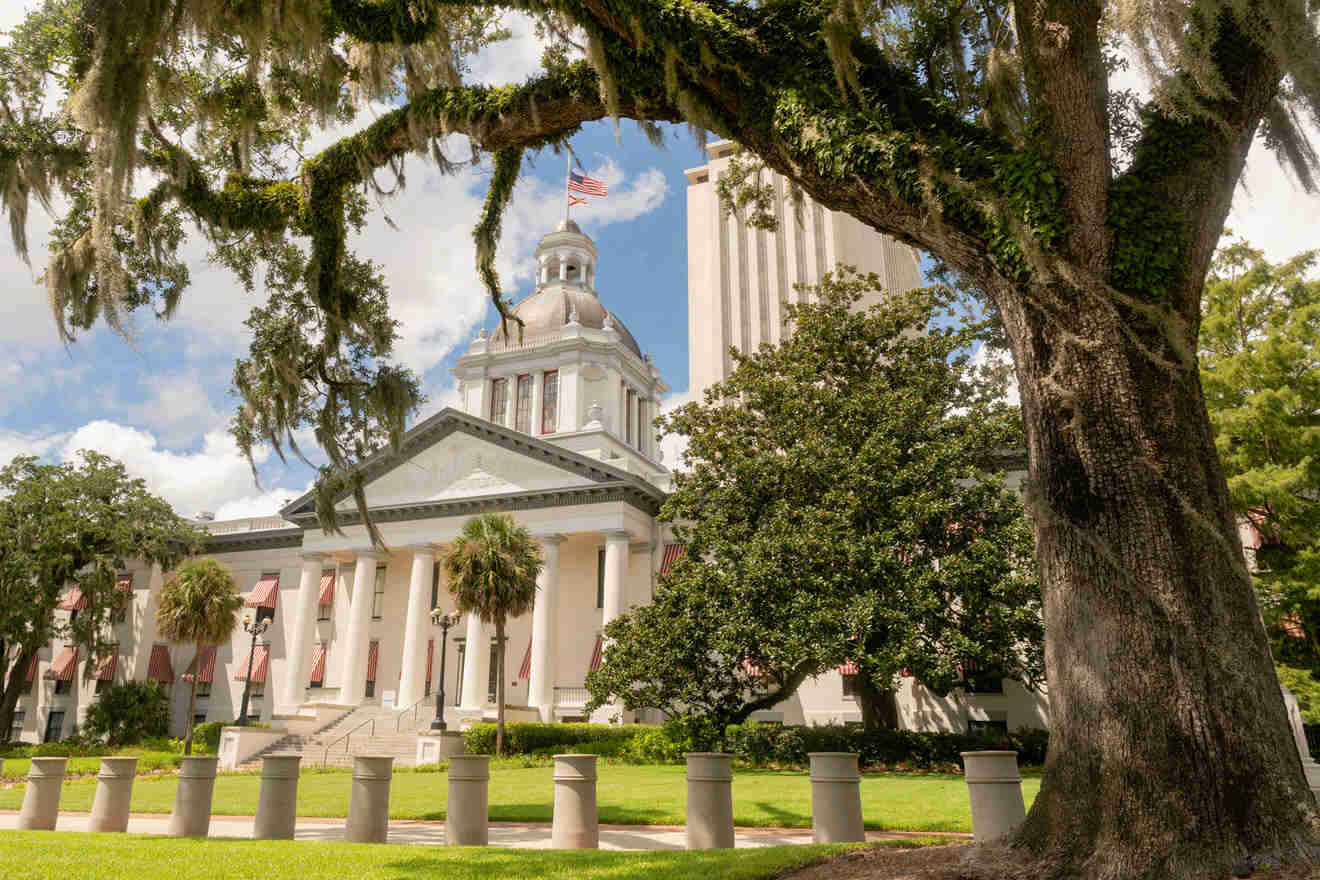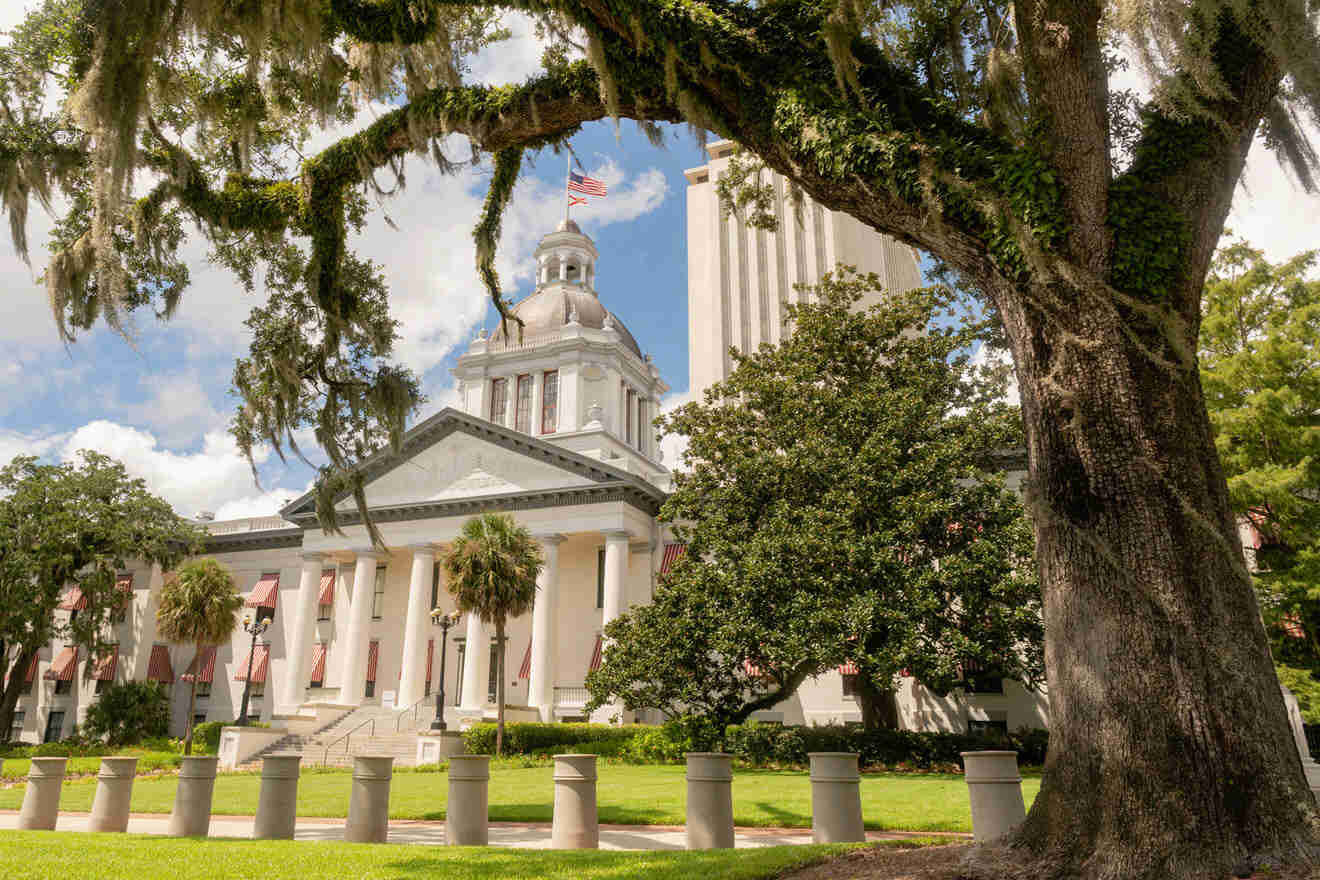 ☀️ How do I spend a day in Tallahassee?
🏛️ What is Tallahassee, Florida, best known for?
Tallahassee, Florida, is best known for being the state capital of Florida and the home of Florida State University and Florida A&M University. The city played an important role in Florida's history.
🛶 What are some cool things about Tallahassee?
Tallahassee has a rich history, beautiful nature to explore, and an abundance of fun outdoor activities, like hiking, paddling, and swimming in the many state parks.
🌊 Is there a beach in Tallahassee, Florida?
The closest beach to Tallahassee, FL, is St. George Island, which is about a 90-minute drive away from the state capital.
Conclusion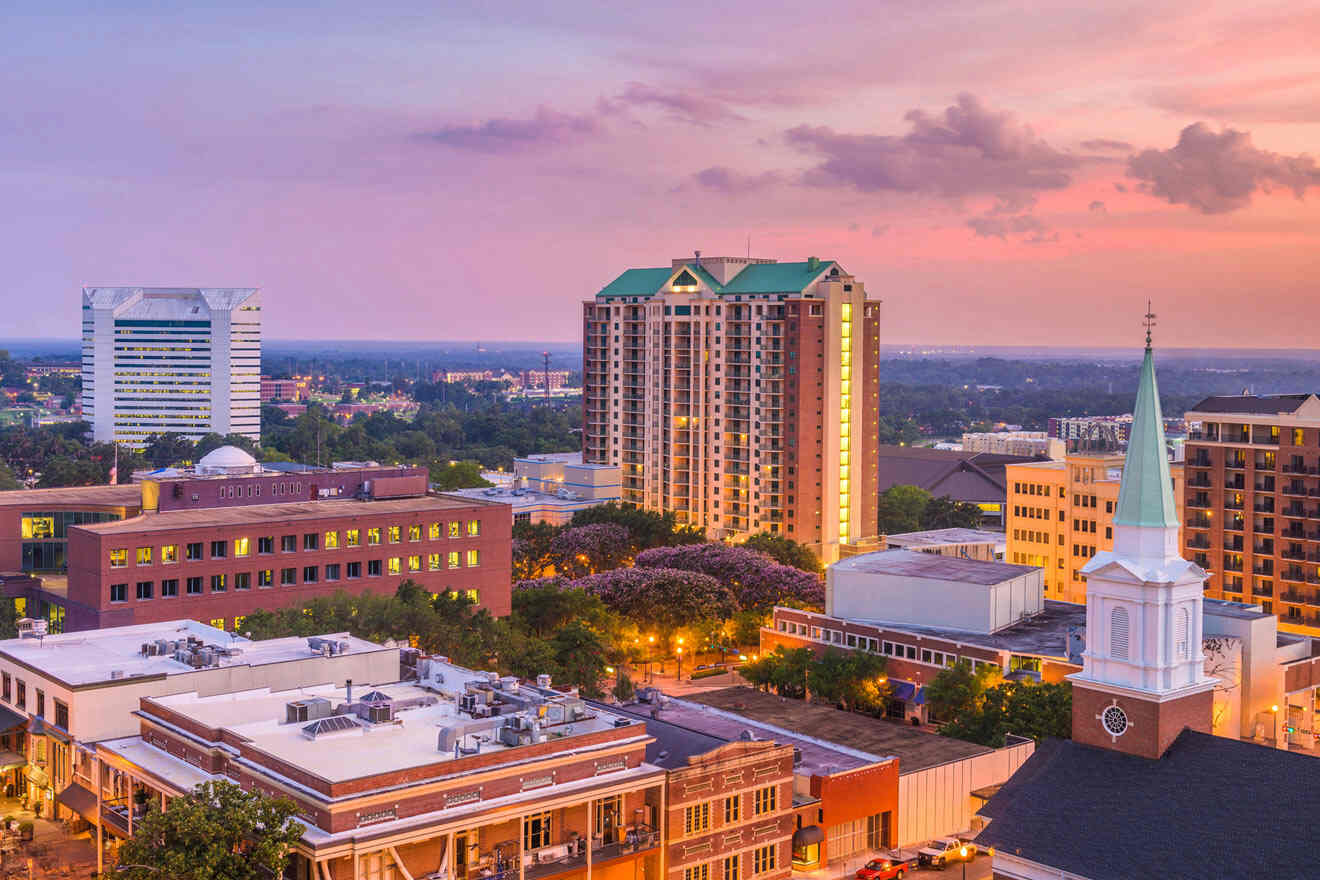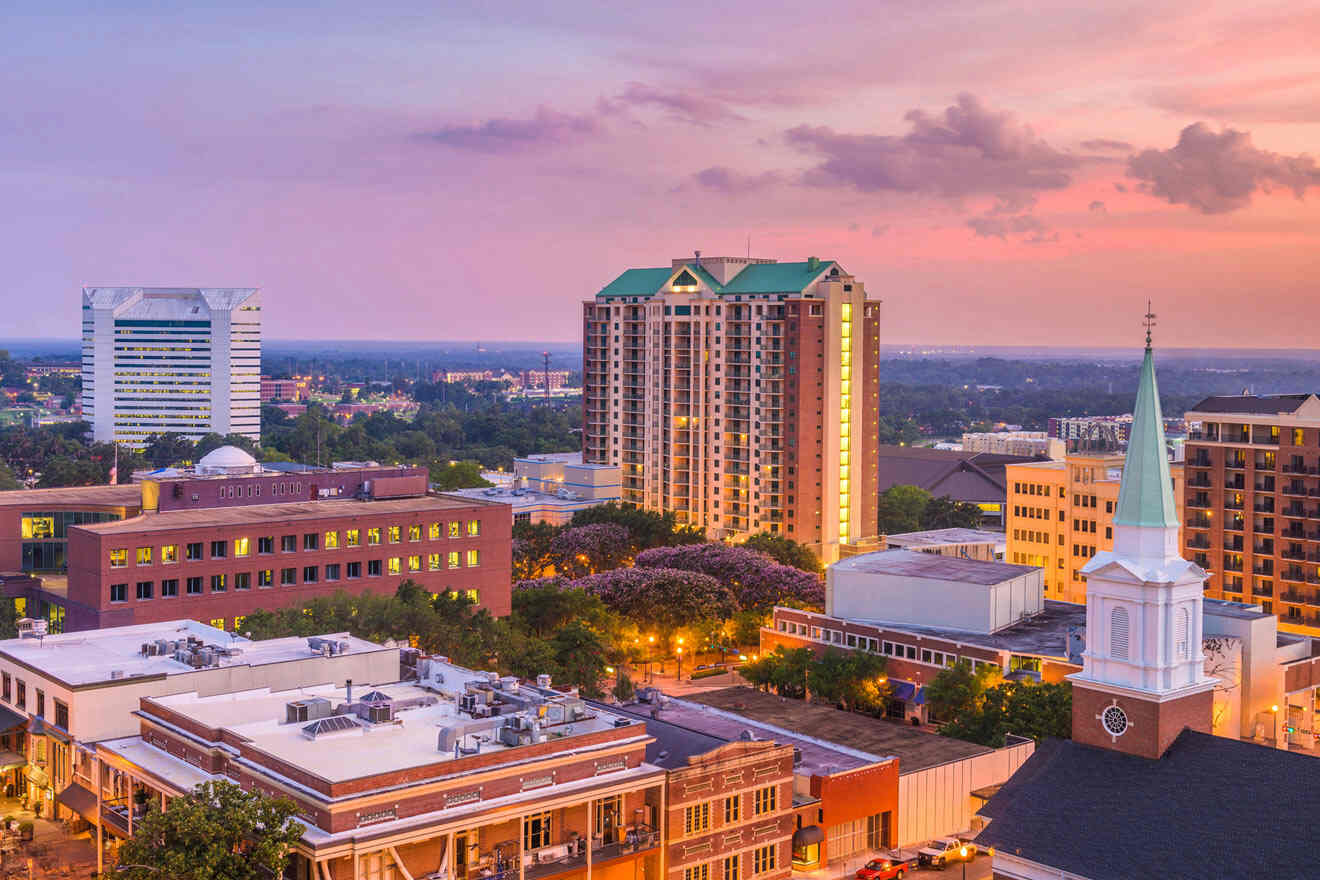 That's a wrap! I had way too much fun writing this article for you – maybe it was all the reminiscing about college and living in one of my favorite cities in the Sunshine State. I hope you had fun reading it.
I tried to include a little bit of everything on our list, but as you can see, a trip to Tallahassee really is perfect for history buffs and nature lovers. If you have any questions about Tallahassee or the things we chatted about in this article, feel free to leave me a comment below, and I'll get back to you. 😊
Happy planning!
Montana
---
Pin it for later!
Pin it for later!