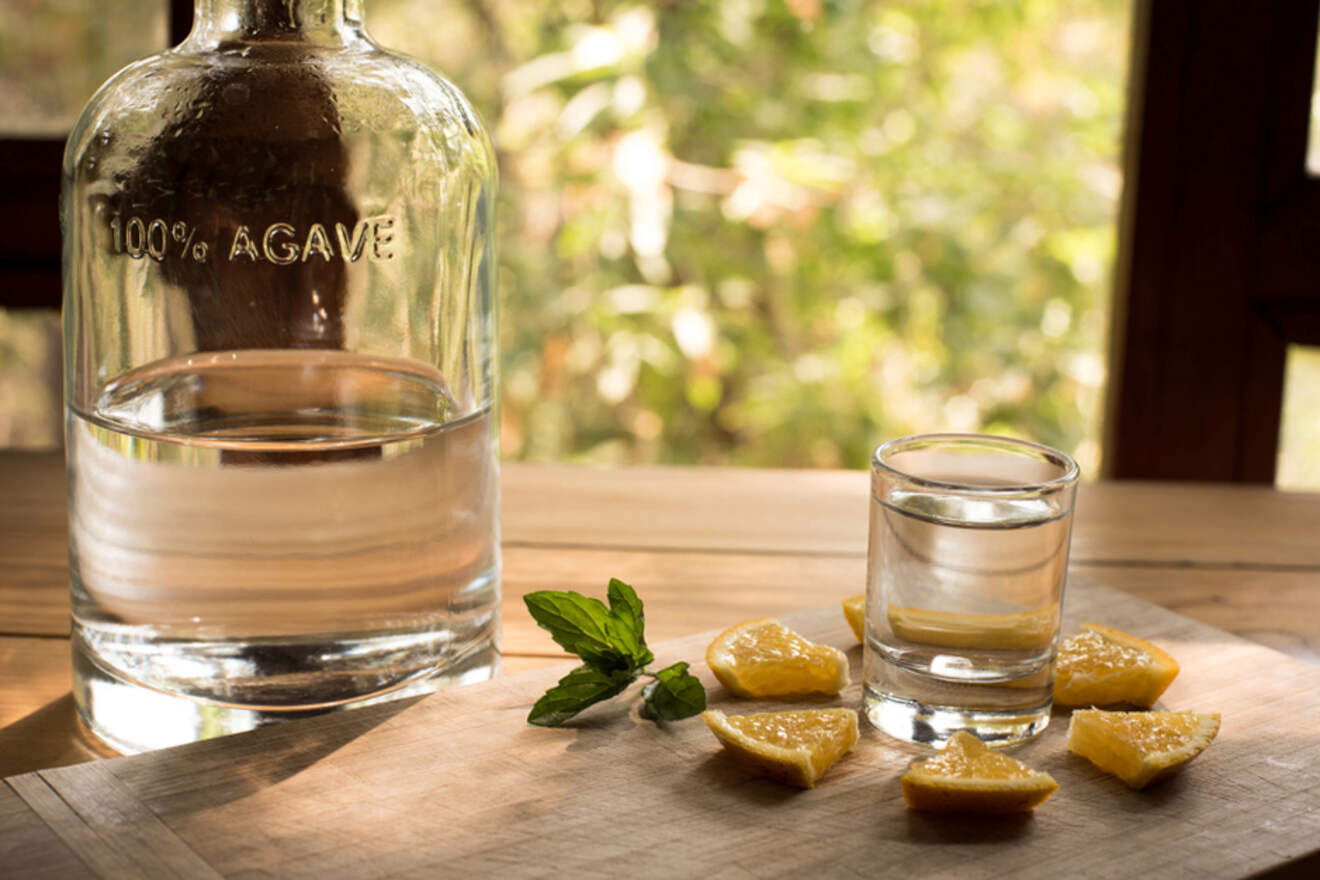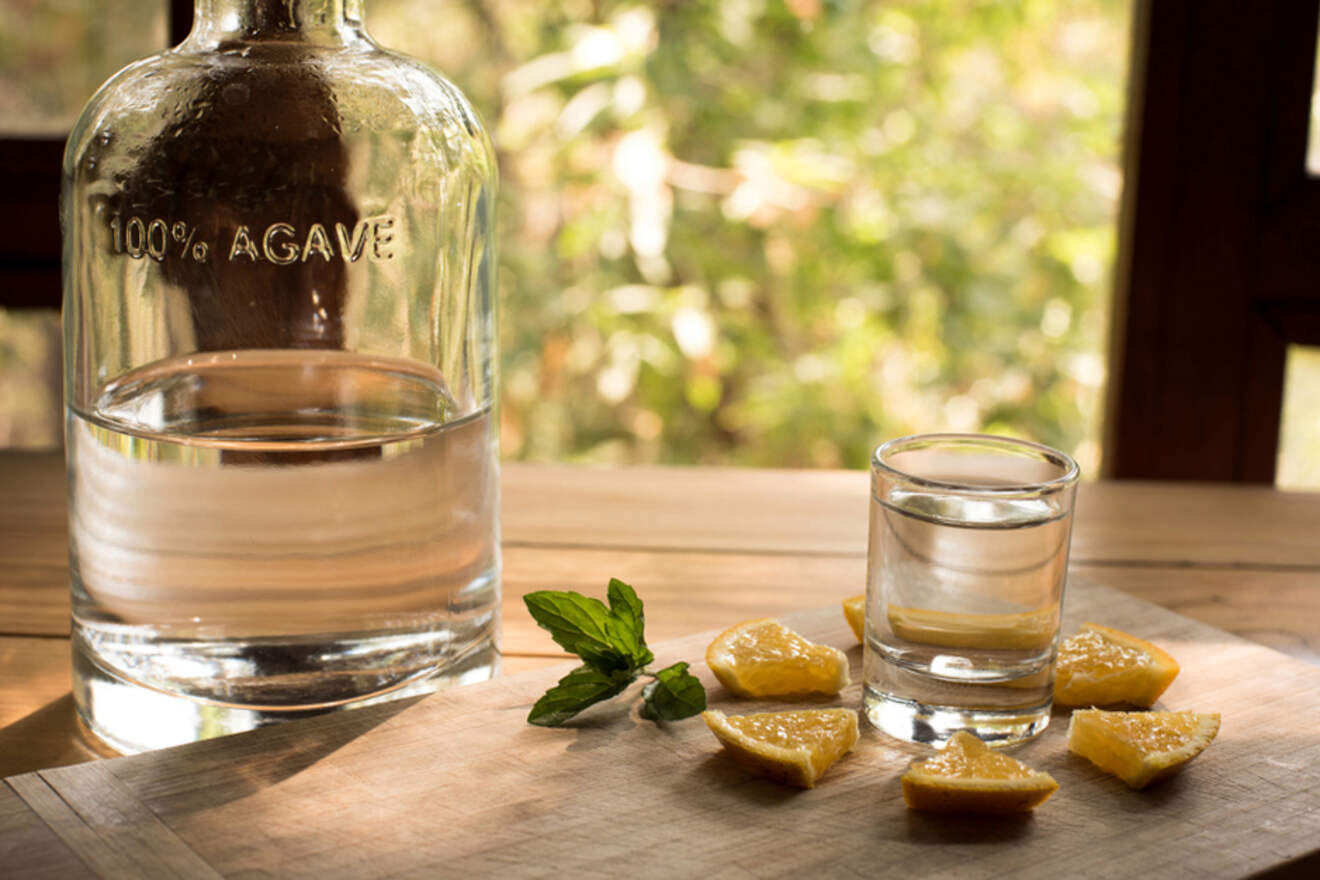 Hey there, have you always wanted to sip on the sweet nectar of mezcal and soak up the vibrant culture of Mexico but didn't know where to start? If you want to have an adventure unlike any other, then a mezcal tour in Oaxaca is the way to go.
During these tours, you'll be introduced to the agave plants responsible for creating this smooth and flavorful liquor. You can visit family-owned businesses or large-scale producers and see how it all comes together in every bottle.
With so many choices, such as el Sabino, Tlacolula de Matamoros, Sola de Vega, etc., it can be hard to make a decision, that's why I took it upon myself to investigate and bring you the list of the very best choices for mezcal tastings. I added a nice little bonus of an additional fun tour you can find in Oaxaca as well.
It's important to be responsible with each trip, and that's why I always recommend booking your tour in advance!
Now enough of talking, and let's take a deep dive!
If you are in a hurry
Here are the best mezcal tours in Oaxaca that you need to book in advance:
1. Taste mezcal on a walking tour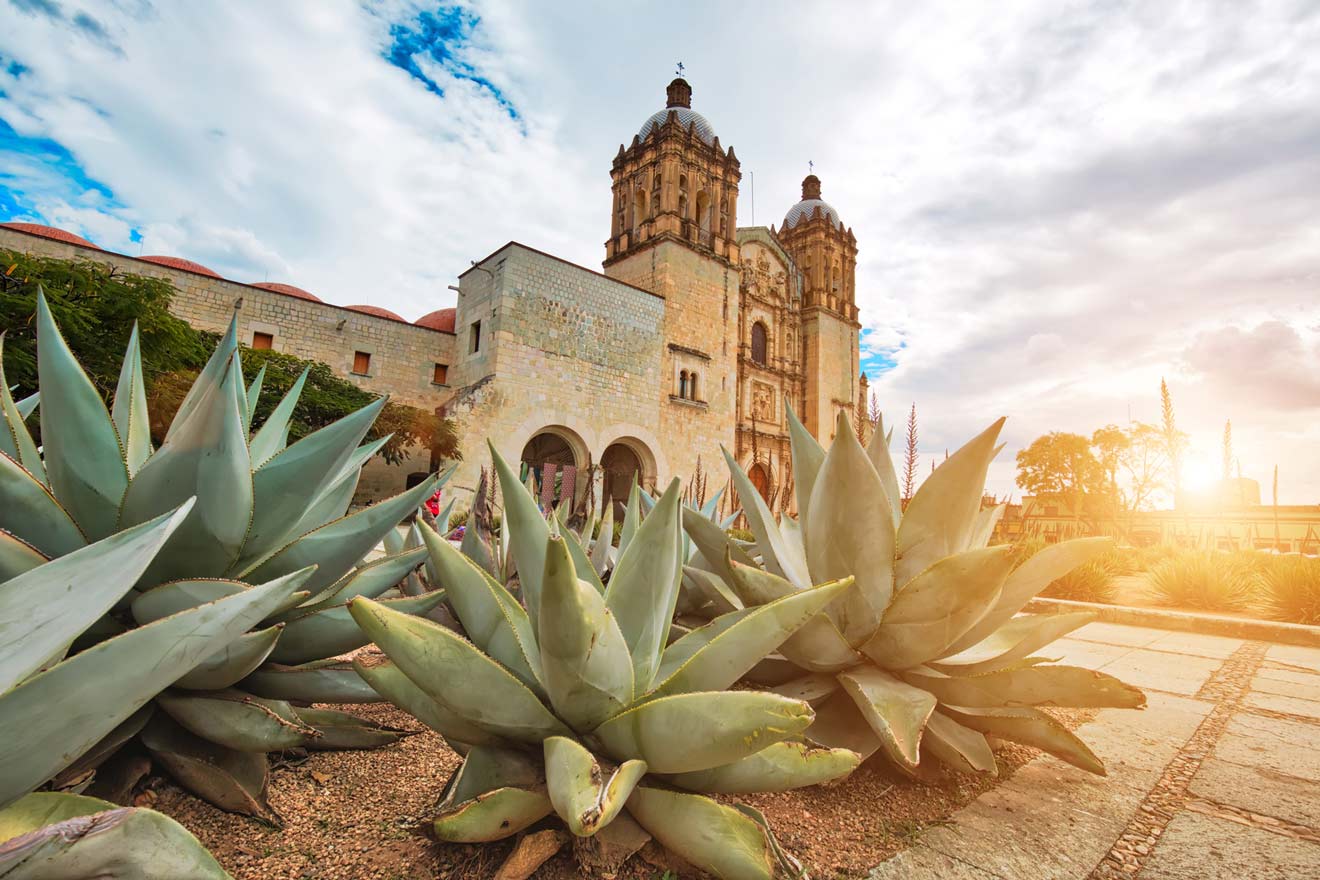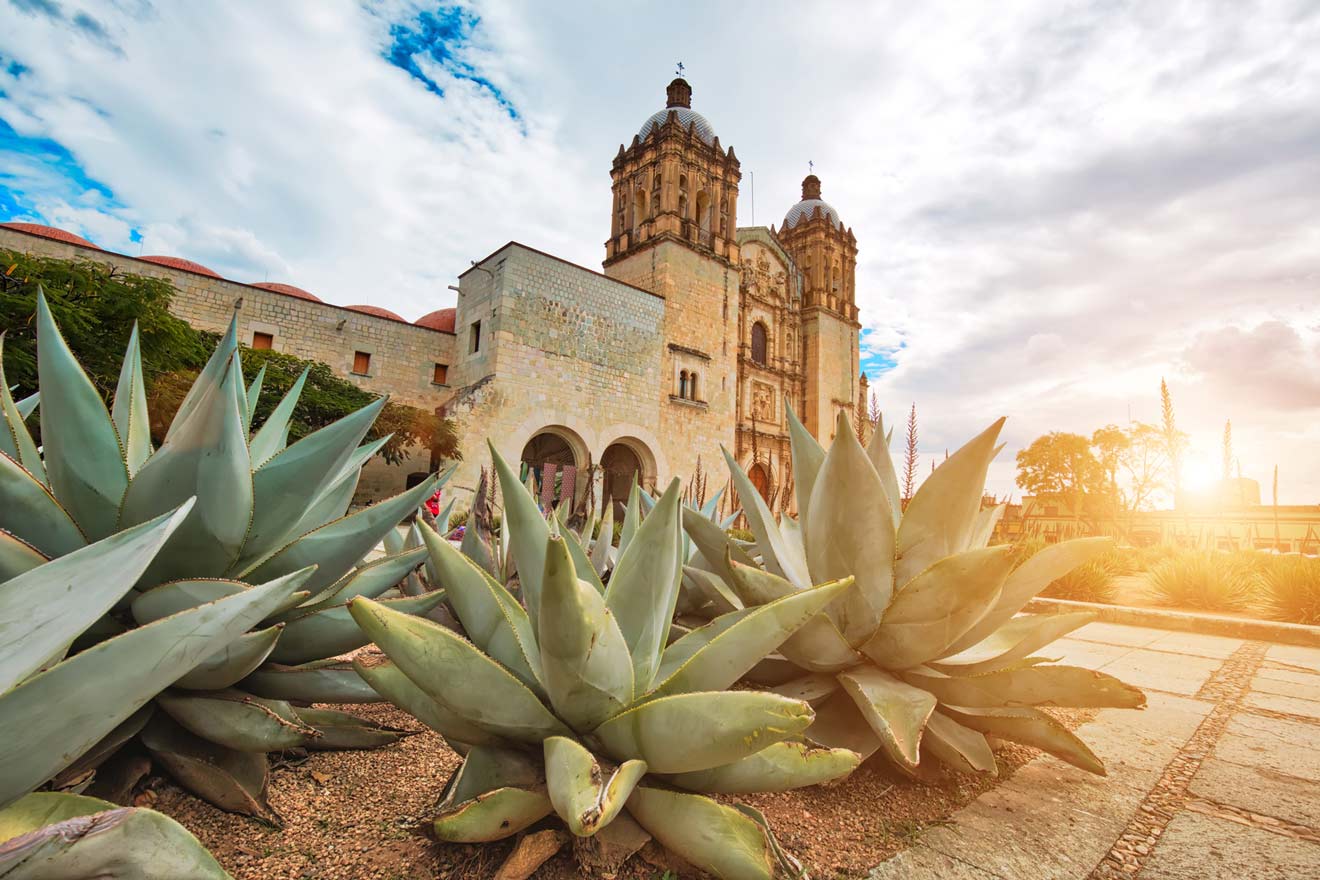 Duration: 3 hours
Price: from US$175
Why you should take it: it's great for first timers
First-timers in Oaxaca will love this tour! It's the perfect combination of a walking tour where you'll get to visit and learn about the Santo Domingo Church, Museum of Cultures, Alameda Park, and so much more.
But the real spotlight of the tour is that you'll get to taste 2 original mezcal types, and the tour is only 3 hours, which makes it a great starting point on your Oaxaca journey.
2. Join a sommelier-led mezcal tasting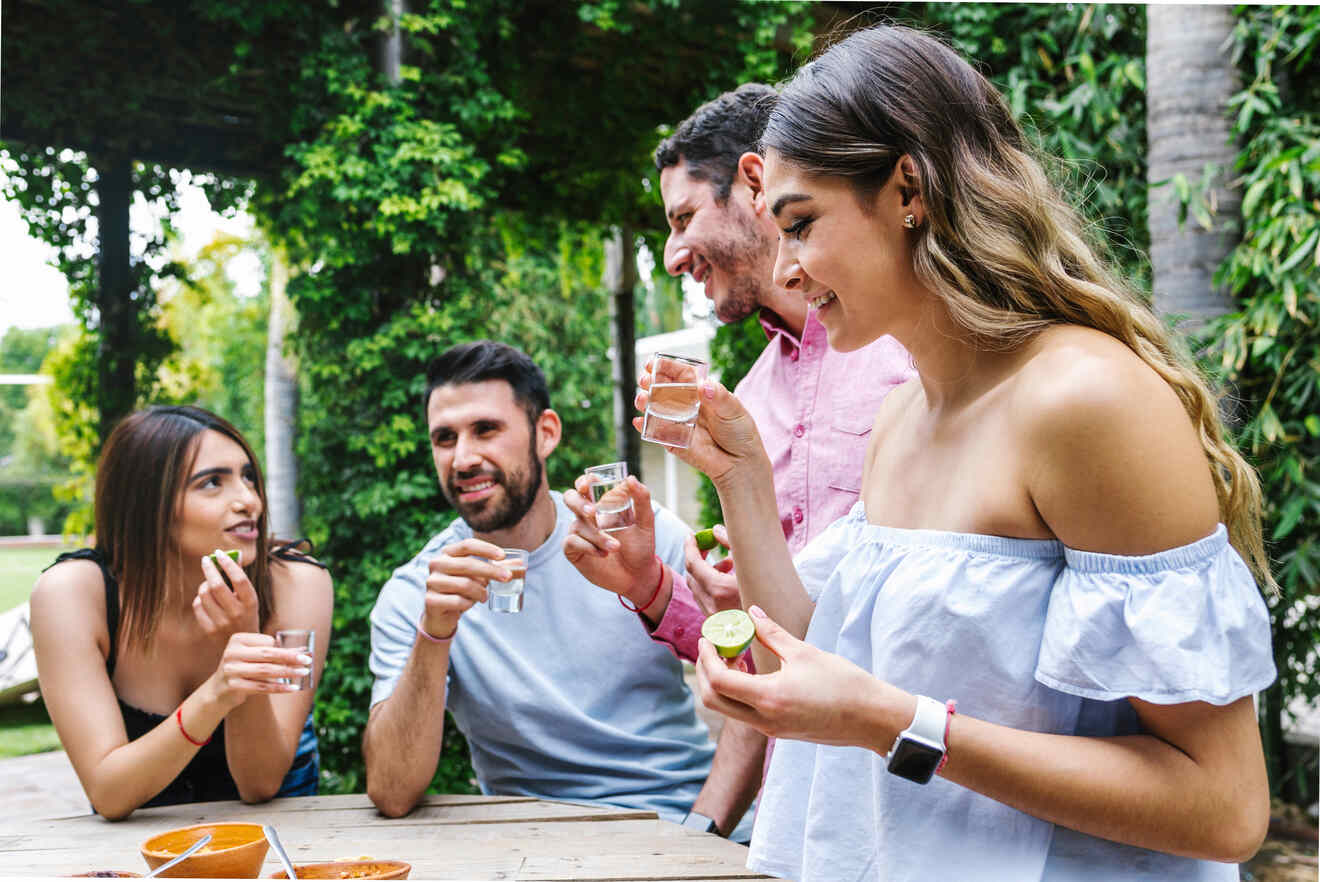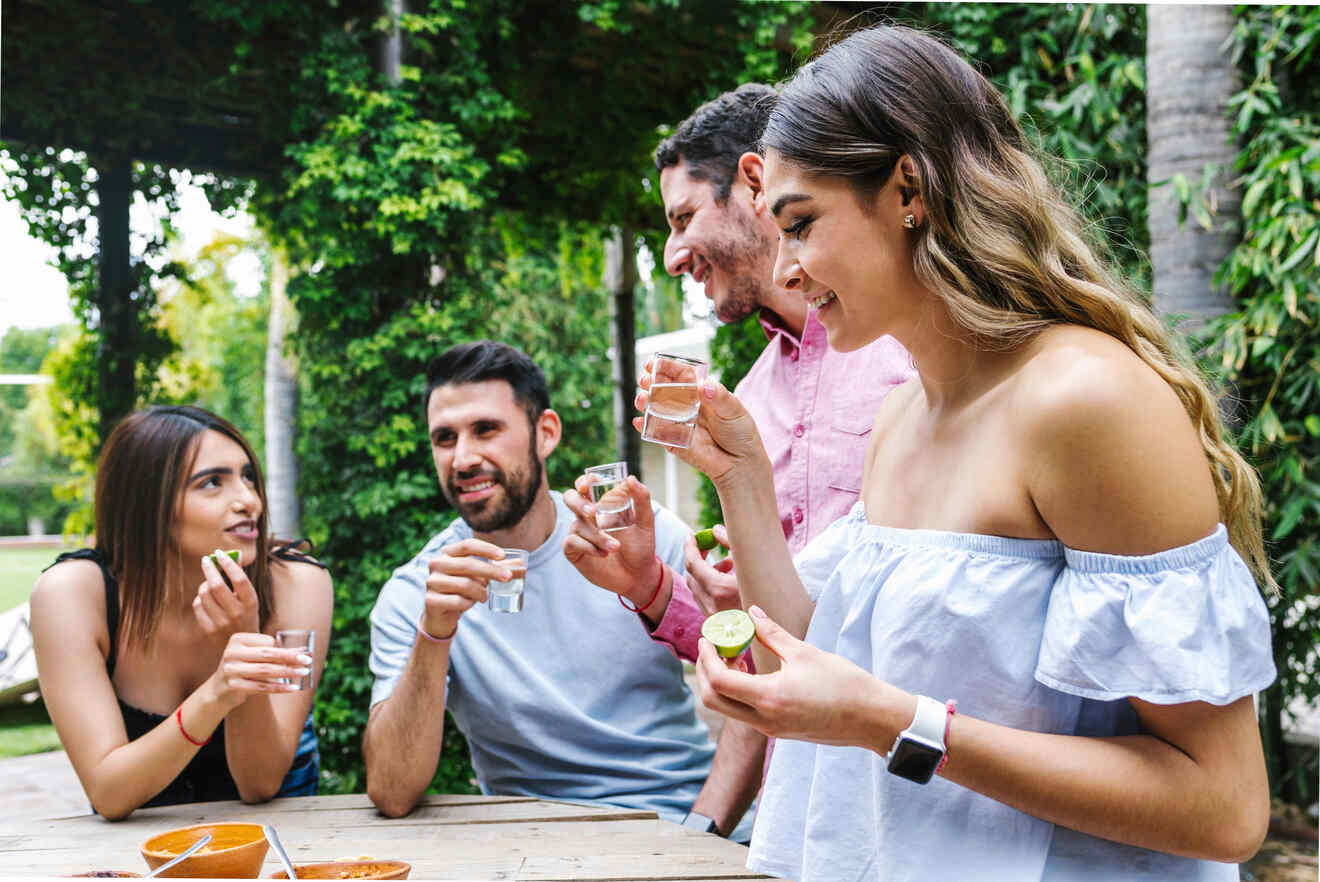 Duration: 1.5 hours
Price: from US$60
Why you should take it: it's the most time-efficient tour
If you are looking for a fun and exciting way to explore the delicious traditional flavors of Oaxaca with your bae or maybe with your group of friends, then this mezcal tour will be a blast for you! It gives you an opportunity to explore 7 incredible mezcal varieties paired with 7 mouthwatering, vegetarian handcrafted moles.
And one more incredible plus is that professional sommeliers will be there for you to answer any questions and provide you with a gastronomical learning experience. Organizers have spent significant time carefully selecting unique mezcal flavors to showcase to you, some of them being: Espadiín, Tobalá, Cuixe, Tepeztate, Jabalí, and Papalometl.
This tour covers everything, so you don't need to worry. The only thing you have to do is get yourself out of the hotel room and be in an adventurous spirit.
3. Take a mezcal distillery full-day tour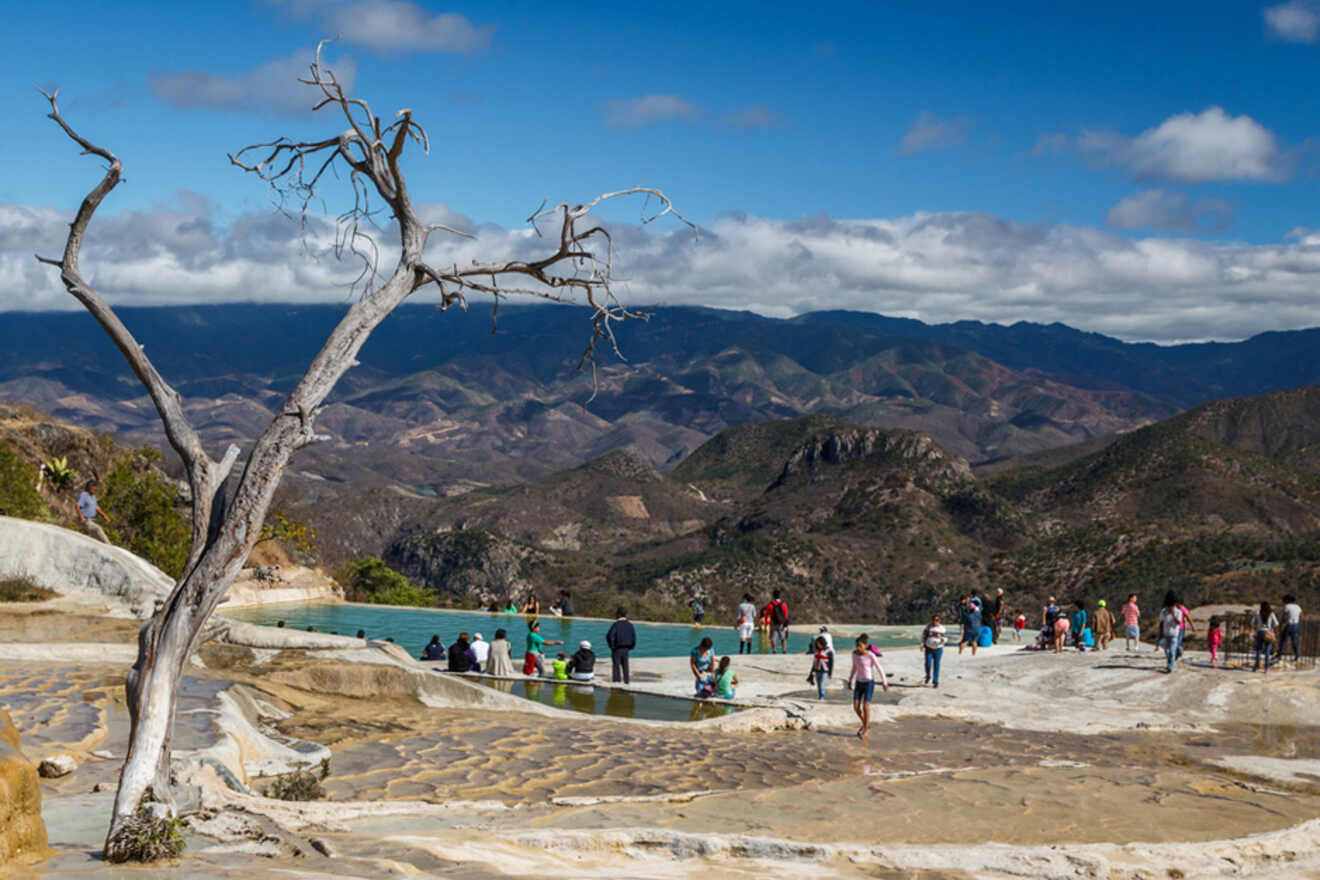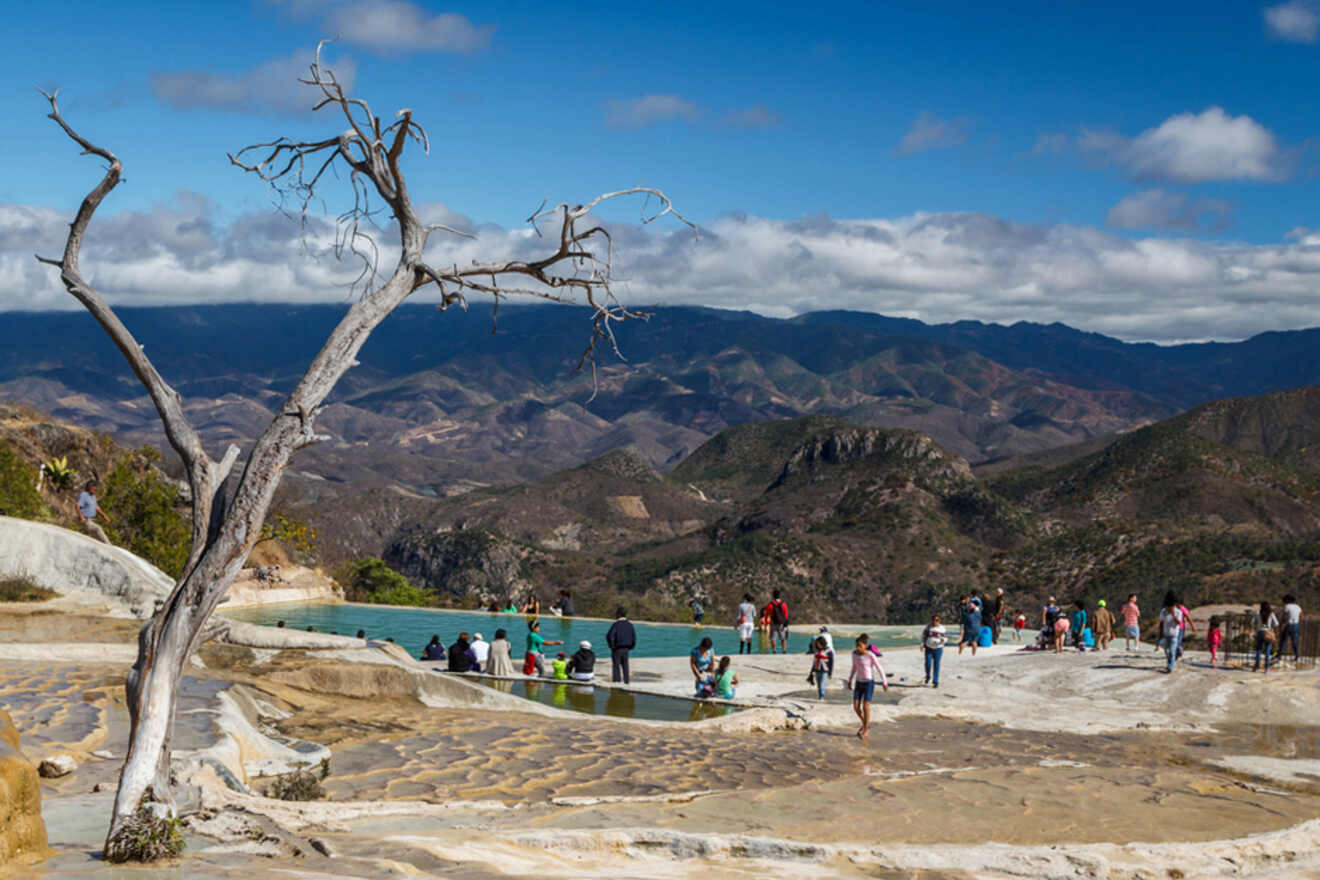 Duration: 12 hours
Price: from US$45
Why you should take it: visit multiple iconic landmarks
If you're an adventure-thirsty traveler who likes to visit a little bit of everything in each travel destination, then fear not because there are plenty of things to do and see in Oaxaca. And this combo tour with an Oaxaca mezcal distillery visit is a perfect choice for you!
You'll start the tour with a visit to the Tule tree, a true natural wonder that's over 2000 years old. You'll head to Teotitlán del Valle to visit a traditional rug workshop, where the skill of the master rug artisans will leave you in awe. The next stop is the Mitla Archeological site, one of the most beautiful and mysterious places in all of Oaxaca, containing intricate stonework. Go to Hierve el Agua, one of the most breathtaking wonders in Oaxaca.
And the star of the show – a traditional mezcal distillery where you can sample some of the best mezcal around!
4. Visit Santiago Matatlán on a small-group tour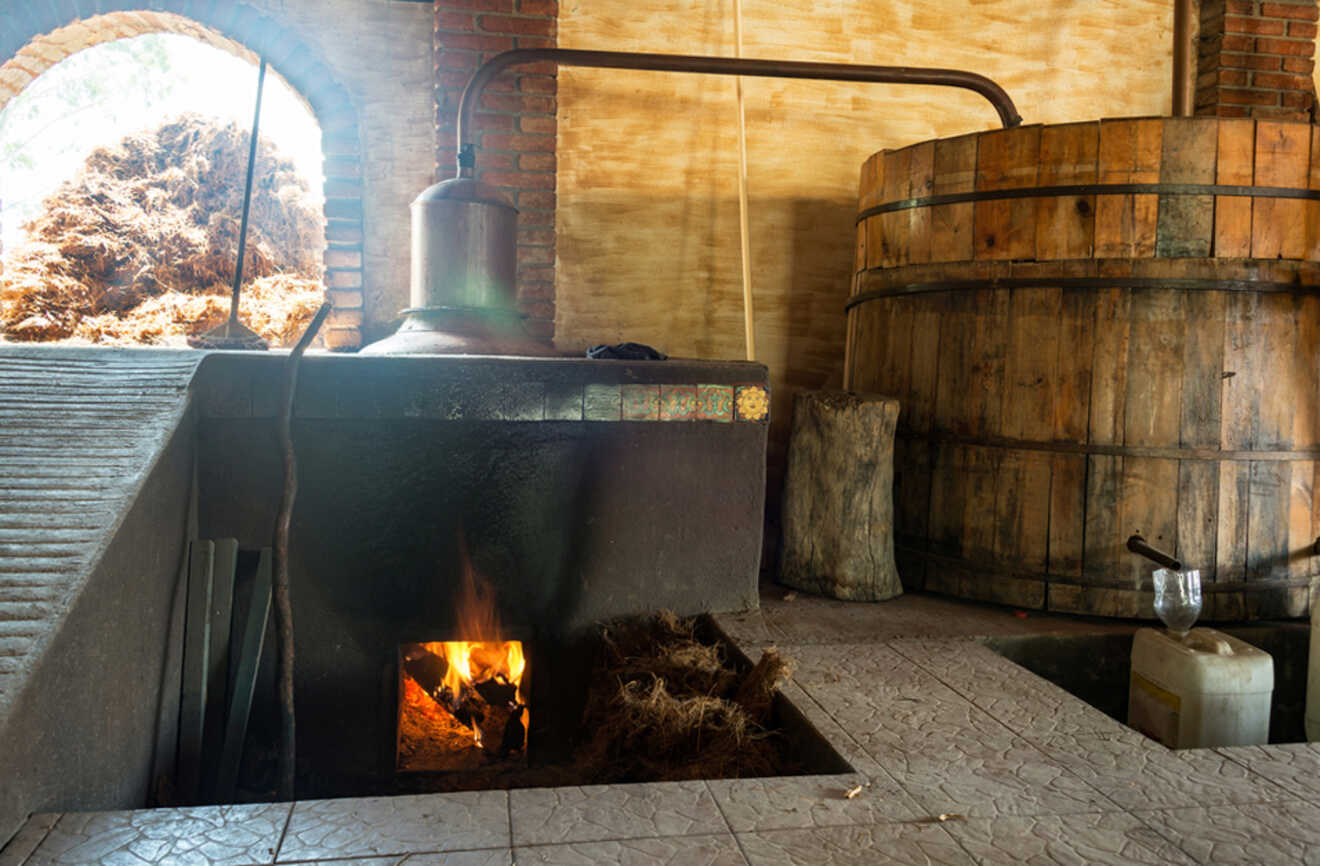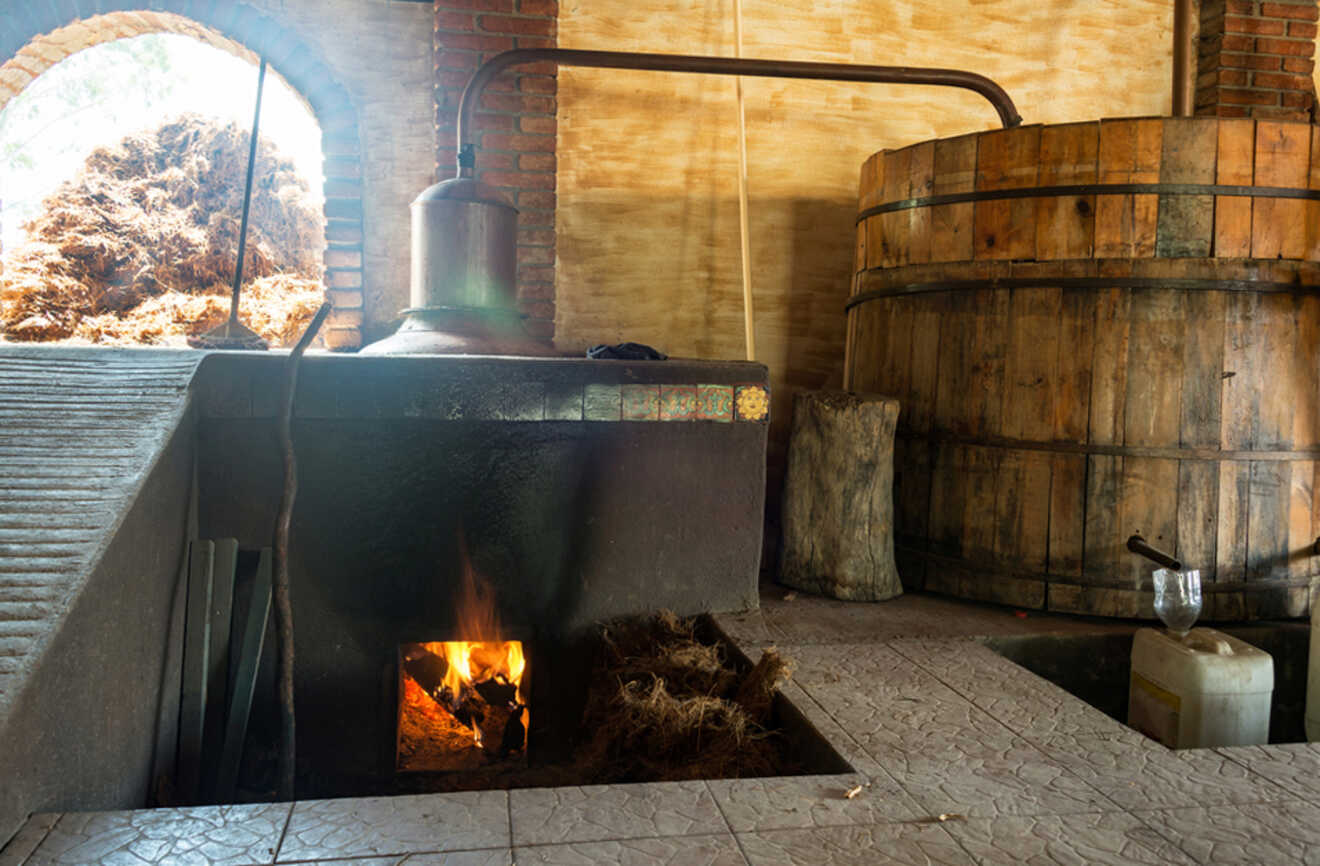 Duration: 8 hours
Price: from US$130
Why you should take it: taste fermented juice in the world capital of mezcal
This oasis is the largest producer of mezcal in all of Mexico!
Your first stop is a double-visit to some mezcal distilleries, where you'll witness firsthand the mezcal production process. And no, you're not here just to drink mezcal – you're here to absorb every step and appreciate all the hard work that goes into making this top-shelf liquid.
It's an exclusive small-group & behind-the-scenes tour included where you'll get access to private sections like a cellar where they mature mezcals in barrels and even packing zones where you can join in and be part of the process.
It's finally time for the cherry on top – a stop to Teotitlan del Valle for more mezcal tasting!
And last but certainly not least, what would an adventure be without our taste buds participating in the fun? That's right, people! You'll have a traditional Mexican lunch for a taste of Oaxacan cuisine.
5. Support a culture promotion cause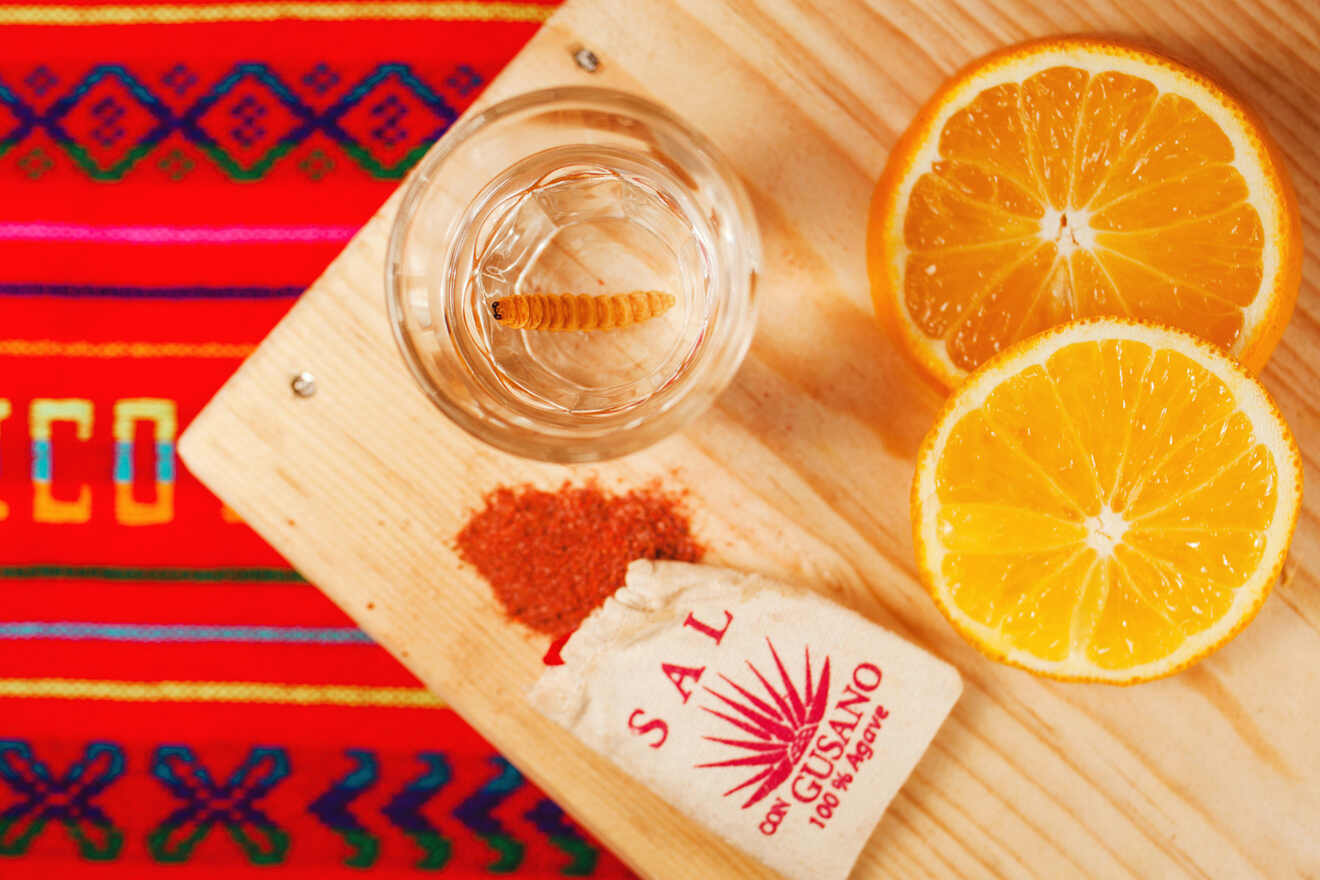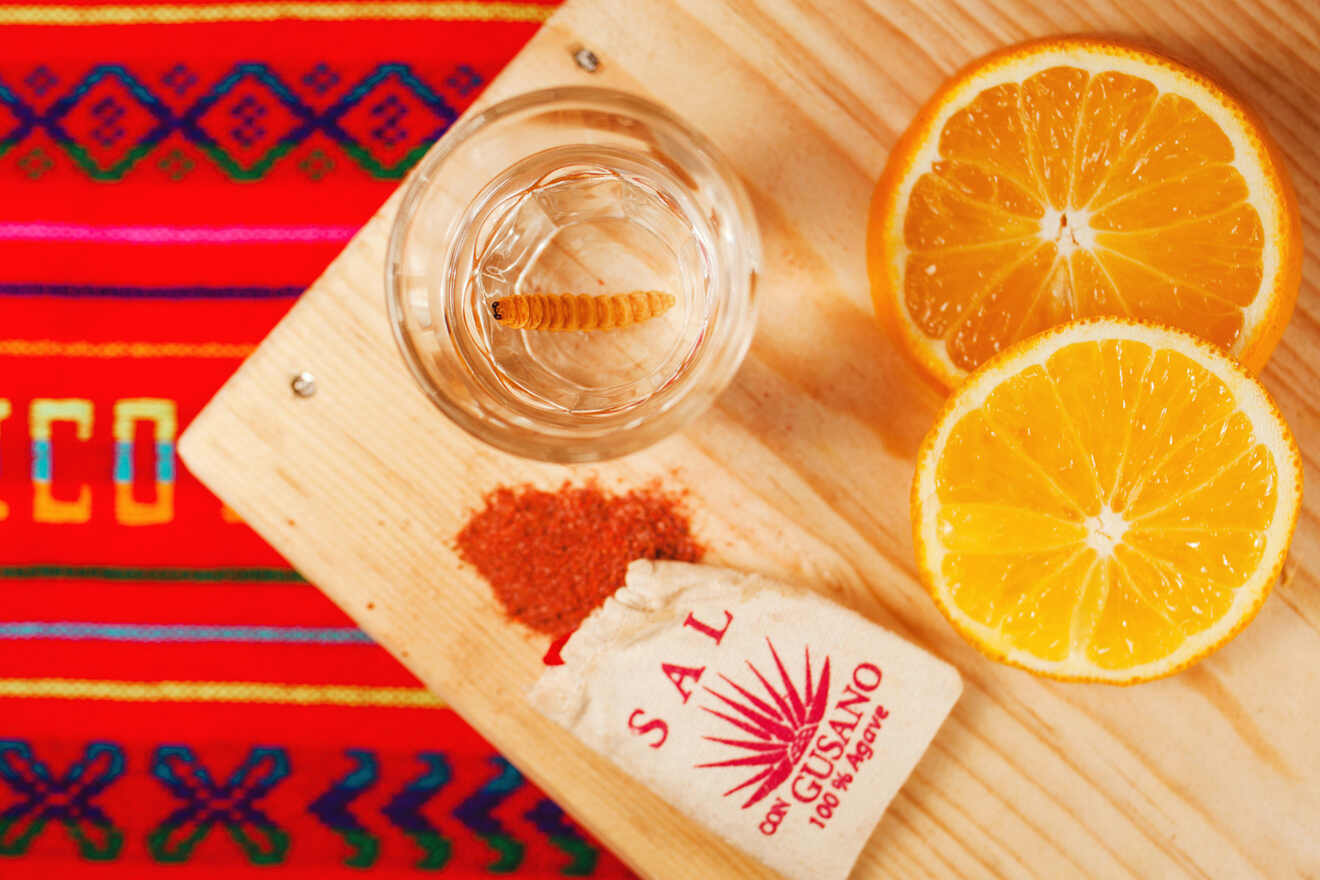 Duration: 1 hour
Price: from US$45
Why you should take it: learn about Oaxacan mezcal culture & support the culture
This is one more of the mezcal educational tours you should keep in mind! Your tour starts in downtown Oaxaca City, where you'll meet your tour guide ready to give you a detailed explanation of proper organic mezcal tasting.
You'll learn the order in which each mezcal type is consumed (starter, main, dessert), and let me tell you, this won't just be some ordinary lesson on mezcal. You'll get a sensory wheel and tasting material, and you'll learn centuries-old techniques passed down from generation to generation to create this agave spirit made from agave plants.
At the end of this lesson, you'll feel confident on picking the best mezcal bottle to bring home with you, and you'll feel delighted because you've helped the local community promote their cultural cause.
6. Get your hands dirty with mezcal makers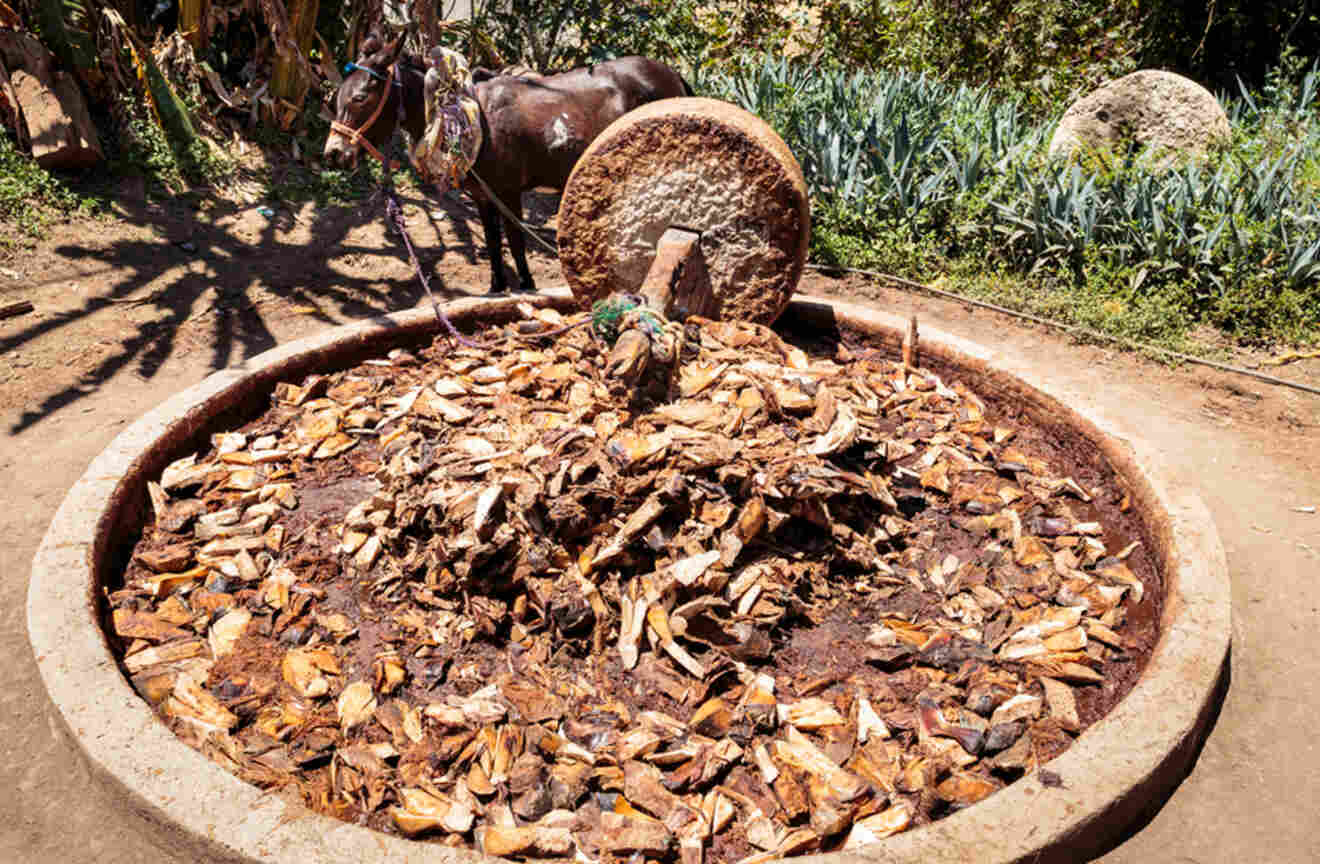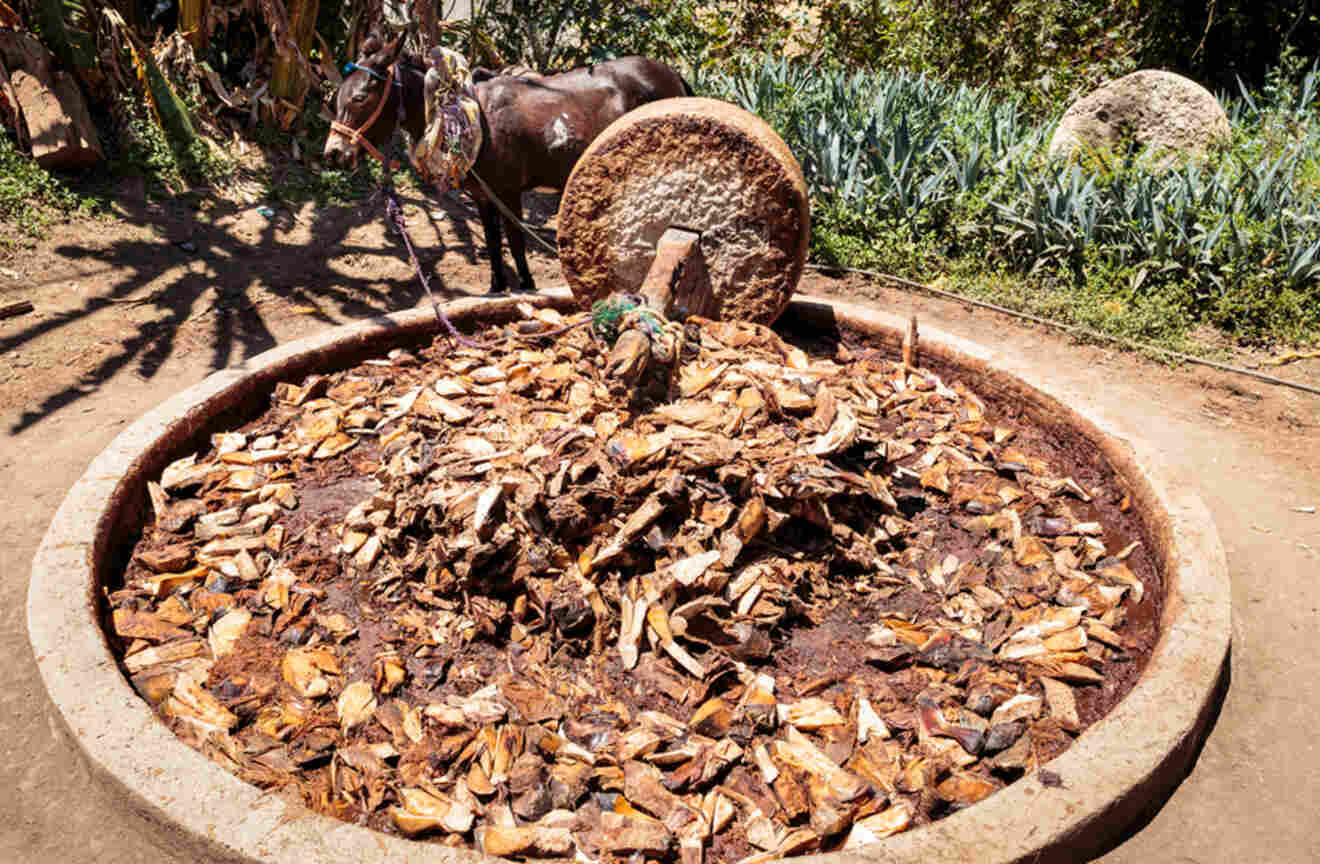 Duration: 10 hours
Price: from US$180
Why you should take it: join and help traditional mezcal producers
Looking for unique and hands-on Oaxaca mezcal tours? Look no further! Grab your squad (from 6 to 15 people) and embark on a mezcal-making journey on which you'll join forces with the mezcal distillers – or palenqueros (as they're known locally) and their families throughout every step of the mezcal process.
You'll have a front-row seat to harvesting agave plants in the agave plantation, alongside cutting and crushing them before being placed into fermentation vats. You'll even take part in filling and emptying these vats, as well as overseeing both ancestral clay pot distillation and the lesser-known traditional artisanal copper pot or alembic production.
You'll also get to chat up with the mezcal producers themselves while catching sweet whiffs of mouth-watering aromas wafting through the air amidst all that smoke during distillation.
7. Learn about Oaxacan culture on a private tour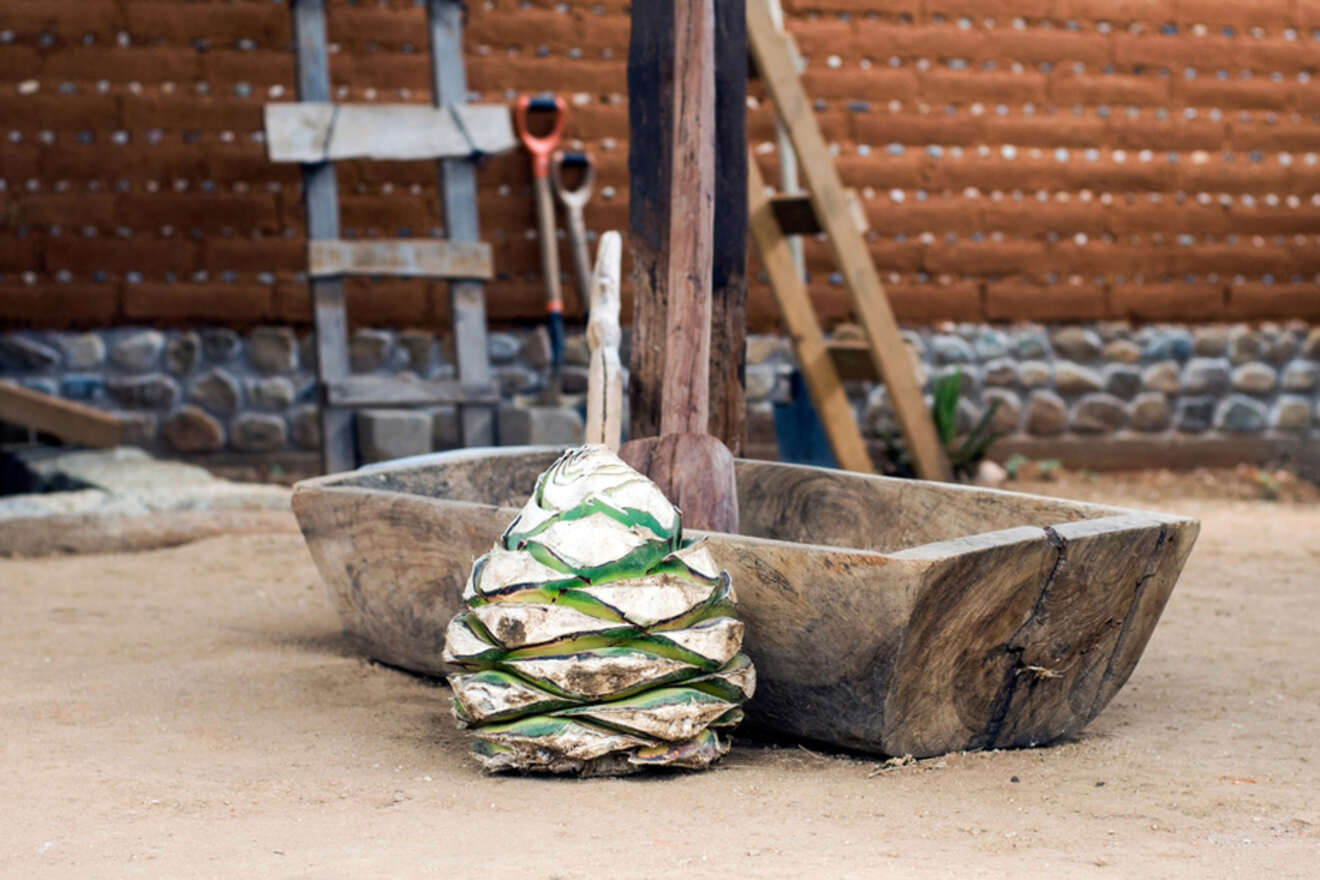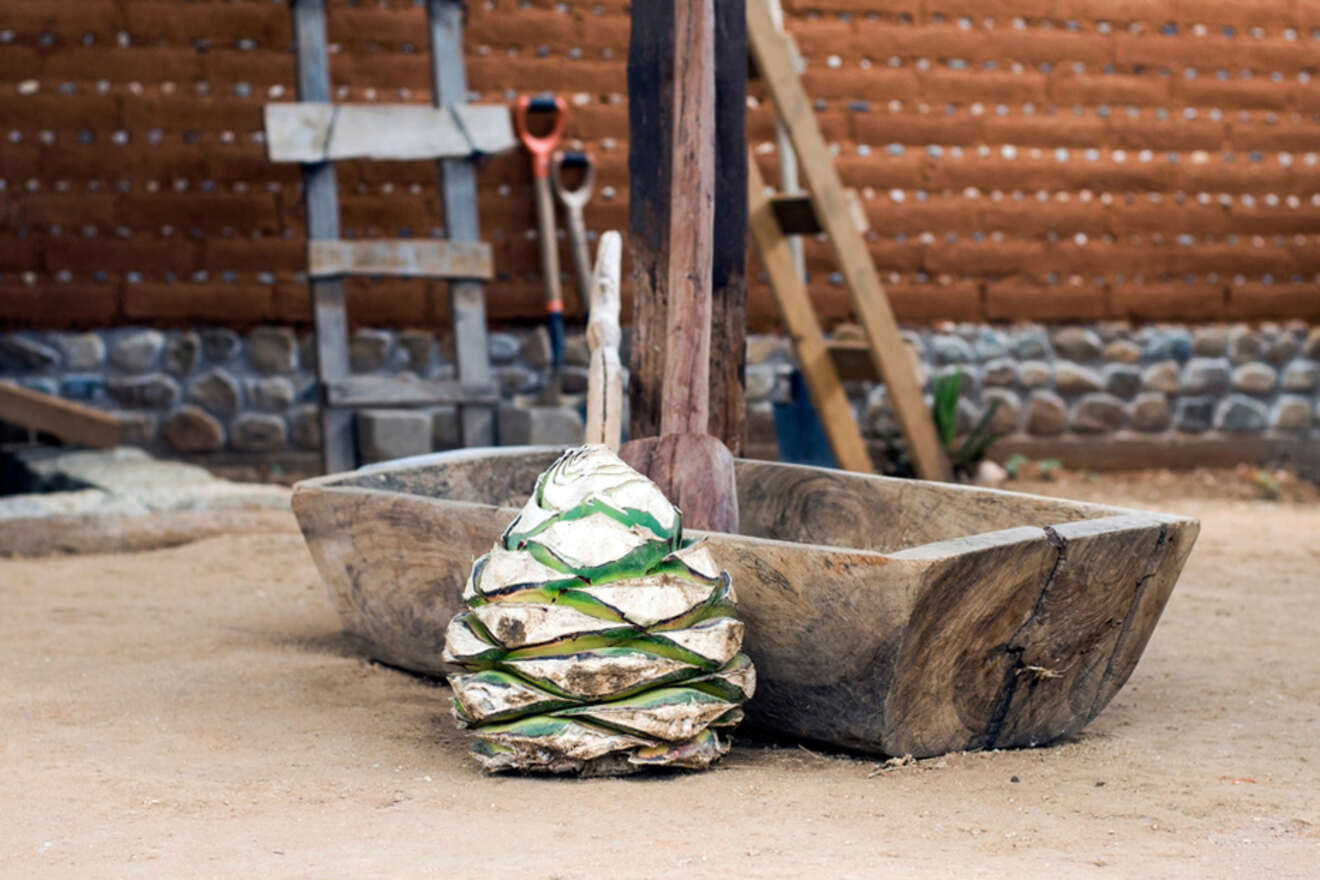 Duration: 6 – 8 hours
Price: from US$280
Why you should take it: for an immersive experience
This tour is designed with an individual in mind, so it can cater to your preferences and allows you to pick from various scheduled times. You'll also avoid the hassle of buses during this private tour exclusively designed for you. Pickup from Oaxaca hotels is included.
The first stop is at a local distillery, where you'll experience agave fields and indulge in several mezcal tastings. You'll get a chance to taste the essence of Mexico's rich culinary history with a sensational 4-course meal designed by an award-winning chef. The tour will end with a textile workshop where skilled master weavers weave beautiful rugs with astonishing craftsmanship only for your personal enjoyment so you can truly feel like a VIP.
If one mezcal immersive experience isn't enough, and you crave some more private experiences, this private tour will take you to 2 family-owned distilleries where you'll get to taste authentic mezcal from the owner's cava.
8. Immerse yourself in an authentic Zapotec village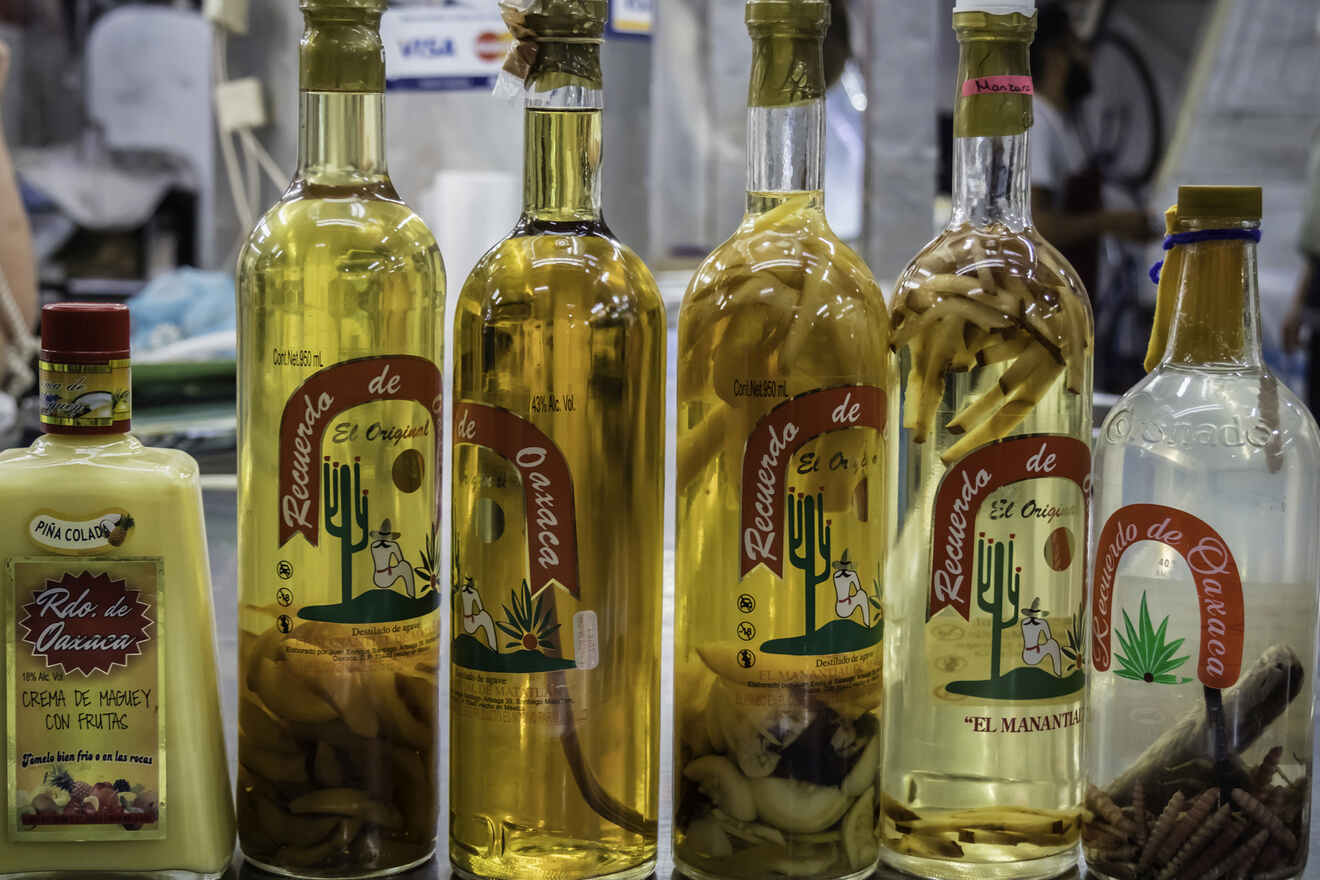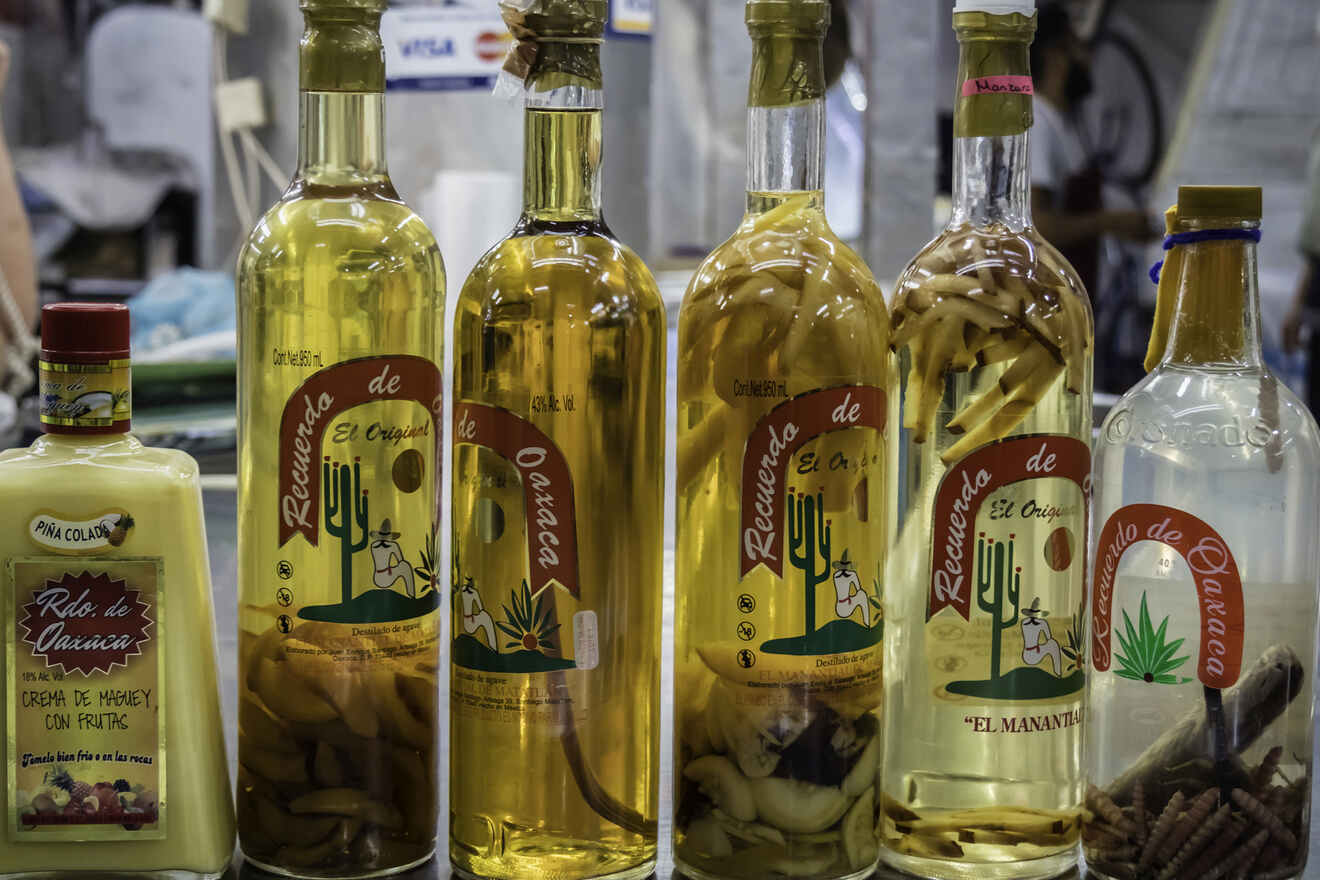 Duration: 9 hours
Price: from US$135
Why you should take it: visit San Dionisio Ocotepec
This tour takes you to San Dionisio Ocotepec, a place where ancient traditions meet modern palates and where you can explore Oaxacan communities and discover the secrets hidden in those agave hearts!
The tour begins with a meetup in Oaxaca City, where you'll be taken by car for a scenic drive. Once you arrive, you'll get a chance to indulge in a traditional breakfast that will boost your energy levels.
You'll head straight to an artisanal Mezcaleria. Here, artisans will walk you through every detail of producing mezcal from scratch. This is quite a unique, exciting exploration of the terrain that's brimming with blue agave plants – the main source of the mezcal. You'll also get to taste more Zapotec dishes while you're there. These delicacies are so filling they can last for miles – there will also be some homemade tortillas crafted right before your eyes!
9. Sip on both mezcal & beer at the same time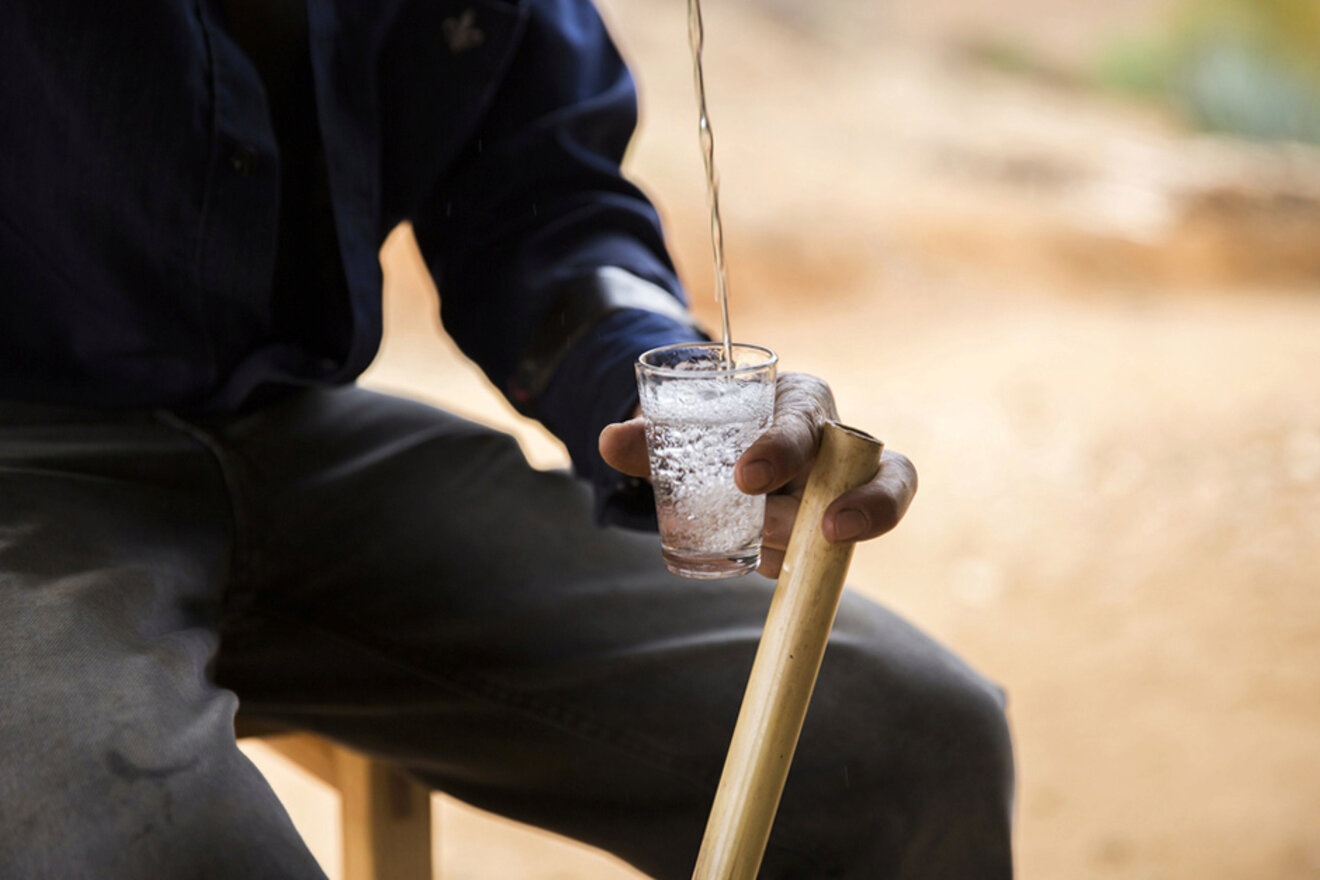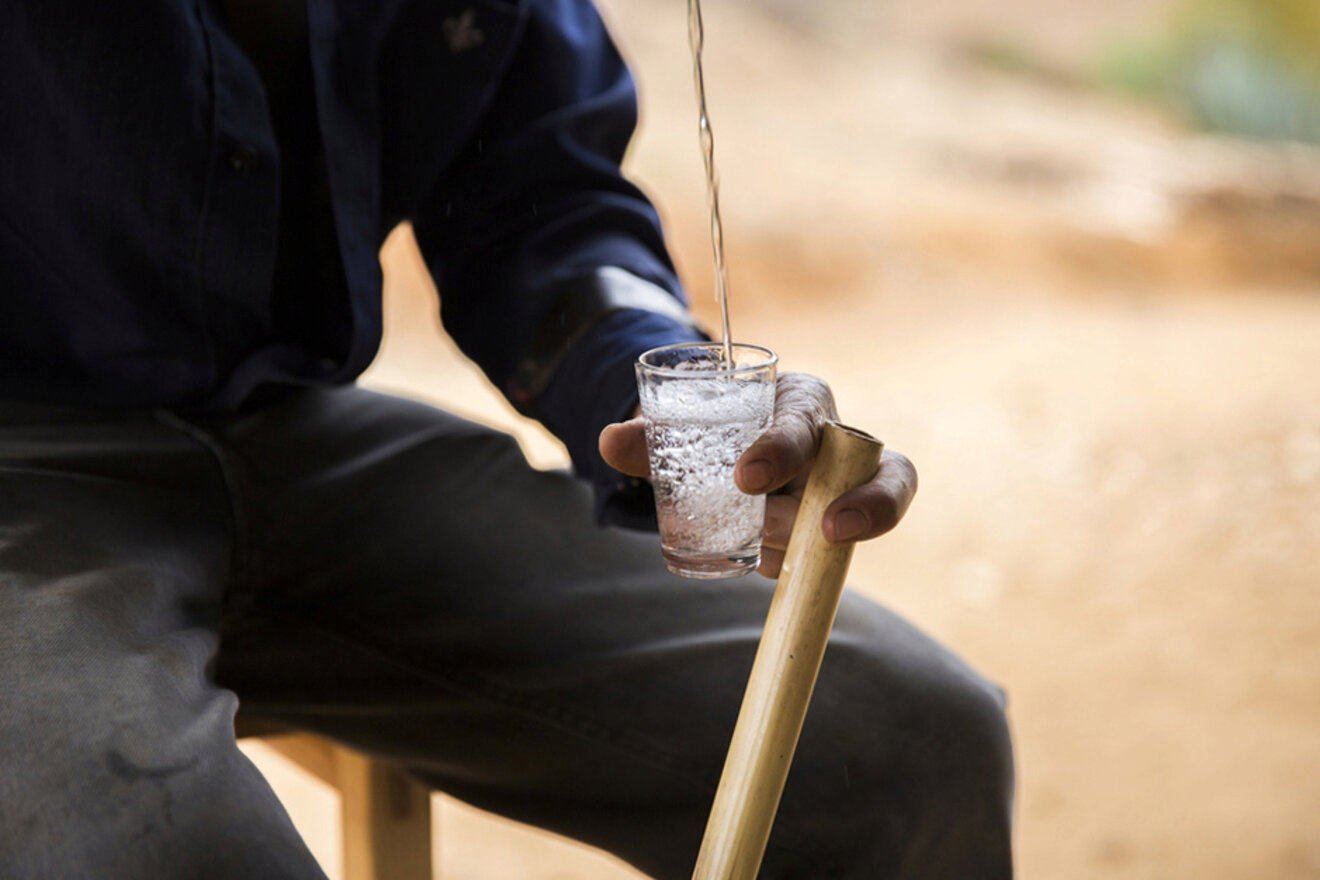 Duration: 10 hours
Price: from US$180
Why you should take it: includes beer samples
Join an adventure through the world of mezcal production and tasty Mexican beer sampling! This is a tour for 8 or more people, so it's a perfect expedition for a group of friends looking to make lasting memories and awesome pictures, of course!
The tour will take you on a journey to both ancestral clay pot production palenques and artisanal copper still distilleries, giving you a comprehensive understanding of the entire production process. There are no boring pre-planned and already seen and experienced touristy excursions here – you'll have the unique chance to visit the family homes of palenqueros, and get a firsthand look into the culture of mezcal makers.
Taste up to 30 different mezcals throughout the day and indulge in a 5-course meal set in a lush rural setting – absolute perfection! And what better way to complement traditional Oaxacan cuisine than with Mexican craft beer?
10. Experience anthropological mezcal tasting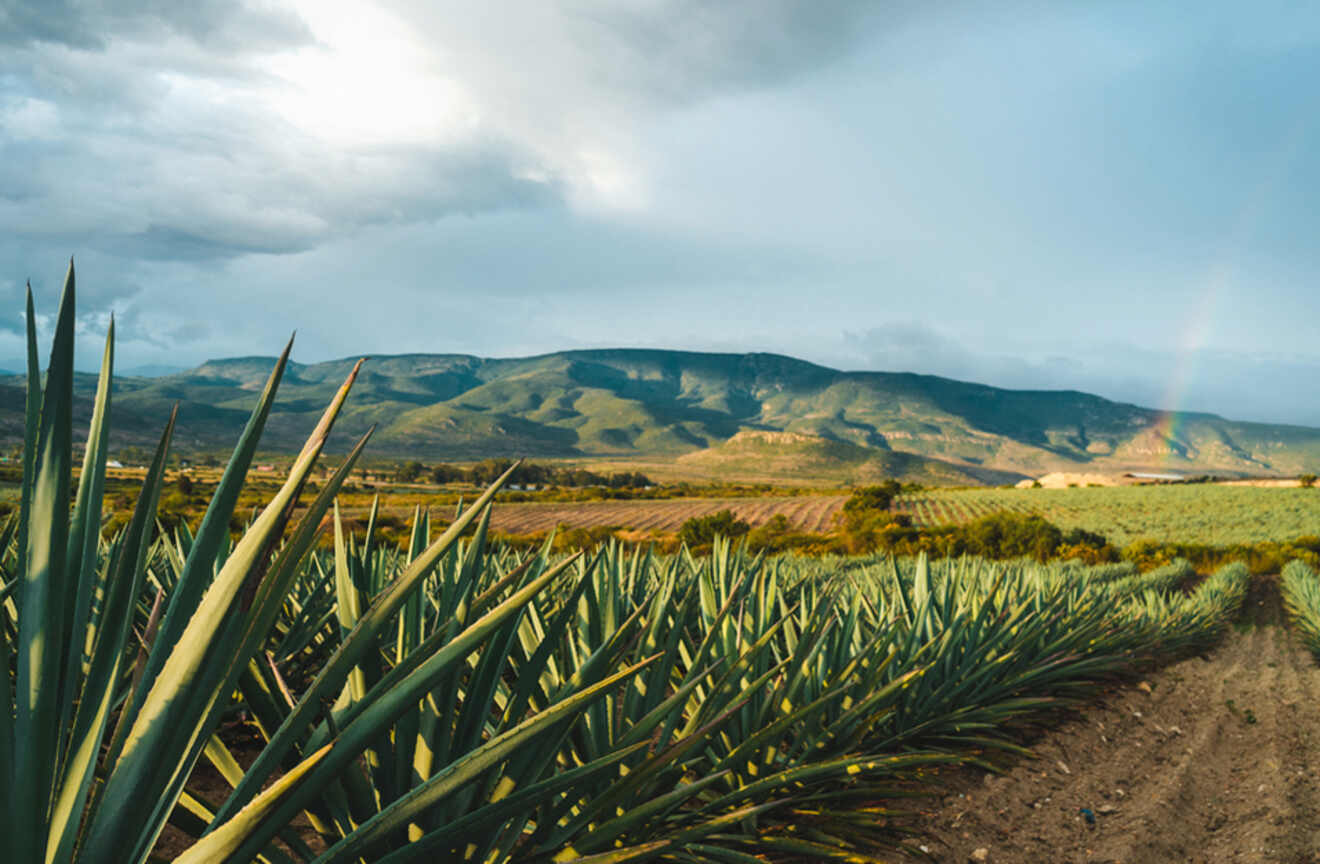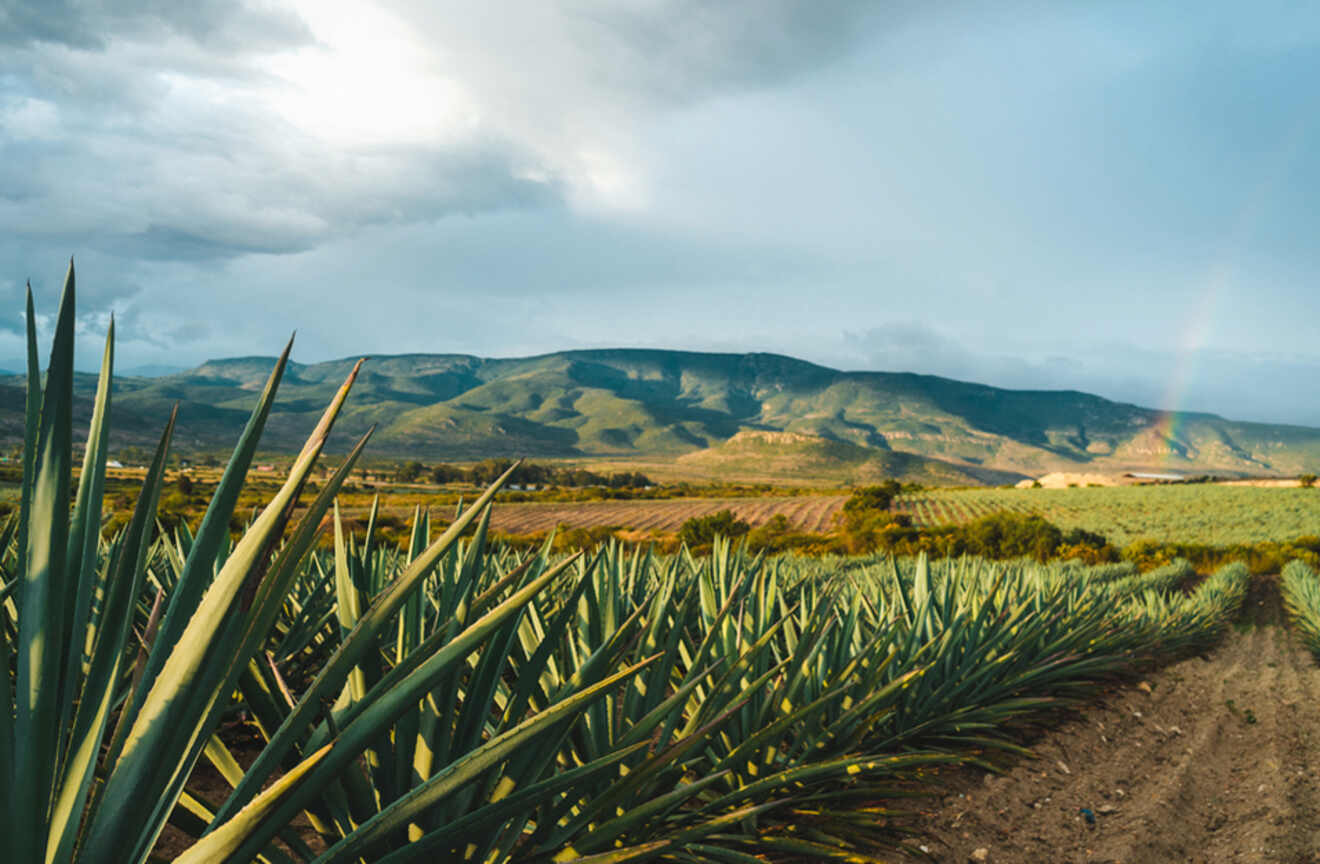 Duration: 1.5 hours
Price: from US$25
Why you should take it: great for history buffs
This educational tour will take you on a wild ride as you explore the breathtaking and captivating wonders Oaxaca brings to the table and indulge in its world-renowned mezcal.
Your guide will dive headfirst into the depths of Oaxaca's mezcal and teach you how each producer, plant, and recipe contributes to its unique bouquet of aromas and flavors. You'll lose yourself in tales about the land itself, learning about producers' deep connections with their surroundings' flora and fauna. It's an exploration you won't want to miss.
The guide will cover a range of topics, including everything from production processes' influence on each spirit's final profile to helping you distinguish traditional mezcal from other varieties.
Whether it's diving headfirst into Mexico City and Oaxaca's unique north-south climates or learning about mezcal history since pre-colonial times – no detail is too small or too big for this tour.
11. Embark on a mixology workshop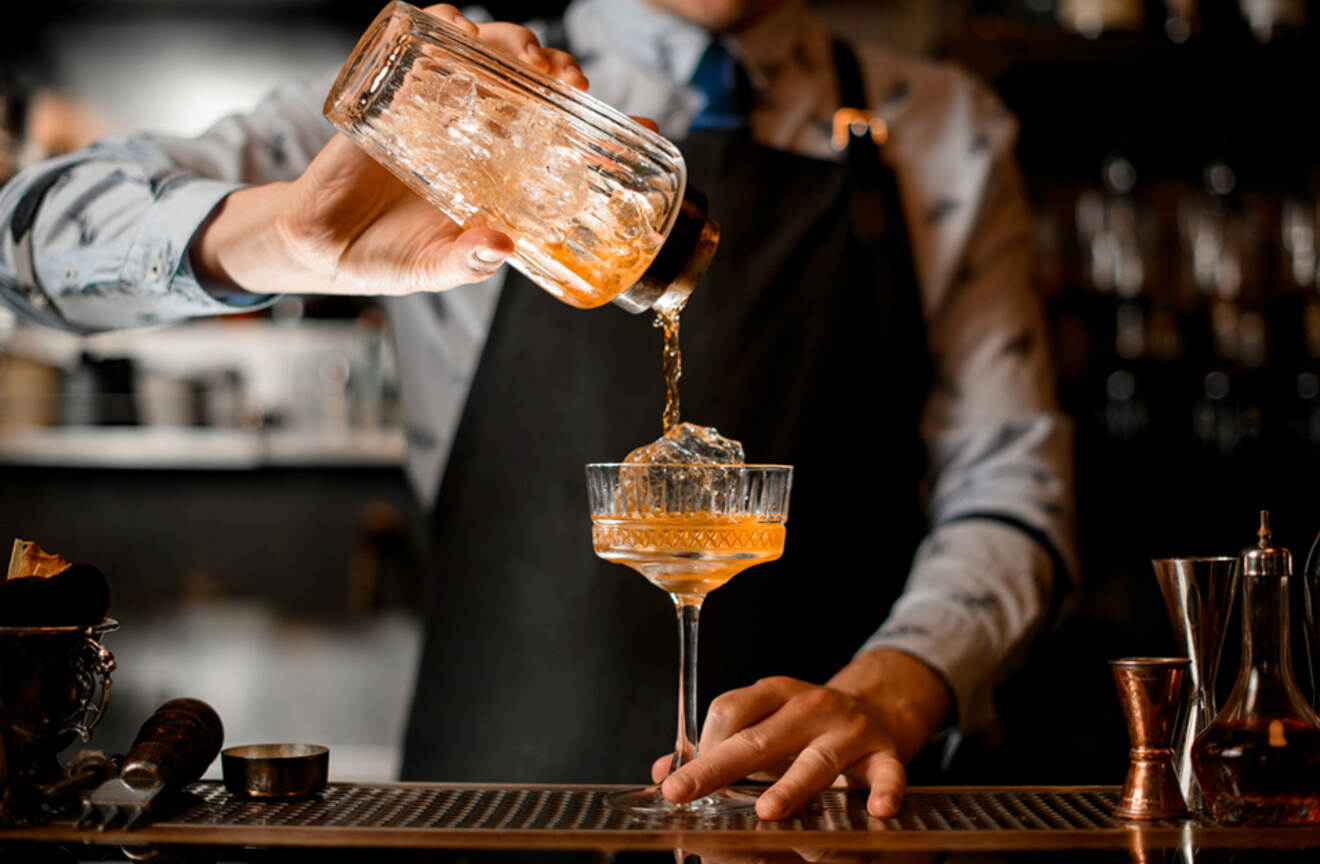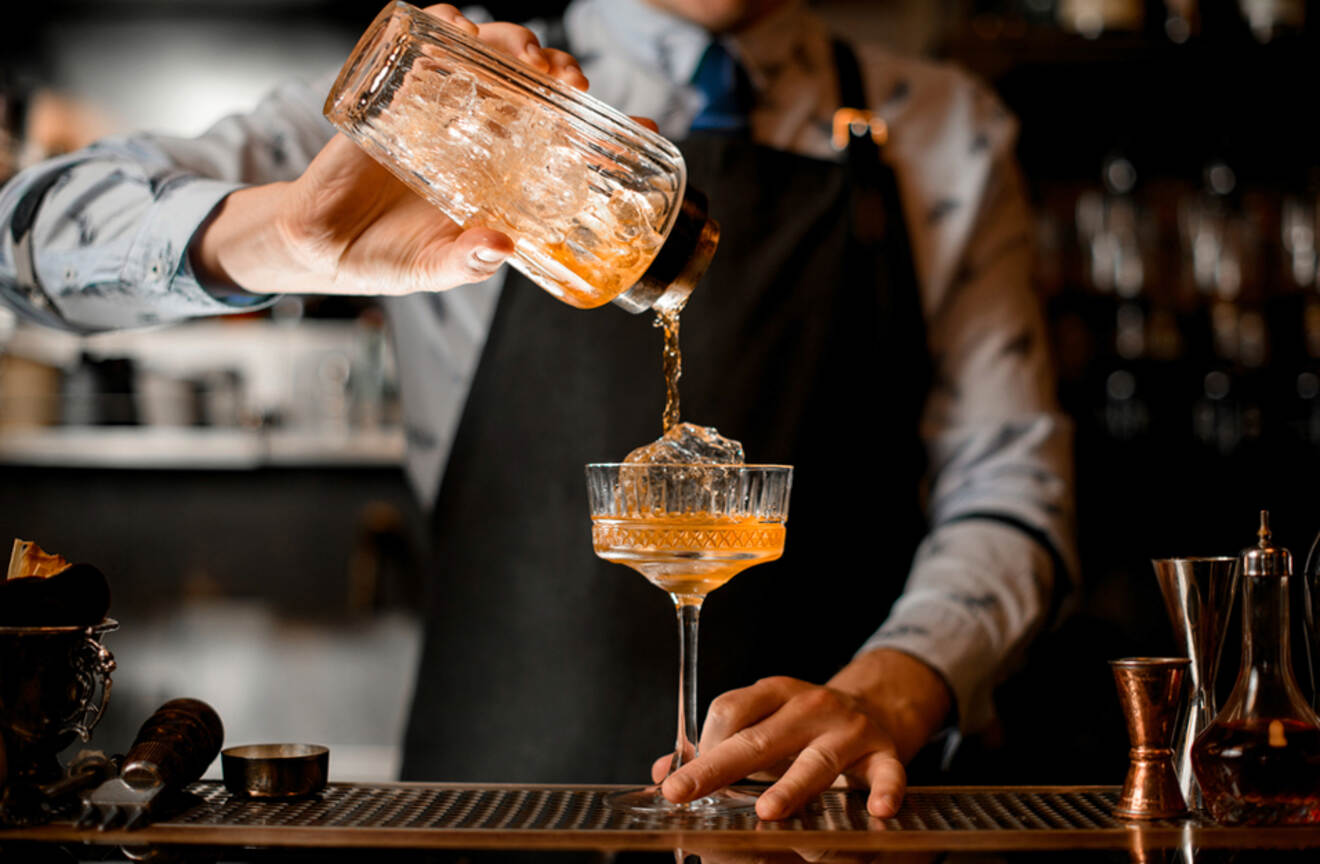 Duration: 2 hours
Price: from US$45
Why you should take it: learn how to make amazing cocktails with mezcal
First up, you are going to delve into the crazy history of mixology. There's so much to learn from the evolution of mixing drinks and interpreting classic cocktails in new communities. You'll be fascinated by how it all started!
You'll be using organically grown products that range from fruits and veggies to herbs, flowers, and, oh yeah…even some bugs! They each have a unique story that contributes to building the perfect cocktail. Of course, you'll also incorporate mezcal into your range of flavors!
Tour operators' got an arsenal of glasses and bartender tools for you to play with. Plus, you'll get your own fancy bartender apron! Learn the basics of bartending movements as well as key shaker skills so when it comes time to show off your works-of-art, no one will be disappointed. This workshop is ideal for anyone who wants to impress guests at home or those planning on hosting parties soon.
12. Sip on authentic artisanal mezcal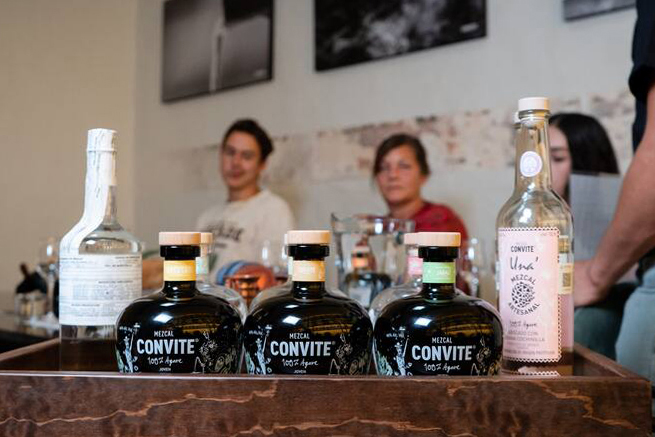 Duration: 1 hour
Price: from US$40
Why you should take it: visit Casa Convite
If you love mezcal and are passionate about the nitty-gritty of a unique artisanal mezcal, then this is the best Oaxaca mezcal tour for you!
The tour starts in the Exhibition Hall, where you'll immerse yourself in the world of agave piña. From roasted agave and its journey to becoming a mezcal bottle, you'll uncover all the secrets behind the certified process of creating a genuine mezcal.
Next, you'll head over to Casa Convite's mezcal tasting room where the magic happens. You'll be accompanied by the experts, and they'll be spilling the beans about what separates good mezcals from truly great ones. And to top it all off, you'll be indulging your senses and sipping on 3 distinct mezcals derived from rare or wild agaves that have been aged to sheer perfection.
13. Triple your mezcal fun in a single day
Duration: 8 hours
Price: from US$100
Why you should take it: visit three distilleries on the same day
This tour will take you to visit 3 family-owned Palenques. What's cool is that it will avoid commercial distilleries during the route and instead focus on showcasing the entire process of creating artisanal mezcal. You'll have the privilege of tasting premium mezcals free of charge, and should you wish to purchase, you can rest assured that the mezcal will be certified by COMERCAM.
In addition to visiting the Palenques, you'll also tour agave plantations to gain an insight into the farmers' cultivation methods. You'll visit a local family home where they've been producing fresh pulque. This slightly foamy and viscous beverage is made from the fresh sap of the giant agave Pulquero, and you'll have the chance to taste it for yourself, a true Mexican immersive experience!
To top the tour off, you'll have a traditional meal at a restaurant in Santiago Matatlán included.
14. Taste mezcal at Santa Catarina Minas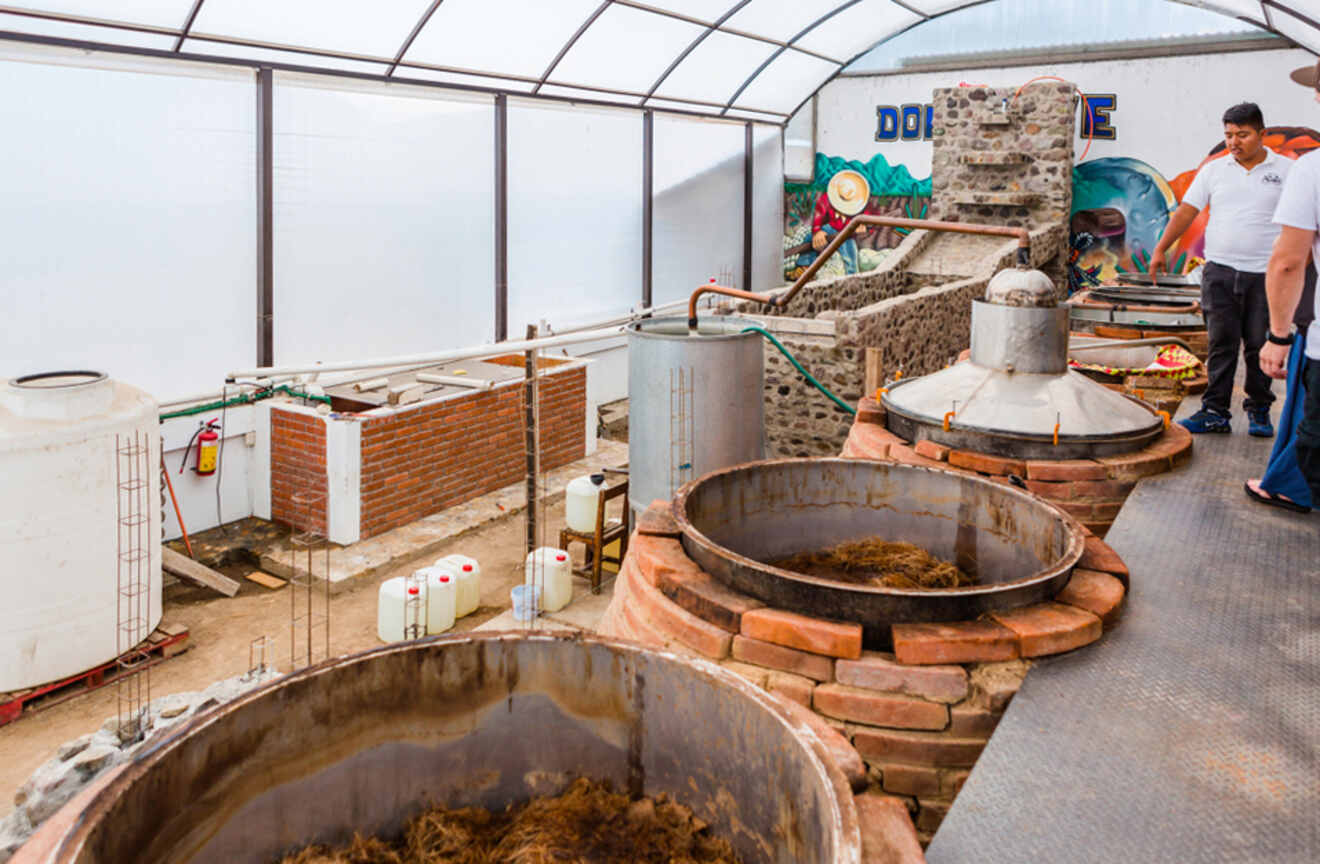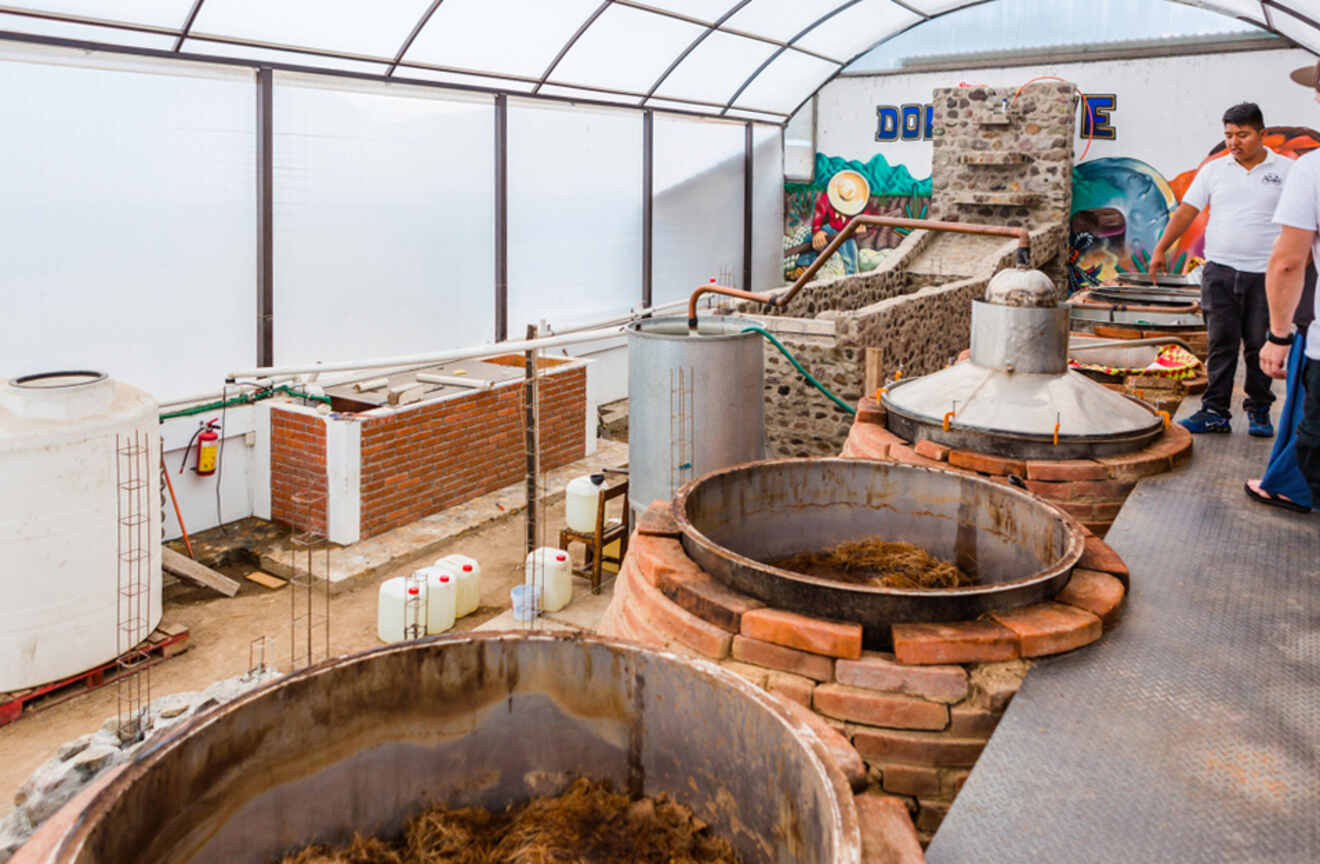 Duration: 7 hours
Price: from US$64
Why you should take it: visit Santa Catarina Minas
This mezcal tour includes an early morning pickup from your Oaxaca hotel, after which you'll go on a 45-minute drive to Santa Catarina Minas. This town is famous for its mezcal tradition in the whole of Latin America, and you'll get to meet with a local mezcal producer who will teach you about the milling, fermentation, and distillation process.
You'll also pay a visit to an artisanal mezcal factory and learn about agave cultivation and organic production techniques. And as a plus, the farm is also home to cows and goats that provide the fertilizer for the plantations, so if you're an animal lover, you'll get a sight of these creatures as well.
The tour concludes with a tasting session where you can taste up to 10 different varieties. On the way back, you'll make a stop at a restaurant in the Ocotlán Valley, where you can grab some food if you wish.
15. Visit Lalocura mezcal distillery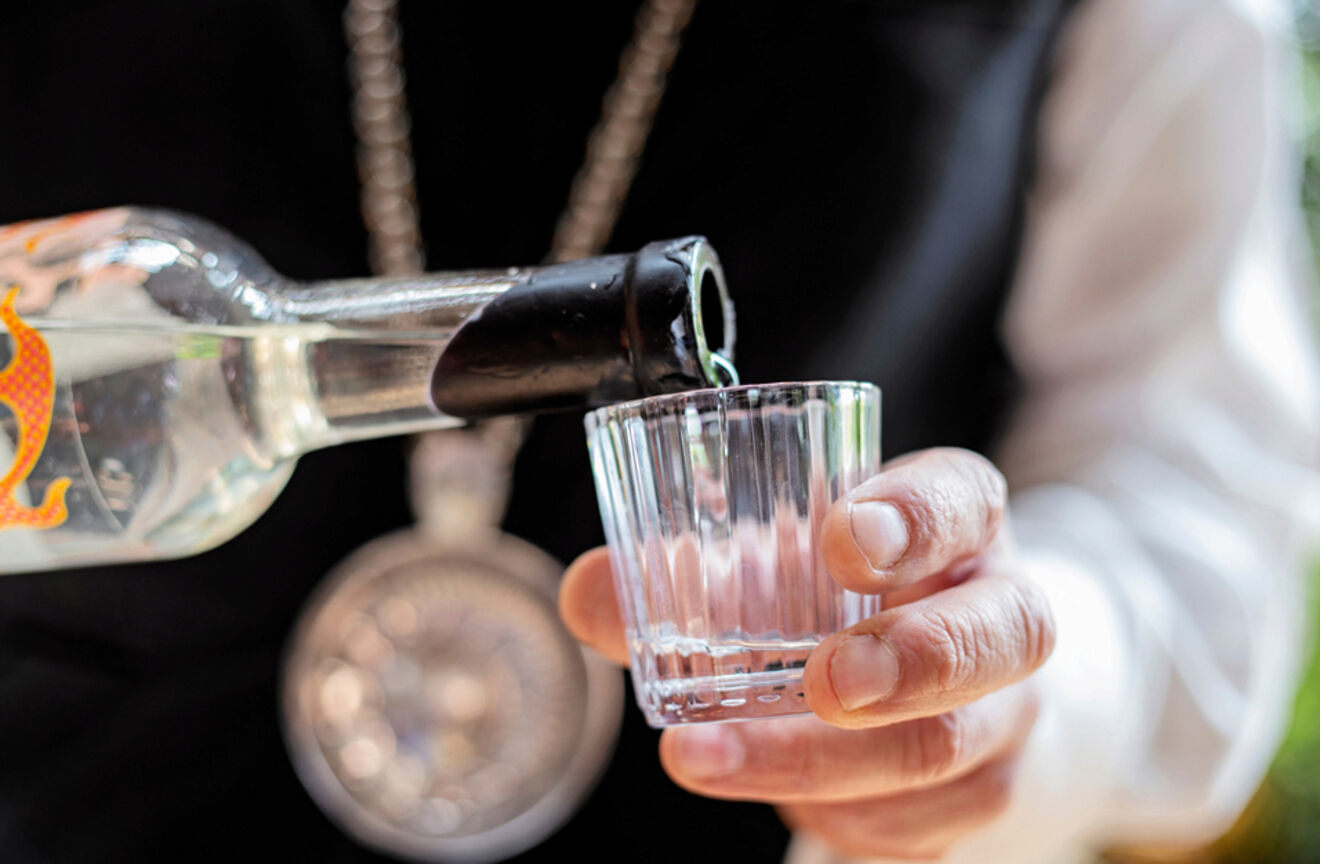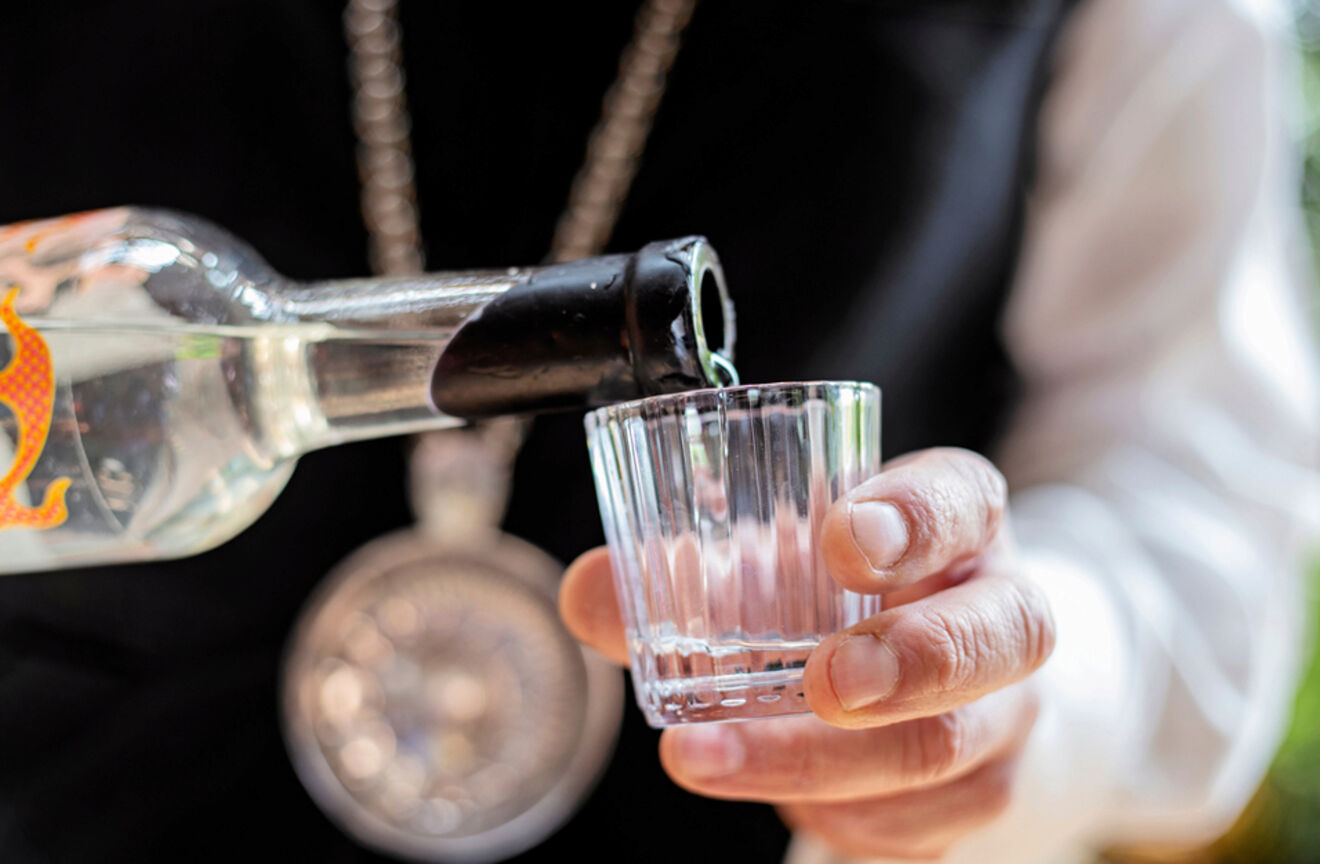 Open hours: 9 AM – 4 PM
Price: N/A
Why you should take it: first-hand experience from a family-owned distillery
You're in for a real treat with Lalocura and the genius behind traditional mezcal, Maestro Eduardo Ángeles. He's a true mastermind who learned everything he knows about the intricate art of mezcal-making from his father.
Together, they would mash them by hand and let them ferment for days under the warmth of the glorious sun. Once it was ready, they'd distill it in clay pots until they'd created an exquisite liquid that stands the test of time.
You don't have to just imagine it because Lalocura invites you to come down to their palenque any day between 9 AM – 4 PM. Don't forget to bring someone who can chat in Spanish as their English isn't top-notch yet. Lalocura wants you to witness first-hand every single step that goes into crafting, and trust me, it's worth every second!
16. Discover mezcal charms from world-renewed experts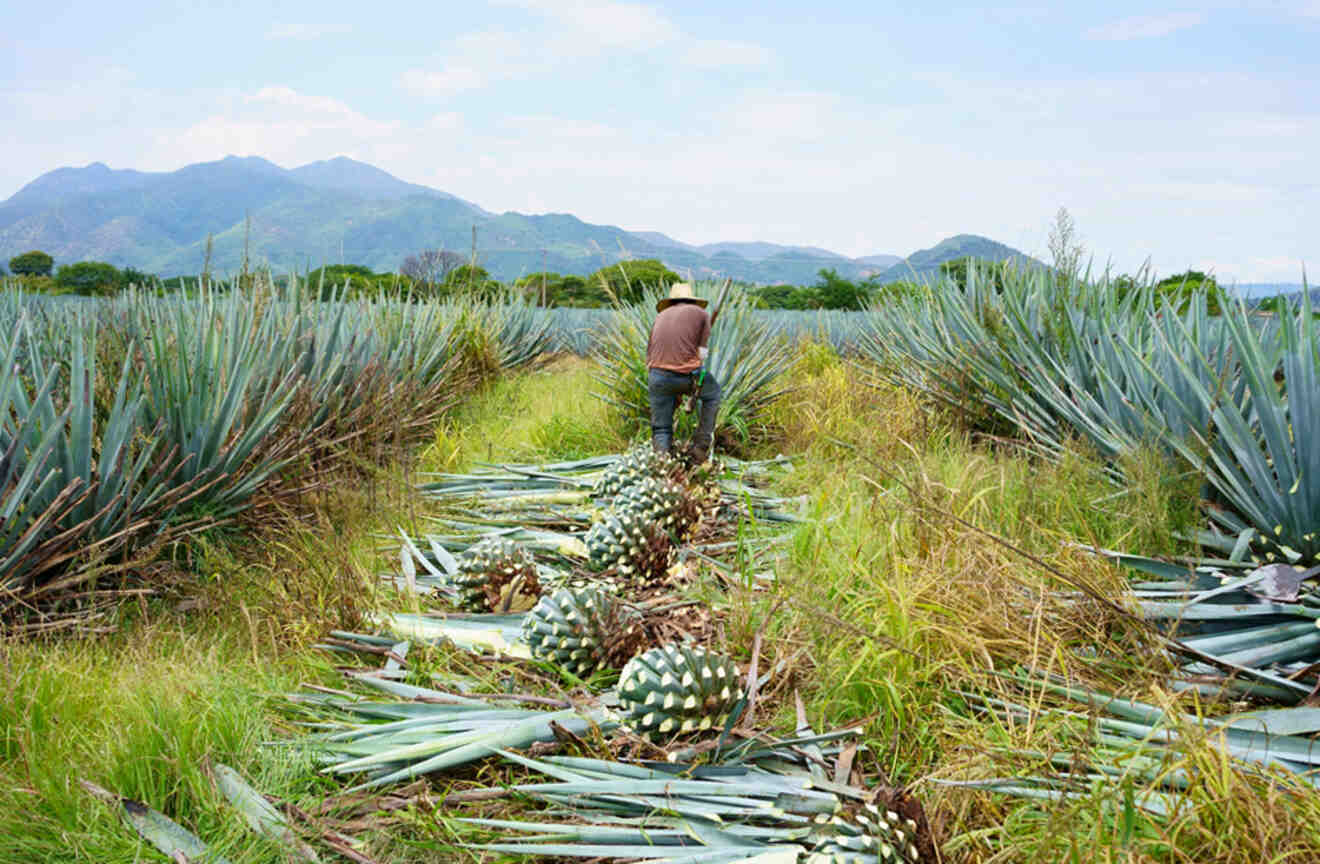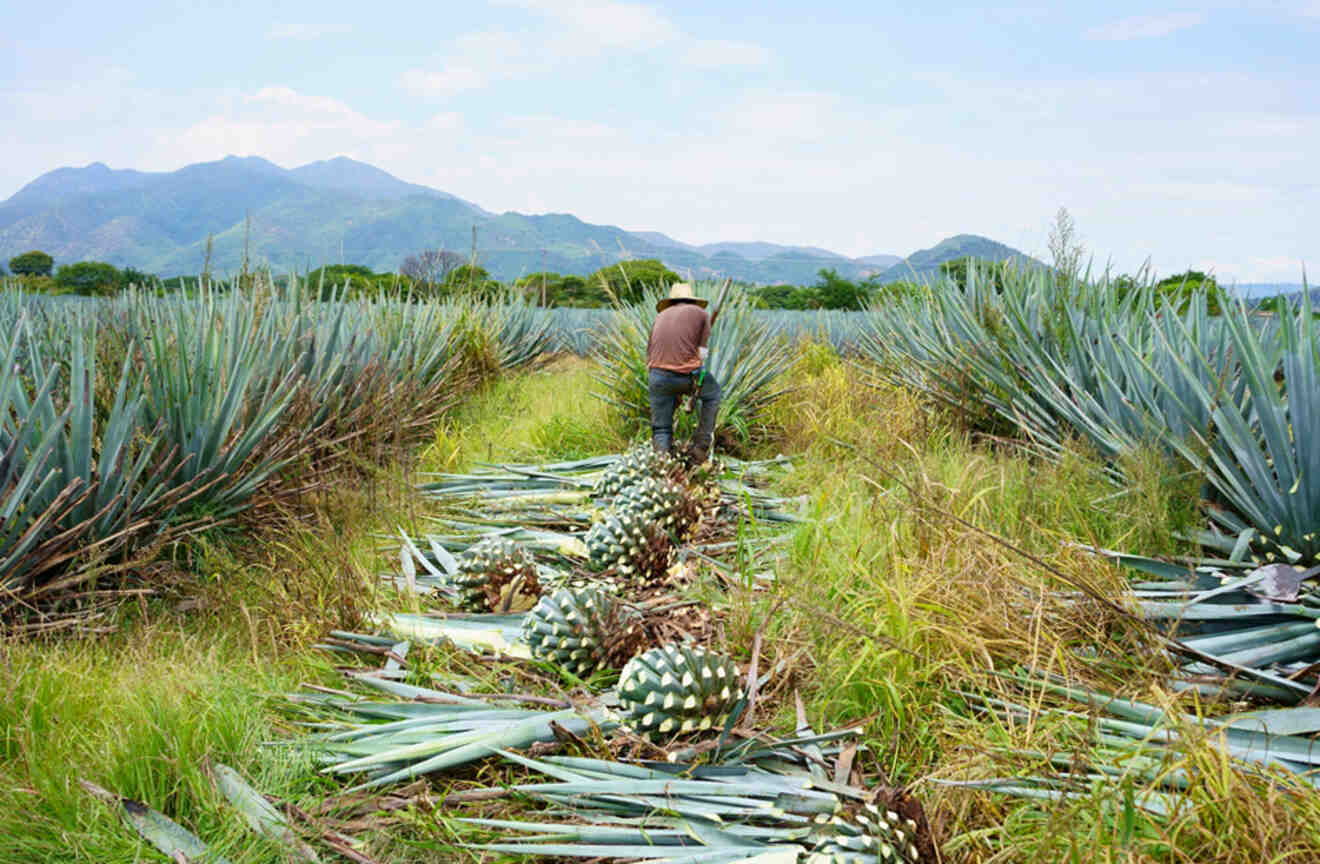 Duration: full-day or multi-day
Price: N/A
Why you should take it: led by Randall Stockton or Alvin Starkman
Meet Alvin Starkman and Randall Stockton, the mezcal maestros of Oaxaca! With over 2 decades of experience in the game, these local legends are your go-to guides for all things agave. Plus, they got that government licensing on lock, so you know you're in good hands.
They'll take you deep into the hills of Oaxaca and introduce you to homesteads where mezcal masters make magic. These little slices of heaven are tucked away in charming villages all across the region, kind of like those hidden speakeasies you see in movies.
As true connoisseurs, Alvin and Randall will school you on every single detail about mezcal production, right down to the most subtle flavor notes. You'll walk away from this experience not only enlightened but also with an inside look into their art and way of life. A genuine introduction to authentic Oaxacan culture!
BONUS: Best Oaxaca tours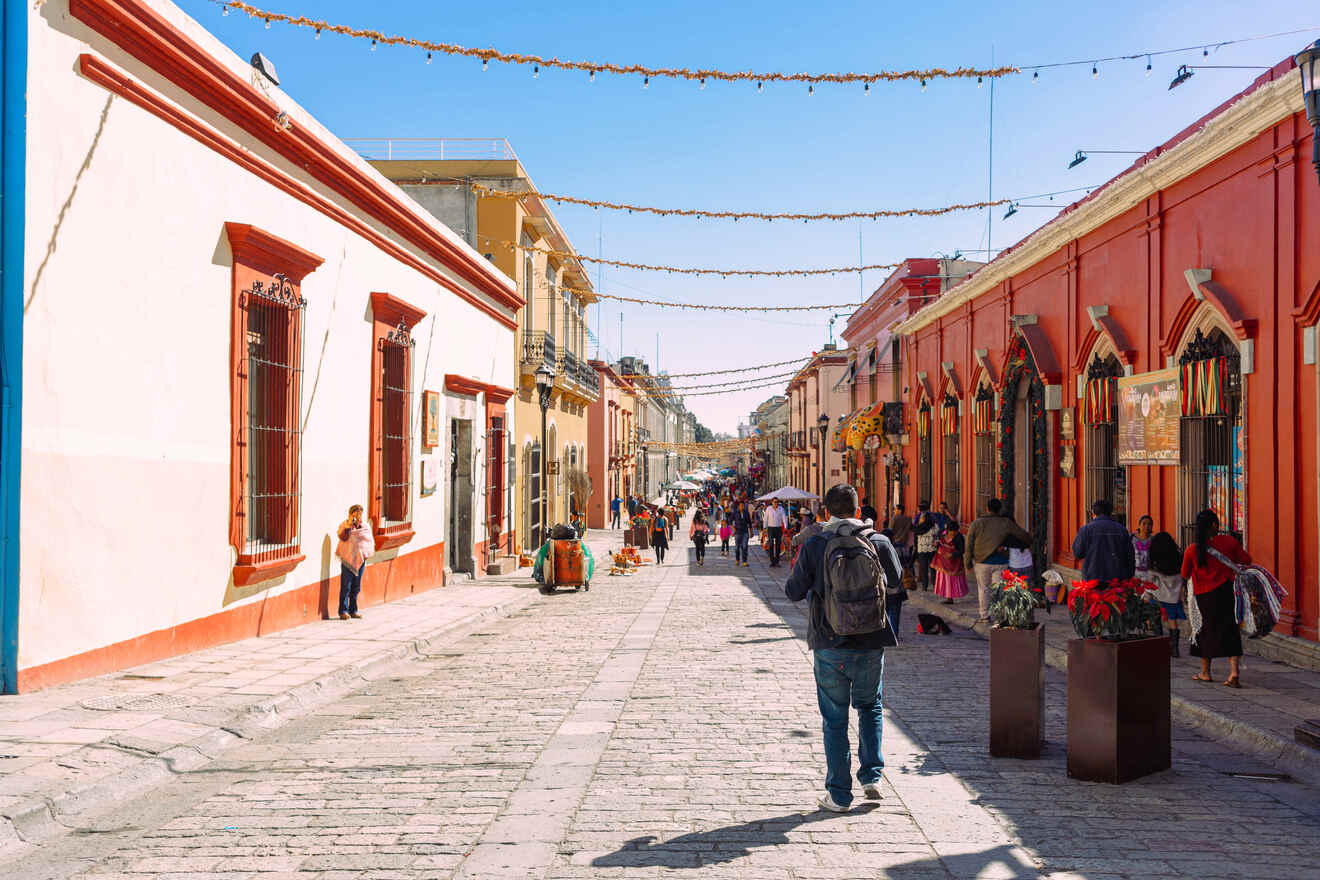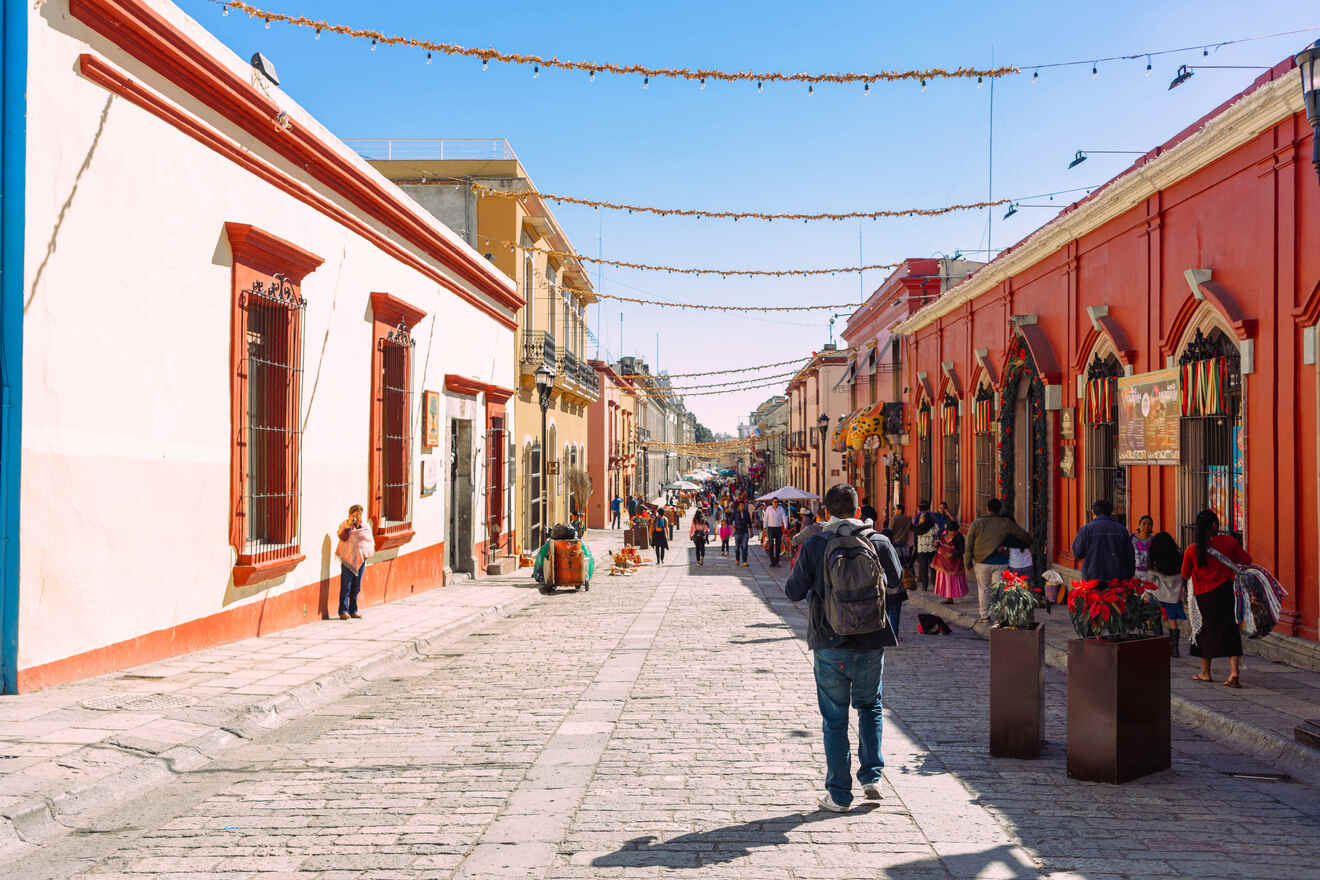 I know you came here for the mezcal tours which are a must when you're visiting Oaxaca. But in case you have some spare time, I thought that these Oaxaca tours might give you an additional idea of what else to visit when in Oaxaca.
Take a walking tour of Oaxaca – Explore the Magnificent Temple of Santo Domingo de Guzmán, hop on over to the Oaxaca museum, where you'll feast your eyes on extraordinary Mixtec and Zapotec treasures from Monte Albán. And if that's not enough, you can walk for miles along the bustling main street of this vibrant city, taking in all the sights and sounds along the way.
Learn to cook Oaxacan dishes – Embark on a culinary adventure with a private cooking experience led by an expert chef. Get your hands dirty as you use traditional utensils to cook regional recipes like empanadas, mole, and arroz con leche over a cozy wood stove. Try authentic tortillas made from nixtamalized corn.
See traditional black pottery – You can see black pottery figures being created at Doña Rosa Studio in San Bartolo Coyotepec and admire handcrafted alebrijes of Jacobo Angeles in San Martín Tilcajete. Explore the local market of Santo Tomás Jalieza for colorful woven cotton goods and discover the works of artist Rodolfo Morales in Ocotlán de Morelos.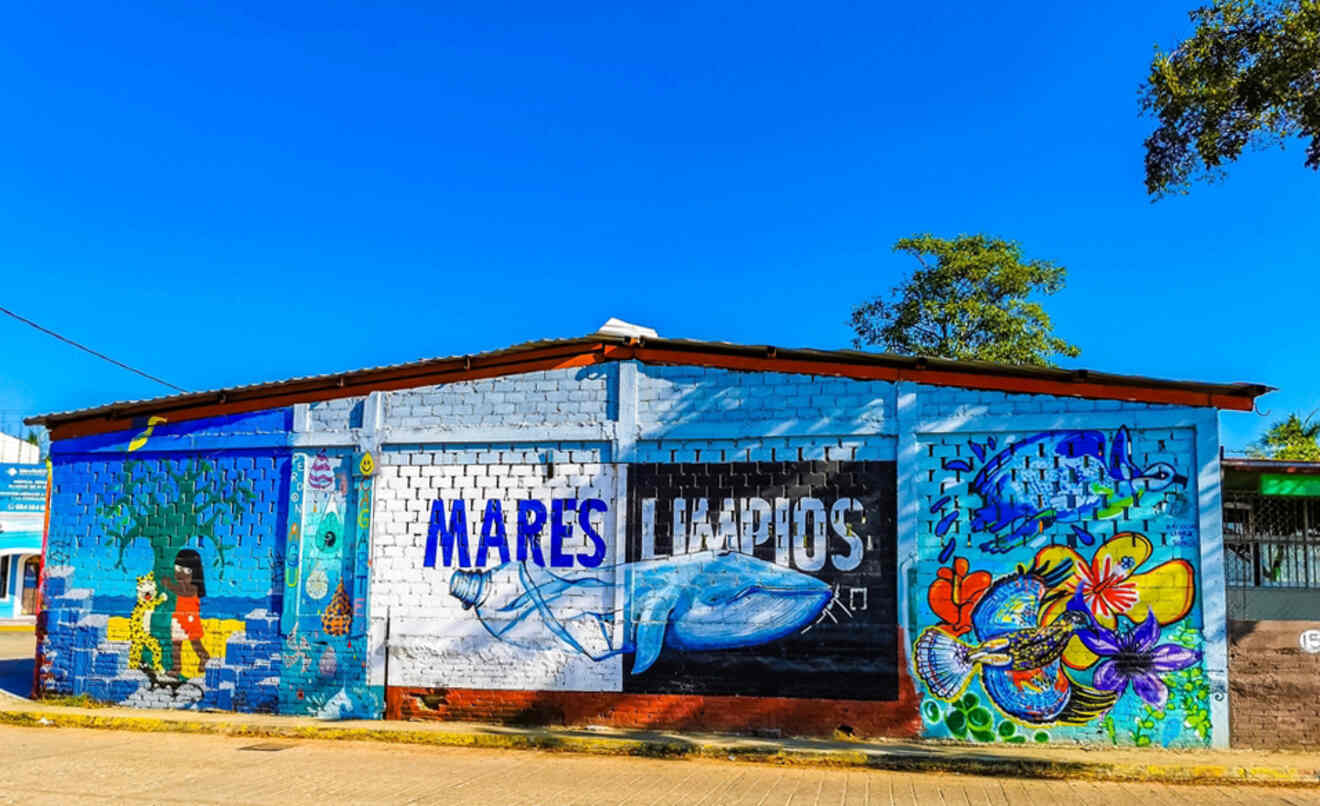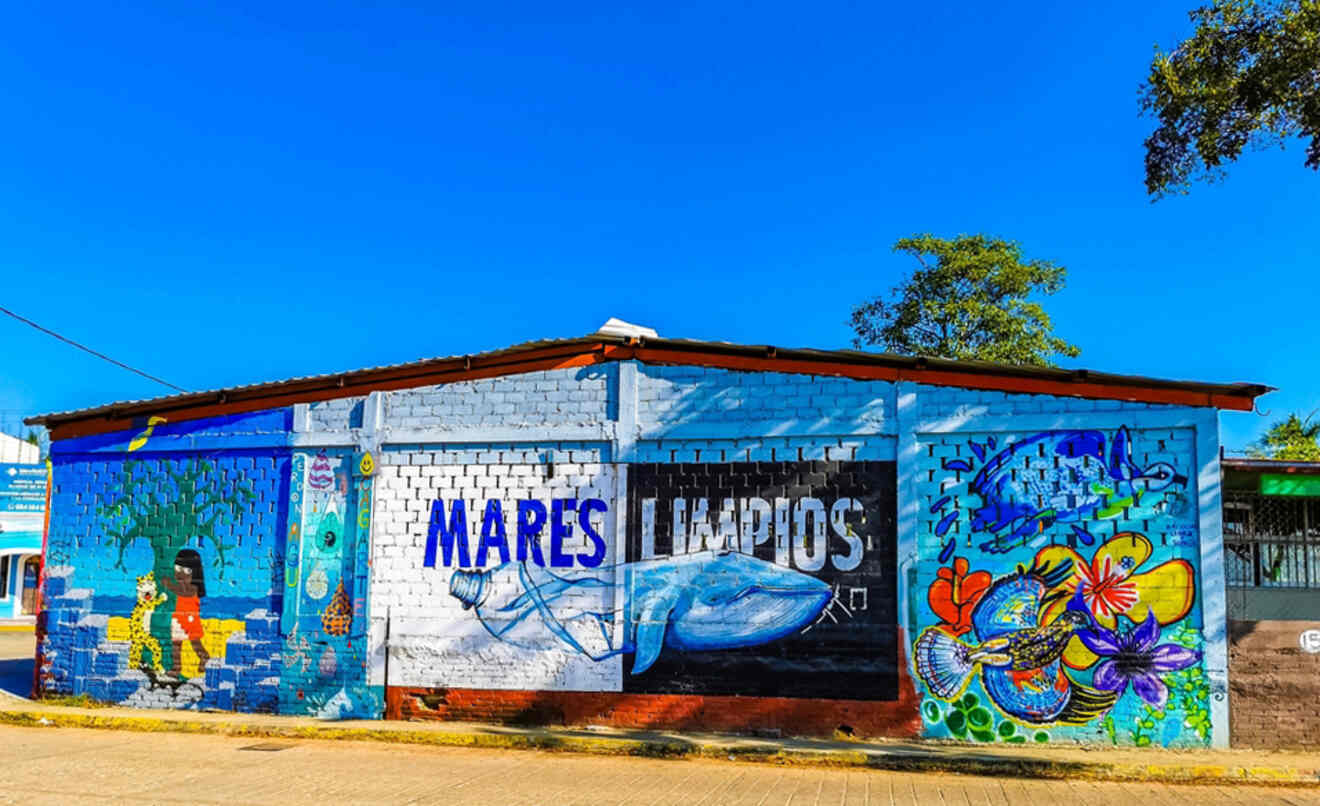 Witness street art on a bike tour – This tour takes you to see Oaxaca's street art scene in 3 city neighborhoods that are full of colorful murals, posters, and stencil art made by local artists. Visit workshops and learn about Oaxacan culture while getting some exercise. Perfect for active travelers, this tour covers more ground than a walking tour and includes bicycles, helmets, snacks, and bottled water.
Visit Oaxacan food markets – This is a 4.5-hour walking food tour around Oaxaca and where you'll get to taste 20 different local dishes from markets and street food stalls. You'll learn about Oaxacan culture through its diverse cuisine and explore a side of the city often overlooked by travelers. The tour is small-group one and offers personalized attention.
Hike through the forest – Step into the breathtaking wilderness of Oaxaca with a guided hike tour, where you'll see the magnificent flora and fauna. Learn about how this natural reserve is an essential ecosystem to the area and the importance of conserving it for future generations. Whether you're a novice hiker or an experienced one seeking adventure, there are pathways perfect for all levels.
FAQs about mezcal tours in Oaxaca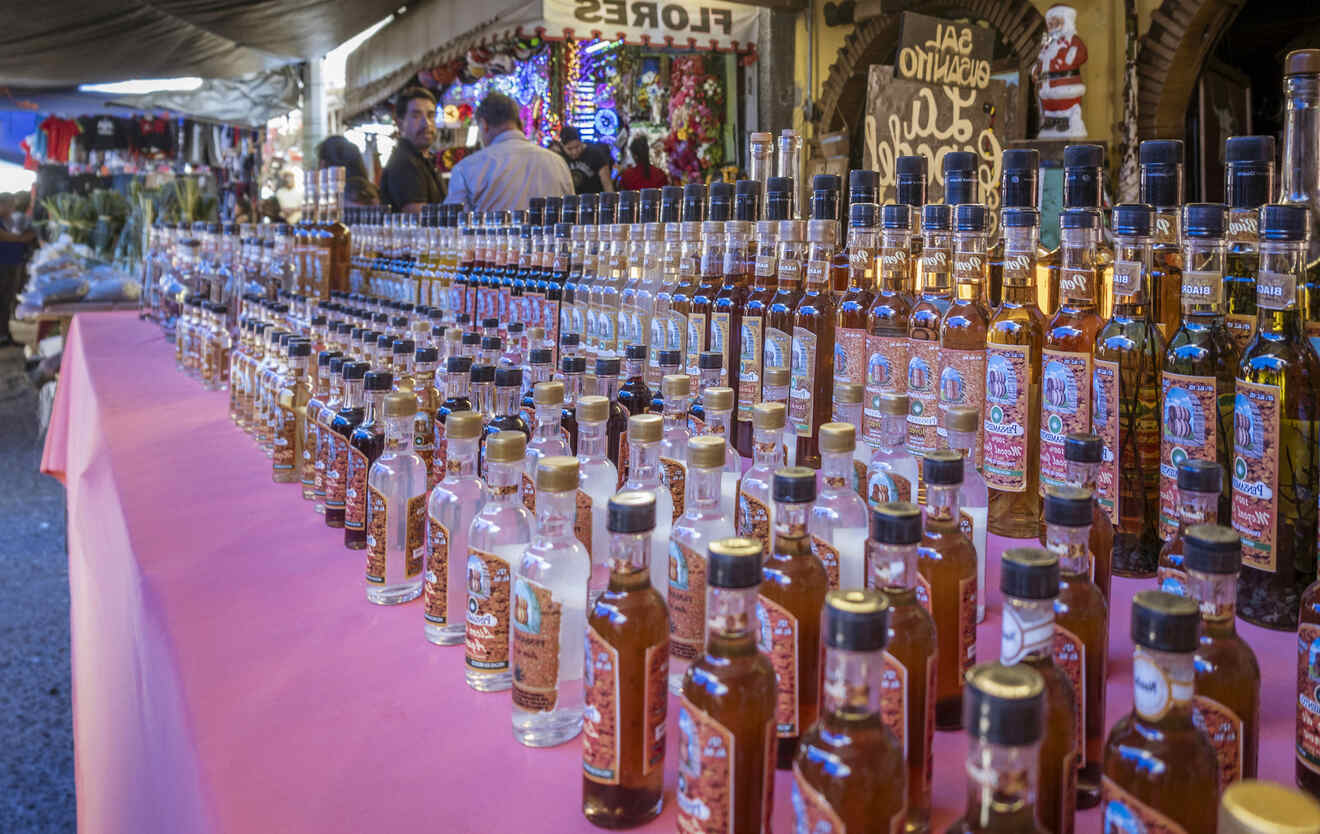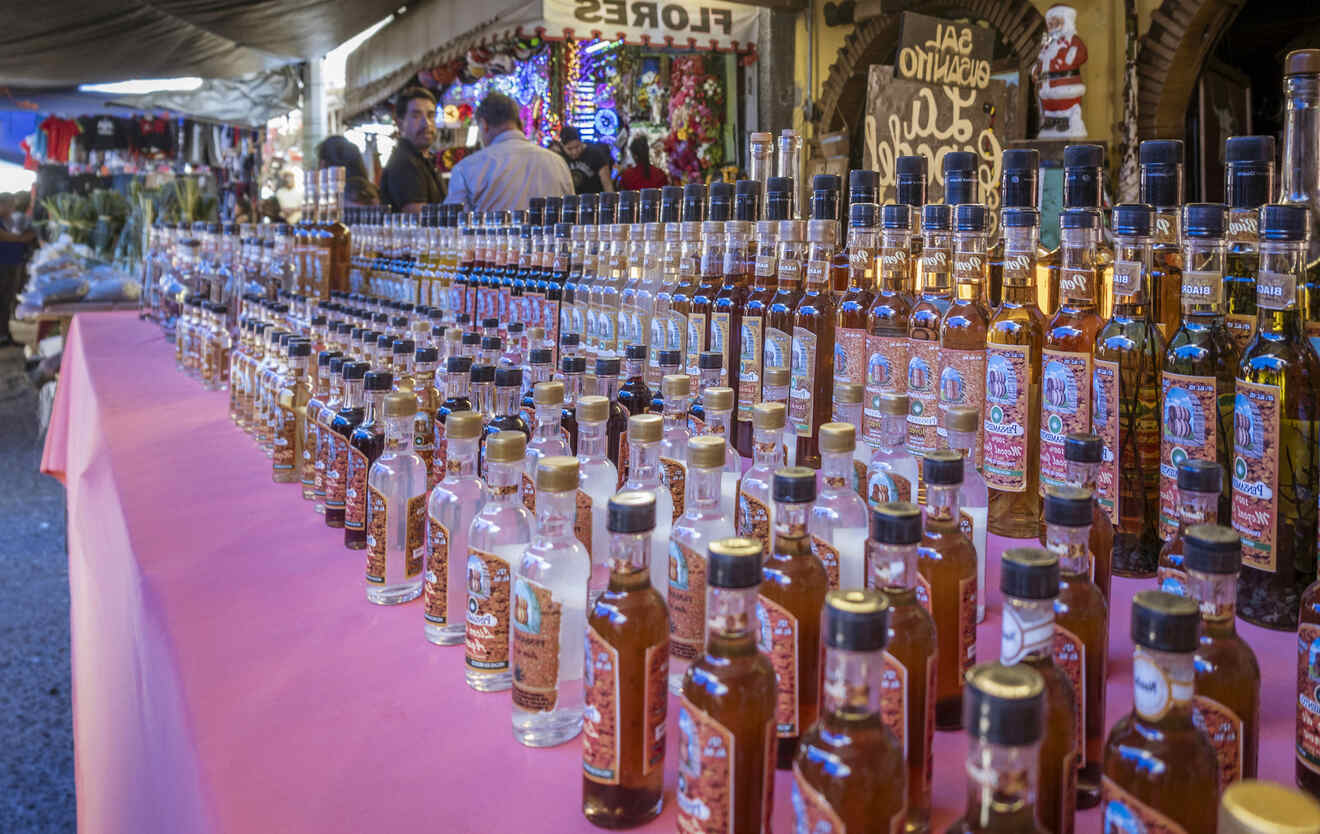 Conclusion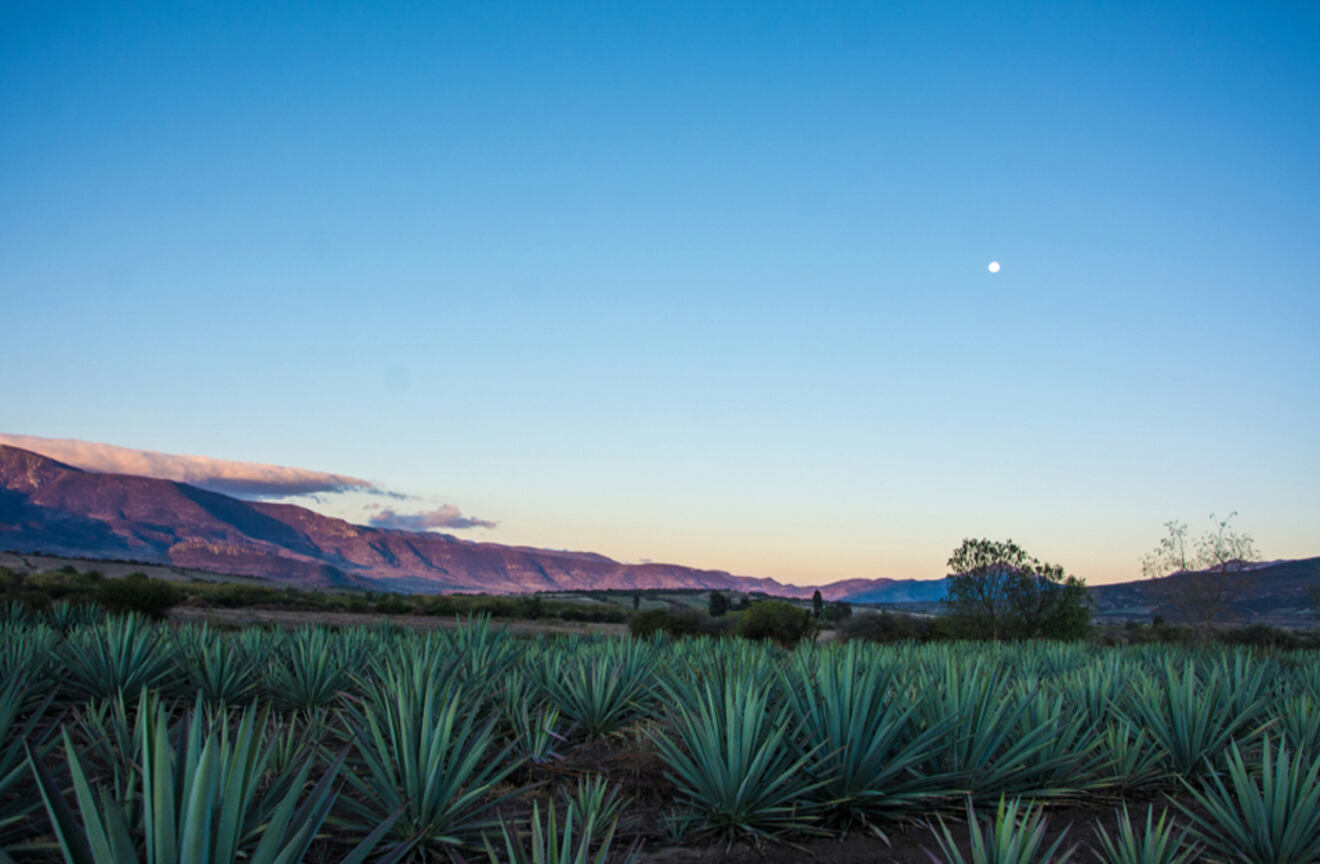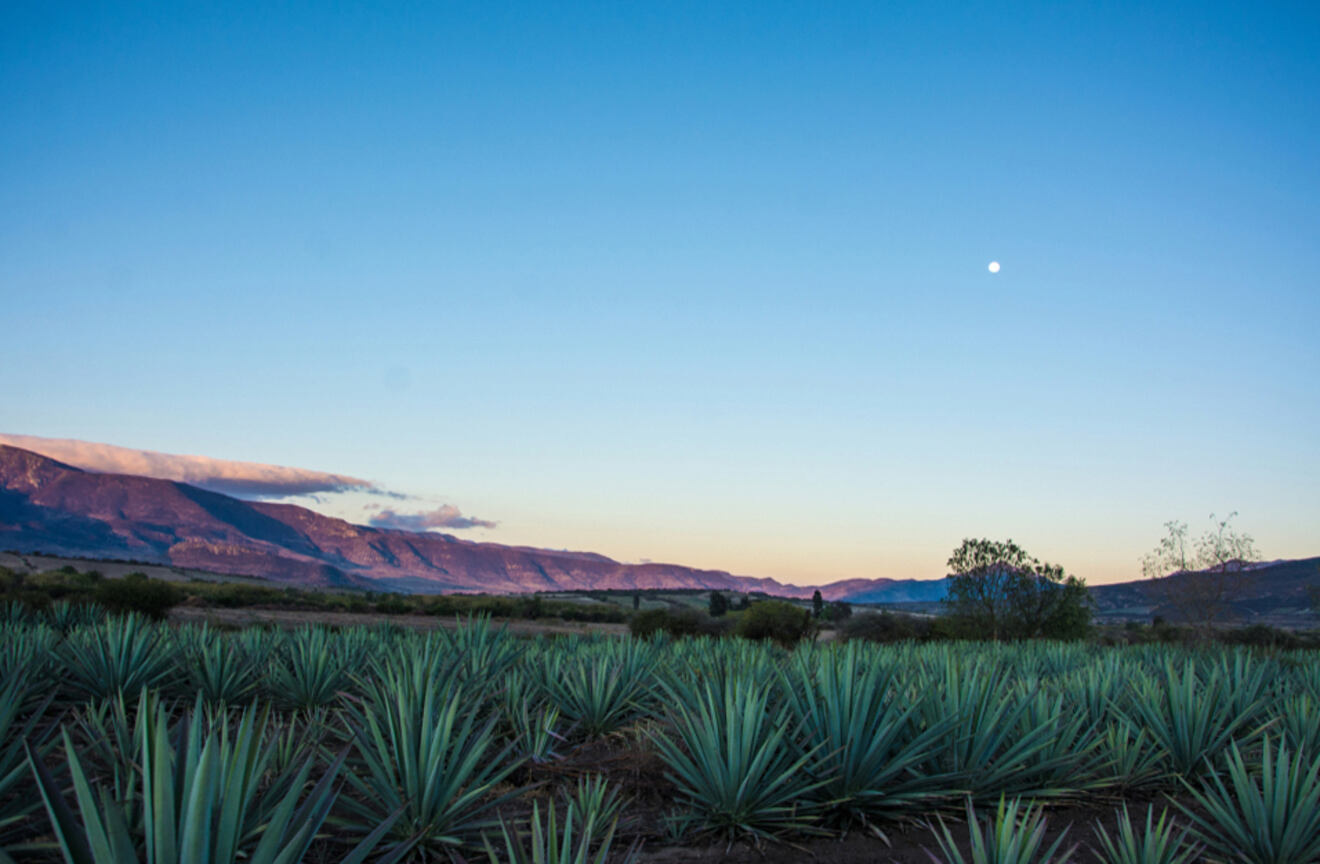 You simply can't afford to miss out on a mezcal tour of Oaxaca! This adventure takes you on a journey where you'll learn about the history and culture that surrounds this iconic spirit. And let's not forget the best part – tasting some of the most exquisite mezcal flavors you'll ever get your hands on! Trust me when I say that an Oaxaca mezcal tour is an experience you will never forget.
The locals in Oaxaca have a saying that I absolutely love; it goes, "Para todo mal, mezcal, y para todo bien, también." Essentially, it means that for all of life's struggles or rewards, you can always count on a good mezcal. So whether you're looking for a fun time with your friends or want to get over your breakup, these tours are a great choice for you.
Just book your tour ahead of time, pack your bags, and be ready to get enchanted by the magic of Mezcal in Oaxaca.
I'd love to hear all about your experiences if you've been to mezcal tastings- so drop your memories and any tips you might have for fellow travelers in the comment down below.
Salud and happy tastings,
Angelina
---
Pin it for later!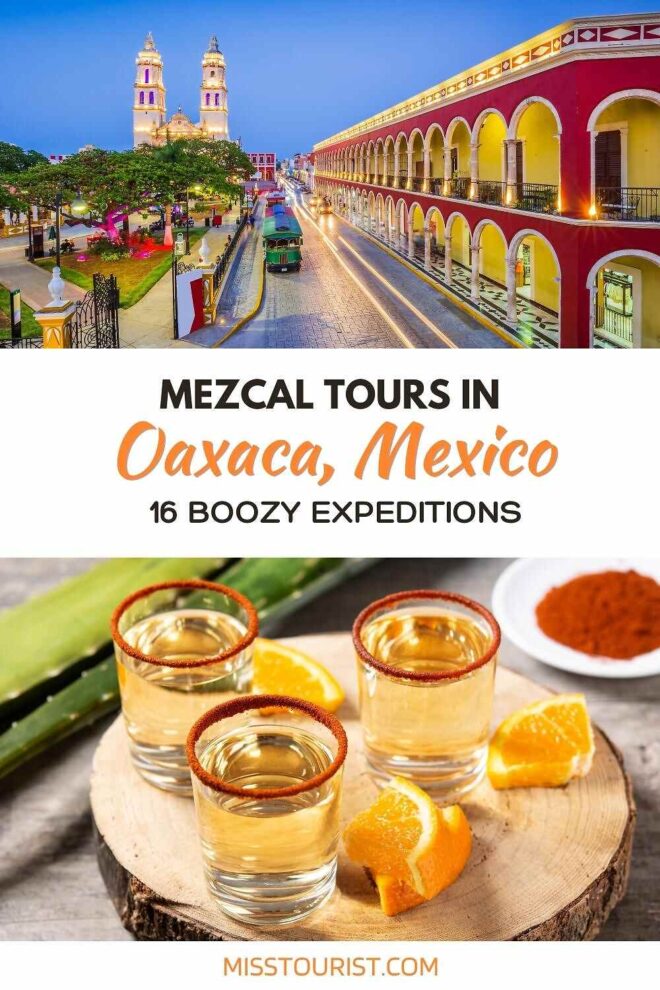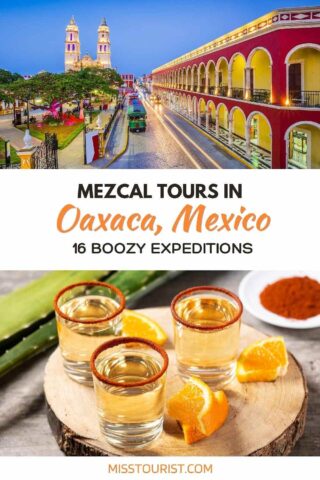 Pin it for later!