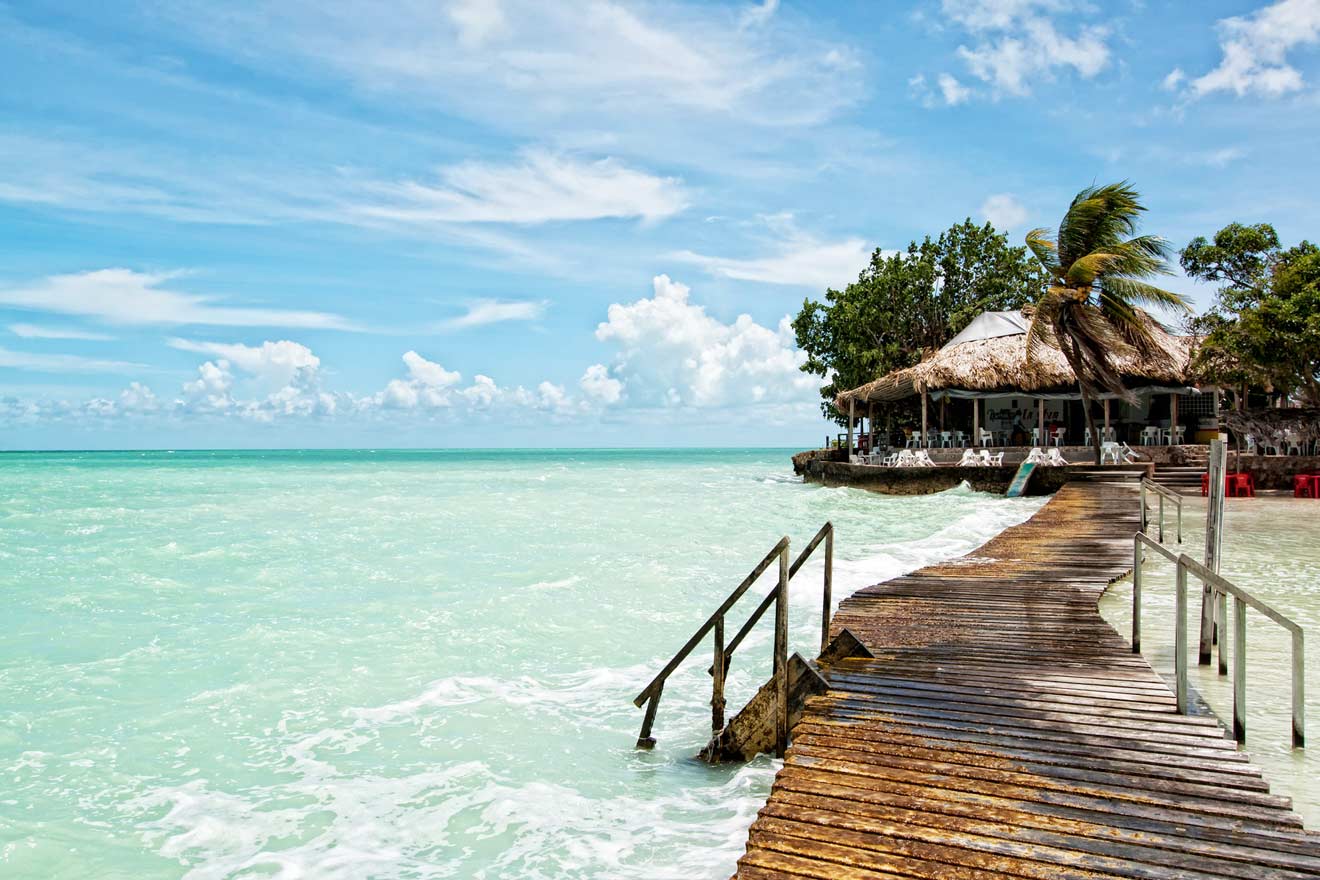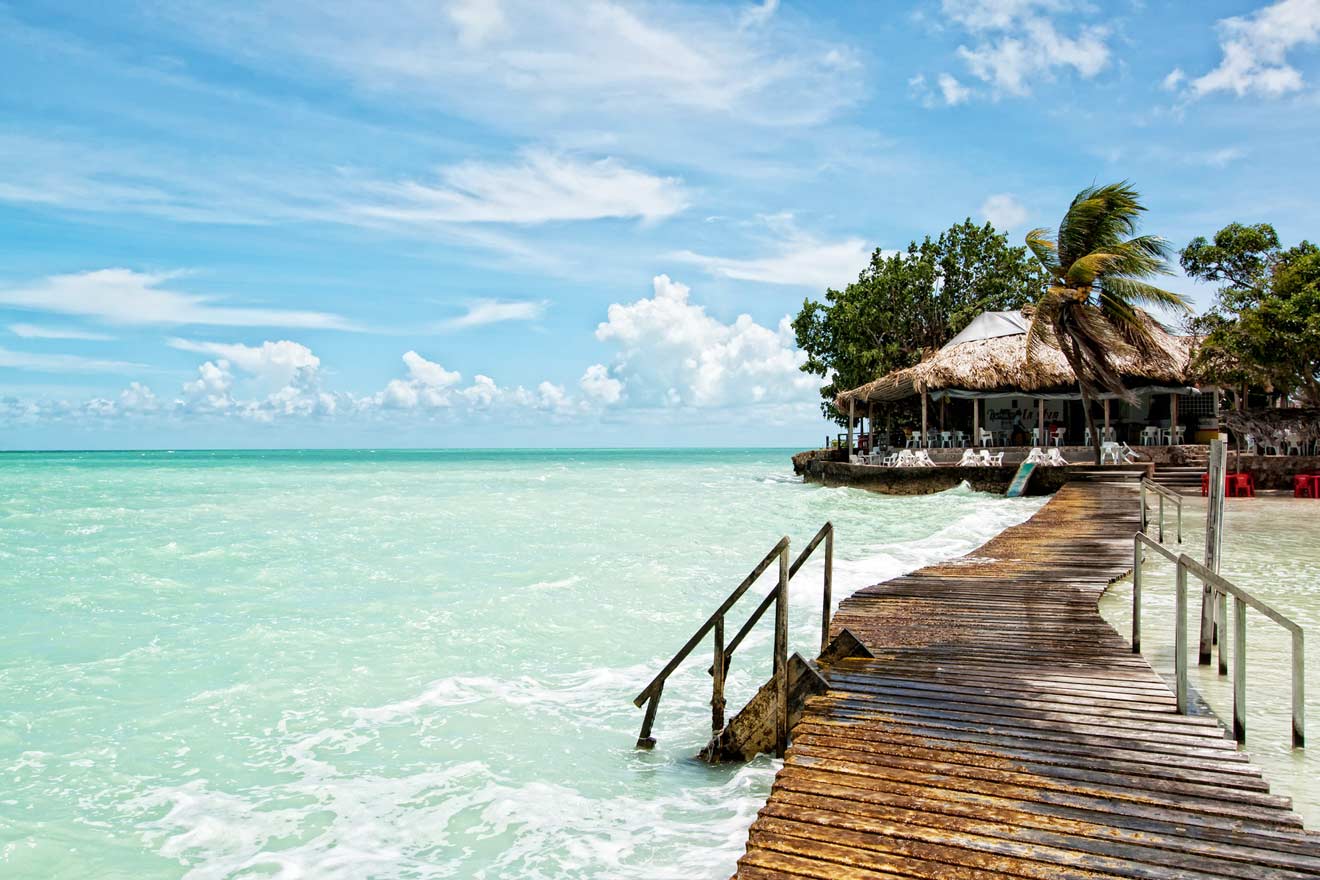 Are you going on holiday to Mexico and looking for somewhere extra special to stay? Look no further than these incredible overwater bungalows where you can enjoy the Turquoise Caribbean Sea from the moment you wake to when you fall asleep! If this sounds like as much of a dream to you as it does to me, then you are in the right place!
In this post, I collected all of the elite overwater bungalows in Mexico listed in price order from most to least expensive. There are plenty of options to choose from including all-inclusive overwater bungalows to overwater villas with glass floors and overwater resorts, all located in the tranquil waters of the Caribbean sea, close to the Riviera Maya!
Since there are only 4 Mexico overwater bungalows, they get booked out quite fast. So if you have your heart set on one of these, you better book way in advance! But if you have already missed out or are a little flexible with your accommodation, I decided to give you some more options in this post where you can still stay close to the water, with 8 amazing swim-up hotels! So you have all the possible options here for your dream vacation!
Are you ready to check them all? Let's go!
If you are in a hurry
If you just want to book your overwater bungalow quickly, check out TOP Mexico overwater bungalows right here:
Here's a map to show you where all the top Mexico overwater bungalows and swim-up hotels are located:
1. Palafitos Overwater Bungalows – adults-only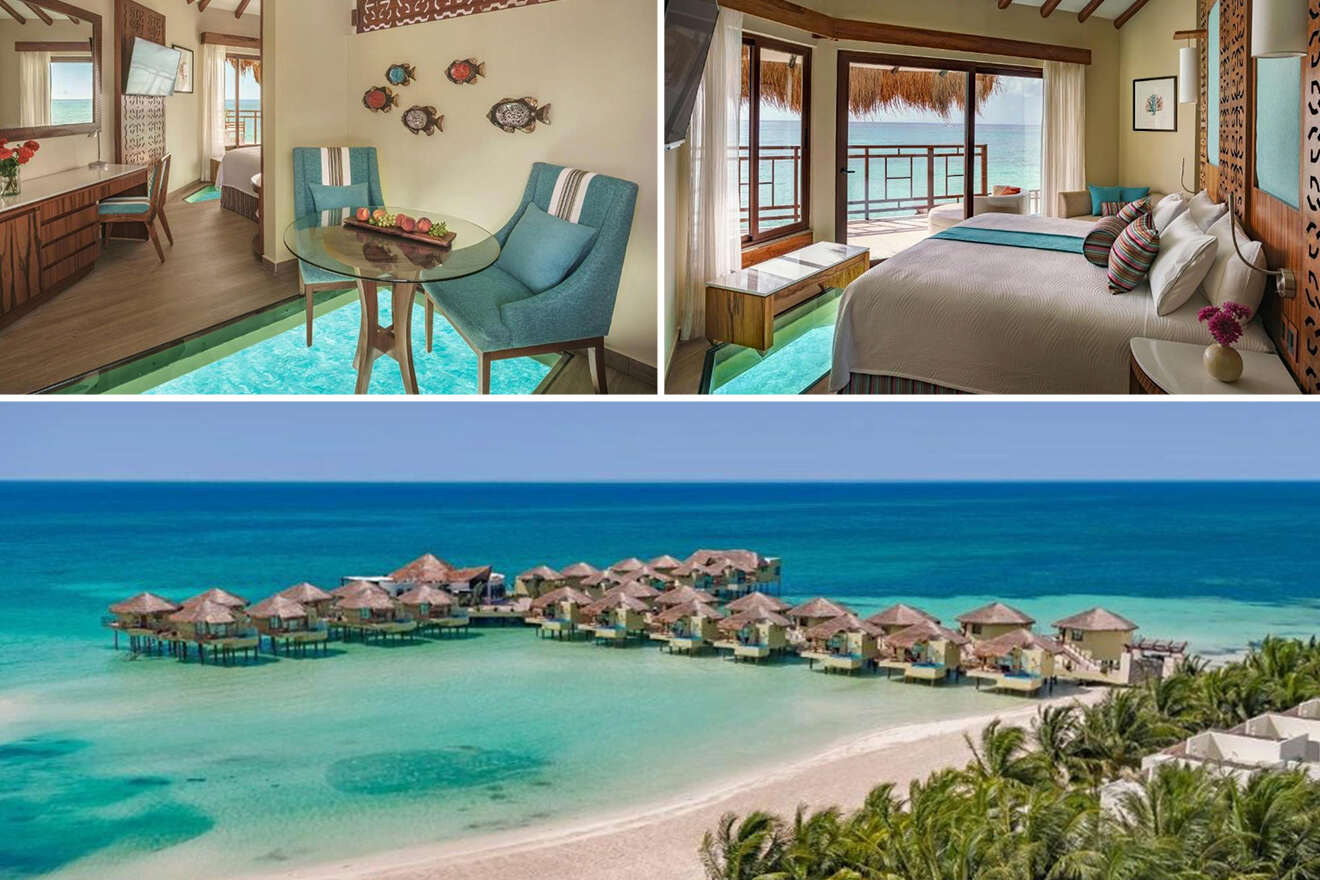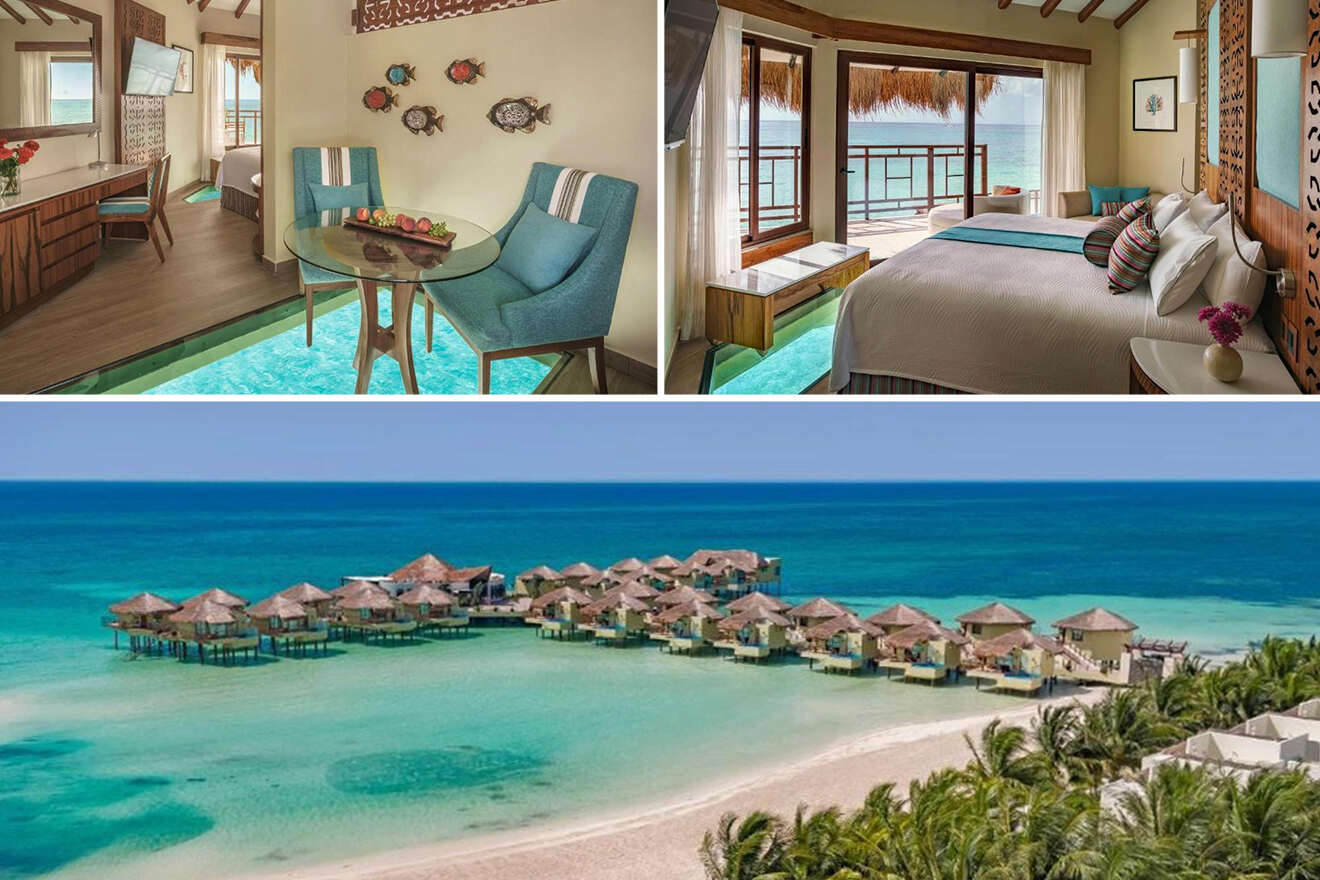 Located in Playa del Carmen, Riviera Maya, Palafitos Overwater Bungalows will offer you an adults-only and all-inclusive stay that you won't forget soon! These are a part of the El Dorado resort and were the first overwater bungalows in Mexico, built in 2016, and they still compete with the overwater bungalows in the South Pacific! In this 5-star resort, you can either sleep in an overwater bungalow with a private outdoor shower or in deluxe lagoon suites with private infinity pools… A hard choice, right?
Whatever will be your decision, you won't be disappointed, both accommodations have private spa tubs, furnished balconies, 24-hour room service, and private coffee machines… You will love them so much that you will never want to leave your water bungalow!
But there's much more to do in this incredible resort! In fact, from these Mexico overwater bungalows, you will have access to a delicious gourmet restaurant, a hot tub, and a fitness center, as well as evening entertainment every night (all included in the price since there are all-inclusive overwater bungalows). What's more, the nearest airport is Cancun Airport, just a 30 minutes drive from the resort!
2. Rosewood Mayakoba – overwater bungalows with a spa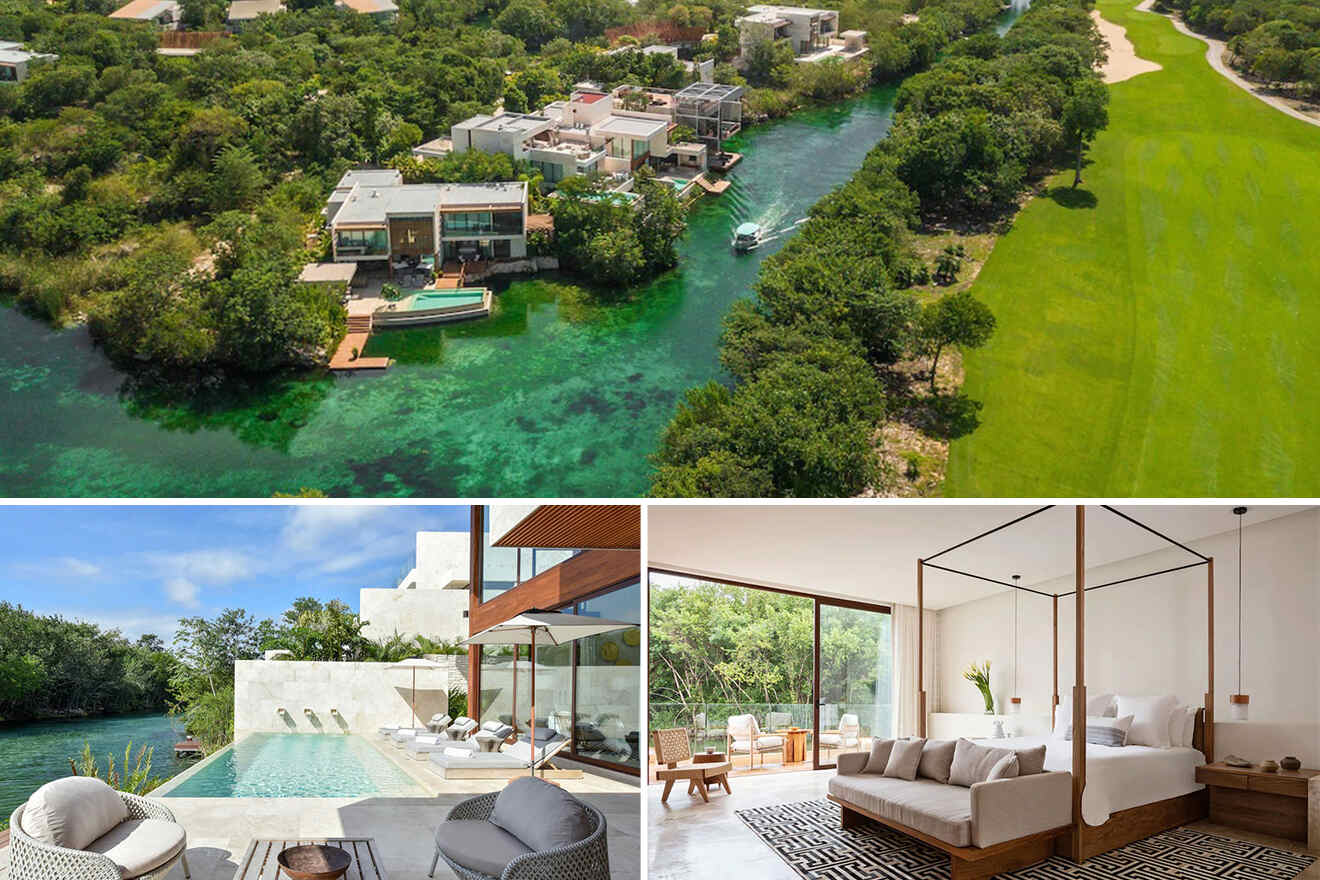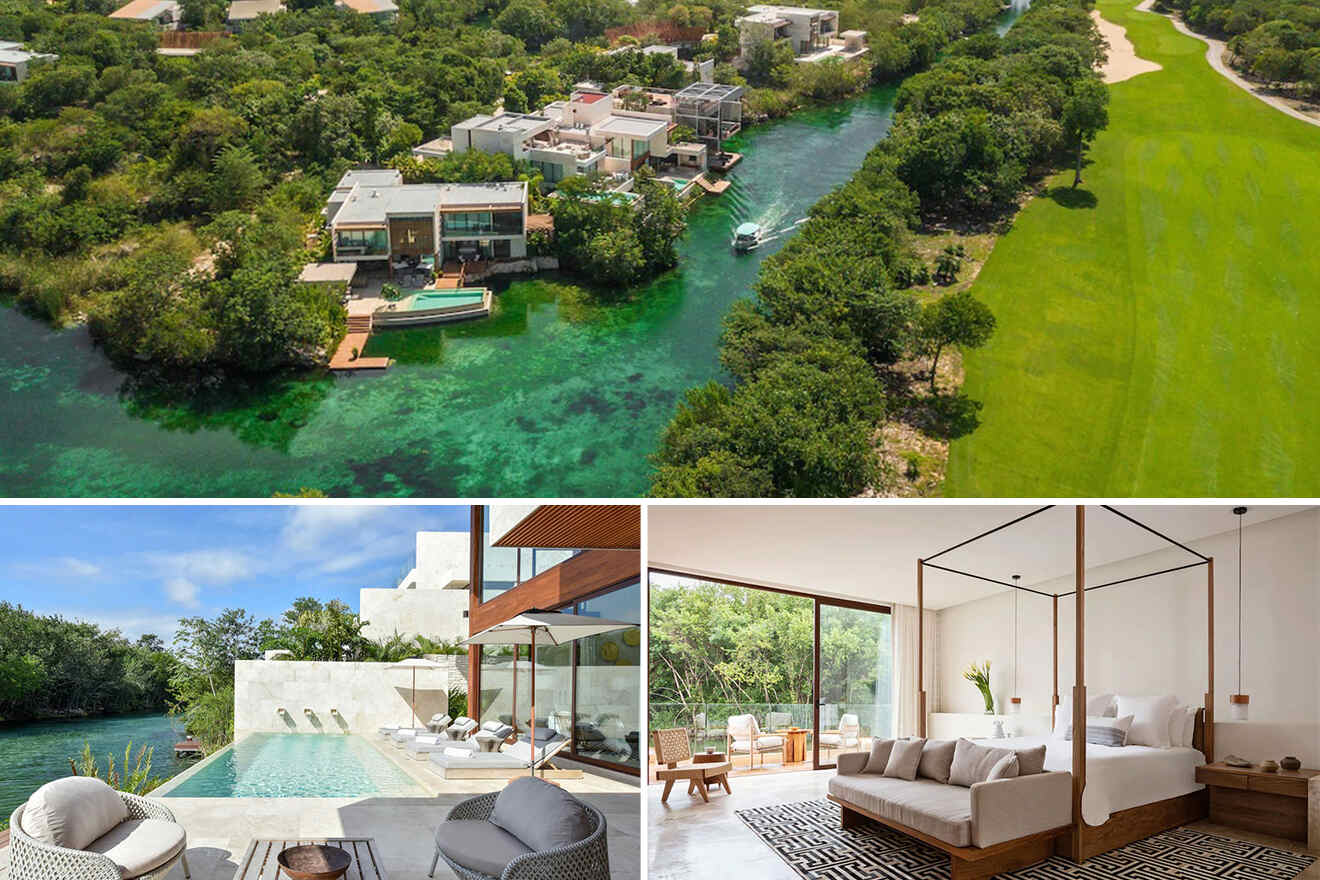 This is one of the most popular and luxurious resorts in Mexico, and you'll understand why as soon as you step inside! This exclusive property is located right on the beach in Playa del Carmen and offers overwater bungalows with a heated plunge pool, a private sundeck, and an outdoor garden shower!
You will wake up every day in one of the beautiful overwater rooms (nestled in a mangrove lagoon) with a view of the turquoise Caribbean Sea and end your day with a massage at the on-site spa, named #1 in the world by Forbes Mexico! Who can argue with that for luxury?
On the whole property, there are 128 resort rooms, of which only 18 are overwater bungalows (Deluxe Lagoon Suites), so make sure you select this option when you're booking and not a resort room. That is unless you are going on a vacation with the family as the overwater bungalows are adults only, while the other accommodations are family-friendly.
3. Banyan Tree Mayakoba – for exclusive overwater villas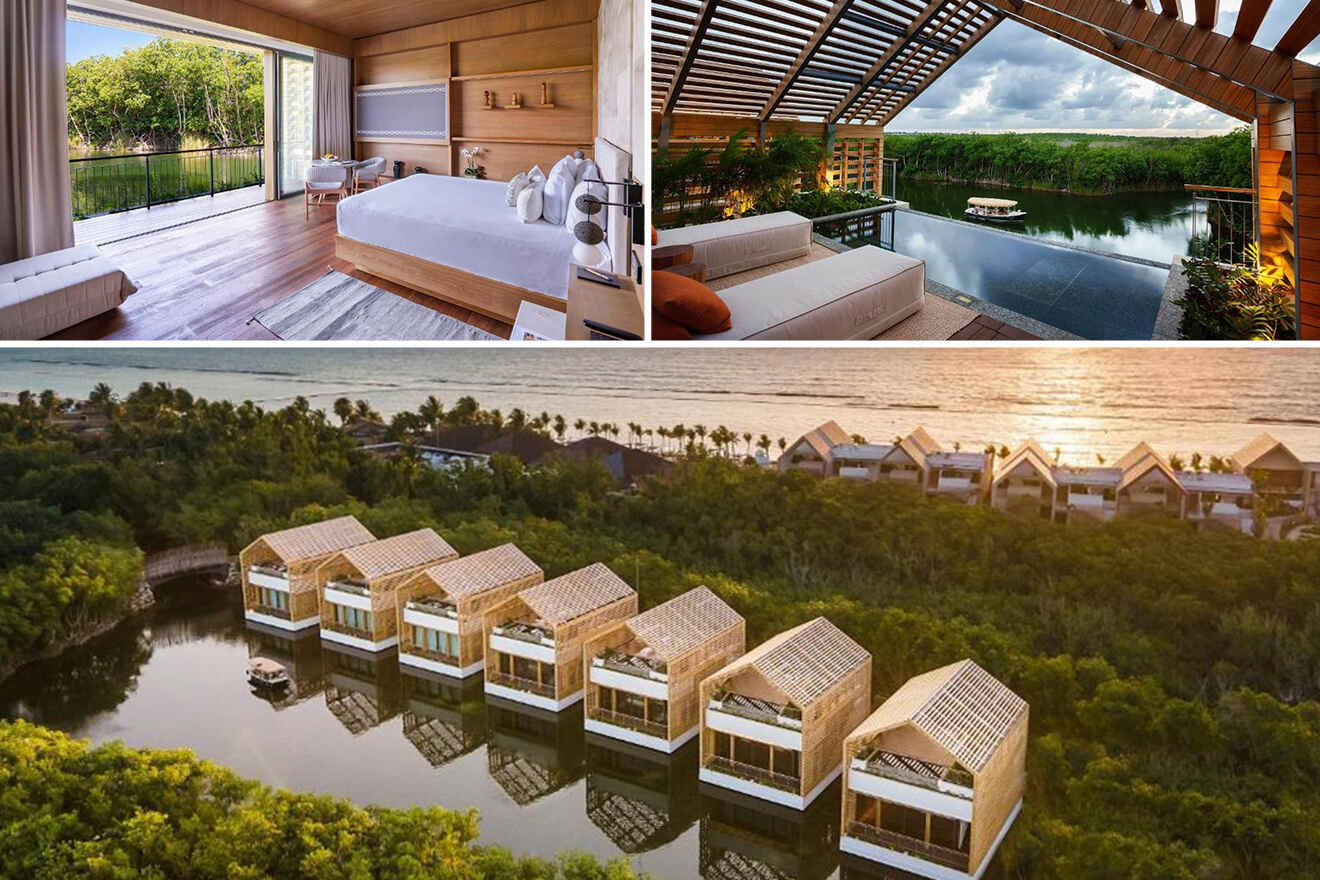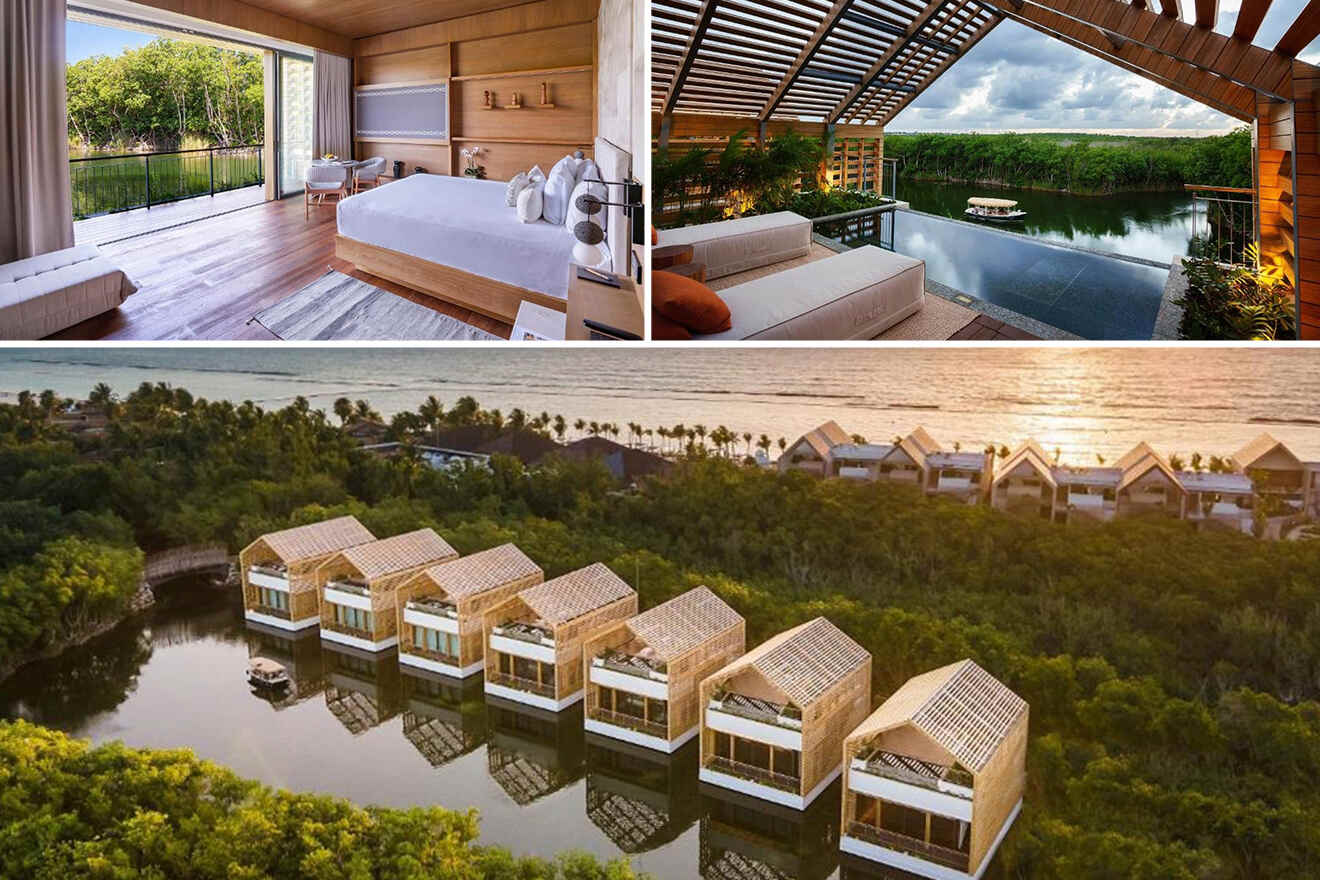 Check out this incredible 5-star resort, featuring luxurious overwater villas, each with a private pool, an extended sun deck, an outdoor shower, and private butler service. This is actually the newest of all the Mexico overwater bungalows and is popular for its eco-friendly principles and incredible design which harmonizes with nature.
From your overwater bungalow you will have access to a fitness center and not one but 11 (!) specialty restaurants serving international cuisine, plus 3 bars where you can have a refreshing cocktail! In the surroundings of this overwater bungalow resort, you will find a Championship golf course, while Cancun airport is just a 40-minute drive!
What's more, each of the stunning villas has two floors, so you'll have way more space and privacy than the other Mexico overwater bungalows, and it even has its own heated pool and outdoor lounge area. I cannot think of a better place than this to enjoy the sunset with a drink in your hand!
4. Akalki – quiet overwater bungalows for families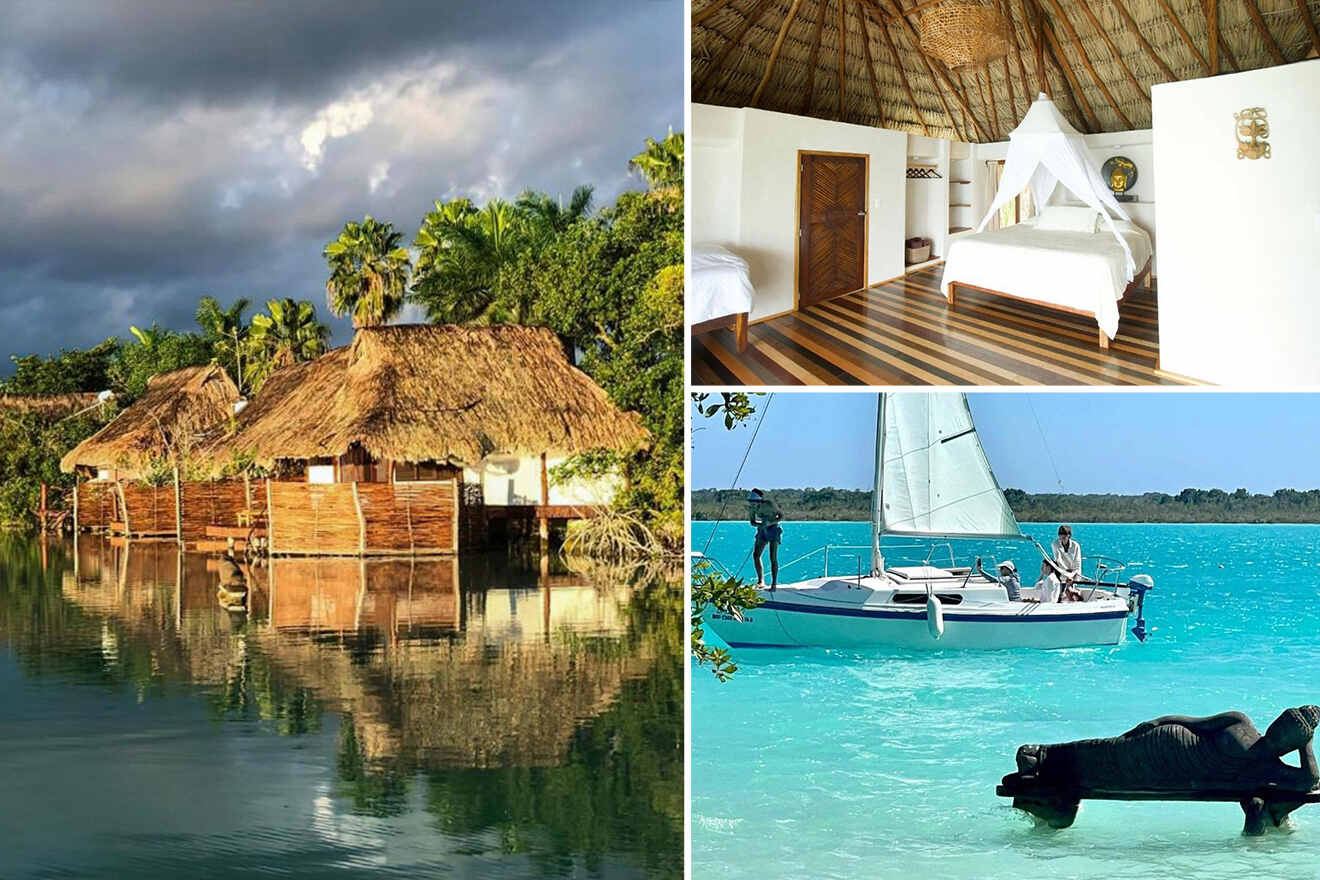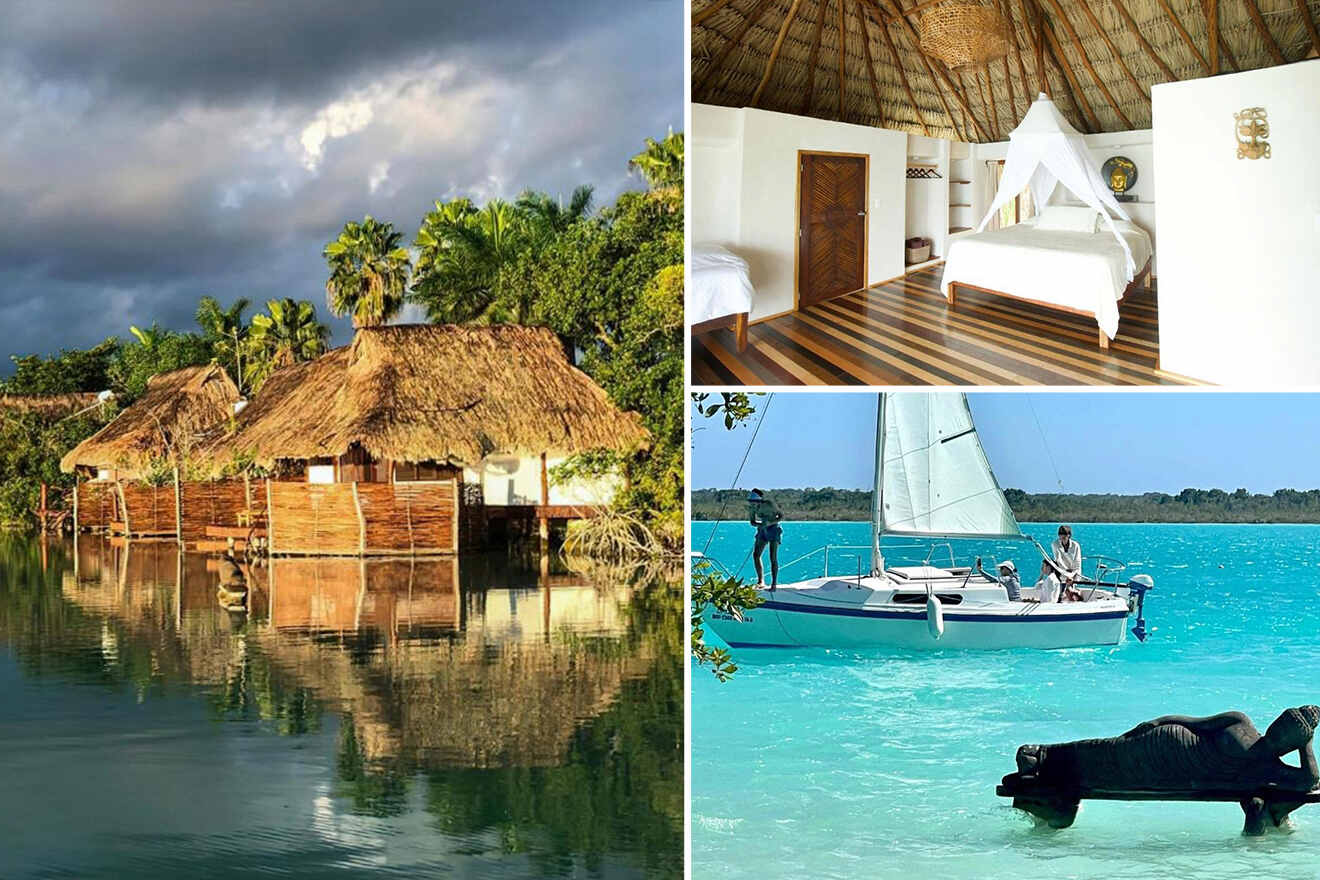 These lovely overwater bungalows are located in a quiet and relaxing piece of paradise in Bacalar (about 30 minutes from the Mexico-Belize border), definitely one of the best places to stay in Mexico! From here, you will have access to some of the best natural spots in the country like the Lake of Seven Colors and the Cenote Azul.
In these Mexico overwater bungalows, you will wake up in your overwater room gazing at the turquoise waters of the lagoon, enjoy a delicious breakfast served every morning, and relax in your extended sun deck. They are actually more rustic than the other luxury bungalows on the list, but they are also way cheaper. So they are great if you want to save some money during your holiday!
The place is perfect for a stay with the family, offering spacious rooms and many activities to enjoy in the surroundings, like cooking classes, bike tours, and walking tours… What else do you need?
| | |
| --- | --- |
| 📅 How many days: | 3-4 |
| 🛎️ Best luxury overwater bungalow: | Banyan Tree Mayakoba |
| 🌟 Best all-inclusive overwater bungalow: | Palafitos |
| 🌊 Top overwater spa: | Rosewood Mayakoba |
| 💵 Cheapest overwater bungalows: | Akalki |
| 💰 Avg luxury hotel price: | $US800 |
| ☀️ Best time to go: | December – March |
Bonus: 8 TOP swim-up hotels in Mexico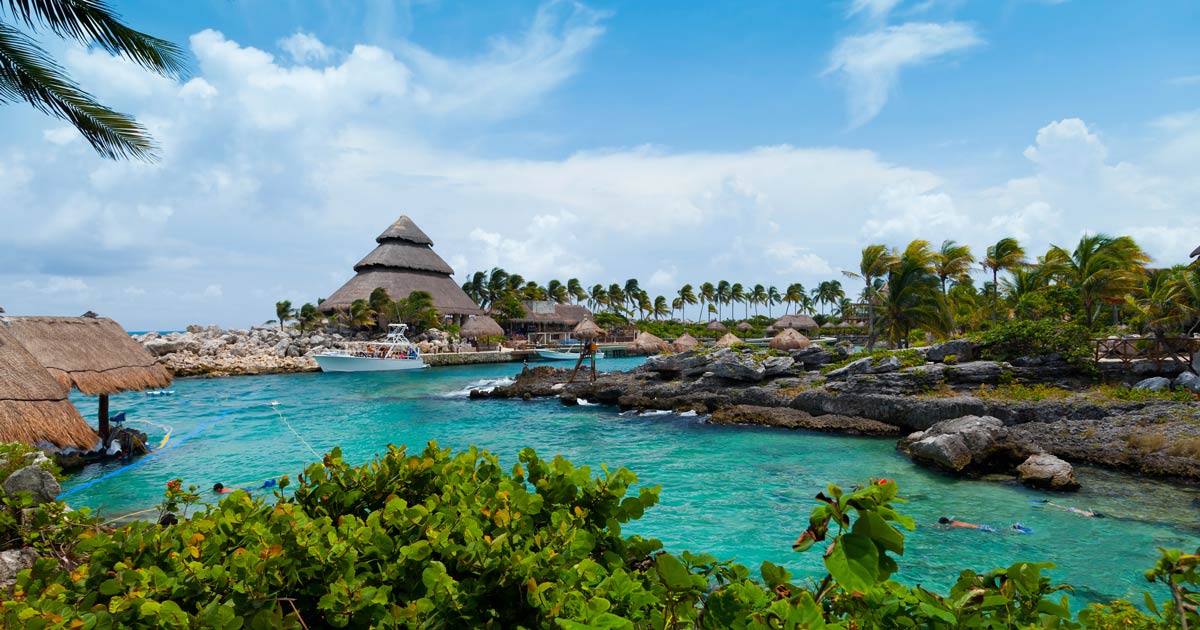 Since there are only 4 Mexico overwater bungalows and they get booked quite fast, I decided to give you some more options that will still allow you to stay by the water while also having access to top-of-the-line amenities, like a private deck or beach.
I am talking about swim-up hotels where you'll have direct access to a swimming pool from the private patio of your room! It's not exactly the same, but these properties are amazing, and you'll be a very short distance to the turquoise waters of the Caribbean sea!
And you will be spoiled with personal butler service, 24-hour room service, private beaches, and much more, exactly like in the previous overwater bungalows!
By the way, if you like the idea of exclusive service during your holiday, you might also want to check out these amazing luxury resorts in Cancun!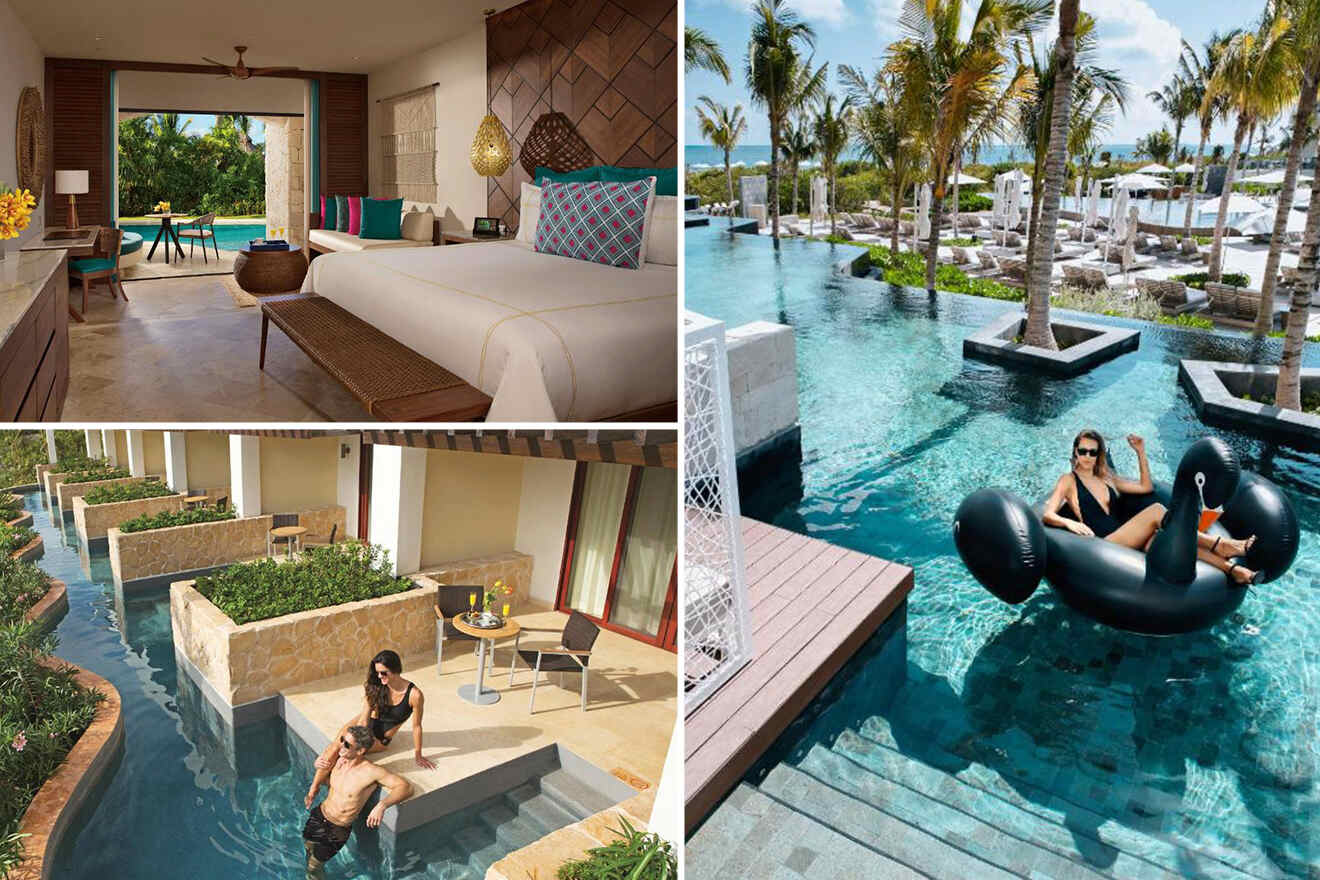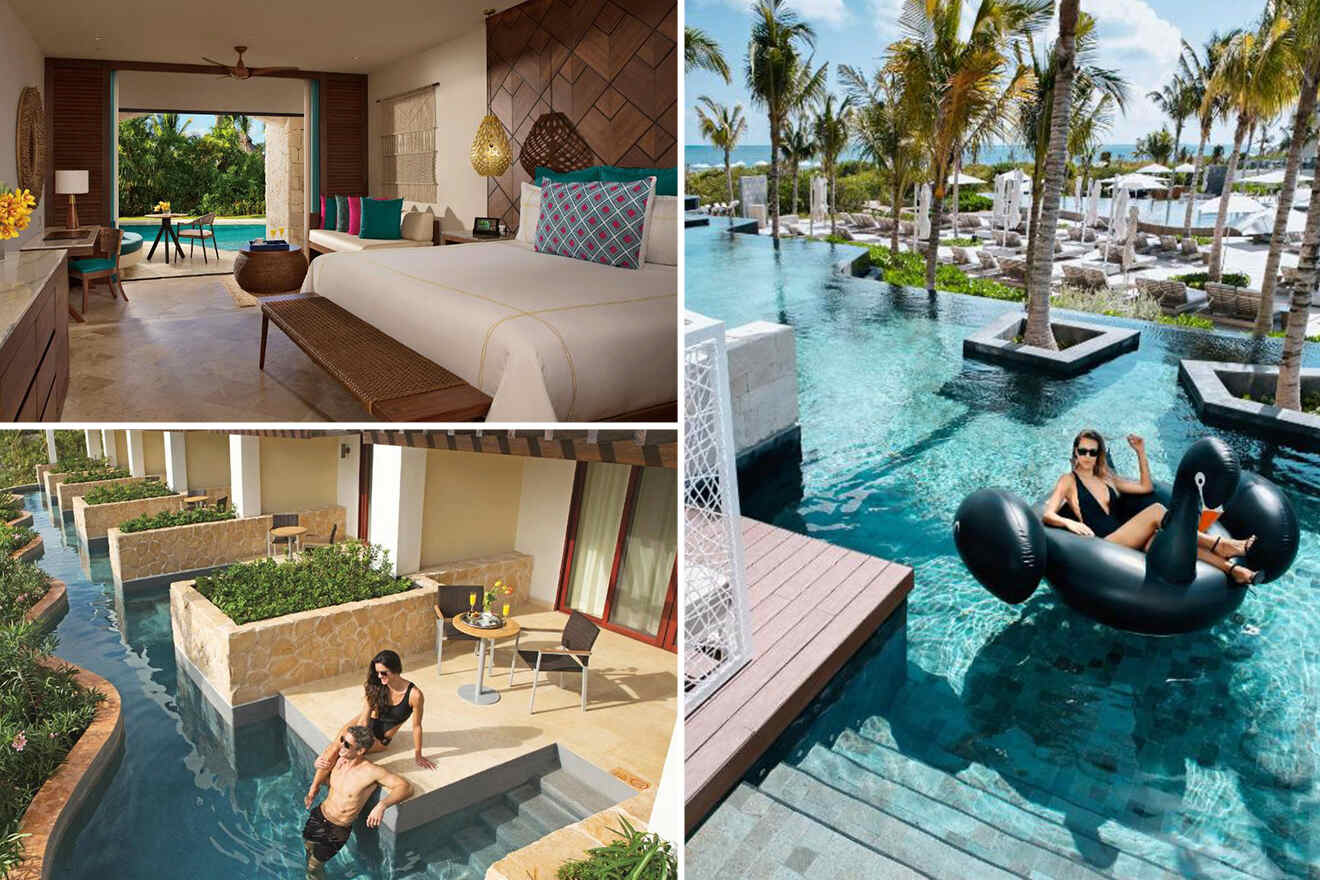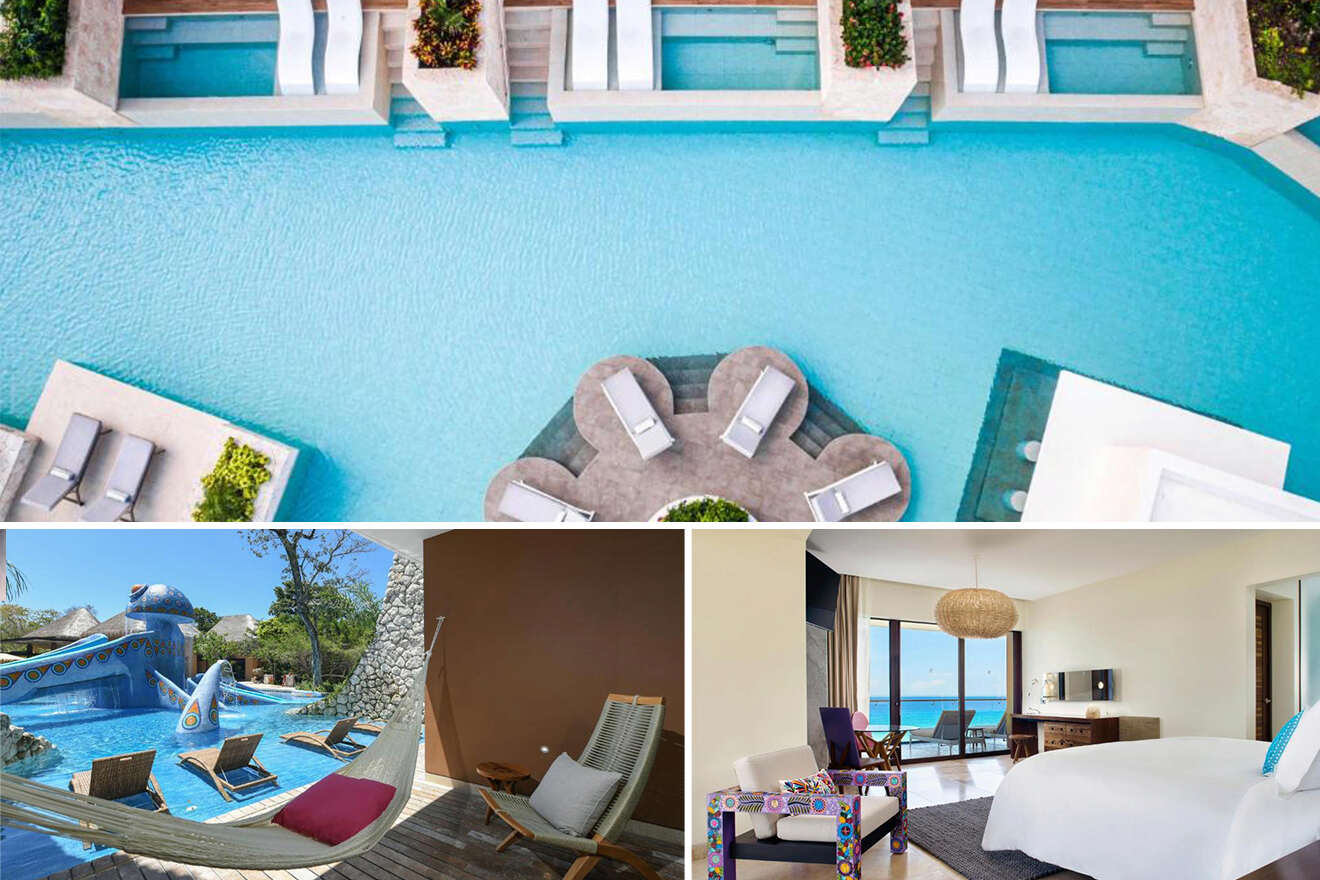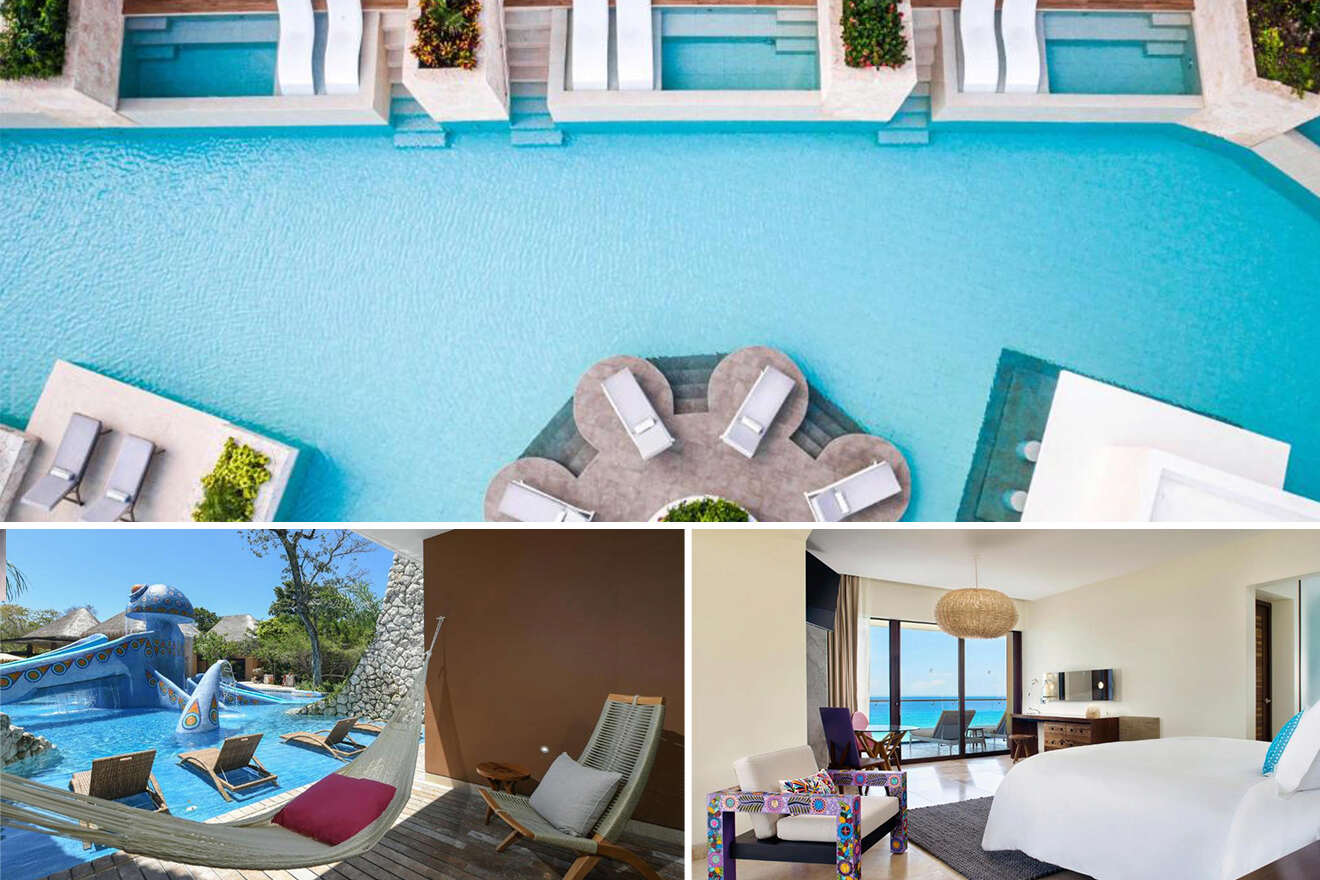 FAQs about overwater bungalows in Mexico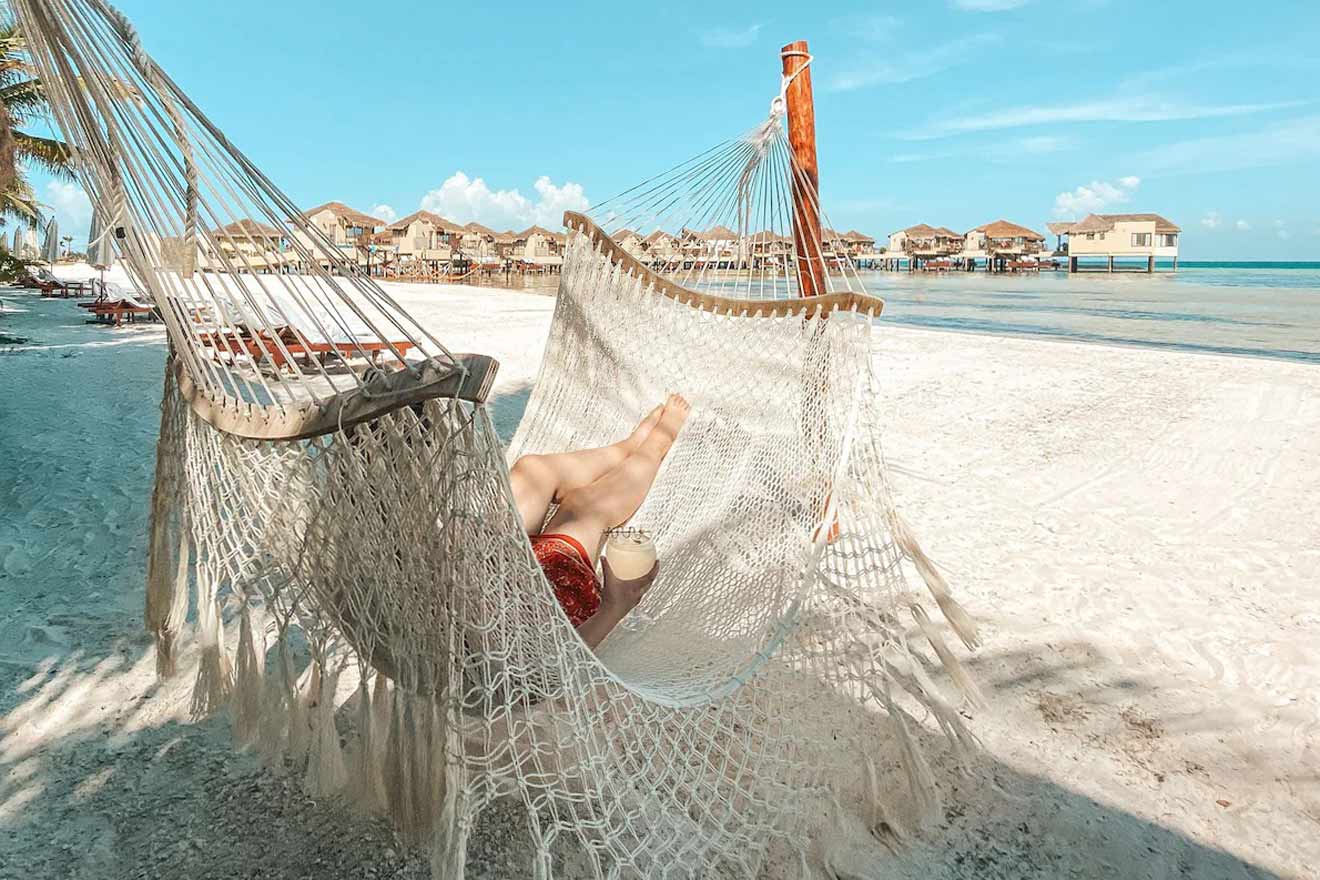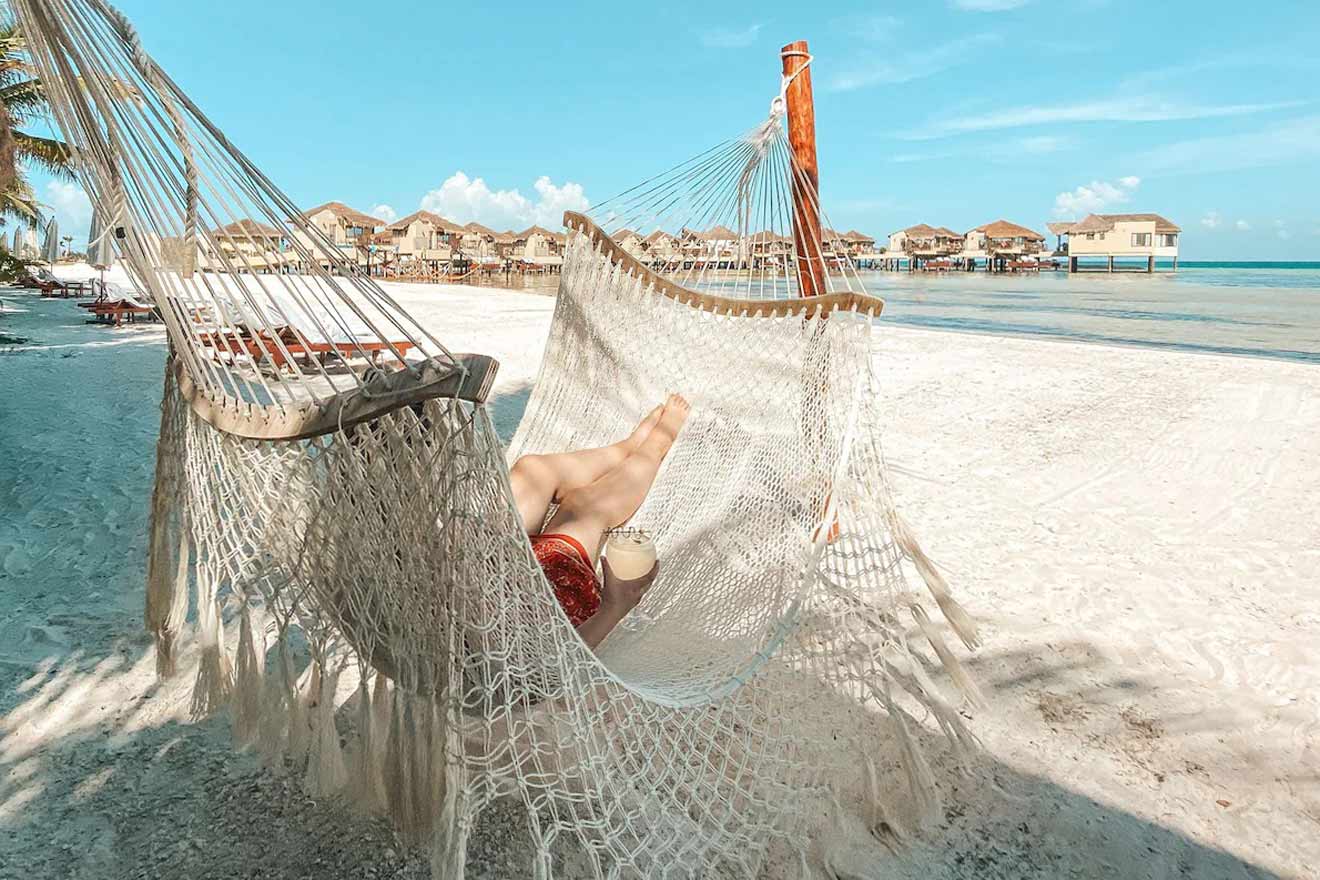 Conclusion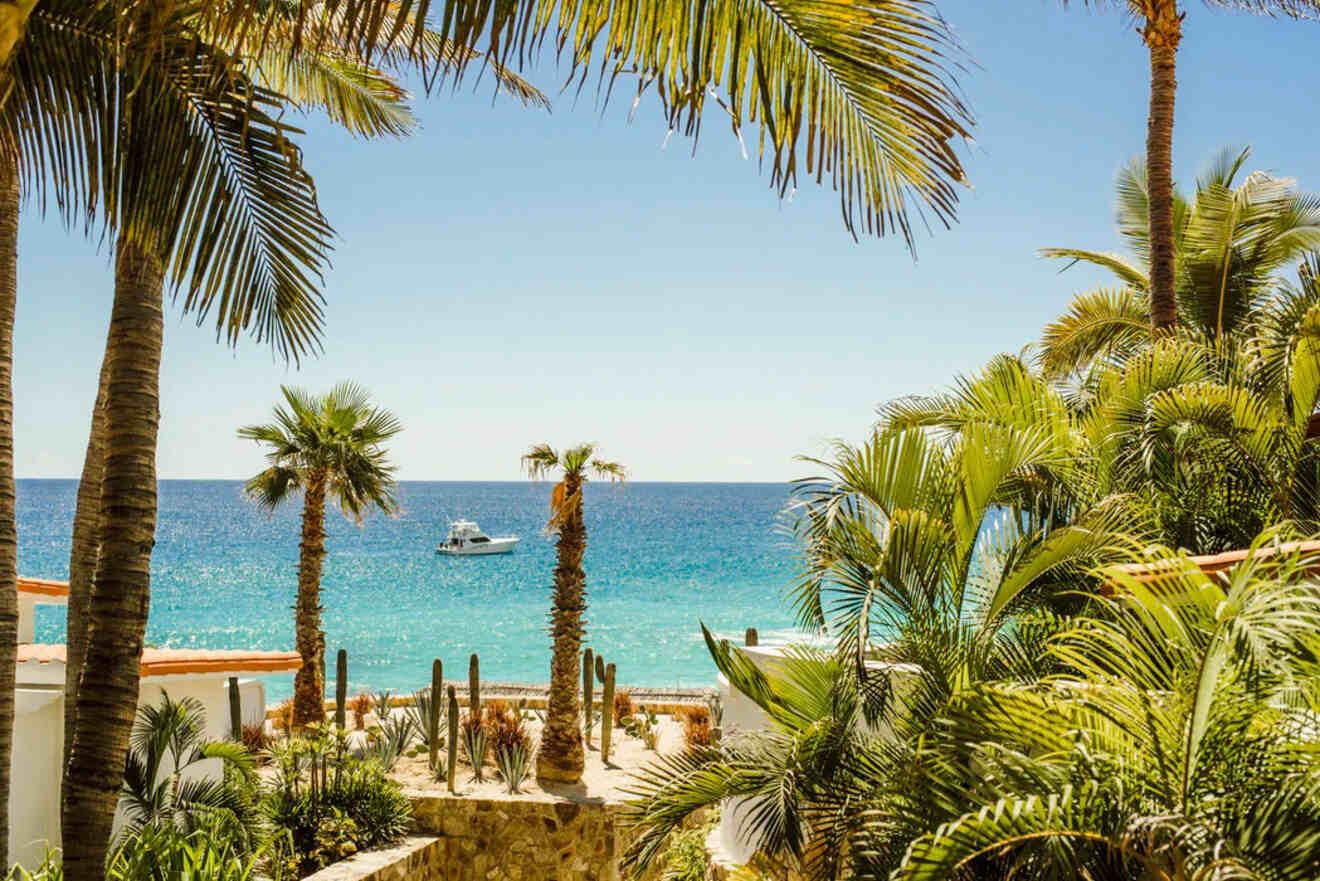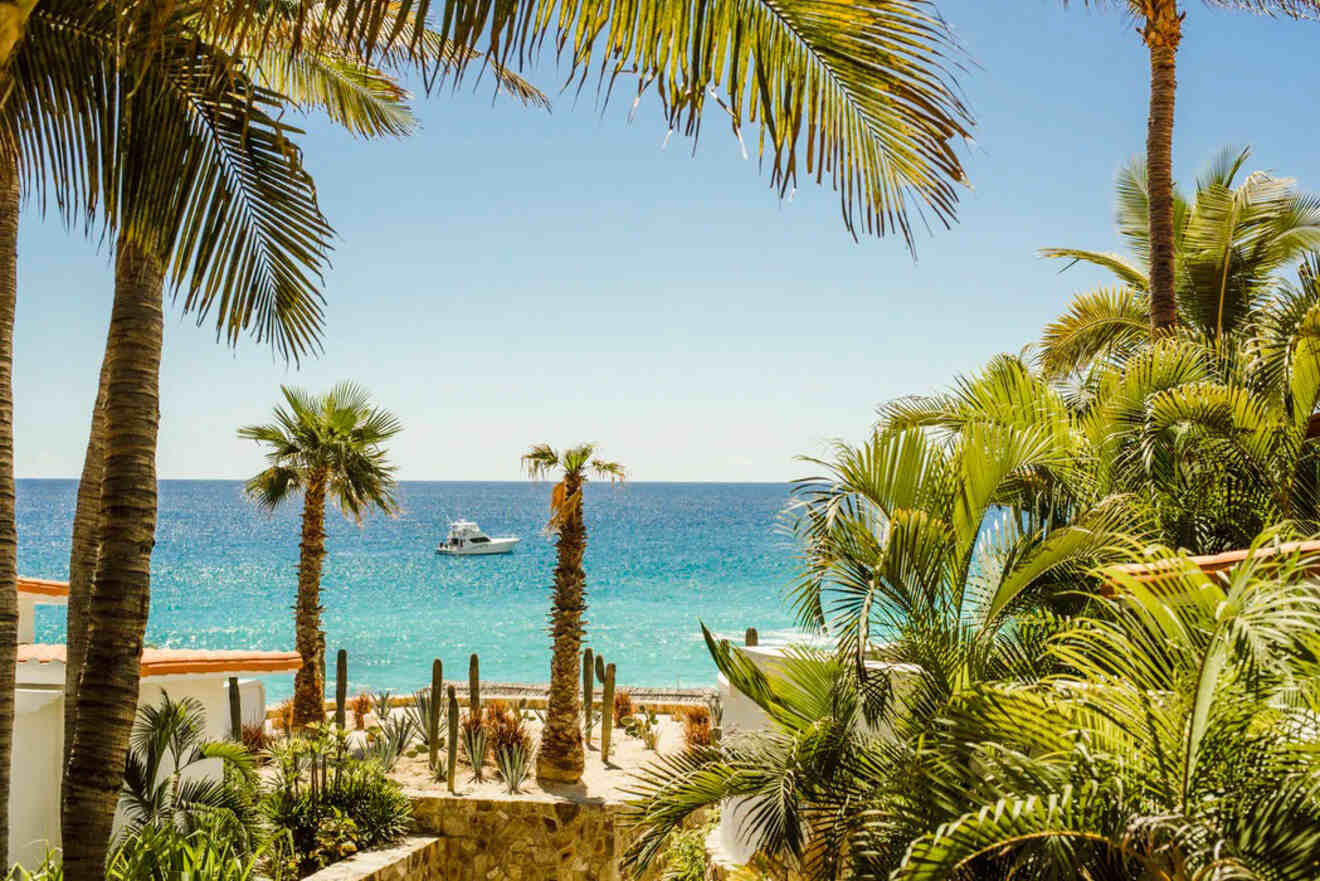 Here we are at the end of this inspiring guide with the TOP overwater bungalows in Mexico, offering incredible rooms with views of the surrounding sea and glass floor panels… You will feel part of the ocean here!
Since there are only 4 Mexico overwater resorts, I also included some swim-up all-inclusive hotels with direct access to a private or common pool.
In case you are still undecided on which is the best option for you, let me recommend to you my 2 absolute favorite overwater bungalows in Mexico:
Banyan Tree Mayakoba – one of the best luxury overwater bungalows, offering glass floors to gaze at the turquoise waters of the ocean!
Rosewood Mayakoba – This stunning resort offers exclusive overwater bungalows and an on-site spa, named #1 in the world by Forbes Mexico!
I hope you enjoyed my guide with TOP Mexico overwater bungalows and that by now you know which will be your dreamy accommodation for your holiday… But don't forget to book them some months in advance if you want to find a spot!
And if you have any doubt or you want to share your experience in one of these stunning bungalows, please do so in the comments below, I can't wait to see what you have to say!
Have an amazing holiday!
Elena
---
Pin it for later!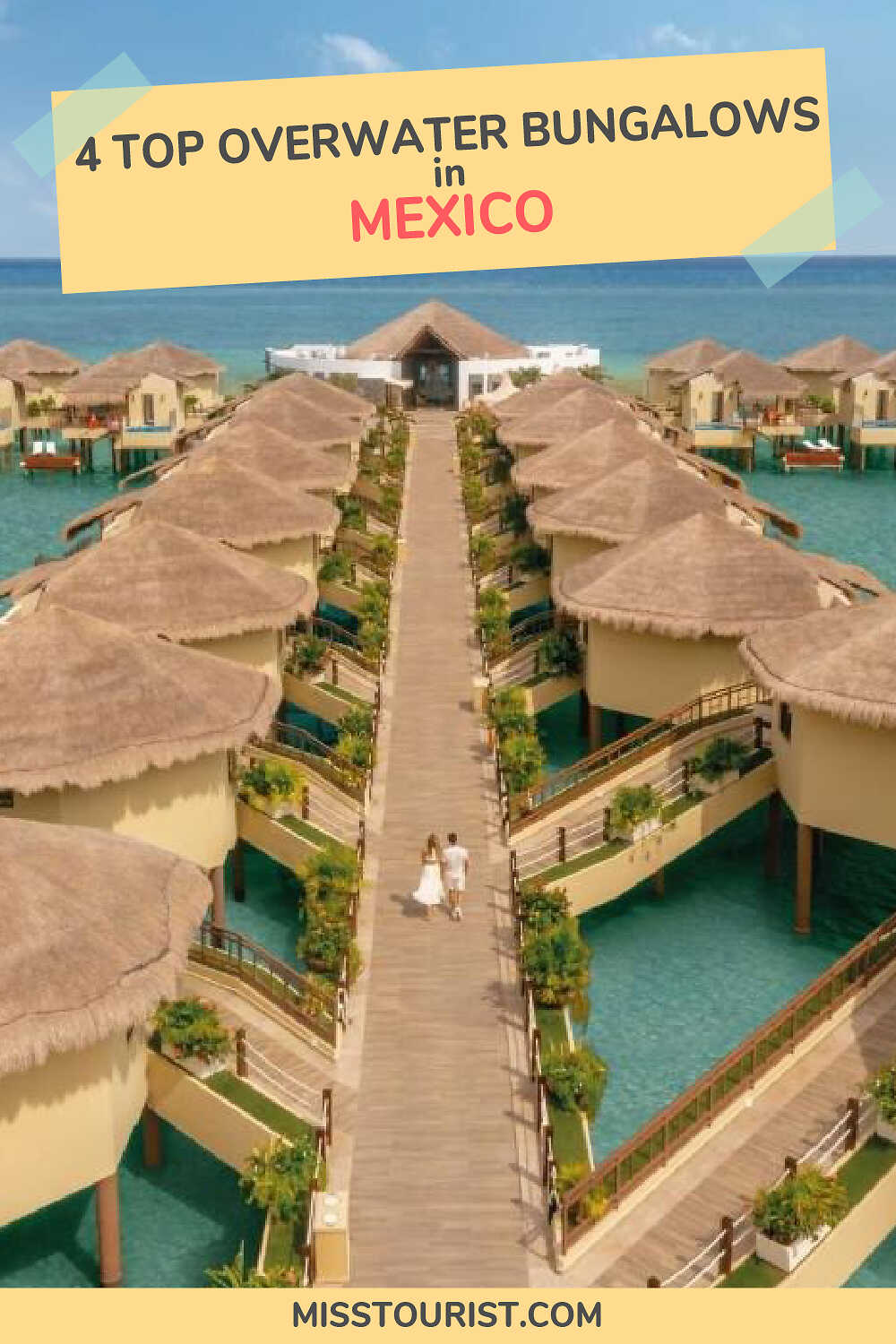 Pin it for later!