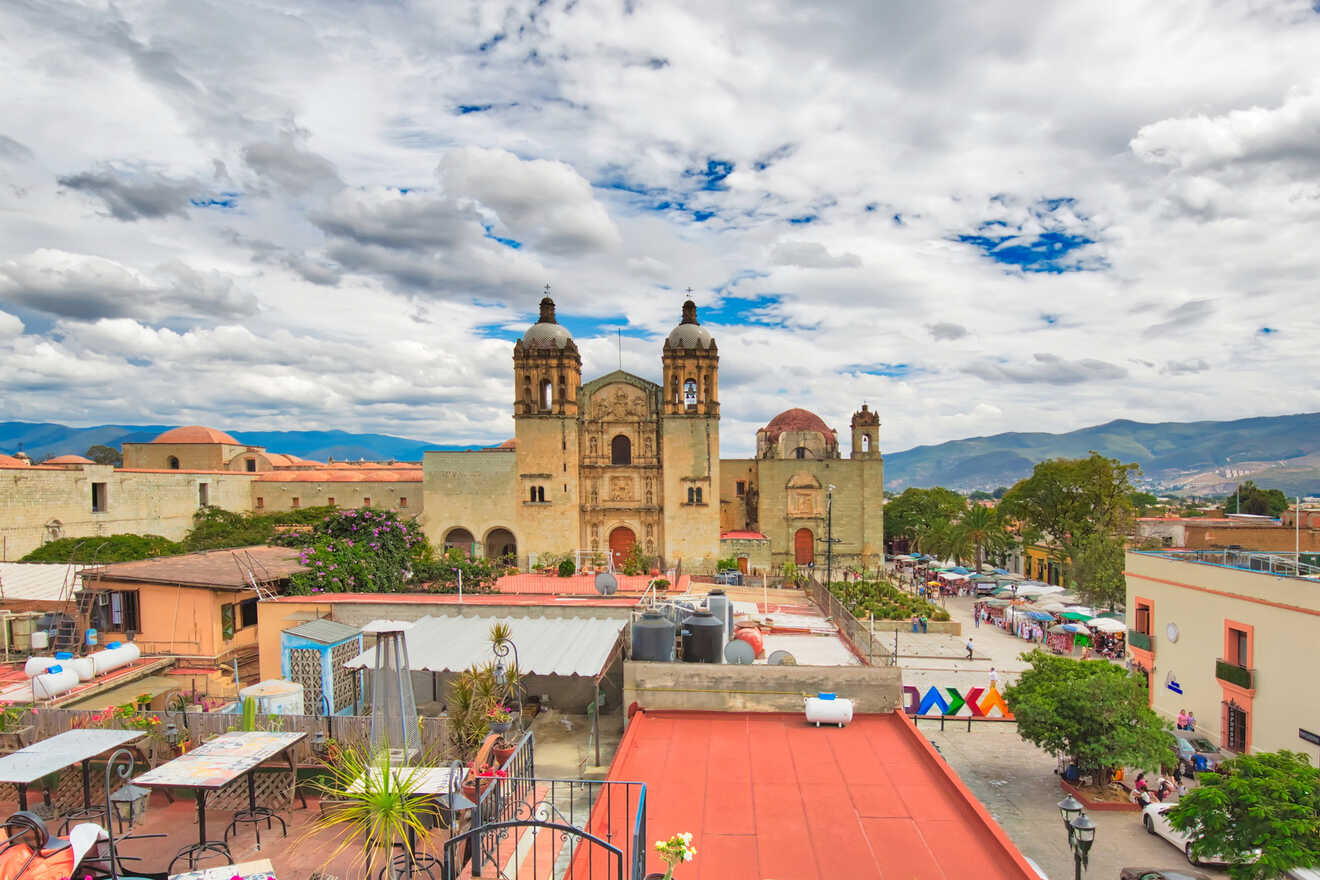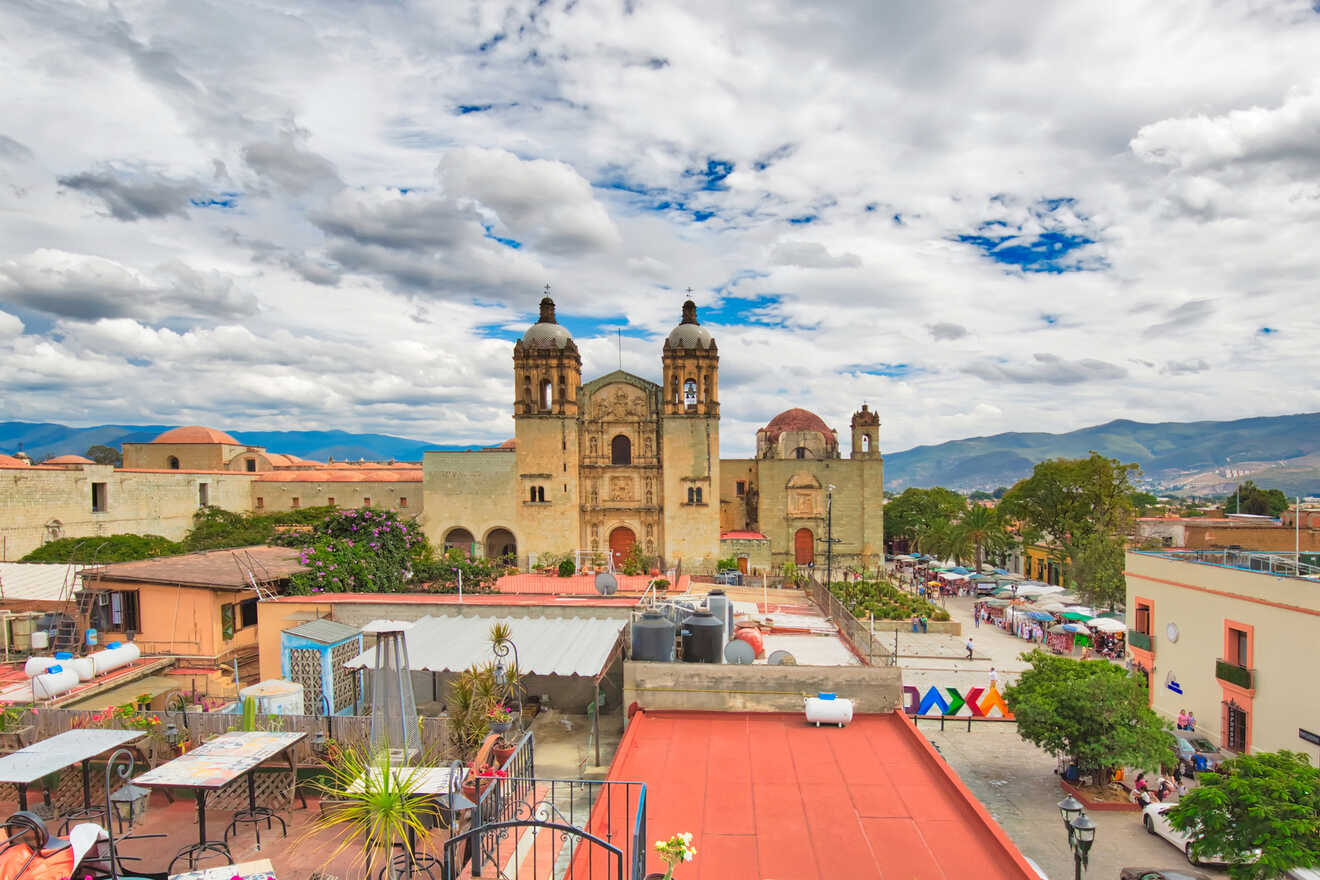 In a deep valley of the Sierra Madre de Oaxaca mountain range, Mexico, there is a colorful city rich in flavors, history, and culture that will enchant you with its mystic vibe: Oaxaca.
Located in the south of Mexico, this is the largest city and capital of the state of Oaxaca, the most ethnically diverse state in the country, and (I have to add) my favorite city in the whole world!
I have just spent some time visiting the city and I have never seen a place with such a great offer of art (you will find it literally in every corner), but also colonial architecture, archeological sites, and indigenous origins. No wonder why it became a UNESCO World Heritage Site… once there you will understand!
Being the largest city in the state, there are so many areas where to stay in Oaxaca for different interests and budgets. Centro is the best area to stay in Oaxaca for most people but if you are looking for something a little more unique, it could be quite hard to choose the perfect one for your needs and expectations.
To help you with that, I made this neighborhood guide with all the best accommodations, from budget to luxury. So no need to worry about anything but make sure to book your hotel in advance, this is one of the most loved cities in Mexico by tourists and places go fast!
Ready? Let's go!
If you are in a hurry
If you need to make a quick decision for your stay in Oaxaca, I gathered the best accommodation options in Oaxaca Centro sorted by price:
Here's a map to help you have a mental image of all the areas that I will be talking about in this post:
1. Centro – where to stay in Oaxaca for the first time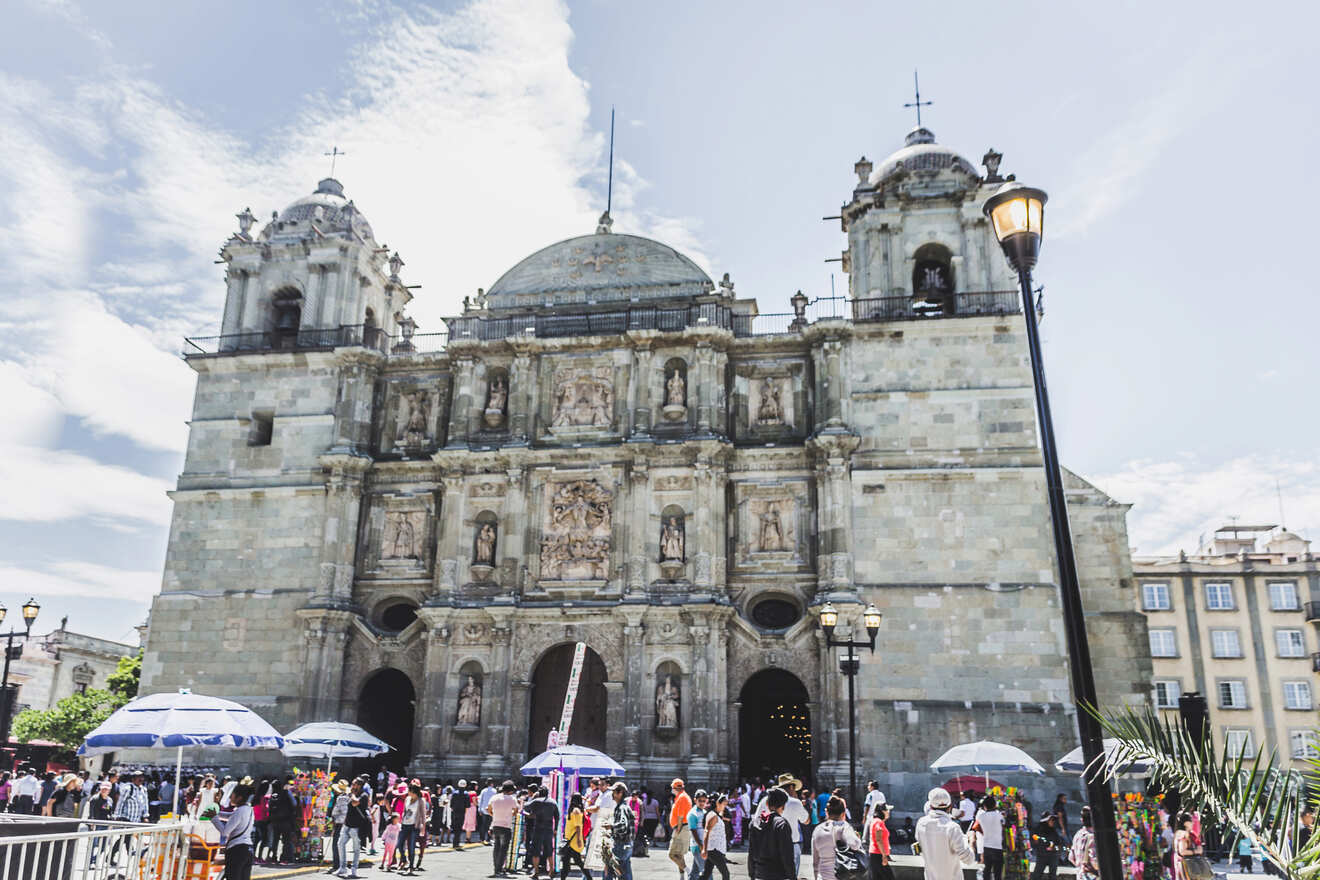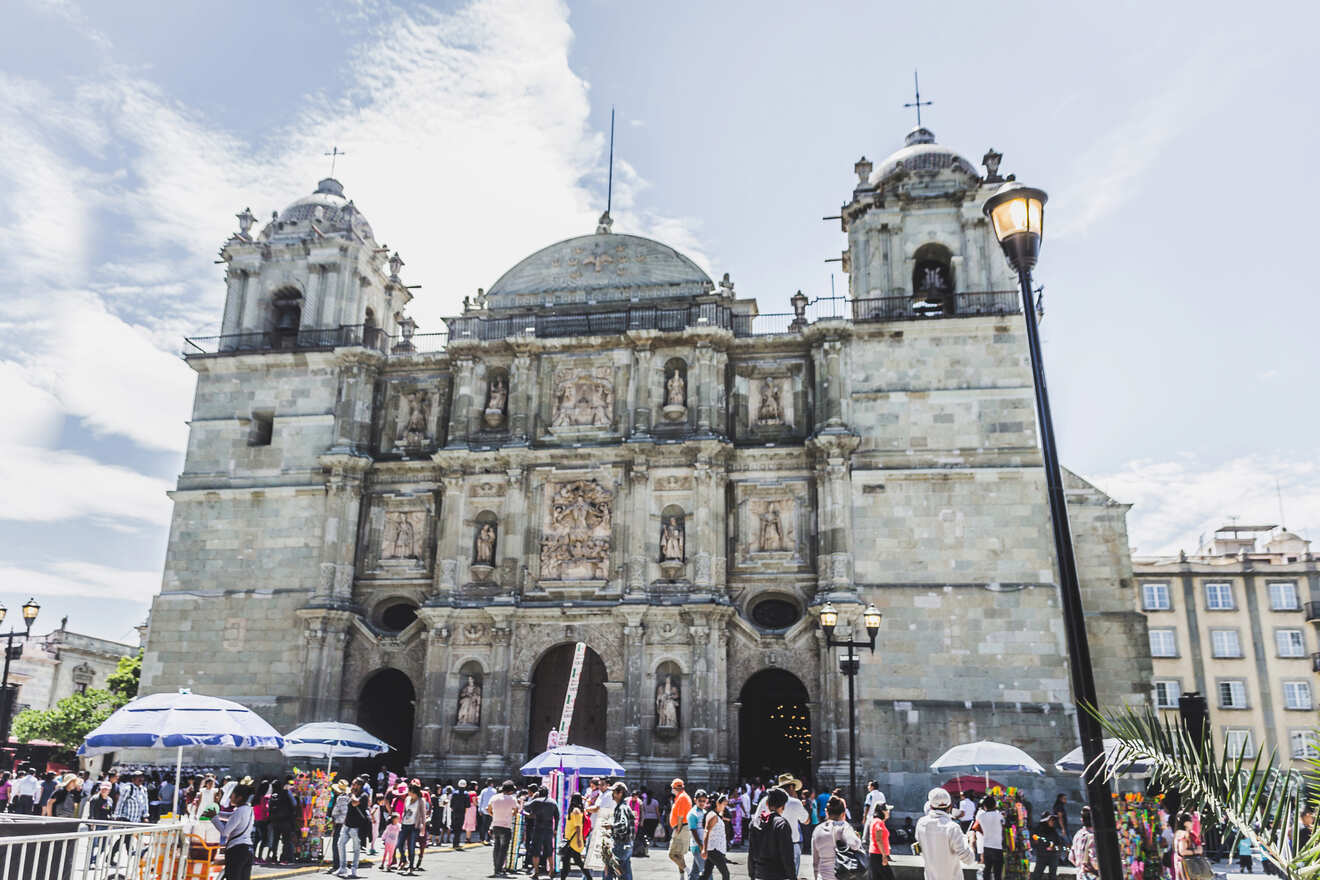 The City Center also called "Centro", is the soul and heart of Oaxaca. This busy and bustling neighborhood is the best place to stay if it is your first time in Oaxaca and you want to experience a little of everything: shops, restaurants, bars, and the city's most famous historical attractions.
A UNESCO World Heritage site, downtown Oaxaca is characterized by Spanish colonial architecture which gives the city a glorious atmosphere.
Even though there are many inspiring museums and art galleries, such as the Museum of Contemporary Art and the Casa de la Ciudad, just walking in Centro streets is an experience, with all its sounds, smells, tastes, and local people's welcoming spirit.
Check out the Macedonia Alcalá, a pedestrian promenade full of shops, bars, and hotels.
And if you're lucky, while you're wandering around you could come across a typical Calenda, a popular celebration where people go around the city in colorful dresses, dancing at the rhythm of the live band. My tip? just follow them and enjoy!
Offering also lively nightlife, well-connected public transport, and a wide variety of hotels, the Historic Center is the perfect area for any kind of first-time traveler!
Other accommodation options in Centro
Things to do in Centro
Check out the Oaxaca Cathedral, one of the oldest churches on the continent
Try the typical mezcal at La Casa del Mezcal
Browse the local art at the Museo de Los Pintores Oaxaqueños!
Do some shopping at the atmospheric Macedonia Alcalá
Gaze at the works of Oaxacan artists at MACO, the Museum of Contemporary Art of Oaxaca
Have the delicious traditional dishes at Las Quince Letras
Dress up and celebrate the famous Day of the dead in November!
Check out the creative and artistic exhibitions of Casa de la Ciudad
Have a drink while you listen to live music at La Terraza 777
2. Santo Domingo – where to stay in Oaxaca for nightlife
North of the city center you will find Barrio de Santo Domingo, a small neighborhood with the best nightlife in Oaxaca.
With its countless bars, lively clubs, and restaurants, its charming cobblestone streets come to life as soon as the sun goes down!
I chose to stay here just because of its good position in the city, and I ended up LOVING this area since it literally offers everything: parties, history, art and culture!
In fact, here you'll find the Santo Domingo Cathedral, a spectacular masterpiece of art, architecture, and design. Just nearby there's also the 17th-century monastery that today is home to the Museum of Cultures of Oaxaca, showing the region's history through many artifacts.
But if you are hungover and don't feel like visiting (I understand you), you can go have a picnic or just relax under the shade of the trees in the beautiful botanical gardens, dedicated to preserving and displaying plants native to the local region.
If you're looking for this mix, you should also check out the capital Mexico City, a must-stop for your trip in Mexico if you're not in a rush!
Other accommodation options in Santo Domingo
Things to do in Santo Domingo
Be amazed by the art and colonial architecture of Santo Domingo Church
Have a picnic at the green Botanical Gardens
Sample and learn all about the true mezcal at La Mezcaloteca
Join a cool artistic workshop at La Galeria Codigo Tonal
Enjoy live music and Latin rhythms at Archivio Maguey!
Have a fine dinner with the best view at La Pitiona
Learn about Oaxaca history at the Museum of Cultures of Oaxaca
Bring your kid to the Children's Museum of Oaxaca!
3. Zocalo – where to stay in Oaxaca for culture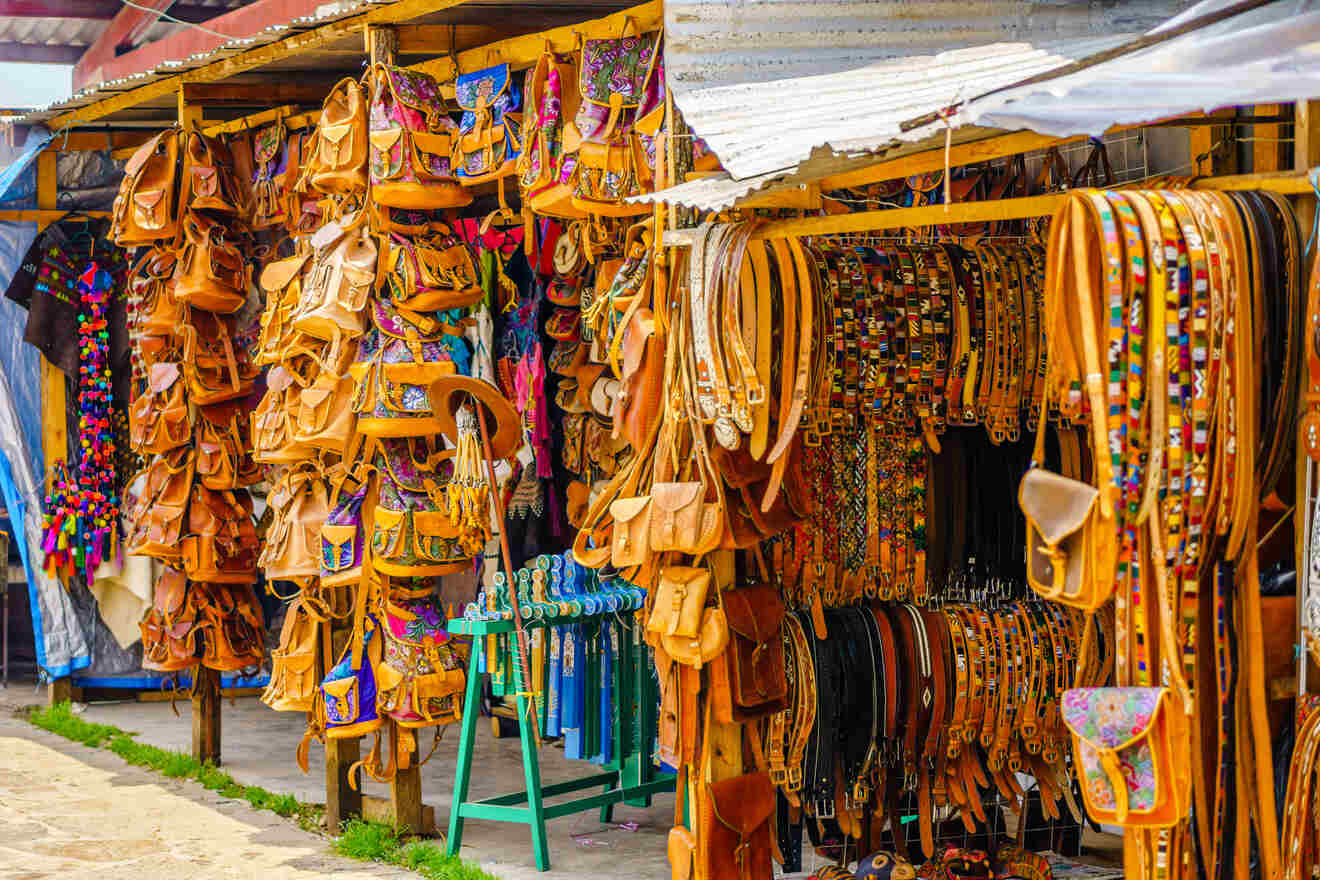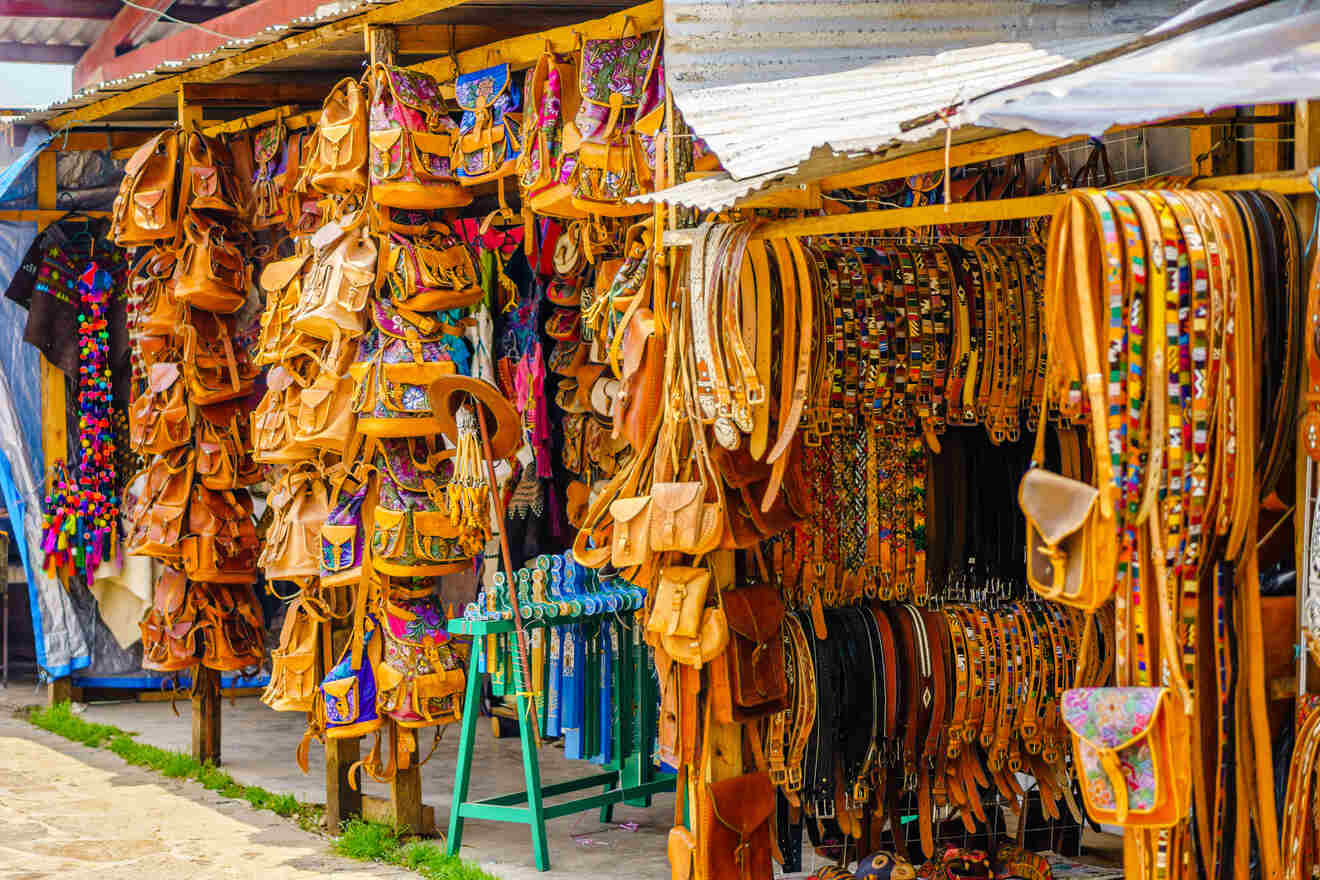 Zocalo is a bustling Spanish-style square composed of a regular grid of narrow streets, located in the City Center, and surrounded by the most iconic buildings like the government palace and the 18th-century Cathedral.
Lined with restaurants, mariachi bands, and vendors selling fresh delicious fruit, street food and textiles, this is the perfect starting point to discover the city or the place to just sit in one of the bars and do some people watching!
If you're obsessed with markets like me, Benito Juarez market gives you a good representation of the Oaxaca culture. This chaotic market features various stalls where you'll find a mix of everything, from the traditional mezcal to local food, clothing and craftmanship.
One of the most typical (and weird) things you can try at the market, as anywhere else in the city, are the "chapulines": grasshoppers dried and seasoned to be eaten just like that!
I tried them in a cocktail (they were part of the "decoration") and they were actually not that bad: they just taste like the seasoning. But the ones I tried were pretty small… do you dare to try the bigger ones?
Other accommodation options in Zocalo
Things to do in Zocalo
Wander around the beautiful colonial main square Zocalo
Attend one of the many festivals held at Plaza de Armas such as the Night of the Radishes or Fiesta de Rábanos
Check out the various stalls of the colorful Mercado Benito Juárez!
Visit the Museum of Regional Textiles, an encounter between people, traditions, design, and contemporary art!
4. La Noria – where to stay in Oaxaca with the family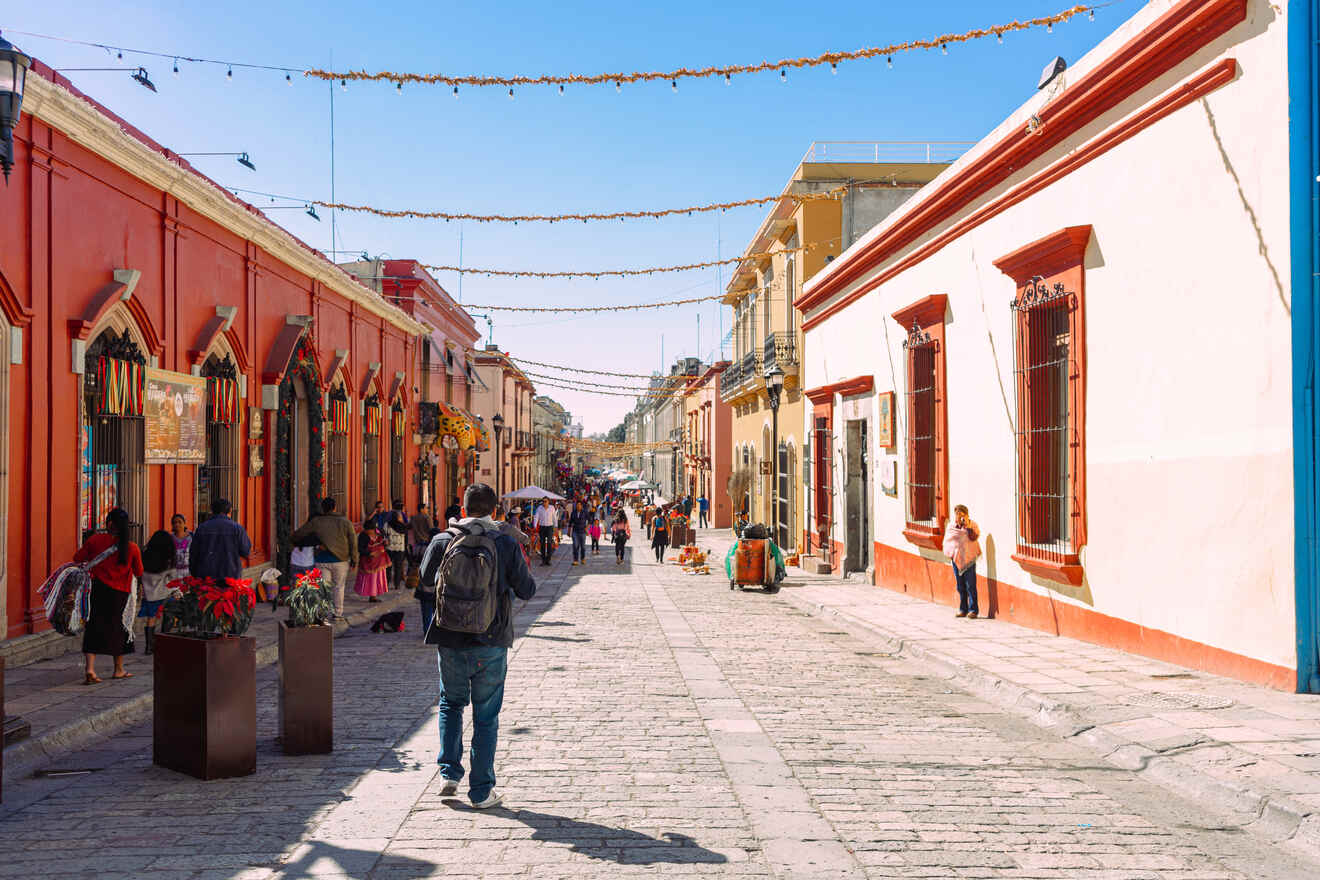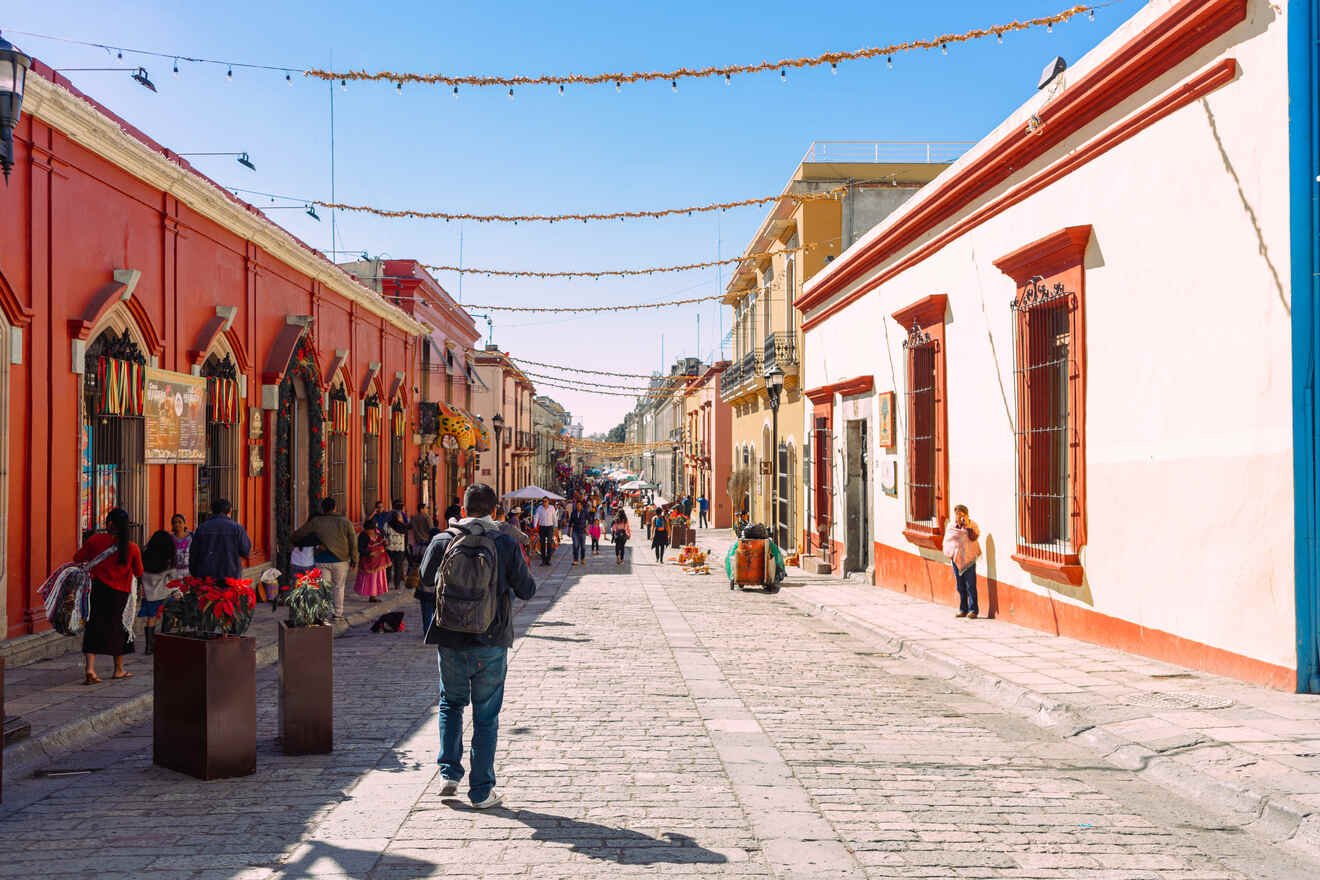 Just south of Centro there is Barrio de La Noira, a peaceful residential neighborhood, perfect if you're looking for a quiet place to spend some quality time with the family while at the same time being very close to Oaxaca's main attractions.
Here you can have a taste of Mexico by trying the delicious dishes in its restaurants or in the famous Mercado de Artesanias (where you can also do some craftsman shopping) and enjoy the many bars and shops of the area.
But La Noria is also the perfect base to explore further afield: Monte Alban, the archaeological site where you can explore the Zapotec ruins, is only a short drive away, as well as the Templo de San Agustin, an ancient church and convent which is definitely worth a visit!
Other accommodation options in La Noria
Things to do in La Noria
Visit the Ex Convento de los 7 Principes
Try some street food from the many stalls
Shop for local crafts at the market Mercado de Artesanías de Oaxaca
Try delicious Mexican, Latin and Spanish food at Sabor Antiguo!
Take a day trip to the nearby Monte Alban to explore the archaeological site and the ruins of the ancient Zapotec capital!
5. Jalatlaco – the coolest neighborhood to stay in Oaxaca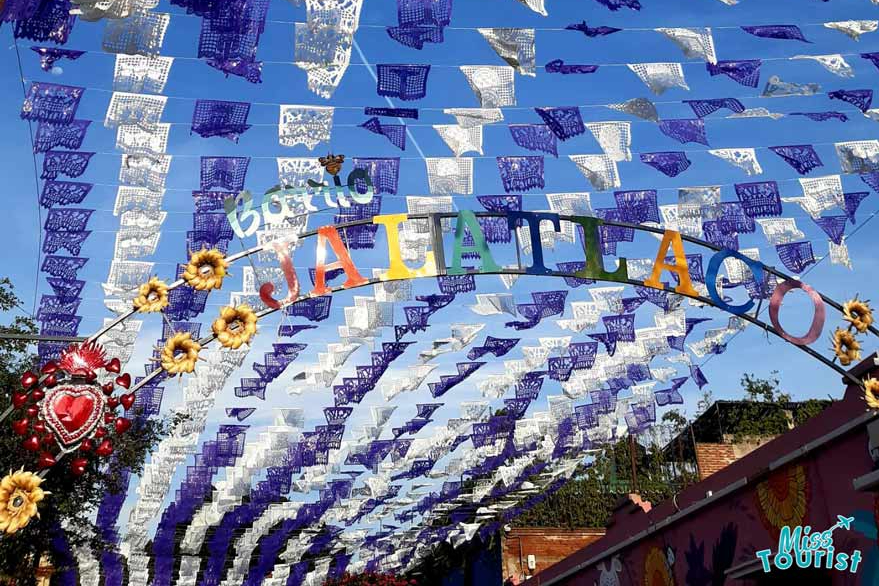 If you're all about street art, quirky bars, and hip vibes, then Barrio de Jalatlaco will blow your mind… it definitely blew mine!
In this colorful neighborhood, located east of the Barrio del Centro, literally any step you make you will find art galleries, museums, vibrant murals, cozy coffee shops. It's just crazy how many stimuli you can have just walking around!
Walk through the charming cobbled streets, stop to look at the colorful single-story houses and try traditional Oaxacan dishes in the numerous family-run restaurants, or the popular taco stands (street food is a must here!).
Here you can also visit the majestic Temple de San Matías Jalatlaco, but if you want to explore more attractions, the City Center and Santo Domingo are just a 10-minute walk away!
Other accommodation options in Jalatlaco
Things to do in Jalatlaco
Visit the majestic Templo de San Matias Jalatlaco!
Try delicious local dishes and delicacies at Cocina Económica El Atrio
Discover all the colorful street murals and take some nice pictures
Eat the best tacos of your life at one of the popular taco street stands
Have some good drinks with tasty snacks more at Mesón Jalatlaco
6. Reforma – where to stay in Oaxaca on a budget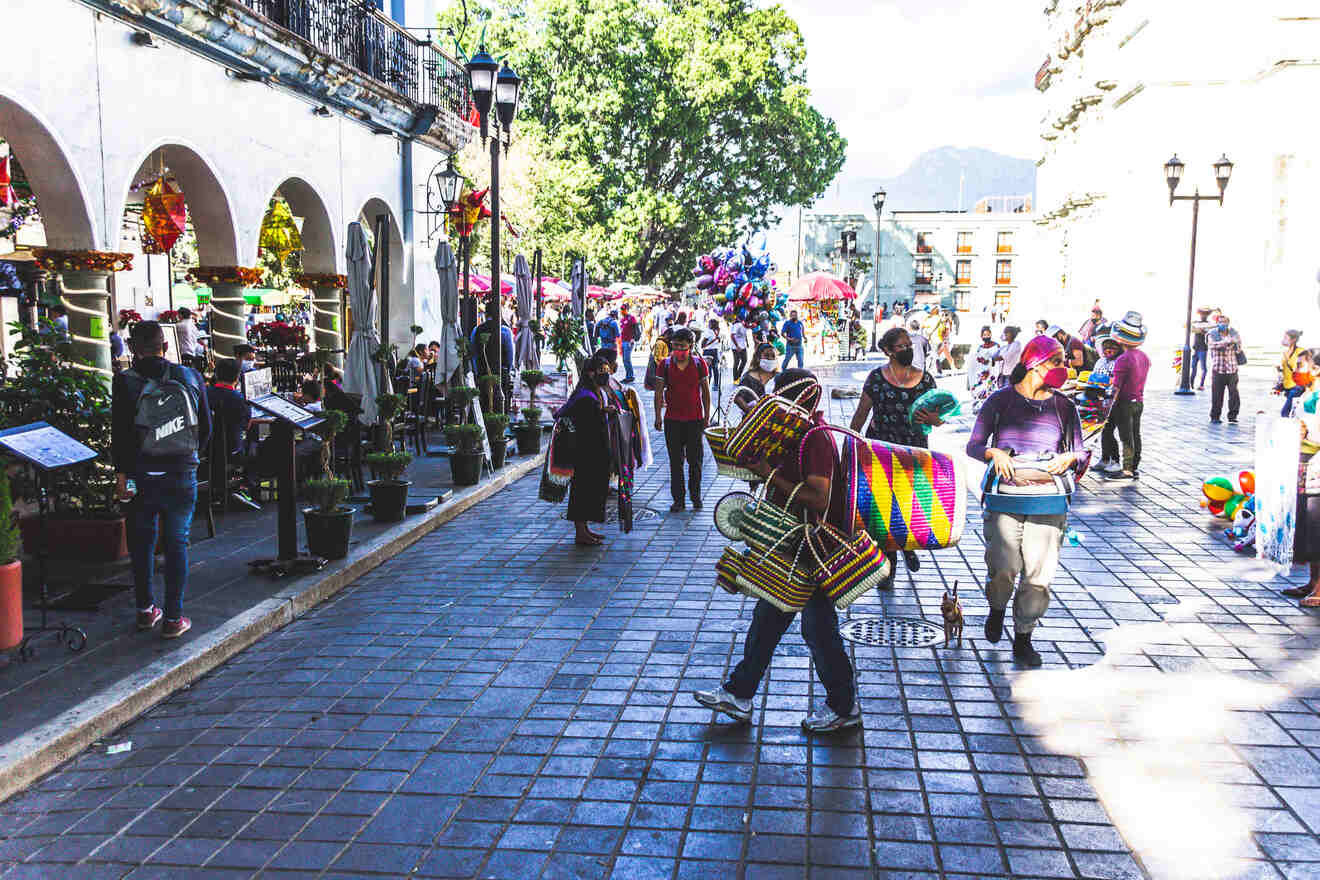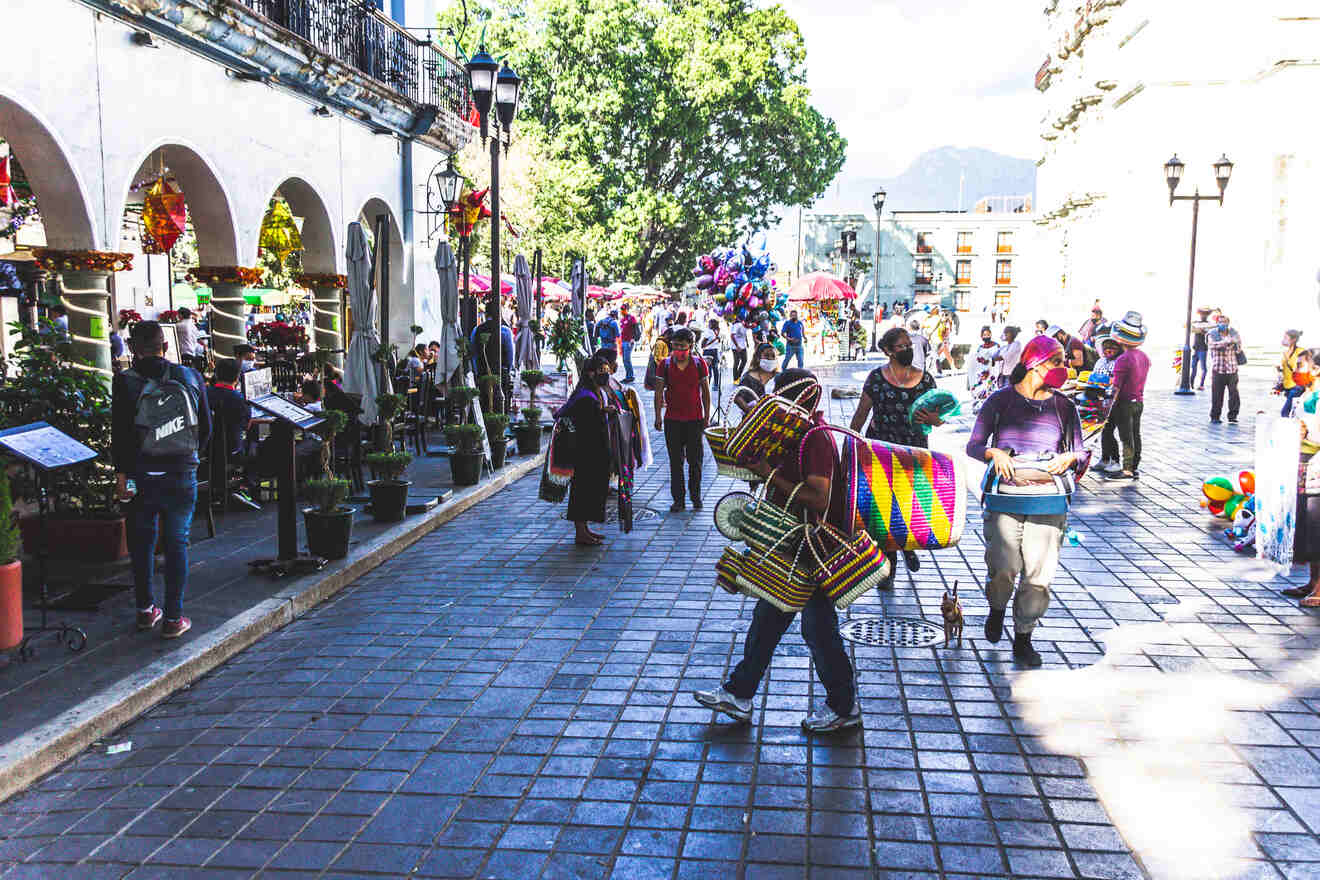 Located northeast of Centro, lies Barrio de Reforma, a chic and quiet neighborhood brimming with boutiques, international restaurants, wine stores, and unique bars where you can sample the best mezcals of the region.
Reforma is the perfect place if you're looking for a relaxed stay far from the hustle and bustle of the more touristic areas, and you want to enjoy good dining and lazy shopping, but aren't bothered by lots of sights and attractions.
But don't worry, this won't really be a problem even if you do as Santo Domingo and Centro are just a short taxi ride or 15-25 minute walk away!
Other accommodation options in Reforma
Things to do in Reforma
Try amazon local tacos at the Taquería Los Combinados
Have a taste of mexico at Casa Oaxaca Reforma
Enjoy some cocktails with music at Coco Beach Reforma
Do some shopping in the many boutiques of the area
Frequently asked questions about Oaxaca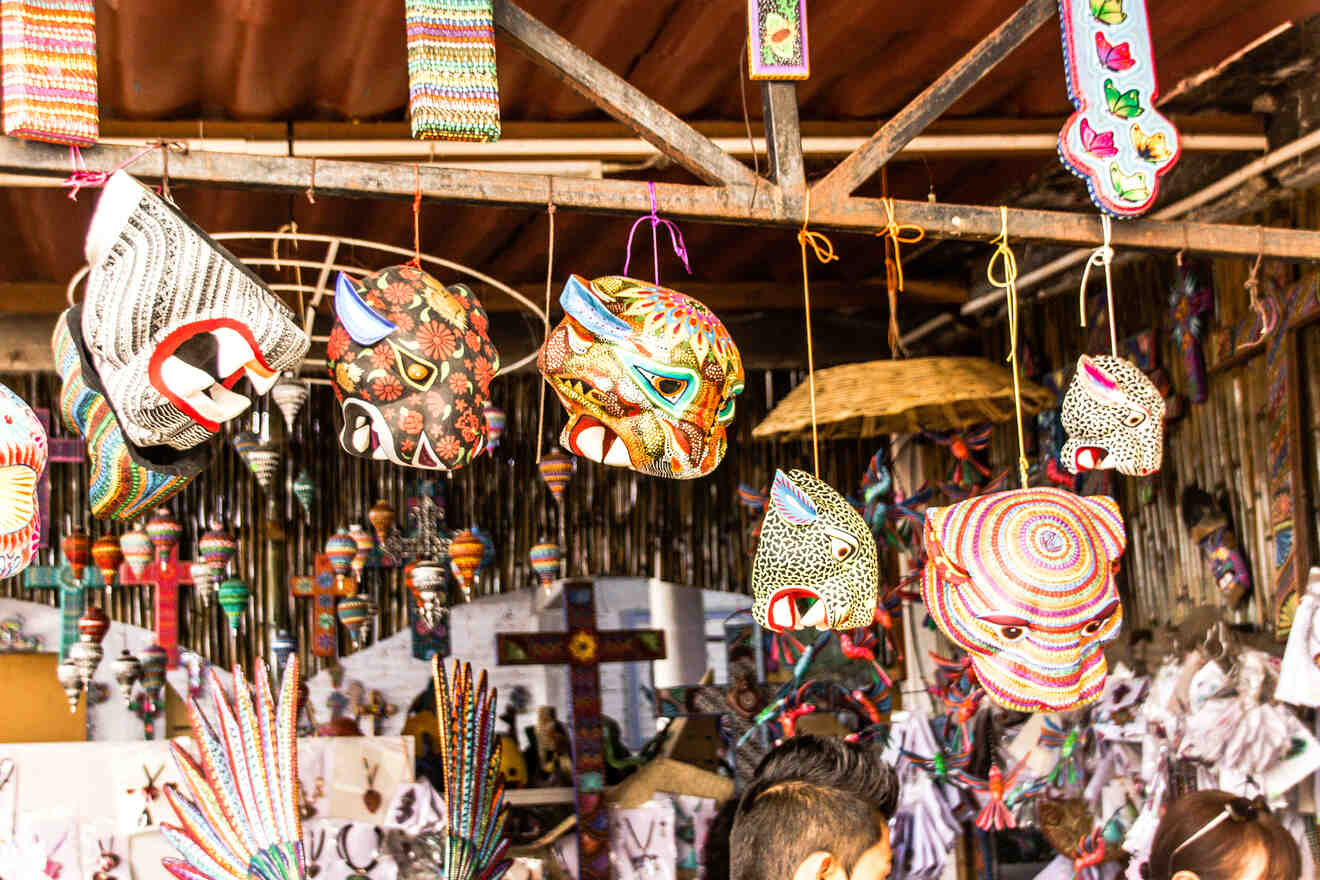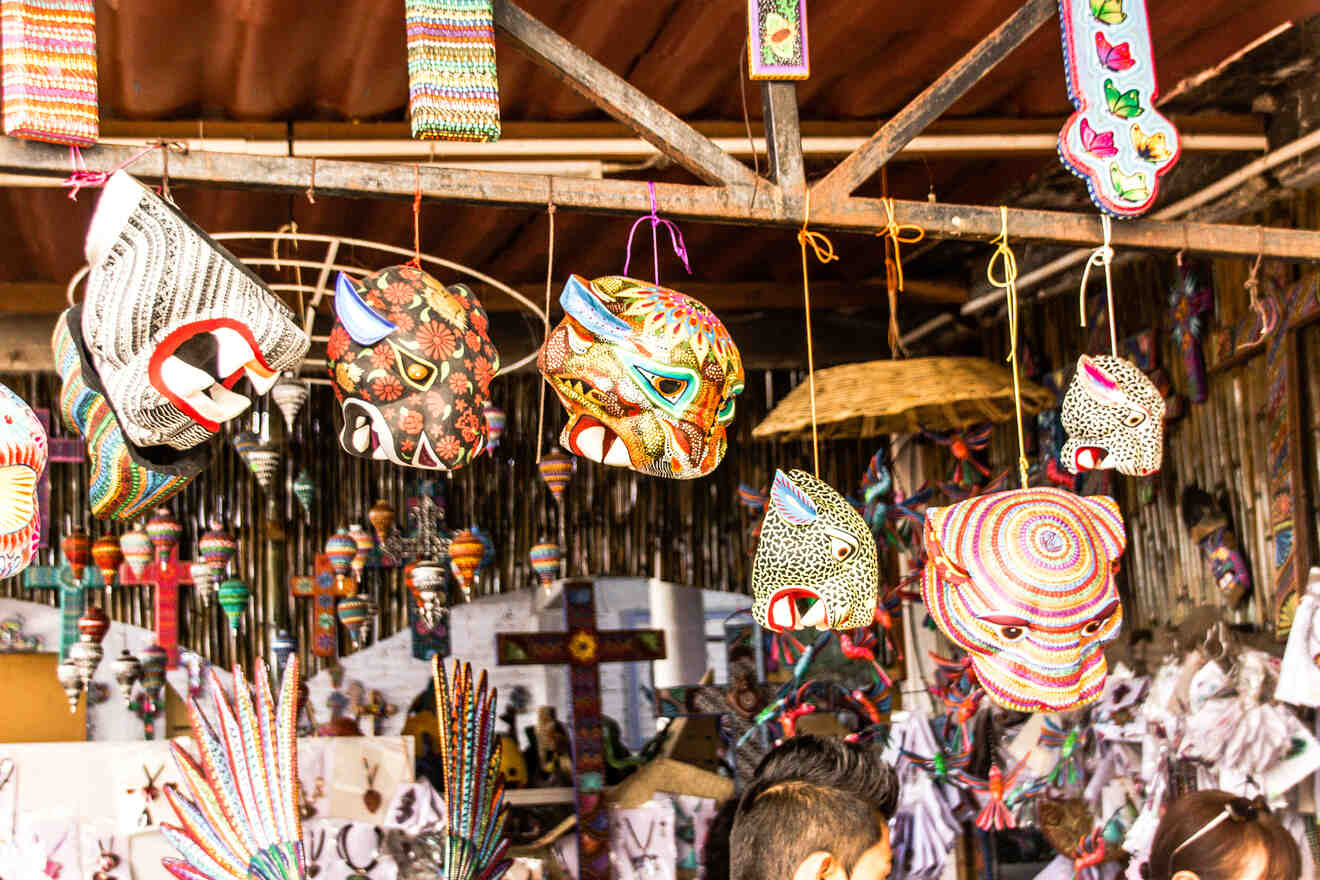 Conclusion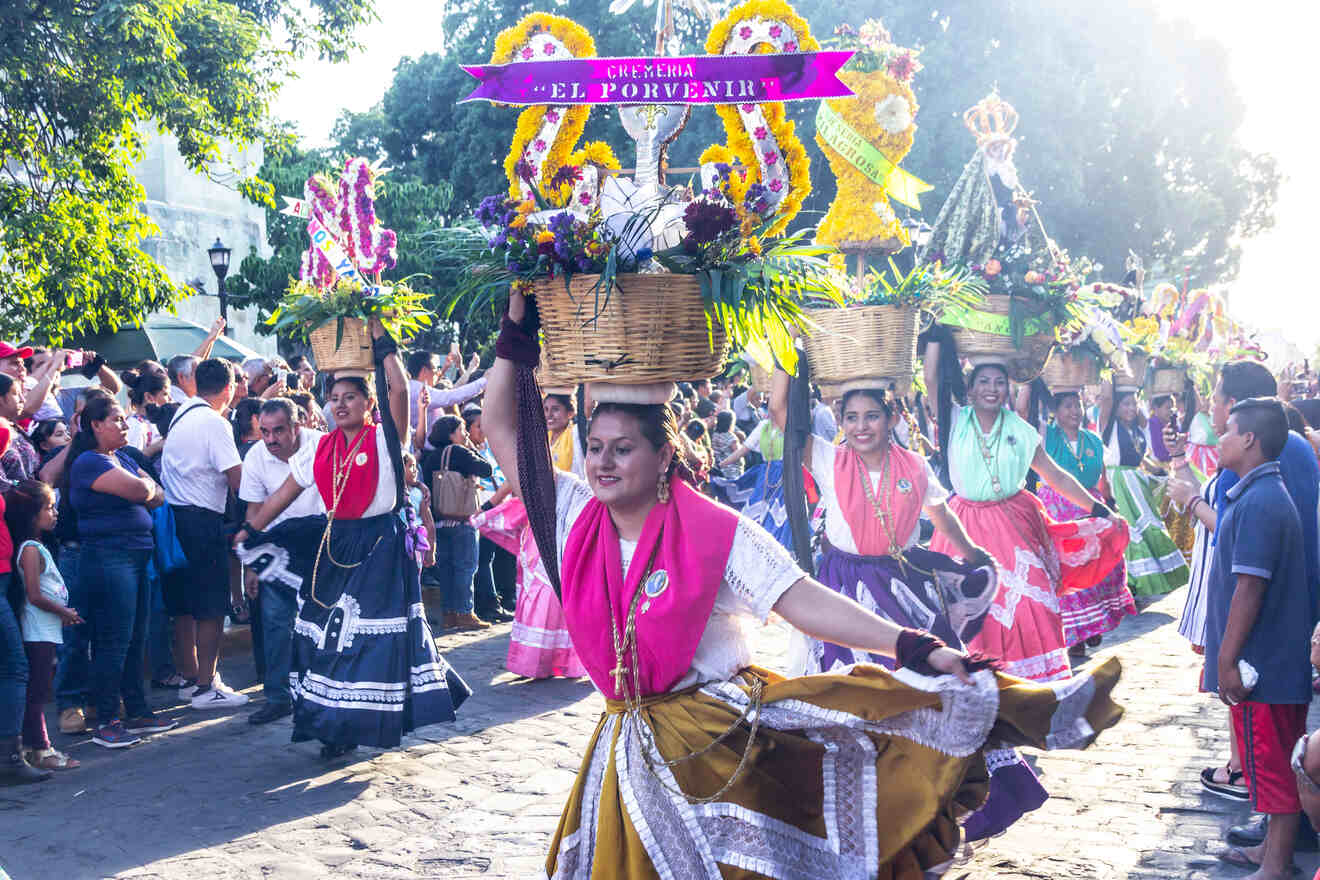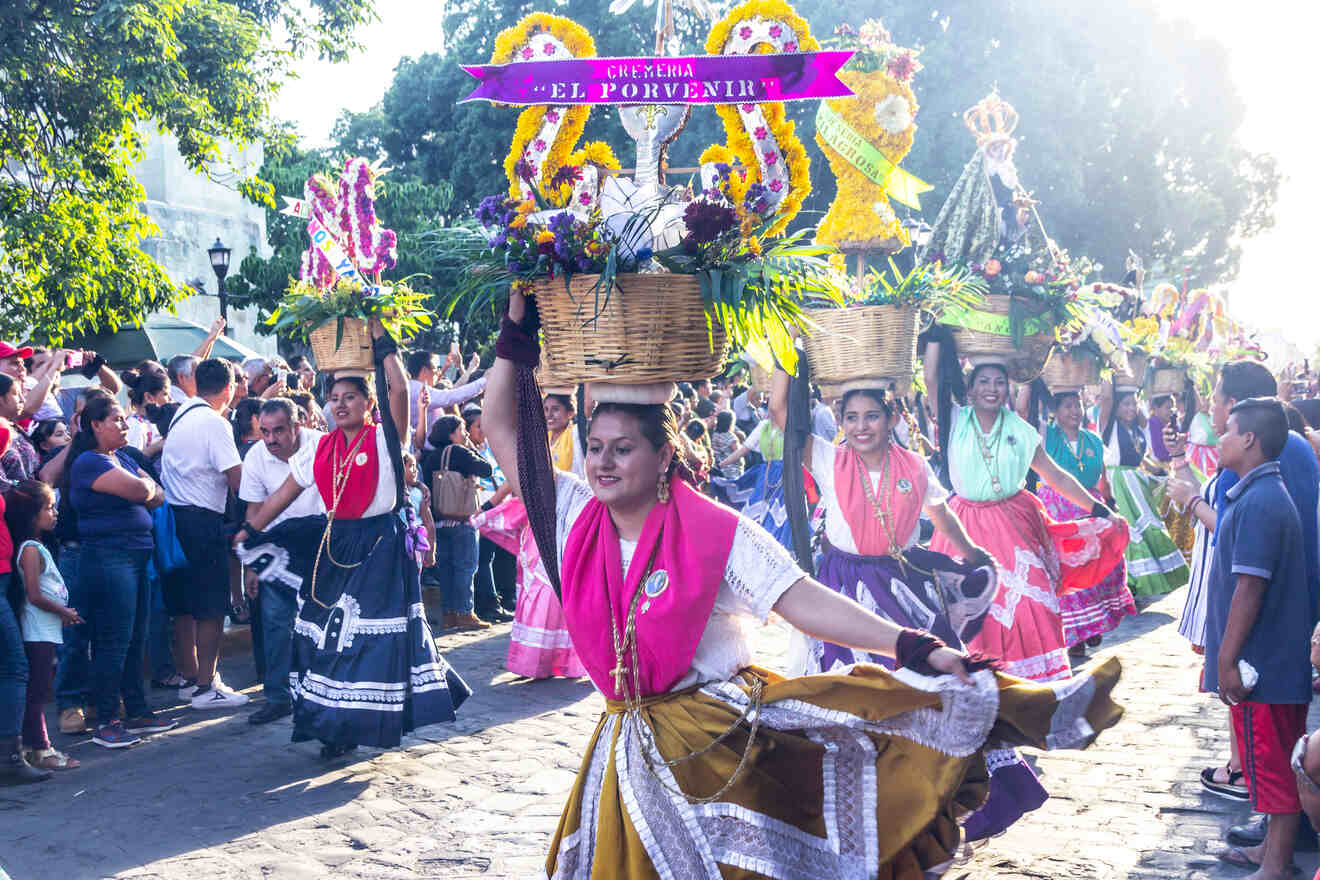 We have come to the end of our magical holiday through the Mexican jewel Oaxaca, full of colors and charm! With so many accommodation options and neighborhoods with a unique and distinct character, you won't have any problem finding the perfect spot to fully enjoy your vacation.
Whether you're traveling on a budget, with the family, looking for history, culture, or partying, Oaxaca is waiting for you! Among luxury hotels, "on a budget" options, and cozy Airbnbs… where are you gonna stay?
If you still don't know where to stay in Oaxaca I won't blame you, we went through so many options! Let me help you and give you my favorite hotels, with great location and reviews:
Hotel Quinta Real – Enjoy luxurious and comfy rooms with beautiful colonial-style décor, right in the heart of Oaxaca!
Hotel Boutique Parador – Boutique hotel with traditional Mexican décor and gourmet restaurant in central Oaxaca
I hope you enjoyed discovering Oaxaca with me and reading this guide. I am sure it will help you book the perfect accommodation for your desired holiday, but I highly recommend you do so in advance, as they sell out super quickly!
Please feel free to leave a comment below if you have any other suggestions or questions about the areas or hotels in Oaxaca, I will be very happy to answer you!
Have a wonderful trip!
Elena