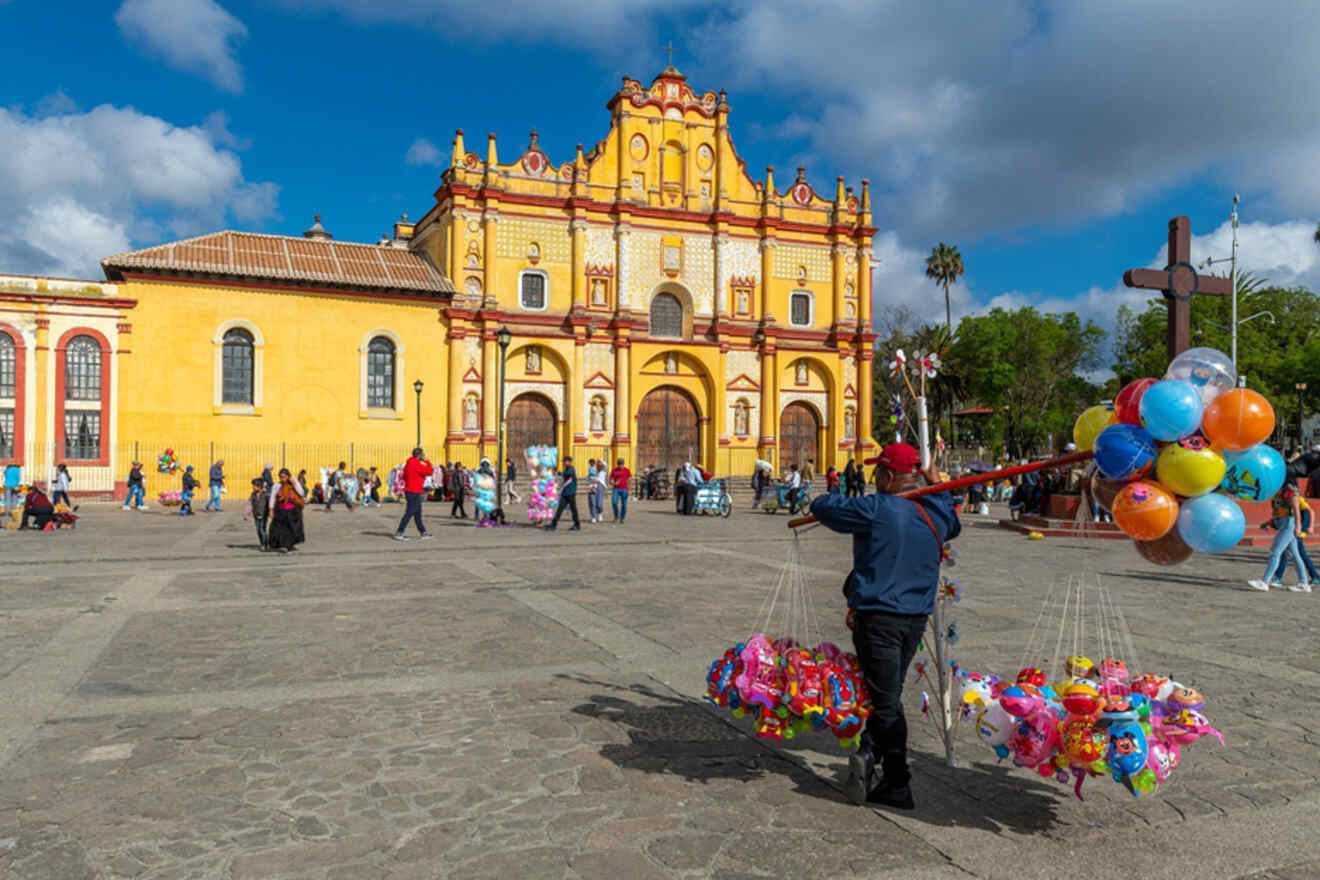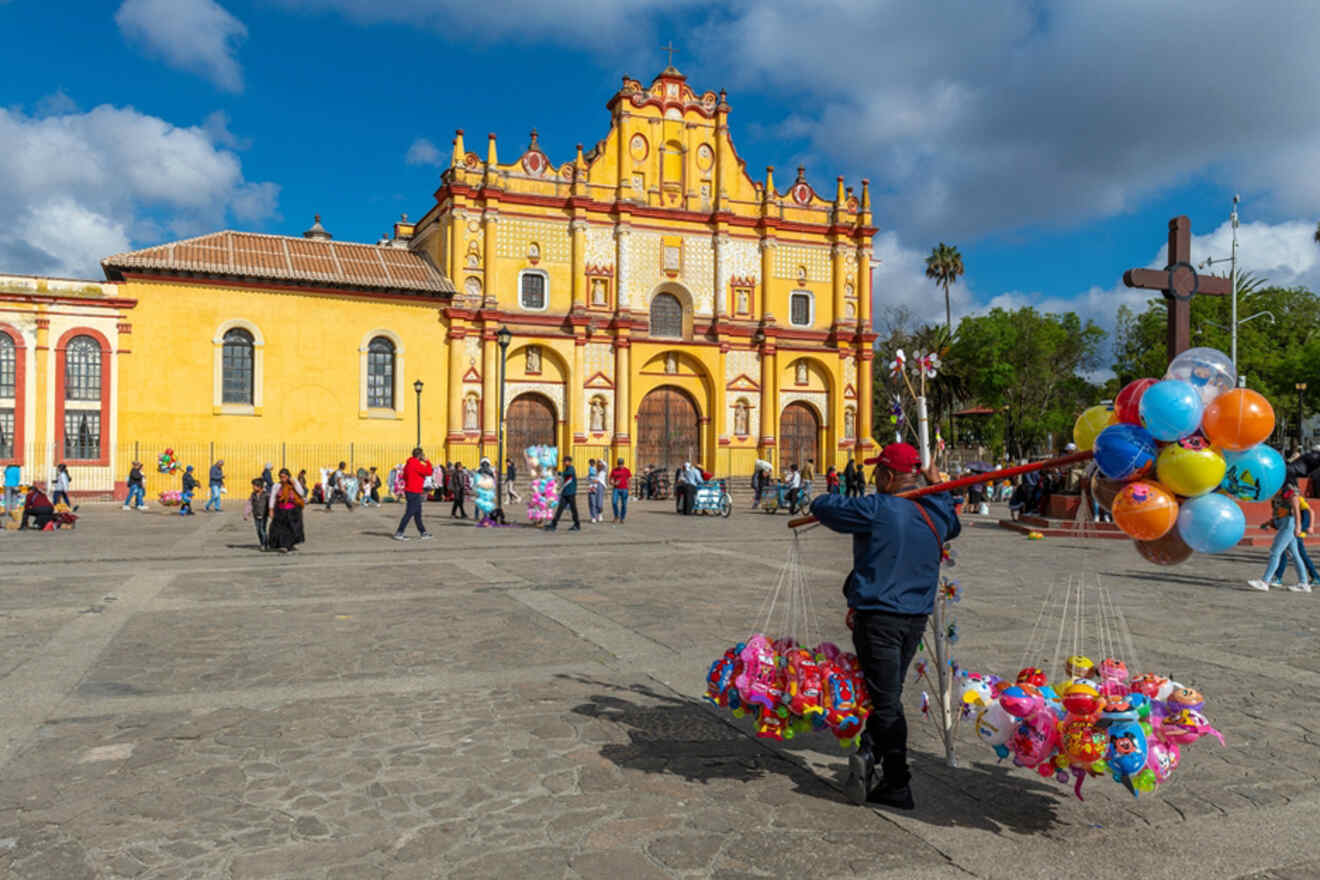 San Cristóbal de las Casas is the capital city of Chiapas state, in Southern Mexico, and one of the most magical Mexican cities I have ever visited. I stayed there for 3 weeks, and I absolutely loved it!
The mix of indigenous culture, strong history, colorful colonial homes, Mayan ruins, cobblestone streets, artisan markets, and stunning nature just blew my mind, and I am sure it will blow yours too, so I decided to help you discover this gem with this special travel guide.
I have collected all the best things to do in San Cristóbal de Las Casas (tours, tourist attractions, hiking trails, etc.), plus I will give you some useful information you should know before going there, and suggestions about where to stay and where to eat in the city.
Are you ready to explore San Cristóbal de Las Casas with me?
Let's start!
If you are in a hurry
If you don't have time to read the whole guide, check out this quick section and book immediately what you need for your holiday!
Here are the main things to book in advance:
And here are the best hotels: Taller de Juan (luxury), Yox Hotel Boutique (mid-range), El Rincón de los Camellos (budget)
Check out this map to know where all the top San Cristóbal de Las Casas tours and attractions are located:
1. Take a free walking tour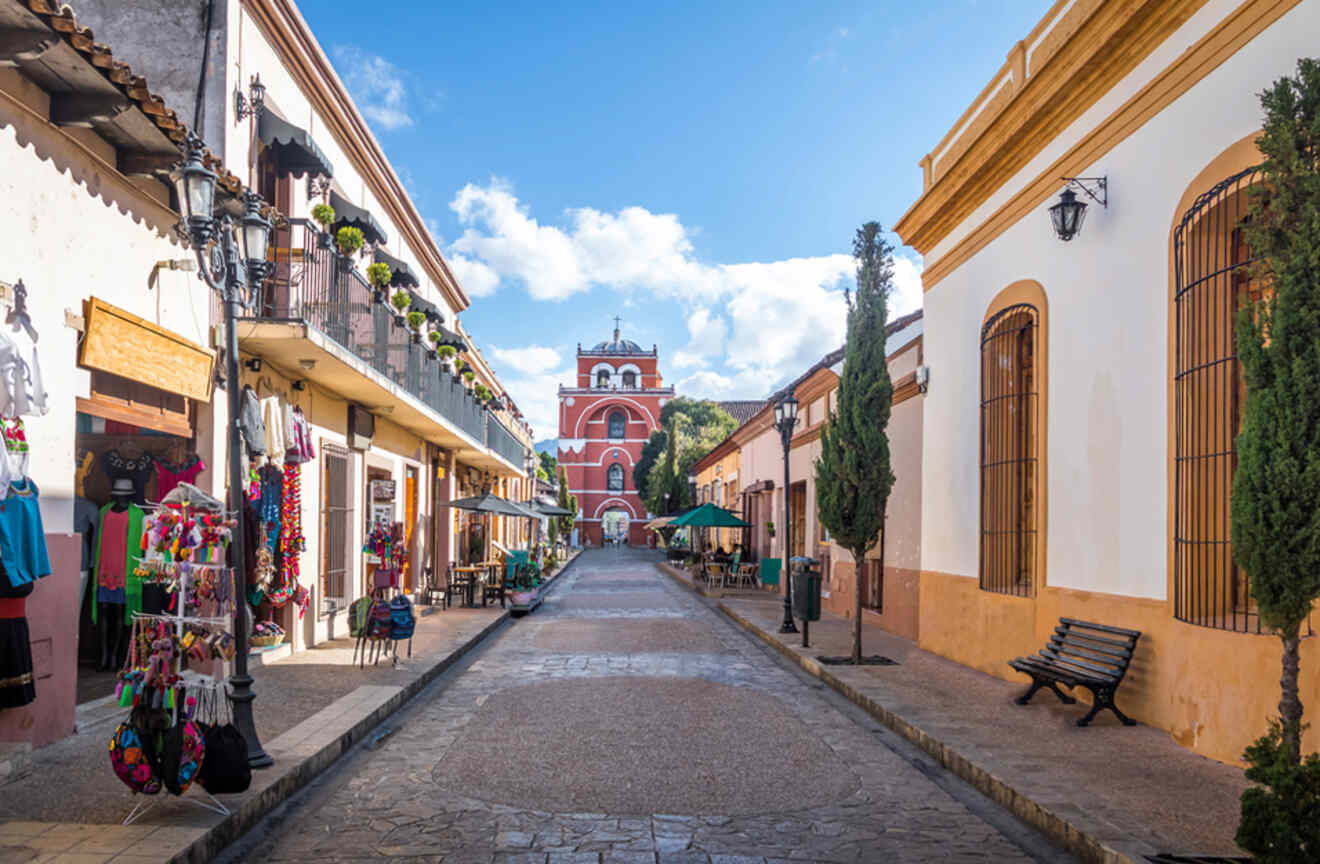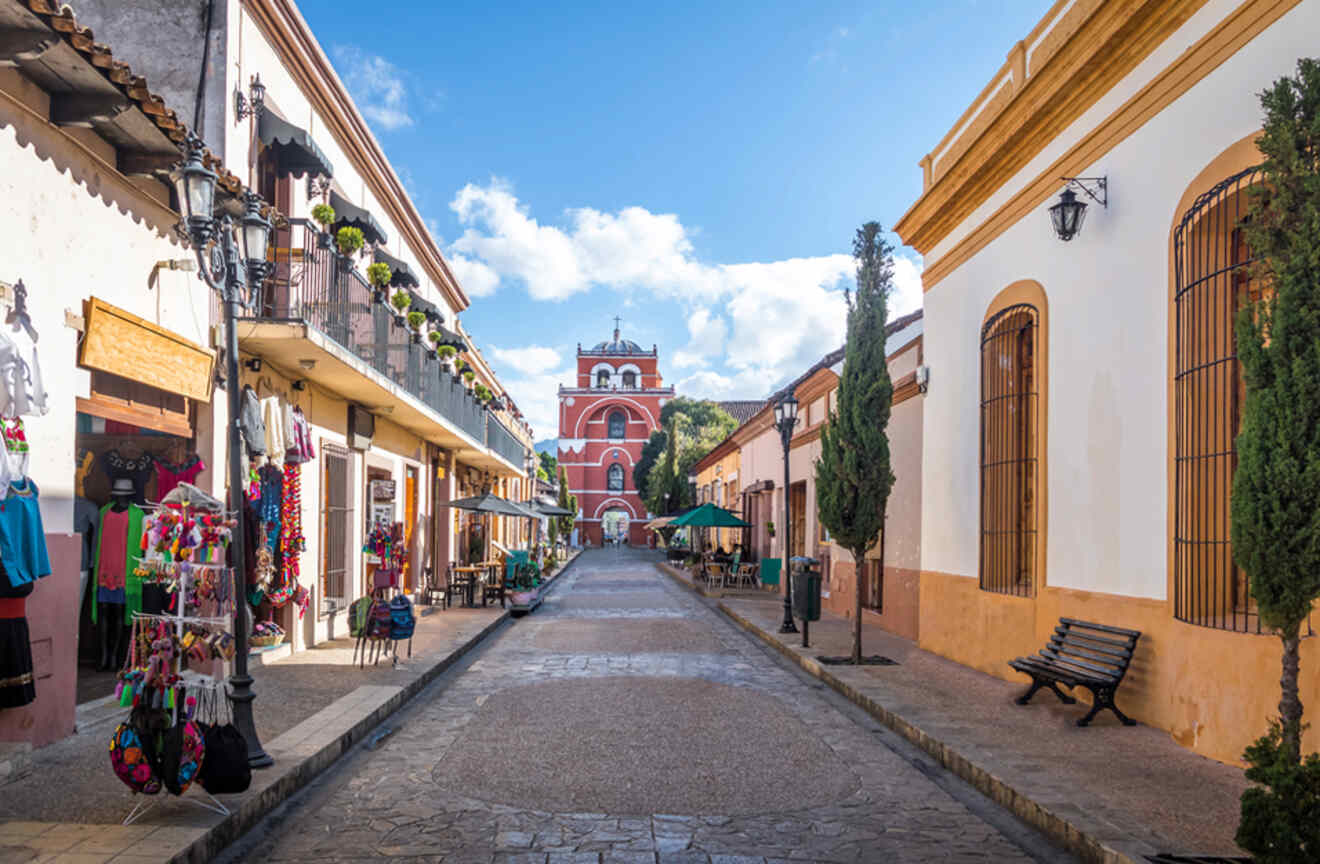 Nestled in the Sierra Madre mountains, the city of San Cristóbal de Las Casas is an attraction itself, hosting many colonial buildings, ancient churches, colorful markets, cozy restaurants and cafés, and indigenous people selling arts and crafts, etc.
The best and first thing you need to do here to get a real feeling of the city is just wander around the city center and take in the magical atmosphere. Even if you can perfectly explore the historical center of San Cristóbal on your own, a walking tour with a local guide definitely gives you a deeper insight into the history and culture of the city, so it's so worth it (there is so much information to know about it)!
The free walking tours in San Cristóbal run twice a day if you want to have an English-speaking guide (10 AM and 4 PM) from Plaza de La Paz, in front of the antique Catedral de San Cristóbal de las Casas, and last about 2 hours.
The tour is actually not completely free, but it is tip-based, meaning that you'll only pay what you think the tour was worth at the end of it!
2. Visit the Casa Na Bolom museum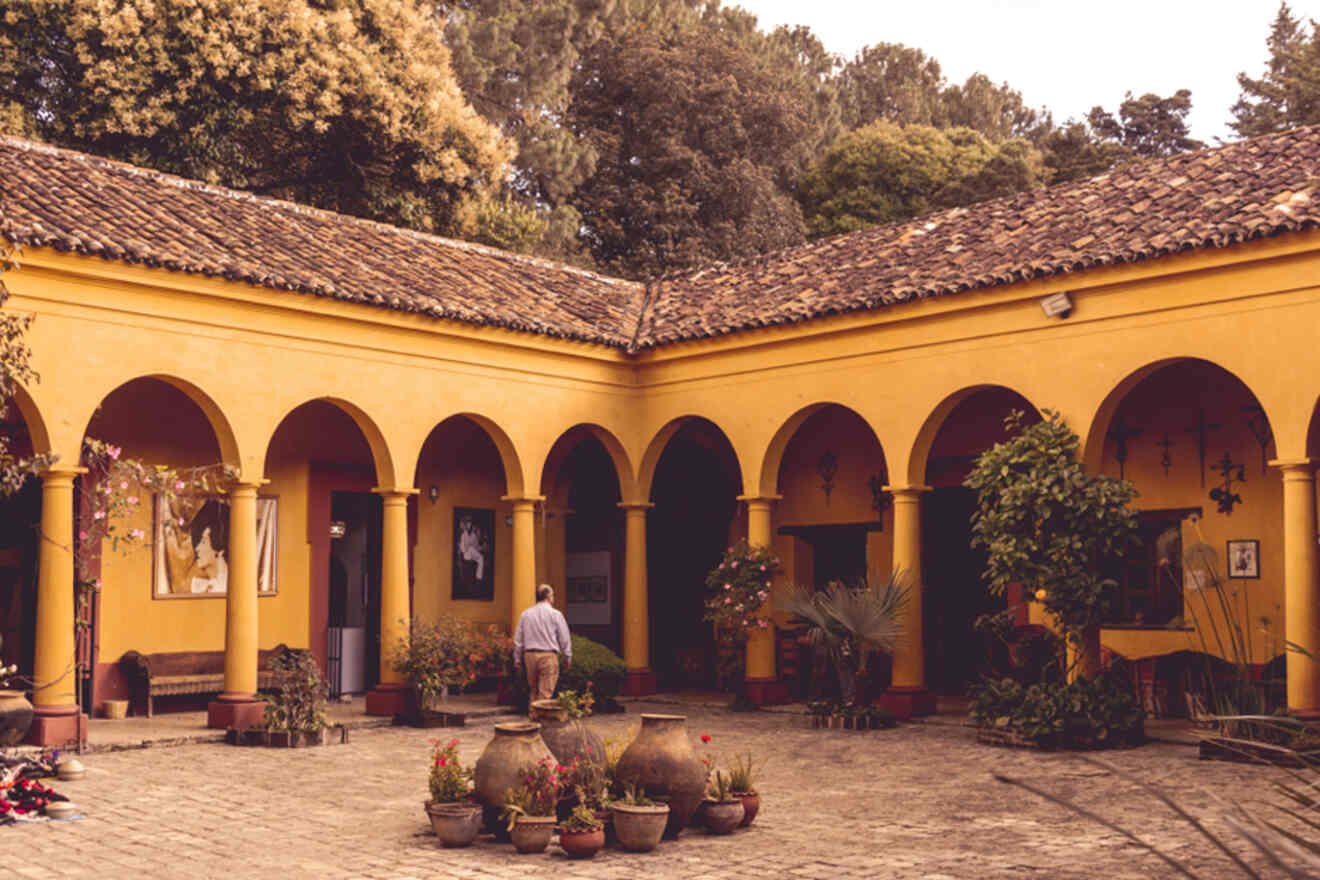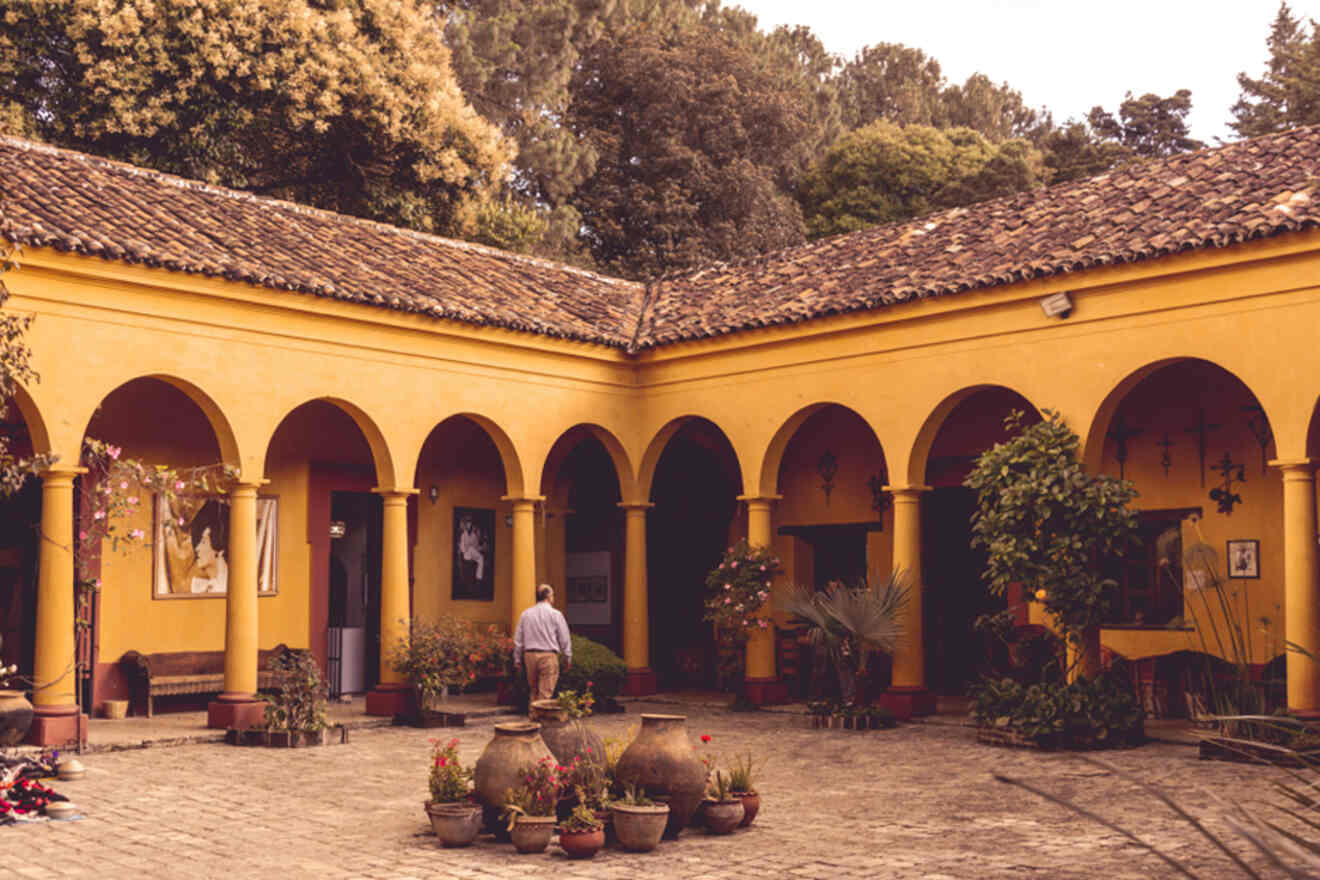 As I said, San Cristóbal and the region of Chiapas, in general, are super rich in history and culture, and it's so fascinating that you should definitely take the opportunity to dive deep into it once there!
The best place to do that is Casa Na Bolom (meaning the House of the Jaguar) – an incredible museum preserving the heritage, culture, and history of the indigenous group Lacandon Maya, from both southern Mexico and Central America.
Casa Na Bolom also hosts a Mayan library, a cultural center, a hotel with 16 charming guestrooms, and, just across the street, a garden restaurant with a gift shop where you can buy textiles and other souvenirs.
This museum was founded by the Blom family, the first archaeologists who tried to preserve the disappearing culture of the native people, so inside the venue, you will also find photographs, personal belongings, and important documentation!
Located in the city center, the museum is open every day from 9 AM to 7 PM, and the entrance costs Mex$60 (US$4). Allow yourself around 2 hours to visit each part of it!
P.S. If you want to dive deep into the city's history (and of the Chiapas region), you should also check out the Museo de los Altos de Chiapas, housed in a former convent and displaying many historical artifacts!
PRICE: US$4
3. Relax at the Conservation Garden of Moxviquil
If you love nature, you will for sure fall in love with the Botanic Conservation Garden of Moxviquil, an incredible green space hosting a wide number of beautiful plants (with a special focus on Orchids) and bird species.
The garden's final aim is to protect the natural habitat and animal species of the region for future generations, so it's a national education playground for many locals and an amazing place for tourists to see the local fauna and flora in their natural habitats!
The place is within walking distance of the city center and is open every day (except for Friday) from 9 AM to 4 PM. Perfect to have a relaxing stroll in nature and take a break from the city. The entrance costs only Mex$50 (US$3).
PRICE: US$3
4. Hike in El Arcotete Ecopark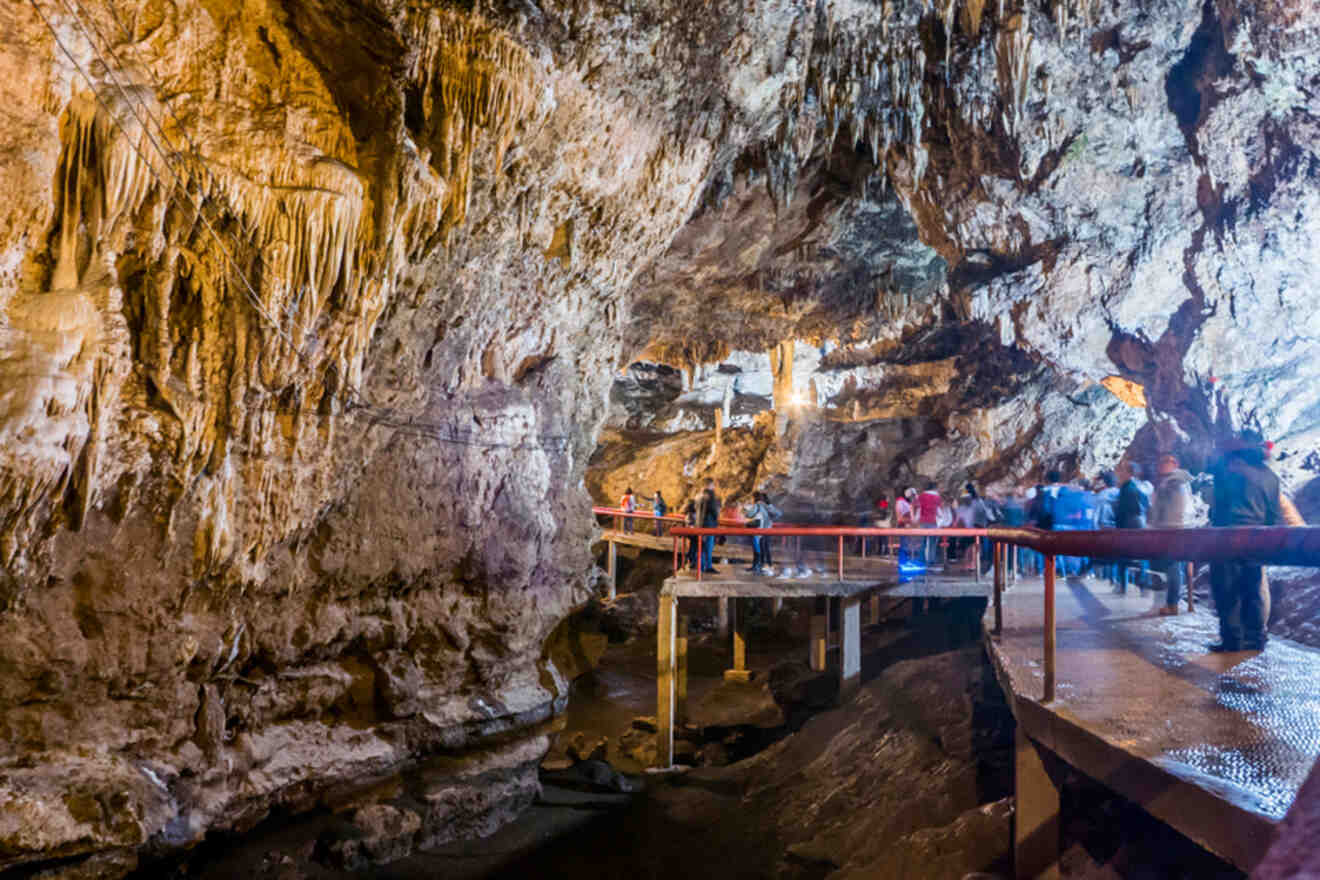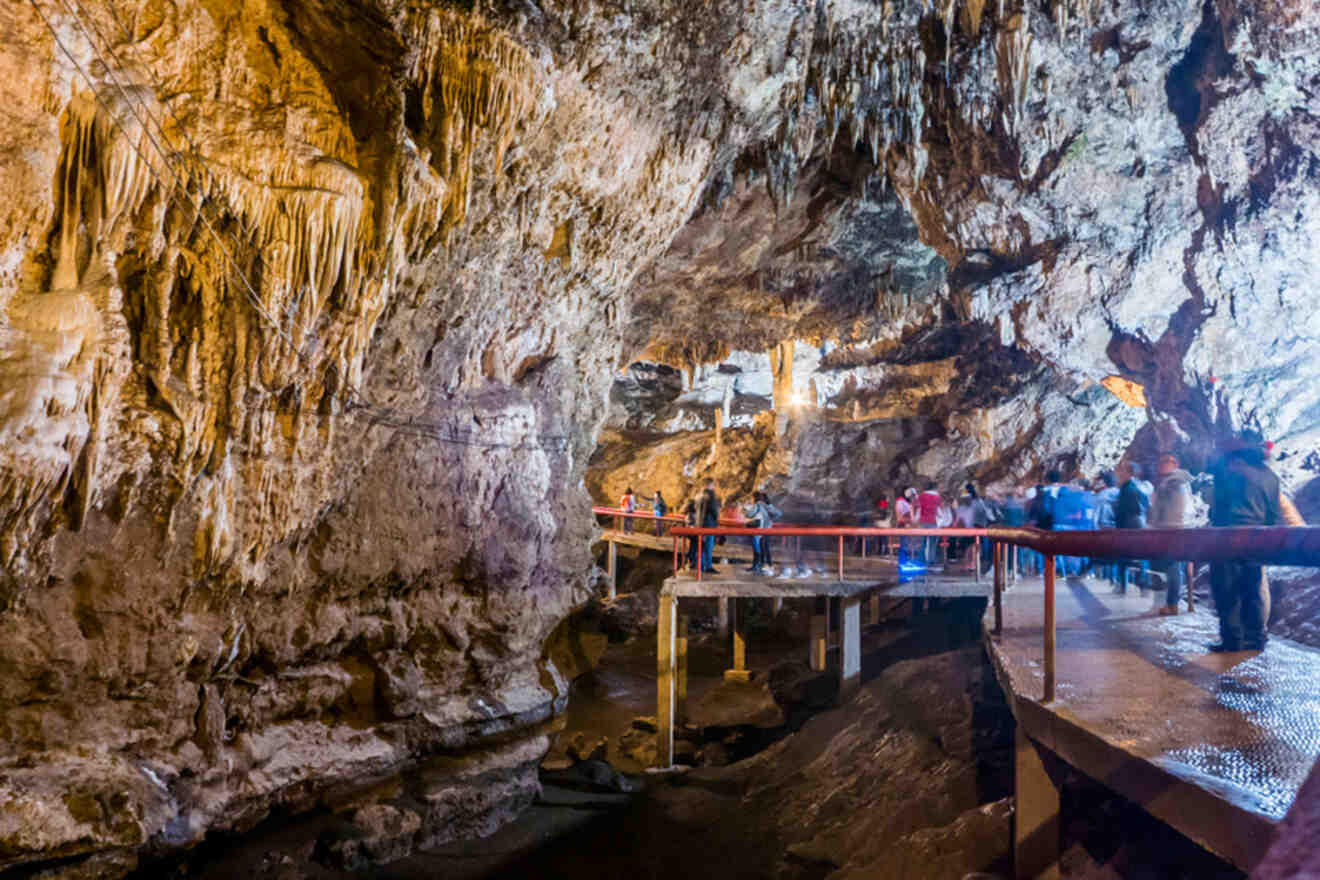 Located on the green pine hills surrounding San Cristóbal, only 15 minutes away by taxi, El Arcotete eco-park is the perfect place for nature lovers and hikers to breathe some fresh air, completely nestled in nature!
The entrance to the park costs only Mex$10 (US$0.5): here you can spend a few hours (or the whole day) hiking through the forest, spotting incredible wildlife in the trees, strolling over suspension bridges, ziplining, exploring natural rock formations, and enjoying incredible views of San Cristóbal de las Casas.
TIP: I suggest you bring some snacks and water with you. In case you forget, there is a small tuckshop selling refreshments and even public toilets!
If you really love outdoor sports, you can even hike there from the city center (it will take you around 3 hours for a round trip) otherwise, you can explore it on this tour to both the Rancho Nuevo Cave System and El Arcotete Ecotourism Park, for Mex$453 (US$25).
How to get to El Arcotete:
On foot: Follow this hike for about 1.5 hrs from Las Canastas to El Arcotete Park
By taxi: Taking a taxi from San Cristóbal city center will take you around 20 minutes and cost you around Mex$100 (US$5). To come back, there are usually taxis waiting at the entrance of the park, or you can ask your driver to come back at your desired time!
On a tour: Join this half-day tour to Rancho Nuevo de El Arcotete, including round-trip transportation for Mex$453 (US$25).
Public transport: Take a local colectivo by the market: just go there and ask the drivers which one to take, the trip will cost you around Mex$37 (US$2) and take 25 minutes. Once you get off the bus, walk down to the river for around 5 minutes until the entrance of the park.
TOUR PRICE: US$25
5. Join a day trip to El Chiflón Waterfalls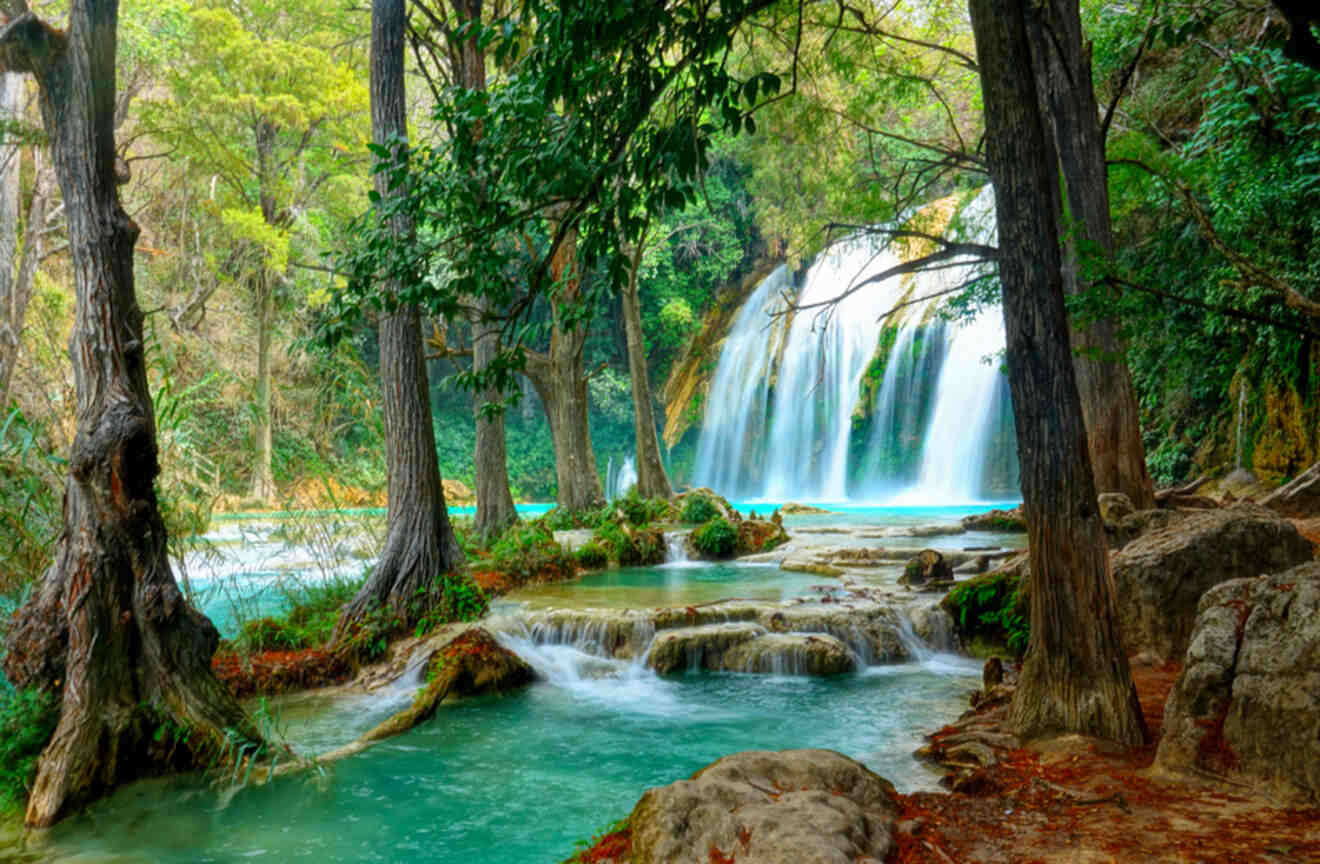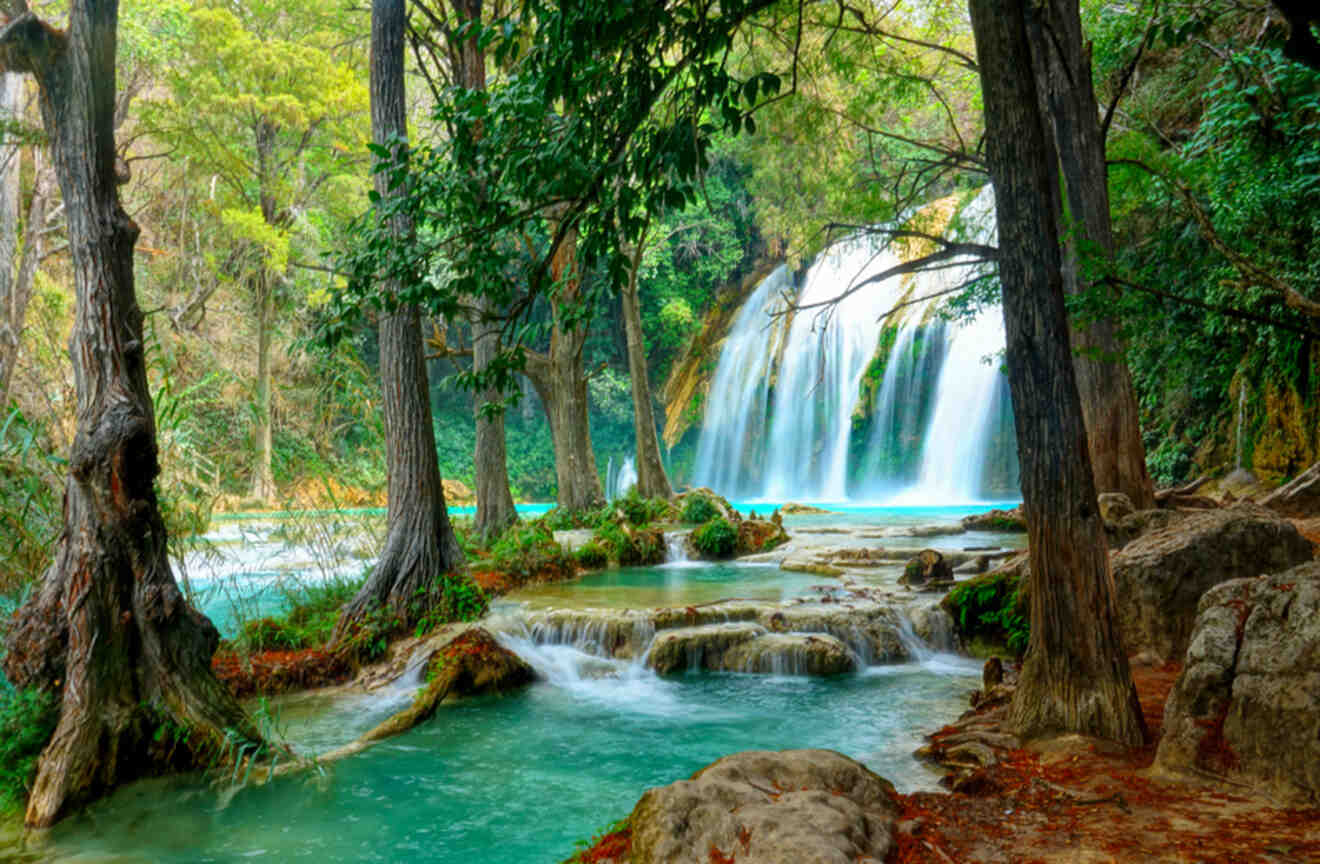 San Cristóbal de las Casas is surrounded by so many natural wonders, from green forests to hiking trails and crystal clear waterfalls, and one absolute must among them is the waterfalls of El Chiflón.
These are a staggering network of crystal-clear rivers and 5 huge waterfalls (the tallest waterfall reaches around 230 feet/70 meters in height!) that fall into an insanely blue pool. You can walk, swim (don't forget to bring your bikini!) and have a picnic!
The waterfalls are located in the forests of Chiapas, around 3 hours from San Cristóbal de las Casas, so the best thing to visit them is on a day trip (public transport to and from El Chiflón many times doesn't work, and when it does is so time-consuming so honestly it's not even an option!).
Leaving in the early morning, this cool day trip combines a visit to the Chiflón Waterfalls with Lagos de Montebello, a nature reserve that is Mexico's most beautiful lake district, where you'll find acres of pines, oaks, and rainforest.
The trip includes round-trip transportation by air-conditioned minivan and entrance fees to the national parks for Mex$800 (US$45).
PRICE: US$45
6. Check out all the beautiful churches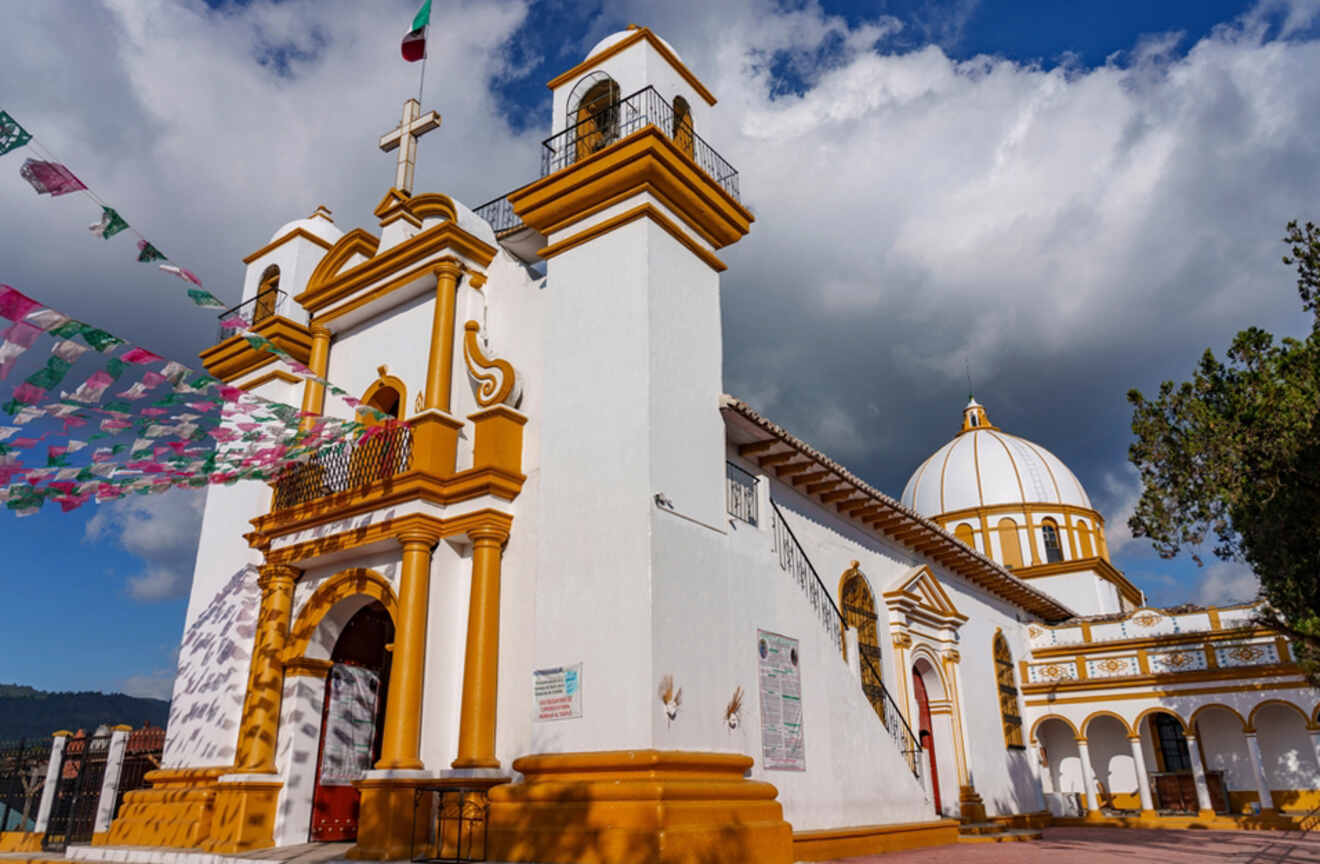 The state of Chiapas is one of the most religious parts of Mexico, and San Cristóbal is the confirmation of it, hosting many beautiful and ancient churches. You don't have to go outside the city center to explore them!
Some of them are really representative of the local culture, so I decided to gather the most important ones here below, all free to enter:
Guadalupe Church – Located on the top of a hill, at a short walk from San Cristóbal's city center, following the Real de Guadalupe street, you'll find the lovely Church of Guadalupe, decorated with white and yellow colors. To reach it you have to climb some stone steps, but then you'll get some stunning views of the city as a reward (go there for sunset to see the sun going down the green hills).
Iglesia de San Cristóbalito – On the opposite side of the city compared to the Guadalupe Church, the Cathedral of San Cristóbal is also reachable by challenging steps and gives you breathtaking city views. The difference is that this religious building is made of baroque-style colonial architecture and white and red colors! Also, the church is super ancient. It was completed in 1538, with Fray Bartolome de las Casas as its first Bishop.
Santo Domingo – This impressive church is one of the most ornate buildings in the city, featuring a beautiful facade made of intricately carved sculptures and handcrafted designs. The building was once home to Dominican friars, while today hosts the Museum of Textiles of the Mayan World (with many expositions and workshops happening), and domestic handicrafts and market stalls surround it.
7. Wander around the municipal market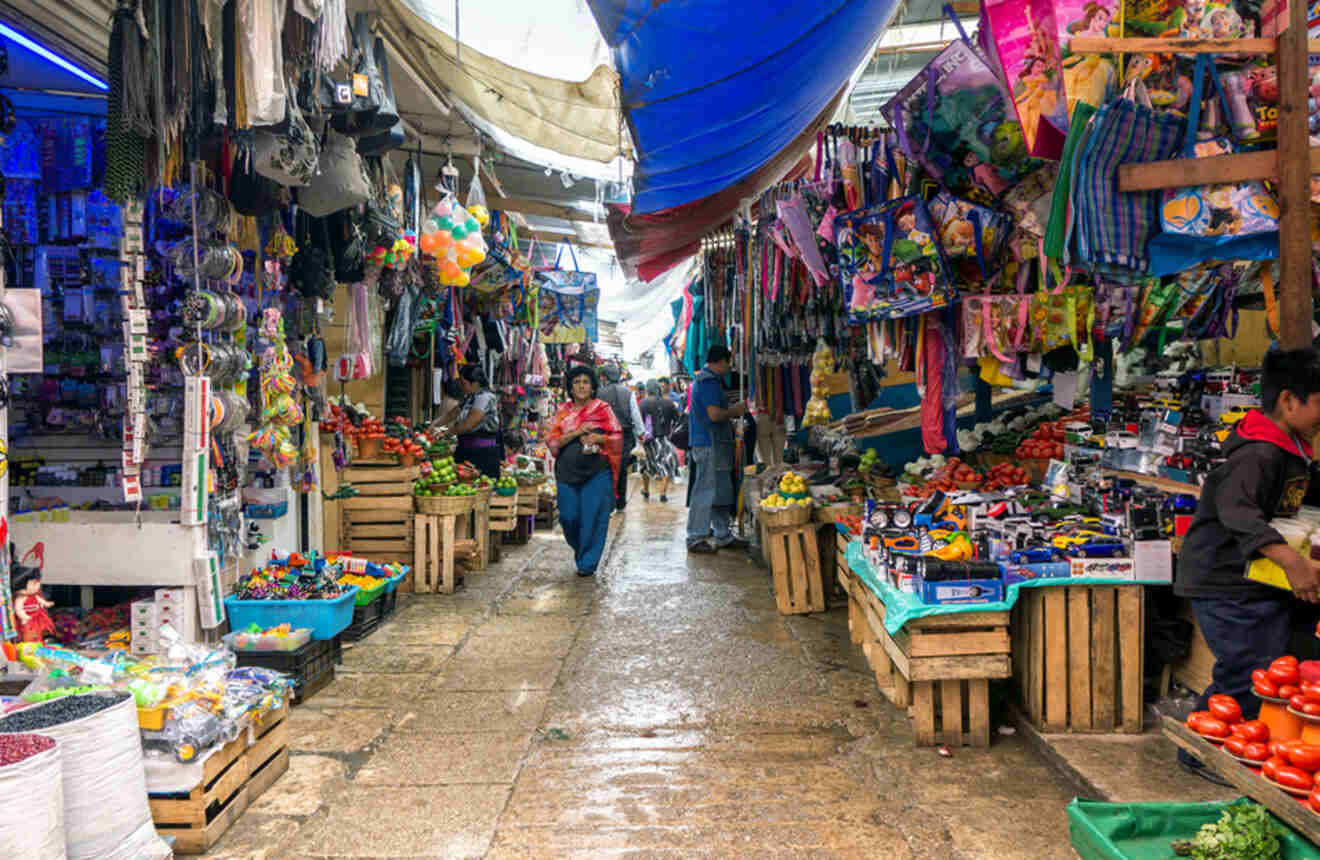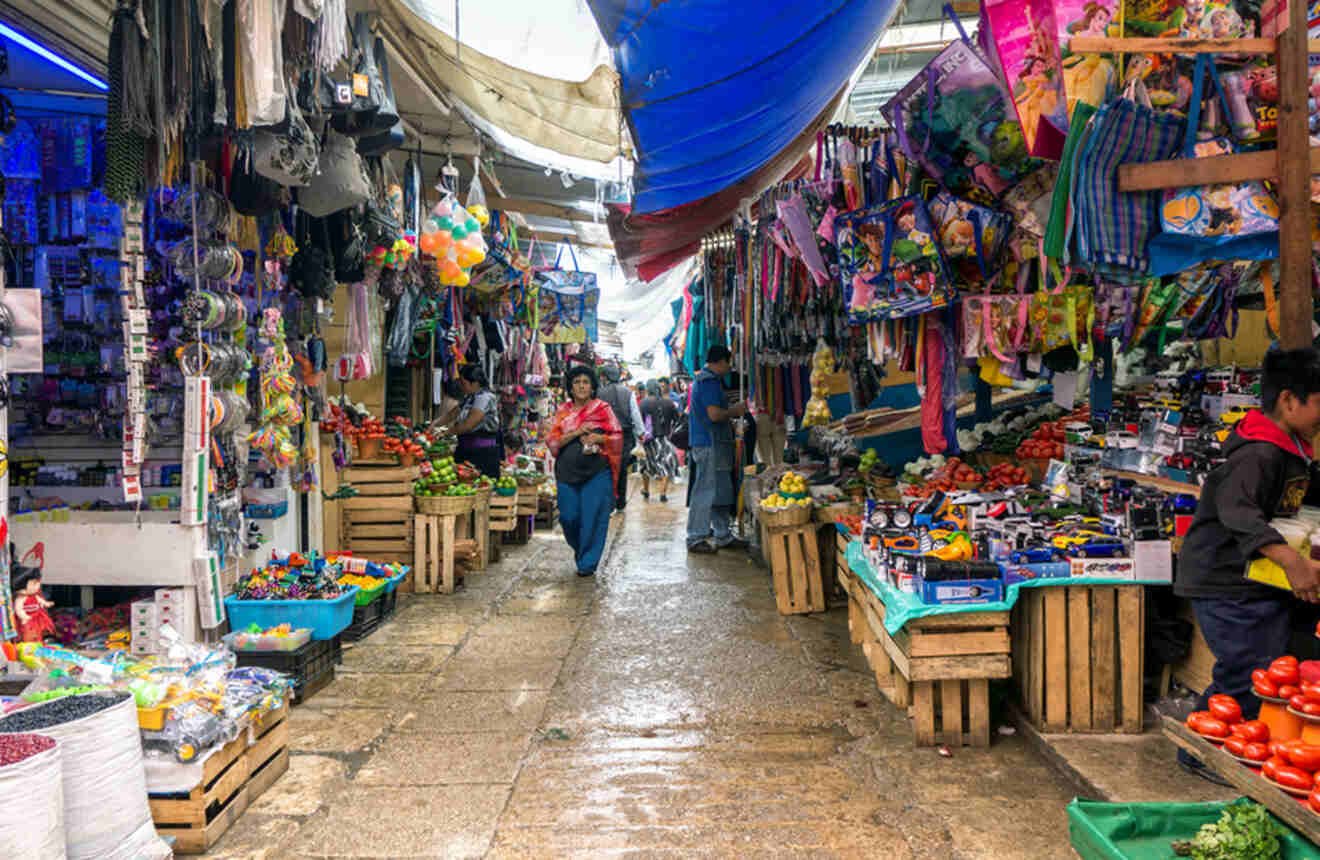 One of the most iconic places of San Cristóbal de Las Casas and an absolute must for your holiday is the municipal local market, a lively hub in the middle of the city!
Here is where local people come daily to buy their groceries, but you'll find street vendors and stalls selling everything, from fresh fruit to vegetables, typical sweets, and food (like the famous tamales), jewelry, meat, fish, spices, clothes, crafts, and much more.
My tip? Just wander around the market and take in the puzzling atmosphere, do some people-watching, and try some new fruit or vegetables (remember to wash them with DRINKABLE water, or you might get really sick.)
Most stall owners are locals here, so don't get surprised if you see weird things like people selling live chicken or if you feel a little overwhelmed. The atmosphere is very chaotic and messy, but that's the beauty of it!
P.S. At the market, you might find several objects and jewelry made of amber, characteristic of this region and its industry. If you want to know more about it once there, check out the Amber Museum!
8. Explore the magical San Juan Chamula on a tour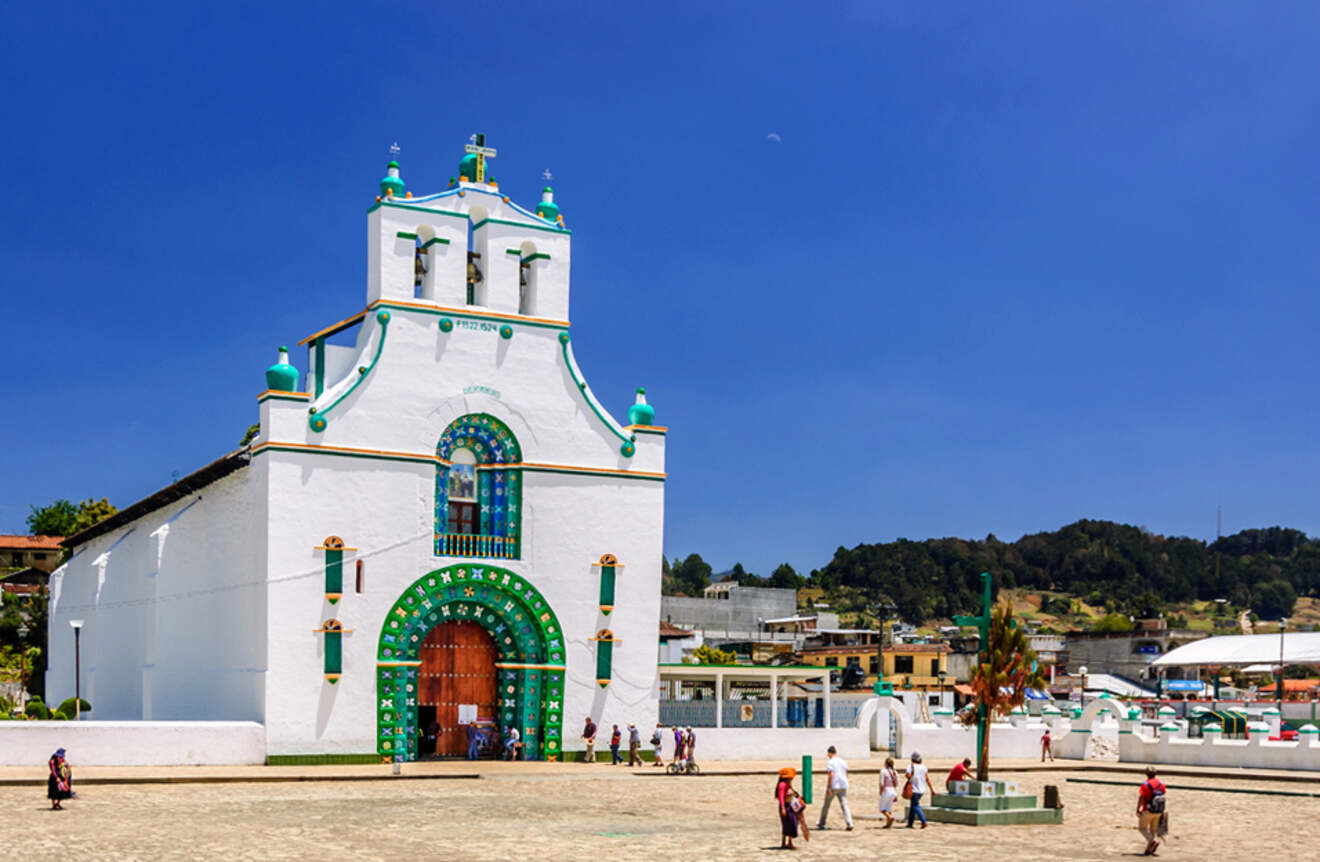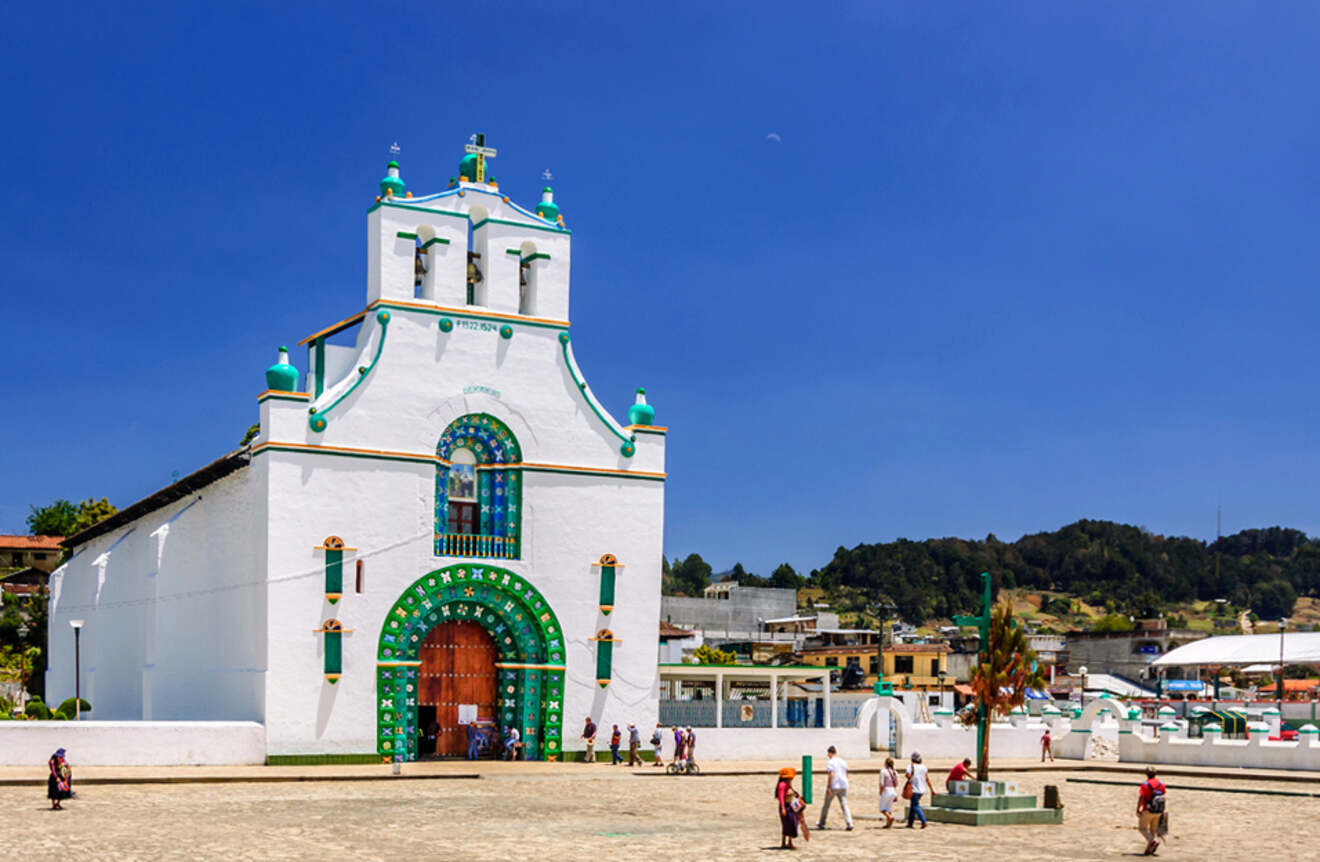 San Cristóbal de las Casas is surrounded by countless villages, and at only a 15-minute drive from the city center, you will find San Juan Chamula, a magical town where Tzotzil indigenous people still live traditionally, following their own rules and wearing traditional costumes.
The village is pretty small, hosting a very unusual cemetery (where they offer Coke bottles and other food and drinks to the dead), a colorful market, and the church standing on the main plaza.
The church is definitely the main attraction of the village and probably the most incredible church you will see in your entire life, but I don't want to spoil anything. Just step inside and see it yourself!
NOTE: It is absolutely forbidden to take pictures inside the church, as it is a sacred place, and of the locals in the street – they really don't like it!
Honestly, this place is so rich in history, religion (including sacrifices), and culture that the only way you should visit it is on tour, or you will miss some important information and just see "another Mexican town" with apparently nothing so special to offer.
There are many tour agencies in San Cristóbal selling this experience, but I suggest you book this half-day trip in advance, which includes round-trip transportation and a visit to San Juan Chamula with the Zinacantán village, where they sell a lot of textiles (their main production) for only Mex$630 (US$35).
PRICE: US$35
9. Spend a day in nature with this Sumidero Canyon tour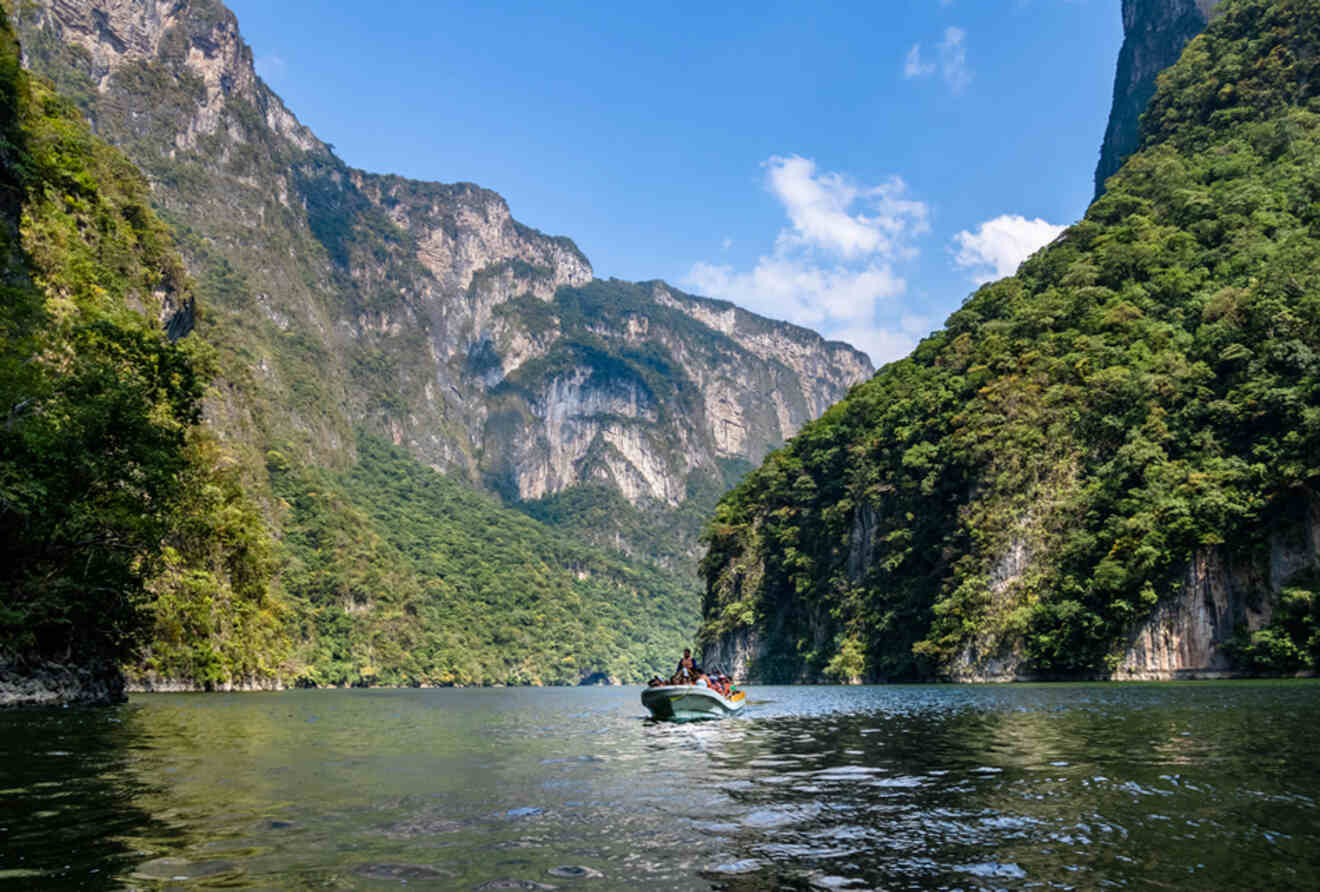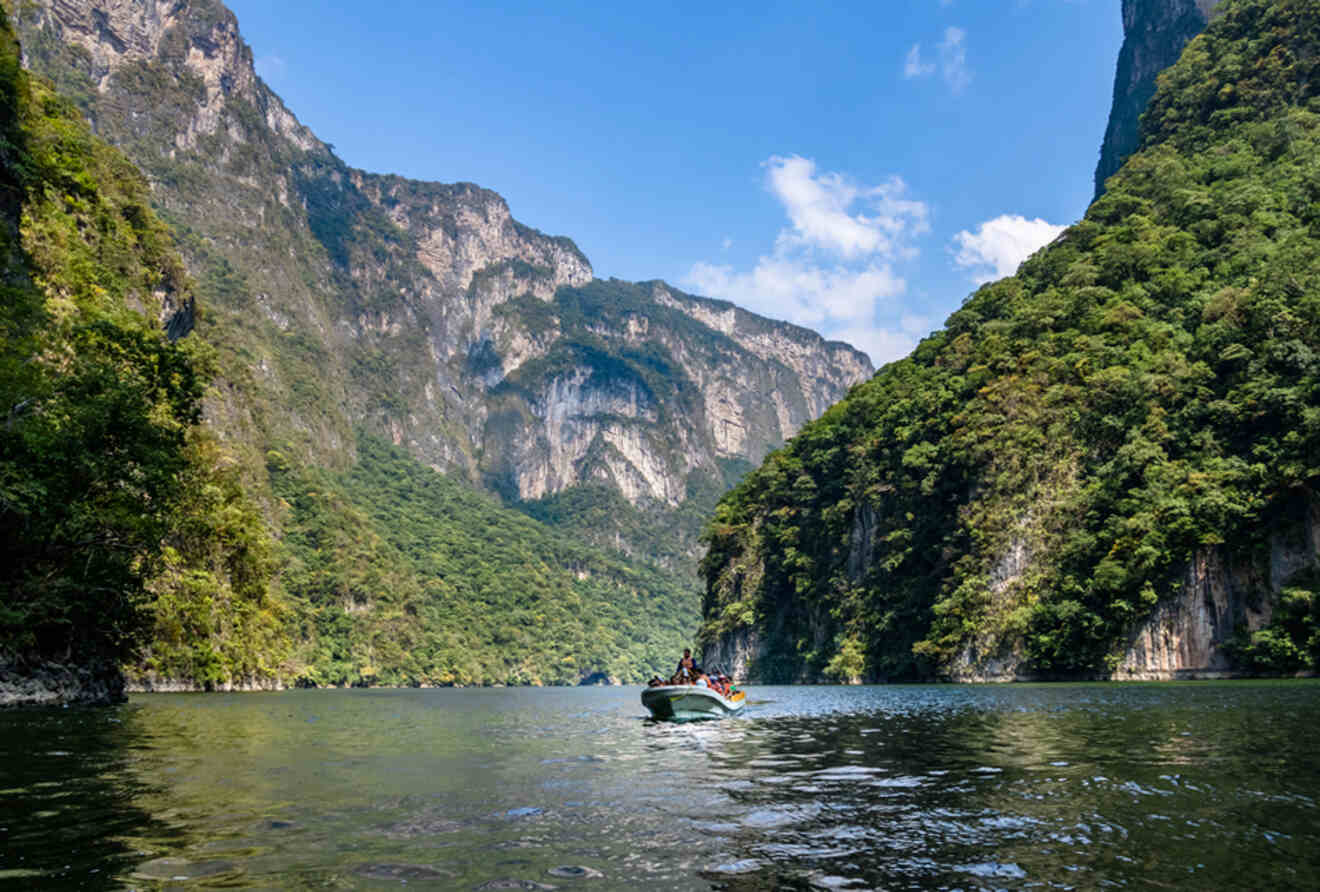 If you want to spend a day completely nestled in the unspoiled nature of the Chiapas region, the best place to do that is definitely the Sumidero Canyon, located around 1.5 hours from San Cristóbal de las Casas.
On this 8-hour excursion from San Cristóbal de las Casas, a private transfer will bring you to the Canyon, where you will hop on a boat to marvel at the majestic canyon walls, which are nearly a kilometer (less than a mile) long in height.
While you navigate the tranquil waters, make sure you spot the beautiful wildlife living in the place, like crocodiles, monkeys, and birds.
And on the way back, you will also have a stop in the colonial city of Chiapa de Corzo, where you'll have some time to browse the numerous shops offering local craft items, so you won't have even 1 second to get bored!
PRICE: US$35
Top bars, cafés & restaurants in San Cristóbal de las Casas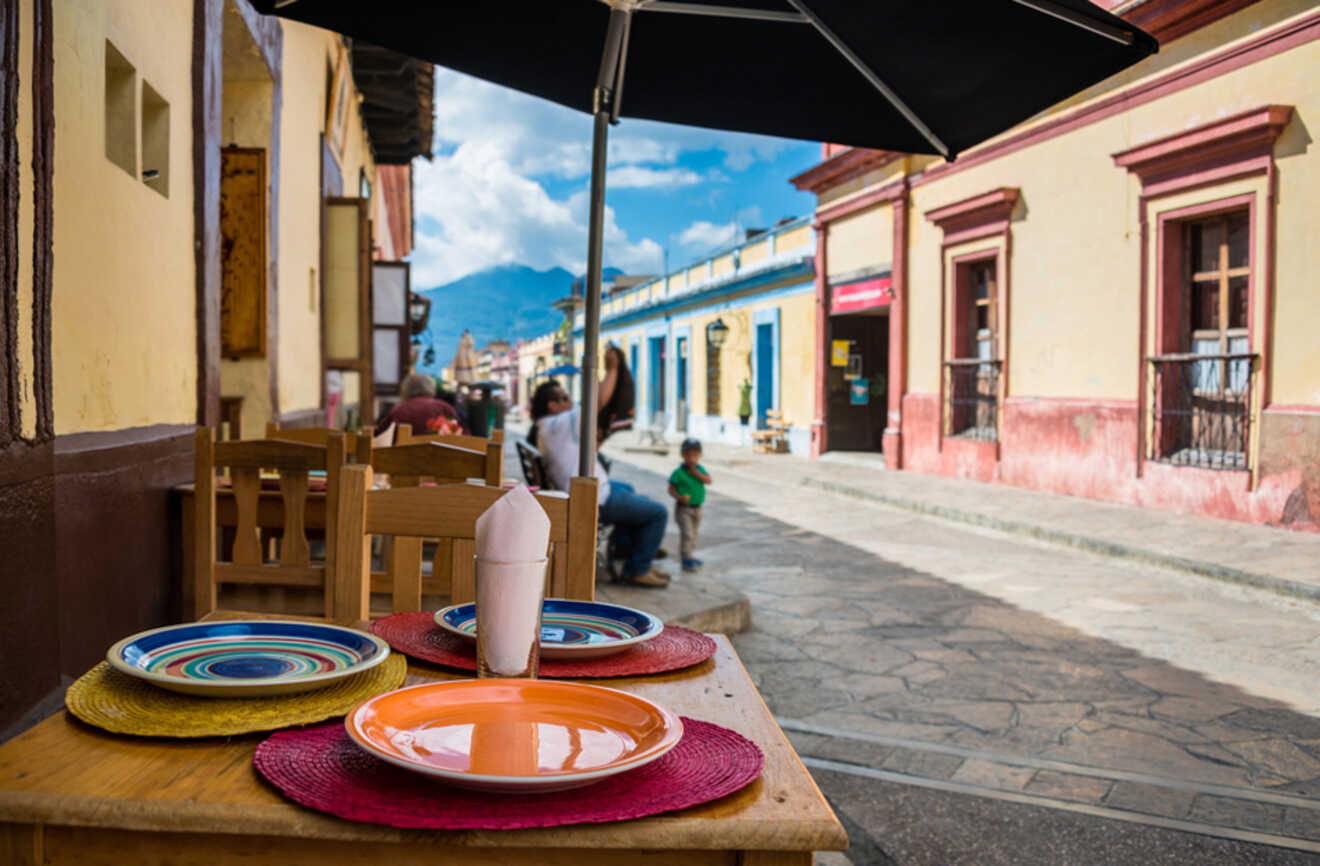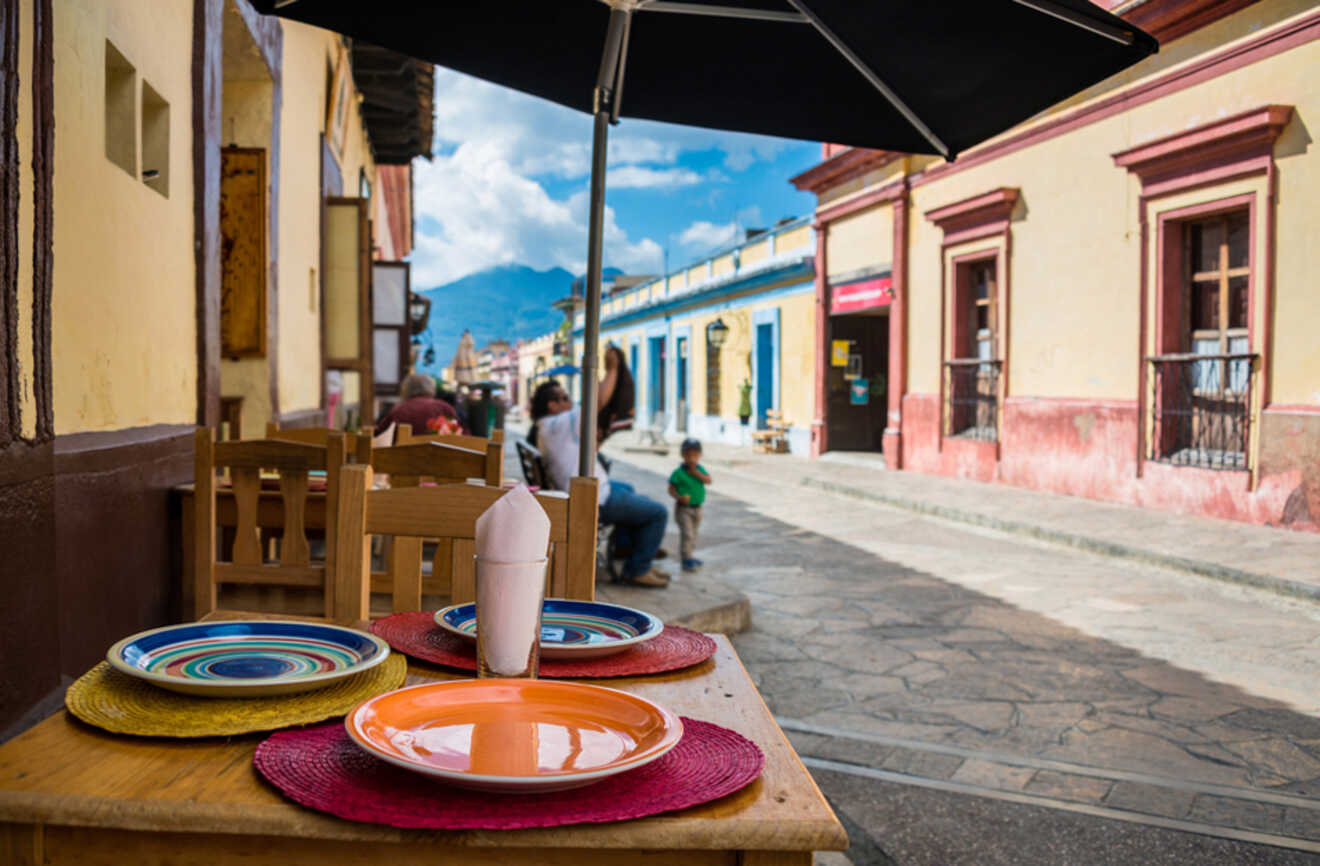 San Cristóbal de las Casas hosts so many restaurants, bars, and cafés, and the best thing is that they're super cute and good, so you will have a tough time choosing one every time you go out (at least I had!).
In order to help you, I gathered below my favorite places in the city, including an option where digital nomads can work:
La Viña de Bacco ($) – This cool tapas and wine bar is located in the central area of San Cristóbal, and it's always full of both locals and foreign tourists. The place is perfect for enjoying a glass of wine in a lively environment, either before or after dinner: they bring you free tapas and popcorn with each glass. You'll love it!
Black Love Coffee ($$) – If you want to get some work done while enjoying a good cup of coffee, you need to check out this amazing coffee shop, offering all the blends with local coffee beans. They have power outlets available to guests and fast Wi-Fi, so the atmosphere is perfect for work. And if you get hungry, you can also order food.
La Casa Del Pan ($$) – This amazing restaurant serves delicious vegan and vegetarian dishes for both dinner and lunch, and they even have a lunch buffet from 1:30 PM to 4:30 PM. The menu includes mainly Mexican cuisine, but you can also find pizzas, sandwiches, and salads. My tip? Enjoy them on the indoor patio!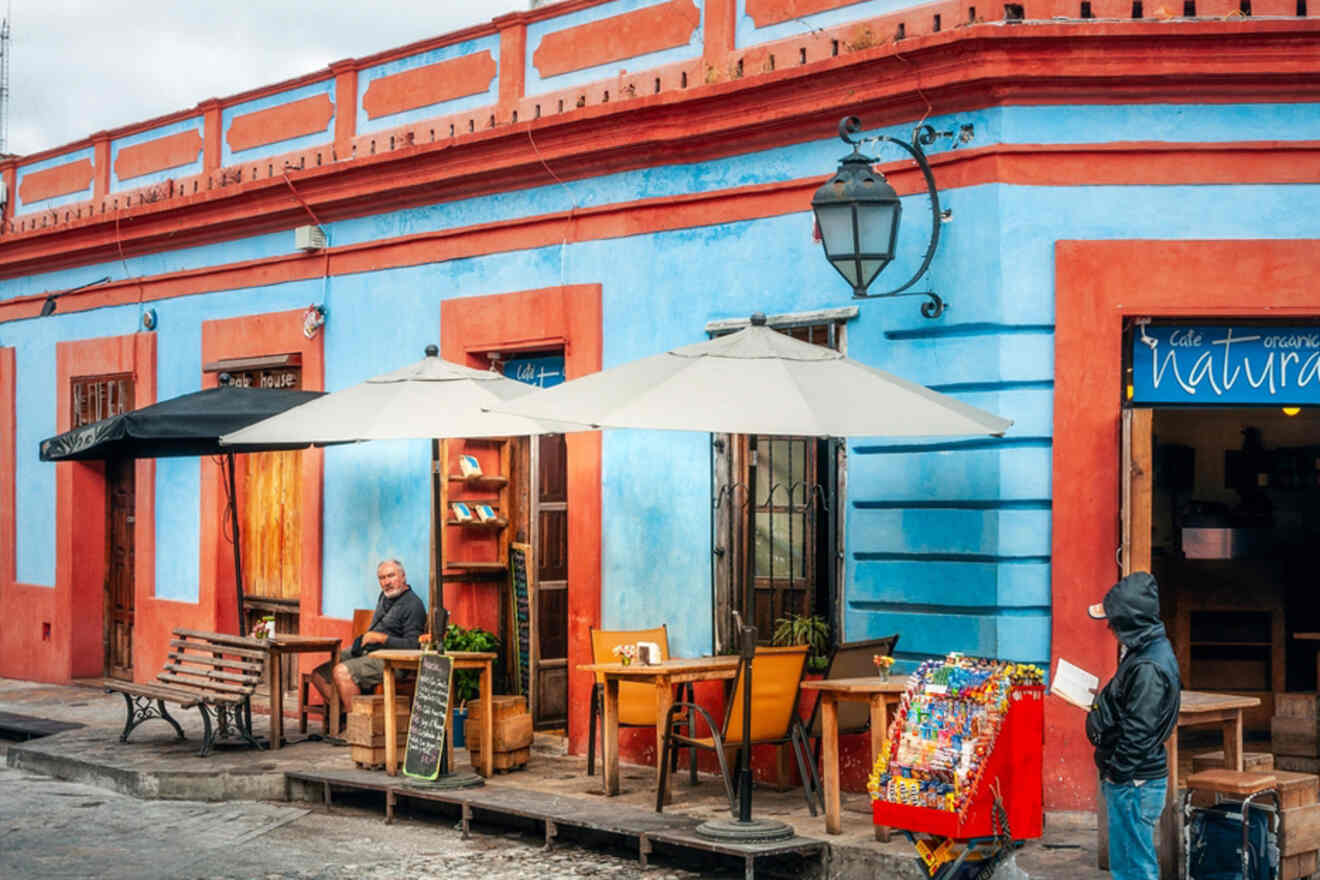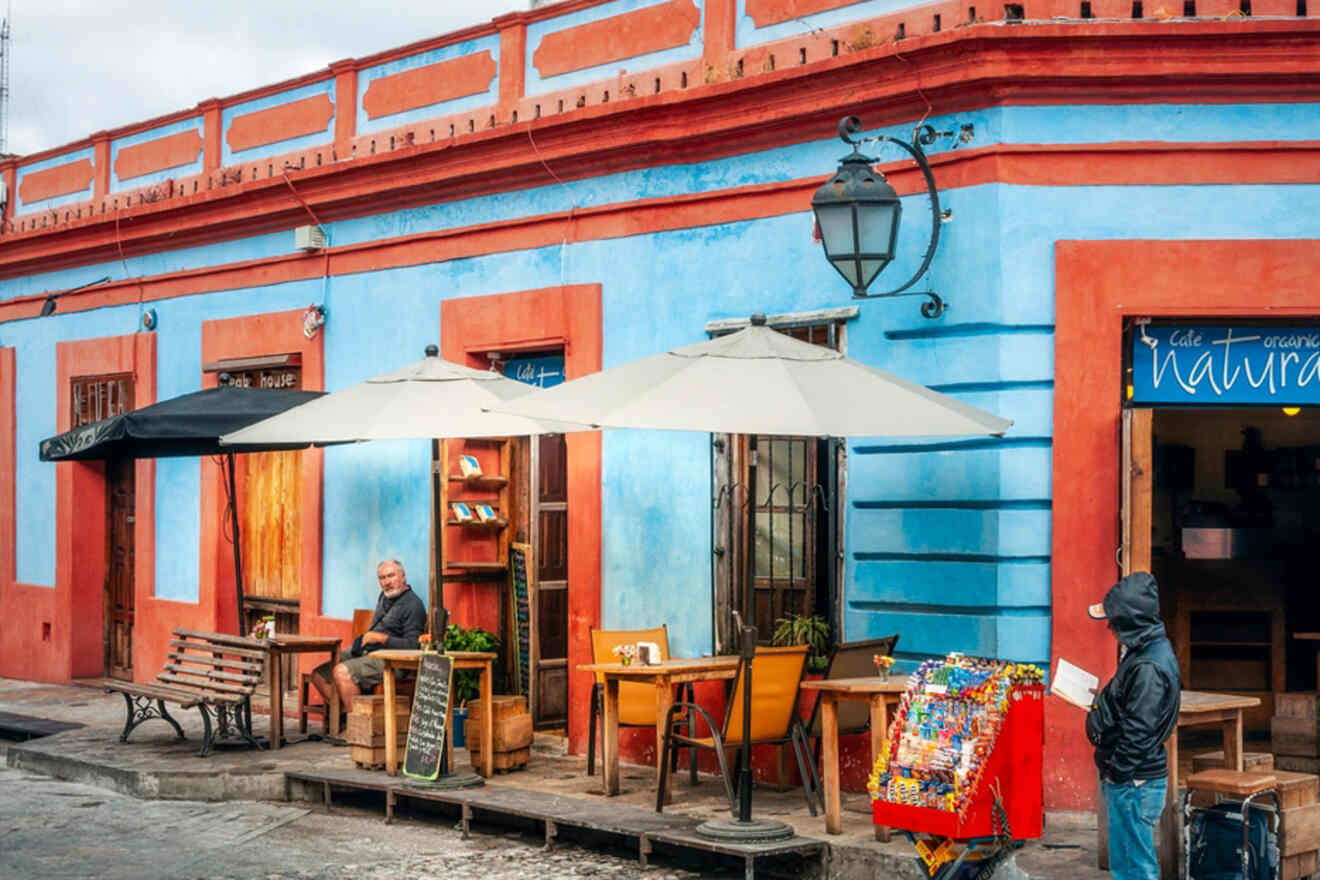 Tierra y Cielo Restaurante ($$$) – If you don't mind spending a little more for delicious food, you should check out this amazing restaurant, serving Mexican cuisine with modern touches. You can either order à la carte or get the seasonal menu, which includes starters, 2 main dishes, and a dessert. Anyways, I suggest you book your table before going there because the place is really popular!
Cervecería El Naufragio ($) – Open only from Thursday to Saturday, this is the coolest brewery in town, serving local craft beers and delicious food (pizza is their specialty!). This is the perfect spot to enjoy a night out. They always host concerts, and the people start dancing at one point! You wouldn't say it from the small door at the entrance, but the venue it's actually huge, featuring many rooms, a small courtyard, and a proper kitchen and restaurant.
Where to stay in San Cristóbal de las Casas
Here you find the best hotels in San Cristóbal de Las Casas: I've included one option for each budget, so any pocket will be satisfied.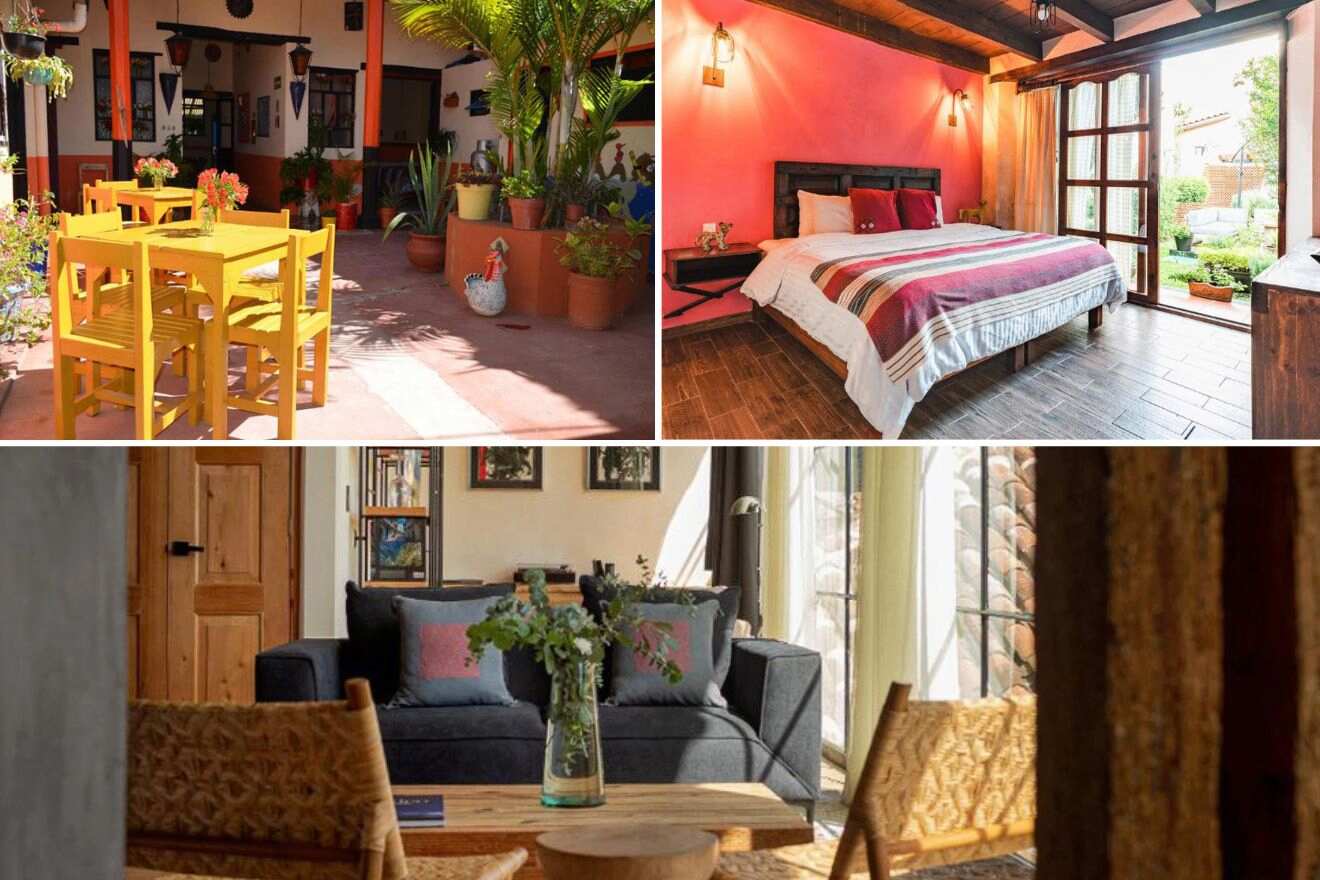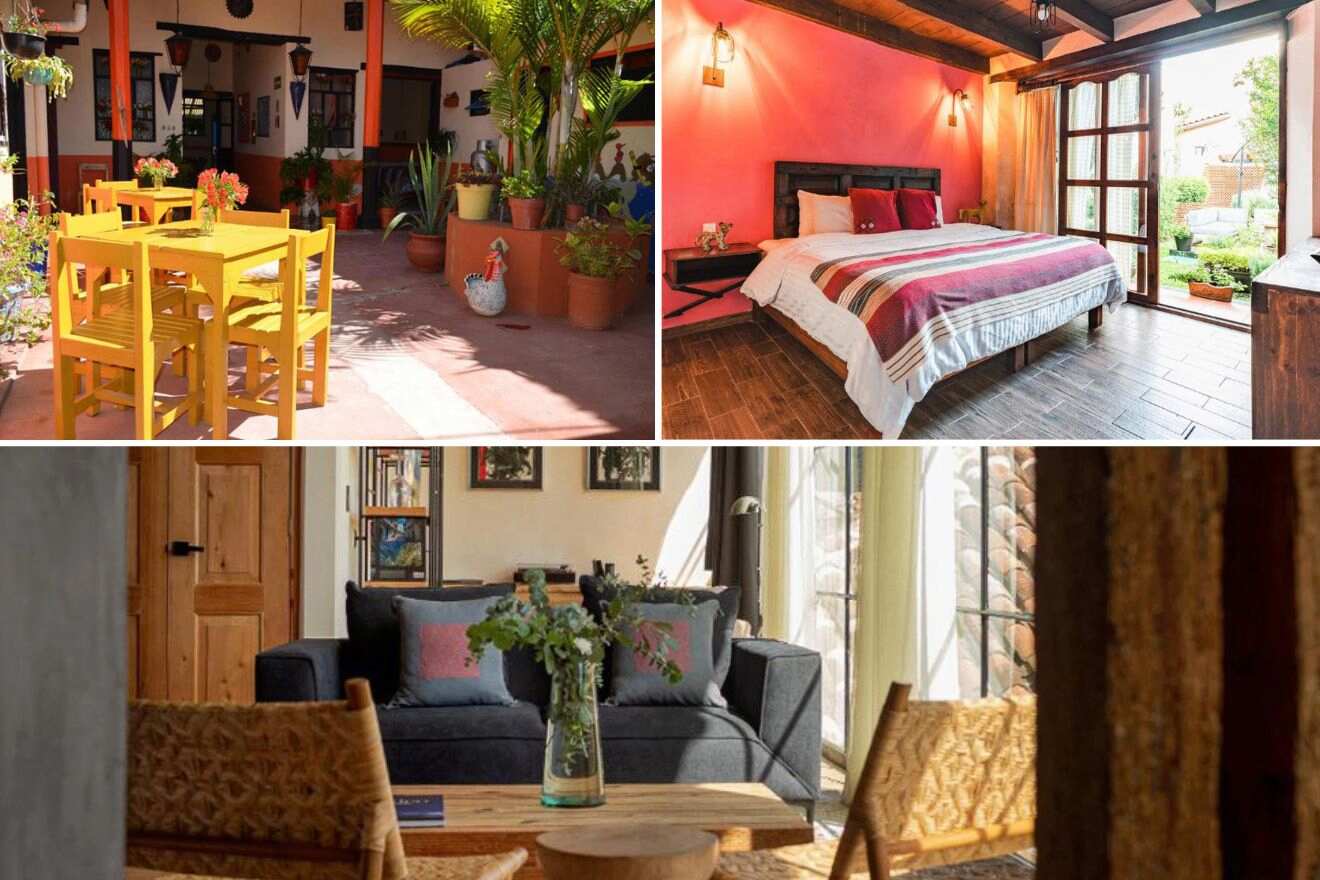 Luxury (US$100 and up)
Taller de Juan – If you want to spoil yourself during your holiday in San Cristóbal de las Casas, this luxury property is for you, featuring a private garden, a terrace, room service, a restaurant, and bar, and a good location at a short walk from San Cristóbal Church.
Mid-Range (US$40 – US$100)
Yox Hotel Boutique – This 5-star hotel offers spacious, private rooms at a great value for the price and access to many cool facilities. Some examples? You'll enjoy a beautiful garden, a 24-hour front desk, a shared lounge, and a terrace!
Budget (up to US$30)
Hotel-Hostal El Rincón de los Camellos – Looking for a place to save money during your vacation in San Cristóbal? Then check out this affordable hostel located on Calle Real de Guadalupe 110, offering cozy rooms with free Wi-Fi and access to many cool activities, like horseback riding and cycling.
Useful info about San Cristóbal de las Casas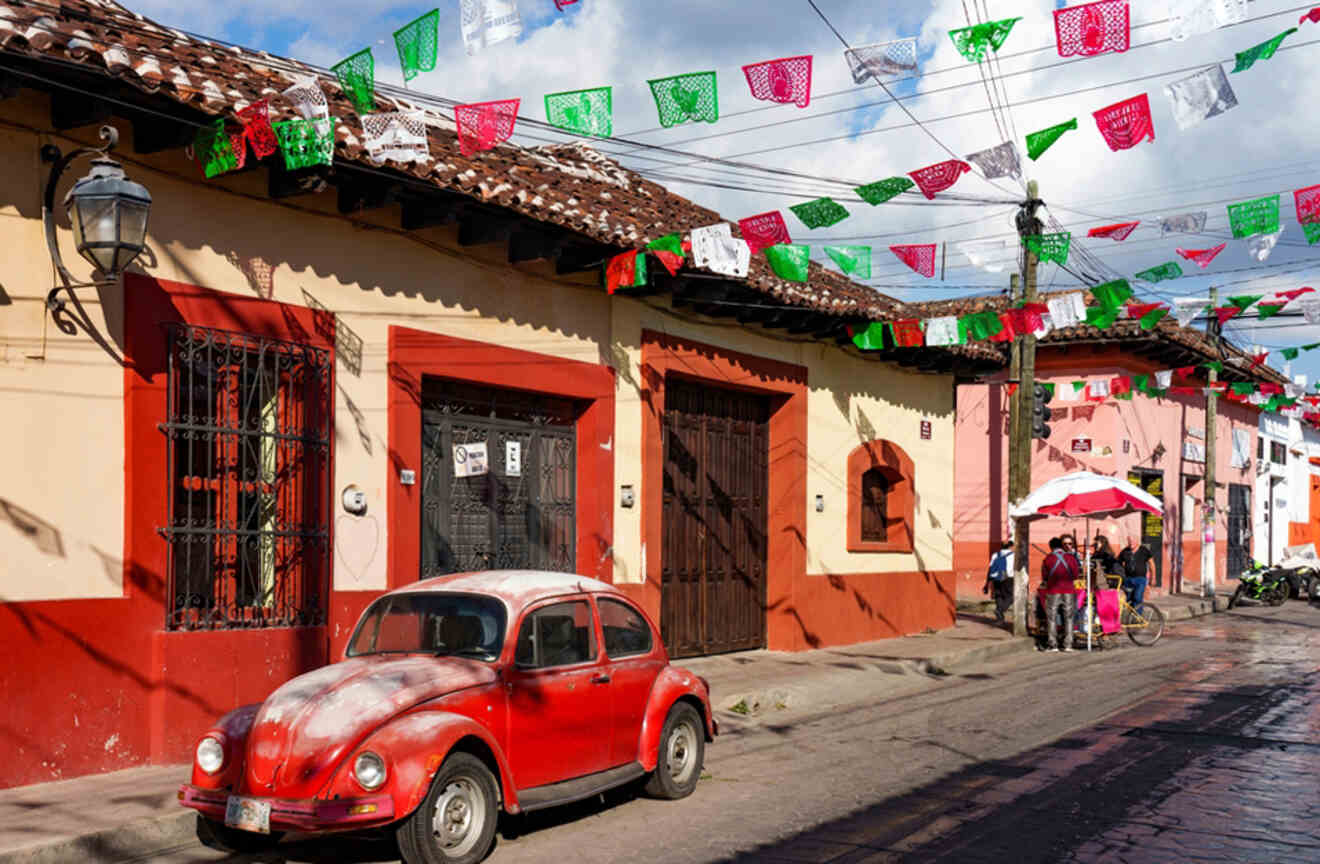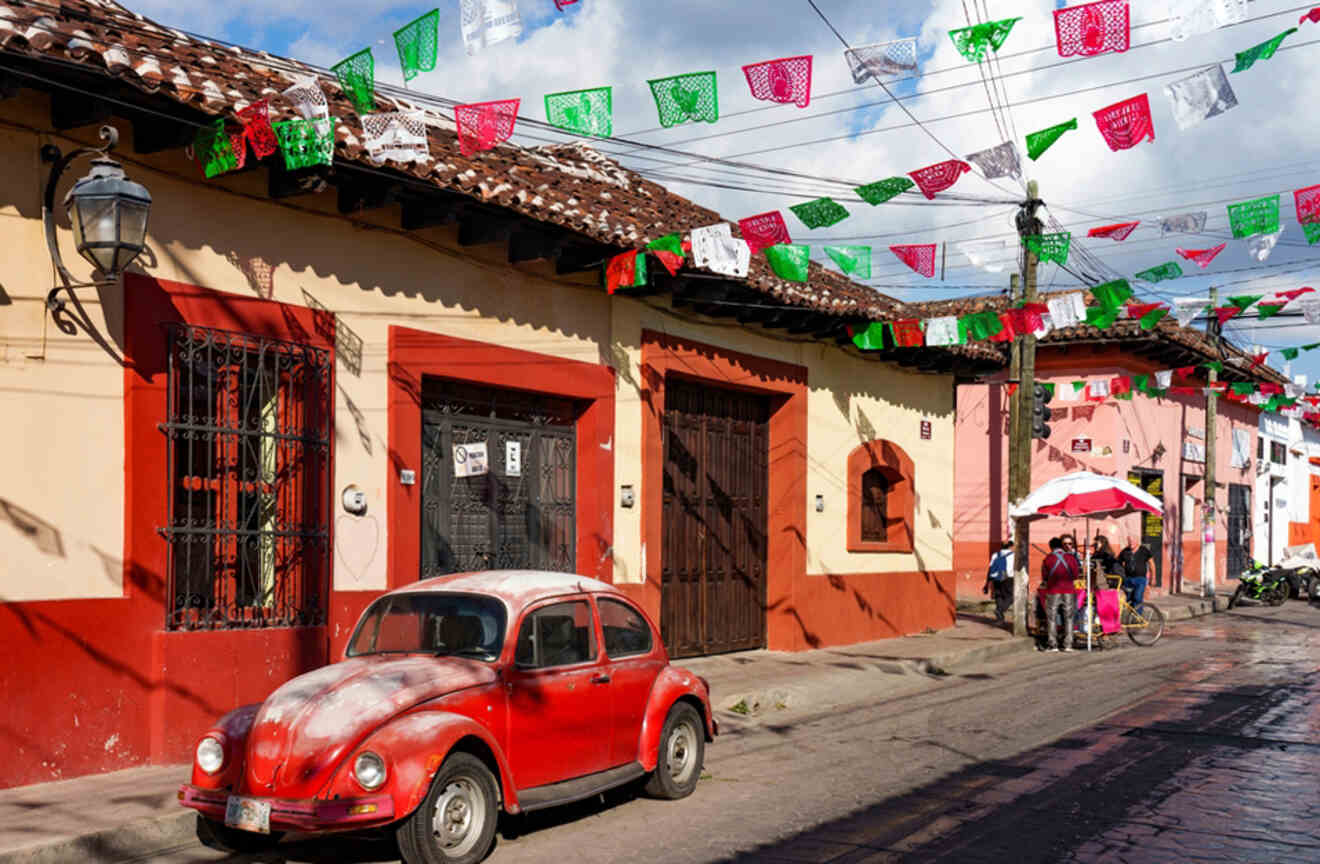 Here, you'll find practical info to get prepared before your trip to San Cristóbal de las Casas. These are just a few points which can make a big difference in your experience there, trust me!
Water is NOT drinkable in San Cristóbal de las Casas, and you can get really sick from it. This means you have to be careful even when you brush your teeth or wash fruit and vegetables! My tip? Bring your own water bottle with a filter!
Weather in San Cristóbal de Las Casas is different from what you find in most of Mexico, reaching a minimum of 4ºC/39°F in winter, while in summer, temperatures go from 10ºC/50°F to 25ºC/68°F. As for rain, it rains quite a lot throughout the year, but most of it happens during the rainy season, from May to October. Just bring an umbrella and some warm clothes, and you'll be fine!
Photos – You'll run into locals wandering around or selling things on the street. They don't like to be photographed, so try to avoid that! And if you really want to take a picture, ask them beforehand. It's always good to respect the local cultures.
FAQs about San Cristóbal de las Casas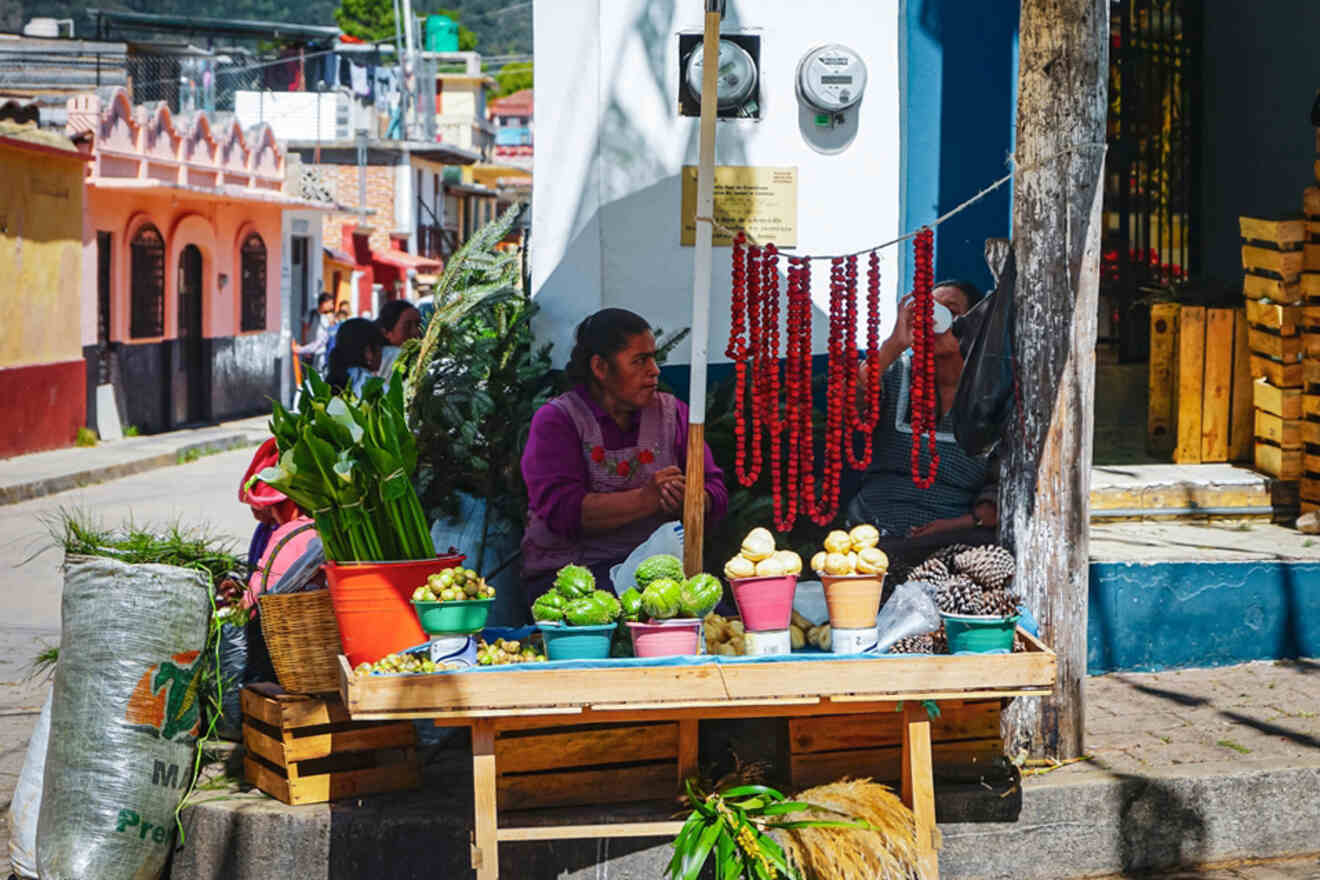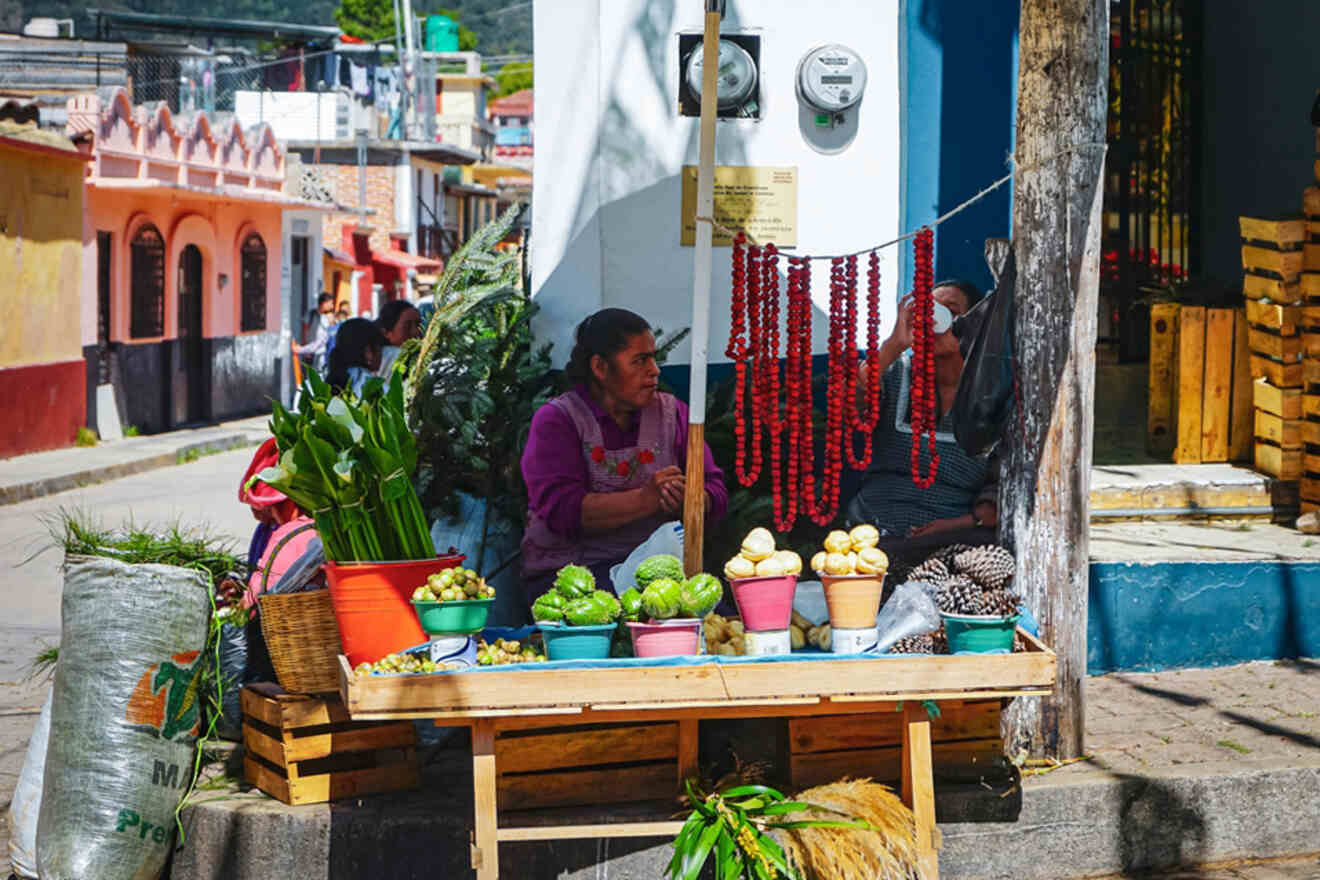 👀 Which are the best things to do in San Cristóbal de las Casas?
The best things to do in San Cristóbal de las Casas are going on a half-day tour to San Juan Chamula to see its main church, explore San Cristóbal's historic center on a free walking tour, and wander around the municipal market.
🏔️ Which are the best tours from San Cristóbal de las Casas?
The best tours from San Cristóbal de las Casas are this half-day tour to San Juan Chamula y Zinacantan, this 8-hour excursion to El Sumidero Canyon, or this cool day trip combining a visit to the Chiflón Waterfall with Lagos de Montebello.
😋 Where to eat in San Cristóbal de las Casas?
👍🏼 Is San Cristóbal de las Casas safe?
Yes, San Cristóbal de las Casas is a safe village, but take the usual precautions, like avoiding wandering alone at night or in lonely places and keeping your valuables in your room.
Conclusion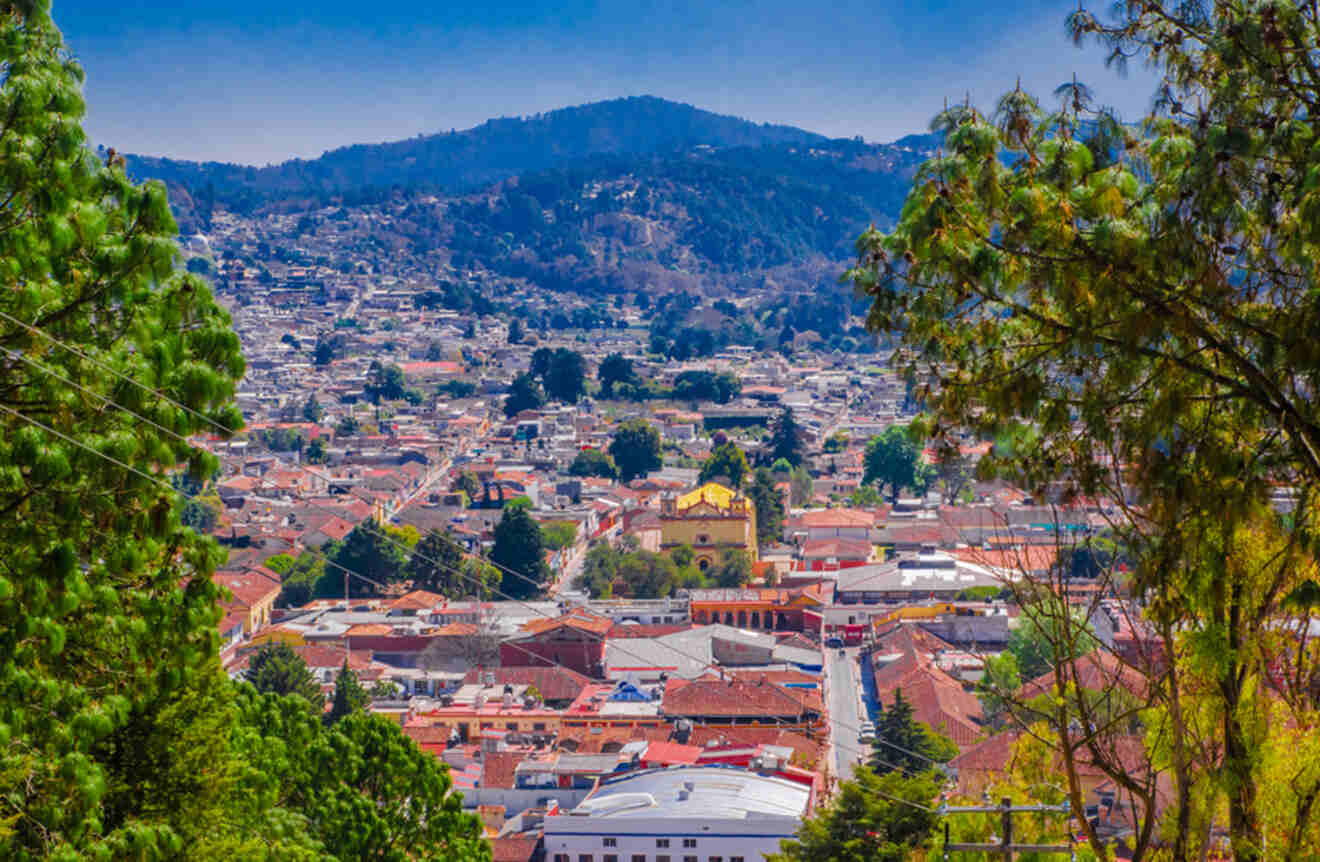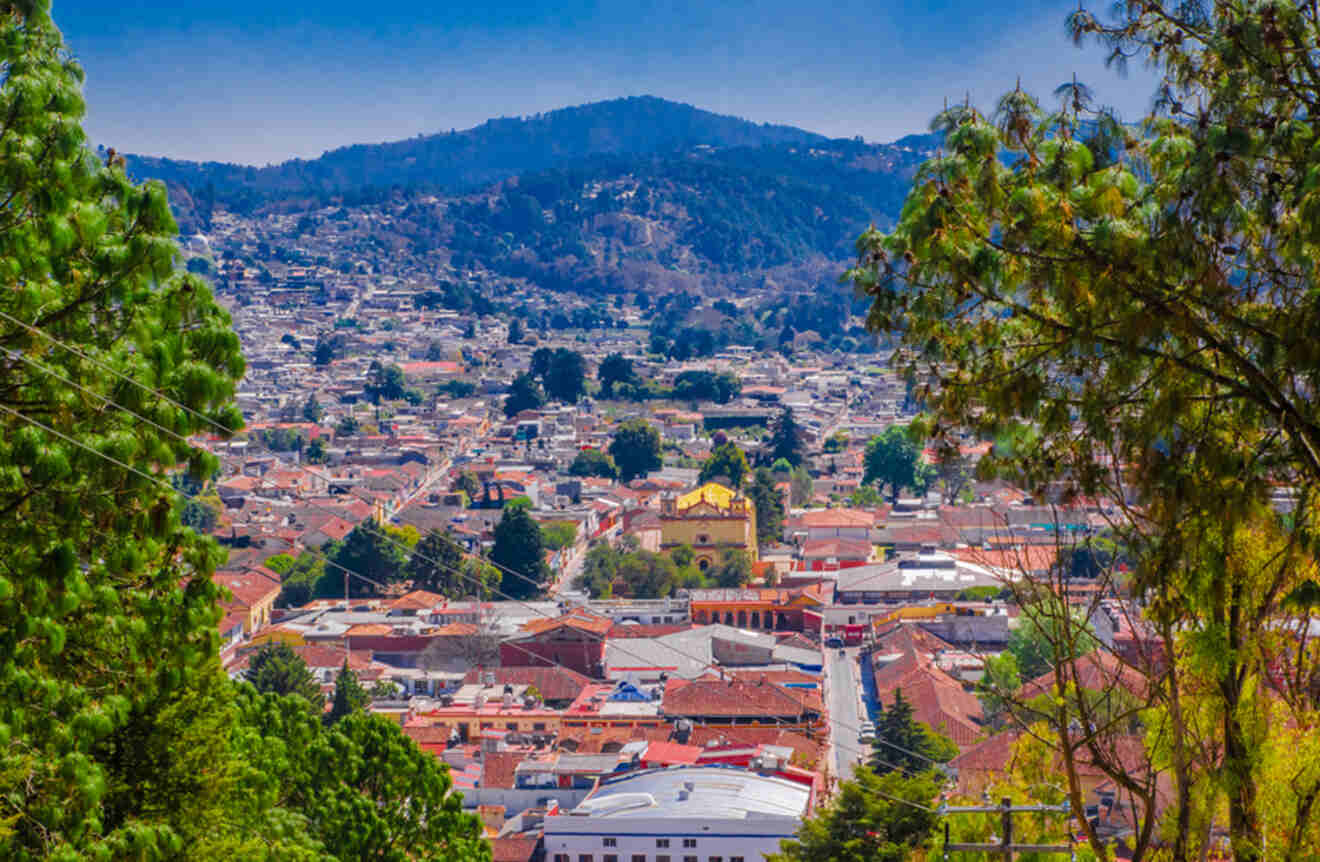 Can you believe it? You came at the end of my guide for San Cristóbal de las Casas, the major cultural center in the Chiapas state, Mexico, where I had the luck of staying for about 3 weeks.
Here I gave you all my personal tips about the top things to do in San Cristóbal. It's up to you to choose, but make sure you take at least this half-day tour to San Juan Chamula and explore San Cristóbal historic center on a free walking tour.
I also included some useful information about San Cristóbal, where to stay, and where to eat in the city. So, you have literally everything you need.
And if you have any questions or suggestions for me, please share them in the comments below. Looking forward to knowing what you think!
Have a great trip!
Elena
---
Pin it for later!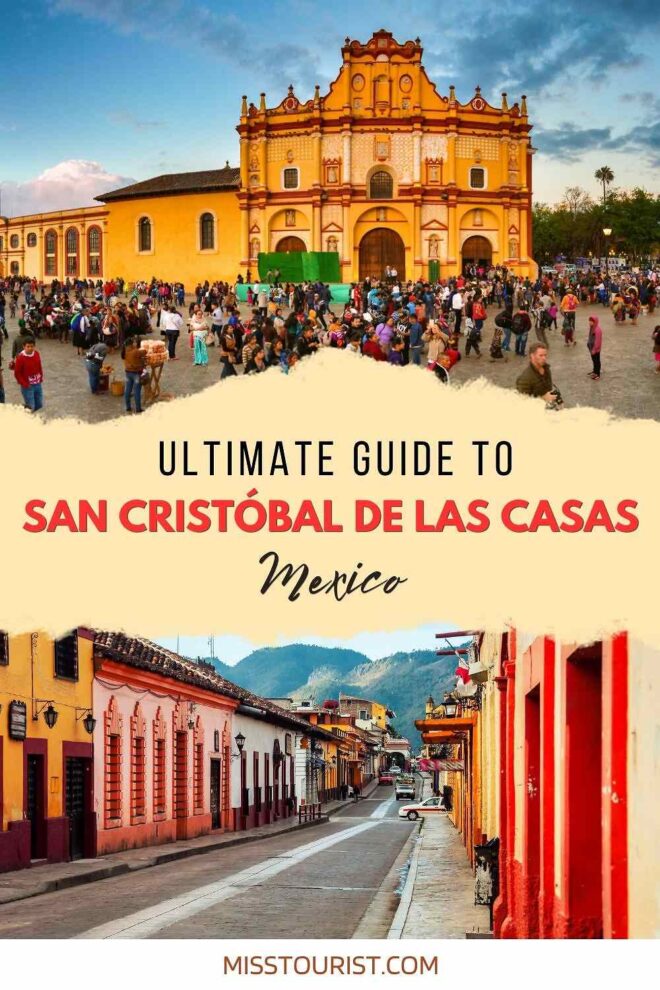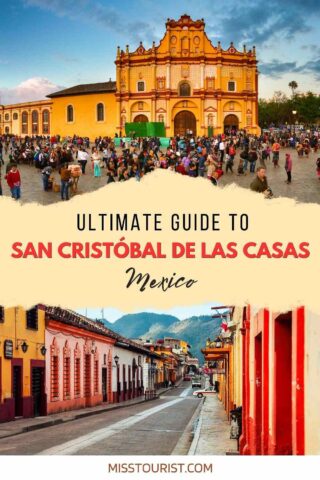 Pin it for later!