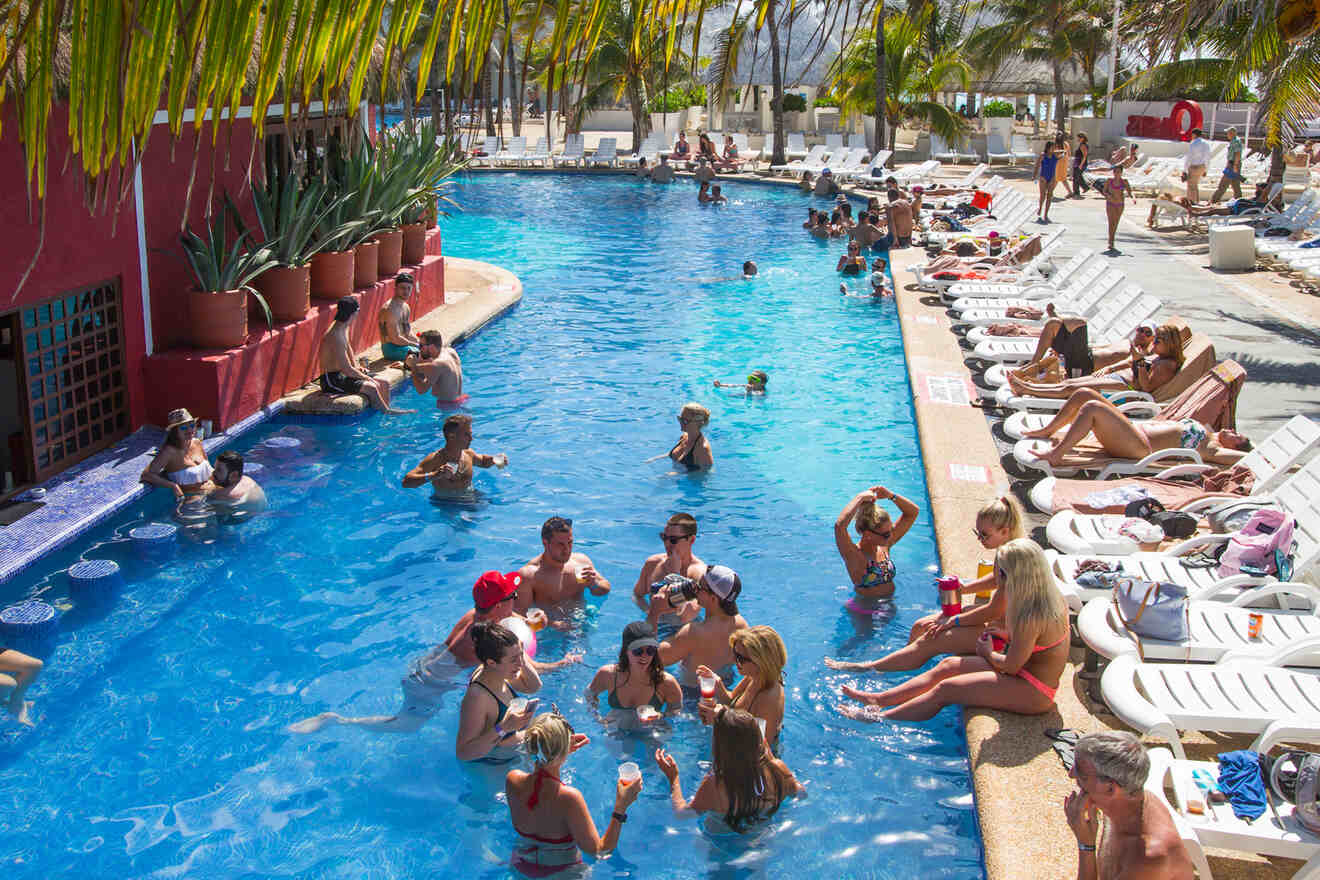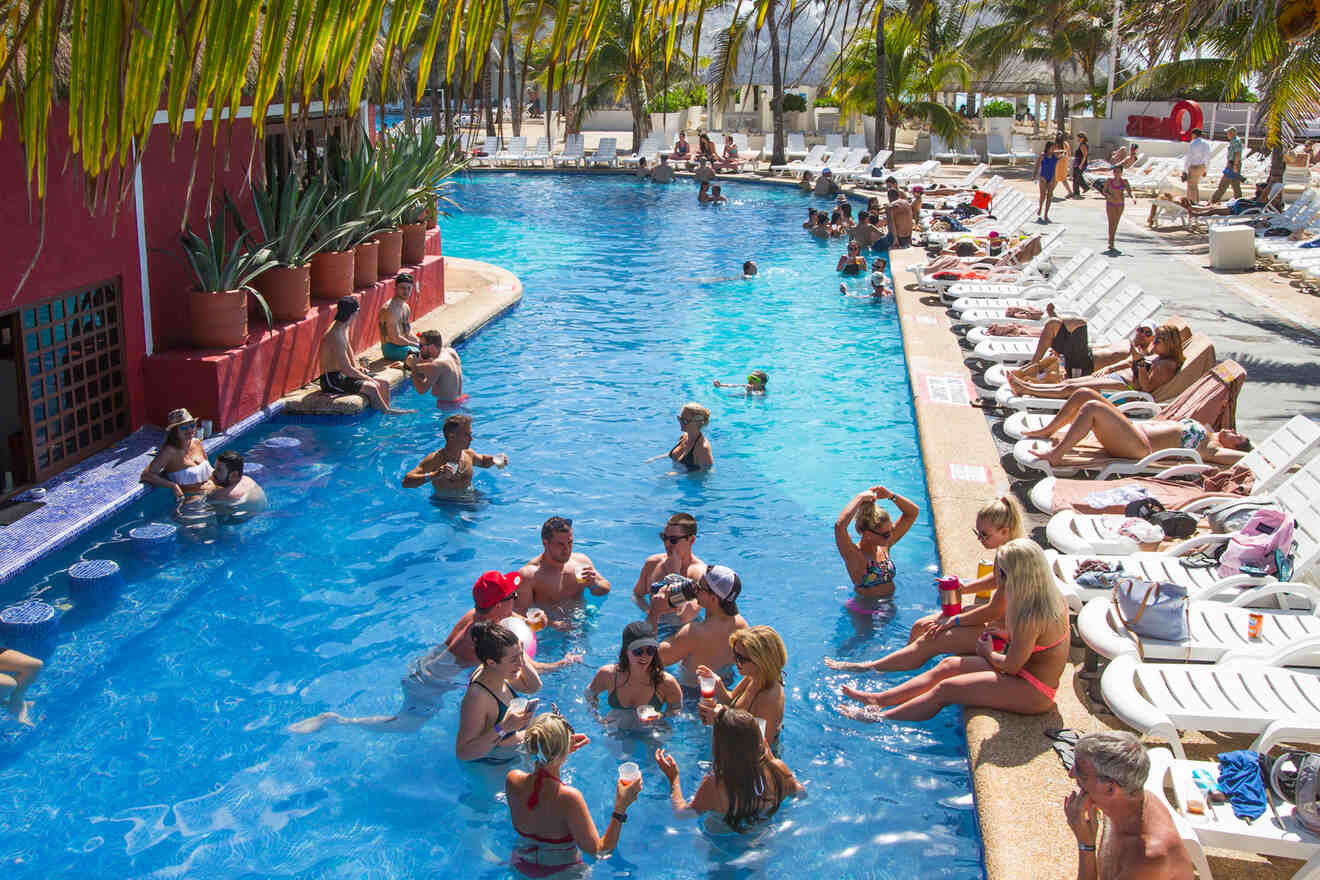 Cancun is one of the most loved party capitals not only in Mexico but in the whole world! Offering some of the best clubs and bars on the planet and attracting party enthusiasts from all countries, there's no place else quite like it.
In fact, the city hosts so many cool resorts known for partying, most of them concentrated in Cancun's Hotel Zone, Cancun's party center, so you'll never stop having fun!
You can imagine the options are so many that it can be overwhelming to choose the perfect resort for your expectations. That's why I made this guide with the best party resorts in Cancun, dividing them into different price ranges, from the best luxury hotels to budget party hotels.
Whether you're coming to Cancun for spring break, to have crazy fun for a bachelorette party, or just enjoy a holiday with your friends, this city has the right resort for you! Just make sure that once you find your perfect match you book it immediately: these hotels are always fully booked!
And make sure to stick around for my bonus section, I have found you the 4 most INCREDIBLE luxury villas where you can pre-party in style with your friends in Cancun!
So let's stop talking and start checking out the best hotels for partying in Cancun… are you ready to party?
Let's go!
If you are in a hurry
Here are the best party hotels in Cancun, from luxury to budget, if you don't have time to read the whole post:
Check out this useful map: it will give you a mental image of where all the best party hotels in Cancun are located:
Luxury (US$450 and up)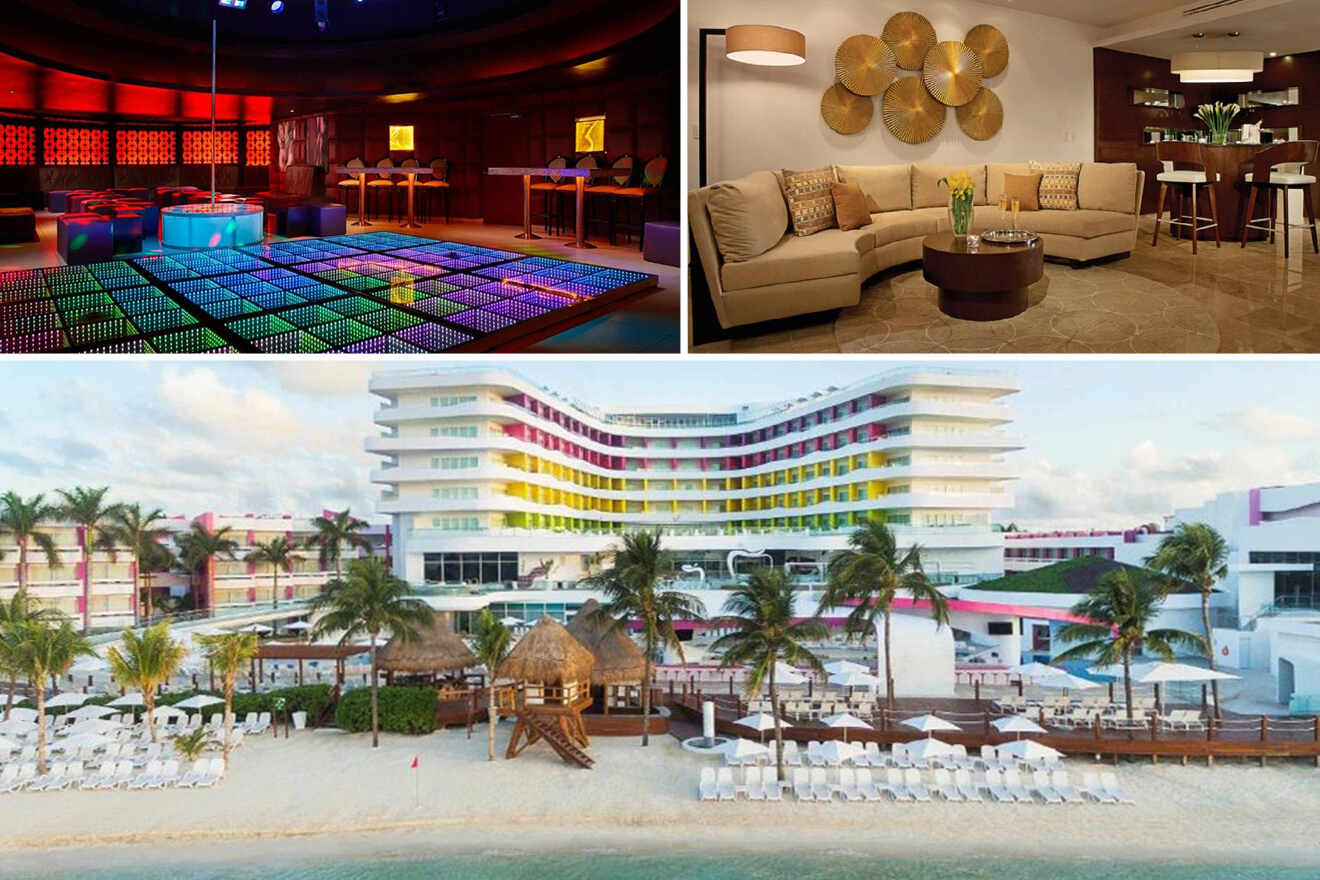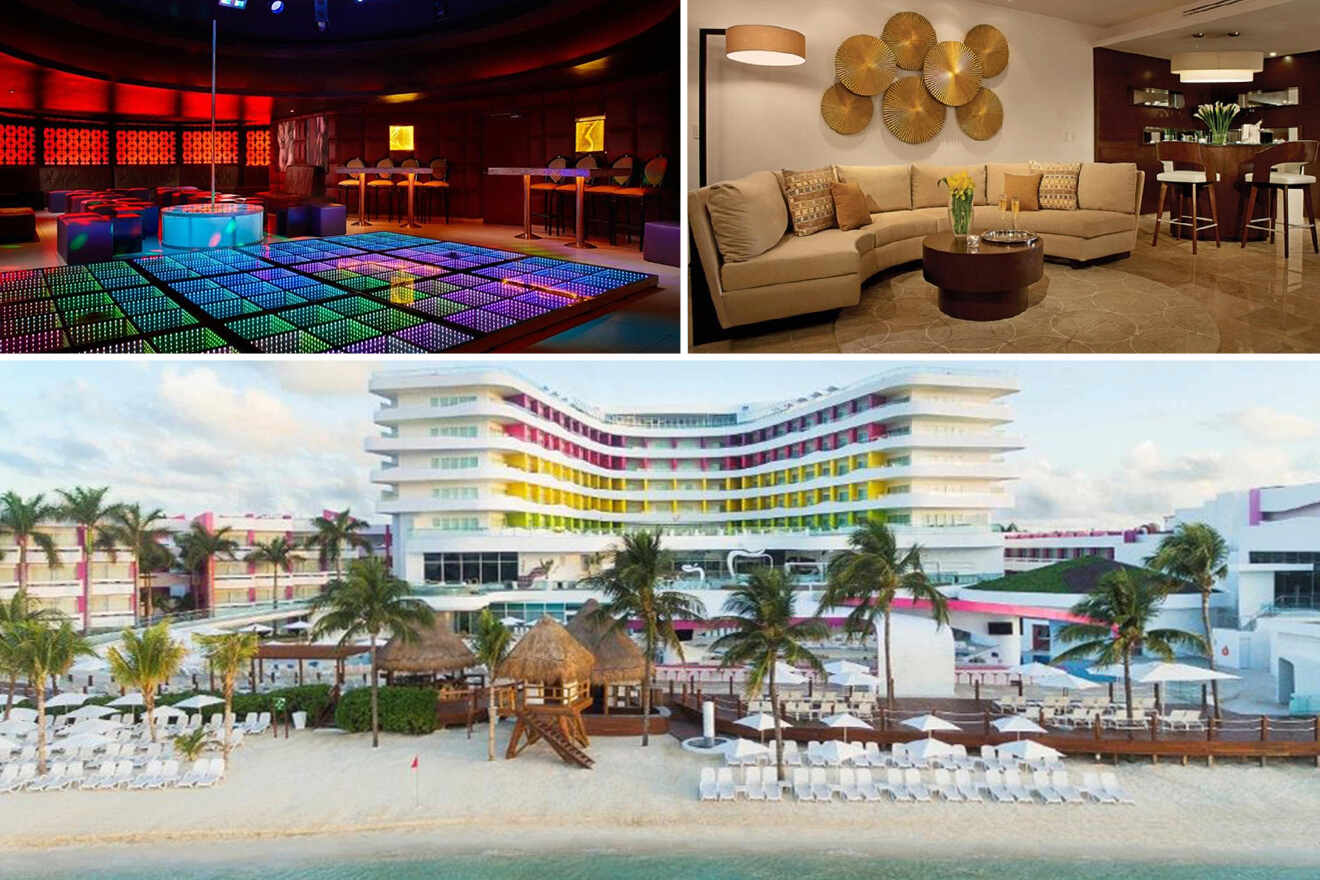 Mid Range (US$300 – US$400)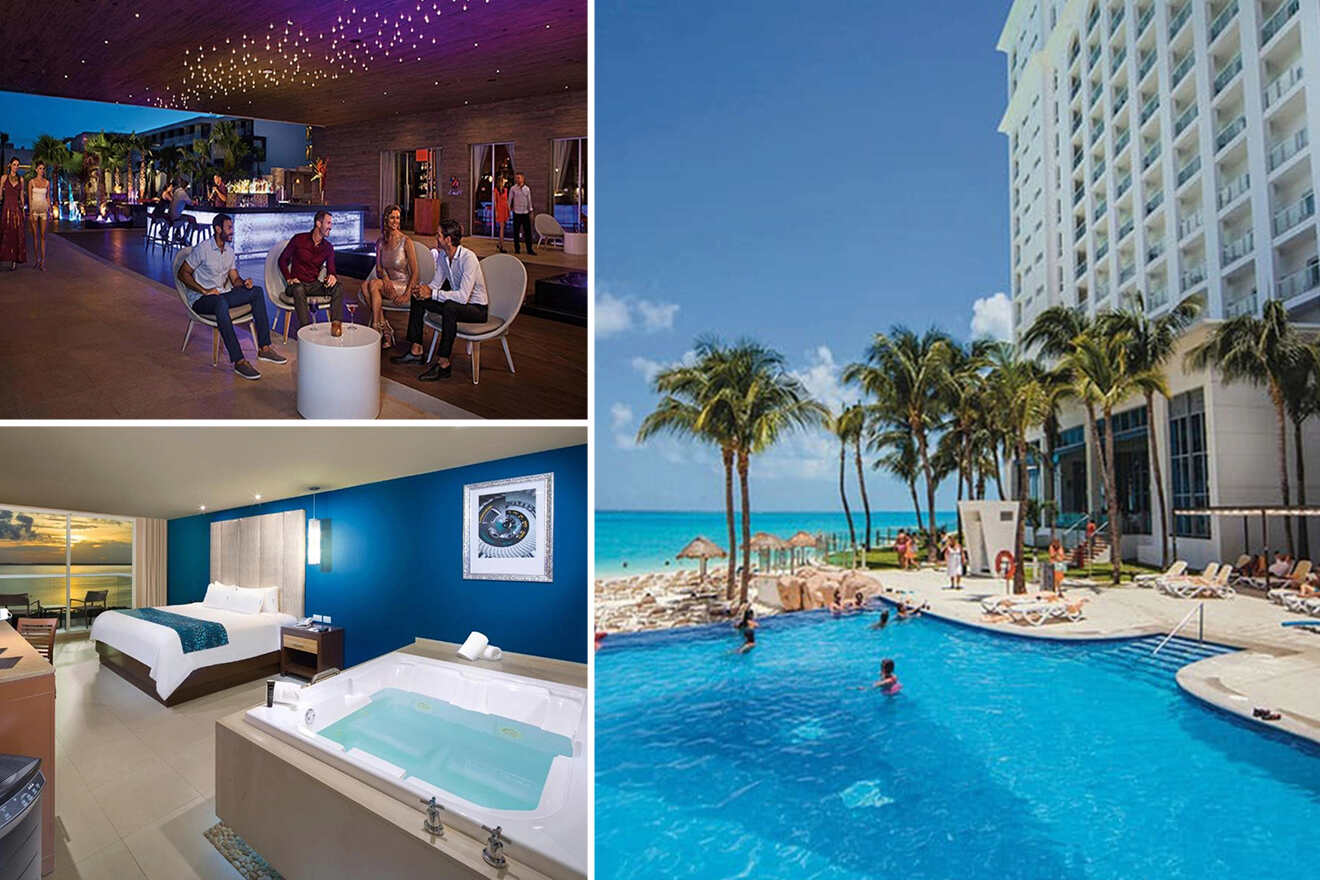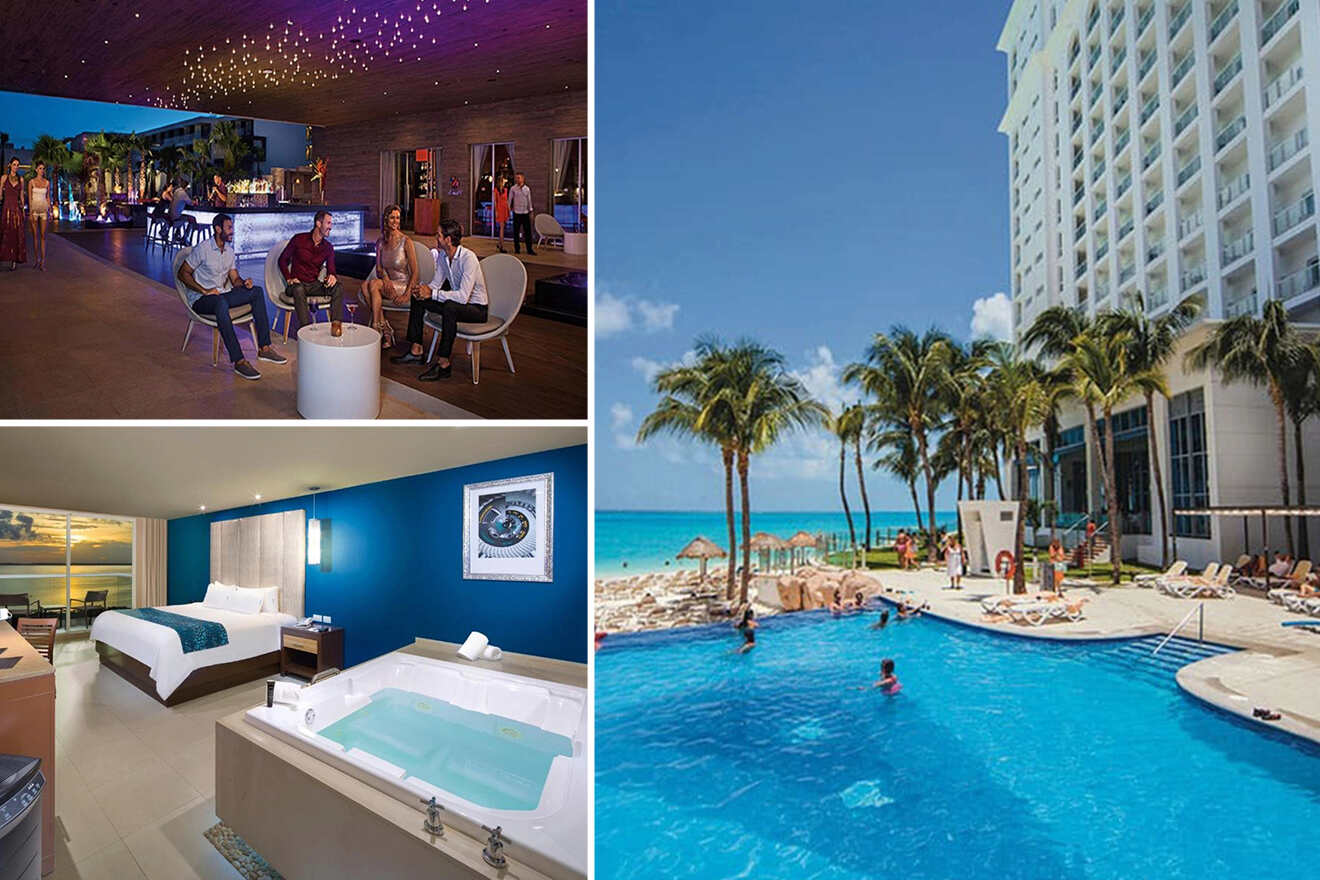 Budget (up to US$270)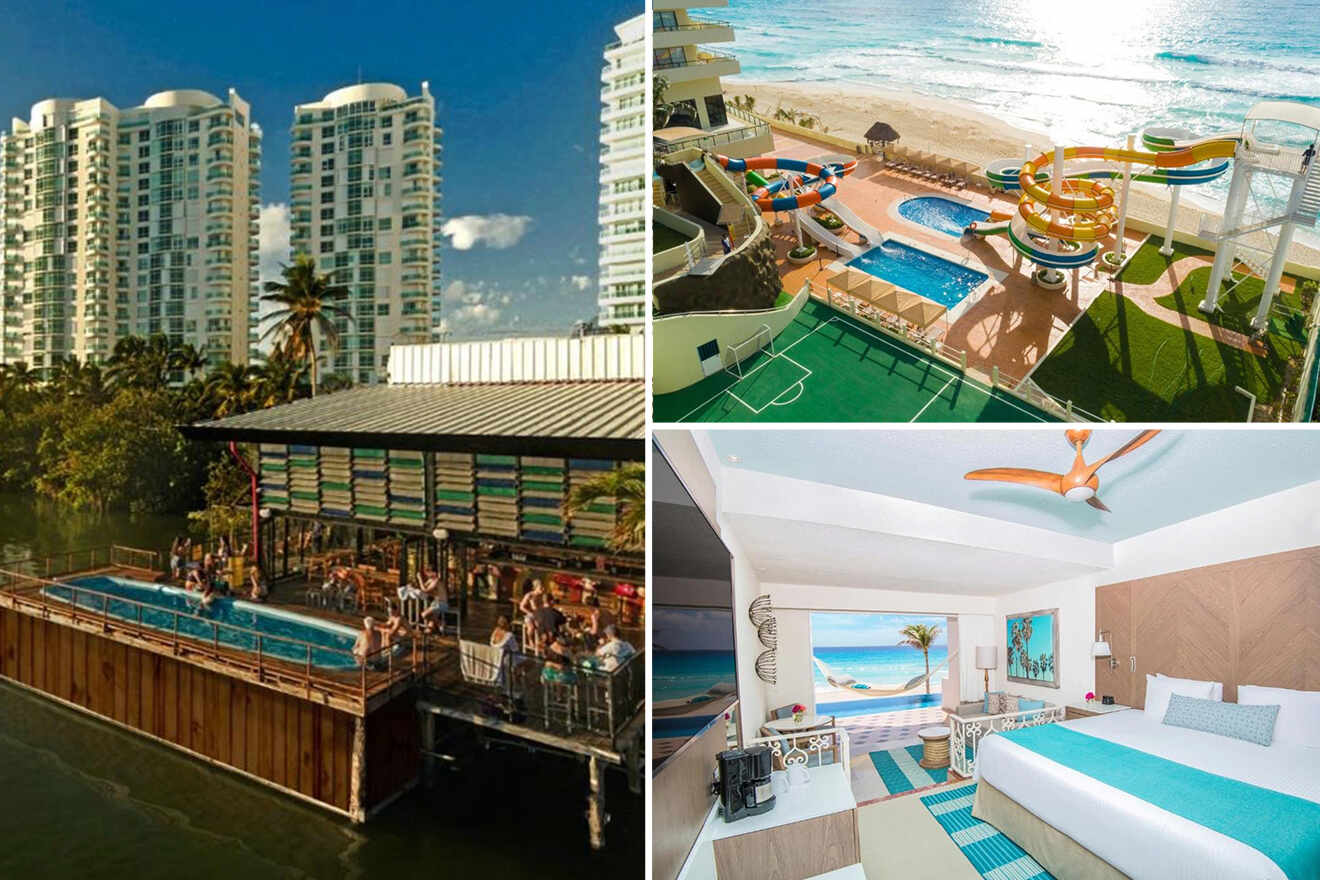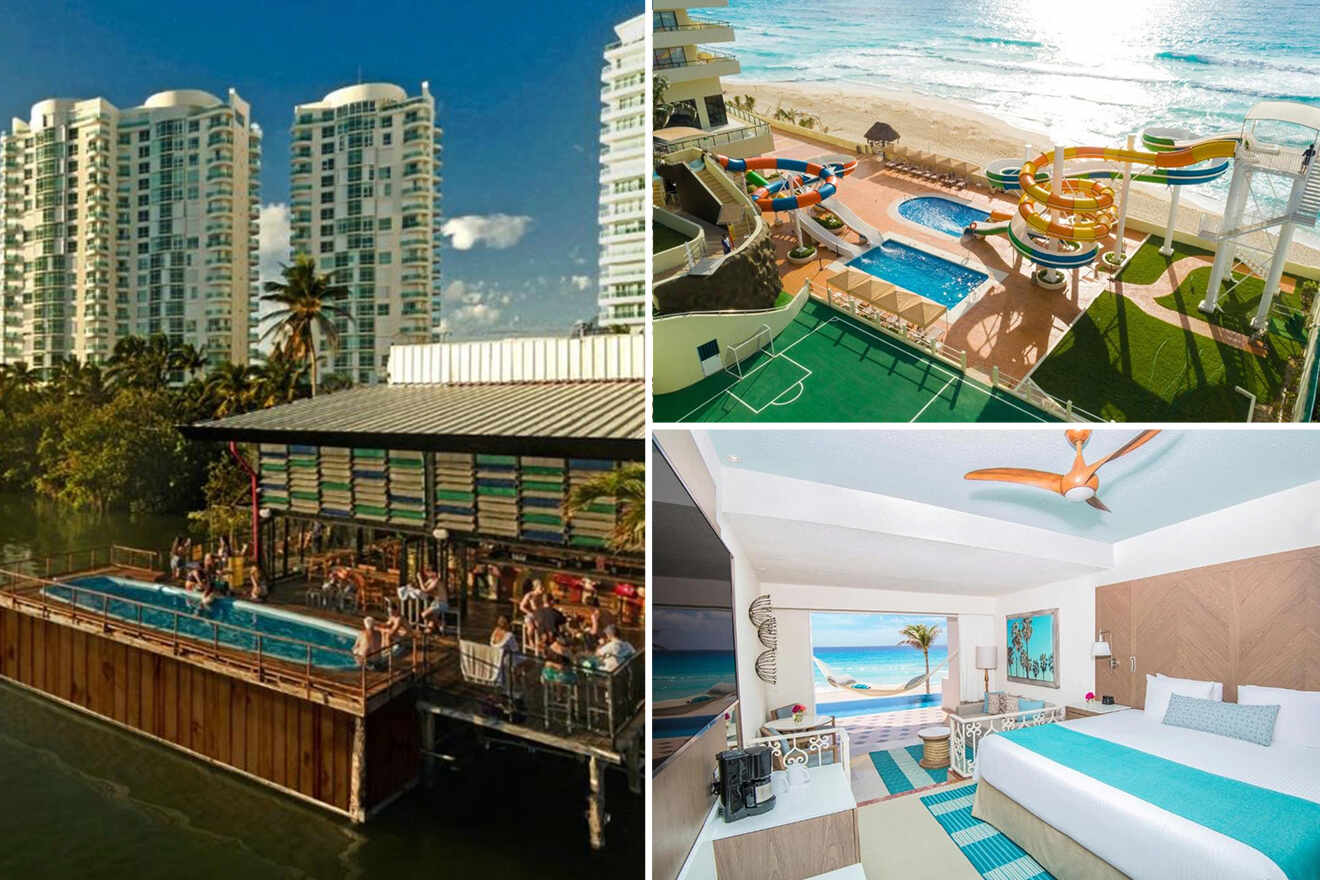 Wyndham Alltra Cancun – This all-inclusive Cancun resort offers fun and daily/nightly entertainment for guests of all ages… all of this in an unrivaled location right in front of the Caribbean Sea. The perfect choice if you want to have some family fun and you don't want to spend too much money! Here you will love scuba diving, snorkeling, splashing in the hotel's on-site water park, or just relaxing in the beautiful infinity pool. 
Crown Paradise Cancun All Inclusive – Looking for a party resort that is budget-friendly and all-inclusive at the same time? You found it! Here you can have a drink literally at any corner because there are as many bars as there are restaurants: seven each!! You will start at the lively lobby bar and continue at the swim-up bar during the day. Here you'll find three swim-up bars only for adults and a game room with pool tables.
Mayan Monkey Hotel & Hostel Cancun – If you're on a budget but you don't want to give up on quality, you will fall in love with this hostel! Located within walking distance from the beach and at 5 minutes drive from Cancun nightclubs, the hotel has everything you need to socialize with new people: from ping pong tournaments to karaoke nights. Another plus? It offers a free shuttle service to Cancun Airport!
BONUS: 4 incredible luxury villas in Cancun for spring break
If you're coming to Cancun for Spring Break but you prefer to enjoy your own space with your friends, you might want to rent a beautiful villa or holiday home, where you can have your own private parties!
I gathered here a shortlist of some cool properties in Cancun, offering swimming pools, stunning sea views, and fully equipped kitchens to have intimate dinners or pre-party drinks! They are listed in descending order from the most expensive one to the least, check them out: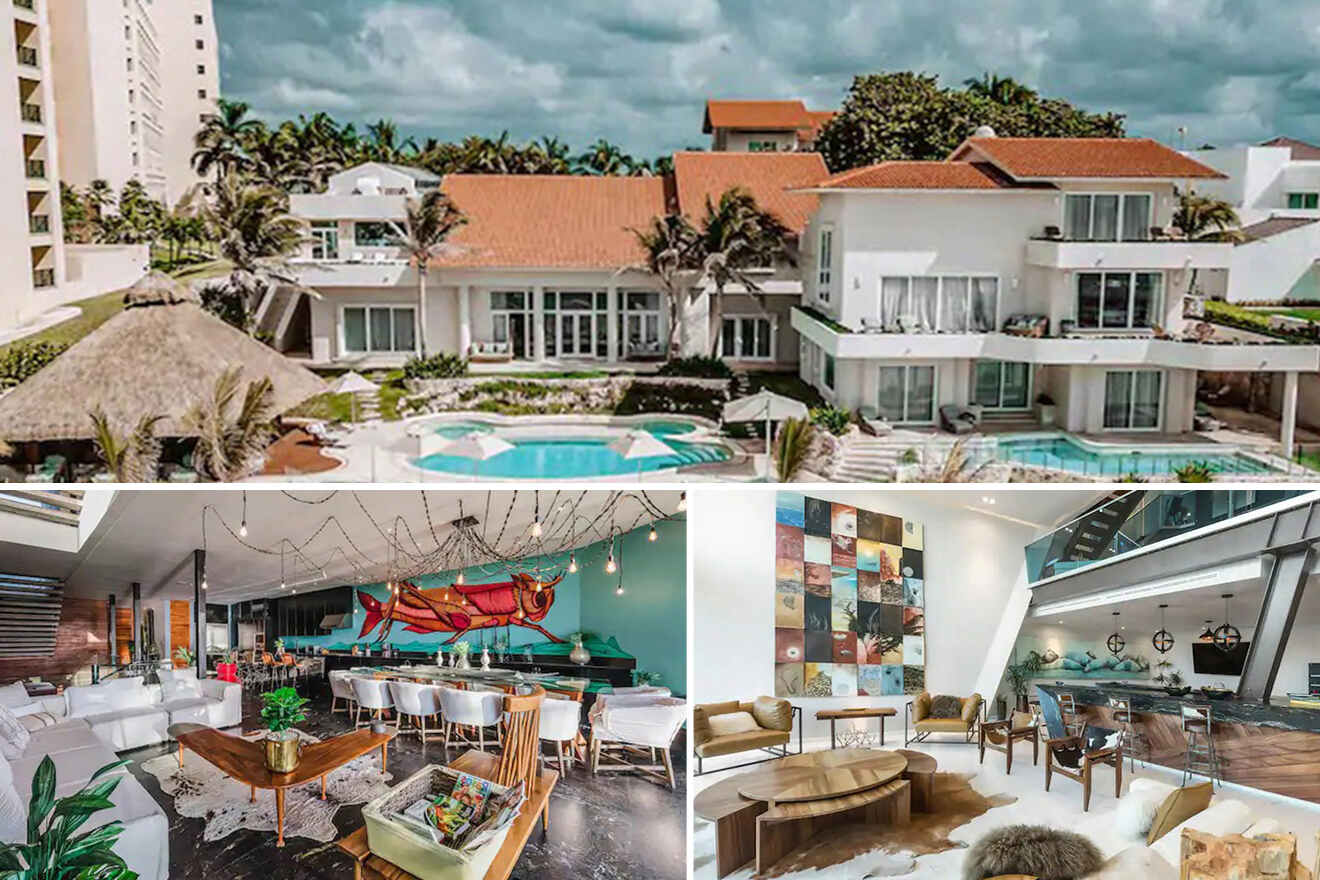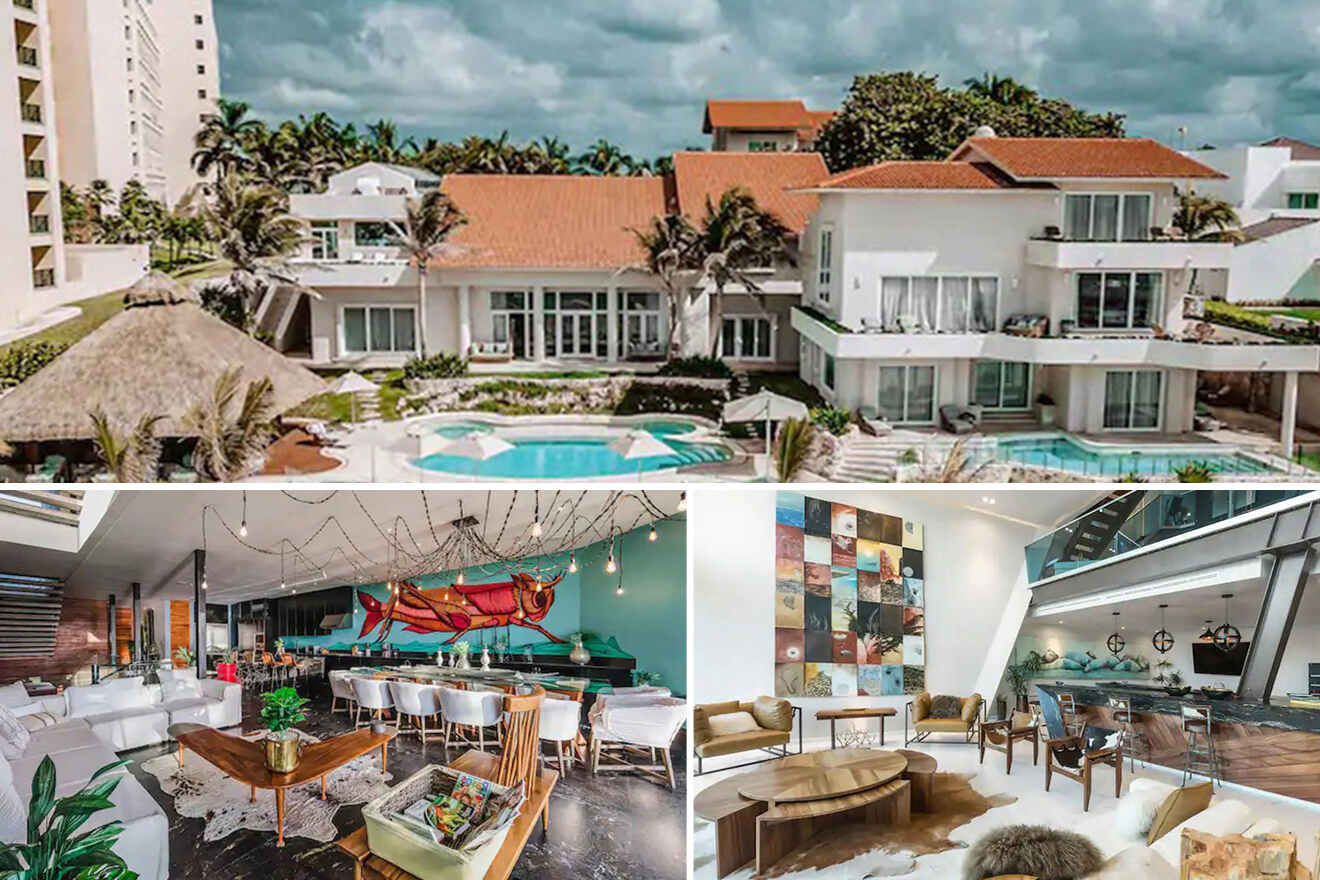 1. Casa del Sol
This spectacular beachfront villa is located in the lively Zona Hotelera and has everything you need for a fun and comfy stay: three outdoor swimming pools, a tennis court, a spa, and many dining areas to share dinners with your friends! There is even an outdoor hot tub where you can drink a glass of wine while gazing at the stars!
2. Villa 910
Are you coming to Cancun for a fun vacation with your group of friends? Then this six-bedroom villa is what you're looking for, hosting up to twelve guests! Overlooking the waters of the Caribbean Sea, this luxury property offers a private plunge pool and a charcoal barbecue outside… Are you ready to organize a super cool party?
3. Casa EnMar
Get ready to fall in love with this innovatively-designed villa… offering everything you need both inside the house and in the close surroundings. In fact, this waterfront house offers a relaxing terrace, an amazing pool, and a sandy recreation area, and is surrounded by countless nightclubs and bars… so you can party at any time of the day!
4. Amazing Casa Chilenos with pool
Check out this lovely fully equipped home located in one of the best areas in Cancun town! Here you'll be close to many shopping options, bus stops, cafes, and bars, and at the same time, only 10 minutes away from the closest beach… perfect if you want to have a local experience. The house also has an amazing pool that is large enough for all 6 guests!
Frequently asked questions about party hotels in Cancun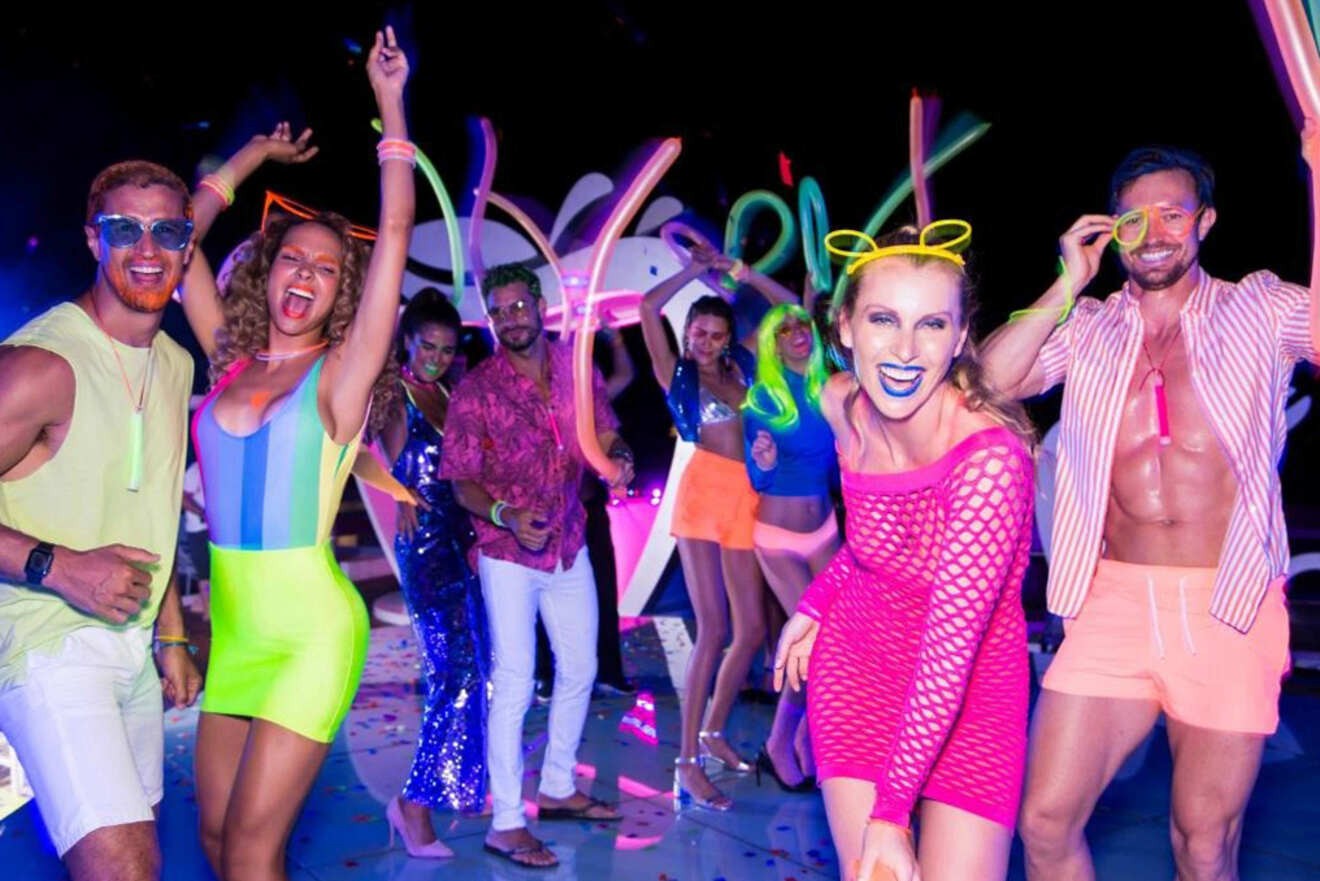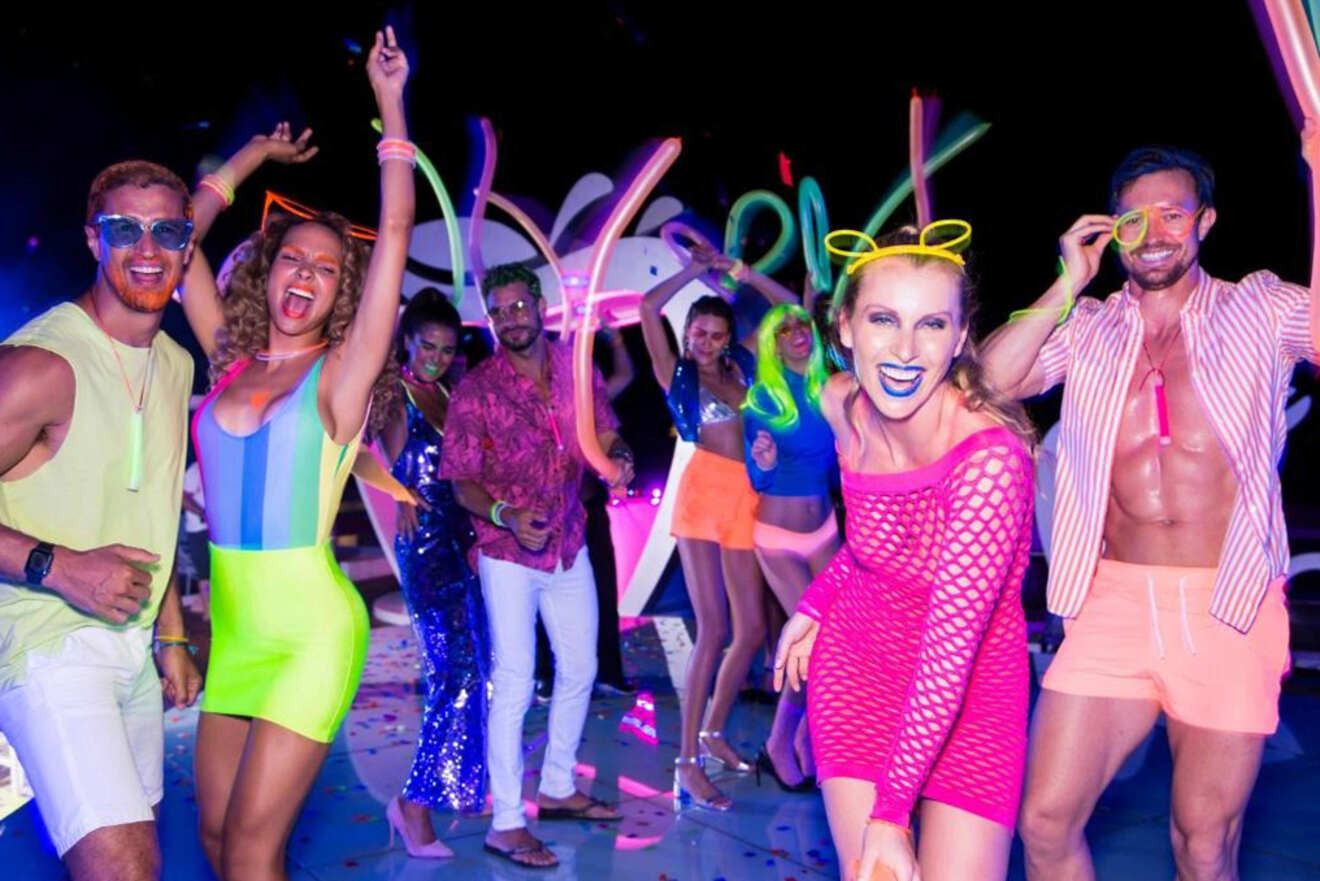 Conclusion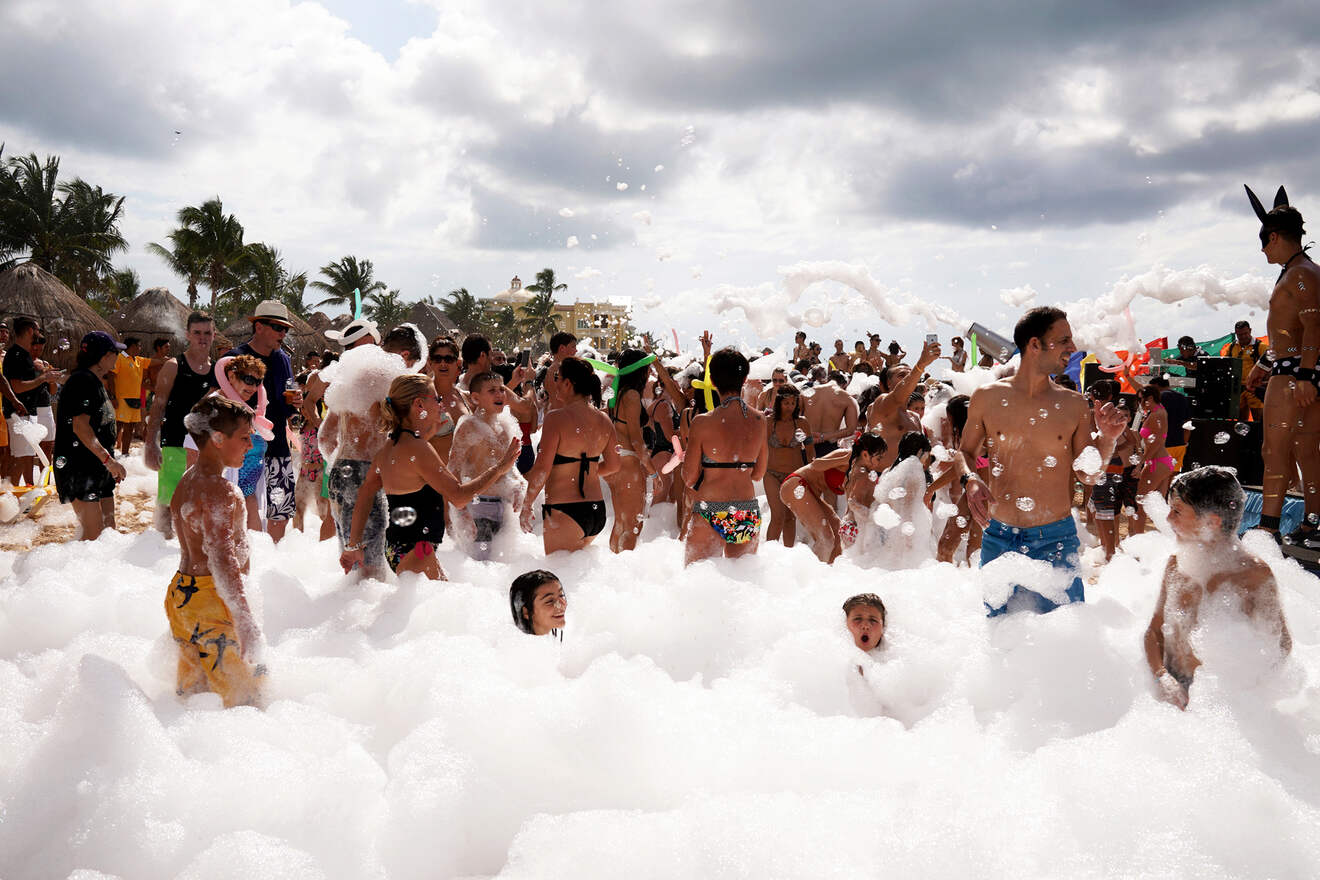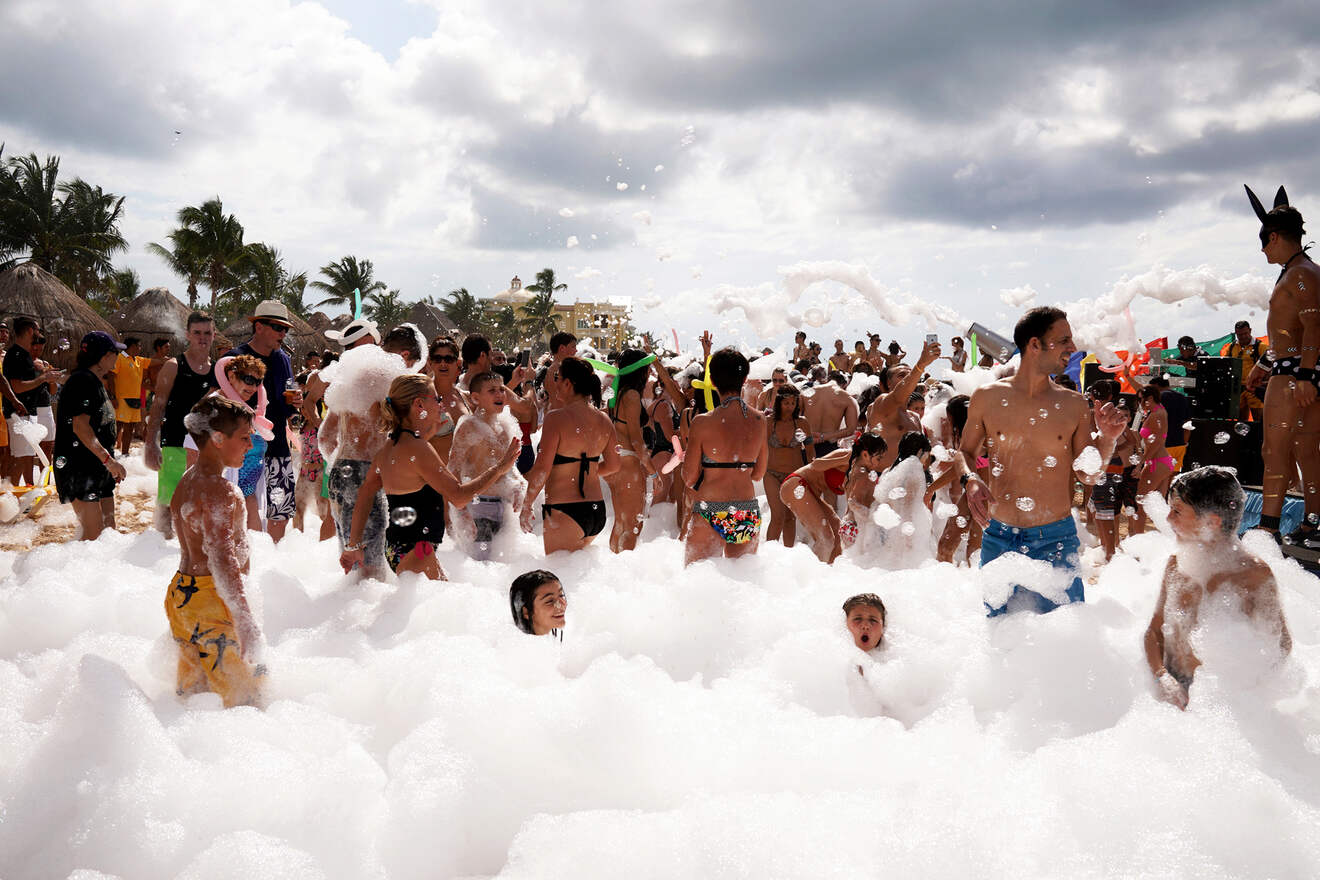 Here we are at the end of this very extensive guide to the best party resorts in Cancun, perfect for spring break, a holiday with friends, or even with your couple!
We saw everything from all-inclusive resorts, adults-only hotels, and even some great budget options… which one is your favorite?
If the options were too many and you're still undecided about which incredible resort to choose, here are my absolute top favorites, with great reviews and location:
Temptation Cancun Resort – Amazing party hotel offering a hip atmosphere, live entertainment 24/h, two swim-up bars, and room service!
Hard Rock Hotel Cancun – This all-inclusive party resort offers endless entertainment, hosting rockin' special events and shows for any taste
Do you like them? Then book them immediately or at least some months in advance… places in Cancun sell out extremely fast and I am sure you don't wanna lose the spot!
If you have any questions for me, please share them in the comments below, I will be super happy to clarify your doubts!
Have a lot of fun!
Elena
---
Pin it for later!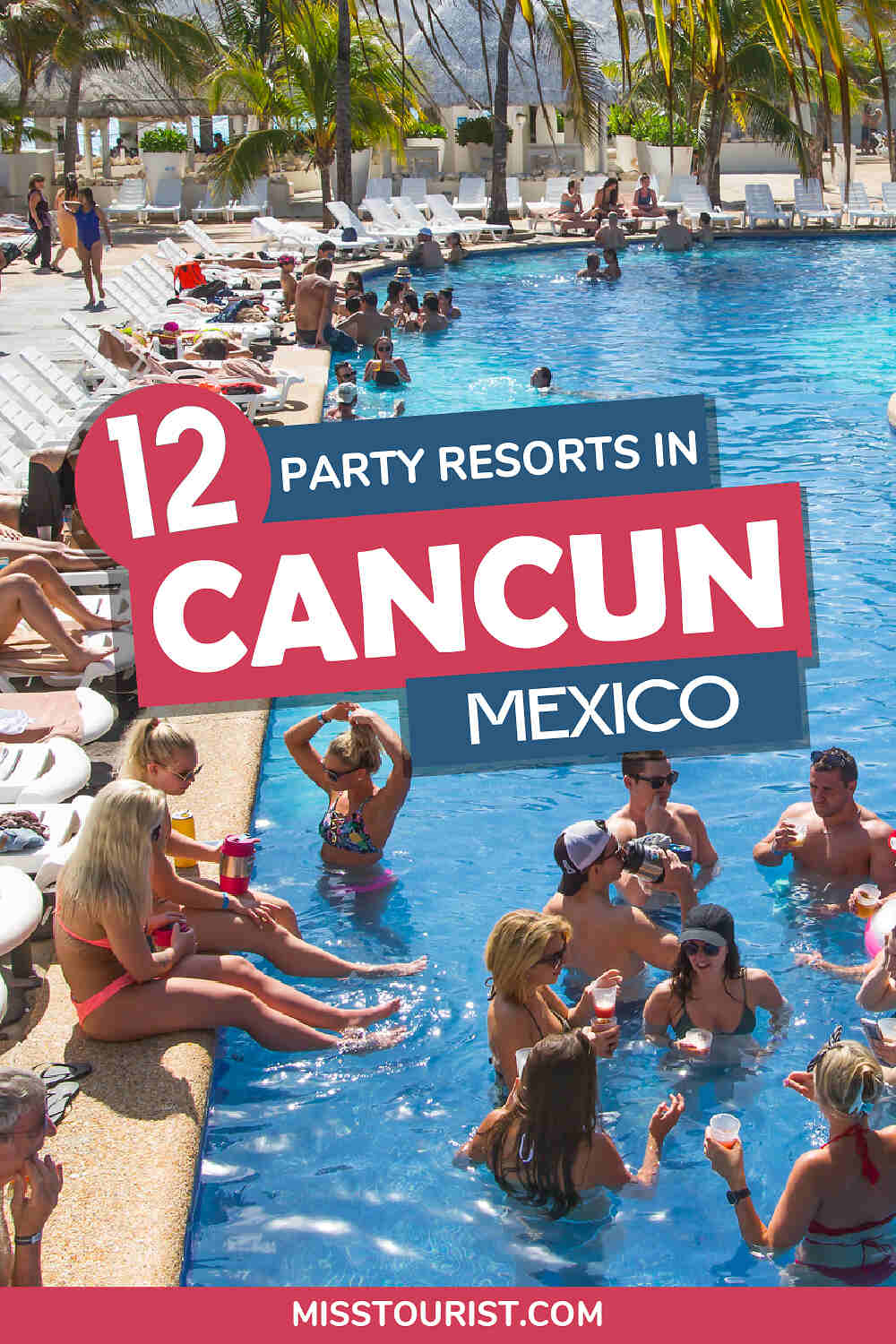 Pin it for later!