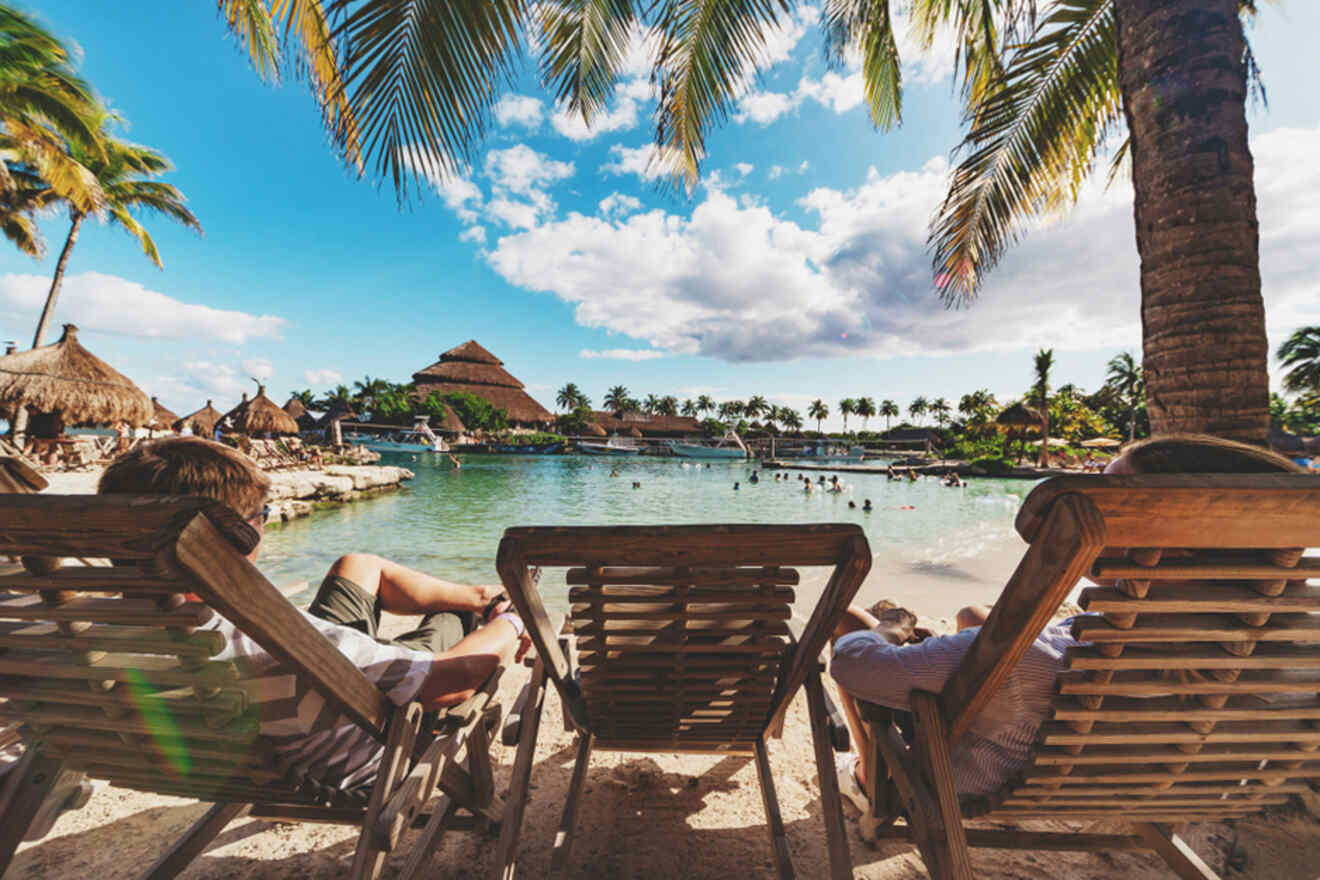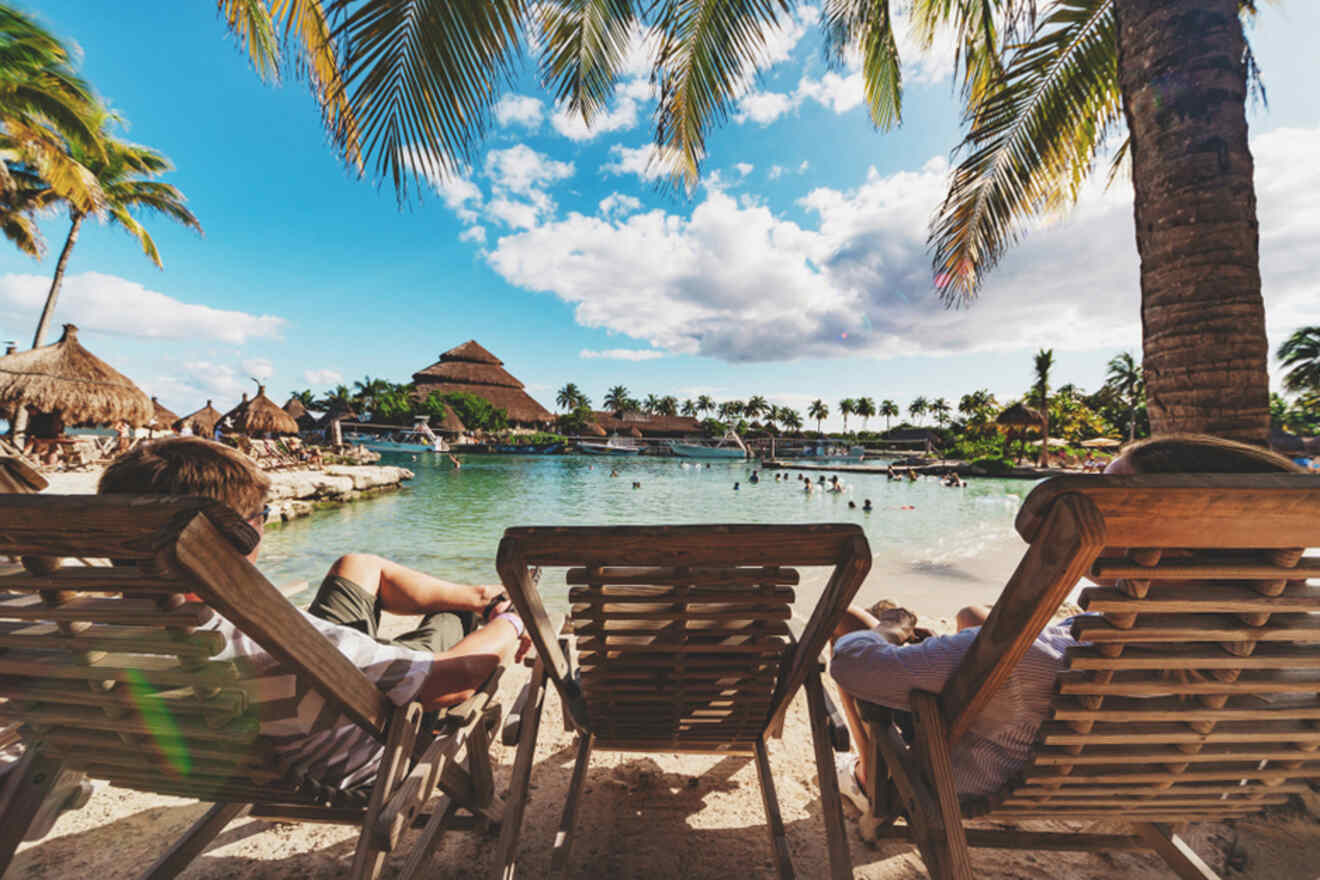 Looking for all-inclusive resorts for your next family vacation? I get it! Who doesn't love an all-inclusive vacation?! And what better place than white sand beaches to relax with your family?! That is why I've been researching for hours the best all-inclusive family resorts in Mexico, so you and your beloved family can relax by the beach, play mini golf, or spend time together in a top-rated on-site restaurant!
This all-inclusive resort post is organized by price, starting with the luxury ones, followed by the mid-range options, and the budget ones at the end. And, to give you more options, I've added a bonus with the best luxury family resorts in Mexico!
We all love Mexico, which is a super popular destination for vacations, so the wise move would be to book your hotel room as soon as possible! No one wants to end up without a hotel room for their dream family vacation!
Without further ado, let's see the best all-inclusive resorts for families!
Let's go!
If you are in a hurry
If you need to book your hotel room fast and you don't have the time to read the entire post, that's okay, here you have the top 3 options for all-inclusive family resorts in Mexico!
We are covering the entirety of Mexico in this post, which is a large area! So, here you have a map to help you navigate the different accommodations' locations:
Luxury (US$600 and up)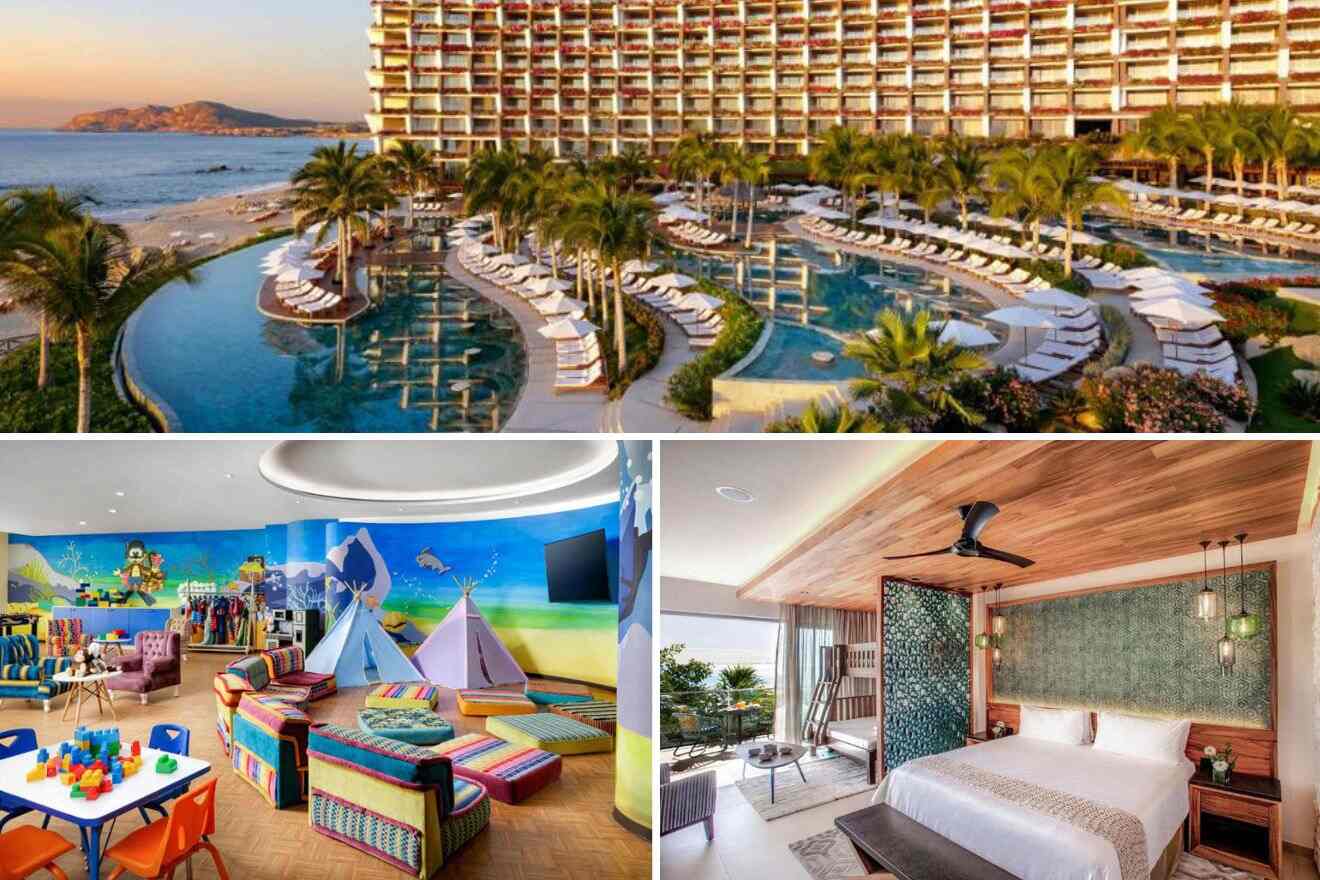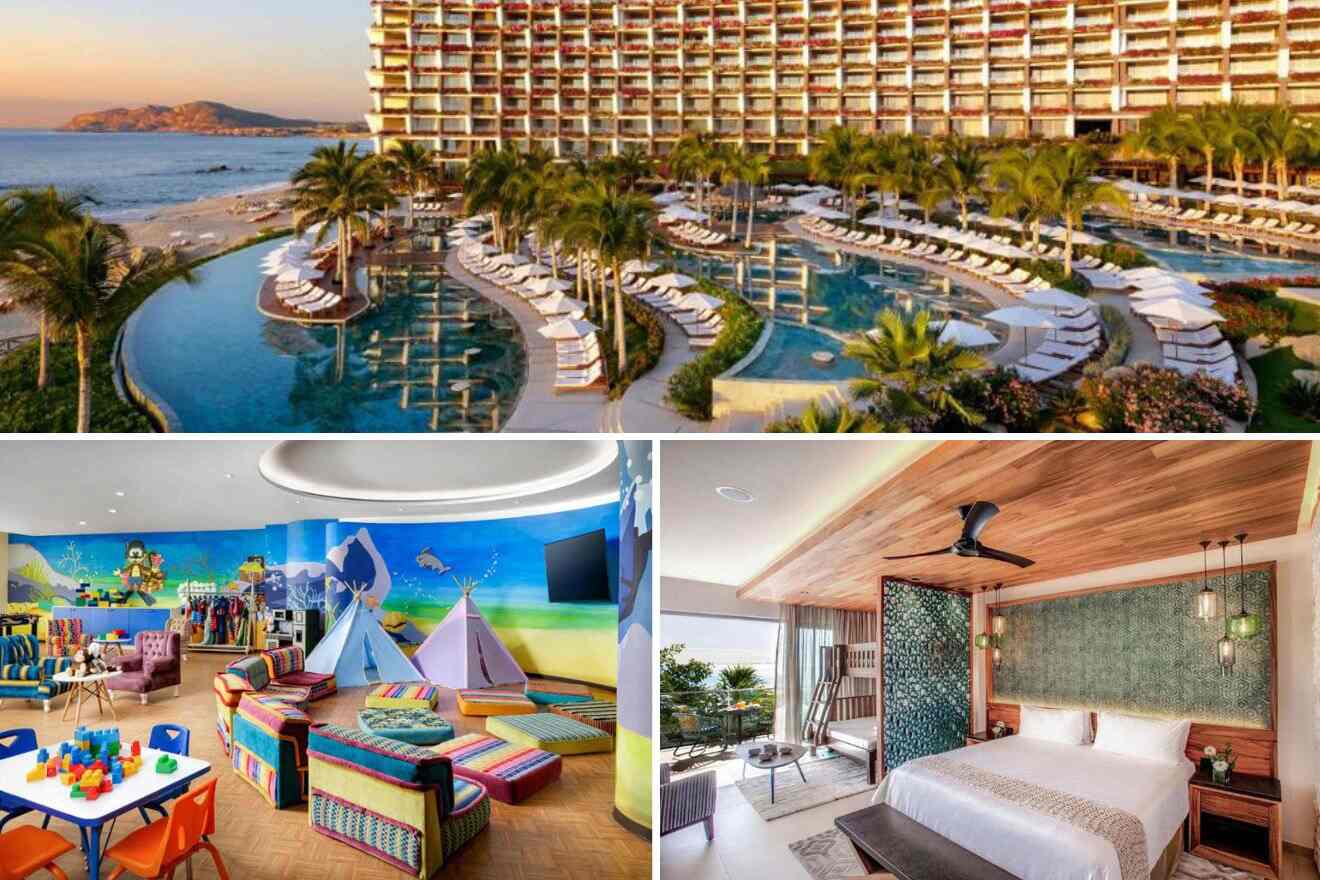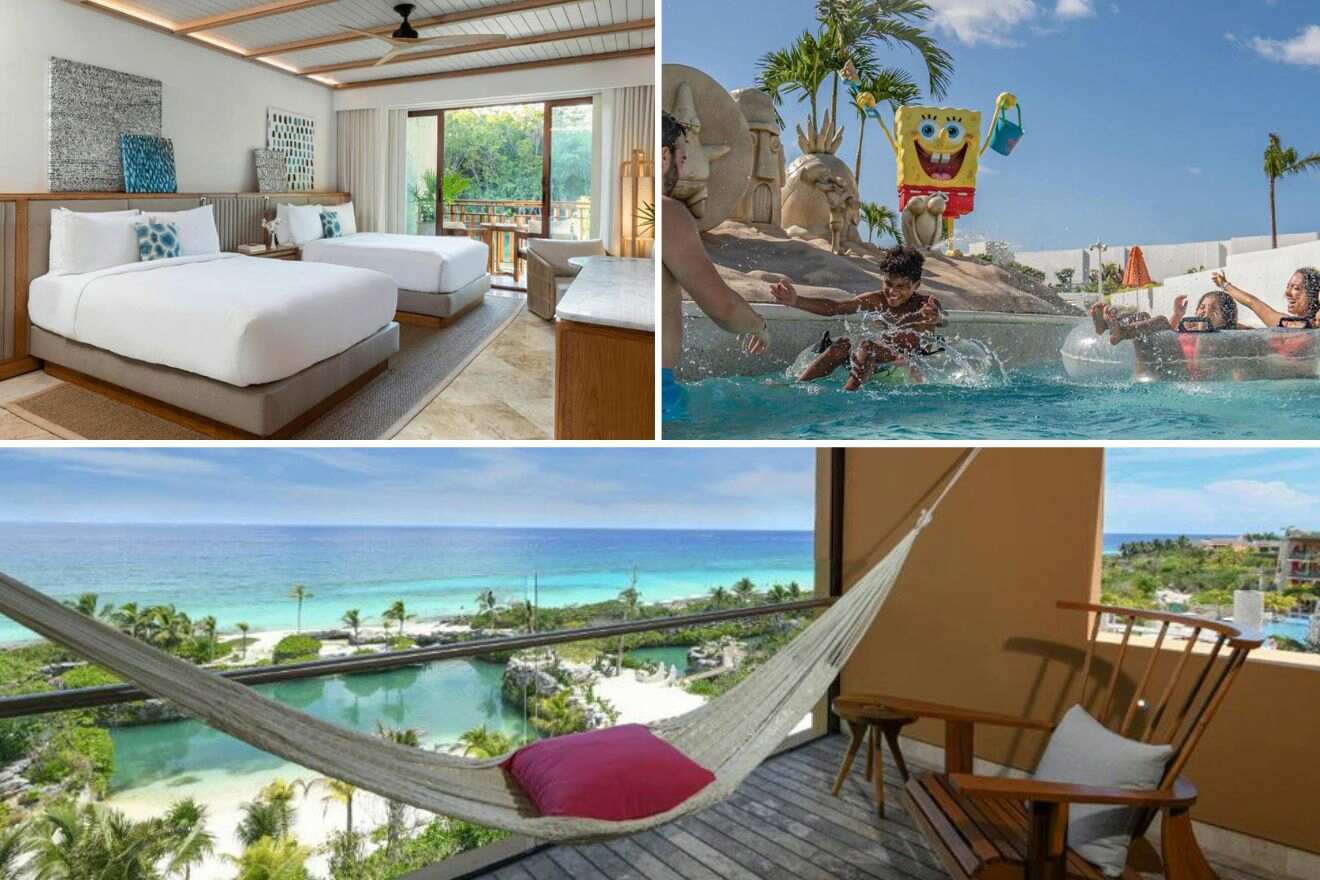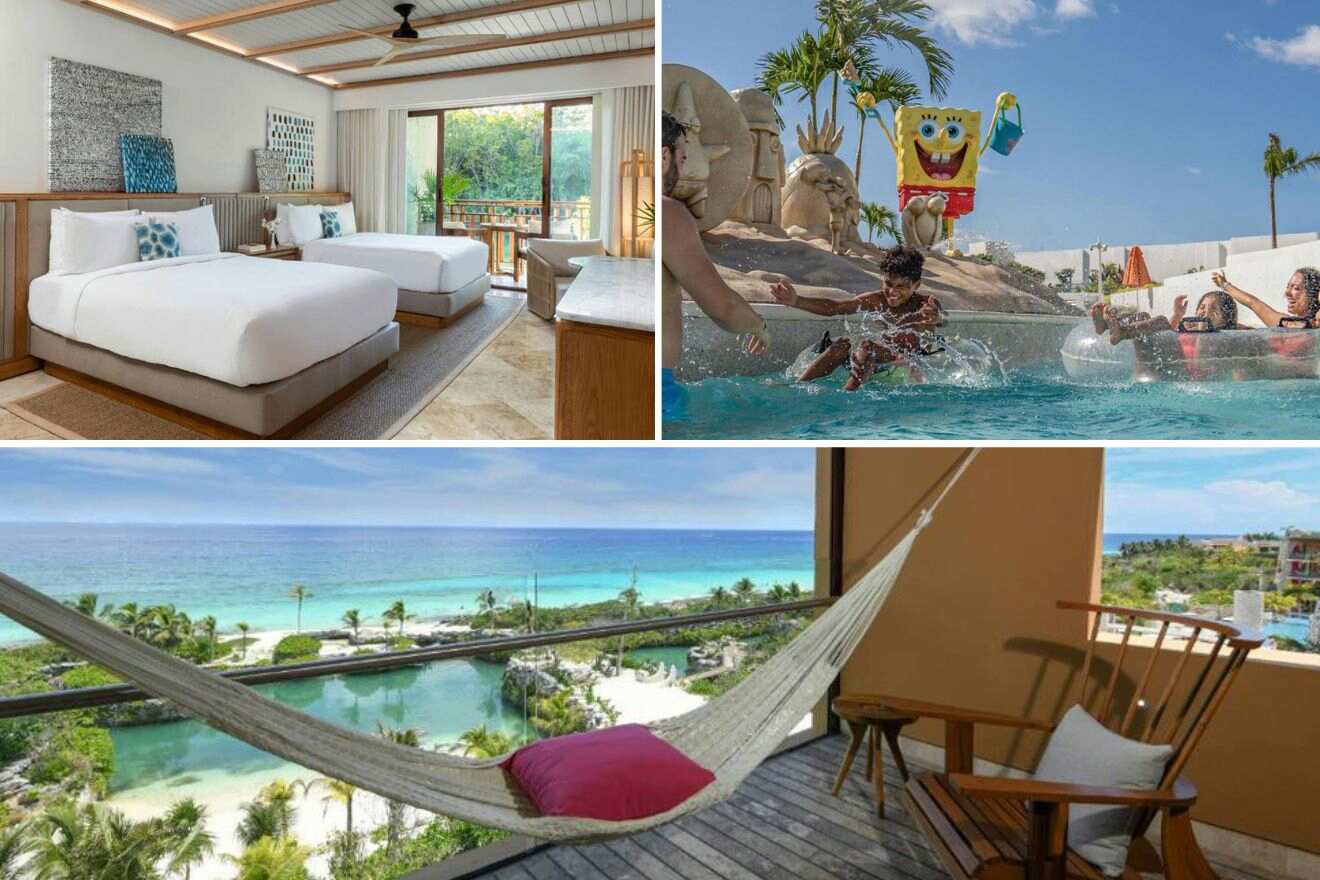 Mid Range (US$350 – US$600)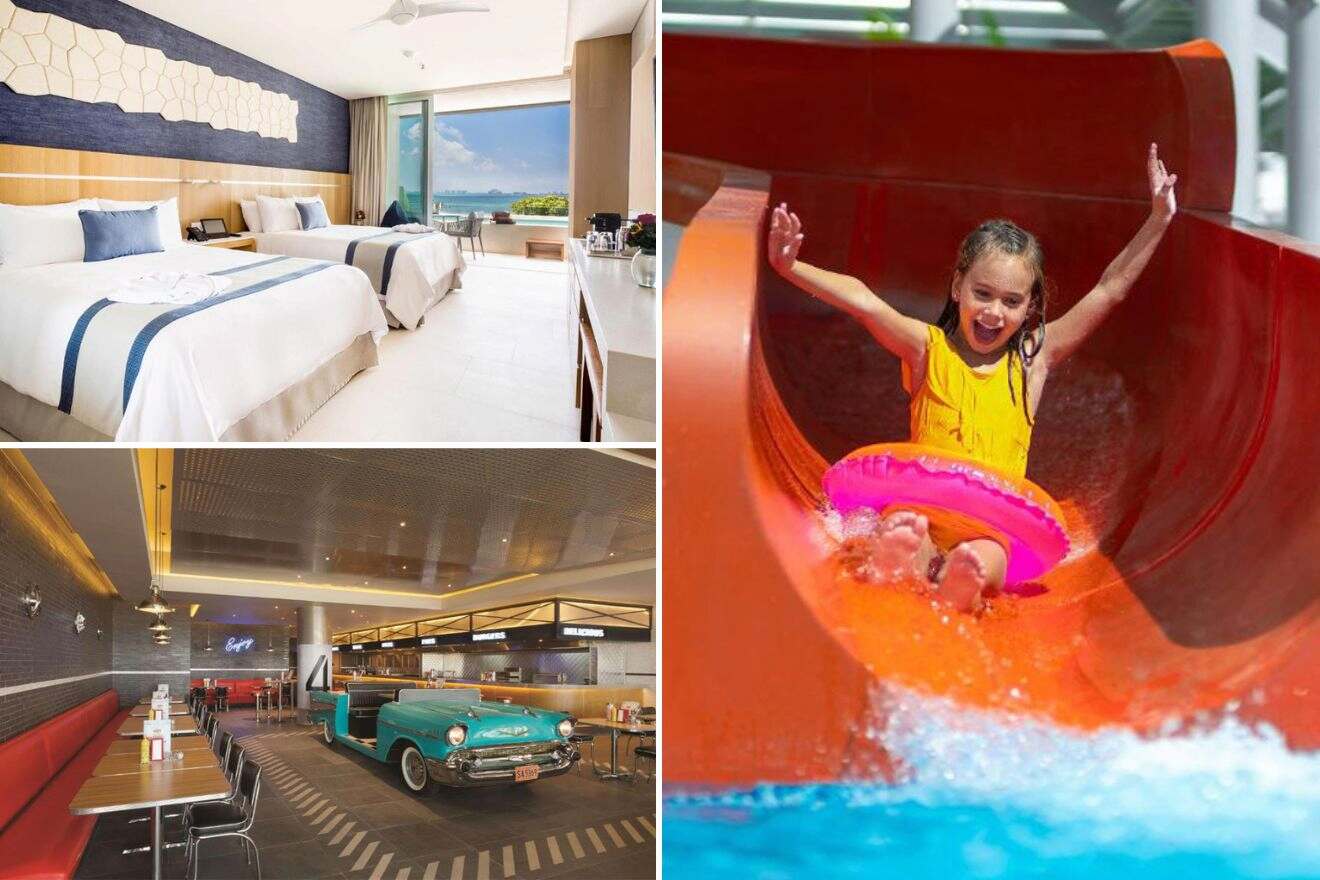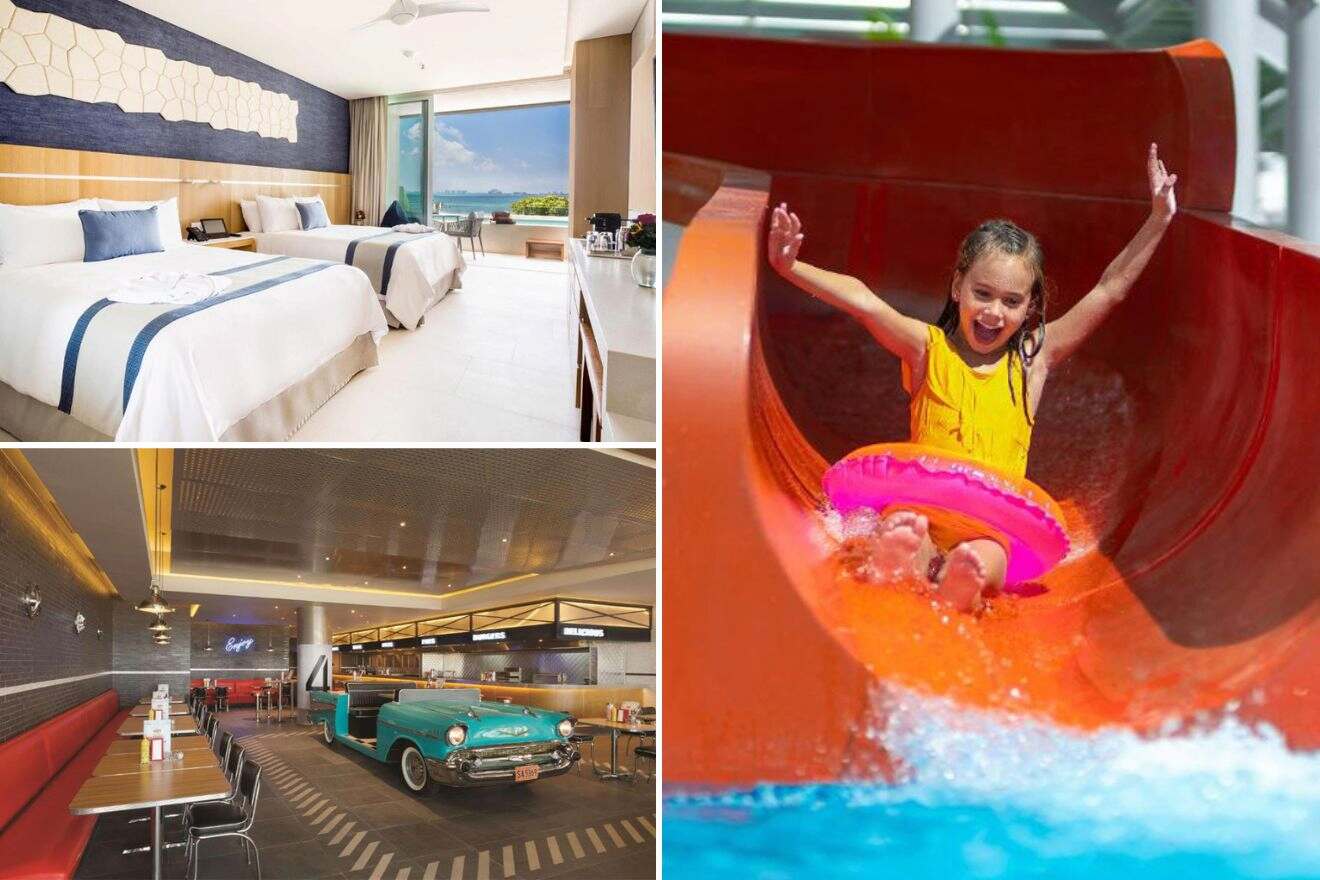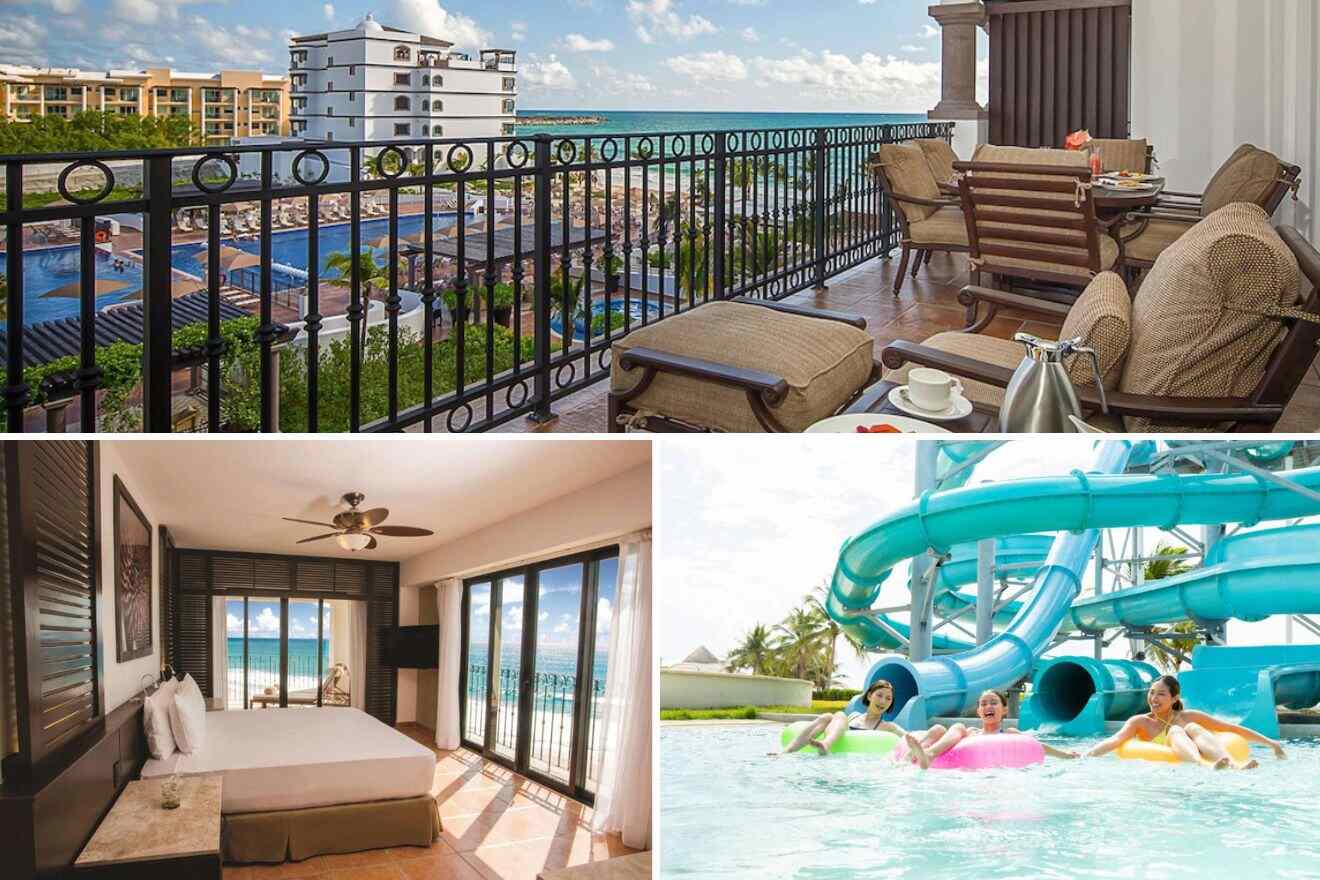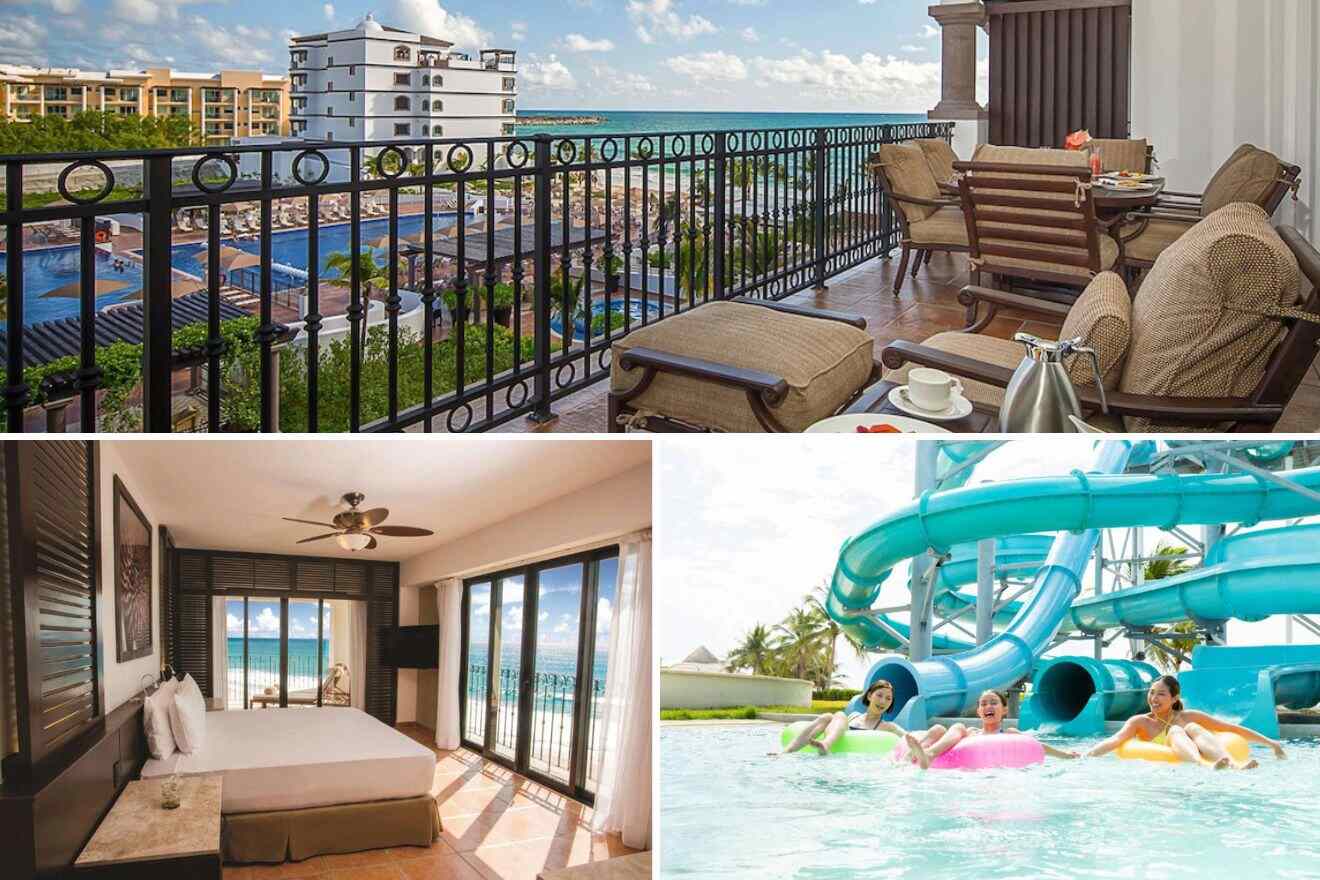 Budget (up to US$350)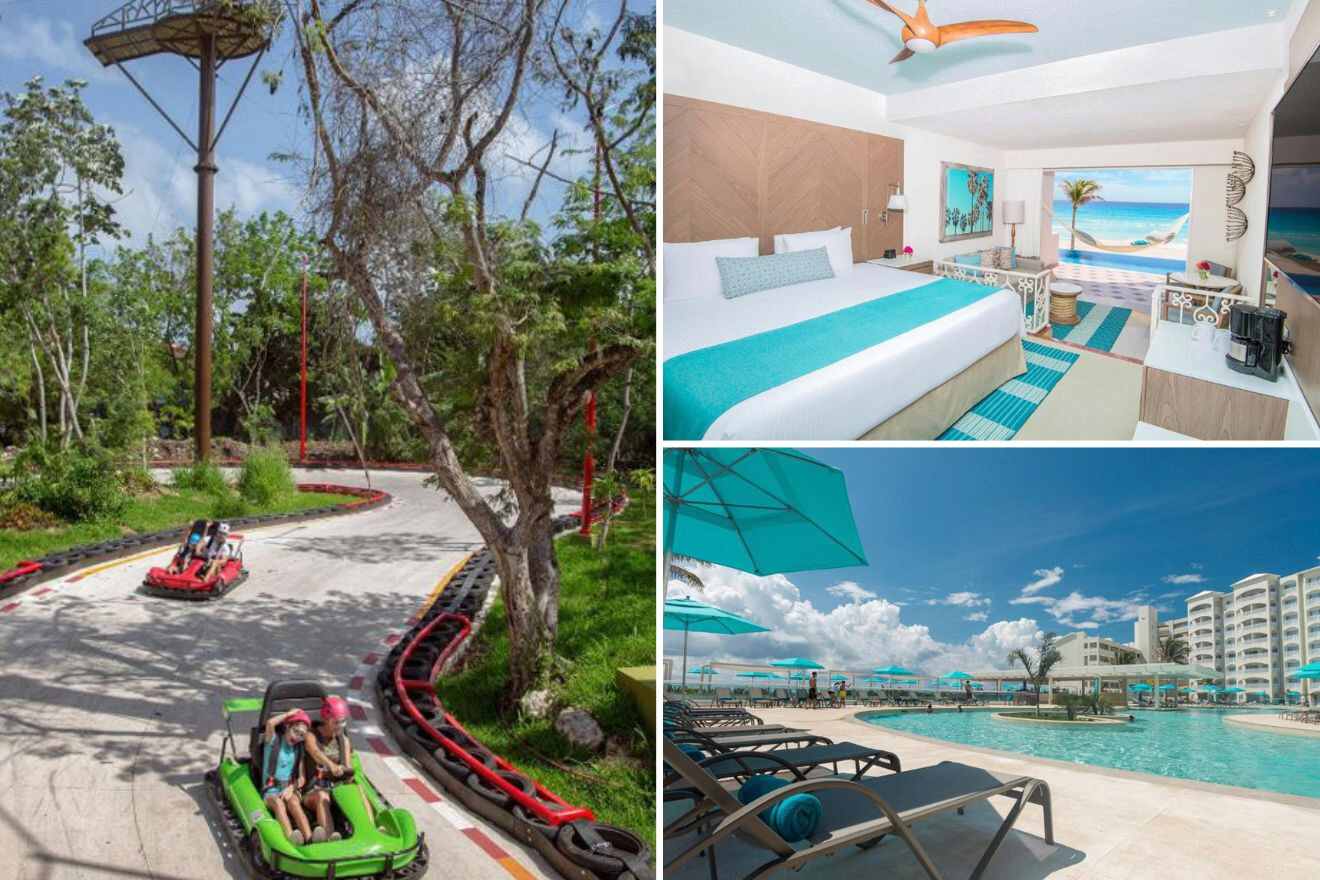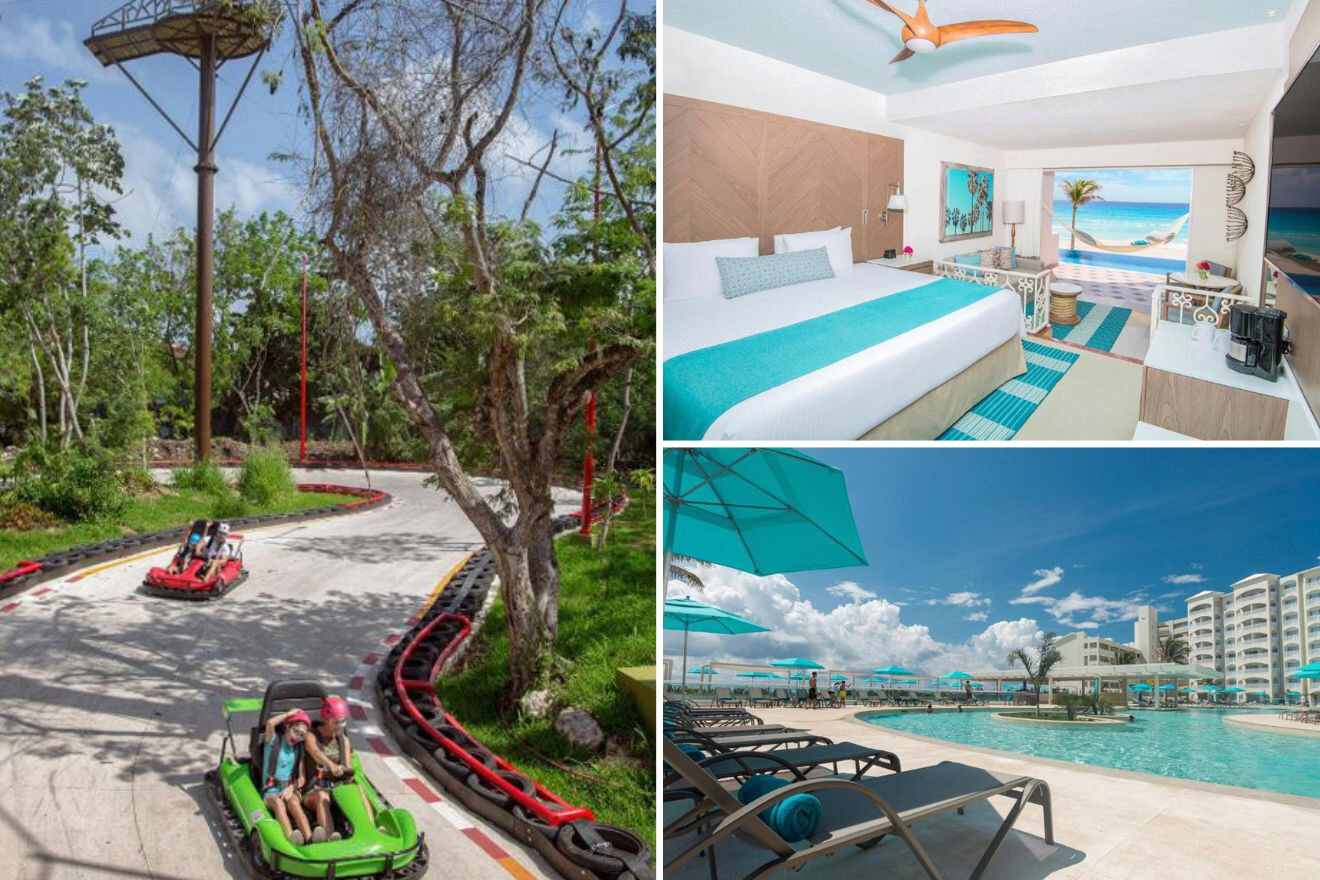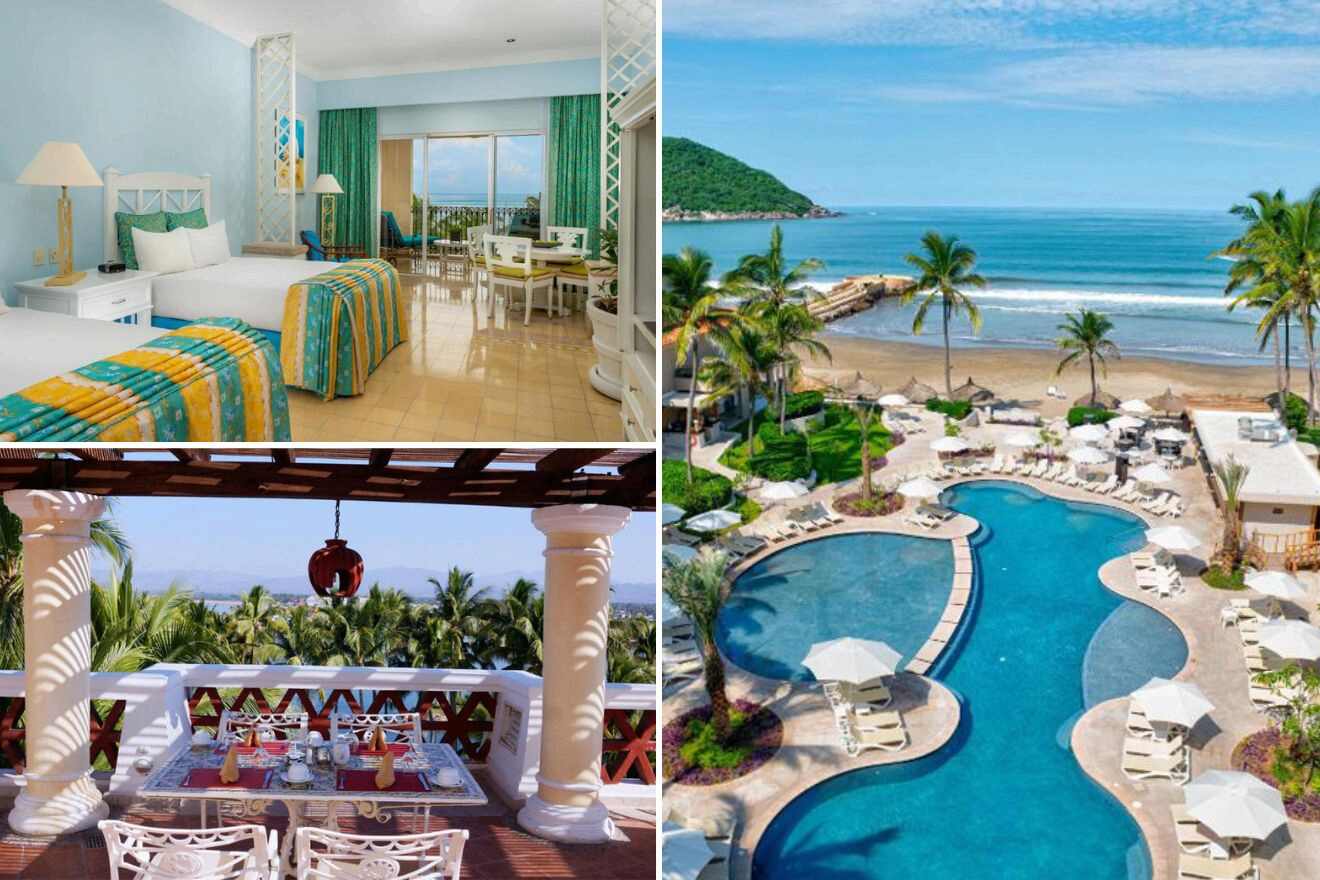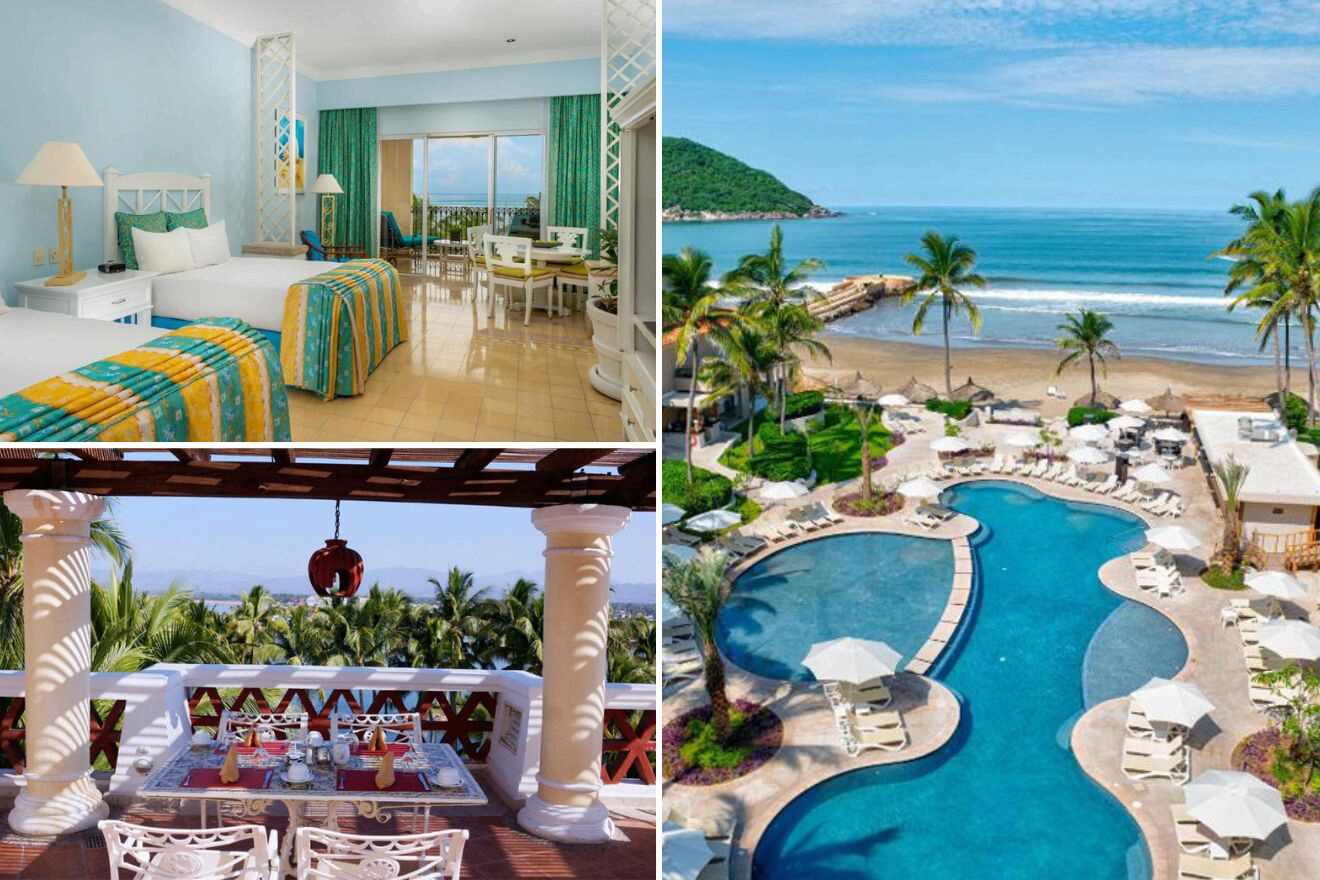 BONUS: Best luxury family resorts in Mexico
Ah, you know me! I couldn't end this post on the best all-inclusive family resorts in Mexico without sharing with you the best luxury family resorts in Mexico!
The general price for the accommodations listed in this list is around US$900. So check which location and amenities fit your preferences better!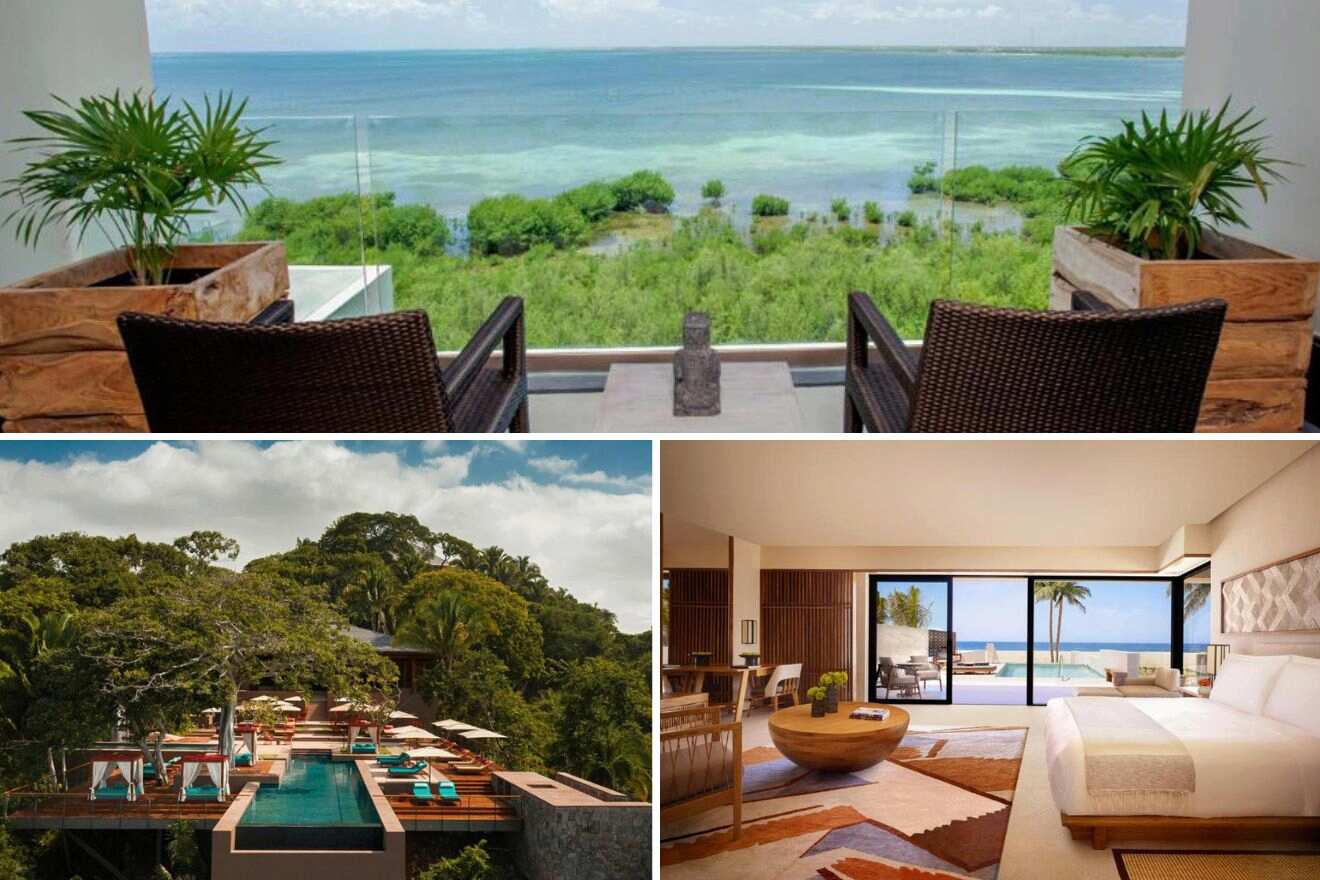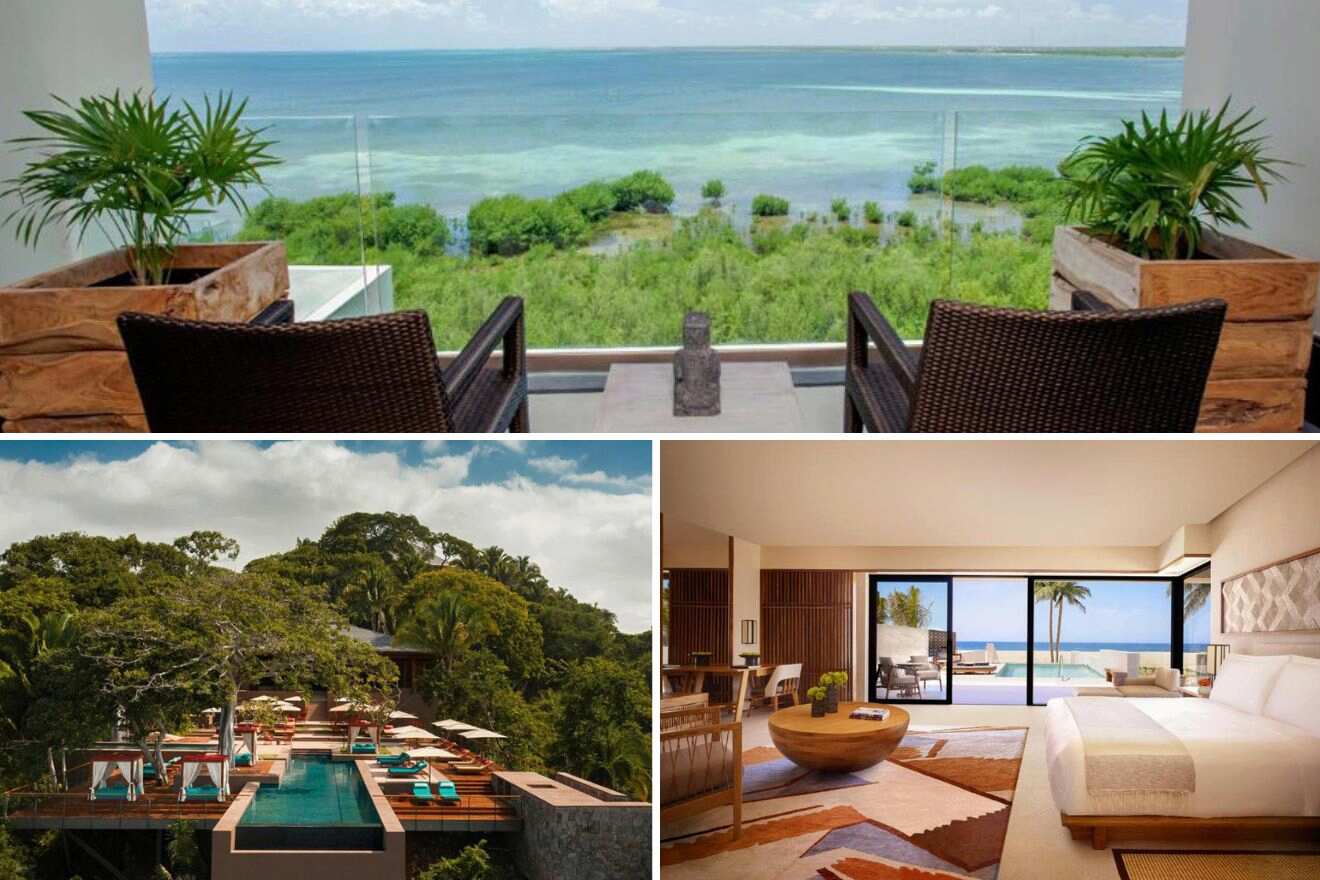 1. One&Only Mandarina
I don't know where to begin! I am in awe! This hotel in Lo de Marcos is filled with natural beauty and has stunning decor, with dark wood touches that mix with the palm trees coming into the room from the balconies. This resort offers villas with private pools, up to 8 rooms, and cute tree houses with private pools on the balconies overlooking the ocean.
2. Nobu Hotel Los Cabos
Minimalistic and elegant, a perfect mix between the freshness of the Caribbean and the harmony of the feng shui system. This hotel has a kids club and an outdoor playground, 3 swimming pools, and a spa center; there is something for every member of your family! They offer suites and apartments for families, the biggest one can host 14 guests!
3. Nizuc Resort & SpaZadún, a Ritz-Carlton Reserve
Do you want to relax in a scenic hotel? This Cancun accommodation has a simple and chic style that will lighten you and your family up! With fun activities for the whole family, like kayaking, snorkeling, and tennis matches! This hotel also features live entertainment for all guests staying in any of the rooms, which come with soaking tubs and views of the Pacific Ocean!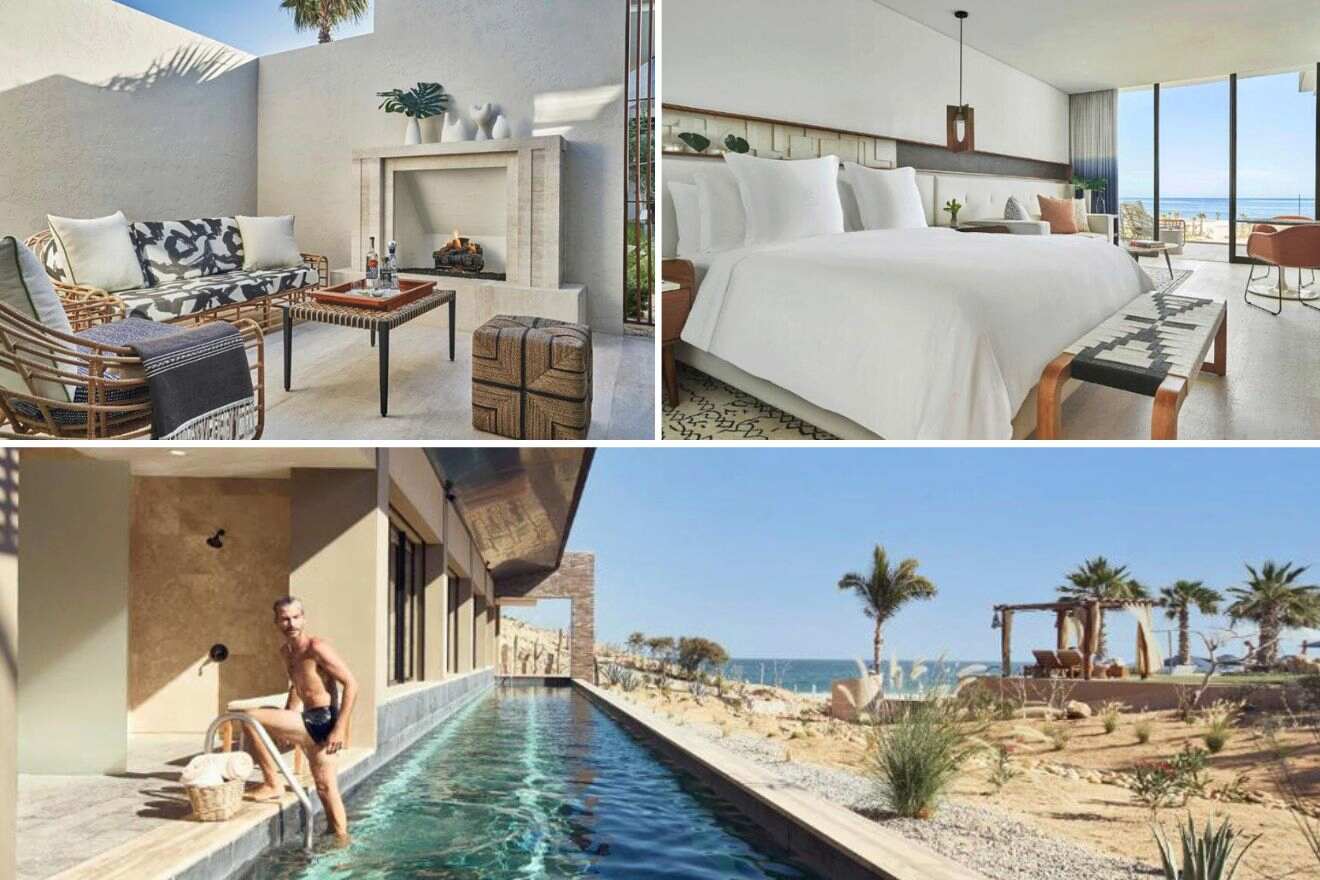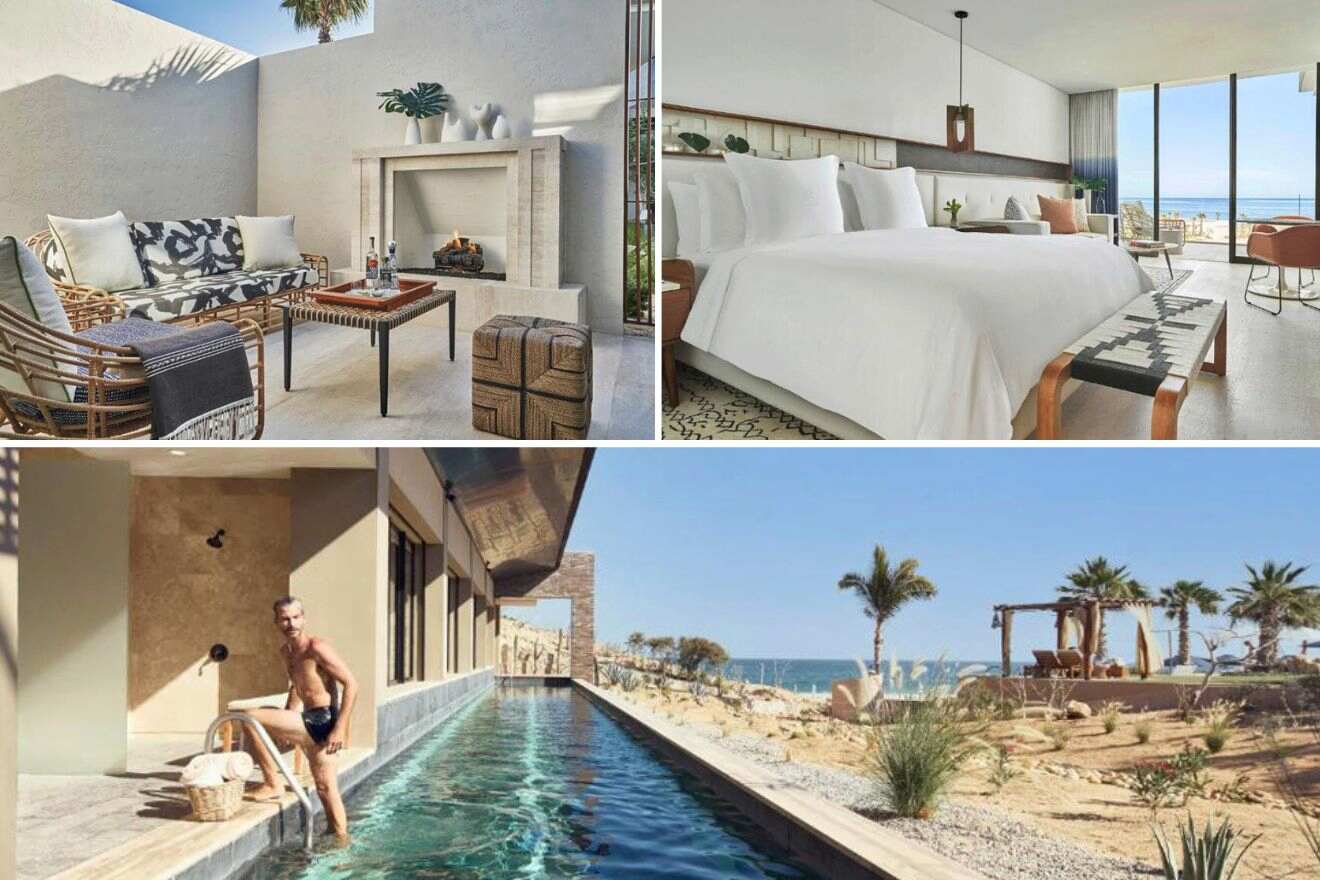 4. Zadún, a Ritz-Carlton Reserve
This beachfront resort in San José del Cabo has style and class, a golf course, a kids club, 4 swimming pools (3 for adults, 1 for all ages), and 4 upscale restaurants featuring vegan, vegetarian, and gluten-free options, as well as Latin American, Mexican, and international cuisines! All the rooms and villas come with excellent views, and some of them have a private pool or plunge pool.
5. Four Seasons Resort Los Cabos
This is paradise! Imagine staying in a Villa with your own private pool and beach access. A dream! Apart from amazing villas and suites, this resort comes with amazing activities for kids at the kids club, spa treatments for the parents, and a wide range of water sports for the whole family!
FAQs about all-inclusive family resorts in Mexico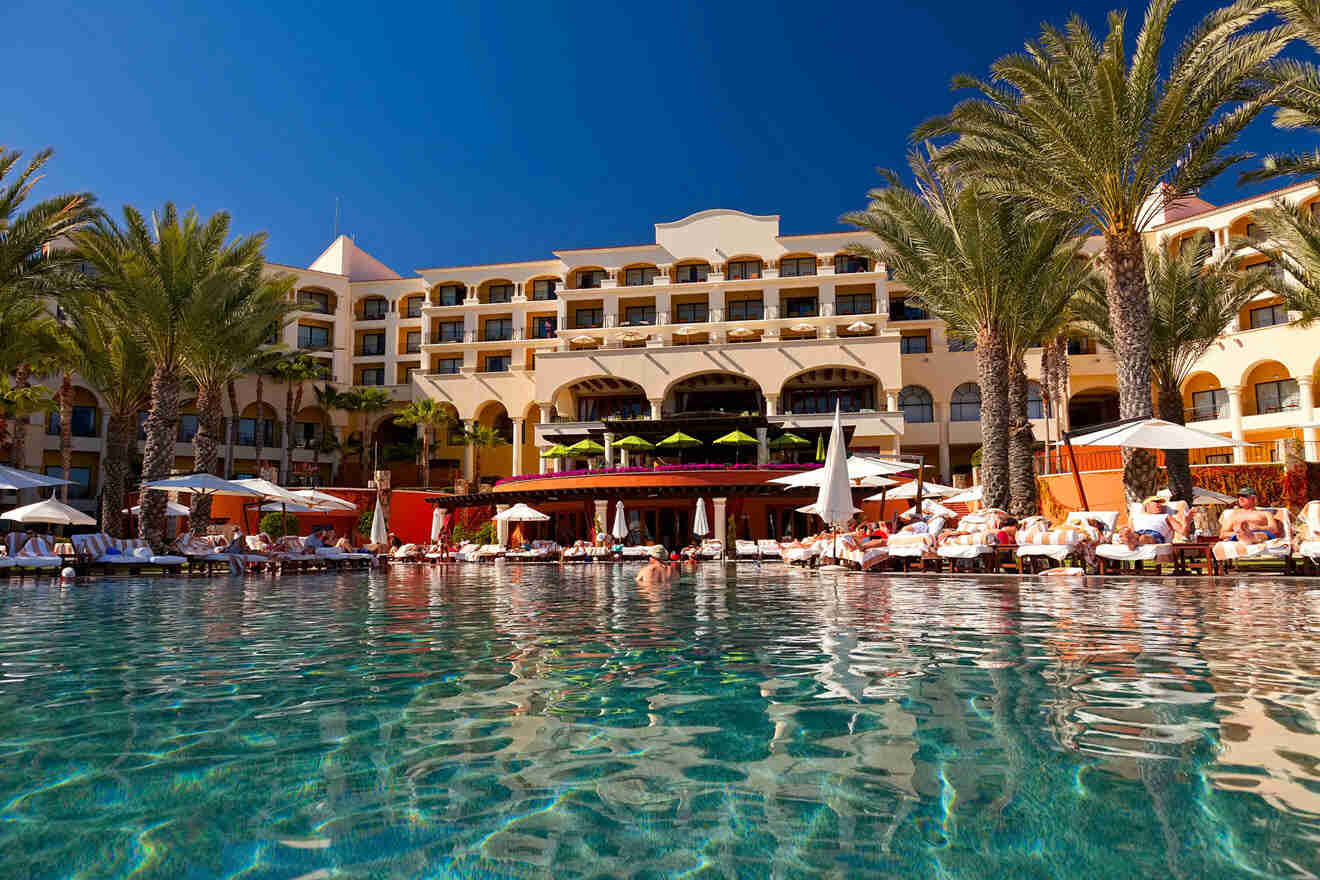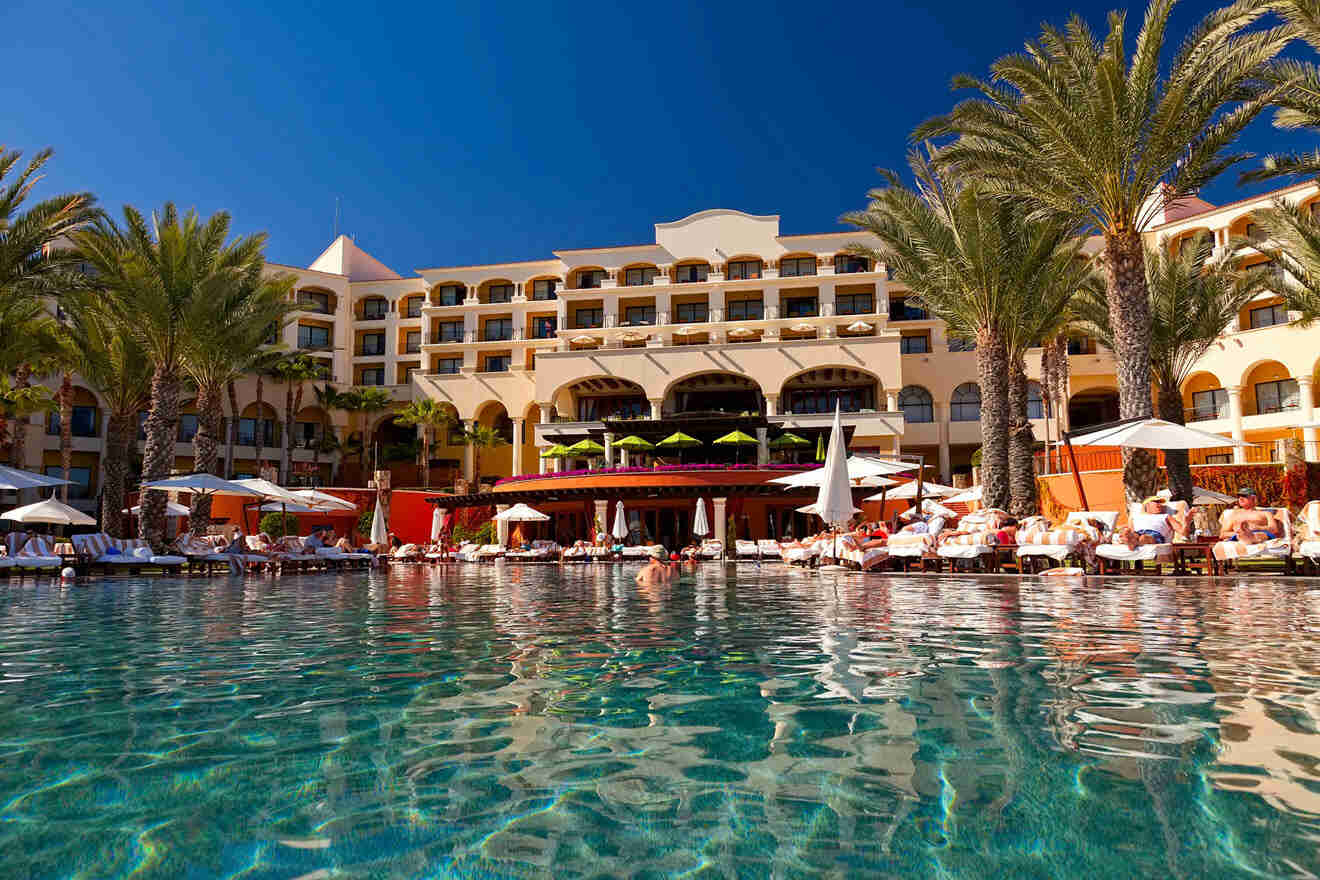 Conclusion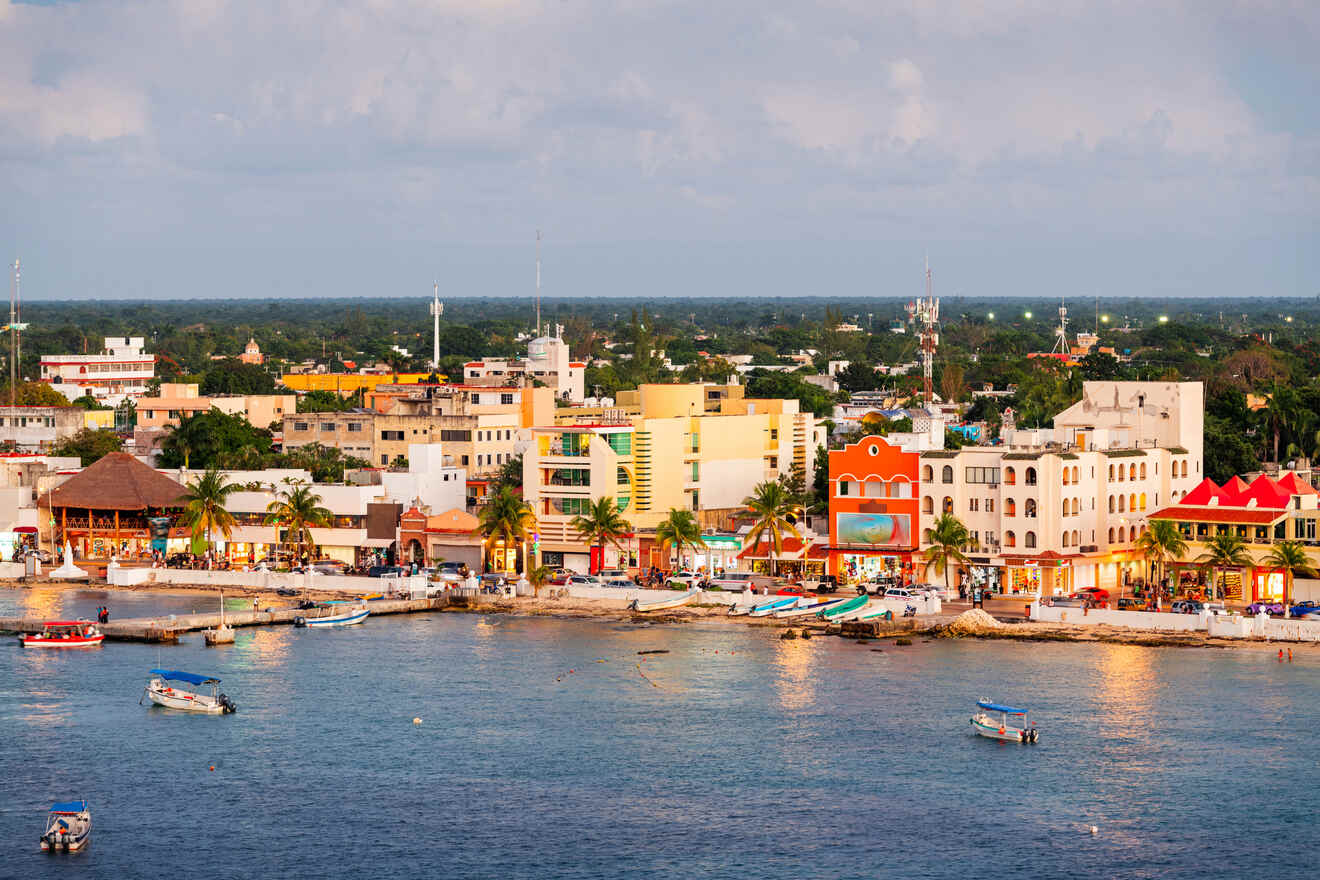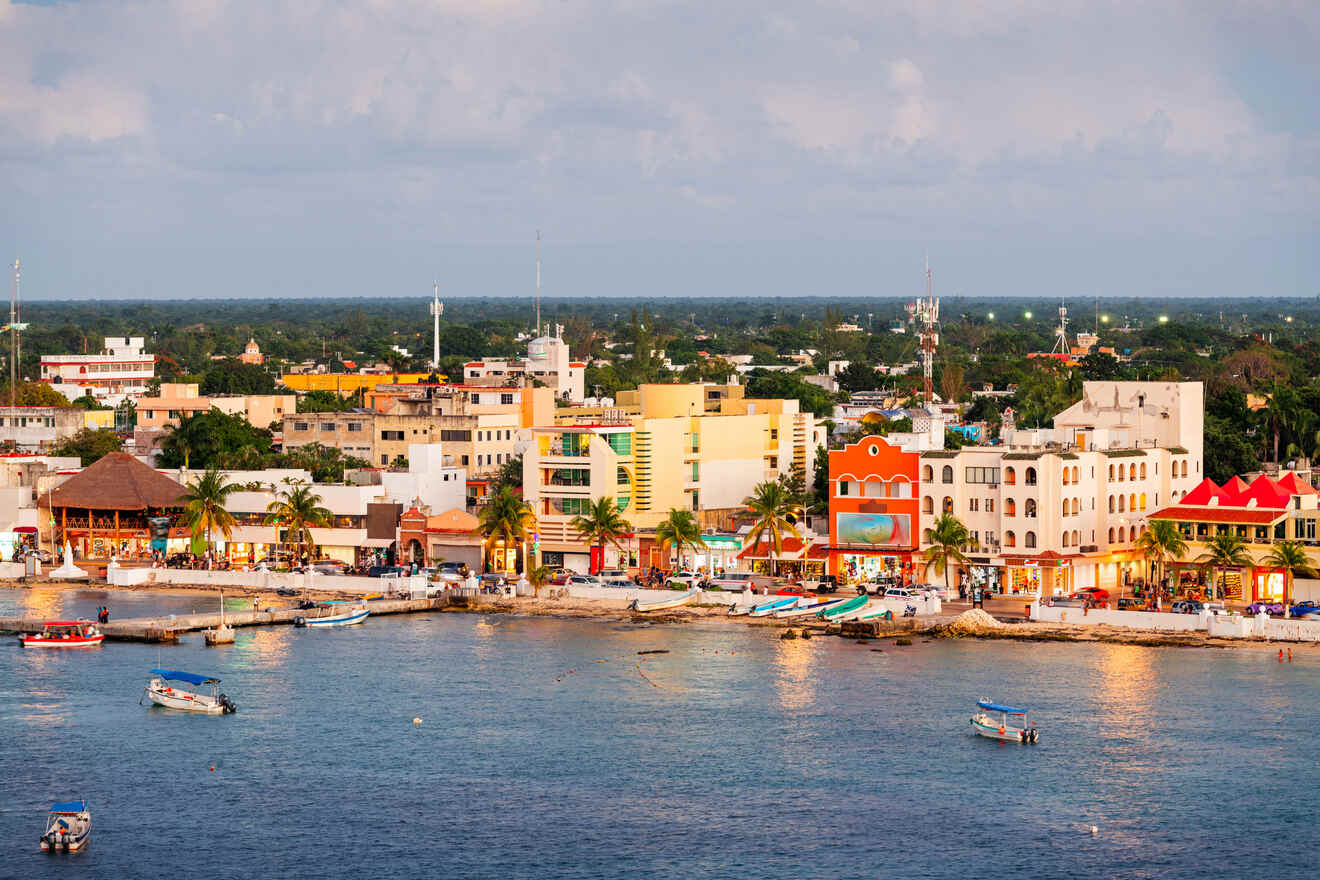 That is all for today, lovely humans! So many cool all-inclusive family resorts in Mexico! I've covered many options for all budgets, plus a sweet bonus with the best luxury family resorts in Mexico! How nice is it to have so many options by beautiful beaches?!
It's so hard to choose my favorite hotels from this article, there are so many fantastic options, I would be happy to stay in any of these resorts, but if I have to give you my 2 top favorites, those would be:
Which of these all-inclusive Mexico resorts for families is your favorite? Let me know about your experiences in the comments, I love learning about your trips! And book your hotel rooms asap, and save yourself a spot in the most amazing all-inclusive resorts!
Enjoy your all-inclusive getaway,
Daniela
---
Pin it for later!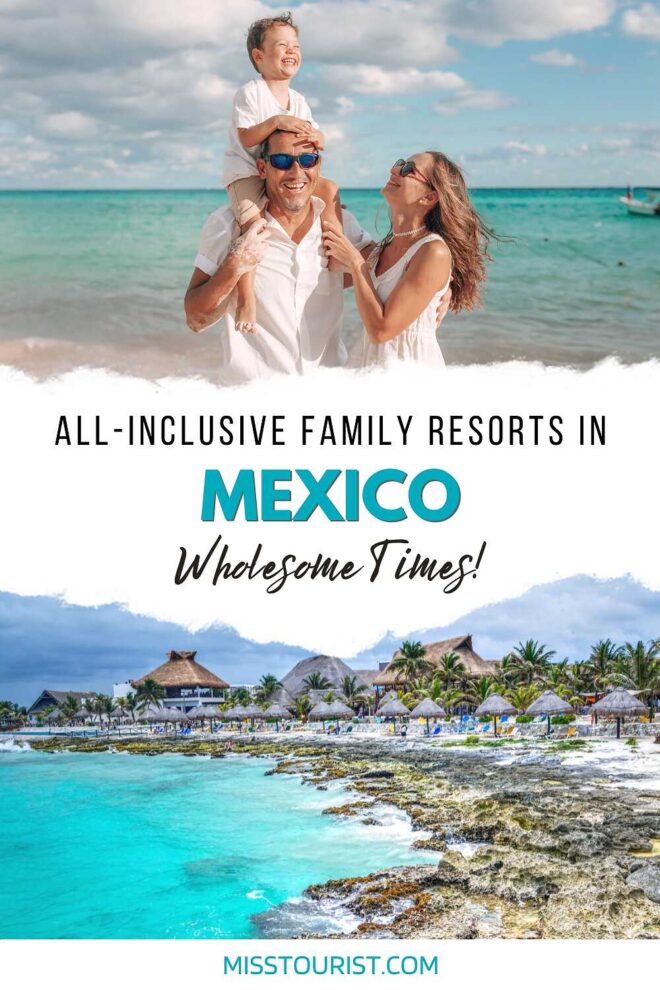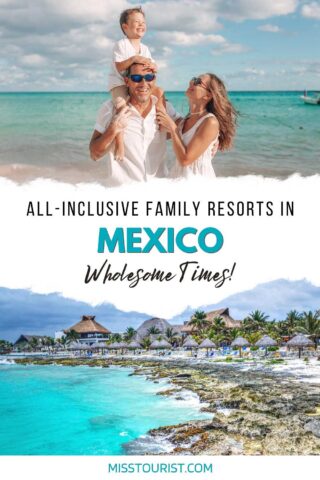 Pin it for later!