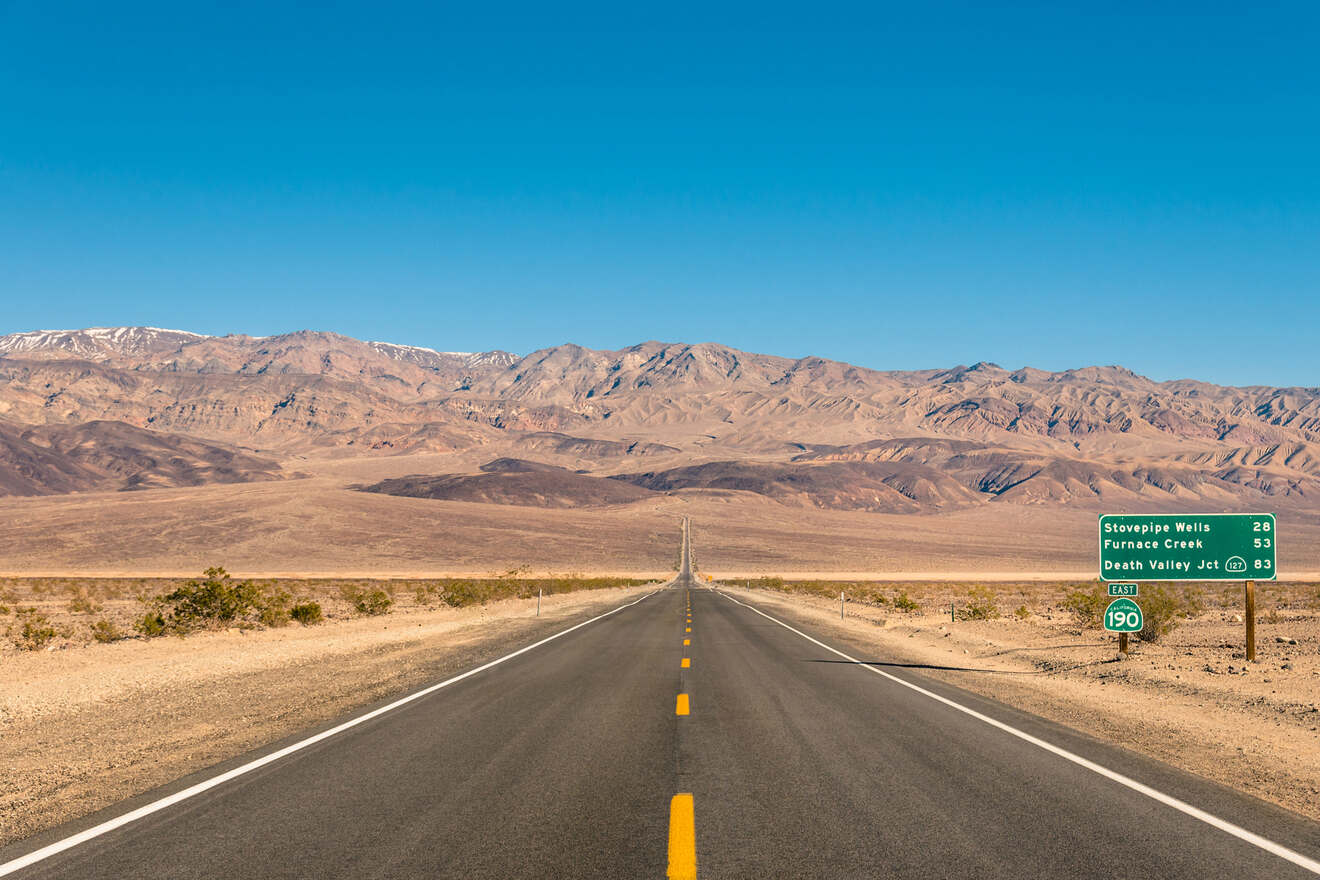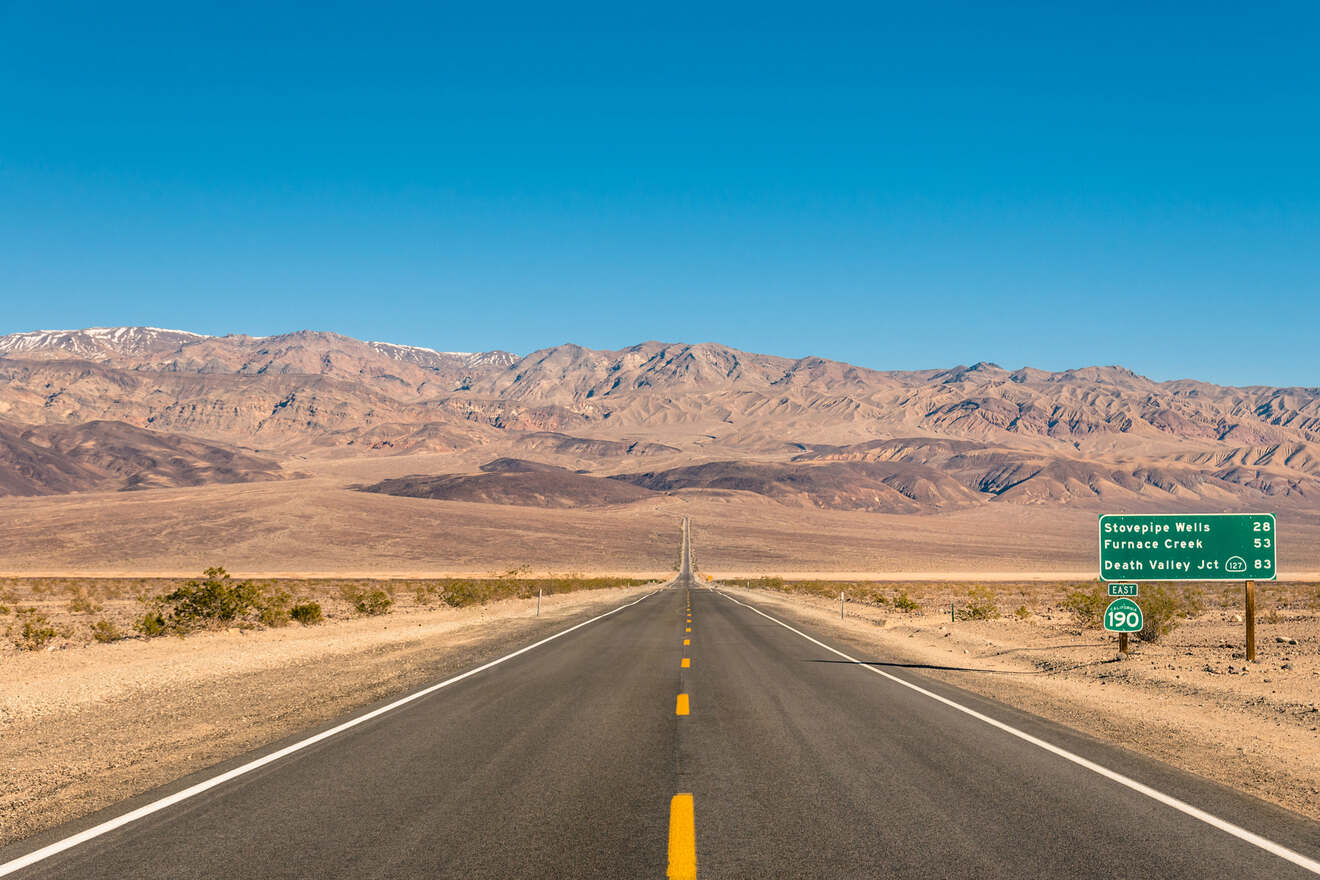 Death Valley is considered one of the most difficult environments on earth! This arid valley is just massive, and offers so many breathtaking landscapes to explore!
You'll agree with me that it's fundamental to find the right place to stay to enjoy everything this magic place has to offer, that's why I made this guide with the 5 best areas where to stay in Death Valley, including some great hotels where to return to after a day in the heat!
The areas are all outside the Death Valley National Park, a driving distance from it, and I selected them based on different interests and budgets.
So whether you're looking for outdoor adventures, crazy nightlife or simply a good budget accommodation to stay in Death Valley, I have the right town and hotel for you… just don't forget to book it as soon as you can if you want to take advantage of some good deals!
Let's start!
If you are in a hurry
If you need to take a quick decision and book immediately, I got your back, check this list with the best hotels located in Death Valley National Park and nearby towns:
Here is a map to help you visualize where are located all the different areas and places to stay in Death Valley:
1. Beatty – where to stay in Death Valley for the first time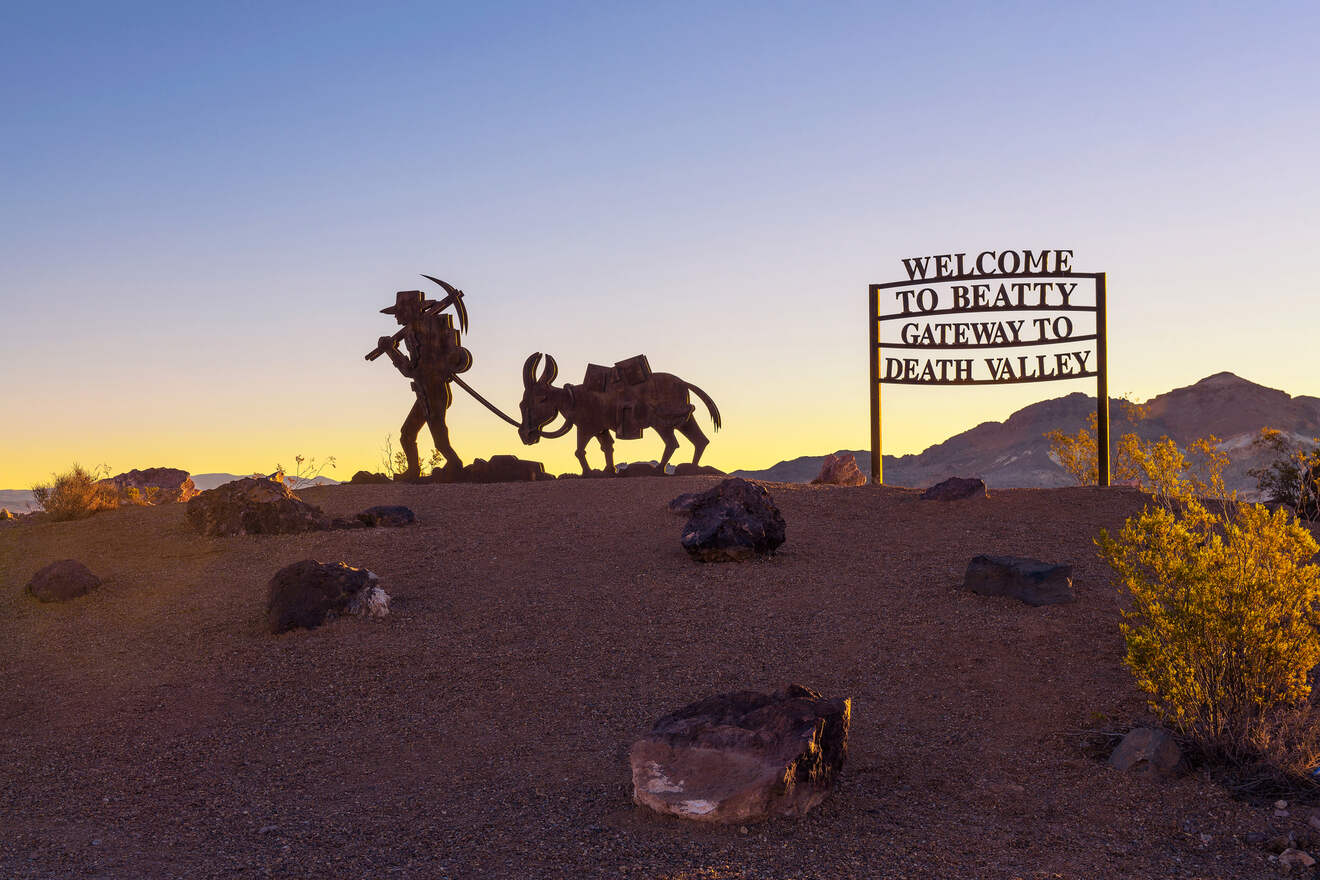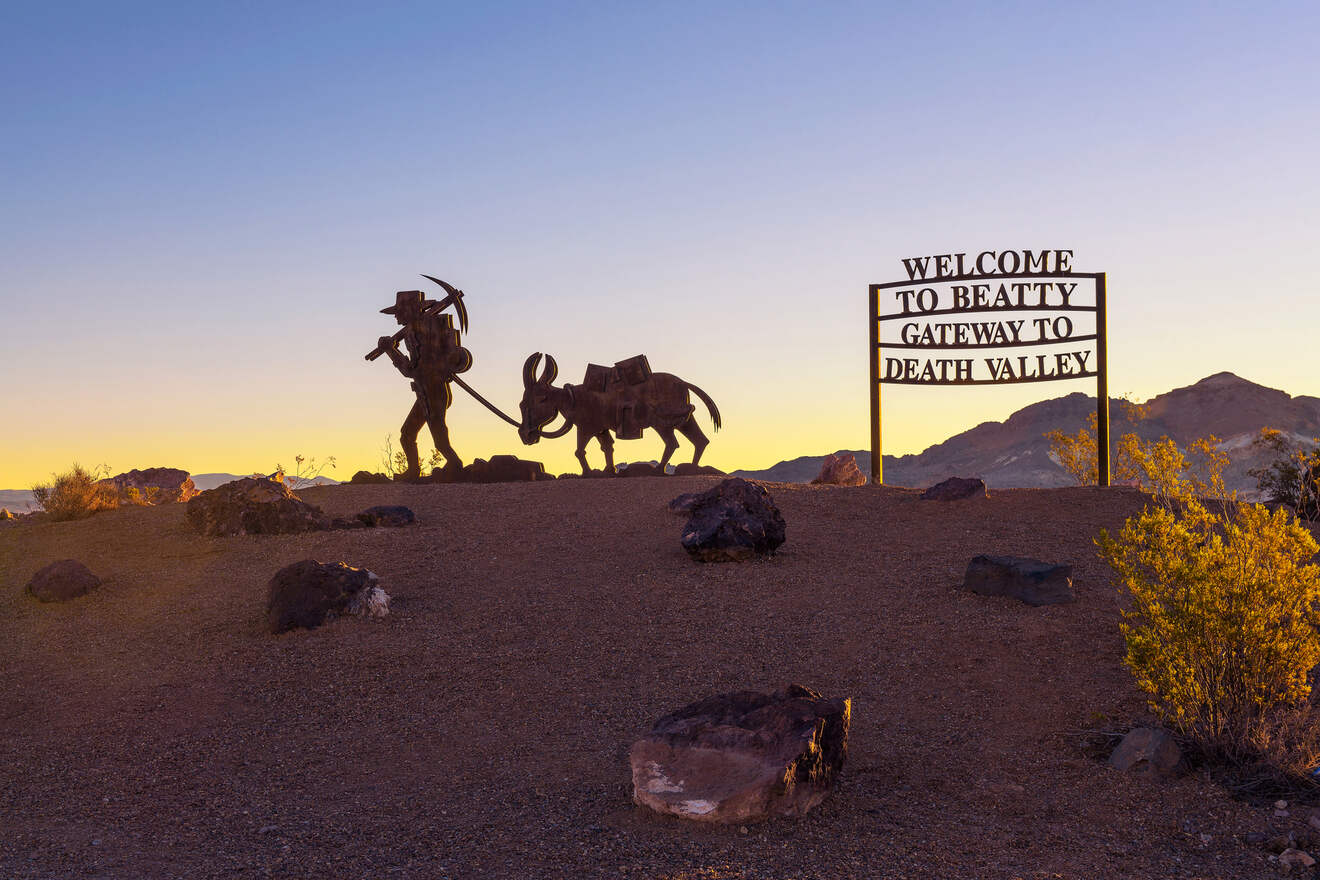 Northeast of Death Valley, about a 25 minute driving from the Furnace Creek Visitor Center, you'll find the small town of Beatty: the closest base to explore Death Valley National Park (but it lies in the Nevada side)!
Note: for those who don't know that the Furnace Creek Visitor Center is where you get useful information about the Death Valley National Park, get a park map, learn about Death Valley history, get a precise reading of the temperatures, etc.. a must to start your exploring!
Once inside the park, there are countless unique things to do and see: from the panoramic Zabriskie Point at Sunrise, to the endorheic Badwater Basin, the inactive volcano Ubehebe, and the beautiful Desert Wildflowers… but I could keep going for hours!
Anyways, if you decide to stay in Beatty, you can explore Death Valley until the late dusk, and have the best sleep after an intense day of adventure in nature! In fact, you can hardly find a more tranquil place than this sleepy desert town, hosting about 1000 inhabitants.
But this doesn't mean Beatty has nothing to offer to its visitors: on the contrary, this town is soaked in history. Here you can learn a lot about its gold mining past at The Beatty Museum and Historical Society, showing important documents and impressive photographs!
If you love horror and to get scared, four miles west of Beatty there is the creepy Rhyolite ghost town! Having been abandoned in 1920, in Rhyolite there are ruins of the old jail, train station, and schoolhouse… go check them out!
Other accommodation options in Beatty
Things to do in Beatty
2. Ridgecrest – the best area in the Death Valley for families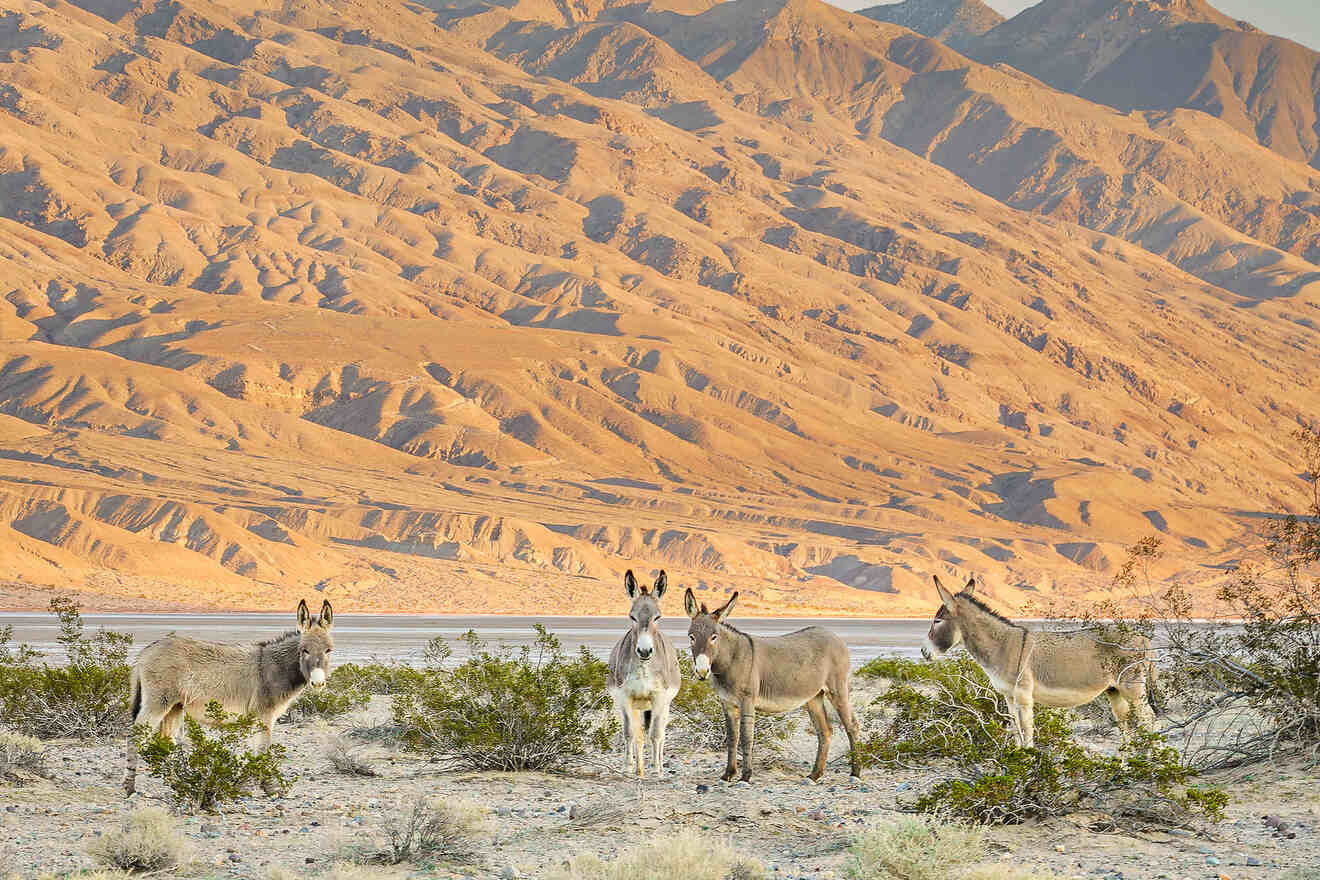 Located on the Californian side of Death Valley, specifically southwest of it, Ridgecrest lies ~2 hours driving from the Death Valley National Park.
This is another town with many cool activities and attractions to offer, especially if you want to satisfy the tastes of all the family!
Its position close to another worldwide famous park, the Sequoia National Park, and to Red Rock Canyon State Park, make Ridgecrest the perfect starting point to explore nature, go for some outdoor adventures (hiking, biking, and more), and disconnect from our technological life.
Another thing that any member of the family will love is a trip to the Maturango Museum-Indian Wells showing cool exhibitions of the Mojave desert and Petroglyph Park.
Does this sound like the right place for your holiday in Death Valley? Then check out these great hotels, but make sure you book them as soon as you can if you want to secure yourself a spot!
Other accommodation options in Ridgecrest
Things to do in Ridgecrest
3. Las Vegas – where to stay in Death Valley for nightlife!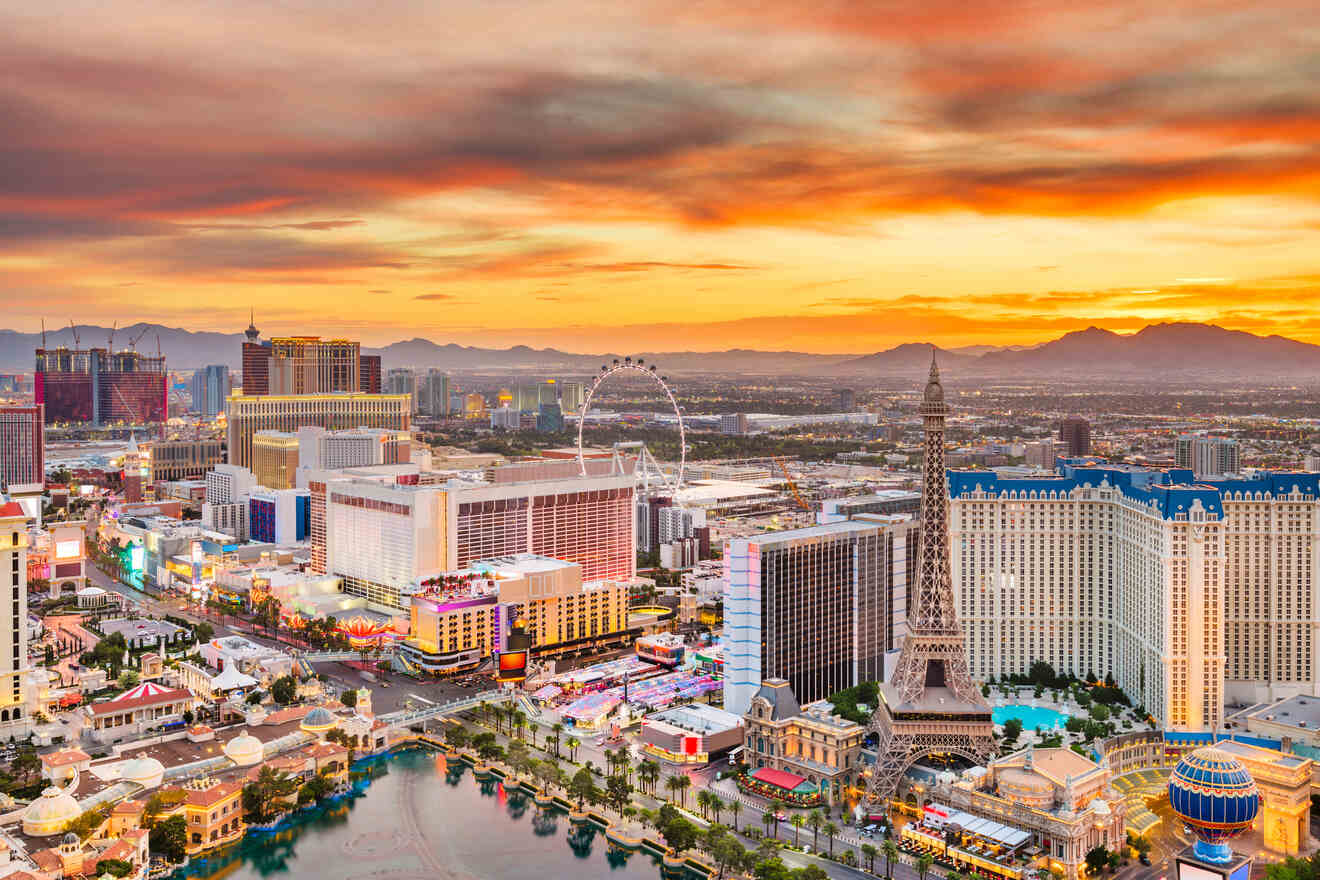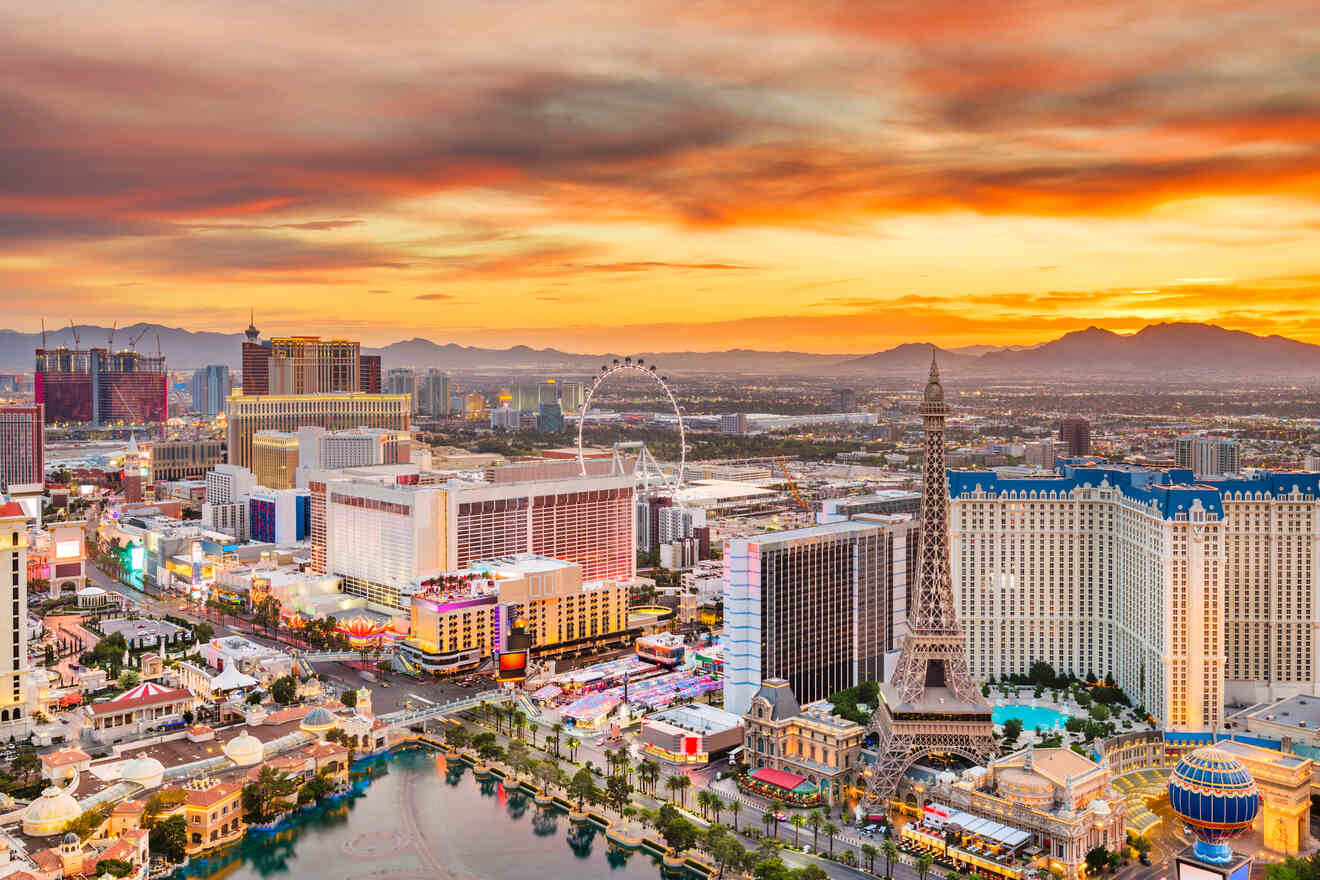 Well, I think Las Vegas introduces itself without having to say a lot more! Located a 2,5 hours drive away from Death Valley National Park, just west of it, the so-known Sin City is the right place if you're more interested in party life than the nature of the park!
Las Vegas will give you a warm welcome with its casinos, clubs, and nightlife, while in Death Valley you'll take a break from its craziness, and probably sweat all the alcohol you have inside your body!
But Las Vegas offers another great advantage: super affordable prices, from cheap hotels and hostels to inexpensive activities for any kind of traveler and taste! Staying in Las Vegas, the most exciting city in the world is cheap, fun, and unpredictable… What do you want more?
NOTE: We have a whole post dedicated to Las Vegas accommodation, check it out if you want to know more options!
Other accommodation options in Las Vegas
Things to do in Las Vegas
4. Lone Pine – for nature seekers in the Death Valley!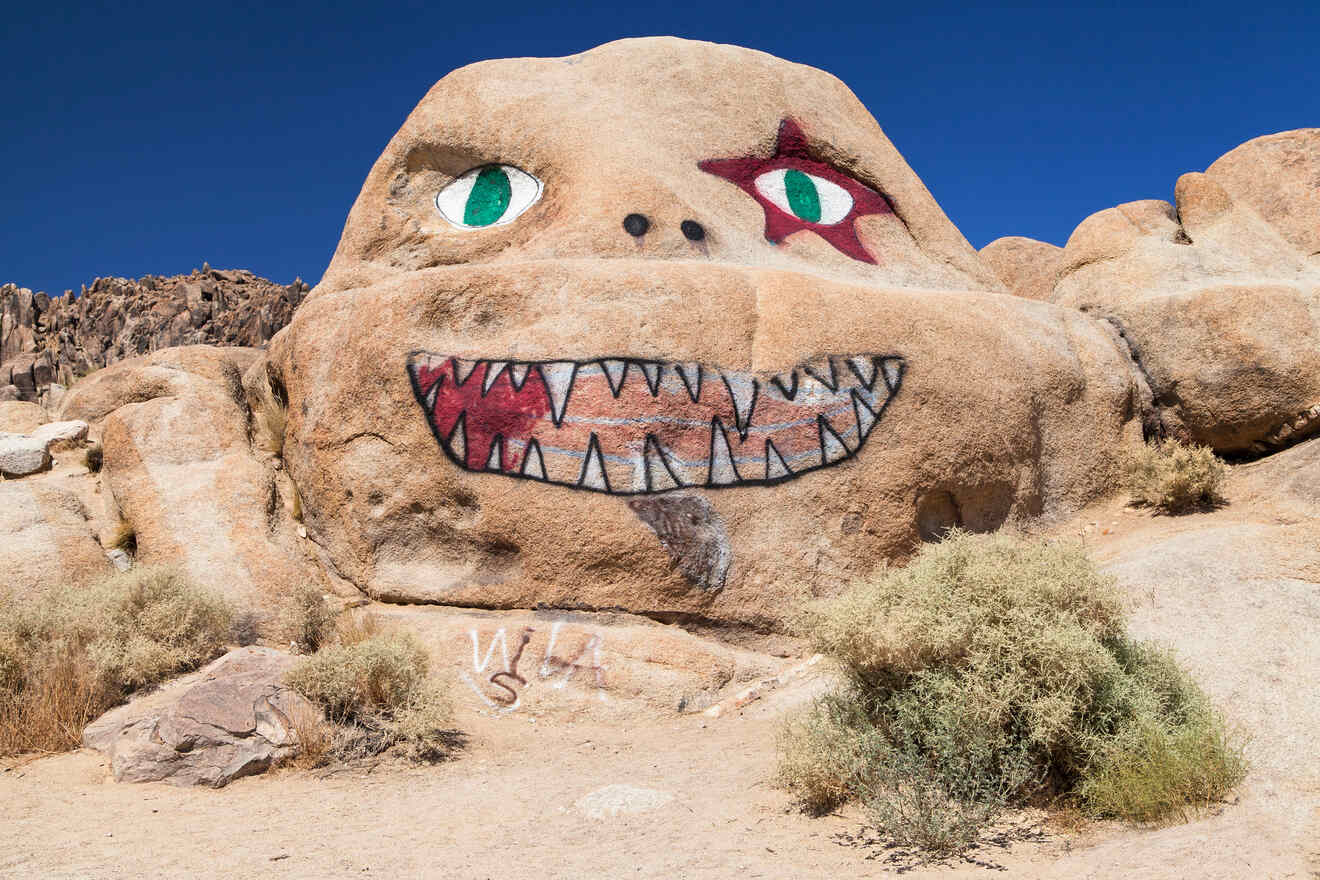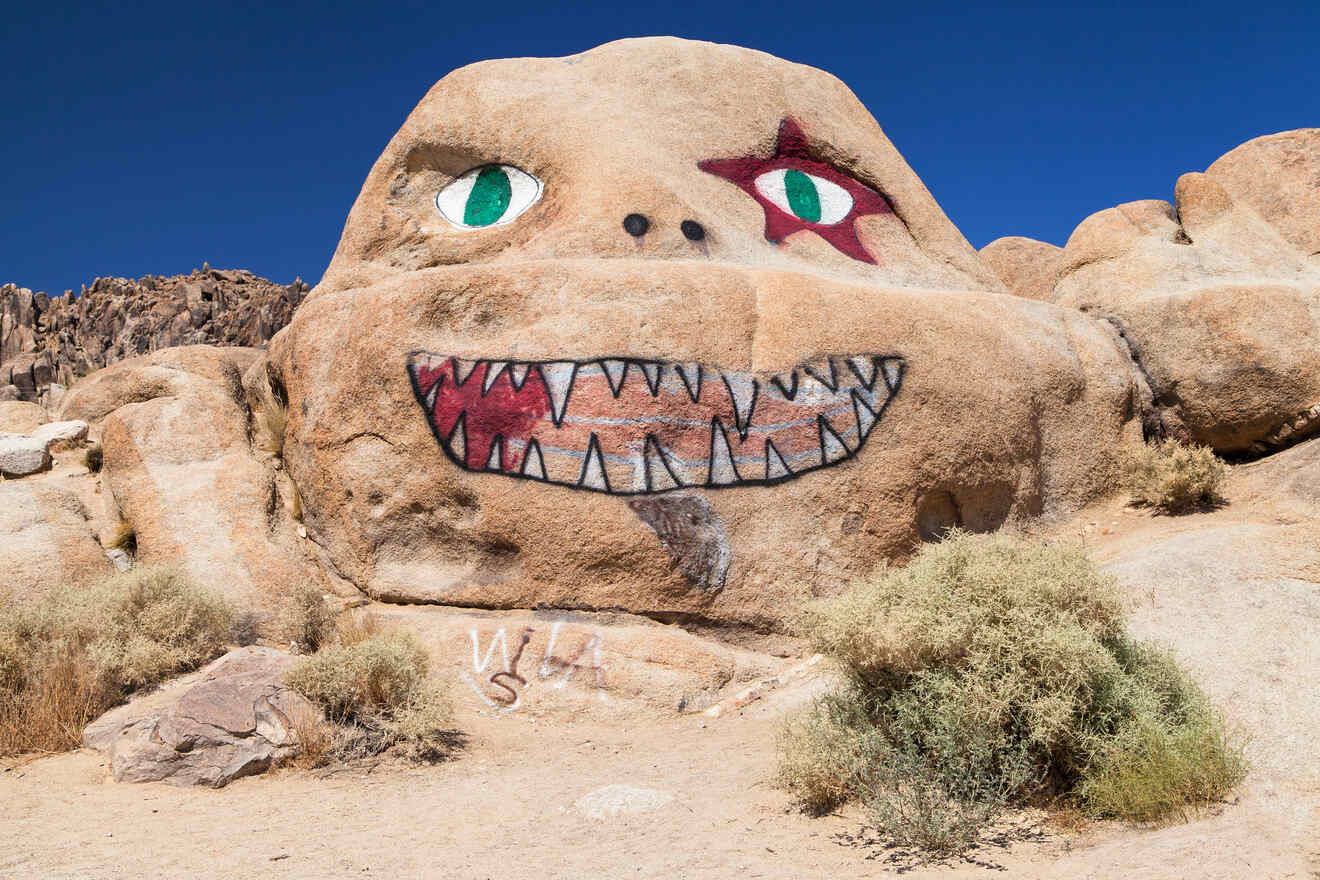 Right in the middle of the Death Valley (precisely at 2 hours driving distance from the national park entrance) and Sequoia National Park, the Californian Lone Pine gives you no escape from mother nature!
And I am not only talking about the parks… from this small town you can explore the best hikes, natural scenery and green landscapes in California. Expect to find lushes, wild forests (here you cannot miss the Inyo National Forest!) and huge sequoias in every corner, and to see mountains everywhere you look!
And what is better than having access to some of the most stunning landscapes in the world at super accessible prices? As Las Vegas, Lone Pine offers cheap accommodations for any taste!
But Lone Pine itself is a super charming city with a rich history (not so rare to find in North America), definitely worth visiting and staying. The town had even been the set for dozens of western movies from the early-1920s!
And there is a cool museum to prove that: the Museum of Western Film History. Here you'll find everything from scripts to costumes, insights into the production world, and posters… if you're a movie geek, this will be your paradise!
Other accommodation options in Lone Pine
Things to do in Lone Pine
5. Pahrump – the coolest place in Death Valley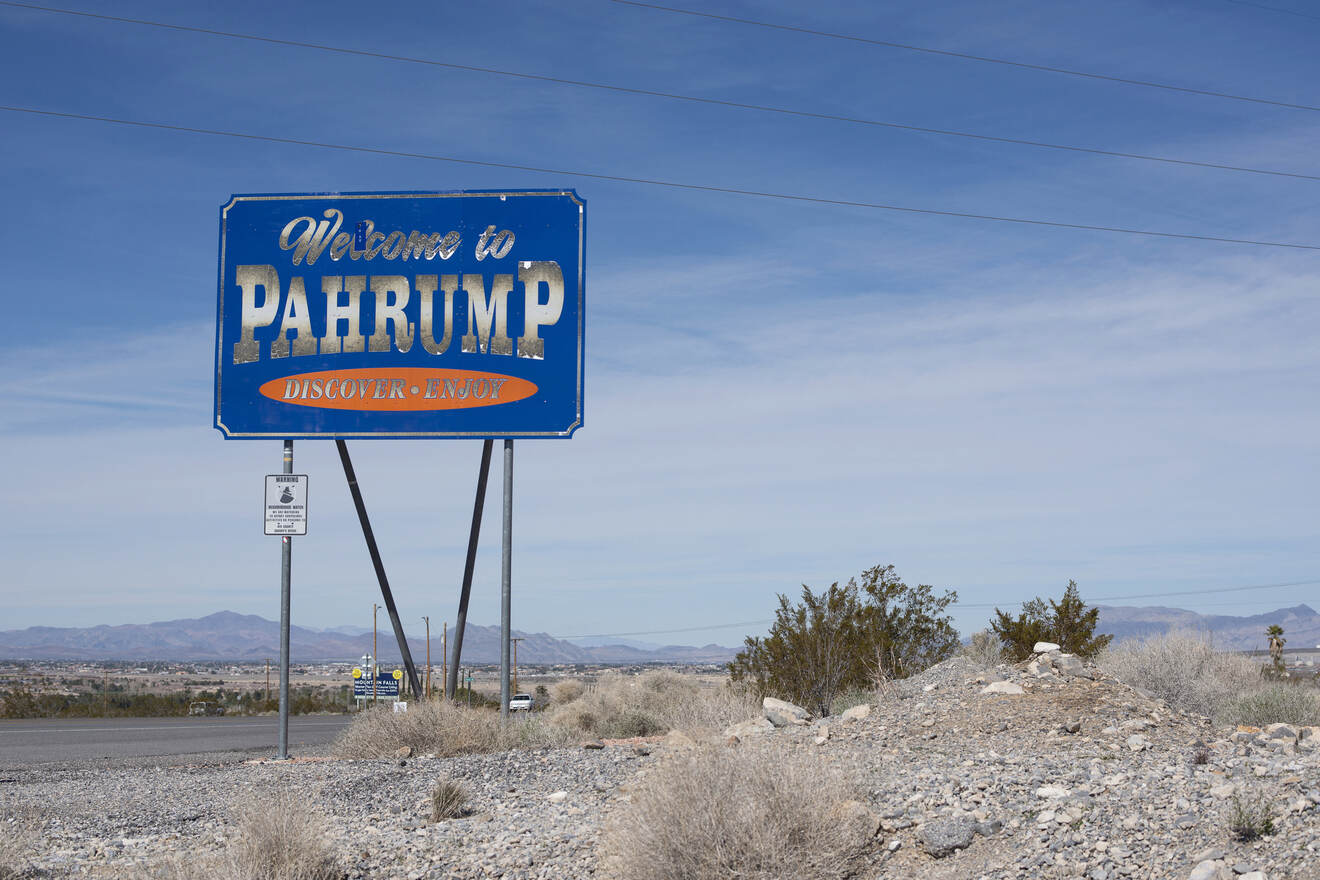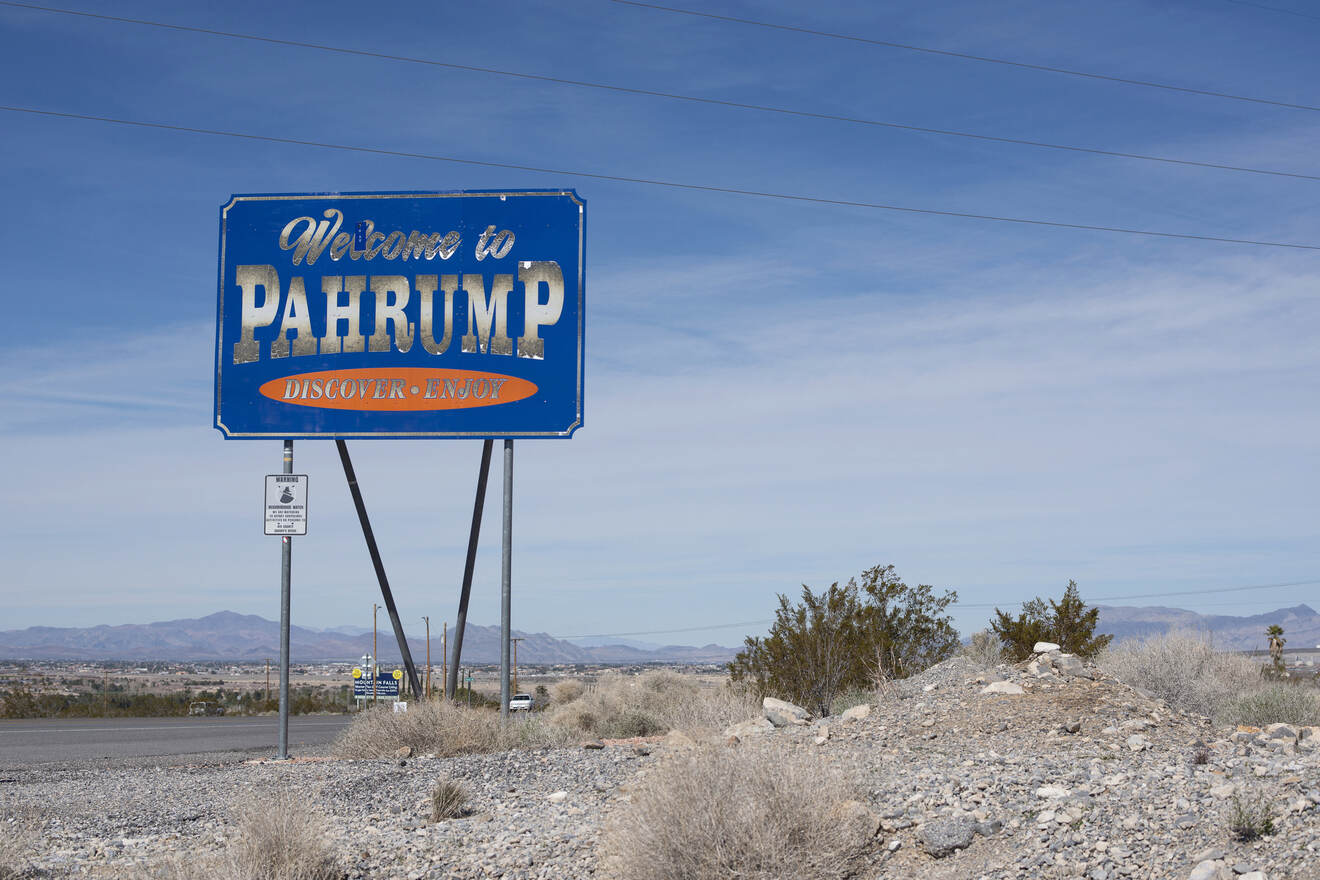 Located east of the Death Valley, at only an hour away from Death Valley Junction, the town of Pahrump is the right place if you want to have easy access to the National Park, but also to many cool outdoor and indoor activities, nightlife, lodging options and more!
In fact, around the city you'll find attractions for any taste: from coffee roasters to golf courses, tennis courts, wineries, high-speed racing experiences, hot air balloon panoramic rides… it will be hard to remember that you are actually staying here to visit Death Valley!
The town itself, contrary to what someone could think, is very lively, hosting many restaurants, bars, casinos, and if you come here during October, the Grape Stomp, great for having fun with all the family!
Talking about casinos, Pahrump is nestled, right between Las Vegas and the Death Valley National Park… what a great position to visit both right? Basically, you can pass from adventures in nature to adventures in clubs and casinos in just a few hours!
Well, I don't think I have to say much more to convince you… just take a look at these great hotels below, for any price range, but don't forget to book them as soon as you can if you don't want to lose the spot!
Other accommodation options in Pahrump
Want to try something original? At 46 km from Pahrump there is this super cool place where to stay close to Death Valley Junction. Villa Anita in Death Valley is an art installation studio that wants to highlight local artwork and design. In fact, much of the interior and exterior are built from repurposed materials. Cool right? Also, from here you can enjoy many activities in the surroundings, like cycling and hiking!
Things to do in Pahrump
Frequently asked questions about Death Valley National Park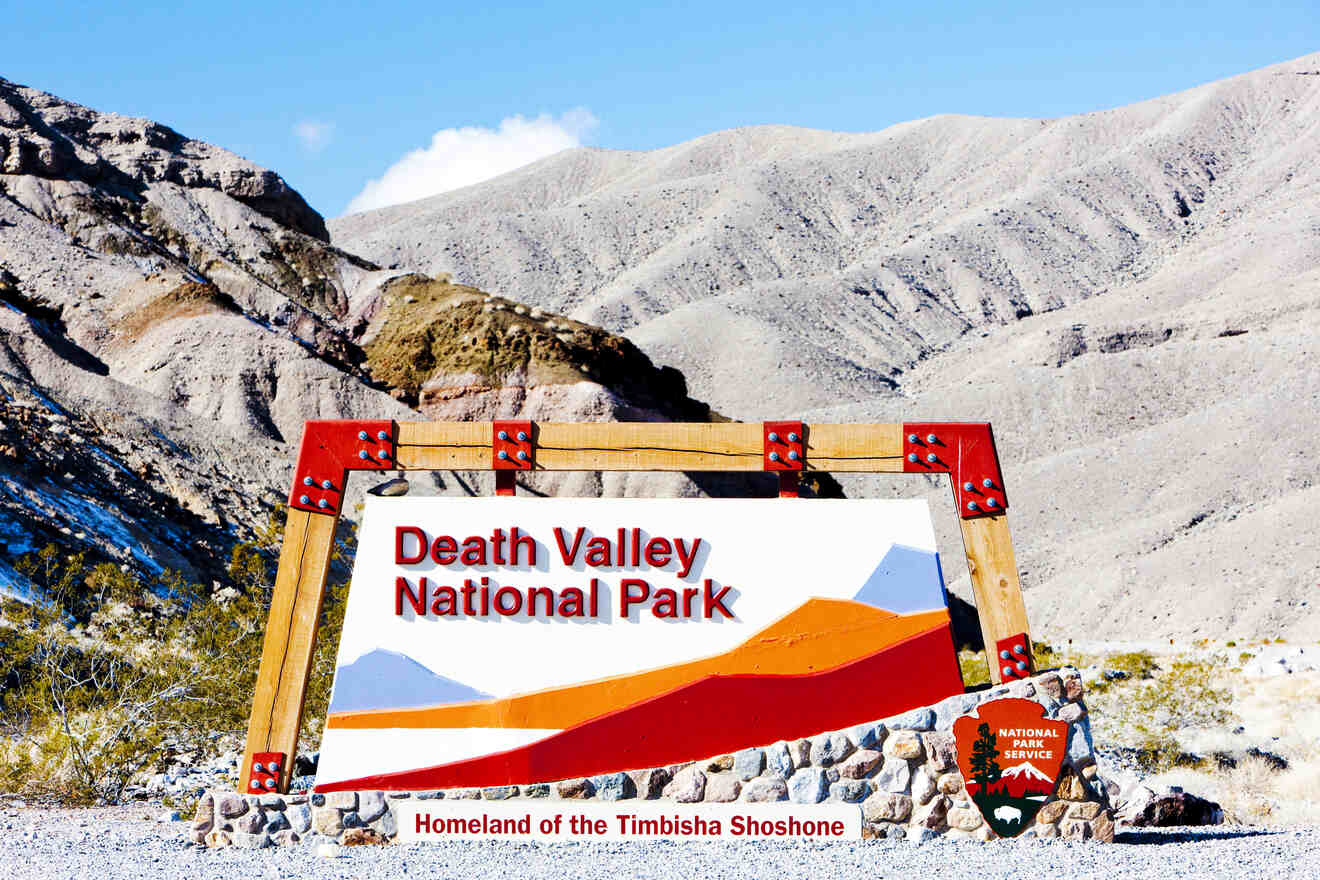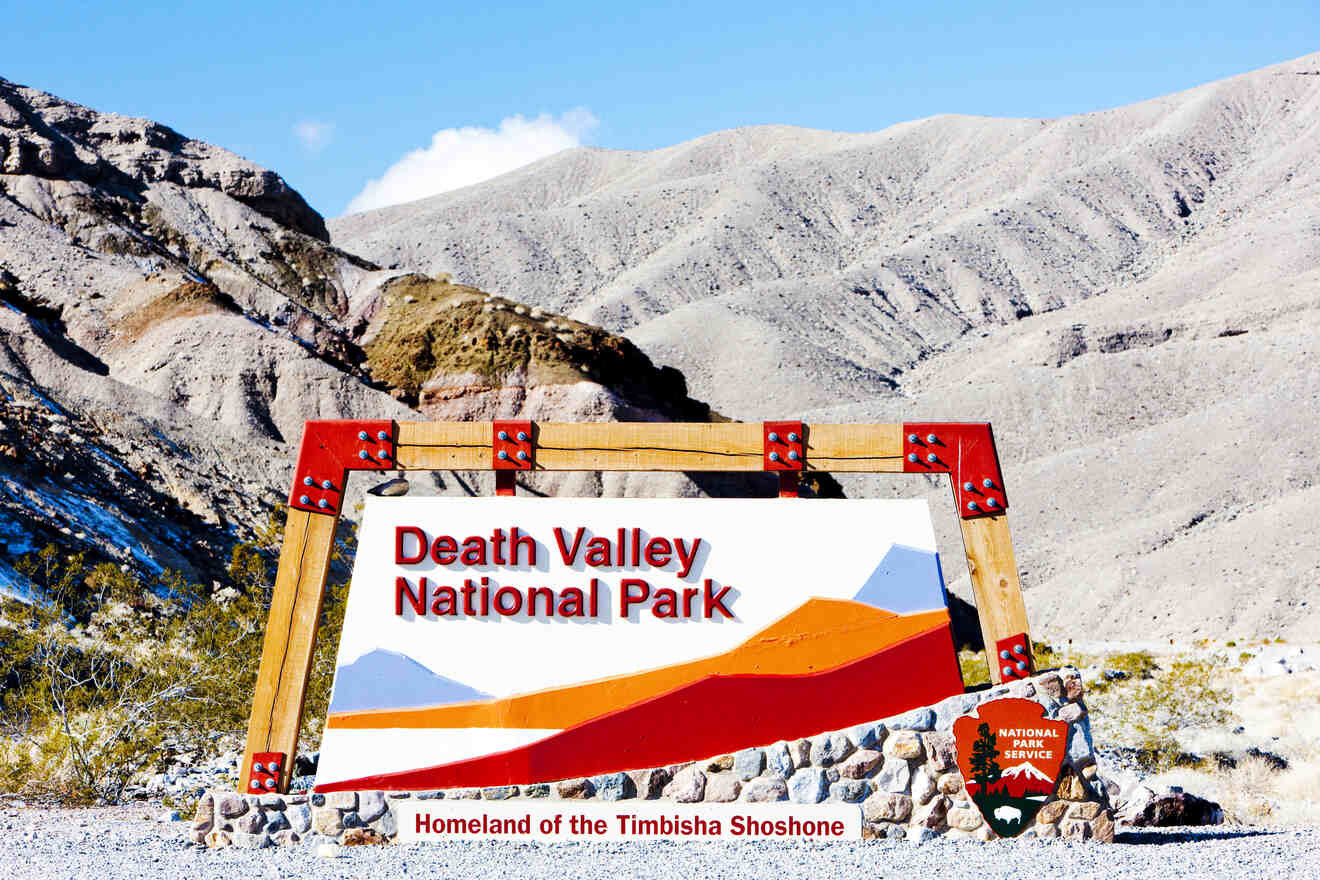 Conclusion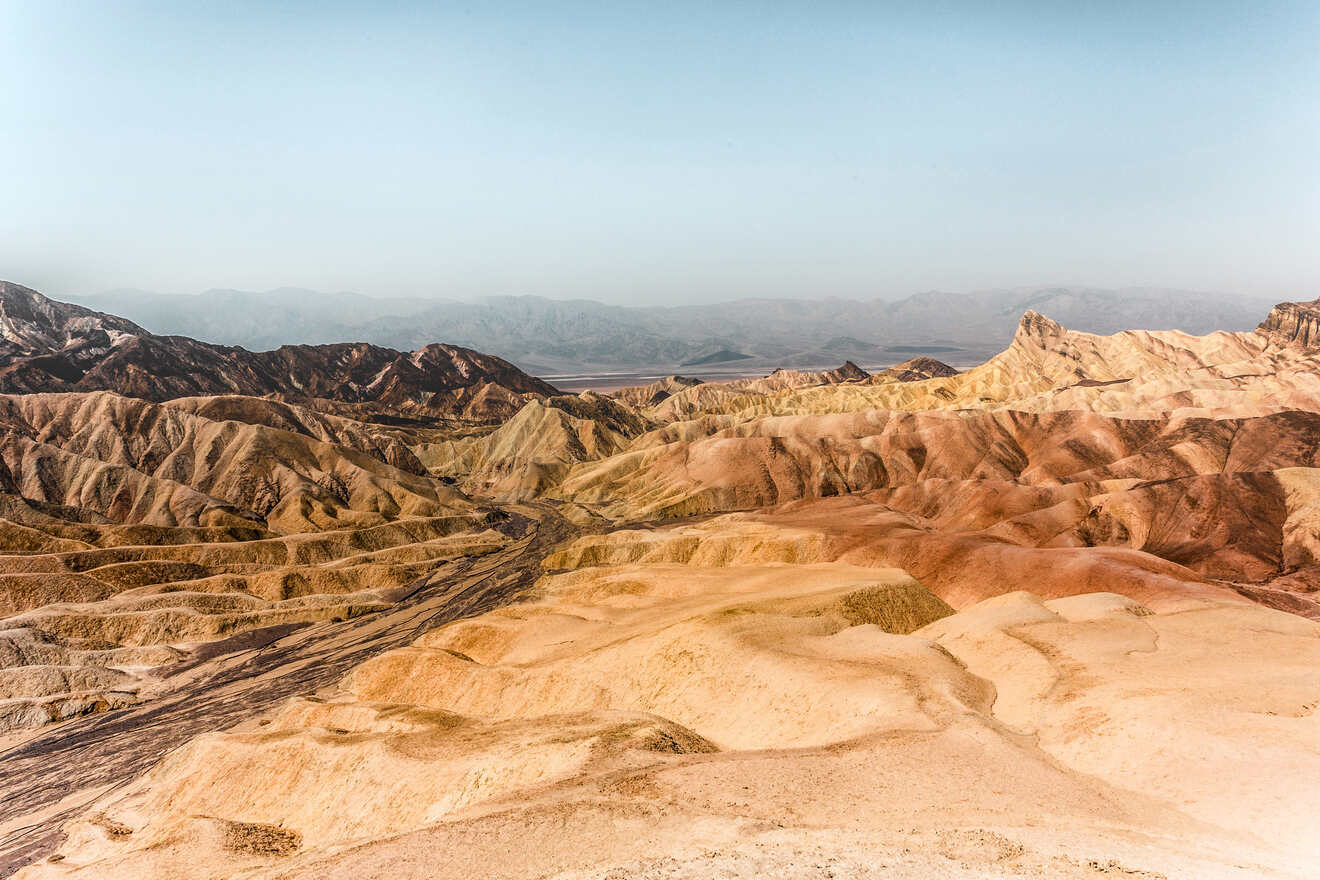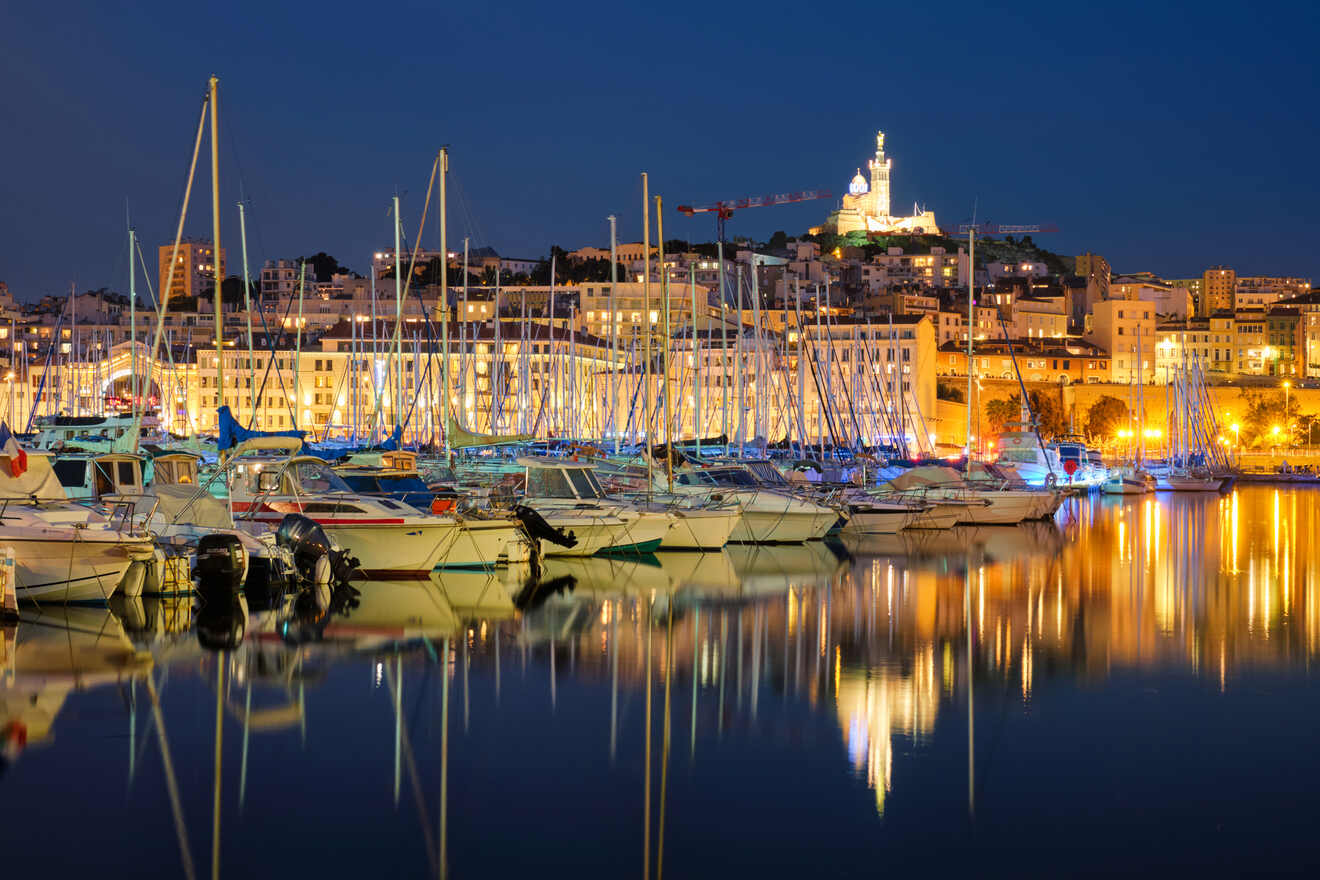 Here we are at the end of our adventure through the cool towns where to stay in Death Valley National Park, including great accommodation options.
From the tranquil Beatty town to the family-friendly Ridgecrest, the crazy Las Vegas on the west, the natural Lone Pine, and the cool Pahrump, right in the Death Valley junction, there is for sure the right area for you. One thing is sure: they all offer great activities and access to Death Valley National Park!
Since we went through so many options, I want to help you with your decision and give you some more help! Here are my favorite hotel options close to Death Valley National Camp:
Just remember to book them as soon as you can if you want to secure yourself a spot!
I hope this guide will be helpful for you to find the right accommodation and area near the Death Valley National Park and to enjoy an amazing vacation!
If you have been to one of the places near the Death Valley National Park and you want to share your experience, or you simply have some questions, please leave them in the comments… looking forward to answering you!
All the best,
Elena