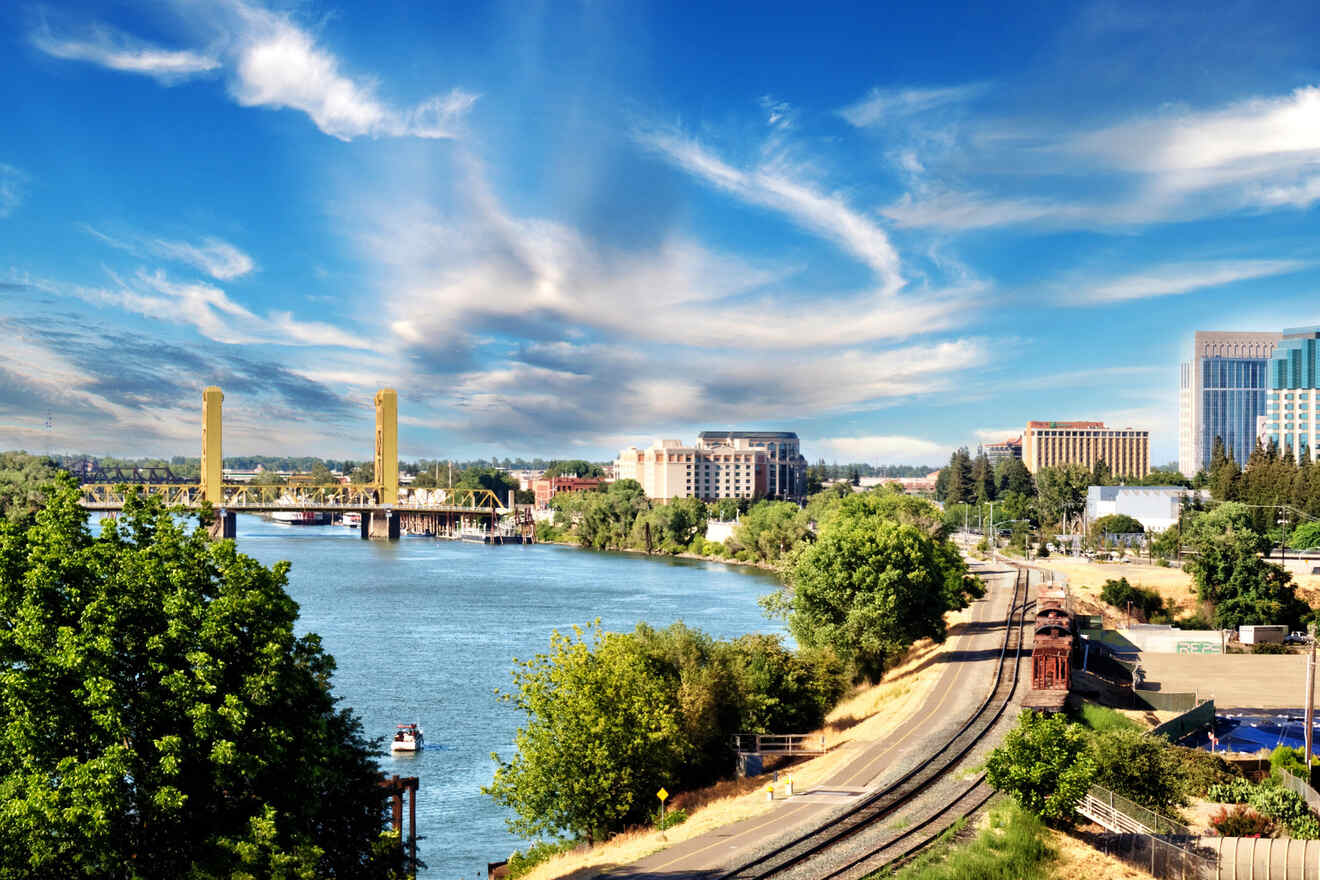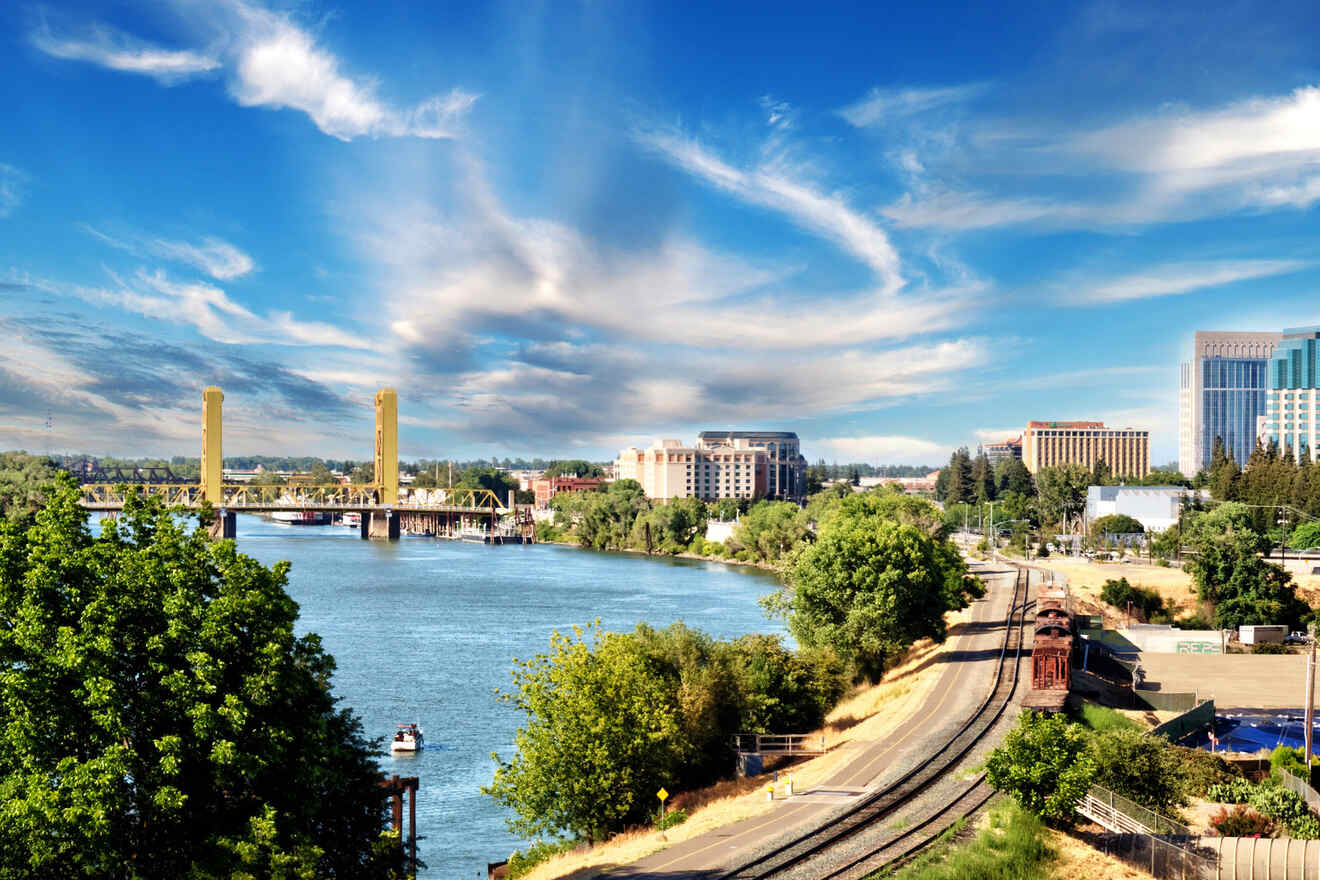 Welcome to the capital city of the state of California! It is also known as the "City of Trees" as it has more trees per capita than most other cities globally. Home to the California State Capitol Museum and many other attractions, Sacramento has managed to steal the hearts of many travelers over the years.
Expect a lot of diversity in this town, plus a few historic buildings, a cool restaurant in every district, and fabulous places to stay! While I hope I don't scare you away, I'm sure all the history enthusiasts will love the fact that the original city of Sacramento is underground! The town was prone to flooding and after a big storm in 1862, everyone was finally fed up and so they built the town up a level to where it sits today!
I could go on and on, but we have to attend to more serious business, like where to stay in Sacramento. Search all you want, you won't find better hotels than the ones on my list! From budget to luxury I've managed to find the best spots with amazing rooms and even a swimming pool or two. All you have to do is to book them in advance, as the capital city of California, you can imagine that Sacramento is filled with tourists all year round!
Let's go, we've got lots to see in Sacramento, California!
If you are in a hurry
If you want to book now then quickly browse this list and check all the best hotels in Sacramento all located in Downtown
Here's a map that will help you visualize all the areas where to stay in Sacramento, CA that I will be talking about in this post: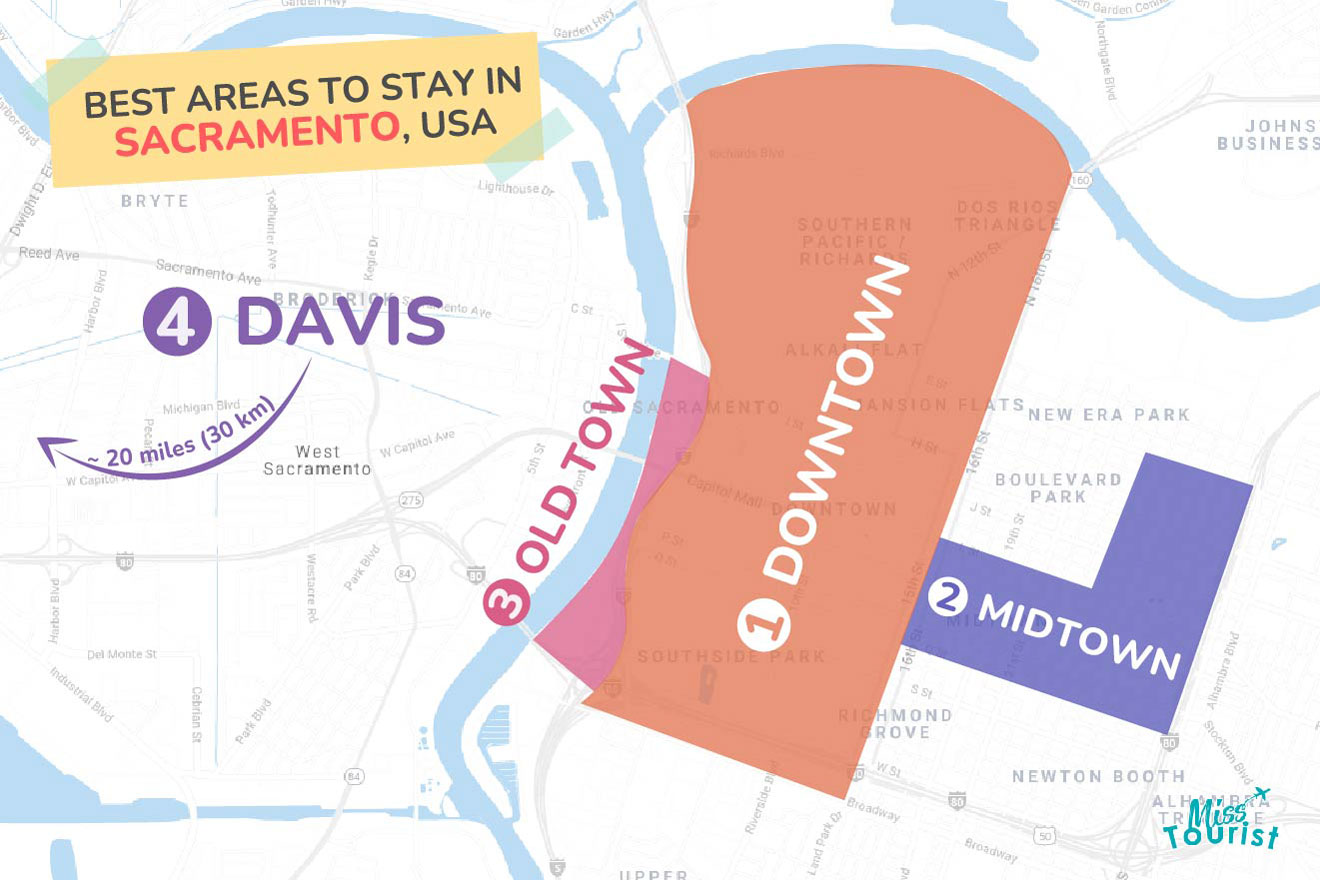 1. Downtown Sacramento – where to stay in Sacramento for the first time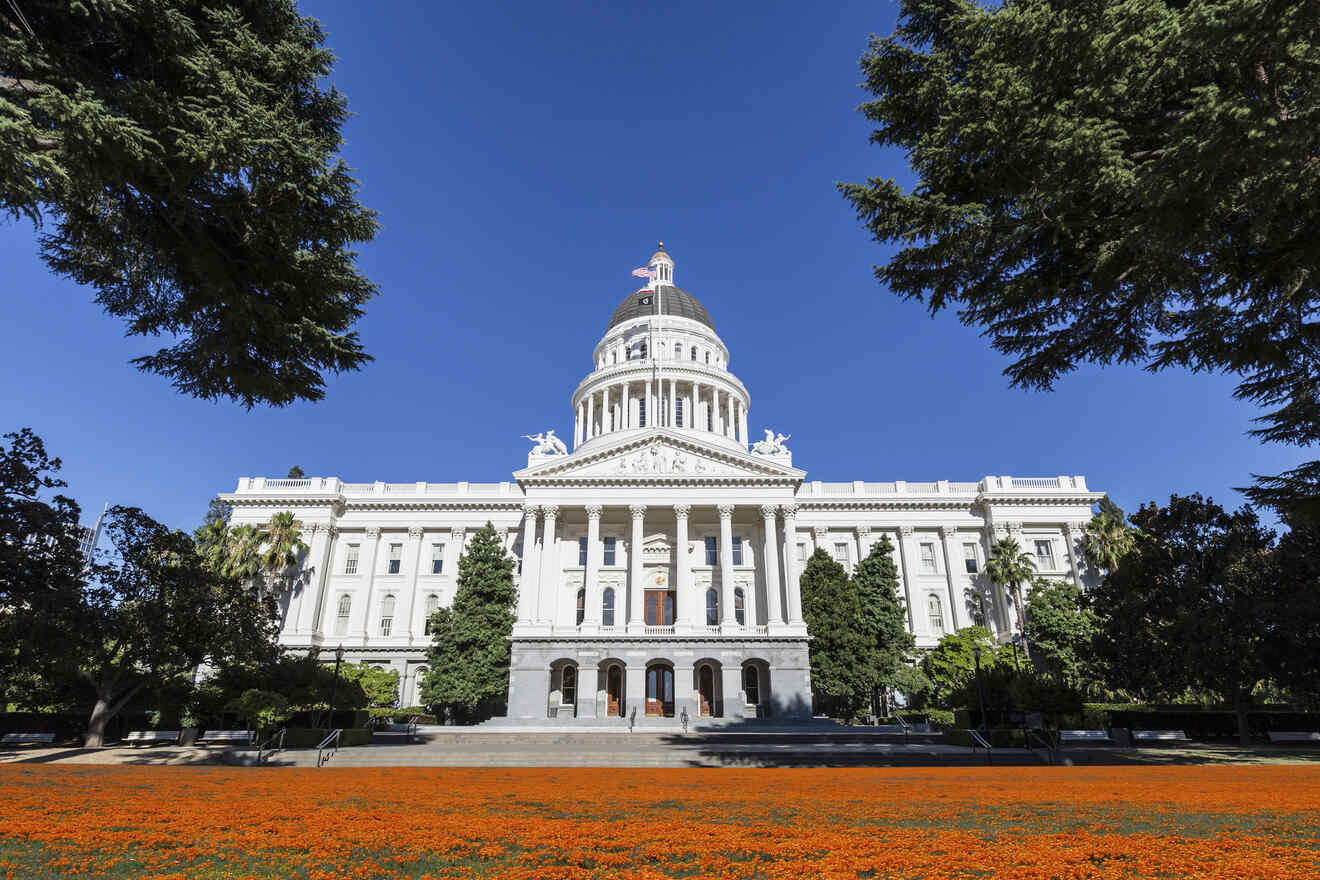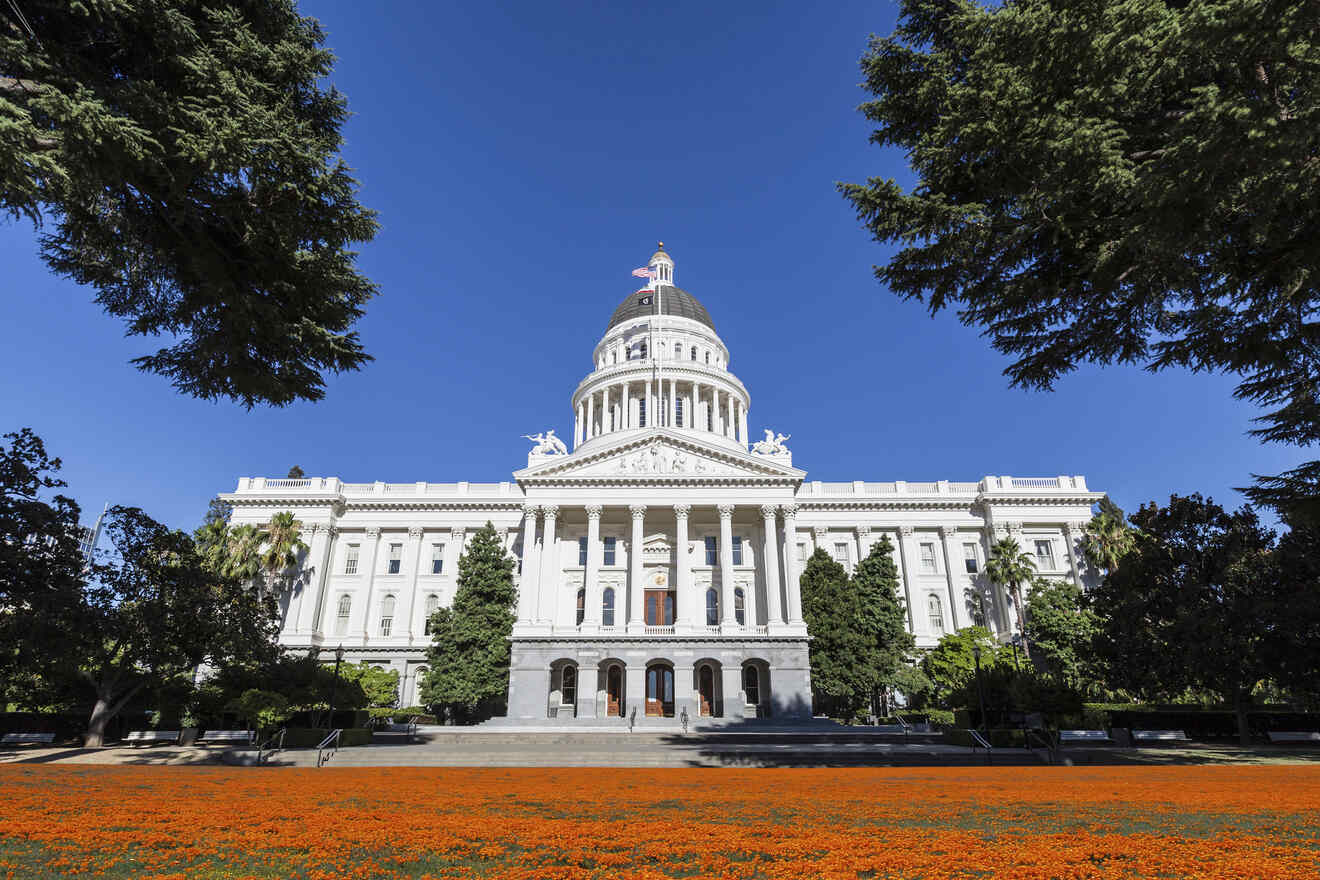 Welcome to one of the most diverse American cities which is often overlooked by travelers in favor of its more famous brothers and sisters like Los Angeles and San Francisco.
If this is your first visit to this bustling area, I definitely recommend booking a hotel in Downtown Sacramento located just 10 miles (15 km) northwest of the Sacramento International Airport. Just make sure you do it in advance as this is one of the most popular areas among tourists.
Its popularity goes way back to the days of the Gold Rush period when James W. Marshall found gold in Coloma, a nearby area. That motivated ~300,000 people to come to California!
Expect amazing architecture in this location, that combines the old with the new and tons of attractions! This neighborhood is also known as the central business district of the city and is home to the Sacramento Convention Center as well as being a haven for foodies and people who love to visit historic museums.
Downtown Sacramento certainly has something for every type of traveler and if you're in the mood for a road trip to another location, Yosemite National Park and Lake Tahoe are both under a three-hour car drive away!
Most attractions in Sacramento Downtown are within walking distance of anywhere you stay in Sacramento center, so take your time to explore the area, take in the views during your trip, talk to some friendly people and just enjoy the atmosphere in this center location!
Luxury hotel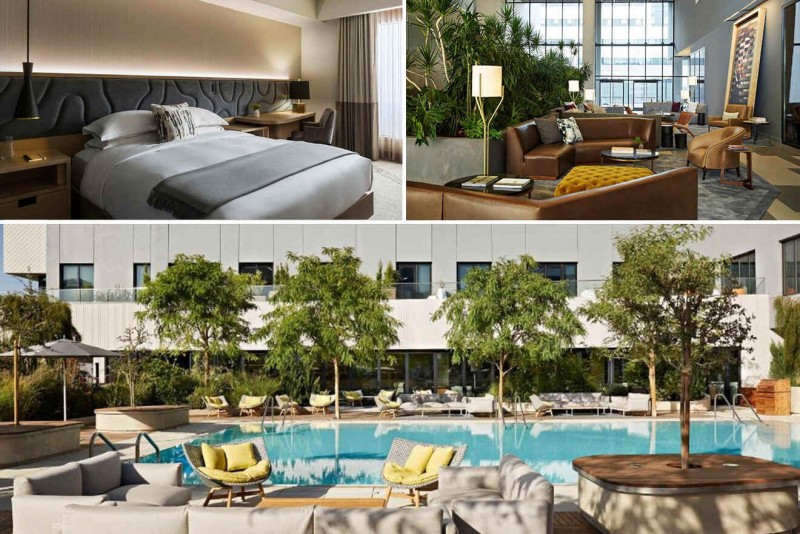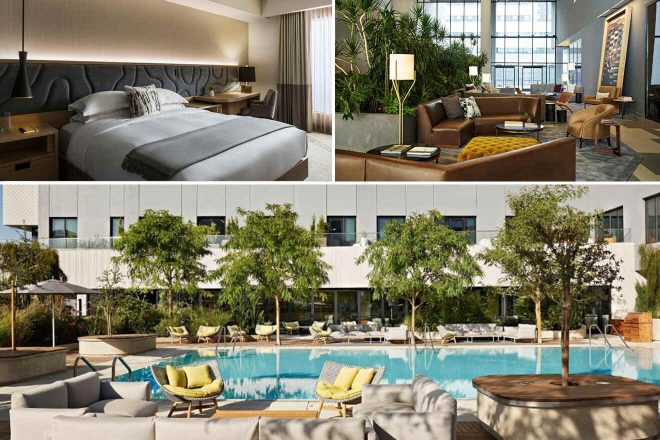 I love the futuristic design of this luxurious property! Enjoy some relaxing time by the outdoor pool and watch the sunset from the lounge area! The rooms are super spacious and some of the suites have great views. The hotel has a restaurant, a fitness center, and private parking spaces for guests.
Other options in Downtown Sacramento
Mid-Range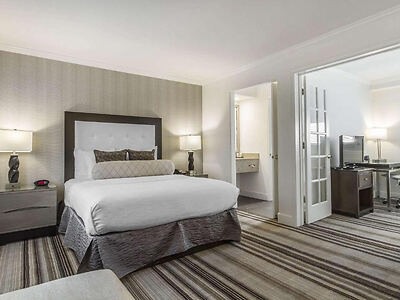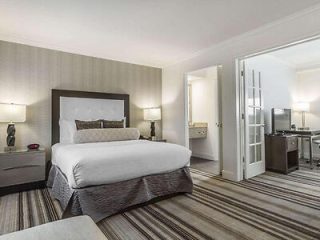 Feel at home in this friendly inn that offers amazing services like rooms with seating areas and free wi-fi
Budget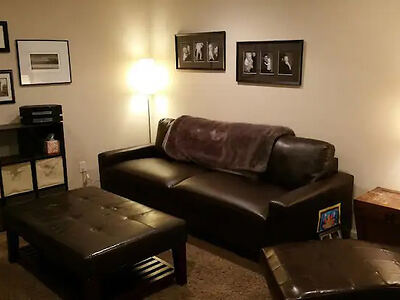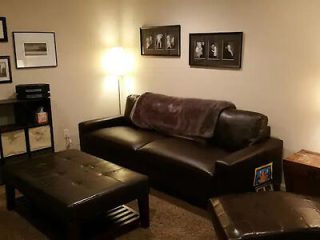 Travelers who are visiting the city on a budget will like this nice studio that offers breakfast and a cozy room
Airbnb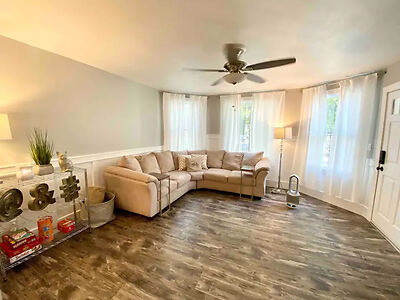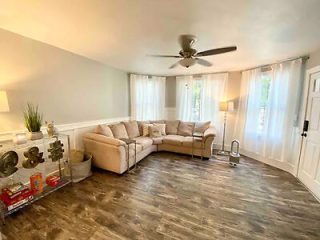 Such a unique place to stay during your Sacramento visit, this house has a backyard and a kitchen
Things to do in Downtown Sacramento
Visit the California State Capitol Museum
Take a stroll around the Capitol Park
Catch a live performance or have coffee at one of the cafes in the César Chávez Plaza
See some cool art at the Crocker Art Museum in the city center
Check out the farmer's market in the Franklin D. Roosevelt Park
Admire the cool architecture of the Cathedral of the Blessed Sacrament
Learn new things at the California Museum in the city center
Catch a play at the Sacramento Convention Center
2. Midtown Sacramento – trendiest place to stay in Sacramento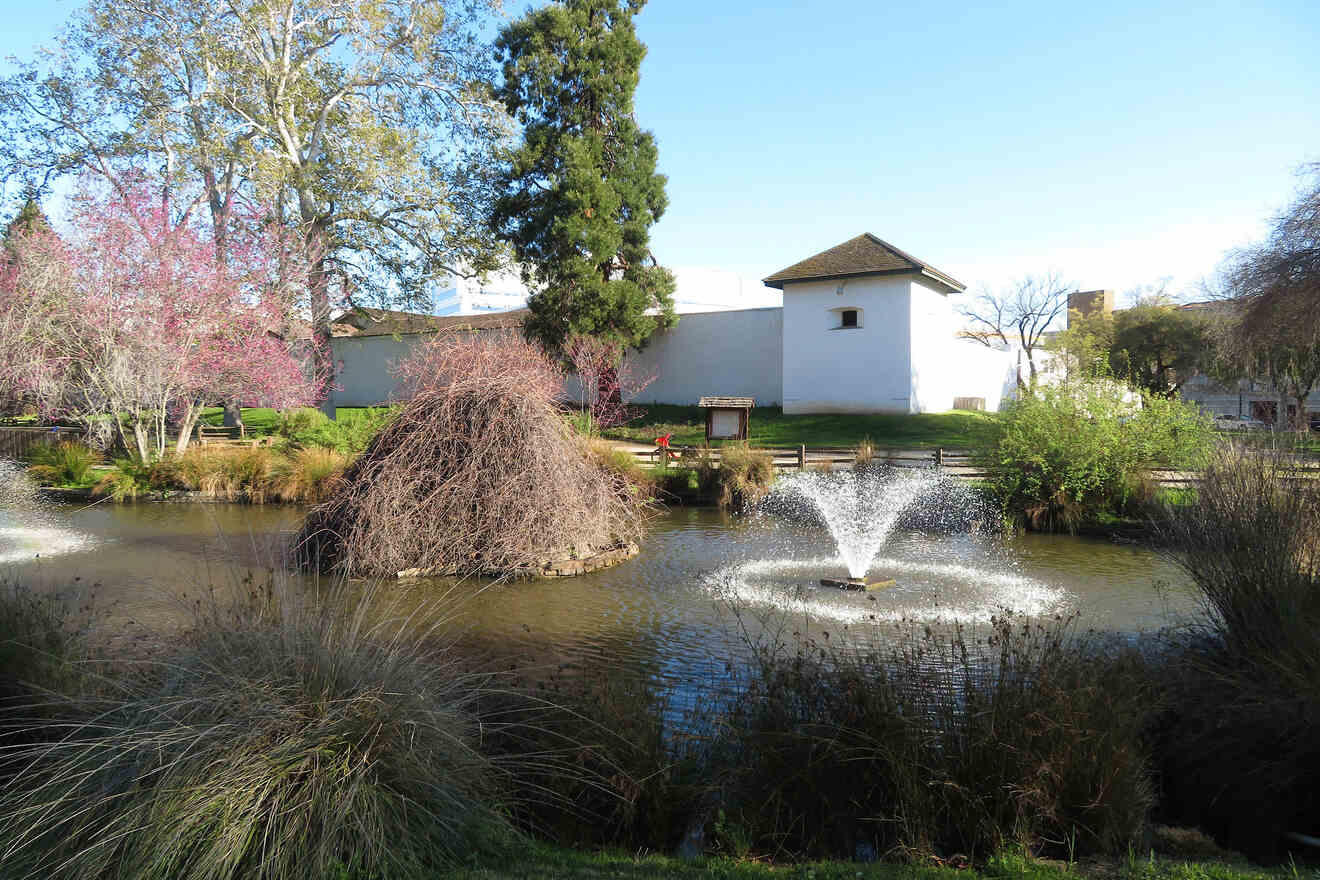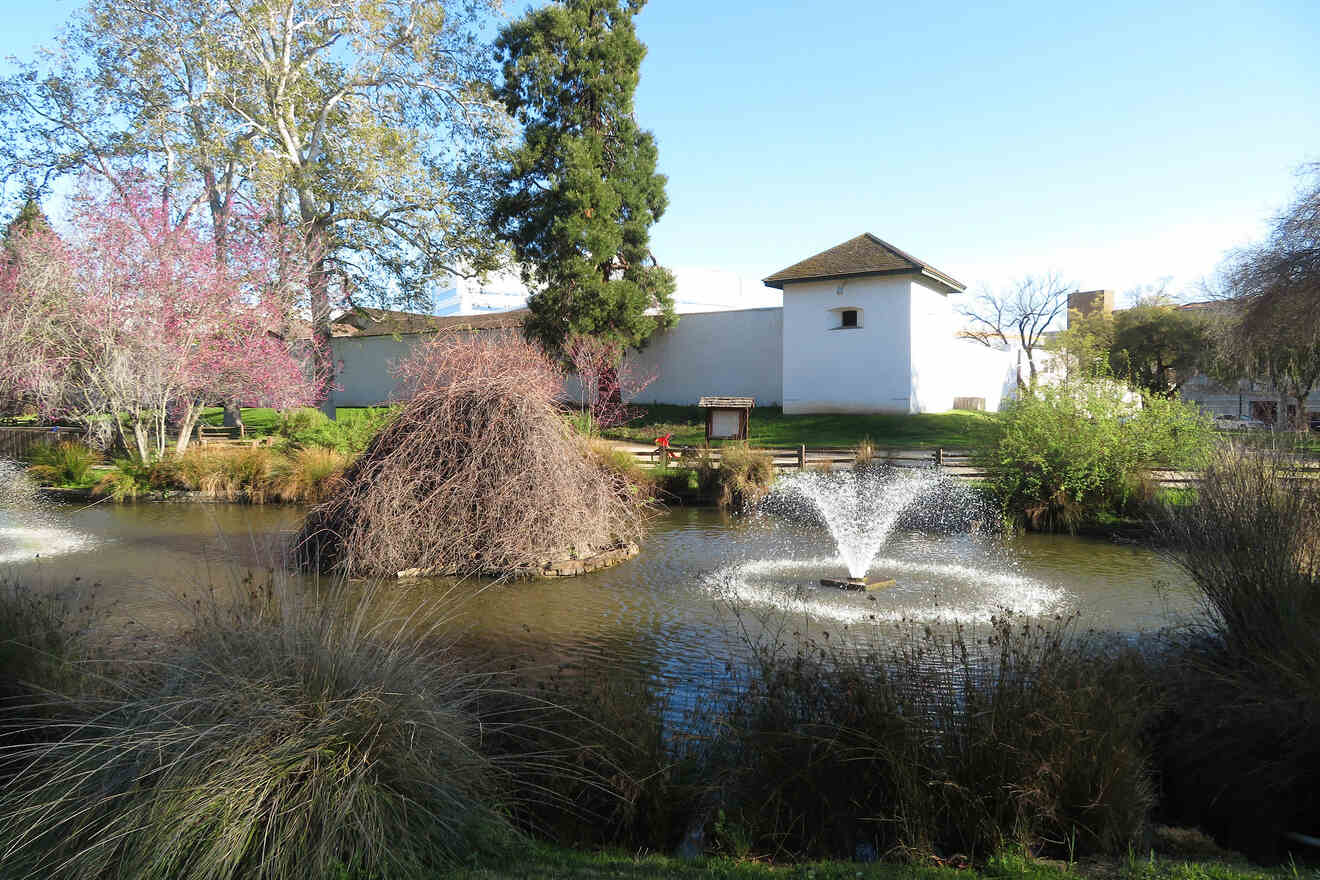 Located east of Downtown Sacramento near Arden and Cal Expo, this is one of the coolest neighborhoods to stay in the city! Besides having some of the best hotels in town, Midtown Sacramento is a pedestrian and bike-friendly area, making it perfect for travelers and tourists!
If you're interested in arts, culture, and having some fun after the sun goes down in one of the LGBTQ+ bars, Midtown Sacramento, won't disappoint you!
Explore the streets of this neighborhood in East Sacramento, CA, and search around for some amazing restaurants with terraces. What better way to end a day of sightseeing than to have a glass of wine and eat a delicious dinner overlooking the city.
Make sure you prepare your purse because I'm sure you'll want to visit every local boutique shop, vintage store, and small cafe here. Midtown Sacramento is known for having some of the most amazing shopping spots in the city!
You won't see as many office buildings as in Downtown Sacramento, as this neighborhood has more residences and some of them are really old, which adds to the charm of the area that all travelers love. If you want to see one of the oldest establishments here, you can visit Sutter's Fort Historic Park in the east part of the city.
Luxury hotel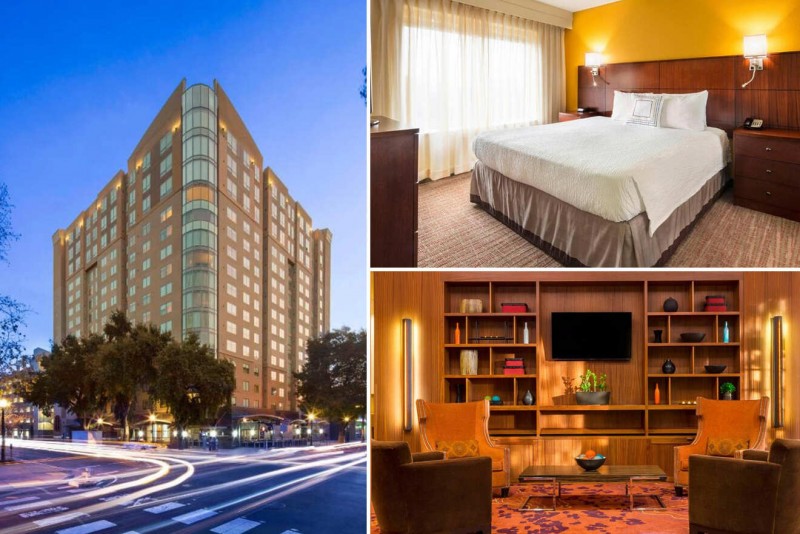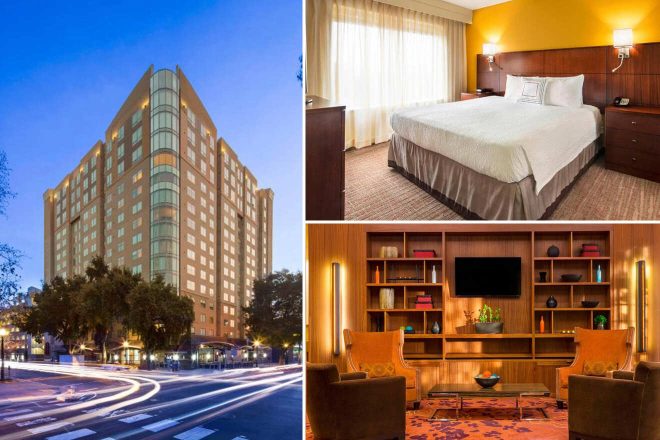 I like the elegant décor of this luxurious hotel that has a great location in the center of the city. The rooms are super spacious and have flat-screen TVs. If you don't feel like eating out you can have dinner at the hotel's restaurant and the accommodation offers free wi-fi plus guests have access to a parking spot for a small fee.
Other options in Midtown Sacramento
Mid-Range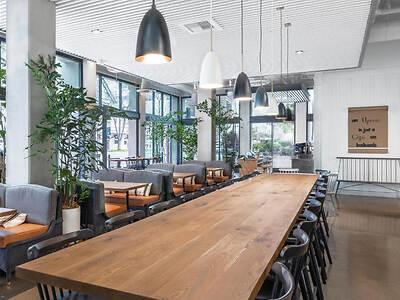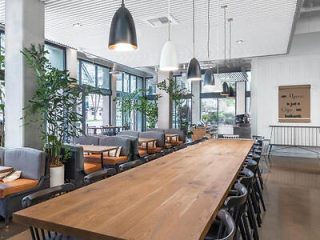 Enjoy the city views from the comfort of your suites at this Sacramento hotel that has family rooms and a restaurant
Budget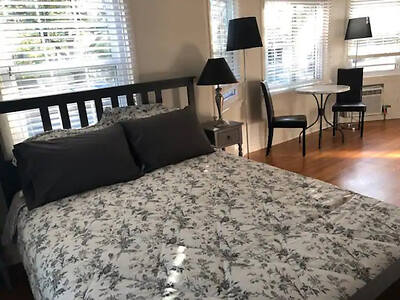 A friendly studio apartment that offers a great location and top services like free parking and free wifi
Airbnb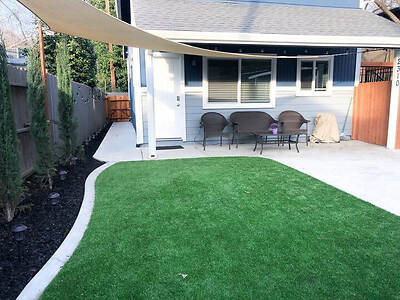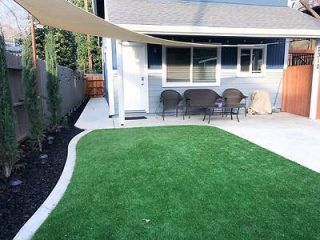 Guests can chill in the backyard of this east Sacramento loft that has a good location and two rooms
Things to do in Midtown Sacramento
Search for hidden gems in all the boutique shops and vintage stores in the east district
Visit one of the oldest establishments in the city, Sutter's Fort Historic Park
Eat at the best restaurants on the east side of the city, near Arden
Have a drink at the Flamingo House Social Club
Admire some art at the B Sakata Garo Gallery
Relax in the family-friendly Albert Winn Park
3. Old Sacramento – where to stay in Sacramento for history lovers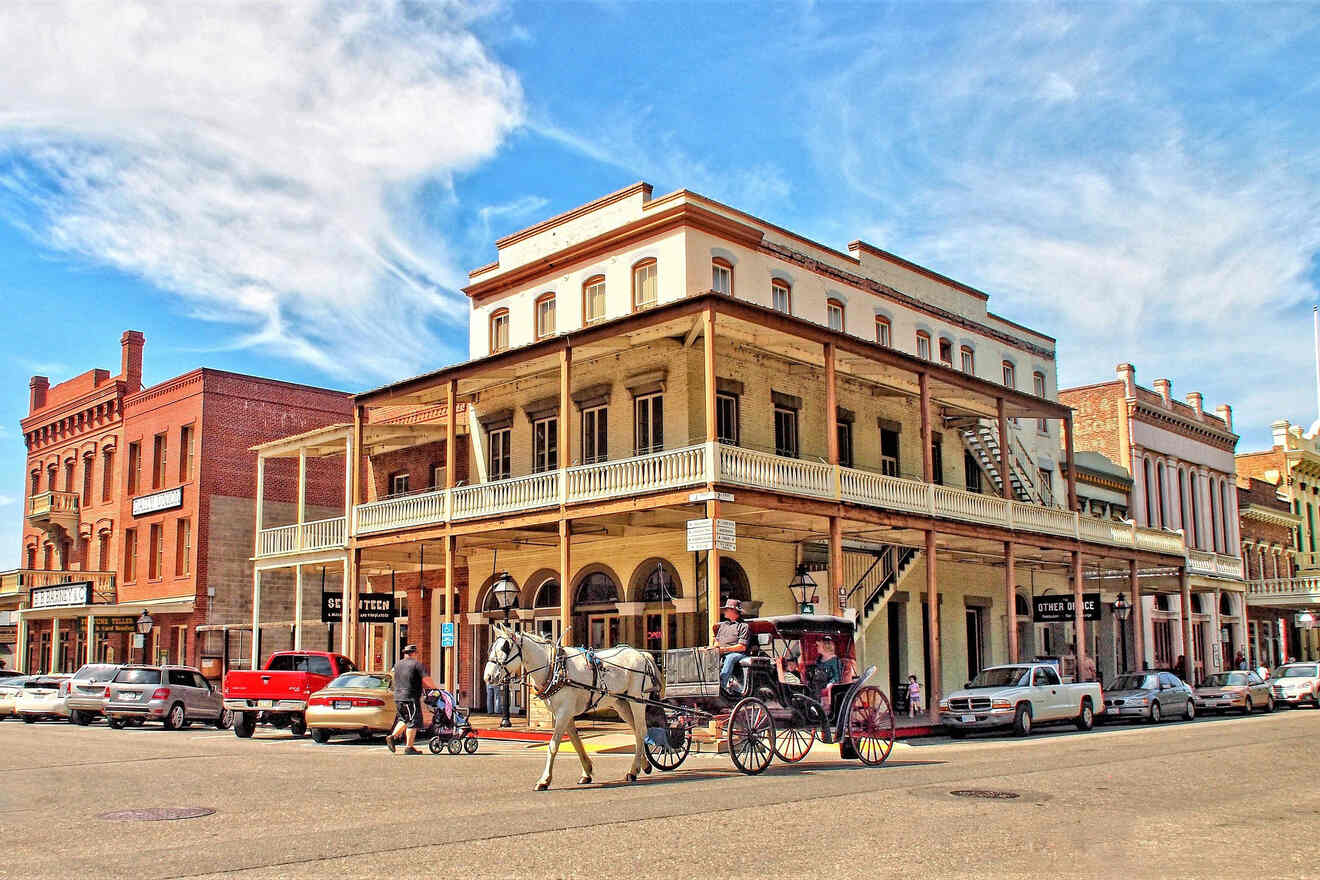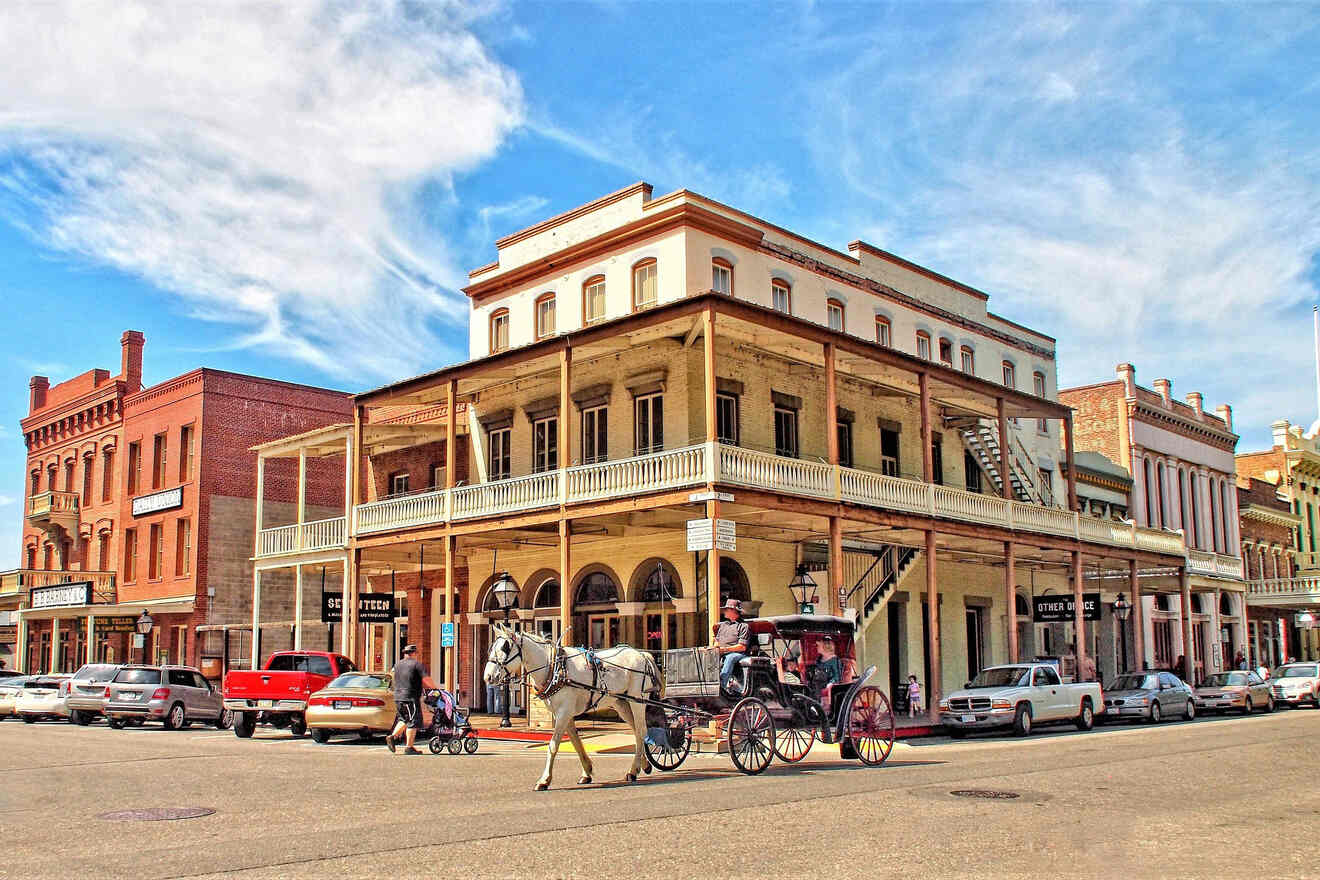 Located on the banks of the Sacramento River, just 10 miles (15 km) away from Sacramento International Airport, Old Sacramento is definitely one of the most picturesque neighborhoods in the city!
On top of the stunning old architecture of the historic houses, the area is located near the water and has a cute Tower Bridge, maybe not as famous as the one in London, but it sure gives it a run for its money! And at night, just as the first star in the sky appears, the views get even better when they turn on the fairy lights! What a magical and romantic sight!
This city area is also known as the "Old Sac" and it serves as a home for a few 19th-century buildings. You'll get the chance to learn so many cool and interesting things about the town's history at the museums! That's why I think all people interested in these topics should find accommodations here and stay in this part of the city as they'll be super close to the best attractions.
A must-see in Old Sacramento is the California State Railroad Museum and the Sacramento History Museum where you can take a tour of the forgotten underground city of Sacramento that I mentioned earlier. You can't really choose between the two, you'll definitely have to visit both during your trip!
Luxury hotel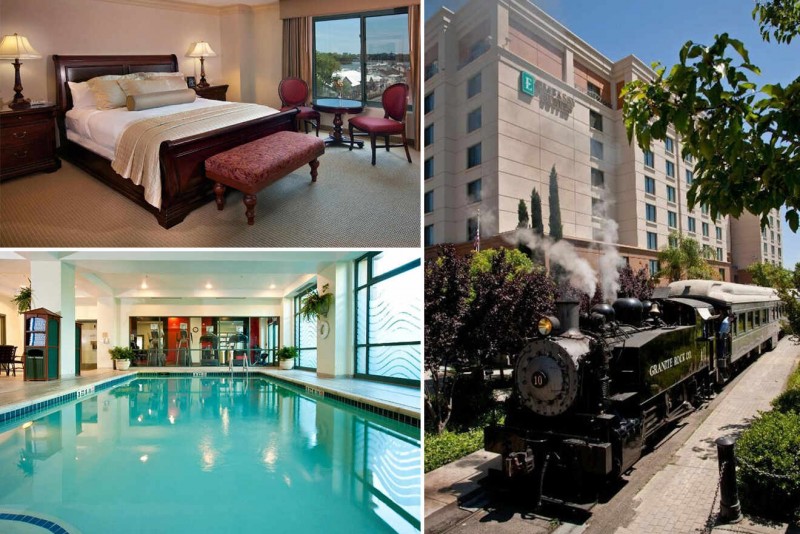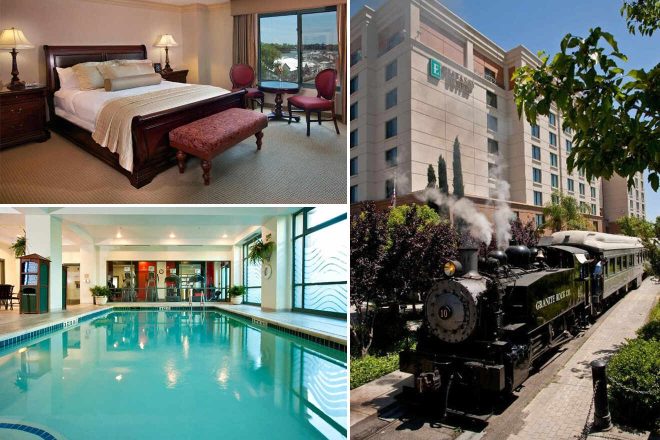 Located near the Sacramento River, this lovely property offers some great views of the city! Chill by the outdoor pool and enjoy the weather before heading out to explore the town. The hotel has family rooms, with views of the river and a fitness center. Don't worry if you don't find a place to eat, there's a restaurant on-site and a bar!
Other accommodation options in Old Sacramento
Mid-Range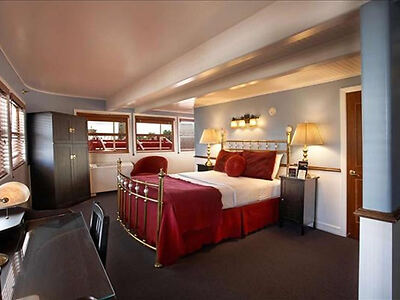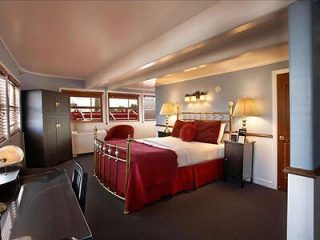 One of the best hotels in Sacramento, this unique hotel offers dinners with river views and cozy rooms on a boat
Airbnb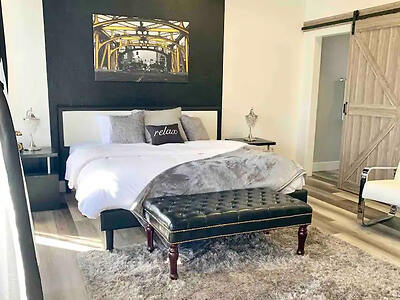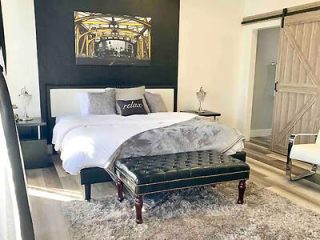 I love how spacious and bright this room is. You have access to a balcony, free wifi, and an elevator during your stay in Sacramento
Things to do in Old Sacramento
4. Davis – best place to stay in Sacramento for families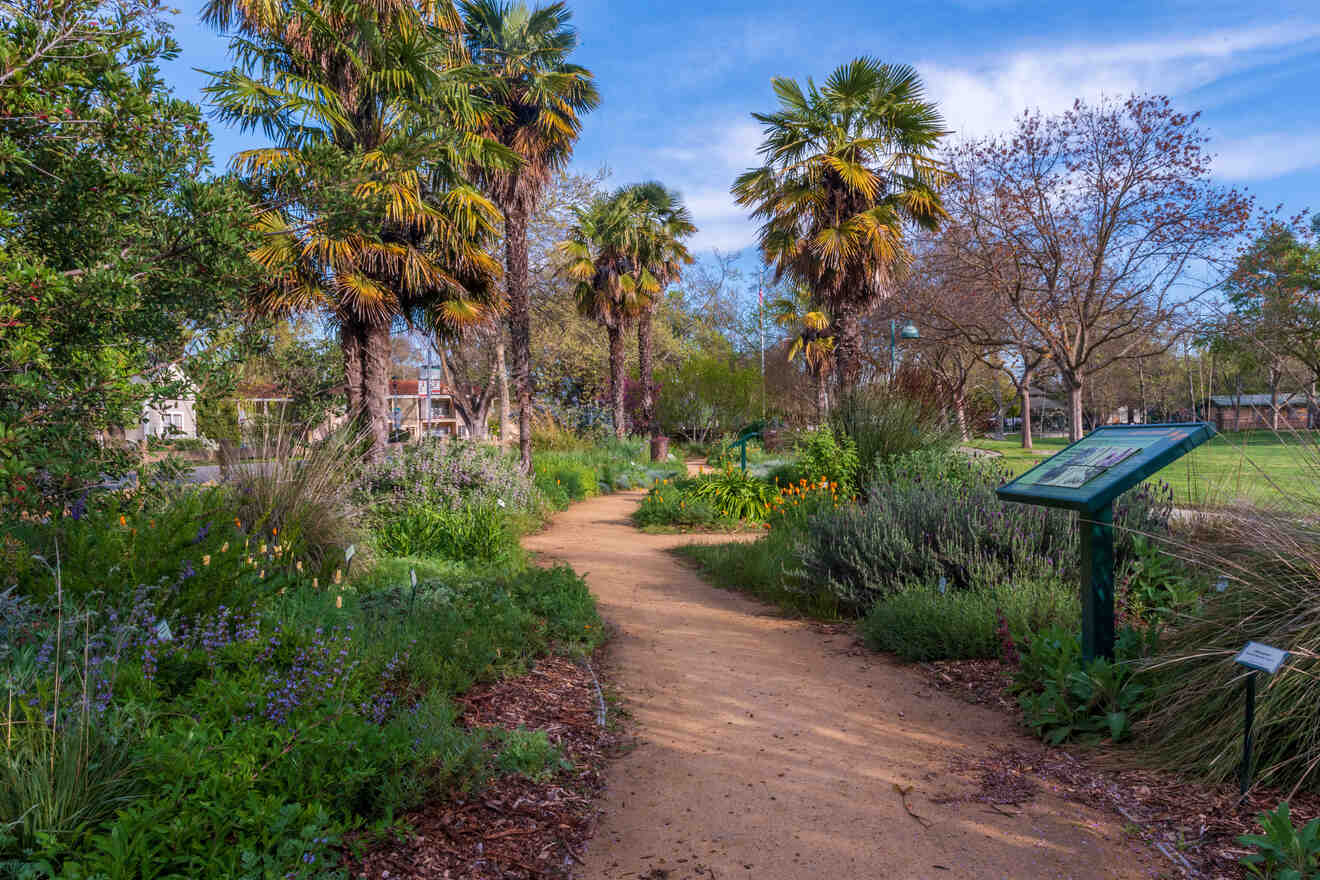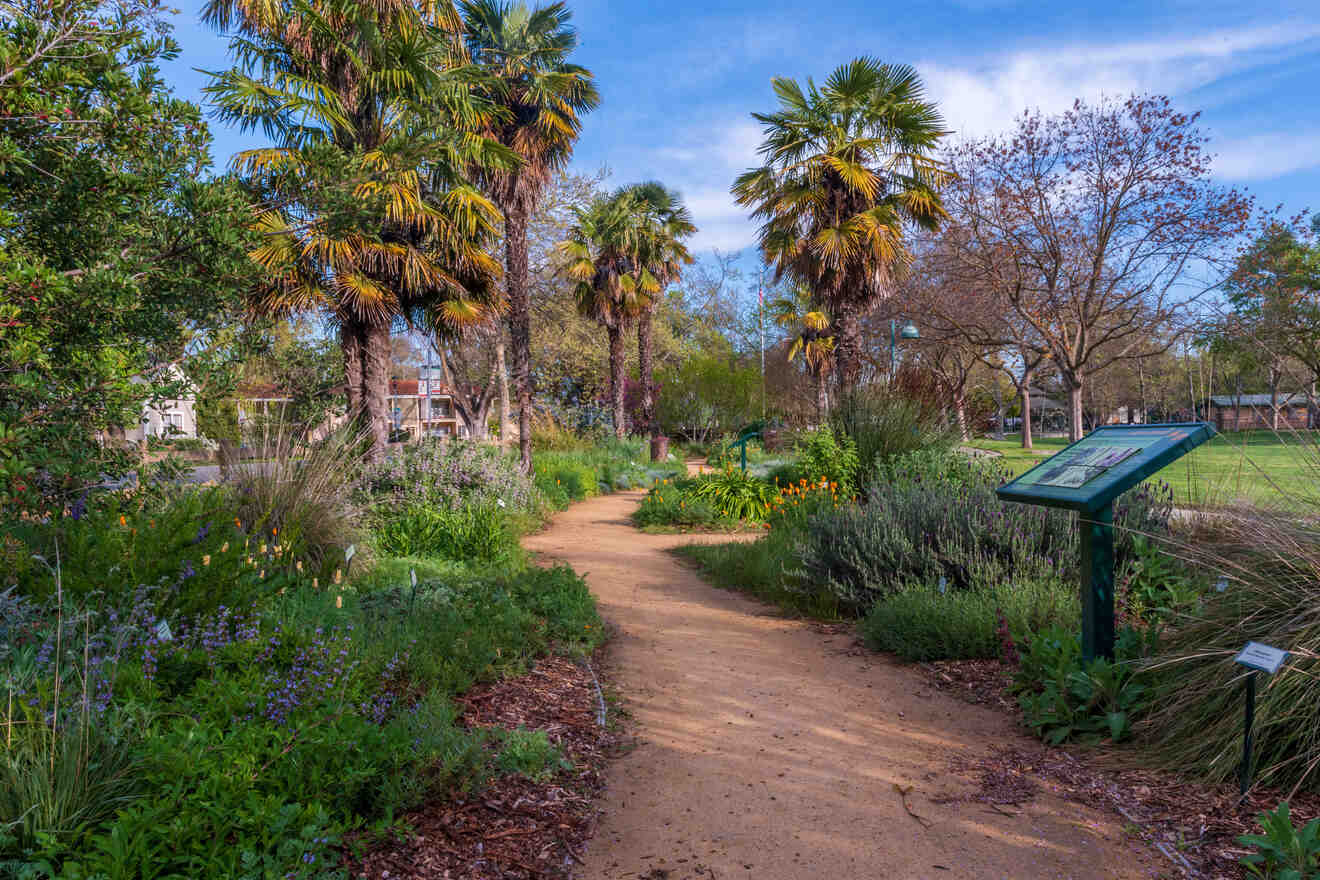 Located on the west side of the city, 20 miles (30 km) away from Downtown Sacramento, and 20 miles (30 km) away from the Sacramento International Airport, Davis is a tranquil town. It's perfect for those of you who are looking for accommodation far from the hustle and bustle of the city center.
This neighborhood is also home to the University of California, which means that you probably won't find cheaper hotels in Sacramento than here and affordable restaurants too. Experience the quiet side of town and take long walks with the kids in Central Park.
I highly suggest you visit the Farmers Market which is held on Wednesdays and Saturdays. I love them! Every time I go on holiday I do my research and see if I can find any of these cool markets, you get to buy so much good food, specific to that particular area, what can be better than that? Take a blanket, buy some food from the market and have a picnic in the park! I'm sure the whole family will enjoy that!
This district is also home to a few cool attractions of its own like the U.S. Bicycling Hall of Fame, where the kids can admire a historic collection of bicycles and if you're more into artsy stuff then you'll find Pence Gallery a lovely spot! If you're looking for some more fun kids' activities, take a day trip to Oakland while you're here!
Davis has some of the best hotels in Sacramento with family rooms and a central location so let's find the best ones.
Luxury hotel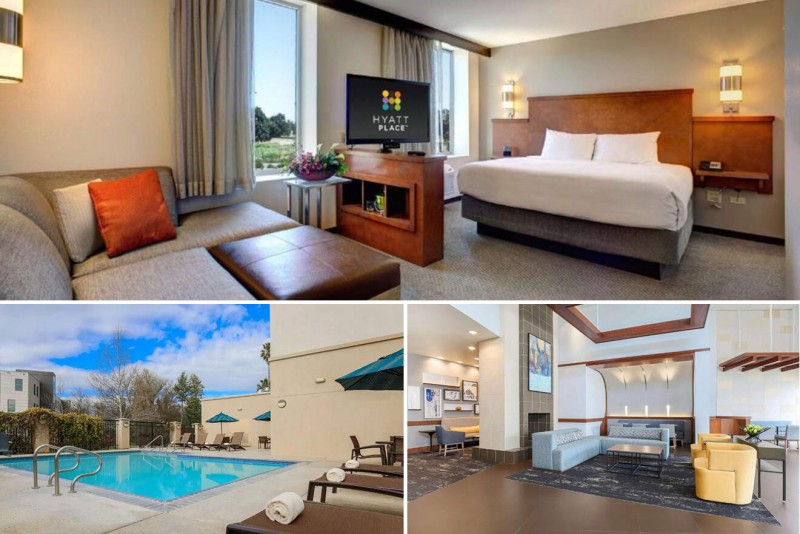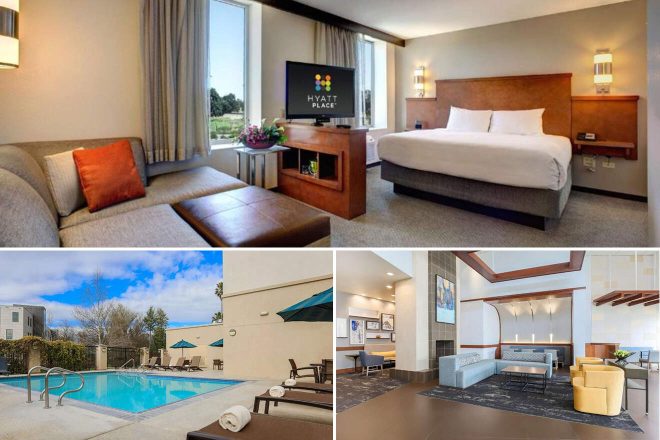 Guests will love the outdoor pool of this luxurious hotel located near California University! You can swim with the kids all day long and maybe hit the fitness center later if you're in the mood. The accommodation offers spacious suites, free wifi, and parking spots. 
Other accommodation options in Davis
Mid-Range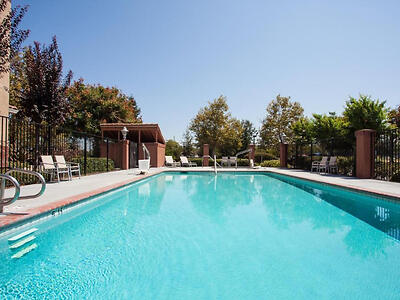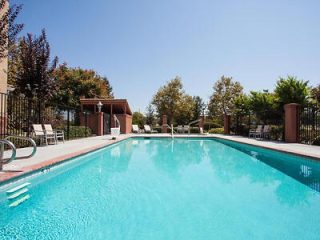 Enjoy your stay in Sacramento in this modern hotel that offers breakfast and has an outdoor pool
Budget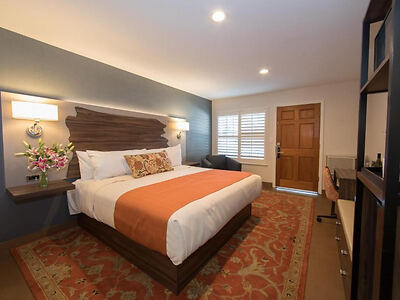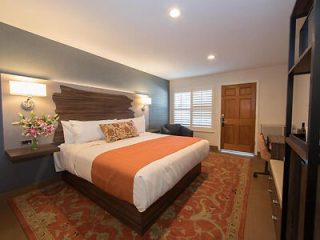 A nice budget property for your family getaway to Sacramento, that has spacious rooms for guests
Airbnb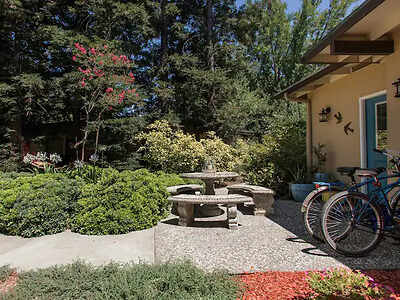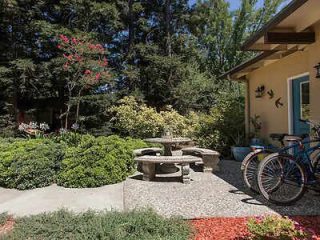 Chill on the terrace of this secluded cottage that has a spacious room, a kitchen and offers free parking
Things to do in Davis
Enjoy a nice day in Central Park with the family
Explore the University of California campus area
Admire the art at Pence Gallery
Have a family breakfast in one of the cafes
Buy some delicious street food from the Farmers Market
Visit the U.S. Bicycling Hall of Fame
| | |
| --- | --- |
| 👑 Luxury price: | $250 |
| 🏨 Mid Range: | $200 |
| 🛏️ Budget: | $150 |
| 🏠 Airbnb: | $130 |
| 💰 Accommodation prices: | High |
| 📍 Best Area: | Downtown Sacramento |
| 🛎️ Best luxury hotel: | Kimpton Sawyer Hotel |
| 👛 Best budget hotel: | Modern Apartment |
Frequently asked questions about Sacramento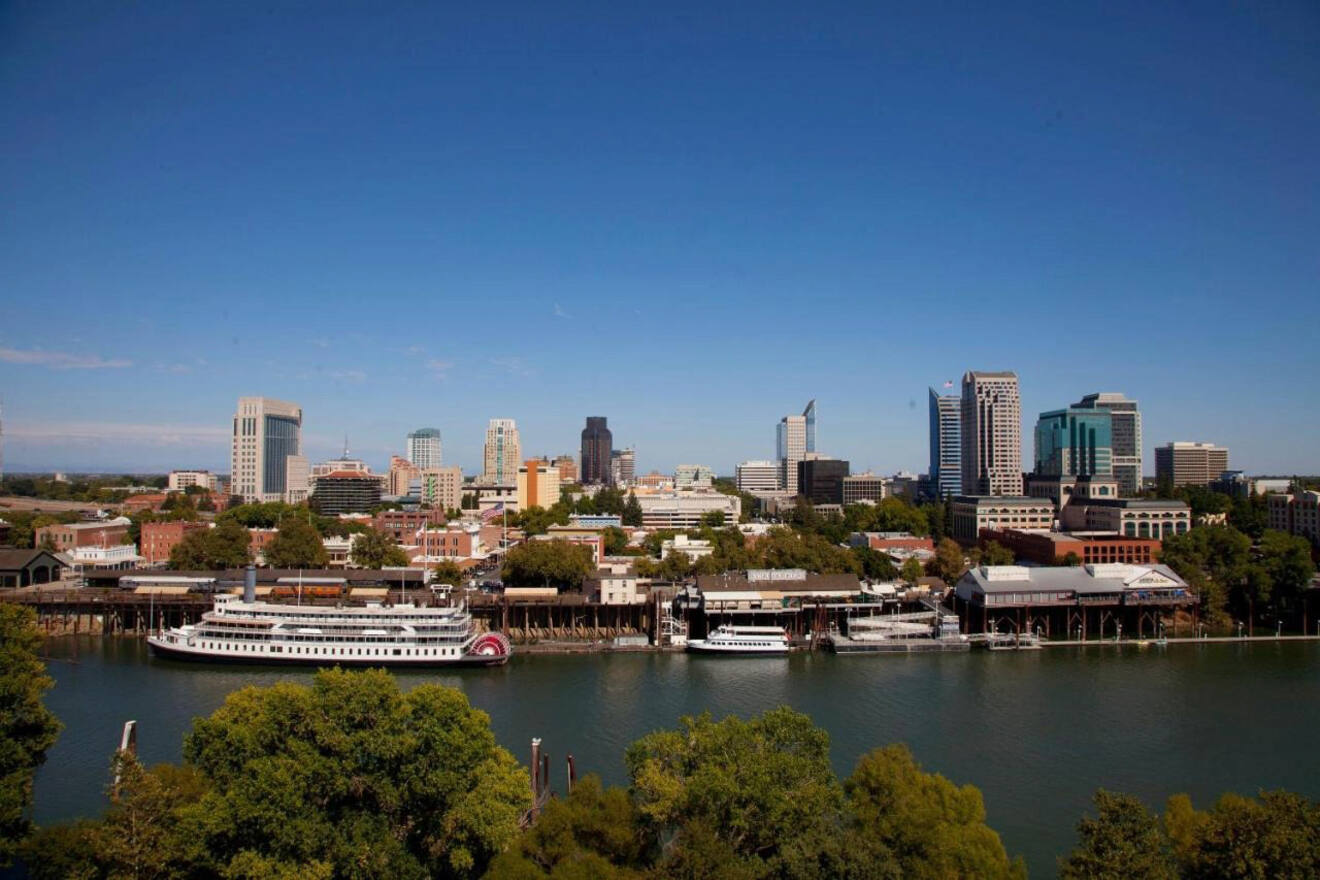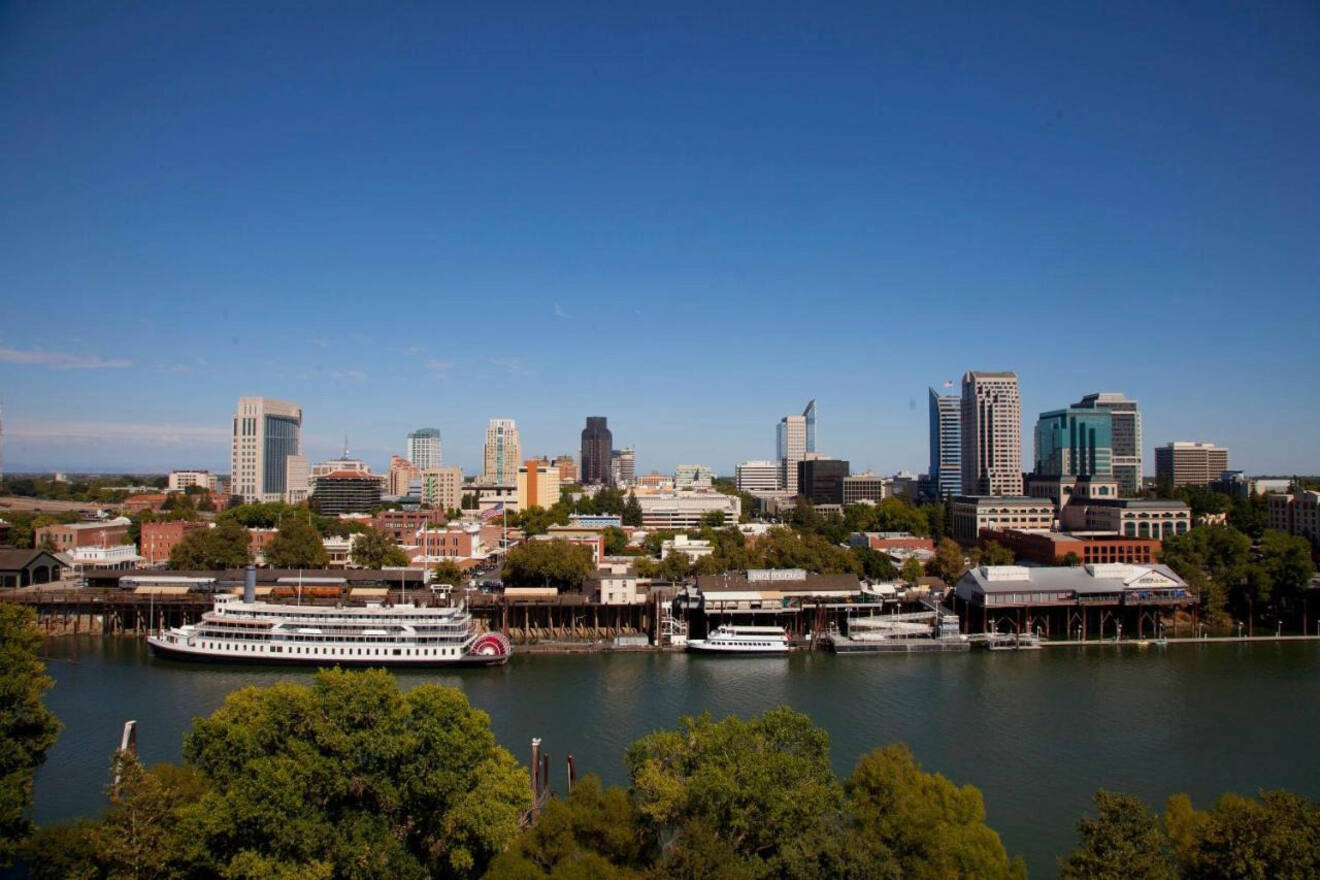 💜 What is the best area to stay in Sacramento?
Downtown Sacramento is one of the best places to stay in Sacramento, CA as it has all the big attractions and amazing accommodation options, like the Kimpton Sawyer Hotel. 
🏨 What is the best hotel in downtown Sacramento?
❓What is Sacramento best known for?
Sacramento is known for being a diverse city and the home of the California State Capitol, plus many other important landmarks like the California Museum, Crocker Art Museum, California State Railroad Museum, and Old Sacramento State Historic Park.
🛑 Is Sacramento safe for tourists? 
Yes, it is safe to stay in Sacramento for tourists, of course, the safest district in the city is Downtown Sacramento and most areas in the center. 
​​🛎️ What are the best luxury hotels in Sacramento? 
Conclusion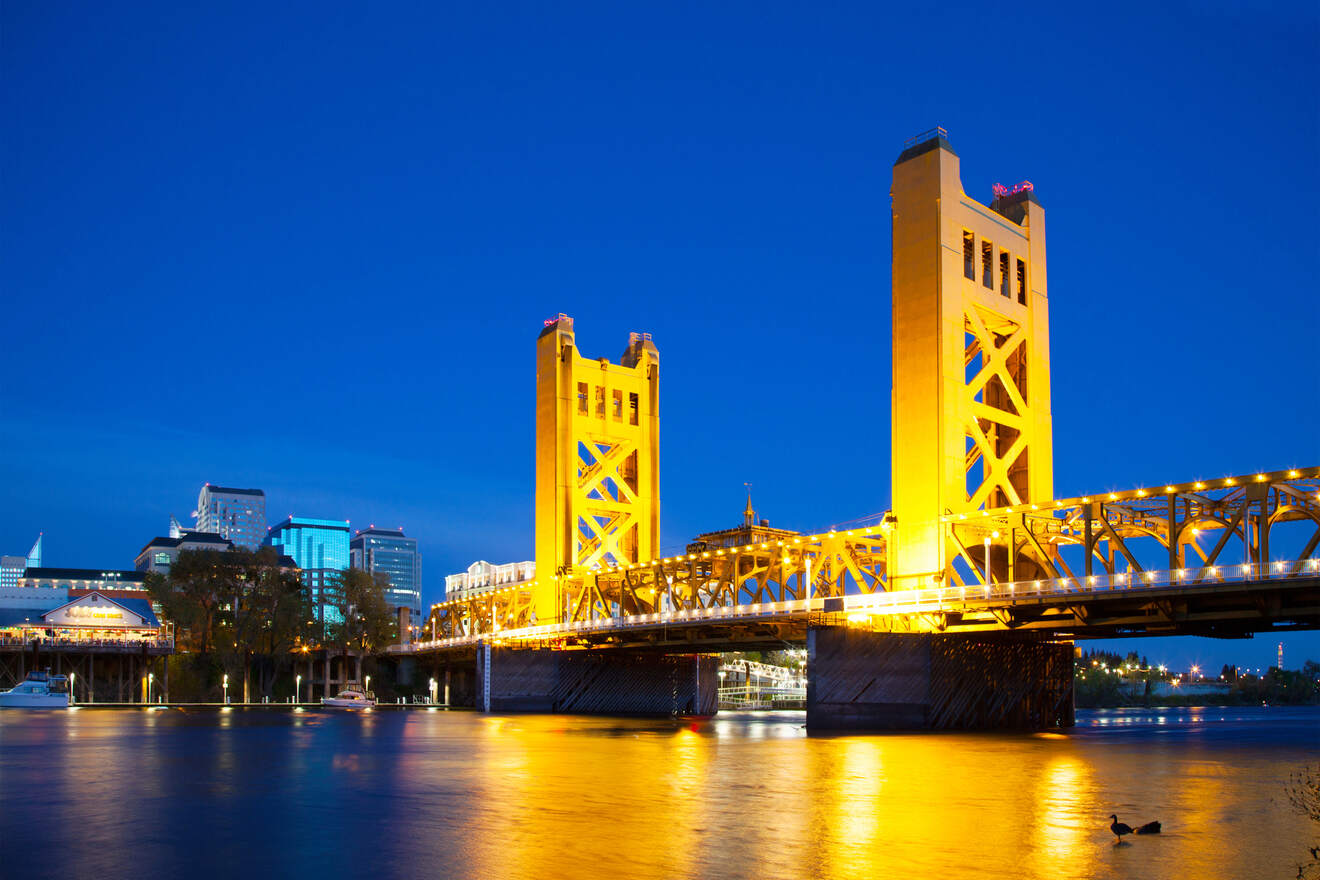 That's it from me! I hope this post helped you decide where to stay in the historic city, which are the best hotels in Sacramento, CA with amazing suites, and which location to search and see first.
I know you have lots of amazing options but here are my two favorite hotels in Sacramento, both located in Downtown
Don't forget these are the best hotels in Sacramento, CA, and if I were you I would make sure I book the accommodations in advance, just so you can get the best deals and prices.
I hope you have fun exploring the historic district in Sacramento, CA! Always search for the best restaurant in the area you're in and don't forget to leave me a comment about your experience or if you have any questions about this amazing city.
Safe travels,
Victoria
---
Pin it for later!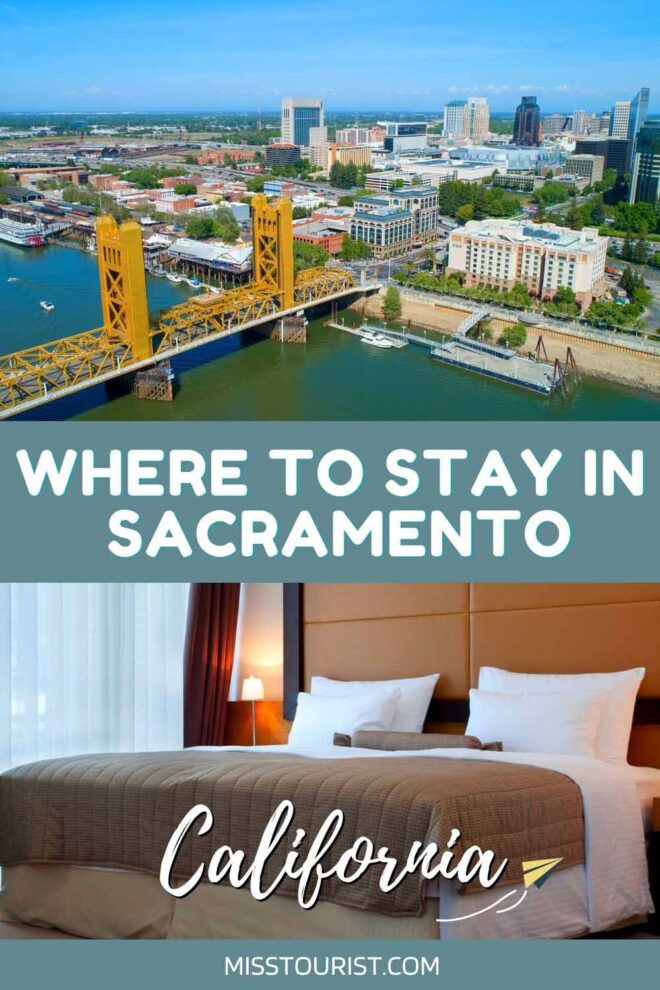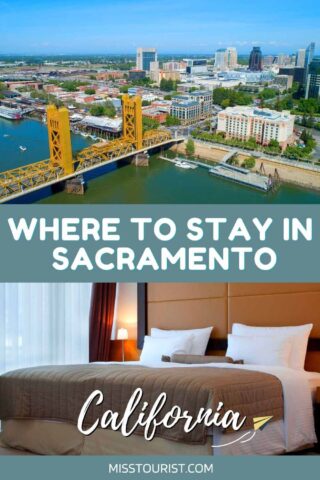 Pin it for later!