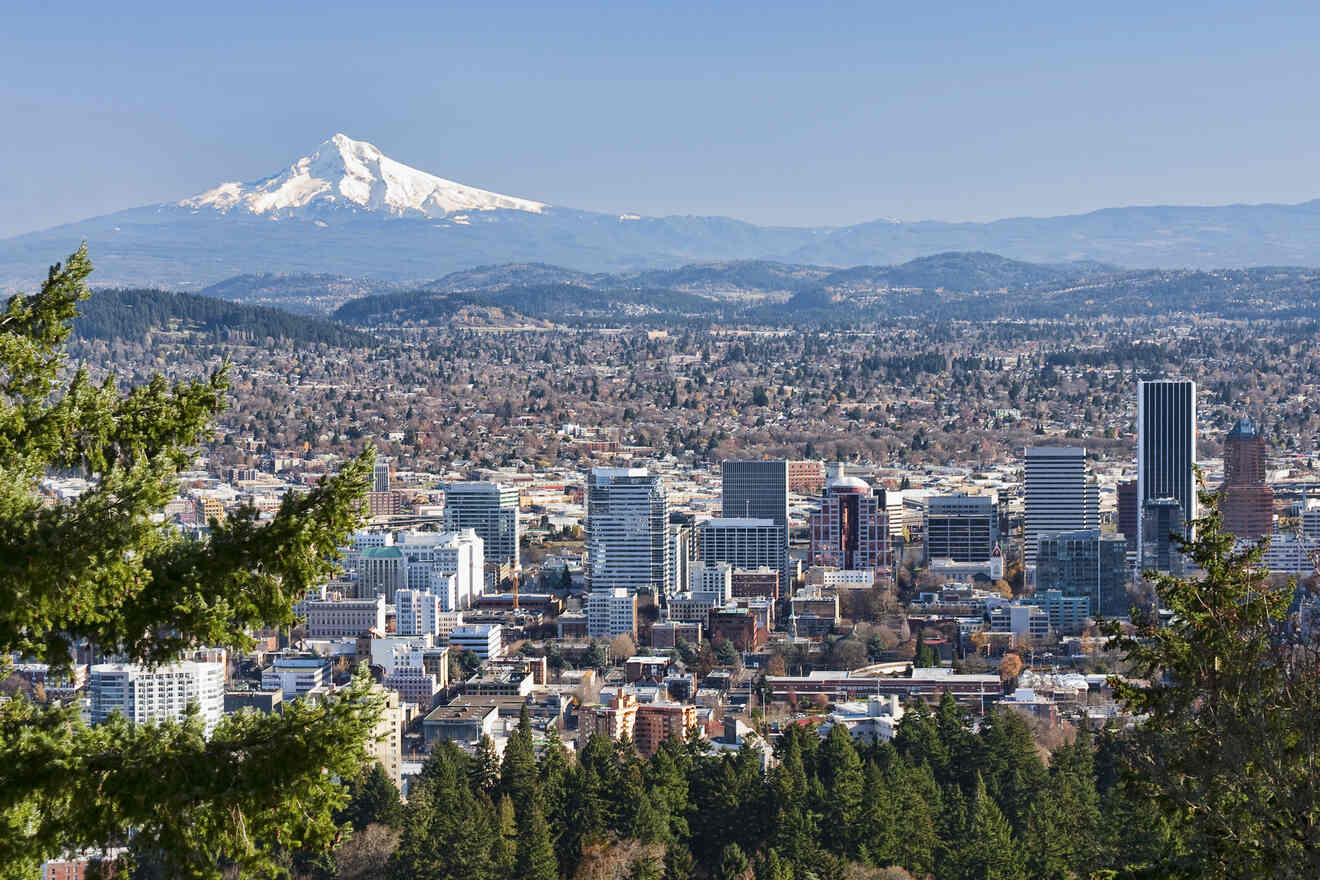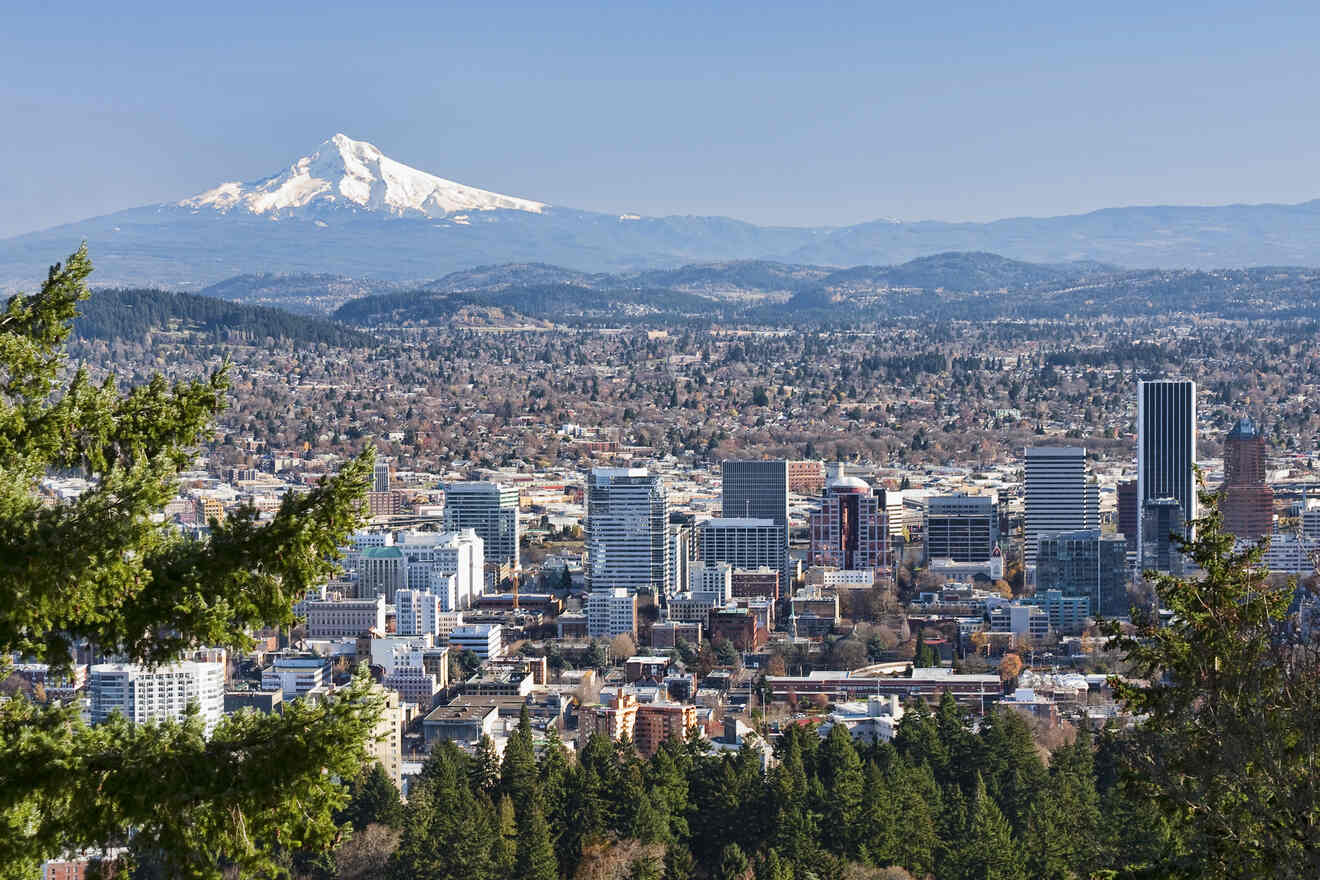 If you're getting ready to visit Portland, Oregon, then you're one lucky traveler! Everyone raves about this green city's friendly people, vintage shops, and parks! And did you know that not only is the town rated as the best beer city in America, but it's also the most bicycle-friendly place in the US as well! Frequented by tons of celebrities, Portland is for sure one of the best spots in this part of the country!
That's because there is something to do here for any type of visitor. Whether you're looking for a cool hipster coffee house, an interesting museum, or a local historic spot, you'll find all that and more here.
A town like this one is bound to have some incredible accommodations, and that's why I'm here to find you the best boutique hotels Portland, Oregon! I've looked through many lists, and I've found some awesome places to stay that have unique designs, they're located just a 10 minute walk away from most attractions, like Pioneer Square, and have prices from luxury to budget!
You're going to love any boutique hotel Portland you choose from this list, but as you know, all the good ones go super fast, and these are some of the best boutique hotels in the city, so book in advance so you won't risk the chance of losing your favorite room or the best prices!
Let's go, I've got many cool things in store for you!
If you are in a hurry
If you want to book now, quickly browse this list with the best cool and boutique hotels in Portland:
Here's a map that will help you visualize all the boutique hotels in Portland that I will be talking about in this post:
Luxury (US$250 and up)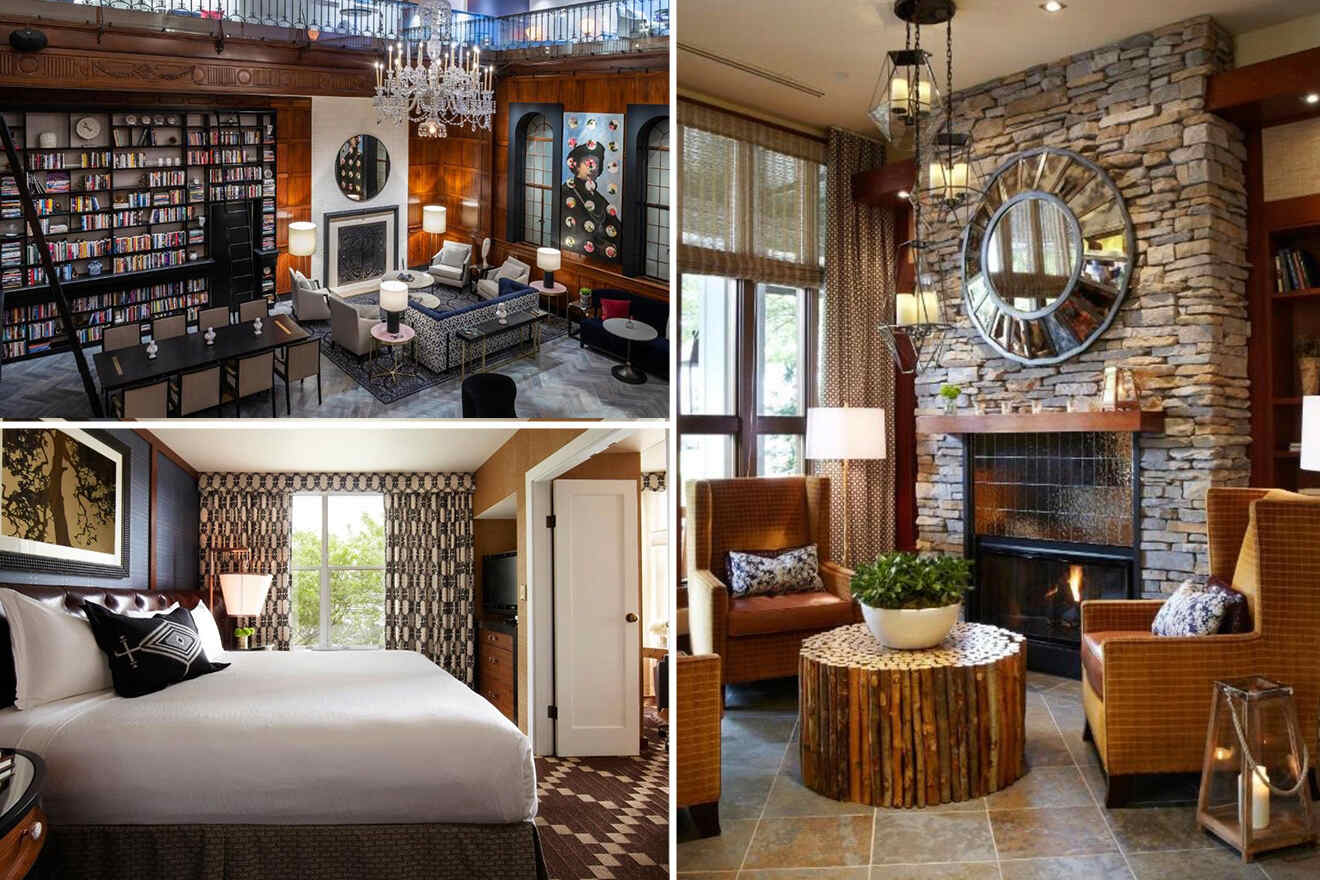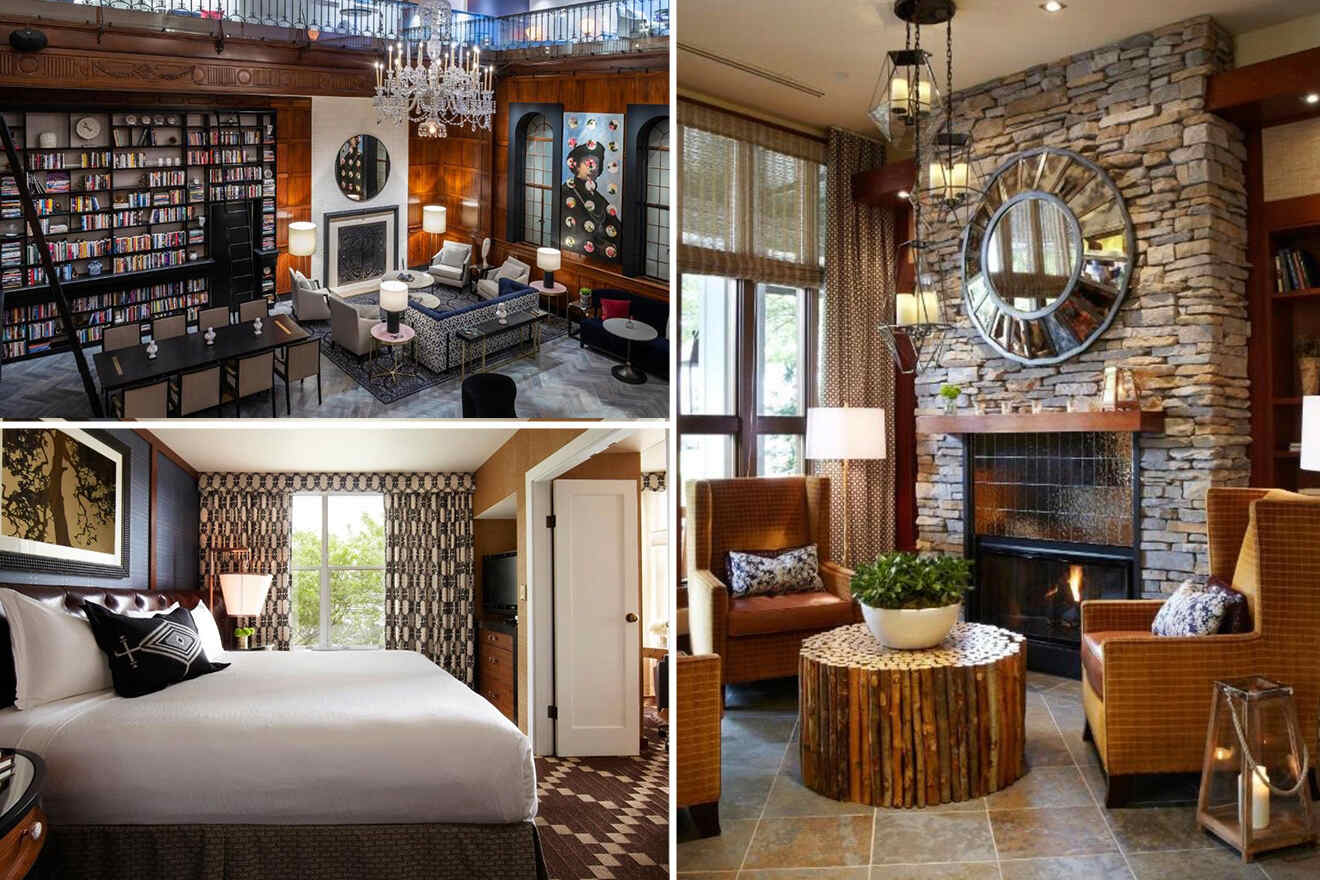 The Heathman Hotel
This iconic Portland hotel has come a long way since it opened its doors in 1927! A definition of elegance, the historic and upscale accommodation is a piece of heaven for anyone who appreciates the arts and culture. I mean, how many hotels have a library and art gallery on-site? Browse the books all day long and get a cup of tea while you're at it, or go to the restaurant and enjoy a Russian tea experience!
The Nines
Located in the heart of Downtown Portland within walking distance from the Portland Art Museum, this upscale 5-star boutique hotel has a great style and a unique collection of curated art with over 400 different pieces! This original historic building came to life in 1909, but they re-designed the place and added new furniture and a seven-story light-filled atrium over the years. Keep in mind that these boutique hotels in Portland Oregon sell out super fast, so make sure you book yours in advance to get the best prices!
Dossier
Can you believe the room service at this upscale boutique hotel includes books as well? Add a cup of coffee and some food, and you've got the perfect breakfast menu! Featuring many amenities for its guests, this pet-friendly accommodation has a great style, modern furniture, and offers its guests free bicycles and yoga equipment! Located in Downtown Portland, Oregon, this cool hotel also offers free wi-fi and family rooms. And check our cool post on Portland's best areas if you want to know more about the city's top spots.
Sentinel
While you visit some of Portland's Downtown area, enjoy staying at this luxury boutique hotel composed of 2 buildings that are listed on the National Register of Historic Places! Madonna, the Queen of Pop Music, filmed some scenes for the Body of Evidence movie here! The interior of this pet-friendly hotel has a vintage style, and the guest rooms have flat-screen TVs. Have dinner and a coffee at the on-site restaurant, and head on the terrace to enjoy the cool city views!
Kimpton Riverplace Hotel
Enjoy the stunning views of the Willamette River from the restaurant of this waterfront hotel that has many amenities on-site, and it's just a walk away from all the Downtown area attractions. The lobby's design was inspired by the Arts and Crafts art movement and had a cool stone fireplace where you can relax! The Riverplace Hotel has family rooms equipped with yoga kits, flat-screen TVs, and free wi-fi. Enjoy some room service and then get a free bike and explore Portland's surroundings!
Mid Range (US$170 – US$250)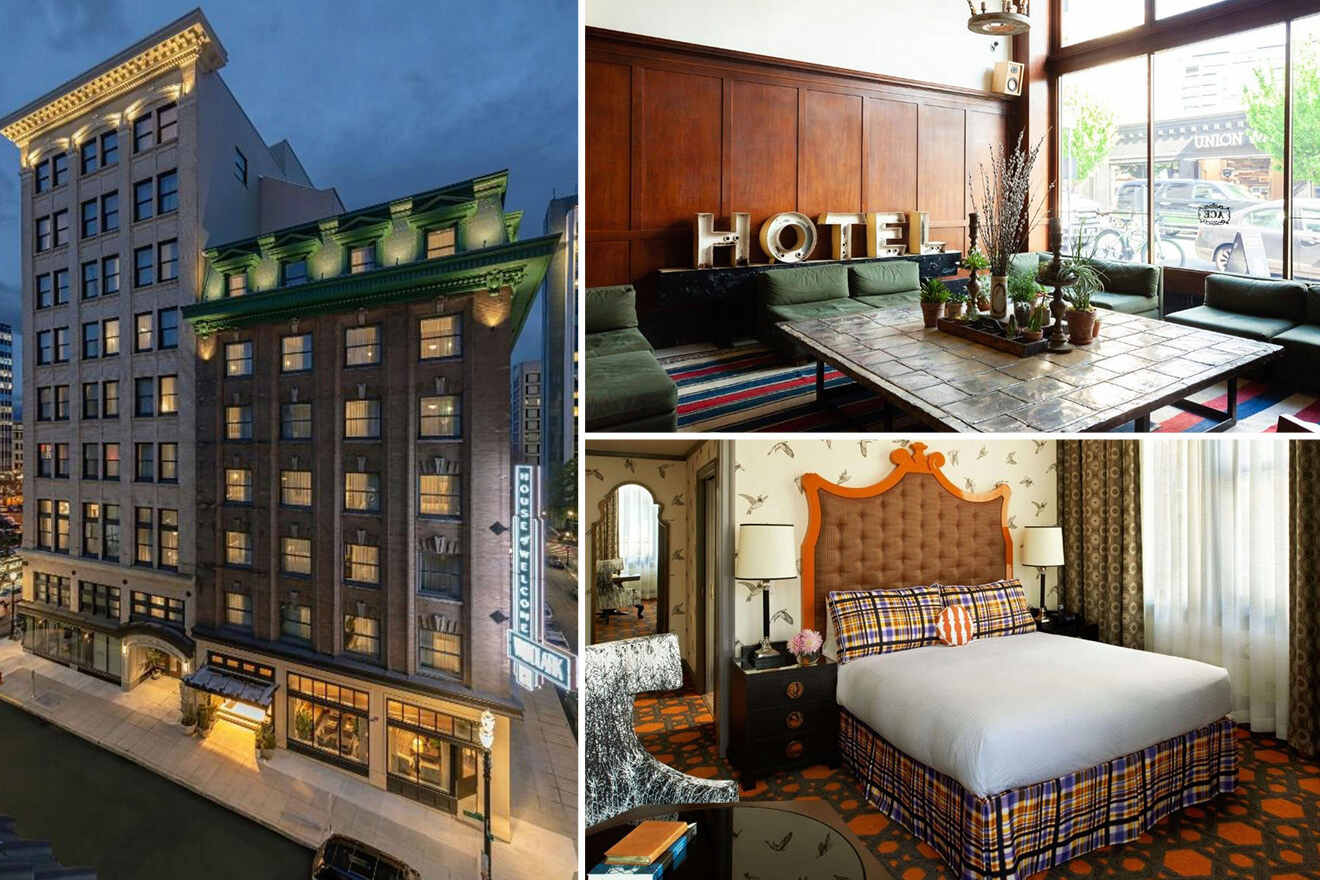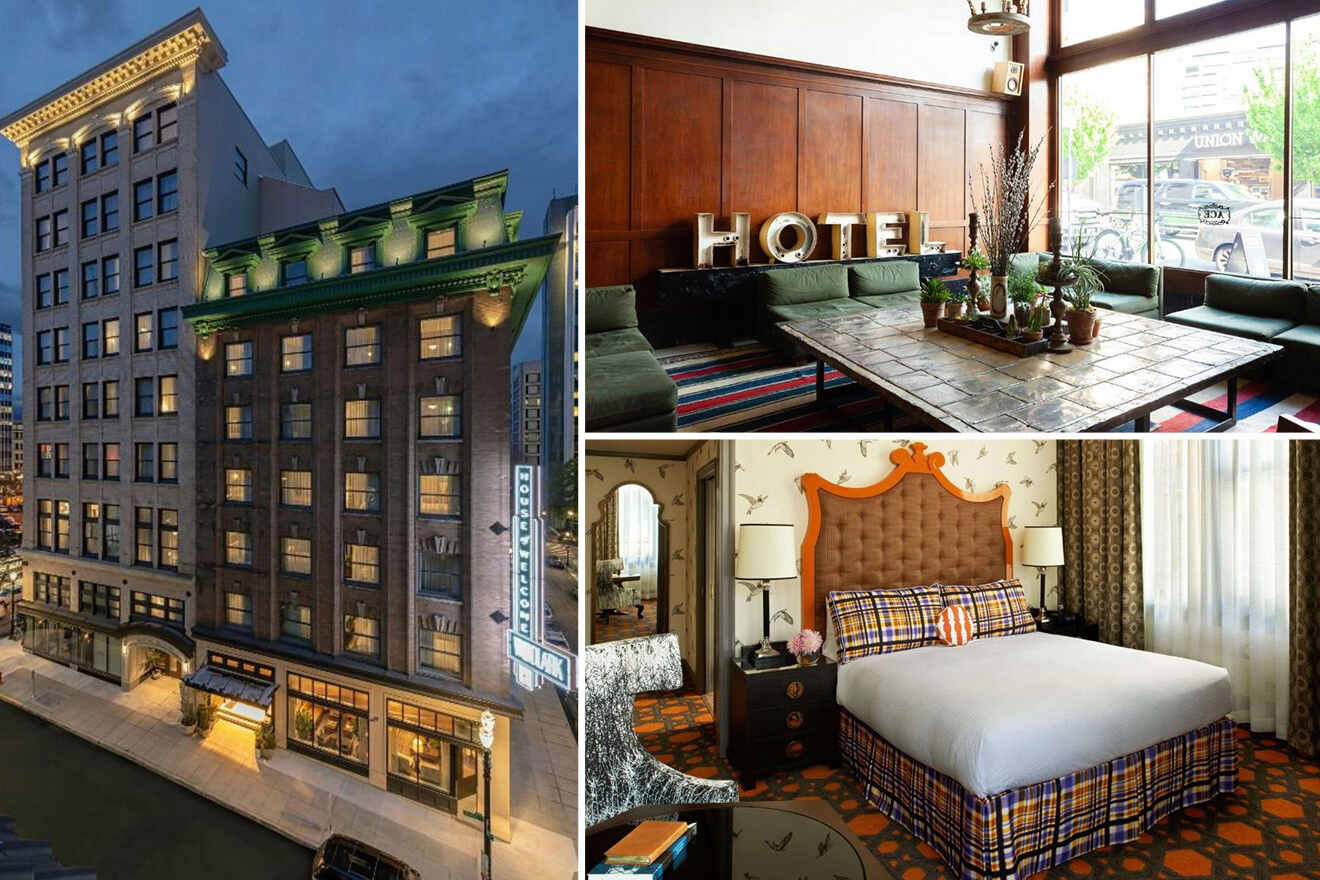 Woodlark
Enjoy your stay in the heart of Downtown Portland in this award-winning 4-star hotel, located in a historic re-designed building just a walk away from Powell's City of Books. With super special elements which relate to nature, like wood, leather, and lots and lots of plants, even in the lobby, this modern hotel will light up your days in the city! The guest rooms are super spacious and have a stunning design, free wi-fi, and flat-screen TVs.
Jupiter Next
If I told you that this hip boutique hotel that's located 1 mile (1 km) away from Downtown Portland, was a 1960s motor lodge, would you believe me? The pet-friendly accommodation has good prices, modern rooms with large windows that offer great city views and flat-screen TVs. If you want to have fun during your trip, you'll be happy to know that the space also works as a cultural center with gallery space and an underground music venue on-site! So grab a drink, listen to some live music, and enjoy the vibe!
Royal Sonesta Portland
This boutique hotel will make you feel like a member of the royal family! With a custom-made bird wallpaper, stunning vintage furniture, and elements that will make you say wow every 10 seconds, this accommodation sure knows how to treat its guests! Royal Sonesta is located in the heart of Downtown Portland, and some rooms have great city views! Have a delicious dinner at the on-site restaurant, and then relax in the spa center!
McMenamins Kennedy School
A historic boutique hotel that's located in a former school? I'm so intrigued! The local school was built in 1915 but was later abandoned, so a hotel chain decided to turn it into a cool accommodation! Offering some fair prices, an on-site movie theatre, and free wi-fi, this hotel is a keeper! Grab a drink from the bar, have dinner at the restaurant, explore the premises, and learn more about the former school. And if you still have some days from your trip, why not visit Seattle, just 3 hours away!
Ace Hotel Portland
This boutique hotel is located in Downtown Portland, within walking distance from the Portland Art Museum! Featuring black and white wall drawings and designer elements in the rooms and like Mascioni bed sheets and Tivoli radios, so you can listen to some music while getting ready to visit Portland's attractions, the accommodation has that cool and modern vibe! Fair prices, good coffee, free wi-fi, and other great amenities make Ace Hotel a great place for your stay in the city!
Budget (up to US$170)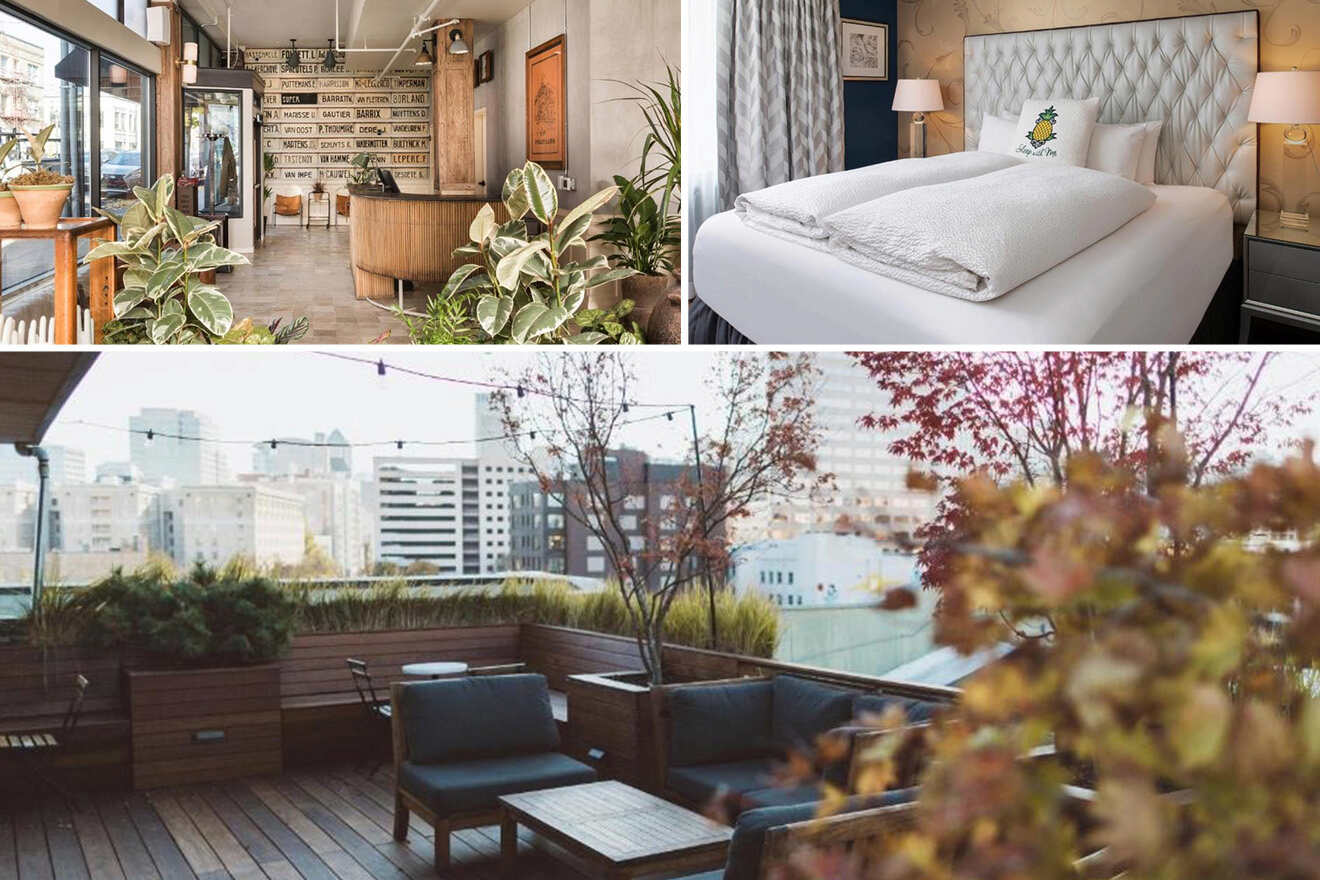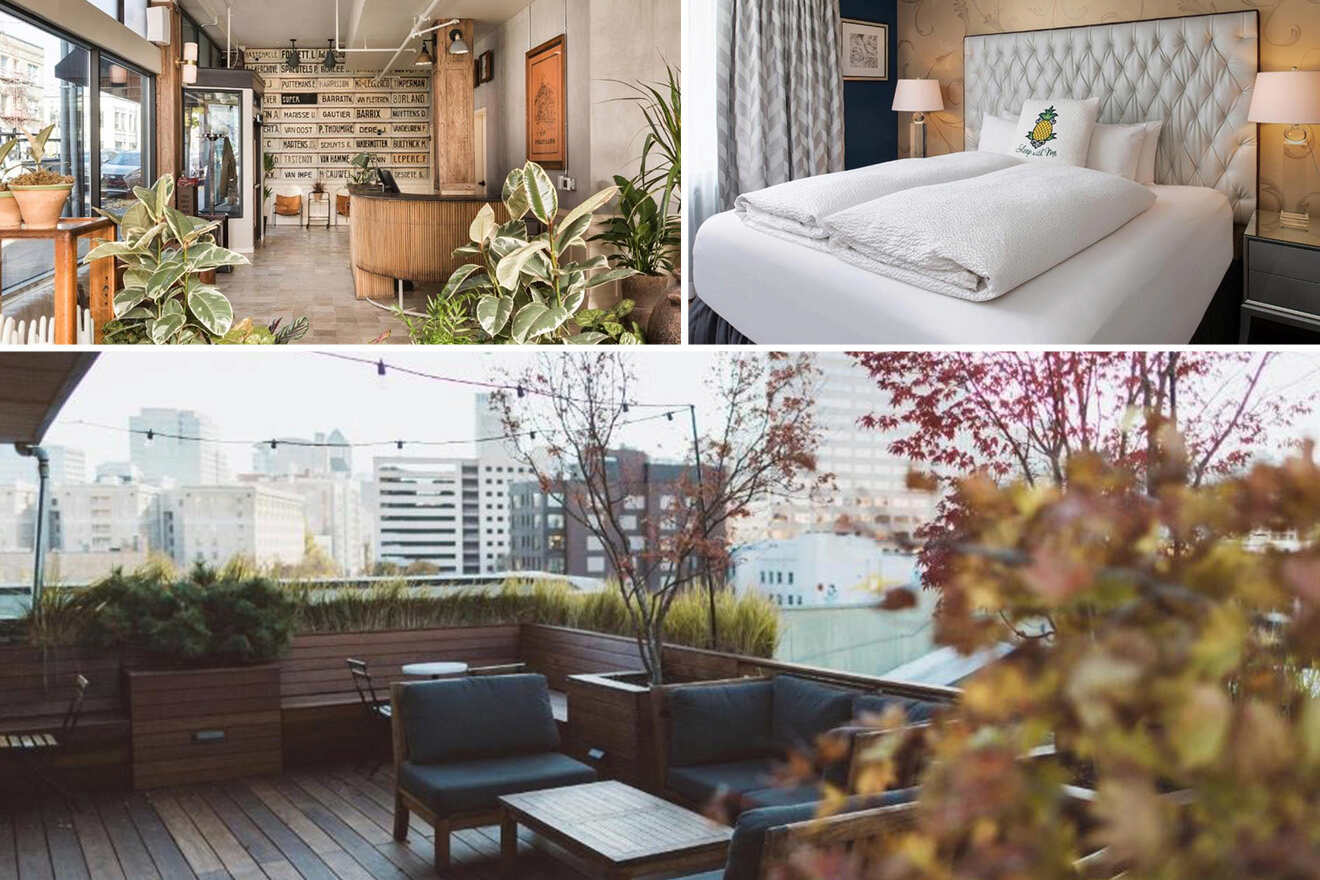 Hotel Eastlund
Are you looking for a budget boutique hotel with some cheap prices located near Downtown Portland? You've come to the right place! This hip accommodation has a super cool design, ceiling-to-floor windows that offer the perfect light, and many amenities, including free wifi! Grab some coffee in the lobby or head to the rooftop bar and restaurant to eat delicious local food. The rooms of the boutique hotel are spacious and can fit guests who come with multiple family members.
Kex Hotel
Located within walking distance from the Lan Su Chinese Garden in the Downtown area, this budget and hip Portland hotel offer a vintage design with modern amenities! Besides the cool family rooms, that accommodation has a library where you can chill and read some books, another intimate spot for drinks and meetings, and a secret courtyard with a brick wall perfect for small events! And let's not forget the rooftop bar! As you can see, this place has everything!
McMenamins Crystal Hotel
You're so going to love this boutique hotel which is one of Portland's hidden gems! The rooms have a stunning design that is inspired by famous songs. I'm super curious to know which song you'll get! That's not it. Once you're all settled, have a drink at the bar, listen to some local live music, or enjoy a cool comedy show! Or, if you want to relax, head to the indoor pool and chill after a long day of sightseeing! With a Downtown location, a fabulous restaurant, and amazing service, it will be so hard to leave this place!
Staypineapple
Where are all my pineapple and fruit fans? This Portland hotel that's located a 2-minute walk away from Tom McCall Waterfront Park has amazing prices and a hip design inspired by pineapples! Guests can enjoy their morning coffee on the balcony of their rooms which are equipped with flat-screen TVs and free wifi. Offering a fitness center, a restaurant, a bar, and some good prices, this boutique hotel is perfect for your stay in the city!
The Society Hotel
A super hip hybrid hotel that also offers hostel bunk rooms, this accommodation is located just a walk away from Portland's Lan Su Chinese Garden. Enjoy the views of the city from the rooftop terrace of this historic accommodation that used to be a sailor's hotel back in the day! The prices are great, and the wooden elements look amazing. They know how to mix modern things with old ones! They also offer family rooms, a restaurant, a bar, and a 24-hour open front desk in the lobby!
BONUS: 4 Cool hotels where celebrities stay in Portland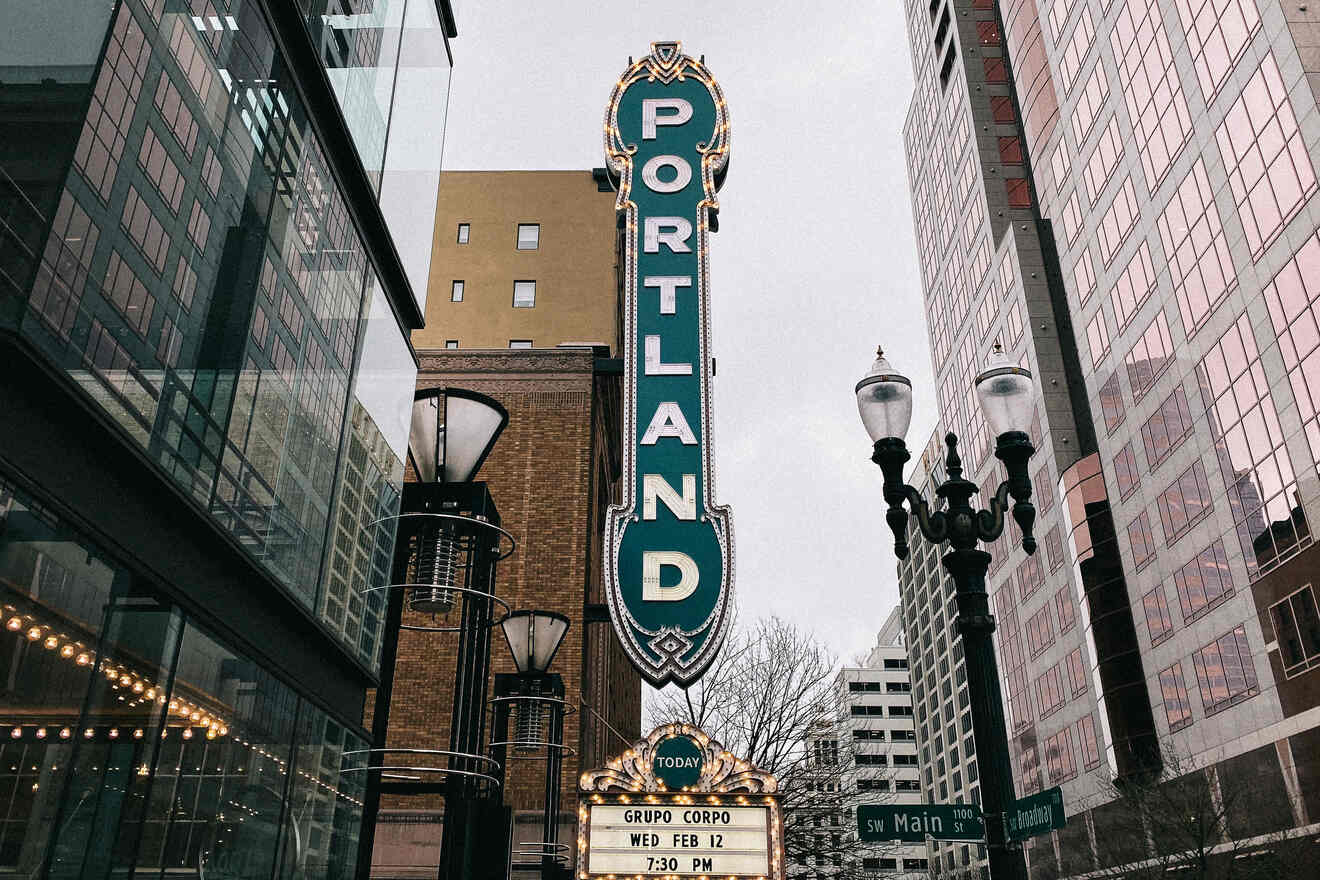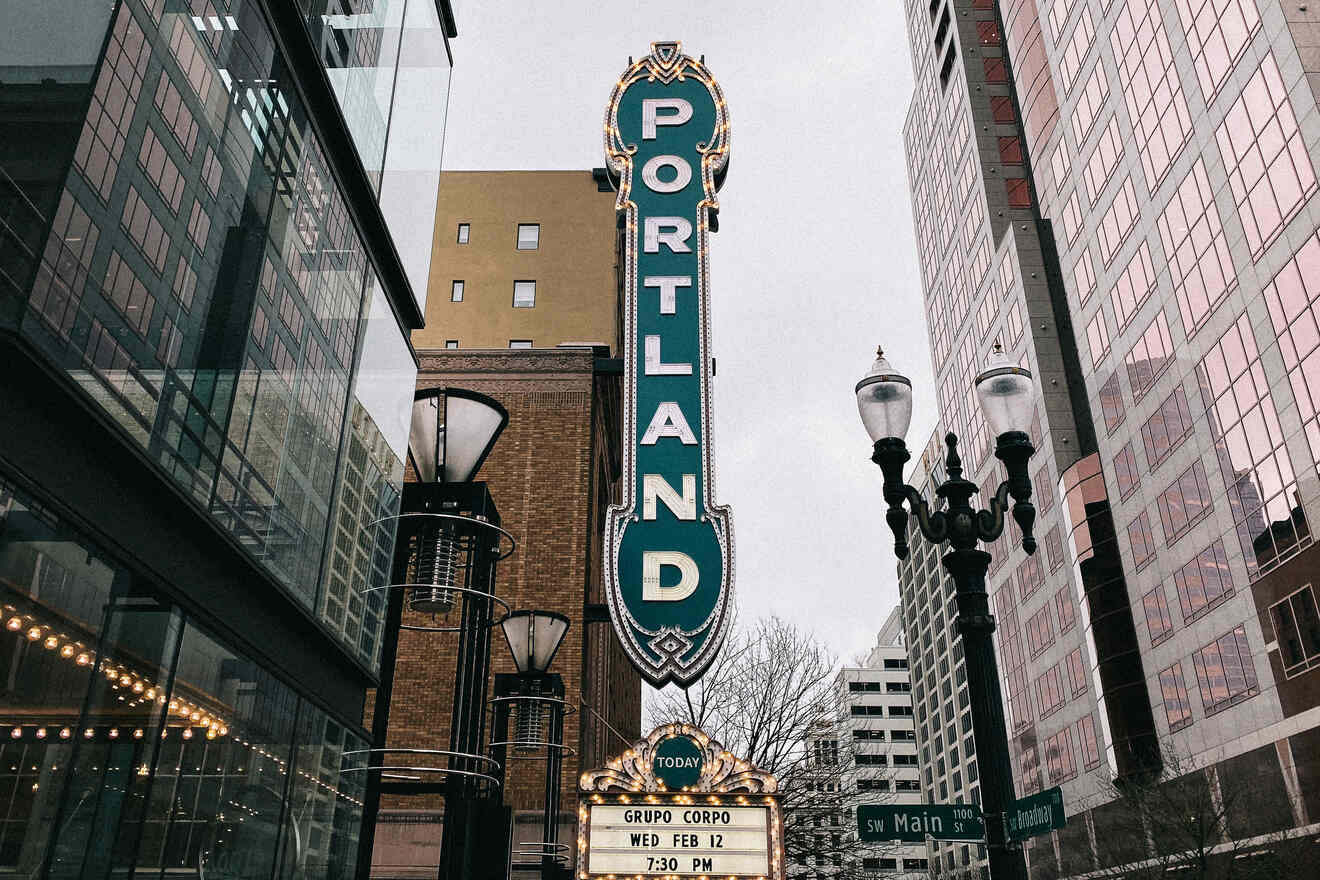 I hear Portland, Oregon is quite hip when it comes to celebrities who frequent the city!
Al Pacino, Justin Timberlakeand and Lady Gaga were all seen here!
Maybe it's the local atmosphere or the cool attractions, but one thing's certain, there's a high chance of spotting a famous star here! And for sure they're going to book a room at a super expensive collection hotel, but as you know the hotel staff would never tell who it is or give any other details, on the record!
I thought it would be fun to see which rooms celebrities usually get when they stay in Portland's top collection hotels because if you have that kind of money, and you don't care about prices, nothing is stopping you from booking a room that Justin Timberlake stayed at! Intrigued? Let's find out more!
1. The Nines Suite
Located on the 12th floor, this suite is reserved for some of the hotel's most special guests. The suite prices at this luxury collection hotel vary from US$4500 a night to US$6500 during the peak season.
Featuring a spacious lounge area with a fireplace, a flat-screen TV, and large windows that offer some great views of Downtown Portland, this room screams relaxation! Or may I tempt you with some jacuzzi time or rain forest shower? This boutique hotel has it all! And rumor has it, David Beckham and Justin Timberlake stayed here!
2. The Heathman Hotel Grand Suite
If you've seen the famous Fifty Shades of Grey movie, then you know how the Grand Suite at the Heathman Hotel looks! This is where Mr. Grey would always stay when he was in the city. However, in the movie, they recreated the room in a studio.
Located on the 9th floor and offering some stunning views of Pioneer Square, the prices of the suite start from US$1750 a night. A fireplace, tons of space, a desk fitted for a famous star, and beautiful art pieces make this boutique hotel a winner! Lady Gaga, Jennifer Aniston, and Harrison Ford are some of the celebrities who stayed here!
3. The Westin Portland Penthouse Suite
Located on the top floor of this upscale Portland hotel, the penthouse suite has everything you ever imagined a luxury accommodation to have and all for US$1300 a night! Trust me, these prices are worth it once you see all the facilities and the service that you're going to receive!
Get some wine from the bar and chill in front of the fireplace. Or if you're up for a movie, turn on the flat-screen TV and get some popcorn! Head to your master room for the night and relax in the hot tub!
4. Monaco Grand Suites
Fancy staying in a Portland hotel that a former US President visited? Yep, Barack Obama checked in here during one of his visits! And once you see the daring design of this luxury accommodation, you'll understand why the prices start from US$715 a night!
They meant it when they said they wanted an eclectic color palette! The lobby is all about lilac, while one of the grand suites has splashes of orange, black, and a room with a lovely wallpaper with birds! Enjoy the warm light in your room from the chandelier and take a long bath in the hot tub!
Frequently asked questions about Portland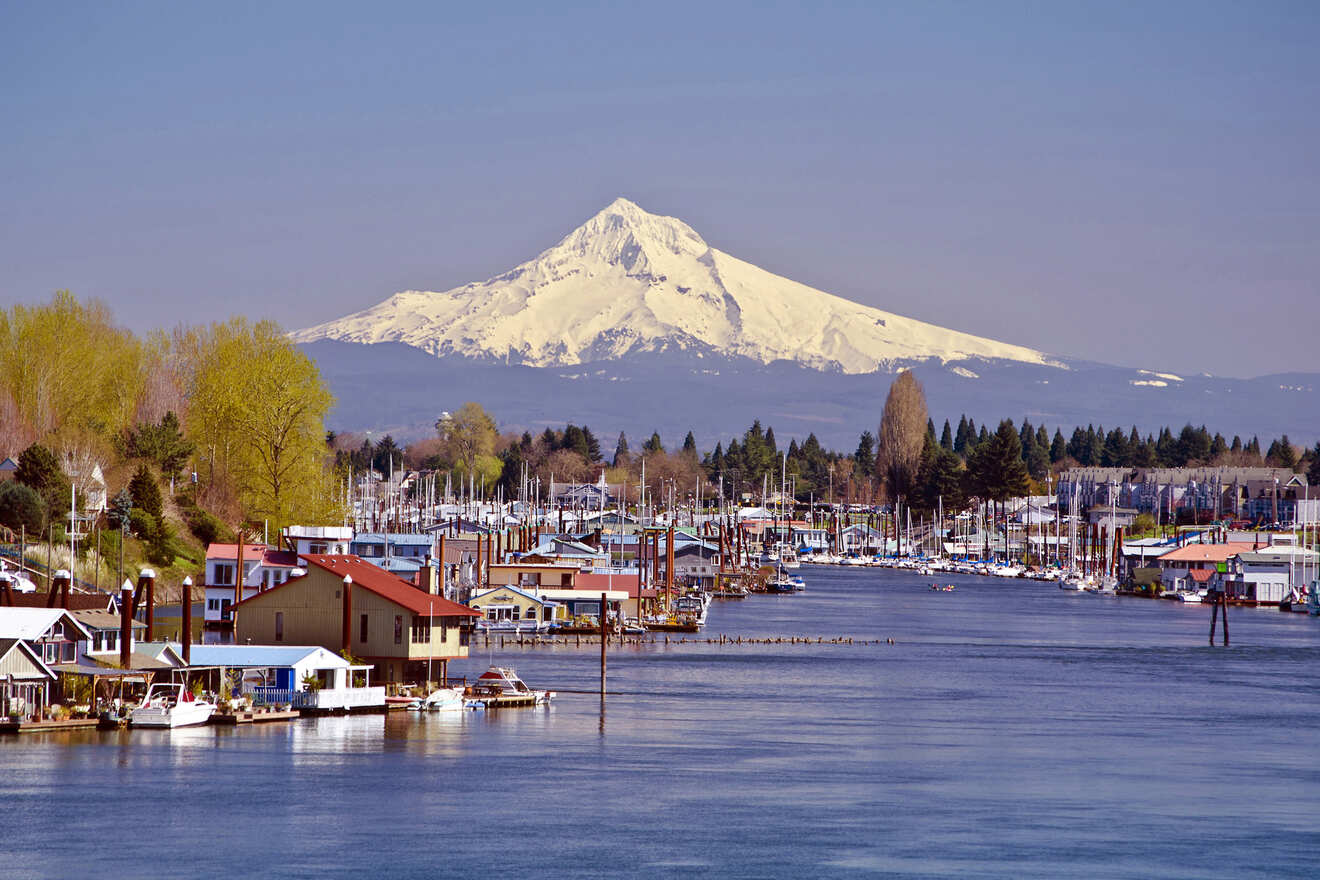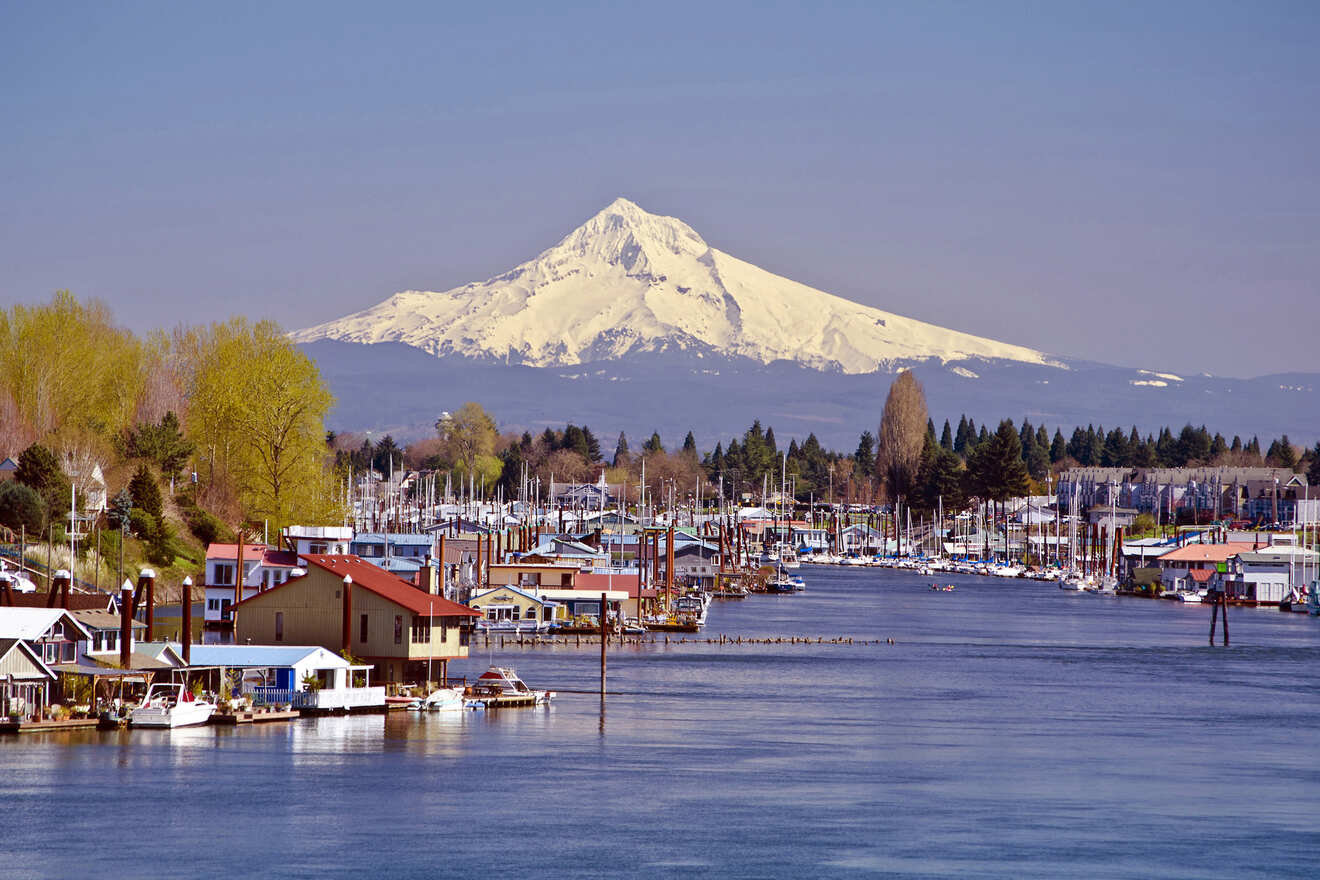 💎 What is the fanciest hotel in Portland?
The Heathman Hotel is the fanciest accommodation to stay in Portland, offering a Downtown location, a great service this upscale boutique hotel has an art gallery on site. 
🥂 Where do celebrities stay in Portland, Oregon?
 🤔 Is a boutique hotel a good investment?
Yes, a boutique hotel is a good investment. It will offer you a unique stay in the city, most of them have one-of-a-kind features that you won't find in ordinary accommodation. And you can find good prices from luxury to budget.
💵 Are there any budget boutique hotels in Portland?
Yes! There are a few great options for those who are looking for a boutique hotel on a budget, Hotel Eastlund and The Society Hotel are two great budget-friendly options with a twist!
Conclusion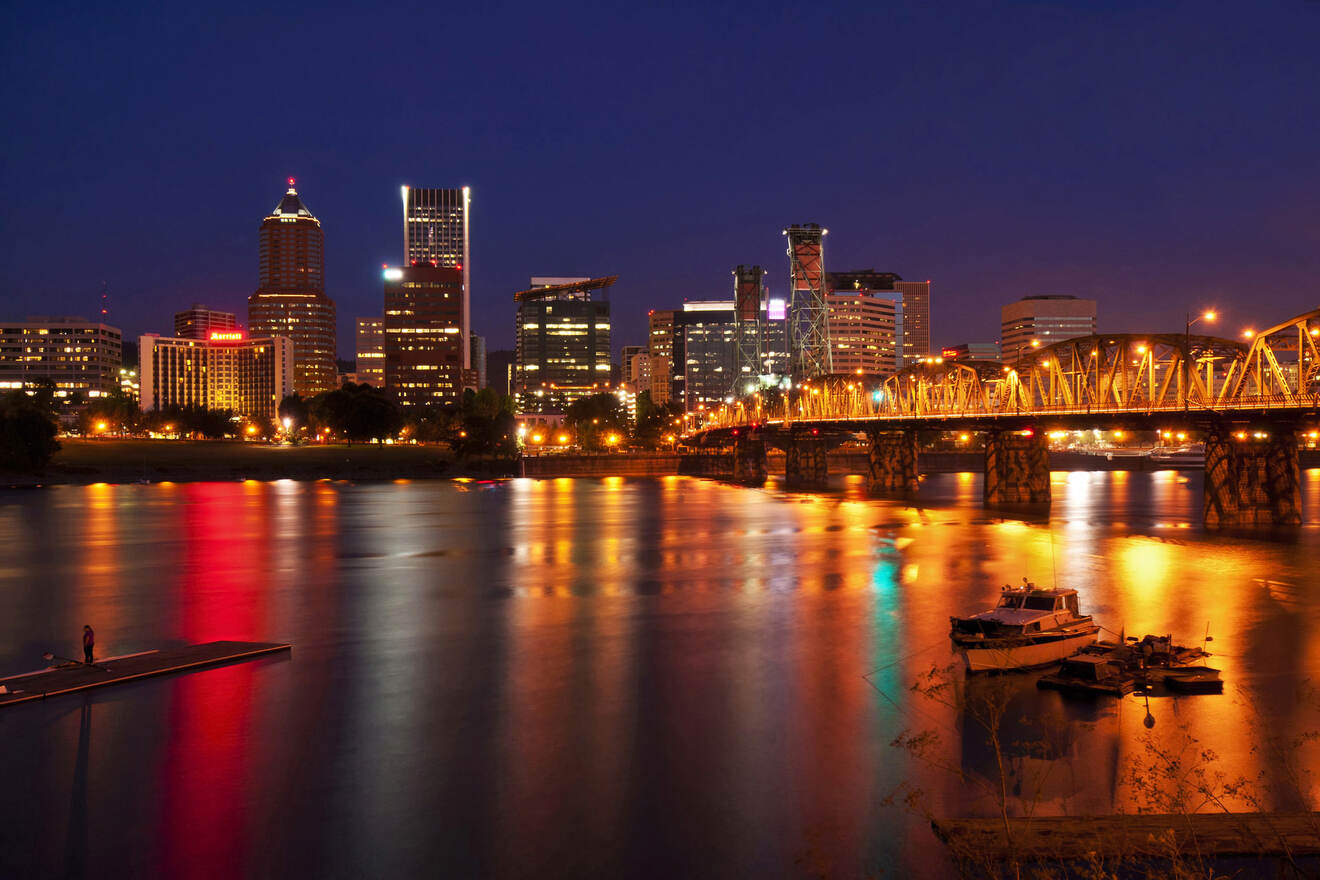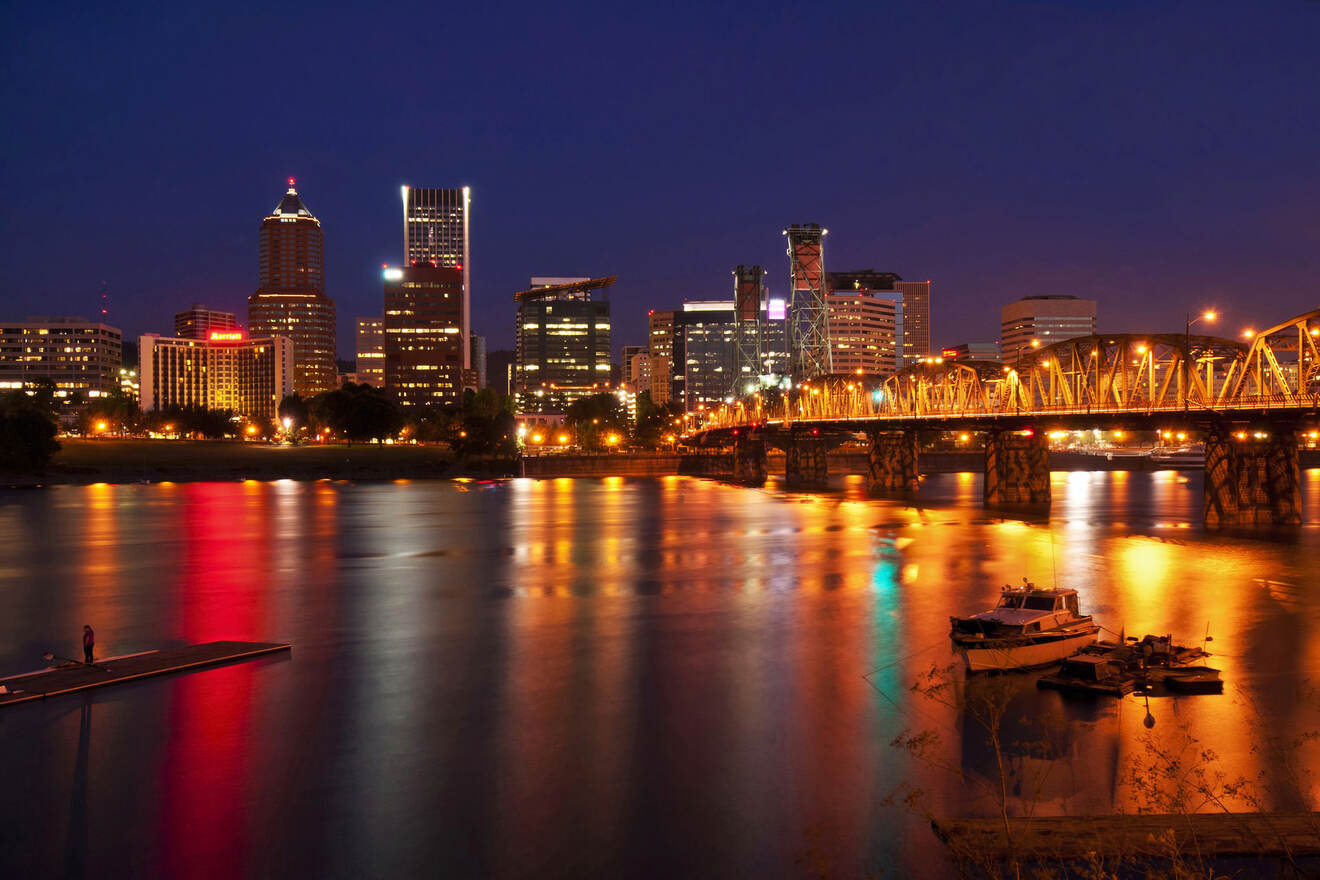 This city never ceases to amaze me! With its beautiful attractions, a cool coffee house at every corner, and tons of shopping spots in the heart of downtown Portland, you'll need a lot of time to explore around! I hope this post helped you decide which are the best boutique hotels in Portland.
I know there are so many options in this post! But I sure know how hard it is to pick a one so here are my top 2 favorite boutique hotels in Portland:
The Heathman Hotel – A historic hotel that has an art gallery on site
Woodlark – A lovely Downtown hotel that's perfect for nature lovers
Don't forget that the best hotels in Portland sell out super fast, and trust me when I tell you that last-minute bookings will only cause you a headache! So definitely book your room in advance and avoid any kind of trouble!
Enjoy your holiday in this fantastic city, explore all the attractions in the Downtown area, mingle with the local people, and take long walks along the Willamette River. The scenery is stunning there! And if you want to share your thoughts with us or if you have any questions, leave me a comment below and I'll make sure to answer it!
Safe Travels,
Victoria