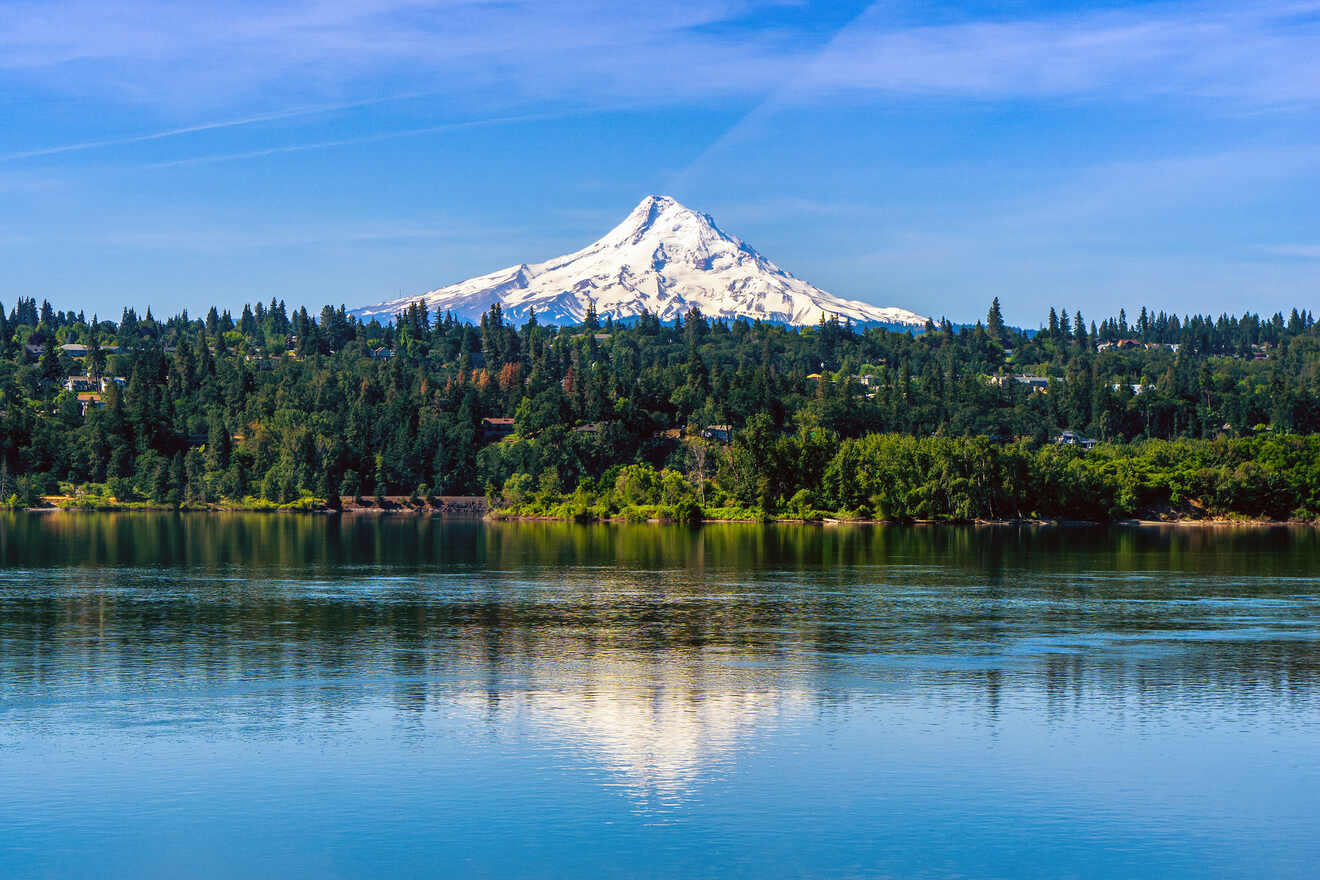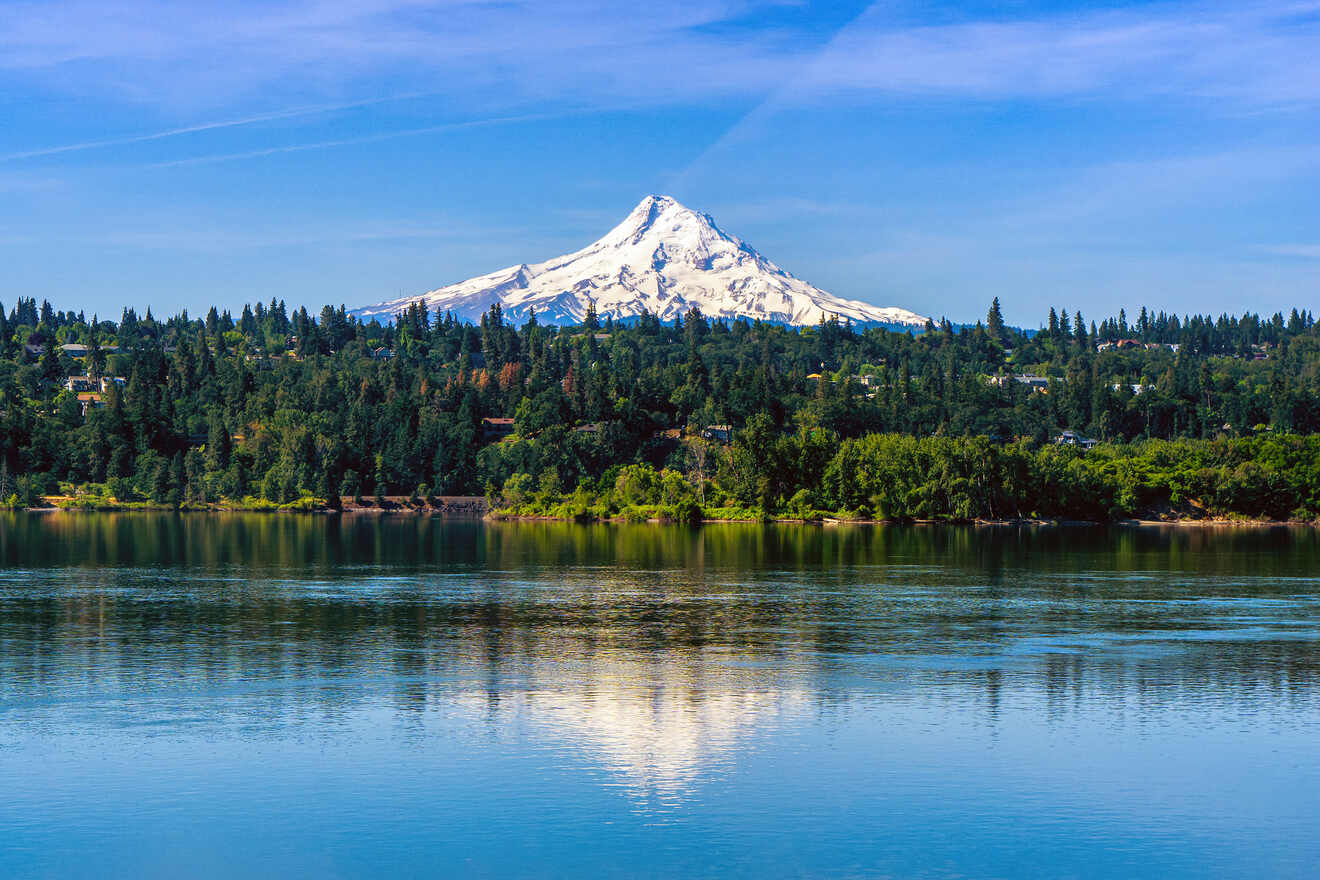 Planning a one-of-a-kind trip and on the hunt for the best treehouse in Oregon? Well,you've come to the right place. I have put together a list of the most epic treehouse vacation rentals on Airbnb. Get ready for a completely one of a kind stay among the treetops.
It's a no brainer to have Oregon on the top of your travel bucket list. Offering expansive coastlines, beautiful wine country, and untouched nature, the area is any traveler's dream destination. And what cooler way to experience it than in a treehouse? Don't forget to check out the gorgeous cities as well, it's worth adding a stop to the vibrant Portland City.
When in Oregon, not only will your accommodation be matchless, your adventures will be too. Oregon is home to some of the most exquisite remote hot springs in the middle of the woods. You'll find these as well as stunning waterfalls on the many hikes and biking trails offered in the lush wooded areas.
So without further ado let's jump straight into the top quirky spots that you'll be experiencing on your trip to Oregon.
In a Hurry: Top Treehouse in Oregon Rentals
If you are in a rush, here are the absolute top treehouses in Oregon. You can't go wrong with any of these special accommodation options below, which are sorted by price.
Top 11 Treehouse in Oregon Airbnb Rentals
Not many people can boast that they have slept in an adult tree house, and you're one step closer to being one of them! You'll want to stay in every single treehouse on the list so to make things easier for you I've sorted them by price, highest to lowest.
For your convenience, I am also mentioning driving time to the accommodation from the closest major city as well as some tips for booking each property.
1. Lilly Glen Tree House at Taylor Creek Lodge – Top Luxury Treehouse With A View
Location: Gold Beach (3 hours from Medford)
Price: From $370 per night
Bedrooms: 2
Guests: 4
This is the treehouse of all treehouses! Nestled within the forest next to a river, this enchanted cabin is something out of the ordinary. You will feel like you are in a fairytale when sleeping in this glorious treehouse, suspended a few feet off the ground, overlooking a river and waterfall!
Every nook of this magical two-bedroomed haven is beautifully decorated and the interior has the grandeur of a castle. Comprising all the amenities you may want, the treehouse also has a big hot tub to soak in after a long day of exploring the area. As well as running hot water and electricity (which is something you can't automatically count on when situated so deep within the forest).
You'll also be just 2 minutes from the beach and if this is one of your many stops on a coastal trip in the United States then be sure to check out where to stay in San Francisco.
Visitor review: "There's no words to describe how special this treehouse was, gotta see it yourself, love it"
2. Wine Country TreeHouse & Herbal Farm – Nicest Location Near Portland
Location: Newberg (30 min from Portland)
Price: from $280 per night
Bedrooms: 1
Guests: 5
Taking a short walk through a woodland forest to access this treehouse, you'll find yourself completely secluded, surrounded only by pines. The treehouse was built by Pete Nelson, the original treehouse guru as seen on Animal Planet's Treehouse Masters, so you don't get much better than this!
A home away from home, the interior of the treehouse is elegant with bold touches. The bases of the beds are made from solid wood and make the treehouse feel grand and luxurious. The open plan design has enough room to sleep six people in a double bunk-bed and a separate queen-sized bed.
The bathroom is not situated within the treehouse and is a short walk away. However, most reviewers comment that this was not an issue at all.
Centrally located in an area close to wineries and top-class restaurants, this cozy private spot is near faultless. Especially in the evenings when the area is lit up with fairy lights and lanterns and you are left to gaze at the stars and listen to the coyote calls.
This enchanted spot is open all year round gets full pretty quickly, so make sure to book and travel as soon as possible.
Visitor review: "The treehouse was a perfect break away from reality! The charm of the property and fresh air was so heartwarming. We would definitely recommend this stay!"
3. Off the Grid and Forty Feet Up! – Most Unique Airbnb Experience
Location: Tiller (1 hour from Roseburg)
Price: from $250 per night
Bedrooms: 1
Guests: 4
Looking to completely unwind, away from it all? Well, there is no better place to stay than 40 feet up in the air where no one can get to you.
Even though this treehouse cabin is situated so high up in the sky, you will have everything you need up there. Glass windows throughout the treehouse allow for breathtaking views and welcomed summer breezes.
Don't forget to look up at the sky in the evenings, as the stargazing from this isolated spot is unmatched. Located within the lush Umpqua National Forest in Douglas County, you may encounter fascinating wildlife like bears, coyotes, bobcats and skunks.
If you are looking to travel and get away from the hustle and bustle of the city, this is the perfect area to recharge and revitalize.
Tip: Given its uniqueness and popularity, it can be difficult to get a booking and is often full, and they are not open for certain seasons of the year with certain times available for booking. So be sure to have a look at their guidelines and prices on Airbnb and be first in line to book when it opens.
Visitor review: "This place is magical! We had a blast and also had such a relaxing break. Waking up to that 360 view is epic! The hot tub at sunset and while stargazing a different day was a highlight. Dabney and Alan are fantastic hosts."
4. Stunning Mt. Tabor Treehouse W/Wood Stove & City Access – Best For couples
Location: Portland
Price: from $240 per night
Bedrooms: 1
Guests: 2
This all-wood treehouse is sleek and elegant and makes for a great romantic getaway. The decor is warm and inviting with modern finishes creating both a cozy and luxurious atmosphere. A comfy queen-sized bed easily accommodates two people in the quaint room.
Enjoy your meal with a glass of wine next to the fireplace, making for a romantic ambiance. The private deck also has a fir tree as its centerpiece and is a great place to enjoy summer evenings.
Located in an area close to both Mt Tabor Park and the city center you can experience a vacation with the best of both worlds. Hike or bike from the park during the day and in the evenings make use of the easily accessible public transport to indulge in a meal and drink at one of the trendy spots in town.
With all the amenities you will need and so much to see and do around you, you'll never want to leave this place.
Visitor review: "AMAZING!! Loved everything about this tree house. So cute, clean and unbelievably comfy. Loved the neighborhood and how quaint everything was! Would absolutely recommend it."
5. Majestree @ Out 'n' About Treehouse Treesort – Best For Families
Location: Cave Junction (1 hour 10 min from Medford)
Price: from $230 per night
Bedrooms: 1
Guests: 6
The Out 'n' About Treehouse Resort is a popular resort for treehouse vacation rentals and glamping options, and are now available for booking via Airbnb. The Majestree is one of their most sought after treehouses, it's suspended 47 feet above ground and can comfortably sleep between six and seven people in four beds.
This treehouse is supported by actual trees and is only accessible by suspension bridges and stairs. All guests will have access to the main lodge where breakfast is served. You will also have your own small bathroom with running water conveniently located on the main level of the treehouse.
You will have plenty to do in the area with the Oregon Caves National Monument, Redwood National Forest and the Oregon coast nearby.
Tip: Open full year, prices for this treehouse may vary depending on the season and time of visit. Be sure to double-check that you are happy with the available price before booking.
Visitor review: "Loved our treehouse adventure! Perfect addition to our Oregon Coast/redwoods trip. Kids had a blast with the multiple stairs and bridge pathways to get to our treehouse. Super fun property with lots to do, main lodge is convenient and well appointed with games and breakfast/coffee."
6. Heartland Treehouse – Best For Couples
Location: Langlois (3 hours 30 min from Medford)
Price: from $205 per night
Bedrooms: 1
Guests: 2
Located near the coast in Southern Oregon this treehouse is built between the fir trees. This is truly an authentic stay with the structure of the treehouse being built around a fir tree. The panoramic views of the lush woodlands that surround you will have you mesmerized as you listen to the sounds of the nearby waterfall.
This treehouse sleeps two people in a room with one of the comfiest king-size beds you'll ever sleep in and is a great spot for a couples retreat. I mean, what better way to recharge than at a secluded treehouse surrounded by the exquisite sights and sounds of the great outdoors? There are also side by side hot tubs that just add to the romance and charm of the place.
The interior of the treehouse is simple and cozy and you will see yourself spending most of your time on the outside deck. Loved by every person who has stayed here, you won't regret booking a weekend retreat to this magical house.
Visitor review: "Great cool tree house to stay in. Host is great and very helpful. Outside shower is super nice. Very cool place!!!"
7. The Bluebird House – Best For Families
Location: Gold Beach (3 hours from Medford)
Price: from $195 per night
Bedrooms: 1
Guests: 4
This treehouse overlooks the Oregon coast and could not be more perfect for a family getaway. Situated on a 7-acre farm property, the land is home to friendly farm animals, forested areas and a beach that are all available for exploring by every person staying on the property. There is no TV or internet which encourages all guests to enjoy and explore the beauty of the great outdoors that surrounds them.
A double-bed will comfortably sleep two adults and the small loft room with two single mattress beds is perfect for two children. With spectacular views of the ocean, when you aren't out exploring, you'll spend most of your time out on the deck admiring the views.
This is a charming spot to visit if you are wanting to escape with the family, and wanting to try a different type of accommodation. With something to do for every person, get ready to make awesome memories of adventuring in a new space.
Visitor review: "Super cozy place with a great view! My partner and I had everything we needed. So glad to have found the treehouse, and really enjoyed staying for a few days. Looking forward to coming back again!"
8. Forestree @ Out 'n' About Treehouse Treesort – Best For Adventure Seekers
Location: Cave Junction (1 hour 10 min from Medford)
Price: From $190 per night
Bedrooms: 1
Guests: 5
This is another one of the epic treehouses available at the Out 'n' About Treehouse resort in Oregon and is the perfect option when needing to get away from the city. This is a single room unit with a queen-sized bed, bunk beds and a cot, sleeping between 4-5 people. There is a small bathroom with toilet and sink conveniently built in the treehouse but guests but please remember that you will need to share other bathroom facilities with people staying at the resort.
This is the perfect spot to go for adventure seekers wanting to take advantage of the great outdoors. Located close to hiking and biking trails as well as loads of fishing options you won't have to worry about what activity to do next.
Suspended 32 feet off the ground and nestled within a forest, this house is pretty tricky to get to. You'll need to climb a flight of stairs, cross two suspension bridges, and then climb another flight of stairs. It's totally worth it but be sure to keep this in mind when booking.
Tip: Open full year, prices for this treehouse may vary depending on the season and time of visit. Be sure to double-check that you are happy with the available price before booking.
Visitor review: "This is a wonderful, magical place! Our kids LOVED wondering the grounds and walking the bridges. Super cozy experience being up in the trees. Definitely recommend this location for anyone with an adventurous spirit!"
9. The TokinTree a Cannabis Friendly Rental – Best for young group of friends
Location: Cave Junction (1 hour 10 min from Medford)
Price: From $190 per night
Bedrooms: 1
Guests: 4
This quirky vacation rental is any cannabis lover's dream. Not only are you staying in an epic house but you'll also receive a small amount of complimentary cannabis on arrival as well as a free tour of the garden (dependent on the season). You do need to be 21 years or older to book into the treehouse, for obvious reasons, so please remember before trying to book.
The treehouse is rustic and minimalist. It is fitted with the essentials, including a bathroom with toilet and shower, but no kitchen amenities or appliances, so be sure to make meal arrangements. Comfortably sleeping two in the double bed in the loft room, the house can accommodate an additional person or two on the sleeper sofa found in the common area.
It's recommended staying in this treehouse if you are looking for a simple, yet uncommon place to sleep. Its seclusion means you will be treated to great stargazing evenings and the ability to bask in the peace and tranquility of being out in nature.
Visitor review: "My husband and I had a fun and chill stay ! Loved waking up with the view of the mountains. Alex's communication was good. We were taken on a garden tour as well 🙂 Would love to come back."
10. The Treehouse Retreat – Best Budget Option
Location: Philomath (1 hour 30 min from Portland)
Price: From $70 per night
Bedrooms: 1
Guests: 3
This treehouse retreat can be defined as a fancy outdoor camping experience, or glamping if you will. The picturesque wooden treehouse cabin is set amongst the trees and is great for couples or solo travelers. The cabin and deck are suspended a couple of feet off the ground. The ladders and ponds around the treehouse make this place ill-suited to young children and if you are visiting as a family make sure your children are older than 5 years old.
Sticking to the traditions of camping, your bathroom facilities are outside which includes a private single toilet and outdoor showers with hot water (these won't work if temperatures drop below freezing). Although rustic, everything has been thoughtfully designed to ensure a comfortable getaway. Sleep on one of the bunk beds or a mattress in the loft.
This cabin is particularly beautiful during the winter months, and although freezing, the snow on and around the treehouse cabin and deck makes it look like something out of an enchanted movie. So, book in here for a night or two on your next skiing trip in the United States.
Visitor review: "Loved this experience, was such a beautiful unique property!! Everything about it was adorable, enjoyable and comfortable. Was magical at nights with the light and the space for the firepit outdoors."
11. Tiny, Serene Art Filled Treehouse – Best For Solo Travelers
Location: Portland
Price: From $45 per night
Bedrooms: 1
Guests: 2
This tiny treehouse is literally built in the apple tree of the host's home and could not be cuter. This is the most basic of the treehouses on this list but it doesn't make it any less special.
You'll be one with the birds that are perched within the branches that hold up this small wooden structure and you won't find a place where you feel more connected to the earth. Your gracious and friendly host welcomes with open arms and will see to it that you are comfortable. You'll be delighted by the small breakfast every person receives while staying here. Enjoy it out on your deck and please don't forget to listen for the birds chirping out there.
Mattresses will be provided but you'll need to bring your own sleeping bag for the room. There is also a bathroom with running water and a toilet inside the garage for the exclusive use of people staying in the treehouse. This treehouse is simple and rustic but a place that you will talk about staying at for many years, it's that unusual!
Visitor review: "Carole's treehouse is tiny, snug, and quirky, and she is a wonderful host with whom I had some fascinating conversations. Thank you!"
Top 4 Airbnb Experiences in Oregon
So now that you know exactly where you will be staying in Oregon, let's take a look at different activity options to keep you busy. Here are a variety of Airbnb experiences that are a great addition to your trip to Oregon.
1. Multnomah Zen, a Gorge waterfall hike – This exquisite hike will take you through the lush landscapes of Oregon as well as a visit to the tallest waterfall in the state
2. Bike Around Portland to Poetry and Art – Experience the diversity of the Portland neighborhoods on this exciting bike tour around the city
3. River Rafting & Brew – Enjoy an open air, exhilarating adventure of rafting down the river and a cold beer at the Oregon brewery afterwards
4. Blend wine with a winemaker – Be enlightened by the in's & out's of the winemaking process from a winemaker and end off with a tasting
Conclusion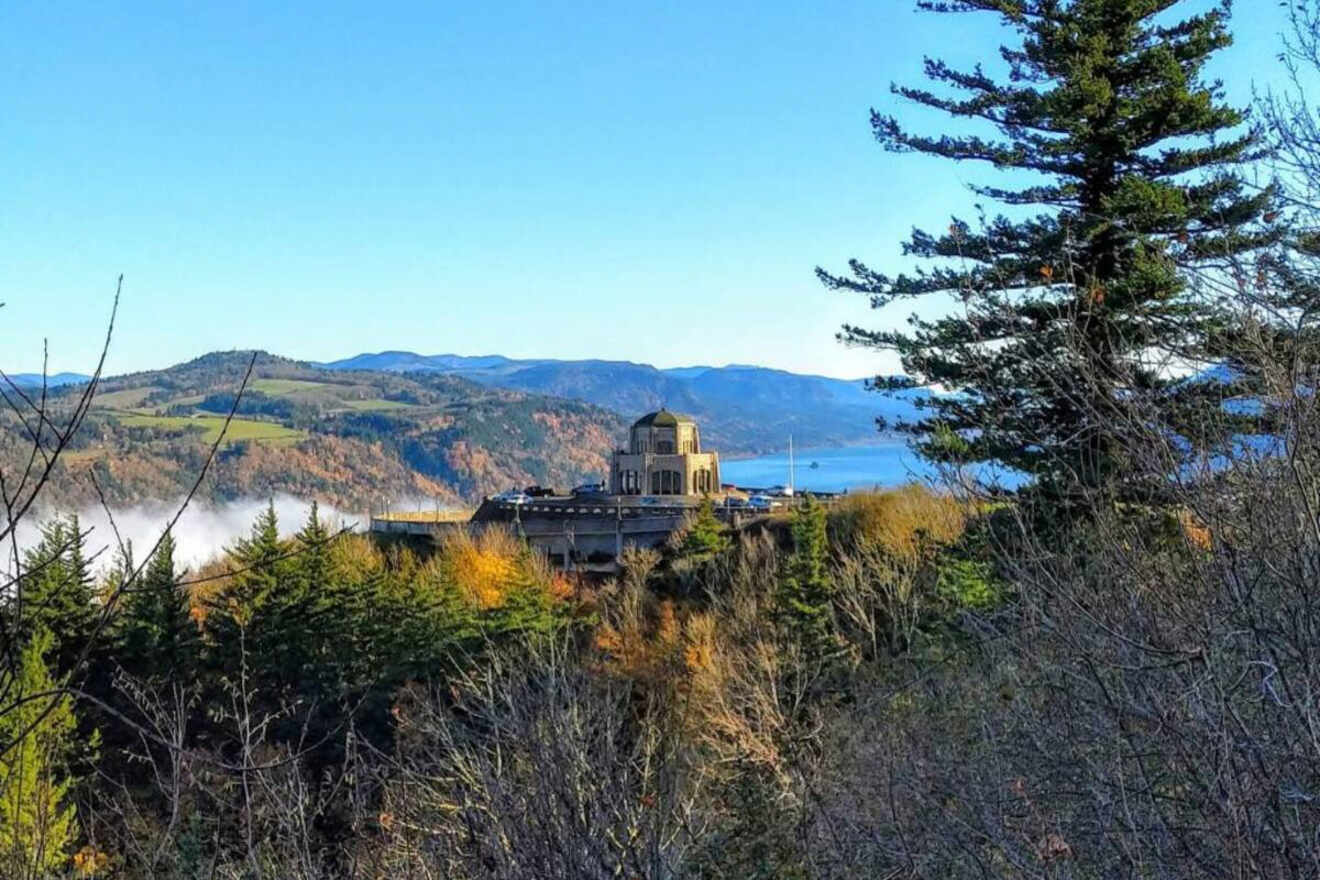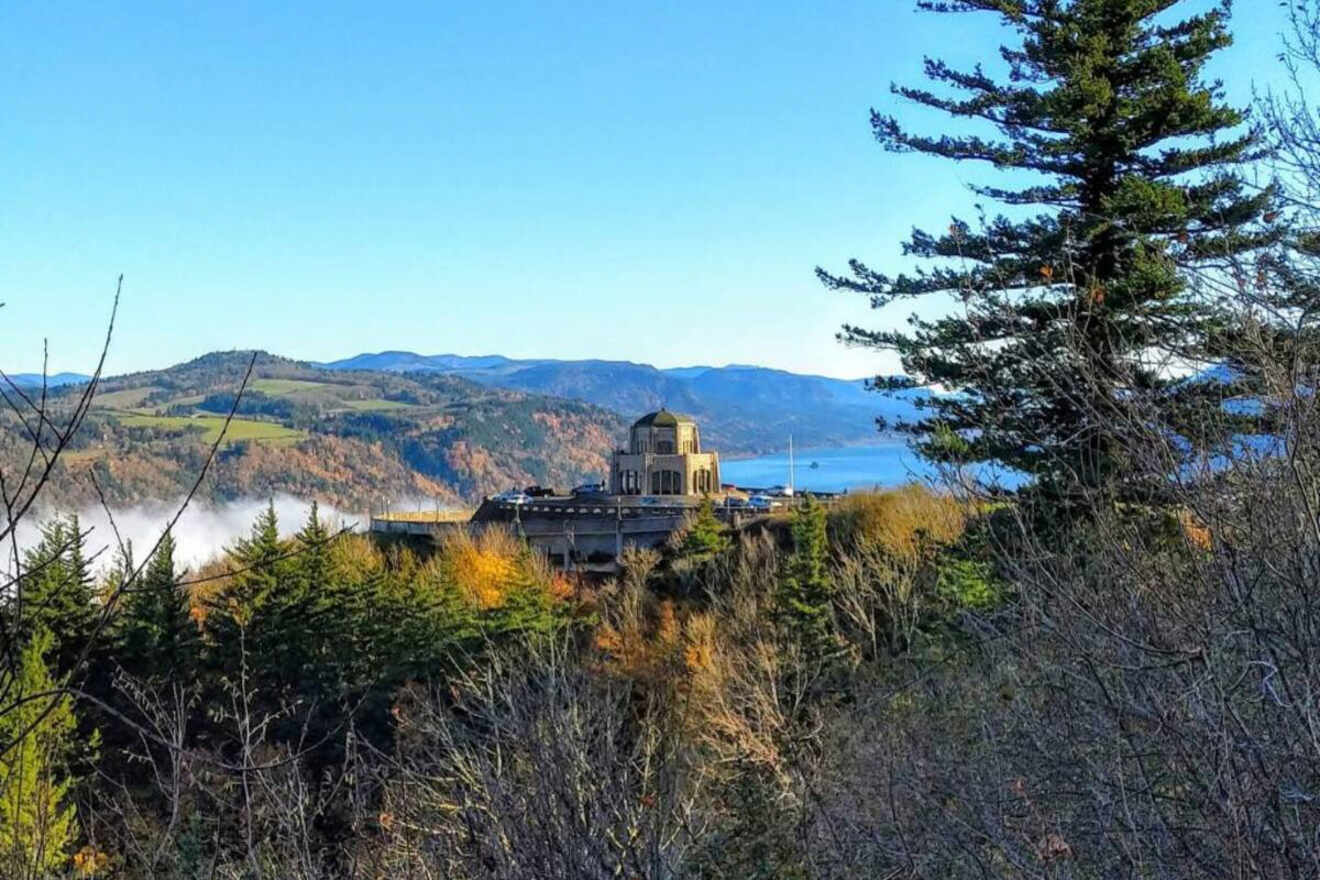 From exploring the culture, history and food of the vibrant neighborhoods of the vibrant cities to the exquisite natural landmarks and scenery. Oregon is an exquisite state with lots to see and do. The diversity of options from city life to lush wooded areas, waterfalls, and overall natural beauty make it great to visit when looking for a buzzing city trip or nature retreat. Swim in a flowing river or laze under a canopy of trees.
What better way to spice up your trip than trying out a new form of accommodation? With so many epic treehouses in Oregon to choose from, there is no better place to stay than up in the sky amongst the treetops and bird chirps. These sorts of special accommodation options get booked out quite quickly so make sure to book now. Start packing for your next adventure and don't forget to check out our post on where to stay in Portland.
If you're still undecided, why not take another look at Lilly Glen Tree House at Taylor Creek Lodge or The Bluebird House?
Have I missed any cool treehouse in Oregon rentals? There are so many epic treehouses popping up so if you have stayed in one that I might have missed please do comment and let me know about your experience!
I am sure you will have the most amazing time in Oregon, travel safely!
Yulia