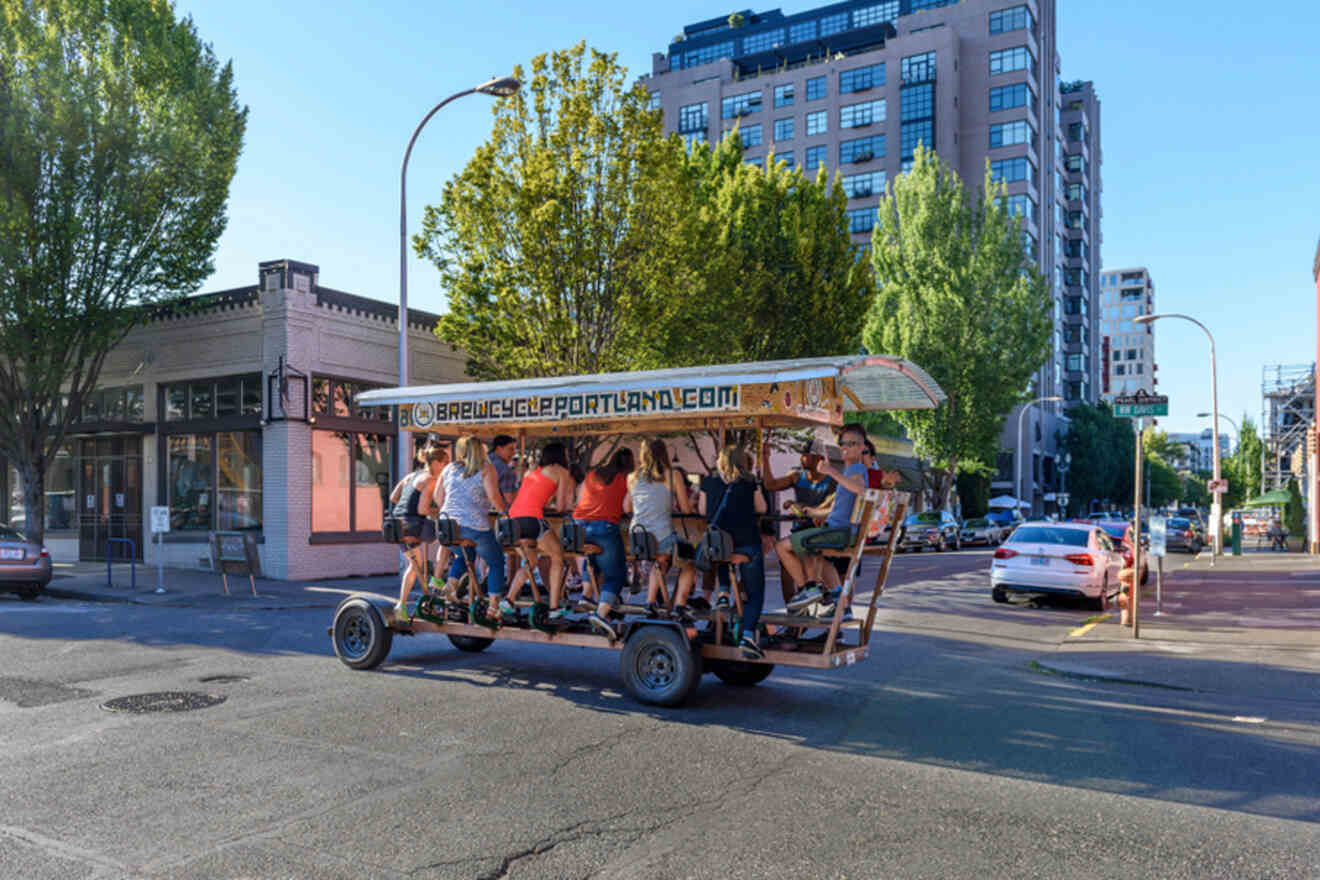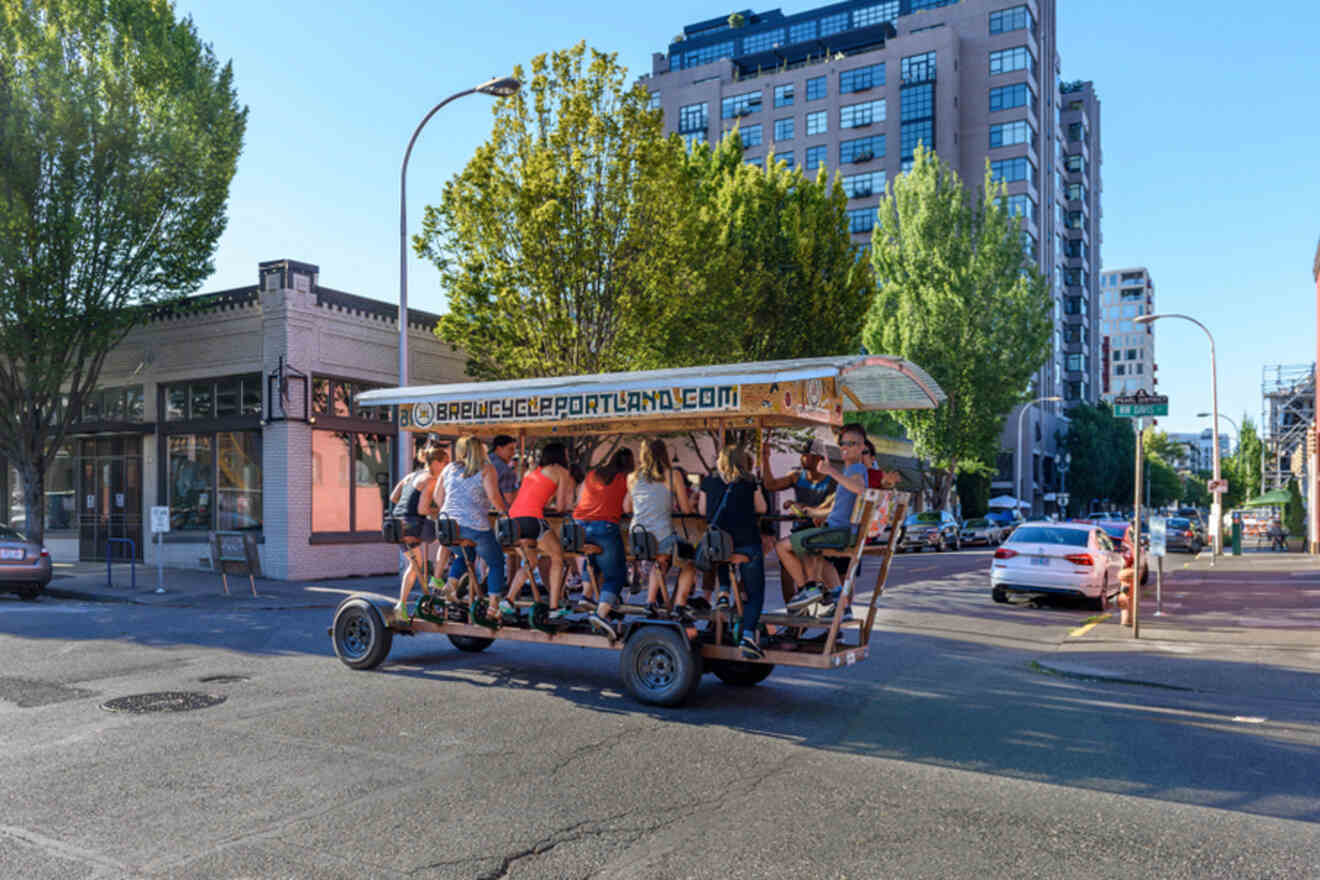 Welcome to the funky and delightful city of Portland, where every corner leads to a new adventure. And what better way to explore this lively place than taking a Portland tour?
With so many tours offered, picking one can be tricky. You might want to spend half a day admiring Haystack Rock and Bridal Veil Falls, or you may want to see lions at the zoo. So I've checked them all out for you and rounded up the top-notch ones. Whether you're into food or nature, lions or waterfalls, I've scouted out the crème de la crème of city tours just for you.
But here's the scoop: practically everybody wants to go on these tours during rush hours. So if you don't want to miss out on the action, it's smart to book your tour beforehand for your next trip!
Now enough talking, and let's get into the nitty-gritty of Portland, Oregon tours!
If you are in a hurry
If you don't have time to read the whole post, check out the best Portland tours that you need to book in advance:
1. Join a walking tour of downtown Portland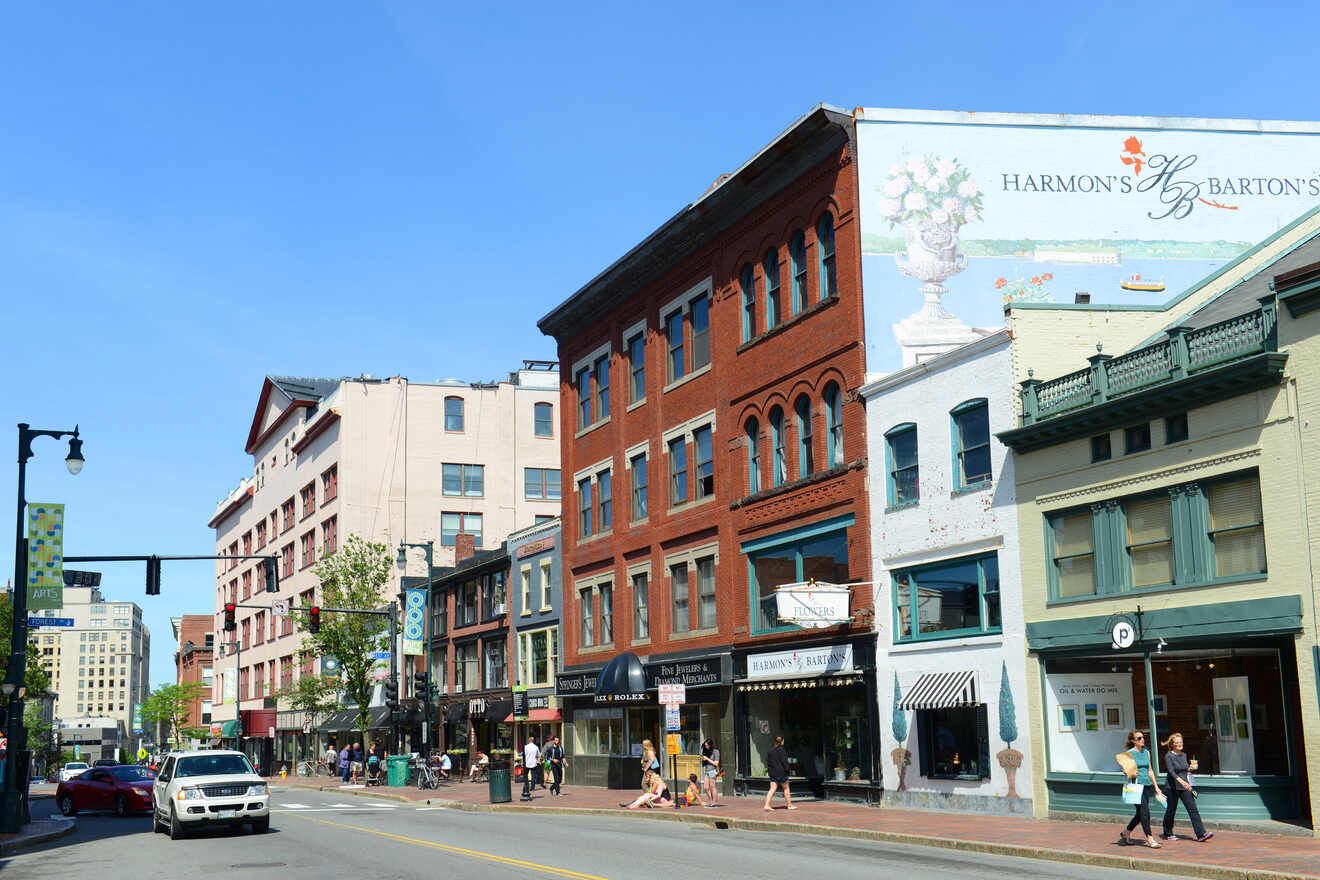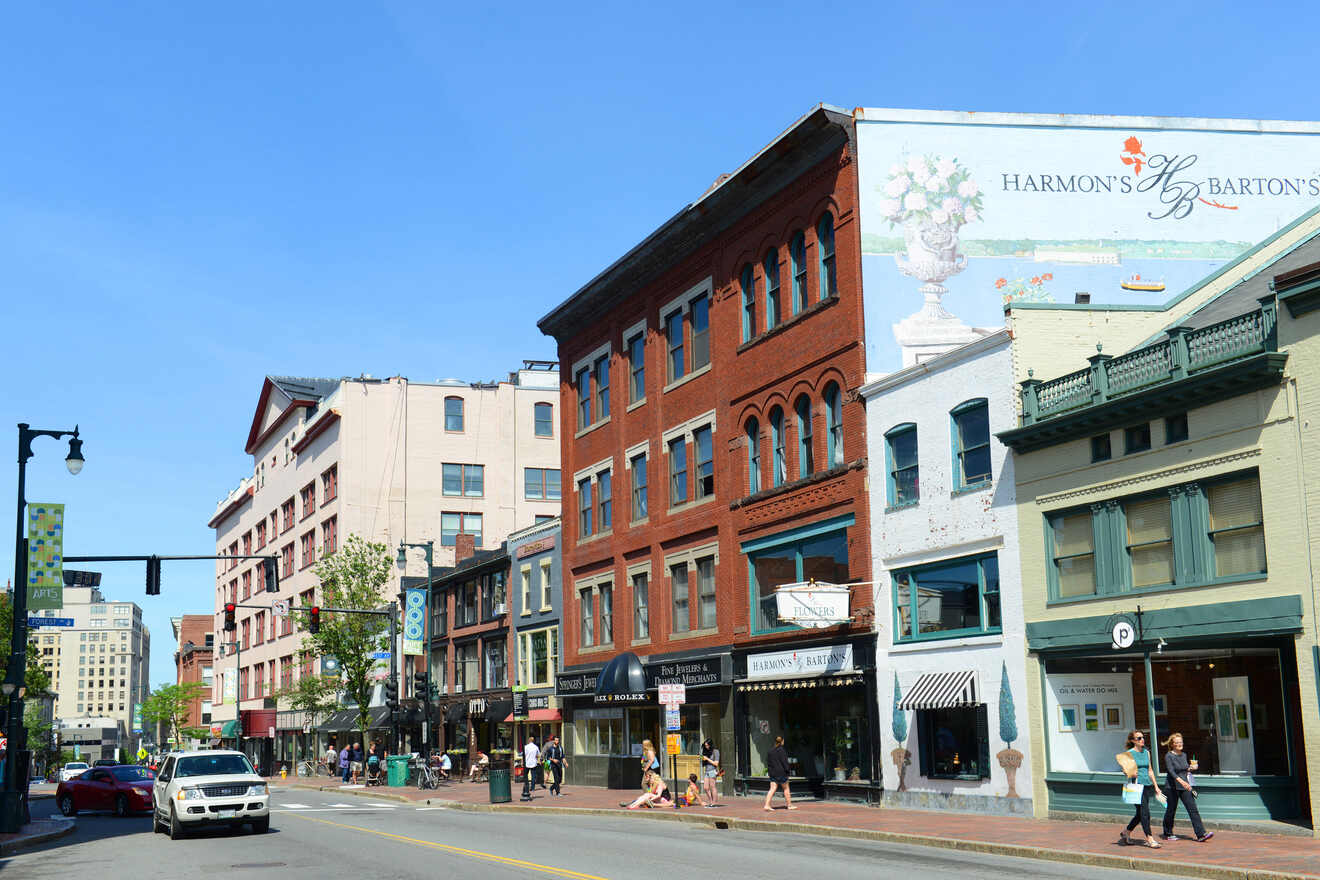 Are you in Portland and feeling the need to stretch those legs? Then join a banging guided tour of downtown!
With 3 unique options to choose from, there's something for everyone. Whether you're into architecture and parks, art collectives, or the quirkiness that makes Portland famous – this tour's got you covered. And don't fret about getting lost in a crowd because the 2-hour tour keeps it intimate with up to 12 people per tour guide.
Your journey begins at Director Park, where you'll walk through South Parks Blocks, learning all sorts of cool facts about Portland's past from the local guide. You won't want to miss this chance to soak up some sun and relax in beautiful surroundings. You'll then head on over to Pioneer Courthouse Square, where many hippies have come together throughout history, curiously mingling with locals.
2. See beautiful waterfalls on a half-day tour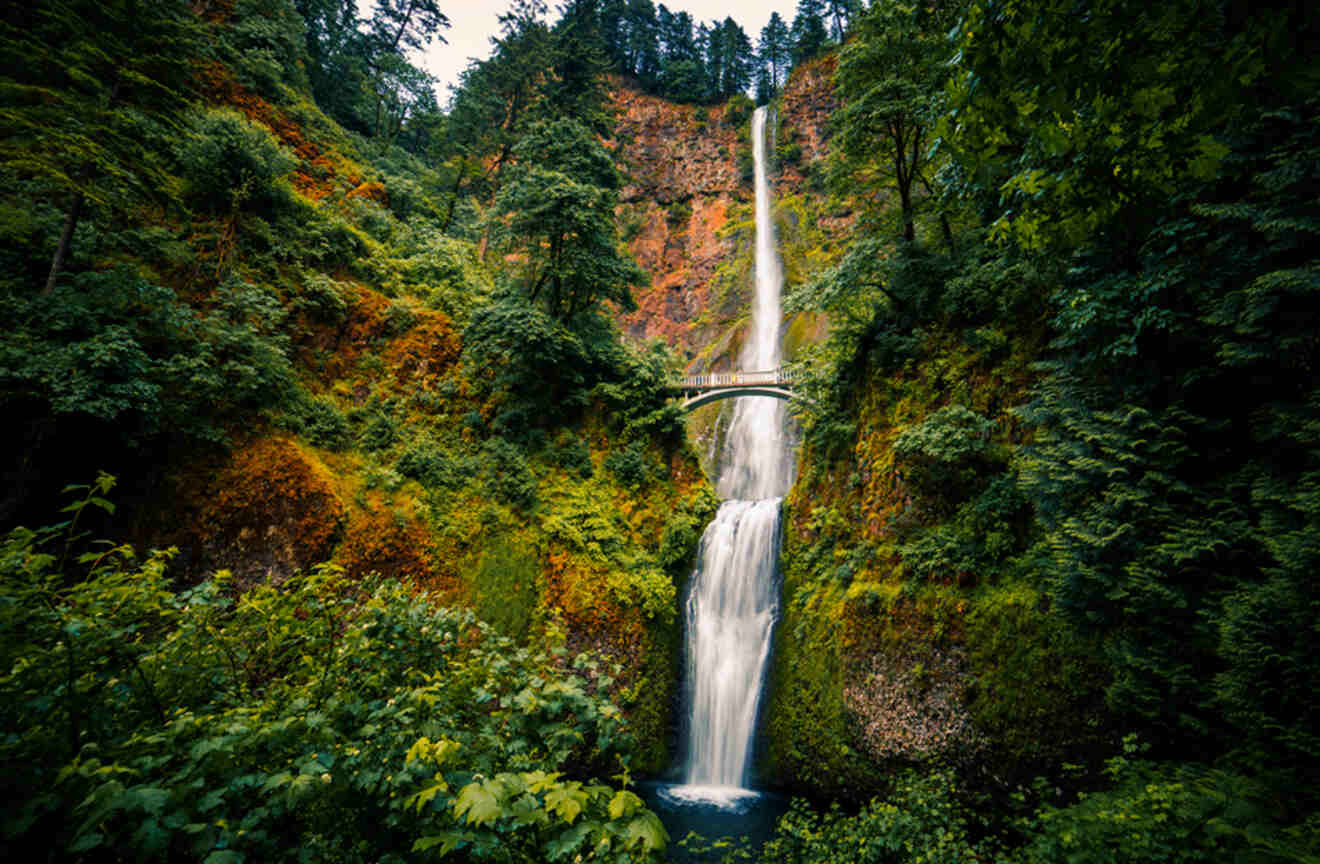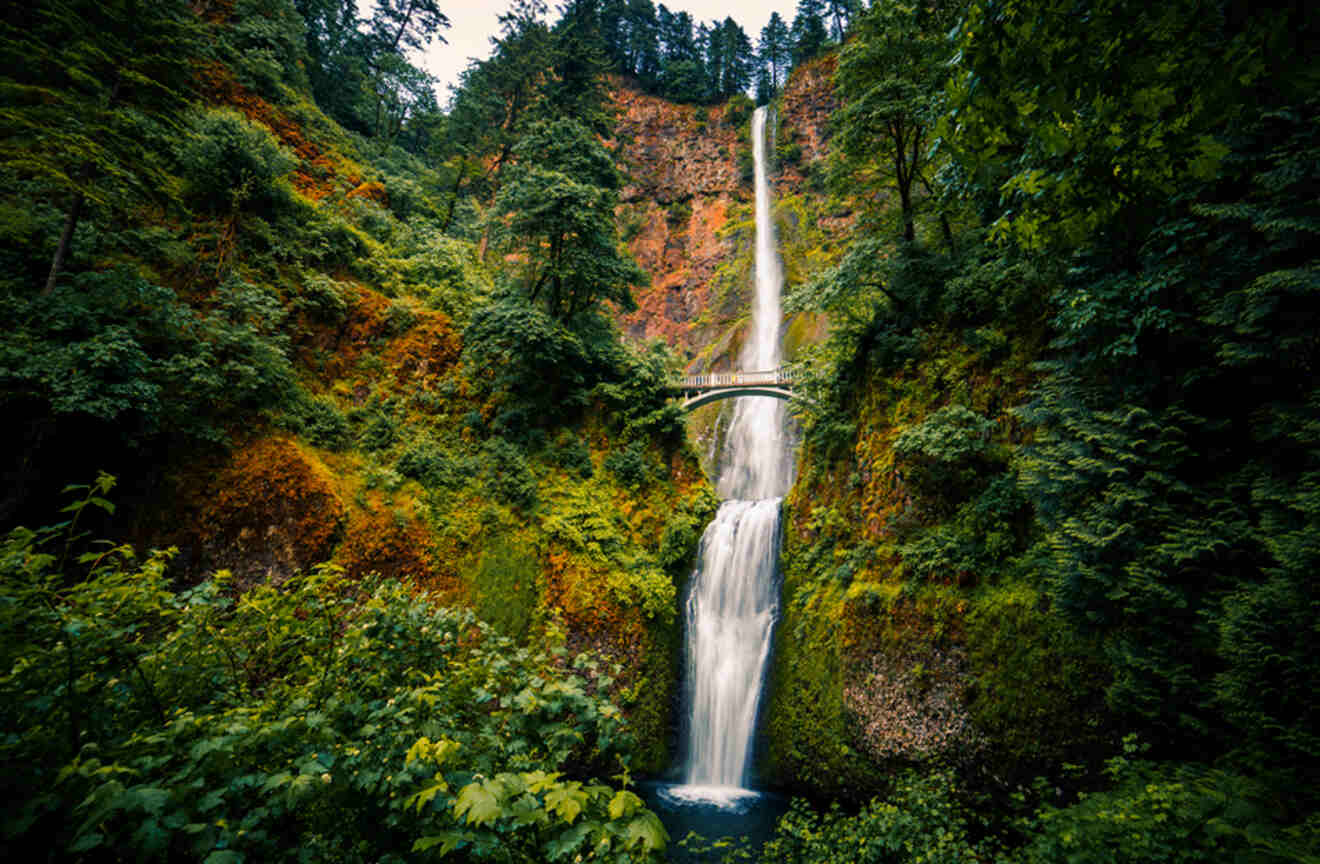 Although I'm sure the views from your Portland hotel room are great, I can guarantee they can't come close to the unforgettable experience the Columbia River Gorge half-day tour from Portland will provide you with!
Starting from downtown Portland, you'll drive through Troutdale to join the Historic Columbia River Highway. On your way to Crown Point, you'll follow the Sandy River and stop by Vista House, a unique observatory and museum with amazing panoramic views of the gorge!
The next stop is Latourell Falls. This magnificent waterfall drops over a massive wall of columnar basalt that will leave you breathless. You will then head toward Multnomah Falls, Oregon's highest waterfall. Finally, you'll visit Bonneville Fish Hatchery – home to "Herman," the giant sturgeon celebrity who's over 70 years old and weighs about 450 pounds (32 kg)!
3. Savor Portland's delicious signature donuts
For my dear travelers with a sweet tooth who would rather taste sugar than enjoy lunch, believe me, I know the struggle! But the good news is that with this 2-hour tour, you'll get to taste some of the best donuts in the city center!
This tour takes you to Portland's finest spots, including the legendary Voodoo Donuts, where you'll taste the magic that makes them so famous. Your local guide will lead you to some tiny shops that only locals know about and swear by.
You'll get to try out all their lip-smacking goodies at every stop. And hey, if you're into vegan or gluten-free options, no problemo! This tour covers some kickass places that cater to your needs, too.
4. Glide through Portland's charm on a Segway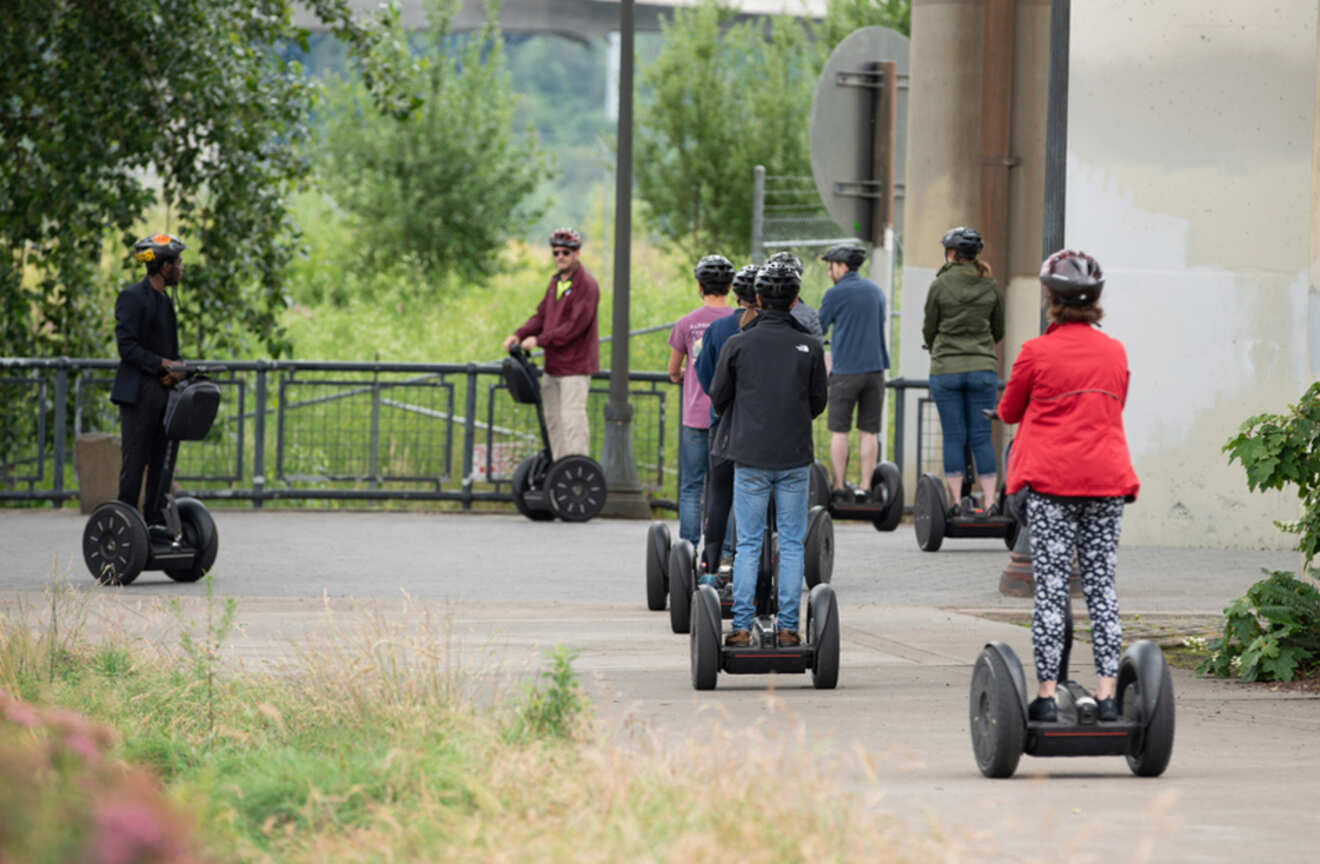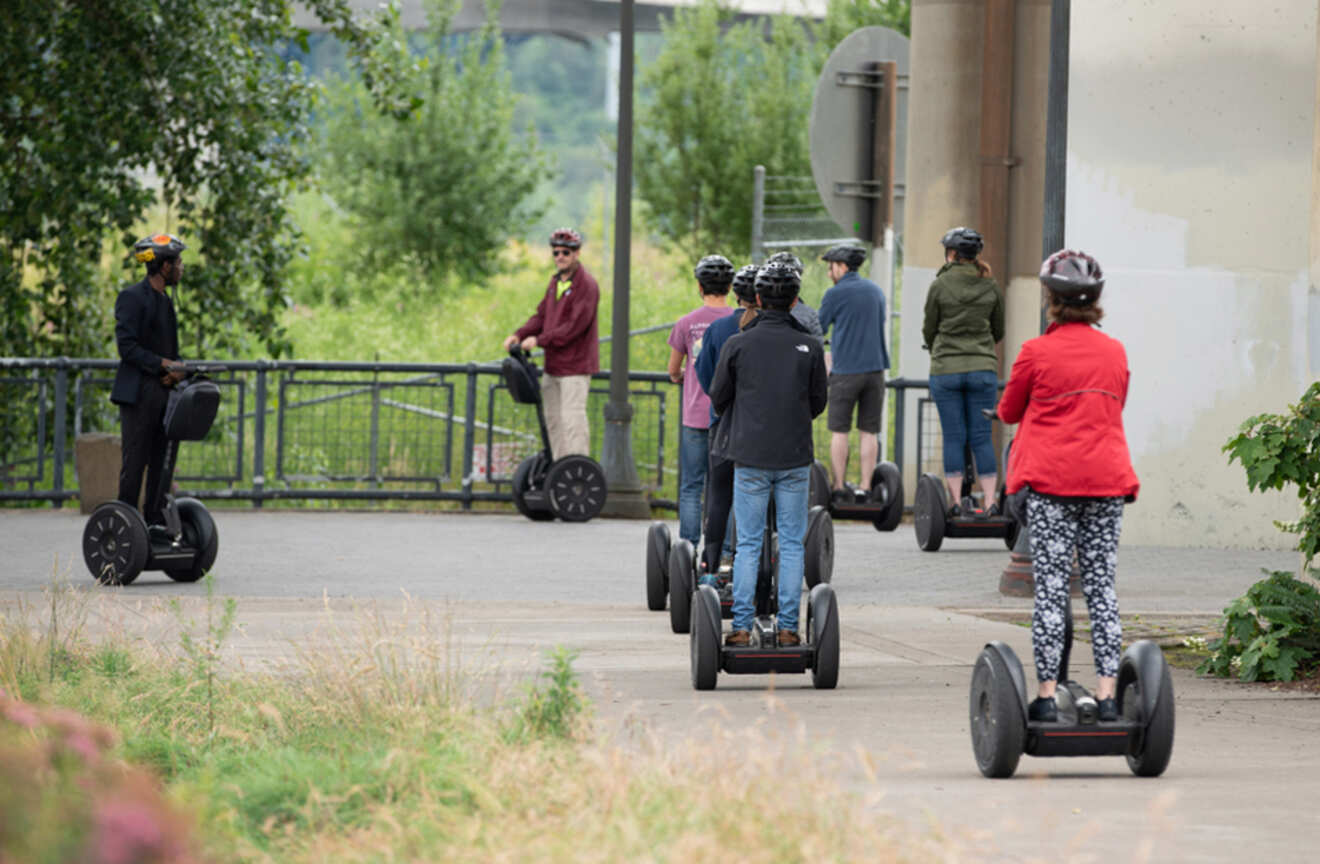 Get ready for an epic adventure with a Segway tour expert guide! Before you hit the road, they'll give you a crash course on Segway safety. Then, off you go to discover incredible and funky spots as you make your way to the breathtaking Willamette River and Willamette Valley.
This old town tour lasts 2 hours and takes in everything from eco-friendly buildings to quirky culture and art galleries – all while having a blast on your Segway! It's perfect for buddies or the whole family who want some fun snaps or just to soak up Portland's cool vibes.
What makes it even better? This tour keeps things intimate by limiting group sizes – so everyone gets that heavenly custom-made experience.
5. Discover Oregon's coastal wonders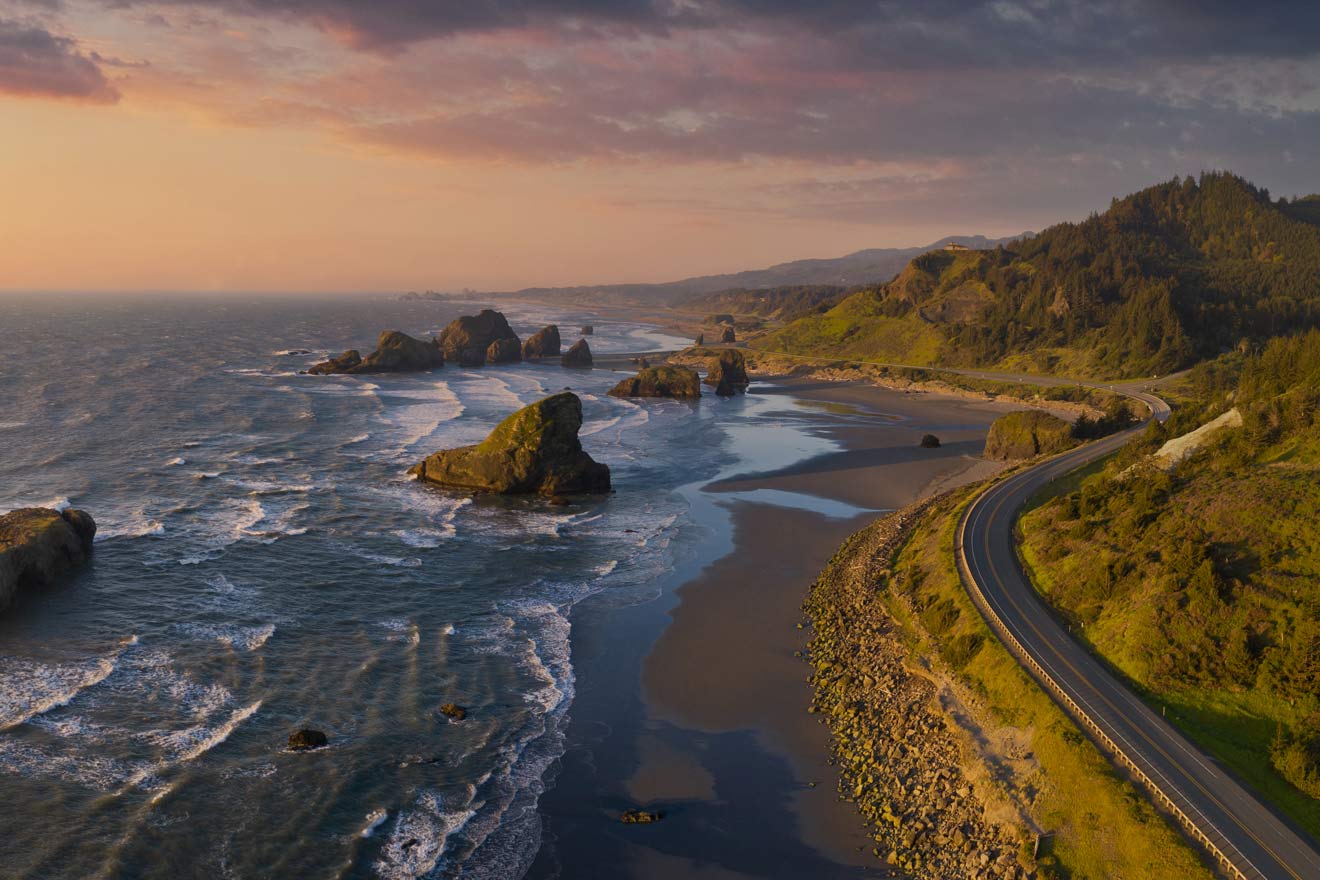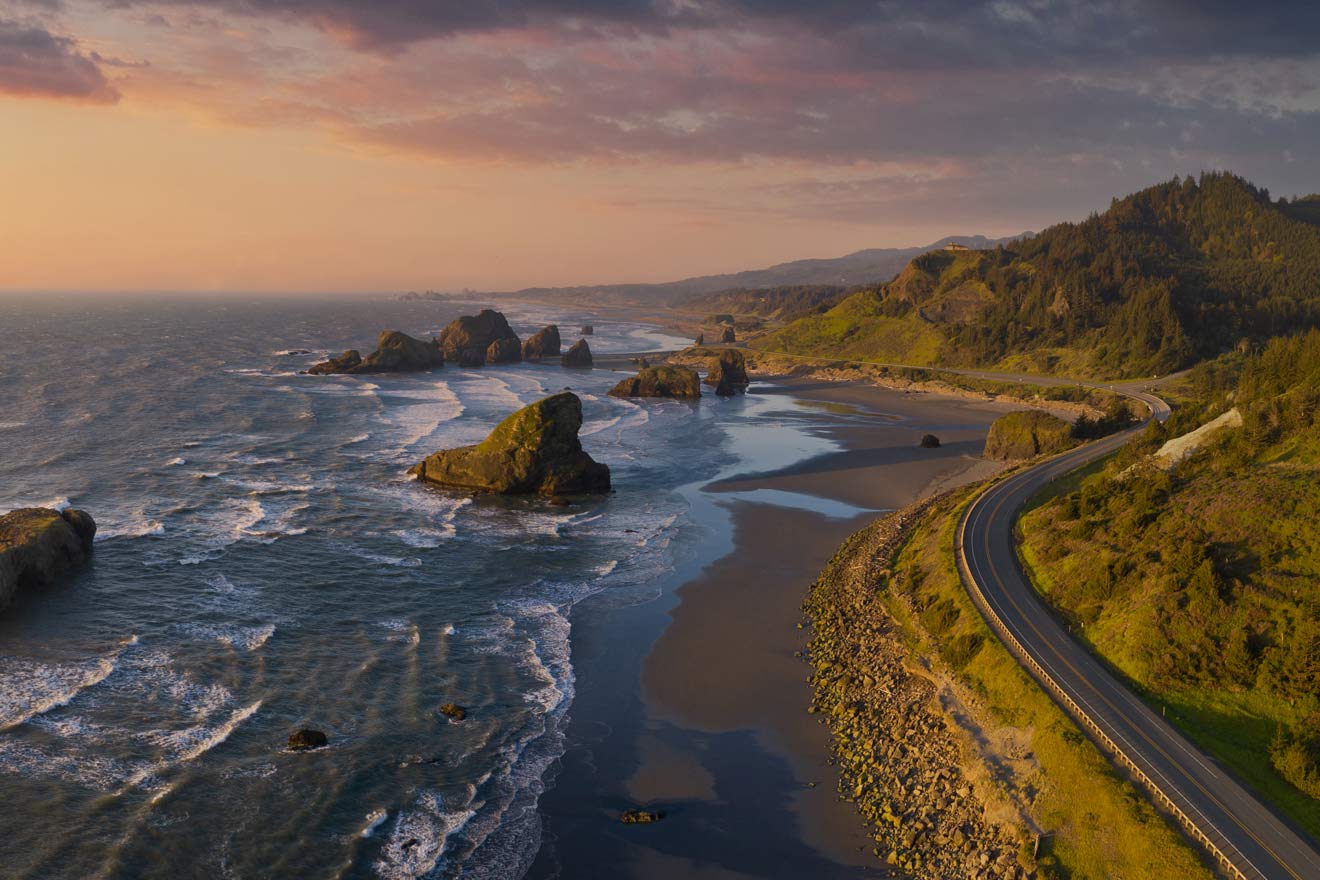 The Oregon coast is calling your name! Join an unforgettable full-day tour from Portland.
This tour takes you on a journey to some of the most charming beach towns, landmarks like Cannon Beach, and iconic spots like Ecola State Park and Oswald West State Park. You'll witness stunning panoramic views and geological wonders and savor the fresh ocean air on some of the world's most beautiful beaches!
The tour also likes to keep its groups small, so with only 12 people maximum, you're guaranteed an immersive and personalized experience! You're in for an epic ride along the Pacific Ocean Coastal Highway with iconic sights at every turn. You'll explore Ecola and Oswald West – 2 state parks with secrets to discover from Oregon's untamed coastline.
Don't forget to bring your camera because you're sure to have an opportunity to capture great photos of secluded beaches for your Insta feed!
6. Go on a craft beer bike tour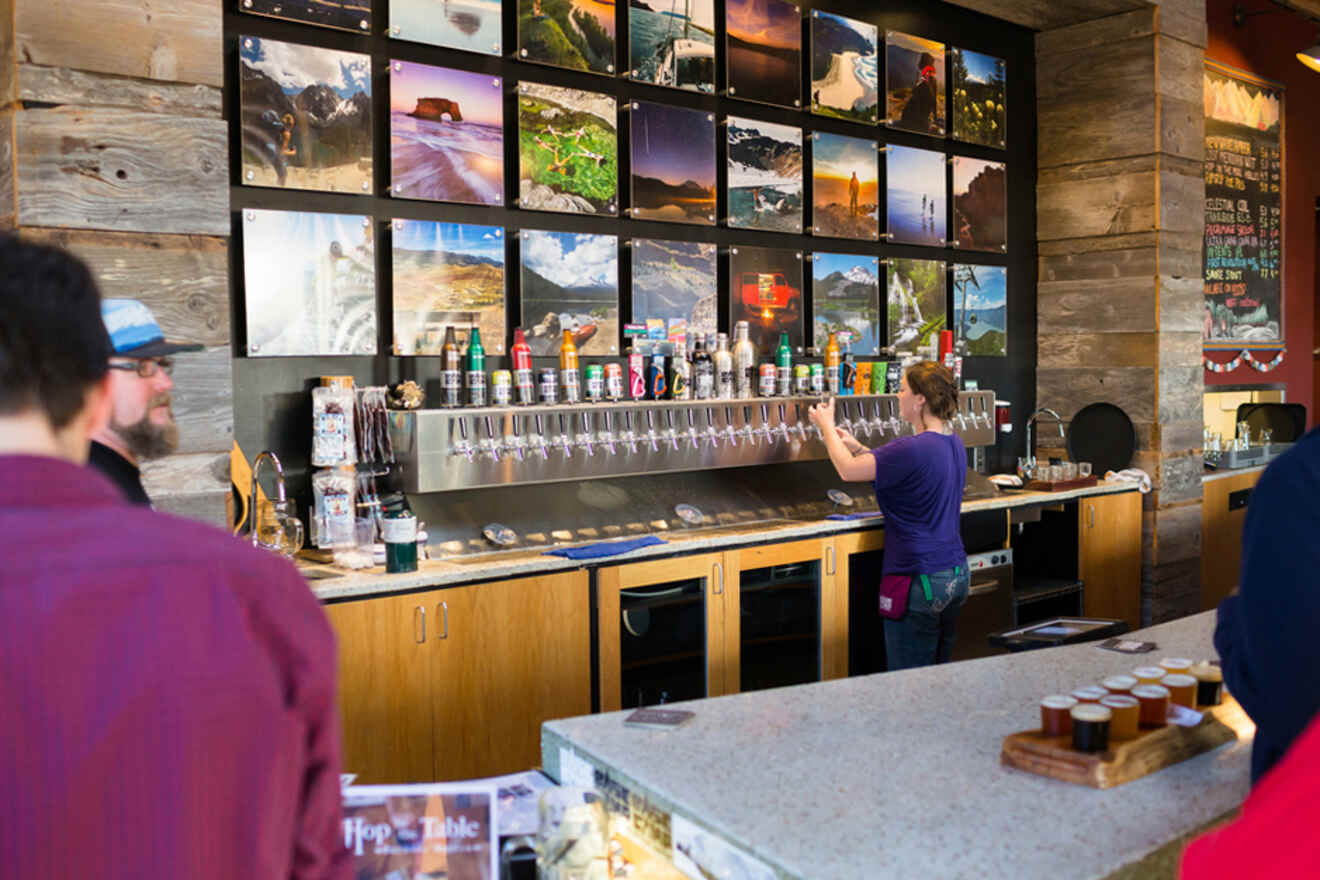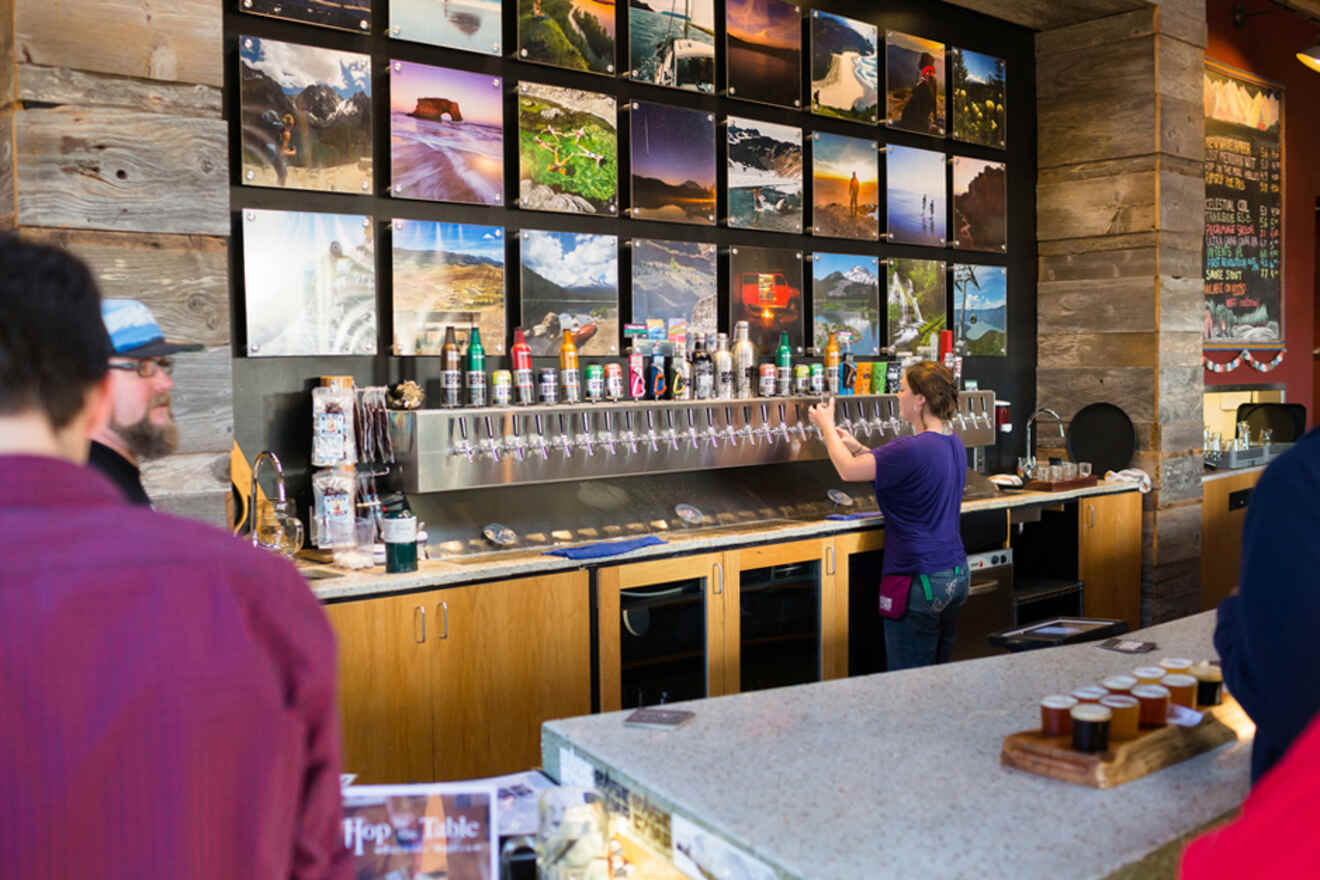 Are you thirsty for a boozy adventure? Join this brewery bike tour of Portland – perfect for beer lovers who want to spice up their ride!
Your guide will be a pro and will take you on a 2.5-hour journey to the best breweries in town. You'll visit 2 of the town's faves and get to taste local beer (bring some cash, sharing is caring!).
You'll wrap things up by finishing with a final microbrew back at the bike shop, where you can grab yourself a pint glass souvenir. This tour is the ultimate way to sightsee while exploring Portland's booming artisanal brewery scene!
7. Hop on for a trolley ride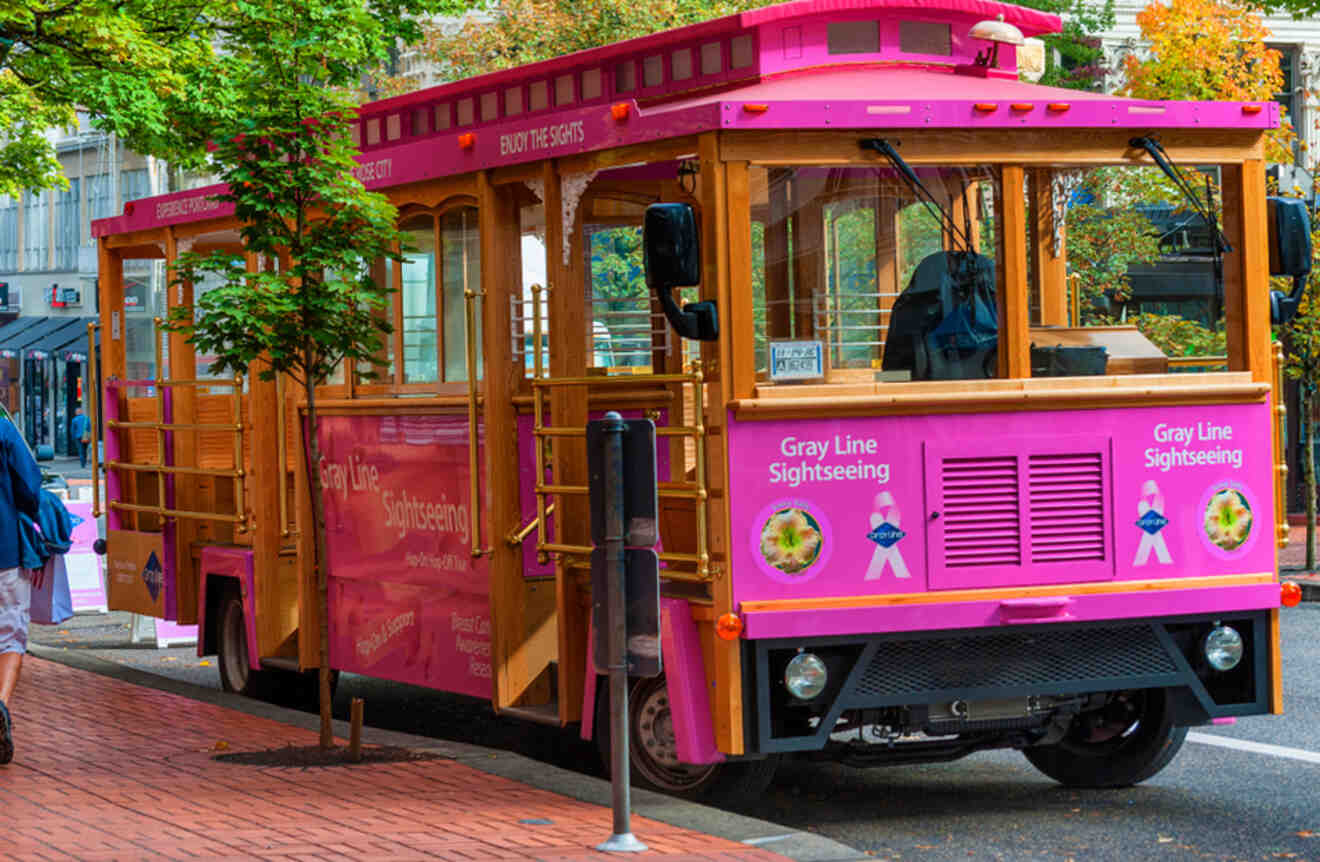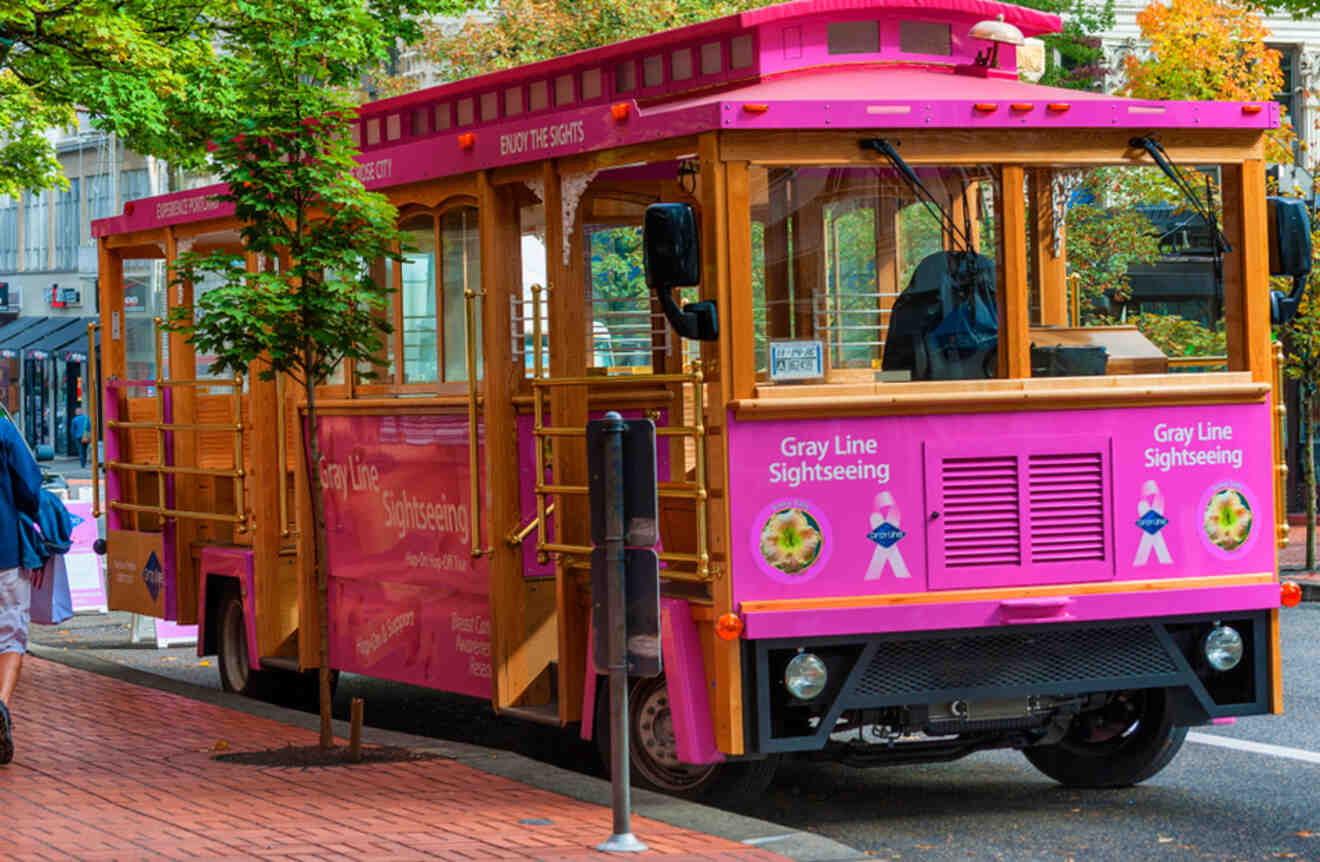 Uncover all that Portland has to offer with this amazing hop-on, hop-off tour! Explore the city however, you want – there are 13 stops for you to choose from! Icons like Powell's Books, the historic Pittock Mansion, International Rose Test Garden, and Lan Su Chinese Garden await.
Jump aboard an open-air or indoor seat that offers stunning views along the way. Your experienced guide will share cool stories about Portland's history and culture as you go.
You're in control of your adventure. You can hit every stop on the 1-day or 2-day pass at your own pace. Whether it's wandering through Washington Park or chilling out in Pioneer Square, take it easy and enjoy every moment!
8. Take a scenic flight over Portland, Oregon
With this 20 min sky-high ride, you can have a bird's-eye view of the city's amazing sights! You can bring up to 3 of your friends with you to fly over downtown Portland and take in all the stunning scenery.
From iconic landmarks like the Portland, Oregon sign, Moda Center, Rose City, and Providence Park – this journey will blow your mind. Tour operators even provide bottled water and encourage you to bring a camera because you'll want to get those epic shots of the downtown Portland skyline, Willamette River views, or city bridges!
This tour is exclusively for you and your squad only! Plus, it is entirely designed for everyone – stroller friendly and accommodates wheelchair access.
9. Enjoy wine tasting in Mount Hood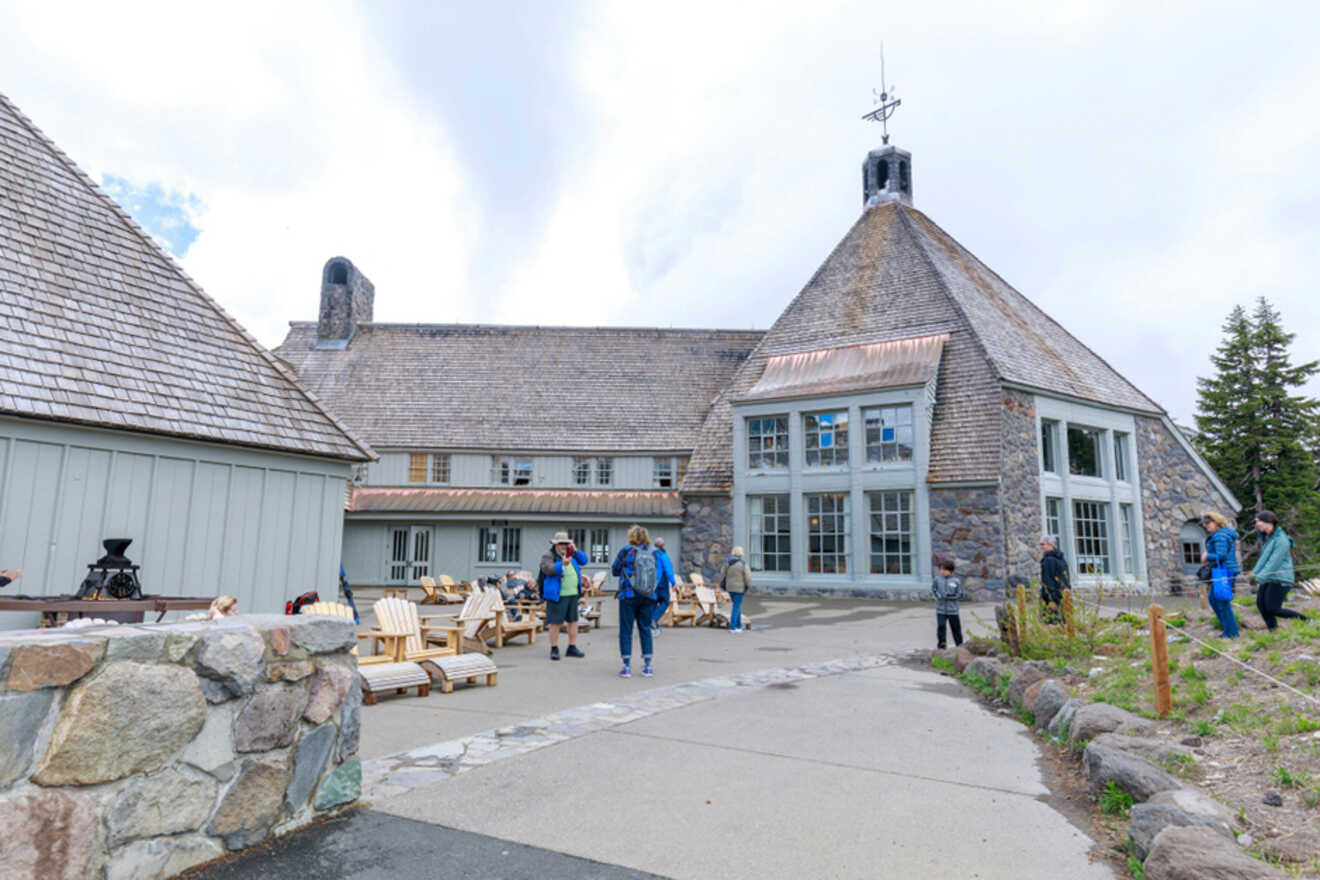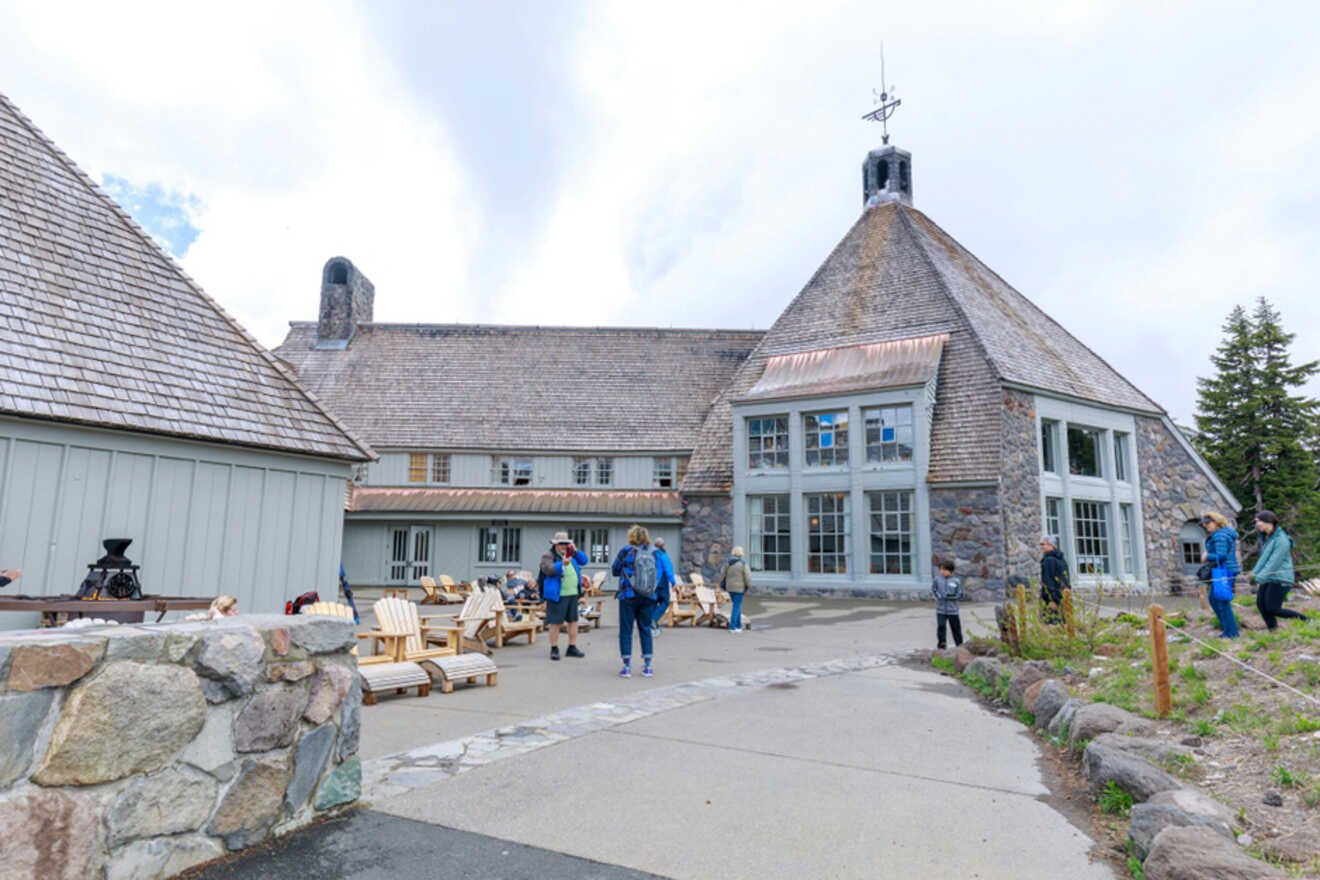 This full-day tour will drive you up the western Cascades' foothills until you reach the peak of Oregon – Mount Hood. There you'll visit the Timberline Lodge, which was built by local craftsmen during the Great Depression. You can enjoy an hour exploring it or go hiking nearby or play in some snow. I recommend dressing in layers as it can be quite cold. Then off to Hood River Valley for a fantastic lunch at boutique tasting rooms with Mountain Hood's view.
You'll learn all the secrets about the winemaking process and visit another winery either in Columbia Gorge or Columbia Valley areas.
The last stop is a short stop at Multnomah Falls for just 30 minutes, where you can walk up the Benson Bridge or check out their interpretive center or maybe buy some souvenirs from their gift shop! The tour offers a hotel pickup.
10. Explore Portland on a boat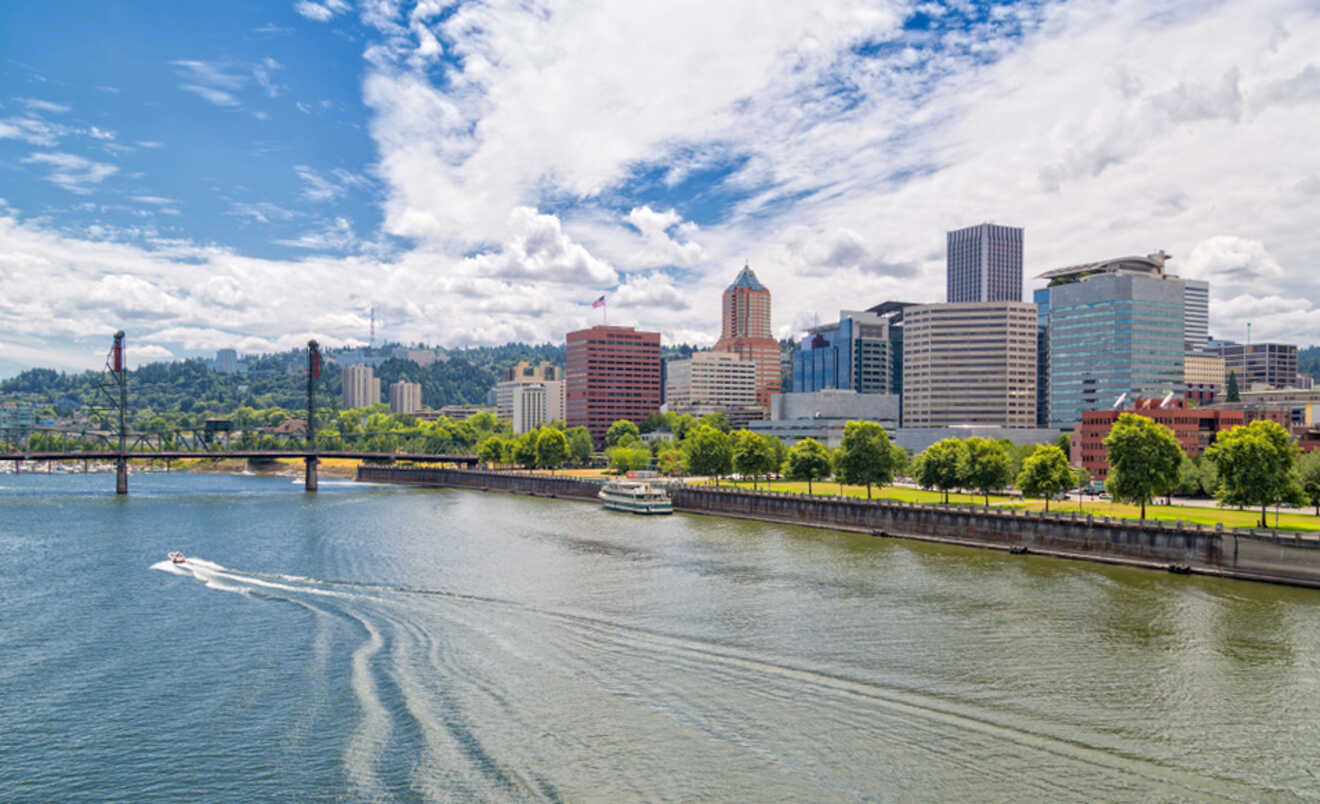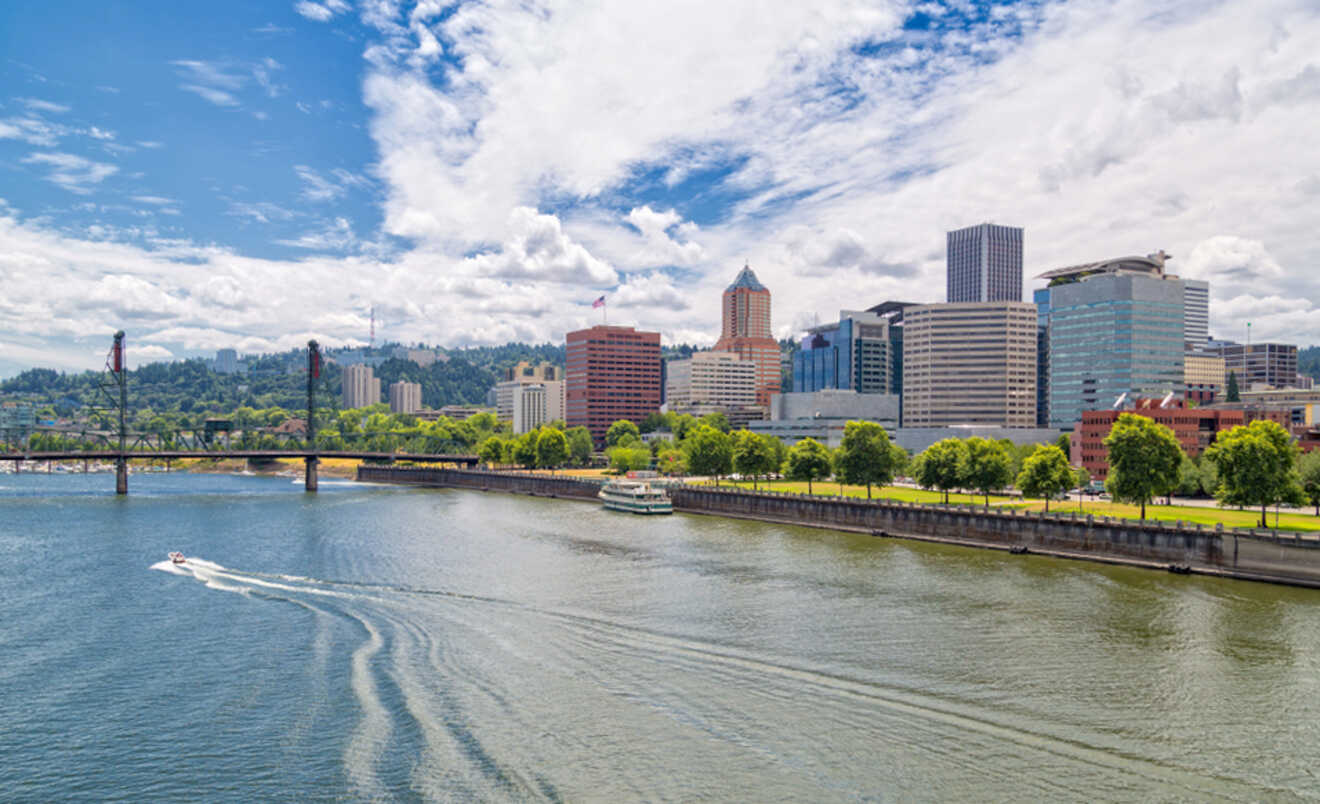 Why settle for walking when you can cruise around the city in style? Picture this: kick back and relax as your captain guides you along the breathtaking Willamette River.
This cruise in Portland includes sights of some of Portland's iconic bridges and waterfront attractions while savoring some yummy treats from our onboard bistro. And don't forget to take snaps and videos to cherish those unforgettable moments!
The whole tour lasts approximately 1.5 hours, and snacks and drinks aren't included in the price, but you'll be able to buy them on-site. It's also an inclusive tour since it's wheelchair accessible.
11. Dare to join a ghost tour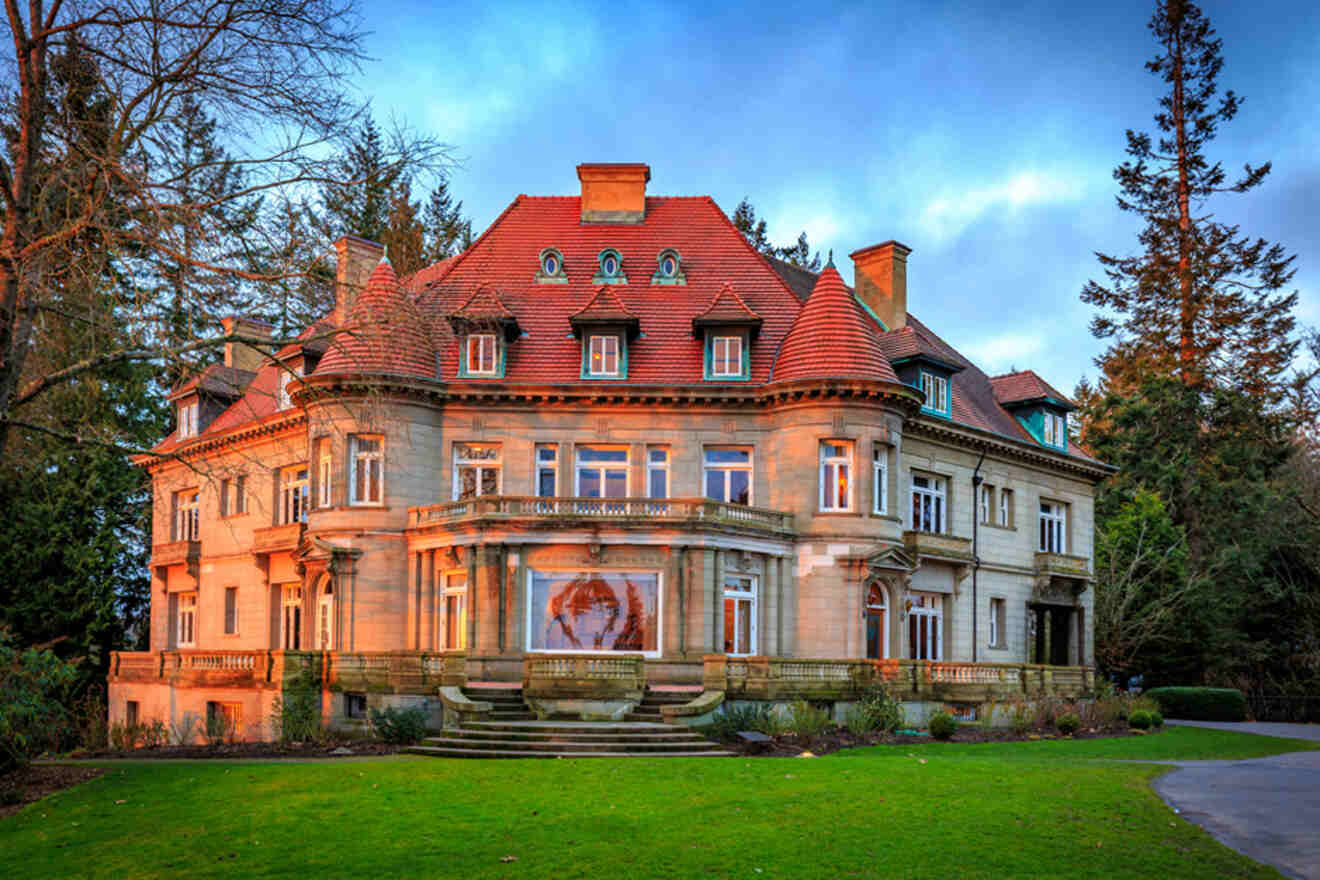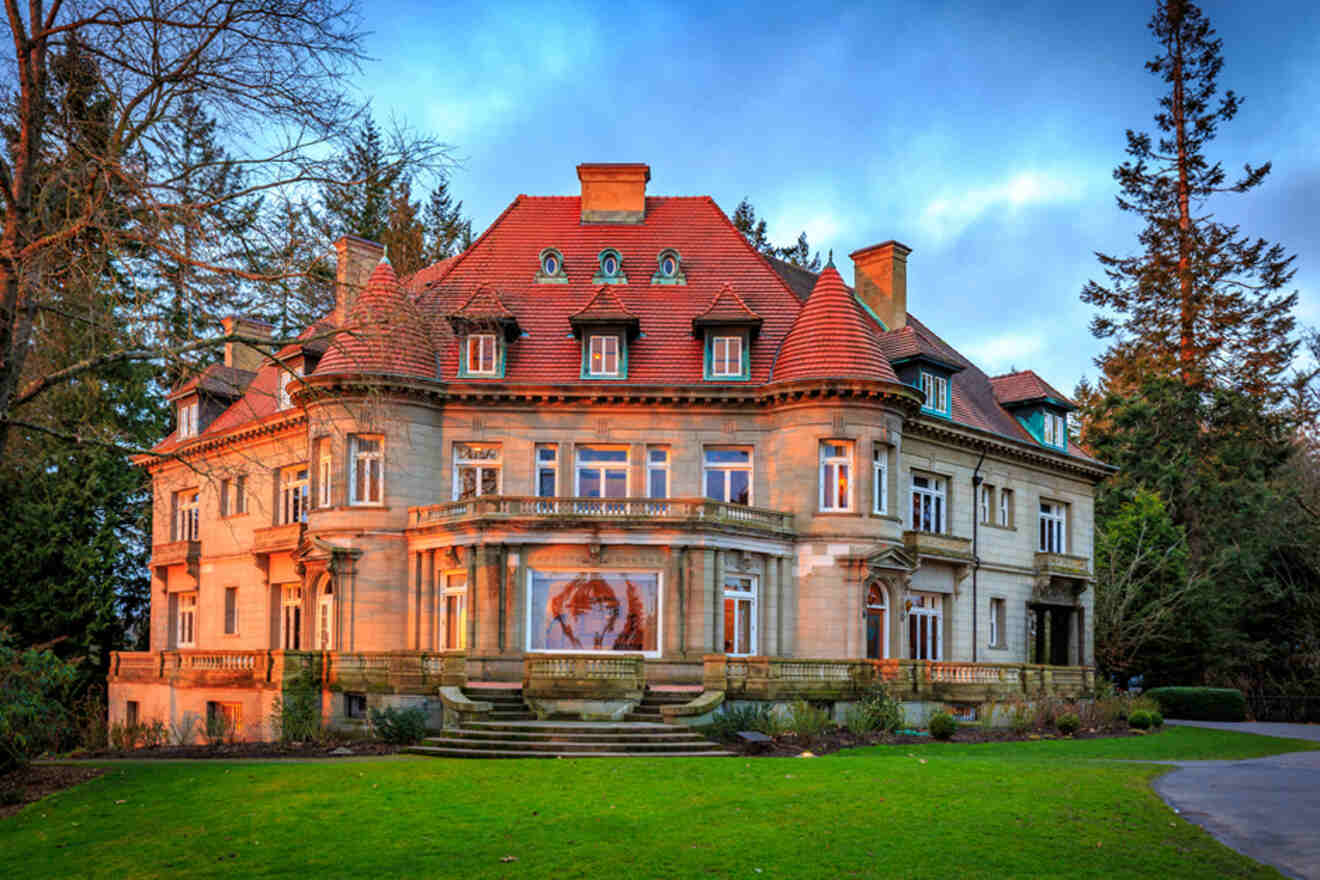 Explore the scary side of Oregon tours with a 1-hour haunted walk. As you stroll on the uneven streets, your guide will tell you fascinating stories about the past and narrate eerie paranormal tales.
The tour will take you to various places considered to be haunted, where you'll learn about Portland's intriguing history and maybe get a glimpse of the ghostly apparitions.
These tours consist of only 15 guests for more personal attention from your guide and a cozier experience. It's one of the best tours for spooky-atmosphere lovers, and it also provides a fun learning experience. It's also wheelchair accessible.
FAQs about tours in Portland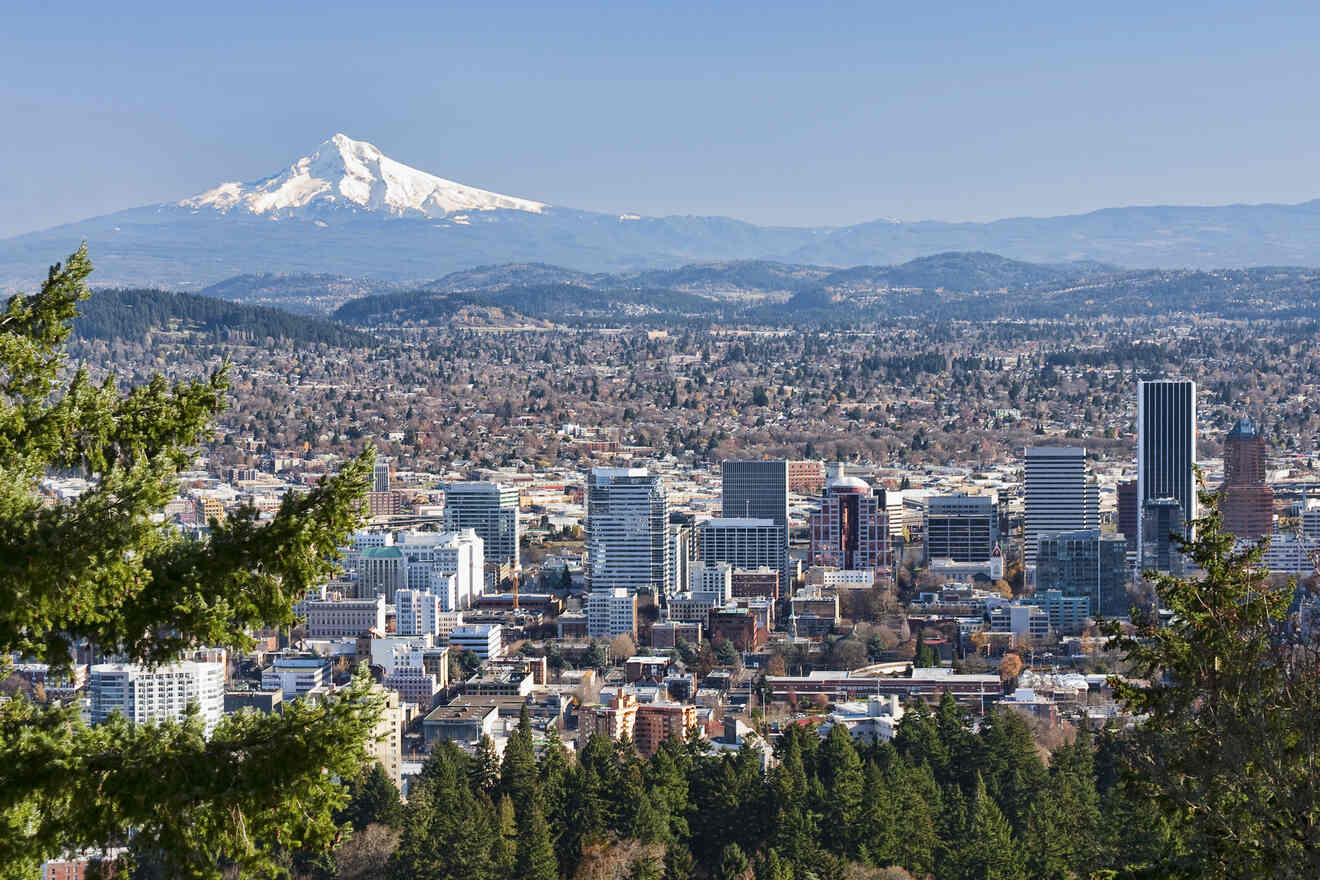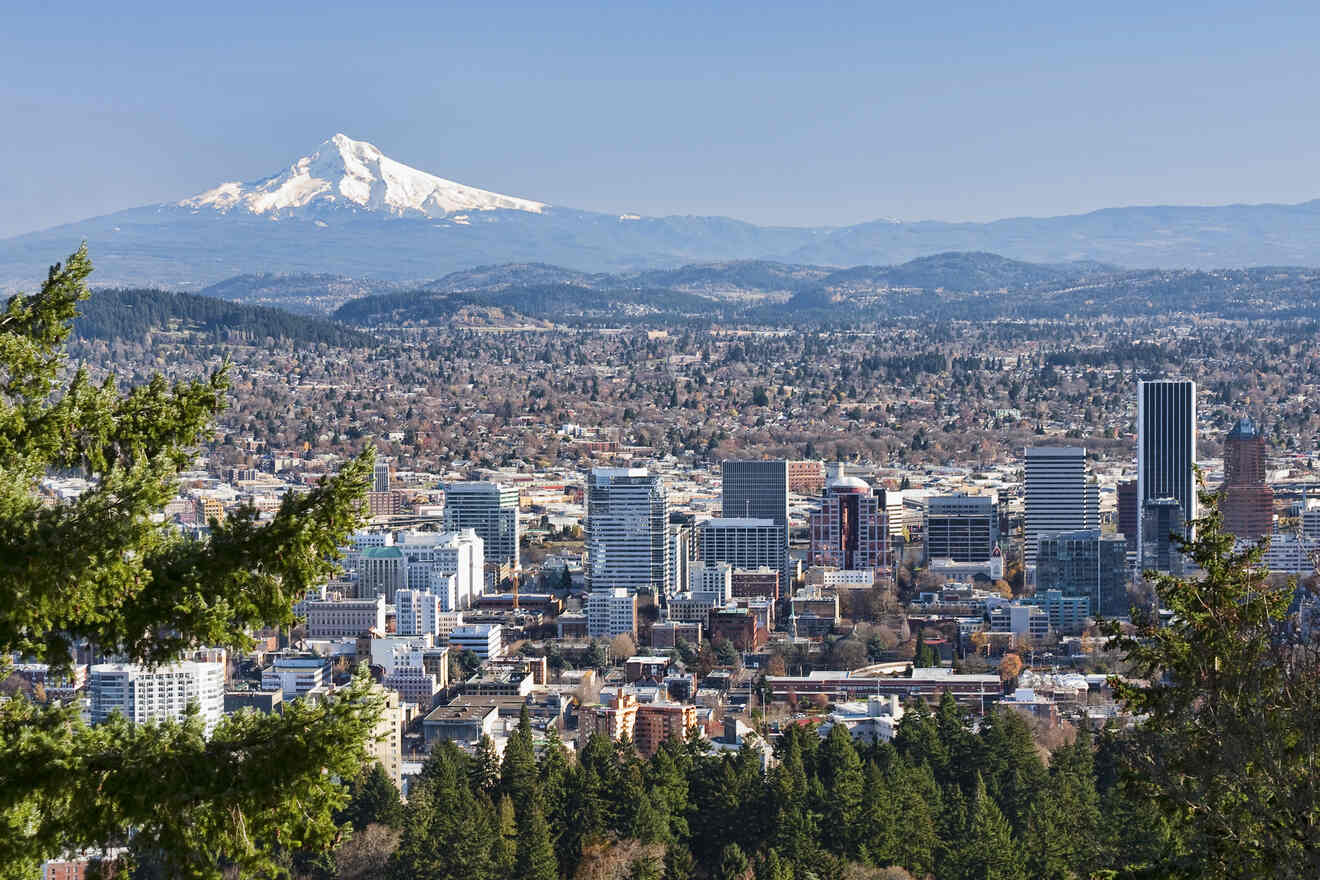 Conclusion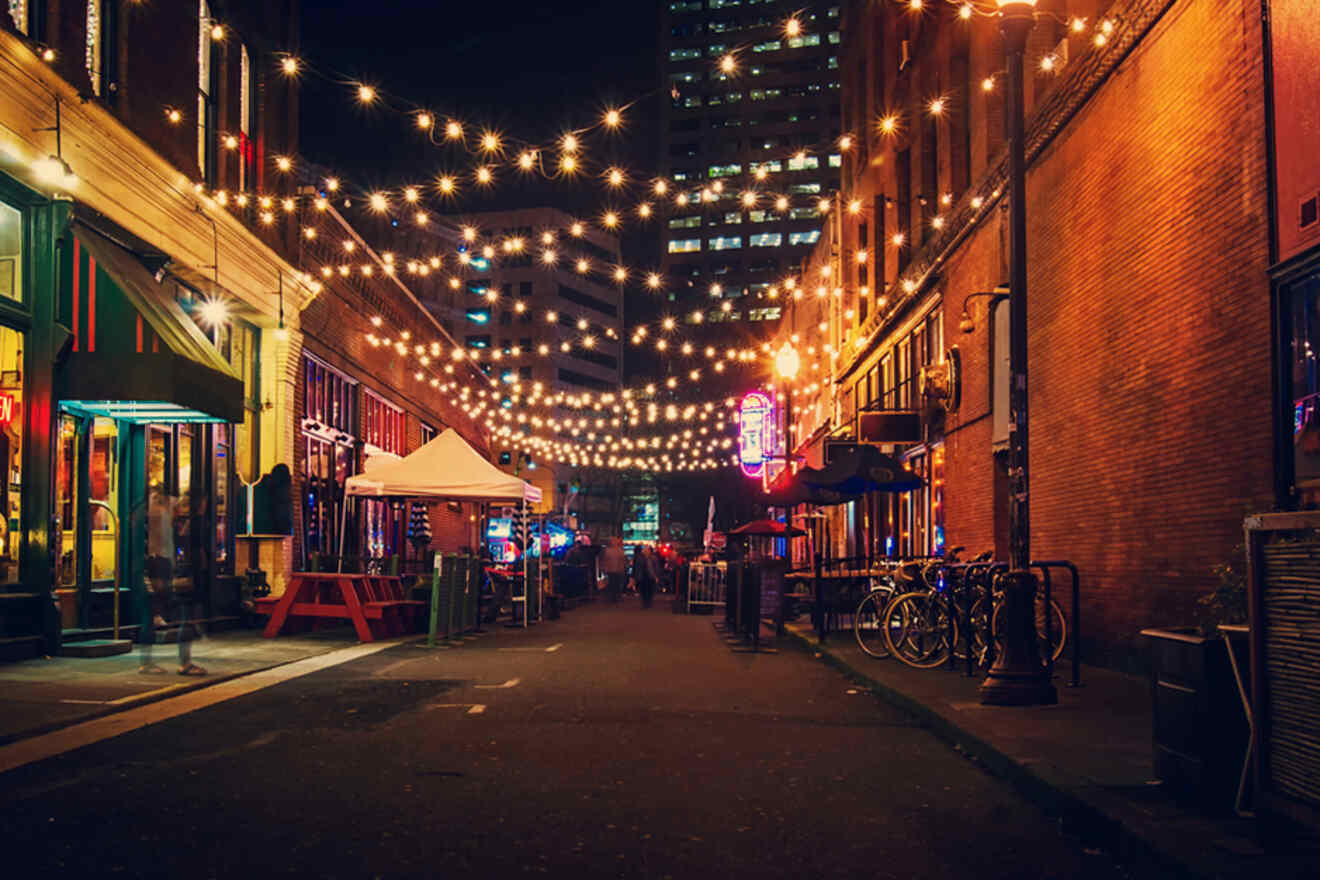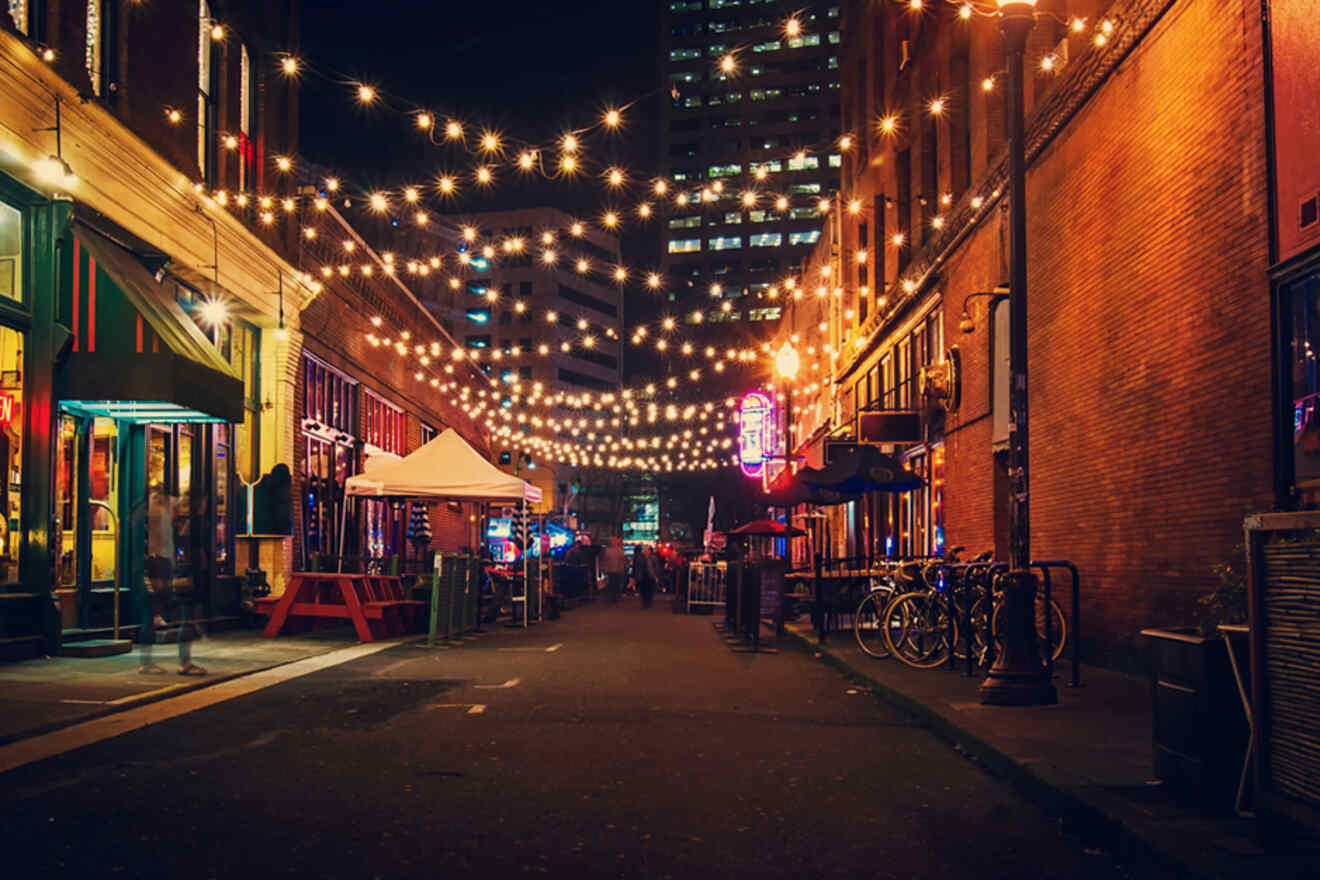 In conclusion, a Portland tour is the ultimate way to discover the heart and soul of this amazing city.
With a wide range of tours at your disposal, there's something for everyone, no matter what your interests may be. From indulging in mouth-watering donuts to exploring local street art and architecture and admiring the natural wonders of stunning waterfalls, a Portland tour will take you on a journey you'll never forget.
Just remember, Portland tours are incredibly popular, and spots fill up fast, especially during peak travel seasons. To ensure you don't miss out on all the fun and excitement, book your tour in advance. Not only will this give you peace of mind, but it also means you can sit back, relax, and enjoy the anticipation of your upcoming adventure.
Have you joined one of our amazing Portland tours yet? Don't be shy! Share your favorite part with all of the travelers in the comments below. Your experience can help others decide which unforgettable tour to take next!
Safe travels and happy exploring,
Angelina
---
Pin it for later!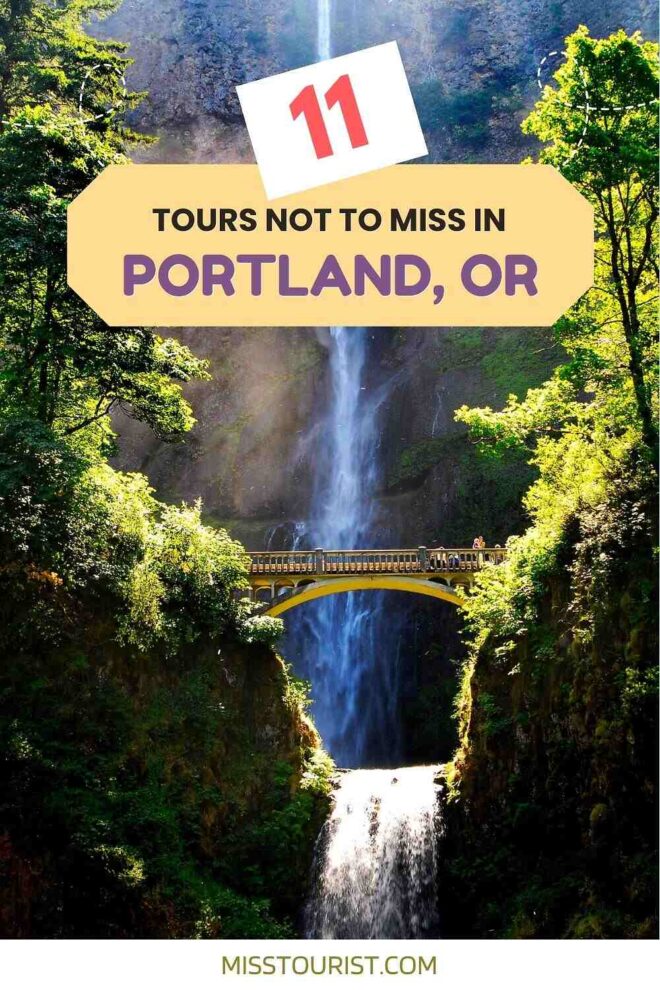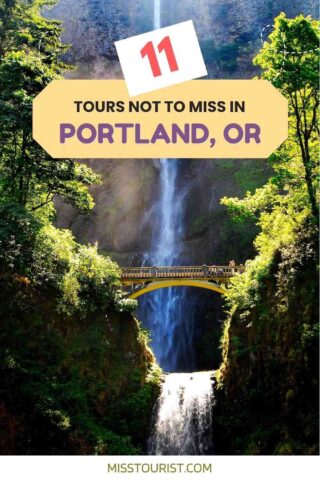 Pin it for later!