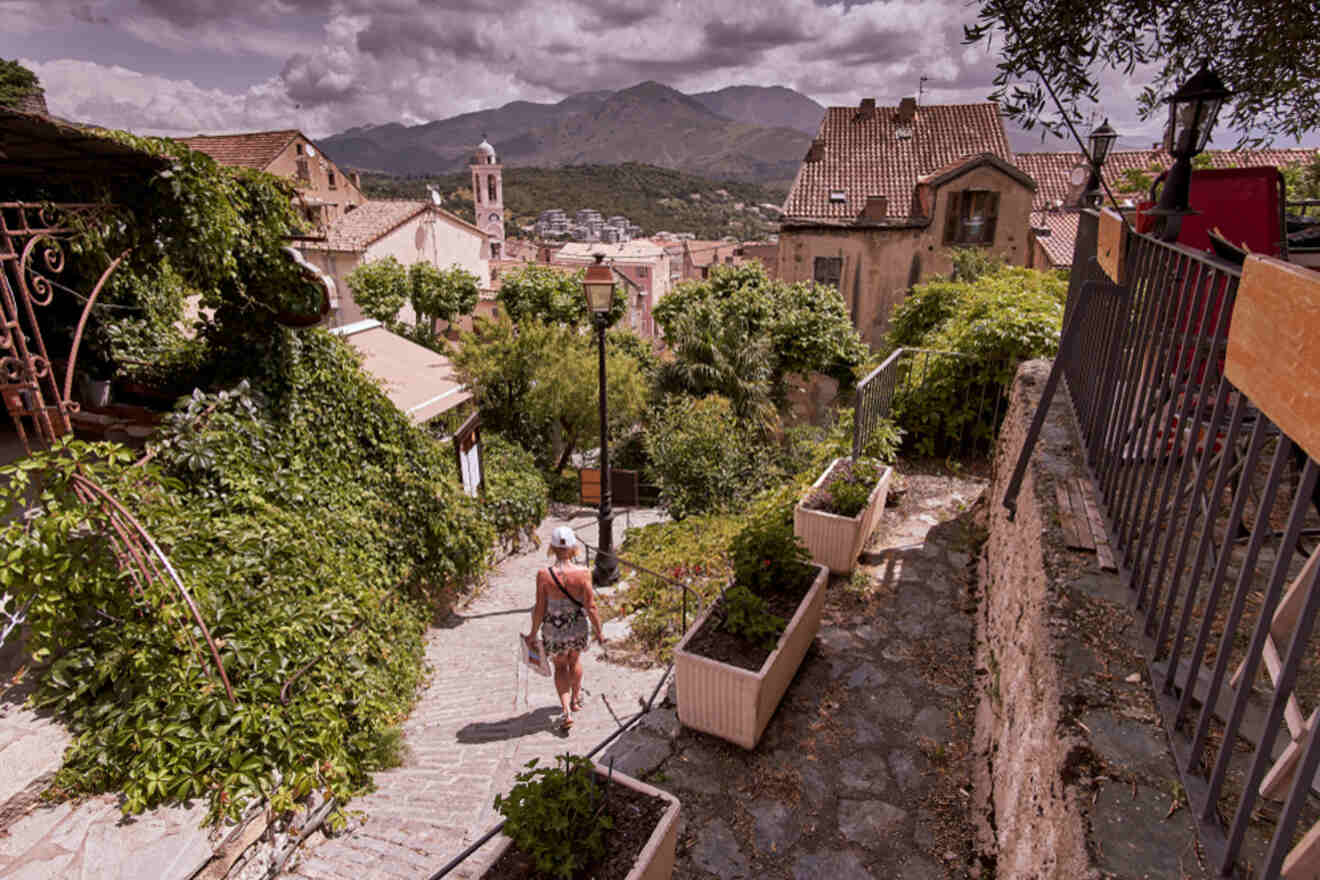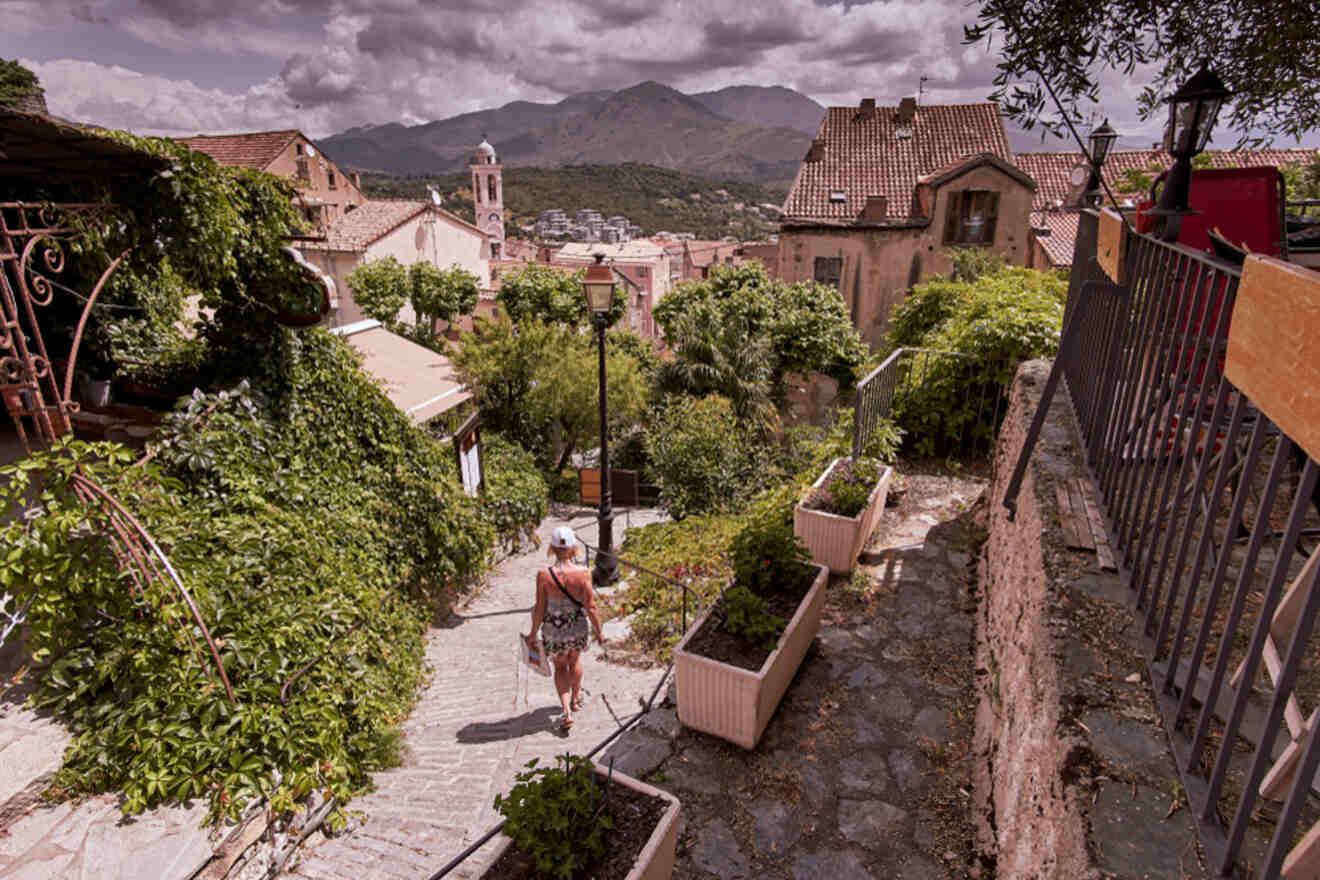 Are you looking for the best boutique hotels Corsica can provide? Then I have great news for you; in the last few hours, I have been conducting research to find the most stunning boutique hotels on the French Island. I have compared locations, amenities, views, and styles until I came up with a great list with the top properties so you can have the best vacation of your life!
This article is arranged by price, starting with the most luxurious hotels first, but let me tell you something, all the hotels mentioned in this article are top tier and have the most exquisite facilities and amenities, so rest assured, whichever hotel you choose, you will have an amazing time!
Corsica is a dreamy destination, and people from all over the world visit the island to have a relaxing and wholesome time, especially during the summer months! So if you want to get the hotel room of your dream, it is vital that you book in advance!
Without further ado, let's see the top Corsica boutique hotels out there!
If you are in a hurry
Do you need to book your hotel room quickly and you don't have a lot of time to read the whole article? No problem! Here are the 3 top boutique hotels in Corsica!
Corsica is quite a big Island, so to help you better understand the location of the hotels, here you have a map to help you plan your stay!
1. Casadelmar – luxurious with a pool bar!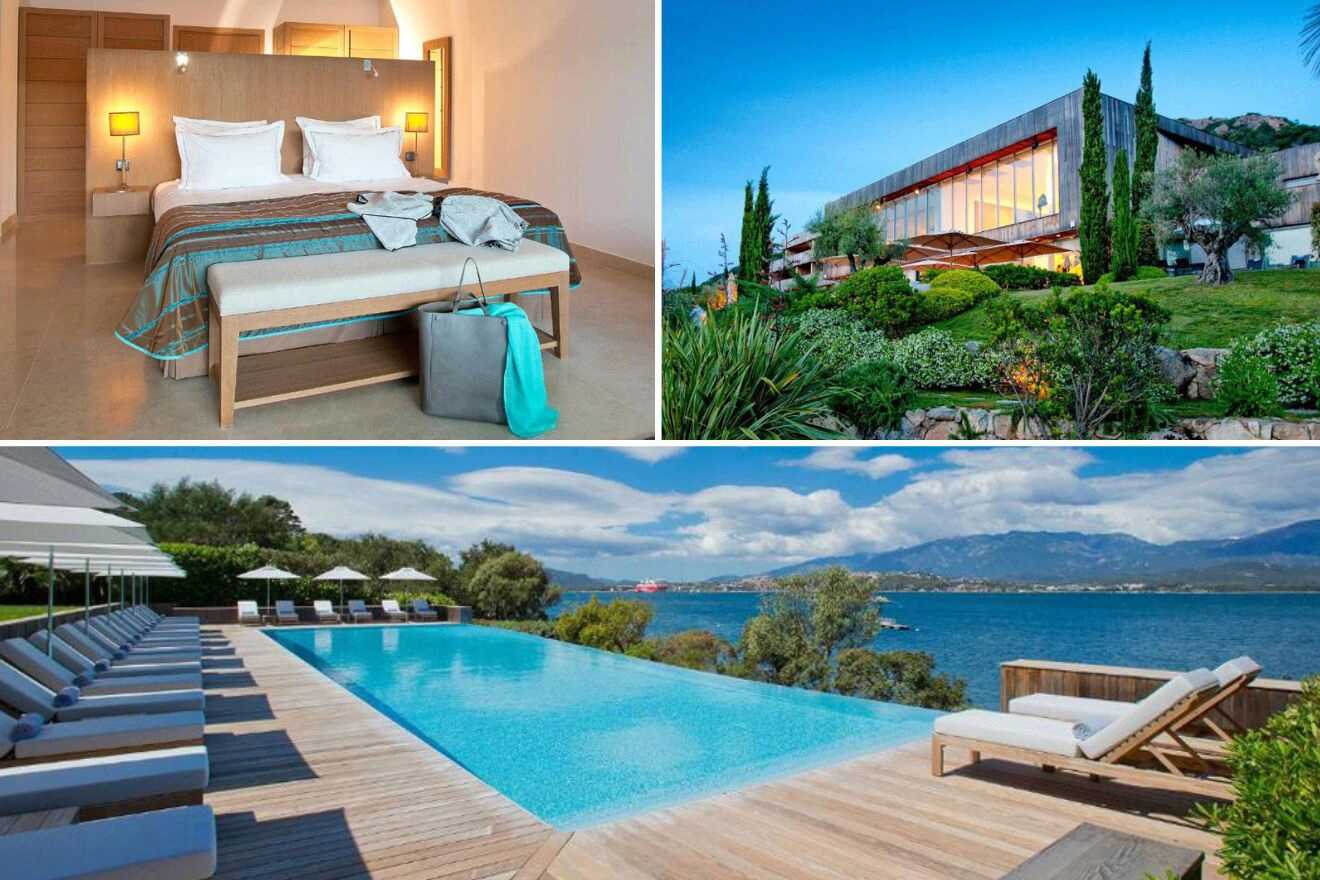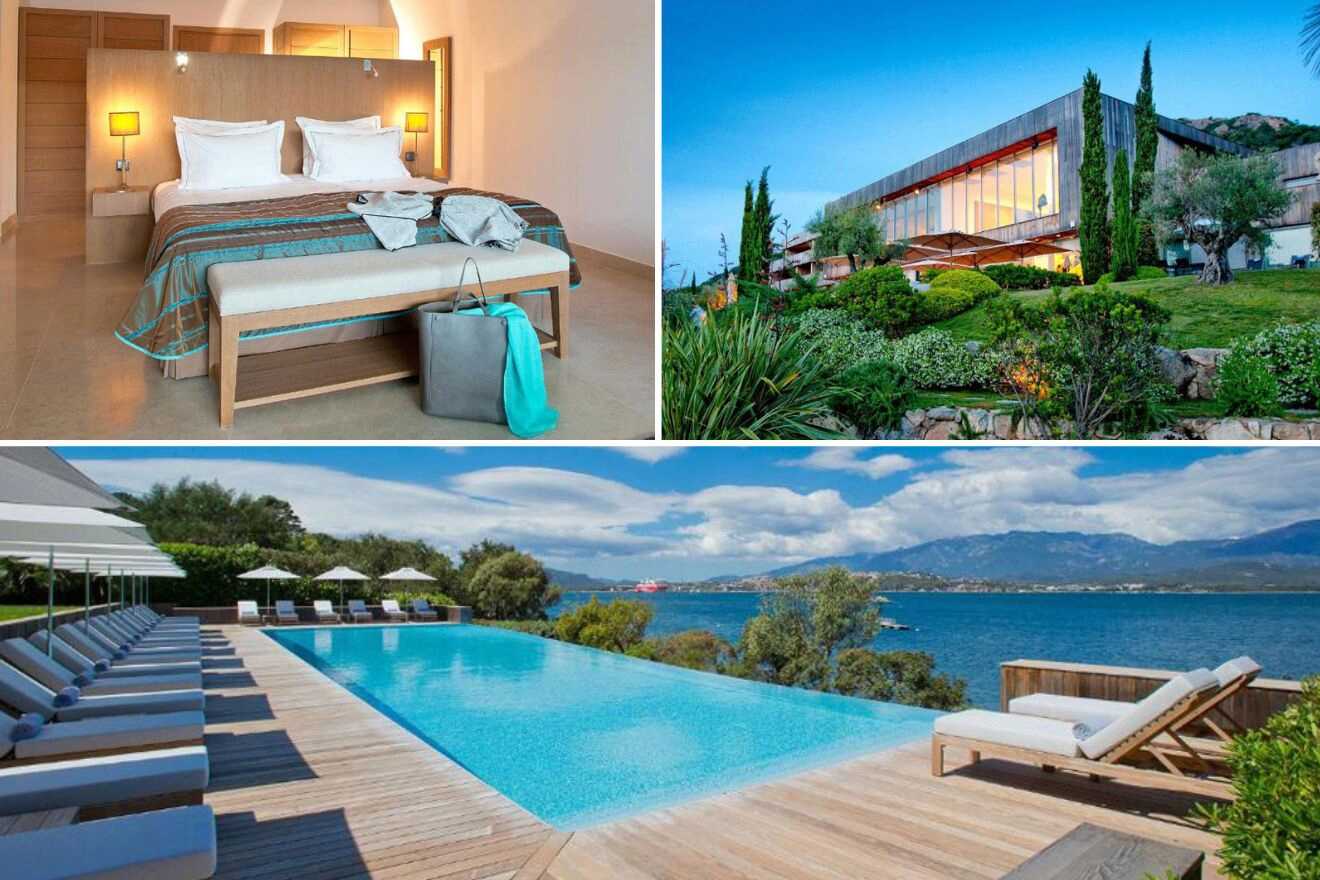 This boutique hotel is located in the beautiful Porto Vecchio, only a 15-minute drive away from the town center and all the attractions. This stunning hotel offers a private parking area and a spa and fitness centre so you can relax with different treatments or a sauna session! They also have a heated outdoor swimming pool with a sun terrace and a poolside bar, so you can have yummy drinks while you soak in the sun and admire the beautiful panoramic views!
The air-conditioned rooms come with free Wi-Fi access, a flat-screen TV, a private bathroom with a bathtub, and a balcony with views. If you are traveling with friends or a big family, I recommend the 4-bedroom villa, which comes with a private terrace and private pool and can host 8 guests!
2. Grand Hôtel De Cala Rossa & Spa Nucca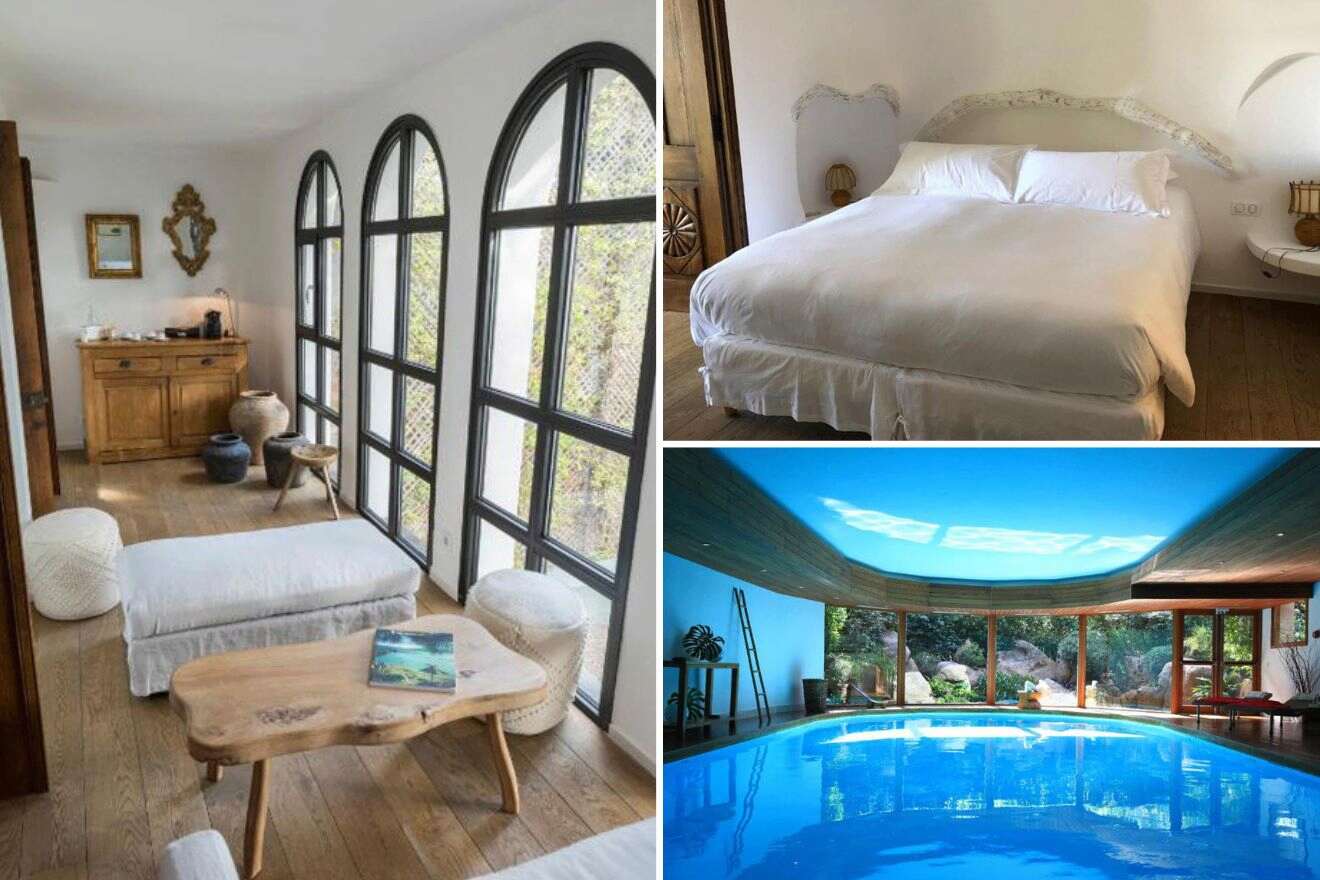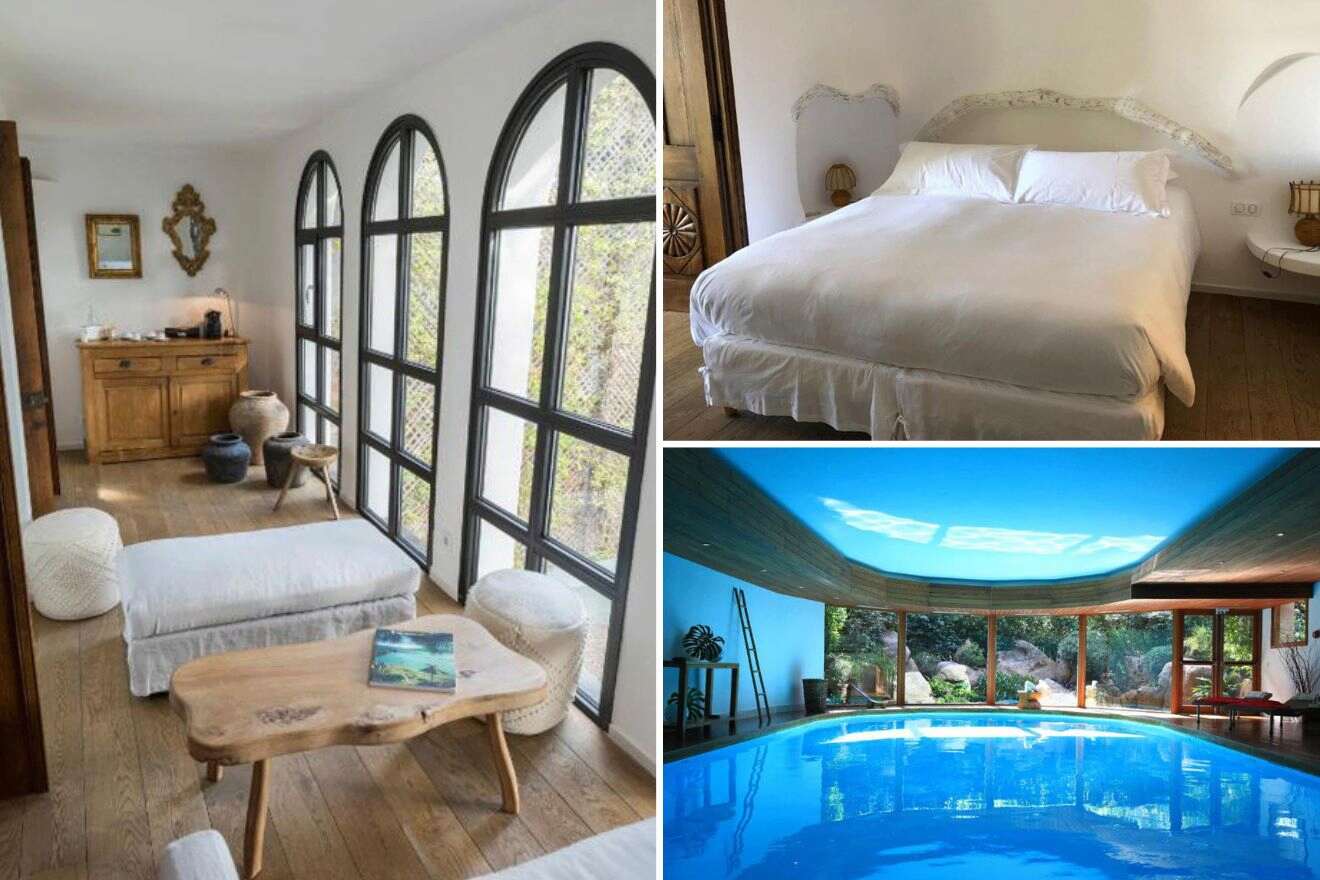 Wow! I am completely blown away by this charming boutique hotel, it is located by the beachfront and only a 15-minute car drive from the town centre, Porto Vecchio. This hotel features the most luxurious garden with beautiful lights, a furnished area, and even an area full of flowers and berries! There is a heated swimming pool, the onsite restaurant serves meals on the shaded terrace, and free private parking!
The hotel offers en suite rooms with satellite TV and air conditioning, and some of the rooms come with a bathtub and balcony. Families can enjoy the family junior suite, which can come with bunk beds for the kids!
If you want to learn more about Corsica and its areas, check out our Corsica area guide and master the island!
3. La Plage Casadelmar – with free continental breakfast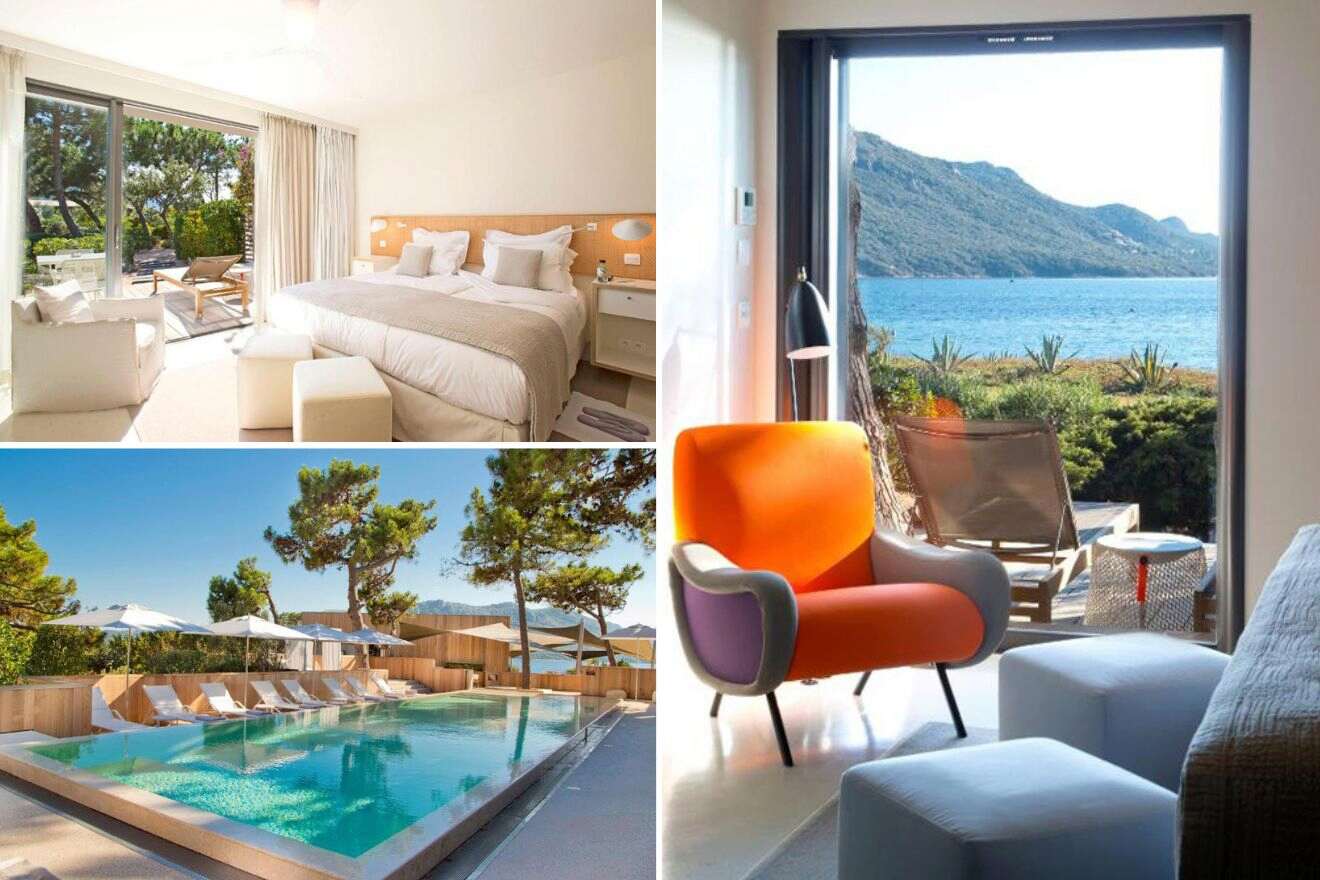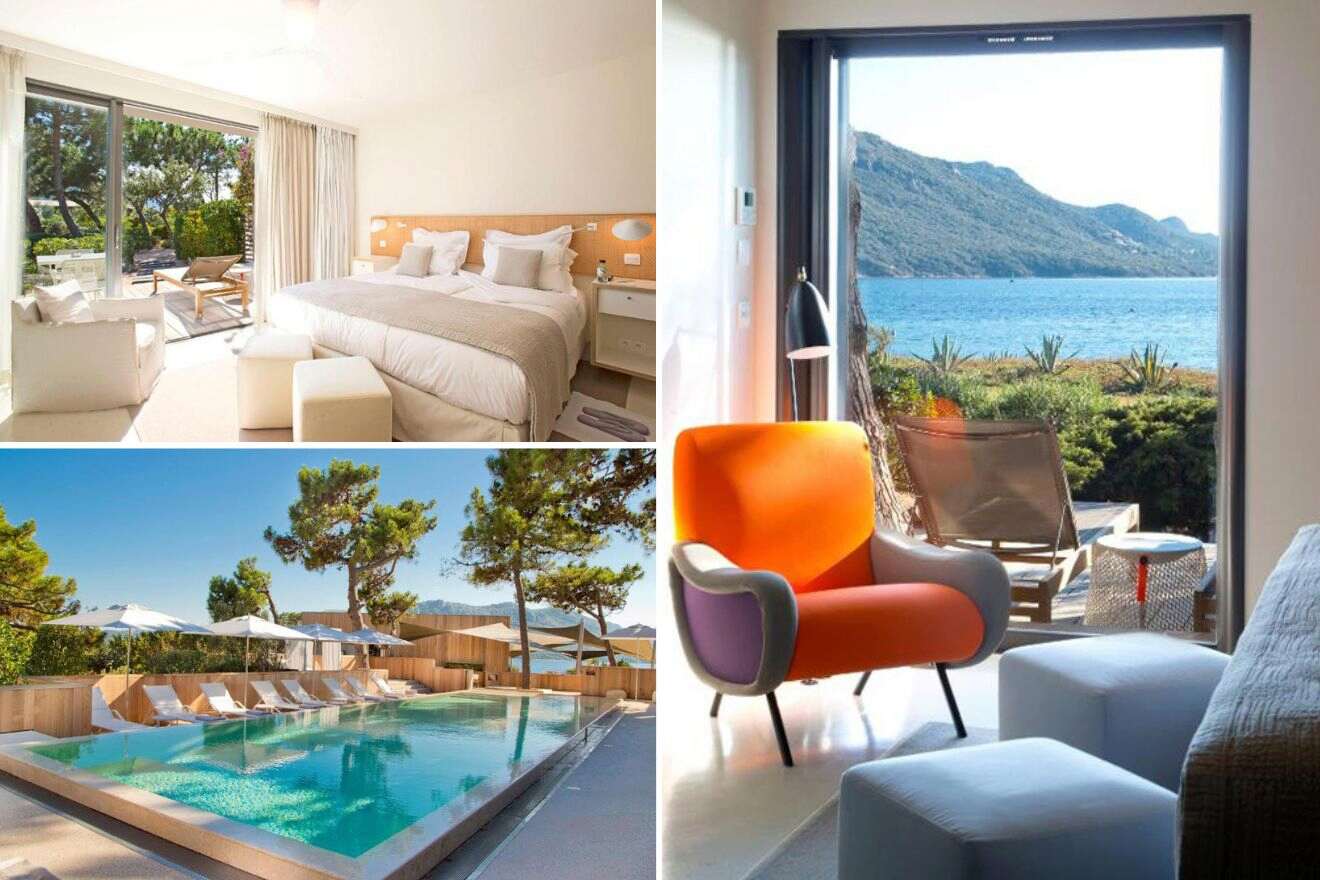 I am so amazed by this hotel style; it looks fresh and modern and has elegant furniture! It is located by the beachfront and has the most fabulous private beach area where you can lie down and soak in the sun, swim in the Mediterranean Sea, and maybe practice water sports. The accommodation also comes with an outdoor pool and an on-site bar serving yummy drinks!
The property offers soundproof suites with a garden and sea view; all of them come with private bathrooms and free toiletries, and there is room service available to all the guests staying at any of the guest rooms in the hotel! Don't forget to check out their buffet breakfast!
4. La Signoria – for beautiful mountain views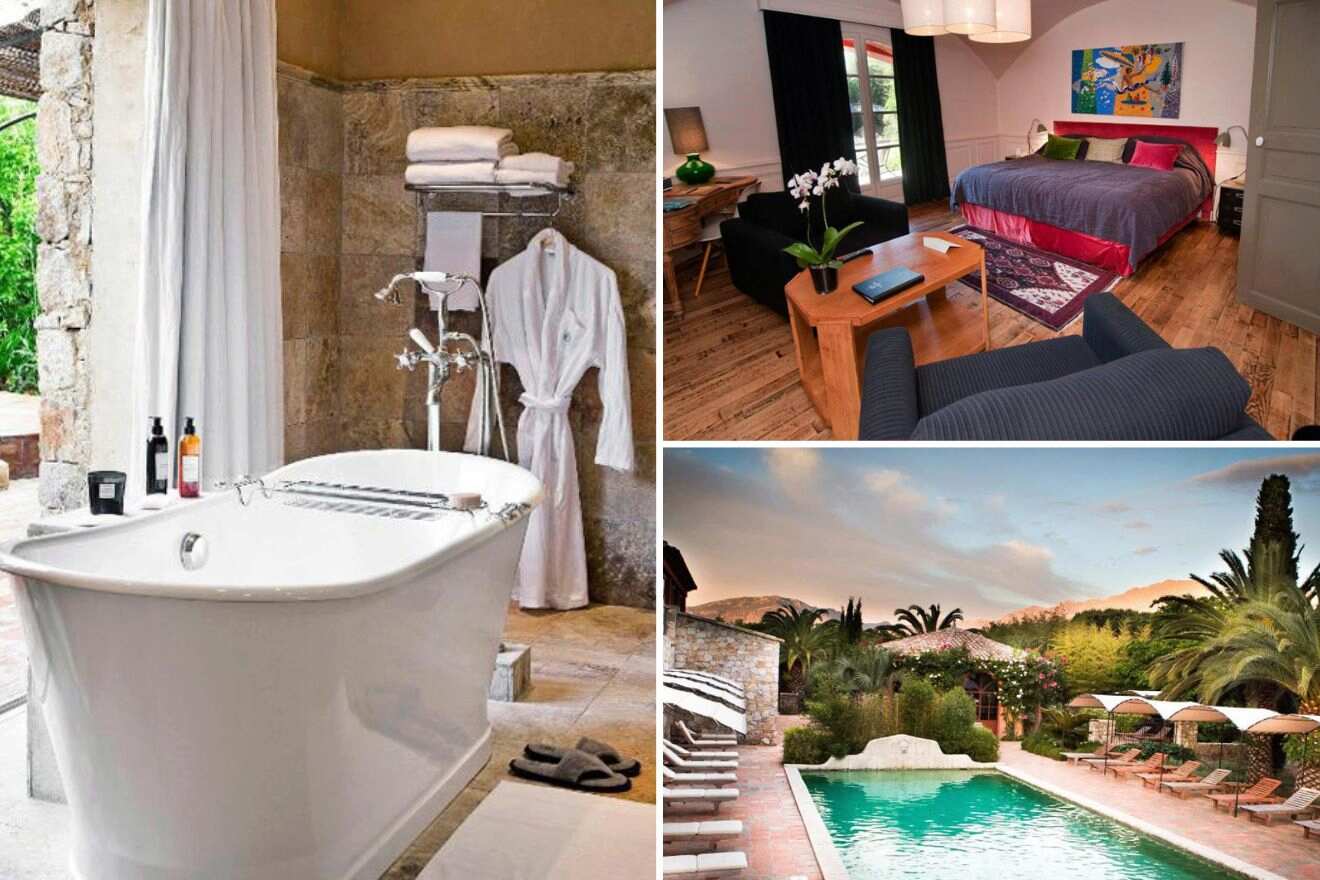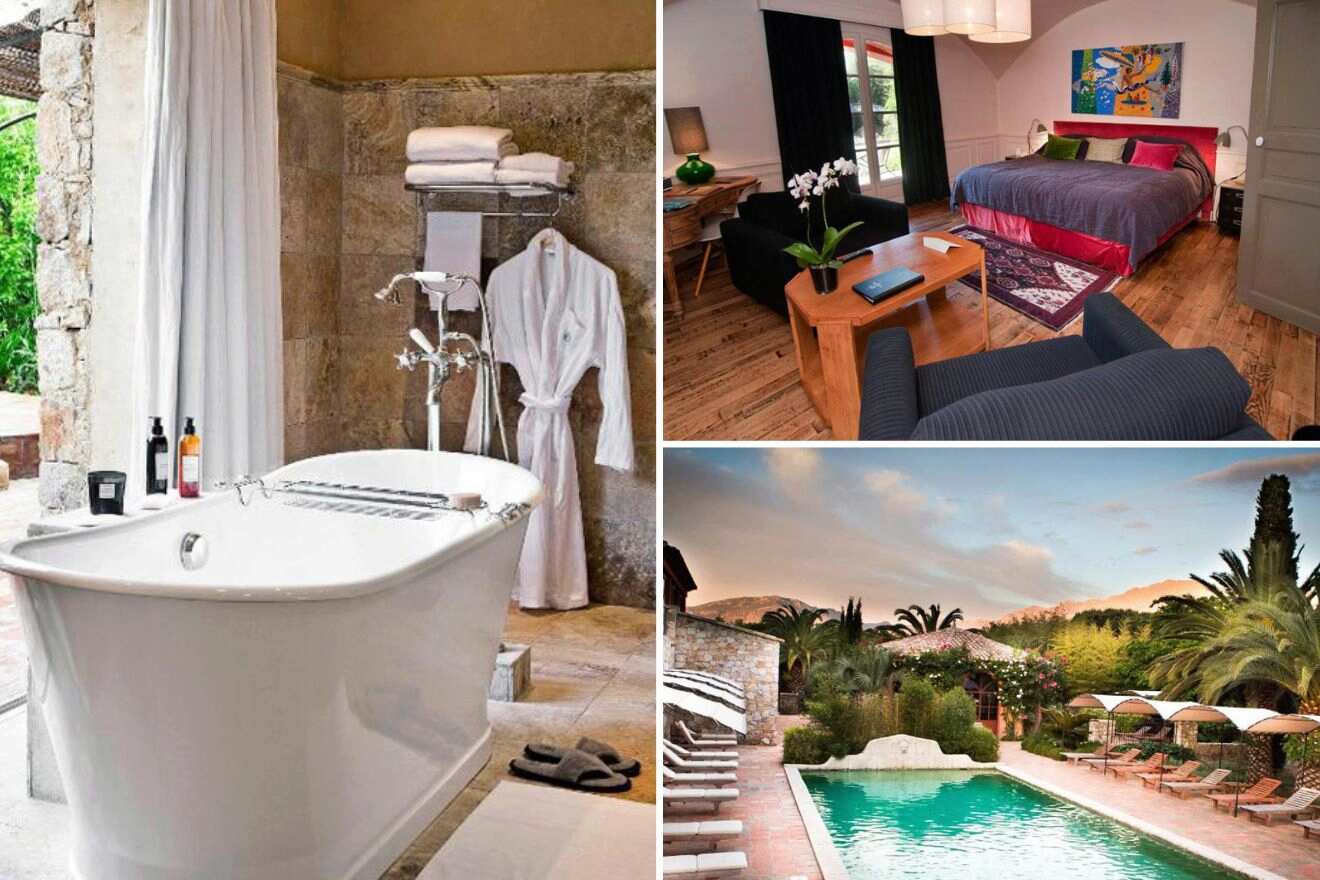 Oh, la la! This hotel features the most stunning views of the mountains, you can see all the beautiful olive and palm trees from afar, which paint the entire landscape a fantastic green, which creates a lovely contrast with the hotel's salmon orange! The hotel comes with a seasonal outdoor pool and a shaded poolside lounge area, and 2 onsite restaurants serving French and Mediterranean meals!
One of the best things about the hotel is the amazing spa and wellness center, which features beauty treatments and a spa bath! Units feature air conditioning, a bathtub, a shower, and free toiletries. For a unique experience, I suggest you stay in the treehouse, which comes with elegant furniture and great views; this room would be great for couples!
5. La Villa Calvi – panoramic sea views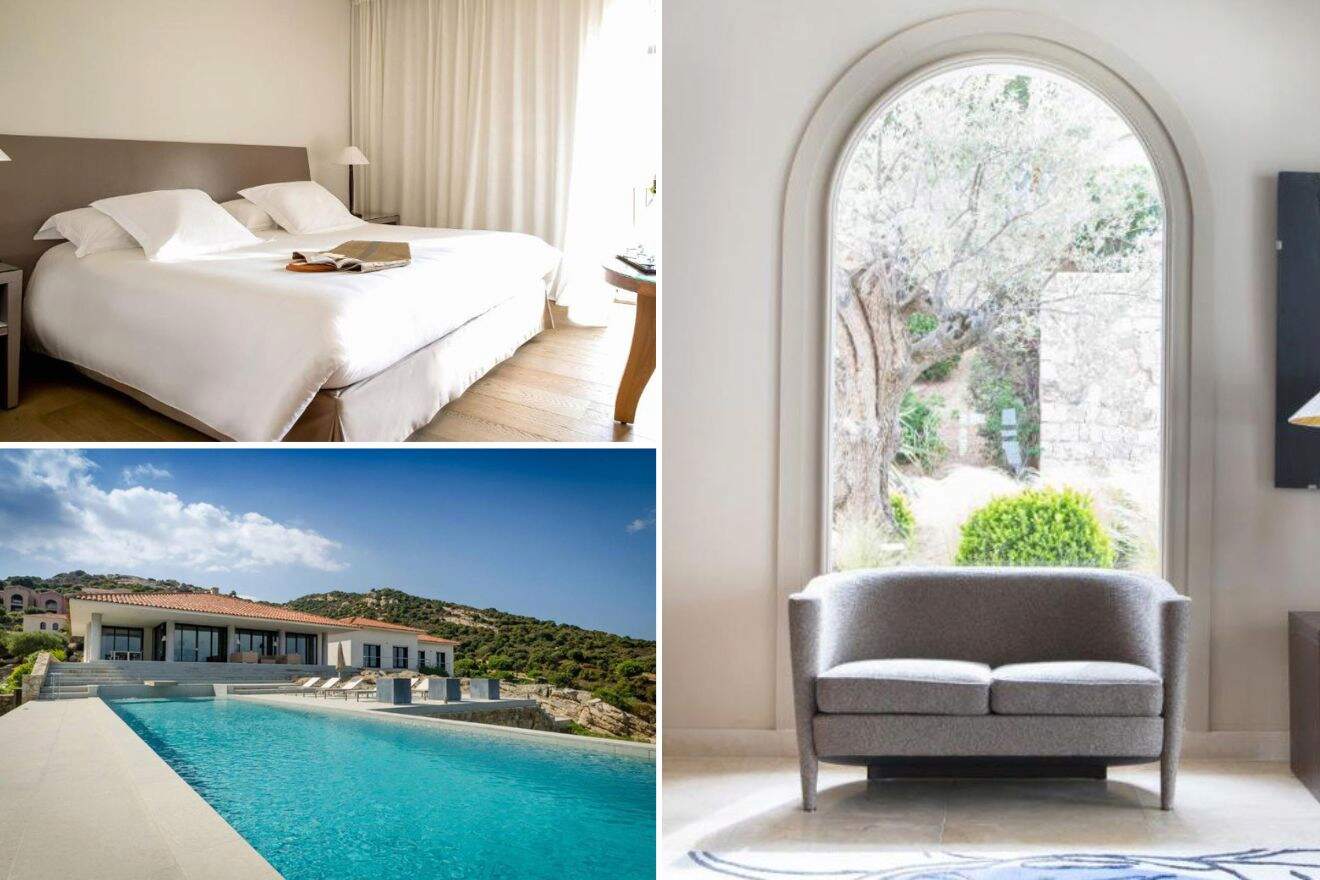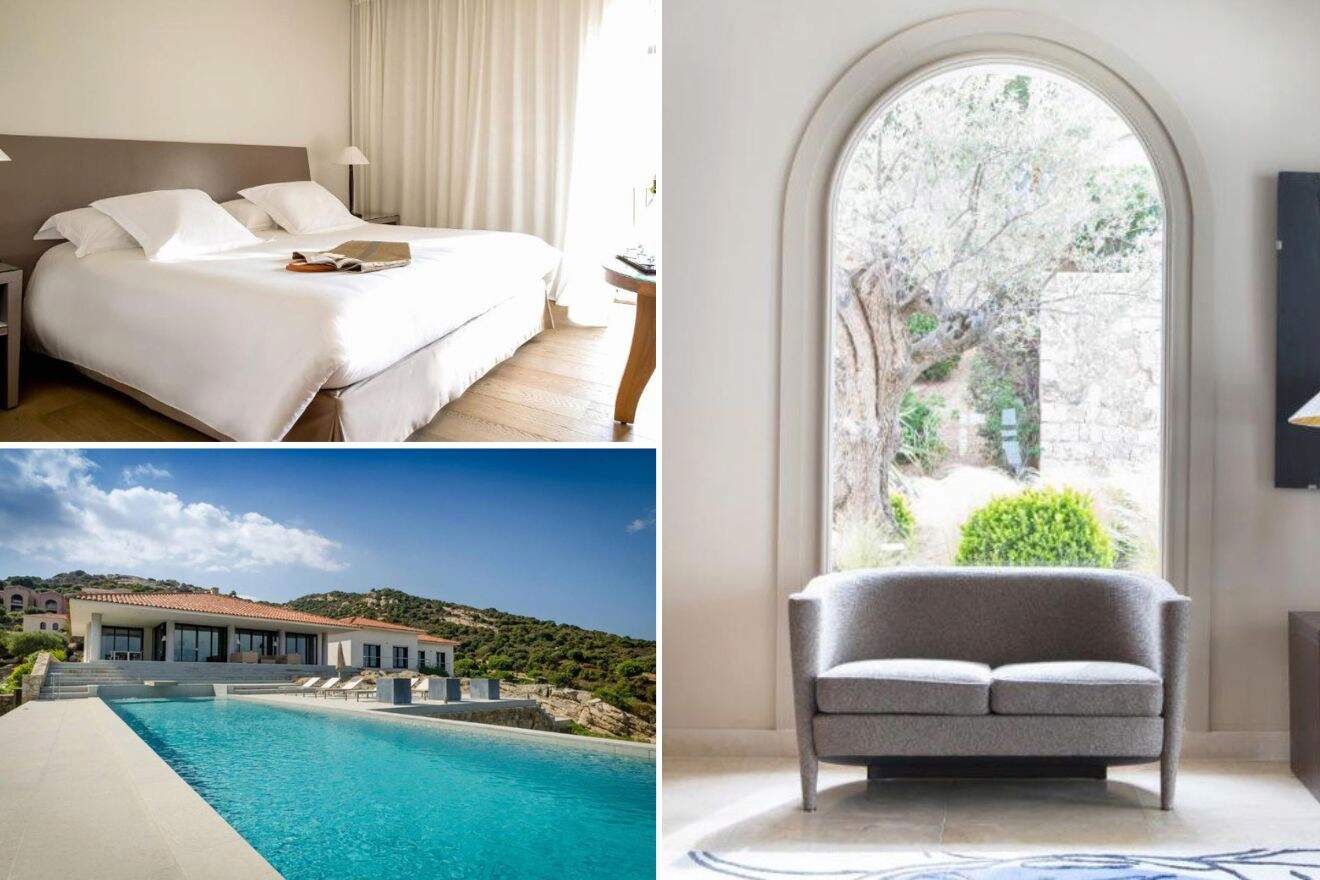 Located in the beautiful area of Calvi, with many white sand beaches nearby, this hotel has unique and unbeatable views of the sea; imagine relaxing in the shared poolside lounge and taking in the most amazing views with a cocktail in hand, so Instagram-worthy! This hotel comes with free parking and has 2 heated swimming pools, one is outdoors and the other indoors, so it doesn't matter when you visit, you can jump in the water!
The property offers ensuite facilities with an LCD TV, private balconies with sea views, and a minibar; these rooms are great for small groups. For families or friend groups, villas are the best option for you; they come with a private infinity pool and views of gardens overlooking the ocean!
6. Hôtel Le Week end – discover Ajaccio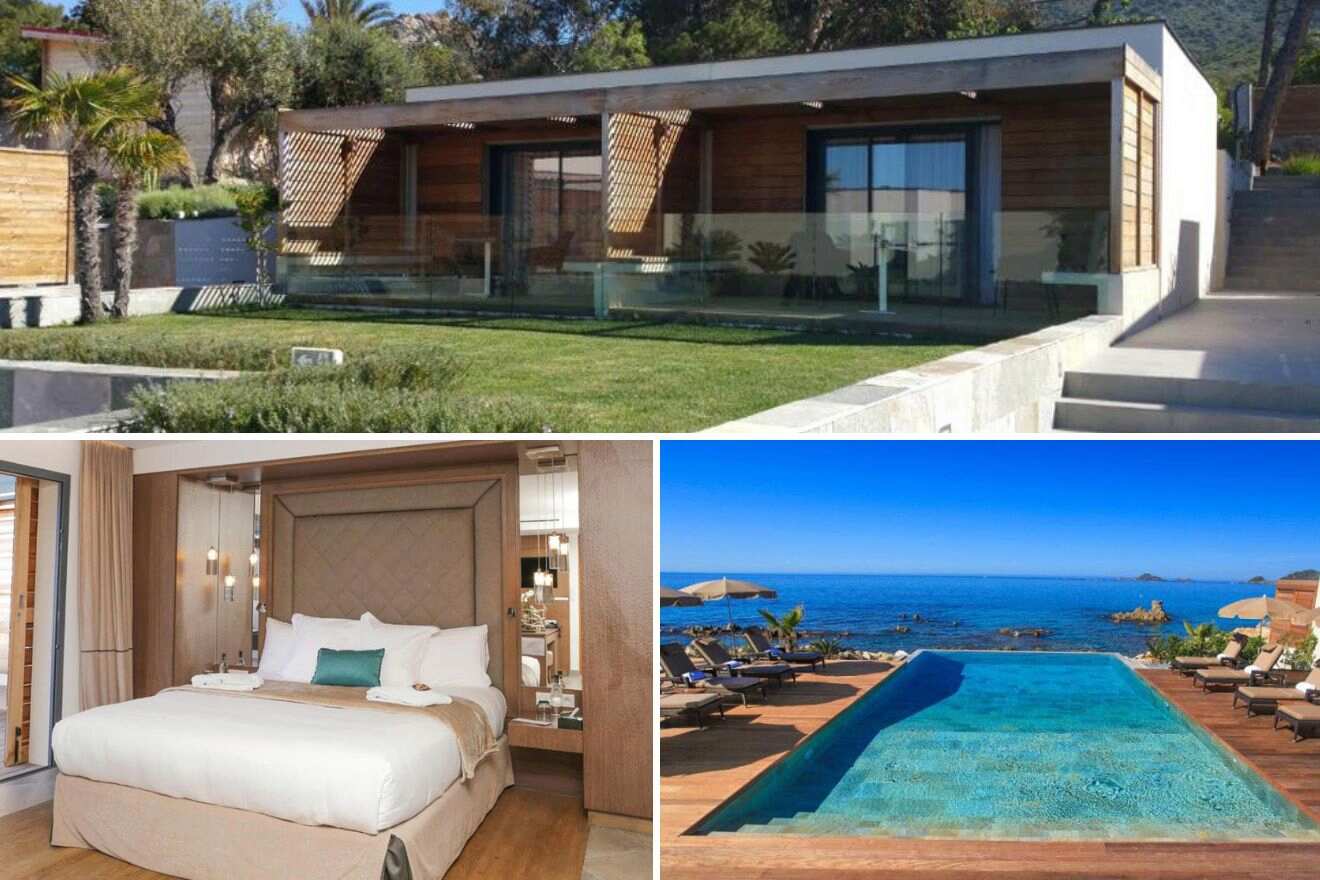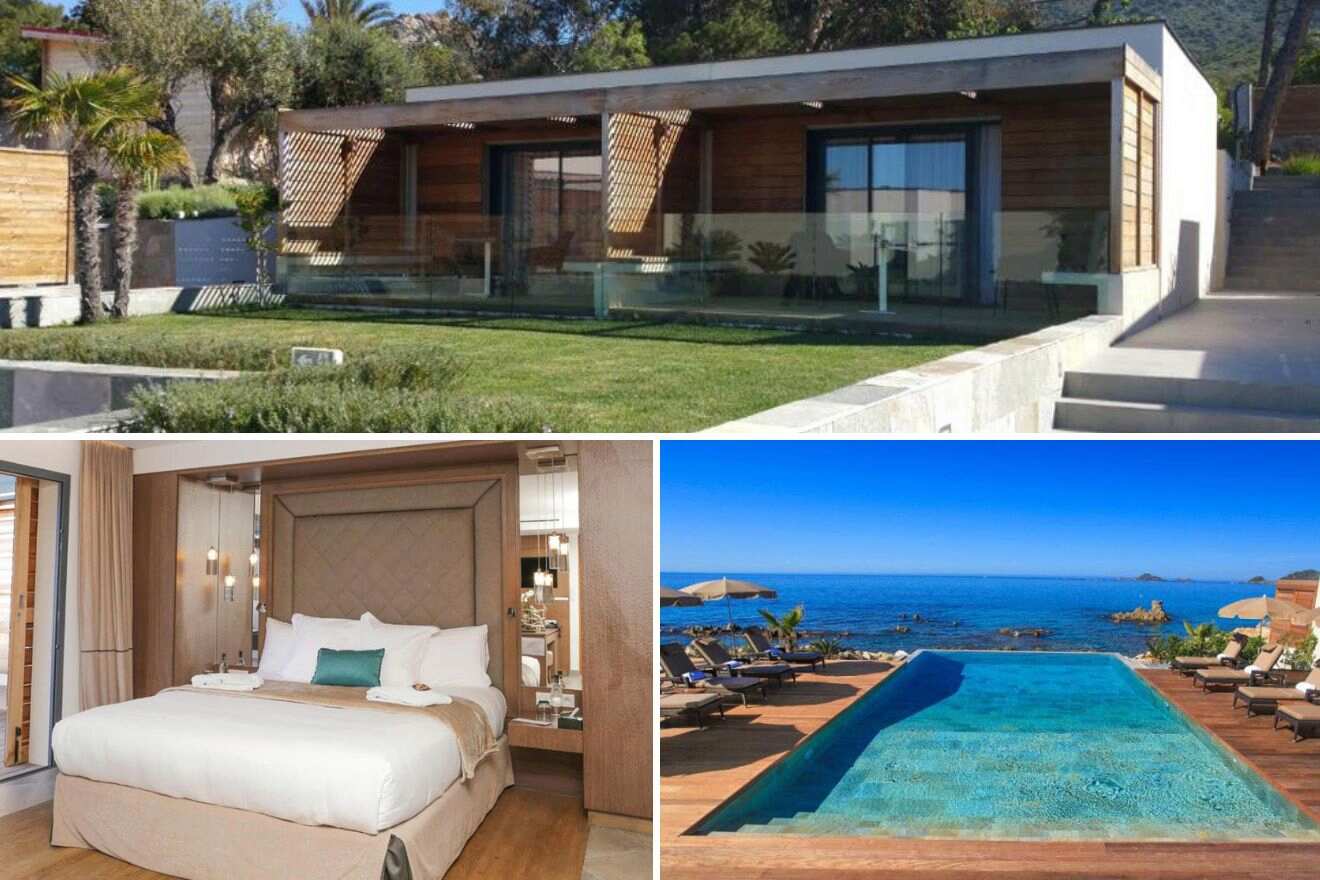 This modern and fun hotel is located in southwest Corsica, Ajaccio, by the beachfront, the reason why the property features incredible views of the sea! The accommodation offers a bike rental service for a fee. I recommend using this service to explore the beautiful area where the hotel is located. There is also a car rental service in case you have a family or want to get to the beach in style!
If you want to relax, you can enjoy a swim in the onsite swimming pool or join the wellness center for a wholesome treatment or a nice time in the hot tub! All the rooms come with classic furniture, a private balcony with views, and can host up to 2 guests!
7. Hôtel & Spa Version Maquis Citadelle – explore Bonifacio!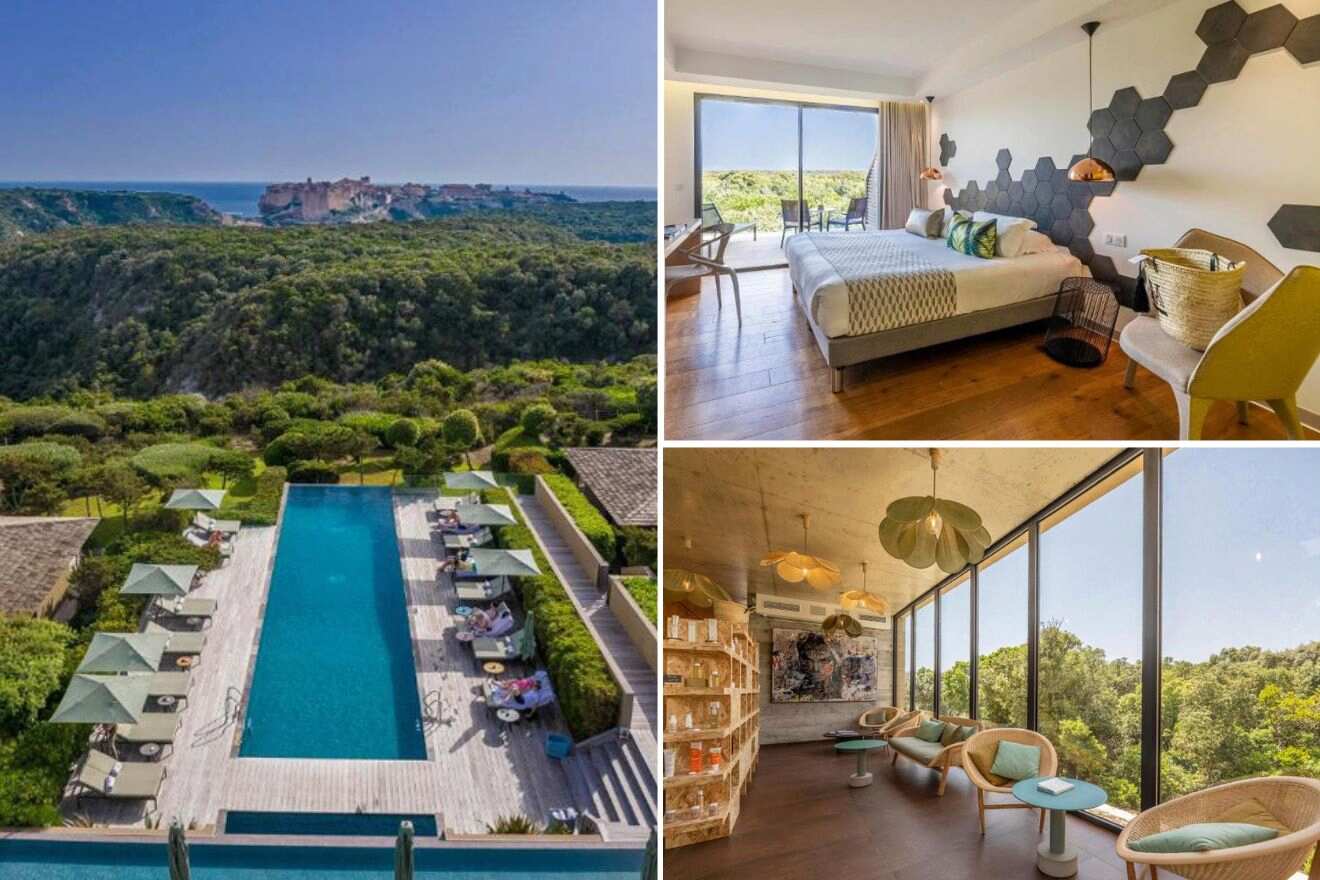 If you want a luxurious vacation, stay in this unique hotel! Everything in the property, the facilities, and the amenities are high quality and will make you feel like a celebrity! The roof terrace infinity pool has the most amazing views of the sea and the city of Bonifacio, which is only a 20-minute walk from the hotel! There is an onsite restaurant, and the bar offers snacks and drinks.
Whether you want to rest under the sun, work out at the fitness center, or indulge in beauty treatments in the spa and wellness center, there is something here for you! I recommend couples stay in the Master Suite with Citadel View; this air-conditioned room is tastefully decorated and has a private balcony with a hot tub!
8. Les Bergeries De Palombaggia – luxurious rustic charm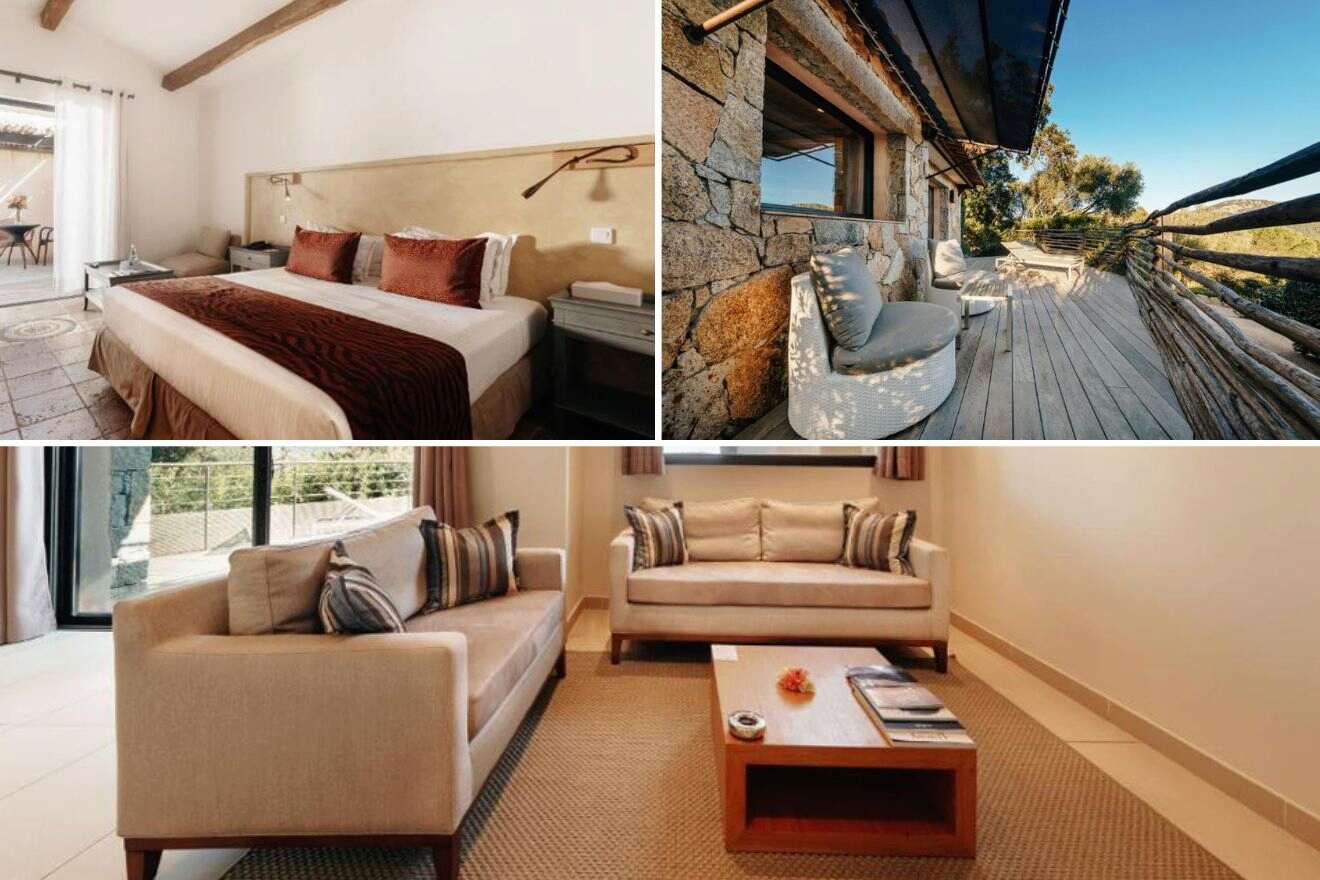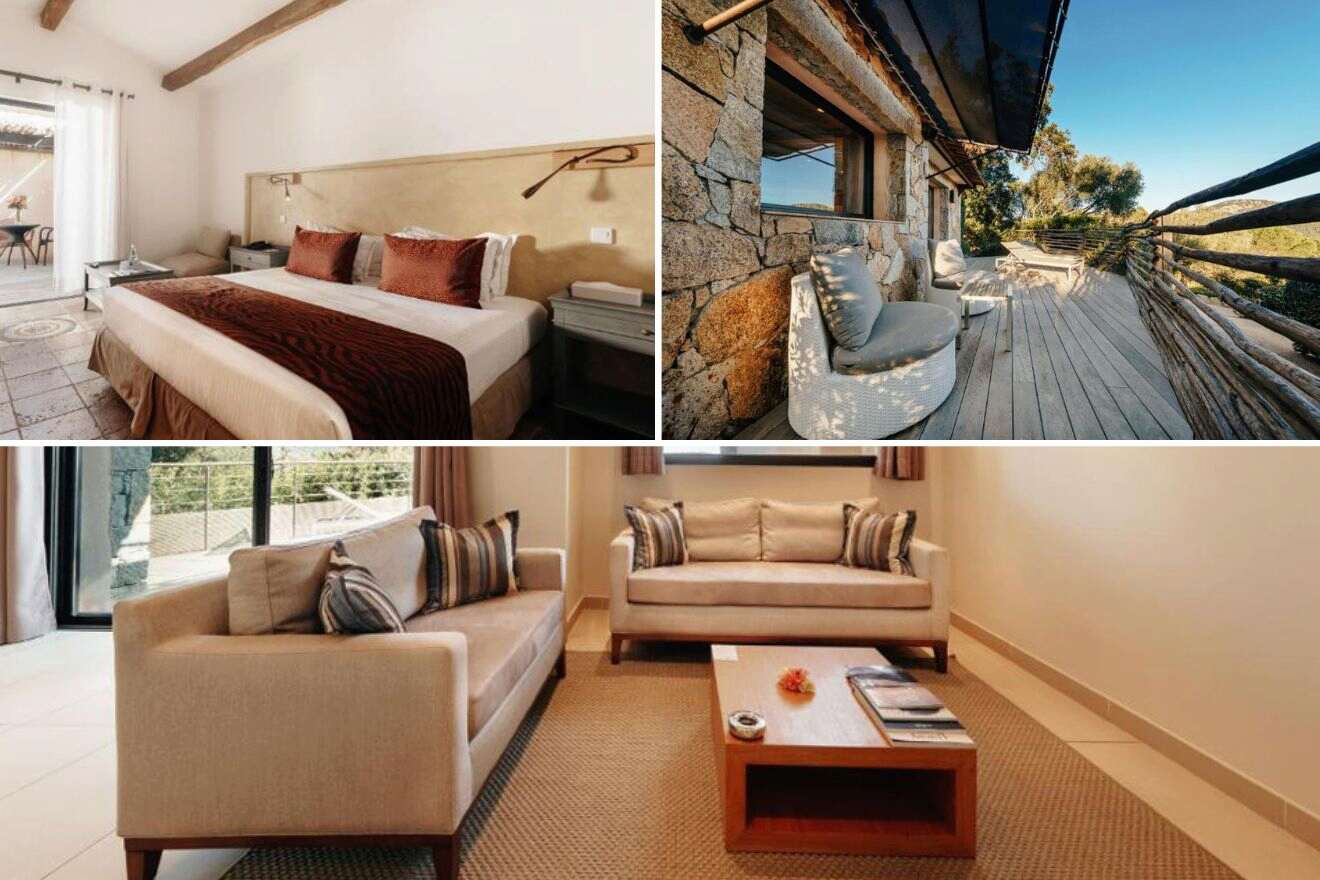 I am so in love with this hotel, it looks so beautiful, and it has a unique rustic charm that, together with the stunning natural landscape, sets you up for the most incredible vacation! The property is located a 20-minute drive to Porto Vecchio, and the hotel offers a free shuttle service to the beach during the day, which is the cherry on top! It also offers private access to Palombaggia Beach!
There is an infinity pool overlooking the mountains and the ocean on the terrace as well as a lounge area and restaurant tables for dinner services! I highly recommend staying in the suite with sea views, it is super spacious, comes with a seating area, and a furnished big balcony with perfect ocean views!
9. Hotel A Piattatella – set in beautiful Monticello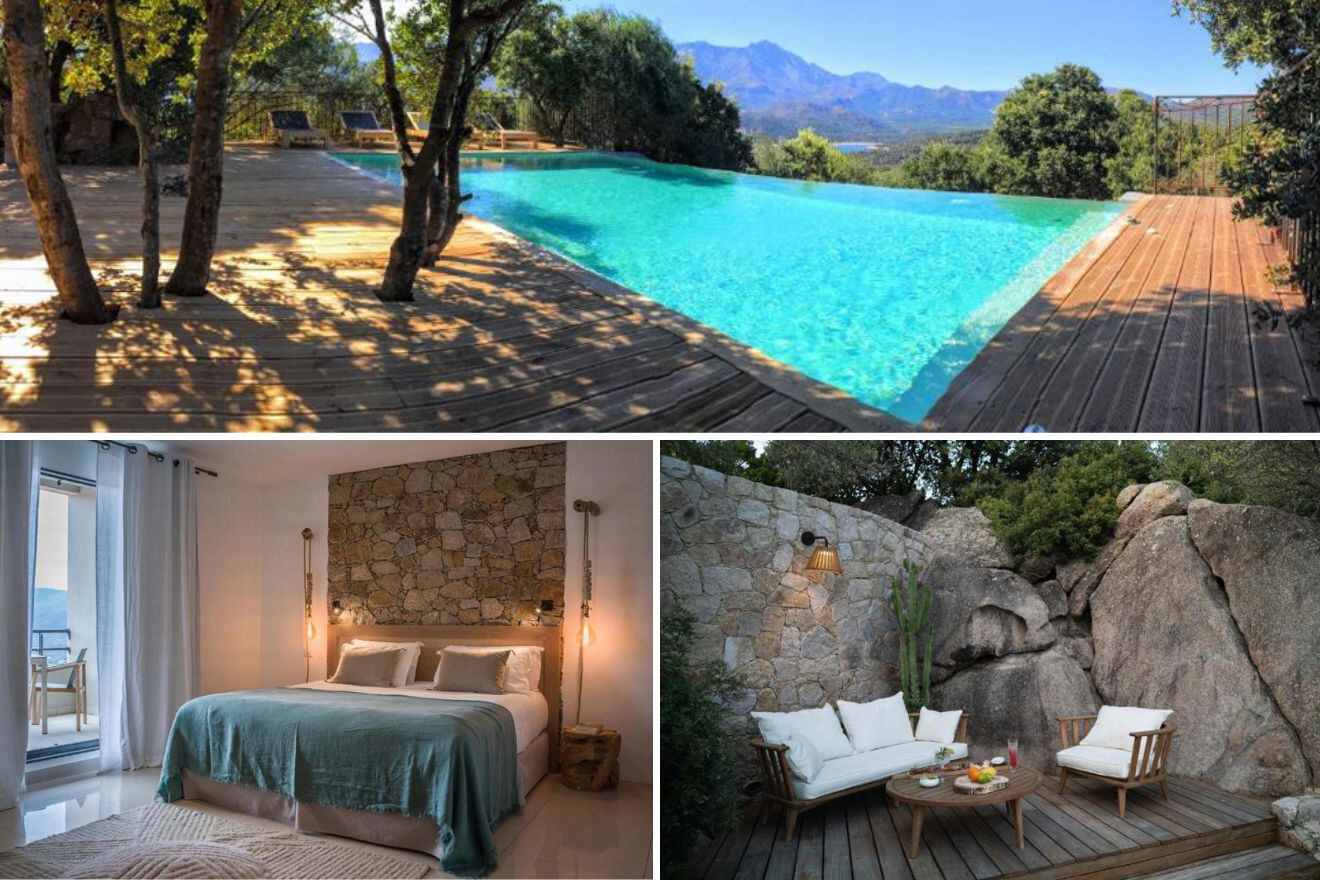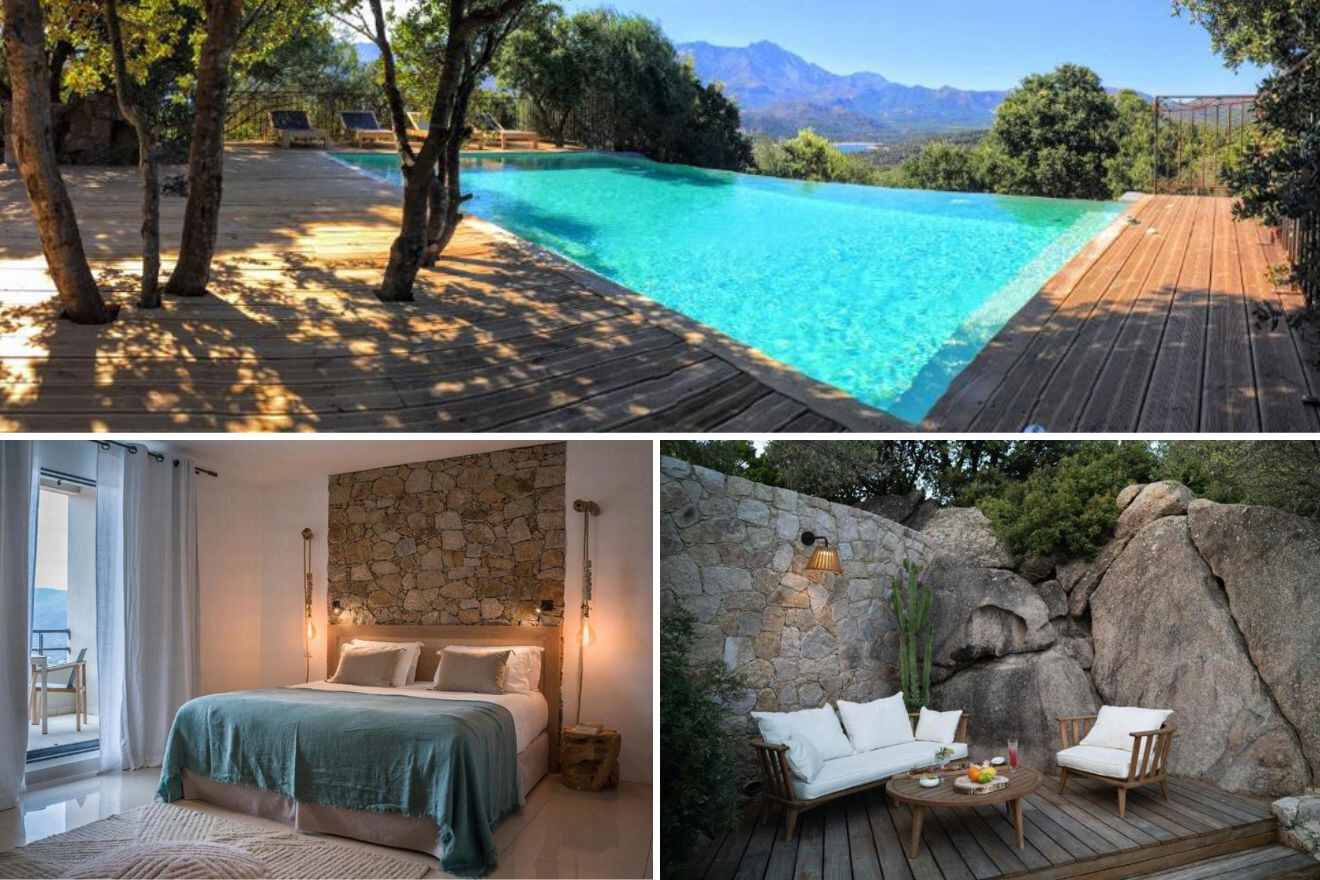 This cute hotel is located in Monticello, and Bodri Beach is located a 20-minute drive away from the property. This hotel spa and wellness center is beyond amazing, it offers Swedish massages and treatments, luxurious beauty care, and a relaxing sauna, perfect to let go of your everyday worries and get yourself into real vacation mode!
The hotel comes with 2 seasonal swimming pools and the chance to play golf or tennis offsite for a fee. All the rooms have amazing decorations and can host 2 travelers per room. I recommend the deluxe double room, which comes with a balcony and amazing views of the mountains!
10. Hôtel Ambassador Palombaggia – for nature lovers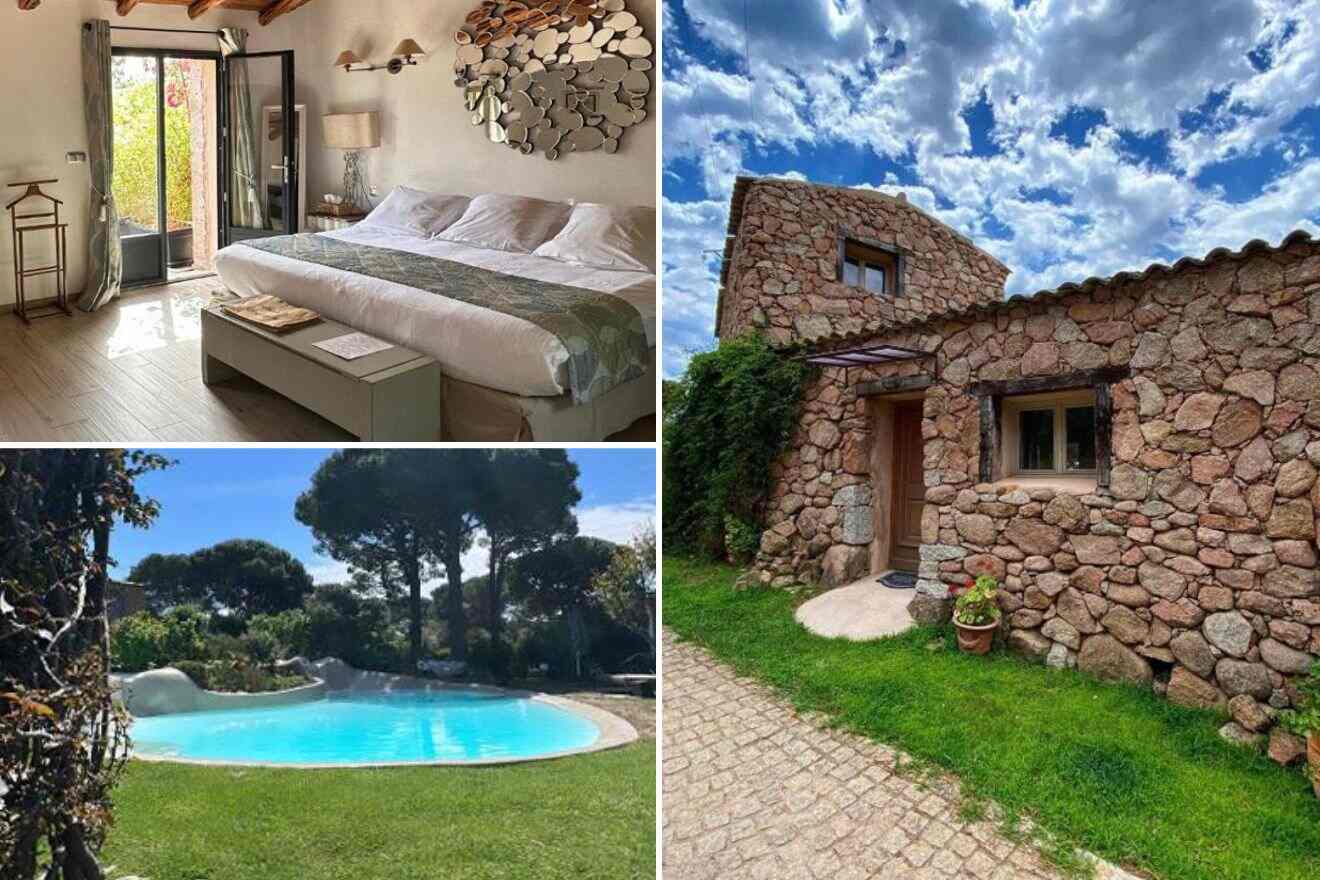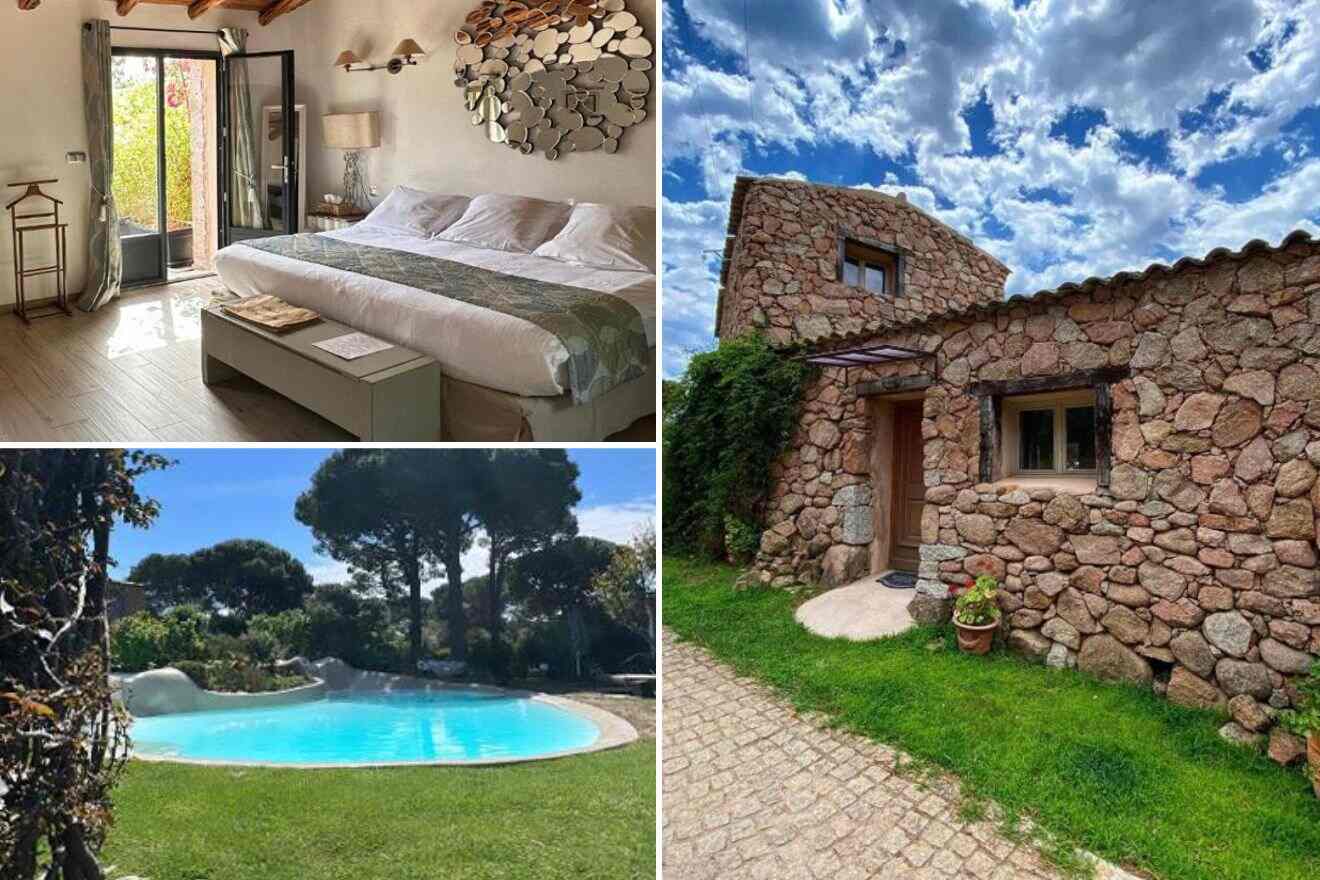 Oh my God! This place is a total dream! The property's architecture and decorations are truly stunning! The hotel is located a 20-minute drive away from Porto Vecchio, and it is surrounded by beautiful green trees and mountains. The hotel has a private beach only a short walk away!
There is a beautiful garden with an outdoor swimming pool that overlooks the mountains, and the spa and wellness center is perfect for a relaxing getaway; it offers a wide range of treatments and massages so you can unwind during your stay. The double rooms look so cute and cozy, they can host 2 guests and come with a nice furnished balcony!
FAQs about boutique hotels in Corsica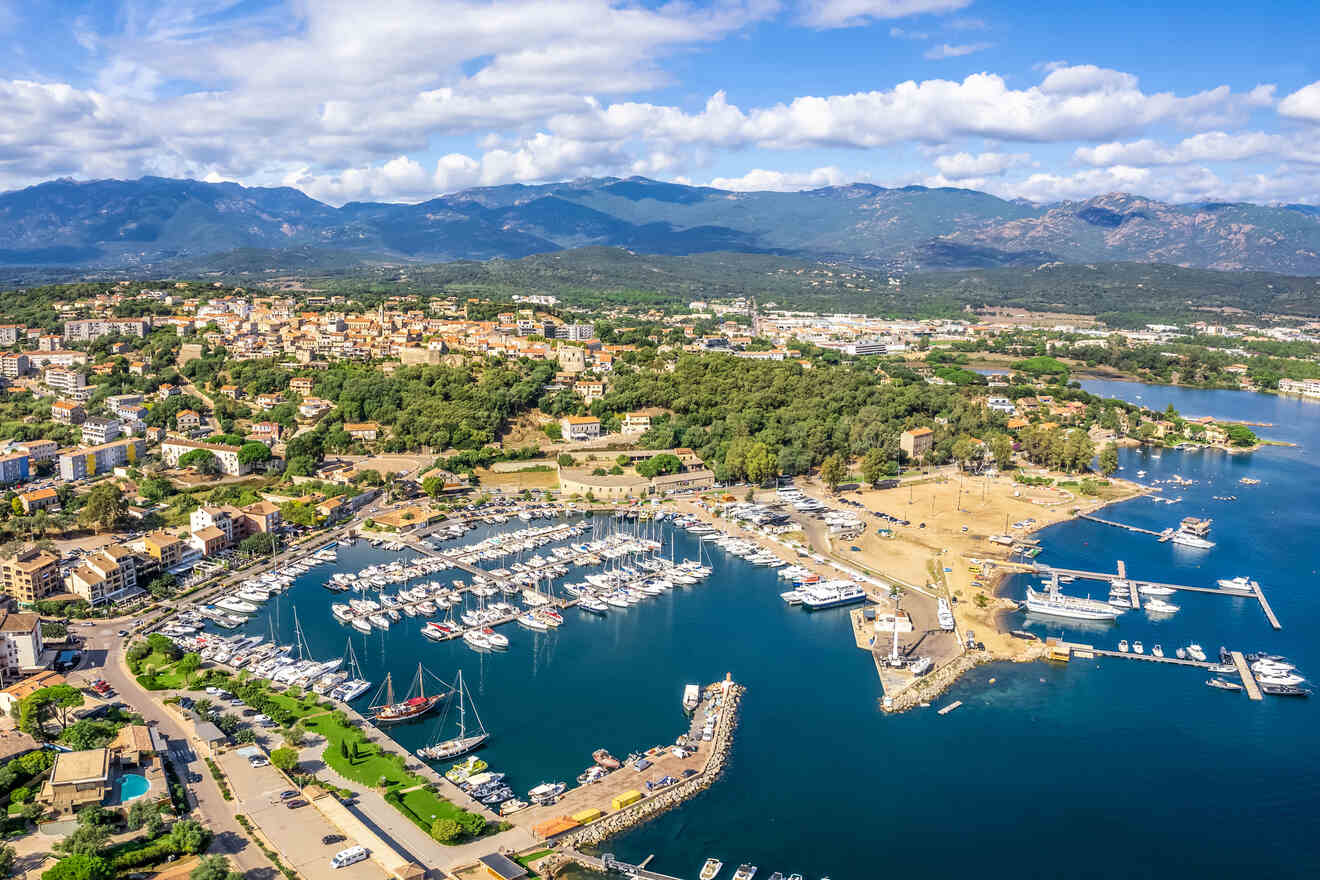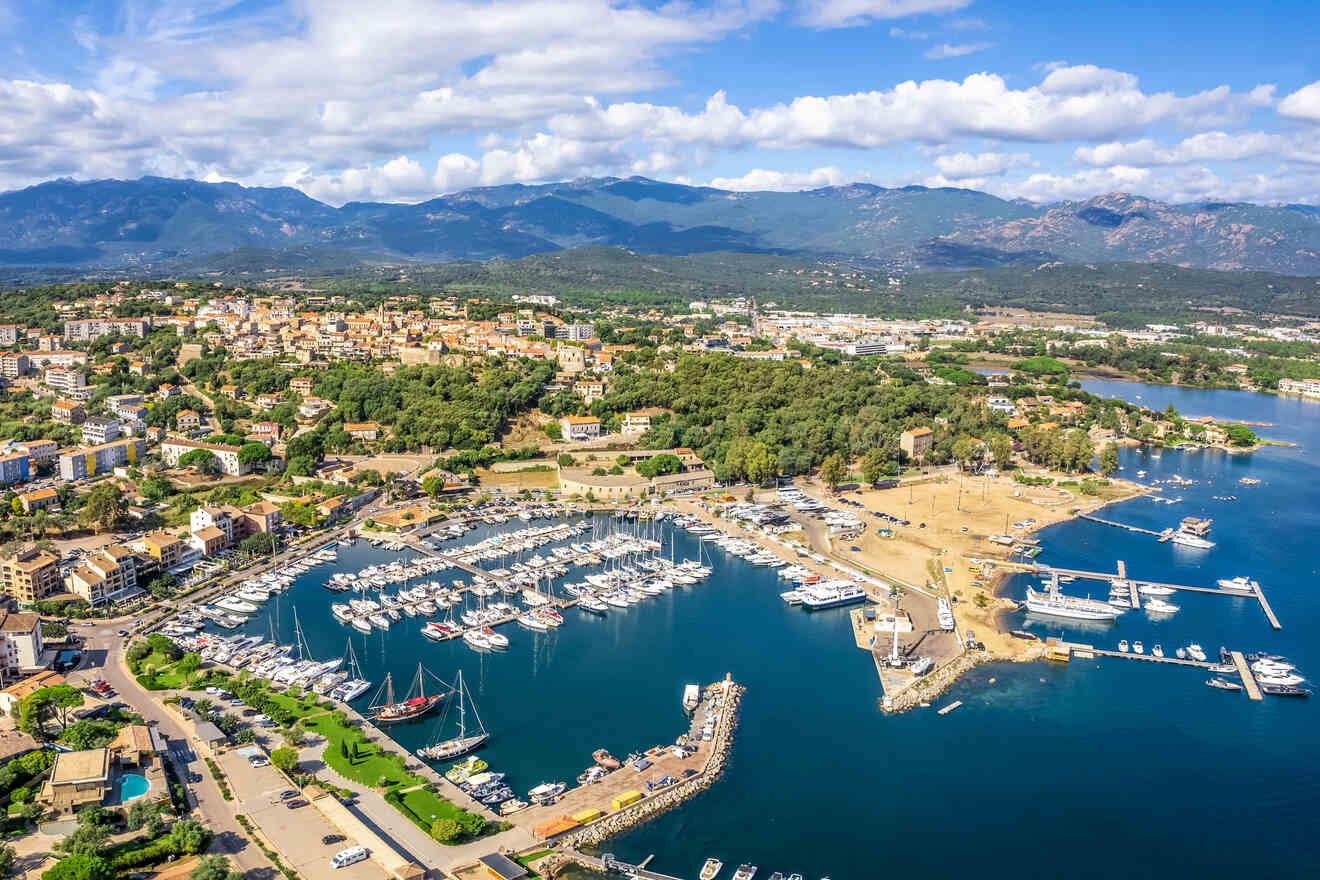 Conclusion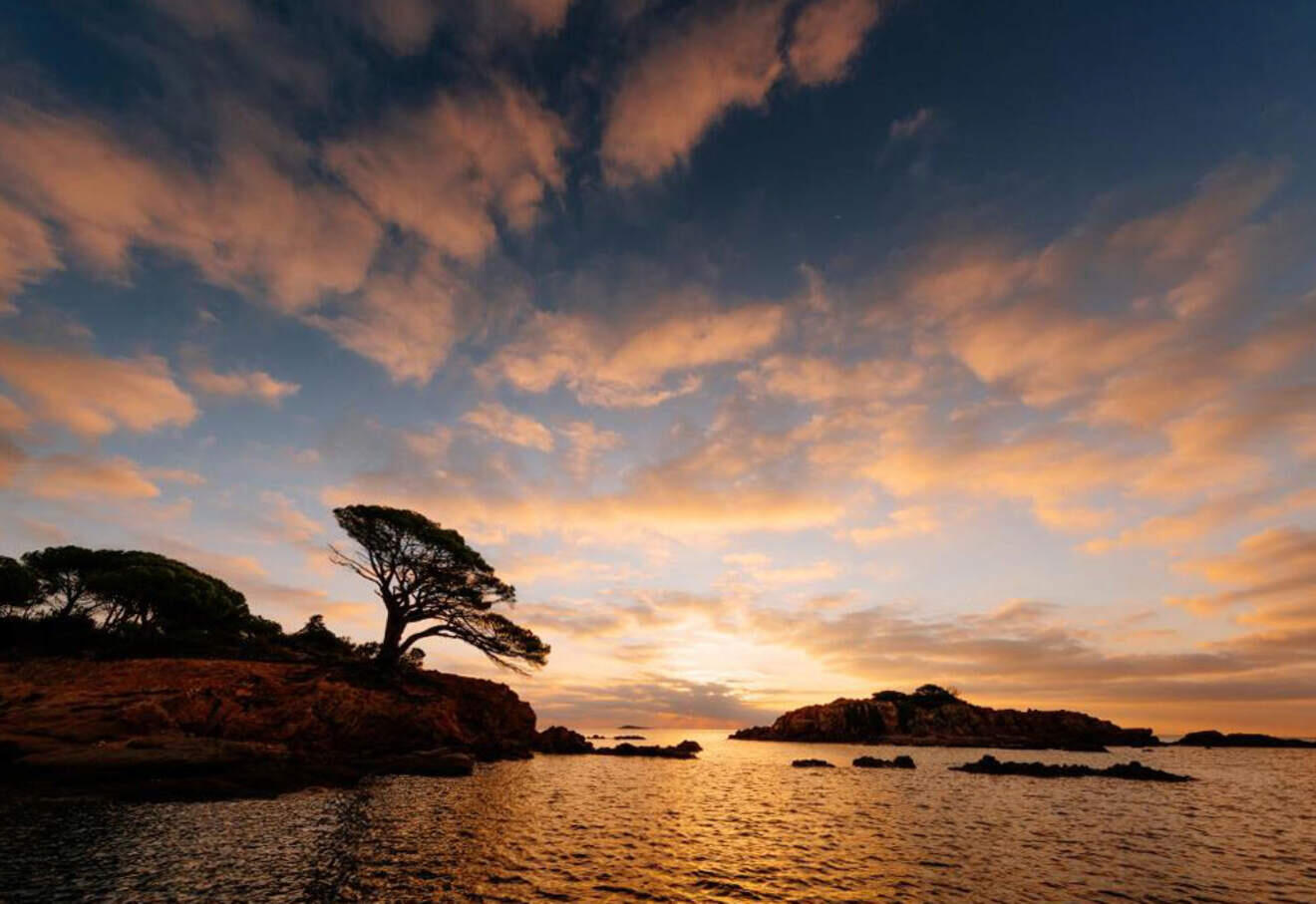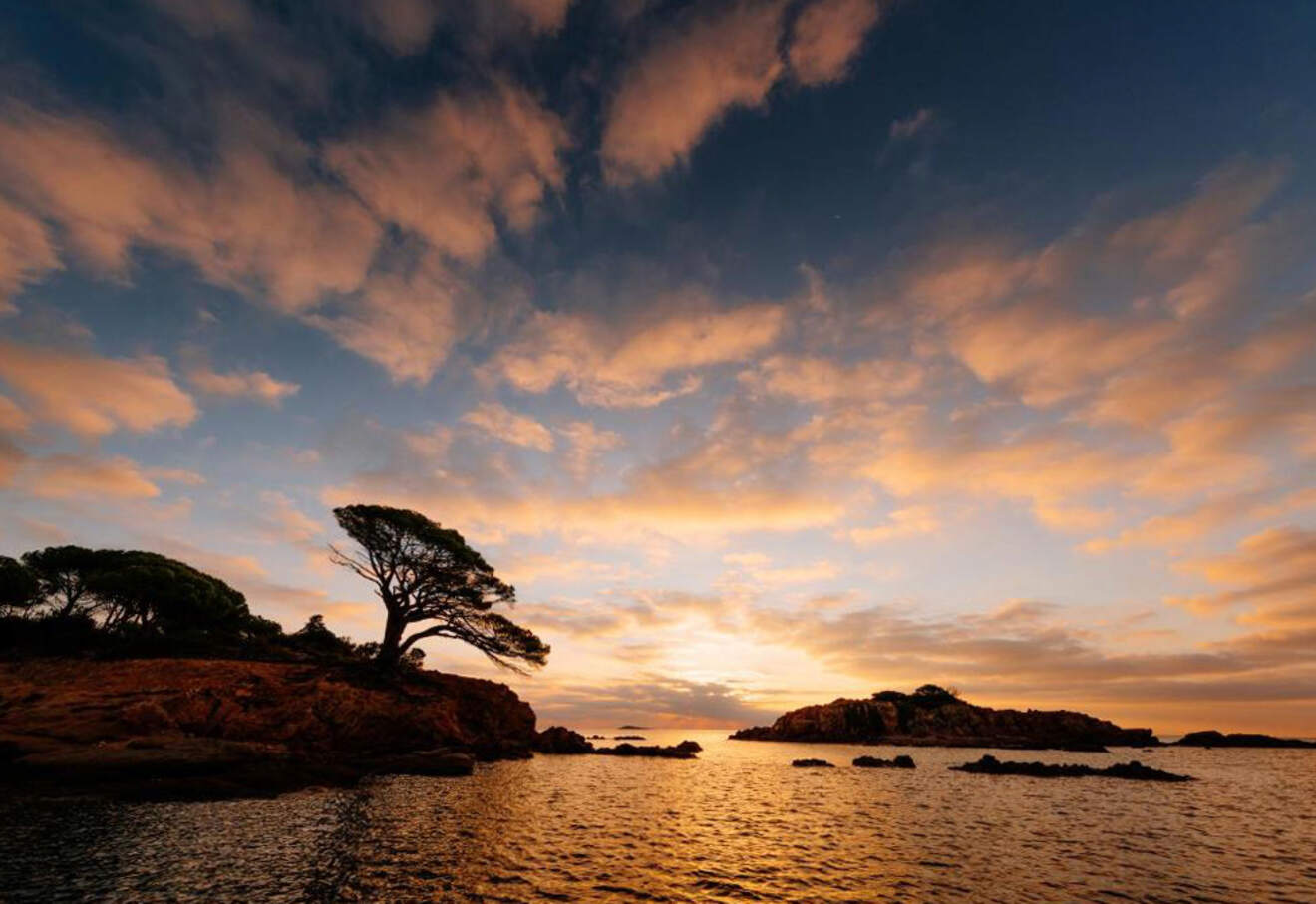 That is all for today, my lovely humans! Those were the best boutique hotels Corsica has to offer! I have mentioned a lot of amazing luxury hotels with incredible amenities and views that will make your vacation on this beautiful French island feel like a complete dream that you will remember your entire life!
To be fair, I would love to stay in any of the hotels mentioned in this article, the properties are dreamy! But if I had to mention my top 2 favorites, I would go with:
Grand Hôtel De Cala Rossa – Everything in this hotel looks stunning, the garden, the beach, the individually decorated rooms, everything is perfect!
La Signoria – I love the lush green surroundings and the mountains. The rooms are luxurious and elegant! my favorite? I loved the treehouse!
Which of the boutique hotels featured in this article was your favorite? Have you ever been to Corsica? Let me know in the comments, and if you have any questions, ask away! And right after, book the hotel of your dreams before someone else does! These accommodations are super popular and book super fast, so don't sleep on it!
Until the next adventure,
Daniela
---
Pin it for later!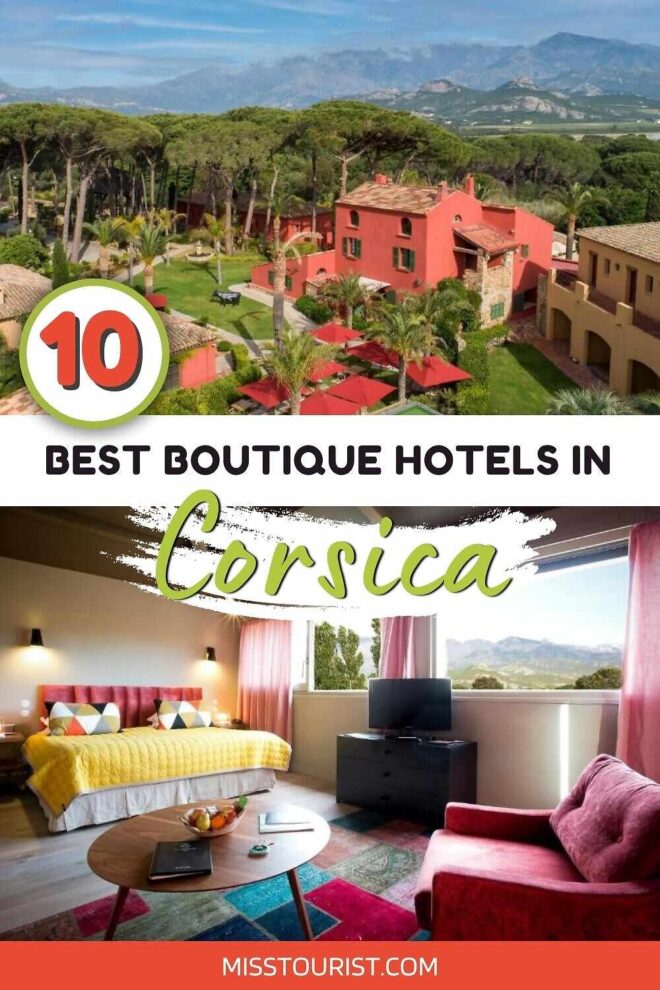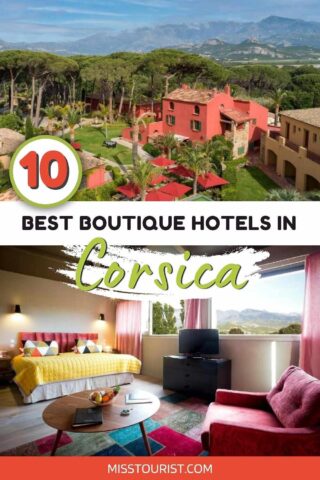 Pin it for later!