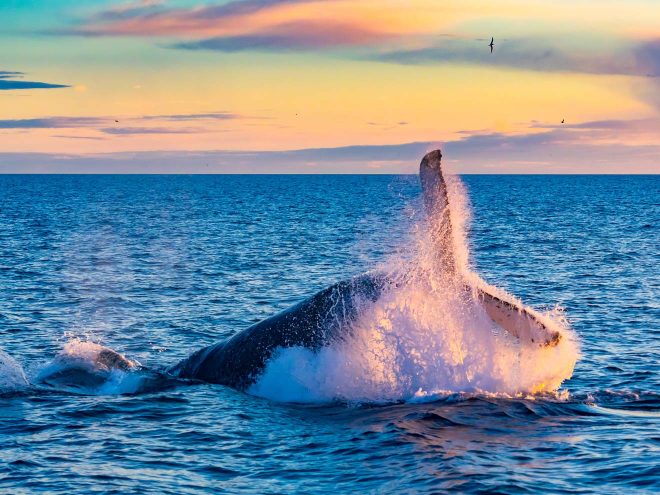 Are you going to Tadoussac soon? That's great! In this article, you can find a list of suggestions for the best Tadoussac hotels which will help you book your rooms easy and fast!
Tadoussac is a small town in Canada renowned for the fact that you can go whale watching there and admire the gentle giants in their natural habitat! The marine life is so diverse and beautiful there, you simply cannot miss this destination during your Canada itinerary!
If you want to find out more about Tadoussac and the tours you can take there, (including boat tours and kayak tours), you can read my article about my 2 weeks Canada road trip itinerary here.
Below I have handpicked the best hotels in Tadoussac with perfect reviews, good location, and fabulous amenities! You can find here hotels sorted by all types of budgets and even some apartments and holiday rentals that are a bit outside the city but perfect in case you are traveling in Canada with a rented car.
Best Hotels in Tadoussac, Canada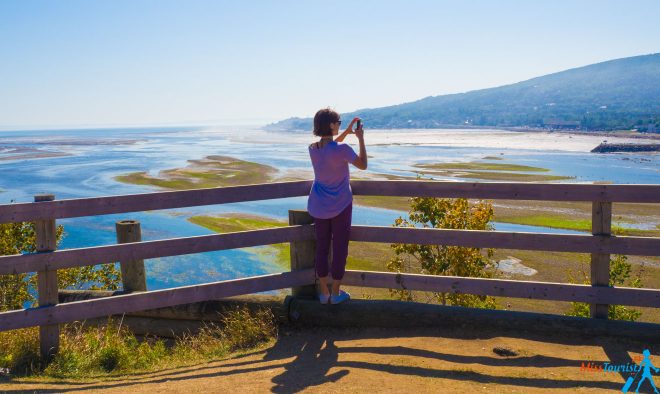 Even though Tadoussac is a small town, there are various good hotels for all budgets there. The only problem is that the rooms are usually sold out fast, given the fact this is a popular destination for whale watching. The solution? Make sure to book your hotel as soon as possible!
Here are my recommendations for luxury, middle-priced and budget accommodations in Tadoussac, Quebec, all of them with great reviews:
Luxury (220 CAD and up)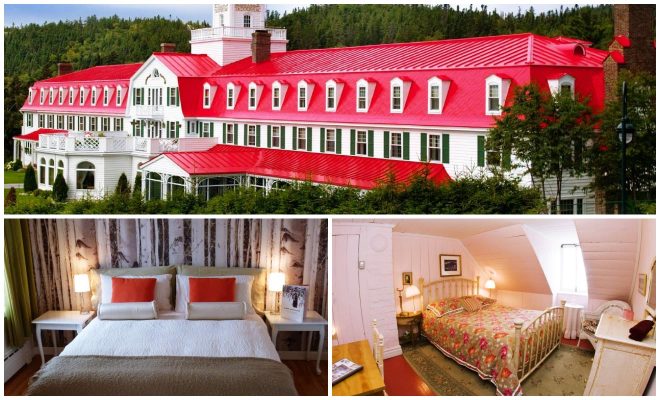 Hotel Tadoussac – is a fabulous 4-star Tadoussac hotel that offers amazing views over Tadoussac Bay and Saguenay Fjord! Plus, they even have on-site spa services and 2 restaurants that serve delicious dishes. Feeling tired over a day of adventures? No problem, you can get a massage at the hotel or relax in the outdoor season pool!
Maison Hovington – Another 4-star cozy accommodation, Maison Hovington is a cool Tadoussac bed and breakfast that awaits you with a nice garden, cozy and spacious rooms, and a daily buffet breakfast served on-site! Needless to say, you will benefit from free Wi-Fi and the staff can help you arrange whale watching tours in case you need it.
Auberge Tadoussac La Merveilleuse – If you are searching for a cute and cozy inn to spend your night in Tadoussac, this is your perfect option! This inn is located right on the seafront and it awaits you with a garden, a terrace, and you can even do dog-sledding, snow-shoeing, and skiing during winter!
Middle-priced (from 150 to 220 CAD)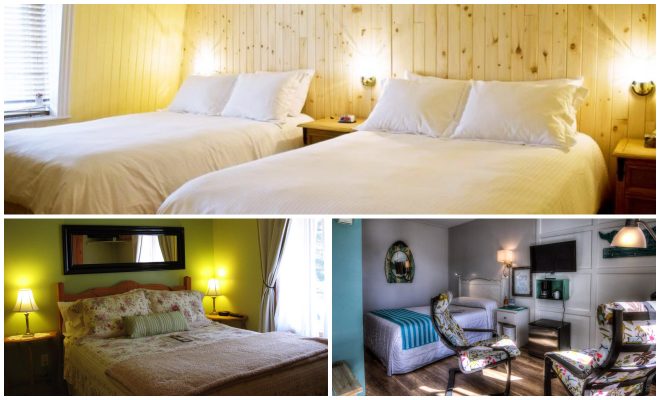 Auberge Maison Gagne – This rustic-style 3-star inn is located right near Lac de l'Anse a l'Eau in Tadoussac, very close to Saguenay Fjord. This is one of the best places to stay in Tadoussac and you will be awaited with a delicious breakfast each morning, you can do hiking during the day or just relax in the rest area in the evening and just enjoy your stay. Plus, the staff is extremely friendly!
La Galouine auberge et Restaurant – This is another cool inn with rustic and comfy rooms, free Wi-Fi, an unmissable restaurant that serves fresh seafood and wild fruit desserts and many other facilities! Except for whale watching, you can even do kayaking or explore a black bear safari during your stay!
Motel le Beluga – This is a great middle-priced hotel in Tadoussac, Canada for people who want to be close to the whale watching tours and, depending on how much in advance you book your stay, you can even find some budget options here! This place offers free Wi-Fi, a cozy common area with a hammock and great service!
Budget (from 75 to 150 CAD)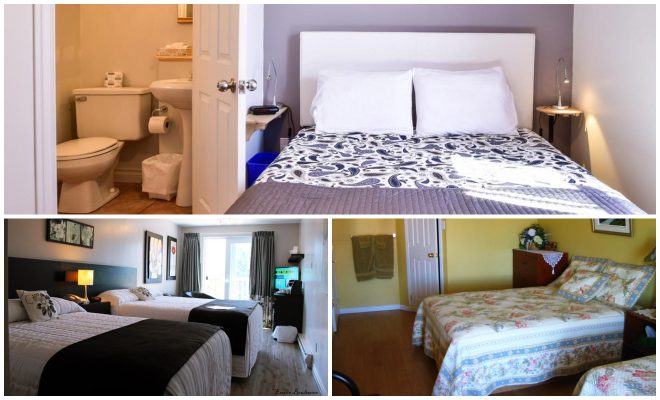 Finding a high-quality budget hotel in Tadoussac is not that easy, but not impossible either! In case you can't find any available hotels from the list below, another good alternative would be to book your hotel in Baie-Saine-Catherine, located very close to Tadoussac (less than 10km away). Below you can find recommendations for both Tadoussac and Baie-Sainte-Catherine for your convenience:
Apartments near Tadoussac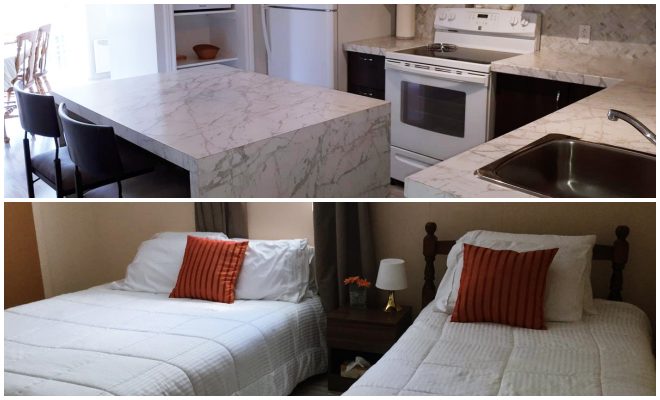 Although there aren't any apartment options right in the city of Tadoussac, you can find a few great ones in Grandes-Bergeronnes, around 20km from the city. Staying in an apartment is a good option in case you prefer more space and intimacy or if you are traveling in a larger group. I have made the research for you and here are some options:
Les Appartements de La Bergeronnette – This cozy and modern apartment building is around 20km away from Tadoussac and it is great for 2, 4, 6 or 8 people traveling to the area, as they have different types of apartments for all tastes! Each apartment is spacious and you will have a fully equipped kitchen, free Wi-Fi and a nice balcony, seating area and different kinds of beds that you can choose from.
Appartement Chez Léon – Just like the previous option, this apartment is located around 20km from Tadoussac and it is fit for up to 5 people – you will get 2 full beds and 1 twin bed. The entire apartment is sparkling clean and beautifully decorated and it awaits you with a tennis court, BBQ facilities, a nice garden, a fully equipped kitchen and more!
Holiday homes near Tadoussac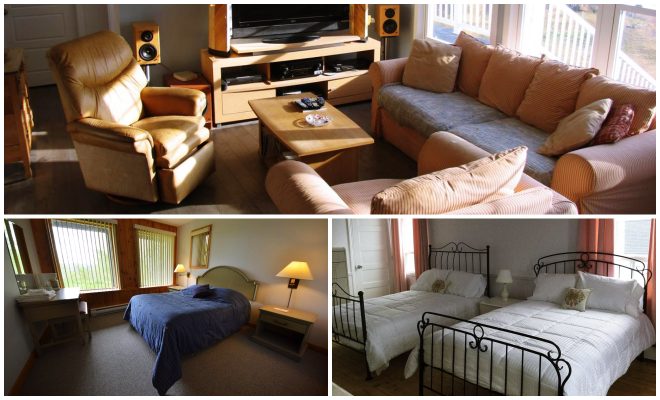 Just like for the apartments, you can find some affordable and convenient holiday homes and chalets in Grandes-Bergeronnes, no more than 22 km from Tadoussac. Here are my handpicked recommendations:
| | |
| --- | --- |
| 👑 Luxury price: | $200 |
| 💵 Mid Range: | $130 |
| 🛏️ Budget: | $70 |
| 🏠 Appartments: | $150 |
| 💰 Accommodation prices: | Medium |
| 🌊 Top hotel with a view: | |
| 🏖️ Best beachfront hotel: | La Merveilleuse |
| 🛎️ Best luxury hotel: | |
| 💵 Mid-range hotel: | |
| 👛 Best budget hotel: | Le Petit Hotel |
---
Conclusion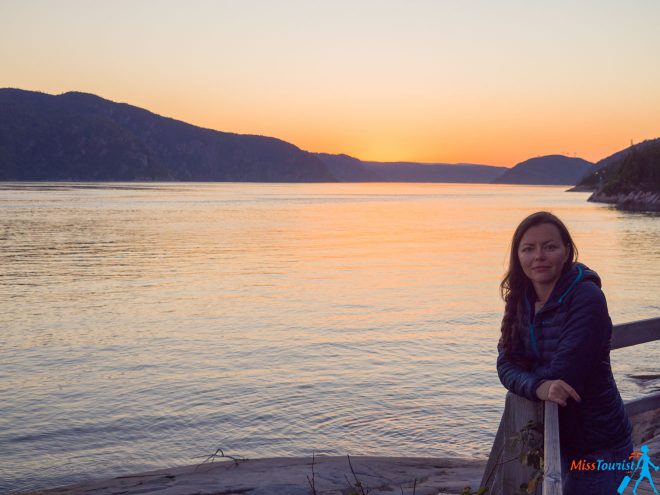 This was my complete list of recommendations for Tadoussac hotels, as well as some apartments and holiday homes/chalets located close to the city. Each of the accommodation options in this list is fit for a specific type of budget and I have sorted them for your convenience.
As always, all of my recommendations are carefully selected by me and they have flawless reviews, great facilities and service, and a very good value for money!
That being said, I hope you will find the best option for your stay and I hope you will enjoy your every minute there and your Tadoussac whale watching experience!
If you have any further questions, let me know in the comments – I am happy to help!
Yulia
---
RELATED ARTICLES:
---
Pin it for later!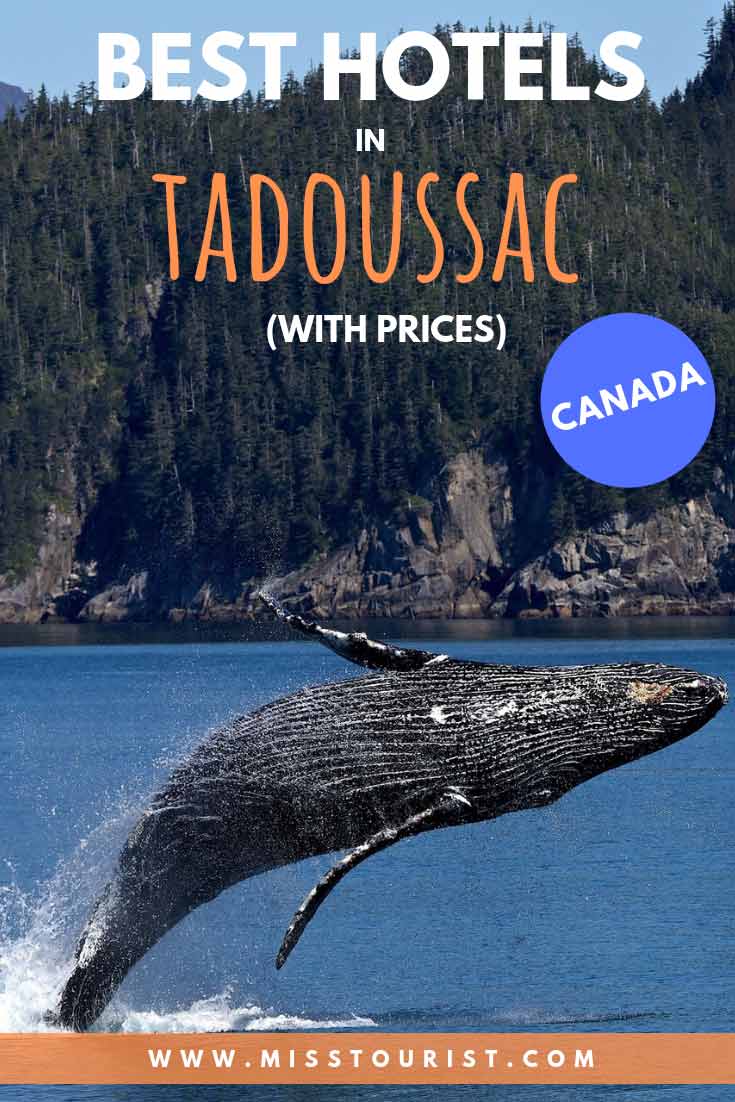 Pin it for later!