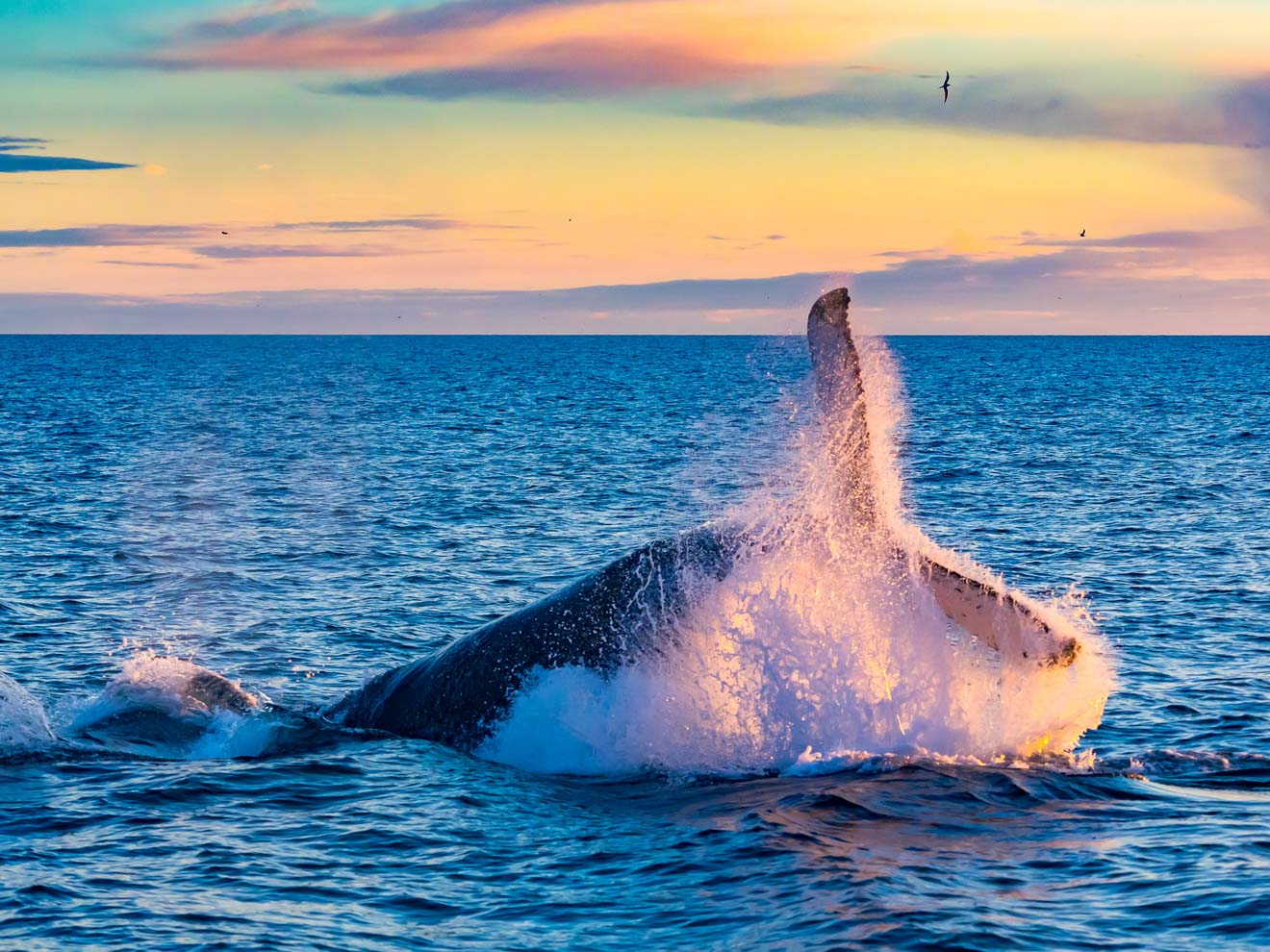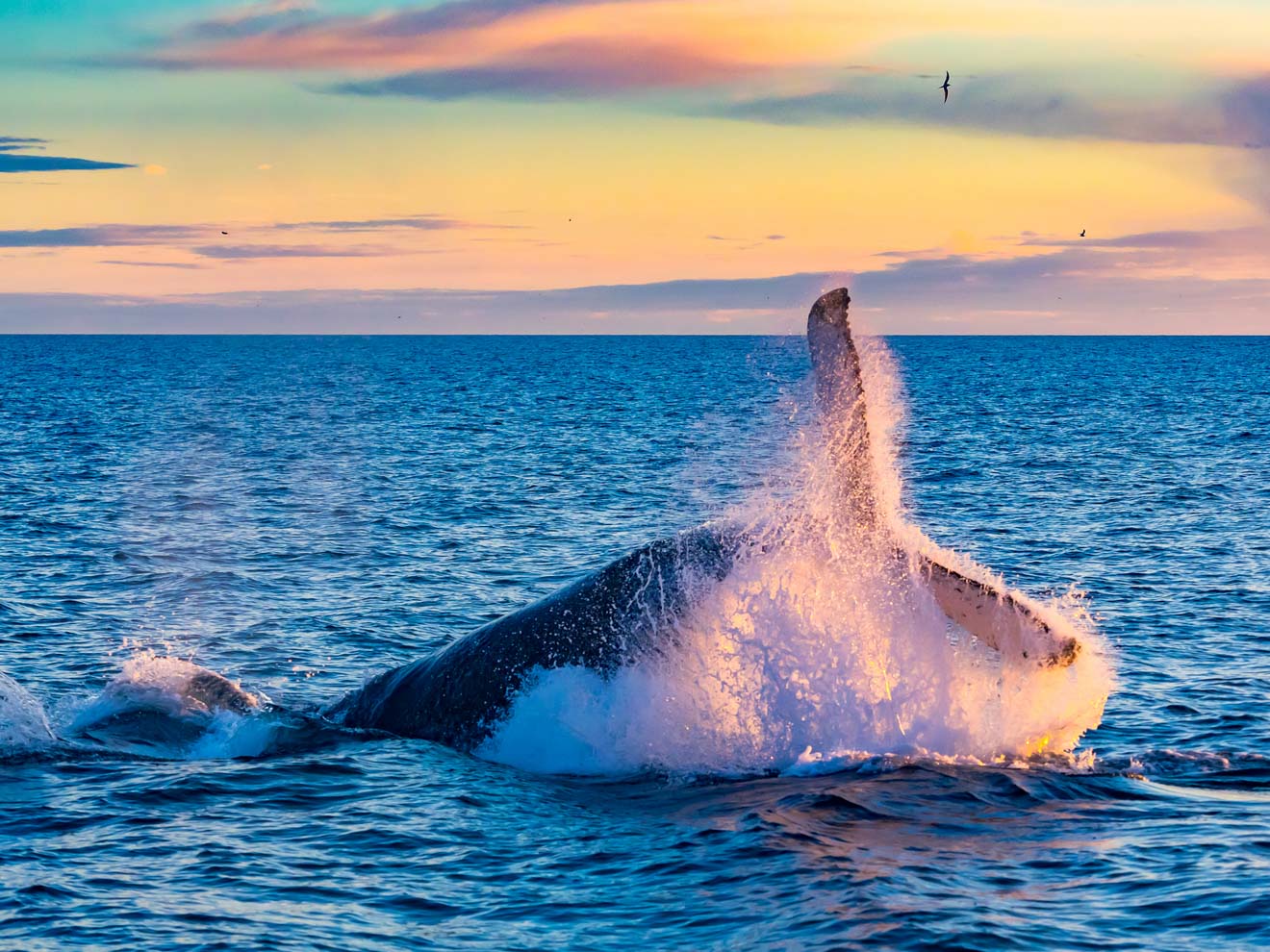 Are you going to Tadoussac soon? That's great! In this article, you can find a list of suggestions for the best Tadoussac hotels, which will help you book your rooms quickly and fast! You will surely find something perfect to enjoy the incredible whale-watching city!
I have handpicked the best hotels in Tadoussac with top locations and fabulous amenities! You can find hotels for different budgets and even some apartments and holiday rentals perfect in case you have chosen to travel Canada with a rented car.
If you want to learn more about Tadoussac and the tours you can take there (including boat, whale watching, and kayak tours), you can read my article about my 2 weeks Canada road trip itinerary here.
Even though this is a small town, there are various hotels in Tadoussac for all budgets. The only problem is that the rooms are usually sold out fast, given that this is a popular destination for whale watching and even whale watching cruises. The solution? Make sure to book your hotel as soon as possible!
Enough for now. Are you ready? Let's go!
If you are in a hurry…
Many people just want to get to the booking part, so I'm here to make your wishes come true. These are the best of the top hotels in Tadoussac, check out these options if you're in a hurry.
To give you a better perspective of where the best Tadoussac hotels are, here is an interactive map:
Best Hotels in Tadoussac, Canada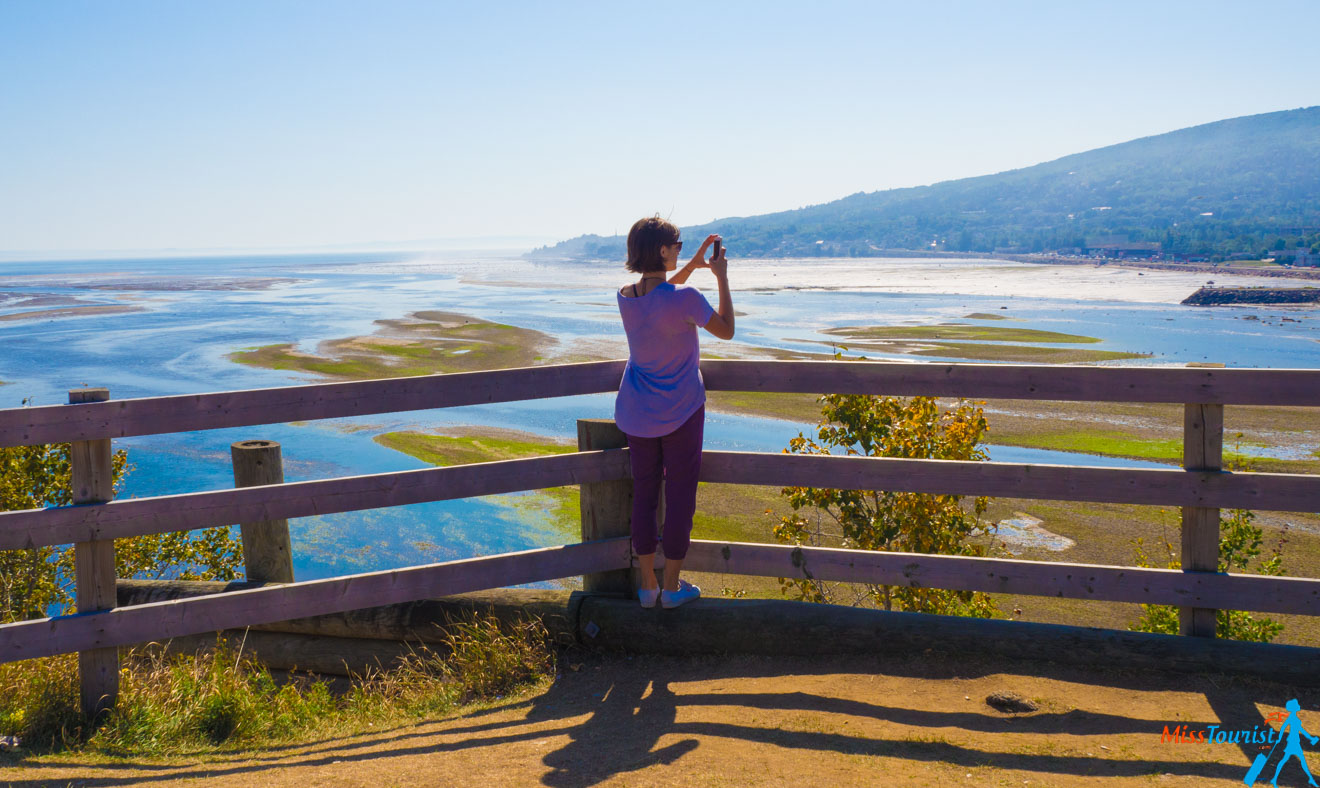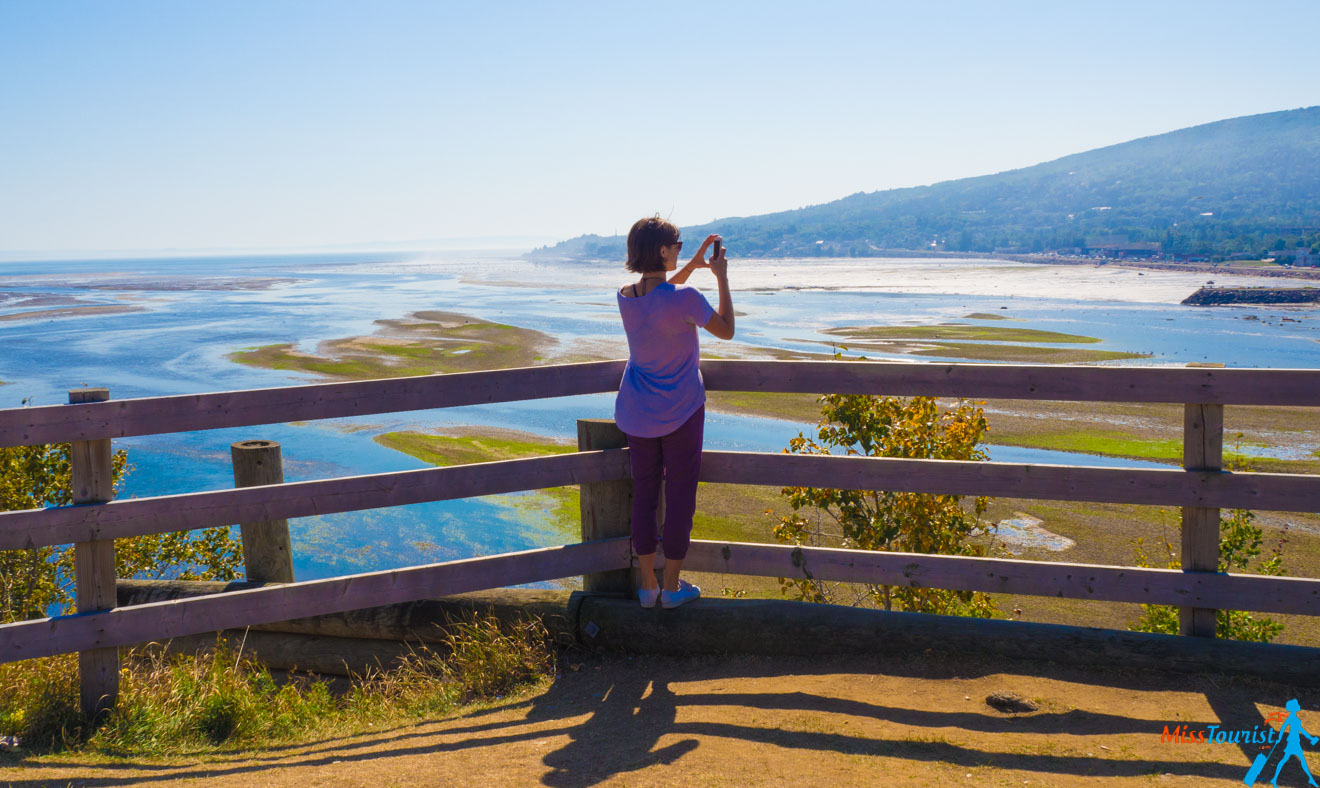 Here are my recommendations for luxury, middle-priced and budget hotels in Tadoussac, Quebec. Check out these incredible options:
NOTE: Since Tadoussac is a small village there are not as many hotels. That's why you may notice that I have added some that have a lower rating than I would normally recommend. But you can be assured that these are still the best of the best hotels available in Tadoussac!
Luxury (US$150 and up)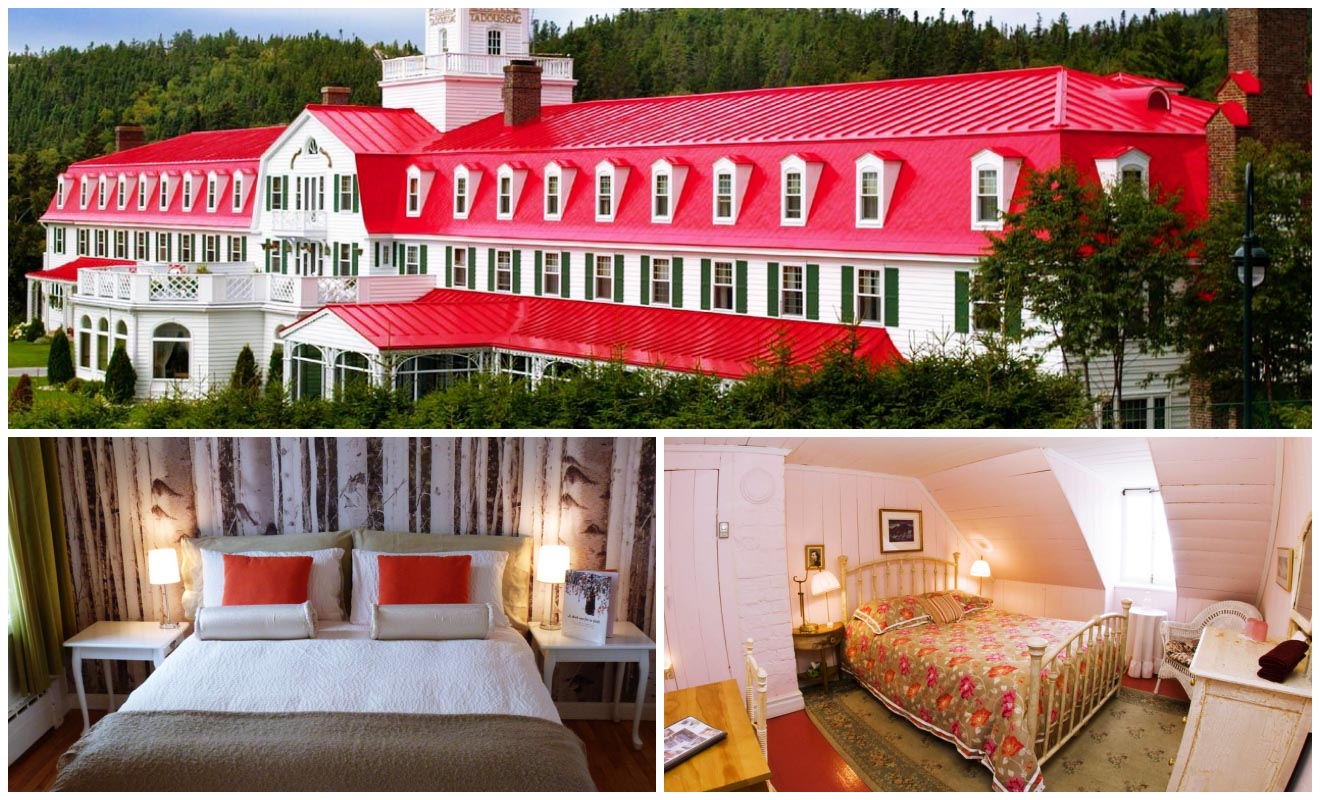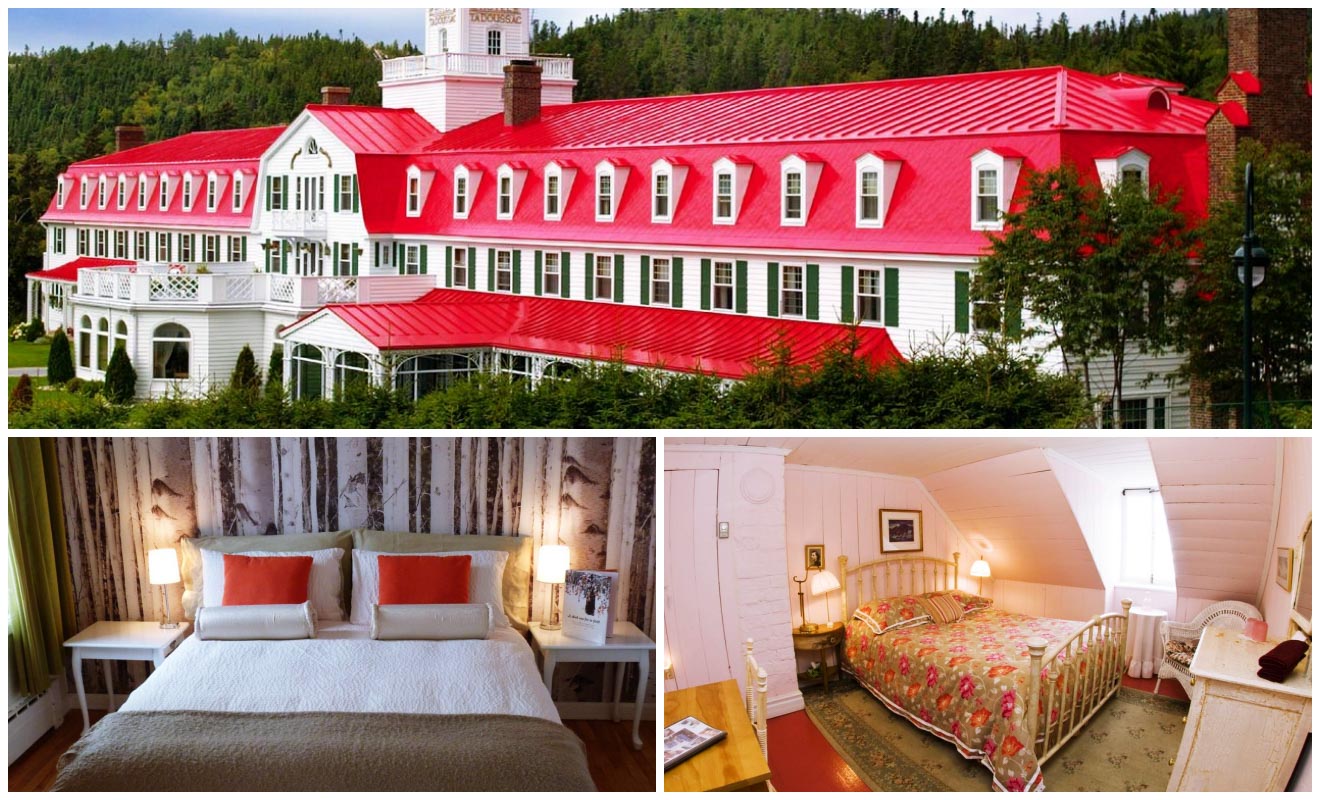 Hotel Tadoussac – Located in Rue Bord de L'eau, Hotel Tadoussac is a fabulous 4-star Tadoussac hotel that offers fantastic views over Tadoussac Bay, Saguenay Fjord, and Saguenay River of course! Plus, they even have on-site spa services and 2 on-site restaurants that serve delicious breakfasts and dishes. Feeling tired over a day of adventures? No problem, you can get a massage at Hotel Tadoussac or relax in the outdoor season pool!
Hotel Tadoussac is a landmark resort with a red roof that often appears in travel magazines and is used in the film The Hotel New Hampshire! One of the best hotels in the city
Auberge La Tanière – This is another 4-star cozy accommodation perfect for a relaxing vacation. Tadoussac hotel awaits with a lovely garden, cozy and spacious rooms, and a coffee house on-site! Needless to say, you will benefit from free Wi-Fi, and the staff can help you arrange black bear observation tours in case you're in the mood for adventure. This hotel in Tadoussac also offers Fishing, hiking, swimming, kayaking, diving, and wildlife observation as on-site activities!
La Merveilleuse Maison et Pavillons – If you are searching for a cute and cozy inn to spend your night in Tadoussac, this is your perfect option! This inn is located on the seafront with incredible views of the Saguenay River! It awaits you with a garden and a terrace to enjoy your night after a day of exploring, and you can even do dog-sledding, snow-shoeing, and skiing during winter – plus, it is a pet-friendly hotel!
Motel Hotel Le Beluga – This is an excellent Tadoussac motel hotel for people who want to be close to the whale watching tours and, depending on how much in advance you book your stay, you can even find some really good prices here! Hotel Le Beluga offers free Wi-Fi, free parking, a cozy common area with a hammock, and excellent service!
Middle-priced (from US$80 to US$150)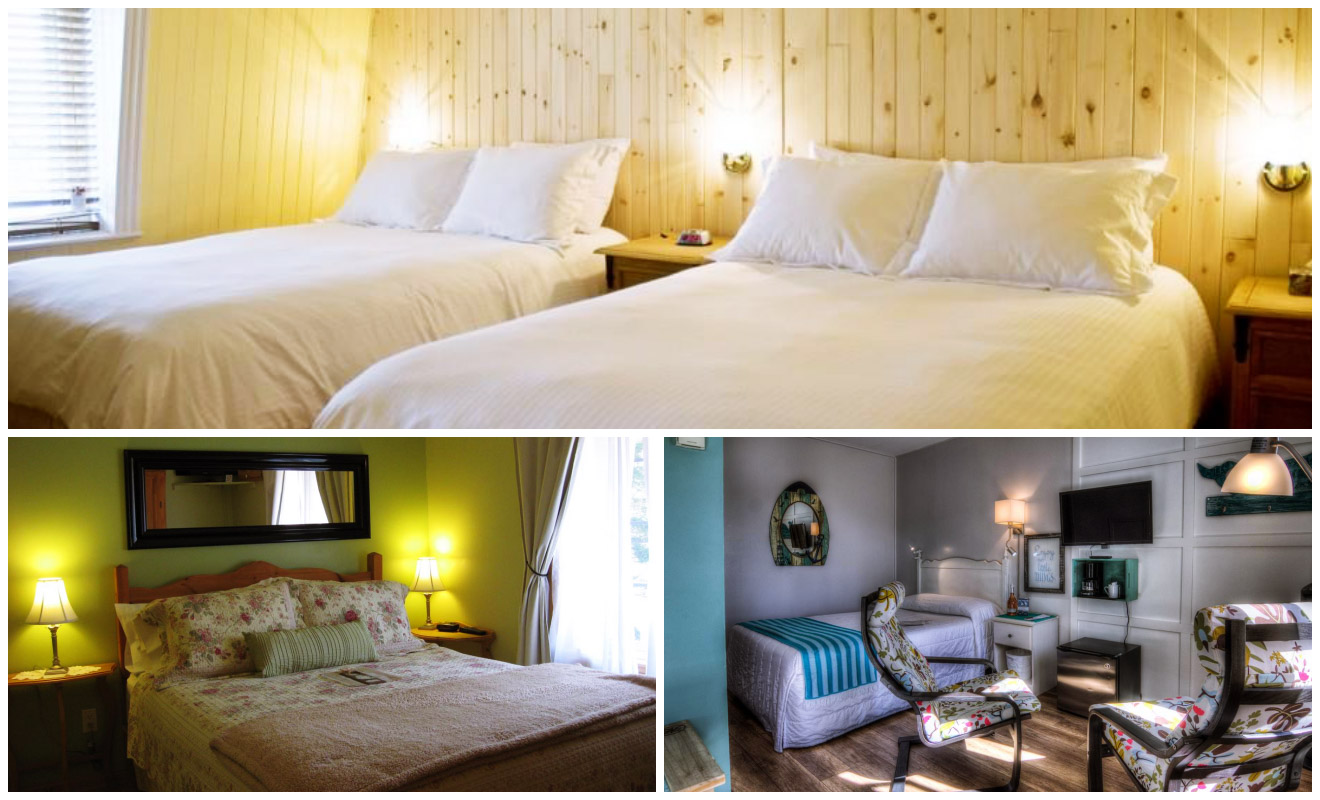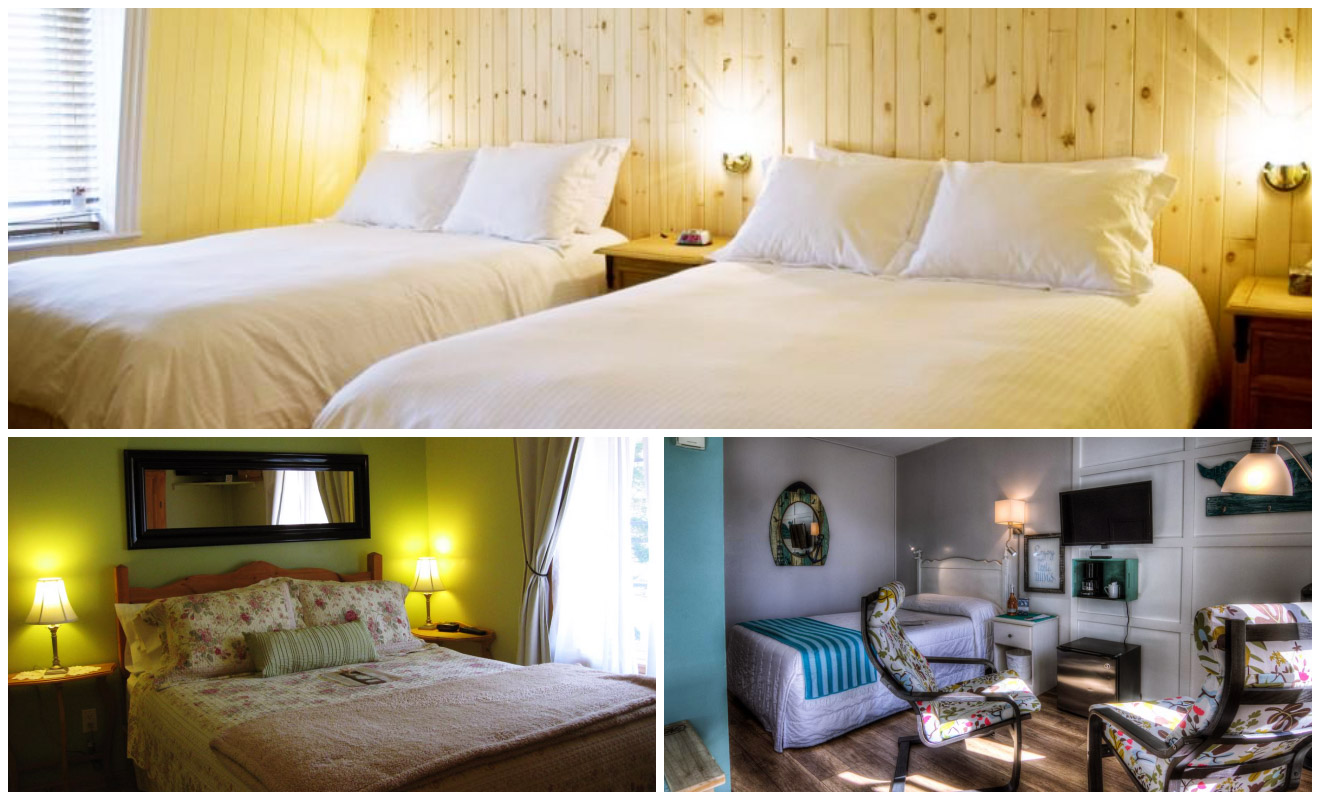 Did you know that Tadoussac Bay is a member of the select Most Beautiful Bays in the World Club? I'm sure you will understand why once you visit Tadoussac, Quebec.
So here are the best mid range hotels where you can stay to appreciate all that beauty!
Budget (up to US$80)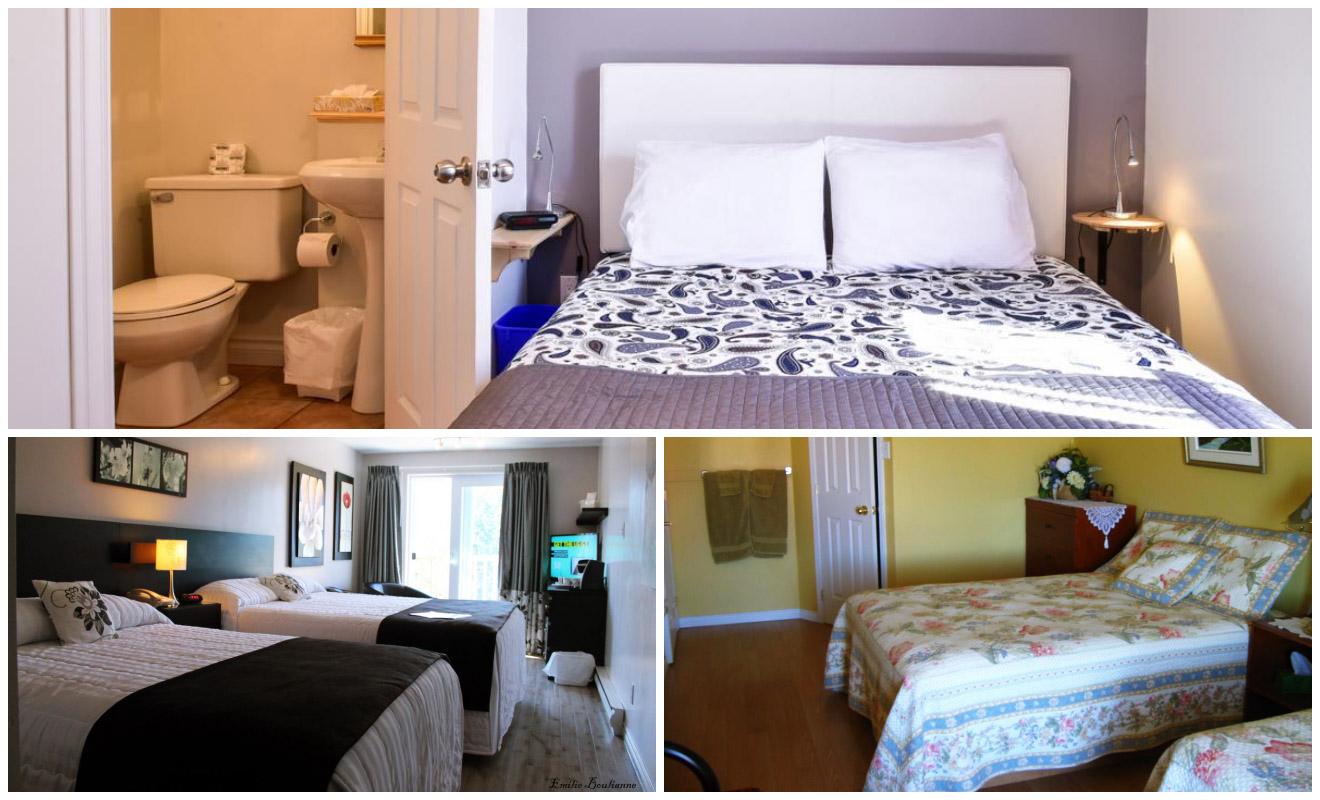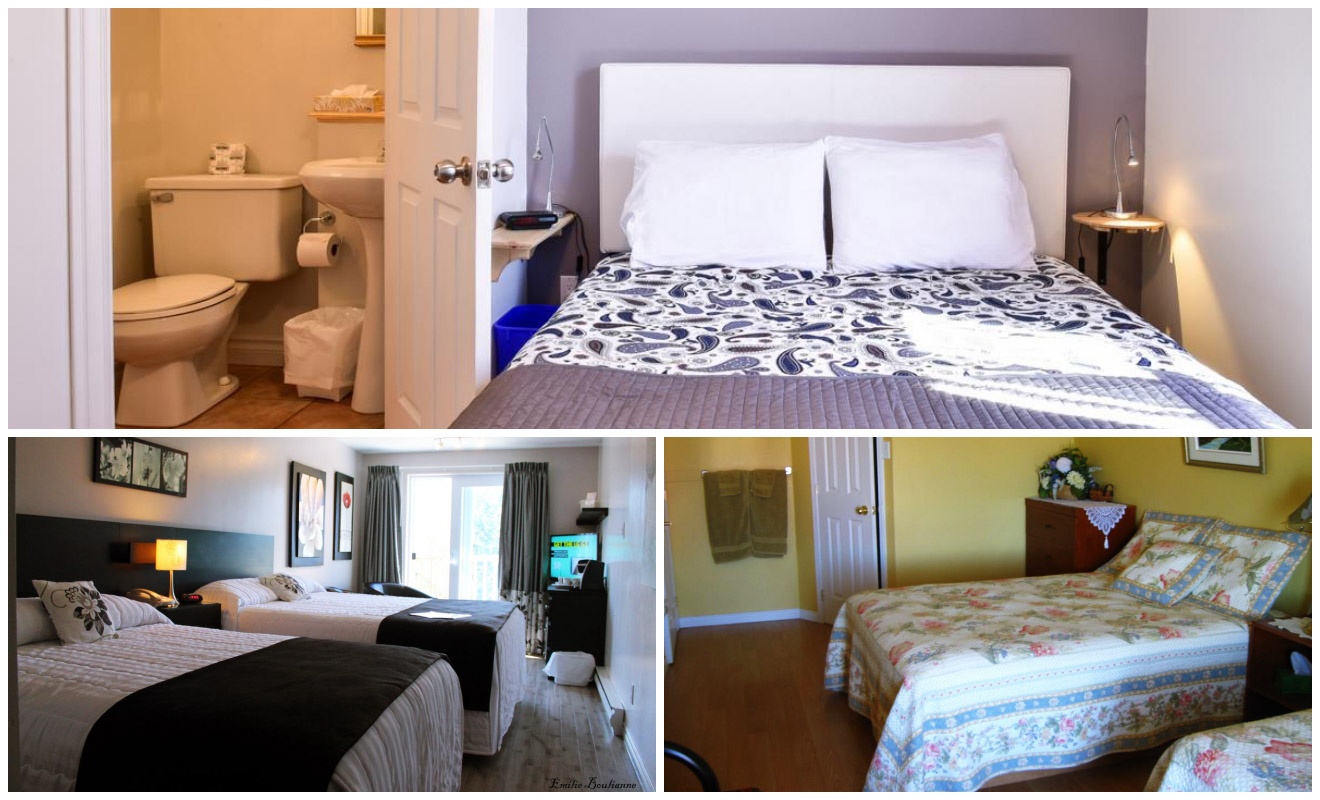 Finding a high-quality budget hotel in Tadoussac is not that easy, but not impossible! In case you can't find any available hotels in Tadoussac from the list below, another good alternative would be to book your hotel in Baie-Sainte-Catherine, located very close to Tadoussac (less than 10km away). Below you can find recommendations for both Tadoussac and Baie-Sainte-Catherine for your convenience:
See more Tadoussac hotels here
BONUS 1: Top apartments near Tadoussac, Canada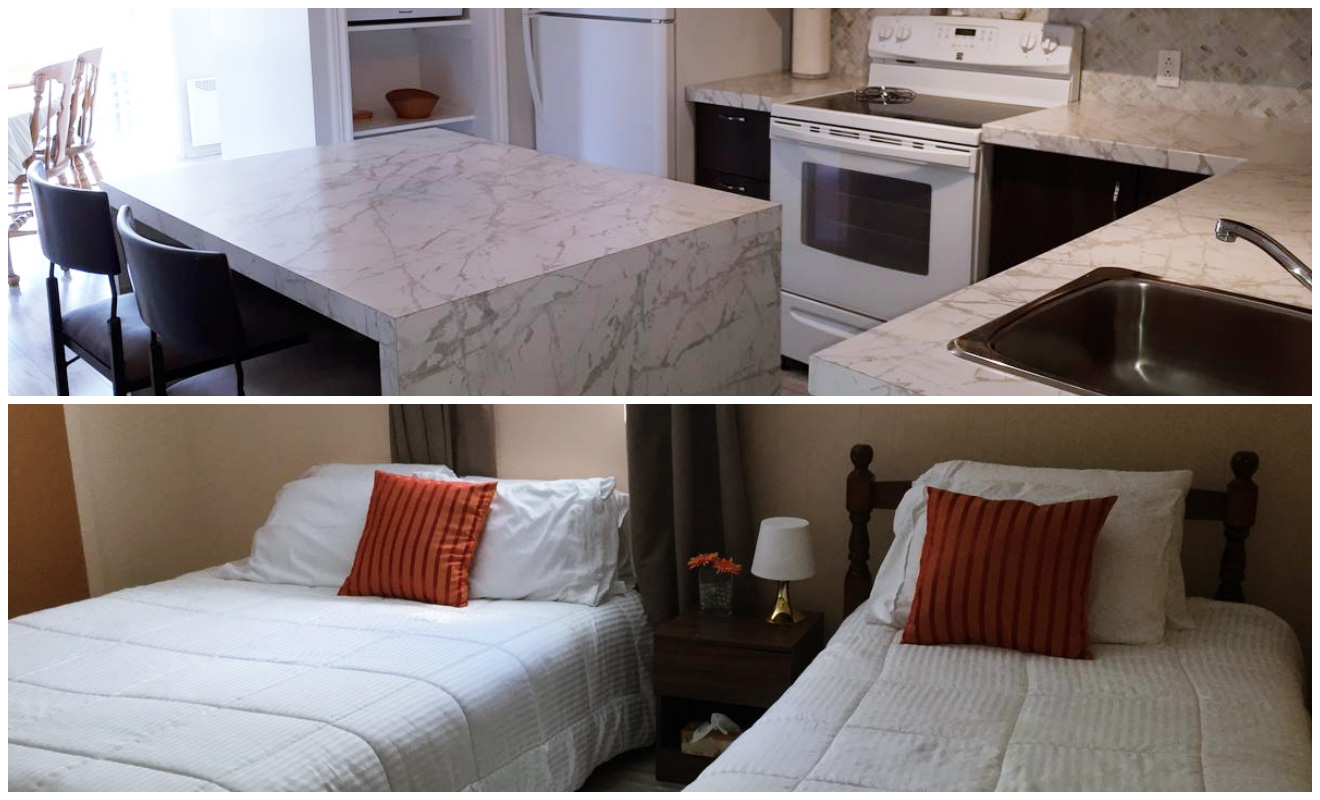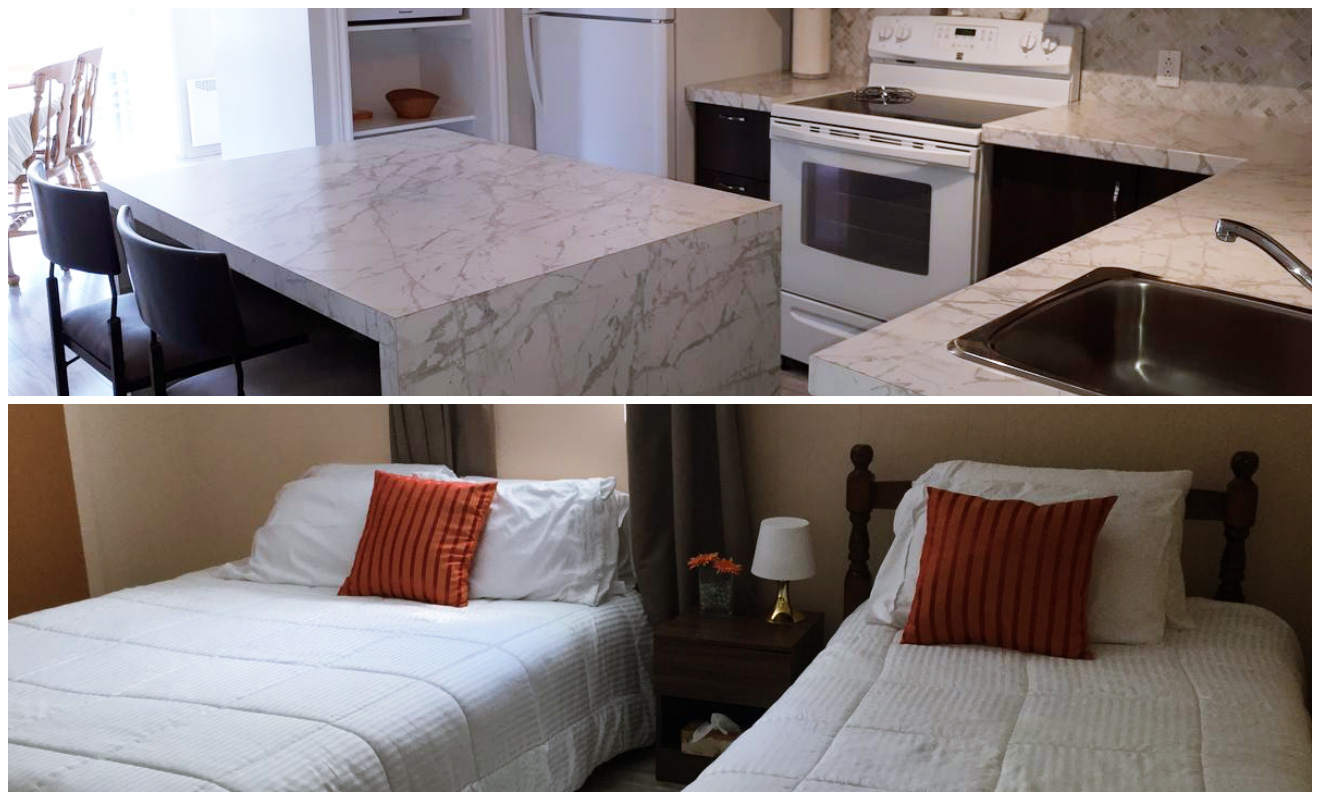 This is an excellent option if you want to stay near Tadoussac, Quebec with a little more space!
Although there aren't any apartment options right in the city of Tadoussac, you can find a few great ones in Grandes-Bergeronnes, around 20km from the city. Staying in an apartment is a good option in case you prefer more space and intimacy or if you are traveling in a larger group.
I have done all the research for you, so check out these options listed from most to least expensive:
Apartment La Petite Bergon – This apartment is the perfect option for you and up to 5 friends, if you are looking for a one-of-a-kind location, as whales can be seen within 6 km of the shore by kayak, zodiac, and seaplane. In addition, several nearby trails provide access to breathtaking landscapes.
Appartement Chez Léon – Just like the previous option, this apartment is located around 20km from Tadoussac, and it is fit for up to 5 people – you will get 2 full beds and 1 twin bed. The entire apartment is sparkling clean and beautifully decorated, and it awaits you with a tennis court, BBQ facilities, a lovely garden, a fully equipped kitchen to prepare top breakfast or dinner, a quiet setting, and more!
Les Appartements de La Bergeronnette – This cozy and modern apartment building is around 20km away from Tadoussac with views of Lawrence River, and it is excellent for up to 8 people traveling to the area, as they have different types of apartments for all tastes! Each apartment is spacious, and you will have a fully equipped kitchen to enjoy a delicious breakfast, free Wi-Fi, a lovely balcony, a seating area, and different kinds of beds that you can choose from.
BONUS 2: Best holiday homes near Tadoussac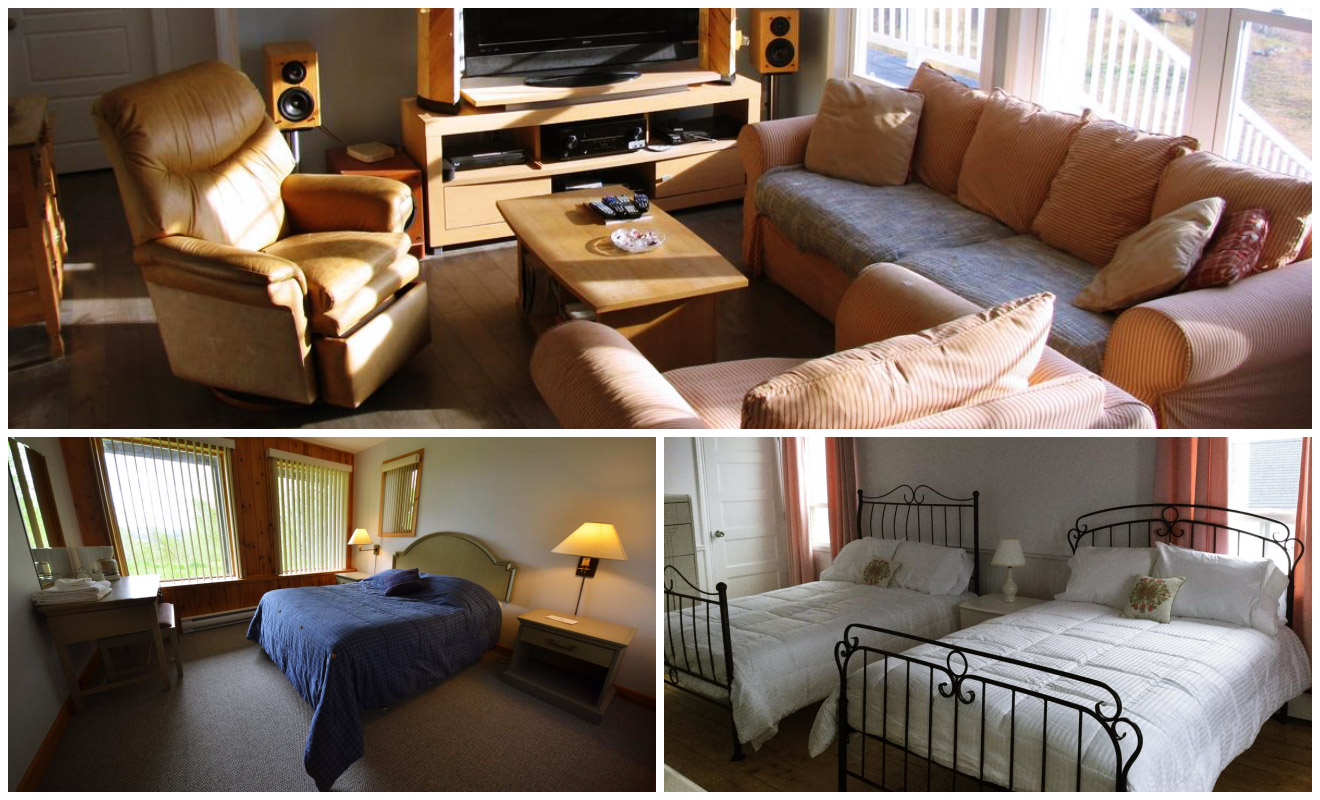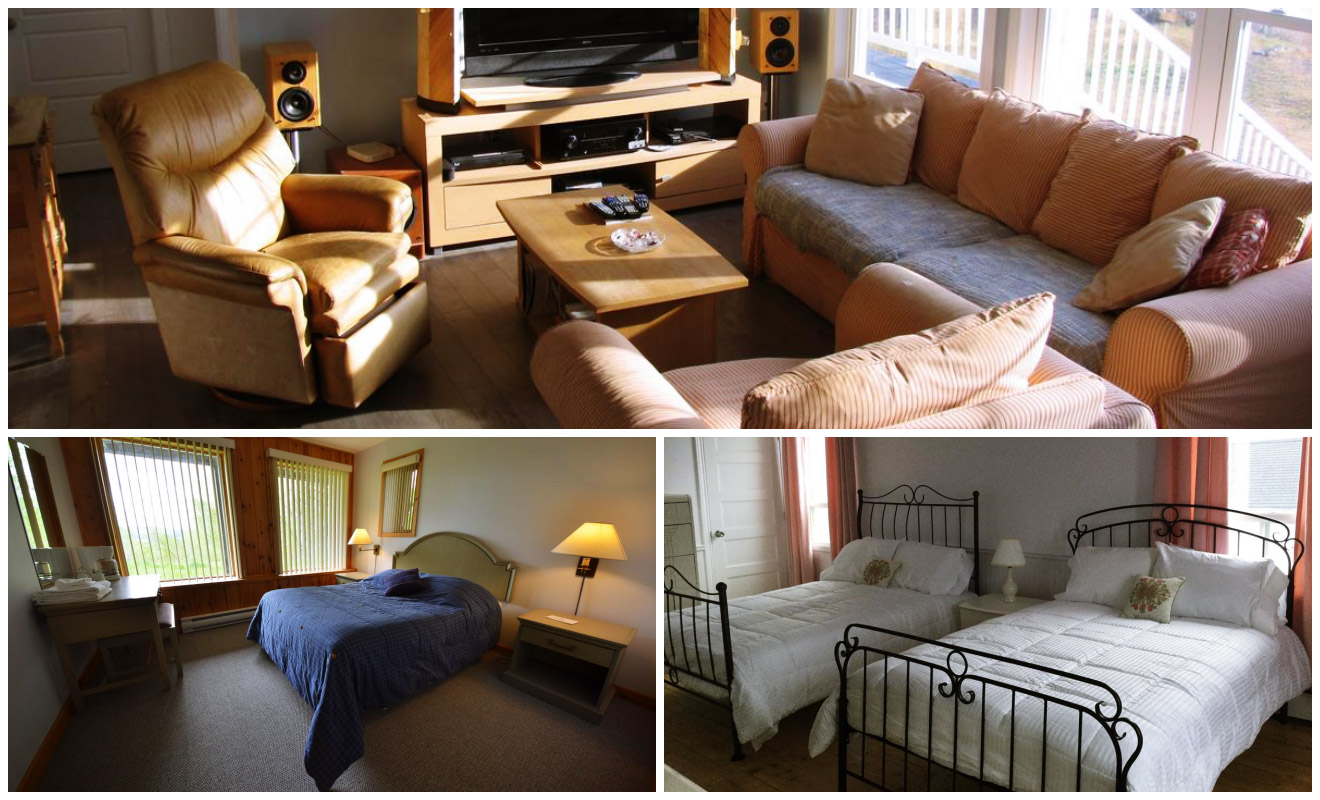 Renting a holiday home is the best option if you are traveling with your family! Plus, you can get incredible views of the beachfront choices.
Like the apartments, you can find affordable and convenient holiday homes and chalets in Grandes-Bergeronnes, no more than 22 km from Tadoussac. Here are my handpicked recommendations for Tadoussac and Grandes-Bergeronnes:
FAQs about Tadoussac hotels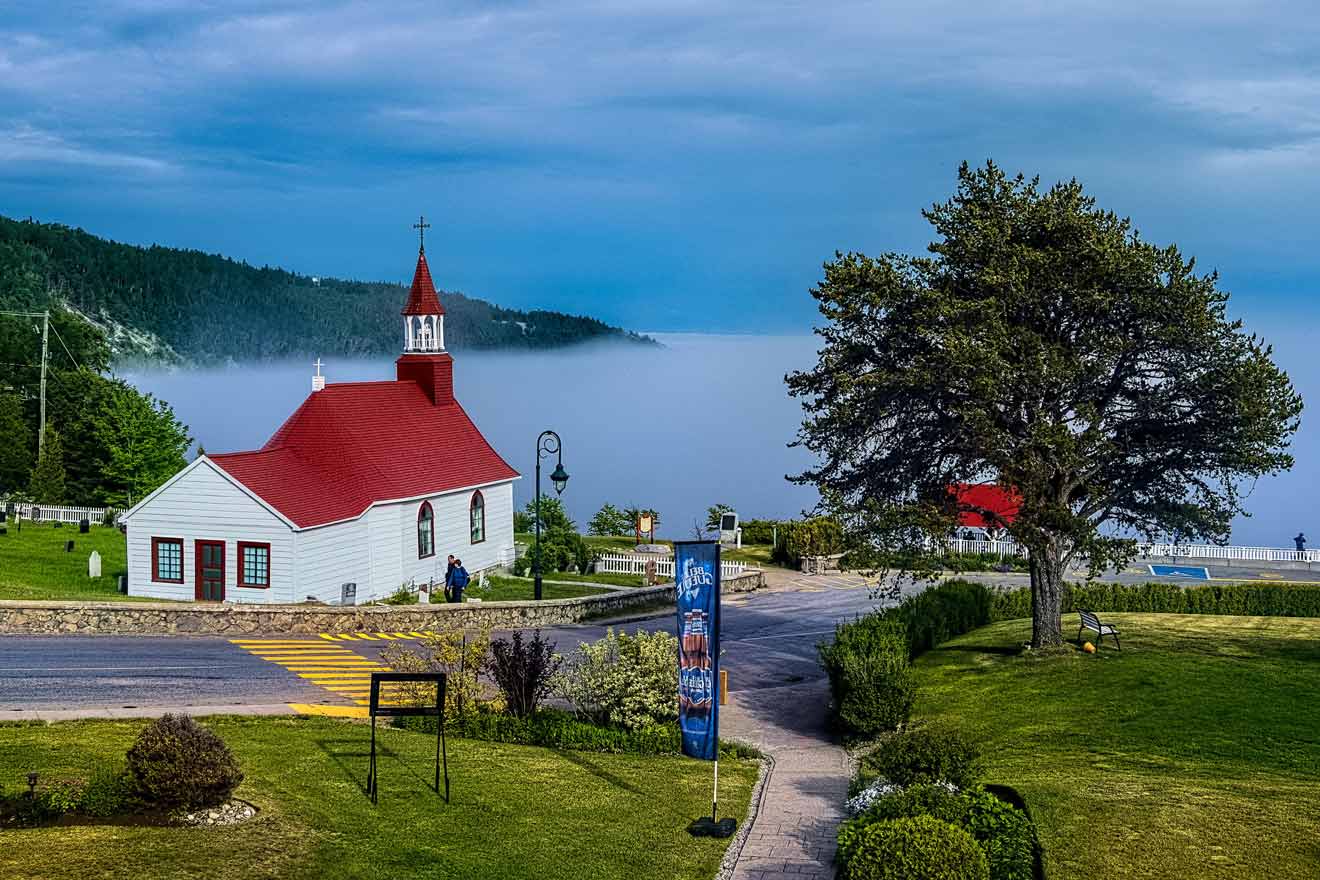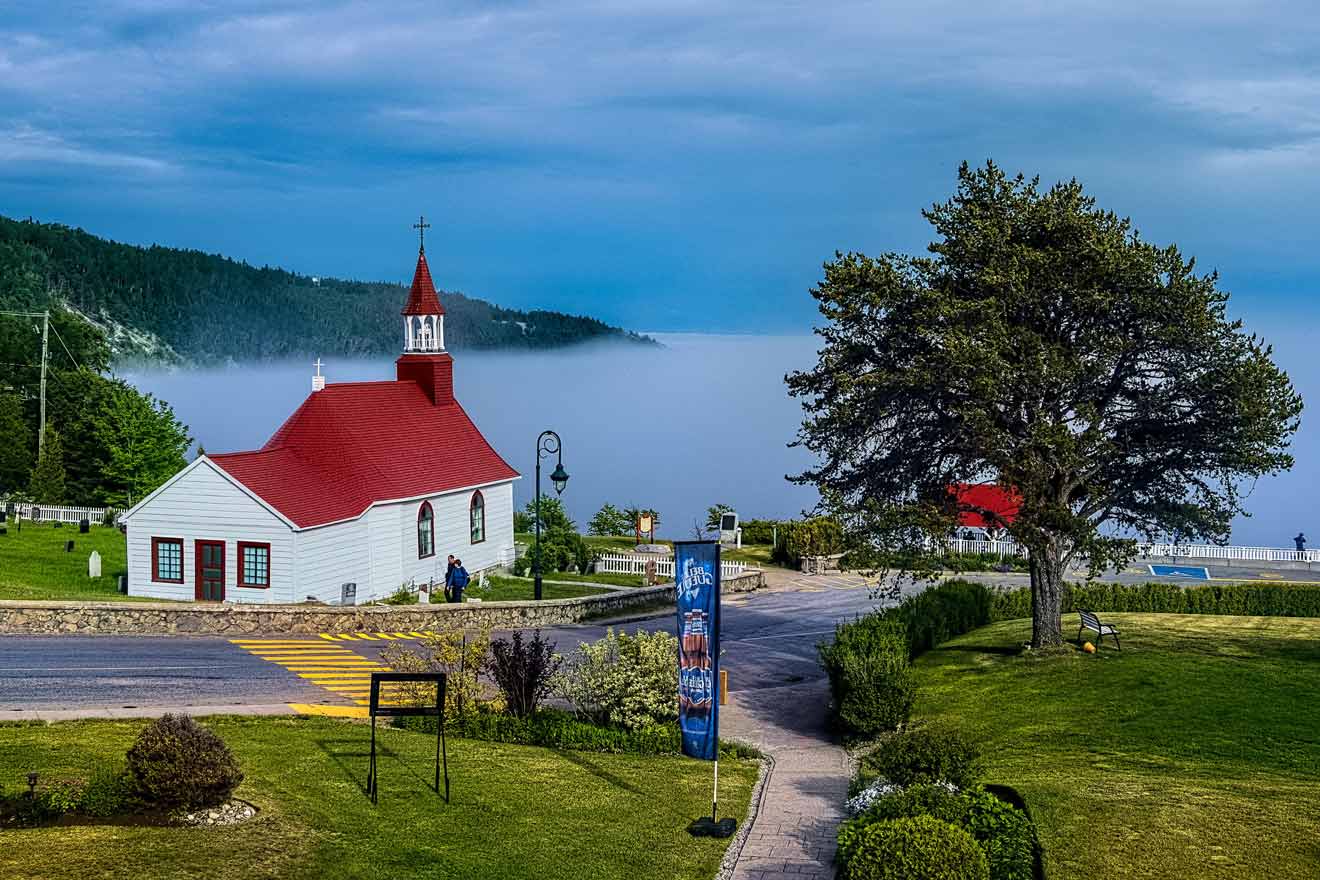 🏨 What is the best hotel to stay in Tadoussac?
I must admit the best hotel in Tadoussac is Hotel Tadoussac, not only because it is considered a city landmark, the service and amenities you will find here are incredible!
📅 How many days do I need in Tadoussac?
You can stay for 3 days, enough time to explore the city and all the great activities!
🐋 When can you see whales in Tadoussac?
The whale-watching season runs from May – October, outside of this time it is pretty rare to see whales, and is low season in Tadoussac.
🚗 How to get around Tadoussac?
The best way to get and move around Tadoussac is by car! That will give you the freedom to explore the little city and its surroundings.
🍳 What are the best Tadoussac bed and breakfasts?
🐶 What are the best pet-friendly Tadoussac hotels?
Conclusion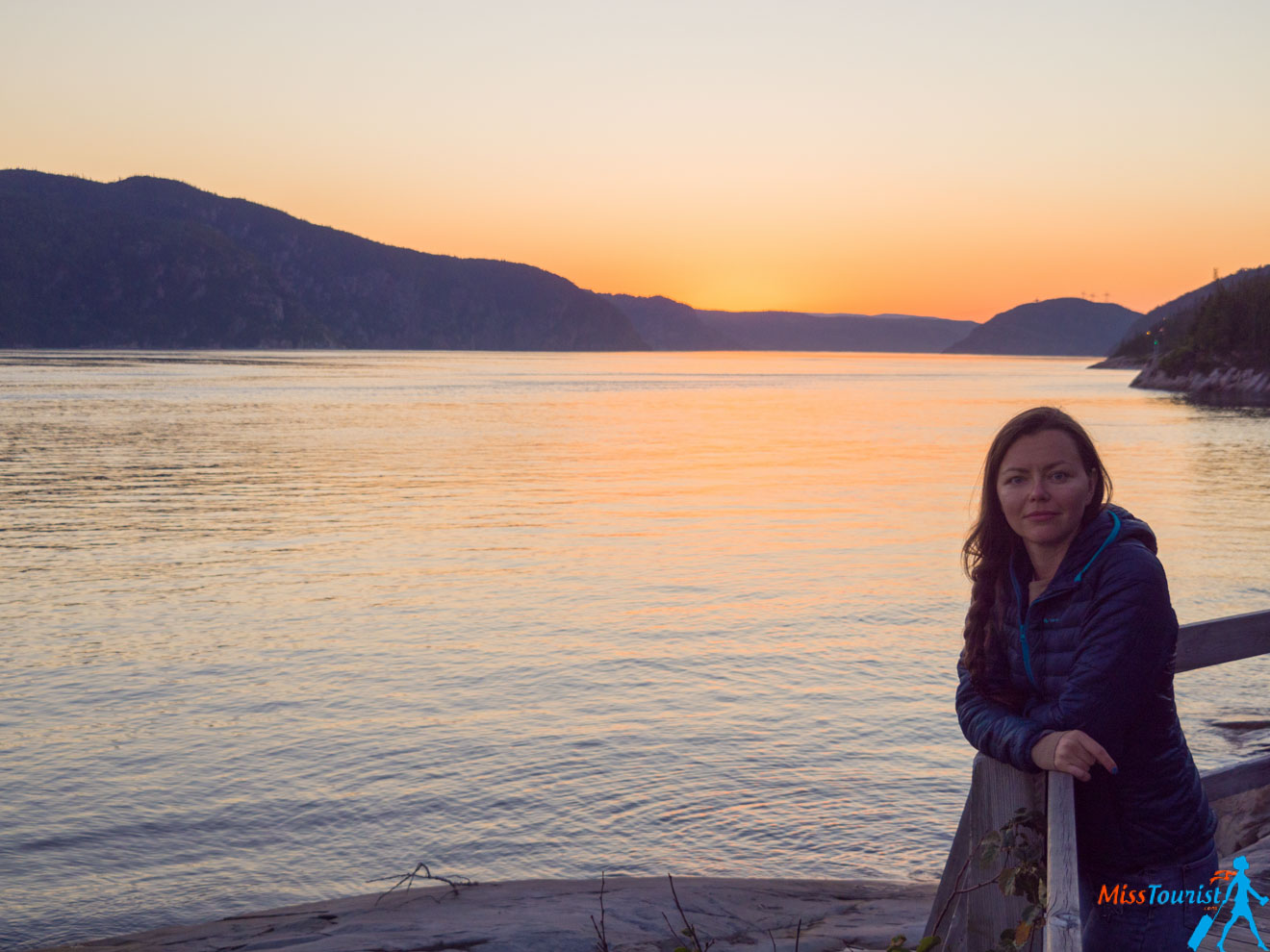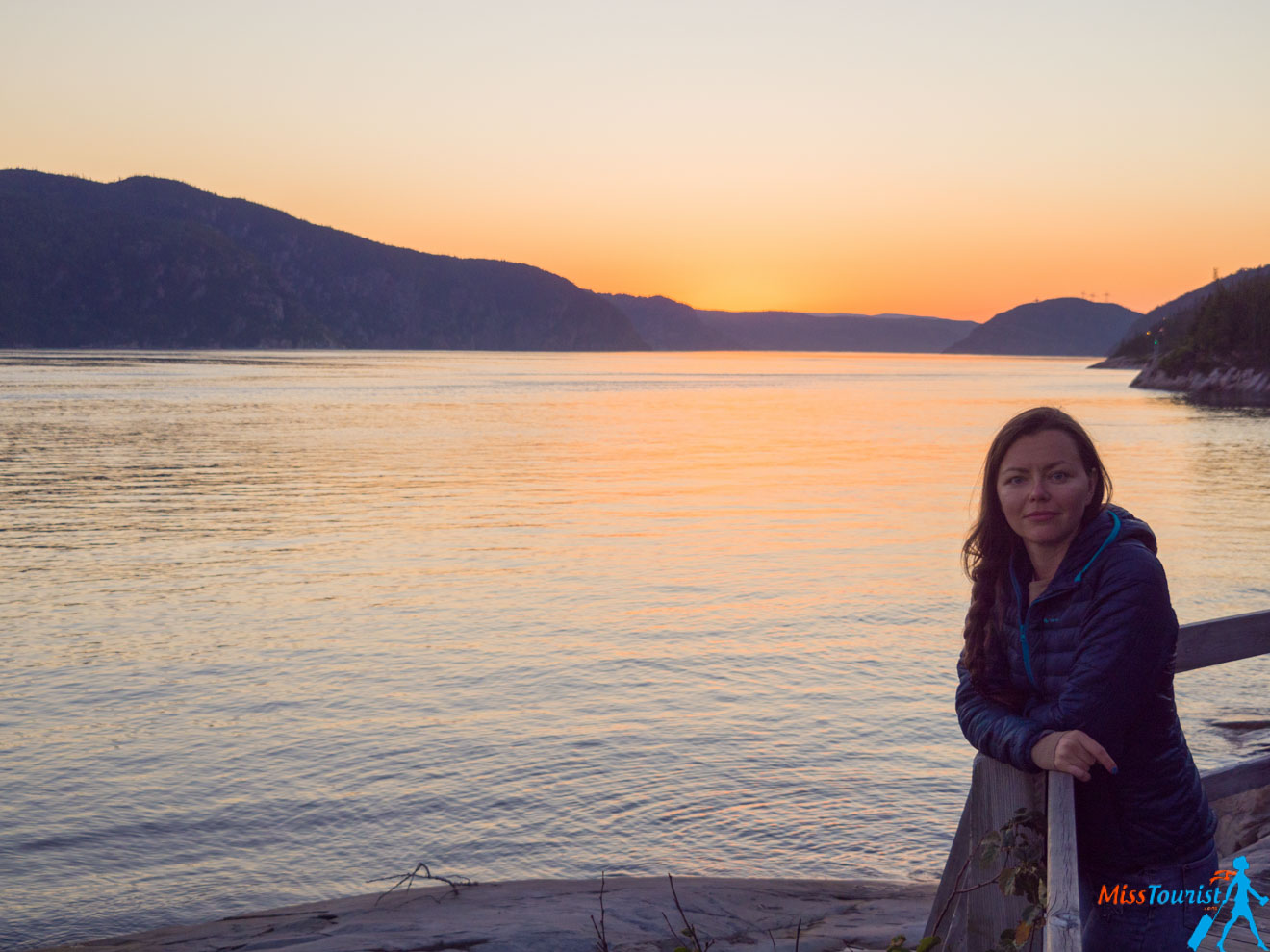 This was my complete list of recommendations for the best Tadoussac hotels and some apartments and holiday homes/chalets located close to the city. Each of the accommodation options in this list fits a specific type of budget, and I have sorted them for your convenience. The only thing left to do is select a date to book your favorite hotel.
As always, all of my recommendations are carefully selected by me, and they have great reviews, excellent facilities and service, and excellent value for money! But if I'm being honest, these are my top 2 favorite options:
Hotel Tadoussac – this is one of the city's landmarks! Hôtel Tadoussac is a must if you are looking for a beautiful historic hotel!
Hotel Le Pionnier – if you are traveling on a budget and want a cheap hotel with one of the best Tadoussac hotel deals, Hotel Le Pionnier is the best option for you!
That being said, I hope you will find the best option for your stay, whether it is a vacation with your family or a business trip, and I hope you will enjoy every minute there and your Tadoussac whale-watching experience!
Oh! And don't forget to book in advance to secure a room since most hotels in Tadoussac tend to be fully booked (especially during whale watching season)
If you have any further questions, let me know in the comments – I am happy to help!
Yulia
---
Pin it for later!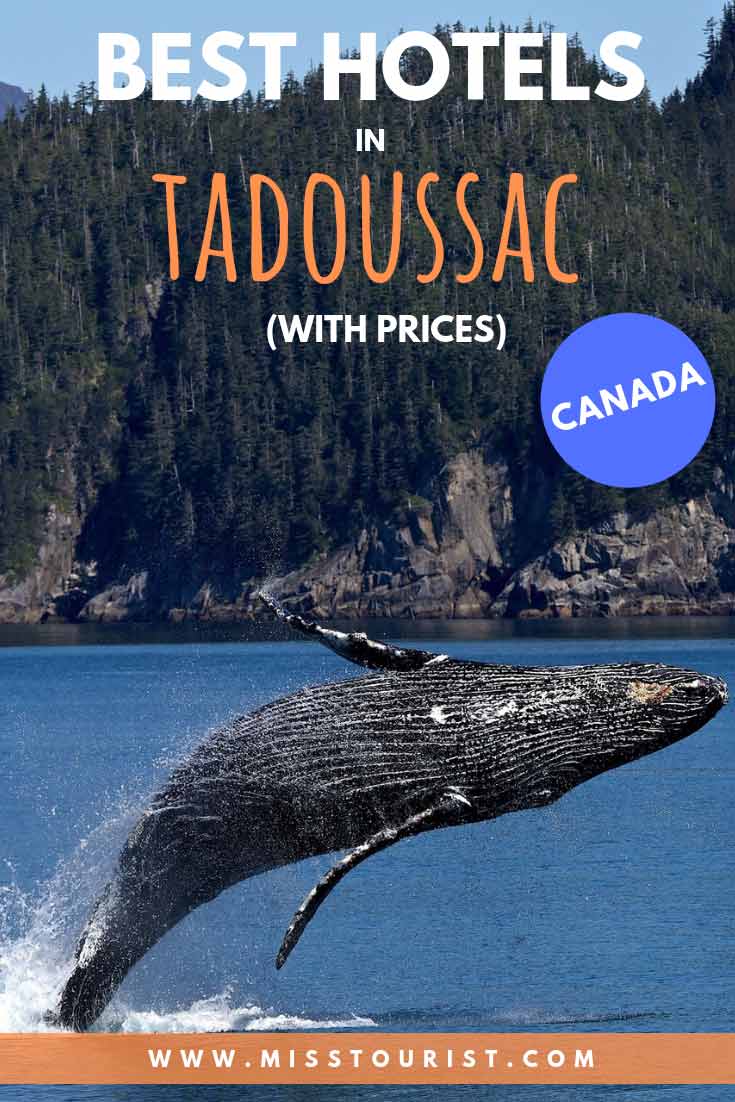 Pin it for later!