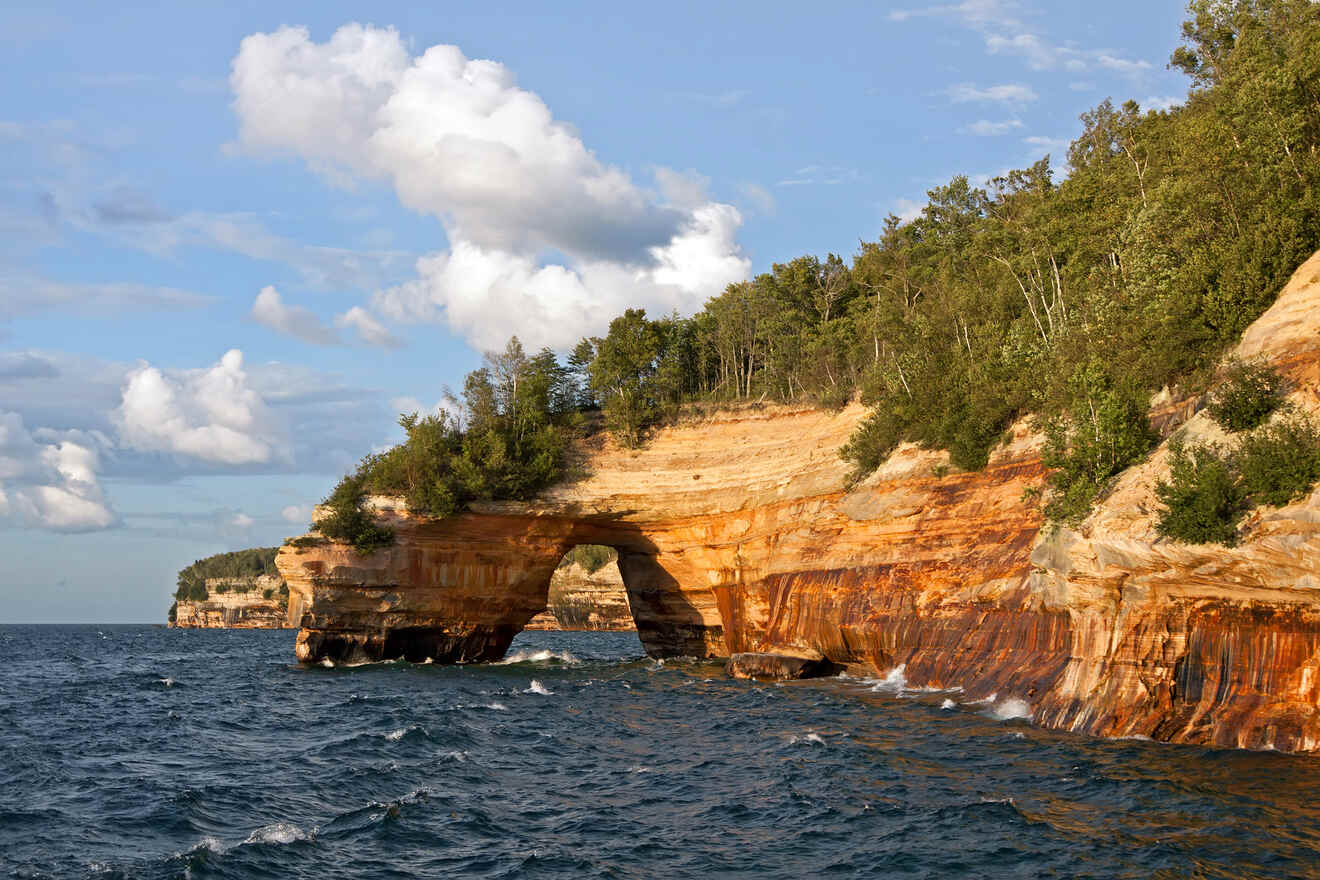 Fancy a trip to one of the most beautiful spots in the USA, where you can climb mountains, go skiing all day long with your friends, and finish it off with an evening of fishing as well? If that sounds like your kind of holiday, you're going to love the Upper Peninsula of Michigan! This location is famous for its scenic landscapes, beautiful forests, and waterfalls.
There's no end to the list of things to do in this unique place, and I don't want to ruin all the fun by telling you spoilers. However, I will offer you some options of activities that you can try here, plus a great guide on the best places to stay in Upper Peninsula Michigan.
In this post, you will find hotels for every budget, cabins, and other fabulous accommodations. I do have to say that all of these spots sell out super fast, so if you want to secure your place, book it in advance!
Now let's start our virtual trip around this stunning location! Pack your hiking shoes because the Porcupine Mountains are waiting for us!
Let's go!
If you are in a hurry
If you want to book your hotel right now, have a look through this list of the best ones, all located in Houghton
Here's a map that will help you visualize all the areas that I will be talking about in this post: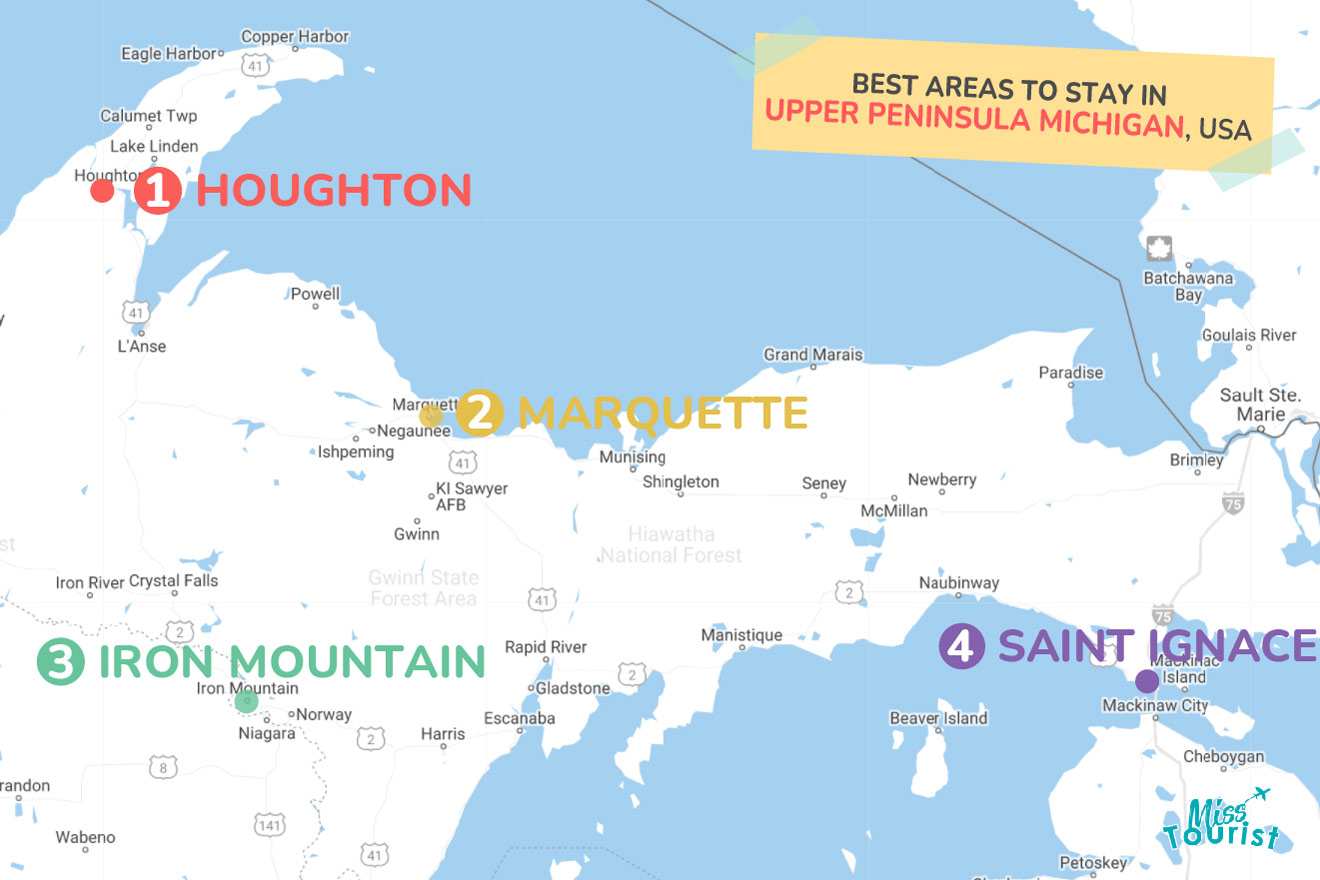 1. Houghton – where to stay in Upper Peninsula for the first time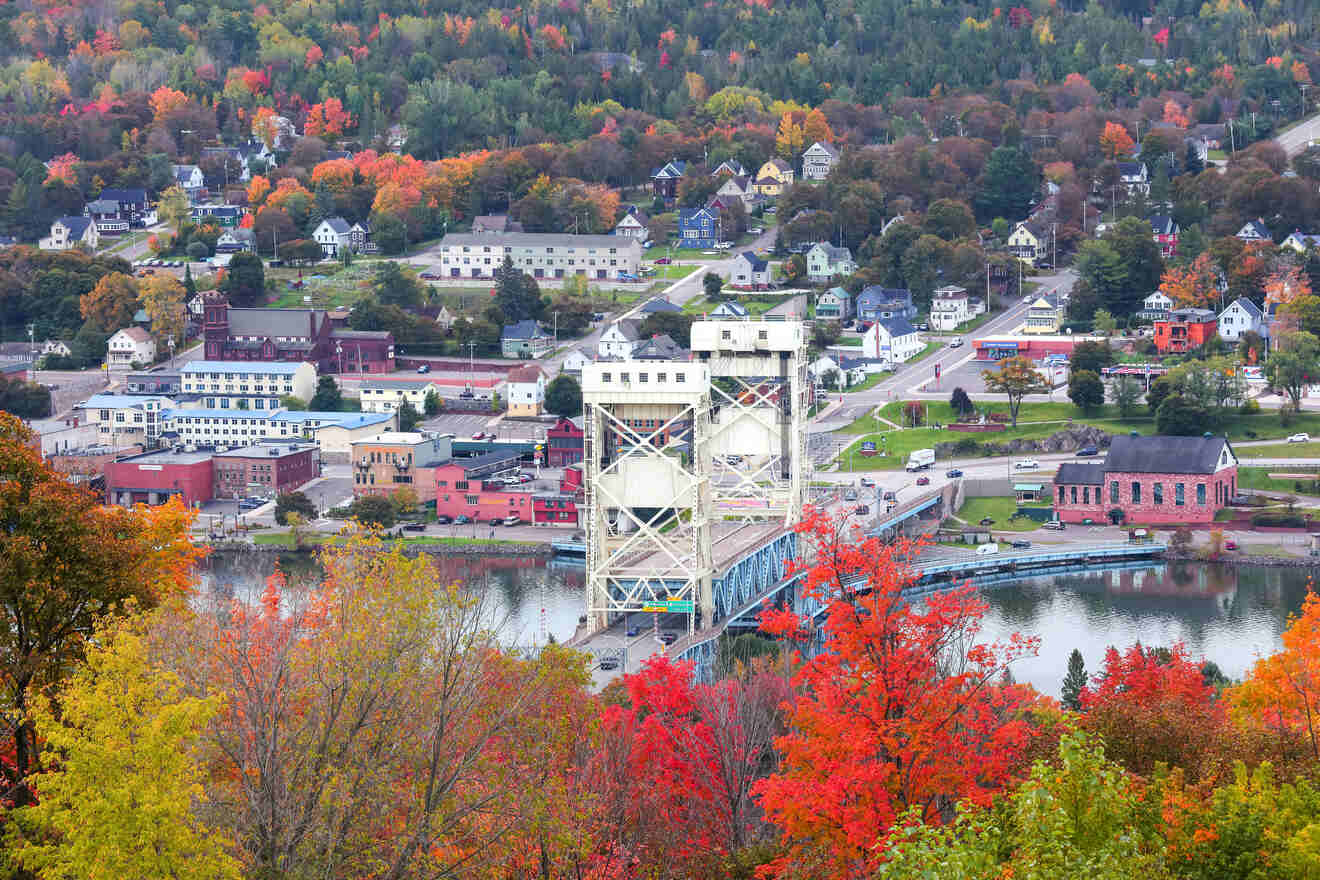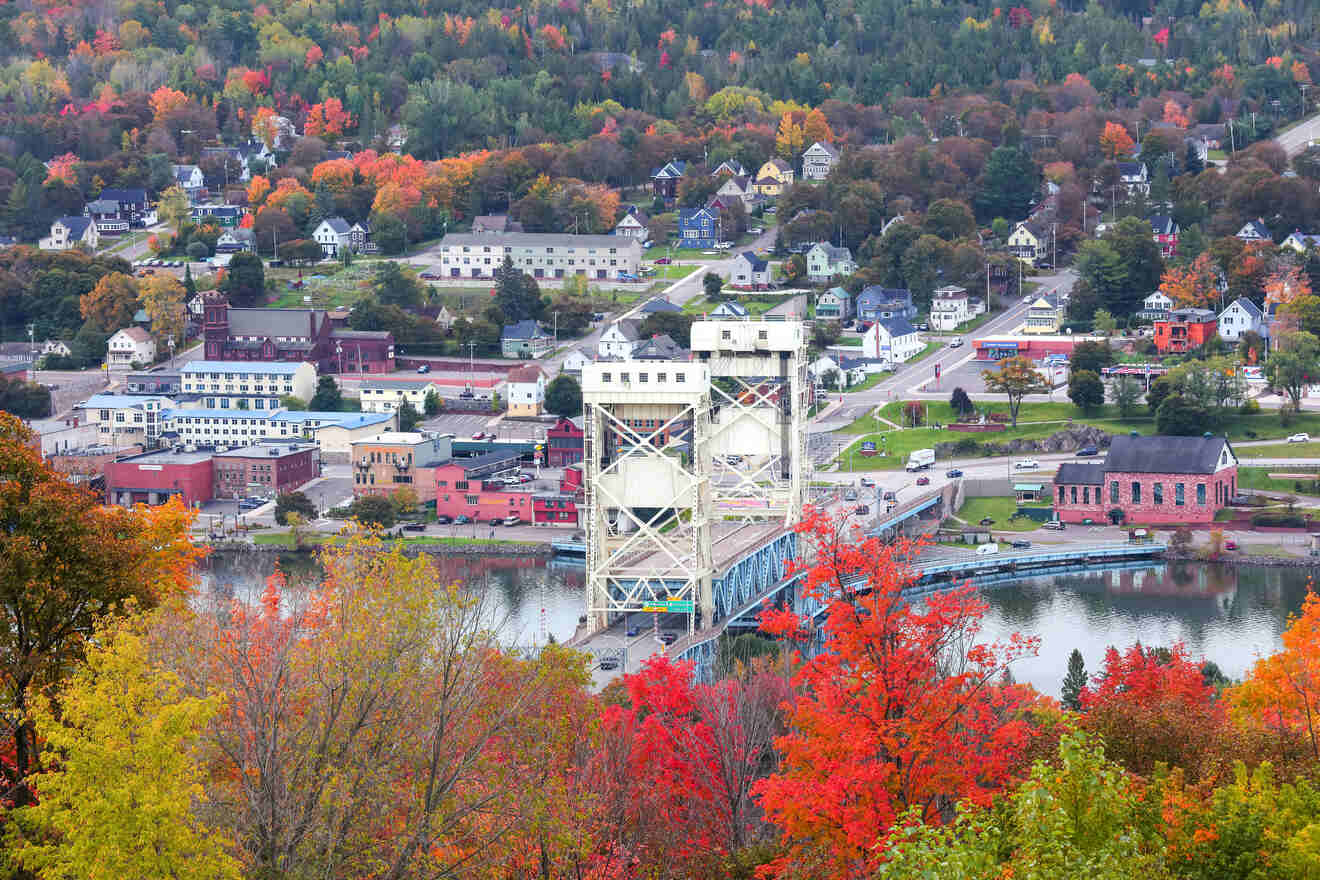 Located on the shores of Lake Superior in the Keweenaw Peninsula, this university city offers non-stop fun no matter what time of the year you're visiting! During the winter months, you can try skiing, snowboarding, skating, and when the weather turns for the best, everyone heads to Lake Superior for boating and picnics.
All the outdoor activities, the city's rich mining history, and the multitude of restaurants make Houghton one of the best places to stay in Upper Peninsula Michigan for first-time visitors or people who want to visit other parts of the Keweenaw Peninsula, like Copper Harbor.
For those of you who want to learn all about the city's past and culture, the copper mining museums can be a great starting point, or you can just head to College Avenue and admire the architecture of some of the old houses there. The commercial district hosts most restaurants and shopping stores, and after all the exploring, I'm sure a hot meal will be just what you need!
Houghton offers a wide range of hotels, for all budgets, which I highly recommend booking in advance if you want to get the best deals and prices!
Luxury hotel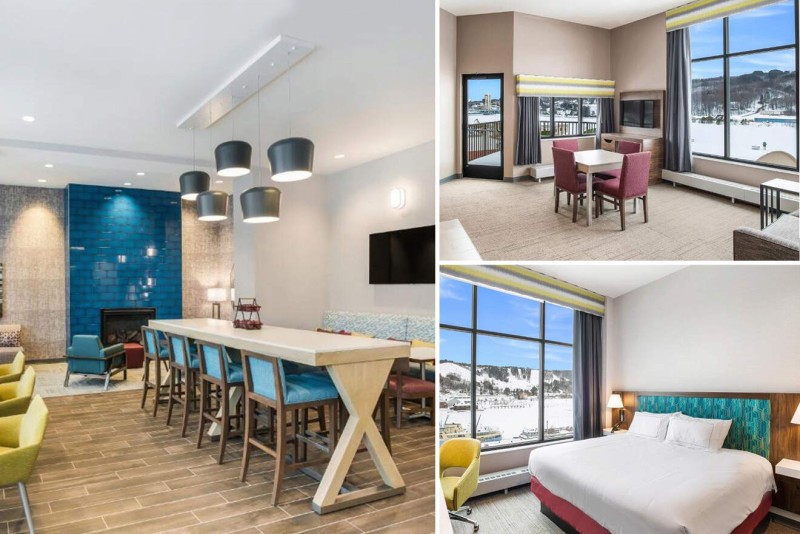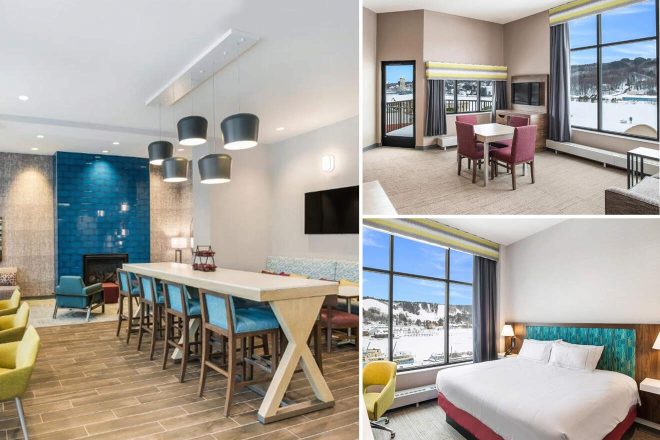 Go for a dip in the swimming pool at this hotel that has family rooms equipped with tea and coffee makers. You can grab a quick breakfast and then go hiking or explore the town!
Other accommodation options in Houghton
Mid-Range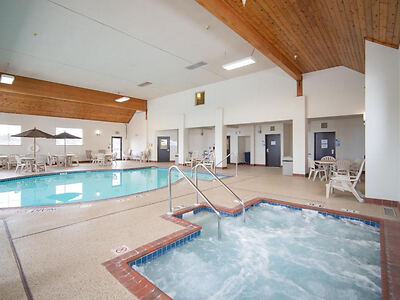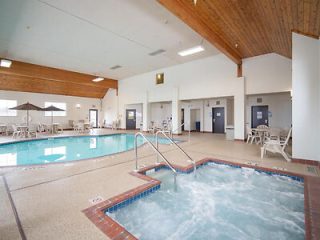 Enjoy some relaxing time in the sauna of this hotel that has a hot tub and rooms with a flat-screen tv
Budget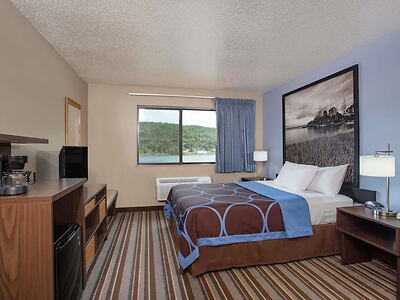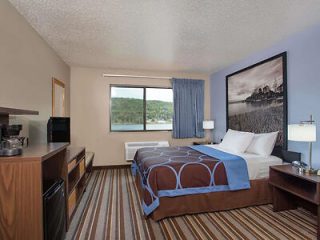 Chill on the terrace and swim in the pool of this hotel that offers a complimentary breakfast
Things to do in Houghton
2. Marquette – one of the best places to stay in Upper Peninsula for families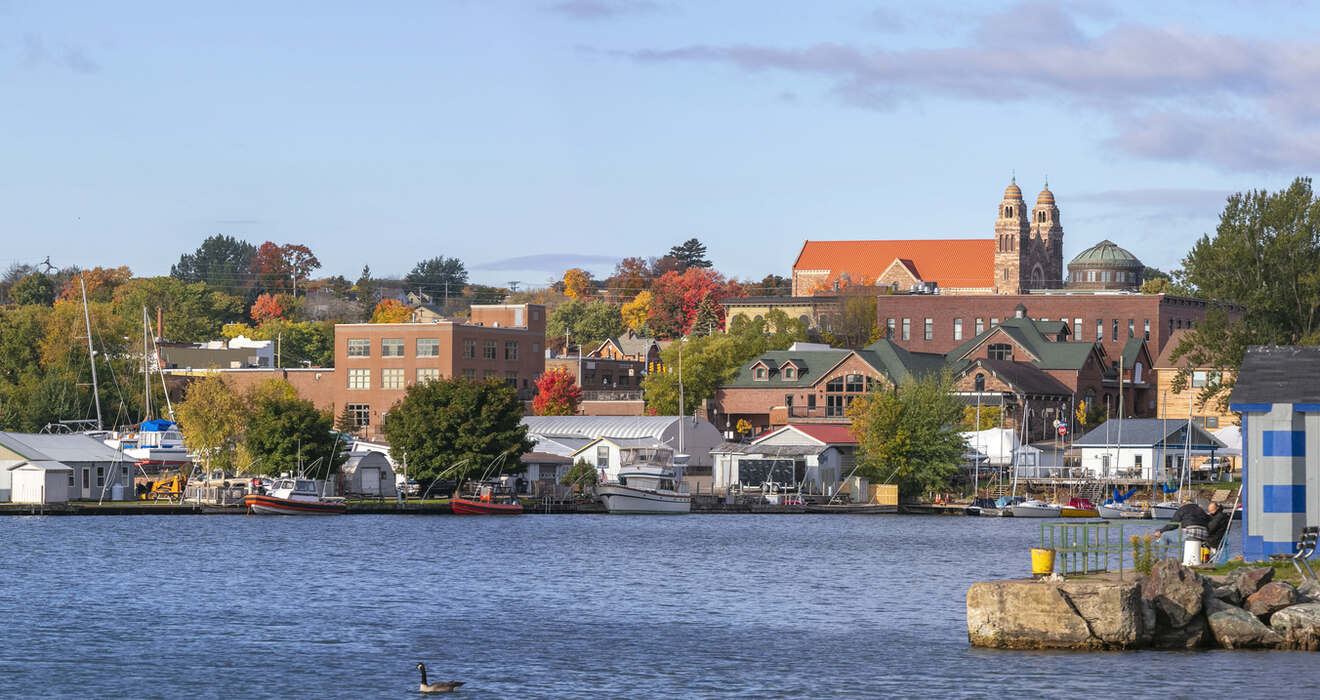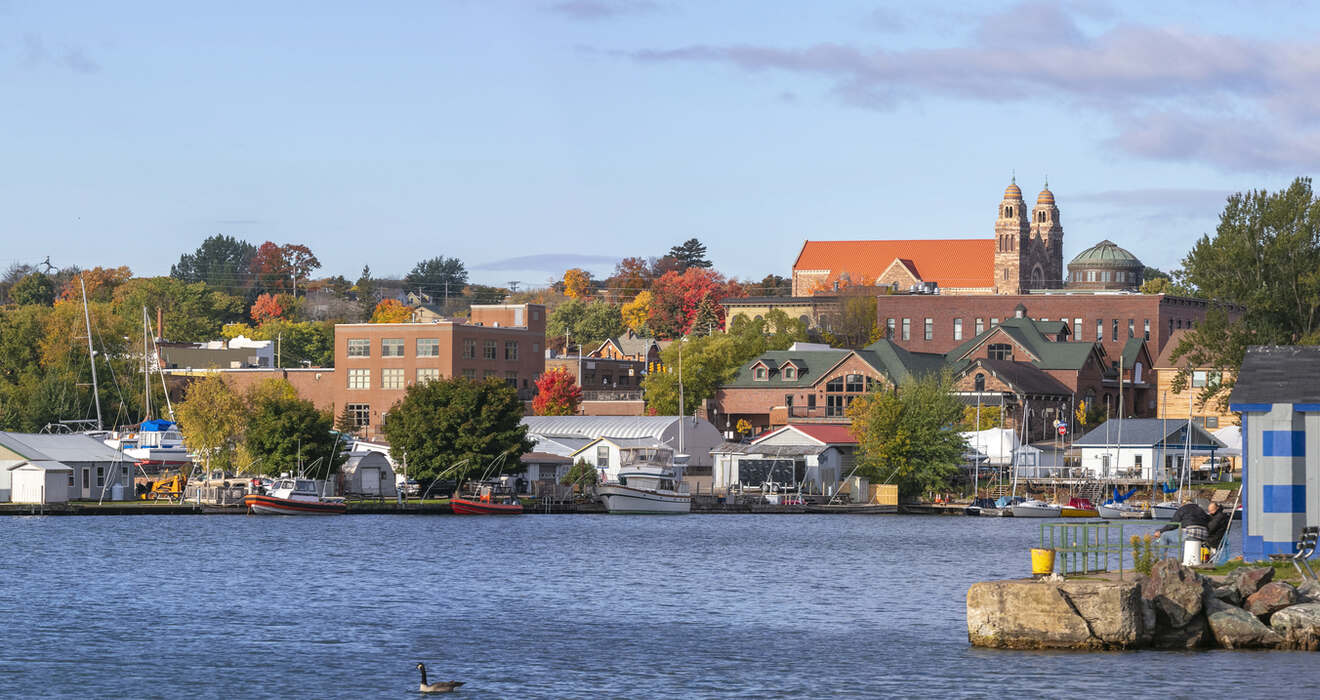 Outdoor enthusiasts and families traveling to Upper Penninsula Michigan, this location is perfect for you! Waterfalls, mountains, museums, and stunning sites where you can catch the most spectacular sunsets near Lake Superior!
That small-town charm will make you fall in love with this place, and when you're not out there hiking or exploring the mountains, you can head to the town center where all the restaurants, cafes, and shops are located to dine and regain some strength for the following days.
What's great about Marquette is that you can engage in all sorts of outdoor activities that will suit the kids as well. You can explore the Presque Isle Park and hike in tons of different places near the town, like Pictured Rocks National Lakeshore and the Hiawatha National Forest.
If you're looking for more unique locations in nature like this one, then head to Door County, a peninsula between Green Bay and Lake Michigan. You'll love it!
Luxury hotel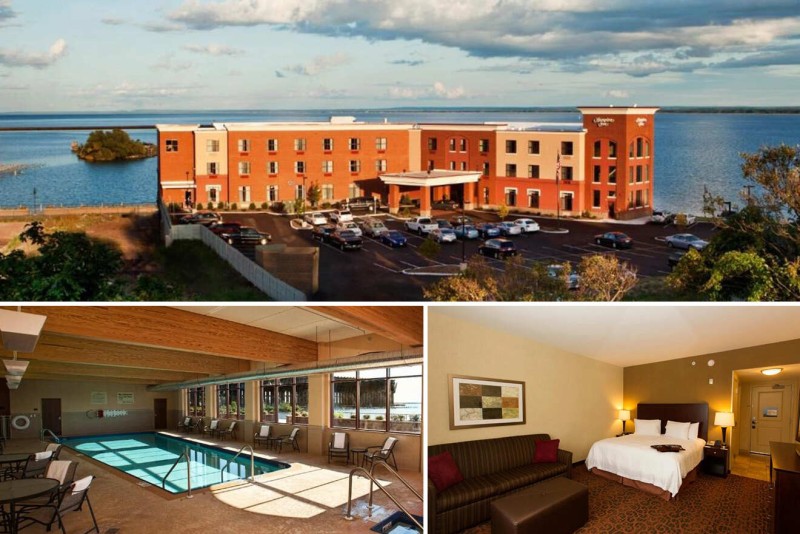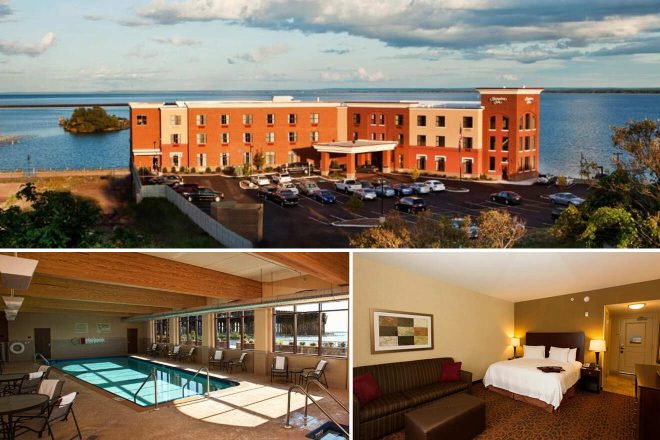 This hotel that offers views of Lake Superior is a perfect place for relaxation! You can chill by the pool with the kids, or maybe have a movie night in your room if you're too tired after all the hiking or skiing.
Other accommodation options in Marquette
Mid-Range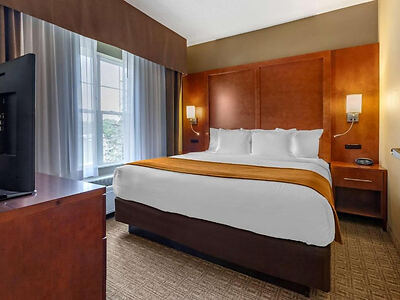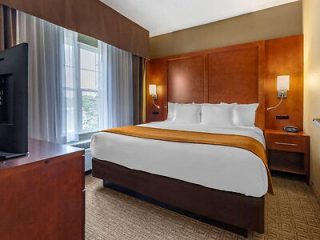 A hotel that has a pool and which offers different activities off-site like cycling and canoeing
Budget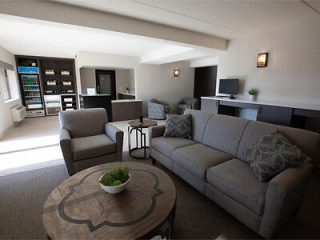 Grab a quick breakfast at this hotel that has family rooms and head out to explore Lake Superior
Airbnb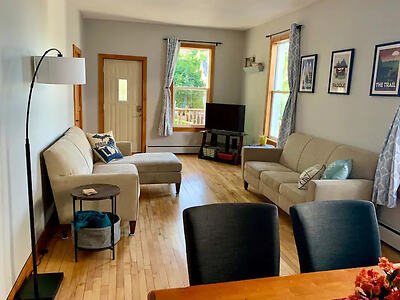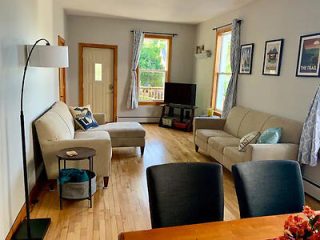 I love the homie feel of this house which has a small patio, 2 rooms, and a backyard
Things to do in Marquette
Go skiing with the kids at Marquette Mountain Resort
Visit the Upper Peninsula Children's Museum
Catch a sunset near Marquette Harbor Lighthouse
Try fishing at Lake Superior
Chill on the beach at Ellwood A Mattson Lower Harbor Park
Learn new things at Marquette Maritime Museum
Take a trip to Pictured Rocks National Lakeshore
3. Iron Mountain – where to stay for outdoor activities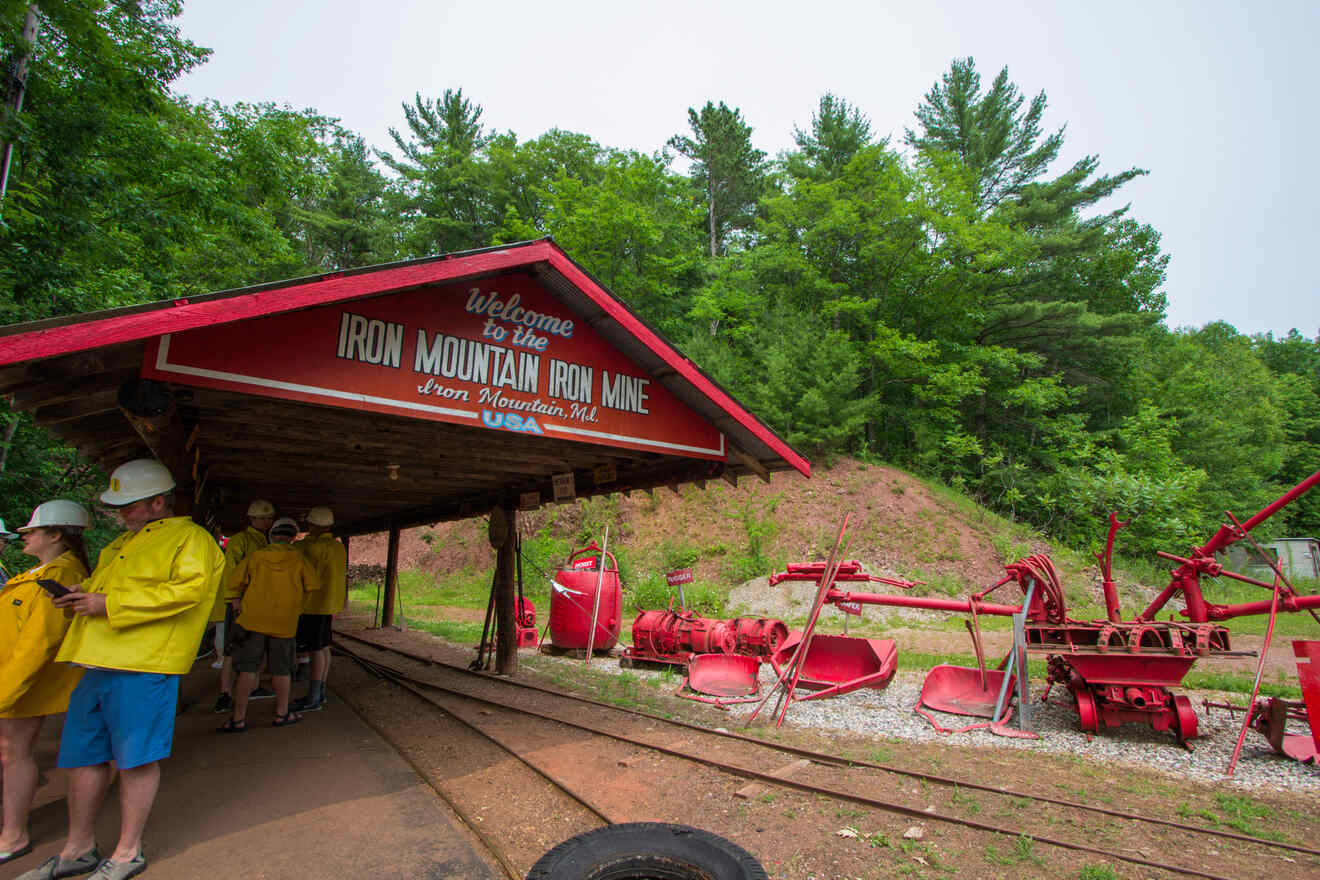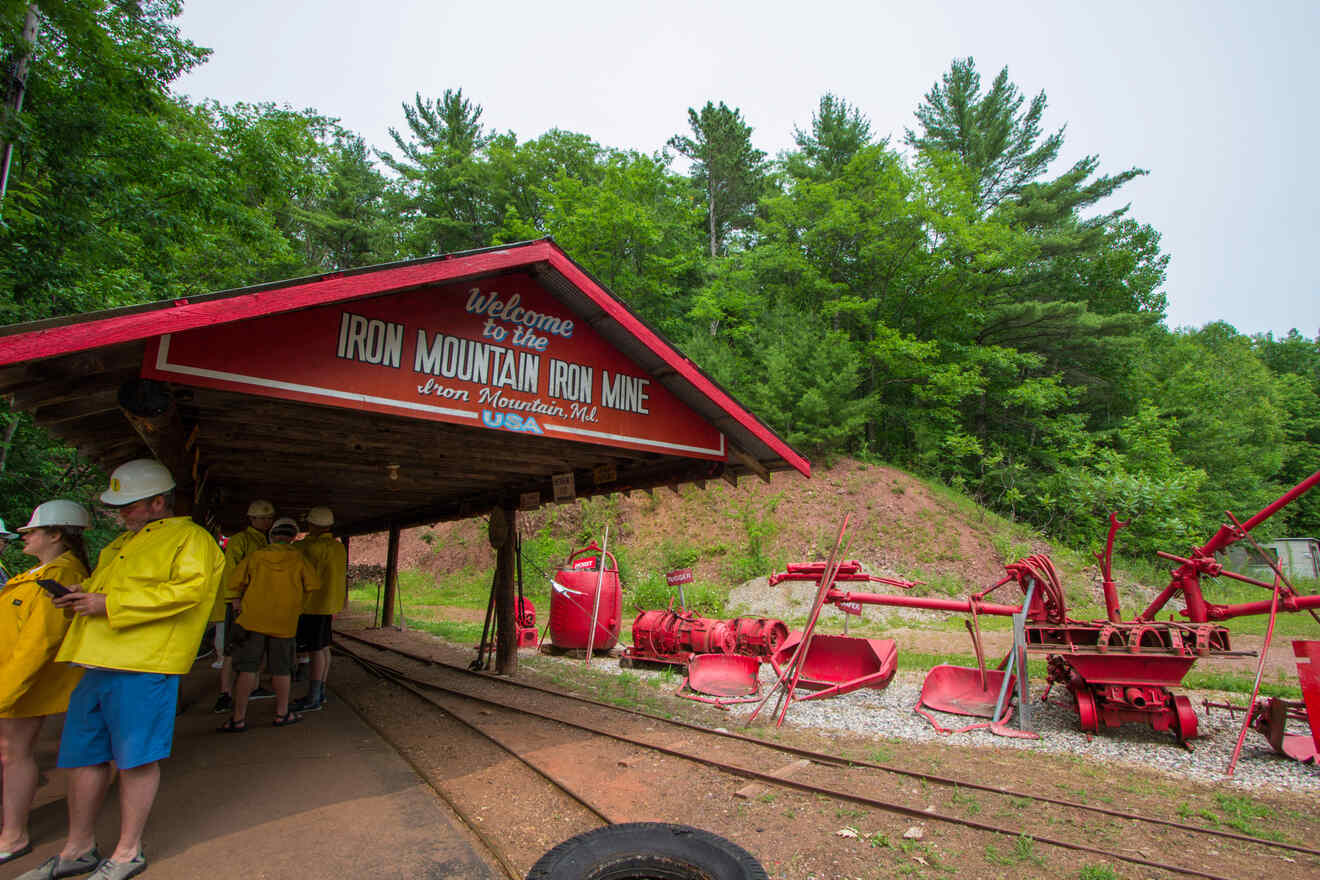 For tourists who want to spend most of their time skiing, golfing, and trying other types of outdoor activities during their holiday in the Upper Penninsula Michigan, I recommend the city of Iron Mountain. Named for the valuable iron ore found nearby, this town will offer so many incredible adventures for all the outdoor enthusiasts who can't stay put for one minute!
Back in the 1800s, the town attracted immigrants from all over the place who came to work in the iron mines. That's why you'll come across many international cuisines, restaurants, and unique local attractions while you're visiting.
Pine Mountain is one of the city's most essential attractions. It's known as the world's most incredible ski-jumping hill, holding a record for the tallest jump in the World Cup. If you want to see, some really cool ski-jumpers, head to the mountain! And if you miss that big city atmosphere, Chicago is not too far from here. Hop in the car and head there!
If you enjoy a more tranquil setting then you can explore the different golf courses in the city, or even head for a walk on the shores of Lake Antoine. The area is super tranquil and perfect if you want to run or just relax.
Let's check hotels the hotels in Iron Mountain:
Luxury hotel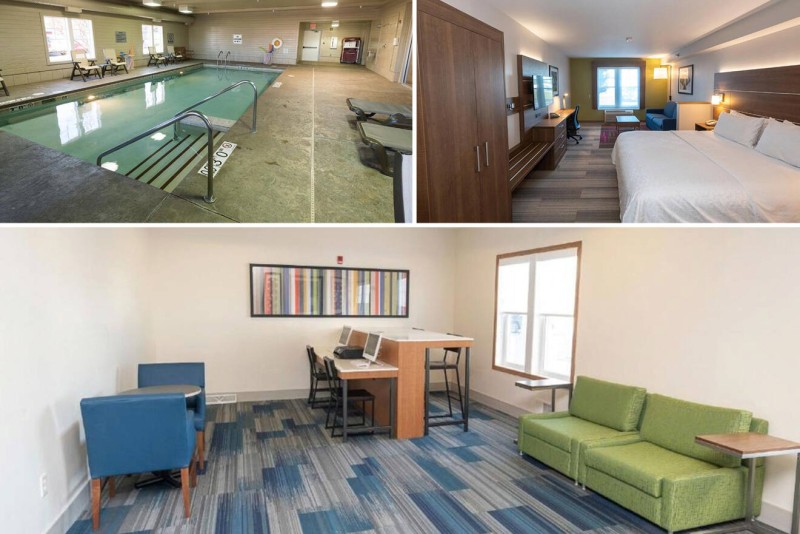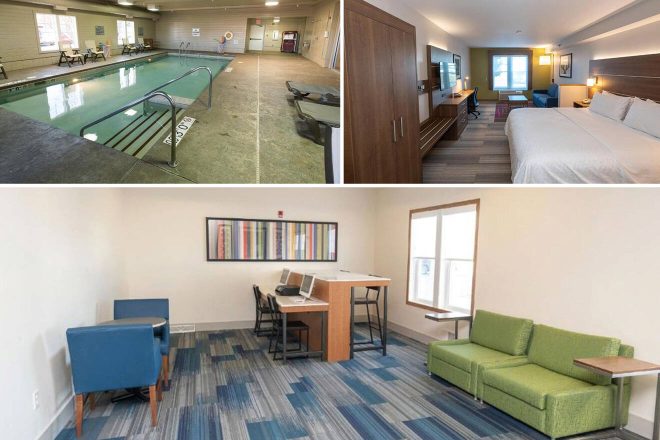 A great hotel to stay in Iron Mountain that offers guests access to a swimming pool and a fitness center. The accommodation also provides breakfast and rooms with a coffee maker and a flat-screen tv.
Other accommodation options in Iron Mountain
Mid-Range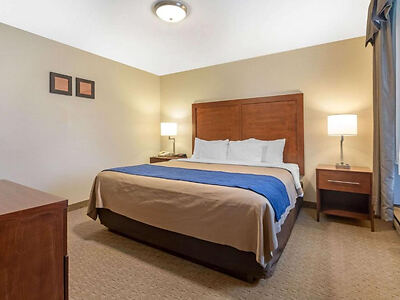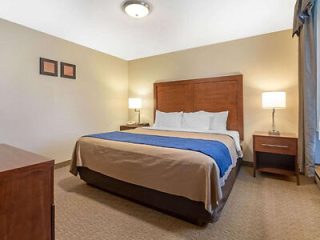 Hit the gym at this pet-friendly hotel that offers breakfast and then head out to explore Iron Mountain
Budget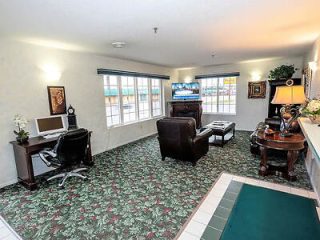 Feel at home at this accommodation that has a gym, free parking spots, and air-conditioning
Things to do in Iron Mountain
Enjoy a game at Timberstone Golf Course
Go for a walk in Iron Mountain City Park
Catch a sunset on Millie Hill
Spend a fun day at Pine Mountain Ski Hill
Head to Lake Antoine Park for some relaxing
4. Saint Ignace – the best place to stay for tranquility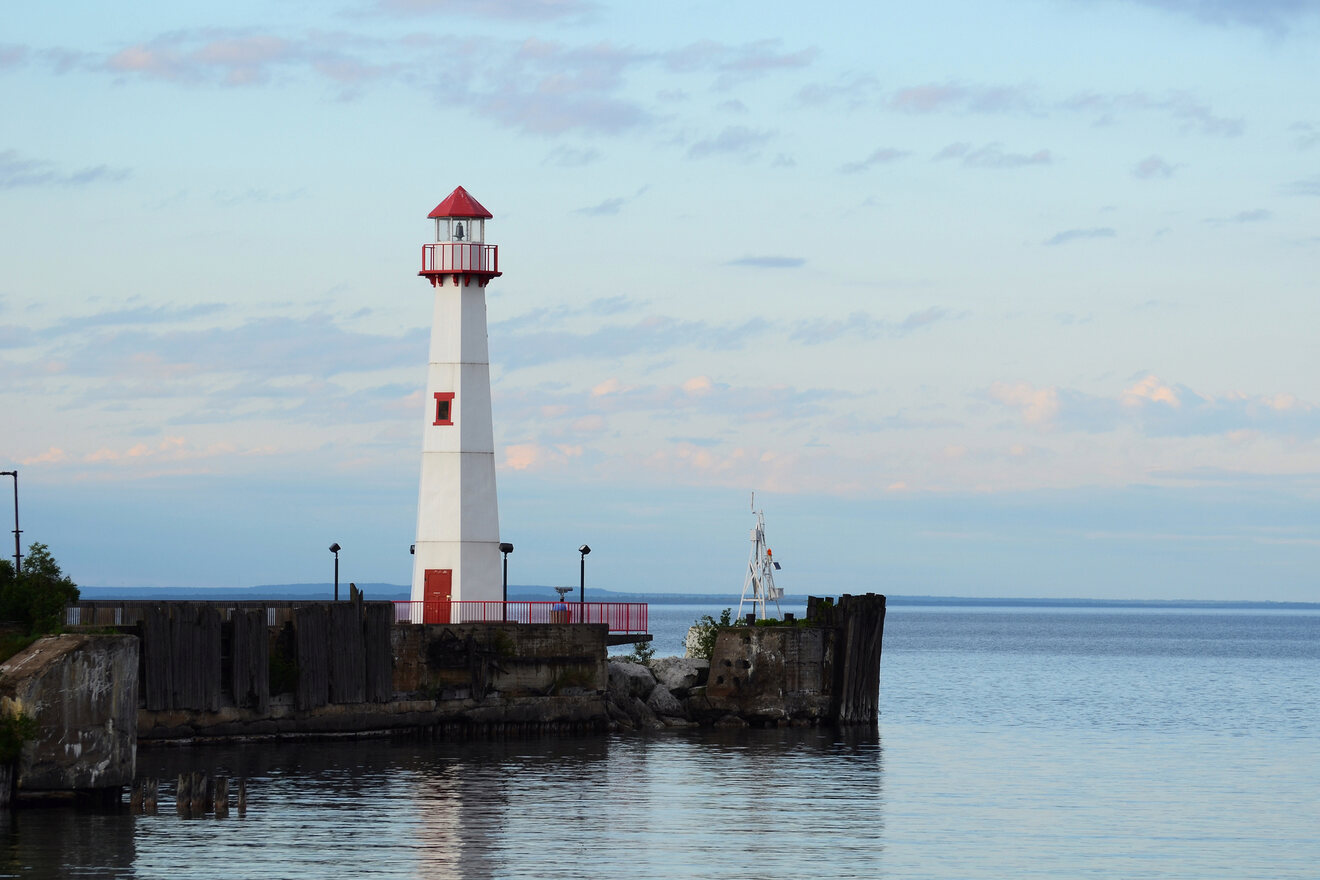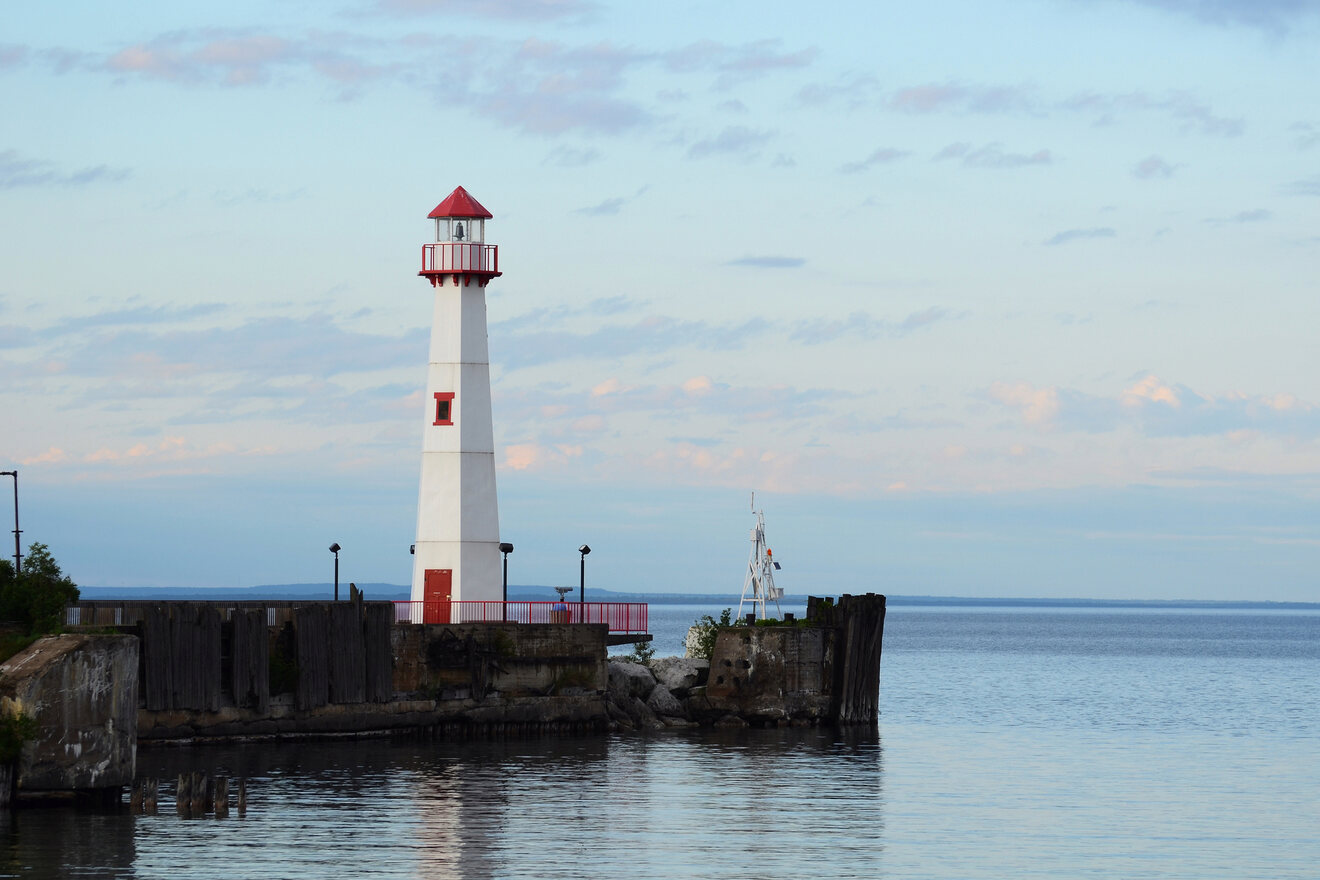 I'm sure at some point in our lives, we all want to plan a holiday in a place like the Upper Pennisula of Michigajust to just go and relax. Saint Ignace is perfect for that! Here you can forget all about the daily activities, disconnect and just enjoy the beautiful nature!
Located near Lake Michigan across Mackinac Bridge, Saint Ignace offers beaches, hiking spots, and some historical sites as well, in case you want to learn more about the town.
Right across from the city, you'll find Mackinac Island, which you can reach by jumping on a ferry from Saint Ignace. The island is actually a state park and it offers plenty of activities like horse-drawn carriage tours and bicycle rides along the lakeshore. You can also spend your time at a cafe, drinking tea and admiring the views!
Back in Saint Ignace, you can visit some museums or just head to the downtown area and explore around. After all the walking around you must be famished, don't worry, there are tons of restaurants around!
Luxury hotel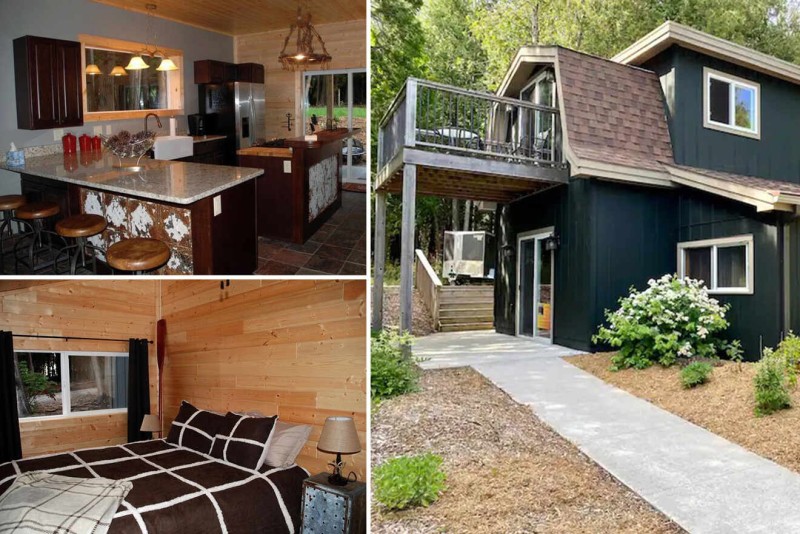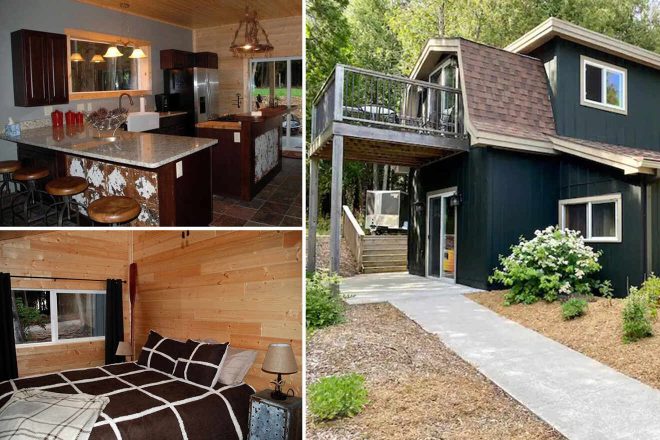 This secluded cottage is perfect for your tranquil holiday in Saint Ignace! It's super spacious, and it has all the amenities you need, including a kitchen, a balcony, and a bathtub. The accommodation also offers beach access.
Other accommodation options in Saint Ignace
Mid-Range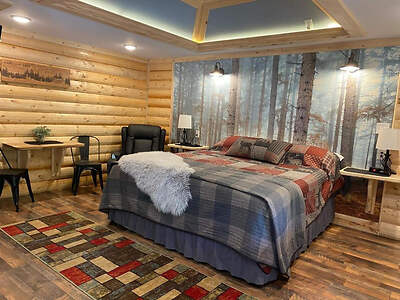 An accommodation near Mackinac Bridge that has comfortable rooms equipped with a flat-screen tv
Airbnb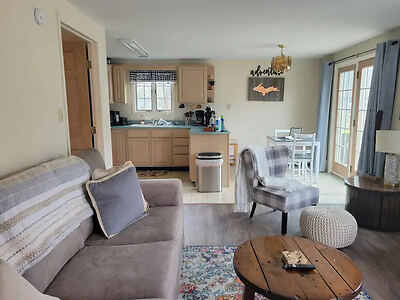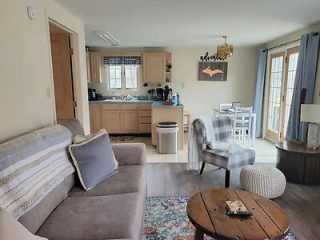 I like the design of this house! It looks super cozy and it has a kitchen, a balcony, and free wifi
Things to do in Saint Ignace
Go for a walk in Straits State Park
Enjoy the views of the Mackinac Bridge
Visit the Museum of Ojibwa Culture
Take the ferry to Mackinac Island
Have dinner at Village Inn of St. Ignace restaurant
Catch a sunset near Wawatam Lighthouse
Frequently asked questions about Upper Peninsula Michigan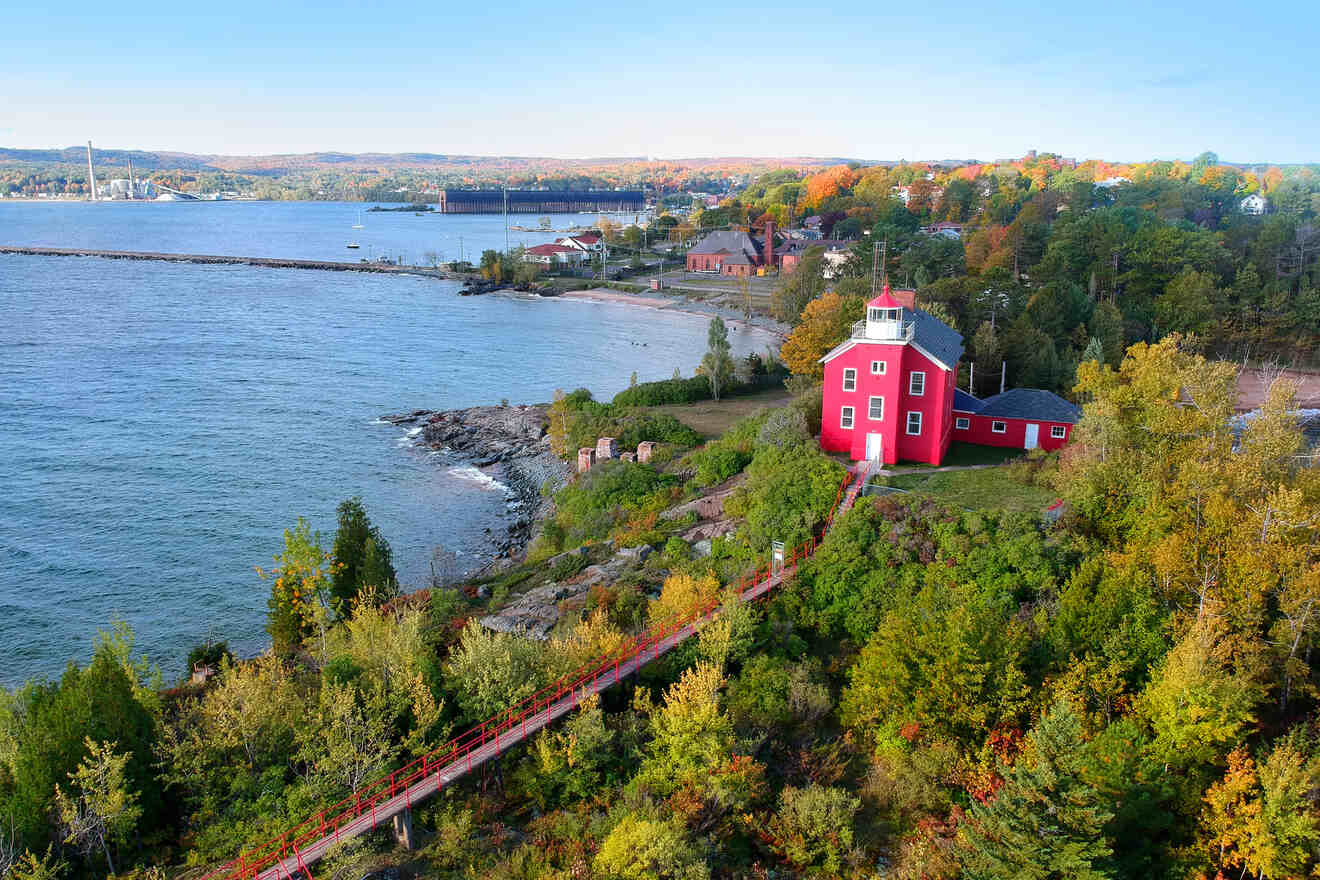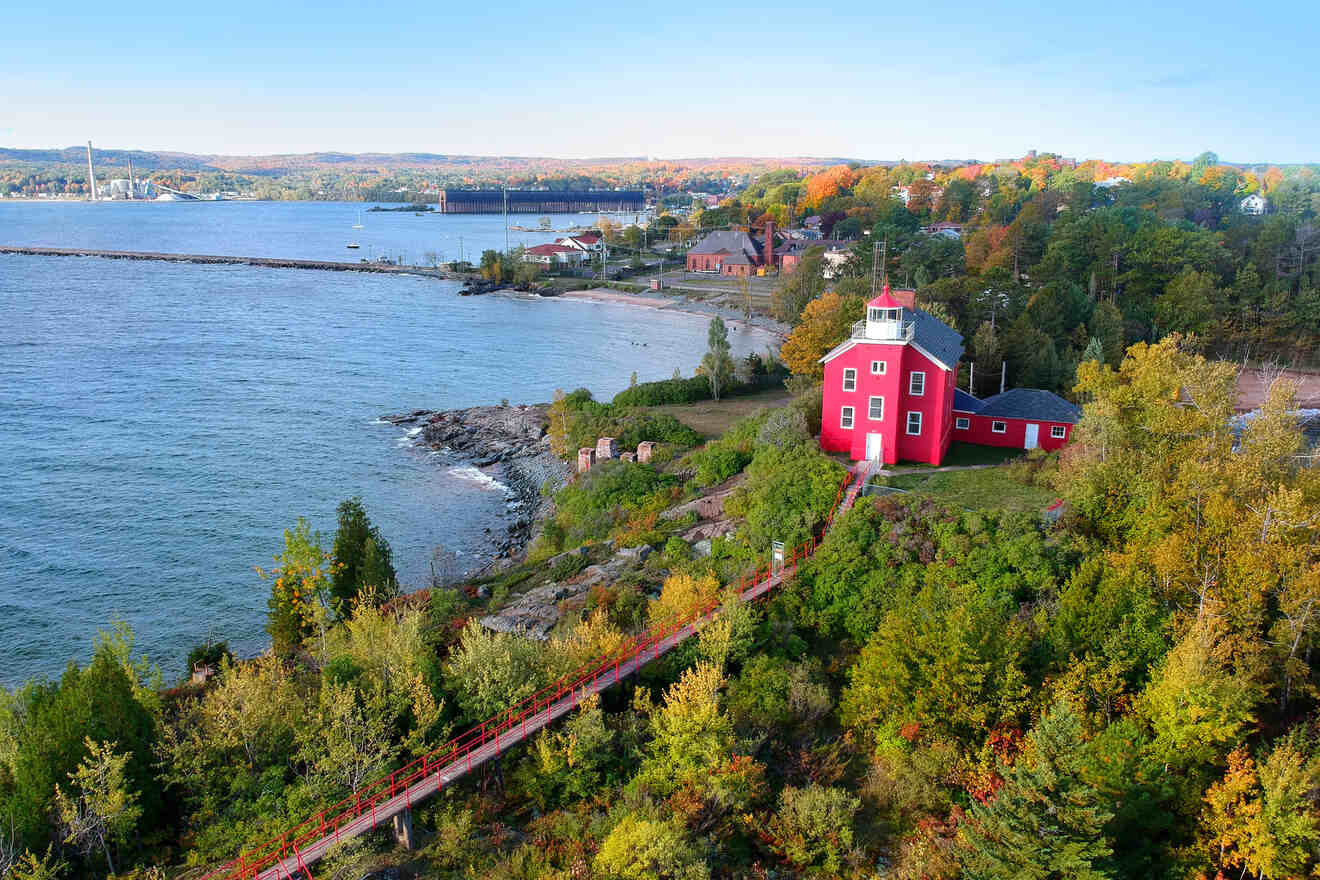 🤩 What is the prettiest part of the Upper Peninsula?
Houghton and Marquette are the pretties parts of the Upper Peninsula Michigan. Both towns offer a wide range of activities like fishing in Lake Superior, hiking and skiing, and great hotels like Hampton Inn & Suites. 
🤔 Is Copper Harbor worth visiting?
Yes, Copper Harbor is not too far from Houghton, and it's a great place to visit if you enjoy spending time in nature. Plus, the views of Lake Superior are great from there. 
🌆 Are there any cities in the Upper Peninsula of Michigan?
Yes, Marquette is the biggest city in the Upper Peninsula, near Lake Superior, and it's a great place to visit with the family as it offers a wide range of activities, plus some really nice hotels, like Hampton Inn.
🏞️ What is Copper Harbor known for?
Copper Harbor is known as the gateway to Isle Royale National Park and there are daily passenger ferries to the Isle Royale Queen.
Conclusion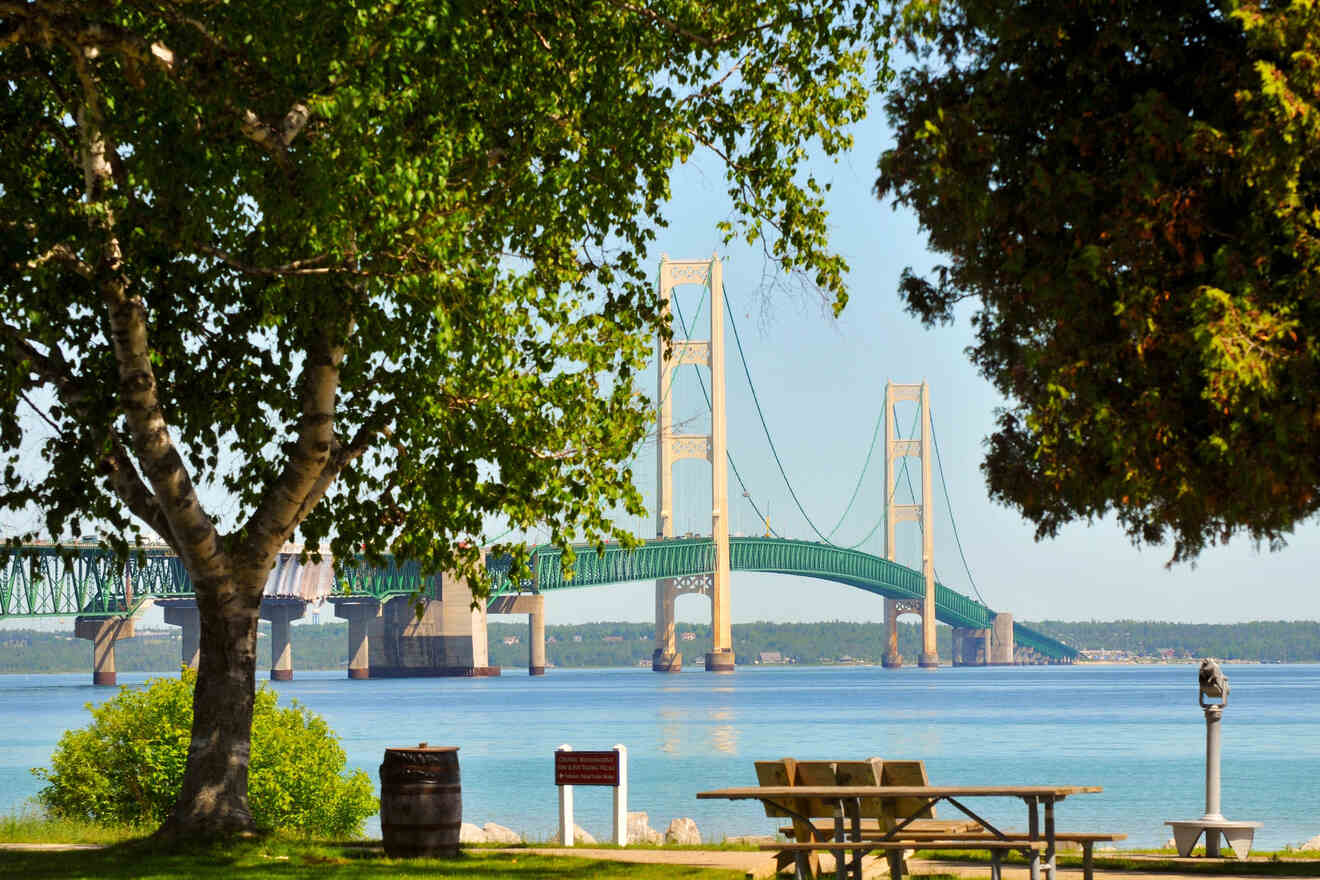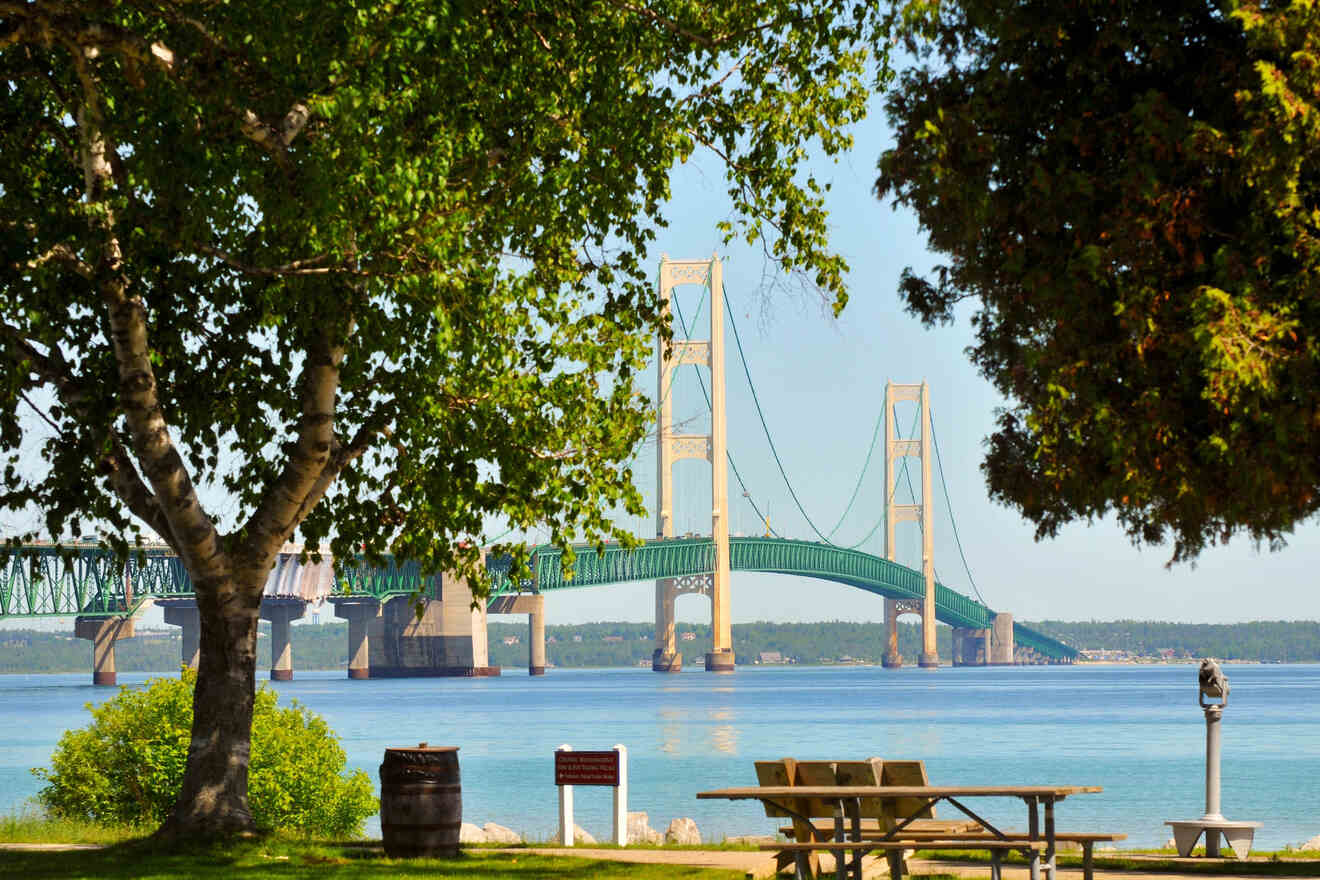 Mother nature never ceases to amaze me! I hope this post helped you decide which are the best places to stay in Upper Peninsula Michigan.
If you're like me and it takes you ages to make a decision on which hotel to pick, I'll give you my top 2 favorite accommodations, both located in Houghton.
Just remember that many travels who prefer the outdoors visit the Upper Peninsula Michigan, so the hotels will sell out really fast. I highly recommend booking yours in advance to make sure you avoid any inconveniences.
Now you can start planning your trip in the proper way. I'm sure all the details in the post about the Porcupine Mountains and Keweenaw Peninsula will help you. Enjoy being in nature and chill on the beach or the shores of Lake Superior, and visit the Pictured Rocks National Lakeshore! You'll love it there!
If you have any questions about Lake Michigan, or anything else, you can leave me a comment below, and I'll make sure to answer it ASAP!
Safe Travels,
Victoria
---
Pin it for later!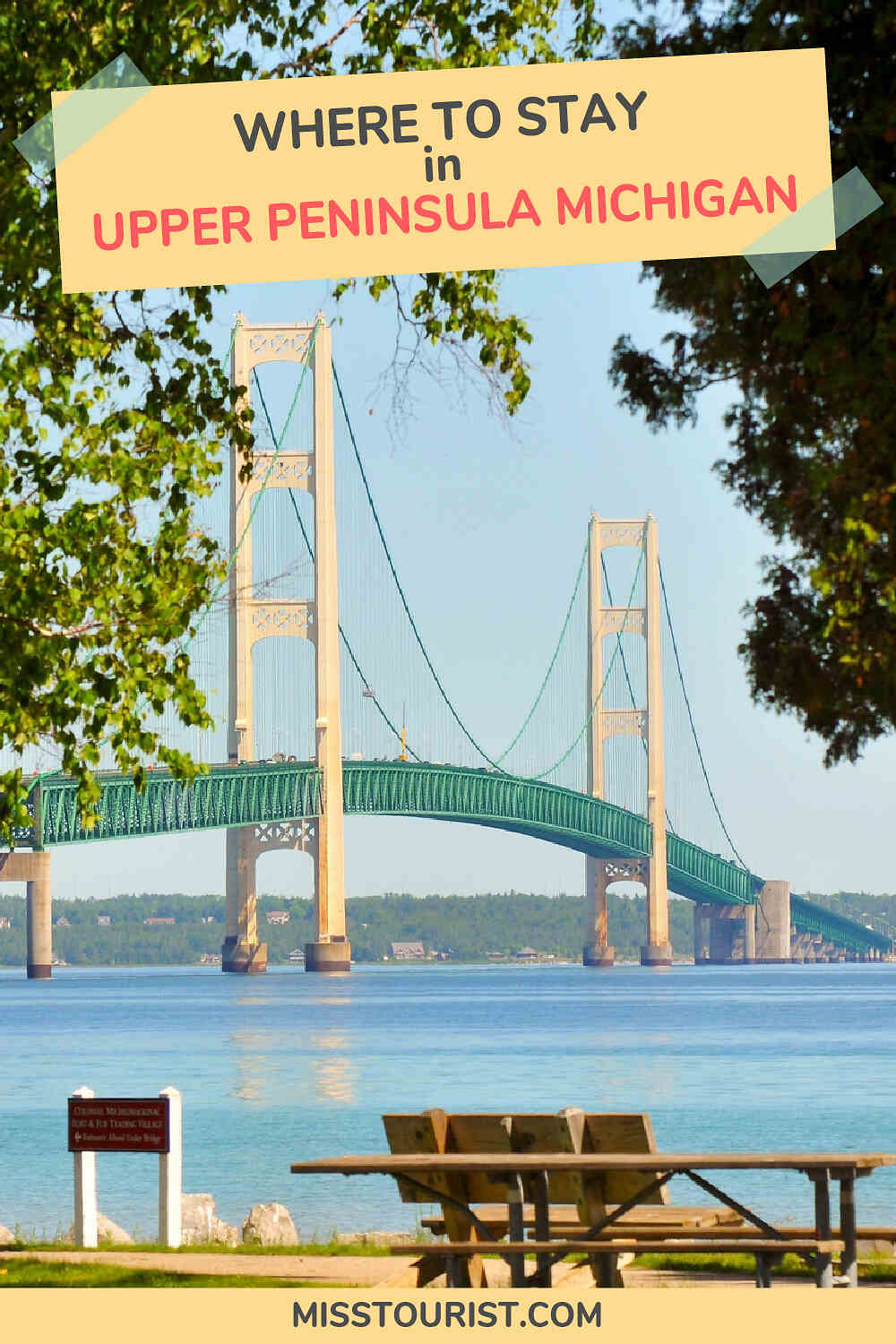 Pin it for later!