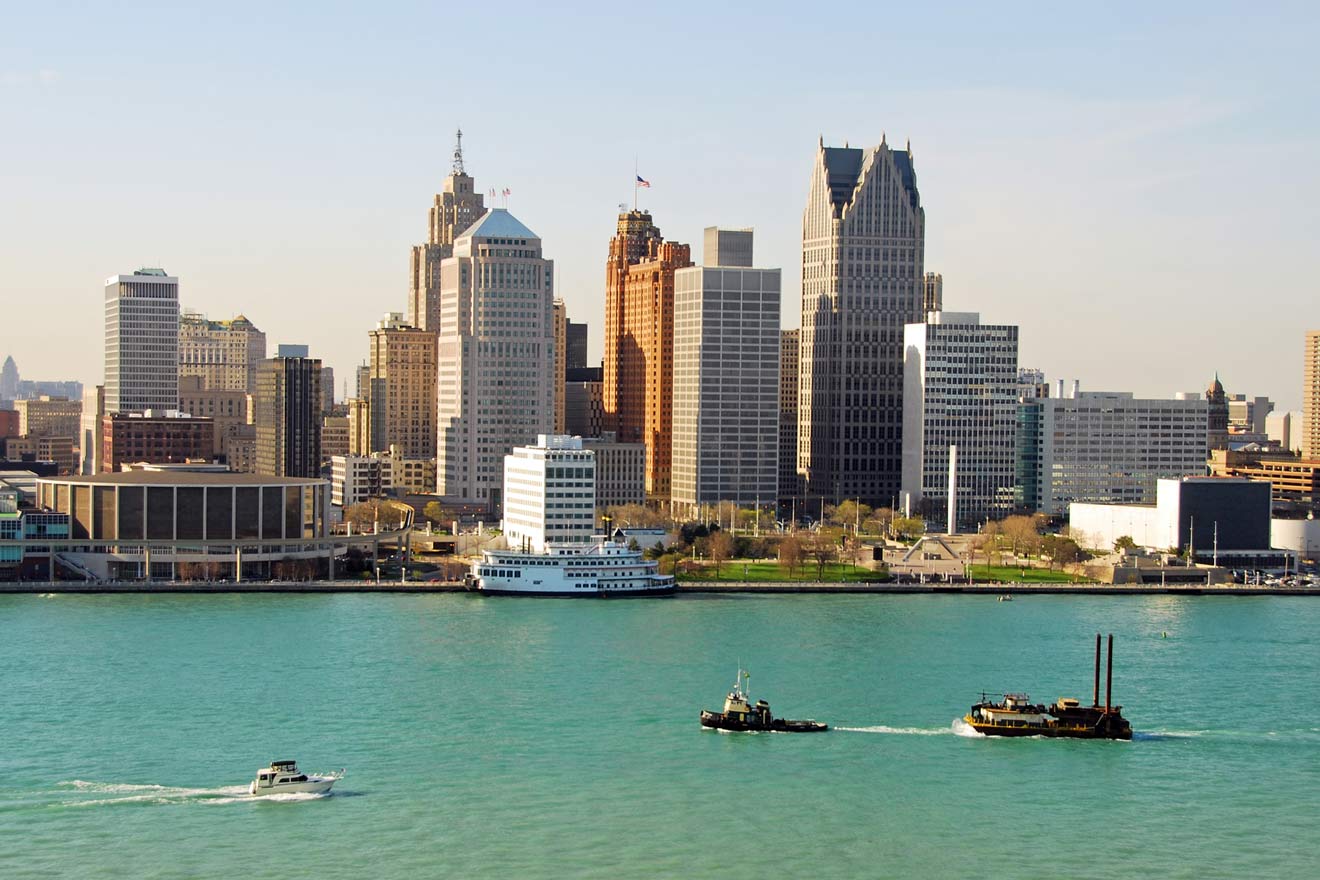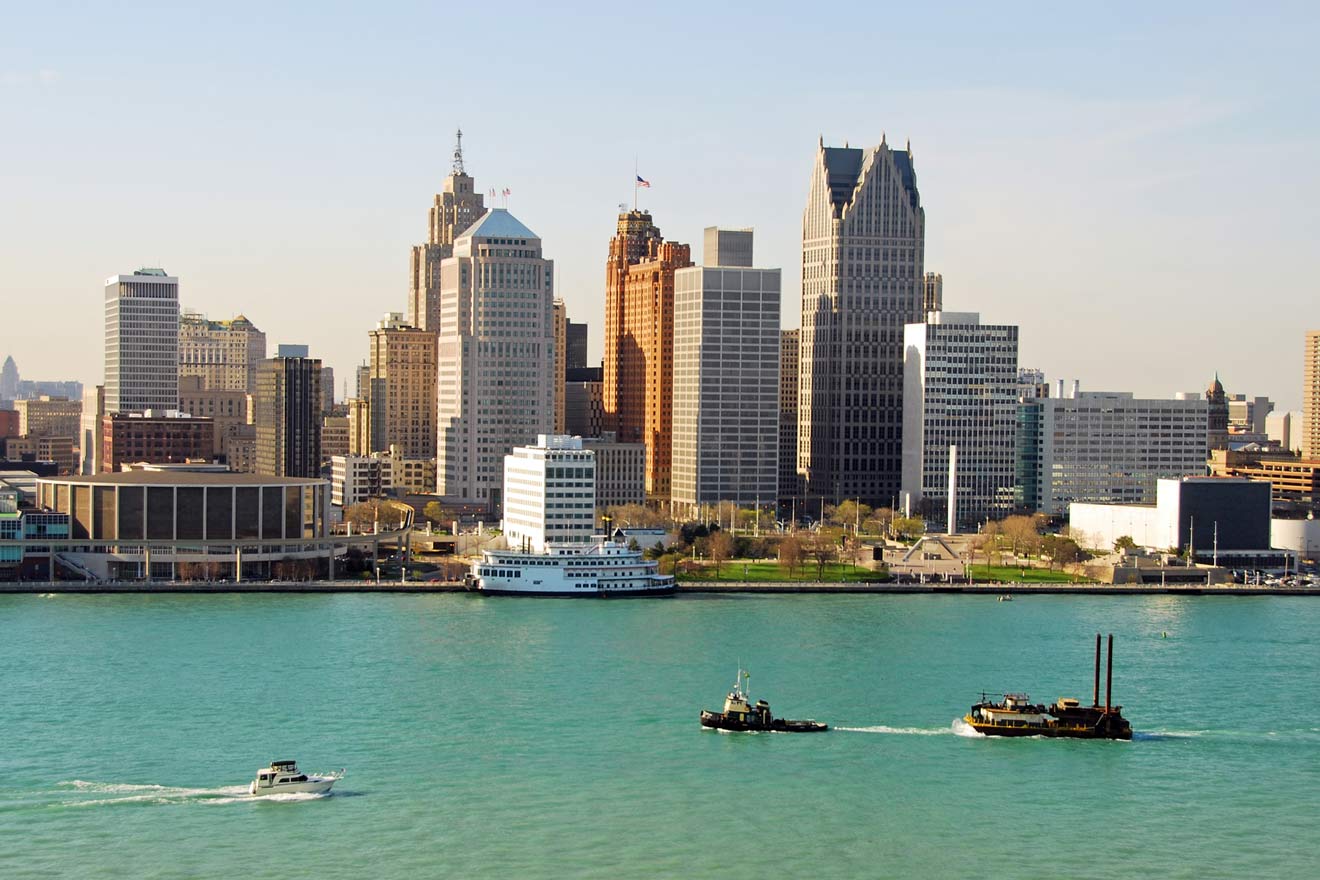 Situated right in the middle of the Great Lakes in the Midwestern region of the United States of America lies Detroit. This grungy city might not be at the top of everyone's travel bucket list, but that doesn't mean that it shouldn't be!
Brought to fame by the industrial revolution, Detroit earned its nickname as the 'Motor City' due to its role as the cradle of the automobile industry. The city claims many industry firsts, including the country's first mile of concrete highway and the world's first international underwater border crossing for cars (did you know that Canada is just across the river!?)
But this industrial history isn't the only element that defines this city. Nowadays, Detroit has become a cultural and artistic haven. Its internationalism in every sense of the word has influenced and has been influenced by many artistic movements, and it has progressed into this beautiful place of expression.
With all this in mind, there are clearly plenty of reasons you should visit this rare pearl of the State of Michigan. Now I will help you find where to stay in Detroit! So buckle up while we go through some of the best areas to stay in as a tourist. From residential neighborhoods to well-known downtown Detroit gems, I've got some accommodation ideas for every budget. Detroit, here we come!
If you are in a hurry
Here is a carefully selected list of the best of the best accommodations in the center that could help you quickly make your decision for your stay in Detroit:
To help you get a clearer picture of the best areas to stay in Detroit, here is a map showing where all of the neighborhoods I will be talking about are located.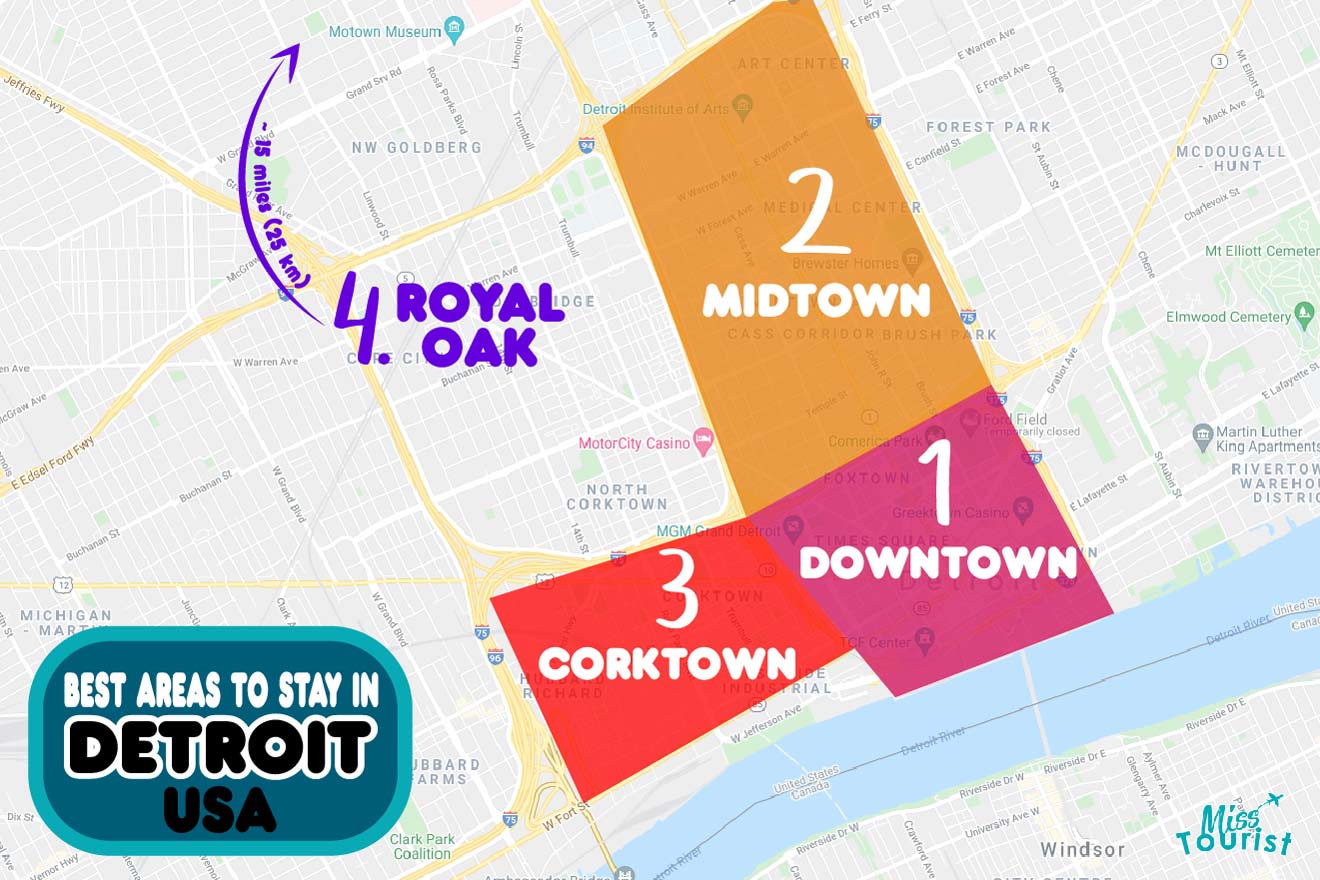 1. Downtown – where to stay in Detroit for the first time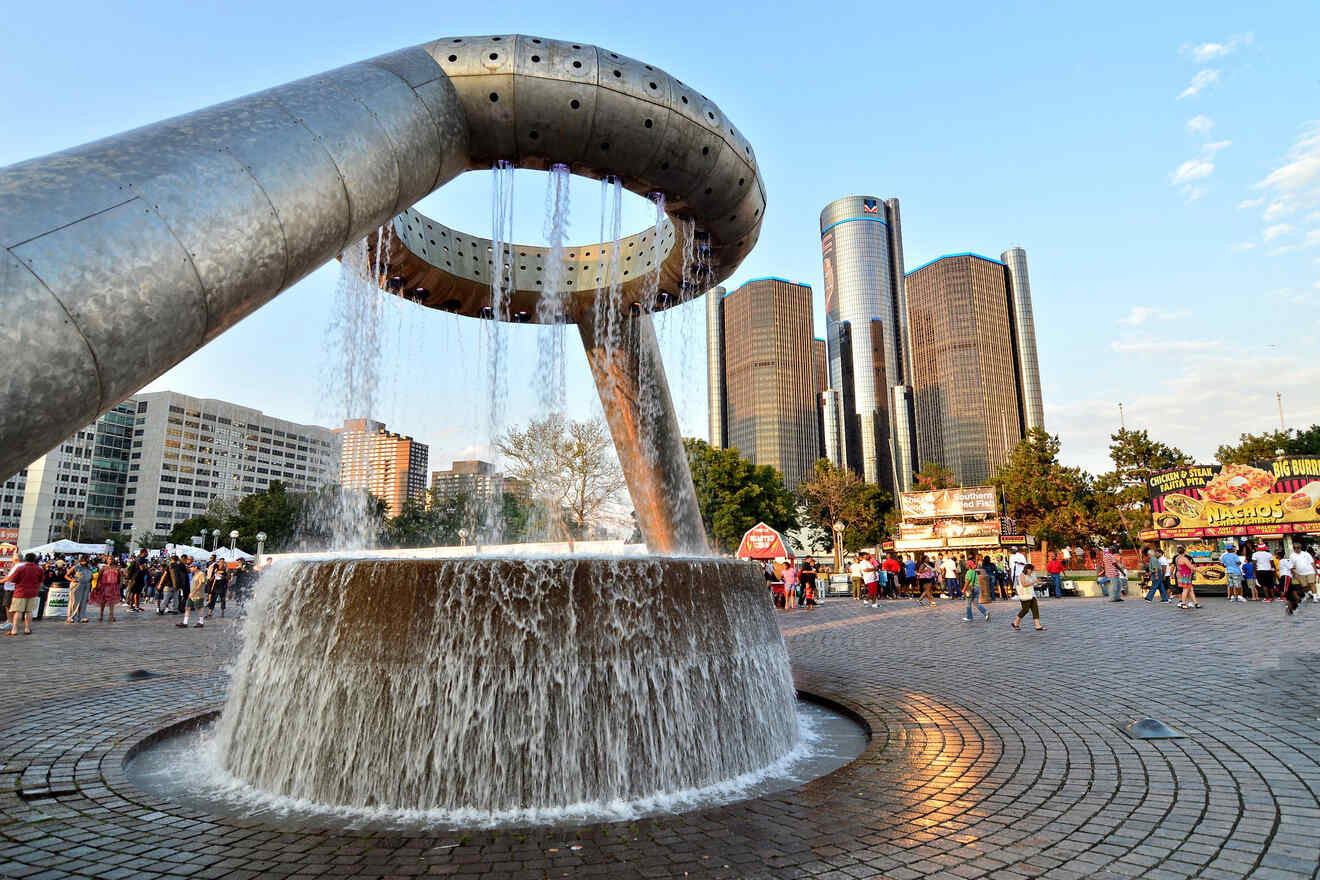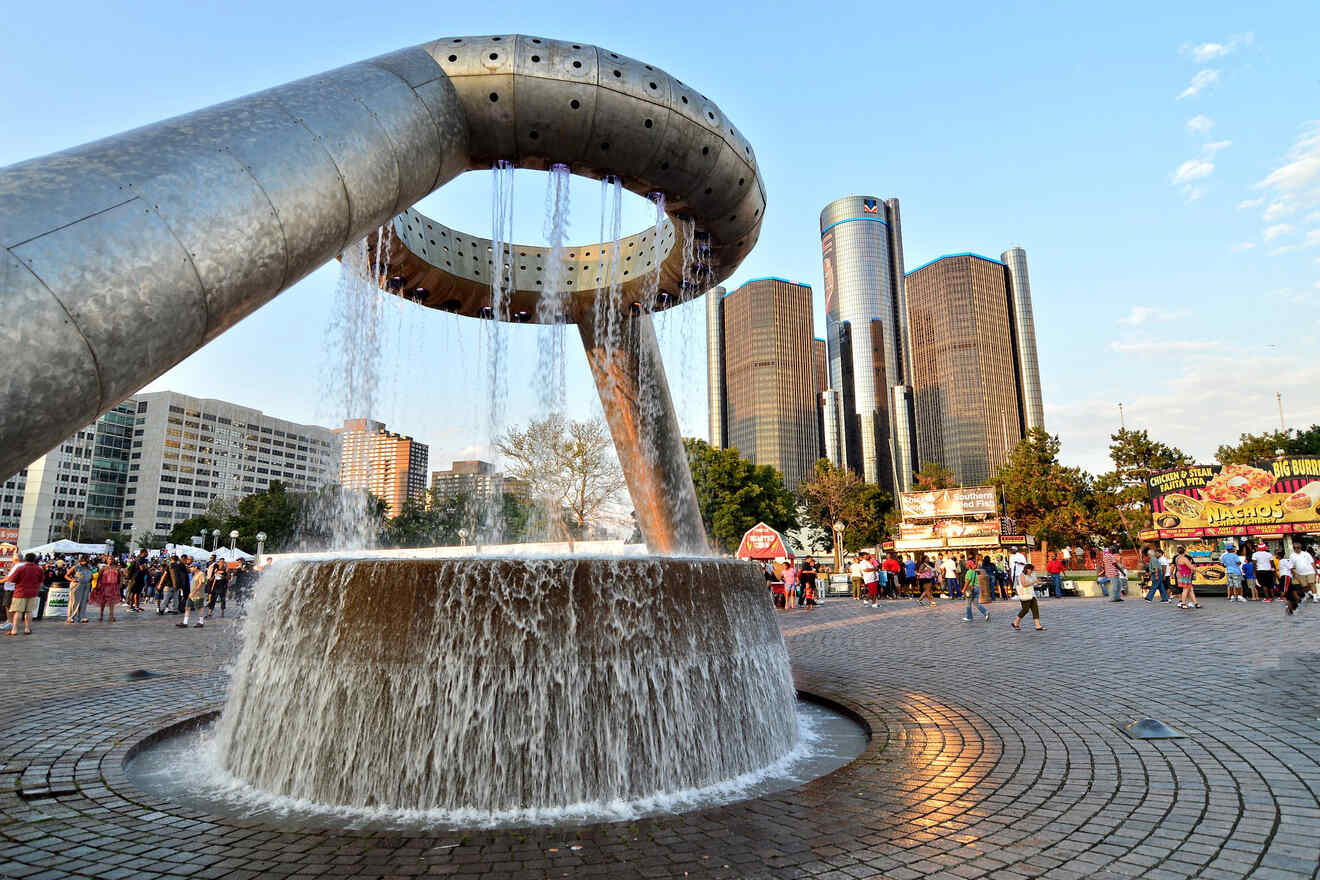 With its picturesque composition of historic buildings and parks, the countless different districts that make up the downtown area offer locations that will satisfy every taste.
If you're a foodie, the Greektown district will welcome you with its delicious restaurants and pastry shops; sports enthusiasts will love Ford Field and Comerica Park (home to the Detroit Tigers), while those who just want to relax will enjoy strolling the 3.5mile long RiverFront. Whatever you come to see or do, you will get to enjoy a view of the unique Detroit skyline while you do it!
If this is your first time in Detroit (or 100th), Downtown Detroit has everything you need in one convenient location. Plus, while the whole area is highly walkable, there are plenty of public transportation options to get you around the city should you choose to explore further afield.
I could go on and on about this dynamic part of Detroit, but I think it's time to give you a selection of places to stay in Detroit Downtown. Whether you're here for a longer stay or for the weekend, here are your best options to choose from.
Luxury hotel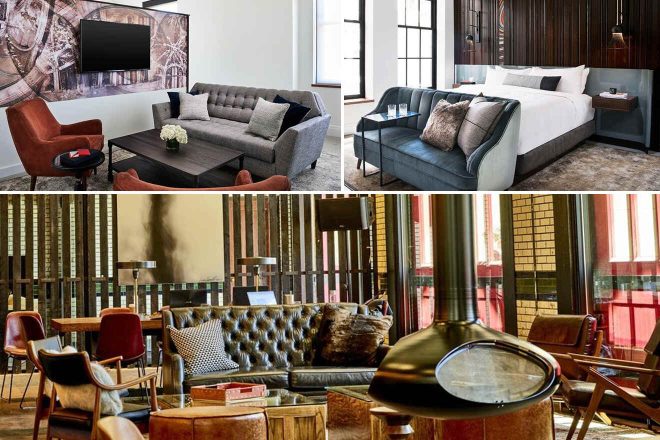 This incredible hotel takes the classic Detroit industrial charm and adds a luxurious modern spin to create beautiful aesthetics throughout the entire building. With its own fitness center,  restaurant, bar, and lounge, all your needs are catered to, and you can even order room service from the lovely staff to your elegant room to eat with a view of the Detroit skyline
Other accommodation options in Downtown Detroit
mid-range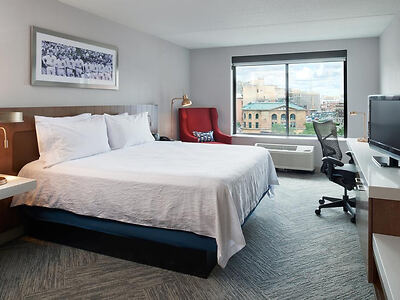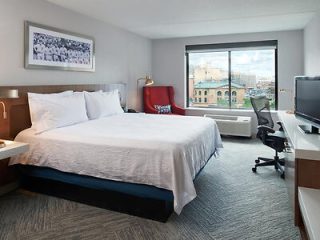 Modern, clean rooms with desk spaces, microwave, and fridge in every room. Breakfast available for an additional charge
budget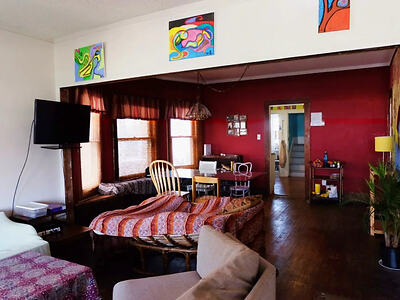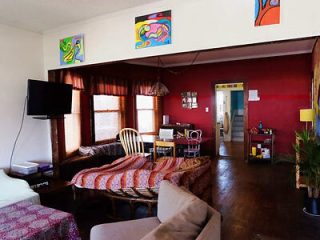 Lovely hostel with mixed and female-only dorms that provides free parking and a luggage storage
airbnb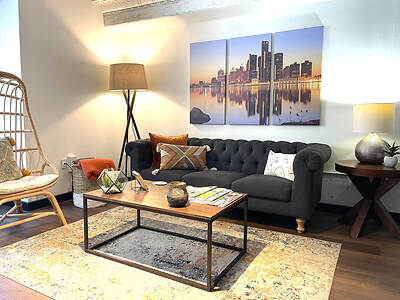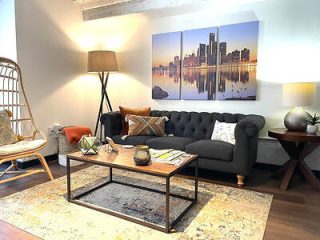 This luminous one-bedroom apartment will offer you the best local downtown experience in the Grand Circus neighborhood
Things to do in Detroit Downtown
2. Midtown – where to stay in Detroit for art and culture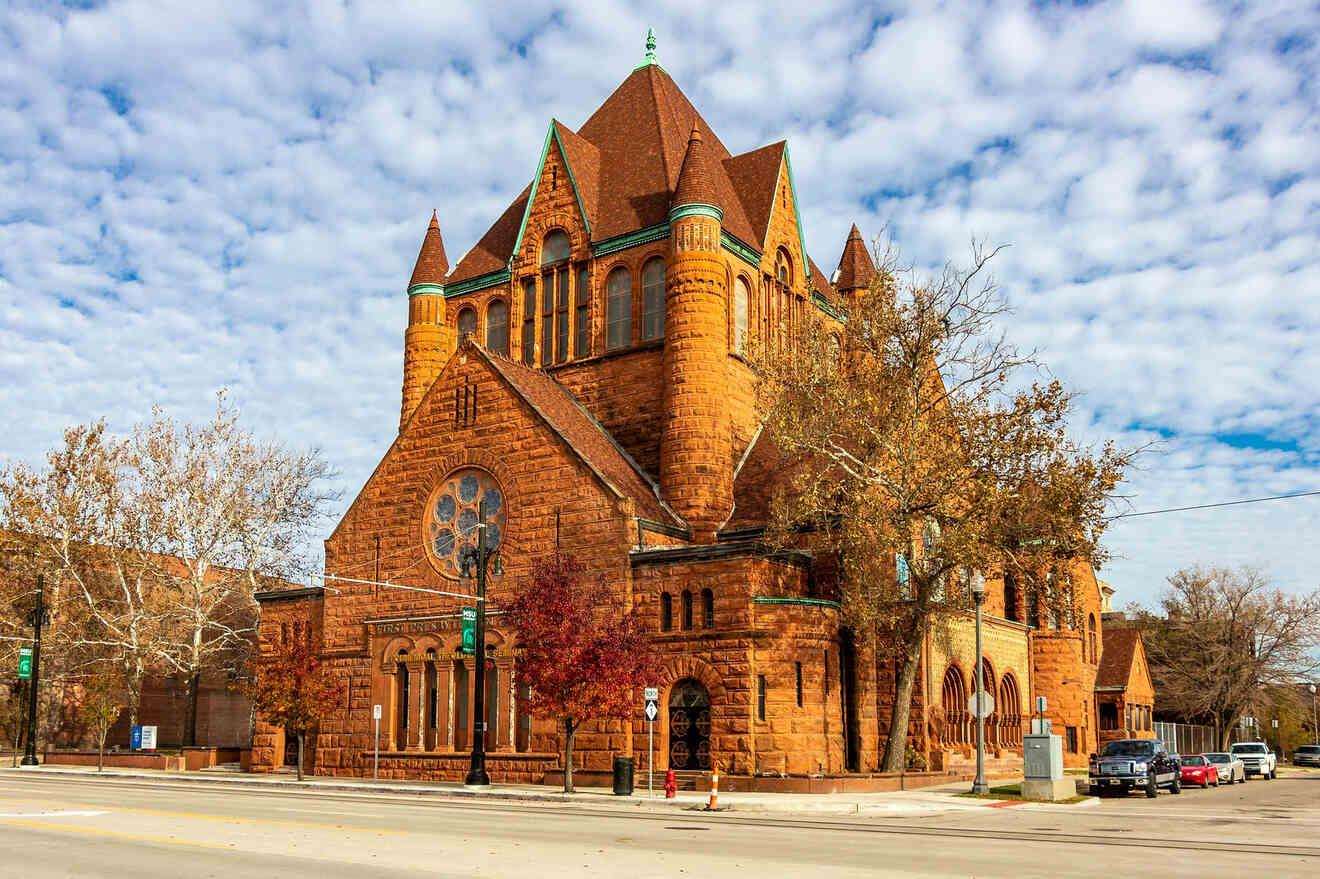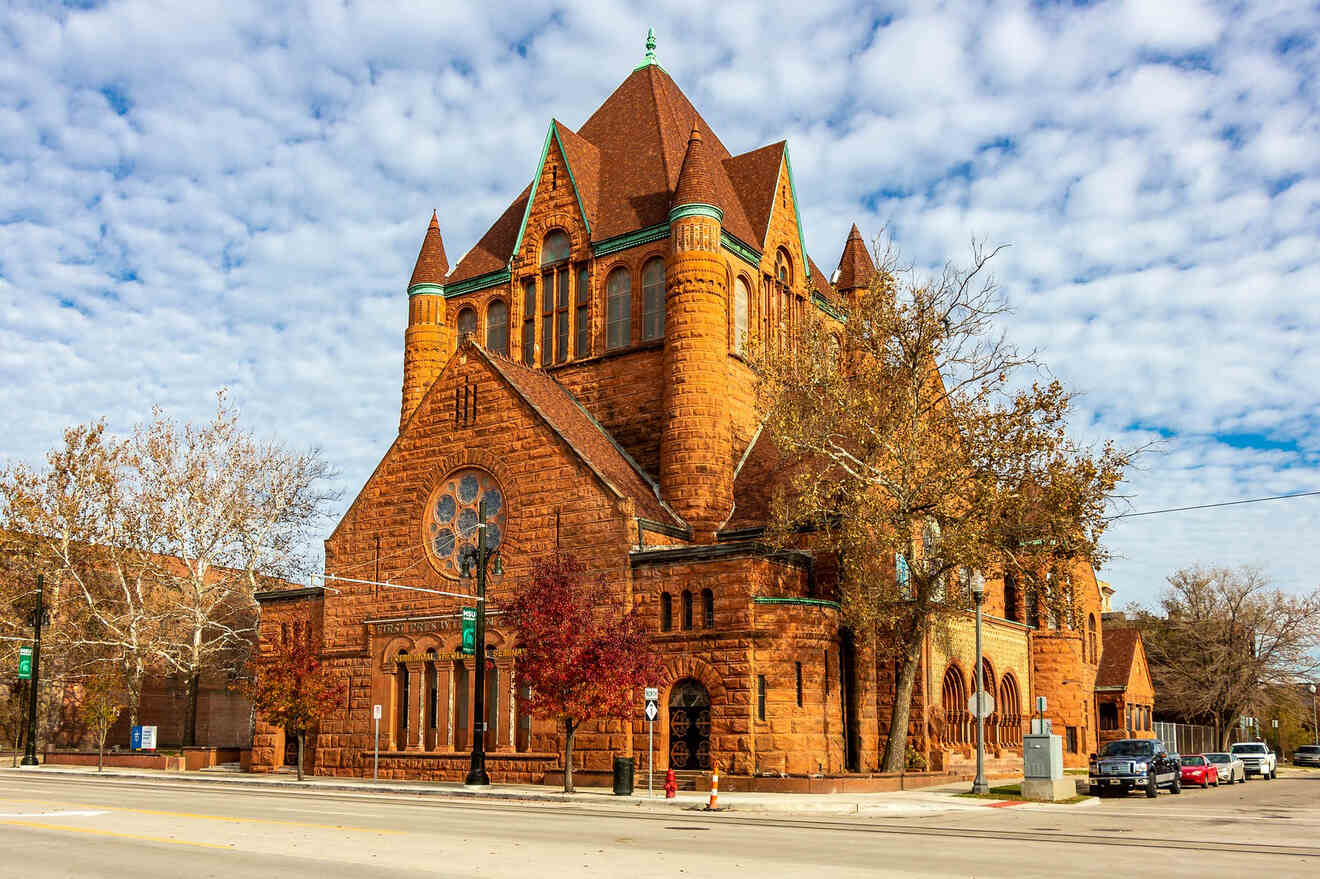 Directly north of the busy Detroit Downtown pulsates another energy field: Midtown Detroit. This safe area is often described as Michigan's Berlin due to its grungy underground culture. Home of Wayne State University, it is not only an educational center but a hub for cultural and artistic expression in Detroit.
The cradle of Detroit's atypical art scene, this area is full of independent record stores and a vibrant palette of restaurants, brunch cafes, chic coffee bars, breweries, and nightclubs to satisfy everyone's taste. It is a mecca for all the foodies and cocktail lovers and those who like partying all night long.
While it's home to a very modern society, this area also represents the past culture. You will find an extensive collection of historic museums that tell the story of this vibrant city. Of course, with all these great places to explore, Midtown is also where you will find a good number of hotels in Detroit.
Luxury hotel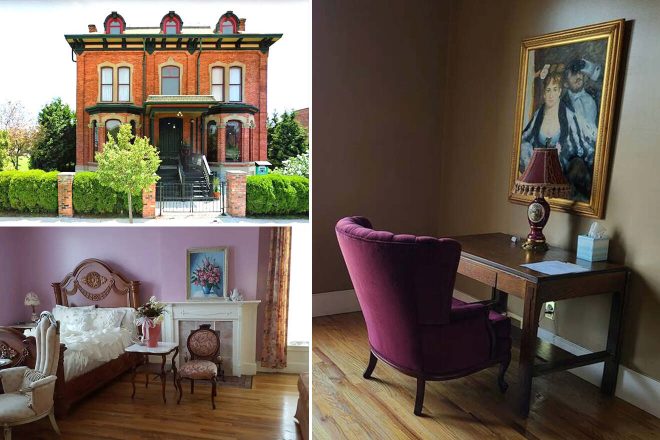 This historic home offers rooms in an elegantly restored building near both the Midtown and Downtown area. This delightful B&B boasts extremely friendly staff and a great breakfast on offer to their guests. You will feel right at home at Winder St Inn! 
Other accommodation options in Midtown
mid-range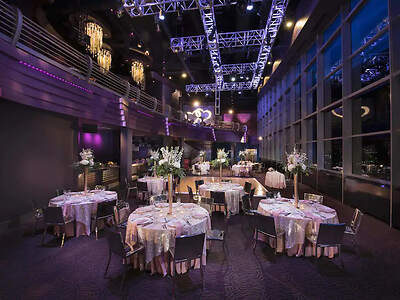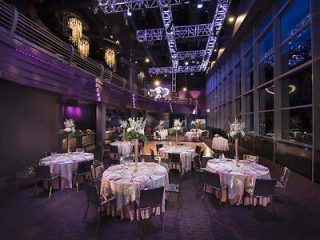 With a full-service spa, 5 restaurants, breakfast, a huge gym, and a casino on-site, there's not much more you can ask for from any Detroit hotels!
budget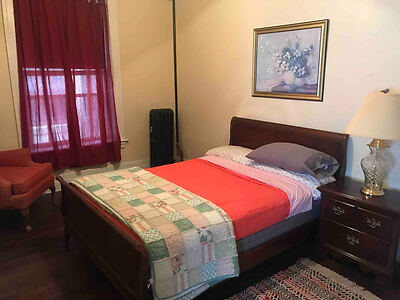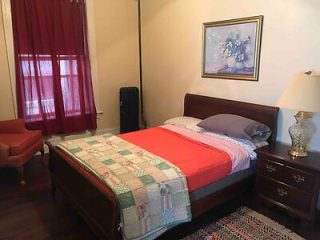 one-bedroom home with space for up to four guests near some of the best attractions the city offers
airbnb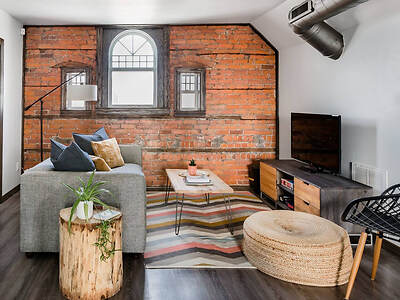 This one bedroom apartment located in a historic neighborhood comes with its own private terrace that offers guests the best view of the city
Things to do in Midtown
3. Corktown – the most hip area in Detroit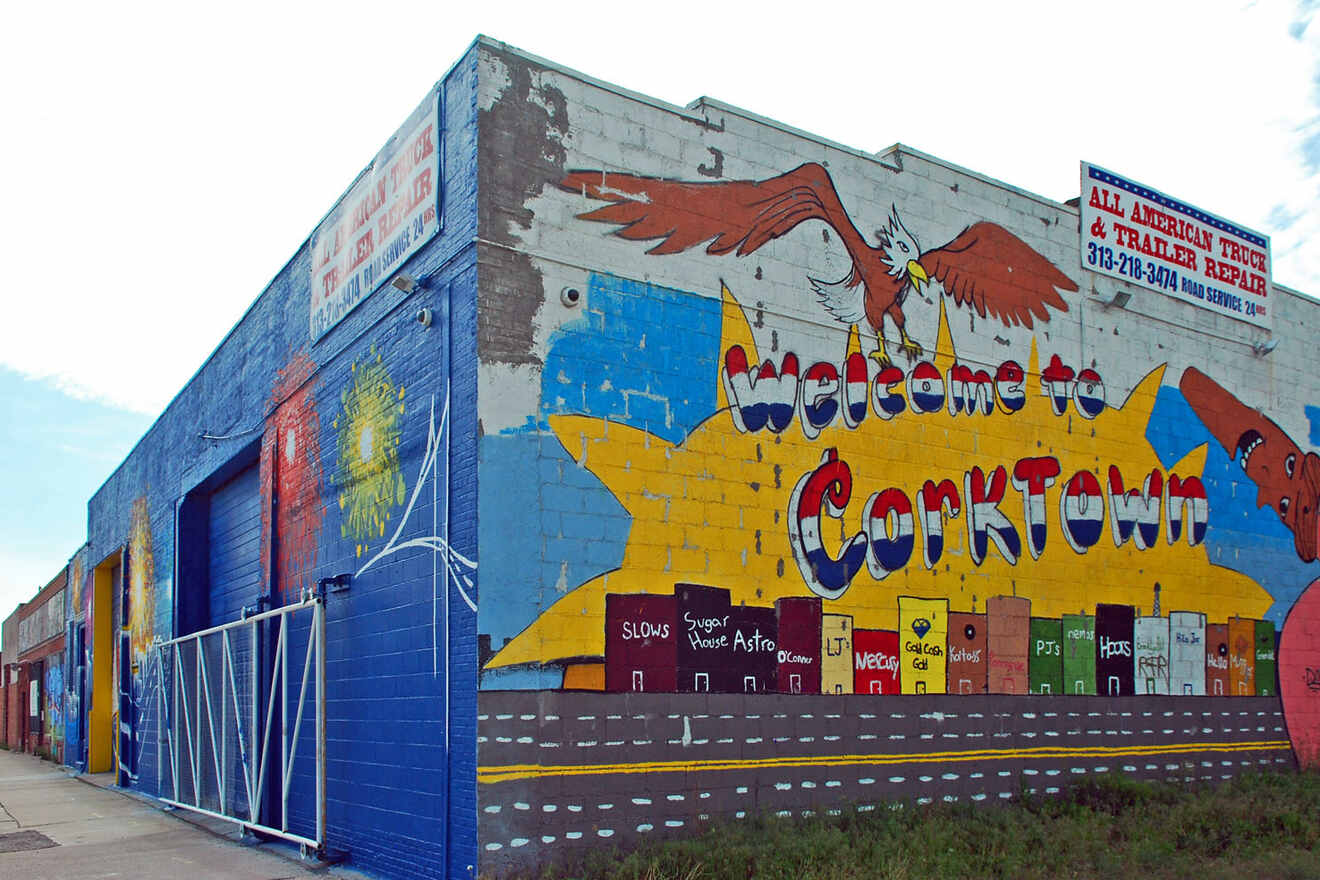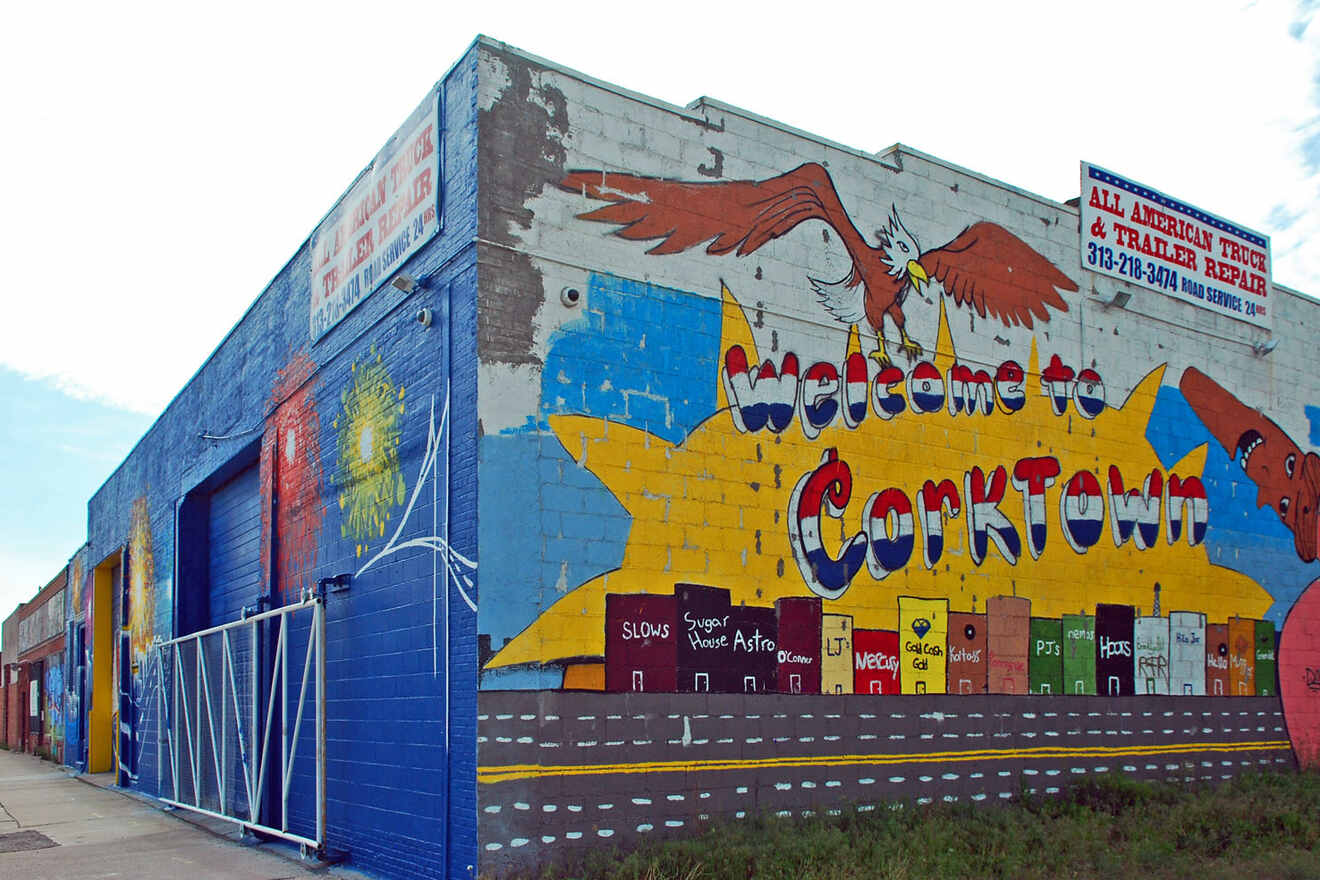 If you're really looking to dive deep into the history of the city, staying amongst Corktown's cobbled streets is the best place for you. This is the oldest neighborhood in Detroit and is located directly West of Downtown, just a 5 min drive to the center.
Being an old industrial neighborhood (as much of the city is), this area has been transformed into a hipster haven. With some of the coolest cafes, bars, and restaurants in the town, Corktown has become a destination in itself.
Named after the Irish town of Cork, you can imagine that this area knows a thing or two about a good drink. Many of the bars in Corktown even offer free shuttles to the large stadium events or casinos on weekends, so your designated driver is sorted! This is also one of the most diverse neighborhoods in the city, meaning you are sure to find some incredible international cuisines to try.
Here are your top choices for accommodation in the area.
Luxury hotel
In typical MGM style, this hotel will have you never wanting to leave the complex. With an incredible indoor infinity pool, hot tub, sauna, luxury spa treatments, a huge dining lounge and bar as well as incredibly deluxe rooms, it might be hard to go out and explore Detroit (although I recommend you do)!
Other accommodation options in Corktown
mid-Range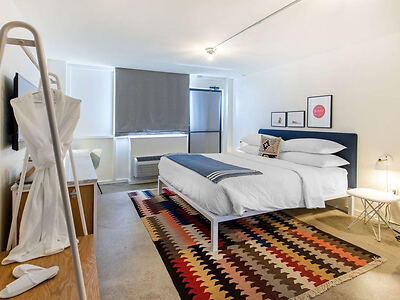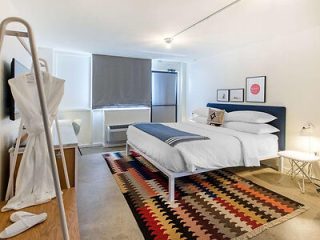 A new, pet-friendly hotel with funky rooms, located in a vibrant area full of popular local entertainment venues
budget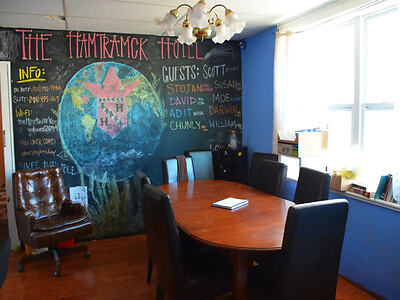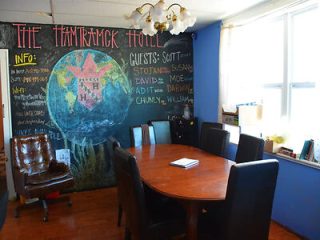 International hostel that offers private rooms and cozy shared areas, including a kitchen
airbnb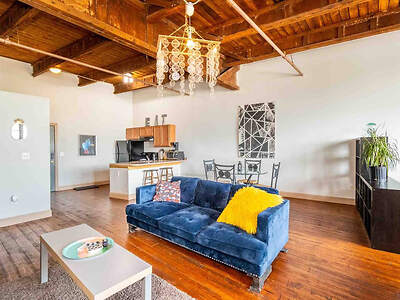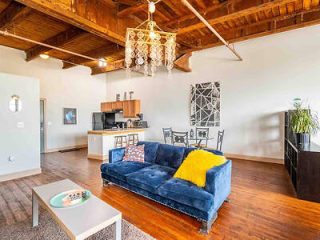 Open plan living in a stylish industrial apartment with a great view and free wifi
Things to do in Corktown
4. Royal Oak and Surrounds – where to stay for families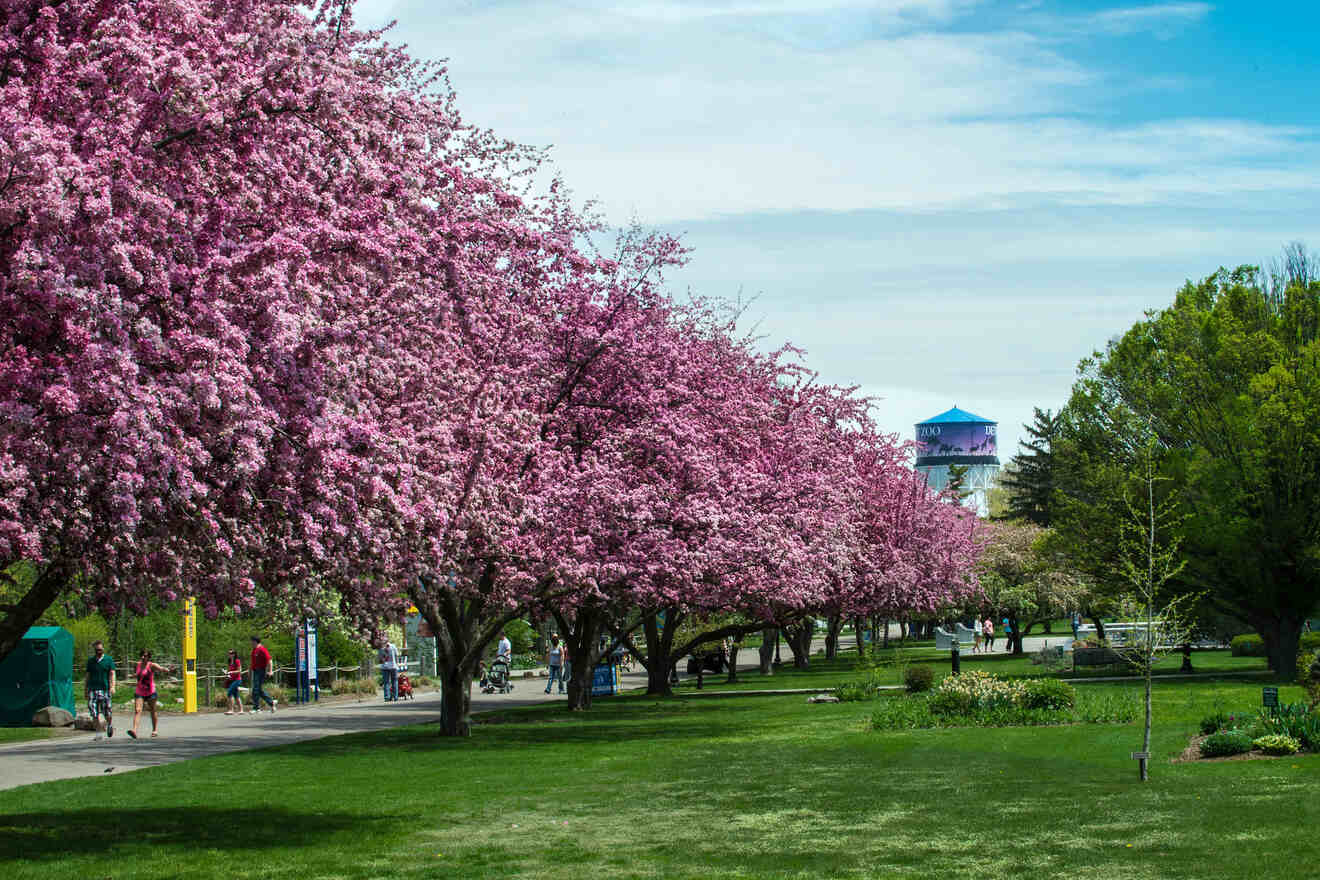 14 miles north of the city lies a little suburban neighborhood called Royal Oak. This trendy and peaceful neighborhood is surrounded by a magnitude of relaxed, safe areas, making it perfect for families.
If you want to spend your time with your family and friends in a quiet place away from the busy streets of downtown Detroit, Royal Oak will keep you entertained. With attractions from the Detroit Zoo to an Adventure Mini-Golf Course, there are plenty of fun activities the whole family will love.
If visiting on the weekend, make sure not to miss the Royal Oak Farmers Market. With different types of markets on Fridays, Saturdays, and Sundays, you can even go every day and find something different! This market also has some historic importance for the neighborhood. Started in 1925, the Royal Oak Farmers Market was responsible for supplying the entire city with food during the population boom of the time.
Since then, it has grown to include great free entertainment and events such as monthly food truck rallies.
Here are our top chosen options if you're interested in staying in a safe neighborhood and if you like spending time with some fun outdoor activities:
Luxury hotel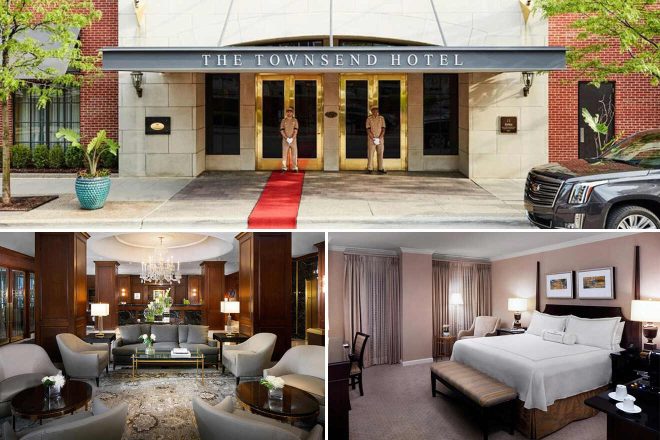 This 4-star hotel exudes luxurious elegance and truly stands out in the neighborhood. The Townsend offers spacious rooms, yummy breakfast, an onsite bar, and room service, all while being surrounded by designer shops and gourmet restaurants. If you're looking for a quiet place to stay in style, this is your best choice!
Other accommodation options in Royal Oak
mid-range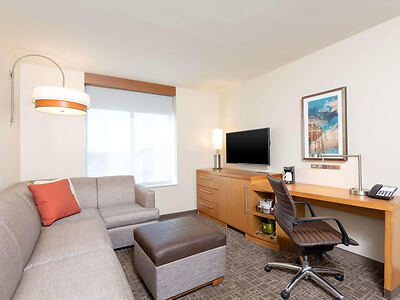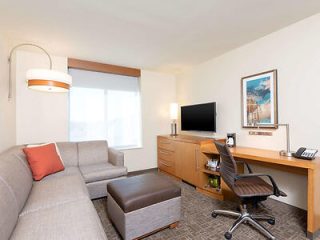 Spacious rooms, free parking, and a great breakfast (continental and buffet) 
budget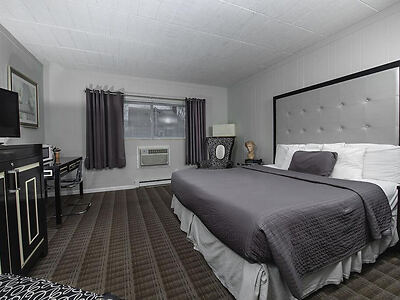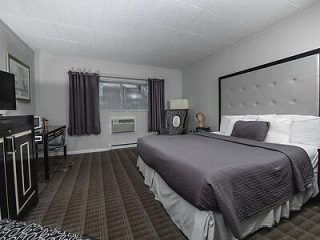 Colorful, modern hotel with outdoor games and great value for money
airbnb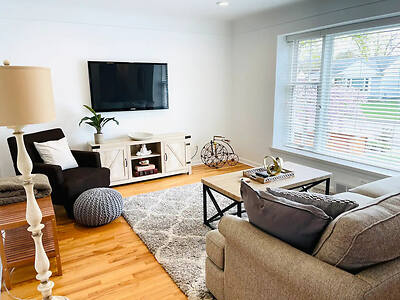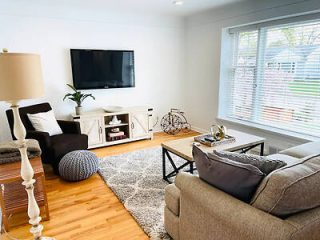 Spacious home great for a big family with up to 6 guests
Things to do in Royal Oak
| | |
| --- | --- |
| 👑 Luxury price: | $200 |
| 💵 Mid-range hotel: | $150 |
| 🛏️ Budget: | $100 |
| 🏠 Airbnb: | $110 |
| 💰 Accommodation prices: | Medium |
| 📍 Best Area: | Downtown |
| 🛎️ Best luxury hotel: | Foundation Hotel |
| 👛 Best budget hotel: | International House |
Conclusion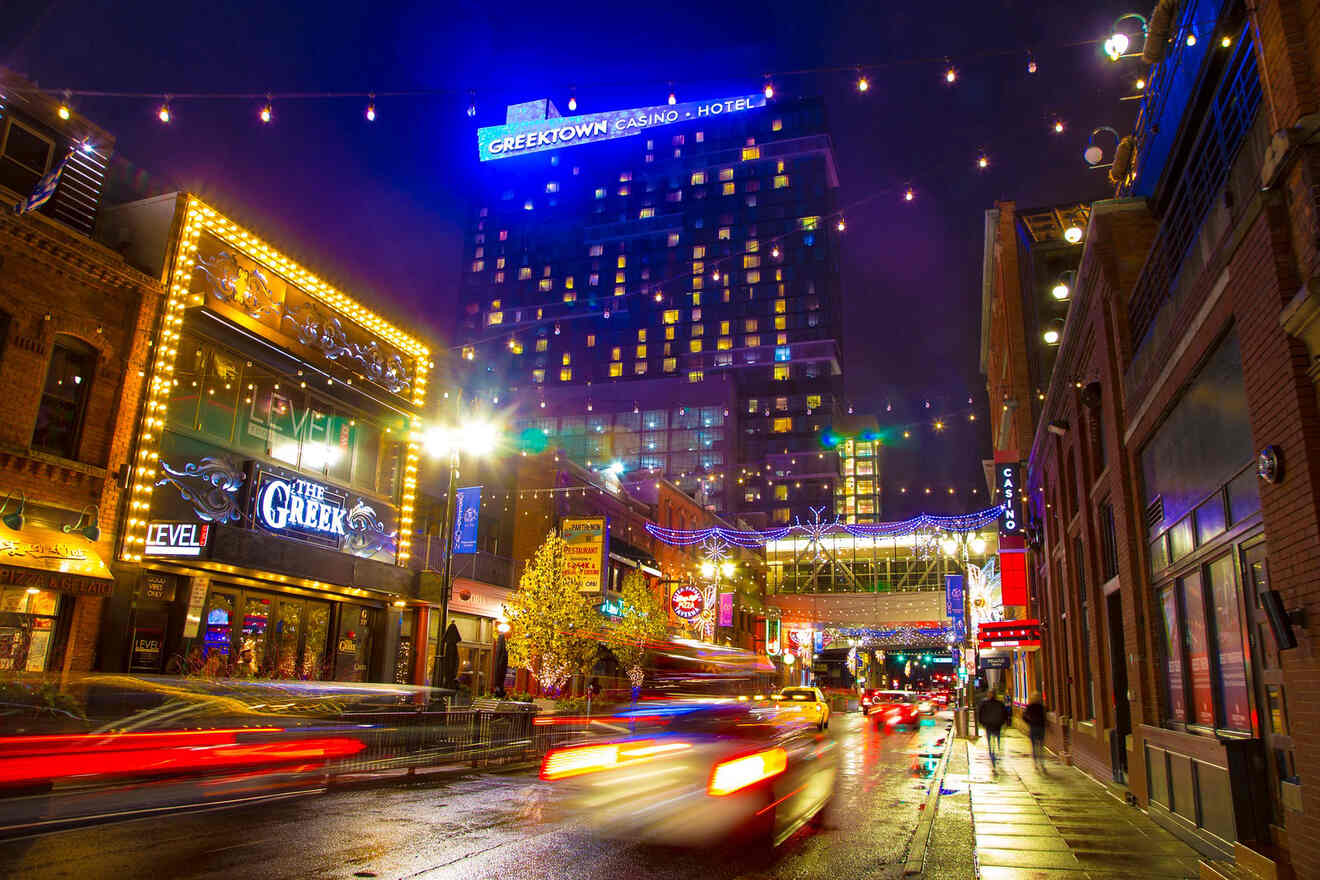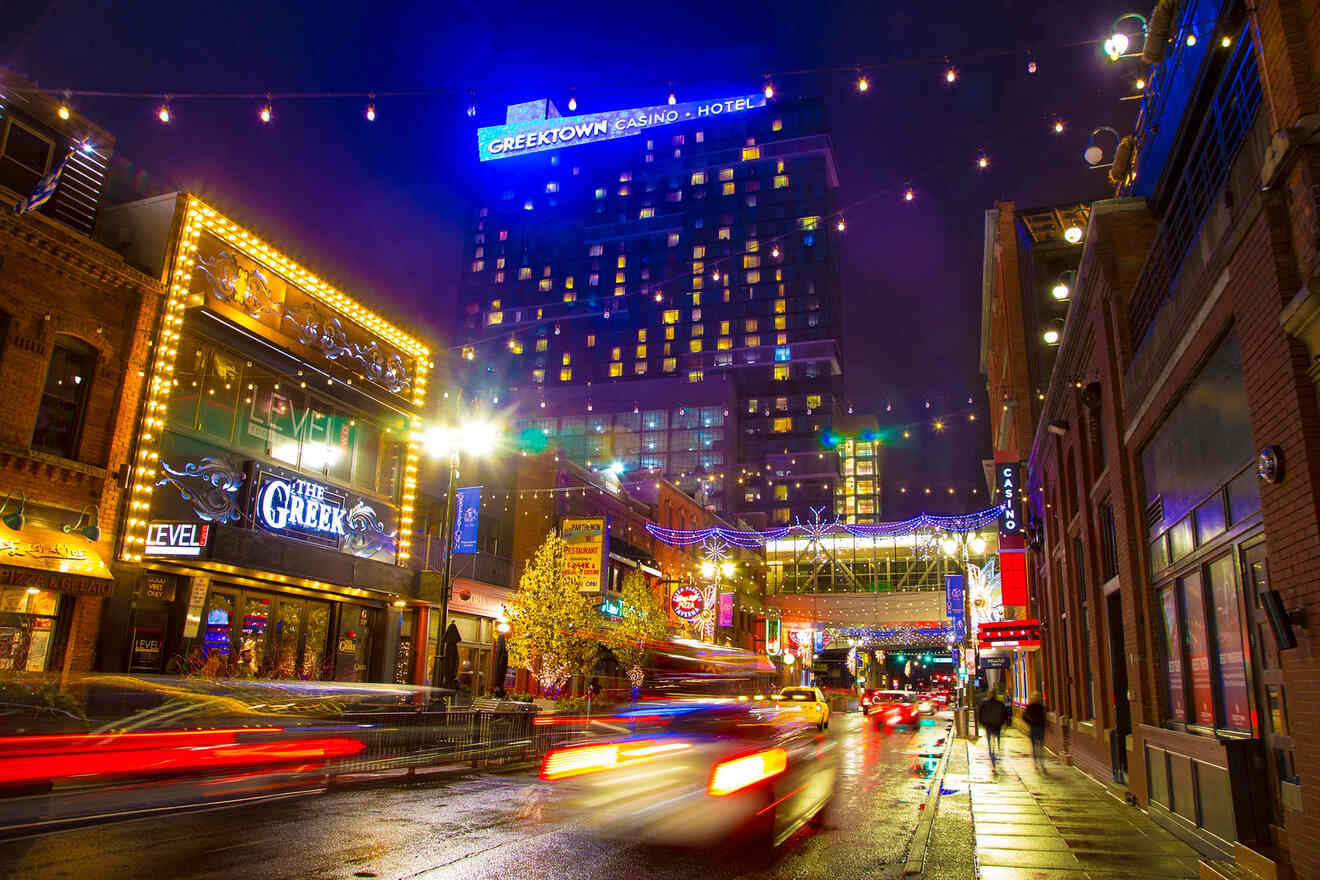 So there you have it. I've done my best to recommend to you all the best hotels, inns, and accommodations for where to stay in Detroit and cover every budget and, most importantly, for every type of traveler.
As I have discussed, Downtown Detroit is the most popular place to stay for first-time visitors and has the most extensive range of rooms. Make sure to book now, though, as the best ones book fast!

If you still need to make a choice, here is the top 2 from my list, both located in Downtown Detroit:
If you're planning on continuing to travel around the states, make sure to check out my post about where to stay in Chicago. Heading over the river to Canada? I have a post on Toronto too!
I hope you now feel inspired and prepared for your trip! Please leave a comment if you want to share your tips or experiences from your own trip to Detroit or if you have any questions!
Safe Travels,
Kate
---
Pin it for later!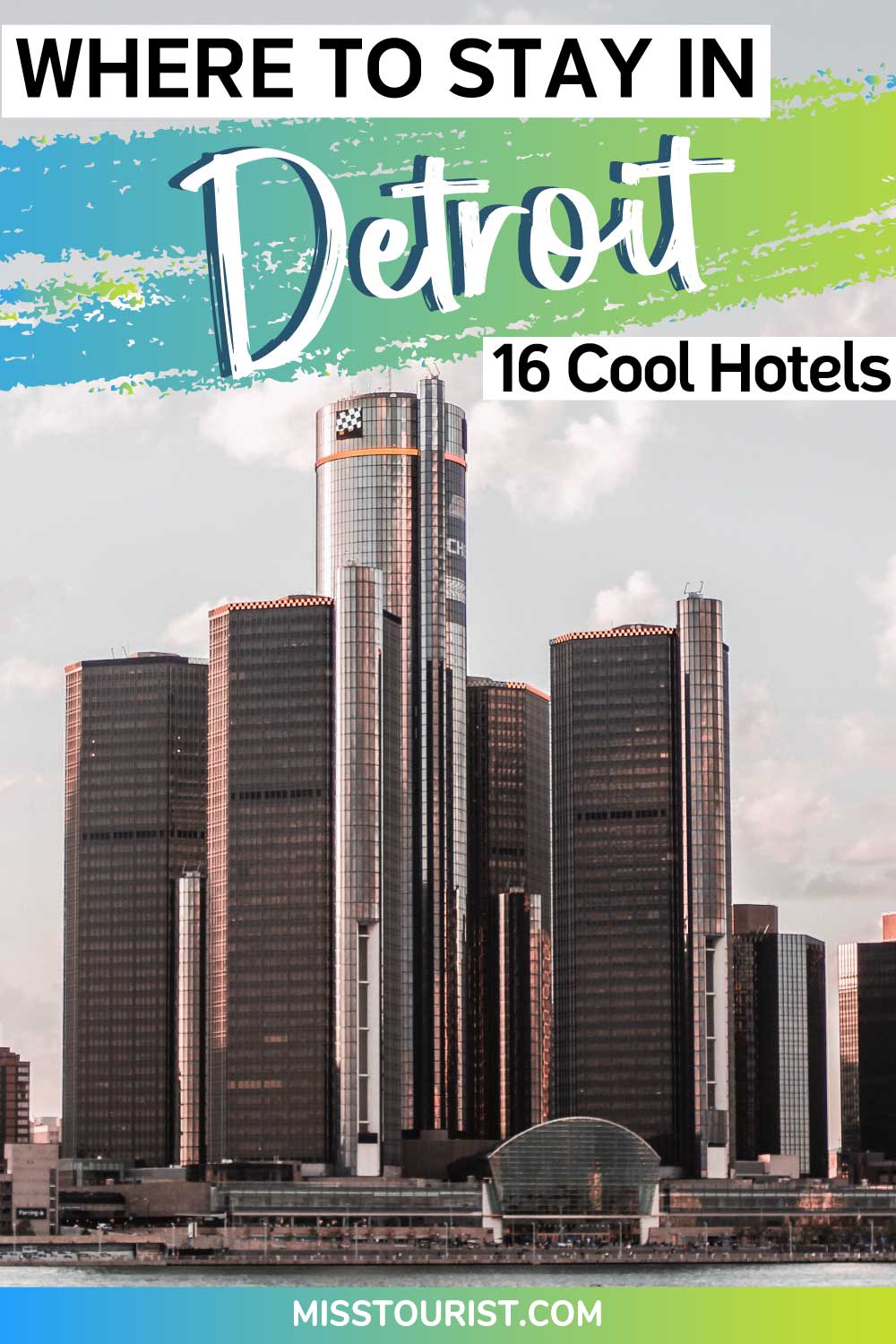 Pin it for later!