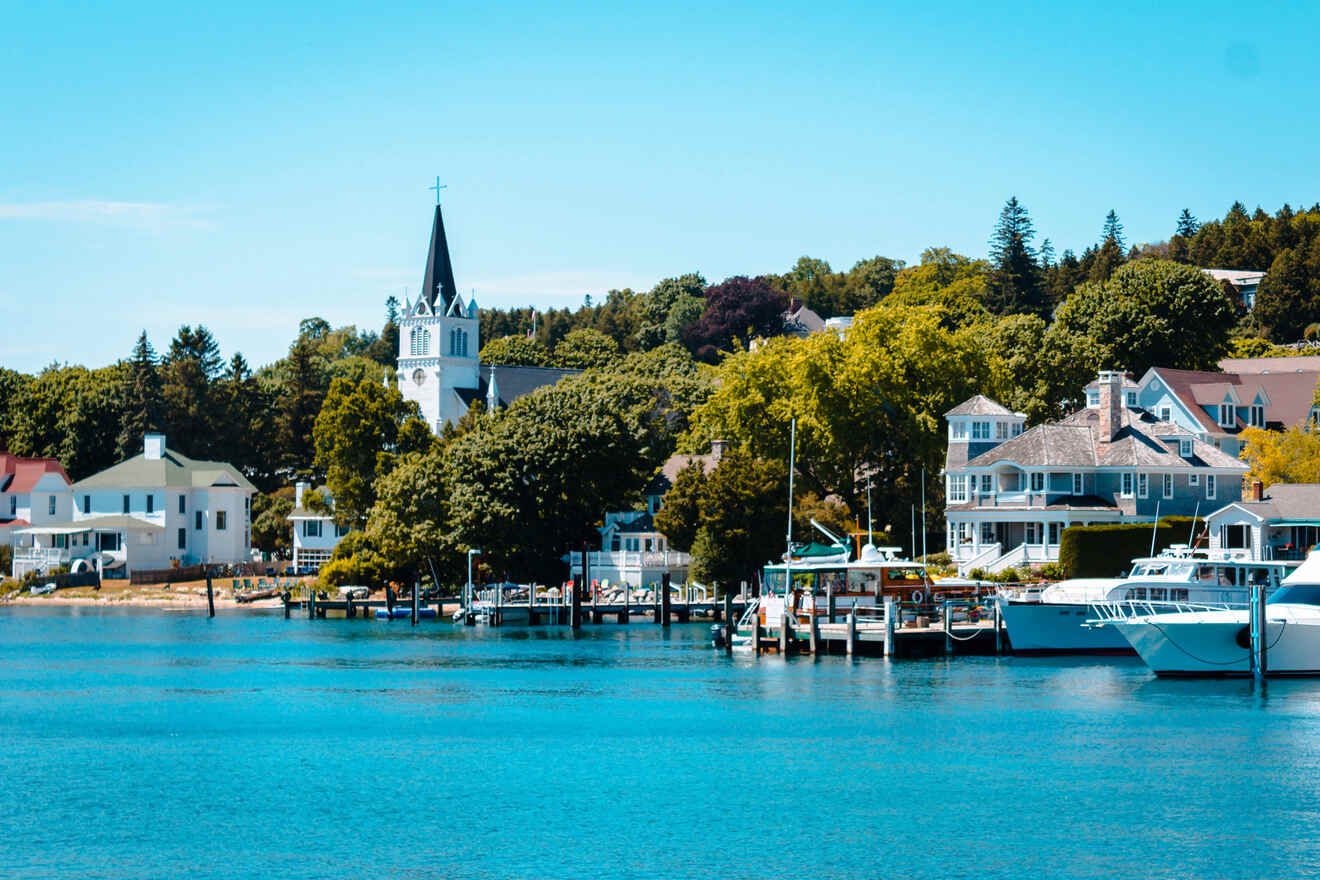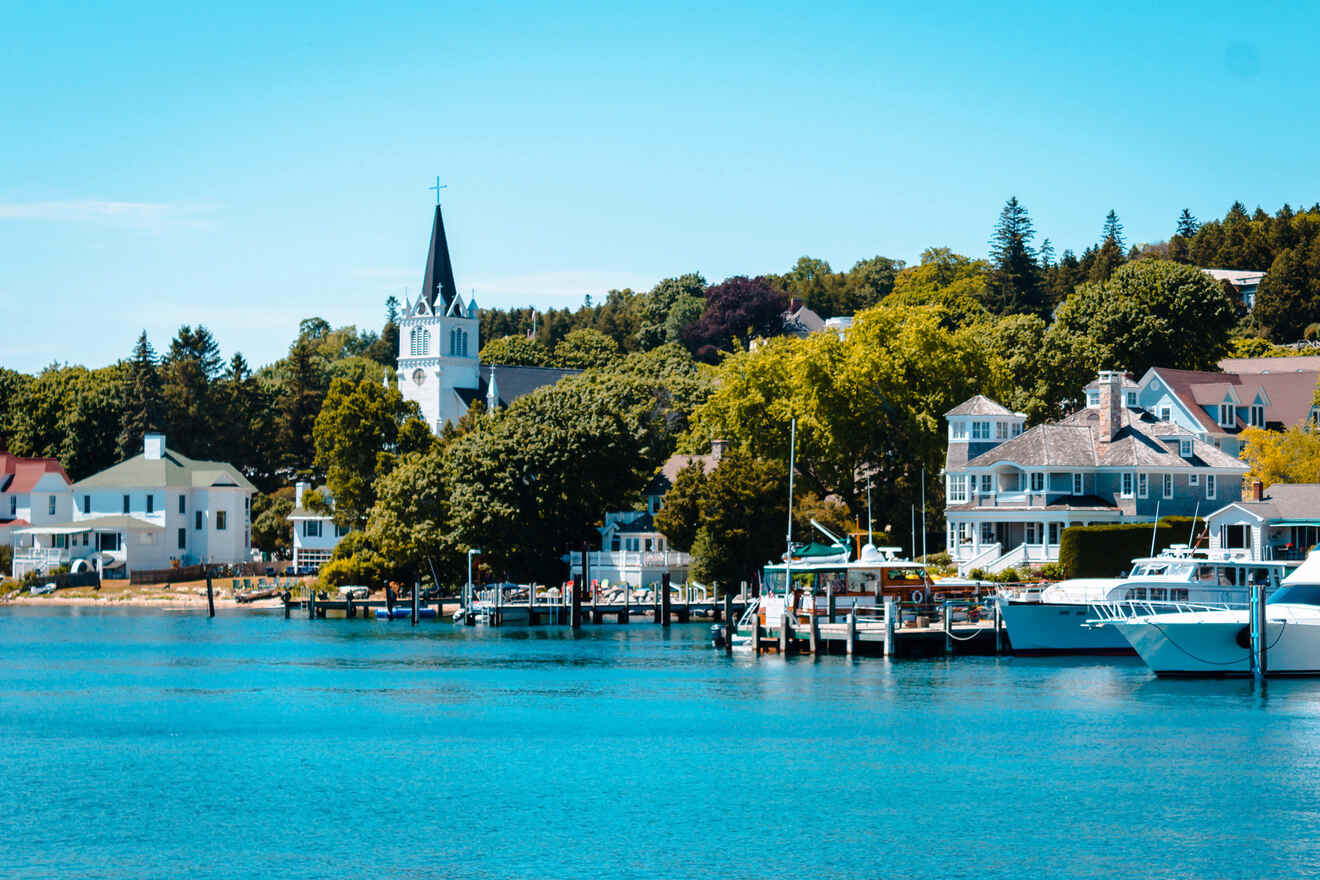 Planning a trip to the charming Mackinac Island? Then you're in for a treat! Get ready to fall in love with this historical place which is the crown jewel of Michigan tourism, and a National Historic Landmark!
In this post, you'll find the best places where to stay on Mackinac Island, MI! I've made a list of the top hotels and resorts on the island, listed from most to least expensive so you can decide quickly which one is your favorite. Although there may be no chain hotels, you'll see many large resorts and smaller hotels perfect for a quiet escape!
I also added a bonus with 3 awesome hotels in St. Ignance City, for those who want to stay on the mainland and just take a day trip to visit Mackinac Island.
This island is one of the most visited places in the US, so I highly recommend you book your Mackinac Island hotels in advance as the best ones sell out super fast, especially during the high season!
NOTE: The prices of Mackinac Island hotels tend to be around $100-$150 higher in the summertime (June, July, and August), so make sure you count that in if you're visiting during that time.
Let's go!
If you are in a hurry
Ready to book your accommodation right now? Then have a look at this list of the best Mackinac Island hotels:
Check out this map that will help you visualize all the Mackinac Island hotels in that I'll talk about in this post:
Luxury (US$400 and up)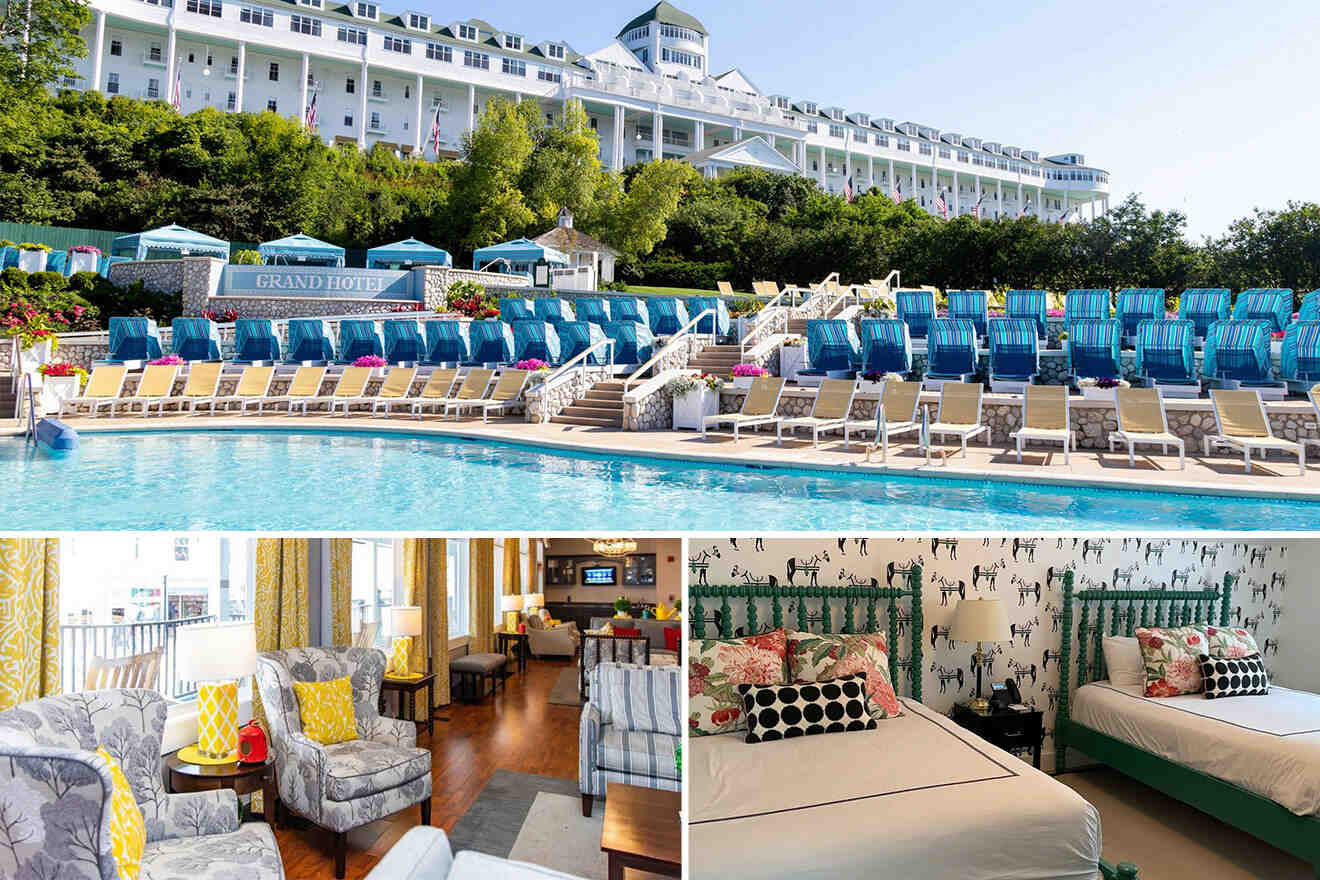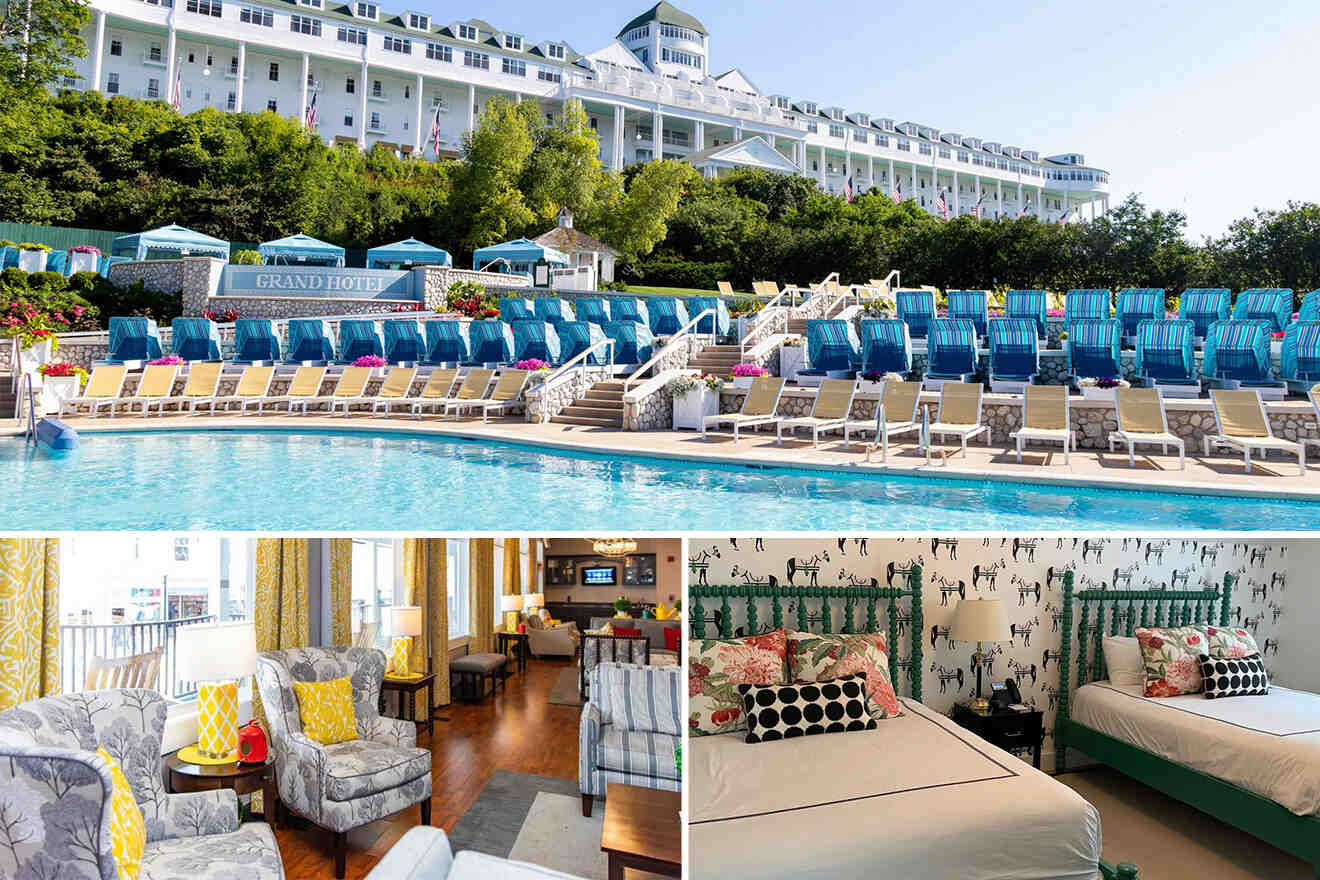 Mid Range (US$200 – US$300)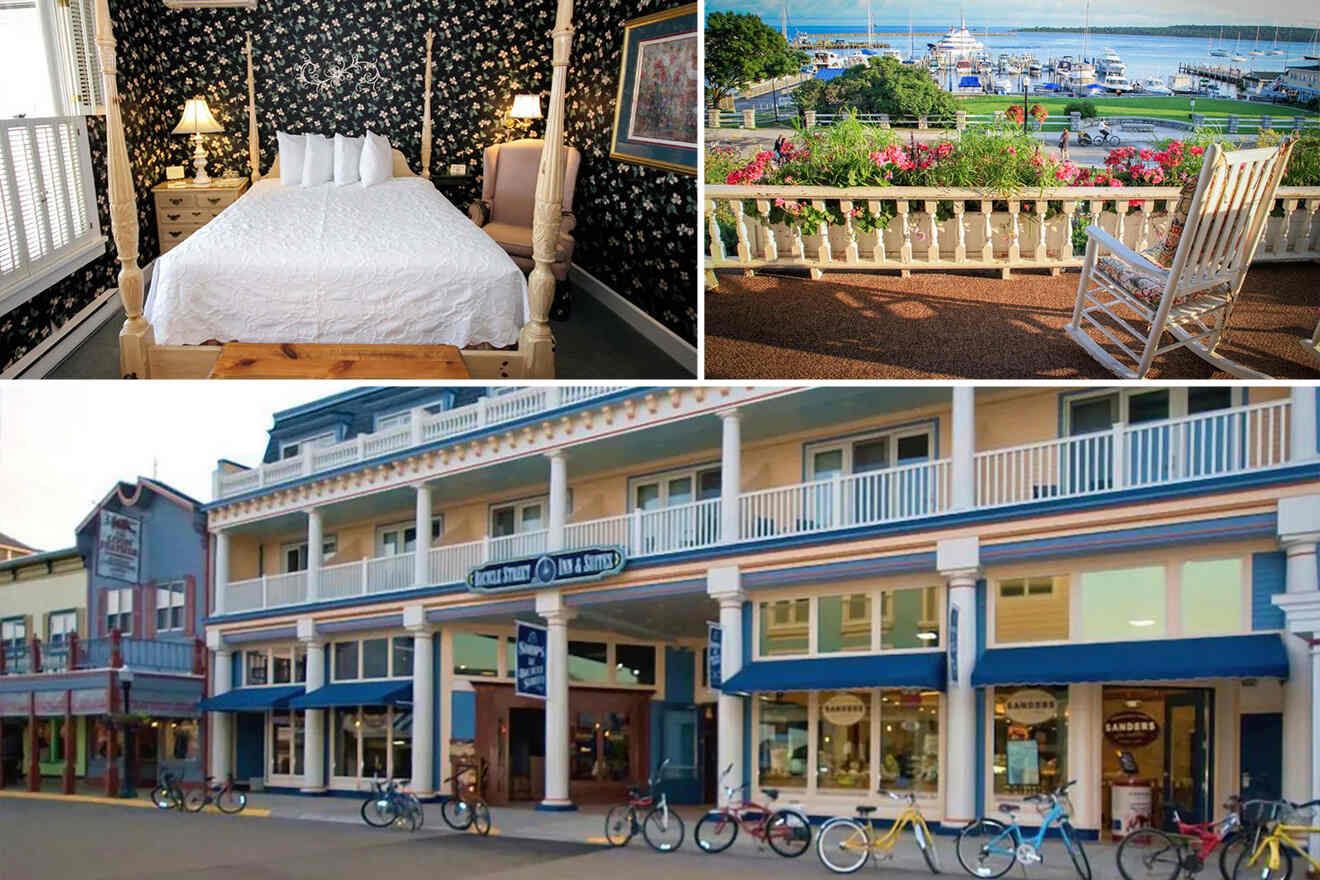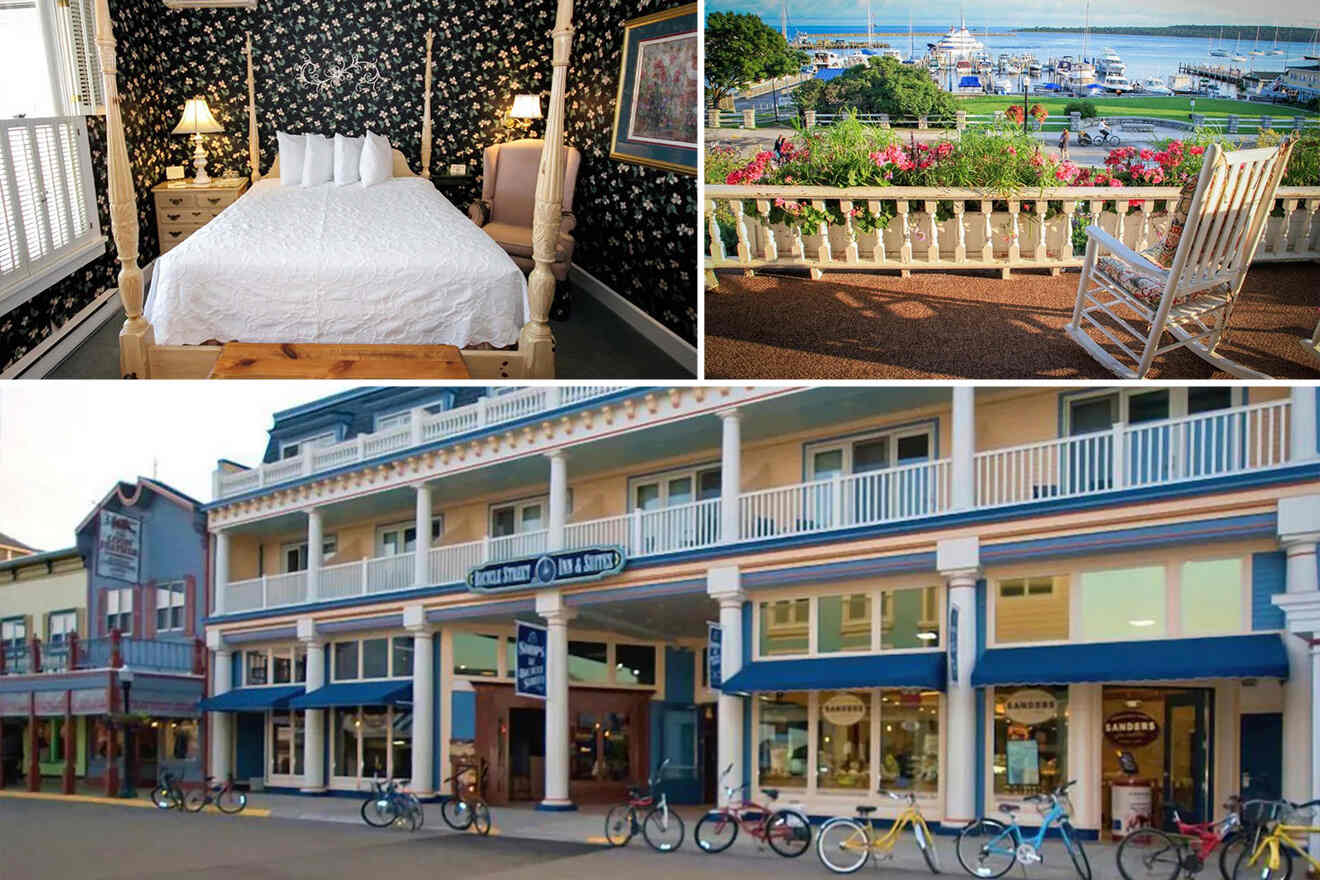 Budget (up to US$200)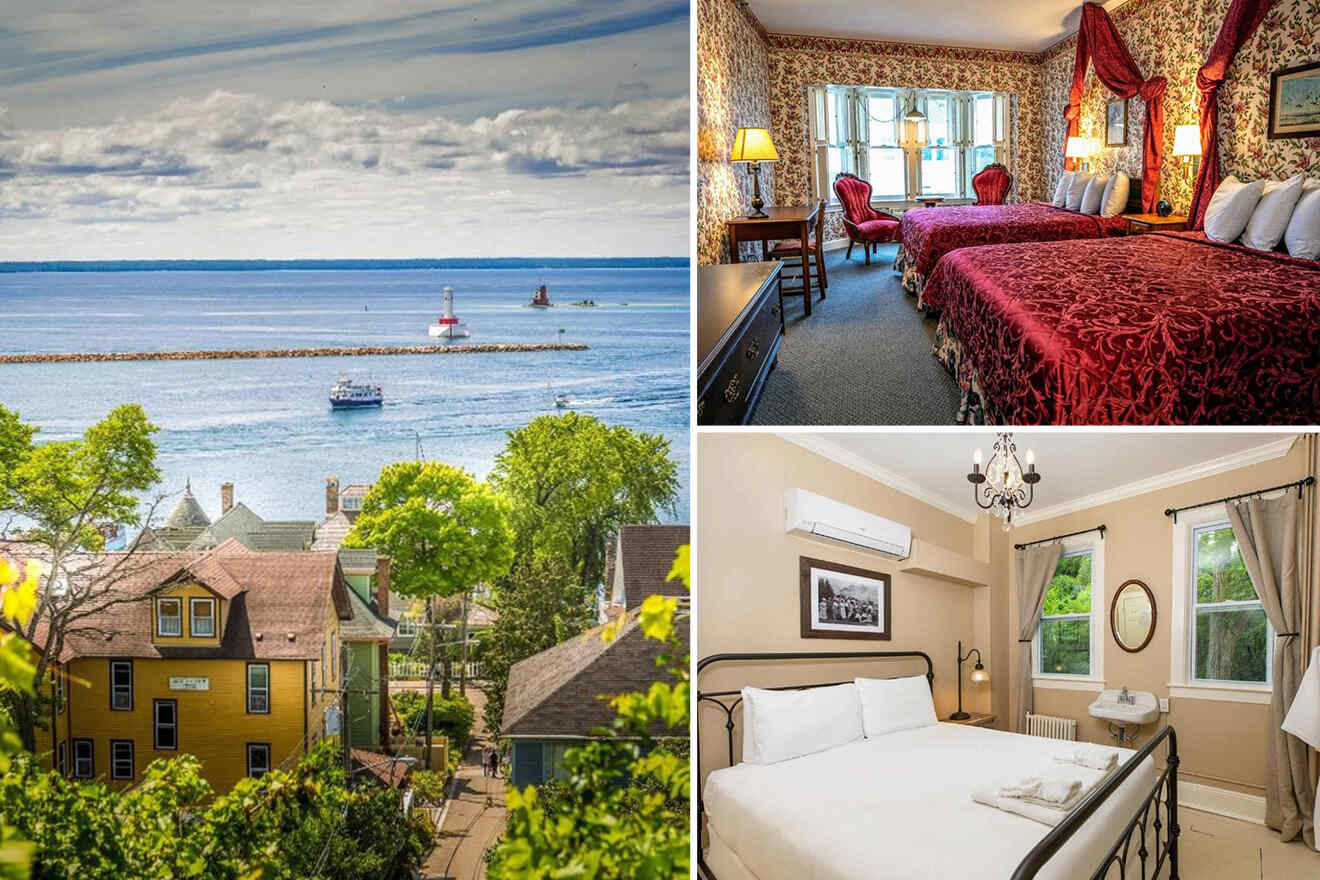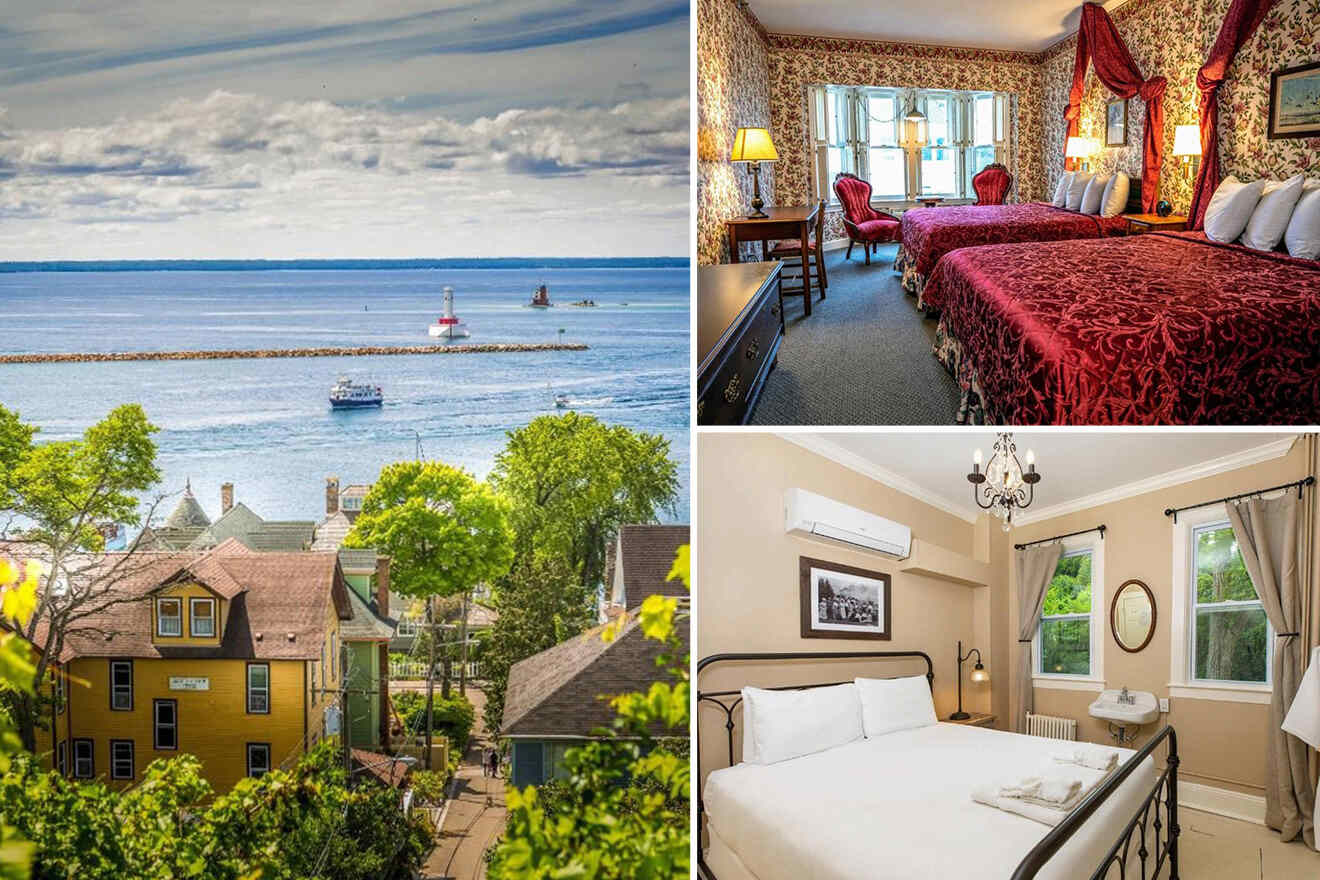 BONUS: 3 great hotels in St. Ignance City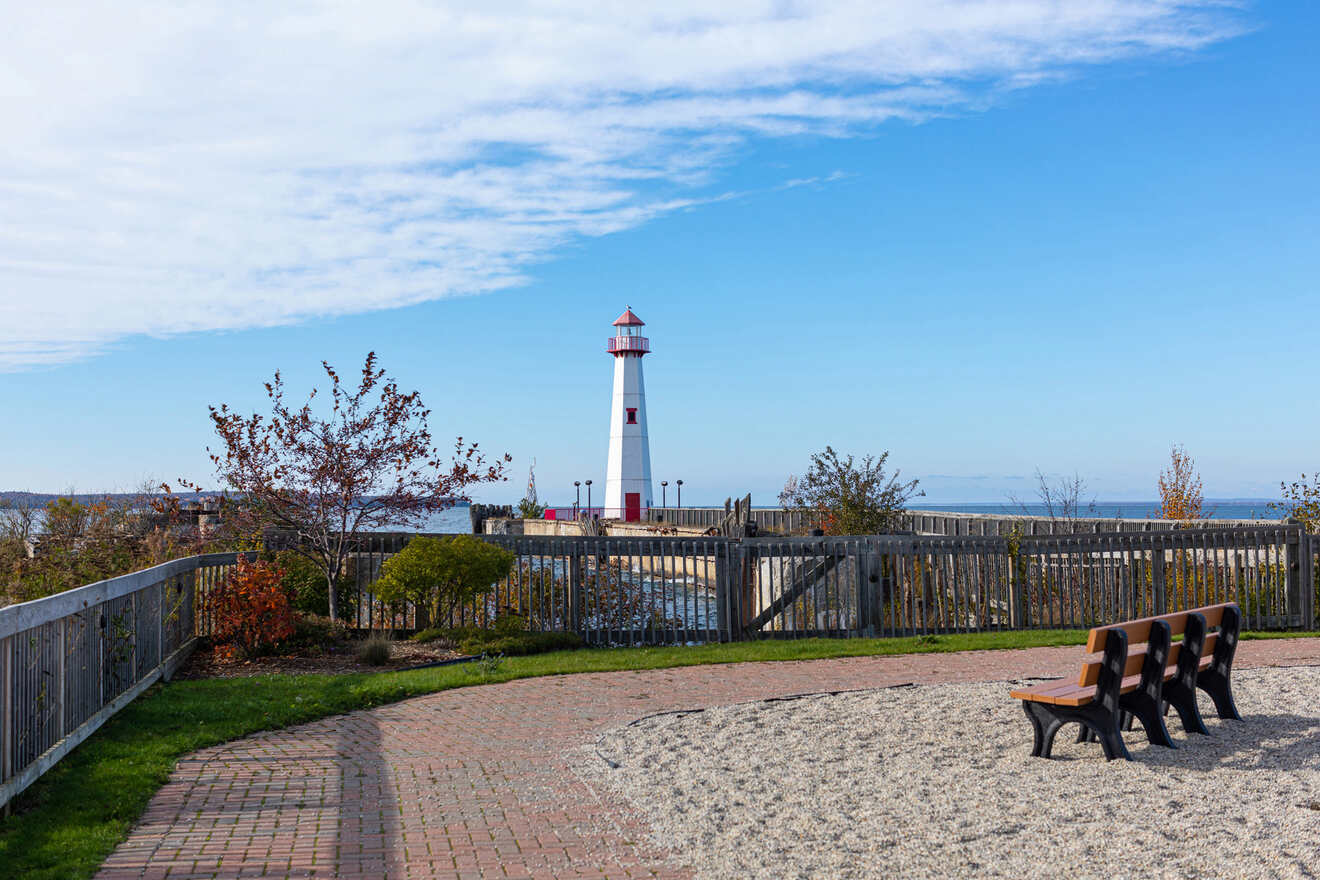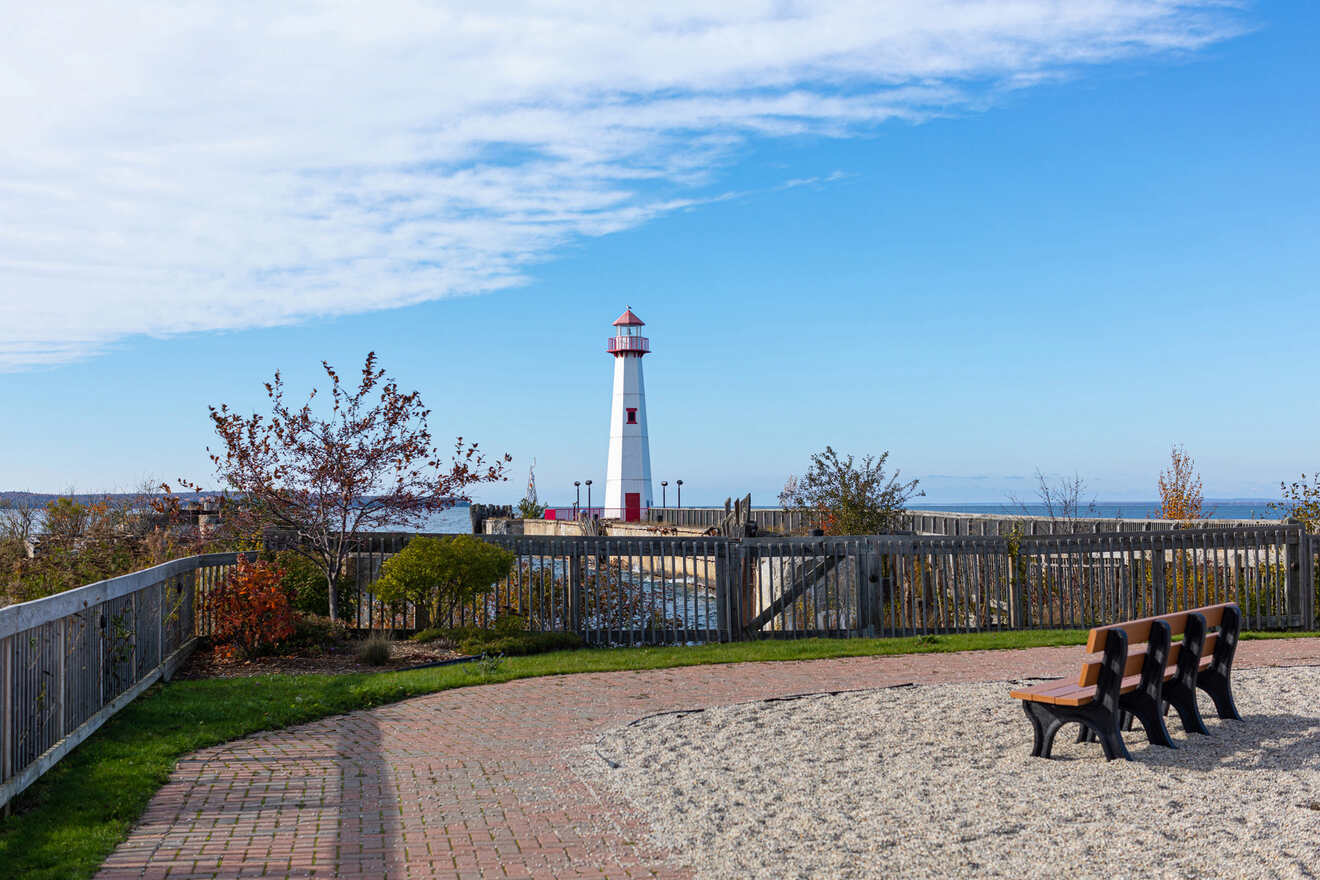 Just a 20-minute ferry ride away from Mackinac Island, St. Ignance City is one of the oldest towns in the country and the perfect place to start exploring the areas in the Upper Peninsula of Michigan!
St. Ignance City is a great place to stay for those who just want to visit Mackinac Island just for 1 day since the town is super close and you can easily take the ferry there and back on the same day!
There are many hotels here so it is also a great choice if all the hotels on Mackinac Island are booked out, plus most of them are super affordable with prices from US$200 to US$130!
So if you're looking to save some money and stay in St. Ignace while exploring the island, here are the top 3 accommodations listed from most to least expensive: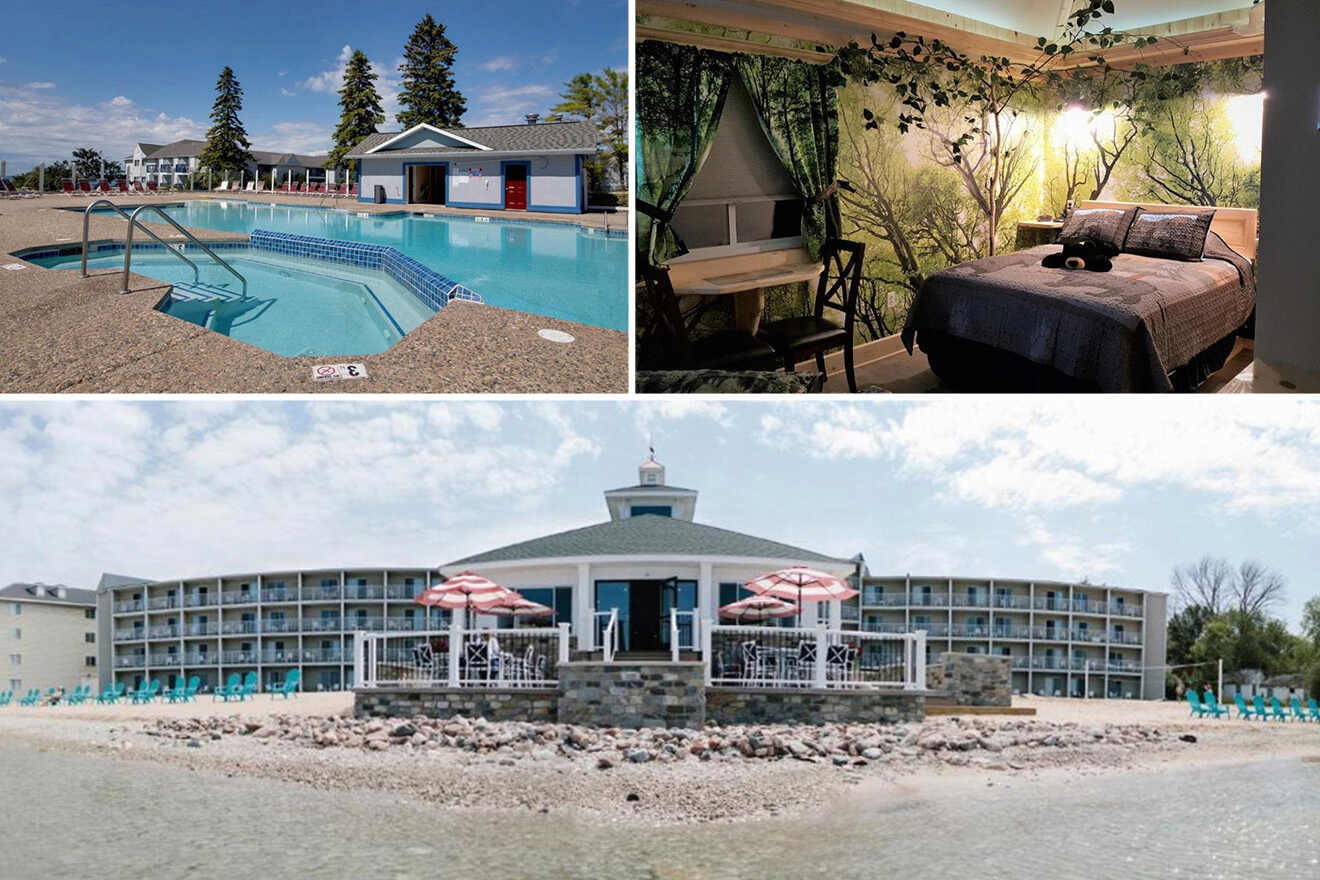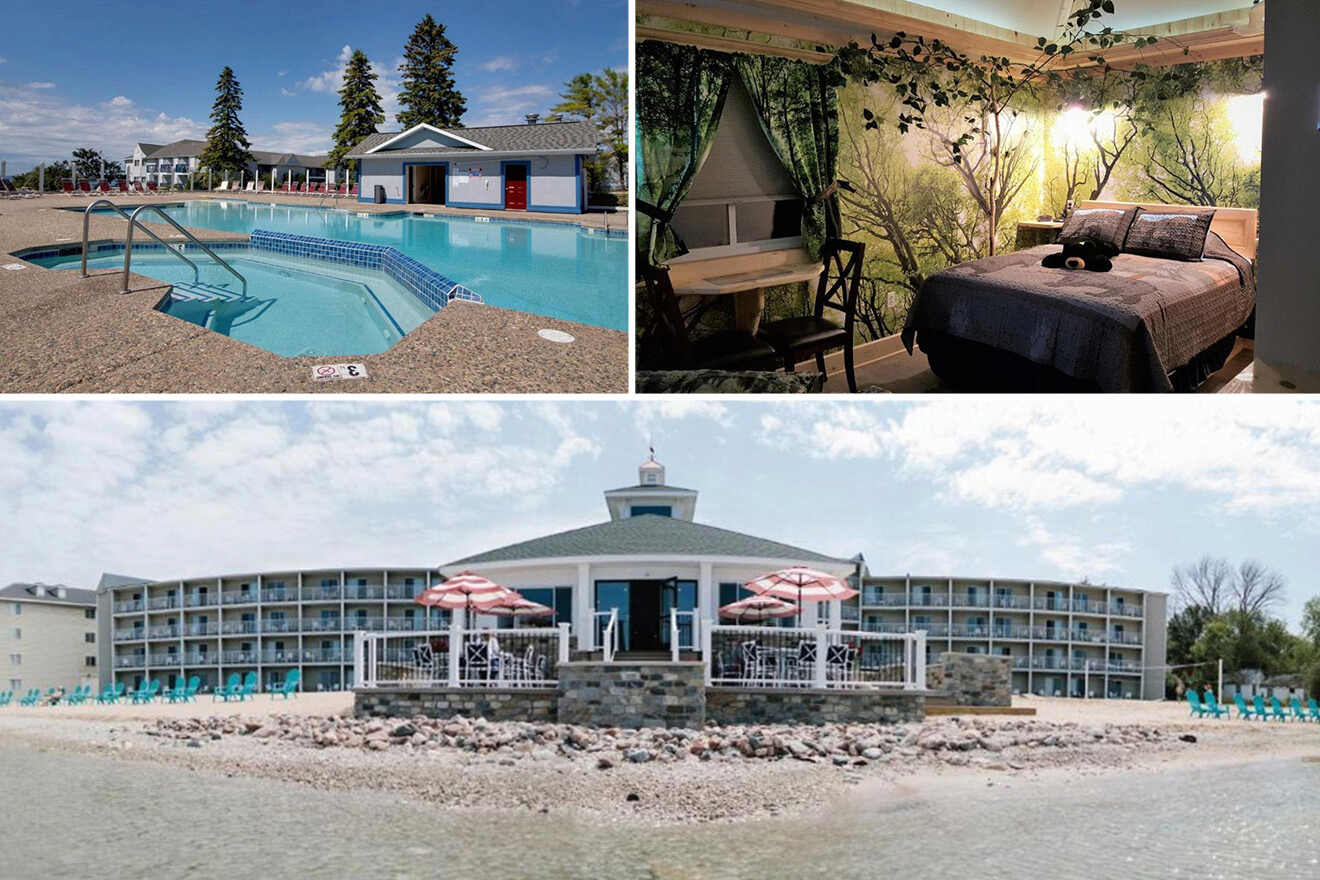 FAQs about where to stay on Mackinac Island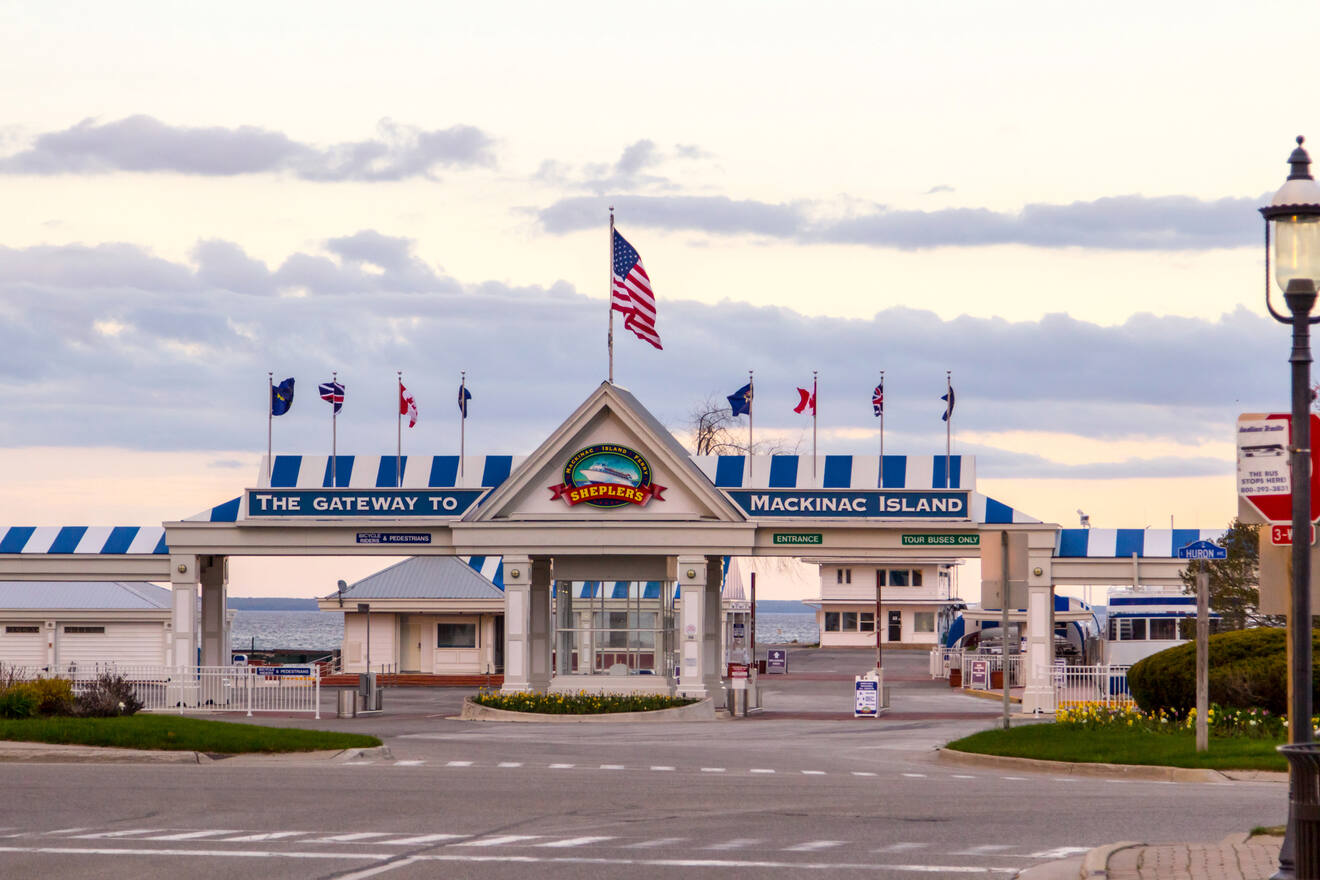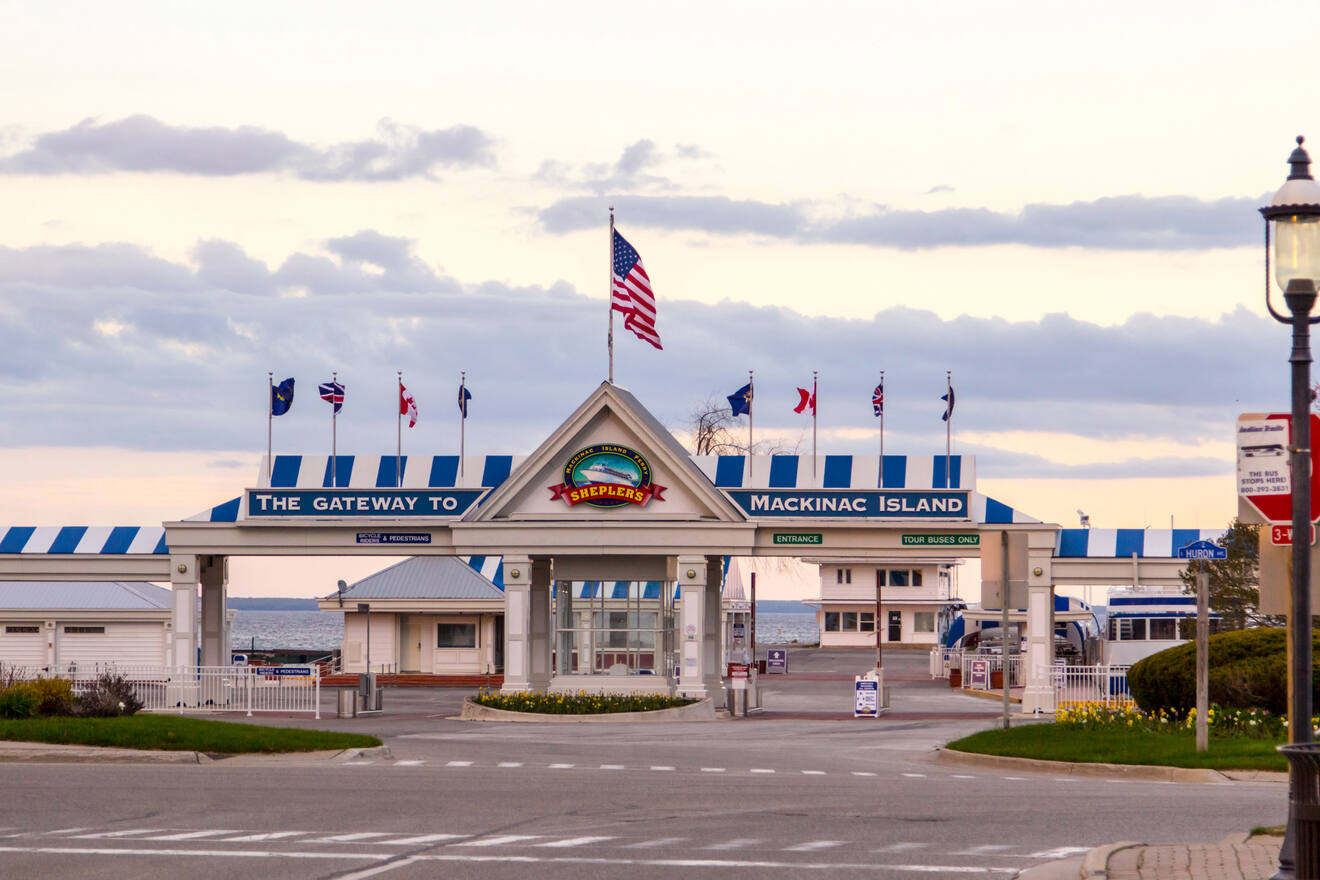 👌 Is it worth staying on Mackinac Island or in Mackinaw City?
It's great to stay on Mackinac Island as it has a rich history and offers many activities and hotels like Lake View Hotel. However, if you just want to take day trips you can stay in Mackinaw City as it has many hotels like Harbour View Inn.
🌊 Which are the best Mackinac Island hotels on the water? 
Some of the best beachfront hotels to stay on Mackinac Island are Hotel Iroquois and Mission Point Resort, both have great reviews and offer great facilities! 
🍳 Are there good Mackinac Island Bed and Breakfasts?
📅 How many nights should I stay on Mackinac Island?
I recommend spending 2 or 3 nights on Mackinac Island, that way you'll have time to visit the attractions as well as relax.
Conclusion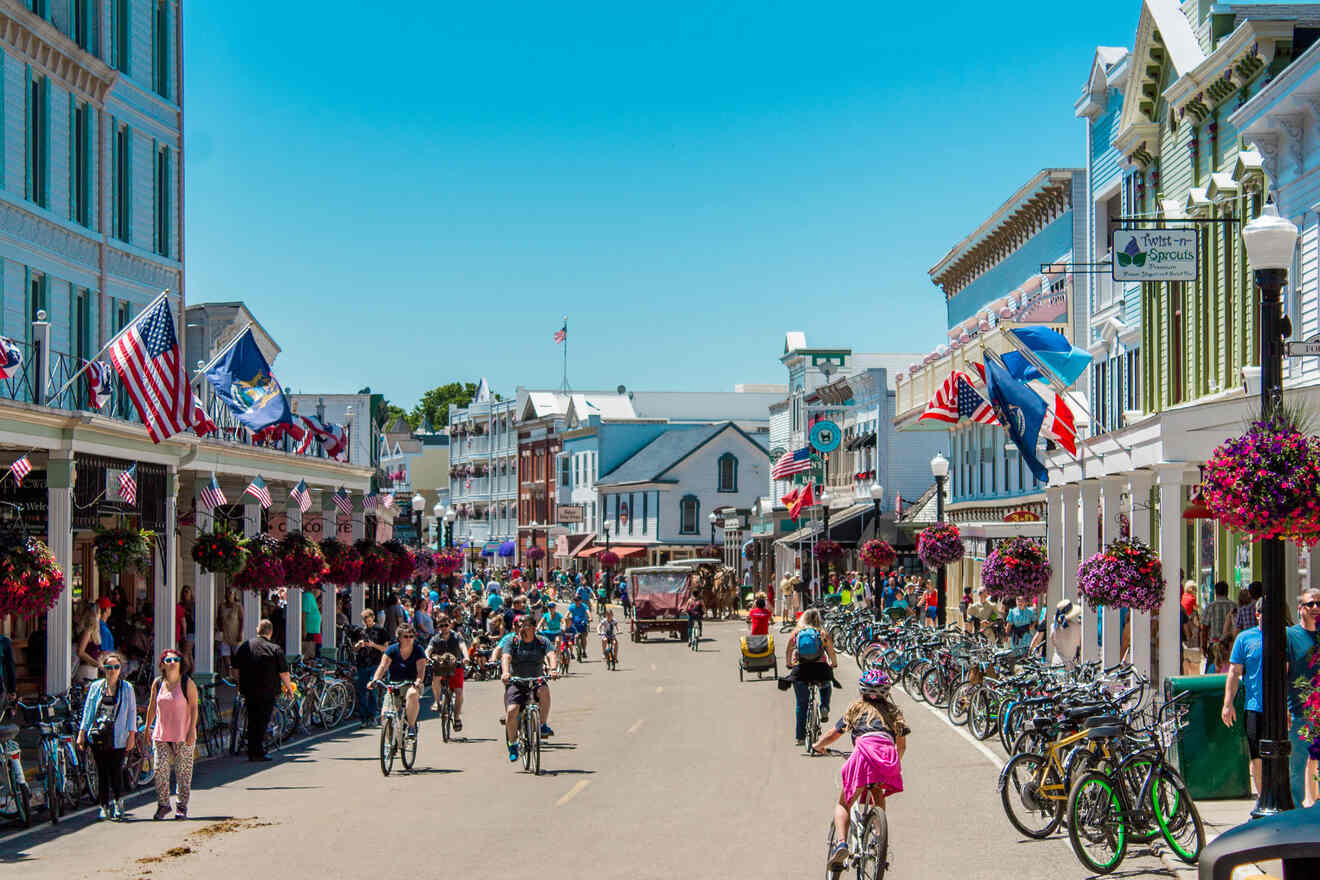 What a fabulous location!
I hope this post helped you decide where to stay on Mackinac Island, MI. Now you've read through a comprehensive list of the top Mackinac Island hotels for all budgets plus a bonus section with 3 awesome hotels in St. Ignance, you're probably an expert!
The article may have lots of options but in a place like Mackinac Island, it's great to have a long list. However, if it's taking you too much time to decide here are my top 2 favorite Mackinac Island hotels:
Just remember that this place gets lots of visitors so I highly recommend booking your Mackinac Island hotels in advance, to avoid missing out on your favorite accommodation!
I wish you a super fun holiday on Mackinac Island! Enjoy every minute spend on this historic island and don't forget to leave me a comment below if you've got a question, I'll be happy to help you with more details!
Safe travels,
Victoria