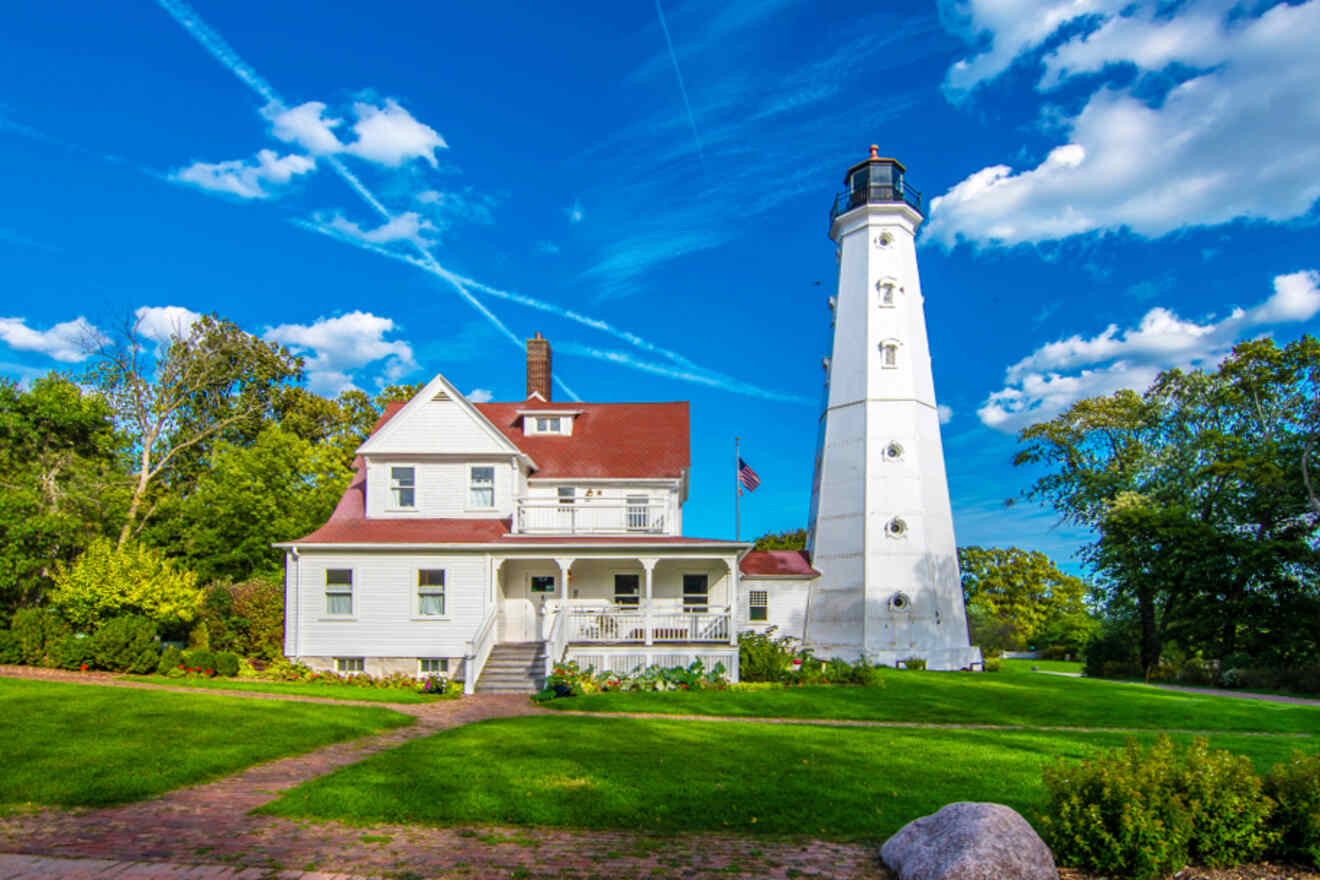 Are you looking for an amazing place to stay in Wisconsin, but you cannot make up your mind about where to stay? I've got you! I have searched for hours for the most unique places to stay in Wisconsin, so you can pick from a wide range of options and get to discover Wisconsin whether you're staying near vibrant cities, in a downtown area, or near pristine lakes; there is something for you here!
I have arranged this post by price, starting with the luxury accommodations, followed by the mid-range ones, and the budget ones at the end. But let me tell you a secret, at the end of this post, I've added 2 bonuses featuring the most romantic places to stay in Wisconsin and the most beautiful places to stay in Wisconsin!
I have featured only cool and special accommodations here, so you can imagine how fast they book. So, if you want to stay in any of these amazing properties, I advise you to book your room, cottage, or pirate ship as soon as you decide on one!
Let's dive in!
If you are in a hurry
Not everybody has the time to go through the entire post, that is why I made this list of the top 3 unique places to stay in Wisconsin so you can just click and book!
Since we are talking about Wisconsin and it is a big state, here you have a map to help you navigate the different accommodations' locations:
Luxury (US$600 and up)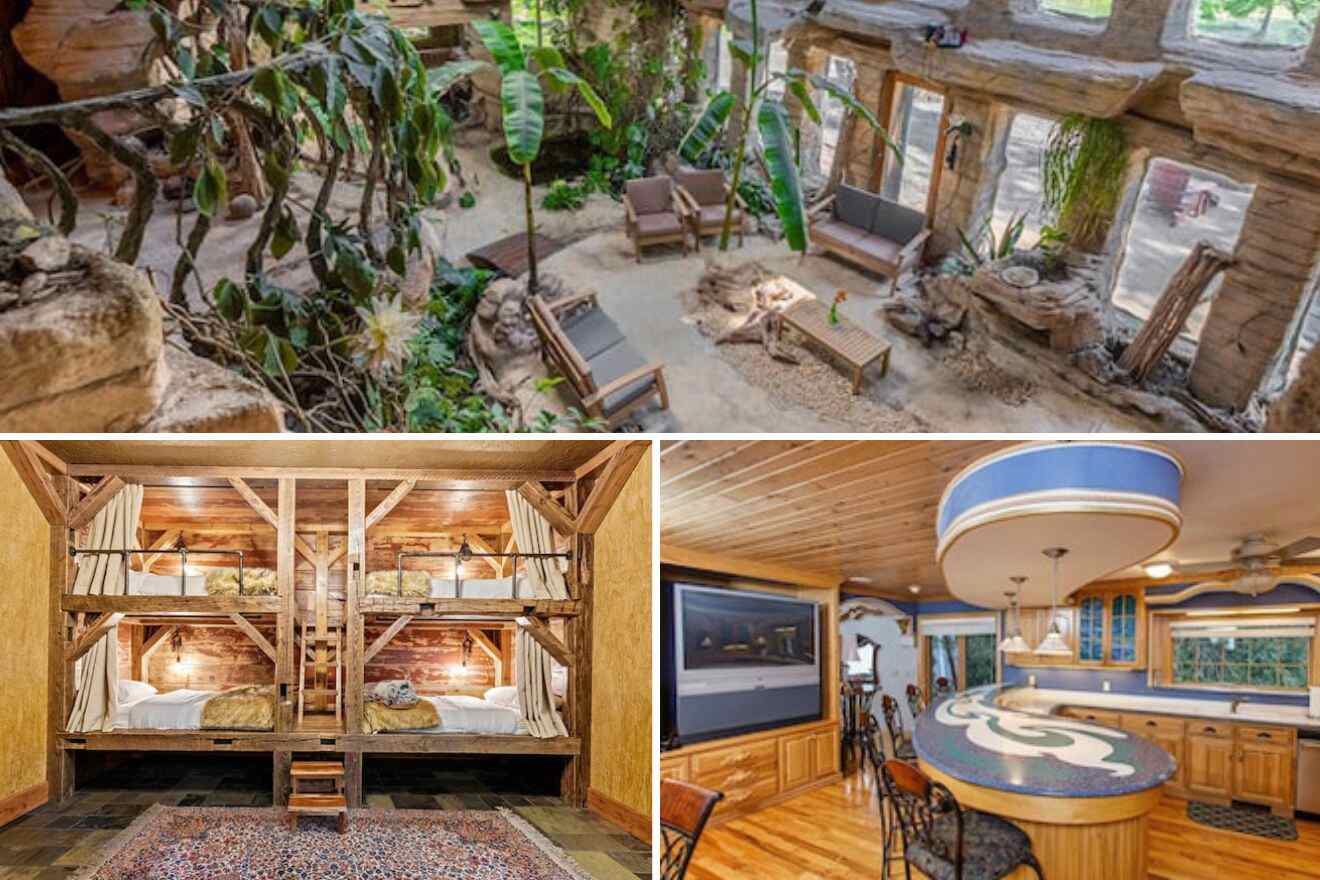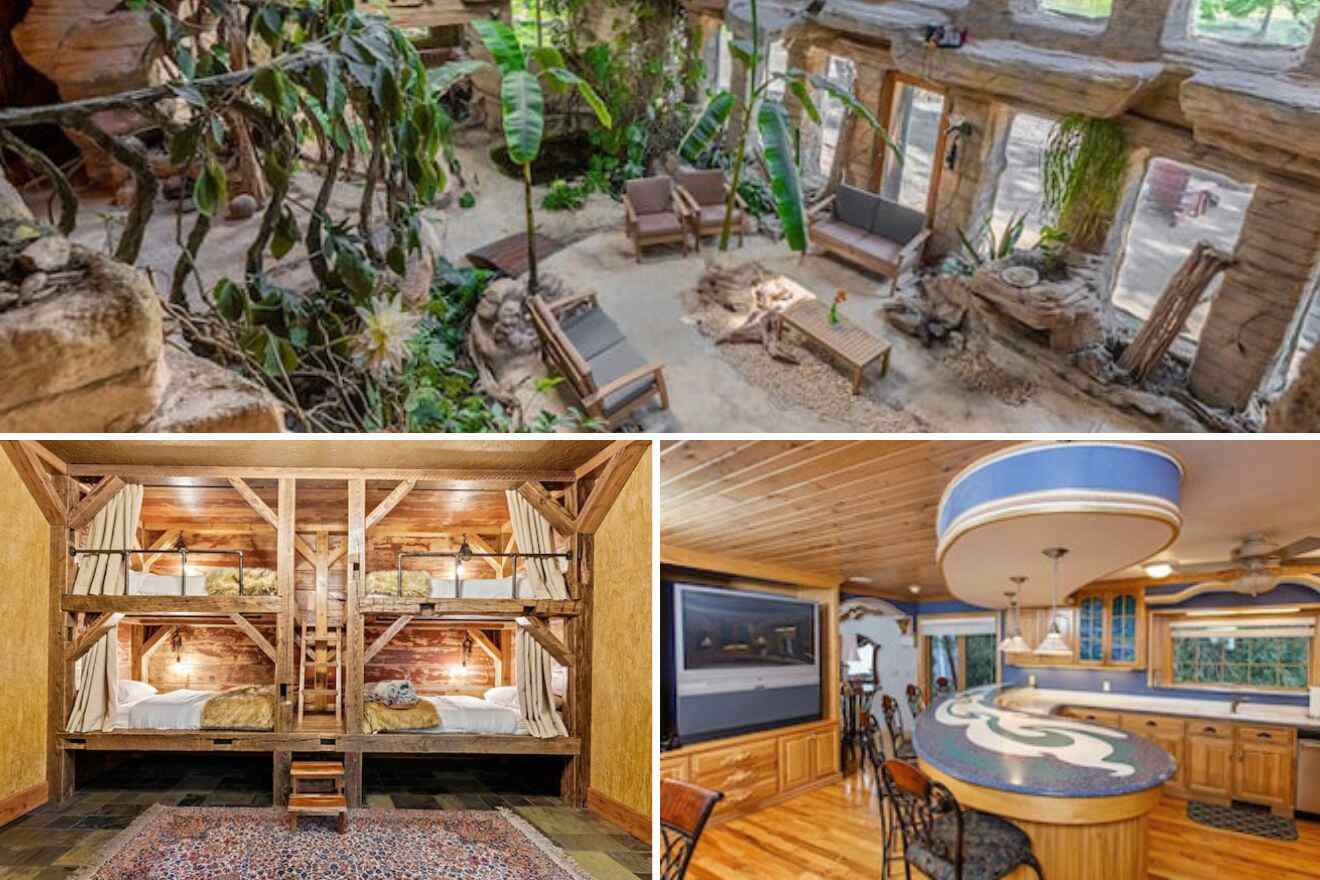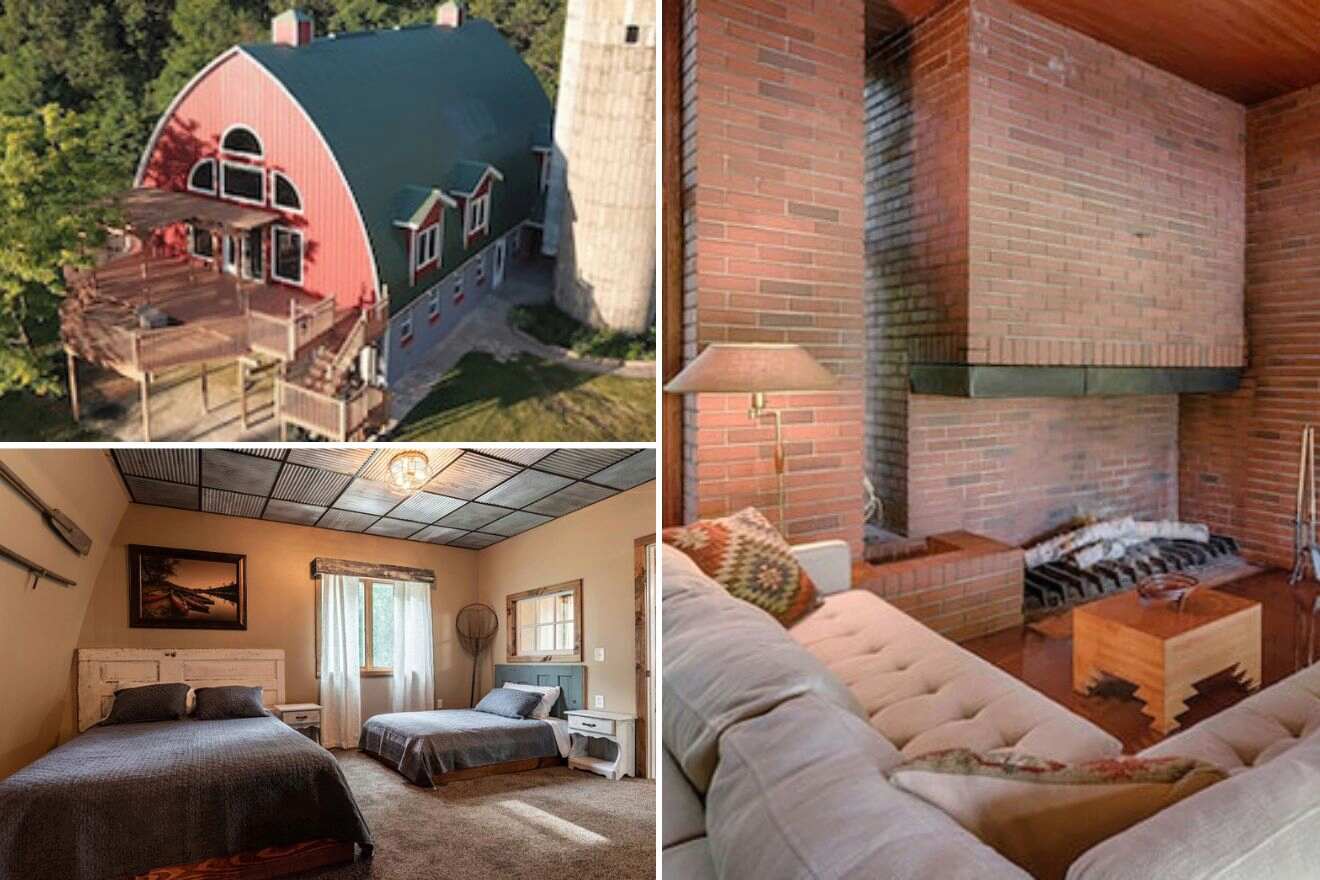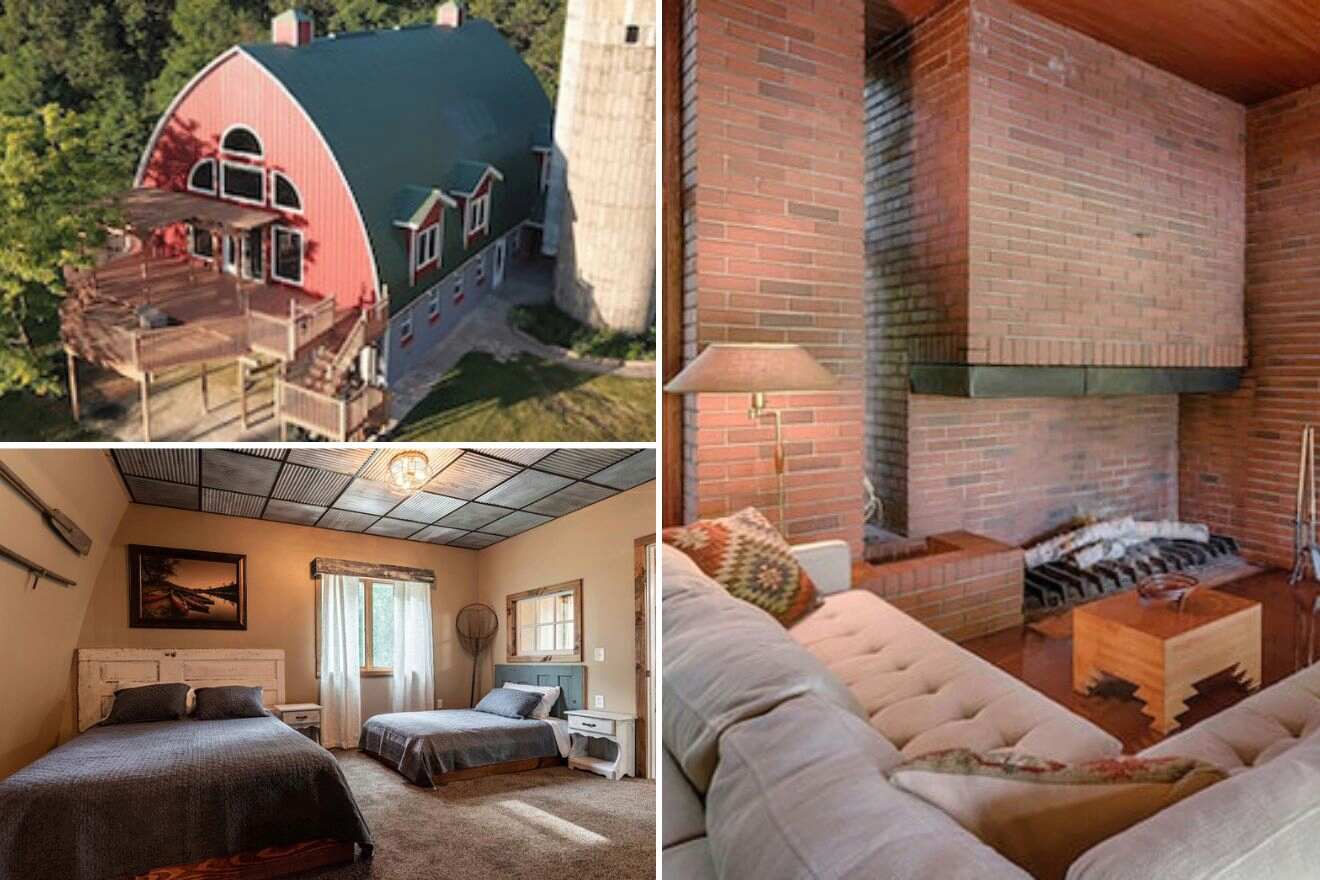 Mid Range (US$300 – US$500)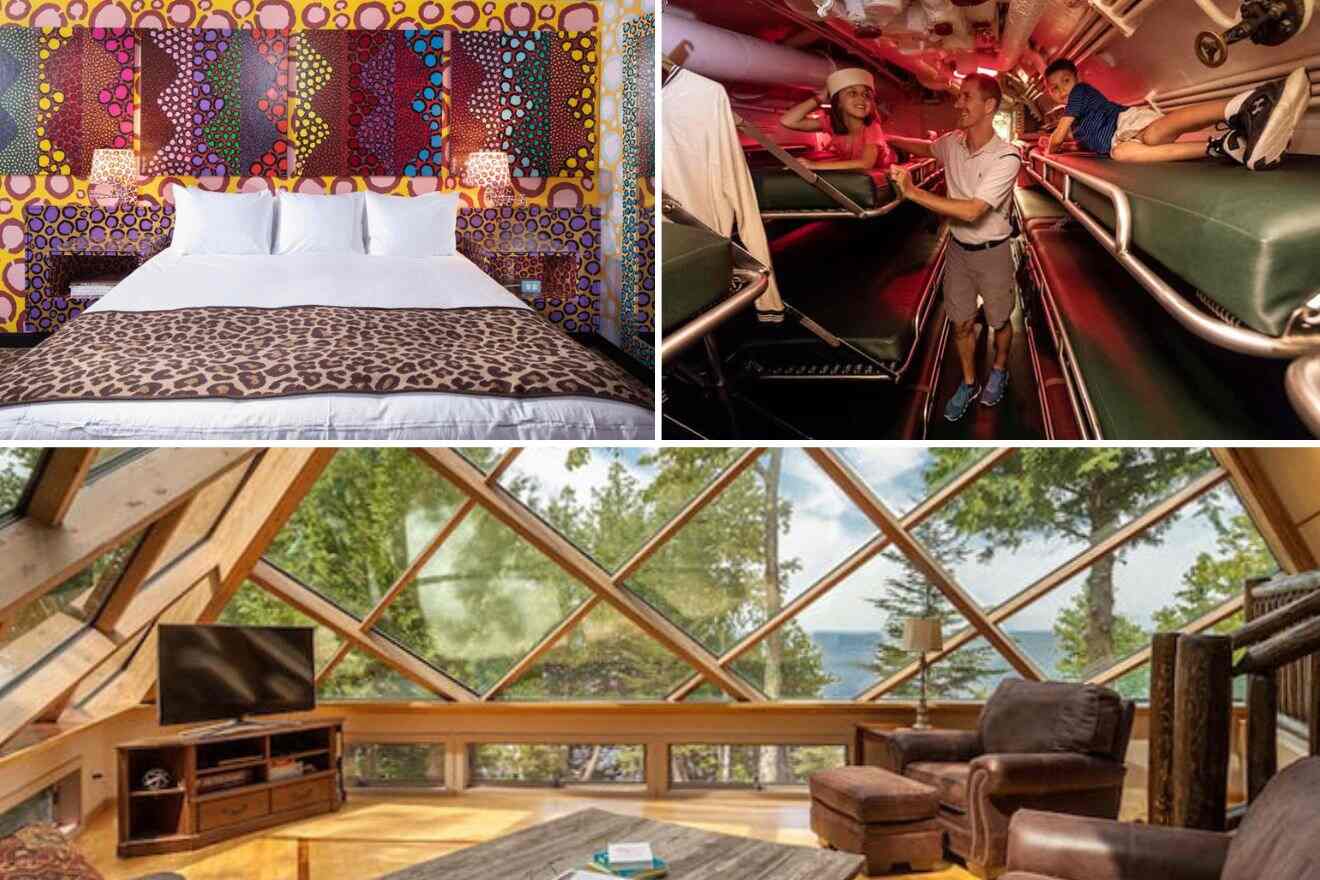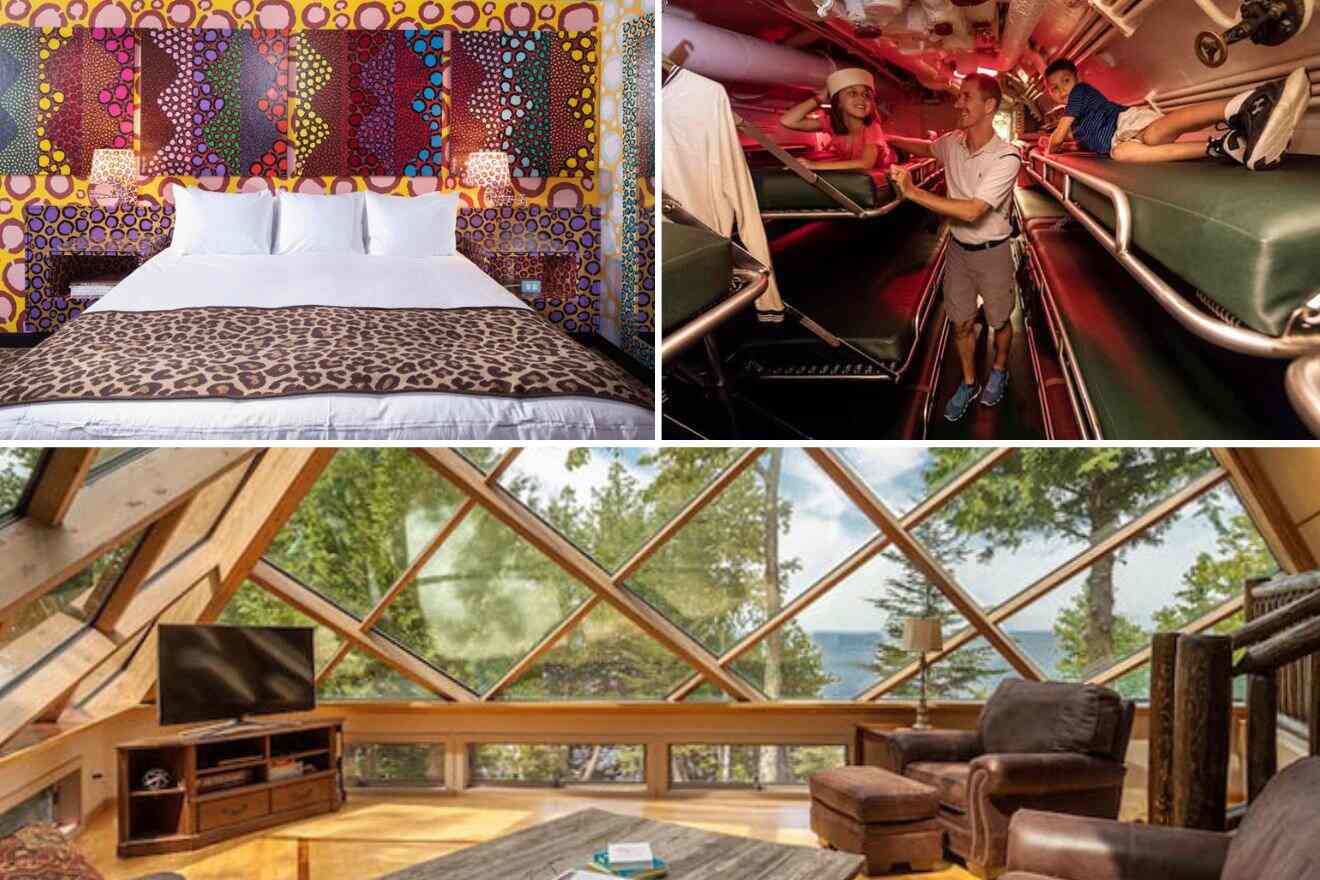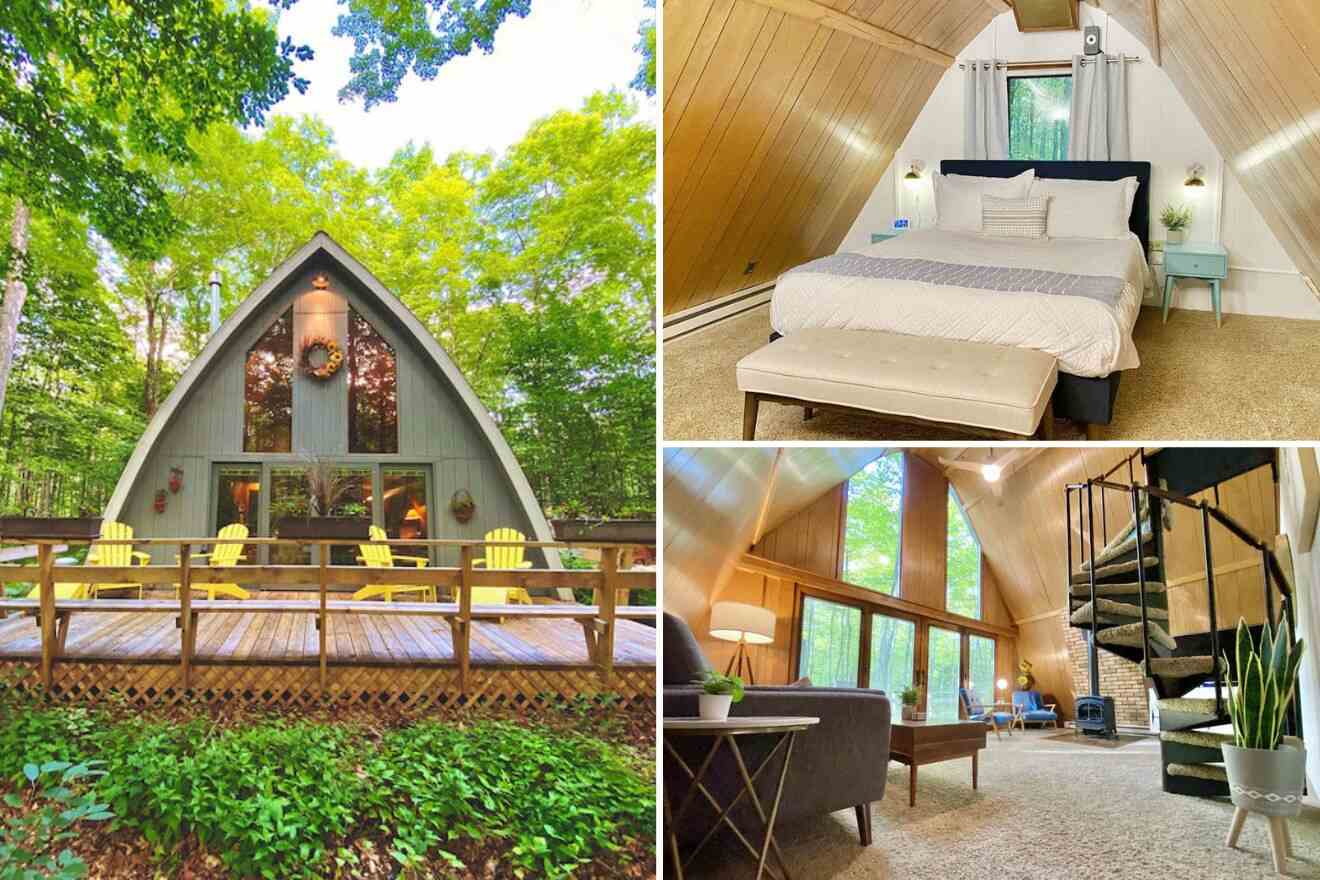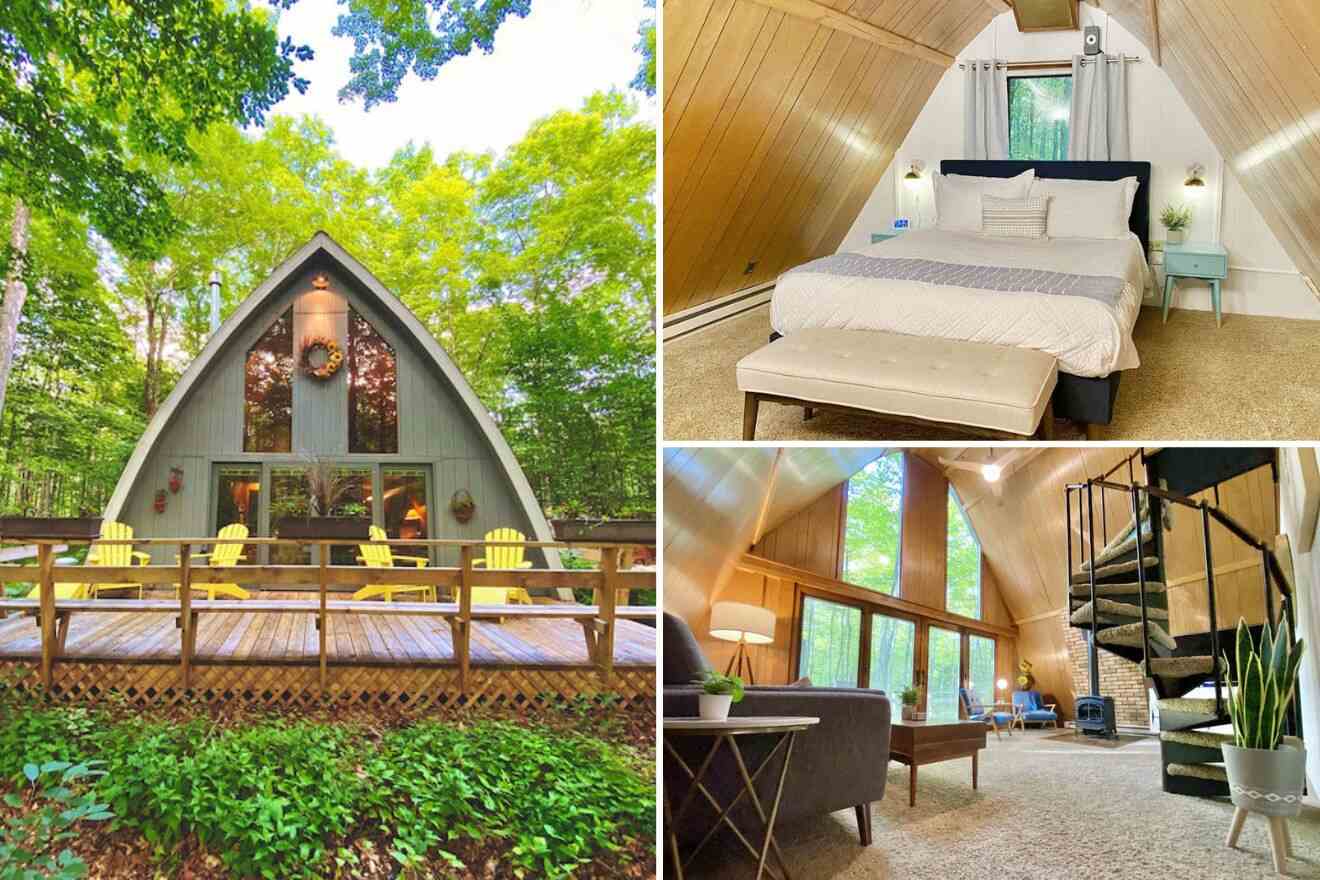 Budget (up to US$300)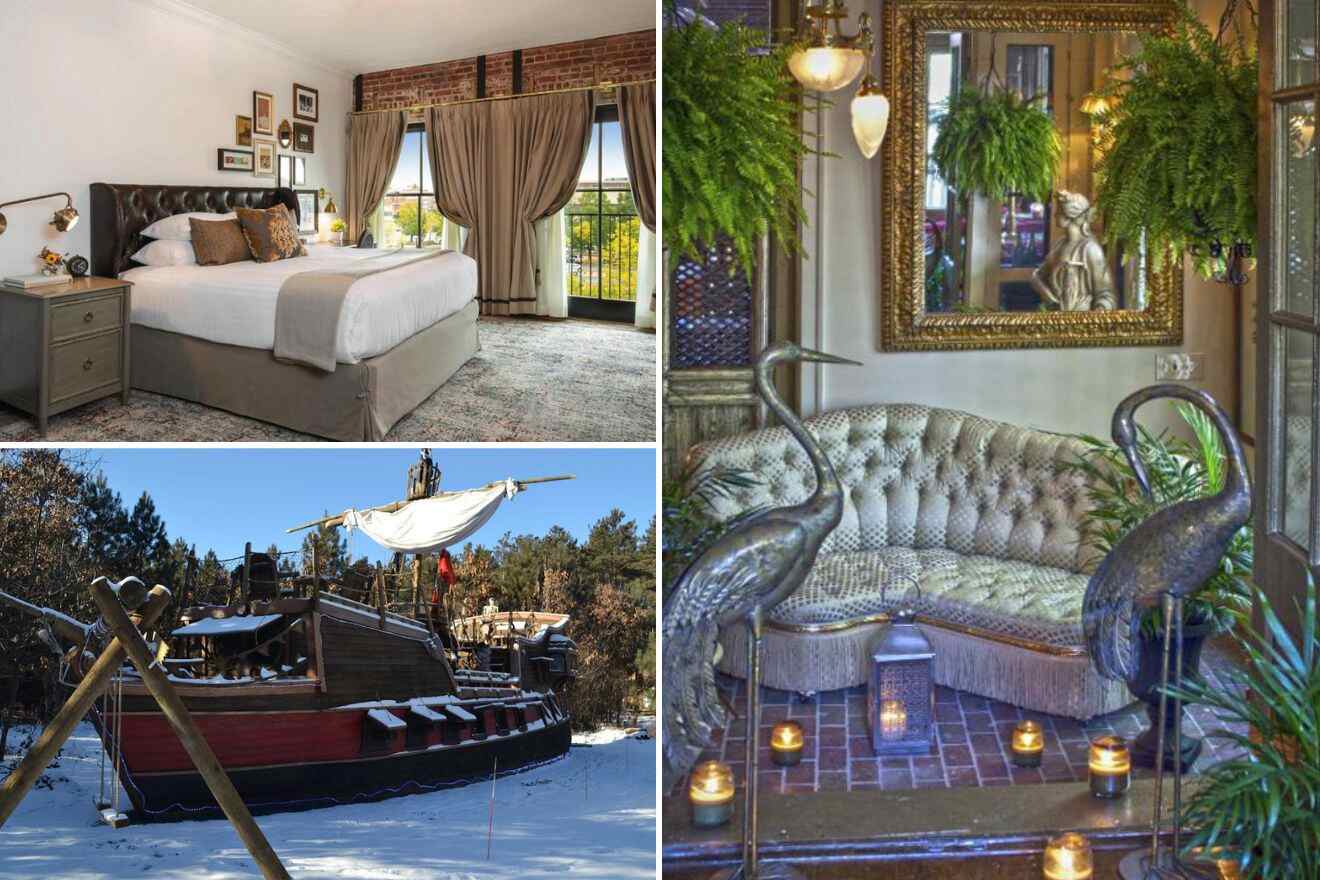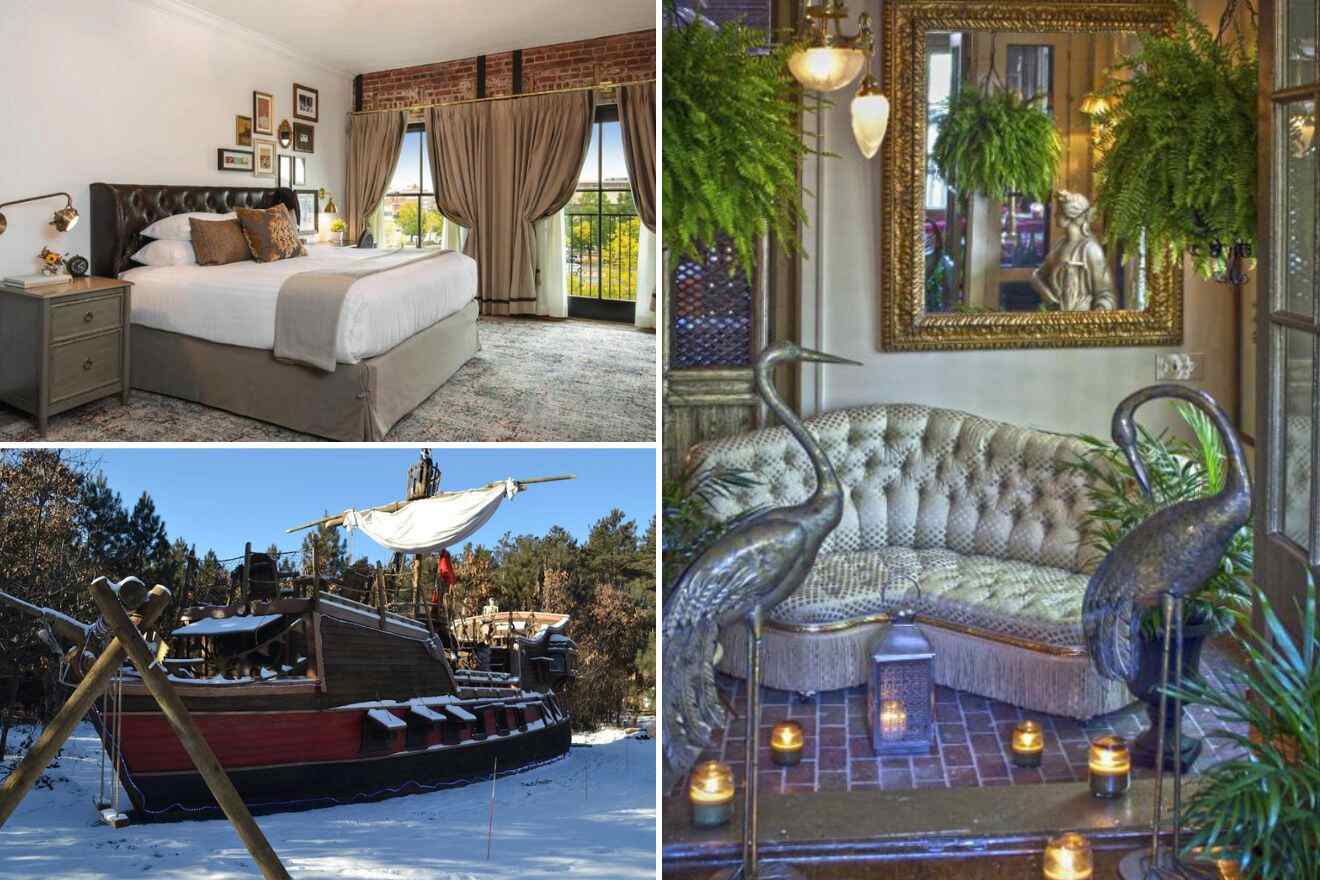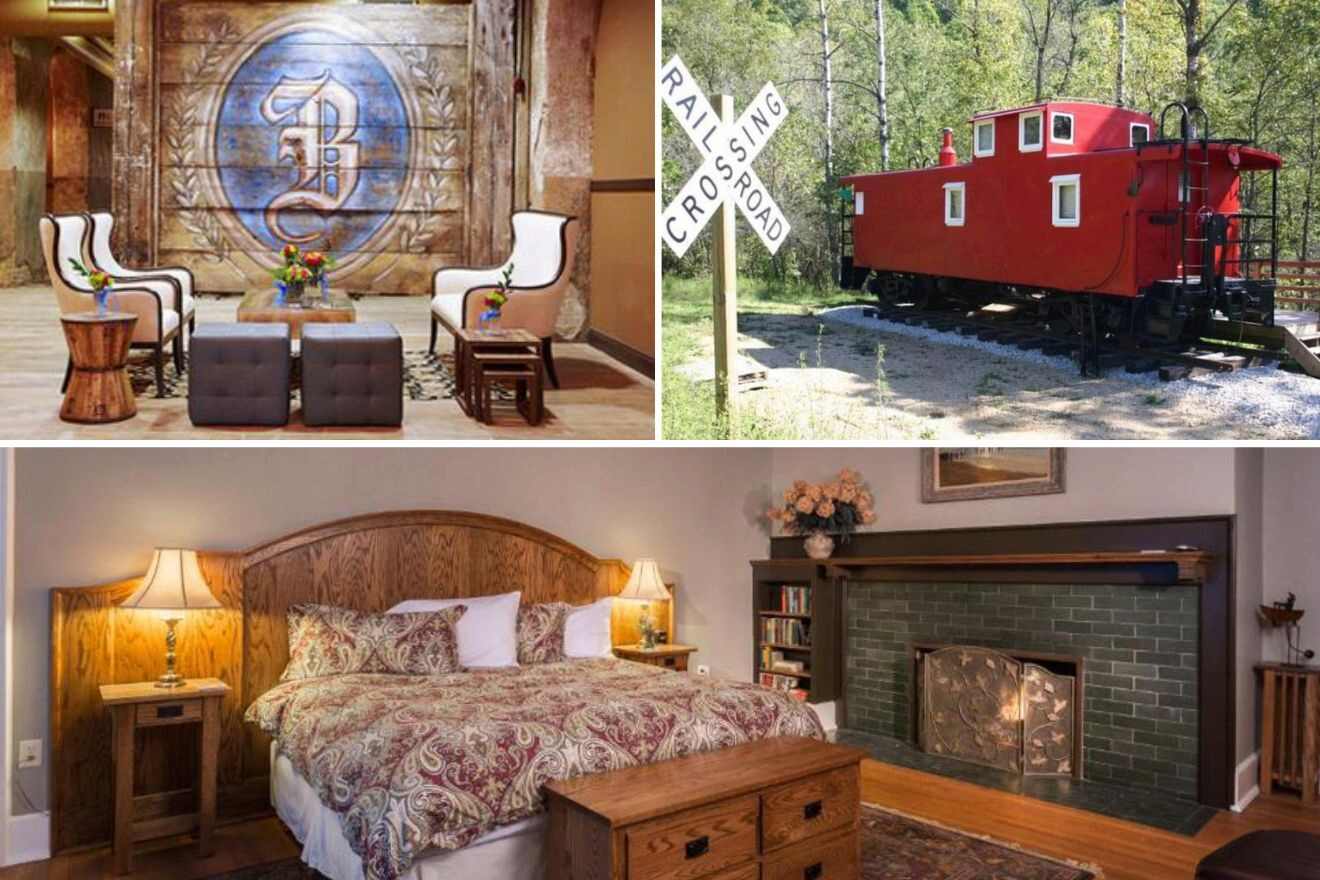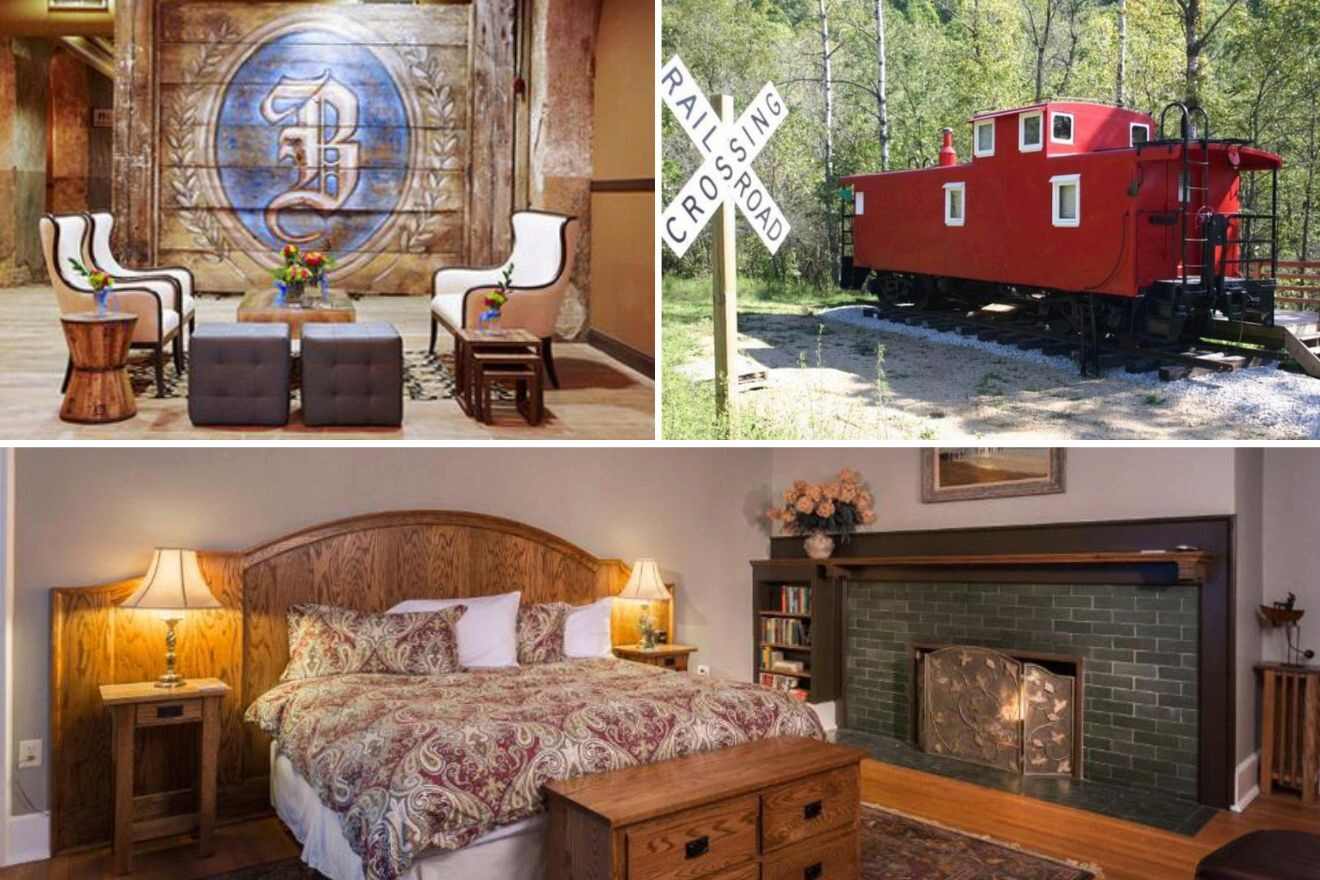 BONUS #1: Romantic places to stay in Wisconsin
I couldn't end this article on unique hotels and accommodations without mentioning the most romantic places to stay and explore Wisconsin!
This list is arranged by price, starting with the most expensive ones. The price range of these accommodations is around US$330. These accommodations are perfect for couples going on a romantic getaway or honeymoon!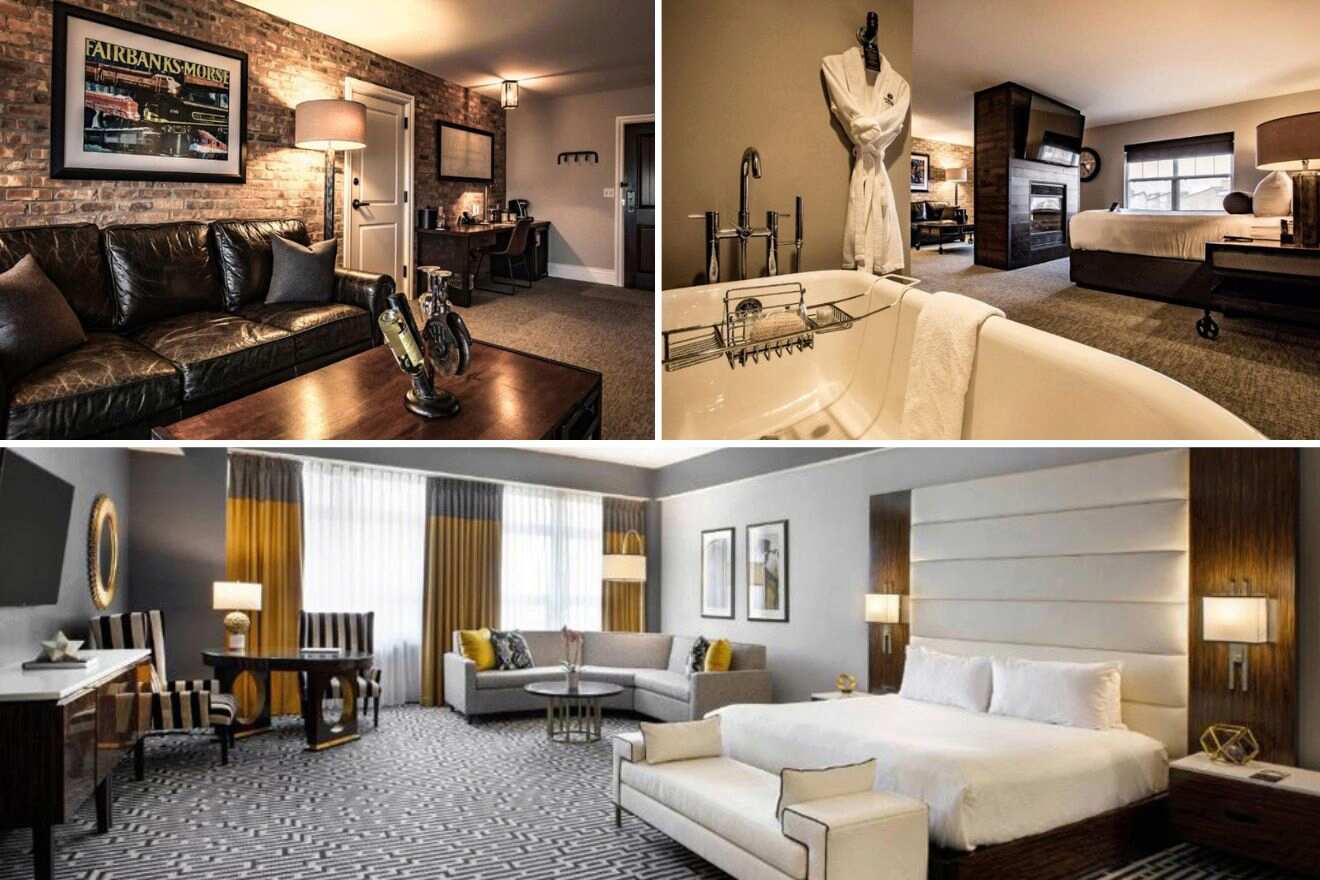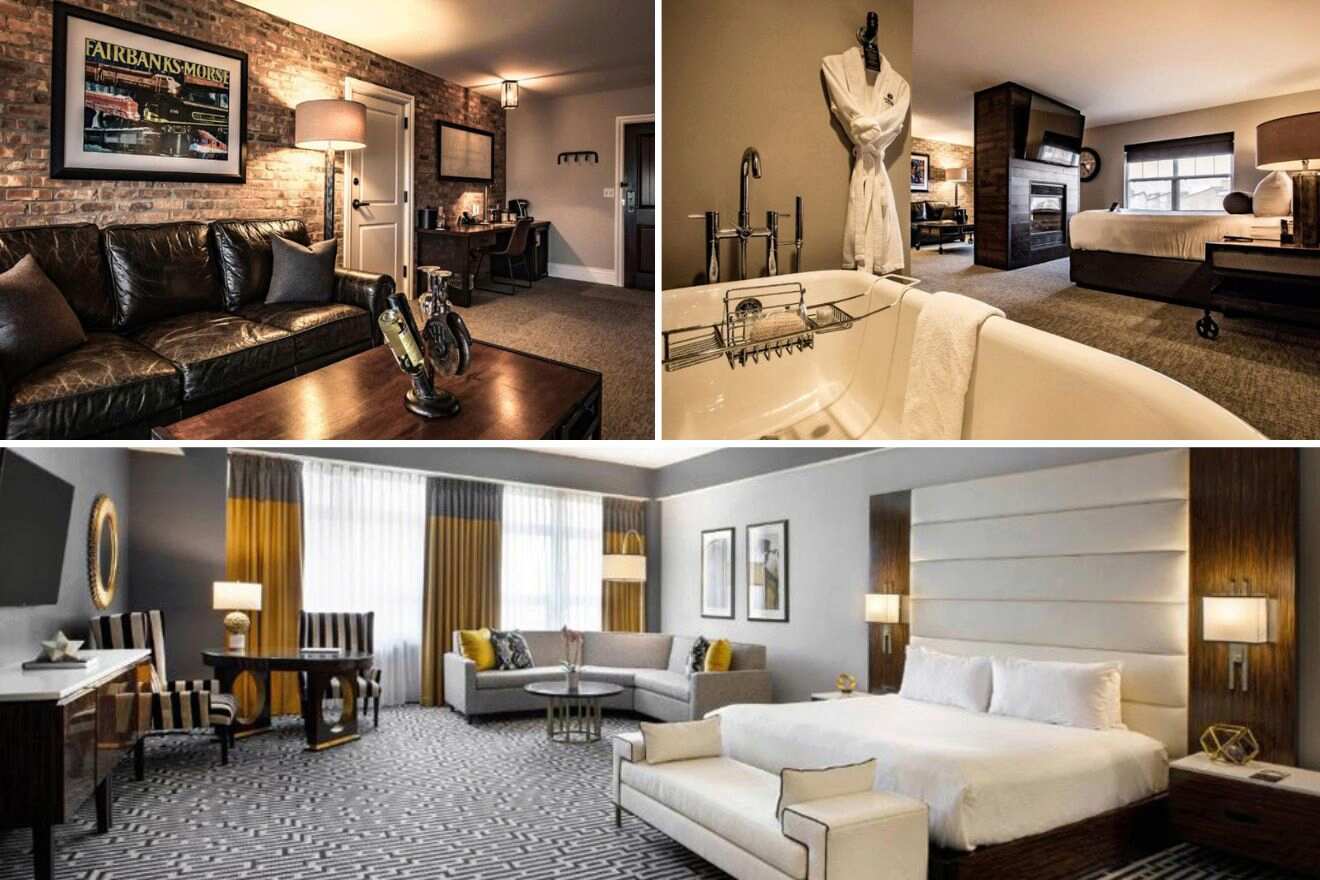 1. Hotel Metro, Autograph Collection
How elegant and classy! This upscale hotel in Milwaukee has an amazing art deco style and comes with a rooftop tiki bar with amazing views of the city! There are also cozy fire pits and a fitness center. All rooms have a minibar, air conditioning, and a flat-screen TV. Bathrooms come with ring light wall mirrors, and select rooms come with a bathtub. Check with the hotel by the time of booking!
2. Sundara Inn and Spa
This amazing accommodation goal is to help their guests reconnect with themself and nature and relax during their stay! Located in Wisconsin Dells and only a 24-minute drive from Devil's Lake State Park, this hotel comes with swimming pools and jacuzzis, full spa treatments, and an onsite bar and restaurant! Some select villas and rooms come with their own private pool or jacuzzi, which makes it perfect for couples!
3. Ironworks Hotel
Ironworks is located in Beloit and with an amazing entrance, dining rooms, and common spaces resembling the style portrayed in the film Titanic. The rooms have a fantastic style with stone walls and dark wood touches, giving it a fashionable look; I recommend the Junior Suite with River View to couples, it comes with a view and a bathtub! P.S. If you and your partner like theme parks, Magic Waters Waterpark is only a 30-minute drive away!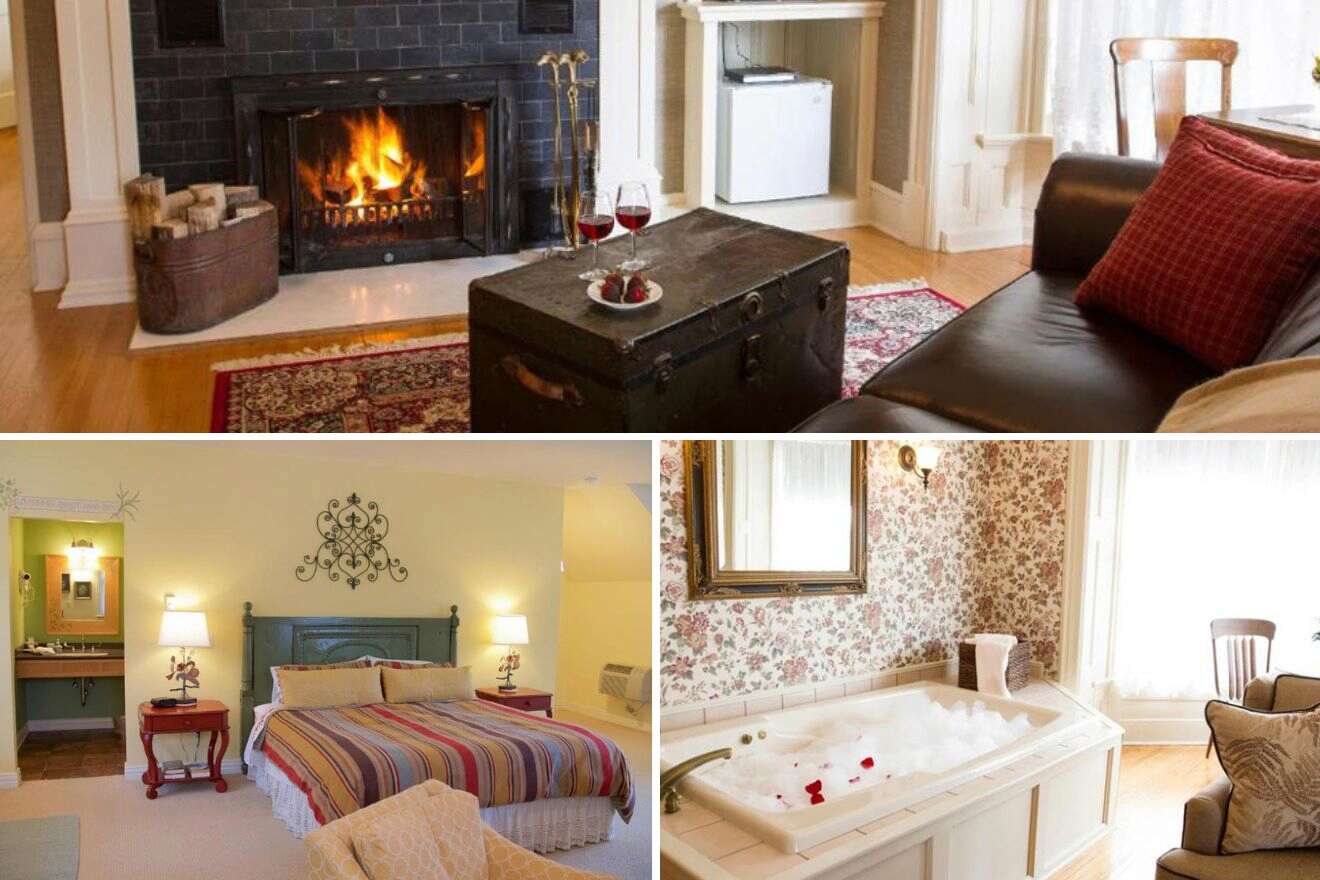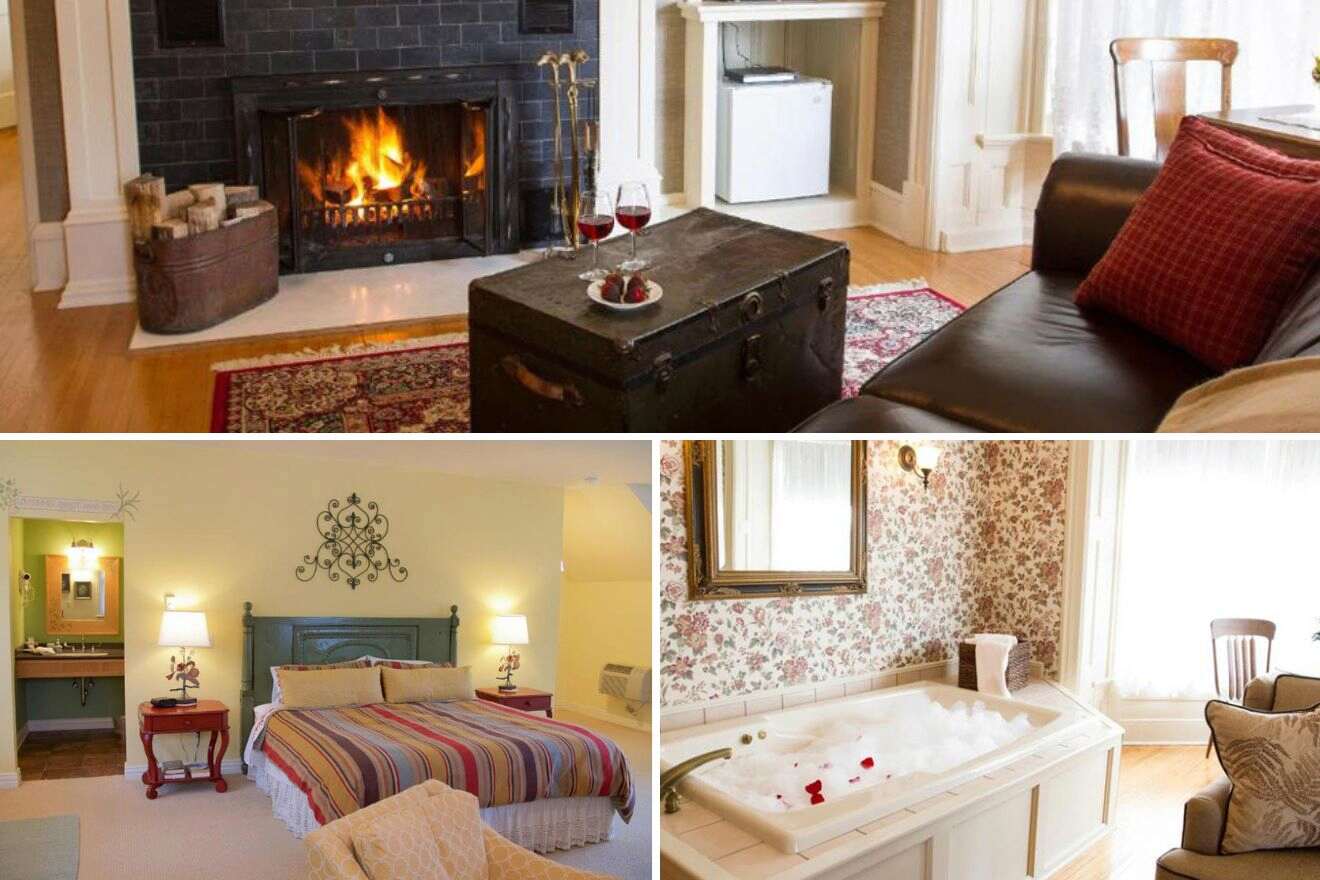 4. The Lodgings at Pioneer Lane
This cute accommodation located in Ephraim will make you and your partner feel at home with all the cozy decorations that feel like a warm hug! All suites come with a bathtub, a seating area, and a kitchen with a dining table, select rooms come with a balcony. There is a golf course 2 miles (3 km) away and biking and hiking areas in the surrounding area!
5. The Foxglove Inn
How cute!!! This bed and breakfast boutique hotel's style is the perfect combination between Victorian times style and art and craft style, I love it! Located in Sturgeon Bay, breakfast will be served in your suite every morning. I recommend the Quiet Rose Suite to couples, it comes with a spa bath and a seating area! You can walk from the hotel to all the cute shops and stores in downtown Sturgeon Bay!
BONUS #2: Most beautiful places to stay in Wisconsin
This bonus is a lovely mix of the most beautiful places and hotels in Wisconsin! There are so many options, and they are super varied!
These accommodations are ideal for solo travelers, families, groups of friends, and couples, there is something for everyone here! The list is arranged by price, starting with the most expensive ones. The price range of these accommodations is around US$100 to US$1300.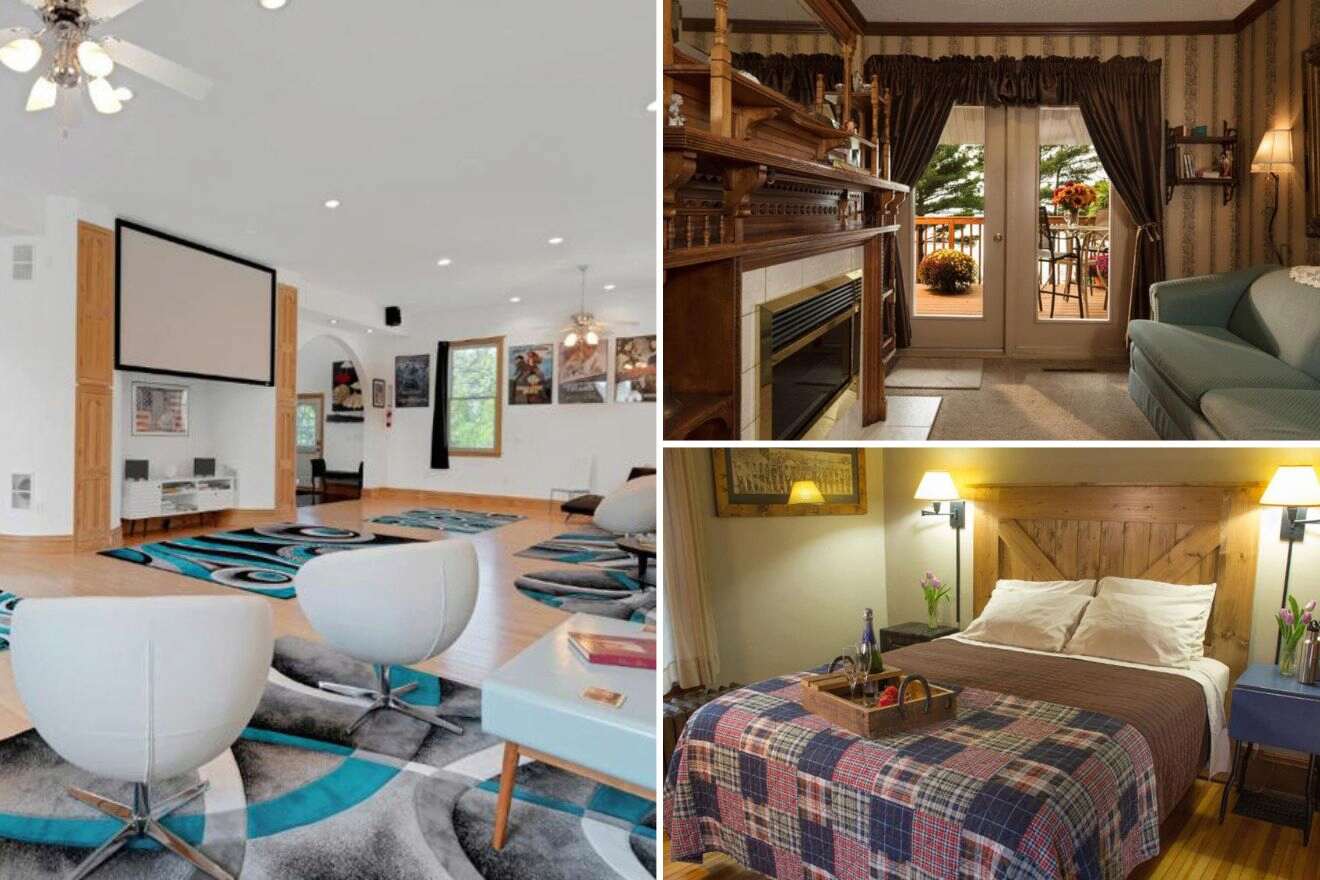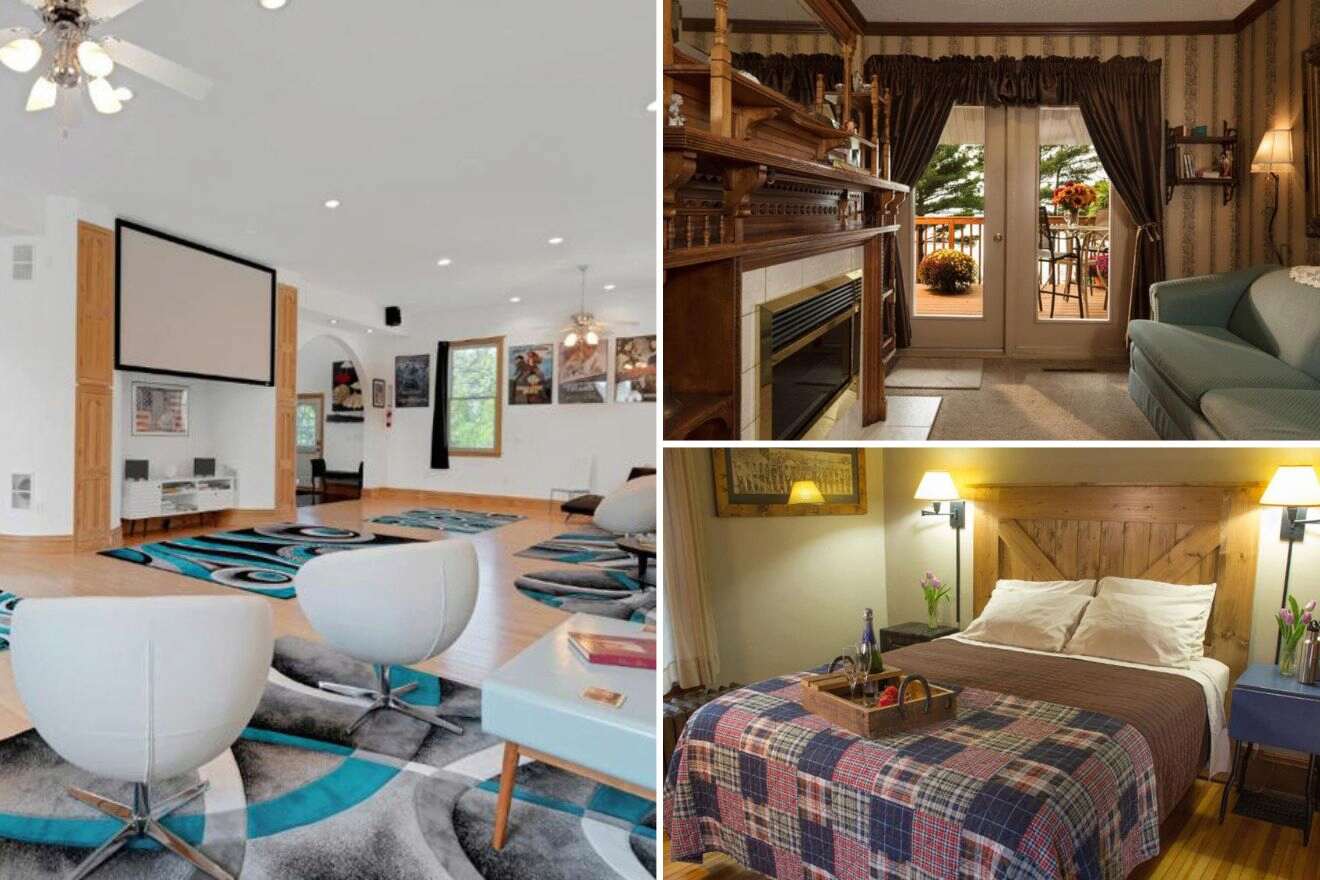 1. Starlight Tower Manor
Just WOW!!! This incredible villa, located in Fort Atkinson, features amazing 360-degree views and a game room with pool tables, arcade games, and table tennis! You can also enjoy a movie theater room, a music room with guitars, a big stylish kitchen, and the most incredible set of stairs that give the entire style of the accommodation a special touch! This place comes with 8 bedrooms and can host 18 guests!
2. Inn On Lake Wissota
This lovely and cozy bed and breakfast is located in Chippewa Falls by the lakefront! This accommodation has a garden and a lounge room as common areas, and all the rooms come with a hot tub, a balcony, or a garden view! There is free parking in the installations, and every morning you can enjoy a variety of breakfast options, such as vegetarian, continental, or American!
3. Pinehurst Inn Bed & Breakfast
Located in Bayfield, this bed and breakfast is only a 1-minute walk away from Lake Superior, so if you love being in nature, this accommodation is great to go for hikes and bike rides, or simply reading a book under the sun! Breakfast is served every morning and accommodated to the guest's dietary needs. They offer 3 types of rooms, and all of them come with a bathtub and can host up to 2 guests!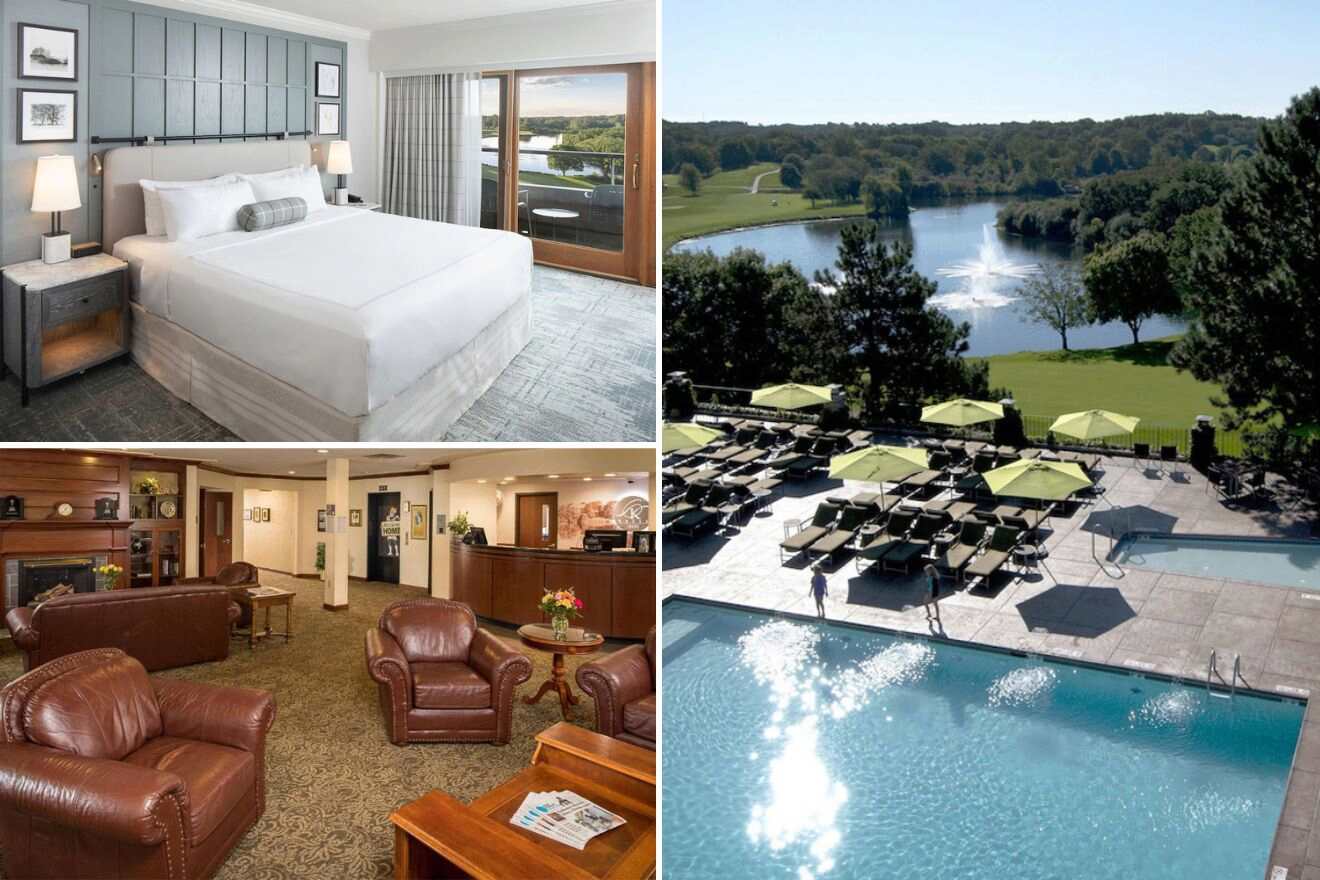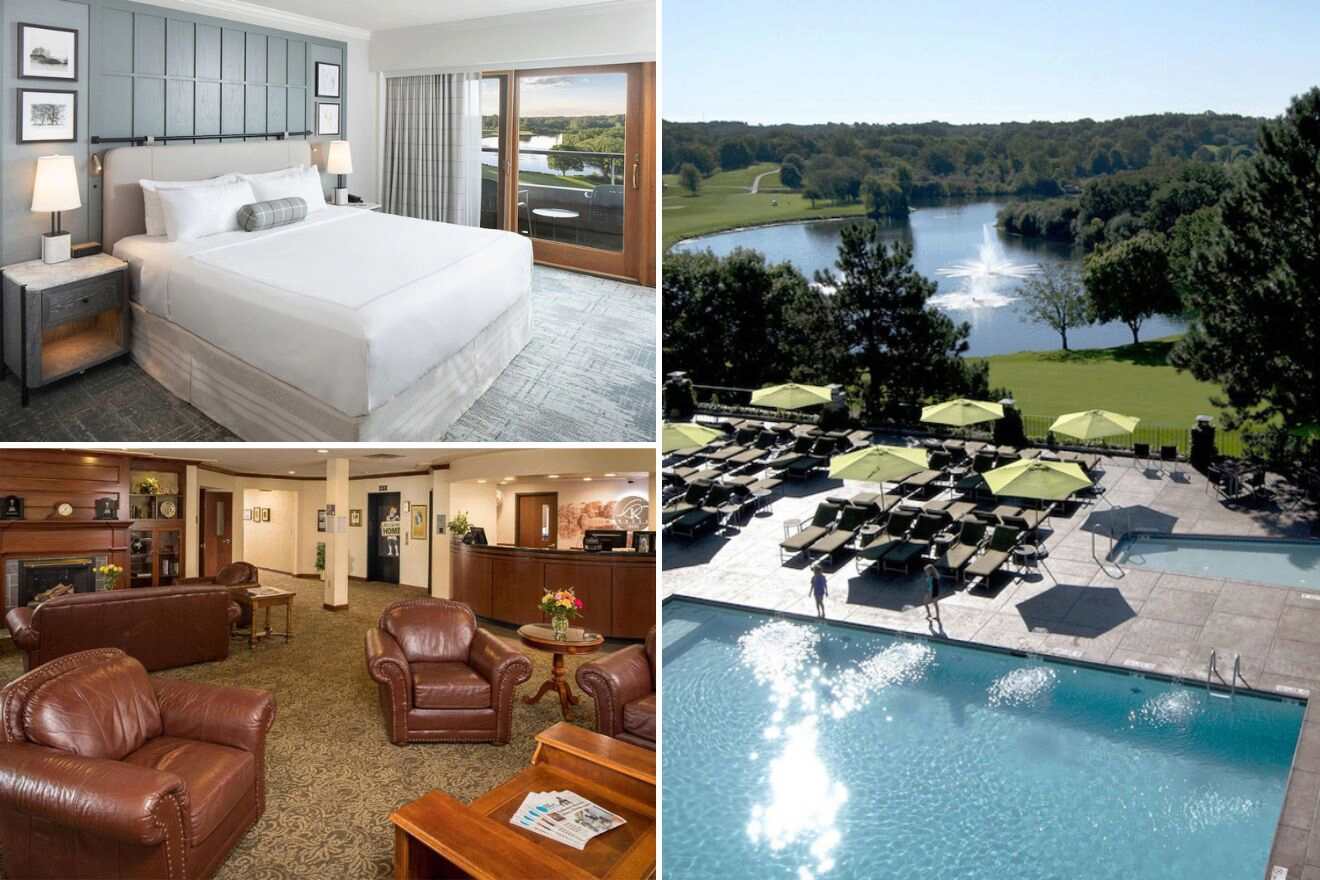 4. Grand Geneva Resort & Spa
This Geneva Lake resort has so many cool amenities! Starting with a golf course, tennis courts, a basketball court, bike rentals and trails in the summer, and winter sports options like skiing nearby! At this resort, you can book rooms, studios, or entire villas, and the biggest one can host 8 guests! P.S.: Lake Geneva Balloon Company is only an 8-minute drive if you'd like to go on hot air balloon rides.
5. Kress Inn, Ascend Hotel Collection
Discover Le Pere, staying at this hotel! Featuring a classic design inspired by the Kress Building, a fitness center, and offers free shuttle service to and from the airport and a luxurious continental breakfast every morning. I highly recommend the superior suite king, at the time of booking, check you select the option with a whirlpool tub!
FAQs about unique places to stay in Wisconsin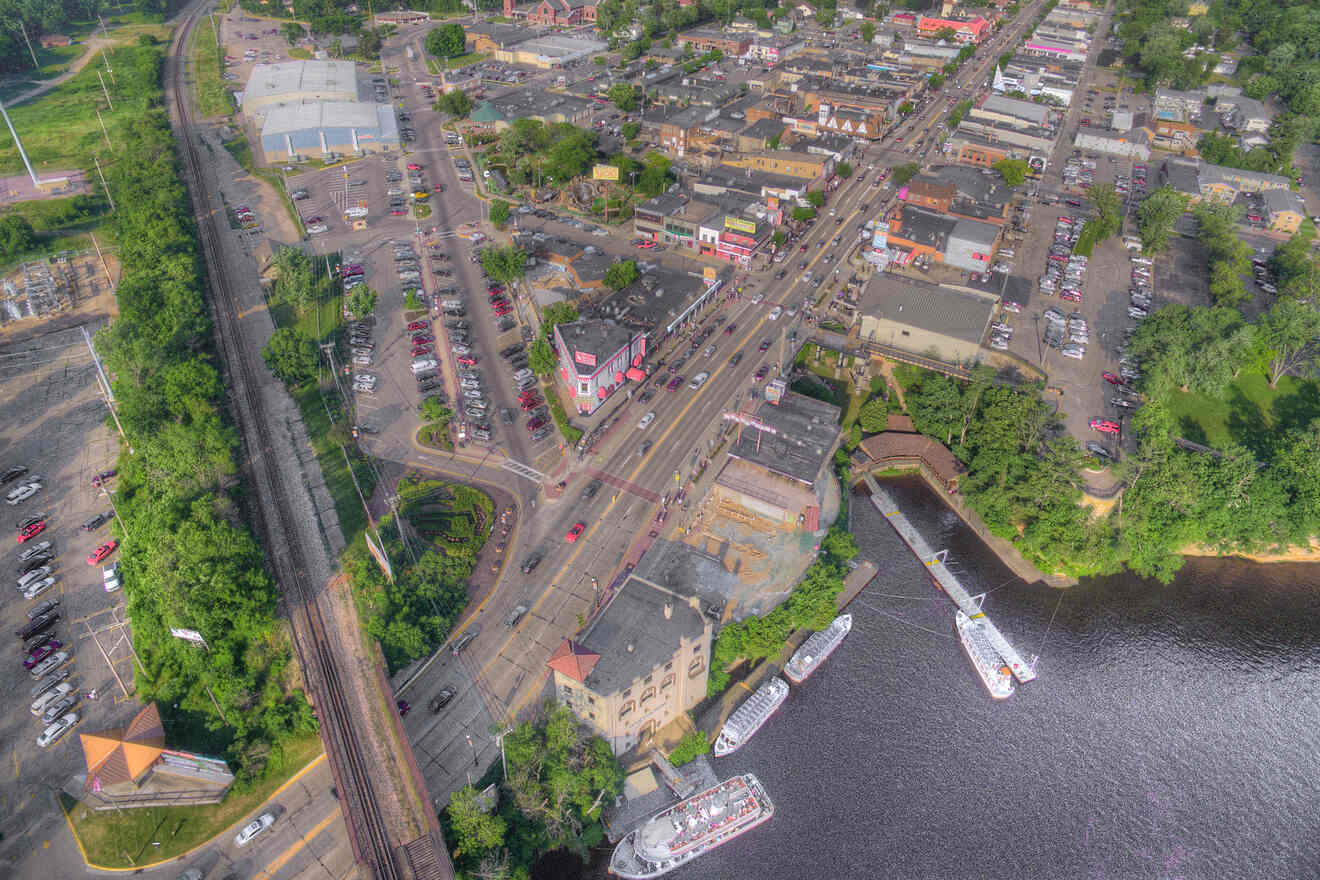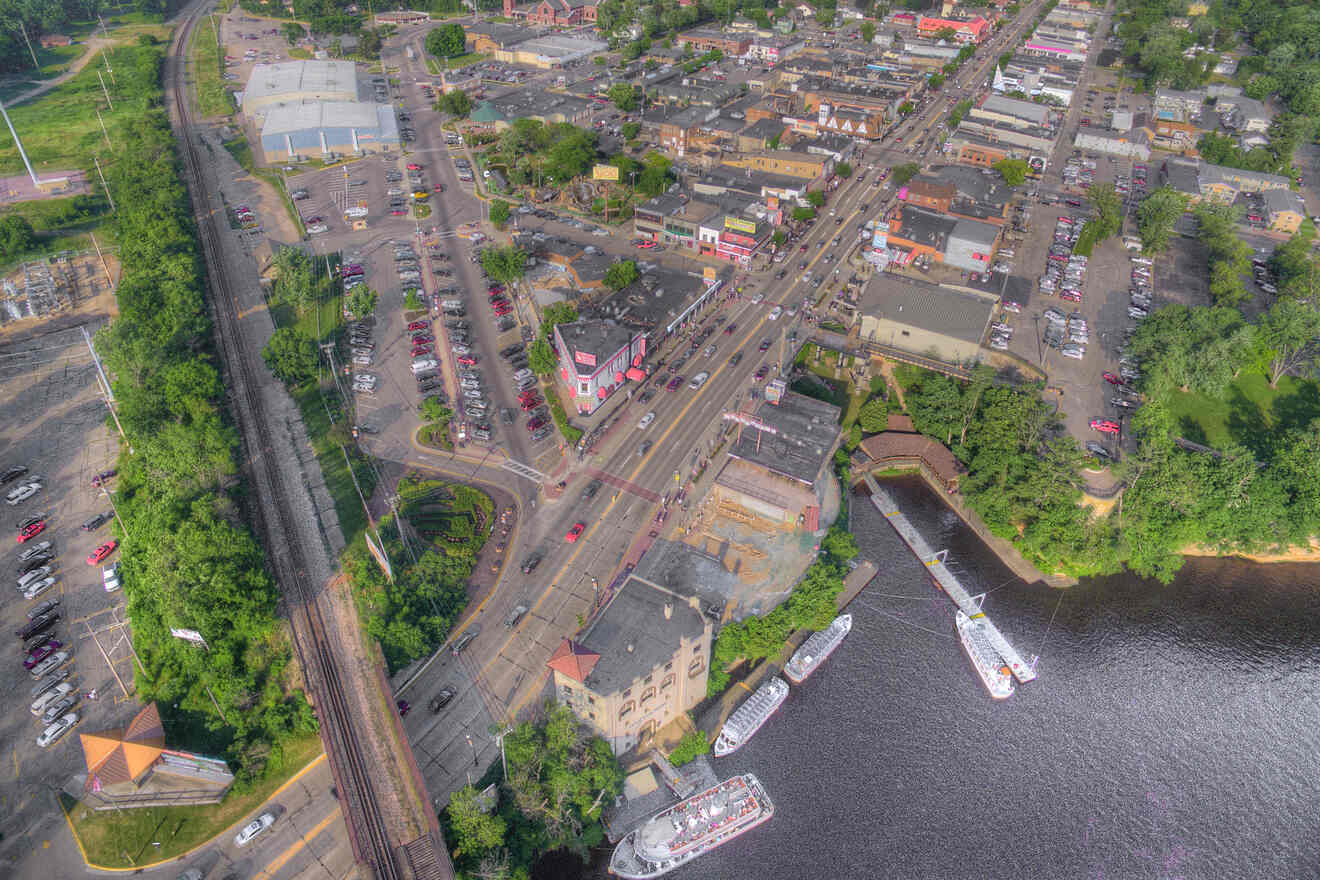 Conclusion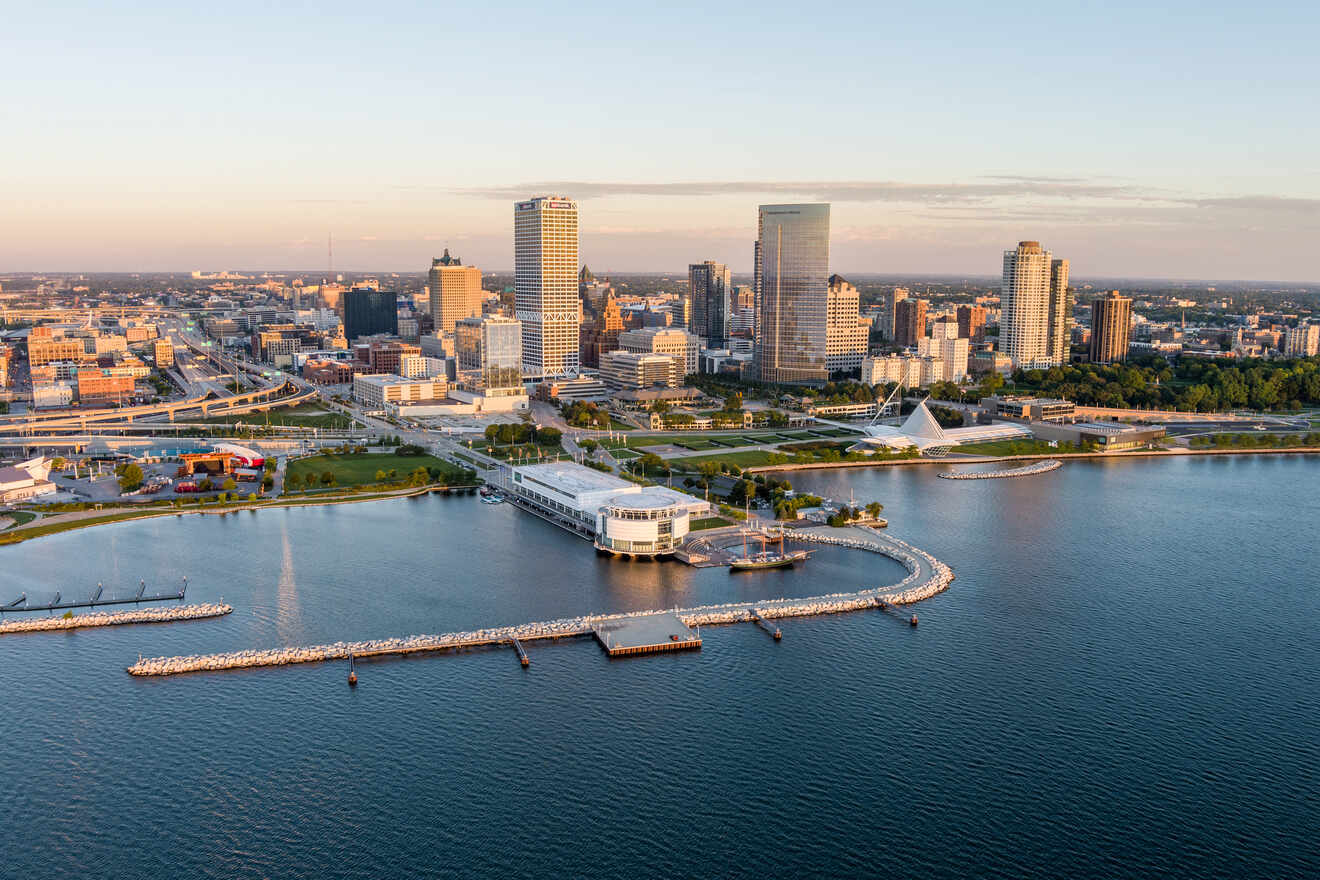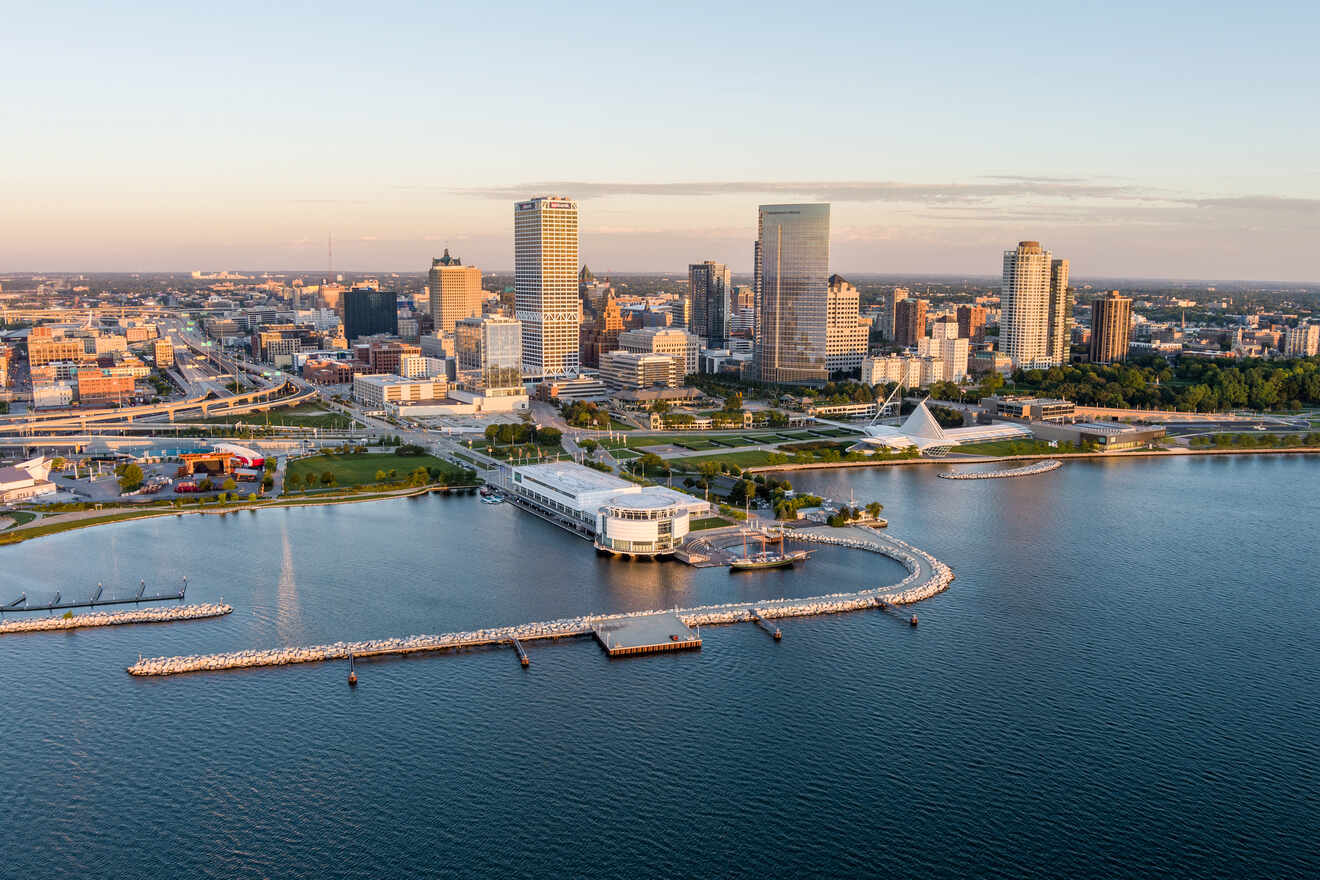 It's a wrap, my sweet angels! Those were the most unique places to stay in Wisconsin, plus 2 amazing bonuses with the most romantic places to stay in Wisconsin and the most beautiful places to stay in Wisconsin! I've covered a wide range of hotels, Airbnbs, VRBO, and whatnot in this post, so I am sure you've found something of your linking here!
I am completely obsessed with all the places I have mentioned in this article, but if I have to mention my 2 favorites, those are :
Which of these accommodations in Wisconsin was your favorite? Let me know in the comments, and remember: book your room in advance, these accommodations are super popular, and they book super quickly!
Have the loveliest time in Wisconsin,
Daniela
---
Pin it for later!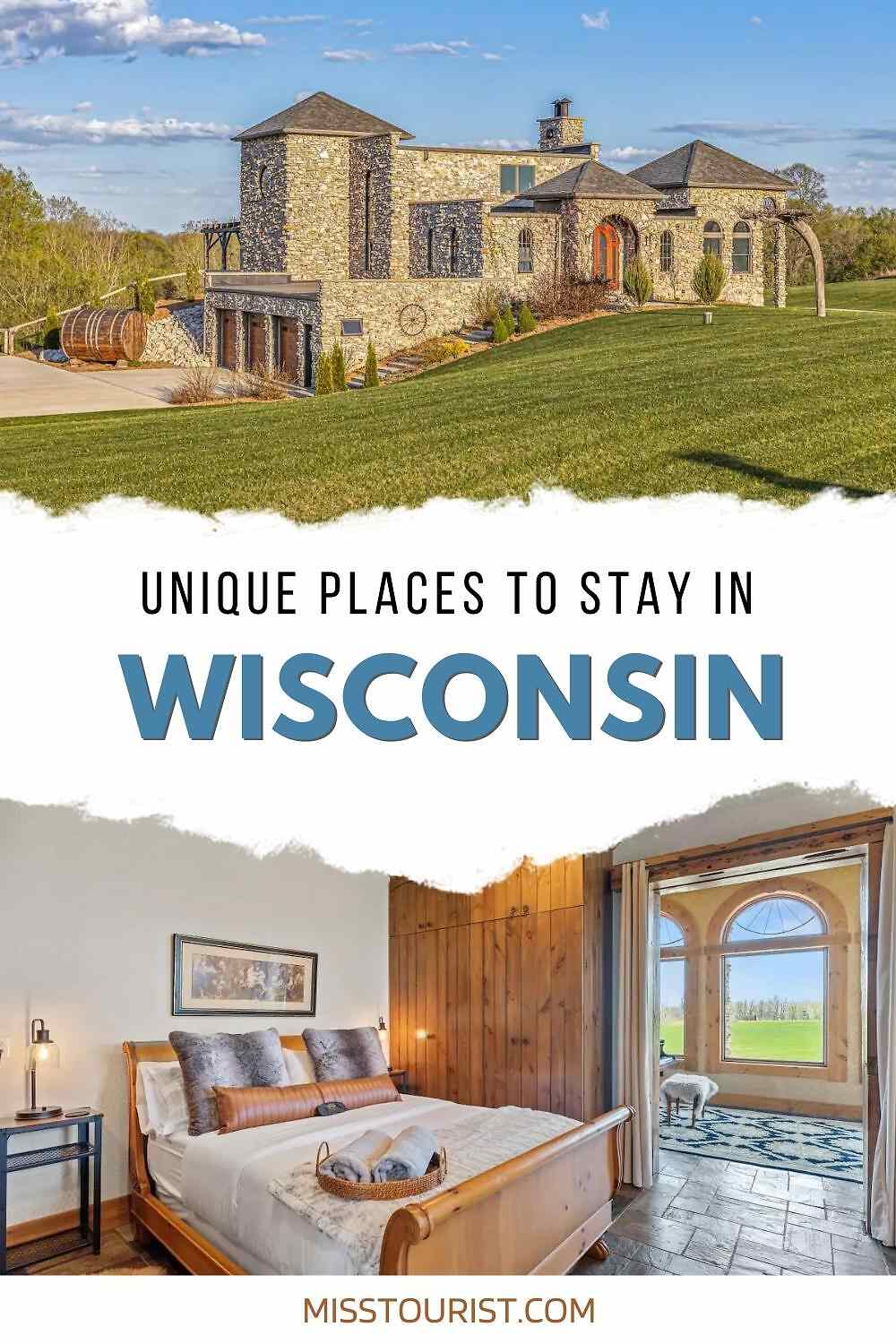 Pin it for later!