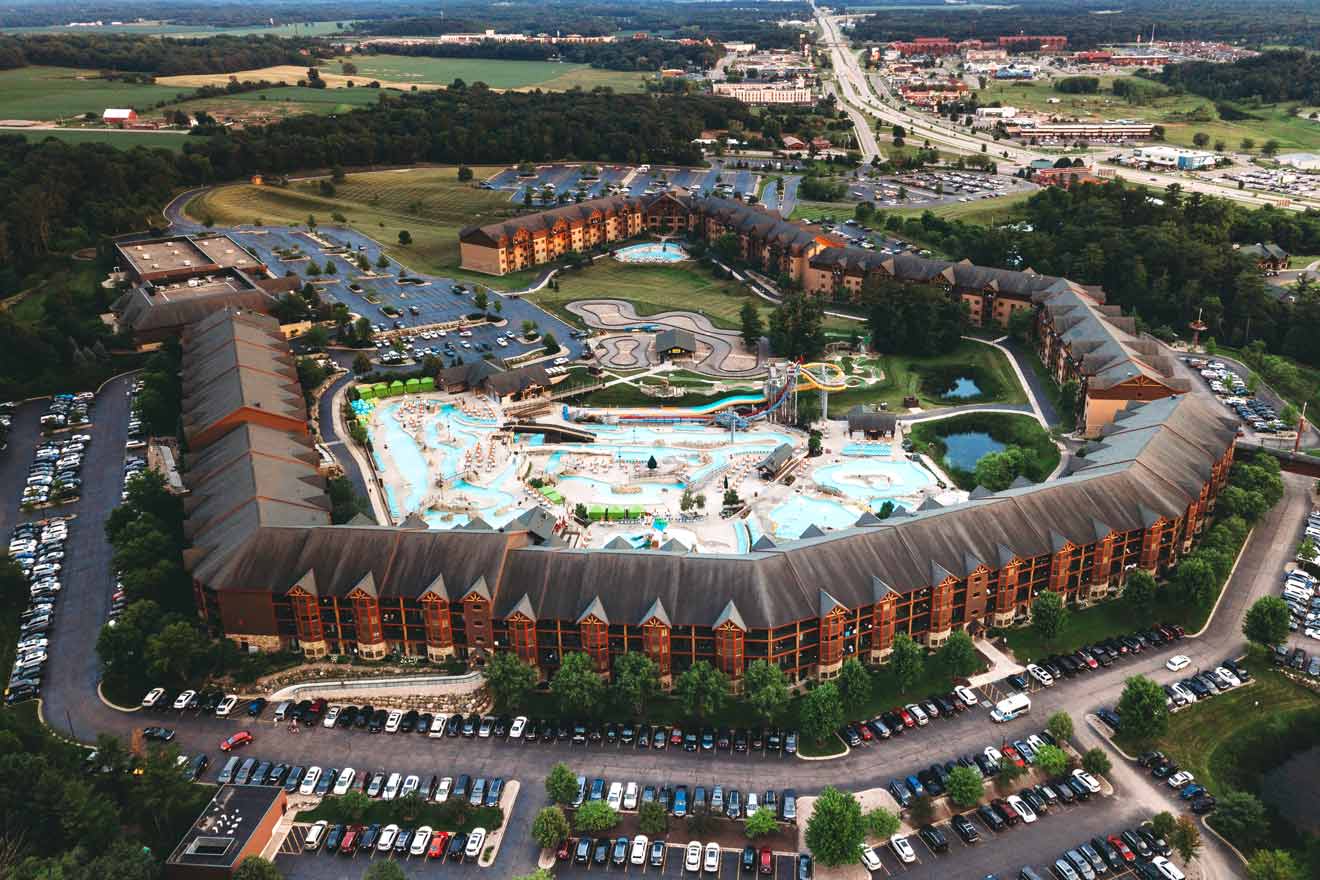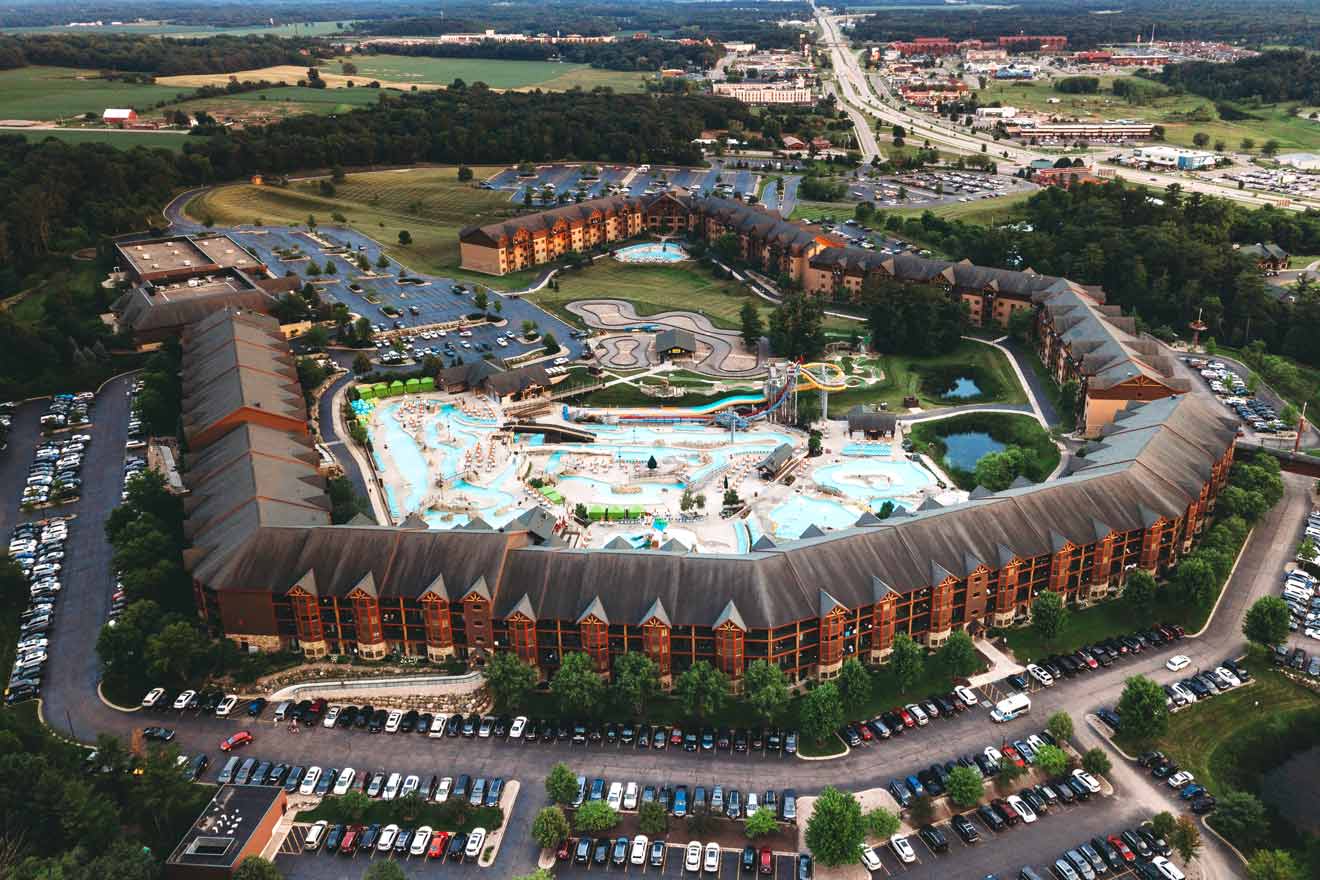 If you're heading to Wisconsin and planning the ultimate family vacation, there's nothing better than having access to a super fun water park without even having to leave your hotel!
Yep, while the state is famous for some of its huge water parks (and hiking trails), there's nothing better than being able to roll out of your bed and straight to a slide! That's why I decided to spend hours researching the best of the best Wisconsin hotels with water parks, and compiled them all here, listed from most to least expensive.
So whether you're looking for a hotel with all the thrills like huge waterslides, a lazy river, arcades, mini golf and a game room, or a simple place to hang out with your little ones in an outdoor pool, you'll find the perfect hotel for your needs in this list. I've even added a few which include tickets to some of the best water parks in Wisconsin!
But remember that these are the best of the best water park hotels, that means they book out quickly and it's vital that you book in advance. So let's not waste anymore time, let's go!
If you are in a hurry
Don't have time to read the whole post? Here is a quick list of the best of the best water park hotels in Wisconsin.
1. Bluegreen Vacations Resort – free access to Mount Olympus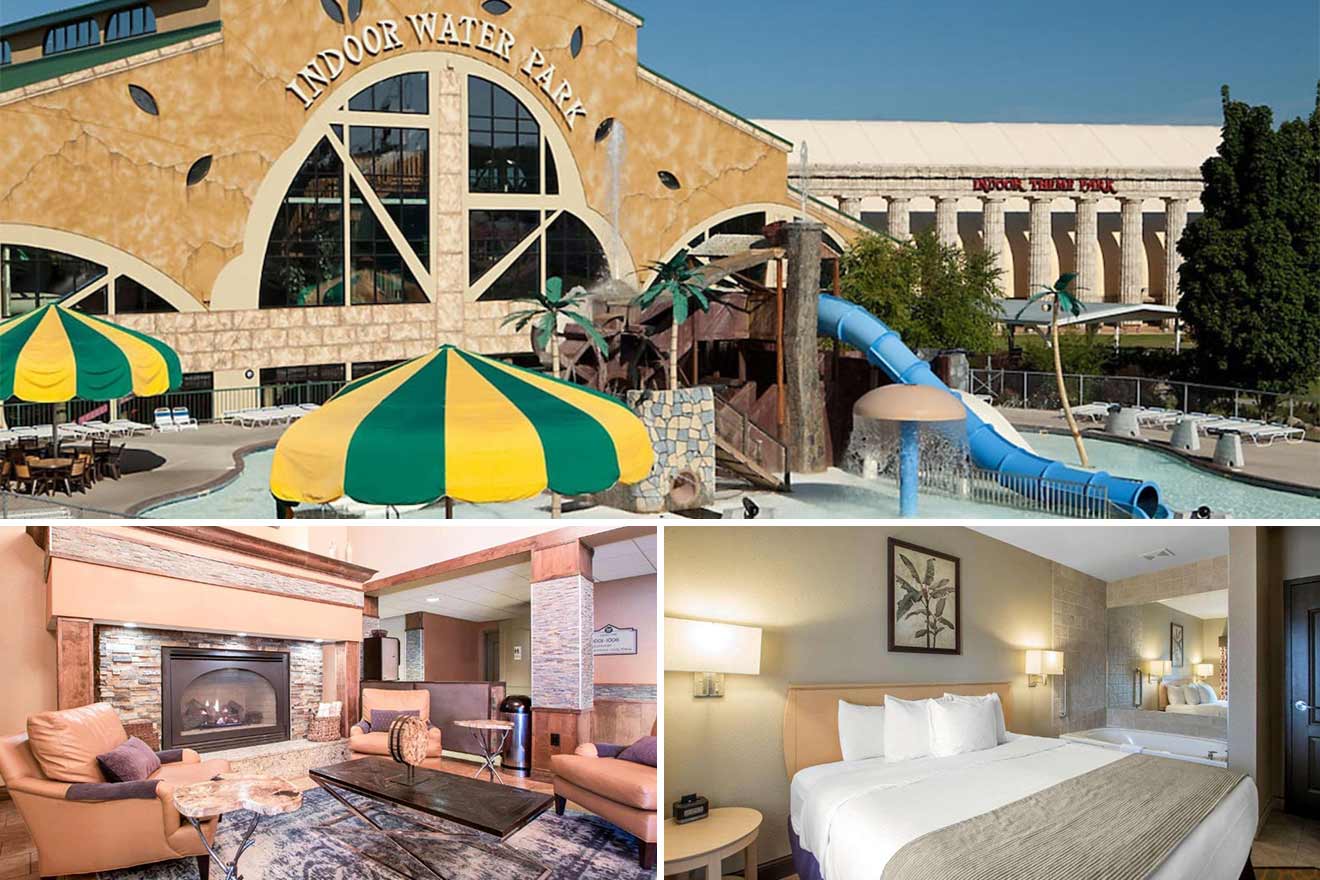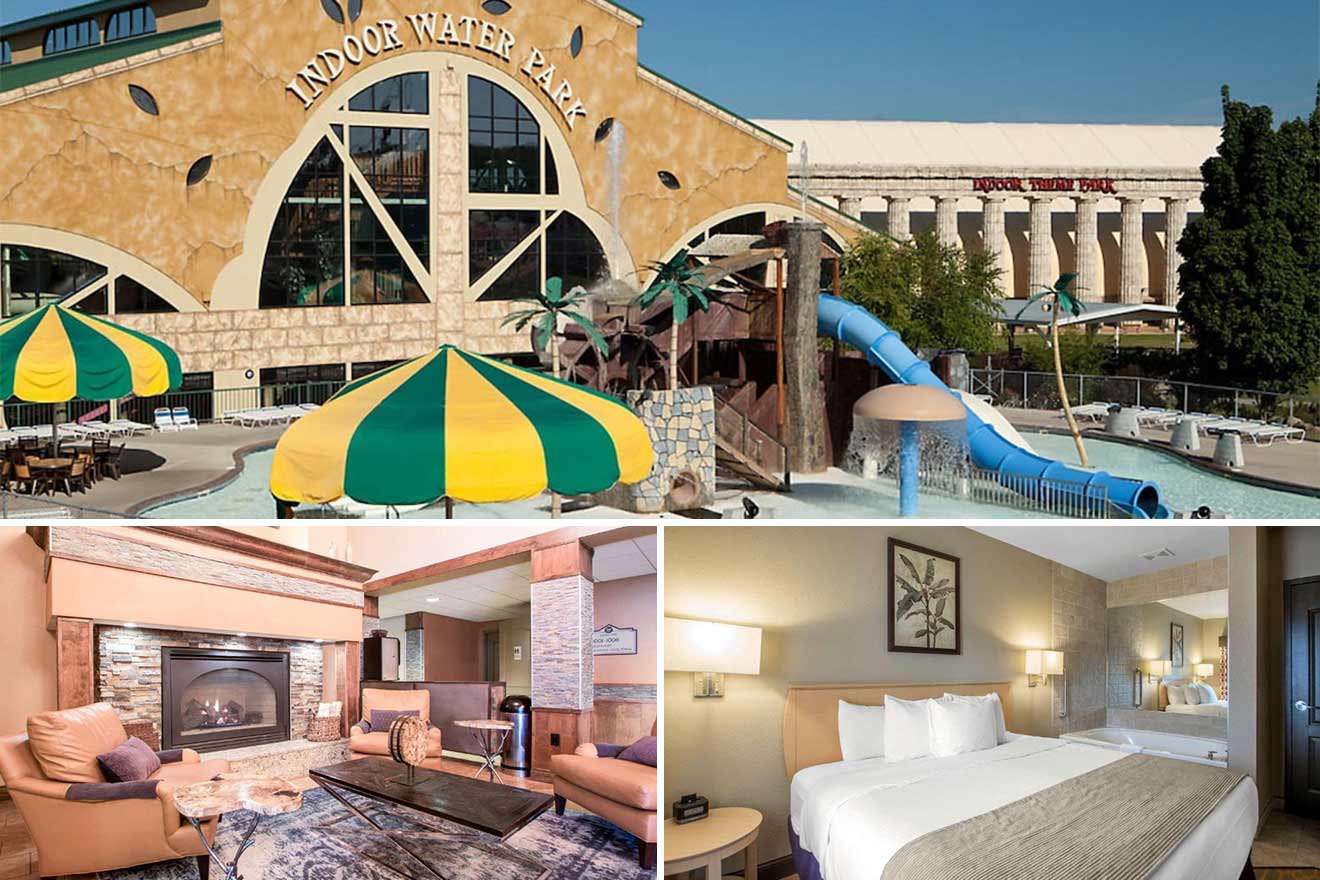 Let's start this water park hotel list with a bang! This theme park resort is located right next to Mount Olympus Water & Theme Park in Wisconsin Dells. That means at this incredible hotel you get free tickets included in your stay! In fact, Bluegreen Vacations Resort is located so close that it is actually connected to the theme park by a bridge!
So get ready to spend all day at the outdoor water parks slipping down huge water slides, relaxing in the lazy river, driving go carts and much more. I'm sure after all that fun you will be exhausted! And what better way to recover is there than simply walking next door to your comfortable hotel room and taking a long relaxing shower followed by a drink by the fireplace. Sounds like a dream to me!
2. Blue Harbor Resort & Conference Center – with a lazy river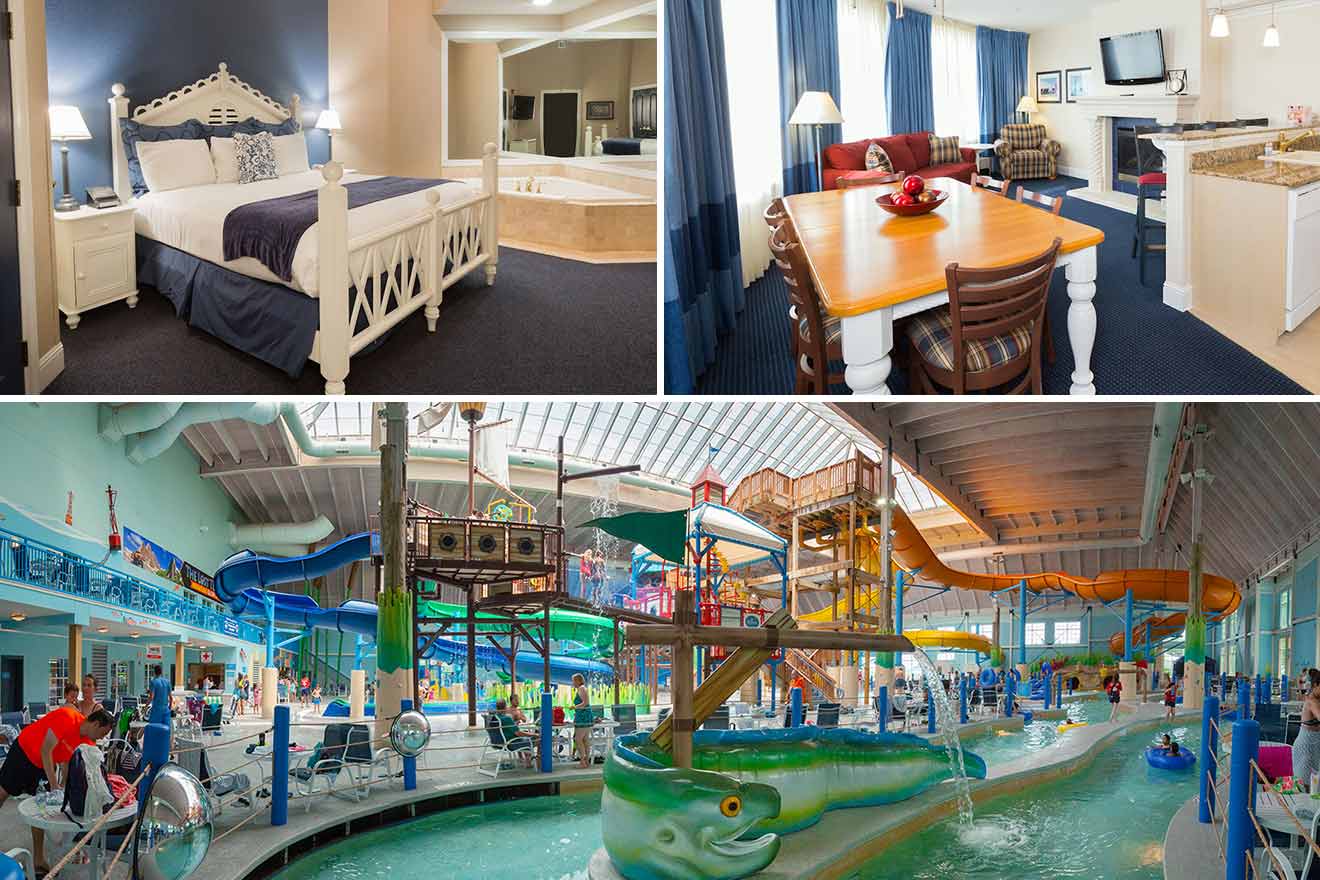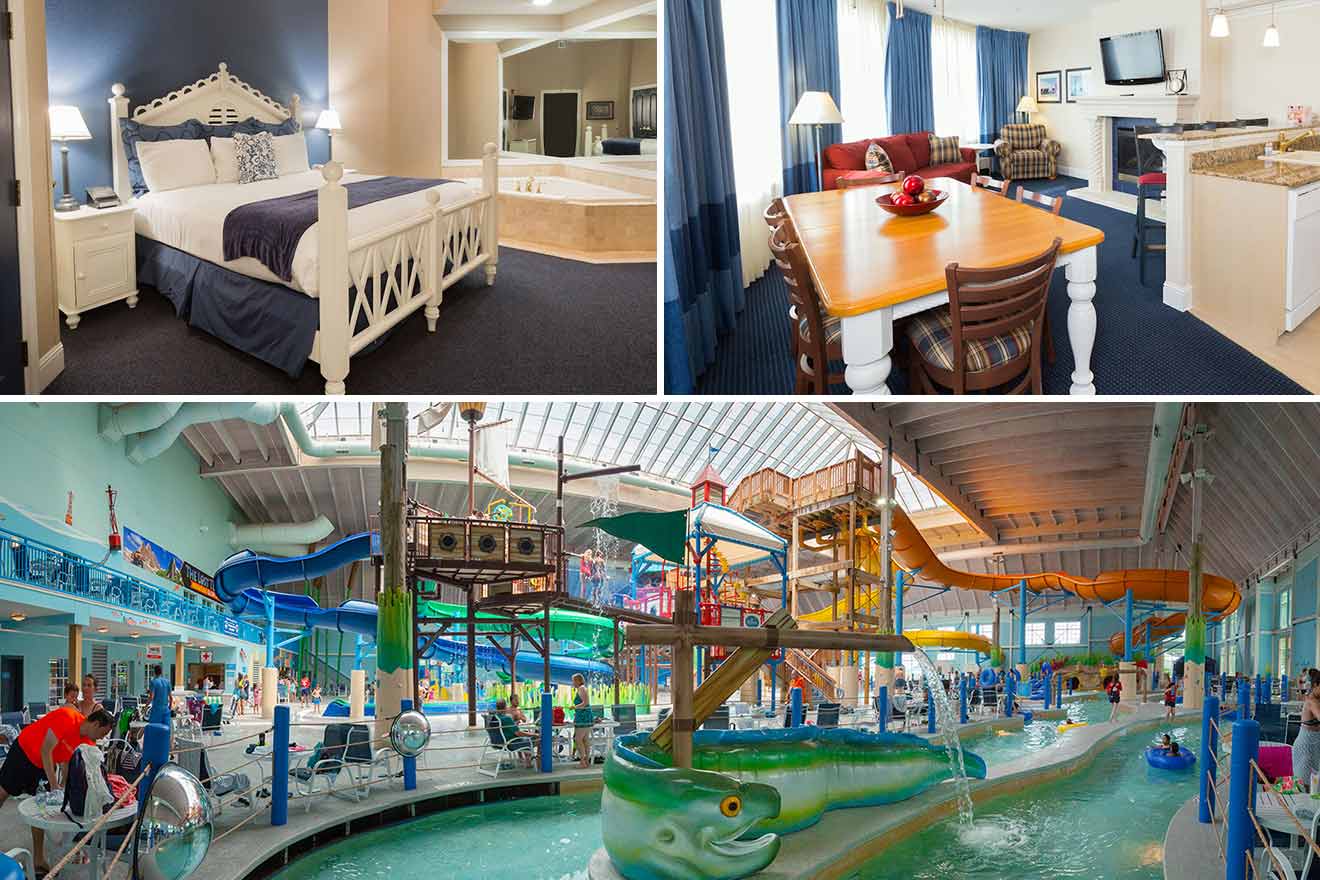 With an incredible waterfront location in Blue Harbour, this castle-like hotel certainly fits the part of an epic hotel for a family vacation in Wisconsin! Featuring a never-ending list of incredible indoor water parks features such as both indoor and outdoor pools, waterslides, a lazy river, and even a wave pool where you can try bodyboarding!
But don't think parents can't also fully enjoy this incredible hotel. If I was you I would certainly take advantage of the poolside cabanas and poolside bar, relax in a hot tub, play on the miniature golf course and indulge in a delicious brunch! Plus, if you're bringing the whole family along on your work trip, don't forget you can use all the business facilities like the conference center and fitness center on site while your family enjoys a fun-filled vacation!
3. Timber Ridge Lodge &water park – year round indoor water park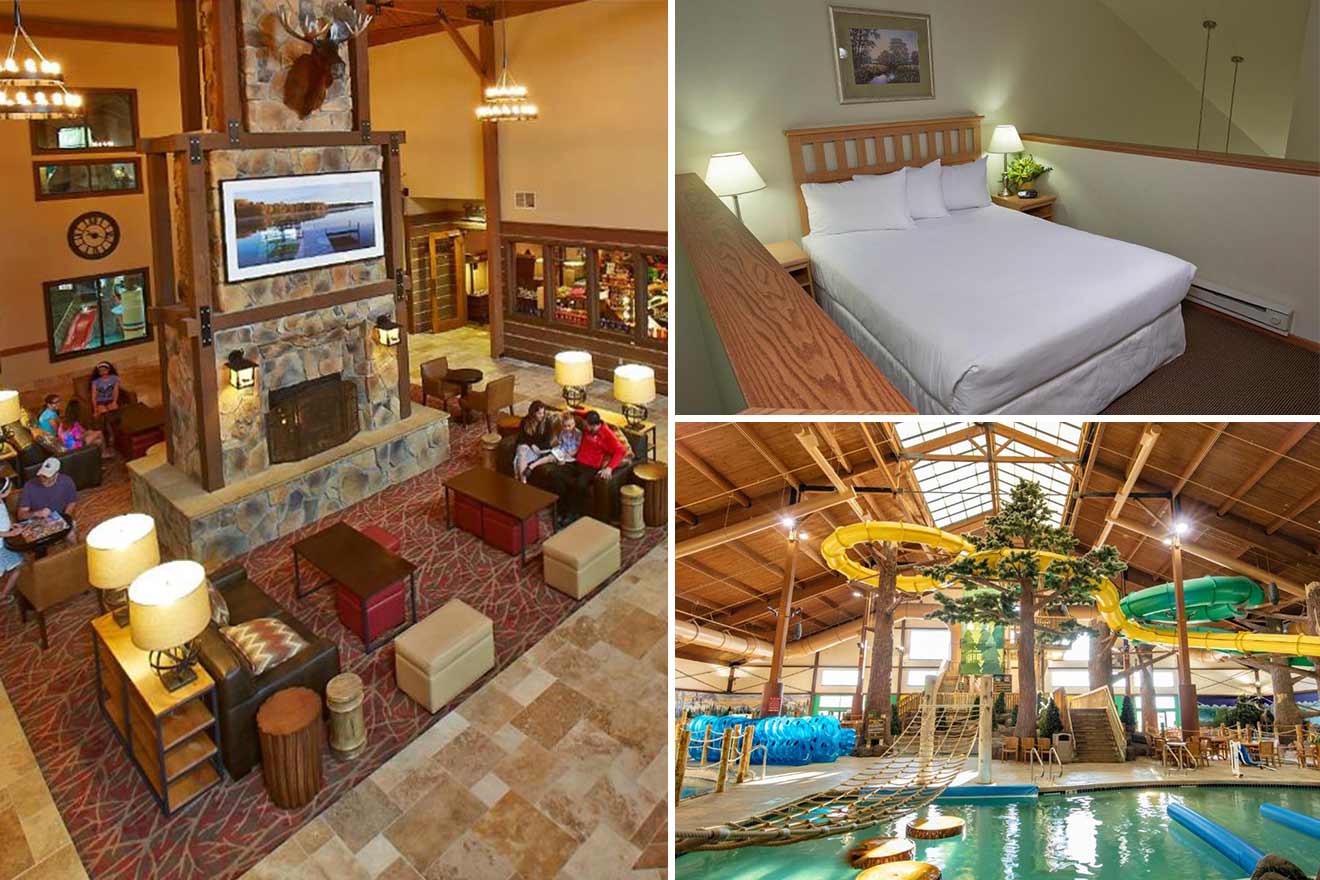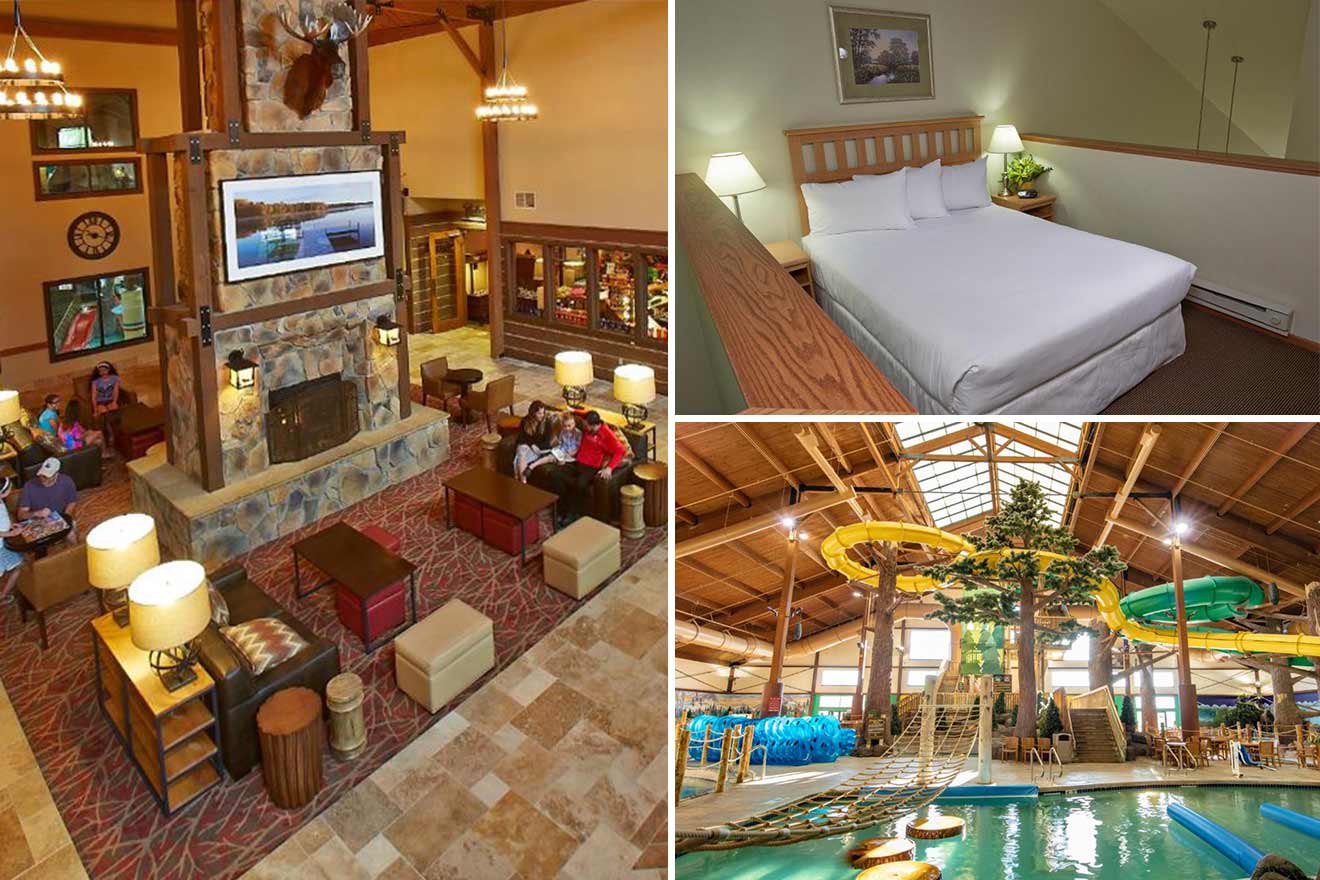 The indoor pool at Timber Ridge Lodge looks incredible… I'm sure this hotel with a water park on Lake Geneva is any adventurous child's dream, just look at those indoor trees! Featuring an interactive water playground with huge waterslides, water obstacle courses, pool basketball, an arcade, interactive splash pools, and much morel, there's so many cool features here to keep the little ones busy all day long at this indoor waterpark!
But if even that is not enough, guests here also get access to Moose Mountain Falls water park which has a huge 35-foot slide, plus, since this lodge is a part of the Grand Geneva Resort, guests can also make use of the 2 golf courses, full service spa, salon and even a ski slope! So parents, get ready for some relaxation of your own!
4. Grand Marquis Waterpark – best for younger kids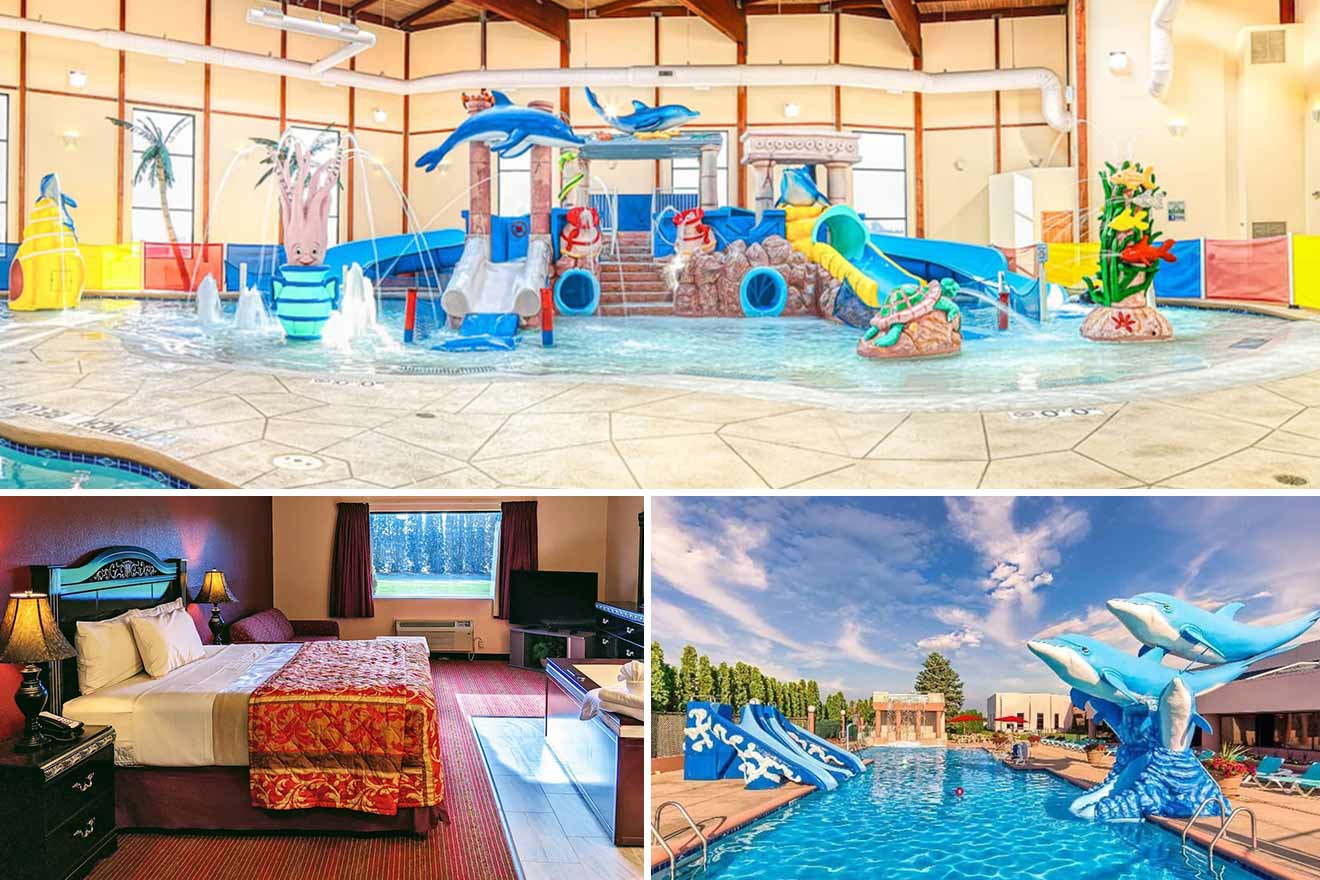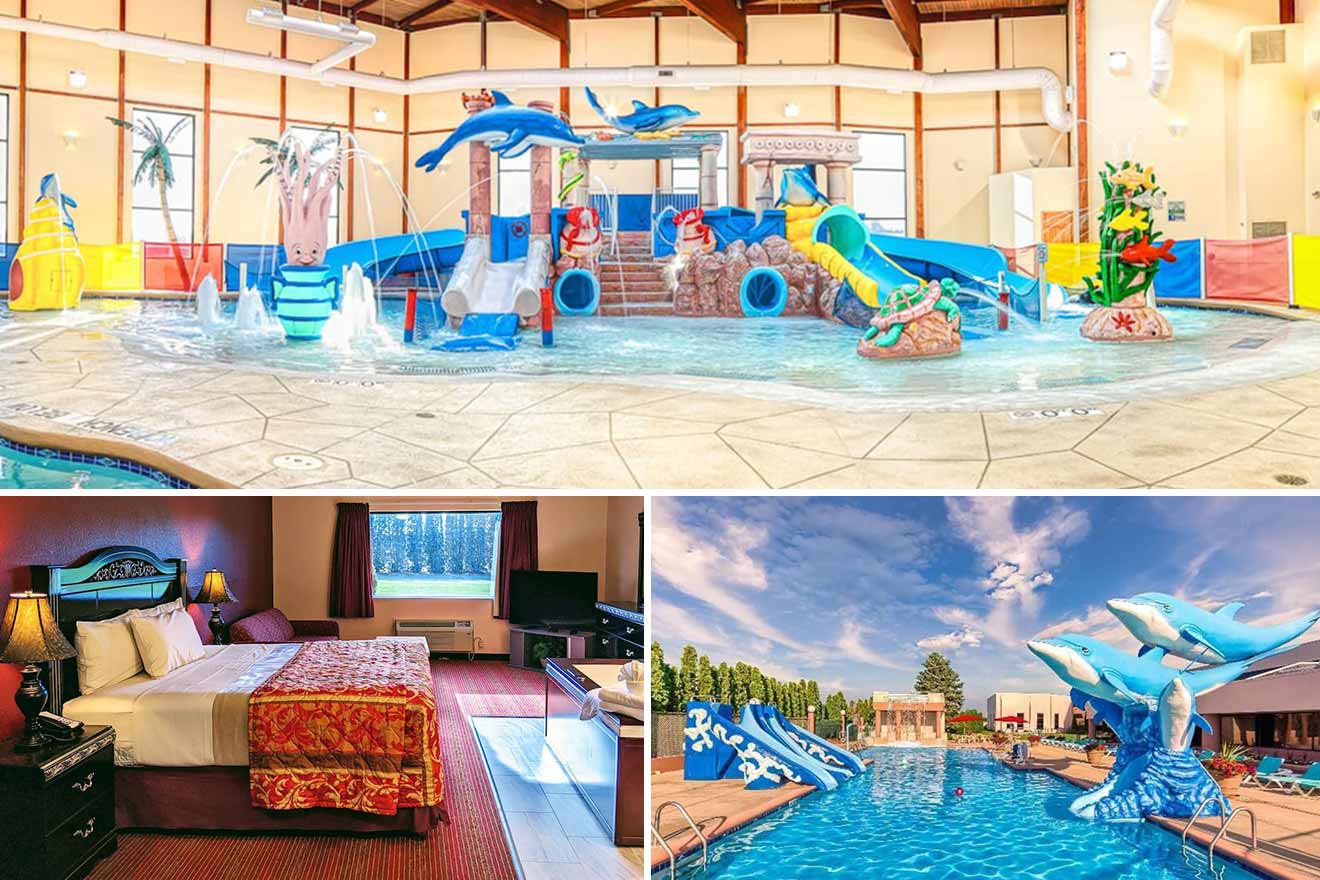 Dolphin lovers, this one's for you! Yep, Grand Marquis resort features both indoor and outdoor pools with a fun dolphin motif surrounding the waterslides. While the wading pool and water park in this hotel is mostly aimed towards smaller children (of course everyone can still enjoy the lap pool), you also get free Noah's Ark water park tickets included every day with your stay.
Located in Wisconsin Dells, Noah's Ark outdoor water park is unmissable for anyone looking for the ultimate thrill! Plus, after your days spent trying all the rides at this amazing theme park, get ready to come back to your hotel and relax in the giant spa tub in the room! They look divine!
5. Bantr – for a fun rustic family getaway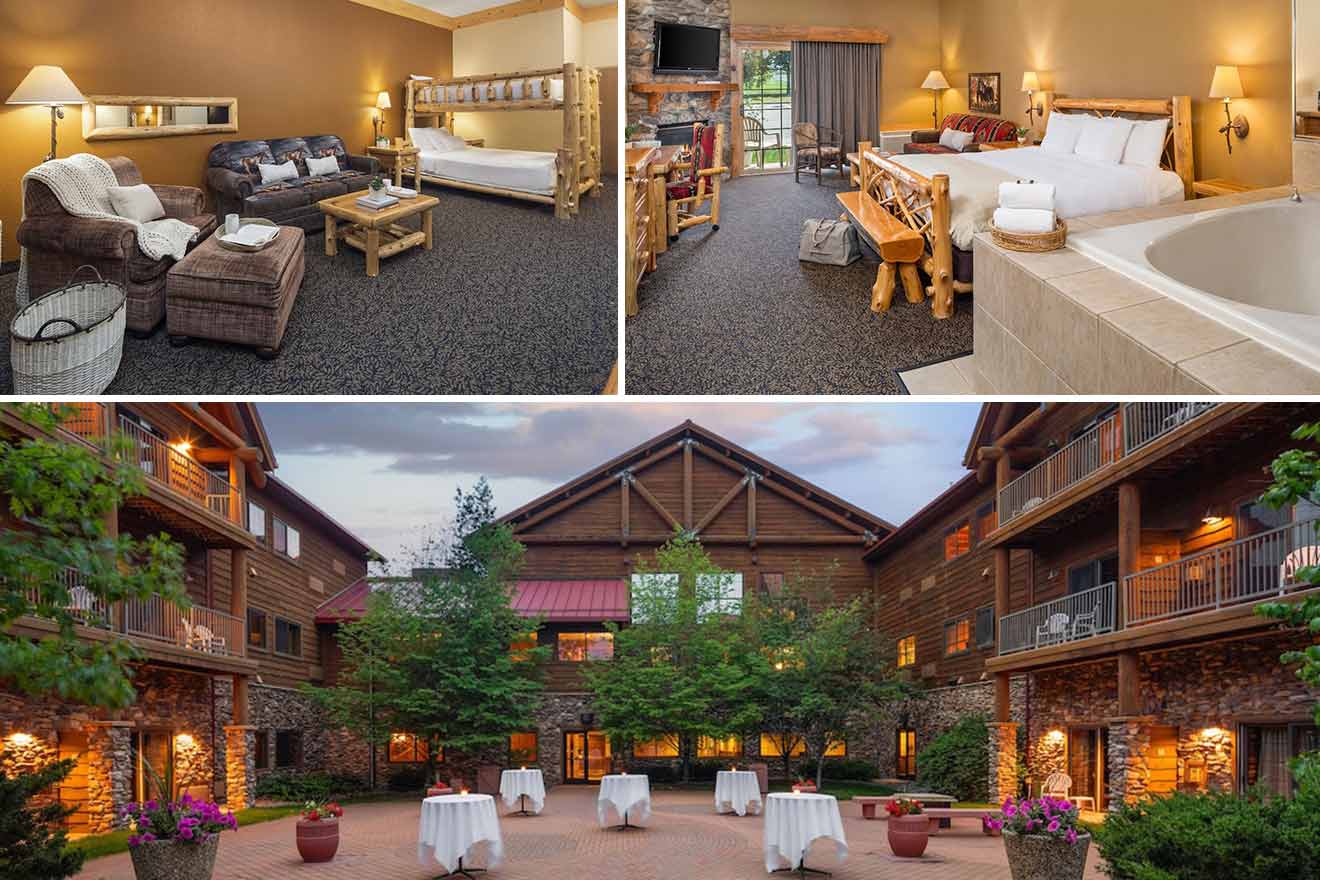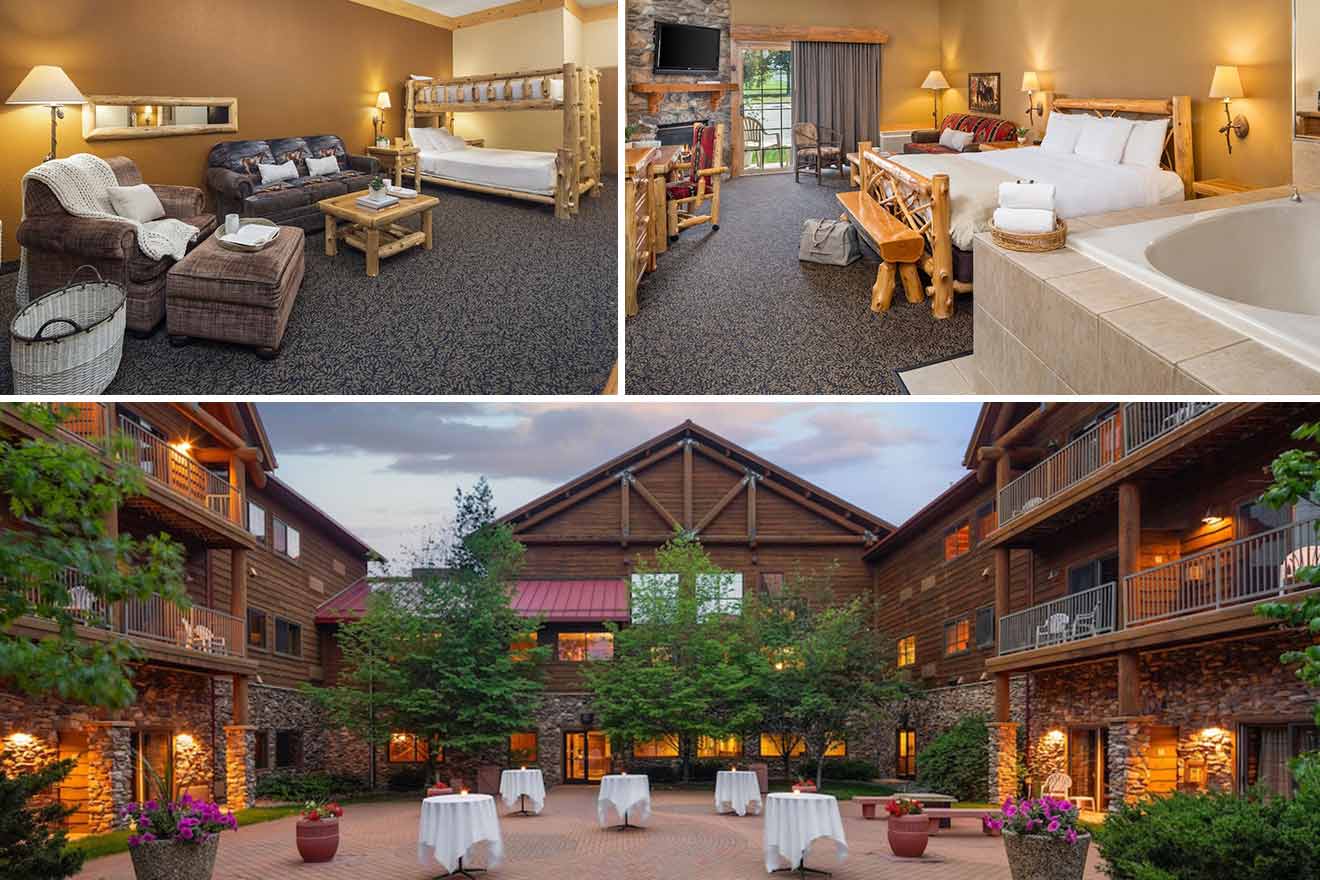 This rustic resort in Rothschild is perfect for any family that loves adventure! The spacious suites look super cool with exposed wooden beams creating a comfy camping vibe (without the cold and uncomfort)! Plus, Bantr is pet friendly! So you can even bring your furry friends, meaning no member of the family has to miss out.
As a part of the Grand Lodge waterpark Resort, the water park here has lots to do for kids of all ages and of course, for the adults as well. When you're here, make sure to make use of the free Wi-Fi, hot tubs, onsite shopping and gorgeous fireplace in the lobby!
6. Holiday Inn Hotel – featuring a golf course & water park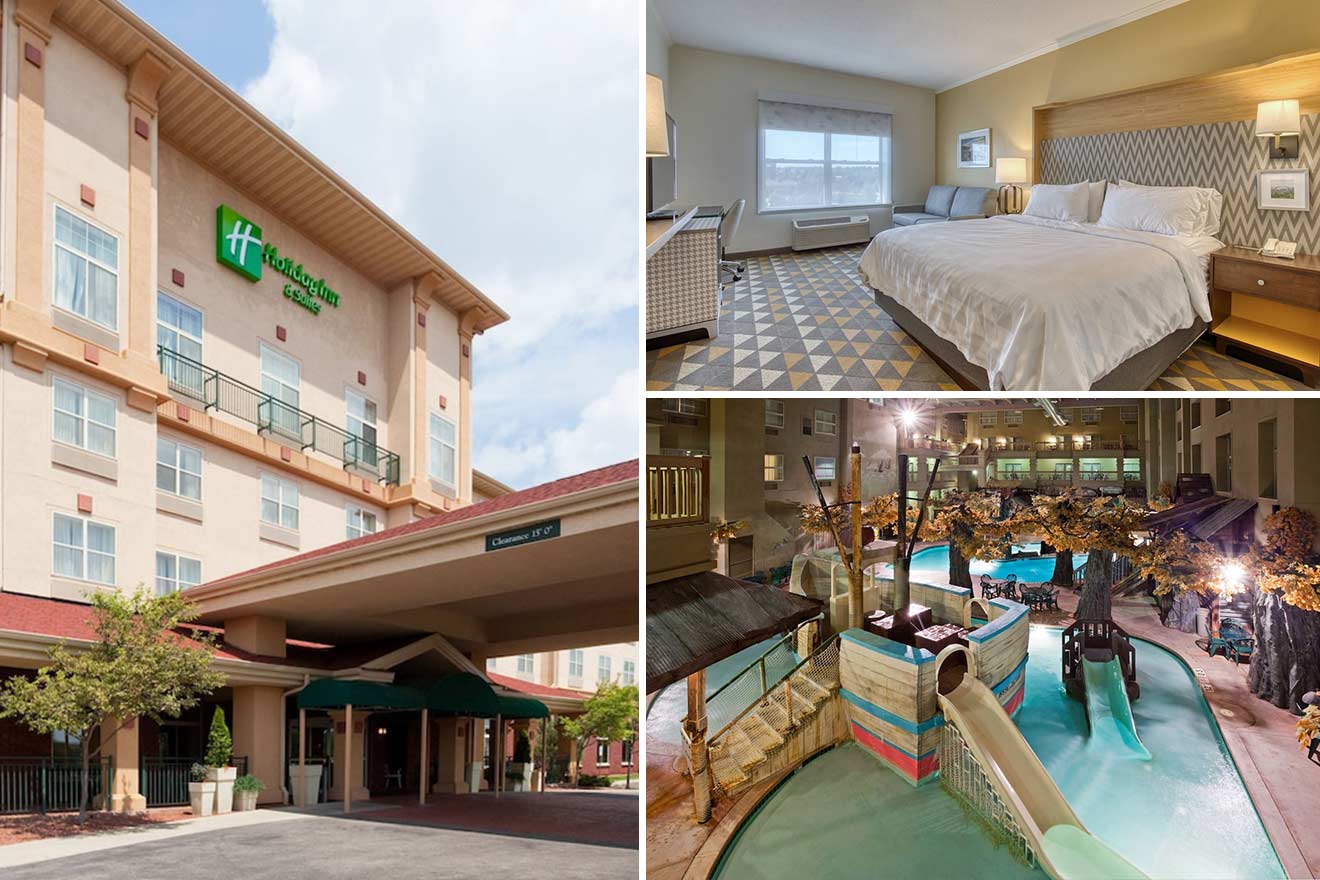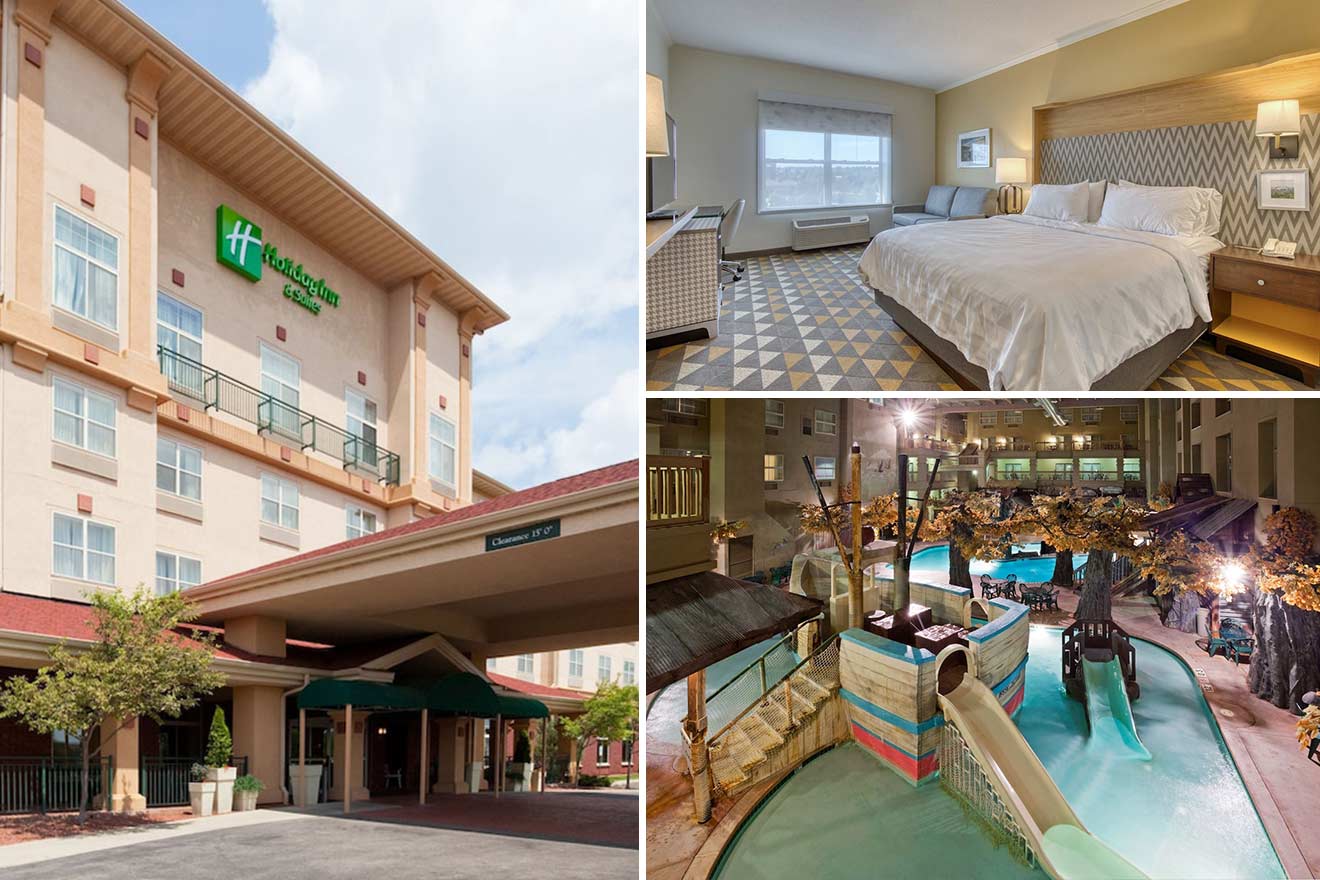 With a free airport shuttle, 27 hole golf course, onsite restaurant, free parking, water park and poolside bar, this hotel certainly is great for anyone looking for value for money! Yep, the modern, clean rooms are perfect for getting some well deserved rest, while the fairytale-like children's pool area will be the perfect place for adults to relax while the little ones slide all day into the pool.
Located in Madison West, the staff at Holiday Inn and Suites is ready to help you with any request including providing hypoallergenic bedding and infant cribs if needed. So, get ready for a holiday full of comforts knowing you won't have to lift a finger (other than to the book of course)!
7. The Waters of Minocqua – for a fun trip on a budget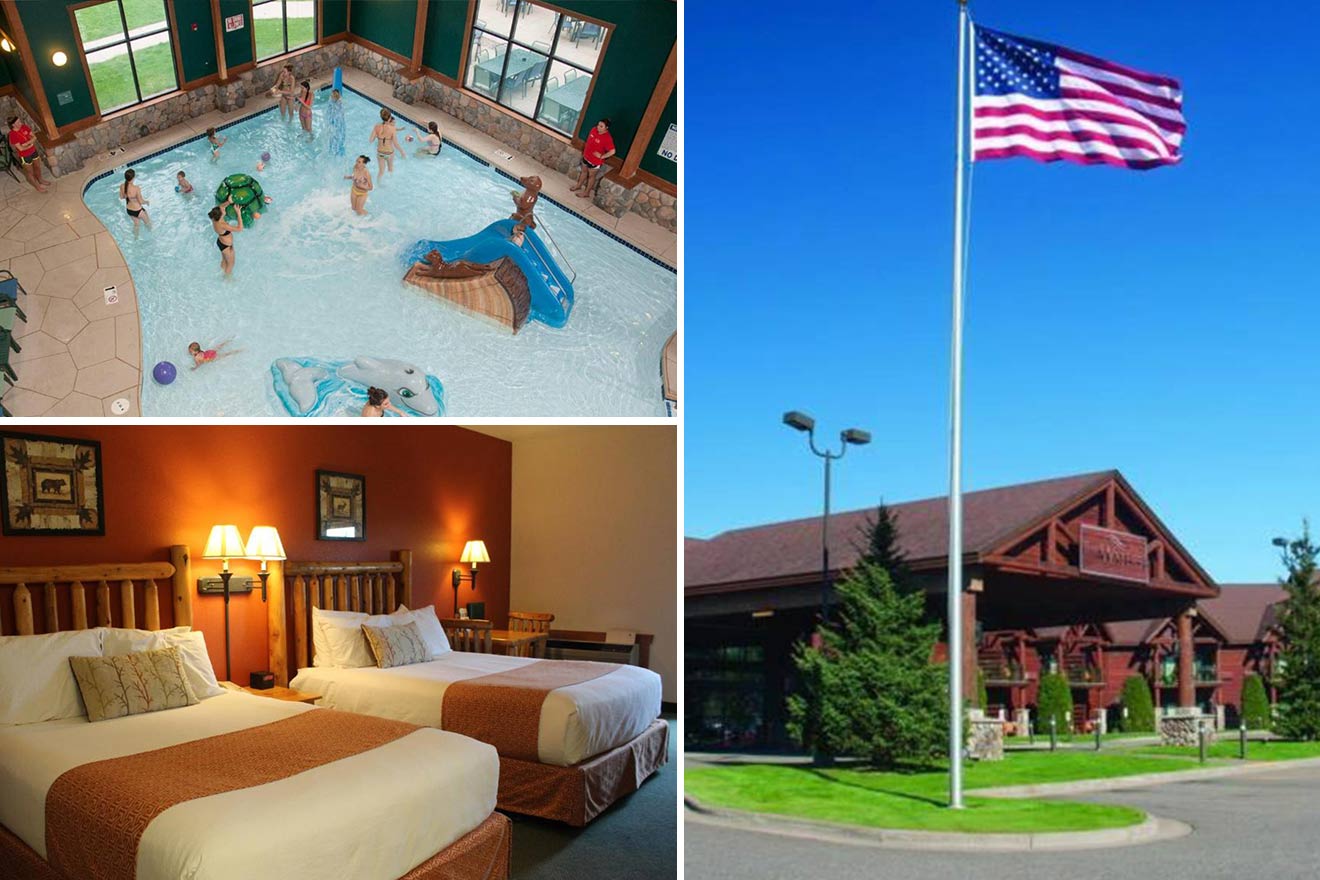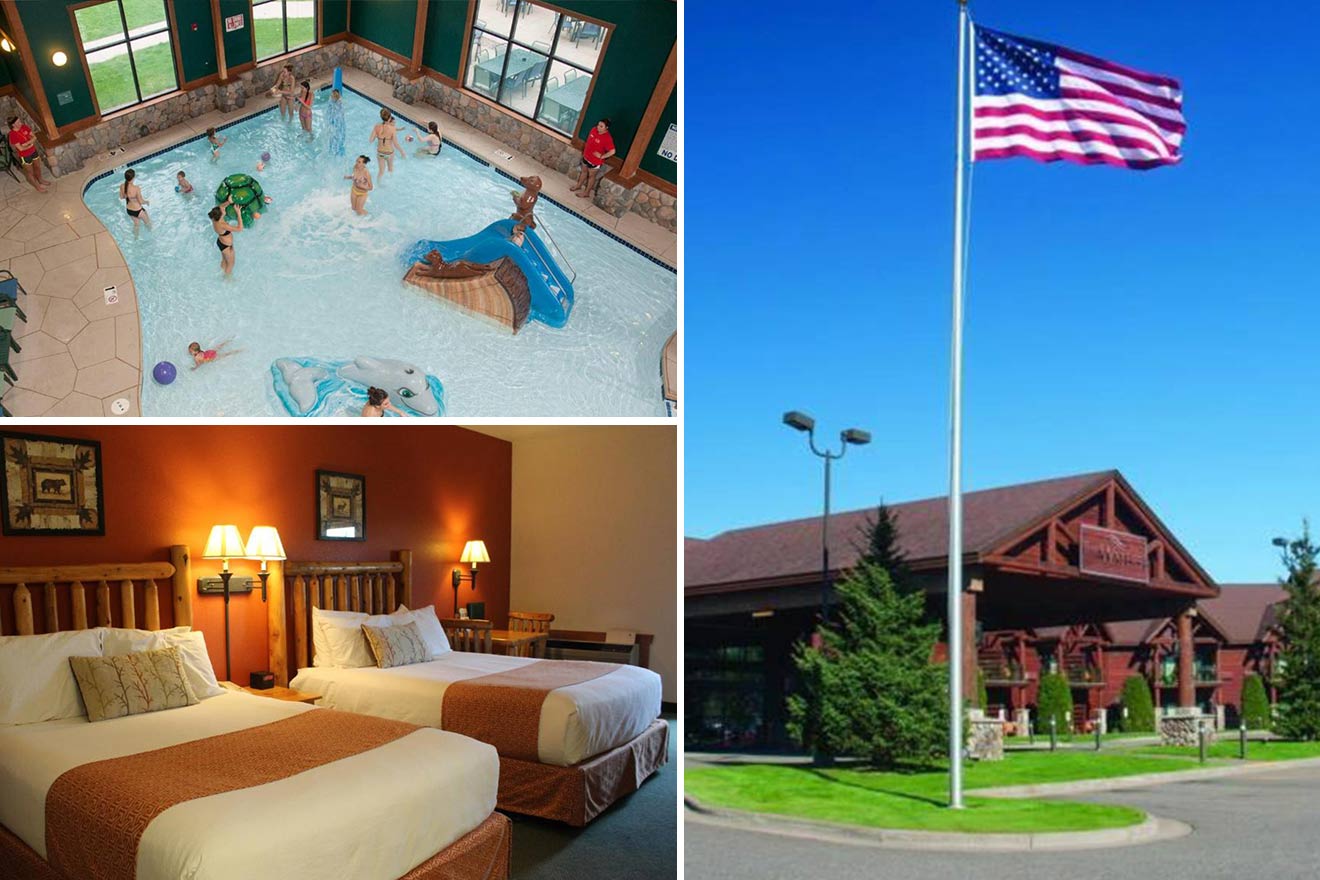 Did anyone ask for a water park hotel with extra features like a volleyball court, games room arcade and onsite pub in a great location, all for a very reasonable price? The Waters of Minocqua looks like the perfect family escape, even if you don't want to spend too much money on the trip! I'm sure all those water slides and activities will keep the kiddos busy for days on end, but don't forget about yourself too! Located just a 10 min walk from Minocqua Lake, here you can take relaxing walks along its shores, challenge yourself on some hiking trails, enjoy a coffee on your private balcony, and play a round at the golf course just 1.5 miles (2 kms) away!
FAQs about Wisconsin hotels with waterparks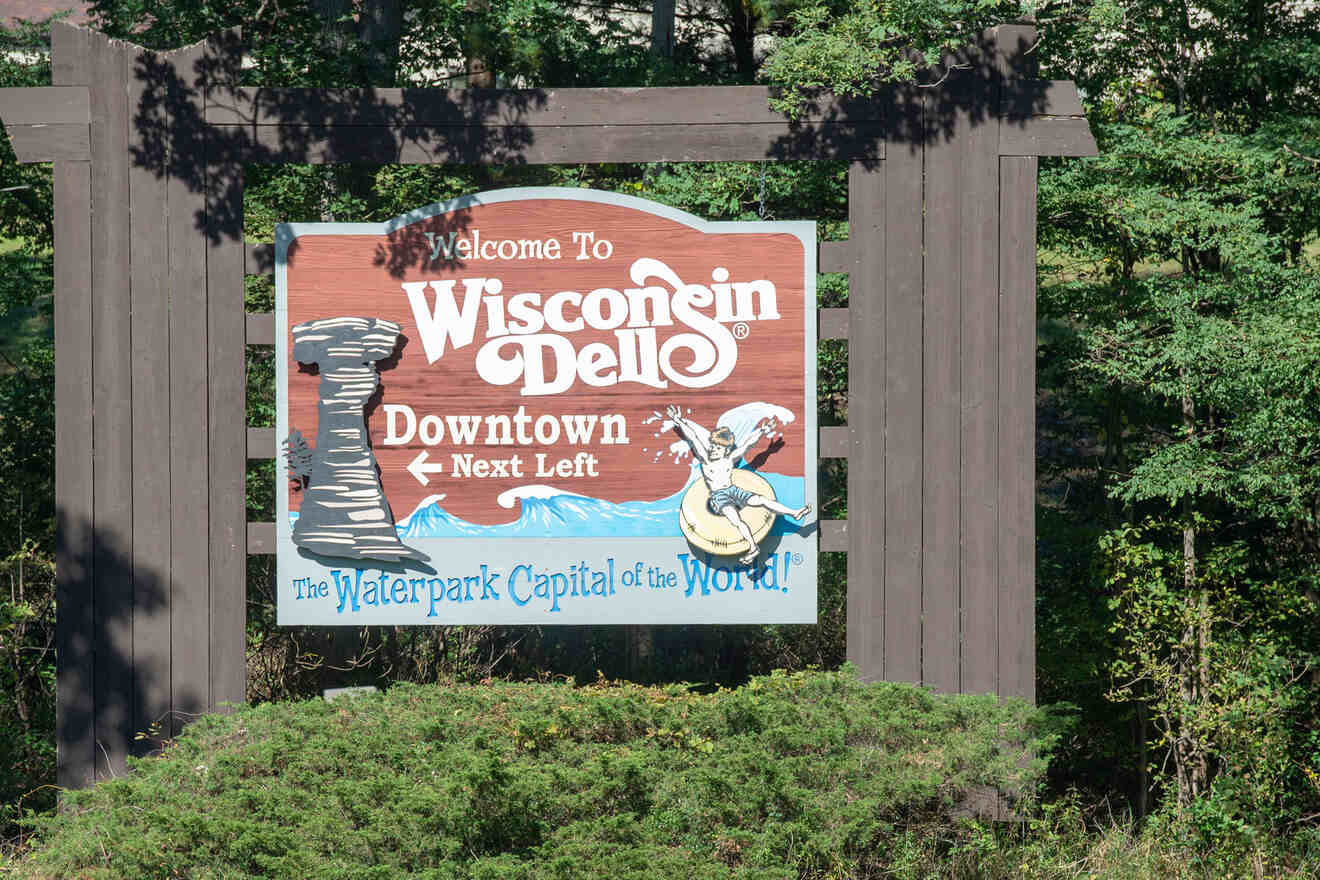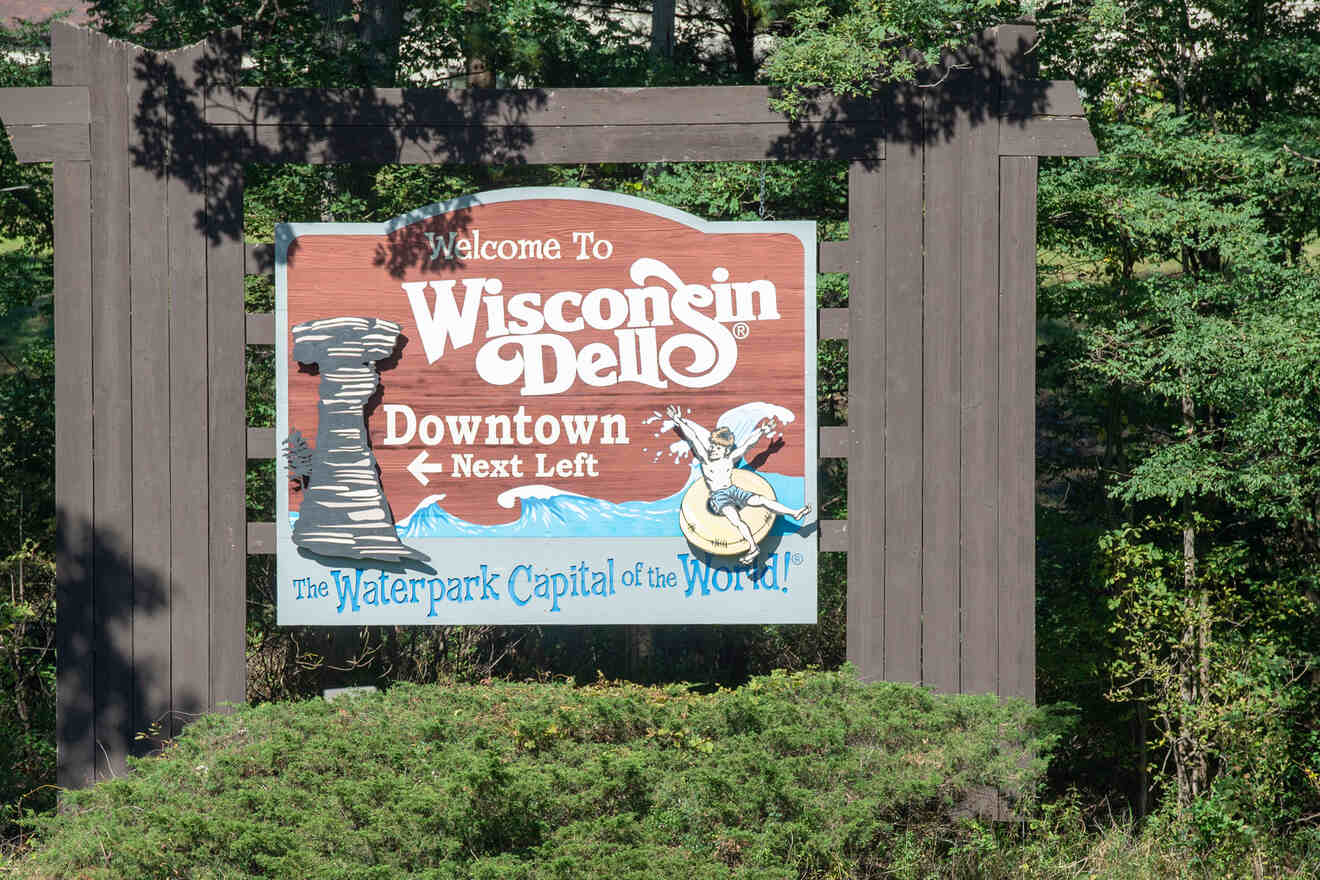 Conclusion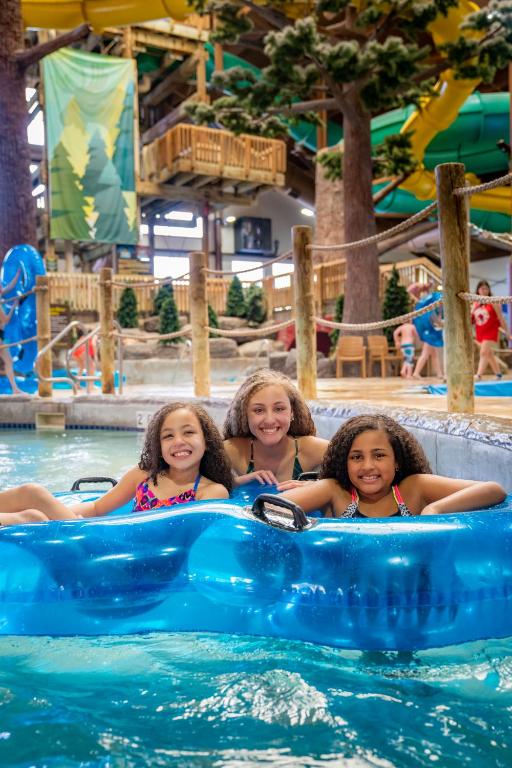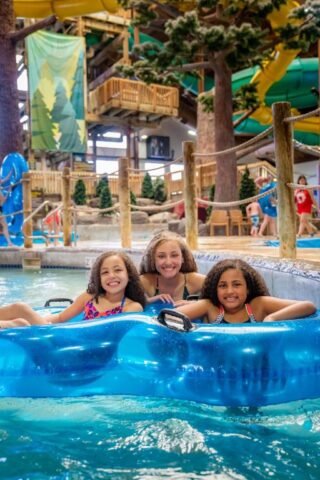 Well here we are at the end of a super detailed post giving you all the best Wisconsin hotels with water parks. I know we've seen quite a few options and that can make it hard to decide (especially if you're a super indecisive person like me). So in order to help you out, here are my two absolute favorite waterpark hotels:
Blue Harbor Resort – featuring a lazy river, waterslides, mini golf, a hot tub, and even a wave pool, this one has so many cool ways to enjoy your days in the water.
Timber Ridge Lodge – the indoor water park here looks so fun, plus the hotel has a tonne of extra places to have fun with your family like the cool game room
Well, I hope I have helped you pick the best water park hotel for your stay in this incredible state. Remember that these are the best of the best hotels and in order to guarantee yourself a spot, you really need to book in advance. I don't want you to miss out! And if you have any more questions or want to recommend some other epic hotels with water parks in Wisconsin, please feel free to do so in the comments below!
Have fun!
Kate
---
Pin it for later!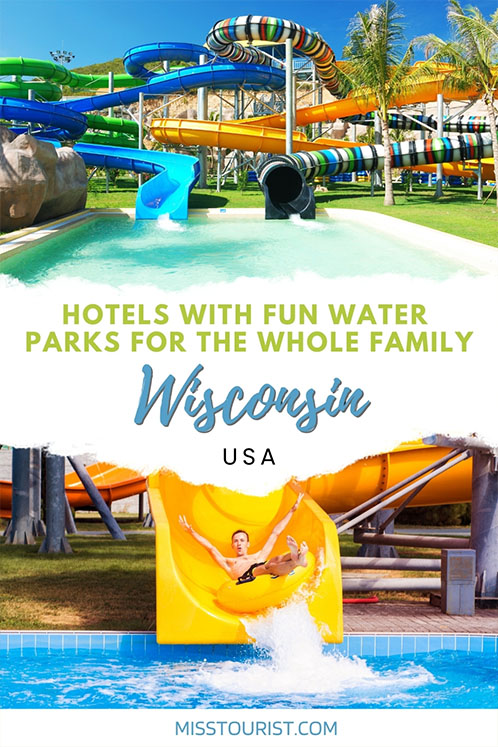 Pin it for later!