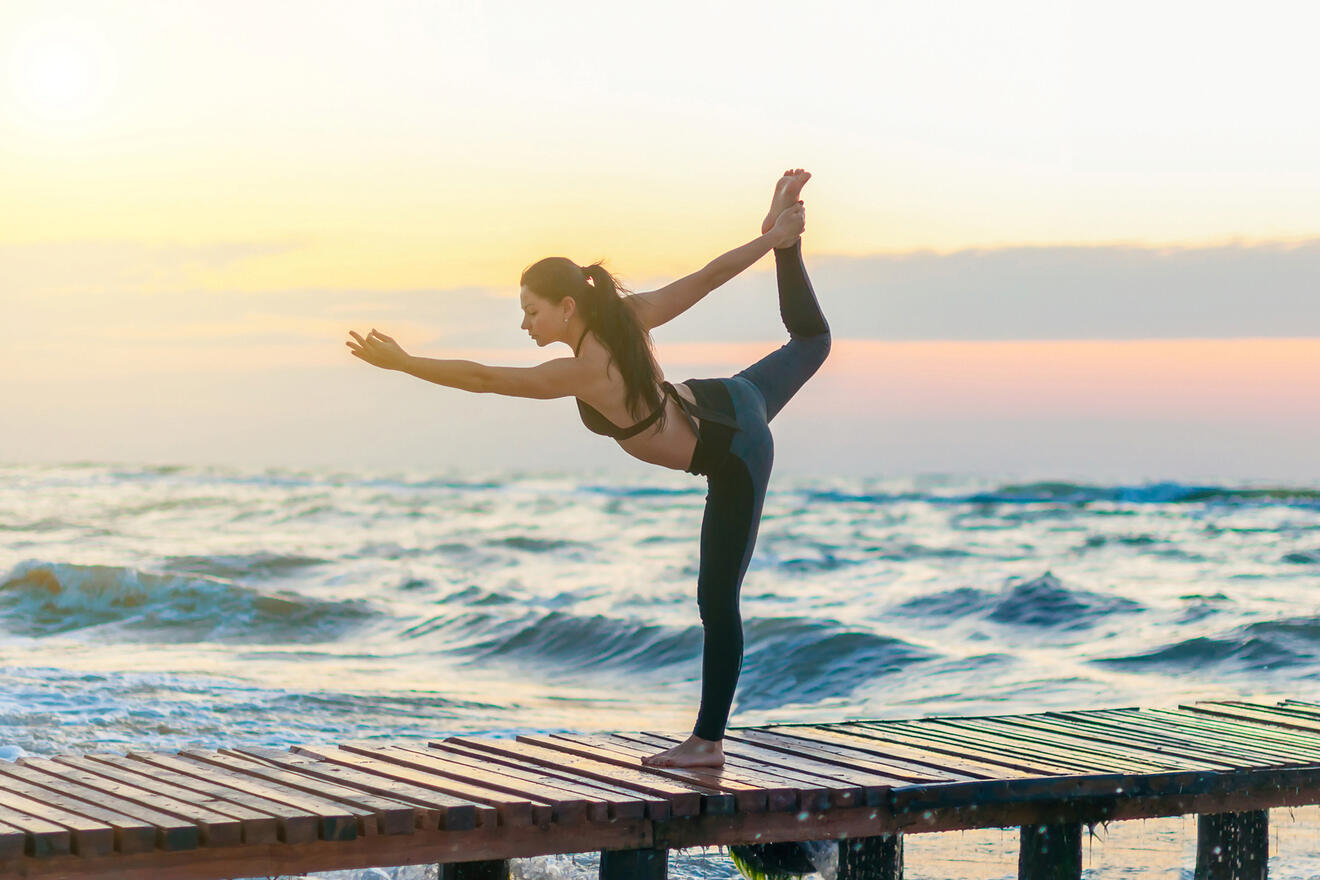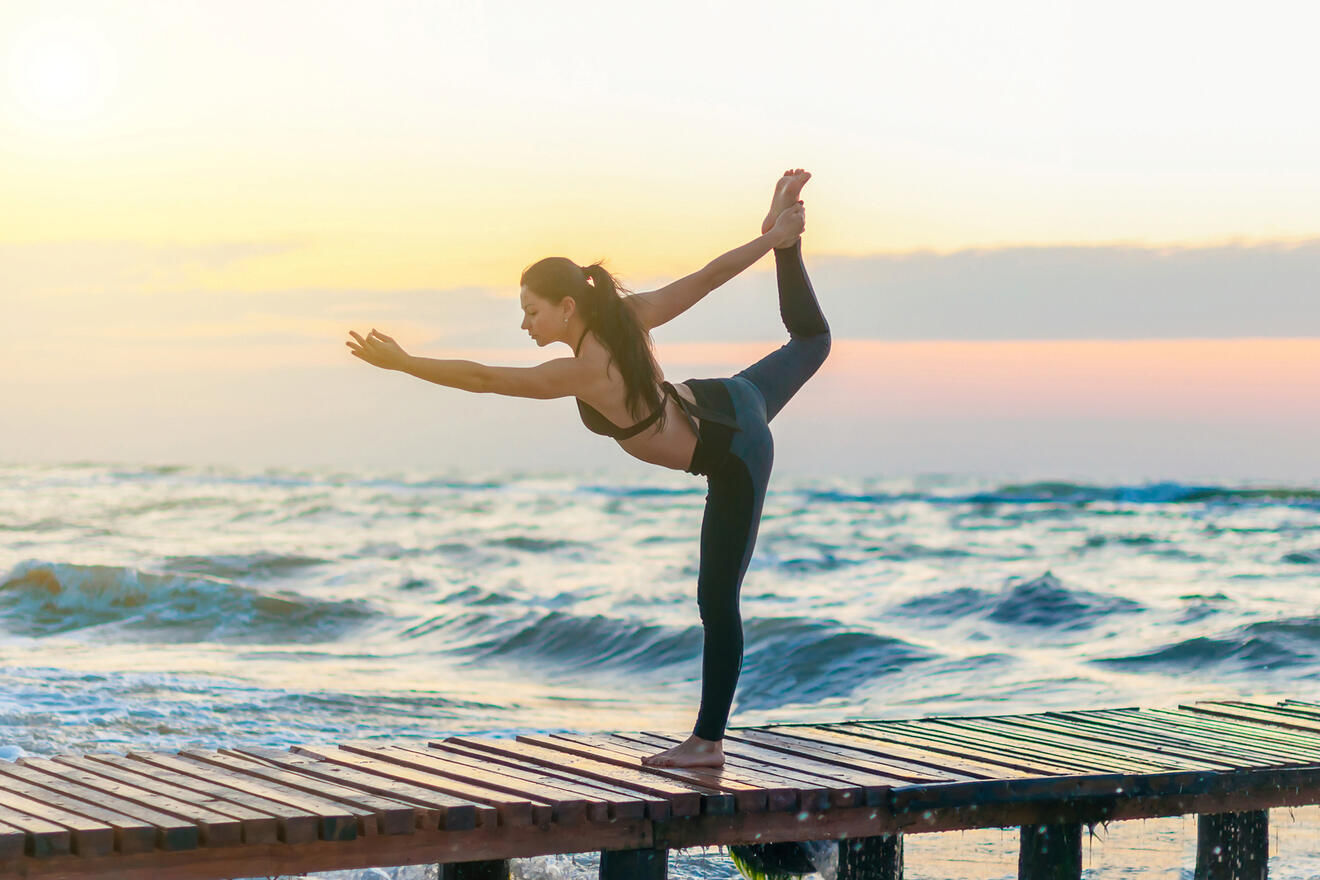 Whether you're new to yoga or you've been practicing for a while, a wellness retreat where nothing can distract you is a wonderful way to relax and deepen your practice. And let's face it, California is such a great sport for a retreat!
In this post I'll help you find the perfect yoga retreat in California for you! As a passionate yoga participant, I know what we're all looking for in a wellness retreat and I've searched the web for hours to find the best California yoga retreats for all tastes and preferences.
Knowing what type of yoga you'll practice (there are so many), if beginners are welcomed or any other important details is a must, so let's see which place is the right one for you!
Vamonos yoghis!
If you are in a hurry
Looking for a quick summary of what you'll find in the post? Then check out this list of the best yoga retreats in California:
California is pretty big, so if you're having a hard time trying to find all the locations, just check out the map below
1. Sagrada Wellness – for those seeking peace & quiet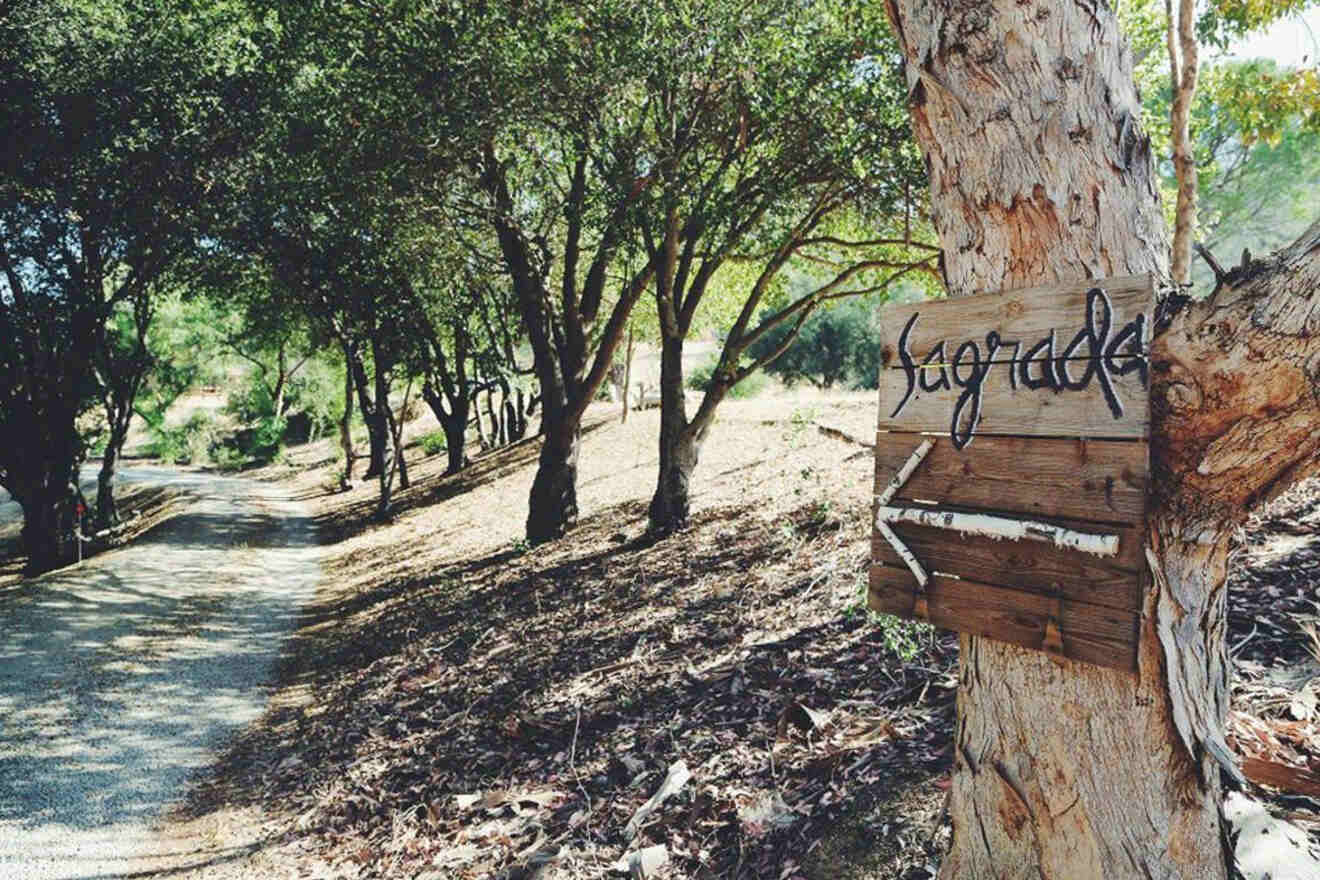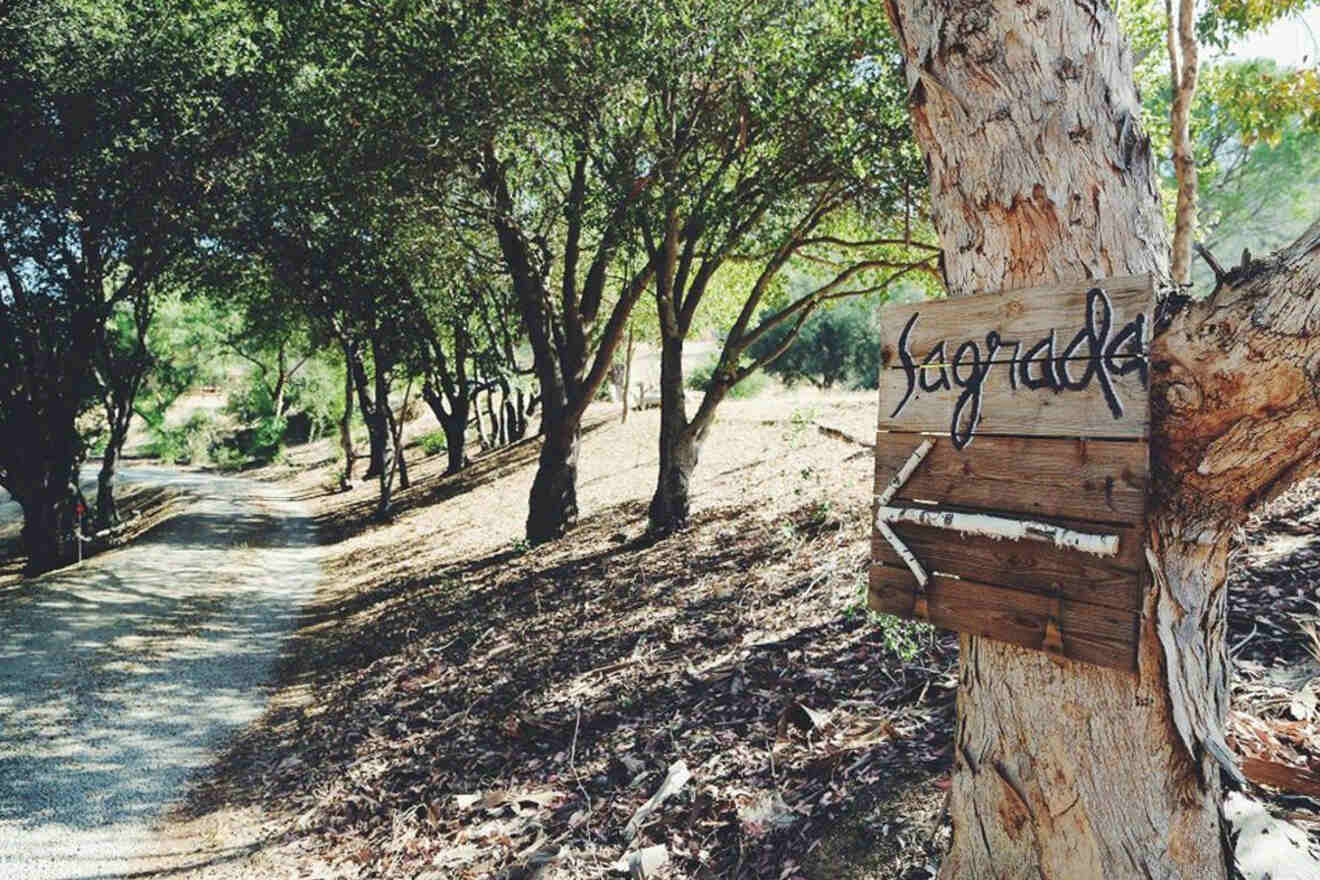 Turn-off your phone, forget the laptop at home and pack your bags because you're going on a yoga retreat! Sagrada Wellness, a yoga studio in Santa Margarita, offers all-inclusive yoga retreats in San Luis Obispo in a fabulous destination perched on a hilltop and surrounded by the most amazing views!
Sagrada Wellness has an extensive list of retreats in their catalog which you can pick depending on your preferences! Whether you're looking to enjoy some quiet time hiking in the great outdoors or doing meditation night and day, you'll find something here that will suit you!
Most of their retreats accept all levels so if you've just started your yoga practice or you've been doing your yoga and breathing exercises for years, you can come here!
Price: from US$1,000 (all inclusive)
Location: San Luis Obispo
2. Expanding Light Retreat – for an individual experience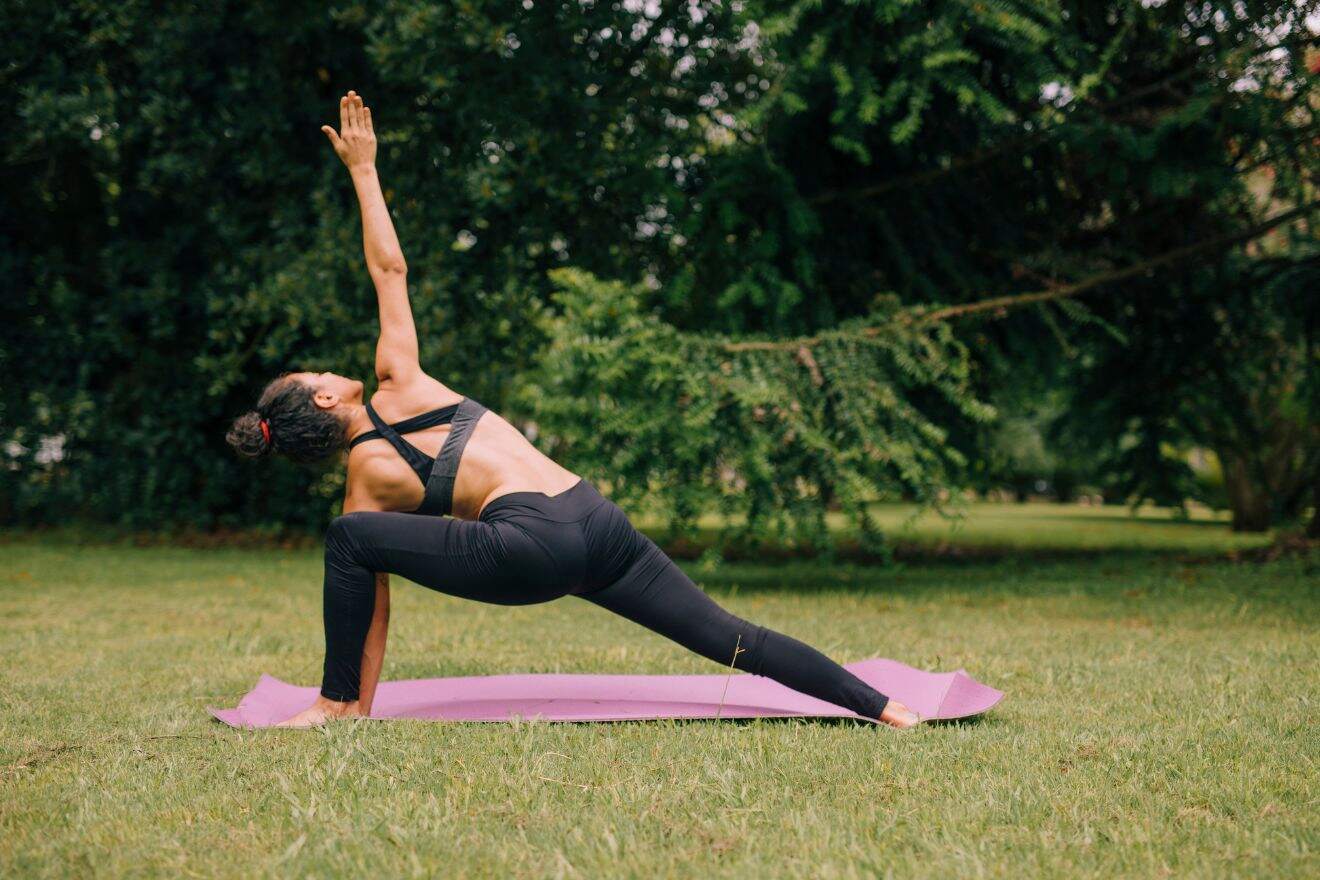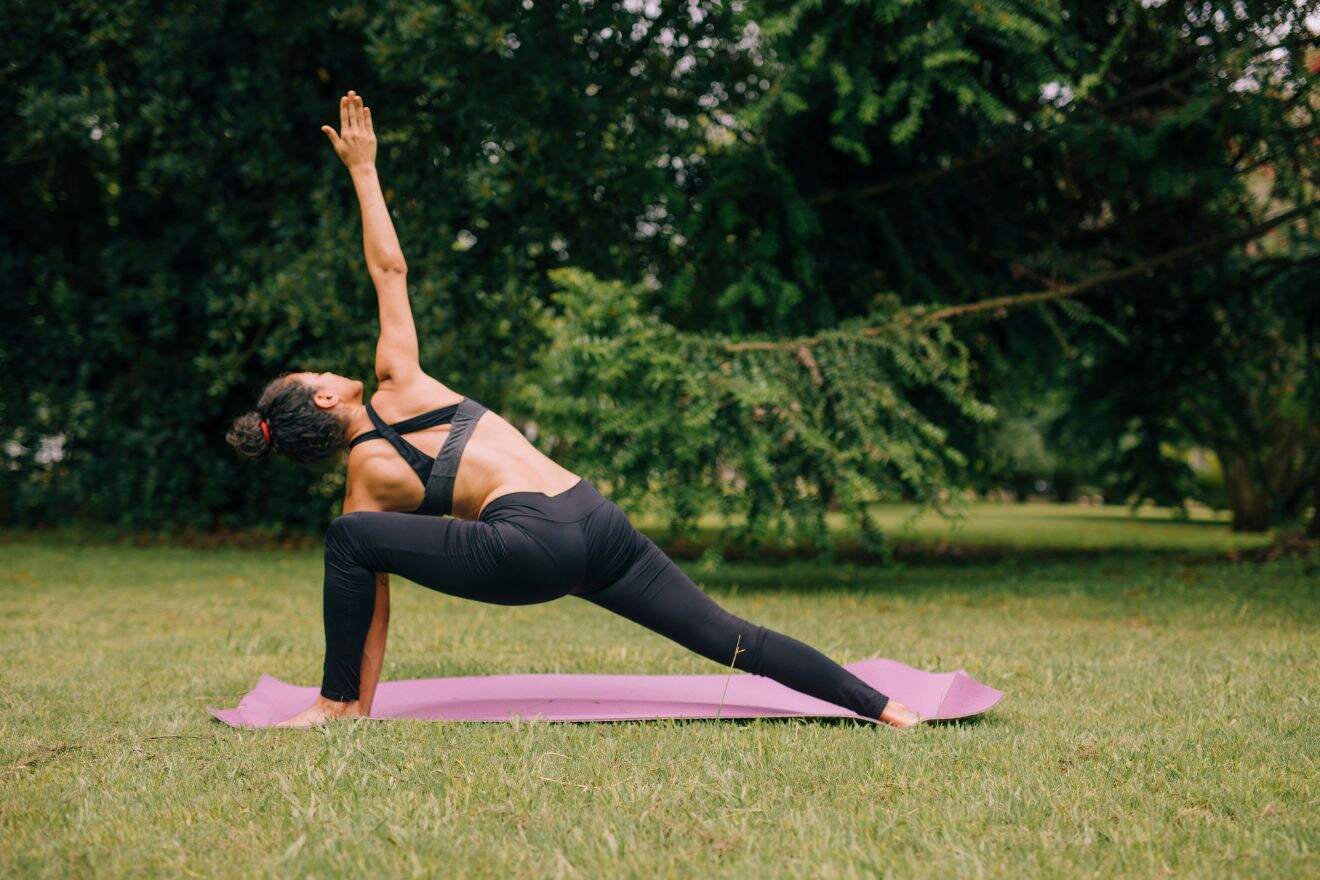 If you're looking for a more individual experience then I'd recommend the Expanding Light yoga retreat in Ananda Village, Nevada City. They follow a more traditional approach as their center was established by Swami Kriyananda, a direct disciple of Paramhansa Yogananda.
They offer personal retreats where you can stay for as long as you want and take a break from your day-to-day life. During this retreat you'll get to see what it is to live in a real spiritual community surrounded by nature, eat organic meals and take yoga classes with their teachers, for an additional cost.
You can pick from a range of accommodations from private rooms, RV spaces, or shared rooms.
Price: from US$100
Location: Nevada City
3. Love is The Prize Retreat – best retreat for detox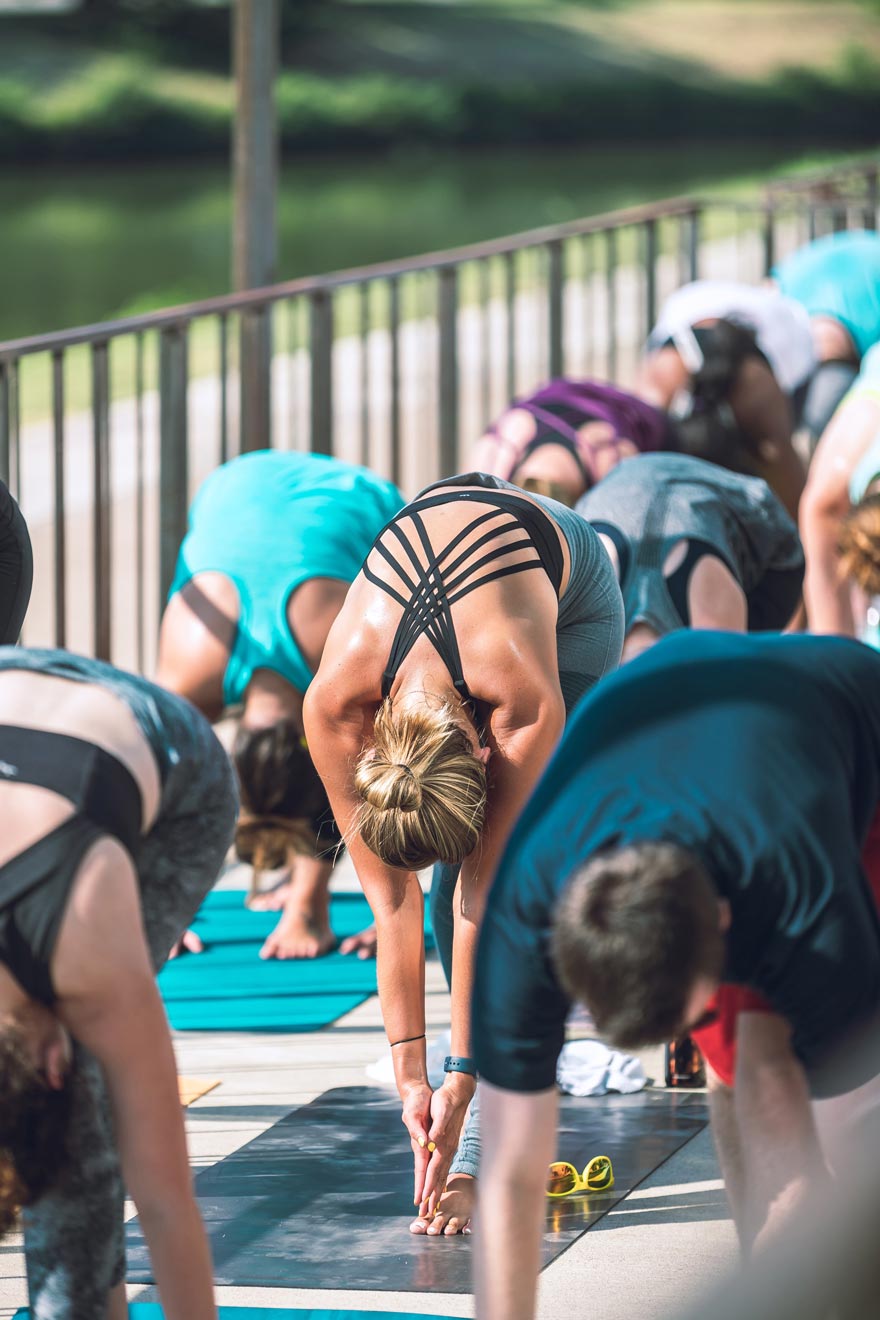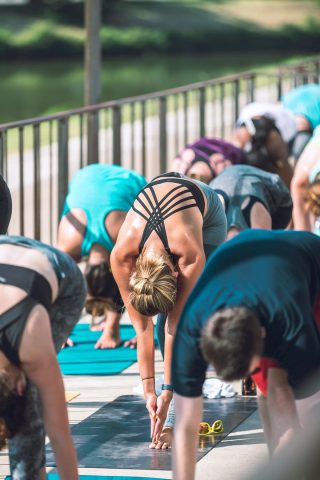 Sound healing sessions, meditation practice, detox juice, and hiking! Whether you're looking for a weekend break or more, the retreats at Love is The Prize will help you cleanse, and nourish you in all kinds of ways!
Your daily yoga classes will consist of Hatha yoga, which will stretch your body, and will help with your mental focus so you can deepen your practice and take it to the next level!
And what better way to integrate all these workshops than with some hikes! They have an amazing location right above the stunning Santa Ysabel Valley just 2h away from Los Angeles.
Since they offer detox retreats, meals are not included, however you can bring your own food and store it in the fridge.
Price: from US$600
Location: Santa Ysabel
4. Yoga Bloom Wellness – perfect for nature lovers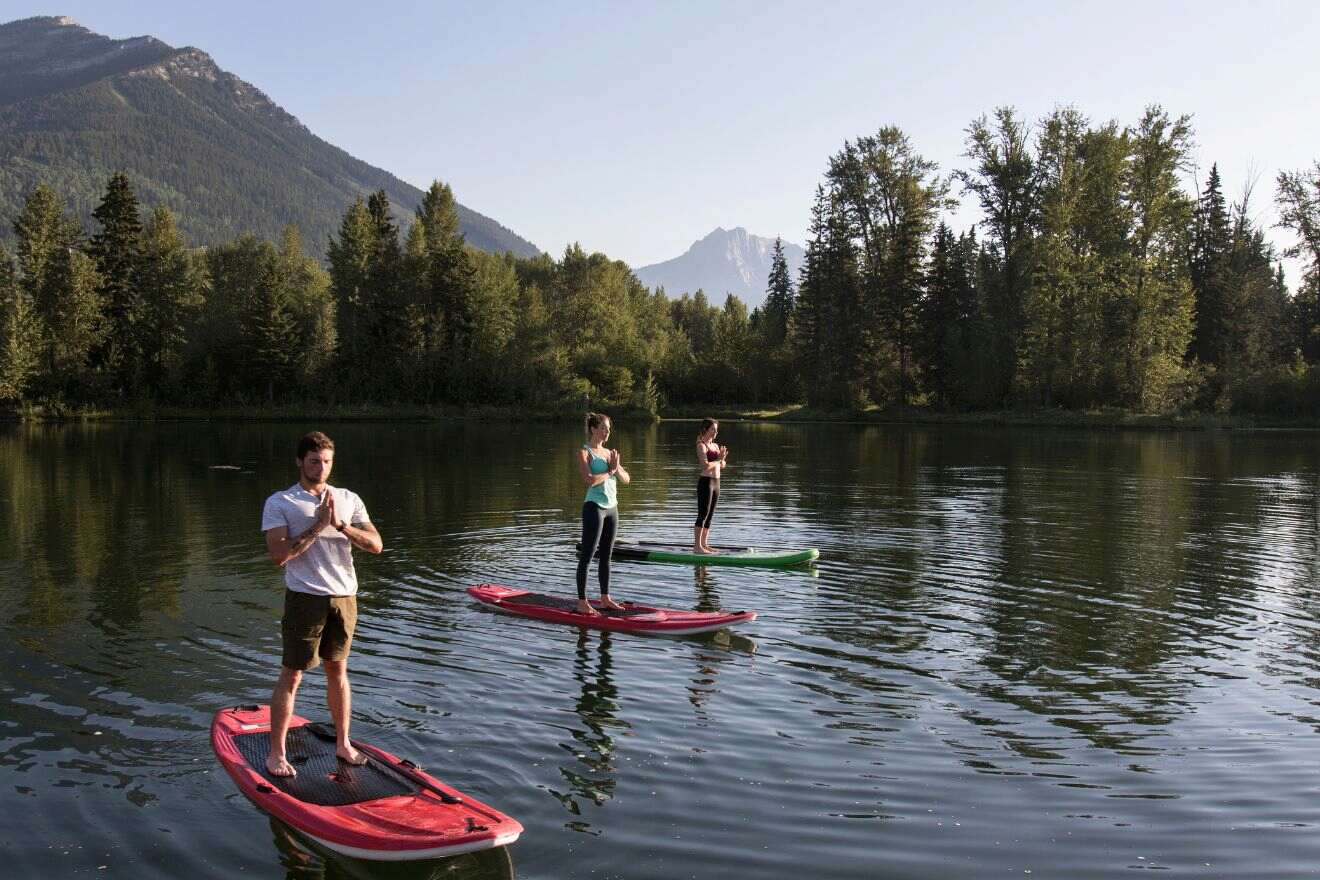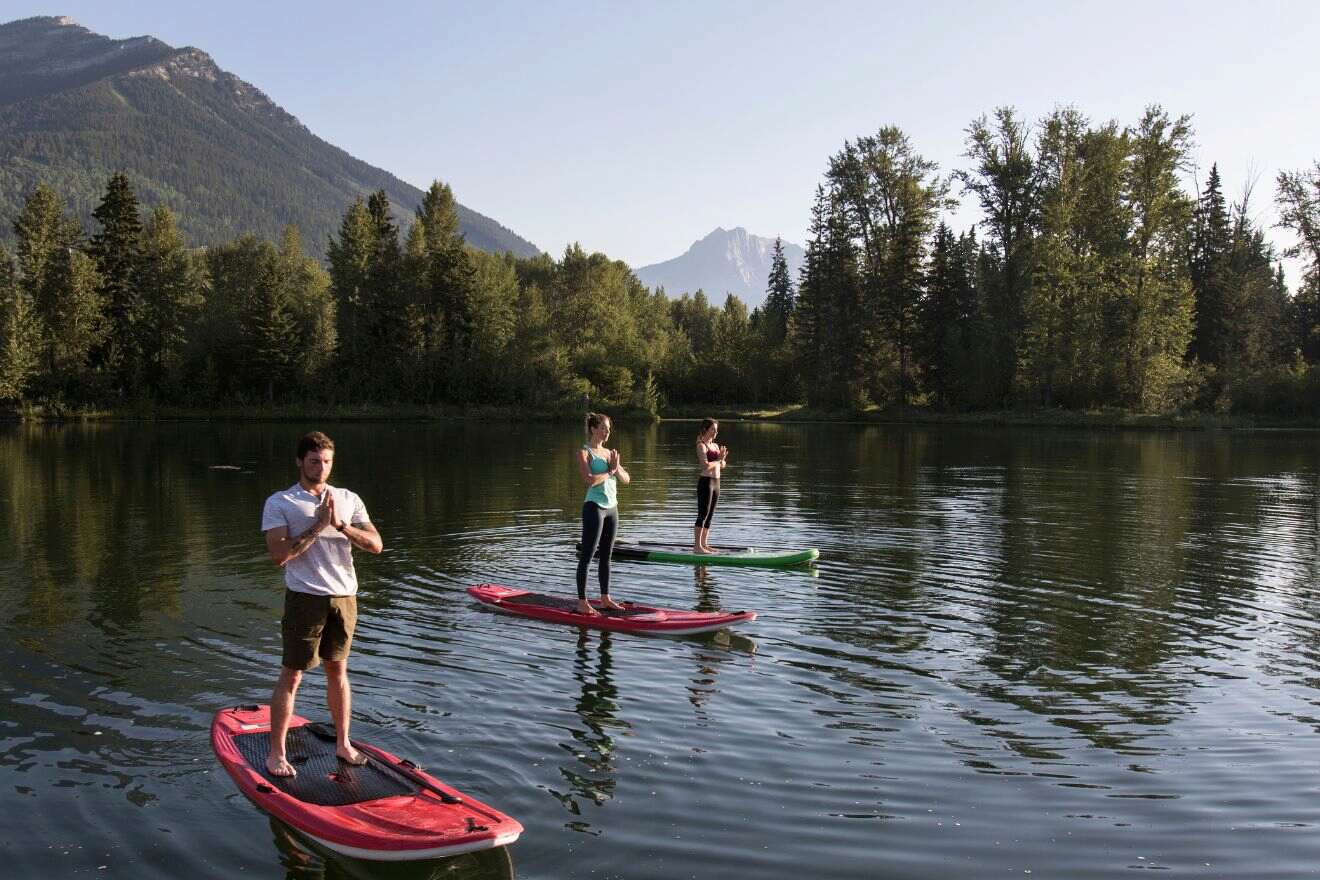 Let the healing waters of Big Bear Lake nurture you! There's nothing like a bit of rock climbing, stand-up paddleboard yoga and restorative yoga to change your mood completely! That's what I love about yoga retreats in nature, they're so illuminating!
This 6-day yoga retreat in California is great for beginners or intermediate practitioners who want to improve their skills! After all the hiking and stretching you can relax and enjoy some alone time in the hot tub or offer your body a gift and head to a massage sesh. These spa facilities really make a difference!
Price: from US$1500
Location: Big Bear Lake
5. AZ I AM Yoga Retreat – for relaxing & detox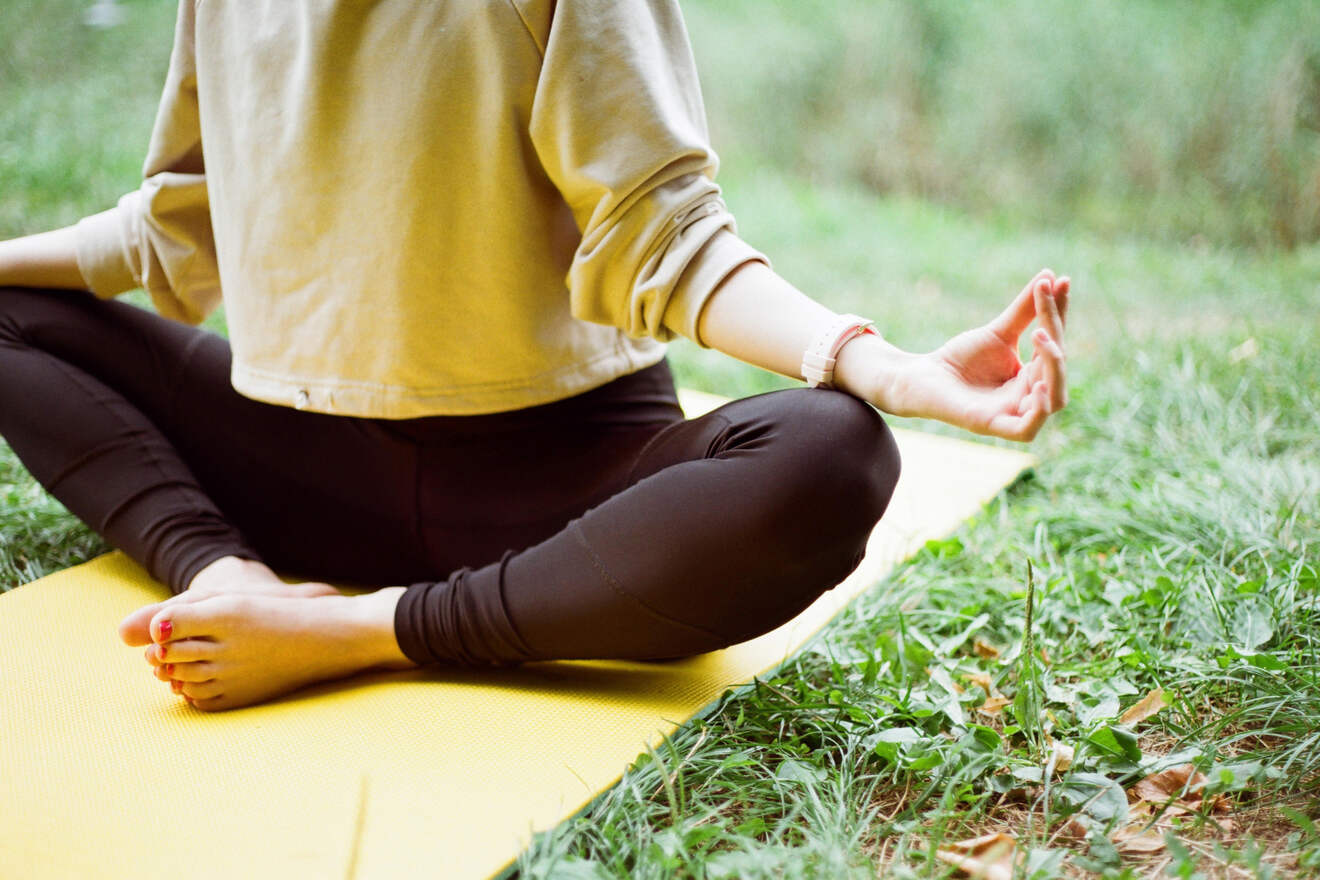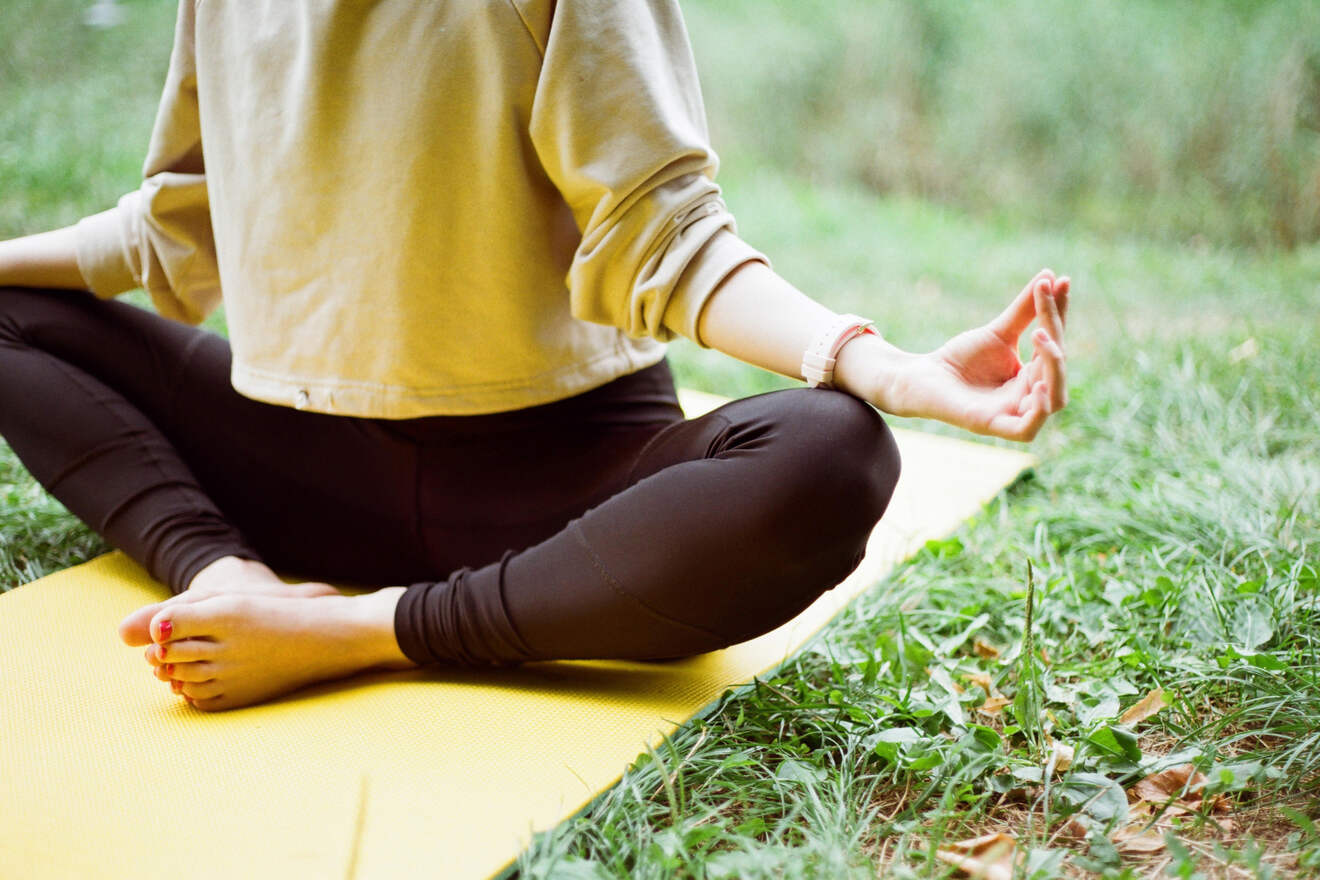 If you're looking for yoga retreats in California where you can also try a detox for a few days then check out these ones which are perfect for a weekend getaway!
The retreat package includes accommodation at some of the most luxurious hotels in California, yoga workshops, fitness classes, and hiking. Of course, after all this effort you'll enjoy some relaxing sound baths, spa treatments, and meditation sessions to bring a bit of peace and tranquility into your field.
Leave this wellness retreat with a much cleaner body, mind, and spirit. All these practices and the juices will make you feel like a brand-new person!
Price: from US$900
Location: Santa Monica
6. Mount Madonna Center – for yoga teachers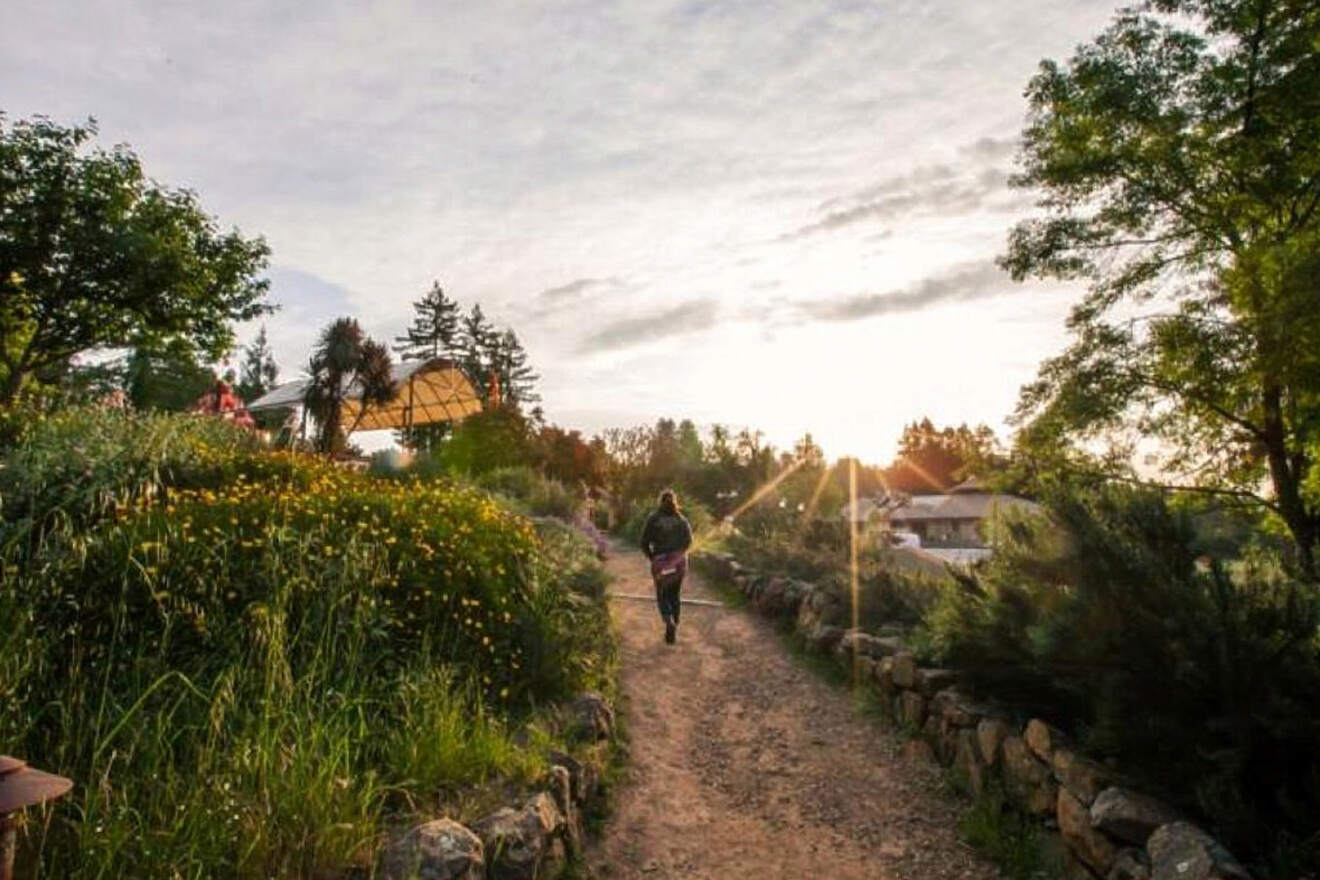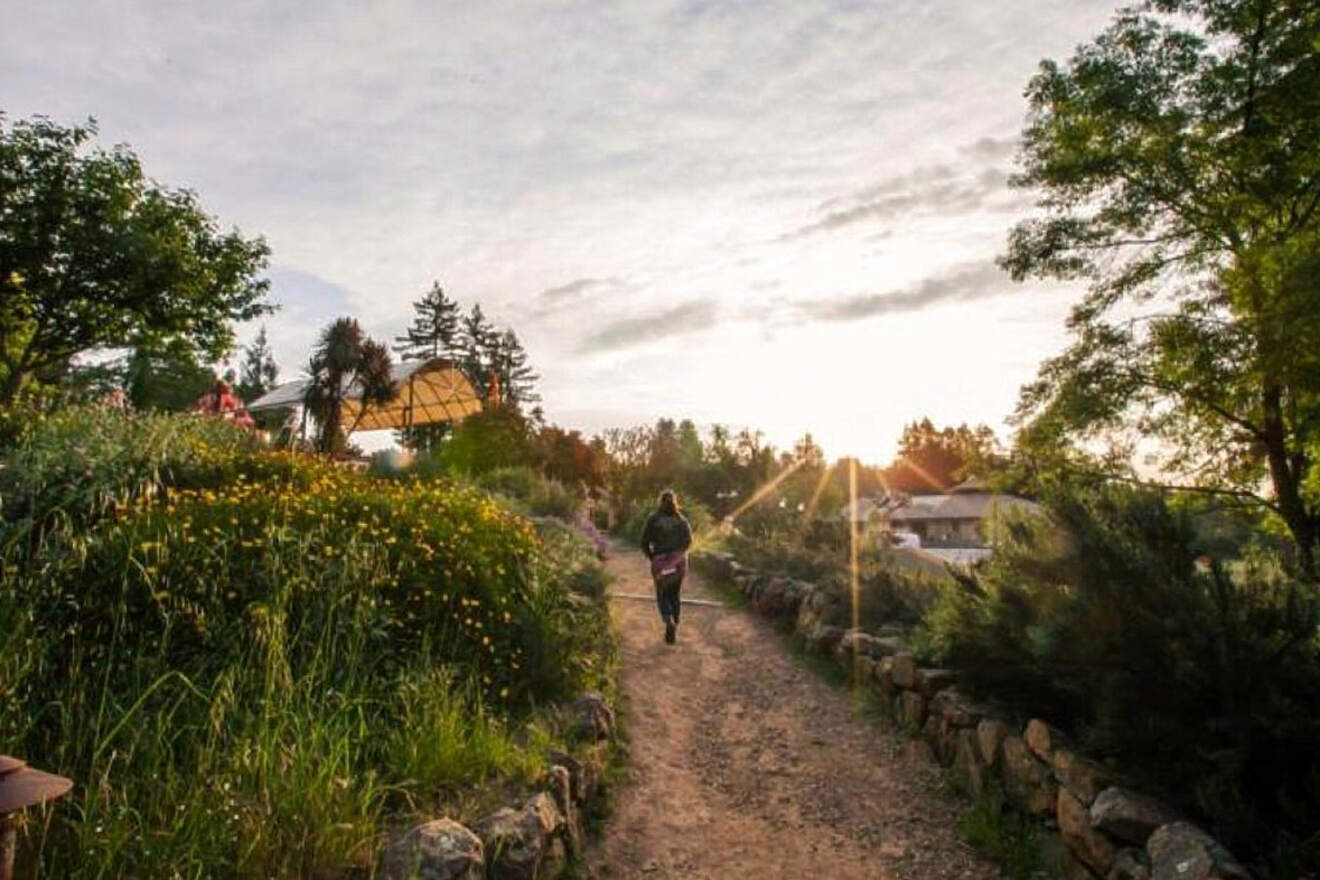 If you've been practicing yoga for a while now or maybe you're aspiring to become a yoga teacher yourself, then this yoga retreat in California may be just what you need! Immerse in the ever-changing lands of Watsonville, just south of San Francisco and get ready for serene nights spent stargazing and lots of meditation classes!
This rustic retreat offers different packages for both beginners and more advanced practitioners. Although at different levels the classes offer each individual the chance to practice yoga, and meditation, reconnect with their inner self, and spend lots of time in nature.
Price: Check website
Location: Watsonville
7. Vedanta Spiritual and Holistic Retreat – for advanced practitioners
A yoga and wellness retreat should offer you a safe space where you can explore different types of yoga styles, and breathwork exercises that are brought to you by certified yoga teachers.
At this retreat center, you'll find something for everyone! Whether you want to deepen your pranayama practice, find a way to reduce stress, or practice as much hatha yoga as possible, these 3 – 7 days retreats will teach you how to work with your body and energetics.
All the inward work will be compensated with some relaxing outdoor activities in nature that will help you relax your body and ground yourself after all these unique experiences.
Price: from US$1,000
Location: California Hot Springs
8. SoCal Wellness Retreats – for a digital detox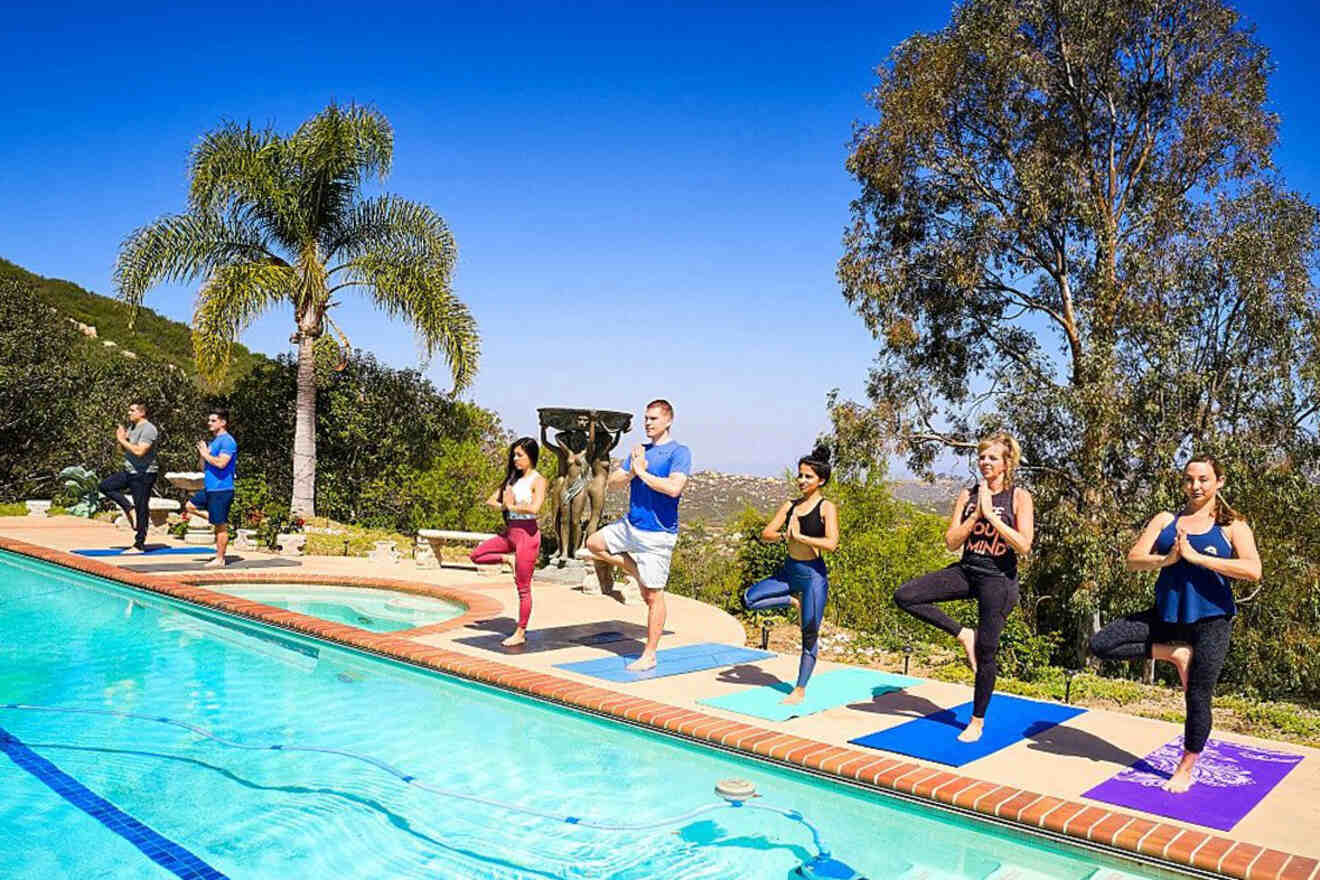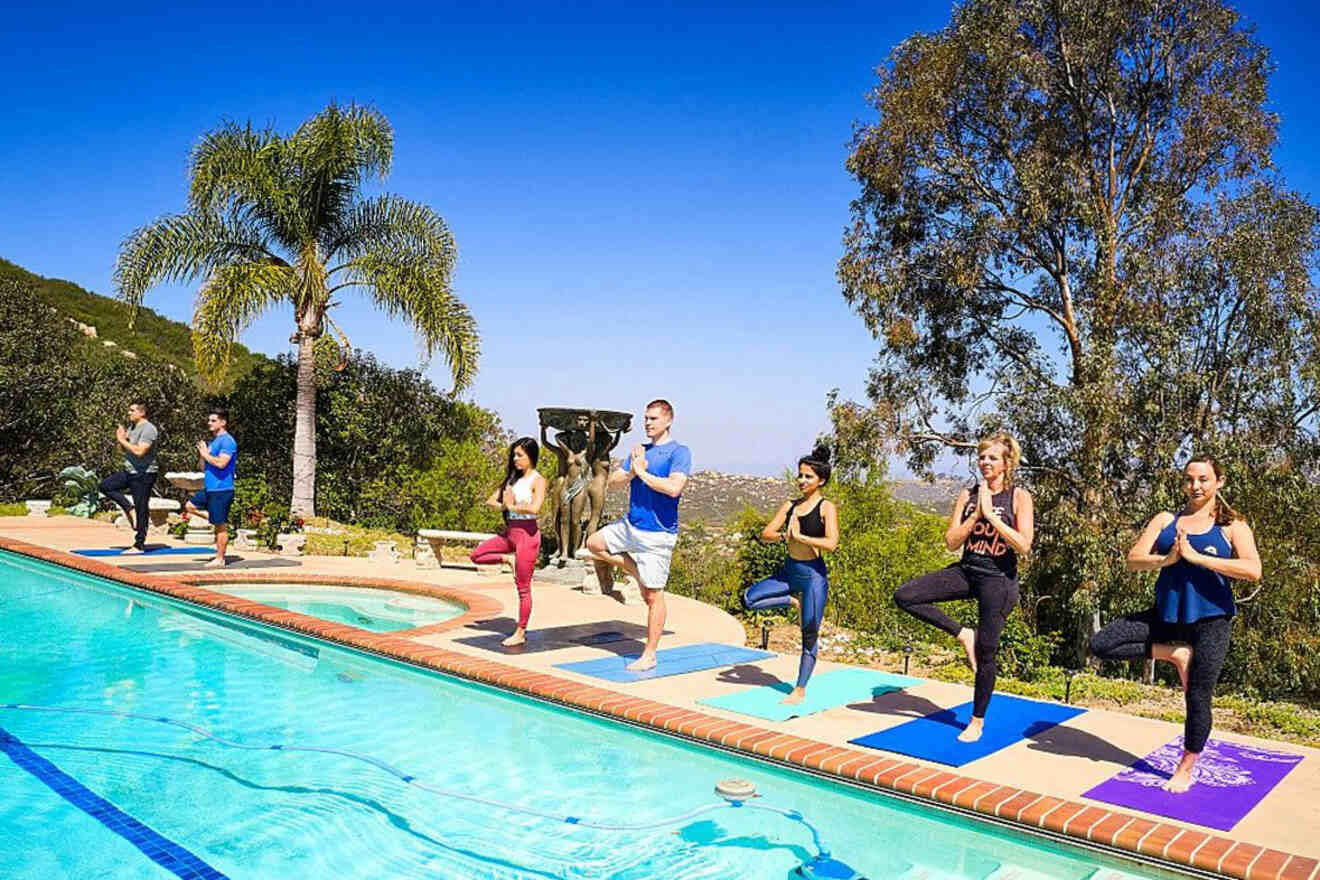 What better way to enjoy a yoga retreat than to disconnect completely from your digital devices? I'm sure your yoga sessions and meditation practice will definitely feel different without any digital intervention!
Practice yoga all day (vinyasa flows to be more exact), do your breathwork exercises in the most amazing location in San Diego while admiring the expansive views of the Serenity Mountain Estate and go hiking!
Of course you'll enjoy plant based eating and for those who are interested, these 4 days retreats include cold therapies as well. This sounds so exciting!
The whole process of getting to know your authentic self and finding your inner peace is a long and complex one, but with the right tools (that you'll find acquired in this retreat in San Diego) it can be such a thrilling experience!
Price: from US$1,000
Location: San Diego
9. Whitney Base Camp & Climbing School – for outdoor activities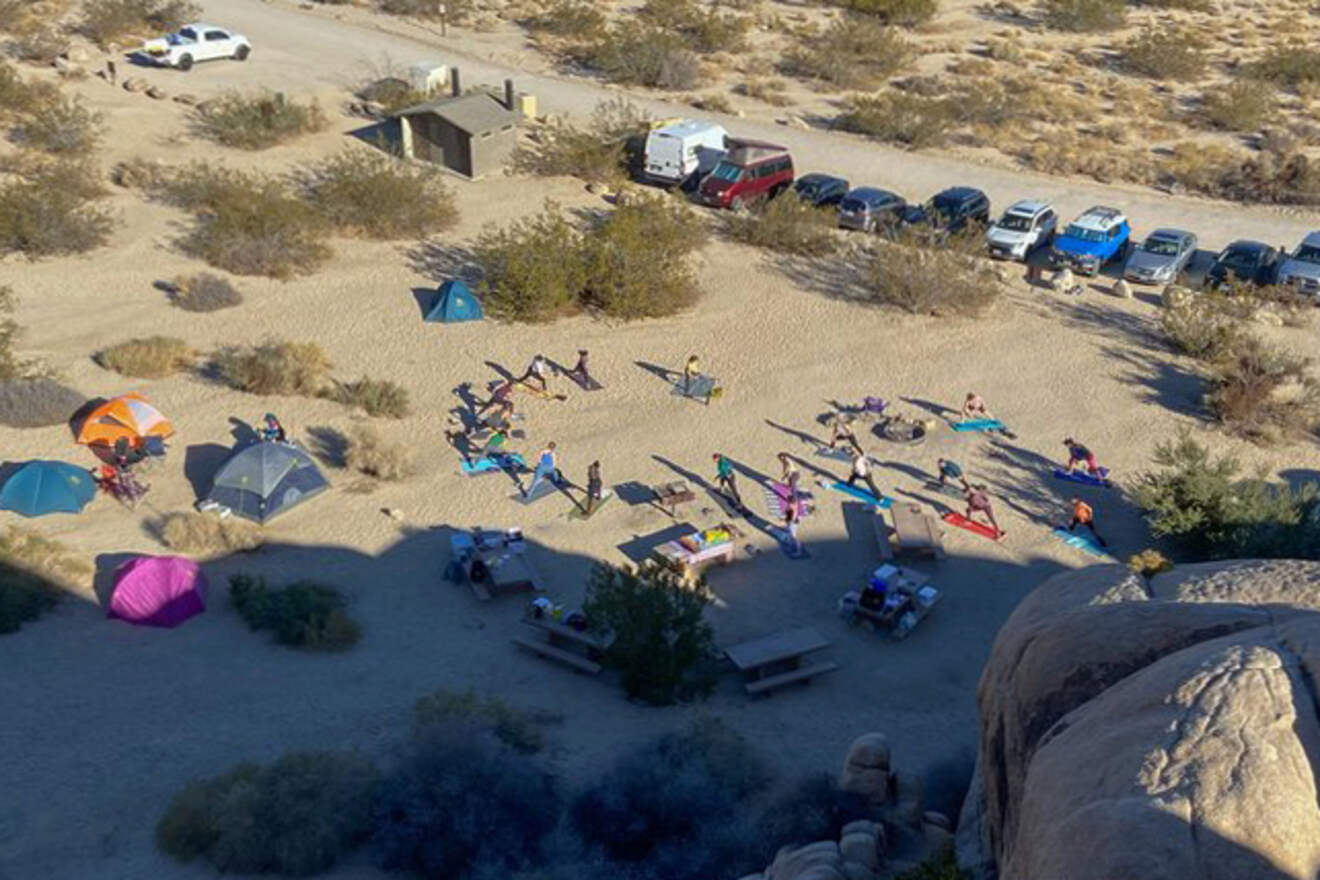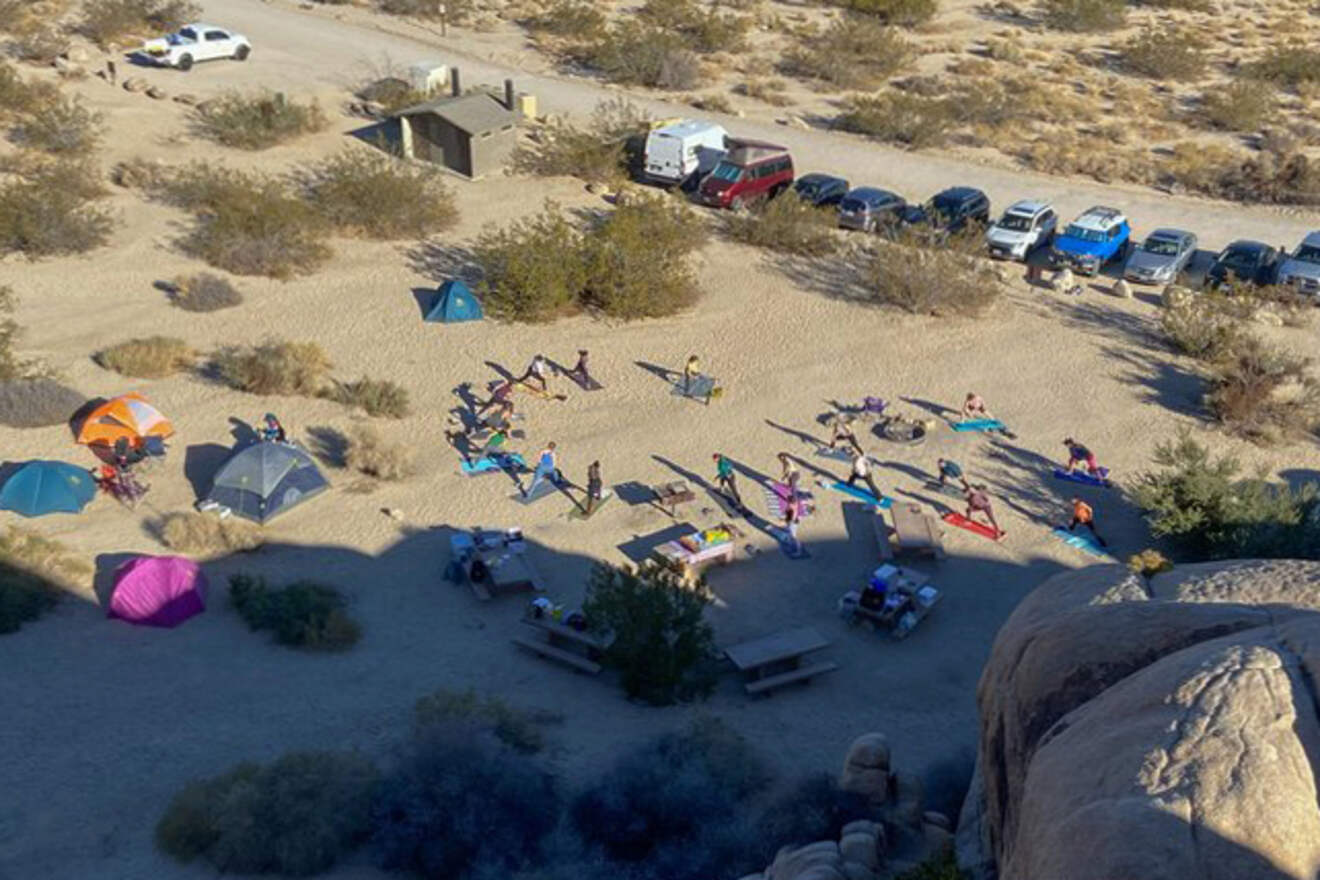 Nowadays you can find a yoga retreat for all tastes! Most of them don't just focus on the yoga classes but also on other activities that bring you more into your body and out of your mind. Just like this yoga retreat in California where you can try rock climbing for the first time!
Offering both mixed and women-only 3 days retreats in the Alabama Hills or Joshua Tree National Park, these retreats are perfect for people who love the outdoors and camping. Explore around, try rock climbing for the first time and stretch the sore muscles with a nice hatha class. Now, this sounds like the perfect weekend to me!
Price: US$450
Location: Sierra Nevada, Joshua Tree National Park
10. Yoga Retreat at Treebones Resort – for relaxing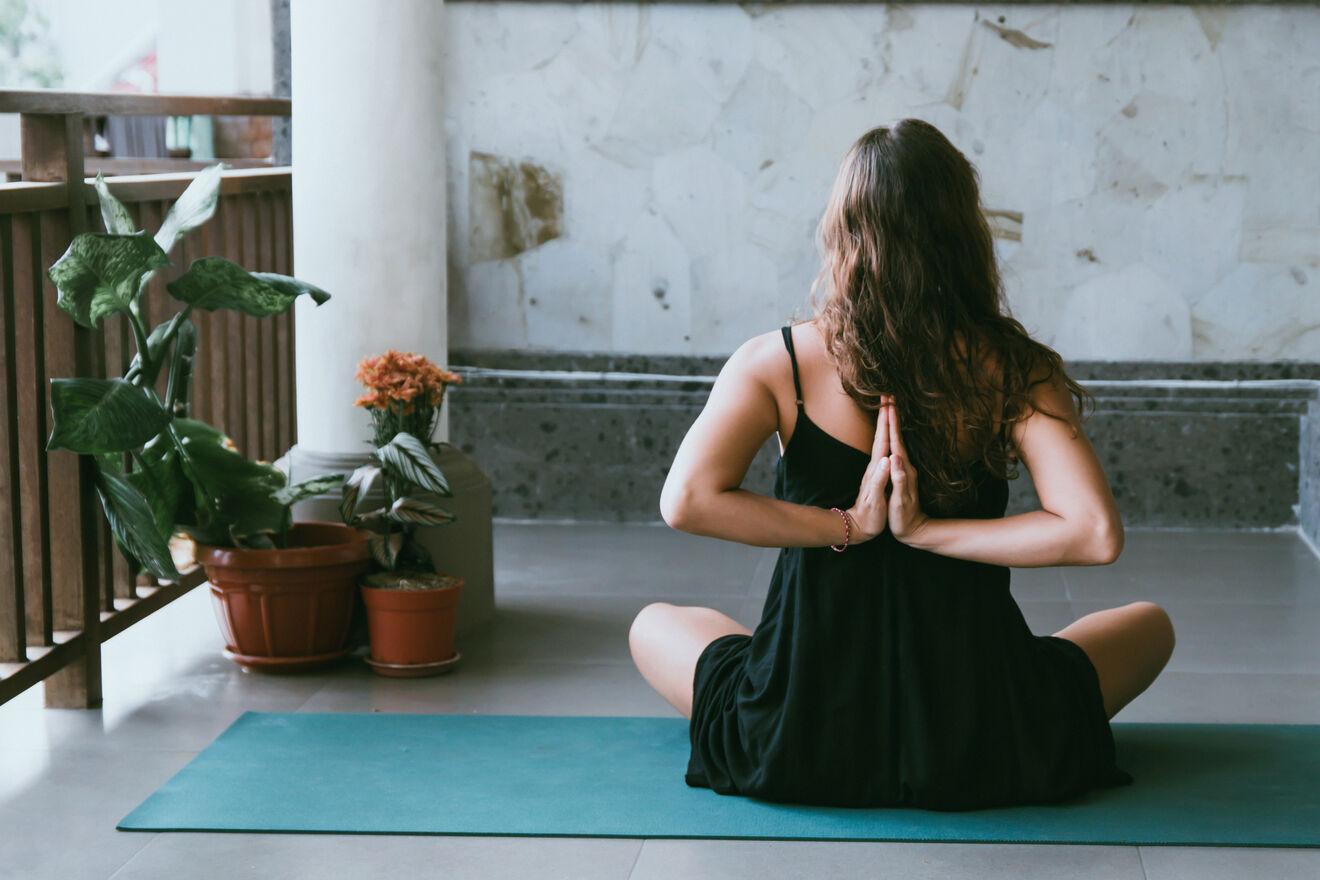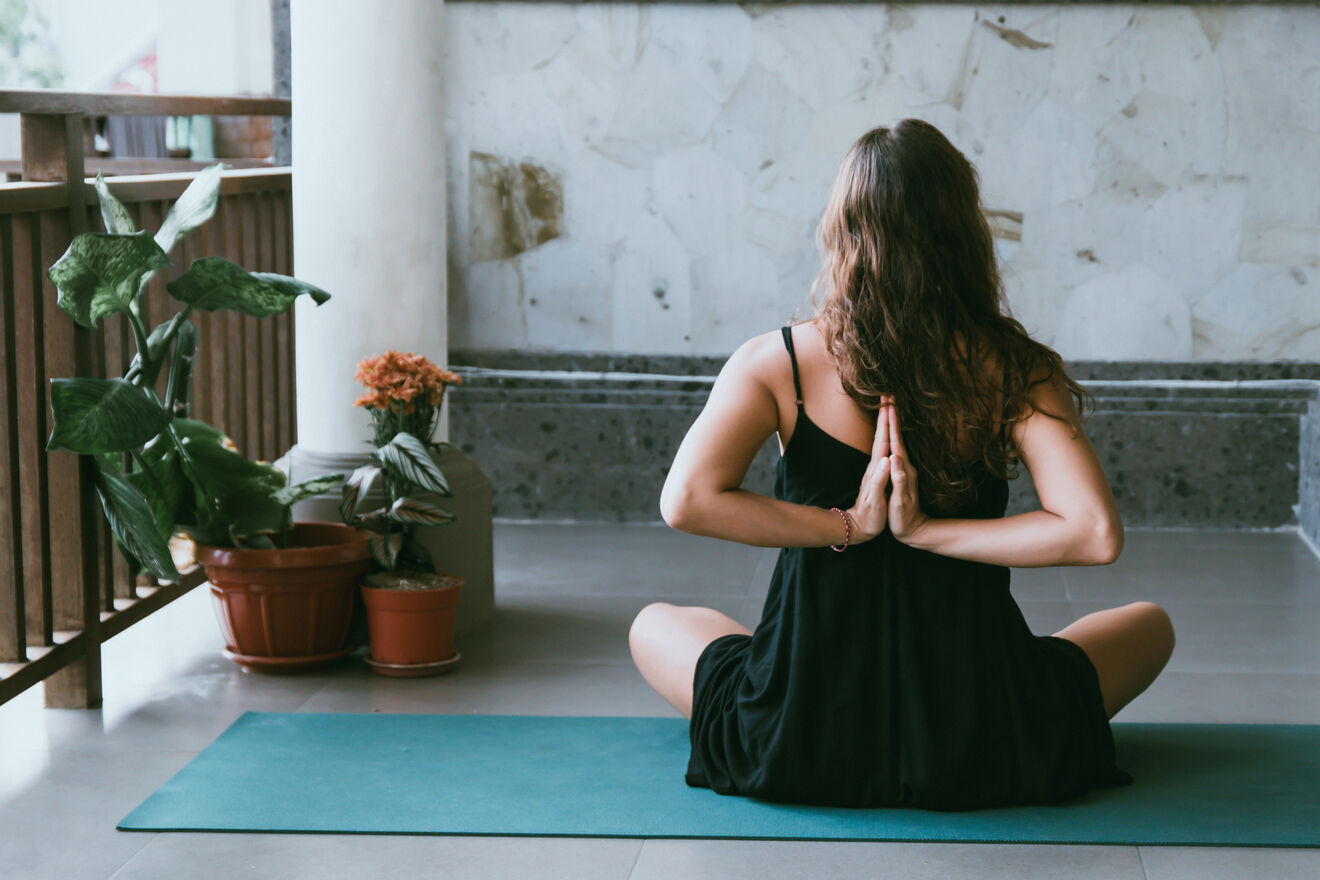 You'll never want to leave this place! Their accommodations are so amazing and the location is just perfect for yoga retreats, hiking and relaxing!
Pack lots of comfy clothes and your yoga gear and get ready for one of the best yoga retreats in California! Tucked away between the trees, these accommodations offer breathtaking hillside views! Their yoga classes are for all levels, and the retreat also offers spa services and delicious organic food throughout your stay.
Price: from US$1,000
Location: Big Sur
11. Lasting Adventures Retreat – for outdoor lovers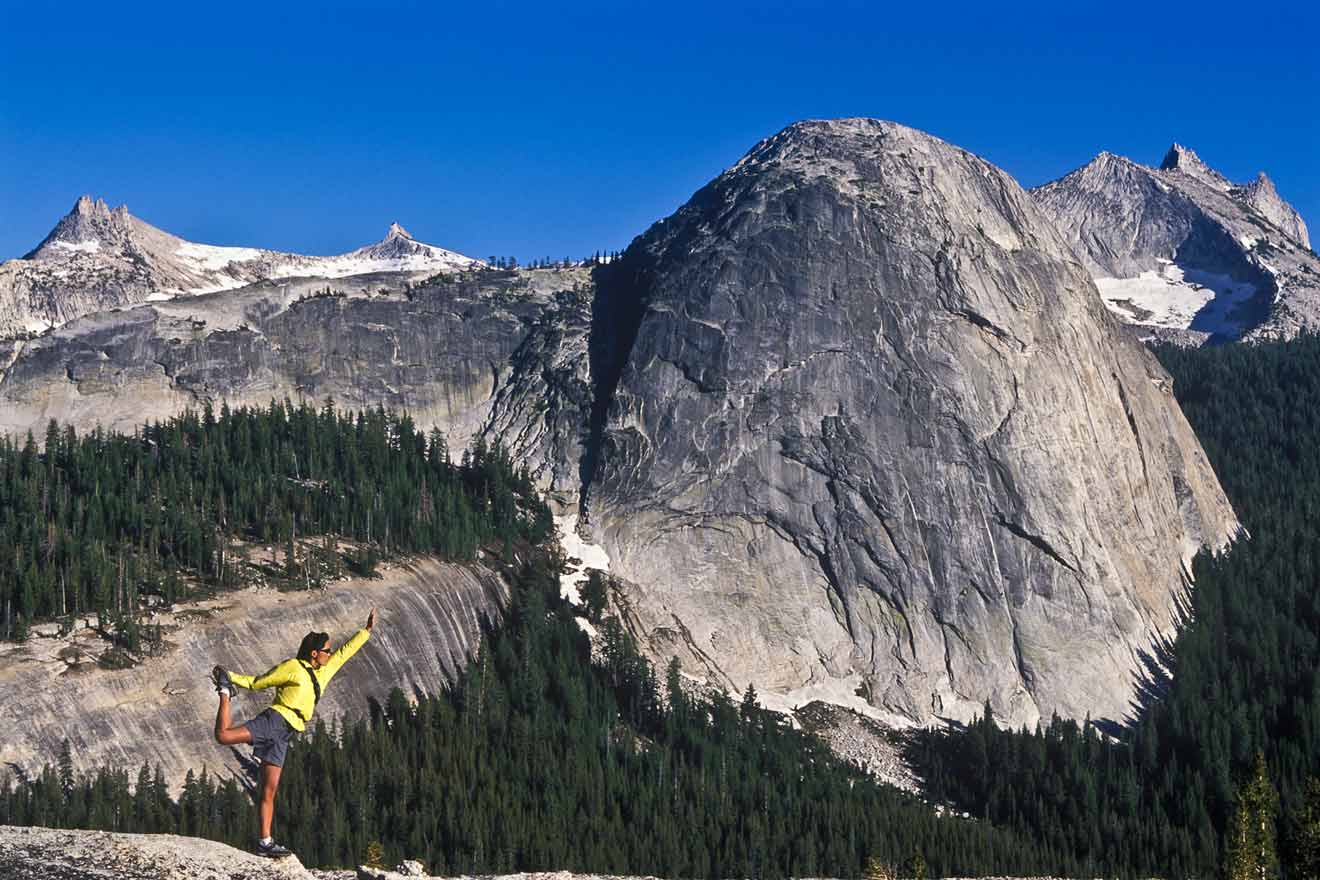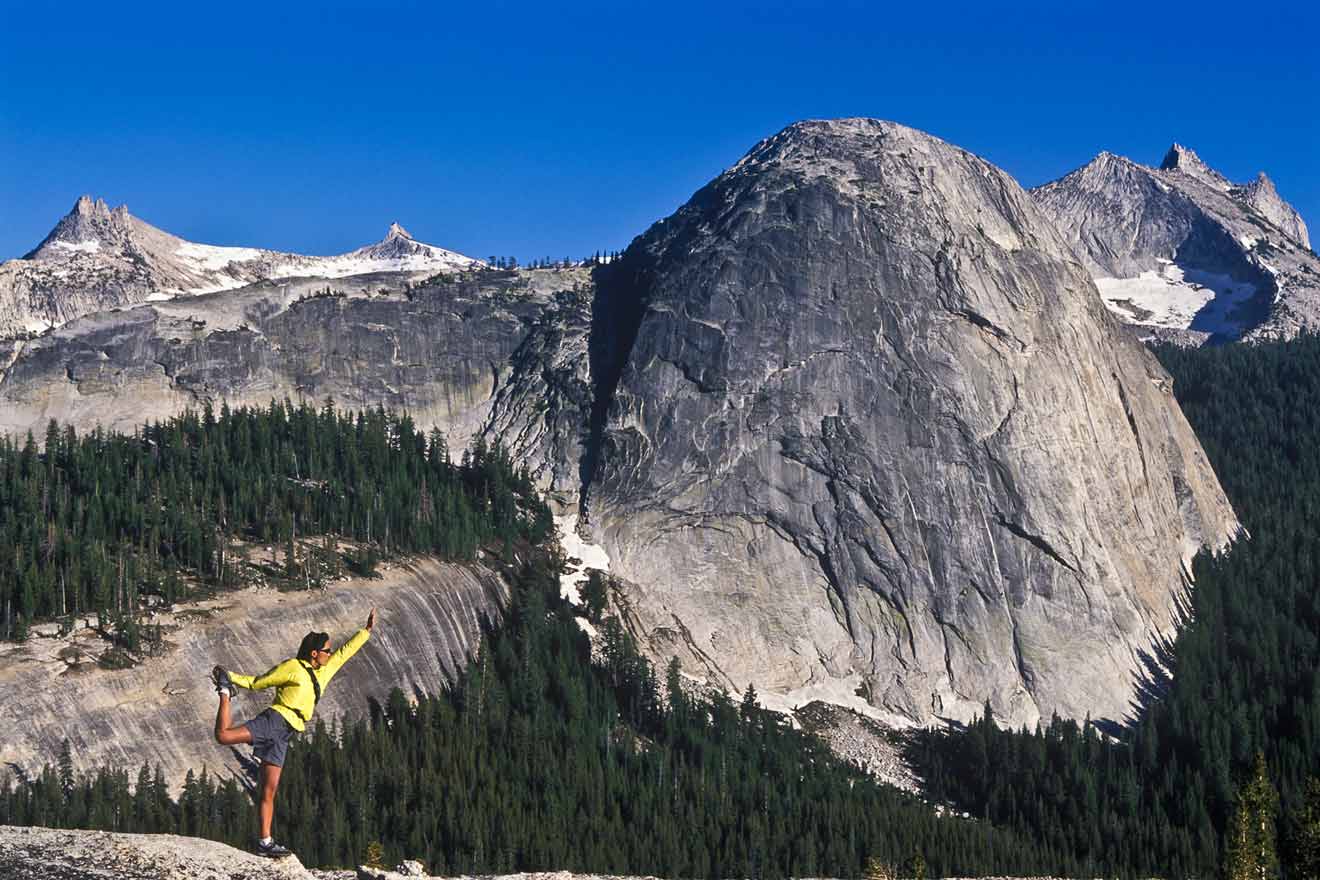 This yoga retreat in California is all about combining your daily asana practice with other outdoor activities like hiking and camping through Yosemite National Park.
Explore the beautiful Yosemite Valley with a group of like-minded people and do some vinyasa flows in between your weekend hiking. Perfect for beginners and intermediate practitioners this yoga retreat in California offers backpacking and camping gear, meals and 2 nights of accommodations!
Price: from US$1000
Location: Yosemite National Park
FAQs about yoga retreats in California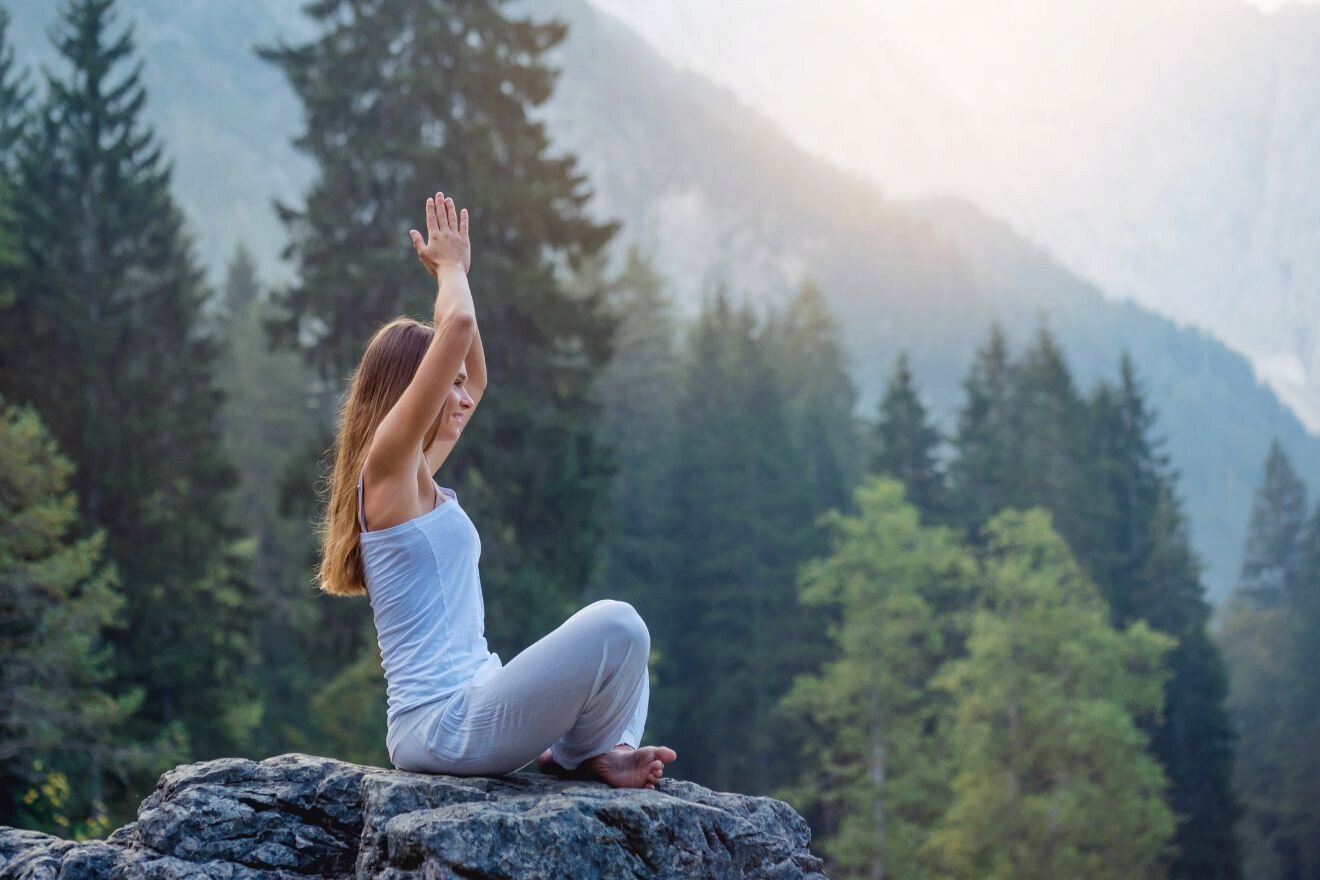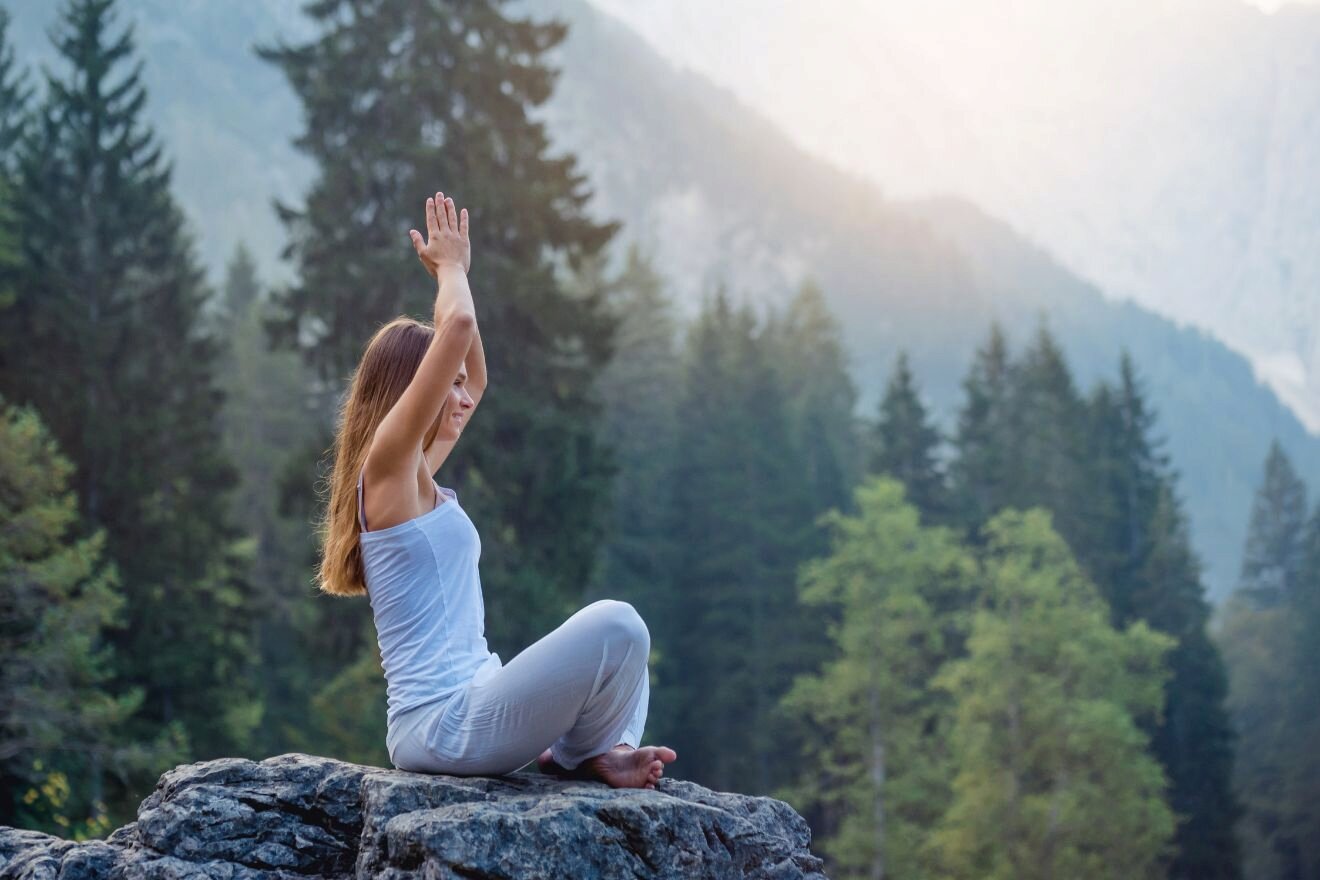 🧘 Can a beginner go on a yoga retreat?
🛏️ What's included in a yoga retreat?
Most yoga retreats are all-inclusive meaning you'll get accommodation, meals, and all the practices.
🤔 Which are some great yoga retreats in Northern California?
The Expanded Light Retreat is one of the best yoga retreats in Northern California. Perfect for a short weekend or more, this wellness retreat follows a more traditional structure and welcomes all levels of practitioners.  
❓ Which are the best yoga retreats in Southern California?
SoCal Wellness Retreats, located in San Diego, are the best option in Southern California. They are the best option if you are looking for a digital detox adventure filled with amazing yoga and meditation activities.
🙏🏻 How do I choose a yoga retreat?
Start by looking at what kind of yoga they offer (hatha, vinyasa flows, power, ashtanga, etc), check the accommodations if the meals are included and the other practices offered to find the best one for you within your budget.
Conclusion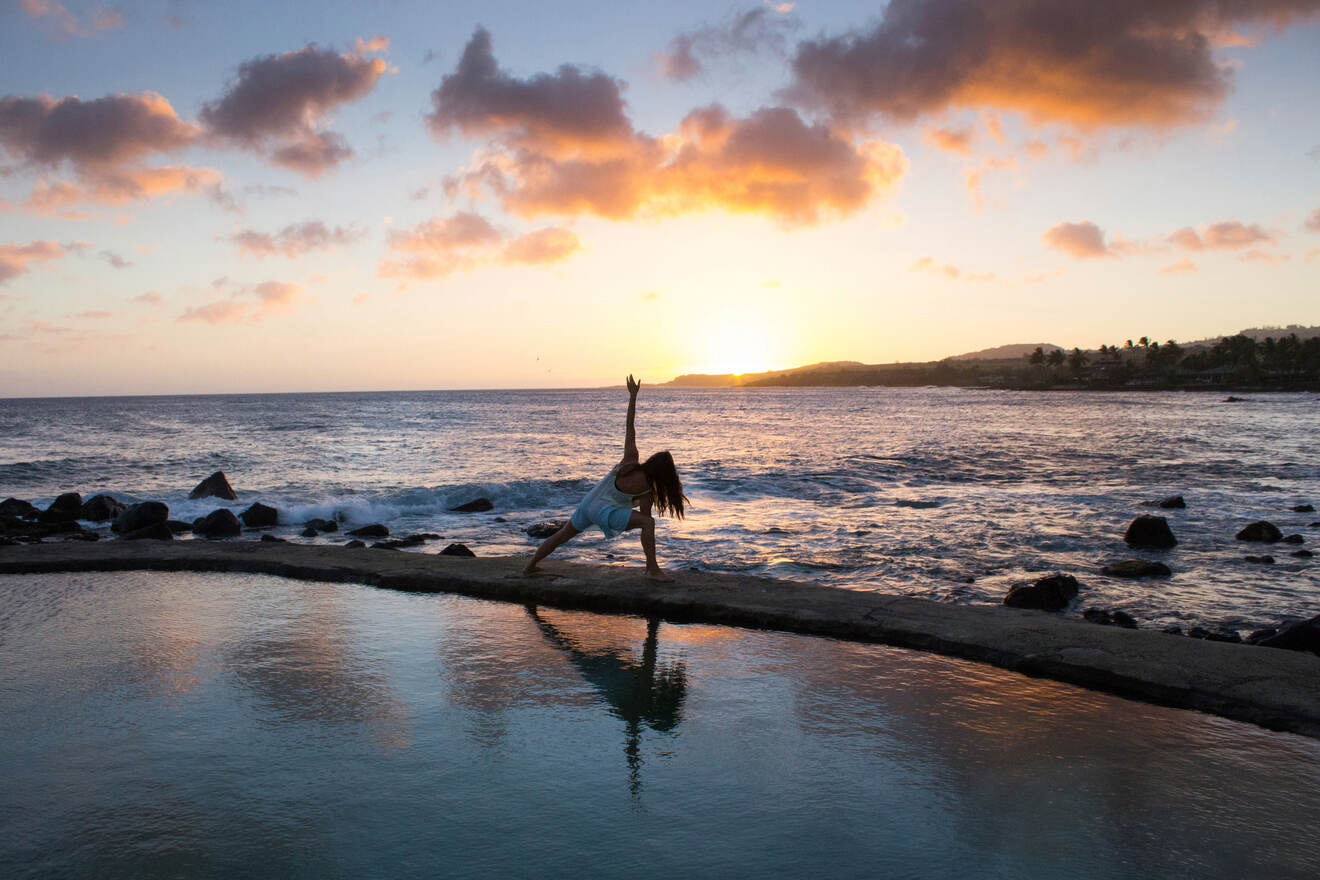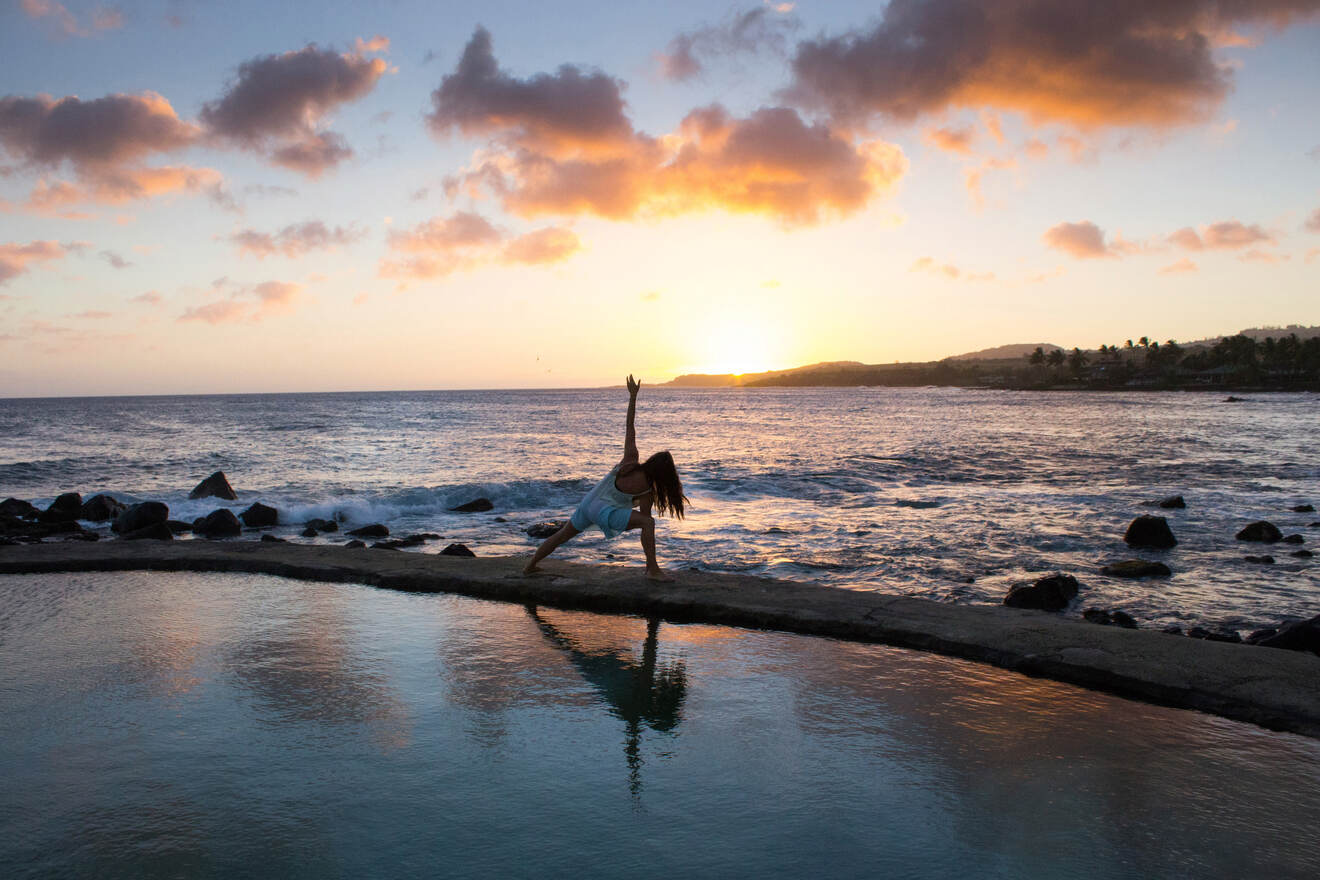 Who's already planning for a weekend yoga retreat in California? I'd go on one right now without thinking twice and I hope this post made you feel the same because let's face it, we all need a break once in a while.
Before we wrap up and I let you all get back to your backbends and pranayama practice, let's quickly summarize what you'll find in the post.
In this article I have given you a list of all the best California yoga retreats with information on some of the wellness packages, location and prices of each one.
Although there aren't so many, picking just one is hard! So if you need a bit of inspirations check out my favorite 2 options below:
Mount Madonna Center – Set in a beautiful location, this retreat offers yoga classes, a spa and a chance to spend time in nature
Yoga Retreat at Treebones Resort – Enjoy the hillside views while practicing your asanas and pranayama in these unique yurts in Big Sur
Well, here you have it! The best California yoga retreats for all tastes and preferences!
Remember that usually these wellness retreats have early-bird prices, so I definitely recommend booking in advance, and checking their website for future retreats.
I hope you have an amazing retreat (whether it's for a weekend or more) filled with lots of asanas, meditation, camping and yummy food!
Enjoy your practice,
Victoria
---
Pin it for later!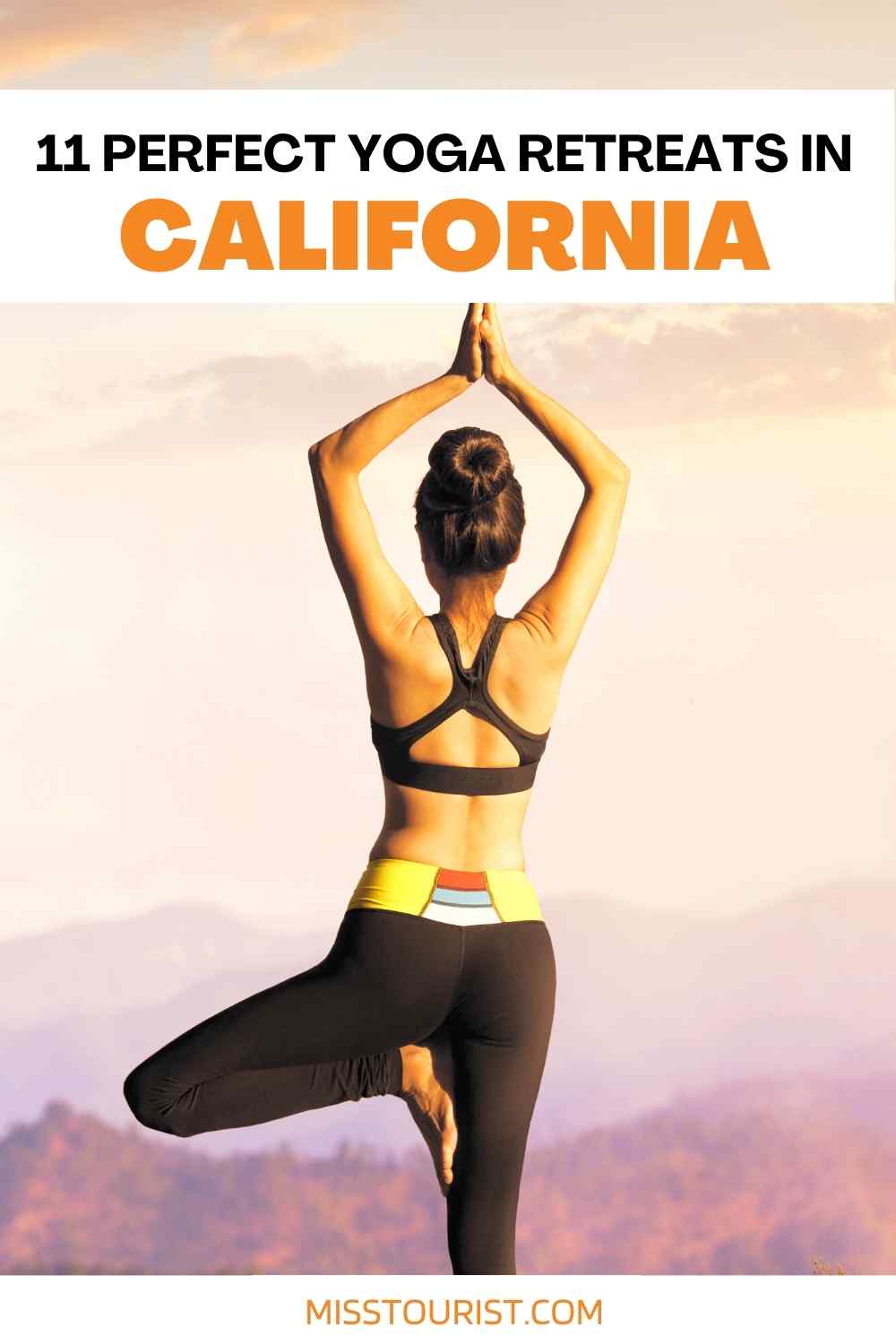 Pin it for later!