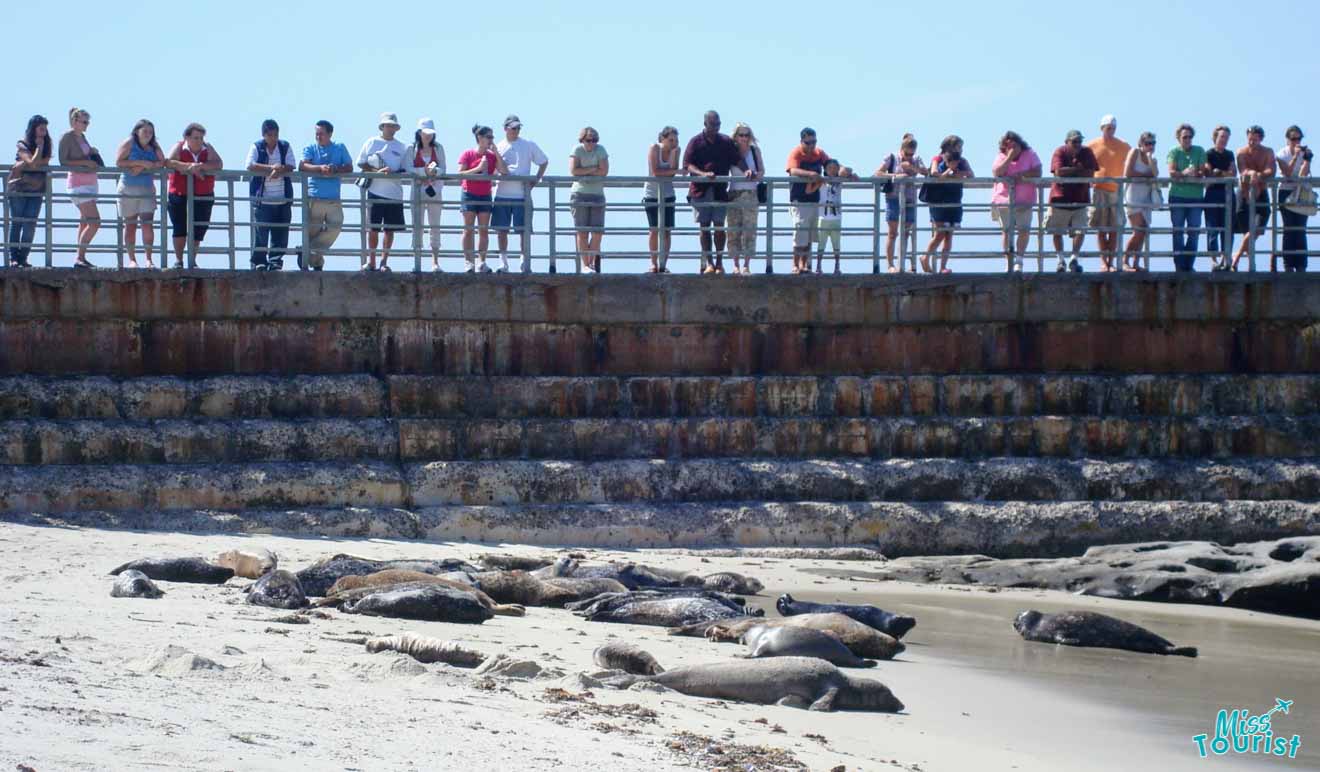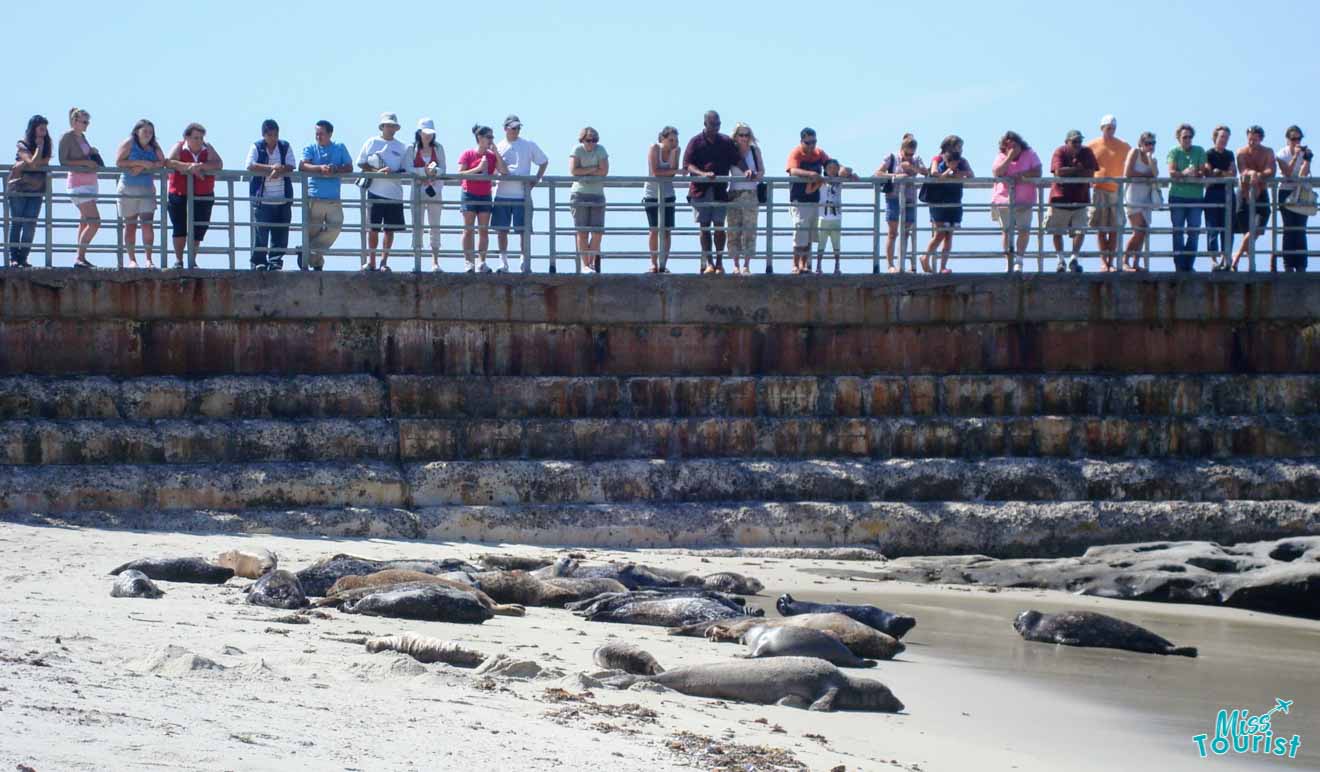 Looking for a romantic seaside getaway with a view for two? Or perhaps a fun-filled adventure to satiate the burning enthusiasm of your inner adventurer? A La Jolla Airbnb is exactly what you need.
Renowned for its surfer-friendly coastline, California also offers visitors pleasant weather to complement it. And what better way to immerse yourself in these features than to book yourself away for an unforgettable stay at one of the top beach destinations in the world? After reading this article, you can do exactly that at a La Jolla Airbnb!
Airbnb vacation rentals in La Jolla promise a relaxing experience made possible by the calming ocean breeze. But that's not all they have to offer. The city's cultural diversity is reflected in the array of tasty cuisine you can find scattered across the city. And you'll find no shortage of California's famous wine-region produce to go along with it.
If you're more of a city-lover, why not check out Airbnbs in San Diego? If not, the broad selection of water-based activities and scenic ventures will be heaven for families, couples, and outdoor lovers alike. If that's something you'd be interested in, take a look at this list of Airbnb rentals in La Jolla for your next trip to California.
If You Are in a Hurry: Top Airbnbs in La Jolla
Have a look at a few of the most popular Airbnbs in La Jolla, all conveniently located in the city center and sorted by price. You can't get closer to the heart of the city than these vacation rentals:
Top 12 Airbnbs in La Jolla, California
If you're planning a sweet seaside escape in California, you've come to the right place! Here are my favorite picks of the best and most popular Airbnbs in La Jolla. All prices are inclusive of cleaning and service fees already, so you know exactly what you can expect. As an added bonus, they're sorted by price from high to low for your browsing convenience.
1. Seven Bedrooms in La Jolla Village – Luxury House for Large Groups
Location: Village of La Jolla
Price: from US$1140 per night
Bedrooms: 7
Guests: 12
Nestled in a quiet street within a 20-minute drive of San Diego International Airport, this house is perfectly suited for the entire family. Bright, modern, and spacious, this environment welcomes guests with comfortable couches and serene sleeping spaces.
When you're not lounging inside, step out onto the patio to enjoy a hearty meal fresh from the BBQ grill. And if that's not enough fresh air, there are ample coffee shops, grocery stores, and the famous La Jolla Cove only minutes away from the property.
2. PB La Jolla Dream HOUSE Steps to Beach and Private – Ideal for Families
Location: North Pacific Beach
Price: from US$600 per night
Bedrooms: 4
Guests: 8
This newly renovated beach house is light, airy, and beaming with modern entertainment. Guests can pool together for some downtime with the Sonos sound system and 4K televisions in every bedroom. Or take a soak in the 5-person hot tub steps away from the fire pit in the private outdoor retreat. Don't believe me? Why not view the virtual tour.
The home is near La Jolla Bird Rock, as well as fine dining, entertainment, shopping, and gyms to keep you busy. These are but a few benefits to this Airbnb. Plus, who doesn't love free parking and a room with a garden view?
3. Country Club Villa by the Sea – Gorgeous Home with Panoramic Views
Location: Village of La Jolla
Price: from US$490 per night
Bedrooms: 3
Guests: 6
What better way to enjoy your time in La Jolla than in a stunning, contemporary Airbnb villa? Especially one with a view of the leafy trees framing a beautifully landscaped property? I can think of none. Ultra-modern finishes, tasteful decor, and breathtaking panoramic views around the entire house promise a stay unlike any other for the whole family.
The highlight of this villa stay is being able to admire the view of the sun setting over the Pacific ocean from one of seven outdoor patio areas. It's the cherry on top of a luxury La Jolla vacation.
4. La Jolla Shores – For a Luxurious Stay
Price: US$570 per night
Bedrooms: 4
Guest: 9
A spacious, two-story vacation rental perfect for spending time with families and friends. The interiors are bright and colorful with cozy features that make you feel right at home. Enjoy the beautiful garden or relax in the hot tub, or gather around the rooftop or balcony to get the best views of La Jolla.
The property is also a quick walk to the beach, and the host has thoughtfully provided a beach cart to make it easier for you to bring your beach gear.
5. Guest House In La Jolla, One Block to the Beach – Walk to Everything!
Location: La Jolla
Price: from US$360 per night
Bedrooms: 1
Guests: 2
Tucked between the famous Windansea Beach and La Jolla Cove, the setting of this California guest house is one of its many highlights. The cottage consists of one bedroom, a cozy living area with a fireplace, and plenty of character. Step outside to the deck overlooking the ocean or a neat seating area where you can grill up a tasty meal on the BBQ.
The snug atmosphere of this apartment is just what you need to recuperate from the bustling lifestyle of buzzing San Diego. Once you've had your fair share of the indoors, pay a visit to the nearby Farmer's Market for fresh produce and tasty local snacks.
6. Charming La Jolla Beach Cottage with Secret Garden Sanctuary
Location: Village of La Jolla
Price: from US$290 per night
Bedrooms: 1
Guests: 2
looking for a beautiful private space to momentarily call home? A sunny and spacious cottage is the best Airbnb rental for traveling couples. Take the small flight of stairs leading up to this charming holiday home and be wowed by the elegant simplicity grazing La Jolla shores.
One garden, one bedroom, and a spacious kitchen with modern amenities provide a tranquil environment for you to rest peacefully. After exploring the beach, the bars, and all the ocean views in La Jolla, retreat to your abode and soak in a nice warm bath before bed.
7. Kick Back in the Hot Tub at a Calm, Coastal-themed Oasis
Location: North Pacific Beach
Price: from US$280 per night
Bedrooms: 2
Guests: 6
A boogie board and hot tub are two key ingredients that almost guarantee a fantastic La Jolla beach vacation. Unless you're in an Airbnb Los Angeles, you'll likely want to get away from the buzzing city life. And this coastal-themed oasis on La Jolla shores is the best place for that.
Situated in the charming North Pacific Beach area, you're a two-block walk away from cruising on the ocean waves and enjoying the ocean breeze. You'll have air conditioning, nautical art, and ocean-themed decor throughout the interior. Plus, if you thought it couldn't be more perfect, the home is pet-friendly too.
8. Gorgeous Private Beach House in Pacific Beach
Price: US$230 per night
Bedrooms: 2
Guest: 6
In case you are traveling with a baby or small children, there is no better place to stay for you than this two-bedroom house located in a quiet neighborhood. Parents will especially appreciate the fact that this house comes equipped with baby essentials, such as a crib, stroller, etc.
Also, you'll love the modern design and clean interior. Enjoy family time in the spacious living area with a fireplace, or cook a meal for your family in the fully equipped kitchen, or you can dine out as this place is conveniently located near restaurants, a shopping center, and the beach!
9. Pacific Beach Hideaway Fireplace Patio and Bikes
Location: Pacific Beach
Price: from US$140 per night
Bedrooms: 1
Guests: 2
You can't go wrong with a beautiful and modern La Jolla vacation apartment to wash those blues away. This spacious studio apartment offers beach chairs, a cooler, and beach cruisers at no extra cost! Not to mention an adorable patio for rest and relaxation.
The snug atmosphere of this apartment invites each guest to make themselves feel right at home. The interior is neat, homely, and offers air conditioning in the summer and a cozy fireplace for the winter. Plus, it's only a short walk from Skate Sessions Park and numerous restaurants and cafes.
10. Spacious Private Room – Center of Everything
Price: US$125 per night
Bedrooms: 1
Guest: 2
A well-designed room that resembles a hotel room with a mini-fridge, a microwave, and a coffee maker. If you look outside, you'll see an overlooking view of downtown San Diego!
The space is in a quiet neighborhood and very private. And speaking of privacy, you'll have a separate entrance from the house so you can come and go whenever you want.
11. Pacific Beach Cozy Private Hideaway – Near to Beach
Location: Pacific Beach
Price: from US$100 per night
Bedrooms: studio
Guests: 2
In this charming vacation rental, the bathroom, bedroom, and kitchen are all-in-one. There is a small patio area that's great for when you want to enjoy the peace and quiet while getting in some fresh air. So this space is best for couples looking for some private time in-between exploring the city.
It's the best Airbnb beach house where you can sip on a cool beverage with your loved one and enjoy some quality time as the sun goes down. With the shorelines being only a mile away, get settled in and head straight for the beach!
12. Cozy Bedroom with Private Bath – Apartment in the City Center
Location: Bay Ho
Price: from US$90 per night
Bedrooms: 1
Guests: 2
This elegant apartment welcomes one and all to unwind in the beauty of its spa-like atmosphere. You'll find indoor plants amongst the stylish decor that makes for a picturesque space for relaxation. Pretty little details and delicate furnishings make every corner of space feel so much more special.
You're free to take a walk to any of the cute cafes, restaurants, Windansea beach, or shopping just minutes away. Or you can conjure up a tasty cocktail and view them all from the deck on the balcony. Great for couples who are looking for some tranquility but also is in the city center.
BONUS: Unusual Airbnbs In and Around La Jolla
If you're looking for a cool, unusual Airbnb accommodation, look no further. These unique stays are no more than 2 hours from La Jolla by car and present a distinctive experience you won't soon forget.
1. Windansea Bungalow with Hot Tub
Price: US$504 per night
Bedrooms: 2
Guest: 4
This charming and cozy bungalow surrounded by nature will make you want to stay in La Jolla forever. You'll find a cozy living area with a fireplace, a tri-level bedroom, a fully-equipped kitchen, and a relaxing hot tub with spectacular views.
The list goes on to tons of other relaxing spots, such as this large covered patio where you can dine and relax, the chaise lounge for evening relaxation, and just two steps away, you'll find the hot tub for two. You can also spend time reading under a shade of a tree or near the fountain.
2. Tin Lodge – Cali-cool Urban Airstream Getaway
Price: US$179 per night
Bedrooms: 1
Guest: 2
Another unique accommodation experience you must try in La Jolla is this 1972 Airstream Land Yacht! With all the amenities of home, this is "glamping" at its finest. Search, and you will find everything you need in this newly renovated camper!
Of course, you won't be spending all your time indoors as there is plenty of outdoor space for soaking up the San Diego sunshine, a private backyard with a patio for dining al fresco, or enjoying an evening by the fire.
3. South Mission Beach Zen-Like Studio
Location: Mission Beach (15 min from La Jolla)
Price: from US$200 per night
Bedrooms: 1
Guests: 2
If 'zen' and 'peace' grew four walls and a ceiling, you'd get this serene second-floor studio. This studio has sleek wooden floors and rustic wooden frames with exposed beams throughout. Paired with the leafy bamboo sprouts, it provides a down-to-earth atmosphere that allows for tranquil relaxation.
Forget the swimming pool, because your superhost includes two boogie boards for your enjoyment. Since you're surrounded by water on all sides, they'll definitely come in handy when you're looking for something fun to do on a warm summer's day.
Conclusion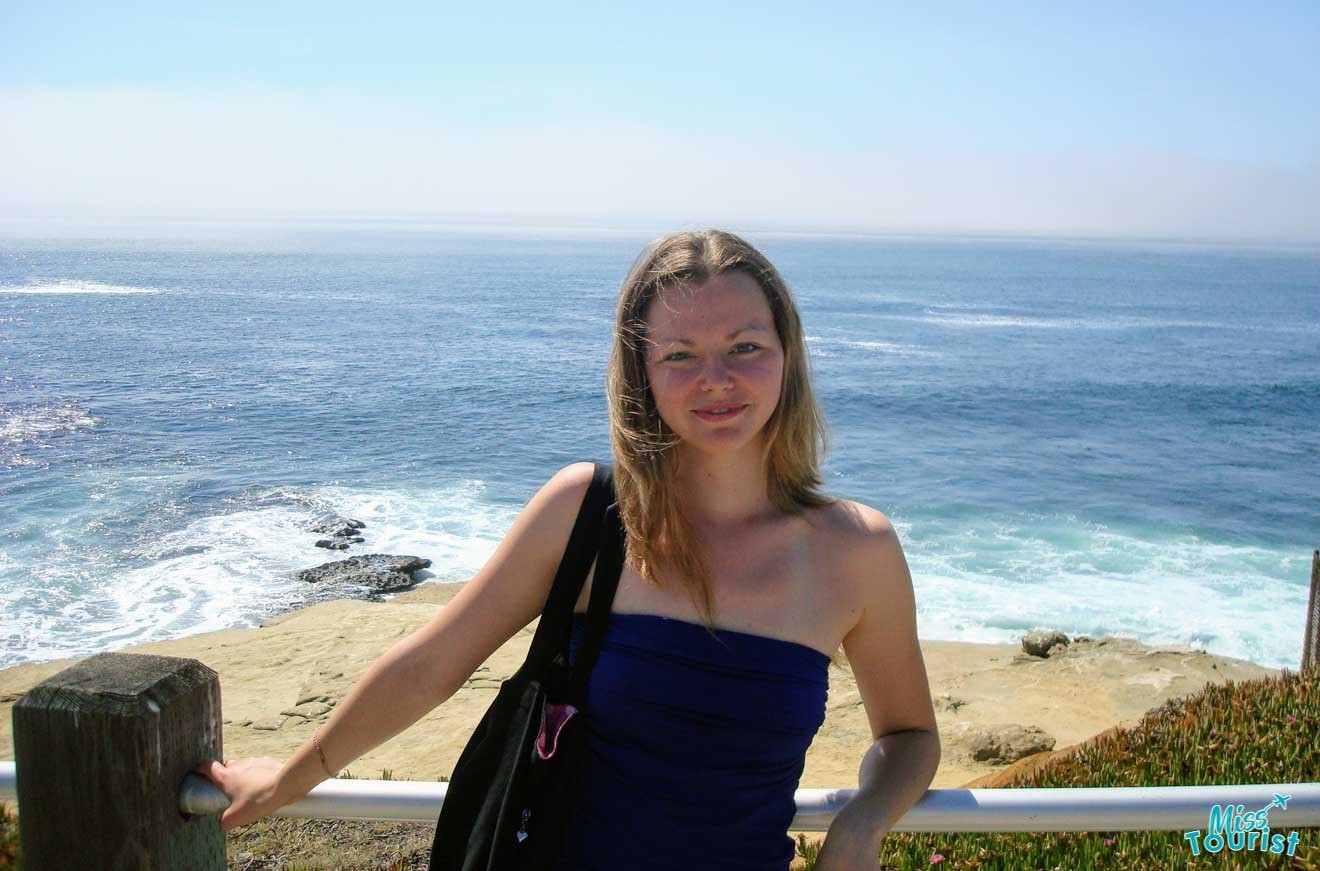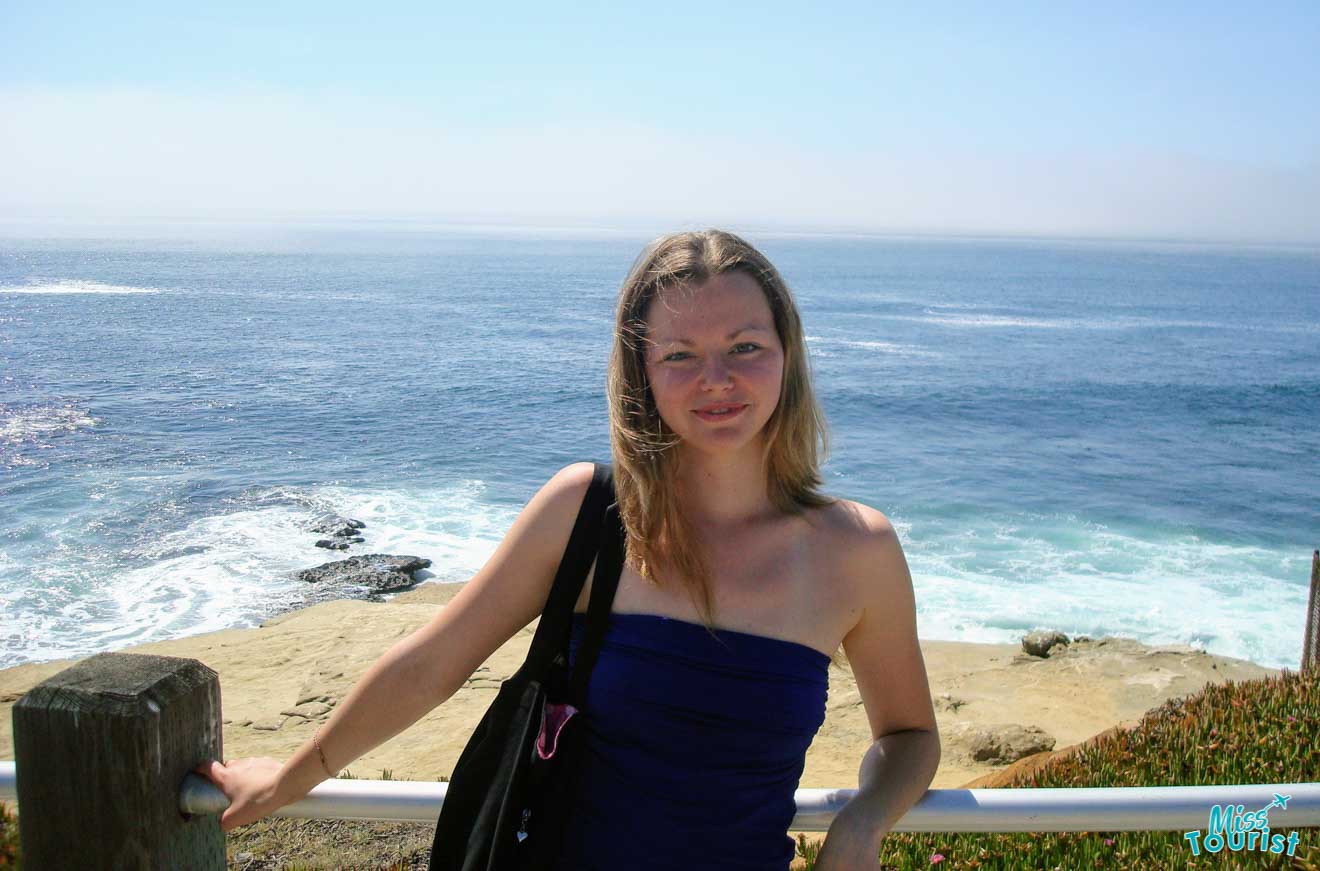 It's easy to see what makes this beach destination so popular amongst visitors to California. From shopping and dining in La Jolla Village to strolling across the famous Windansea beach.
If you haven't decided on a place to stay for your trip to La Jolla just yet, not to worry. This article has a variety of Airbnb property listings that are sure to meet your every need.
Perhaps you prefer a villa with a private hot tub, outdoor shower, and a beautiful ocean view from the patio. Maybe you'd like a cozy California condo with a deck overlooking a sparkling swimming pool. This list has something for every guest to enjoy.
Here are the Airbnbs that stand out:
If you don't want to miss out, it's a good idea to book well in advance to avoid disappointment!
Do you have any thoughts, experiences, or La Jolla memories you'd like to share? We'd love to hear from you. So feel free to leave a comment down below.
Wishing you a safe journey and a relaxing stay!
Yulia