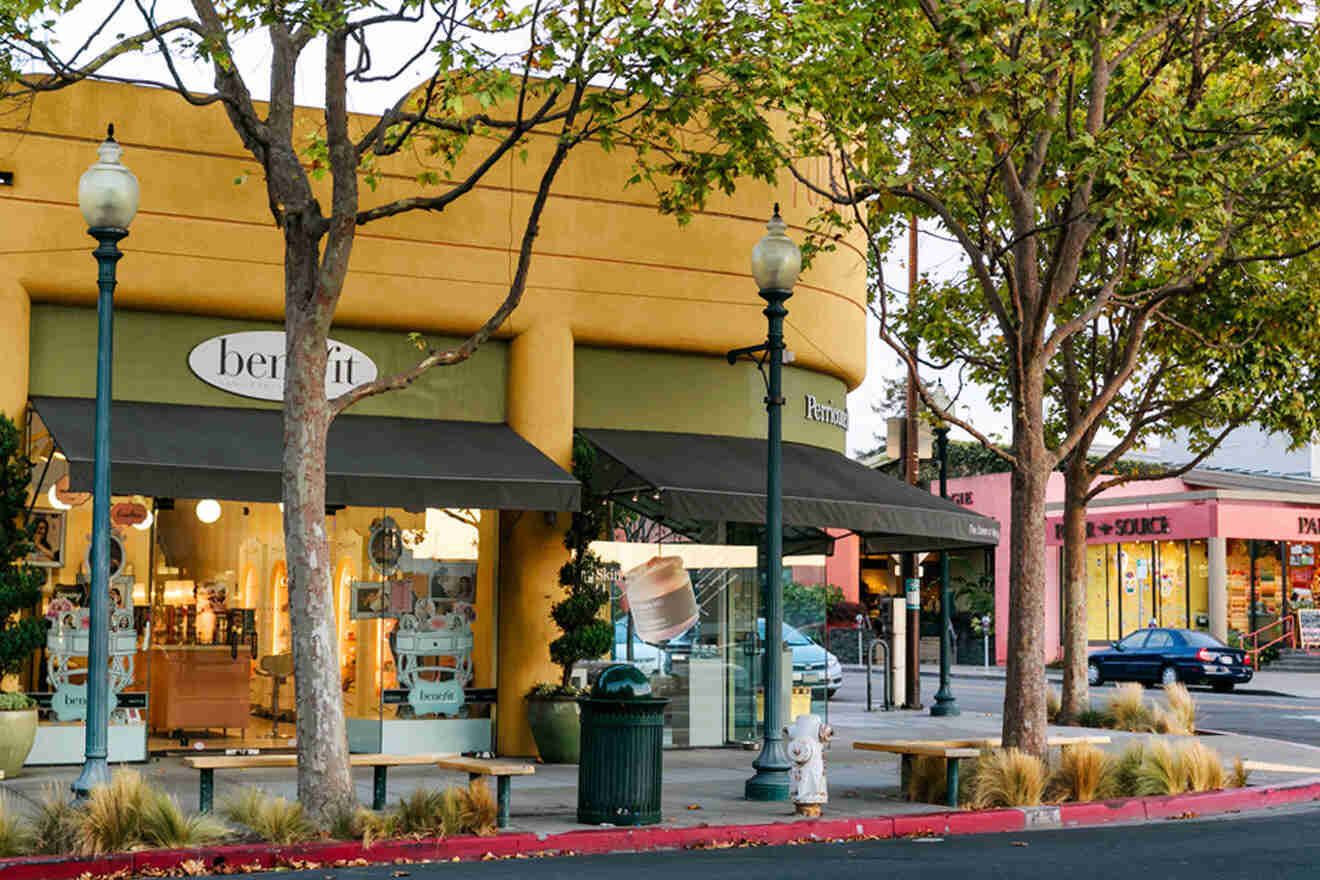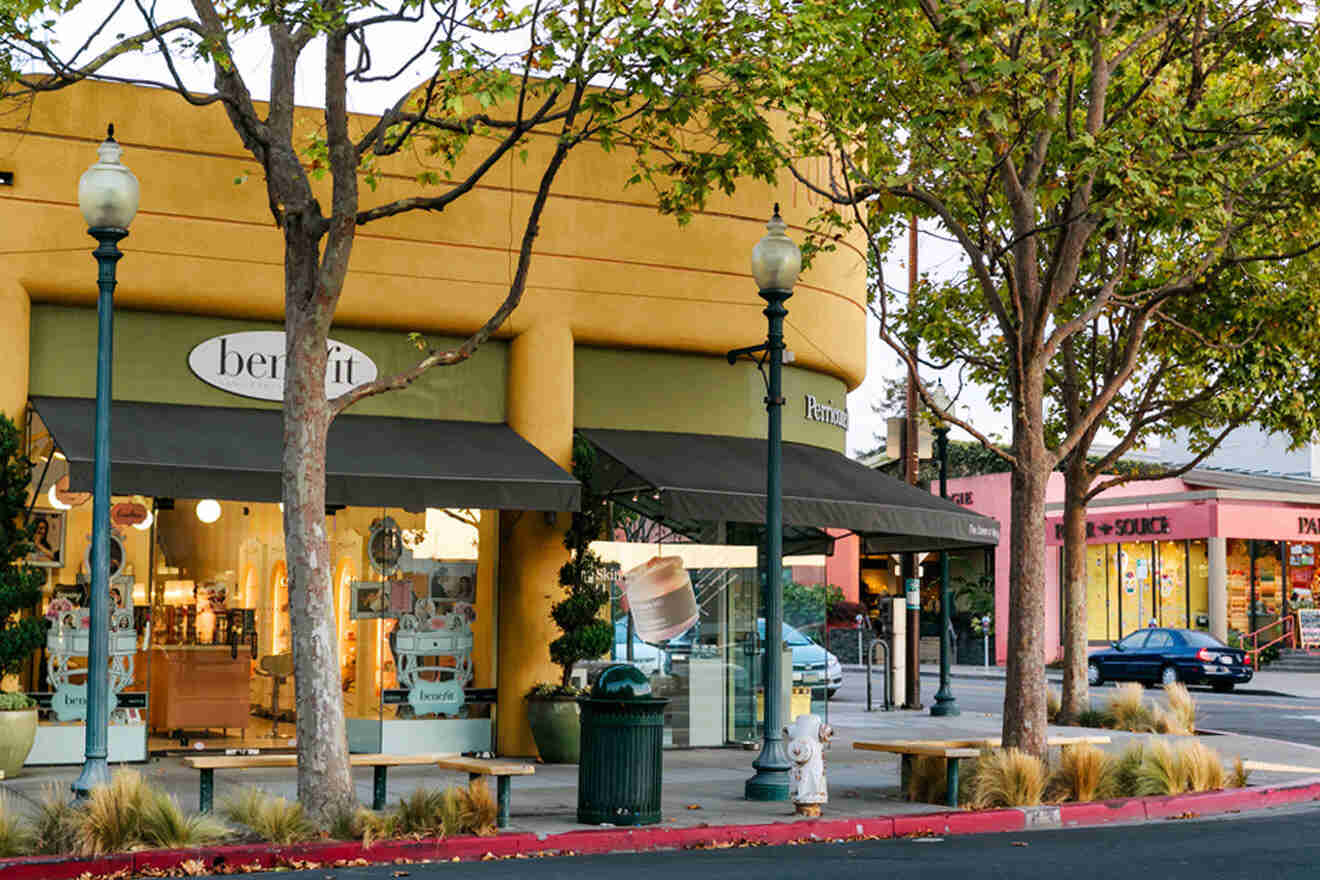 When I think of a quintessential college town – progressive, bohemian, and loaded with history, Berkeley in Northern California comes to mind first. I love visiting Berkeley! It's not too far from my home in San Diego, and there are so many unique and fun things to do in Berkeley I keep going back.
The home of the University of California Berkeley, you'll find that much of this city is devoted to the college that supports it. Loaded with interesting museums, great restaurants, and awesome guided tours, you are going to have such a fun time on your visit to Berkeley.
Before we head out, I just want to mention: get your tour reservations and hotel accommodations booked in advance. Berkeley is small & busy year-round.
I want you to be able to do and see everything in Berkeley, so plan ahead so you're not missing out on the fun or wasting $.
NOTE: Just a heads-up, I'm not including Golden Gate Fields in this post as, at the moment of writing, there was controversy over it in the news, especially lately, with 8 horses dying in their custody.
If you are in a hurry
When you get to Berkeley, you'll want to explore the city, not start making your trip plans. I highly recommend you book your hotels and activities in advance:
And here are the best hotels: Clairemont Club & Spa, A Fairmont Hotel (luxury), Residence Inn by Marriott Berkeley (mid-range), Aiden by Best Western (budget)
1. Take in the breathtaking beauty of Tilden Regional Park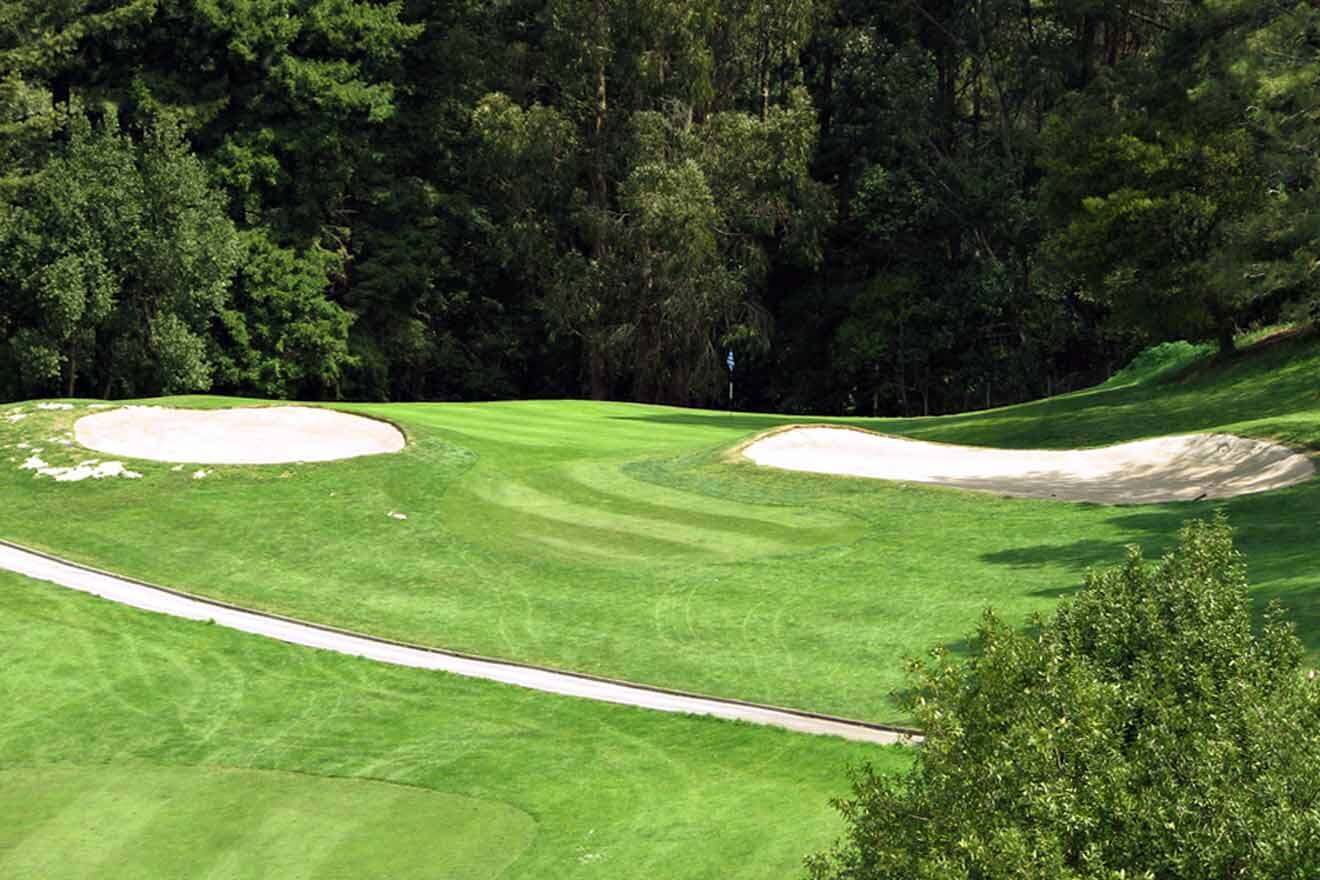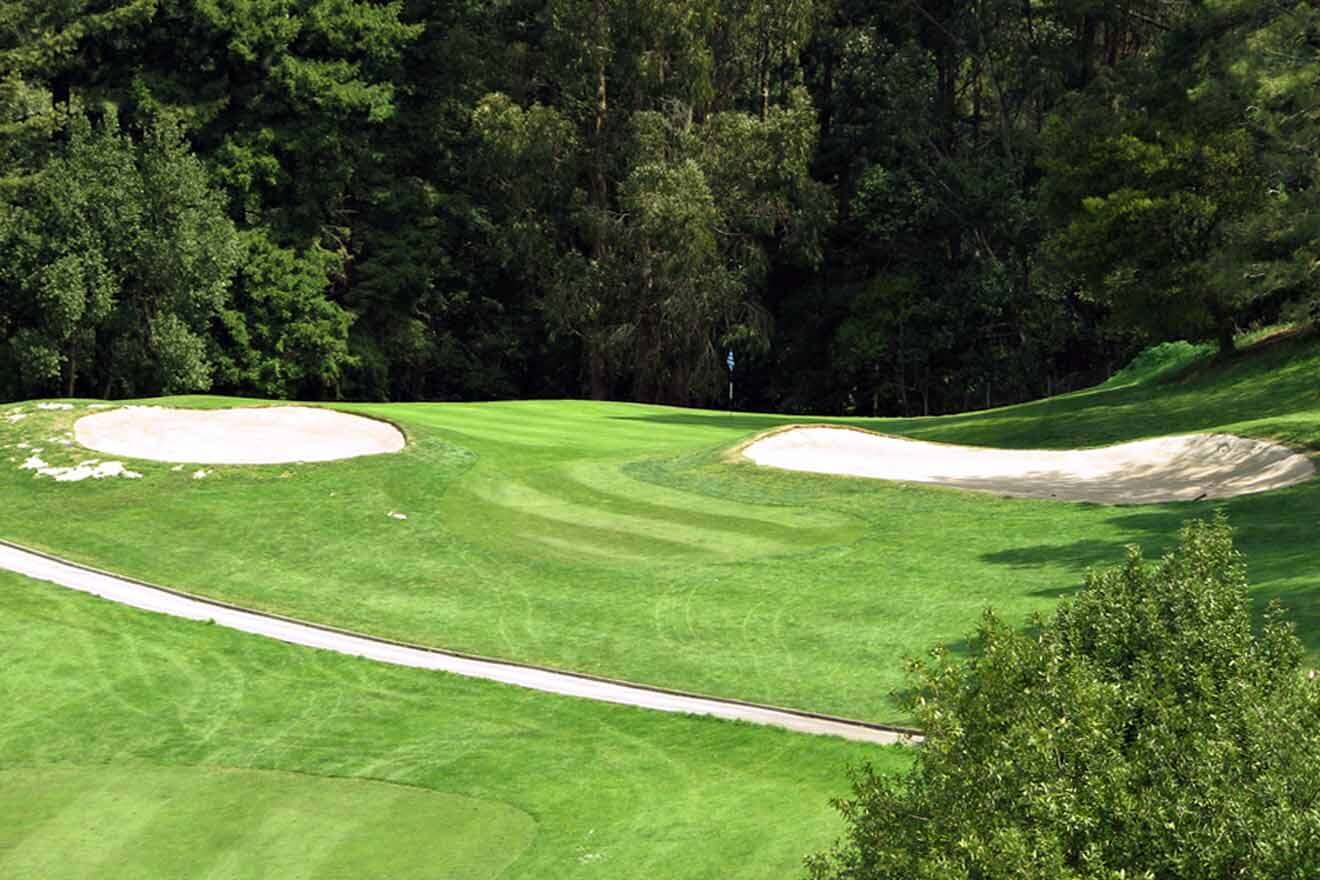 No visit to this unique city would be complete without a trip to Tilden Regional Park – it is definitely one of the most fun things to do in Berkeley, CA.
Located within the parameters of Berkeley Hills and San Pablo Ridge, Tilden Regional Park provides a wealth of opportunities for activities and relaxation.
With over 2,080 acres (over 840 hectares) of green space, hiking trails, tennis courts, and even the stunning Tilden Park Golf Course. This massive park has so much to offer whether you're traveling solo or with your family in tow.
The park features picnic areas, an old-school carousel, and Lake Anza for a swim.
My favorite attraction in the park has to be the live steam-run train, Redwood Valley Railway, which takes you on a whimsical and fun open-air ride around Tilden Park for US$3.50 per person. It's an awesome activity for kids!
2. Visit the University of California Botanical Garden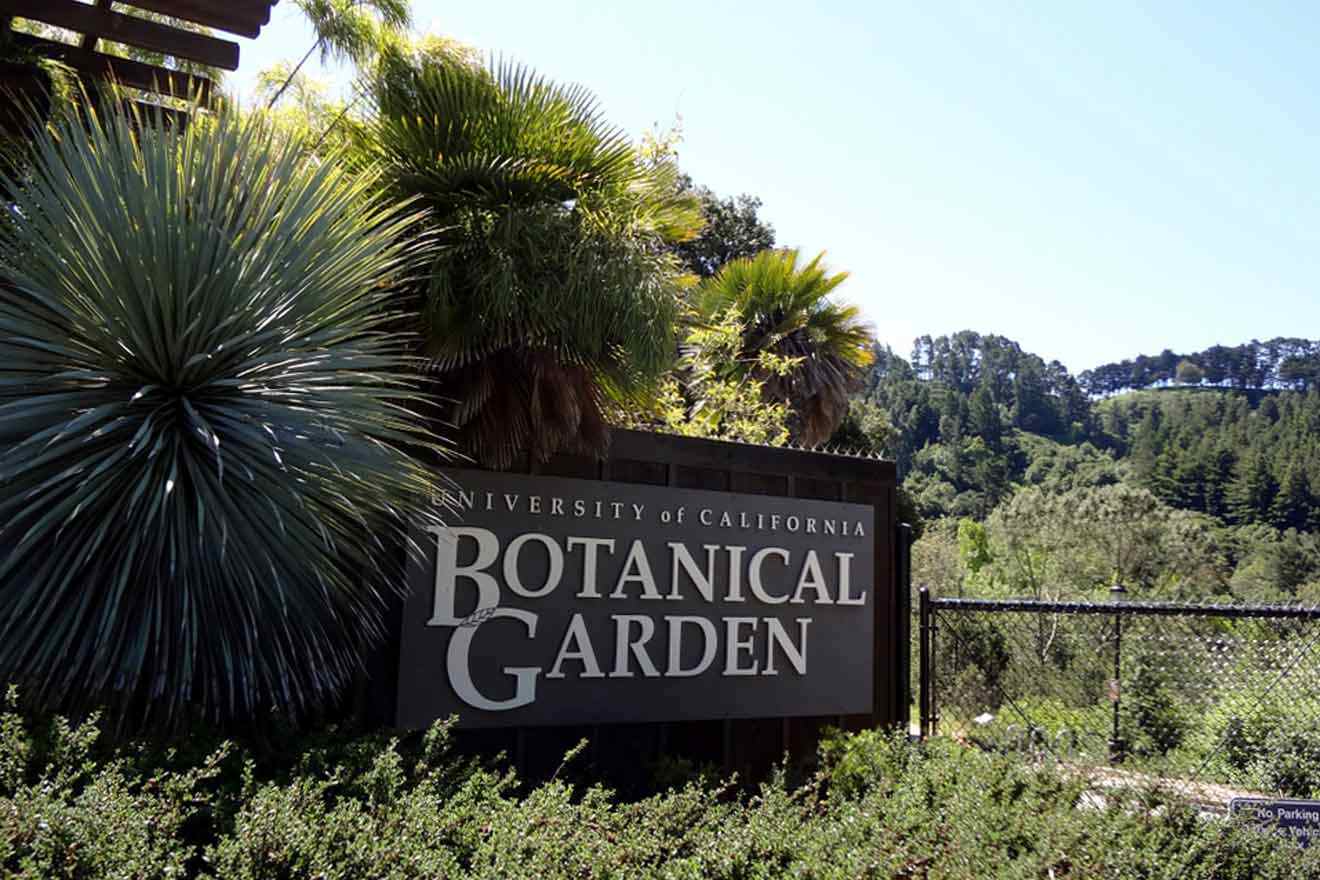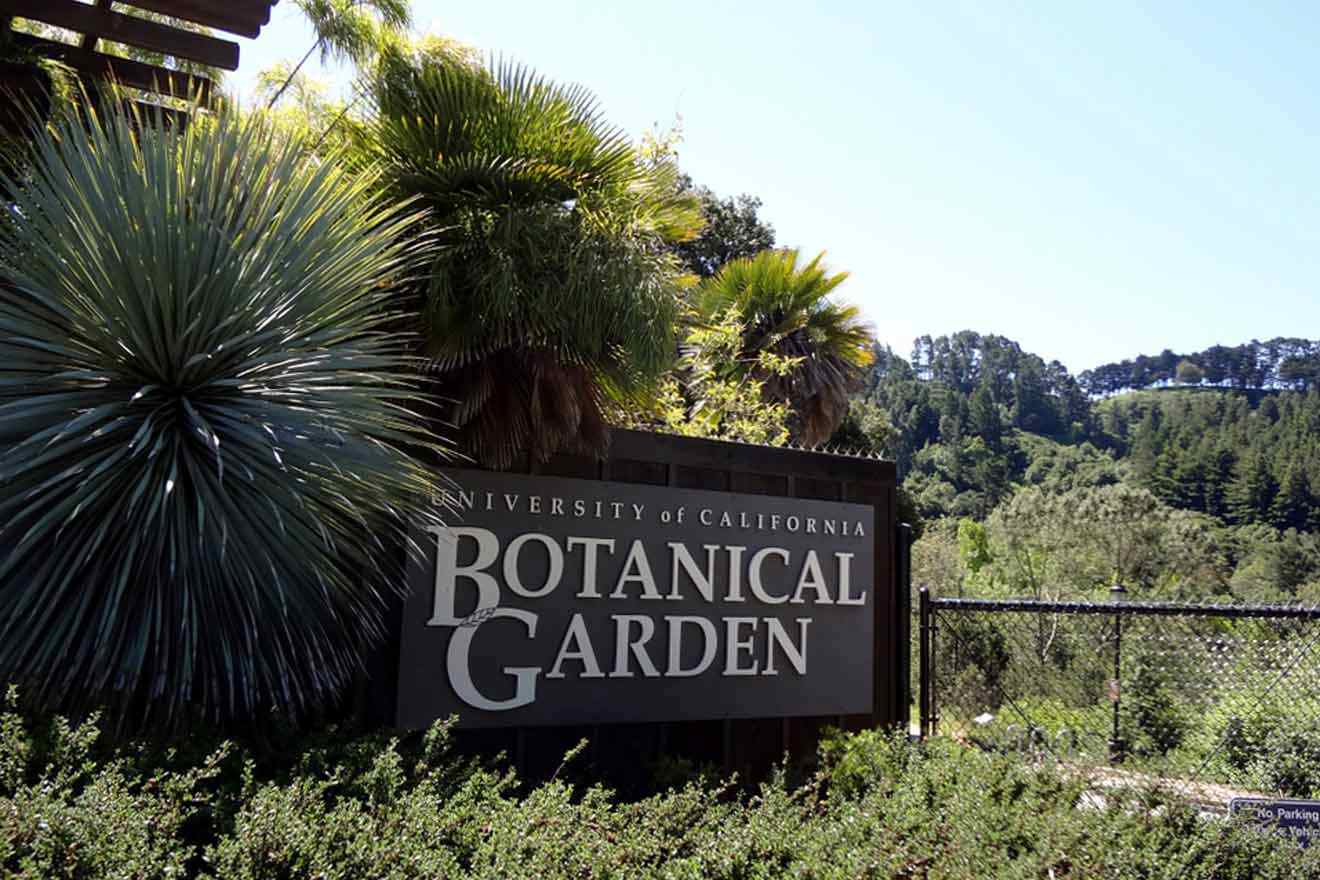 You'll notice when you visit Berkeley that many of the major attractions are located within the UC Berkeley campus, and the University of California Botanical Garden is one of the best!
As you might suspect of a botanical garden, you will see loads of flora with over 20,000 plants within 300 different plant families, including cacti, orchids, lilies, and ferns.
You'll find that the UC botanical garden is set up much like a zoo, separating the flora into their respective countries.
Stop at Julia Morgan Hall to see its incredible architecture and lavish decoration – it's on the National Historic Landmark registry and a must-see.
Check out the succulents from California, they're like nothing you've ever seen before!
NOTE: The UC Botanical Garden is closed on the 1st and 3rd Tuesday of the month.
PRICE: US$18 per person
3. Explore and discover at Lawrence Hall of Science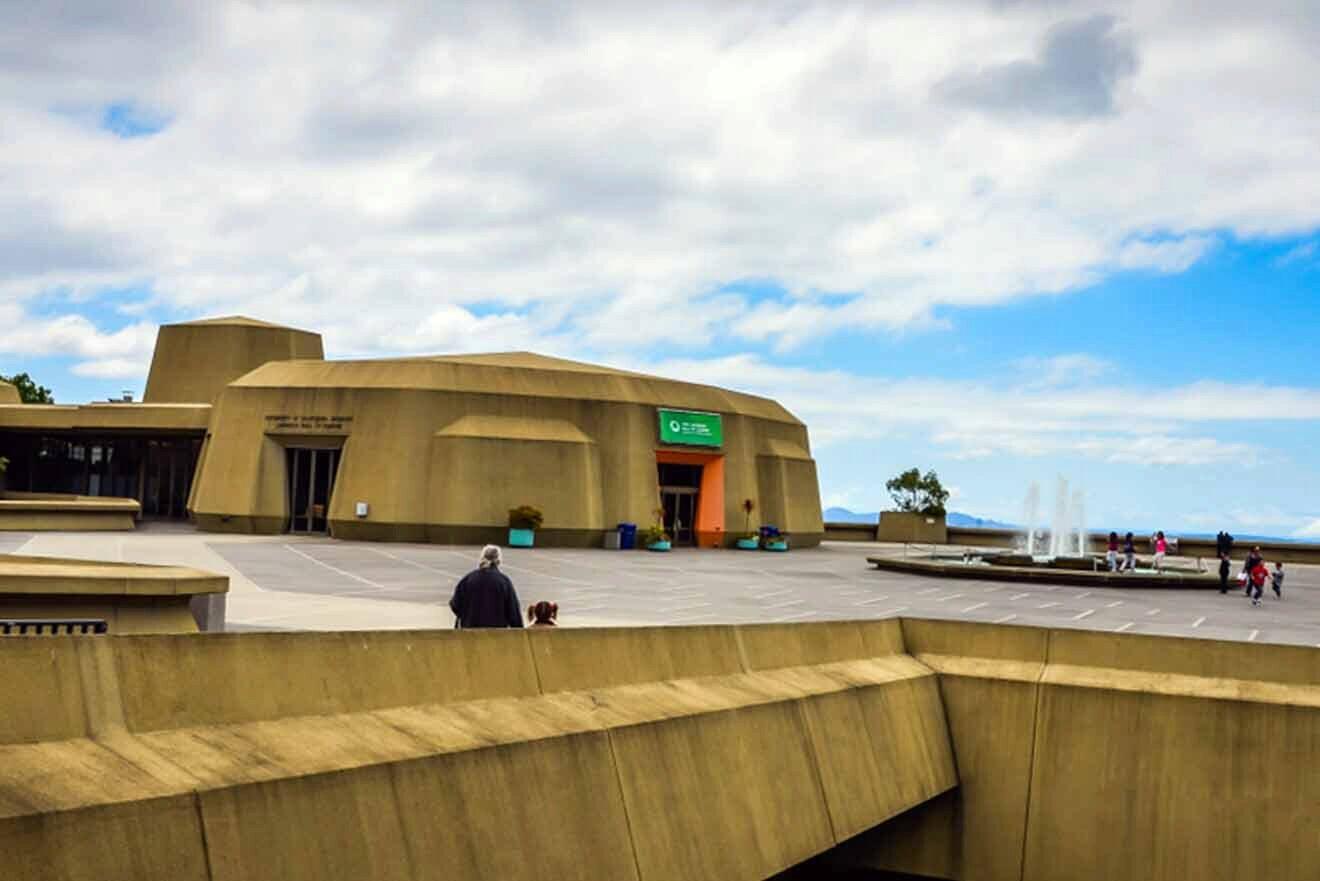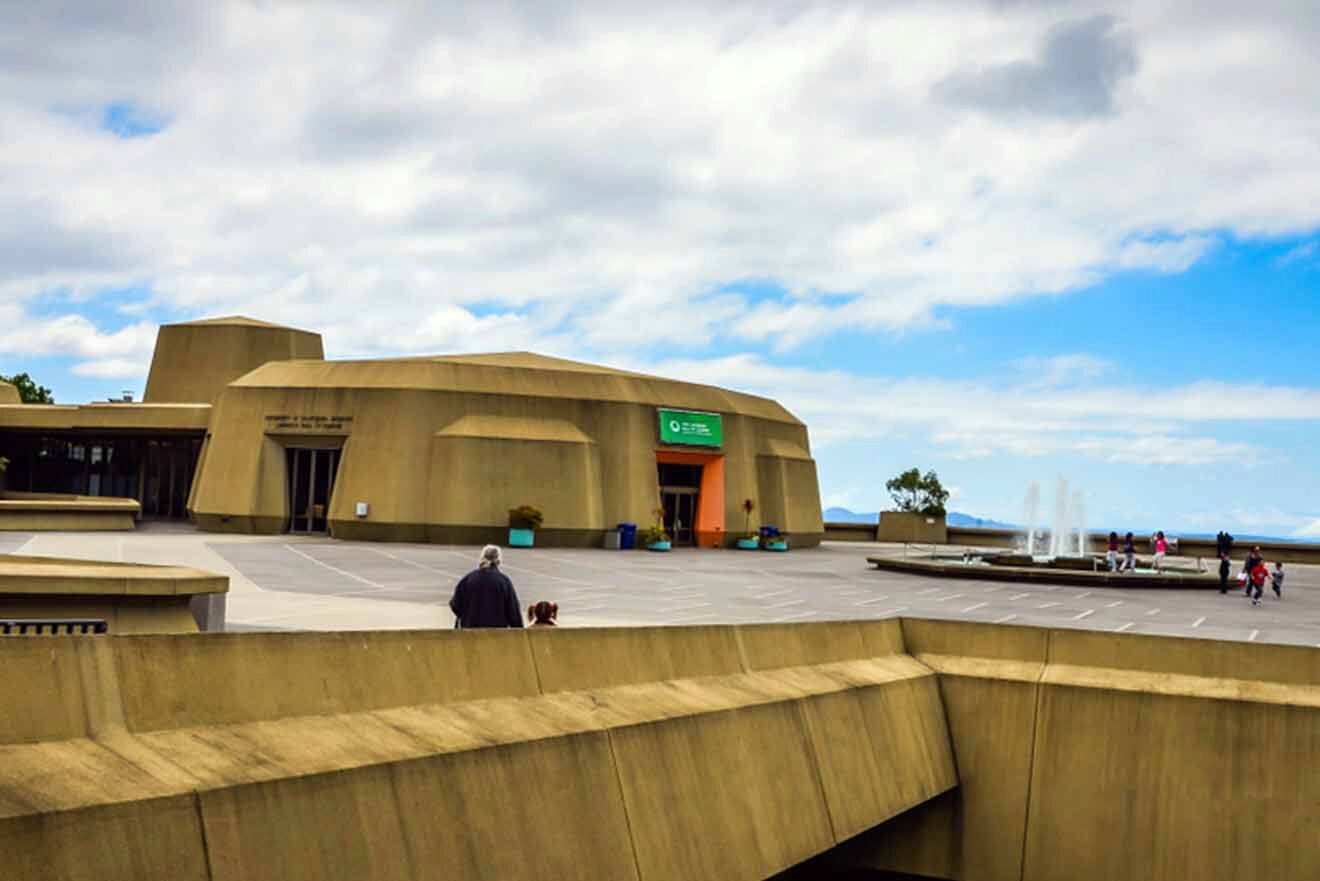 Established in 1968, built to honor the first Nobel Prize winner from the University of California, Ernest Orlando Lawrence.
Located just above UC Berkeley, The Lawrence Hall of Science is an impressive museum and also houses a popular planetarium for exploring the stars. It's a treat if you're traveling with kids to Berkeley.
Filled with science-focused exhibits, Lawrence Hall of Science has loads of information and rotating installations, it's a great place for anyone interested in science and astronomy.
I highly recommend booking these tickets before your trip. You're assigned a specific date and time to limit the number of people within the museum.
PRICE: US$20 per person
4. Catch an outdoor concert at the Hearst Greek Theatre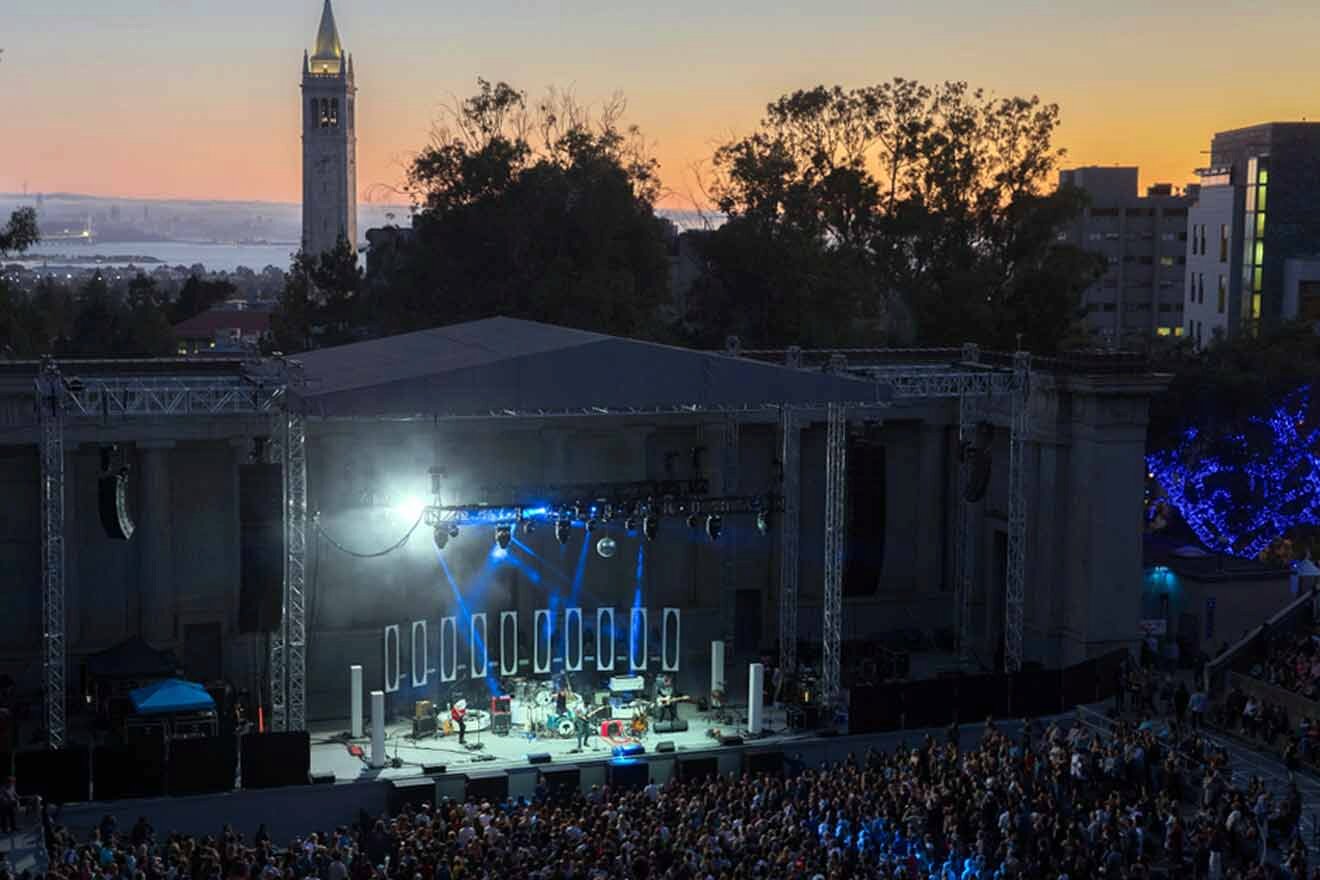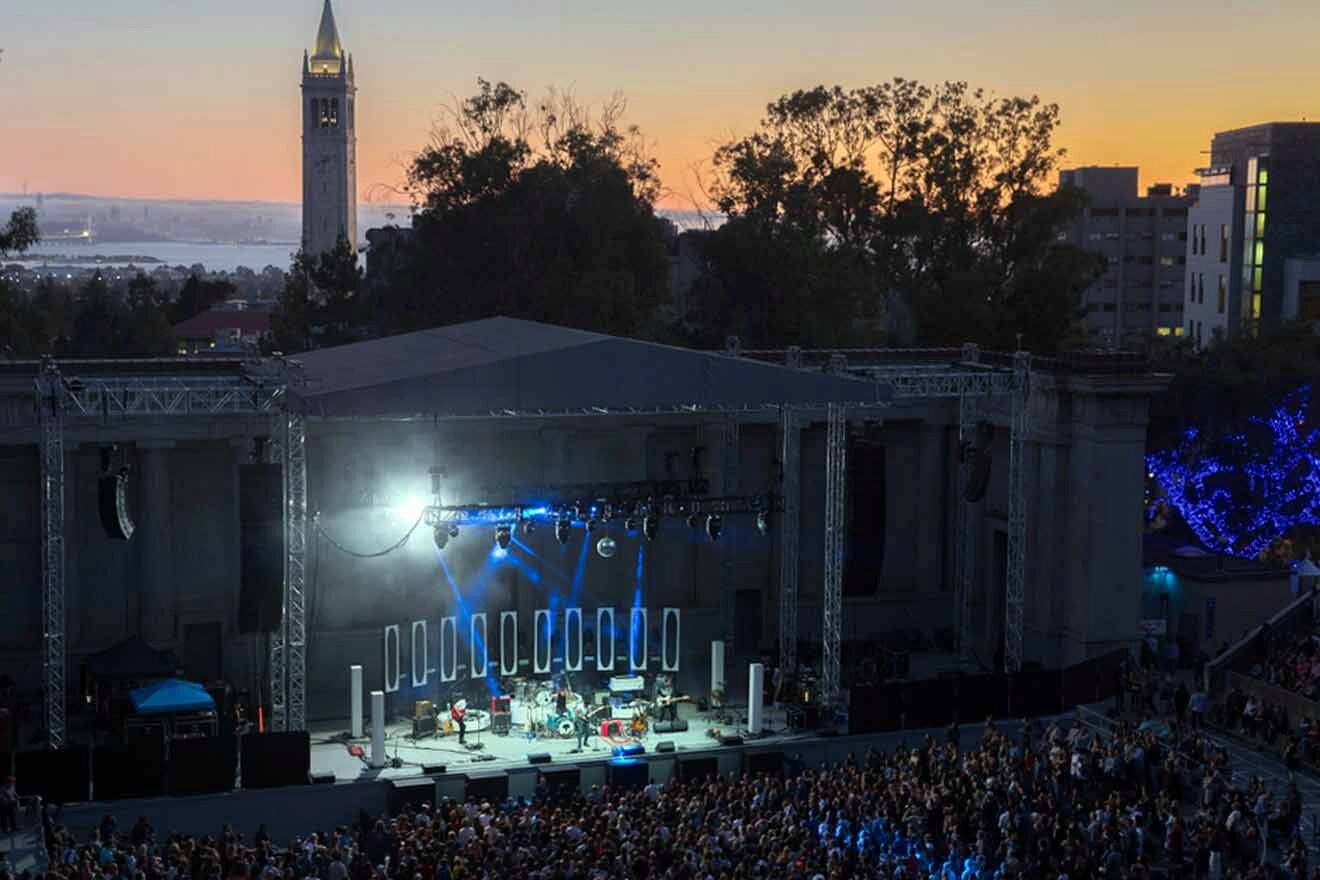 If you happen to visit Berkeley in the summertime, I highly recommend you take advantage of the summer concerts at the Hearst Greek Theatre on UC Berkeley's campus.
An 8,500-seat outdoor amphitheater, the Greek Theatre has hosted great musical talents like Phish, The Grateful Dead, and Tom Petty, to name a few.
The vistas from the theater are hard to beat, with stunning views of San Francisco Bay and the iconic Golden Gate Bridge.
Once a year, the Berkeley Jazz Festival is held here, and people flood the campus trying to get tickets and a good spot. Since 1967, this jazz and blues festival has pumped fantastic live music and incredible culture into Berkeley's city.
5. Visit the Berkeley Art Museum and Pacific Film Archive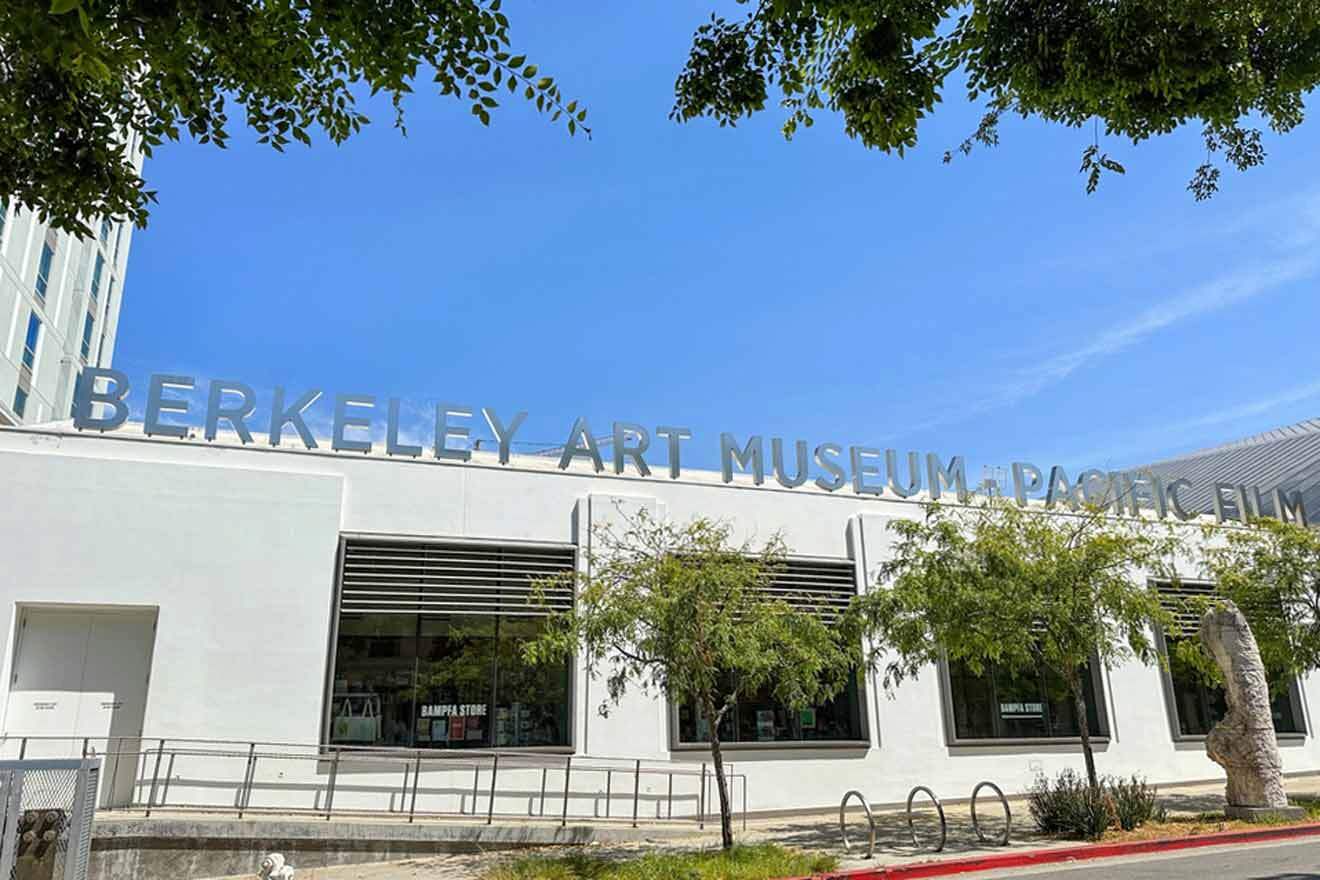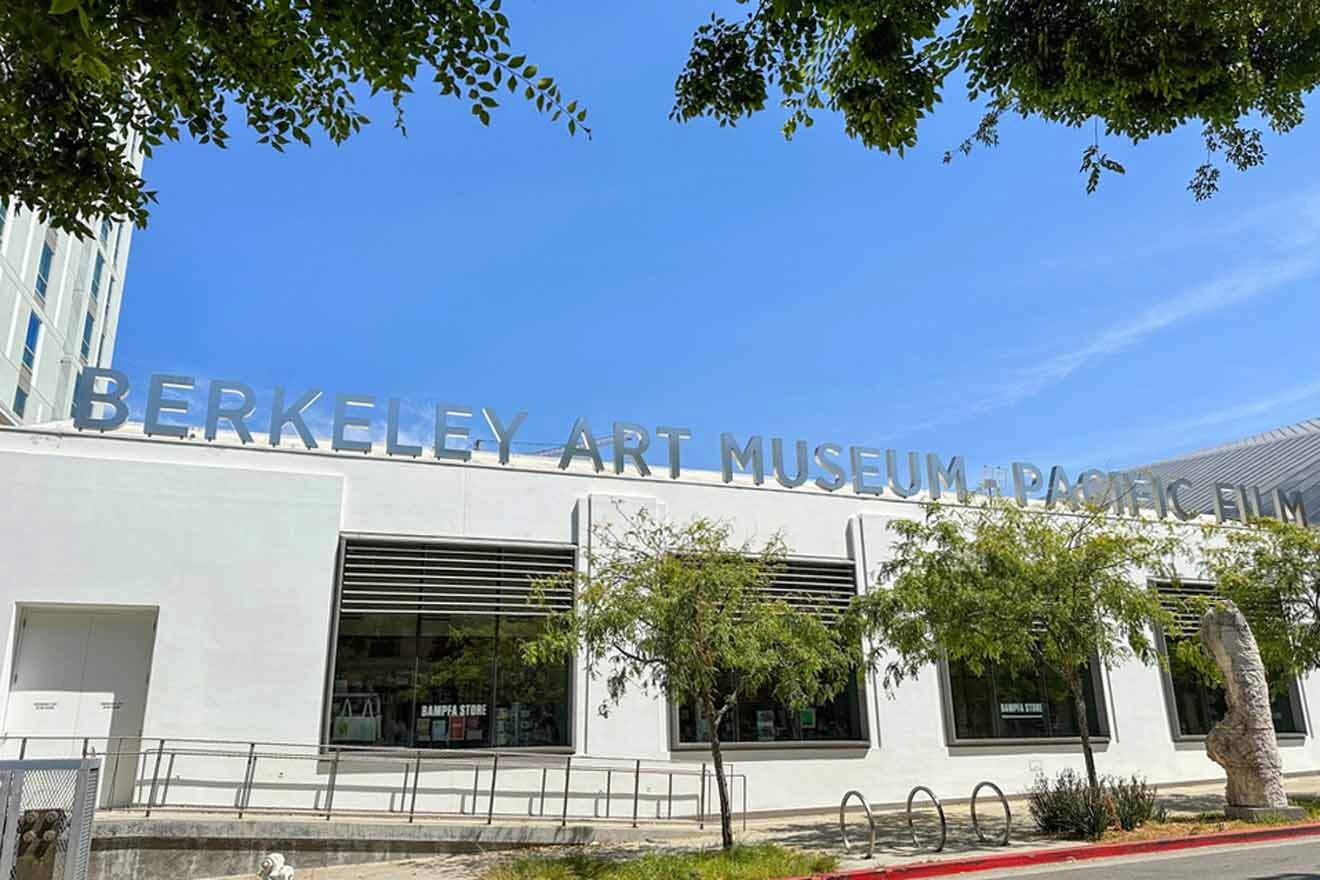 Tucked in the University of California Berkeley's campus is another gem, and definitely worth a stop on your things to do in Berkeley bucket list – the Berkeley Art Museum and Pacific Film Archive.
Established in 1967, the Berkeley Art Museum and Pacific Film Archives serve as a fantastic vessel to showcase world-renowned works of art, even some of Pollock's and Rothkos'.
As a former Production Assistant for Hollywood movies, one of my favorite parts about this museum is the Pacific Film Archive. I'm always drawn to preserved film from decades past. Berkeley Art Museum and Pacific Film Archive is one of the largest of its kind and serves as a venue for film screenings in the local area.
NOTE: Closed Mon & Tues
PRICE: US$14 per person
6. Traverse Indian Rock Park in Berkeley Hills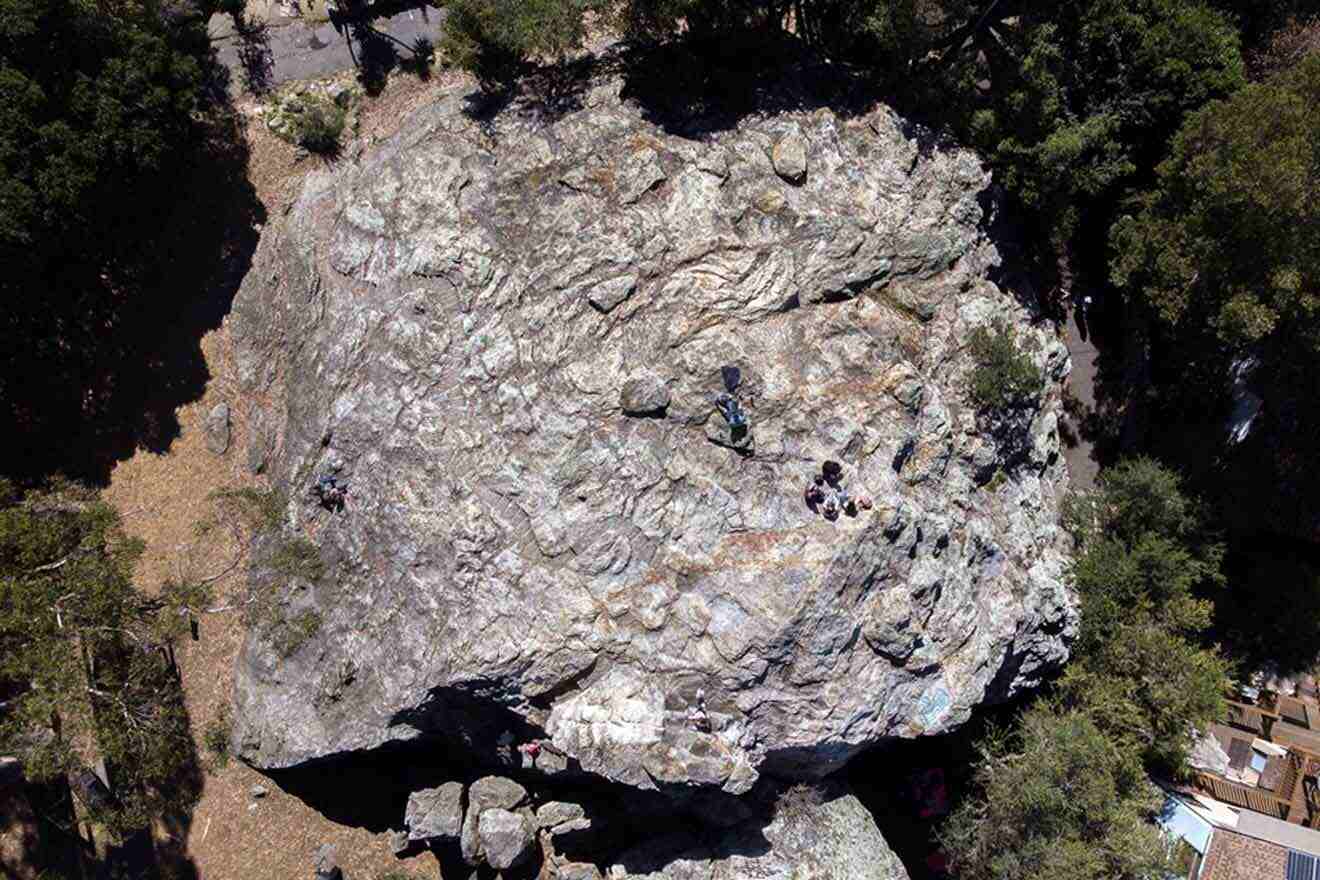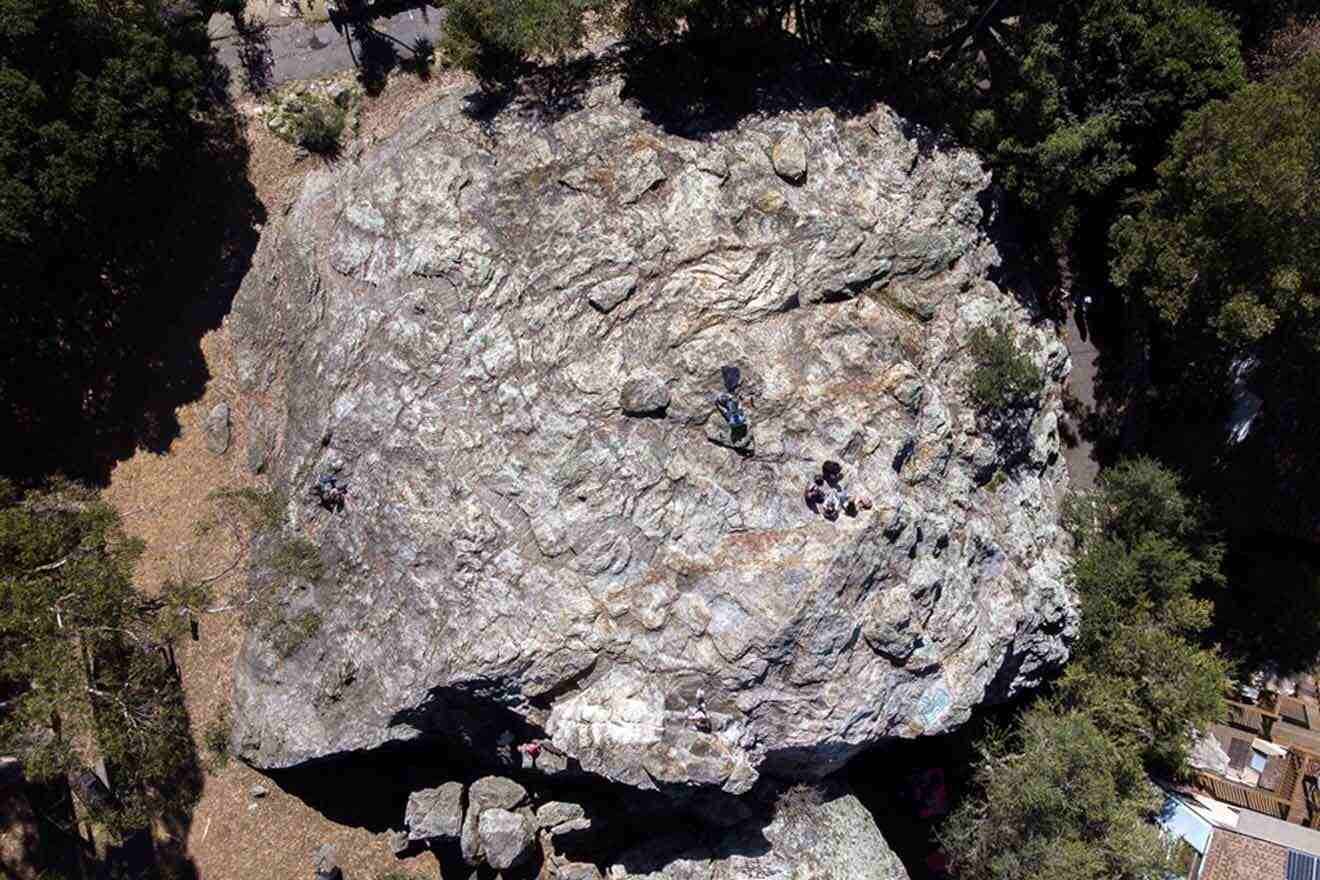 This place is so much fun if you like a good, rocky outdoor adventure!
Located in Berkeley Hills, just above UC Berkeley's campus, is a fantastic park for nature lovers called Indian Rock Park.
You can climb boulders, go rock climbing, hit the hiking trails, or take in the serenity of San Francisco Bay from epic viewpoints.
I love that this park has ample shade and available picnic areas and BBQs to cook out.
PRICE: FREE
7. Honor the Beatnik poets on the Berkeley Poetry Walk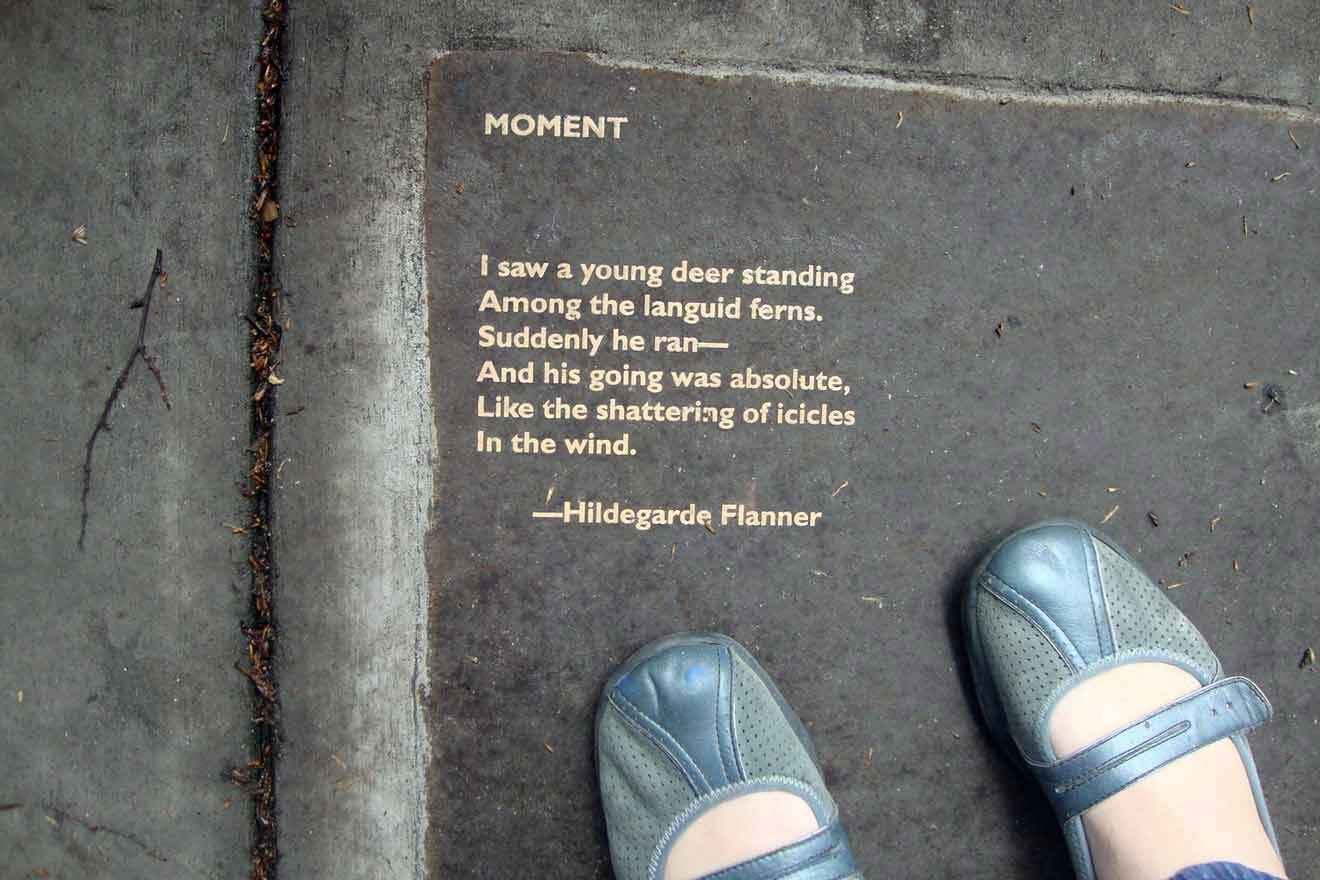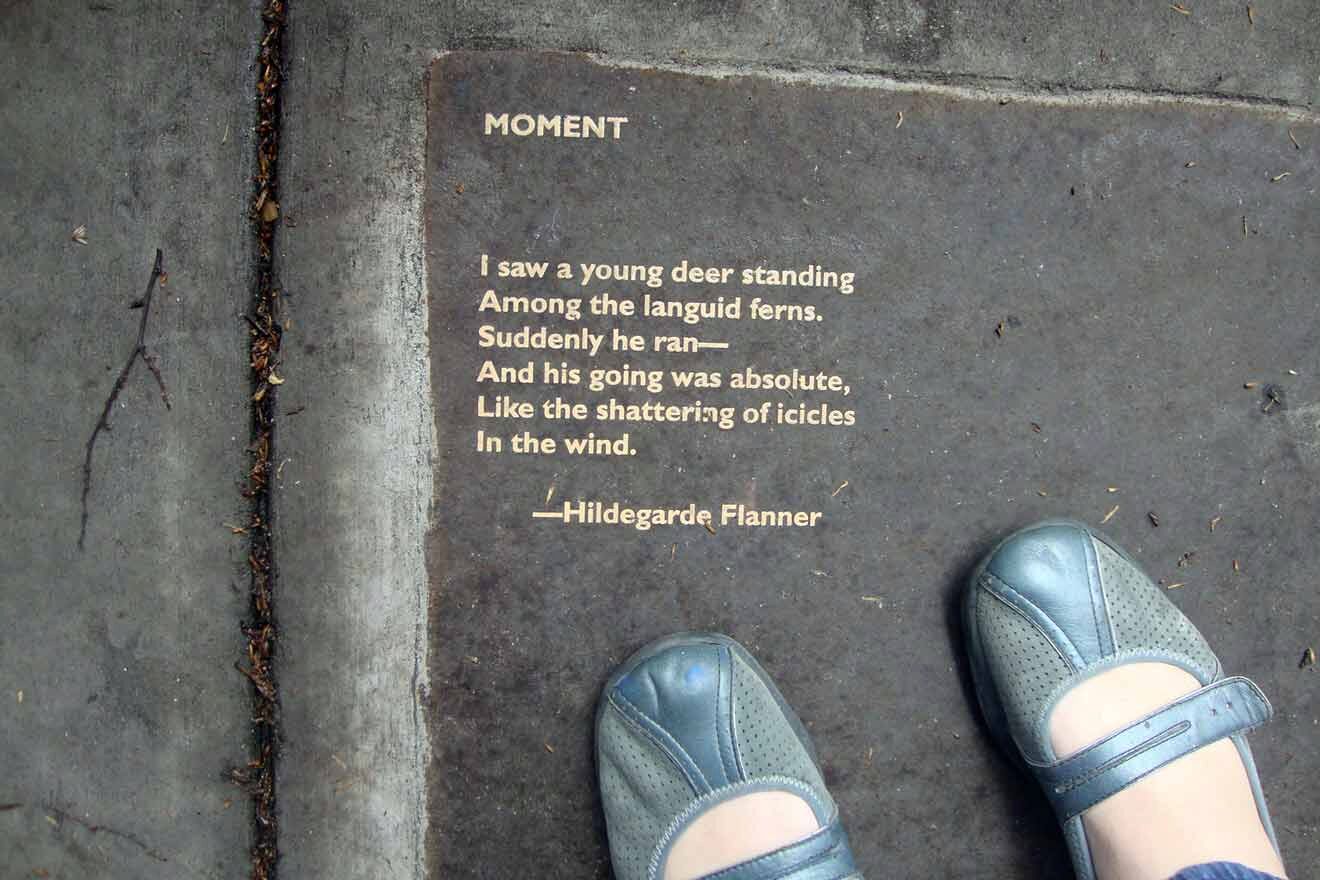 Oh my goodness, I freaking love this area and highly recommend it when in Berkeley.
As a geeky lover of the written word, the Berkeley Poetry Walk is such a powerful and beautiful sight to see. Pay homage to the late great poets of the 1960s who lived and walked the creative streets of Berkeley.
Take a walk along the famous Addison Street, where you'll see rows and rows of cast-iron panels & poetry from famous poets like Jack Kerouac and Allen Ginsburg. Addison Street is also a great place to continue on your walk and enjoy the vibrant atmosphere.
If walking and taking in the sites is your jam, you might be interested in combining your sightseeing adventure with some dynamite local wines on this guided wine tasting with a local sommelière for a small-group experience. Just another way to spice up your trip!
8. Stop and smell the roses at Berkeley Rose Garden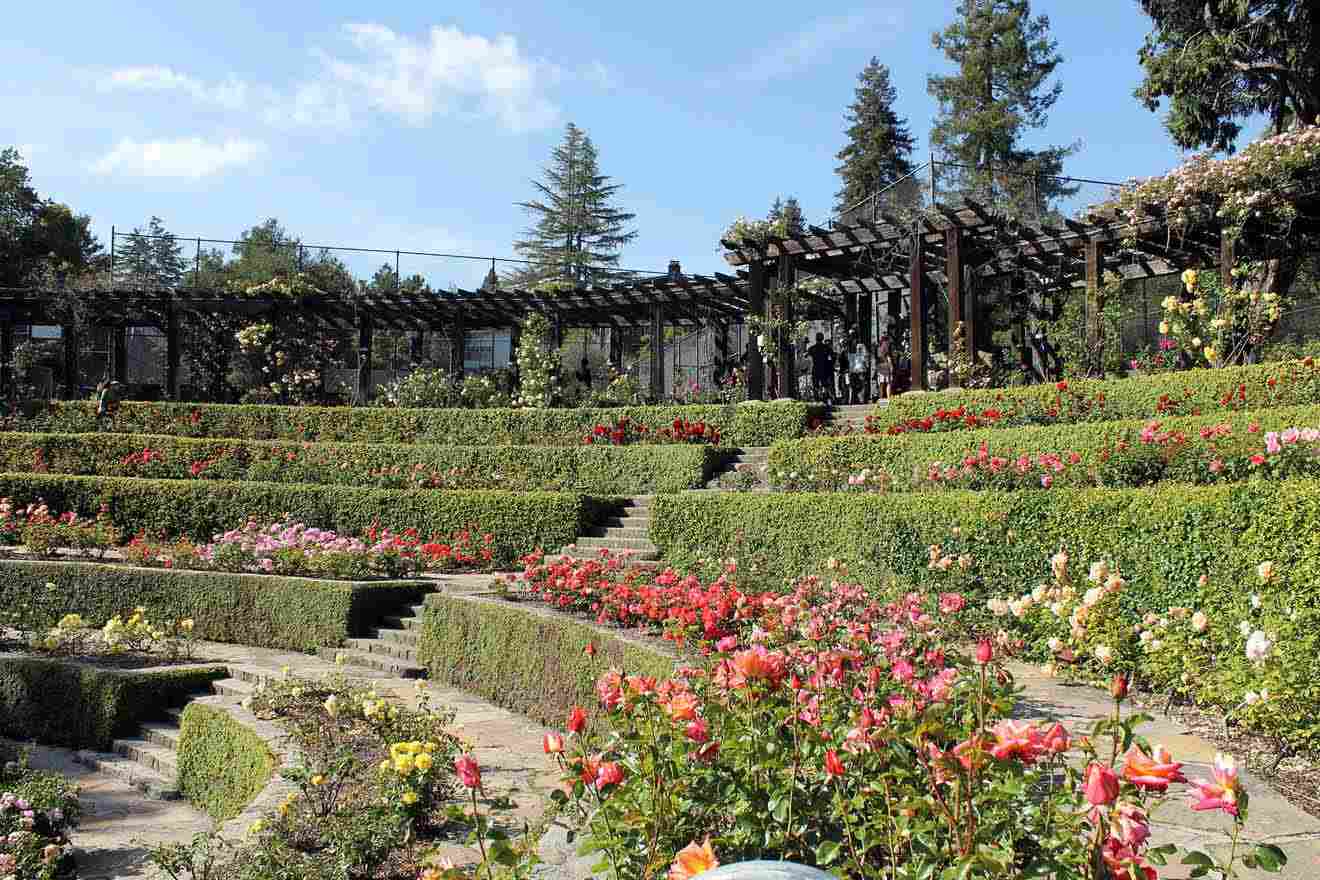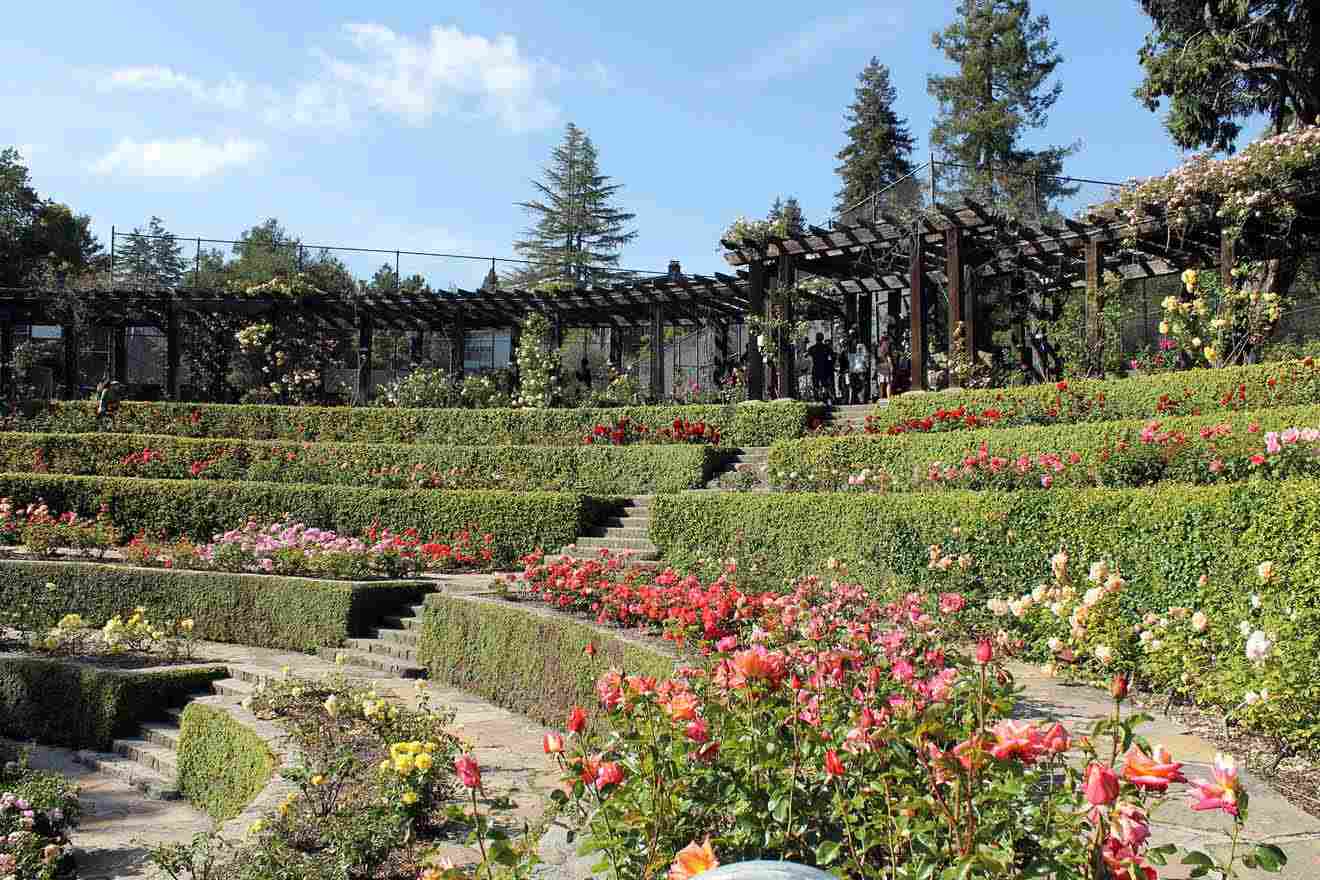 One of the most beautiful things to do in Berkeley, CA, is to visit the Berkeley Rose Garden, a stunning place housing over 250 rose varieties!
Throughout the expansive rose garden property, there is more to do than just smelling the stunning roses. Enjoy hiking trails, tennis courts, picnic tables, and an amphitheater all within the Berkeley Rose Garden.
One of the best things about this park in the San Francisco Bay Area is the dynamite views from this magical spot, with fantastic opportunities to watch the sunset over San Francisco Bay and the Golden Gate Bridge.
PRICE: FREE
9. Take in the wildlife at Shorebird Park Nature Center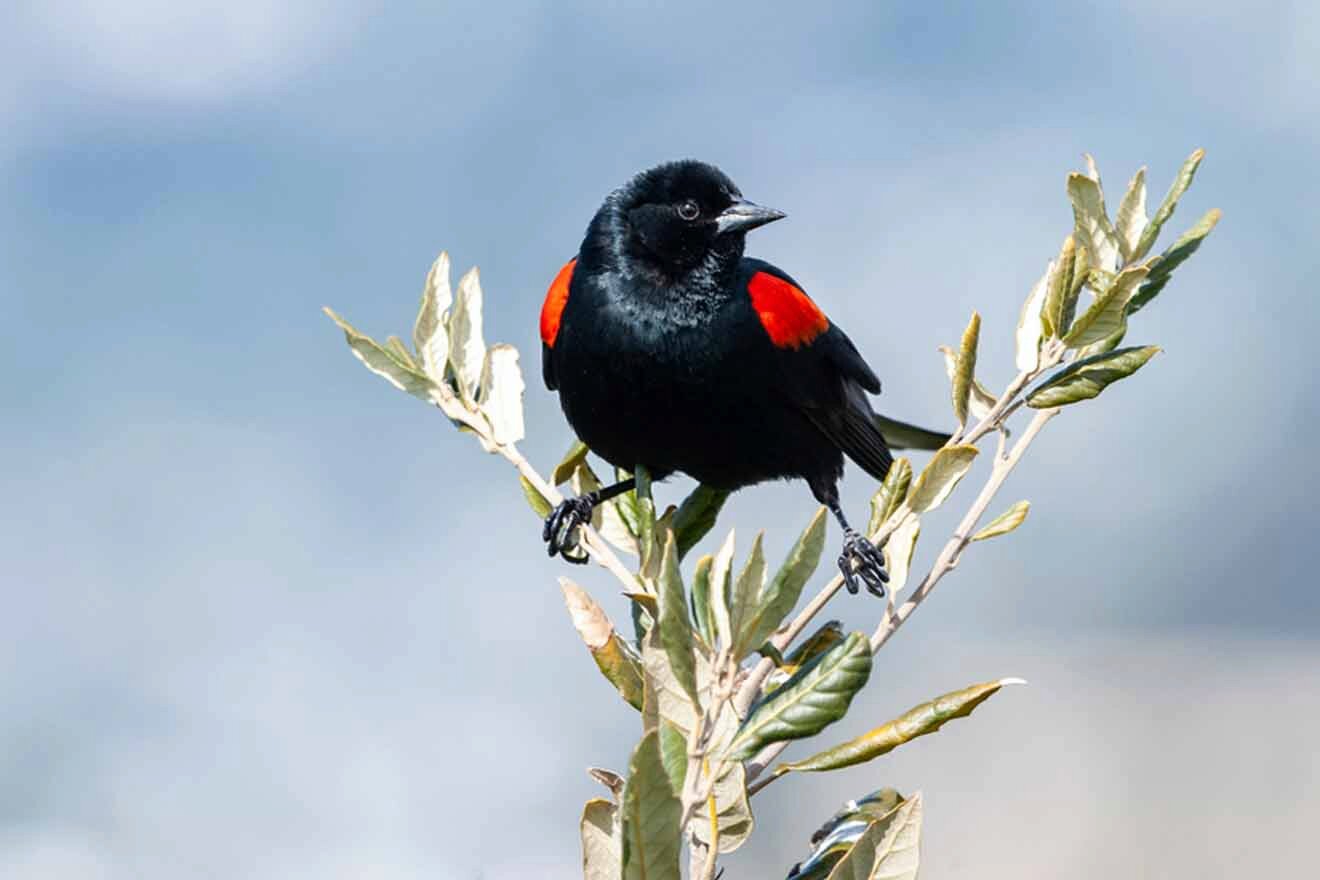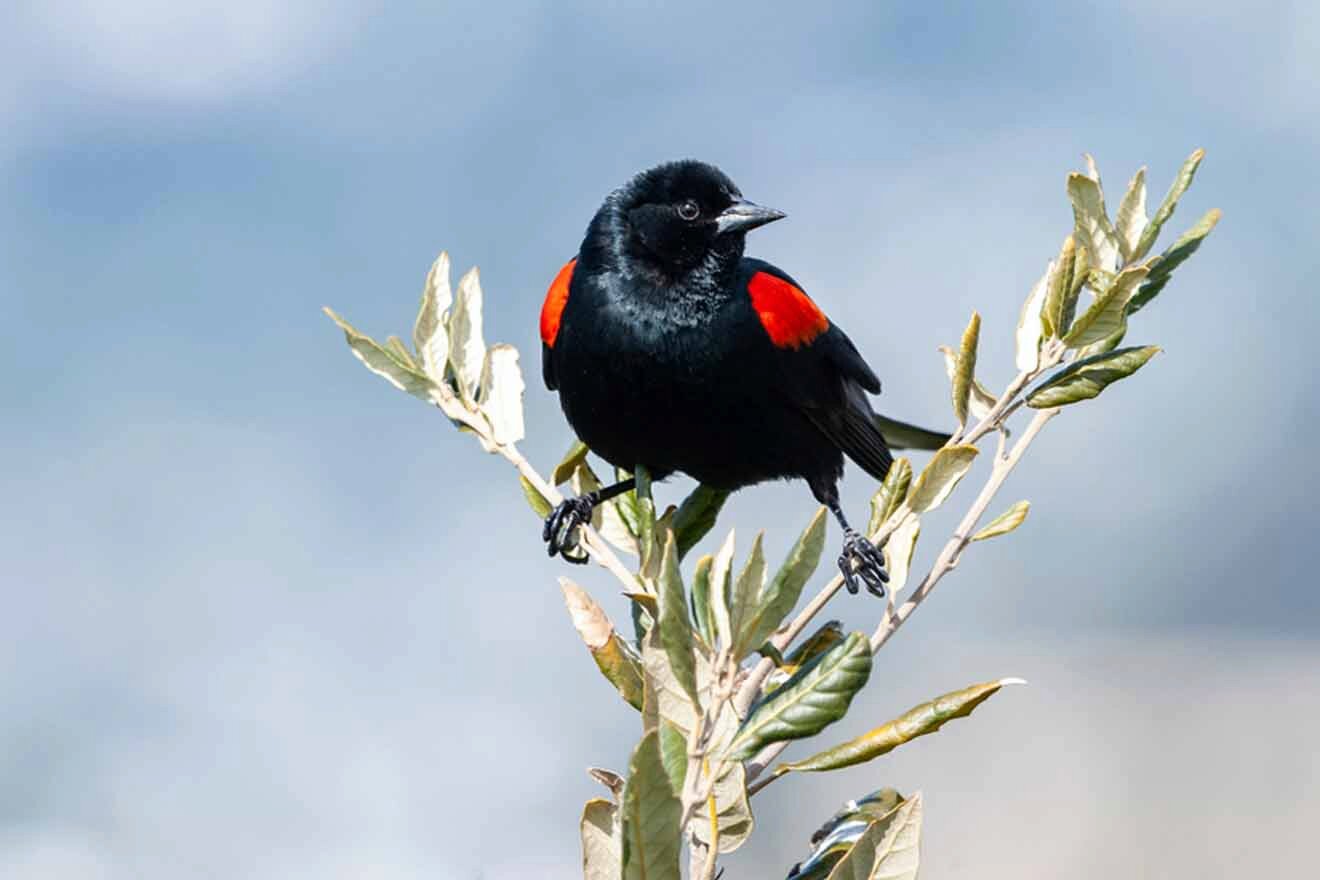 A great option for nature lovers or those traveling with kids, Shorebird Park Nature Center is one of the top things to do in Berkeley, California.
Stop by the Visitor Center to learn about rare and endangered species and check out the incredible wildlife that calls this park 'home.'
Learn about the birds of California, as well as their ecosystems, and have fun with the hands-on exhibits for your little ones.
The grounds themselves are beautiful and scenic, surrounded by interesting bird life, and they have a playground for the kids!
PRICE: FREE
10. Stroll the waterfront at Berkeley Marina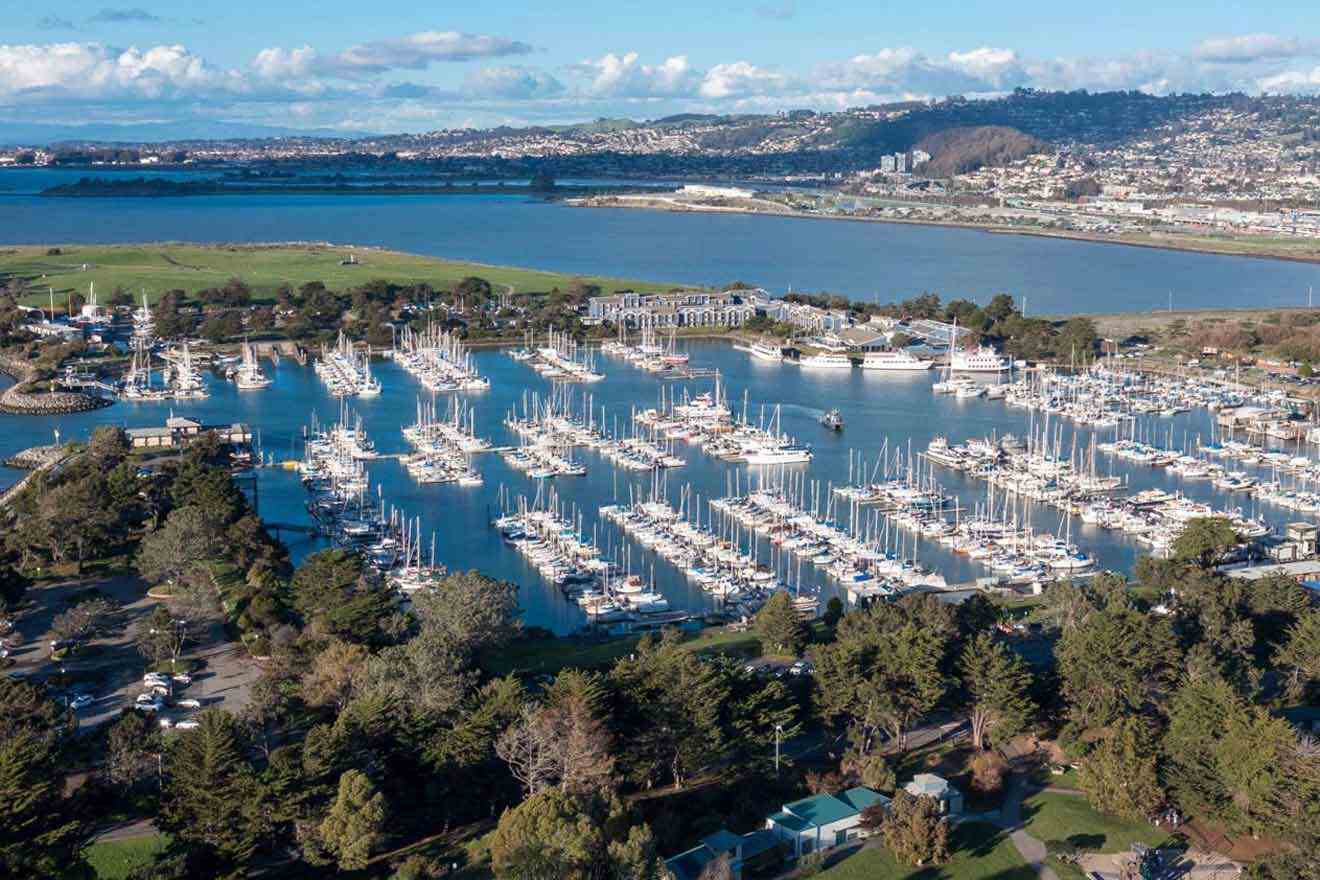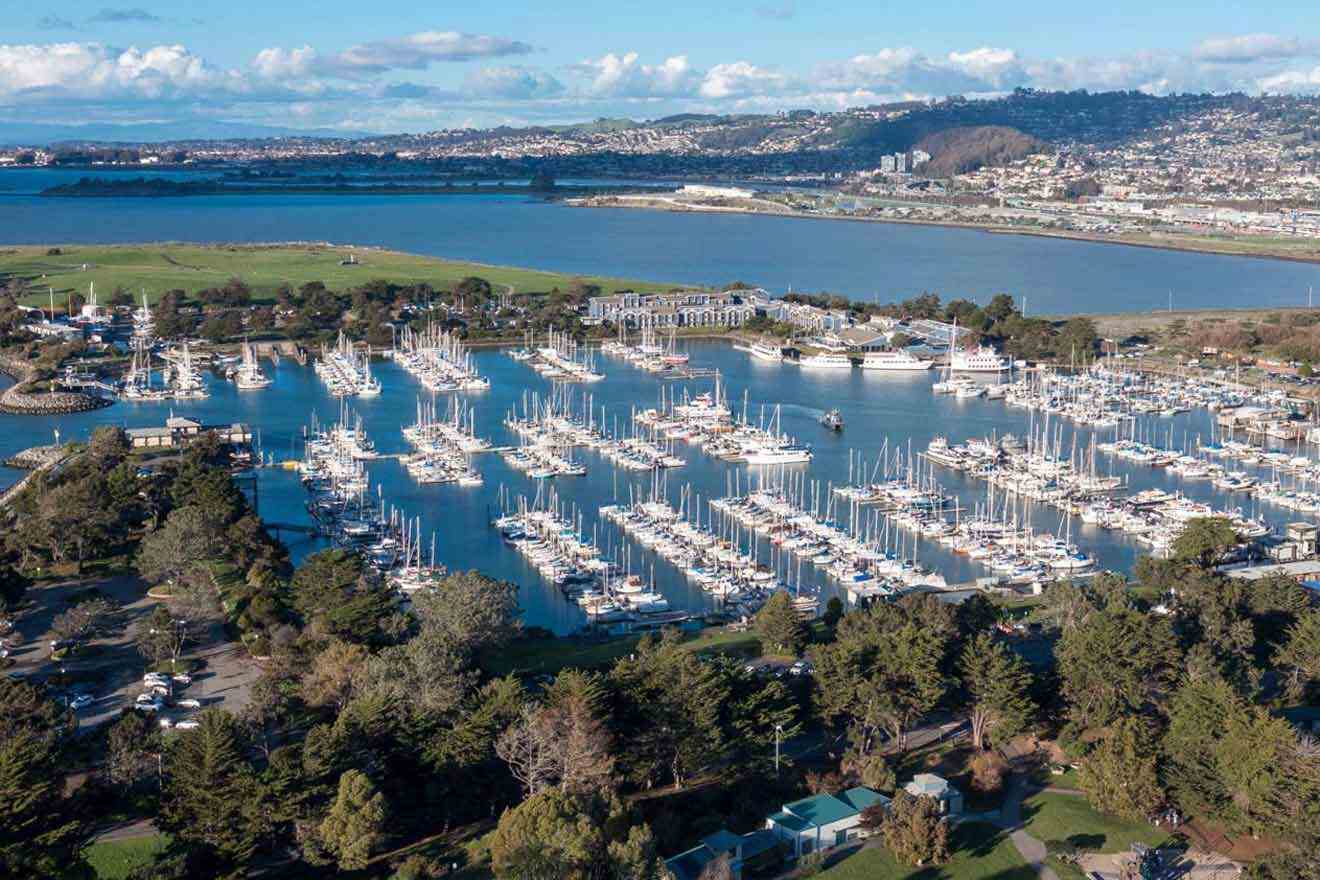 With a location in the East Bay, just a 30-minute drive from downtown San Francisco, one of the best things to do in Berkeley, CA, is enjoying the Berkeley Marina.
The Berkeley Marina is dotted with phenomenal luxury yachts, tourism boats, and local fishermen, and it's a great spot to take a photograph with the San Francisco Bay as a backdrop.
11. Take a hike through Claremont Canyon Regional Preserve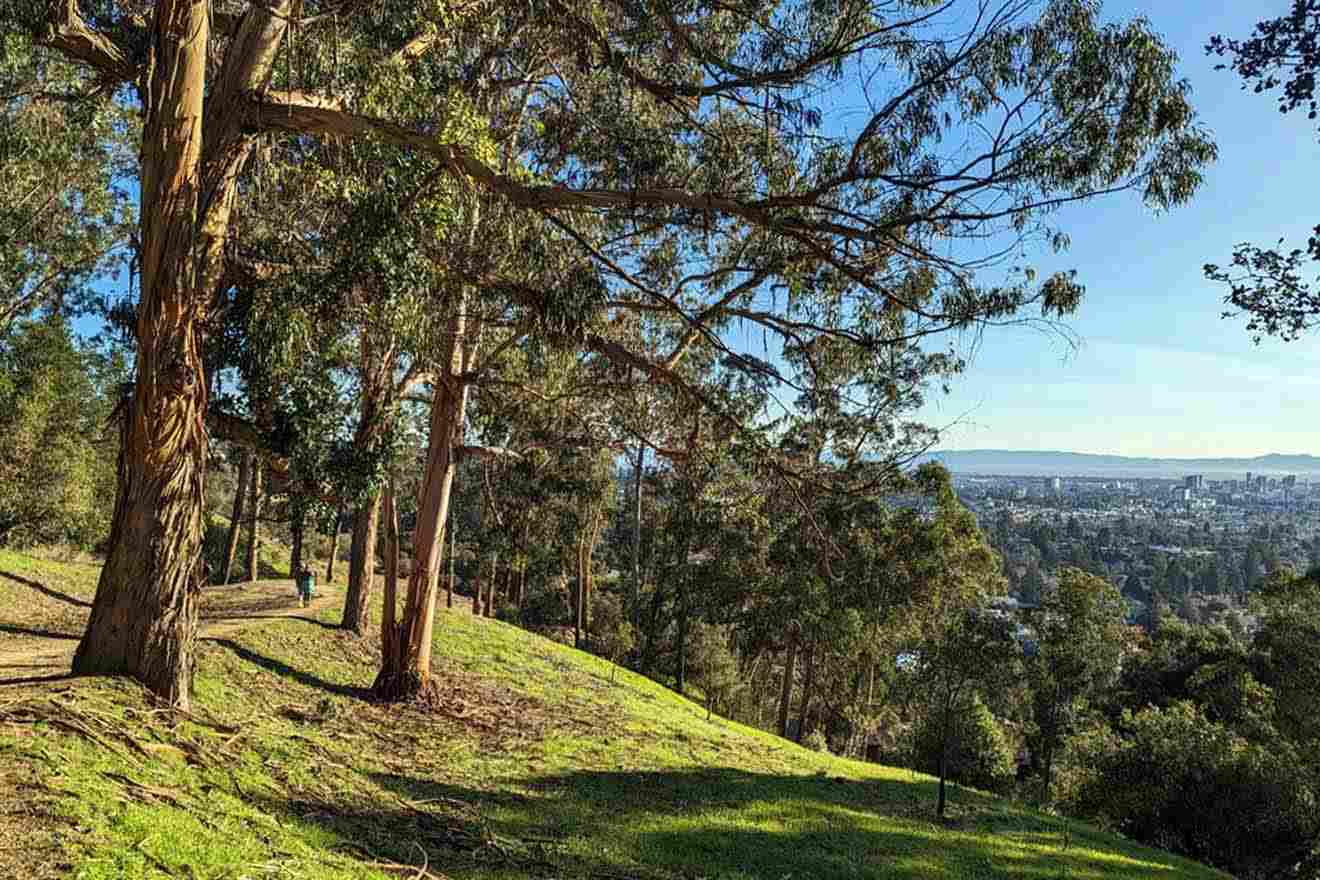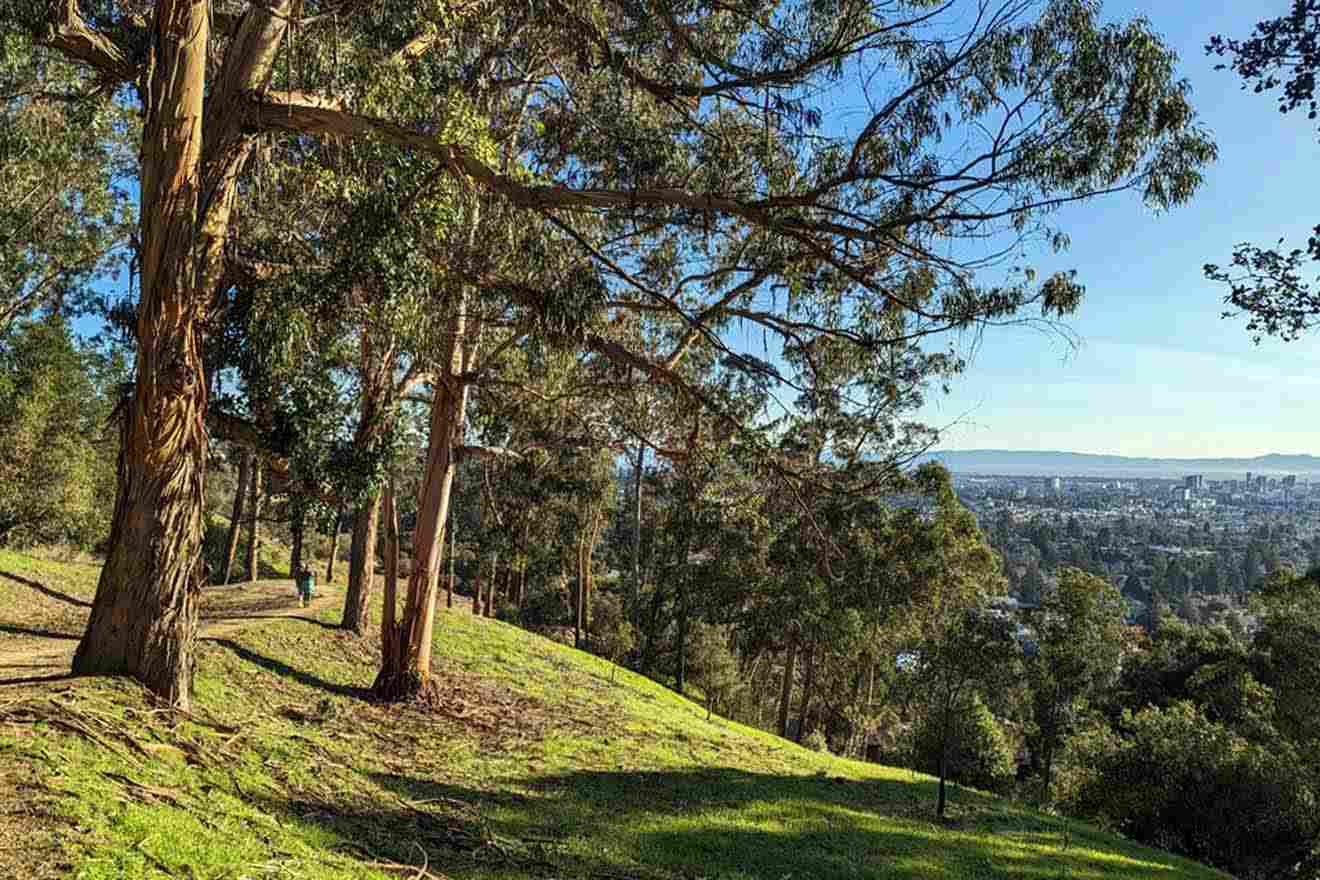 Located in the Berkeley and Oakland Hills, Claremont Canyon Regional Preserve is a nature reserve with scenic views and amazing trails.
If you're up for the challenge, I highly recommend the Stonewall Panoramic Trail, which is a 0.75 mile/1.2 km (one-way) challenging hike up a steep incline, so make sure you're up for the challenge. The payoff is pretty great – epic views of San Francisco, the Bay, and Golden Gate Bride.
PRO TIP: Make sure you have water, provisions, and the right hiking boots before you attempt the Stonewall-Panoramic Trail – the ground can be super uneven and slippery.
12. Learn about Japanese culture at Takara Sake Museum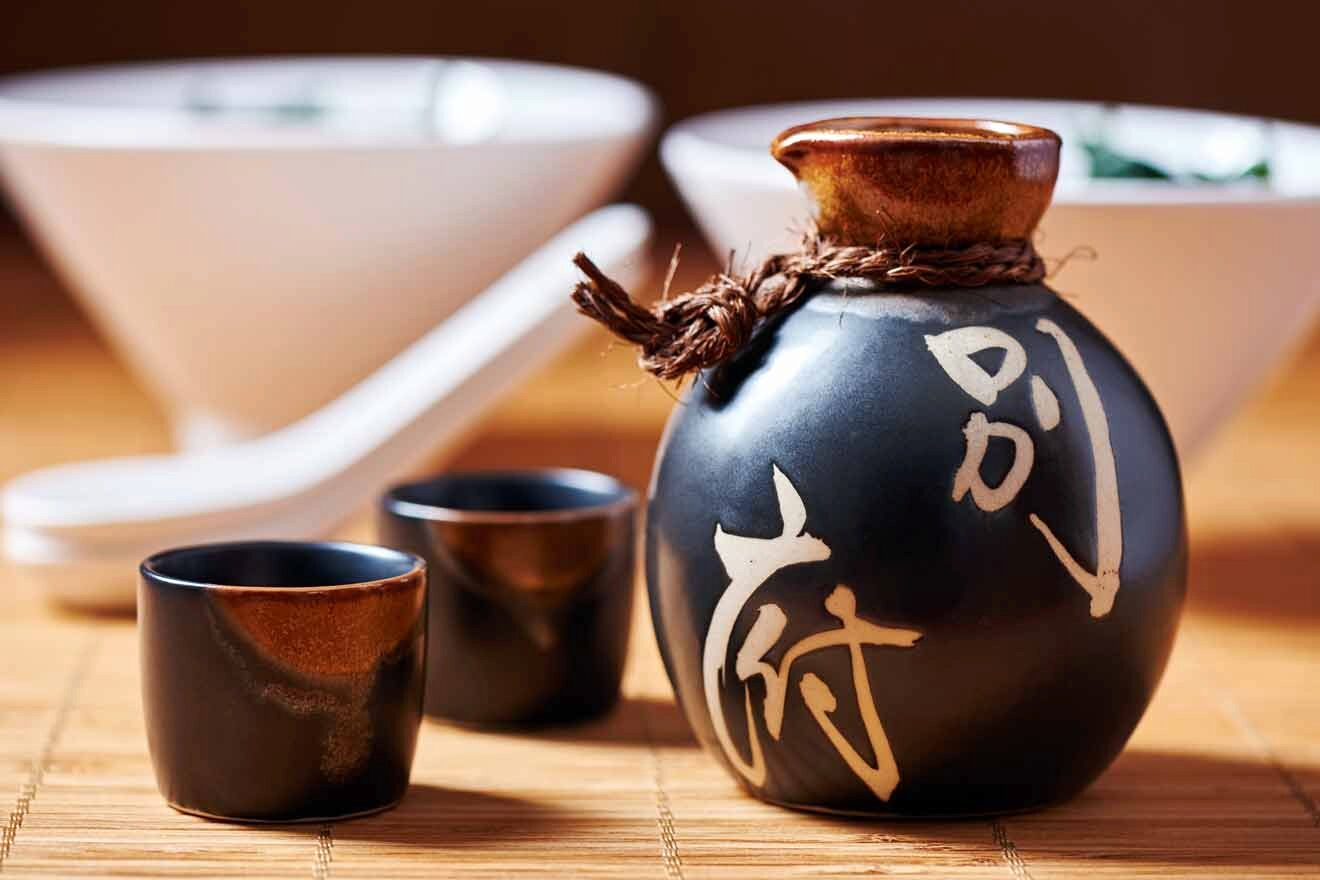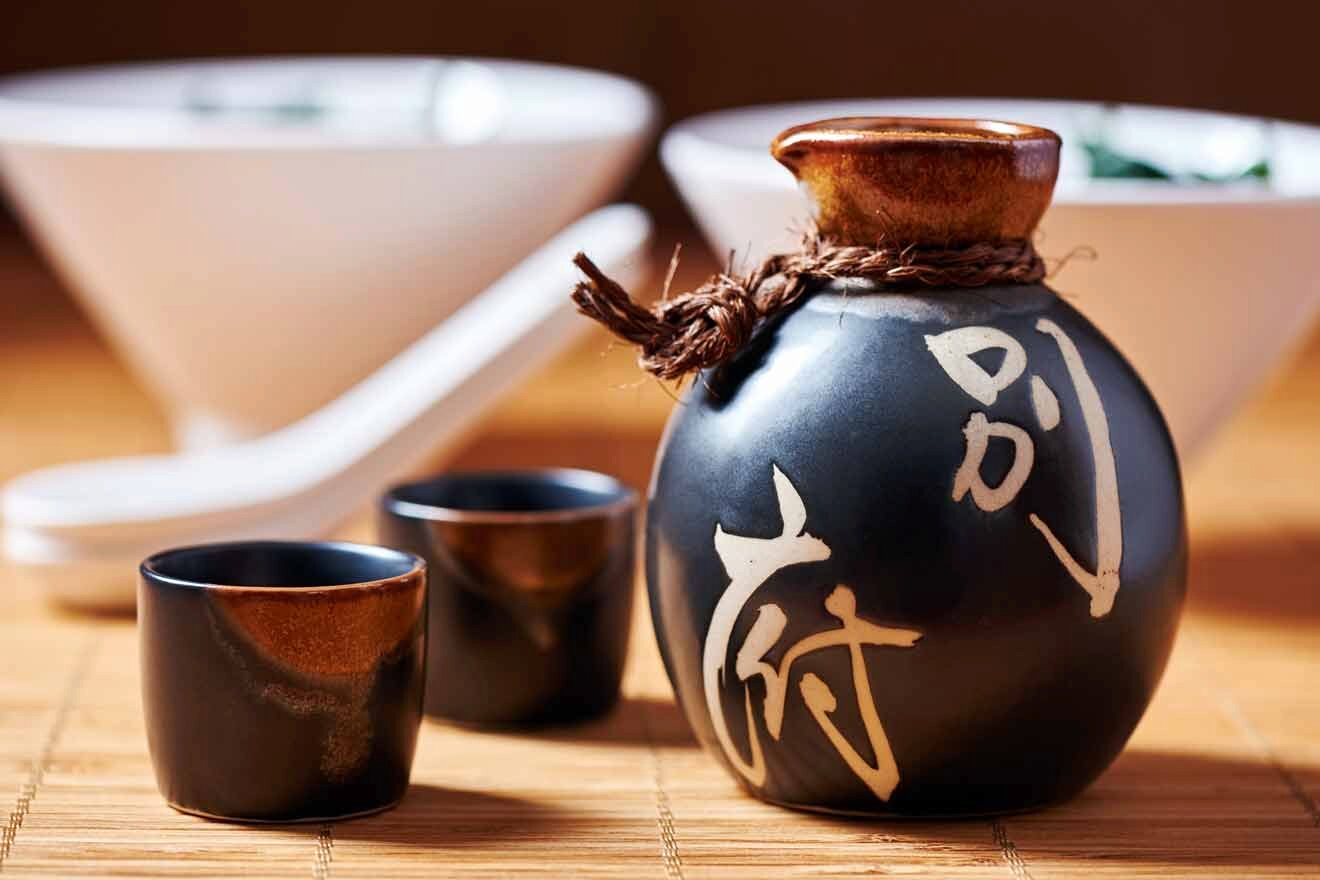 One of the coolest museums and things to do in Berkeley, Takara Sake Museum, is dedicated to the art and production of sake – rice-based Japanese alcohol.
The interior of the museum is stunning, with traditional Japanese design and architecture.
Learn about the sake-making process and even sample some in the tasting room after your tour.
Believe it or not, sake was first developed 2,000 years ago! I love that you can actually see the tools and artifacts from 19th and 20th century Japan and how the alcohol was made by hand.
PRICE: US$15 per adult
13. Relax and unwind in Cesar Chavez Park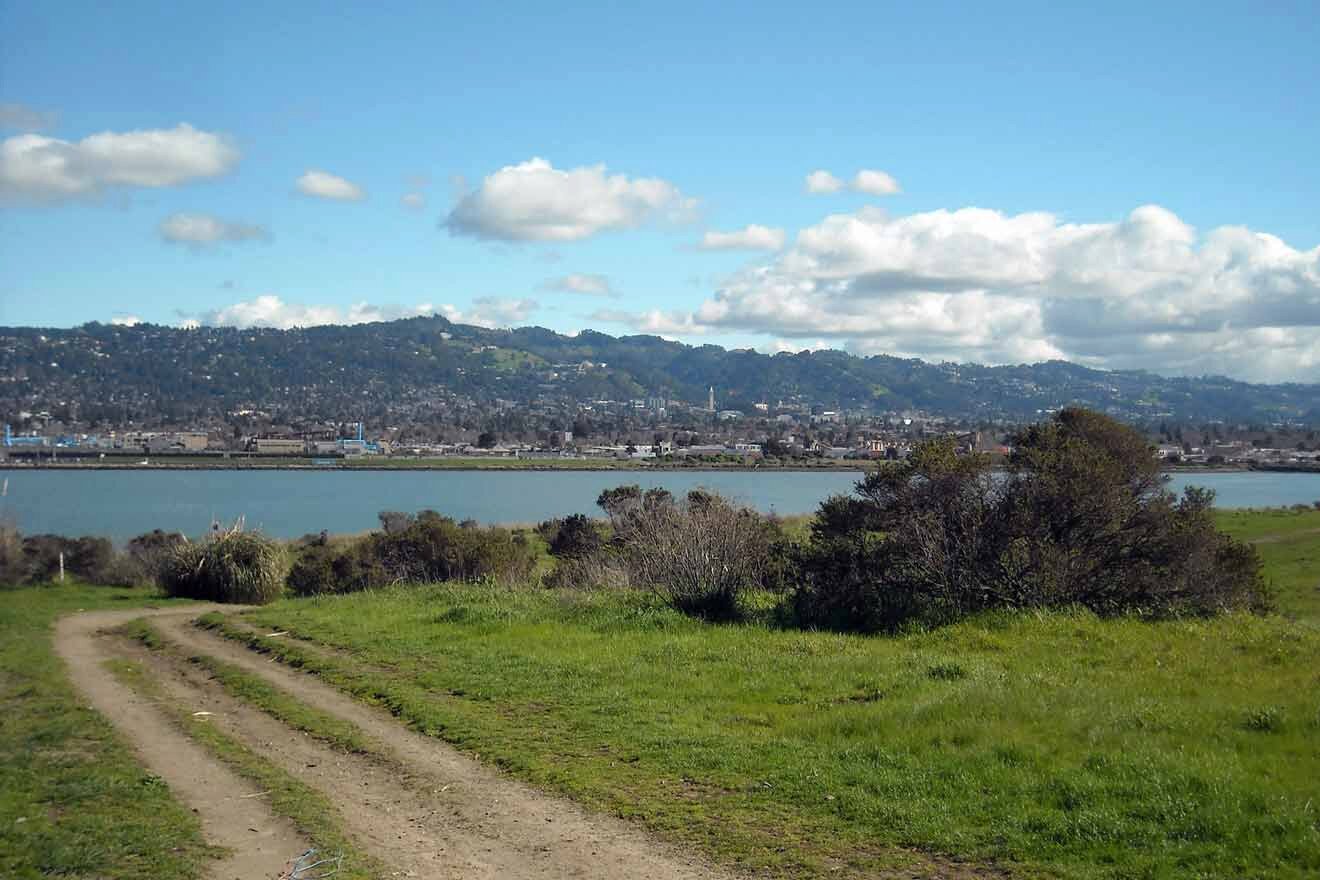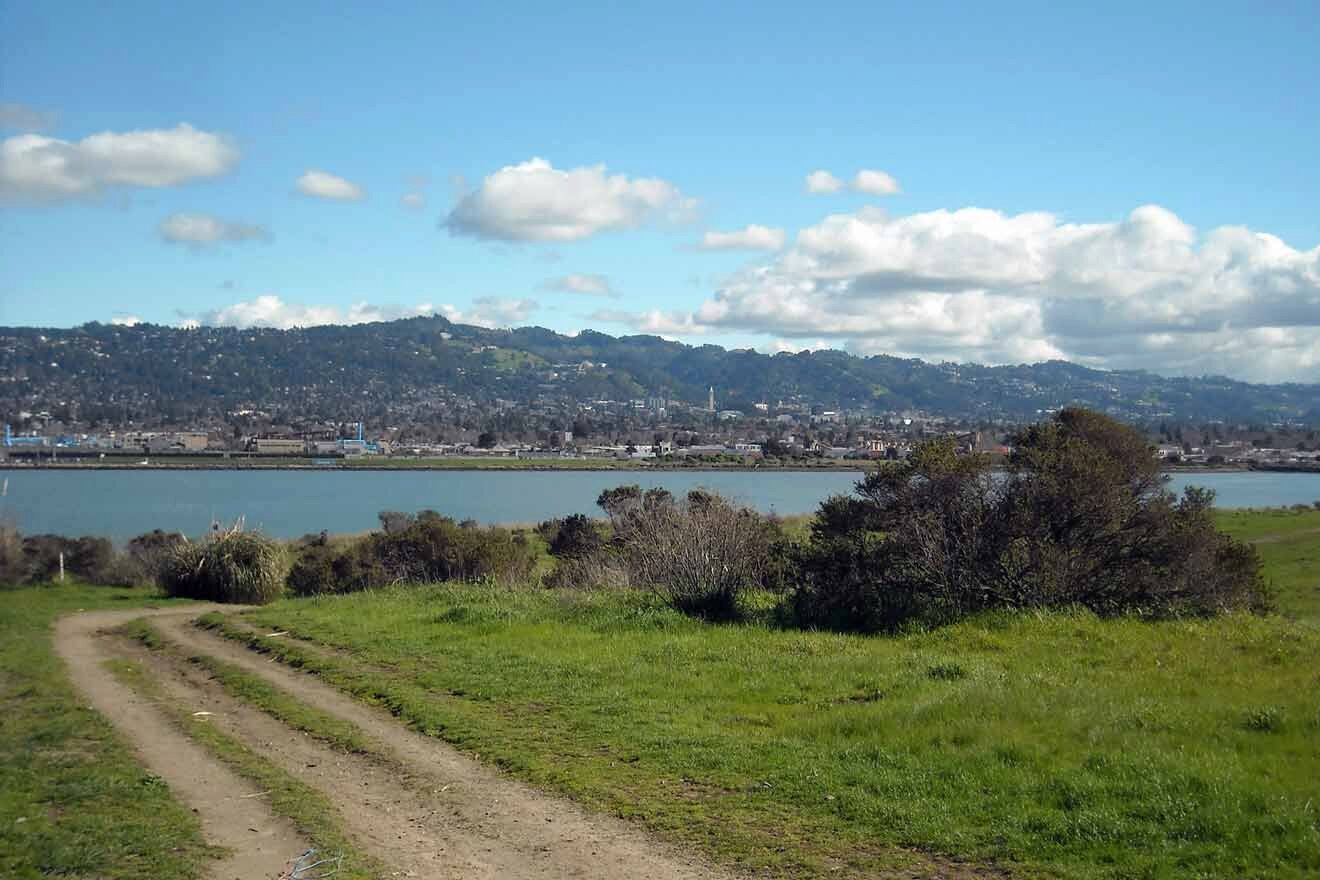 Spending the afternoon at Cesar Chavez Park is one of the most relaxing things to do on your trip.
With tons of green space and a wildlife sanctuary at the north end of the park, Cesar Chavez Park is a wonderful place to get on some hiking trails or just relax with a book.
One of my favorite trails is the Dorothy Stegmann Trail which follows the perimeter of the park. At just over 1 mile (1.6 km), it is a wonderful way to explore all the park has to offer.
It's hard to believe that this pretty park is actually built on an old landfill, but that's part of Berkeley, California's charm – taking back the environment for the people.
14. Sample the local produce at Monterey Market
Before the farmer's market craze that's taken over the US, there were little mom-and-pop grocery stores that would provide the neighborhood with local, regional produce.
Farm-to-table cuisine is very popular in this region as the community loves having a local option instead of the big box stores.
A throwback to the old days, the Monterey Market is a staple in Berkeley, California, and one of the best places to buy your fruits and vegetables.
15. Take in the Bay at Grizzly Peak Vista Point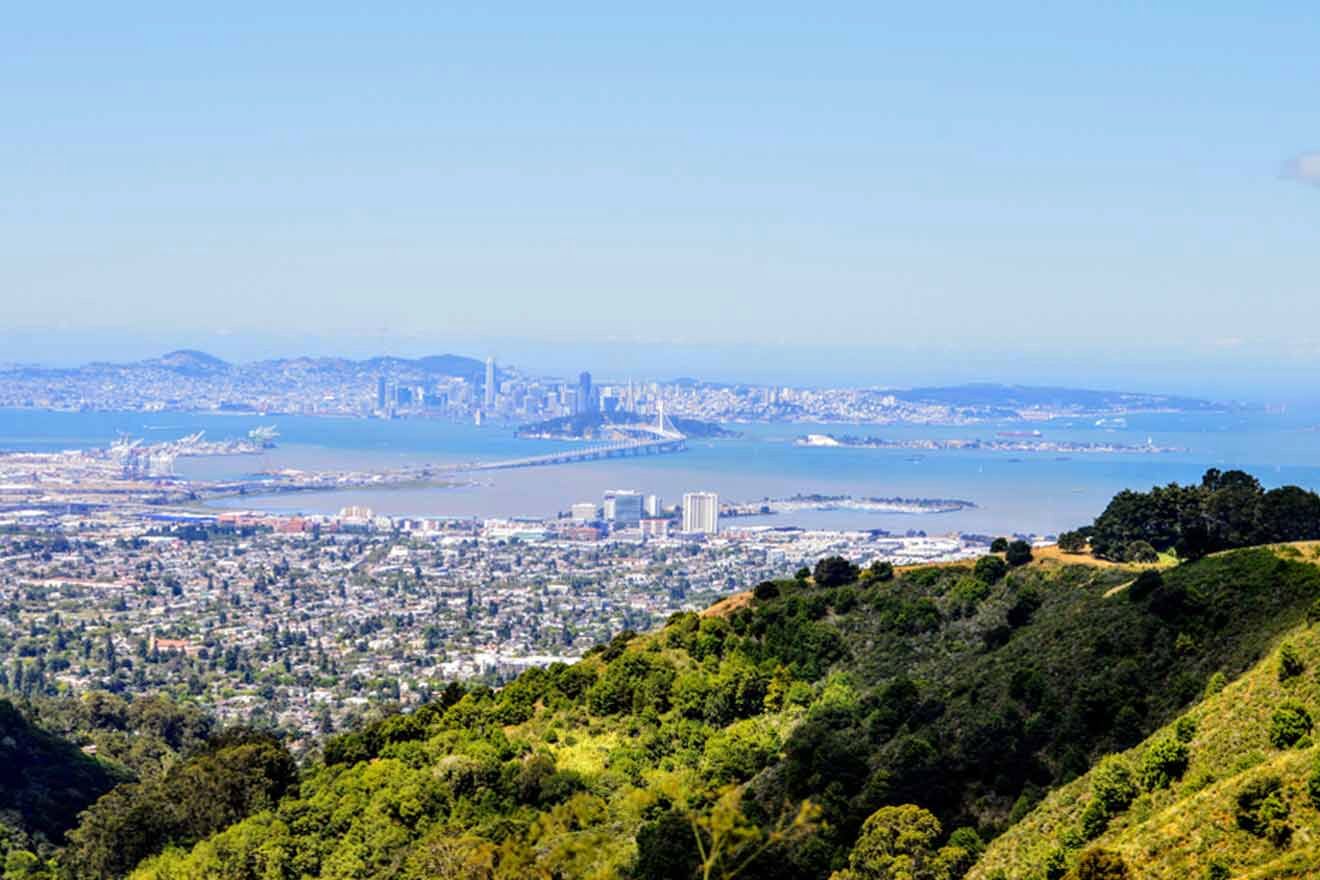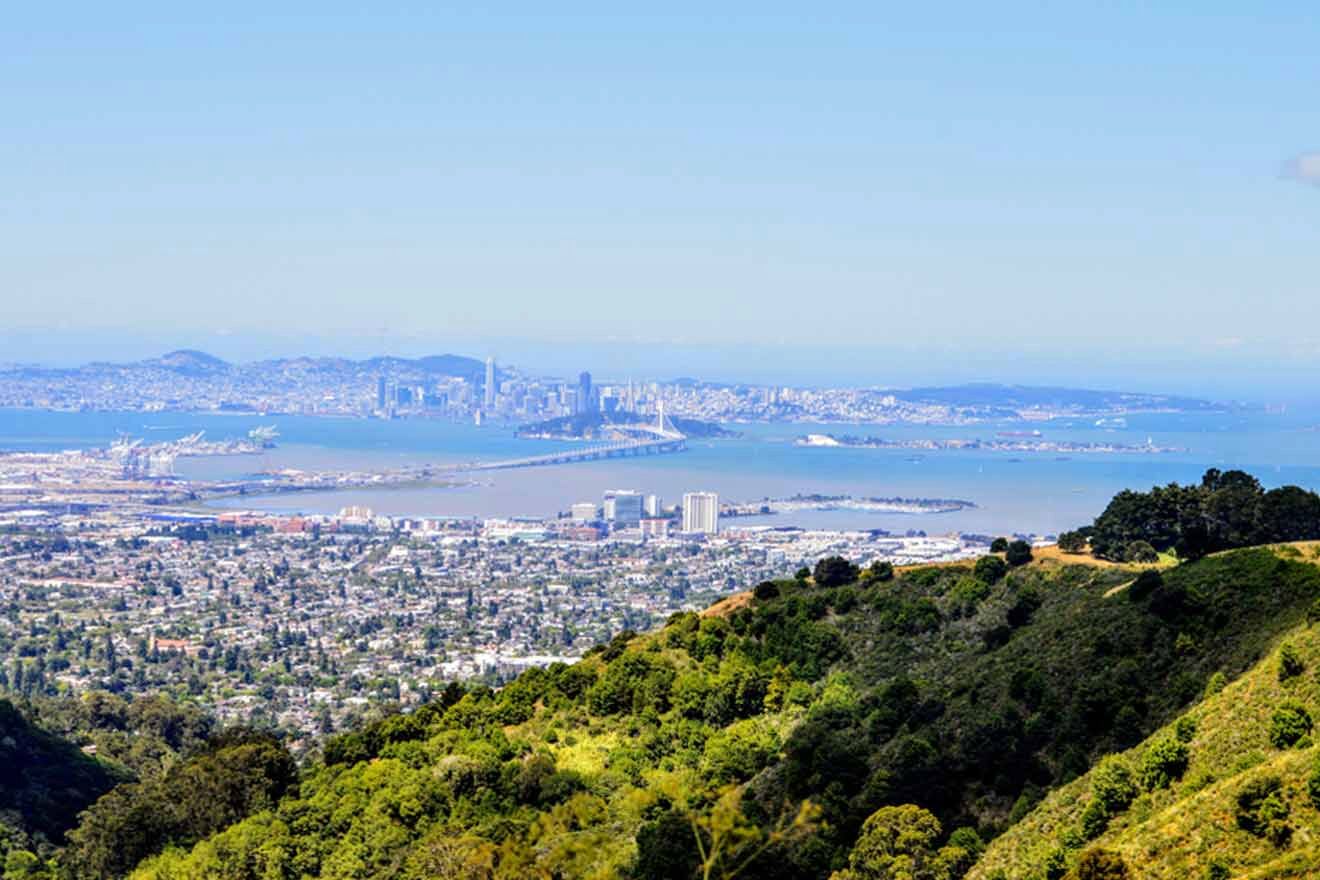 One of the most incredible vistas in the Bay Area, Grizzly Peak Vista Point, is the perfect lookout for you to take in all the beauty of the Bay down below.
For this excursion, you'll need a car, as it's the only feasible way to get up to the peak.
Take Stadium Rim Road on the east side of UC Berkeley, which becomes Canyon Road, and then Strawberry Creek. You'll hit a large dirt parking lot and turn-about – you've made it!
PRO TIP: Head to Grizzly Peak Vista Point at sunset for cotton candy sunsets over San Francisco's Bay Area.
16. Look up and marvel at the impressive Sather Tower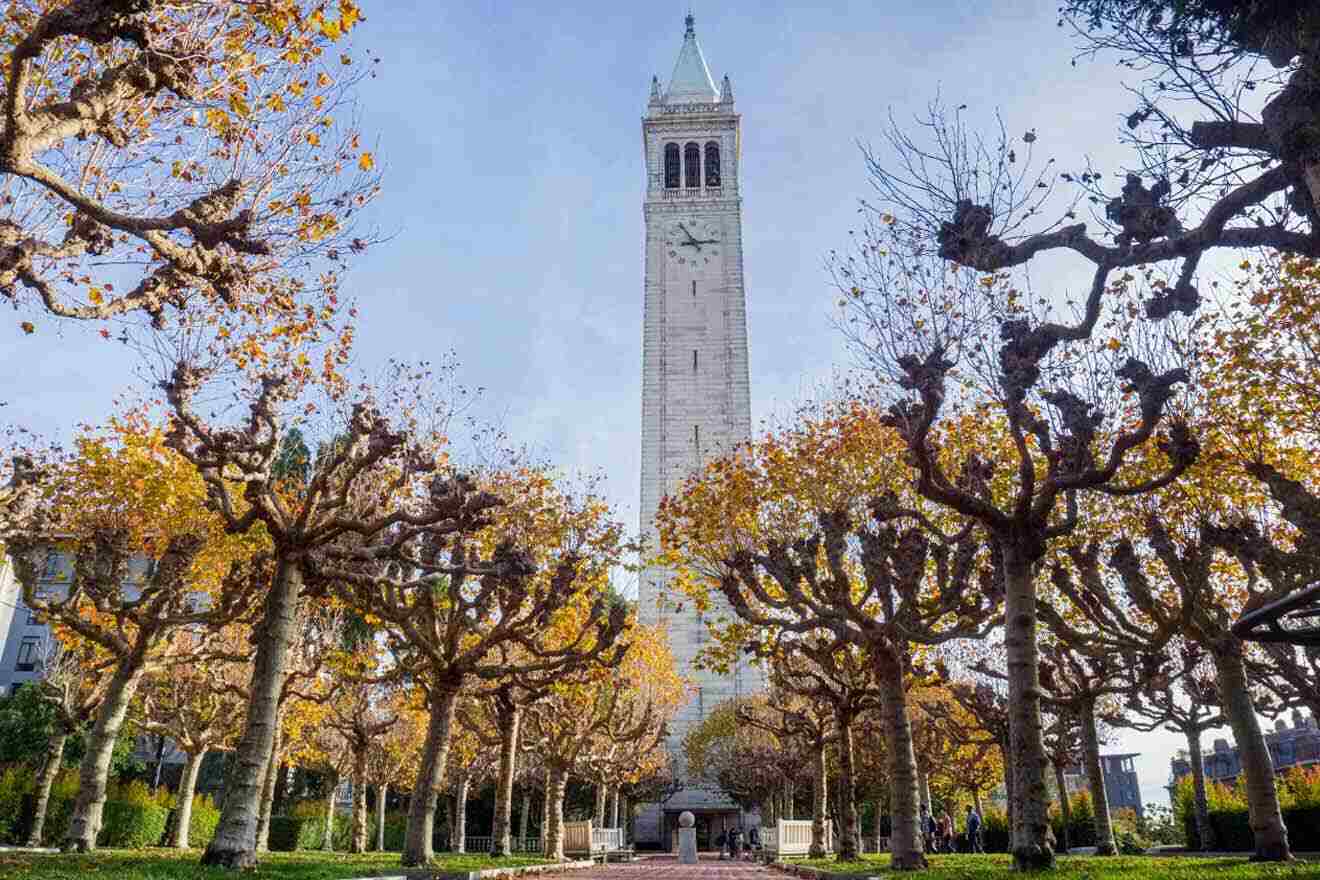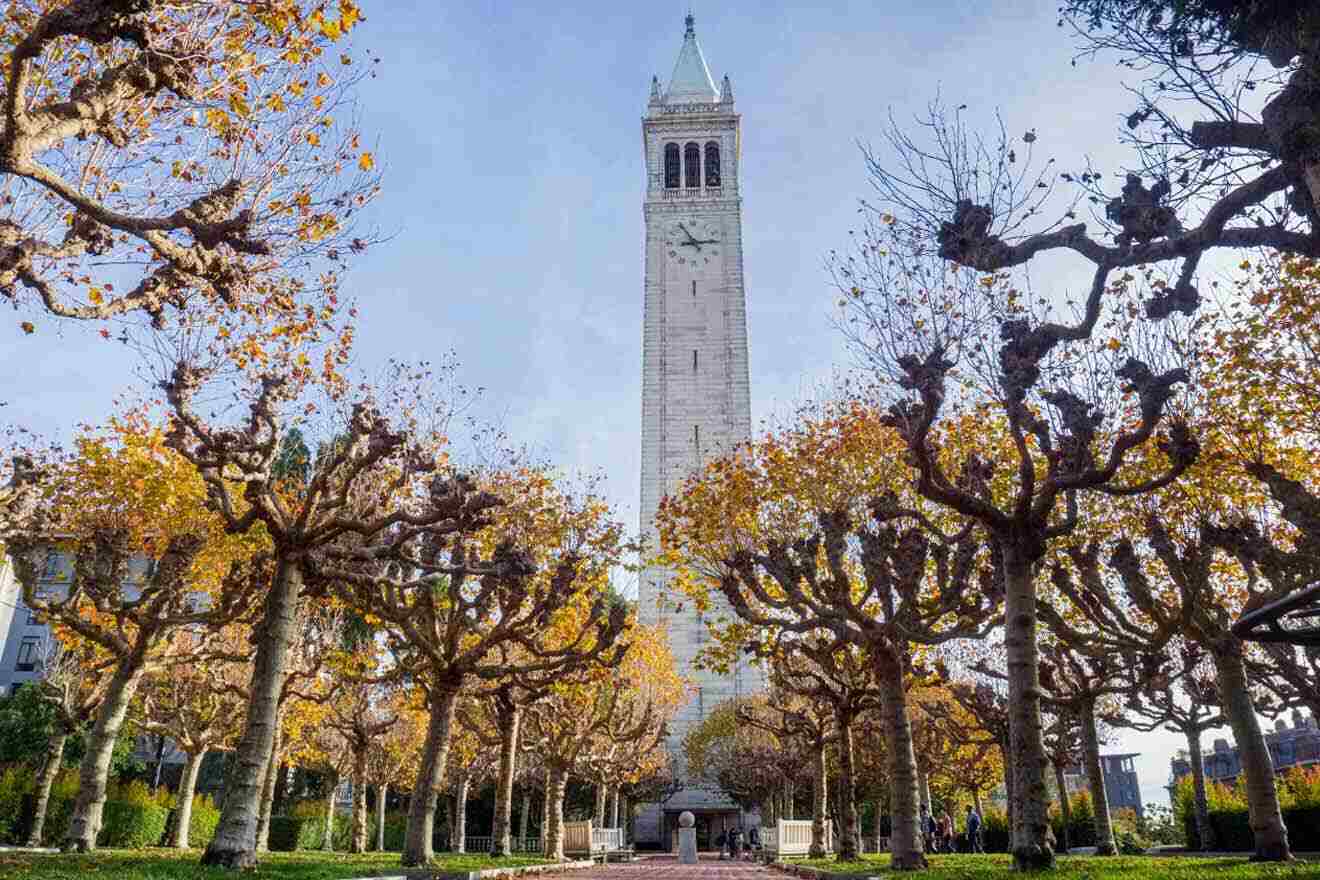 Another treasure on UC Berkeley's campus, the Sather Tower, is a tall, stately clock tower with 4 clocks, each designated to a side of the tower.
Stop by just to see the incredible array of produce. My personal favorite is that they often carry Moloka'i Sweet Potatoes from Hawaii. So ono (ono means delicious in Hawaiian). 🤙
The Sather Tower is one of the most recognizable things to see on UC's campus, with students and tourists often around snapping photos.
Don't get confused if you hear people refer to it as The Campanile, it's commonplace because it looks like the Campanile di San Marco in Venice, Italy, which is one of the must-see things in Venice.
17. Have fun with the kids at Berkeley Adventure Playground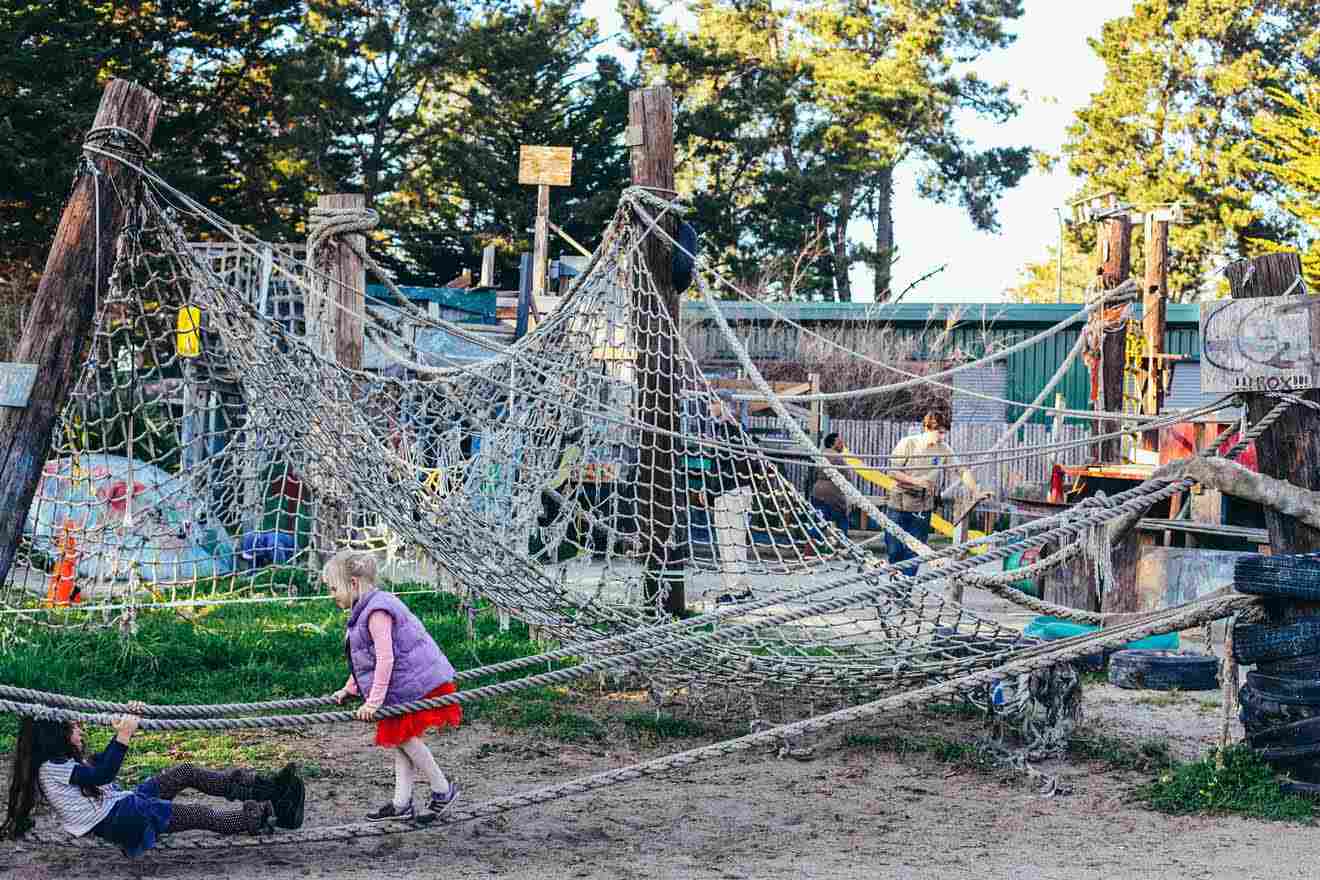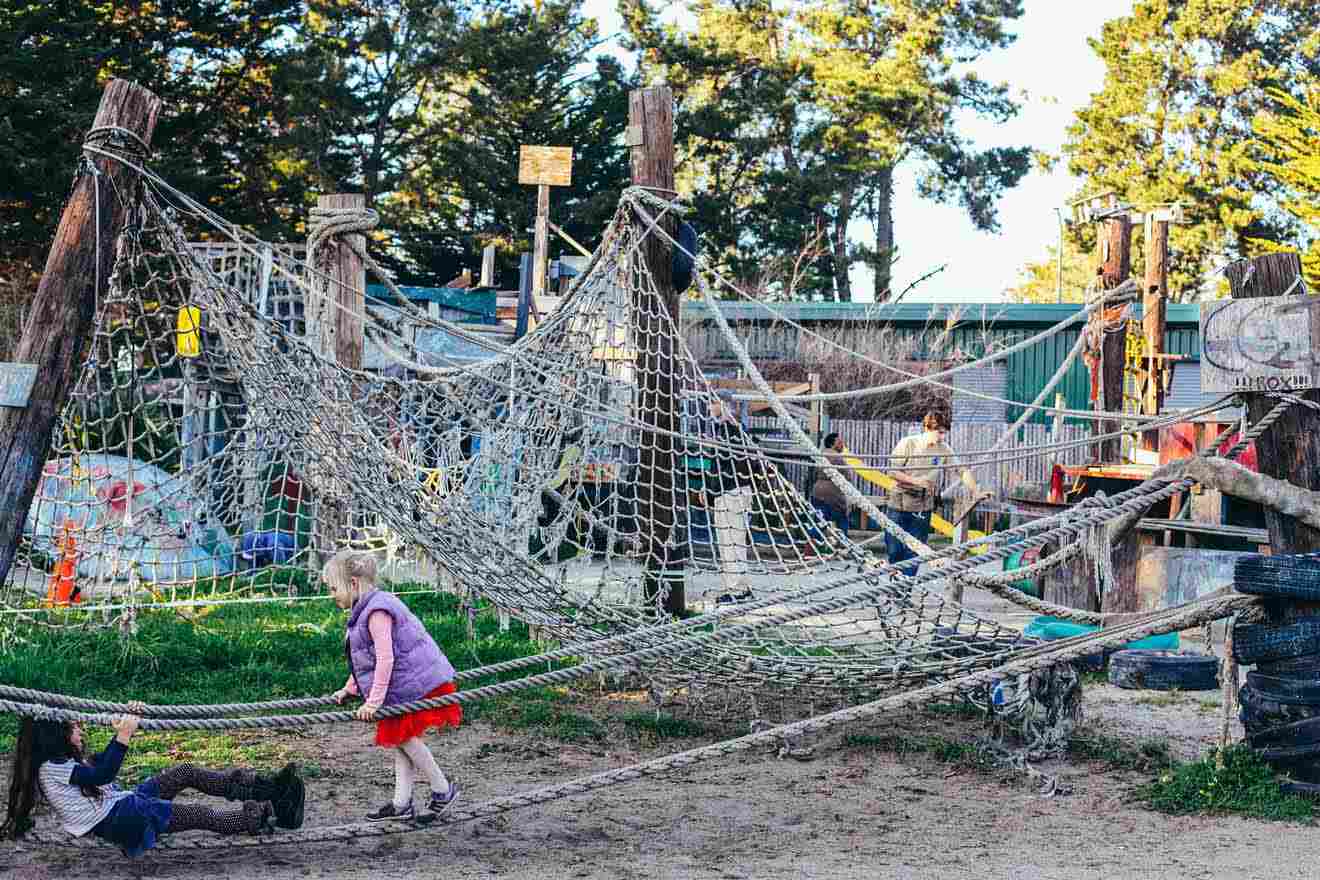 Hands down, one of the most popular things to do in Berkeley, CA, with kids, the Berkeley Adventure Playground at Berkeley Marina is the perfect place to let them run wild.
You'll love the creative vibe of this community-bred, low-budget adventure playground with an artistic flare that sits on University Avenue.
Let your children run free as they explore all the adventure playground features: boats, forts, a zip line, and even safe building tools for children to use.
After the park, take a stroll along University Avenue to enjoy the great dining and unique shopping opportunities.
PRICE: FREE, donations welcome
18. Be wildly entertained at the Berkeley Repertory Theatre
Berkeley, CA, and the San Francisco Bay region are brimming with creative arts, dance, music venues, and events, showcasing the diversity and creativity of the community.
The Berkeley Repertory Theatre is a fantastic place dedicated to visual arts and visual arts research, opening its doors in 1968 to the talent and audiences of the area.
Committed to diversity, relevance, and inspiration, the theater is actually run as a non-profit, pouring its resources back into the program.
If you'd like to catch a show or just check the calendar of events.
19. Pick up a good read at Moe's Books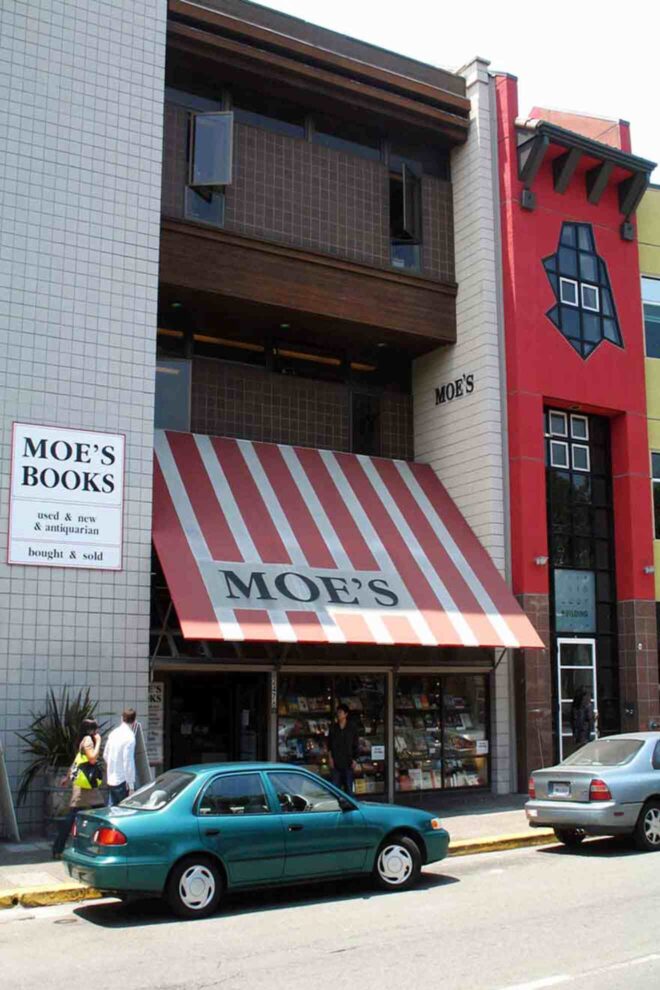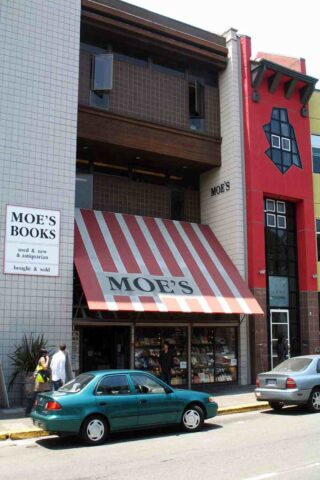 The legendary Moe's Books has been around since 1968, distributing rare and unusual books to the community. It's rare to find a genuine, small bookshop these days, and Moe's is worth the visit.
Now relocated to the popular Telegraph Avenue, you can combo your trip to Moe's Books with perusing the shops and galleries along the way.
They have all the new books you want to read, as well as tons of options in the unique and rare finds.
PRO TIP: While you're on Telegraph Avenue checking out Moe's, give yourself a little extra time to shop and peruse this famous Berkeley Street.
20. See dinosaurs at the Berkeley Museum of Paleontology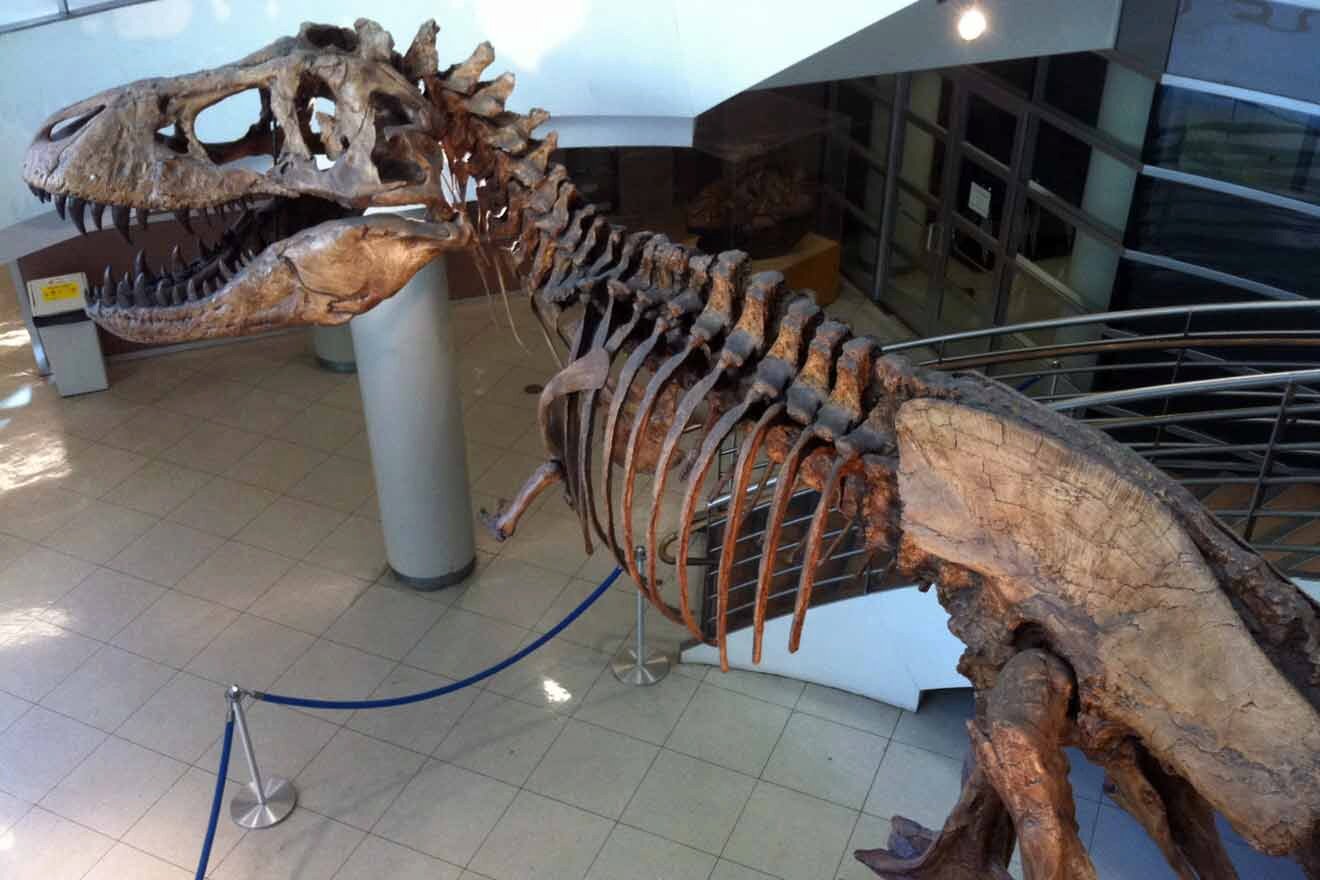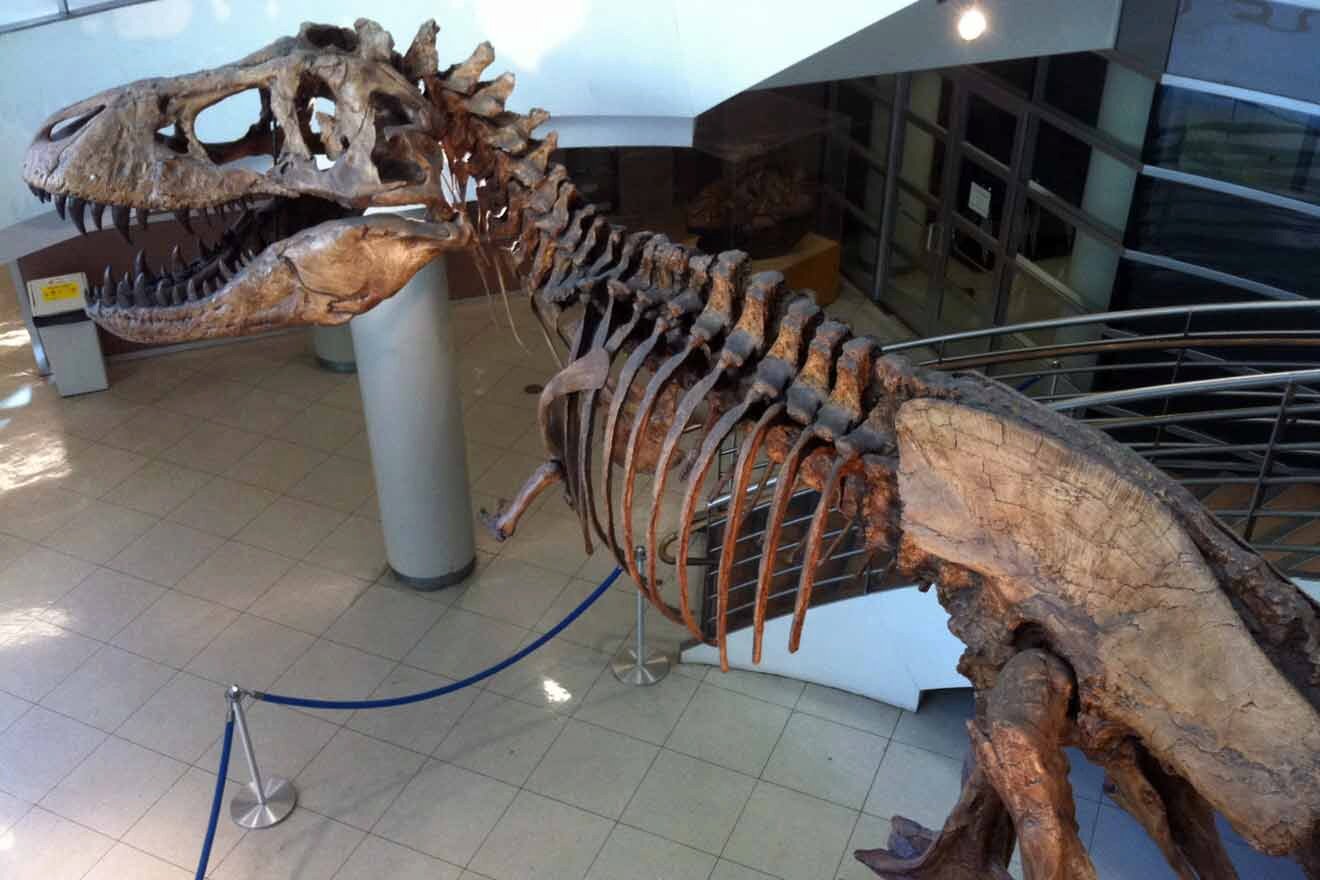 Another attraction located on UC Berkeley's campus, located in the Life Sciences building, the Museum of Paleontology, is a great place to learn about dinosaurs while your kids gasp in awe.
Keep in mind this is a research institution, not a public museum, so the areas you can explore are limited to the 1st and 2nd floors.
The skeletal structures of recreated dinosaurs are my favorite and so neat to see up close!
21. Feel the energy & taste food at Downtown Berkeley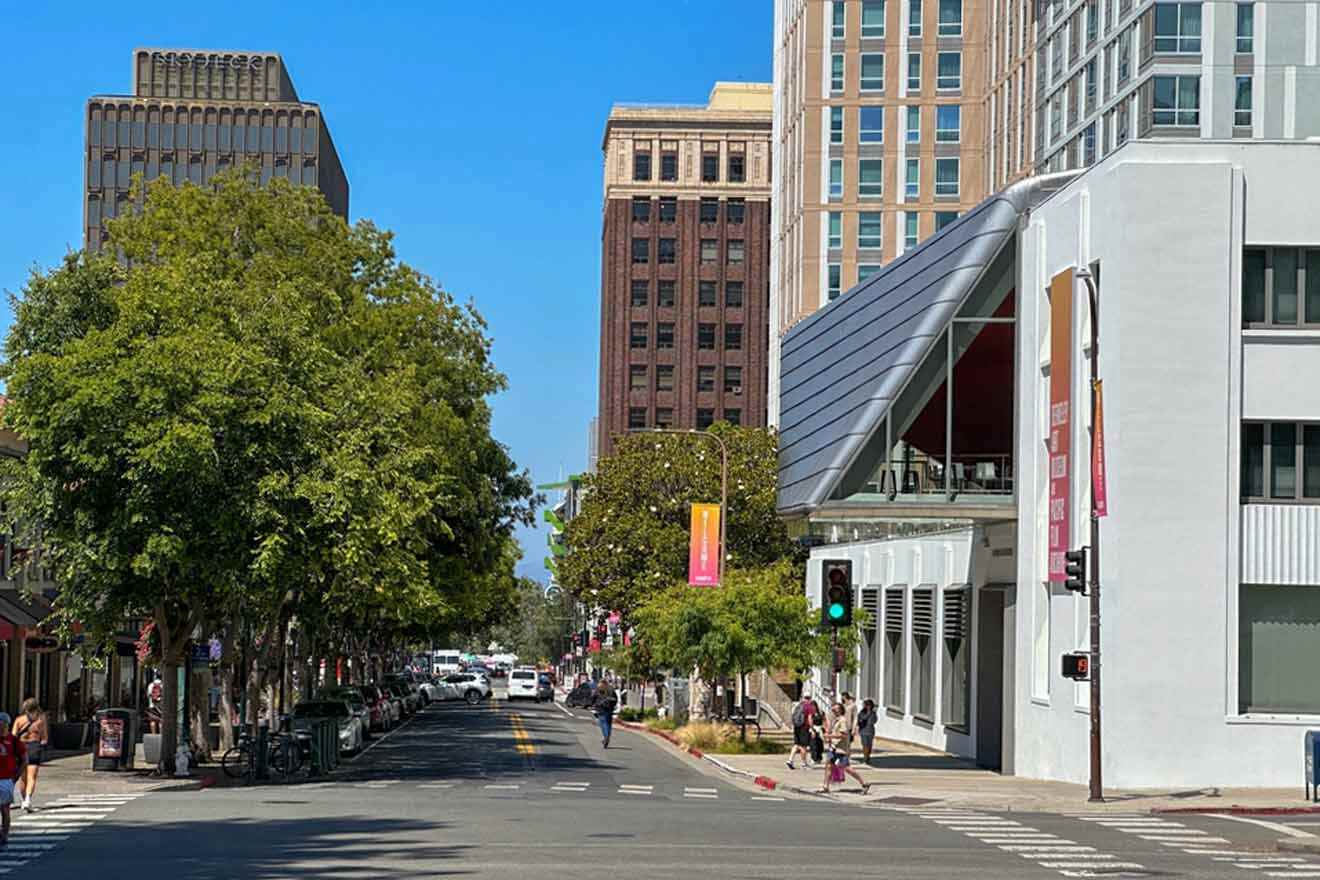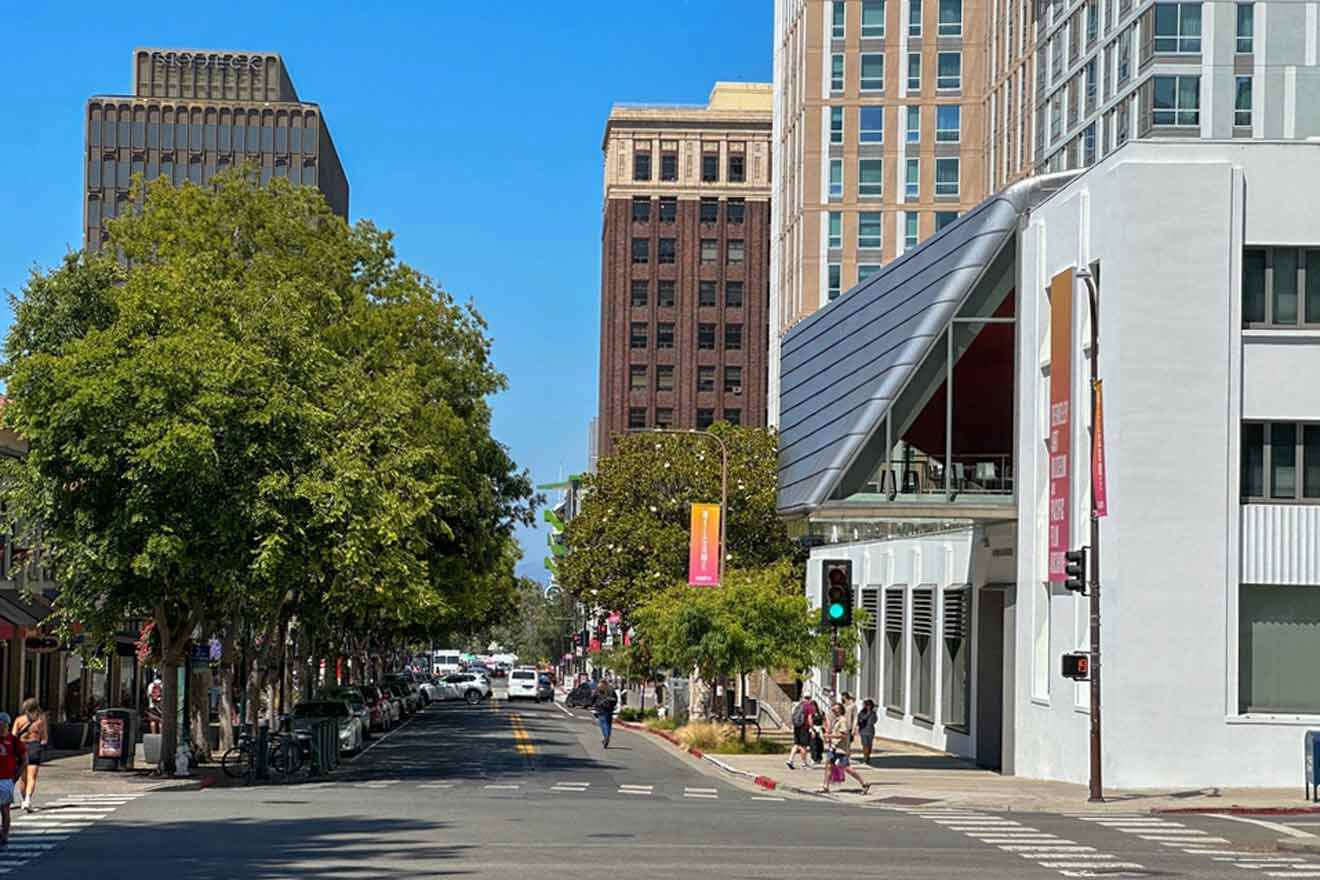 Downtown Berkeley, CA is totally a vibe with unique shops, diverse dining options, and artistic flare – I love spending time here.
You'll find the Berkeley Art Museum & Pacific Film Archives, as well as the Berkeley Repertory Theatre, both downtown along with the majority of dining, shopping, and downtown arts district.
If you're feeling extra hungry or just love food as I do, I suggest booking this Berkeley food tour, a 3-hour guided walking food tour through downtown's gastronomic region aptly coined the 'Gourmet Ghetto' – and it's epic! Gourmet Ghetto is a food lover's paradise, and you don't want to miss the ridiculous dynamite California cuisine coming out of it.
Downtown is also a great place for a nightcap and to catch the killer views of the San Francisco Bay Area. Try Study Hall Rooftop Lounge – they have great live music, delicious food, and, man, those views!
TOUR PRICE: US$122 per person
22. Get lost in the story at Aurora Theatre Company
Recently relocated to a 150-seat theater in Downtown Berkeley Arts District, the Aurora Theatre Company is a staple of the community and a wonderful resource for UC Berkeley theater students.
The main distinguishing factor about Aurora Theatre Company is its dedication to actors, scripts, and stories – rather than lights, set design, and special effects – like many newer productions.
If you love live theater, I would recommend checking the calendar of events and seeing a show!
23. Find out the historical significance of Sproul Plaza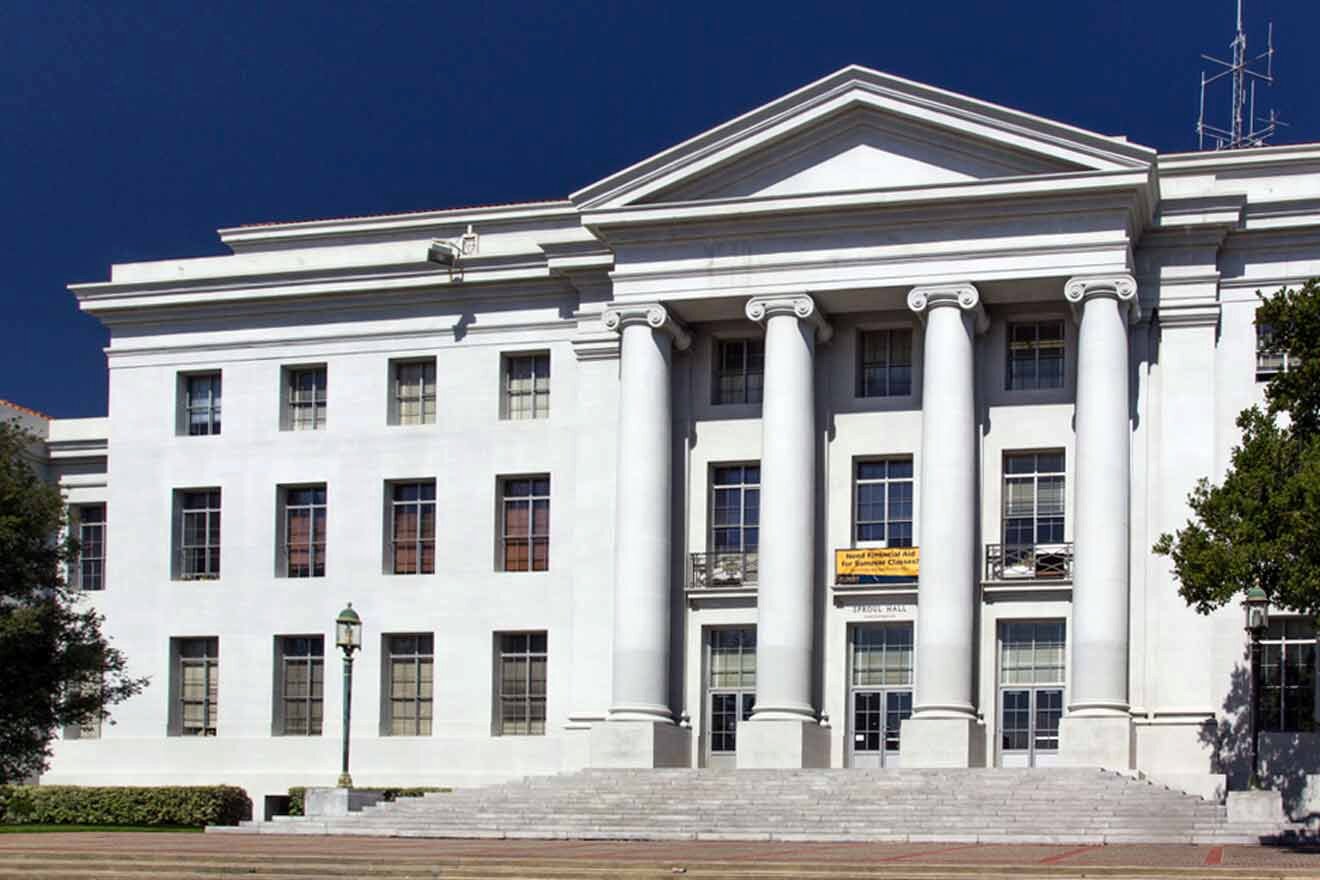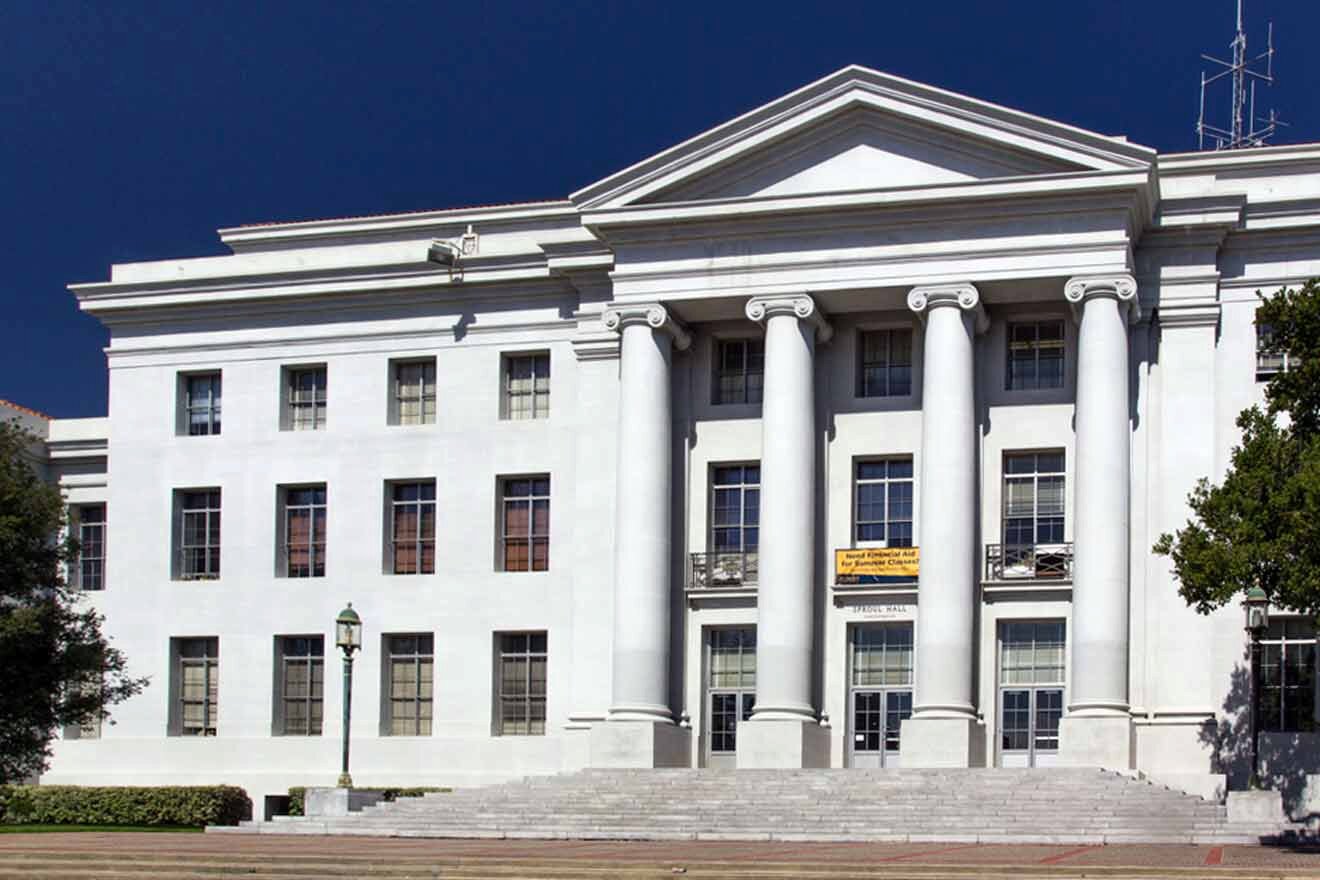 As the heartbeat of the University of California Berkeley, Sproul Plaza is the main thoroughfare for most students and visitors exploring campus.
Visit the Sproul Steps, known as the Mario Savio Steps, the exact spot where the brave men and women delivered speeches during the civil rights, anti-war, and free speech movements of the 1960s.
The steps of the plaza have become iconic on campus and, historically, as a free speech monument and activism movement. The free speech movement took hold in Berkeley, and you can see the signs of it today – many of the area's rallies and protests still utilize this spot!
24. Stroll around Thornburg Village
Located on the UC Berkeley campus, on Spruce Street, just beyond Hearst Avenue, you'll find Thornburg Village.
This residential neighborhood, aptly referred to as Normandy Village, was built by a local architect, Jack Wood Thornburg.
Many of the buildings and homes in this area are born of French-Norman, Scandinavian, and Mediterranean influence and are absolutely breathtaking to stroll by.
Walk Thornburg Village to see adorable, charming European-style homes and explore the surrounding shops and cafés.
NOTE: These are private, occupied homes – please be respectful of others' property.
PRICE: FREE
Where to stay in Berkeley
Berkeley is limited when it comes to accommodations within the city. For this reason, some of my suggestions are rated lower than I would typically like. See below for my top picks for every budget, with prices ranging from US$100 to US$ 400+.
If you don't find your pick among this shortlist, you can either stay in San Francisco (see the best options here) or, for even more inspiration, find out where to stay in California.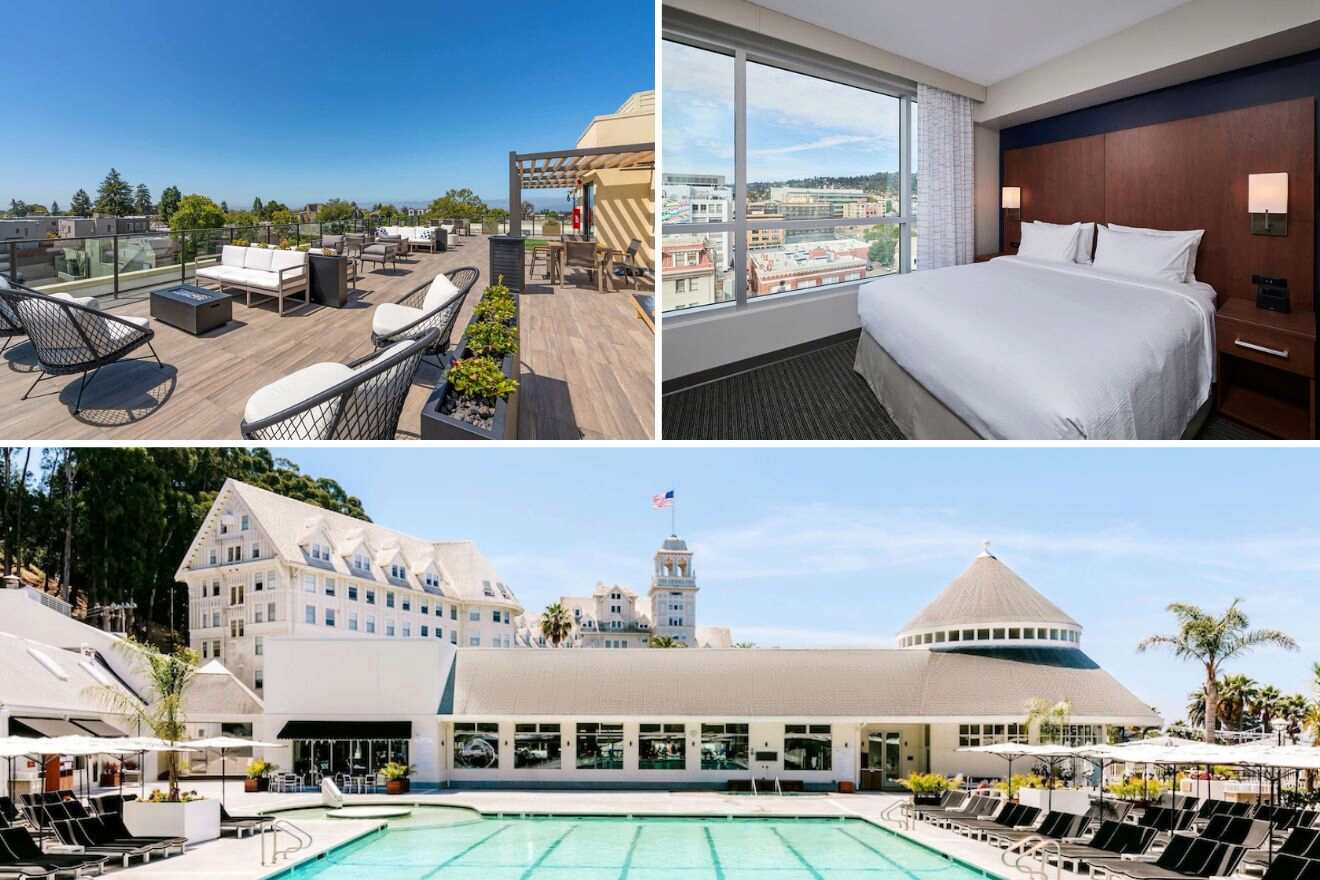 Luxury (US$400 and up)
Clairemont Club & Spa, A Fairmont Hotel – This luxury option is a great choice if you want to be in Berkeley, California, specifically, close to all the typical tourist attractions. With a relaxing spa on-site, beautiful rooms, and a convenient location, you'll be comfortable and close to all the action.
Mid-Range (US$180 – US$300)
Residence Inn by Marriott Berkeley – Located in the city center of Berkeley, this hotel is an amazing mid-range option with spacious rooms and stunning views.
Budget (up to US$180)
Aiden by Best Western – This budget hotel with comfy rooms is a great value for money, located within a short walk of the major Berkeley attractions. A notable attraction in the area is the University of California, Berkeley.
FAQs about things to do in Berkeley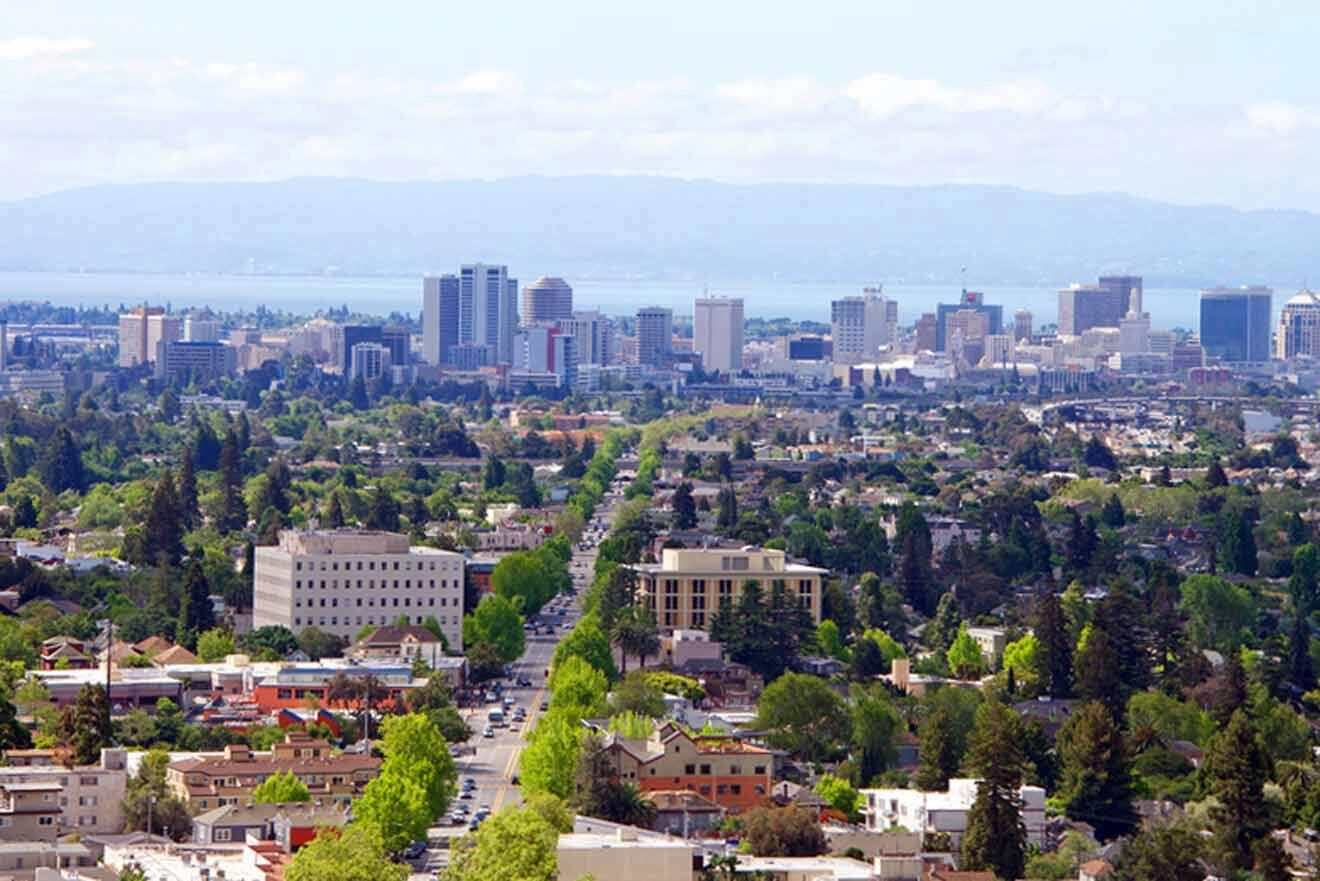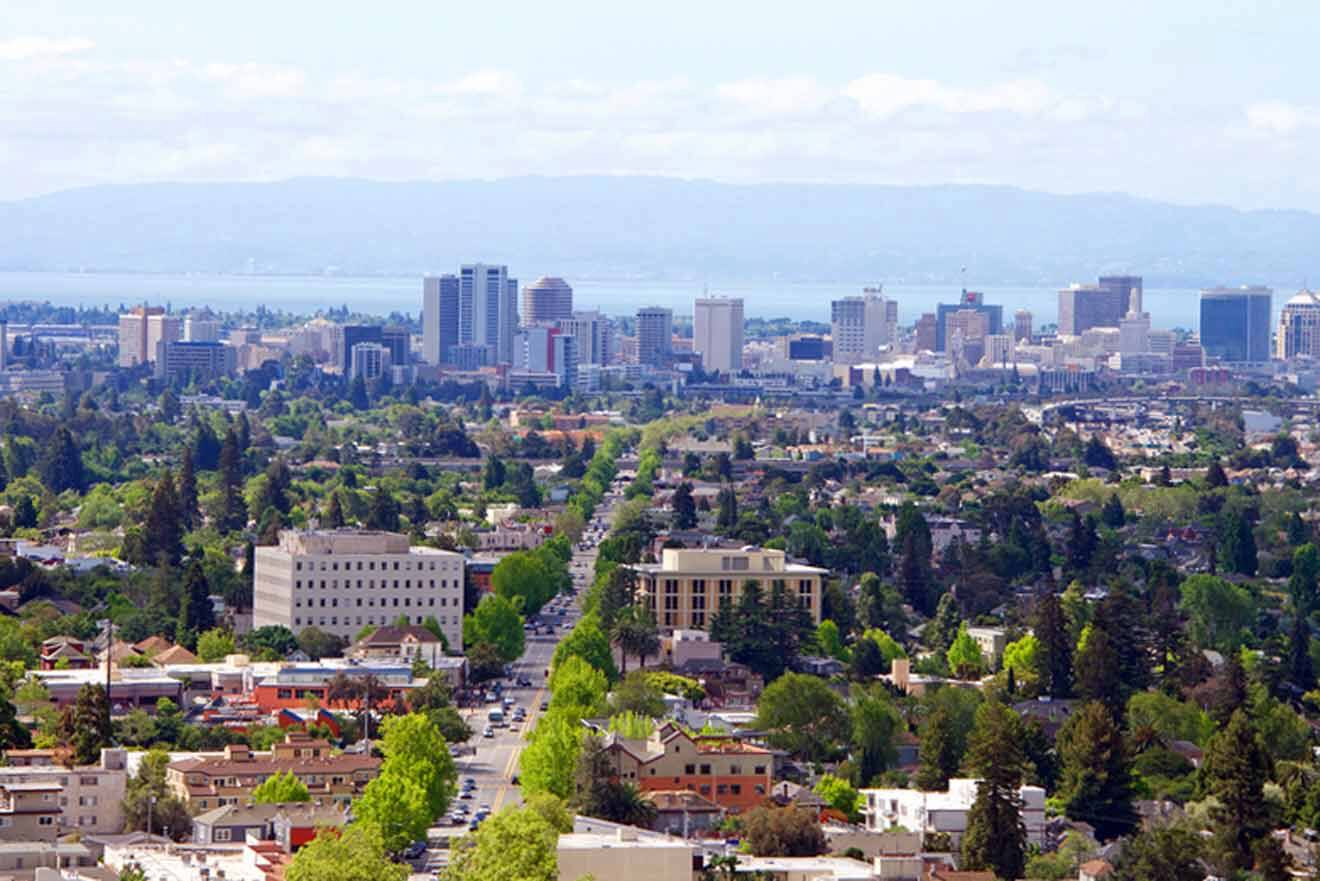 ☀️ Is Berkeley, California, worth visiting?
Yes, Berkeley is worth visiting. It has tons of great museums, nature parks, and food & wine tours to enjoy!
✅ What is Berkeley, California, best known for?
Berkeley is best known for the University of California Berkeley and its historical, hippie counter-culture vibe.
🥳 What is the famous street in Berkeley, California?
Telegraph Avenue is the most famous street in Berkeley, filled with great dining, cute cafés, unique shops, and great sightseeing.
🏫 What is there for college students to do in Berkeley, California?
College students can explore the UC Berkeley campus, visit one of the many free museums, or hang out in Sproul Plaza – the home of free speech.
Conclusion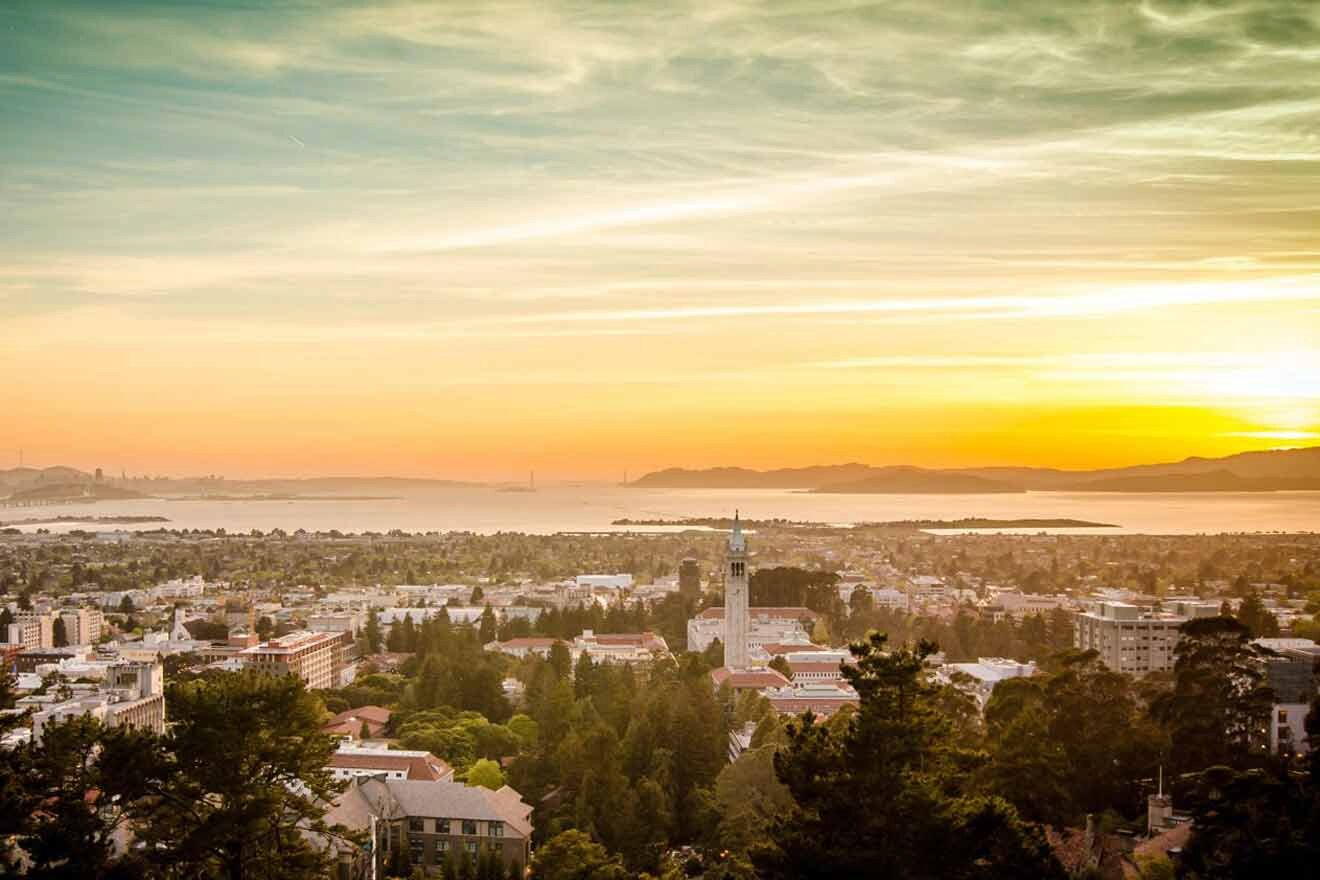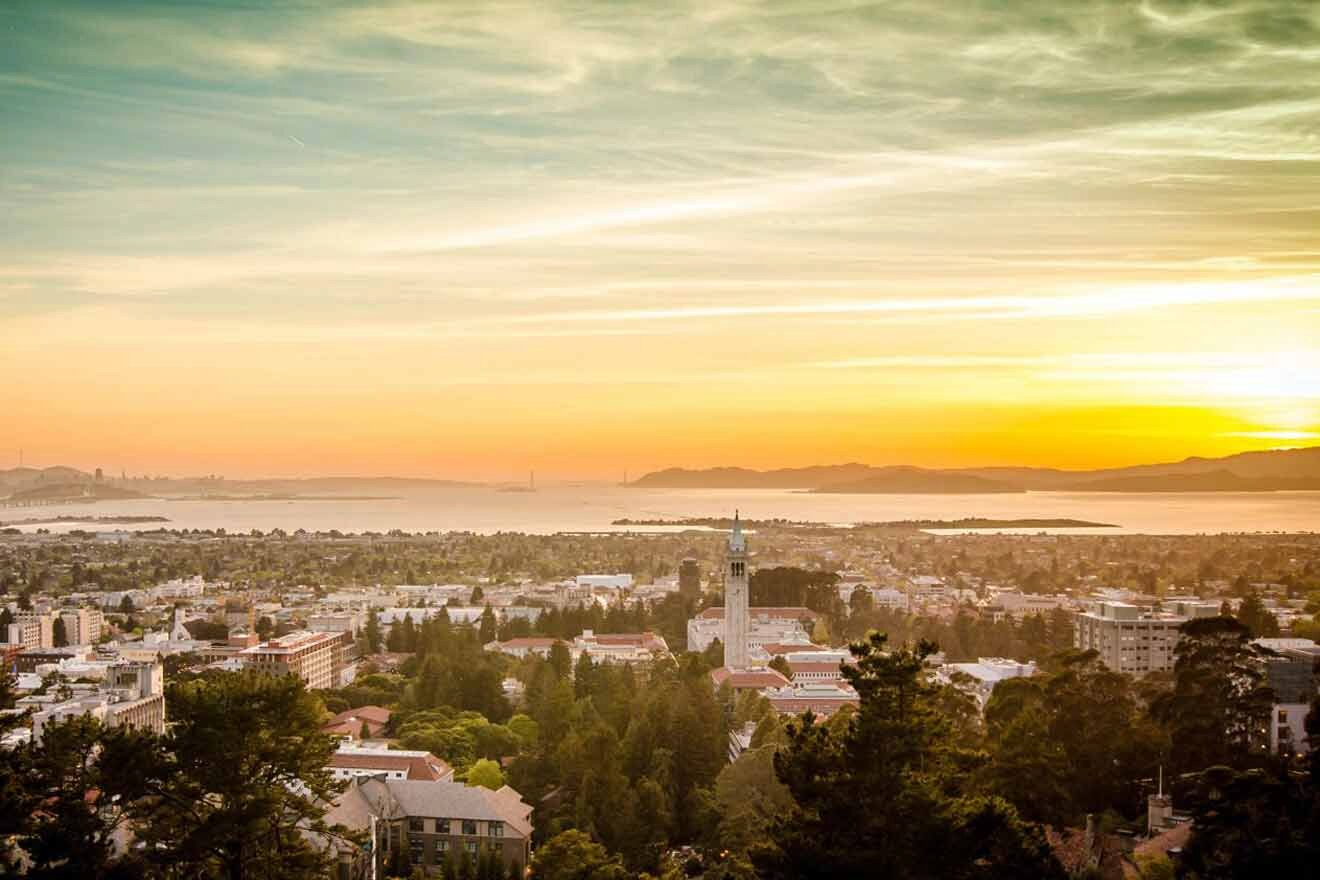 Berkeley, CA, is such a cool place to check out when you're in the Bay Area of Northern California (see the full list of things to do in the Bay Area).
With tons of unique things to do in Berkeley, I think you're going to really enjoy your trip and the town's great college vibe and countless green spaces.
If you're already planning a trip to Berkeley, book in advance for your top activities and hotels; you don't want to miss out!
When you get back, drop me a line below with your most fun or unique experiences while in Berkeley!
Aloha & safe travels,
Hayden G.
---
Pin it for later!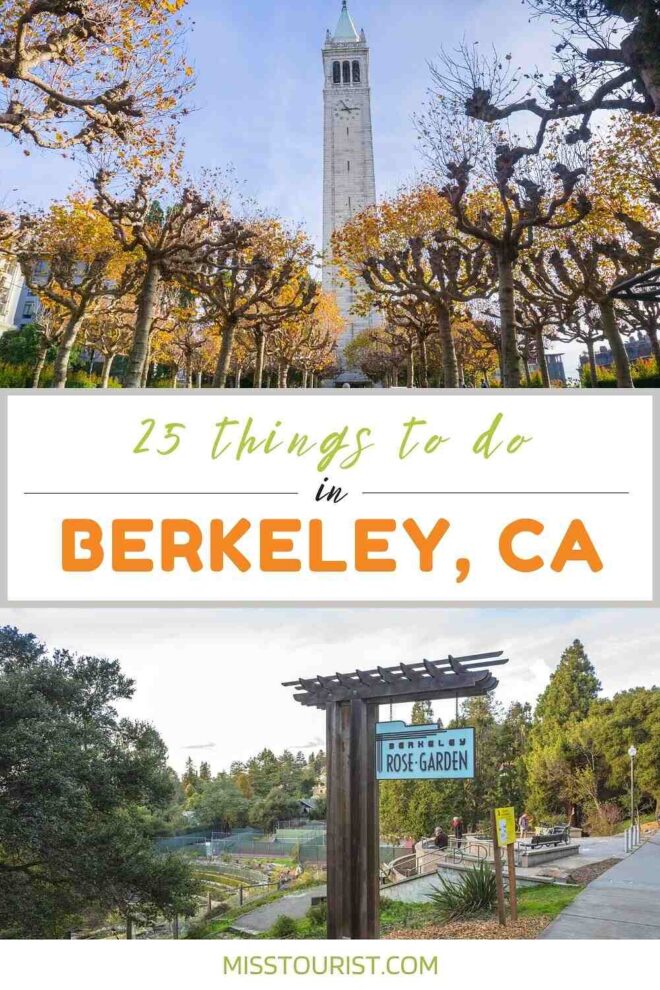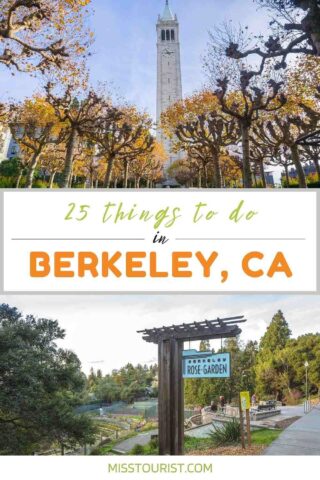 Pin it for later!