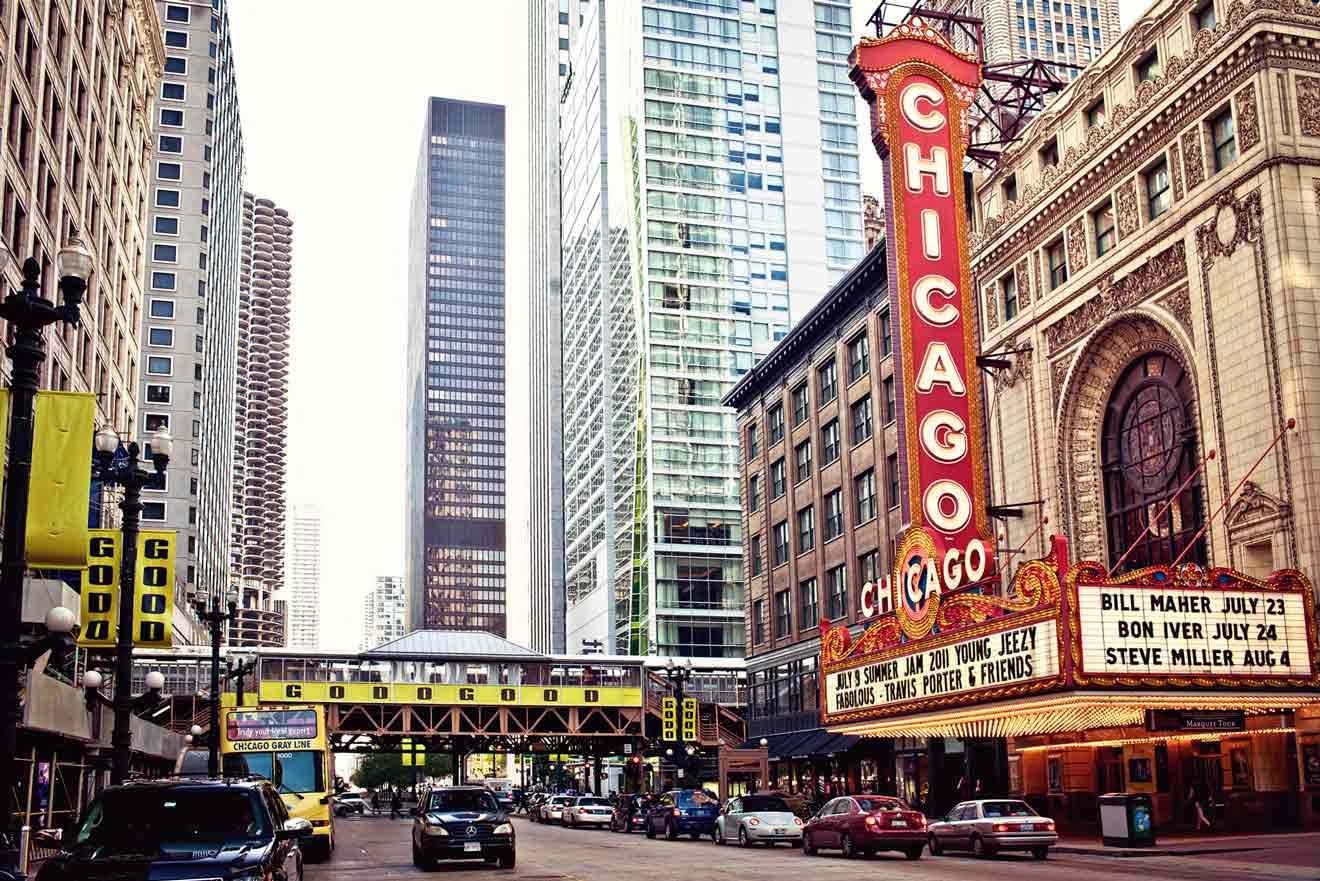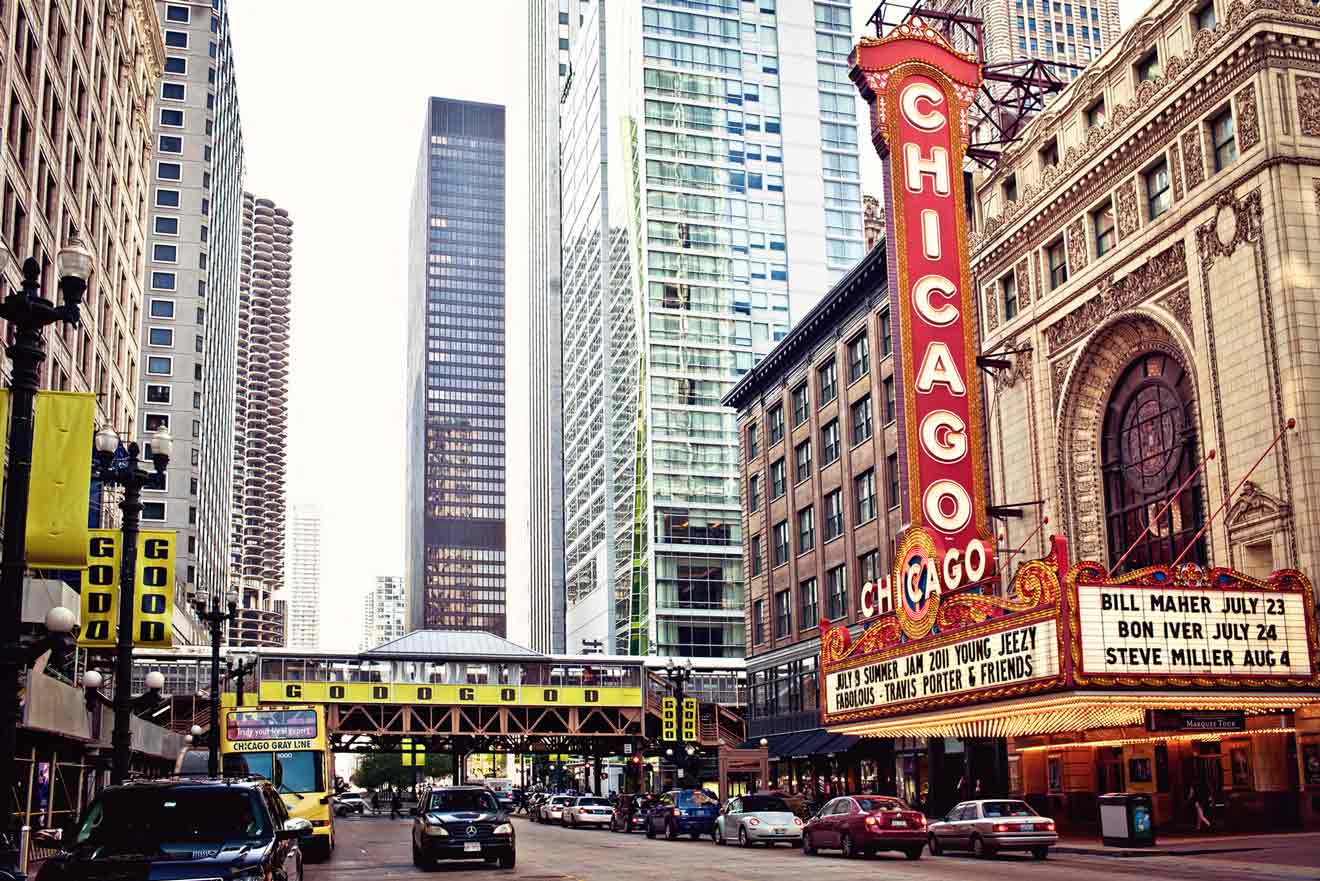 Traveling to the big old Windy City? Well, you're in for a treat, because this place is truly special, just like its boutique accommodations! There are many places to stay in Chicago but I've looked for hours and found the top ones.
Scroll below, and find the best boutique hotels in Chicago, which I hand-picked myself, and only included the ones with amazing reviews. I also added them from most to least expensive so you can easily pick them.
Since the city is packed with unique hotels, I've thought I'd make 2 more bonus sections for anyone who's looking for something a bit more specific. The first one has the top hotels for couples and the second one has a list of the best accommodations with a pool.
NOTE: If you're planning to visit Chicago during the summer then you should know that hotel prices are higher during that time (June, July and August) by US$100 to US$200. So I would recommend booking way up in advance if your holiday is then.
Yep, we've got lots to see today so buckle up and let's start!
If you are in a hurry
If you're looking for a short summary of the post. Check out the list below! It has the best boutique hotels in Chicago:
I'm lost without some sort of digital map! If you also need something visual to guide you, then check out the map below, which will be super helpful!
Luxury (US$250 and up)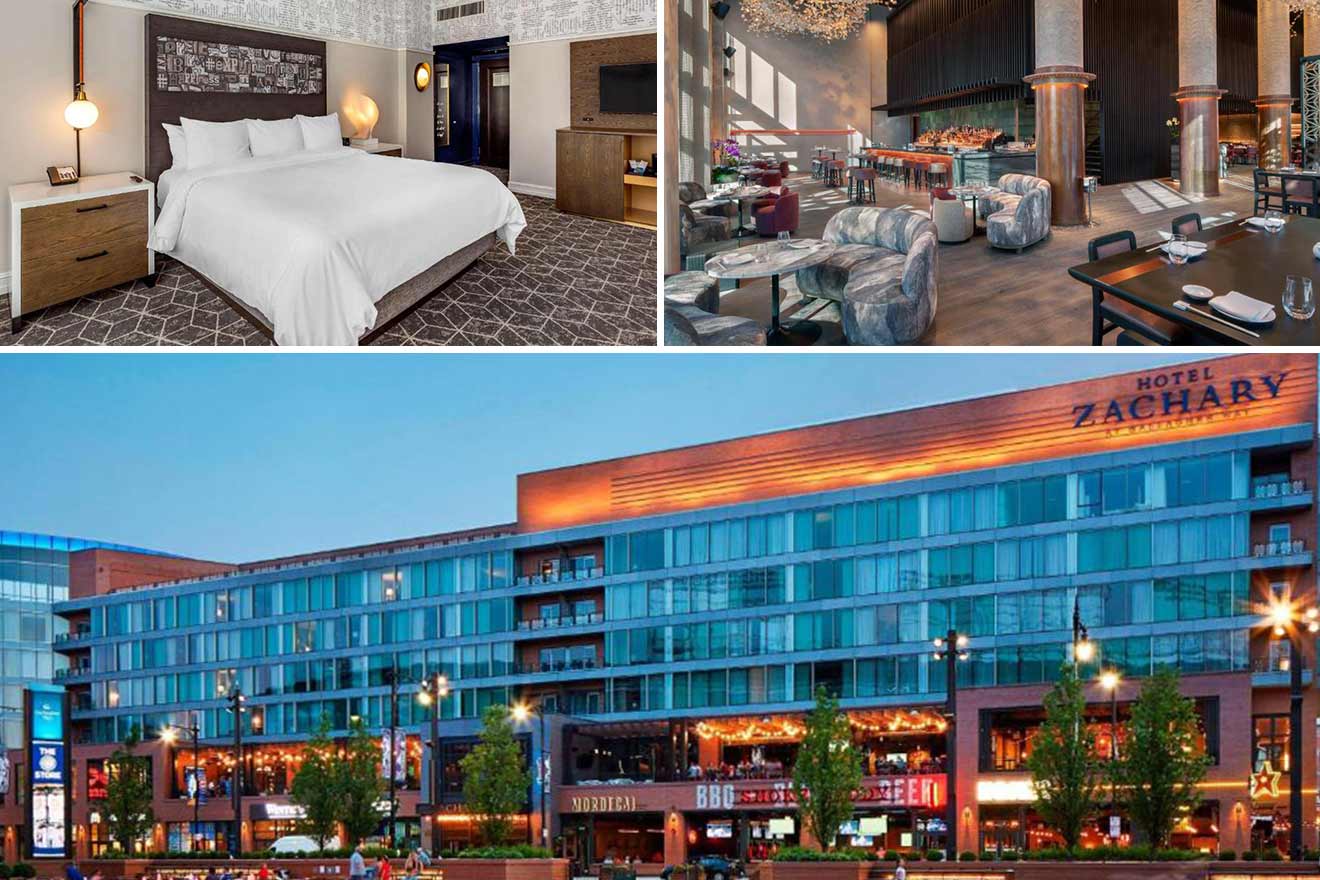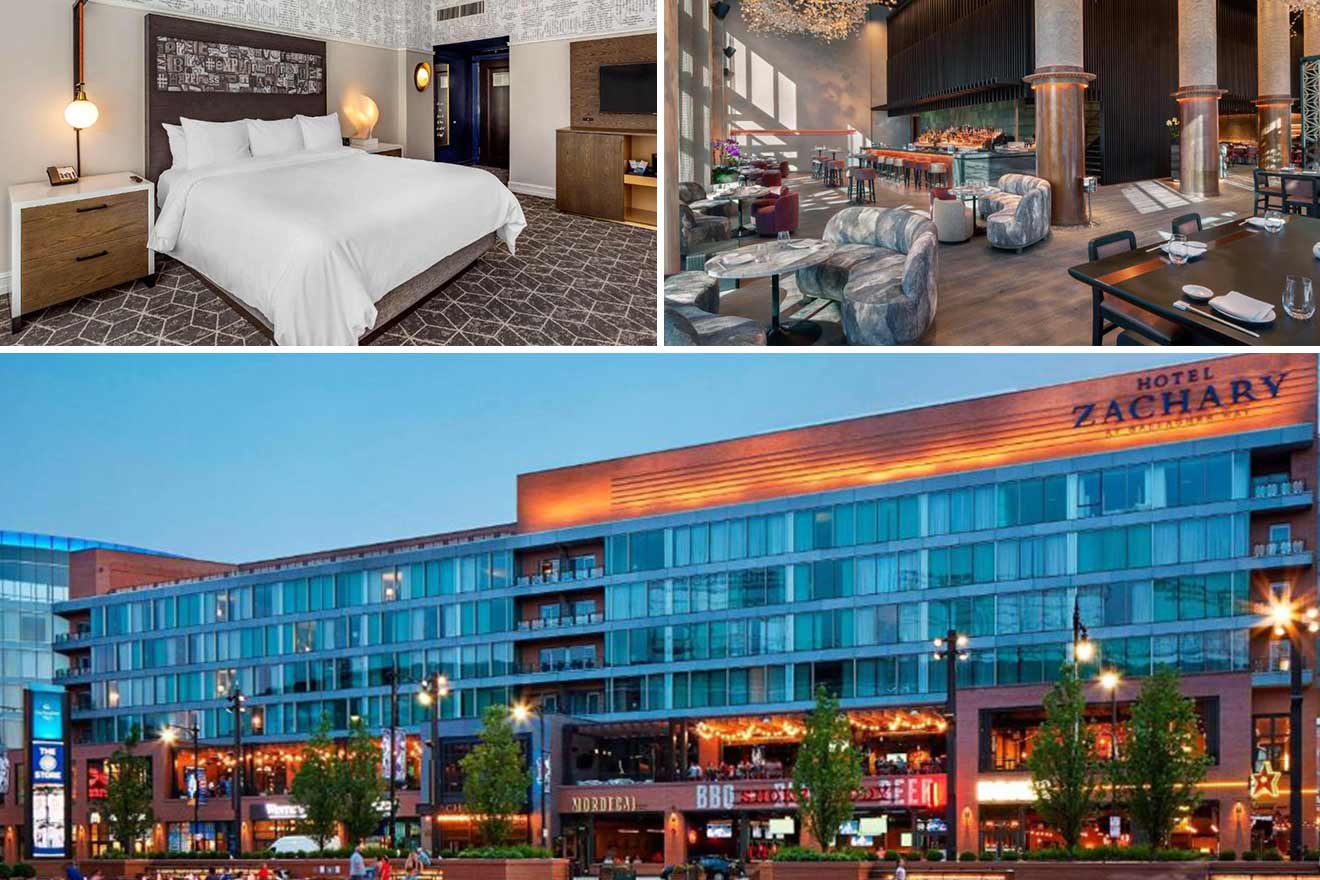 Hotel Zachary – There's nothing like booking a unique boutique hotel for your trip! Especially in Chicago's Lakeview area. Beautifully decorated with elegant furniture and soft color palettes the hotel has spacious rooms with floor-to-ceiling windows (some even come with hardwood floors). With 2 restaurants on-site, room service and a fitness center this place is surely a keeper!
Nobu Hotel Chicago – Loving this boutique property that has such modern amenities and looks! Once here, you'll feel as if you're in one of those Pinterest minimalistic houses! The hotel offers simple yet chic guest rooms, an indoor pool and a restaurant. But the crown jewel is definitely their rooftop bar which has the most amazing city views (especially at night)!
Hotel Blake – If you're a lover of old buildings then you'll love this historic boutique hotel that's set near Grant Park and Millennium Park. The accommodation offers private rooms that have a private bathroom with a rainfall showerhead, and a restaurant where you can enjoy a yummy breakfast in the morning! Don't forget to book your boutique hotels in Chicago ASAP, these ones will sell out super fast!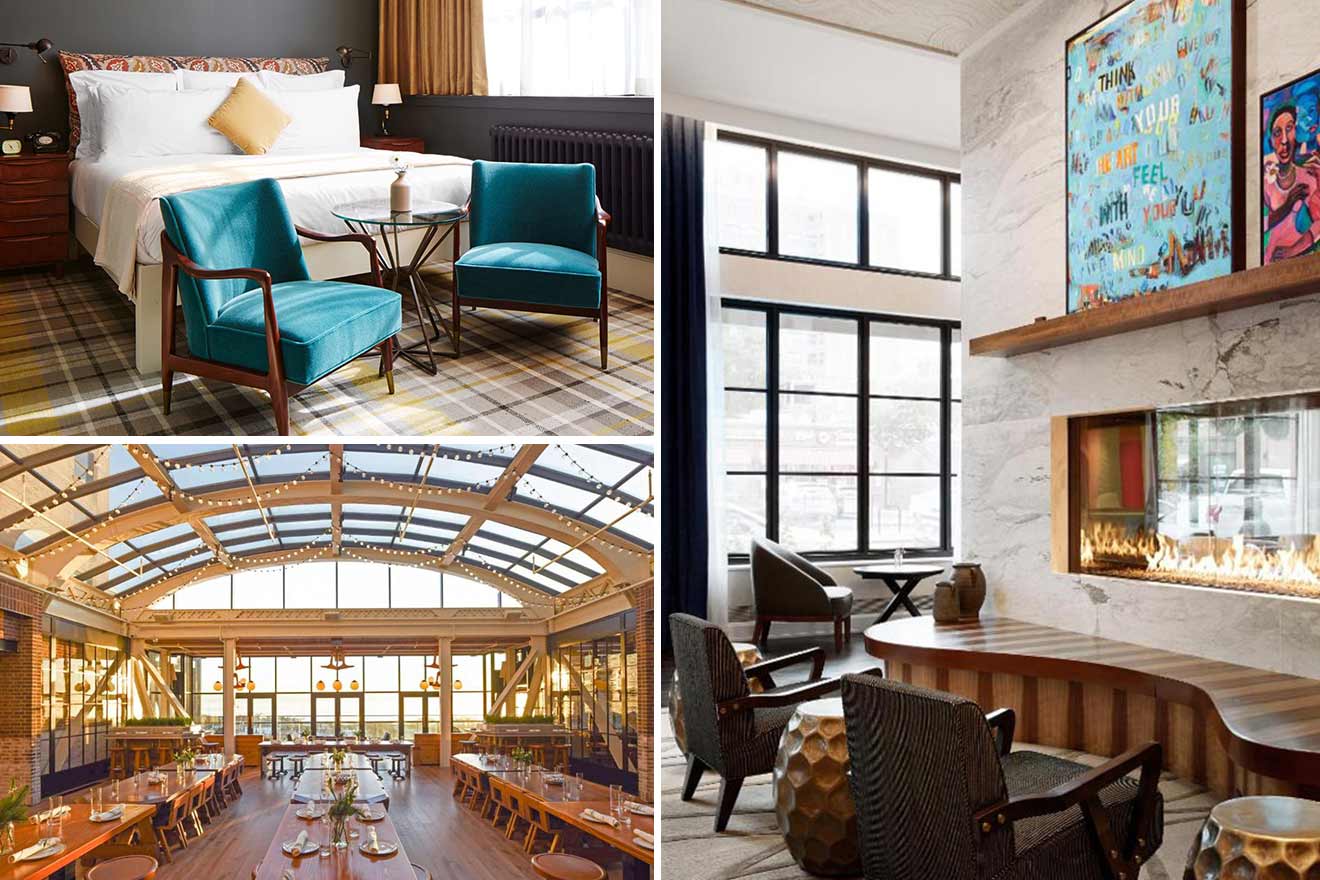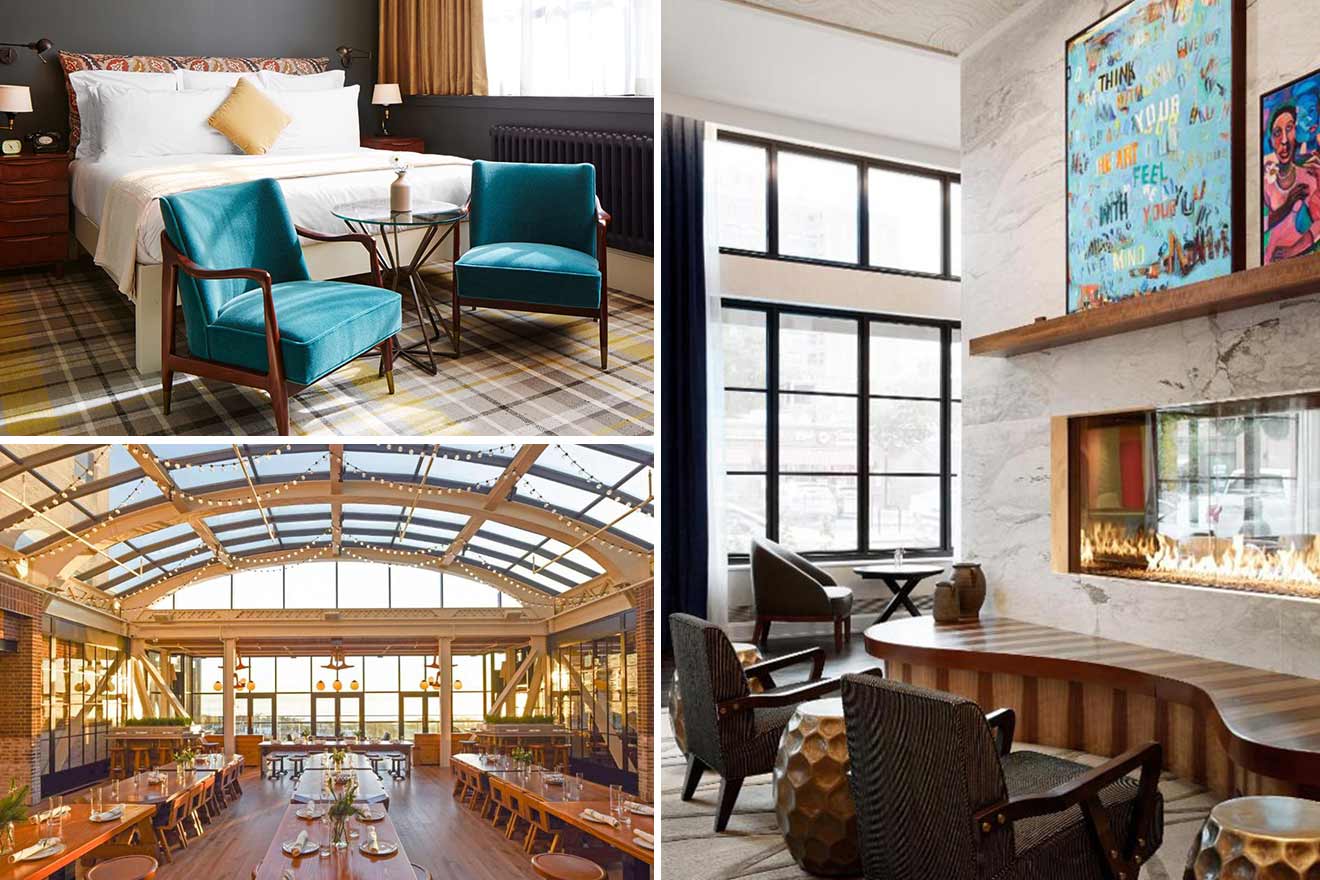 Soho House – Beautifully combining the old with the new, this Chicago hotel (which is set in a former belt company) offers rooms with custom-made furniture that will have you ask them for their designer's number, rainforest showers and a dining area. A local hub for musicians and artists, the Soho House knows how to entertain its guests with their fun music shows and incredible rooftop lounge.
Sophy Hyde Park – A boutique hotel where art lovers will feel in their element! This sophisticated accommodation will make you feel like you're staying in an Art Institute! Everything is so well-picked especially in the rooms which have plush lounge seating and a marble-tiled bathroom.
Chicago Athletic Association – Set in a landmark building that boasts a grand ballroom with 19th century stained glass windows, this boutique hotel in Chicago offers rooms with such unique furniture! You'll never want to leave! Nor will the kids when they see the game room on site!
Mid Range (from US$150 – US$250)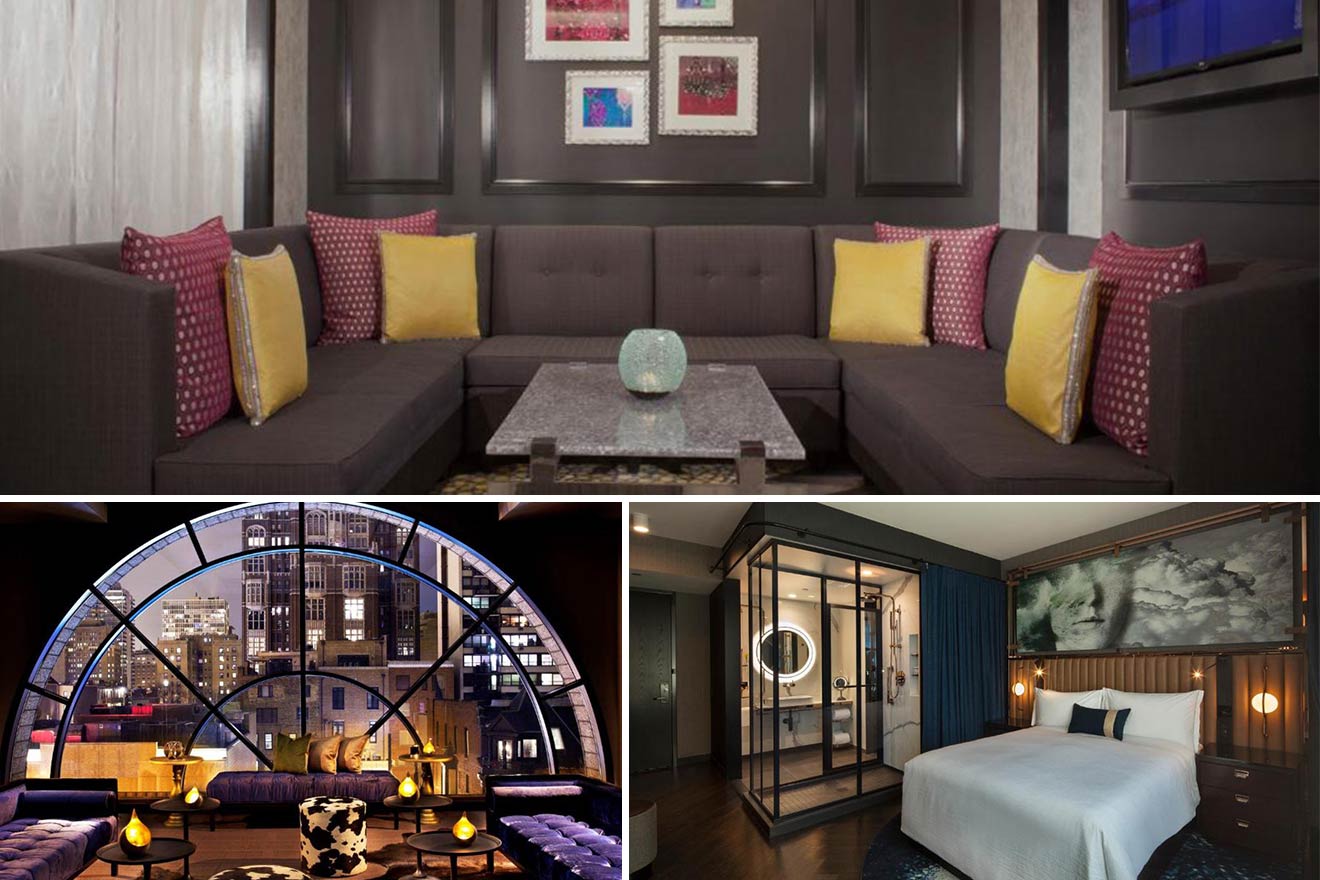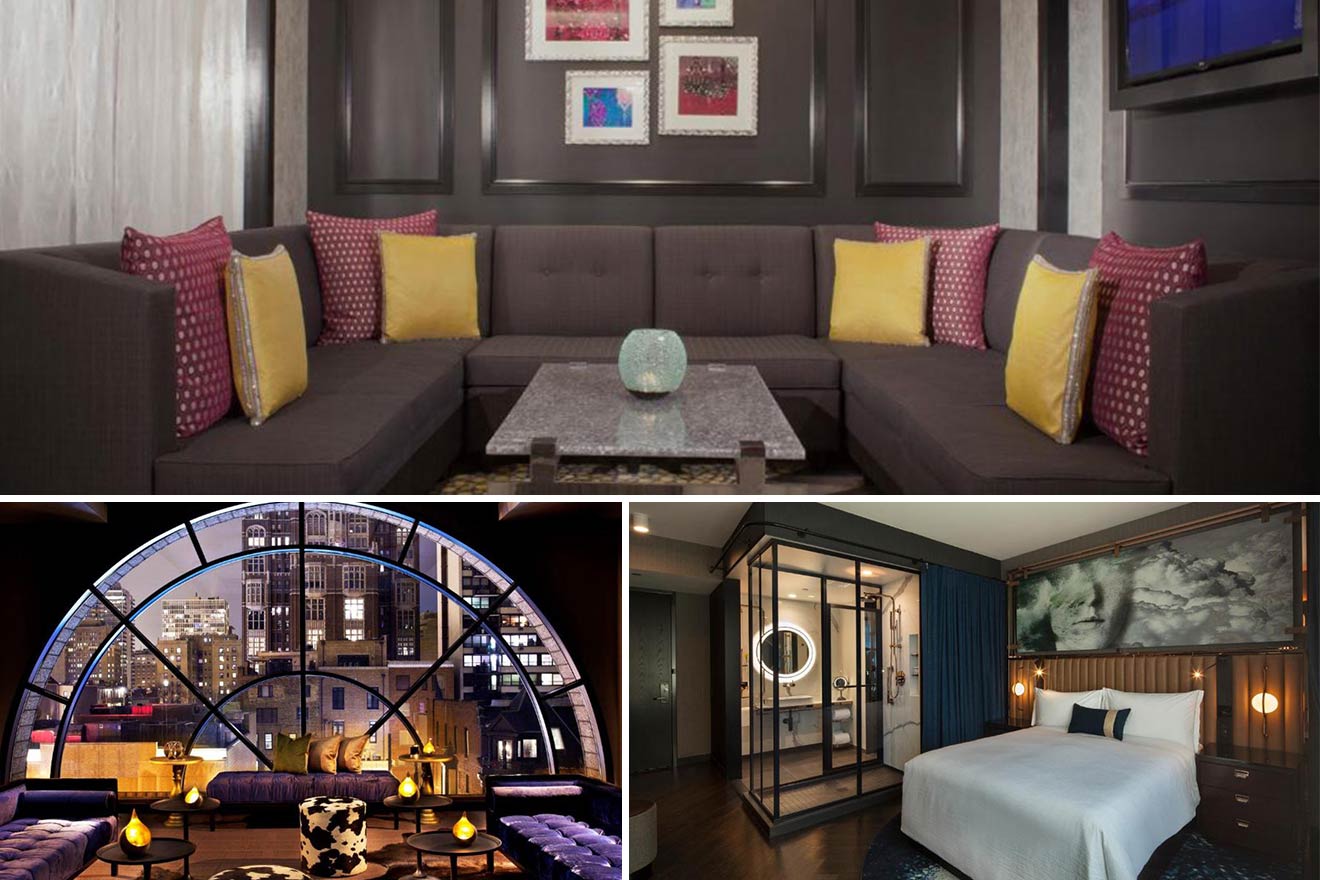 Hotel EMC2 – Want to be close to all the dining and shopping on the famous Magnificent Mile street? Then book a room at this boutique hotel that stands out with its one of-a-kind designs! Every room features such cool features like paintings, and large windows that overlook the city lights! But make sure you don't just stay in your room because I hear the crafted cocktails at their tavern are unmissable!
Silversmith Hotel – Set in a historic building that was originally built in the 1800s in Downtown Chicago, near Millenium Park and not too far from Wicker Park, this hotel has a contemporary design yet the elegant elements so specific to most hotels in the city aren't missing. All the rooms here also come with a coffee maker and free wi-fi.
Thompson Chicago – Class, elegance and fabulous views of the Chicago skyline! This boutique hotel set in the Gold Coast, Chicago's historic district, sure knows how to make one feel at home! Featuring rooms with floor-to-ceiling windows and a fabulous restaurant where you can indulge in handmade pasta and their signature cocktails, this fancy hotel is one of the best places to stay in the city!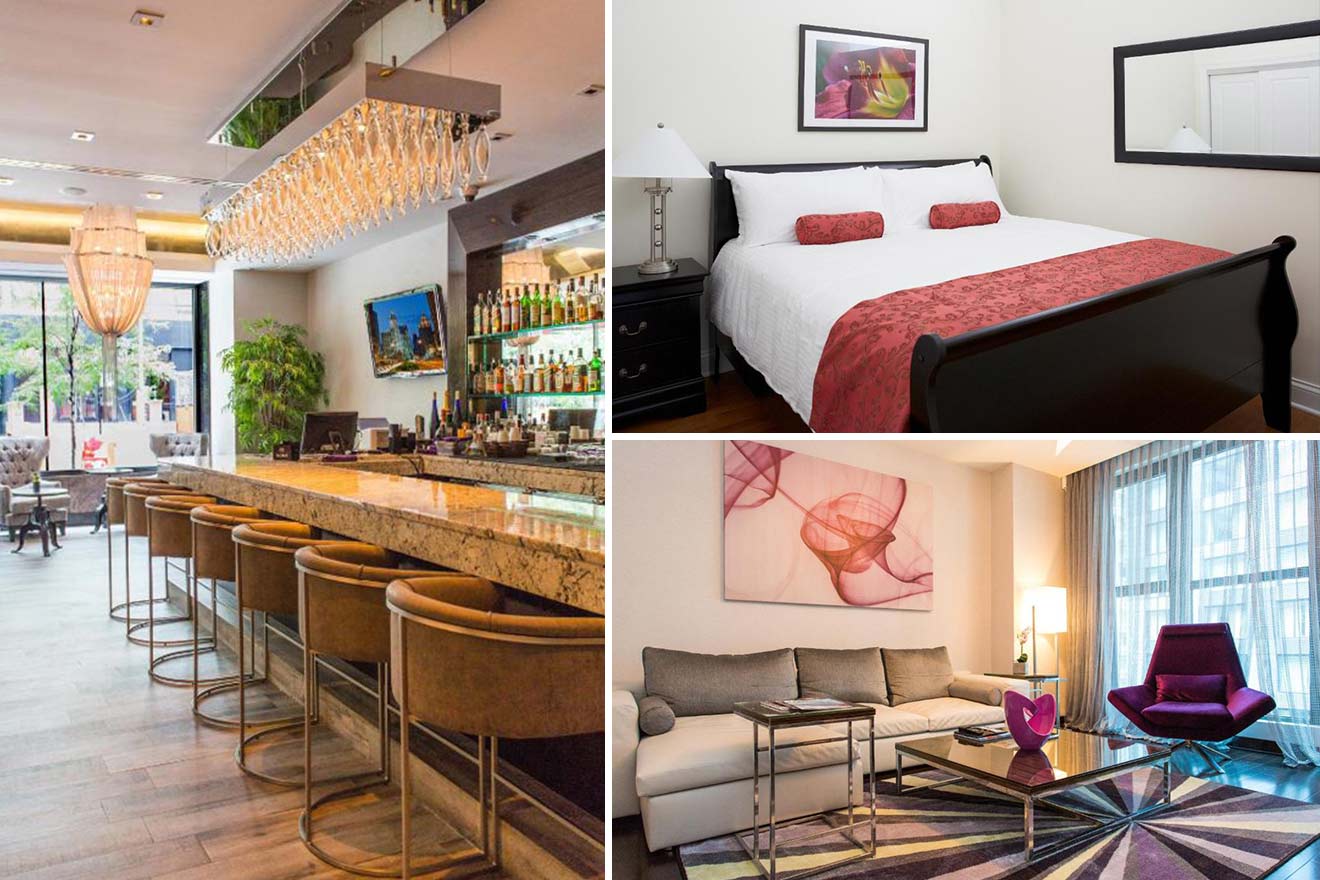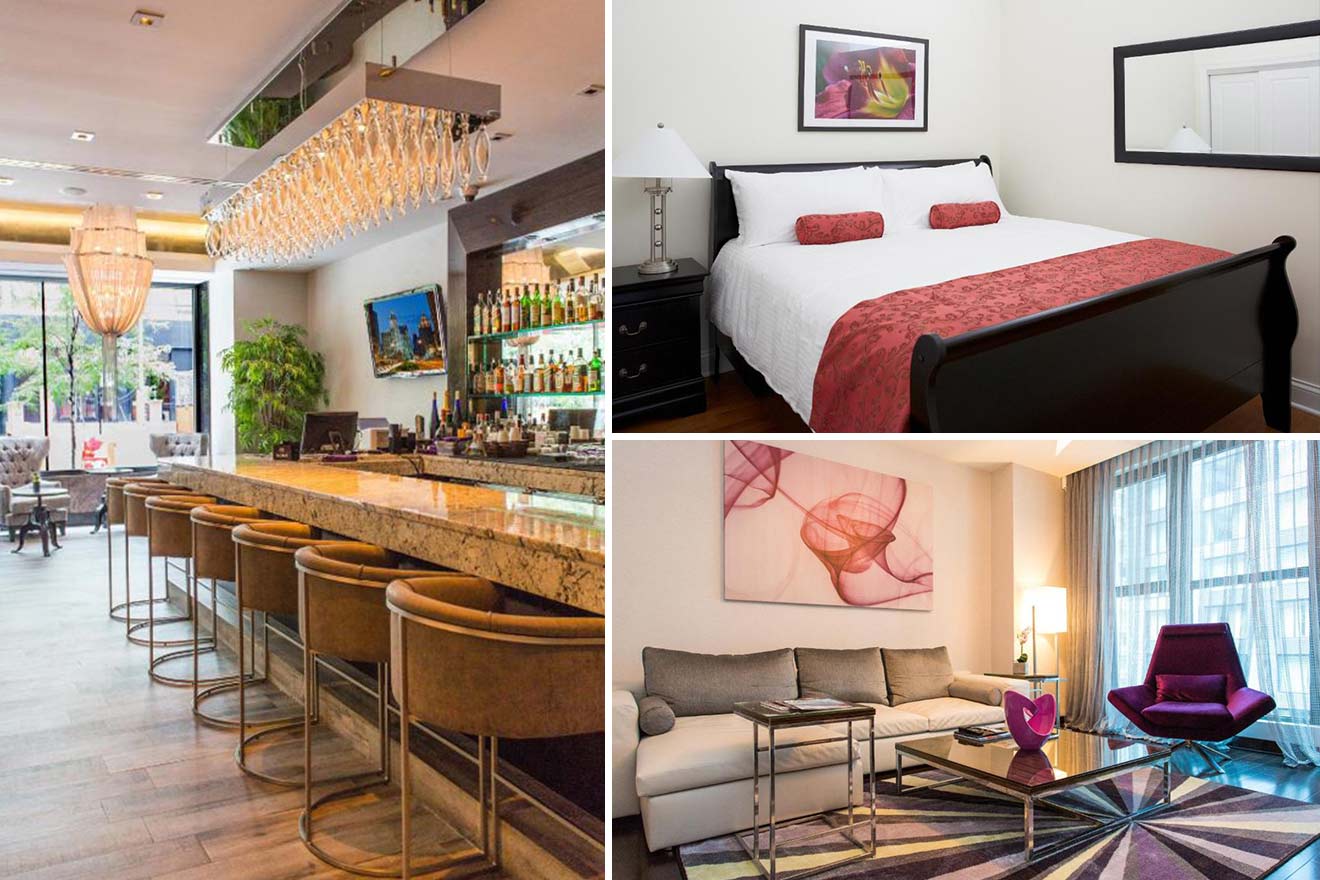 Ivy Boutique Hotel – I like hotels that know how to make a simple decor look special! Located near the Magnificent Mile, Ivy Boutique Hotel is so perfect for a Chicago getaway. Wake up each morning to the most amazing views from the floor-to-ceiling windows, and head out to the rooftop lounge terrace for the first coffee of the day and some breakfast!
The Guesthouse Hotel – Designed to make guests feel right at home this super cozy hotel is set a bit further away from Downtown Chicago but closer to the beach (yay)! Each suite here is equipped with a small kitchen, a balcony (and some even have a fireplace). After a day of exploring Lincoln Park and the other attractions in the city, make sure you drop by the spa on-site to relax and prepare for a new day in the city!
Budget (up to US$150)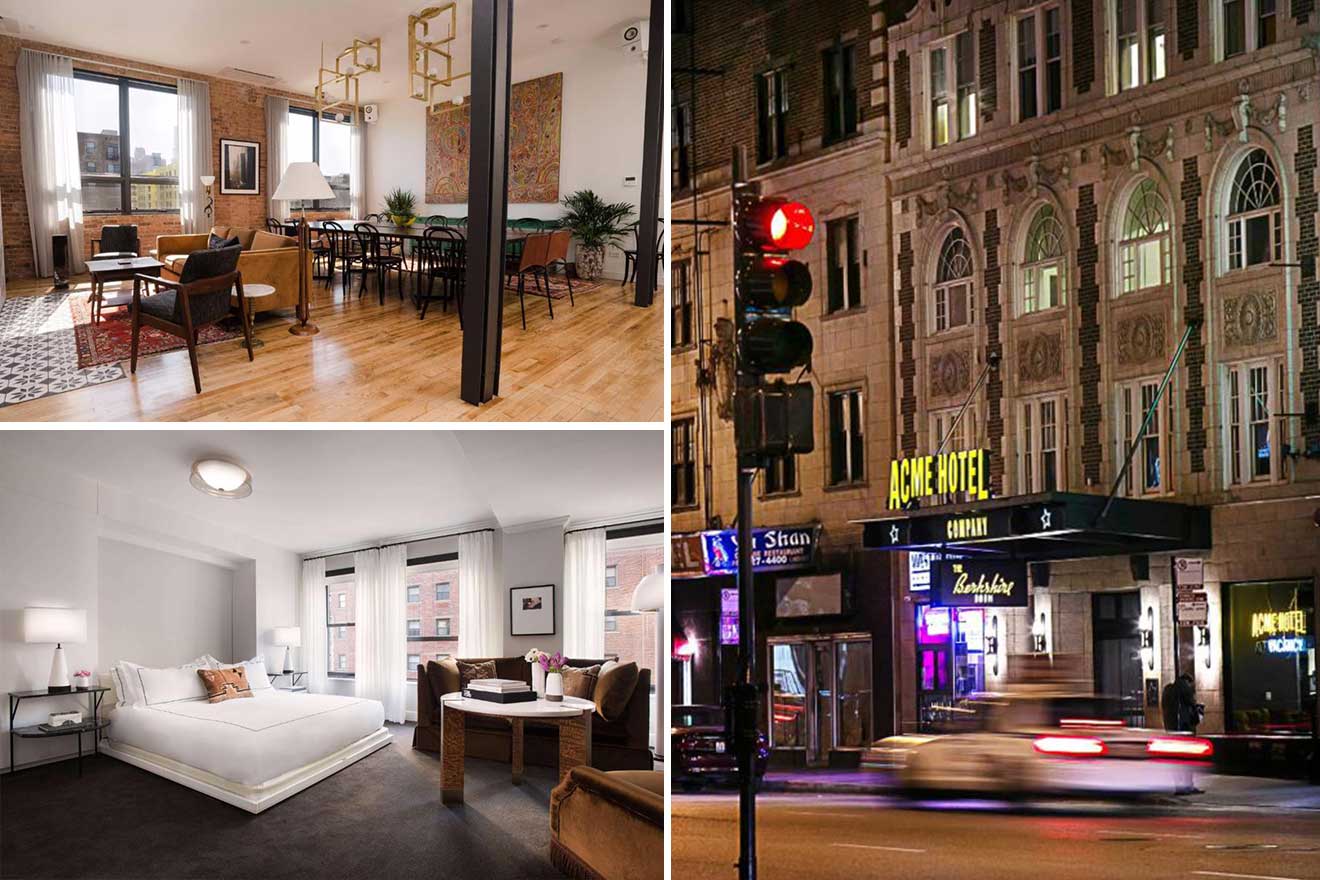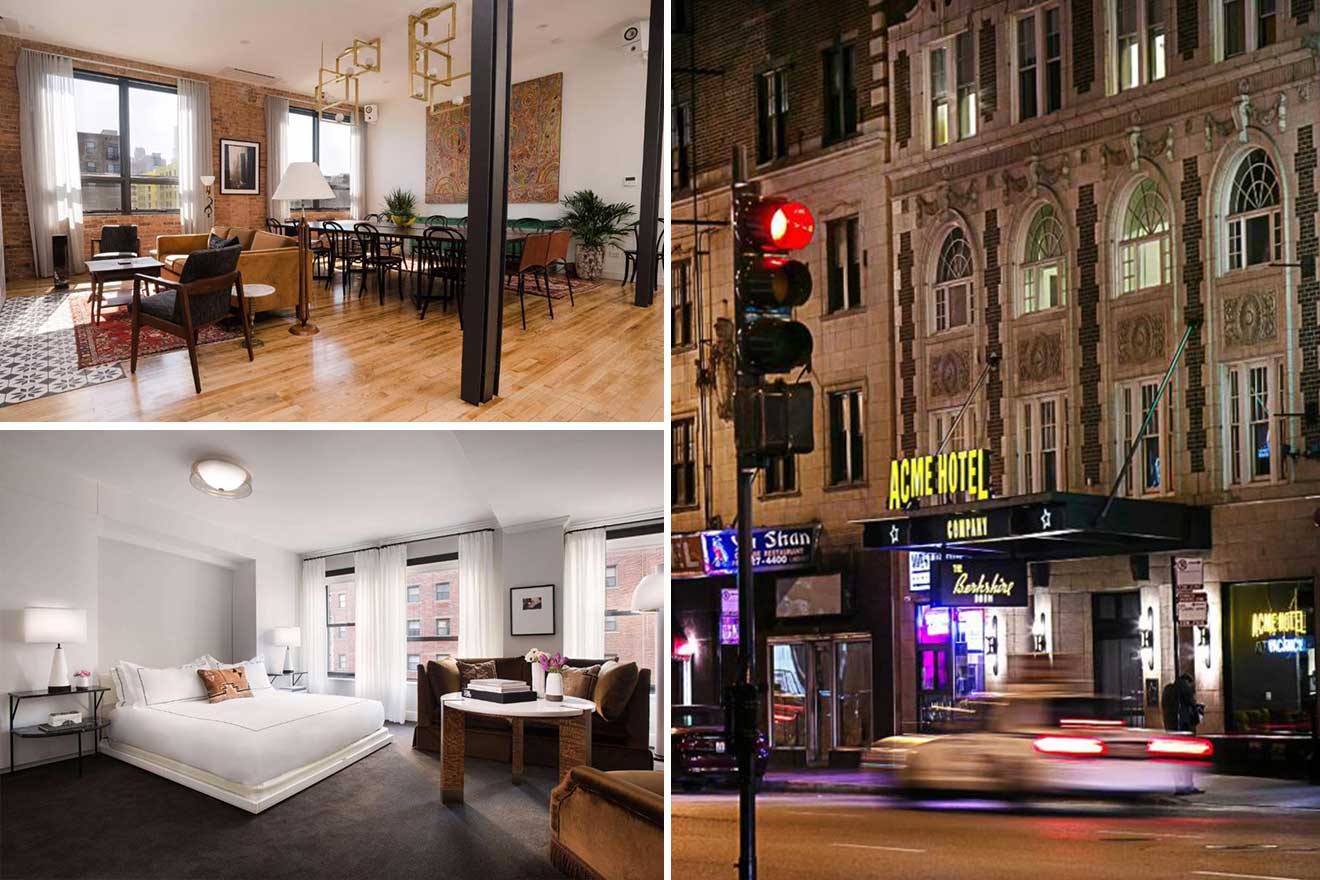 The Publishing House Bed and Breakfast – I love how diversified this place is! It kind of resembles an office building turned into a place where everyone can crash! You can definitely feel the chill atmosphere and of course the furniture and all the other elements contribute to that as well. The accommodation offers a free breakfast in the morning and some suites with a dining area and a flat-screen tv.
The Talbott Hotel – Preparing for a fun trip in Chicago? Then you'll need a fabulous hotel that's right in the middle of the action! This awesome place is just steps away from all the bars and restaurants on the Magnificent Mile and from Oak Street Beach. The hotel has such lovely rooms decorated with good-taste (simple yet chic, just how I like it). And of course it has a bar where you can enjoy your nightcap and mingle with some friendly guests!
Acme Hotel Company Chicago – Quirky paintings and wallpapers, amazing rooms with the latest visual and audio technology and an awesome location near the Magnificent Mile and not too far from the Wicker Park area! What more could you wish for? This amazing hotel has it all plus a fabulous lounge bar where you can try the craziest cocktails that will get you started for the evening!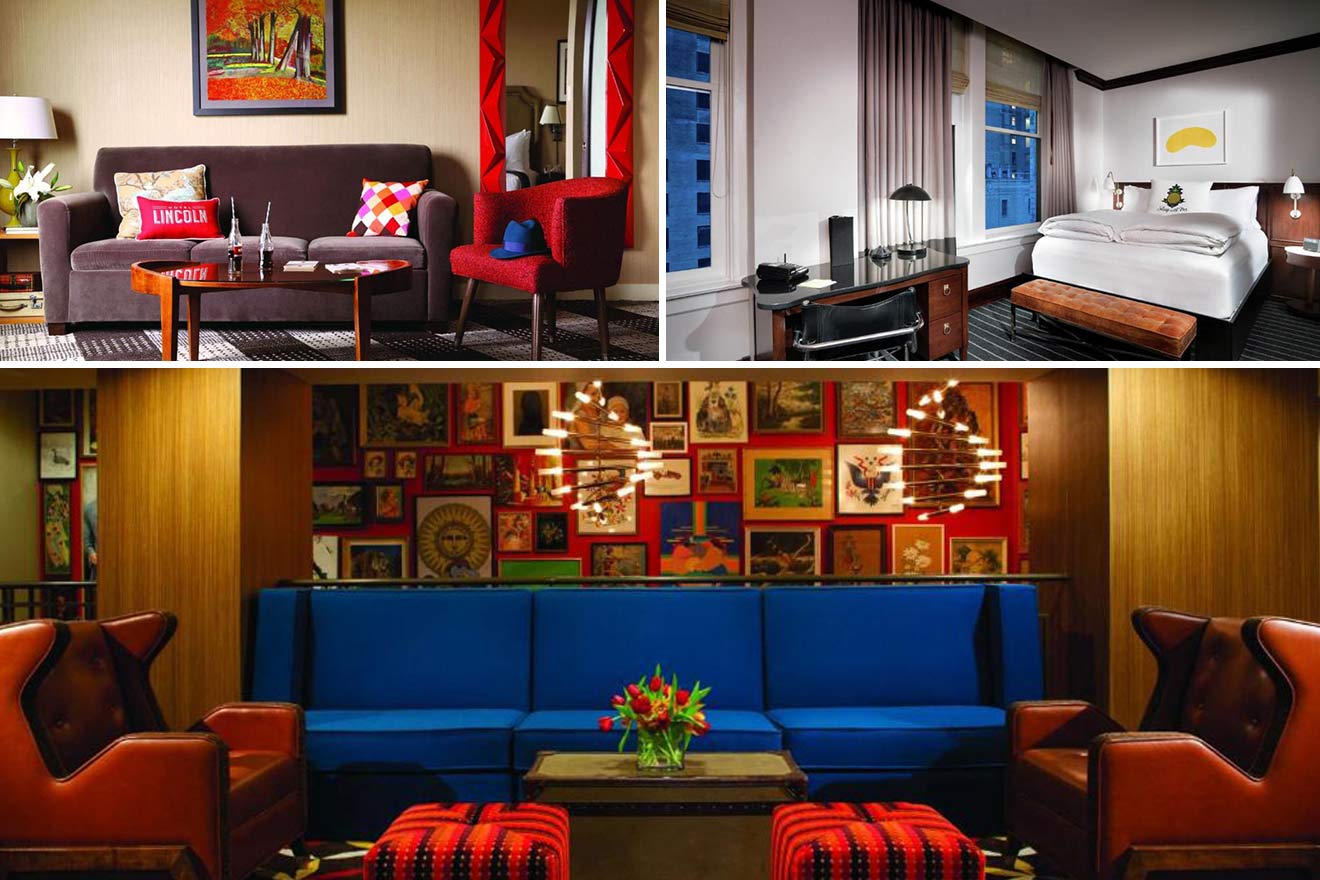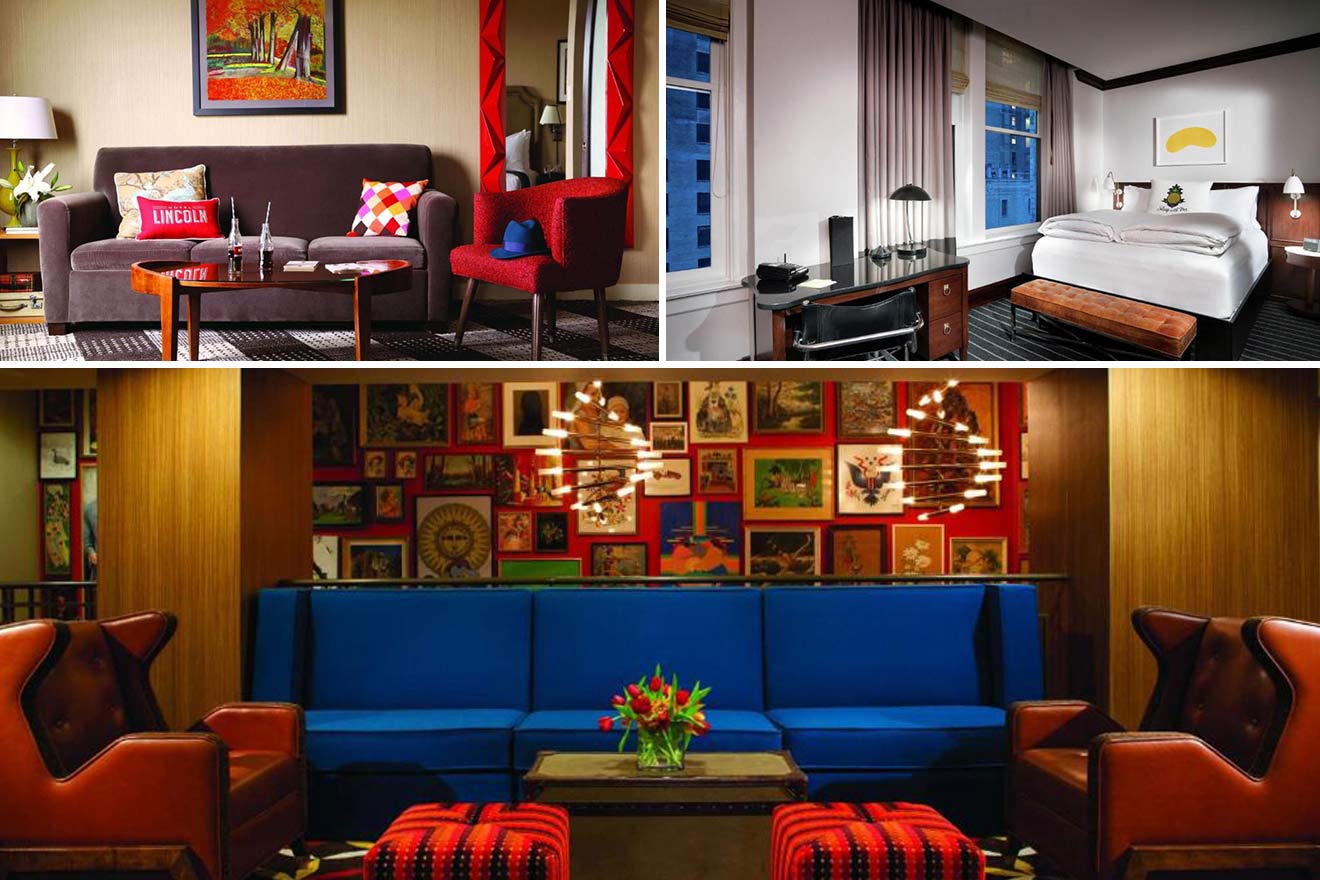 Staypineapple, An Iconic Hotel – Who's a big pineapple fan? Well, if you are then I think this hotel is for you! Decorated with pineapple motifs, mosaic floors and marble ceilings, the boutique hotel is set only a short walk away from Michigan Avenue and Millennium Park. The rooms have mahogany furnishings and modern amenities (some even offer views of Millennium Park and Lake Michigan).
Hotel Lincoln – Located not too far from the North Side area and right near the beach this awesome hotel has such amazing rooms decorated with art pieces by local artists. Plus they also offer bike rentals during the summer so you can explore the town! Wow, and I'm not done! La pièce de résistance is surely their rooftop bar, where you can enjoy a few cocktails at the end of the day after a long day of visiting attractions!
BONUS 1: Cool hotels for couples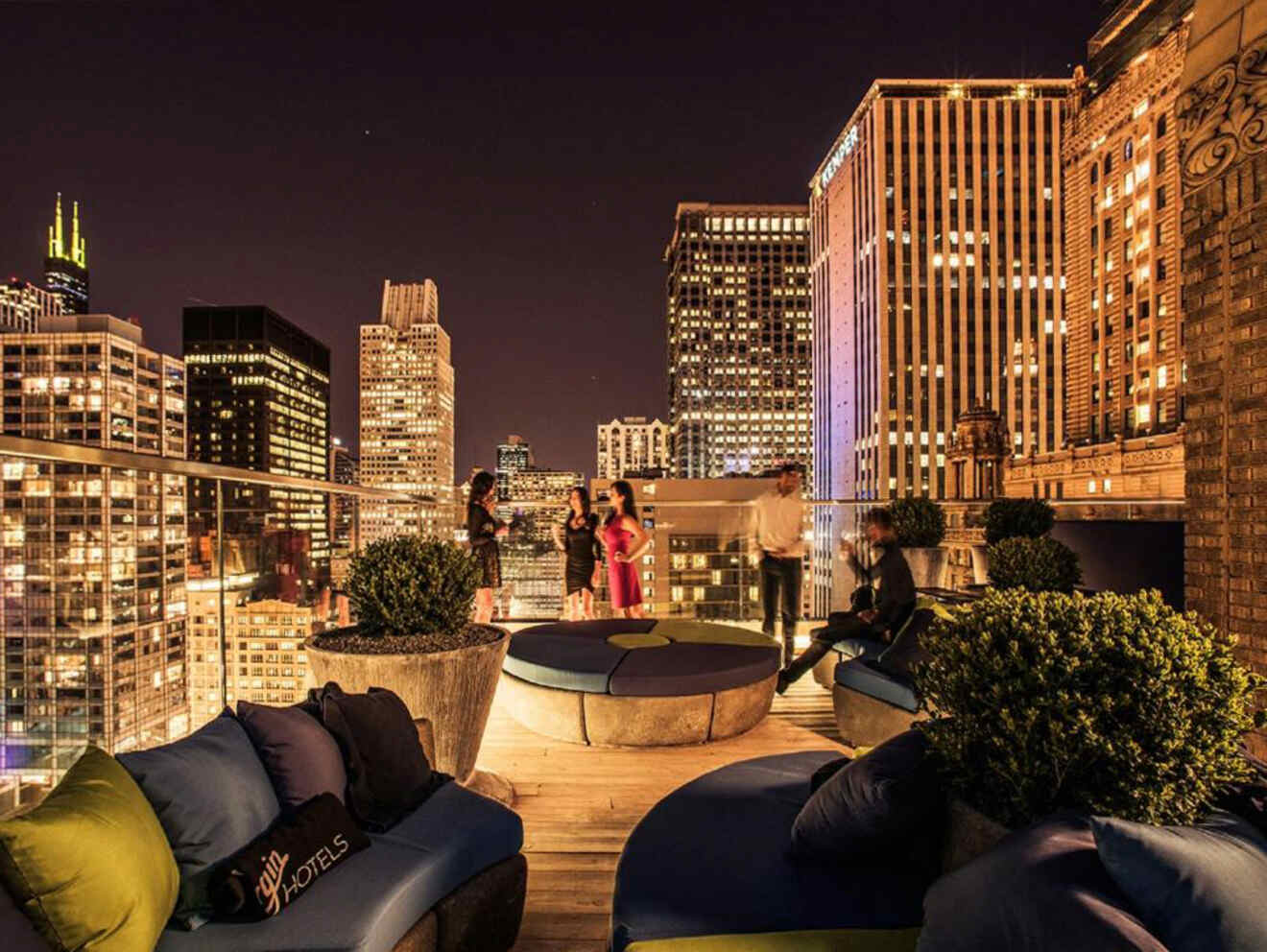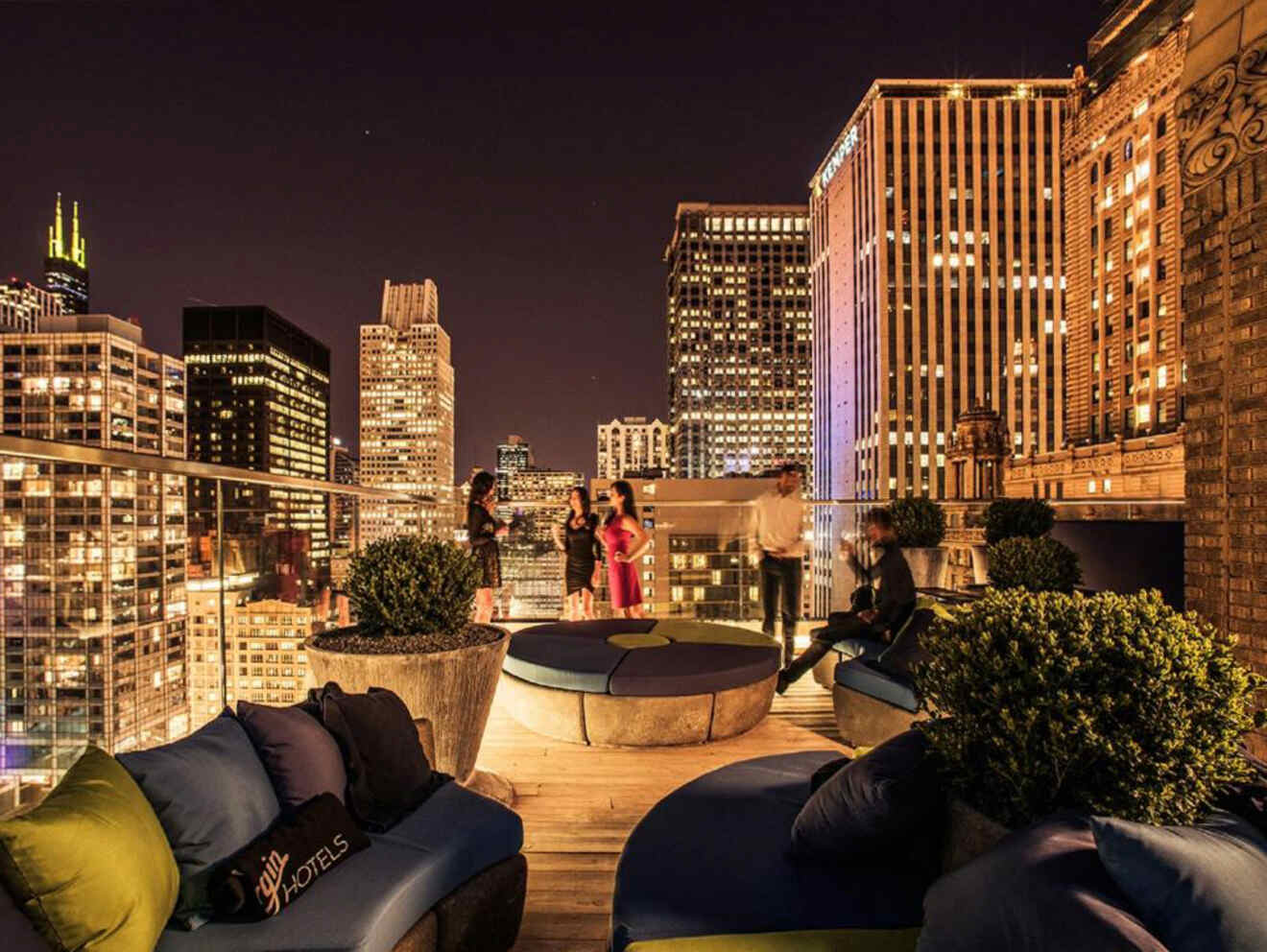 Planning a romantic getaway to Chicago? Then you'll need some amazing hotels to stay in with your partner! Although the list above is pretty amazing, I've decided to add some special places that will offer you all the privacy and facilities you need, so let's have a look.
All the hotels below are luxury and mid-range with prices from US$200 to US$450:
BONUS 2: Top boutique hotels with a pool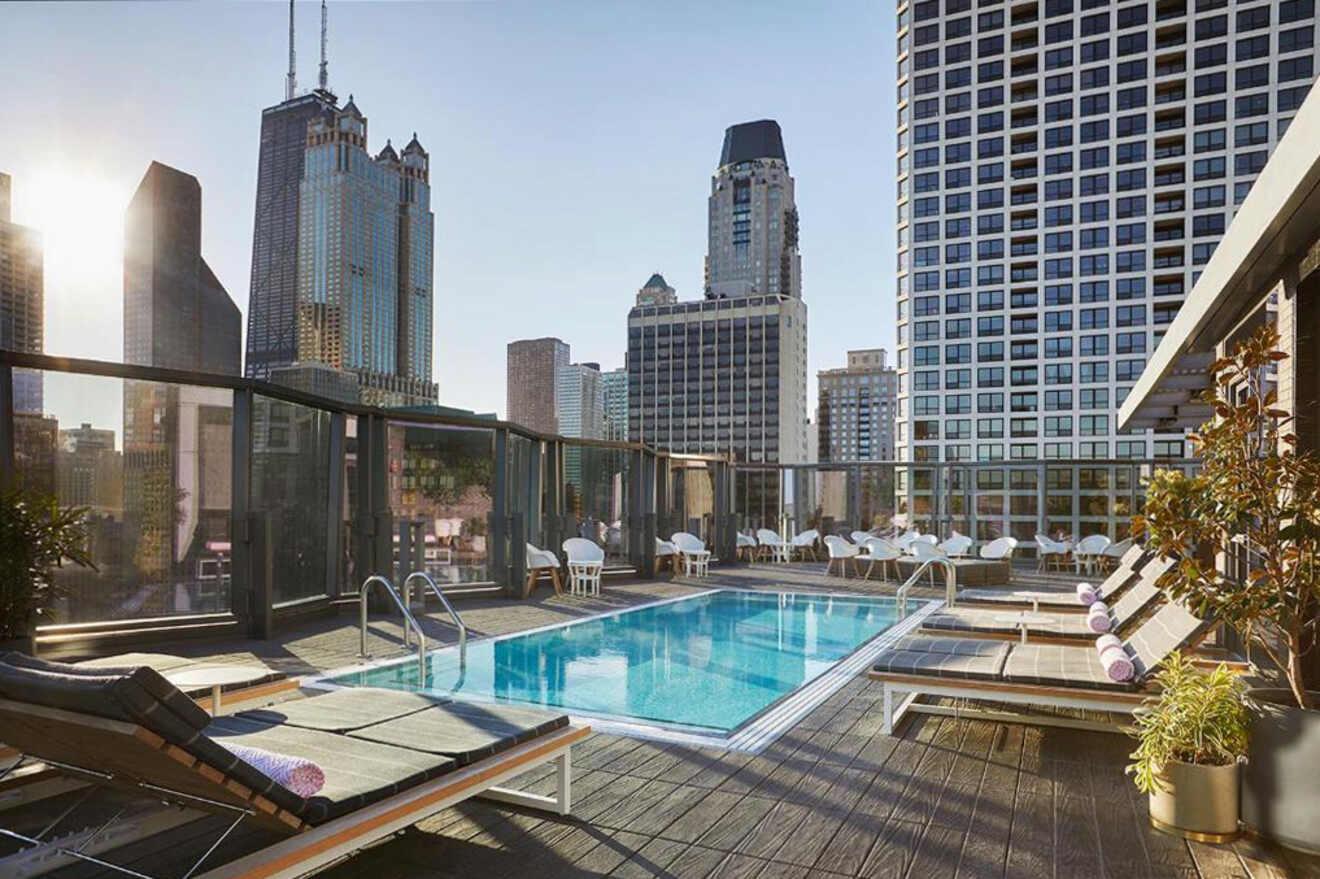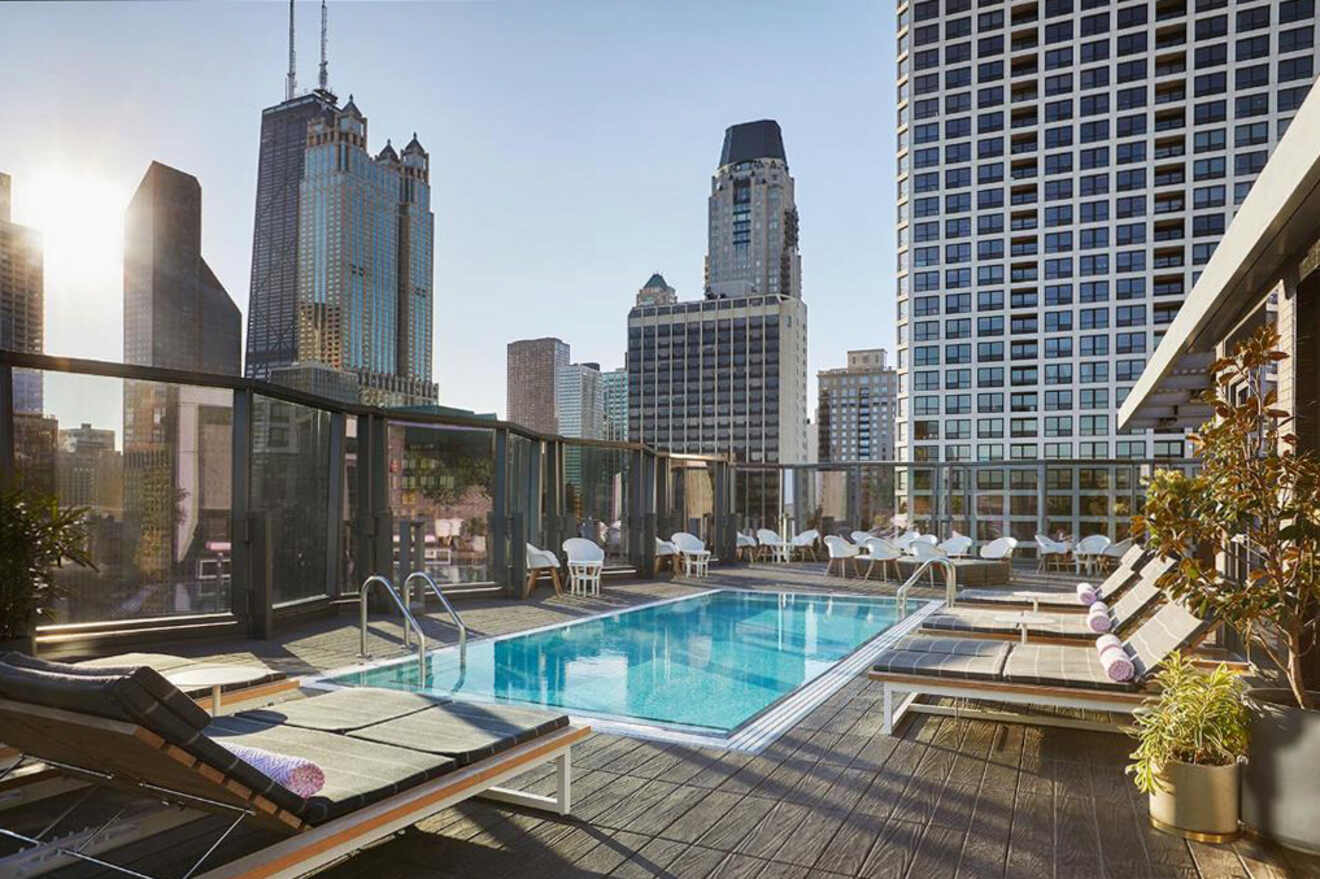 Looking for some fabulous hotels in Chicago that have a pool? Then you're in the right place! There's nothing like a nice long swim to start your day or to end it before you head to bed. Luckily I've found some amazing places in the city that offer this possibility and I've compiled the best ones in the list below.
All the accommodations are mid-range and luxury with prices from US$200 to US$400:
FAQs about Boutique hotels in Chicago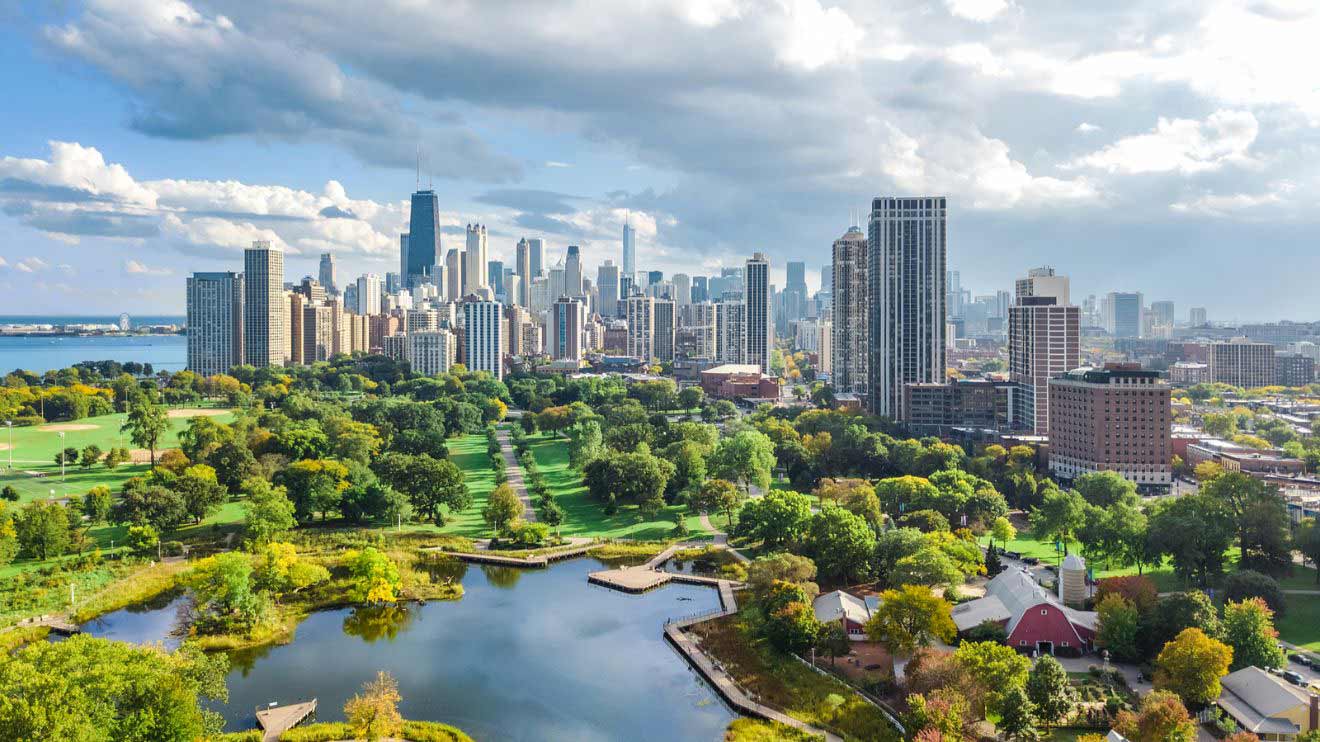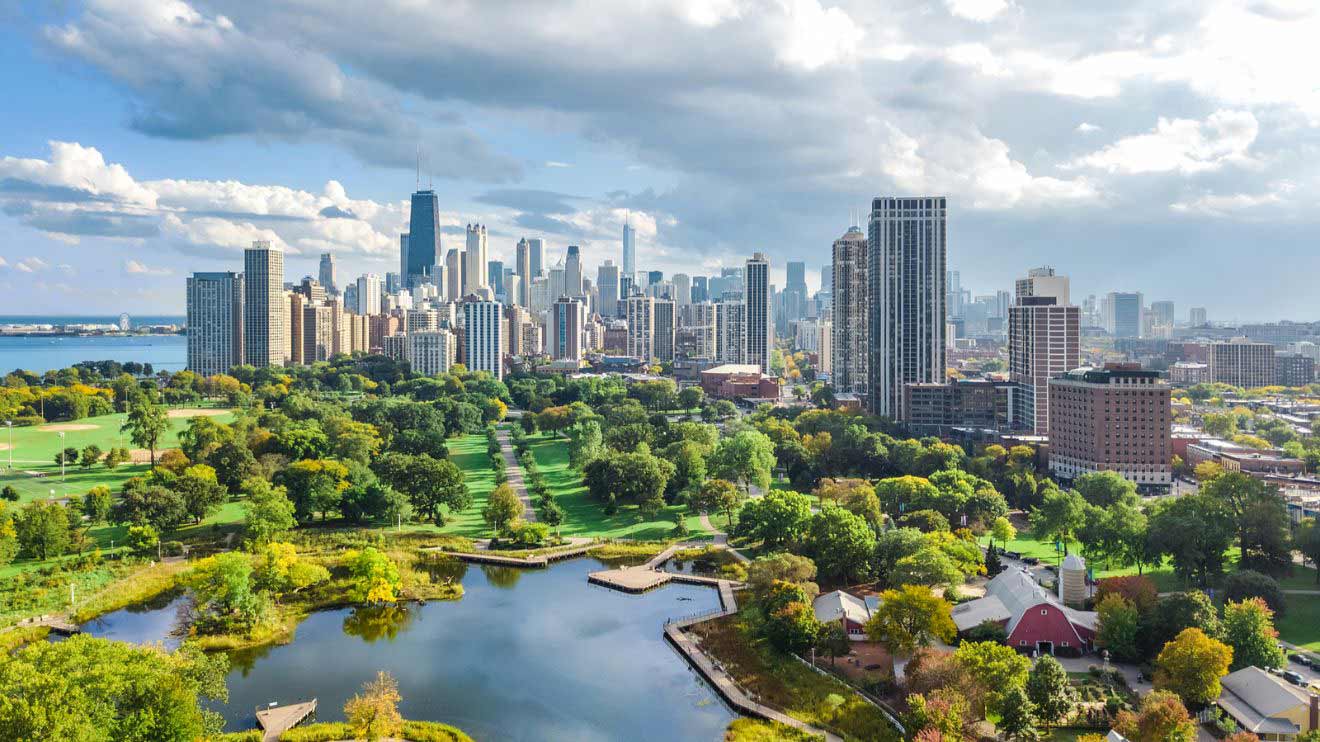 Conclusion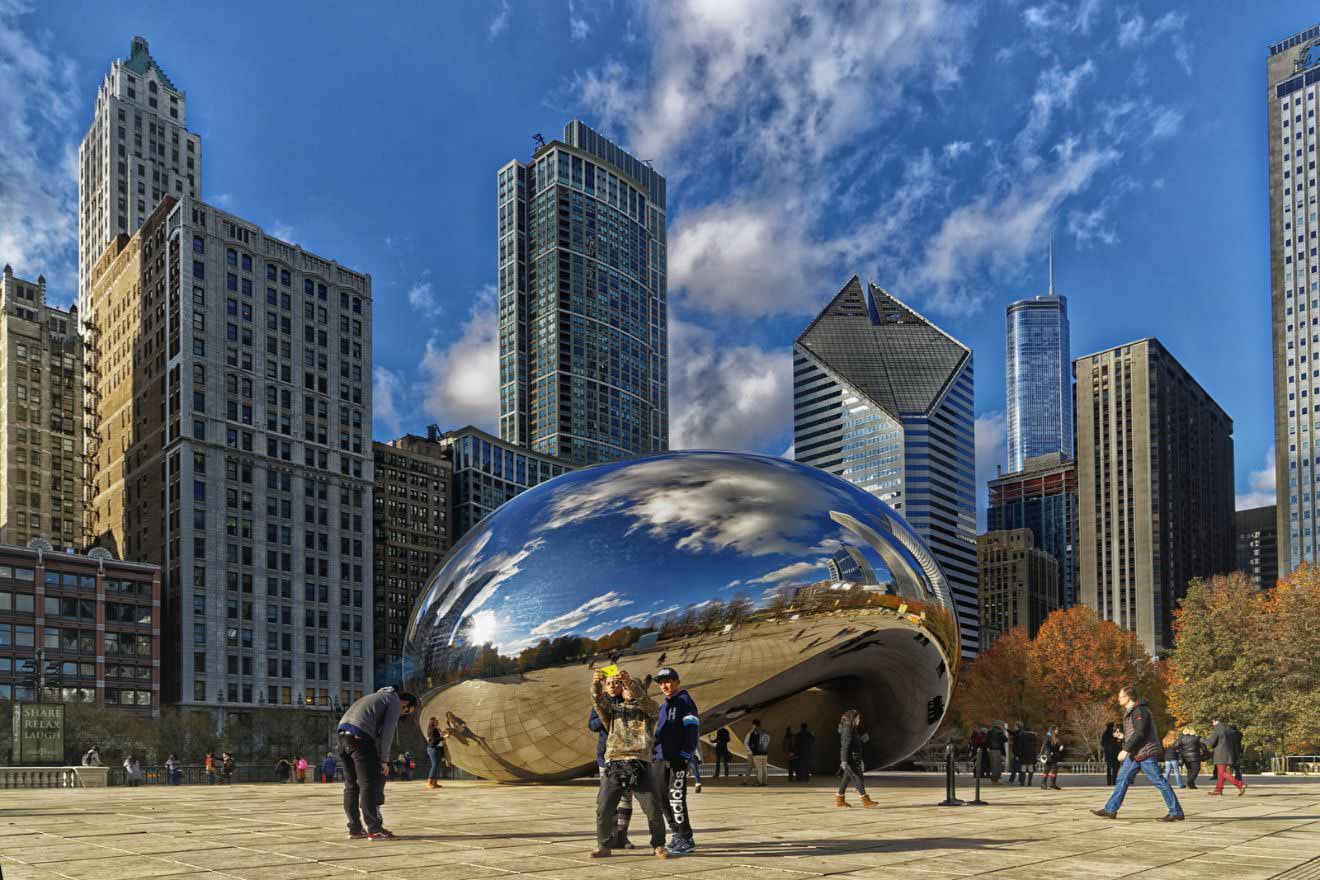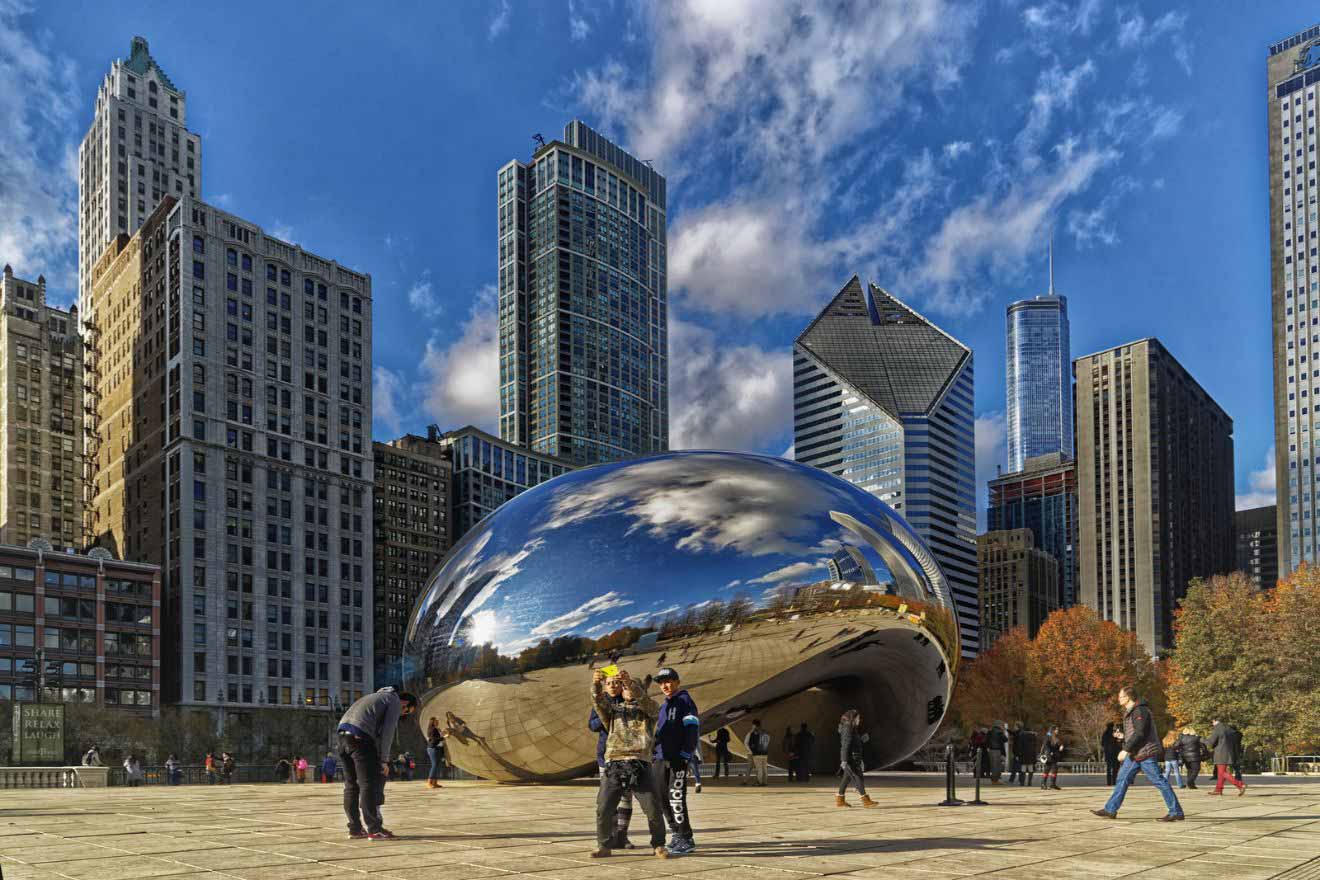 Wow! How amazing are these boutique hotels in Chicago? I'm sure now you feel much more excited for the trip!
Before we wrap up and everyone goes back to planning their trip I think we should do a short recap of what we've talked about today.
The post has the best boutique hotels in Chicago, listed from most to least expensive, plus 2 bonus sections, the first one with some amazing accommodations for couples and the second one with unique hotels with a pool.
Decisions, decisions! I know it's hard to make one when you've got so many possibilities. But don't worry, I'm here to help you as much as I can. So if you're not sure which one to pick, check out my 2 favorite boutique hotels in Chicago:
Hotel Zachary – Set in the beautiful Lake View area this amazing hotel has amazing decor which include hardwood floors and floor-to-ceiling windows
Hotel EMC2 – A fabulous hotel in Downtown Chicago that offers a great atmosphere, rooms with unique paintings, and yummy cocktails
This city may be big, but it's also packed with tourists. I recommend booking your boutique hotels in Chicago super early (especially in the summer when the prices are higher). Otherwise, you may end up paying way too much or not finding the room you want!
What an adventure! I hope you have as much fun visiting this city as I had writing this post on the best boutique hotels in Chicago!
I'll leave you to your business now but don't forget I'm always here if you need some guidance. Just pop a comment below and I'll make sure to answer as soon as I can!
Safe travels,
Victoria
---
Pin it for later!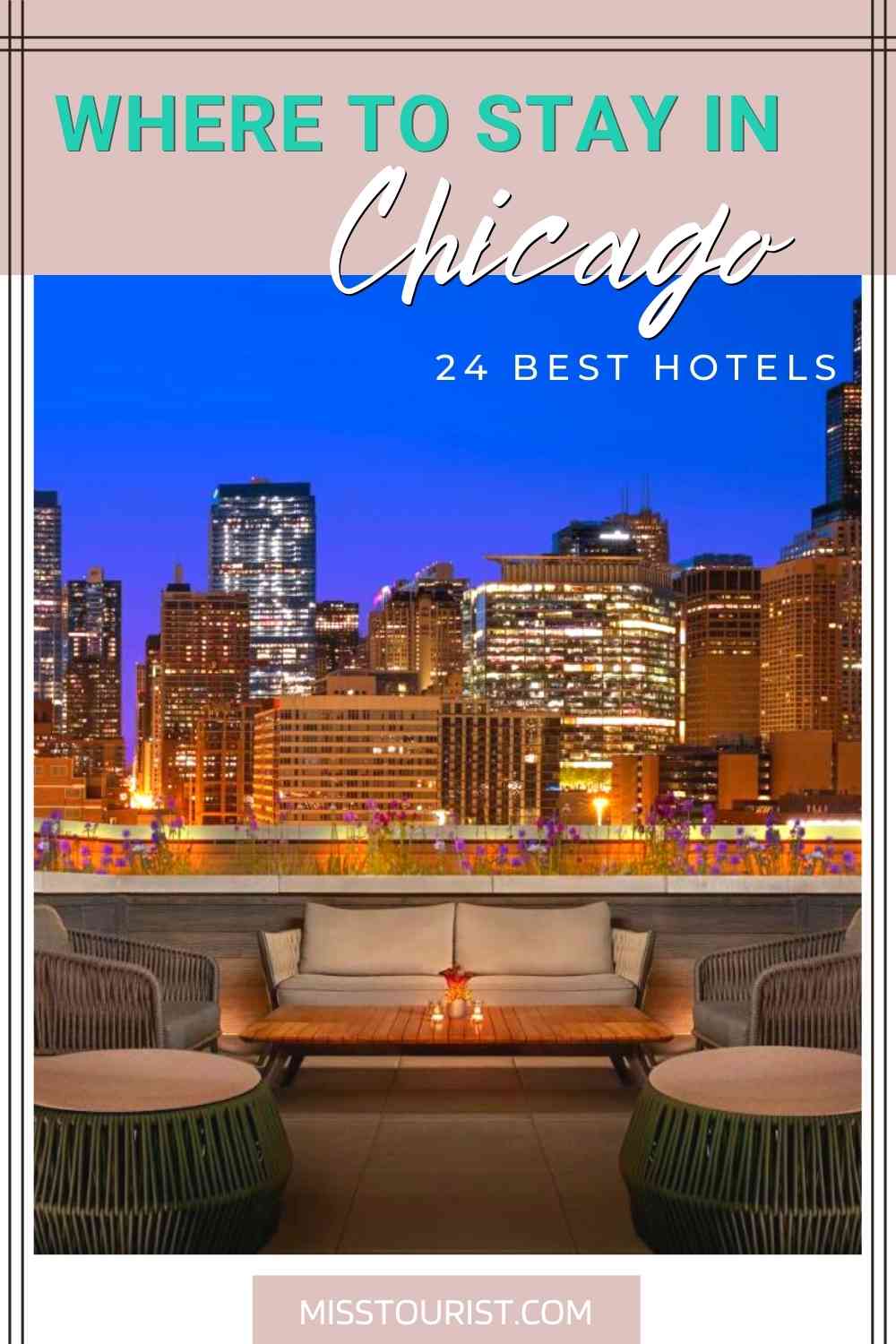 Pin it for later!