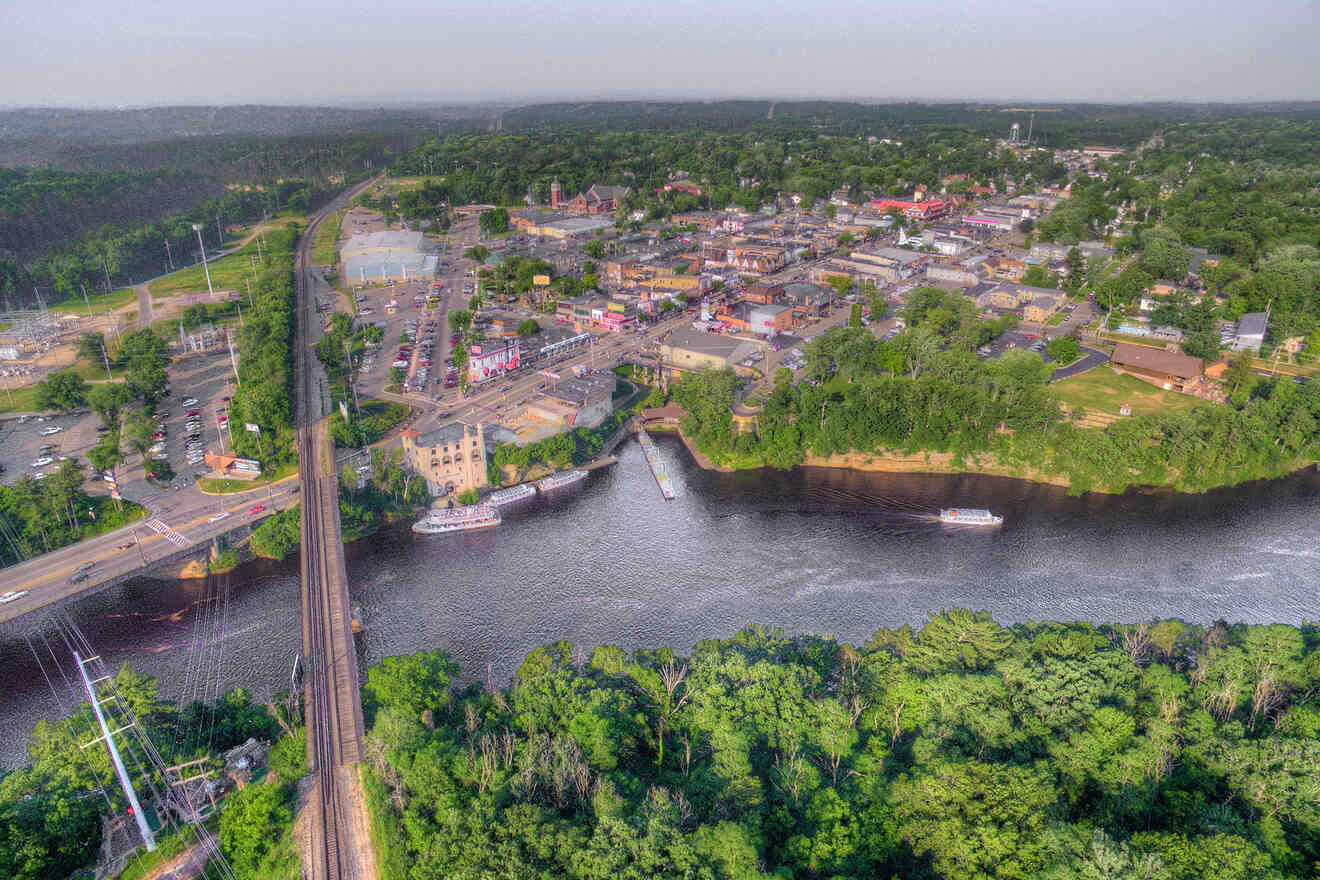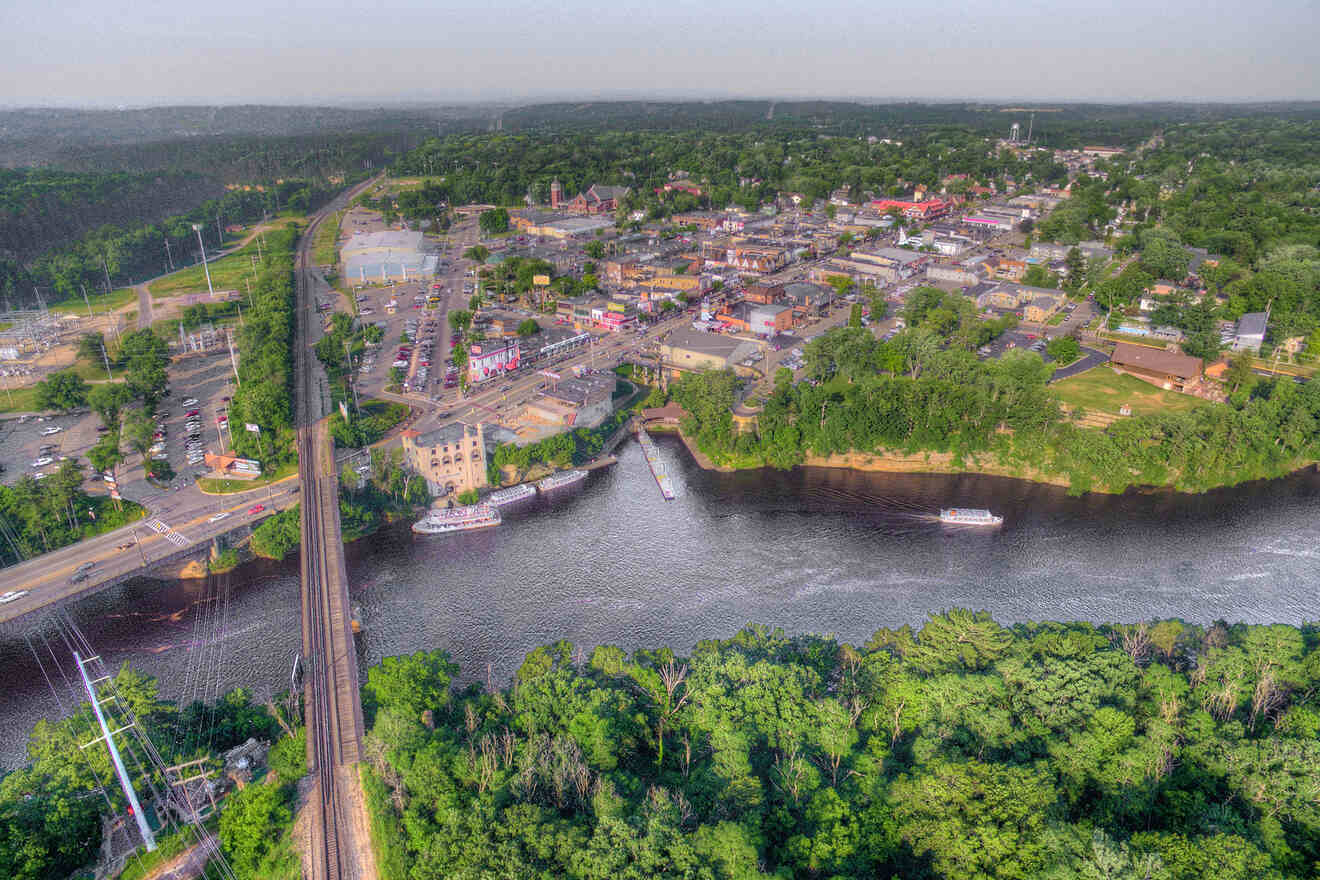 Located in the South of Wisconsin, Wisconsin Dells is a very small city offering way more attractions than you could ever expect!
From its several famous theme parks to outdoor activities in the close surroundings (hiking, kayaking, skiing, ice skating) this tiny town has a lot to offer, and for this reason, attracts thousands of visitors each year!
In order to enjoy different kinds of tourist attractions and activities, it is important to know exactly where to stay in Wisconsin Dells, that's why I created this guide with the best areas in the city.
From the touristic Downtown Wisconsin (the best place to stay in Wisconsin Dells for the first time) to the budget-friendly Lake Delton, the family-friendly Mt Olympus area, and the cool Baraboo, I am sure you will find your place here!
I also included some great hotel options for any budget and taste, researching through all the best booking websites… so here you have only the top of the top!
Now just grab a coffee and start planning your amazing stay in Wisconsin Dells, and when you find the perfect accommodation make sure you book it some months in advance… you don't wanna miss the spot!
Let's start!
If you are in a hurry
If you don't have time to read the whole article, check out the best hotels with a central location in Wisconsin Dells:
If you don't have time to read the whole article, check out the best hotels with a central location in Wisconsin Dells: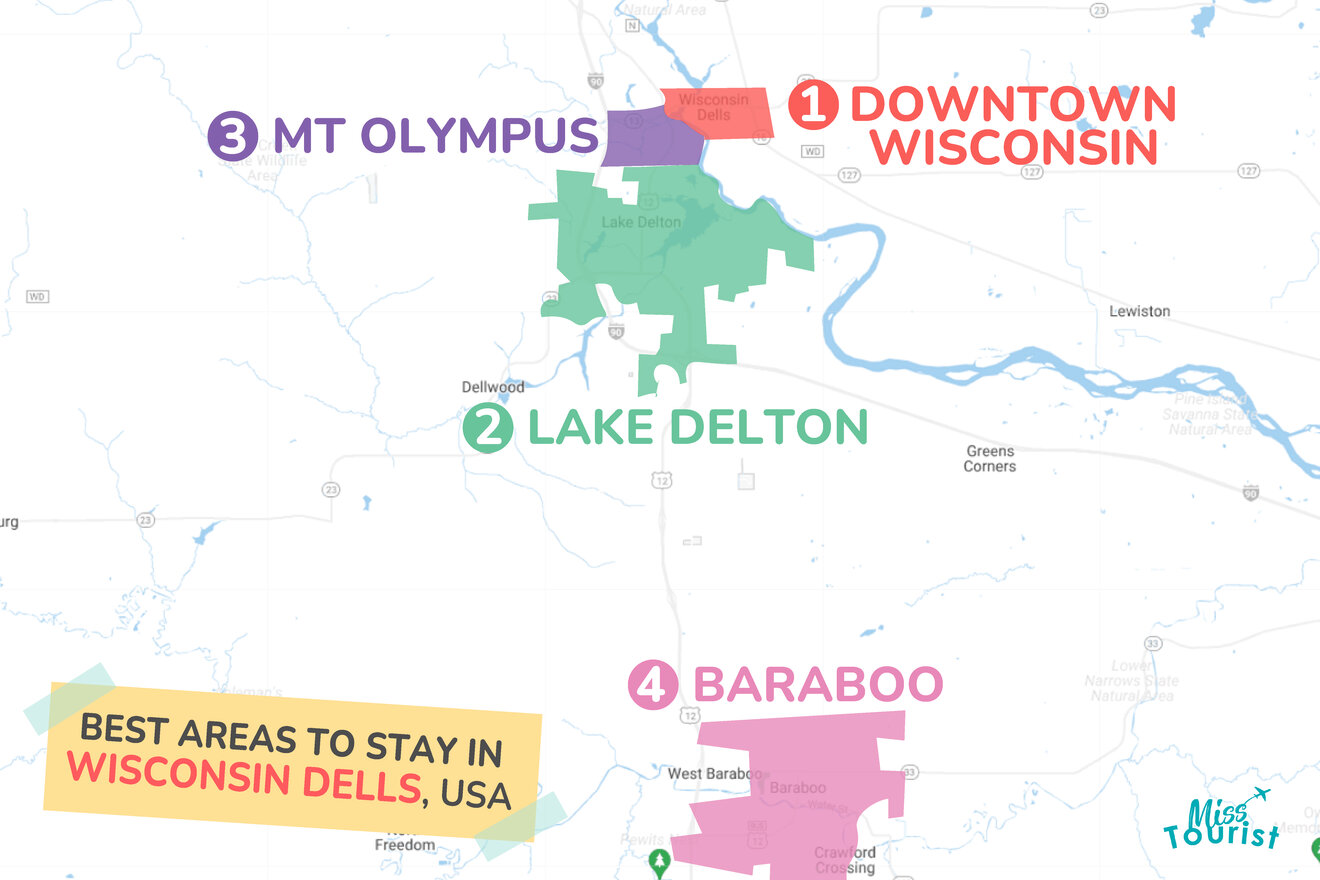 1. Downtown Wisconsin – where to stay for the first time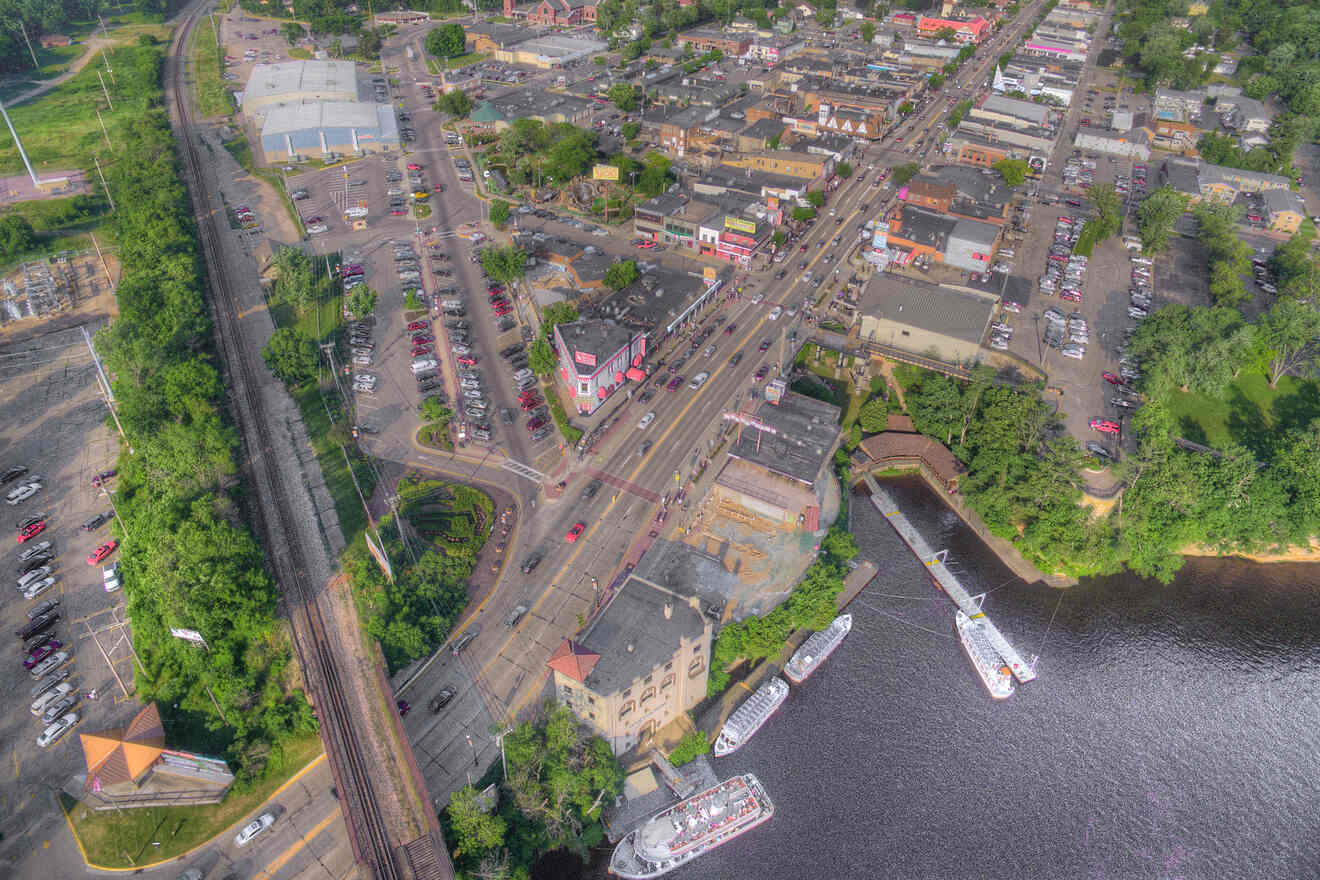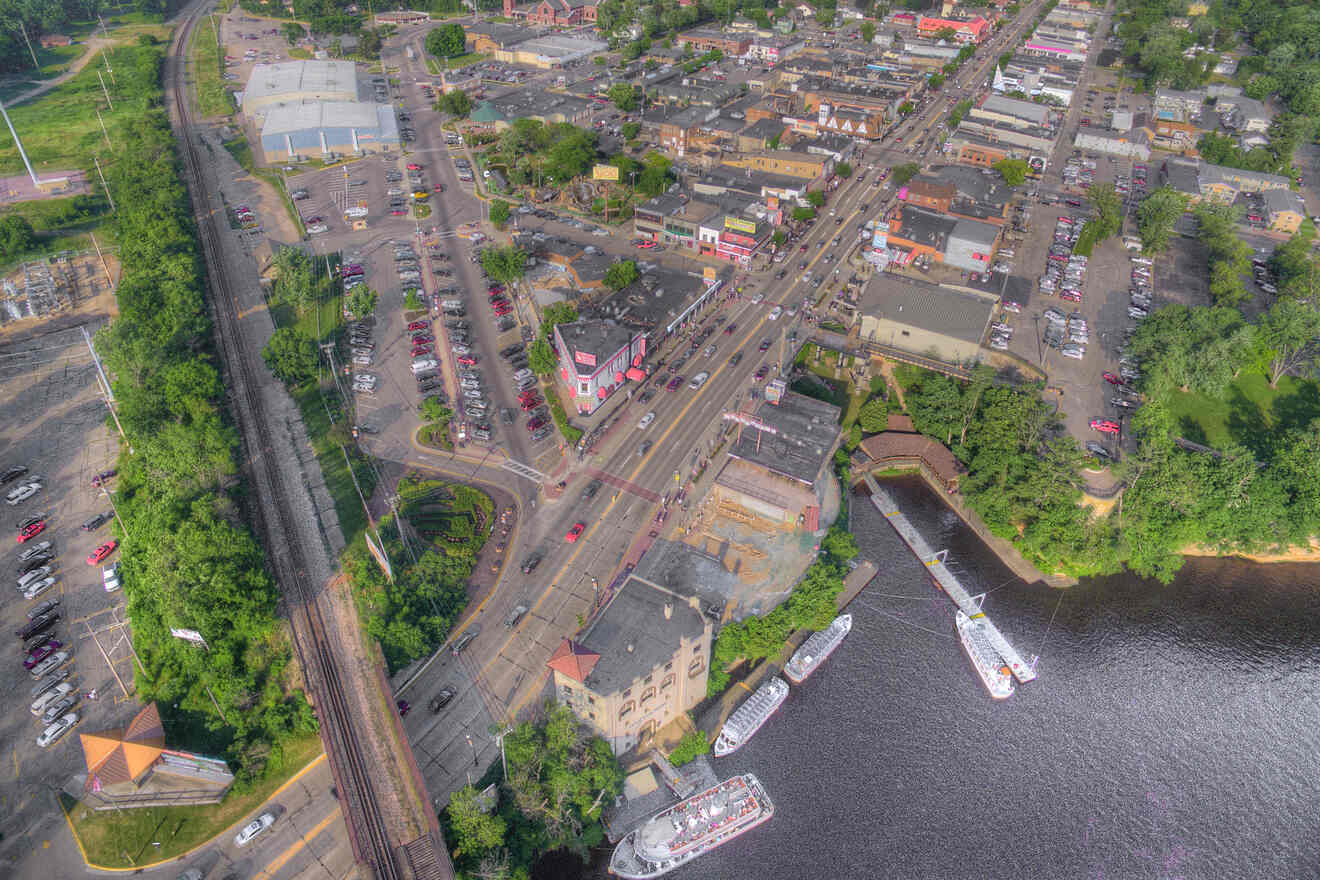 If it is your first time in the city and you want to be in the heart of everything, there's no better place than Downtown Wisconsin Dells as it's where all the best attractions are located!
Here you'll be close to amazing restaurants, cool bars, and shops. Talking about shopping, Downtown Wisconsin is home to more than 60 retailers selling everything from apparel and handmade crafts and souvenirs.
Check out 38 Broadway Gifts to find most of the shops where you can buy gifts, jewelry, and souvenirs to remember your visit!
If you prefer outdoor activities, you can have scenic walks, bike, or run surrounded by nature along Dells Scenic River Walk, right in the center of Downtown!
In Downtown Wisconsin Dells everything is within walking distance, so you don't even have to use public transport. Plus if you want to visit the surrounding attractions like the cool theme parks, they're just a short 15-minute drive away!
After all that, you won't be surprised if I tell you that here you'll also find most of the accommodation options in the city: check them out and book them as fast as you can!
Luxury hotel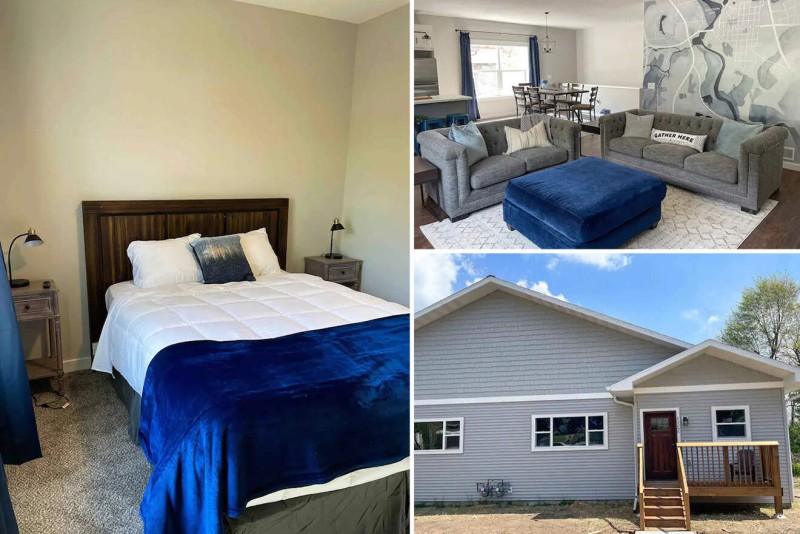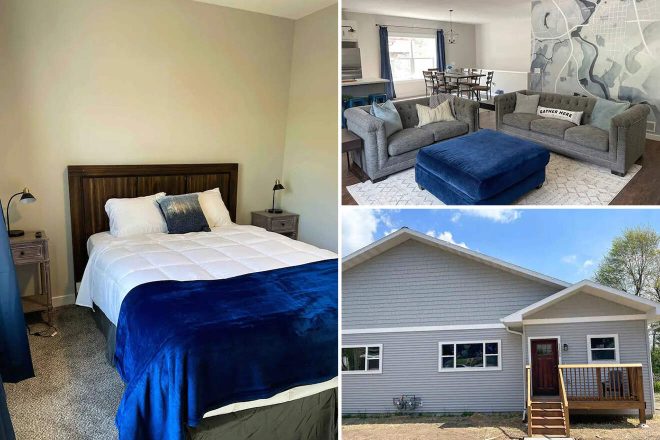 Check out this entire apartment with all the comforts in Wisconsin Dells Downtown, with views of the iconic Wisconsin River views and close to the top attractions of the city! Here you'll enjoy an open concept kitchen and living room in a very quiet neighborhood. The place has 3 big guest rooms hosting up to 11 guests… perfect for families or big groups who want privacy and a convenient location.
Other options in Downtown Wisconsin
Mid-Range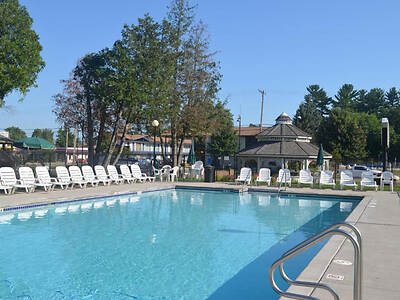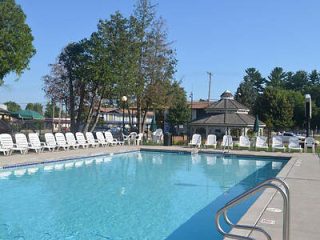 This great hotel features indoor and outdoor pools and a hot tub, for a relaxing stay in Wisconsin Dells
Budget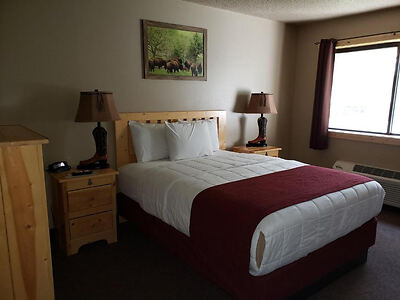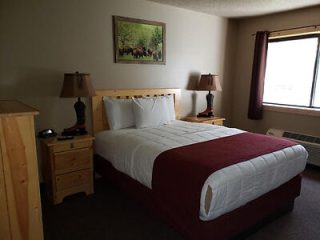 Check out Woodside Dells Hotel for a stay in Wisconsin Dells on a budget, just 1 mile from the Wisconsin River
Airbnb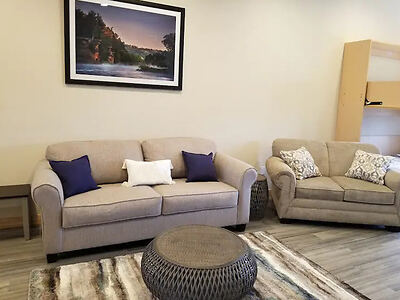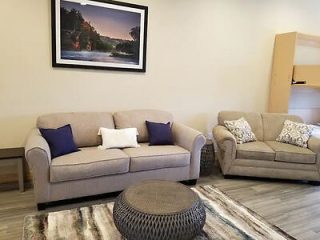 Spacious studio in heart of downtown Wisconsin Dells, within walking distance to all the local attractions
Things to do in Downtown Wisconsin
2. Lake Delton – where to stay in Wisconsin Dells on a budget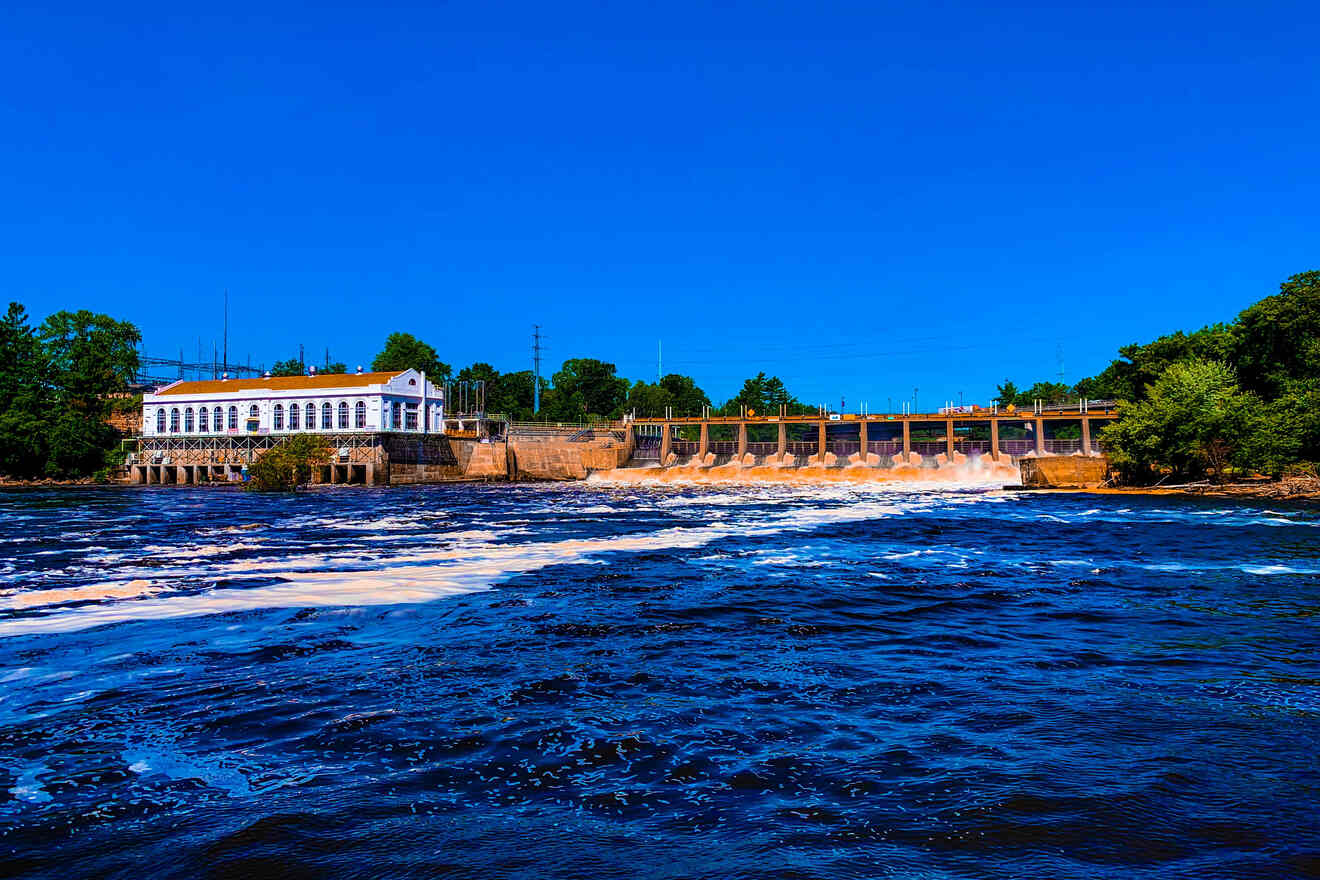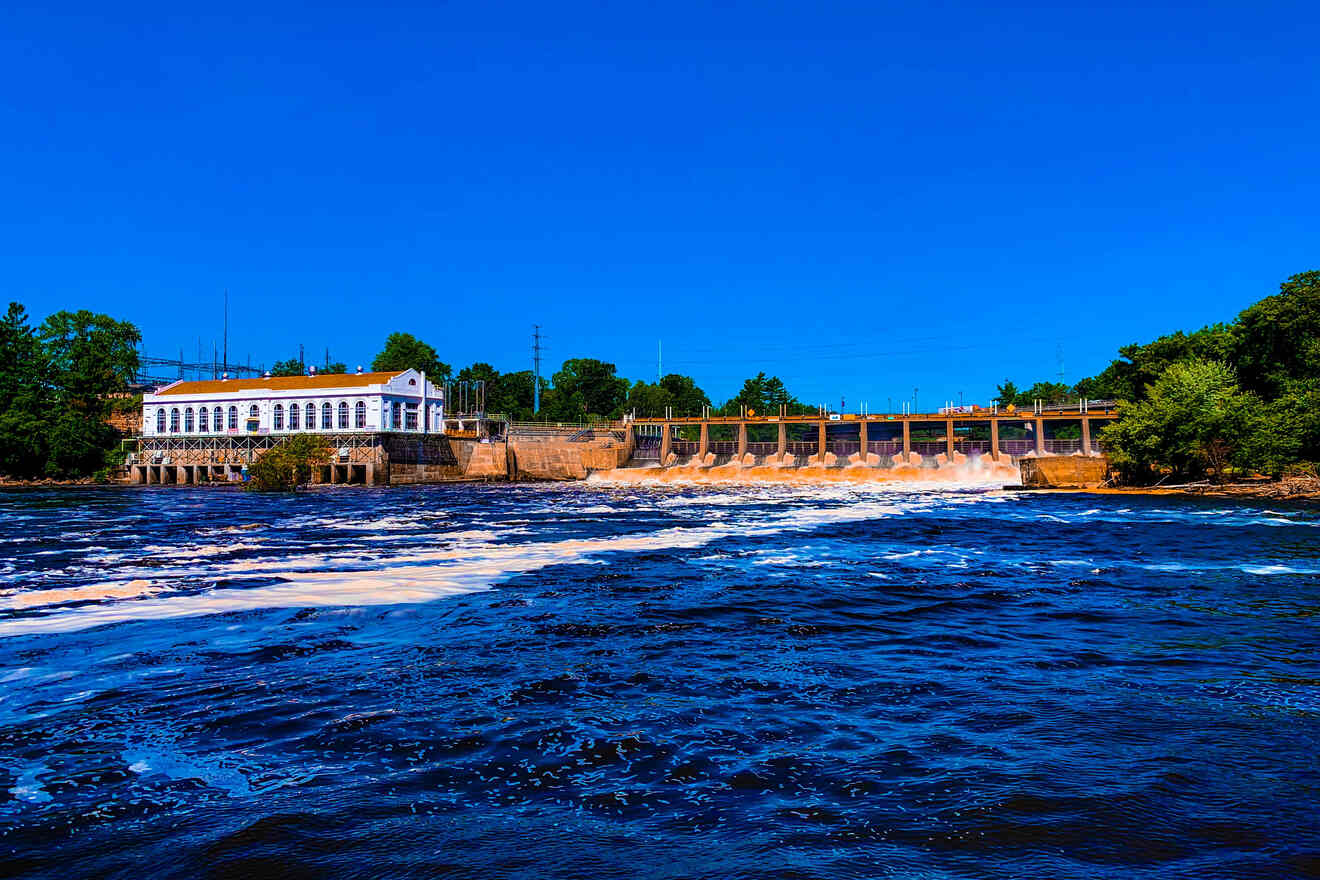 Just southwest of Wisconsin Downtown, Lake Delton is the largest community in the city, hosting about 3,000 people. This quiet village is the best place to stay in Wisconsin Dells on a budget having access at the same time to some of the best attractions in the city!
In fact in the area, you'll find countless bars and delicious restaurants, and just nearby some cool theme parks like Noah's Ark Water Park, the largest outdoor waterpark in the United States, perfect for some fun with the family!
The theme park is actually located in the main attraction of the village: the man-made freshwater lake, where you can also hike and have picnics completely surrounded by beautiful sceneries.
If you love waterfront destinations, you could extend your trip to Milwaukee, located on the shores of Lake Michigan, or to Door County, an amazing peninsula in Wisconsin between Green Bay and Lake Michigan!
Lake Delton has lots of places to stay, most of them offering very affordable prices… check them out:
NOTE: If you want to stay inside a resort in this area, Glacier Canyon Lodge at the Wilderness Resort is a popular choice.
Luxury hotel
Great Wolf Lodge Wisconsin Dells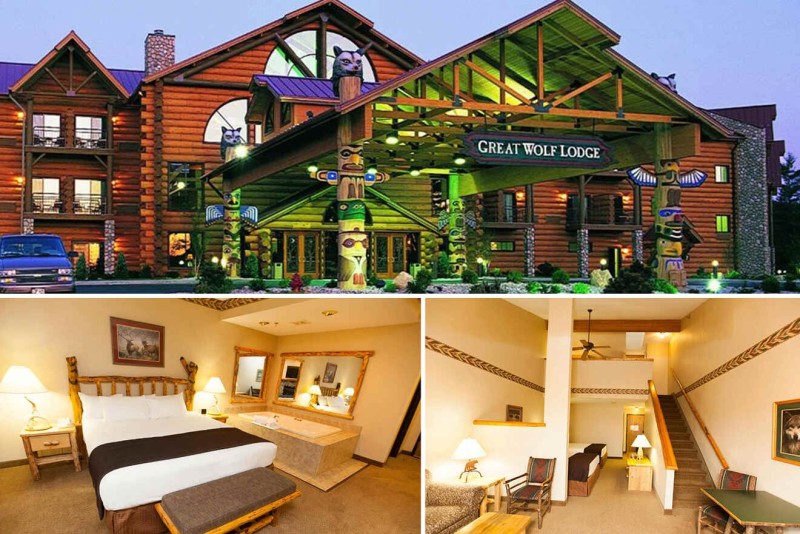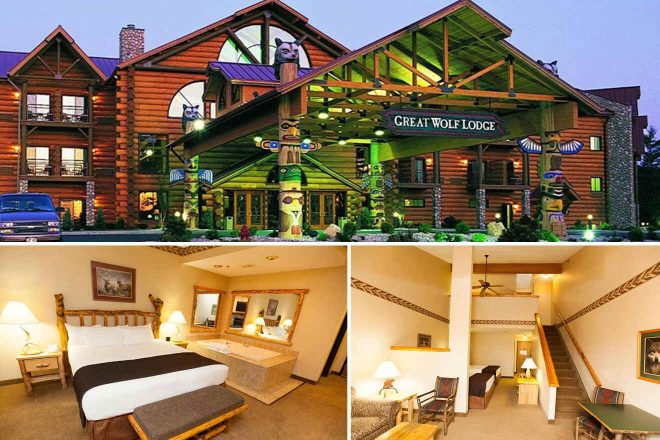 If you're looking for a luxurious stay in Wisconsin Dells with all the comforts, Great Wolf Lodge Wisconsin Dells is the best hotel! It has not one, but 3 outdoor swimming pools (one of which is a hot tub) where to relax, and a fitness center if you want to stay active. It offers two-bedroom suites, a game room, and even passes to the nearby water parks… this place is perfect for family vacations!
Other accommodation options in Lake Delton
Mid-Range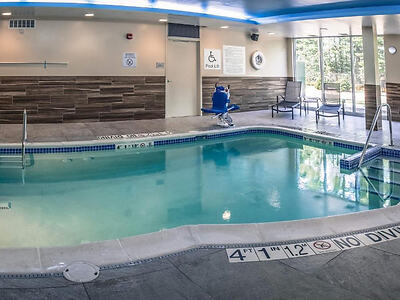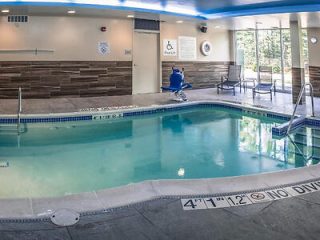 Enjoy great value for price in this hotel with free wifi and free parking, and two-bedroom suites
Budget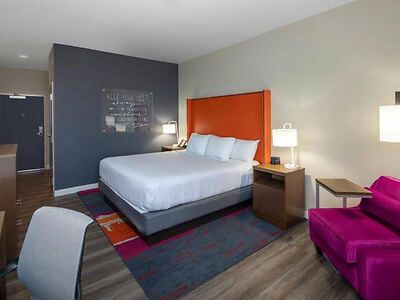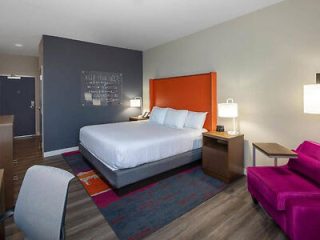 Amazing budget hotel featuring air-conditioned guest rooms with access to free wi-fi and a fitness center
Airbnb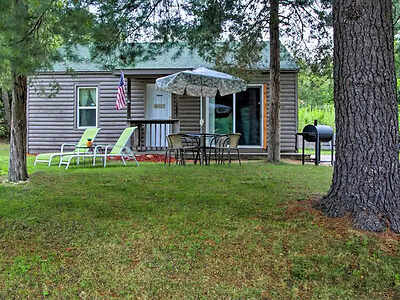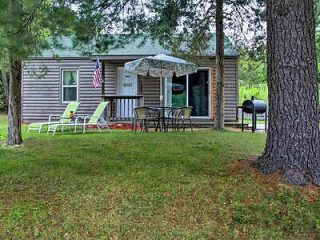 Family-friendly cottage just 1 mile from the top attractions like Noah's Ark Waterpark and Mt. Olympus Waterpark
Things to do in Lake Delton
3. Mt Olympus – the best area in Wisconsin for families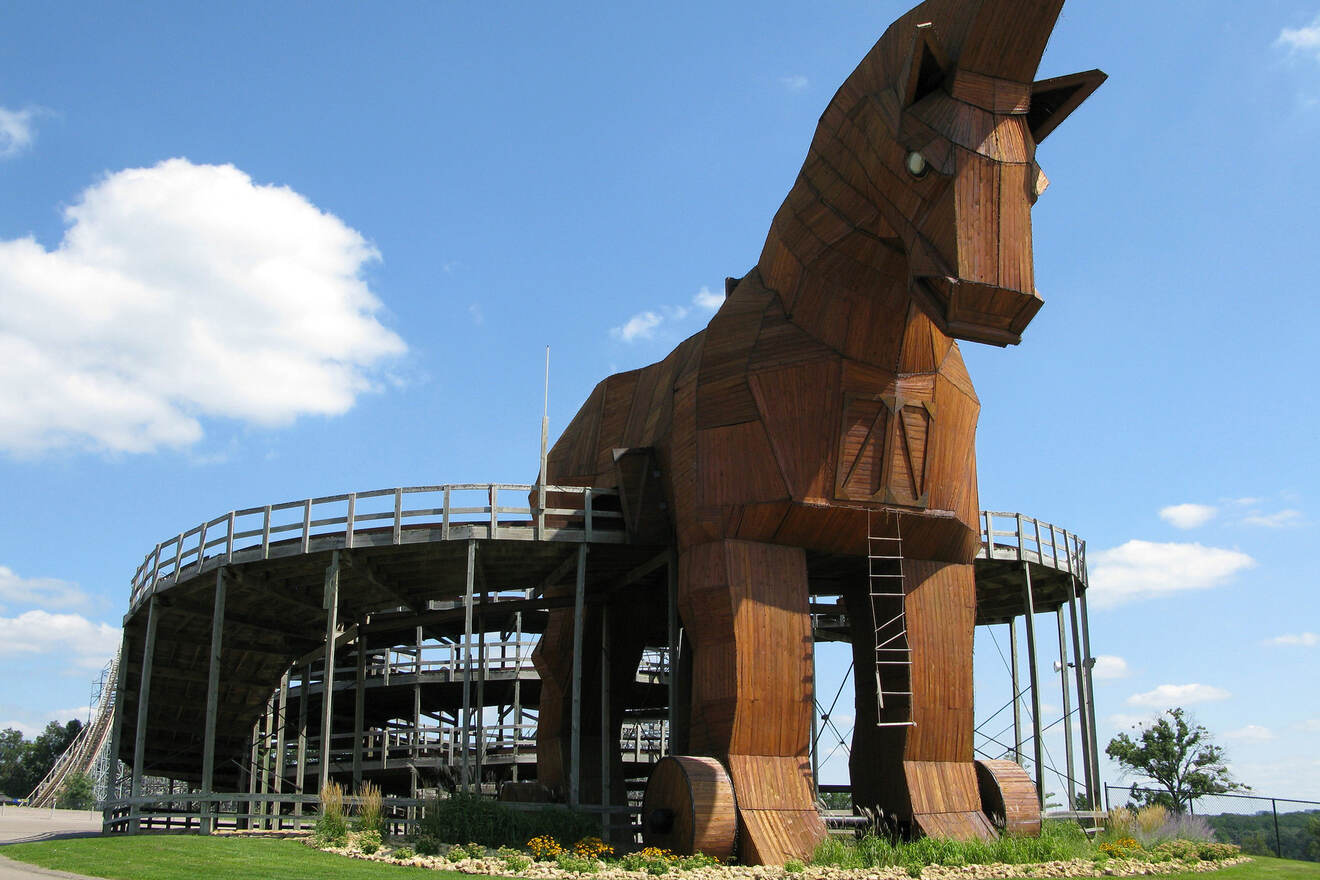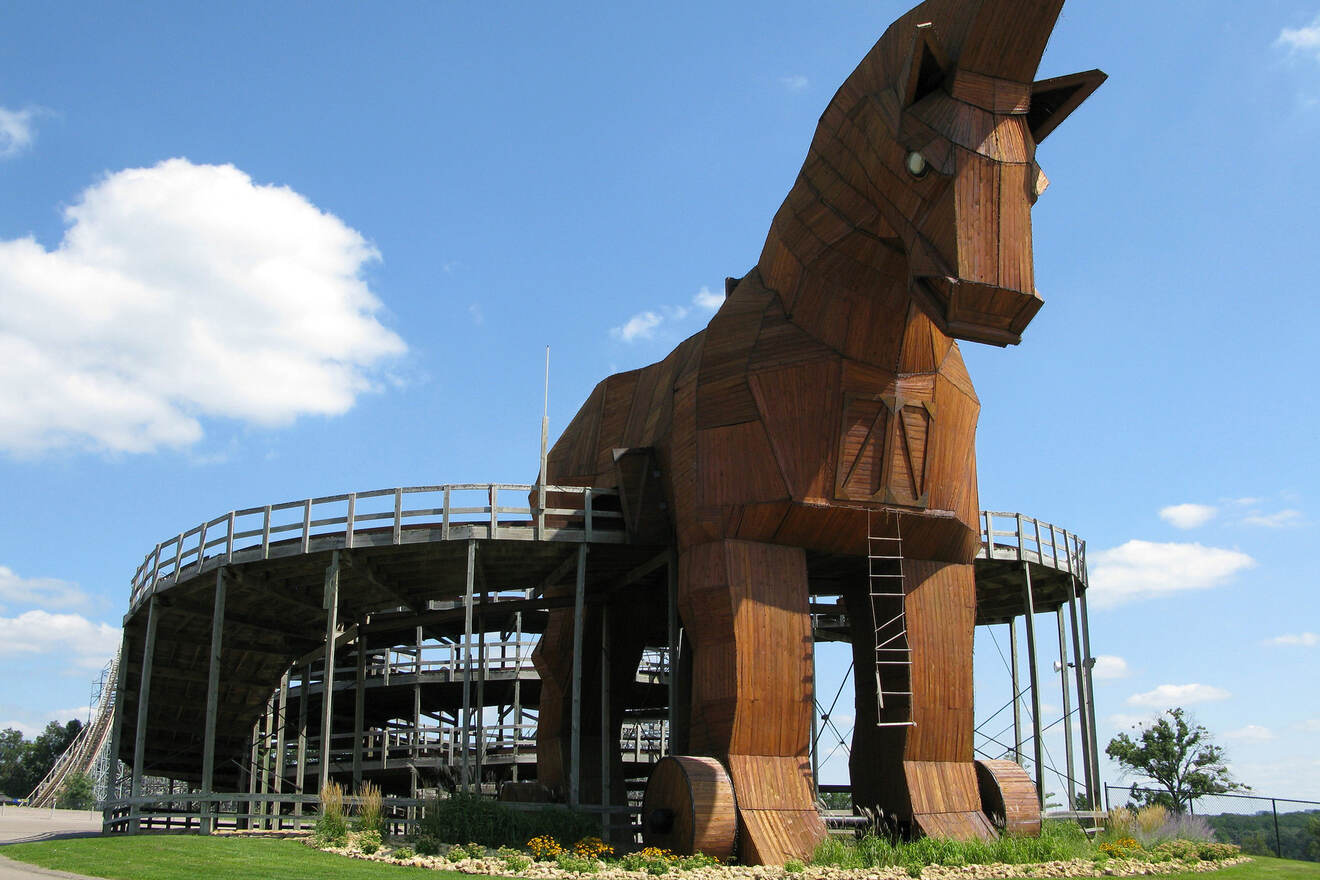 Mt Olympus is actually a resort that happens to have the perfect location close to the best theme parks and water parks, like the famous Mt. Olympus Water Park, with endless water-based rides.
The whole area around the resort hosts great hotels and is the perfect place to stay if you want to have very easy access to amusement park rides and water attractions. Needless to say… this is the best place to stay in Wisconsin Dells with the family!
But staying here doesn't mean you won't see anything other than rides: in fact, Mt Olympus is just a short walk from Downtown and Lake Delton… so you can reach all the touristic attractions and outdoor activities in only a few minutes.
What else do you need?
Luxury hotel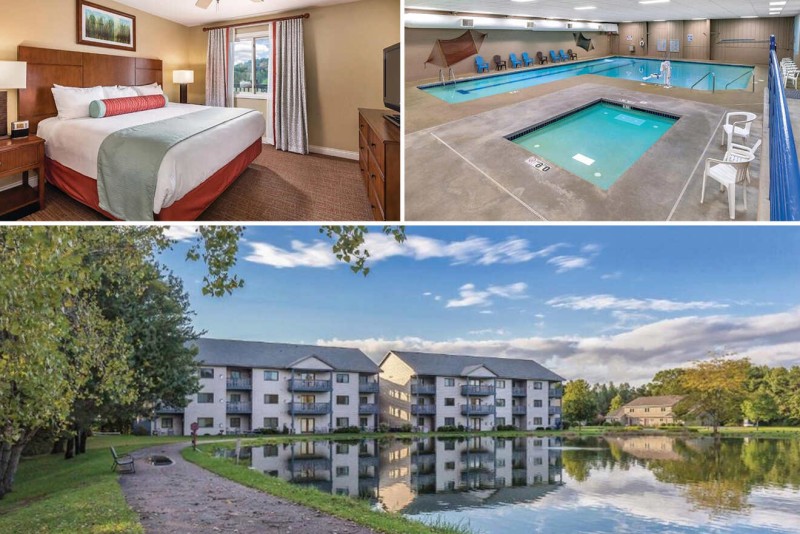 This 4-star hotel in Wisconsin Dells has literally everything you need! 3 swimming pools, hot tubs, tennis courts, free private parking, a fitness center, and many other amenities. But the best thing about this luxurious accommodation is its convenient location within walking distance of the best water parks… the nearby attractions include Wisconsin Deer Park and Mt Olympus Water Theme Park.
Other accommodation options in Mt Olympus
Mid-Range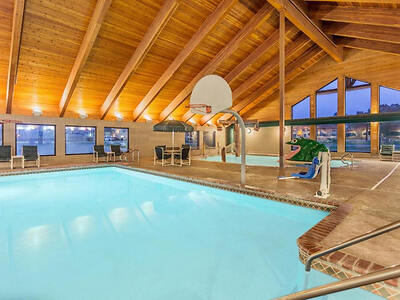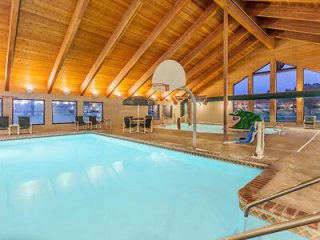 Enjoy this great hotel offering access to an on-site restaurant and the nearby water parks
Budget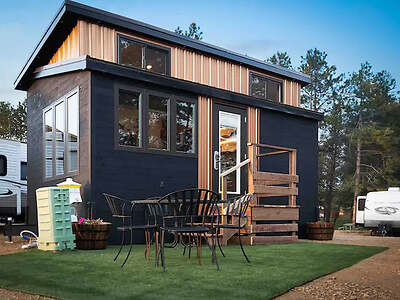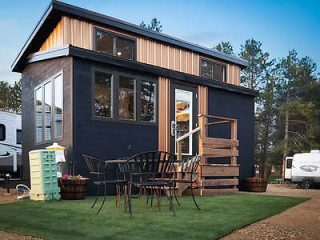 Check out the best hotel to stay on a budget in Wisconsin Dells, featuring an outdoor pool on-site
Airbnb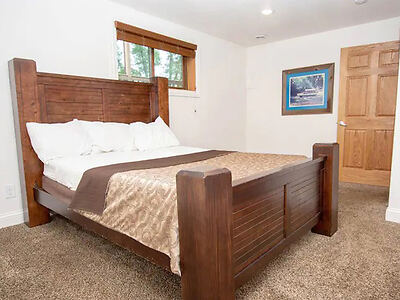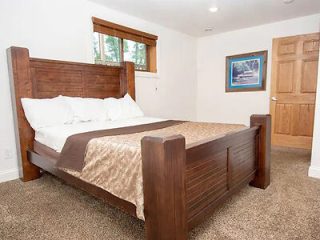 Amazing lodge with a fire pit and games room on-site, located close to the best outdoor waterparks
Things to do in Mt Olympus
4. Baraboo – the coolest area in Wisconsin Dells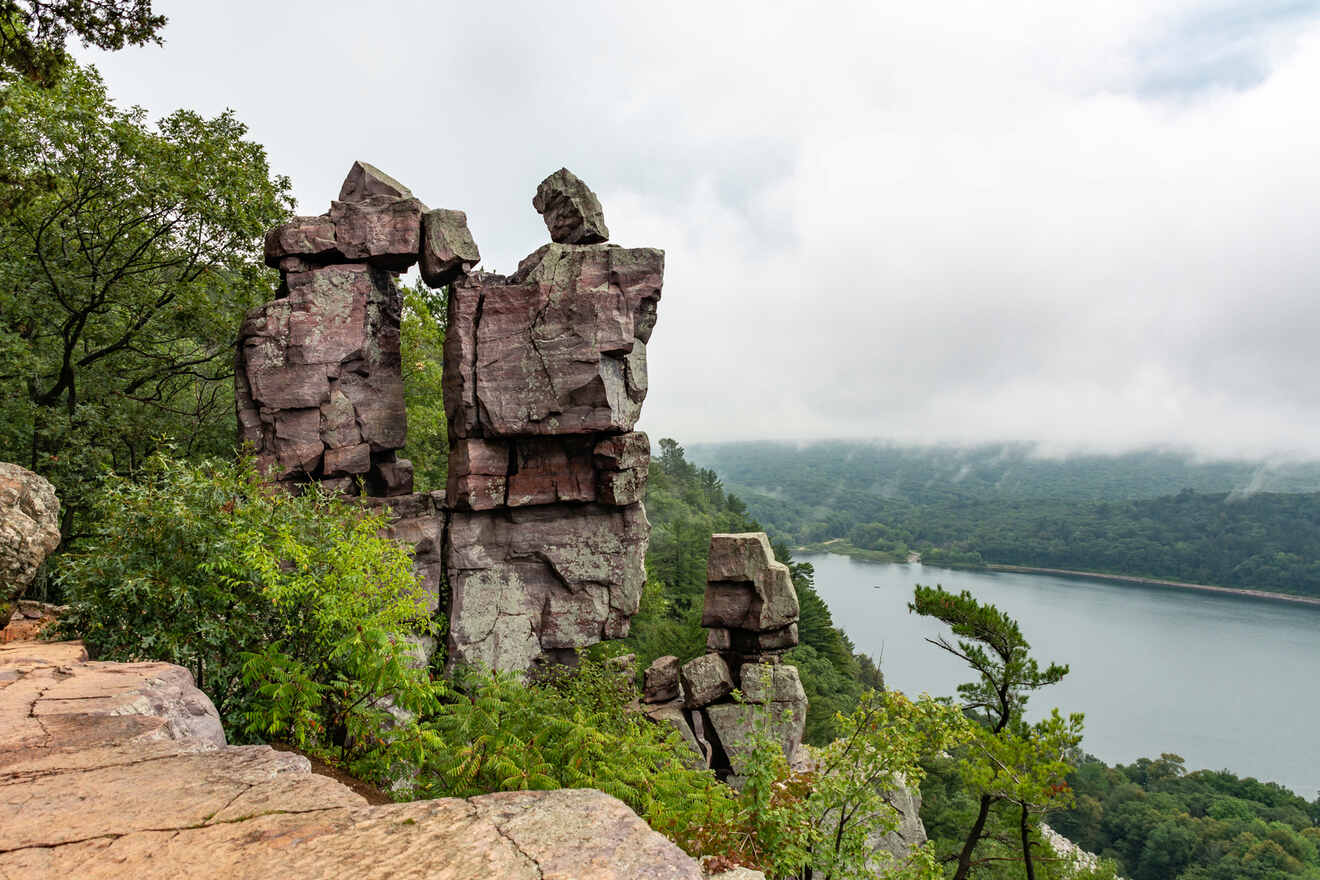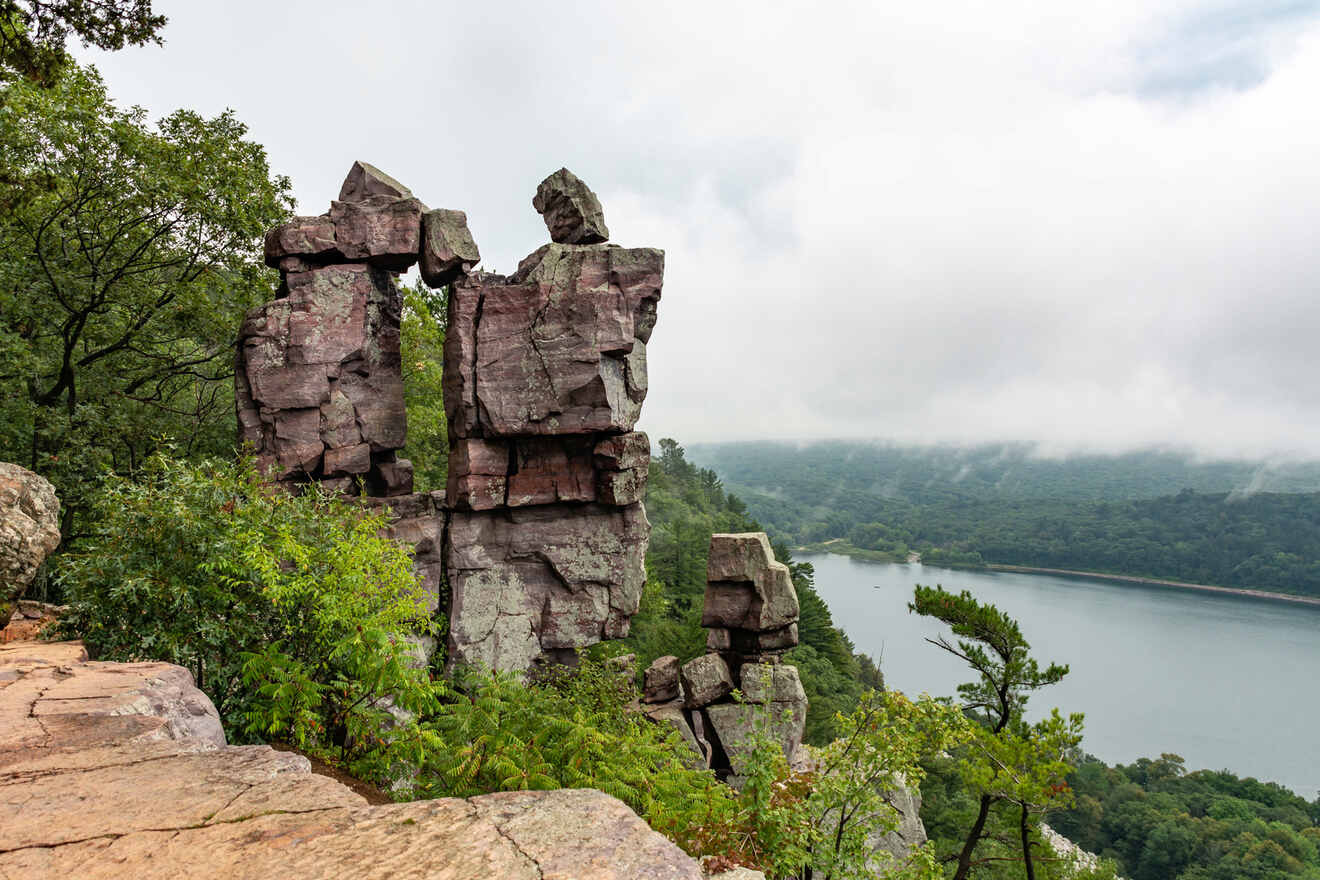 Located 20 minutes drive south of Wisconsin Dells lies the historic town of Baraboo, offering countless things to see and do for any type of traveler!
The city offers attractions as cool as its name: from interesting museums to exciting parks and local restaurants, here you won't know where to start!
The most famous attraction in the city is the Circus World Museum, considered the "National Treasure" of Wisconsin, featuring a Circus training complex, and more than 260 amazing wagons: get ready for the most exciting live shows!
Another claim to fame in Baraboo is the International Crane Foundation, where you can take a guided tour of fifteen different crane species, and hike along beautiful nature trails!
Otherwise, if you're up to an outdoor adventure, Devil's Lake Park is the largest state park in the state of Wisconsin, perfect for panoramic hikes and rock climbing for visitors of any skill level.
Luxury hotel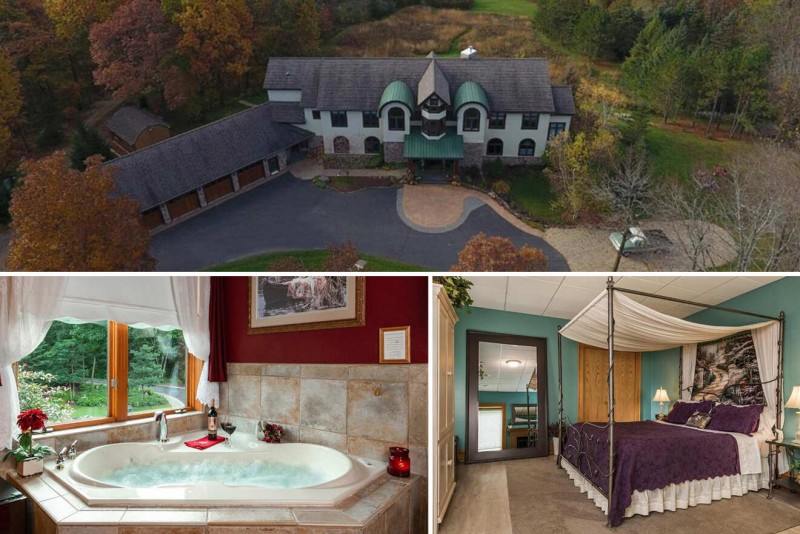 Check out this amazing 4 stars accommodation located in the heart of Baraboo. Here you will have access to an amazing hot tub where you can relax after a day of hiking, skiing, or visiting the city! Other amenities include free WiFi, free private parking, a garden, and a big terrace. But the thing guests love the most is the continental or a Full English/Irish breakfast served every morning… the perfect way to start your day!
Other accommodation options in Baraboo
Mid-Range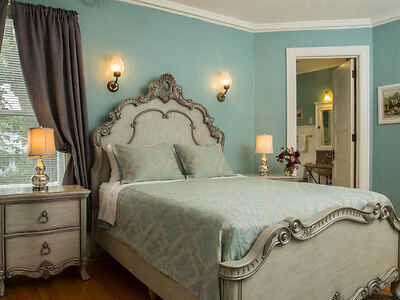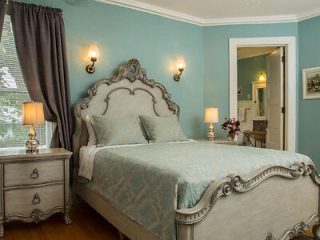 Enjoy an American breakfast in the morning, and end your day in the on-site bar of this great hotel!
Budget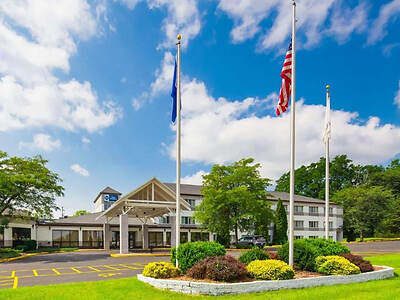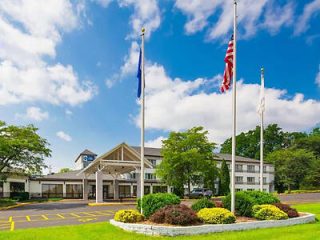 The best budget hotel in Wisconsin Dells, featuring an indoor pool, a hot tub, and access to free Wi-Fi.
Airbnb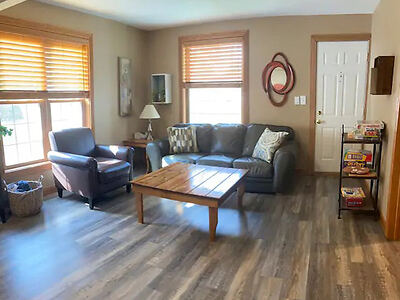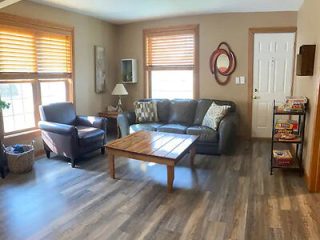 Feel at home in this cozy bungalow located in a quiet neighborhood right in Baraboo
Things to do in Baraboo
Frequently asked questions about hotels in Wisconsin Dells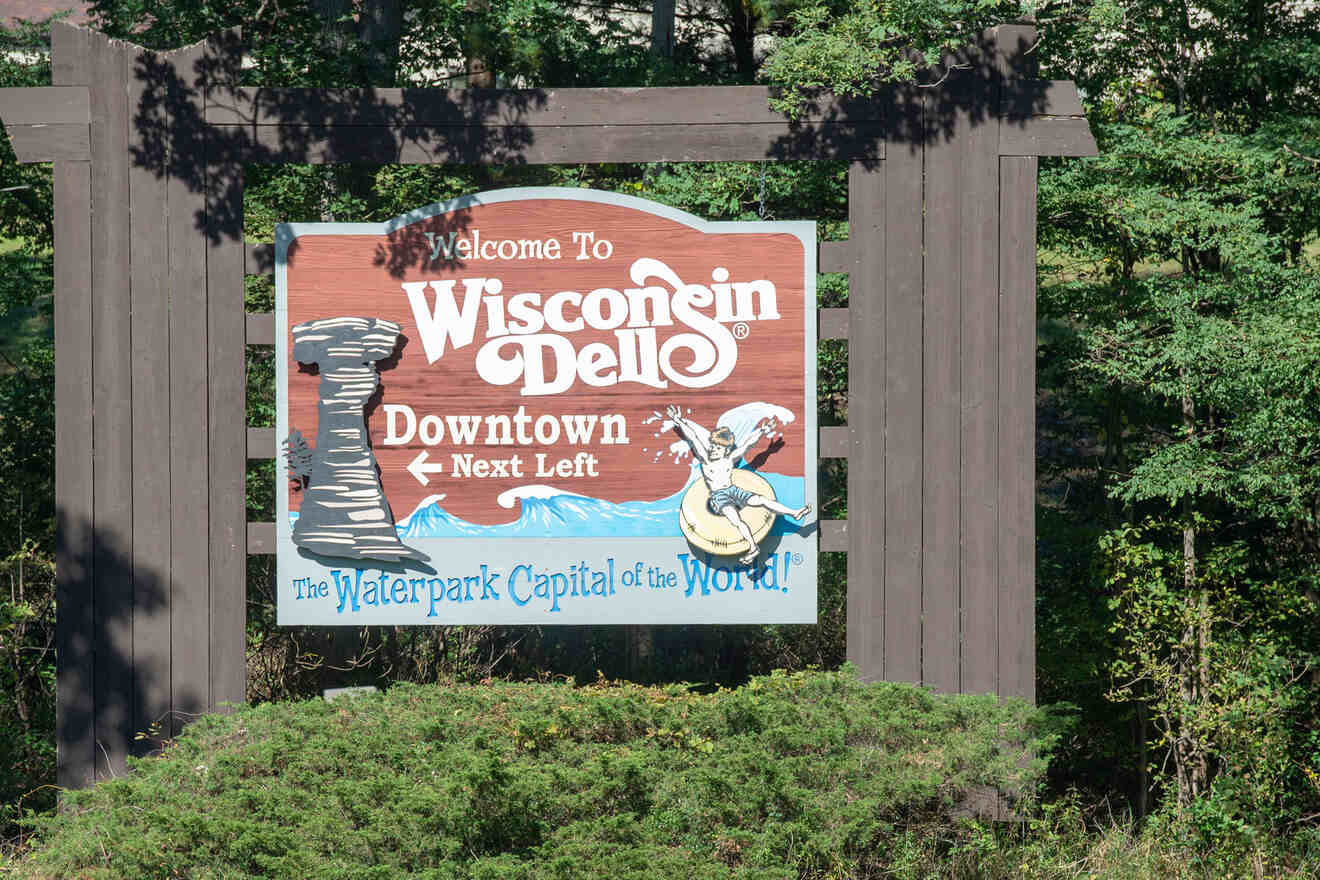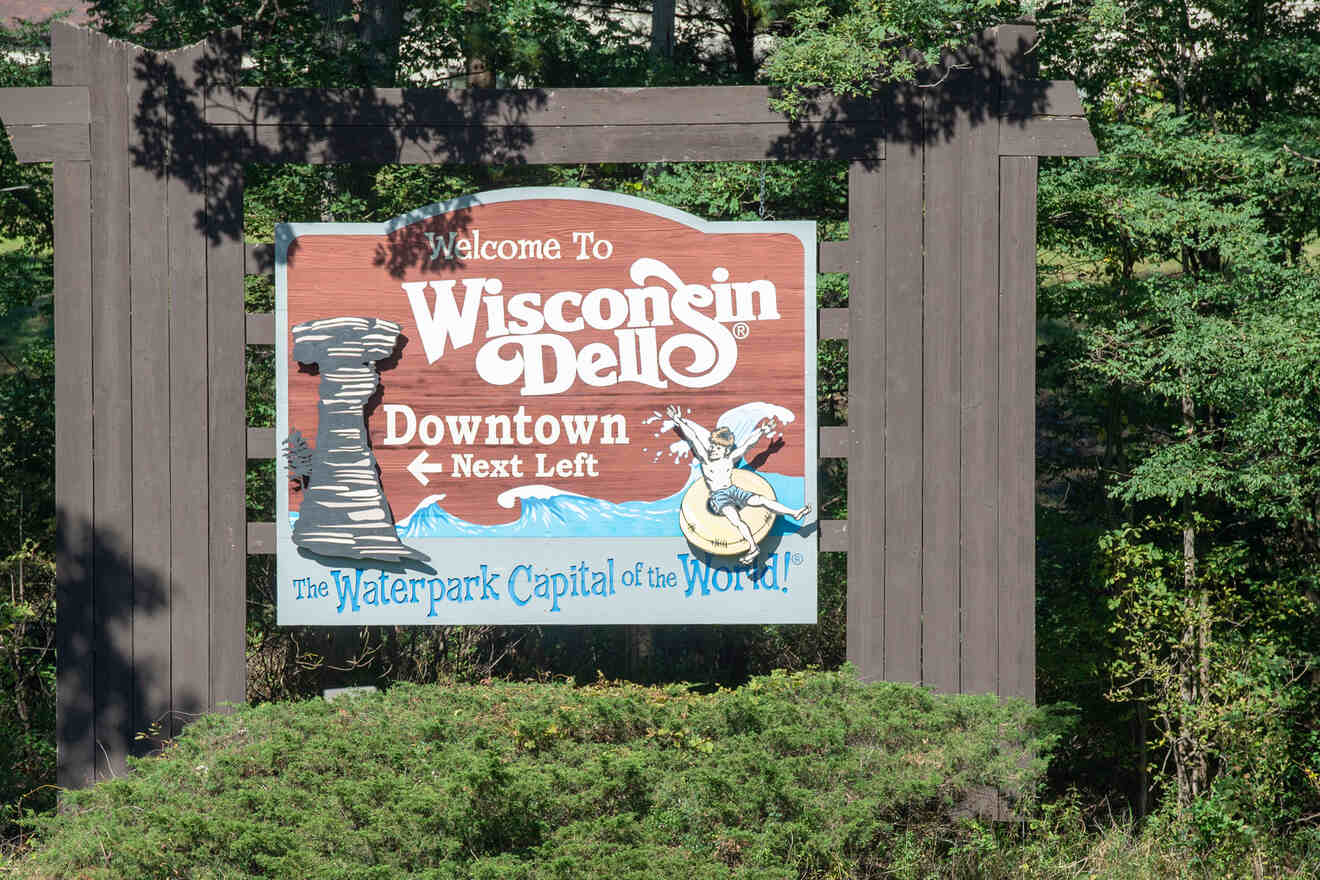 Conclusion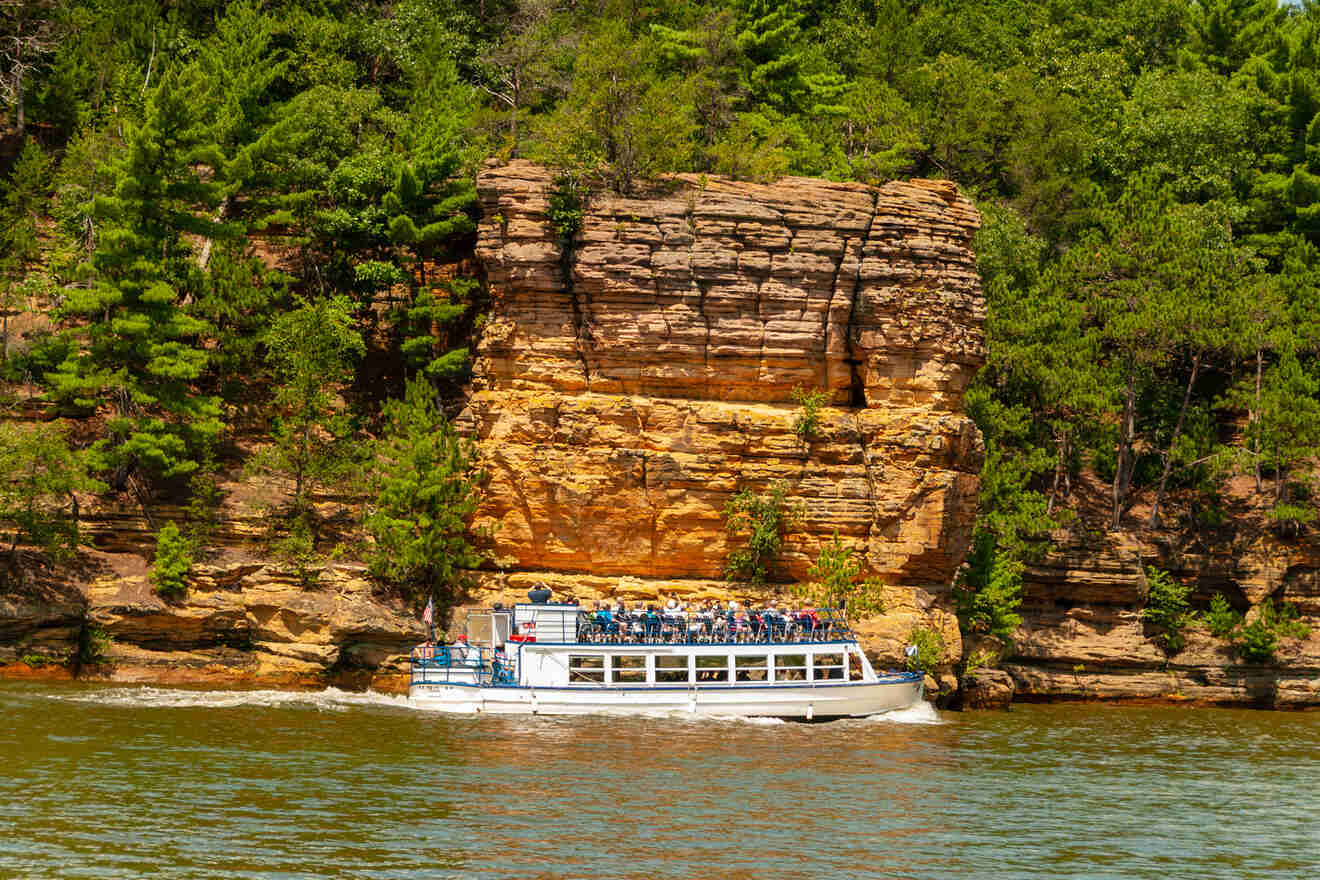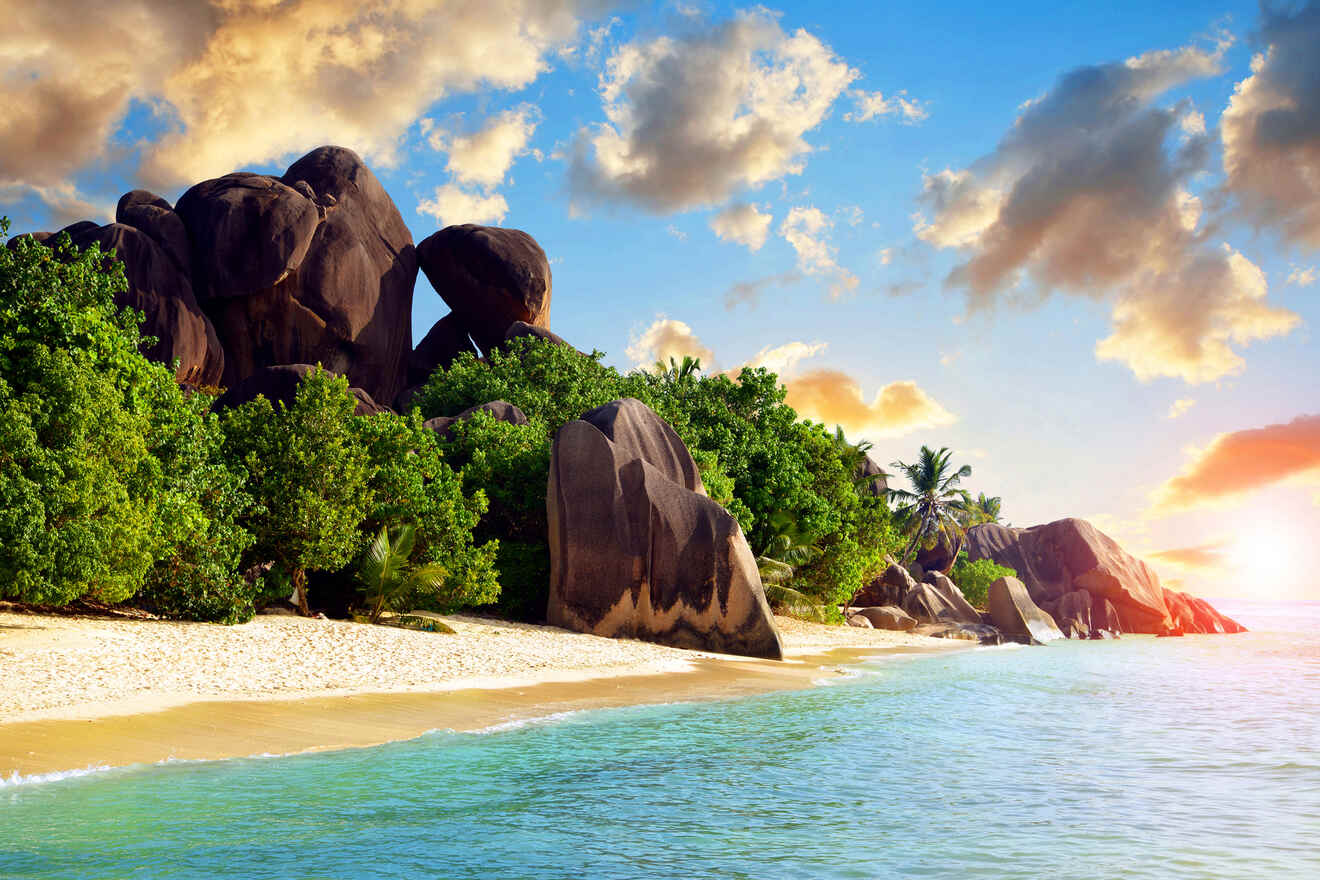 We finally reached the end of this useful and extensive guide on the best places to stay in Wisconsin Dells, including the best resorts and hotels!
Each area has its own vibe and strengths: Downtown Wisconsin will give you access to the best Wisconsin Dells attractions, Mt Olympus to all the theme parks, Lake Delton to budget-friendly accommodation, and Baraboo to interesting museums and activities.
If you're still undecided on which is the best place for your stay in Wisconsin, check out my 2 favorite hotels with great location and value for the price:
I hope the article will help you to find the best area and hotel to stay in Wisconsin Dells for a great vacation but don't forget to book your favorite accommodation as soon as you can: it will secure you a spot and maybe you'll also find some great offers!
If you have any question or doubt about Wisconsin Dells, or you just want to share your experience, please do that in the comments… I am looking forward to answering you!
Have an amazing holiday!
Elena