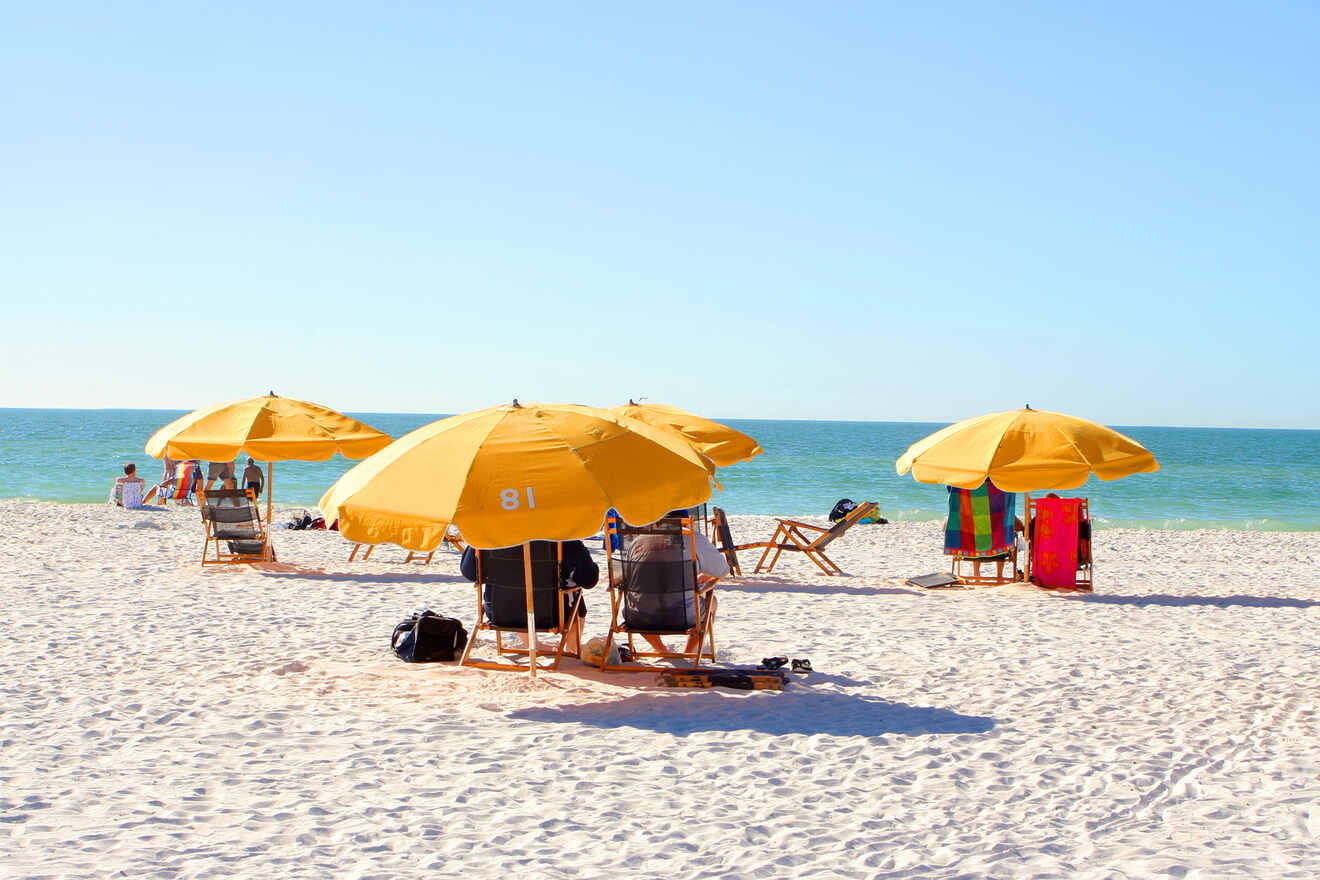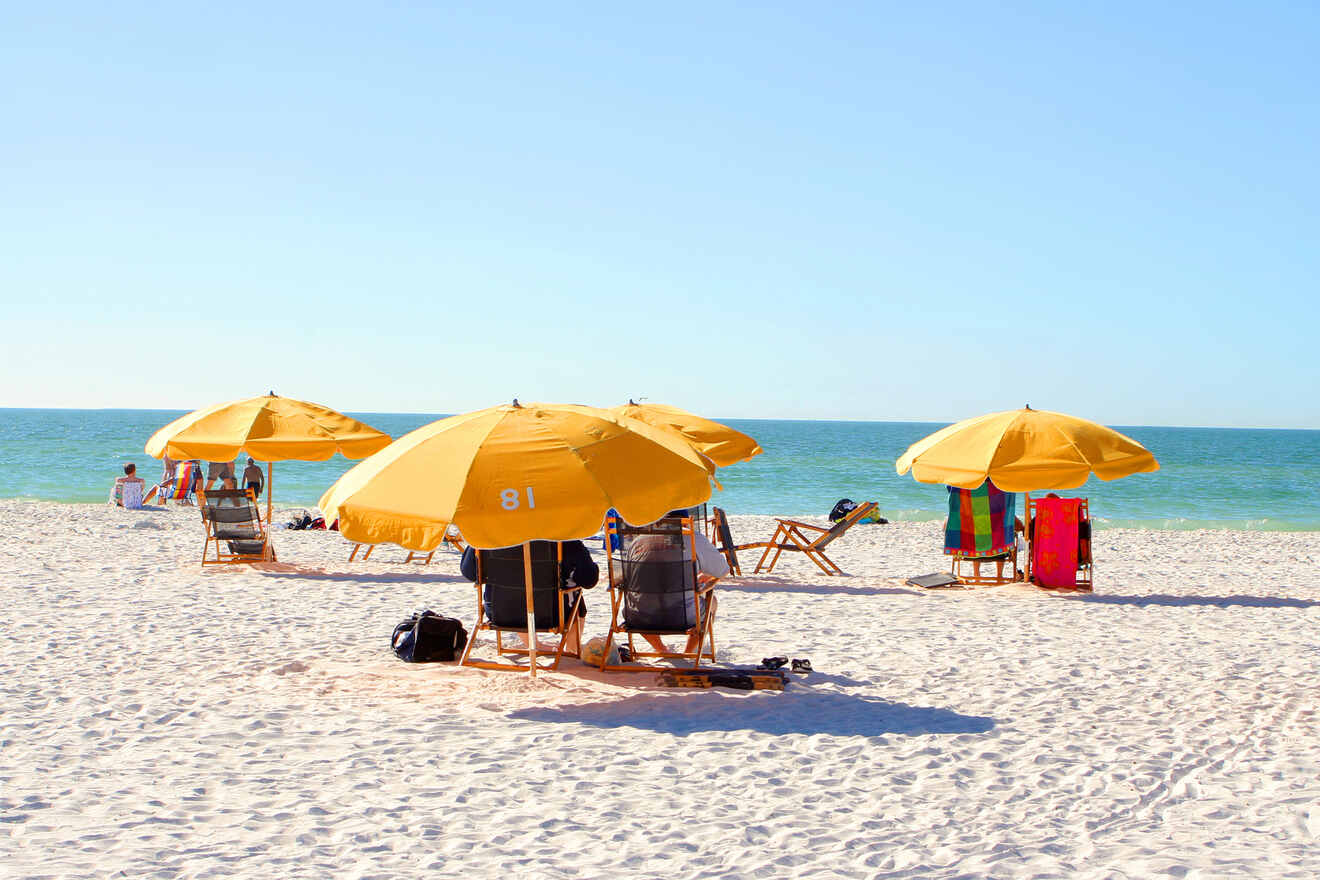 Florida's Gulf Coast boasts some of the nation's top-ranked, most beautiful beaches, like Clearwater Beach and St. Pete. As a local myself, superlatives like that bring major crowds from all over – not ideal if you're looking for a relaxing getaway from the hustle and bustle of everyday life.
Just 1.5 miles (2.5 km) from the southern end of Clearwater Beach, an area known for its lively atmosphere and plentiful attractions, is Sand Key Park, which offers all the beauty of its more popular counterparts and more, but in a serene setting.
Sand Key Park covers 95 acres (40 hectares), featuring a white sand beach, boardwalk, nature trails, a rare salt marsh, and countless opportunities to observe wildlife in its natural habitat. There's no shortage of amenities either, including cabanas, umbrellas, beach chairs for rent, picnic tables, bathhouses, and a dog park.
You can easily stay in Clearwater Beach or St. Petersburg and visit Sand Key Park for the day. However, you also have the option to stay steps away from Sand Key Park at any of the 2 awesome resorts nearby in Sand Key.
NOTE: If you do plan to stay in Sand Key, you'll definitely want to book your hotel stay ASAP, as the 2 major resorts fill up fast, especially during spring's busy season:
Now, without further ado, let's jump into the article. Consider this your guide to Sand Key Park, so you can plan the perfect day (or weekend) in this peaceful paradise!
Overview of Sand Key Park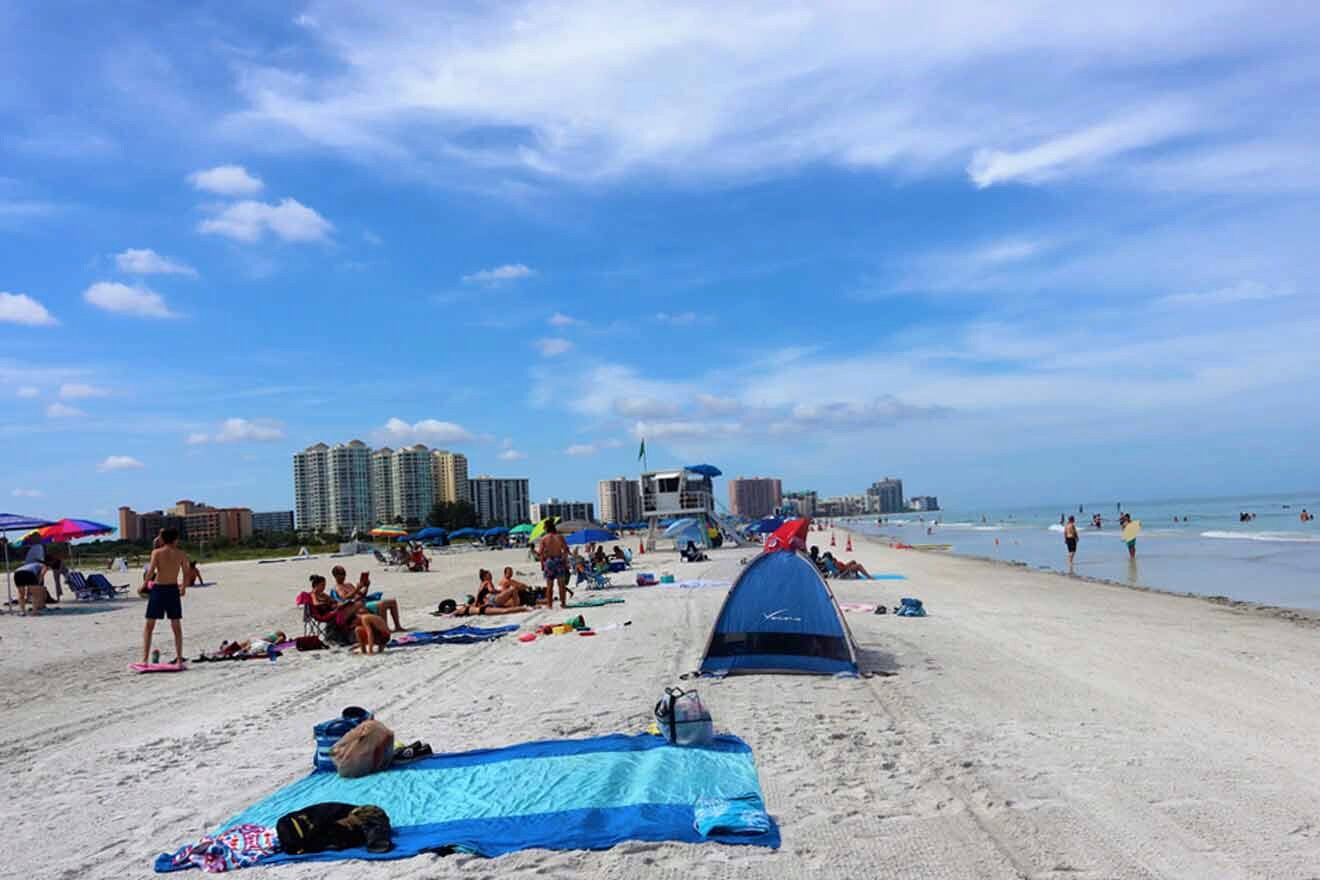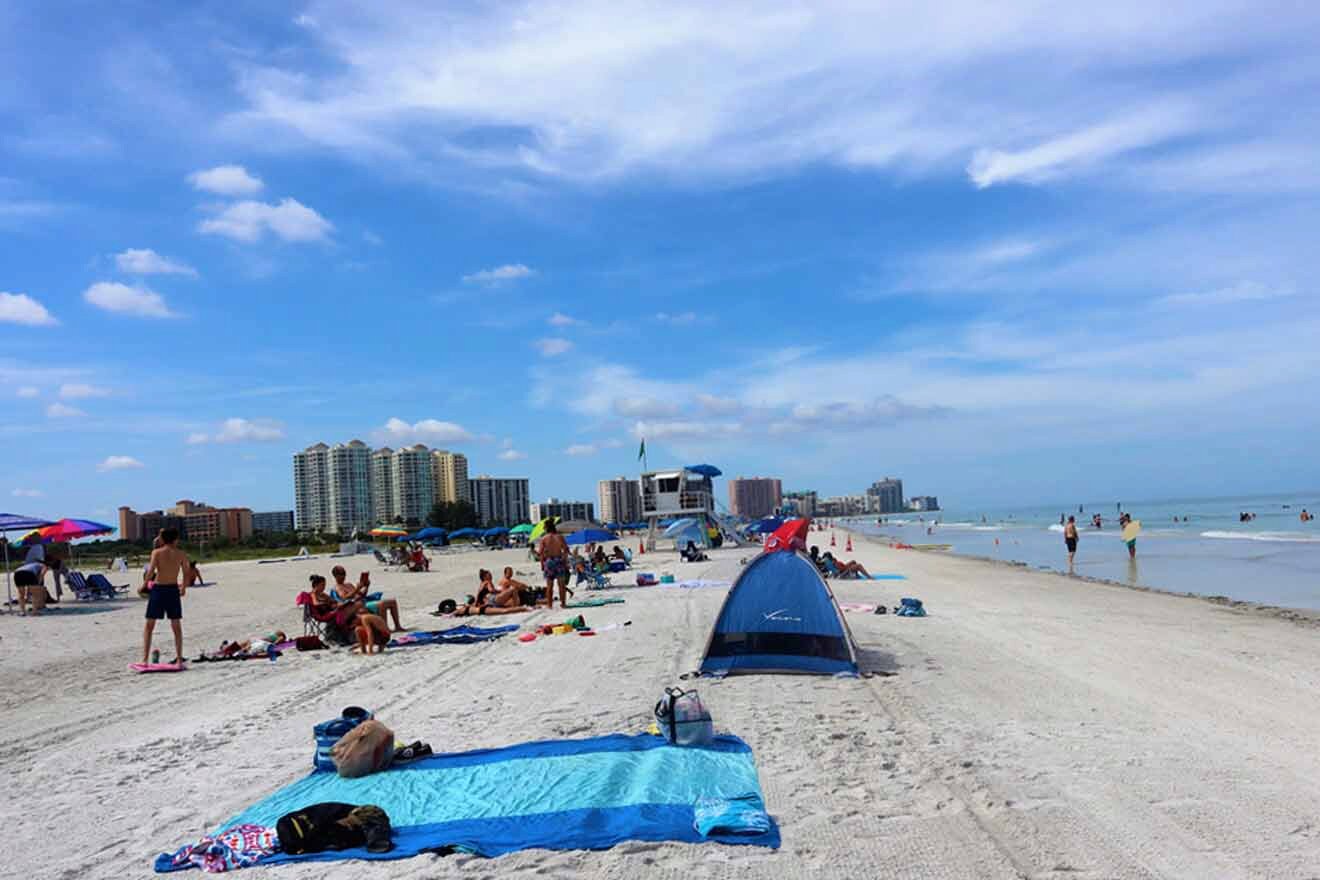 You'll find 2 distinct areas of Sand Key Park: the beach and the park proper.
Sand Key Beach spans a half-mile (1 km) of sugary sand shoreline and is one of the absolute best beaches near Clearwater. There are lifeguards on-site from Memorial Day to Labor Day. It turns out sea turtles are also big fans of this stunning beach – endangered sea turtles frequently come up to land on Sand Key to lay their eggs there!
The park is home to a rare salt marsh with benches for viewing the incredible wildlife that lives there. Take a stroll down the boardwalk, then explore the nature trail, Sand Key Park Loop, a 1.6-mile (2.5 km) loop around scenic Sand Key Park. There are a lot of great fishing spots along this trail if that's your thing!
Amenities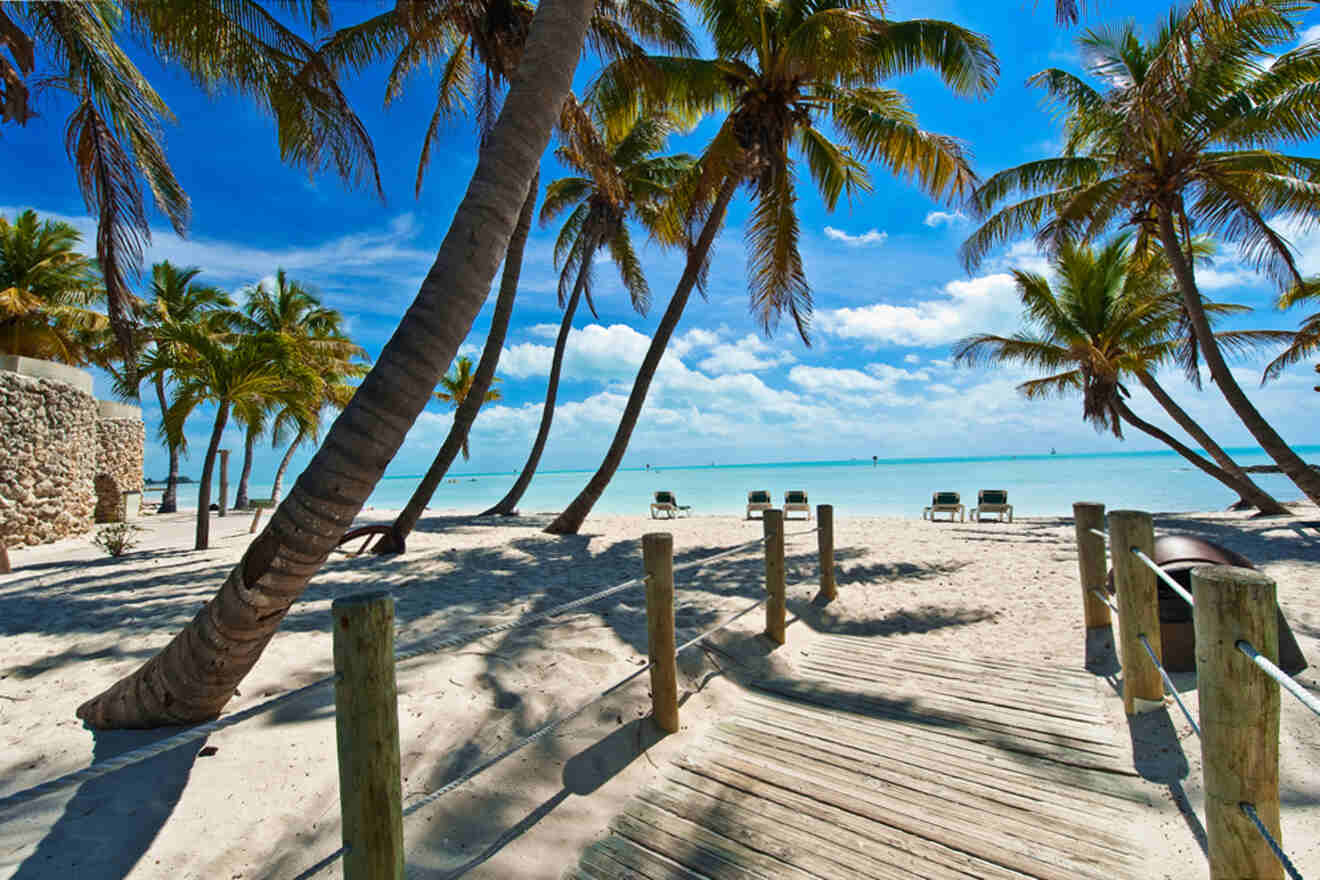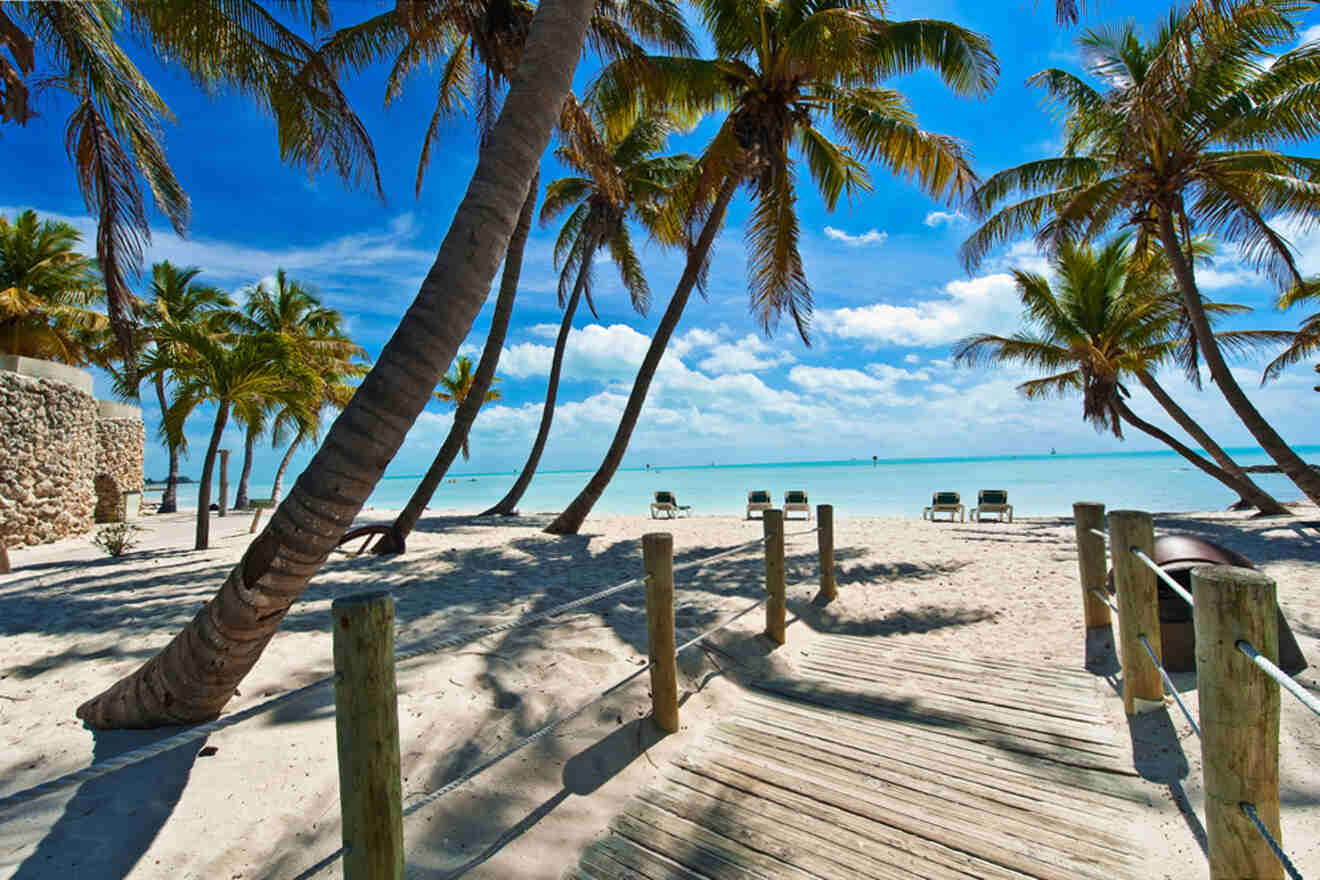 Sand Key Park has everything you need for a stress-free day at the beach. Let's go over some of the amenities offered at Sand Key:
Kayak and bicycle rentals
Umbrella, beach chair, and cabana rentals
Nature trails
Boardwalk
Outdoor showers
Bathhouses with changing rooms
Dog park
Restrooms
Playground for kids
Picnic shelters with grills
Concessions
Complimentary beach wheelchairs for accessibility
What to do at the park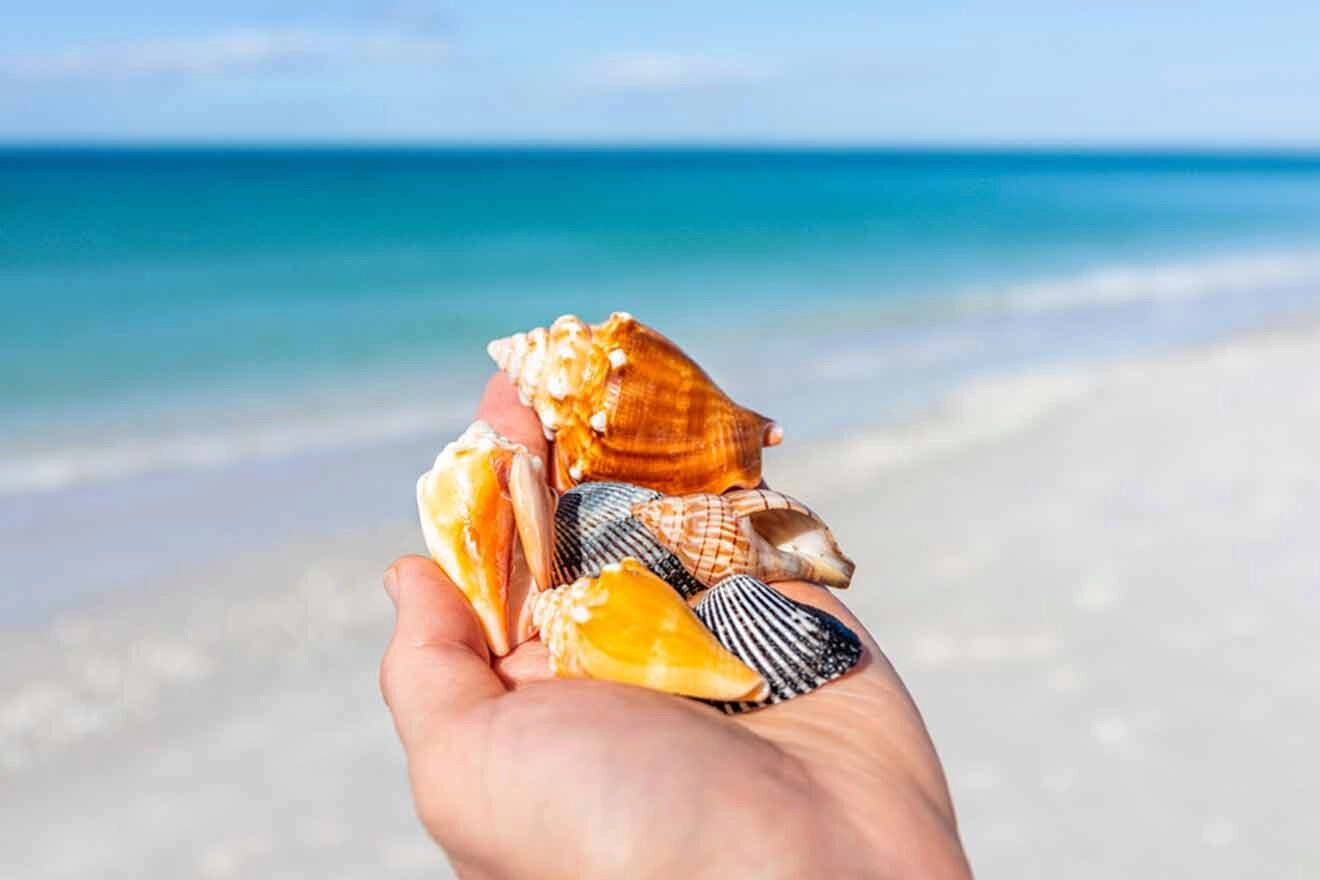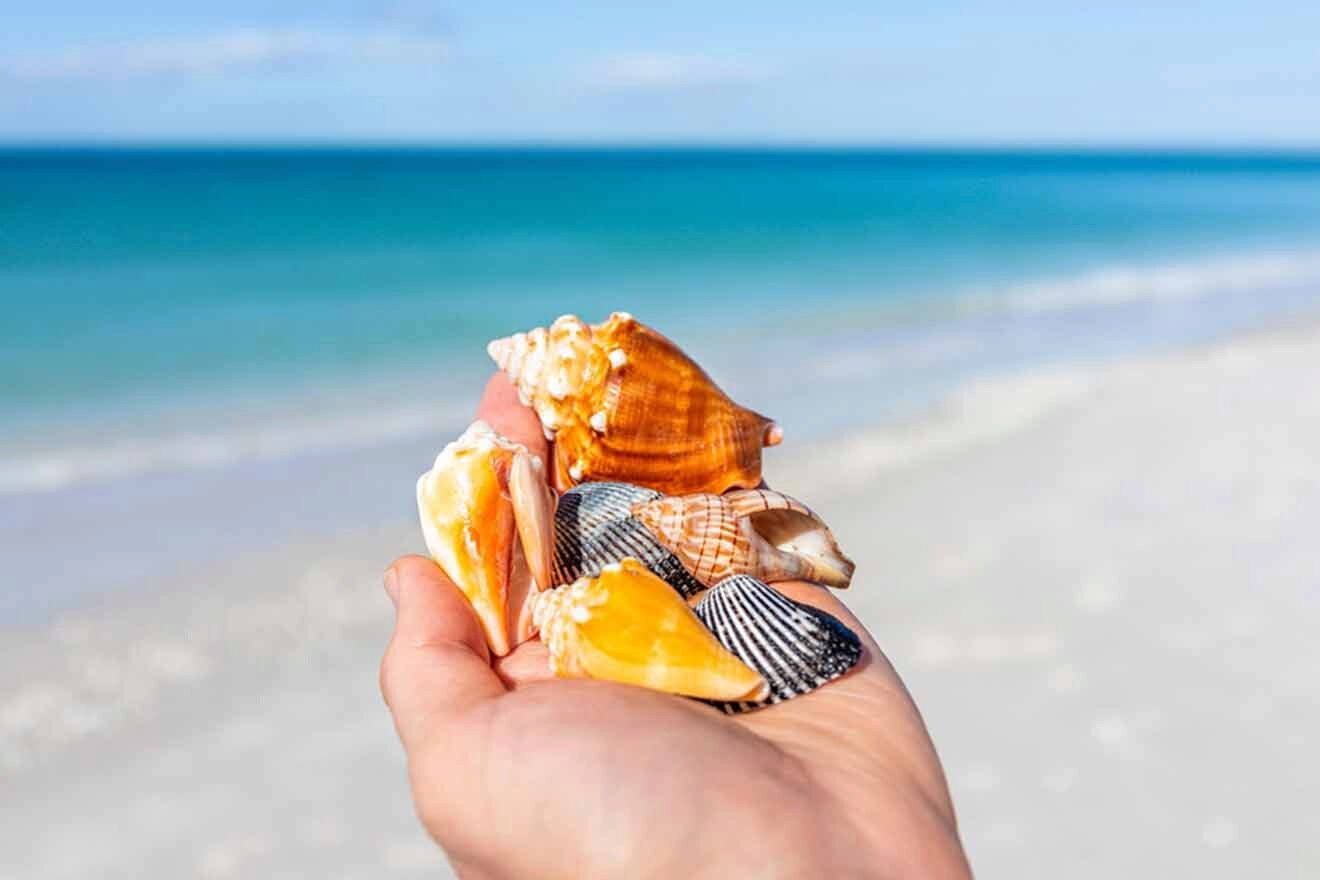 Whether you're looking to relax on the sand or explore the area's flora and fauna, there is something for everyone at Sand Key Park.
Take a dip in the welcoming, crystal blue waters at Sand Key Beach. Swimmers and snorkelers love this spot! You may even catch a glimpse of a dolphin. Sand Key Beach is also great for searching for seashells – you can find some really unique ones here!
Get to know more about local wildlife on Sand Key Park's nature trails and salt marsh! The area is home to rare and endangered species of birds, such as great horned owls. Visiting during sea turtle nesting season, which takes place from April to October, is a real treat.
If you're traveling with your pup on vacation, you'll definitely want to check out Sand Key Dog Park. Since dogs aren't allowed on the beach, this is a great way for your furry friend to get some exercise on the trip. It's fenced-in and includes a water station so the dogs can stay hydrated.
Getting to Sand Key Park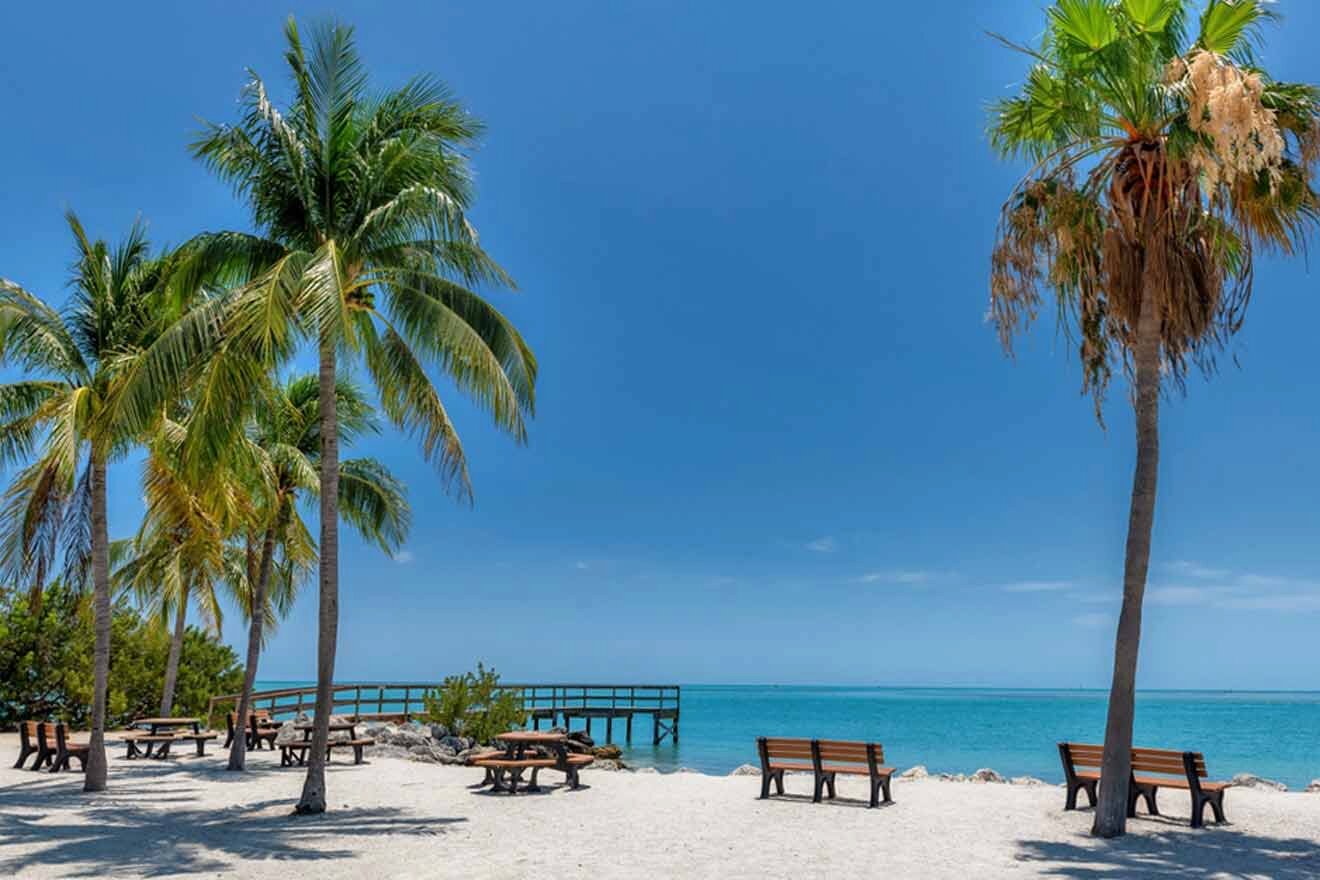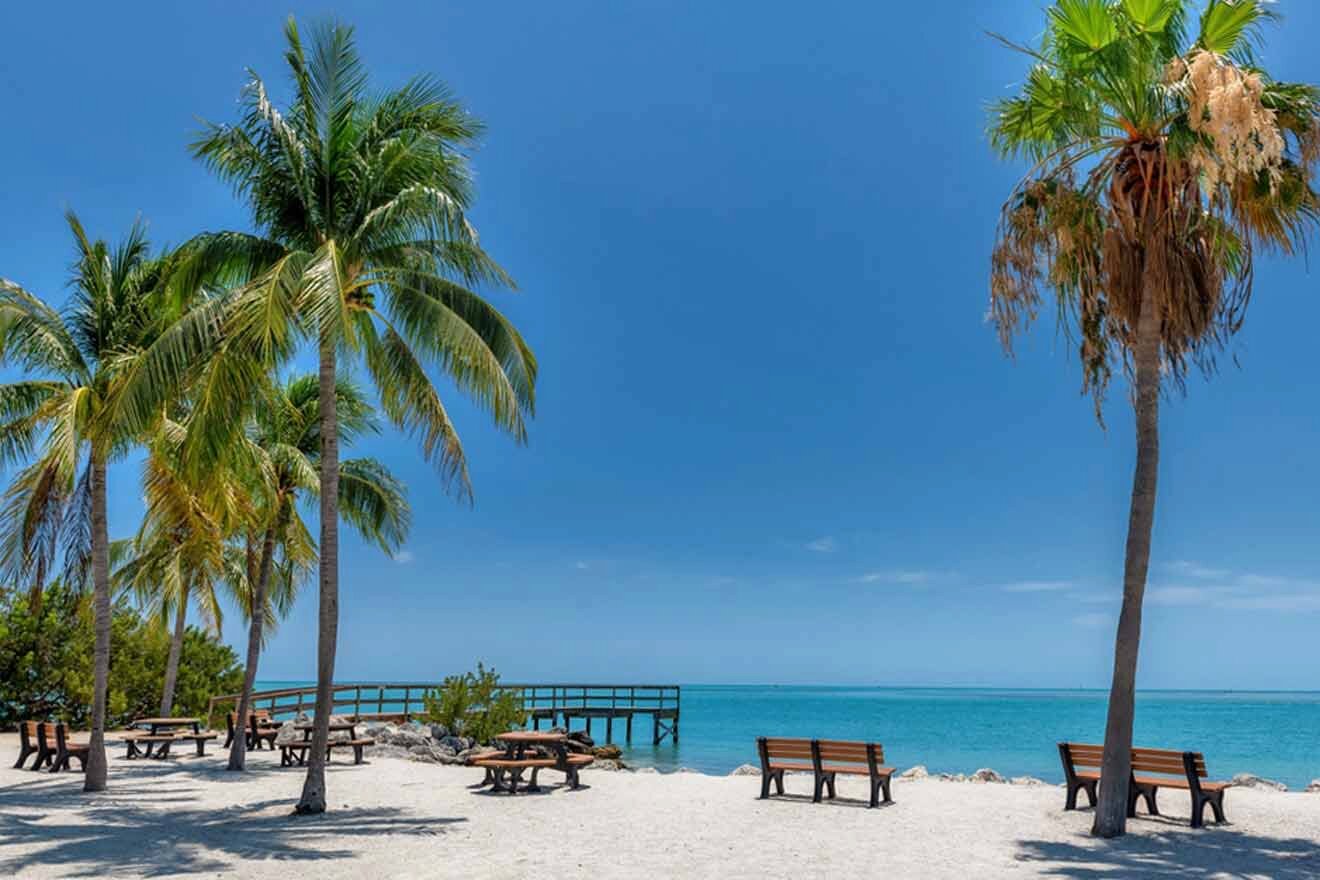 Sand Key Park is located on Sand Key, one of the beautiful barrier islands off the Gulf Coast of Florida, at 📍1060 Gulf Blvd. Clearwater, FL 33767.
It's south of Clearwater Beach, just over the Sand Key Bridge crossing Clearwater Pass. The driving time from the southernmost end of Clearwater Beach is only about 5 minutes. If you're not coming by your own car, I recommend renting a car from Clearwater or from St. Petersburg, FL, to make your vacation more convenient.
You can also utilize the Suncoast Beach Trolley, which offers public transportation to the area's major beaches, restaurants, and attractions, from St. Pete Beach to downtown Clearwater! The fare is US$2.25 per person, and children under 5 are free with an adult.
There are unlimited ride passes available for 3, 7, or 30 days (they range in price from $US17 to $US70), which is a great value if you plan to do a lot of sightseeing while in town!
How much does it cost to visit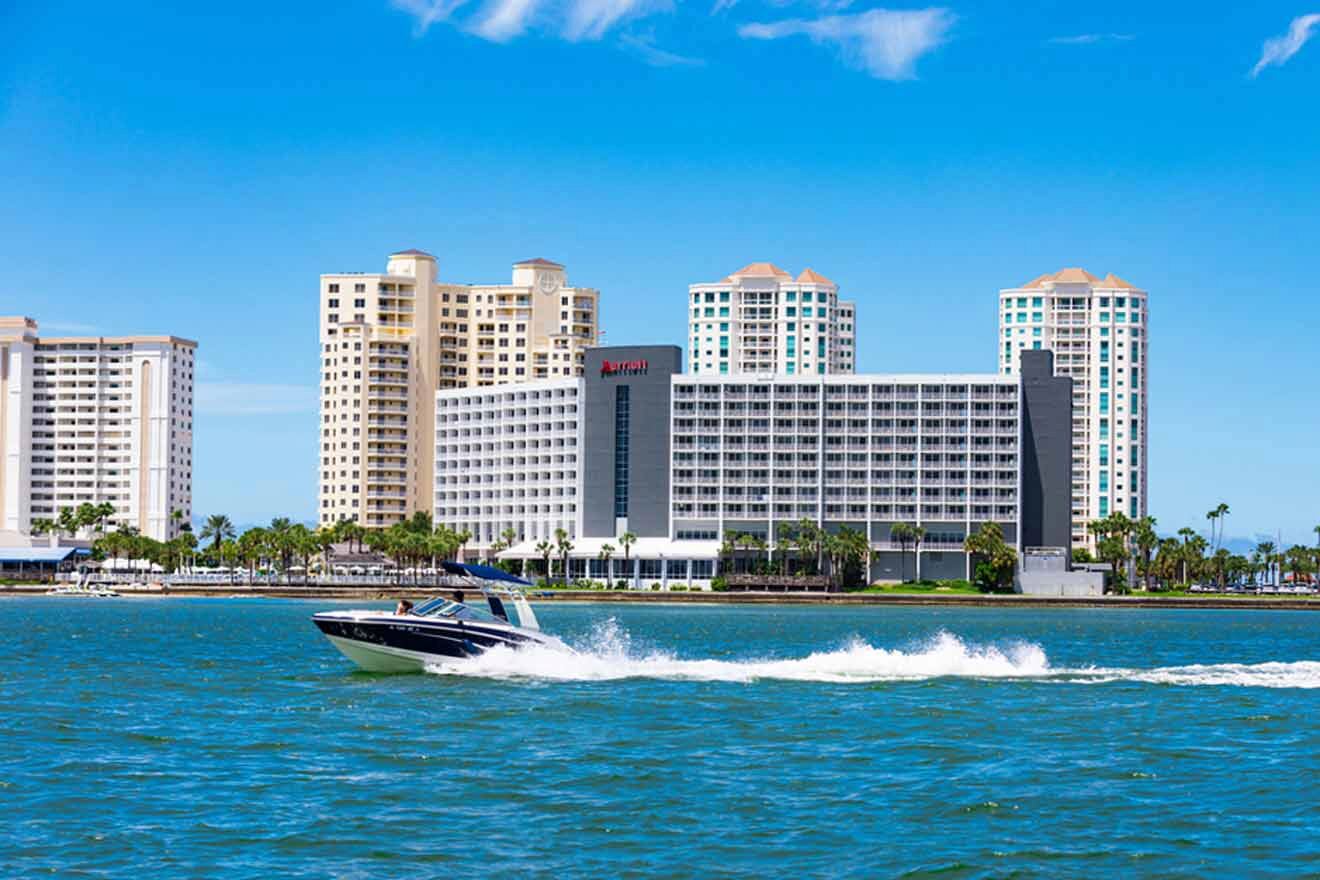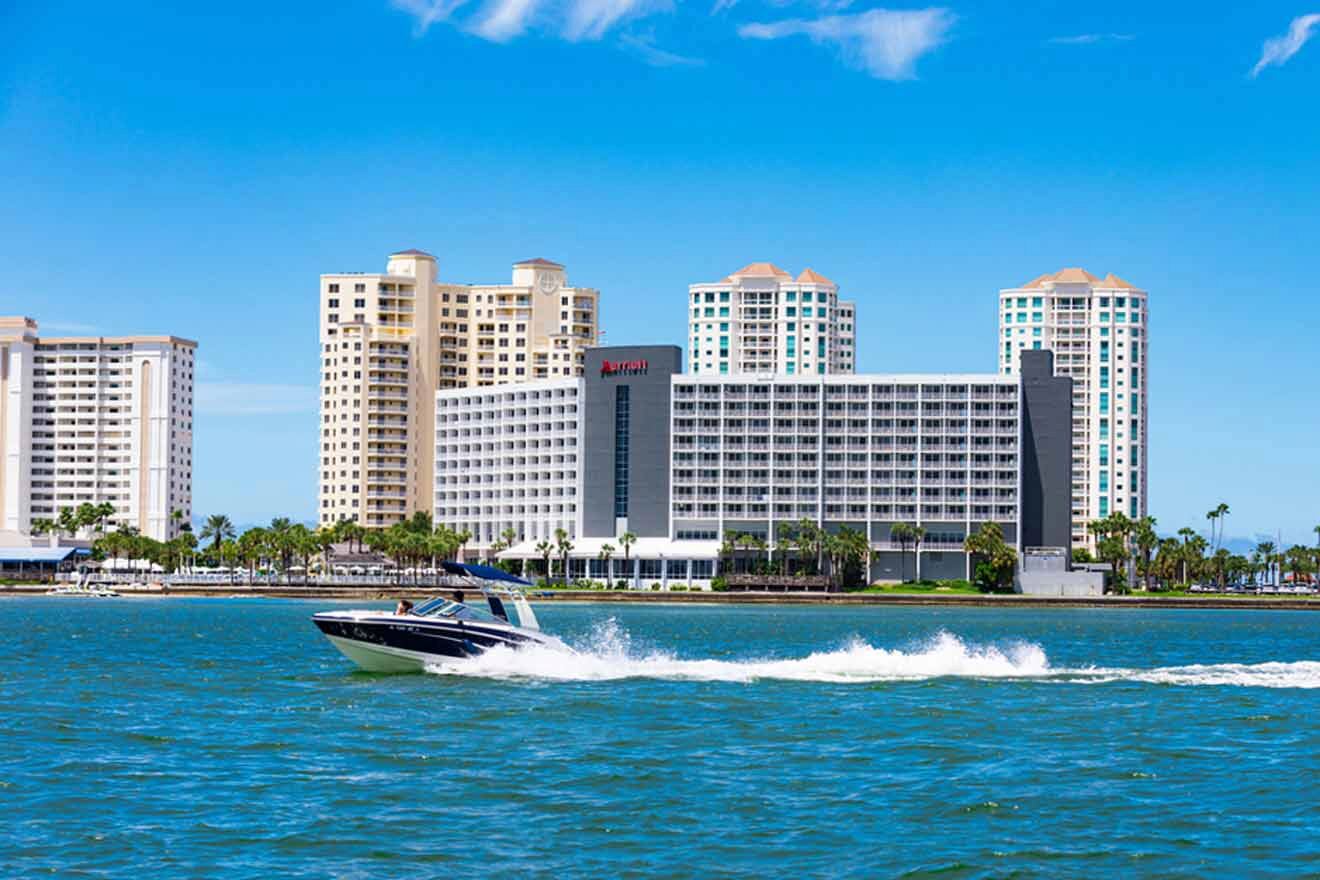 There is a fee for parking, but it's only US$5 per vehicle for the entire day, which is much less than typical parking at Clearwater Beach.
The pay stations do not take cash – they are credit card only and accept Visa, Mastercard, or American Express.
What time does Sand Key Park open and close
Sand Key Park opens daily at 7 AM and closes at sunset. If you're looking for a late-night beach option, Clearwater Beach is open 24 hours a day, 365 days a year.
When to visit
While Sand Key Park and its beach are generally much less crowded than Clearwater Beach or St. Pete, the area tends to get busier from January through May due to snowbirds who travel down from the Northeast and spring breakers.
If you'd like to avoid crowds altogether, you'll want to avoid those months. Sea turtles nest at Sand Key Park from April to October, and I recommend visiting then – it really is so special to see them, although sea turtle nesting season does come with additional rules for the beach to ensure the safety of the sea turtles and their eggs.
Where to stay near Sand Key Park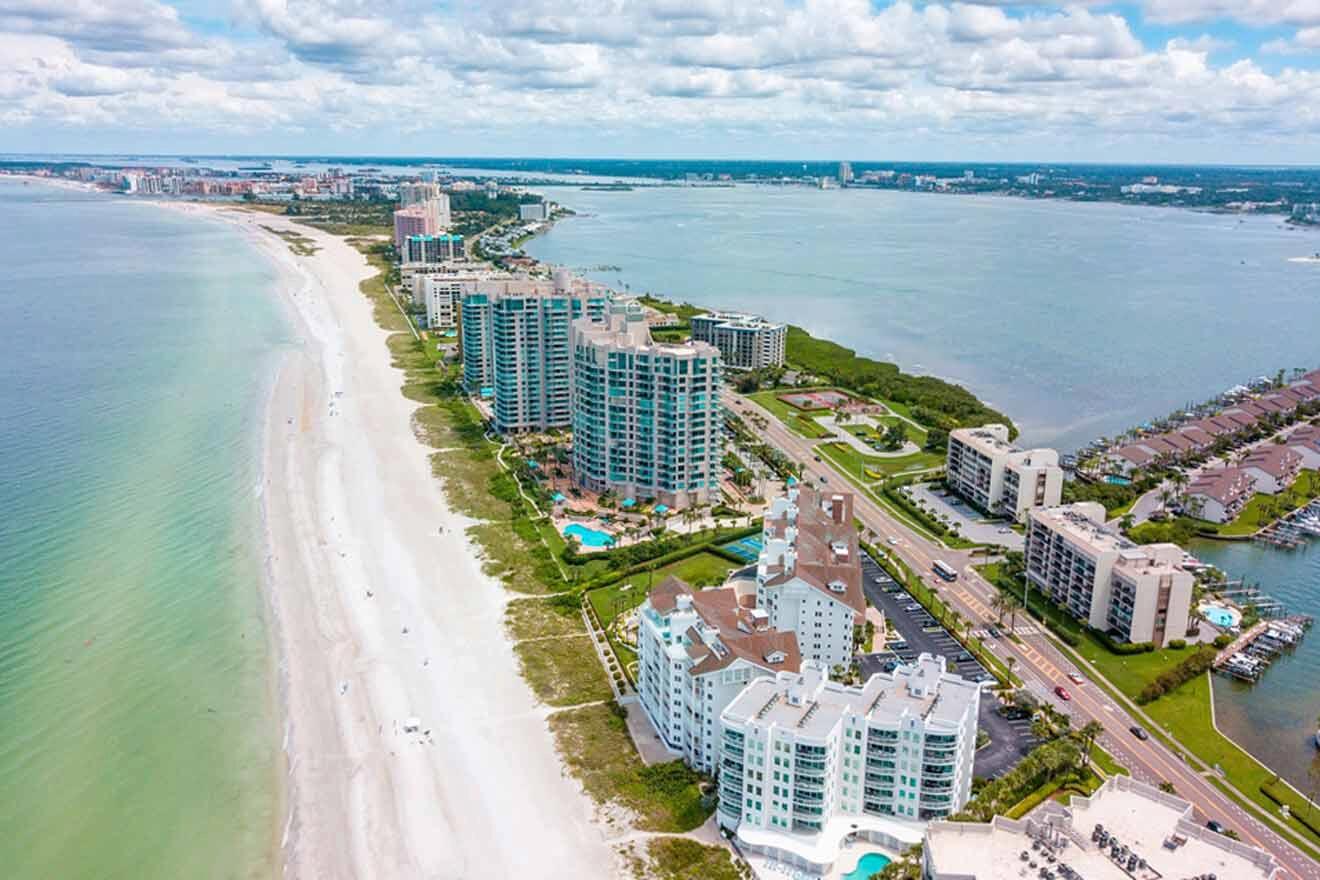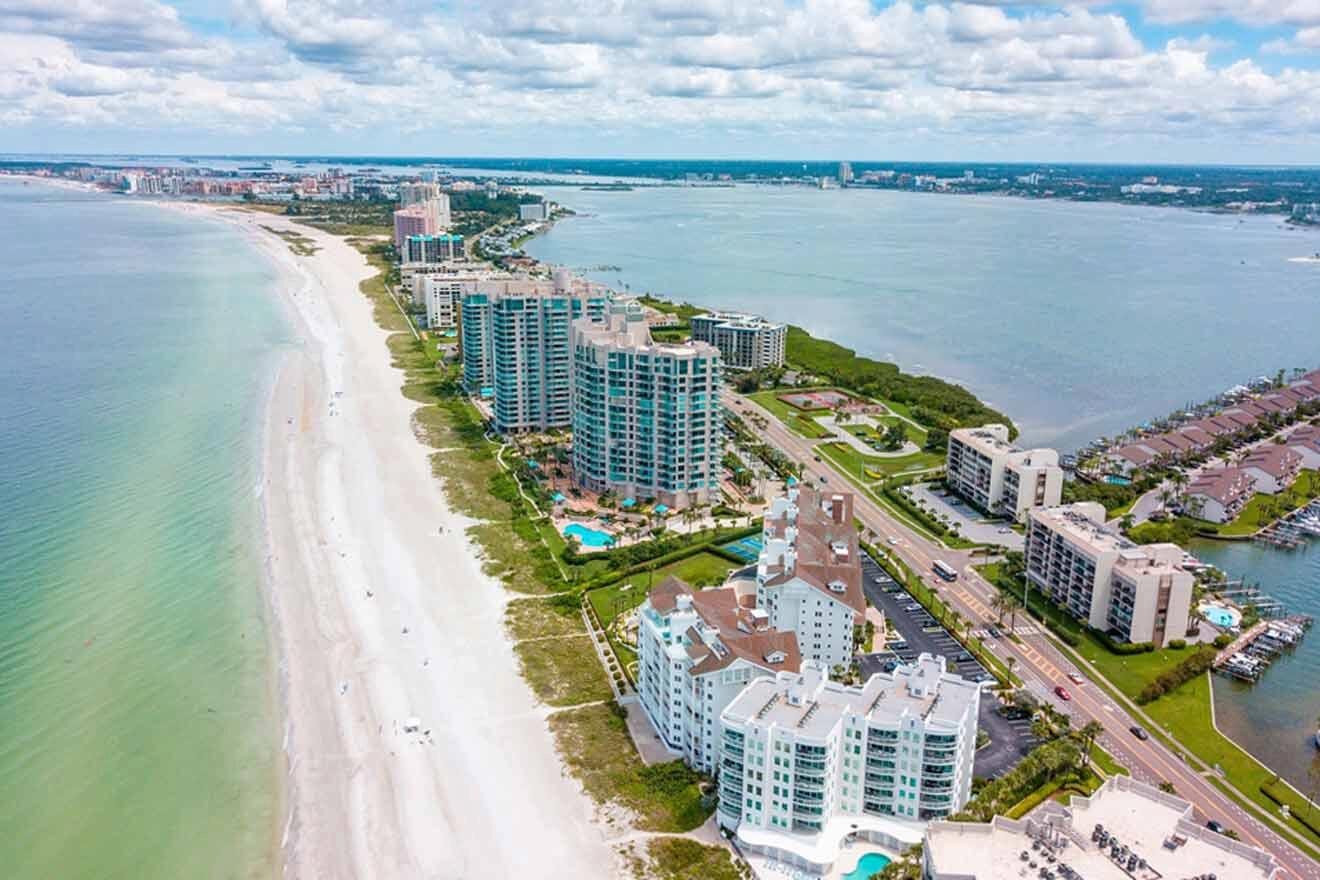 You'll find 2 major resorts just steps from Sand Key Park:
Clearwater Beach Marriott Suites on Sand Key – Waterfront hotel featuring all suite-style rooms, featuring an outdoor pool with a 65-foot (20 m) cascading waterfall, a splash pad for kids, and a full-service salon and day spa.
Sheraton Sand Key Resort – A beachfront resort boasting 13 acres (5 hectares) of pristine, private, white sandy beaches, outdoor pools, and delicious restaurants serving up coastal Florida cuisine.
FAQs about Sand Key Park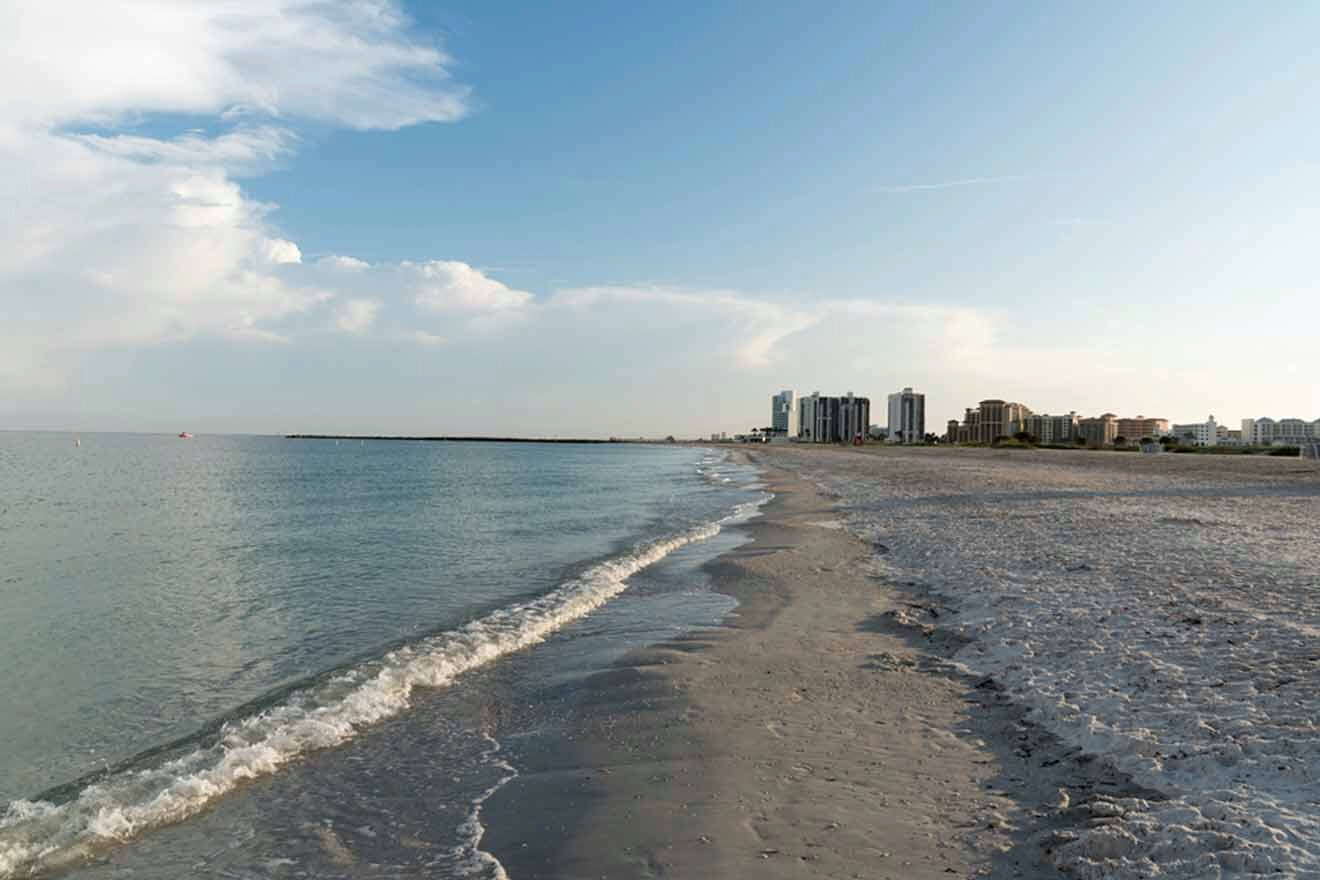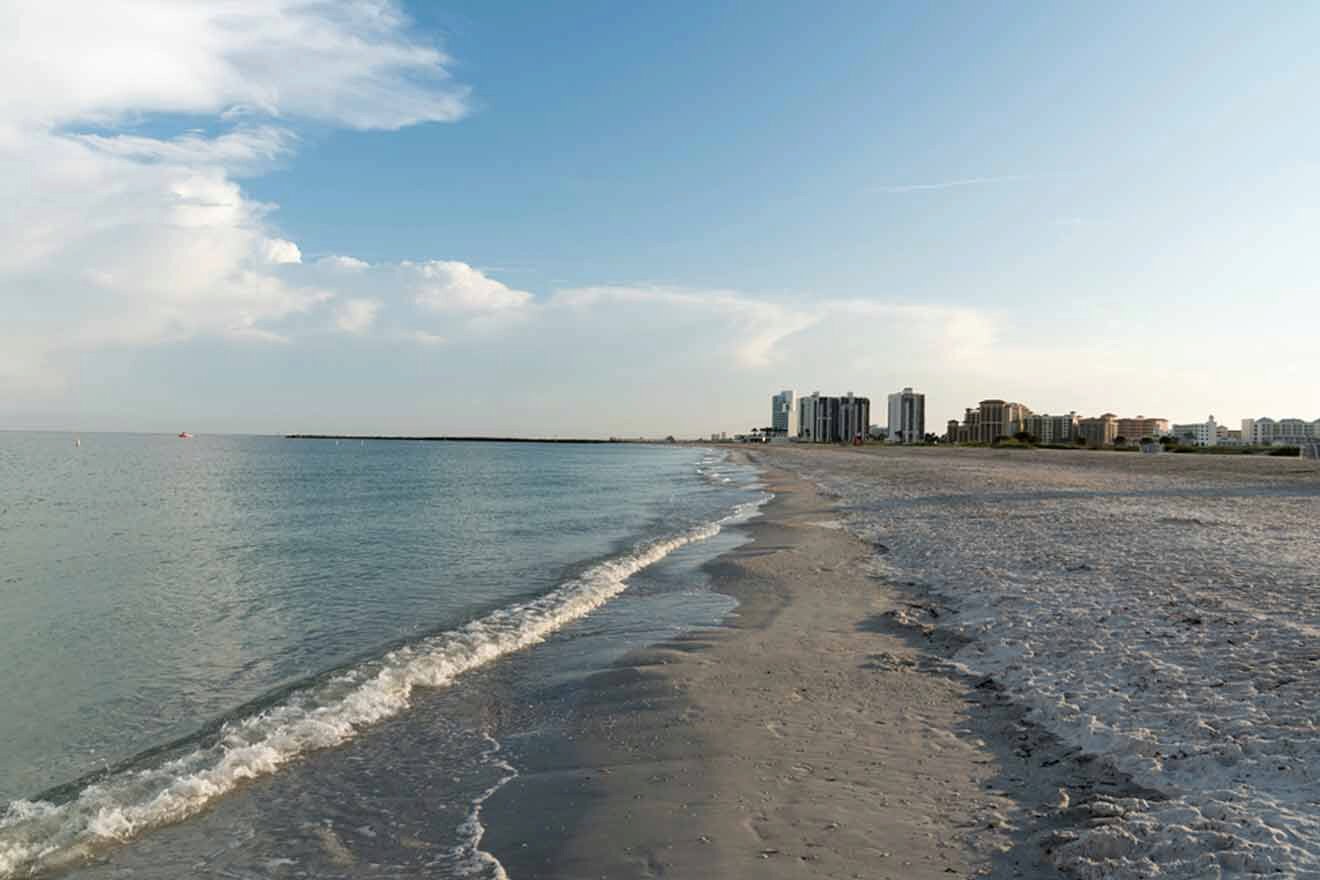 ⛱️ Is Sand Key Beach better than Clearwater Beach?
Sand Key Beach offers a quieter beach day than nearby Clearwater Beach, although both offer white sand, postcard-worthy views, and gorgeous azure water.
🍹 Can you drink alcohol at Sand Key Park?
Sorry, there is no alcohol allowed at Sand Key Park or its beach.
🚗 Is parking free on Sand Key Beach?
There is a US$5 flat fee per vehicle to park at Sand Key Beach. The pay stations are credit card only and accept Visa, Mastercard, or American Express.
🤿 Can you snorkel at Sand Key Park?
Yes! Sand Key Park is a fantastic place to snorkel, as the water is stunningly clear and home to many fish.
Conclusion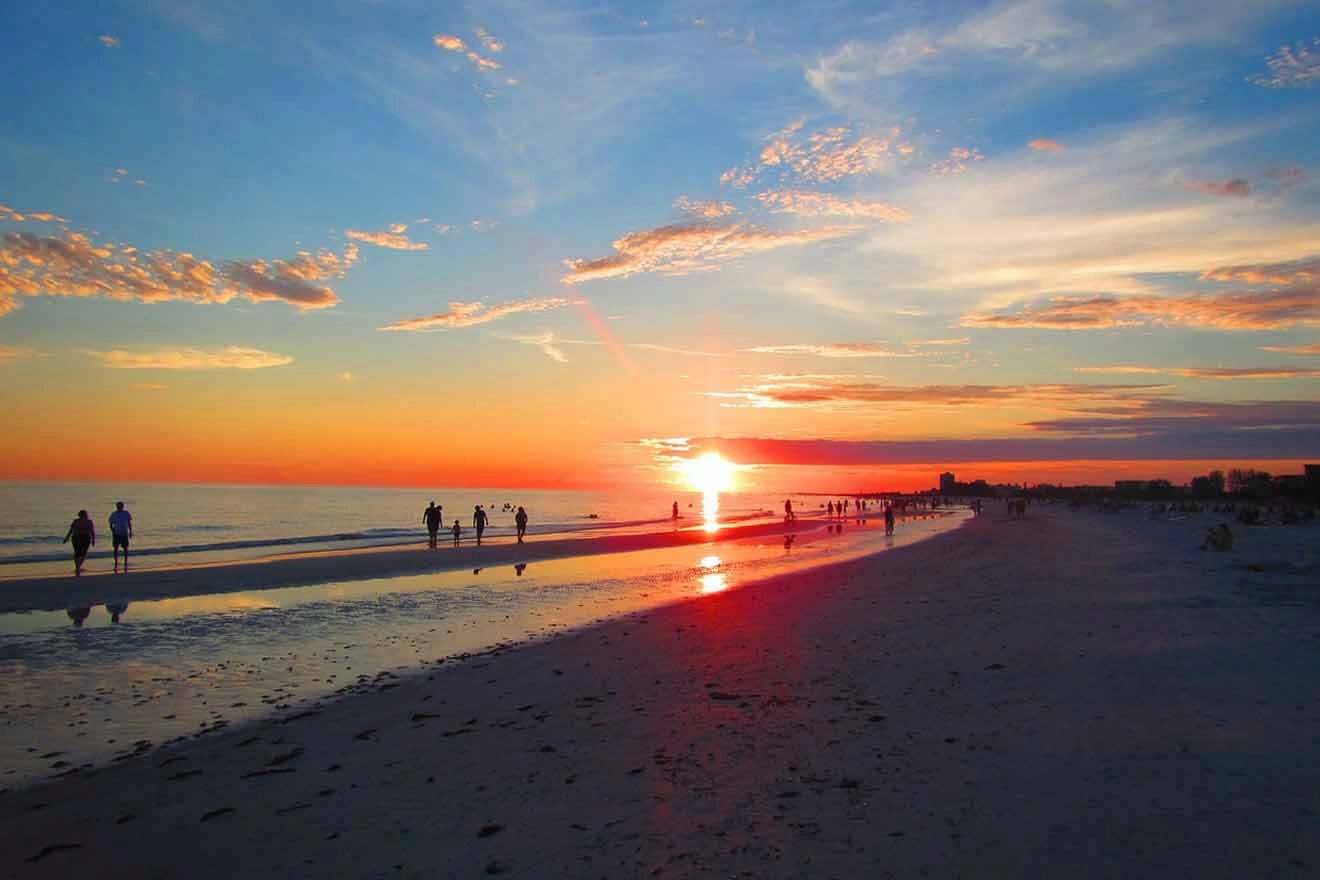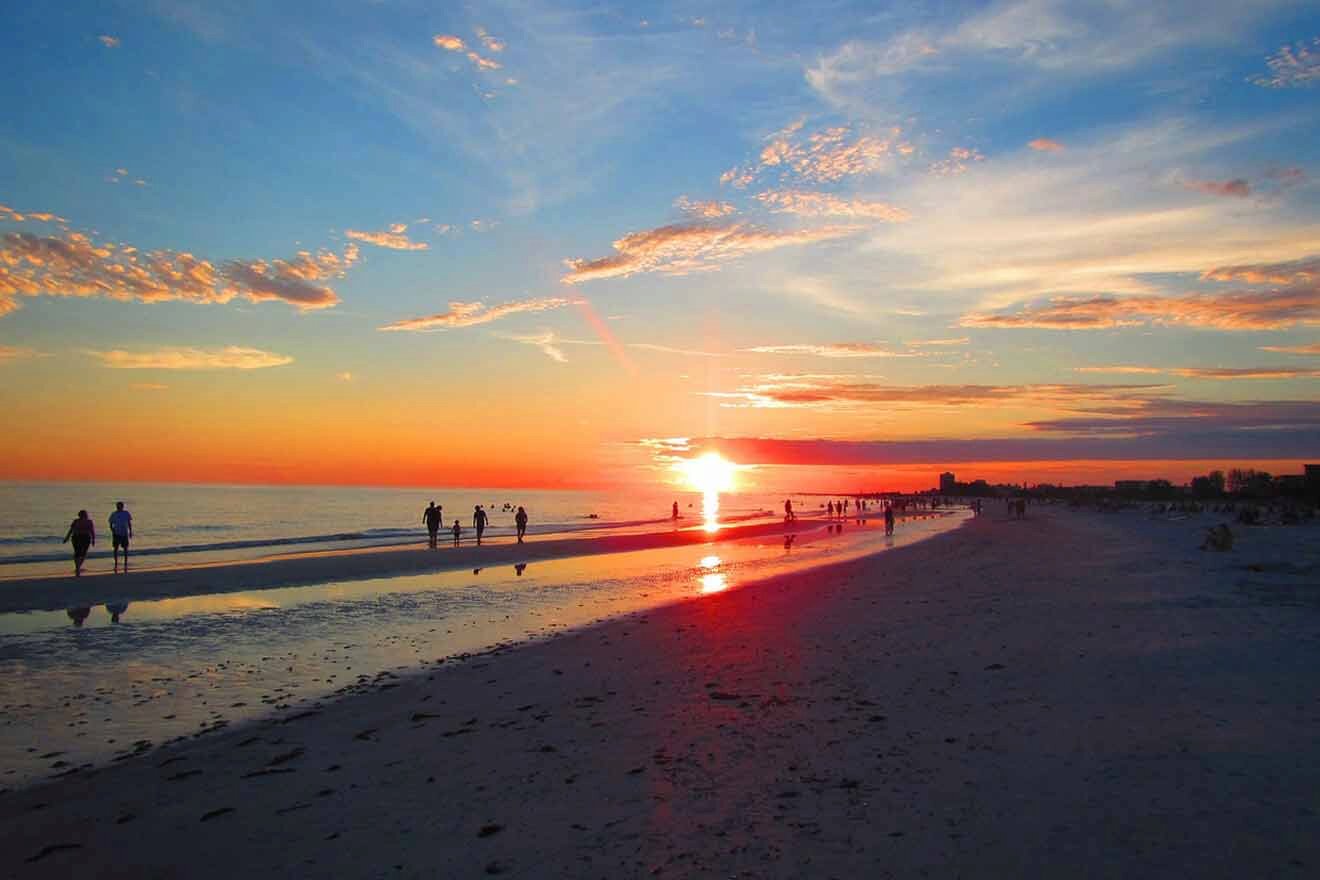 There you have it – in this guide to Sand Key Park, you'll find everything you need to know before you go! We covered all the basics necessary for a great day at this beautiful Florida beach, from location and parking to amenities and activities to the very best time to visit.
I hope this article helped you plan your next adventure in the Sunshine State! As a Florida local, I'm here to answer any additional questions you may have, so feel free to leave a comment on this boast, and I'll get back to you ASAP!
Happy travels!
Montana
---
Pin it for later!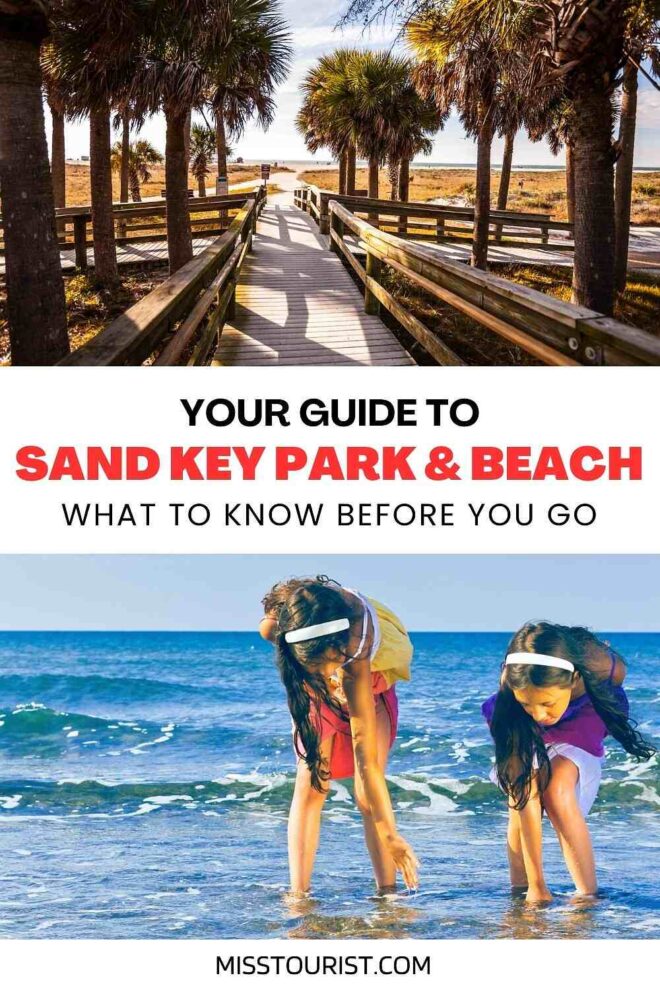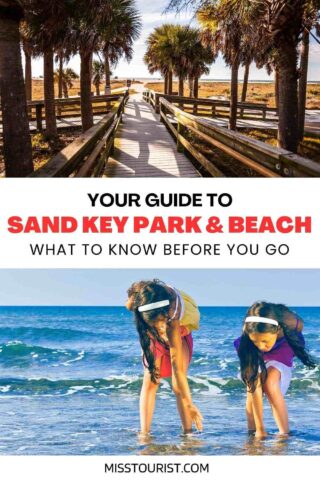 Pin it for later!