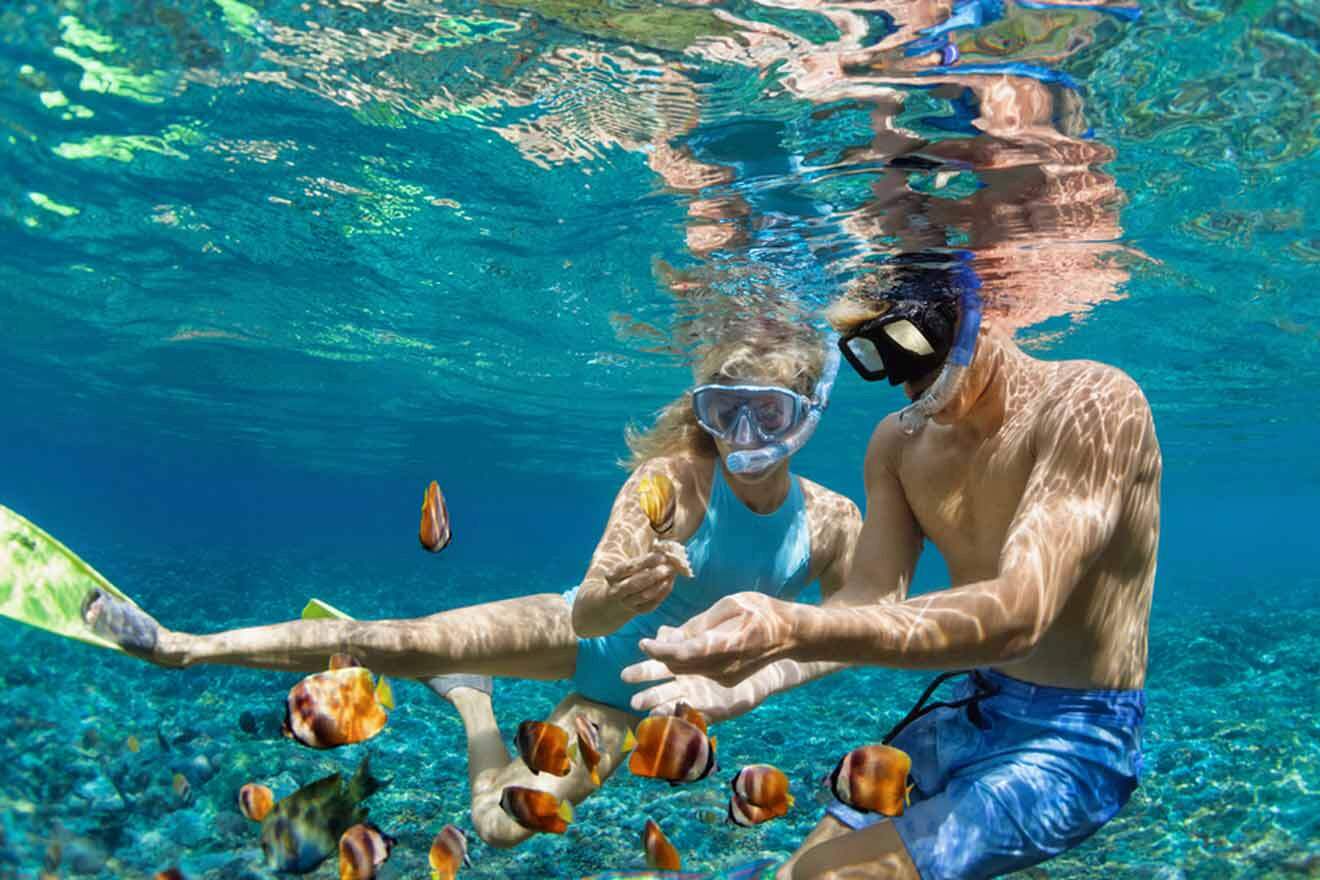 If you found yourself admiring Florida's coastal beauty and planning an adventurous snorkel trip, it's very likely you also wandered about the Siesta Key snorkeling tours.
While the offering might not be that wide compared to other snorkel spots, you can still find some awesome tour options. And I made it my mission to find you the very best ones. I also provided you with a generous bonus that includes different water-related tours in Siesta Key & Sarasota.
You'll find snorkel trips that provide you with the very best snorkel equipment and boat rides. There are some exciting combos as well to enrich your adventure even more!
Don't let the limited number of options fool you. Siesta Key is one of Florida's dreamiest snorkel spots, and tourists are interested in visiting it. So it's better to be safe than sorry: book your tours in advance!
Let's take a deep dive!
If you are in a hurry
Here are the best Siesta Key snorkeling tours that you absolutely shouldn't miss out on. Make sure to book them in advance!
1. Take a snorkeling tour in Siesta Key waters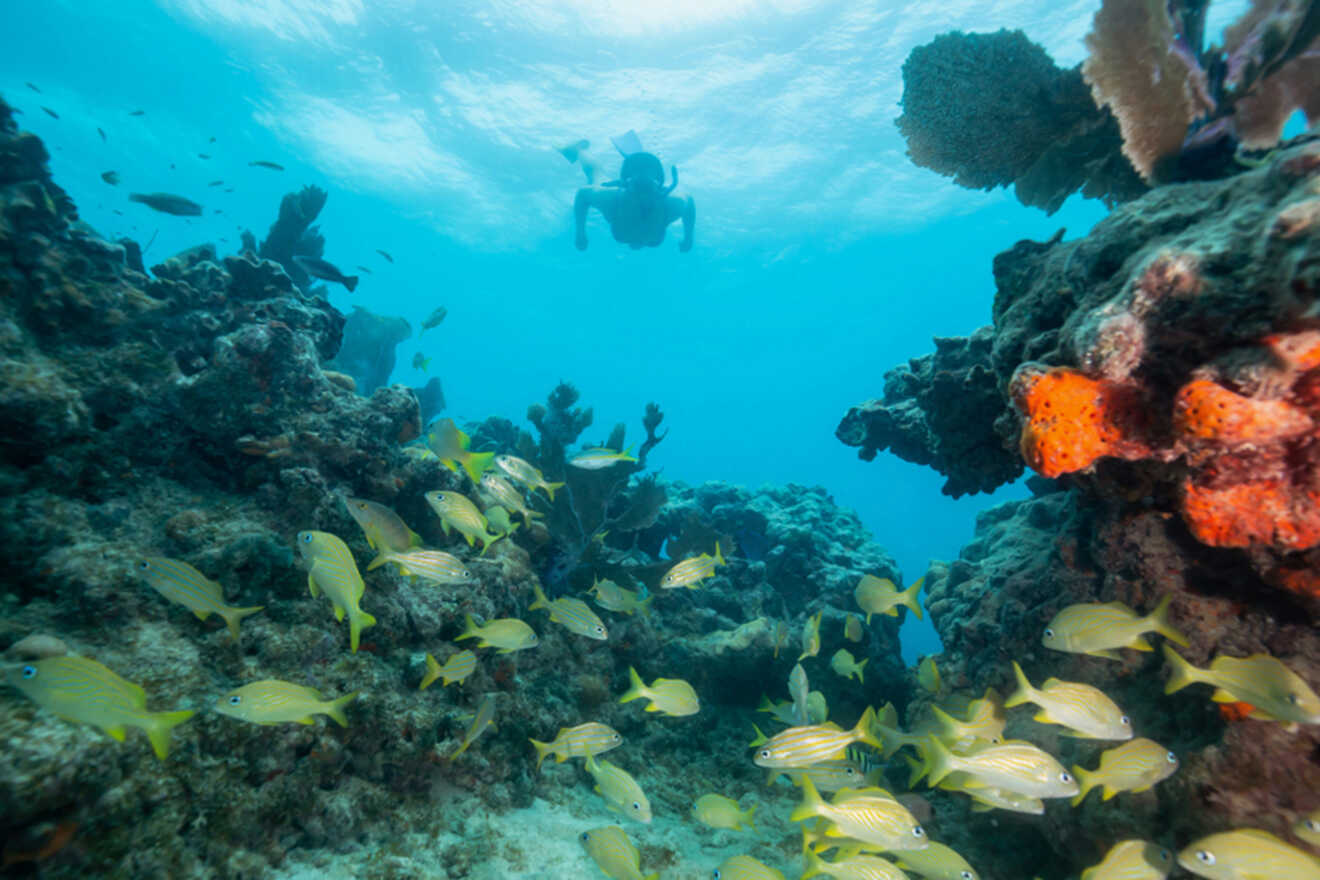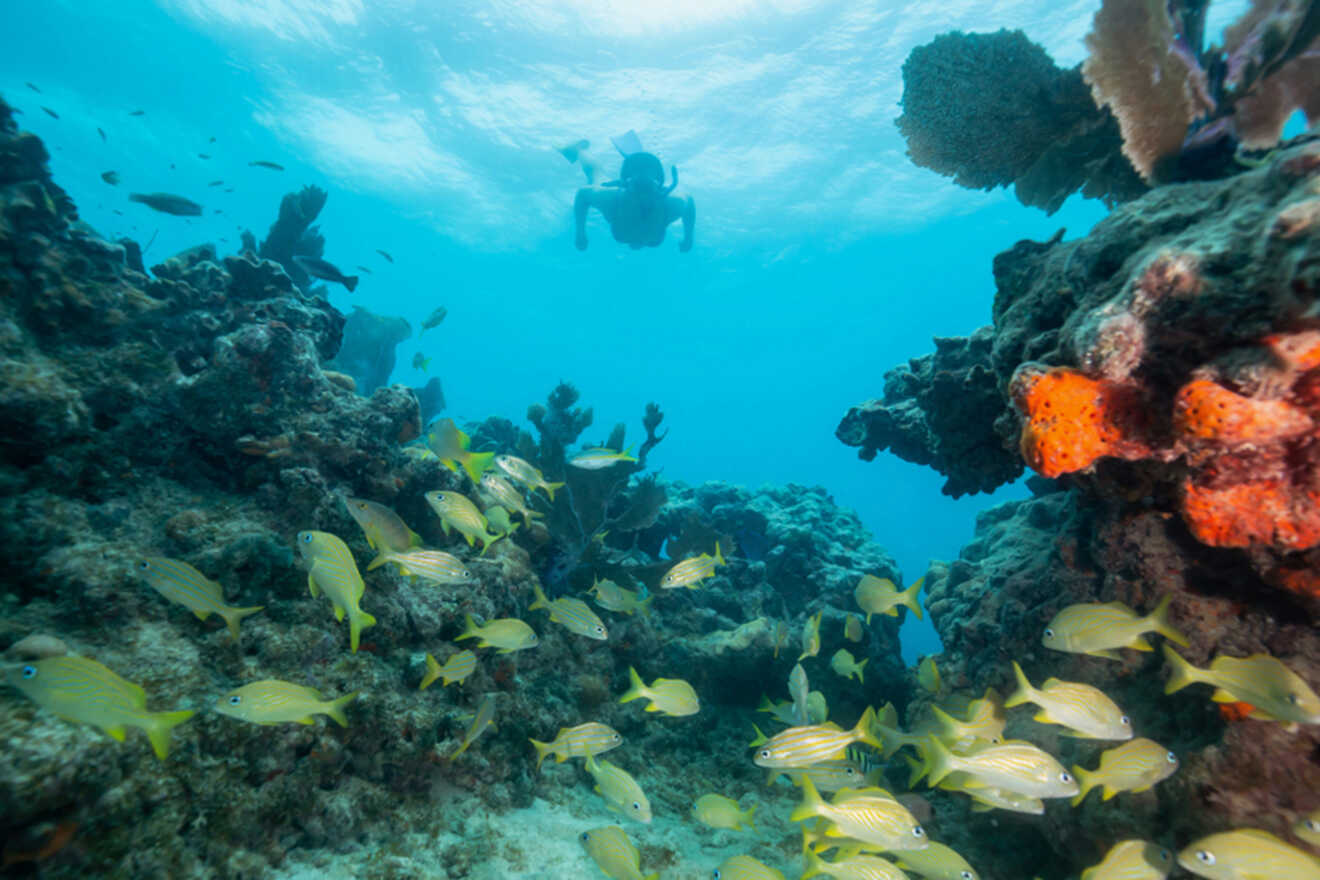 Duration: 4 hours
Price: from US$150
Why you should take it: the most well-known snorkeling tour in Siesta Key
Siesta Key Snorkel company can make your journey into the majestic waters both unforgettable and comfortable. With their 3 boats that can accommodate up to 6 keen explorers, you'll have the opportunity of exploring the ins and outs of marine life in the area.
Here's the icing on the cake: you get to bring your own tasty snacks and chilled refreshments aboard! Feel free to pack up some hard alcohol too. However, make sure any glass bottles are kept in plastic containers – as safety always comes first for tour operators.
You can bring your squad and snap up any of the 2 options: a classic 4-hour journey or a jam-packed 3-hour trip. The cost for the whole boat is just US$600 for those 4 hours and only US$500 if you're going with the shorter stint underwater! There is also an option for split excursions that cost less.
2. Embark on a snorkeling & kayak adventure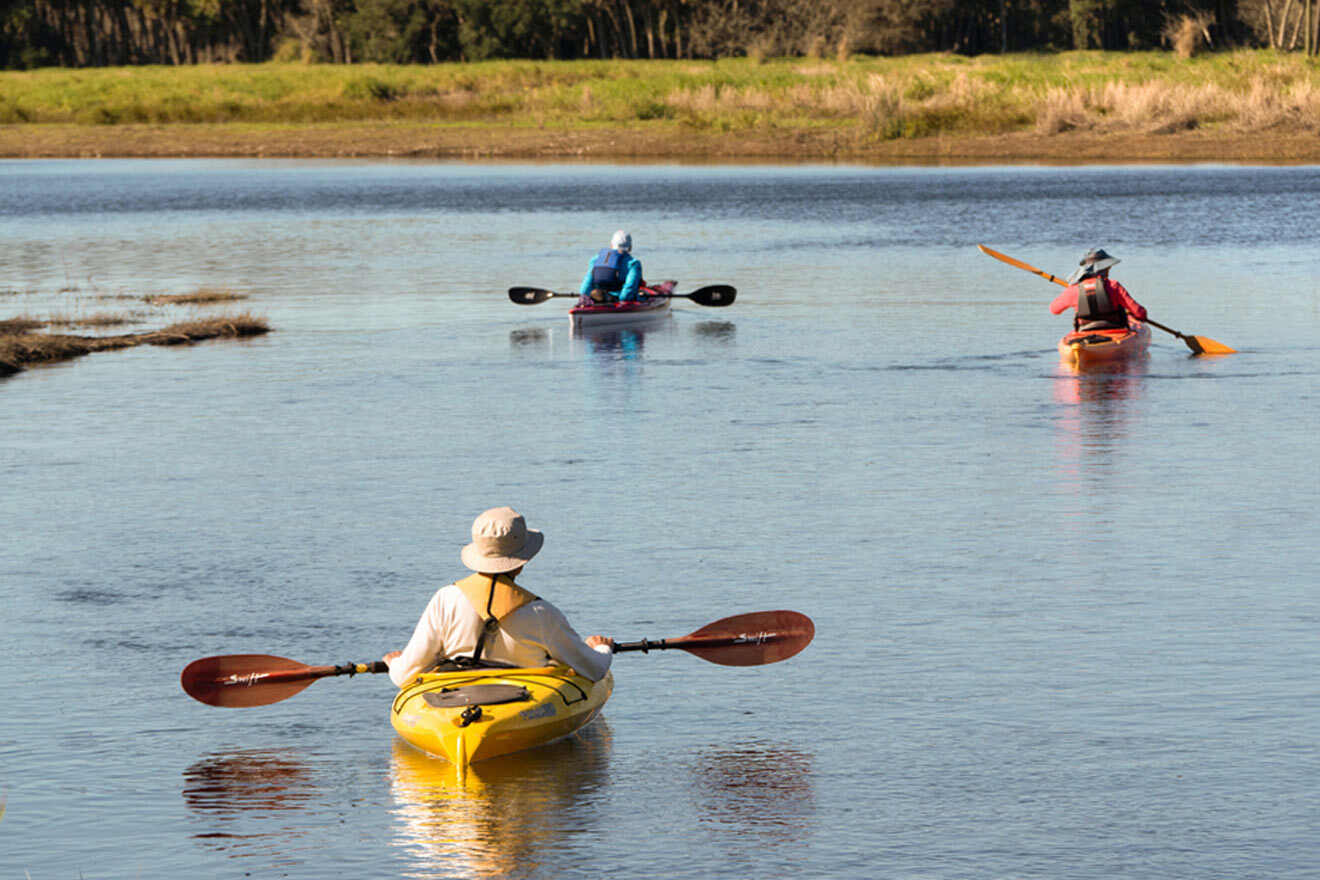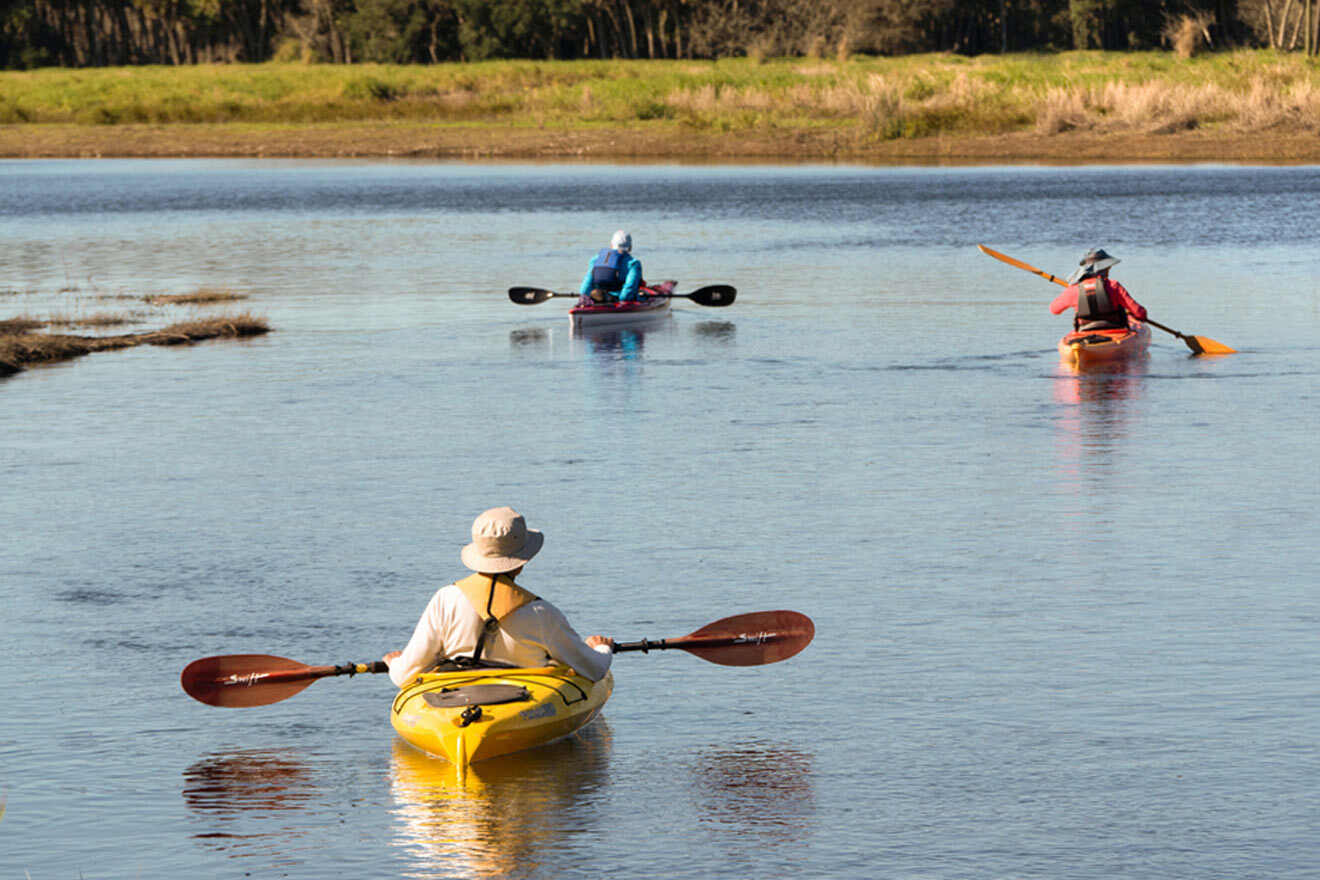 Duration: 2 hours
Price: from US$60
Why you should take it: cool combo tour
This tour company offers awesome water experiences in the area, and their snorkeling tour will take you to Point Of Rocks – the most famous Siesta Key snorkel spot. They can also provide you with top-notch equipment.
Their meticulously crafted tours make sure everyone has an opportunity to enjoy and get the full experience. So rest assured, whatever the skill level you're at right now, there will be an option for you.
You can also choose to glide through 35 acres (55 hectares) of untouched land surrounded by leafy mangroves – it's a picture-perfect paradise. All sorts of coastal birds and marine life live there, and you'll get to observe them all. Truly an idyllic spot where you can just sit back and relax.
Make sure to capture some awesome photos to show your friends and family, as the sights are exotic.
3. Go on a shelling & snorkeling tour in Siesta Key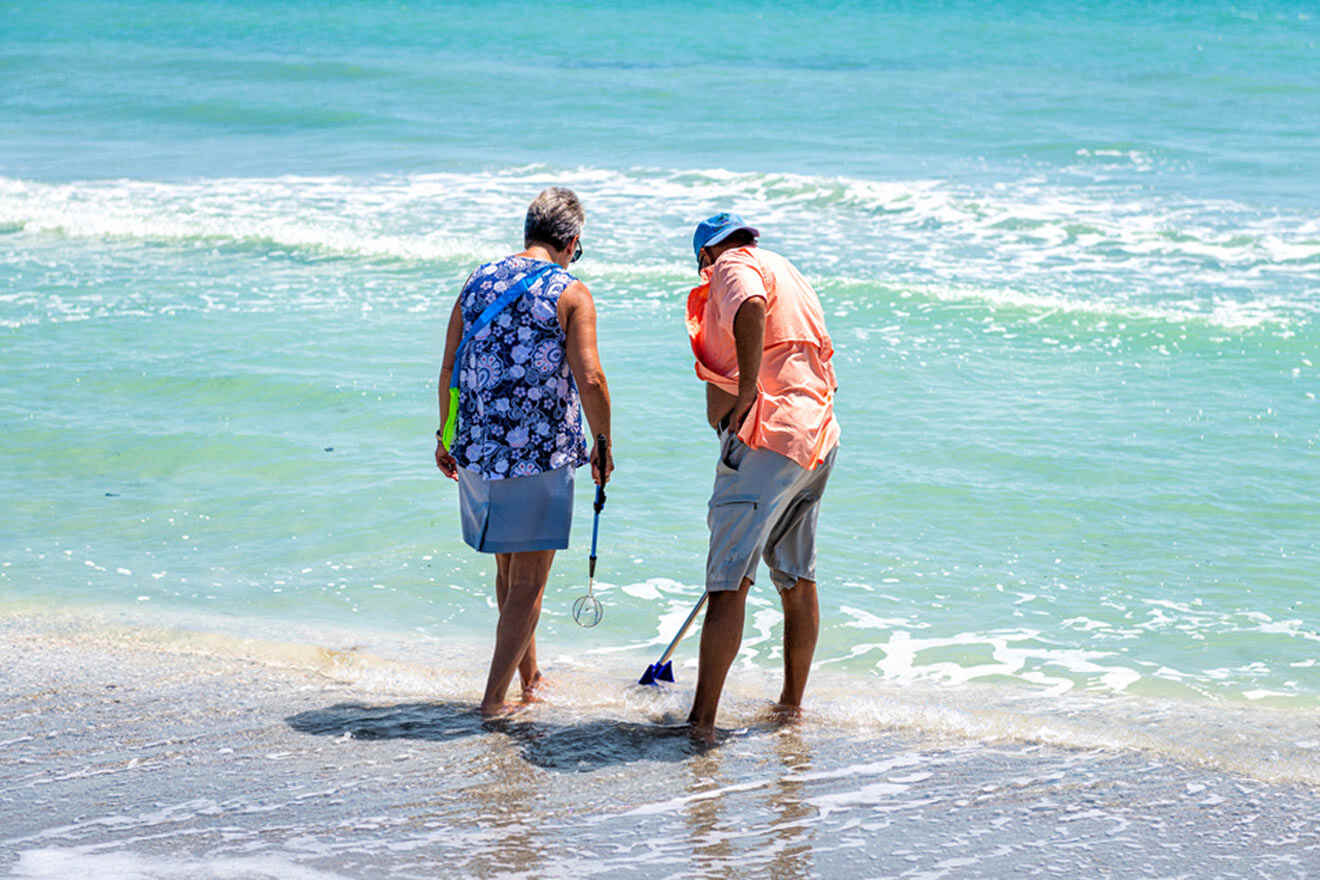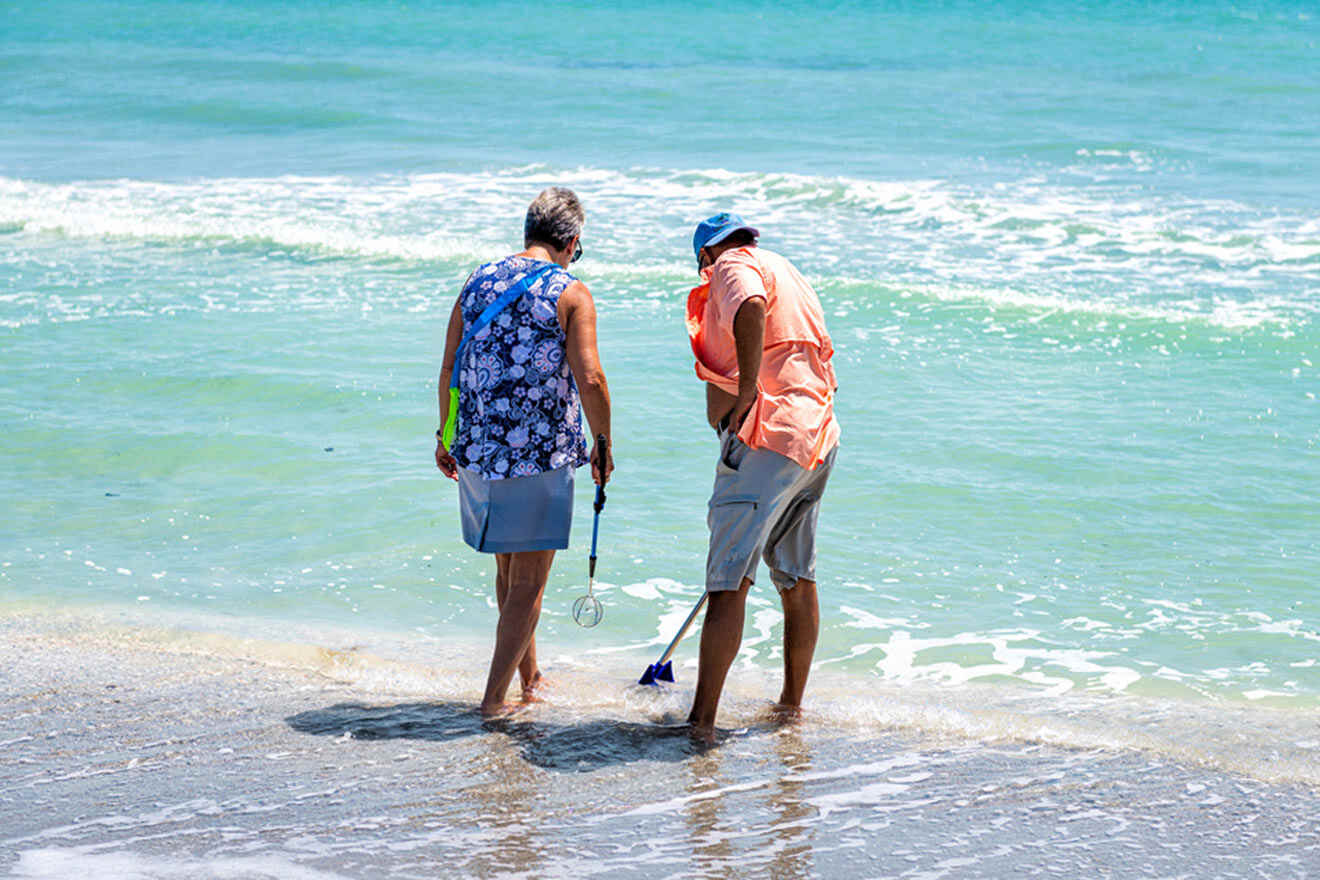 Duration: 4 hours
Price: from US$525
Why you should take it: sea shell hunting included
With this half-day tour, you'll have plenty of time to snorkel at Point of Rocks and relax on the sandy beaches afterward. You can soak your toes in powdery white sands while taking a dip in the sparkling blue-green waters of Big Pass. It's located conveniently between Siesta Key and Lido Key and has more than its fair share of dreamy sand beaches.
You can go shelling for your own souvenirs or explore what else hides beneath the surface. Tour operators have got it covered when it comes to snacks, and they will provide ice-cold bottled water and sodas. If you want to visit Sarasota, the company has an option of booking a half-day snorkeling tour there, too.
Snorkeling gear and a waterproof camera are provided, so you can relieve the marine life sights again as soon as you go back to your hotel room.
4. Immerse yourself in the Siesta Key Waterworld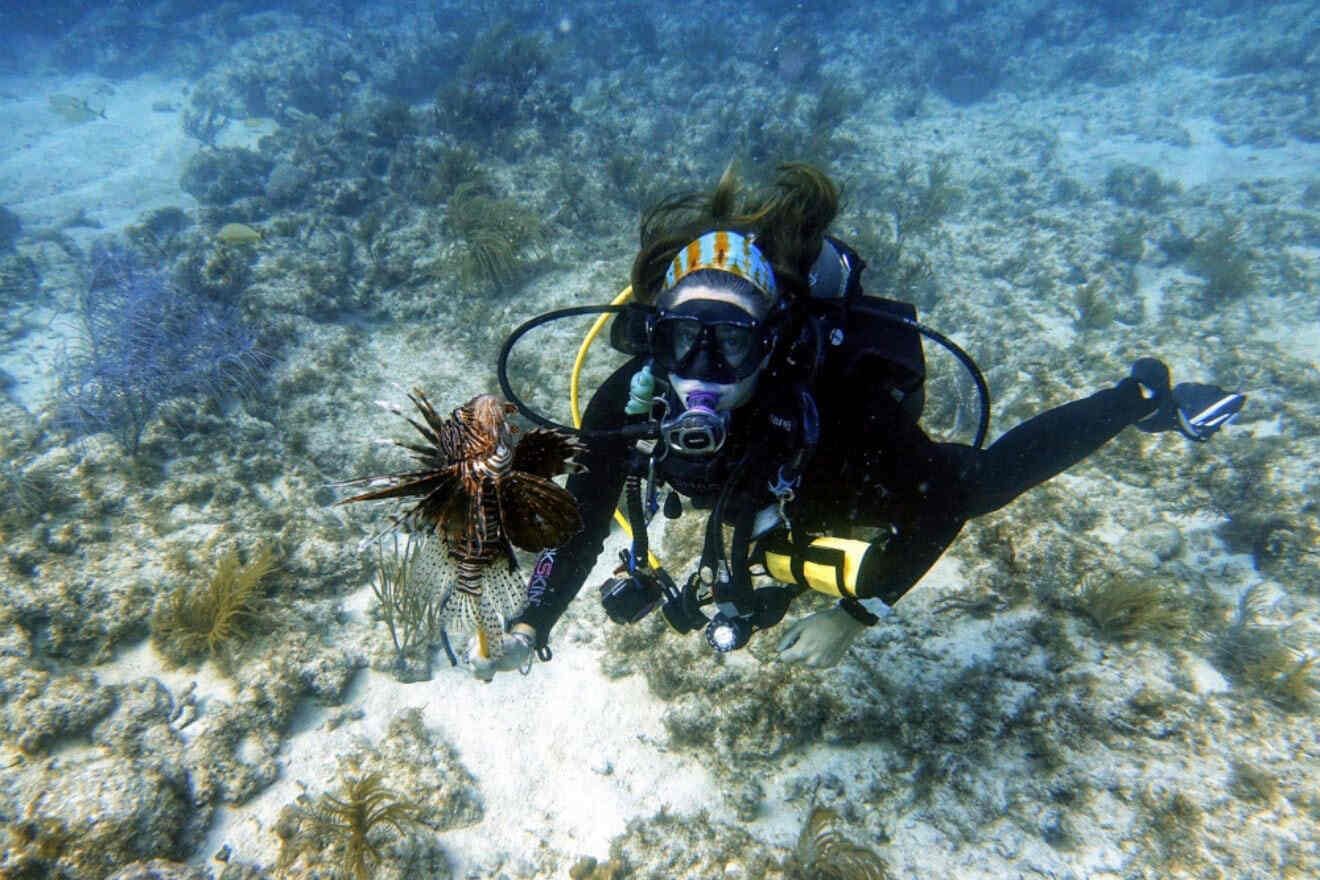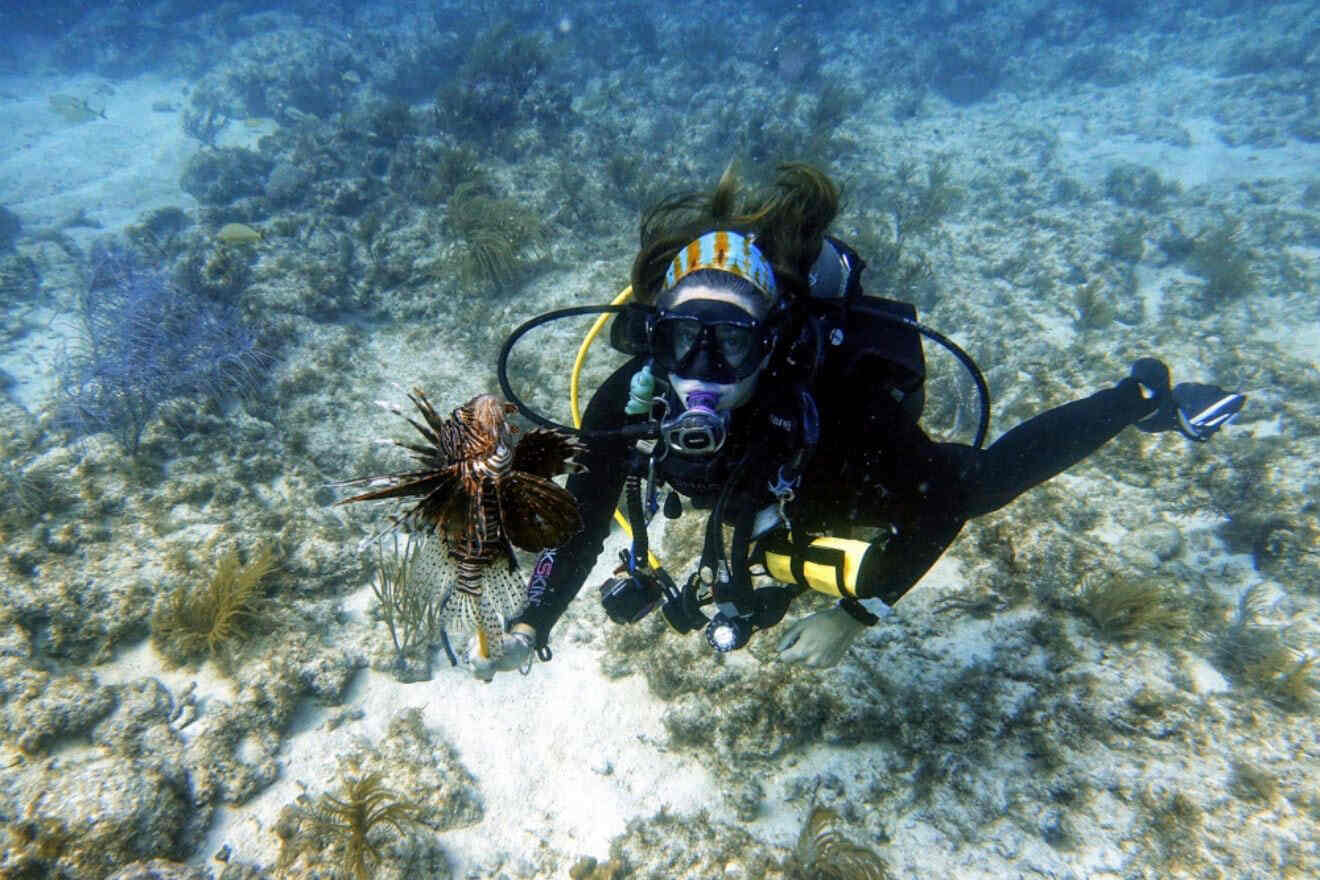 Duration: 4 hours
Price: from US$100
Why you should take it: multiple water activities offered
All water lovers and seekers of adventure should consider this awesome snorkel tour in Siesta Key! It's a great mixture of peace, thrills, and loads of fun in the sun. You'll ride in the exclusive vessel where you can take your squad of snorkelers and make everlasting memories.
It's recommendable to wear something comfortable, kick back, and let tour operators handle everything else. You can choose between multiple offers of splashy activities that'll surely turn up the pulse. Plus, they will let you use their high-quality snorkeling kit.
As you revel in these awesome pursuits, feel free to pack your favorite snacks and drinks onboard. Plus, the tour will supply you with icy water for staying hydrated during the day. Make sure to take care of your skin as it will spend a lot of hours in the sun. So sunscreen is a must!
5. Enjoy the beauty of Siesta Key's underwater world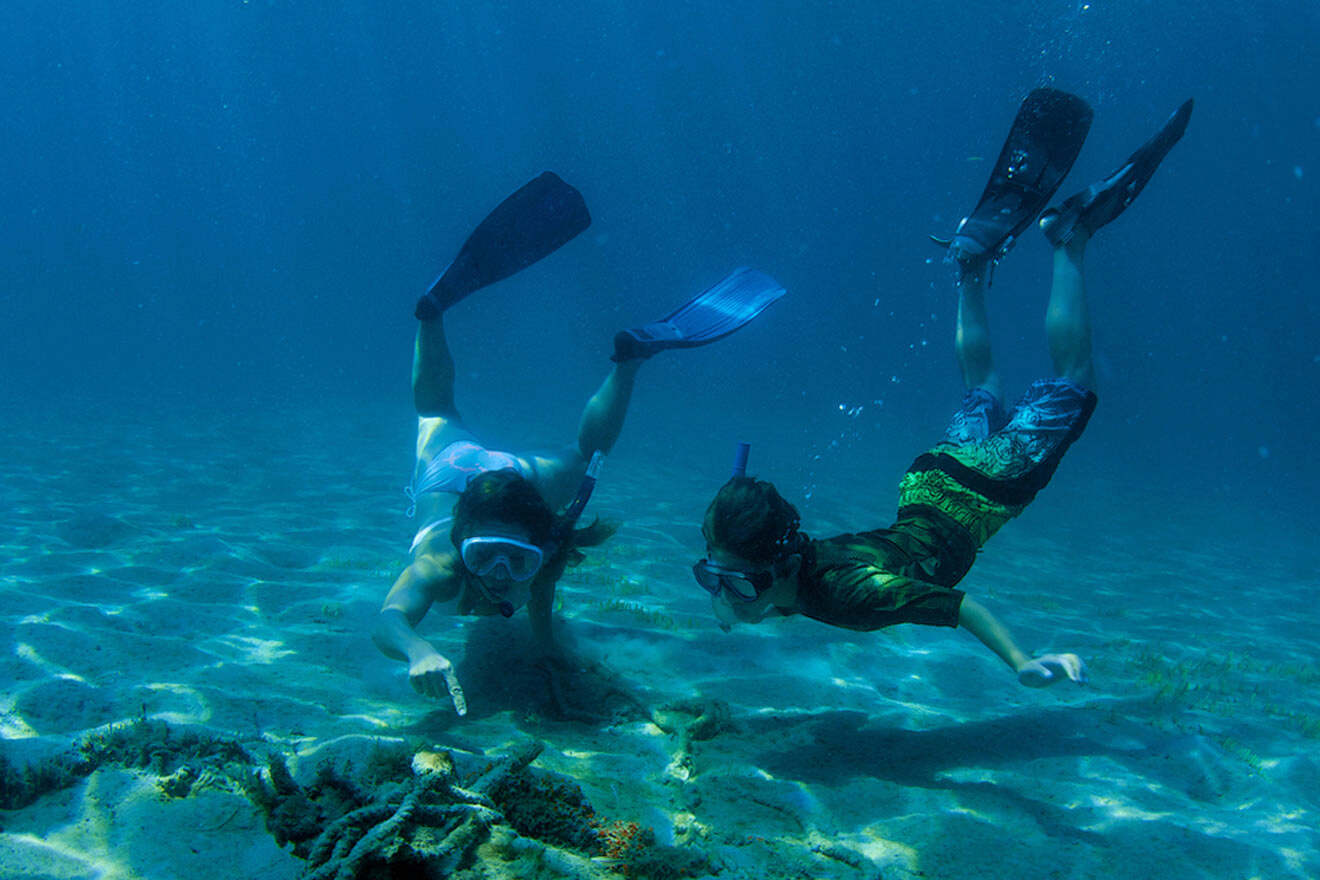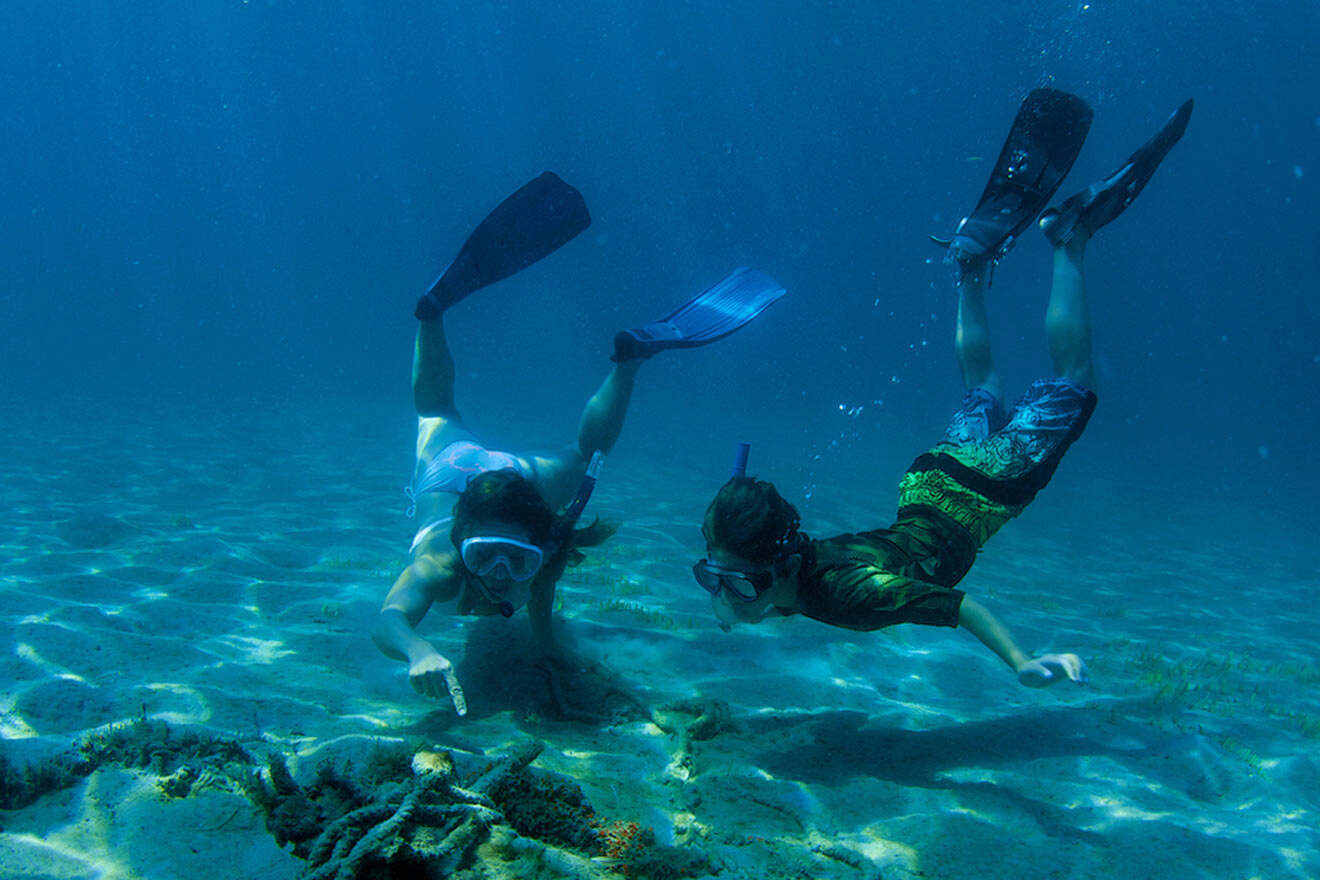 Duration: contact the operator
Price: contact the operator
Why you should take it: fun and adventurous snorkeling experience
Dive into the lush aquatic world of Siesta Key and let the knowledgeable skippers show you around the inviting waters of both Siesta Key & Sarasota Bay, an aquarium trove that must be seen at least once in a lifetime.
Tour operators have all your snorkeling needs on deck. When you hop aboard, you'll find masks, fins, and snorkels prepped and ready to use – so the only thing you need to do is dive in and soak up the captivating depths of Siesta Key's waters. Its vibrant marine life will leave you speechless!
They are considered some of nature's most precious sights underwater, so you can count on visually lush landscapes.
If staying out of the water is more of your thing, you can take one of the company's eco-tours or sand bar trips and experience the gorgeous sights Siesta Key offers above the surface.
BONUS: Siesta Key & Sarasota water tours
In case you're a water enthusiast who has already experienced snorkeling in Siesta Key, or perhaps you didn't like any of the options above, I've got you covered! Make sure to check out some of these awesome water tours in Siesta Key & Sarasota: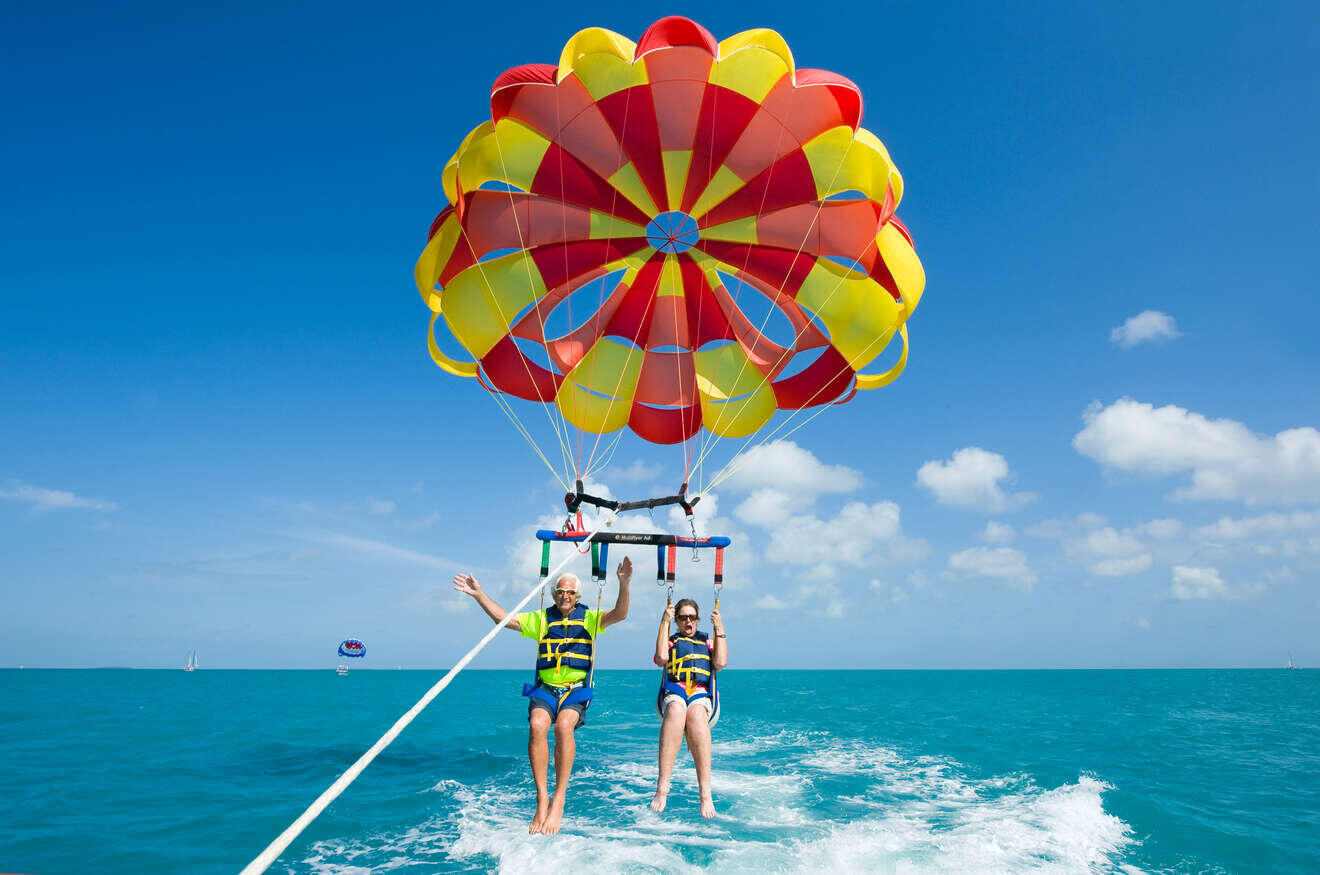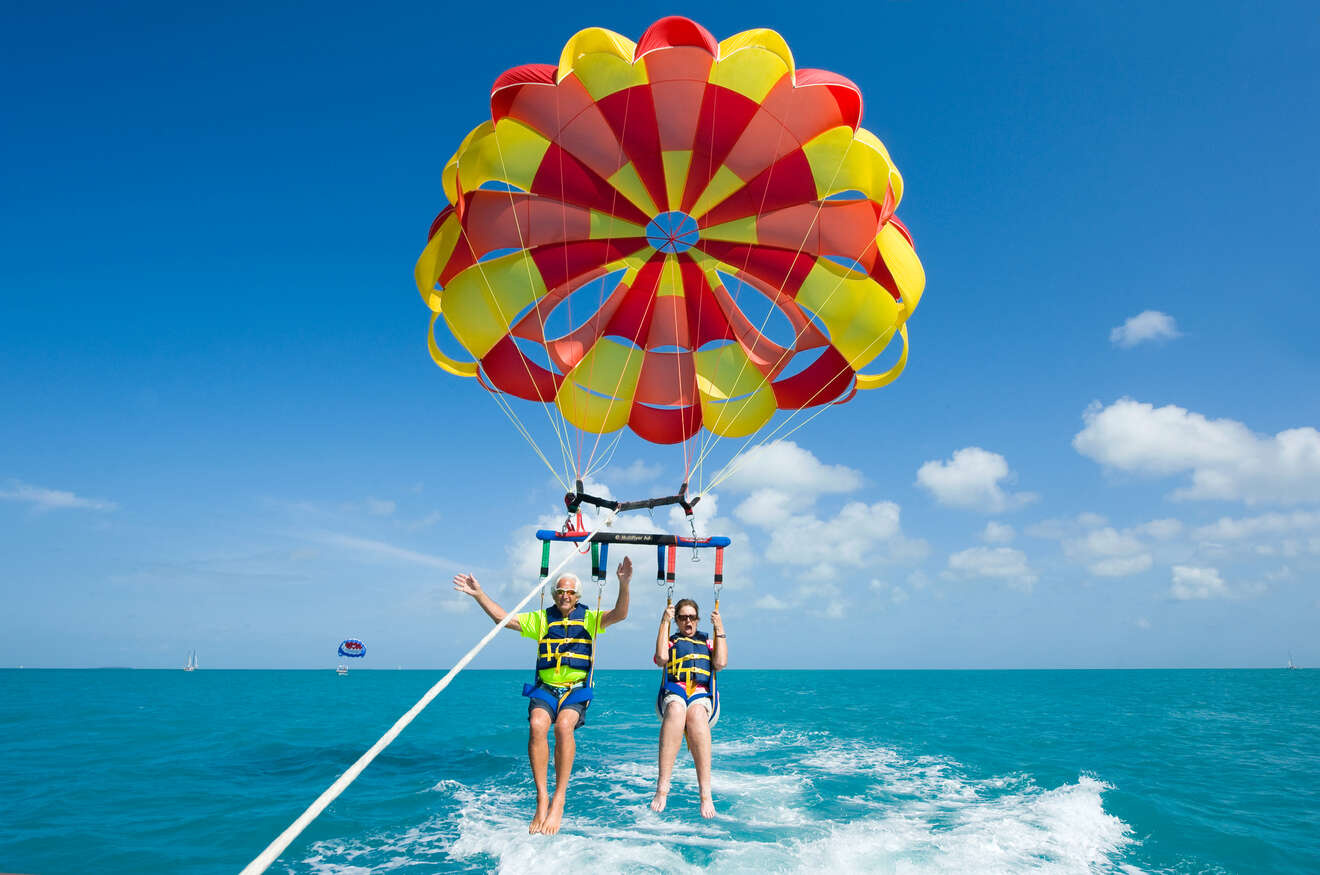 Try parasailing – You'll set your adventurous spirit free with this parasailing outing in Sarasota! The tour will embark you on a small vessel towards Anna Maria Island and provide you with safety gear before soaring over the sandy beaches and bright blue waters of the Gulf of Mexico from an astonishingly high vantage point. If you're an adrenaline junkie, you can opt for water dips or freefalls.
Kayak through Siesta Key – Enjoy the peaceful energy of the lake around Siesta Key with this intimate small-group tour. You can choose from a kayak or stand-up paddleboard options, so it can suit anyone's style. You'll go through the Jim Neville Marine Reserve, admire mangrove islands, and spot local wildlife. With the help of your guide, you'll float toward an exclusive beach. It's a perfect trip to relax with your friends!
Embark on a private boat tour – Discover the majestic pods of dolphins and manatees living near Sarasota by taking a private boat cruise from North Siesta Key Bridge. Not only are you guaranteed chance encounters with marine mammals, but you can also take a dip on sandy beaches and drink cocktails. And best of all, since it's your own private tour, the captain and crew will be sure to give extra attention!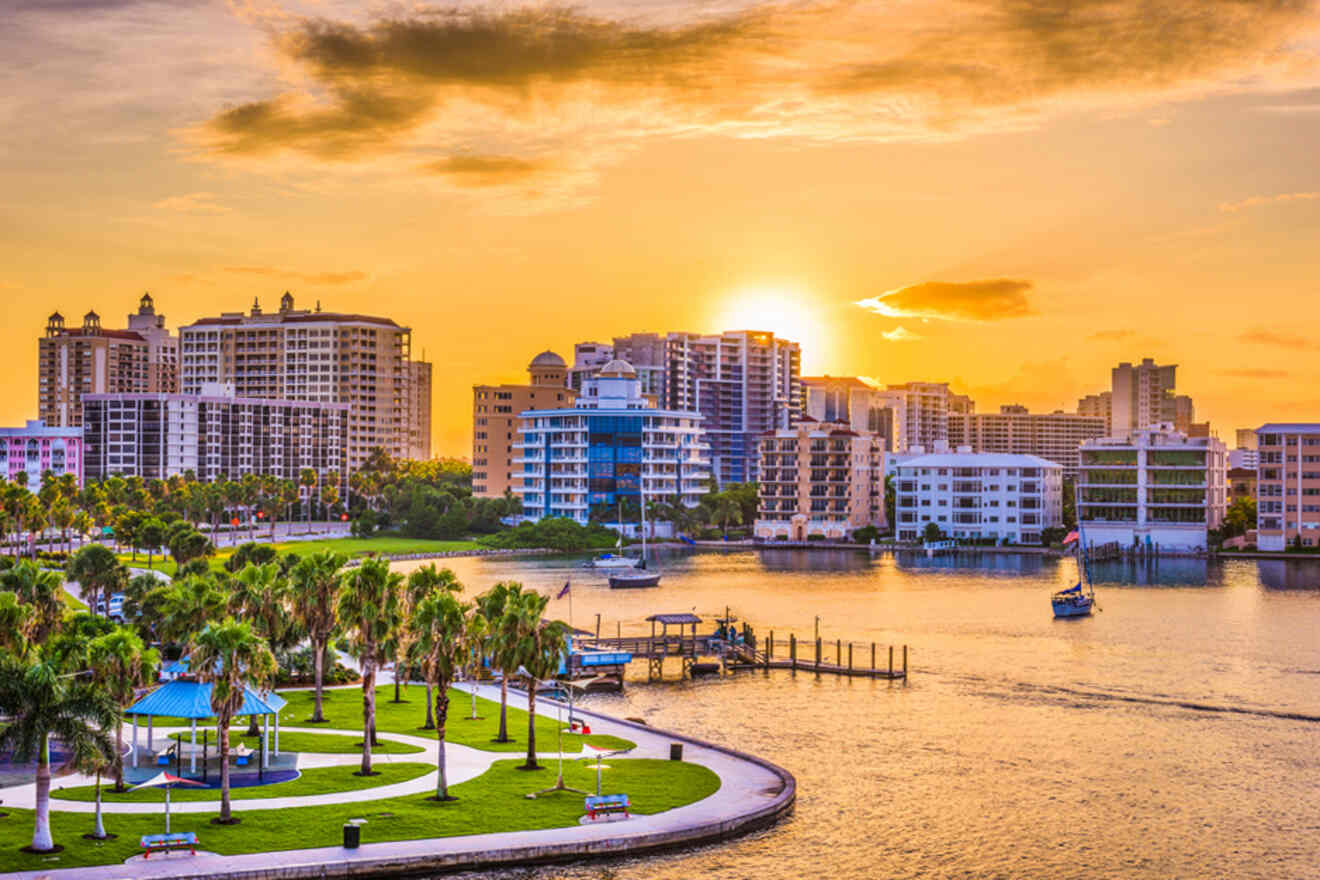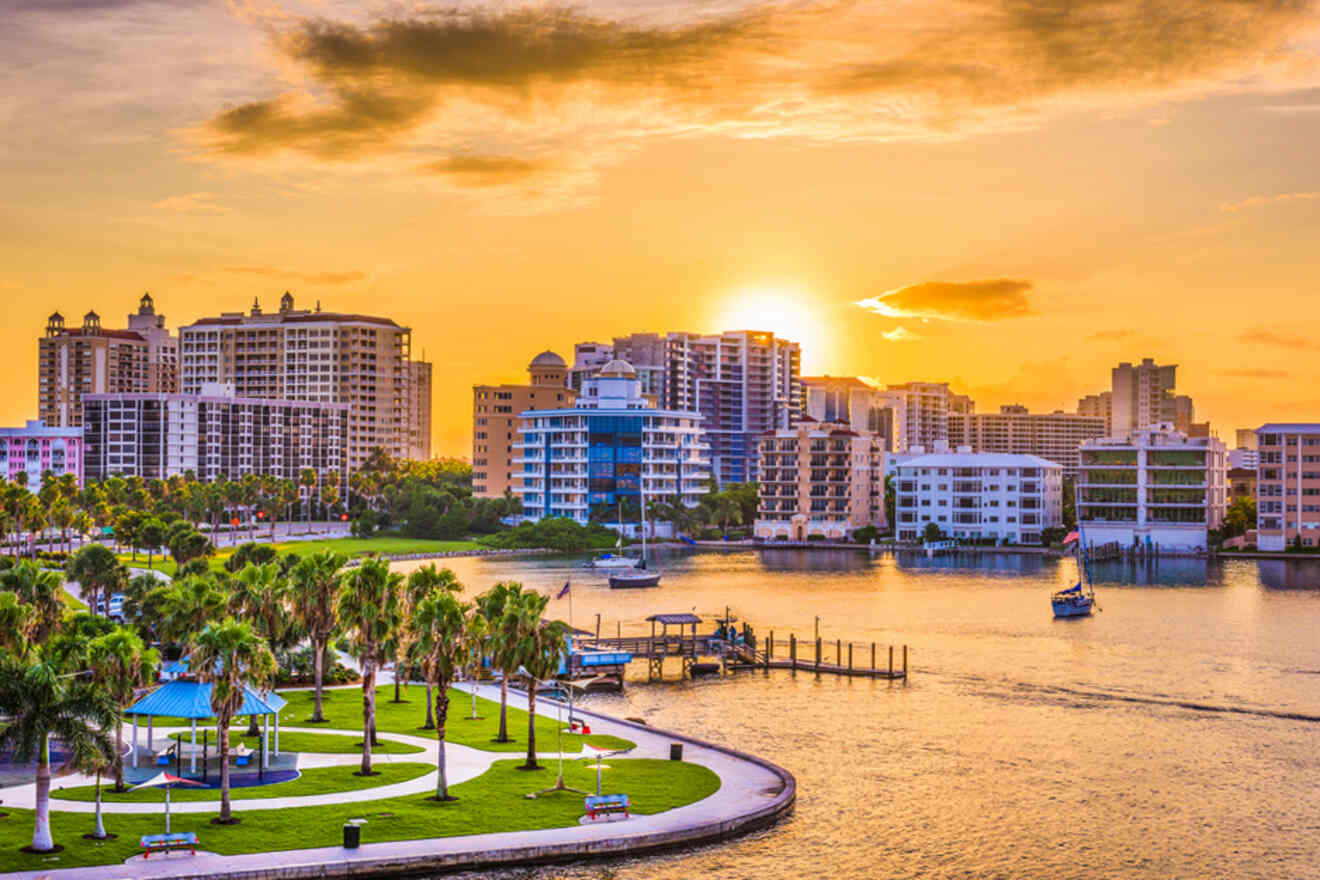 Learn about the area's ecology – Guides will be waiting for you at our kayak trailer, and they'll take you on a leisurely paddle through Jim Neville Preserve. As you glide past these Mangrove islands, they will tell you about the area's fascinating history and share important ecological facts. You'll also stop at a private beach that has been known to attract manatees and dolphins – it's an absolute treat for animal lovers!
Enjoy the sunset views – Nothing quite compares to witnessing the epic sunsets of Sarasota, especially coupled with the kayak ride. You'll be surrounded by nature while in an LED-lit glass bottom kayak, giving unparalleled views of your surroundings. From mangroves to grass flats and even some marine life below – what's not to love? You can also make friends by feeding them with the provided food.
See Florida's wildlife – Sail away from the mainland on this adventurous half-day charter tour! Glide along the Florida coast and experience some of its most picture-perfect sights. It doesn't matter if you want a morning or an afternoon ride. There are multiple departure times available. Be sure to grab a closer look at unique swing bridges before heading towards secluded tropical beaches, perfect for taking a romantic stroll.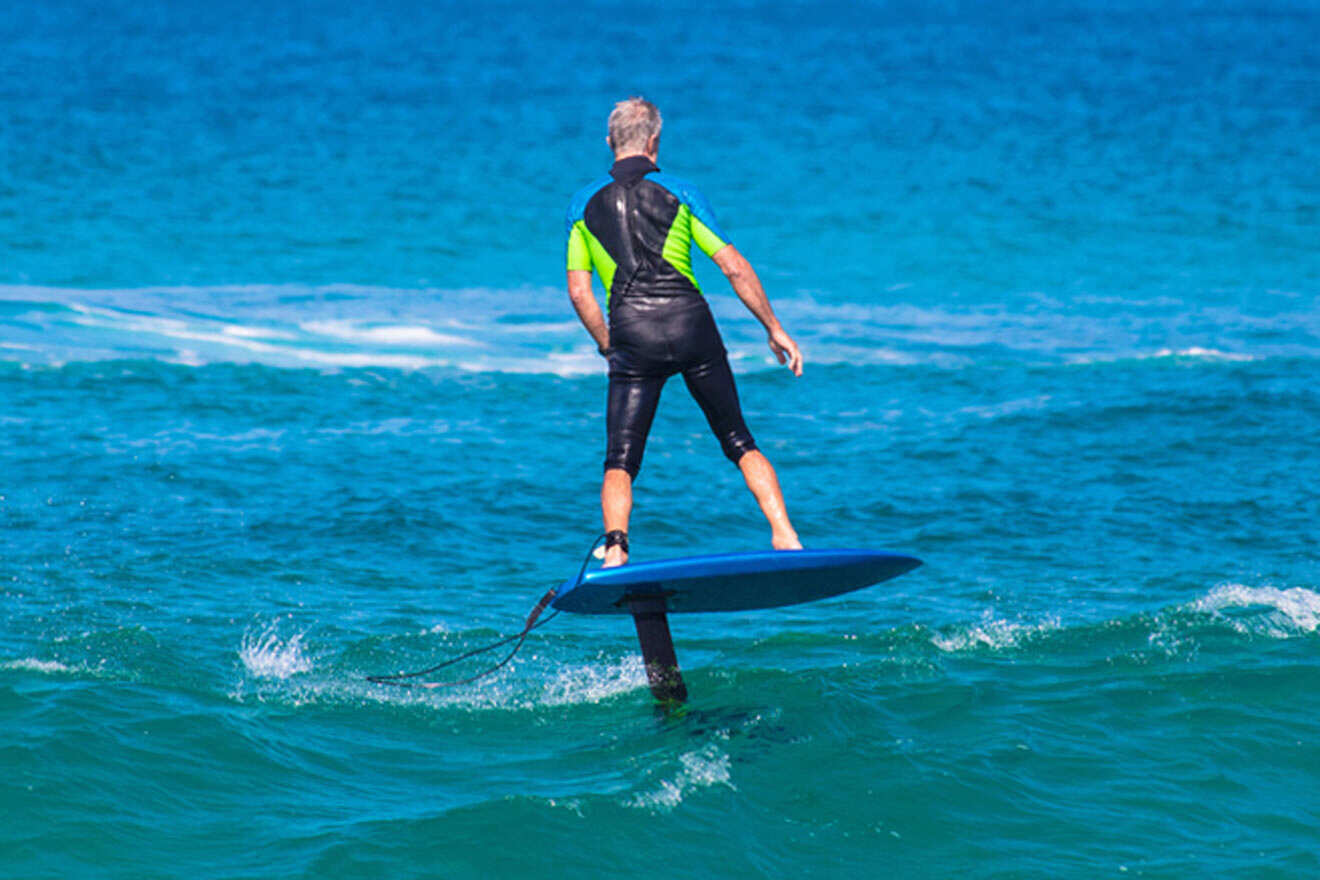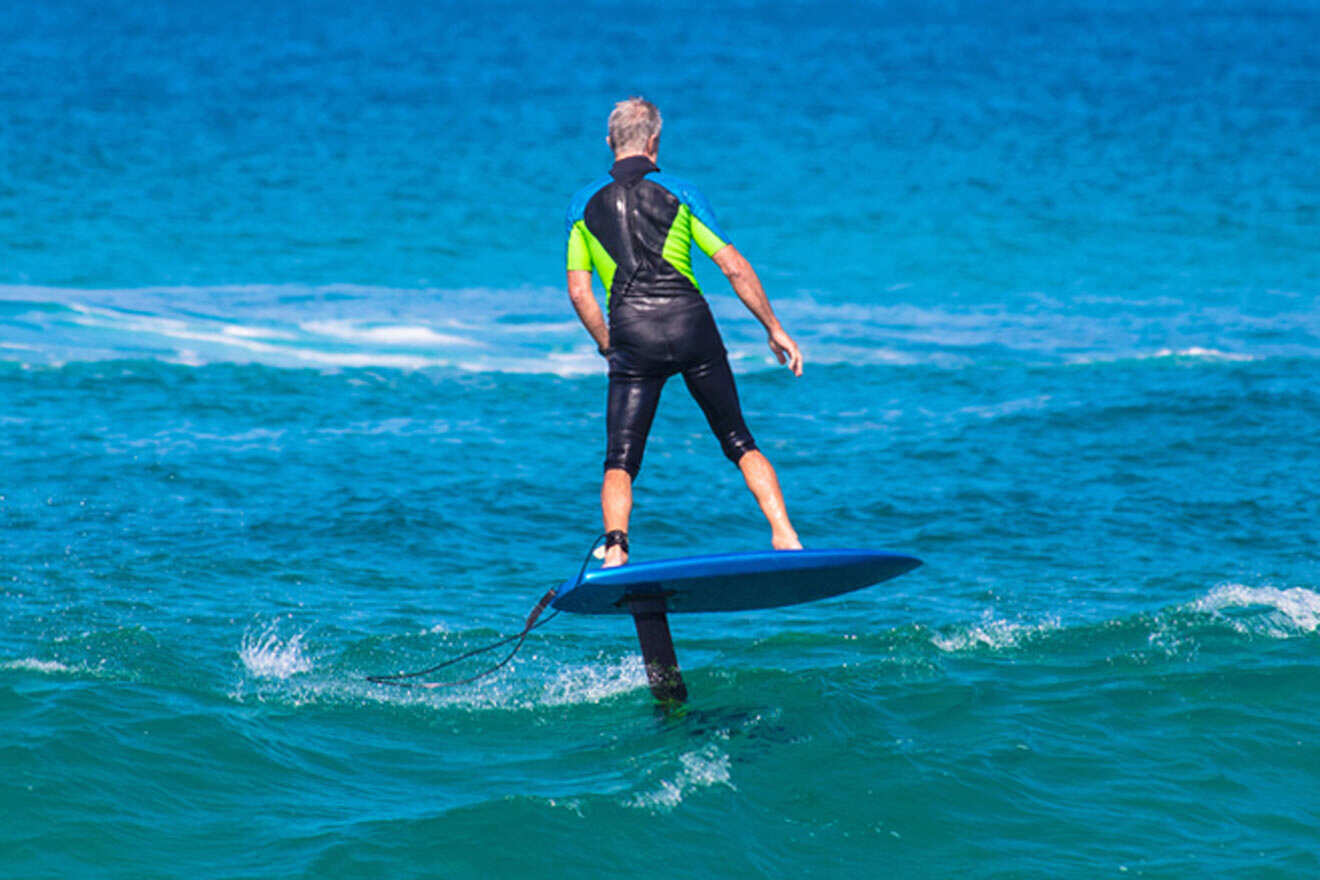 Take surfing lessons – You'll feel on top of the world in just 90 minutes with this learning experience! The guides will be with you every step of the way: from start to finish, they'll make sure you're cruising above the water like a pro. You might even spot incredible sea creatures during your adventure – so watch closely and attentively. You can also bring your BFF along so you can learn together.
Visit Lido Key – No matter if you're an experienced paddler or new to the fun, you'll have the opportunity to explore the crystal-clear waters of Lido Key away from any busy crowds on land. Since you'll be in a non-motorized vessel, you won't disturb the timid animals, and that will give you prime chances to observe them. The tour is a great option for families or first-time visitors.
Go on a fishing trip – Get out on the waters of Florida on this half-day inshore fishing trip in Sarasota! You'll get to target fish like snook, redfish, and the "silver king" tarpon. No prior experience is needed; the tour operators love when beginners get to learn a new sport while taking in the beauty of this area. Plus, they provide all the equipment you'll need for an enjoyable experience.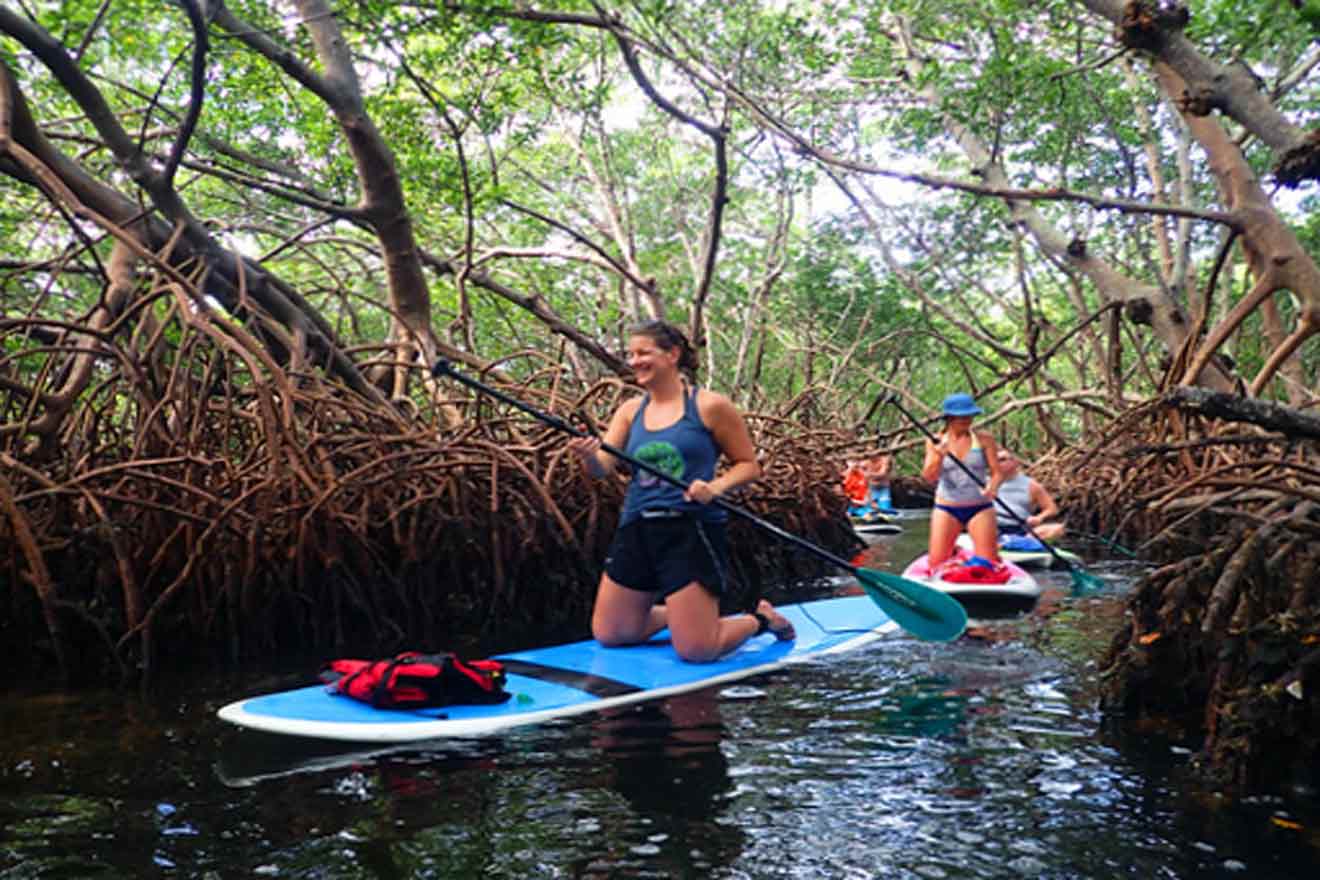 Paddle through Lido Mangrove Tunnels – This short 2-hour tour will take you to explore Lido Key's mangrove forest while stand-up paddleboarding. Choose from available morning and afternoon starts, then make your way to Ted Sperling Park for a short orientation. Take pleasure in discovering wildlife like eagles, dolphins, and manatees at close range, plus take some time for a good workout.
Immerse yourself in a private boat tour – Take a private charter boat out into the sunshine for an unforgettable time. You can choose what kind of activity you want: hop around beaches and sandbars, swim or snorkel in crystal waters, mix up some drinks for a little boozy cruise, all while feeling safe with life preservers and a designated captain at the helm. You can catch glimpses of dolphins from the deck.
Combine a water activity & food tasting – Kayak, eat, and explore your way through the best of Sarasota in one package! From a kayaking tour through Lido Key to sampling all downtown Sarasota has to offer on a food-focused walking tour, this is an adventure you won't want to miss out on. It's a good thing that it comes with gear and local guides for both activities, so you'll get an authentic experience!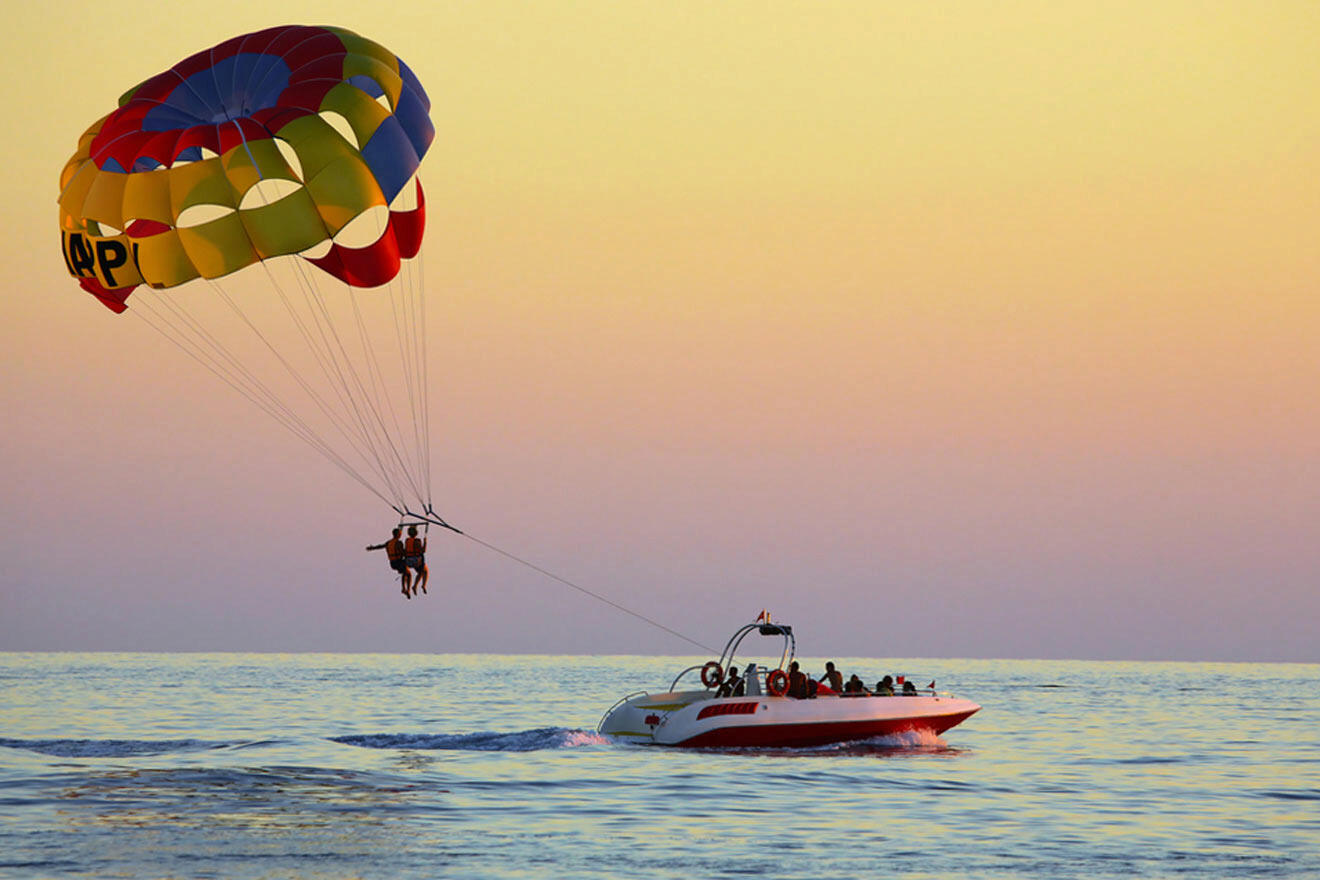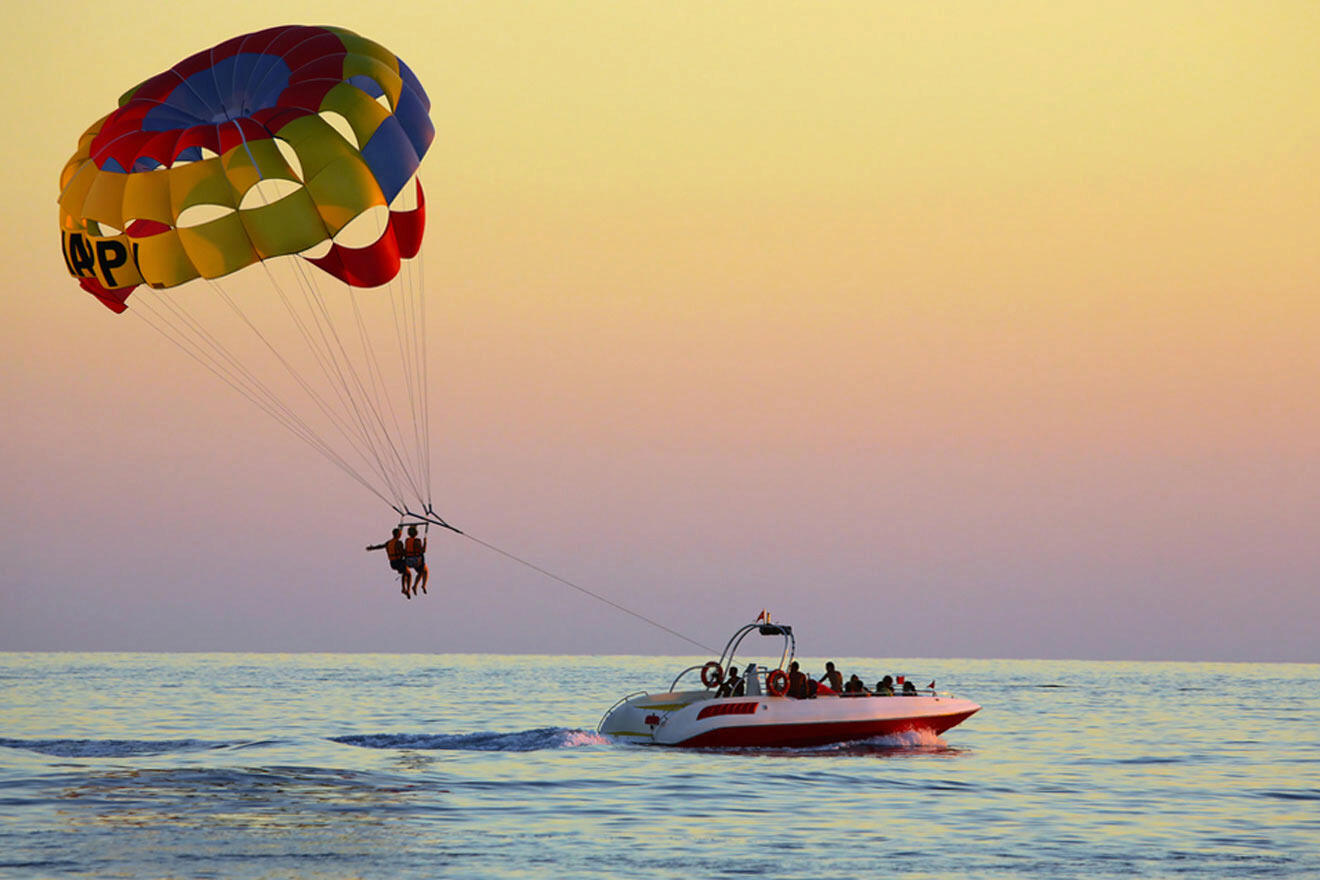 Glide through the Upper Manatee River – The crystal-clear waters of this jungle-like paradise are sure to take your breath away. You can spot some truly exotic wildlife, such as manatees, turtles, bald eagles, wild boar, alligators, and bobcats! It's a small-group tour of up to 6 passengers with the company of a local guide. So you get both an immersive experience and professional knowledge. The journey will take 2 hours.
Parasail above Bradenton Beach – Everything novice flyers need is supplied: safety instructions, instruments of awesomeness, and some pros behind the wheel of the motorboat – they'll be sure to keep everyone safe as can be! And if that isn't enough, you can cruise along with a companion or 2 in groups of 2 or 3 over each individual ten-minute session. Be sure to ask about their awesome group photo packages!
FAQs about Siesta Key snorkeling tours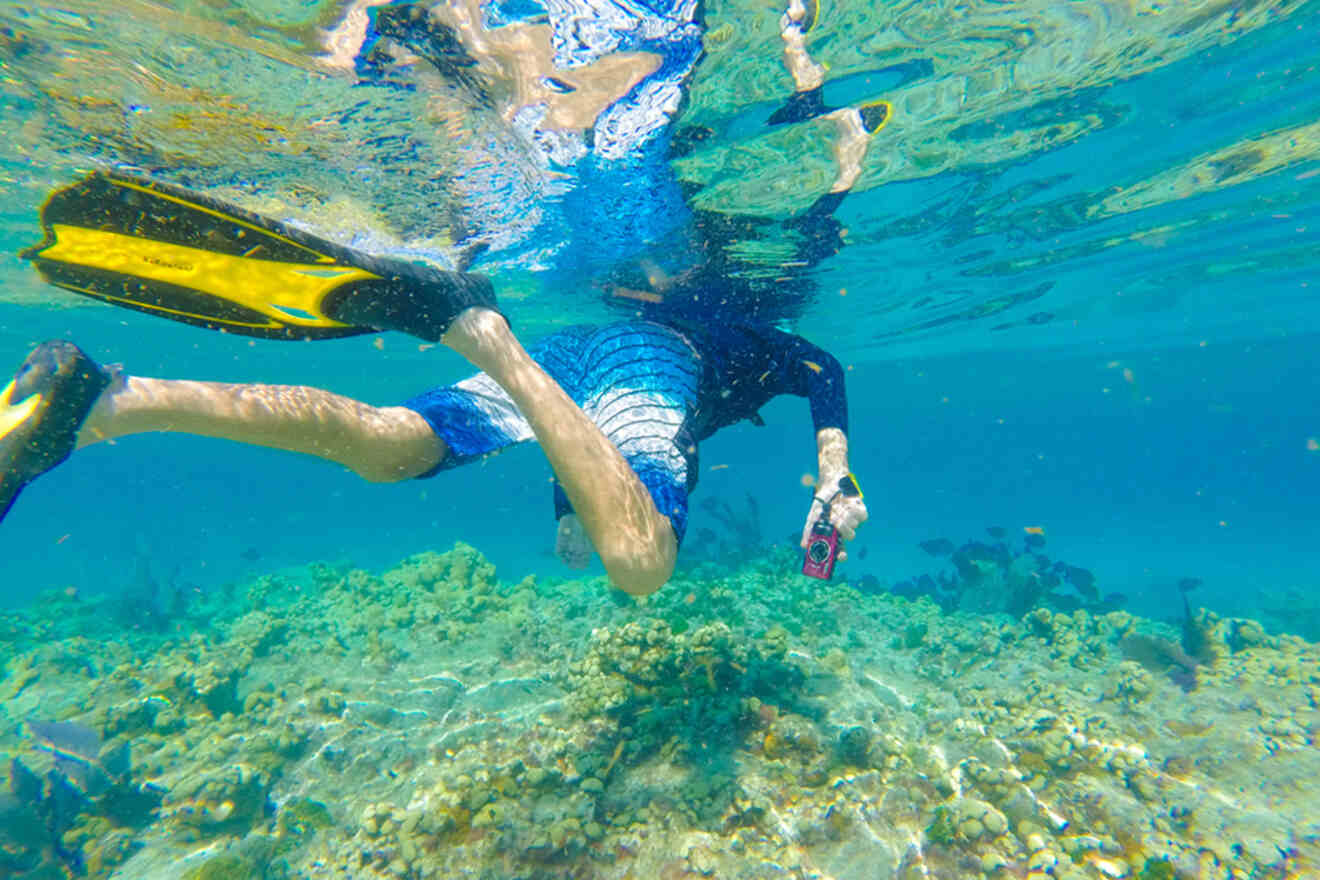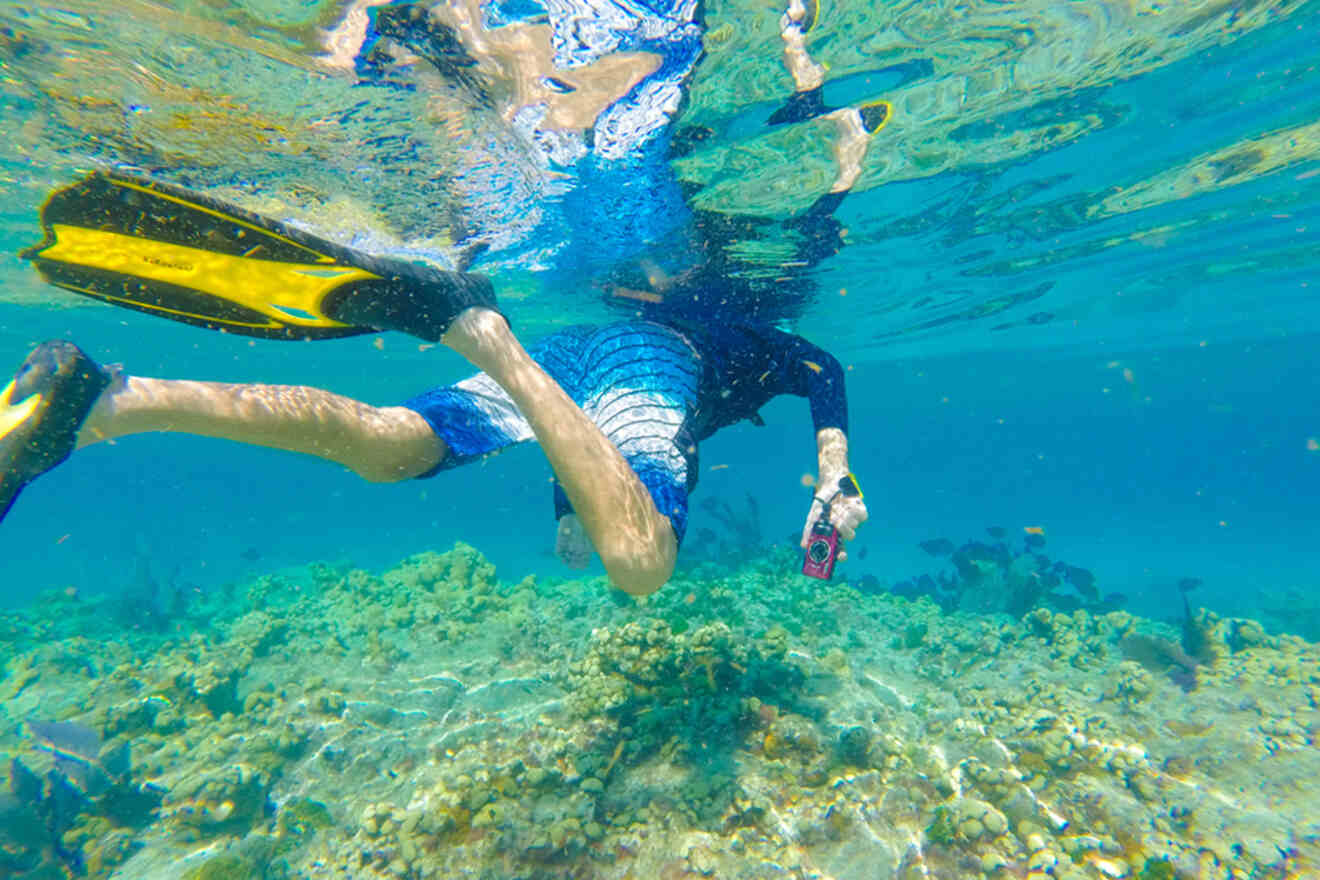 Conclusion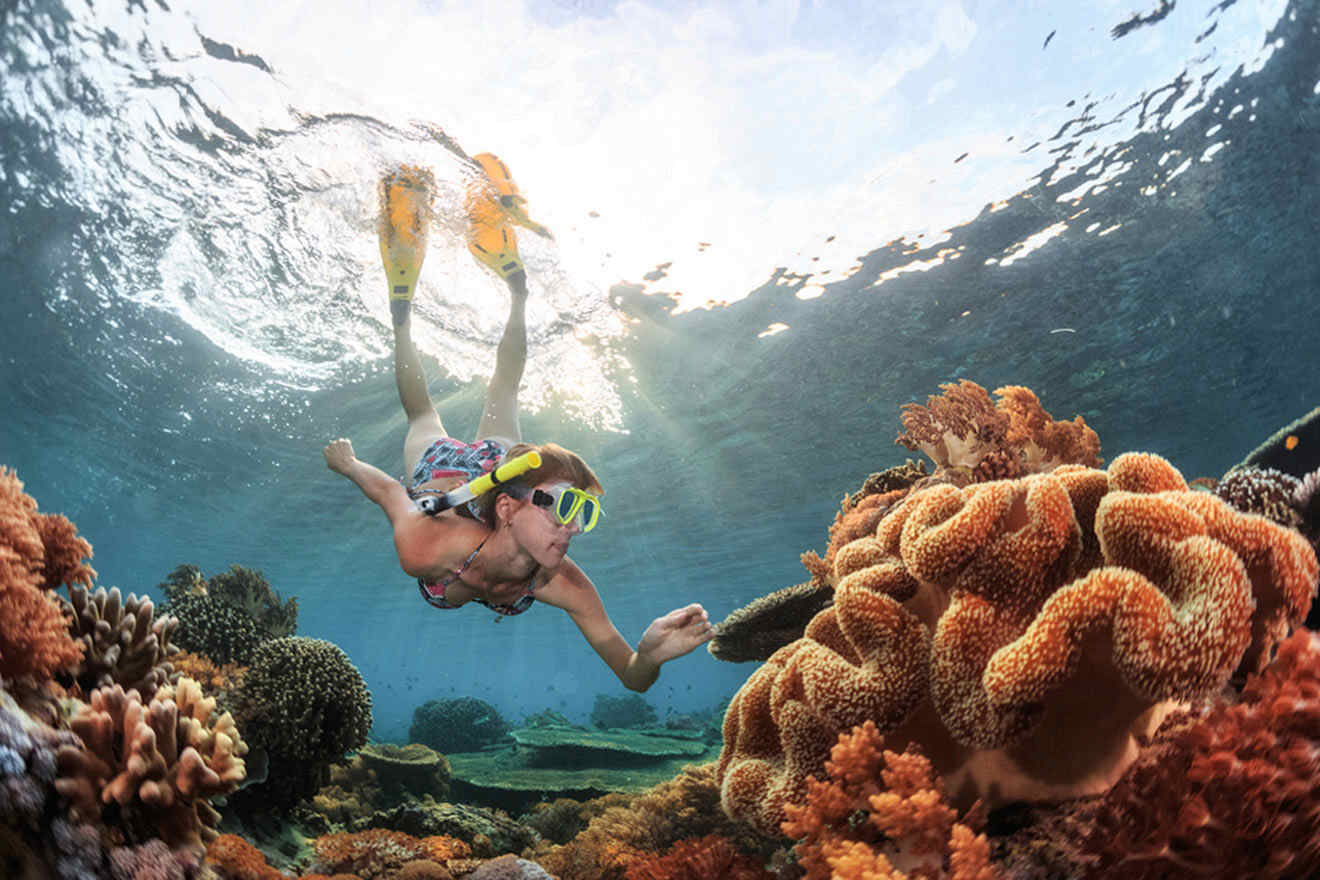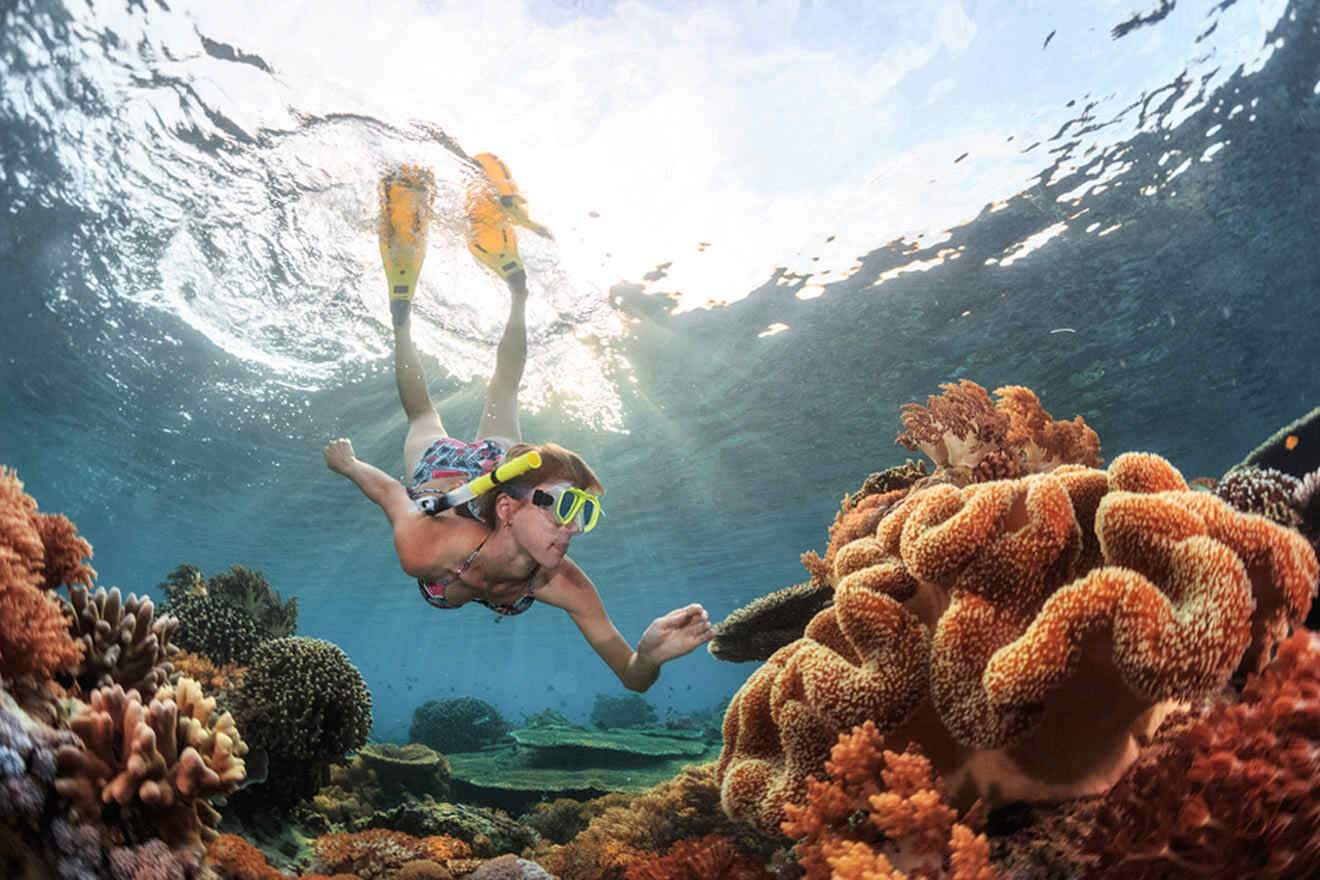 There you have it, my dear water enthusiasts – the list of the very best Siesta Key snorkeling tours!
Even with its limited offer, Siesta Key has a lot of exciting activities and water adventures to give. So make sure to check them all out! I also highly recommend opting for some of the tours in the bonus section. They are popular and review-approved, so the experience can only make your vacation even better!
As always, I advise you to be a good planner and don't risk staying without your spot. So, book your tours in advance!
As for my readers who would like to add something or perhaps ask a question, I encourage you to do so in the comments below! You can share some experiences from your own snorkel trips as well!
Happy snorkeling,
Angelina
---
Pin it for later!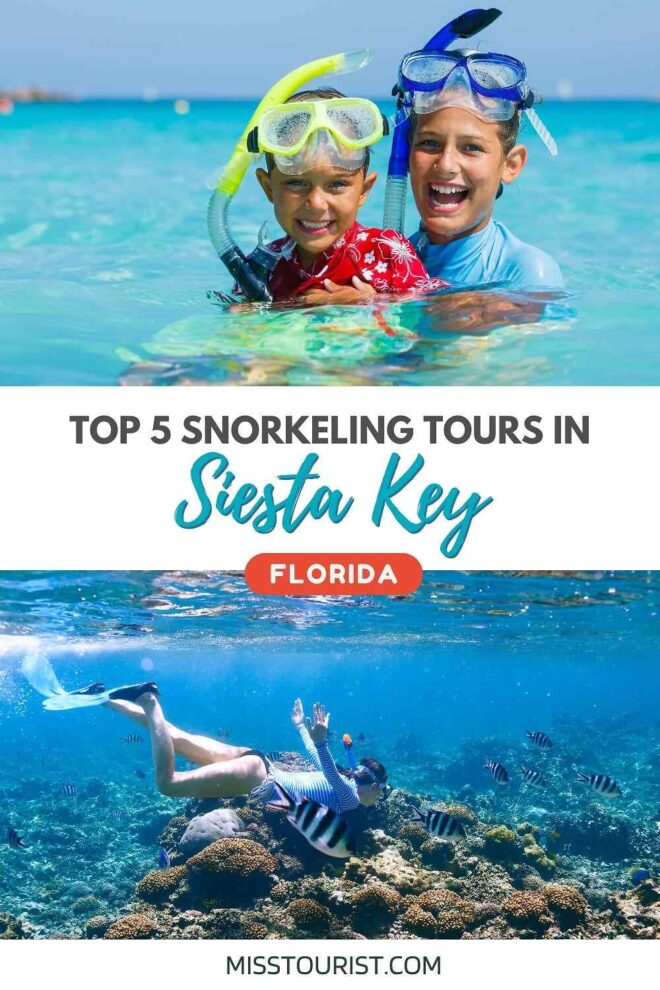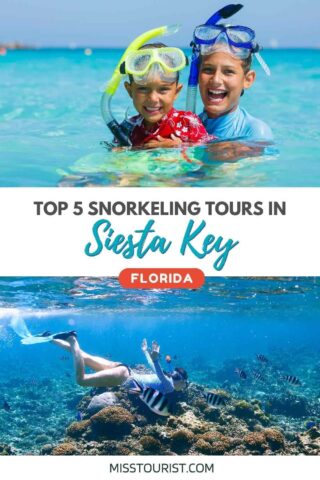 Pin it for later!