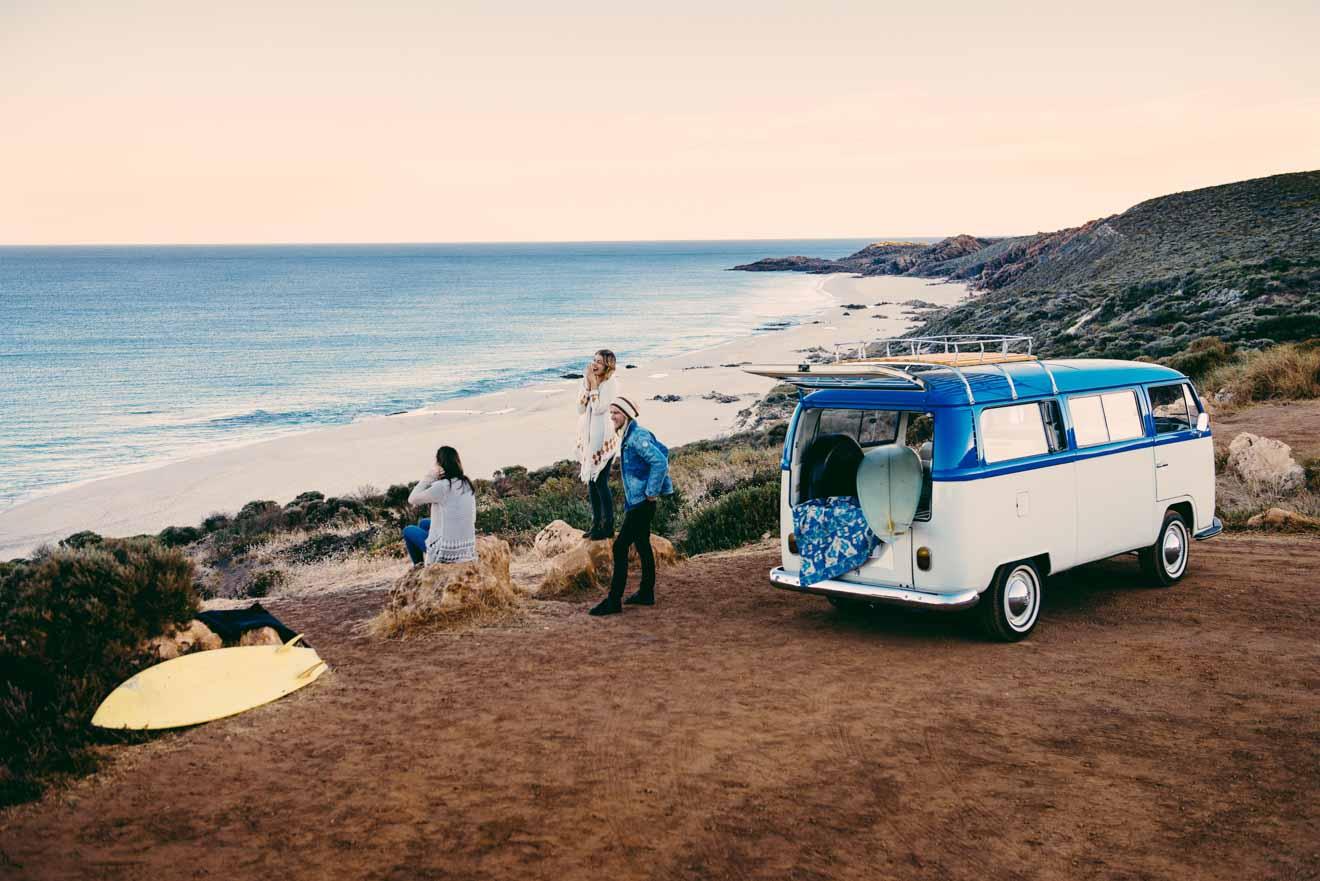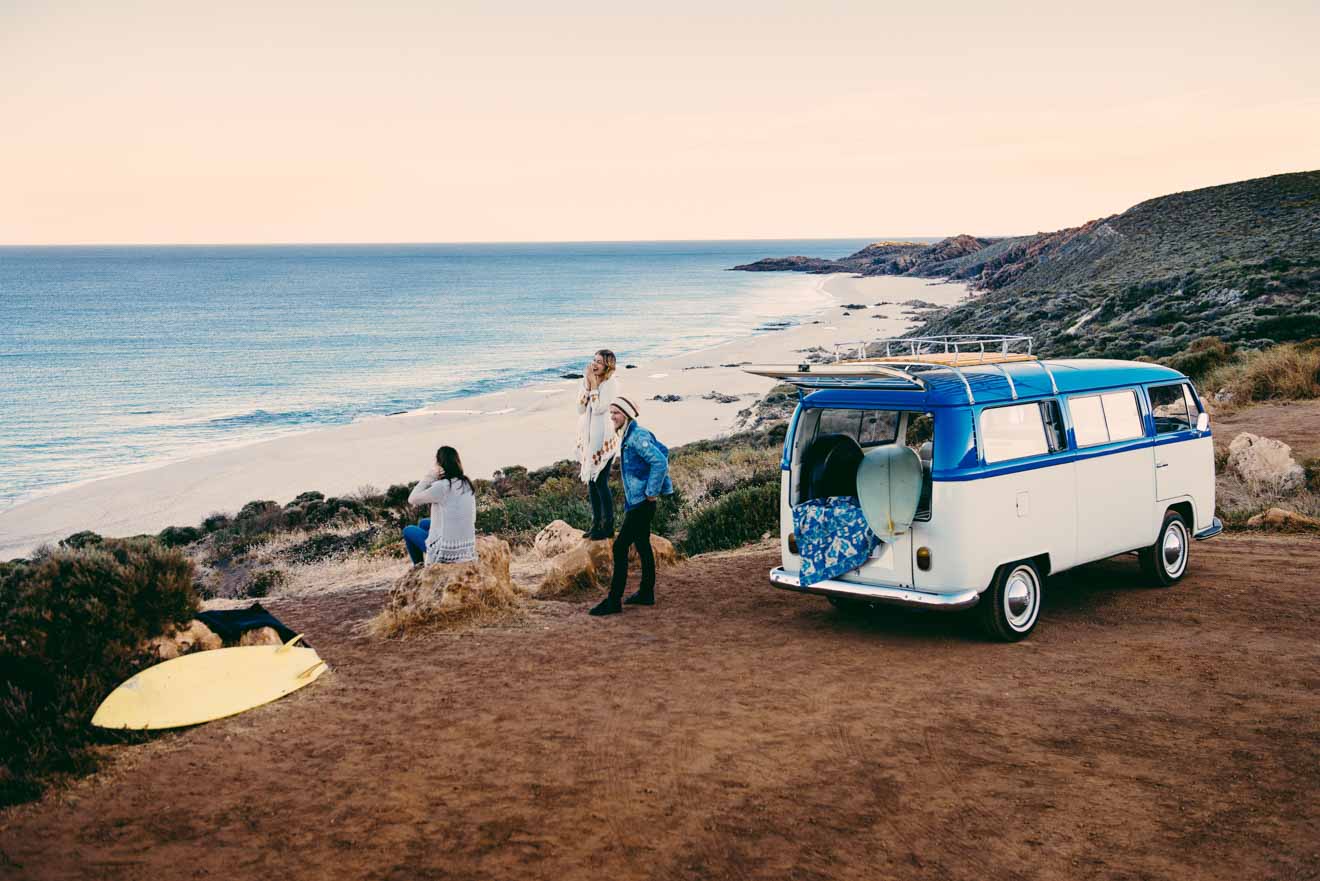 Thinking of heading towards Margaret River, but waiting until the temperatures start to rise again? There's no need, as you'll have plenty to see and do during the wintertime as well.
I visited the area in July, and was pleasantly surprised. I explored the area by car, which is the perfect way to go on day trips from town. The area has so much to offer! Despite the dropping temperatures I could have stayed there for months.
Perhaps you're a local eager to get out and explore again. Or maybe you have Australia on your bucket list and are spending your self-isolation planning your future dream trip. Let me help you plan your perfect winter getaway in the Margaret River region.
Whether you're a foodie, the outdoorsy type or looking to surf, here are 12 things to do in Margaret River during winter time:
1. Shop at all the quirky stores on Margaret River's main street
If you'd like to bring home something unique to remember your trip, you won't have to look for long. Margaret River is filled with eccentric stores! Treasure hunting on main street is a perfect activity on one of the colder days.
Channel your inner hippie at Rugs in the Forest, where you'll find anything from bohemian dresses to Tibetan sound bowls. Free spirits unite!
Bookworms can indulge at The Lost Knowledge Book Shop, a store dedicated to the lesser-known books. This colorful little place is jam-packed with good reads, you just have to spend some time searching for them.
These are just two examples of the many interesting shops you'll find. Take a long stroll and bring a big bag. I can assure you it's filled up with precious finds in no time!
2. Stuff your face at the Farmers Market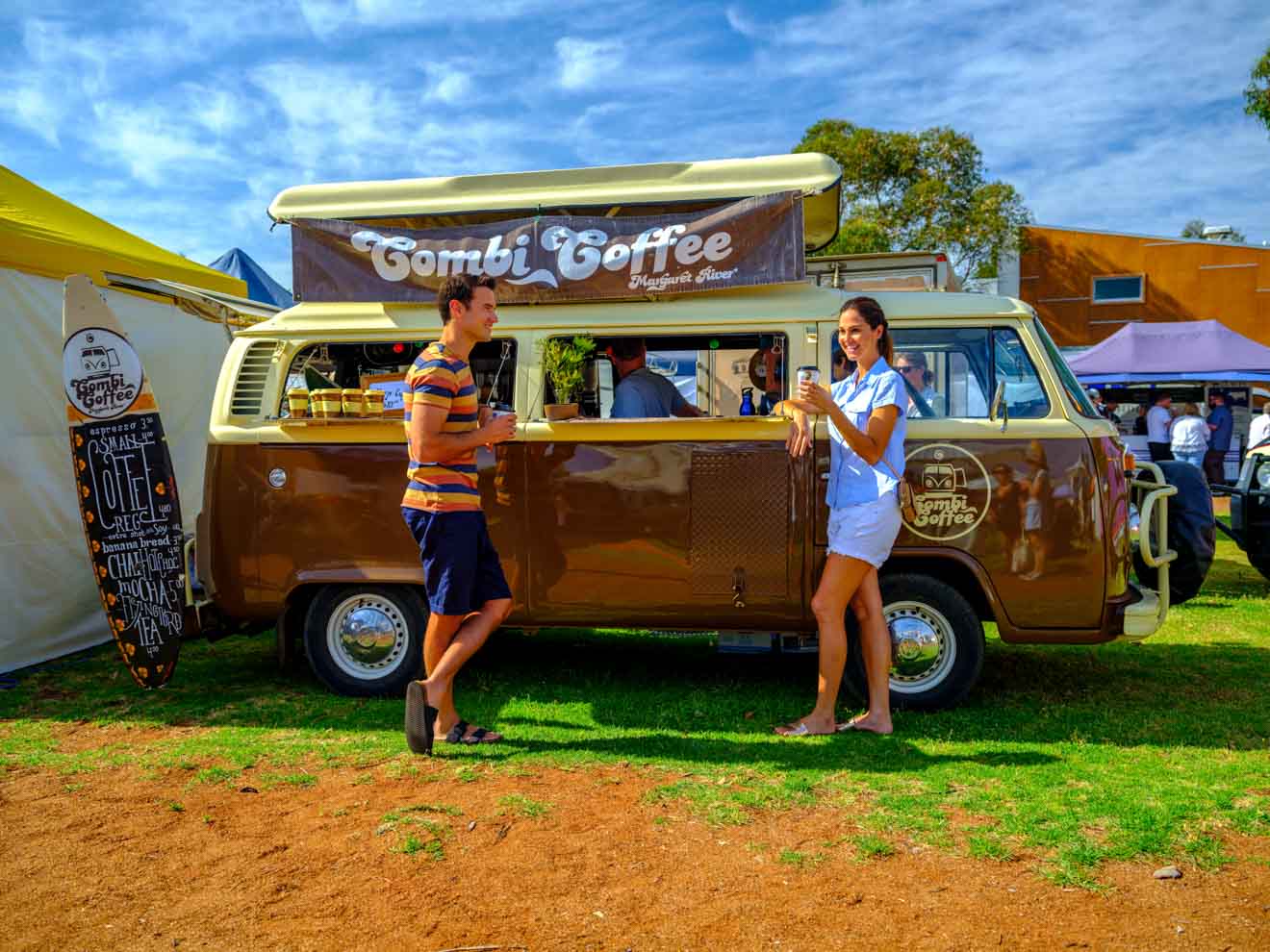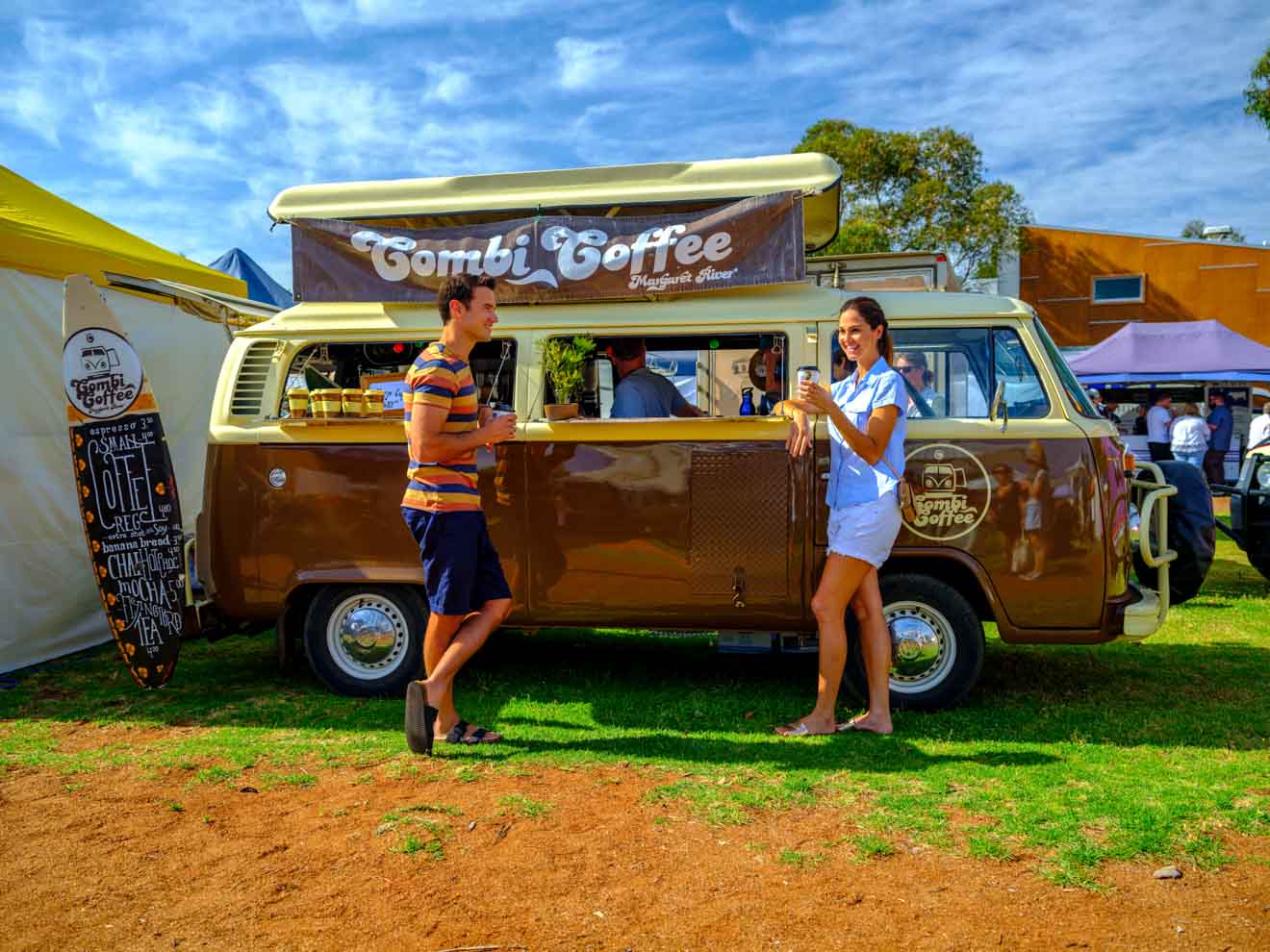 Foodies beware: make sure to align your trip with the Farmers Market. You really don't want to miss out, as it's the best opportunity to taste and buy all the mouthwatering local produce the region has to offer.
Held every Saturday, the Margaret River Farmers Market is as authentic as it gets. Stalls filled with local produce bring you the most delicious food straight from the farm to your basket. There are no crafts sold, just food and freshly cut flowers. Reselling isn't allowed, everything offered is produced locally.
The market opens at 8am in the winter months, and stalls close at noon. My suggestion is to end your trip here, as it's the perfect way to stock up and bring all the goodies home with you.
3. Go on a hike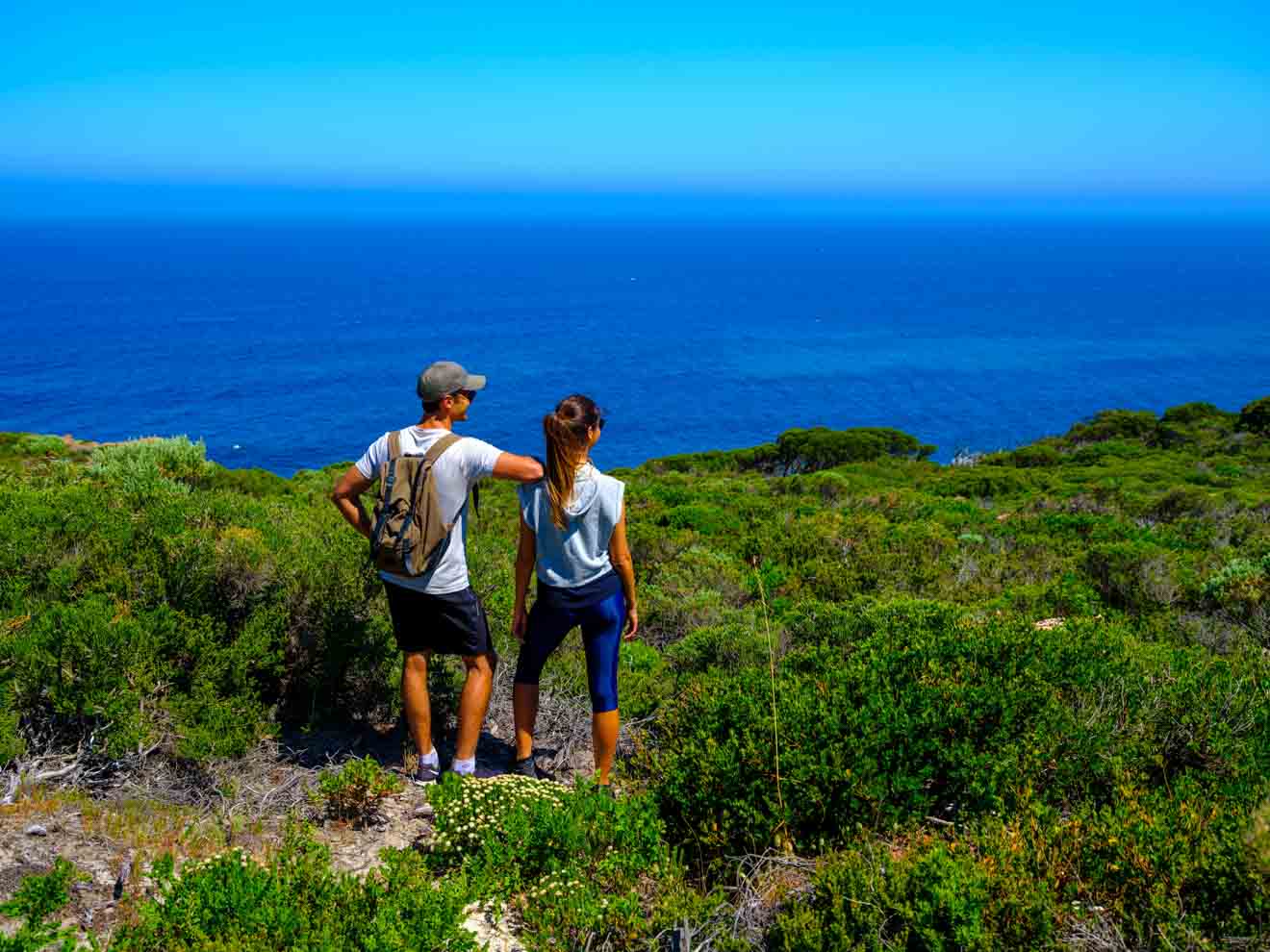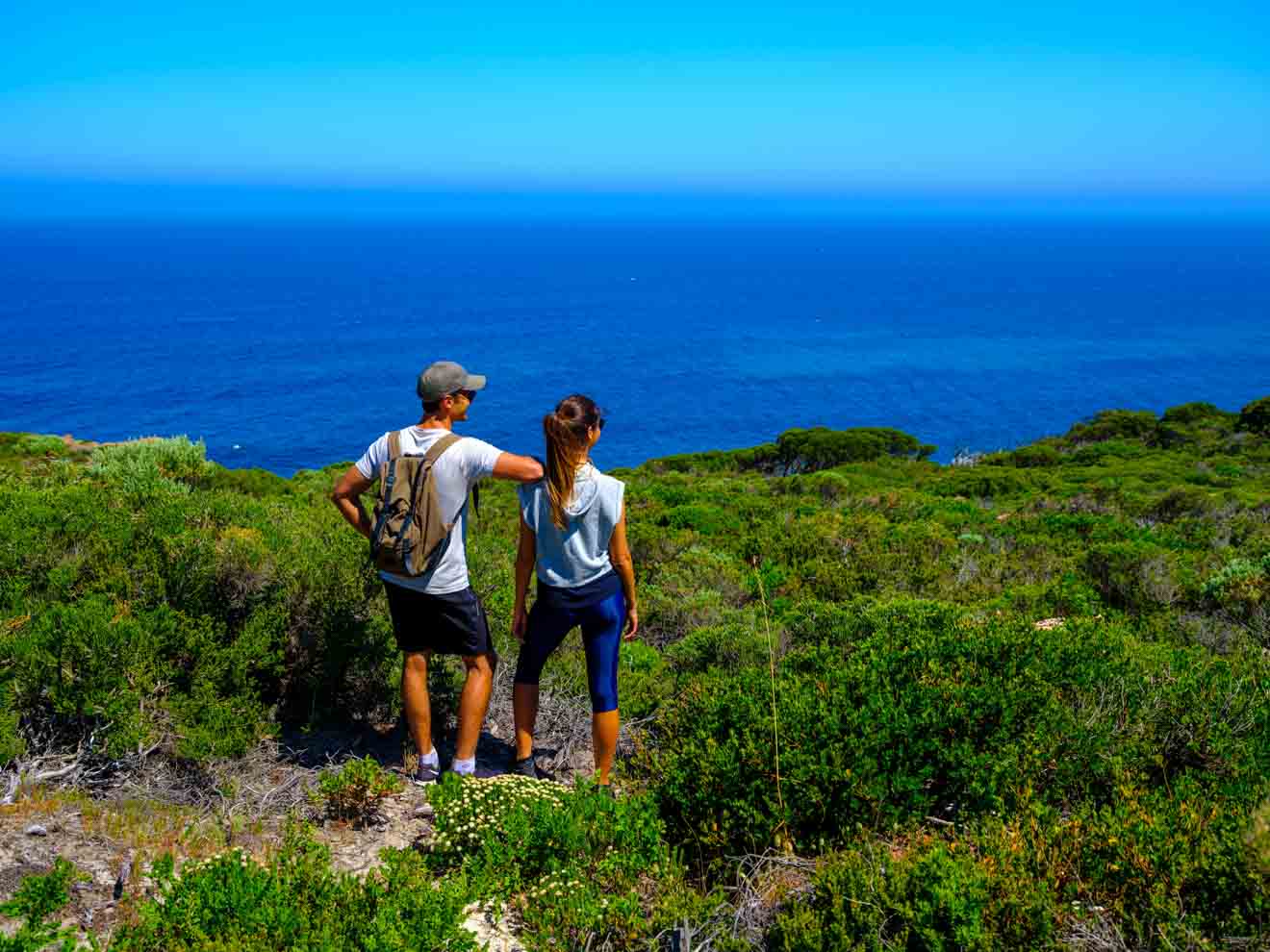 The Margaret River area has some amazing trails and even though it's winter, the temperature will still be pleasant enough on most days to go out. The region is known for its diversity. Rich with pine tree forests, rocky cliffs and white sandy beaches, it has it all. Strap on your hiking boots and let's go!
The number 1 of all hikes in the area is the Cape to Cape Track. This 123-kilometer-long track will take you from, you guessed it, the most southern cape to the most northern cape in the region. You'll pass through an incredibly diverse landscape.
Of course, there's always the option to just pick a small part of the complete track as a day hike. Check out the Cape to Cape website if you want to know more.
4. Visit Cowaramup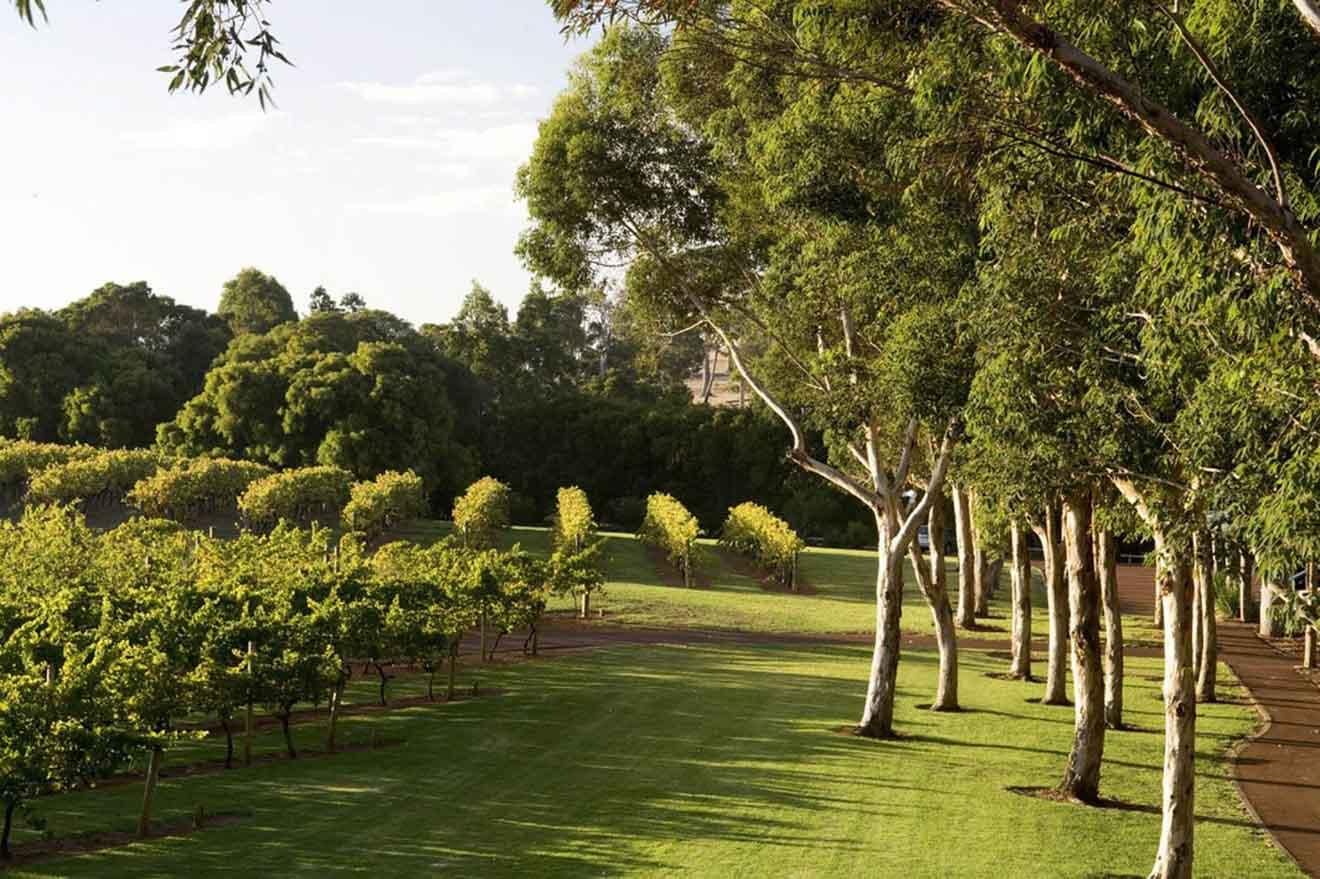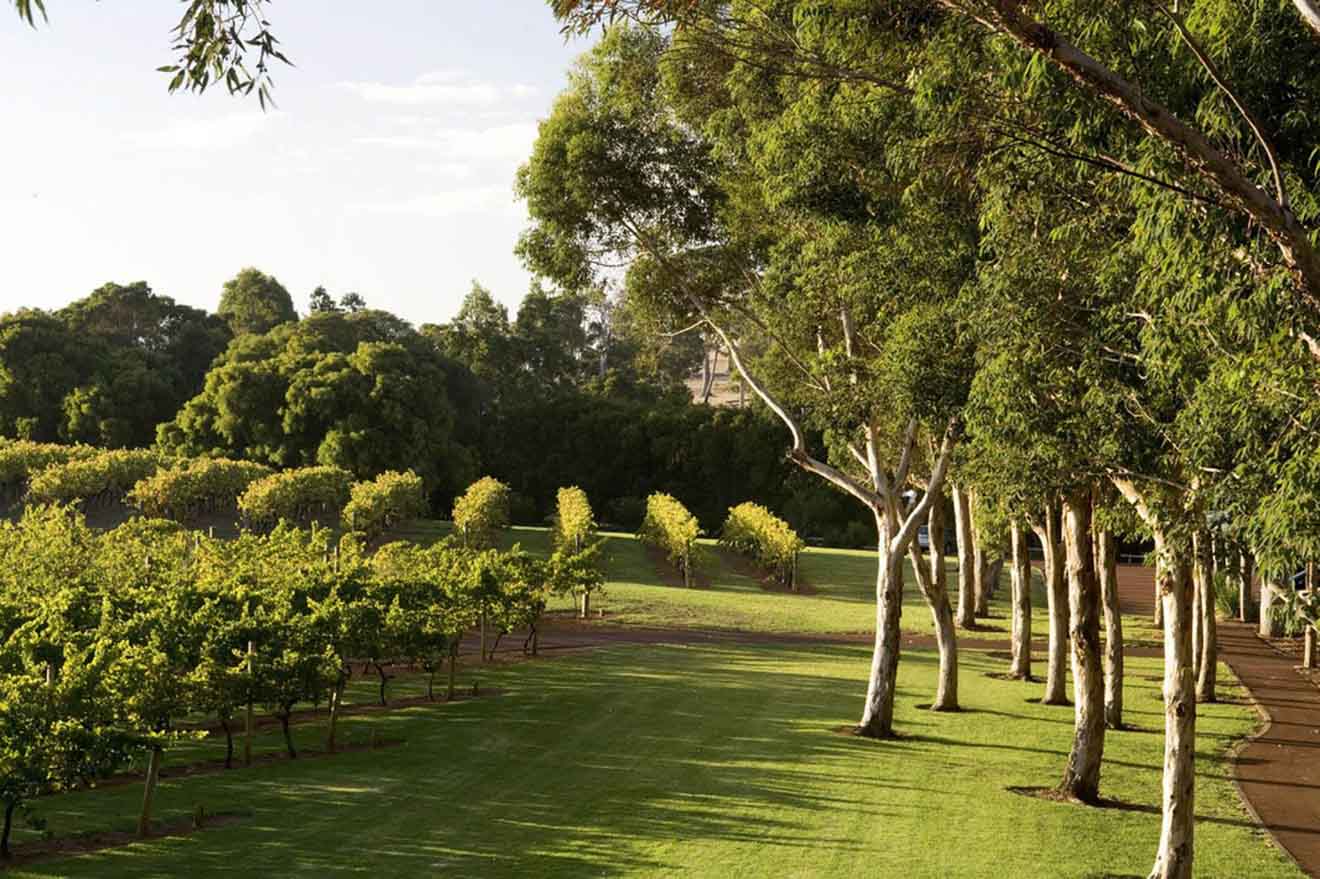 Cowaramup is a small rural town just north of Margaret River, but don't let that fool you. There's still plenty of things to do and see there. Especially if you've seen most of Margaret River town and are looking for something new.
It's about 12 kilometers from Margaret River, making it the perfect distance to hop on your bike and cycle through the gorgeous landscape. The start of the colder season means beautiful orange and red colored leaves. Perfect picture opportunities await!
While there, make sure to stop at Olio Bello. April until June is harvesting season, giving you the unique opportunity to taste their new oil straight from the press. Their tasting room is open every day from 10am until 4.30pm.
5. Enjoy a beer tasting in Margaret River Brewhouse's terrace
Tucked away just outside of town you'll find Margaret River's very own microbrewery. The region might be famed for its many wineries, but the craft beers at the Margaret River Brewhouse are definitely worth a try as well.
The Brewhouse ticks all the boxes when you're looking for a spot to just hang-out. With their motto being "In Good Hands", there really is no reason not to stop by!
The place is a bit less crowded during winter time, making it a more intimate experience. Enjoy their craft beers paired with shared dining by the fire and you'll warm up in no time.
6. Go whale watching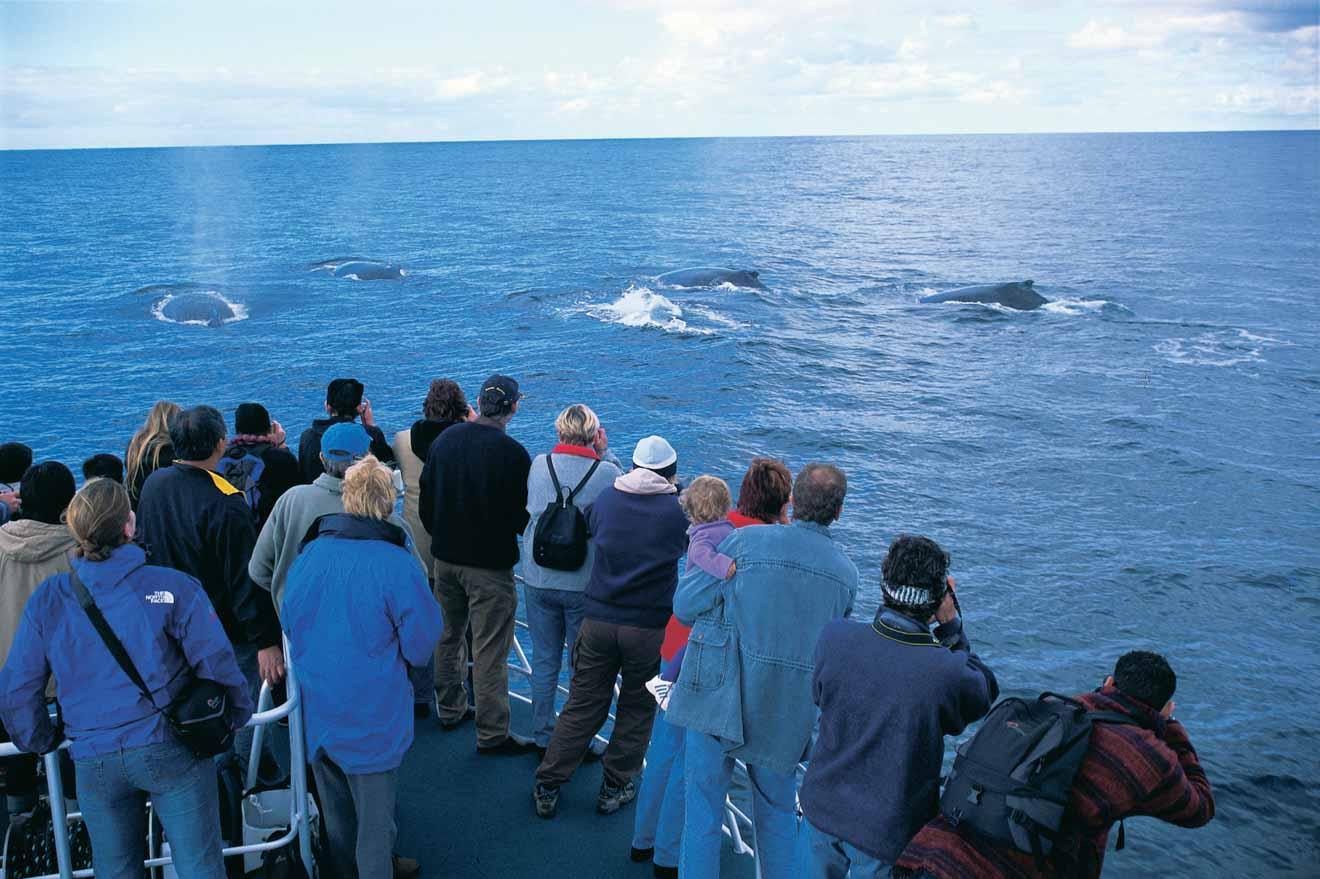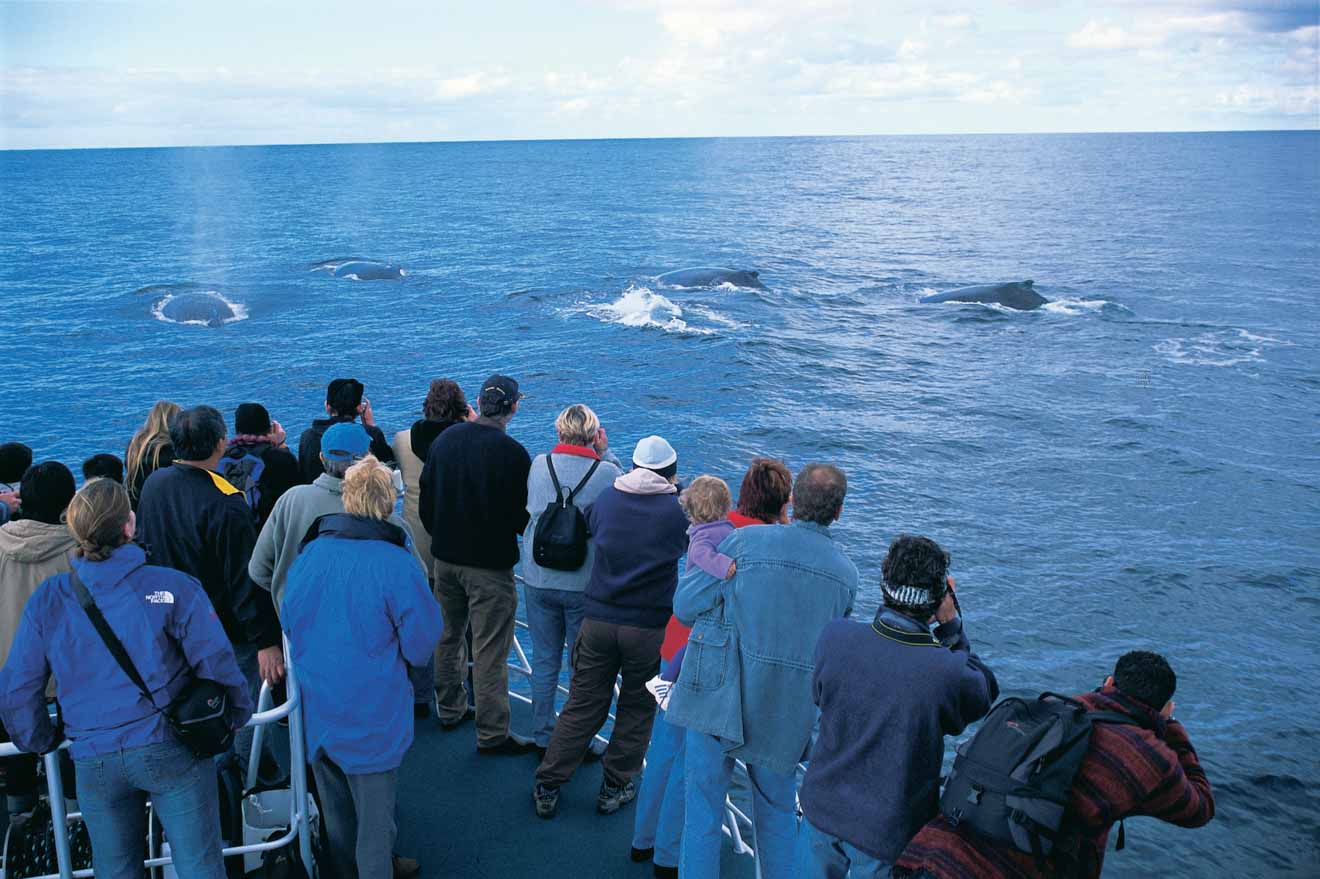 The lucky ones might see a blow, or even a tail waving from the deep blue when walking along the coast. But if you want to be a bit more secure of sightings, you have to go on a whale watching tour. Get up close to the gentle giants and admire them in their natural habitat.
With 35,000 whales migrating from the Antarctic in June up to December, there's plenty of chance you'll meet one of the big fella's when going on a whale watching tour. In fact, most companies have a guaranteed sighting policy. If you don't spot a whale, which is very highly unlikely, you'll get to go again!
If you're visiting during the winter months, I advise to go on a whale watching tour from Augusta. The season here begins as early as May, and for $90 you'll be taken on a 2-hour trip learning all about whales. Don't worry about getting chilly, there's a heated interior lounge on board where you can enjoy a cup of tea or coffee.
7. Visit Jewel Cave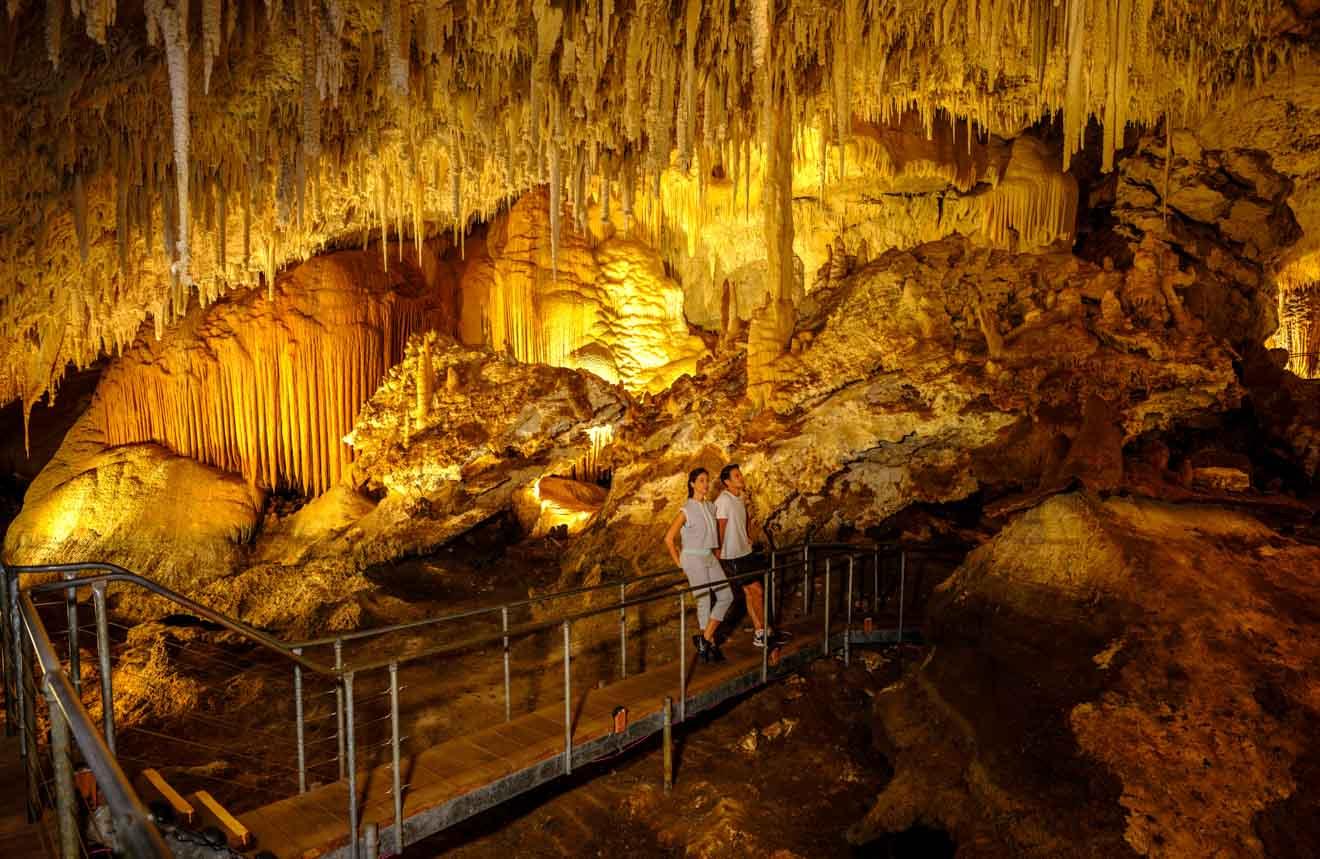 Paying a visit to the Jewel cave is a perfect way to spend a rainy day. It's the biggest cave in Western Australia open to the public, so it's definitely worth a visit!
The cave consists of three chambers. You'll enter the cave through its original way. Descending 250 steps in total, you'll be led through the chambers and hear all about the spectacular rock formations.
The Jewel Cave lies 38 kilometers south of Margaret River. The entrance fee of $12 will get you a guided tour of 1,5 hours. You'll learn all about how this cave was discovered, and even experience a total black out in one of the chambers. If you're a fan of caves, there are many other caves to explore as well.
Pro-tip: if you're interested in visiting the Cape Leeuwin Lighthouse that's next on the list, you can purchase the Augusta Icons Pass that combines admission to the Jewel Cave and the LightHouse. This combination will give you a discount of $6.50 when visiting both attractions.
8. Stop by Cape Leeuwin Lighthouse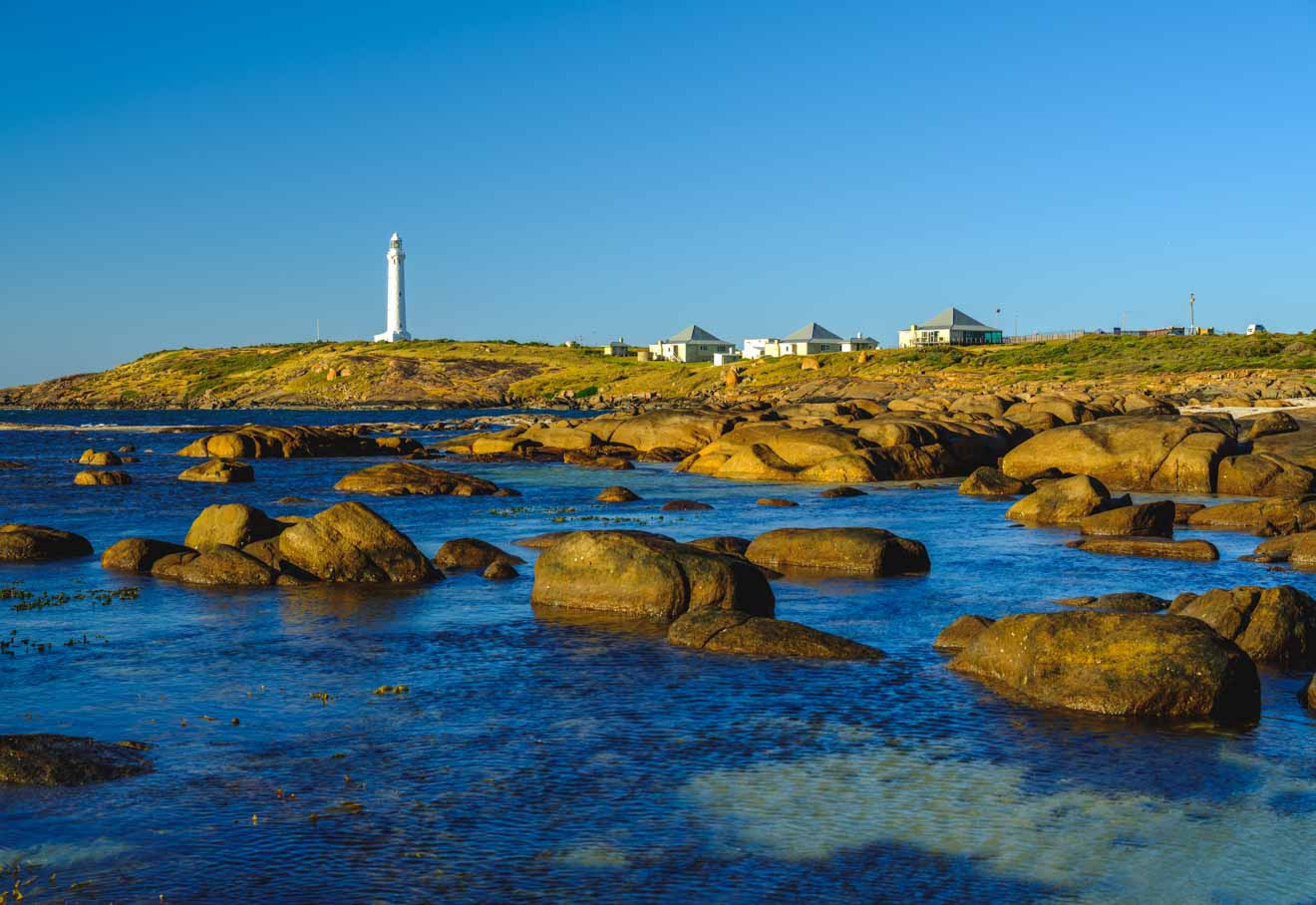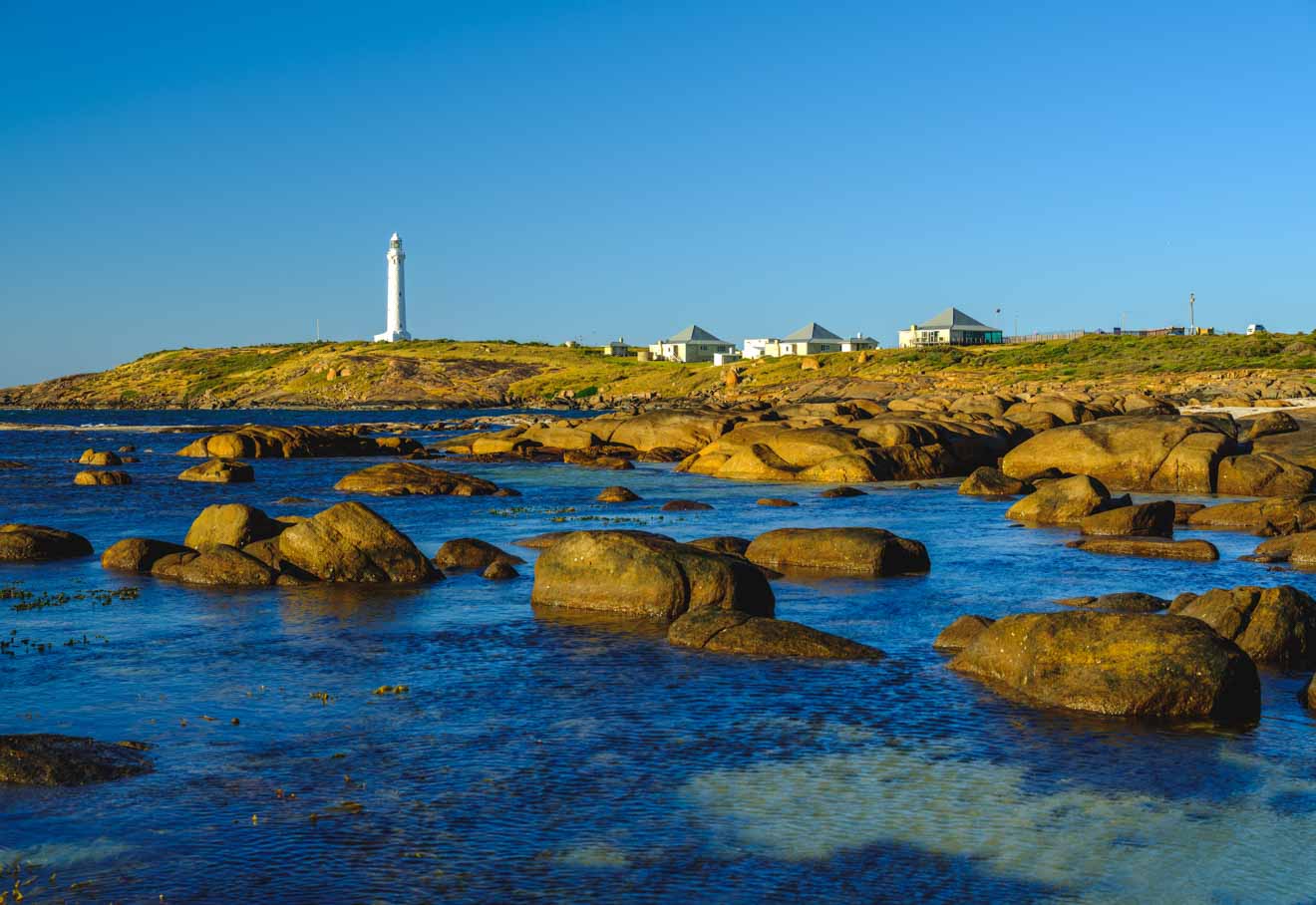 The Cape Leeuwin Lighthouse is a beautiful landmark that's nearly completely surrounded by the ocean. You'll be treated to a spectacular view of the Indian Ocean meeting the Southern Ocean.
Admission is $20, which includes a guided tour. This half hour tour takes you on a trip through time, explaining all about the history of this still functioning lighthouse. You'll be taken all the way to the top, where you can enjoy a prime view of waves crashing on the rocky shoreline.
It's also an excellent spot to see whales passing by, especially during the migration period in the winter time. Warm up with a nice cup of coffee in the café, and see how many blows and breaches you can spot.
9. Busselton Jetty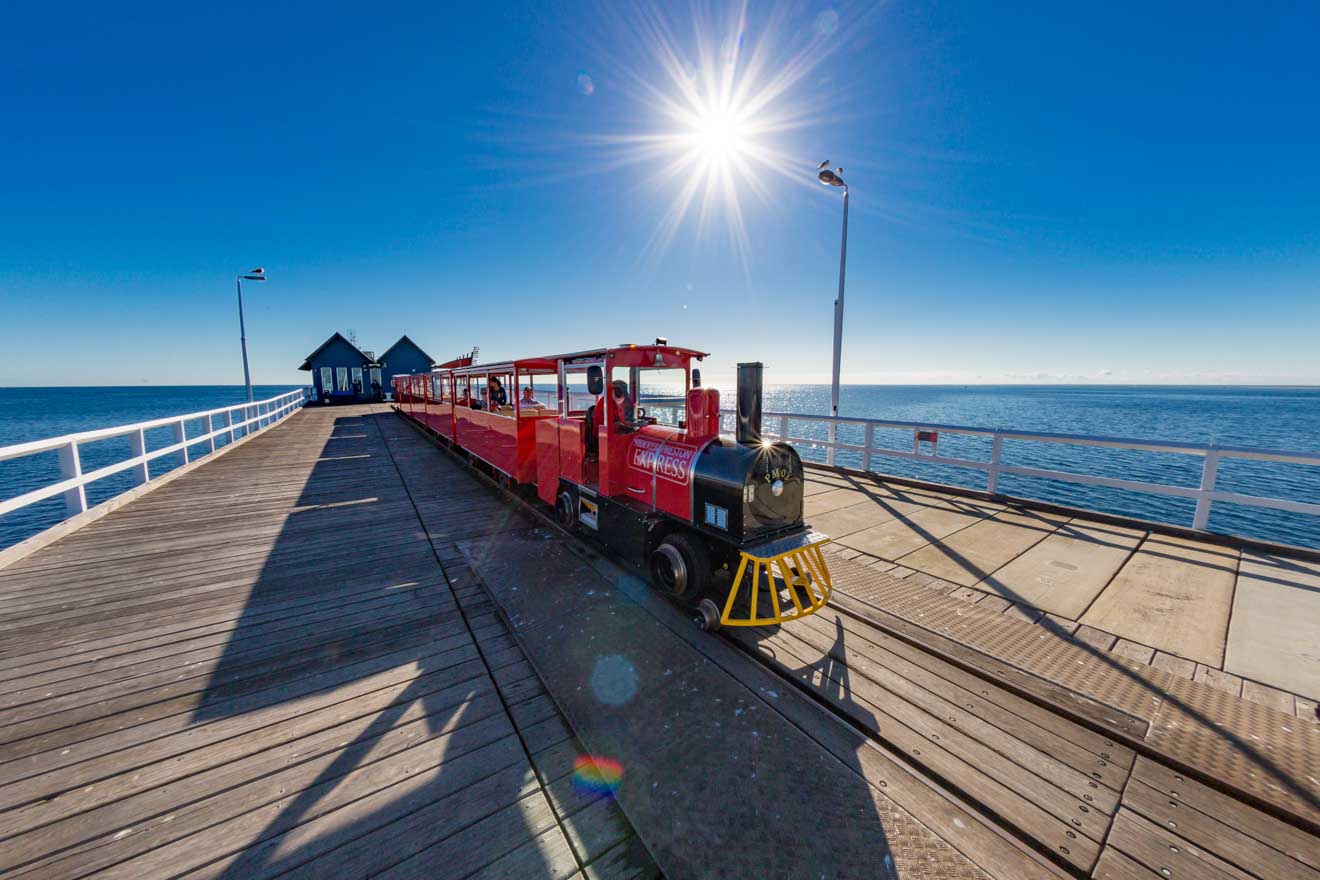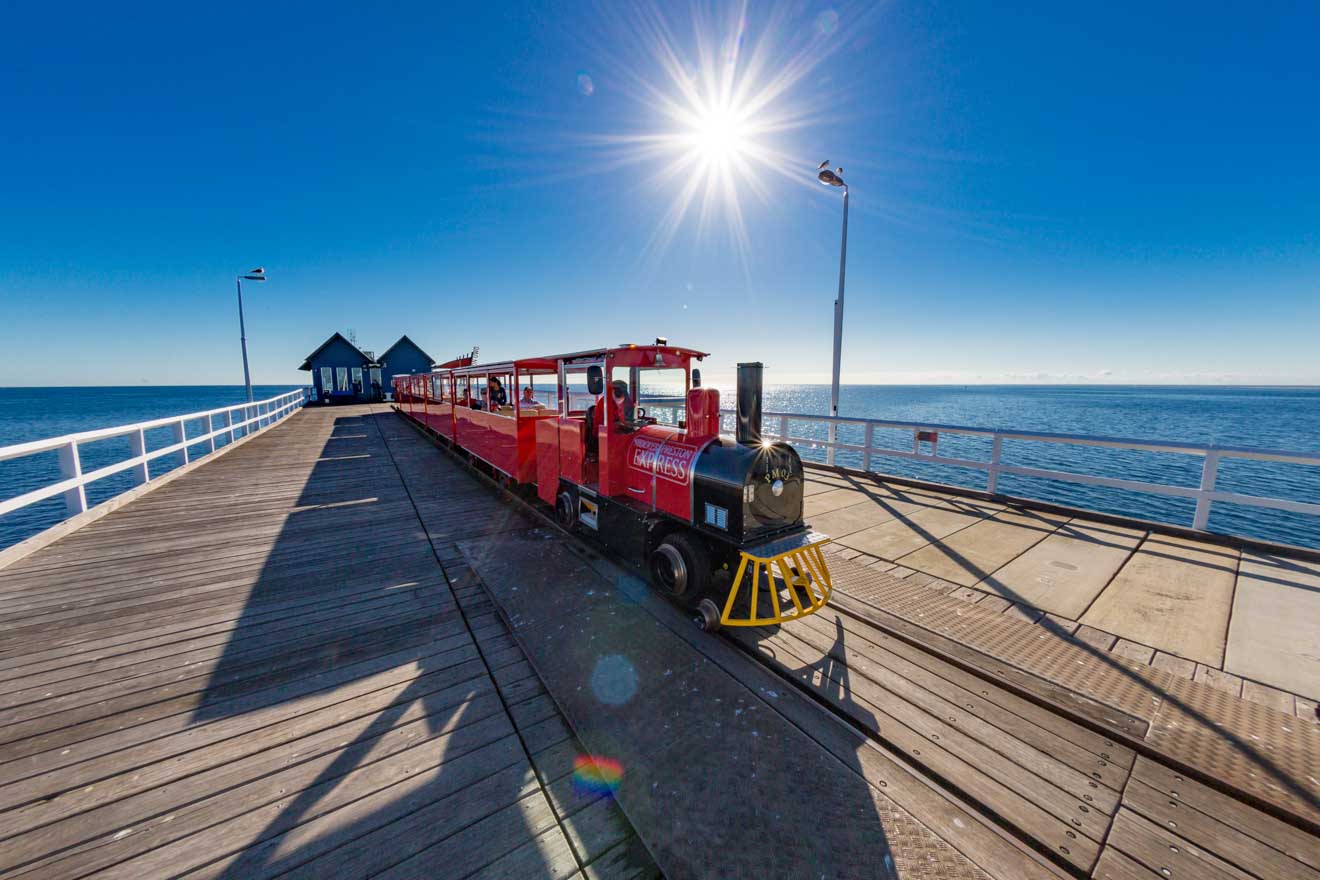 If you haven't been blown away by the winds on the lighthouse and want some more, visit the Busselton Jetty in Geographe Bay. With temperatures dropping, it's your way to head out into the ocean without getting wet.
The jetty is nearly 2 kilometers long, which makes for a wonderful afternoon walk while taking in that fresh ocean breeze. It's about 25 minutes each way. If you're keen on learning more about maritime life, make sure to visit the observatory which is at the end of the jetty.
It's free to enter the jetty, but the last 150 meters is only accessible if you pay the entrance fee for the observatory. Admission costs $34 and includes a 1.5 hour guided tour. It gives you the option to descend into the ocean by spiraling stairs while passing windows giving you a peek into the Geographe Bay.
If the weather isn't too good, or if you're just not a fan of walking you can hop on a train that takes you to the end of the jetty. It's $14 per adult for a return ticket.
10. Get fancy in Leeuwin Estate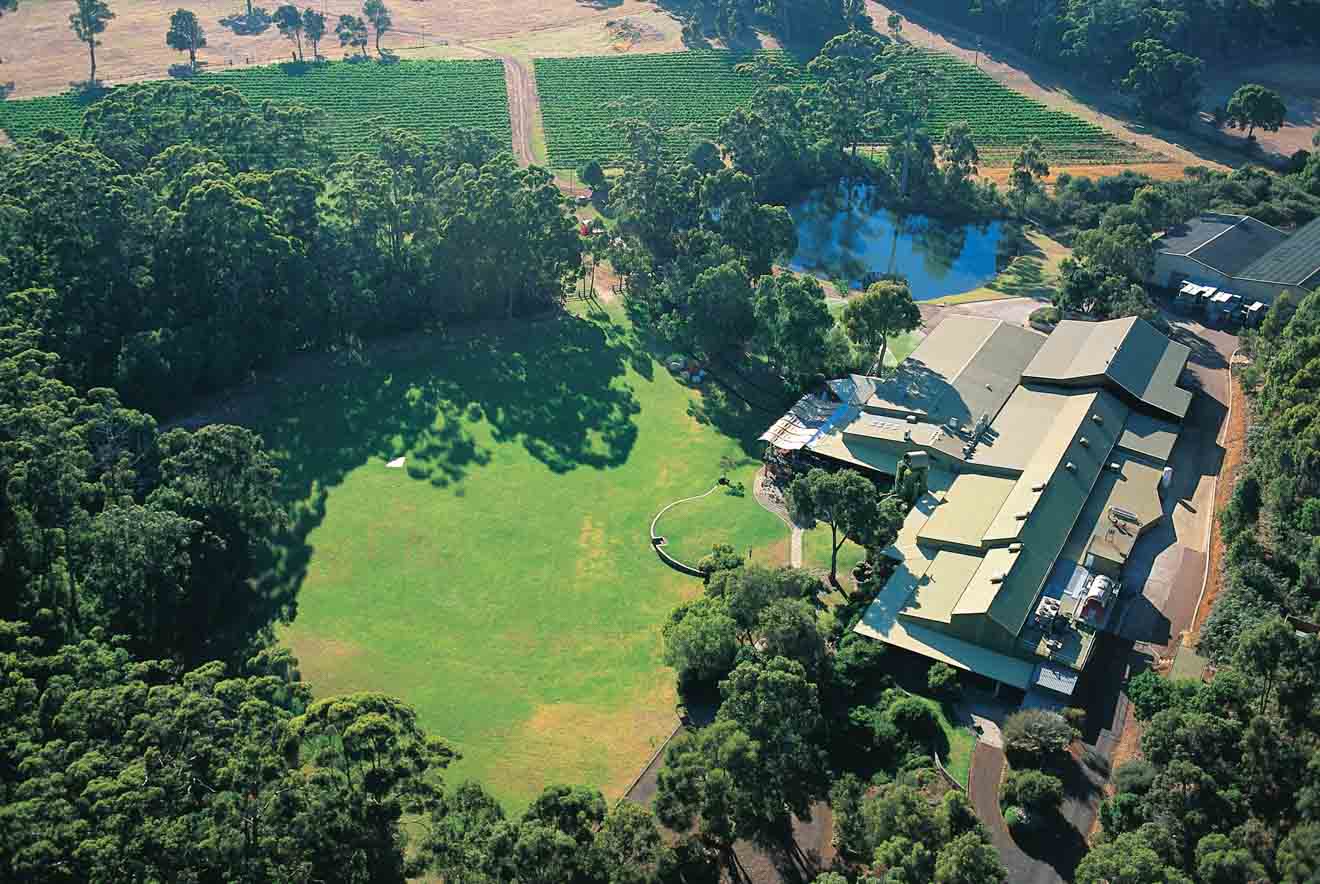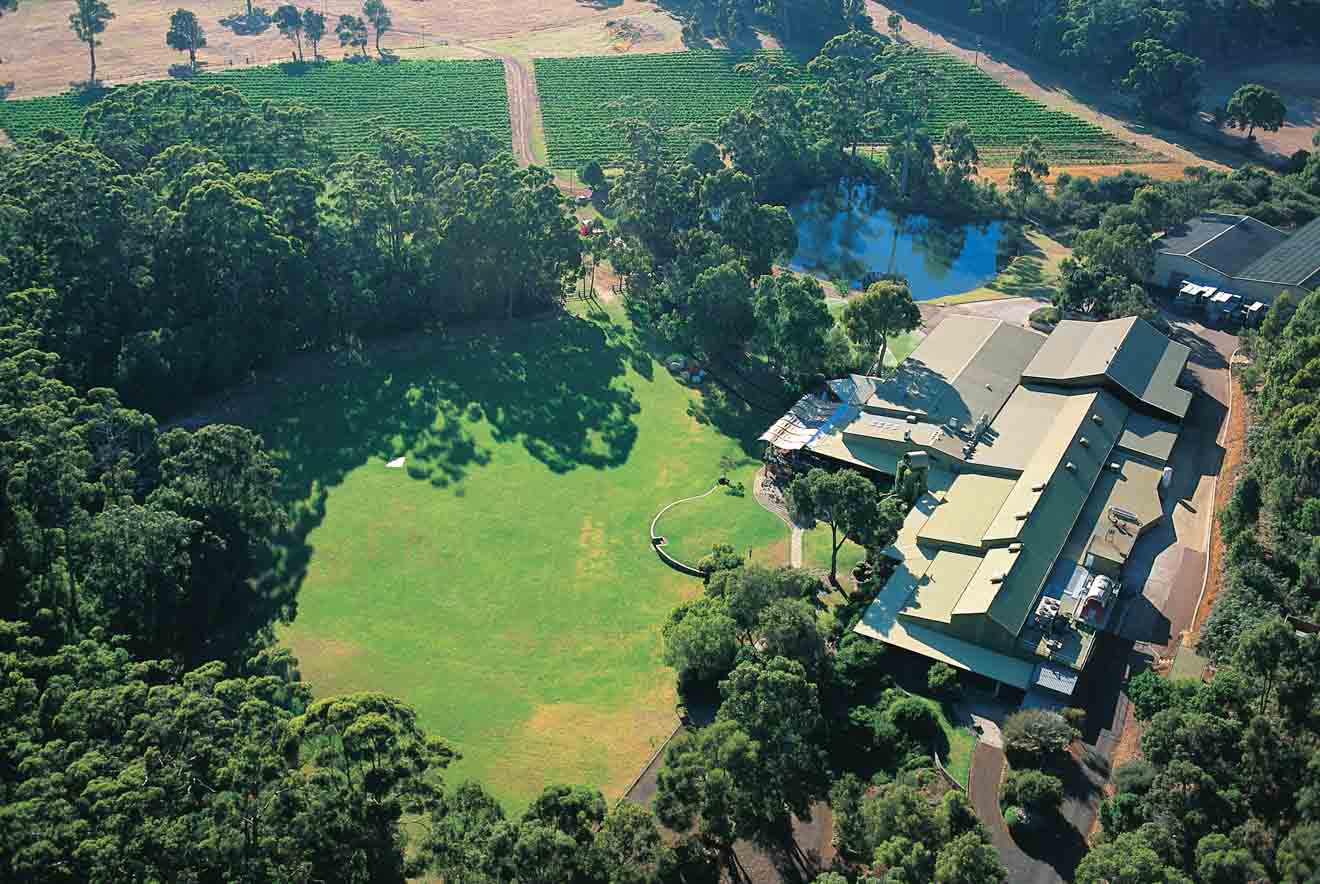 Looking for a sophisticated experience? Head on over to the lavishing Leeuwin Estate, where you can taste their delicious wines in style. Their restaurant is one of the best of Western Australia, and offers an exquisite tasting menu paired of course with their wines.
If you don't want to burn too big a hole in your pocket, there's the option to go for a tasting as well. But beware: once you've tasted the wines you'll probably want to bring a bottle home. They may not be the cheapest, but wine this good is worth every penny!
What's special about the Leeuwin Estate, is that they pair their wine with art. Commissioned paintings you can admire in the on-site art gallery feature on the labels of their wines.
A basic tasting will set you back $25, if you want to go for a more immersive experience it'll cost you $65 (like here). The latter will be held in their art gallery and offers you a guided tour taking you on Leeuwin Estate's journey in approximately 90 minutes.
11. Find a deserted beach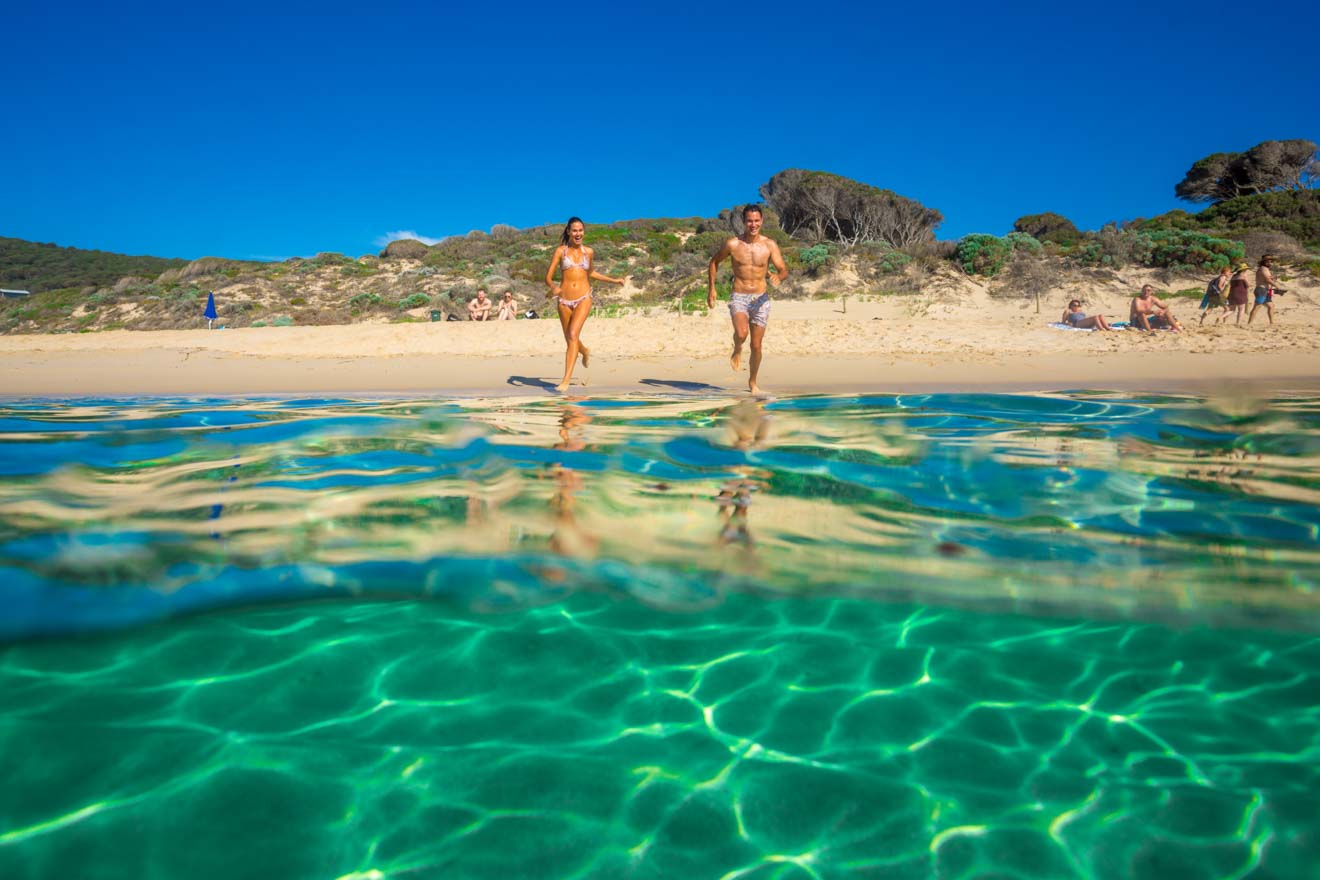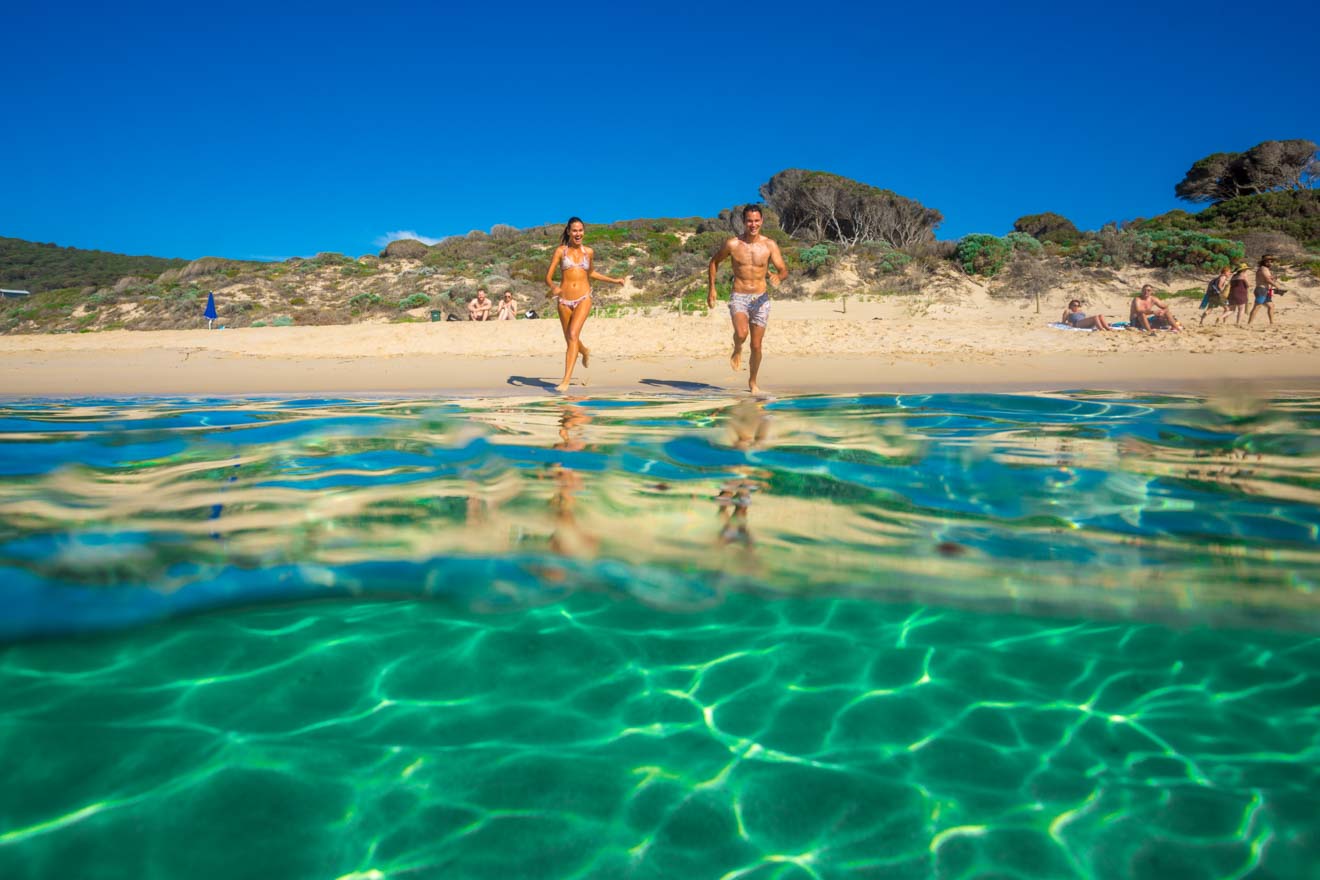 With a stretch of 200 kilometers full of beaches, you're bound to find one to your liking. Especially during the colder months some can get really quiet, leaving you with plenty of private beaches to choose from.
Start your day picking up some groceries from Margaret River. All the fresh produce available calls for a picnic, and what better way to have your delicious lunch than on a private beach?
Even in the winter, temperatures can still reach anywhere up to 20 degrees Celsius. Pick a day that's not too windy and bring a warm blanket and a thermos filled with a warm drink, and you're all set.
Just start driving, and I promise you'll find a deserted spot where you can relax your day away. Bring a good book, a furry friend or just yourself, unfold a blanket and take in the beauty of the turquoise bay.
12. Visit an Art Gallery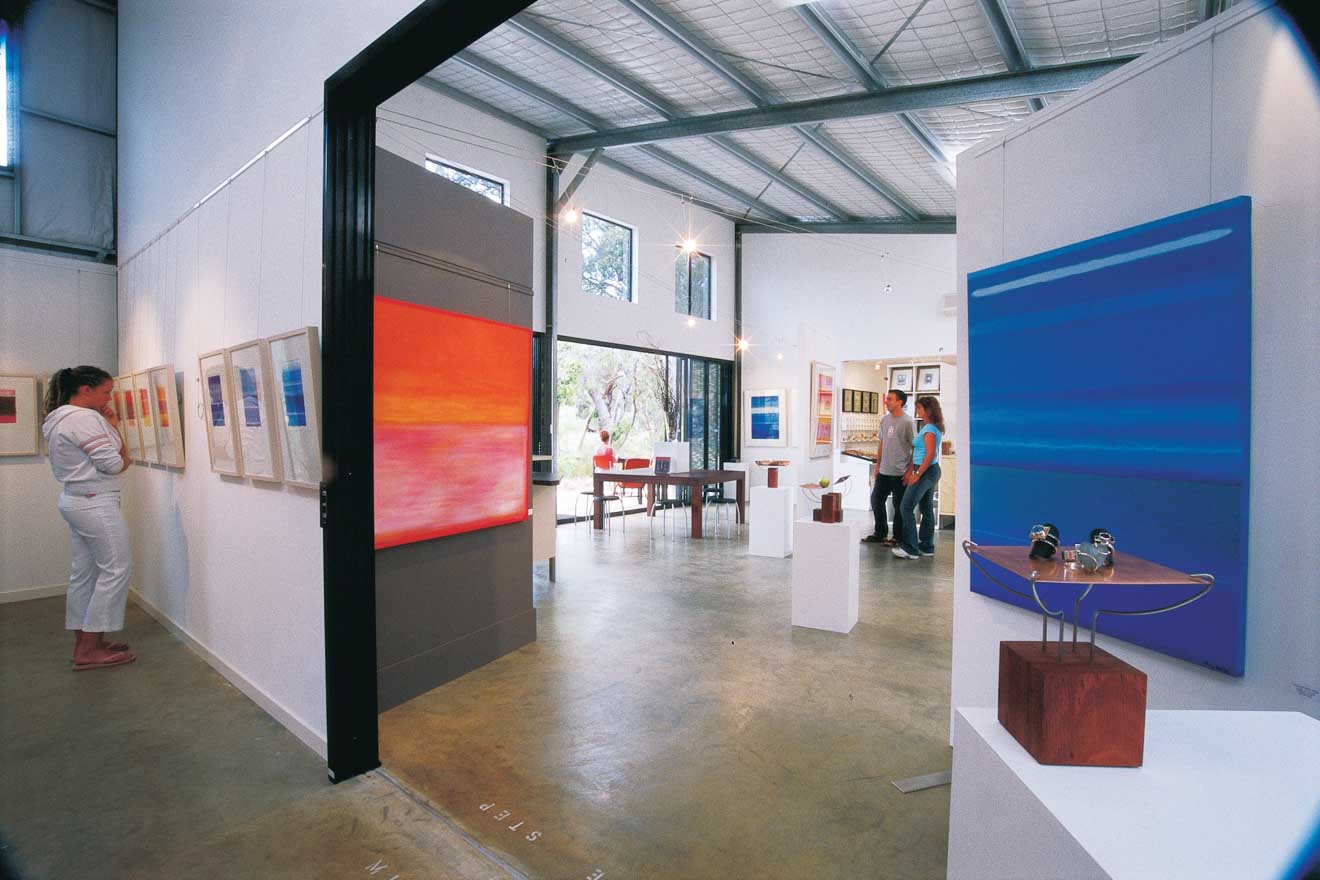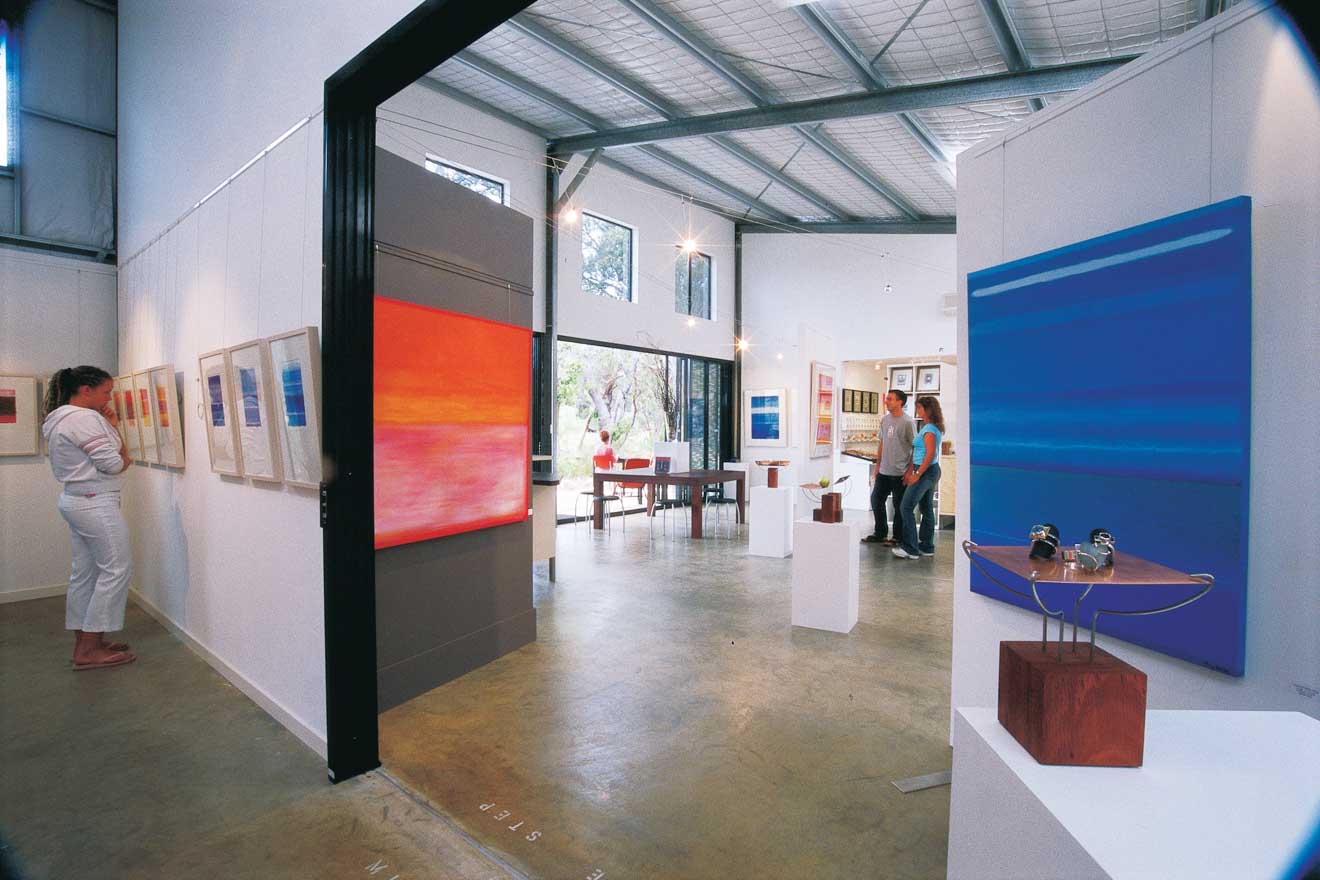 Margaret River's art scene is booming. It's a melting pot of creative minds inspired by their beautiful surroundings, providing the region with a local art culture that's ever-growing.
If you're looking for an original piece, the main street of Margaret River's town is the spot. Containing wonderful studios and galleries, you'll be sure to pick up a piece to brighten someone's living room. I won't tell if you actually end up keeping it yourself, promise.
Admire the artists create their newest masterpiece, or get your creative juices flowing and have a go yourself. Anything is possible with so many different spaces to choose from!
| | |
| --- | --- |
| 👨‍👩‍👦 Family-friendly score: | Great |
| 🔦 Must visit attraction: | Jewel cave |
| 🐋 Top water activity: | Whale Watching |
| ☀️ Best time to go: | March-May |
| 📅 How many days: | 3-5 |
| 💵 Avg hotel price: | $100 |
Practical information about Margaret River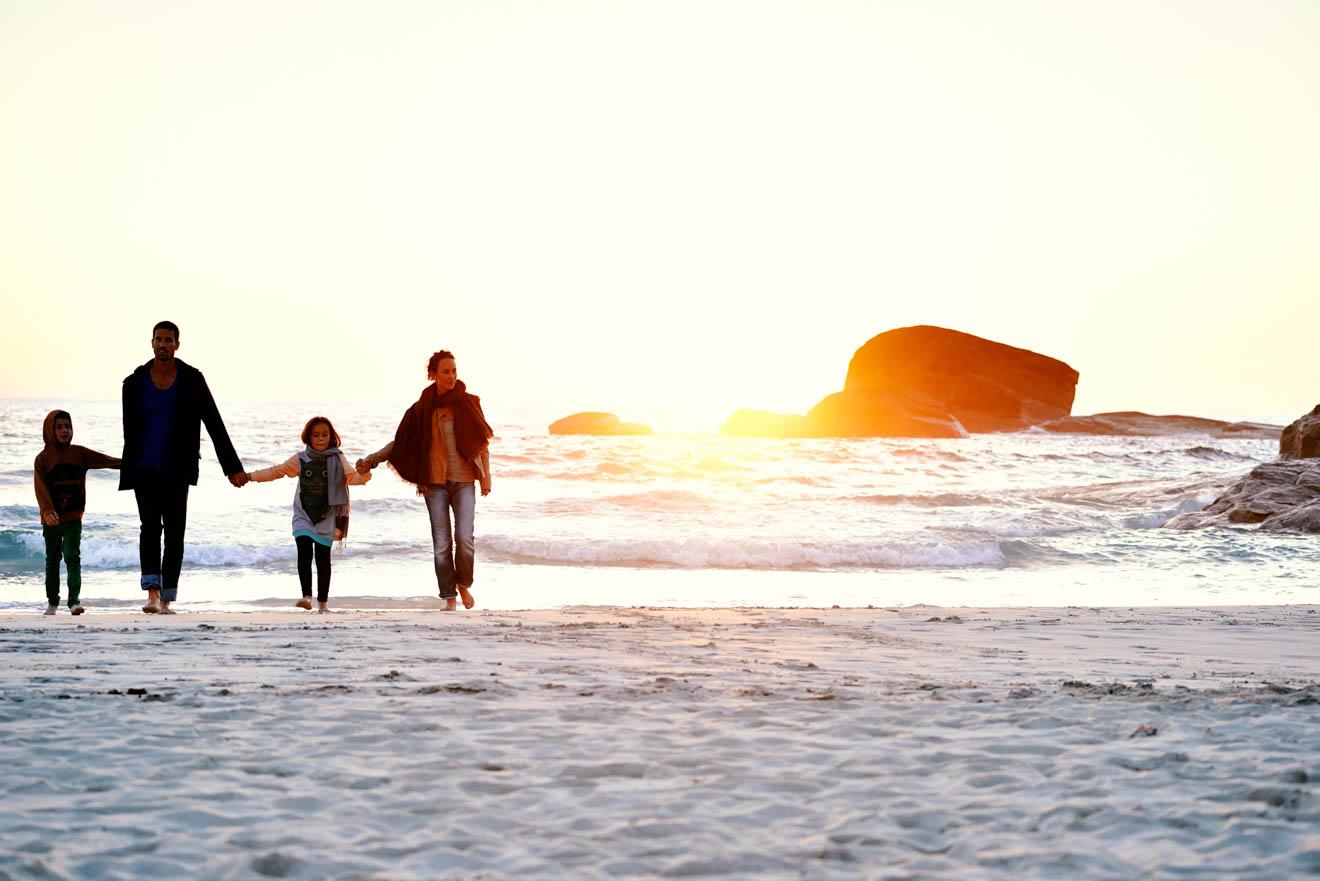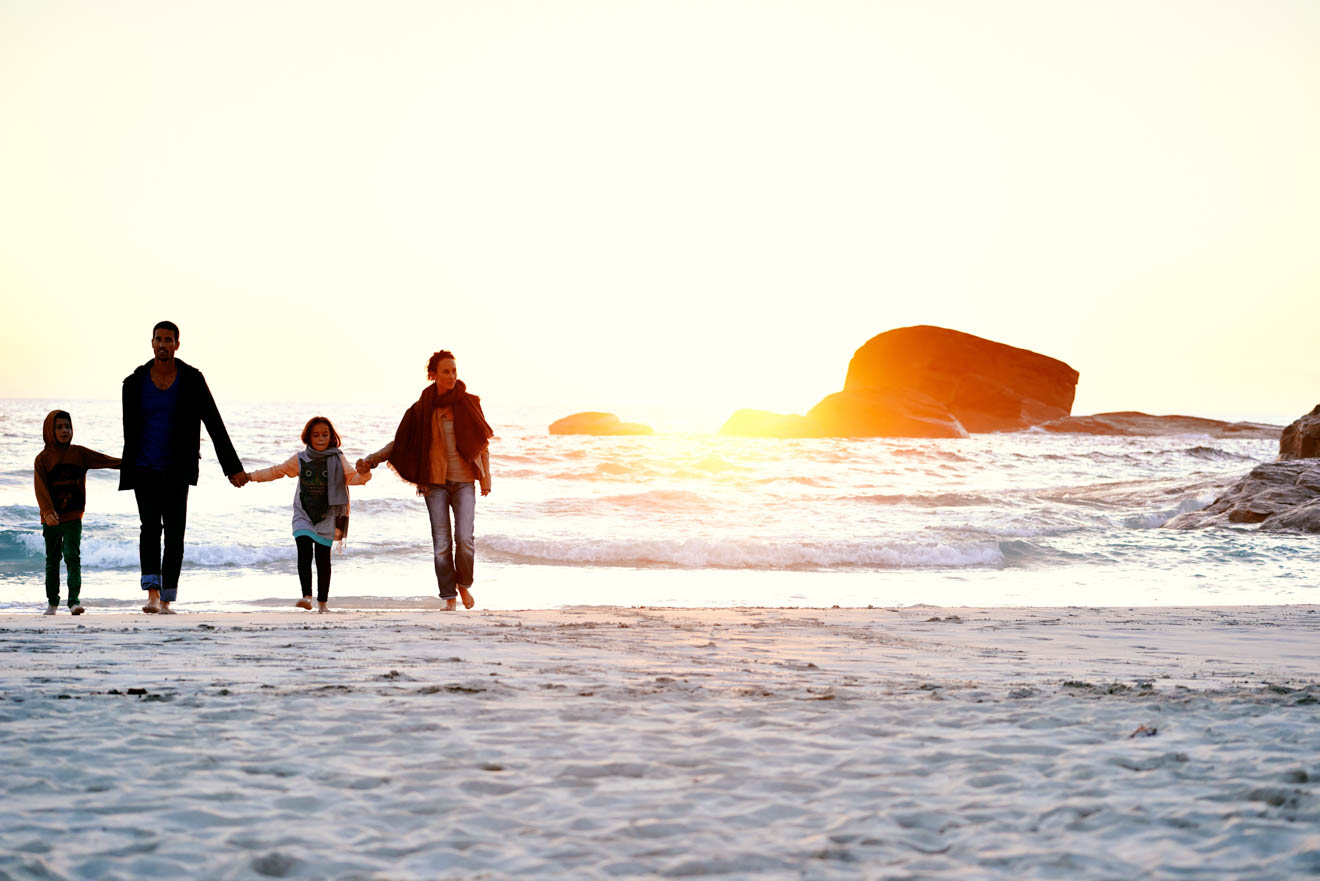 Margaret River town is located a 3,5 hour drive south from Perth. There are plenty of options to rent a car in Perth, but there's also a direct bus going. It departs on Tuesday, Wednesday and Thursday. The journey by bus takes approximately 5,5 hours.
In town there is a great Visitors Centre that's open daily. Make sure to get your map there. The staff is very helpful – let them know what your interests are and how long you'll spend in the region and they will help you plan your route making sure you won't miss anything.
The winter comes with mild temperatures averaging 16 to 18 degrees, so make sure to bring some warm clothes for the morning and evening. Although there are plenty of sunny days in the colder months, it's also these months the most rainfall occurs.
Where to Stay in Margaret River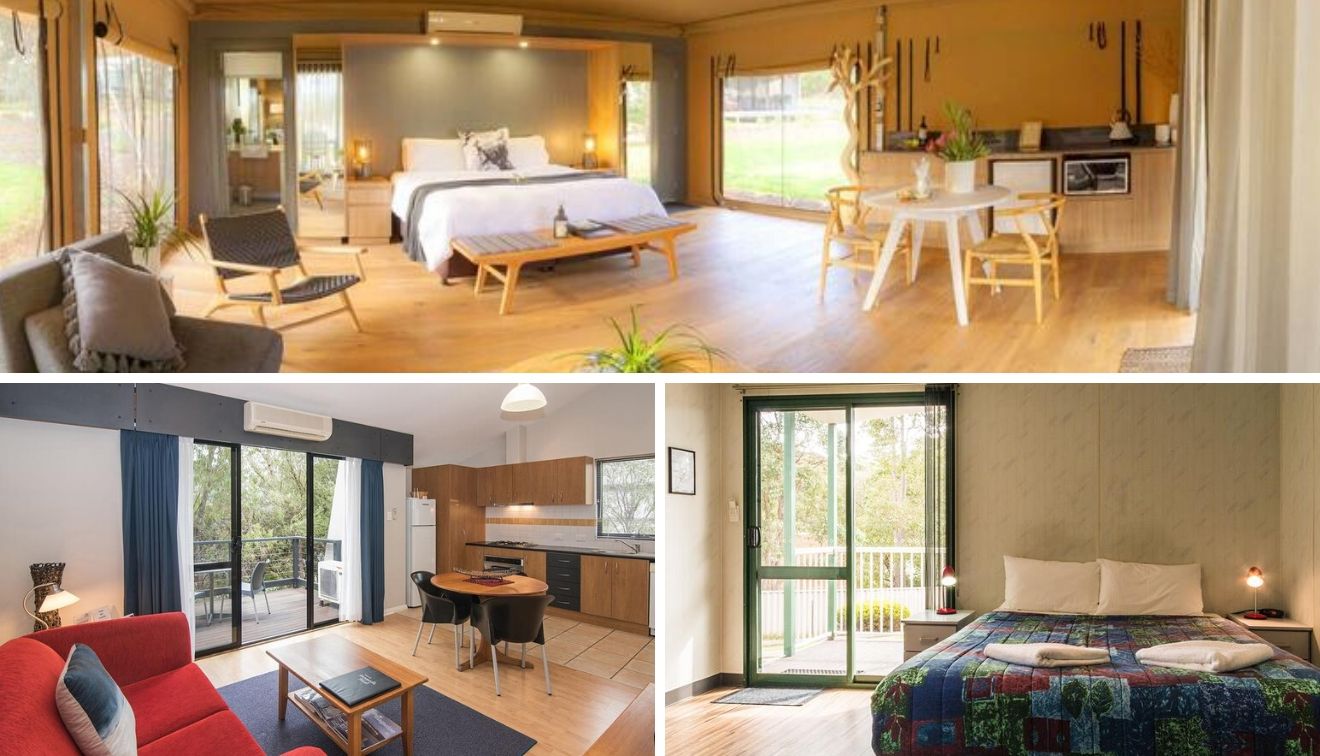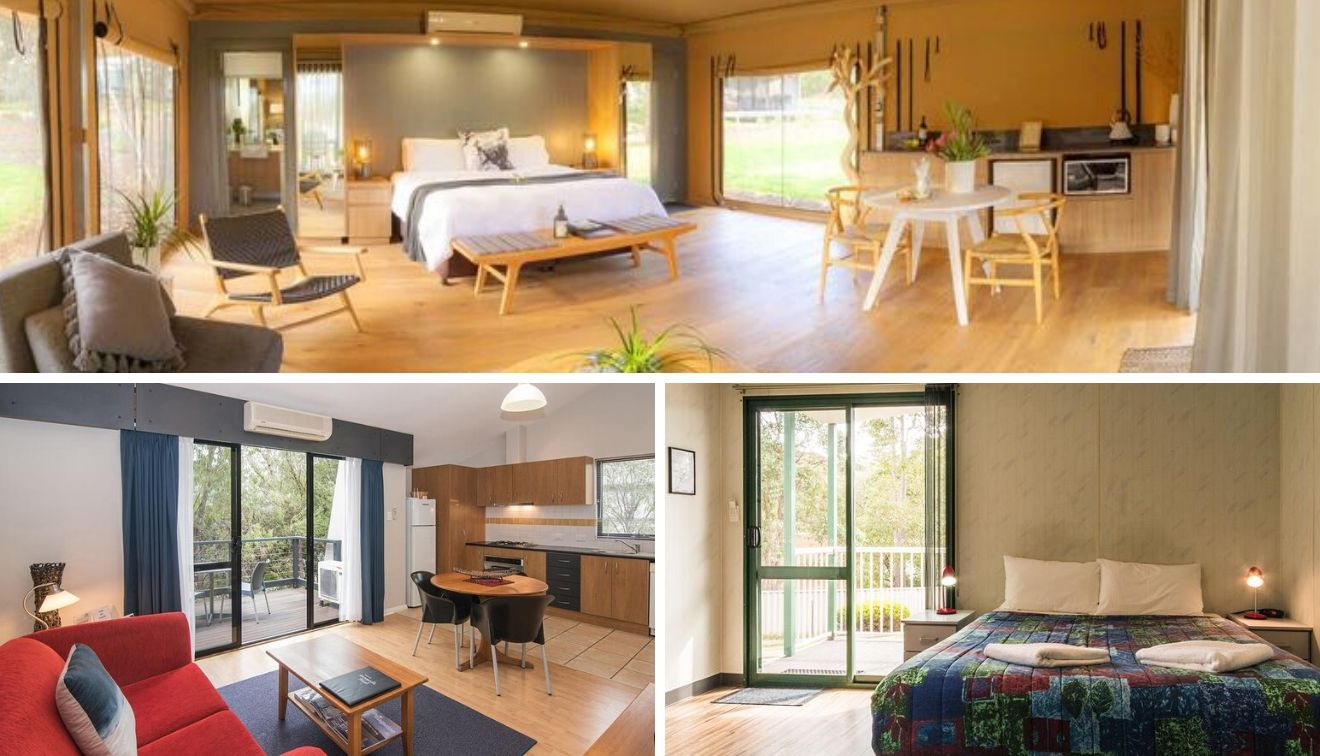 There is a range of great places to stay in Margaret River to suit every budget. Here I have given you a couple of accommodation recommendations for each price range, however, if you want even more options and details, we have an entire post dedicated to where to stay in Margaret River for you.
Luxury ($200+ AUD)
For ultimate luxury, book the Summer Home of a Balinese Princess. With its incredible 28-metre infinity pool overlooking the ocean, grand rooms and incredible sunsets, it was voted one of the top 10 luxurious homes in Western Australia! If you prefer a lakeside location, try glamping at Olio Bello where you will have natural parks on your doorstep and vineyards in your backyard. These beautiful permanent tents with luxury facilities are far above the standards of regular camping.
Middle Priced ($100-200 AUD)
Head to Margaret's Forest for a choice of modern hotel-style apartments set in beautiful foresty gardens. If you prefer the privacy of your own home, try Eight Willows Retreat. Their spacious chalets are set in 75 acres of native parklands with either a lake, forest or vineyard view from each chalet.
Budget (Under $100 AUD)
For families on a budget, renting a holiday home on Airbnb such as this 3 bedroom home away from home is a great option with its modern interior and complimentary continental breakfast close to the heart of town. Alternatively, Riverview Tourist Park is found in a quiet area overlooking the river and offers a range of self-contained cottages and studios to suit your needs and budget.
Conclusion
Winter time in the Margaret River region is really something special. With almost no crowds a real local experience awaits. There are still plenty of activities to do with temperatures dropping, and even on a rainy day there's no need to get bored.
There are many cozy wineries, cafés and restaurants with open fire places, heaters and blankets. Snuggle up with a good glass of wine and you won't even think of summer!
If you do want to come back in the summer though, we have a great post about Best Margaret River Wineries, be sure to check it out, it even has a self-drive itinerary (and prices!).
I hope you found my post useful, I will always be happy to reply if you have any questions about Margaret river!
Lily
---
Pin it for later!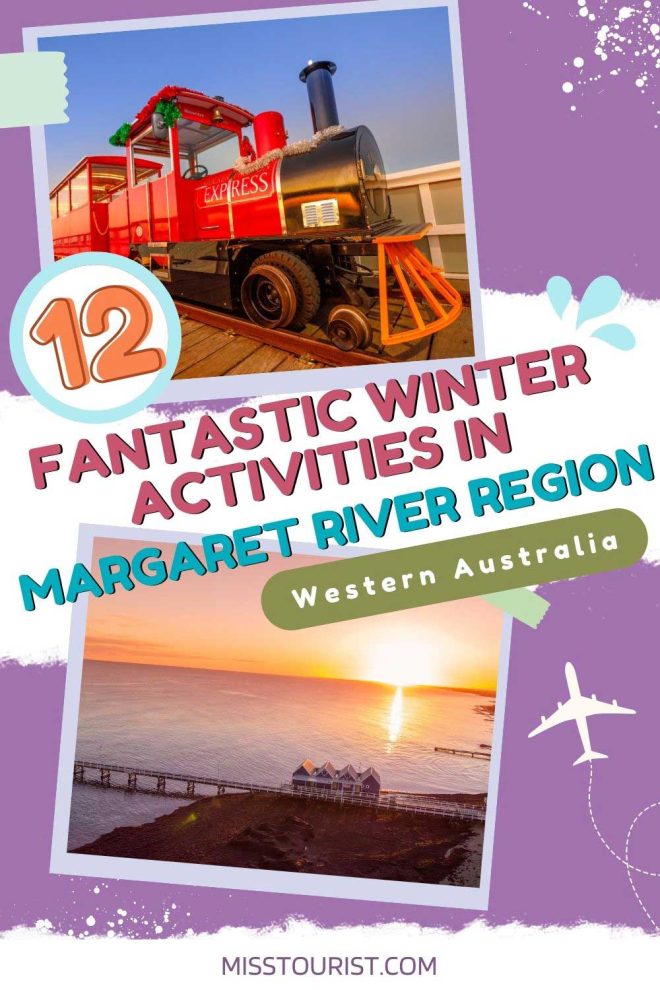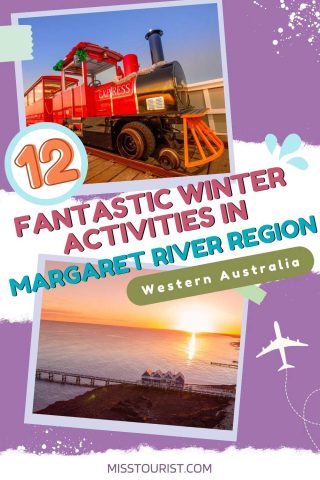 Pin it for later!