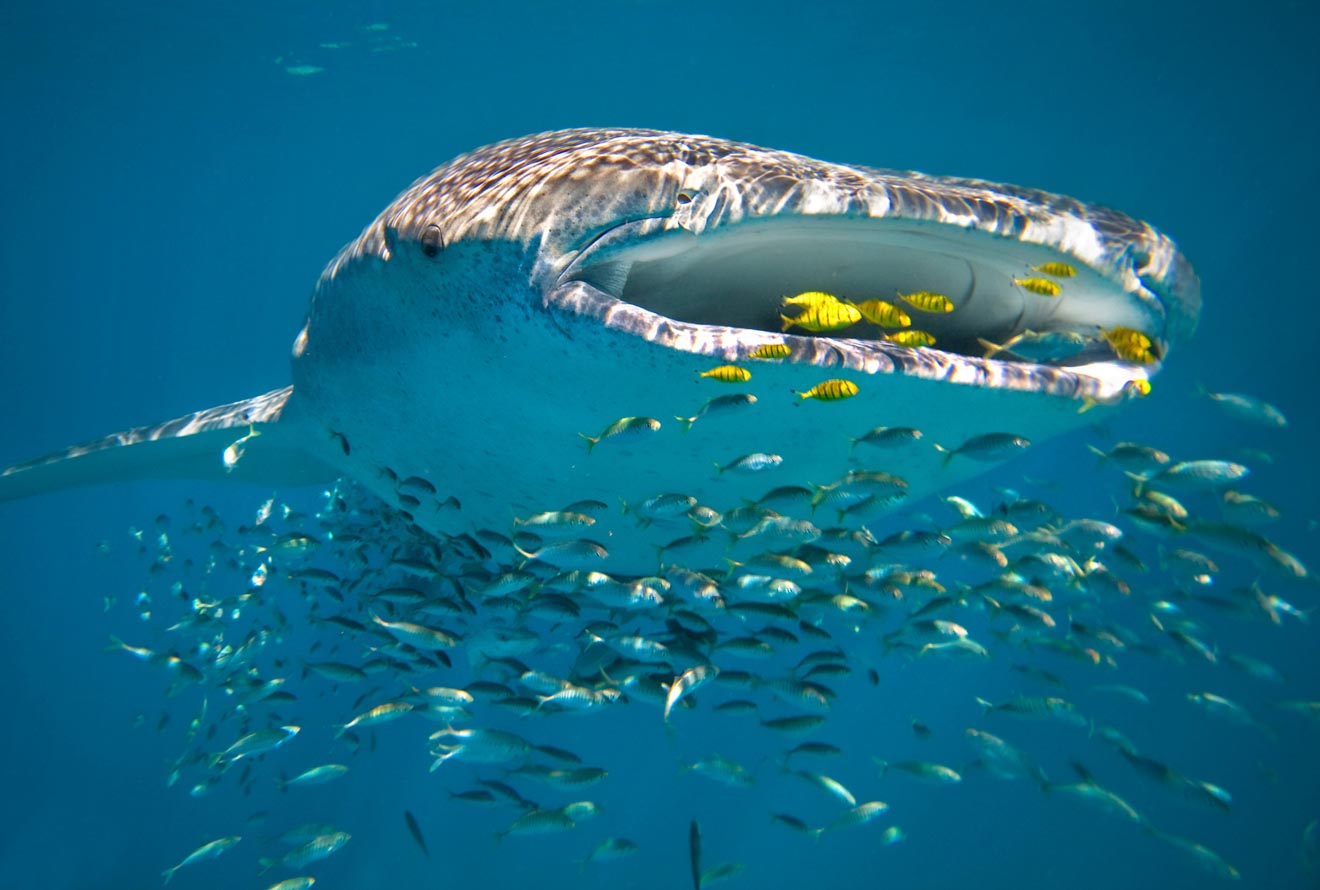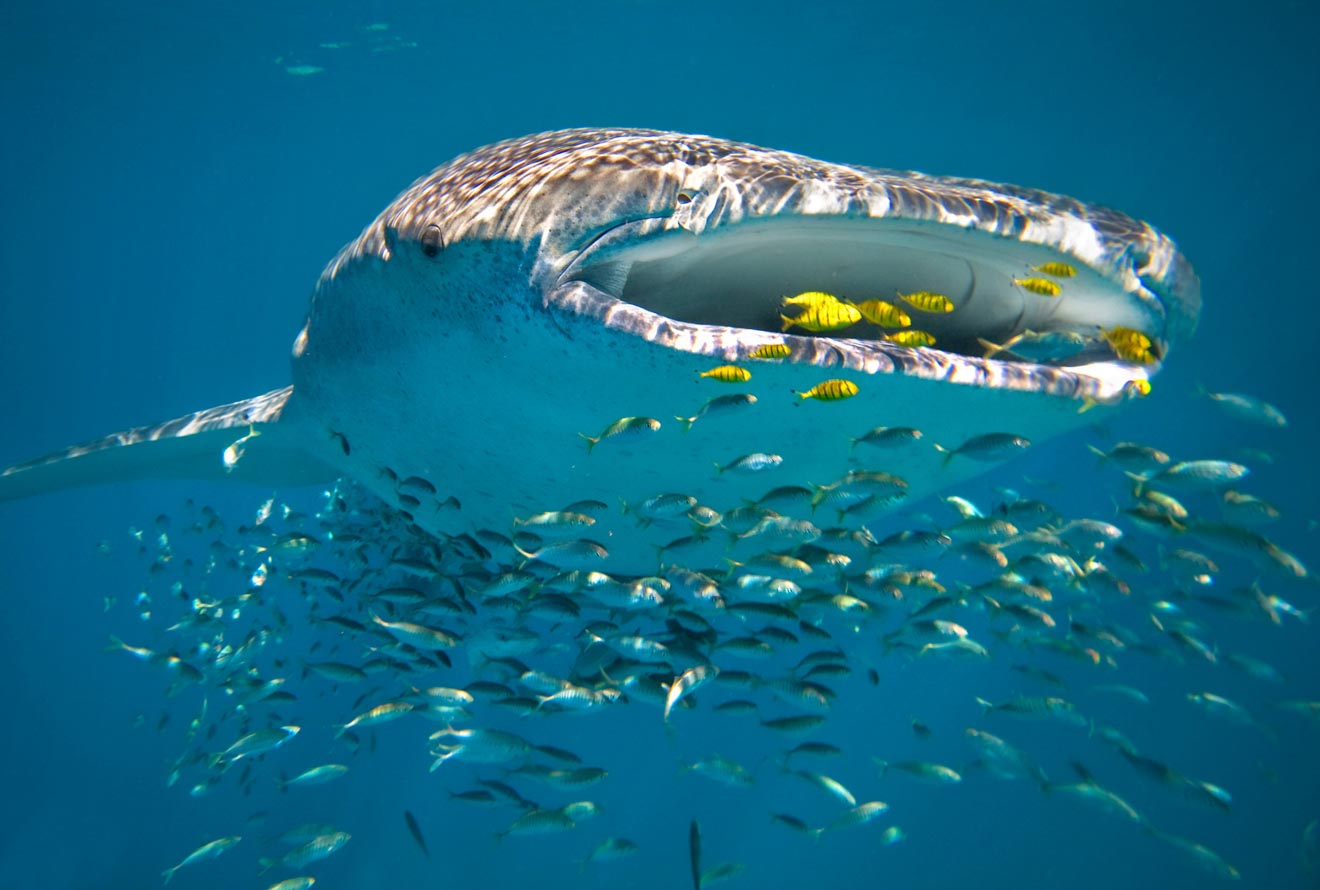 You'll find Ningaloo Reef just off the West Coast of Australia, a huge 1,200 km north of the state's capital, Perth. This incredible UNESCO World Heritage Area is a unique underwater world that stretches on for 260km and is home to incredible marine life, including the species we're all here for – the whale sharks!
Each year, more than 400 whale sharks come to this area in search of tasty plankton and krill, which makes it one of the only spots in the world (along with the Philippines) where they hang around long enough for you to swim with them!
I was lucky enough to join a tour to swim with whale sharks during my adventures around Australia, and I'd probably consider it to be one of my top-ten travel experiences in the world! I spent three nights in Exmouth, which included a day with the whale sharks and a day exploring Cape Range National Park. If whale sharks are the only thing on your agenda, then you can get away with spending just a weekend here. But, if you want to see what the Cape Range Peninsula is all about, I'd recommend a week-long vacation!
If you're keen to get in the water with these gentle giants then I'm about to tell you exactly how, when and where you can do it! Here's everything I learnt from my trip to the spectacular Ningaloo Reef!
1. How Do I Get To The Ningaloo Reef?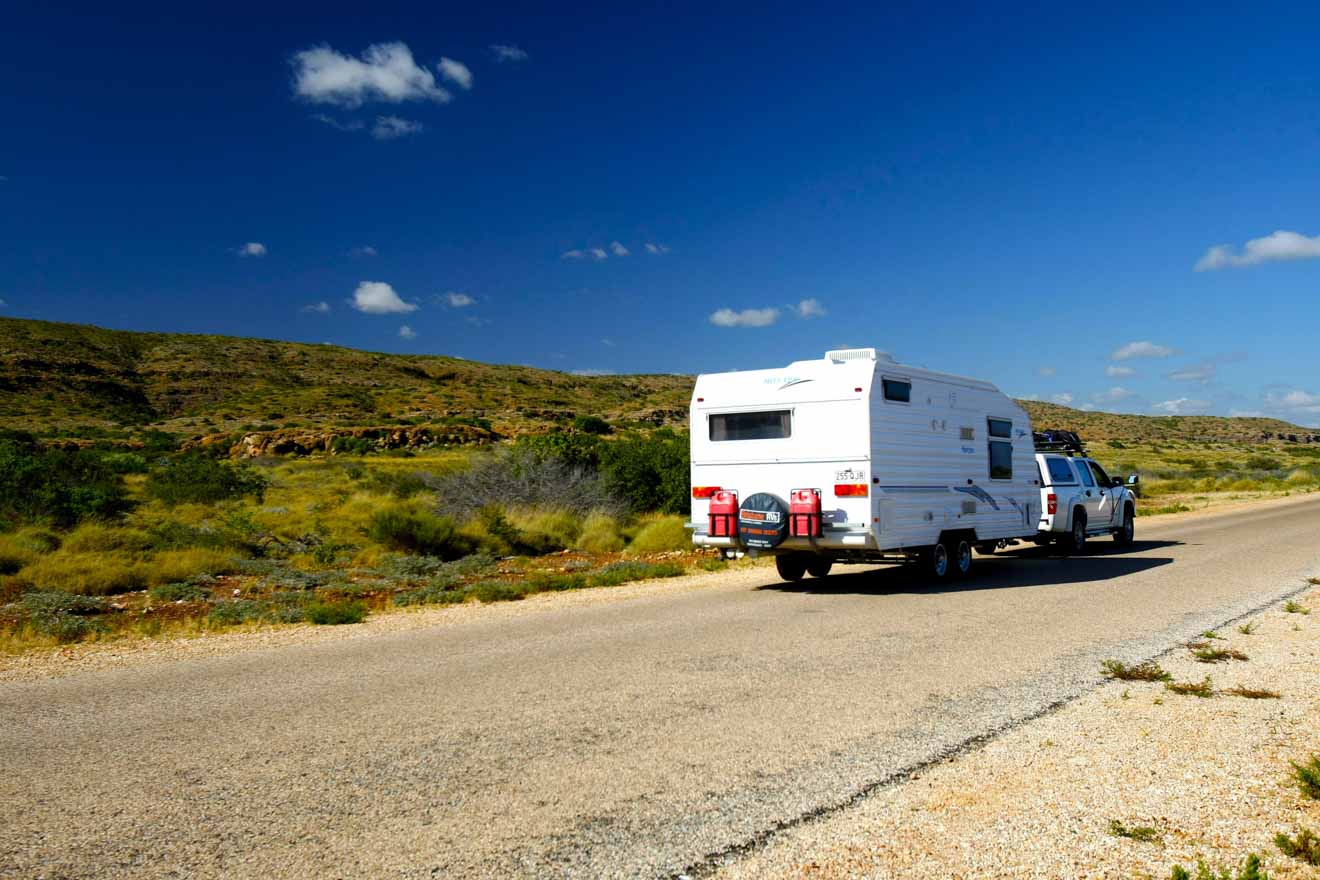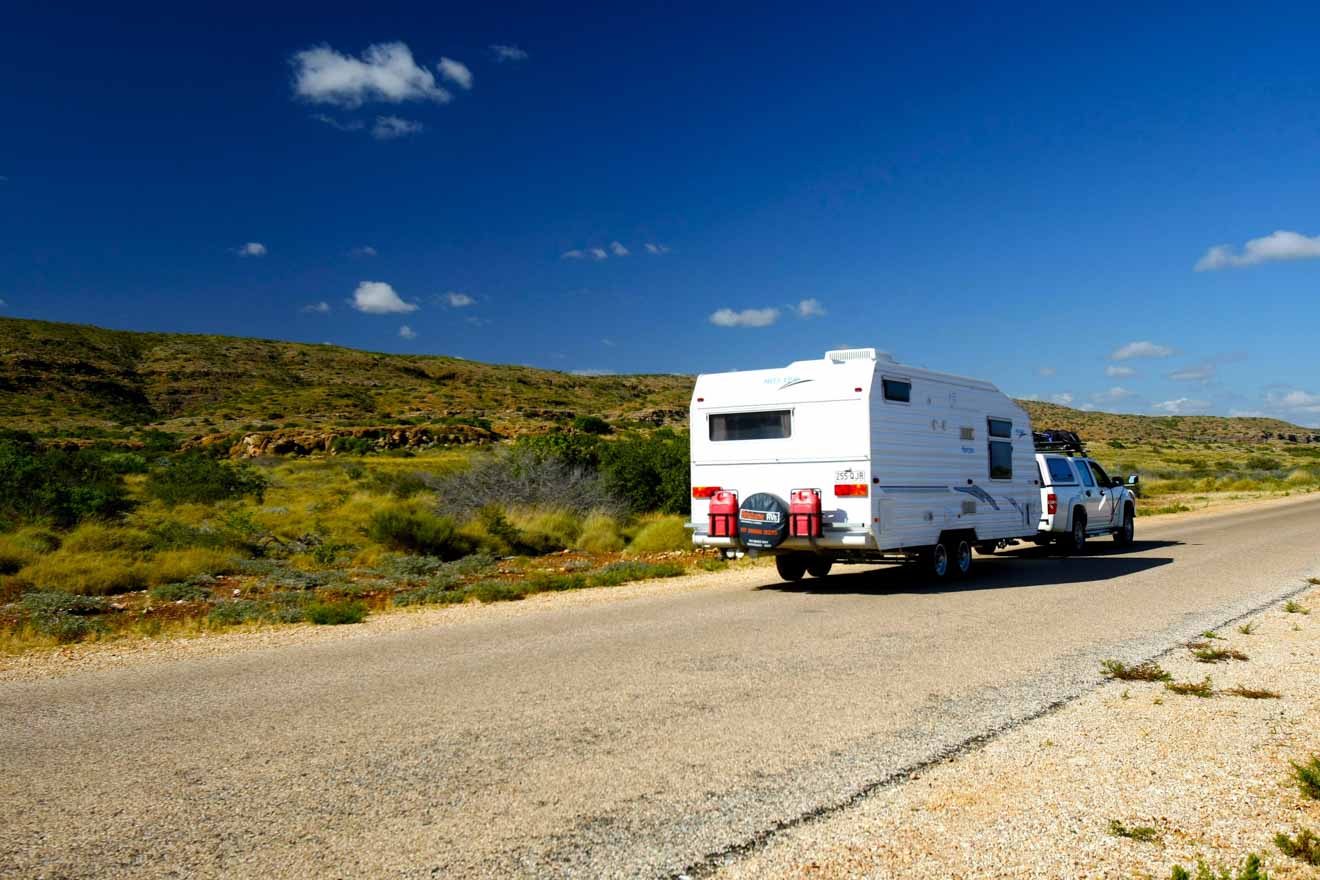 The Ningaloo Reef sits just off the remote Cape Range Peninsula in Western Australia, and to access it you'll need to get to Exmouth or Coral Bay. Reaching the reef isn't super easy, but you do have a lot of choices, and whether you choose to travel by car, plane or tour, I really believe that it's worth the effort!
By Car
Personally, I chose to drive to the reef as part of my road trip in Western Australia. Even if you're not doing a road trip, I'd still suggest bringing your own car or renting one for your trip. From Perth, it's one straight road and 12 hours of driving, so you might want to consider stopping along the way in Geraldton or Carnarvon. You'll need a car to get around these more remote parts of Australia anyway, and there's definitely no public transport up on the peninsula either!
By Plane
If you're really not keen on driving the whole way, the second option would be to fly to Exmouth or Carnarvon and pick up a car rental once you get there. Flights cost between $400 and $500 AUD for a return ticket and take two-hours direct from Perth.
TOP TIP: The only reason I wouldn't recommend this option, is because car rentals on the peninsula can be almost three times the price of what you'd pay if you got one in Perth.
By Tour
A third option is to book a tour from Perth to Exmouth. While tours don't exclusively head straight to the Ningaloo Reef, you can join a tour of the West Coast that usually includes some time in either Exmouth or Coral Bay at the end. I found this 7-day Exmouth Explorer Tour and this 5-Day Coral Coaster Tour both of which stop off at the Pinnacles, Kalbarri National Park and Monkey Mia before ending in Exmouth where you have the chance to swim with the whale sharks!
2. Where Can You Swim With Whale Sharks on the Ningaloo Reef?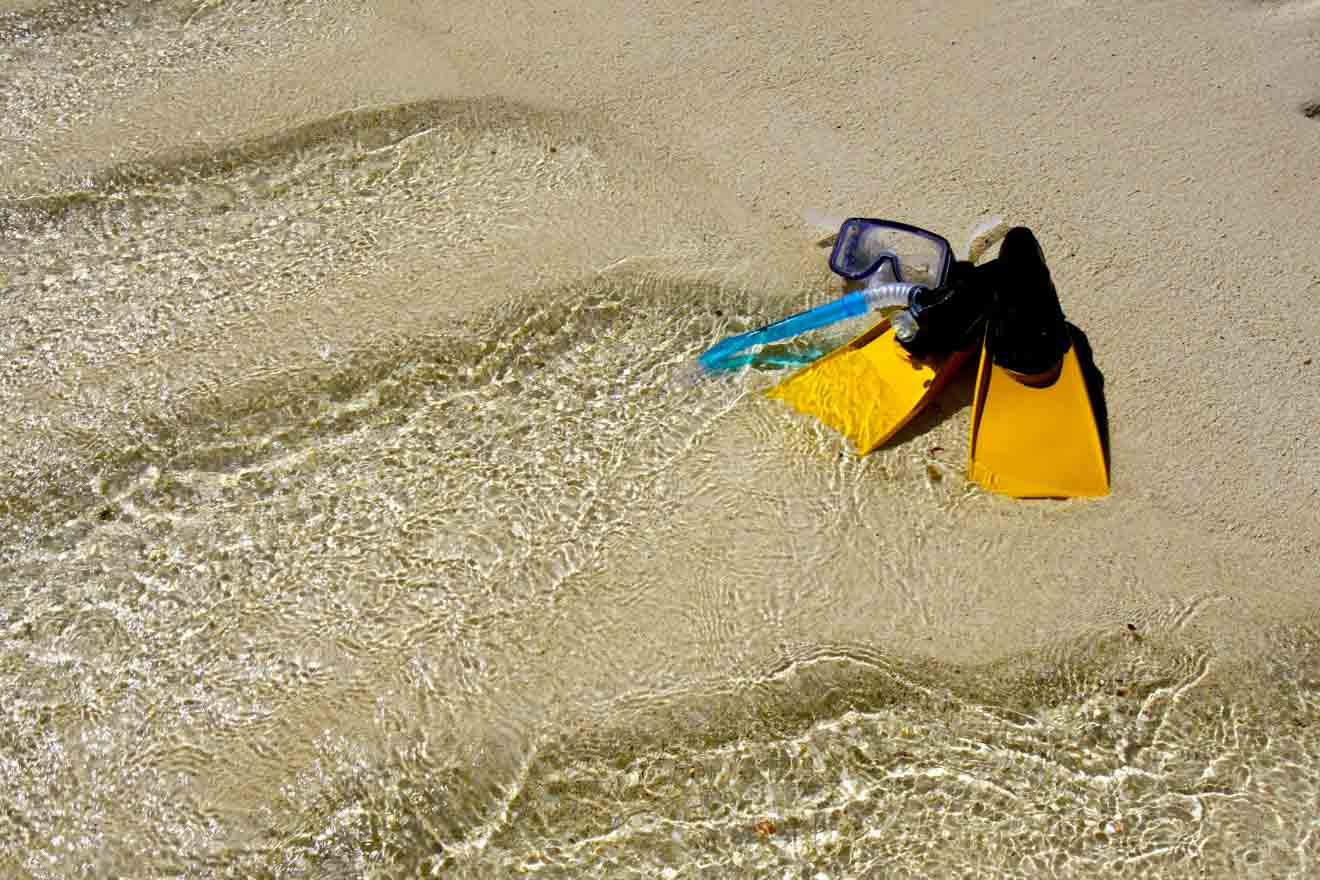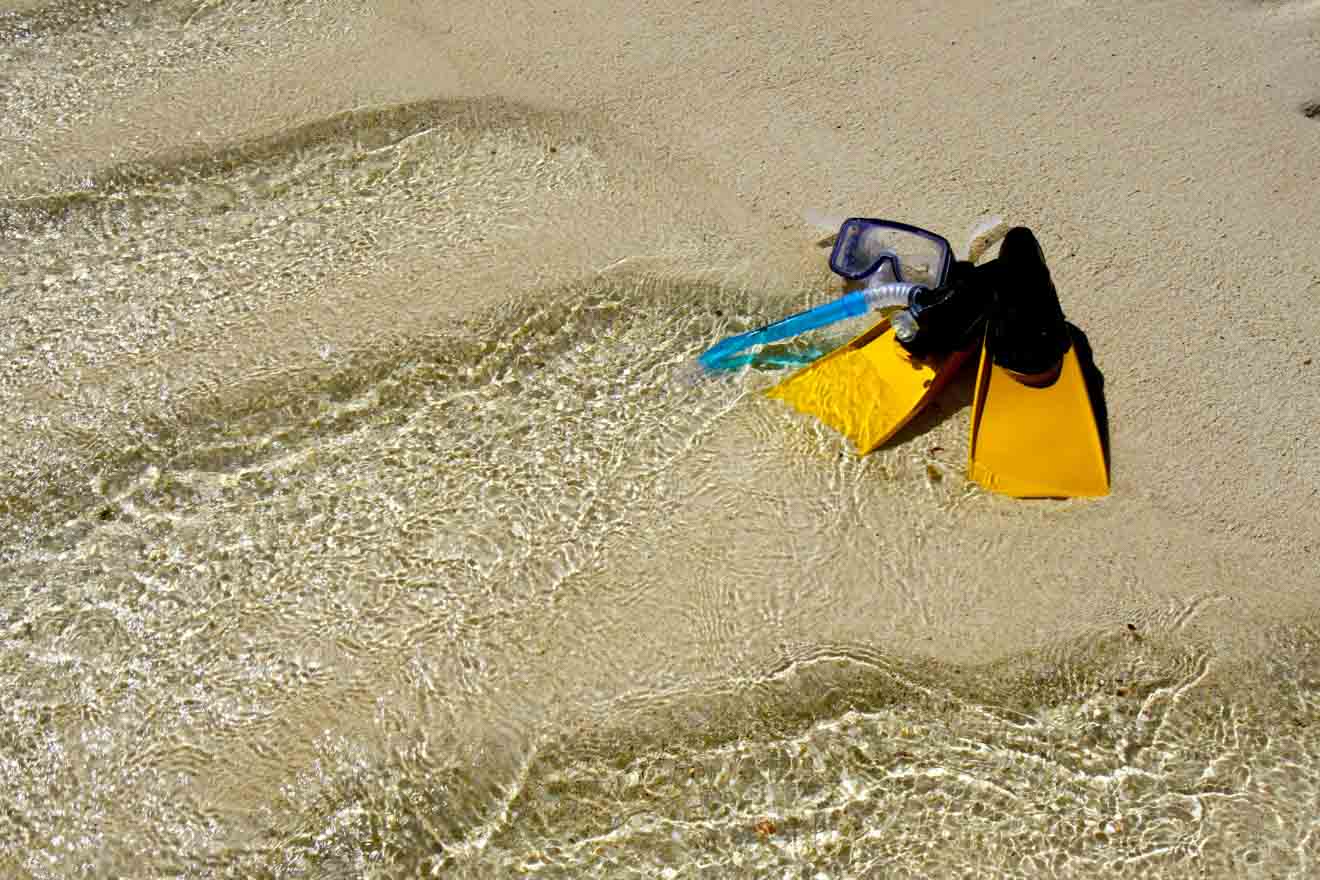 Stretching 300km along the Coral Coast, the Ningaloo Reef is HUGE! There are loads of jumping-off points for enjoying the reef, but only two places where you can join tours to swim with the whales: Coral Bay and Exmouth.
1) Coral Bay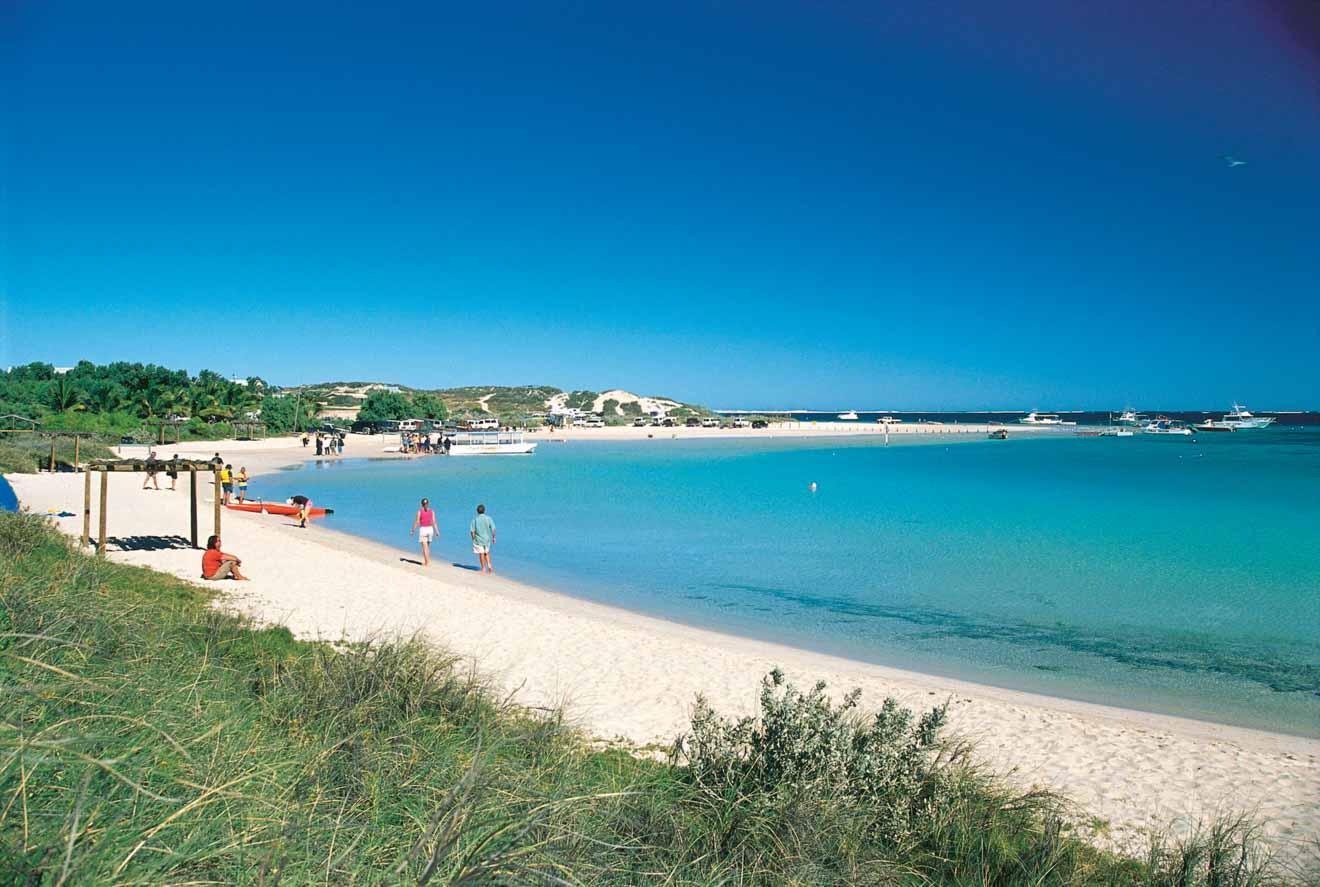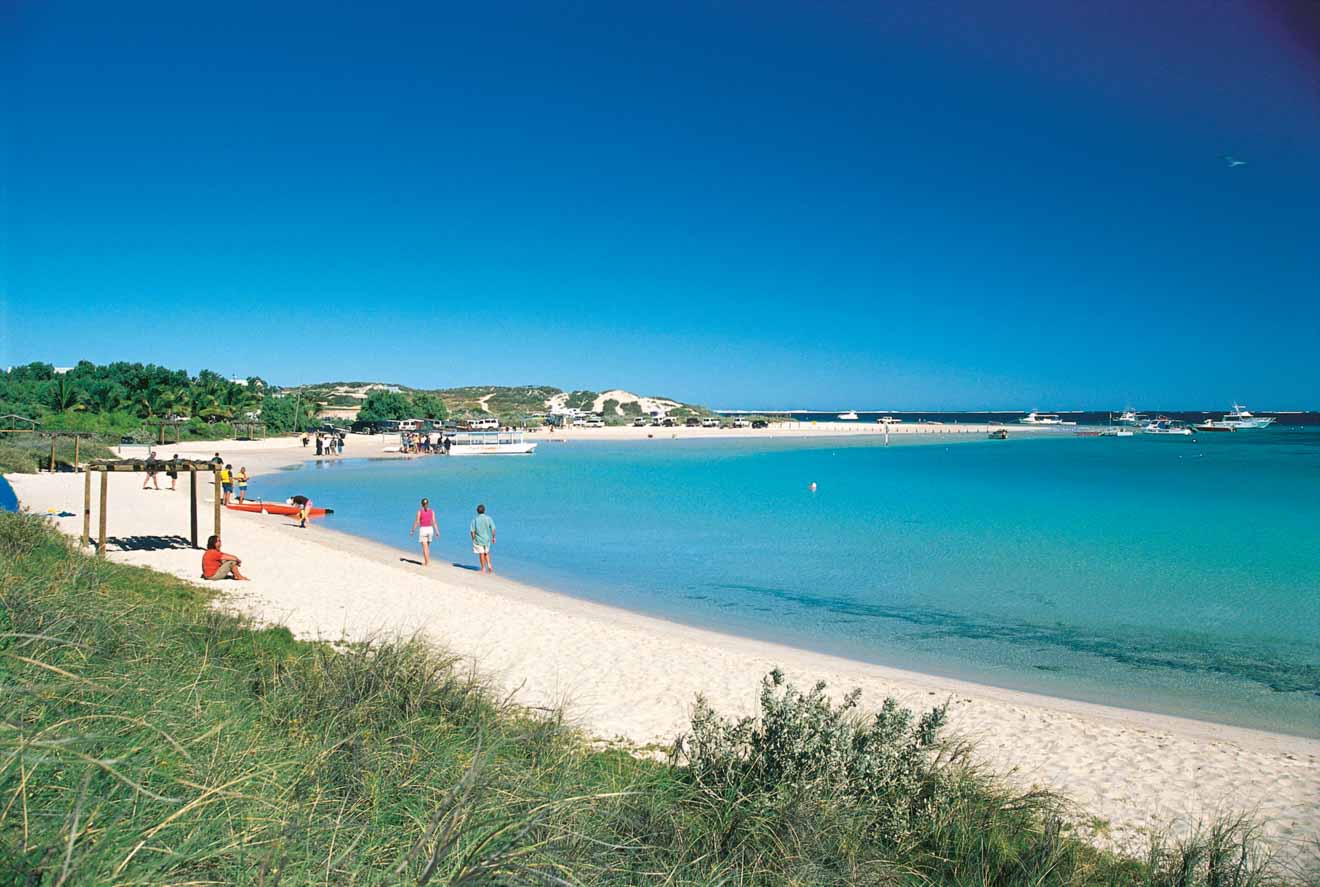 Coral Bay is the most accessible of the two towns and offers a very family-friendly seaside spot which is a typical beach holiday destination. Although I didn't book a whale shark tour from here, I did spend a couple of nights visiting the beautiful Bill's Beach, drift snorkelling from Turquoise Bay and dining at the alfresco restaurants.
Where to Stay in Coral Bay
I really struggled with accommodation in Coral Bay. There aren't heaps of options listed online so I just turned up and drove around until I found somewhere nice to stay. I really wouldn't recommend doing this!! Everywhere was packed and I was lucky to get one of the last spots at Ningaloo Bay Camp. So, my advice to you would be to book in advance!
Luxury (250 AUD and up):
Overlooking Coral Bay, People's Park is considered to be the best place to stay in town. It features a selection of one-, two- and three-bed apartments with either sea or garden views. All of the immaculately clean units come with a fully-equipped kitchen and a private balcony area.
Middle (80 to 166 AUD):
If you're searching for more of a traditional hotel, a stay at the Ningaloo Reef Resort should do the trick. This complex of self-contained studios and apartments also come with access to a shared pool, and it's just moments away from the beach!
Budget (up to 85 AUD):
Other than pitching up a tent at one of the many campsites around town, Ningaloo Backpackers is the only option in Coral Bay for budget travellers. Just moments from Bill's Bay and home to a swimming pool and shared bar area, this is a steal for the great facilities that you can enjoy!
2) Exmouth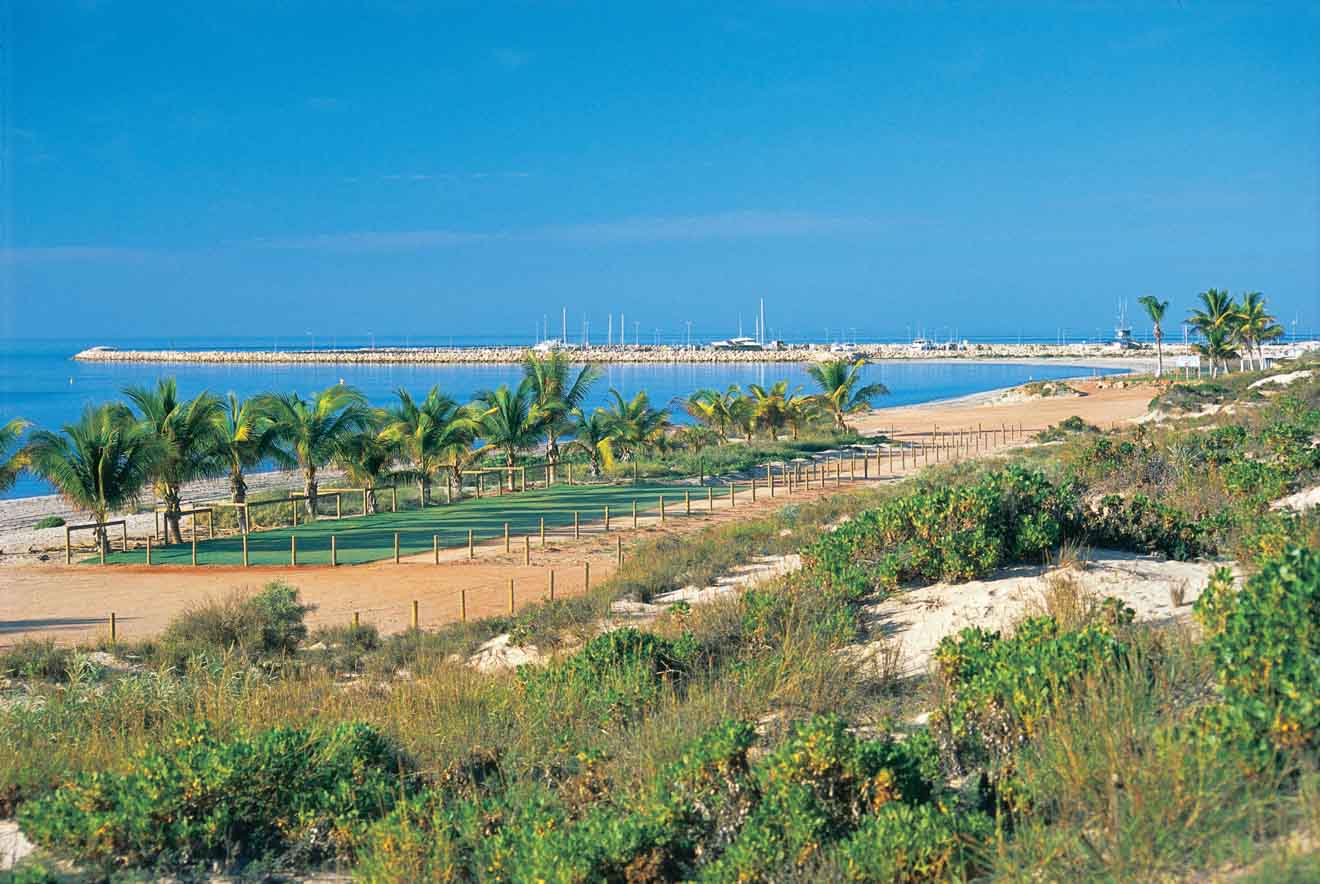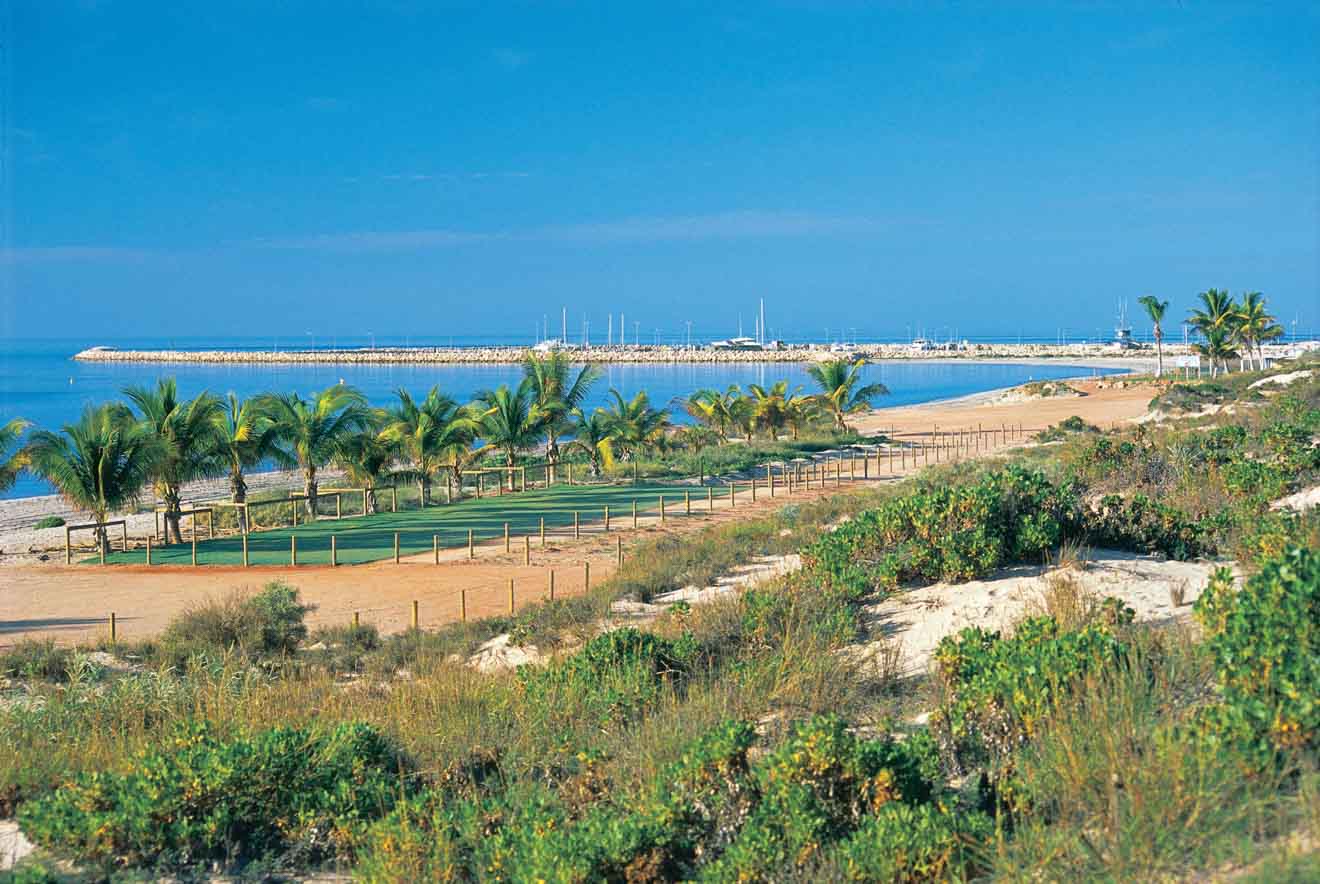 Exmouth is quite different from Coral Bay. It's an outback, rural town, and serves as the main exit point for whale sharks tours on the Ningaloo Reef. There aren't heaps to do in the town itself, but there's plenty to explore in the nearby area like driving through Cape Range National Park and discovering over 50km of undeveloped beaches!
Where to Stay in Exmouth
Like Coral Bay, Exmouth is home to a lot of campsites, with a couple of slightly more high-end resorts dotted around in between. After my mistake of not booking in Coral Bay, I decided it would be better to book ahead of my arrival this time, and I'd definitely suggest doing the same. Our campsite was chock-a-block!
Luxury (250 AUD and up):
Mantarays Ningaloo Beach Resort is the place to be if you're after a bit of luxury! Looking out over Sunrise Beach, guests can spend their time relaxing in the resort's infinity pool or having lunch in the onsite bar before retiring to your spacious double rooms or well-equipped apartment.
Middle (80 to 200 AUD):
Self-contained apartments come in at around $180 at the Exmouth Escape Resort, offering a great mid-range accommodation option for you! All guests have access to a large outdoor swimming pool which also has a wading pool suitable for little ones.
Budget (up to 85 AUD):
I couldn't find any hostels in Exmouth, and I quickly realised that camping was the only budget option in town. I stayed at the RAC Exmouth Cape Holiday Park, where you can get yourself an unpowered tent site for $30 a night, or a one-bedroom cabin for about $95. The facilities were great and include a swimming pool, children's playground, laundry room and kitchen area.
3. When's the Best Time To Swim with Australian Whale Sharks?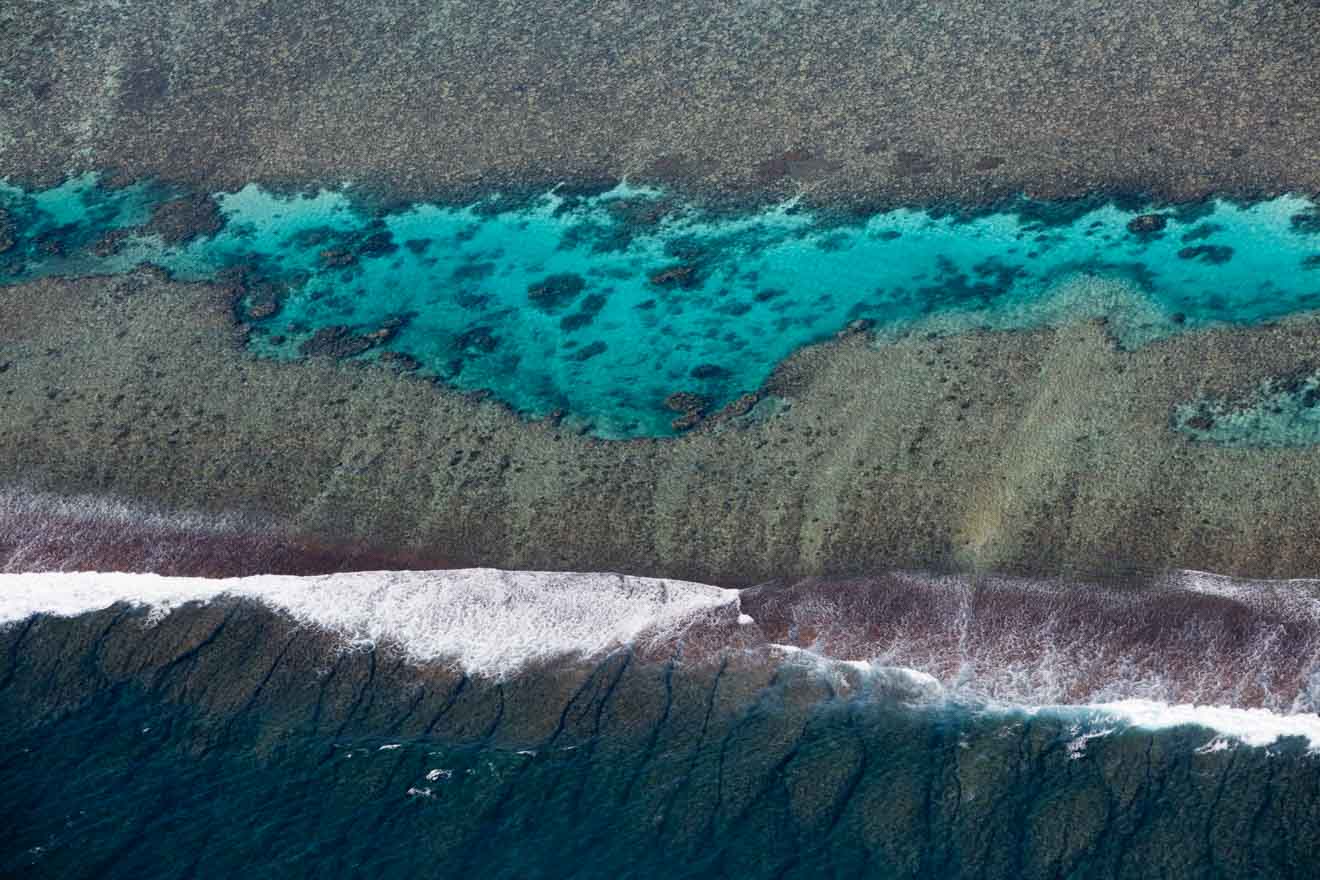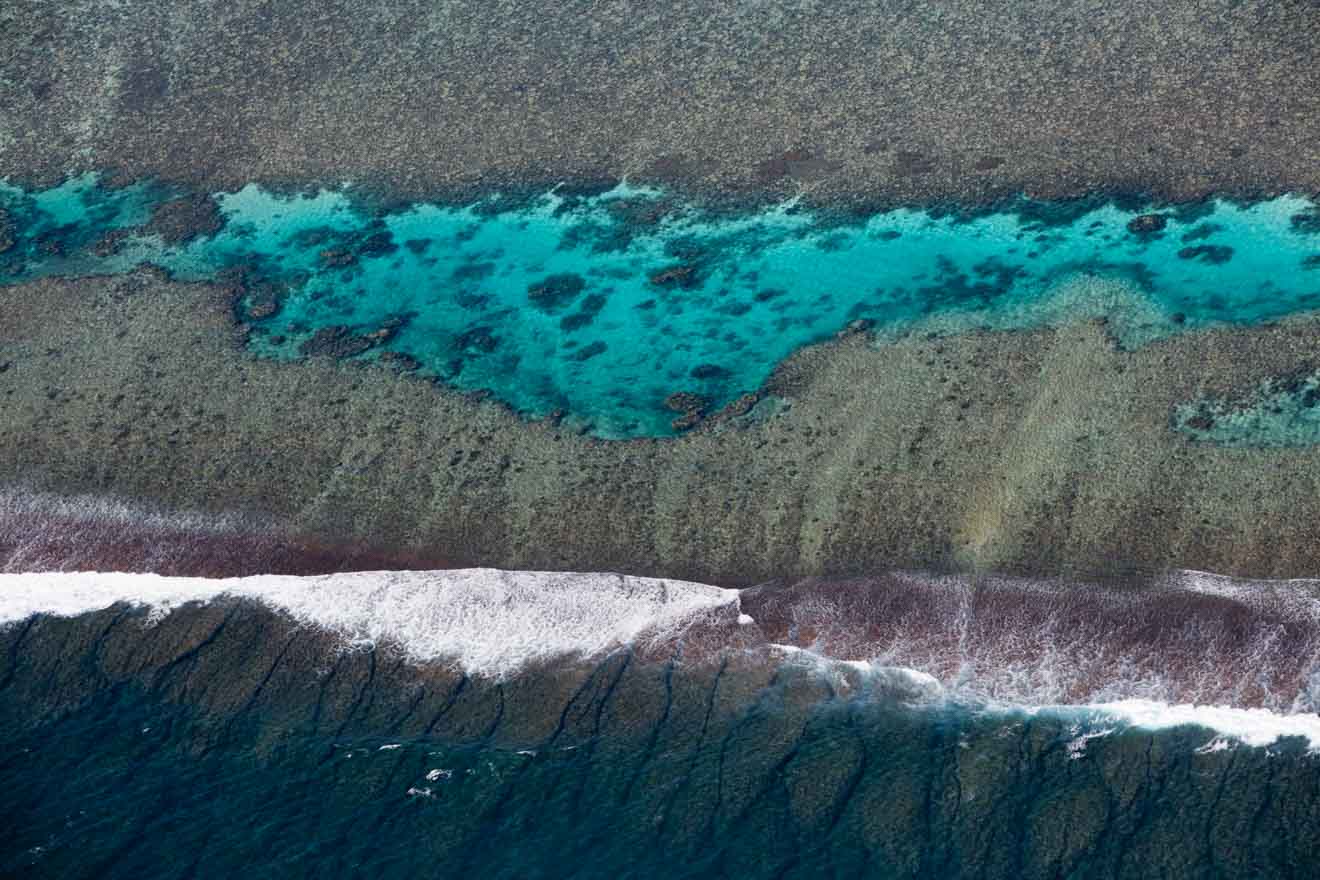 Whale Shark season at Ningaloo Reef runs from March to July, although it's also common to see whale sharks in the area until as late as August. From April onwards, hundreds of manta rays congregate in the area, and from June humpback whales even start to appear. I told you this place was magical!
Personally, I think that best time to swim with whale sharks on the Ningaloo Reef is during June, July and August when you won't only be treated to amazing experiences with whale sharks, but you might also catch a sighting of a humpback whale breaching in the distance and a huge manta ray gliding below the boat!
Saying this, I visited in mid-April and was lucky enough to time my visit with a rare event where the tides cause the krill to swarm in large bait balls attracting whale sharks from all over.
This meant we saw five or six whale sharks during our dive, which almost never happens!
4. What are the Best Whale Shark Tours?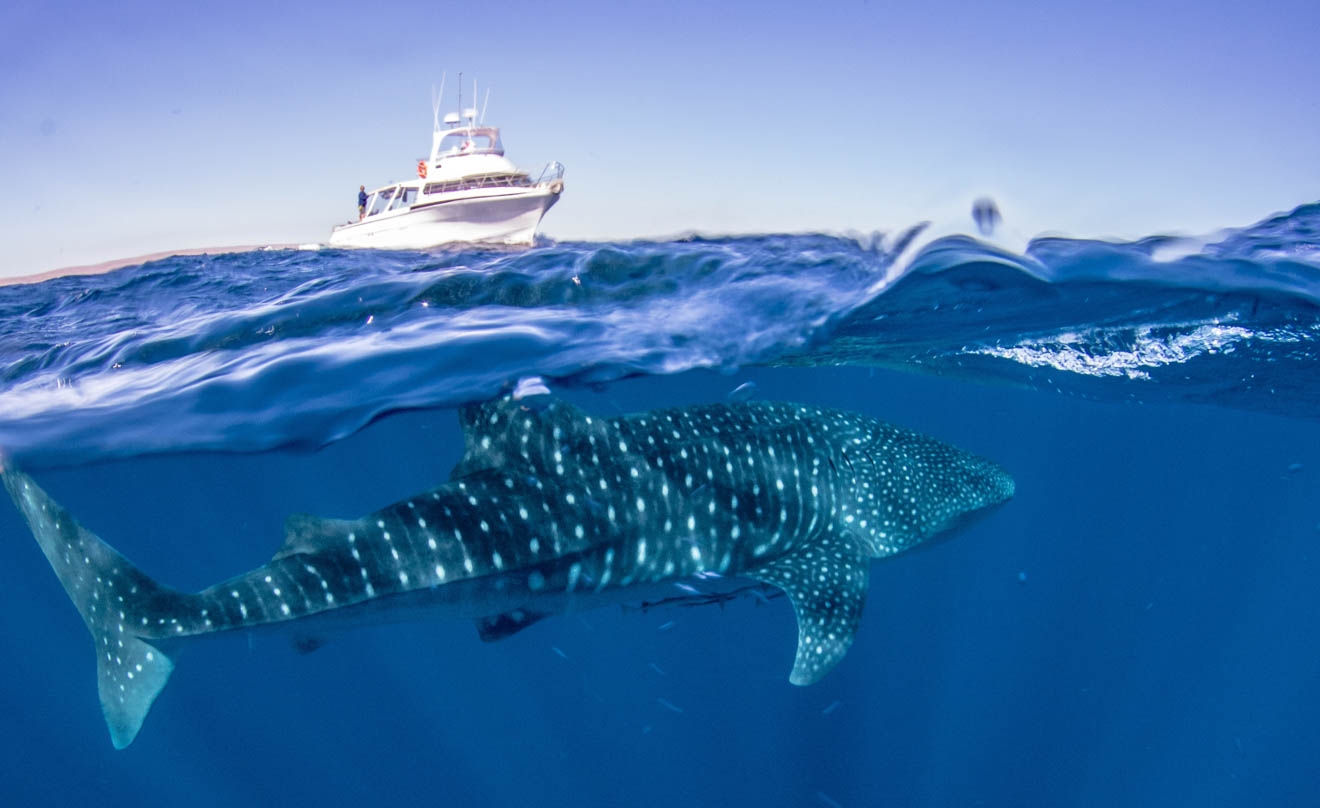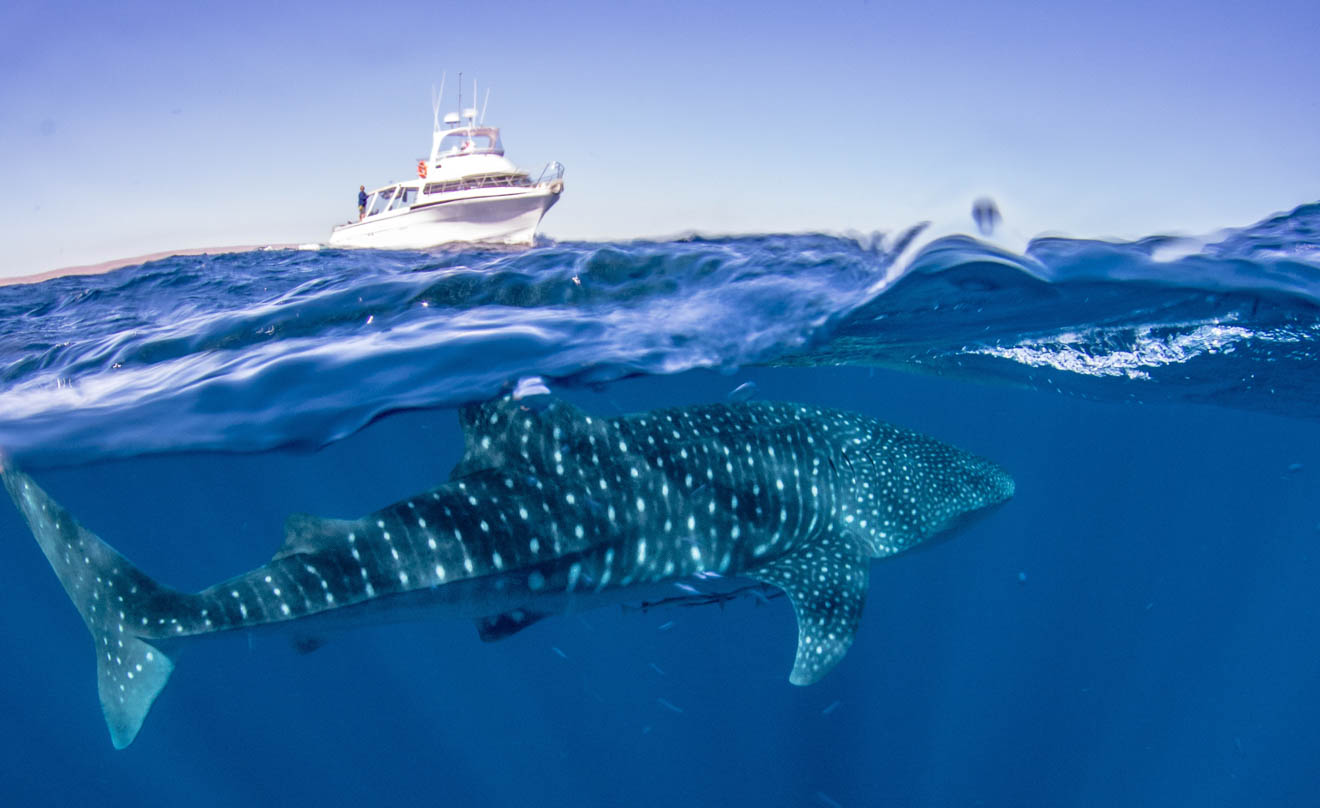 When I was researching whale shark tours in Exmouth, I didn't see one company with negative reviews! All of the companies I found had great reviews from past customers who were raving about the knowledgeable staff, safe practices and, all-in-all, enjoyable tours!
Your day will go a little something like this…
To help narrow down your options, I've found some of the best whale shark tours on the market that leave from both Exmouth and Coral Bay.
Whale Shark Tours From Exmouth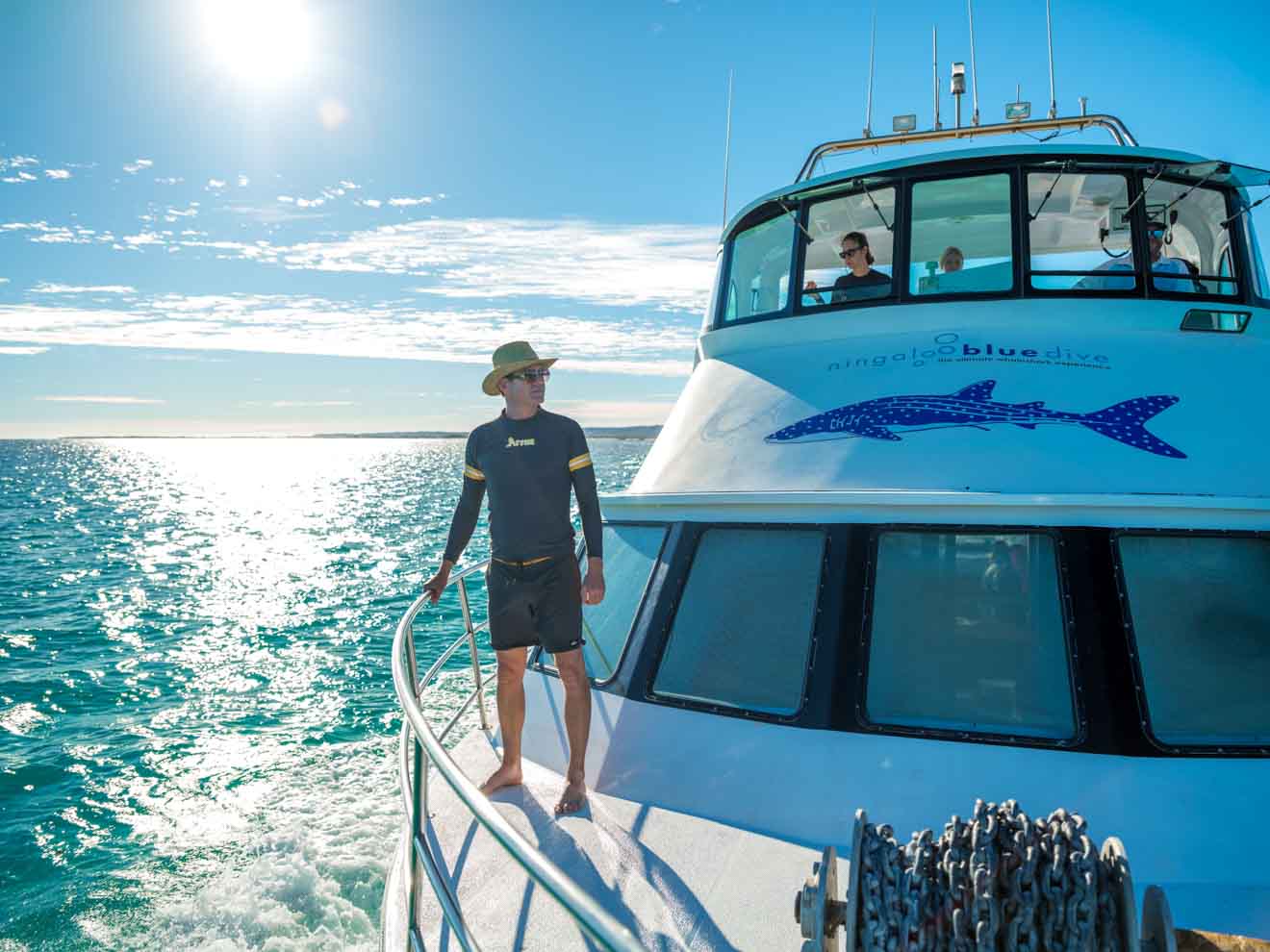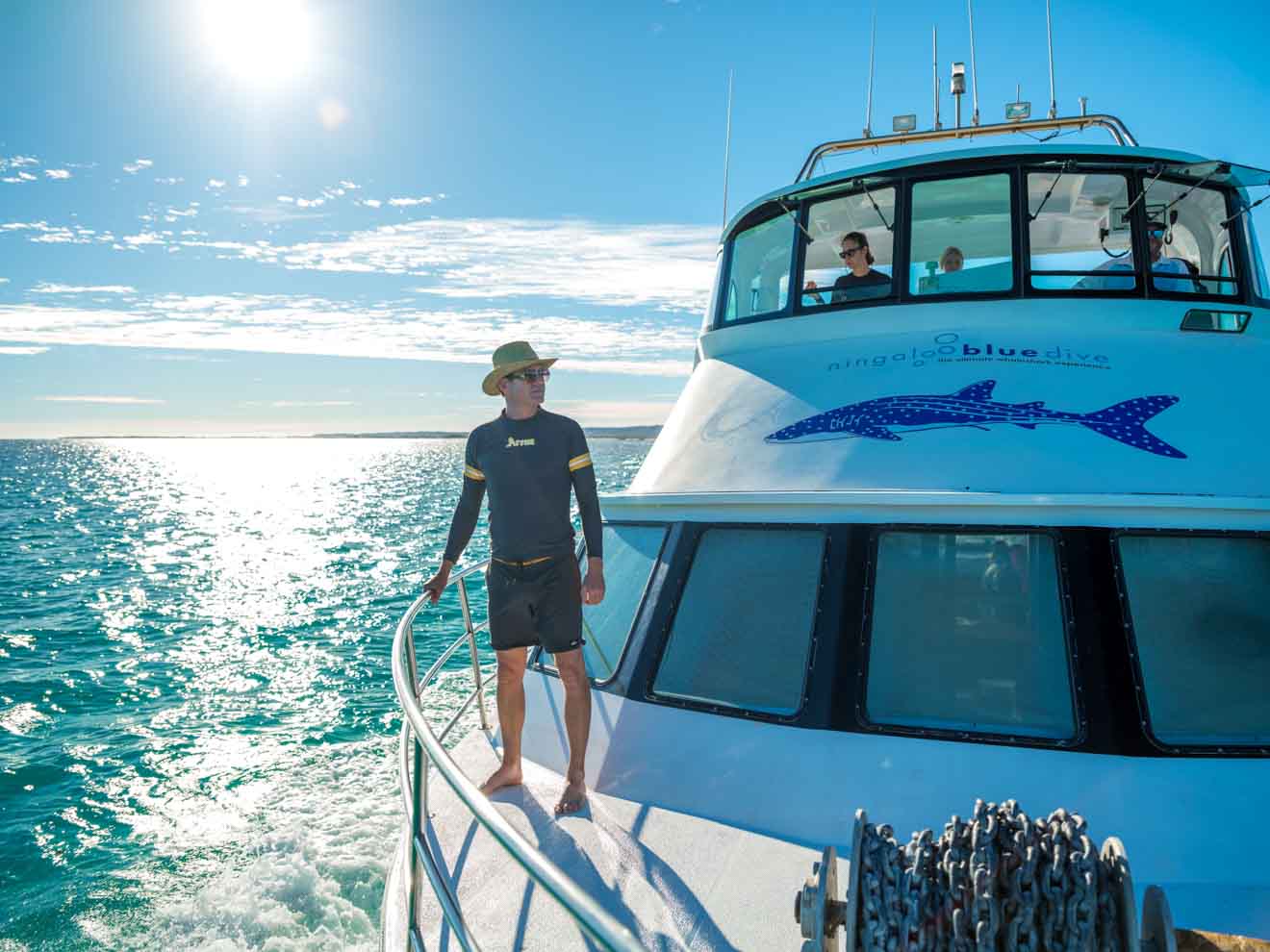 Exmouth has the largest variety of whale shark tours to choose from, which is why I generally recommend that people make the extra hour drive up the peninsula. As there are a few different companies that offer the tour, prices are competitive and usually hover around $430 per person. However, I've tried to find the best, yet the cheapest whale shark tours in Exmouth. This Whale Shark Adventure Tour and Whale Shark Swim Tour both offer a nine-hour trip into the ocean to swim with these gentle giants, as well as a spot of lunch and a professional photographer on board. Both tours have great ratings, the only difference being the type of boat you'll be on. 
PRICE: $435
Whale Shark Tours From Coral Bay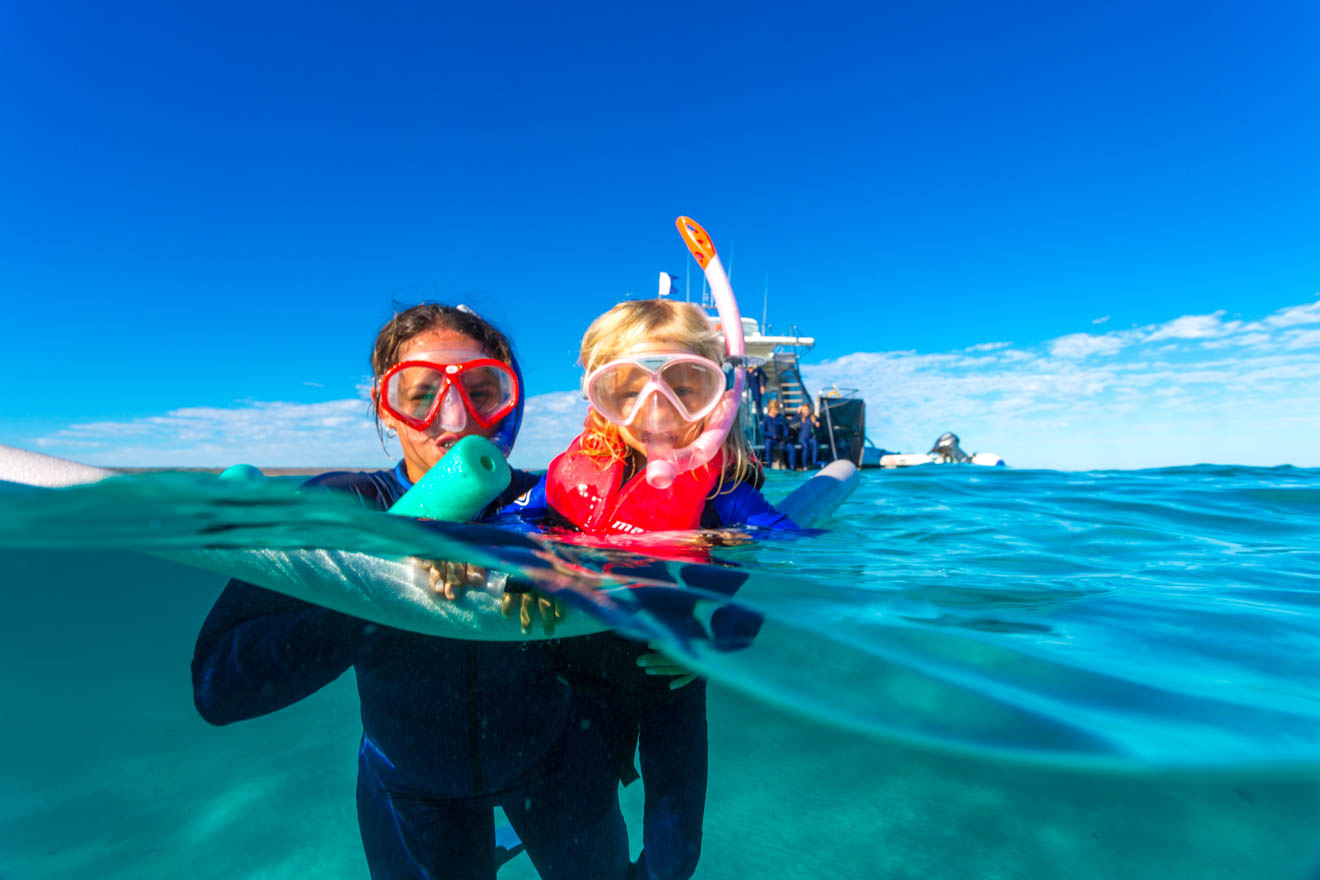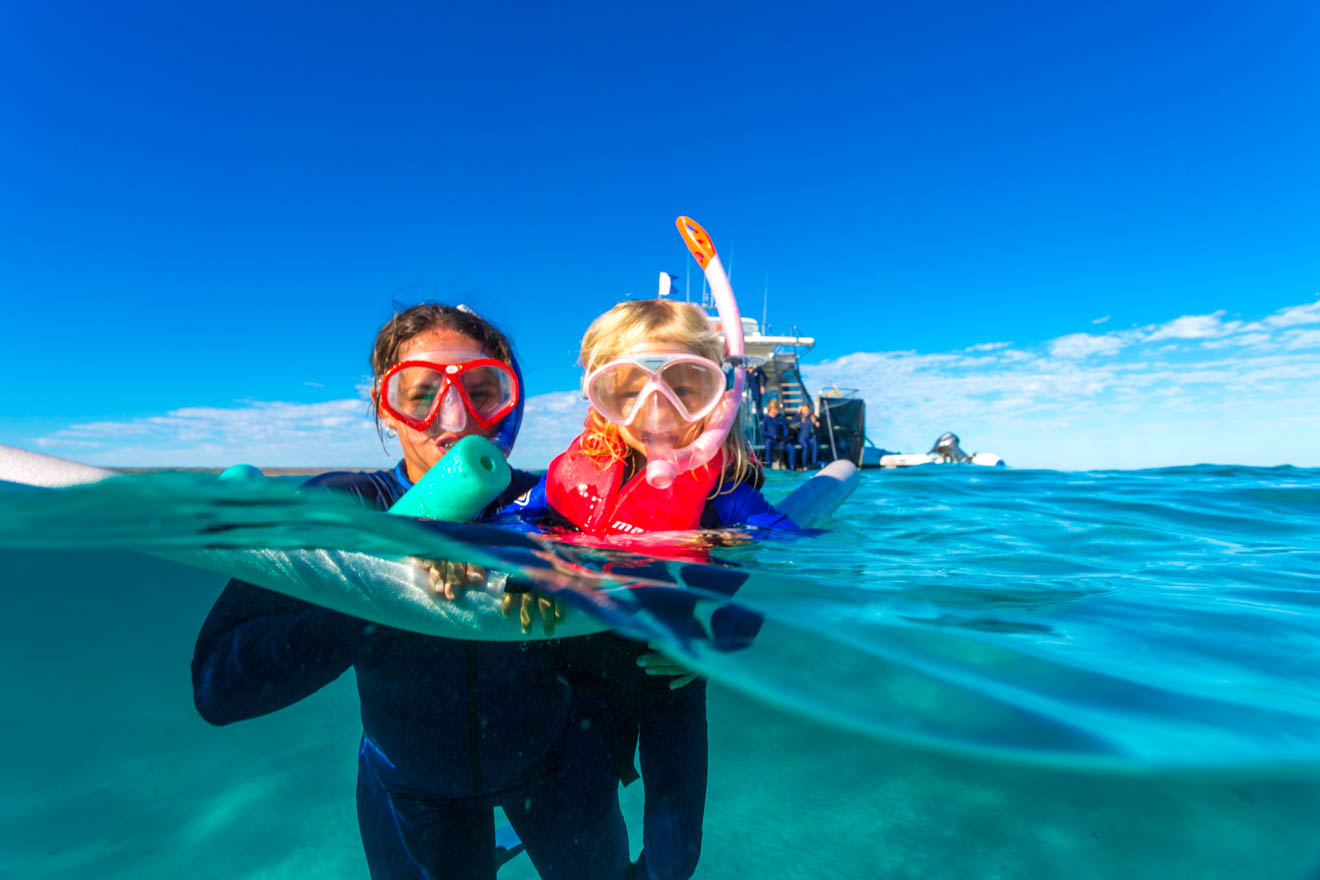 Exmouth is known as the gateway to the Ningaloo Reef, which is why most of the big tour companies operate from the area. However, if you'd rather soak up the seaside town ambience of Coral Bay, you'll find a handful of tours in this area too. Choices are more limited and tours a little more expensive, but your chances of seeing whale sharks are just the same! One that stood out above the rest was this Whale Shark Safari which you can join for $515 per person. After departing at 7.30 am, you head out to the deeper waters in search of the whale sharks! Depending on how many are in the area, you may be allowed to swim three or even four times!
PRICE: $515
TOP TIP: BOOK IN ADVANCE! I cannot say this enough! Tours can get full up to two weeks in advance so you'll want to be organised with this to avoid disappointment.
My Experience with Ningaloo Discovery Tours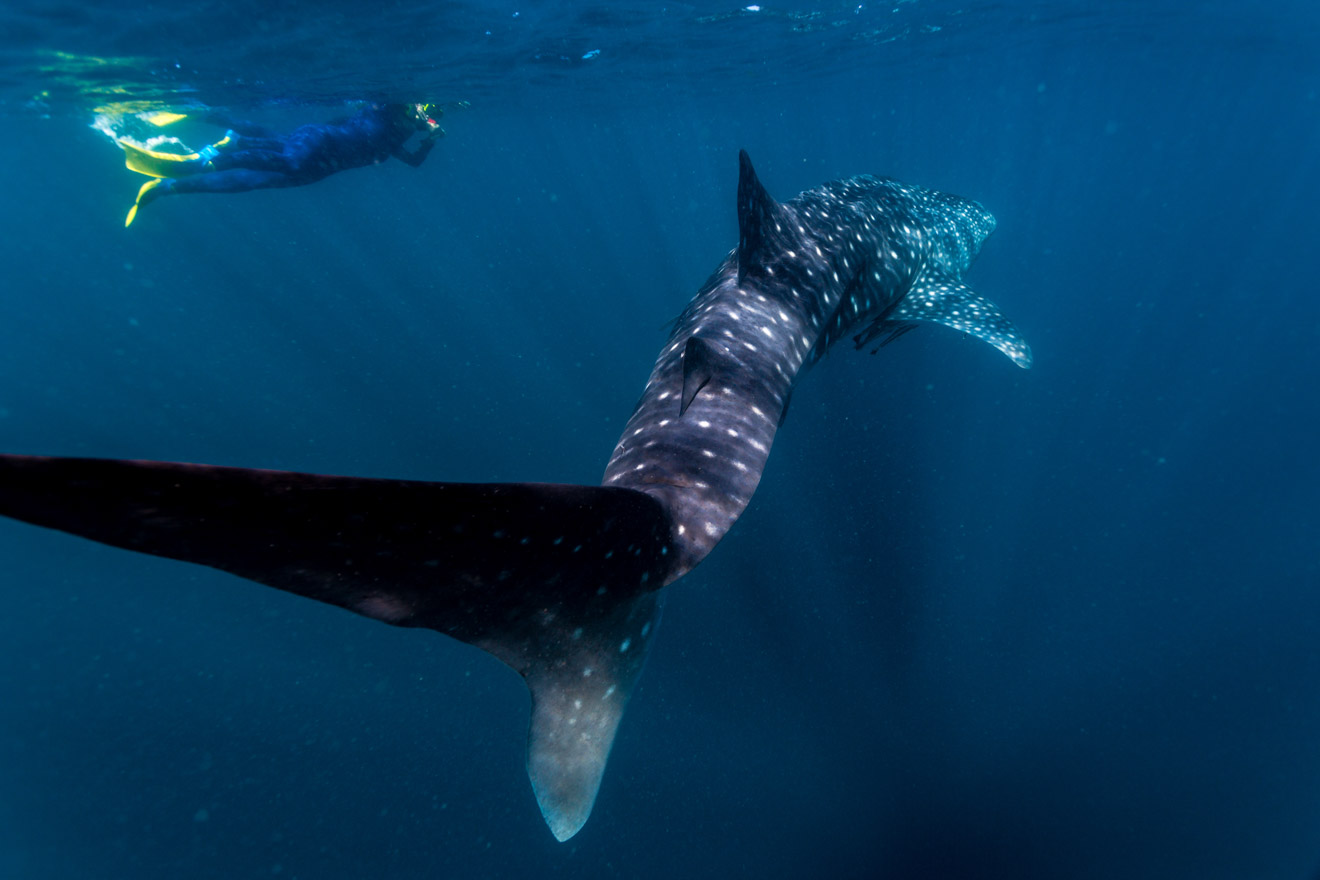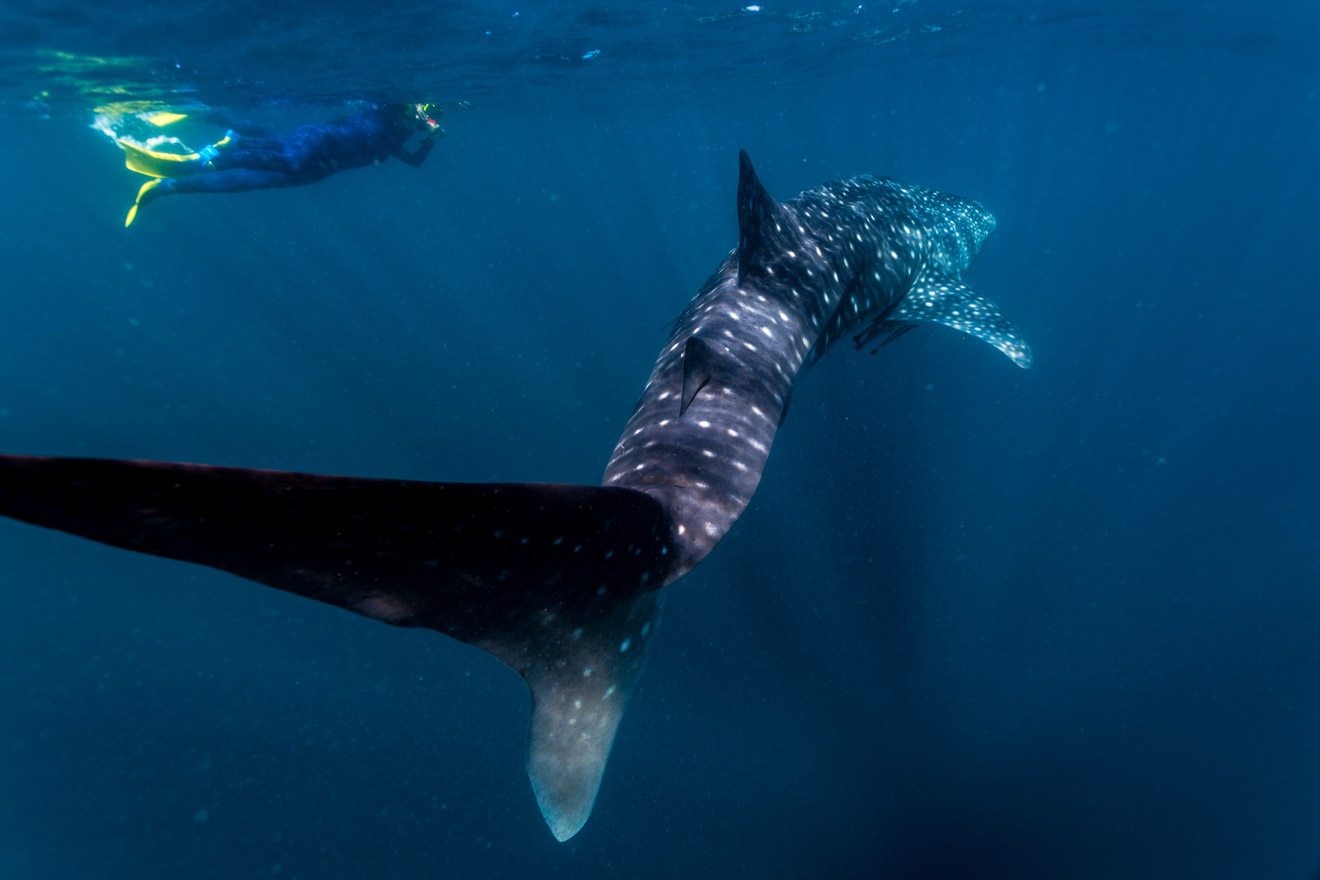 I chose to book a whale shark tour with Ningaloo Discovery who are based in Exmouth. From start-to-finish the tour was amazing! The day was super organised, with an in-depth safety briefing at the start and a quick outline of what would happen once a whale shark has been spotted.
All of the boats on Ningaloo Reef use spotter planes that go out early to find where the whale sharks are. This means you could be swimming with them just twenty minutes after you board the boat! Using spotter planes also means you'll have a 95% chance of at least seeing the whales! Unfortunately, there's no guarantee to see them and no companies offer a refund if you're one of the unlucky few.
On my tour, I was lucky enough to jump into the water four different times, and swim with six different sharks, the largest of which was about 12 meters! I have to admit, the first time I jumped in I was quite anxious, but the adrenaline kicked in and I ended up enjoying every single second, and couldn't wait for the next swim!
TOP TIP: If you're prone to seasickness, I'd highly recommend taking some preventative seasickness pills before your trip. A friend I was travelling only got to swim with the sharks one out of four times because she just felt too ill on board the boat.
PRICE: $430
5. What Else is There To Do in Ningaloo?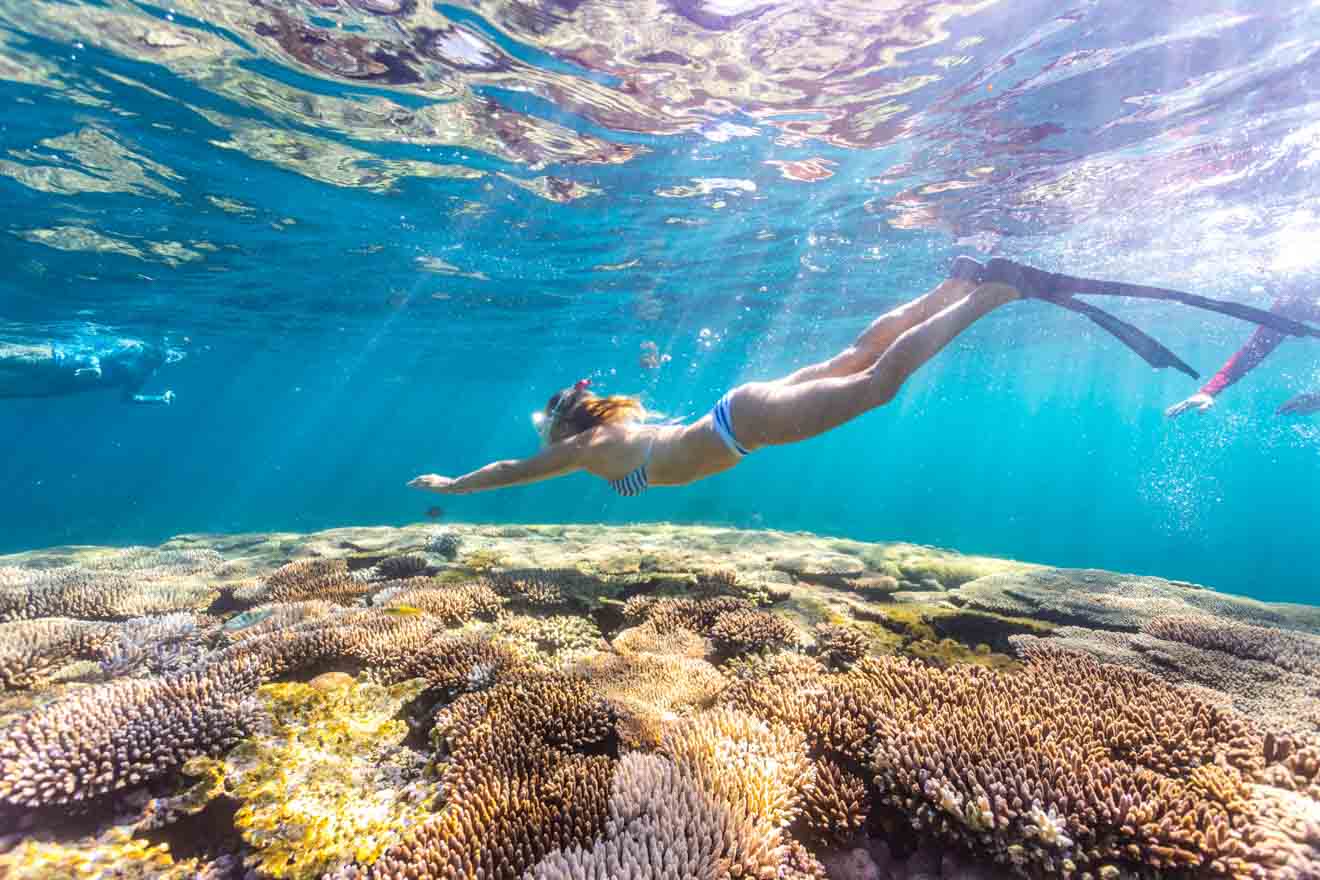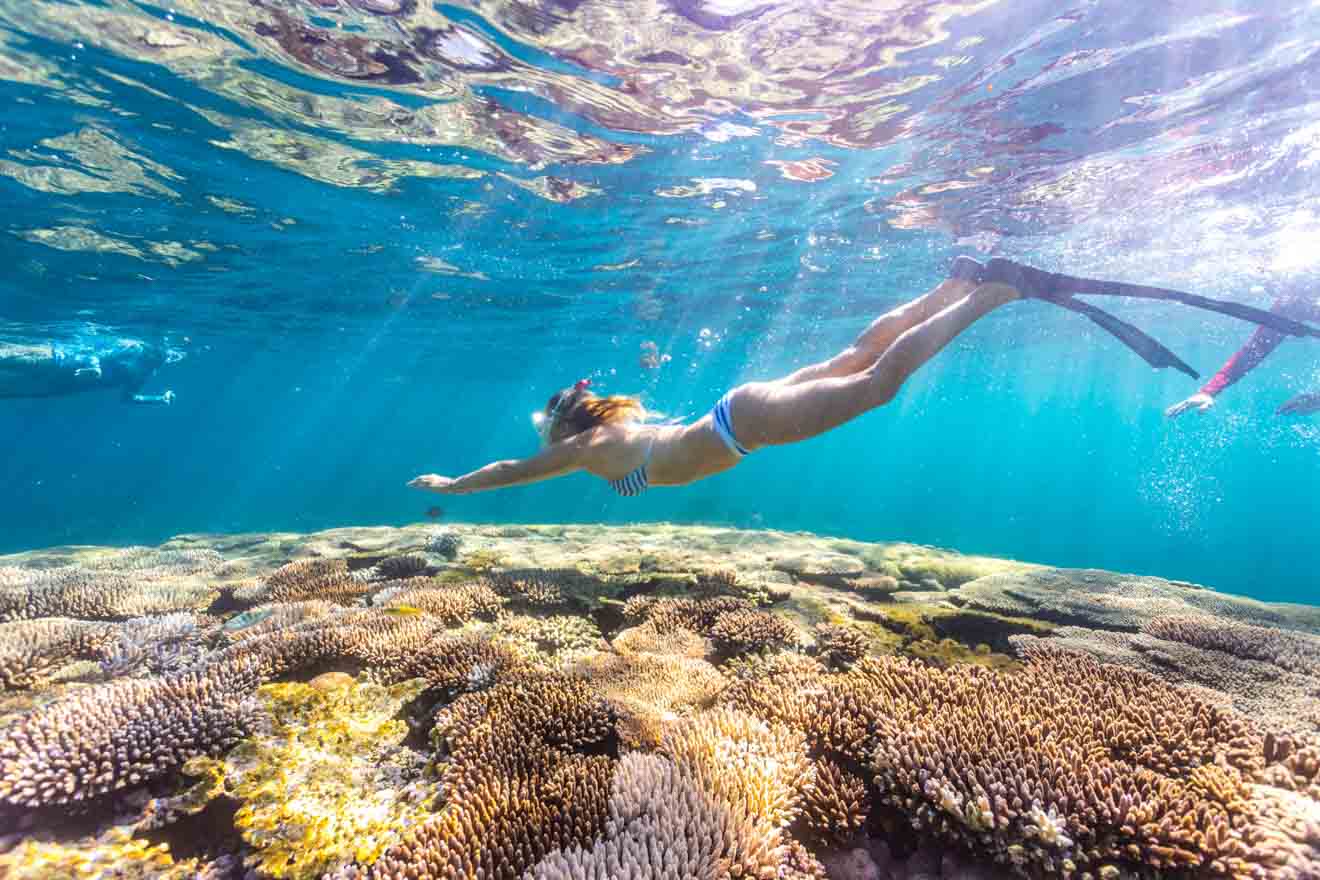 Swimming with whale sharks is probably the most popular activity in Ningaloo but during my visit, I discovered loads of other things to do here too! Here's a round-up of the five best things to do along the Ningaloo Coast!
1. Drive to Cape Range National Park
Just a short drive from Exmouth, Cape Range National Park is home to the stunning Yardie Creek, more than 50km of untouched beaches and incredible wildlife that blooms during spring!
2. Cruise Over To the Muiron Islands
Sitting about 15km off the Ningaloo Coast, this cluster of islands boasts unique birdlife and even more marine species, and can only be accessed on a day-tour from Exmouth.
3. Drift Snorkel Off Turquoise Bay
Let the tide take you on a magical underwater tour of Coral Bay's fringe reef starting from Turquoise Bay! Bring your own snorkel or grab a rental from one of the many beach-side shops for about $15 for half a day.
4. Swim with Humpback Whales
Aside from whale sharks, humpback whales also grace the waters of the Ningaloo Reef and this tour from Exmouth gives you the chance to see them in all their glory!
5. Meet Baby Turtles at Jurabi Turtle Centre
Sitting just outside of Exmouth, Jurabi Turtle Centre is dedicated to the conservation of three species of turtle that all live on the reef – the green turtle, loggerhead turtle and hawksbill turtle.
6. How To Safely Swim with Whale Sharks at Ningaloo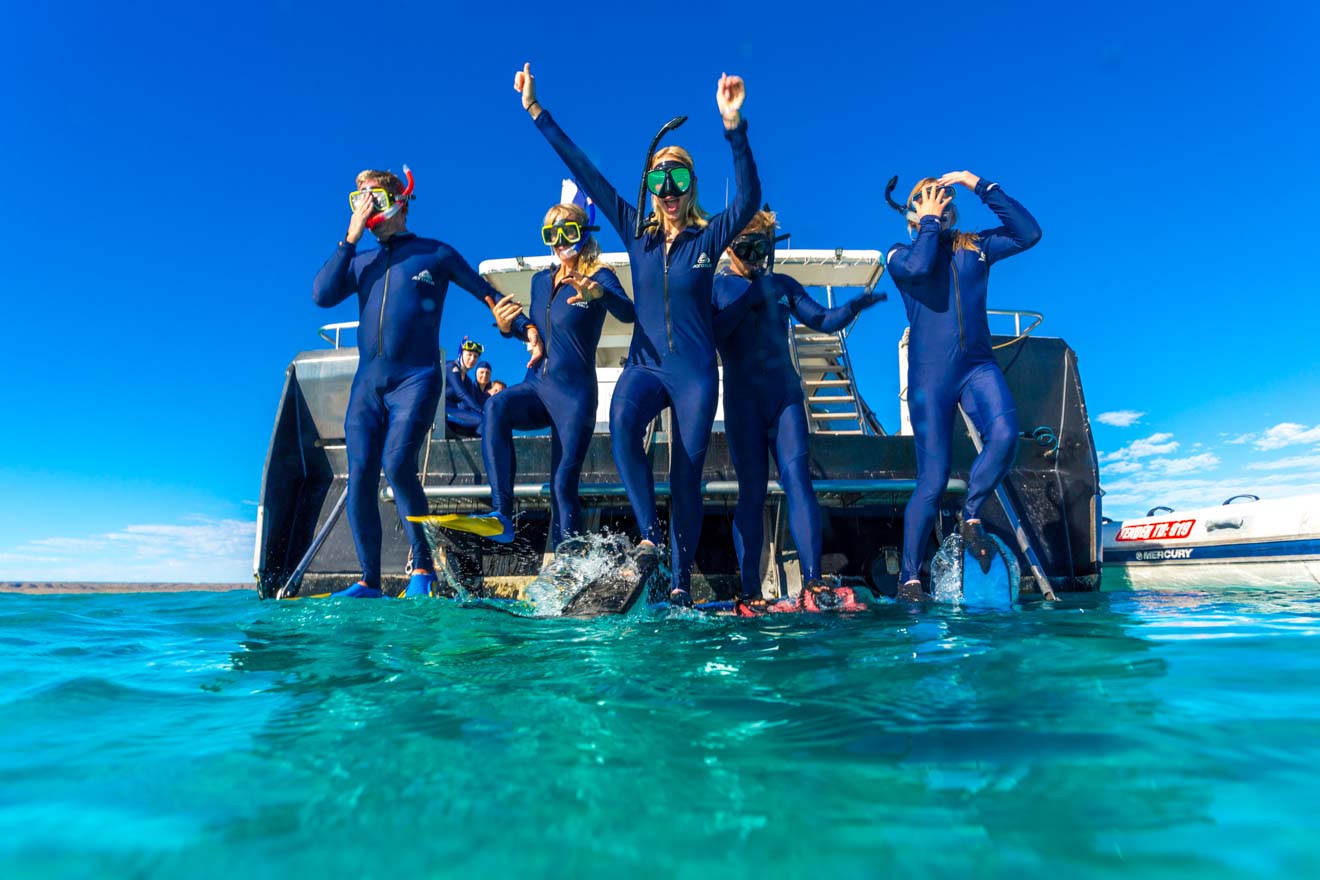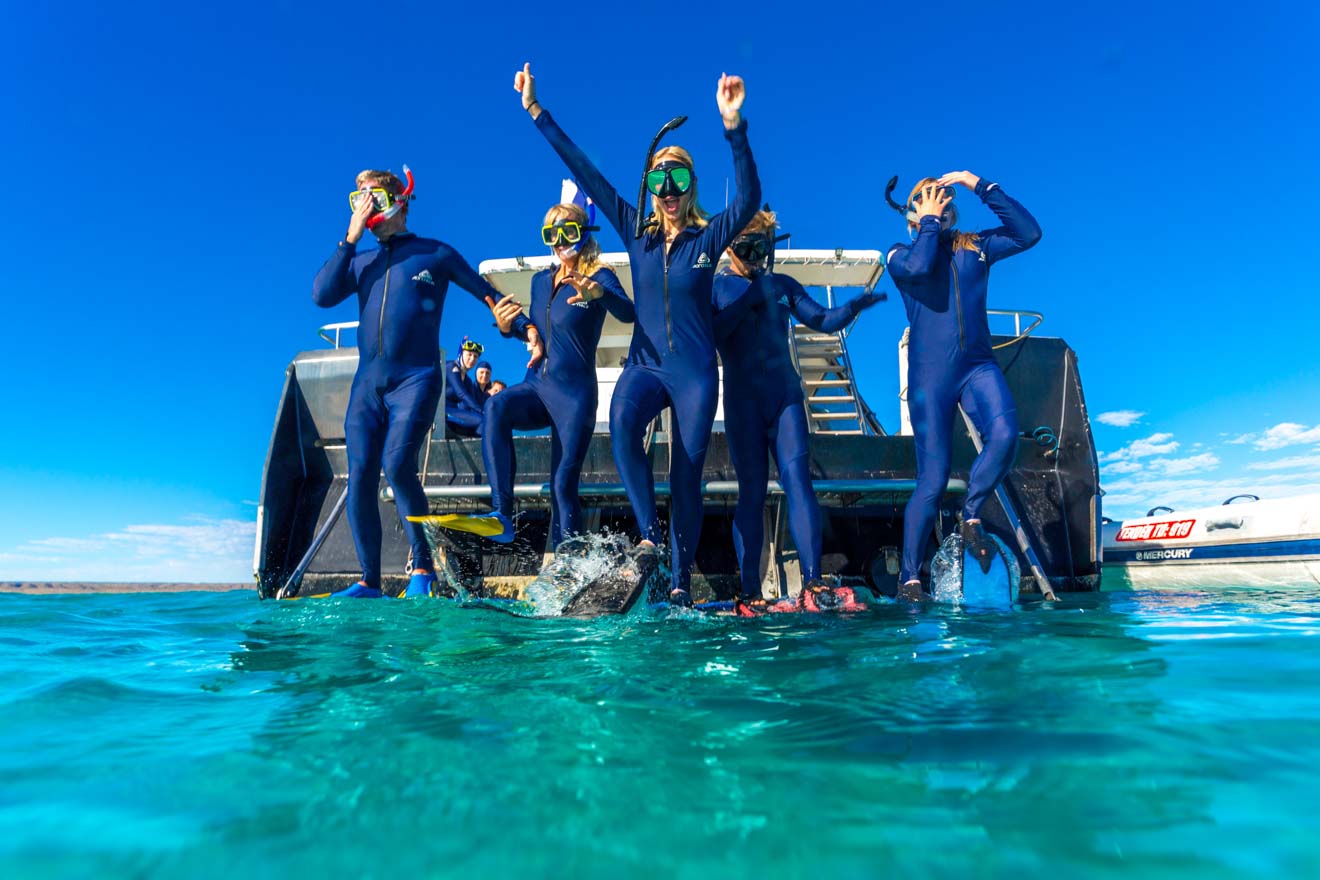 Every single tour company that operates in the Ningaloo Reef has an obligation to brief you on measures that will not only keep you safe but will also safeguard the whale sharks too!
A general rule of thumb while swimming with the whale sharks is to keep your distance, (3ft away from the head and 10ft away from the tail) and to never touch them. You'll also need to be a relatively fast and confident swimmer as these guys can grow up to 18 meters long and they don't slow down for anyone!
If you are a bit of a nervous swimmer, it's best to speak to someone at the tour company before your trip to ease your nerves. Lots of boats carry floats and tubes and will take extra care of you in the water if necessary!
And remember, even though these guys are sharks they only eat plankton – they're completely not interested in humans! In fact, they hate our smell so much that they'll sometimes dive into the deeper water to escape it!
Just make sure you listen to your briefing at the start of your tour and I assure you that you'll be okay. The staff working on these boats are professionals! 🙂
Conclusion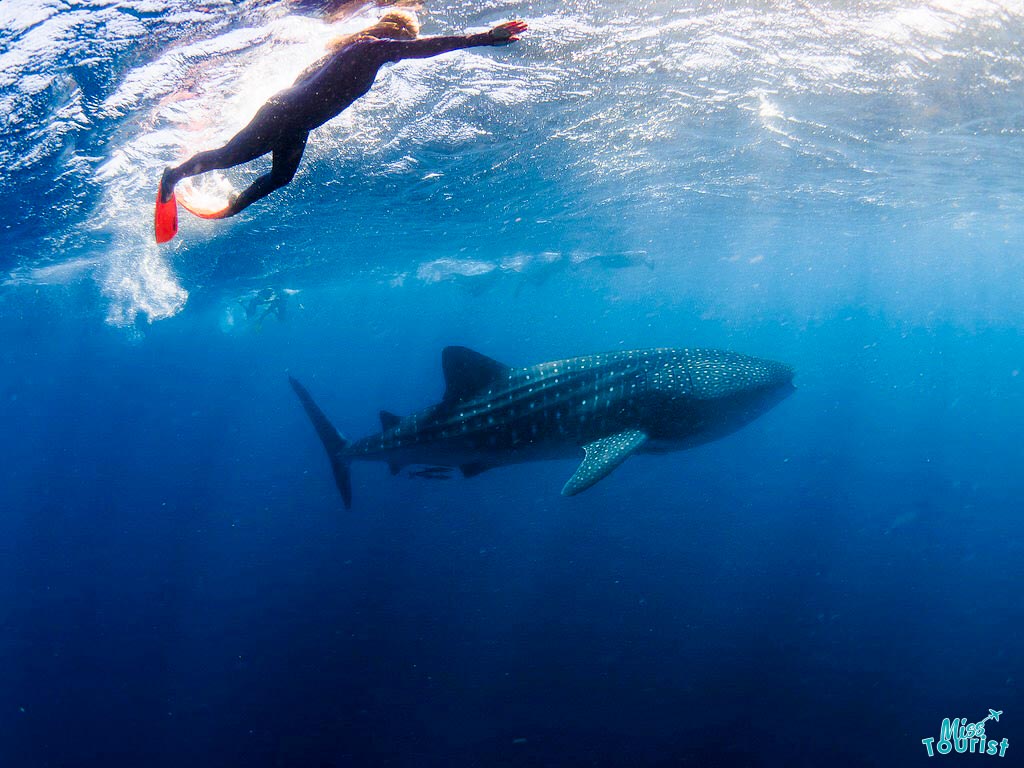 I will never ever forget my experience swimming with whale sharks in Ningaloo! Hopefully, at the end of your trip, you'll feel the same way too! It's the perfect stop-off point between Shark Bay and Broome if you're travelling along the West Coast, or an easy escape from Perth if you're looking for a quick experience of a lifetime!
I wrote this post to help you make this bucket-list dream a reality! I've included exactly where, when and how to swim with whale sharks in the Ningaloo Reef, as well as a few ideas to keep you busy during the rest of your trip on the Cape Range Peninsula.
If you want to know anything else about my experience or need a bit more advice on swimming with whale sharks in Australia, leave your questions below. I'll get back to you as soon as I can!
But for now, have fun and swim safe!
Lily
---
Pin it for later!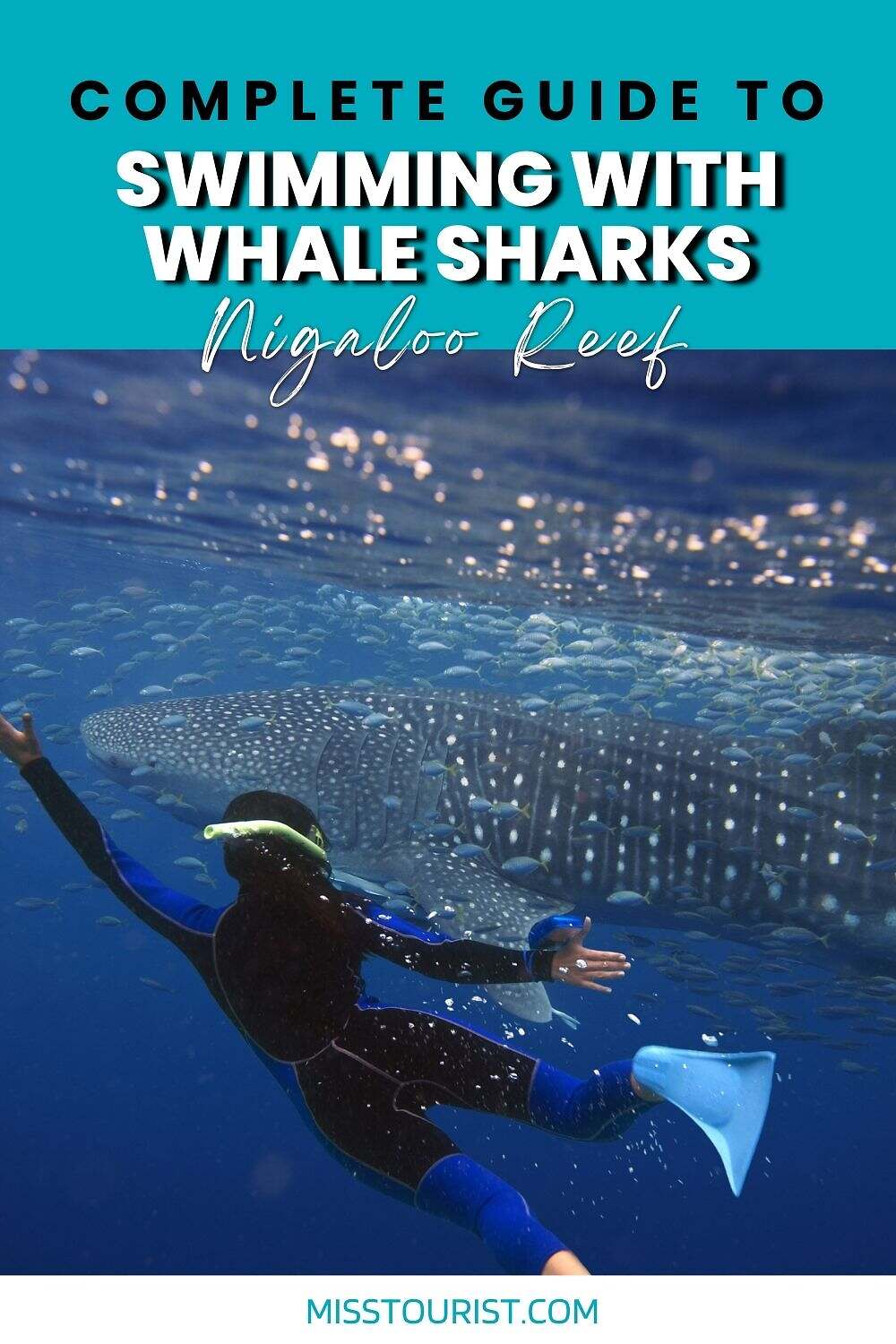 Pin it for later!