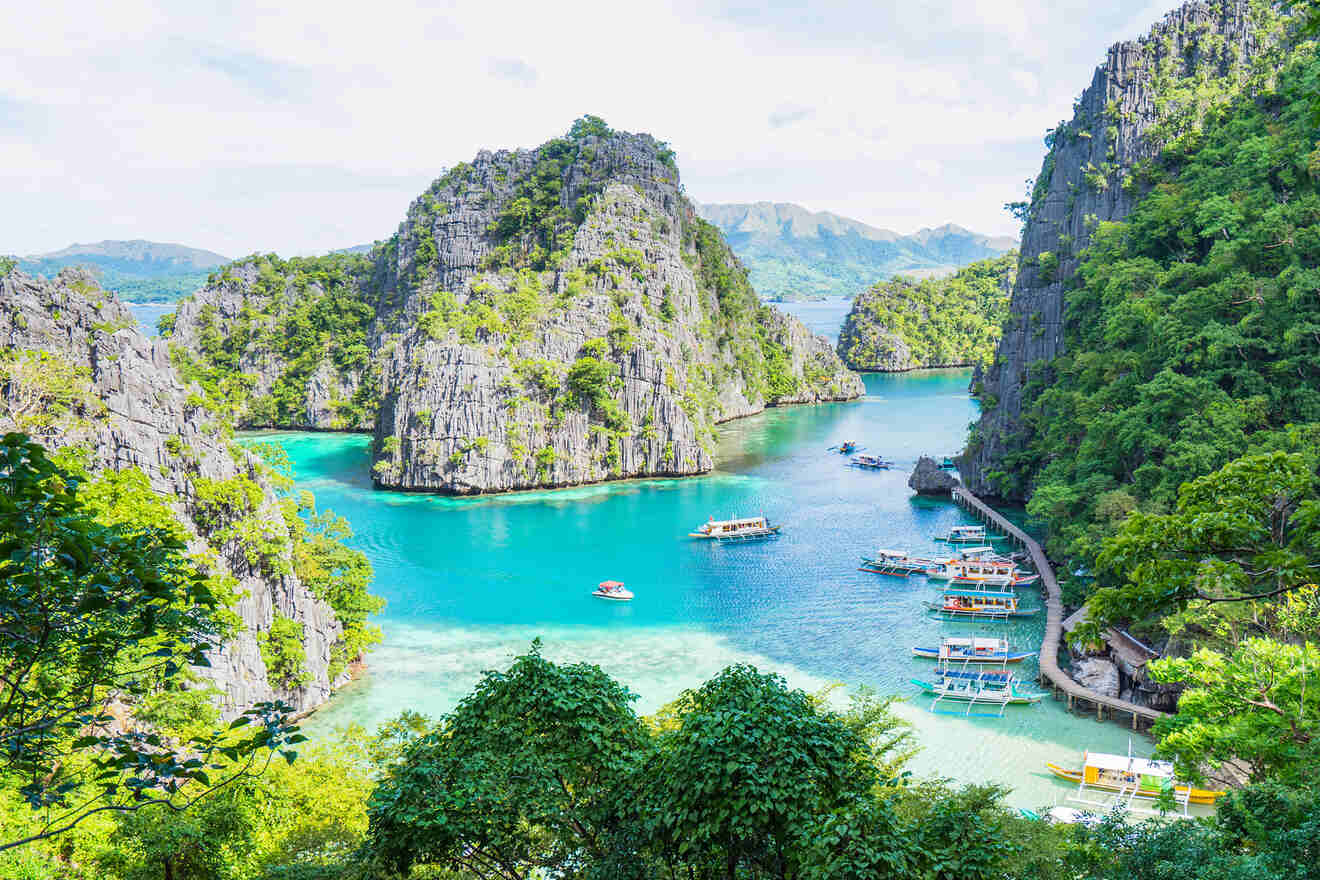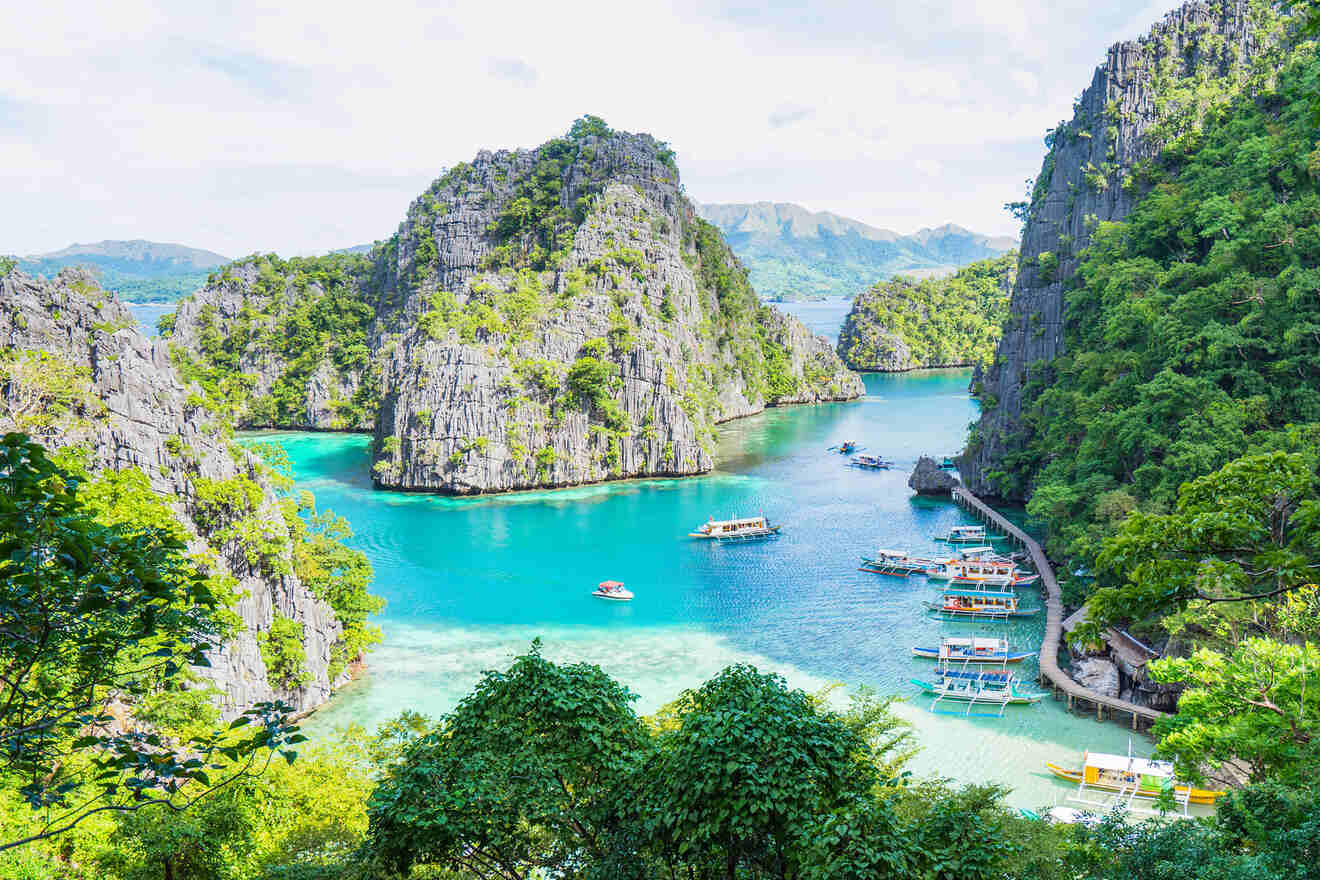 Famous for its gorgeous coastlines and marine life, Palawan Island is a must-visit if you love staggering views and calm serenity.
If you're wondering where to stay in Palawan, I've got you covered! I've done all the research for you, so you'll find the best hotels for every budget in this Palawan neighborhood guide. Whether you're a beach lover or searching for adventure, the hotels on this list are the cream of the crop.
I'll go through six of the most exciting areas to stay so you can take your pick. I'll also give you my absolute BEST area to stay and why you should stay there!
The best area to stay in Palawan is definitely Puerto Princesa. You can use it as a base for traveling around the island, and it's super easy to get to since Puerto Princesa airport is right there. We'll also talk about El Nido, Coron, Port Barton, Busuanga, and Sabang!
So what are you waiting for? Book in advance to make sure you land your favorite hotel and let your island adventure begin!
If you are in a hurry
The best areas to visit in Palawan Island are Puerto Princesa and El Nido. You'll be flying into Puerto Princesa on your way to El Nido town, so you can use it as a jumping off point! El Nido also makes for an excellent party location after your city break 😉 In that case, here are some top pick hotels in Palawan:
Palawan Island is pretty small, so you can easily hit many different spots during your visit, which is great news for adventure lovers! Here's a map of all the areas we'll be covering for your stay in Palawan:
1. Puerto Princesa – where to stay in Palawan for the first time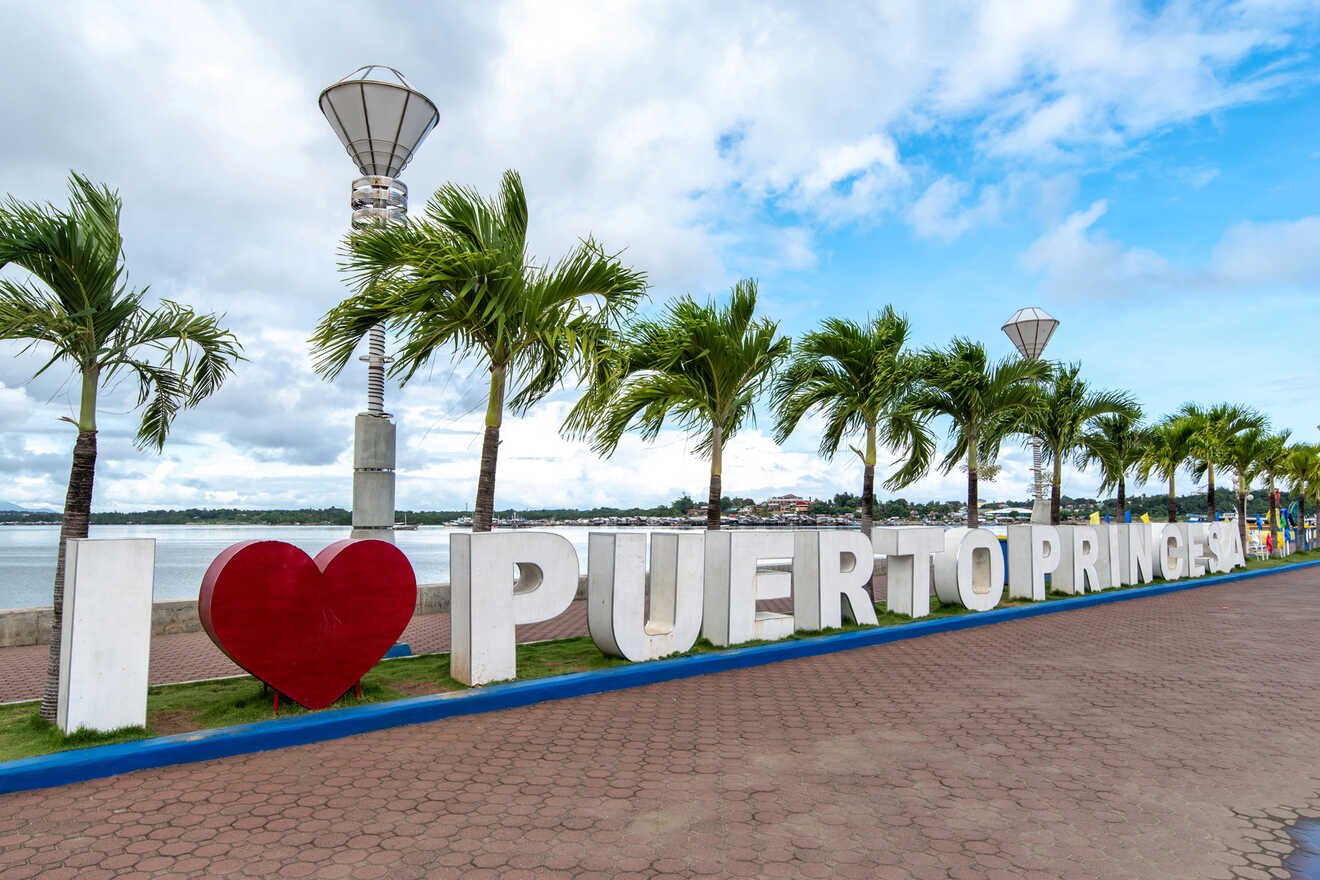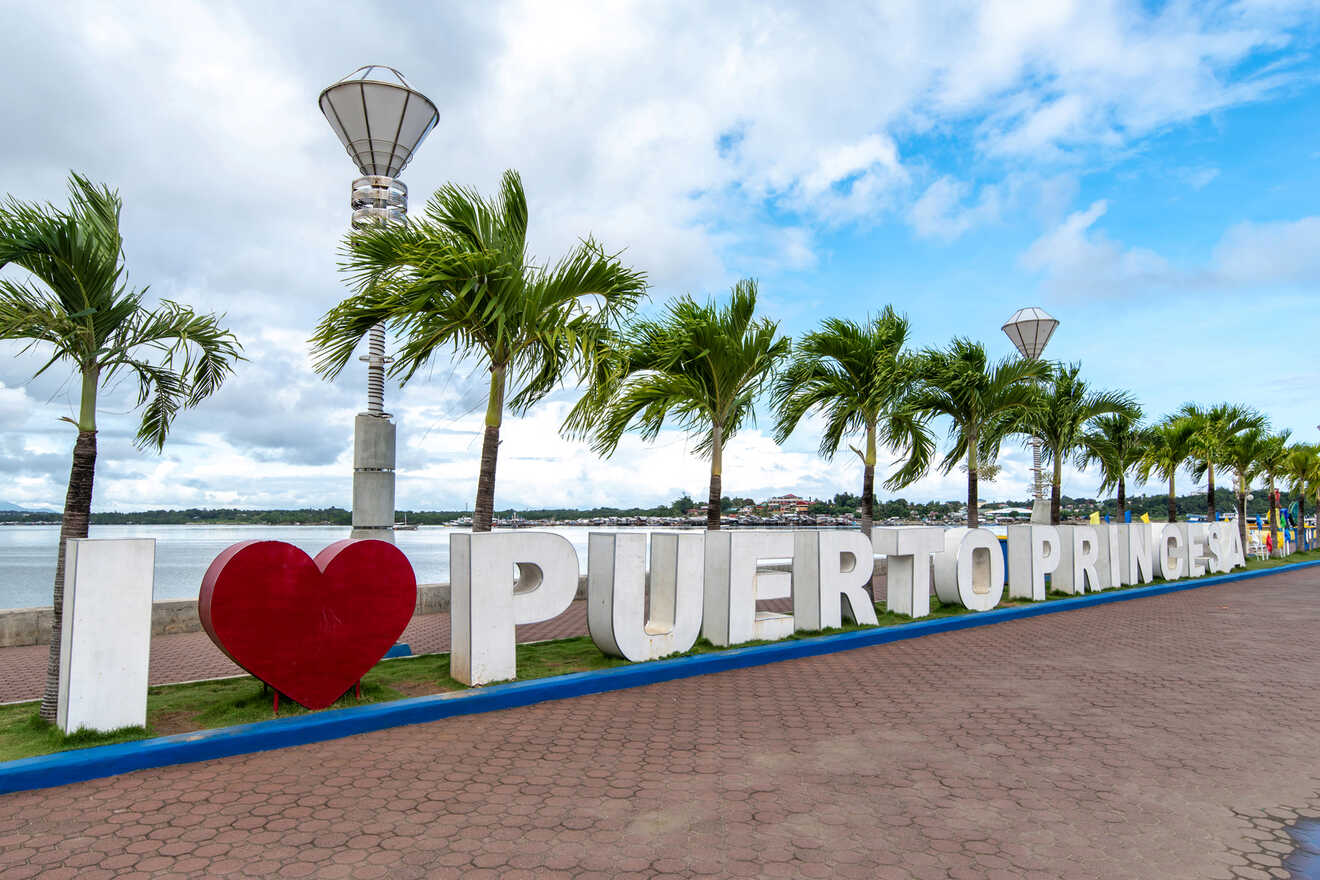 Puerto Princesa city is Palawan's main hub. The whole area spans across the island's middle region, but the city itself sits on Palawan's gorgeous coastline. It's known as the "City in the Forest" and is surrounded by lush sloping hills and clear-blue waters.
Although it's a great place to use as a base for day trips around the island, there are a thousand and one things to discover here. The city is popular for its local restaurants and shopping malls, and you can even catch a glimpse of dolphins off the coast!
The city itself has beautiful parks and promenades, and it's also home to the mouth of Palawan's famous underground river that winds through caves to the other side of the island. Explore the winding streets and sample fresh fish at the Old Public Market. You can even go firefly watching and have dinner under the stars!
If you're considering staying in Puerto Princesa, there are so many options to choose from – but you'll find the best below. These are the top places to stay in the area and come widely recommended!
Other accommodation options in Puerto Princesa
Things to do in Puerto Princesa
Island hopping in Honda Bay, conveniently located in north Puerto Princesa
Go on the underground River and Firefly Tour
Drop by Bakers Hill for the best pastries!
Take a day trip to Palawan Butterfly Ecological Garden and Tribal Village
Stop by the Immaculate Conception Cathedral for a peaceful moment
Visit Palawan Wildlife Rescue and Conservation Center for a close up of some crocodiles
2. El Nido – best area in Palawan for nightlife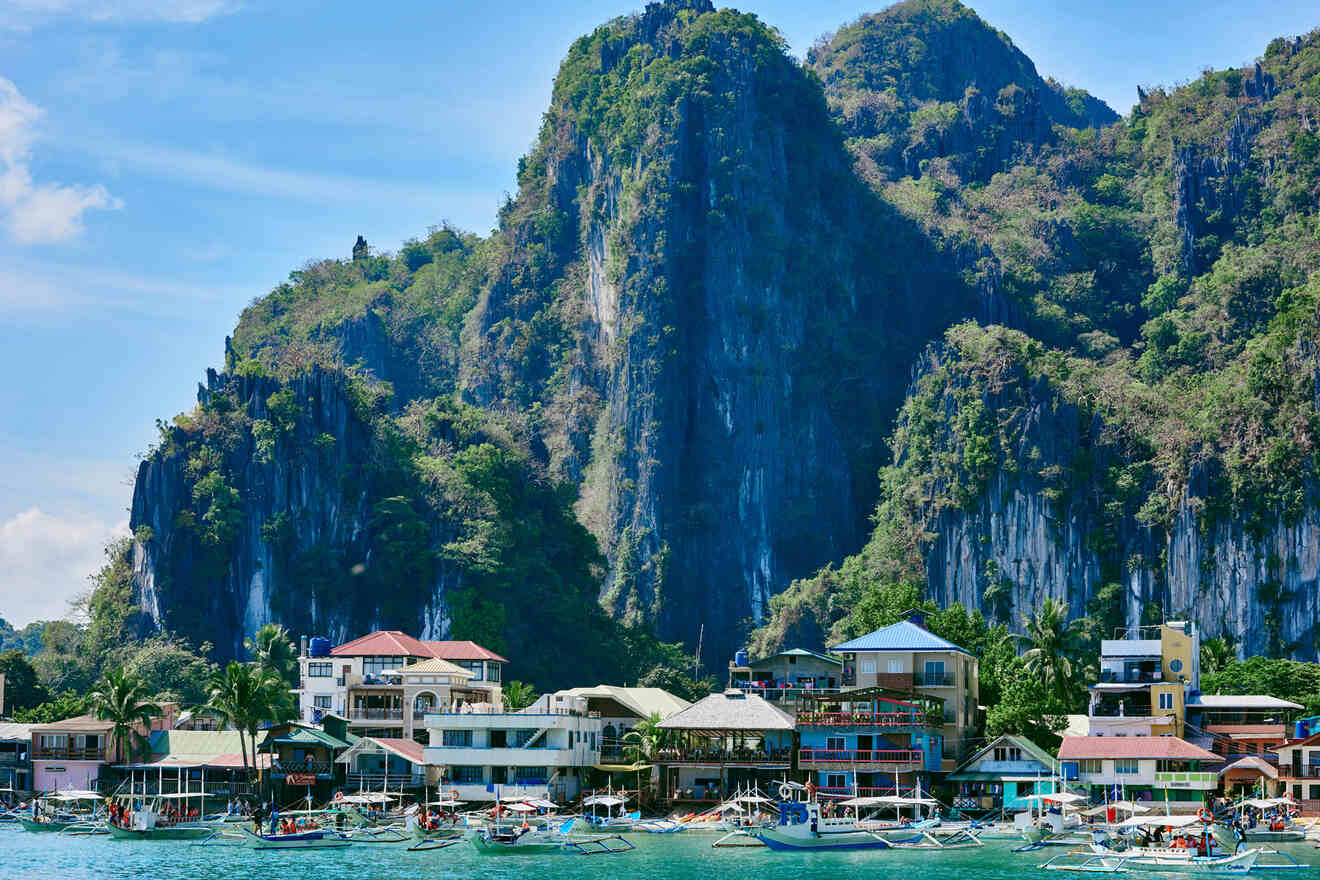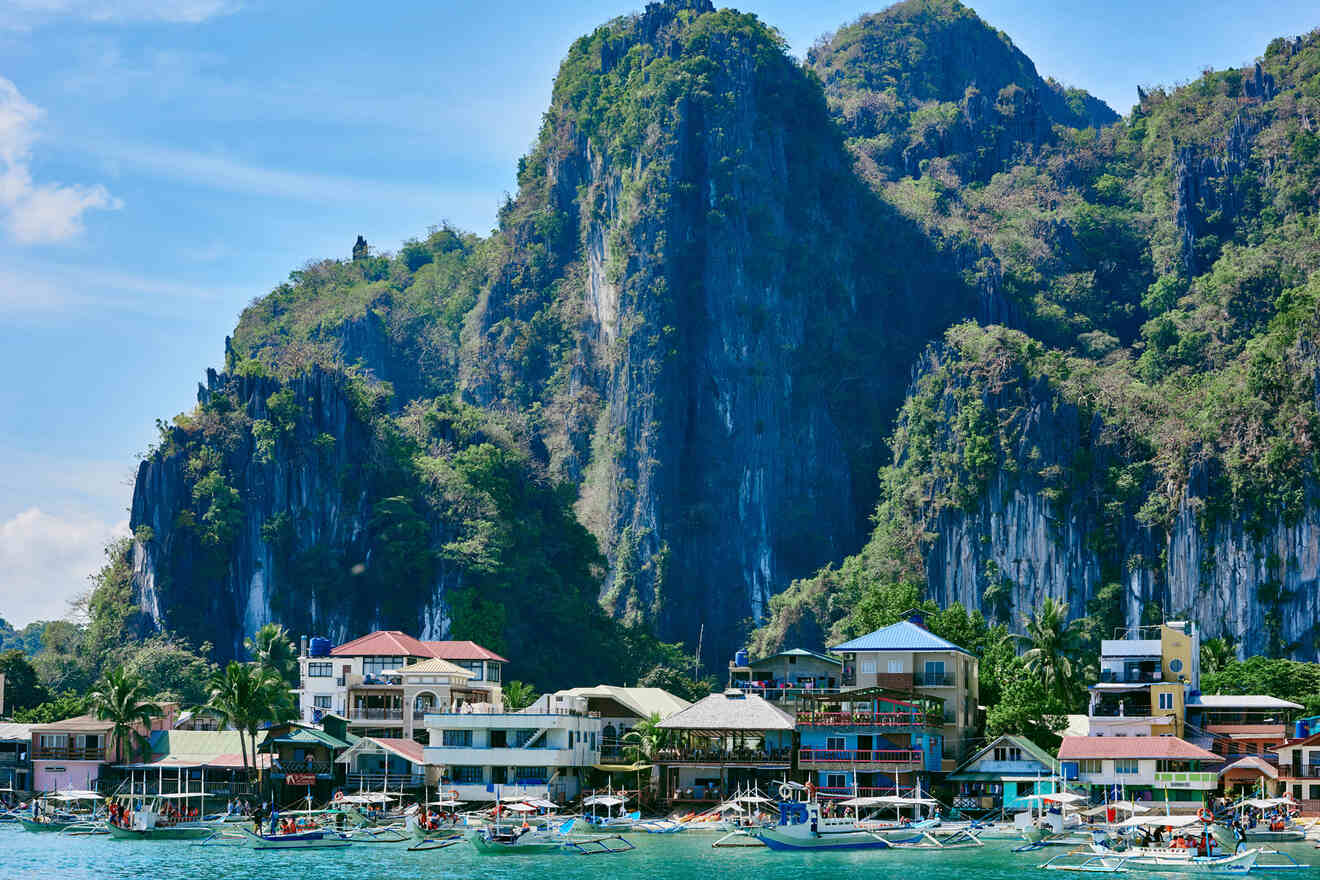 Palawan's most-loved destination goes to El Nido! It takes around 5 hours to drive there from Puerto Princesa, and it's famed for its incredible nightlife, immaculate coastlines, and hidden lagoons. Palawan El Nido is a must-visit.
There will be tons of awesome beach bars and parties during your stay in El Nido, especially at Las Cabañas, so you'll always have something to do!
The best way to get around El Nido, Palawan and explore every inch is to rent a car or motorcycle. Zoom around the area and soak up the sun before you head to the beach for sunset cocktails at Happiness Beach Bar – island life doesn't get much better than this!
El Nido is also a great base for an island-hopping tour. You can go in a group or take a private tour and take as many instagrammable snaps of the islands as you like.
There are so many things to see and do in El Nido, especially for beach lovers you probably won't want to leave! So extend your stay and relax at one of these hotels – they're the best of the best!
Other accommodation options in El Nido
Things to do in El Nido
Discover El Nido's hidden beaches with this island hopping tour
Spend a day swimming in some of El Nido's gorgeous lagoons
Rent a kayak from one of El Nido's many rental shops
If you're feeling adventurous, go ziplining at Nacpan Beach!
3. Coron – where to stay in Palawan for shipwreck diving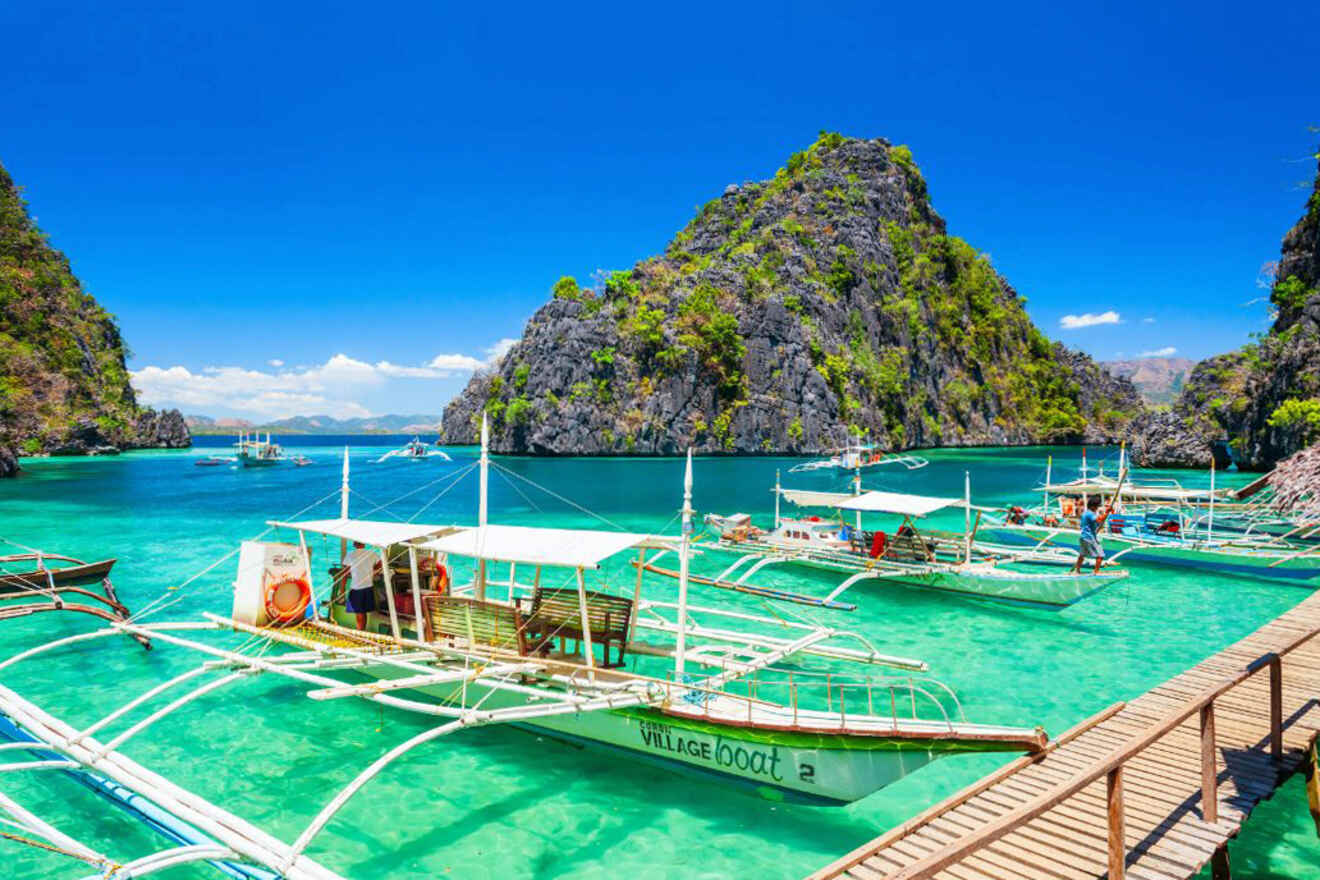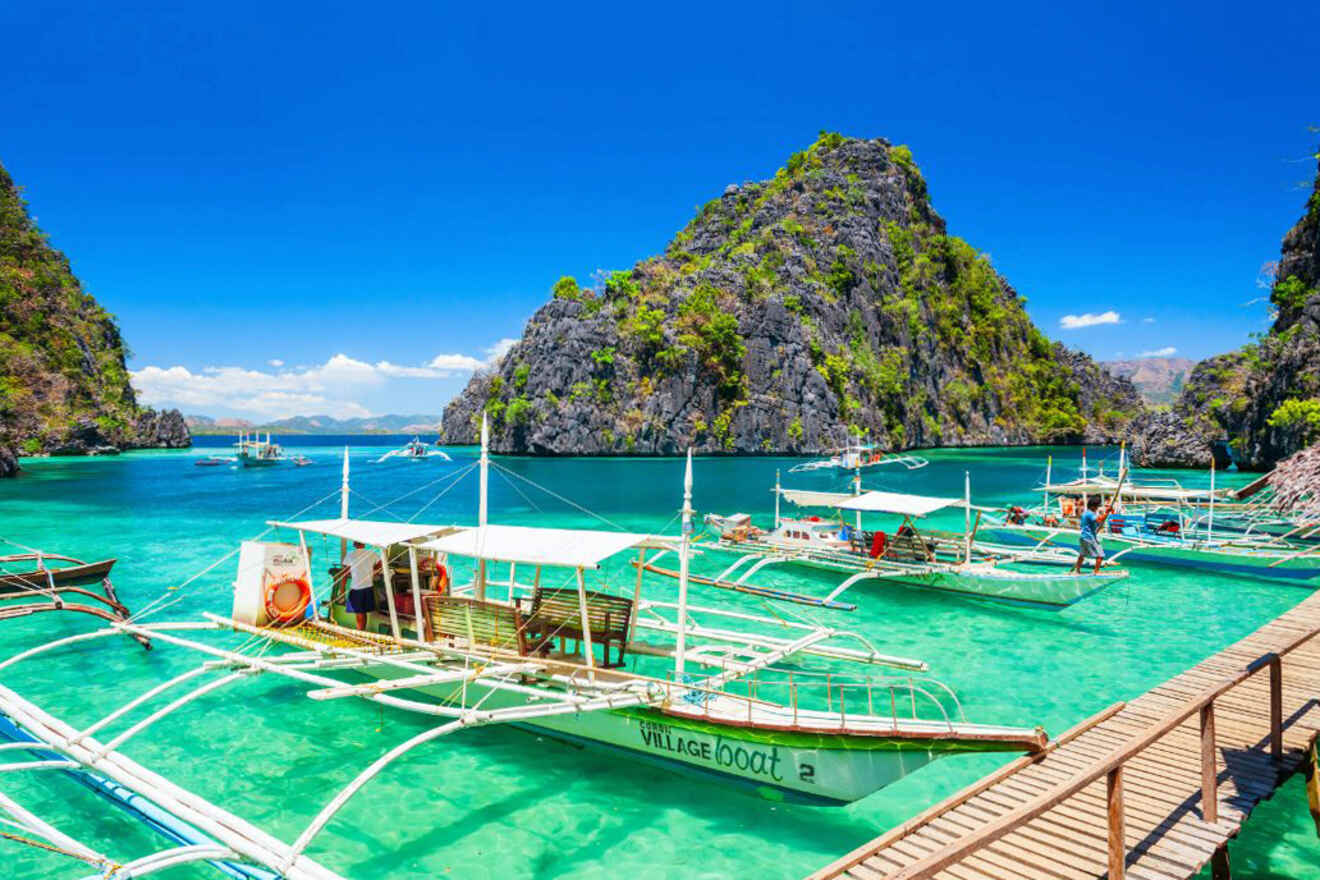 Situated in the far north corner of Palawan, Coron is a little fishing town famed for its historical World War 2 shipwrecks and gorgeous lakes. You can go scuba diving all over the coastline here!
Coron is much quieter than El Nido, so it's a great place to take the whole family for a peaceful retreat. Beach camping and shipwreck diving top the list of things to do here, and the small town provides a great base for the surrounding area.
Just a short boat ride away from the main town is Coron Island, a beautiful island where you'll find the gorgeous Twin Lagoon – this is a must-see, even if you're only in town for a couple of days. Trust me, you'll never feel more relaxed! Coron island is super easy to get to and doesn't take long at all from the town proper.
Other accommodation options in Coron
Things to do in Coron
Check out some of Coron's famed shipwrecks on a diving tour
Relax and rewind in balmy waters at the Maquinit Hot Spring
Walk up to the viewpoint at Kayangan Lake
Go diving at Barracuda Lake
Hike up to Mount Tapyas for extraordinary views of the islands
4. Port Barton – the place to stay in Palawan for foodies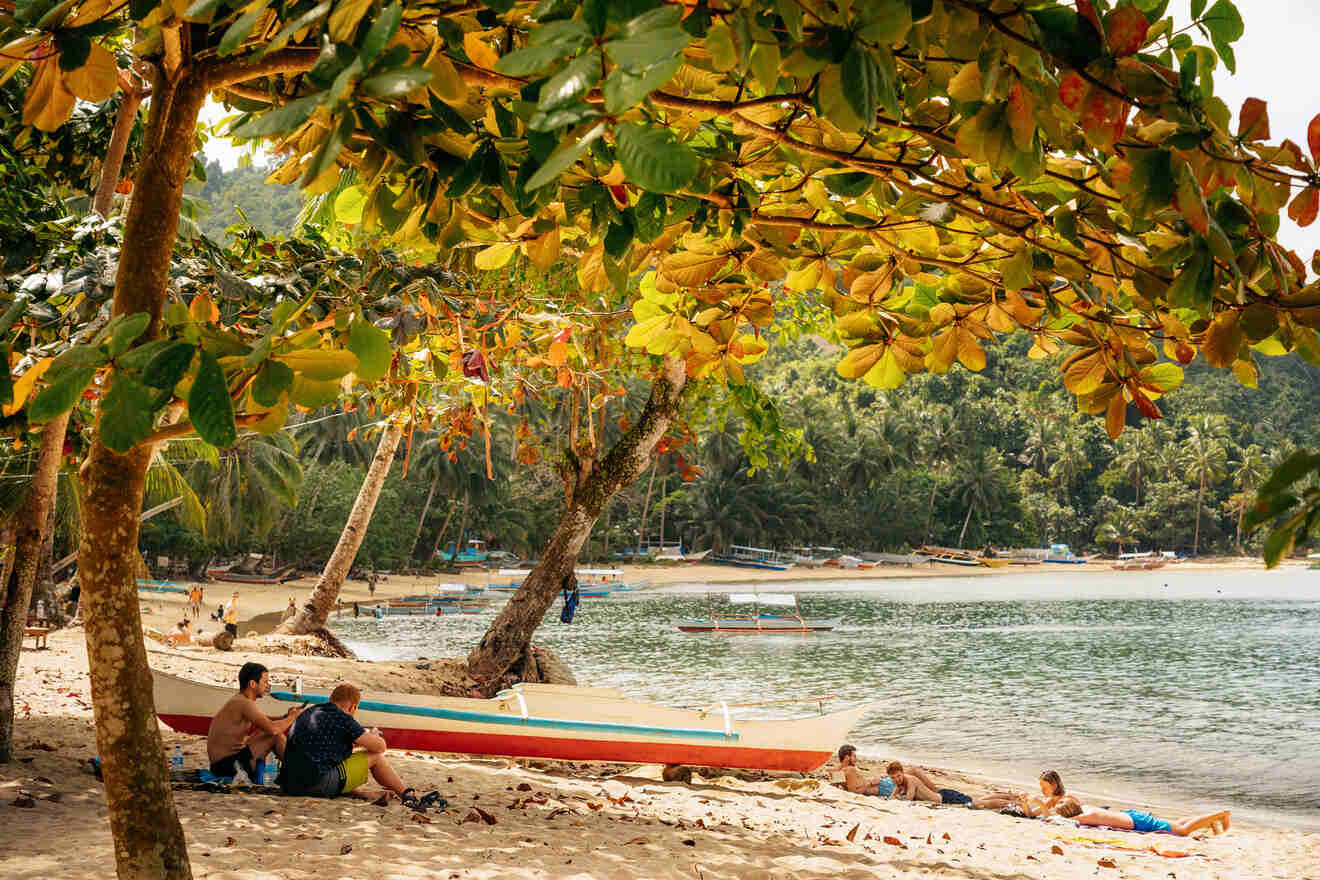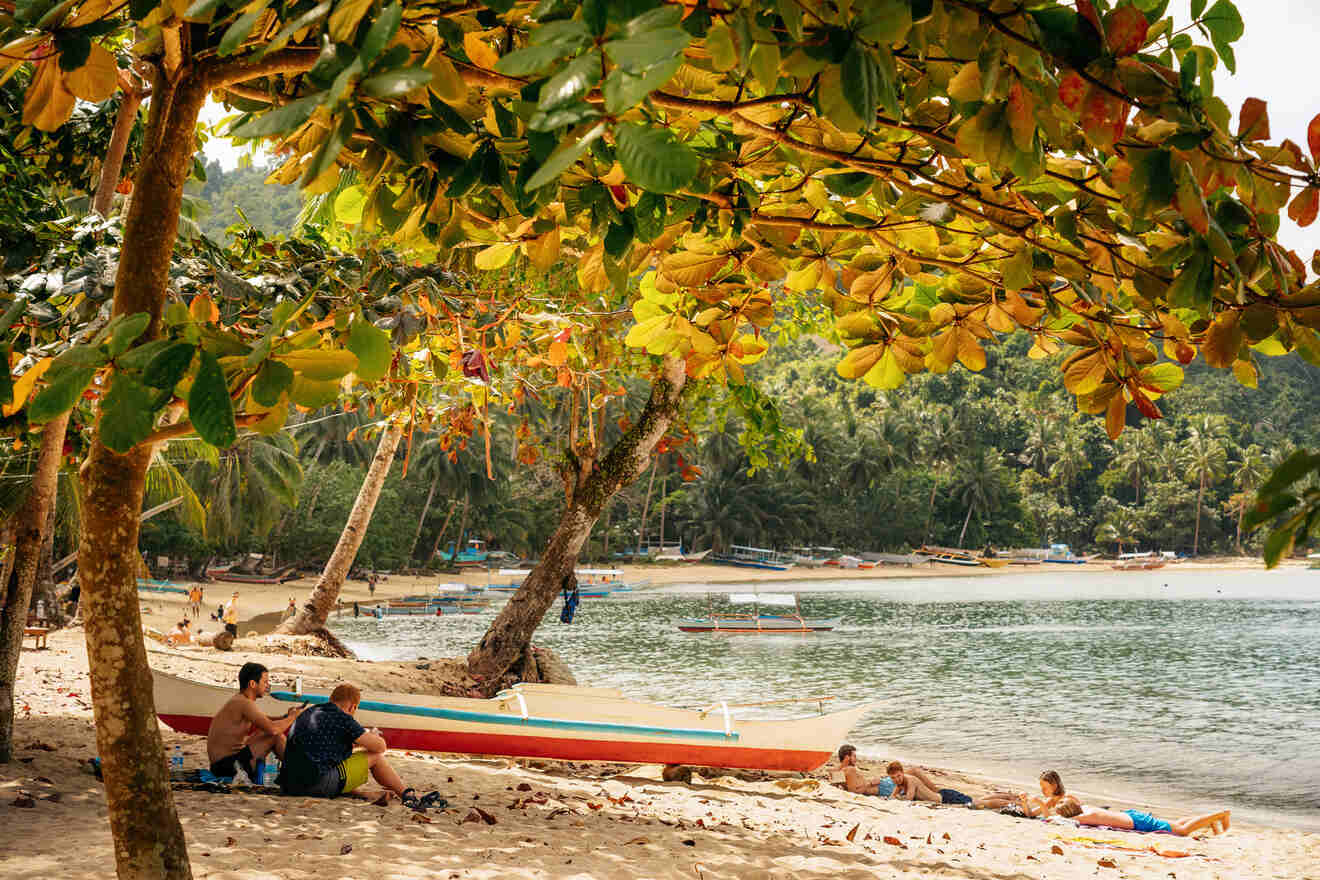 A small village in San Vicente just a few hours north of Puerto Princesa, Port Barton is a sanctuary for those who want to head off the beaten track. It's not super touristy, making it one of the best places in Palawan to experience true island life.
The best thing about Port Barton is how quiet it is. If you live a busy life and need a secluded getaway, this is the right place for you. Since the area hasn't been drowned in tourists quite yet, the food experience is super authentic and gives you a real taste of local Palawan living.
For tasty food, head over to Flavoroso Food House for fresh seafood. Alternatively, try your hand at fishing! The calm serenity will make your fishing experience even better.
Other accommodation options in Port Barton
Things to do in Port Barton
Trek through the jungle and dip your toes in the Pamuayan Waterfalls
Go swimming with the turtles on this island-hopping tour
Enjoy the gorgeous sunset at Port Barton Beach
Catch some respite and camp overnight at Inaladelan Island Resort
5. Busuanga – best area for island hopping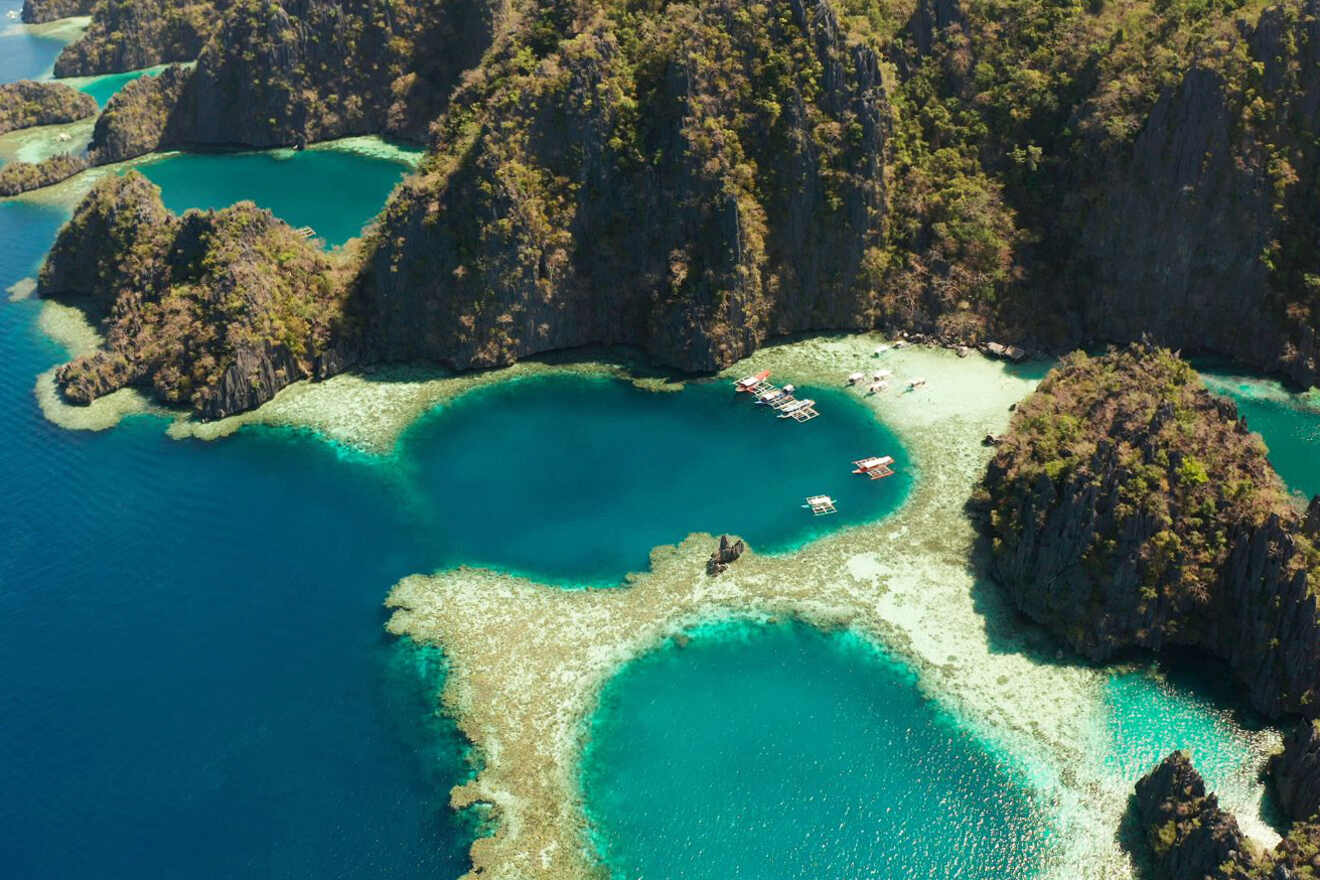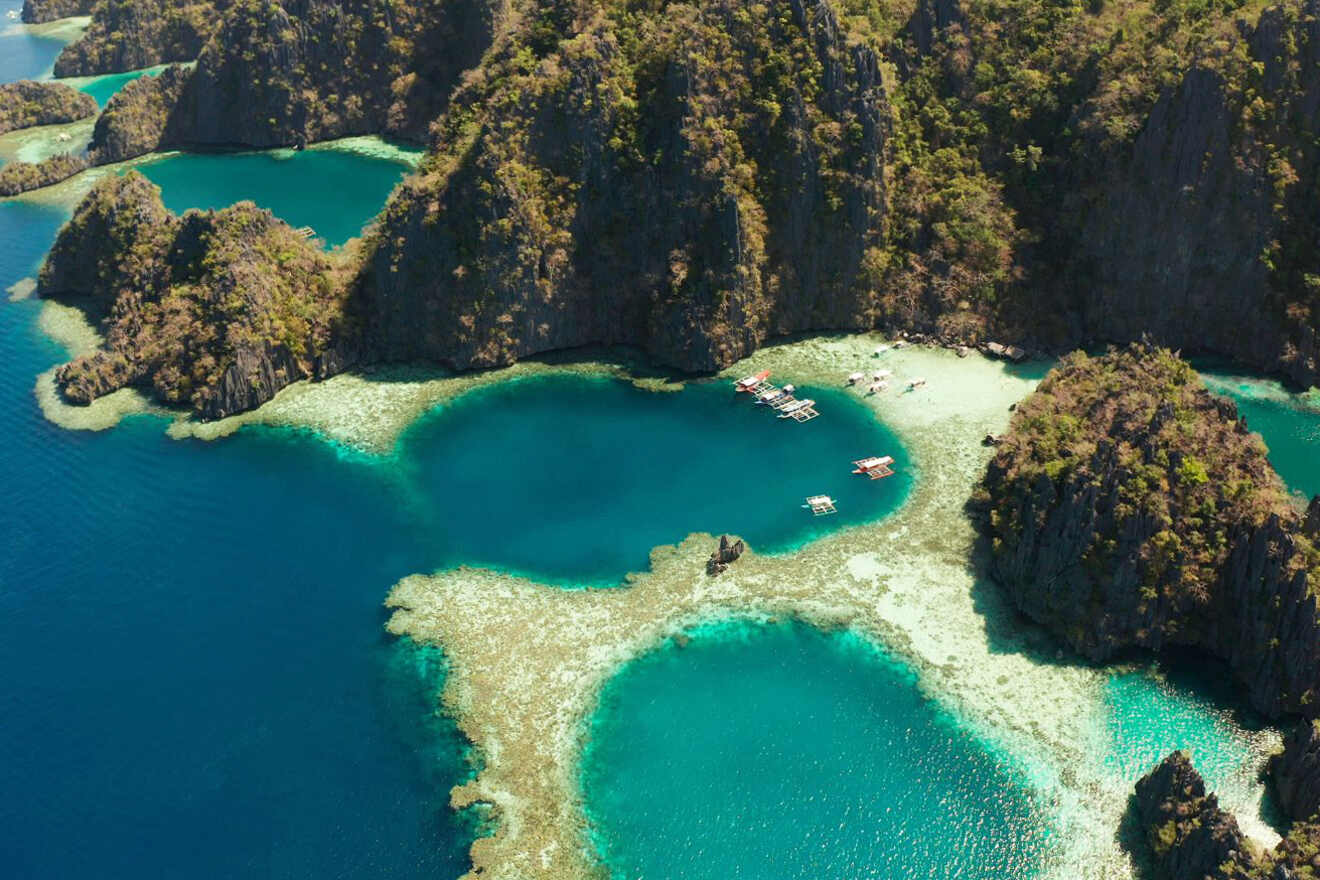 A region north of Coron, Busuanga is home to tropical forests and sloping hills. More shipwreck diving can be done here, as well as island hopping and safari cruising. If you're looking for a place to delve deep into simple living, Busuanga is an excellent choice.
Busuanga is considered a little off the beaten track and has some of Palawan's most secluded waterfalls. Just a short boat ride away is the idyllic Black Island, which looks like a deserted island, but you can still visit! Swim amongst the coral and go cliff diving if you dare!
As far as accommodation goes, Busuanga has something for every budget. These are the best options in my opinion, and they all have jaw dropping views to keep your camera happy 🙂
Other accommodation options in Busuanga
Things to do in Busuanga
Visit the Calauit Island National Park to feed the giraffes
Go diving for a glimpse of war-era shipwrecks
Take in the views on the white sandy beaches of OcamOcam Beach
Hike through the jungle to Sinibayan waterfall near the national park
Spend the day mountain biking!
6. Sabang – best town in Palawan for budget travelers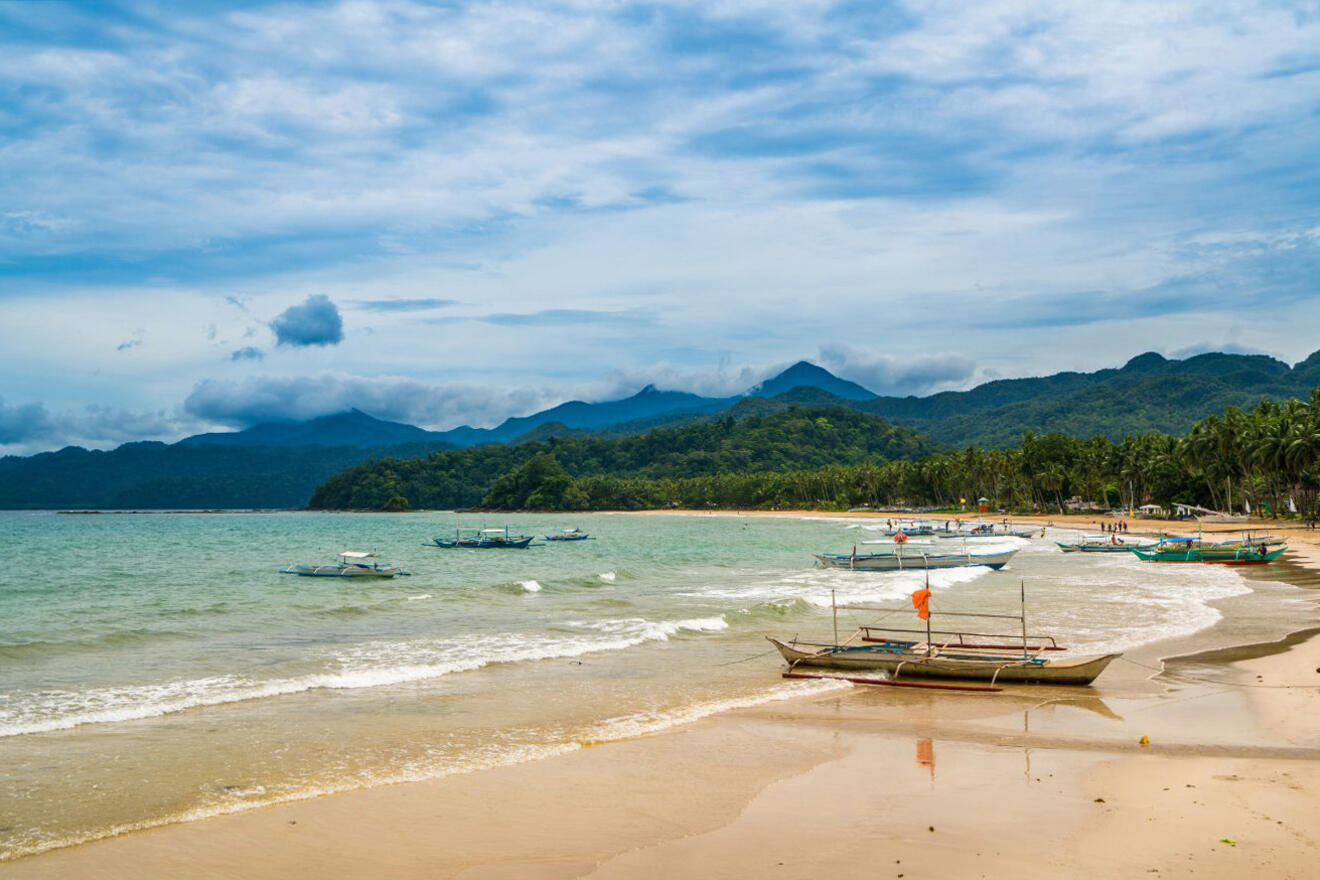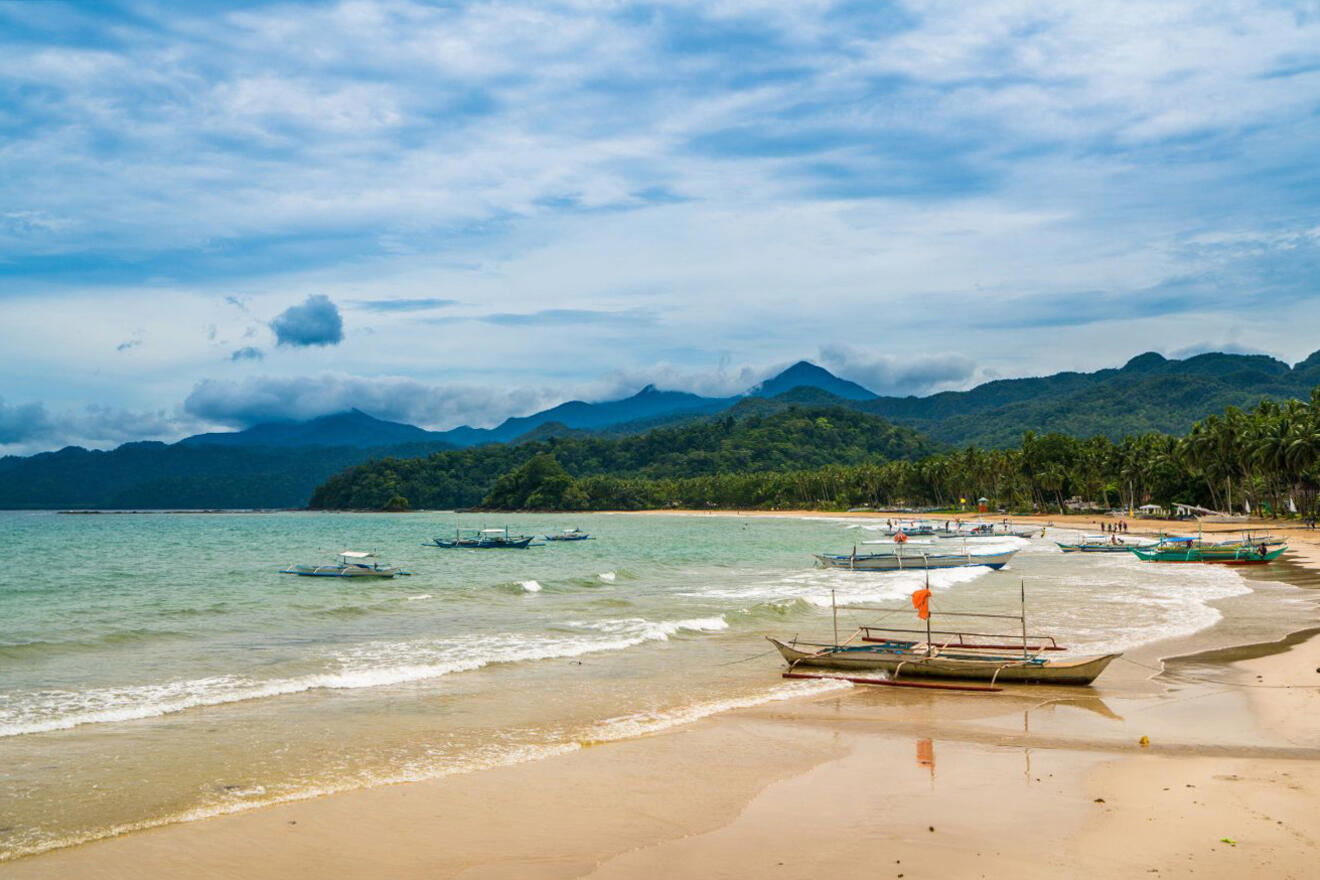 Sabang is a small fishing village on the western coast of Palawan. It is home to the other entrance of Palawan's famed underground river tour, twining through caves beneath the island across to Puerto Princesa.
Monkeys are your best friend in Sabang, and you'll see them pretty much everywhere! Since everything is walking distance, you can get around easily on foot, so you'll definitely save money on transport while you're there.
If you prefer to wander around the surrounding area, you can easily rent a bike from one of the many rental shops and traverse the gorgeous jungle trails while getting in some exercise.
The beach is one of Sabang's gems, and it's never too crowded! Depending on where you go, beaches in the Philippines can get busy during the summer months, so if you prefer a quiet beach to get some much-needed space, Sabang Beach is not to be missed.
Other accommodation options in Sabang
Things to do in Sabang
FAQs about hotels in Palawan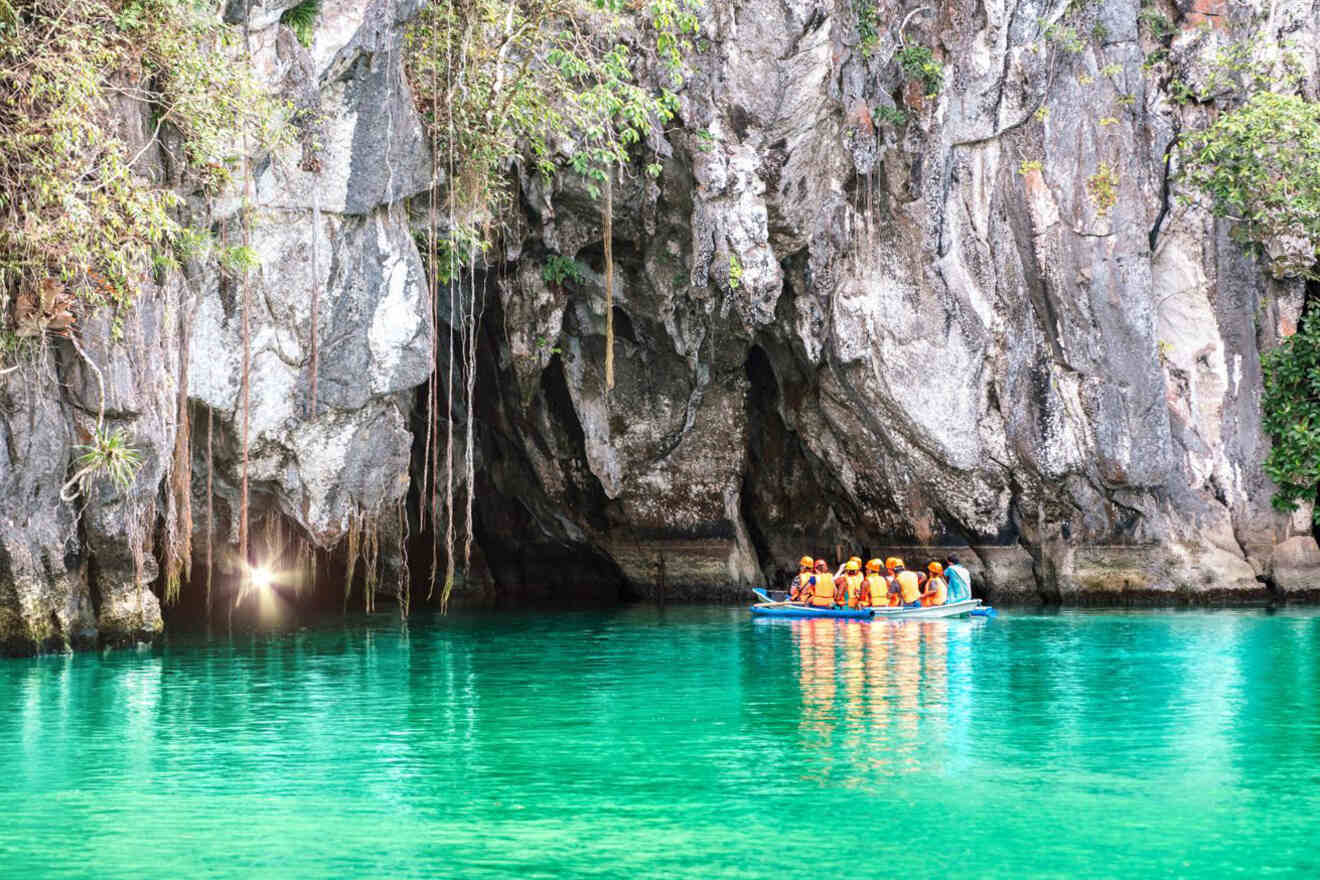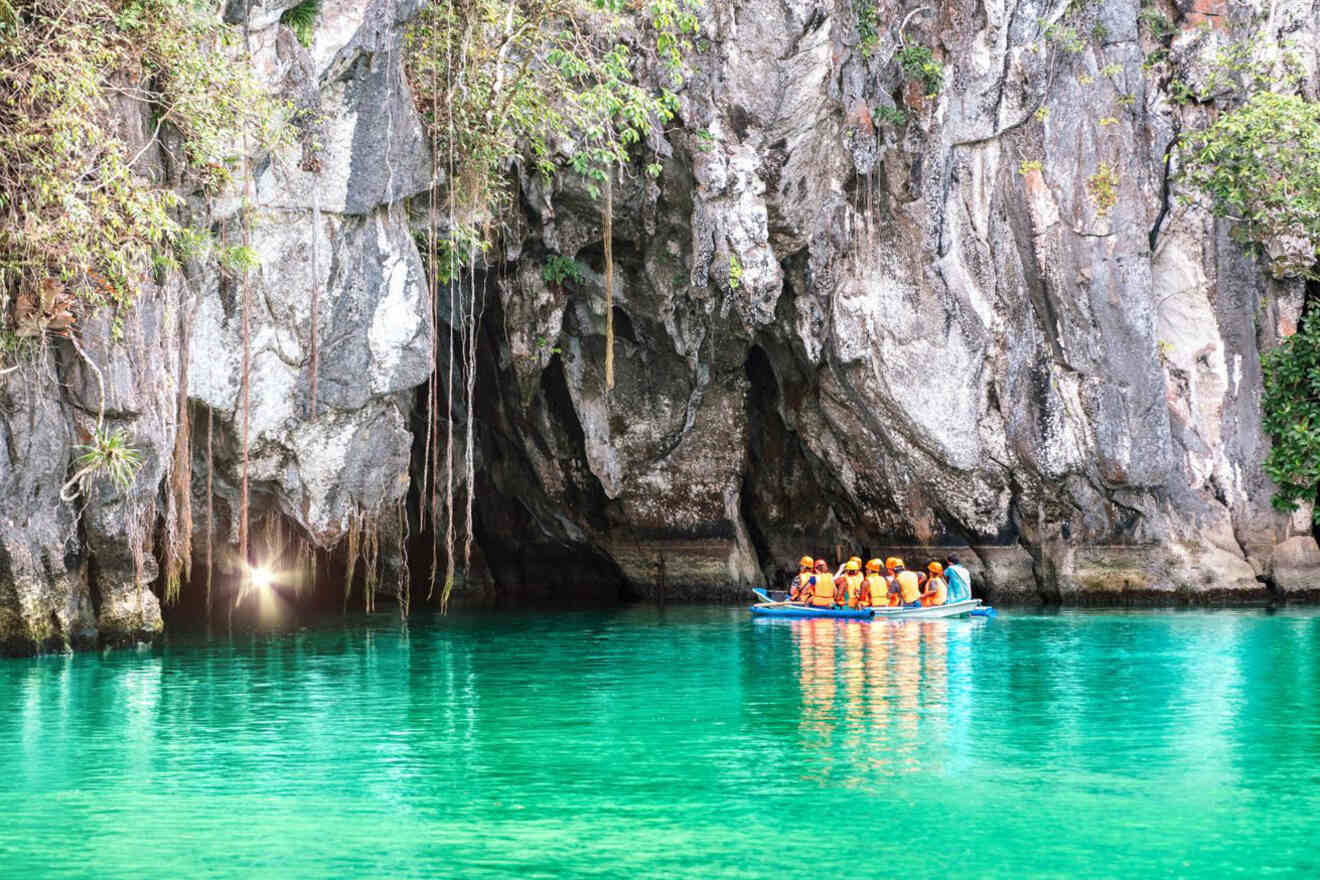 Conclusion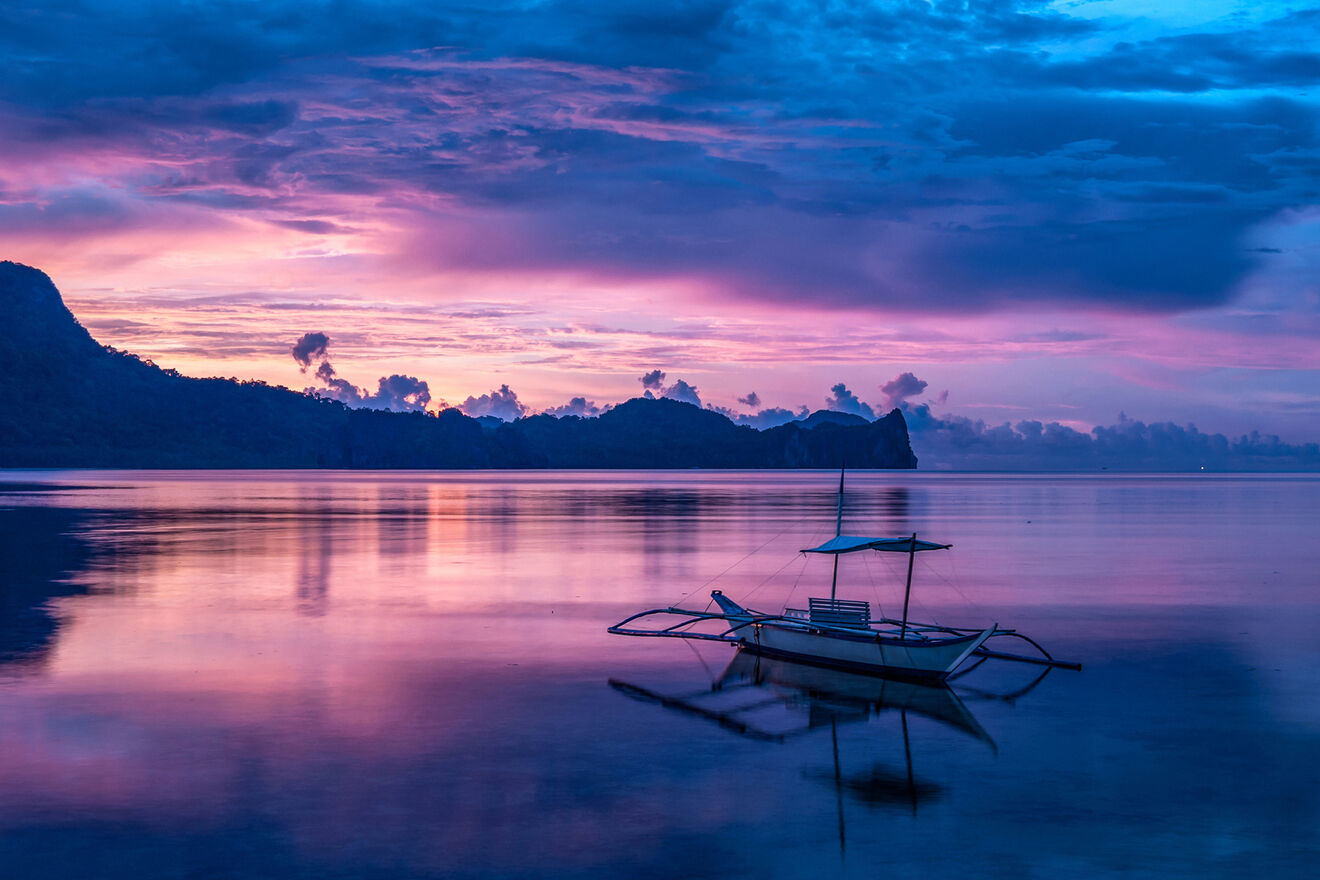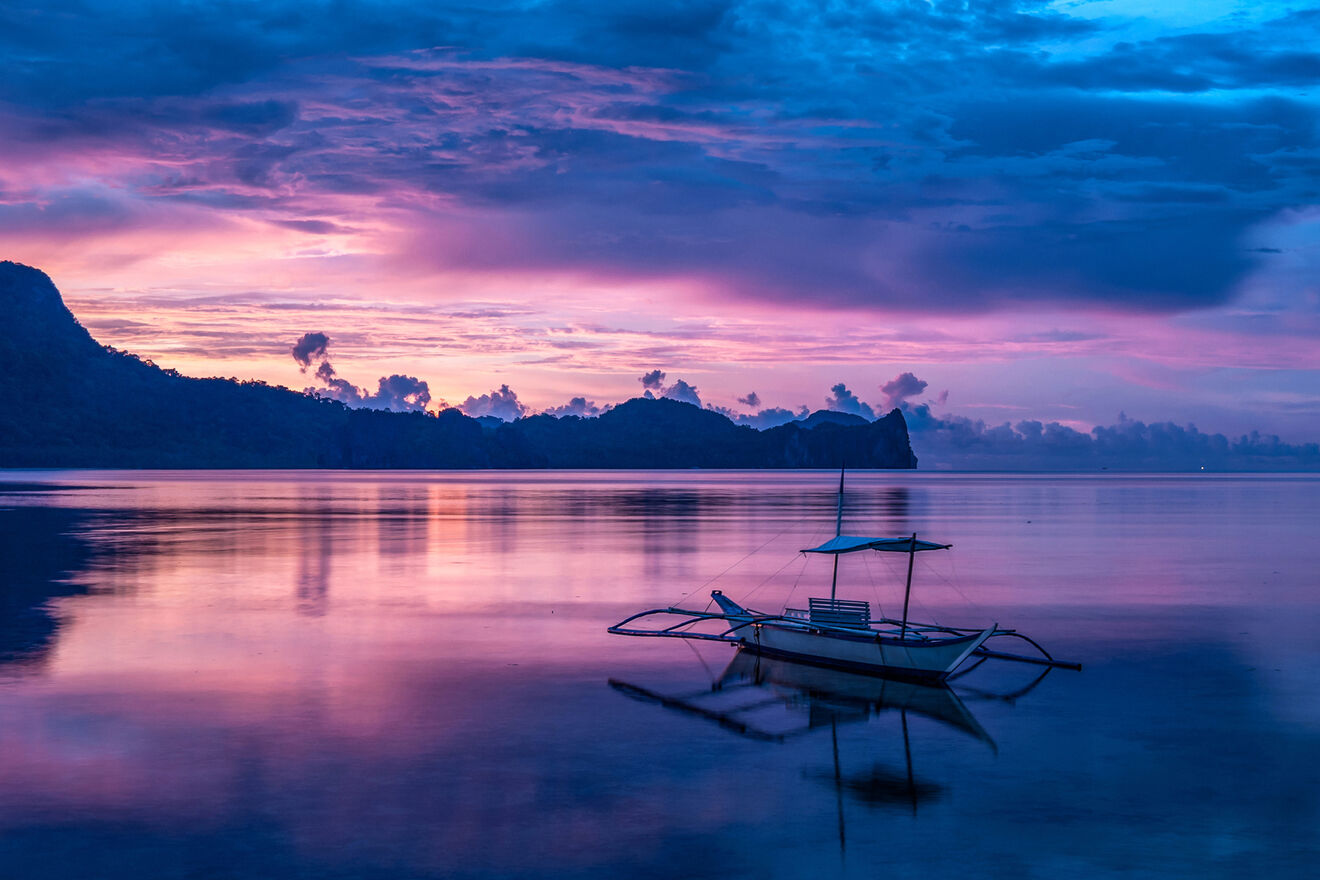 Palawan is one of the most incredible areas to visit in the Philippines. There's so much to see and do, and everywhere you go you'll be looking at unbelievable views and idyllic beaches. Hotels in Palawan provide something for everyone!
I've given you SO many options that you're probably finding it hard to pick one! So here's two of my absolute favorites:
Now you know where to stay in the Palawan region, it's time to get on that plane! Things tend to get booked up quite quickly, so choose one of these Palawan hotels and you won't be disappointed.
If you've got any questions, let us know in the comments! When you're back from your vacay, we want to hear all about it 🙂
Have a great trip!
Lizzie
---