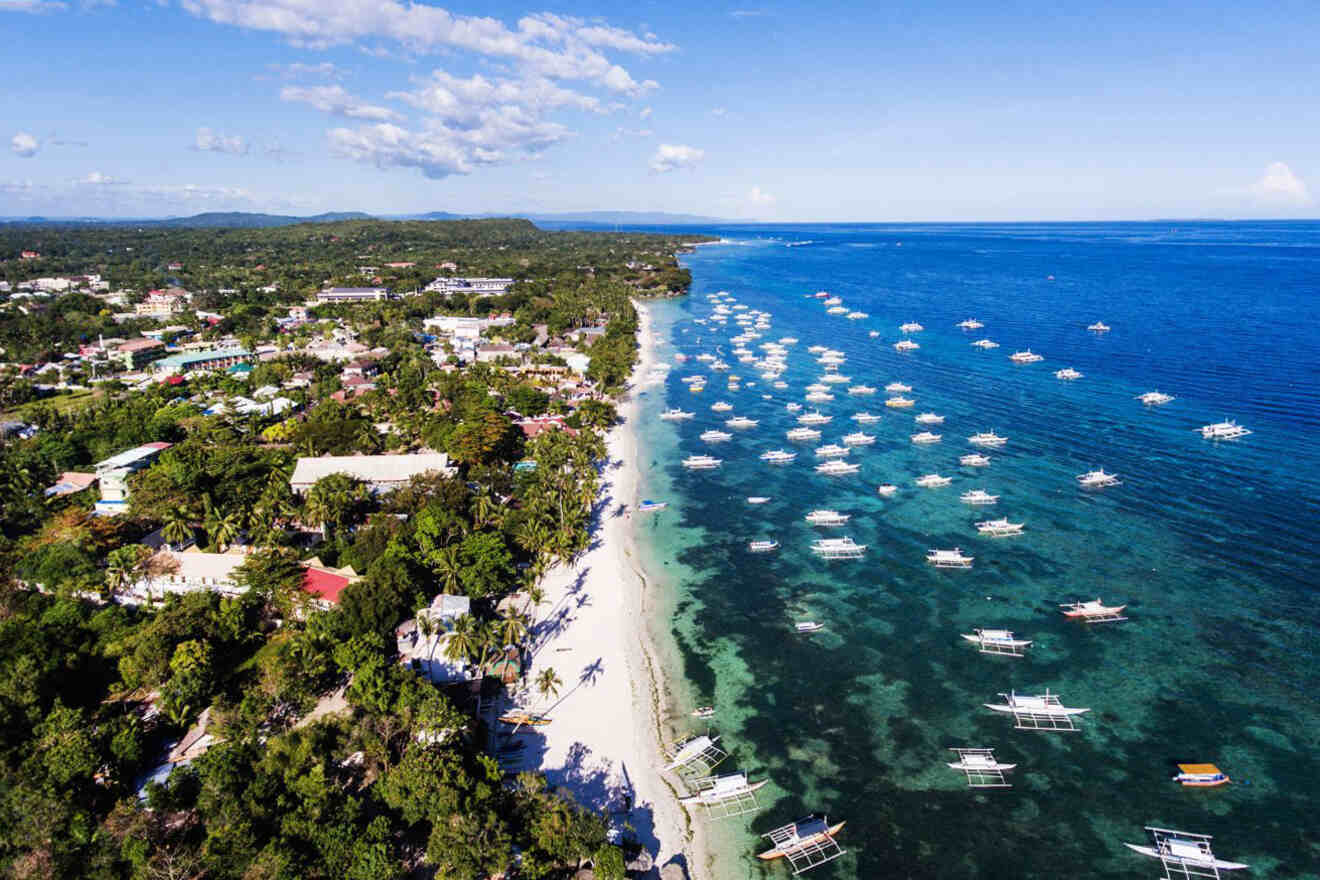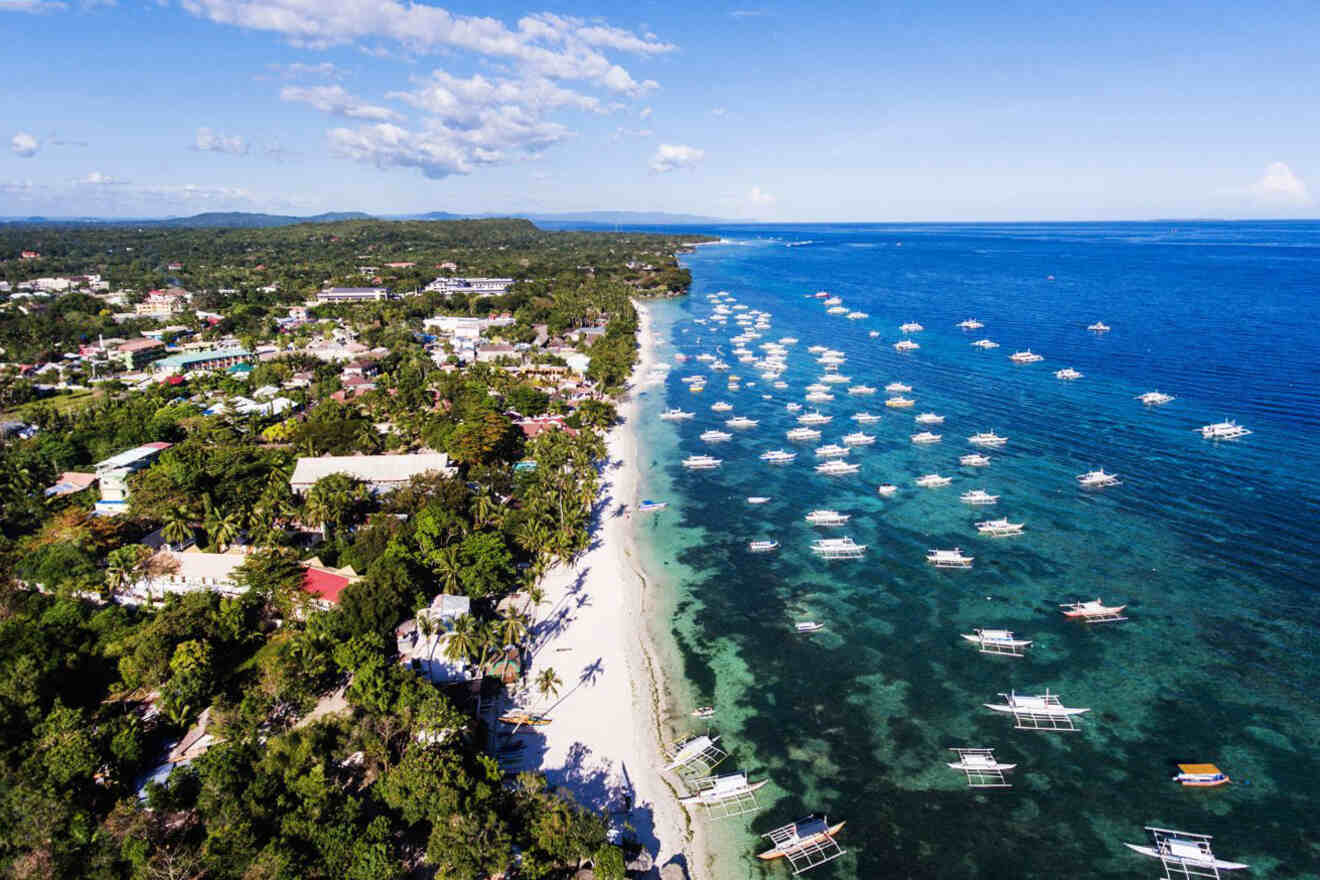 Chocolate hills, mysterious jungles, and lots of mesmerizing waterfalls! Yep, Bohol is definitely a tropical paradise, and if you're headed there, stick around, and you'll learn how to plan the best trip, from where to stay in Bohol, to things to do and the best hotels!
Panglao Island is the best area to stay in Bohol! There you'll find fabulous beaches, great resorts, and many fun activities. But don't worry, if this area doesn't suit you, then scroll down and you'll find 5 more places in this blog post, great for relaxing, families, nature lovers, relaxation and adrenaline junkies: Anda, Tagbilaran, Loboc, Jagna and Carmen.
Since Bohol is pretty big, I also included a bonus section with some great beachfront hotels on the island.
If I were you, I'd book my hotels in Bohol, Philippines, in advance since this is a super popular destination, and the good places always go fast!
Let's start this adventure already!
If you are in a hurry
I've made this short list for anyone who is in a hurry to book their hotel rooms in Panglao (the best area) right this minute:
Here's a map that will help you visualize all the areas that I will talk about in this post:
1. Panglao Island – where to stay in Bohol for the first time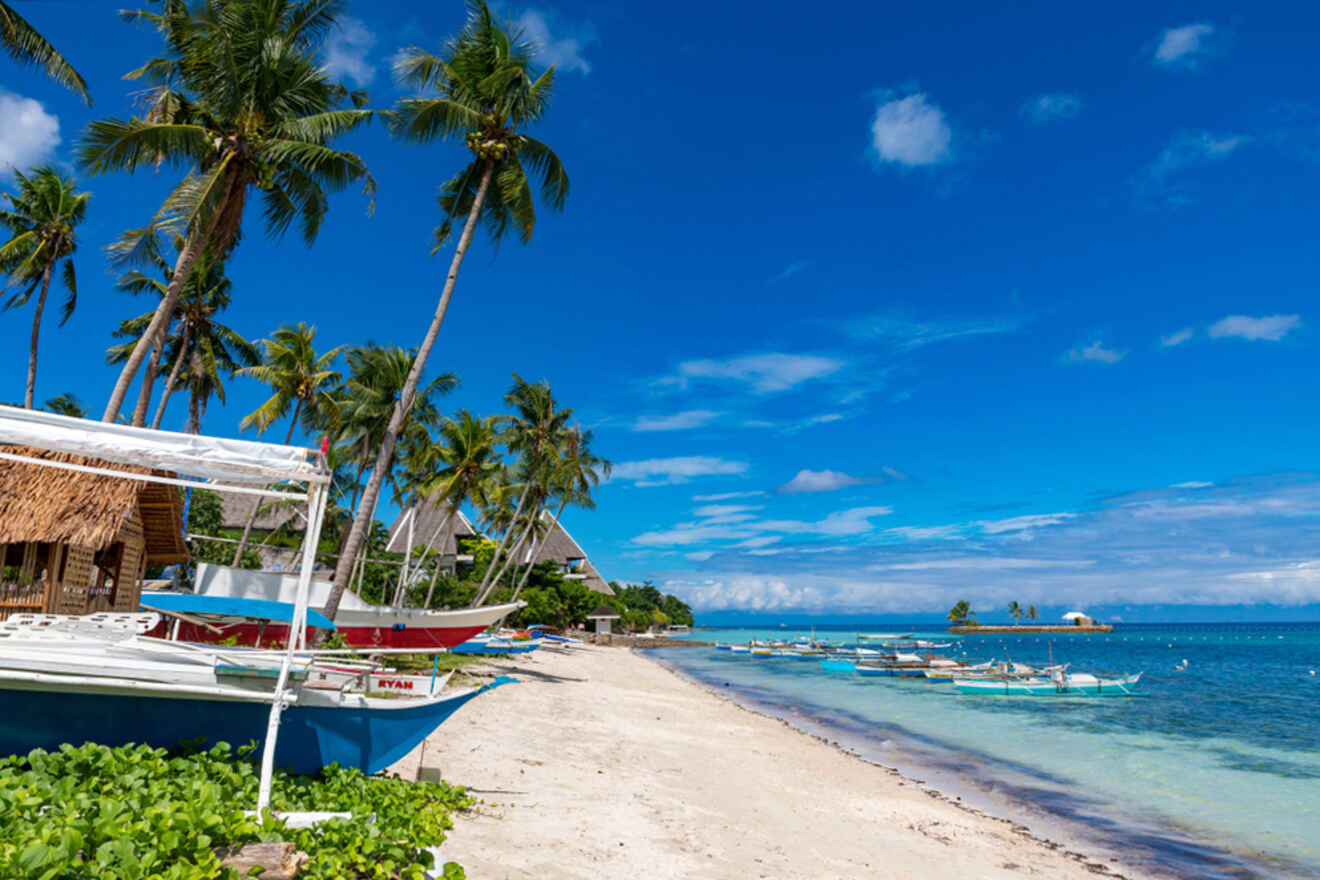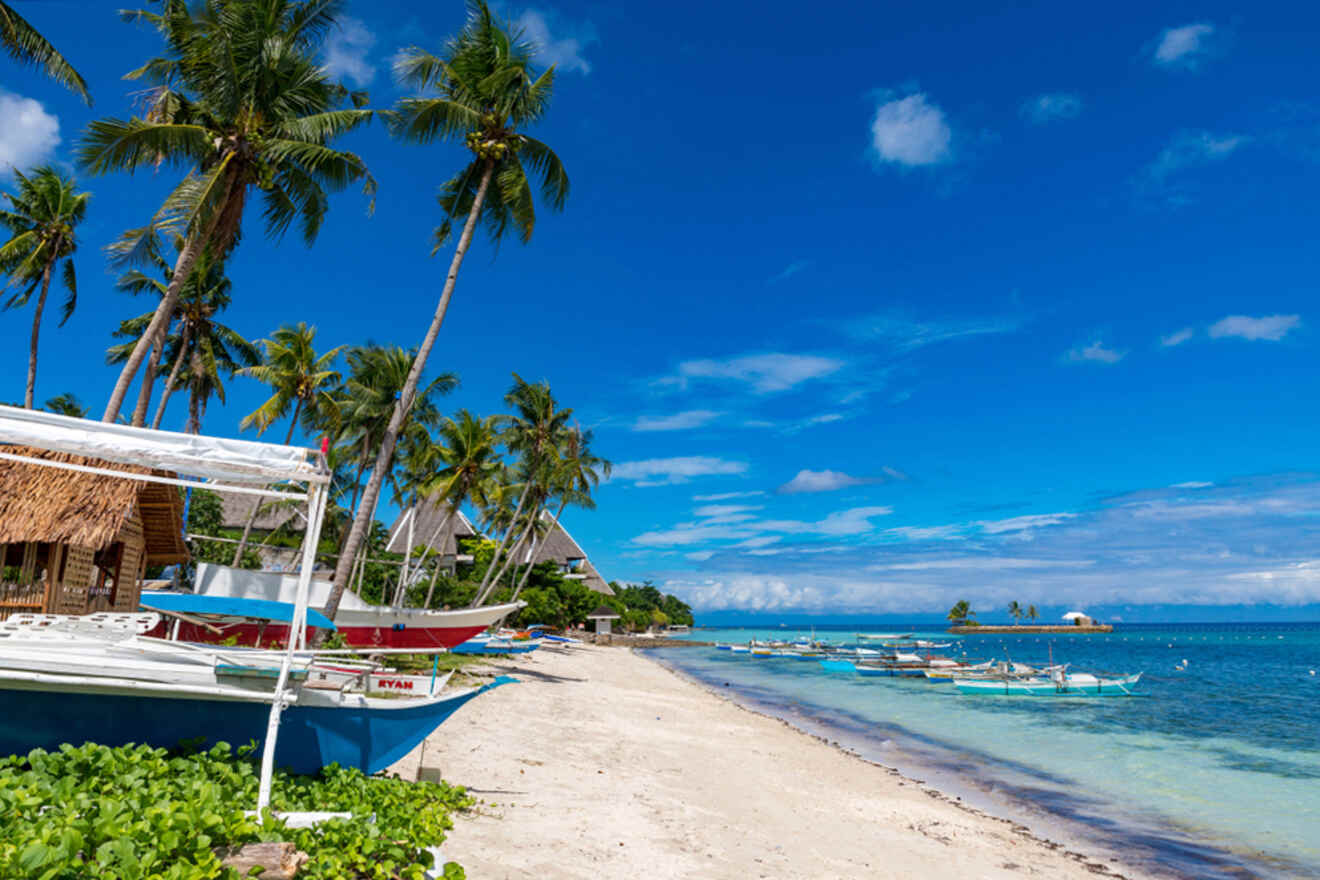 Are you ready to sunbathe on some of the most beautiful beaches in the Philippines? I'm sure you are! And what better place to start your trip than to stay in Panglao?
Panglao Island is one of the best places to stay in Bohol! This little corner of paradise is absolutely stunning and packed with the dreamiest white sand beaches (Alona Beach is one of the most popular ones in Panglao Island, so make sure to check it out)!
It's not only the beauty that makes Panglao Island such a great area to stay in Bohol, but it's also super convenient to find a hotel here as the island is home to an International Airport!
Panglao Island is also the place from where you can take different island hopping trips, which I highly recommend if you are looking for a well-rounded experience during this holiday. And if you need a bit of help planning your holiday here, make sure to check out our 3-day itinerary for Bohol Island! You'll find lots of golden nuggets there.
If you choose to stay on Panglao Island, you'll have the best time ever! Oh yes, there are many restaurants, clubs, and outdoor activities here!
Swimming in cave pools, cliff jumping, you name it! You'll find it all here! Plus some incredible hotels that I'll tell you all about in a minute.
Other accommodation options on Panglao Island
Things to do on Panglao Island
2. Anda – where to stay in Bohol for outdoor activities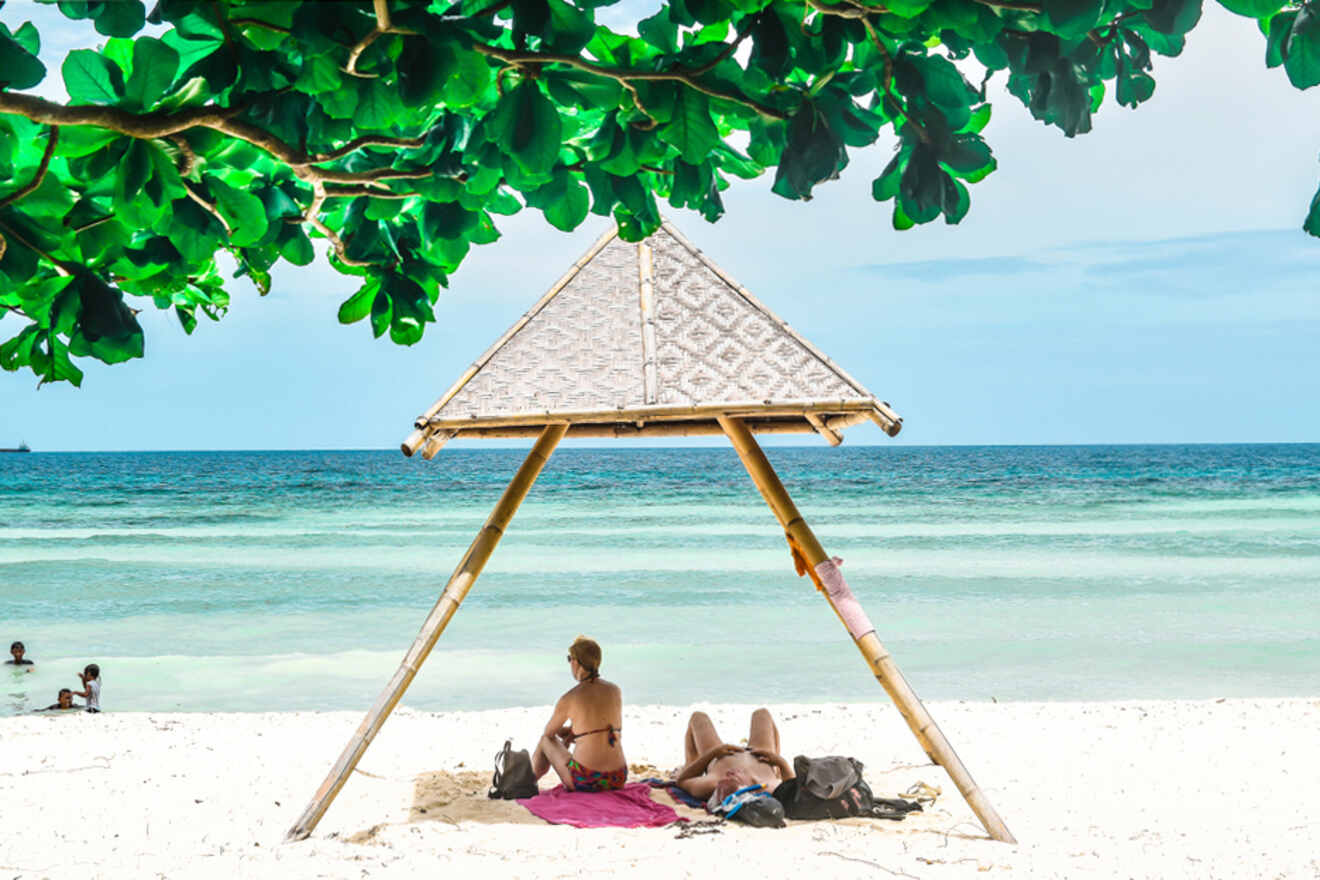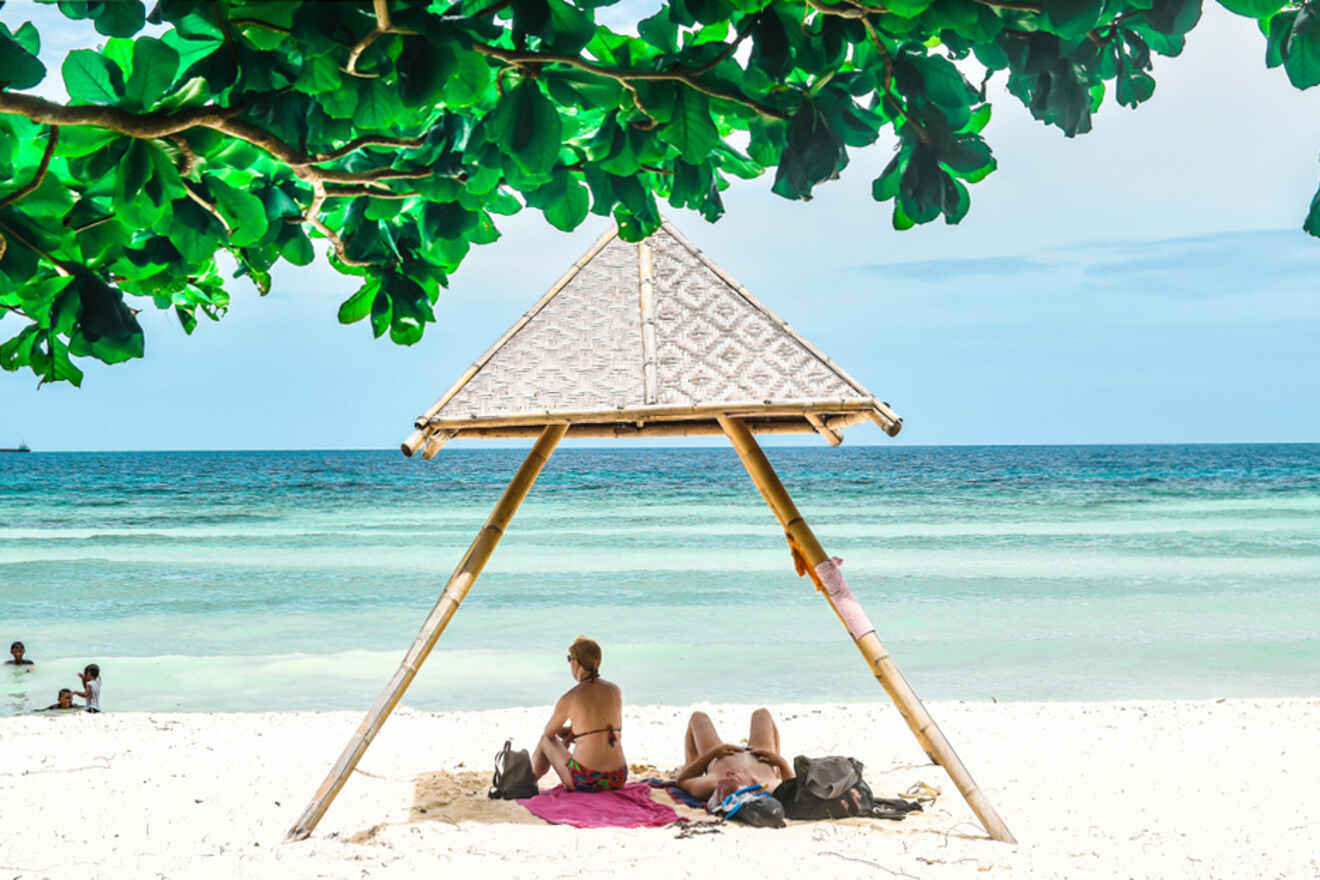 Set on the east side of the island, just 3h away from Panglao Island, this area is basically the paradise of people who love water sports!
Once the hidden gem of Boho, this is slowly becoming a hot spot for tourists who love hiking, snorkeling, diving, and finding incredible viewpoints!
Anda is a great area for people who love going on adventures and trying a new sport or activity every day! It is surely the best place for snorkeling and other water sports, as there are tons of incredible secluded beaches!
You'll find most hotels, restaurants, and bars along the coastal line. That's where I'd also look for the cave pools, as there are some really incredible ones here, such as the Cabagnow Cave Pool.
Now let's check out the hotels! But before that, I want to remind you how important it is to book your hotels in Bohol in advance. These resorts are some of the best places to stay on the island, and they will sell out fast!
Other accommodation options in Anda
Things to do in Anda
3. Tagbilaran – where to stay in Bohol for families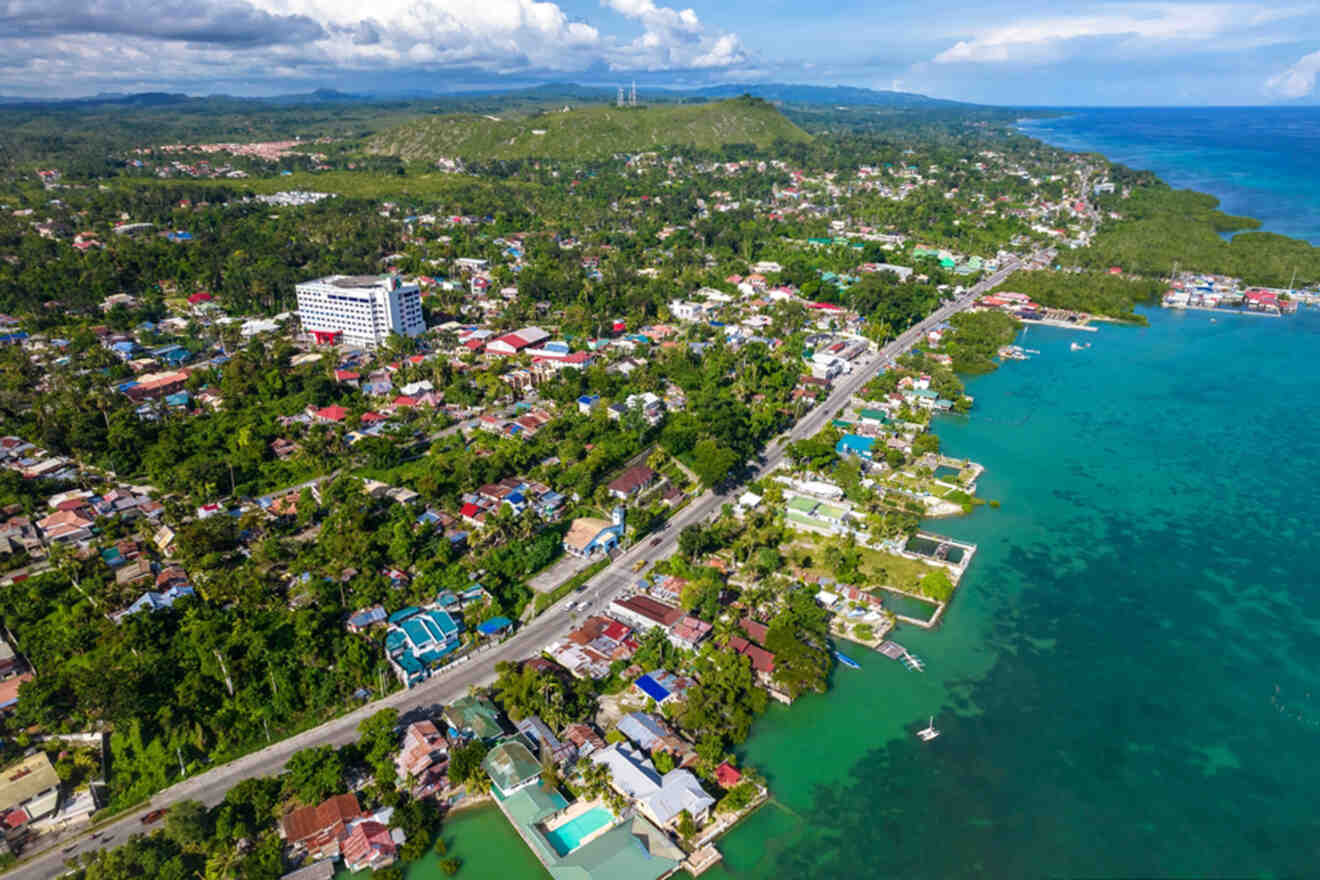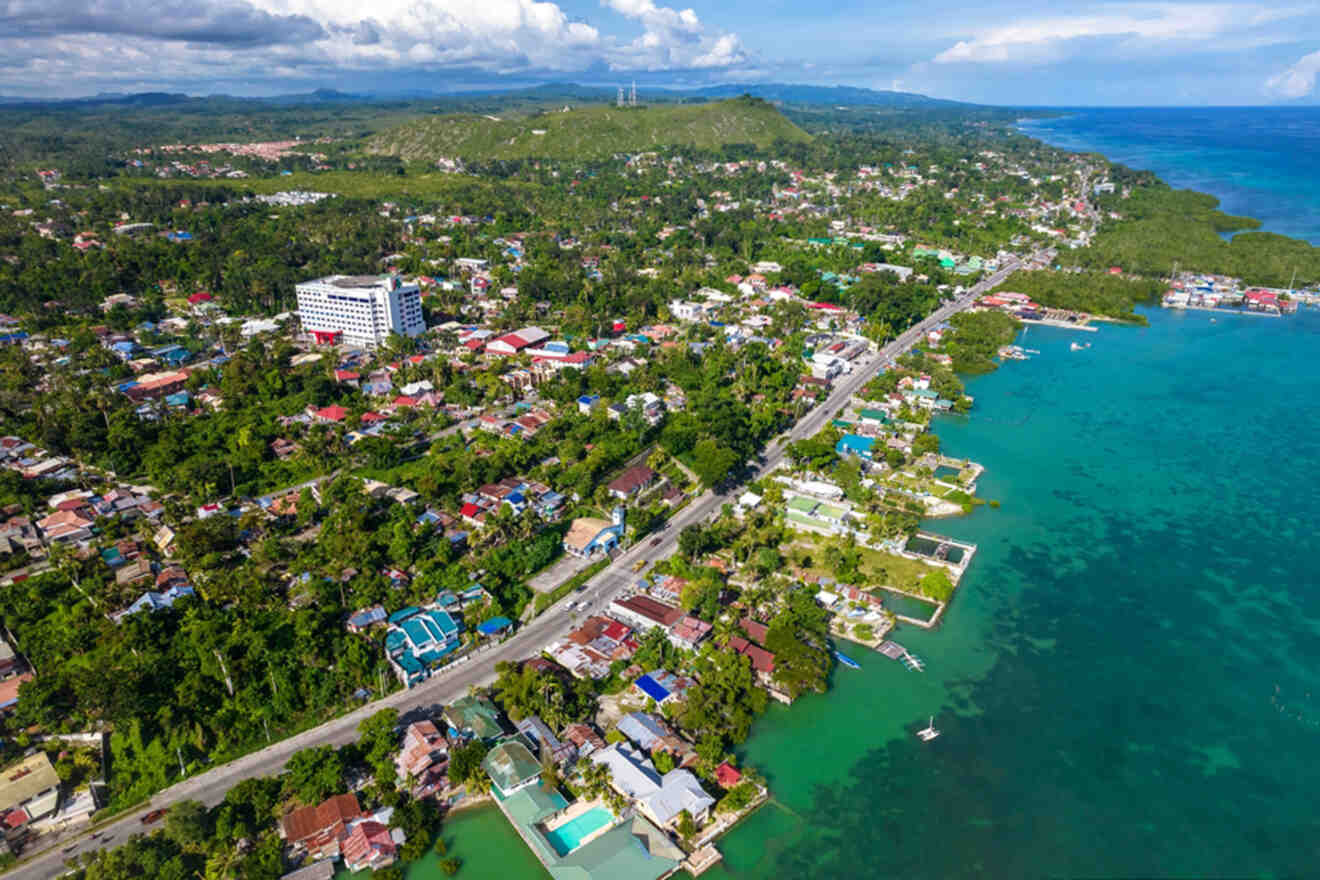 If you are looking for the perfect area to spend your holiday with your family in Bohol, the Philippines, then check out this section!
Tagbilaran is the capital city of the island, and although it has a more urban atmosphere, you'll still find lush greenery and hillside views wherever you go!
I'd recommend this area for families as it offers a much wider range of activities, plus you'll have everything you need such as stores, restaurants and malls at your disposal.
Plus, if you want to explore the rest of the island, you can always join some fun tours that will take you around some of the most beautiful sites.
Now let's check out the hotels in Tagbilaran.
Other accommodation options in Tagbilaran
Things to do in Tagbilaran
4. Loboc – where to stay in Bohol for nature lovers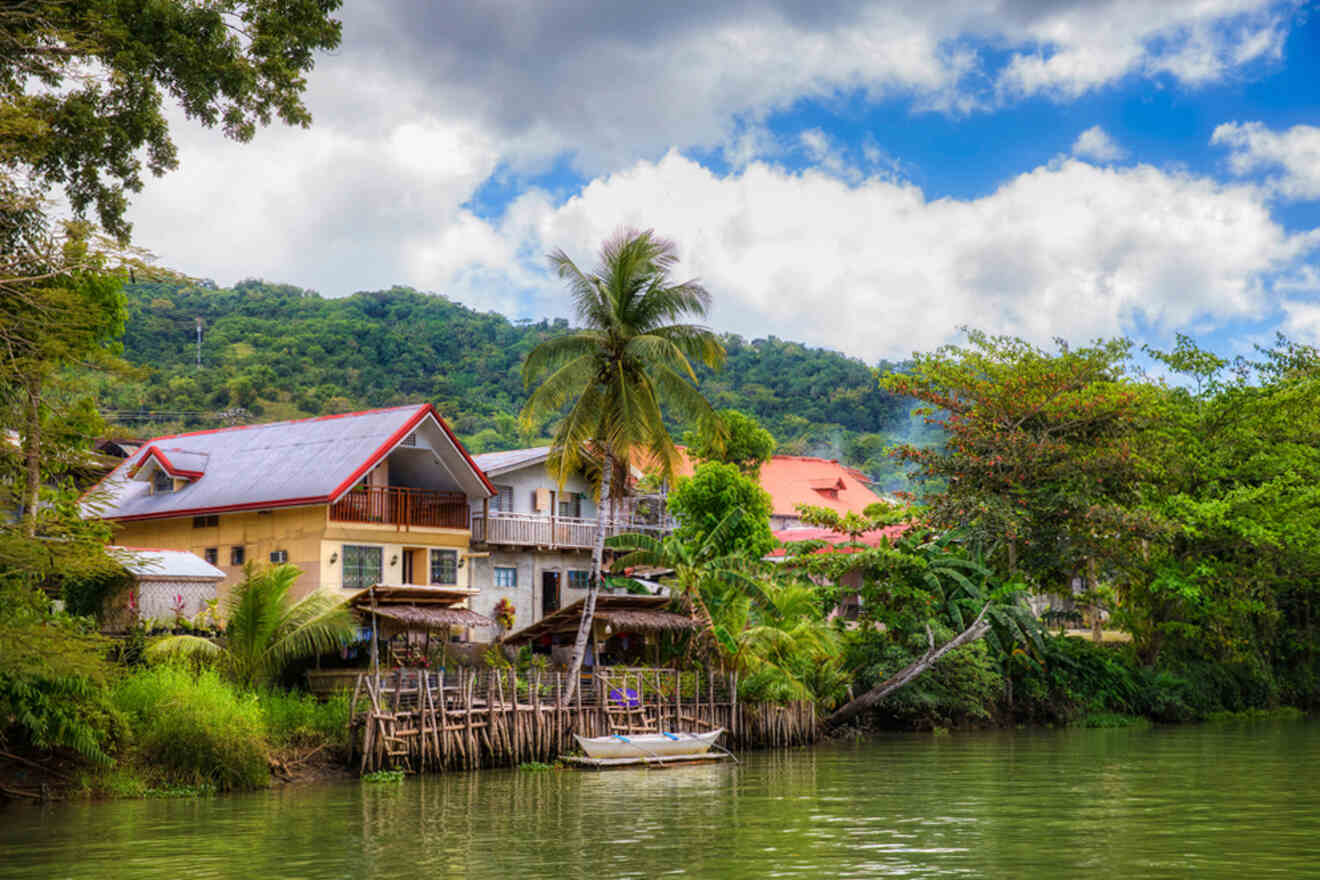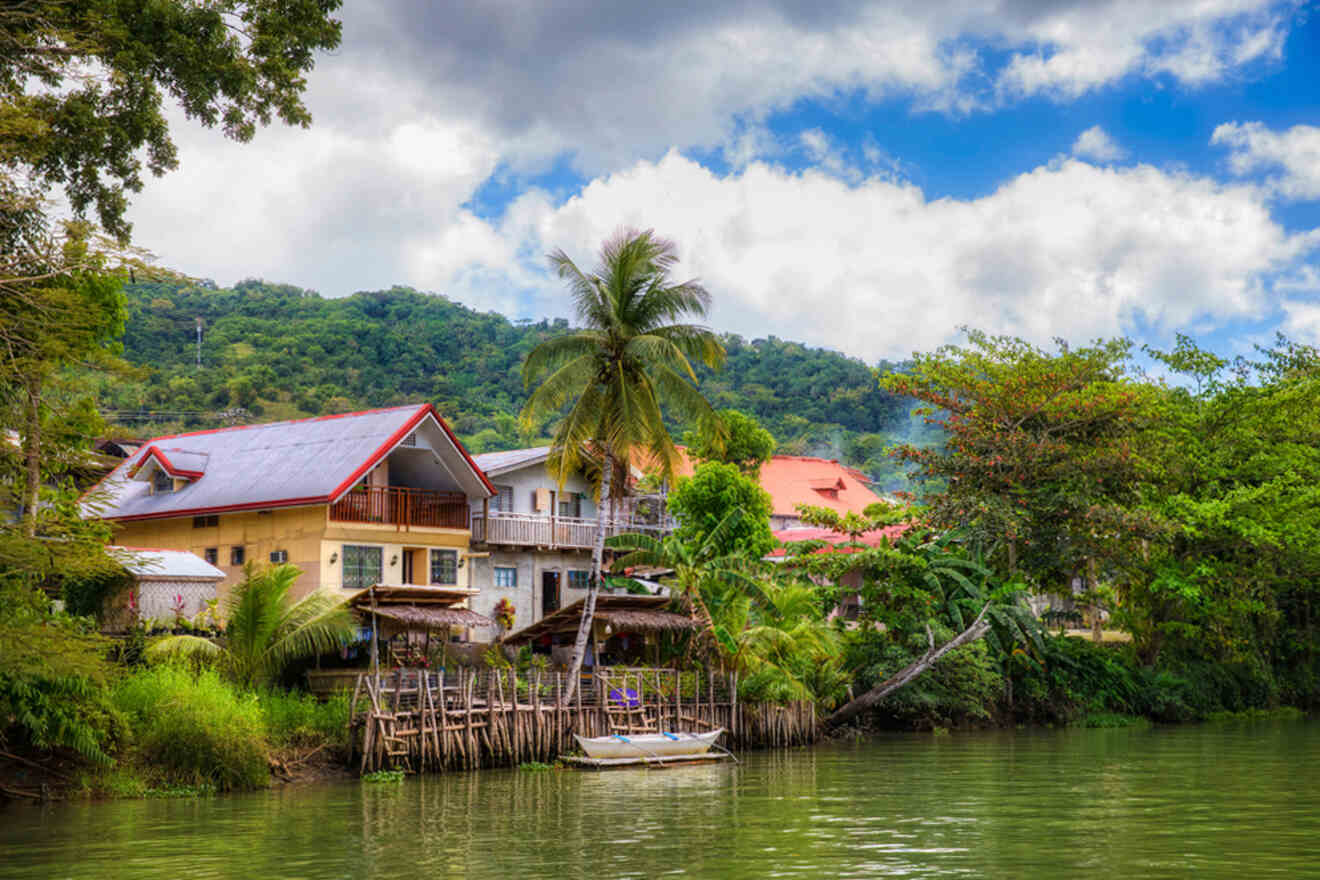 If you love exploring the craziest jungles and spending as much time in the forests, then you'll fall in love with this area!
Loboc is one of the best places to stay in Loboc for nature lovers. Although it doesn't have any beaches, this place is filled with the most incredible green areas on the island!
There are parks, man-made forests, waterfalls, and the list could continue, but I don't want to bore you with all the details!
One of the most popular activities here is the river cruise on the Loboc River which gives you a chance to see as much as you can of the area.
They've also got many cool attractions like zoos, adventure parks where you can try zip-lining, and, of course, some great hotels that we'll check out right now!
Other accommodation options in Loboc
Things to do in Loboc
5. Jagna – the best place to stay for relaxation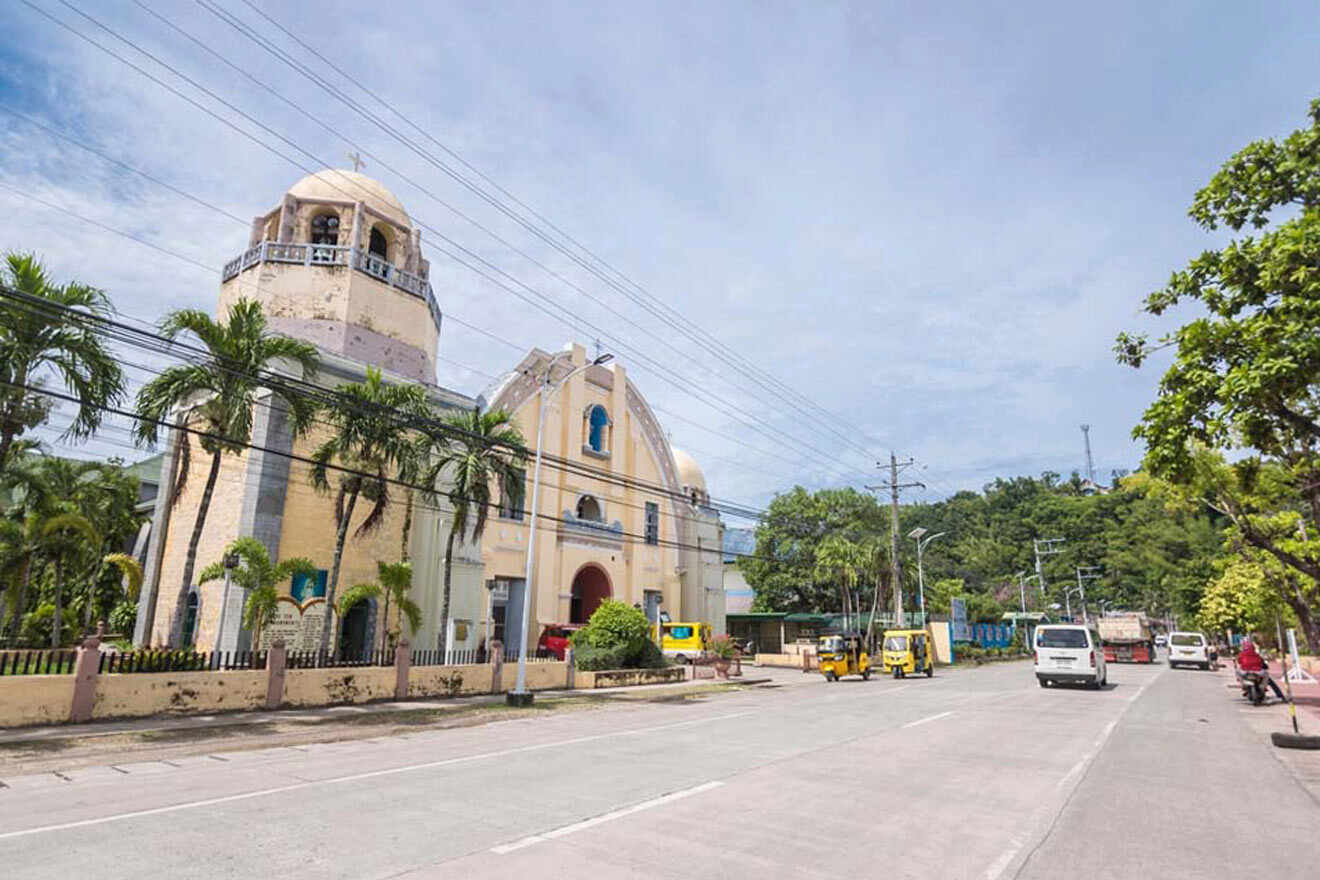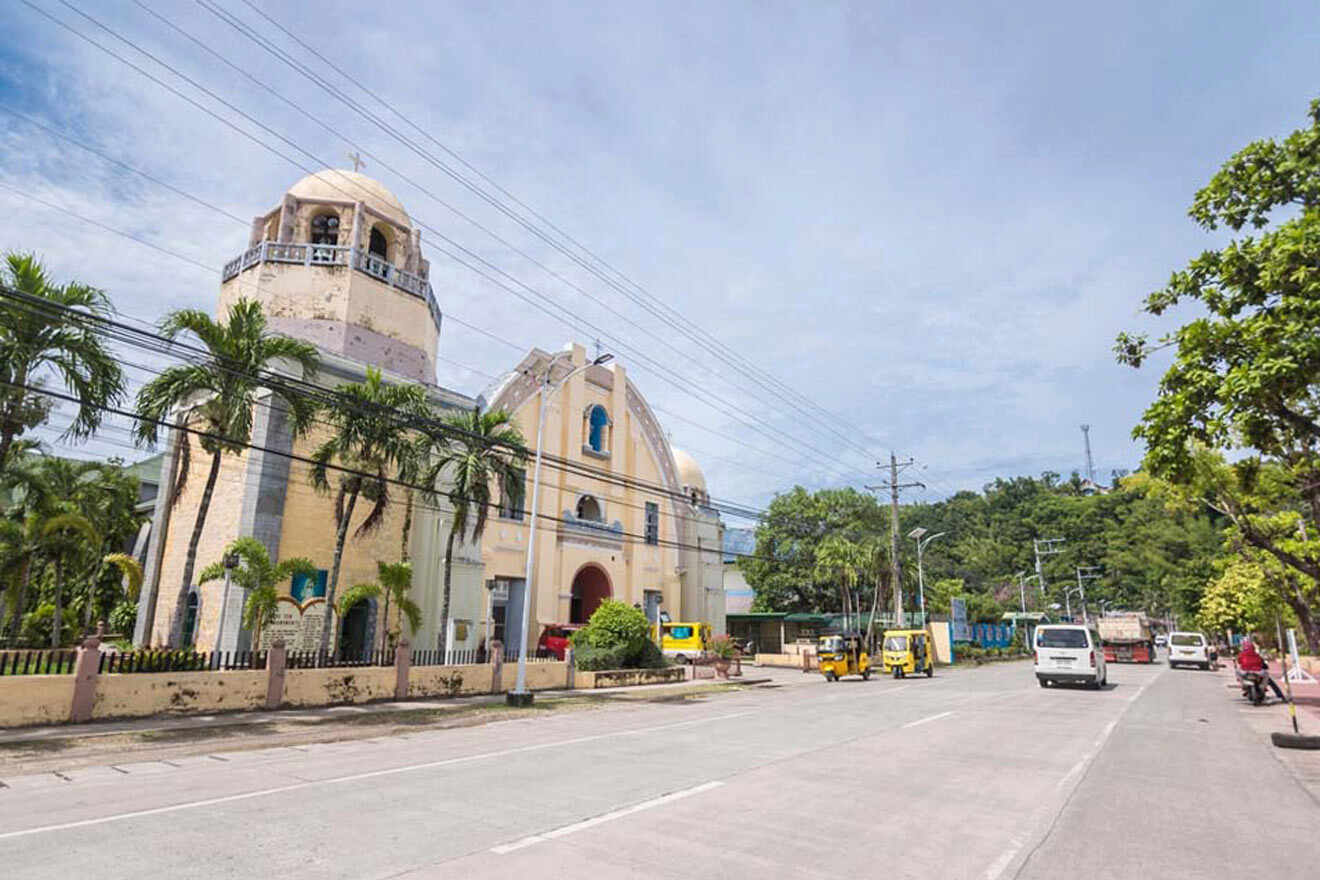 Set on the southern coast of Bohol, this amazing area offers visitors a fabulous experience!
Jagna is perfect for those who just want to relax and enjoy a few days of doing nothing! This area is known for its protected off-shore coral reef, all the incredible waterfalls, and also as the home of a few farms.
Offering easy access to the beach but also to all the mesmerizing jungles that are so typical to Bohol, Jagna is a place in the Philippines that you shouldn't miss out on.
Just like the capital city, Jagna also has some other things to see and do besides exploring the beaches and jungles. There are a couple of historical sites and churches in the town that you should definitely check out, such as the church of St. Michael the Archangel.
As you can see, there are plenty of cool things in Jagna for tourists, as well as a lot of spots where you can enjoy a few slow days and just sunbathe, drink cocktails, and relax on the beach.
Other accommodation options in Jagna
Things to do in Jagna
6. Carmen – where to stay in Bohol for adrenaline junkies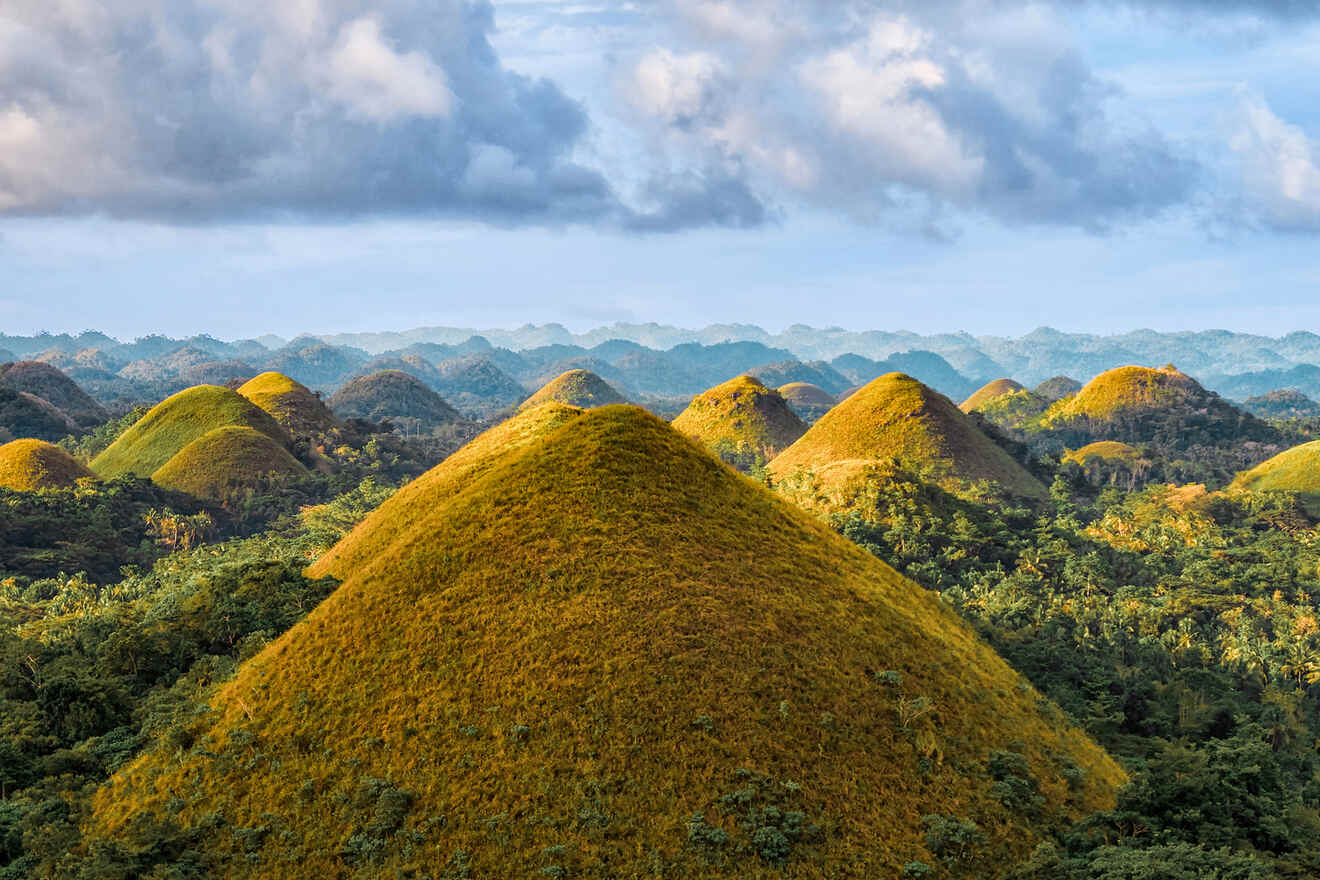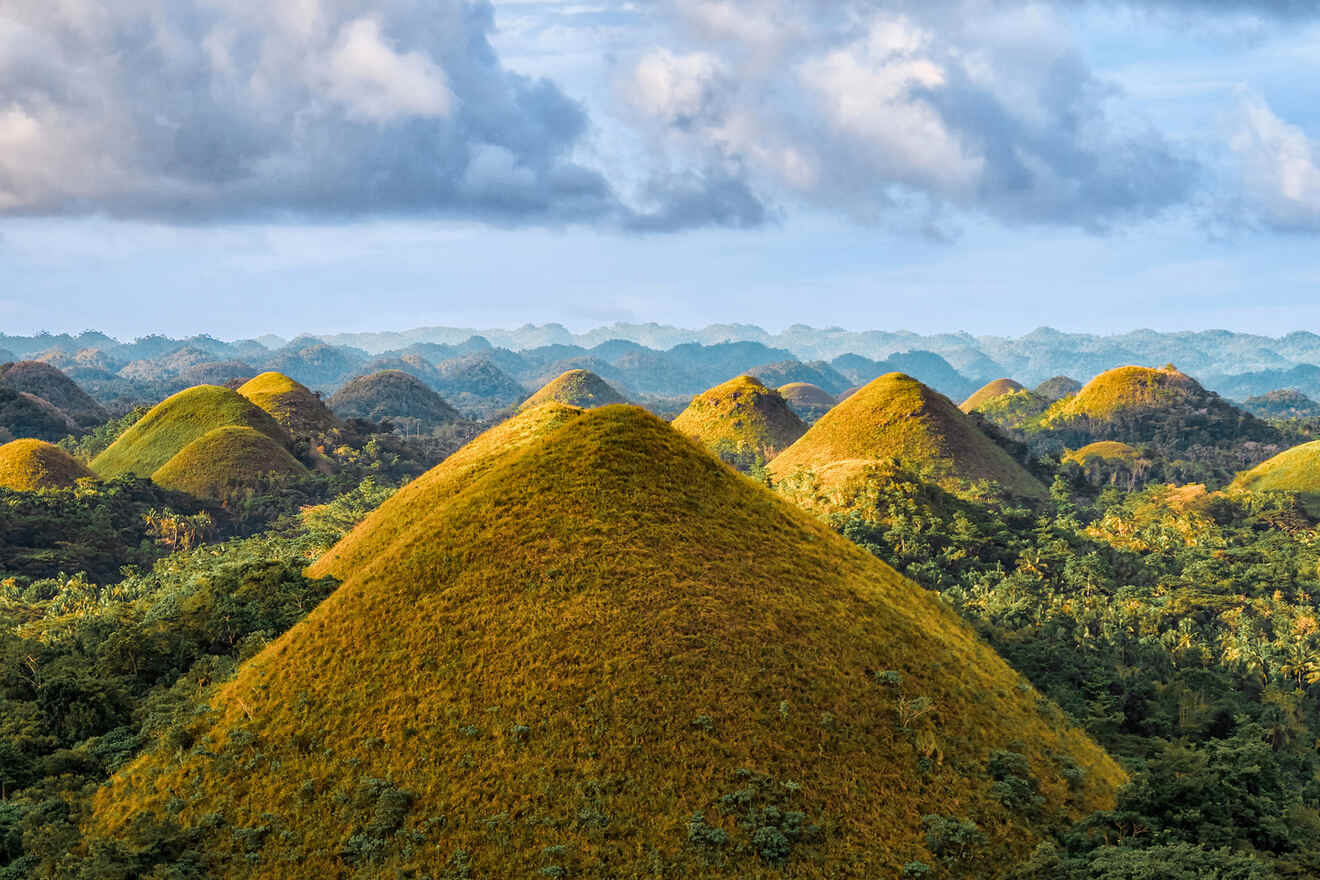 If you're that person who loves climbing rocks, exploring the most hidden corners of a jungle, and hiking in the highest mountains, then Carmen is the place to be during your Bohol holiday!
This area is located right in the middle of the island, which means you'll be surrounded by the famous Chocolate Hills!
You're probably wondering why they're called that, and no, they're not made of chocolate, although I wouldn't mind that! During certain times of the year, these green hills turn into a brownish color, hence the name Chocolate Hills.
The vistas in Carmen are incredible, that's why you'll probably see many photographers around here.
Carmen is also known for its rice fields and for the Chocolate Hills Adventure Park, which is filled with crazy things to do that all adrenaline junkies will find pretty amazing.
Now let's check out the hotels in this area:
Other accommodation options in Carmen
Things to do in Carmen
BONUS: Best beachfront hotels in Bohol
I know we've just seen so many incredible places where to stay in Bohol! But since the island is pretty big and packed with lots of cool hotels, I decided to make a bonus section with some unmissable beachfront accommodations.
I've listed the hotels below from most to least expensive, and the prices start from US$500 to US$120. Let's check them out: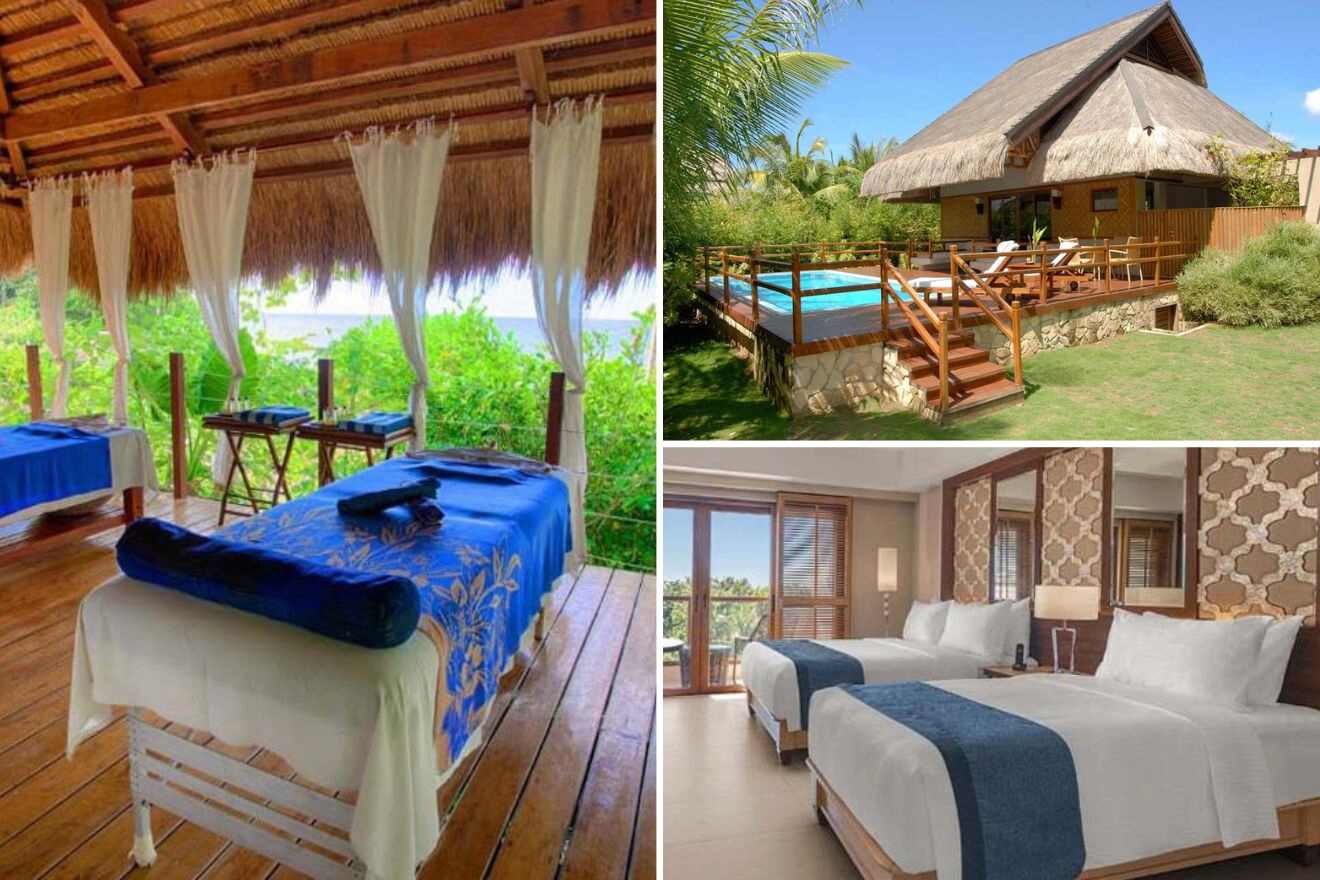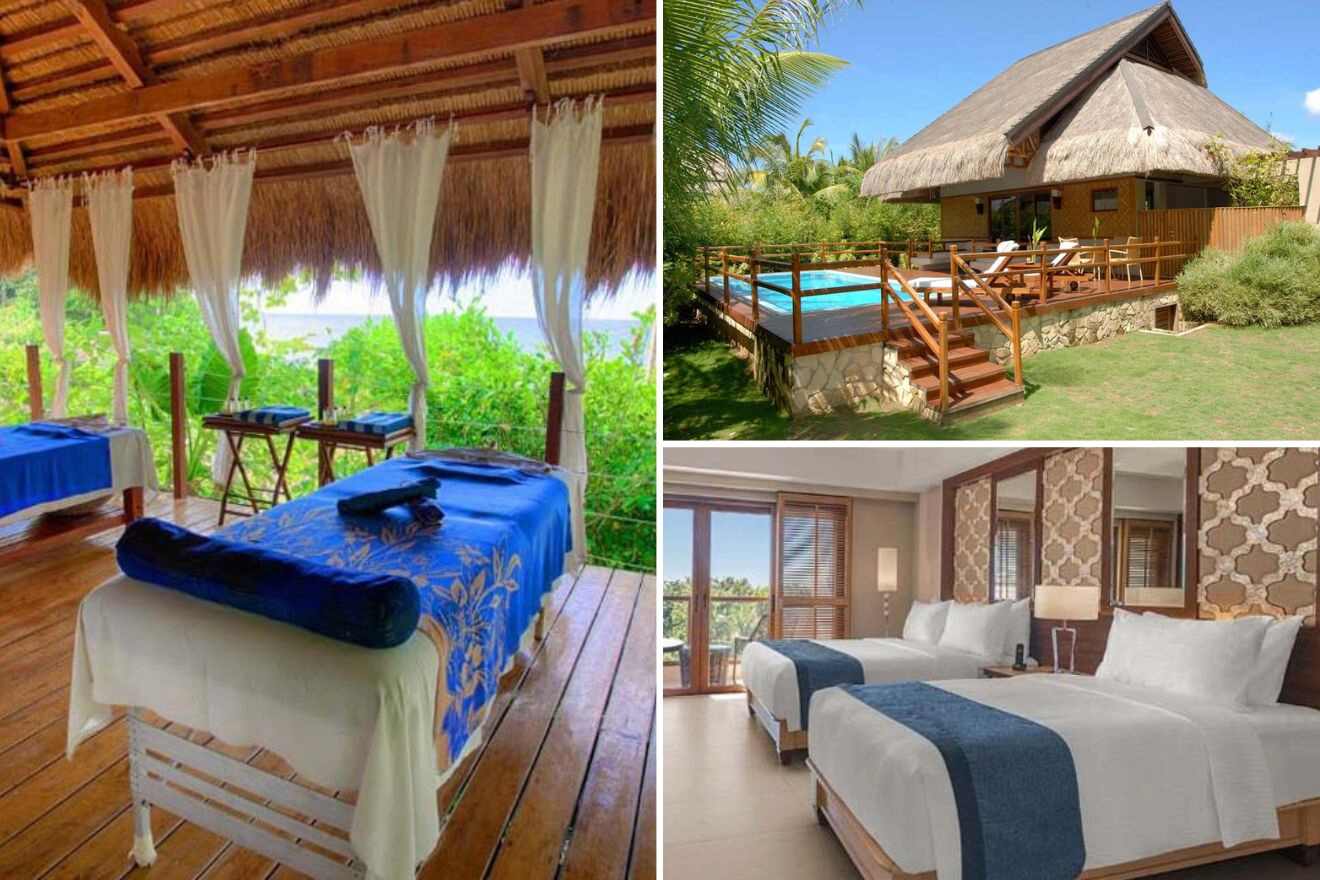 FAQs about where to stay in Bohol, the Philippines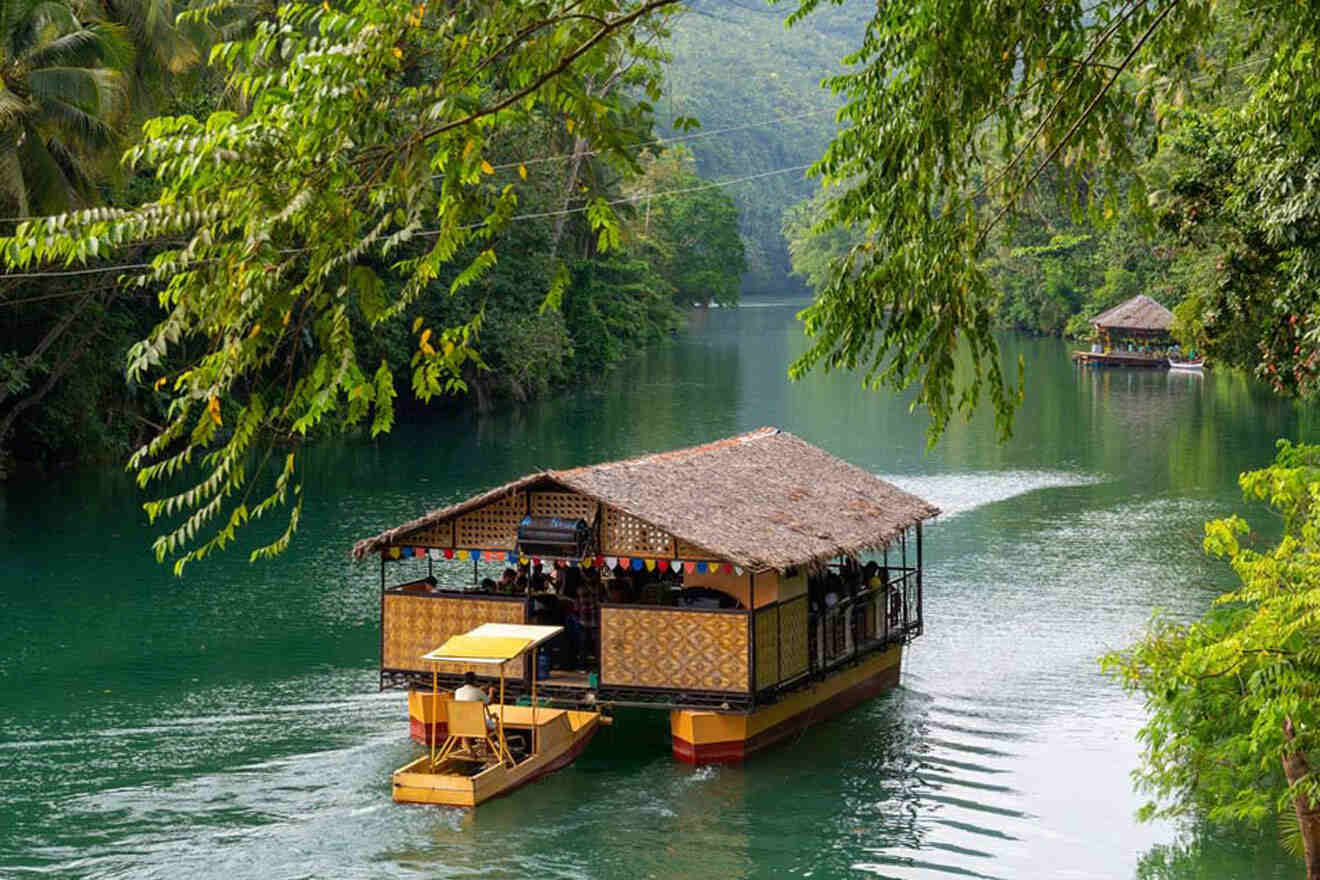 Conclusion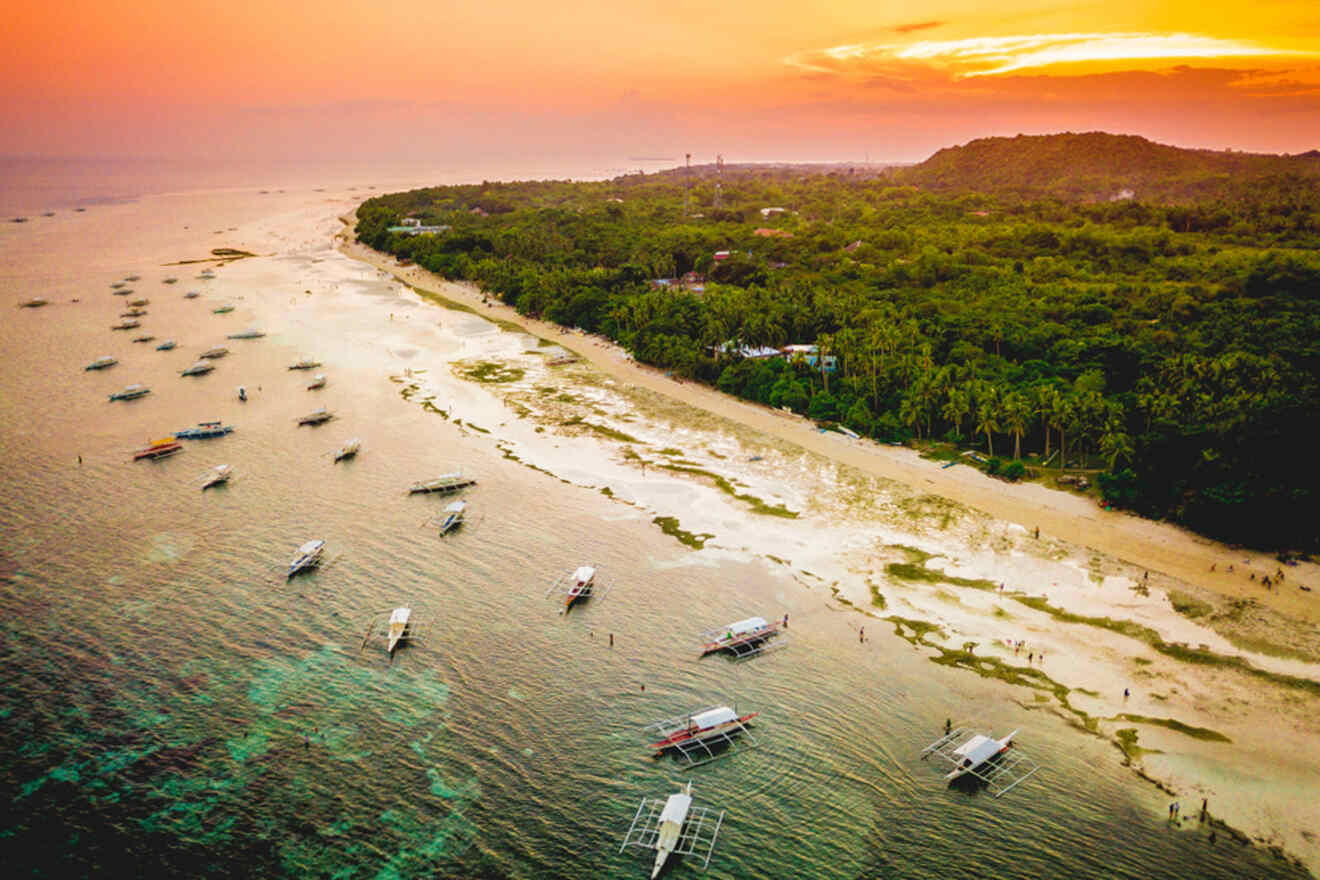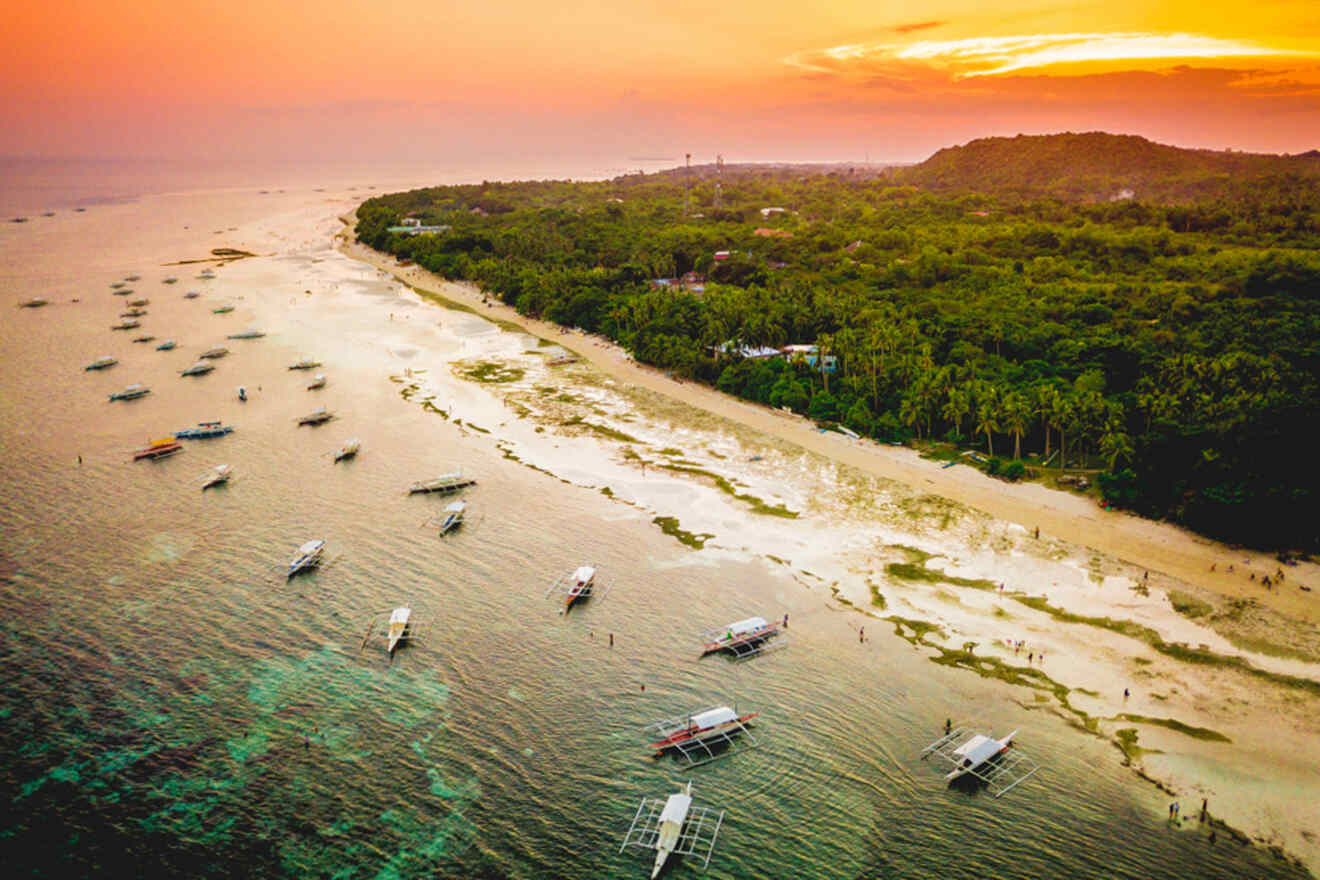 What an island! I hope that after reading this post on where to stay in Bohol, you'll find it much easier to start planning this trip!
As always, I recommend booking your hotel or hotels in advance. Bohol is popular with travelers who come to the Philippines, and I won't be surprised if these accommodations sell out fast since they are pretty amazing.
Since we're talking about hotels, I thought I'd leave you 2 of my favorite accommodations in Bohol (maybe some of you still need a bit of help picking a favorite):
I've had such a blast telling you all about this tropical destination! If I've left any questions unanswered, make sure you drop me a comment below. I'll be happy to help you as soon as I can!
Safe travels,
Victoria
---