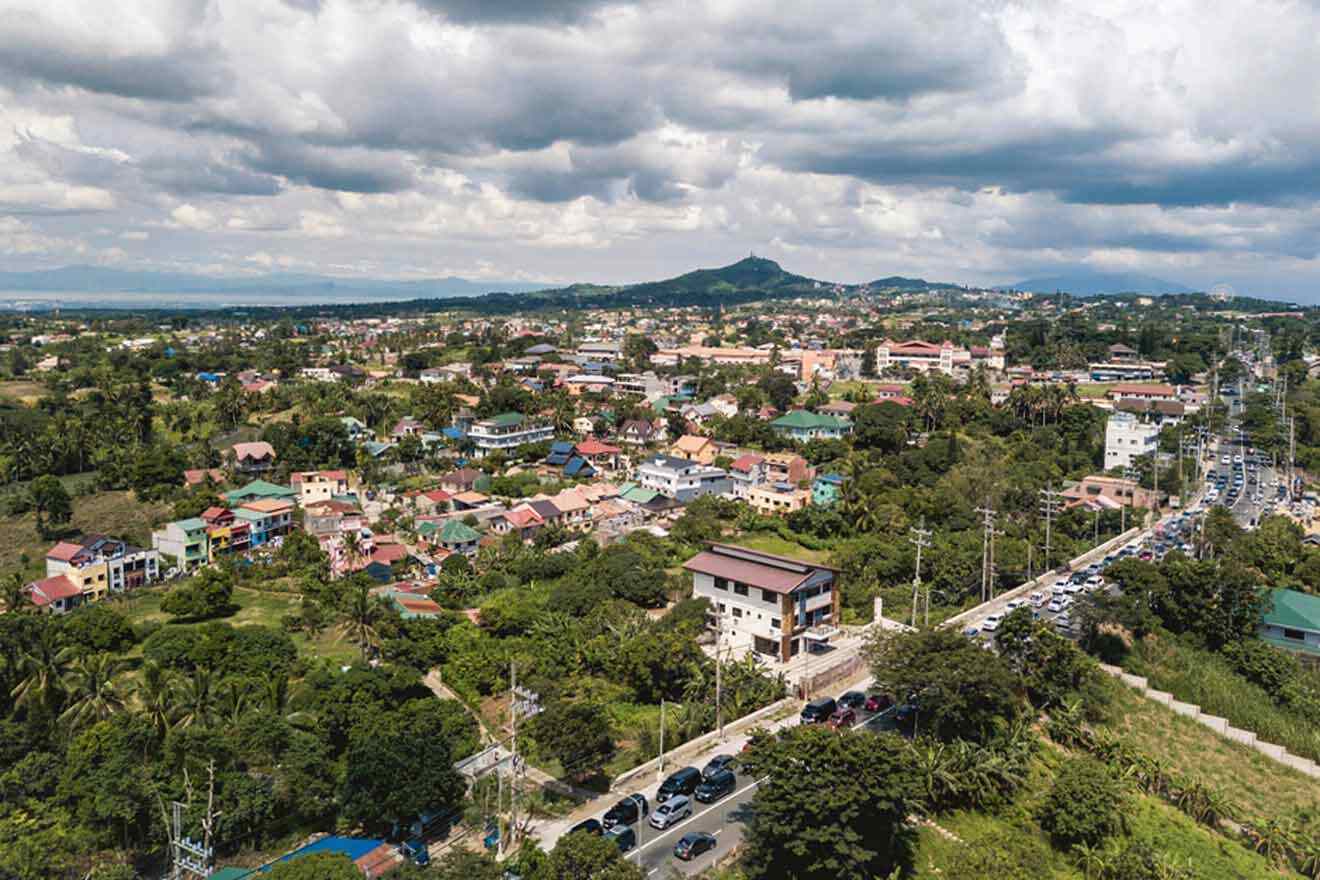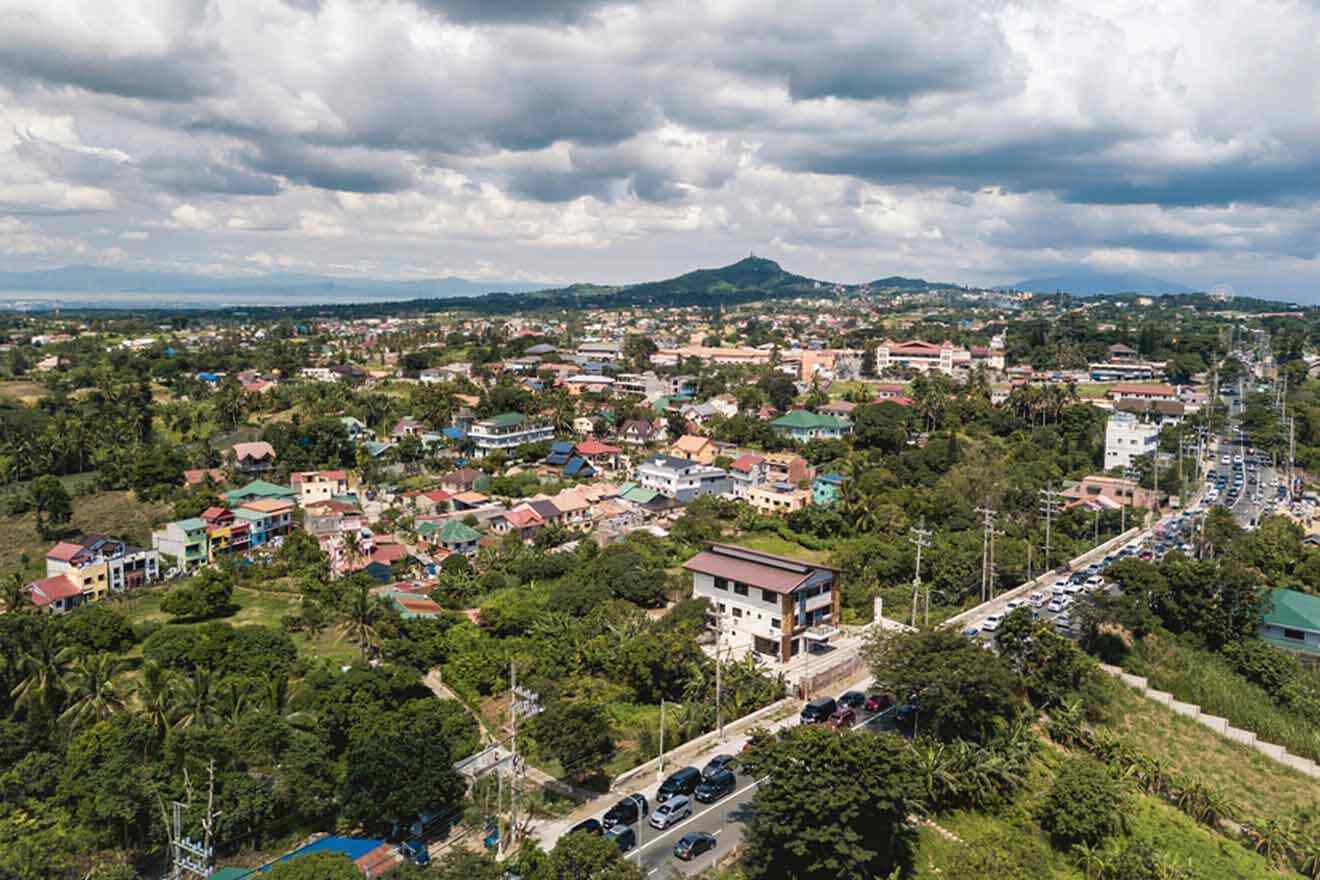 Thinking of going on a paradisiac vacation to Cavite and enjoying white sand beaches and lush tropical gardens? Perfect, great idea! And guess what?! I've been looking and searching for hours for the best Cavite Resorts so that you can choose from the top options in the area, the perfect resort for you!
I've covered a wide range of options in this post, from family-friendly resorts to romantic resorts and more! This article has the most luxurious resorts at the top of the list, but honestly, all the resorts and hotels featured here are amazing
The Philippines, and Cavite in particular, is a super popular vacation destination; everybody wants to see the amazing nature this country has, explore the culture, and eat amazing food! So if you want to secure the room of your dreams, book it in advance, don't leave it for the last minute!
Buckle up to check out the best resorts in Cavite!
Let's go!
If you are in a hurry
I know not everybody has enough time to go through the entire post; some of you need to click and book; that is why I've gathered the 3 top Cavite resorts
Cavite province is quite a big area, so I think it's a good idea to check the resorts on this map to know exactly where they are located!
1. Casa Las Brisas – explore Ternate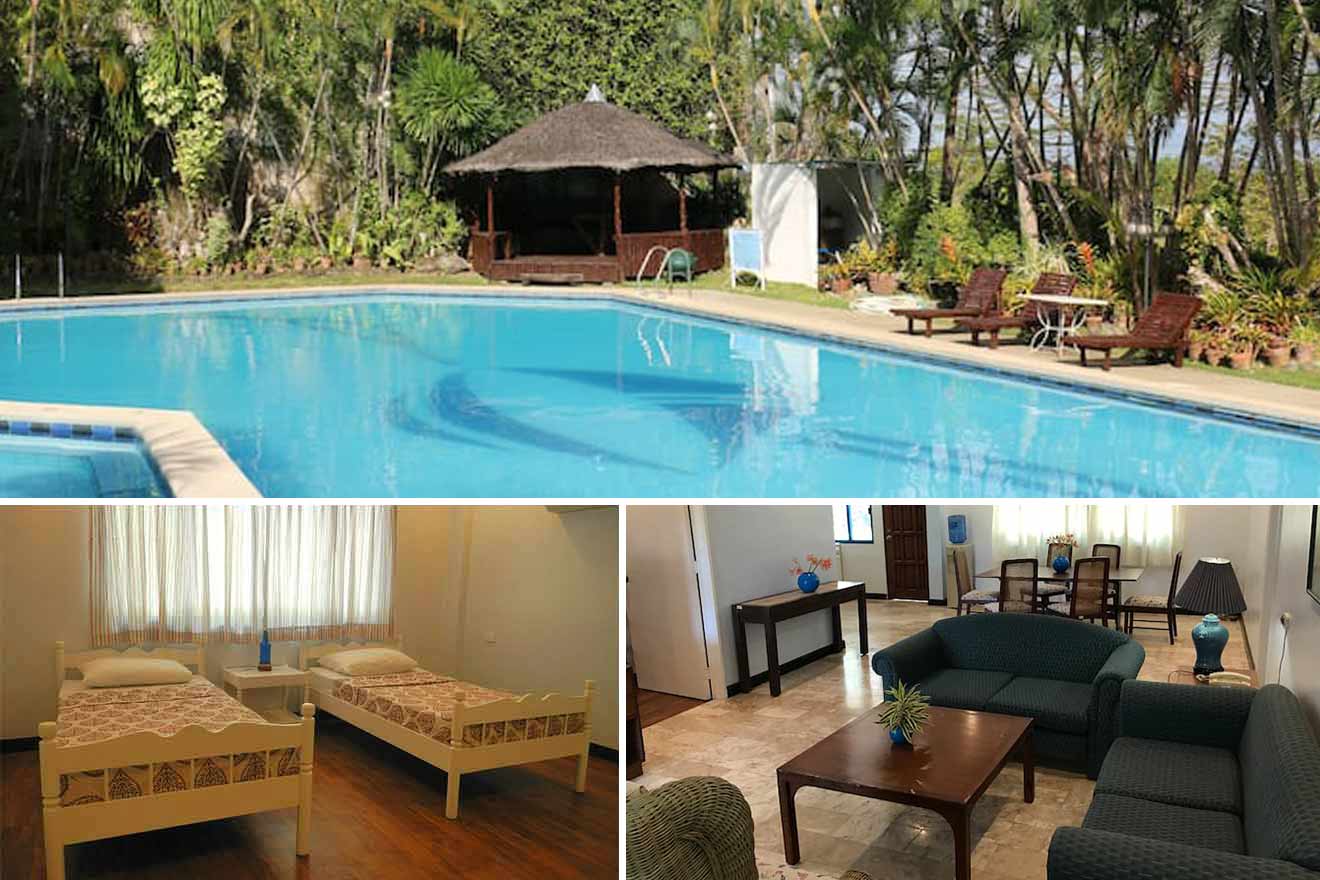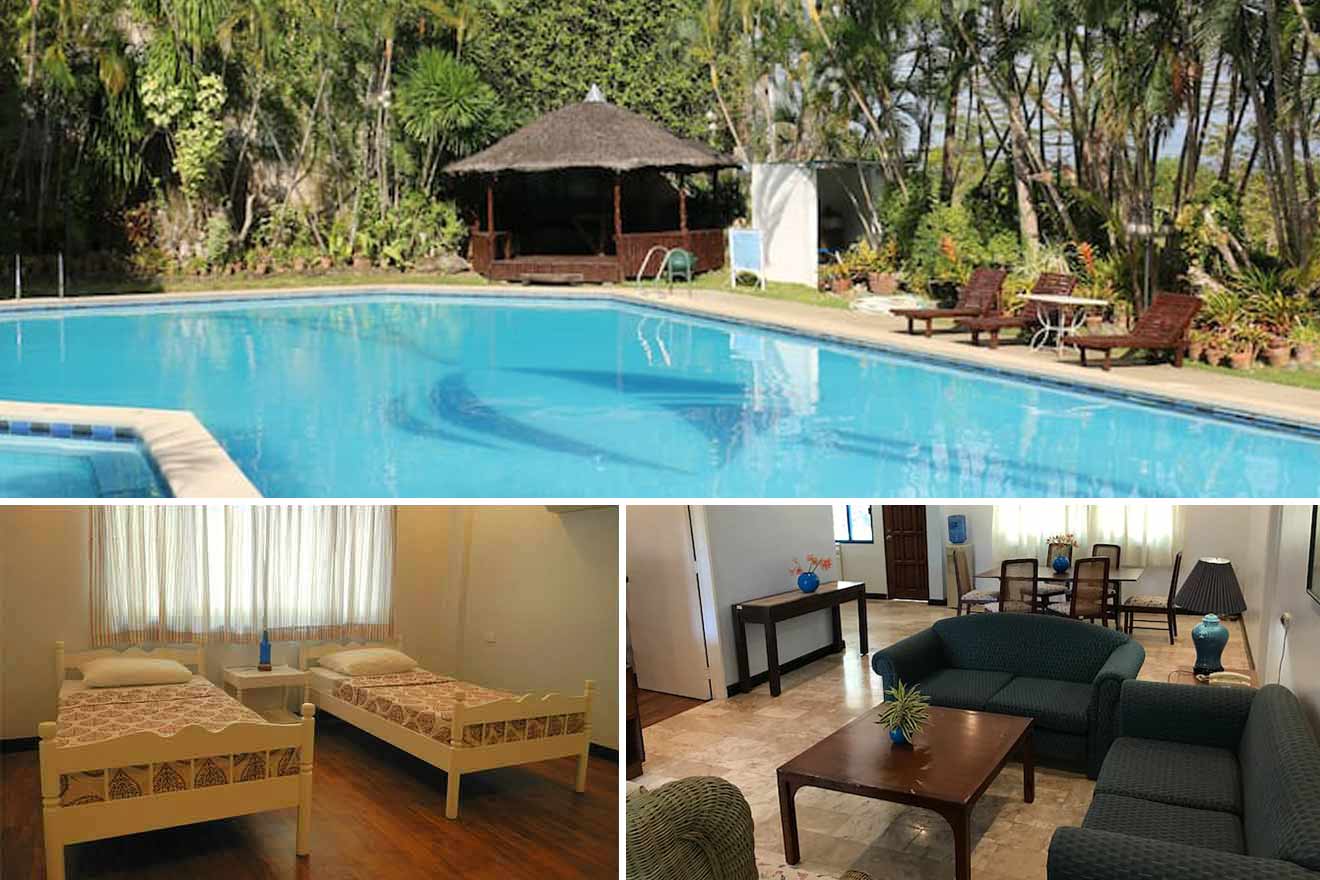 Would you like to rent your own little piece of paradise in Ternate? Ternate is located approximately 2 hours away from Manila, and there is a beach only a 10-minute walk away! The amazing thing about this accommodation is that you get to rent the whole property, which will give you and your fellow guests' privacy and comfort to enjoy the paradisiacal landscape this property offers.
The villa comes with air conditioning, which is a great plus if you are traveling in the summertime; it also comes with a kitchen so you can make your own food and enjoy it in the property's garden or by the outdoor pool. It has a living room, 3 bedrooms, and 3 bathrooms, and it can host up to 10 guests.
2. Anya Resort Tagaytay – stay in a tropical resort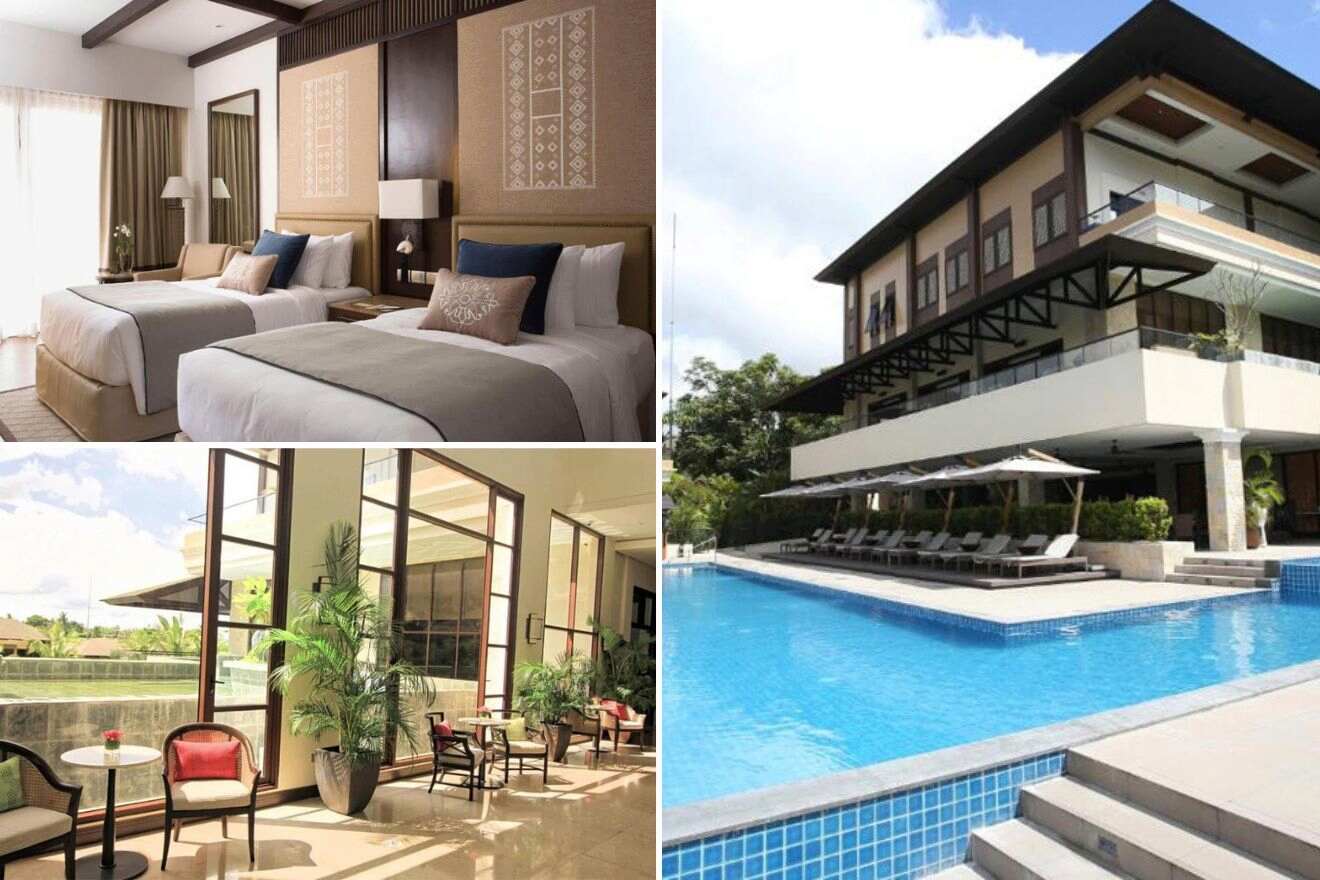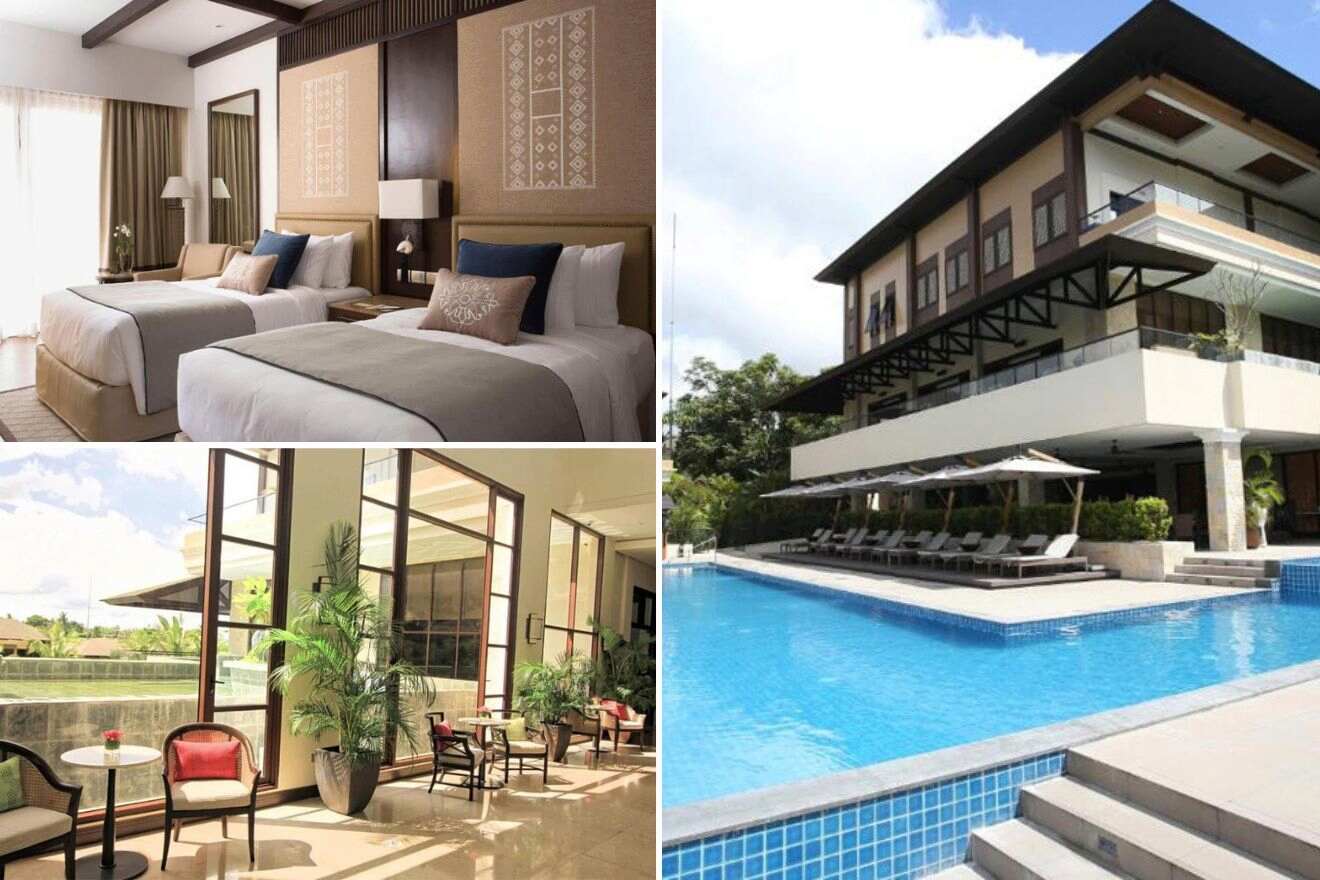 This lovely resort is located in Tagaytay, and People's Park in the Sky is 3 miles (5 km) away, and it has a nice blend between a traditional and modern style! The resort offers 2 outdoor pools open to people of all ages, a fitness center, a hot tub to relax, and 2 on-site restaurants serving a variety of cuisines, including the local one! If you like cooking, you can take onsite cooking classes or join a movie night event!
The hotel rooms are spacious and elegant. They come with floor-to-ceiling windows, cable TV, and air conditioning, and some of them come with a terrace or balcony! I recommend booking the suites that come with a wellness retreat, breakfast, and massage package to enhance the whole experience!
3. Twin Lakes Hotel – relaxing ambiance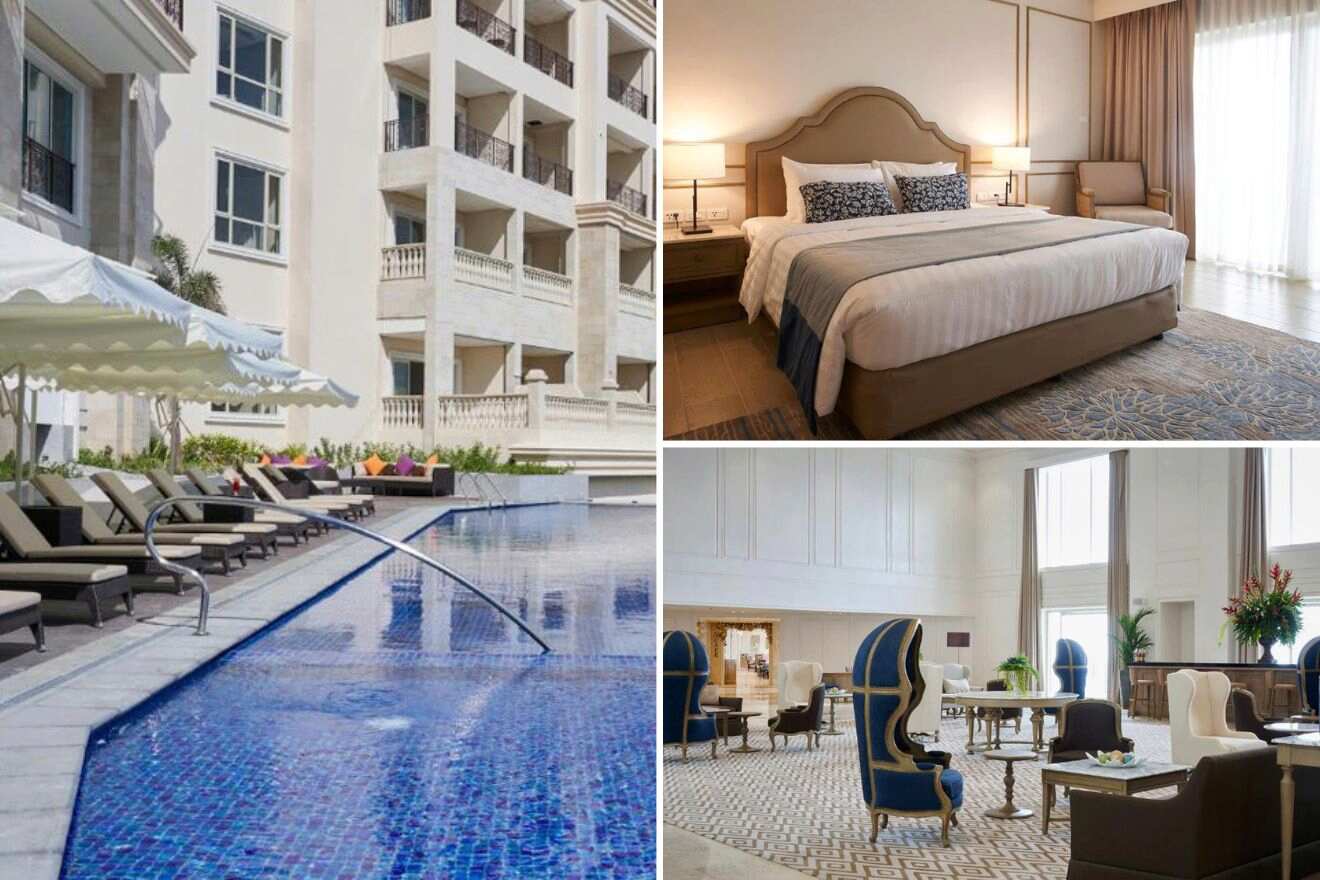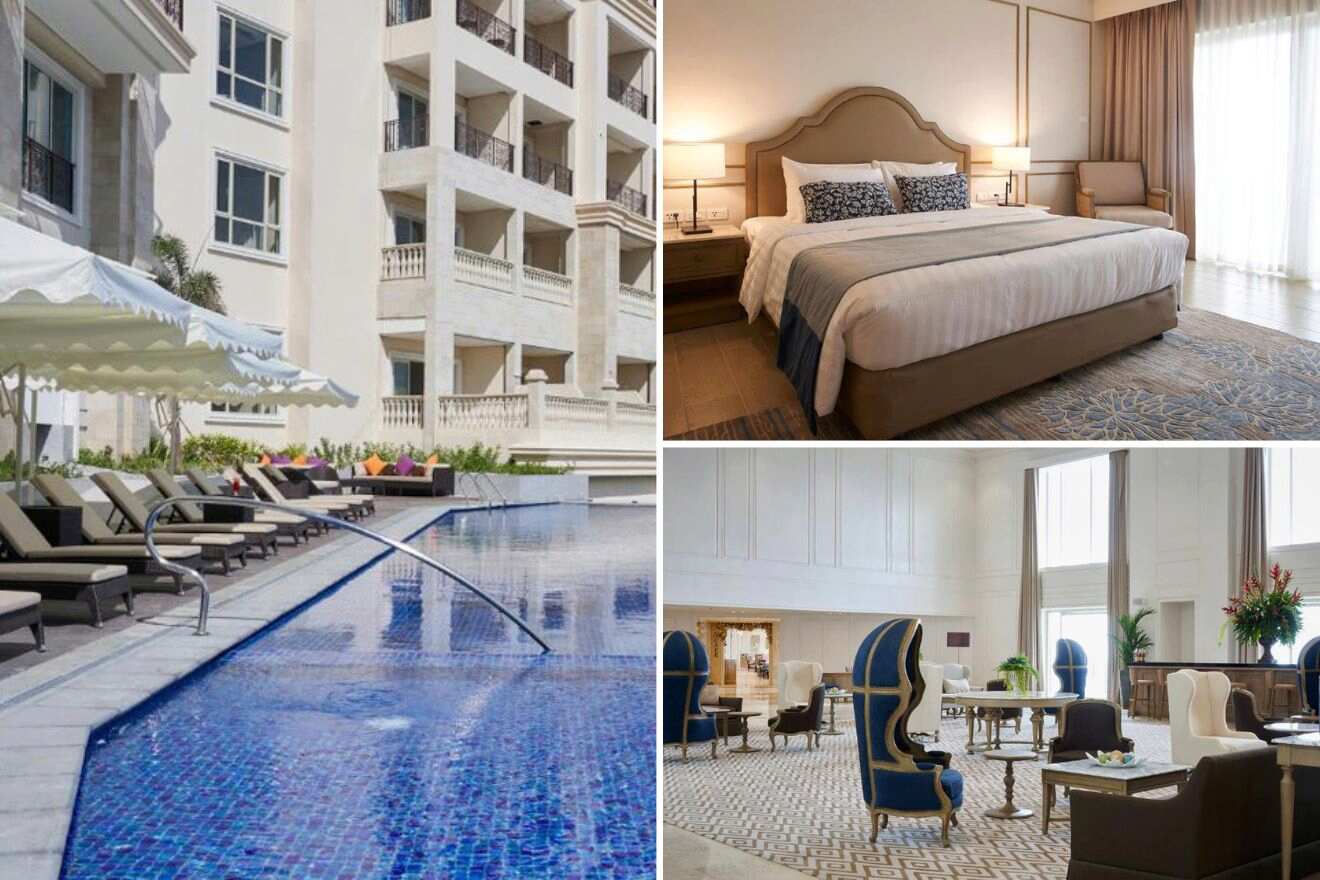 OMG! This hotel's surroundings are just wonderful, the lush tropical gardens fill the views with thick gorgeous green, and you can see the mountains from many spots from the hotel! The infinity outdoor swimming pool has a direct view! The hotel comes with a game room, a fitness center, a spa, and an in-house restaurant to indulge. The hotel is located in Tagaytay, just 5 miles (9 km) from Picnic Grove and it's perfect for a romantic getaway!
This accommodation offers air-conditioned rooms, and in all of them, you have access to Wi-Fi. They offer some family rooms, as well as deluxe rooms, both come with a private balcony and amazing views of the lake or the mountain. Their biggest room can host up to 4 people and comes with 2 separate rooms.
4. Taal Vista Hotel – family-friendly resort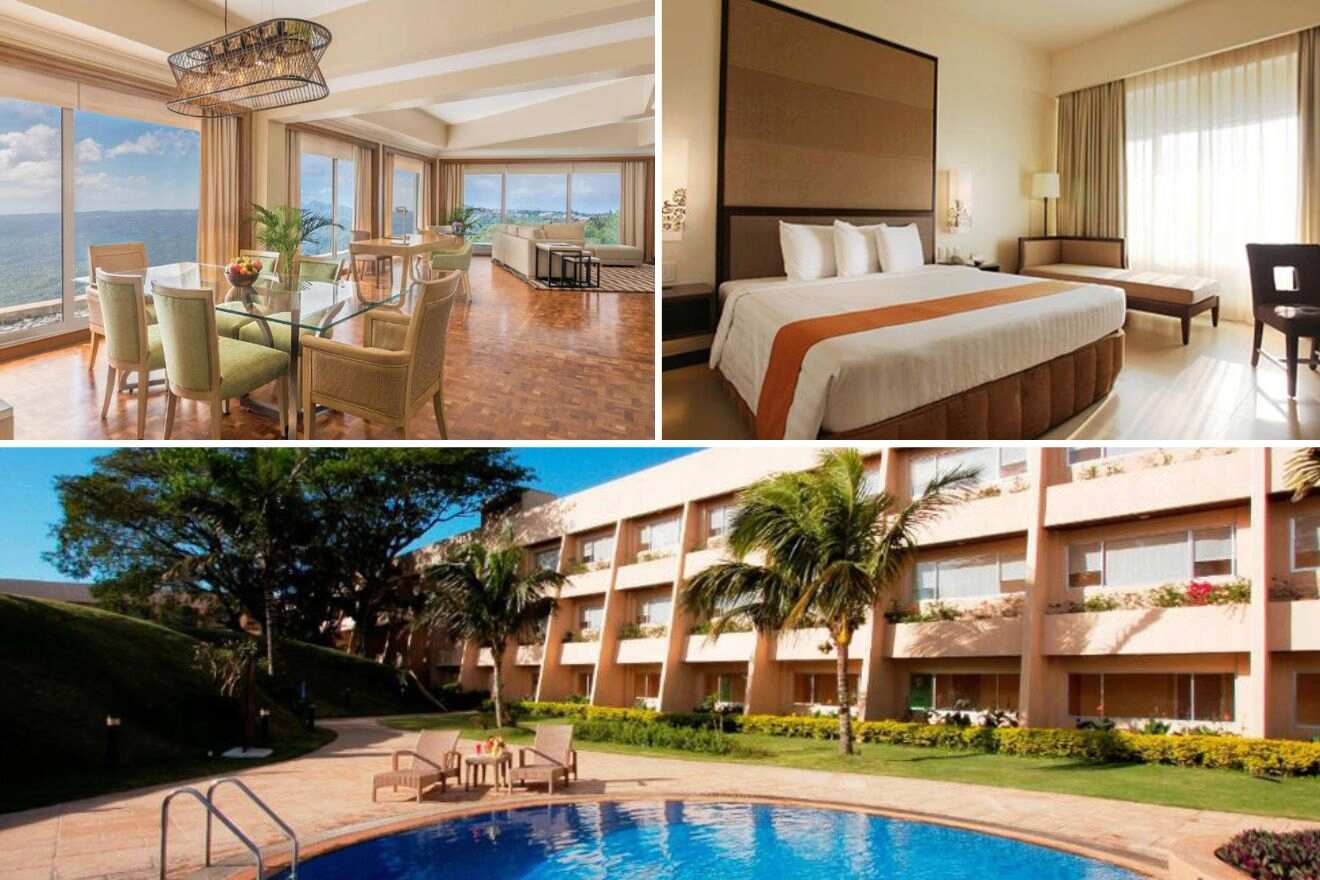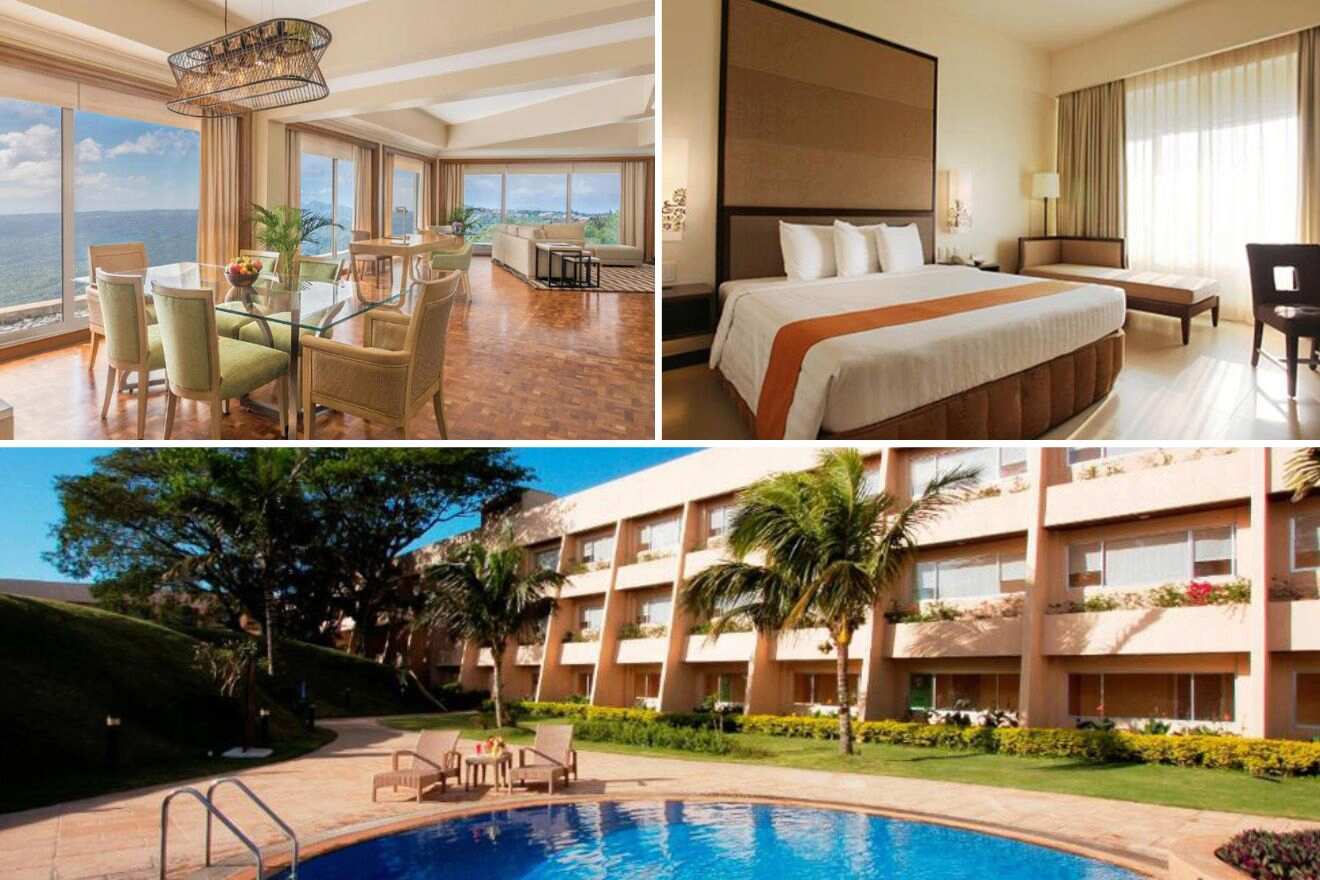 Oh, la la! Such a special hotel and the location is incredible since it is surrounded by amazing natural beauty such as the Taal Lake and Taal Volcano; the general vibe and decor of the accommodation give a sense of timeless and traditional charm! The hotel would be amazing for families, it comes with a kids club, mini golf courses, live music shows on-site, and a restaurant featuring kid's meals.
For parties of 2, the double deluxe room, the superior room, or the deluxe king room are amazing options. For families, I suggest the double bedroom suites that have 2 separate bedrooms, a living room and can host families of 4. All the rooms have room service at their disposal and guests can enjoy a free breakfast every morning.
5. Nurture Wellness Village – relax in lush gardens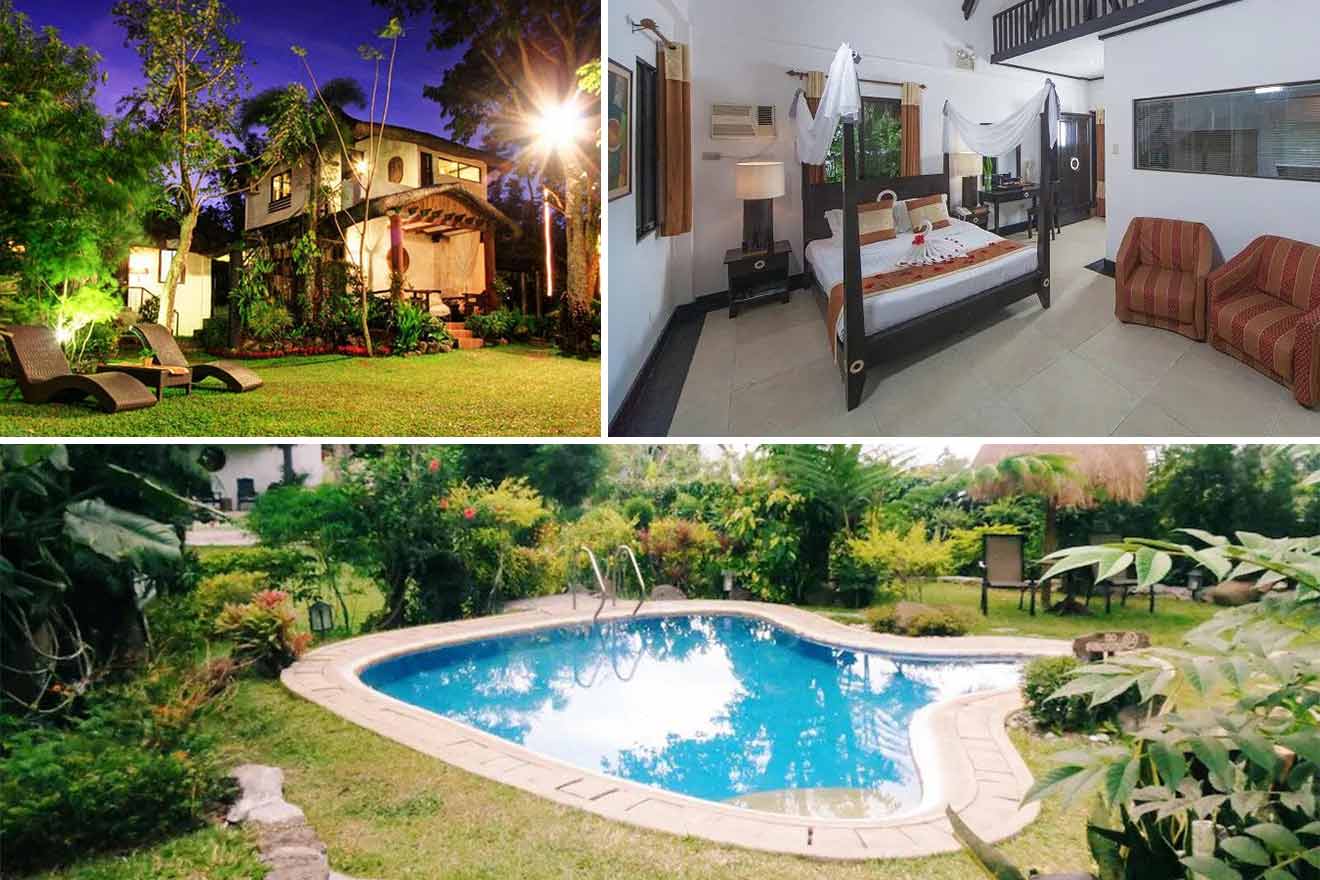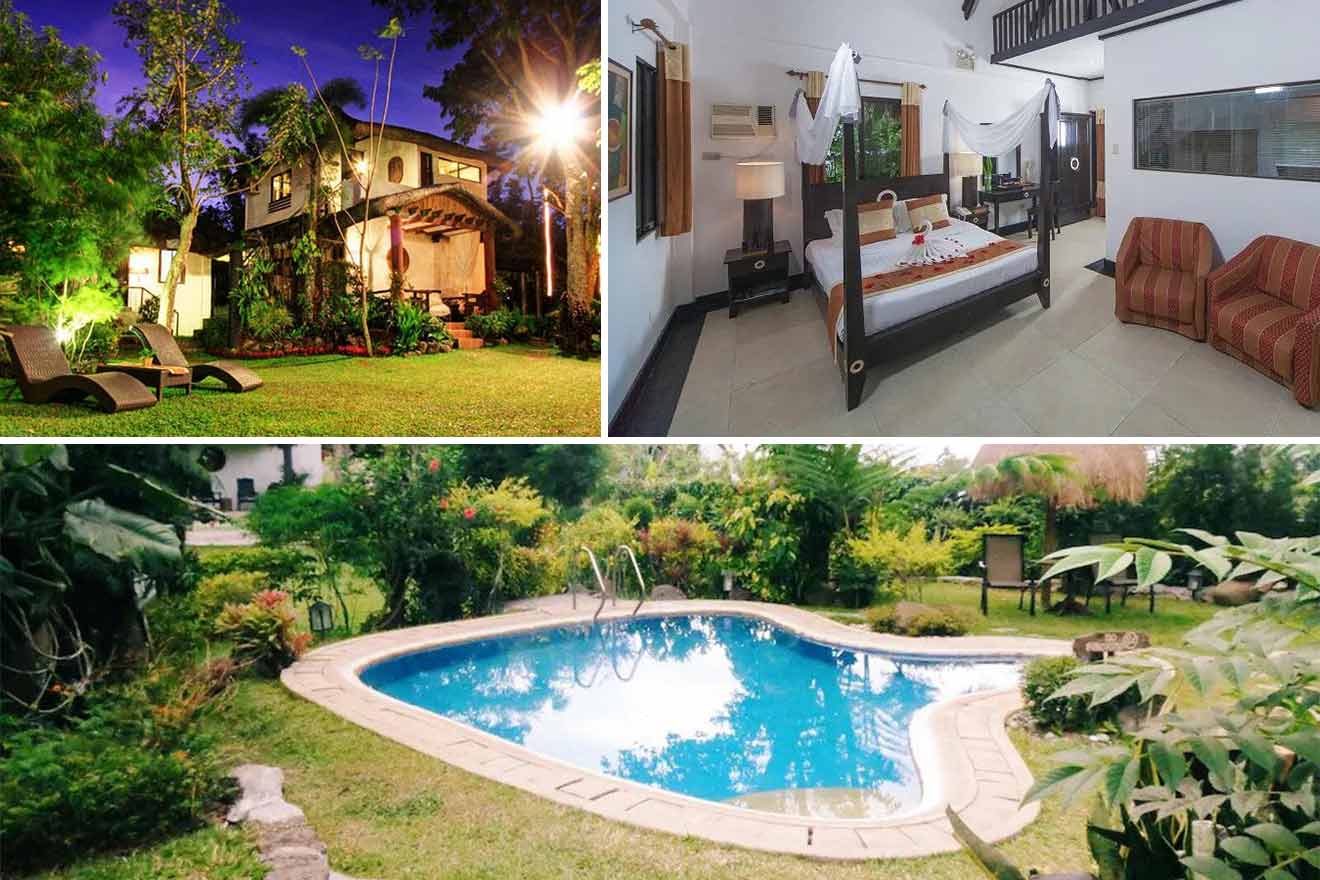 This hotel is ideal for those looking to unwind and disconnect from everyday life! With an amazing setting surrounded by tropical gardens, this hotel has an outstanding location in Tagaytay City, and some of the nearby attractions are Taal Lake and Volcano, Picnic Grove, and People's Park in the Sky.
Hotel guests have access to indoor and outdoor swimming pools, an outstanding spa and wellness center offering a variety of treatments, and even a steam room to relax to the fullest. All guests can enjoy the hotel's free breakfast each morning. All the rooms come with a private bathroom except the glamping suites that come with a shared bathroom! Their family room is their biggest one and can host up to 4 guests!
6. Tanza Oasis Hotel – fun and relaxing resort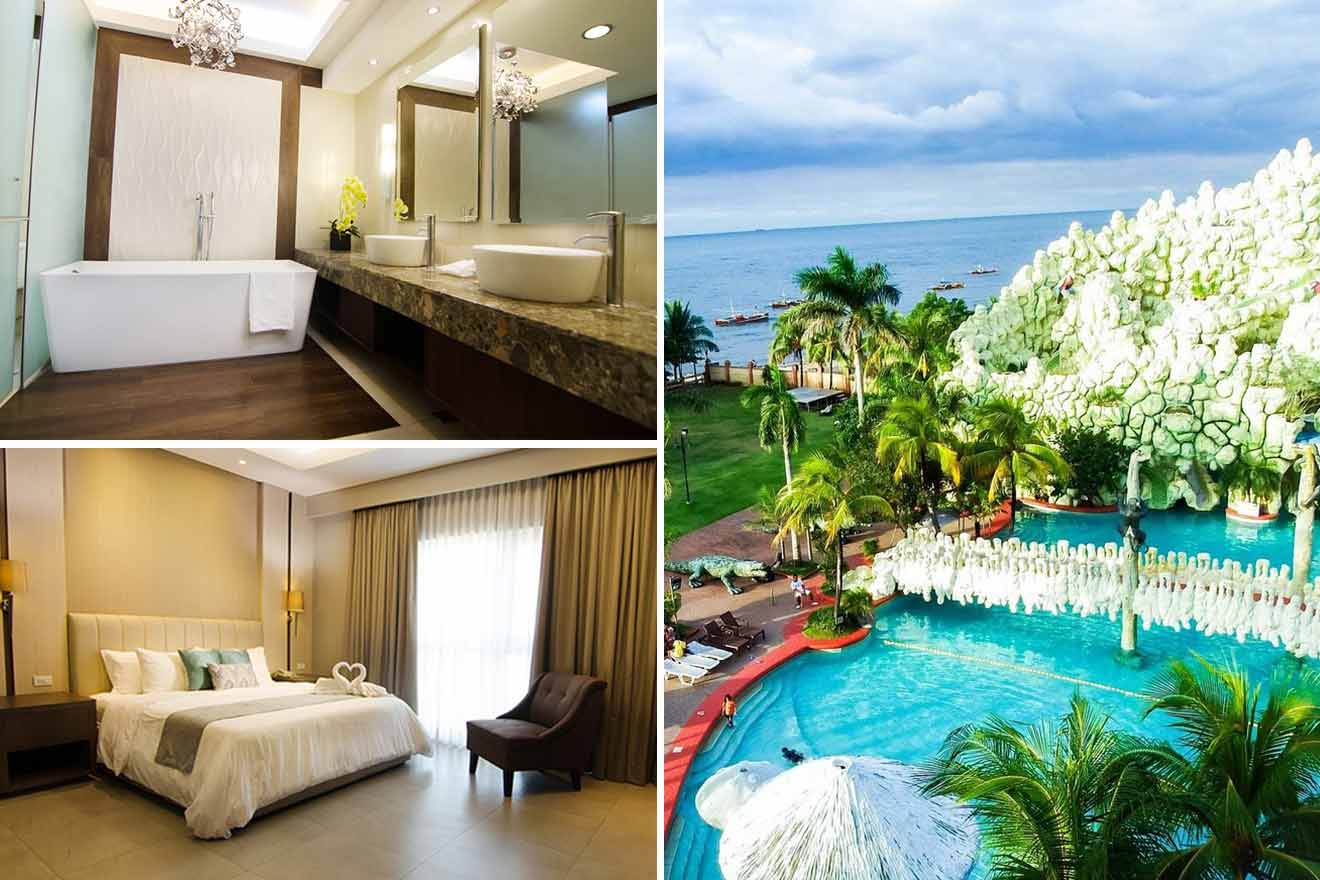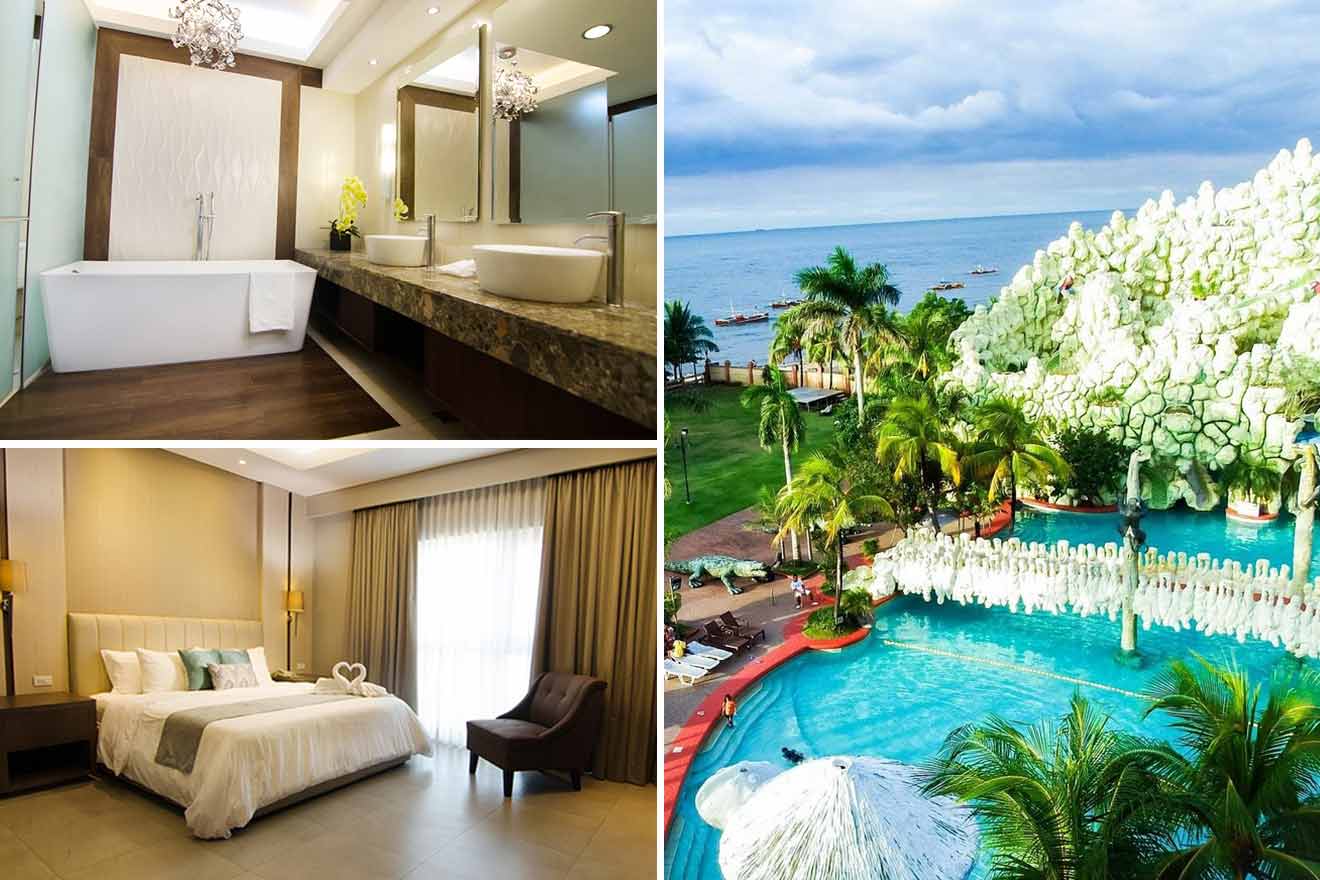 Stay overnight in this amazing hotel located in Tanza, Cavite, and experience the area's charm and enjoy a memorable vacation. Tanza Oasis has many attractions nearby, such as golf clubs and Saddle and Clubs Leisure Park, just a 30-minute drive away. This hotel has many fun activities for people of all ages! It has a basketball court, a beach volleyball court, swimming pools, and even a function room in case you need to talk business!
All the rooms at this hotel come with free Wi-Fi and comfy beds; their junior suite is a great option for small parties; this room comes with a queen-sized bed and a sofa. For big parties I recommend the Executive suite which is a 3 bedroom suite, it also features 2 living rooms, one with a sitting area and a theater room as well! If you'd like breakfast during your stay, make sure to select the option upon booking.
7. Riverfront Garden Resort – a themed resort
This resort located in Maragondon, Cavite feels like a private resort since it is located in a very natural setting, surrounded by amazing tropical gardens; the entire resort feels like a fairytale! This accommodation has "day tours" for which you pay an entrance fee and can stay in any of their tree houses by the river or cabanas. Note that you can't stay overnight in these, it's just for the day!
The overnight rooms have a cabin style, and rooms like the superior room have a private swimming pool. If you want a more rustic experience, I suggest you book their Glamping site, which is a wooden teepee, and some of them come with air conditioning, and some come with a fan, so select according to your preferences by the time of booking!
8. Torres Farm Resort – great for a group of friends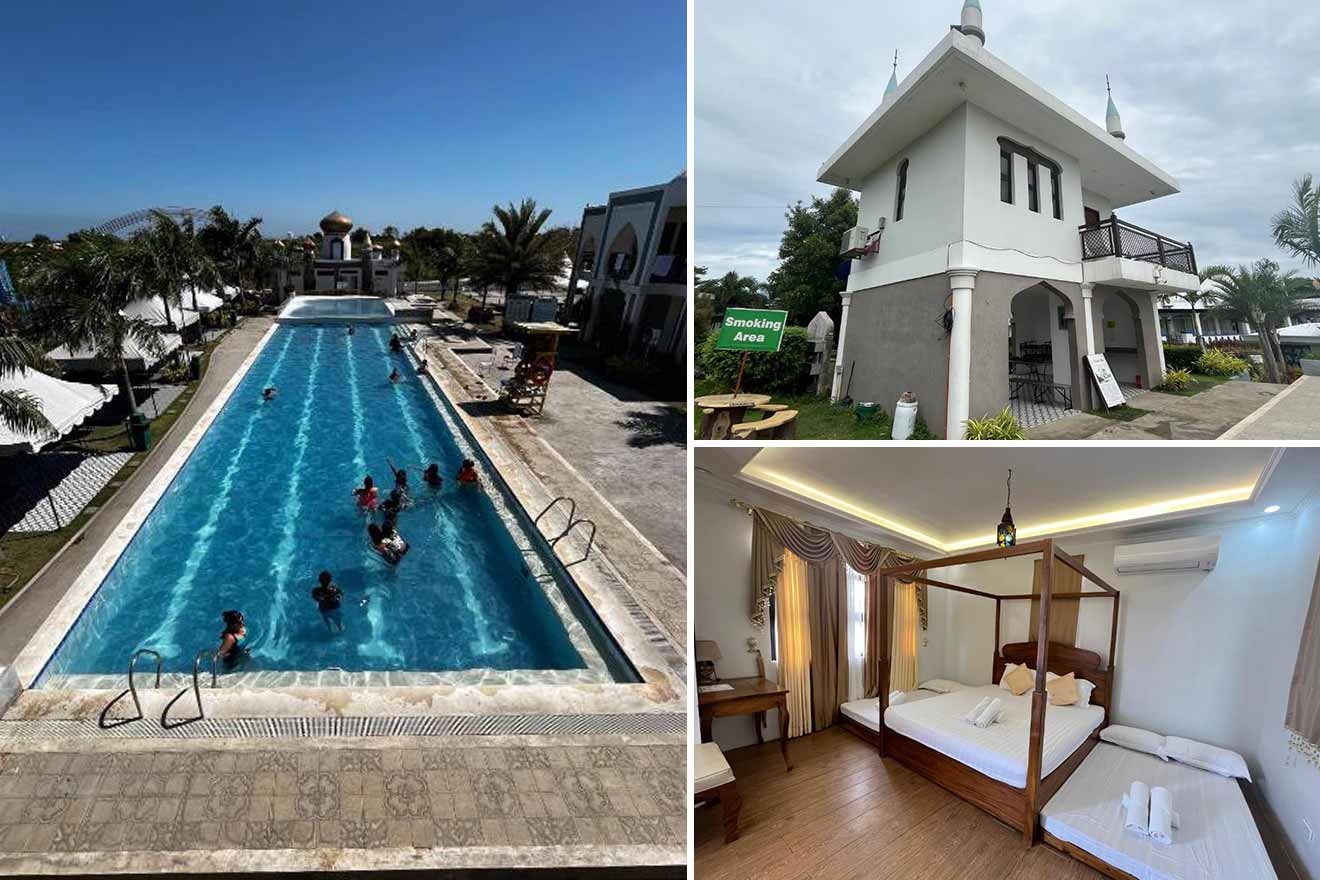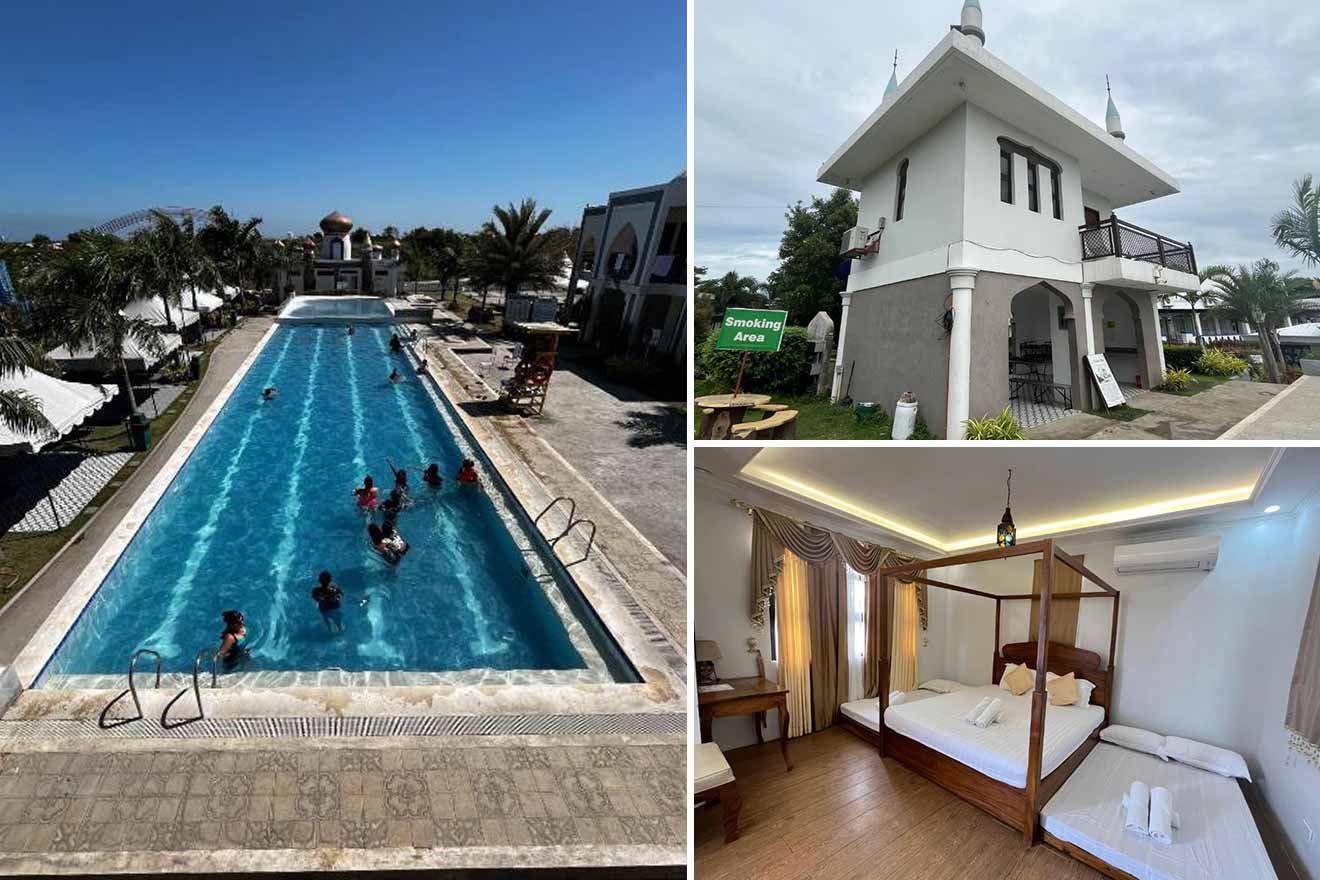 Staying at this Naic hotel will make your vacation a unique and memorable experience! Doesn't it sound lovely to let go of all your worries and everyday life in a paradise destination surrounded by all of nature's wonders? Swim and relax by any of the 5 outdoor swimming pools or set yourself up for adventure and visit Mount Pico De Loro, which is only a 30-minute drive away from the hotel!
Something great about this resort is the number of rooms and villas crafted for big groups. I imagine large groups of friends would find this accommodation superb! Some of their economic villas can host up to 16 guests, and these villas come with single and double bunk beds and futons. The villa has a private bathroom with a rainfall shower!
9. Aquamira Resort – for amazing swimming pools!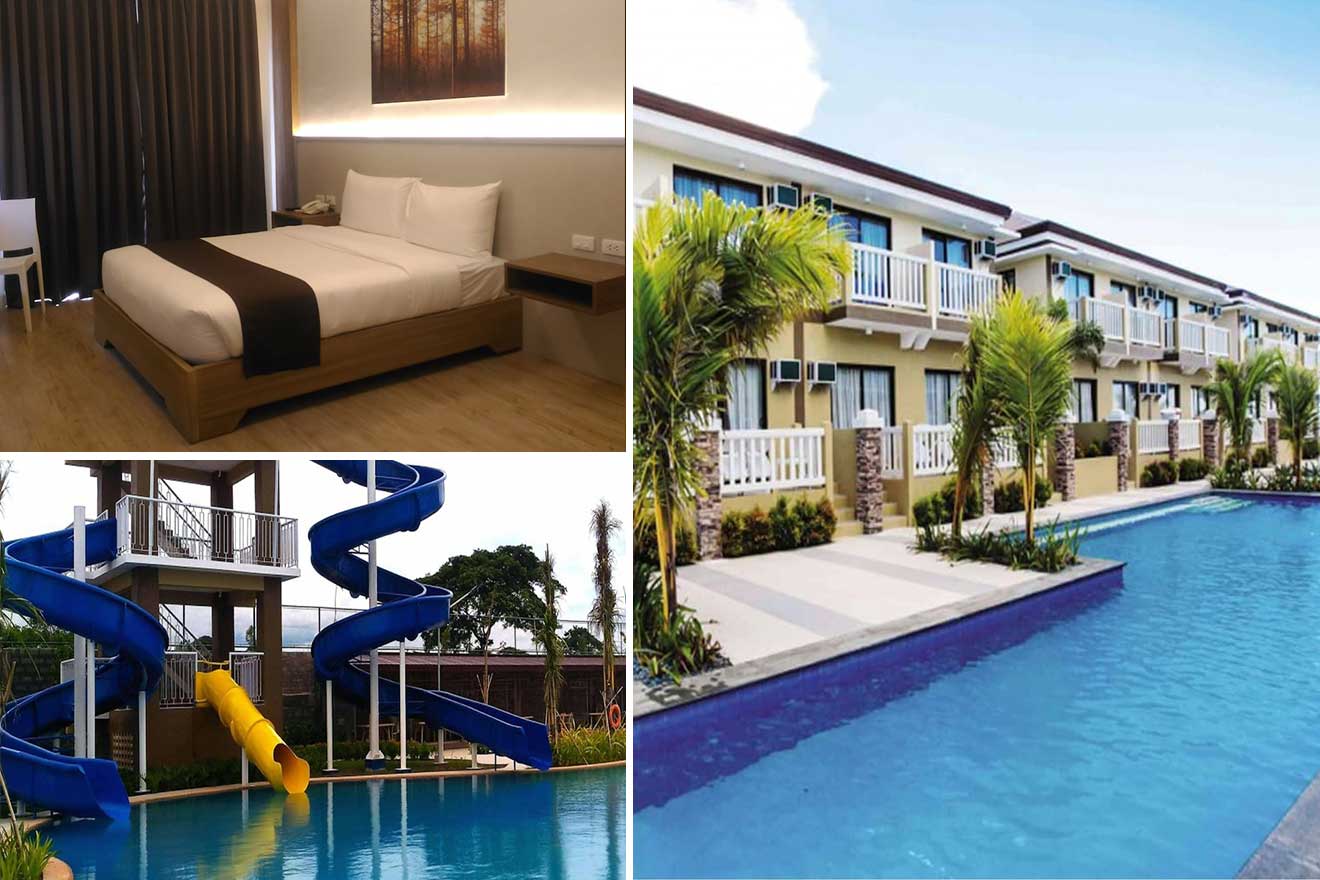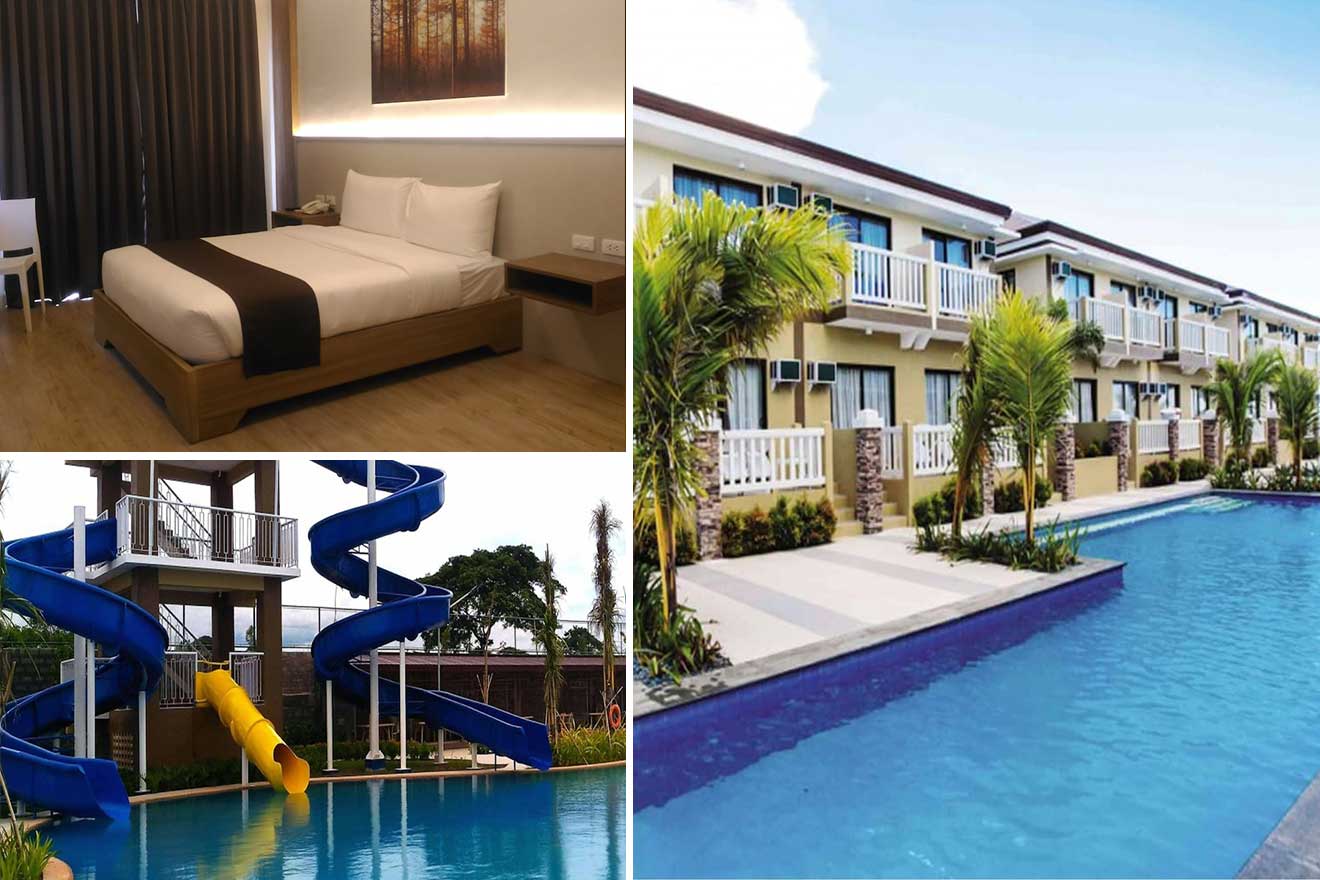 Oh me, oh my! This Tanza, Cavite resort is such a hidden gem located! How cool is it to stay in a resort with such an amazingly wide range of options?! You have water parks, lazy rivers, pools with slides, and more! This is perfect for families with kids or anyone who loves to relax in the water! Another cool thing about this resort is the amazing tennis court it features, and it's available to all guests!
All the rooms at this resort come with a flat-screen TV with cable channels, a terrace or balcony with picturesque views, and complimentary Wi-Fi. All guests have room service available and free breakfast will be served to them as well! Some rooms have direct pool access!
10. Water Camp Resort – for an amazing water park
I am in awe! This resort, located in Kawit, Cavite, is without a doubt one of the best water park resorts out there, if not the best! Tell me what you want, a mini wave pool? Do they have a little ocean with waves and a rave pool? You got it! a lazy river? Just let go and float away with no worries in your mind!
They have an interactive kids' pool perfect for toddlers, a dunk pool with the biggest slides, and an adult pool. Of course, you get to have fun too! The rooms offered by this resort are amazing as well, you have options for small groups or families of 4 or 5 members, and then you have villas, which can host up to 15 people.
11. Gratchi's Getaway – get ready for action!
Wow! This is such a cool resort, it is located in Tagaytay, and the natural ambiance and surroundings are just unbeatable! You can book a room per night or get a package, I honestly recommend getting the package so you can enjoy all the activities and amenities the resort has, as well as having all your meals included in it! Oh, and this resort is perfect for young people!
The packages include bonfire nights, access to the waterfall pool, and day tours with snacks included, to amazing outdoor games and activities, such as zipline, high rope challenges, and mudslides! So much fun! The rooms and properties they offer can host from 4 guests to groups of 40 people!
12. Villa Colmenar Resort – features a pool with bubbles
I cannot explain it, but looking at the pictures from this resort, it feels like fun times are guaranteed! I believe groups of young travelers would be more than happy to stay at this accommodation! The main attraction in the property is the big swimming pool and terrace, perfect for relaxing and having fun during the long summer days!
During the summertime at this resort, they do a little fun "bubbles" event in the pool, which looks like so much fun! They offer many rooms, some of them are bigger and have even a private kitchen and can host from 4 to 6 guests. If you are on a budget, there is a small room with bunk beds that can host groups of friends!
13. Cool Martin Resort – explore Bacoor!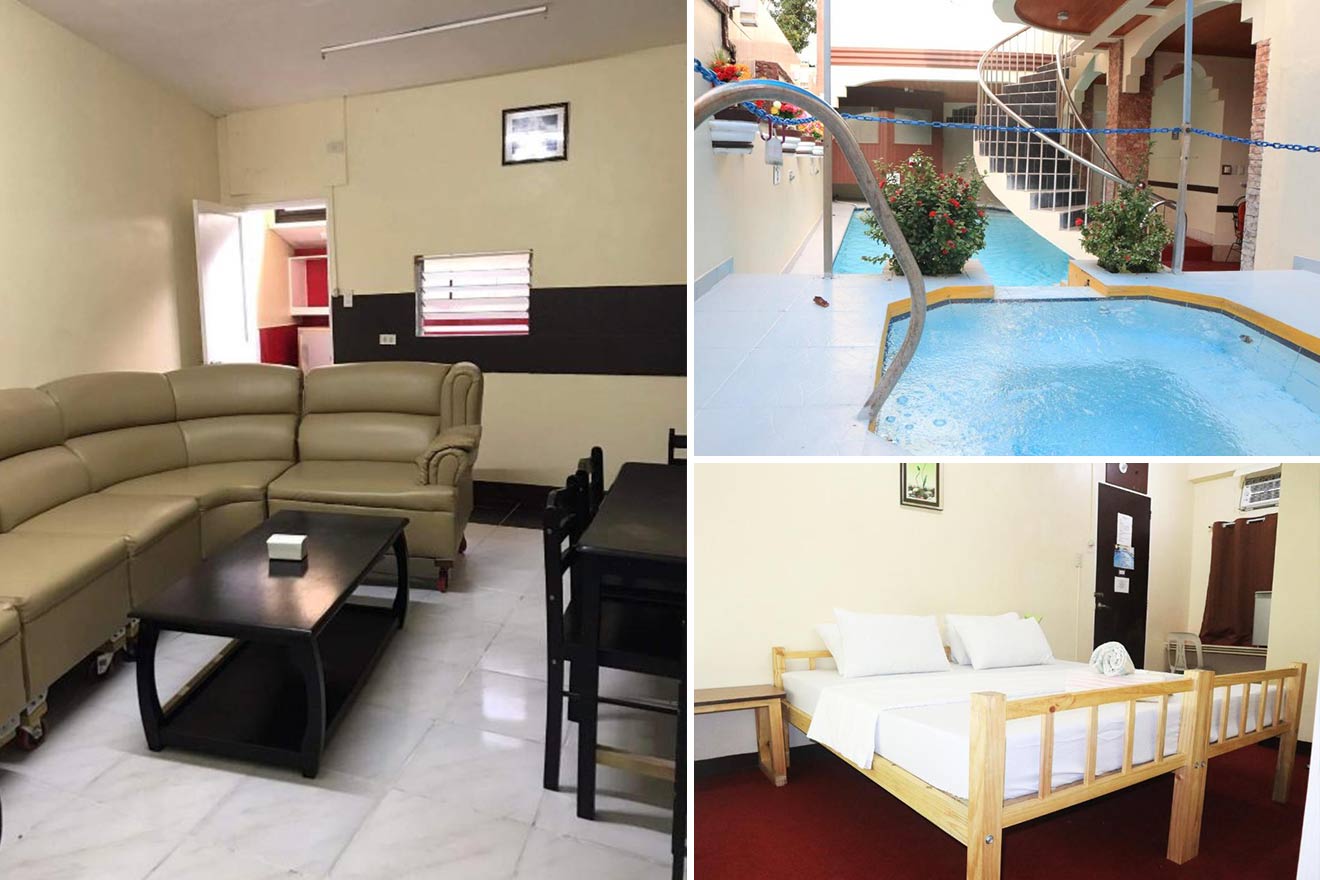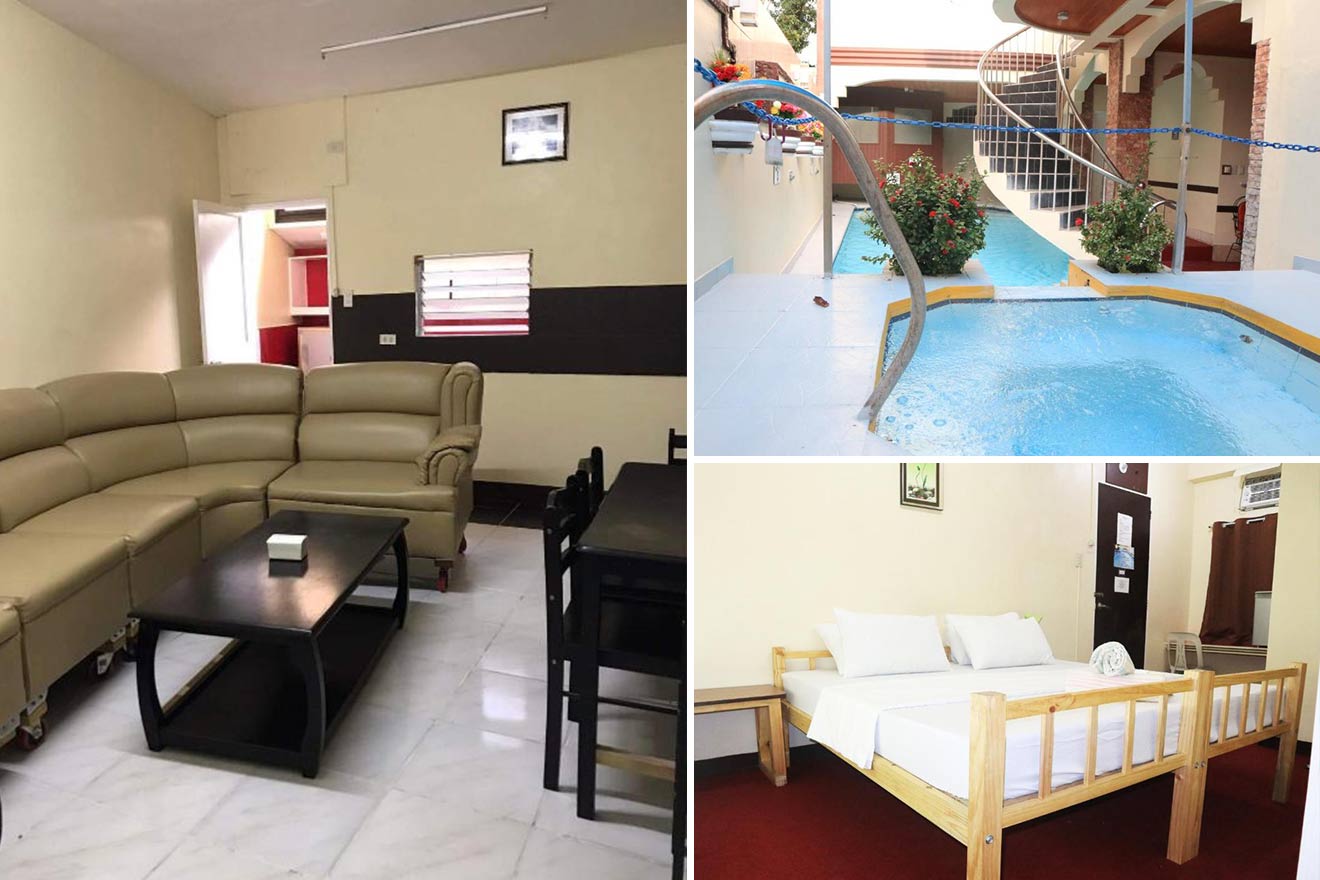 This resort has a classic and vintage vibe, and some rooms have a nice crafty and rustic vibe! This resort has an outdoor pool and a jacuzzi open to all guests to enjoy, as well as a kid's pool if you are traveling with your family! Activities like karaoke, darts, and billiards are available to guests for an extra fee. If you like to relax in a sauna, this resort has one; check the rates when checking in!
Complimentary breakfast, air conditioning, and free Wi-Fi are available to all guests staying in any of their rooms or suites. The studios and budget rooms usually can host from 2 to 3 guests, and family suites can host from 4 to 6 guests, and this is their biggest room!
14. Starview Hotel – stay in Silang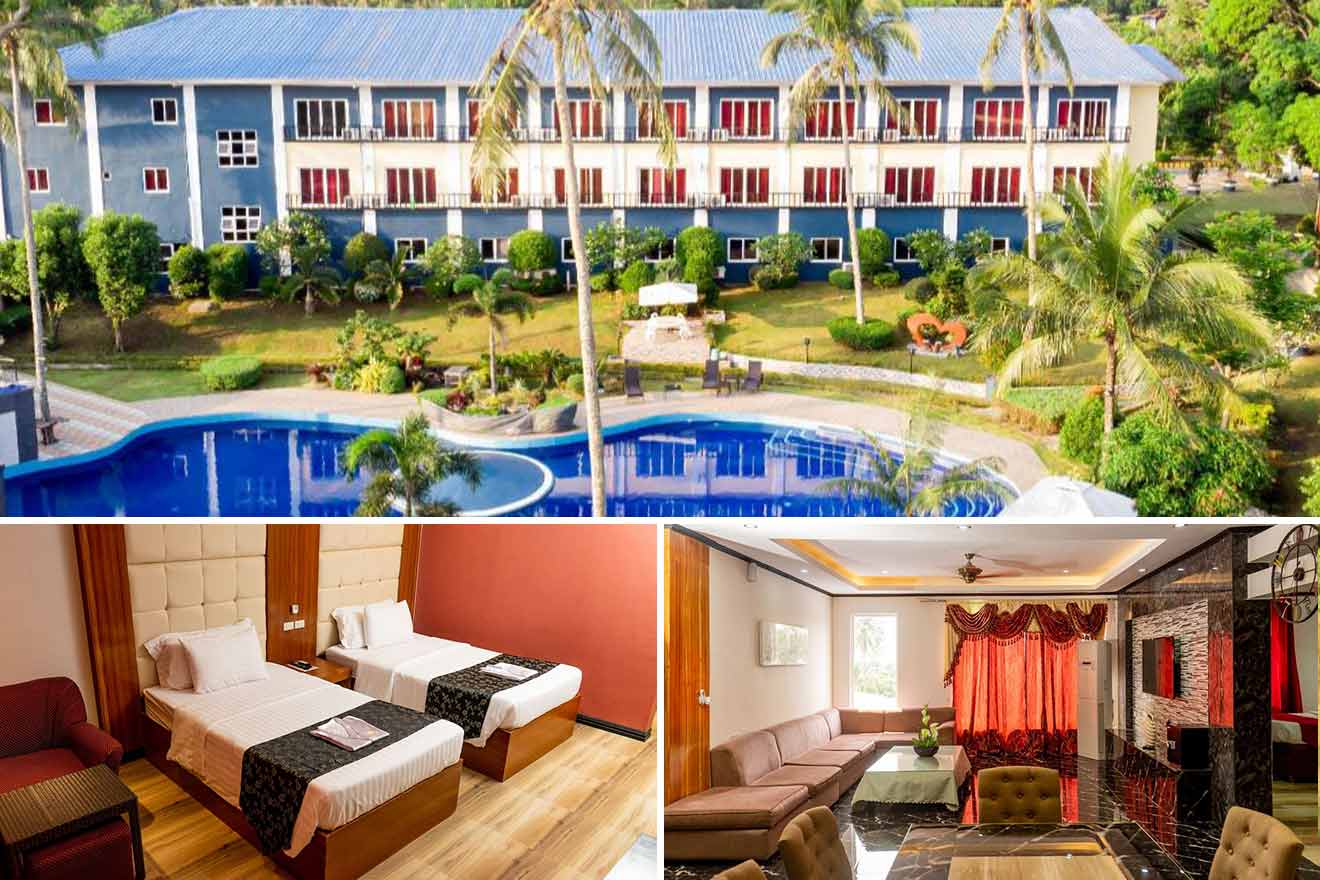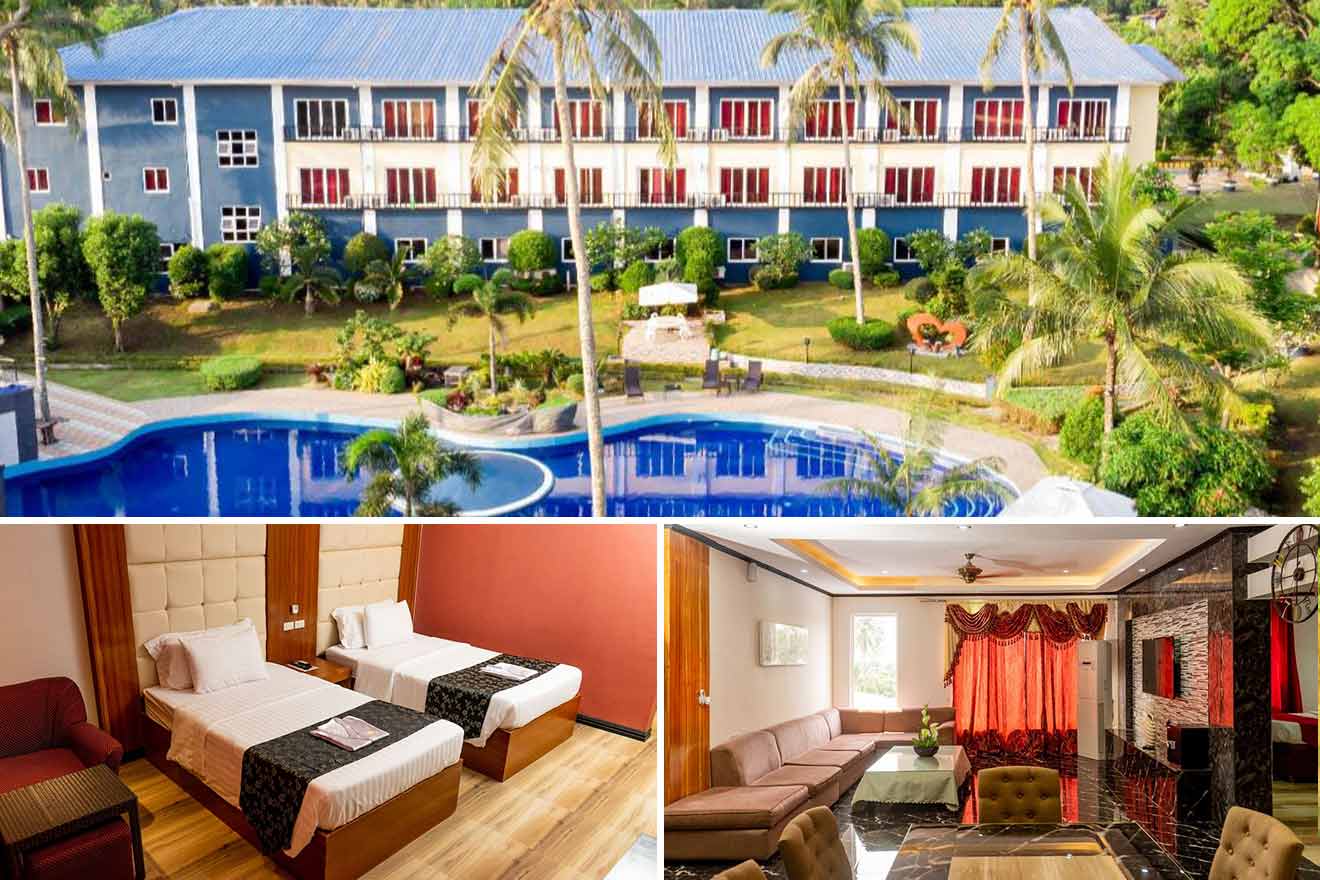 This 3-star hotel has nothing to envy from those 5-star luxury hotels! Located in Silang and with South Forbes Golf City only 2 miles (3 km) away, this hotel will make your stay a relaxing and fulfilling one! The hotel features an amazing onsite restaurant, an outdoor pool, a spa center, and the most beautiful garden, perfect for relaxing with a drink on a summer afternoon!
The rooms and villas are truly incredible, such a style! The pool villa is super luxurious and comes with a fully equipped kitchen with a water dispenser, 4 bathrooms, and a private garden with a private swimming pool. This villa is great for big groups! The deluxe king room is a great option for 2 travelers, it comes with a bed, a sofa, and a private bathroom.
15. Villa Filomena – natural spring resort
Located in Indang, this resort is super special since it has a natural spring in the middle of the accommodation, which makes it a perfect setting for a relaxing and memorable vacation! Guests can jump in and swim in the natural spring, this accommodation also features cabanas and gazebos to rest after having fun in the river! If you like the pool more, don't worry, this resort has one.
This resort features air conditioning rooms, and that is exactly what you need for a resetting sleep in the summertime! The rooms can host big and small groups of guests, so either if you are traveling with a partner, a friend, or your family, there is a room for you here!
16. La Playa Resort – budget-friendly resort
As the name suggests, this resort is located by the beach in Tanza! The distinguishing factor about this resort is its closeness to the beach, so guests staying at this hotel should love spending time at the beach sunbathing, playing beach sports, or swimming in the sea! The resort also has a children's pool and a pool open to people of all ages.
The rooms and villas of this resort are super modest and simple, but honestly, you don't need much more! This accommodation can host big groups and small groups. By the time of booking, communicate your needs to the hotel manager, and they will accommodate you!
FAQs about Cavite resorts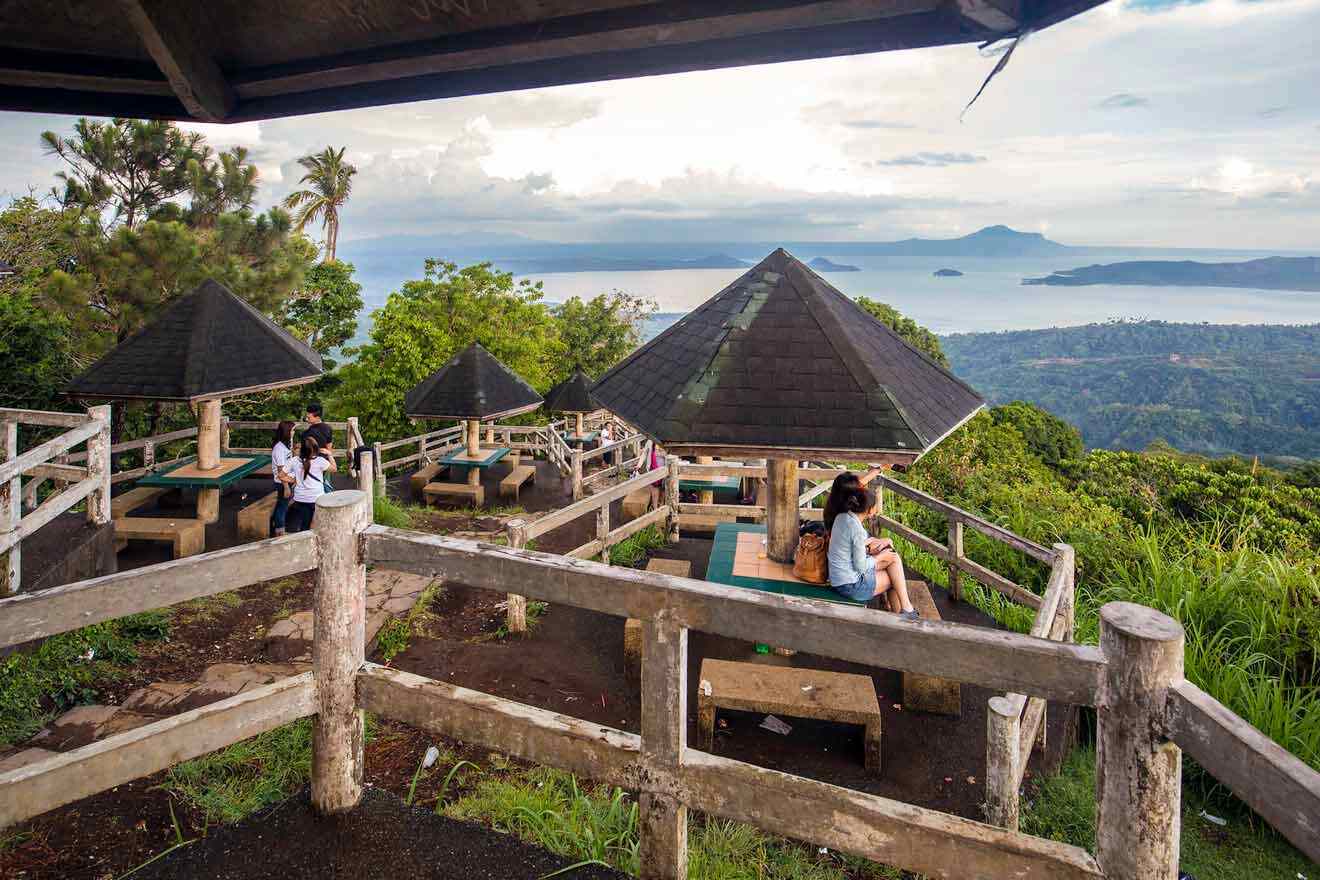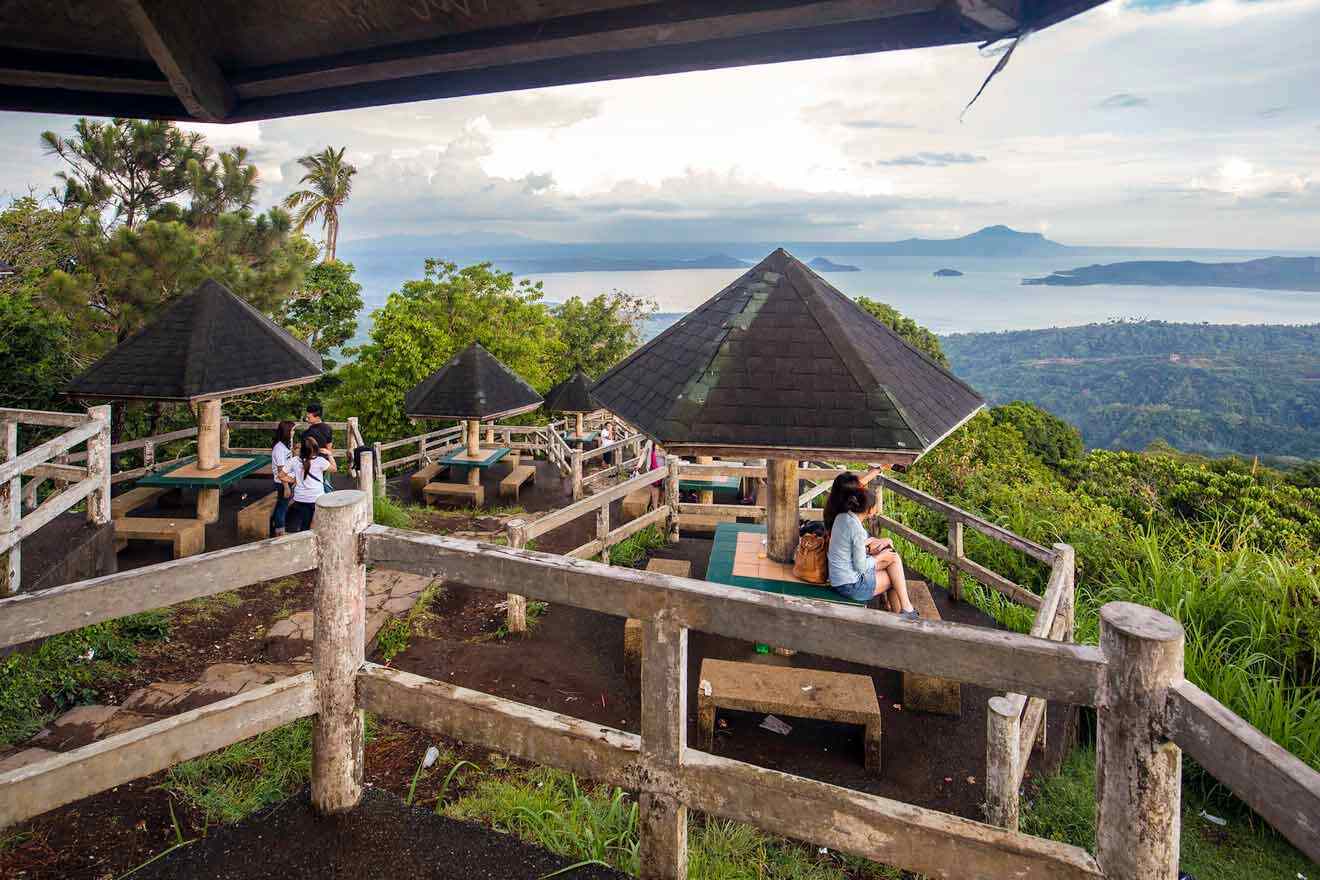 Conclusion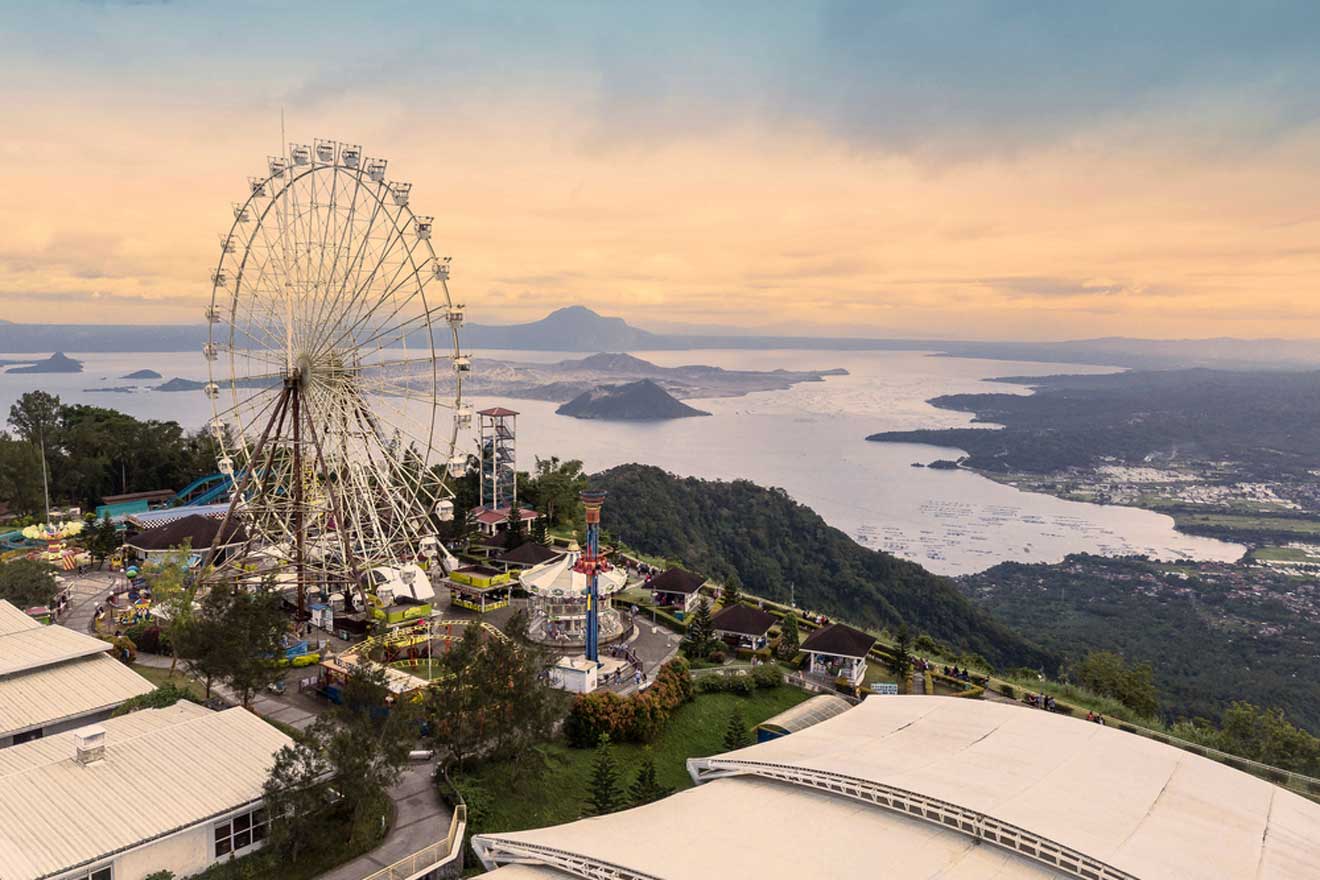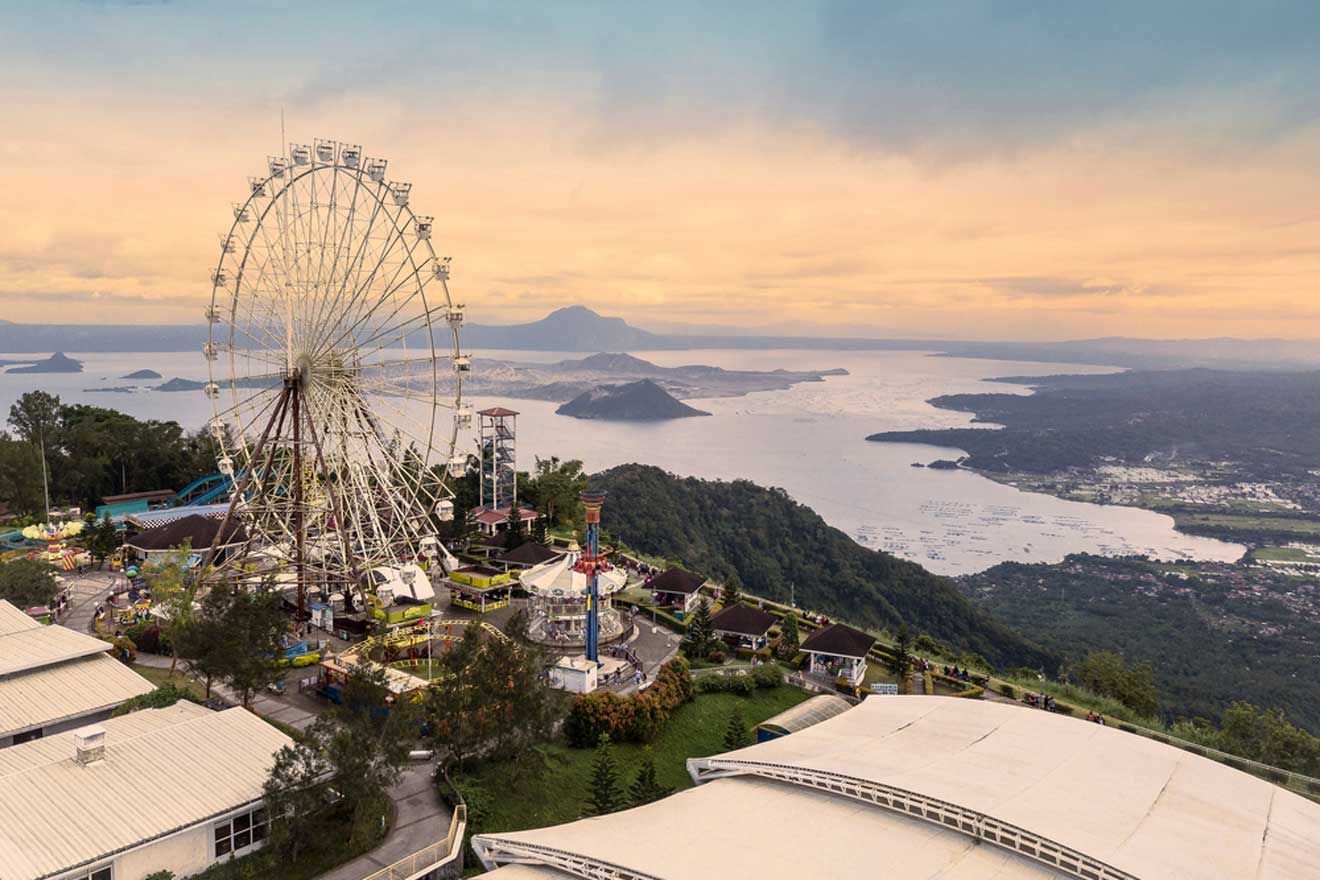 It's a wrap, lovely humans! Those were the best Cavite resorts, all amazing options with great amenities, from expensive and luxurious to budget resorts, all equally amazing! I am super happy for you and jelly you are traveling to such a destination!
Anya Resort Tagaytay – Luxurious, trendy, and with a touch of traditional style, which is always a perfect combination! And the location is unbeatable!
Twin Lakes Hotel – I want to swim in that infinity view overlooking mountains, lush gardens, and lakes! What a treat!
Which of these Cavite province resorts was your favorite? Have you ever stayed in any of these resorts? Let me know in the comments, I love to learn about your trips! Don't forget to book your hotel room as soon as you make a decision, these rooms get booked so quickly!!
Until the next one,
Daniela
---
Pin it for later!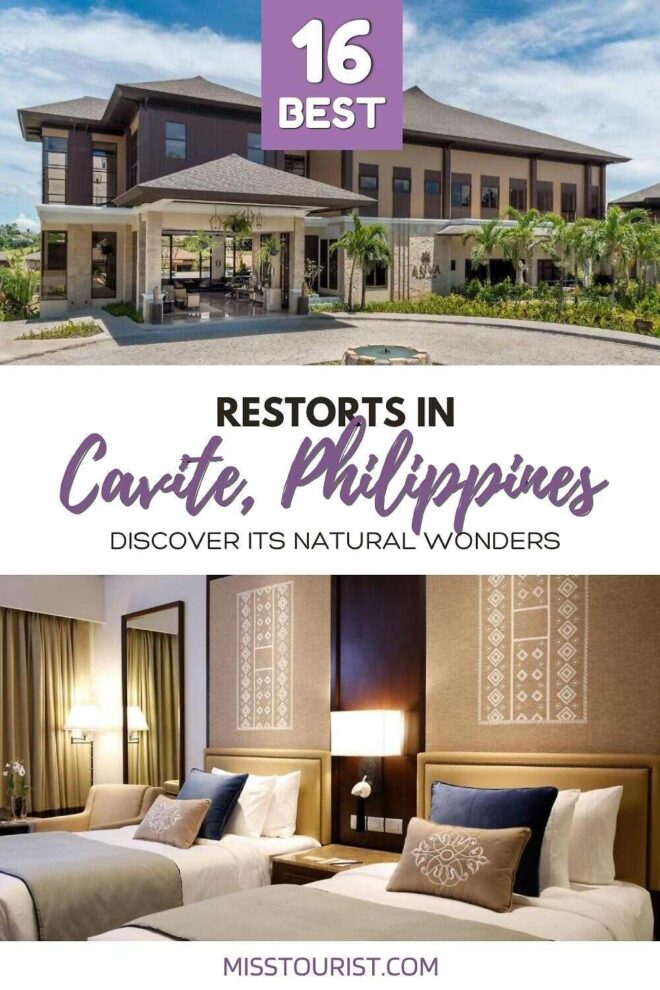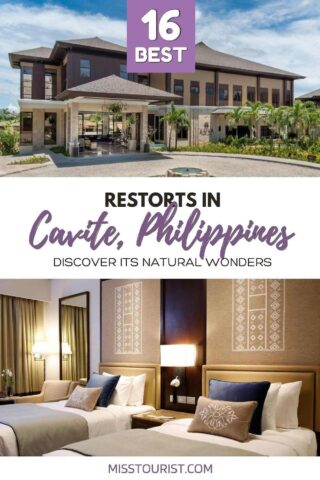 Pin it for later!