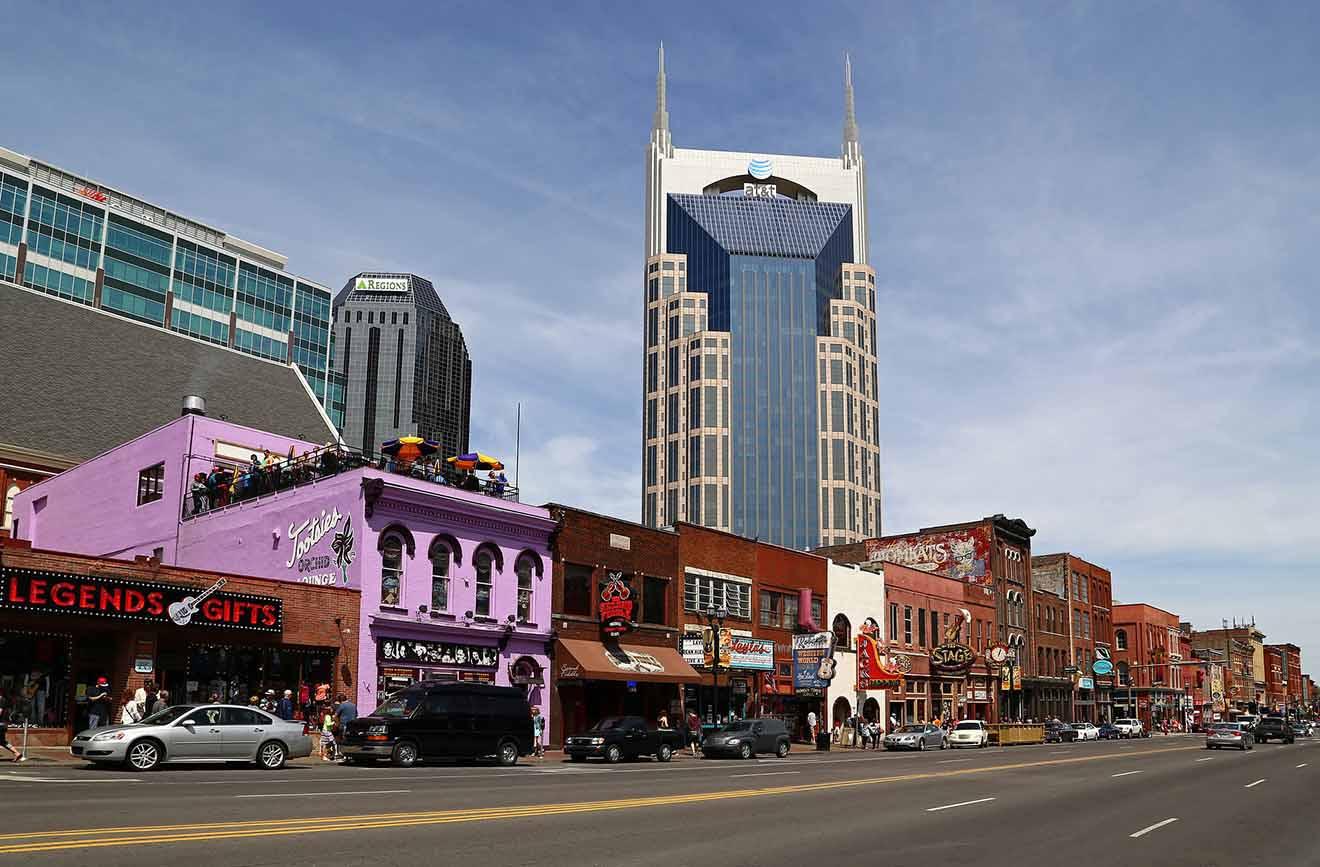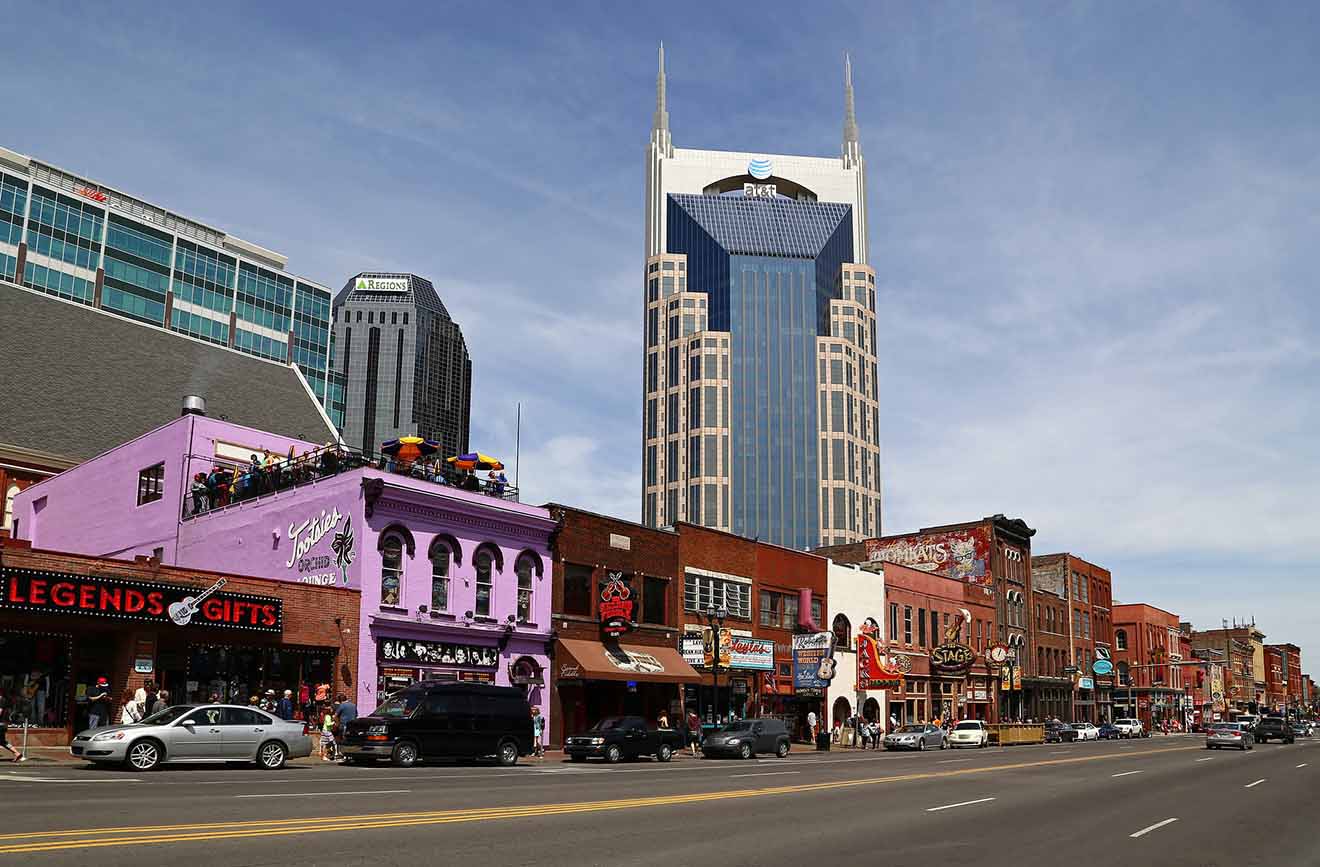 Planning on going to the country music capital of the USA? I don't blame you, Nashville is full of music studios, culture, food, and art! So if you need help deciding where to stay in Nashville, you are on the right site!
I have picked the 8 best neighborhoods to stay in Nashville and the best hotels in each one. So you have different options for any interest and budget, whether you are visiting for the first time, traveling with your family, cheering for the Tennessee Titans, or just visiting for the country music!
But to be honest, the best area to stay in Nashville is Downtown Nashville because it is full of music venues, delicious restaurants and many historical and cultural attractions!
Looking for something else? I will also talk about East Nashville, The West End & MidTown, The Gulch, Germantown, 12 South and of course, the Music Valley & Opryland! So if you are looking for the best place to stay for couples, families, foodies and more I'm sure you will find the option to cover your needs!
This city, home of country music, has many things to offer visitors: live music venues, famous recording studios, outstanding entertainment, and many more attractions! That is why Nashville has become a top vacation destination for many tourists, so if you find a hotel you like, I recommend you book as soon as you decide, otherwise someone might steal your spot!
Are you ready to dive into the best hotels and areas for music lovers? Let's go!
If you are in a hurry
In case you don't have the time to skim through the whole article, I have the best of the best for you here – all these properties are in Downtown Nashville and have fab reviews (be sure to book in advance!):
Here is a quick visualization of all the significant areas in Nashville which I will be discussing in this post. Read on to find out more!
1. Downtown Nashville – where to stay for the first time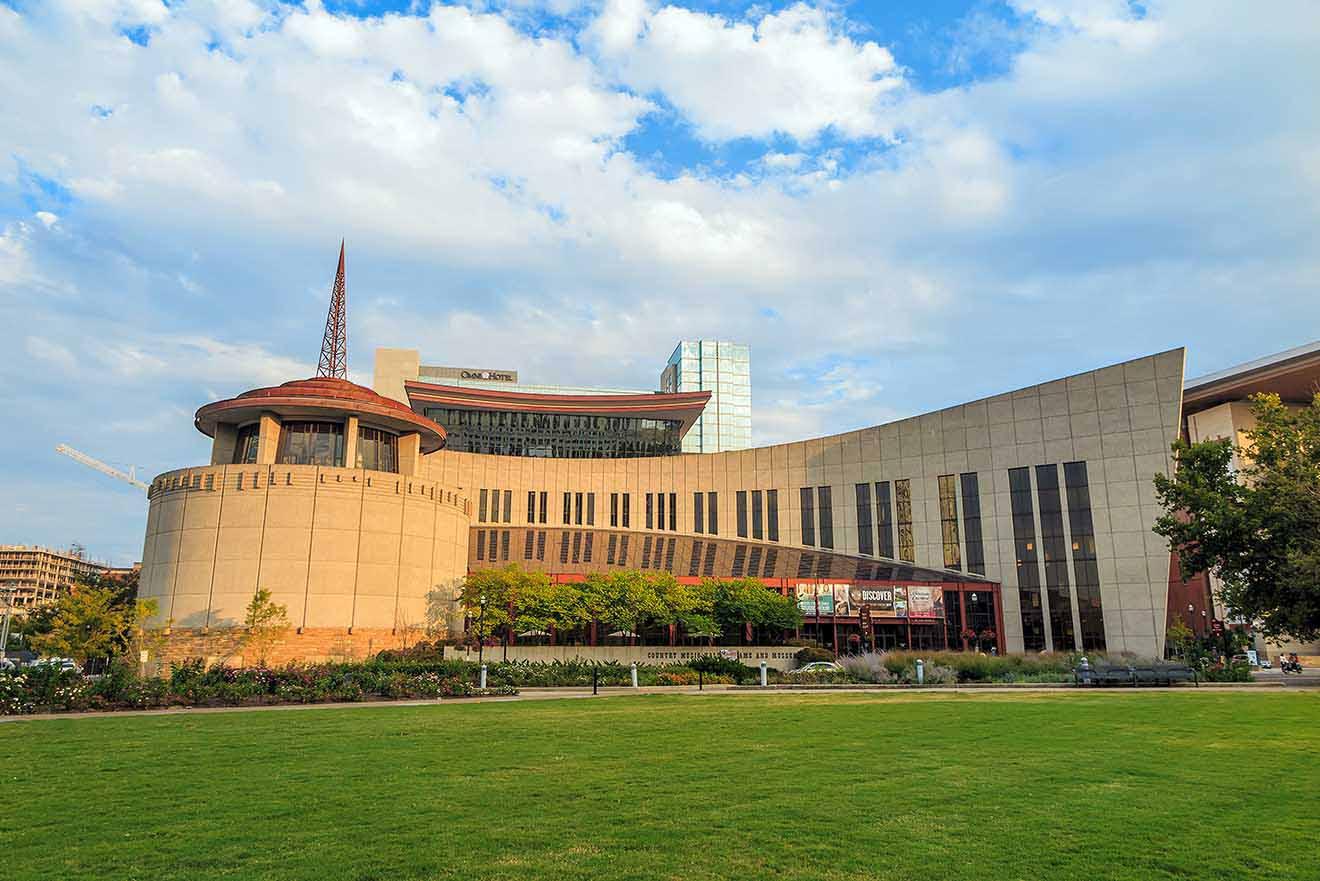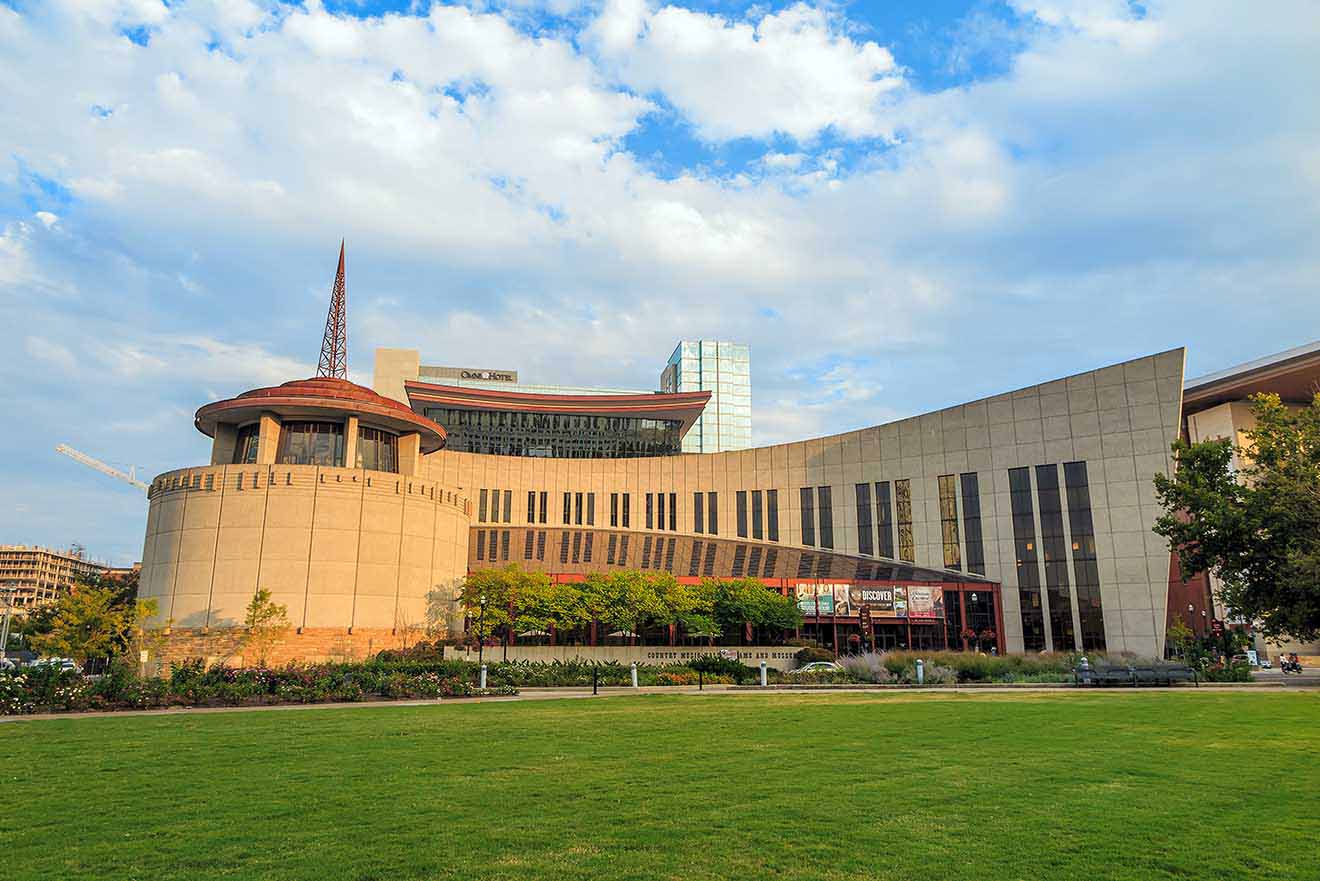 If you are wondering where to stay in Nashville for the first time, THIS is the best area for you!
Downtown Nashville (including Lower Broadway) is a neighborhood located in the geographic city center. As the heart of the music city beats, Downtown is a hub for entertainment – overflowing with music venues, cultural amenities, and historical attractions.
Furthermore, most people choose Downtown Nashville to enjoy a one-of-a-kind experience on Lower Broadway. The bars offer live music – welcoming guests to party until the early morning hours.
But Downtown Nashville / Lower Broadway is not just for partiers! Apart from restaurants, bars, hotels, and great views of the Cumberland River, Downtown Nashville or SoBro (South of Broadway) includes Bridgestone Arena, the Country Music Hall of Fame, Tennessee State Capitol, Nissan Stadium, Walk of Fame Park, the Johnny Cash Museum, the Ryman Auditorium where you can find a sign that commemorates the birth of the best bluegrass music.
Other Accommodation Options in Downtown
2. East Nashville – top area to stay for shopping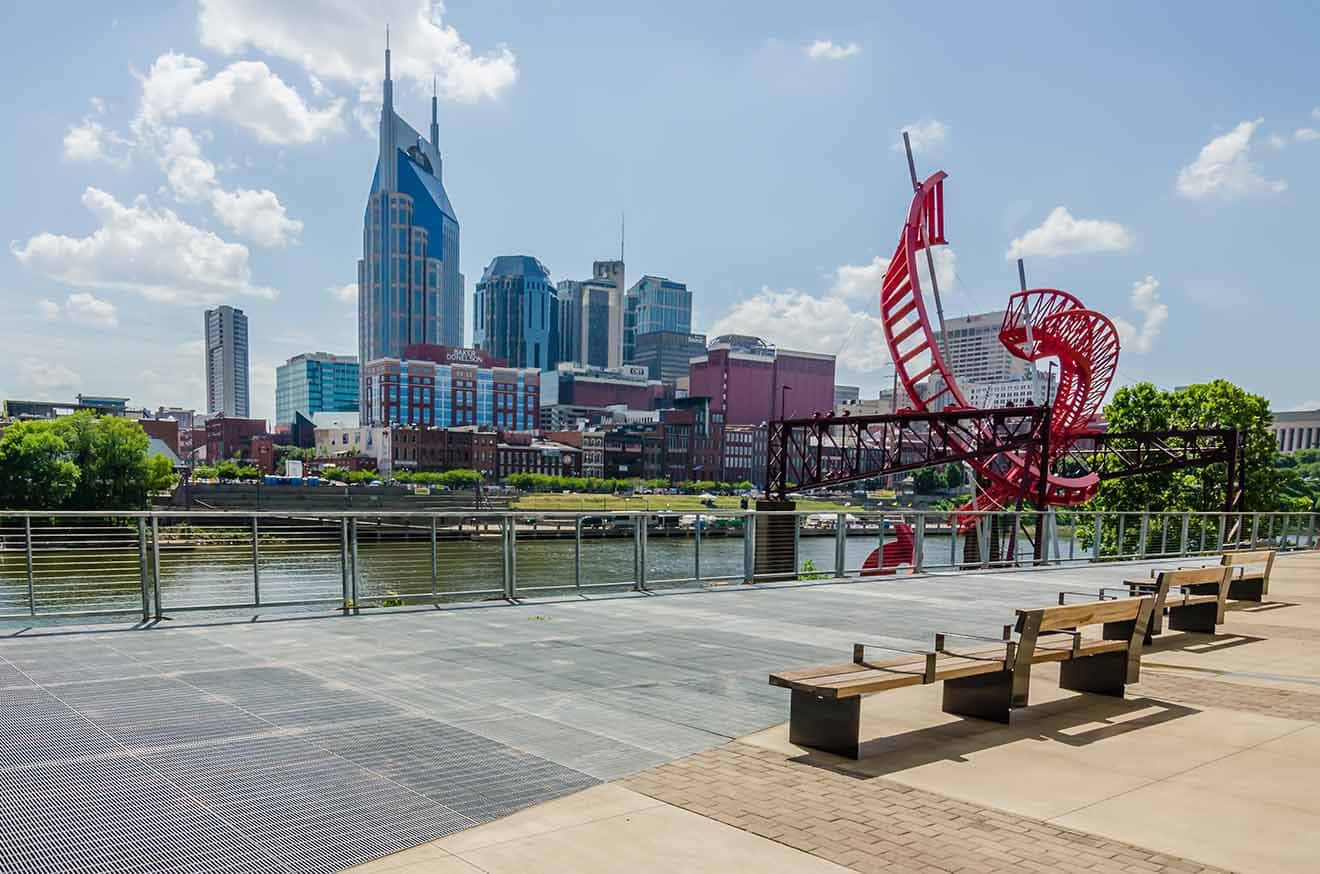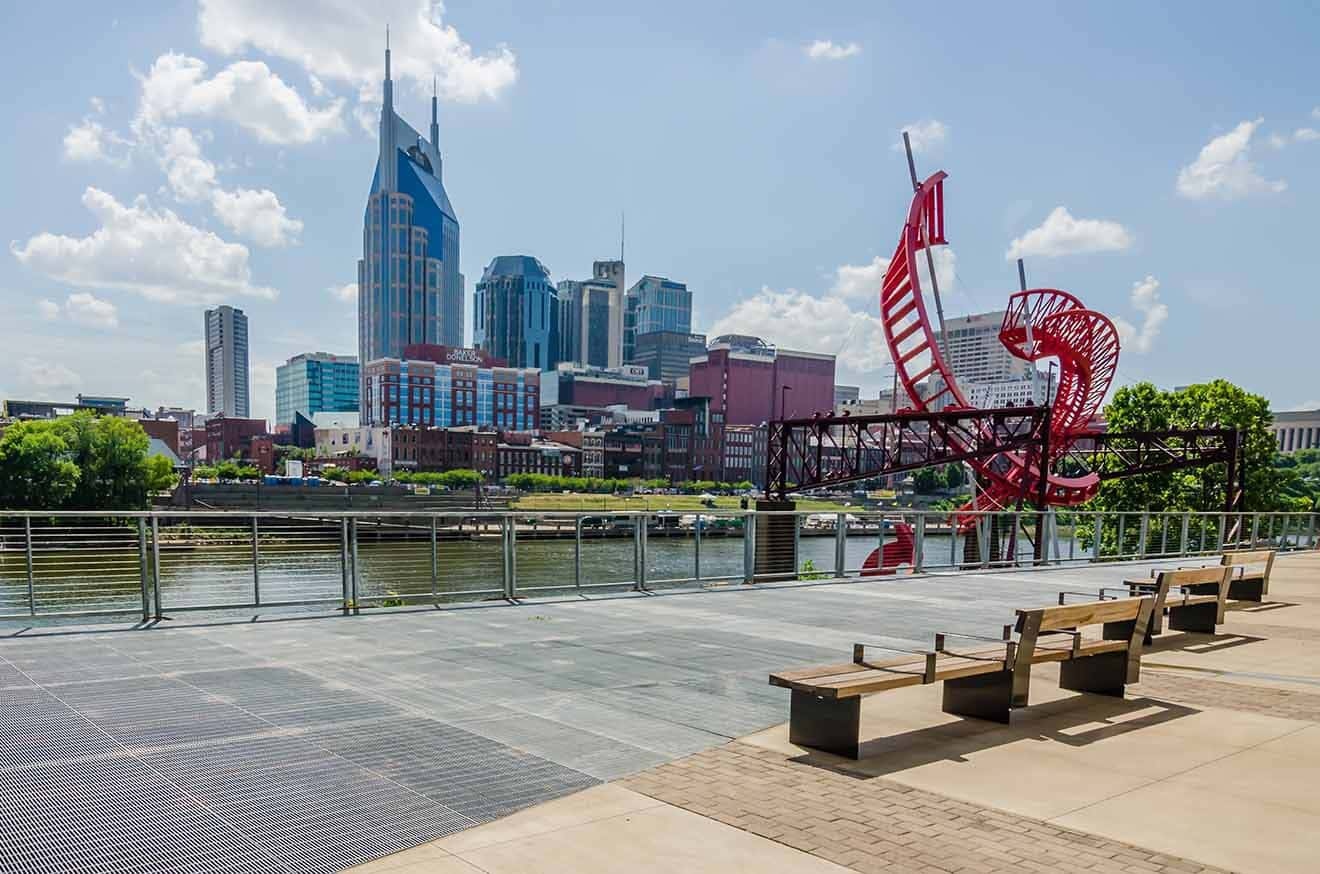 If you want to stay near the music scene, this area is for you!
East Nashville is home to stylish vintage boutiques, talented local artists and musicians, and vendors of handcrafted goods. Not to forget the delicious restaurants where you can taste traditional cuisine and the vibrant bars where you can hear locals performing some free live music!
Moreover, if you are up for a little shopping, East Nashville will become your favorite spot. This is one of the places to stay in Nashville, especially for those wanting a calmer stay but still wanting to enjoy country music and the city vibes.
Beer lovers will enjoy this neighborhood for its beer gardens and some of the best burgers.
Other Accommodation Options in East Nashville
3. West End / Hillsboro Village – best for budget travelers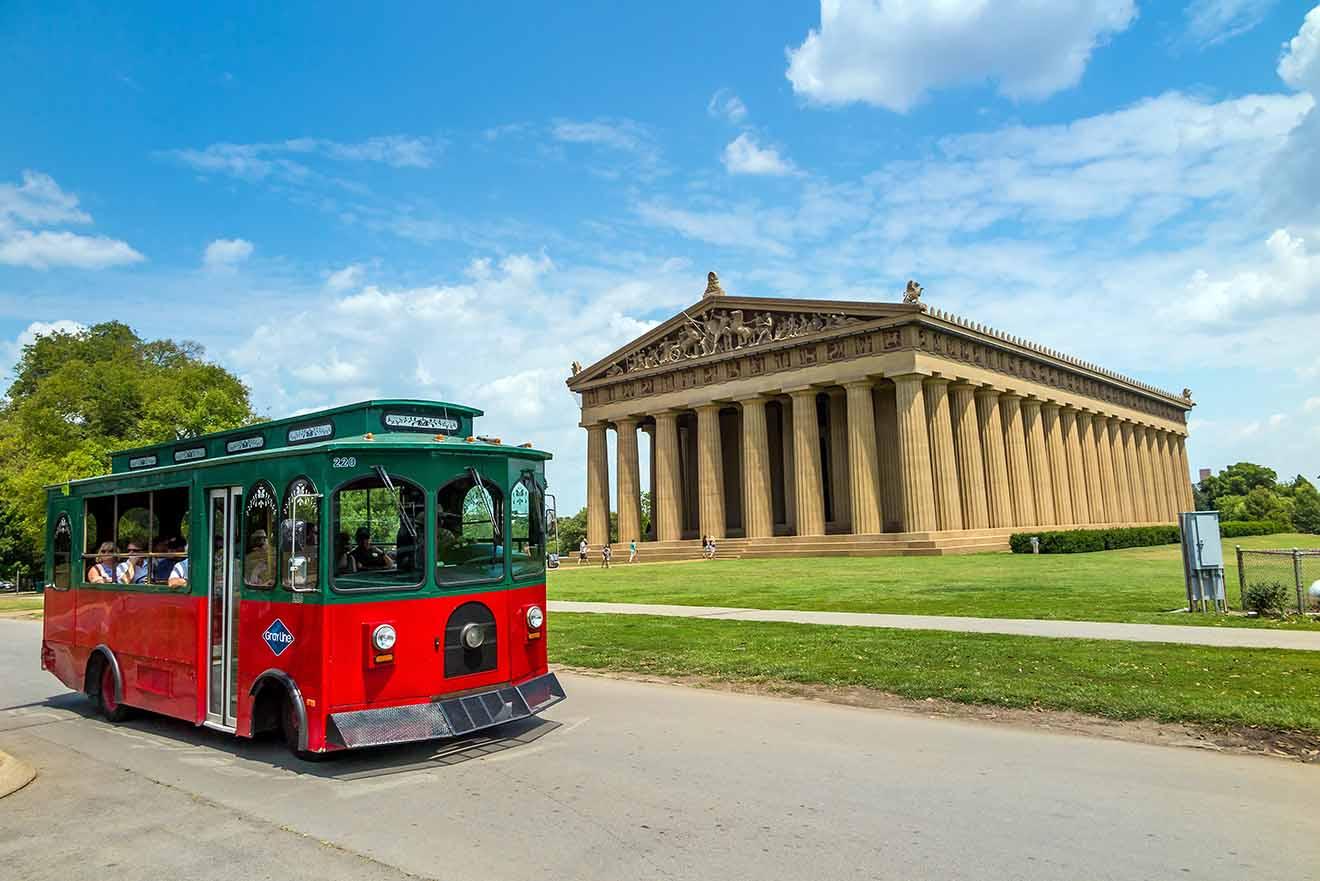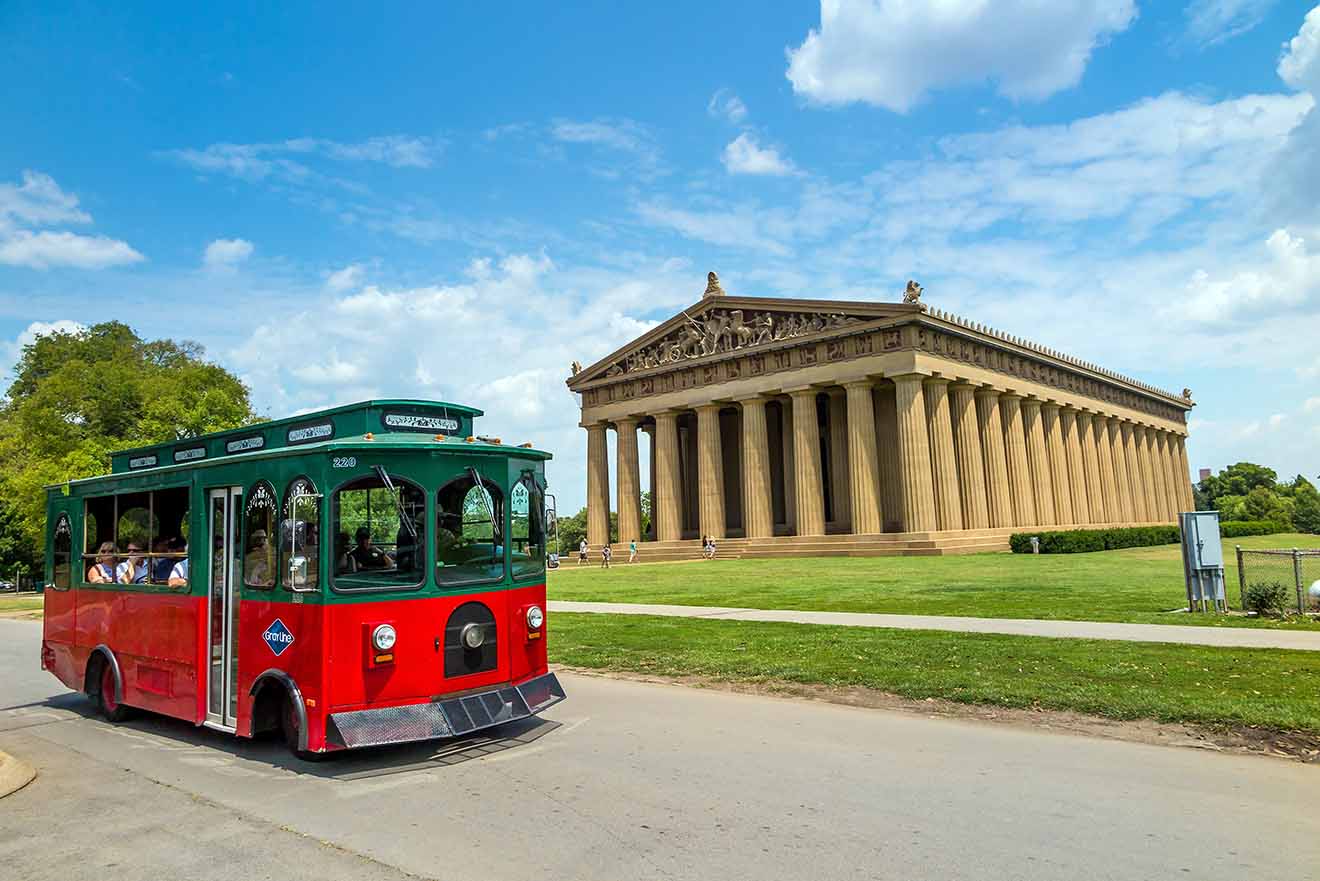 Situated next to Vanderbilt University, the West End (or Hillsboro Village, as people like to call it) is a lively and upscale central location within the city.
Centennial Park – Nashville's largest urban park is located here and represents the heart of daytime activities. A popular attraction is the Partenón – a full-scale replica of the Athenian statue in Greece.
The West End is famous for its nightlife and entertainment, so it's no wonder you will spot many students here.
All in all, the West End is a popular area to stay in Nashville, so let's see some of the most affordable hotels and rentals:
Other Accommodation Options in West End
4. Music Row / Midtown – best area to stay for nightlife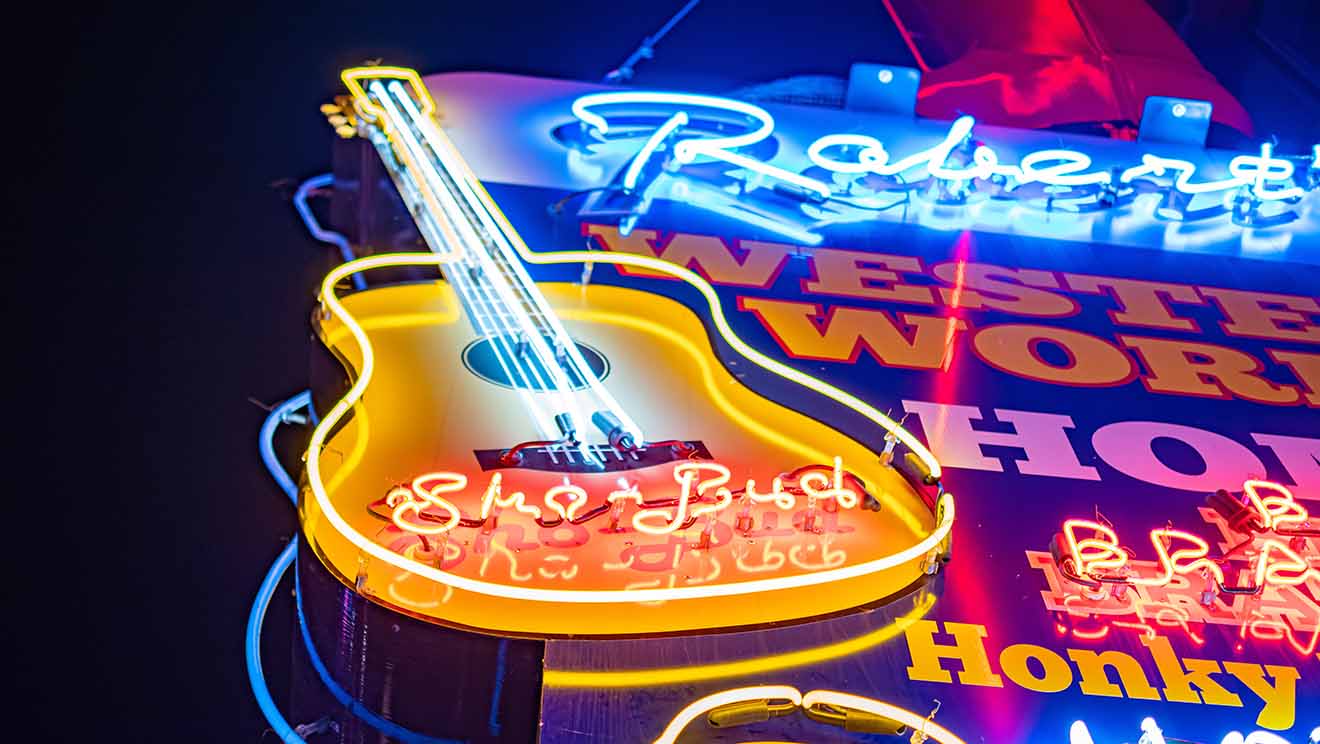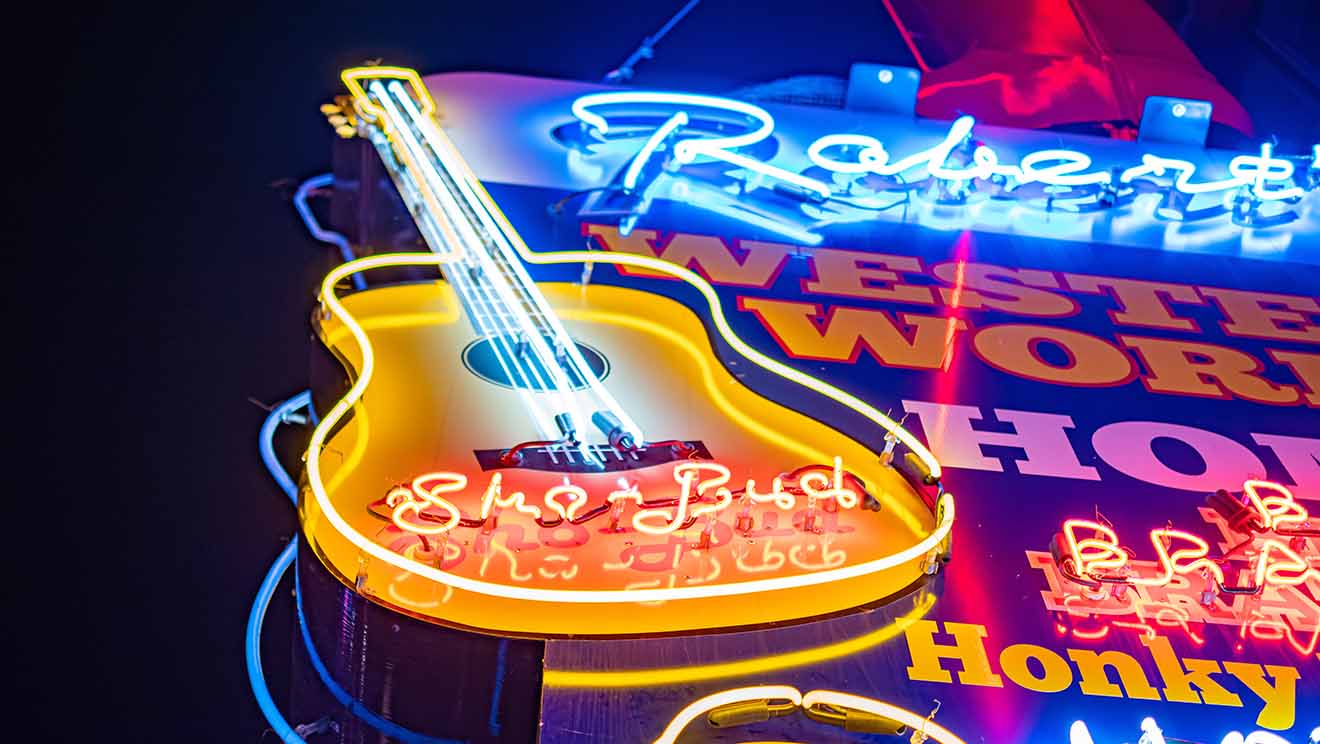 One of the best neighborhoods to enjoy the music all night long!
Take a stroll along 16th and 17th Avenue, and you will reach the most creative neighborhood of country music moguls and recording studios, the mecca of country music. The old brick houses have transformed into fantastic recording studios and offices of record labels and music publishers offices.
So if you are keen on the music scene, concerts, or passionate about country music (or any type of music for that matter), this place should be on your list!
To get the most out of this area, I suggest a tour with a knowledgeable guide that can walk you through the history and roots of Nashville music production. The streets are named after famous country singers of the old days.
As this section is dedicated to the music industry, you will find the Country Music Hall of Fame. So, if you have enough time, include a visit to this building.
Other Accommodation Options in Music Row
5. The Gulch – where to stay in Nashville for a trendy vibe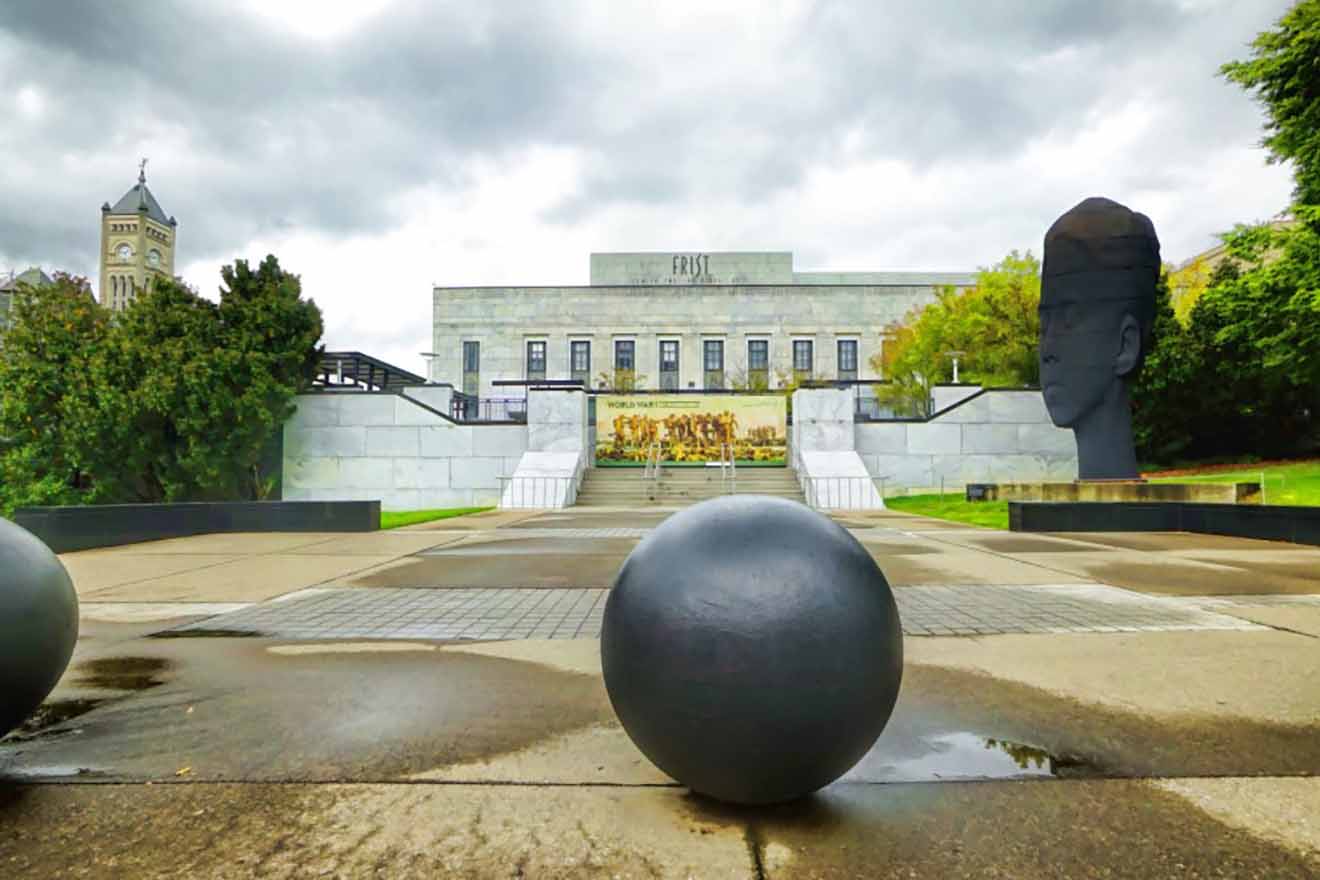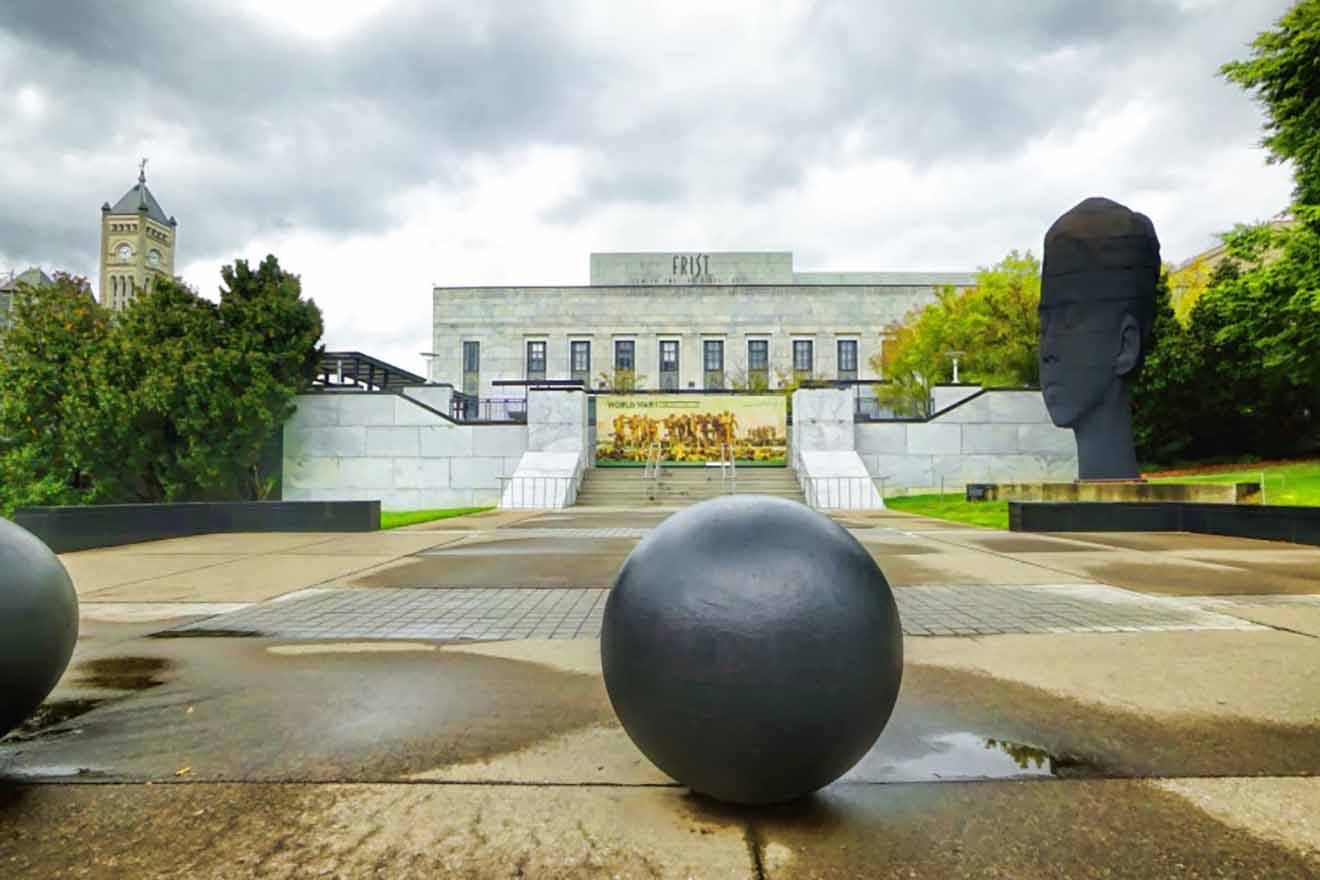 Long ago, the Gulch neighborhood was home to abandoned warehouses, factory buildings, and empty lots. Today, it has become the most modern neighborhood in Nashville, surrounded by luxury apartments, fancy hotels, trendy restaurants, and bars – some of them with live music!
This little corner is in between Midtown, SoBro, and Music Row, making this the perfect place to find something to fit everybody's taste. Bluegrass enthusiasts can have a fun-filled experience of banjos and mandolins performance at the Station Inn.
But if you are interested in visual arts, I would recommend The Frist Center for Visual Arts – an art deco-style building full of complex design and details.
So, if you want to feel like a local, then you should consider booking a hotel/ apartment here.
Other Accommodation Options in The Gulch
6. Germantown – where to stay in Nashville for families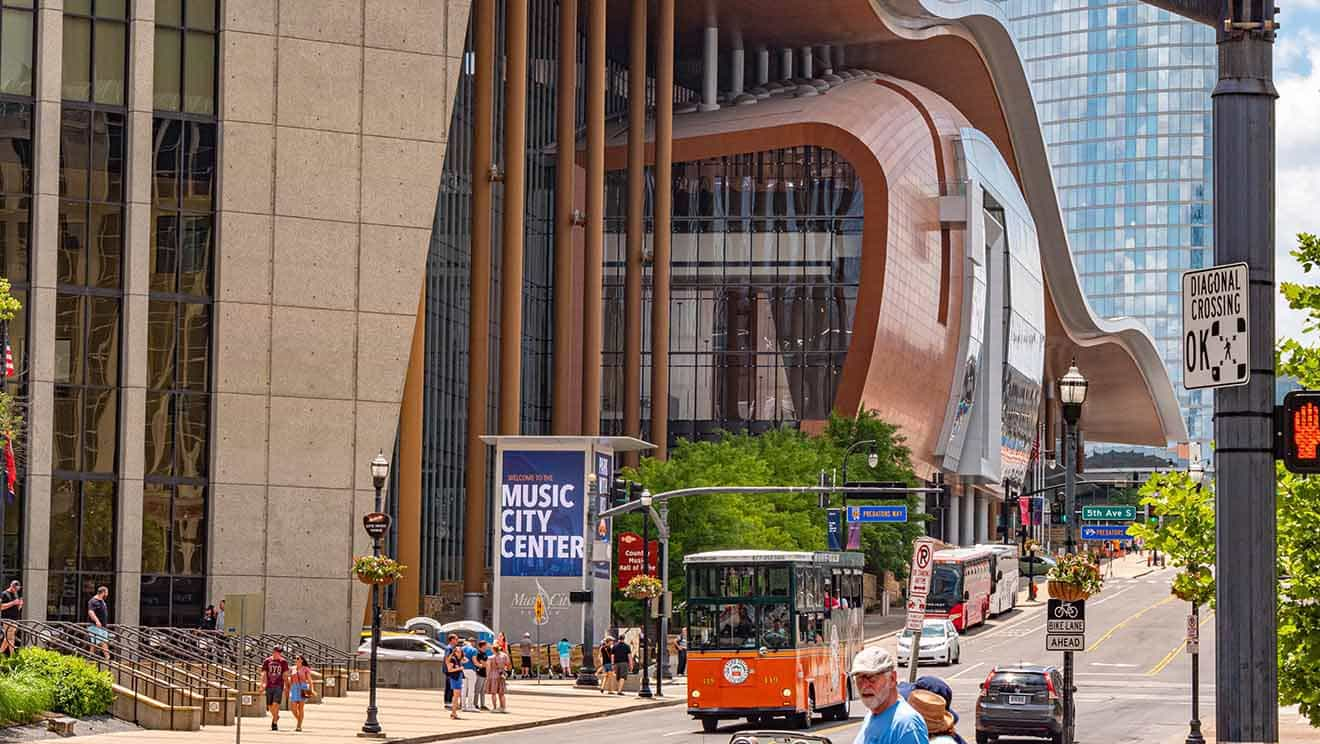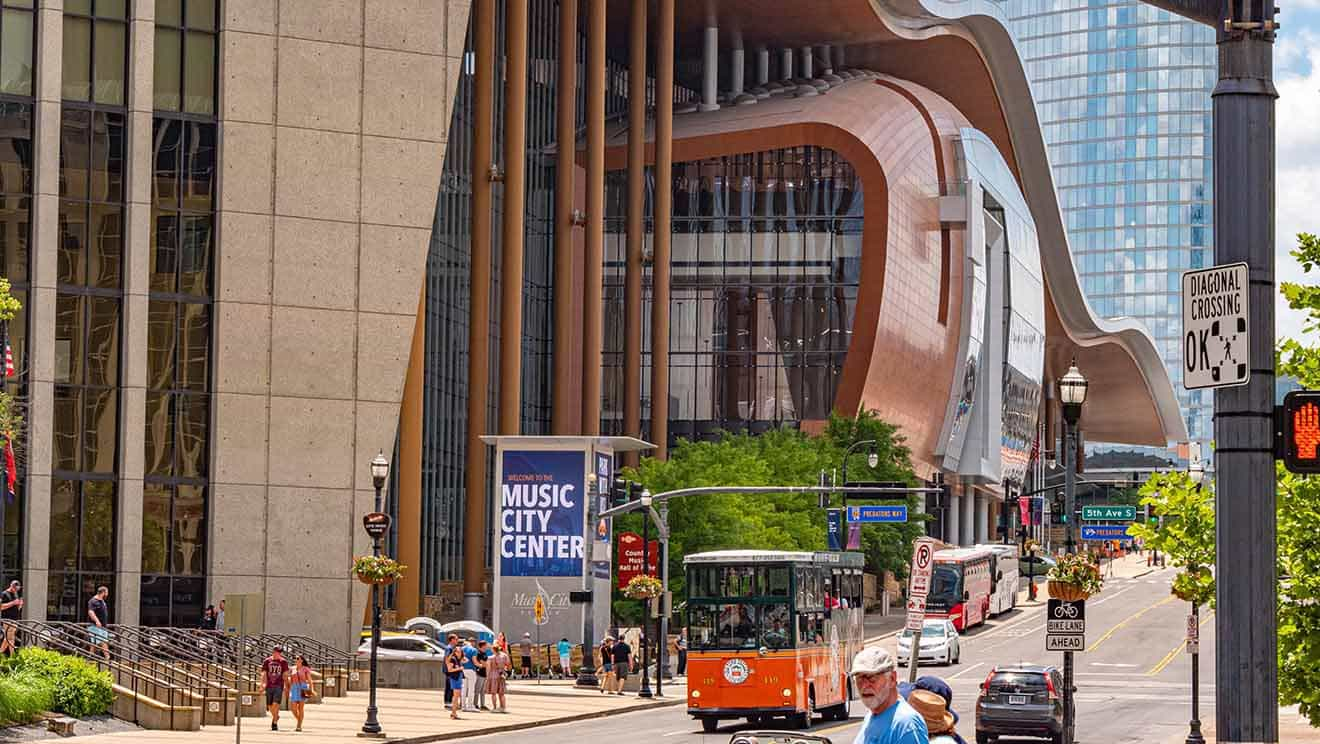 Established in the mid 19th century, Germantown is one of the most developed suburbs that boasts jam-packed boutiques, friendly restaurants, and upbeat bars.
This neighborhood is great for families as there are plenty of fun things to do, it is located just a bit North from Downtown.
When you walk around Germantown, I suggest stopping at Steadfast Coffee for some really good coffee or a quick bite for breakfast.
For an authentic experience, you can book a little apartment or an adorable hotel with a broad view of the city's skyline. Another thing you can do here is shopping – the area is dotted with superb boutiques!
Other Accommodation Options in Germantown
7. 12 South – where to stay in Nashville for foodies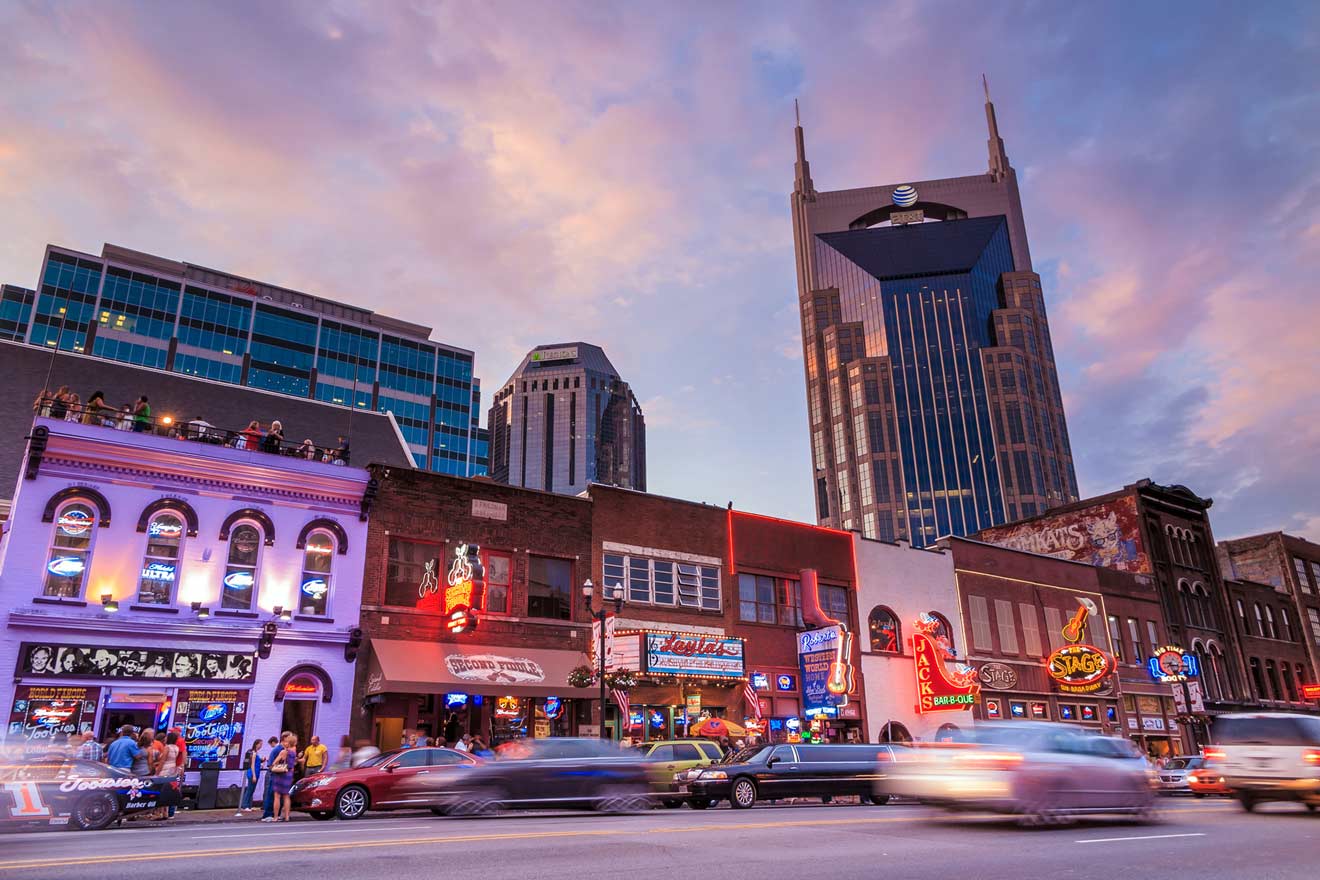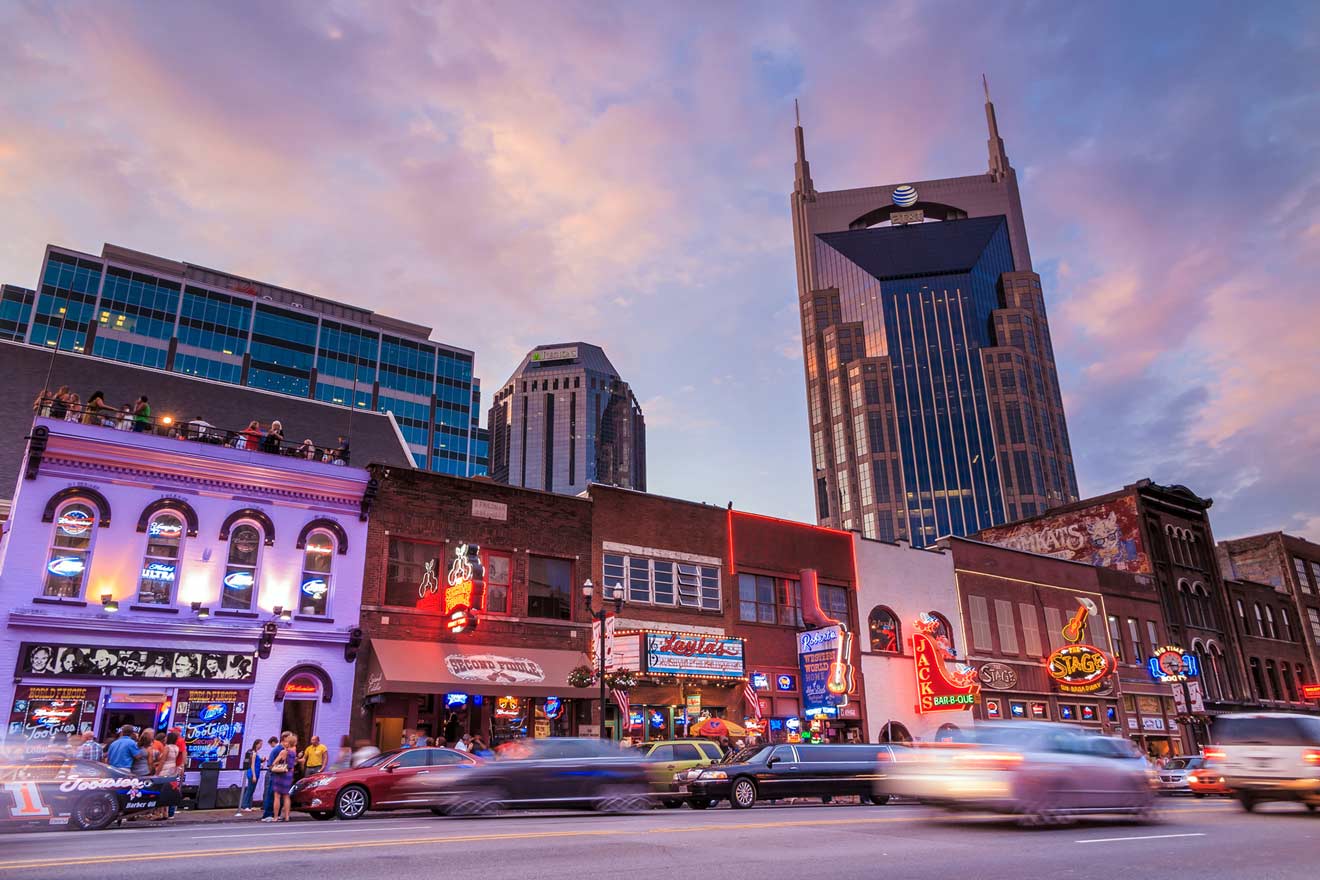 This neighborhood might have a small geographical area, but it is one of the best places to stay in Nashville if you love your food.
This residential area is not only known for its architecture full of bungalow-style homes and boutique shops, but here you will find incredible food options for all your cravings!
This is one of the most walkable neighborhoods in Nashville, so I'm sure you will enjoy a nice walk in the streets of 12 South to enjoy its never ending options of local restaurants and family restaurants that serve tasty local cuisine – of course, with some live music in the background!
12 South is also home to the iconic mural "I Believe in Nashville," where you can visit and snap a picture!
If you are craving a little more time spent outdoors, you can check out Sevier Park – one of the best parks in Nashville! This incredible park has two play sets, a spacious outdoor picnic area, a community center, and a 'Sunnyside' that once sat in the middle of Union and Confederate battle lines during the Battle of Nashville in 1864.
Other Accommodation Options in 12 South
8. Music Valley / Opryland – top area to stay for music lovers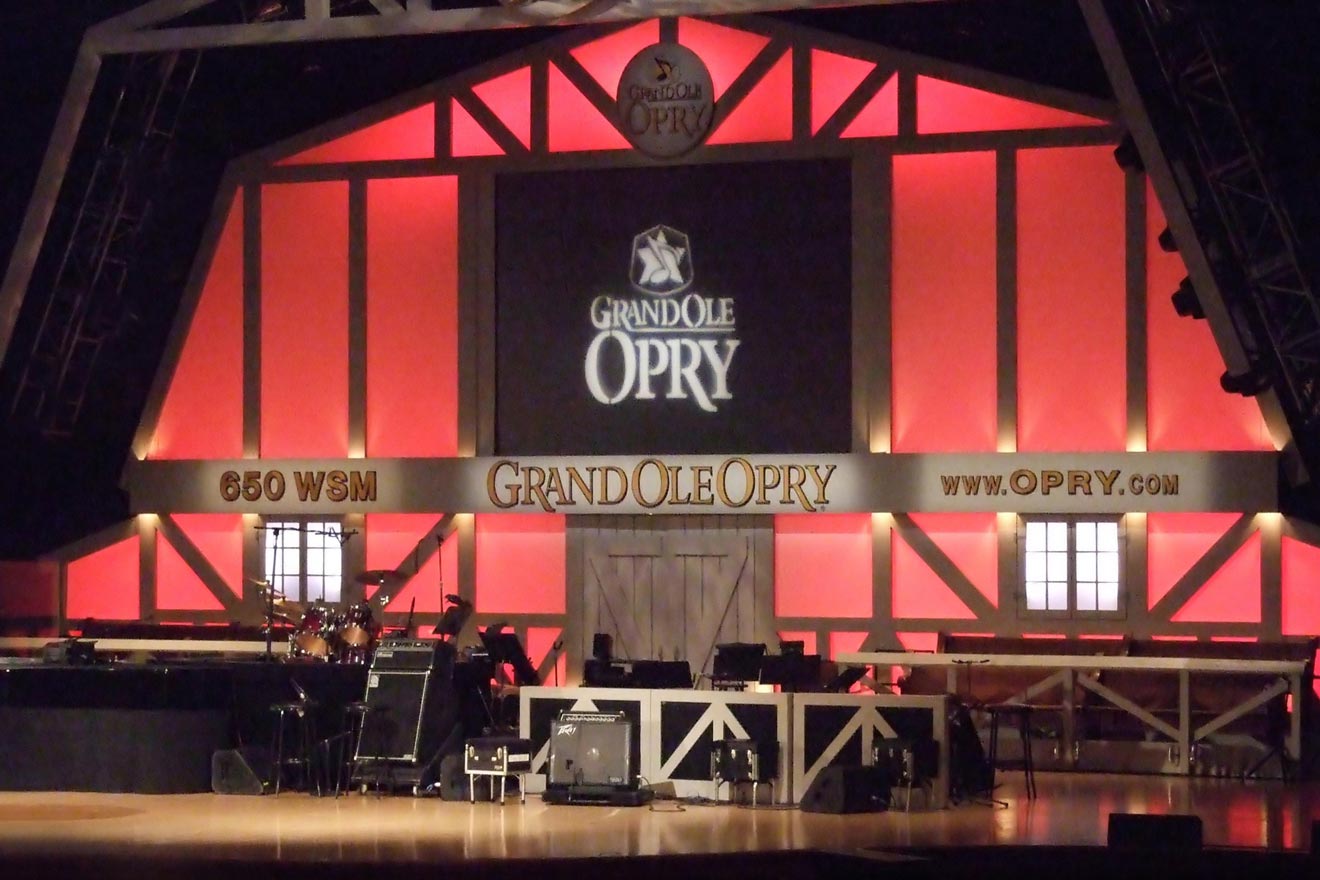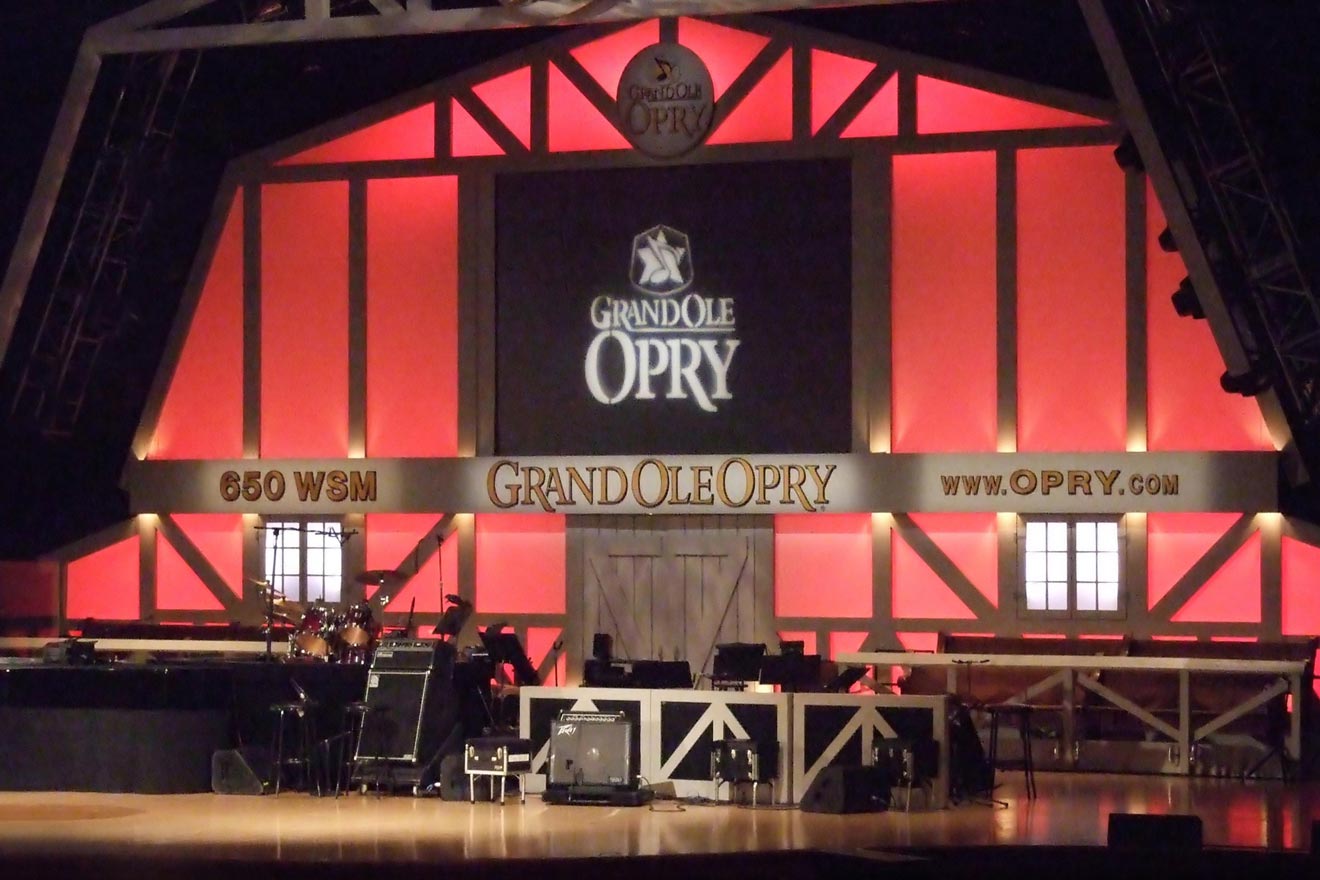 As they say, if Downtown is the "heart" of Nashville… then the Music Valley/Opryland area is the city's "head"
Music Valley is one of the liveliest neighborhoods in the Music City, so if you want to be surrounded by the best country music fans, world-class country music entertainment, family-friendly dining establishments, and bargain shopping, search no more!
Music Valley is home to the Grand Ole Opry (you can book a backstage tour here), Opry Mills shopping center, Gaylord Opryland Resort, Convention Center, SoundWaves, and some fantastic country-music-themed attractions and restaurants.
Check out the best hotels in the neighborhood below!
Other Options in Music Valley / Opryland
BONUS: Best hotels near Nashville International Airport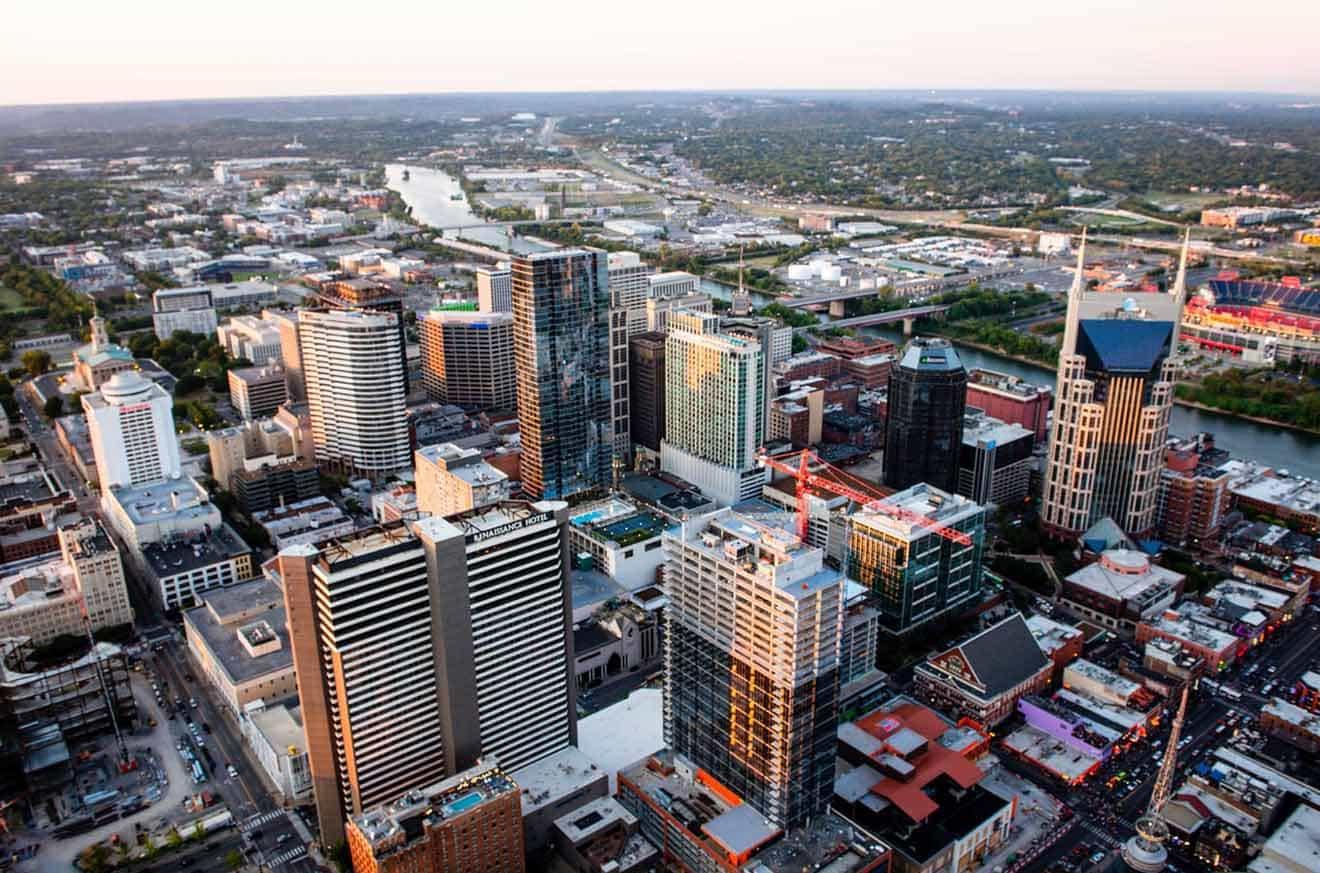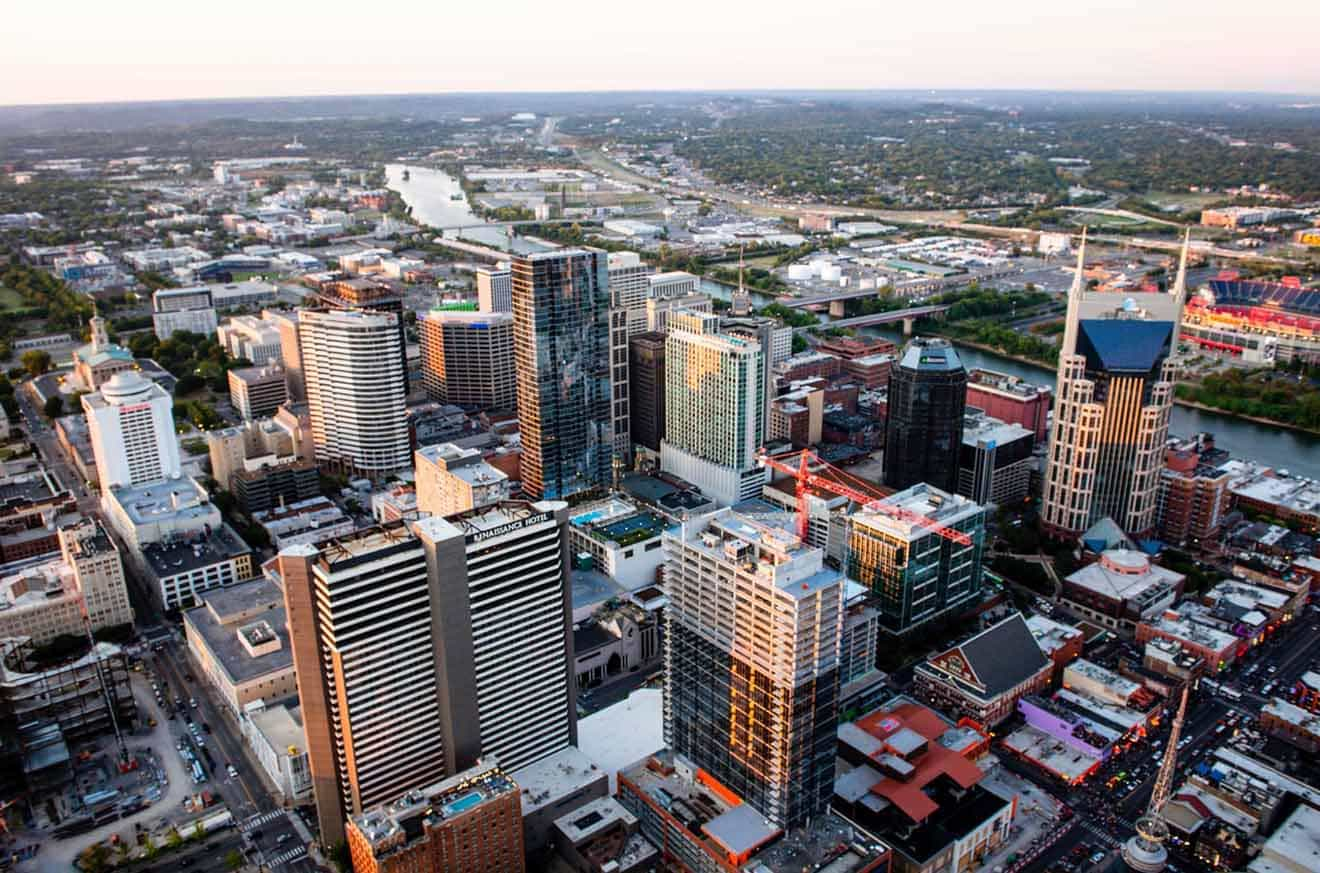 Sometimes the last thing you want to do after a long flight is to travel to a hotel room and be stuck in traffic or maybe you need to wake up at 3 a.m to catch an early flight back home.
It can be dreadful to travel to the airport while it's still nighttime. Or, in the worst-case scenario – to finally arrive at the airport only to find out that your flight has been canceled.
So, you might consider booking a hotel room near the airport for your first and last night. You can wake up later in the morning and have a proper breakfast. Moreover, the rates at many hotel rooms near the airport can be considerably cheaper.
Other Accommodation Options Near The Airport
FAQs about Nashville hotels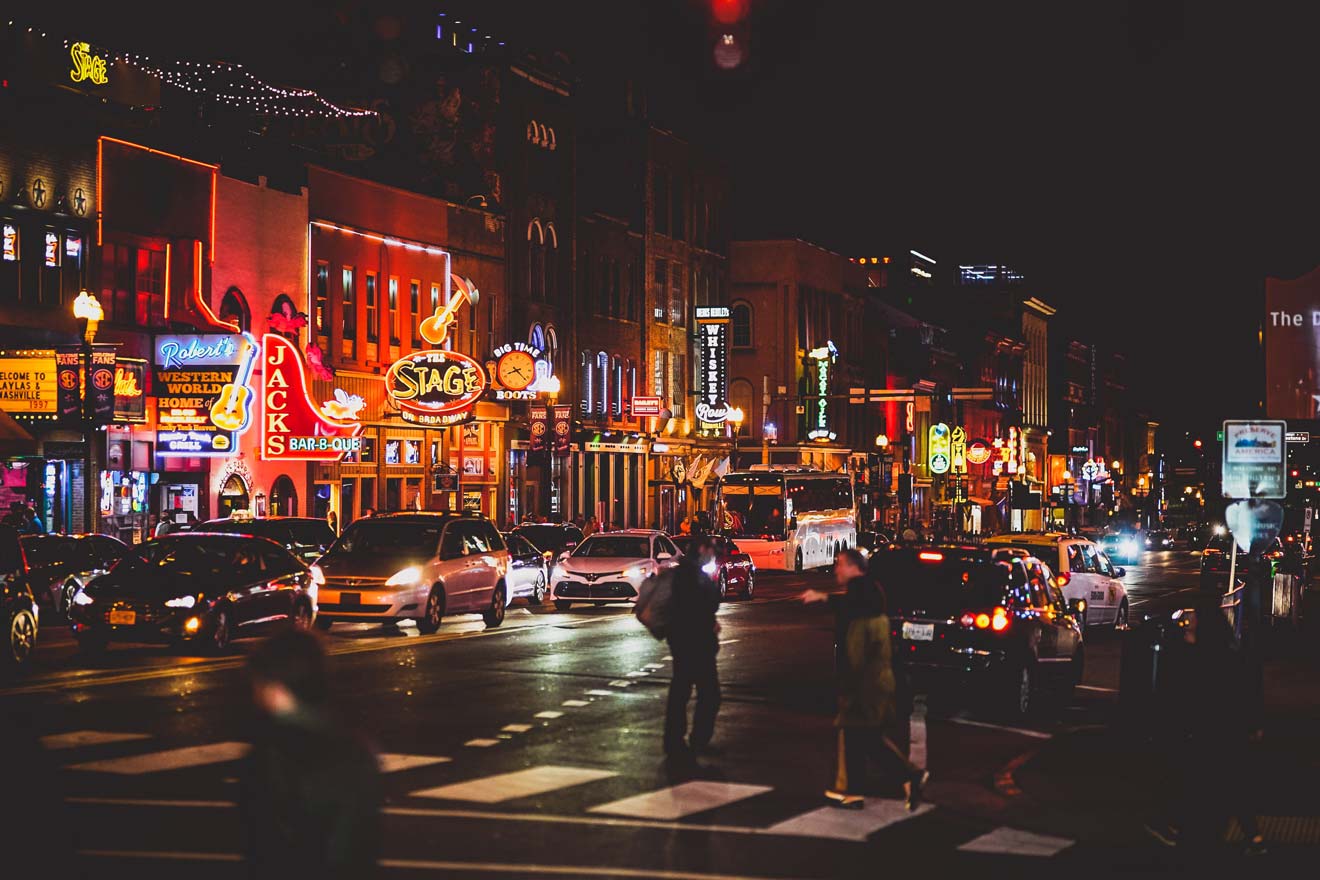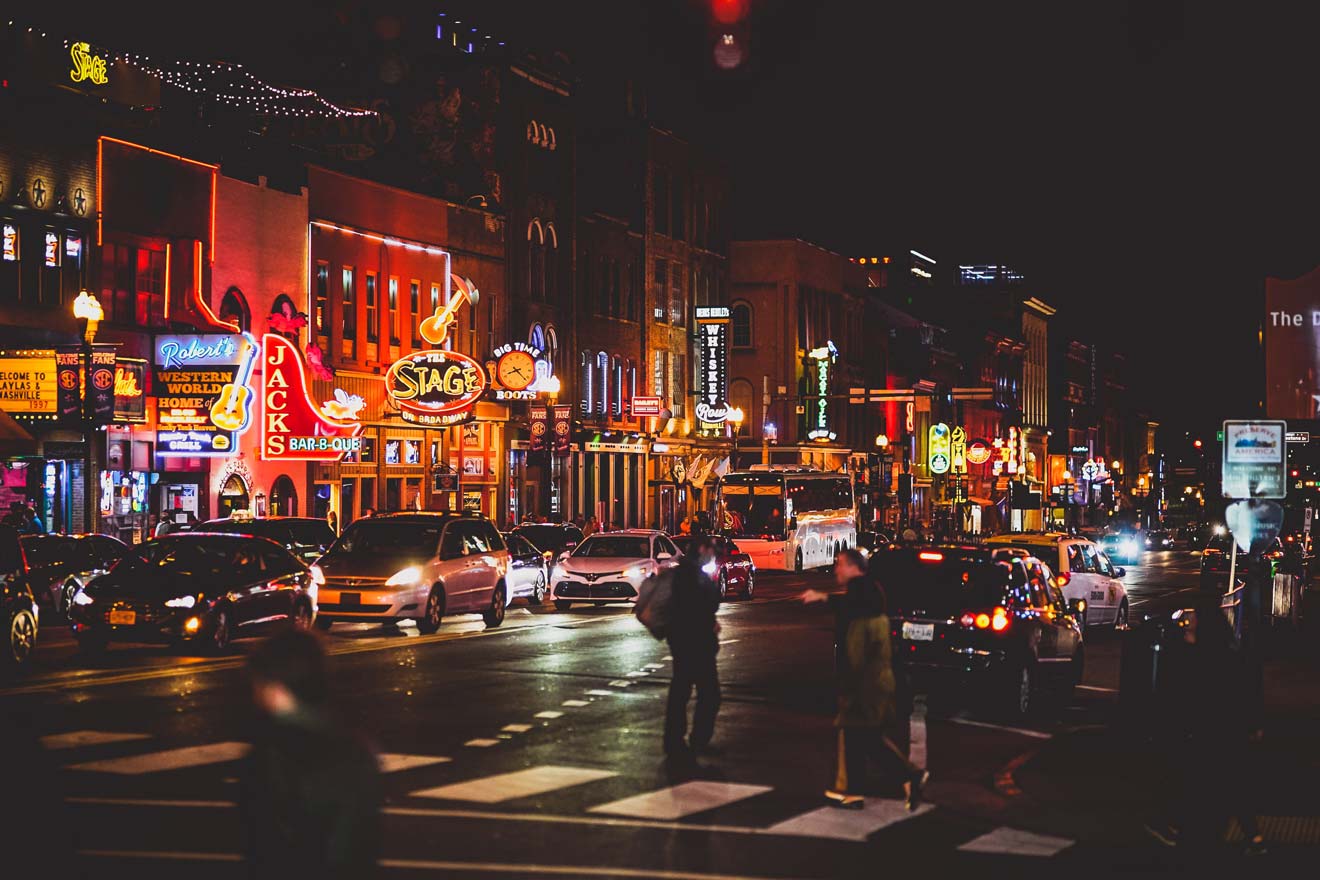 Conclusion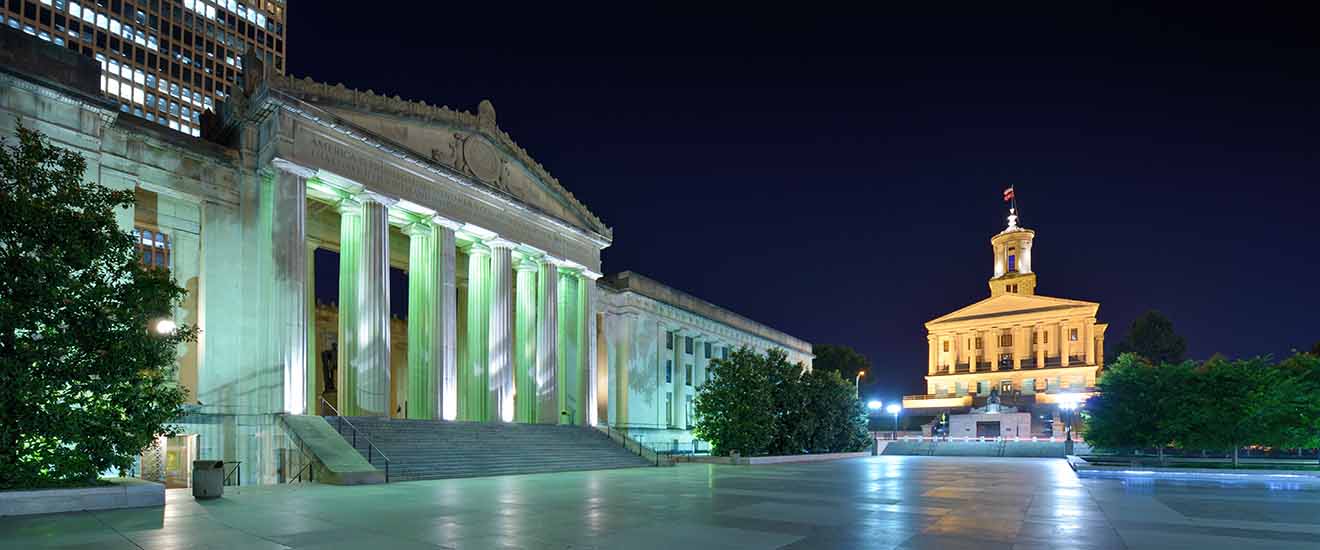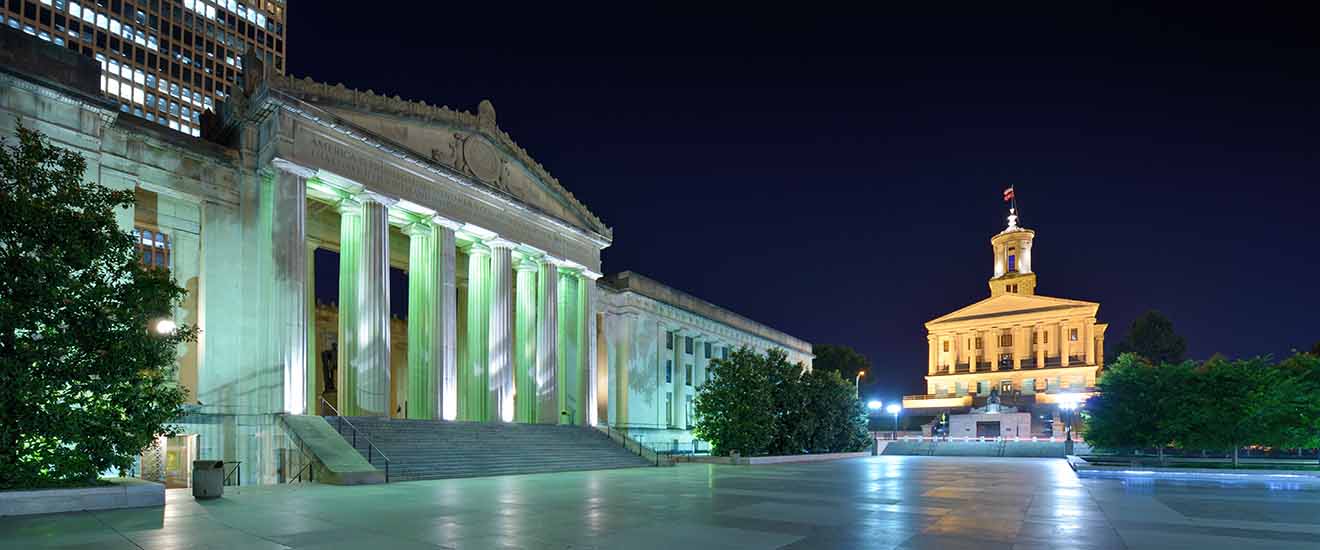 I hope that my guide on where to stay in Nashville with the best hotels and rentals will help you make up your mind and save you time and money when booking your stay.
As you have probably noticed, each neighborhood has its unique vibe, culture, and attractions, but all of them are just a quick ride away.
Whether you are exploring the city with family or are heading on a business trip, I covered all the significant areas. You'll find luxury boutique hotels, budget accommodations, spacious family rooms, and romantic nests.
To make things easier, these are my top picks on where to stay in Nashville:
Loews Vanderbilt Hotel – if you are looking to stay in Nashville near the West End, this is the place to go.
Gaylord Opryland Resort – one of the best resorts to stay in Nashville! It is like a small city and you will have everything you need within the property.
I hope you will have a memorable experience and don't forget to book your place in advance if you have a chance!
Have I missed anything? Please let me know your thoughts and suggestions in the comments below. Also, if you are still unsure about where to stay, drop me a line!
Happy travels!
Yulia
---