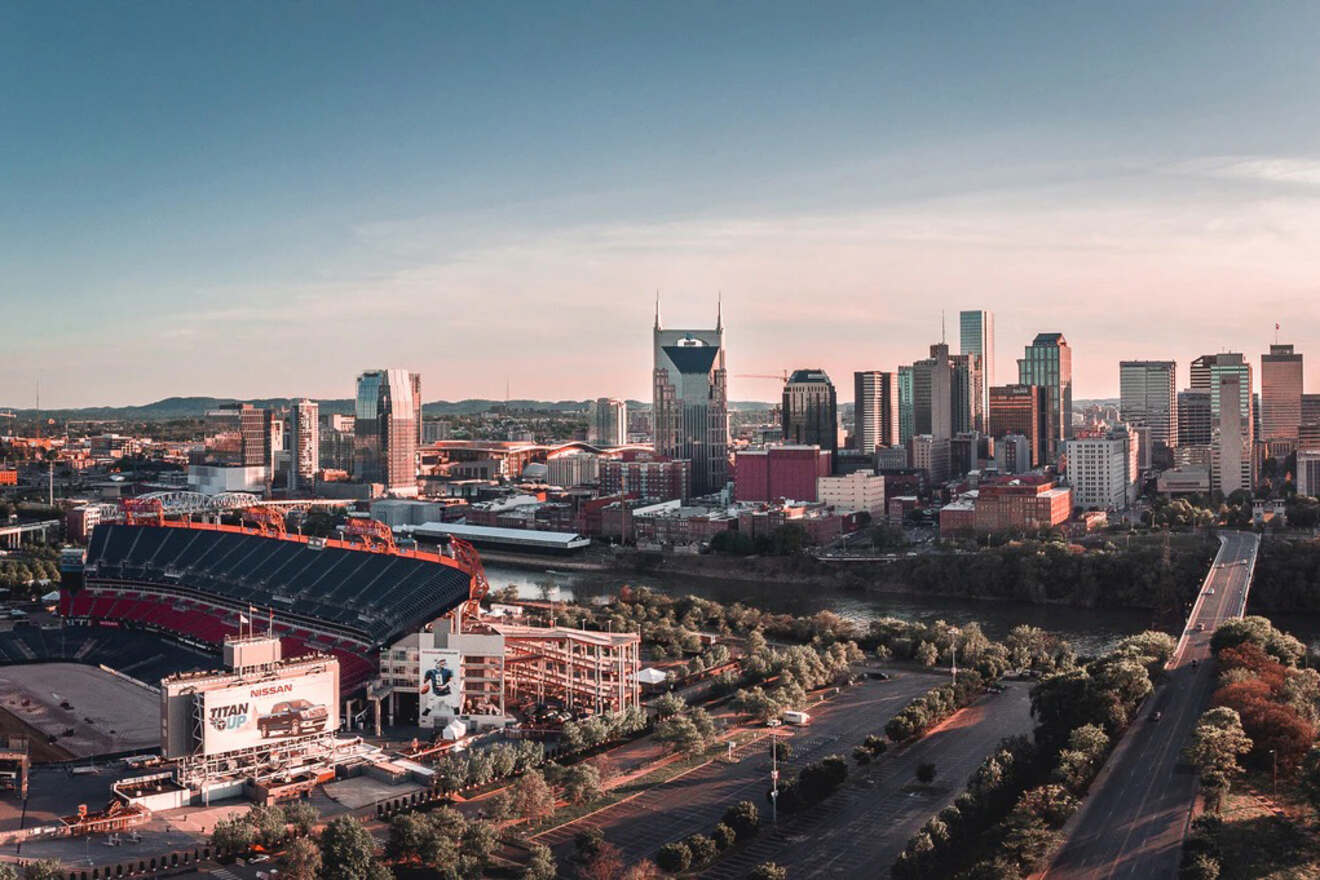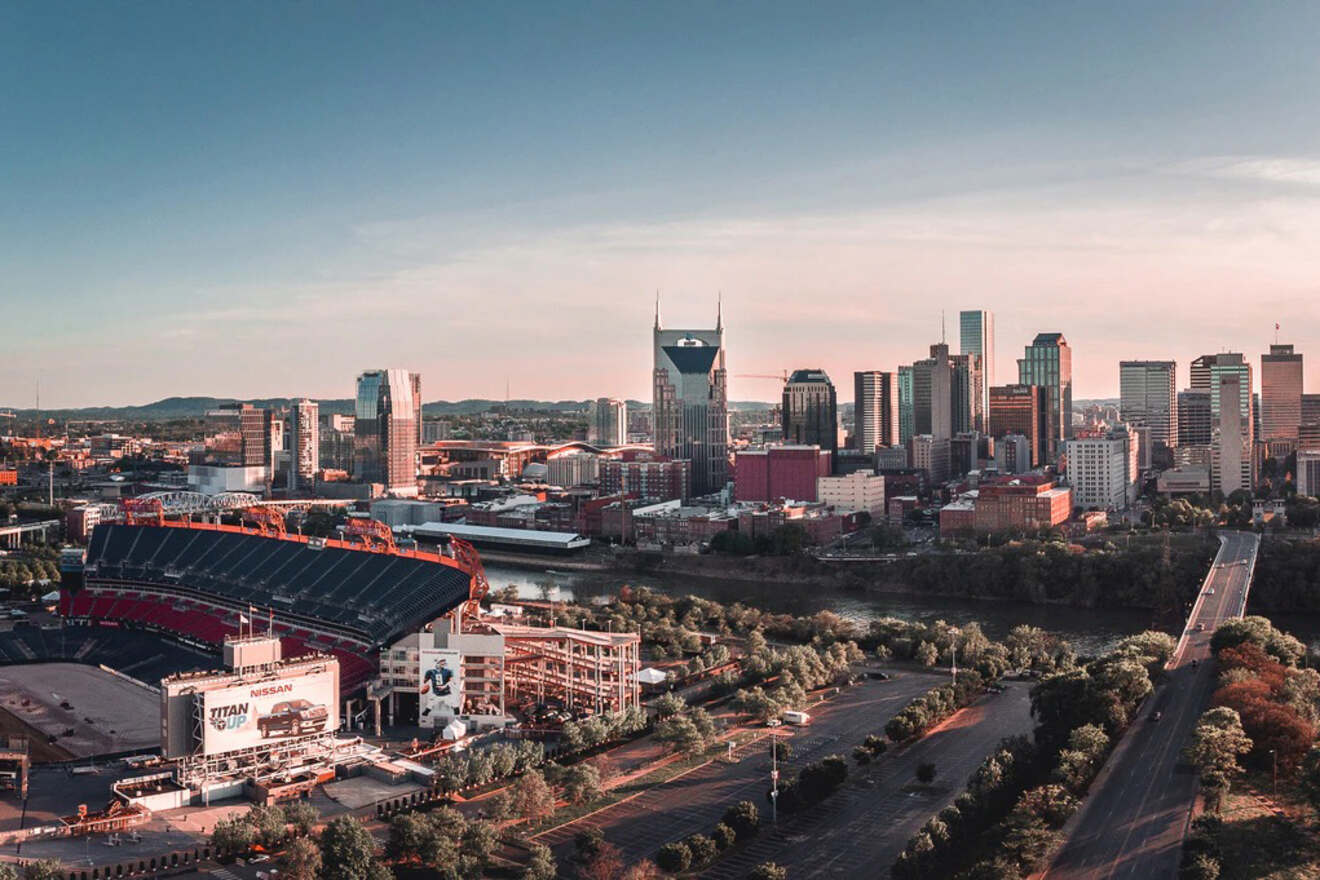 Are you planning a trip to Nashville, Tennessee? Before you embark on your country adventure, you'll want to choose the perfect place to call your home away from home. If you're looking for high-quality, distinctive Airbnbs with tons of reviews, look no further.
This list covers a collection of stunning Airbnbs in Nashville to help you find the perfect place to stay during your Tennessee vacation.
Also known as Music City, Nashville has a vibrant music scene that will entice any music lover. You'll find an abundance of honky-tonks on Music Row and live venues on Broadway; and resident artists don't just play country songs. Expect to hear a bit of everything here, from blues to rock to pop.
Nashville is also a great destination for bachelor and bachelorette parties, thanks to the enticing nightlife and quality Airbnbs in town. We've covered some fantastic places to stay if you're looking for a place for big groups.
The landscape is beautiful in Tennessee, with rolling hills, forest walks, and plenty of outdoor parks to enjoy. Nashville also has a burgeoning foodie scene, with incredible eateries, trendy bars, and gourmet restaurants popping up around the city.
Nashville is one the most enticing cities to stay in in the U.S. If you're on the lookout for highly rated Airbnbs with a great location, keep reading. I've got the top-tier vacation rentals, all within driving distance of the downtown area.
If You Are in a Hurry: 4 Best Airbnbs in Nashville
If you want to book a place to stay in a hurry, take a look at four of the best Airbnbs in Nashville, Tennessee below. All of these Airbnbs are centrally located, which means an easy driving distance from downtown and Broadway. I have sorted the properties from the most to least expensive for your convenience.
Top 13 Airbnbs in Nashville, Tennessee
Now for my picks of the best Airbnbs in Nashville. I've sorted each place according to price (highest to lowest) to help you find a great Airbnb with even better reviews.
The first apartment rental listed is right in the city center, and the rest of the Airbnbs on my list are no more than a 15-minute drive from Downtown Nashville.
I've calculated the price of each listing with the service and cleaning fees in mind. This way, you get a clear picture of the average nightly fee for each new place in the list. Without further ado, here are the top 16 Airbnbs in Nashville, Tennessee.
1. Newly Renovated 1930's Cottage – Best for Groups
Location: East Nashville
Price: From $480 per night
Bedrooms: 3
Guests: 10
This cozy East Nashville cottage gives a true vacation feel thanks to its sweet cottage style and great location. Sleek, clean finishings give a taste of luxury, while the location is a mere 10-minute drive from Downtown Nashville.
This chic urban getaway provides tons of room, with a main and back house joined by a basement area. If you're a big family, you'll love the privacy of this space. Parents can lounge in their modern loft bedroom while kids get their very own basement space to relax in.
With so many beds available, this listing is a great option for big groups.
2. Sparkling Home with Music City Charm – Best for Families
Location: Wedgewood-Houston
Price: From $410 per night
Bedrooms: 3
Guests: 8
This stand-alone property is a whopping 2300 square feet with a great location. You'll have ample room to relax and enjoy your clean, cozy home away from home. Enjoy a hearty meal on the deck, which is kitted out with its own grill, or relax on the porch and take in this lush suburban area. There are plenty of beds for every member of the family here.
The neighborhood is getting trendier by the minute, with art galleries and craft breweries all within walking distance. That said, you can enjoy the perfect low-key suburban escape at this quiet Airbnb.
3. Loft Two Blocks from Broadway! – Trendy Apartment in the Center
Location: Arts District
Price: From $320 per night
Bedrooms: 2
Guests: 6
This chic loft apartment located in the heart of Nashville city is within walking distance of the iconic Broadway Street. Come home each night to a clean, high-end, industrial loft that outshines any hotel room of the same price.
This cozy loft apartment has a comfortable bed and spacious main bedroom, not to mention the hip elegance of the design. You'll have the entire guest suite to yourself and be close to the iconic Music Row!
Thankfully, your hosts provide a detailed parking guide to help you figure out where to leave your car in this busy location.
4. Vibrant Bode Apartment – Best in the Center
Location: Downtown Nashville
Price: From $220 per night
Bedrooms: 2
Guests: 4
Great location alert! Located within walking distance of the illustrious Broadway strip, this clean Nashville apartment is faultlessly tasteful with impeccable design and modern furnishings. The communal spaces really set this Airbnb Plus apart. There's a coffee shop and a cheese and wine store right downstairs.
All the action is steps away from this Airbnb. But you can also stay home and look out at the gorgeous Nashville skyline from your private apartment with air conditioning. There are plenty of rave reviews about this listing: expect a sparkling clean space, comfy bed, free parking, and beautiful decor.
5. Industrial Chic Loft Condo – Close to Downtown
Location: Arts District
Price: From $210 per night
Bedrooms: 1
Guests: 4
Industrial chic is trendy these days, and this snazzy one-bedroom Nashville condo is a brilliant example. It's a clean Airbnb with dashing mid-century furniture, high ceilings, and a highly Instagrammable art mural in the living room.
The condo is close to Downtown Nashville and an Uber away from the Music Row district. You'll also be within walking distance of local record stores and cafes to keep you entertained.
6. Hip 12 South Home – Stylish Townhouse
Location: 12 South
Price: From $200 per night
Bedrooms: 2
Guests: 5
This Airbnb is located in one of the coolest neighborhoods in Nashville. 12 South has an alluring vibe thanks to its many gourmet eateries and taprooms. You'll also be within walking distance of the local farmers' market.
The cozy and clean apartment is a short drive from Downtown Nashville, and the privacy and space are well worth it. Expect a luxuriously comfortable bed, as well as great decor in this fabulous Tennessee rental.
7. 1928 Guesthouse – Tranquil Spot for SoloTravelers
Location: Five Points
Price: From $200 per night
Bedrooms: 2
Guests: 4
There's something so elegant about all-white decor, and this contemporary renovated retreat is no exception. Thanks to the elegant simplicity of the decor, the space is a comfortable oasis if you're looking for a quiet retreat with a comfy bed.
If you're not dozing off in the cozy loft bedroom, you can take a dip in the pool or visit the hipster hotspots of this trendy East Nashville neighborhood. The area is replete with vintage stores, coffee shops, and microbreweries to explore.
8. Trendy Downtown Penthouse Loft – Stylish Apartment
Location: SoBro
Price: From $190 per night
Bedrooms: 2
Guests: 8
This impressive, clean condo is loaded with Instagram potential. You'll have a sweet balcony to yourselves, as well as a comfortable bed in the loft atop a striking red ladder. This city loft is a penthouse apartment on the top floor and within walking distance of Broadway.
You'll be a drive away from iconic Nashville attractions, like the Country Music Hall of Fame, as well as tons of local restaurants. Thankfully, there are a few extra beds for your entire group.
9. Music Row Boutique Loft – Best for Music Lovers
Location: Edgehill
Price: From $160 per night
Bedrooms: 2
Guests: 6
Located in the iconic epicenter of the Nashville country music industry, this clean bungalow loft is a must for music-lovers. You can visit the iconic RCA Studio B on Music Row, an international studio where legends like Dolly Parton and Elvis Presley recorded.
The loft has a warm and luxurious feel thanks to the upscale decor and an amazing bed. If you're looking for a great place tucked away near downtown, this is the spot for you.
10. Historic Loft – Apartment by the River
Location: Arts District
Price: From $190 per night
Bedrooms: 2
Guests: 4
This Airbnb host thought of everything. You won't just find luxury bath products at this listing; you'll even receive Lyft credit to make it that much easier to get to nearby downtown hotspots. The great urban loft was built in 1910 and boasts a classy modern design.
Its location is A-grade, being just two blocks from Cumberland Riverfront and a block away from Broadway. If you're looking for a studio apartment that's near downtown but still quiet, this is the place for you.
11. Luxury Downtown Condo – Close to Everything
Location: SoBro
Price: From $130 per night
Bedrooms: 1
Guests: 4
The Niido Complex offers calculated cool amongst Nashville Airbnb listings; this luxe apartment block was designed purely for tourists. Niido has everything you could think of, including a rooftop pool, a coffee shop, a community courtyard, and a gym. There's even a rock-climbing wall!
This condo, like many Niido rentals, is decadent and modern with its own balcony and a few extra beds. The guest suite also boasts a luxurious bed and beautiful finishings.
12. Southern-Style Cottage – Comfy East Nashville Spot
Location: East Nashville
Price: From $120 per night
Bedrooms: 1
Guests: 4
This beautiful East Nashville cottage is filled with natural light and has a fantastic bed. You'll find tasteful decor and a couple of cute houseplants, as well as special touches like a collection of vinyl records and a record player.
The outdoor patio is especially quaint, surrounded by fragrant flowers and bunches of flourishing herbs. The host also leaves special touches like delicious snacks for you to enjoy.
13. Chestnut Hill Cottage – Best Budget Room
Location: Chestnut Hill
Price: From $70 per night
Bedrooms: 1
Guests: 2
Less than two miles from downtown, this cozy one-bedroom cottage in Chestnut Hill is a great option for those looking for privacy. You'll have private access to the guest suite, a simple but comfortable bedroom with lovely fairy lights on the ceiling to put you at ease.
You'll also have access to a dainty little porch where you can enjoy a morning cup of coffee before heading out for the day. If you're looking for a good budget Airbnb room with a comfy bed, or you're only planning a short stay, the Chestnut Hill Cottage might be just right for you.
BONUS: Nashville Airbnb – Unique Stays
For those Nashville locals looking to shake things up a bit, why not stay at one of these eight unique Airbnb listings? Tourists looking for an unforgettable stay can also find some distinctive options below in my list of the eight most unique Nashville rentals.
All of the properties below are within a 30-minute drive of Downtown Nashville, so don't worry about being too far away from those best attractions. If you're renting a car or using Uber, you'll still be reasonably close to downtown.
I've covered eight unique Airbnb properties, all of which are well worth venturing outside of the downtown area!
1. Peace Teepee
Location: East Nashville
Price: From $560 per night
Bedrooms: 3
Guests: 8
If you were expecting a one-bedroom makeshift teepee, think again. This stunning A-frame home is the ultimate retreat from routine life and has plenty of room with extra beds. There is intentionality down to the finest details in this luxurious and tranquil home, offering the perfect getaway for those looking to empty the mind and reboot.
Fairy lights, greenery, and personal touches are sprinkled throughout the clean house. Soaring windows in the guest suite look out over the trees. There's also a beautiful greenway with ecological trails within walking distance of this Nashville home.
2. The Nest Adult Treehouse
Location: Mount Juliet
Price: From $180 per night
Bedrooms: 1
Guests: 2
If the word "treehouse" doesn't already tickle your fancy, how do you like the sound of complimentary wine? Wake up surrounded by nature in this Airbnb located in the forest. The cottage in the trees has a lovely outdoor swing, as well as a fireplace for you to snuggle up to when you head out to gaze at the stars.
With a rustic simplicity and an excellent location – just 20 minutes' drive from downtown – this bewitching treetop cottage is a must if you're looking for something unique and different. You'll feel like you're living in a fairytale village.
3. Dreamy Tiny House Cottage
Location: South Nashville
Price: From $170 per night
Bedrooms: 1
Guests: 4
Another charming tiny house with amazing reviews, this dreamy cottage in the woods has a genuinely refreshing atmosphere. The entire property is light and breezy, not to mention the incredible location – you'll be safely hidden in the beautiful Nashville forest. This Airbnb is also particularly kid-friendly, with an adorable play area and jungle gym outside the tiny house.
If forest walks aren't your thing, worry not. There's a clawfoot tub inside and plenty of amenities to transform this rustic getaway into a luxurious one. This amazing tiny house has featured in USA Today, Travel & Leisure, Southern Living, and The Tennessean!
4. Award-winning Chalet Retreat
Location: Donelson
Price: From $150 per night
Bedrooms: 1
Guests: 6
This award-winning private bungalow has a phenomenal view of the Cumberland River Valley and a variety of finer details throughout the entire guest suite. Your host has gone above and beyond, and the entire house exudes calm. You'll find fluffy bathrobes to lounge in, complimentary bath products (the good stuff, trust me), a Bluetooth speaker, and a coffee station. What more could you ask for?
The ultra-luxurious property sits on one acre of land, with a great outdoor area that overlooks the gorgeous mountains and river valley in the distance. Before you ask – yes, there's a fire pit!
BONUS 2: Airbnbs for Bachelorette and Bachelor Parties
Is a friend of yours about to tie the knot? You'll want to have a grand party before the wedding day and Nashville Airbnb has got you covered with some incredible properties, fit to sleep a number of guests. Check out the amazing listings below for the perfect bachelorette getaway.
1. Restored Country Music Hall of Famers Home
Location: North Hill Estates
Price: From $1180 per night
Bedrooms: 4
Guests: 12
This comfortable home is like a private amusement park! Once owned by a famous Hall of Famer, this massive property has two hot tubs, two swimming pools, a miniature golf course, and a games room. When you're not lounging in the hot tub, you and your party friends can play air hockey, pinball, or a game of billiards.
As if that wasn't enough to entice any vacationer, this Airbnb even has a basketball court and a volleyball court. It's impossible to get bored at this entertainment haven in Nashville. But, you'll never be more than a short drive away from the great city attractions on offer.
2. The Nashville Bachelorette Crib
Location: East Nashville
Price: From $700 per night
Bedrooms: 6
Guests: 16
This immaculate bachelorette crib is crisp and breezy, letting in tons of natural light that adds a luxurious and spacious feel to the home. The rooftop has an exceptional view of the Downtown Nashville skyline from – the perfect place to pop a bottle of champagne with your closest friends.
With plenty of beds for big parties and a great location just minutes from Downtown, this modern crib is an excellent choice for a bachelorette group looking for a stylish stay. This spot has stellar reviews, and previous guests have loved the master bedroom.
3. Memorable Oasis House – Best Outdoor Area
Location: Inglewood
Price: From $350 per night
Bedrooms: 4
Guests: 12
Did someone say hot tub? This impeccably clean Airbnb property has a private saltwater pool and a jacuzzi! You'll have a grill and pool house all to yourself, as well as a huge backyard to relax in during your stay. This rental is close to downtown – just a 10-minute drive from Broadway.
The backyard and patio may be fancy, but you'll find quaint and colorful furnishings inside the house that should make you feel right at home. Reviews of this space absolutely rave about the exceptional outdoor area, and the space has many comfy beds, too.
4. 10th Ave Lush Brownstone
Location: Buena Vista
Price: From $310 per night
Bedrooms: 3
Guests: 10
Themes may not be for everyone. So, how about a classy Music City home with a rooftop patio? This three-story sanctuary has a contemporary design and chic feel that's sure to brighten up your Bachelorette weekend. The clean 10th Ave home offers extreme comfort, a wonderful main bedroom, and a beautiful view of the city skyline from the lovely rooftop patio.
Downtown is a mere 5-minute drive away from this home. So, you'll always be close to the trendiest cars and restaurants to keep your bachelor and bachelorette entertained.
Airbnb Nashville – Top 3 Airbnb experiences
Since you're already scanning through the Airbnb website, why not choose an incredible Airbnb experience for your itinerary? I've covered the four most interesting experiences below.
Private cocktail experience – Get a private, step-by-step guide to making your favorite cocktails and sip on some new and delicious drinks on the menu.
Nashville Instagram photoshoot – Venture into Nashville's most popular hotspots and get some Instagram-worthy pics in front of famous street murals.
Songwriting experience – Write and record your very own song with a Nashville songwriter. 
Conclusion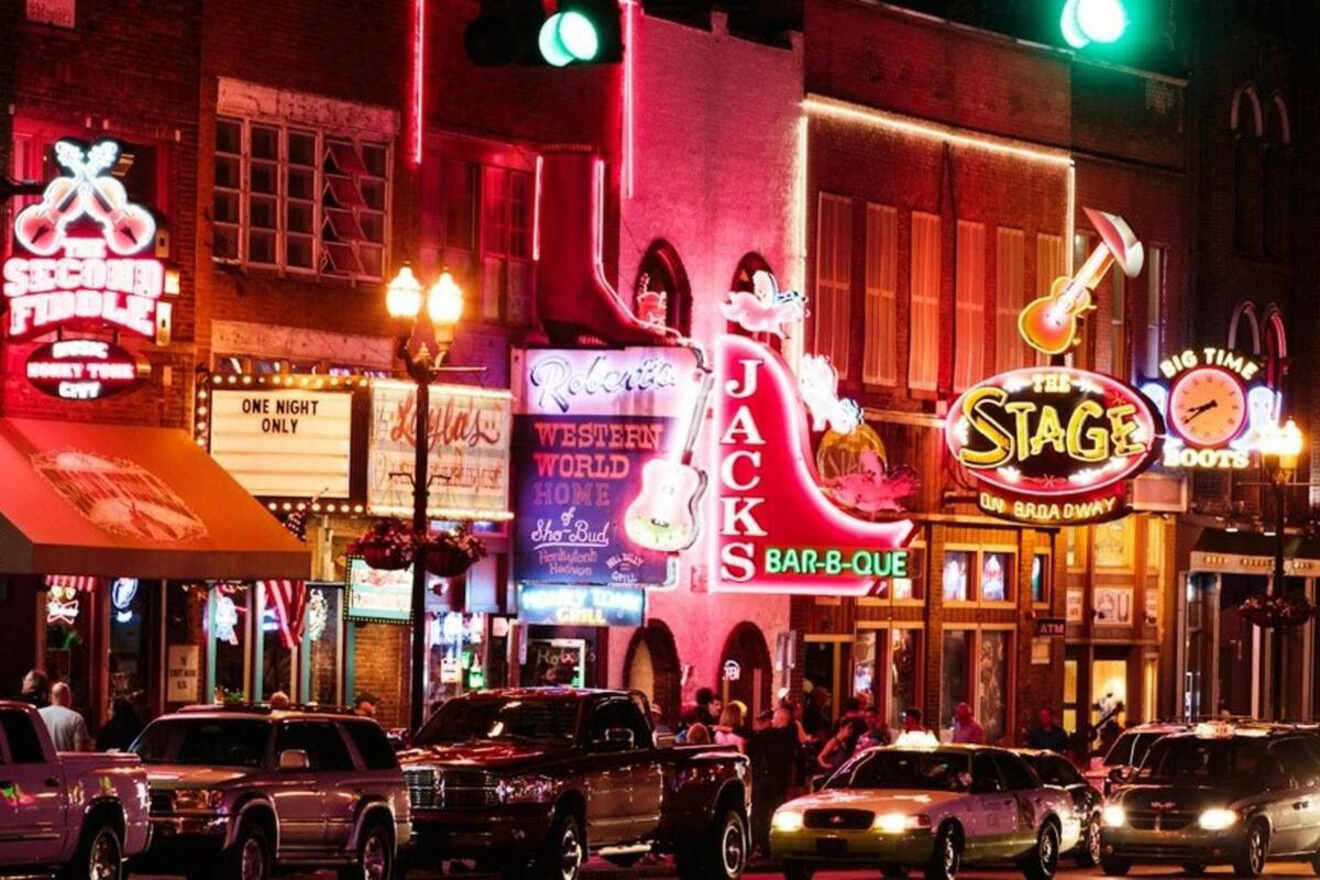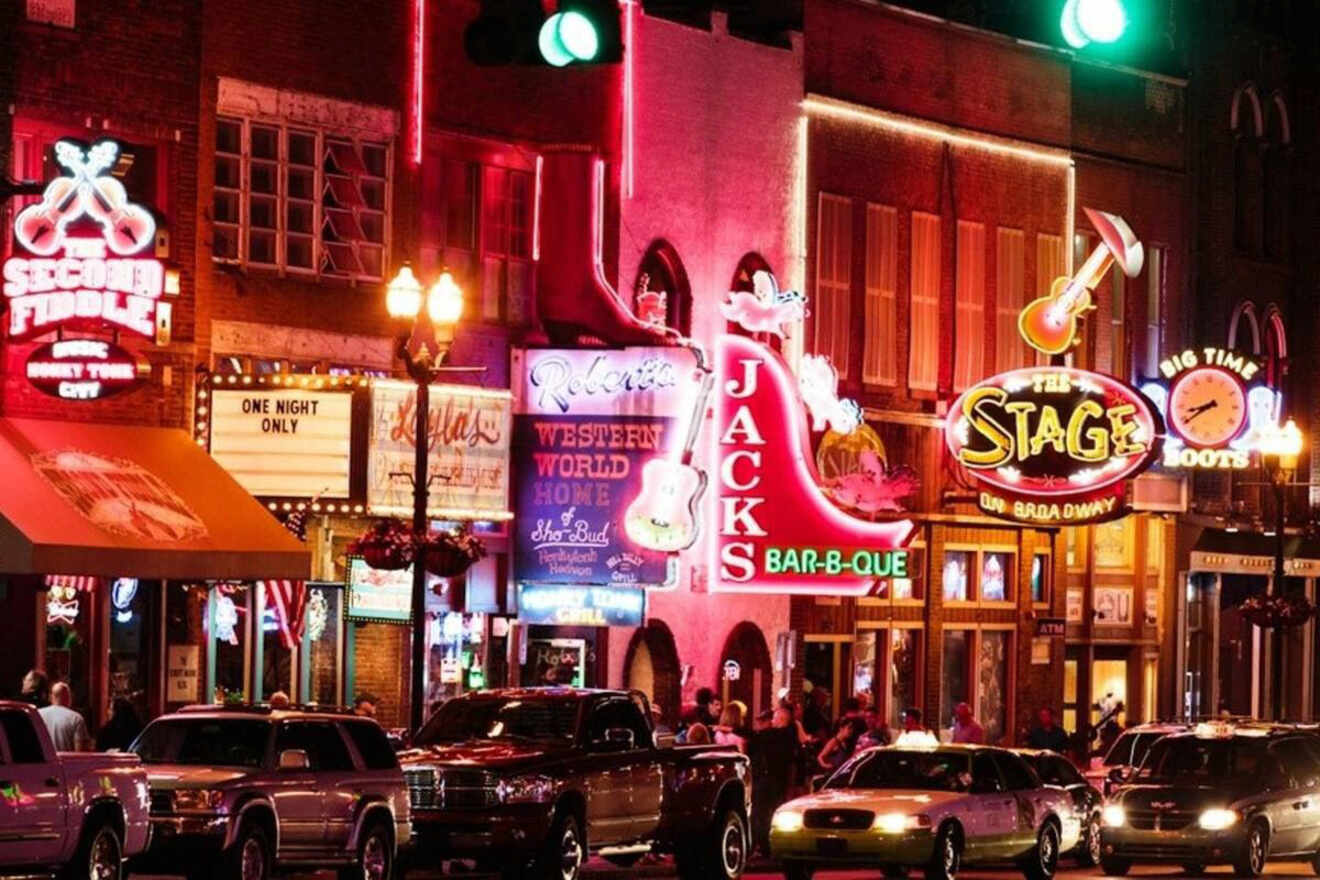 From the music venues to the foodie spots, Nashville is filled with great cultural attractions and nightlife activities to indulge in on your vacation and/or bachelor (bachelorette) party.
With countless bars, shopping experiences, incredible food spots, and awesome nightlife, it's no wonder why Nashville is an iconic destination for bachelorette parties, too.
If you're looking for something trendy, I recommend the Hip 12 South Home. It's super close to downtown, but the area has its own unique appeal.
Whether you're staying in a loft or a treehouse, you'll love your stay in Nashville if you pick one of the Airbnbs on this list. For an overview of the most popular Nashville attractions, take a peek at this Nashville City Tour.
I hope you find your dream Airbnb on this list and enjoy everything there is to see and do in Nashville. If you've taken a trip to Nashville before, please comment below and share your experience!
I hope you get to enjoy the best of Nashville Airbnb!