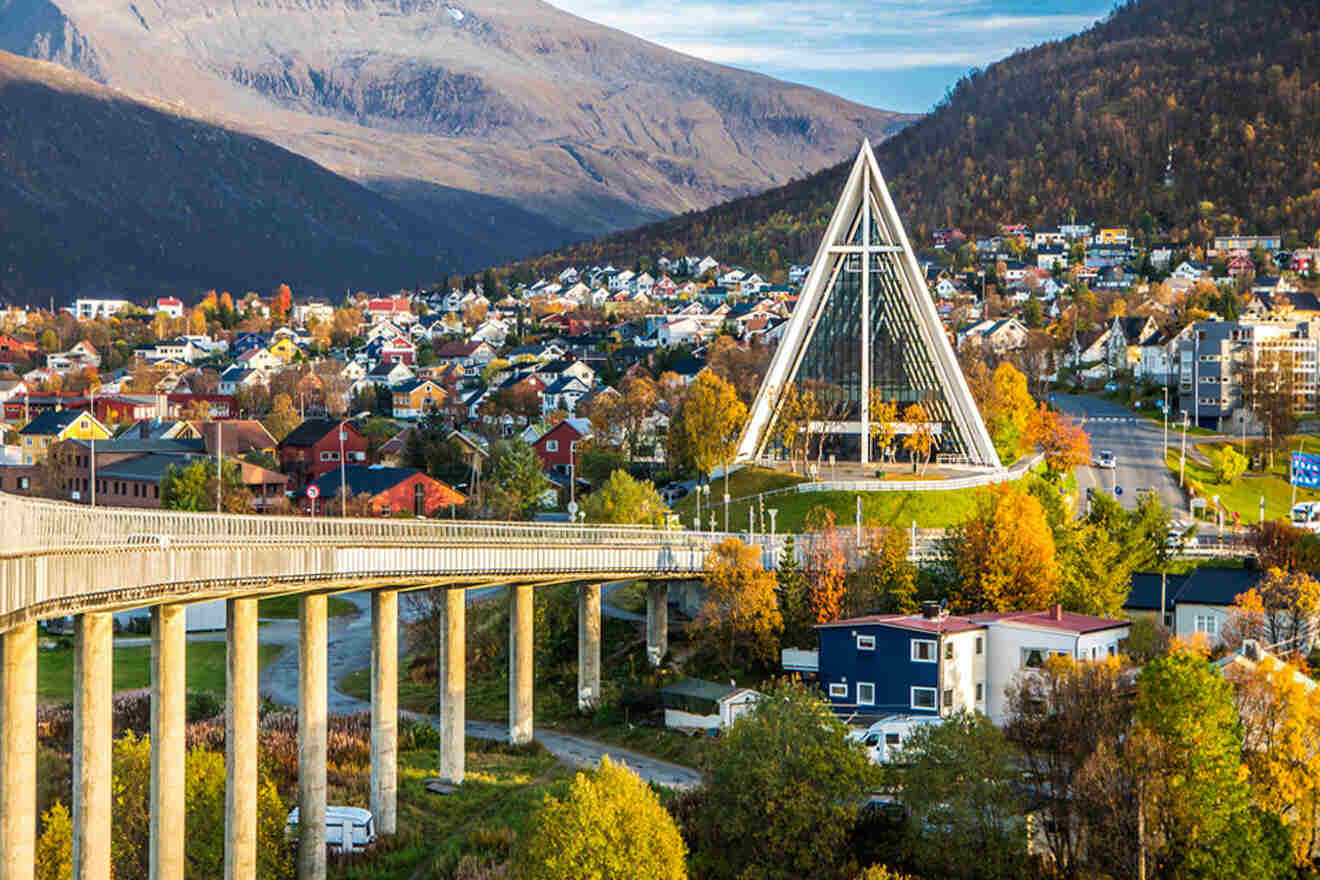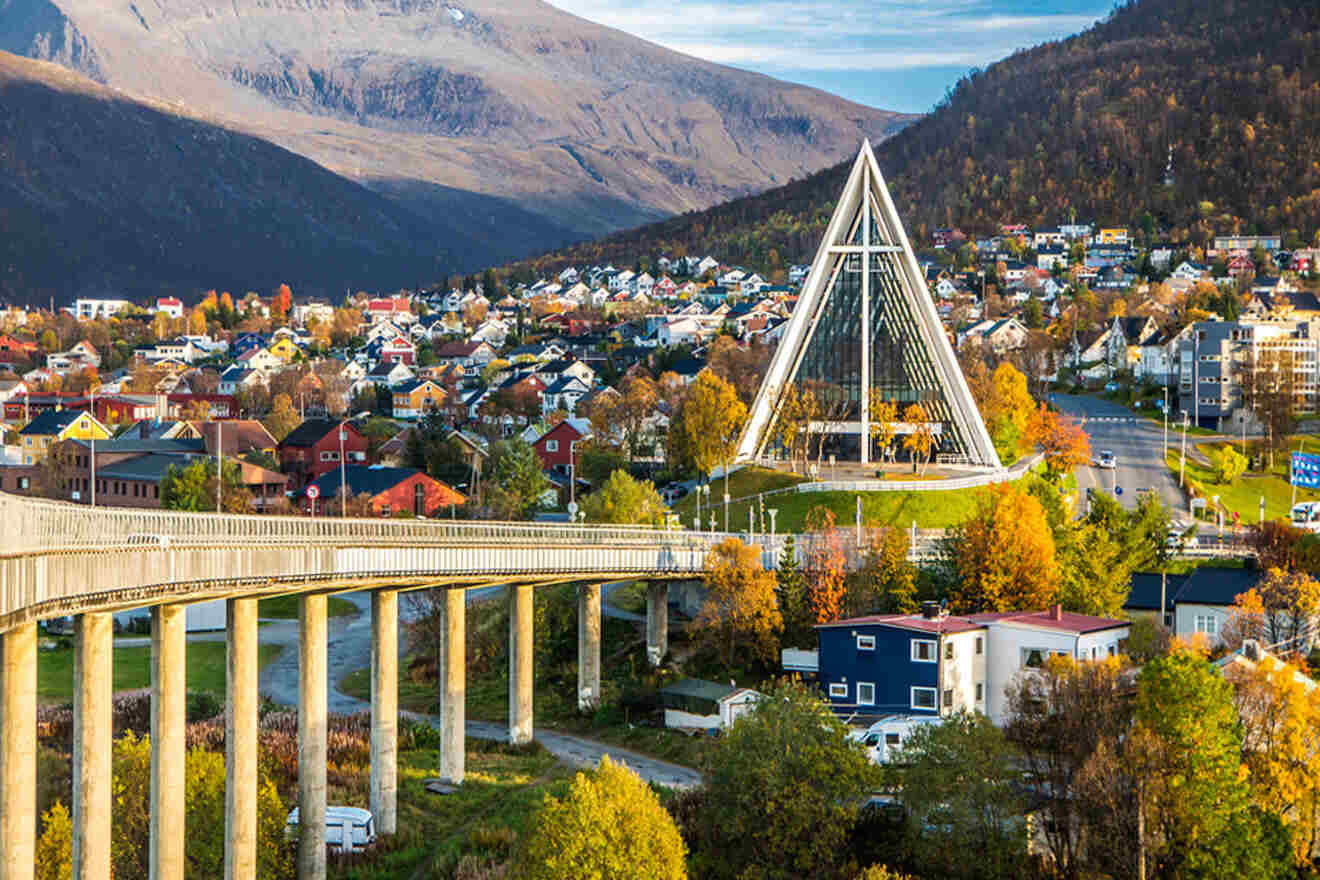 The Northern Lights, stunning fjords, and unmissable adventures! Norway has it all! And if you're headed to Tromso, Norway, then stop for a minute and have a look at this extremely helpful guide on where to stay in Tromso!
Downtown Tromso is the best area to stay in Northern Norway! It's filled with lots of attractions and some of the best hotels! Better not leave yet! Because I have 5 more incredible areas in and around the city which are great for budget travelers, outdoor activities, beach lovers, adventures, and for the unique views; Tromsdalen, Kvaloya, Sommaroy, Senja Island, and Lyngen.
In each section, you'll find the best hotels in Tromso that are centrally located and some fun things to do!
I would recommend booking your hotels in advance as lots of tourists come here for the Northern Lights and to explore the city!
Ready to get started!
Let's go!
If you are in a hurry
Don't worry if you can't read the whole post! I've made this short list of the best popular hotels to stay in Tromso Downtown and Tromsdalen just for you:
Check out the map below, which will help you visualize all there areas where to stay in Tromso, Norway, that I'll talk about in this post:
1. Downtown Tromso – where to stay for the first time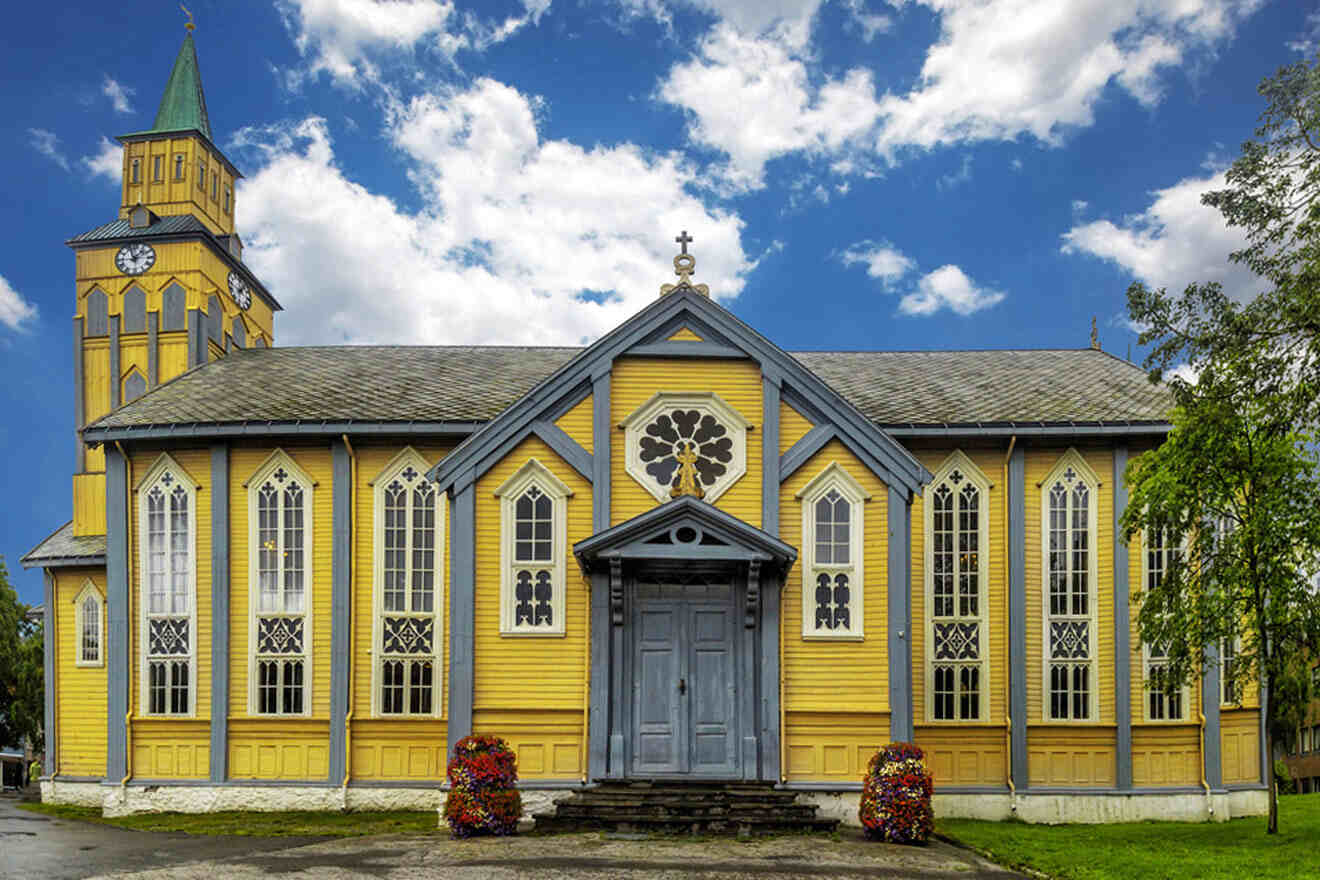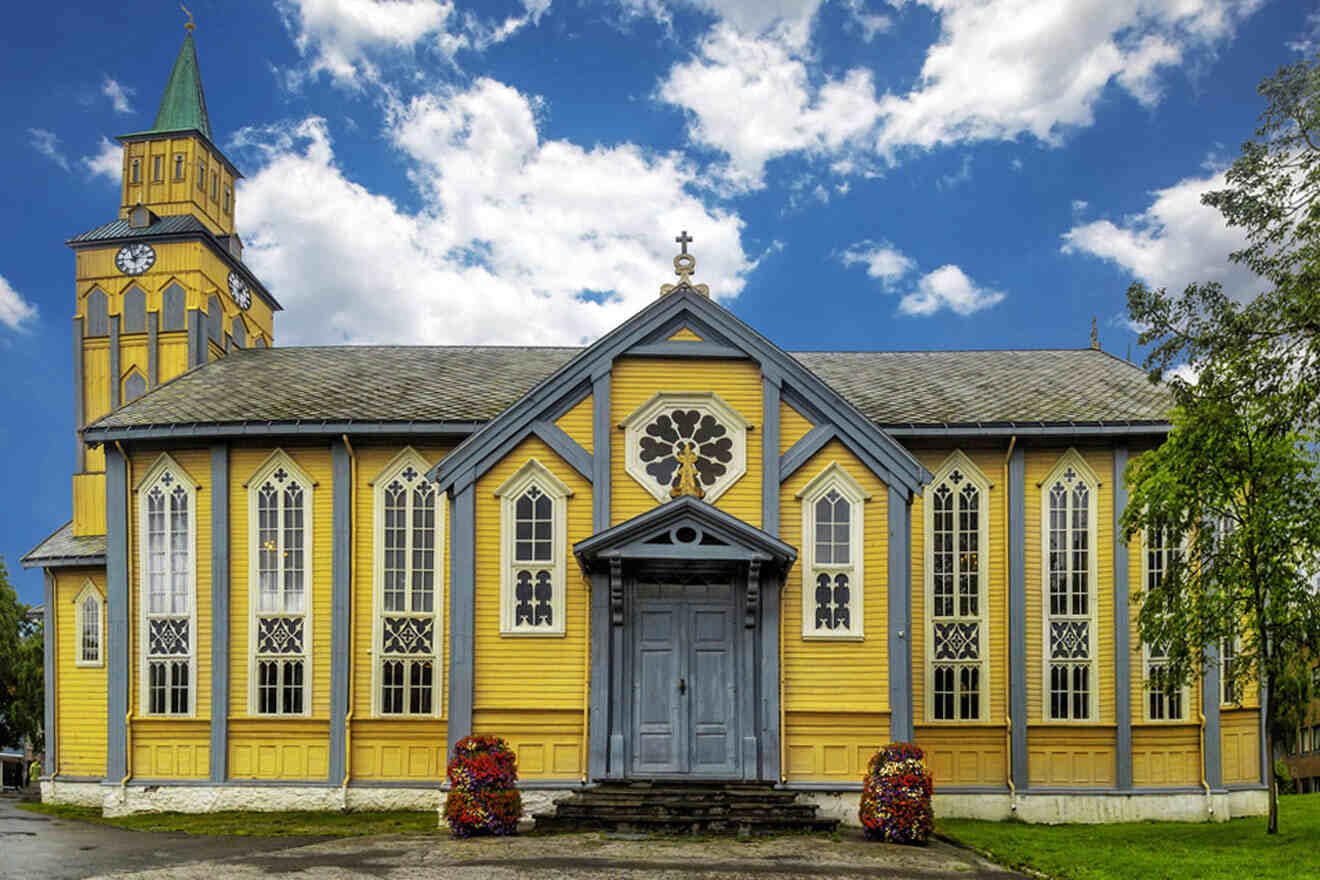 The perfect place for those who are on their first visit to Tromso, Northern Norway!
Not only will you find an abundance of waterfront hotels here, which I'll talk about in a second, but this is also where you'll find the Tromso Harbor, where all the ships are.
I think this is a great location for tourists as you'll find plenty of attractions like the Troll Museum, the Tromso Cathedral, and many others!
I'm sure that you'll also want to take some day tours on your holiday and usually most of them leave from here! I would definitely check out the whale watching tours, fjord cruise, and the Northern Lights tours!
Filled with restaurants and bars that are just within walking distance of your accommodation and unique architecture that you can admire while exploring the streets, Downtown Tromso, Norway, sounds like the best place to stay while in town!
Now let's find you some hotel rooms!
Other accommodation options in downtown Tromso
Radisson Blu Hotel – Here's one more amazing option in Tromso Center that has good value, comfortable rooms with mountain views, a restaurant, and a bar.
Things to do in downtown Tromso
2. Tromsdalen – best place to stay in Tromso for budget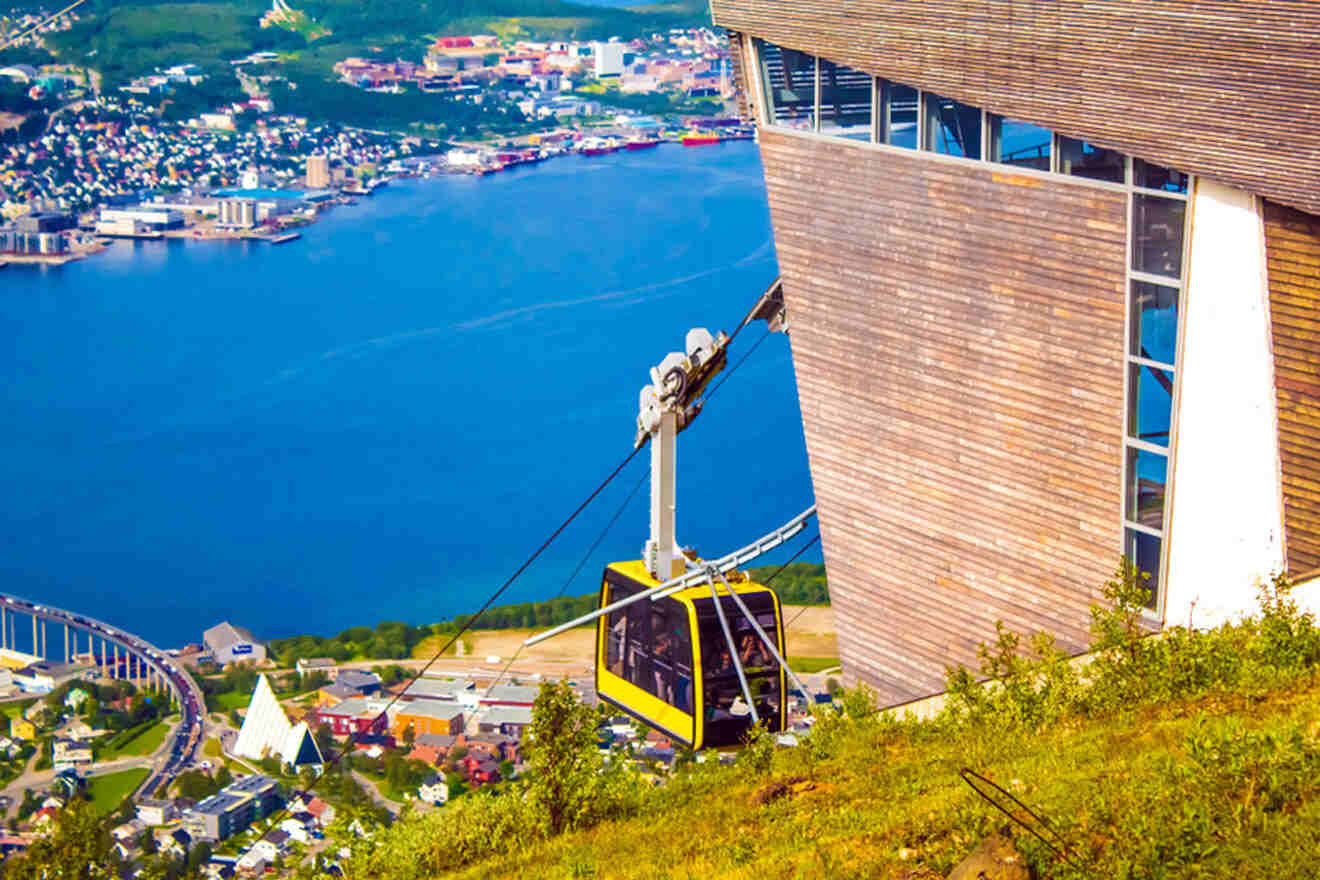 Looking for some hotels that are a bit cheaper in Tromso, Norway? Then check out this area, which is accessible from the city center by the Tromso Bridge.
What's great about this area is that it's close to the city center, so you can always head there to explore the Tromso Harbor area and visit the attractions.
But definitely make sure you have a look around Tromsdalen as well, as this neighborhood is the home of the famous Arctic Cathedral, which looks incredible, and many other attractions.
The area is pretty big, so you'll also get a wide range of restaurants, bars, and hotels, obviously! And don't forget you can always take some fun day trips around the surrounding mountains!
Other accommodation options in Tromsdalen
Things to do in Tromsdalen
3. Kvaloya – where to stay in Tromso for outdoor activities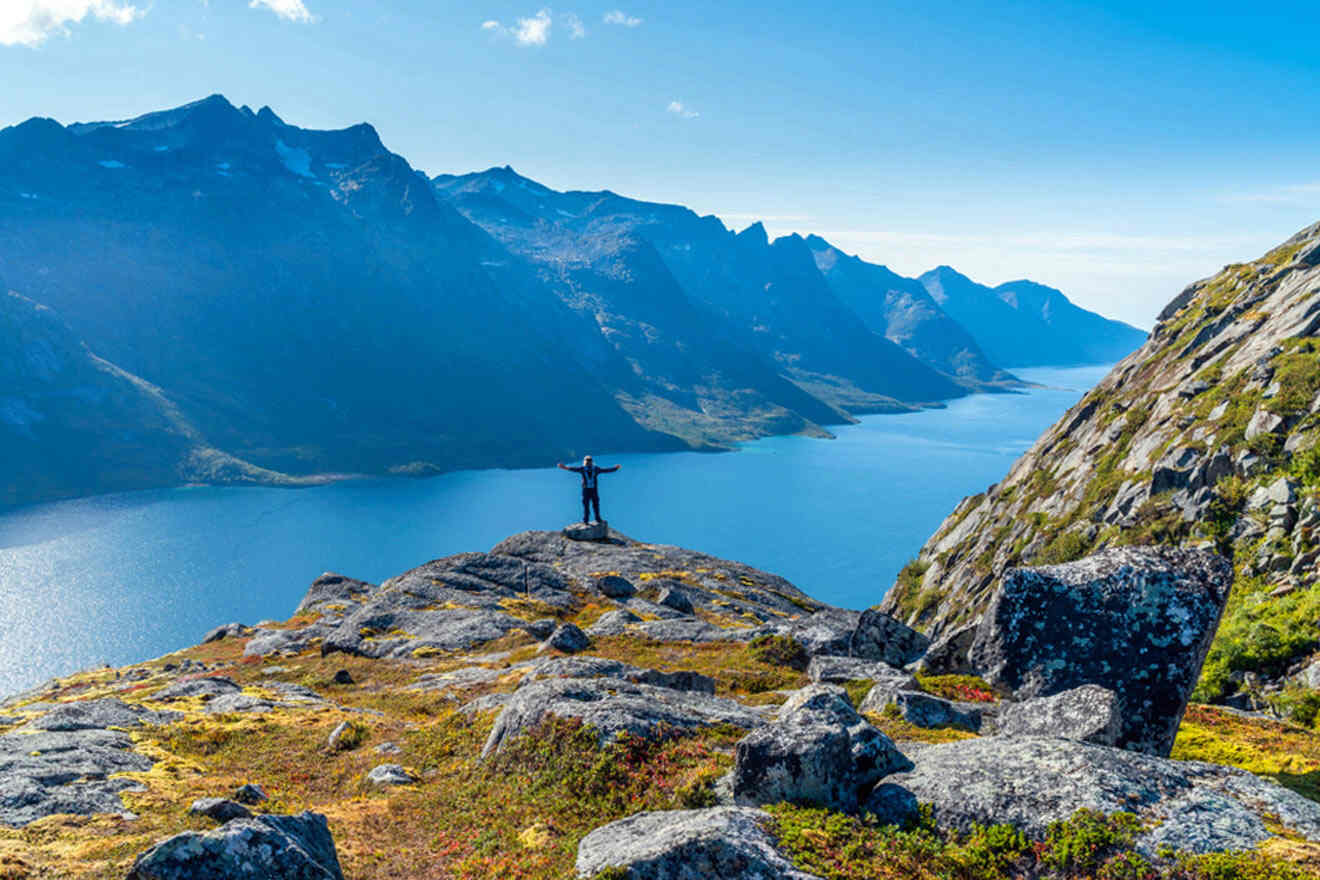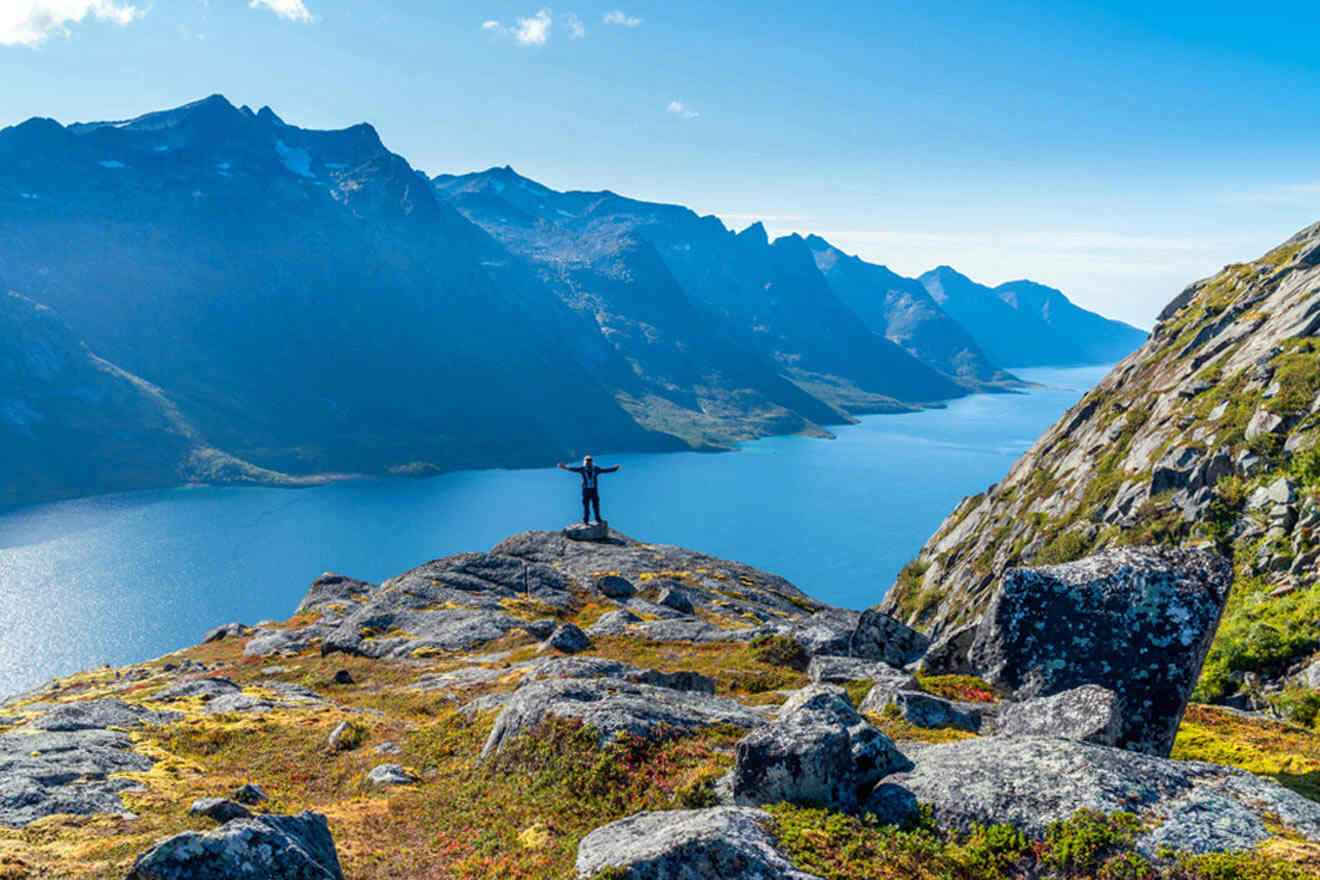 Connected to Tromso by the Sandnessundbrua bridge, this amazing and very peaceful island (whose name translates to Whale Island) is where most of the outdoor activities that you'll sign up for take place, like the dog sledding or reindeer sledding tours.
You'll probably find most of the accommodations in Kvaløysletta, a small urban town, and in Ersfjordbotn as well, but most of them have a remote location, so if you love that, then definitely check out the hotels here.
I would recommend this area for people who want to skip the urban adventures and just stick to some fun tours in the great outdoors. But it's possible to do both even if you stay on Kvaloya island as there's only a bridge that separates it from the city center.
Another reason why many tourists want to stay on this island is because they can see the beautiful Northern Lights from here. That's because there's a lot of wilderness, and you can easily move away from the usual urban lights.
Other accommodation options in Kvaloya
Things to do in Kvaloya
Explore the Storelva Skistadion Park
See the Northern Lights show at night
Go on an Arctic Fjord cruise
Visit the Kvaløysletta Shoreline Park
4. Sommaroy – where to stay in Tromso for beach lovers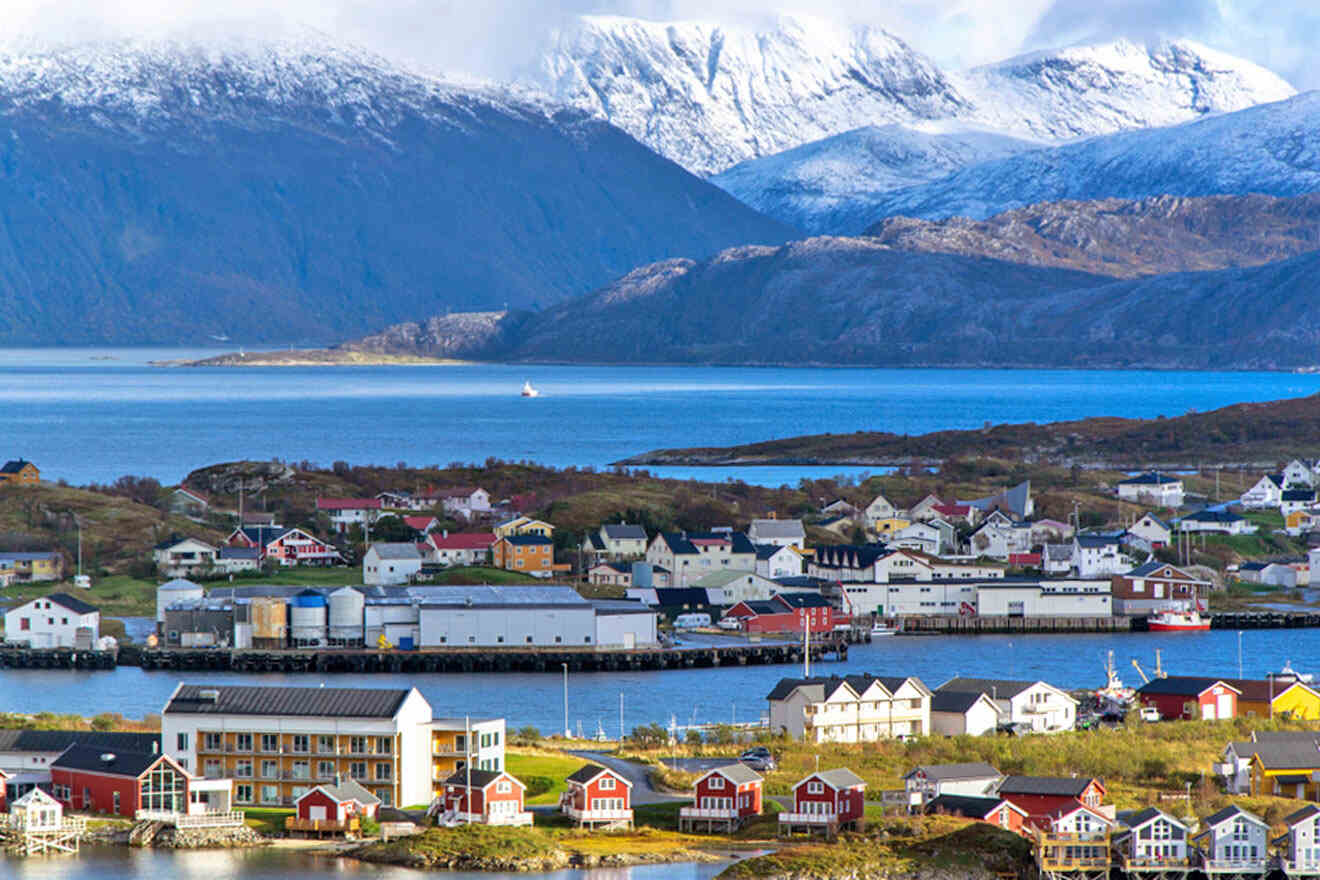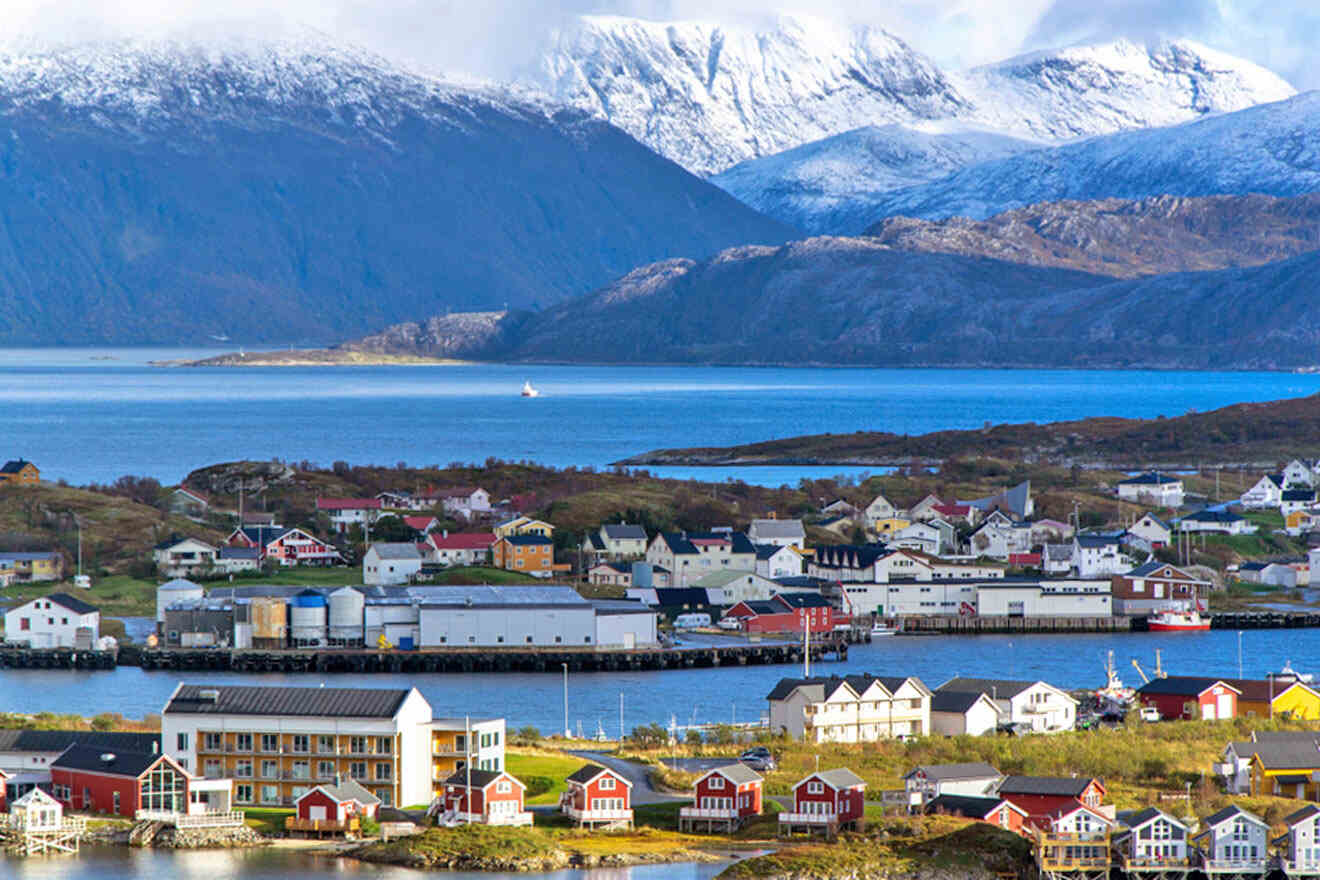 I know I said Kvaloya Island is pretty remote, but this island may give the first one a good run for its money! Set a bit further away from the town center (around 1h away), Sommaroy is also known as the summer island!
That's because it's usually the warmest area around the city, where a lot of locals go to chill on its beaches!
I think this is a great spot for those of you who are thinking of renting a car, as it's pretty far from all the central attractions.
Just like Kvaloya Island, this place is great for tourists who want to spend more time in nature! As I mentioned, it has lots of beaches and large parks that you can explore!
One thing about Summer Island is that it doesn't have many hotels, so it's important to book yours fast if you want to stay here.
Other accommodation options in Sommaroy
Things to do in Sommaroy
Find some colorful stones on the beaches
Go fishing at Skagøysund AS
Visit the Steinsvik Archeological Site
Enjoy the views at Krinta Beach
Grab a bite at Anne-Grete Jensen
5. Senja Island – where to stay for adventure seekers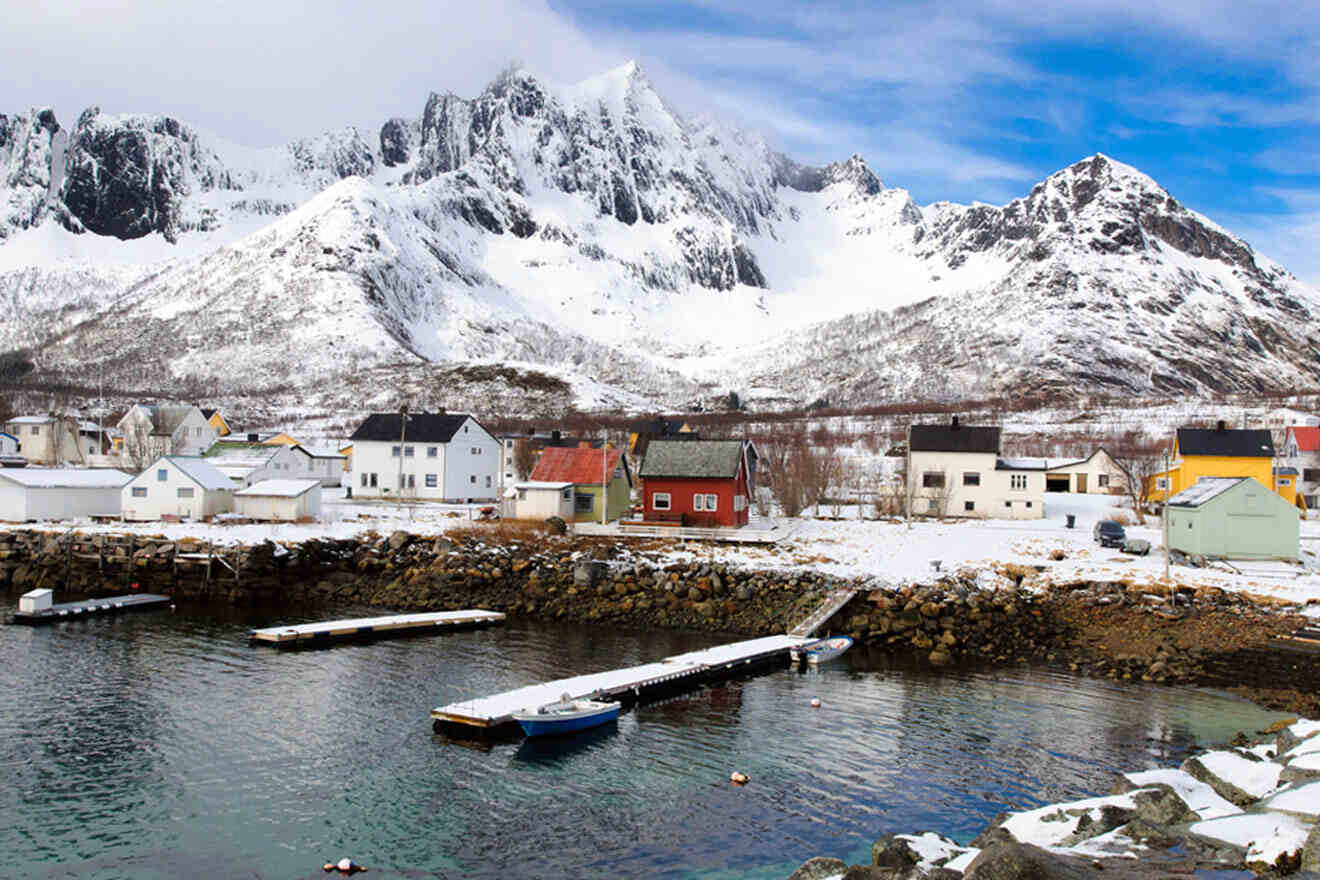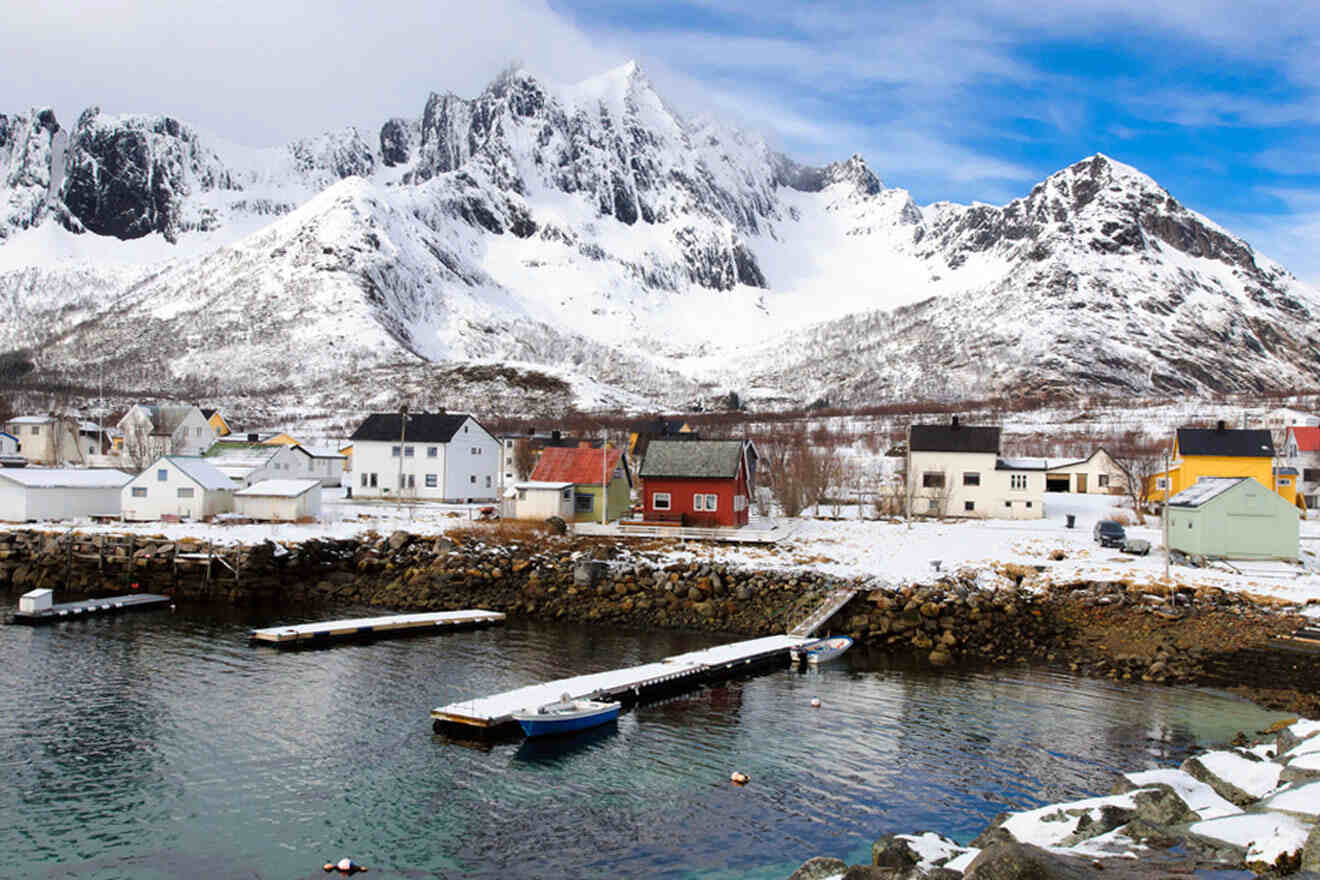 Although not part of the Tromso region, this island is super frequented by people who come to visit Tromso. Some even decide to skip the city altogether and stay here.
That's why I wanted to include it in this post, too. Senja Island is located about 180 km (110 miles) away from Tromso, but there is a fast boat from the city that can take you there in around 75 min.
Senja Island is just as breathtaking as the other islands I mentioned above. Its natural beauty, the mountains, the authentic fishing villages, and the fjords will make you fall in love with this place.
This is definitely one of those tourist destinations that adventurous people will absolutely love, as there are many hiking opportunities and fjord cruises that you can embark on!
Definitely worth the trip from Tromso town center!
Other accommodation options on Senja Island
Things to do on Senja Island
6. Lyngen – where to stay in Tromso for unique views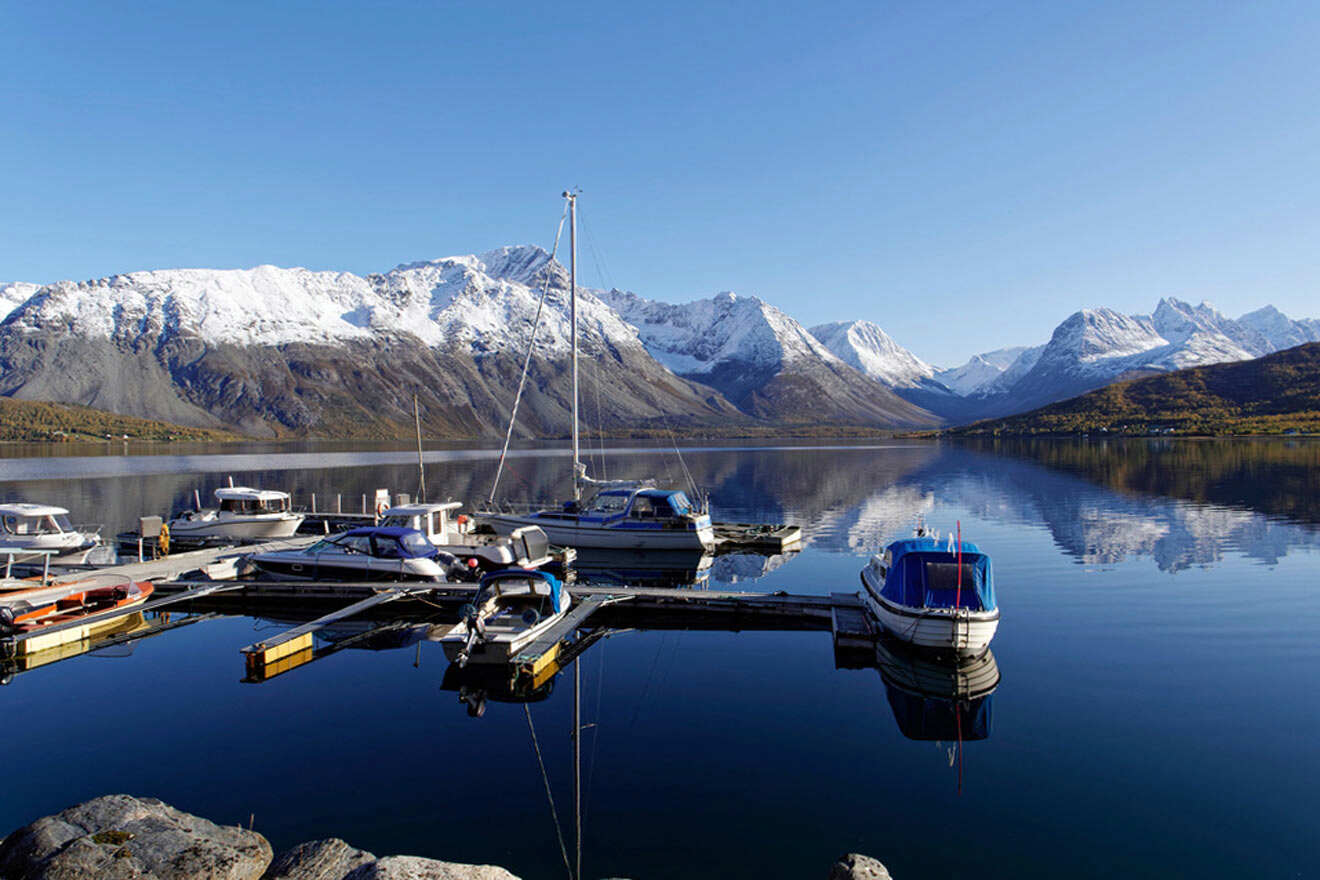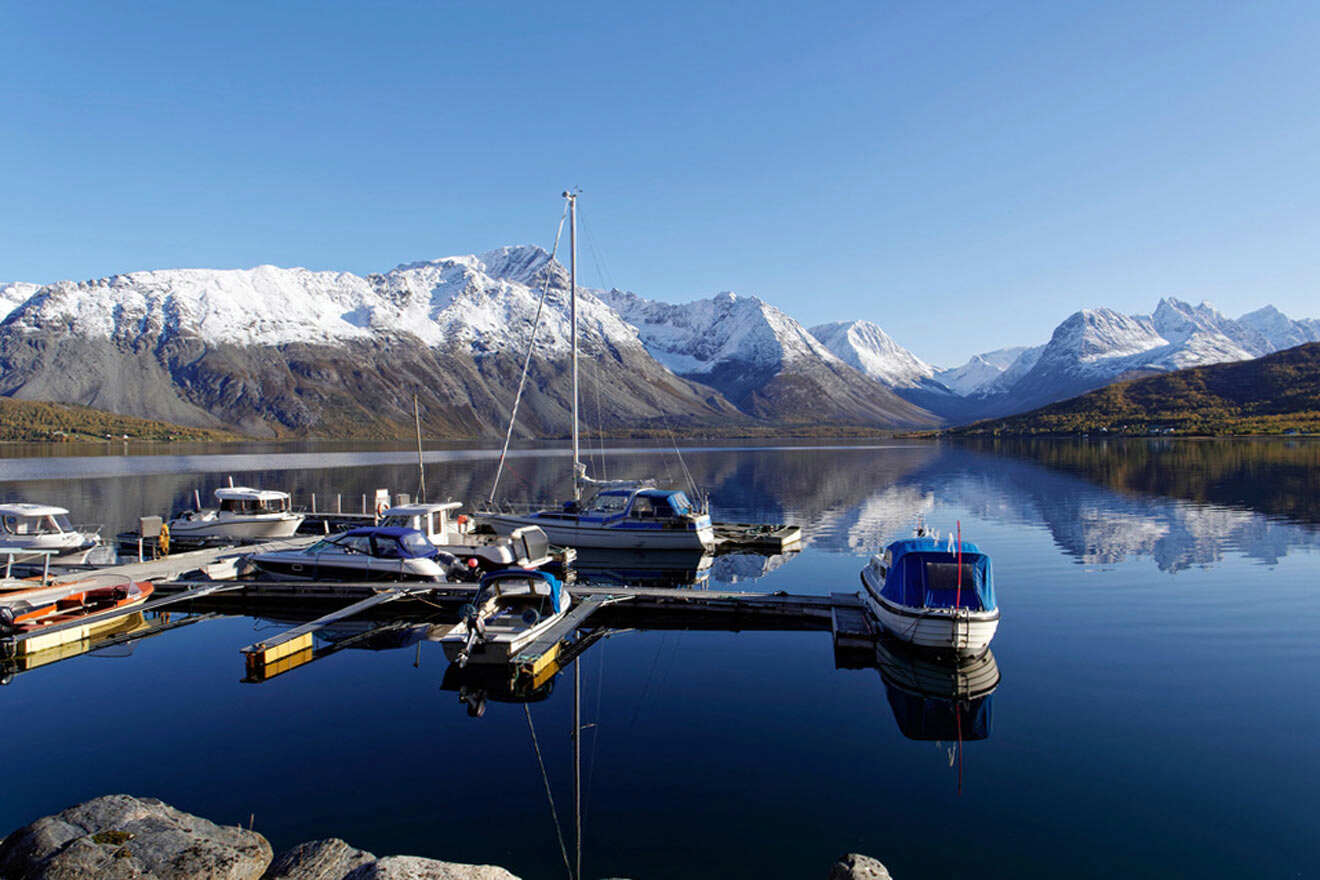 Let's wrap up this post with the best places to stay in Tromso and around the city with this stunning place!
Lyngen is an area that's set around a 1h and 30 min drive away from Tromso town center (you can also take a ferry there, and you'll spend around the same time on the road).
This place is filled with stunning attractions and plenty of fun things to do, like ice climbing, glacier trekking, cross-country skiing, and mountain biking!
Yep, it's absolute heaven for those of you who want to try as many activities as possible. Of course, you can also come here to lay low and just admire the area's beauty.
There are some stunning views around this area, and of course, you can see the Northern Light while you're here!
Other accommodation options in Lyngen
Things to do in Lyngen
Go hiking in the Lyngentrappa area
Admire the stunning views
Try mountain biking
Hit the slopes with your friends
FAQs about where to stay in Tromso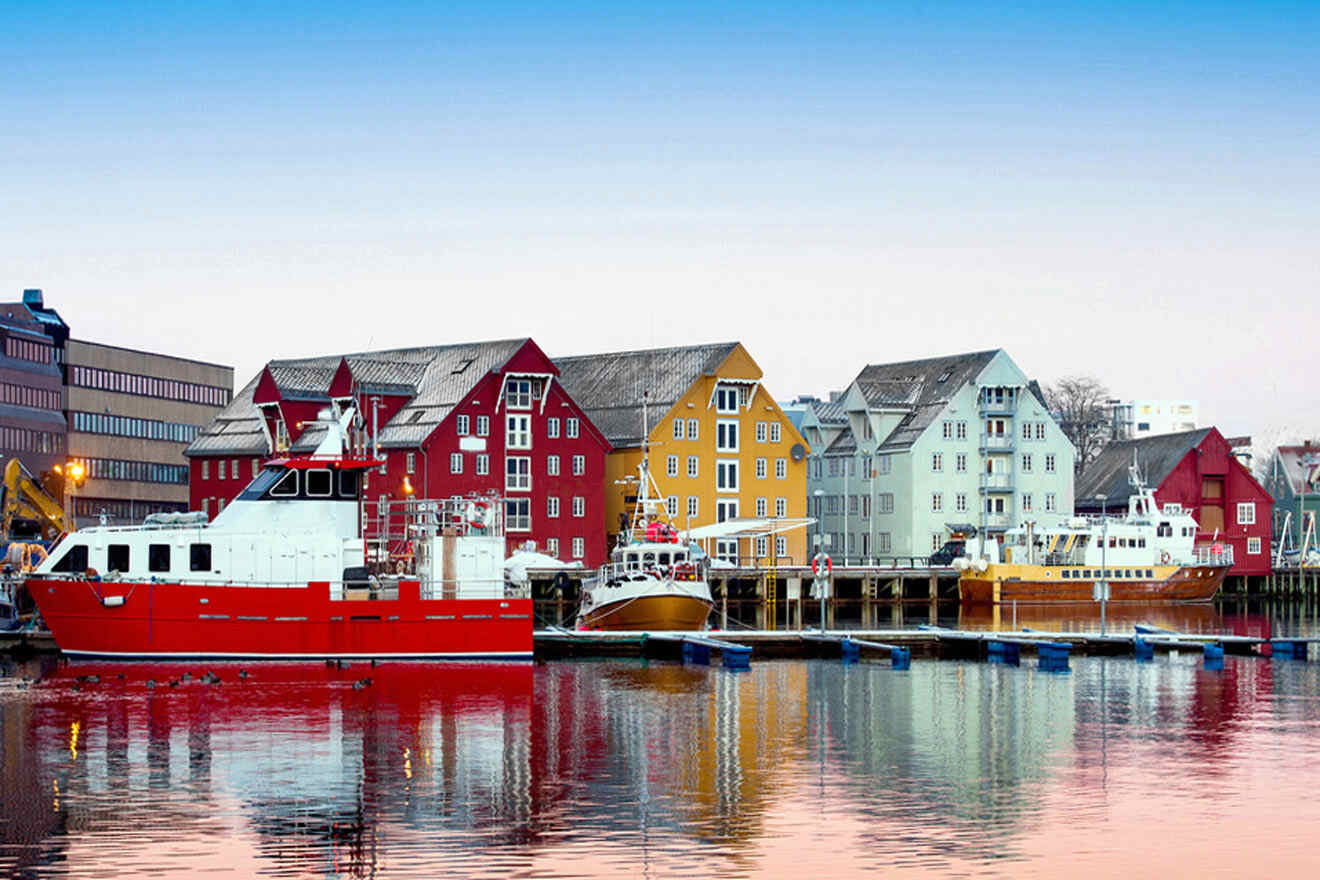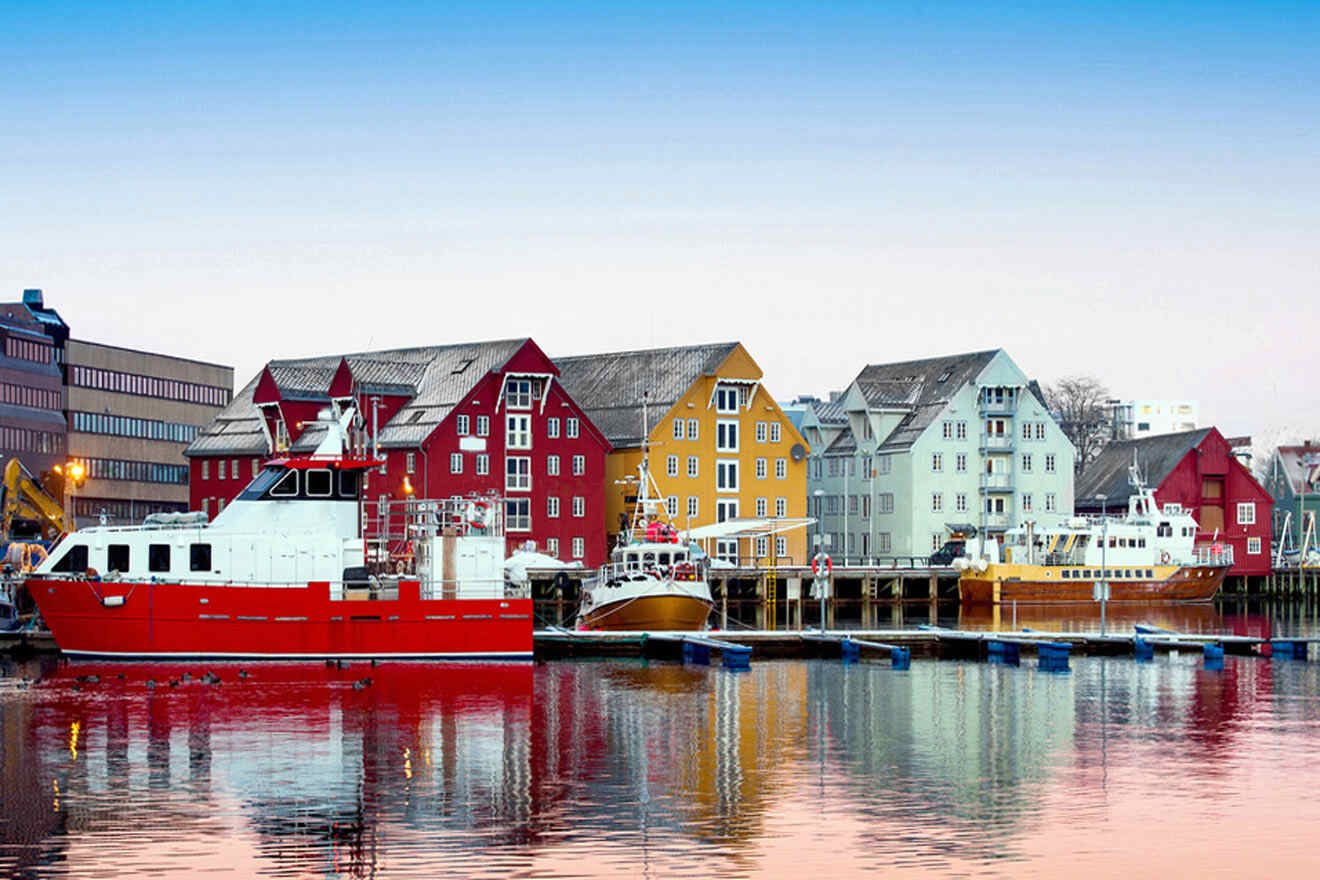 Conclusion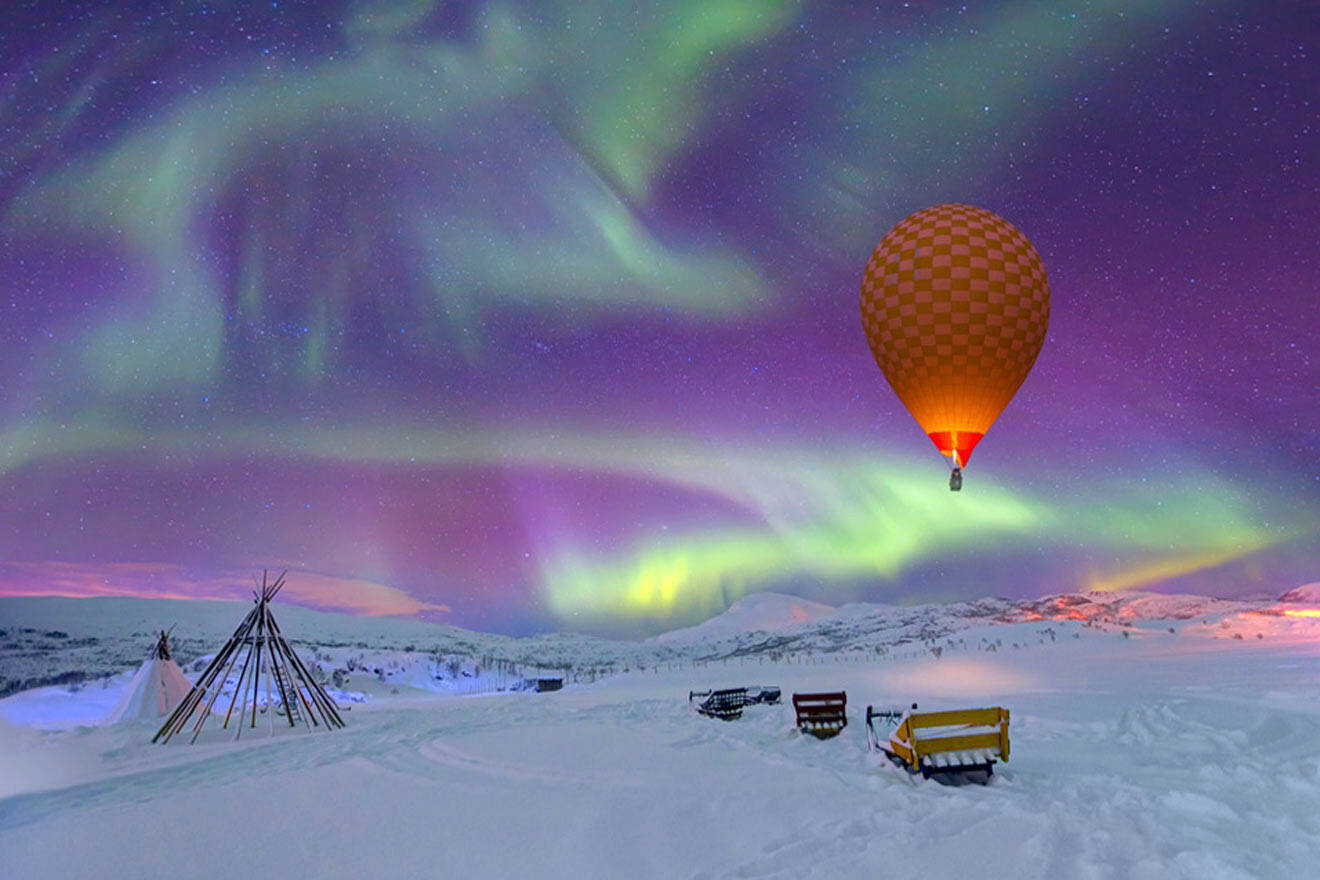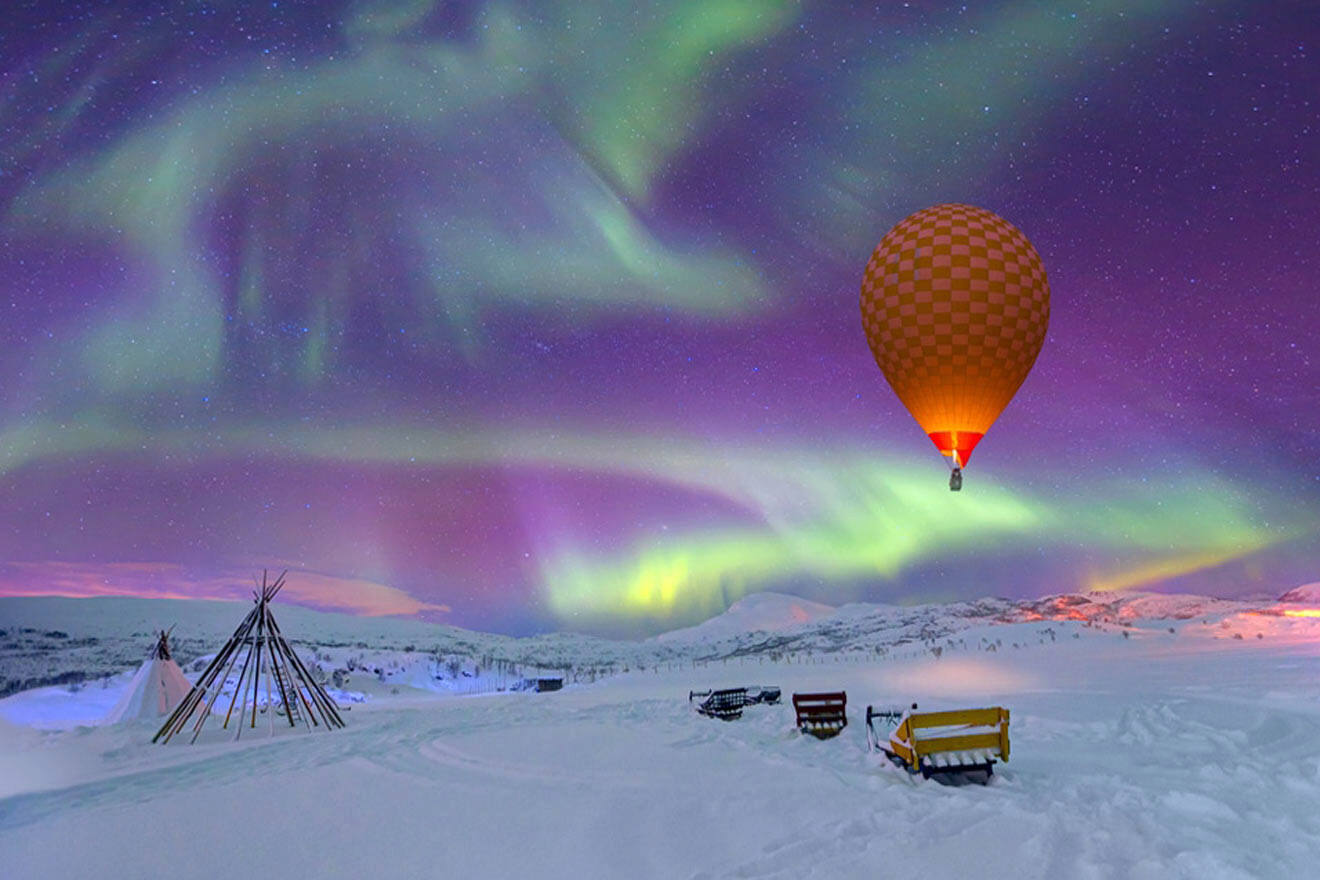 What a beautiful city!
I do hope that this post helped you decide where to stay in Tromso and which Tromso accommodation to book for your trip!
As I mentioned earlier, I recommend booking your Tromso hotels in advance! This city is so popular, especially around the time when you can see the Northern Lights (from September to April).
Since we're on the hotel's chapter, I thought I'd end this post by giving you my 2 favorite Tromso hotels! All of them are amazing but these 2 look really cool:
The Arctic Villa in Tromso – A super cozy villa with lots of space not too far from Tromso City Center that has a balcony and a kitchen.
Enter St. Elisabeth Suites – One of the best Tromso hotels that have such a cool design and offers great sea and city views.
There you have it, some of the best Tromsø accommodation options!
Have a wonderful trip there, and definitely drop me a comment below if you've got any questions about the other hotels or areas! I'll be happy to help you!
Safe travels,
Victoria
---