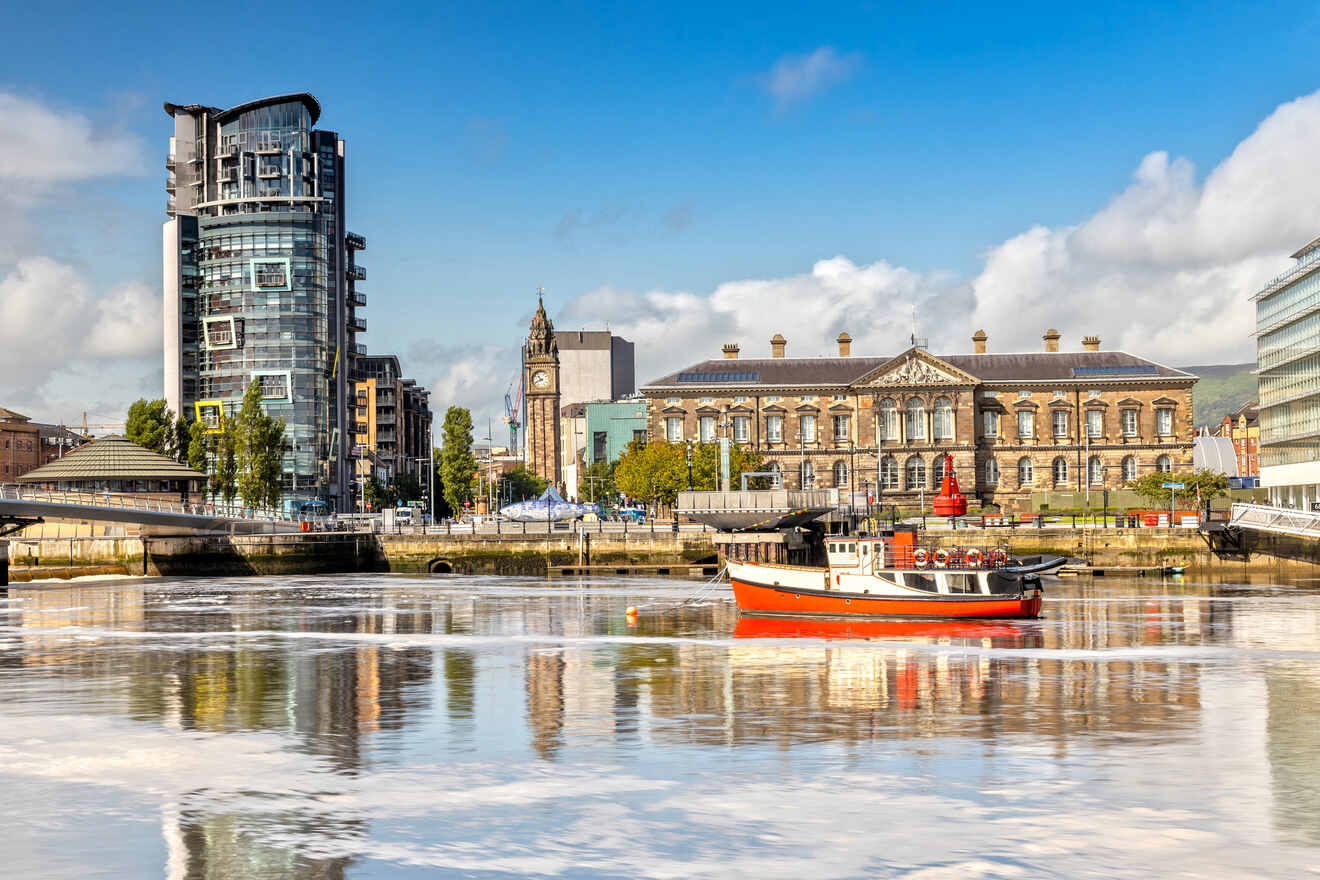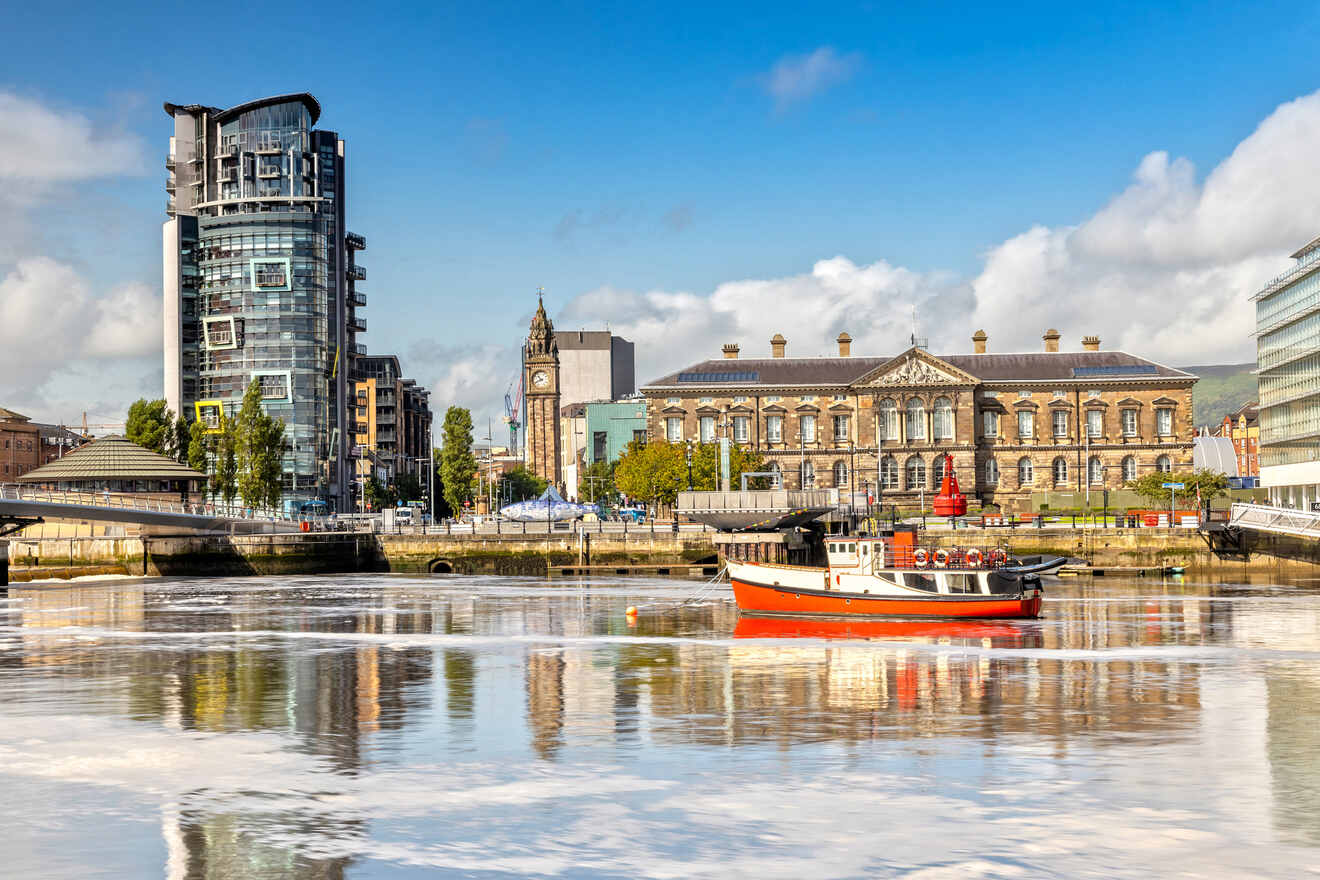 Hi you lucky traveler! If you're here, that means you're getting ready to start an amazing adventurous trip to Belfast, Northern Ireland. I hope you're ready to drink a lot of beer in the bars, enjoy the city's nightlife, eat some great food in the Irish restaurants and visit the Titanic Belfast Museum, one of the city's biggest landmarks. If you didn't know, the capital city of Northern Ireland is the birthplace of the famous Titanic!
I'm sure you'll enjoy the beautiful surrounding landscapes and botanic gardens. After all, C.S Lewis, who was born here, was probably inspired by its home to write the famous Chronicles of Narnia! Even the Game of Thrones crew had to film some of their scenes in the city because it's just that good!
Yes, I know everything sounds so exciting that you're thinking of just heading to the airport right now! But first, let's find out what are the best hotels and neighborhoods where to stay in Belfast. I've made the most amazing list, with top hotels and good prices, all within walking distance of most attractions. Whether you're coming for a quick city break or a week-long adventure, I'm sure you're going to love it here.
So let's start, Belfast's city centre is waiting for us!
If you are in a hurry
If you want to book now, waste no time, quickly browse this list of the best hotels where to stay in Belfast, all located in the central area.
Here's a map that will help you visualize all the areas where to stay in Belfast that I will be talking about in this post:
1. Central Belfast – where to stay in Belfast for the first time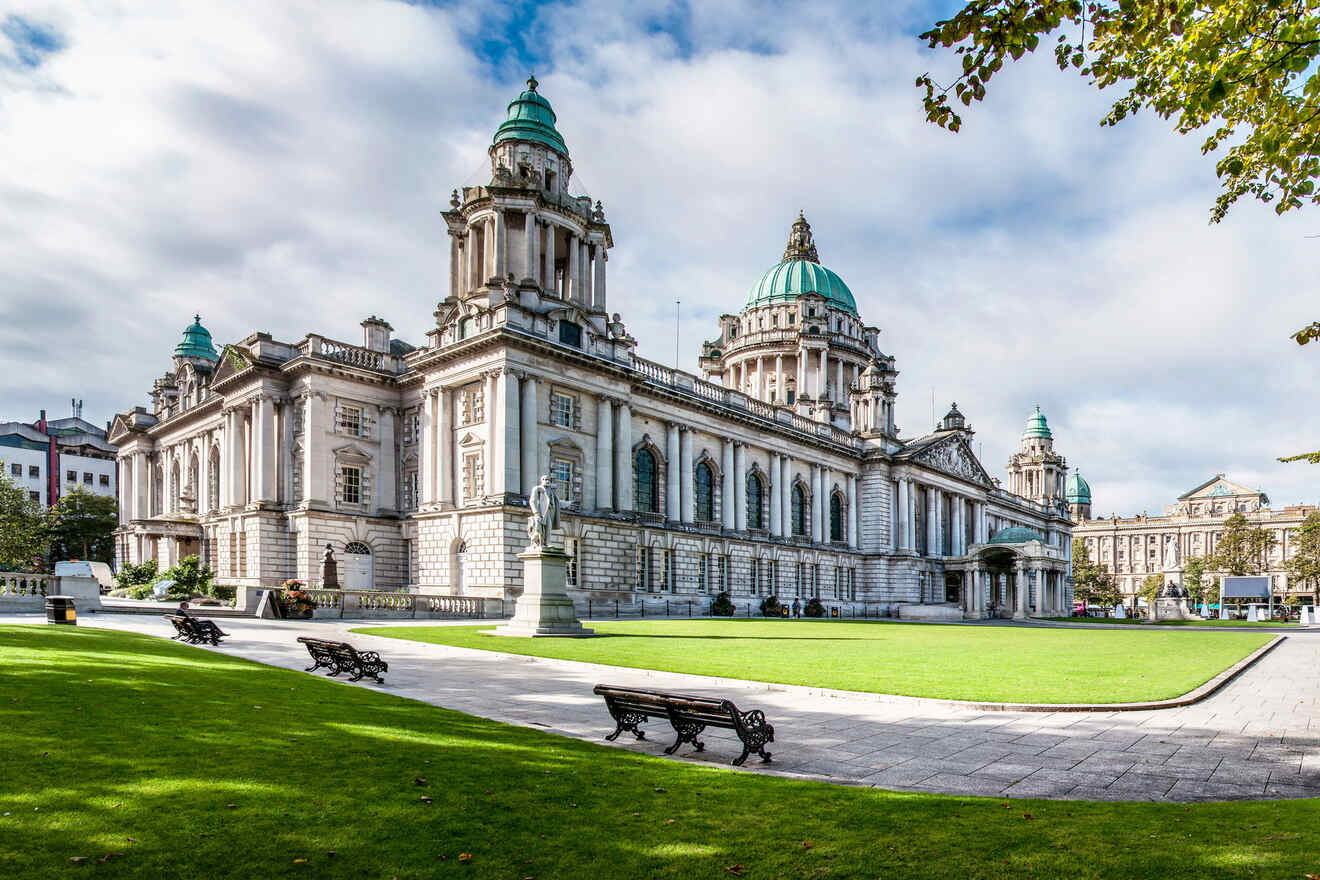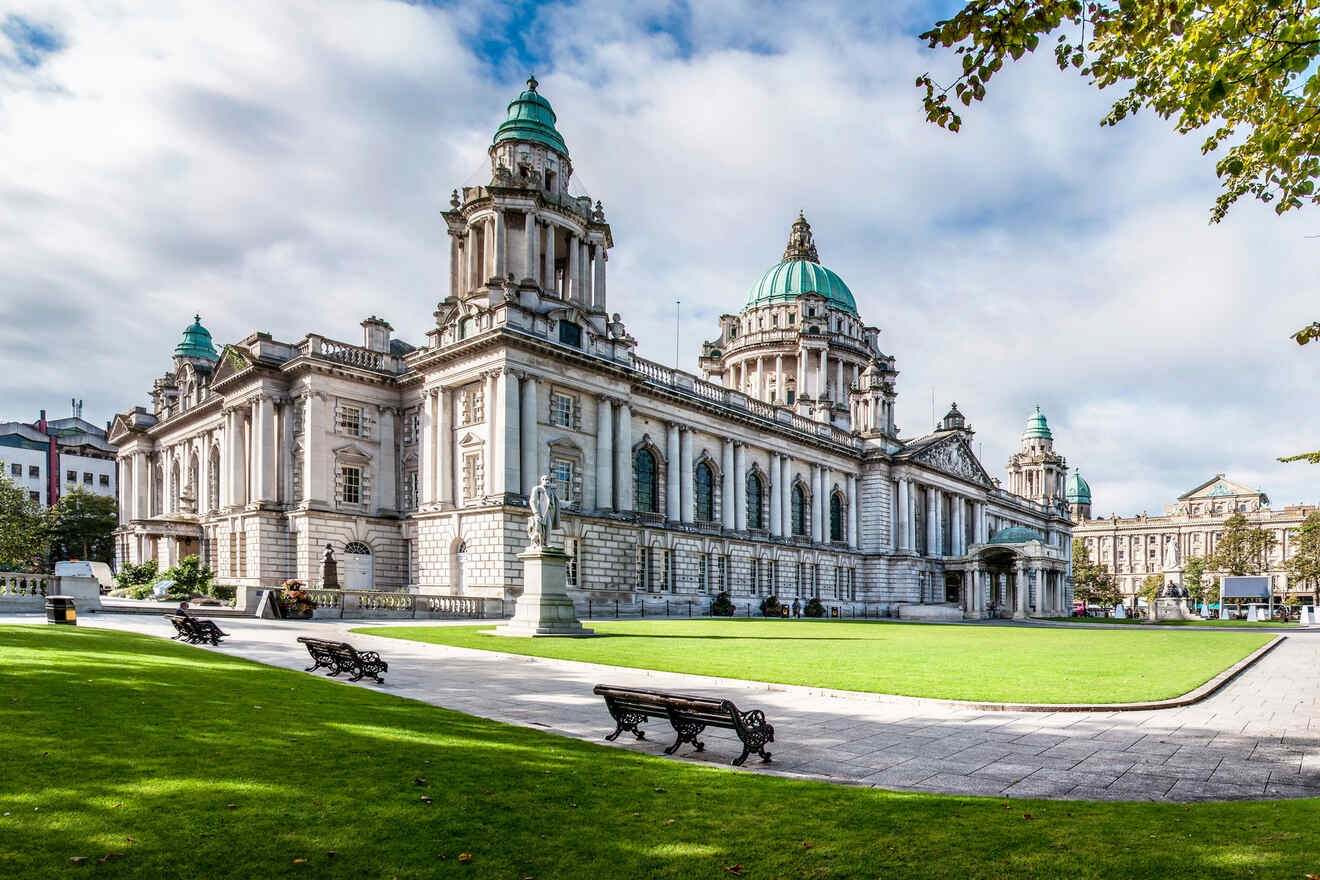 I just love staying in the heart of the city when I visit a new country! Everything is so lively and charming. The streets are often filled with friendly people ready to show you a fantastic time in their hometown and Central Belfast is certainly one of those places!
The historic neighborhood is perfect if you're visiting Belfast for the first time. There are many attractions like museums and art galleries and you'll probably even be able to catch a performance on the streets near Victoria Square.
The biggest landmark in Central Belfast is the Belfast City Hall, a beautiful 1906 building with fantastic architecture. Near the City Hall is also where they hold the annual Christmas Market so if you come in December, you'll be lucky to see it in its full glory.

We can't forget about one of my favorites, the famous Linen Library is a historic building that was founded in 1788! If history is your thing, you'll love the library, but I recommend you extend your trip and take a few days to visit Dublin too! It has some amazing buildings and hotels with great prices!
In amongst all these great attractions, don't forget to walk around and enjoy central Belfast's lovely atmosphere. The streets around Golden Mile are known for the multitude of stores and restaurants and for the local St George's Market.
Plus, you're in Belfast, so grabbing a pint at the pub is a must thing to do here. The Crown is one of the most famous and oldest pubs in the city and it has been open since 1885. Name a better way to experience the local culture of this vibrant city!
Other accommodation options in Central Belfast
Things to do in Central Belfast
2. Queen's Quarter – best place to stay in Belfast for budget travelers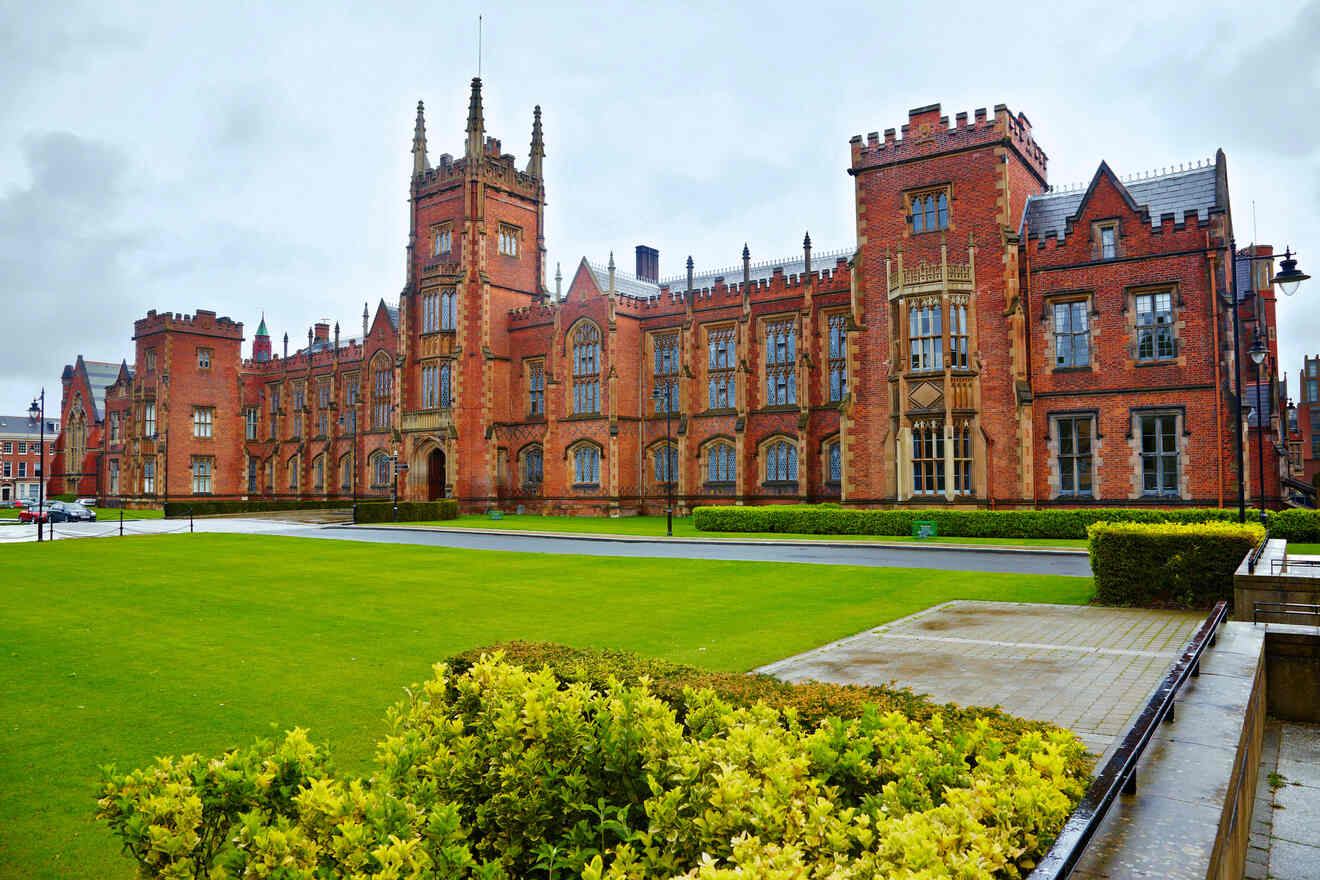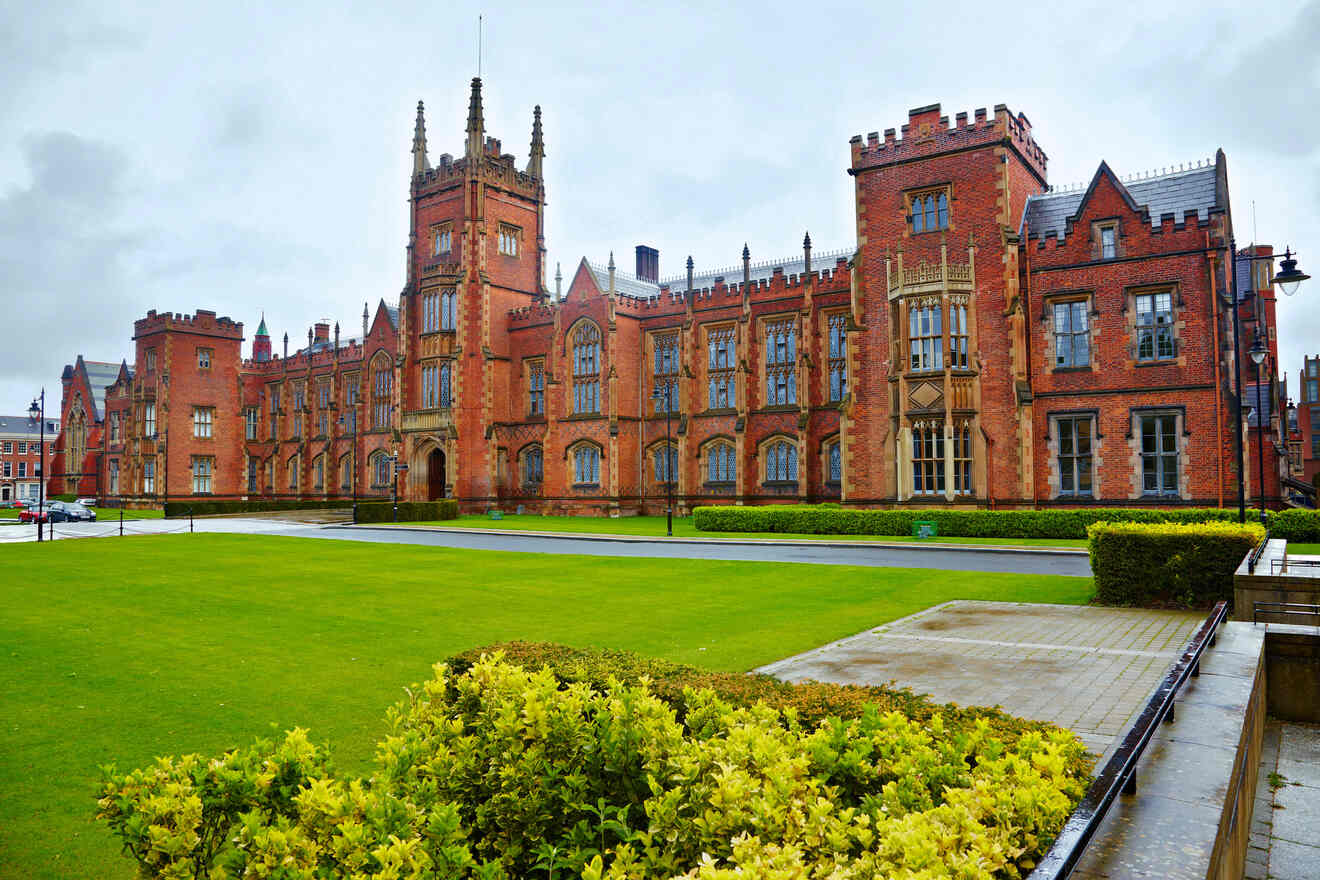 Queens Quarter is located south of Central Belfast but close enough to it to visit places like the City Hall or the Grand Opera House. This vibrant neighborhood is also the home of Queens University so definitely expect a younger crowd, but that only means that there will be more funky bars, bookshops, and vintage clothing stores to explore.
Queens Quarter is one of the best places to stay in Belfast if you're traveling on a budget and looking for affordable hotels and hostels. There will be tons of those in a dominant student area, but you want to make sure you book the hotels in advance. The Botanic Gardens have made this area a super popular one for all those who visit Belfast.
A great way to explore Queens Quarter is to walk around the University campus and soak up the vibe. If you're looking for some fun after the sun goes down, have a drink at one of the lively pubs!
But don't worry, it's not all about the uni here, the neighborhood has its fair share of attractions, like the famous Ulster Museum which is located in the charming Botanic Gardens. Besides seeing the unique pieces of art at Ulster Museum, you'll also enjoy seeing the exotic flowers of the garden founded in 1828!
And after you're done with the history lessons, reward yourself with a drink at one of the most famous pubs located right near the Botanical Garden, the 1897 Botanic Inn. Don't worry if the bar is too full, right on the other side of the road there's another pub, the Eglantine Bar, a friendly place where you'll find tons of university students.
And if after you see the garden you decide that you love discovering new natural spots as much as I do, head to the airport and go to Galway, it's a wonderful place to visit!
Other accommodation options in Queens Quarter
Things to do in Queens Quarter
3. The Cathedral Quarter – where to stay in Belfast for art and culture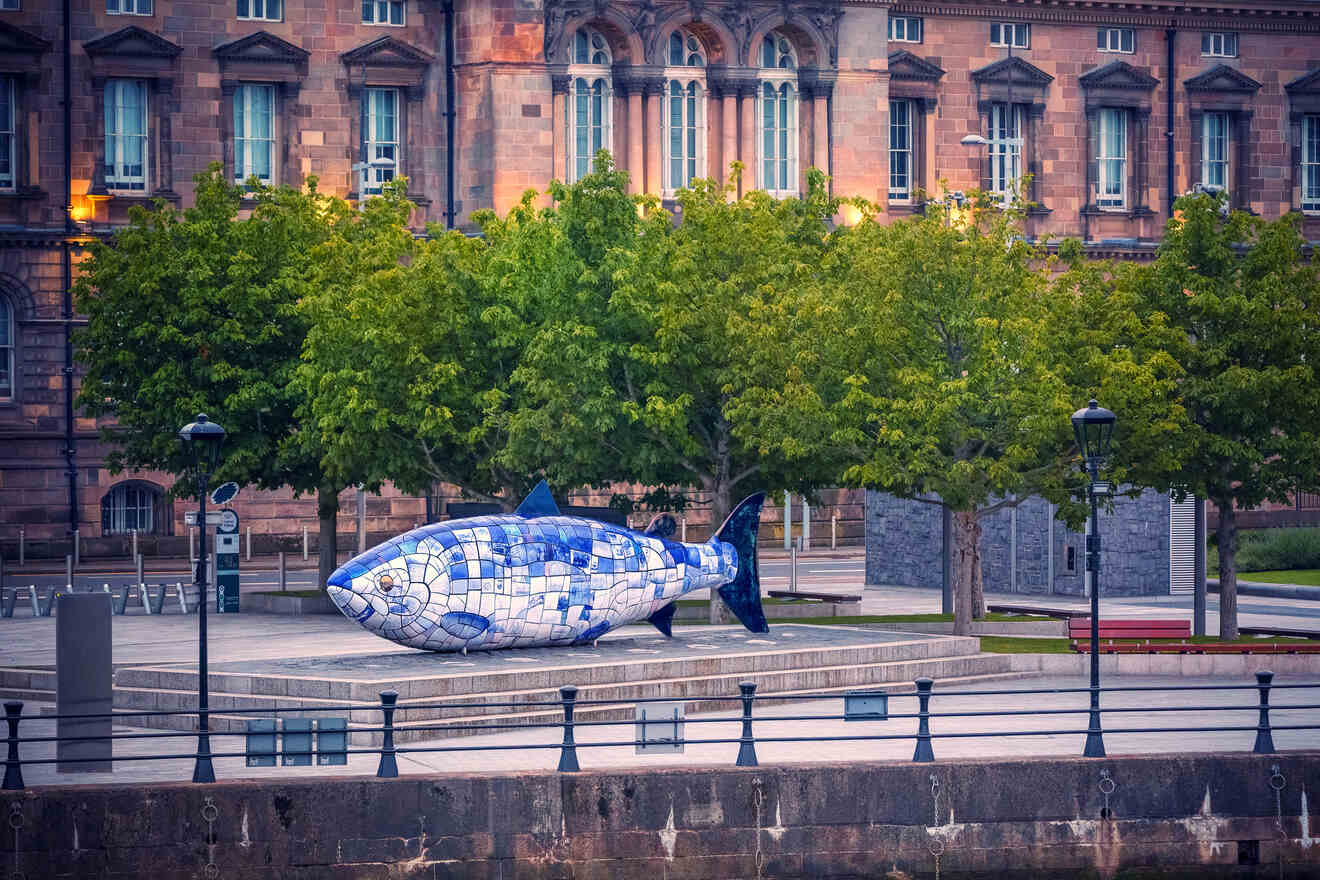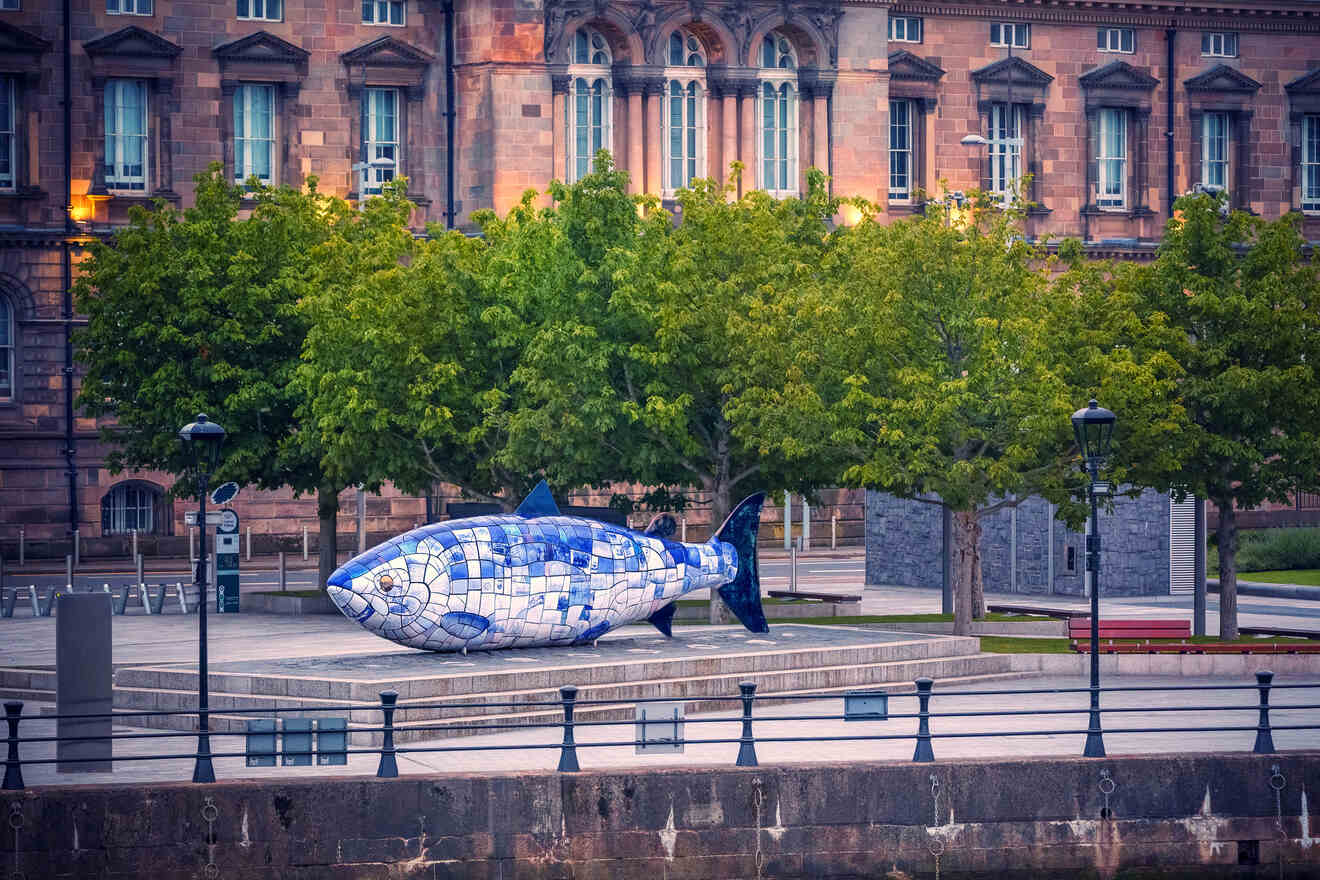 Street art, narrow roads lit at night by cute fairy lights, and people enjoying themselves while drinking a beer at one of the pubs. This livery neighborhood is the best area to stay in Belfast, Northern Ireland if you love those artsy vibes and discovering the city's hip culture.
The Cathedral Quarter also comes with its fair share of big attractions, notably one of Belfast's biggest landmarks is St Anne's Cathedral which was built in 1895 by Sir Thomas Drew.
Named after St Anne's Cathedral and located between Royal Avenue and Donegall Square, north of Central Belfast, the Cathedral Quarter is one of the most interesting neighborhoods in the city. Honestly, the best way to get the full experience is to walk around the area as it will allow you to see all the murals and modern street art on display.
I would also take advantage of this location and its vibrant nightlife to bar hop all night long. The Cathedral Quarter is renowned for its funky club scene and being the home of Belfast's LGBTQ pubs as well. The atmosphere is very laid back, and everyone is welcomed to have a good time and try all the delicious food in the restaurants before drinking the night away.
Other accommodation in The Cathedral Quarter
Things to do in The Cathedral Quarter
4. Titanic Quarter – best place to stay in Belfast for families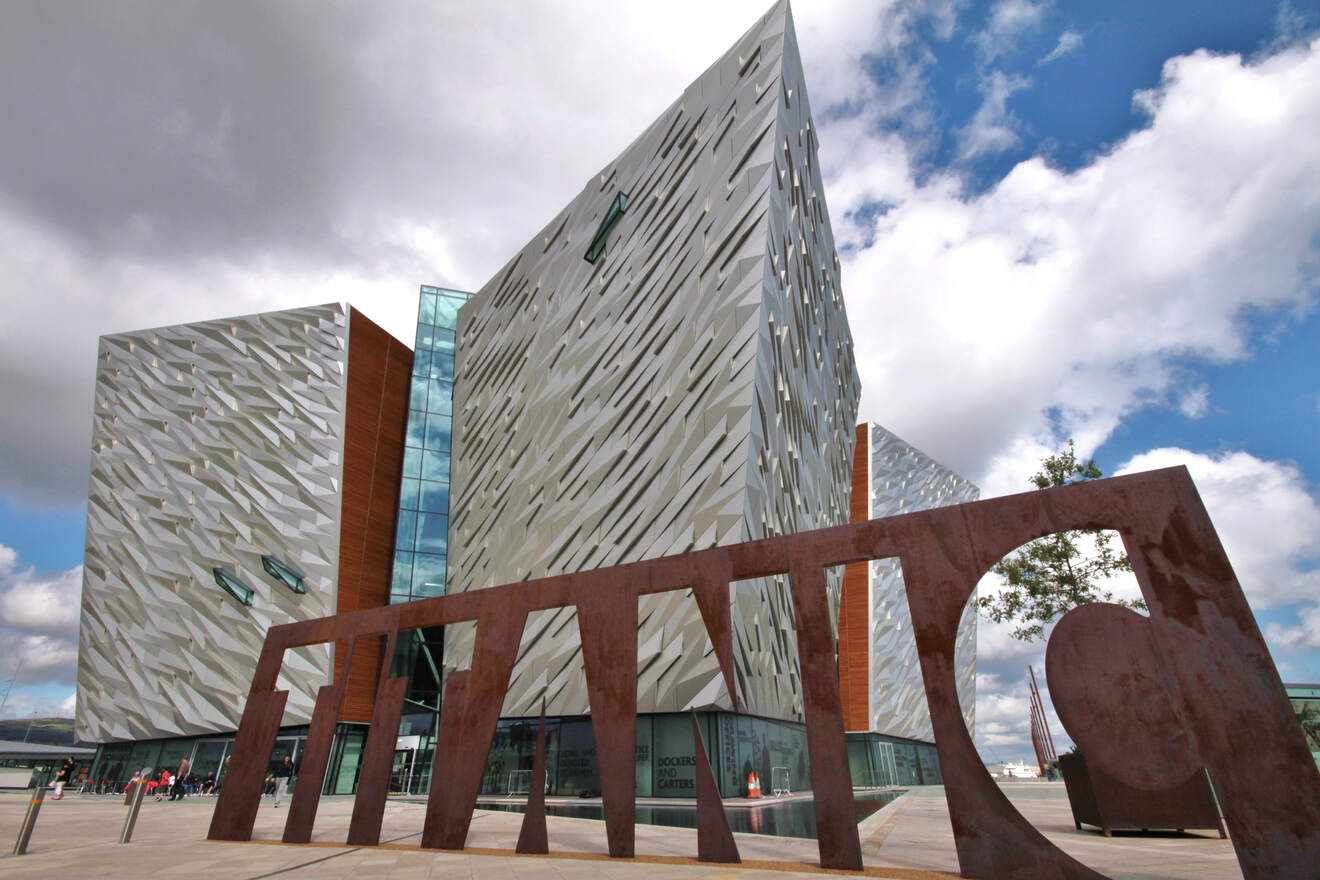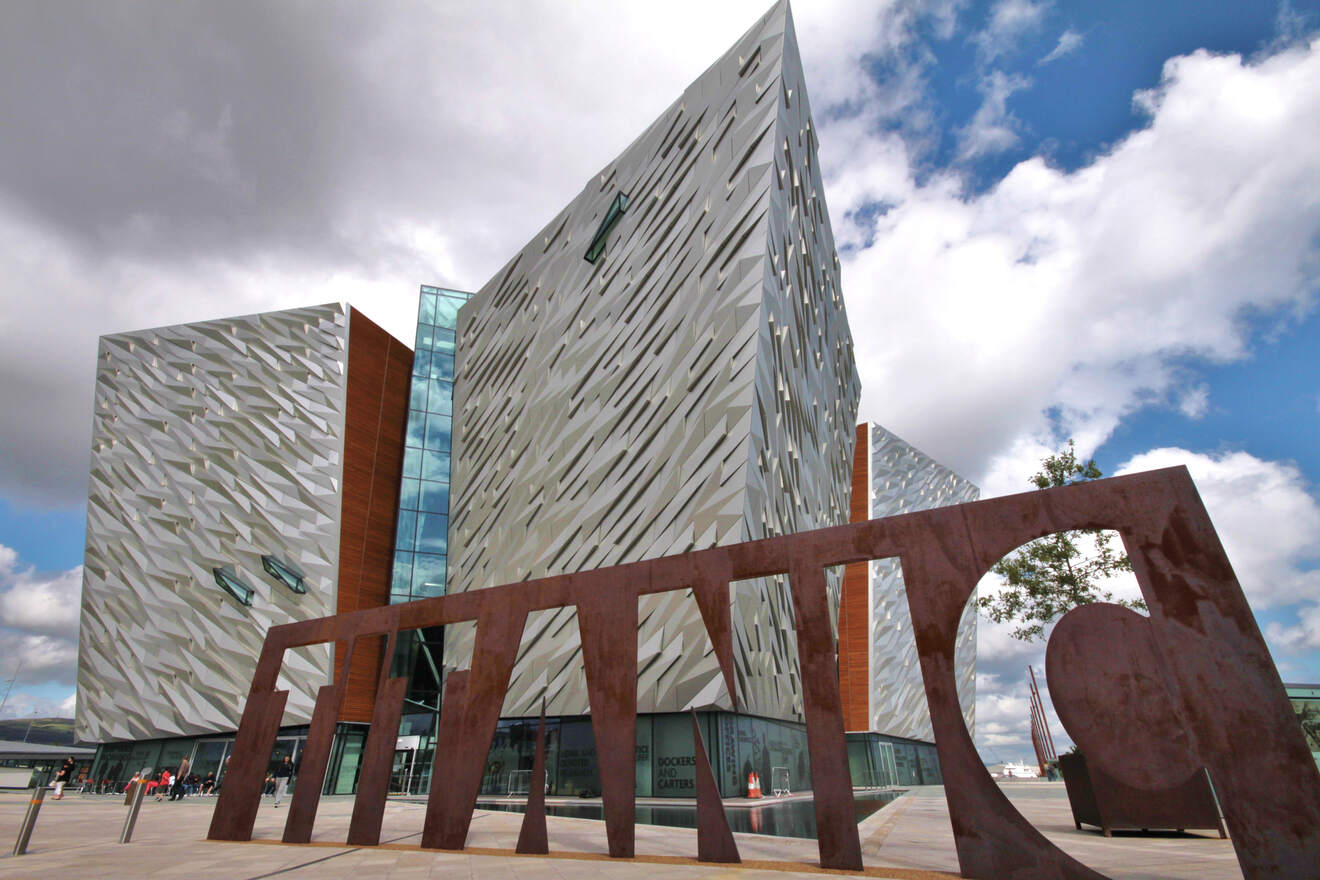 Located northeast of Central Belfast, this waterfront neighborhood has gained popularity over the years as Belfast's modern and contemporary district. A long time ago the Titanic Quarter was known as the Queen's Island, but now the museum wearing the same name as the neighborhood has become a city symbol.
Whether you've watched the movie or just heard bits and pieces of the story, the Titanic Museum will offer you a deeper understanding of the tragic tale that ended in January 1912. There are Titanic museums all over the world but here you can visit the docks where the ship was actually built many years ago!
Thanks to its many attractions, this waterfront neighborhood is also the best area where to stay in Belfast if you're traveling with the family. Besides the important Titanic Museum, you'll also find tons of art galleries and the coolest We Are Vertigo adventure park, a place which the kids will love as you can try indoor skydiving and have fun in the inflatable area.
Let's not forget about the SSE Arena Belfast, an entertainment center where you can even catch a concert if you're coming for a city break! Plus of course, there are tons of restaurants, bars, and pubs to suit all kinds of visitors.
Suppose I have any Game of Thrones fans among my readers. In that case, you'll be happy to know that they filmed quite many scenes in Belfast, especially at the Titanic Studios, a movie set located in this waterfront neighborhood. If you want to see even more you can join a guided day tour to see all the main filming locations in Northern Ireland.
Other accommodation options in Titanic Quarter
Things to do in Titanic Quarter
I know that many of you will want to stay near the Titanic Museum and so if none of the 3 options above will be available/not good for you for some reason, here are 3 more I found for you: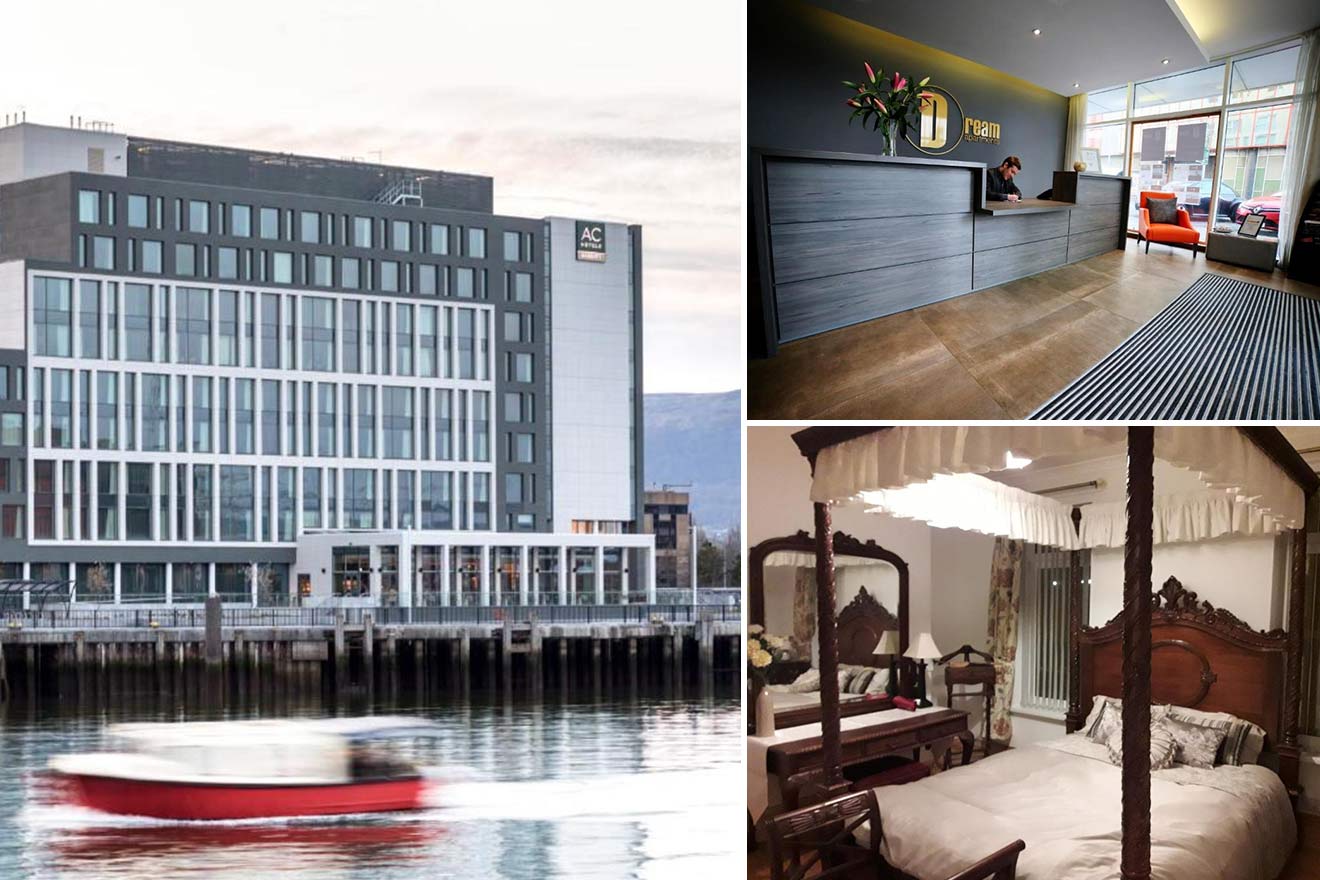 Titanic Sailortown
Is it just me or staying in a local vintage house the best thing ever when you visit a new country? I love history and anything that's related to old design and architecture. This cool 19th-century house has great value, it's located just almost a mile away (one km) from the Titanic Museum and offers city views. If you're a history lover looking for where to stay in Belfast, this is the best place for you!
AC Hotel by Marriott Belfast
I'm all about the views! I'm sure you are too, that's why I'm recommending this nice waterfront hotel, located just almost a mile away (one km) from the Titanic Museum. It's perfect for budget travelers who are looking for where to stay in Belfast, the prices are amazing here. The rooms have large windows and a modern and minimalist design. Couples will love to have a romantic dinner with a view of the waterfront area.
Dream Apartments Belfast
These local apartments are perfect, especially if you're coming for a city break visit. They are located in the Obel Tower, Ireland's highest building, just a mile away from the Titanic Museum. The place has that homie vibe and is equipped with a kitchen and a private bathroom. At night you can pour yourself a glass of wine and just admire the beautiful views of the river.
BONUS: Best 3 hotels to stay at near the Airport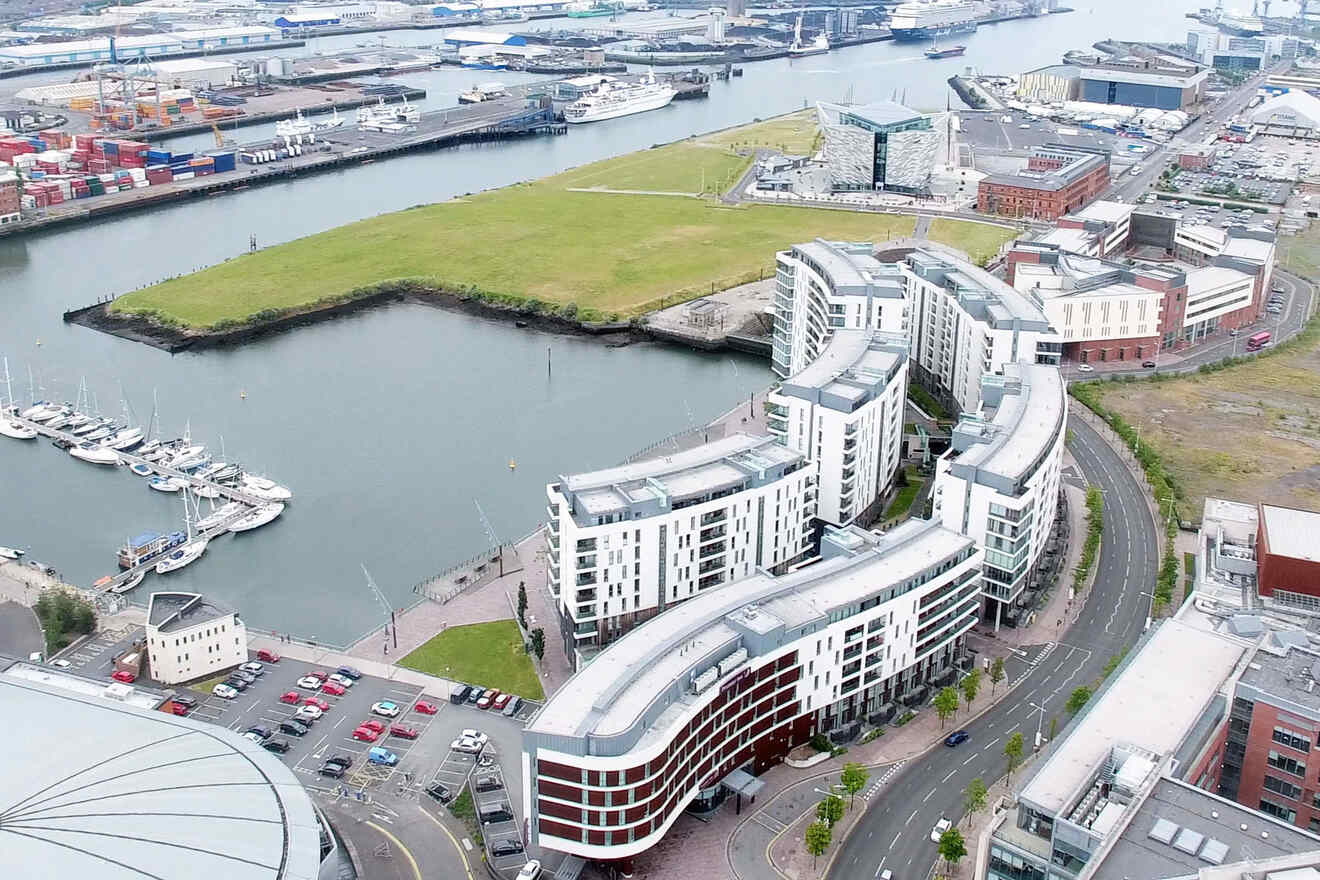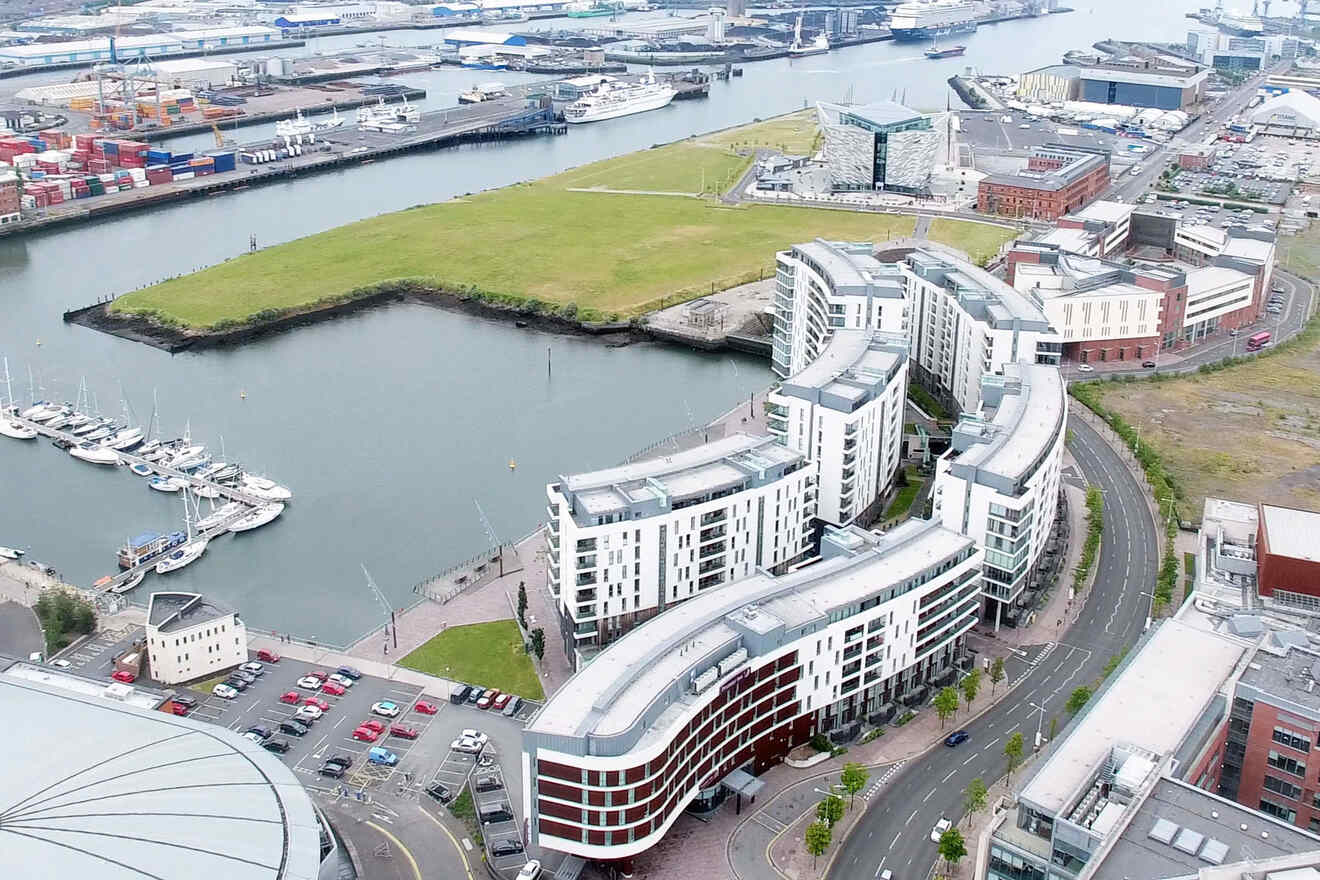 If you're just looking for some nice accommodation near the George Best Airport for your short trip, here are some amazing Belfast hotels with great reviews. Similarly to the Titanic area, if you are looking for a decent place to stay near the airport you don't have a lot of options in terms of price range. The best options I found all fall into the mid range category and I have listed them in descending price order to help you find the perfect spot.
1. Cyprus View Apartment
Conveniently located one mile (two km) away from the airport, this apartment has one of the coolest all-white decorations ever! The interior design is very elegant and you can spend your nights chilling by the fireplace while drinking a nice cup of tea. The rooms are cozy and you can even dine with a view of the garden! There's a kitchen if you're in the mood for some cooking and an outdoor terrace, perfect for those lazy summer mornings.
2. Ashfield Bed & Breakfast
This cute and home B&B is situated two miles (three km) away from the airport and they offer a paid shuttle service to get there. This B&B has one of the loveliest gardens! The rooms are cozy and have enough space in case you're traveling with the family. The little patio outside can be your morning coffee spot. There's a lounge area inside the house if it's too chilly, equipped with a TV and a few books.
3. Titanic at Bloomfield
Enjoy your stay in Belfast in this lovely house located one mile (two km) away from the airport that is very well equipped and has room for anyone traveling with the family. The rooms are super comfortable and there's even a lounge area where you can chill all together at night and maybe play some cool fun games. The kitchen is super modern and there's even a huge table where you can all eat if you can't find any good restaurants nearby.
Frequently asked questions about Belfast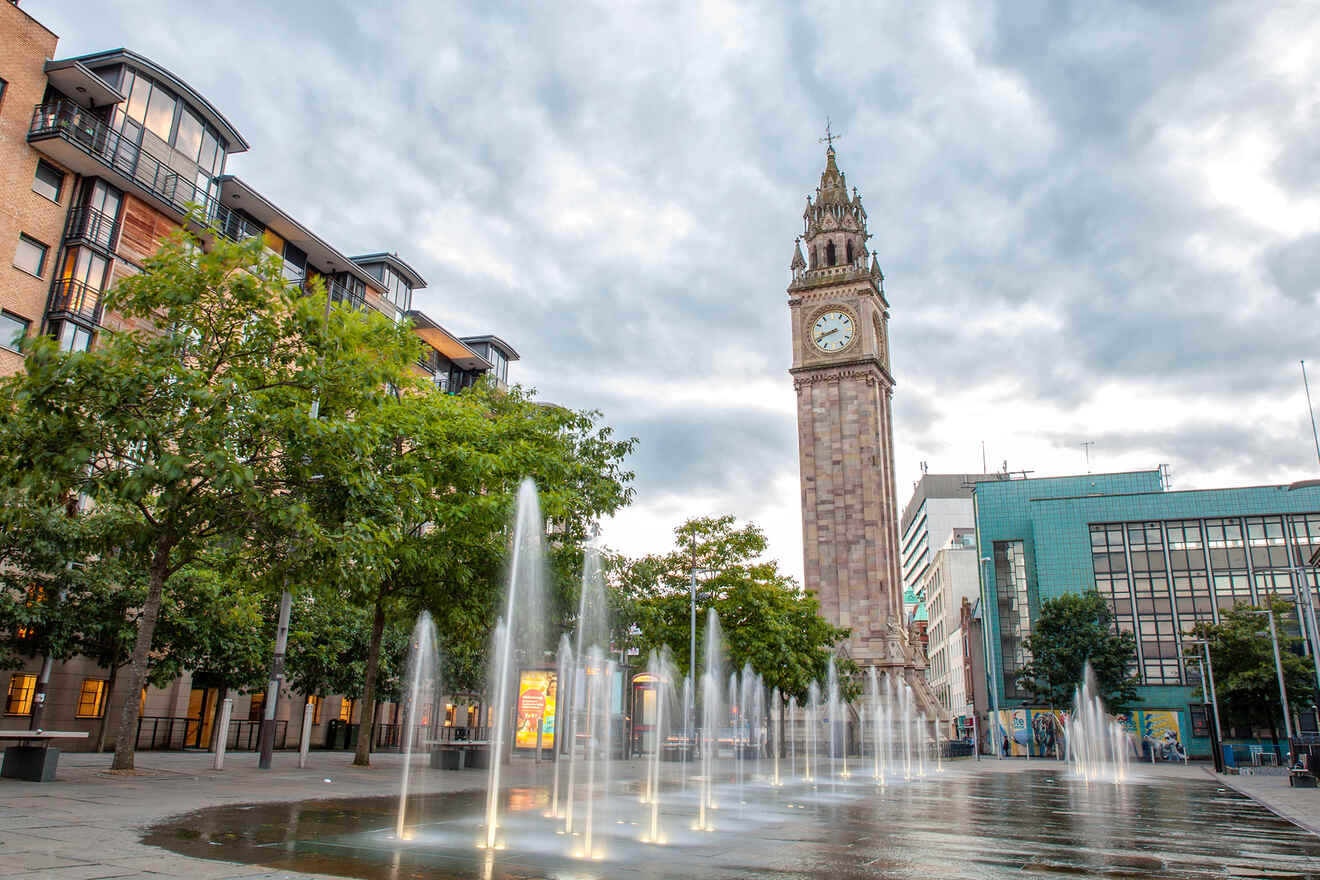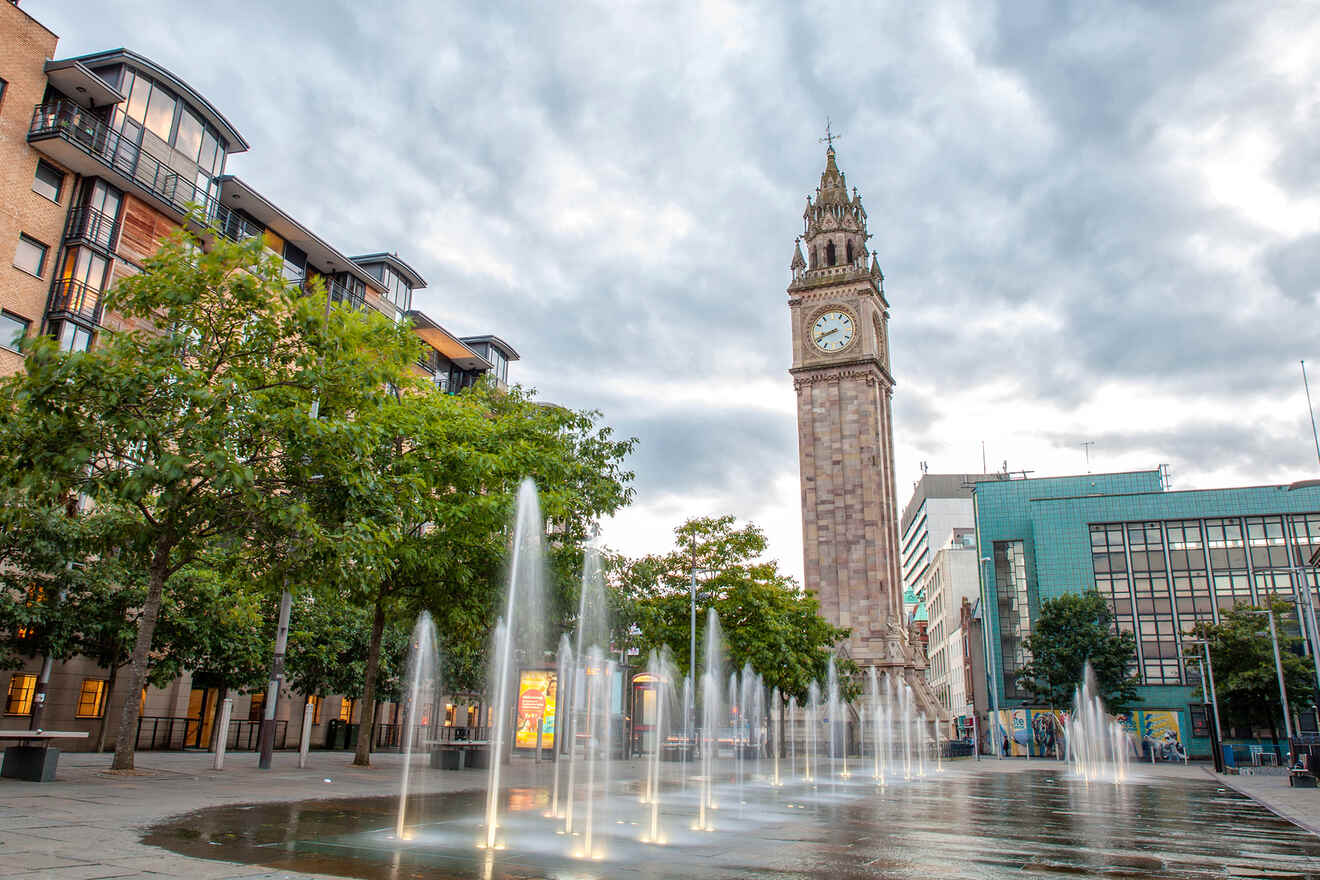 Conclusion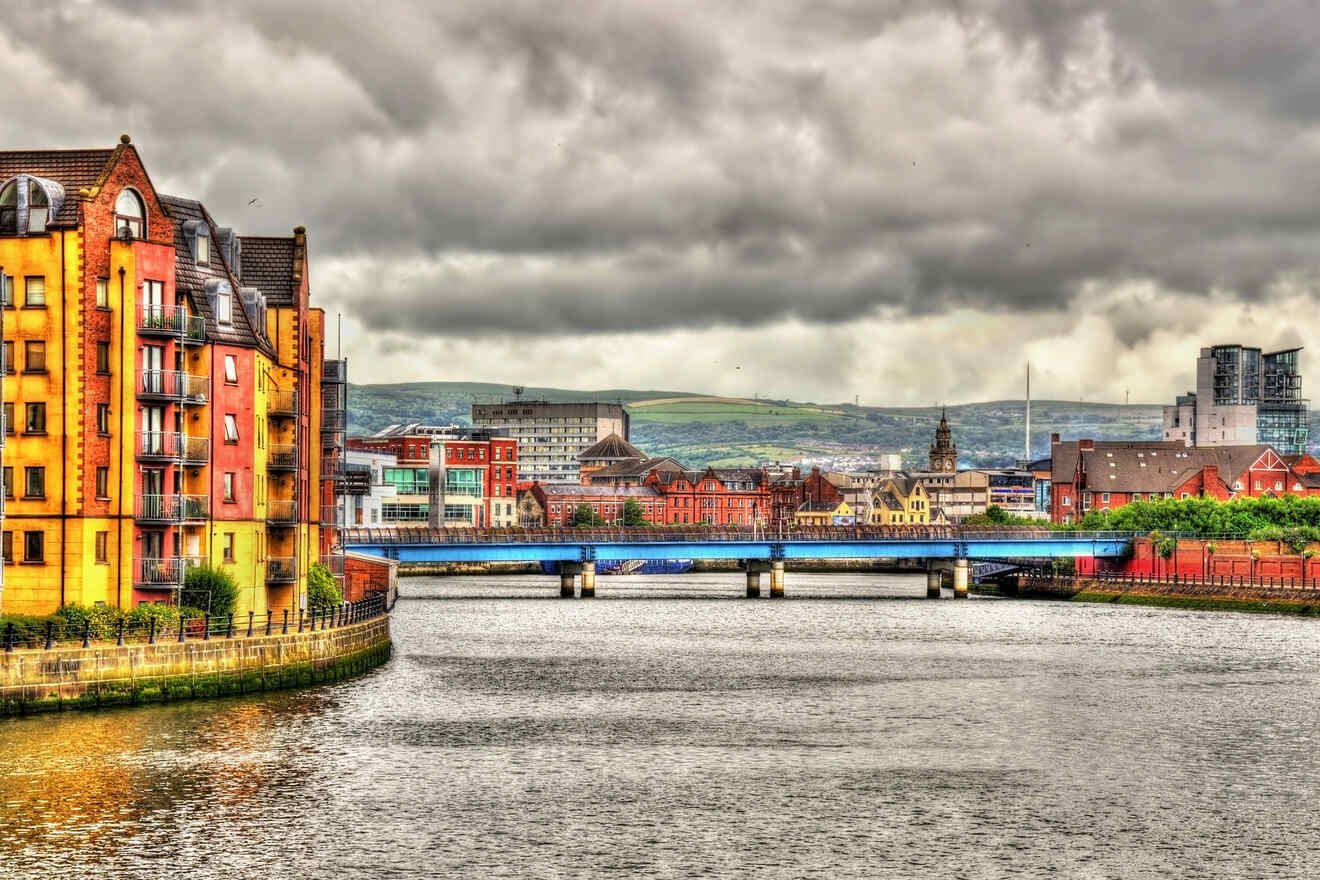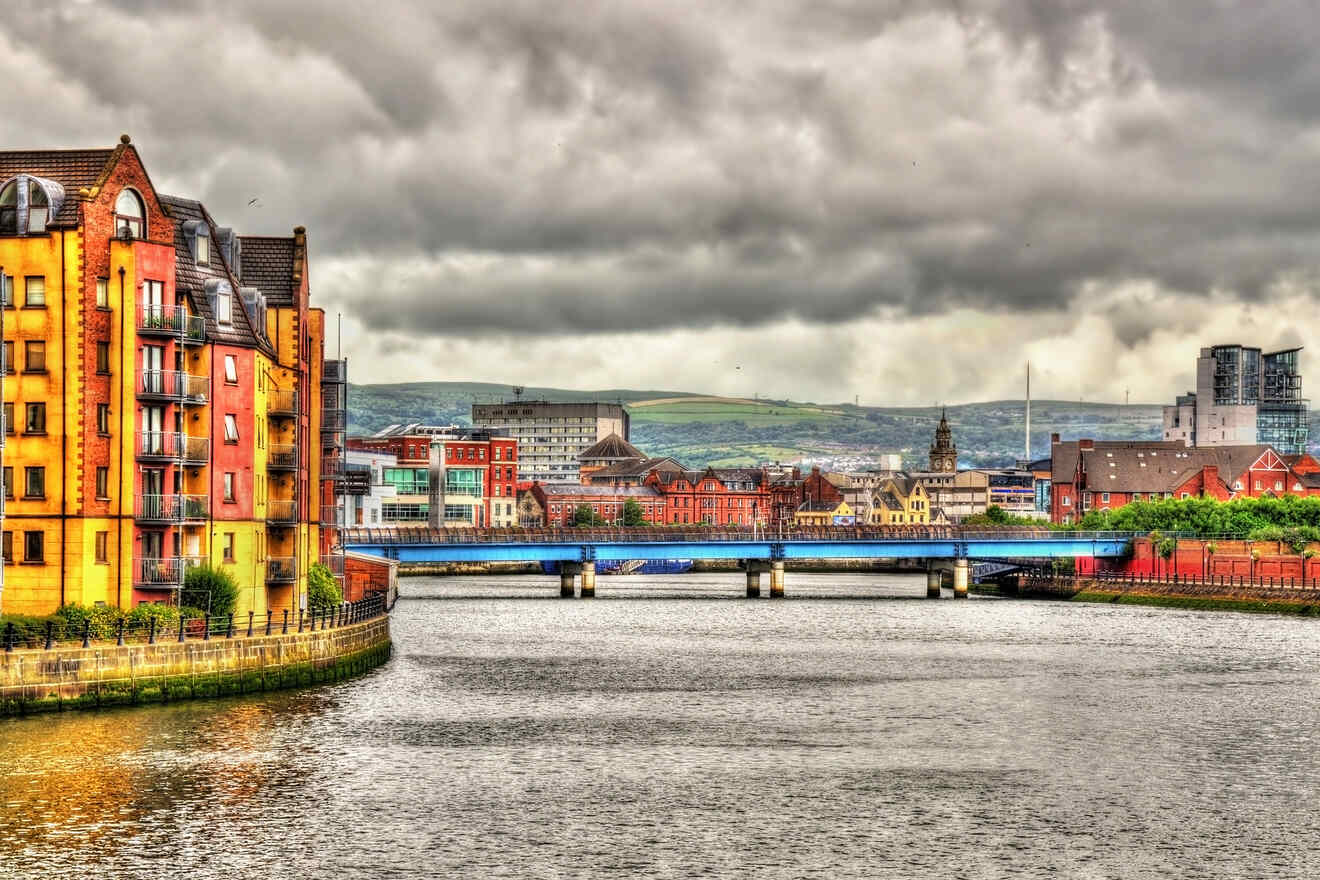 All this talk about the Titanic just made me want to watch the movie again! I'm definitely going to need lots of tissues!
You're probably on your way to the airport to catch a flight to this wonderful city! I hope that this post helped you decide where to stay in Belfast, which restaurants and bars you should check first and which hotel in the city center to book. And do remember to book in advance, Belfast has transformed from an underrated town to visit into a top location for many tourists in the last years!
You have tons of amazing hotel options, as always, but here are my top two favorites, both located in Belfast's City Centre, the best area to stay in town
Check out all the Irish bars, enjoy the city's nightlife in the Cathedral Quarter and see St Anne's Cathedral. Don't forget to visit the famous Titanic Belfast museum and learn as much as you can about the interesting story of how they built the Titanic ship.
If you do find out any cool and interesting facts during your stay in Belfast, leave a comment below because I want to hear all about it!
Safe travels,
Victoria